Bring the aww factor to your wedding with an extra cute bridal party member that your guests will never forget. If you're thinking of including your baby niece, your friend's super cute son or the furriest member of your family we say do it! There are many ways to include them in your bridal party; such as ring bearer, flower girl or page boy. Here are some examples of extra cute bridal party members that will make you go aww.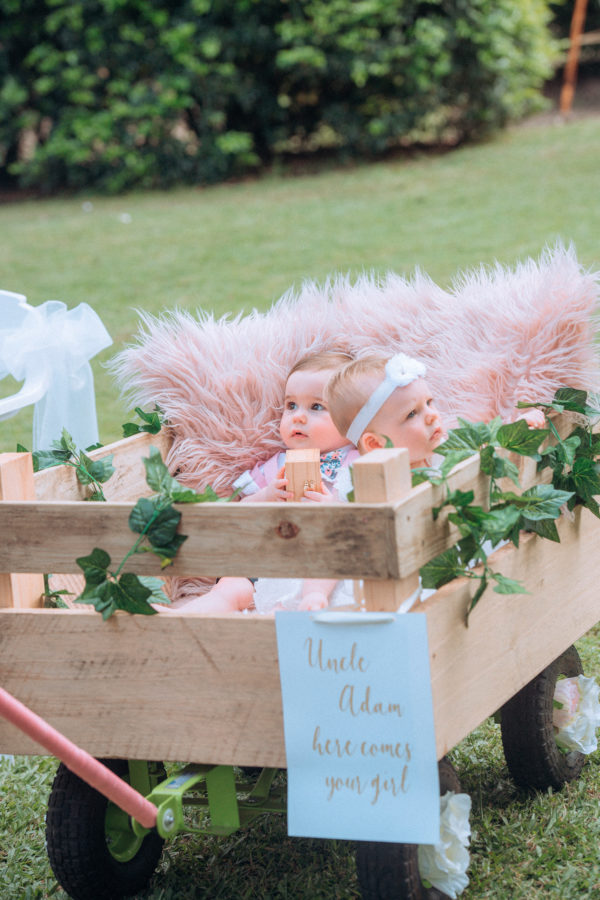 For Rikki and Adam, priorities lay with keeping things simple, elegant and romantic. The focus was on family, love and everyone feeling relaxed while having a blast, including many personal touches throughout the day to make it uniquely theirs.
Their garden ceremony started with the couple's eight-month-old niece and 10-month-old nephew beginning the bridal processional, pulled along in a wagon made by Rikki's dad before Rikki and Adam exchanged personal vows that left everyone in tears.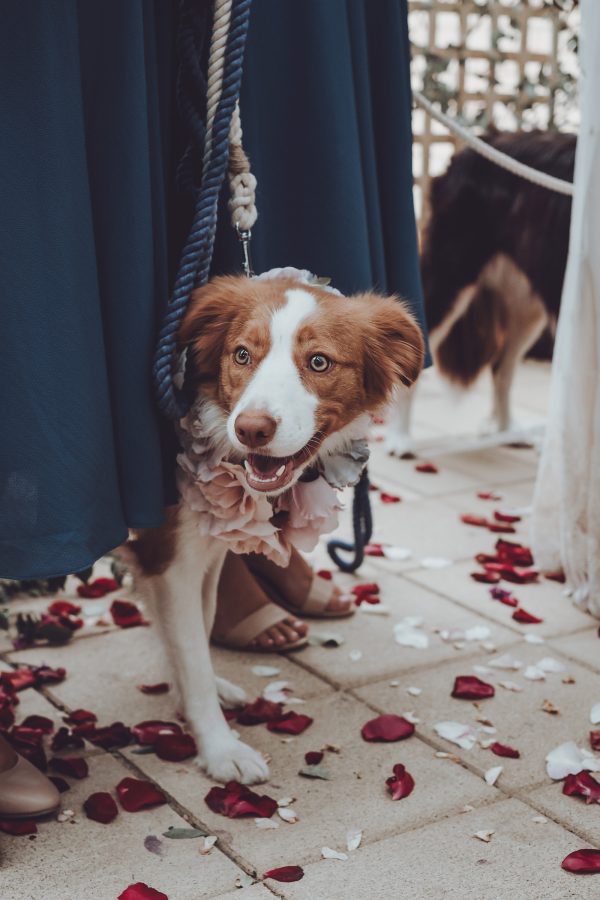 Border Collies Flicka and Flexi were the heart and soul of the bridal party as flower dog and ring bearer. Sarina and Jeremy both knew they wanted a simple wedding day. They held the wedding at her parents' house where they could create their own special day from scratch. Using natural and recycled materials, Sarina and Jeremy enlisted the help of family and friends to create the decor themselves.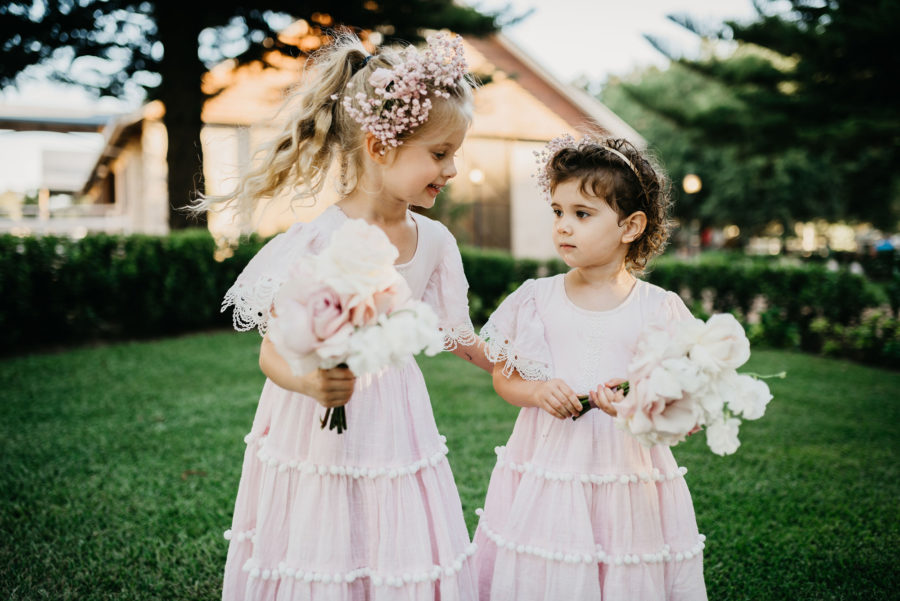 With two children and their own event hire company, the loved-up WA couple decided to renew their vows. Thanks to being in the industry themselves, the couple went in with a vision for their luxury wedding, as they wanted to take the opportunity to re-commit to each other while playing with their favourite new pieces in stock.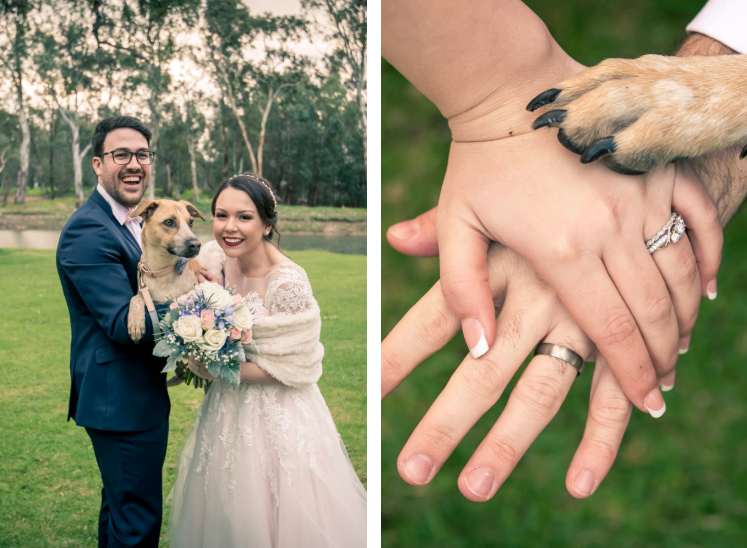 For Bruna and Travis, involving their four-legged baby, Panko, was a top priority. Their winter vineyard wedding hosted the couple's love-filled ceremony before celebrations kicked off in the venue's elegant function room. The result was an absolutely gorgeous wedding, intimate and filled with love and fun.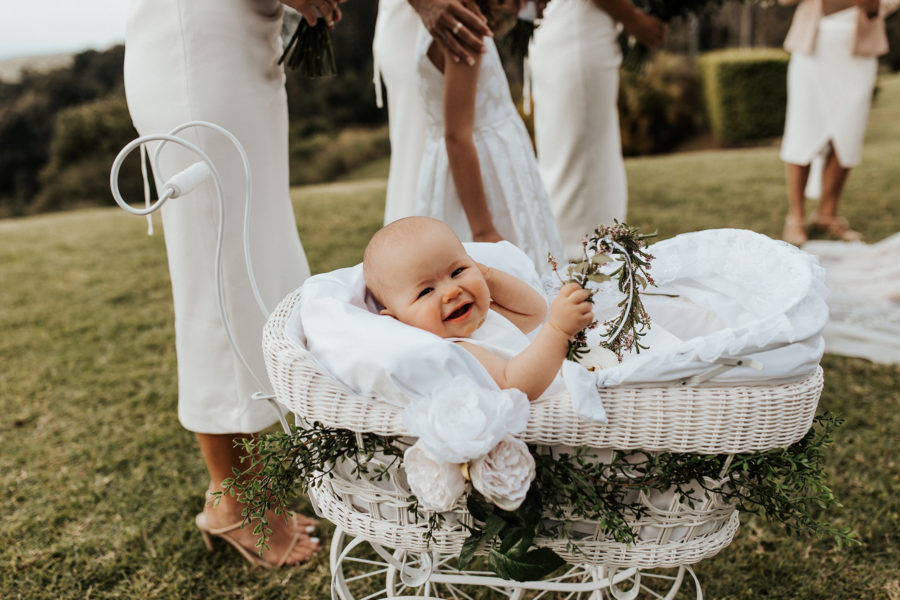 Pushed down the aisle in a vintage pram, Danielle's eight-month-old niece was the perfect flower girl for the occasion. With her fiancé's support, the bride and her mother created the wedding she always dreamed of, as they wanted it to be a wedding that not only they would never forget, but also their guests.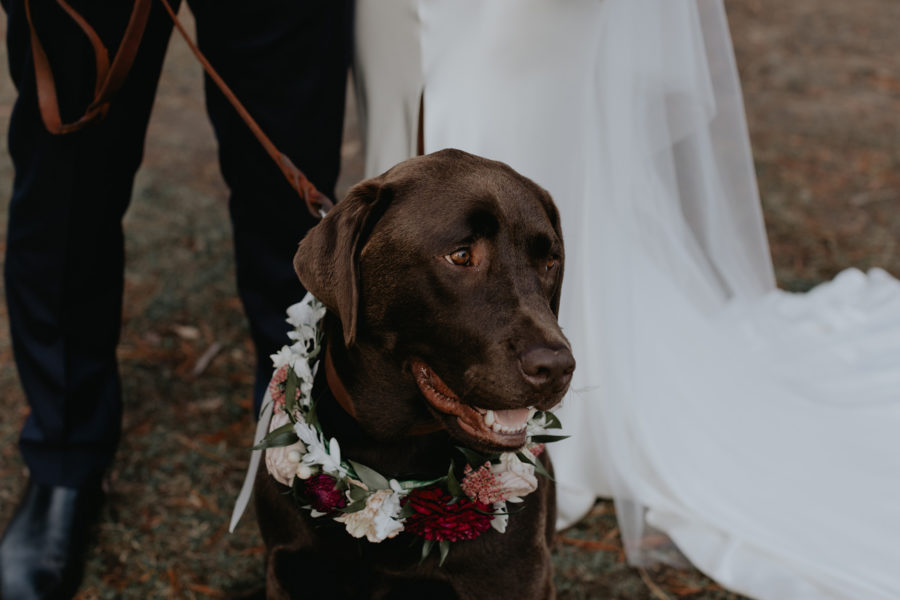 Beloved lab Barney was a guest-of-honour at Amy and James' wedding. A relaxed, elegant and filled-with-fun-vibes wedding was the goal for the couple. With simple details that looked incredible, the couple managed to accomplish their dream.