Travis was hard to miss when Bruna first spotted him in an Irish pub in Rome.
"Travis and his friends had these jumpers that said 'I'm Australian' in several languages – except the French version read 'I'm an Australian girl'," Bruna, 27, explains.
A French speaker, Bruna pointed the mistake out to Travis, 29, and the pair hit it off, agreeing to meet up when Travis and his mates where travelling through Switzerland, where Bruna was living, in a few weeks' time.
"I didn't think I would hear from Travis again, but to my surprise he texted a couple of weeks later to say he would be in Zurich the next day," Bruna recalls.
Despite Zurich being on the other side of the country for Bruna, she made the journey to spend the day with him.
"We decided to make things official, despite living 15,000 kilometres apart, and took turns visiting each other over the next two years," Bruna says.
Eventually, Bruna moved to Travis' hometown of Adelaide and in 2016 Travis popped the question while the couple holidayed with both their families in Switzerland.
Their winter vineyard wedding was held at the beautiful Serafino McLaren Vale on July 7, 2018 surrounded by 57 friends and family.
The rustic barrel hall hosted the couple's love-filled ceremony before celebrations kicked off in the venue's elegant function room.
"It was an absolutely gorgeous wedding – intimate and filled with love and fun," Bruna says.
Photos courtesy of Glenn Alderson Photography.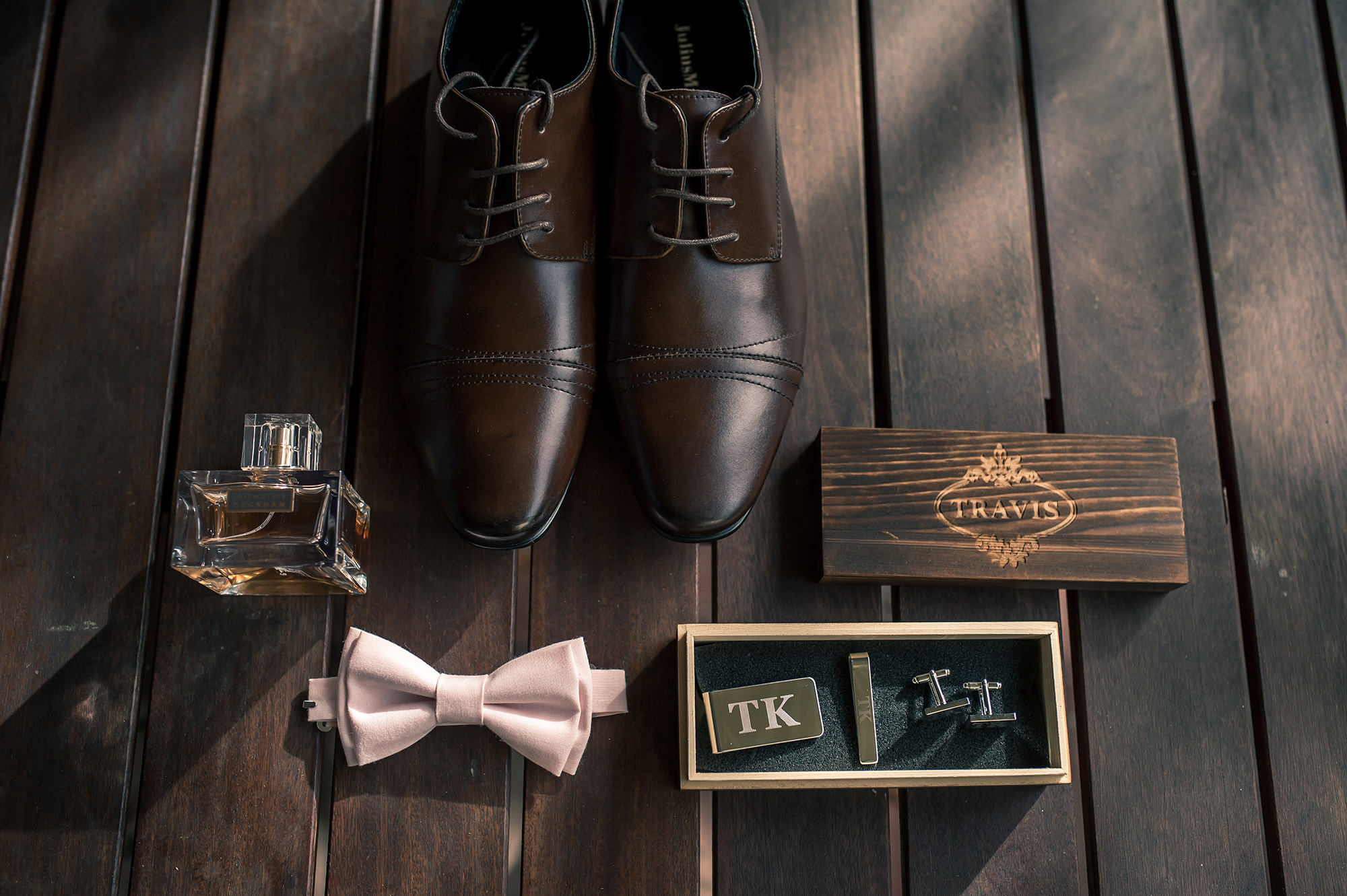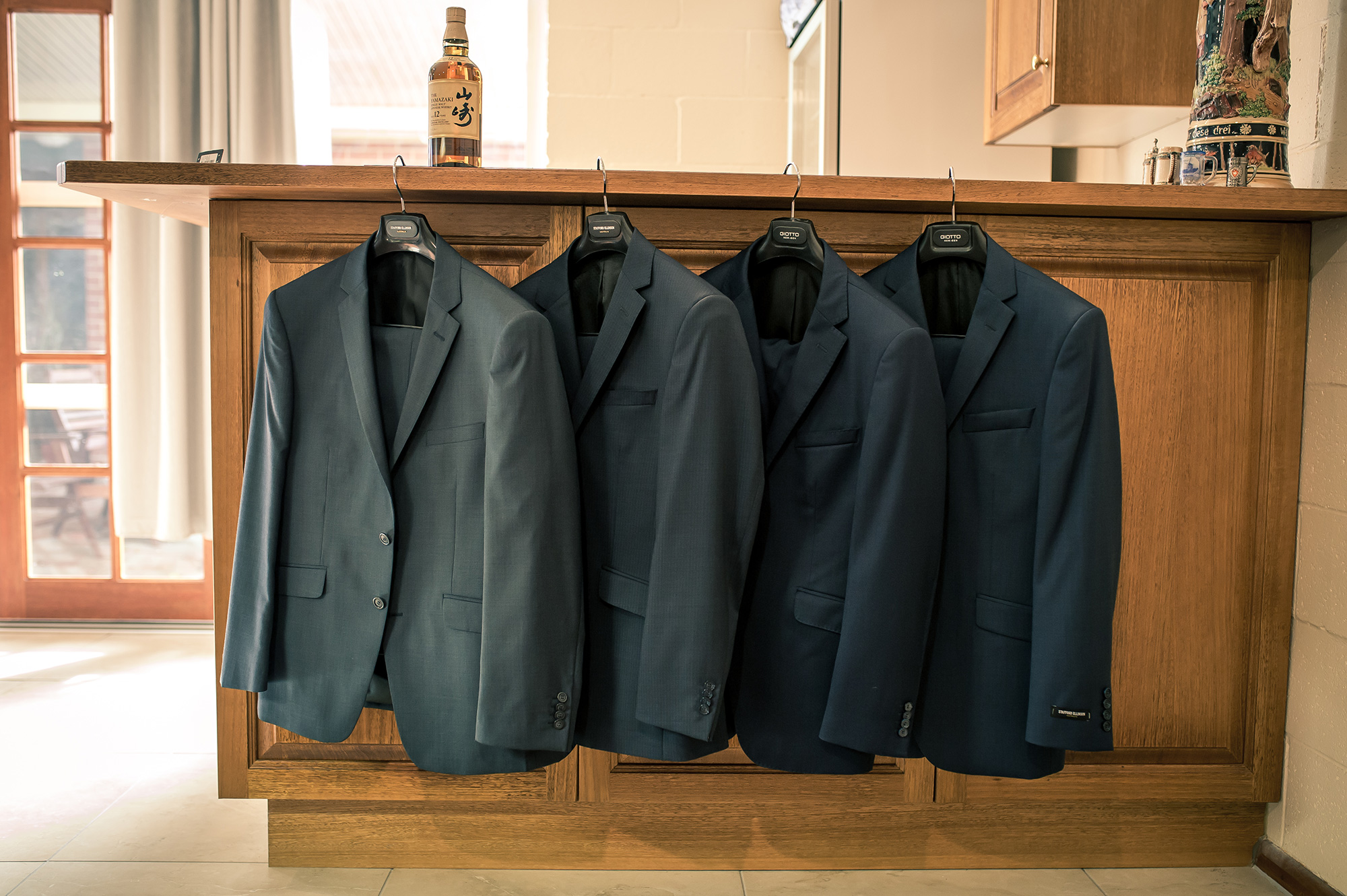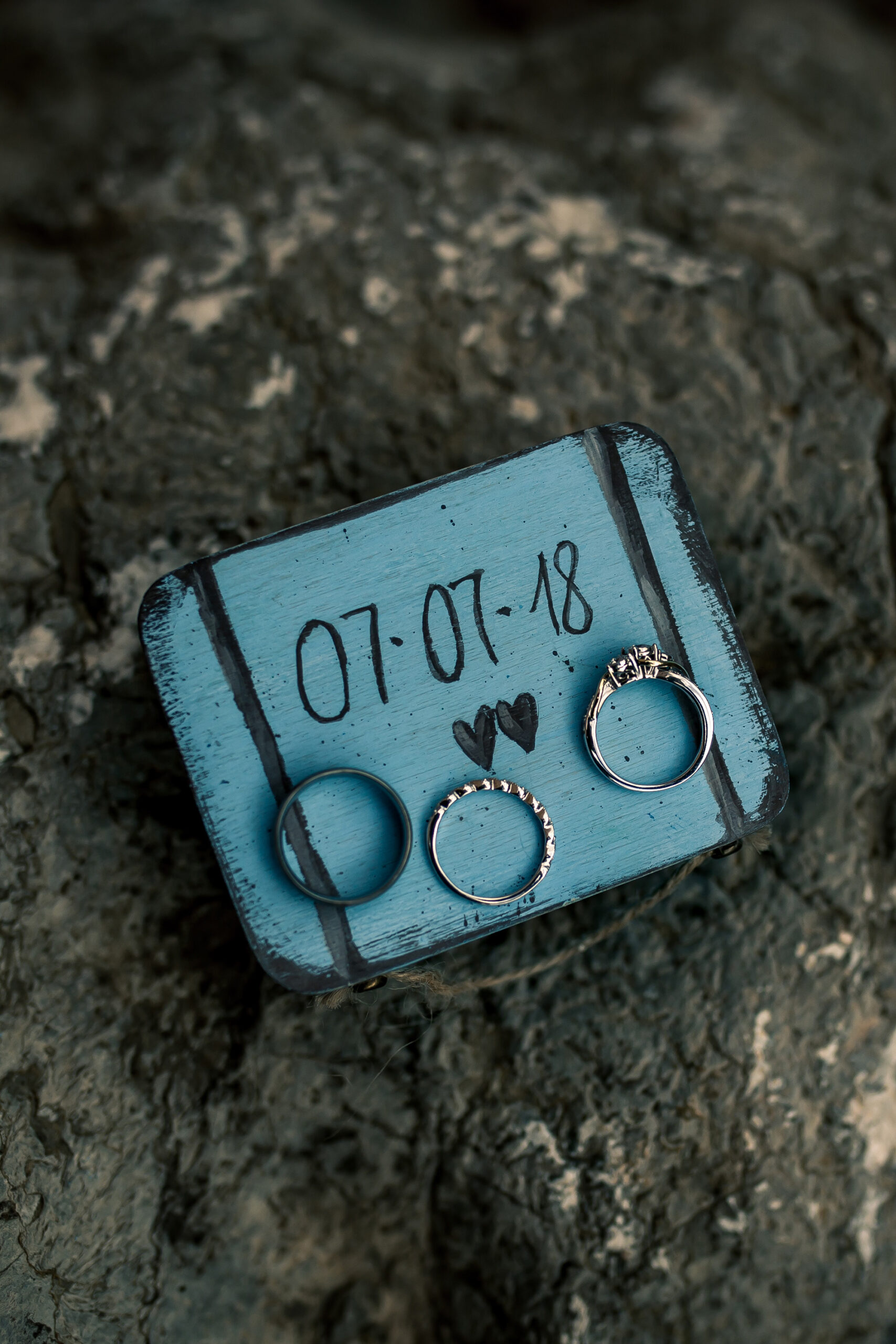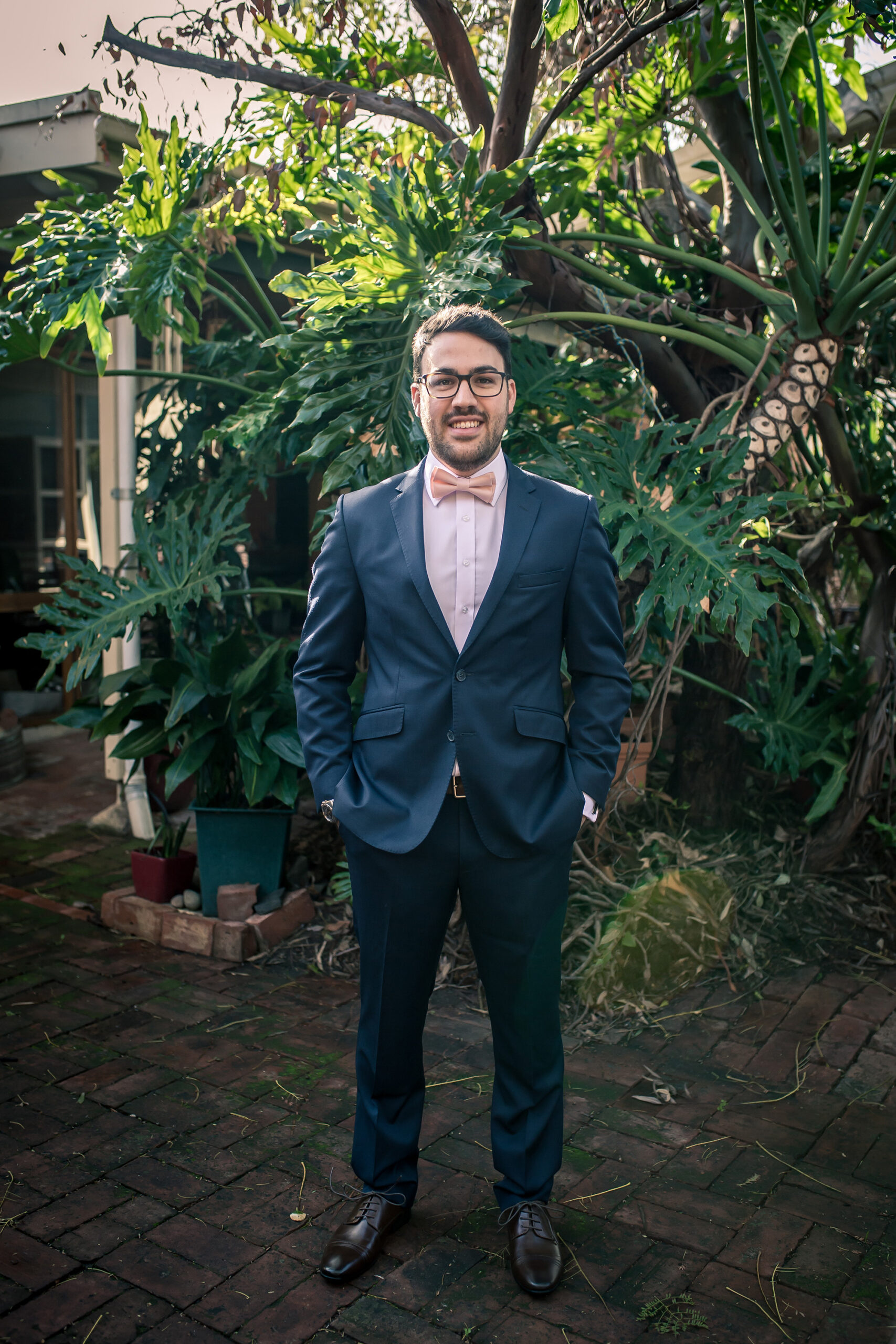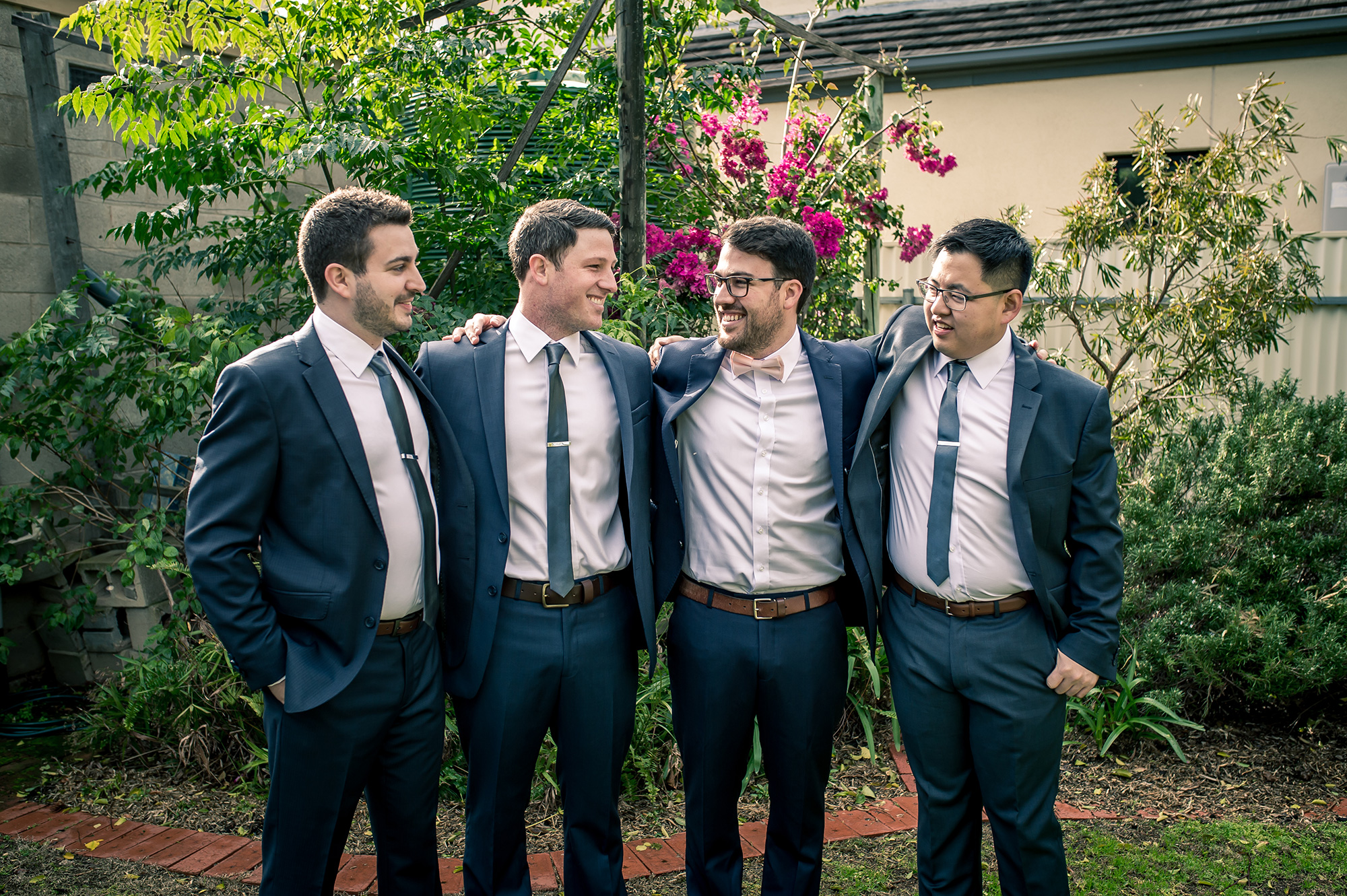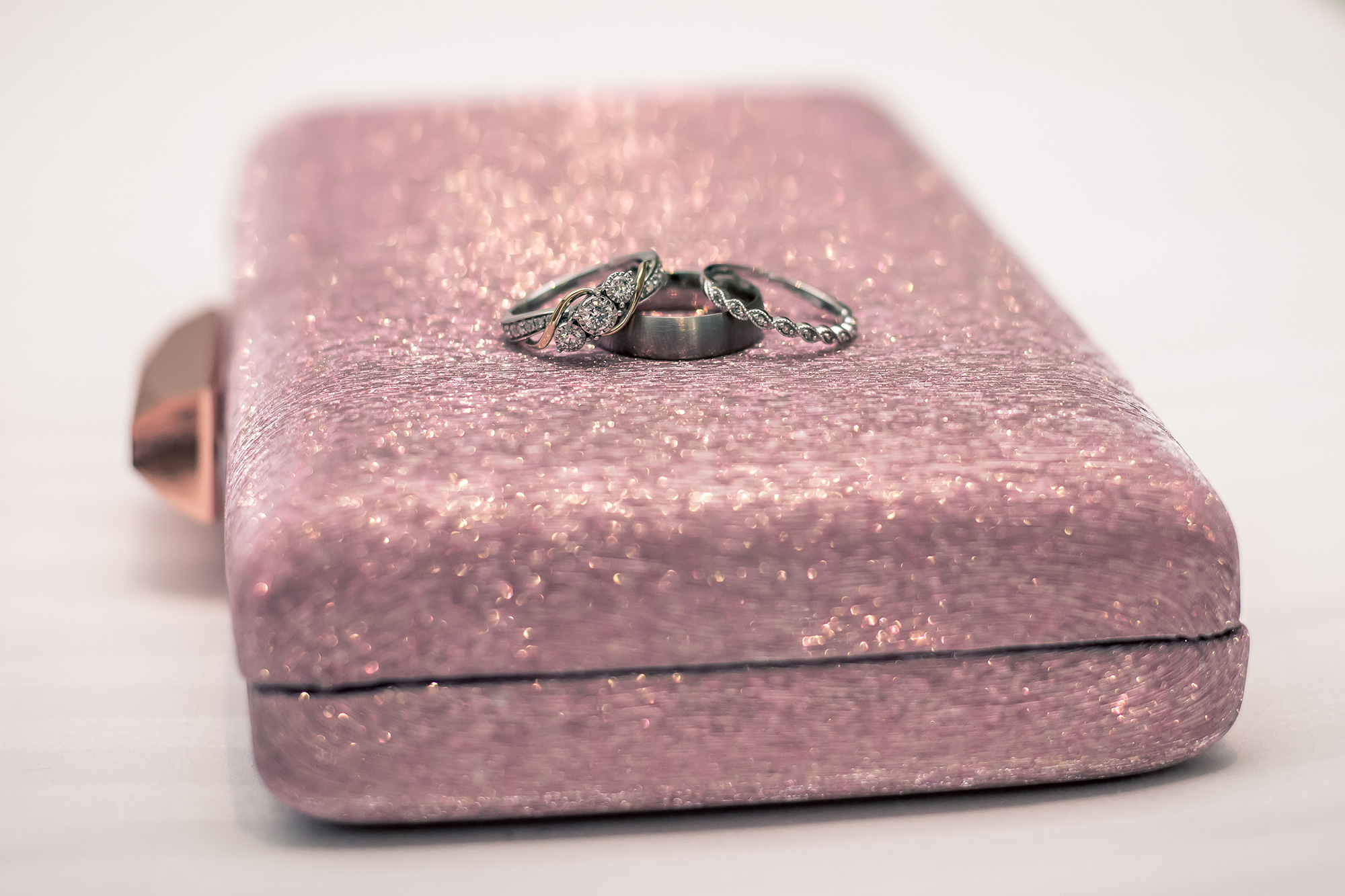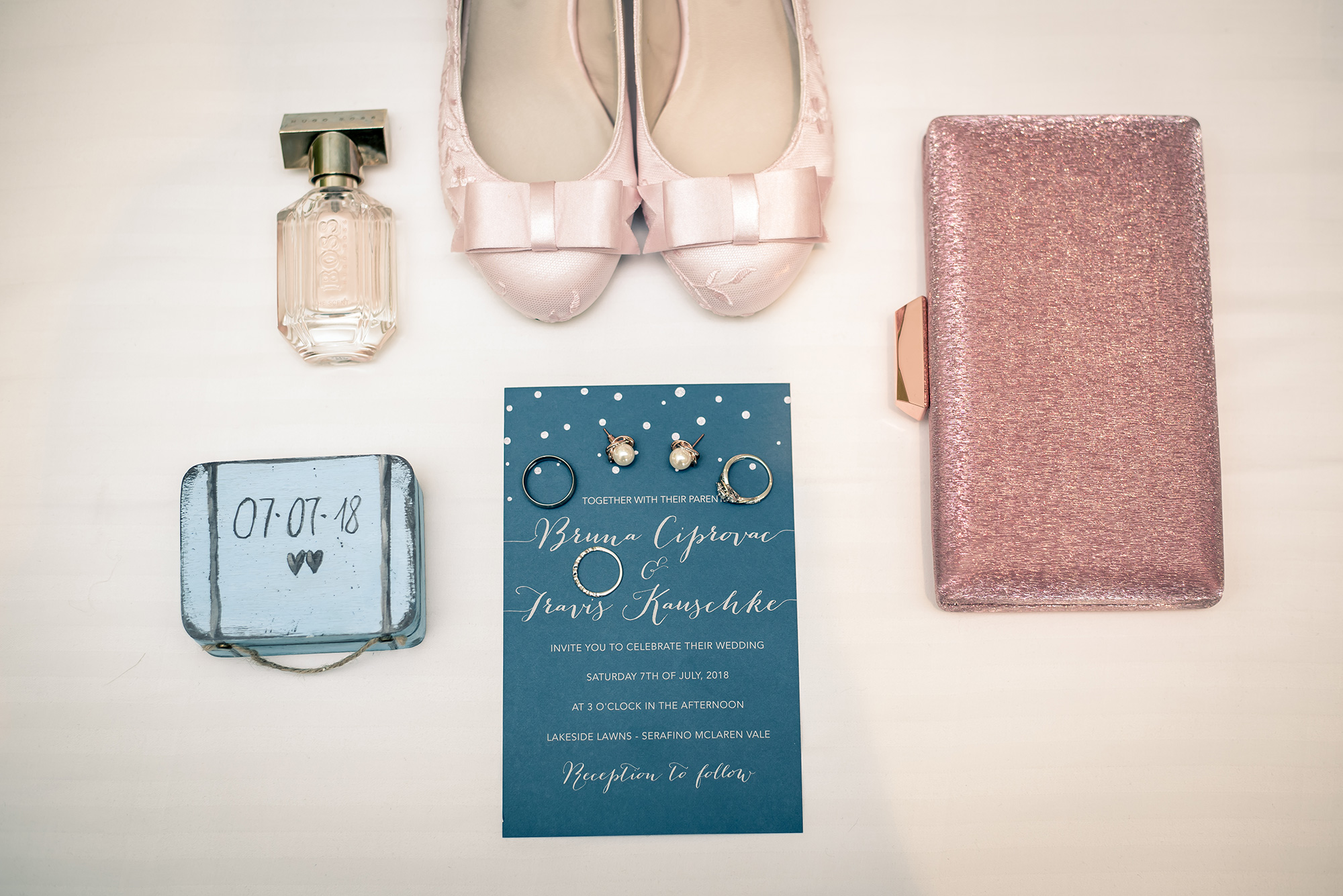 The bride's elegant rings were sourced from Michael Hill.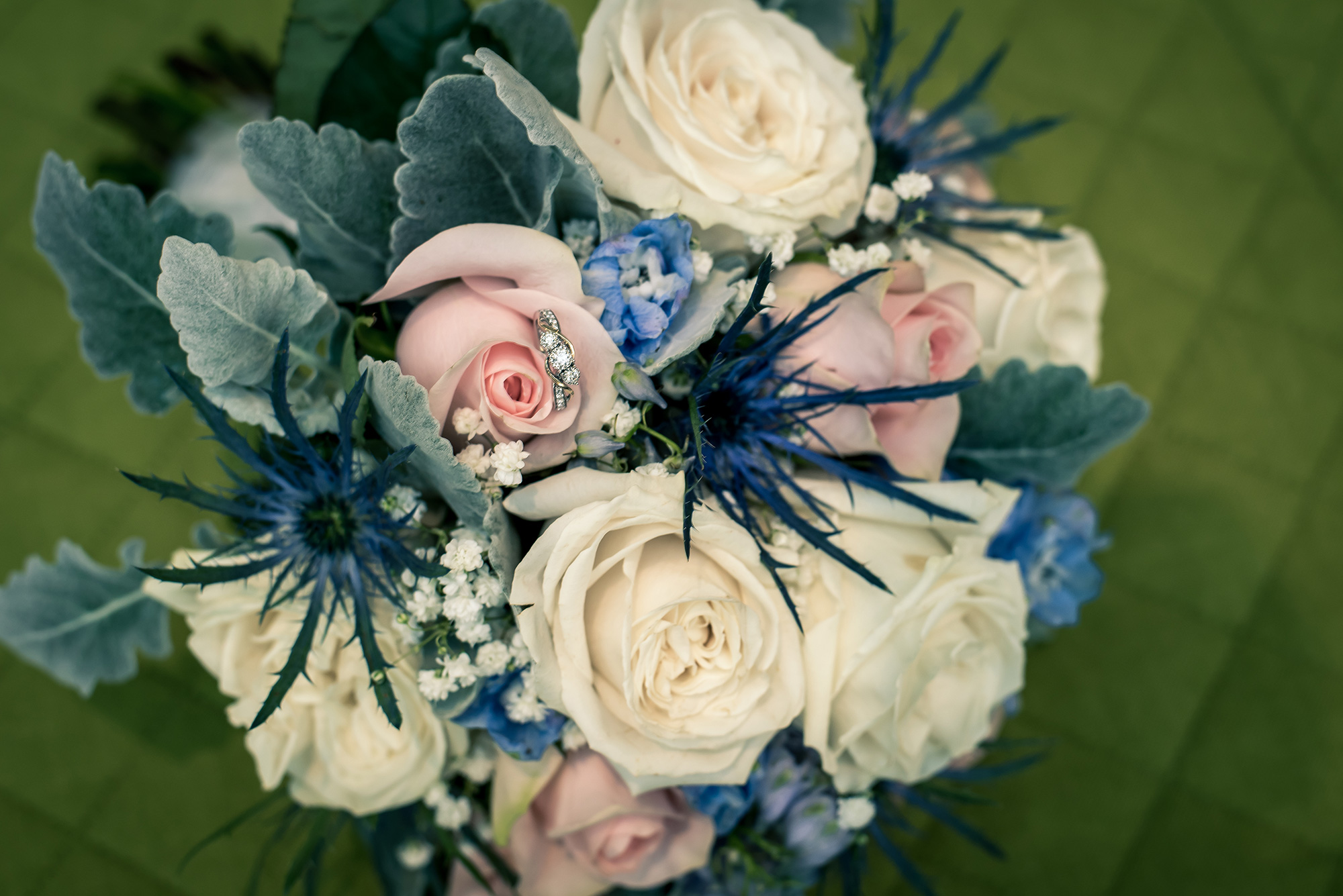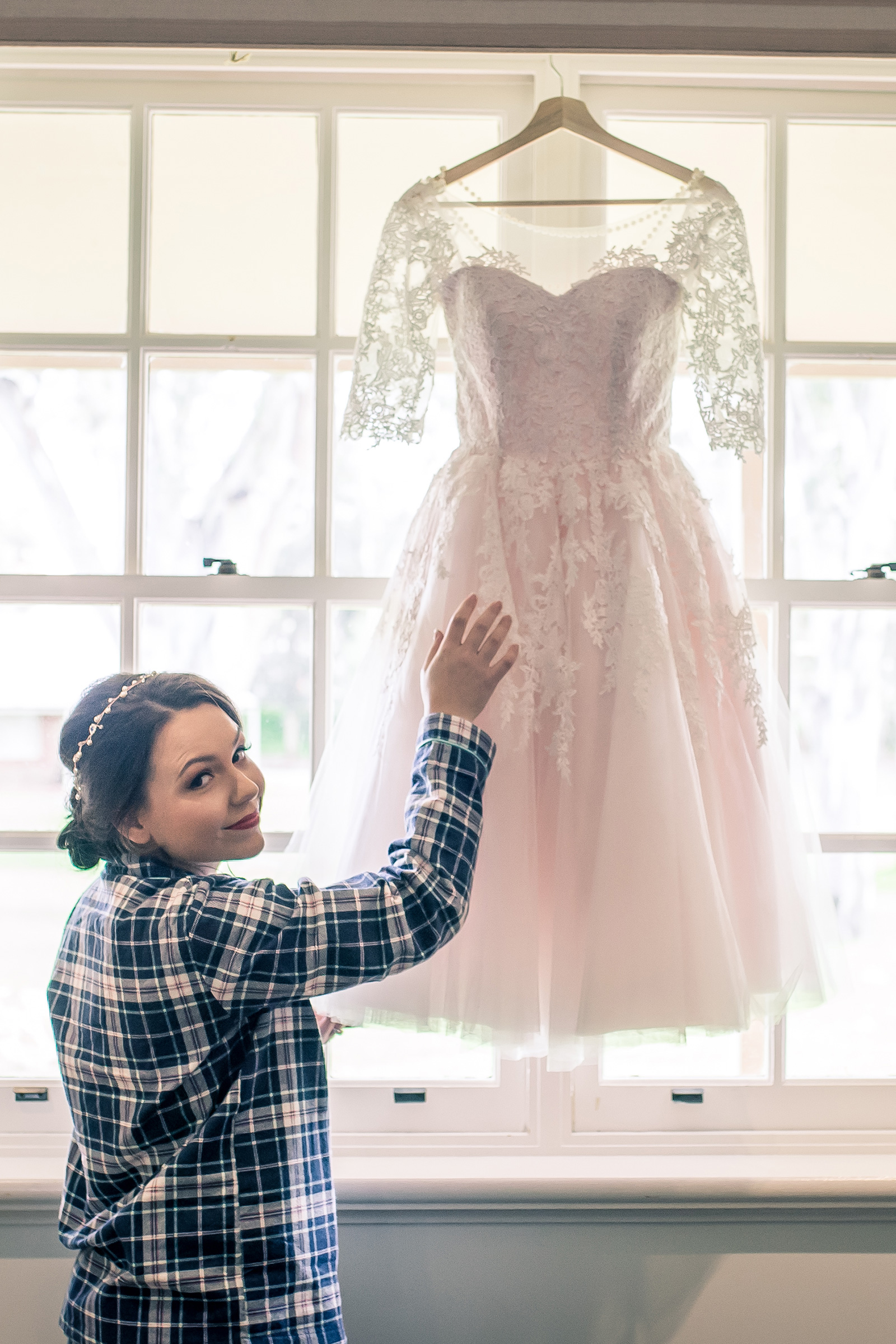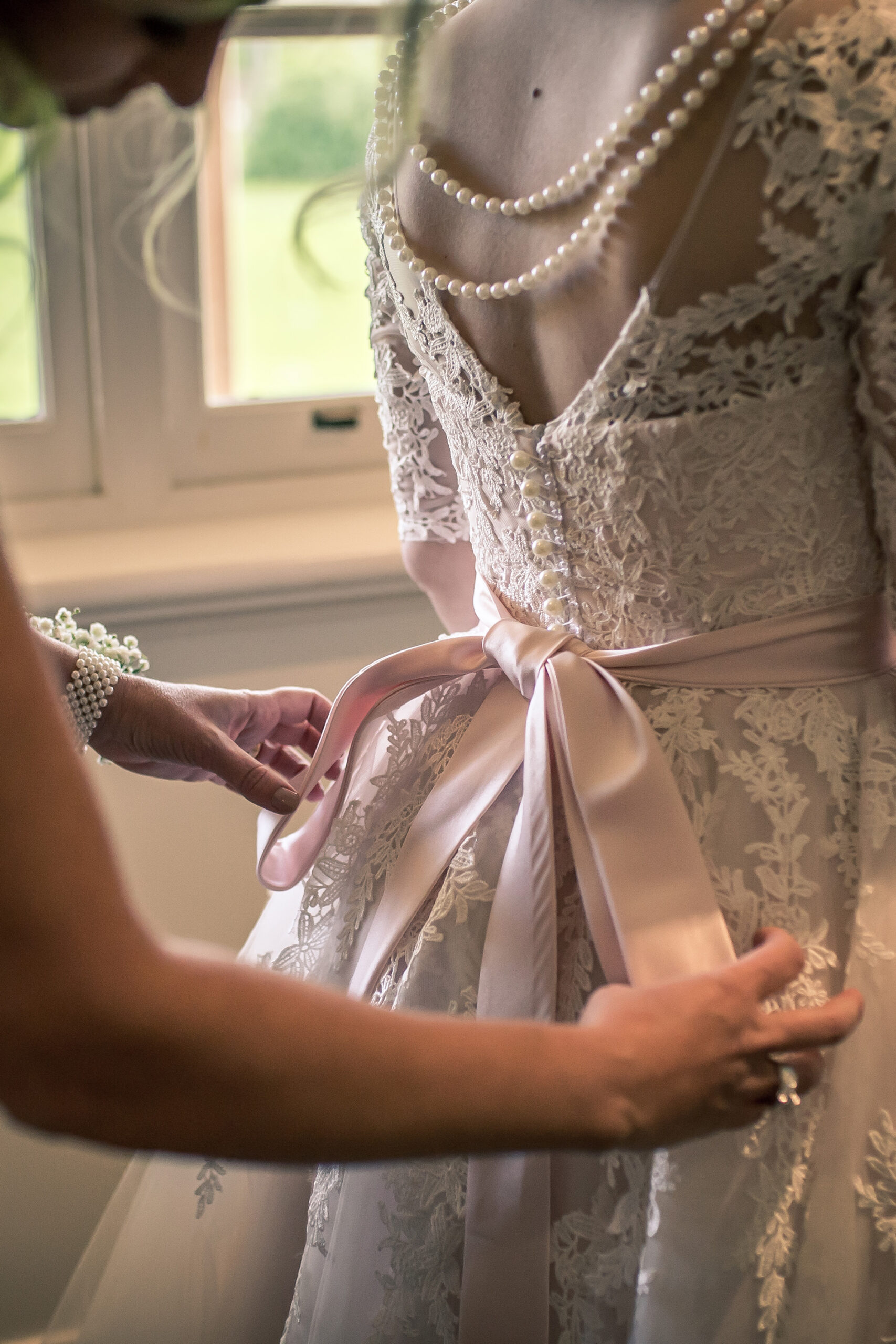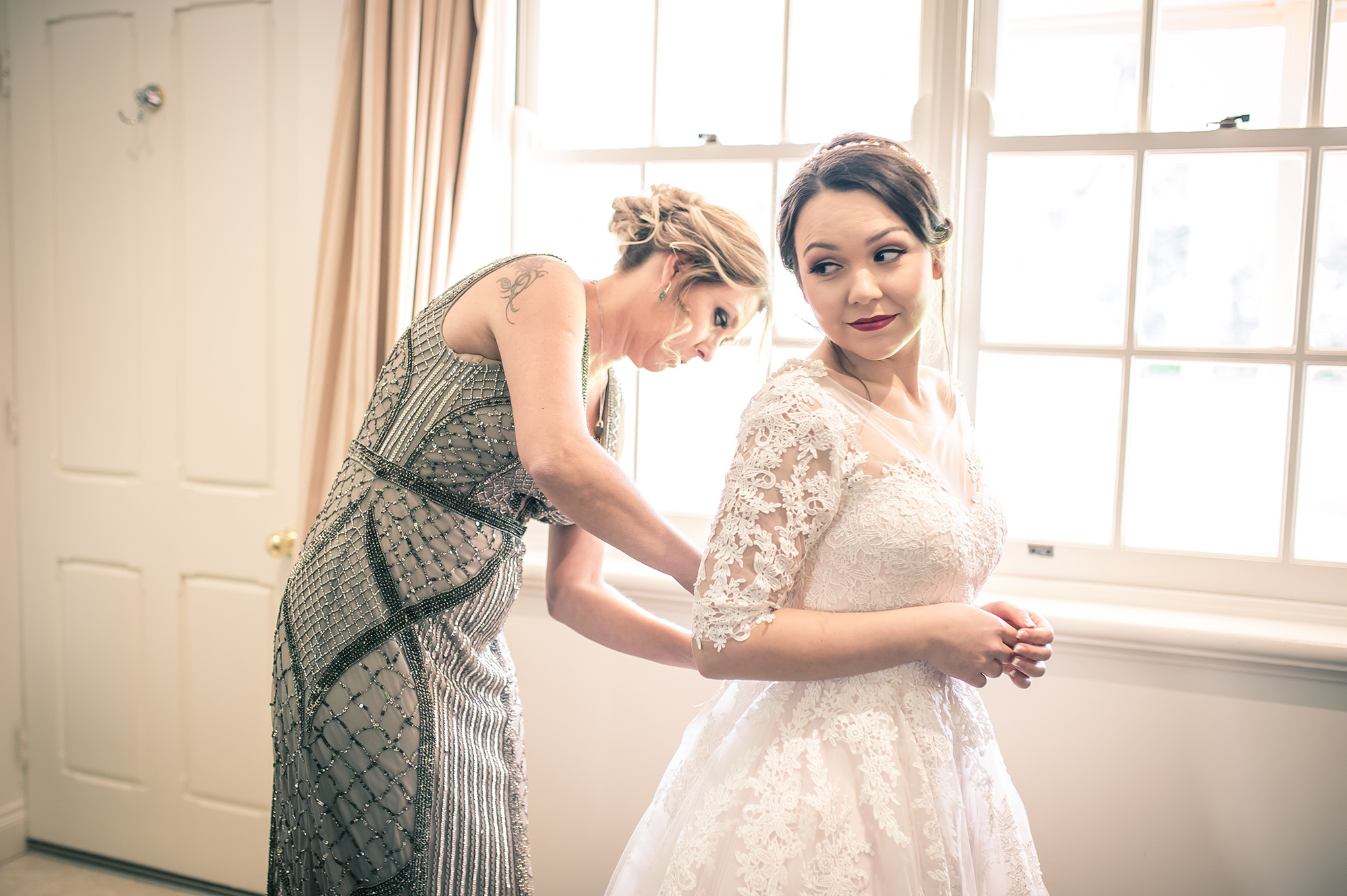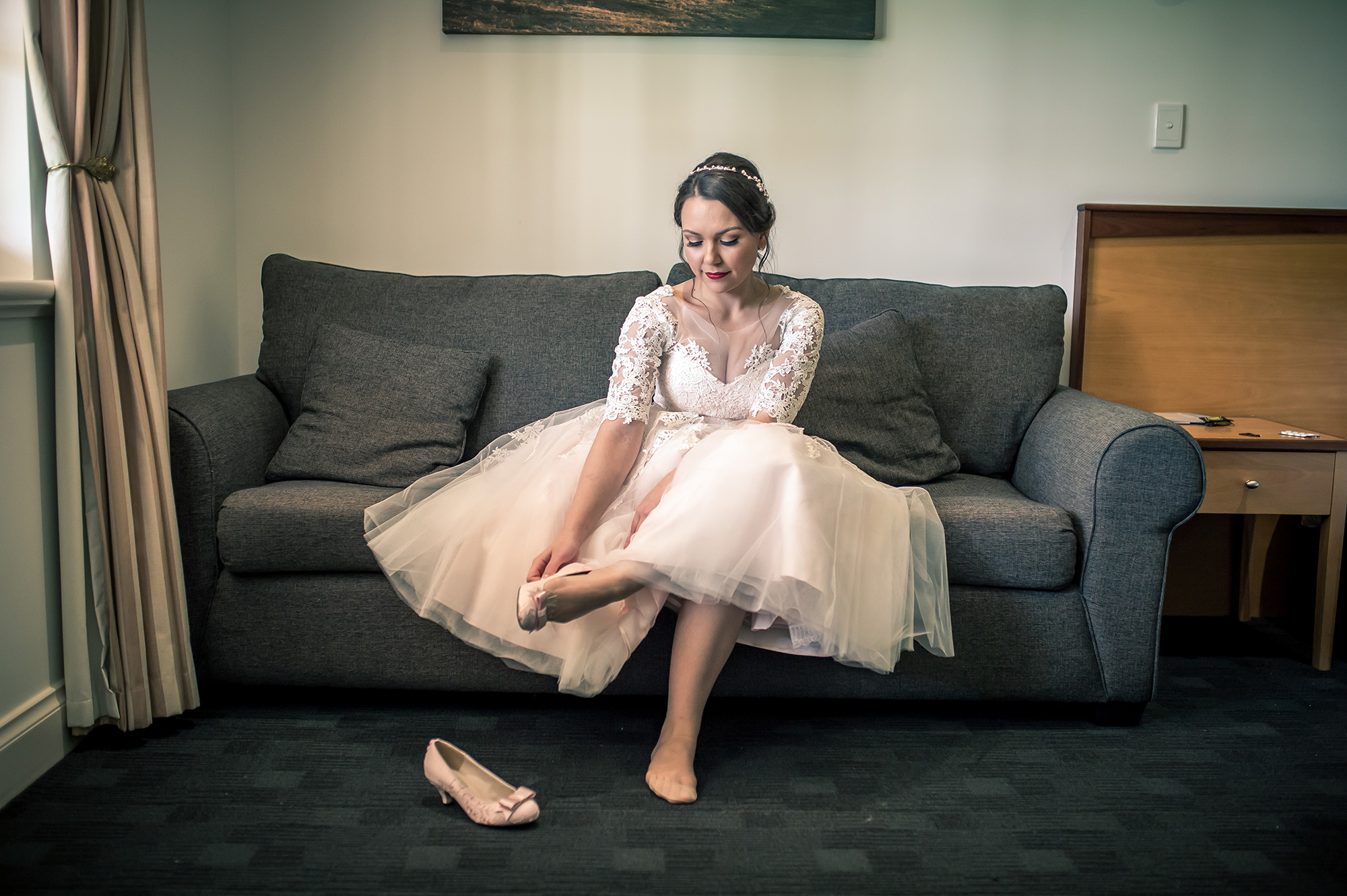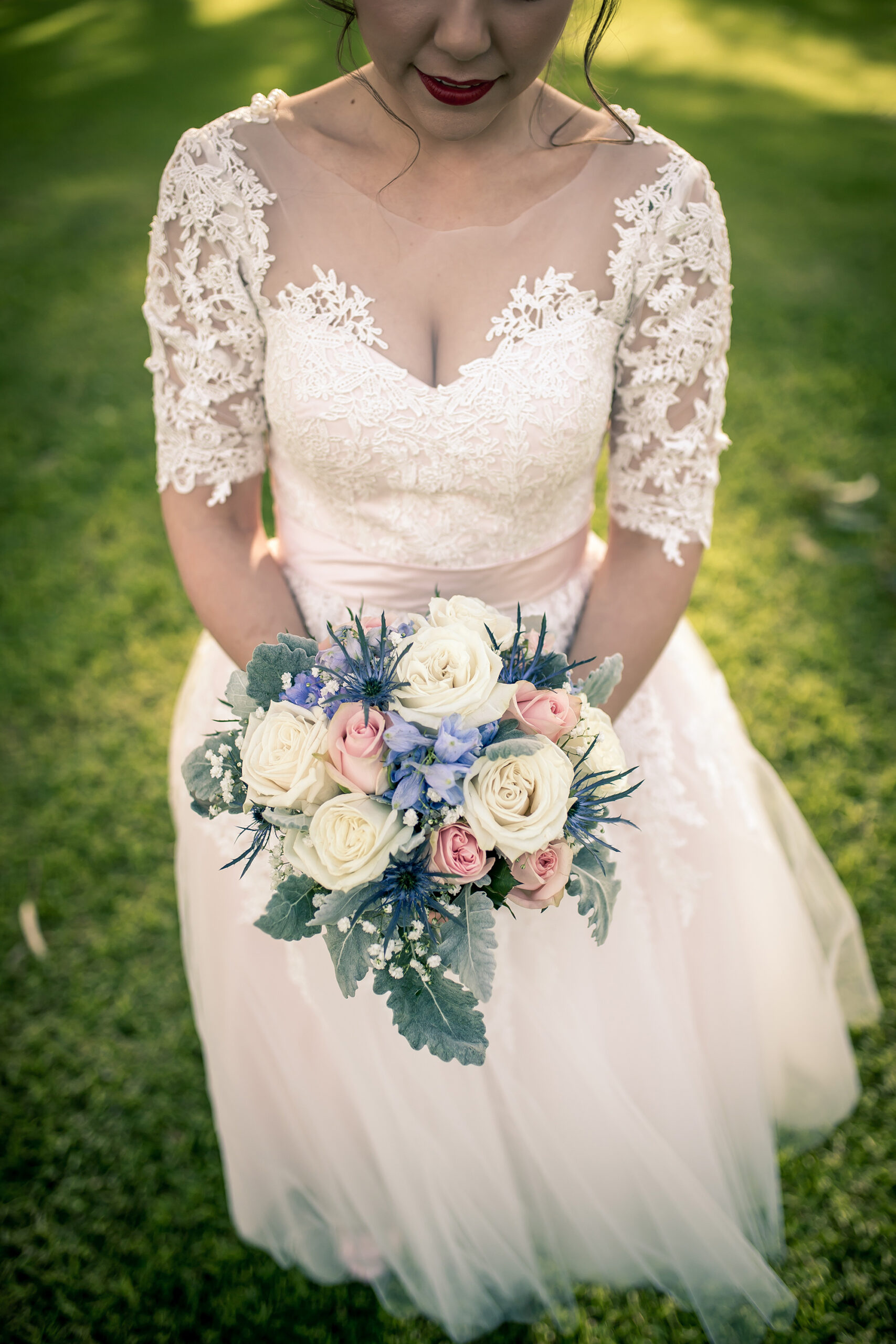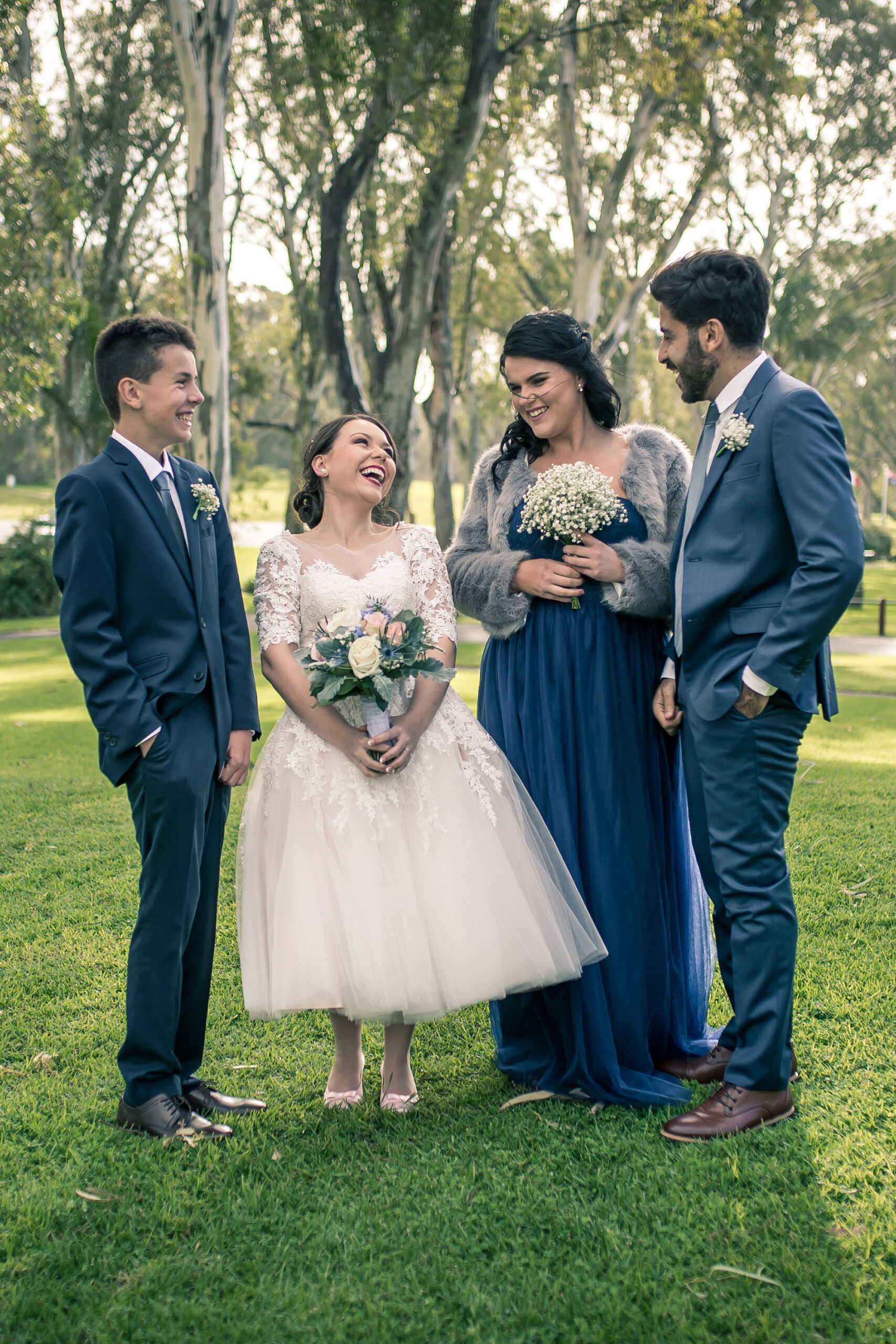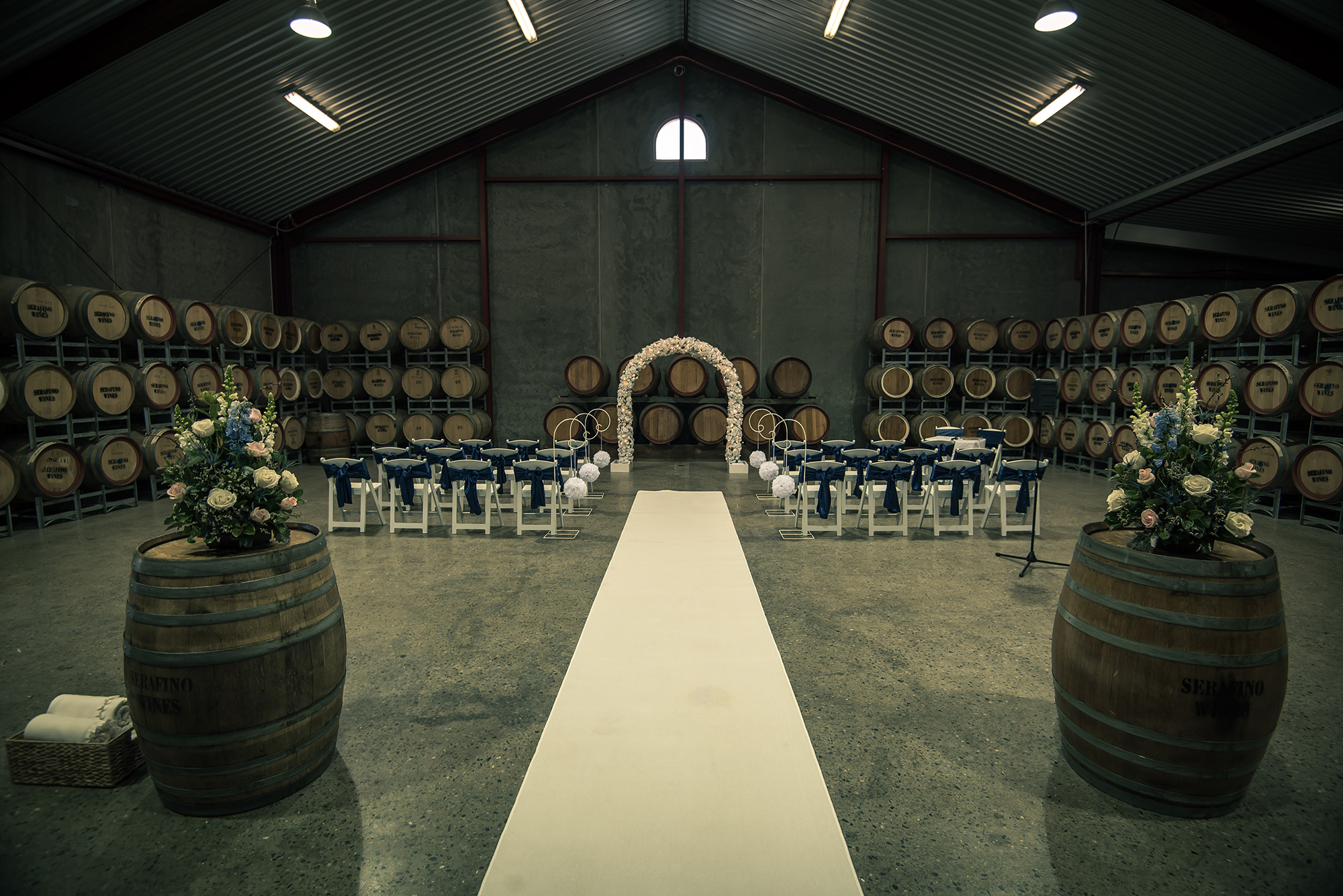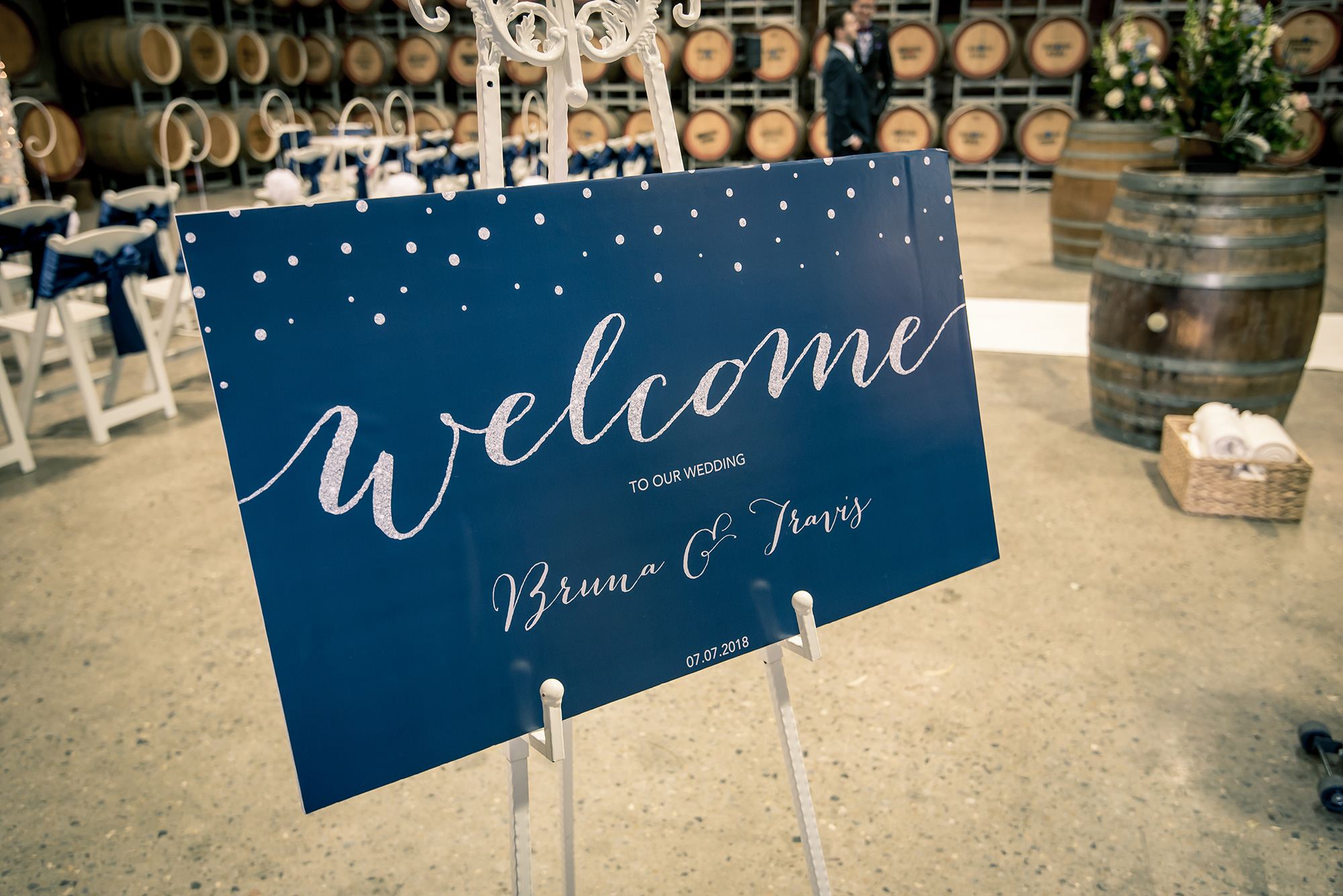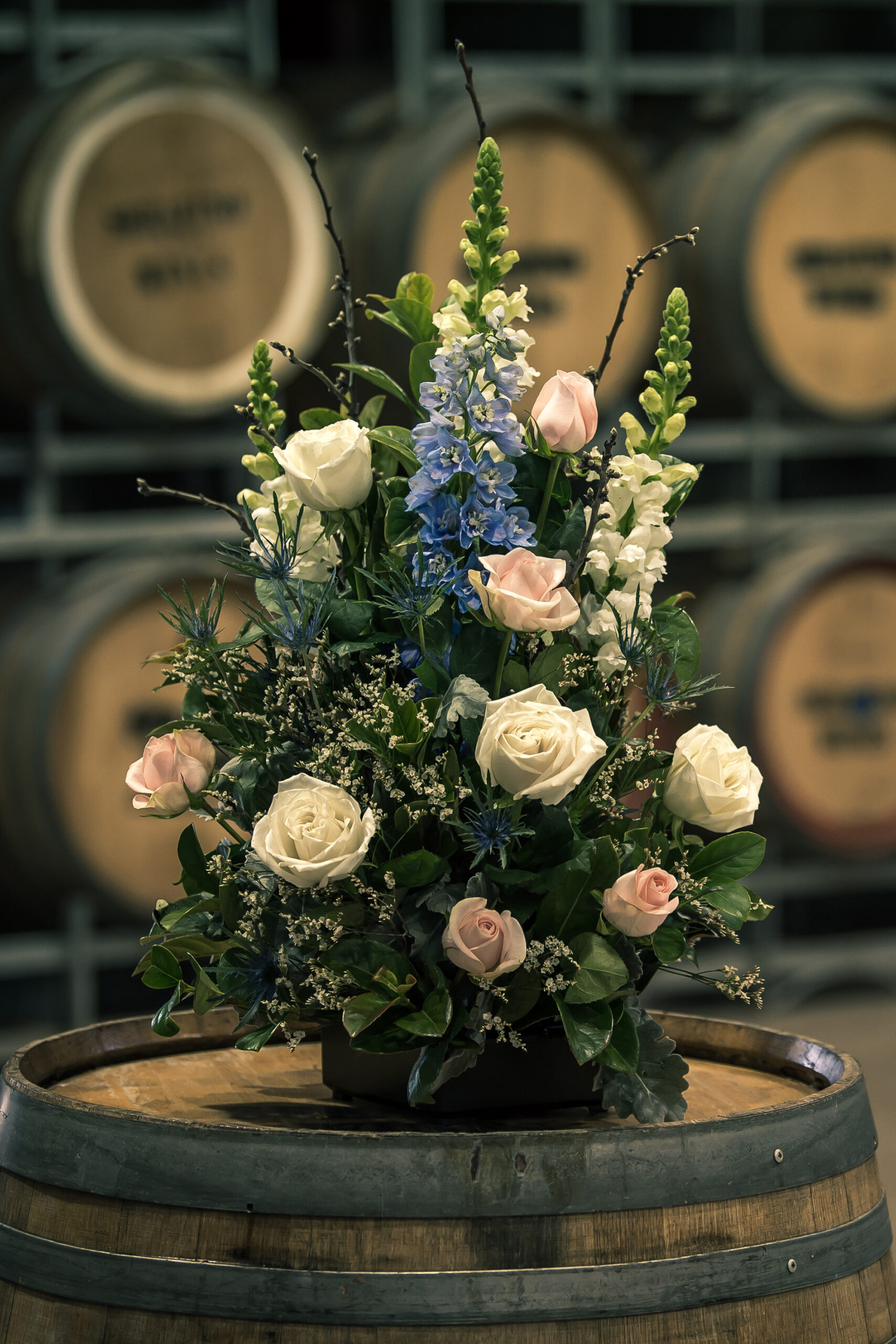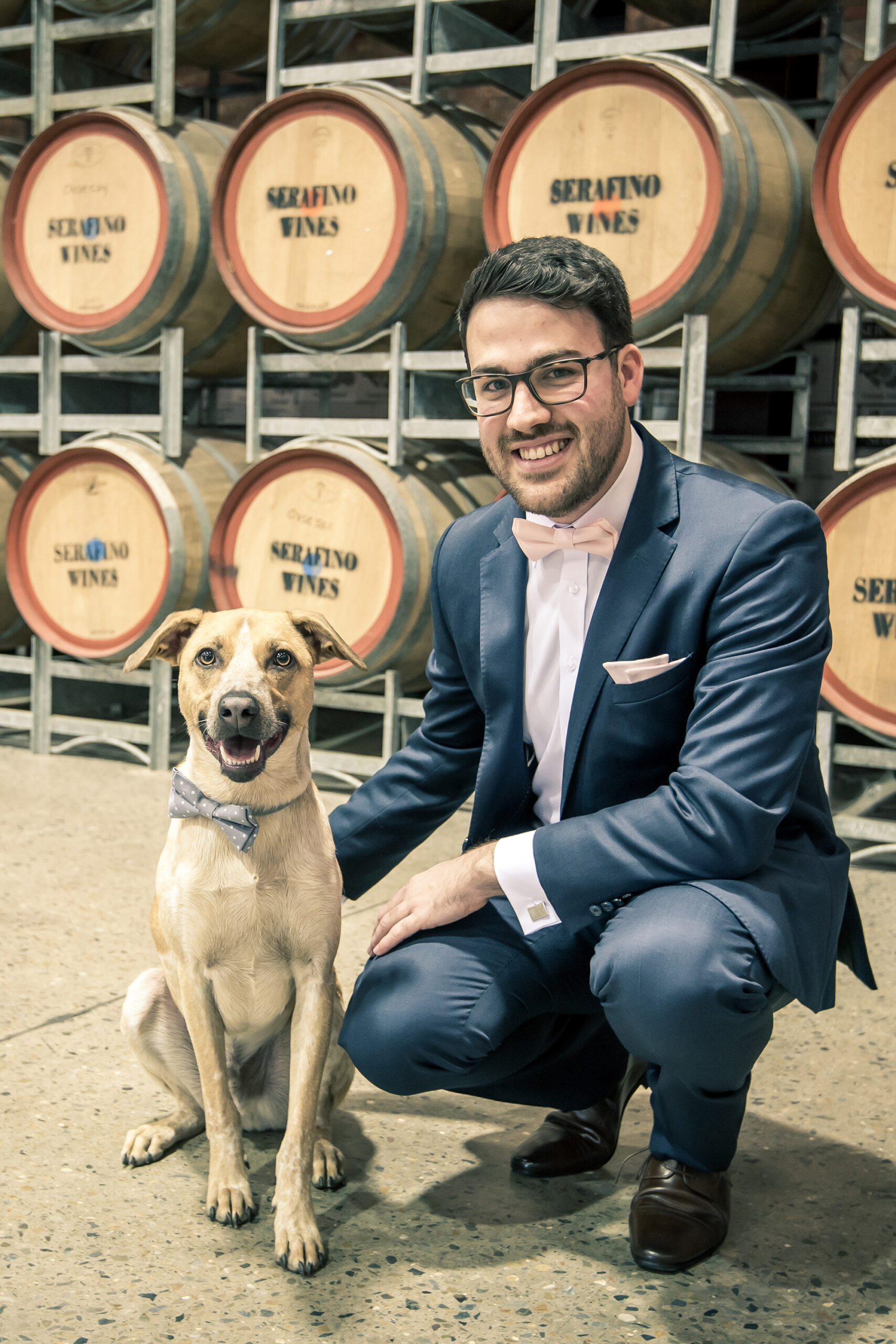 Involving their four-legged baby, Panko, was a top priority for the Adelaide couple.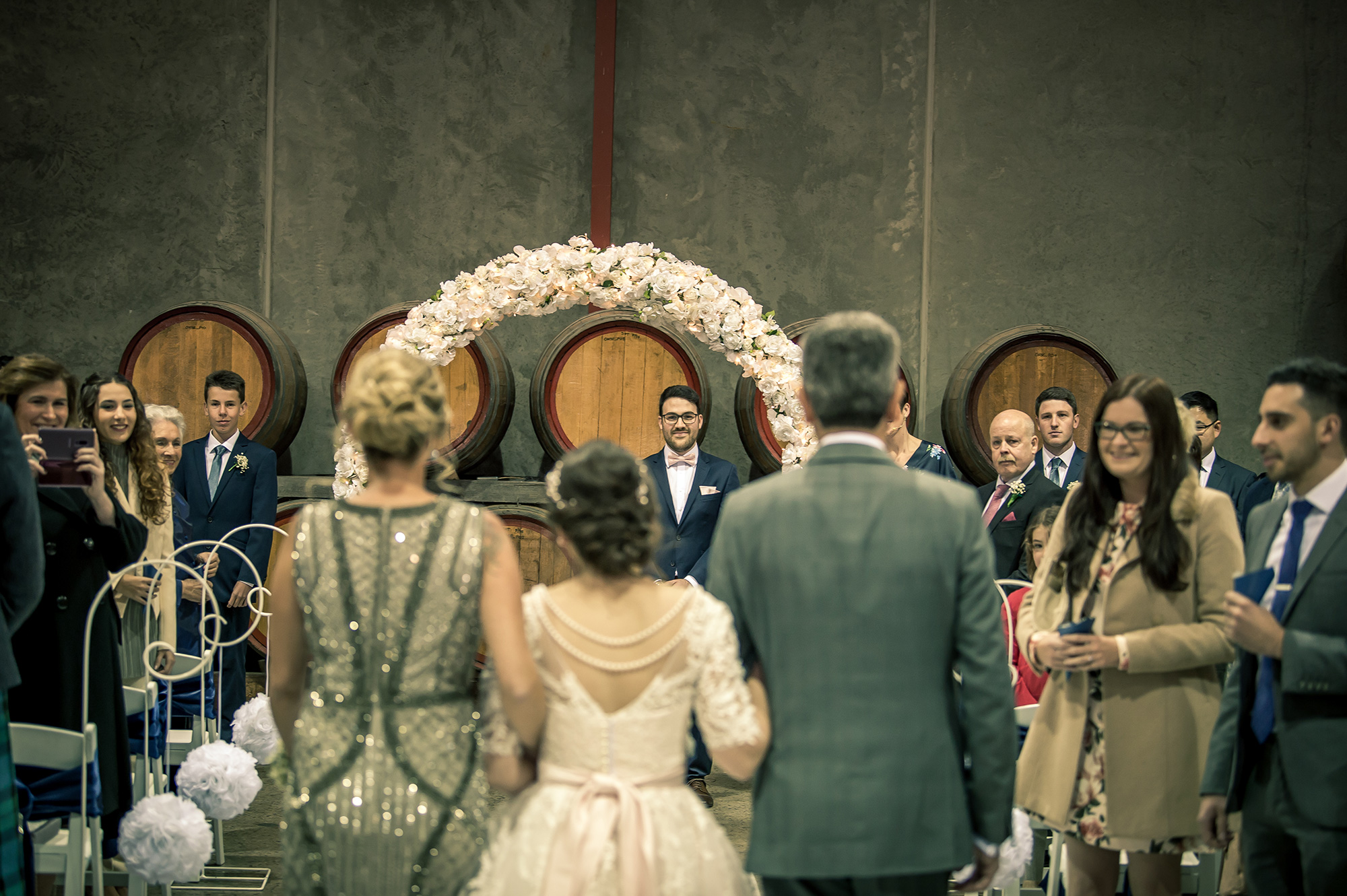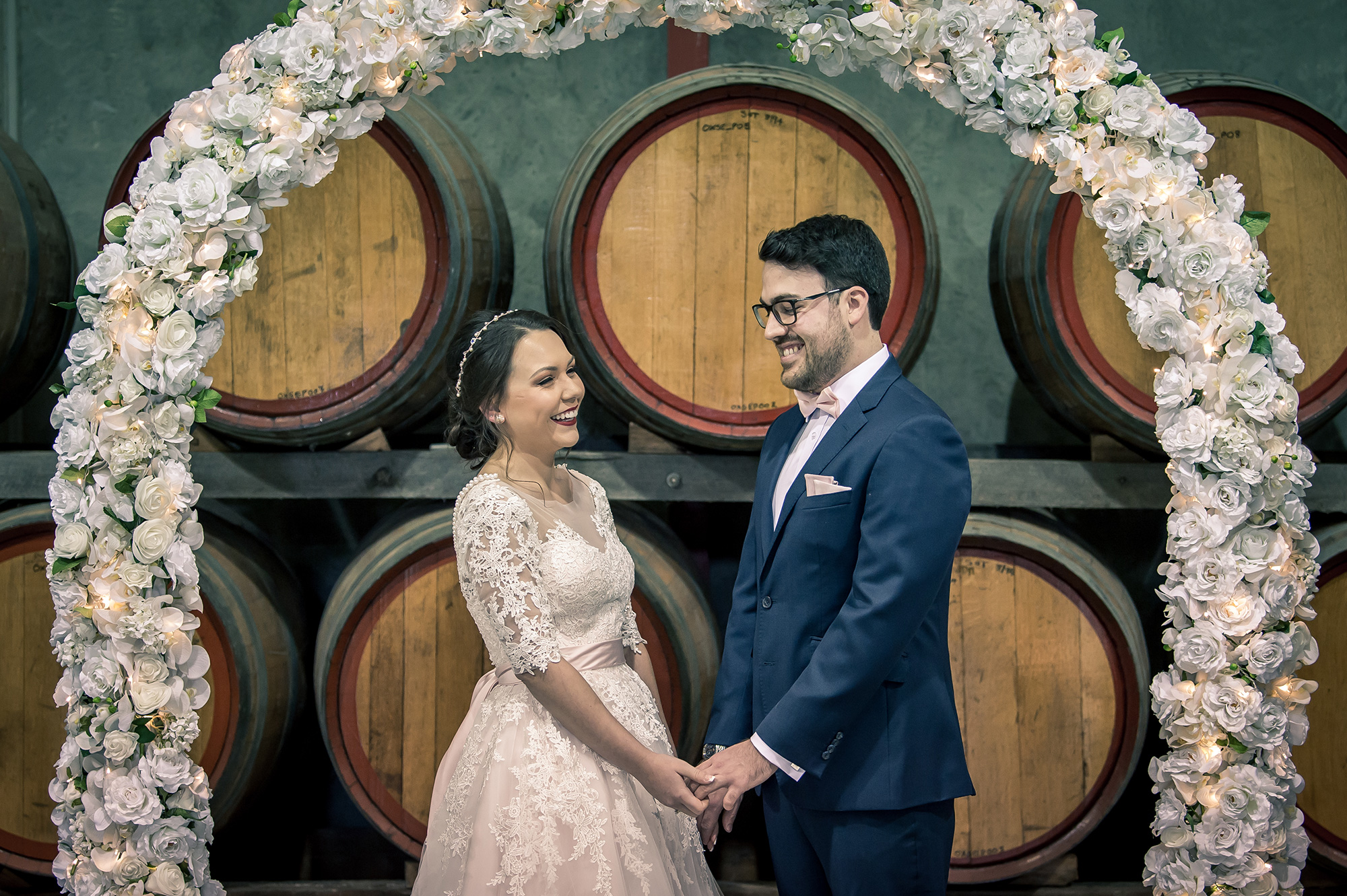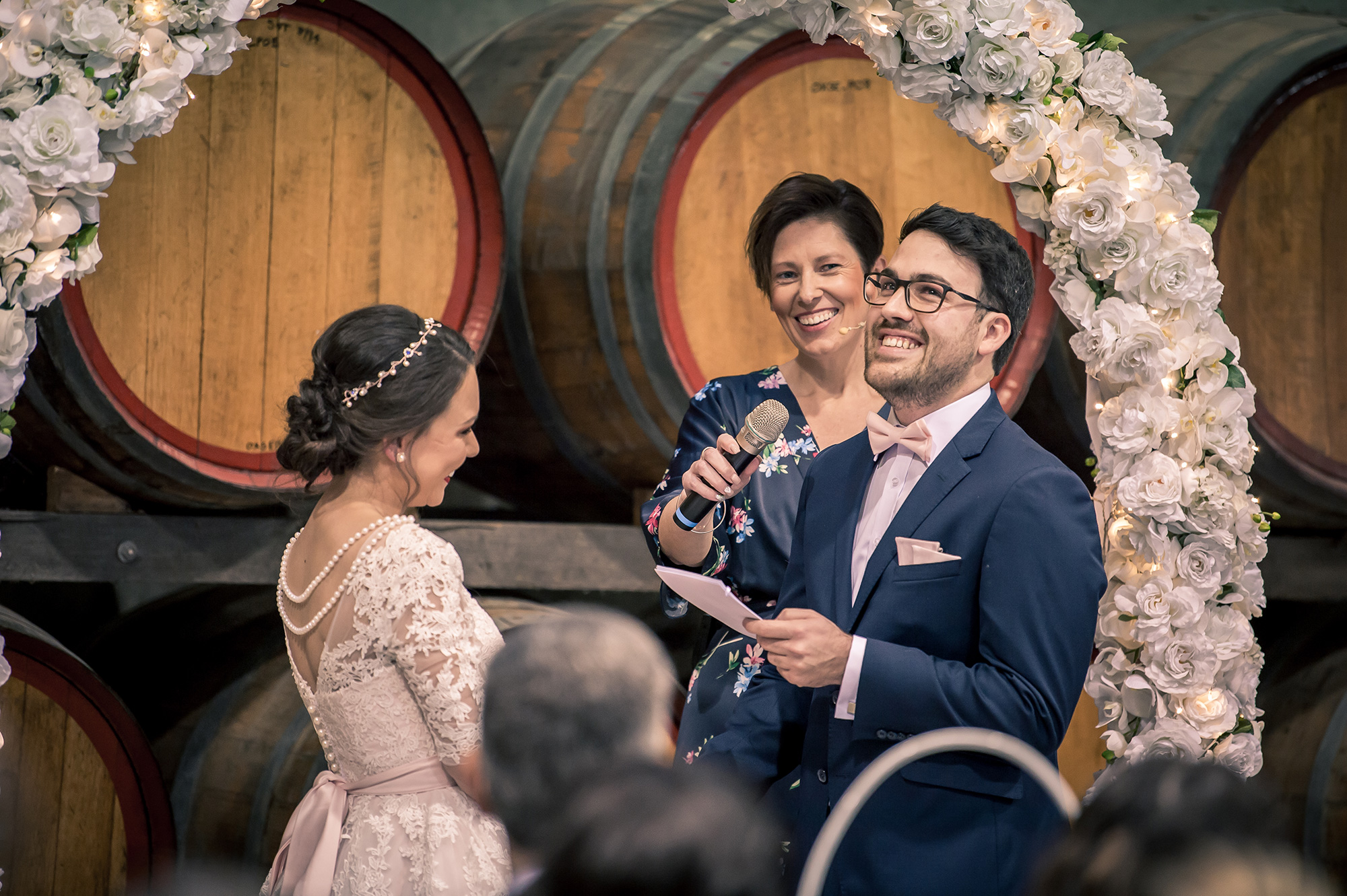 Celebrations by Penelope made the rustic nuptials official!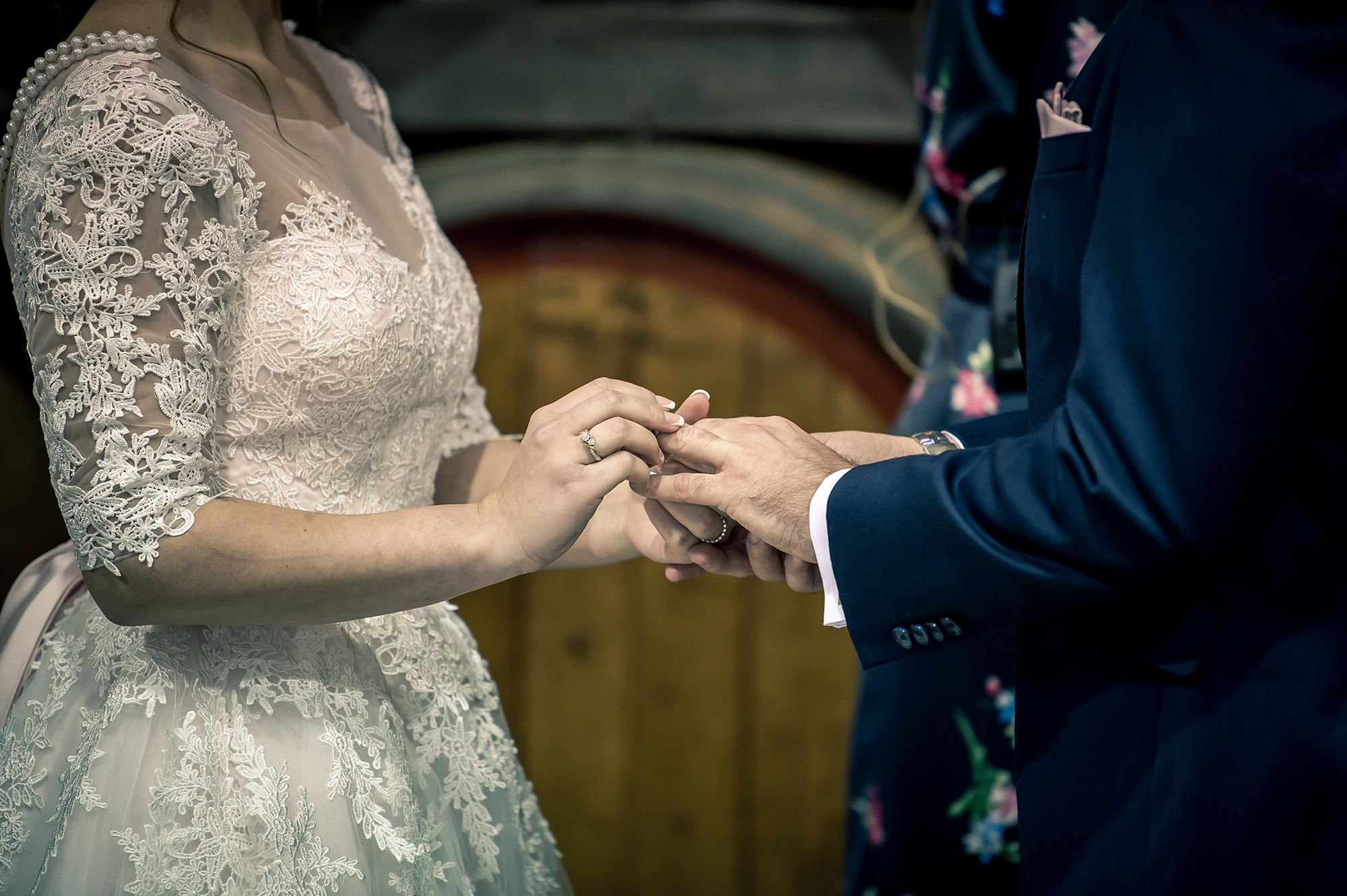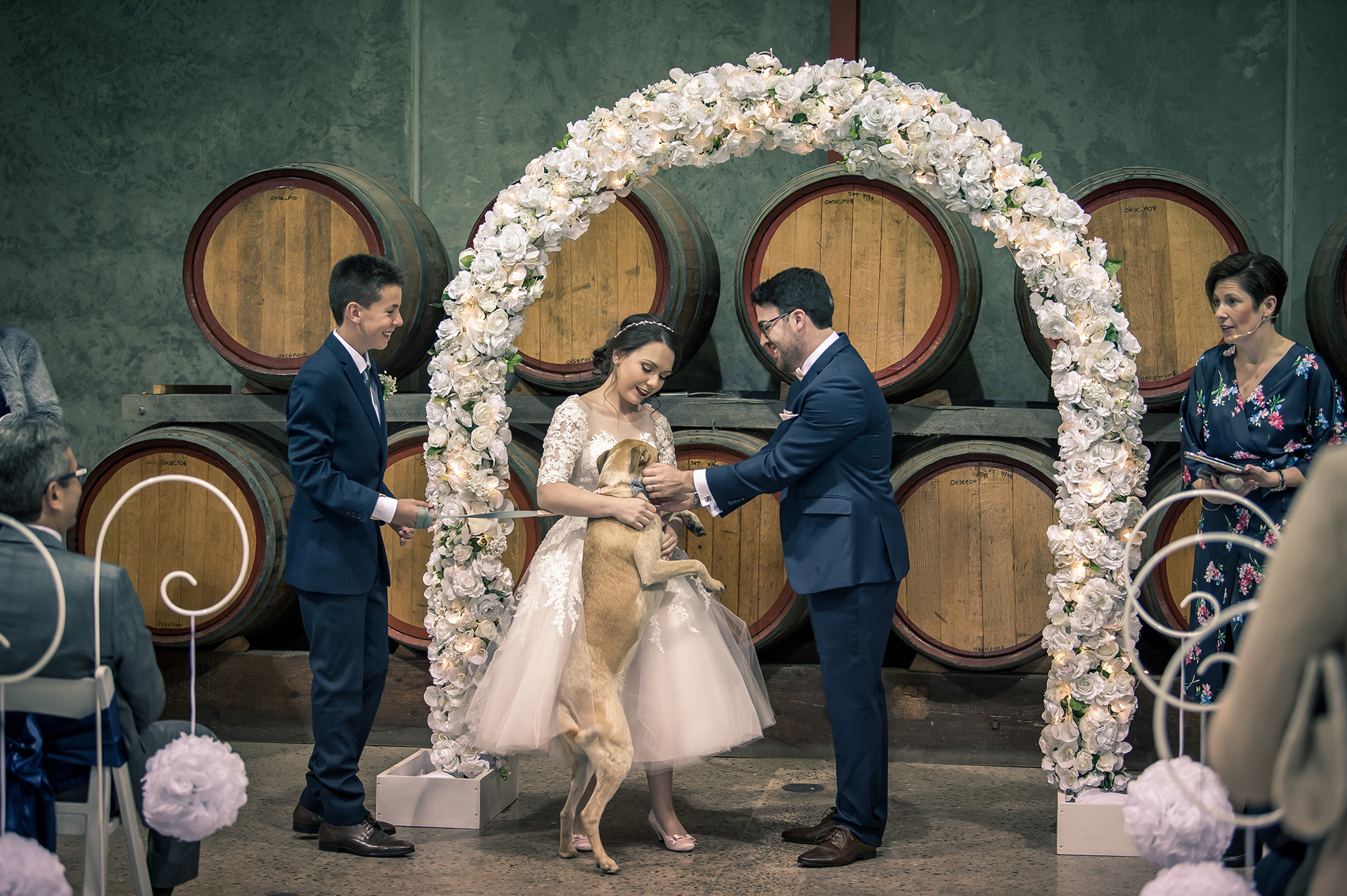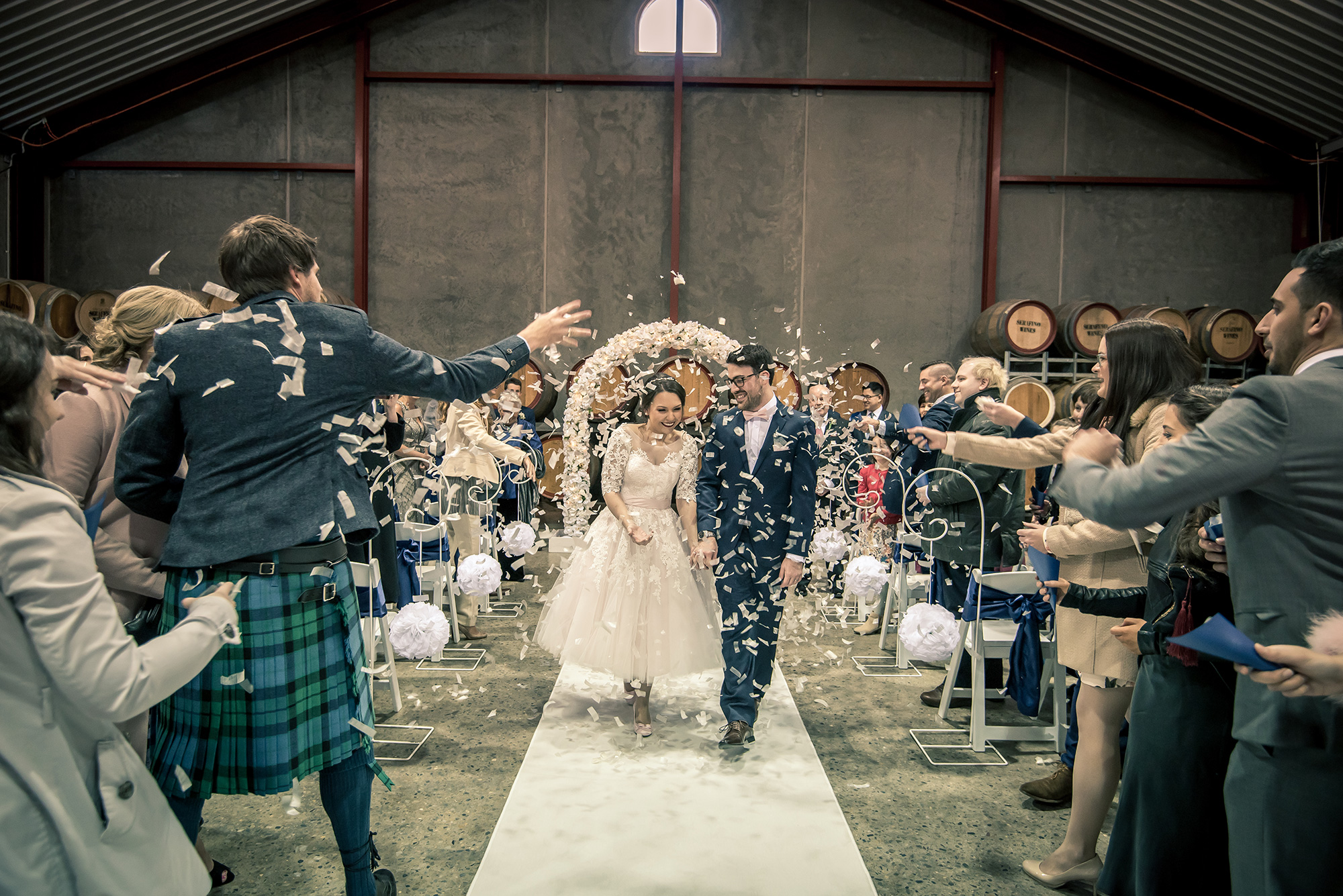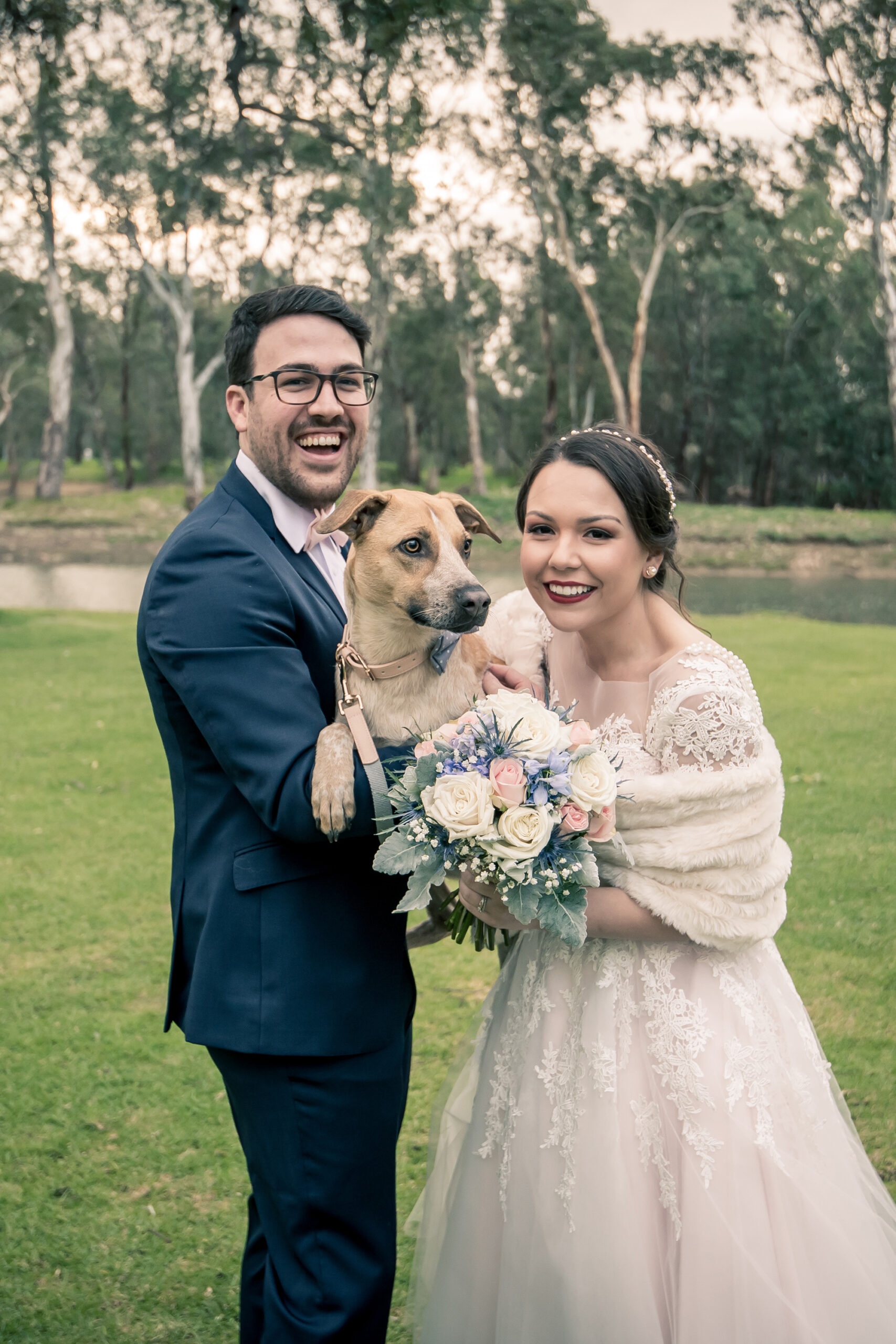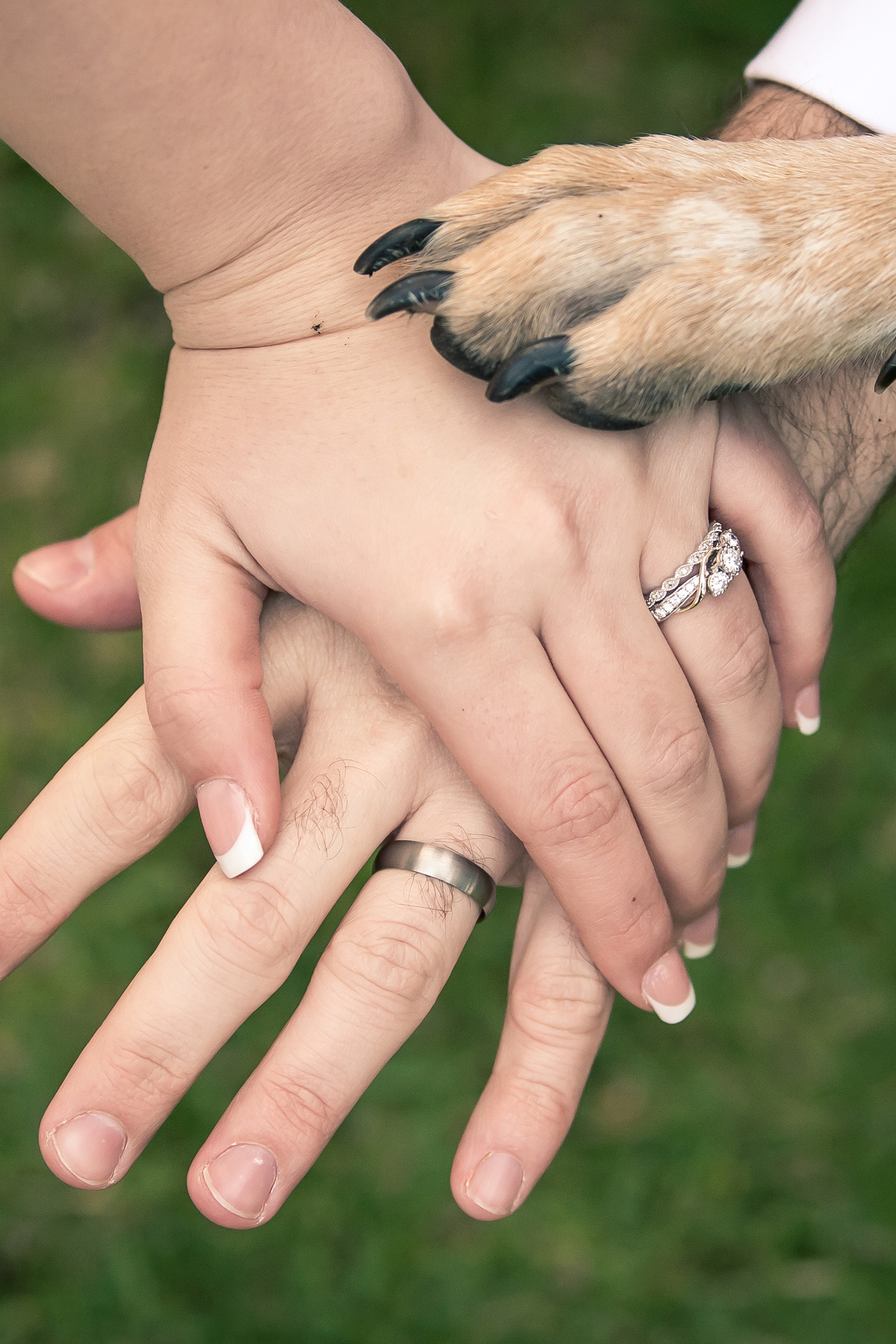 Bruna wore a stylish up-do and elegant make-up look complete with a bold lip, created by the team at Unveil the Beauty.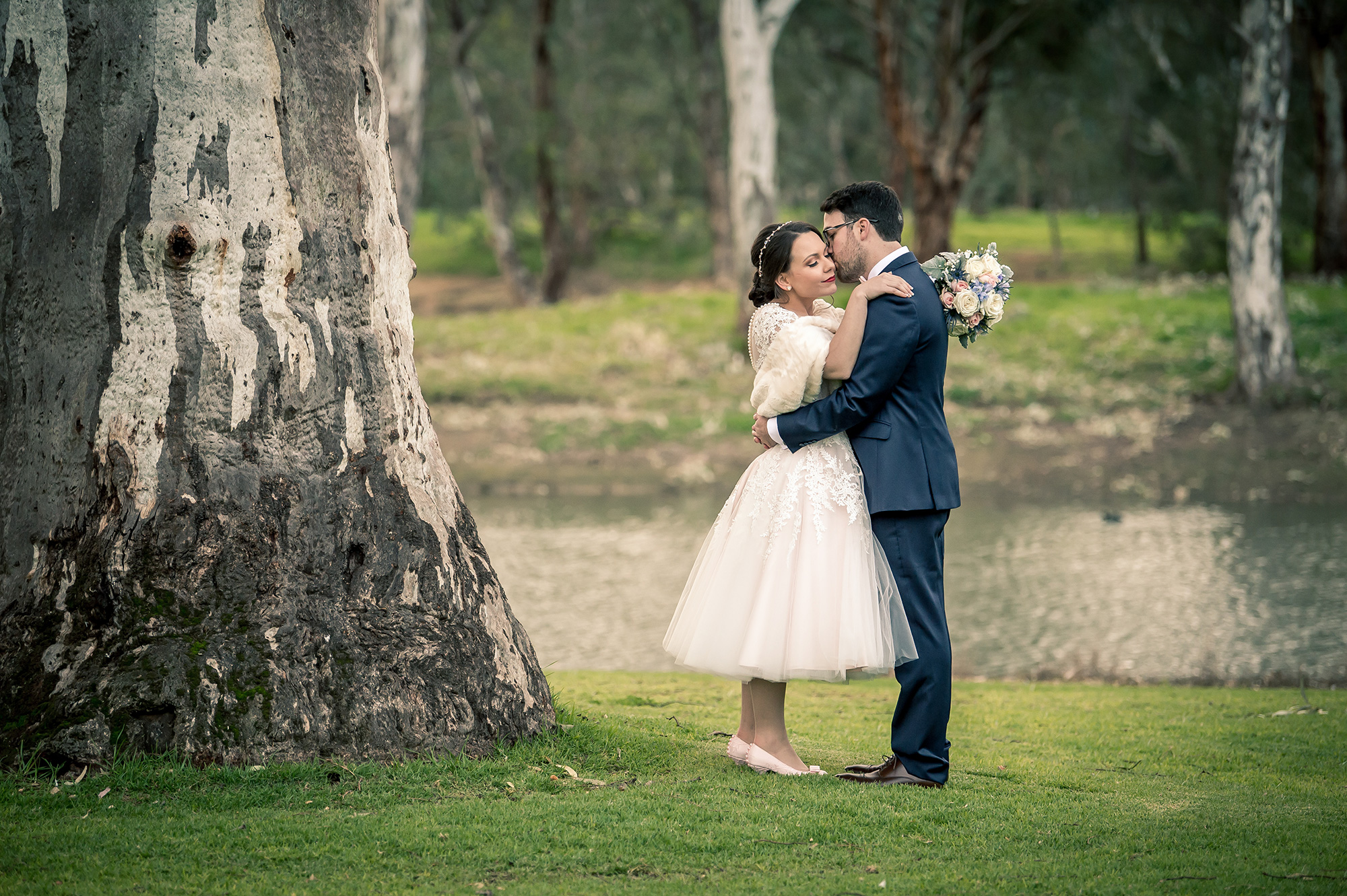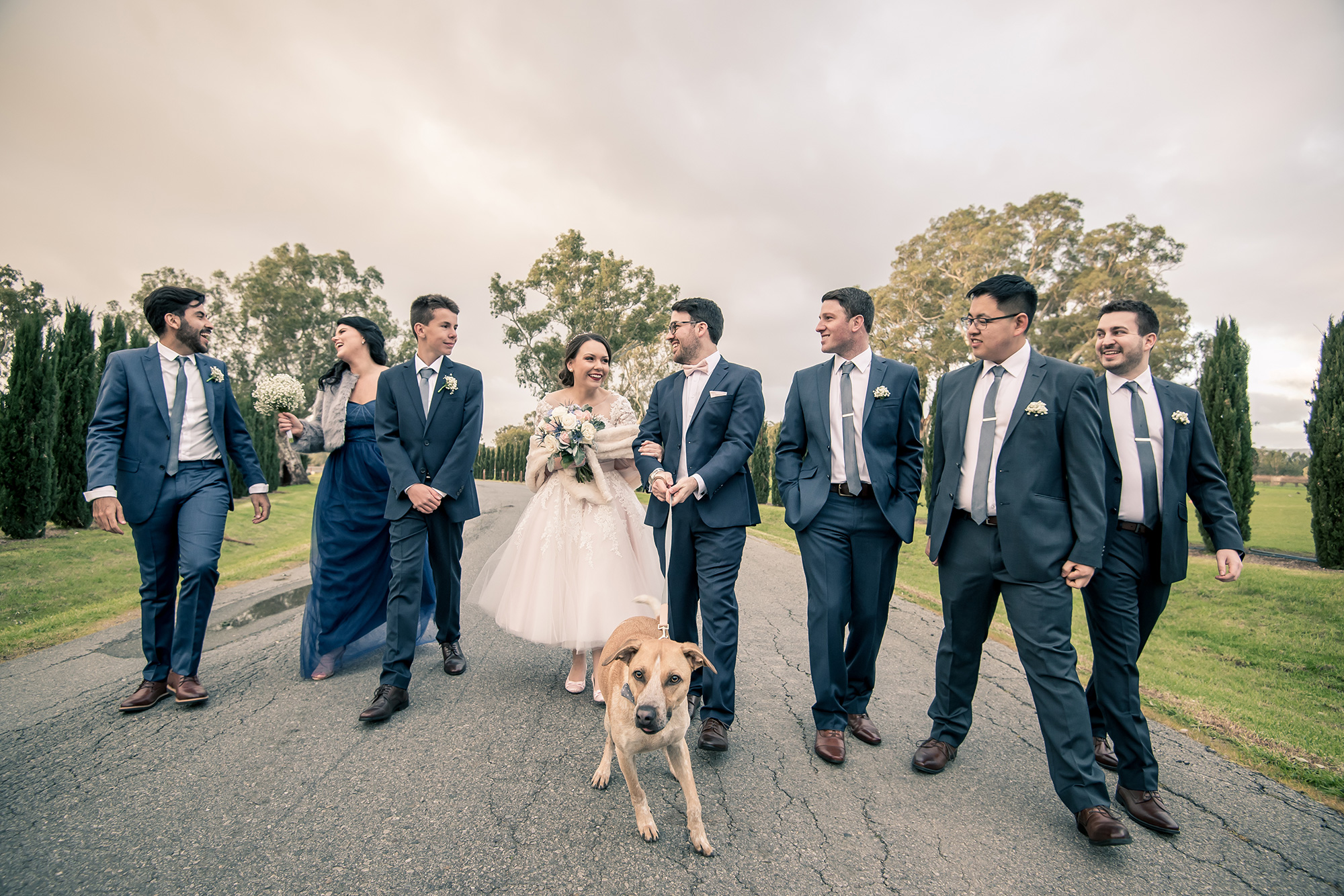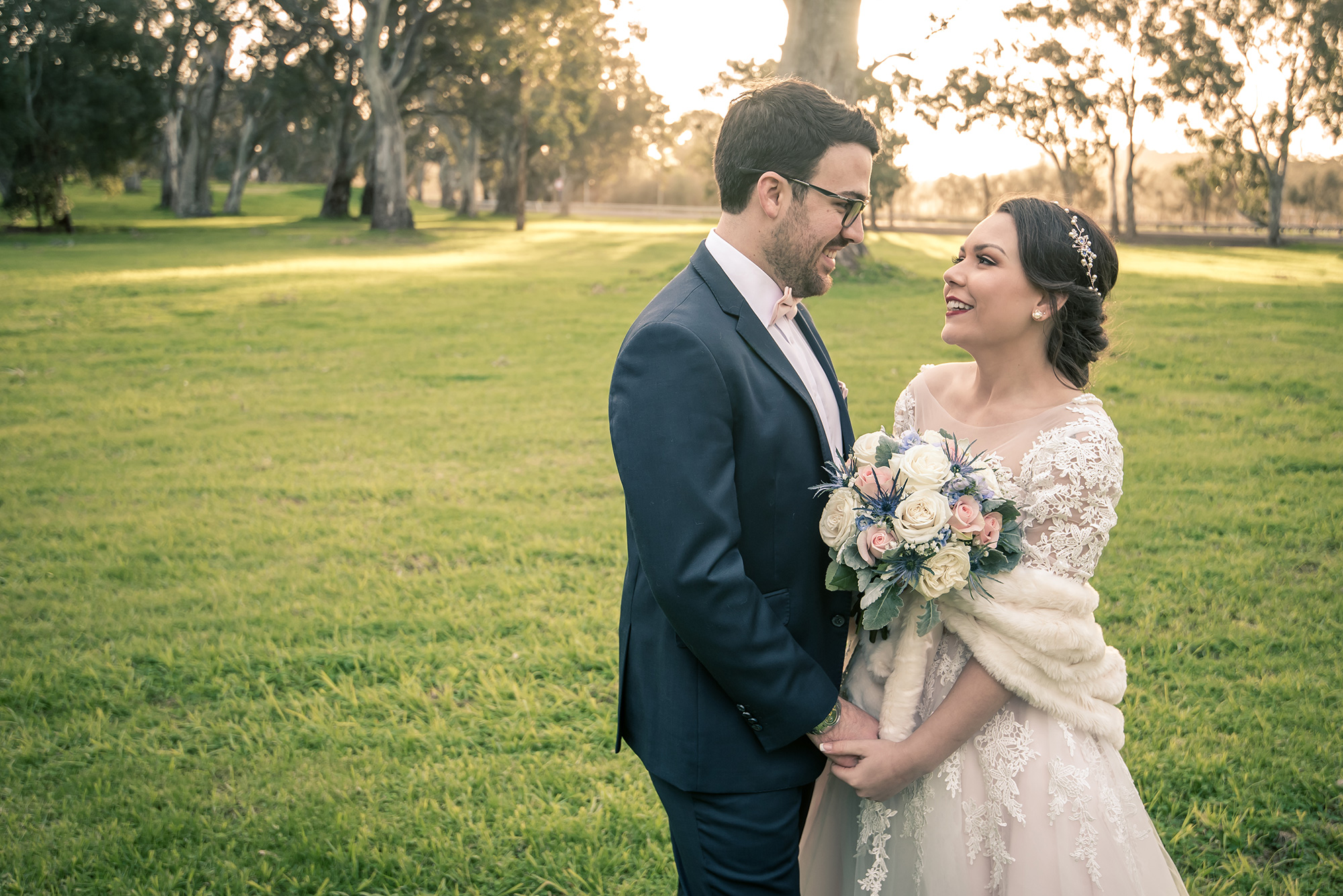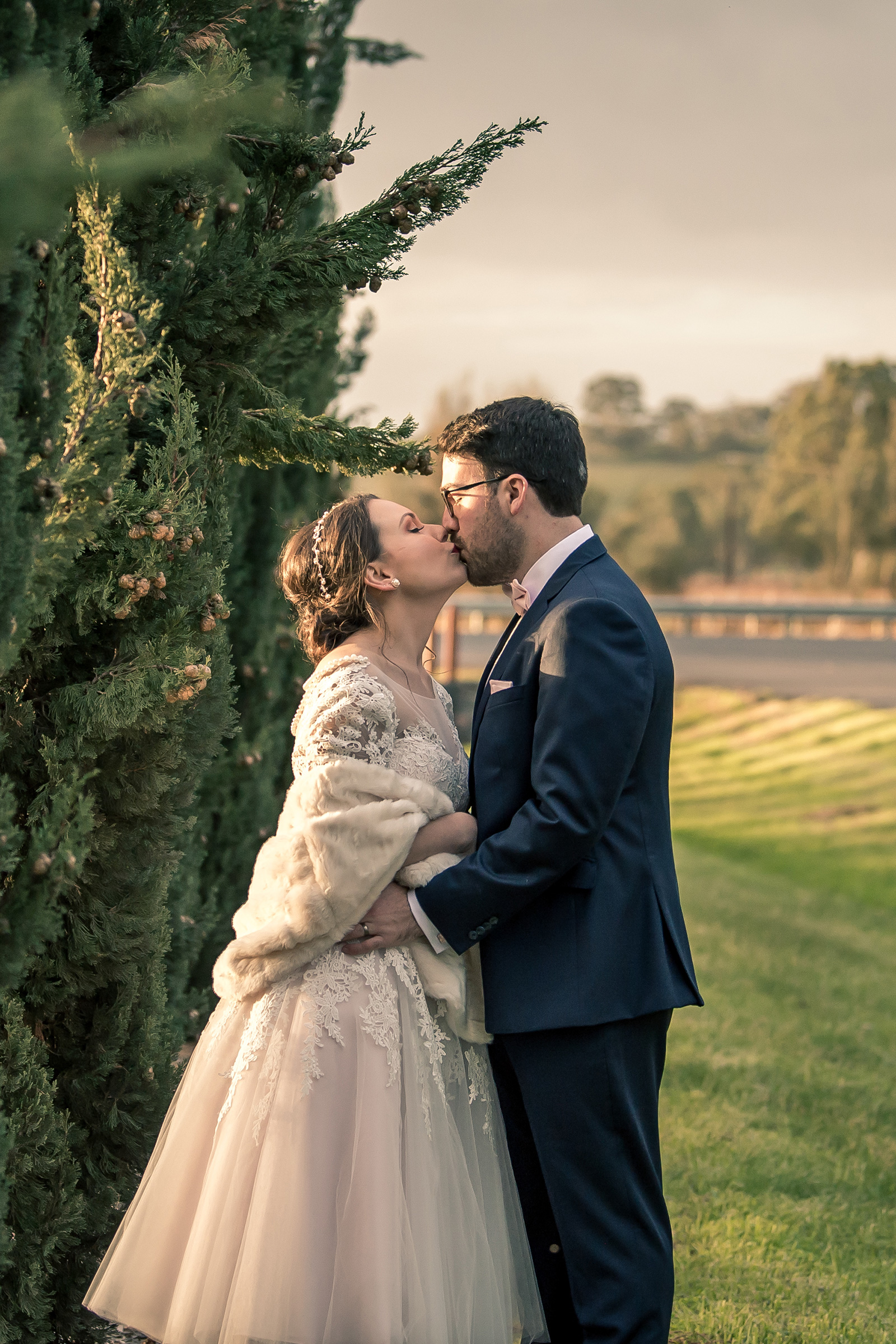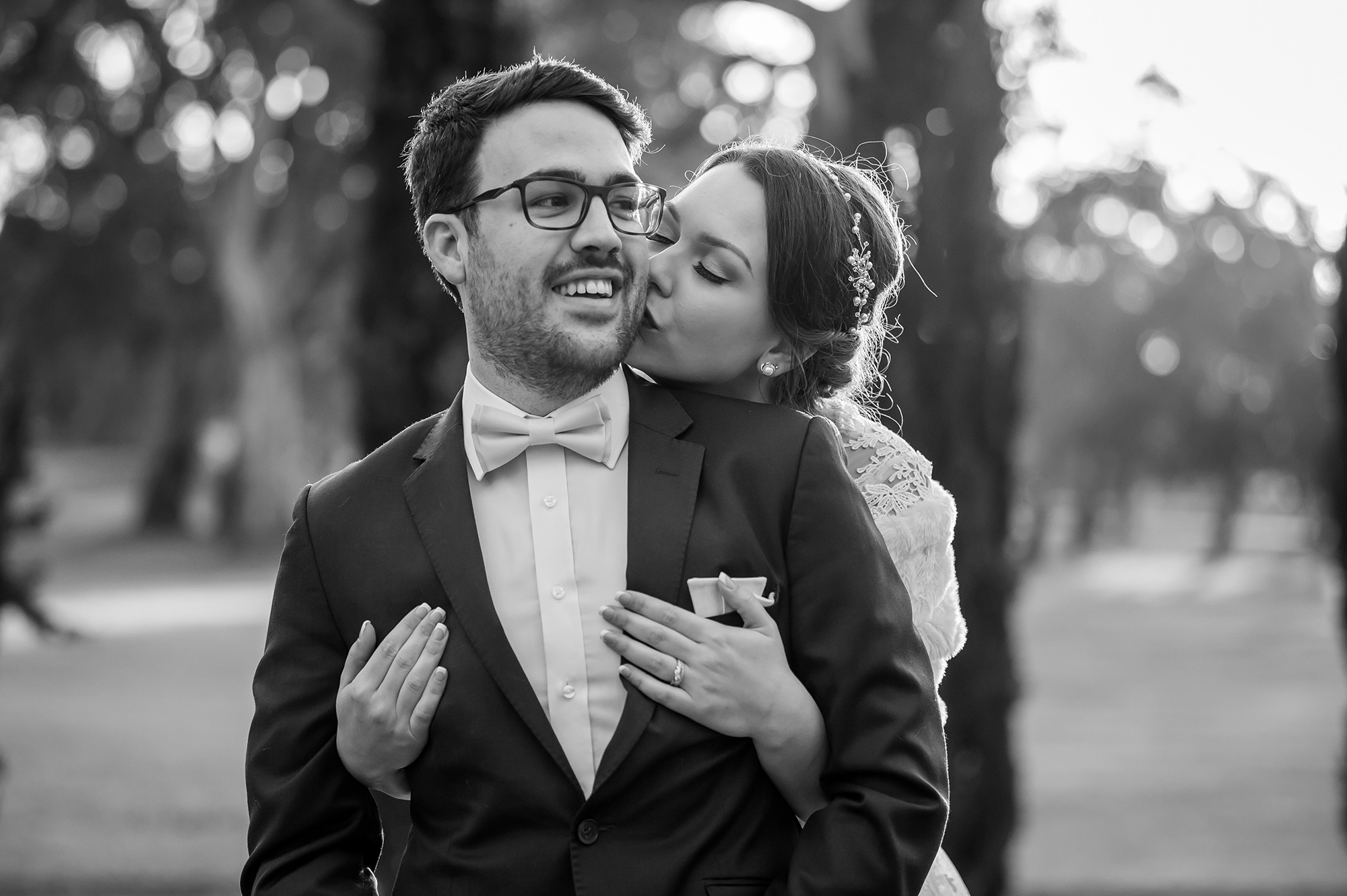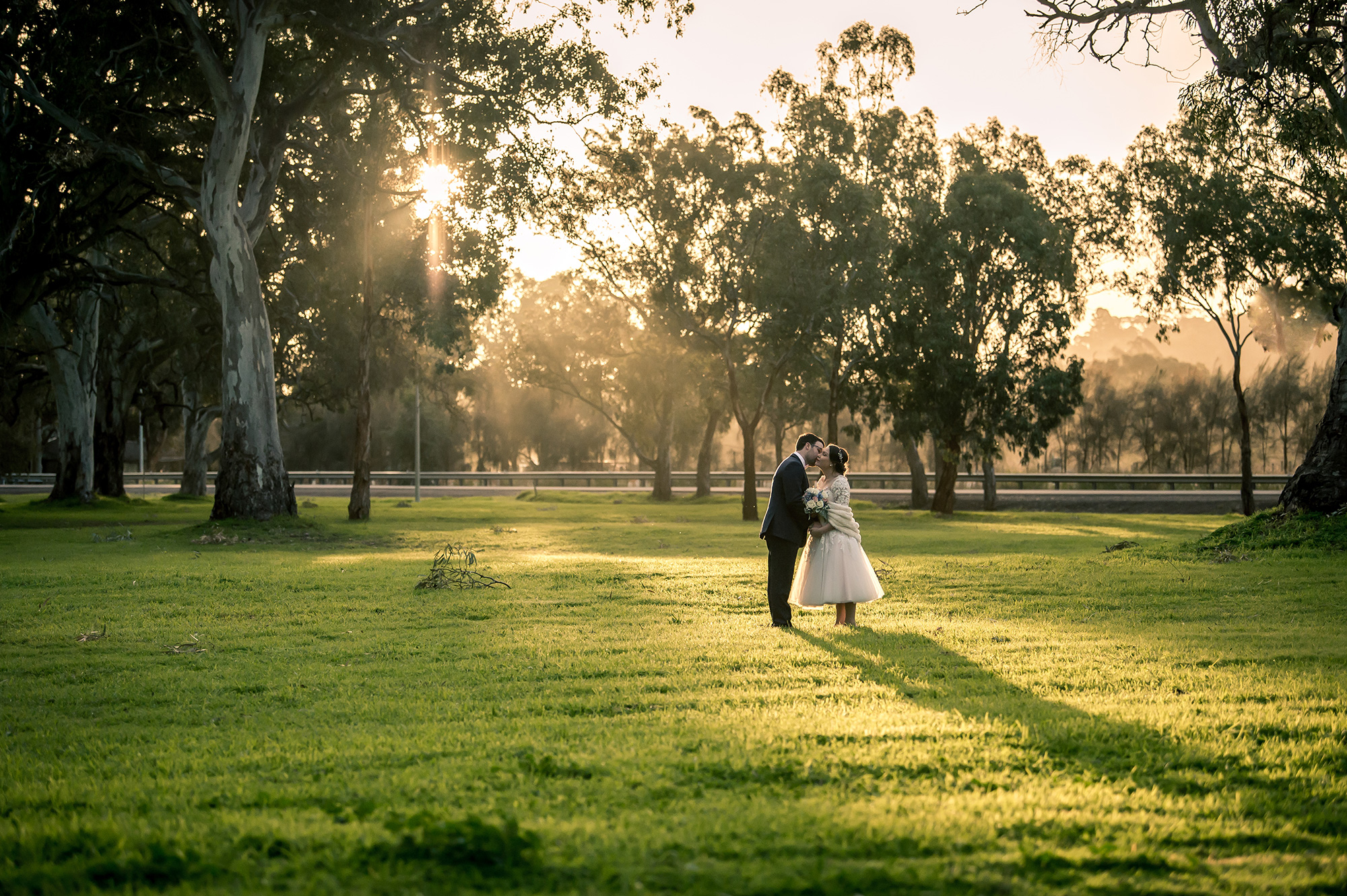 "Our story is a tribute to serendipity and it reminds people that, perhaps, true love really does exist," Bruna says.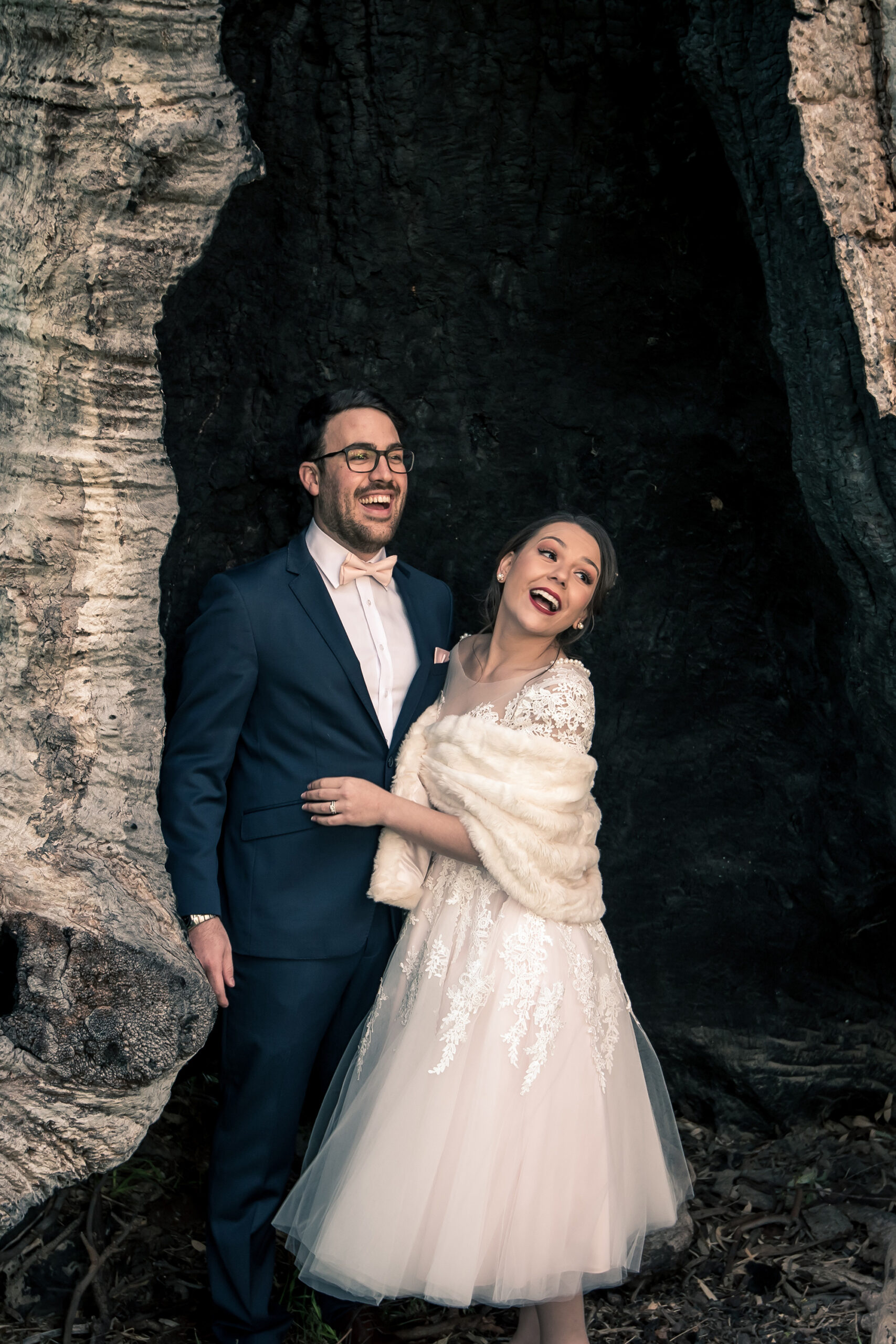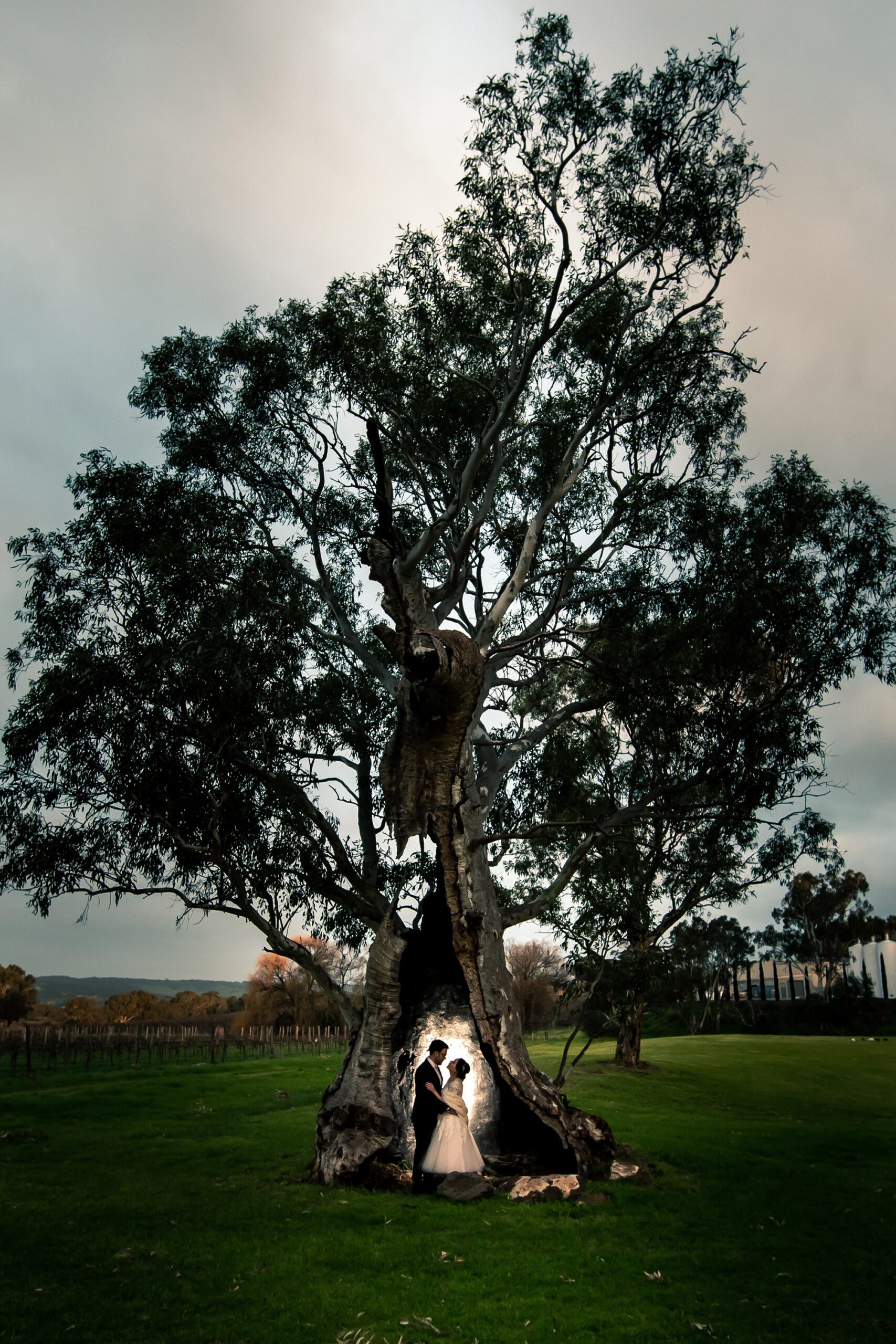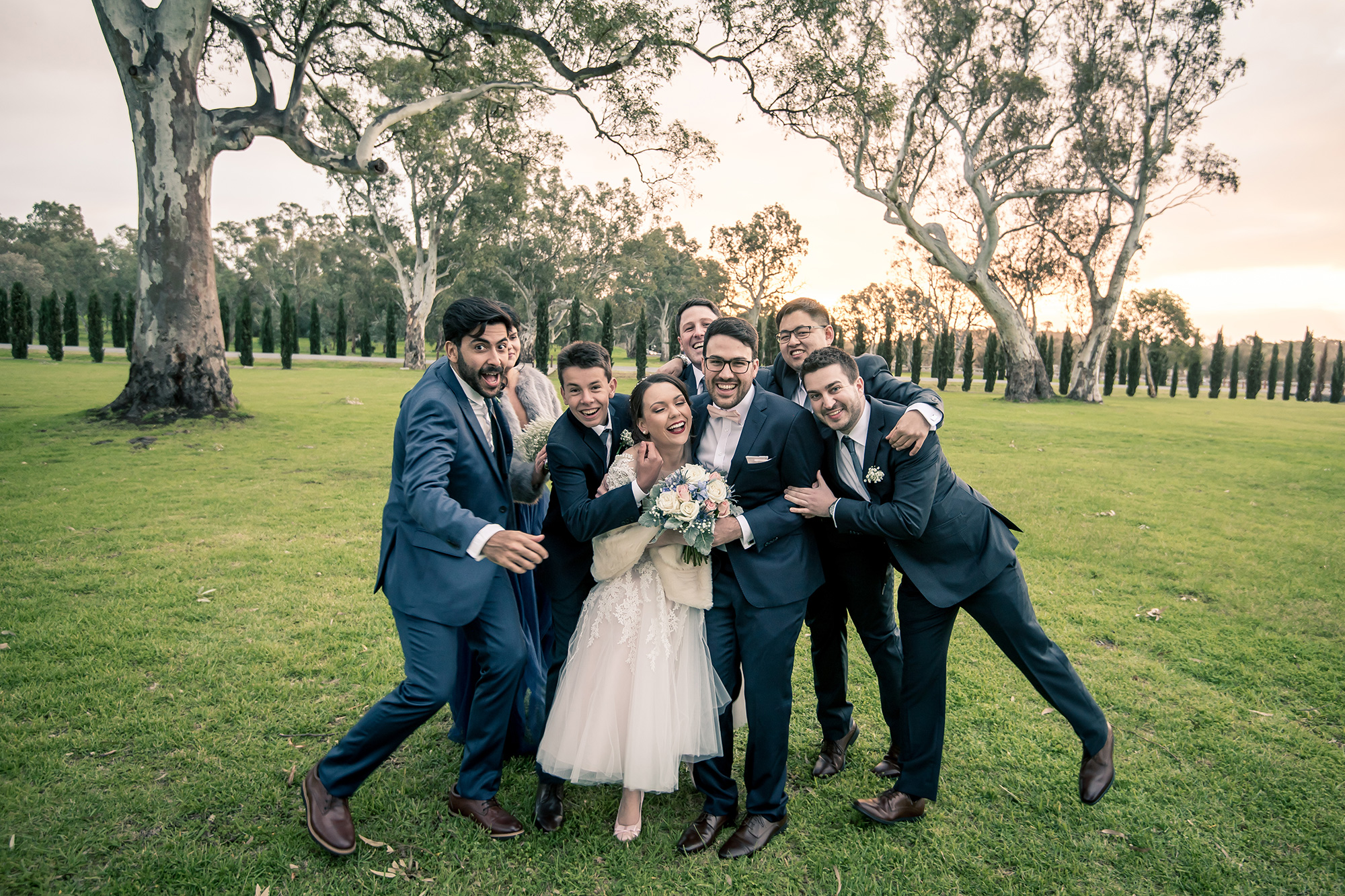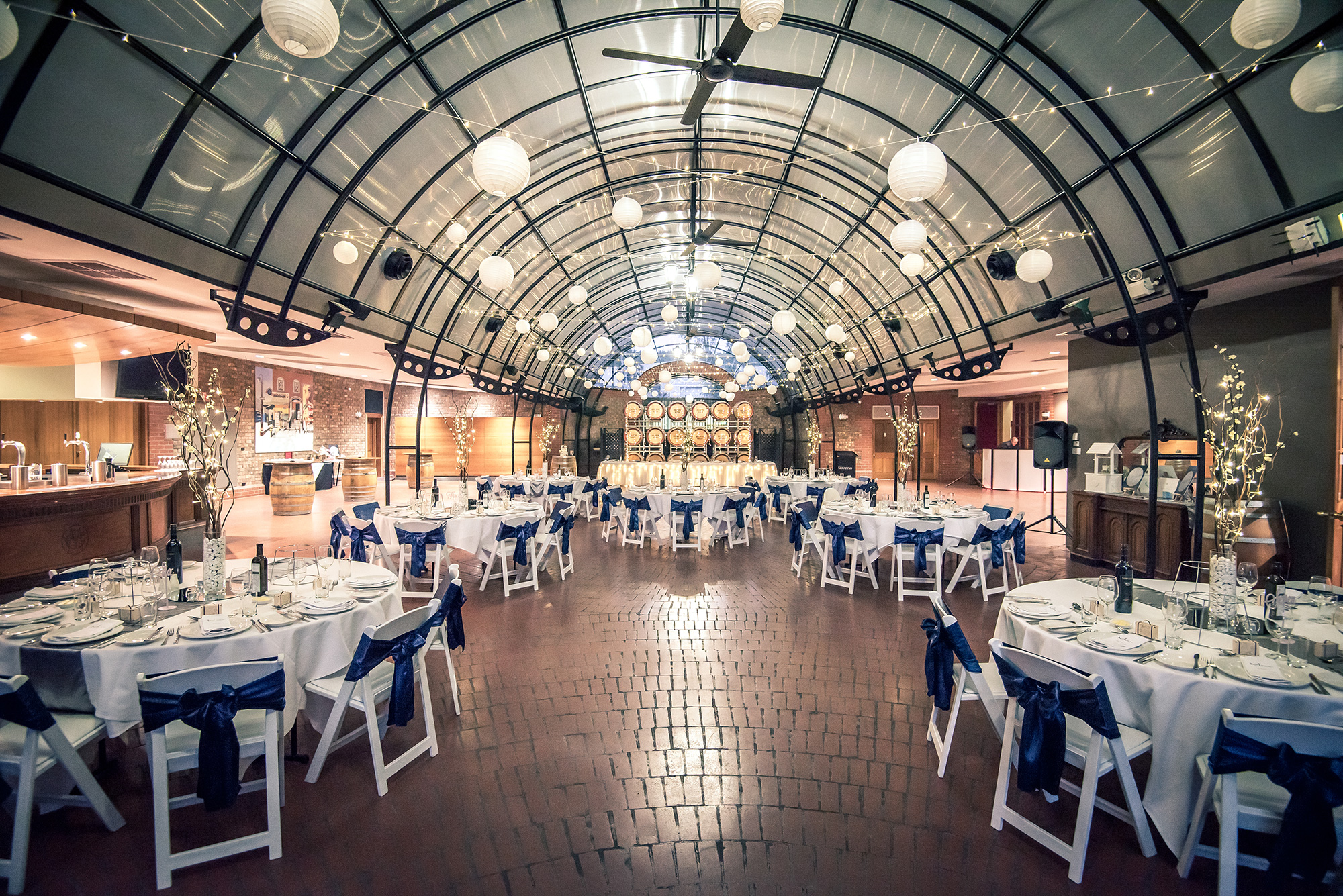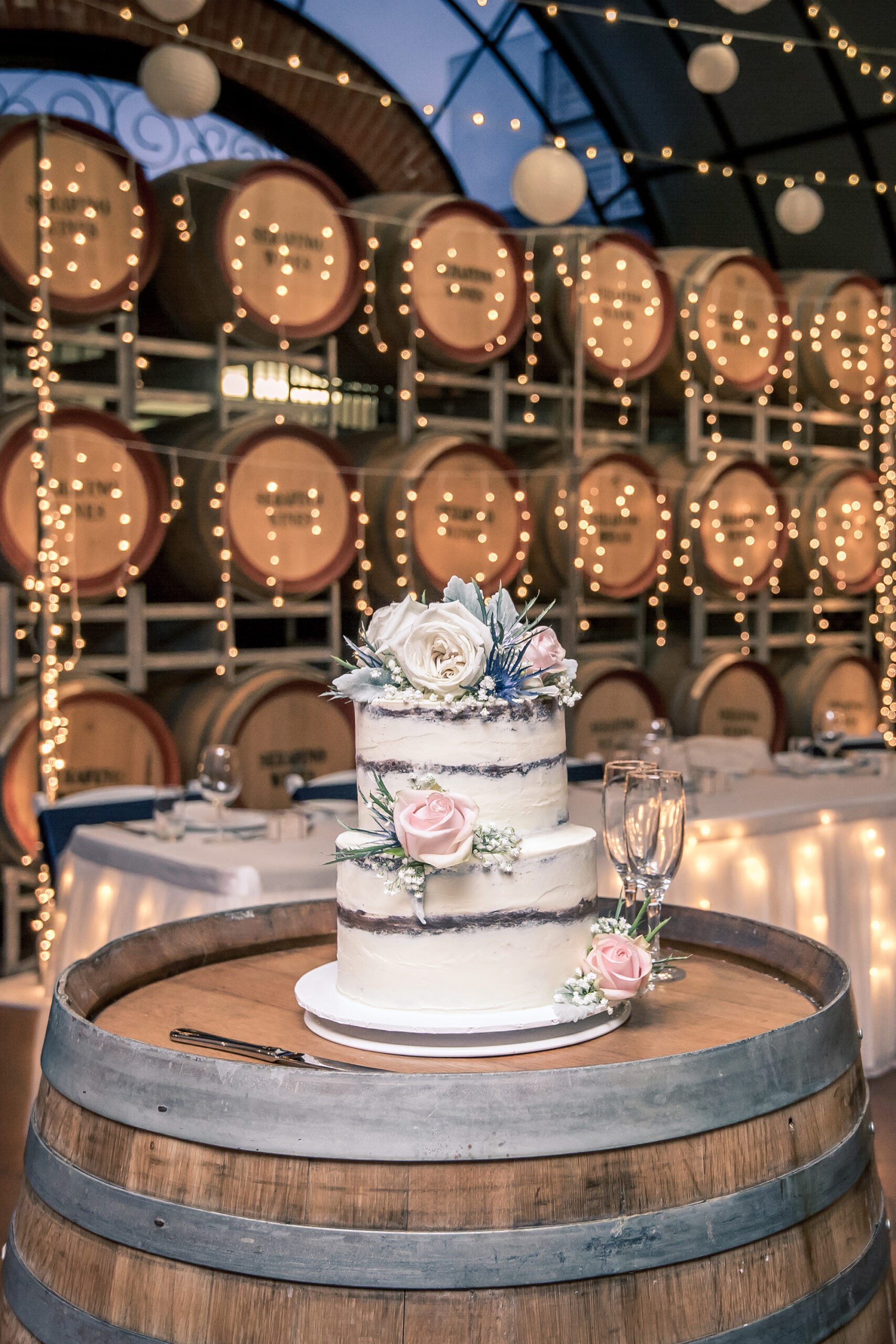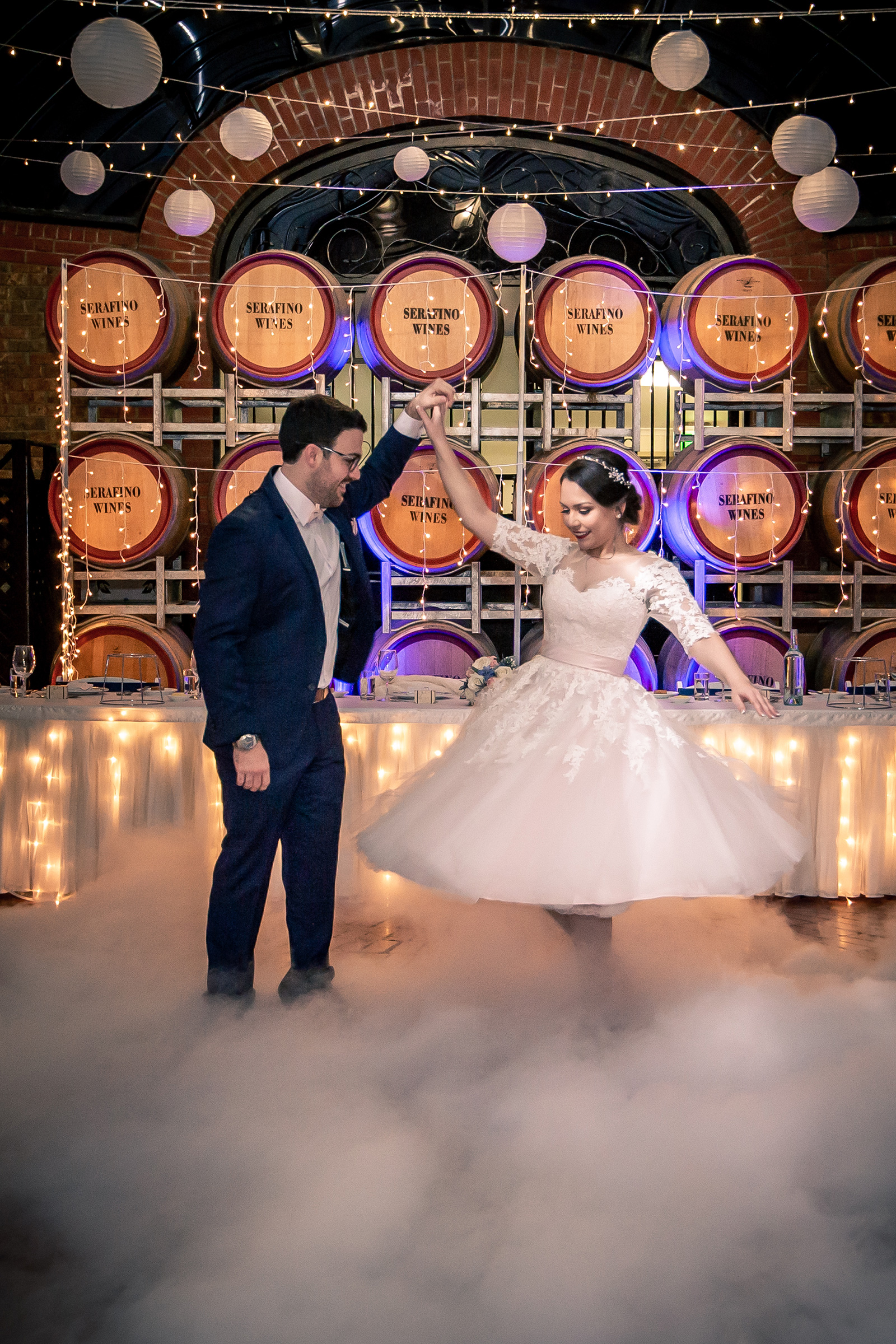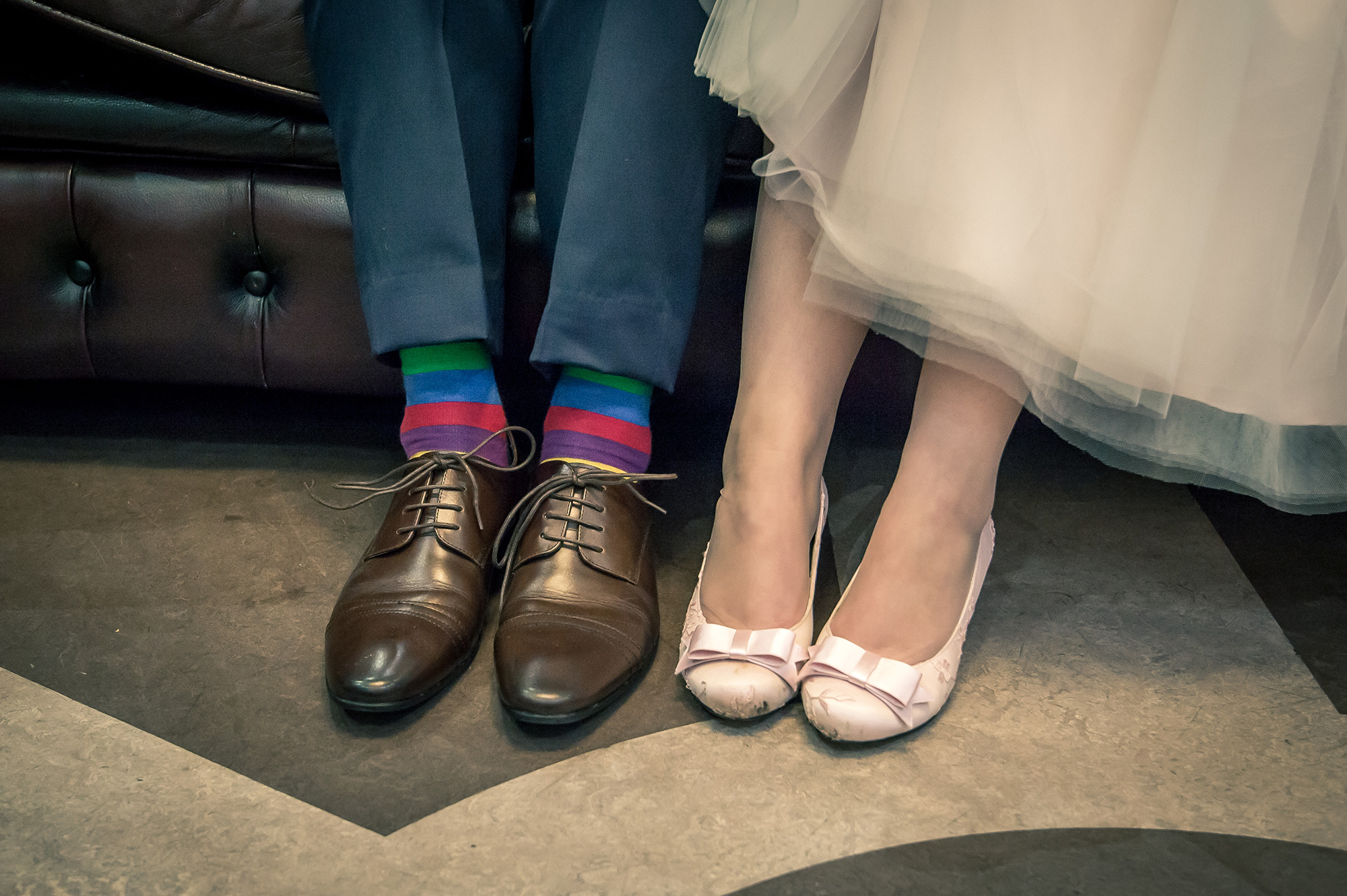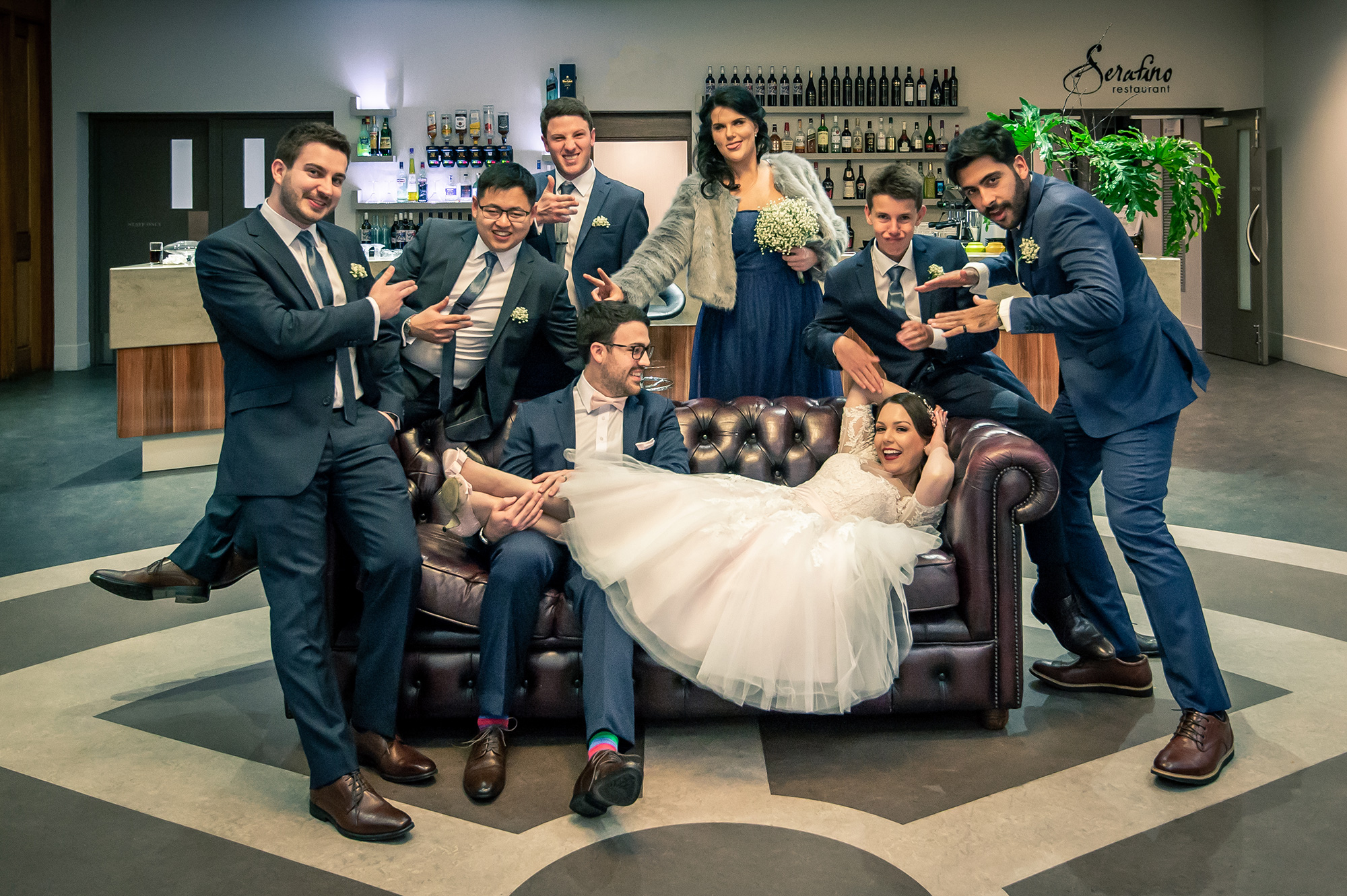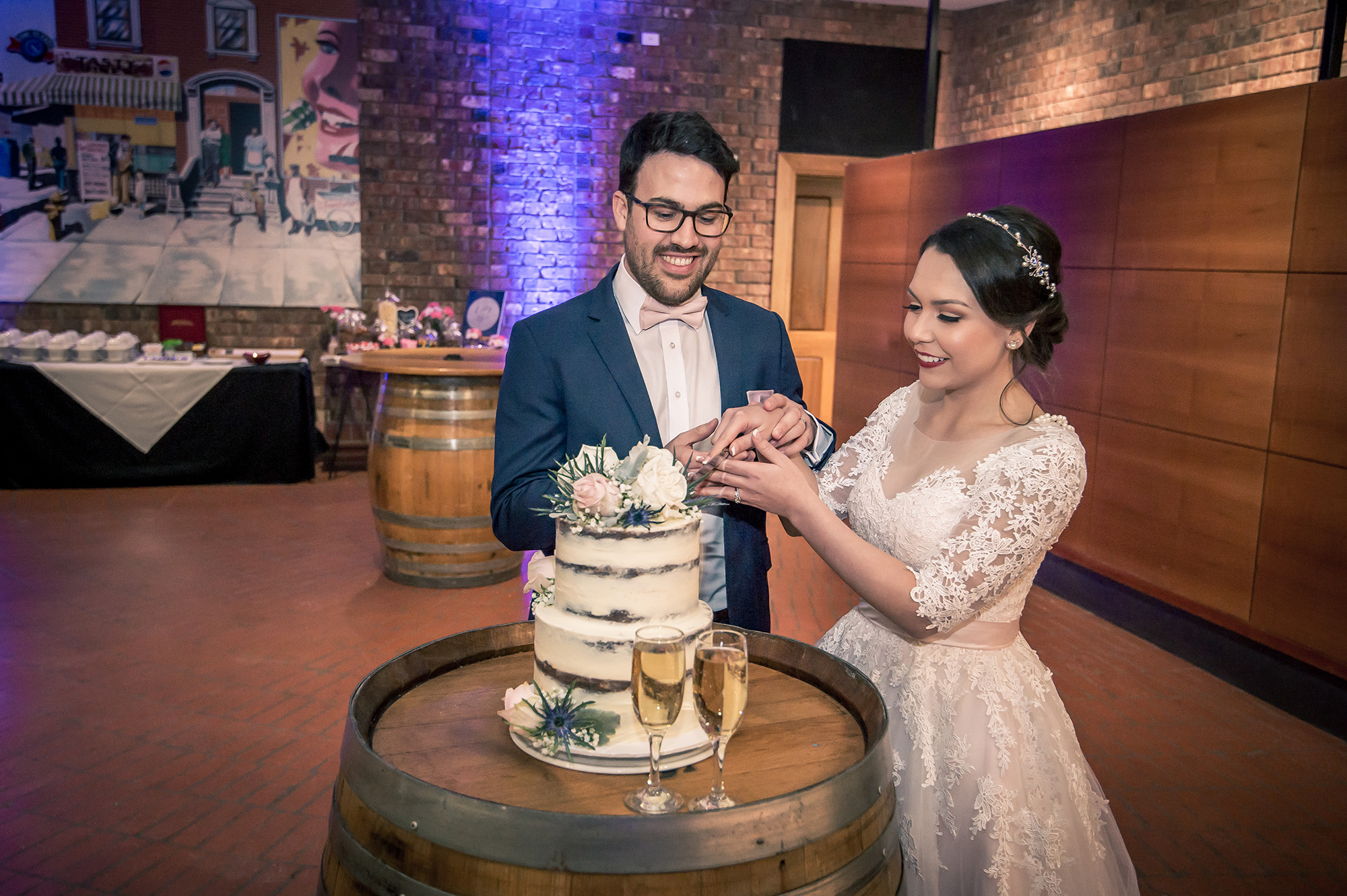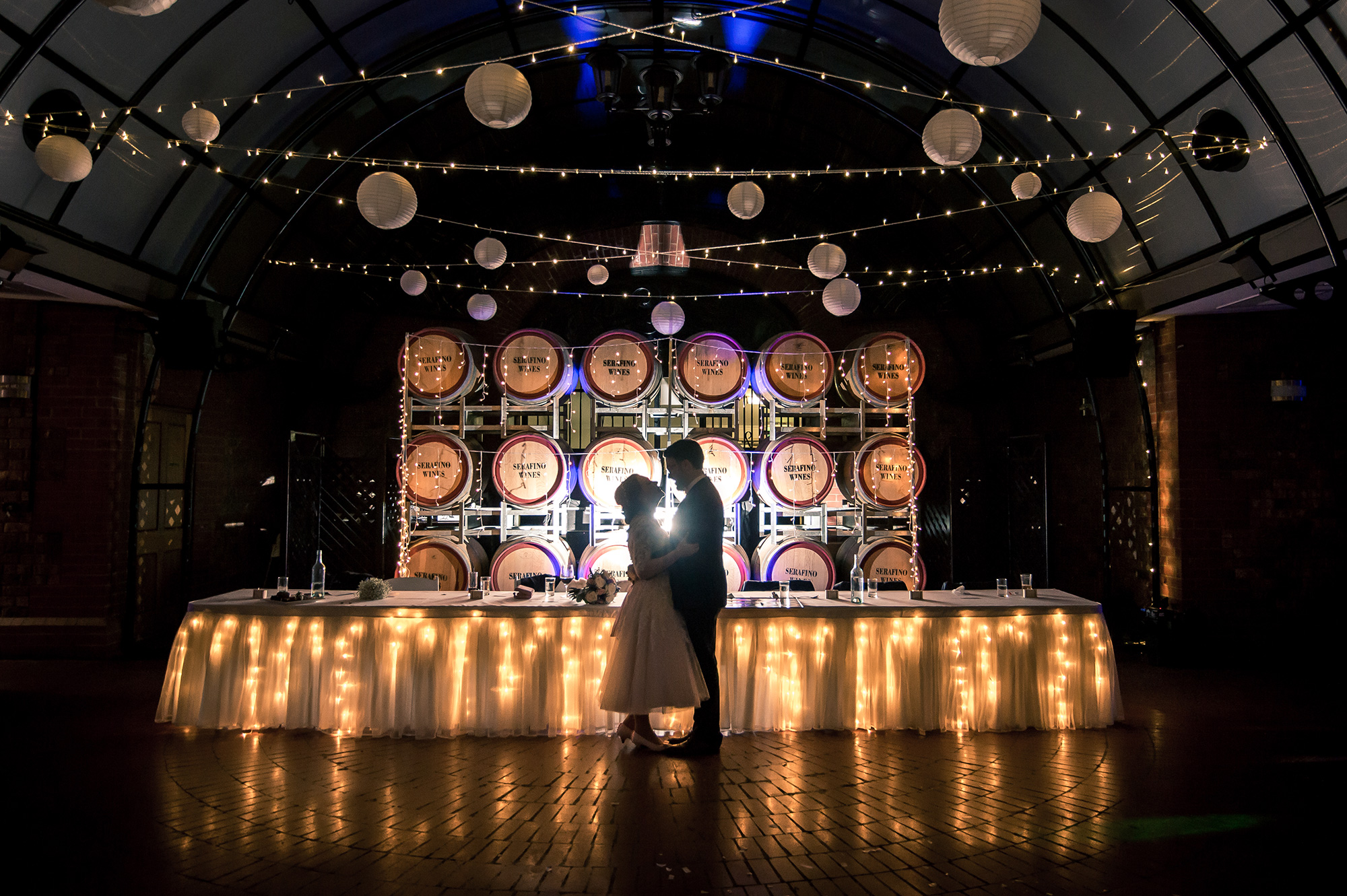 Middleton Events catered for the evening's entertainment.