A hillside proposal on a horse trek surrounded by wild, natural beauty set the tone for Sarina and Jeremy's rustic vintage wedding.
"We both knew we wanted a simple wedding day. We held the wedding at my parents' house where we could create our own special day from scratch," says Sarina, 31.
Using natural and recycled materials, Sarina and Jeremy, 28, enlisted the help of family and friends to create the decor themselves.
"We decorated with locally sourced blue gum, silver dollar and native foliage. The bouquets, buttonholes and centrepieces were made by the bridal party, and the five-tier donut cake was made by my mother the night before the wedding and decorated by myself. I couldn't sleep due to excitement!
"After the wedding we ensured that everything was sorted, recycled, composted or reused. There was minimum waste from the event," Sarina explains.
On March 17, 2018 the Sydney pair exchanged vows with 38 humans and several fur friends as witness in the courtyard of Sarina's family home in Milang, South Australia. The party then continued in her father's caravan shed, purposefully extended to hold the wedding reception.
"We effortlessly saved so much money, enjoyed adding in special touches and had the most wonderful day of our lives."
Photos courtesy of Jennings Media.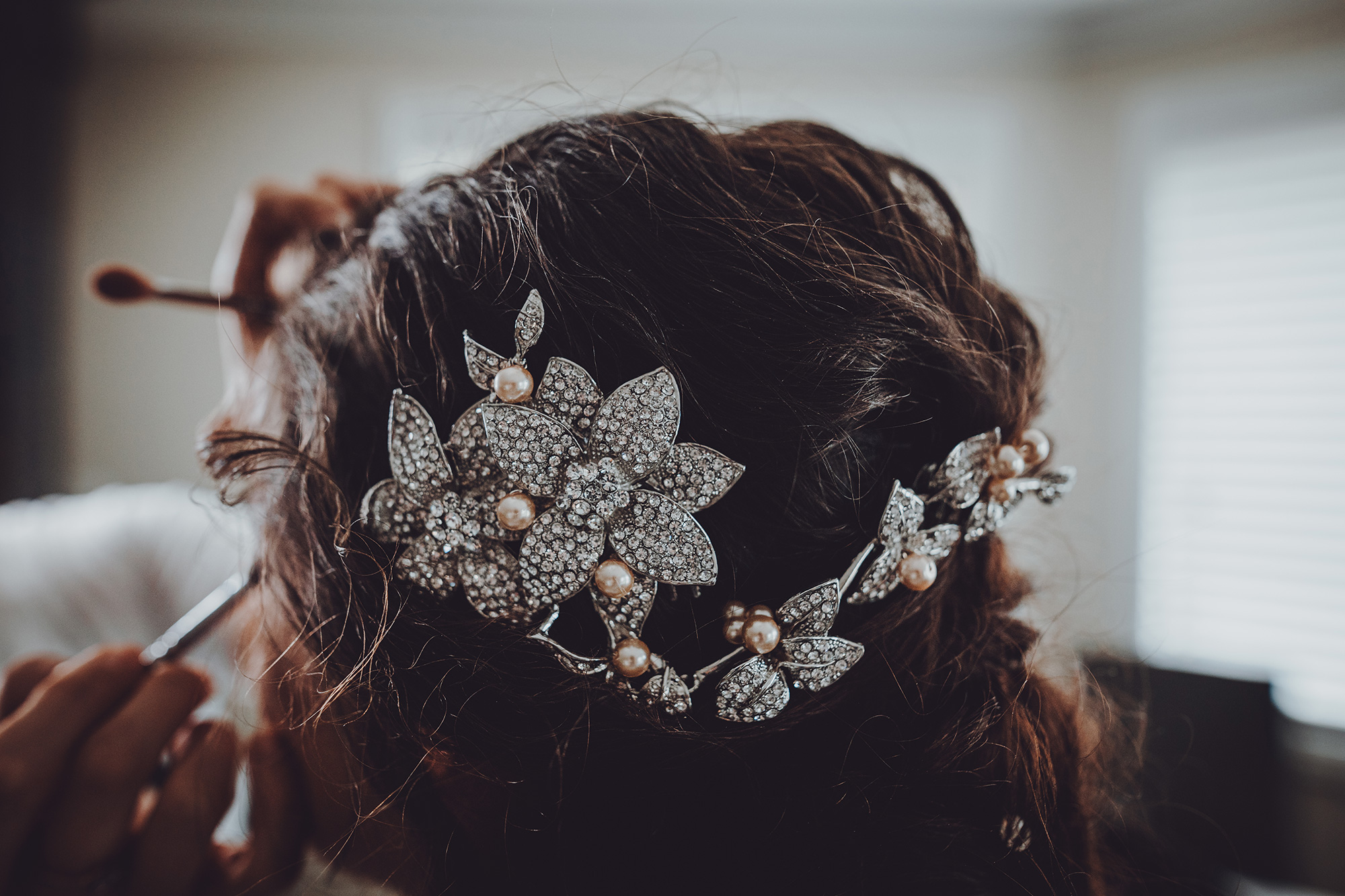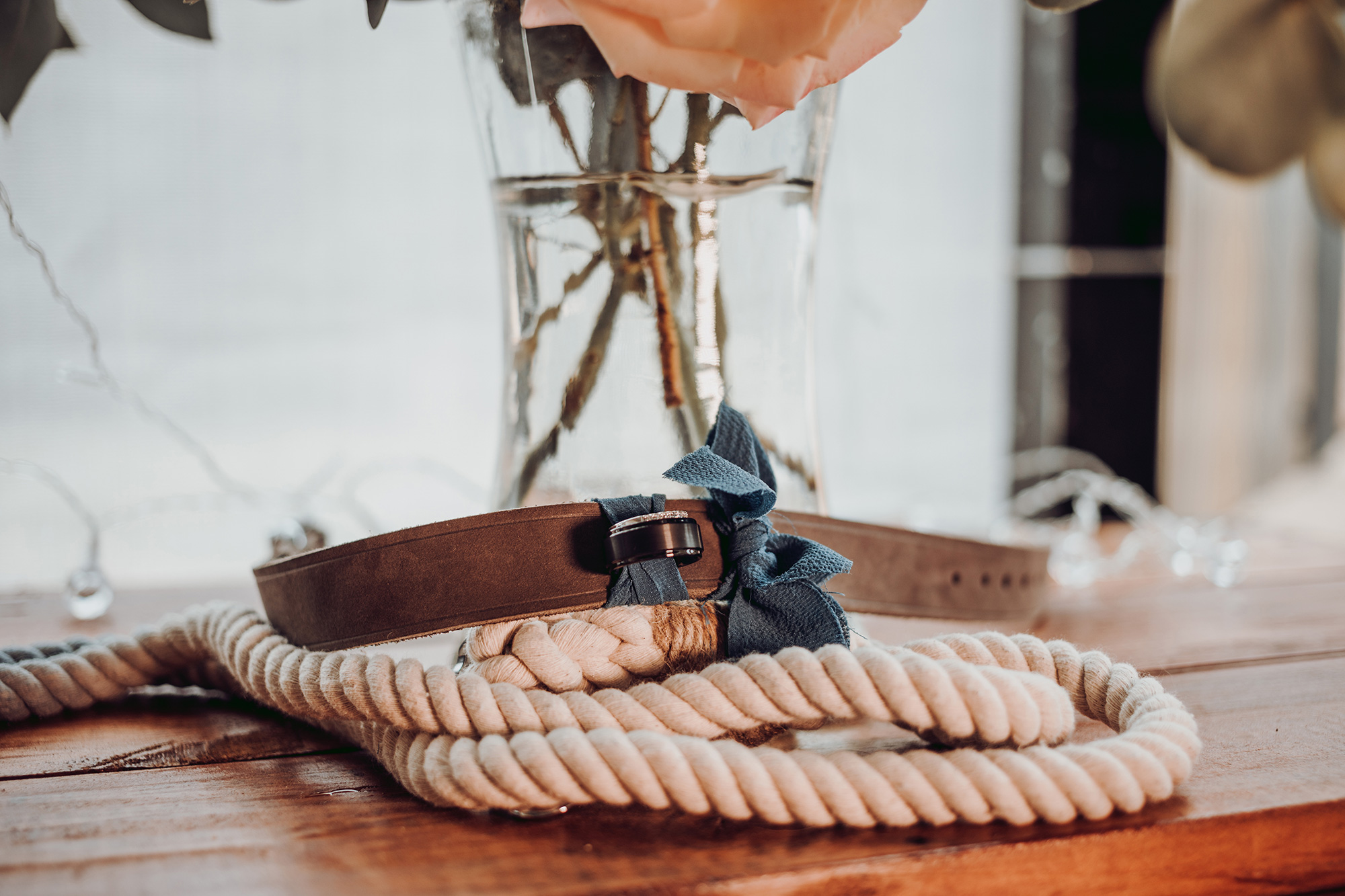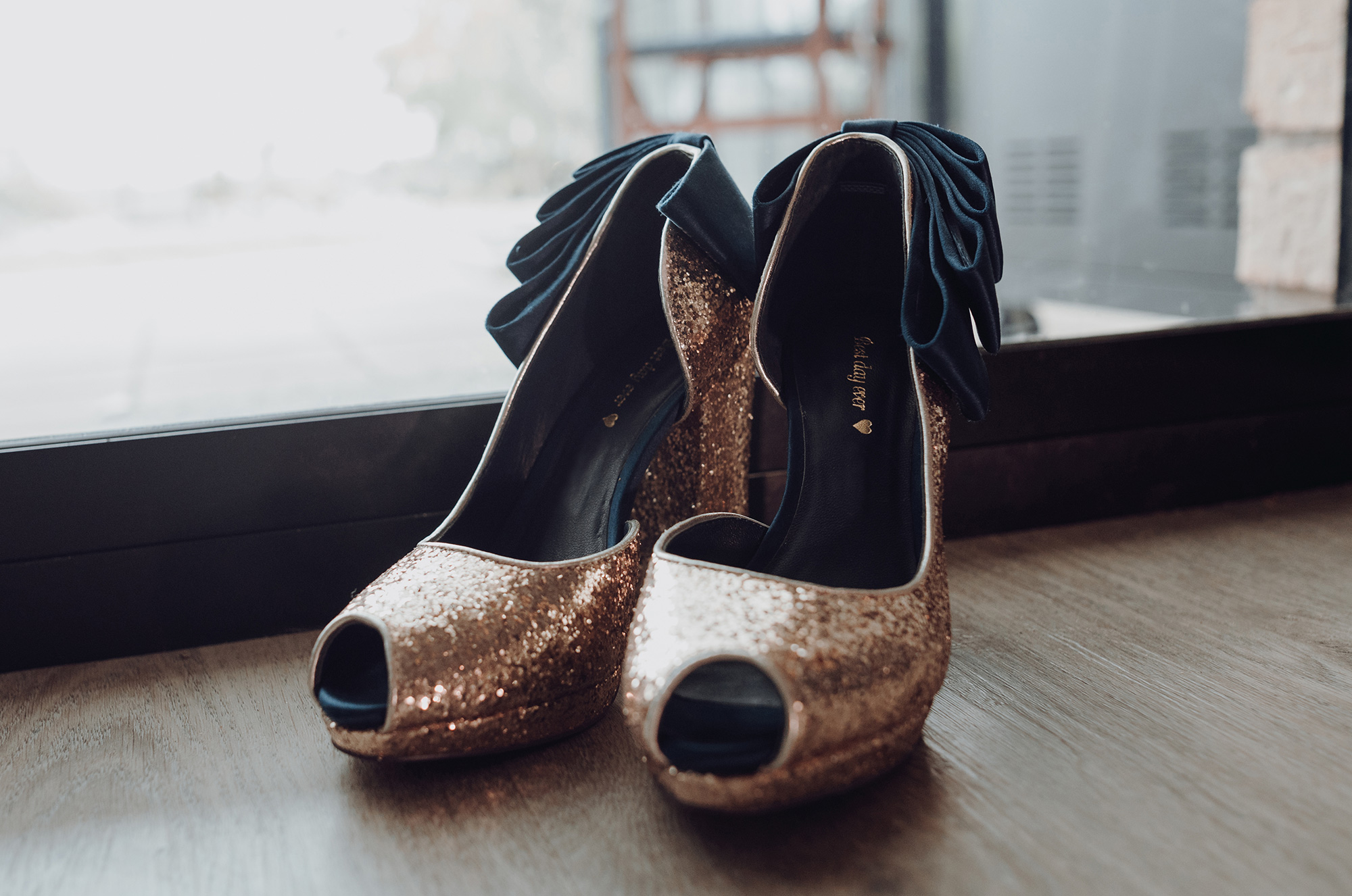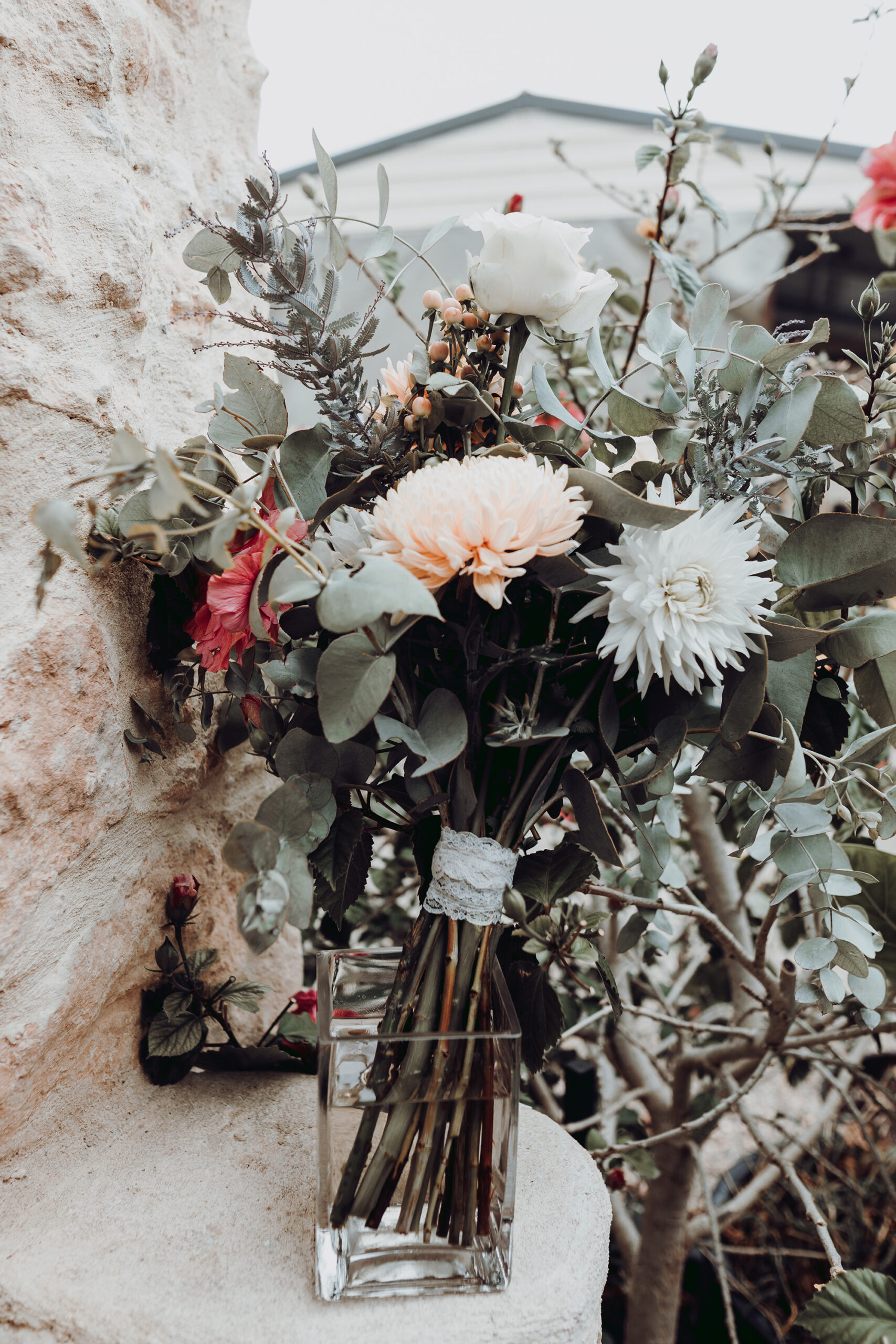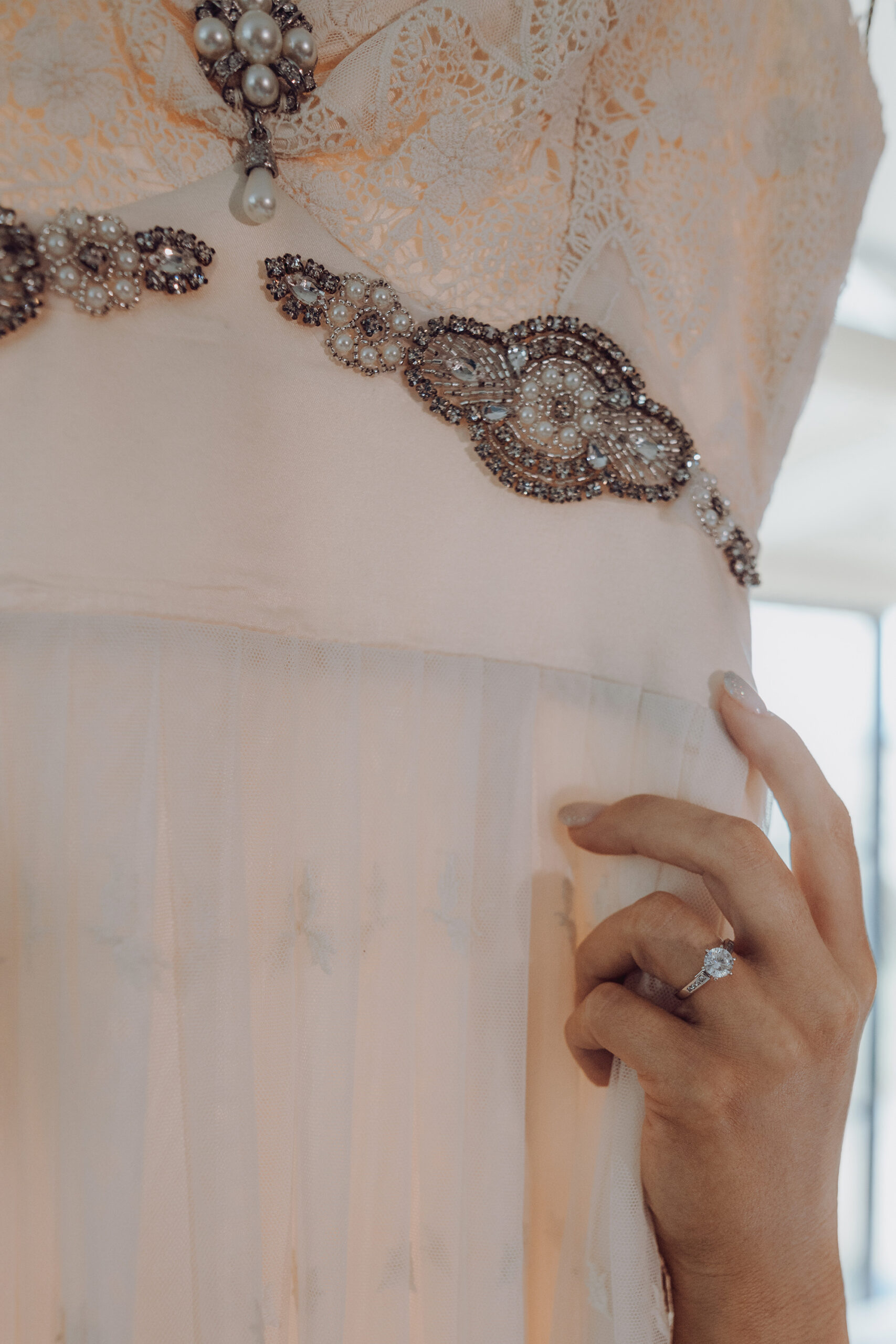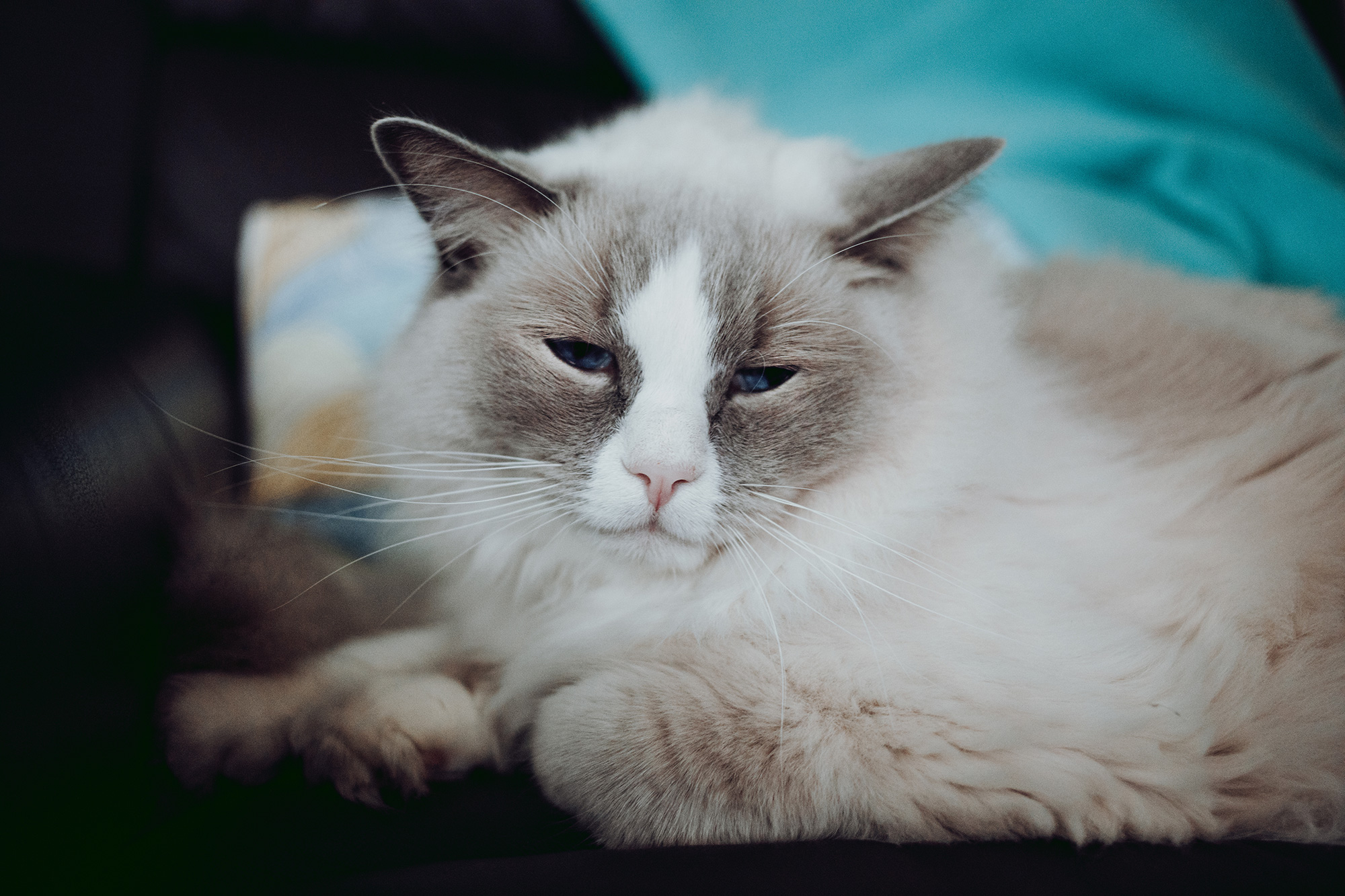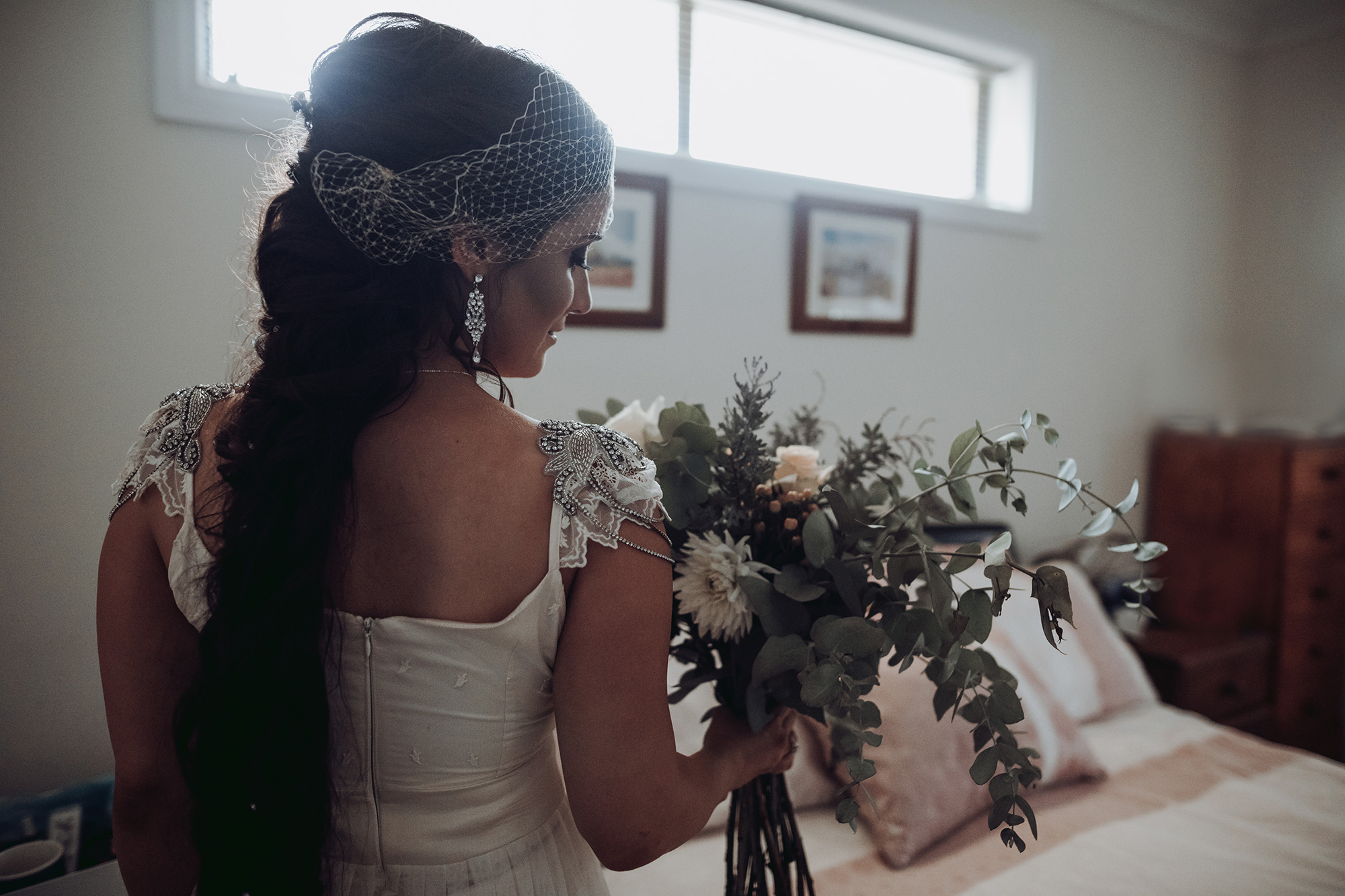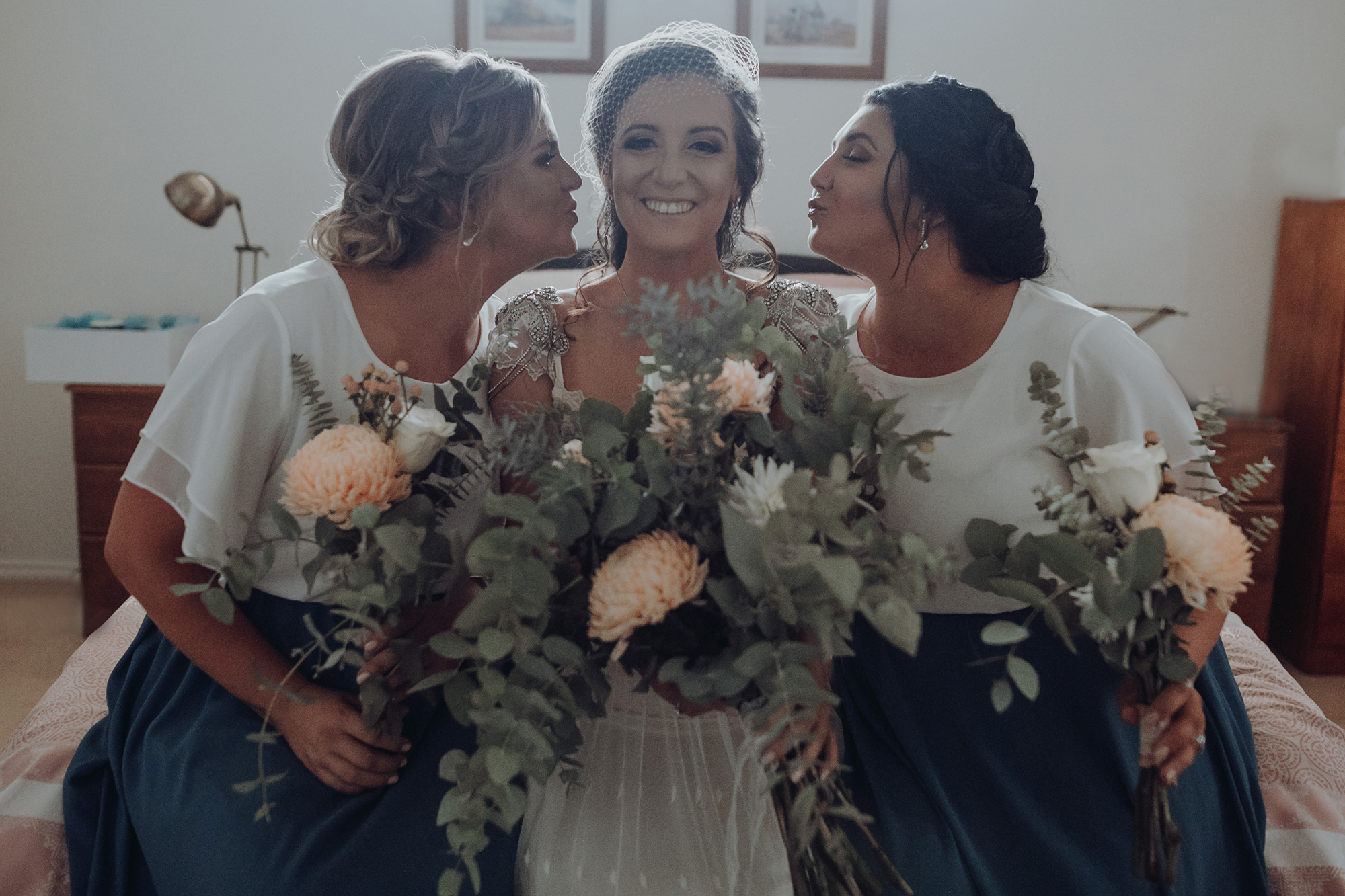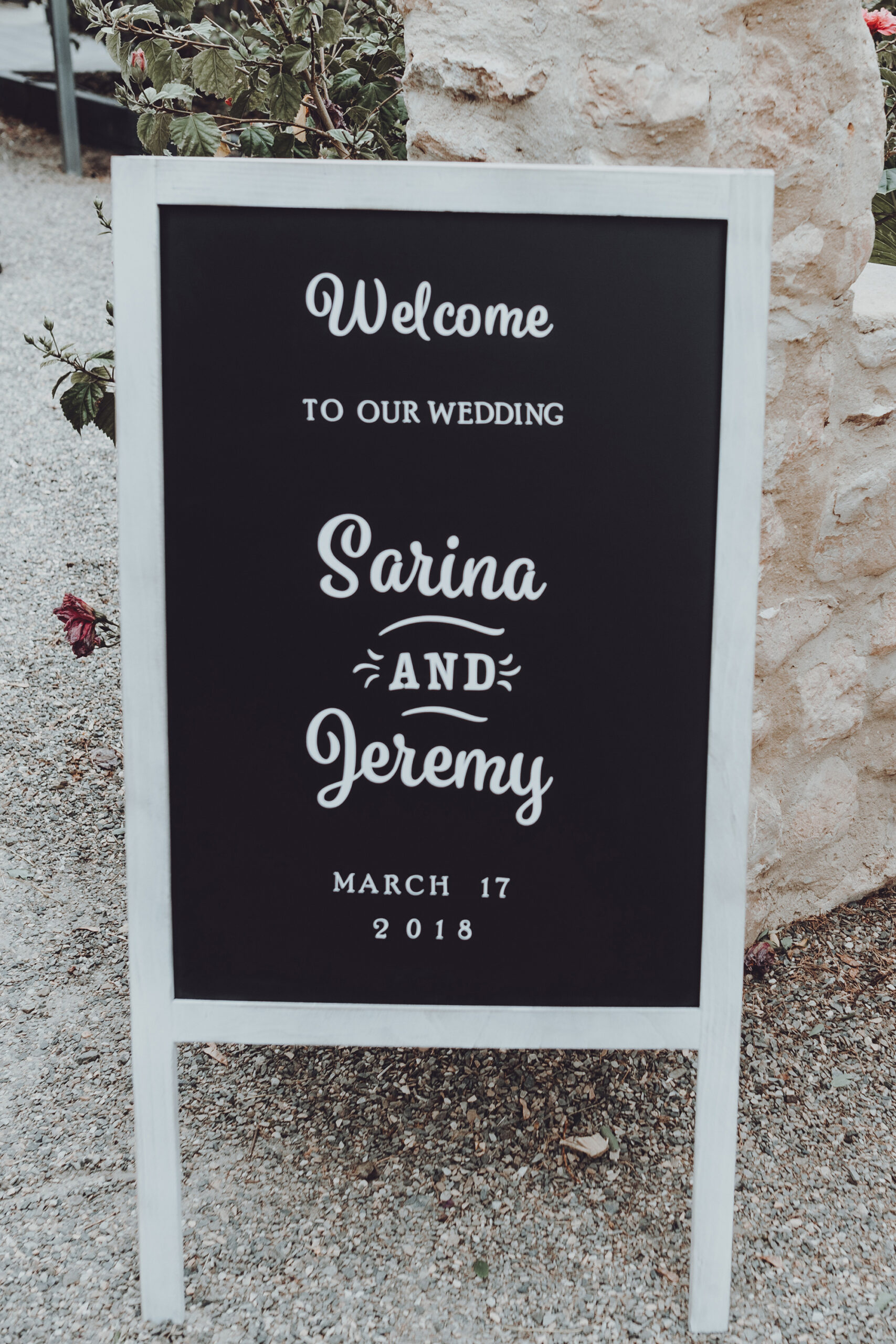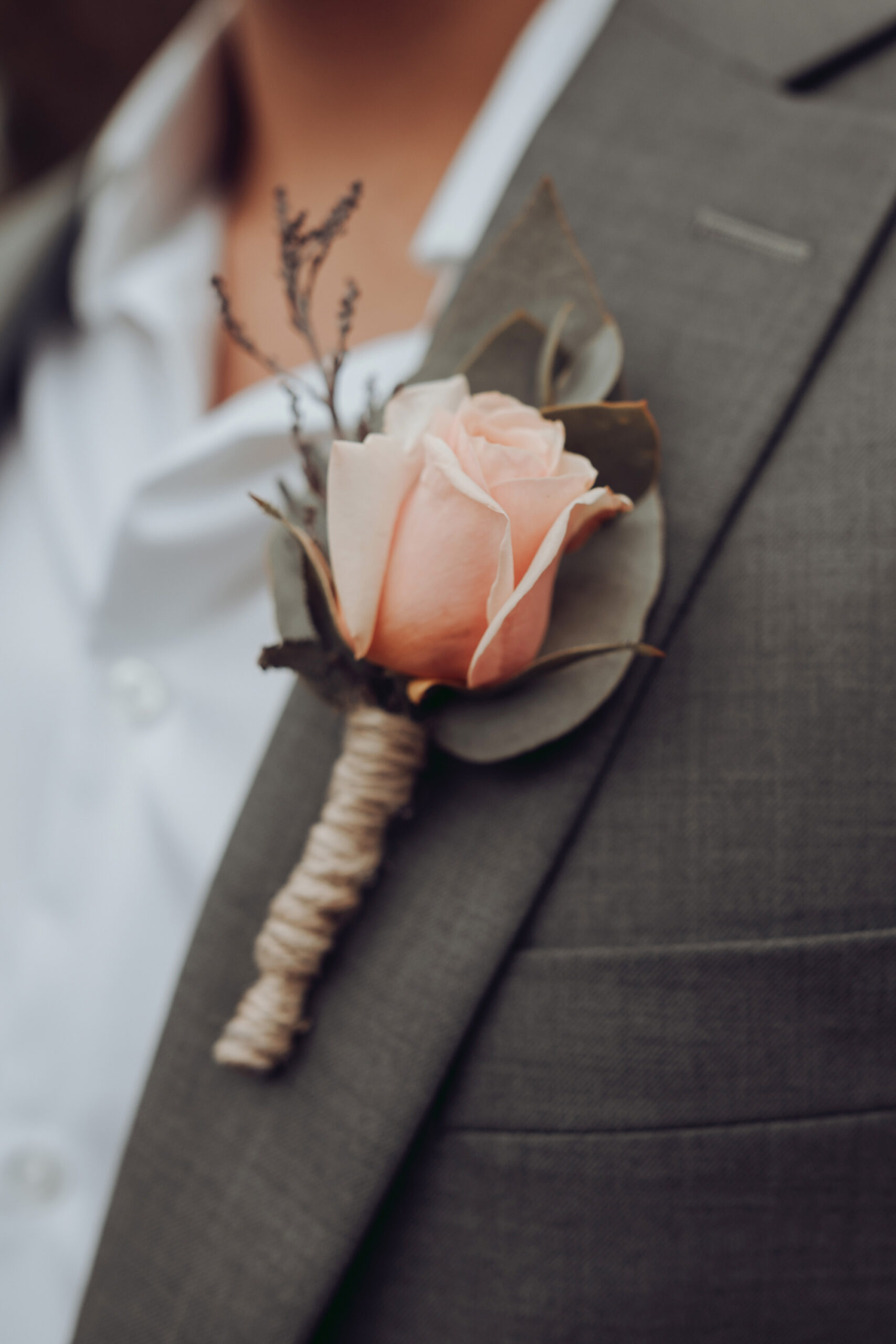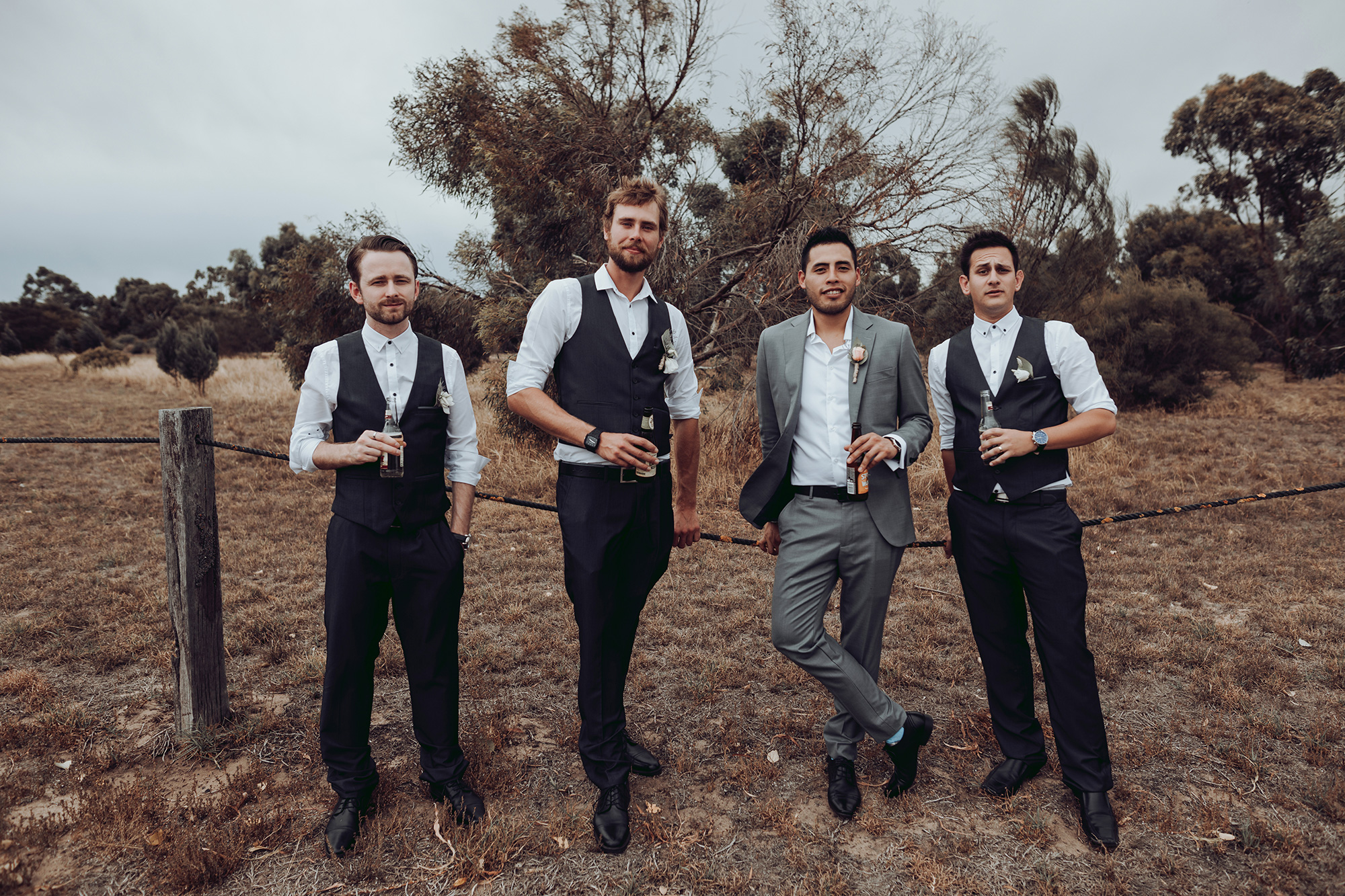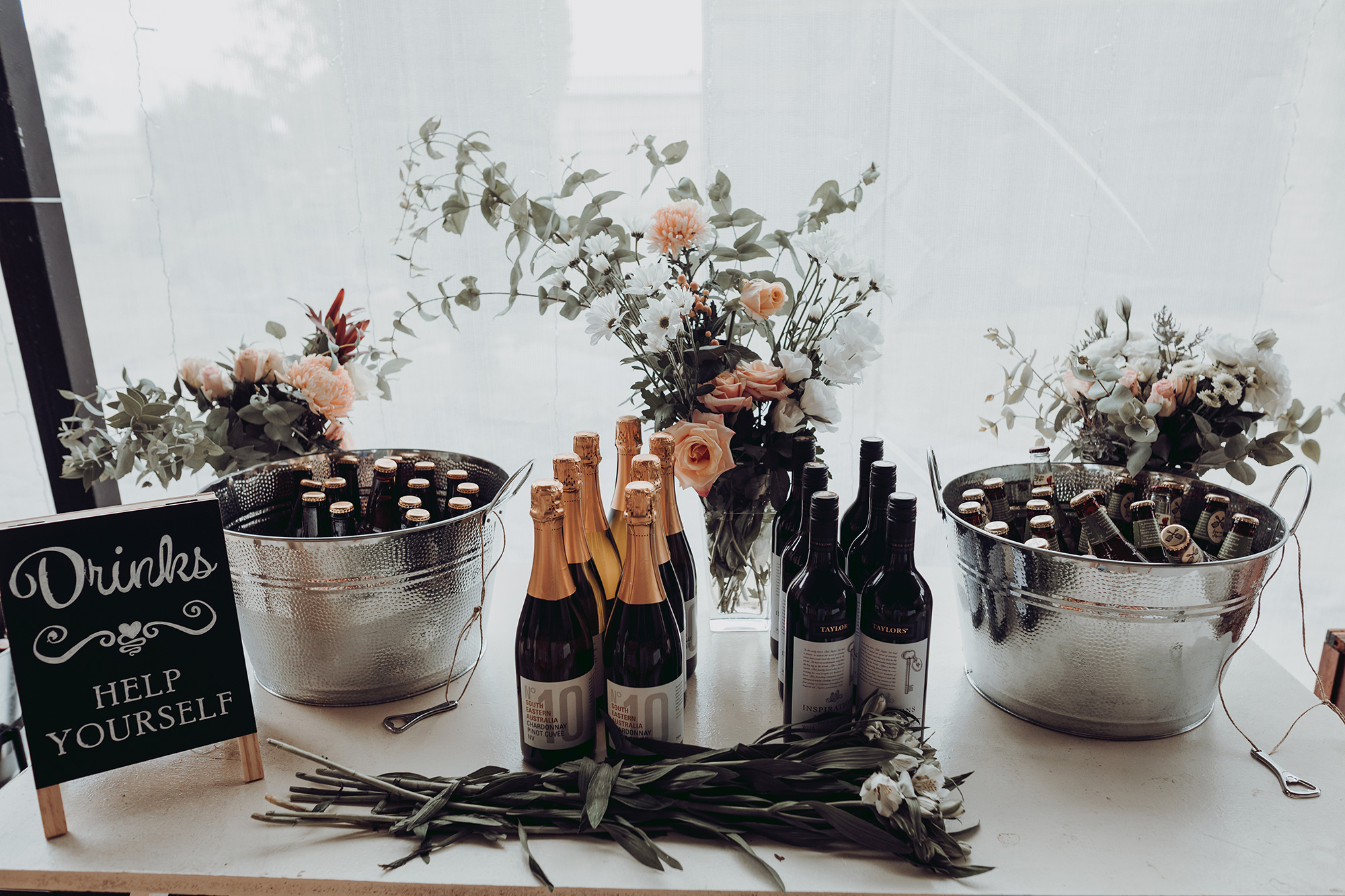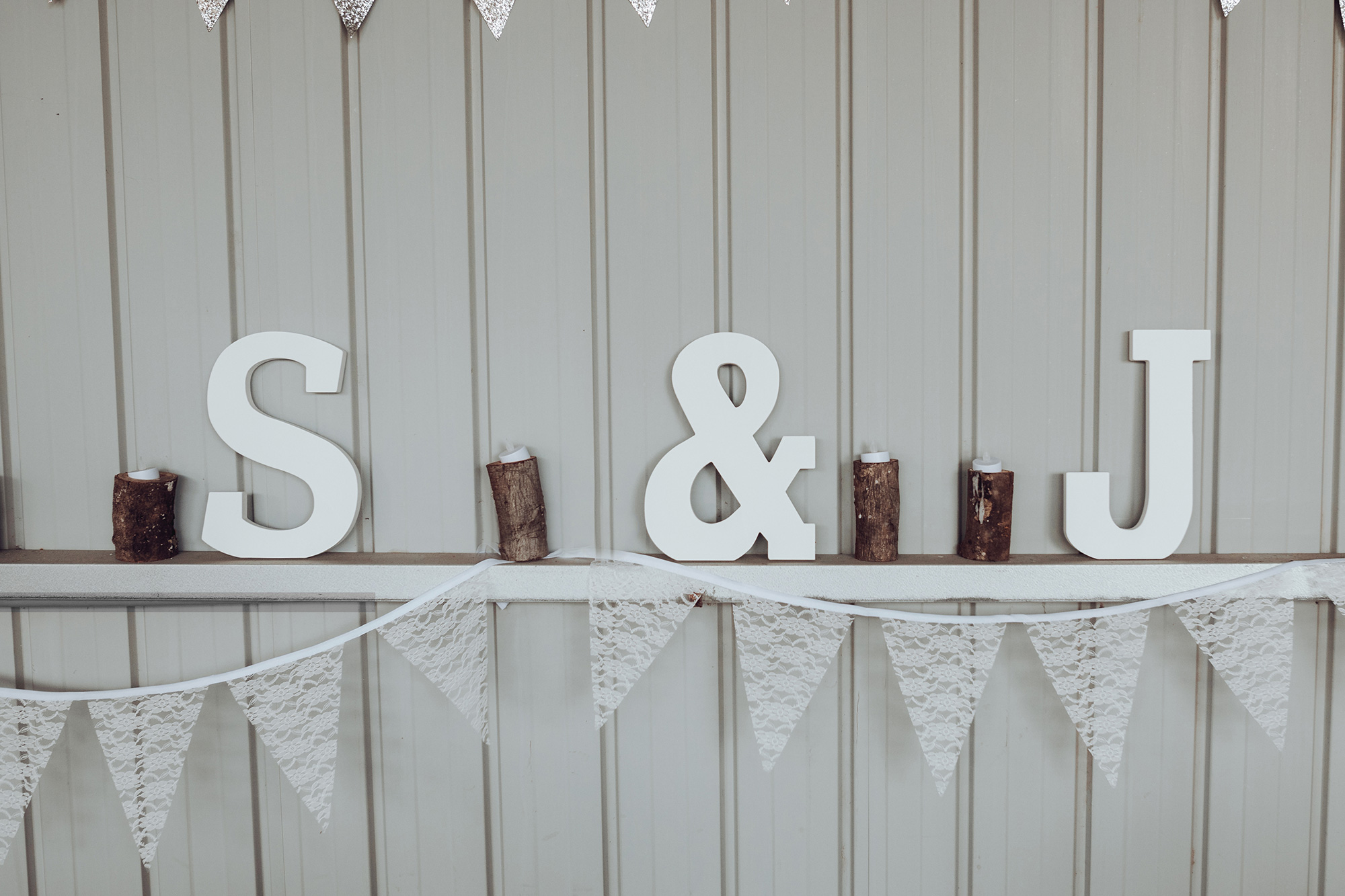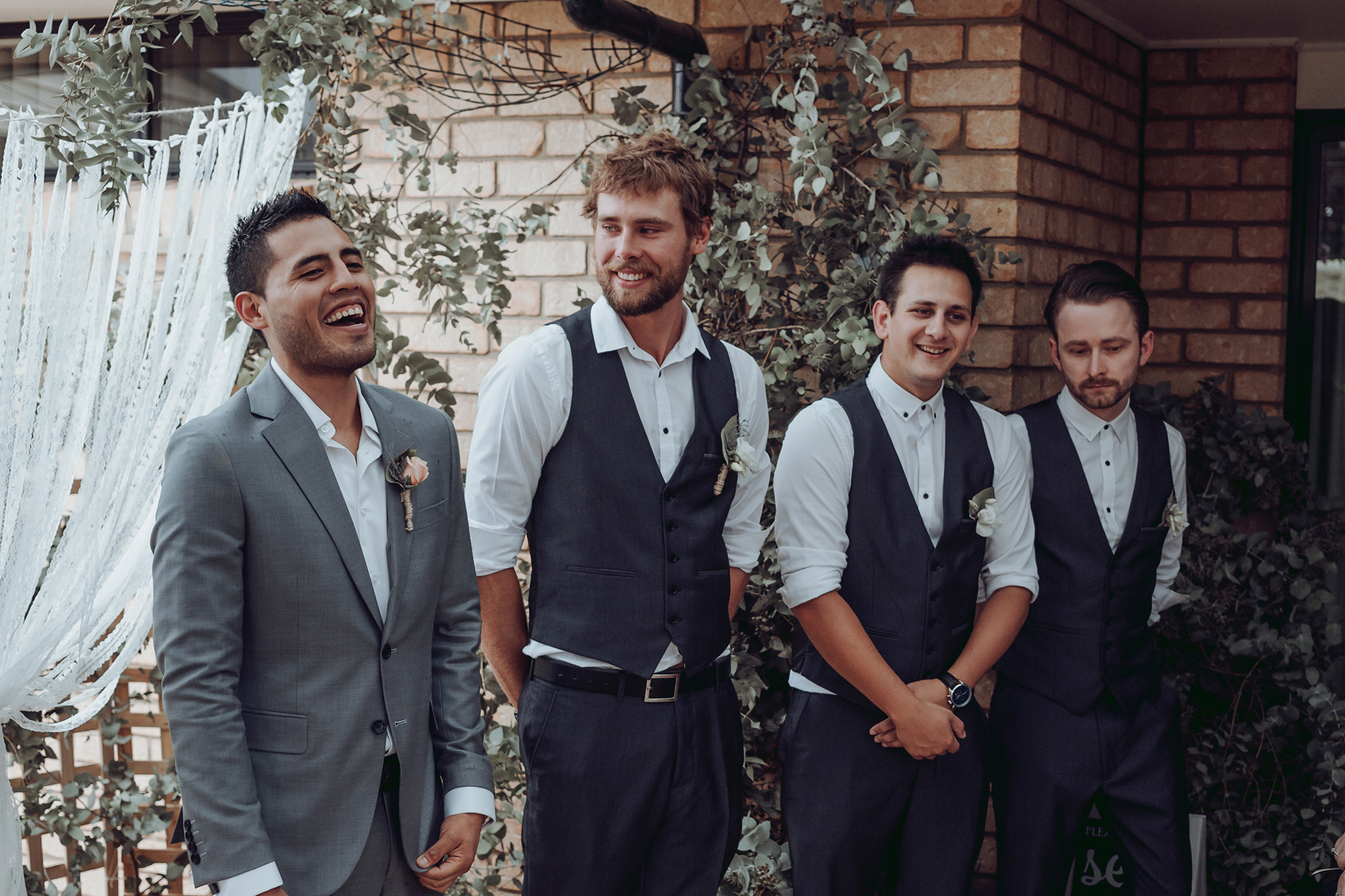 Jeremy donned a custom tailored suit purchased from InStitchu.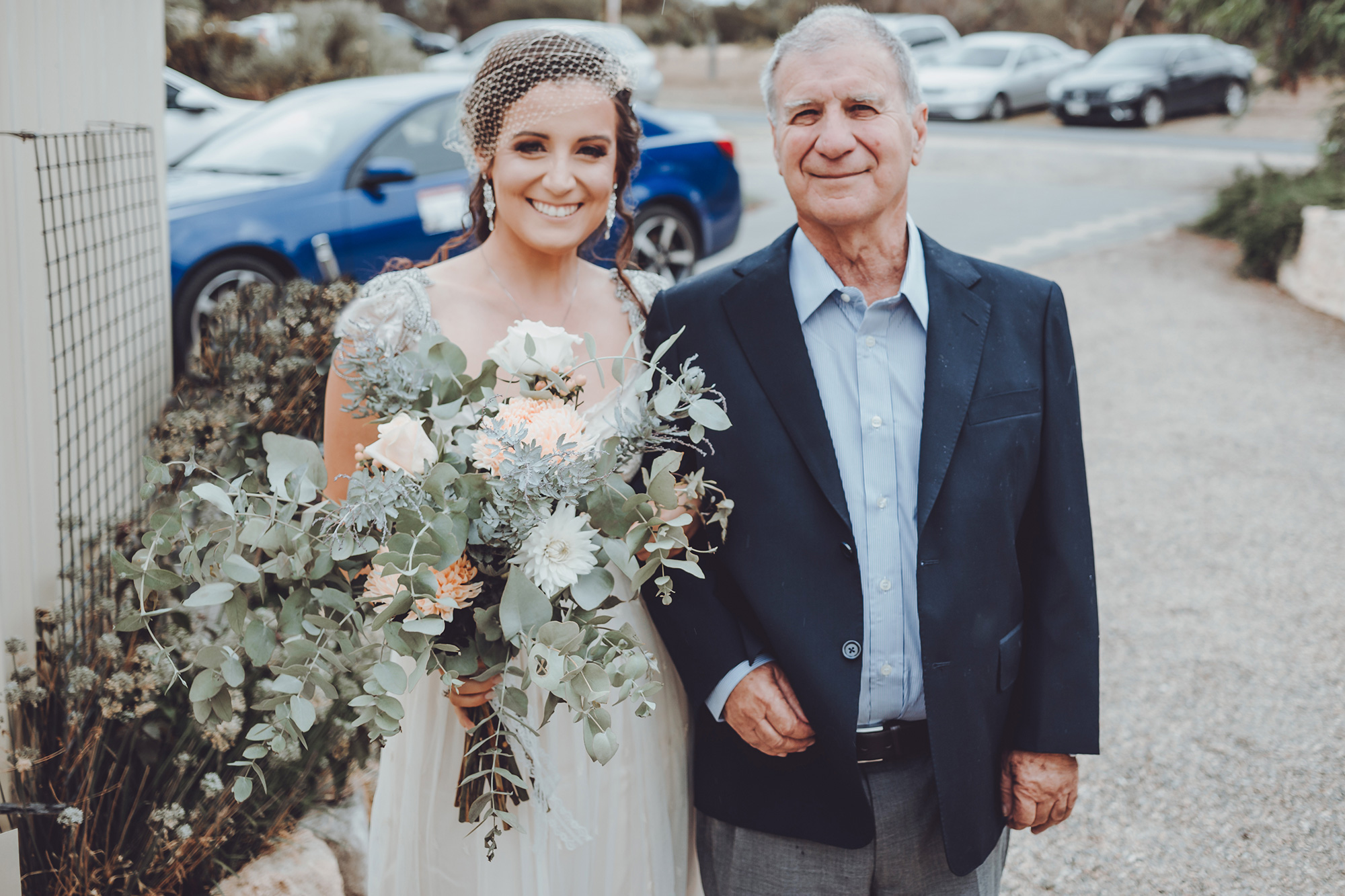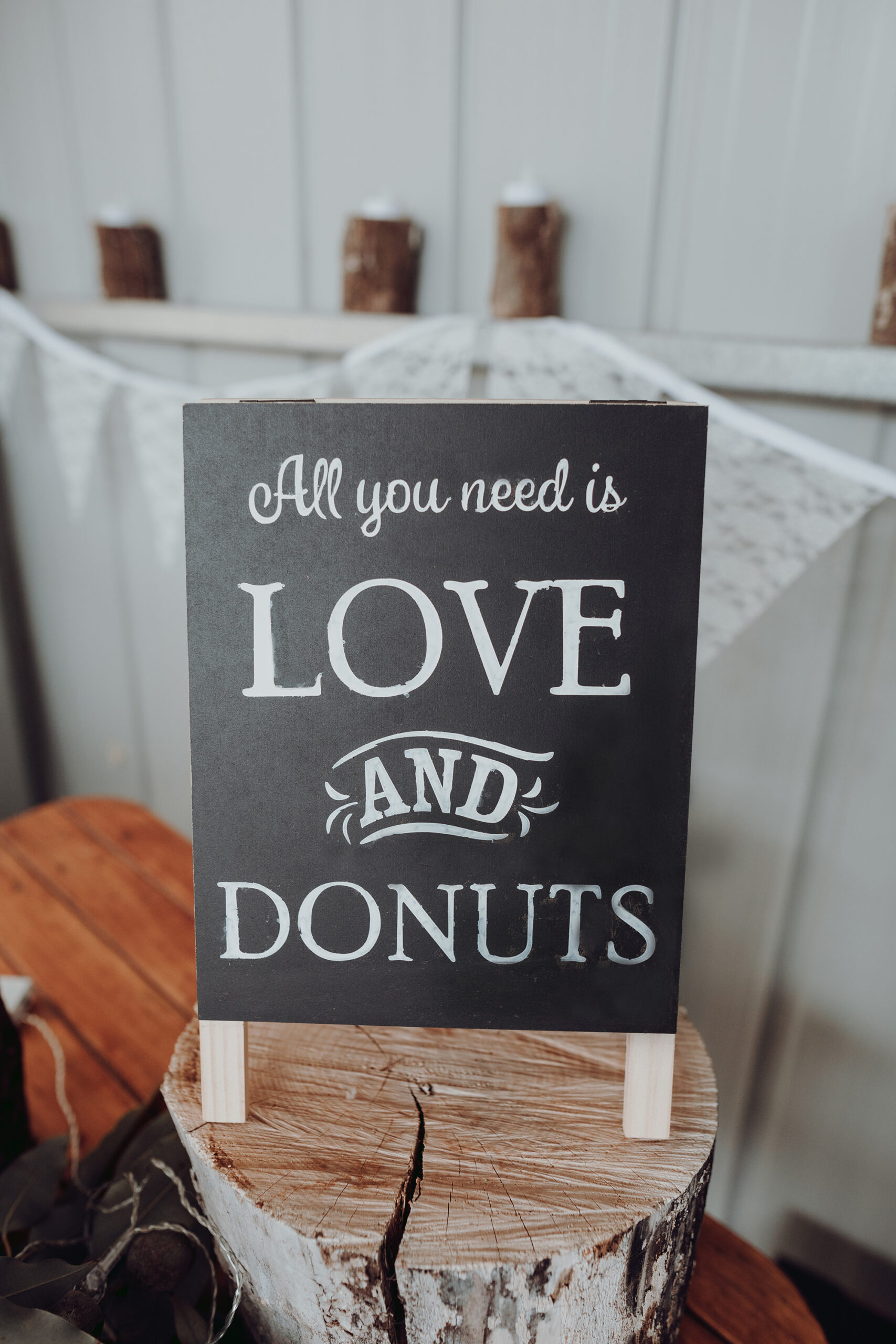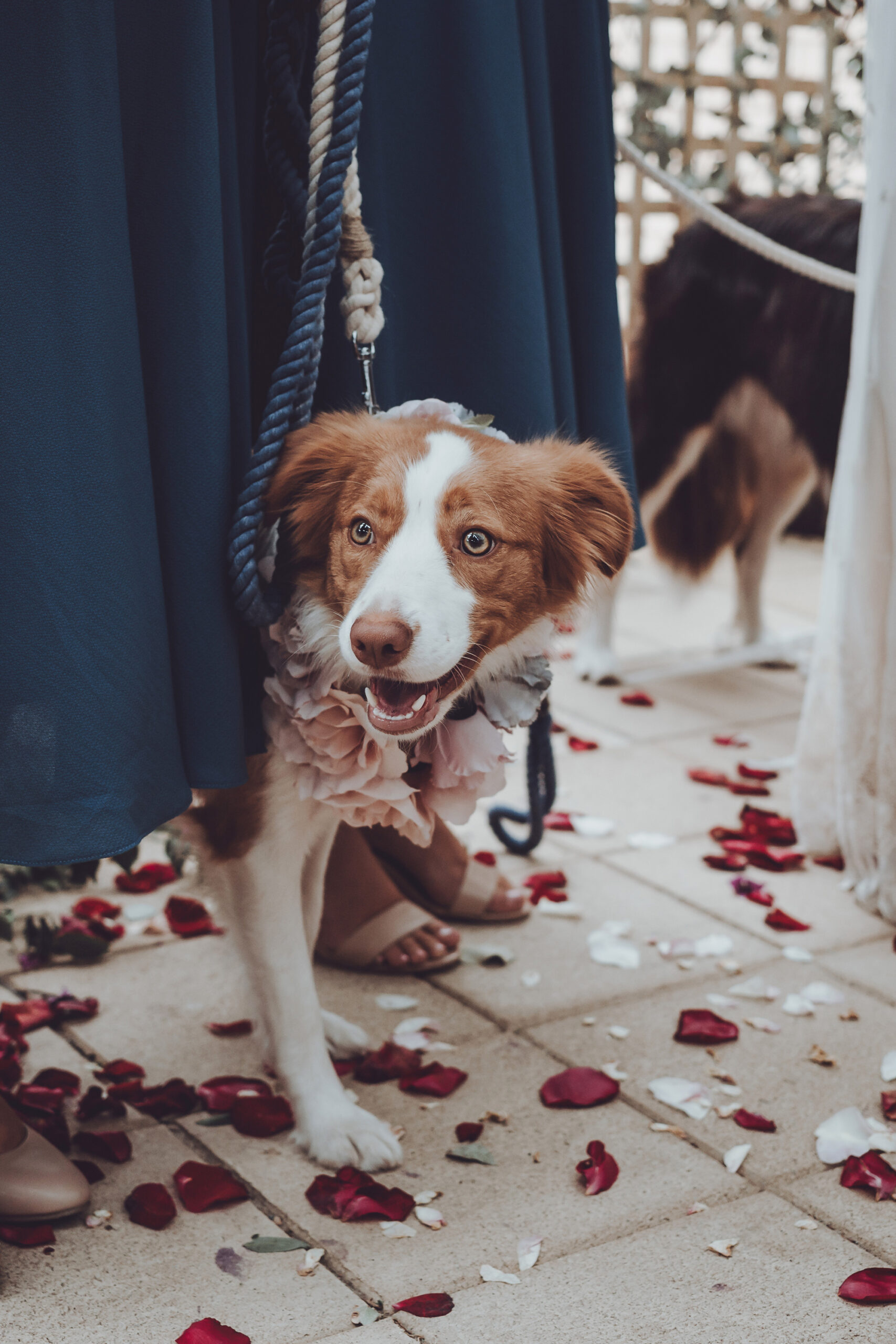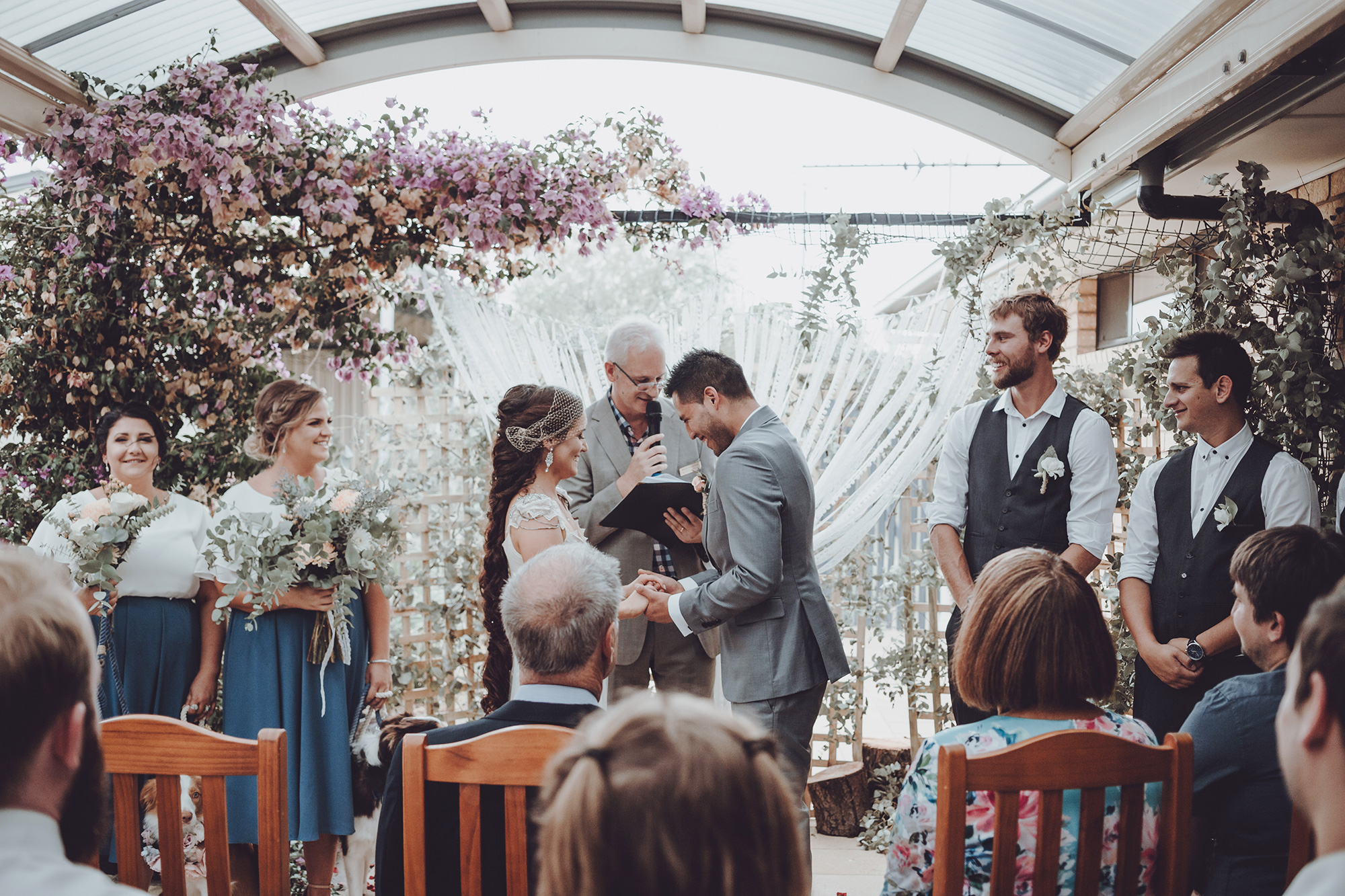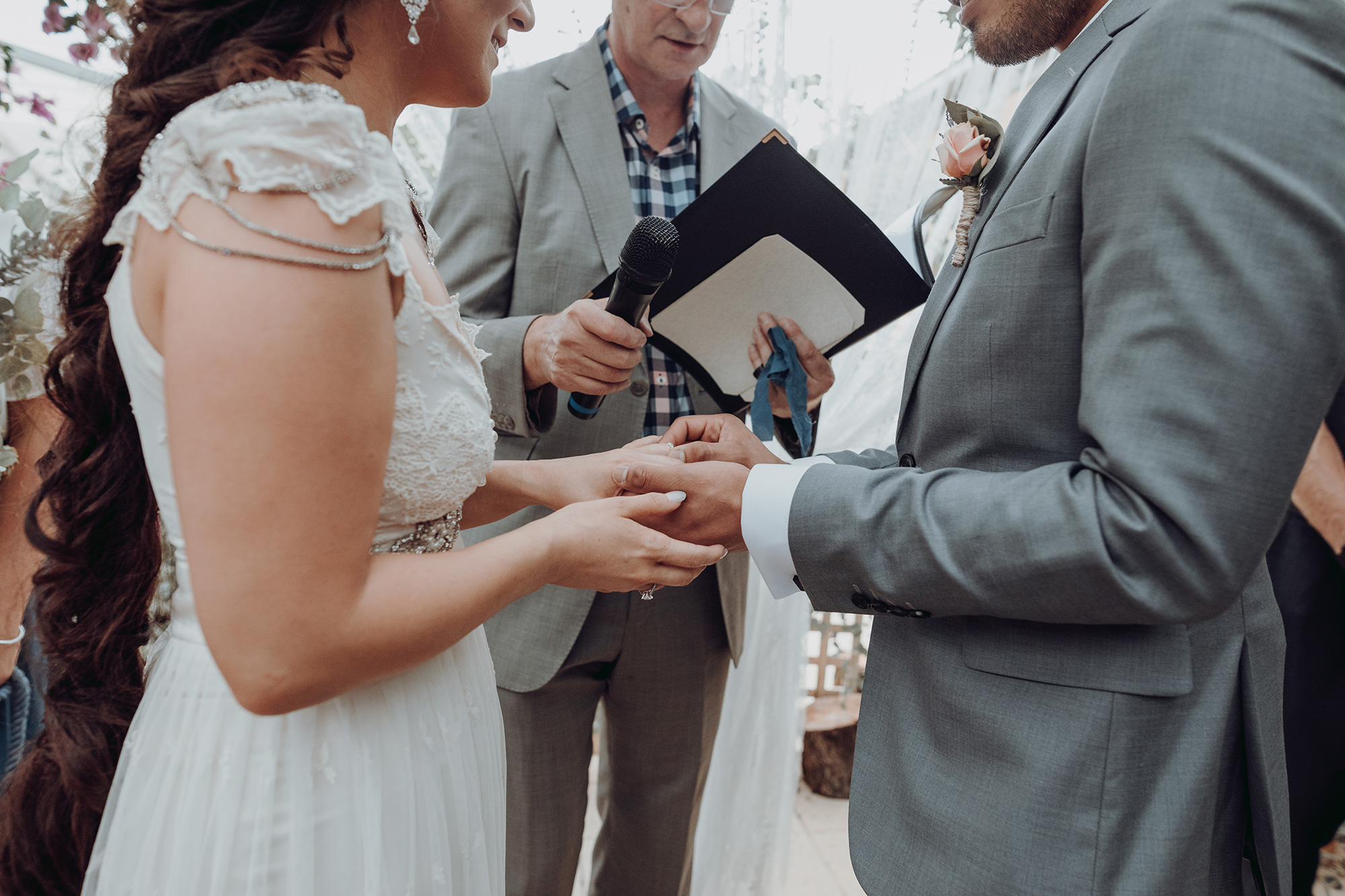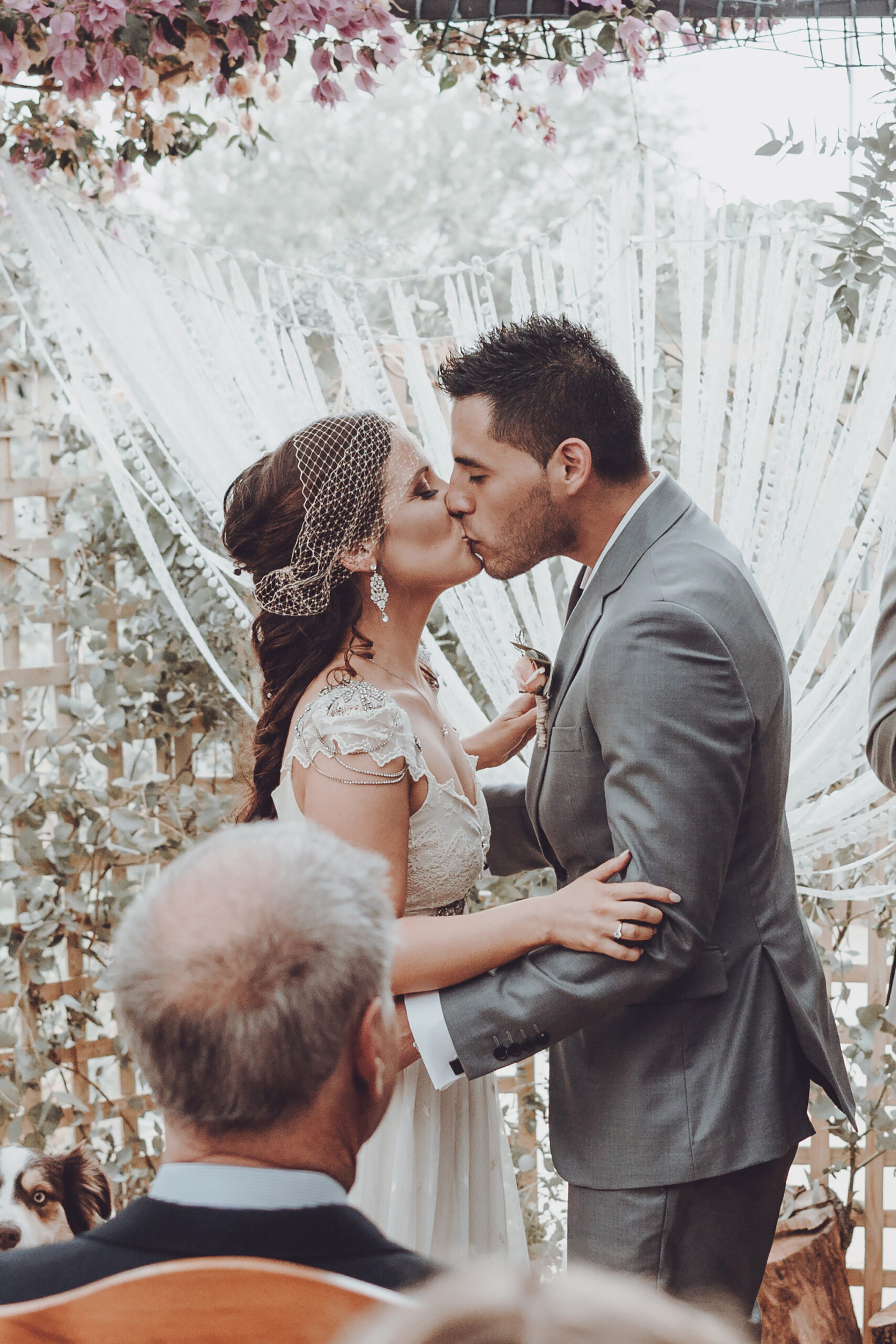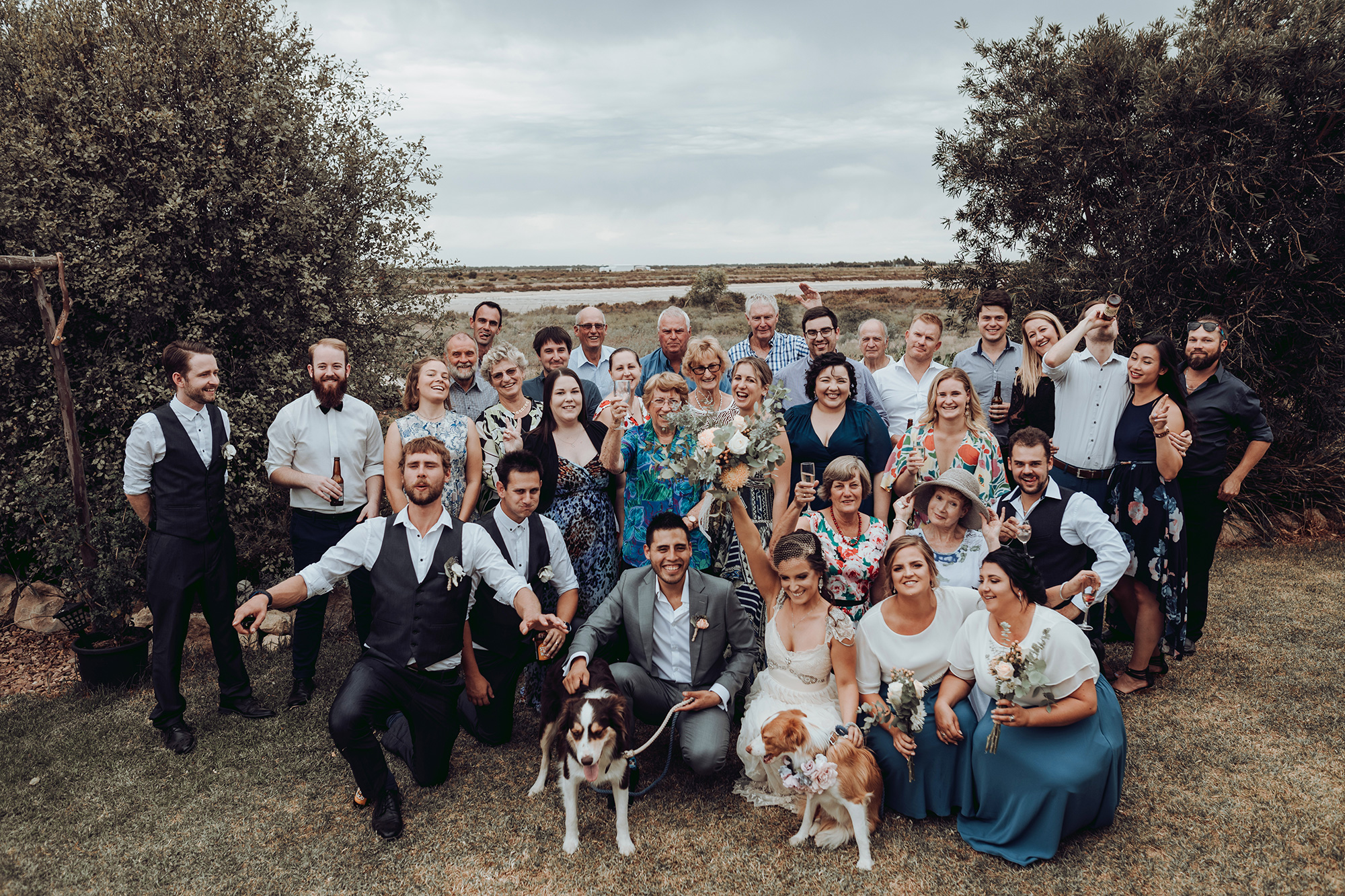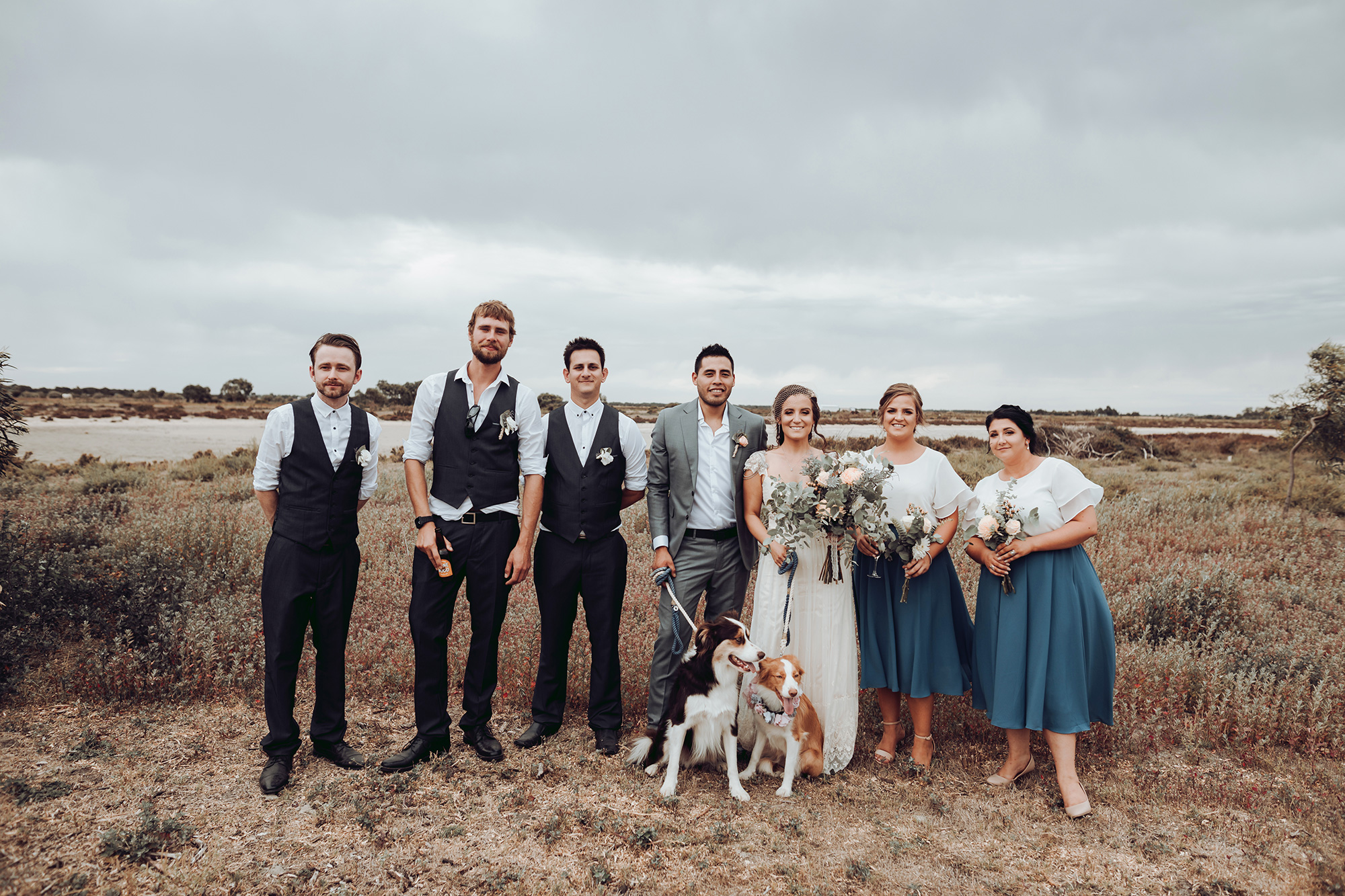 Border Collies Flicka and Flexi joined the bridal party as flower dog and ring bearer.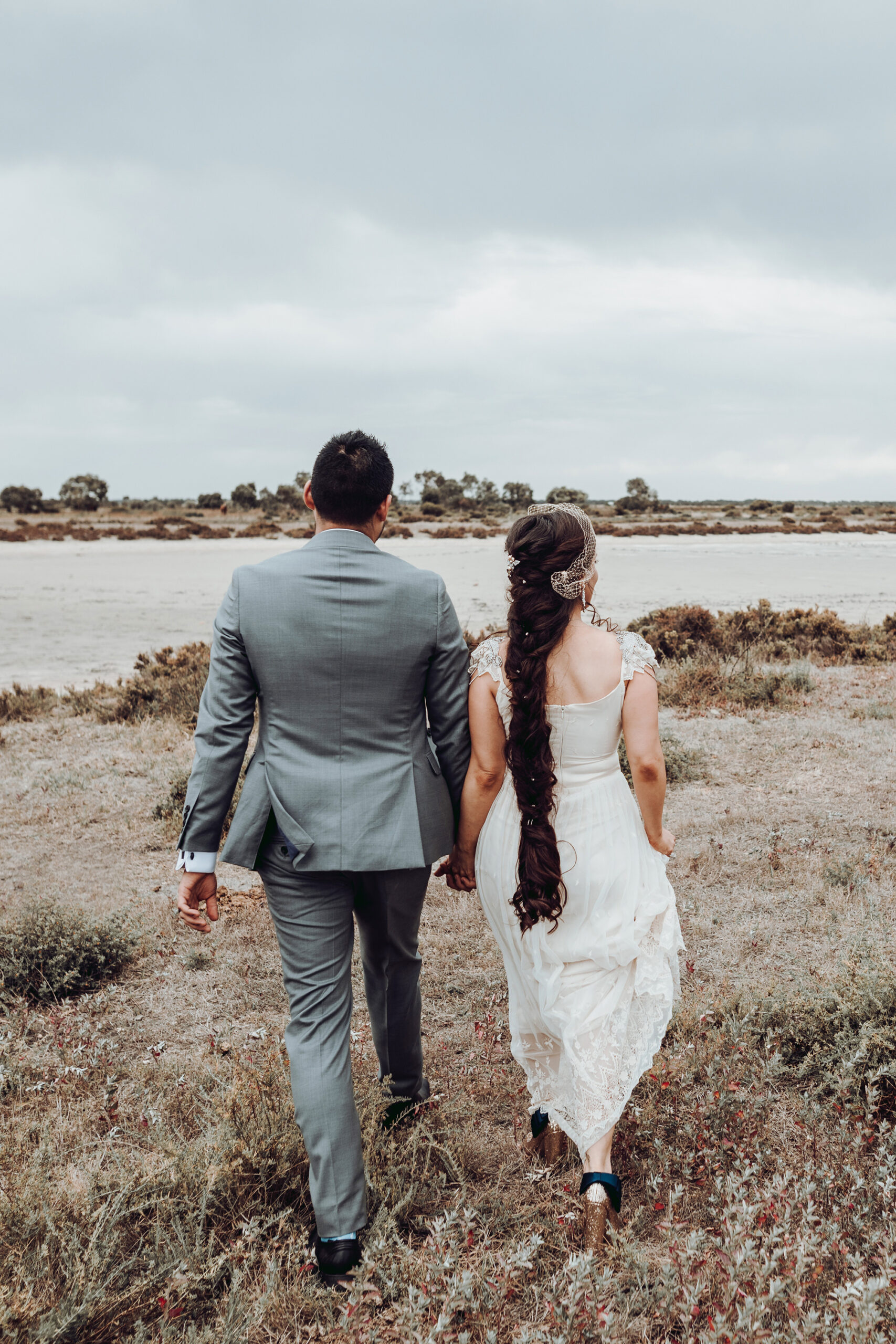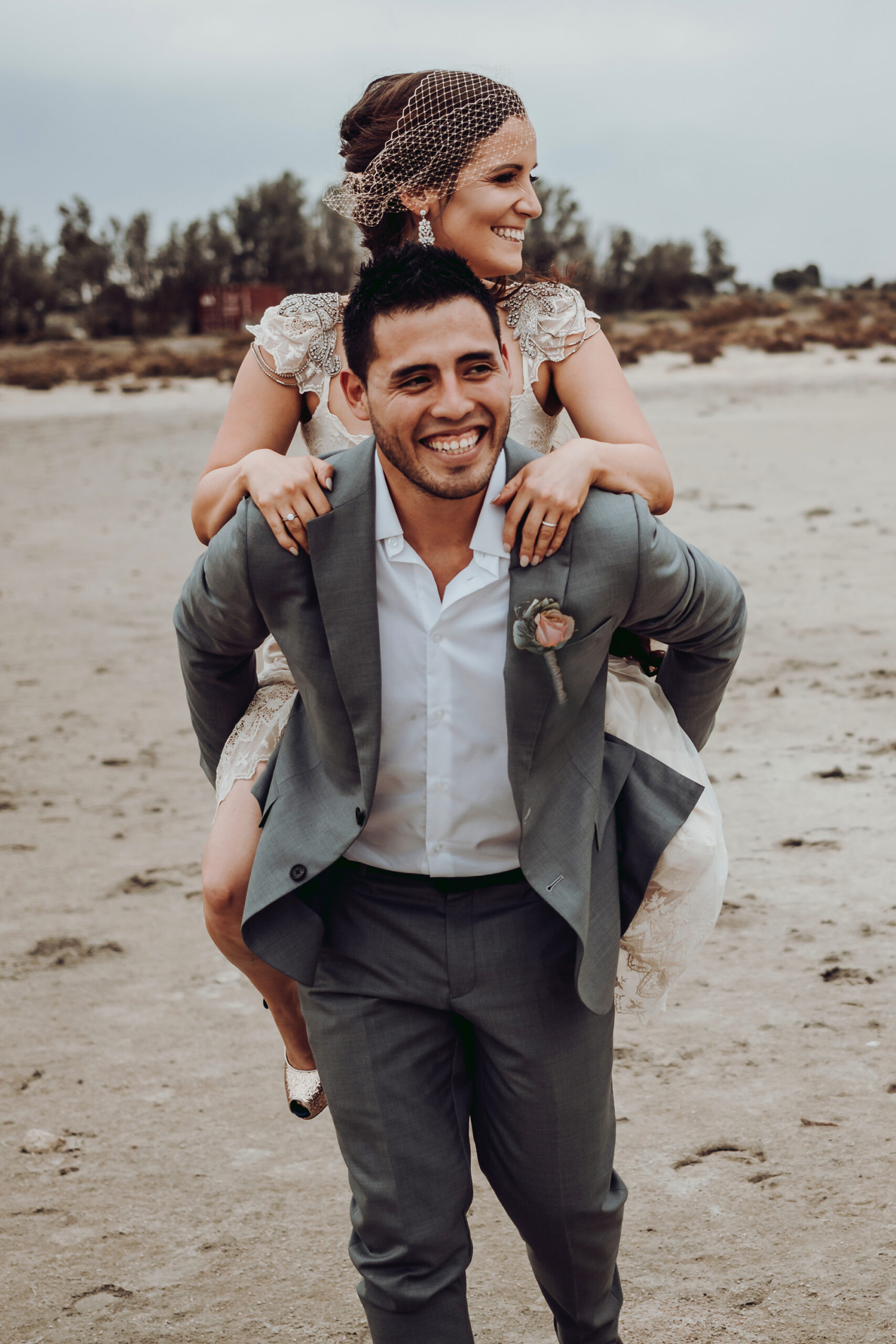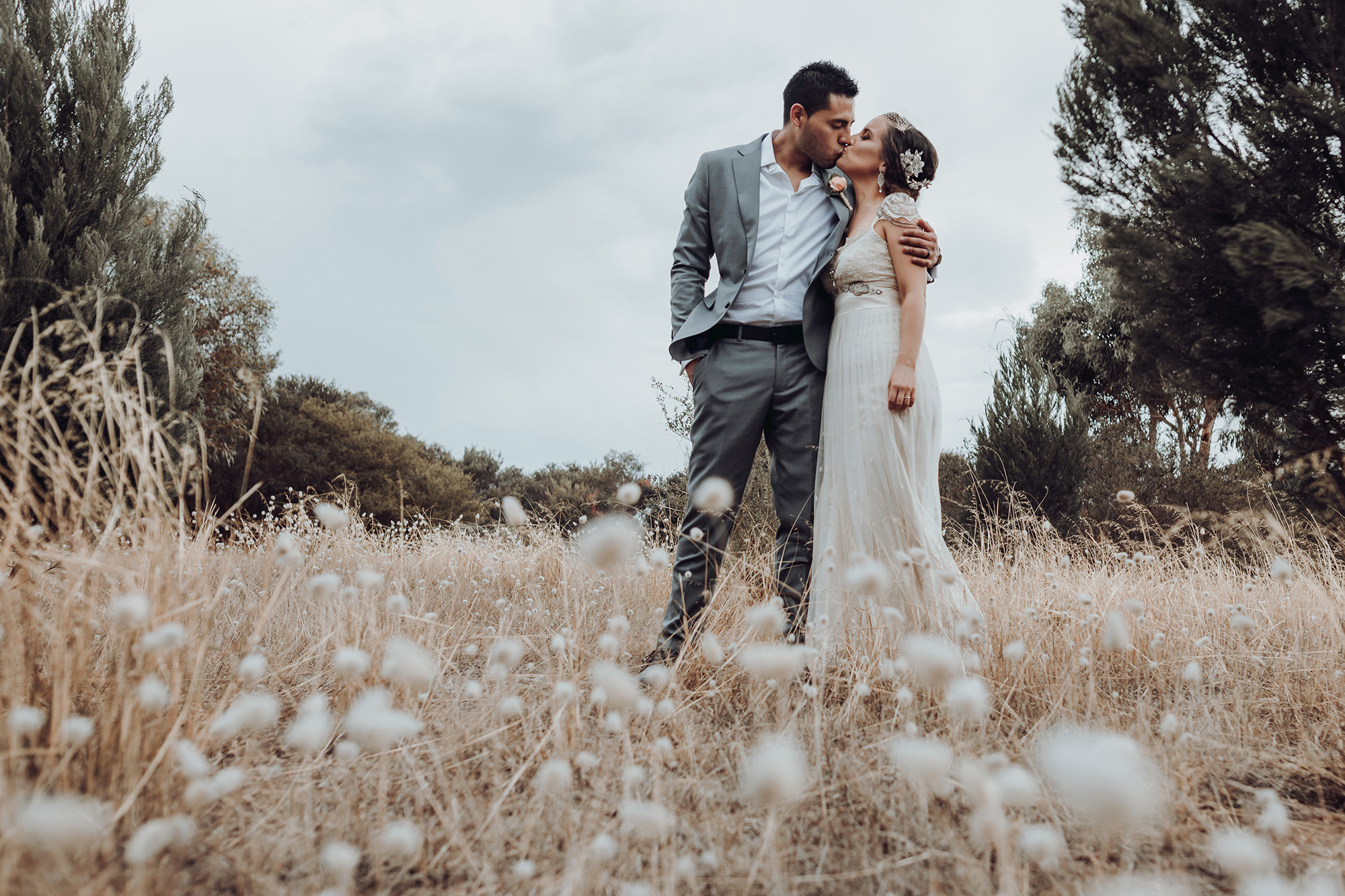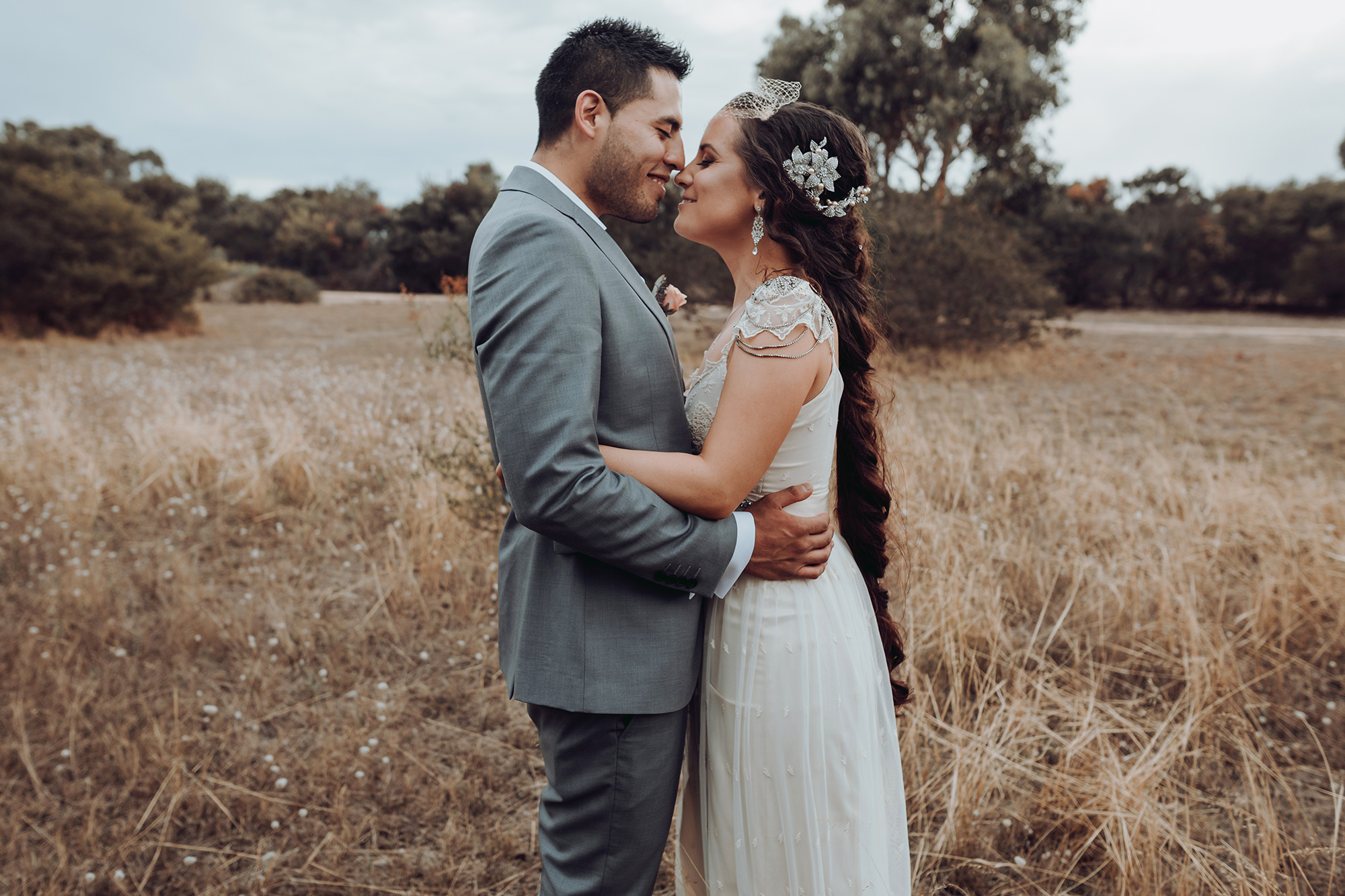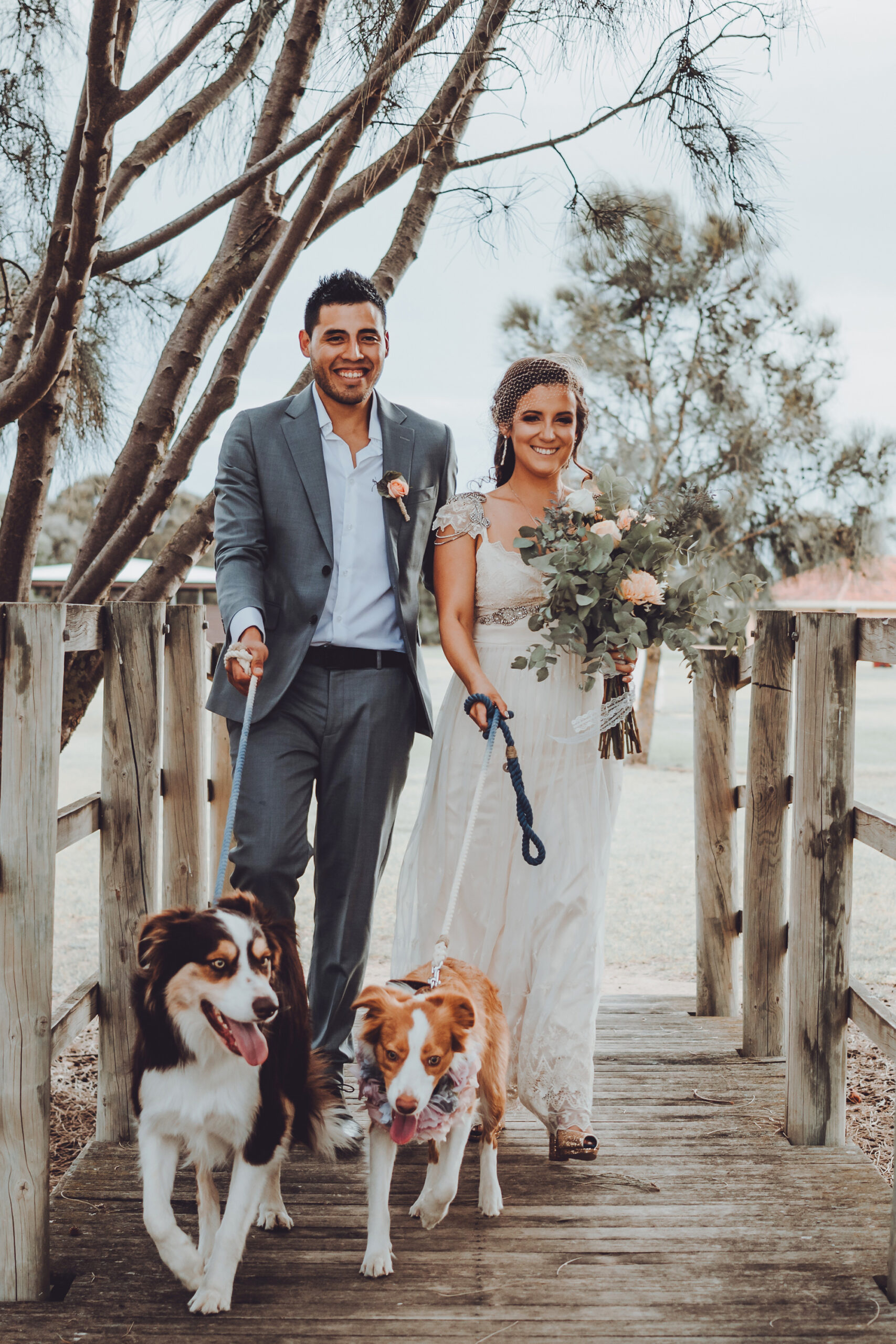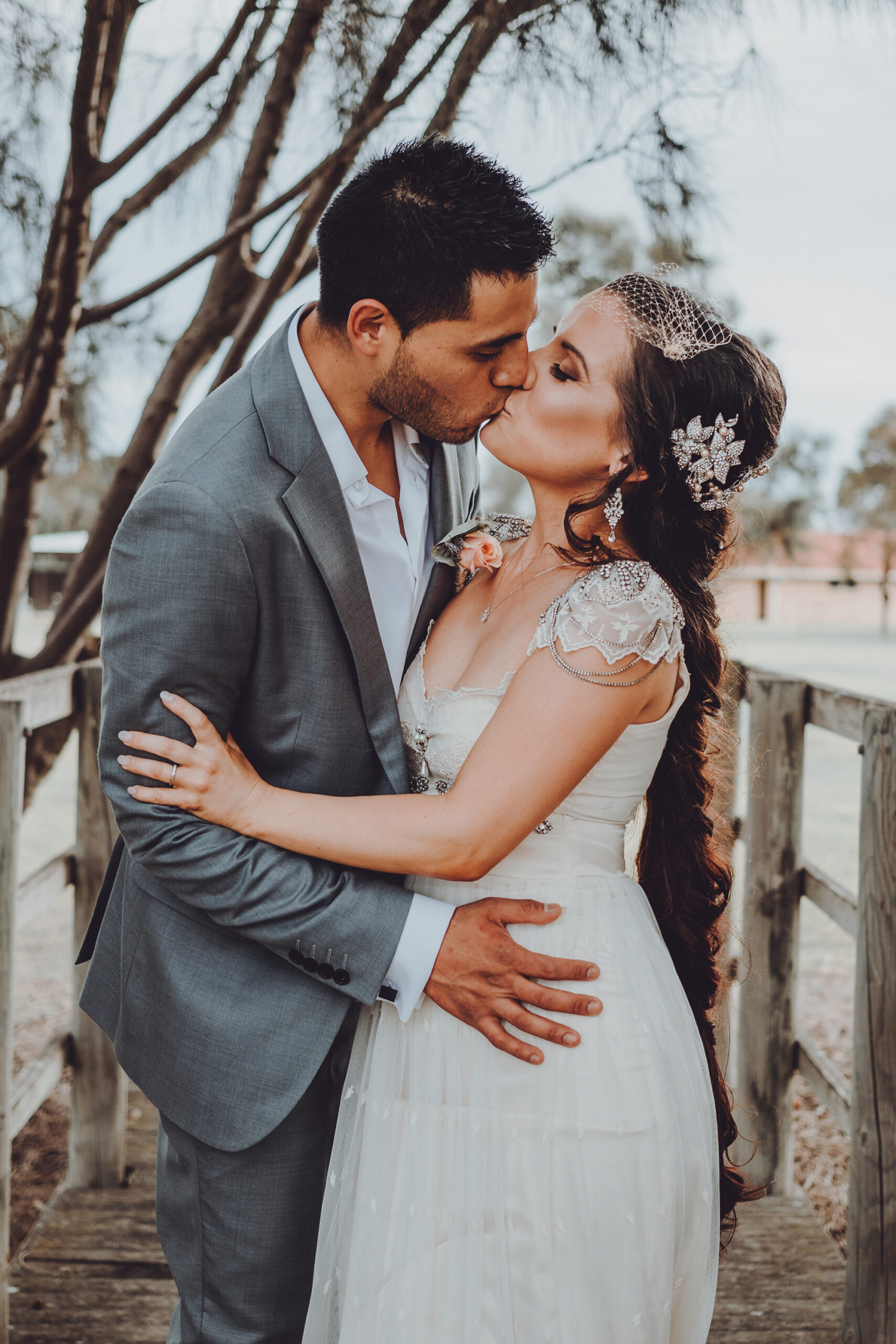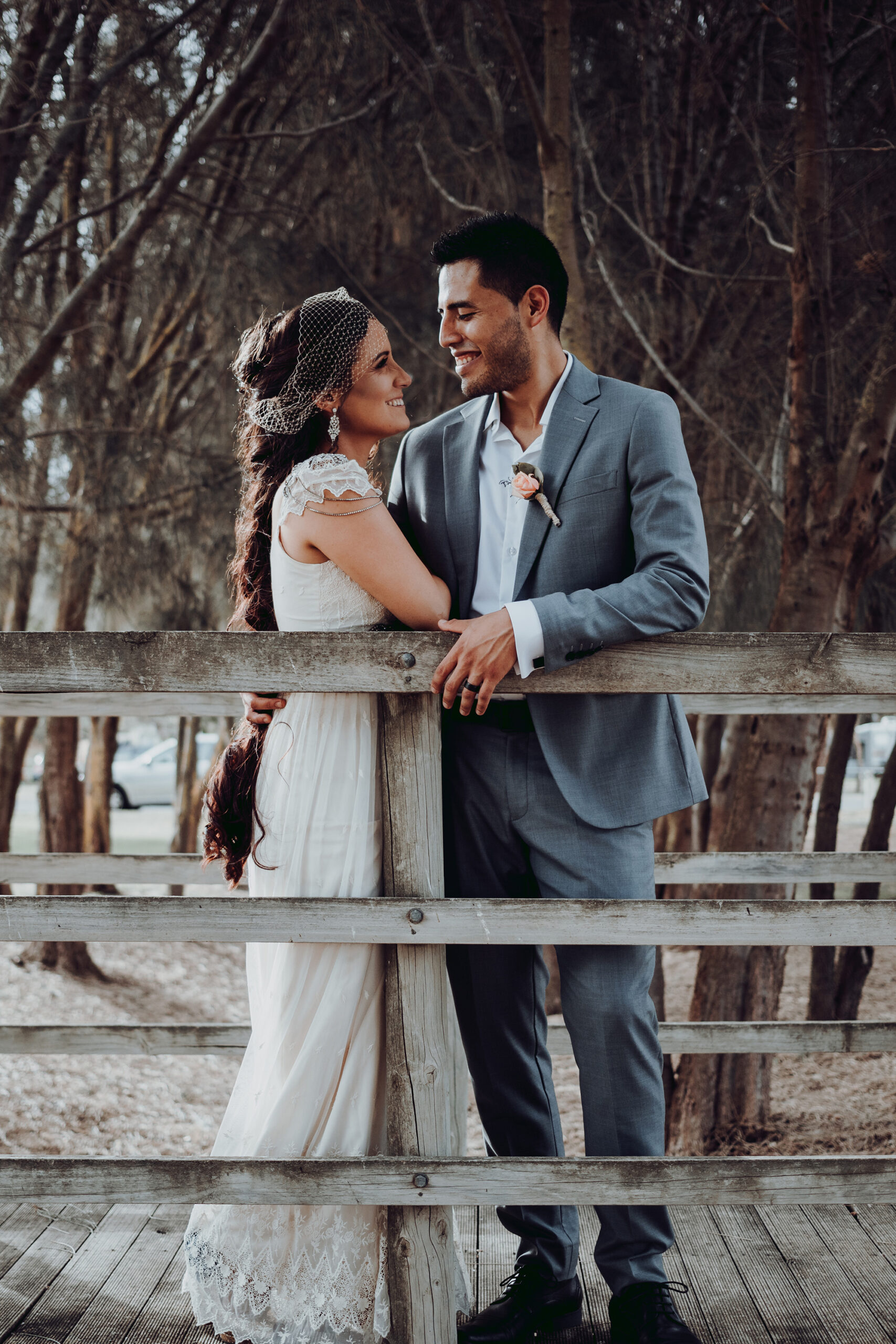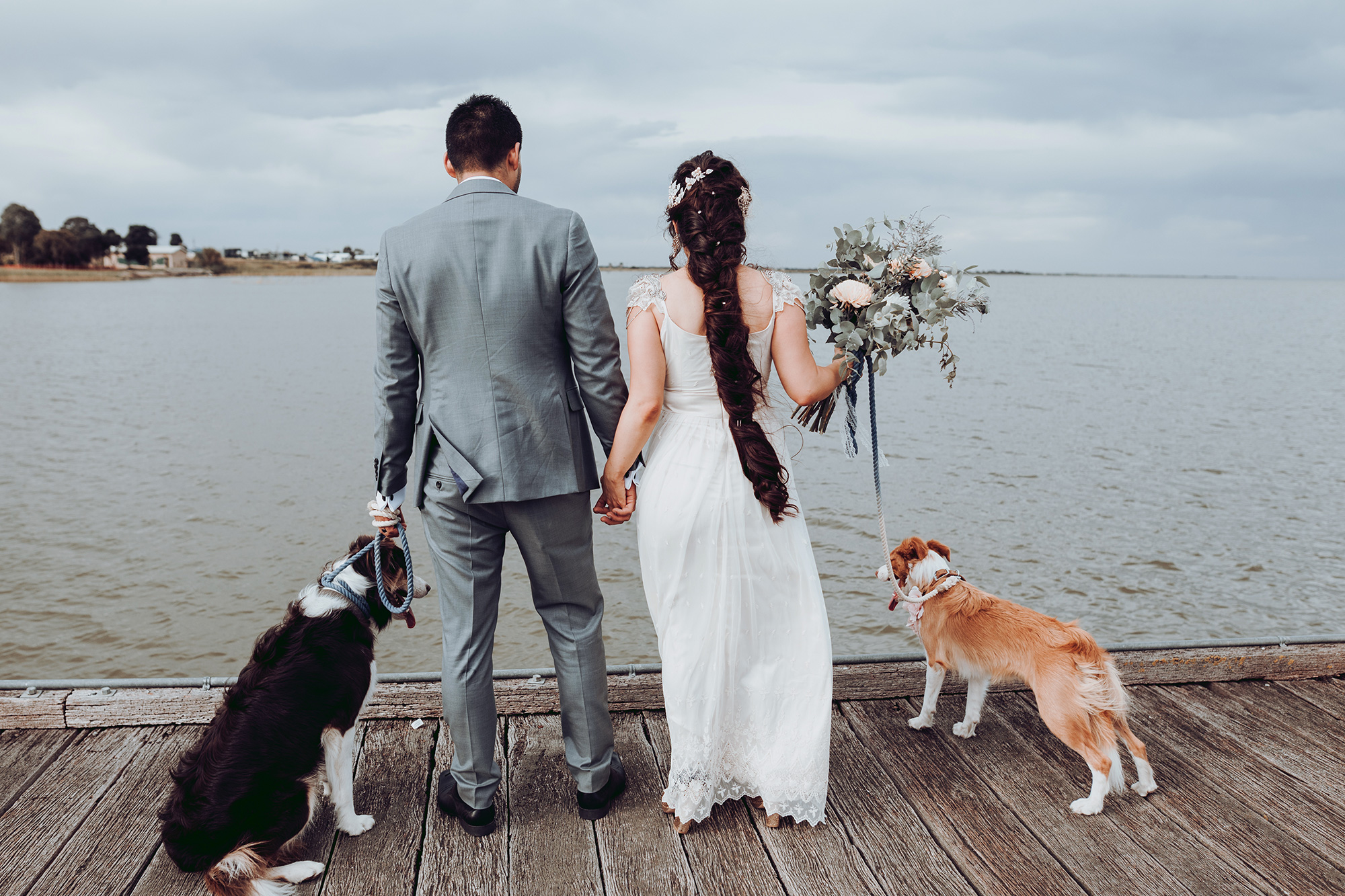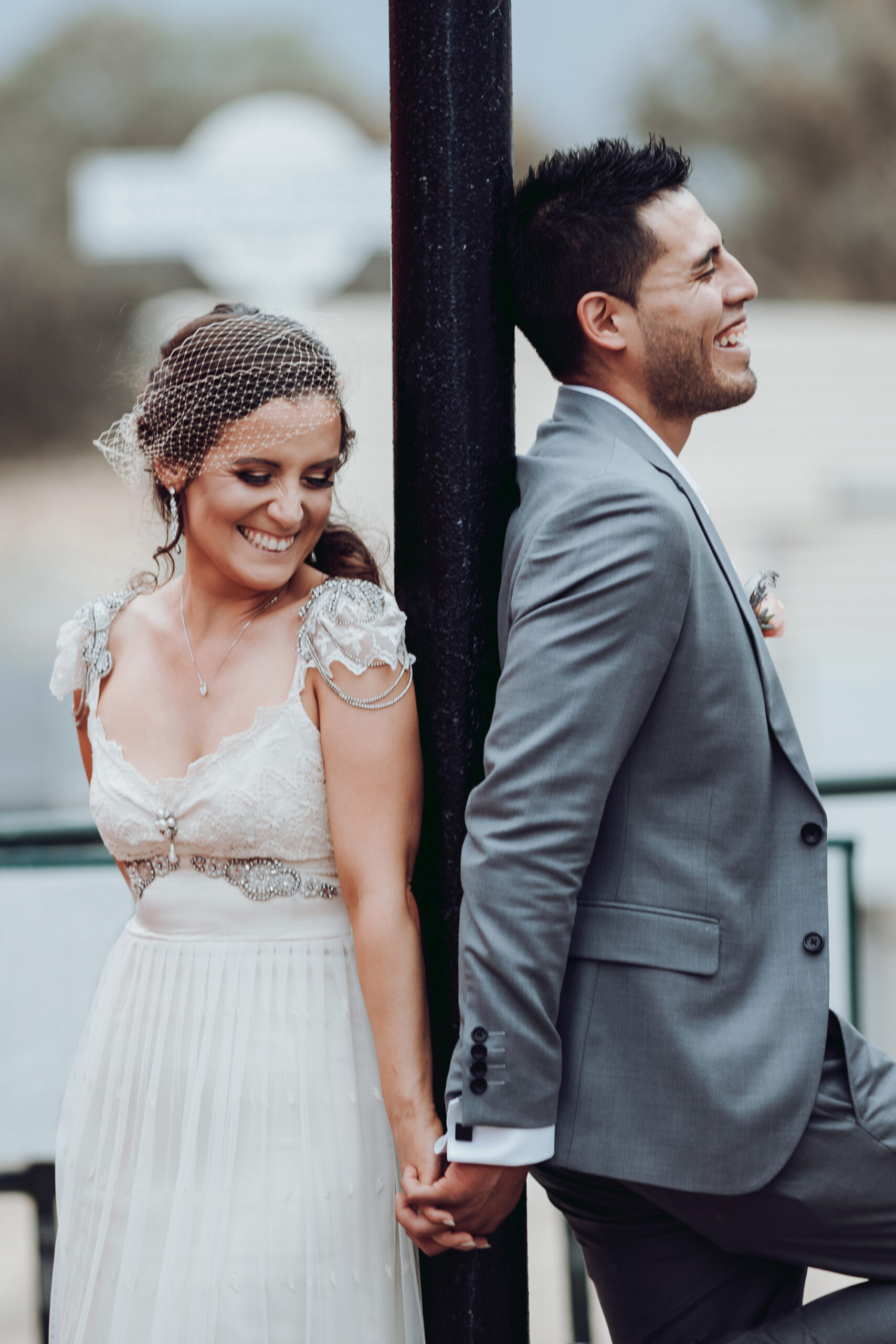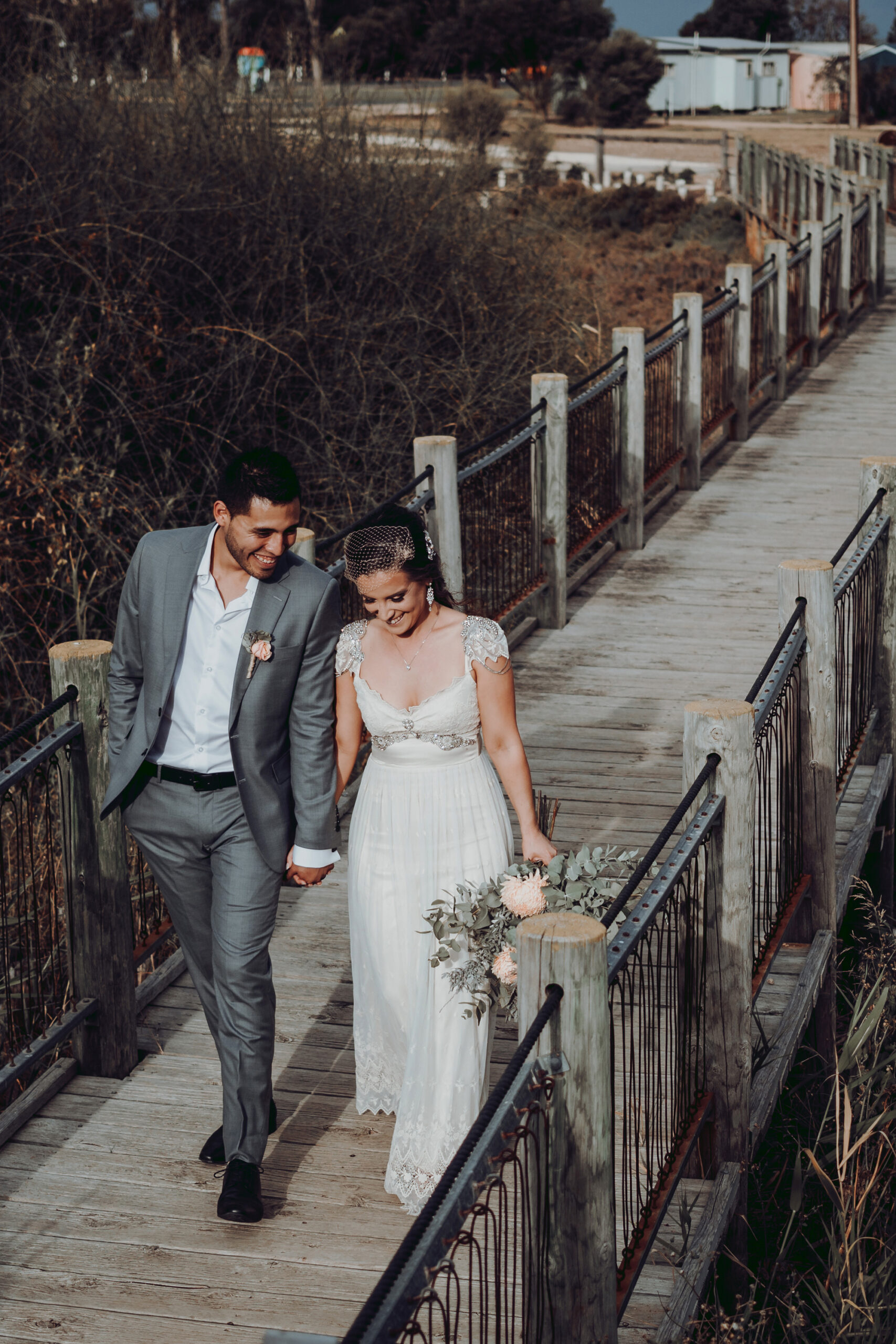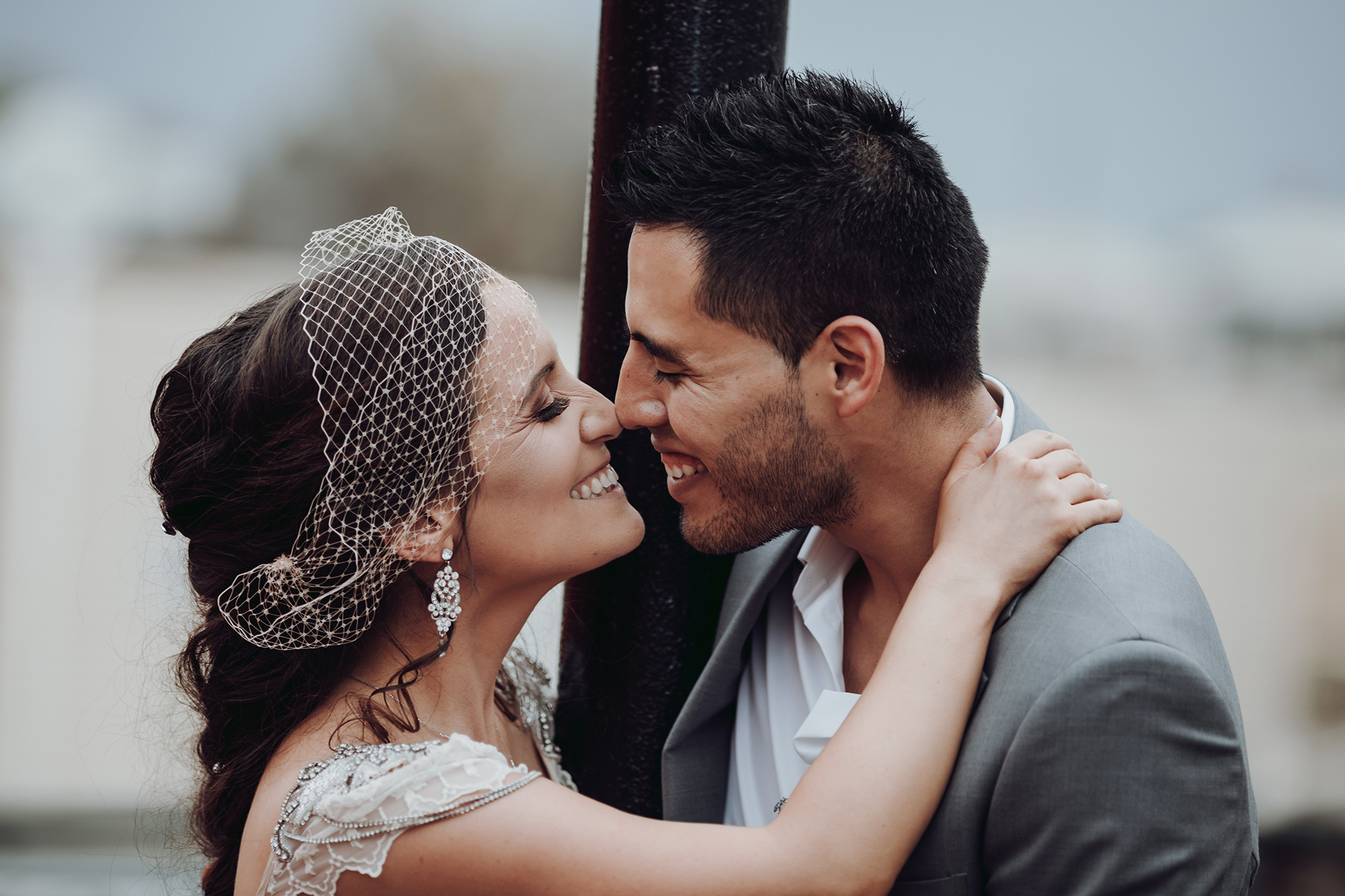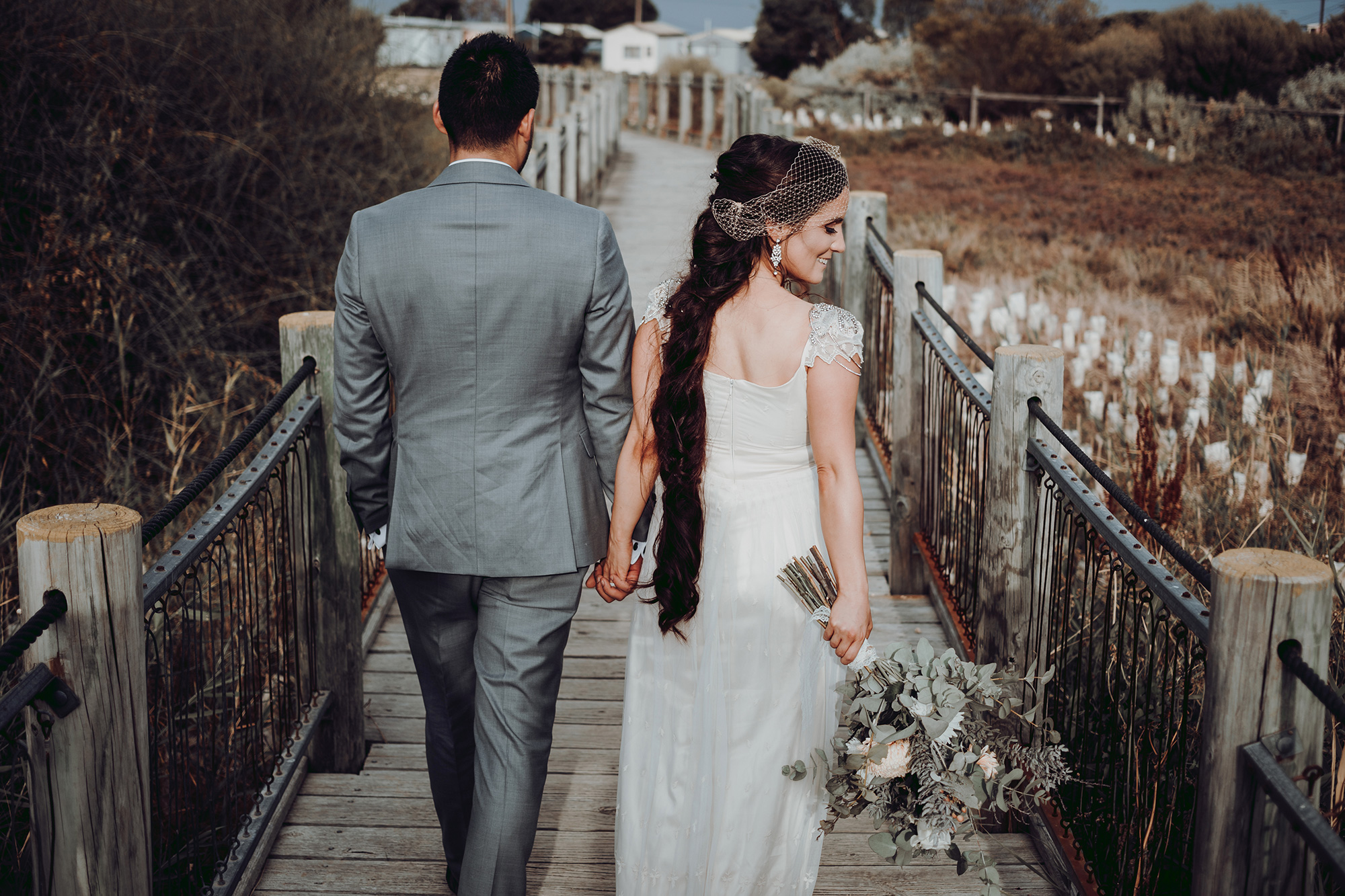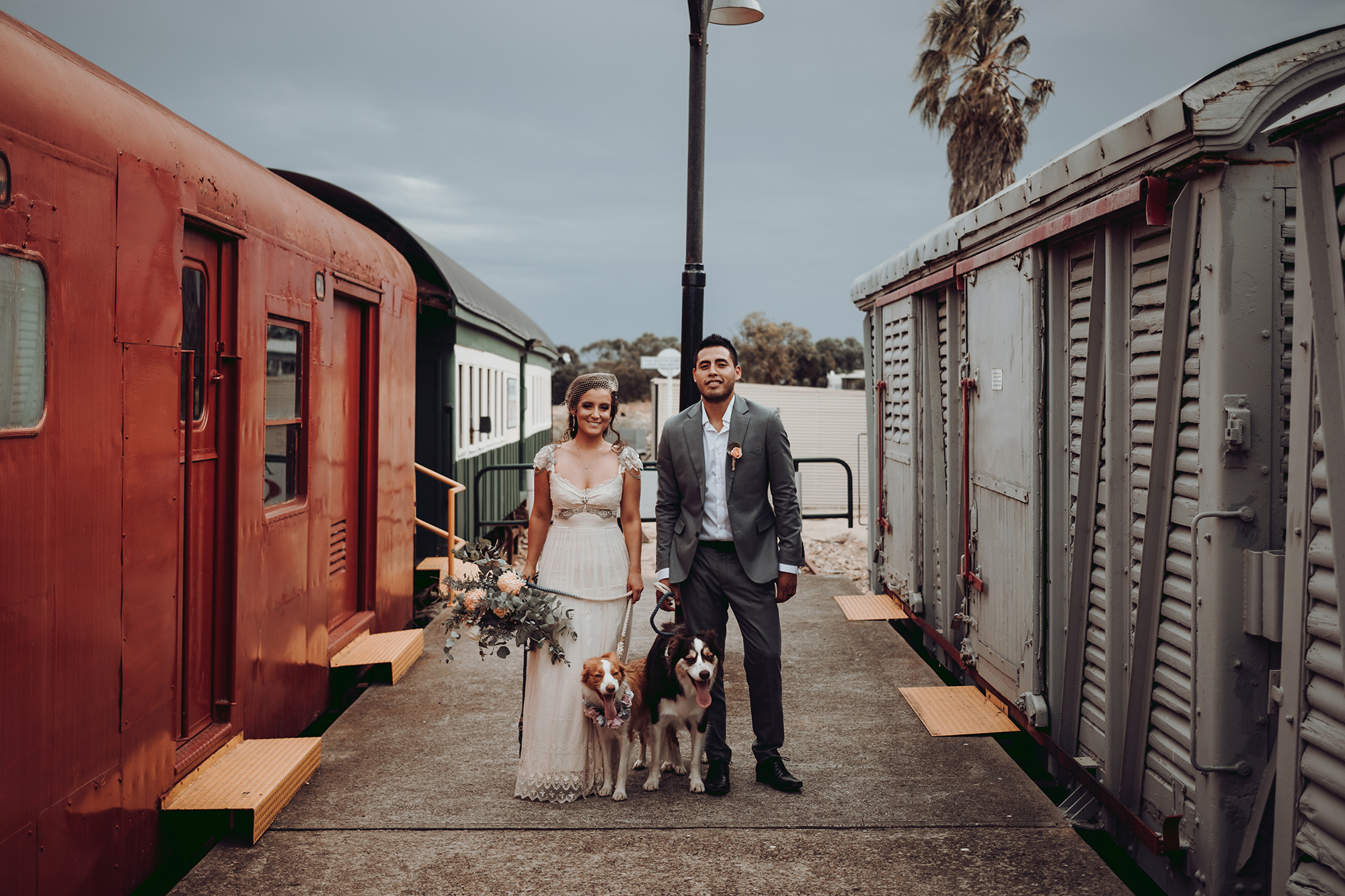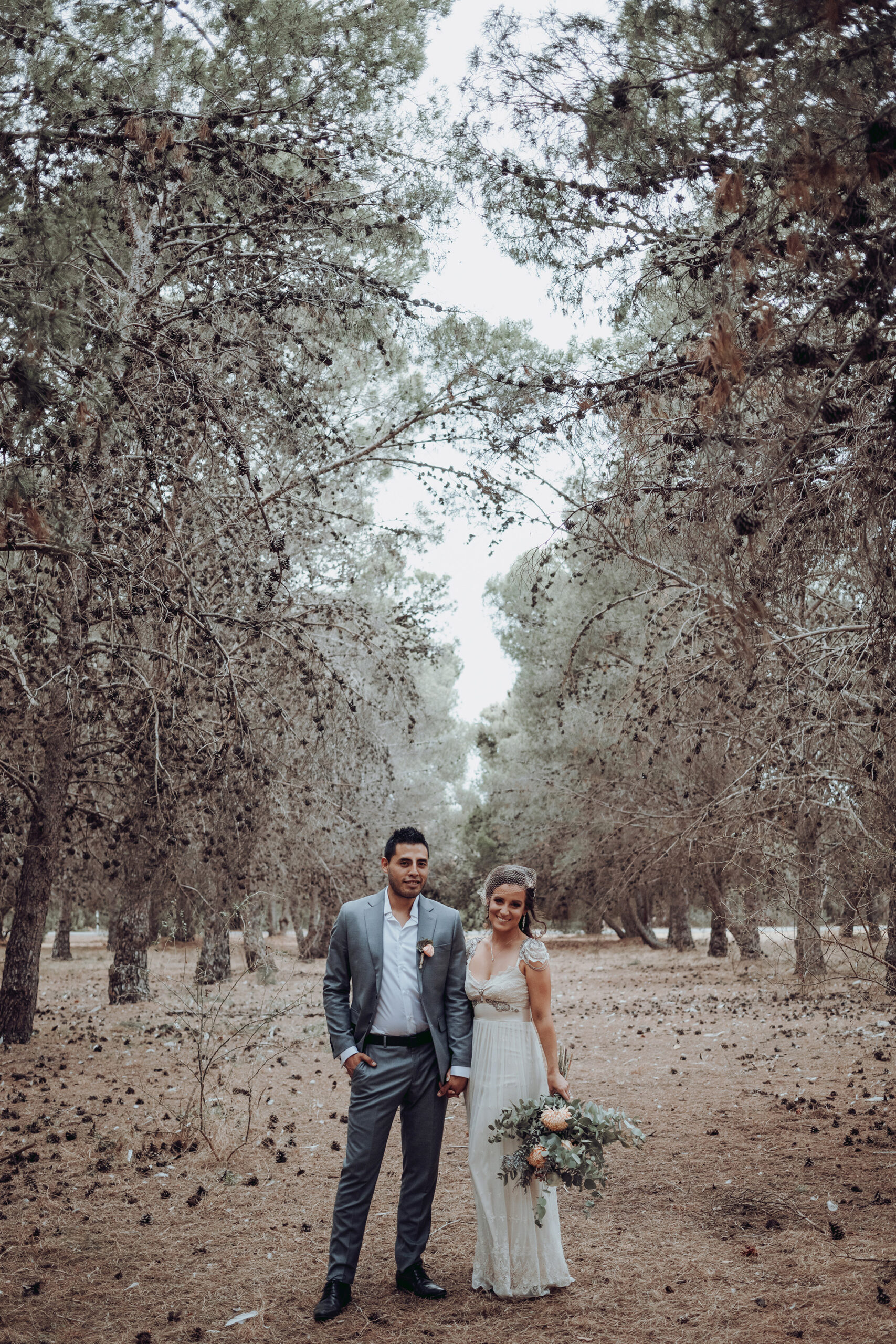 Photographer Jacob Jennings was "amazing" describes Sarina. "He came early, stayed late and made the entire photo process so much fun.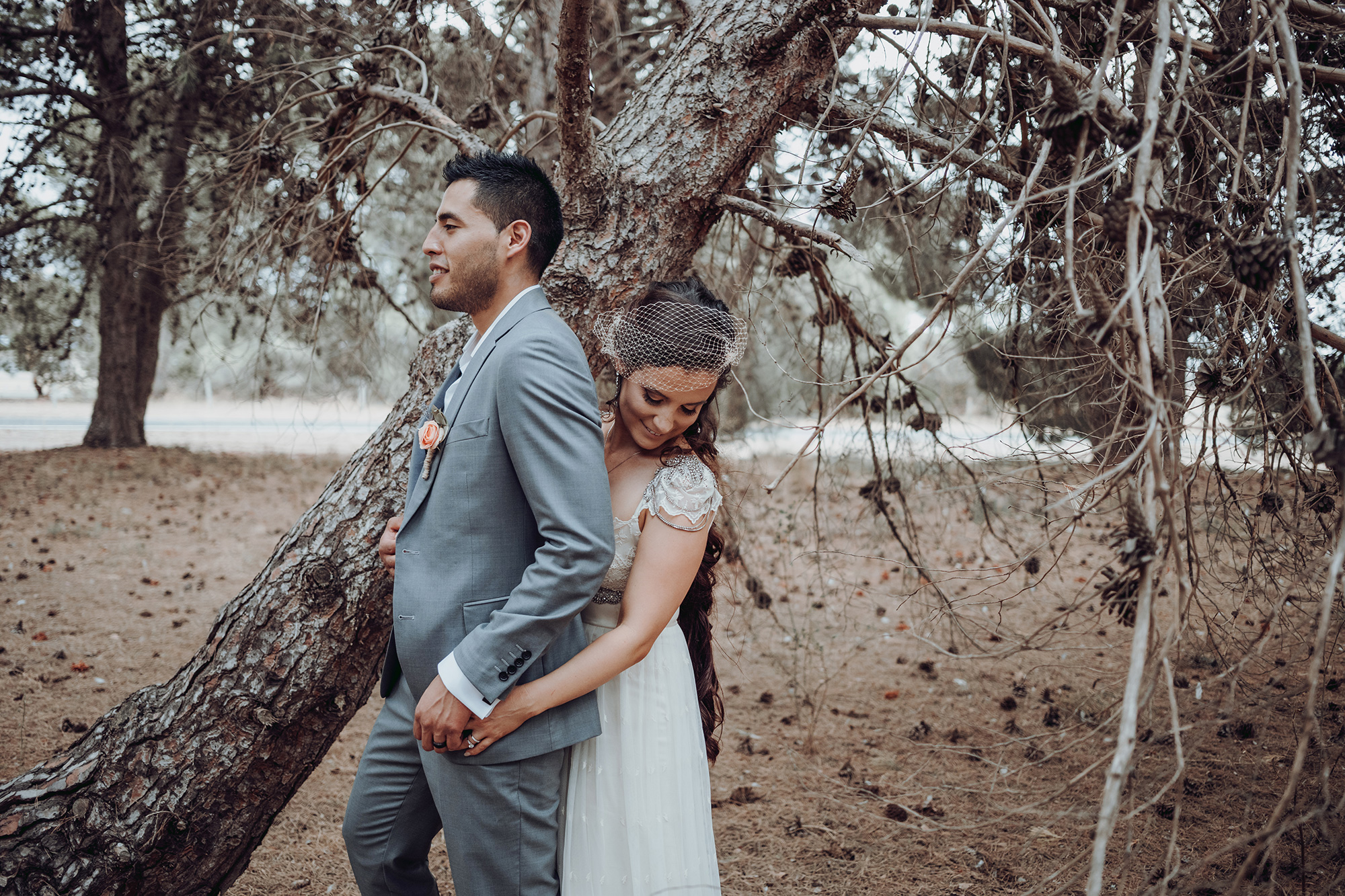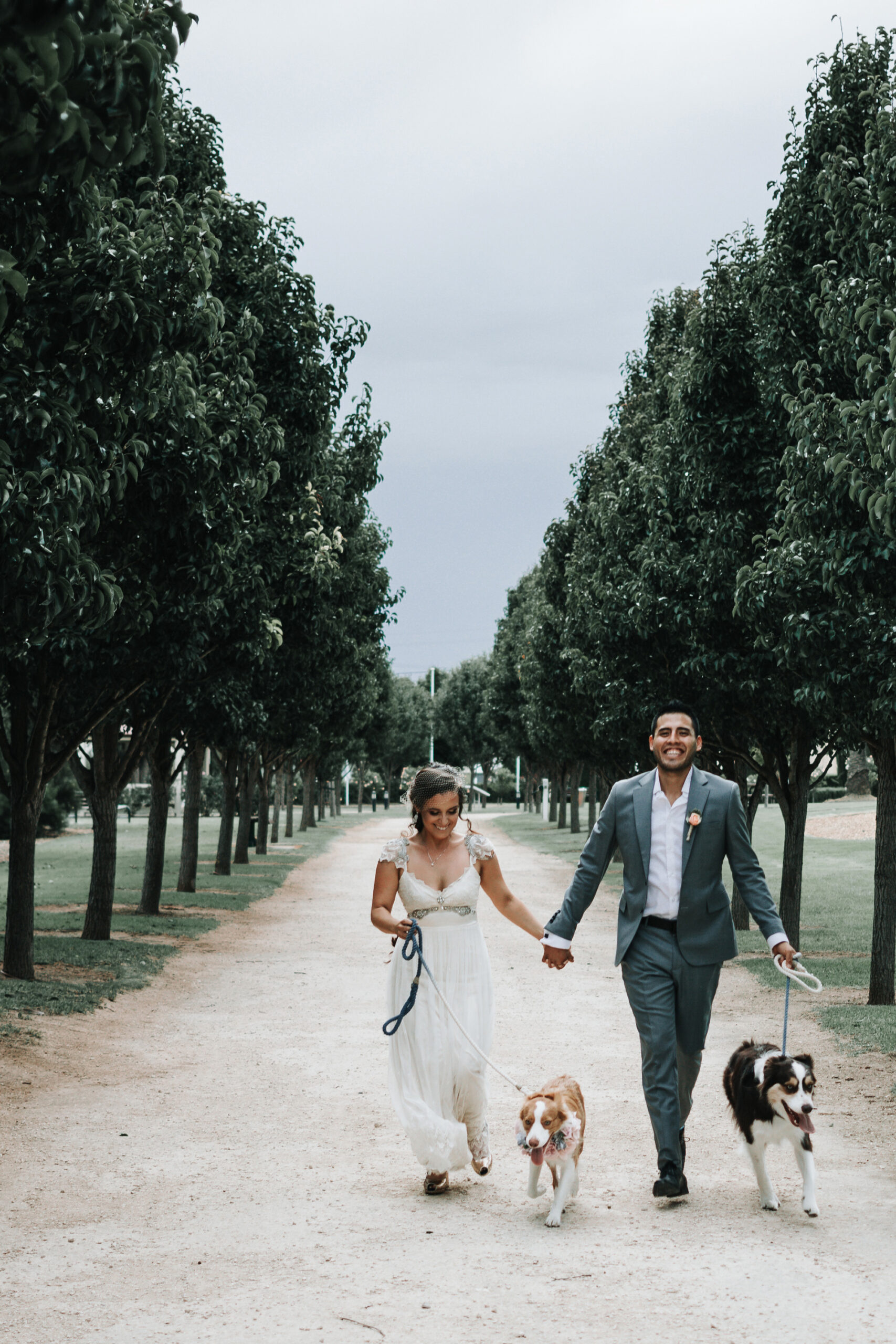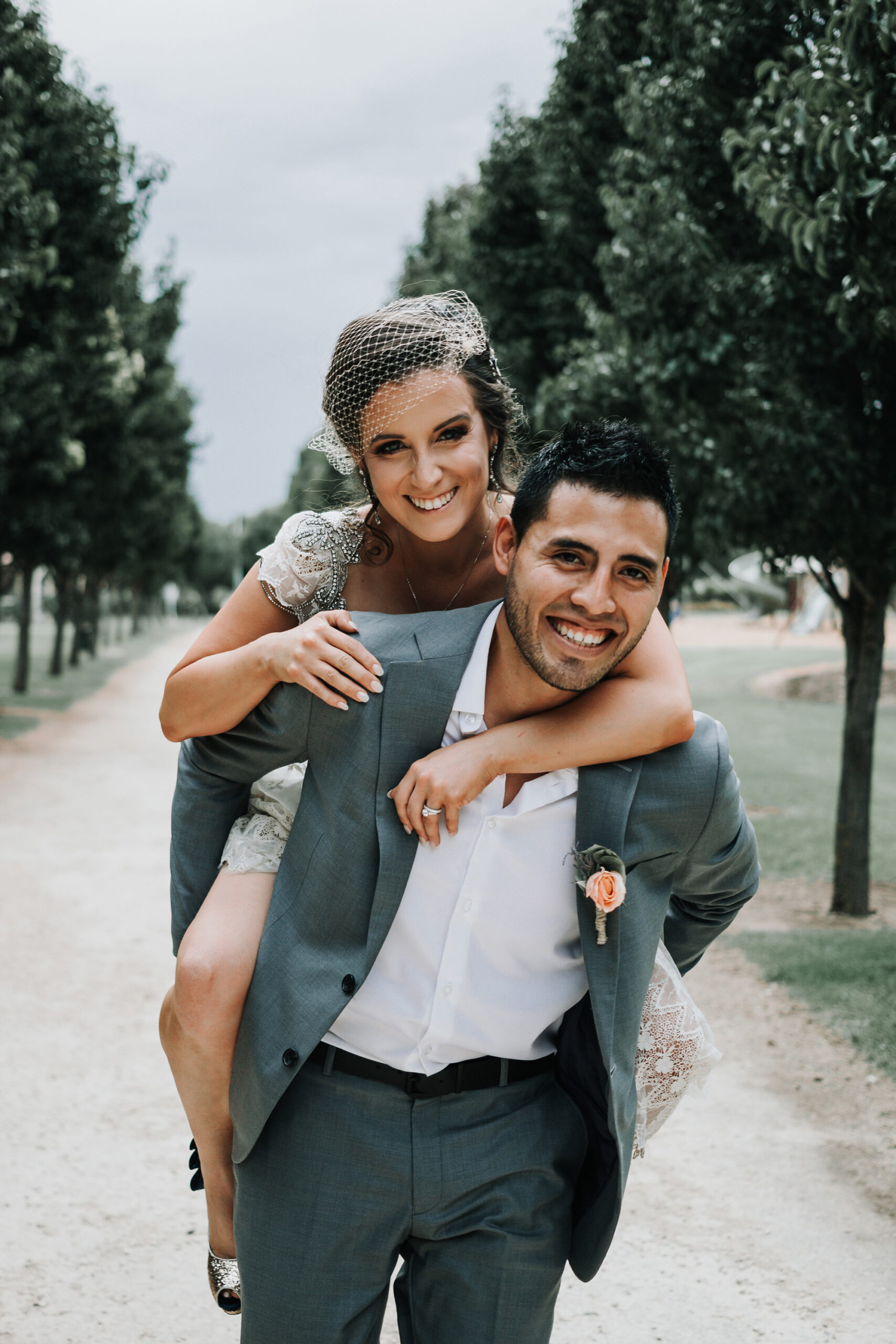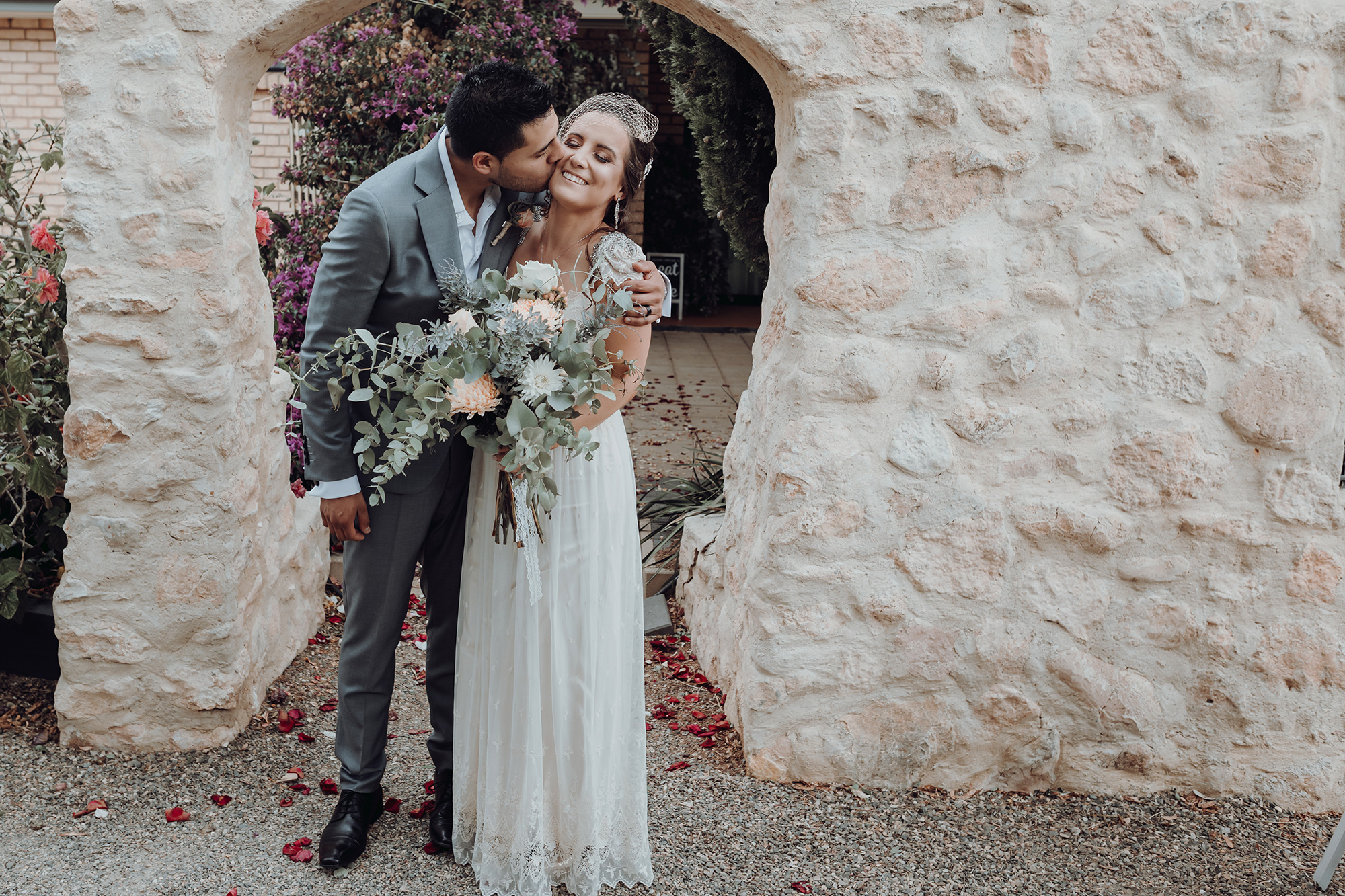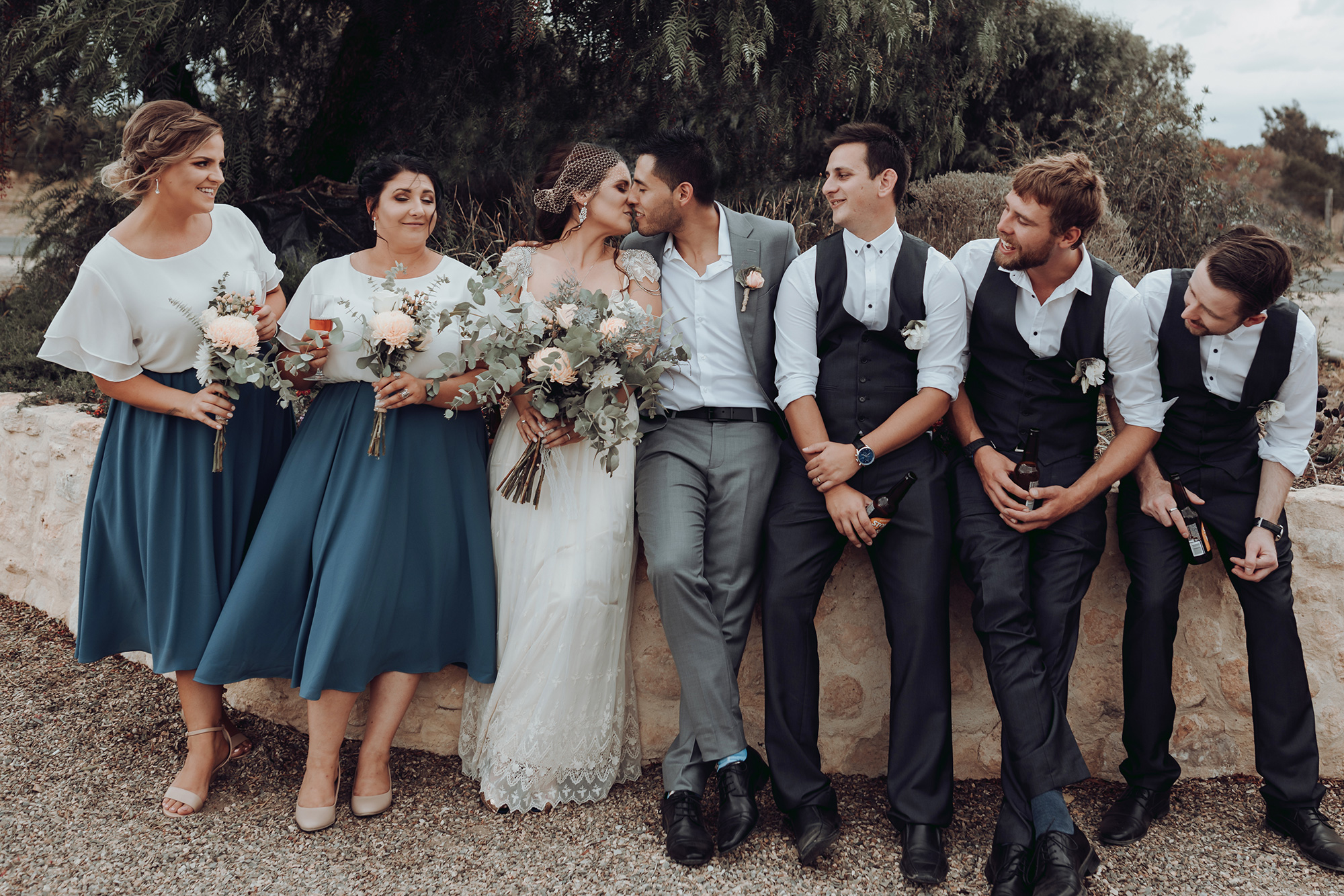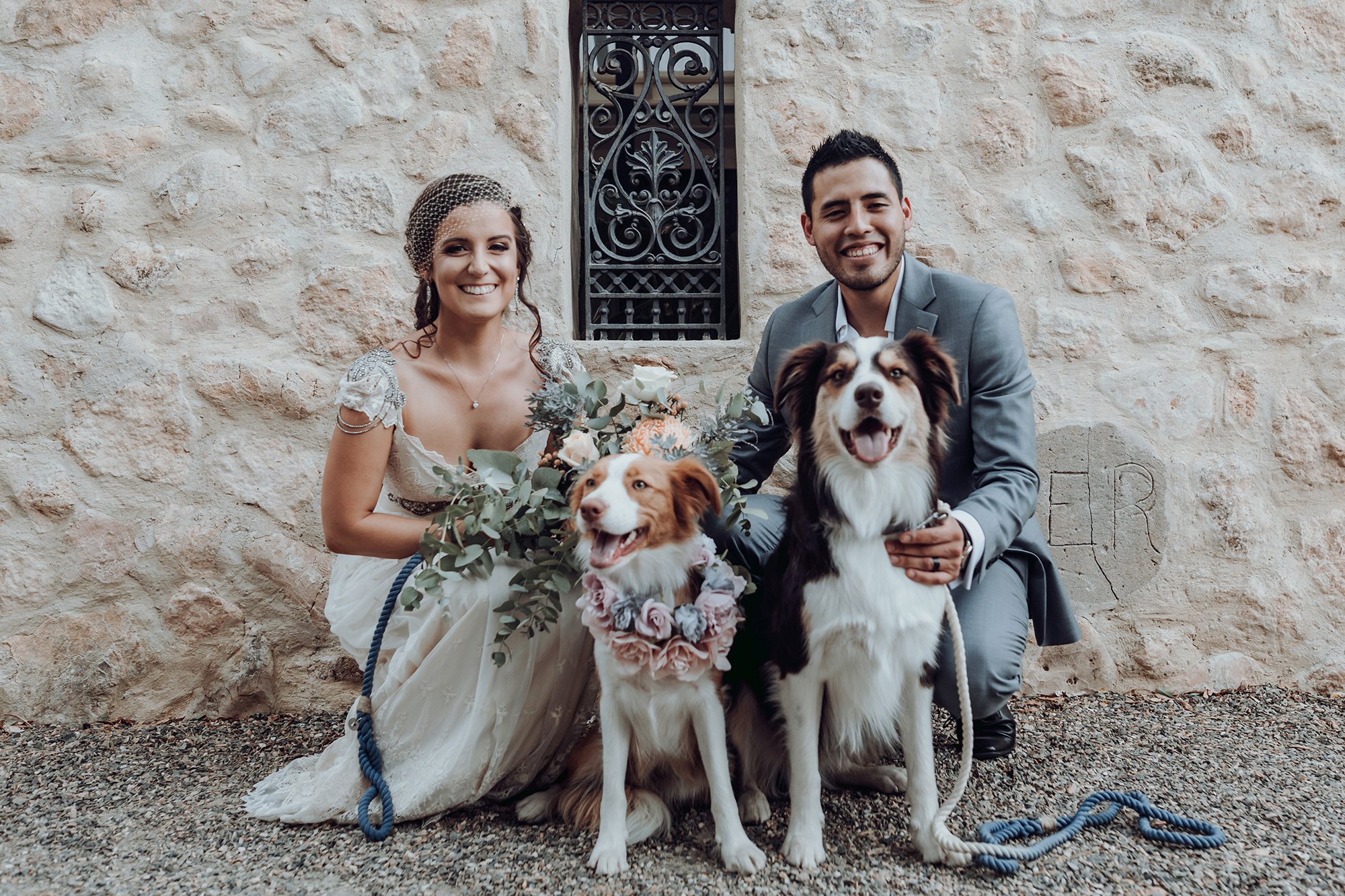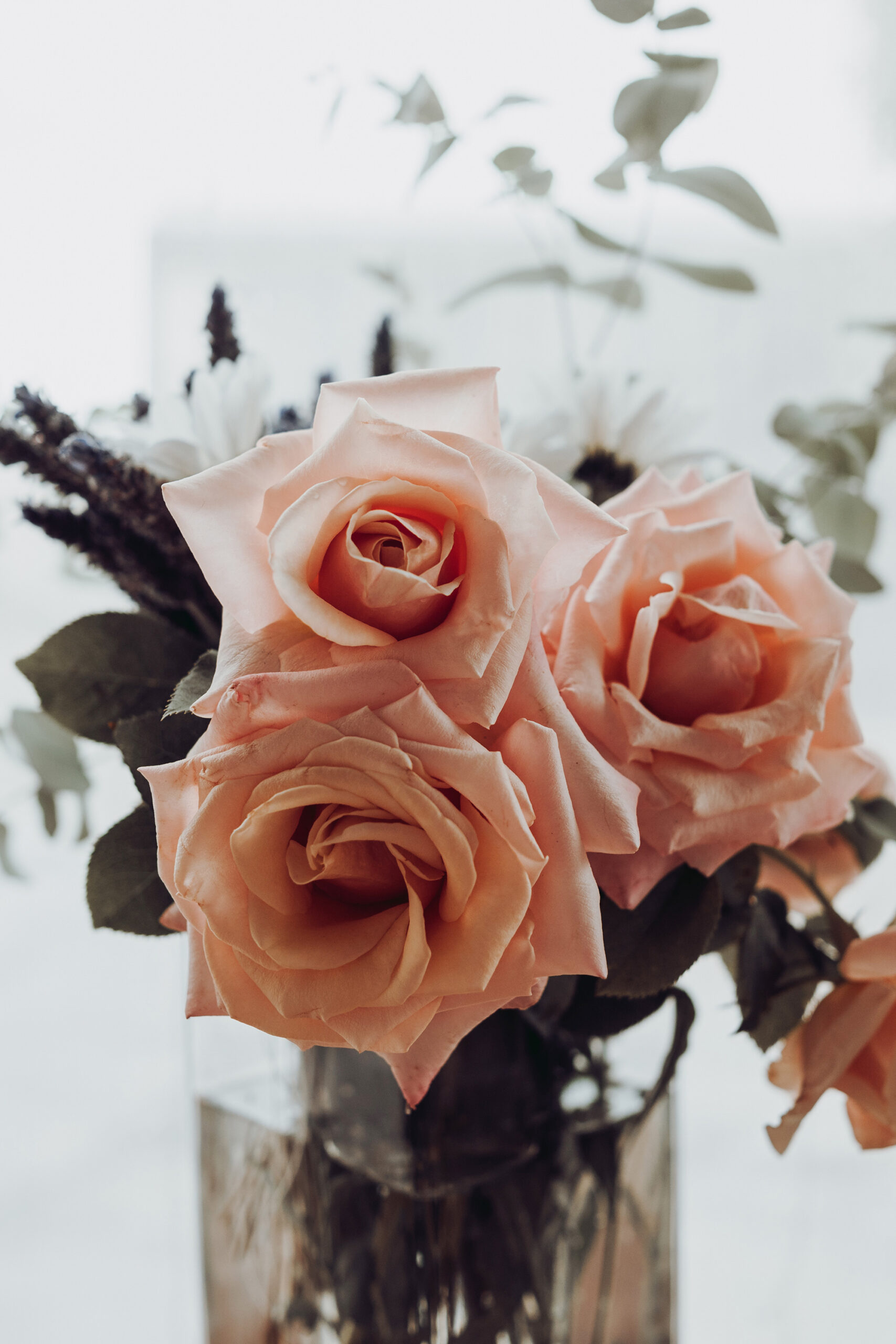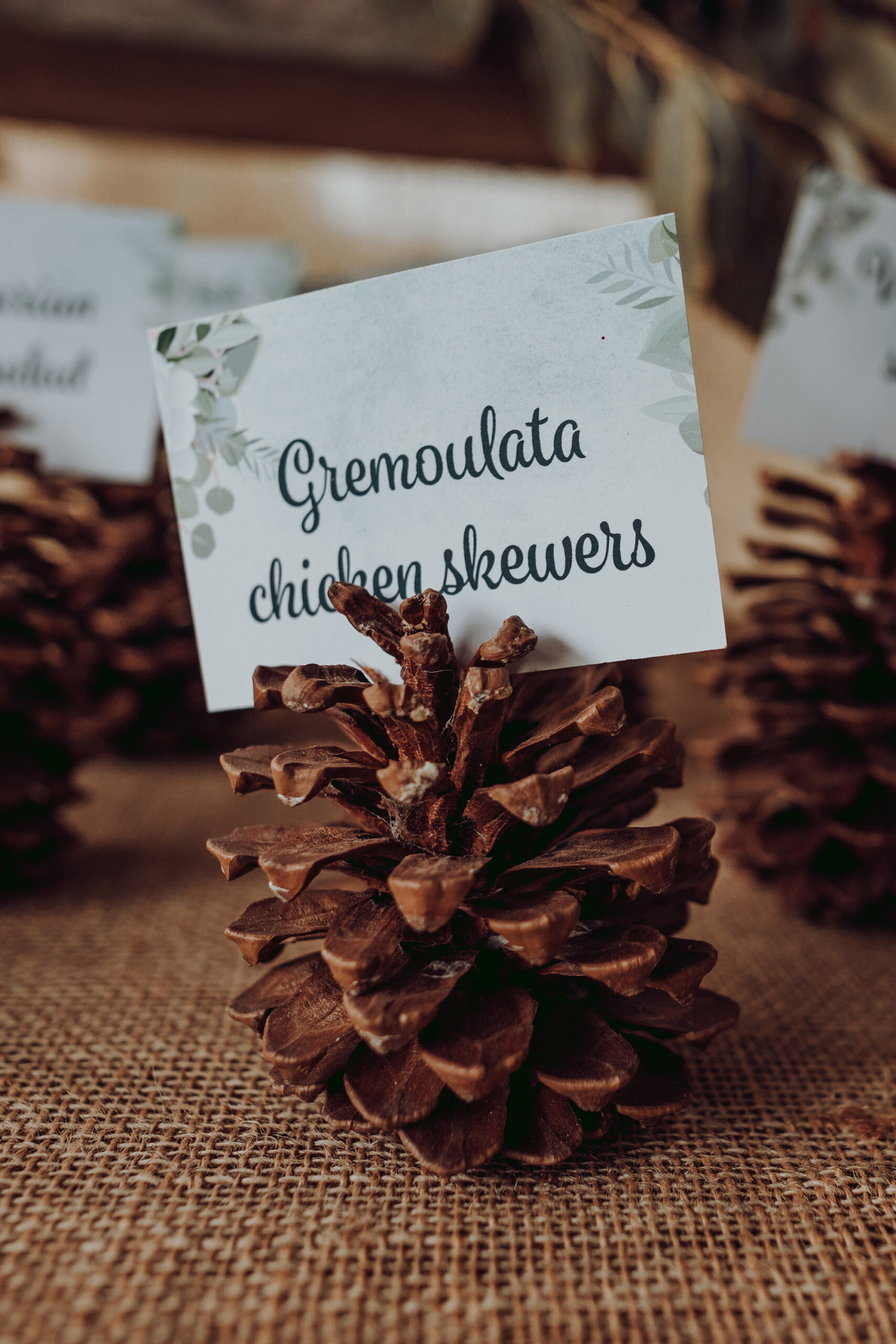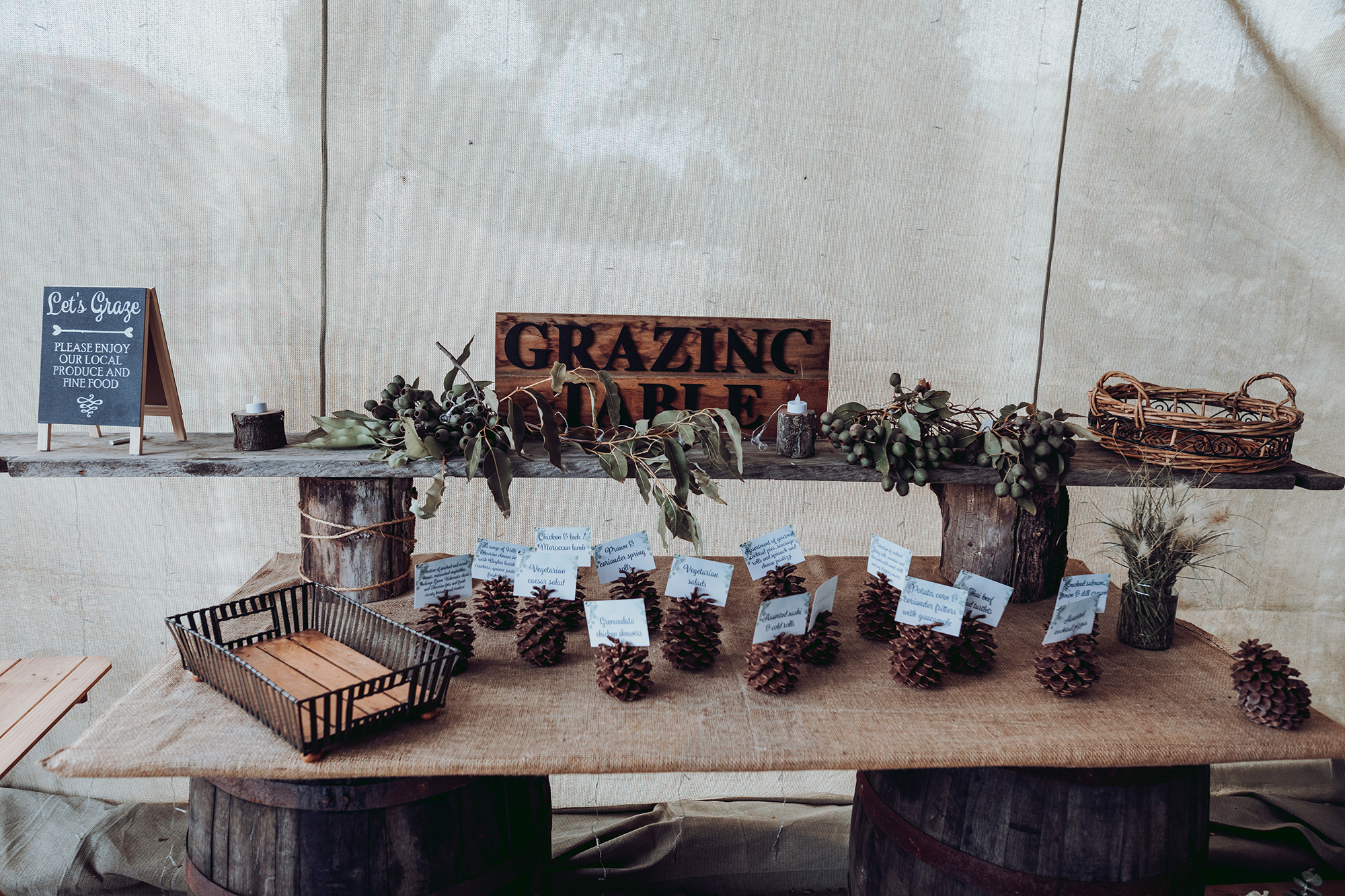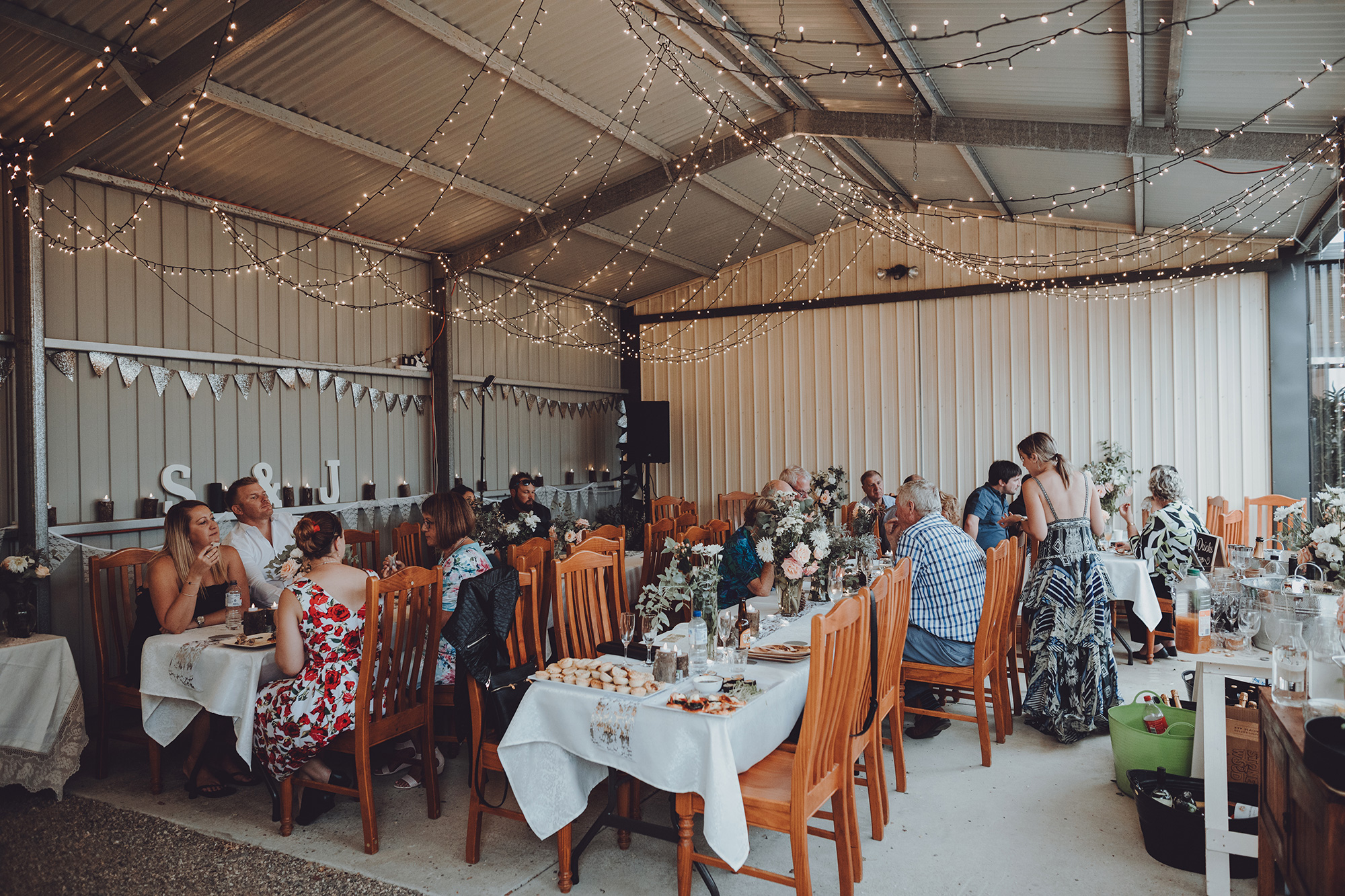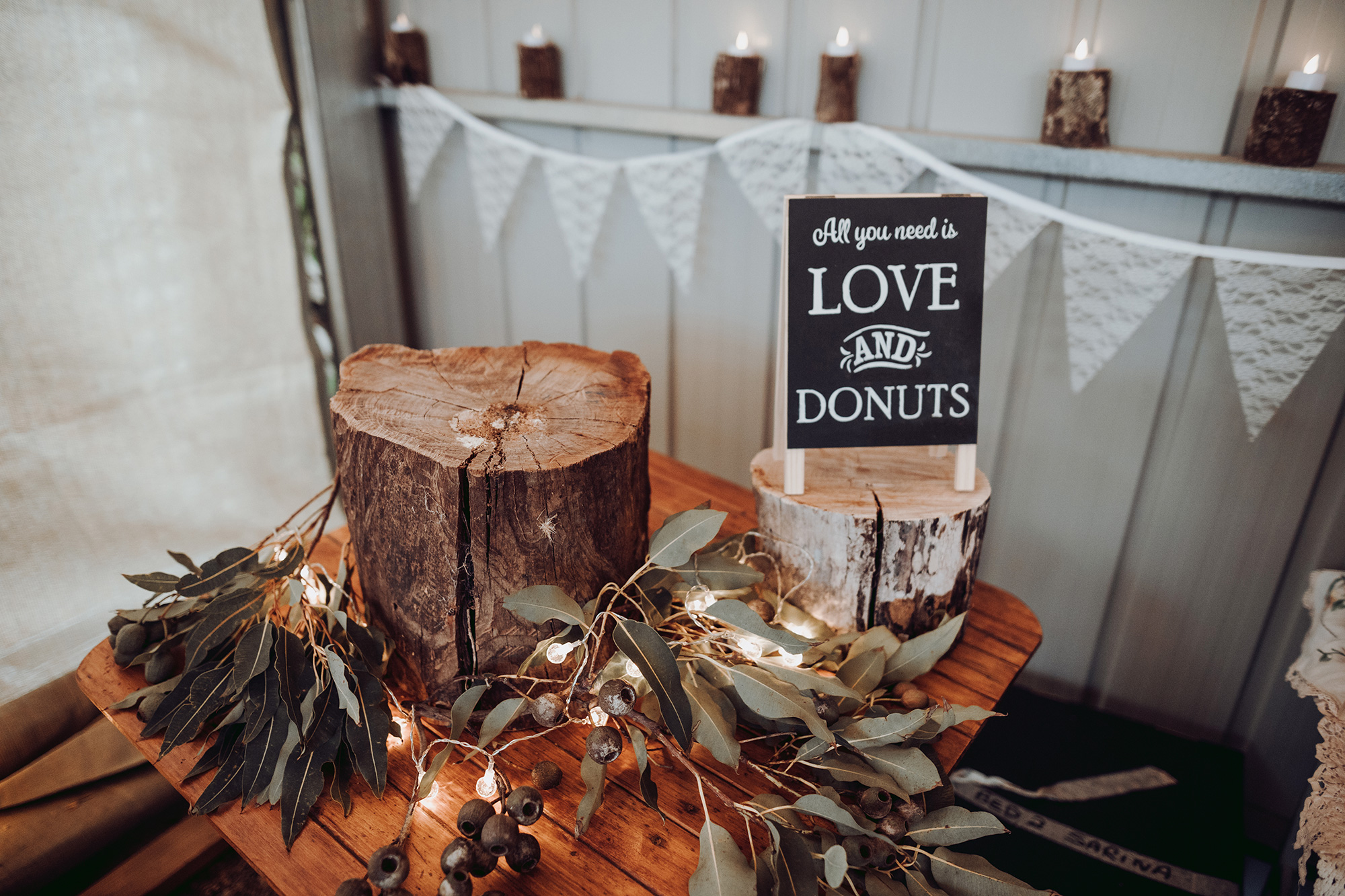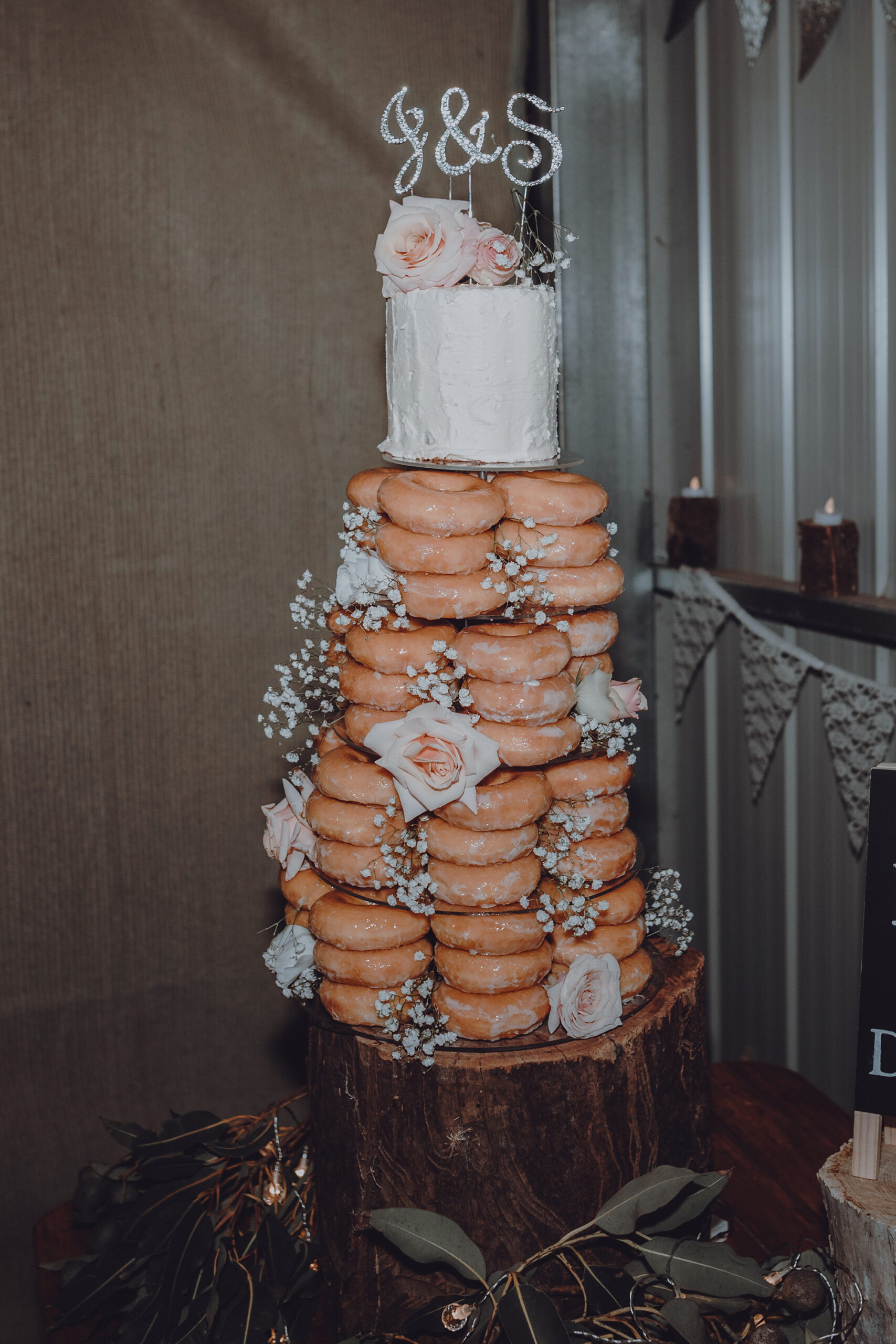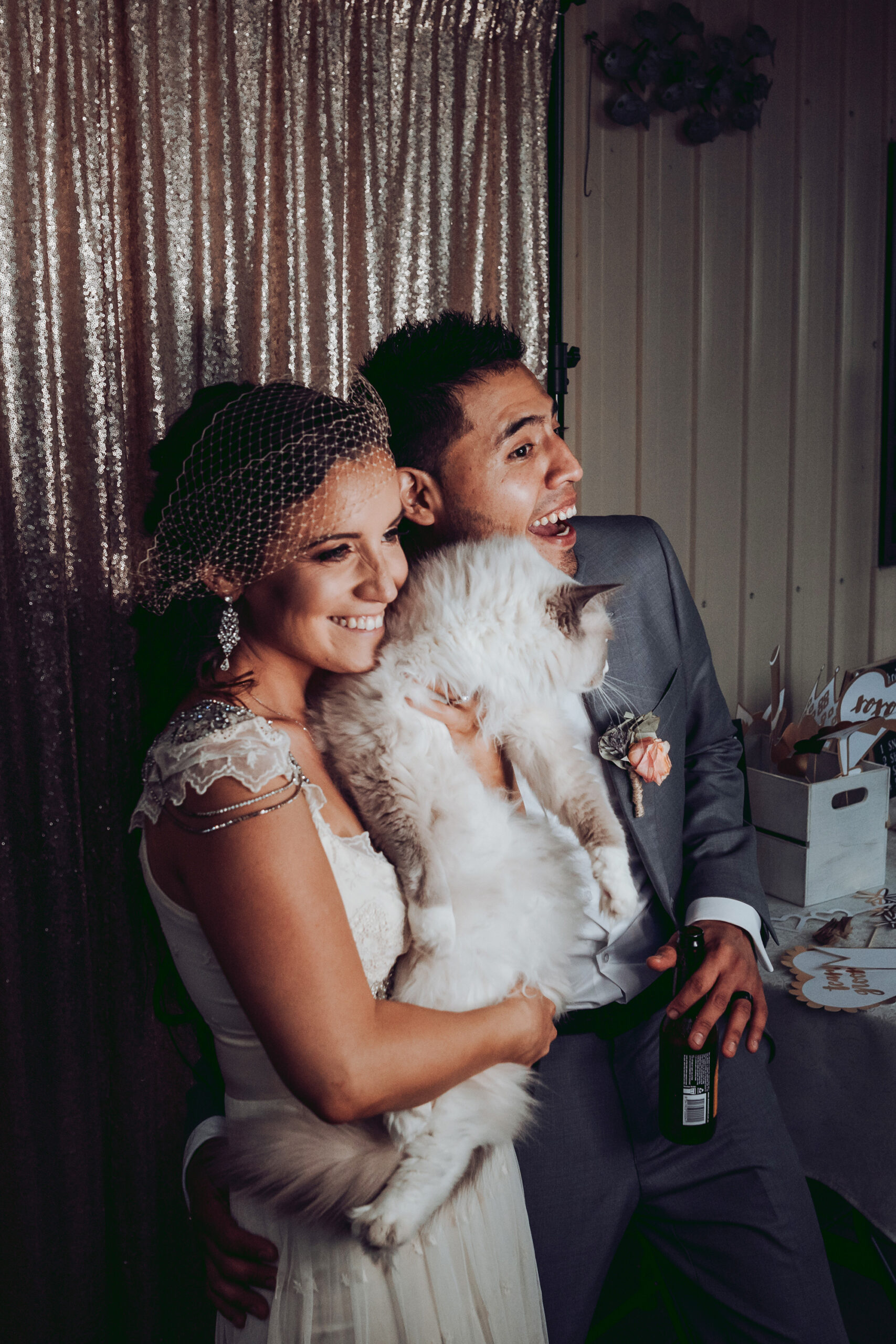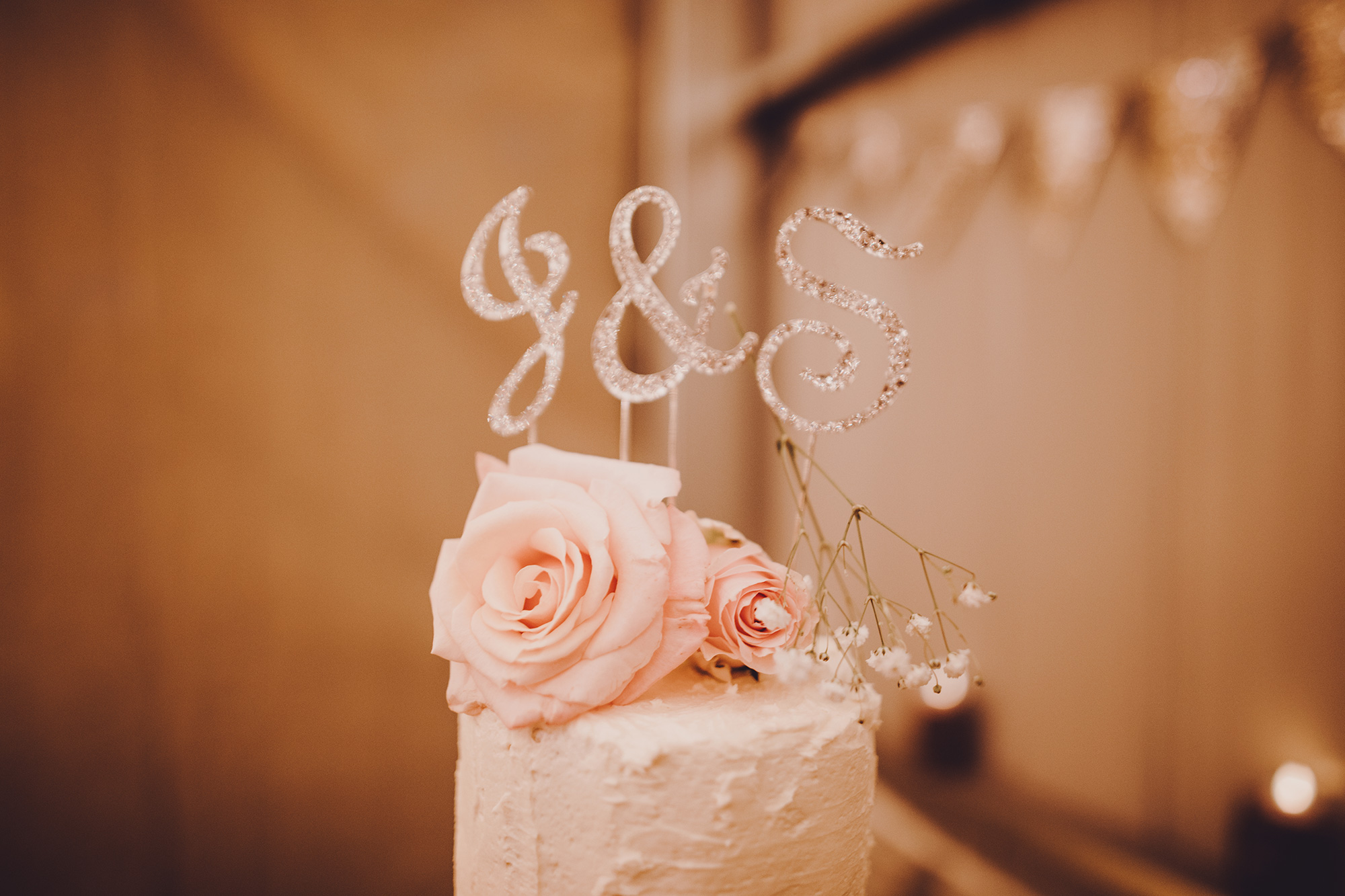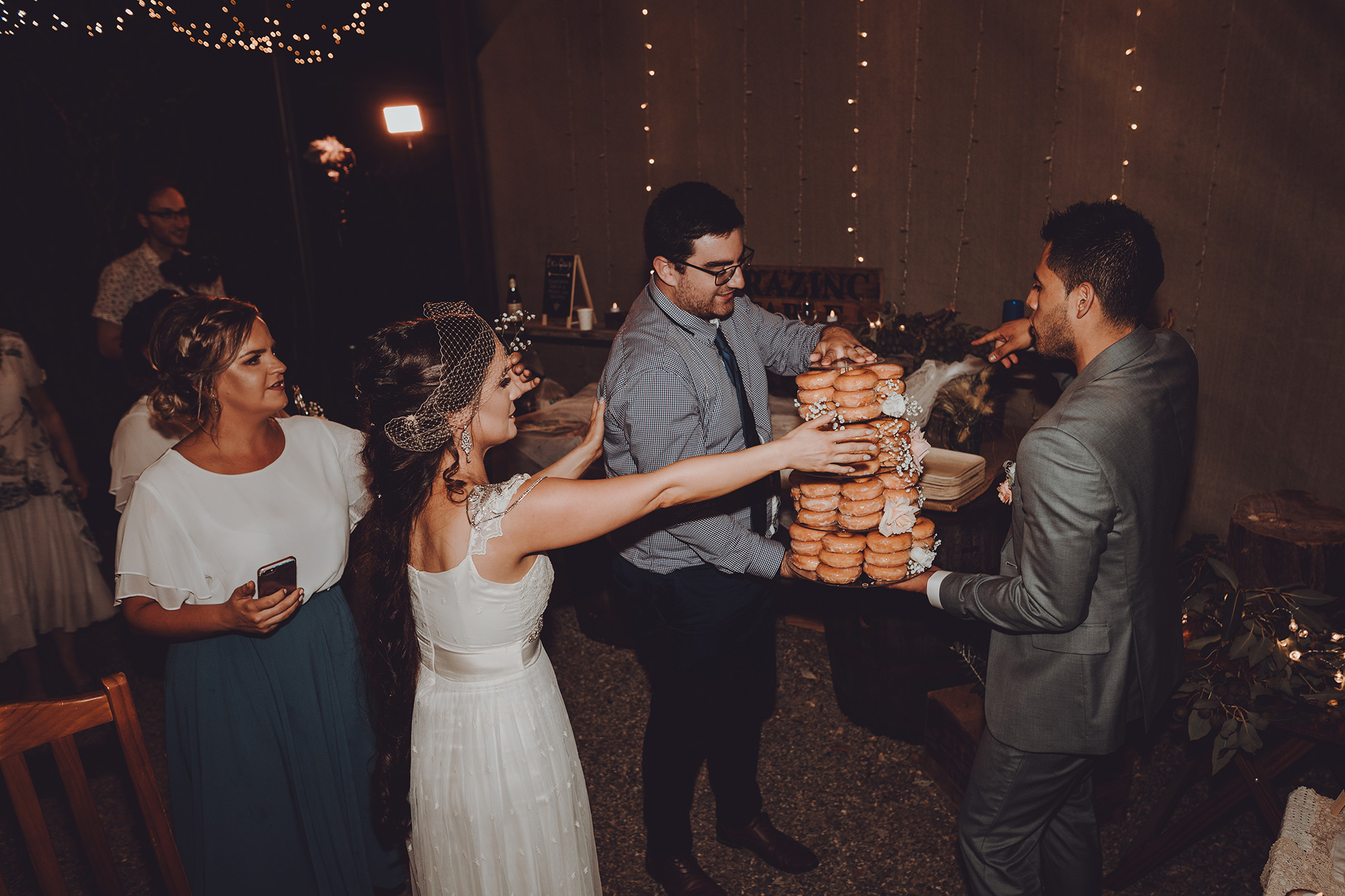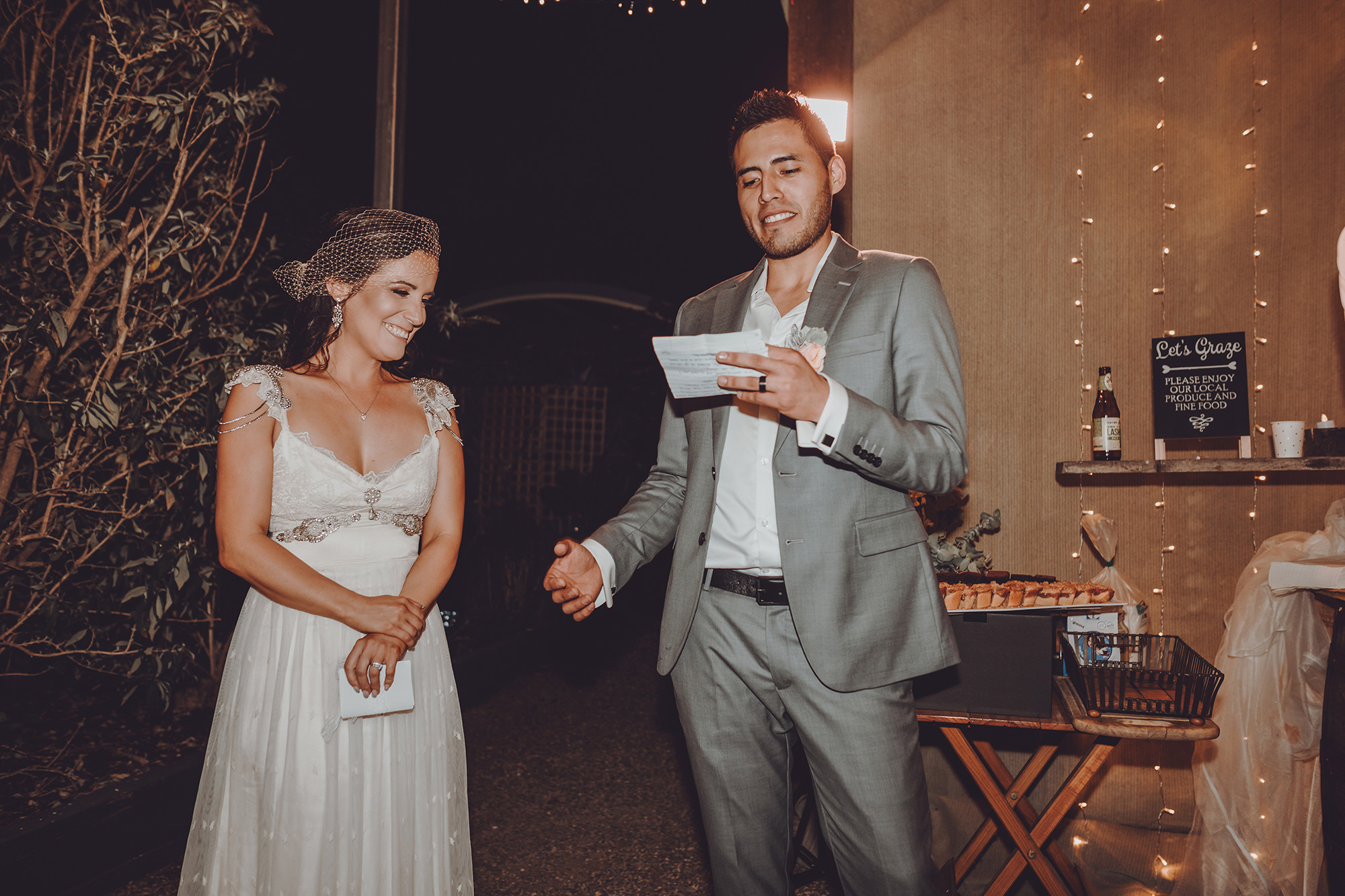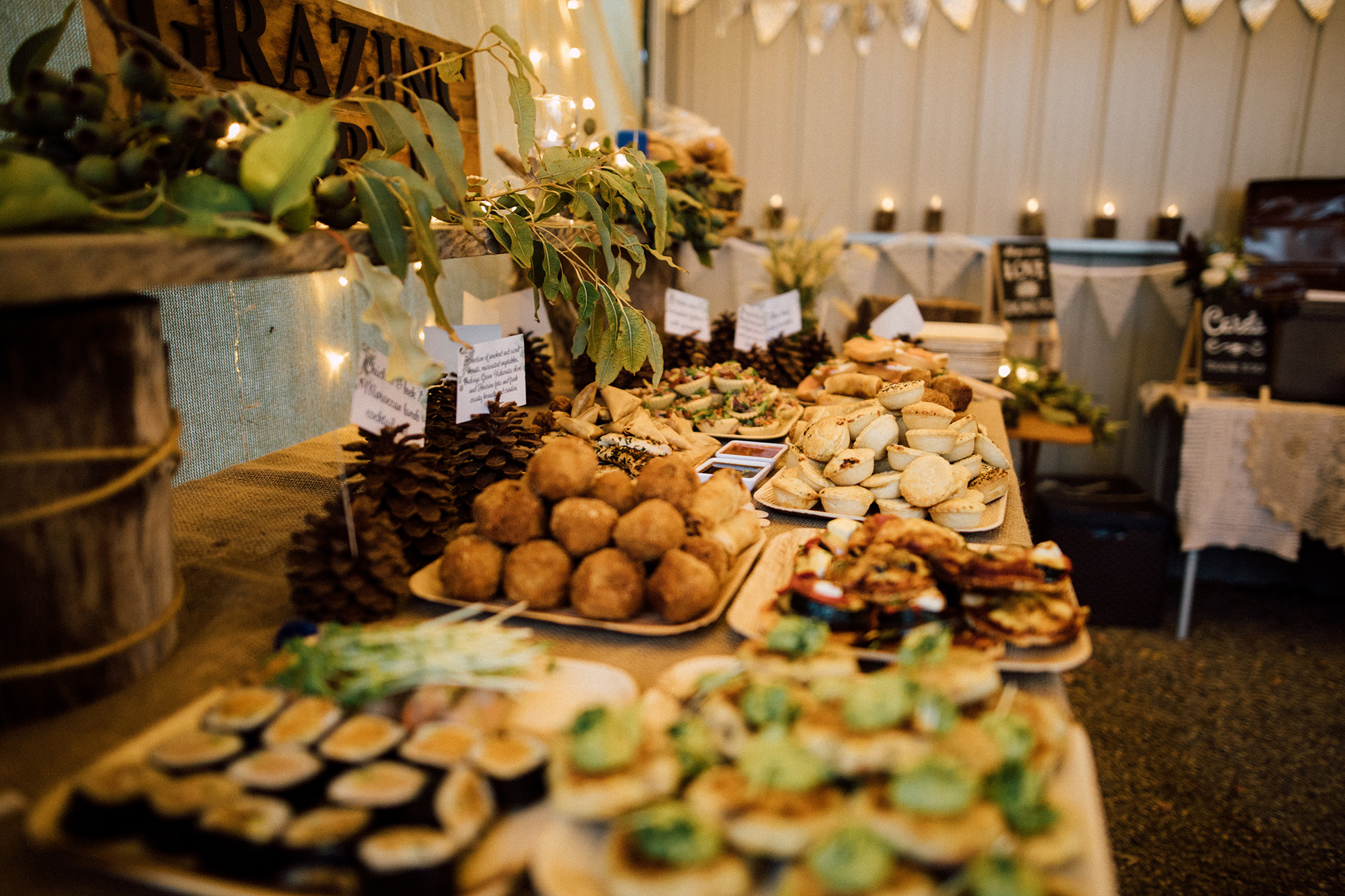 Video by Rhiannon Miller Videography.