"Nothing was chosen for Instagram. It was all about us as a couple."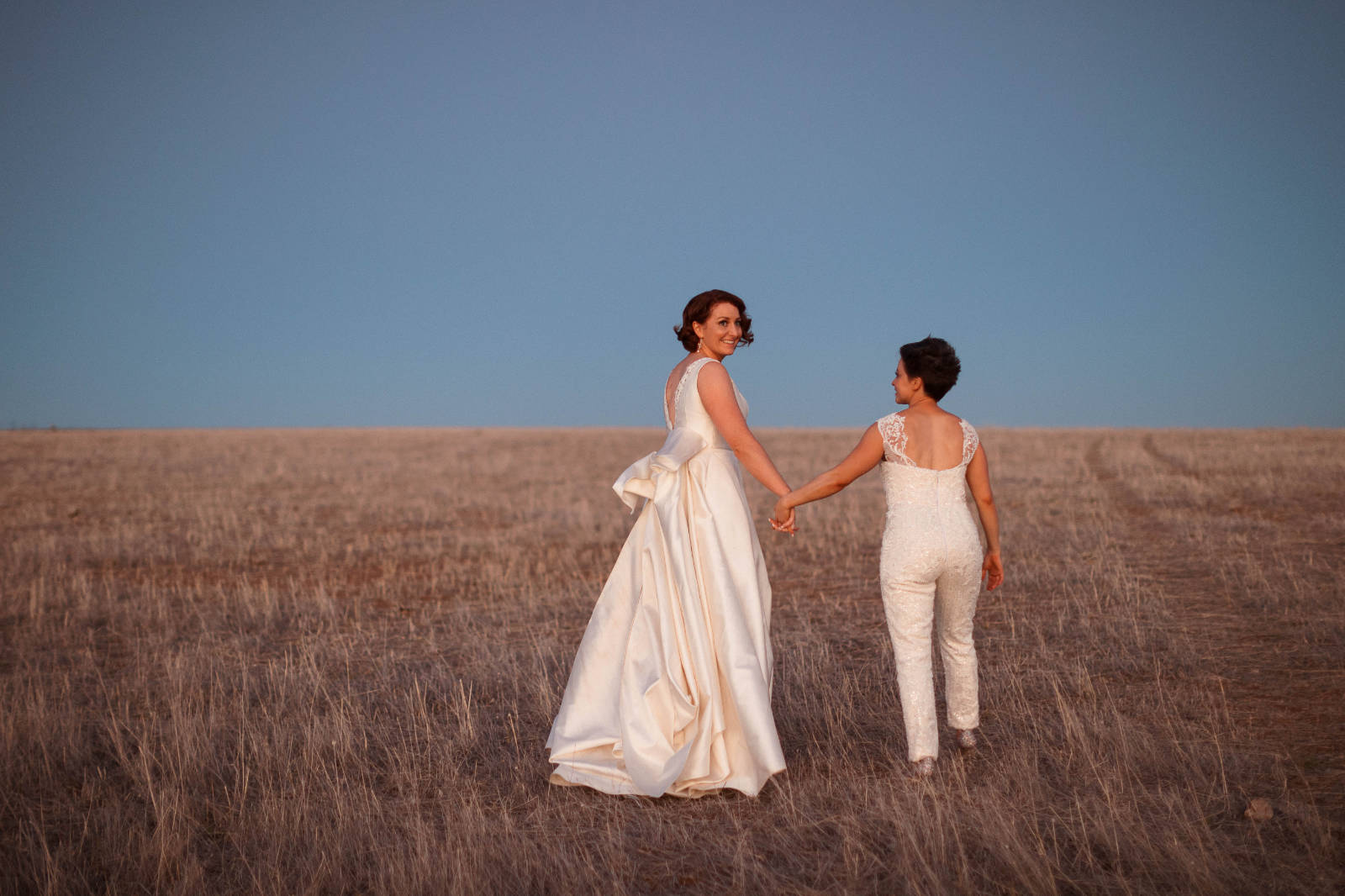 Firlie and Raegan put the mood into mood board when they ignored social trends and brought one hundred per cent of themselves to their Barossa Valley wedding.
The South Australian brides planned their own wedding succinctly in nine months, deciding early on that they'd honour each other's every wedding wish.
For Firlie, that meant a billowy satin wedding gown with a statement bow at the back; and for Raegan, a wedding dress and a bespoke bridal jumpsuit (which, of course, requires not one, but two first-looks throughout the day.)
Emerald green and dusty rose ran throughout the aesthetic of the 2021 Easter weekend-wedding enjoyed by 160 guests. With four days to celebrate, many stayed on site with the couple and their all-girl wedding party.
Celebrity celebrant Dorinda Hafner delivered a rave-worthy ceremony from The Kingsford's shearing shed lawn (a nod to farm-girl Raegan's upbringing), and post-'I do', in honour of Firlie's Edinburgh heritage, a bagpiper and drummer led the congregation toward the 1856 homestead for cocktails and canapes.
With their tummies full of delicious fare served from share plates down long tables, guests later took to the alfresco dancefloor. A Baker Boys nine-piece ensemble played beneath the warm glow of fairy lights to a loved-up crowd; even pyjama-clad toddlers were having the time of their little lives.
When Firlie and Raegan awoke the next morning as a Mrs and Mrs, there was no time for nostalgia – for a recovery party in their name was awaiting them in their honour.
The weekend was all about quality family time with all the most important people around us.

We also only did something if it felt meaningful to us as a couple. The cocktails were our favourite drinks, the wines were local wines that we loved. The food was about sharing and talking to the person across the table from you. The band played music that we loved. Nothing was chosen for Instagram, it was all about us a couple.

All the planning of the individual elements was exactly how we wanted it (two women organising an event, we got things done!) We could never predict how it all came together, and on the day, it was better than could have imagined!
Firlie & Raegan
---
This luxury Barossa Valley wedding was captured beautifully by James Field Photography.
CHECK OUT JAMES FIELD PHOTOGRAPHY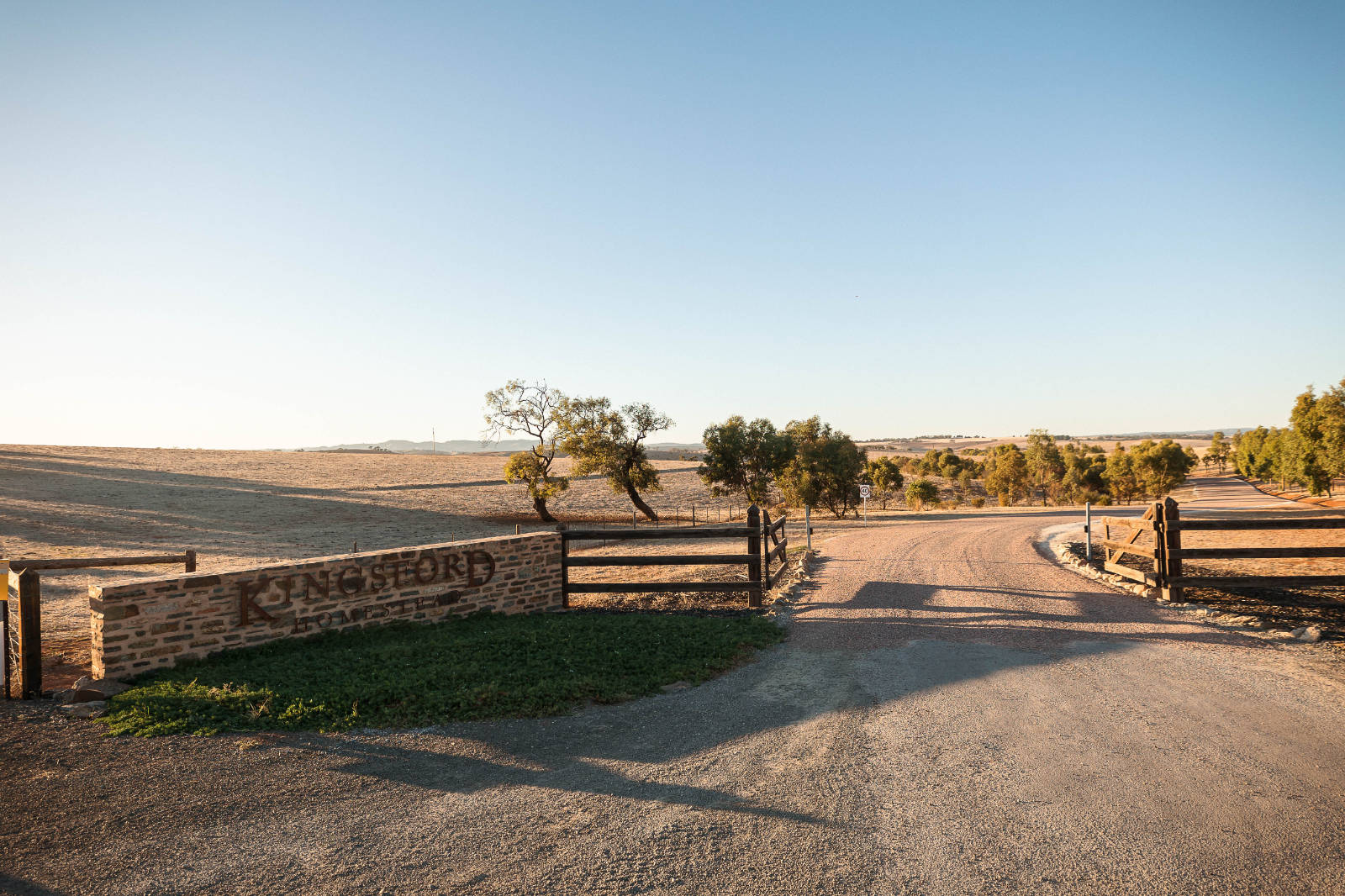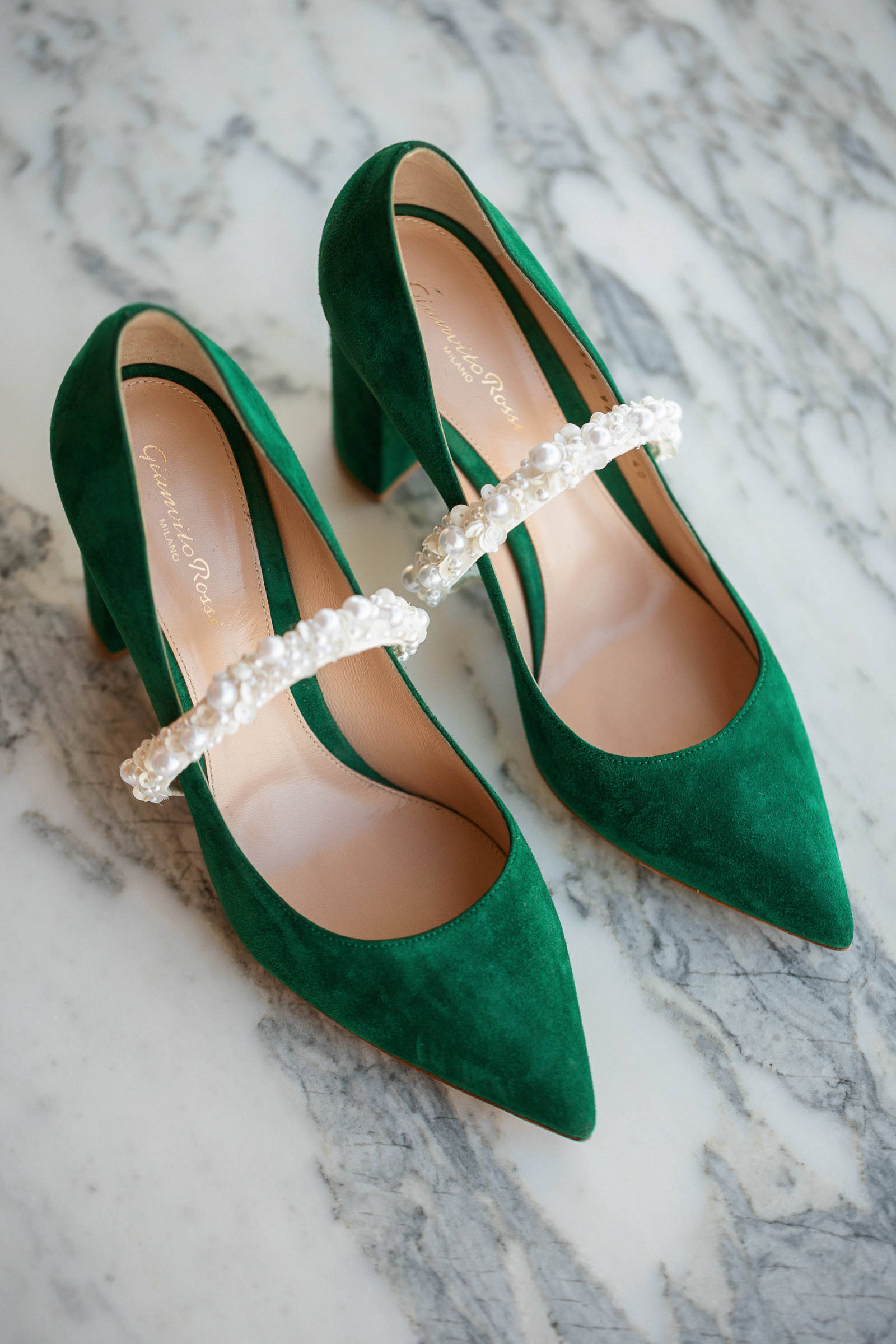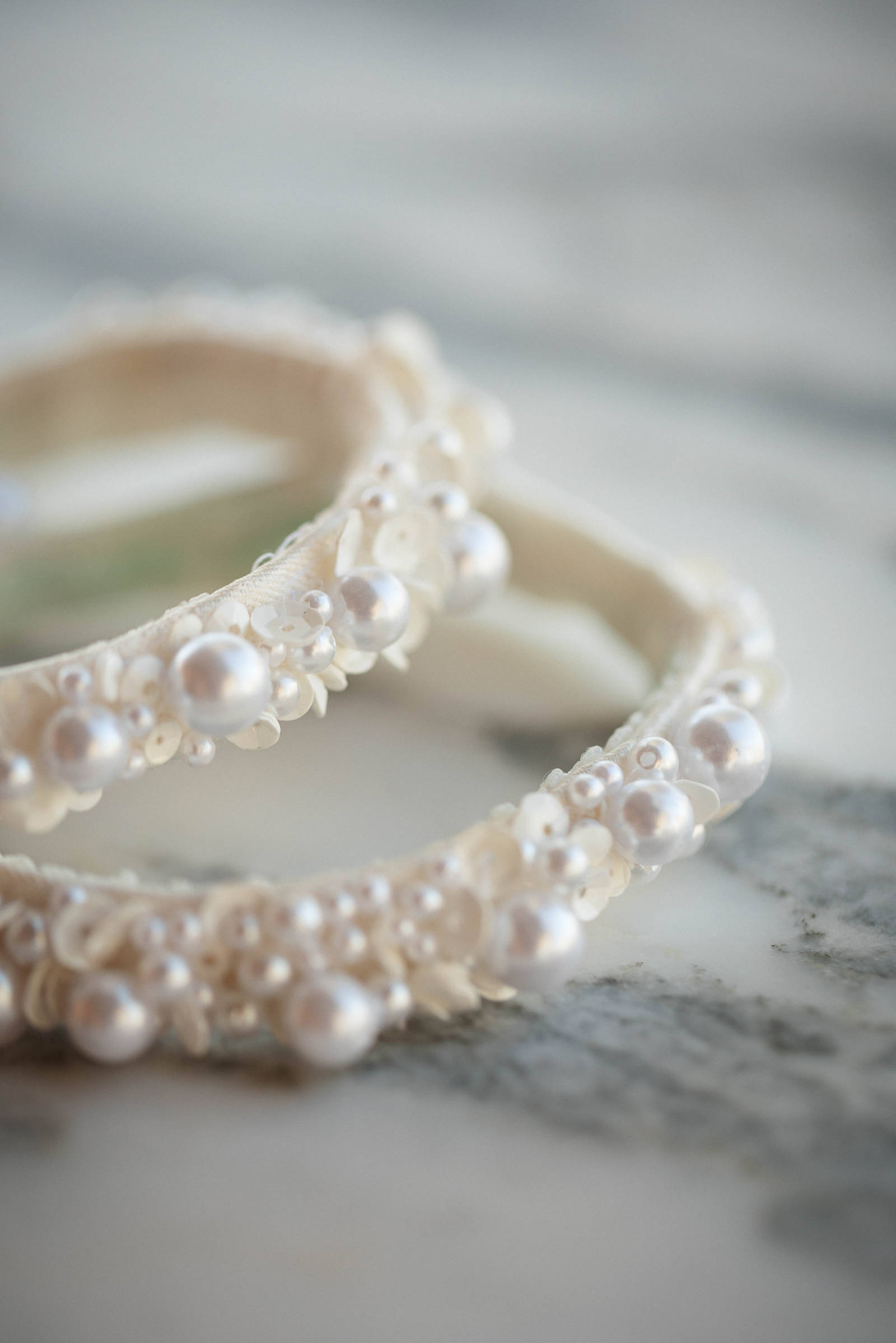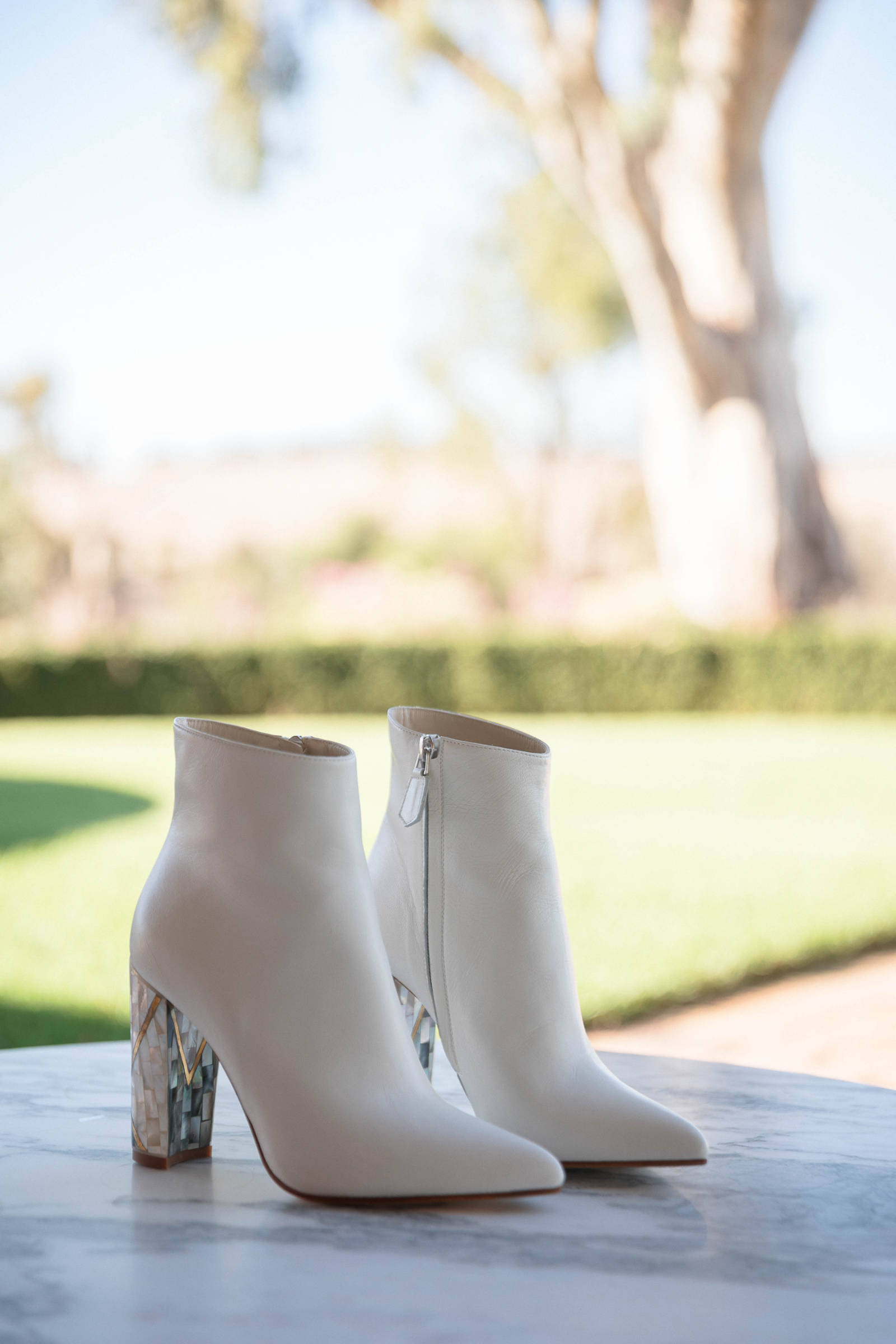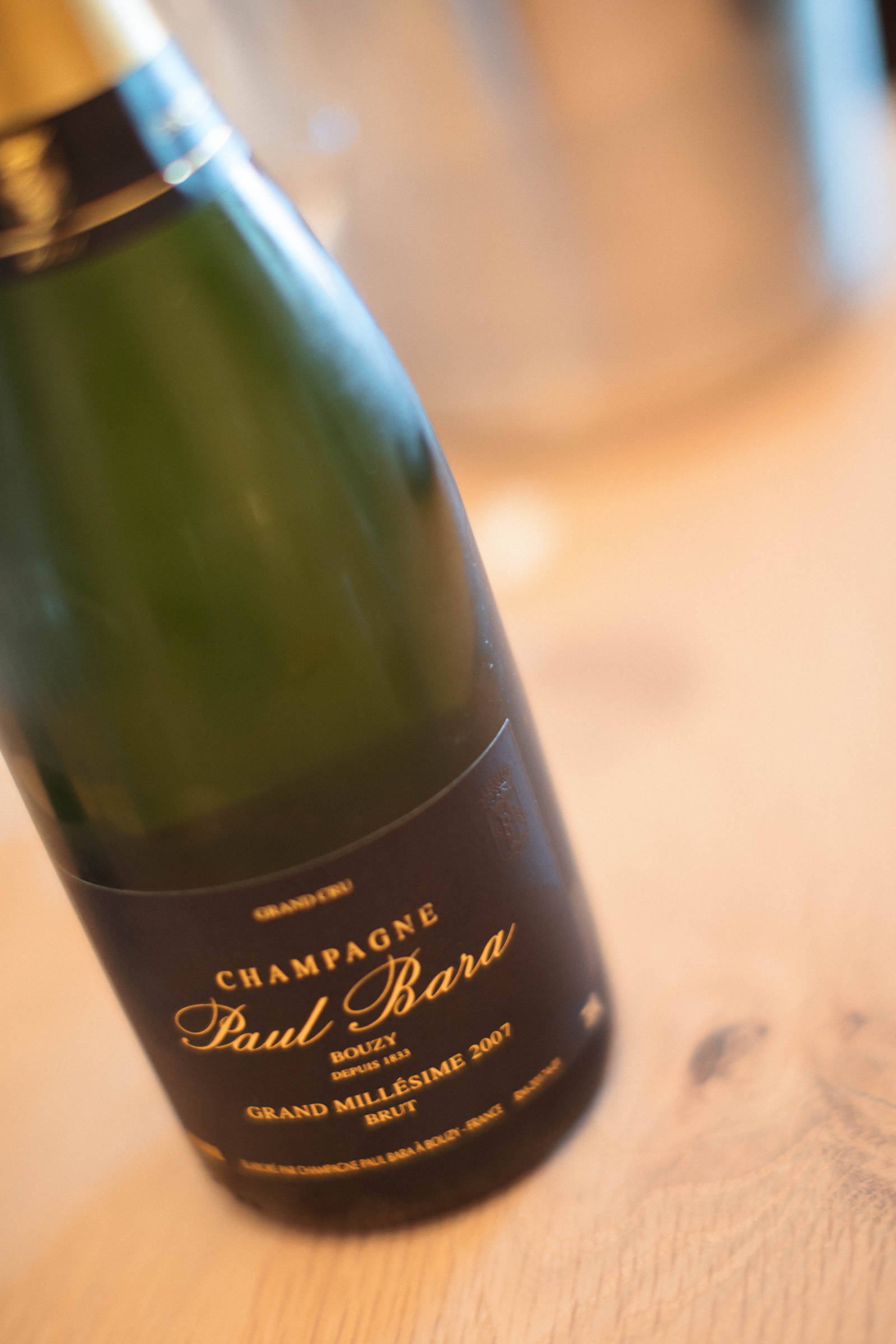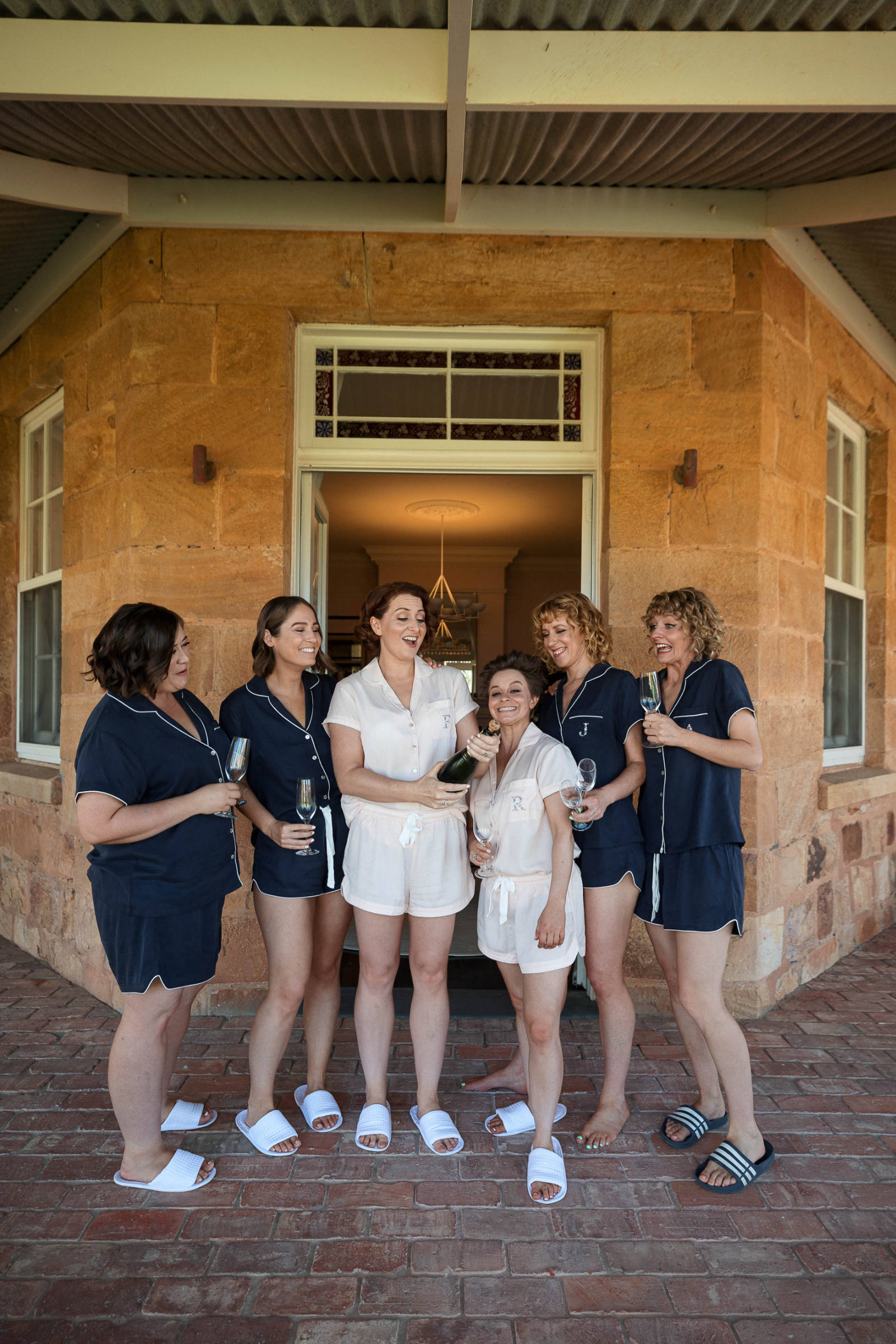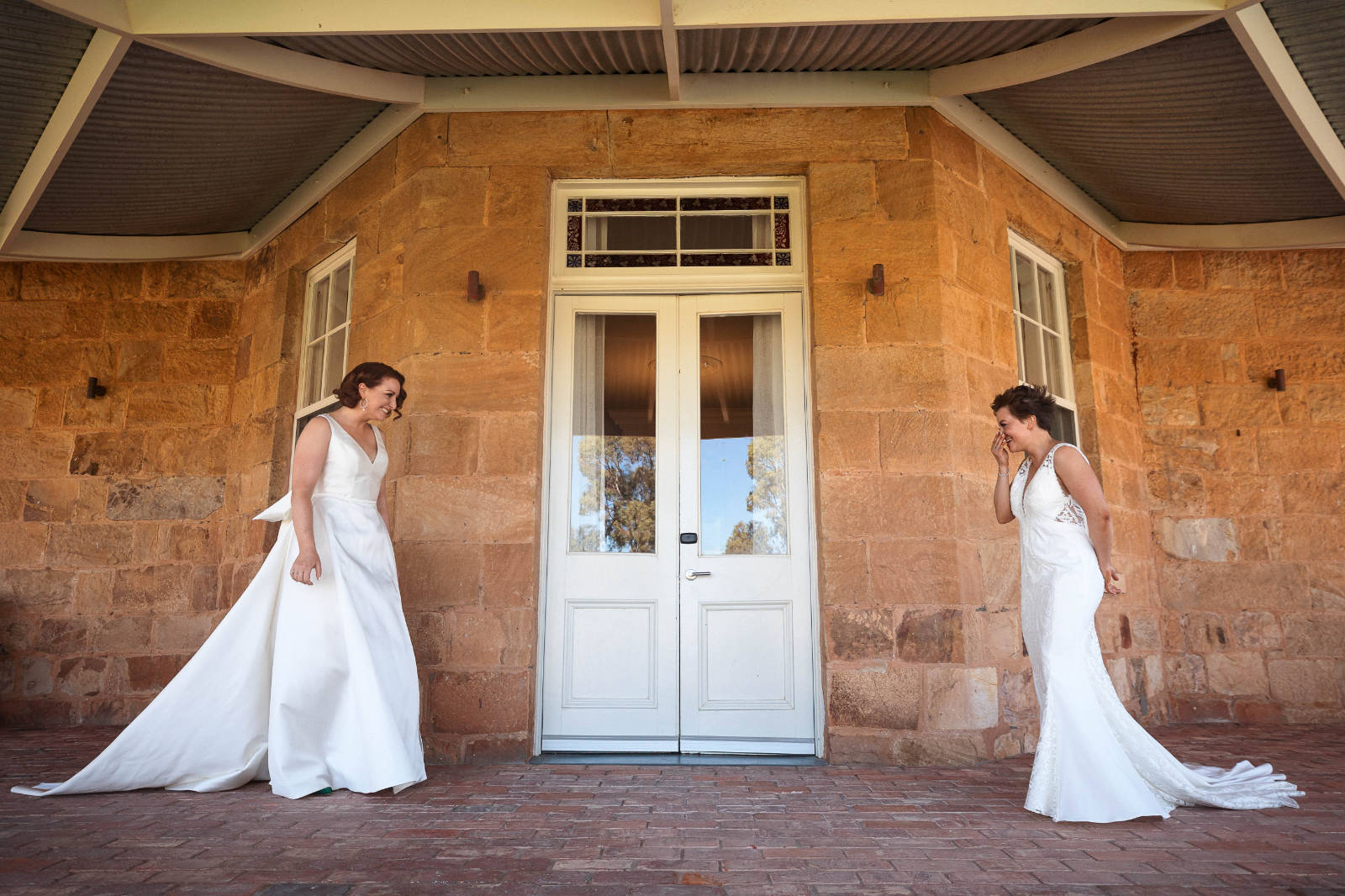 "James Field — what an absolutely amazing human."
James, our photographer, went above and beyond on our wedding weekend — he was always there to make sure everything went smoothly, not just for photos, but helping with our bouquets, fixing shoes, ensuring buttonholes were delivered to the right people, and just generally being a helpful and considerate person.
Firlie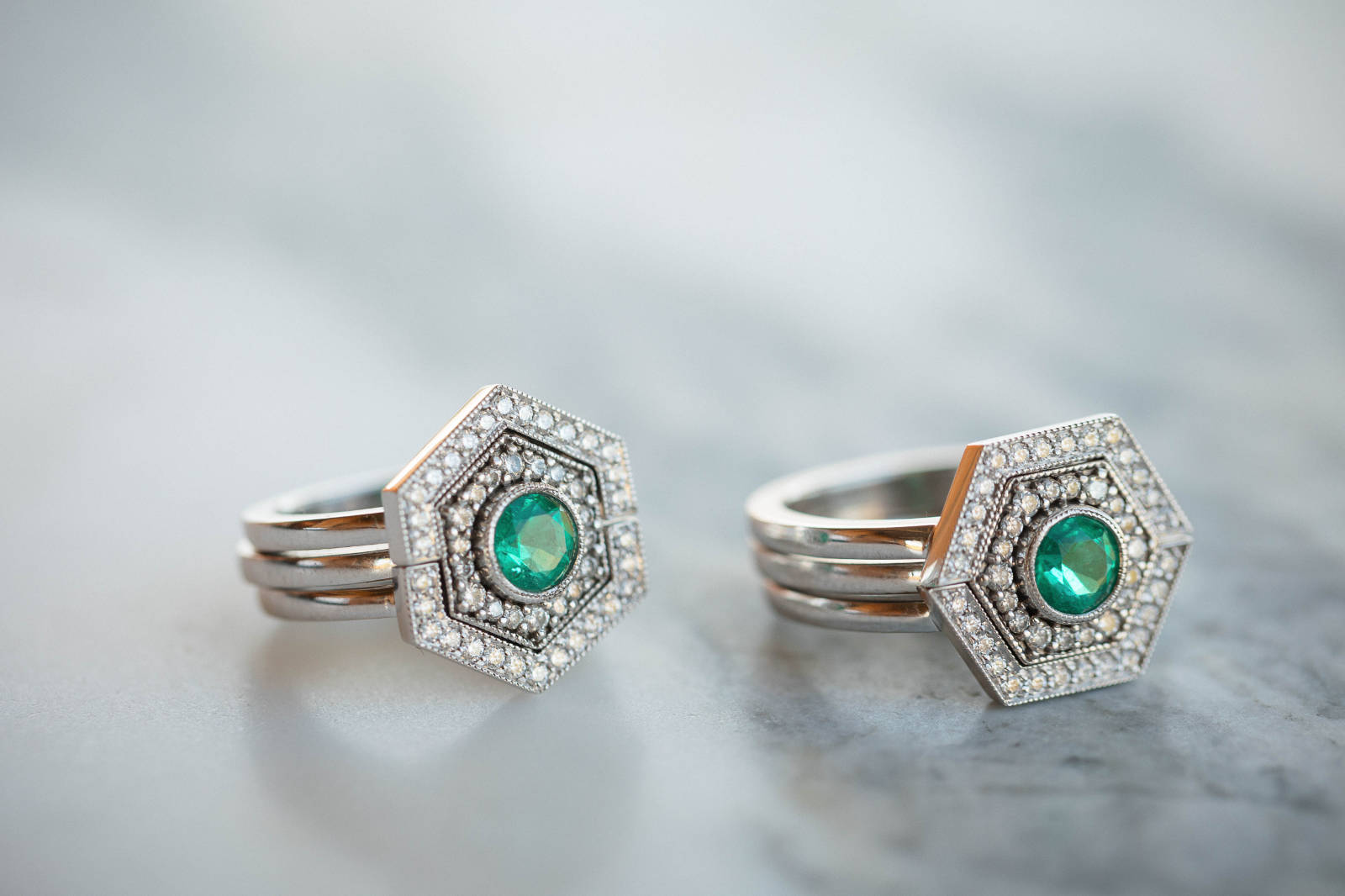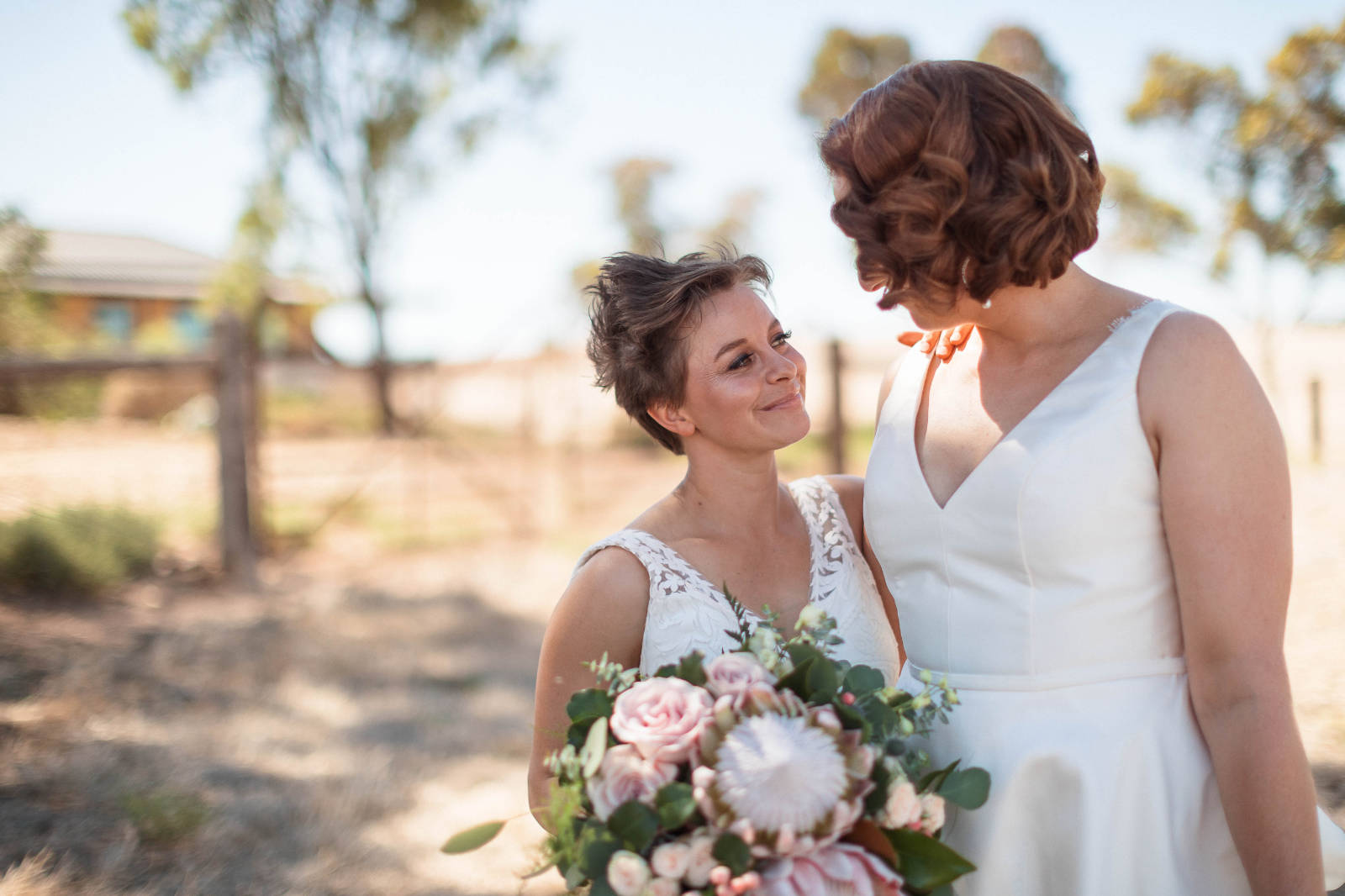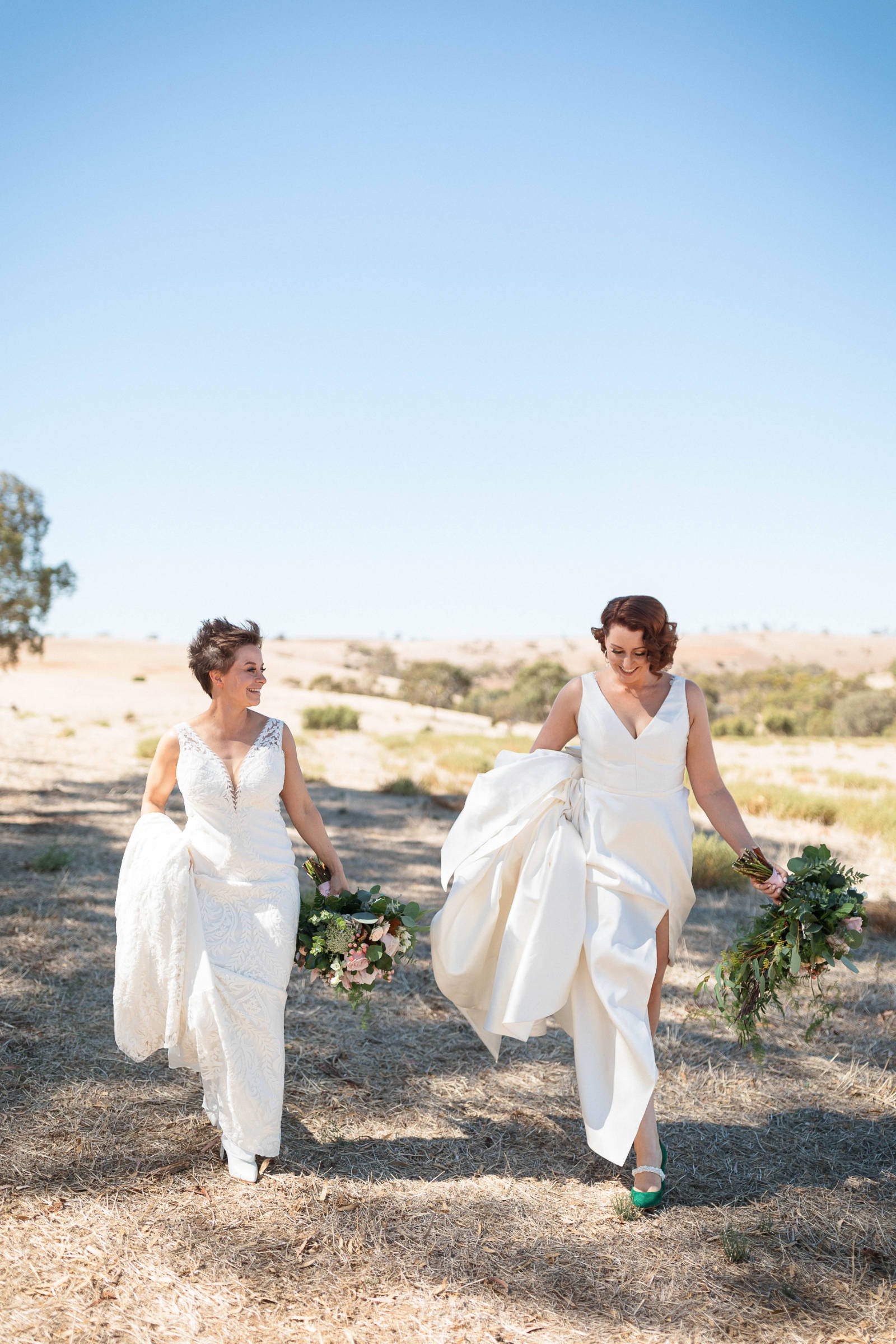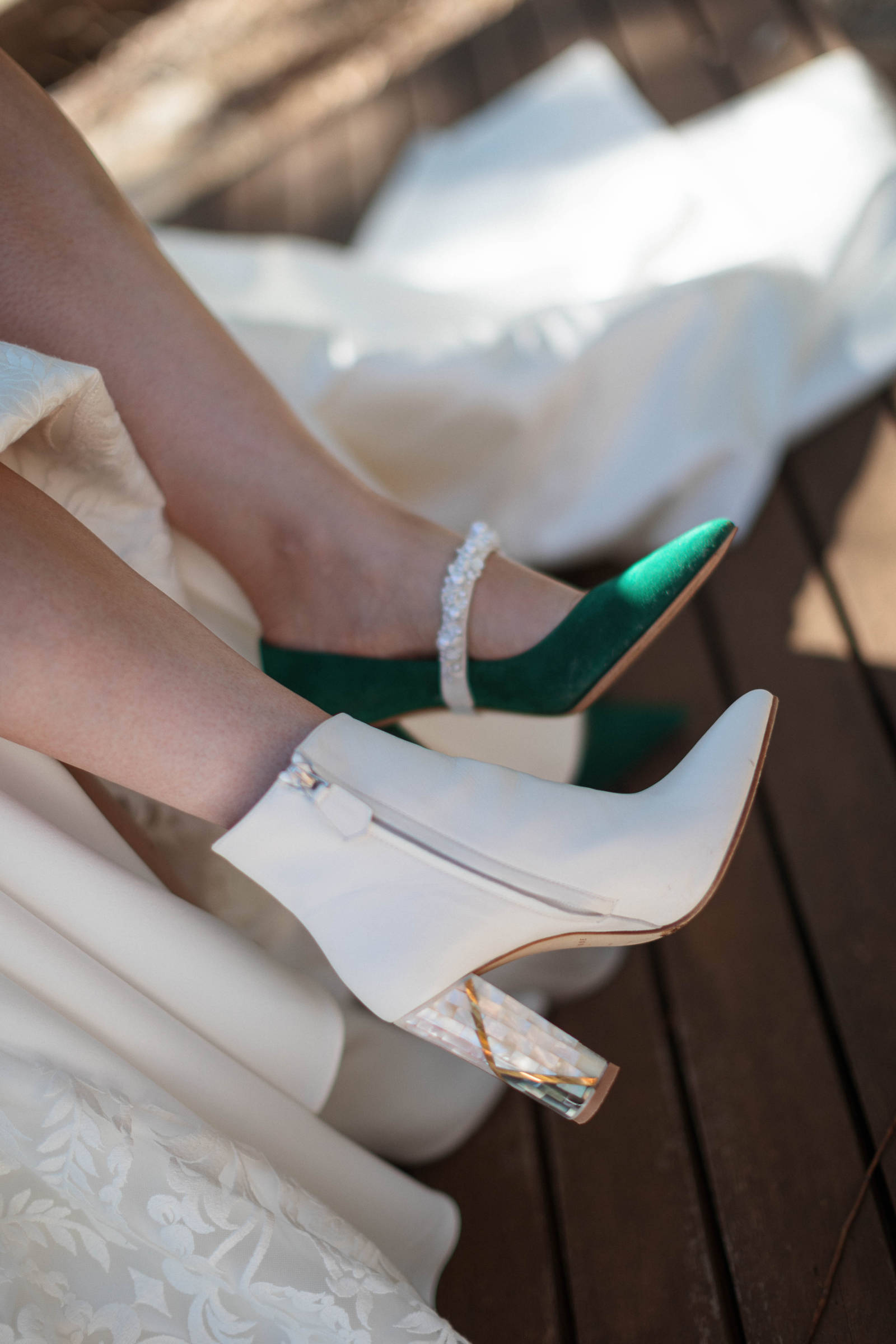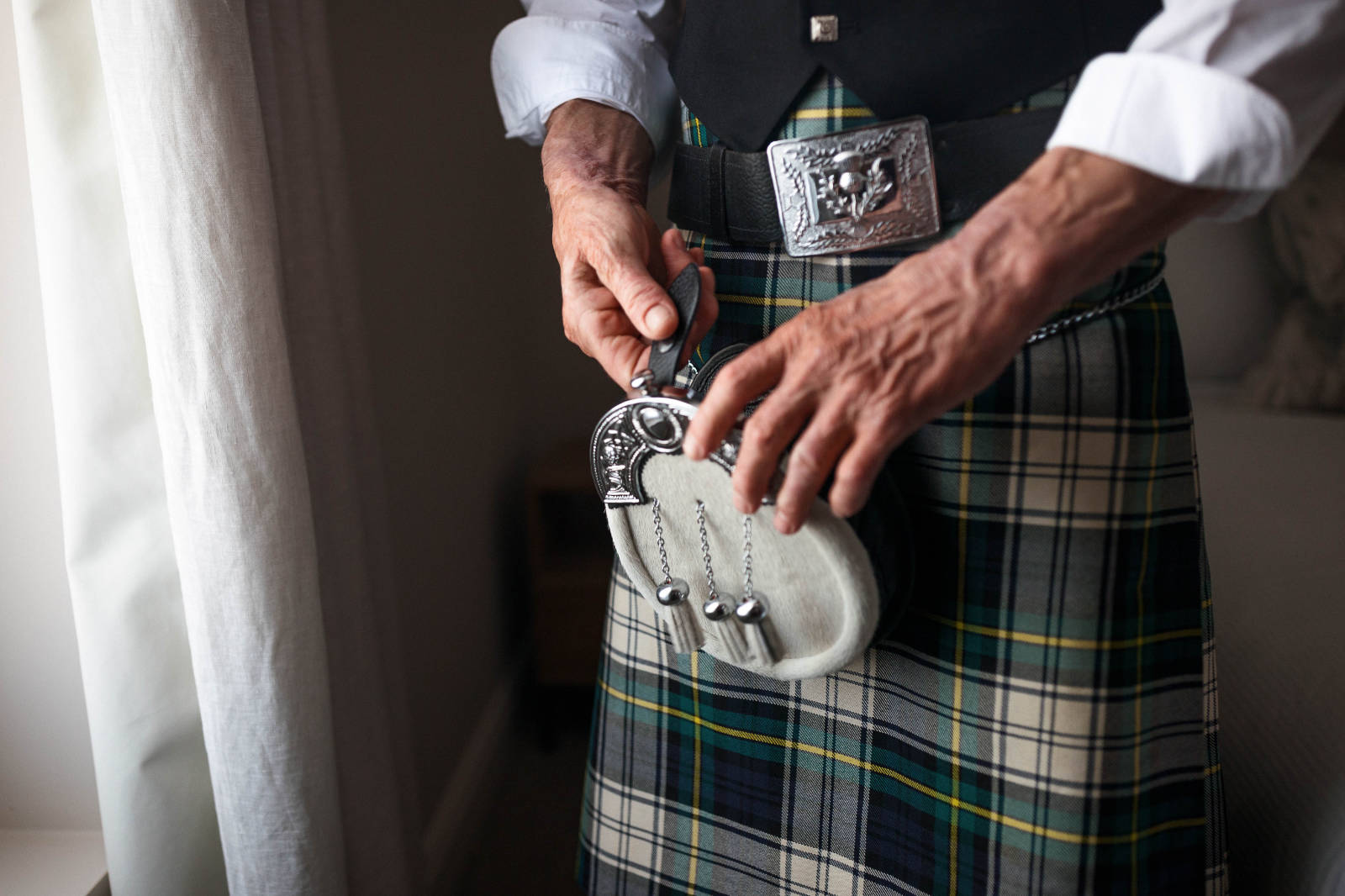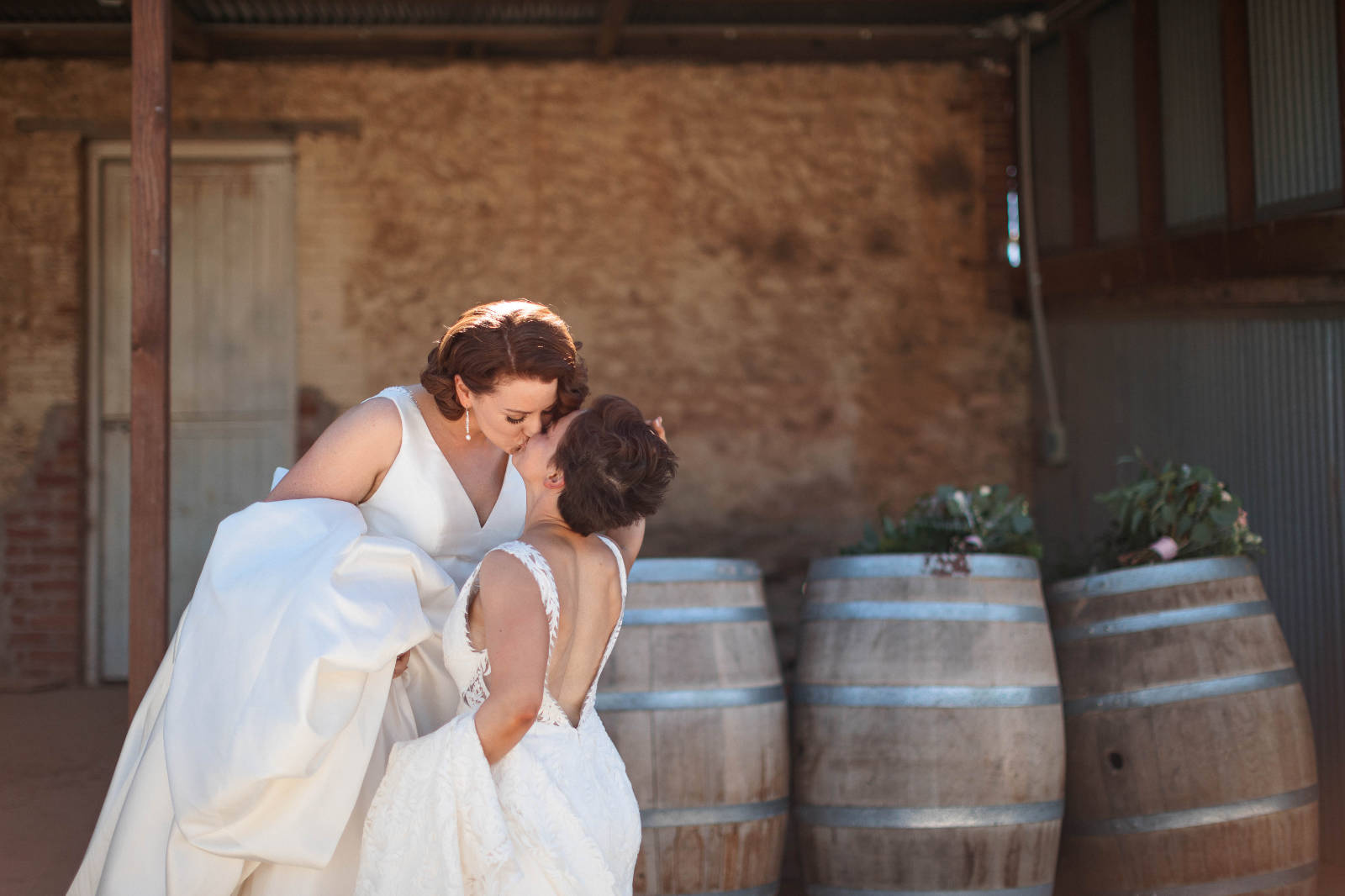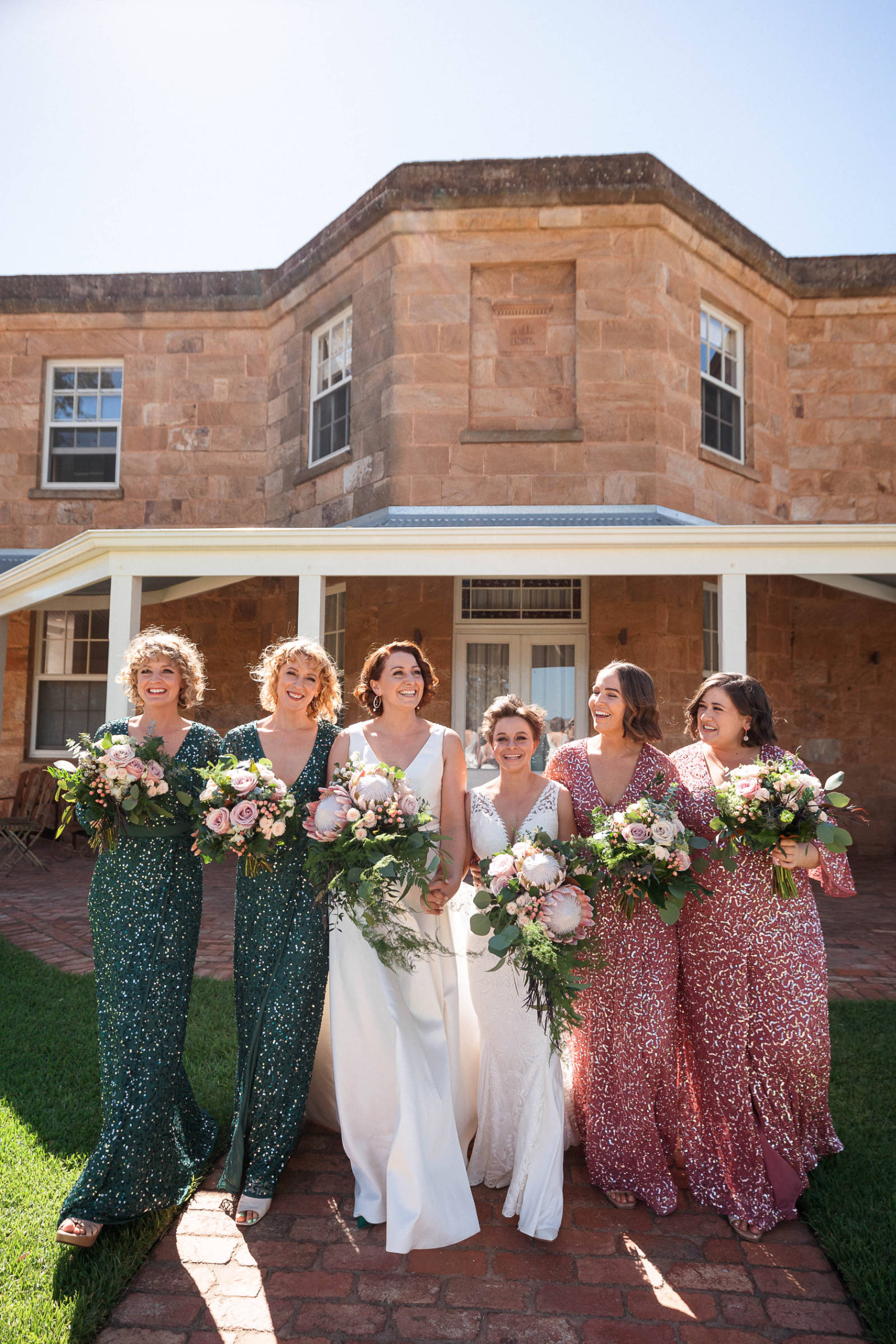 "Trying to find something that suited everyone is (I'm sure) not a problem unique to us."
The bridesmaids' dresses were the hardest thing to organise for our entire weekend. For a long time we couldn't decide if the two bridal parties should wear the same dresses, or be completely different. In the end, we decided to have the same dresses for all four bridesmaids and made a colour distinction to differentiate the two parties.
Firlie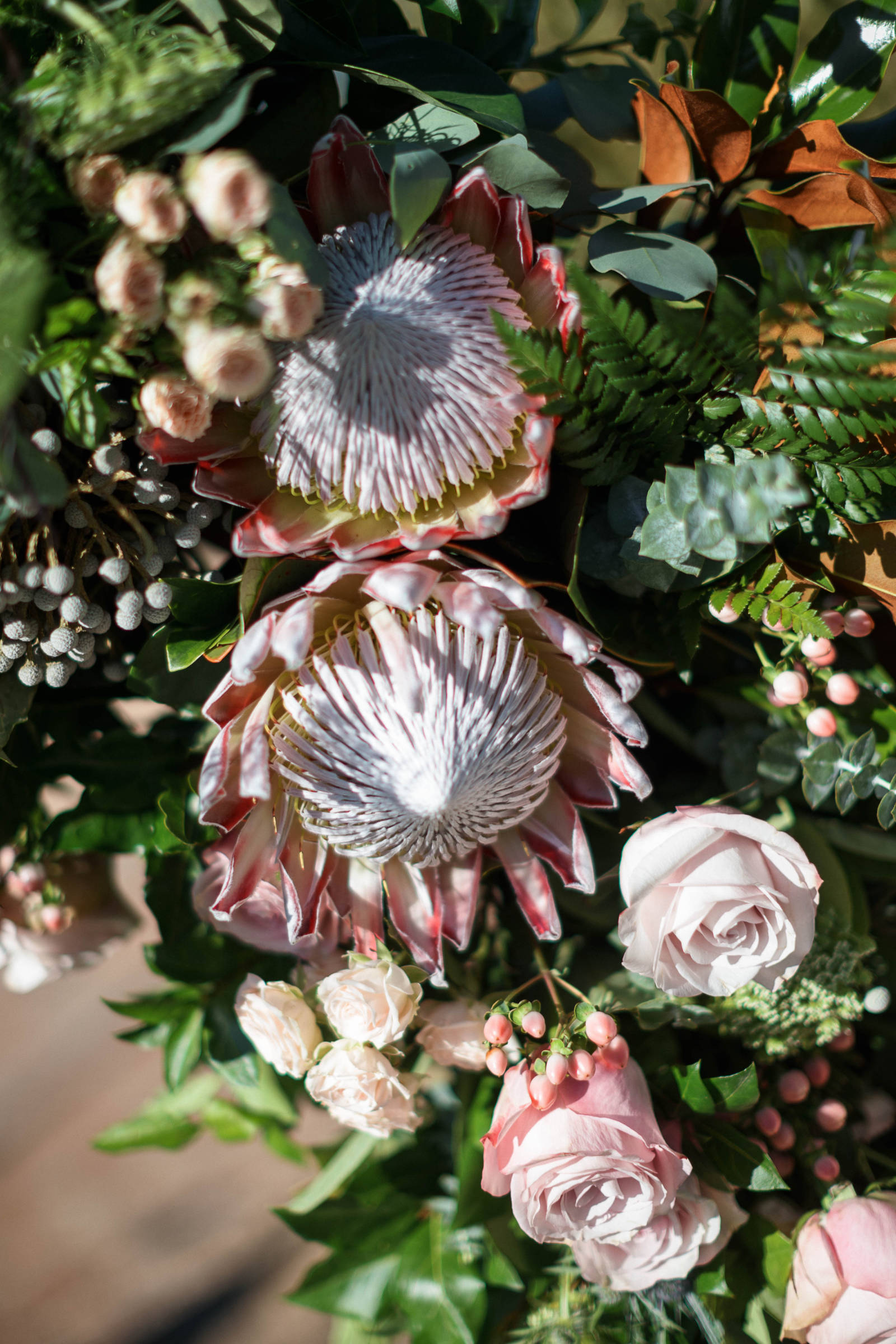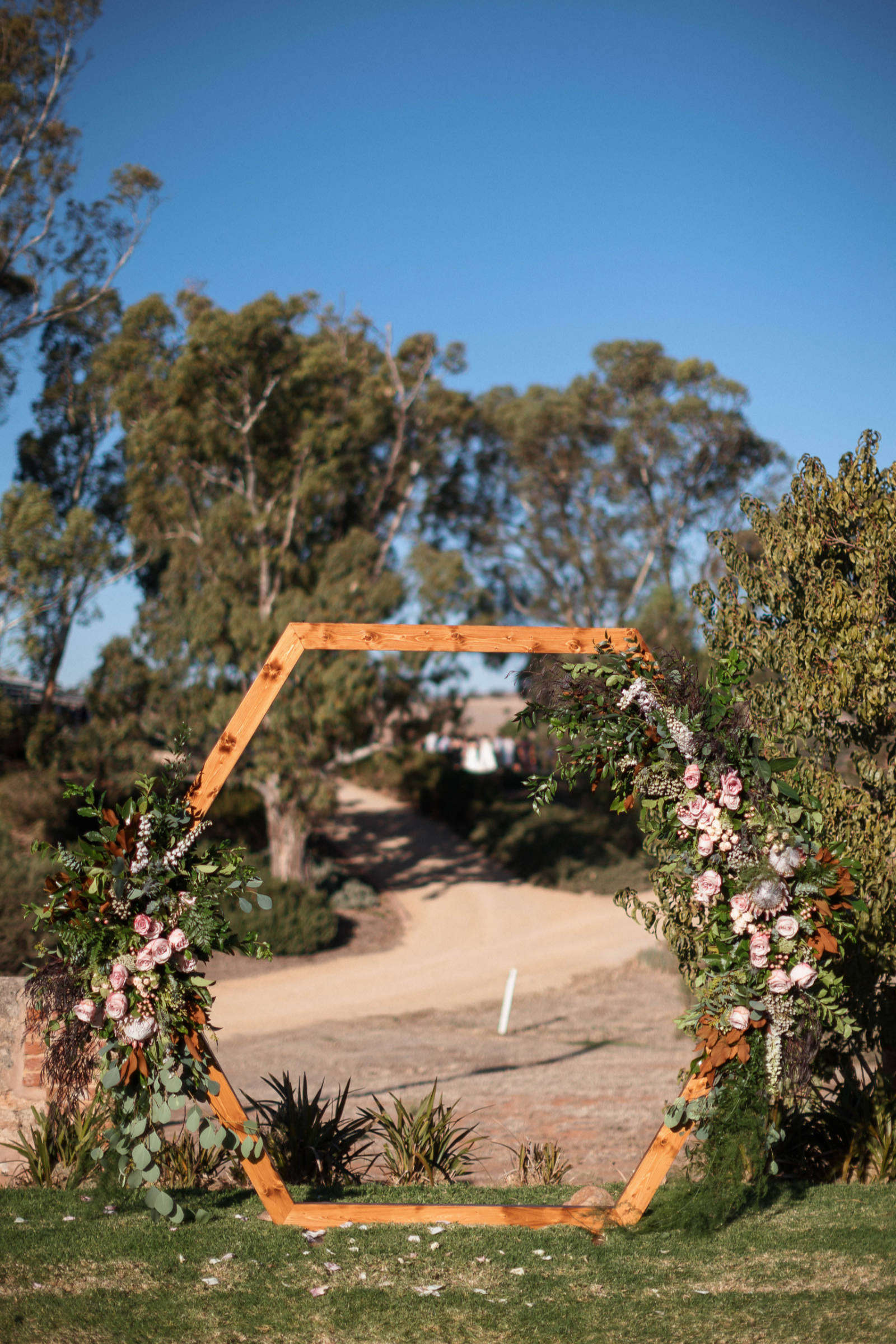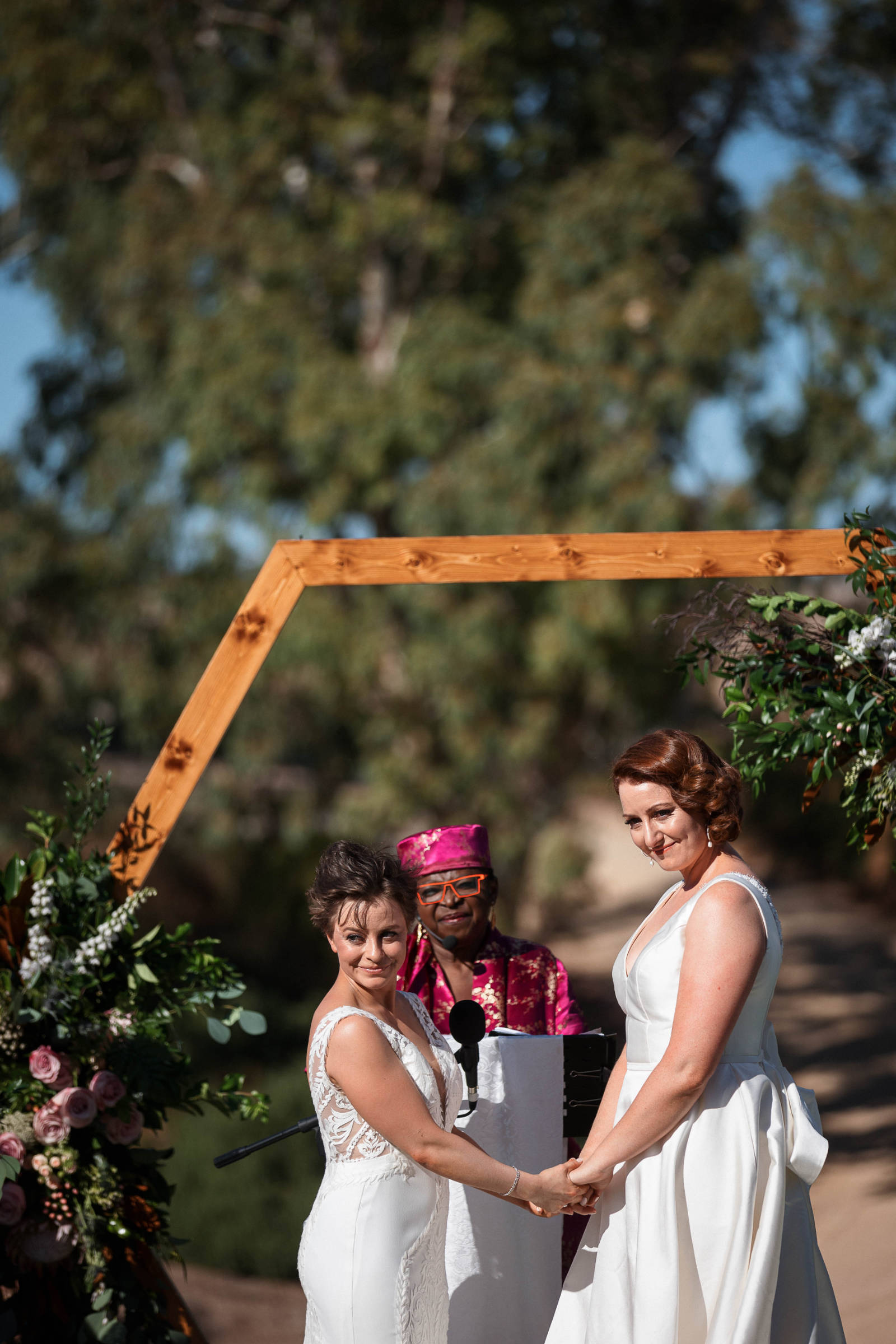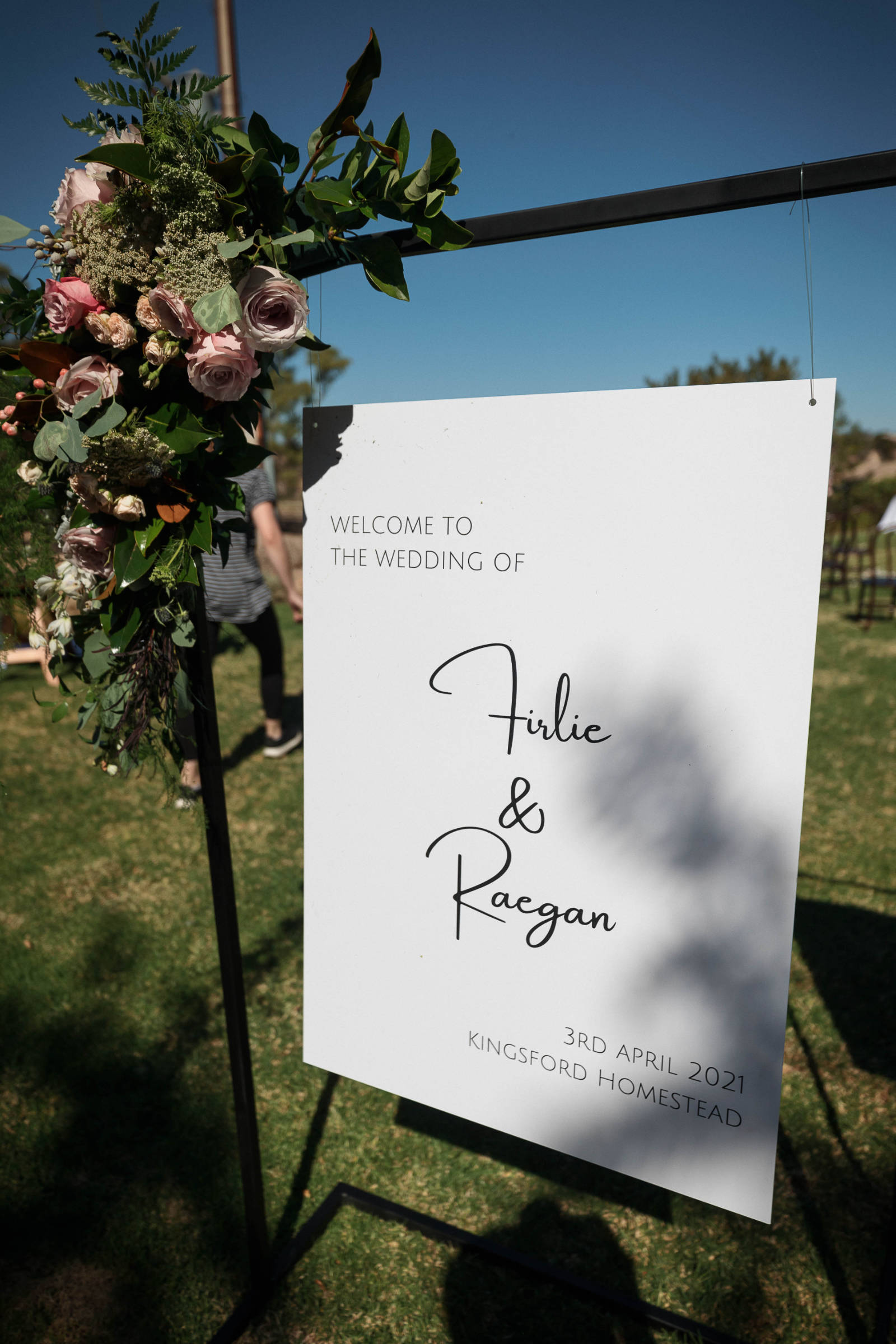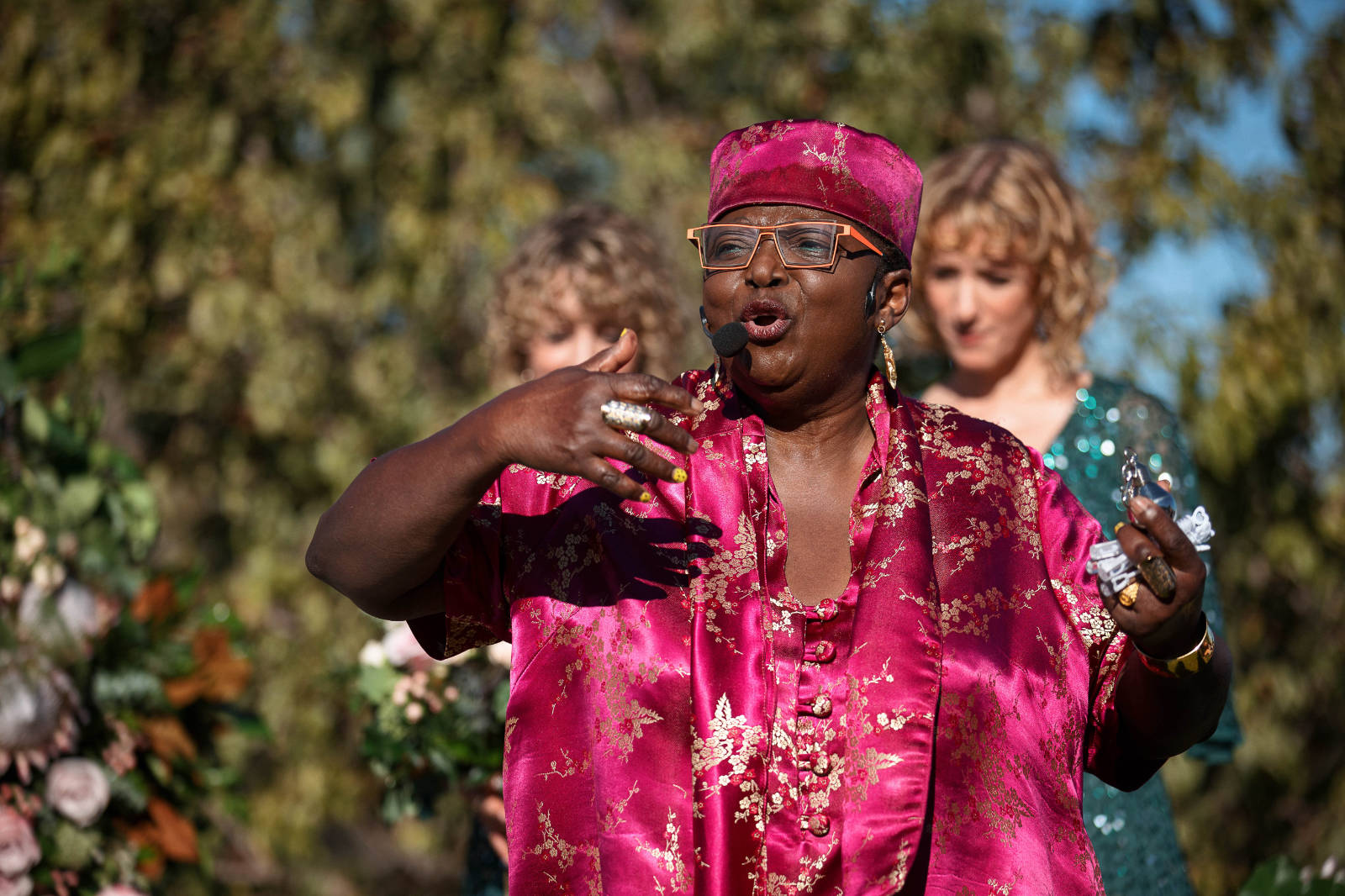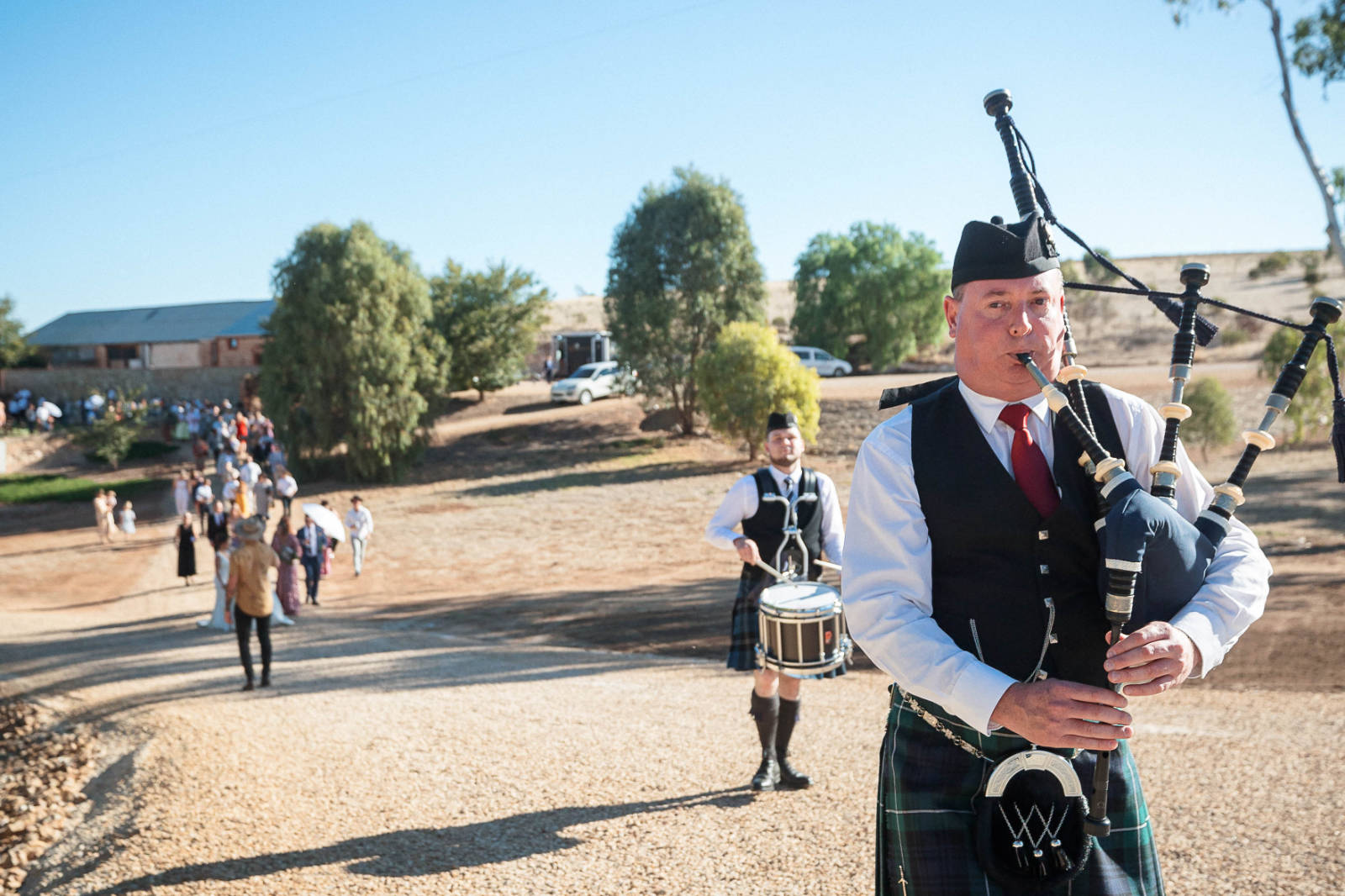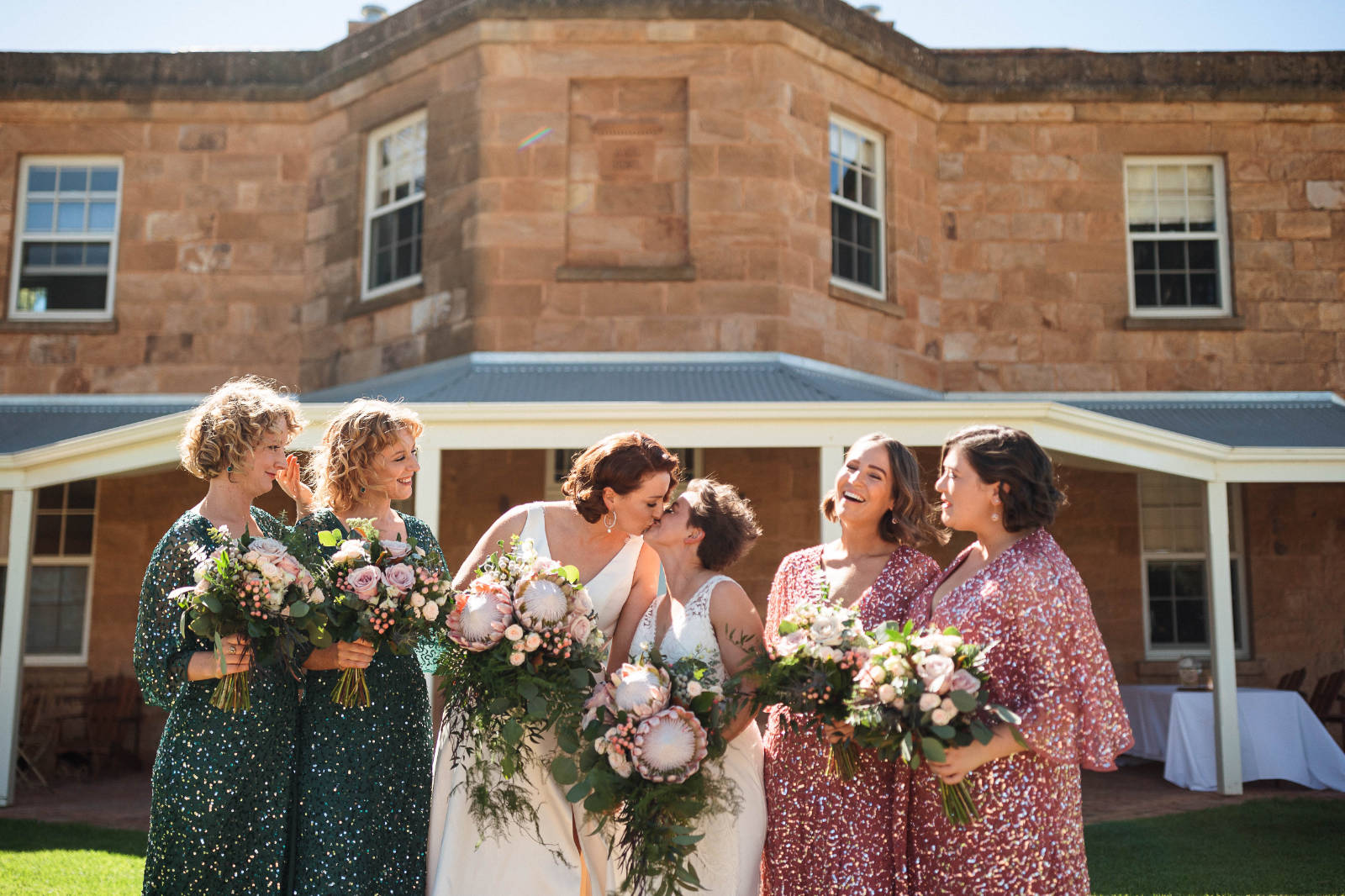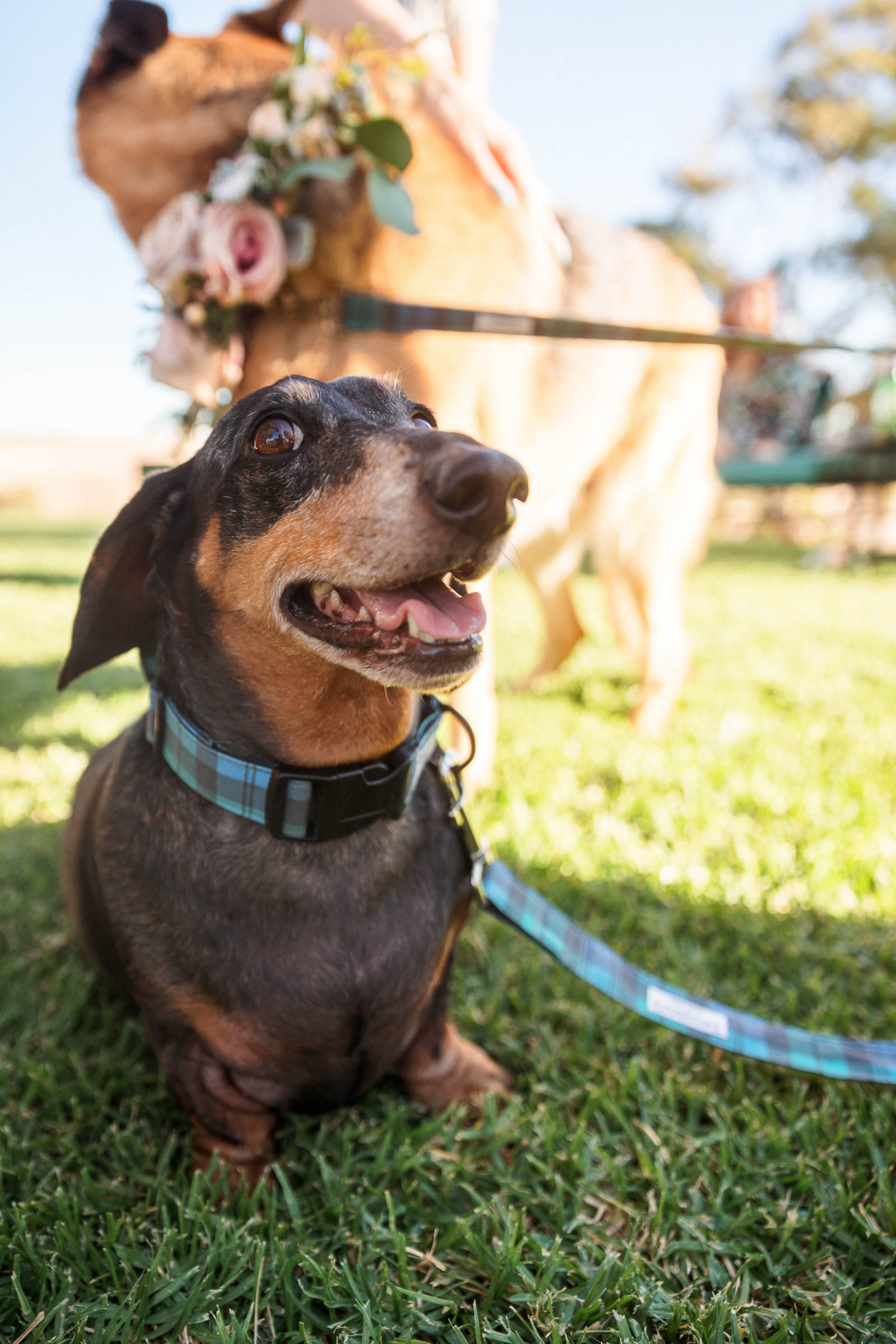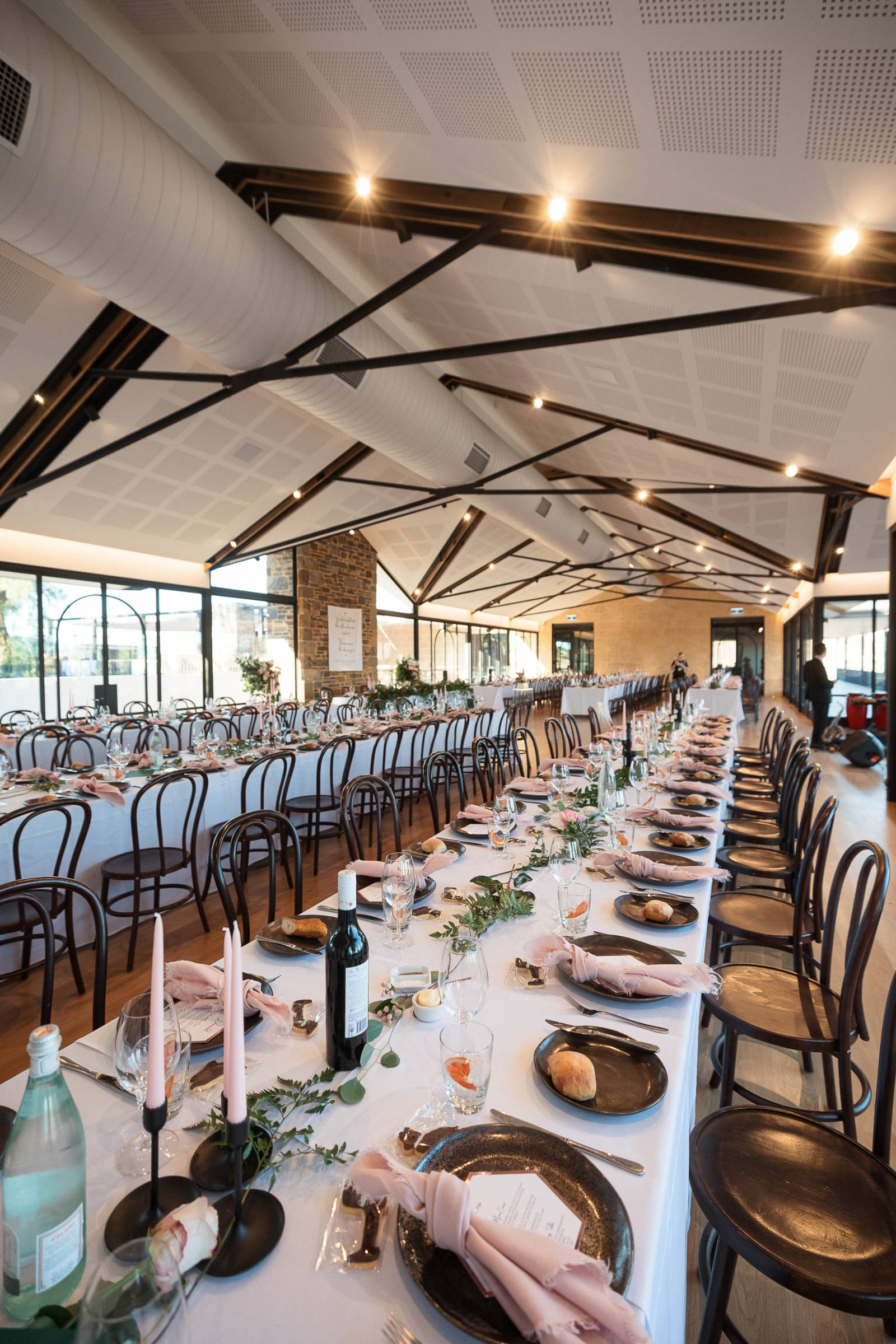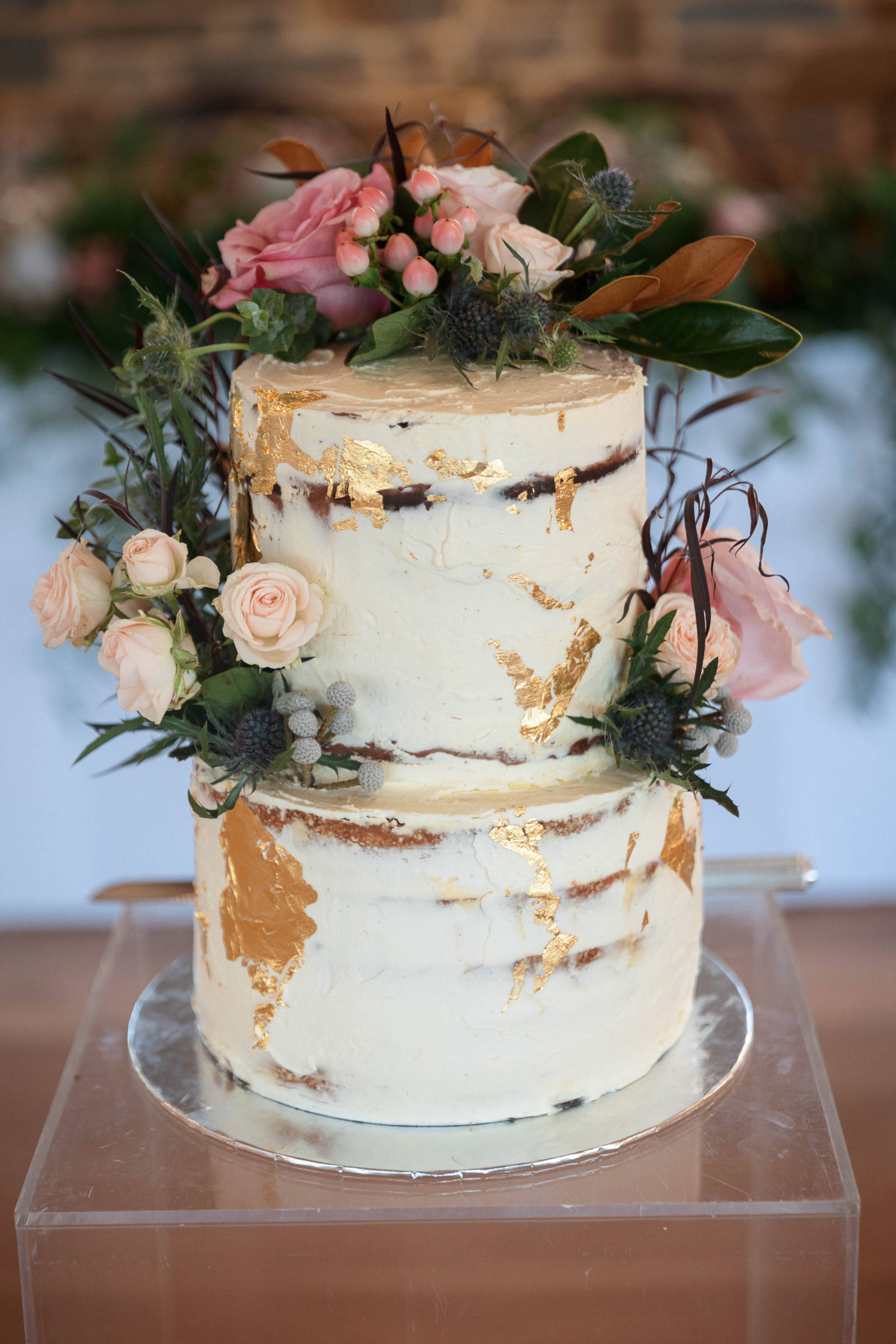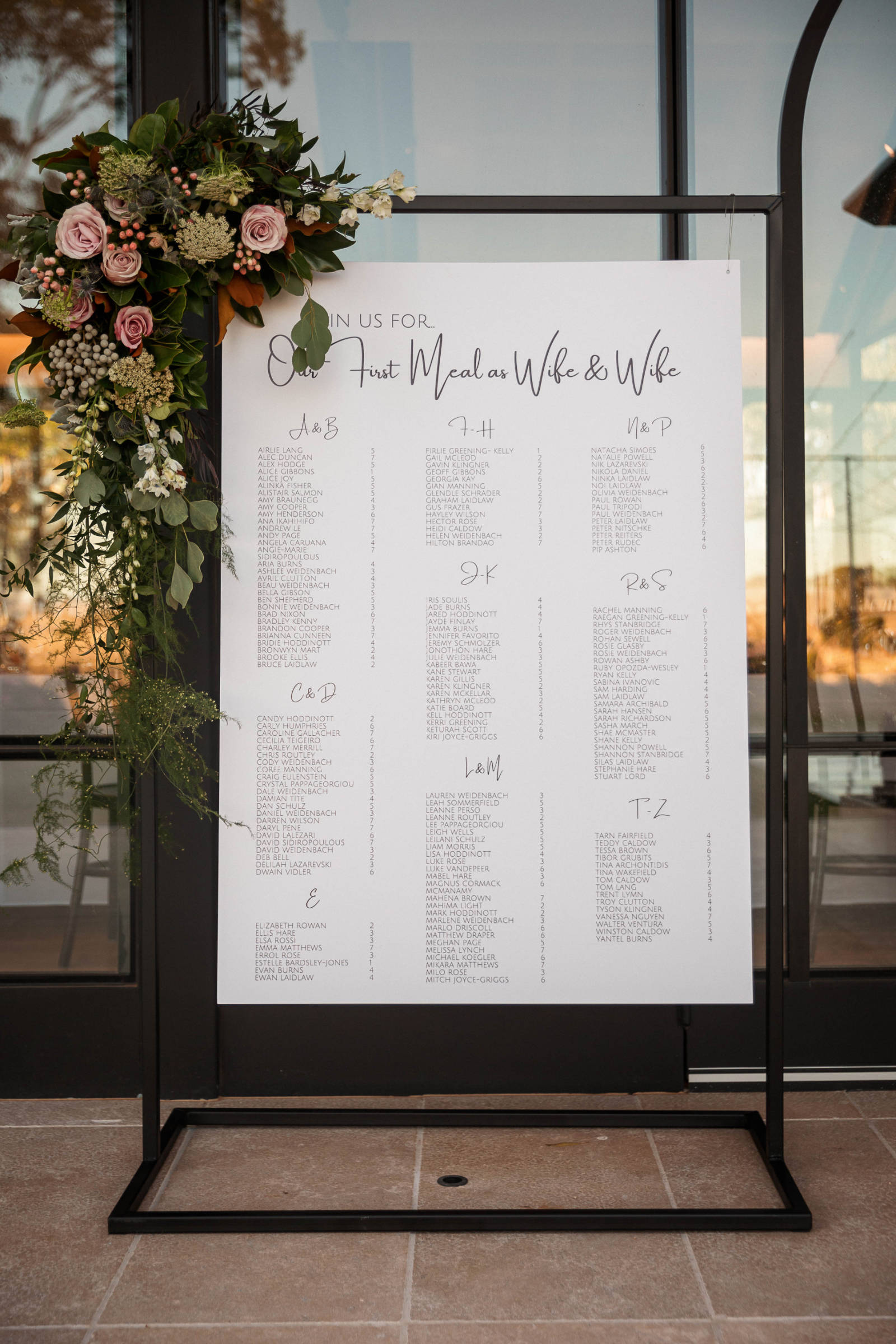 "Handmade Catering went above and beyond!"
For mains, we wanted big, delicious shared platters down the tables.
Lamb shoulder with Middle Eastern spices; couscous salad of pomegranate, currants, almonds, coriander and parsley
Handmade potato gnocchi with autumn mushrooms; sage burnt butter and pecorino
Grilled saltwater barramundi with green mango, papaya, chilli salt and lime
Desserts were a grazing table of items we had chosen that were meaningful to us:
Cheese selection
Cinnamon scrolls
Macarons
Nanaimo bars (from Raegan's time in Canada, and what she named her sausage dog!)
Wedding cake
Firlie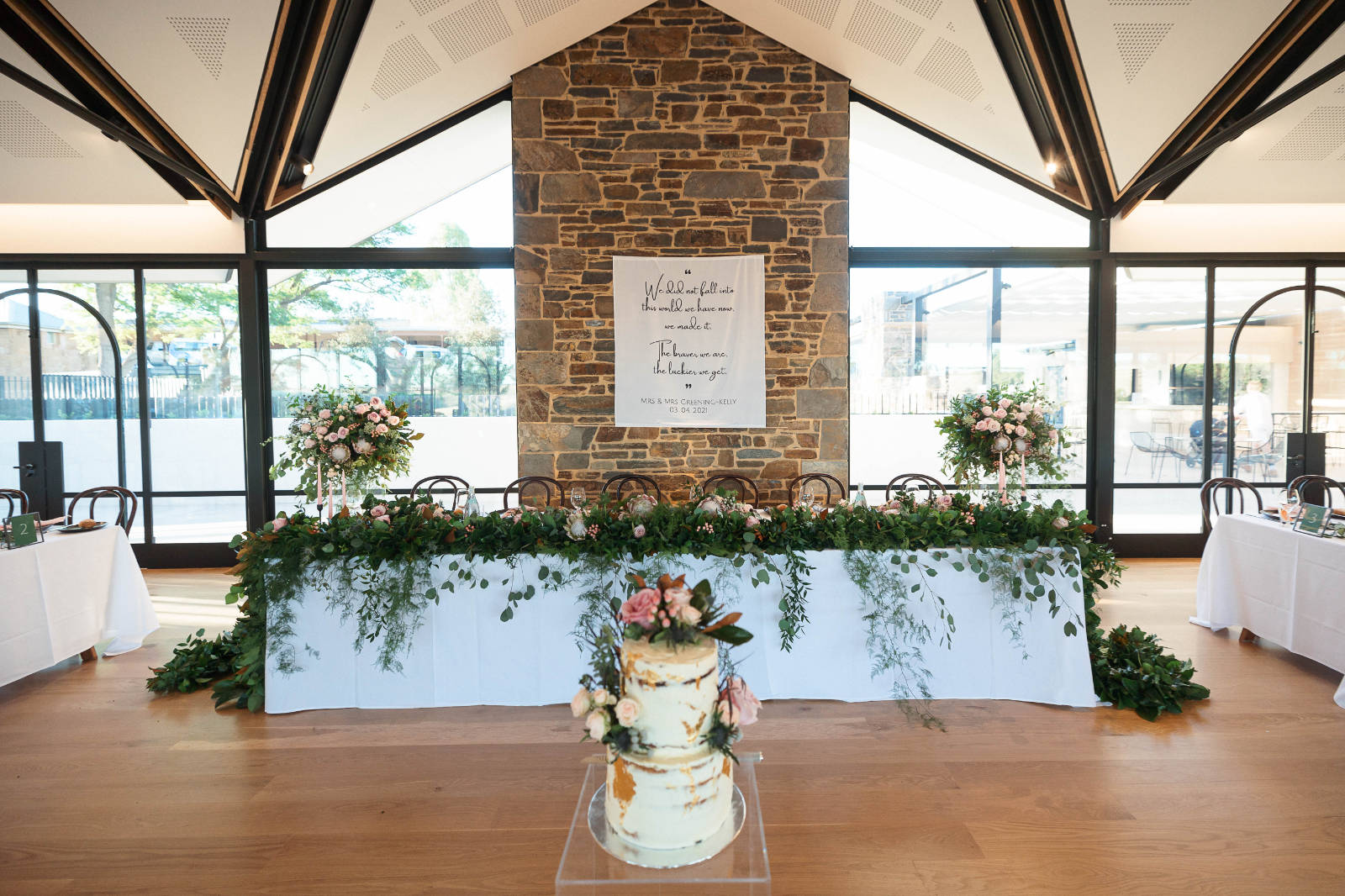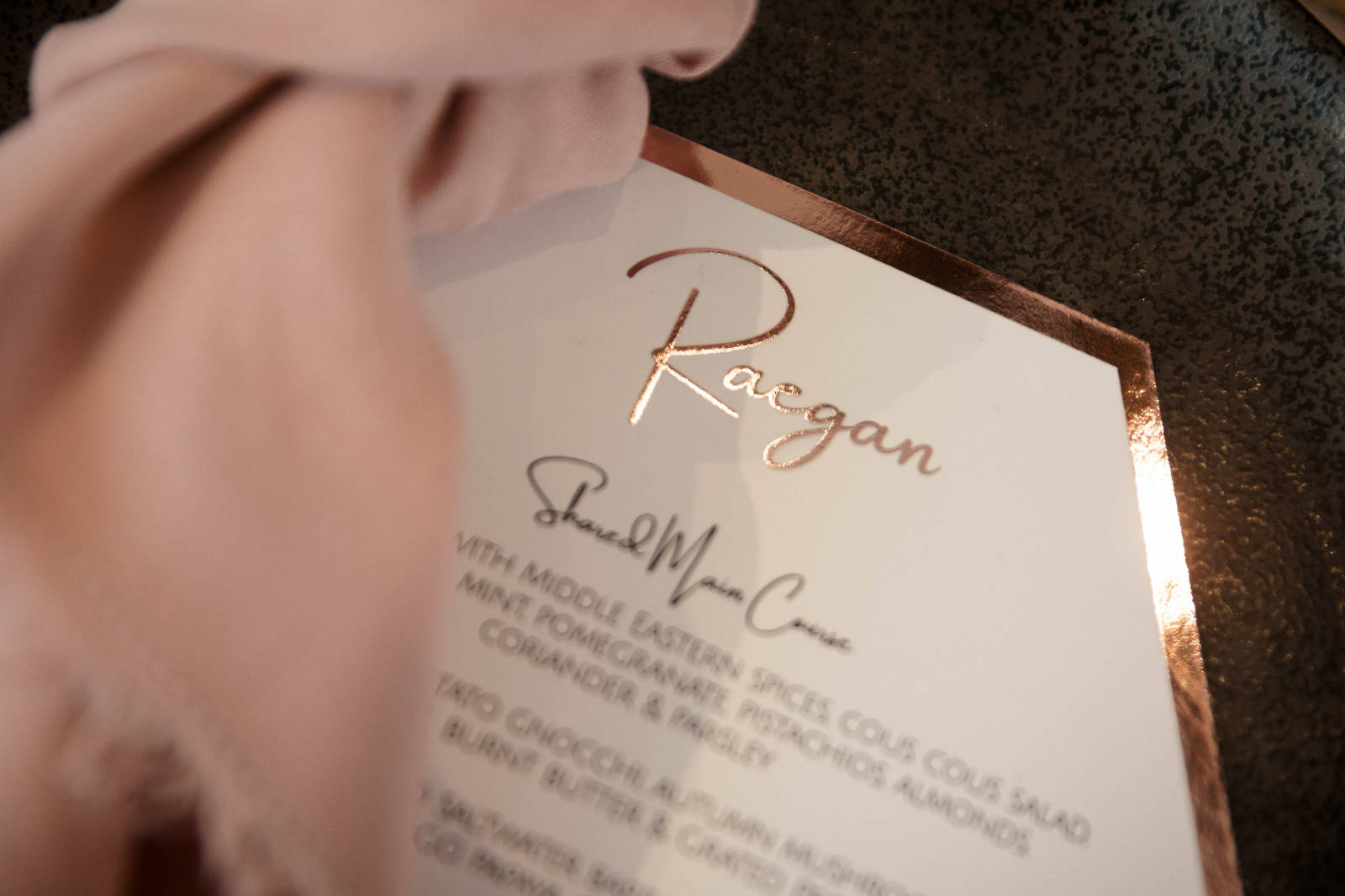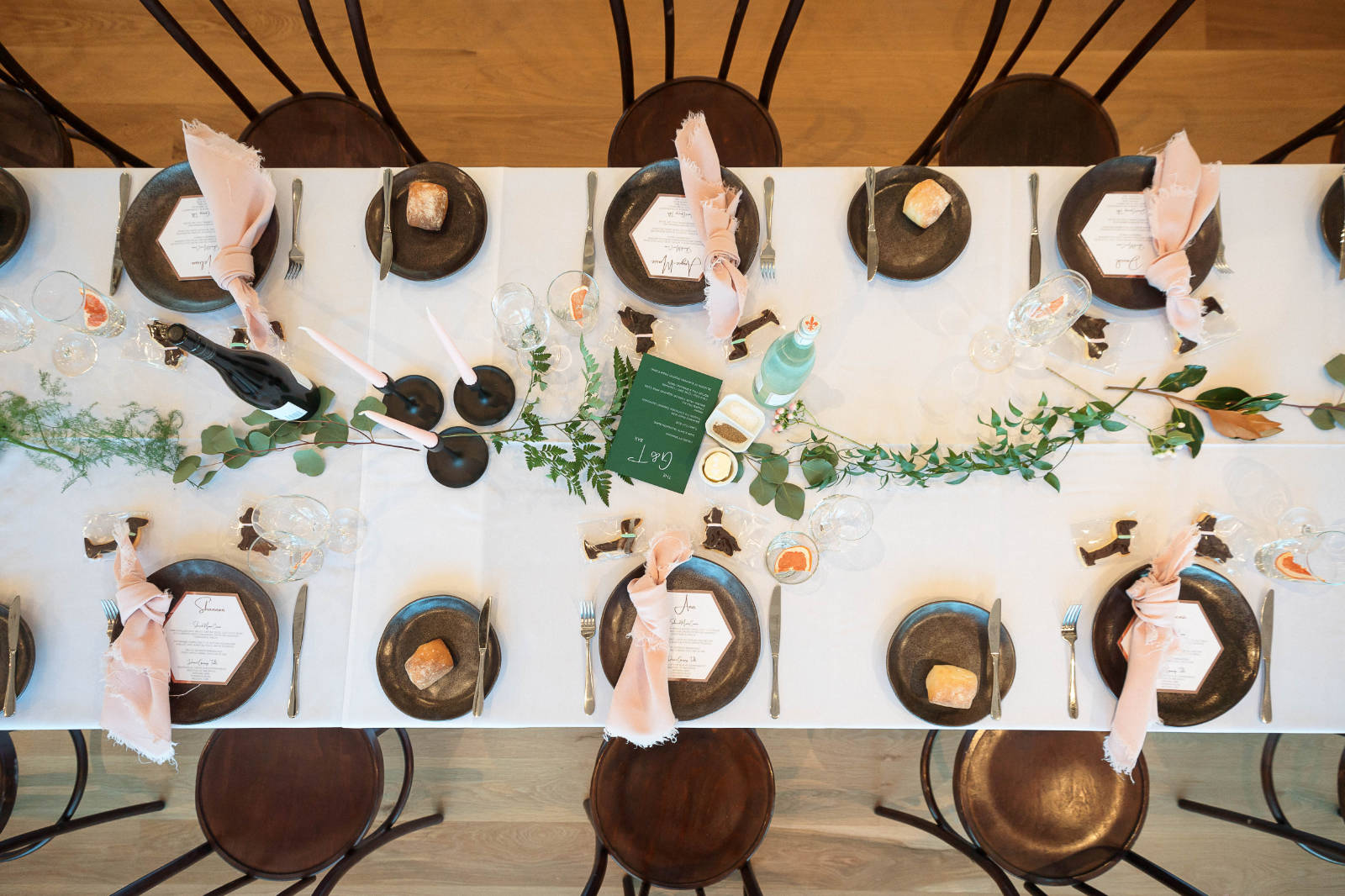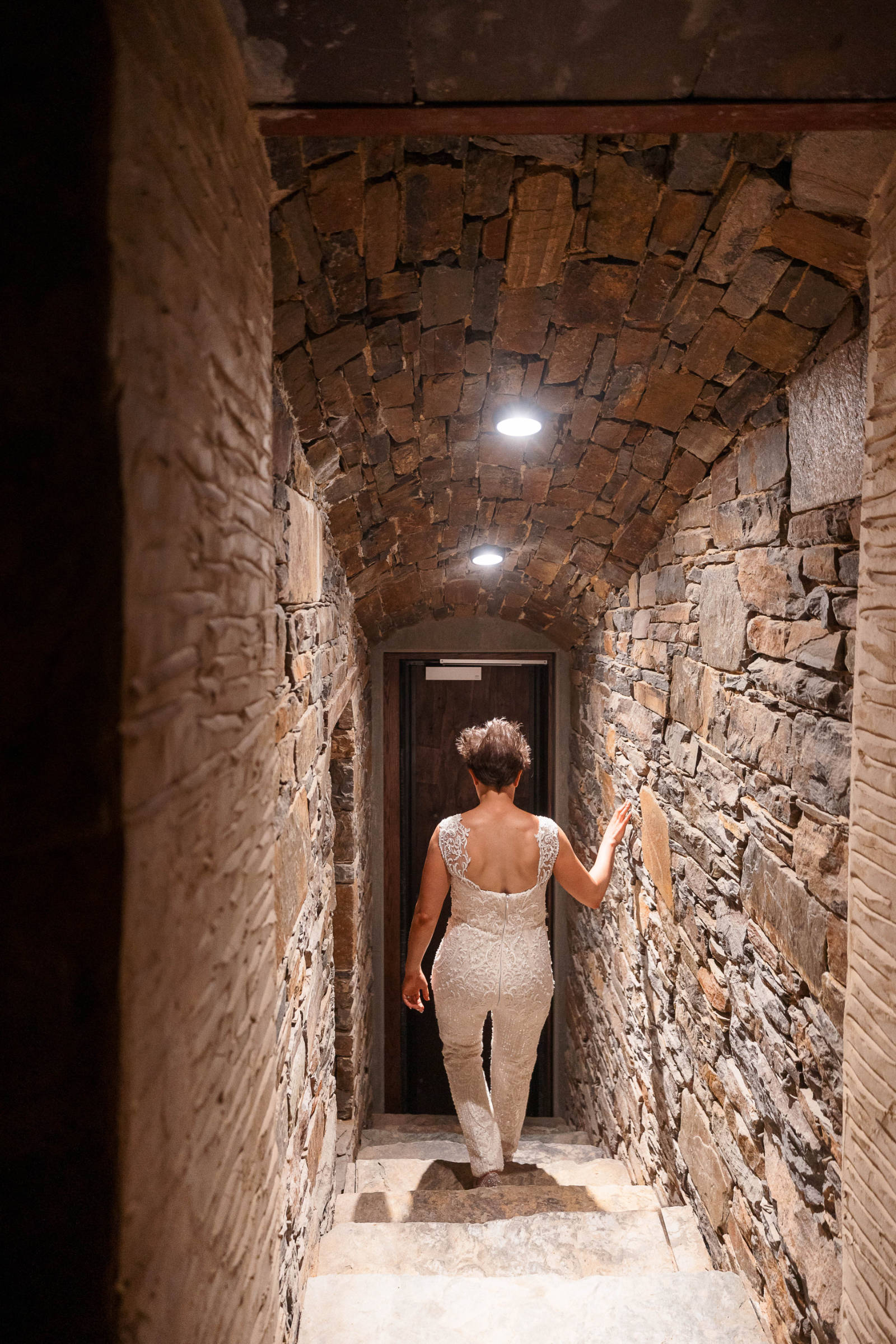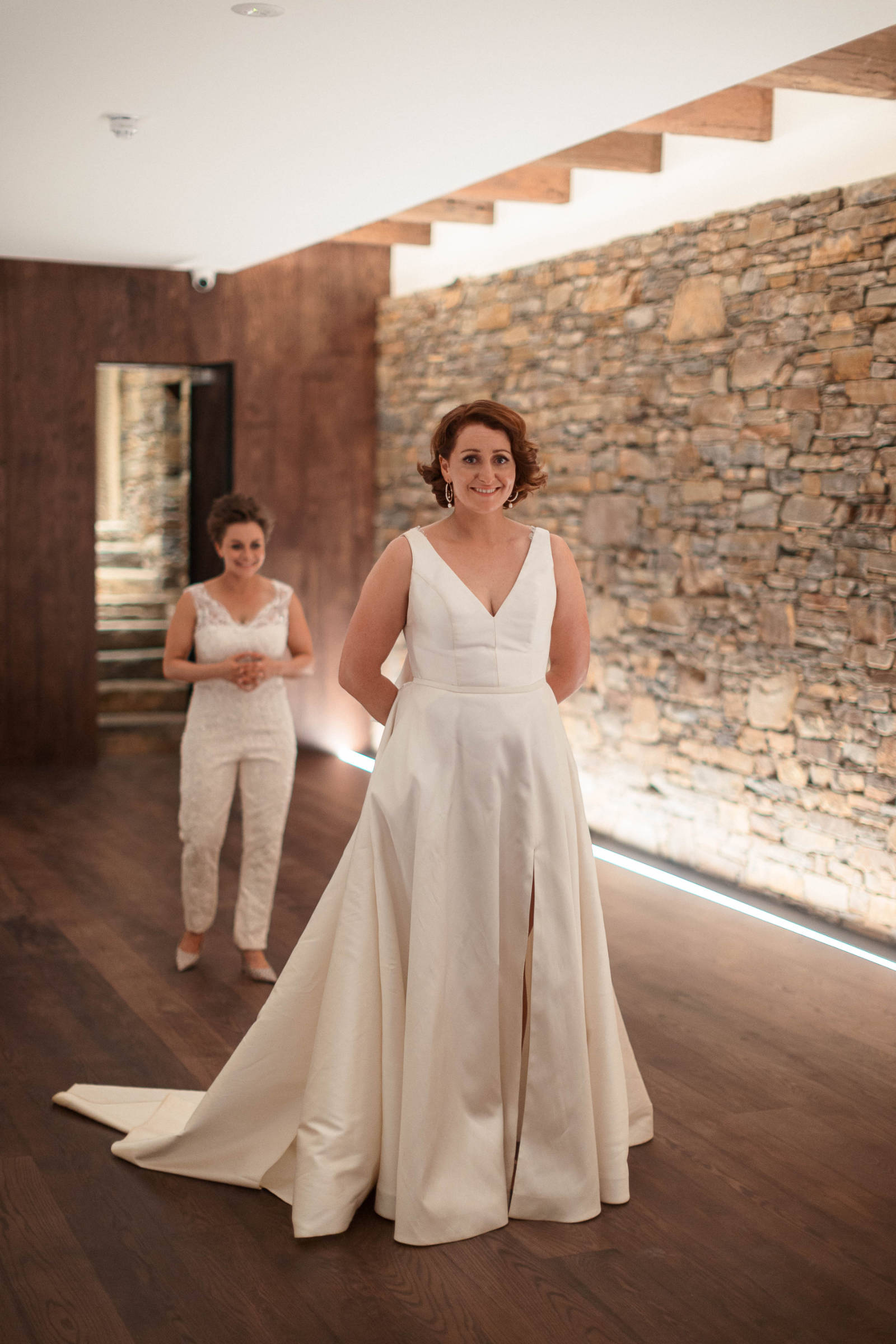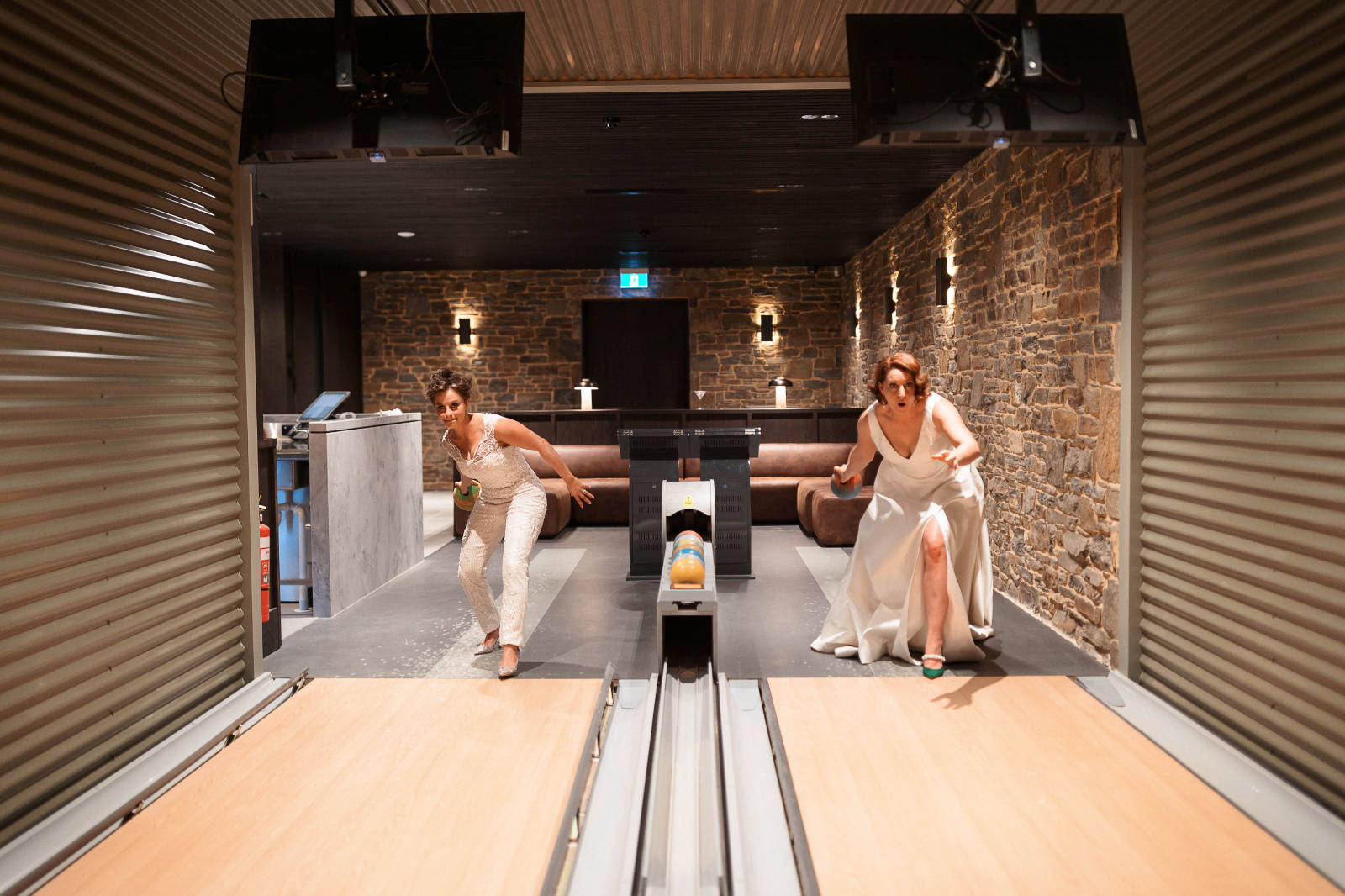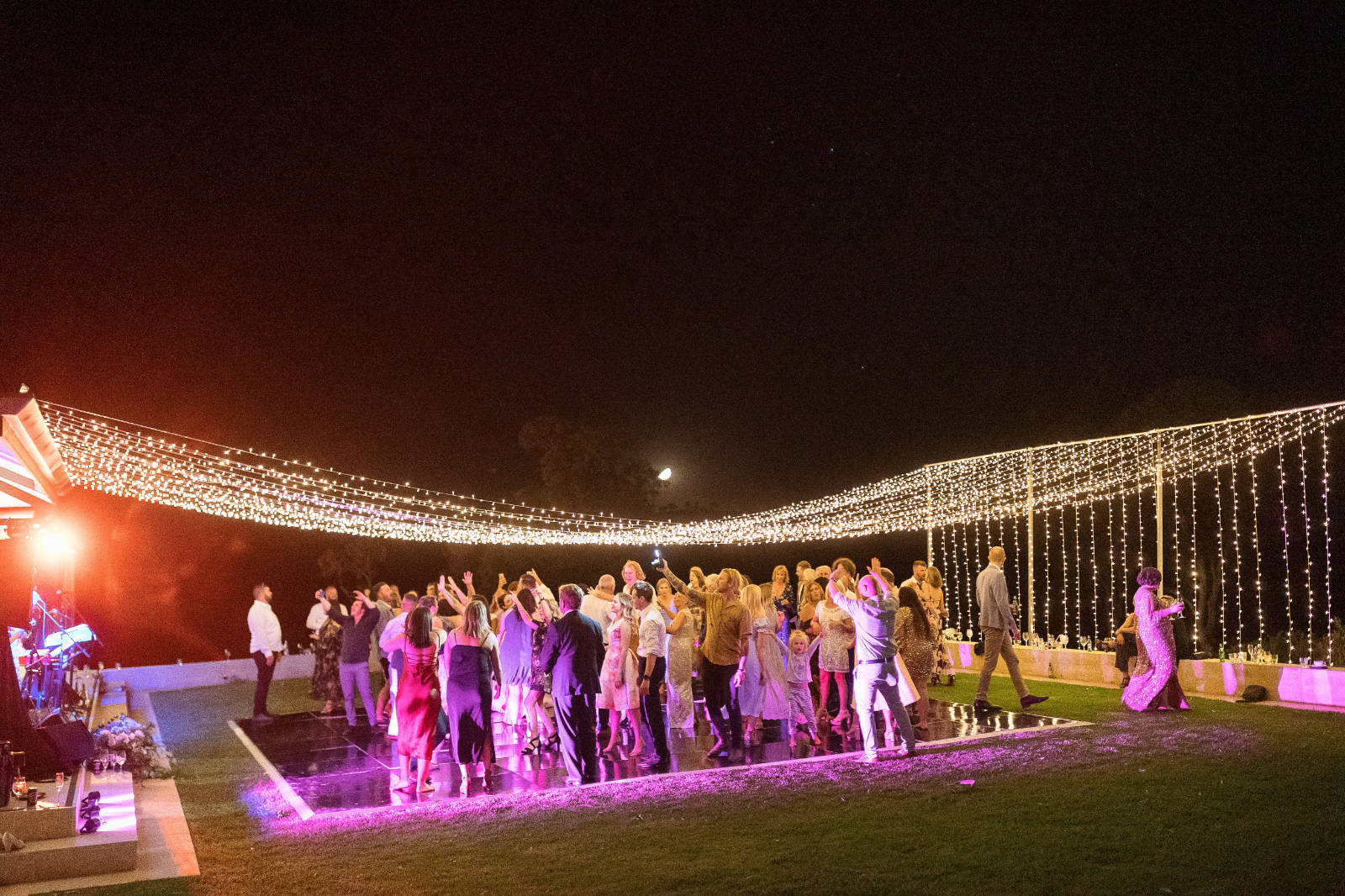 "Baker Boys Band had EVERYONE up and on the dancefloor for the entire evening."
We had fairy lights strung across the dancefloor into a waterfall effect down the opposite end. The unexpected 30-degree April day that we all sweltered through turned into the perfect balmy evening as the moon rose above the scene surrounded by majestic gum trees, rolling paddocks and the stunning old homestead behind us. It was the most spectacular setting, we could not have asked for a better vibe!
Firlie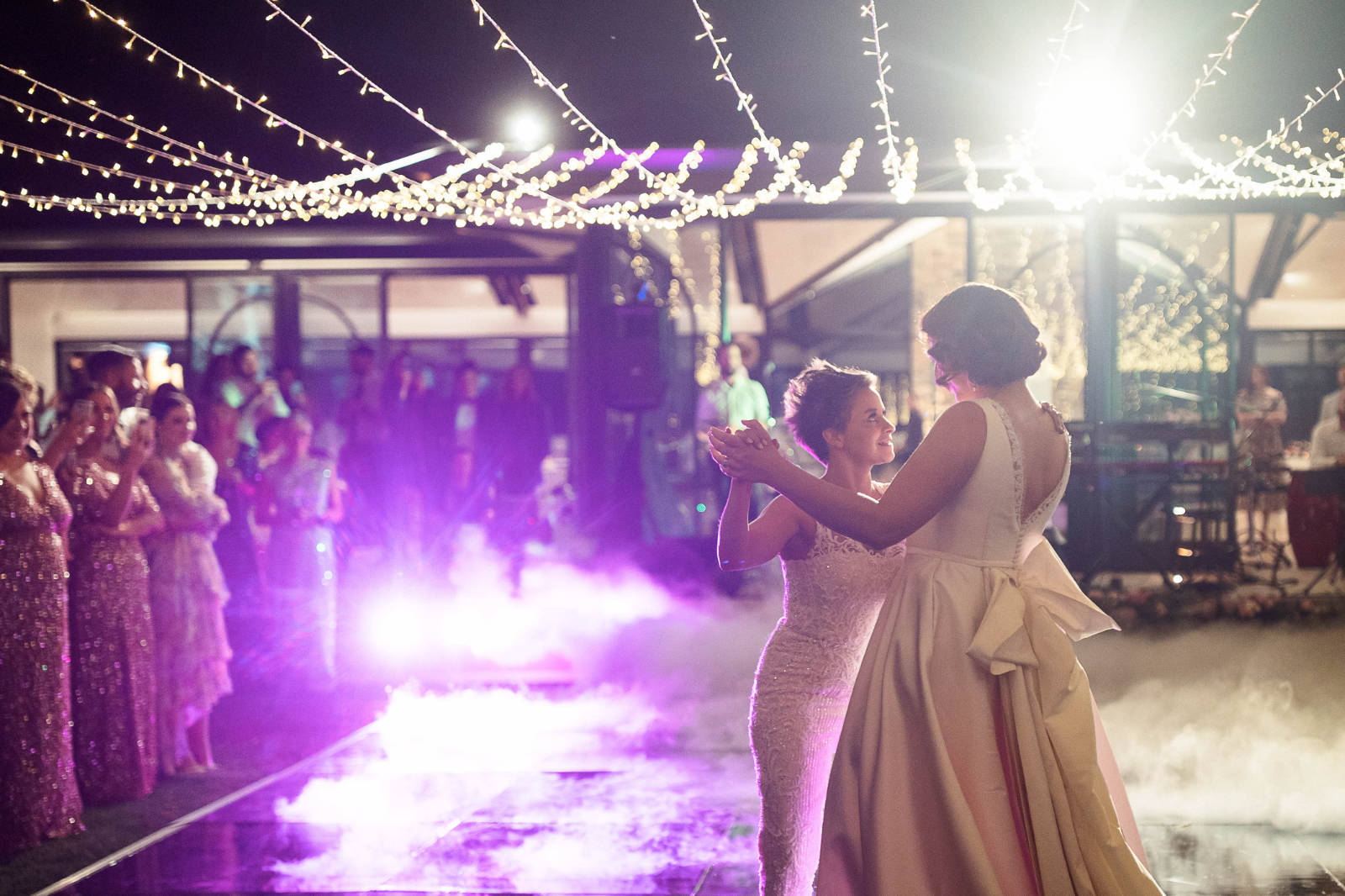 ---
Inspired by Firlie & Raegan's luxury Barossa Valley wedding? Let our supplier specialists pick out personalised vendors matched to

your

unique vision. (Save time and money, too.)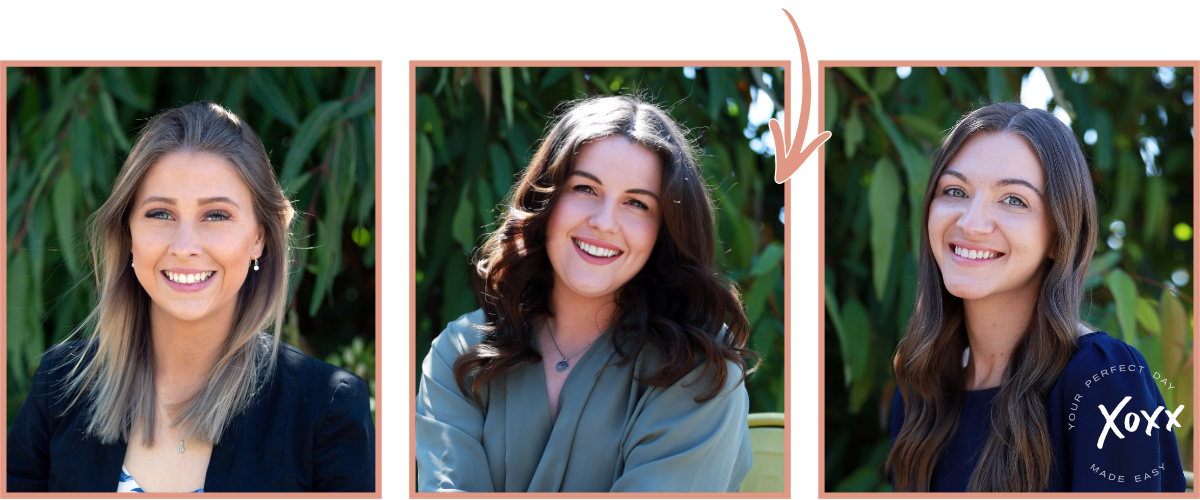 SPEAK TO A PLANNER HERE