Kimberley and James from Wilcannia have done things a little "backwards" if tradition is anything to go by.
The pair met in the "wild dusty west" and welcomed two beautiful boys in 2014 and 2016. "Doing things slightly backwards, we agreed we would get married when we felt we could afford to pay for a lot of the expenses ourselves," explains Kim, 33. James, 32, proposed to Kim after taking their sons shopping for a ring.
The pair married at their rustic wedding on March 3, 2017 with 120 guests, who made the most of Renmark Club destination. "Everyone stayed several days prior and post wedding, allowing great friends and family time for a true catch up," says Kim. "Renmark was a town that we both loved and held early memories of our relationship."
Kim and James chose simple, reusable and purposeful items for their wedding day where possible. "We also kept it elegant with a splash of rustic," the bride recalls.
Photos courtesy of Bliss Images.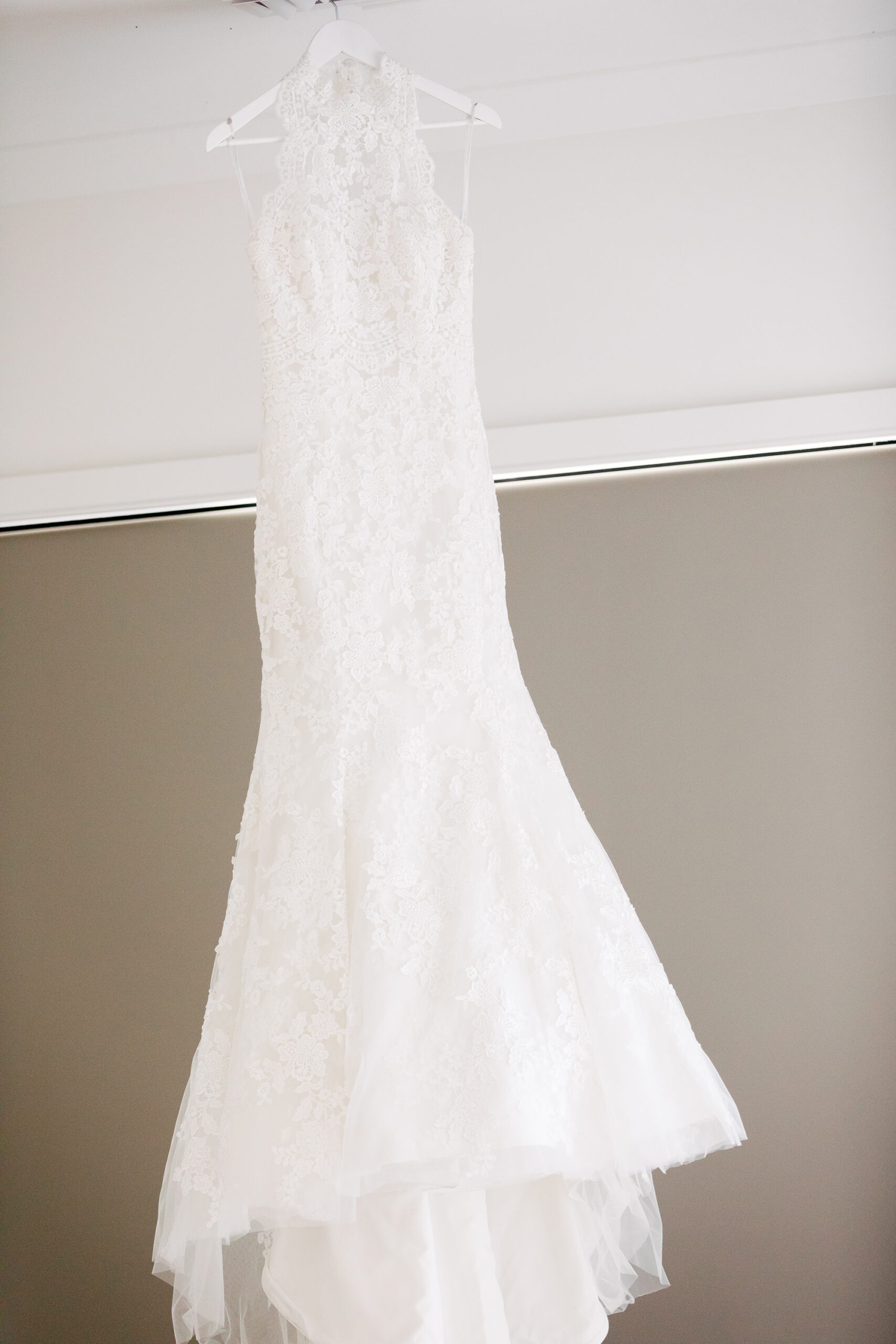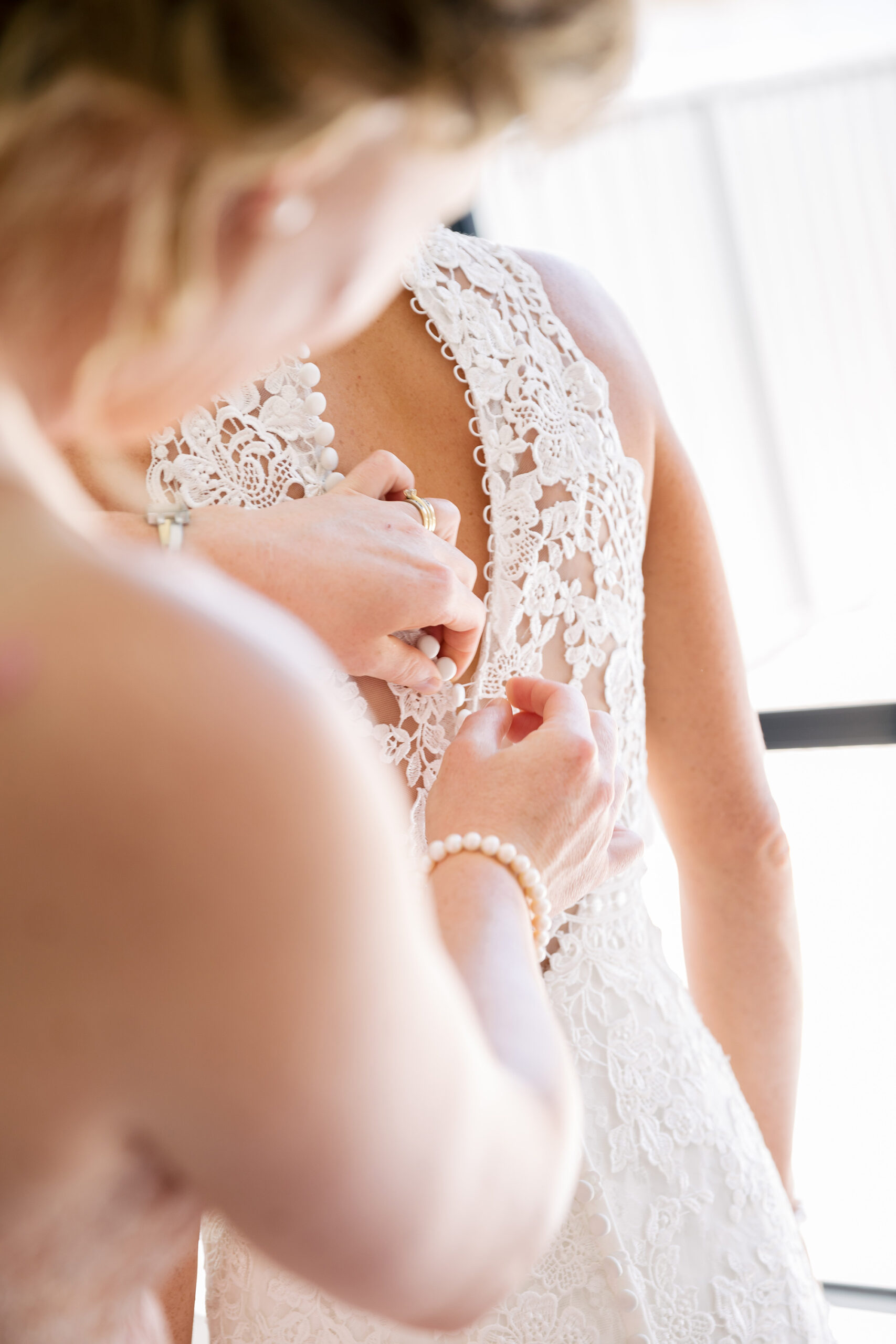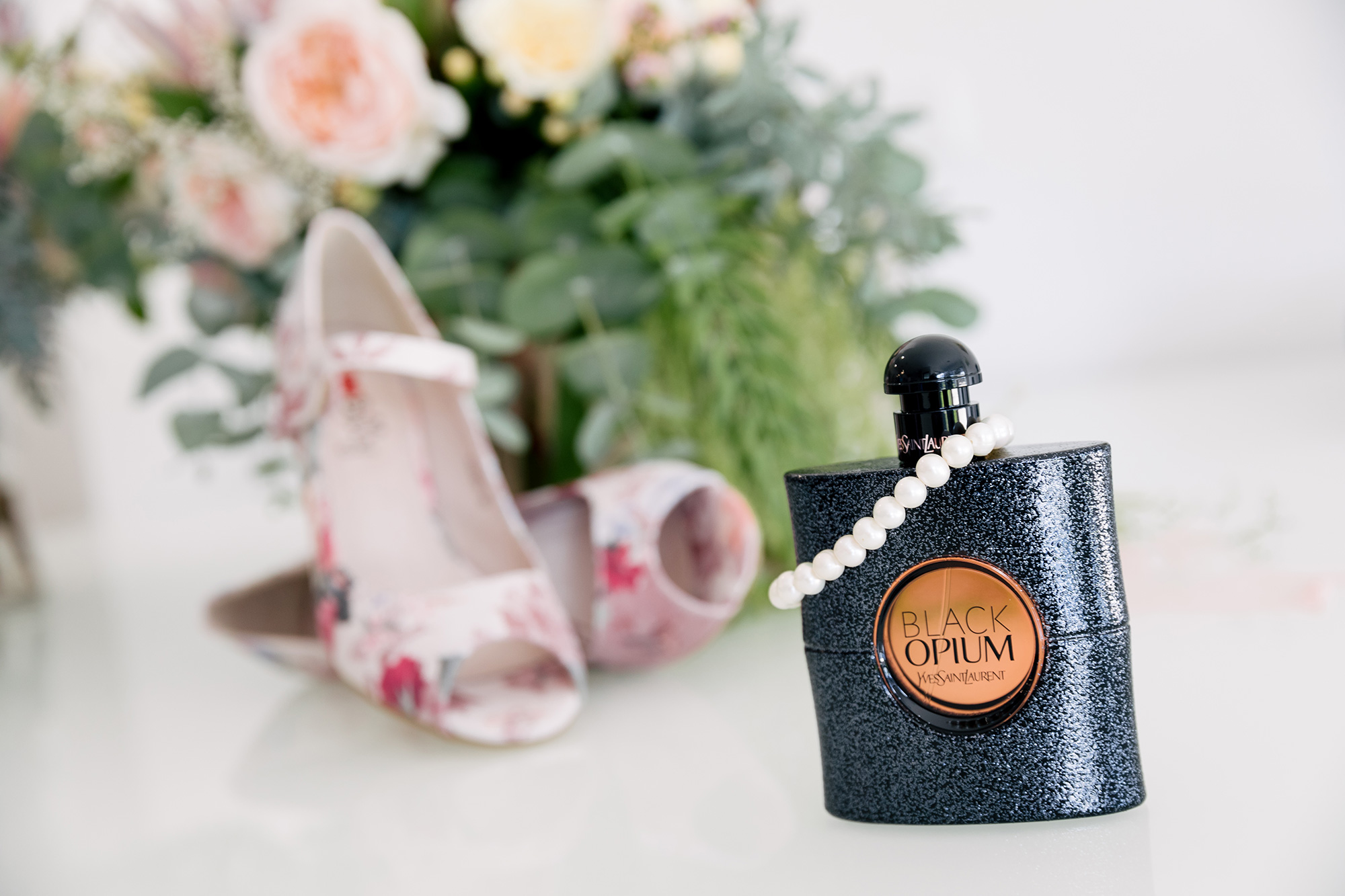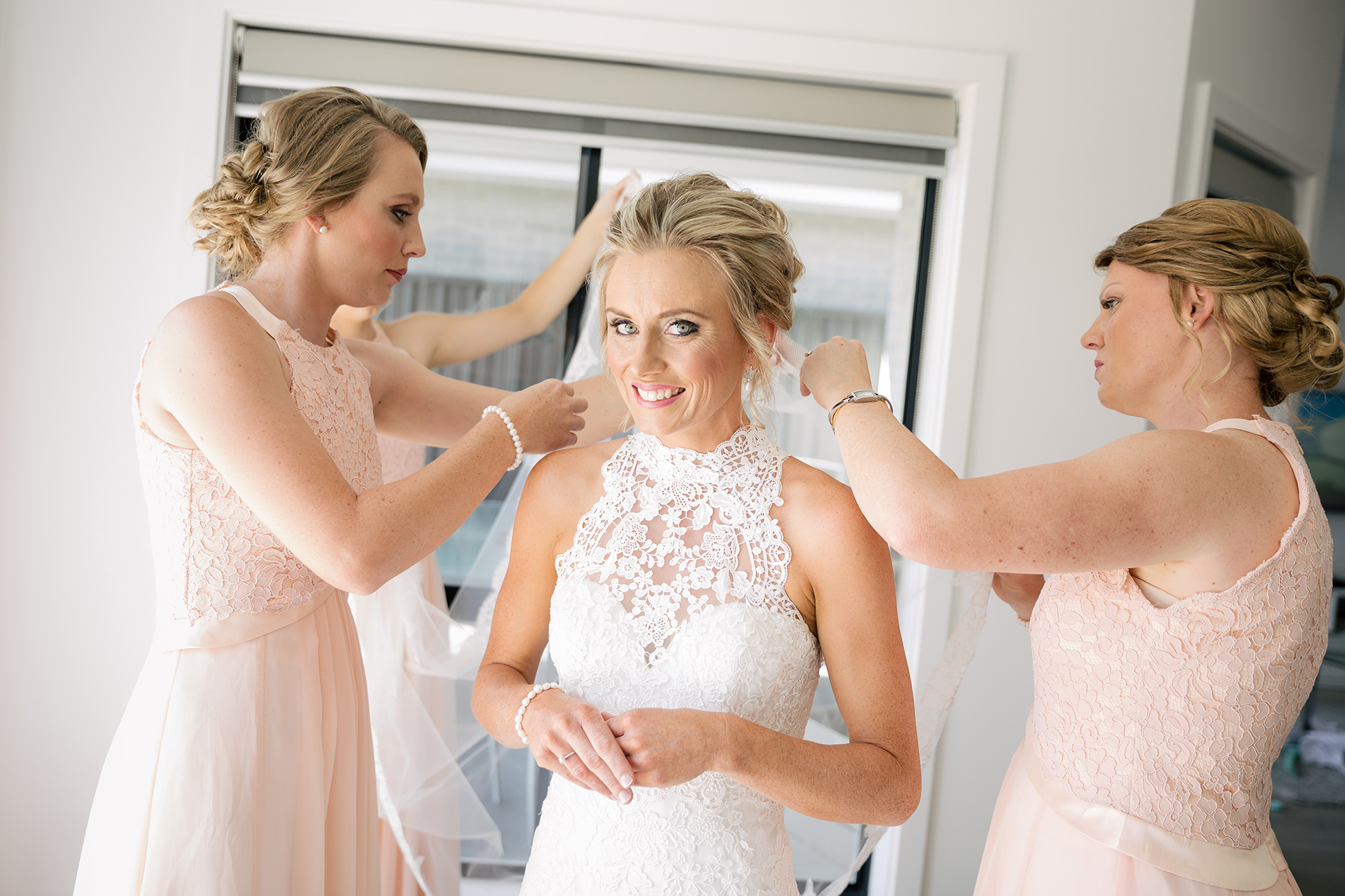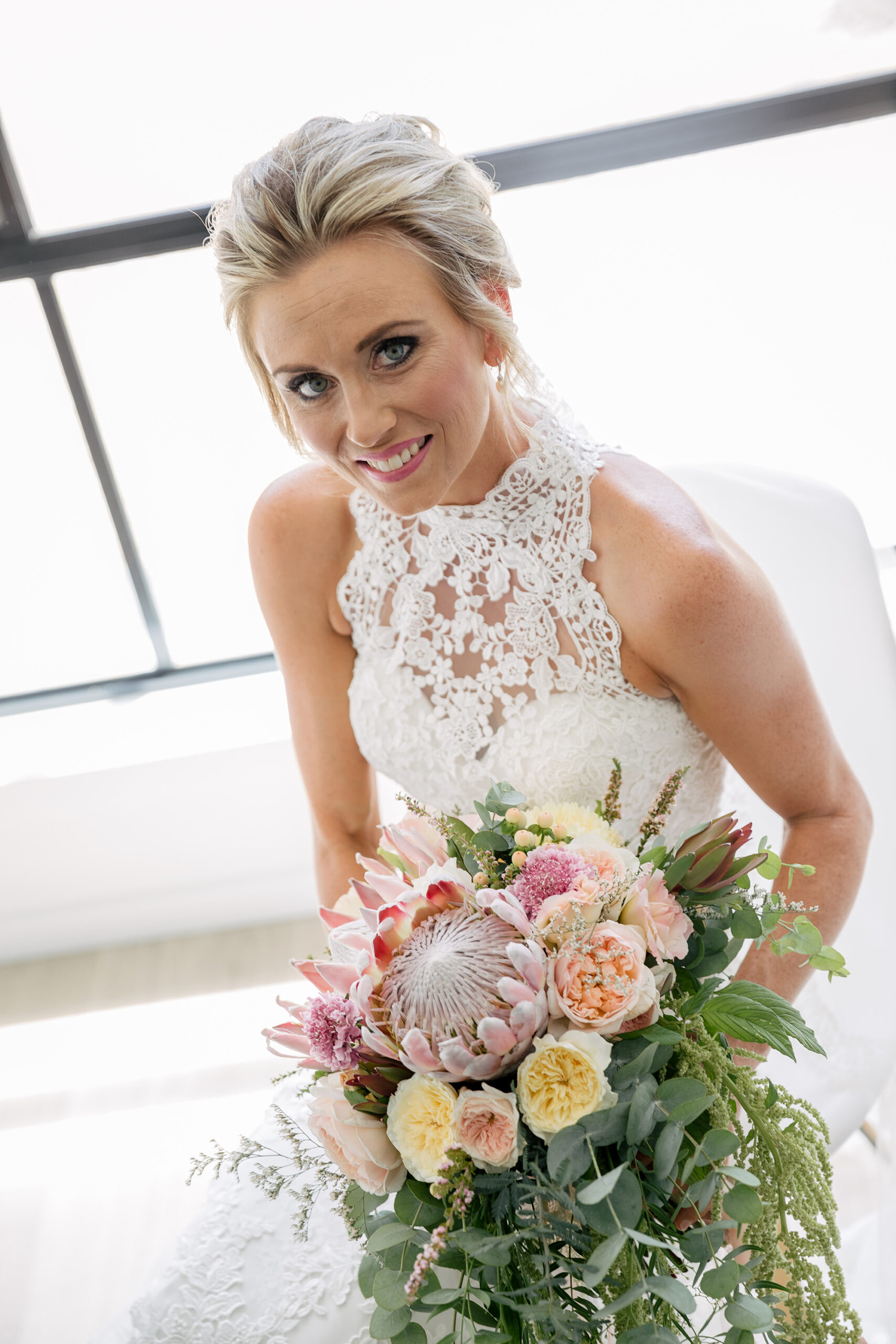 The bride found her stunning lace gown at Brides of Sydney.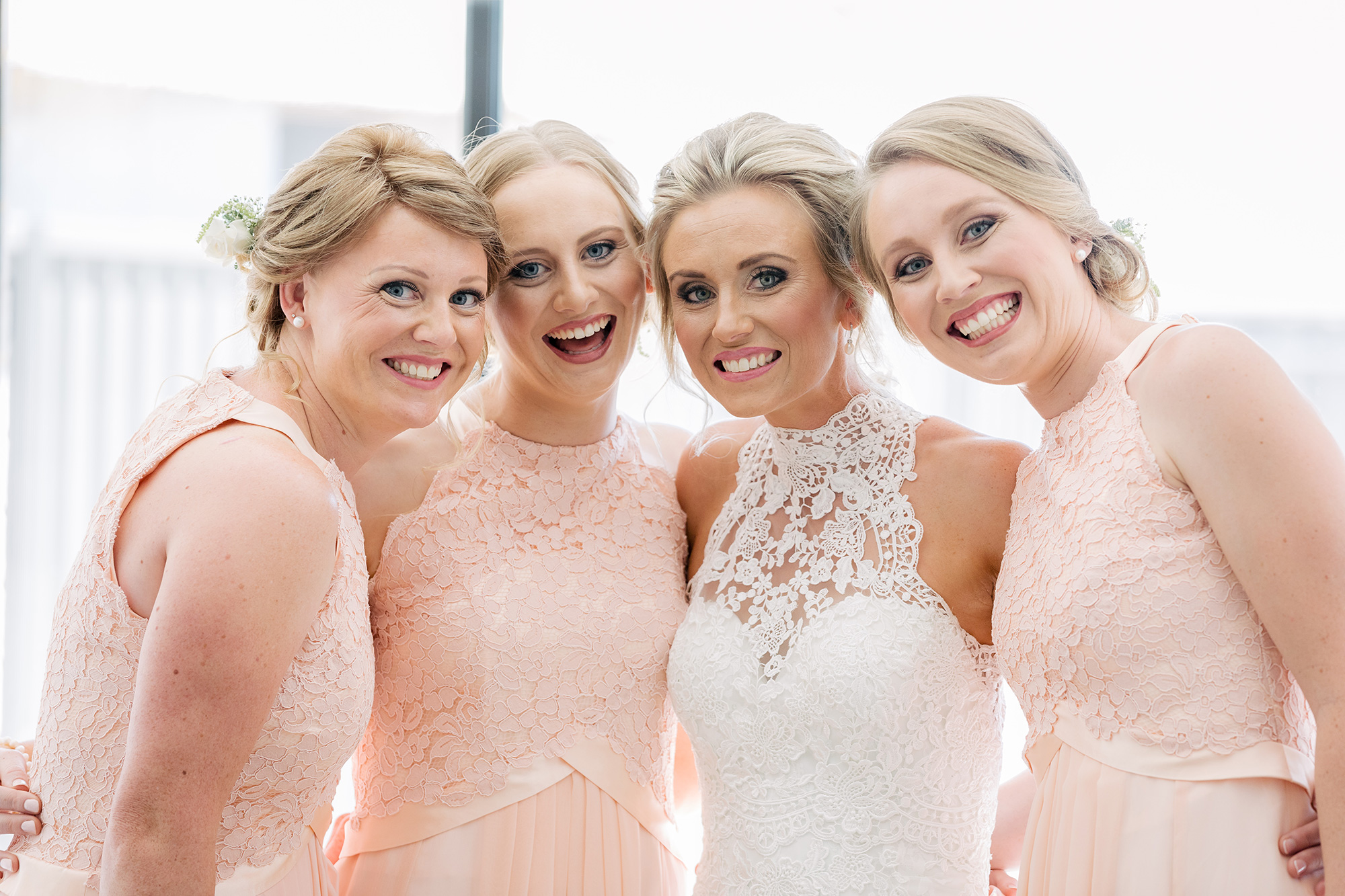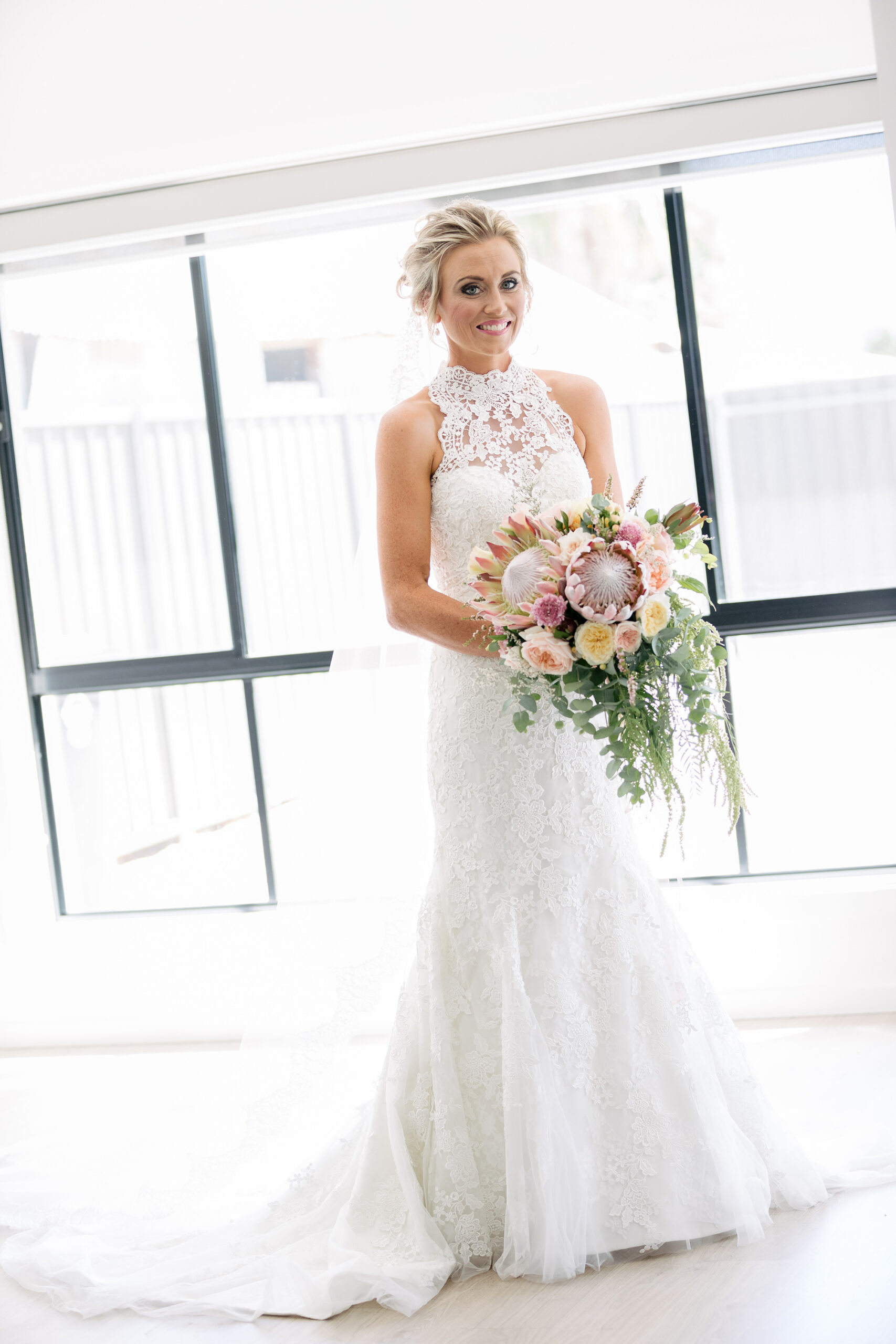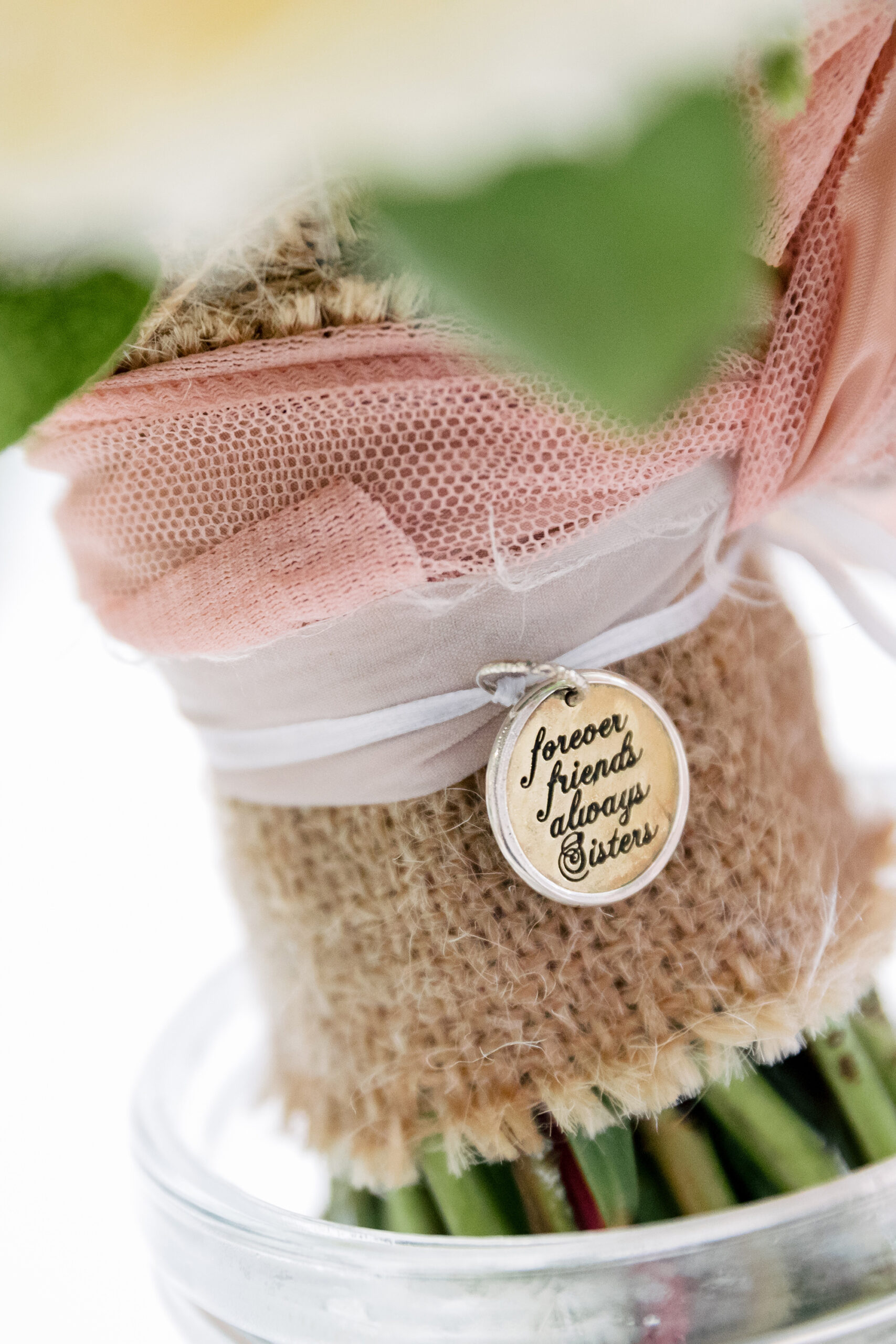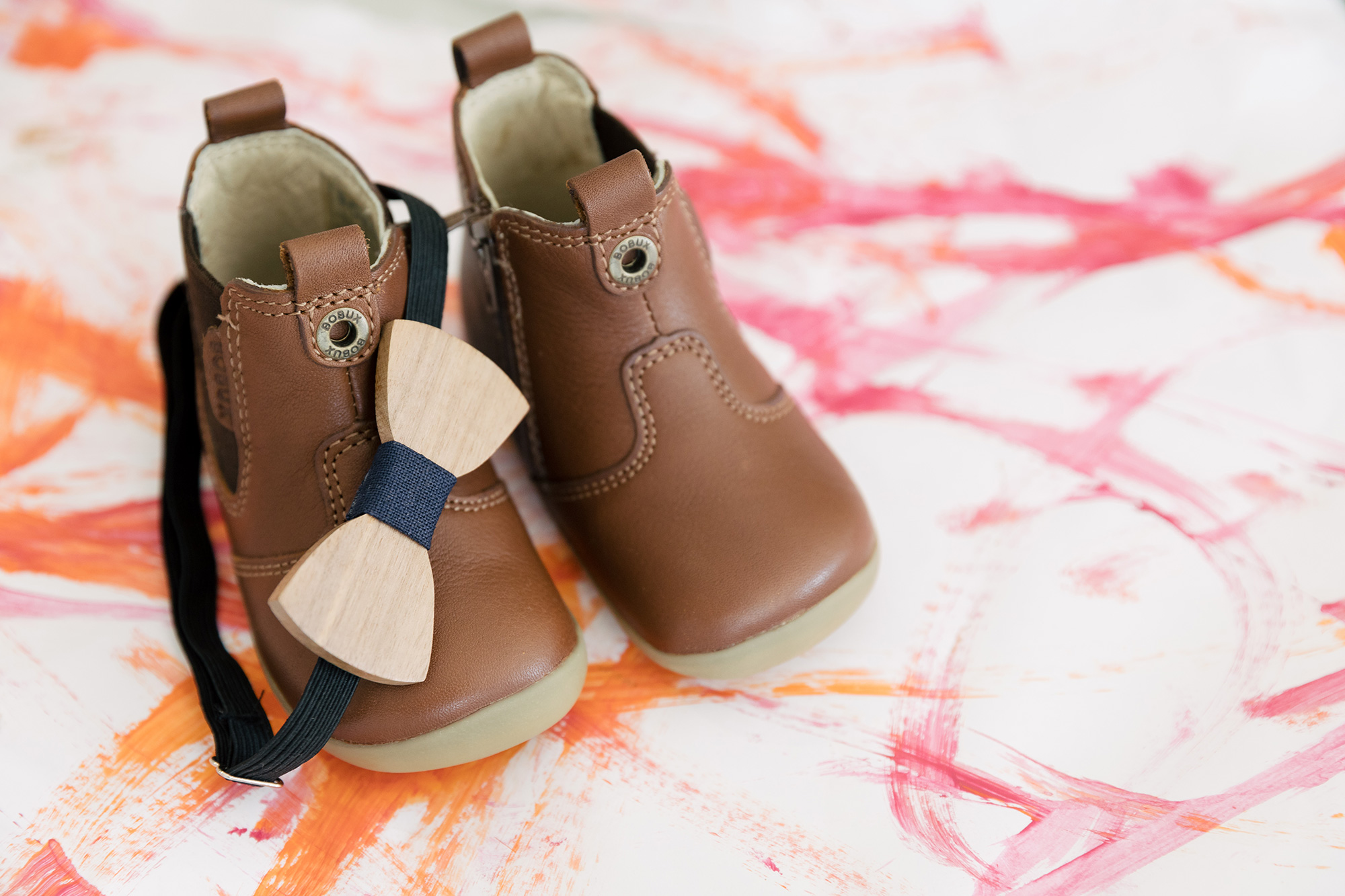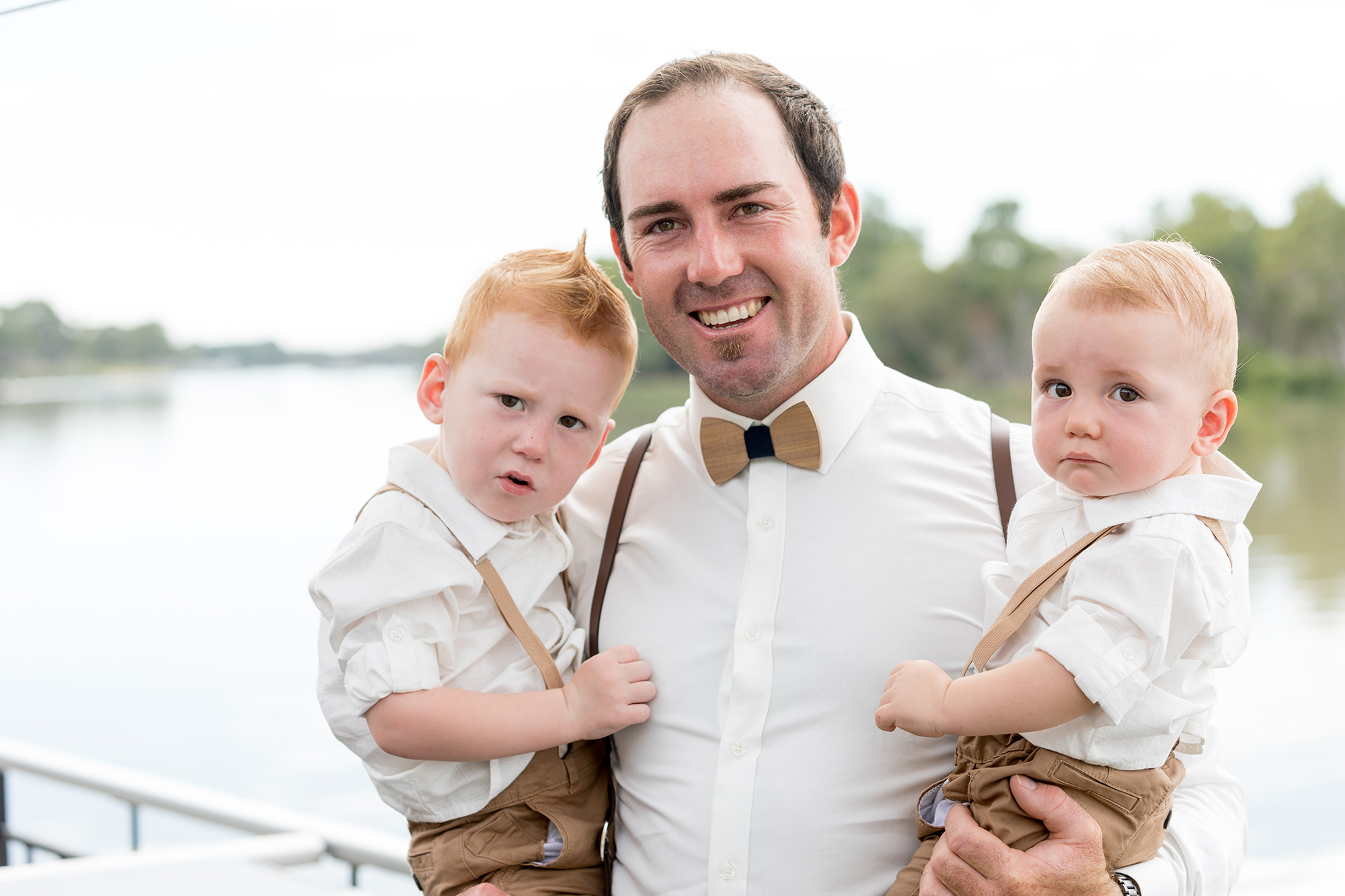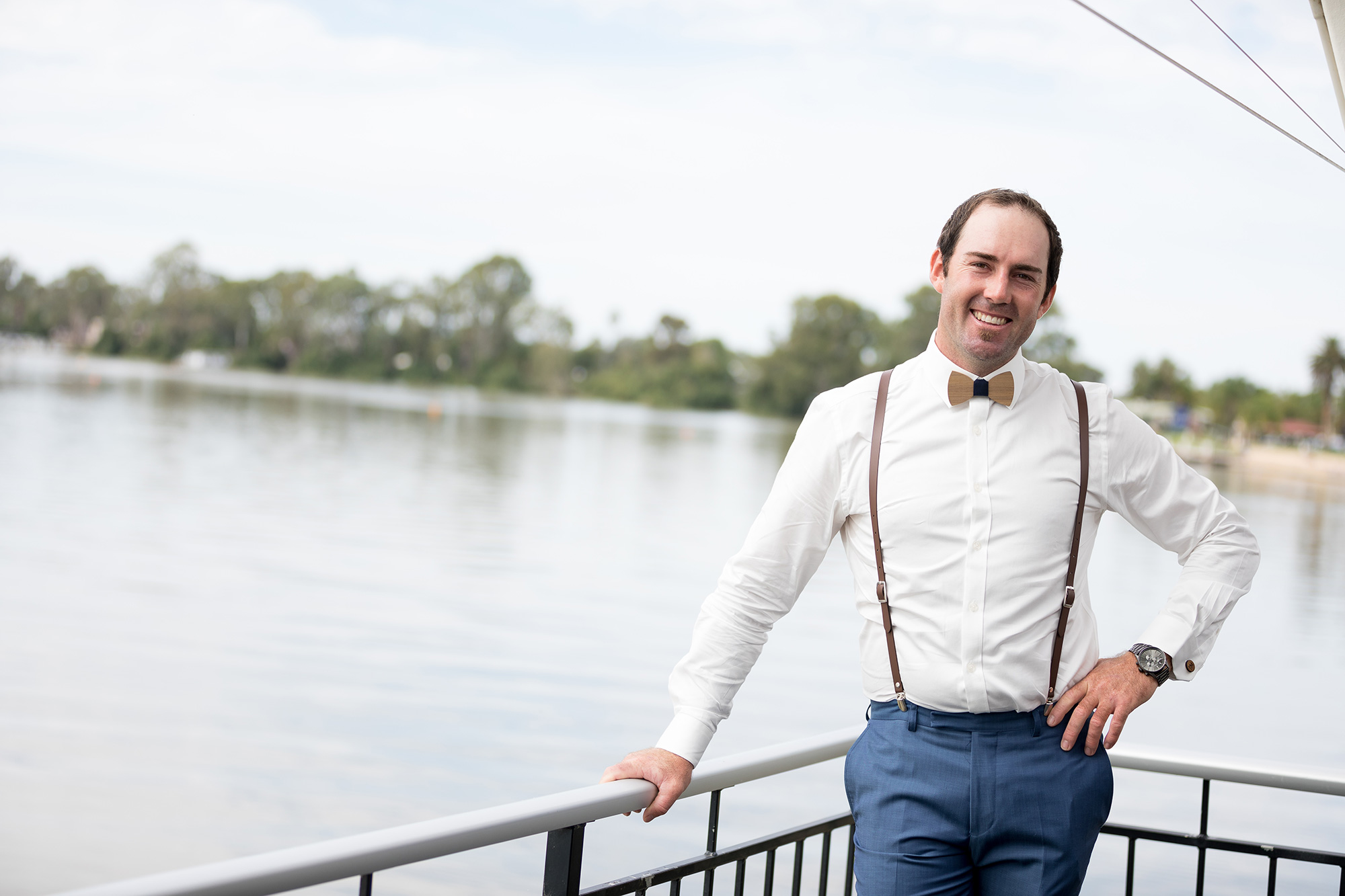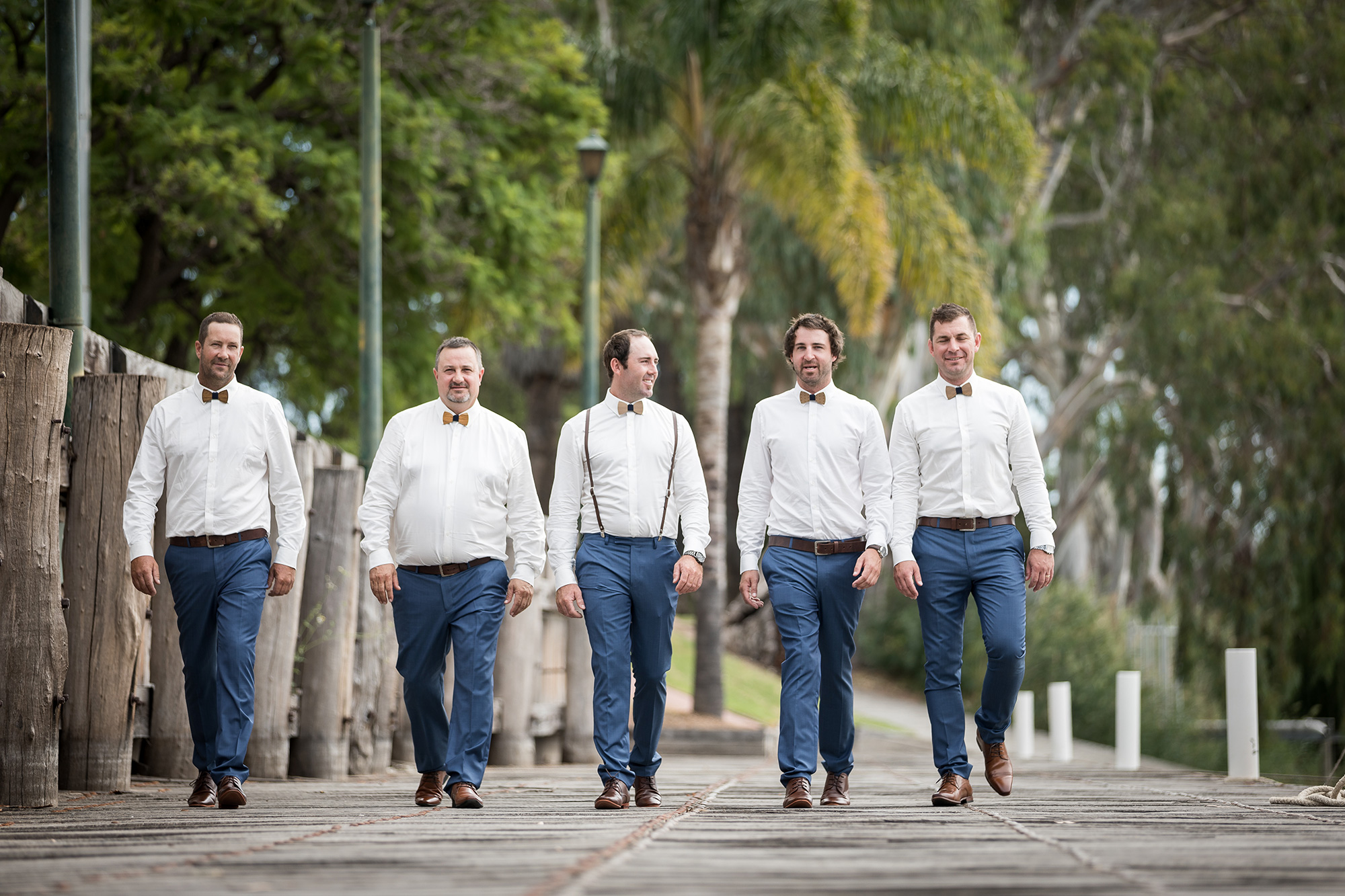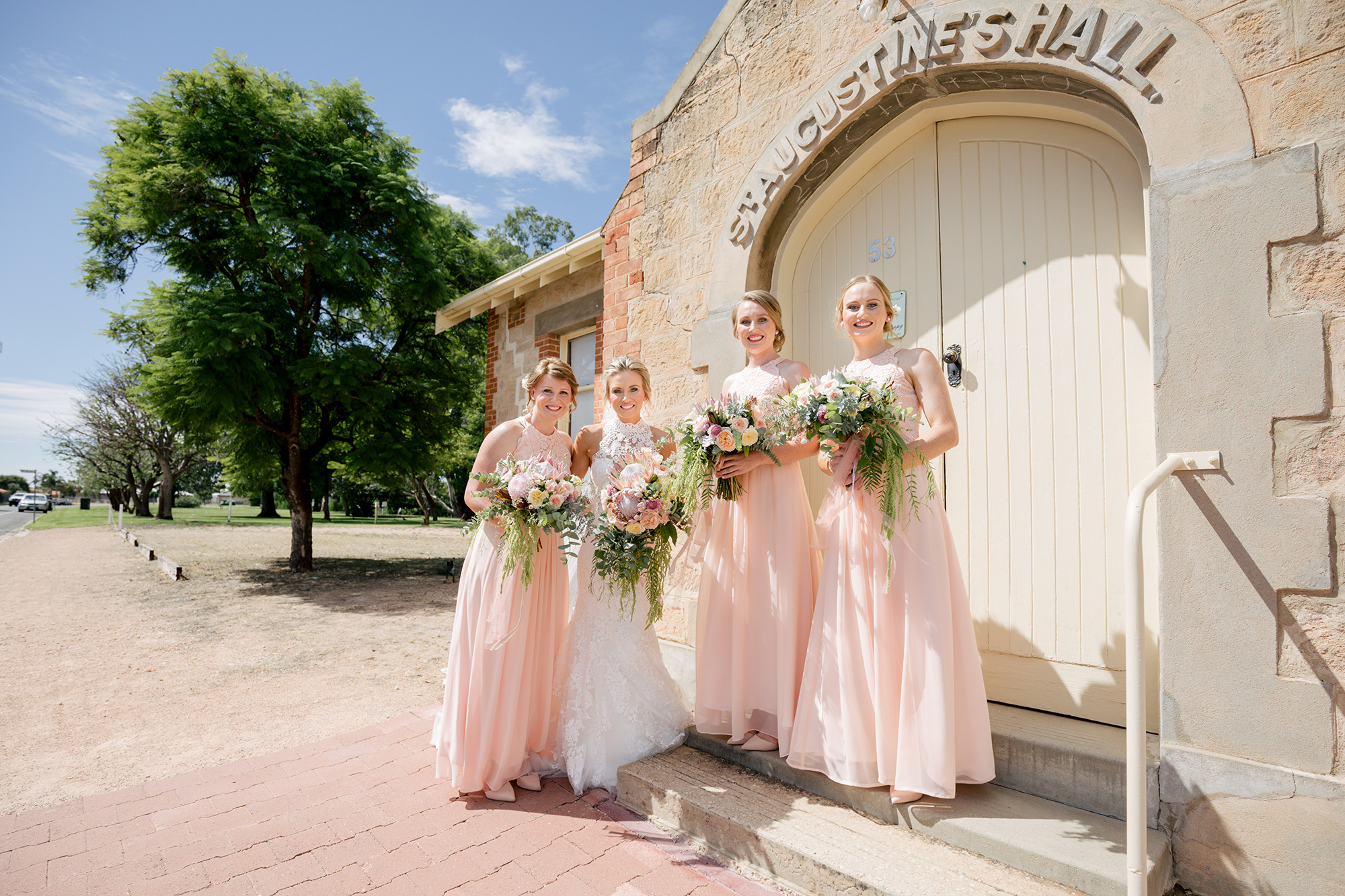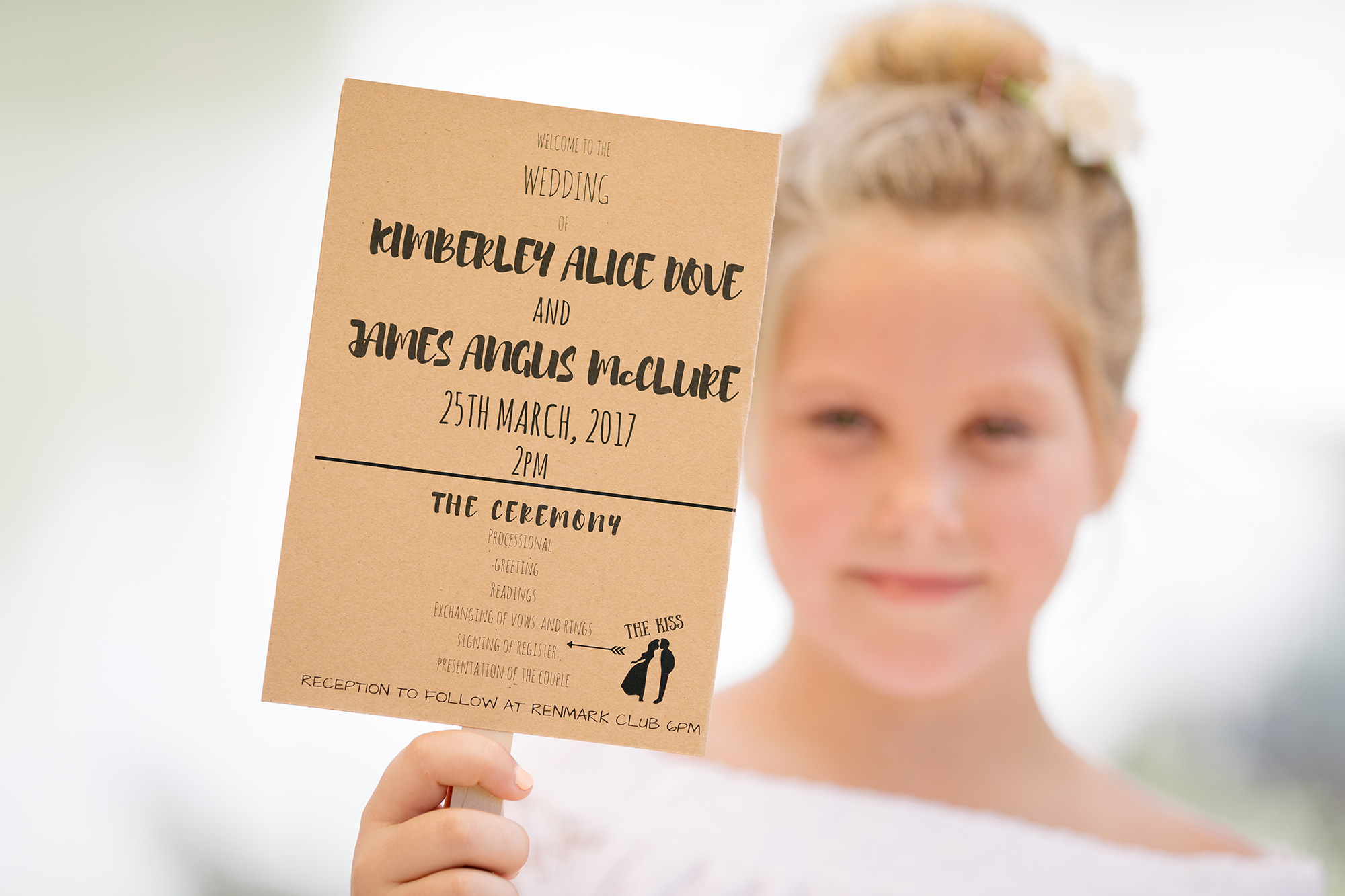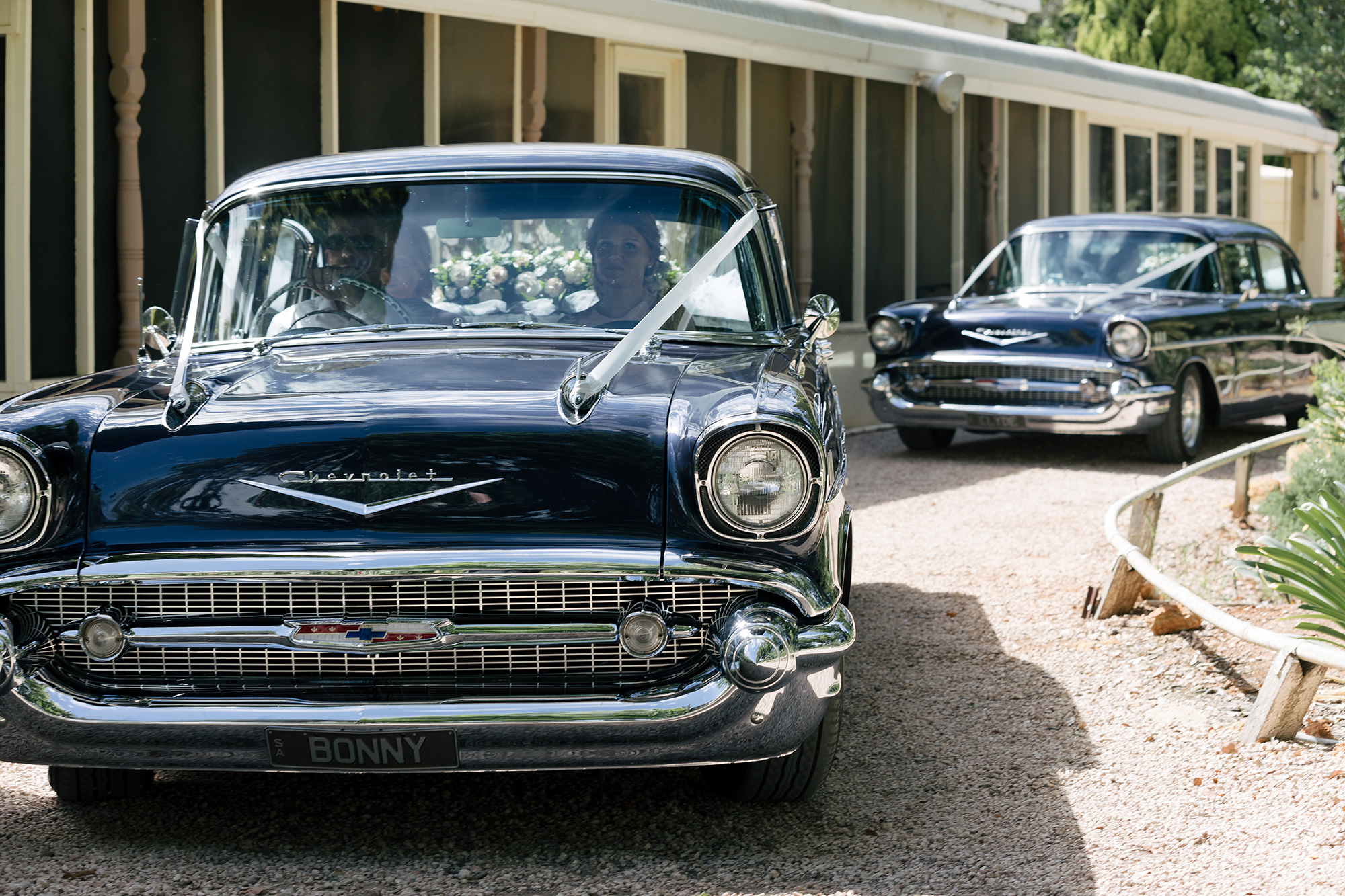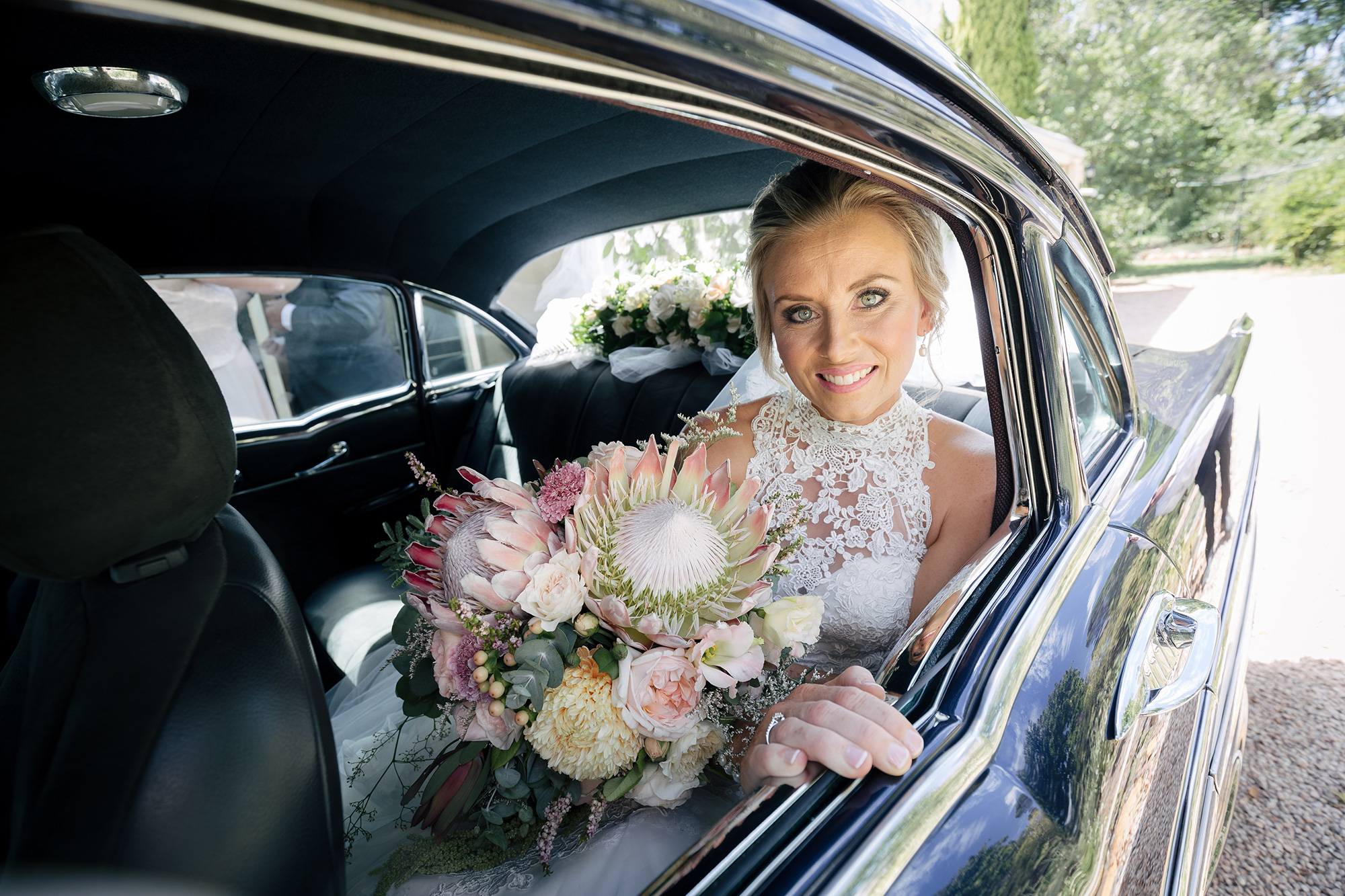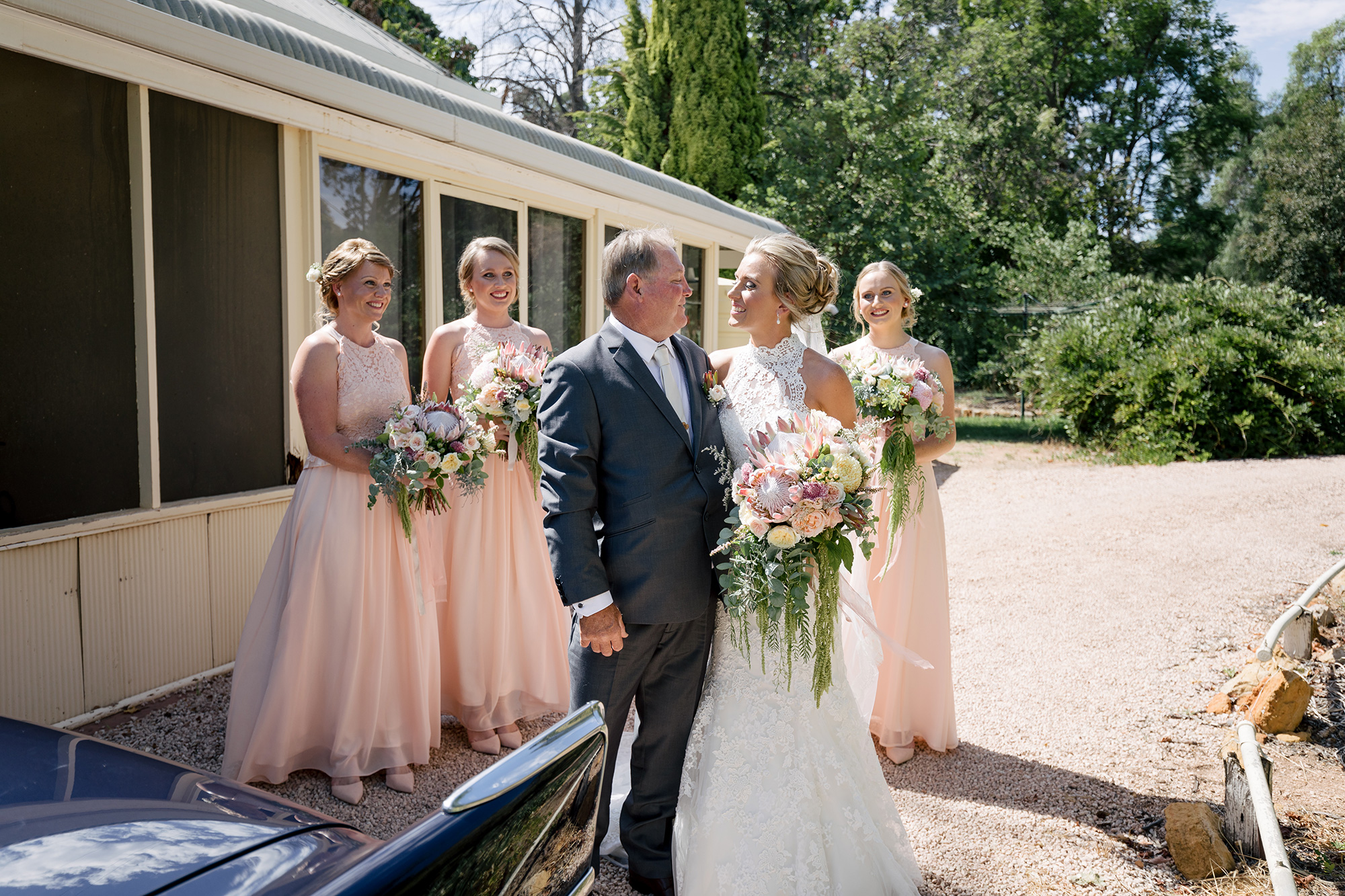 "Our wedding is still talked about among family and friends as 'the wedding that brought everyone together'," smiles Kim.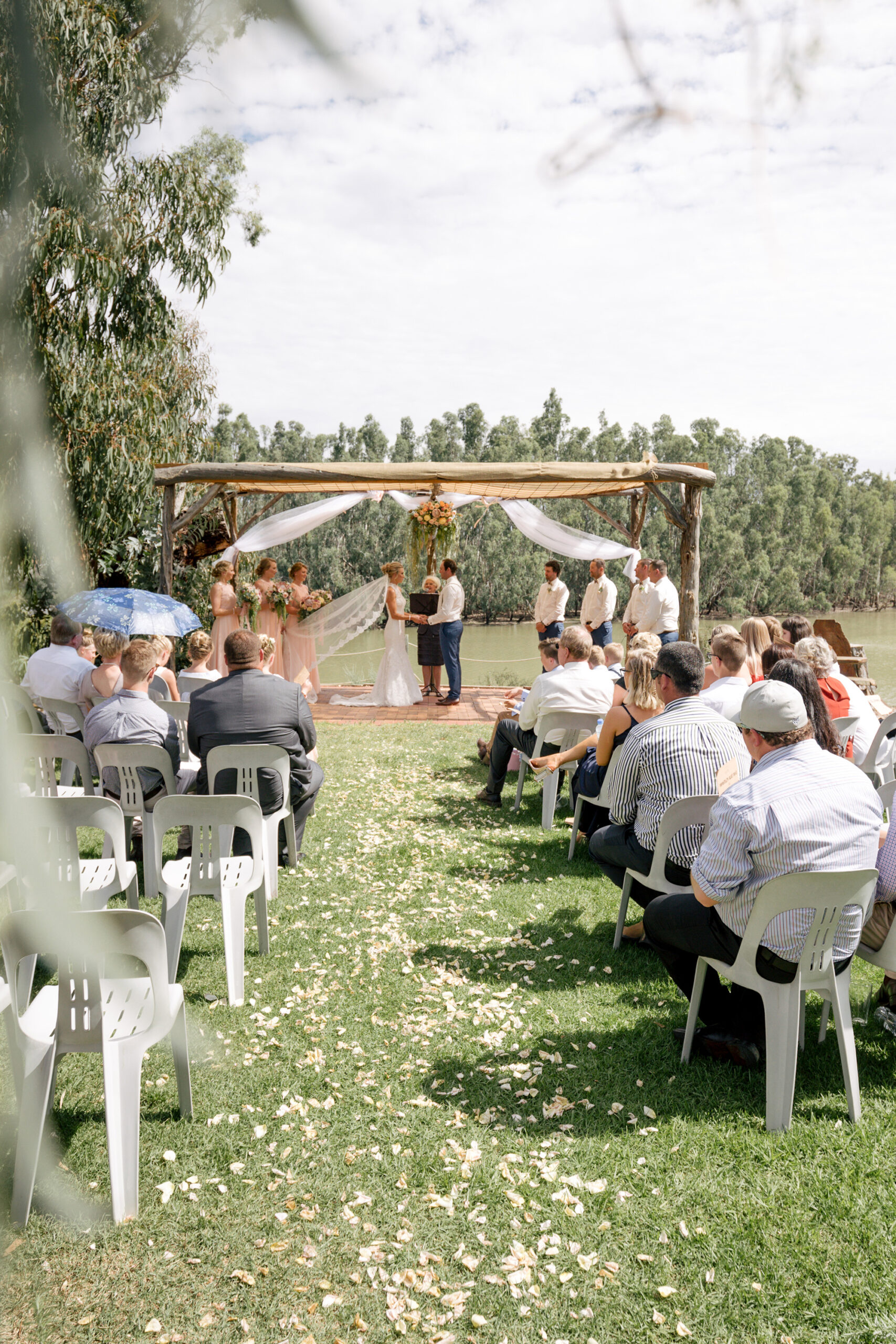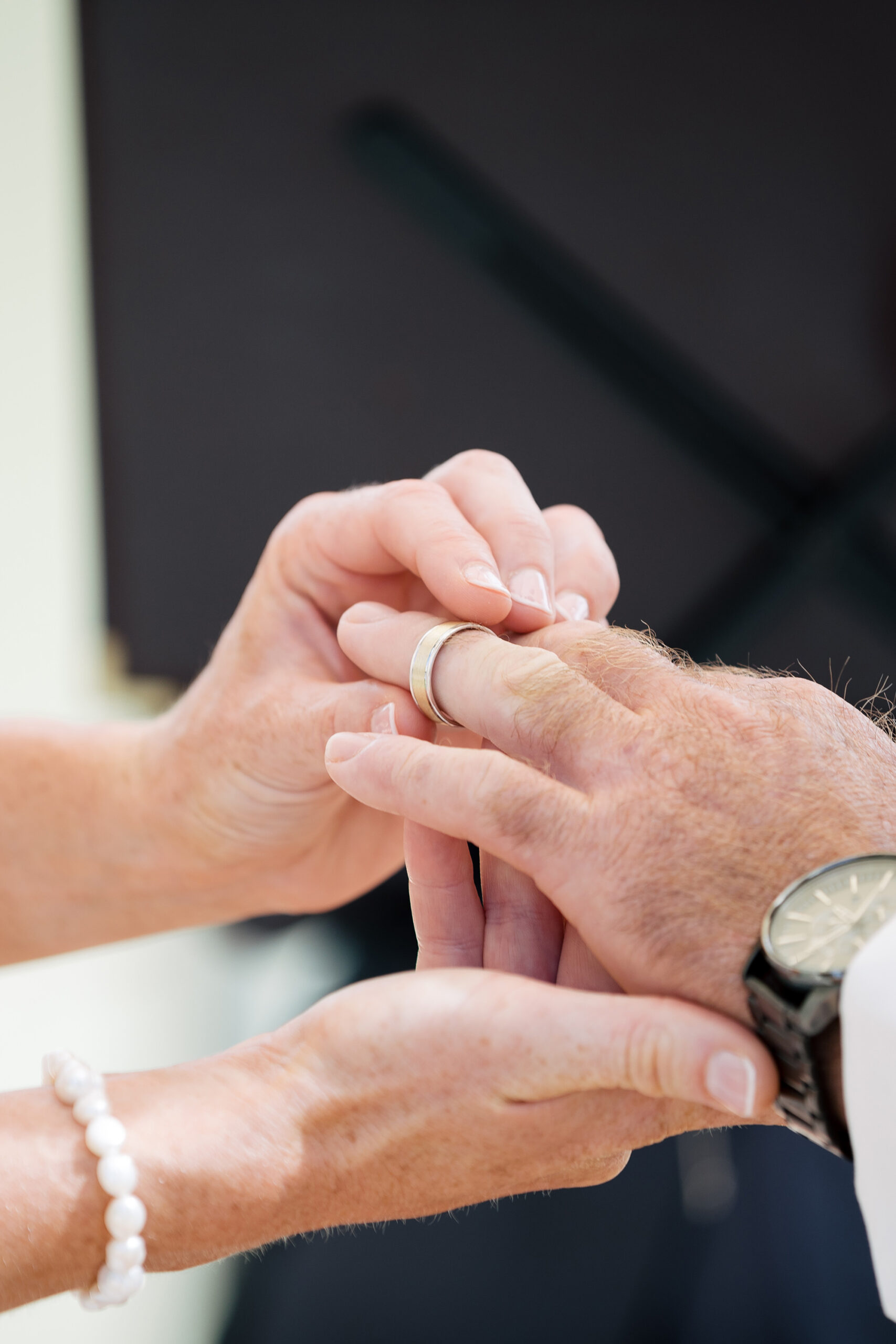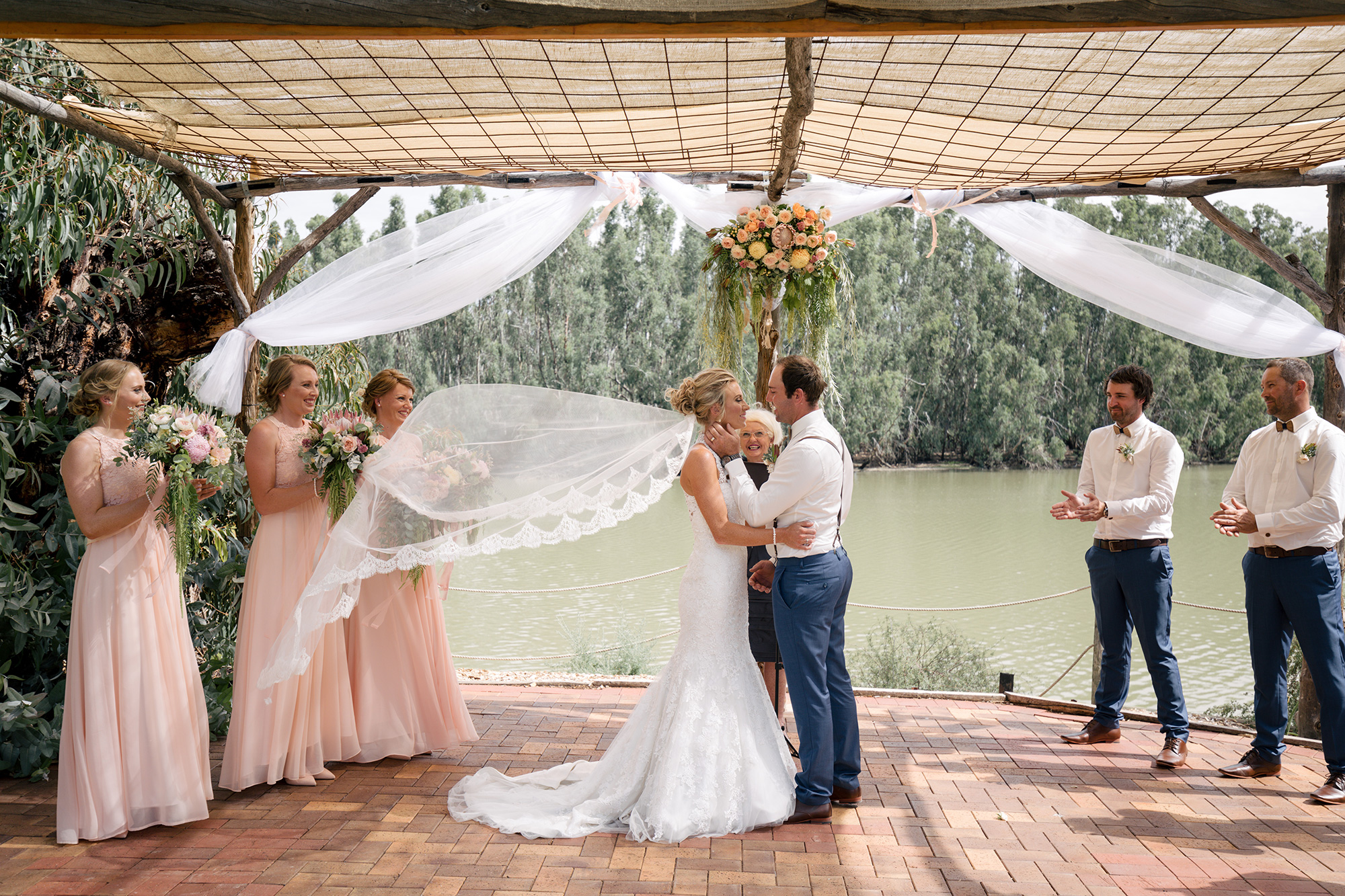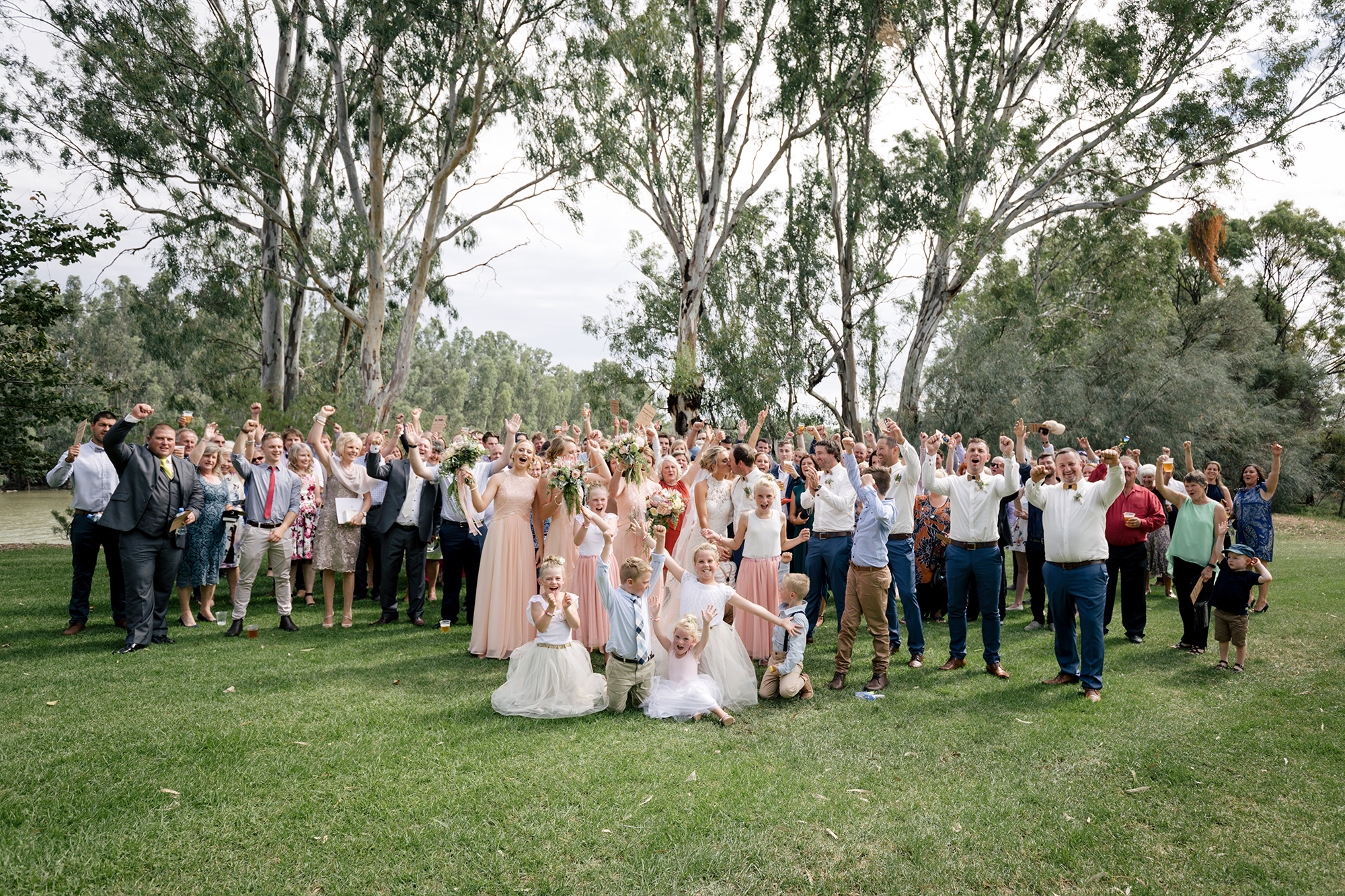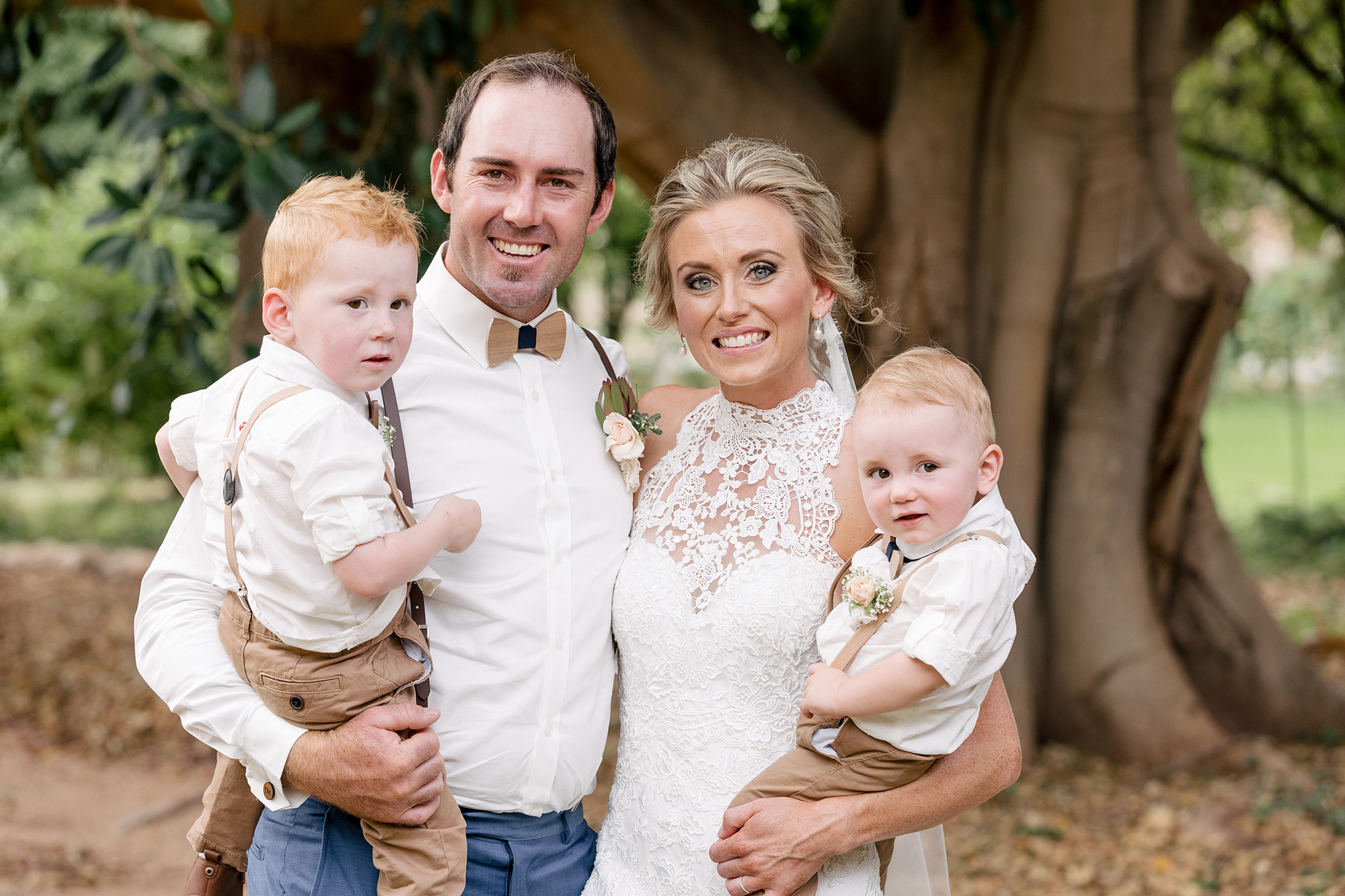 The couple's two boys looked absolutely adorable on the day.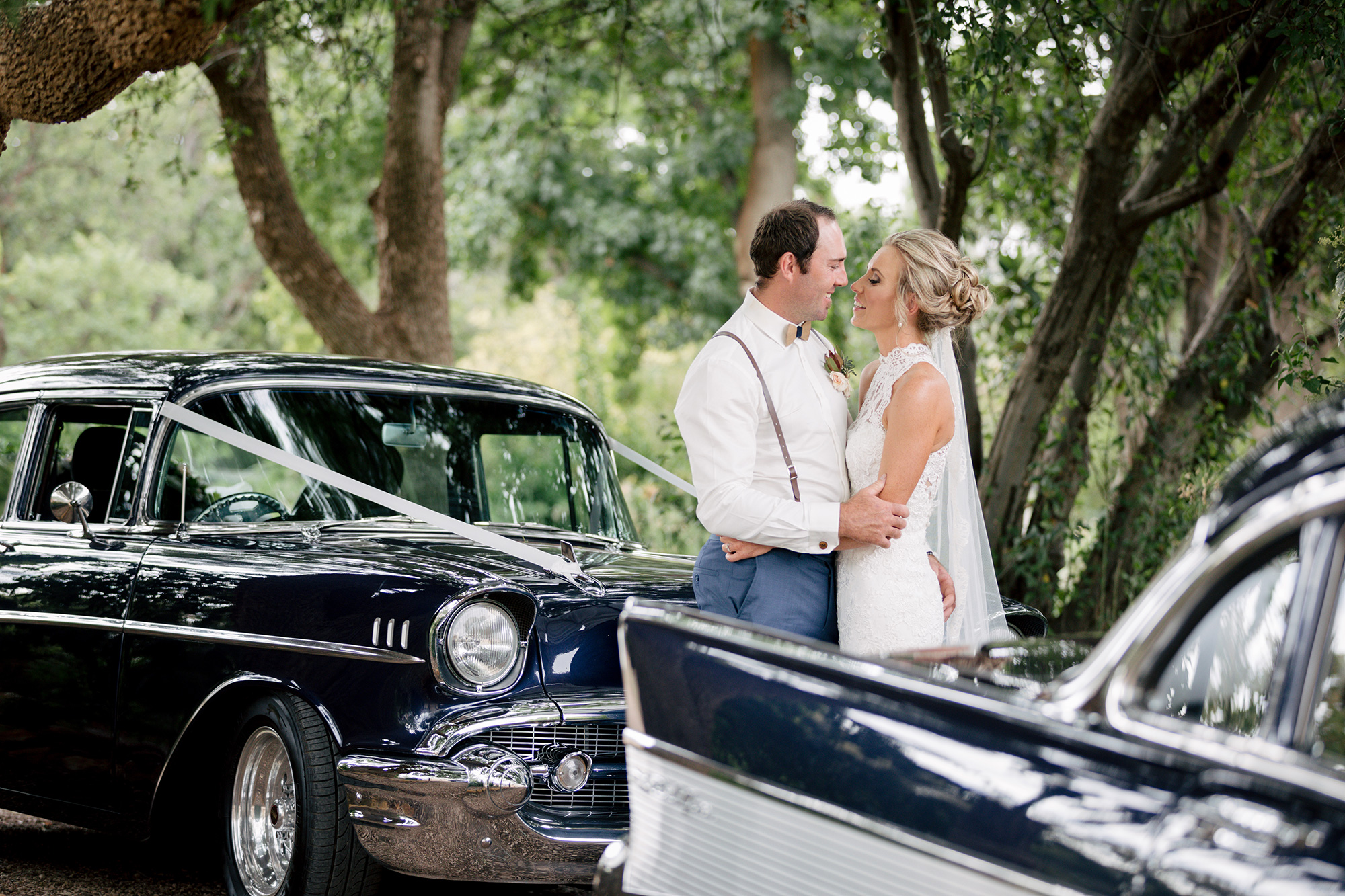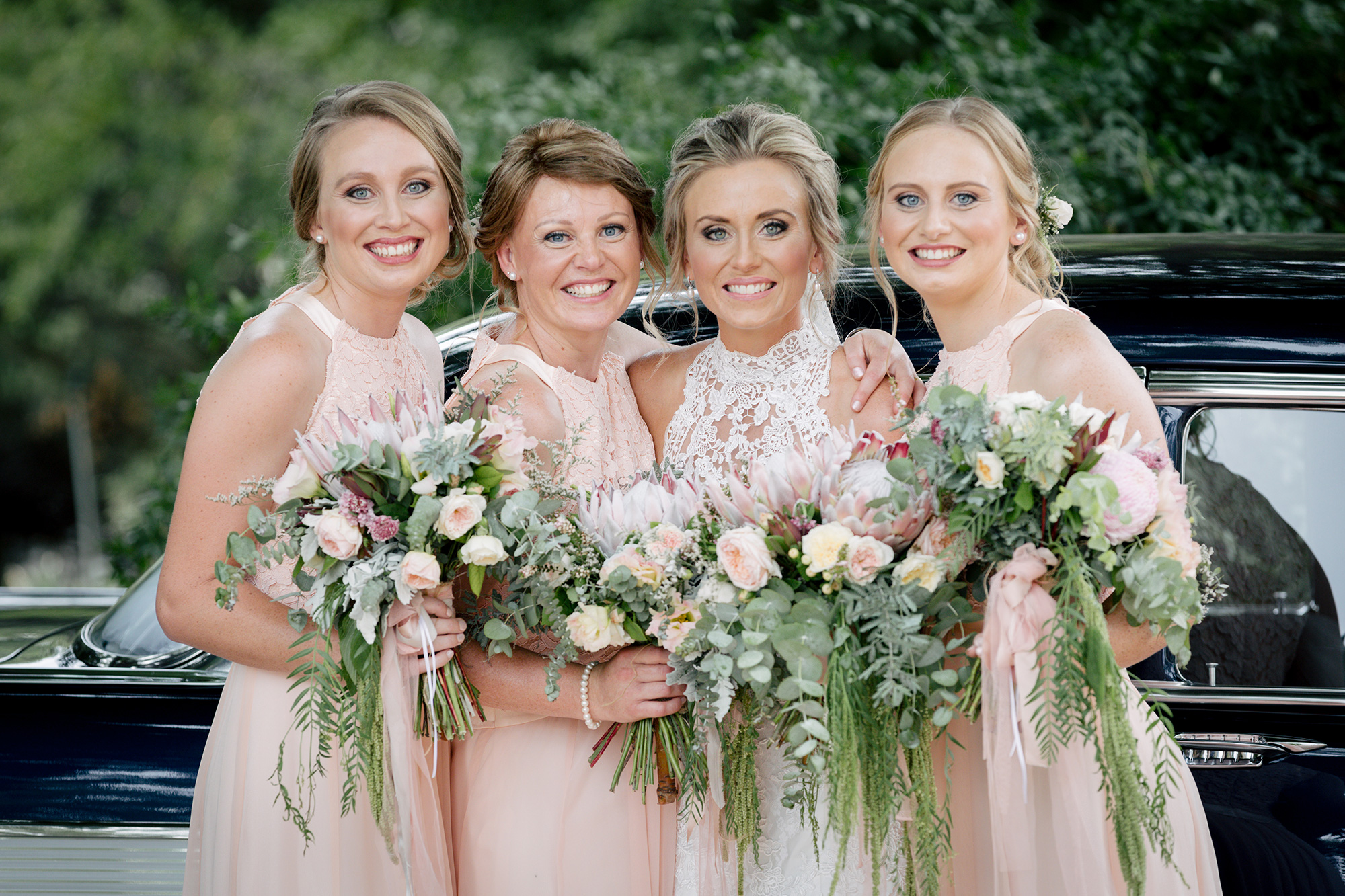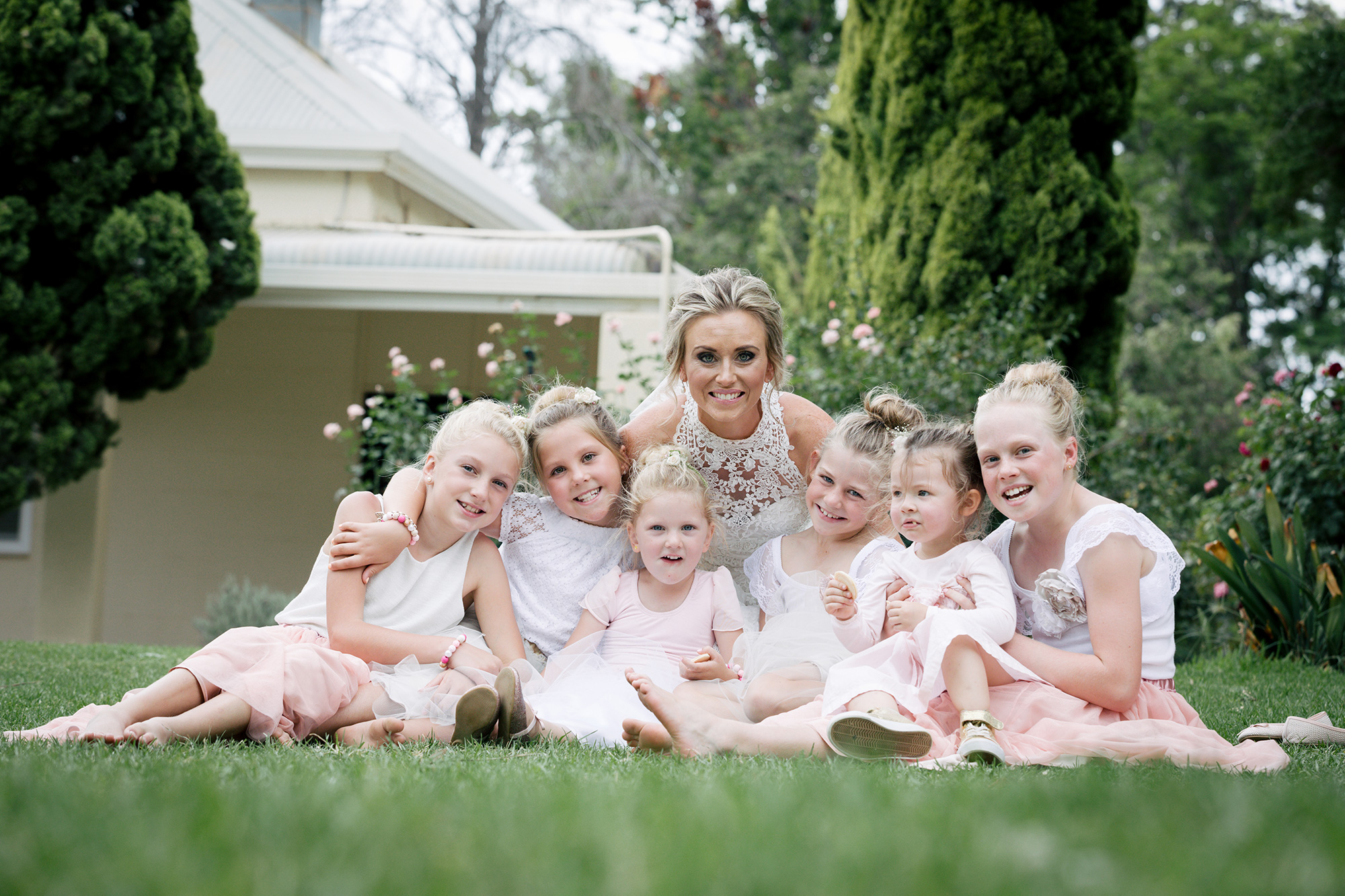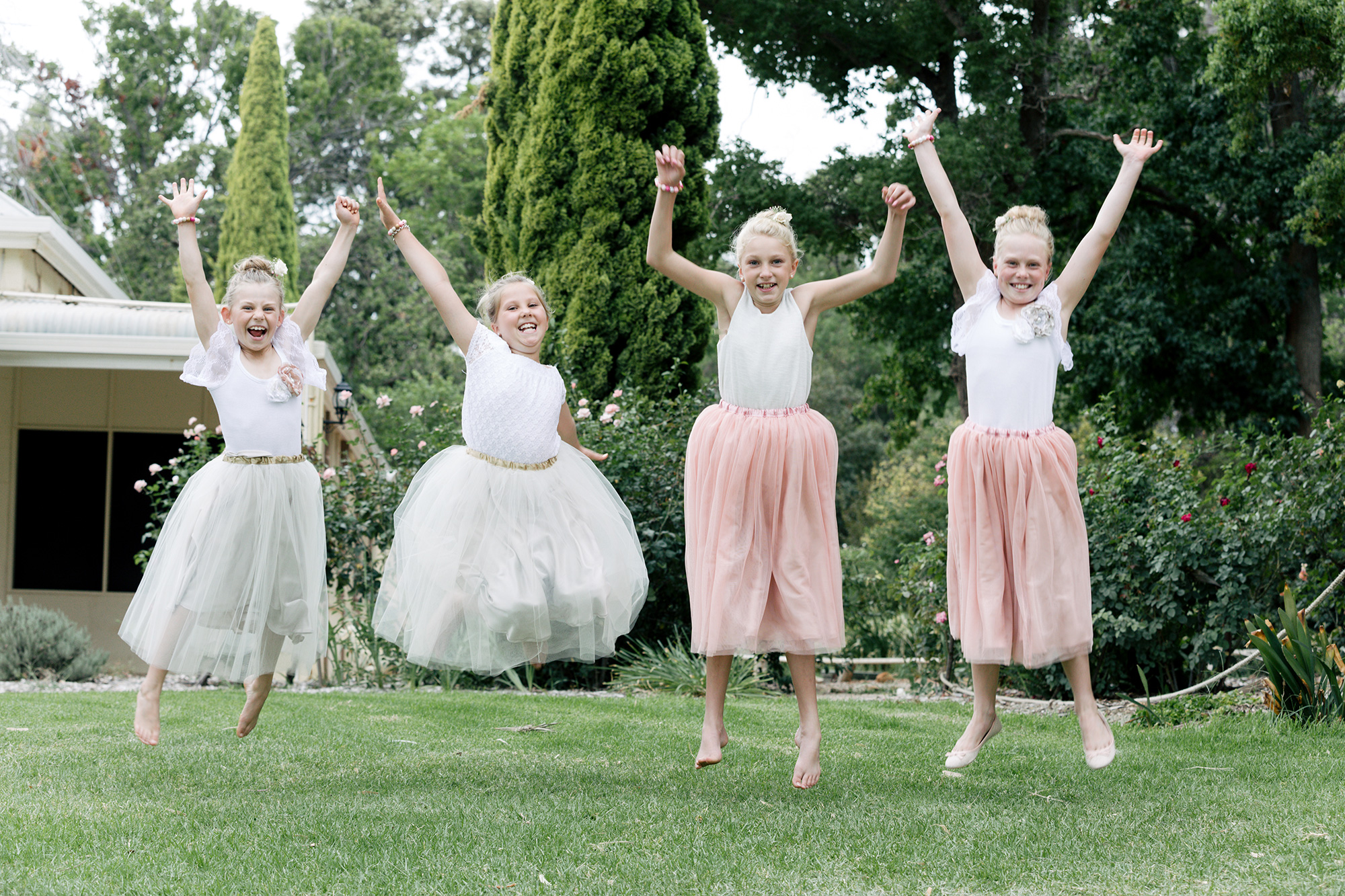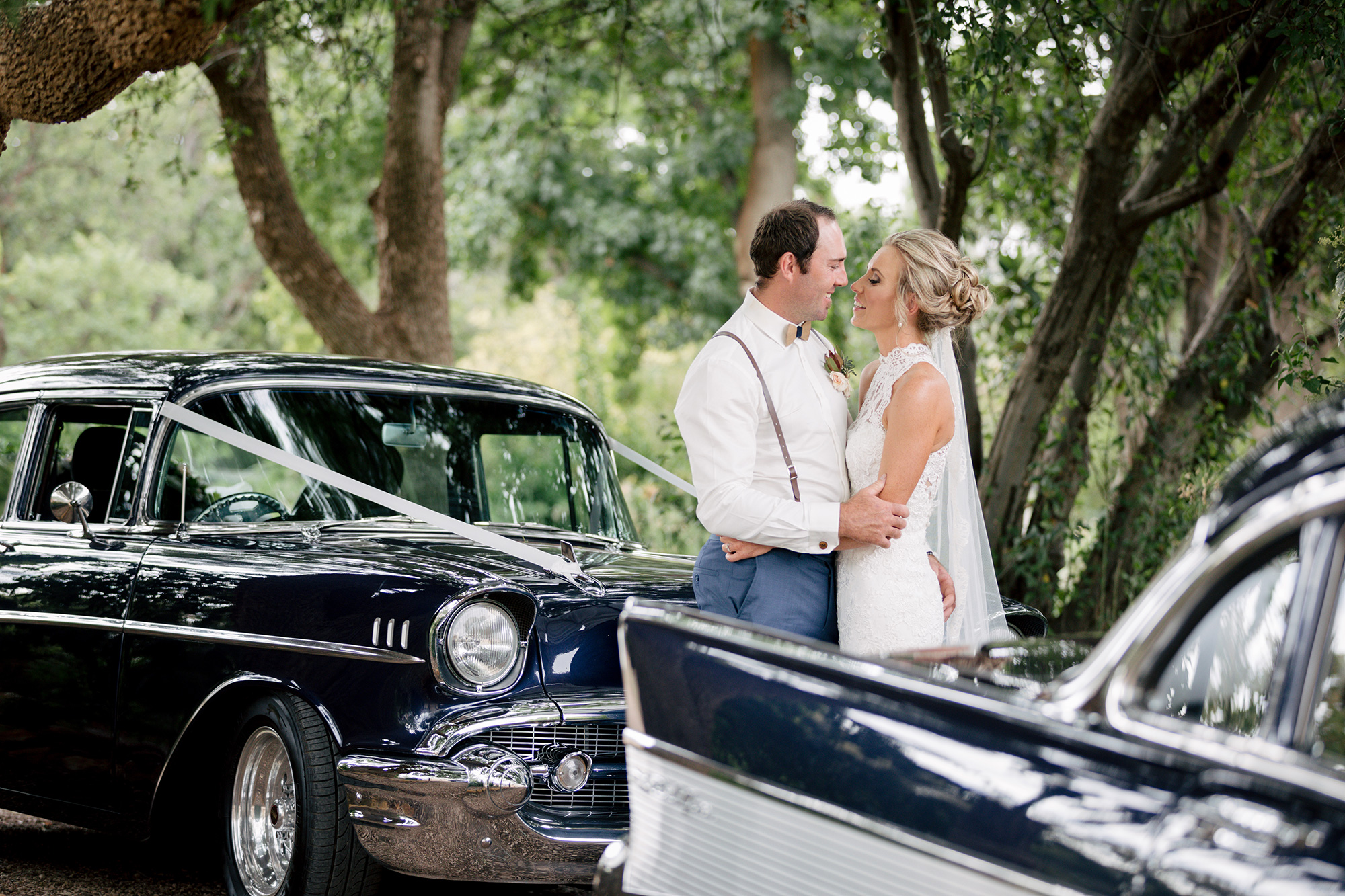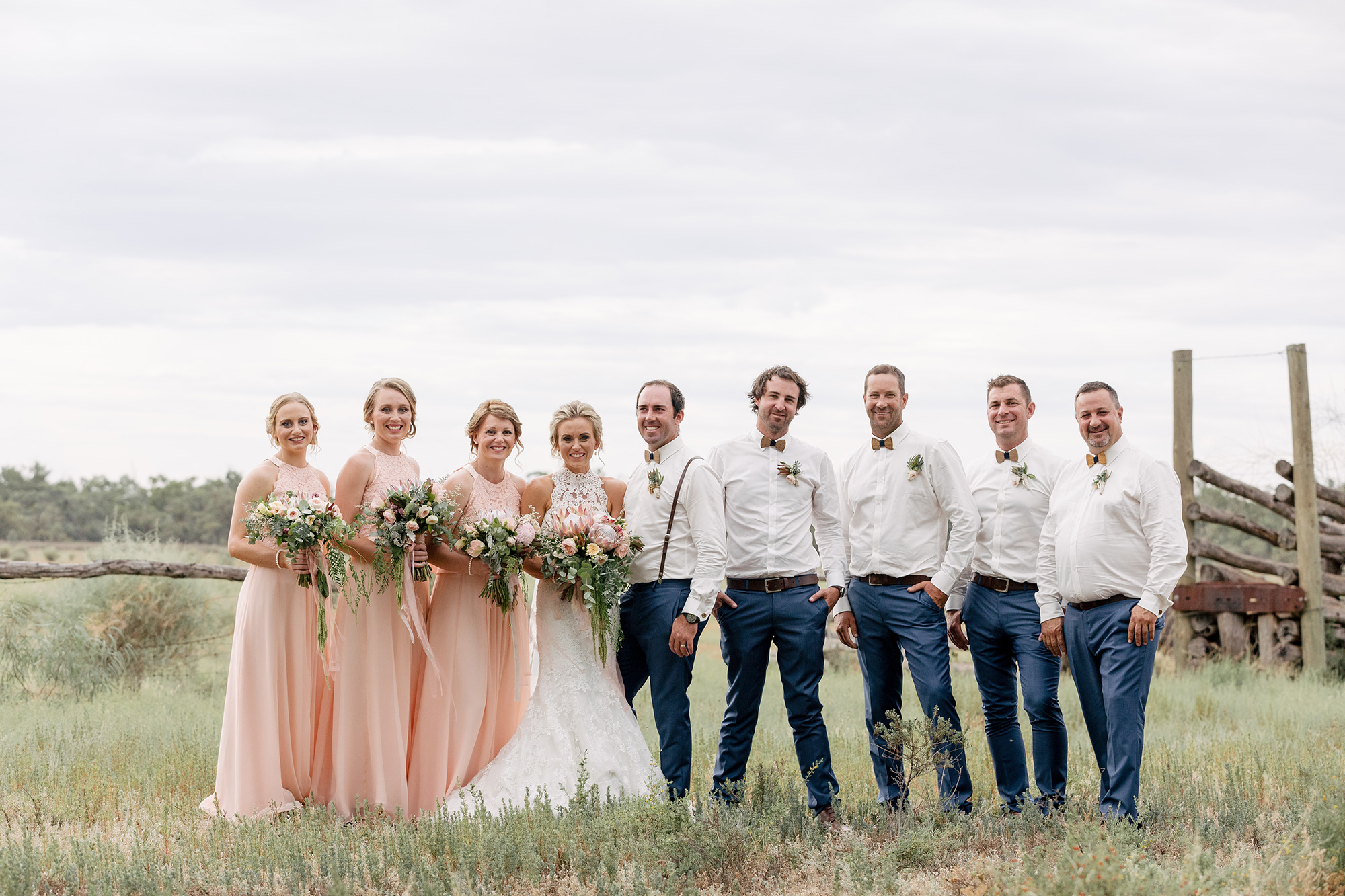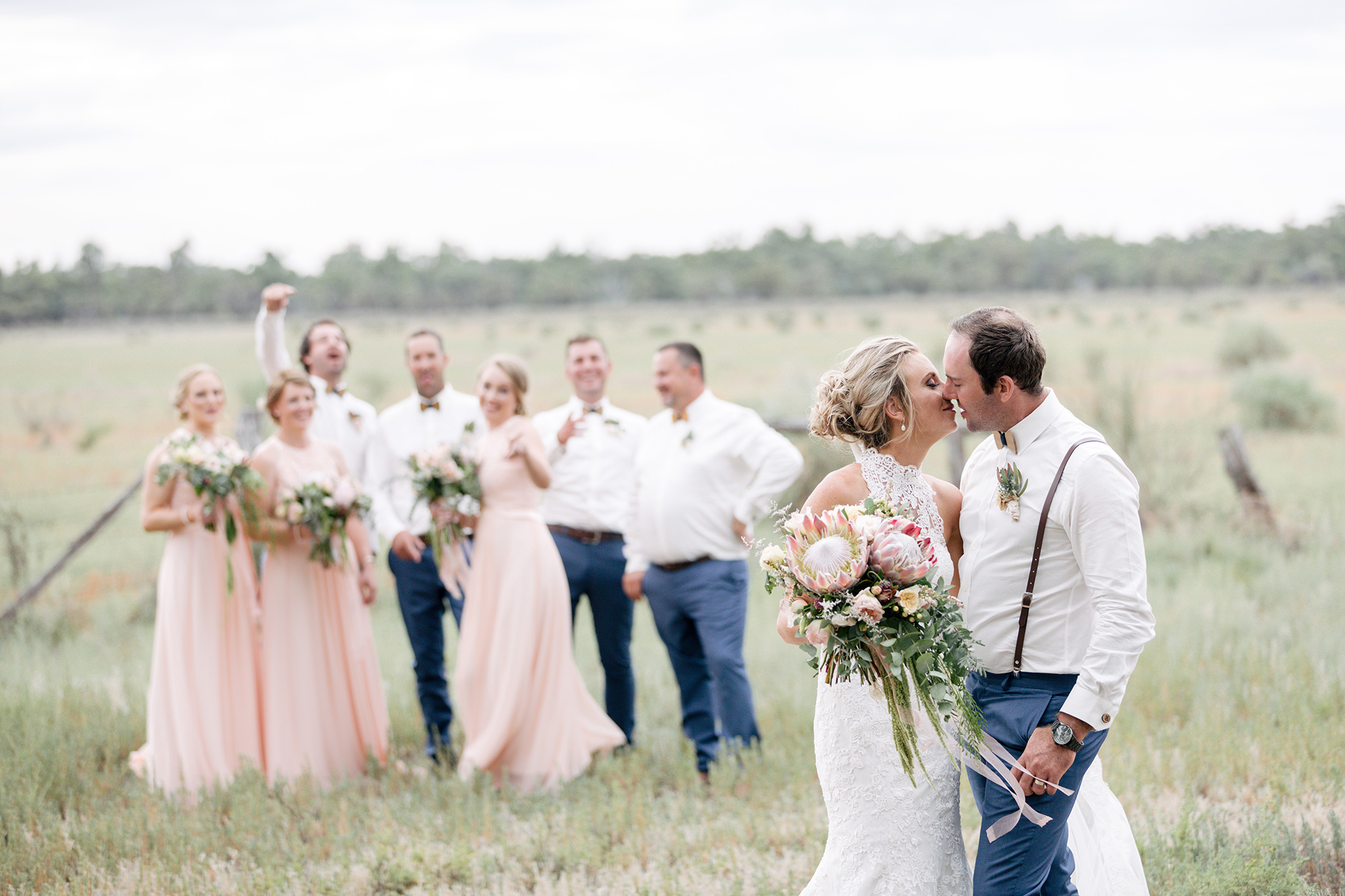 Soft pinks featured throughout the wedding theme.