Nadia Dokas and Kennyth Granger celebrated their traditional Greek wedding on November 5, 2016 at Melrose Melbourne.
The couple, aged 25 and 30 respectively, met while working in the same office – Nadia an administration assistant and Kenny a freight handler. They soon realised they had actually attended the same high school. "We instantly had a connection and spent as much time together as possible," explains Nadia. "We became inseparable."
Before being wed, they welcomed the birth of their daughter Eva who became an important part of their special day. "The highlight of our wedding would have to be when our little girl joined us for our first dance and had every single guest in tears," smiles Nadia.
Their 120 guests, who attended a ceremony at St Dimitrios Greek Orthodox Church and the reception at Melrose Melbourne, were treated to love bird salt and pepper shakers as favours. "Our wedding was simple, elegant but most importantly full of love," says the bride. "To be able to share the special day with our beautiful little girl was the most amazing feeling."
Photos courtesy of All About Love Photography.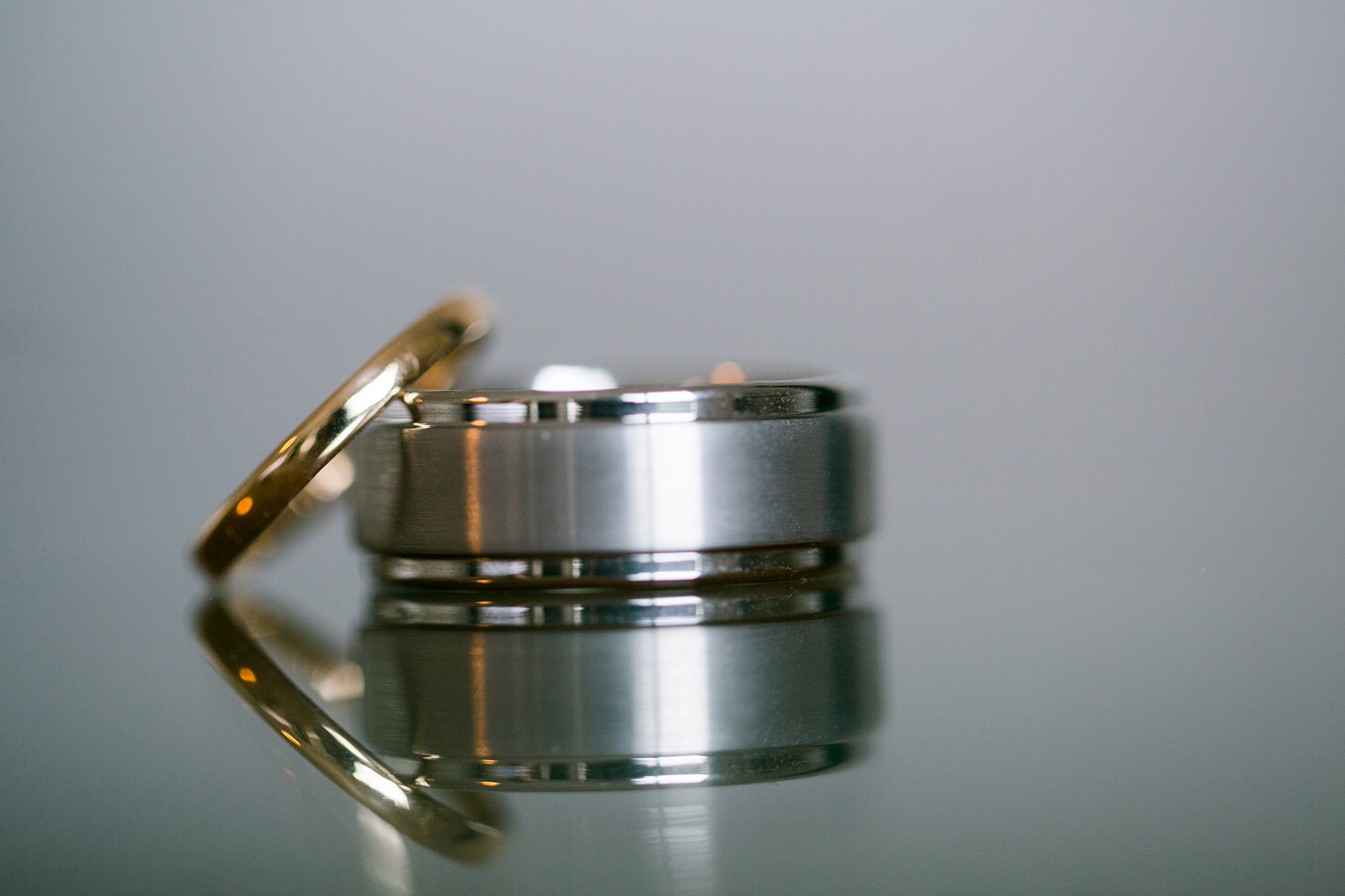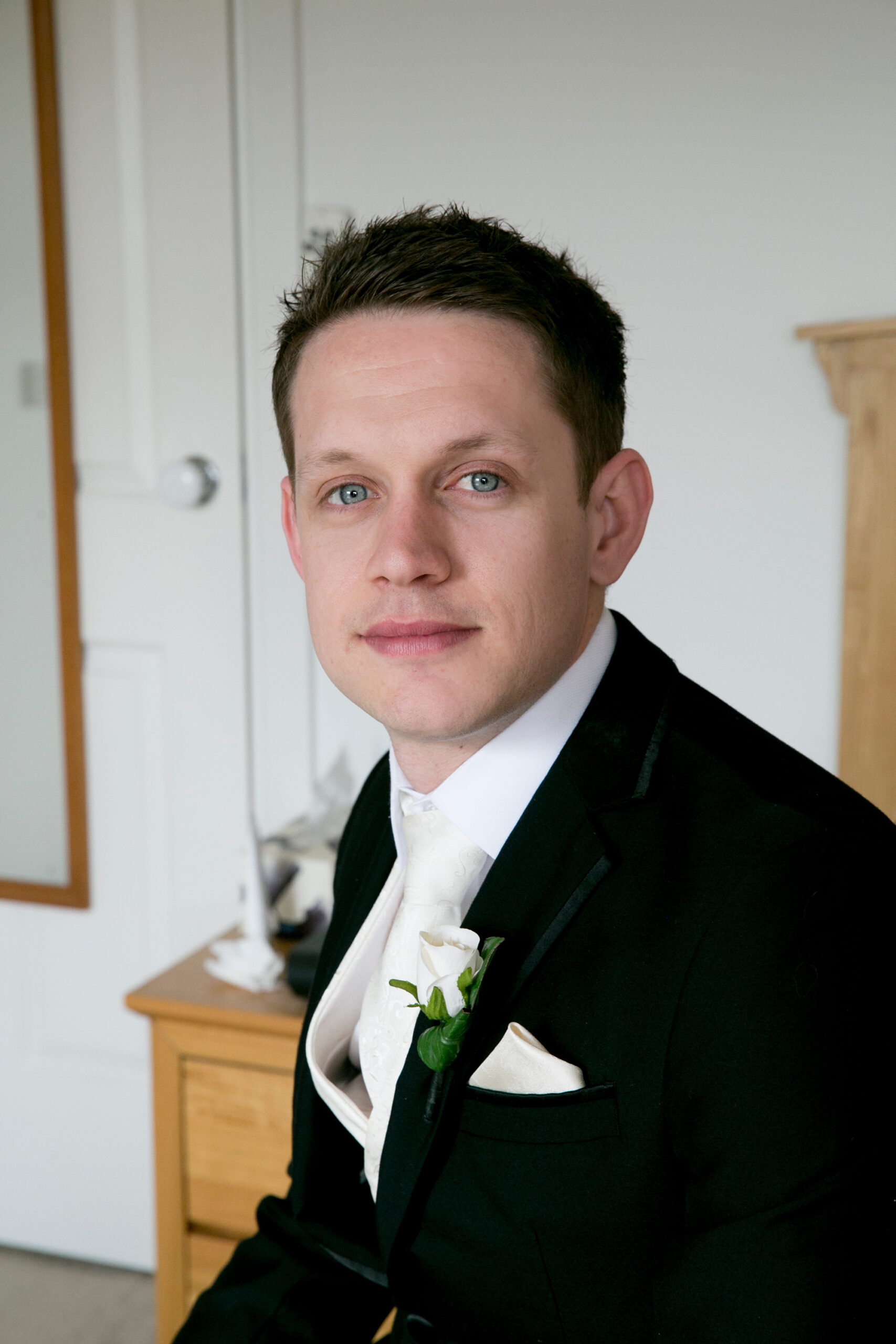 The groom and his crew were dressed in classic suits from Ferrari Formalwear & Bridal.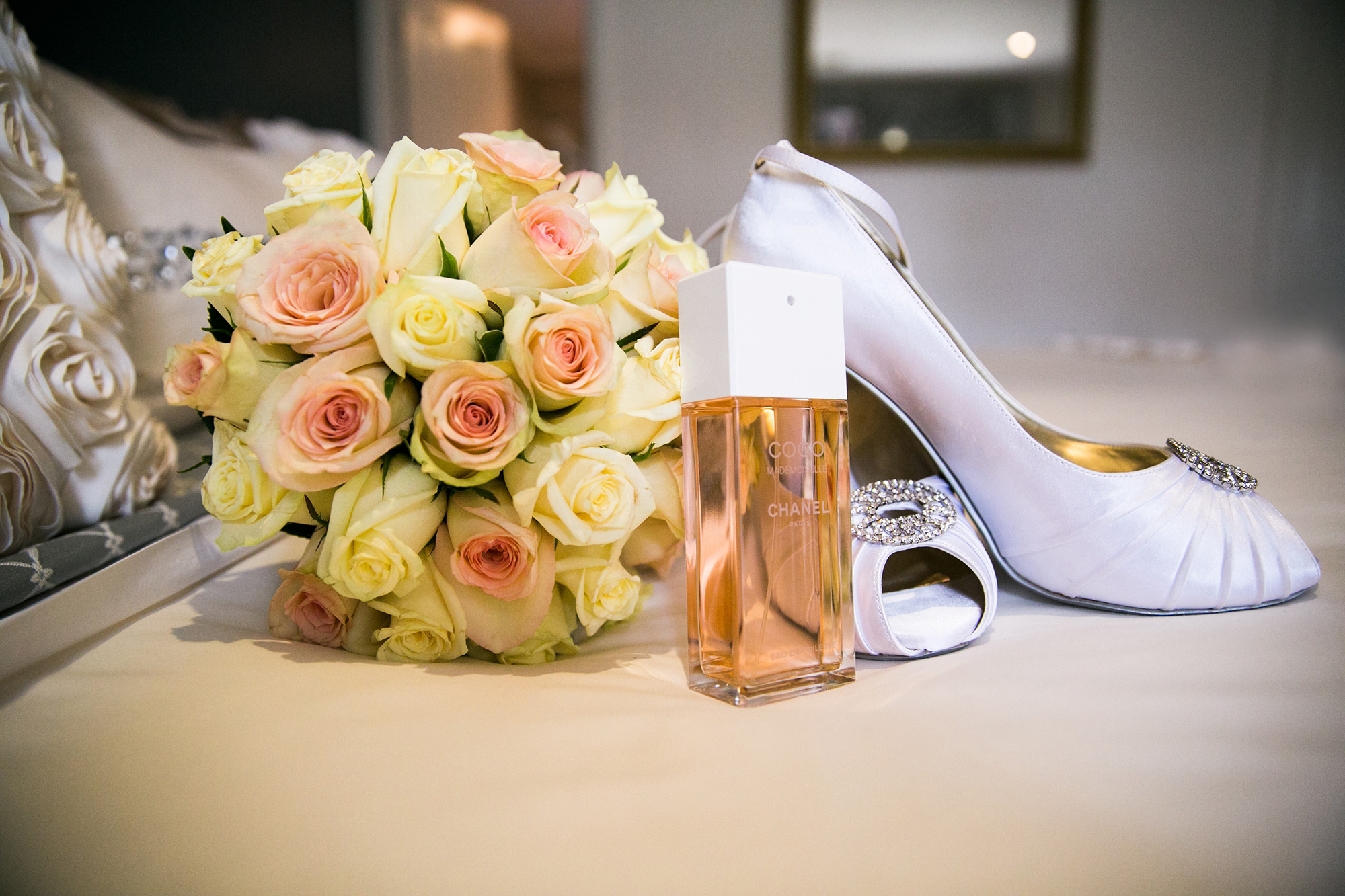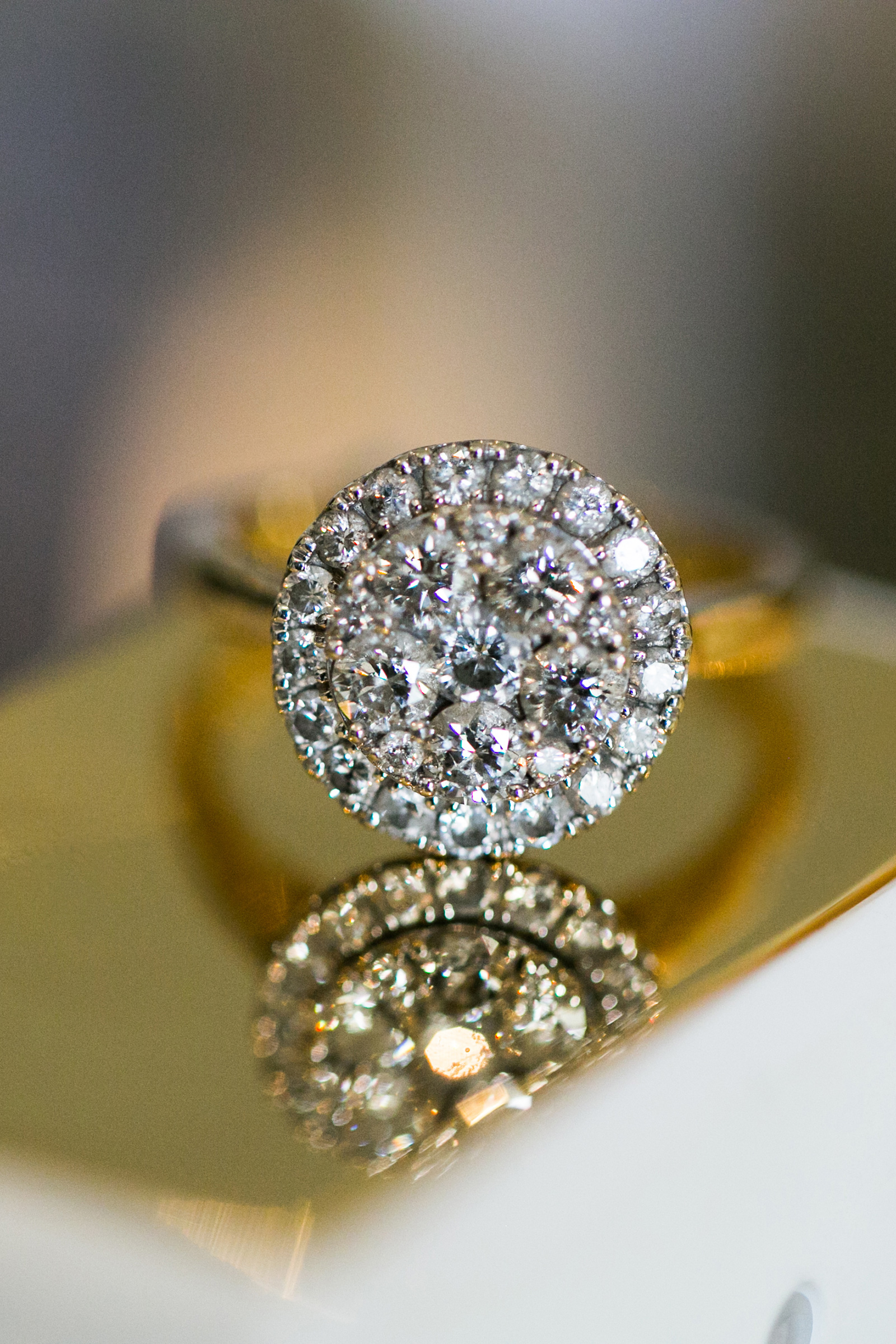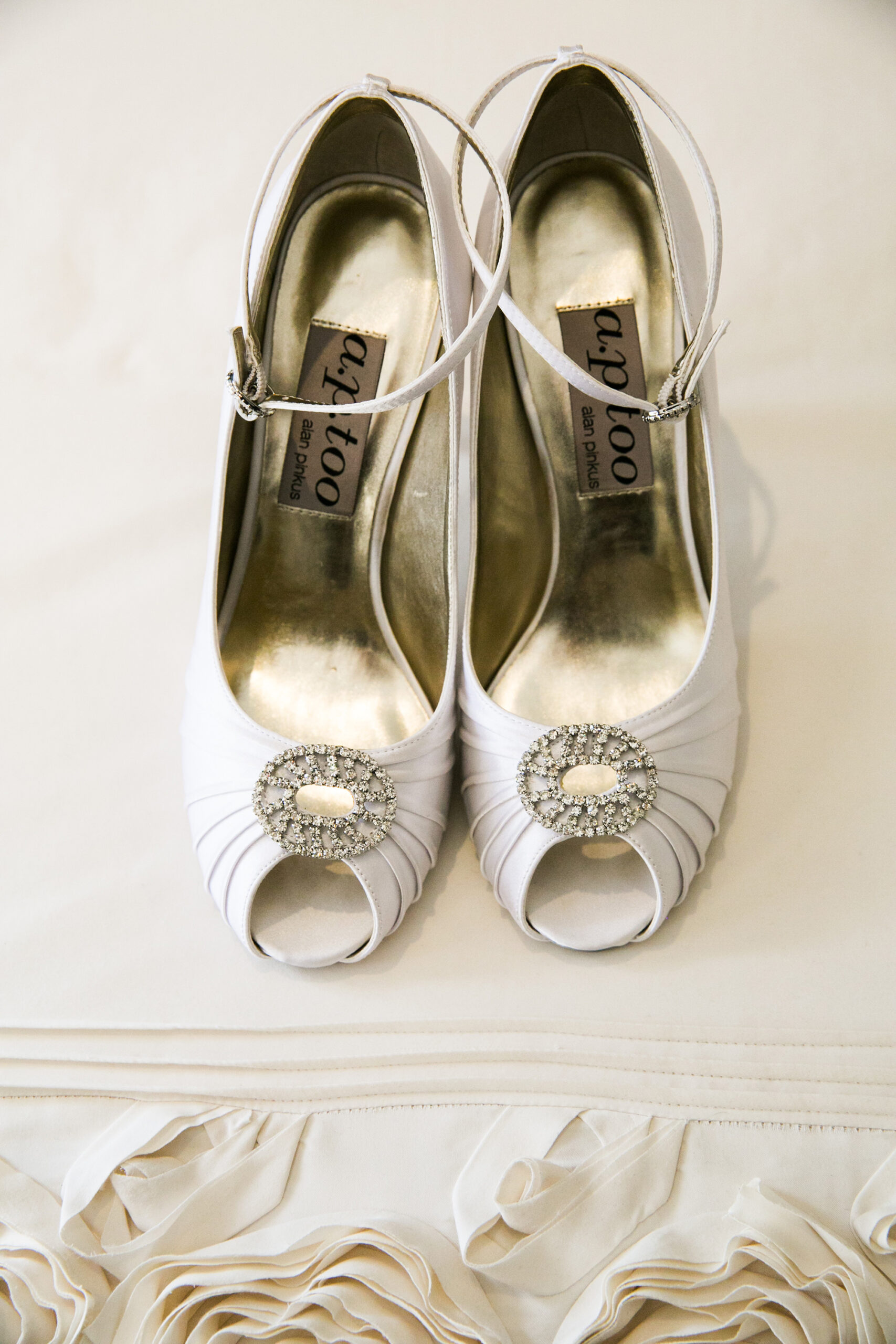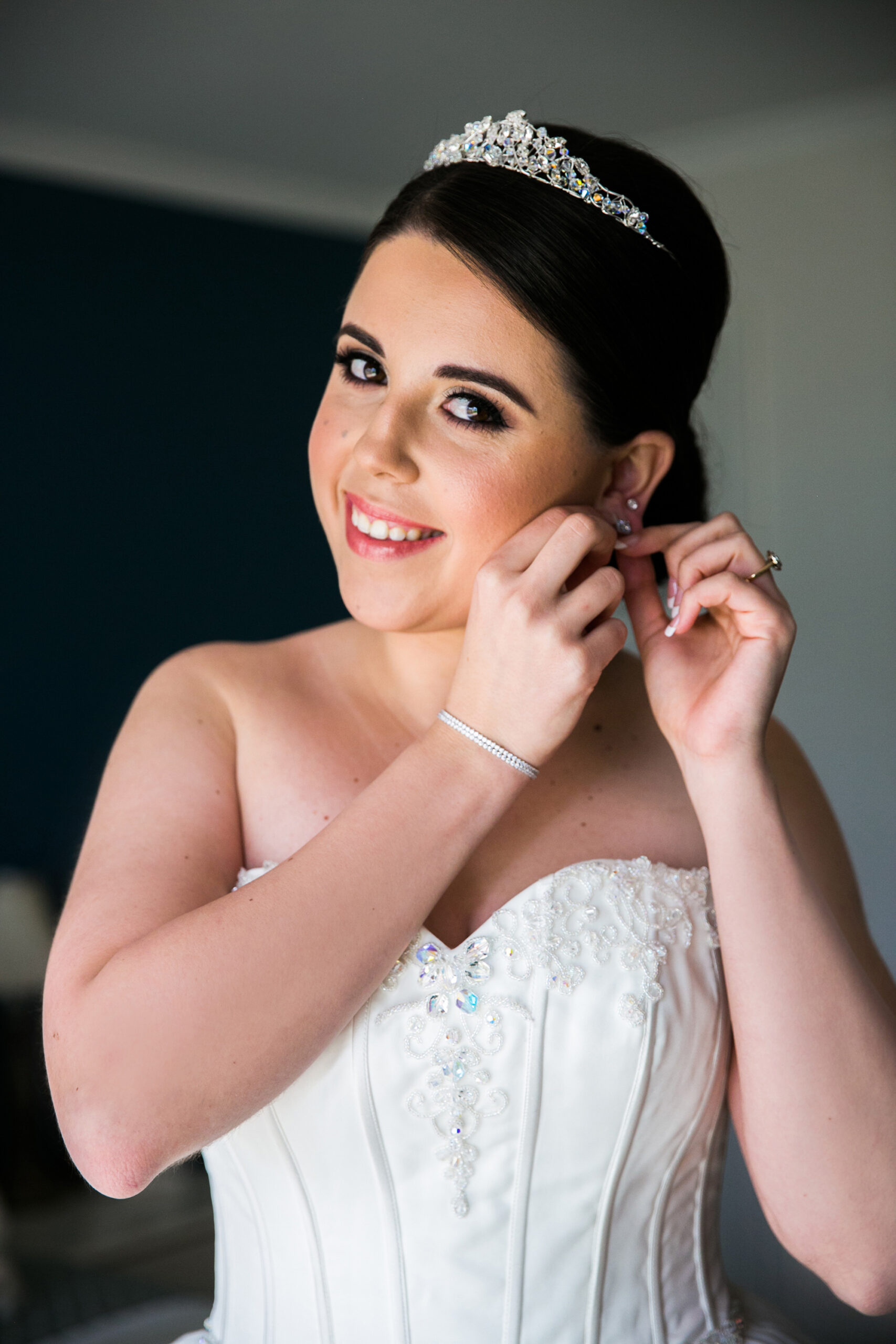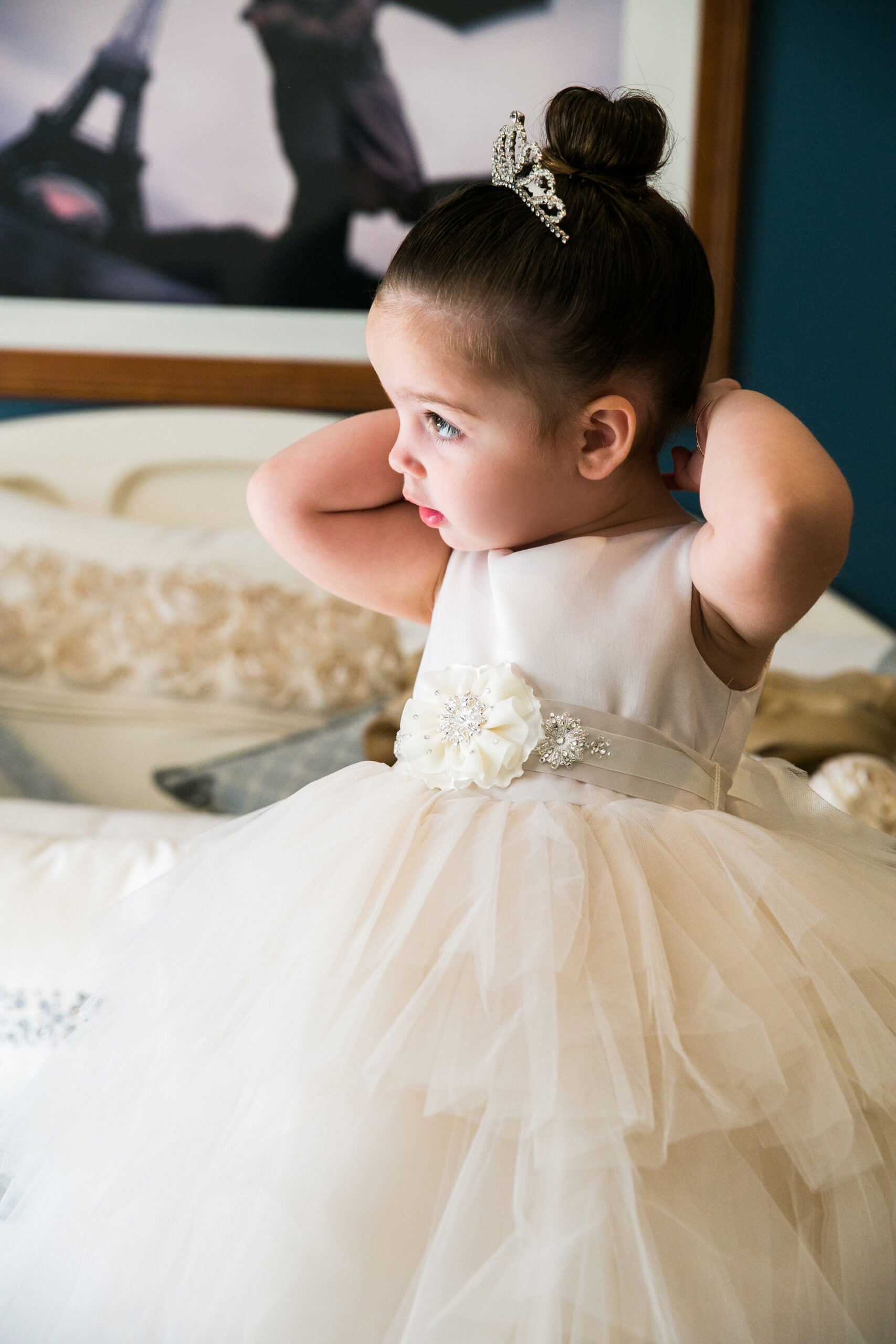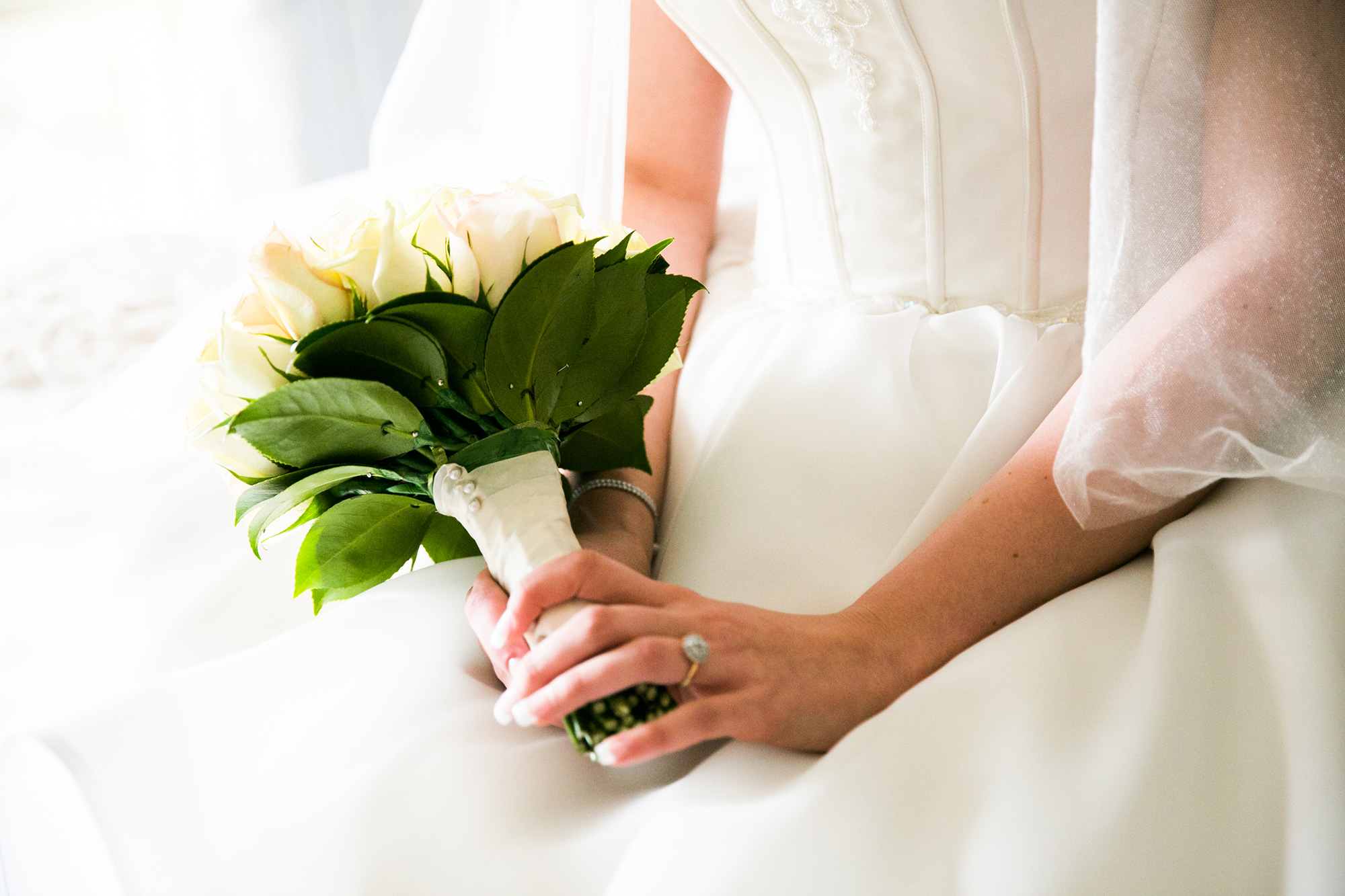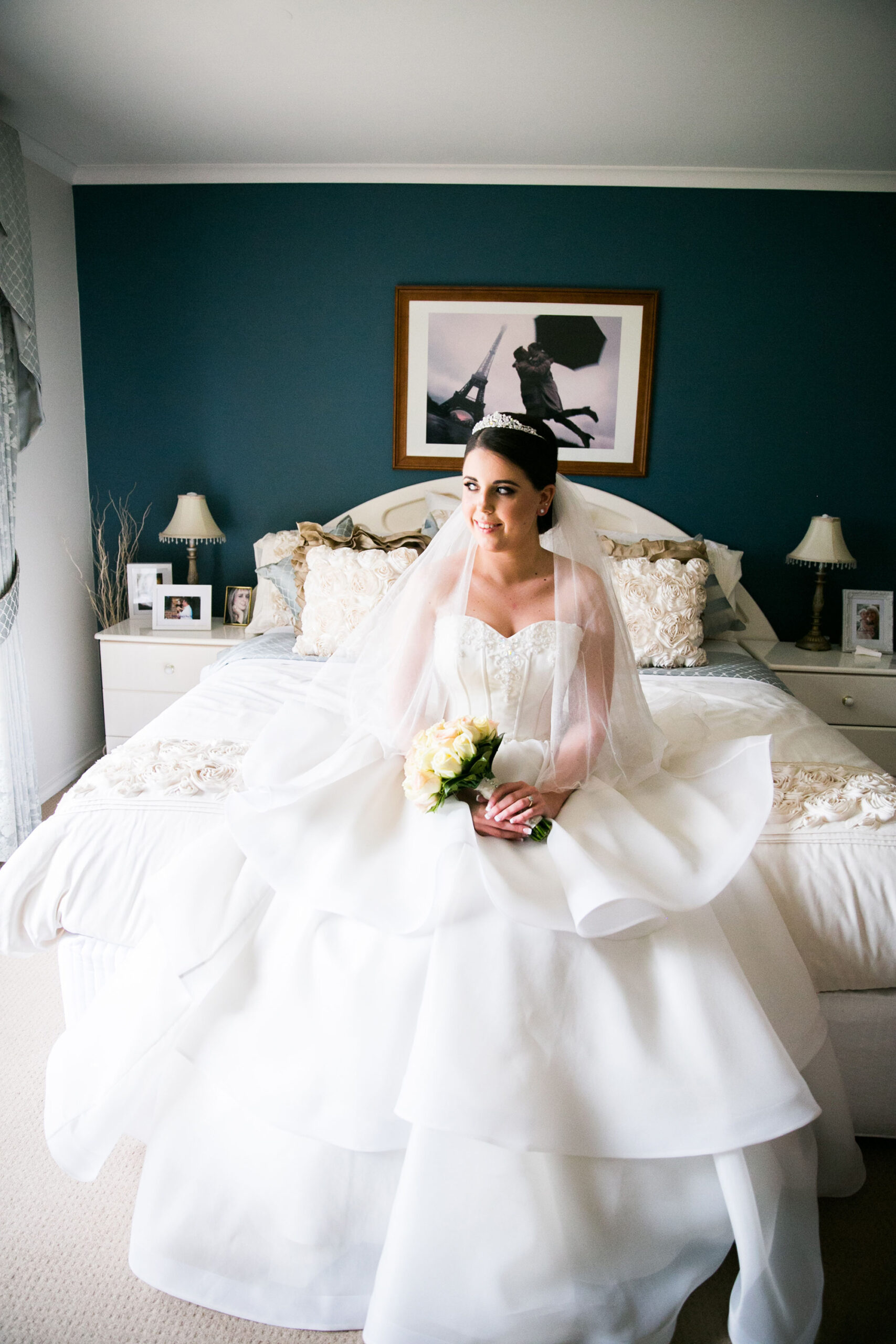 Nadia looked like an absolute princess on her wedding day, complete with tiara.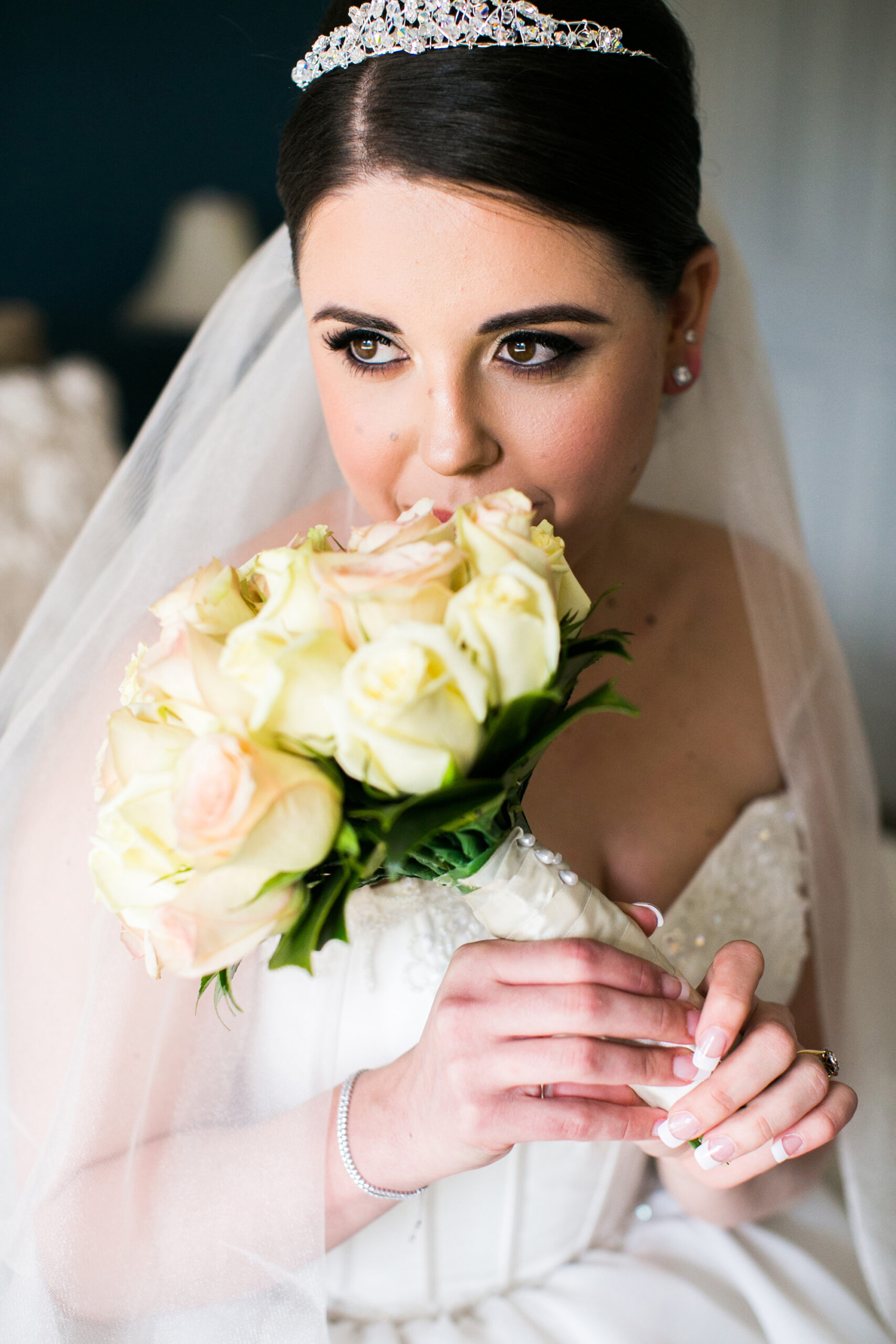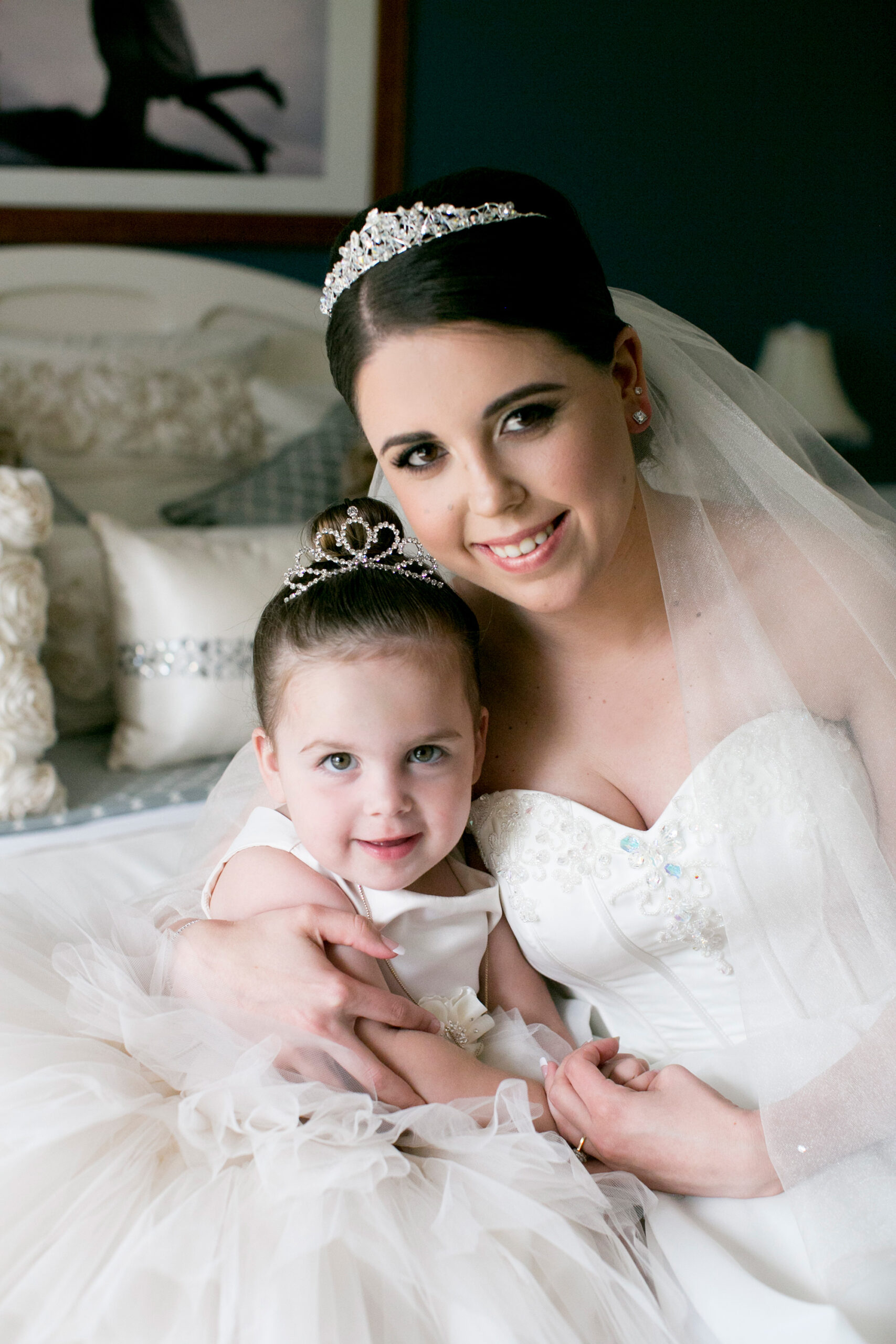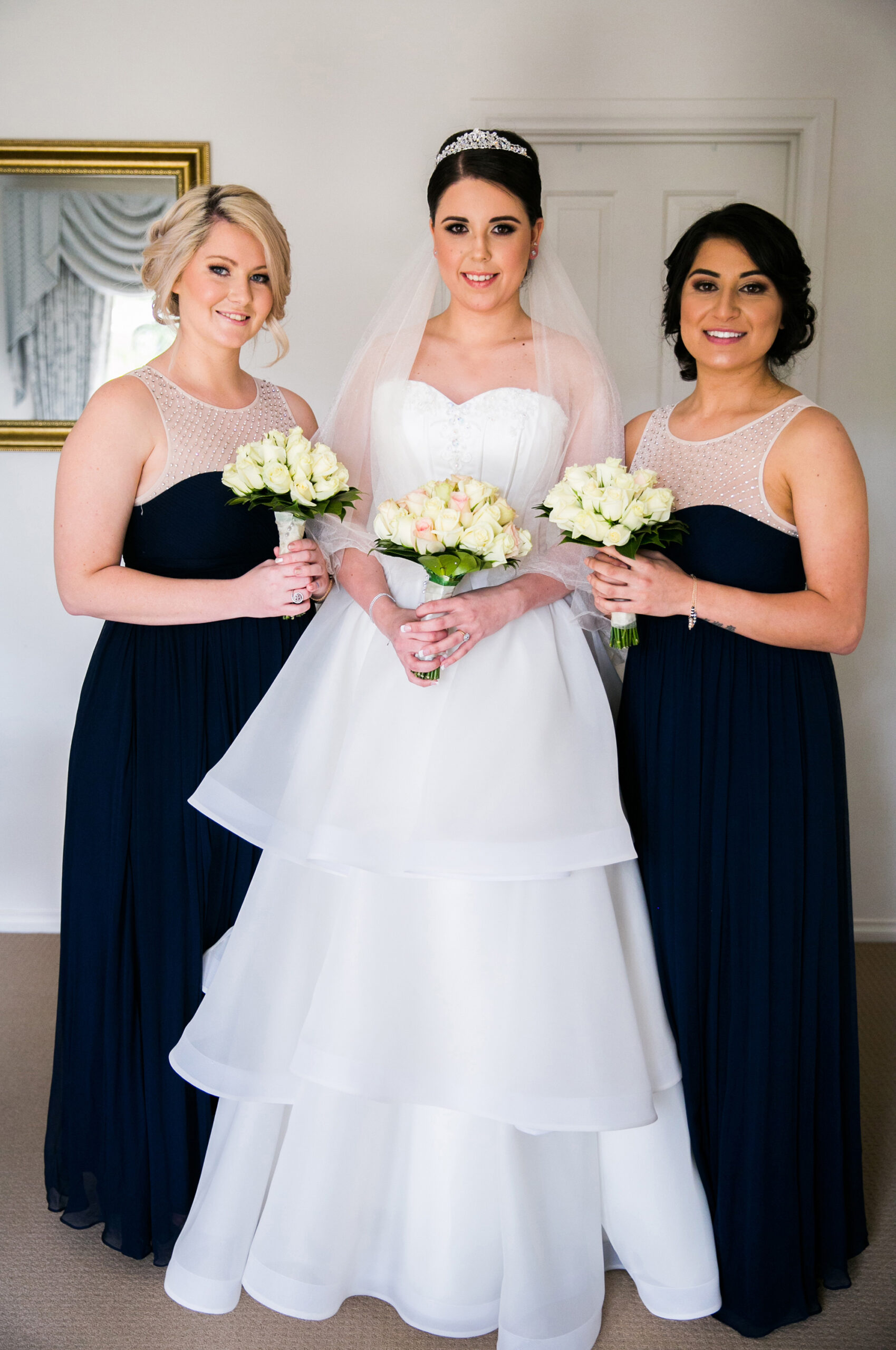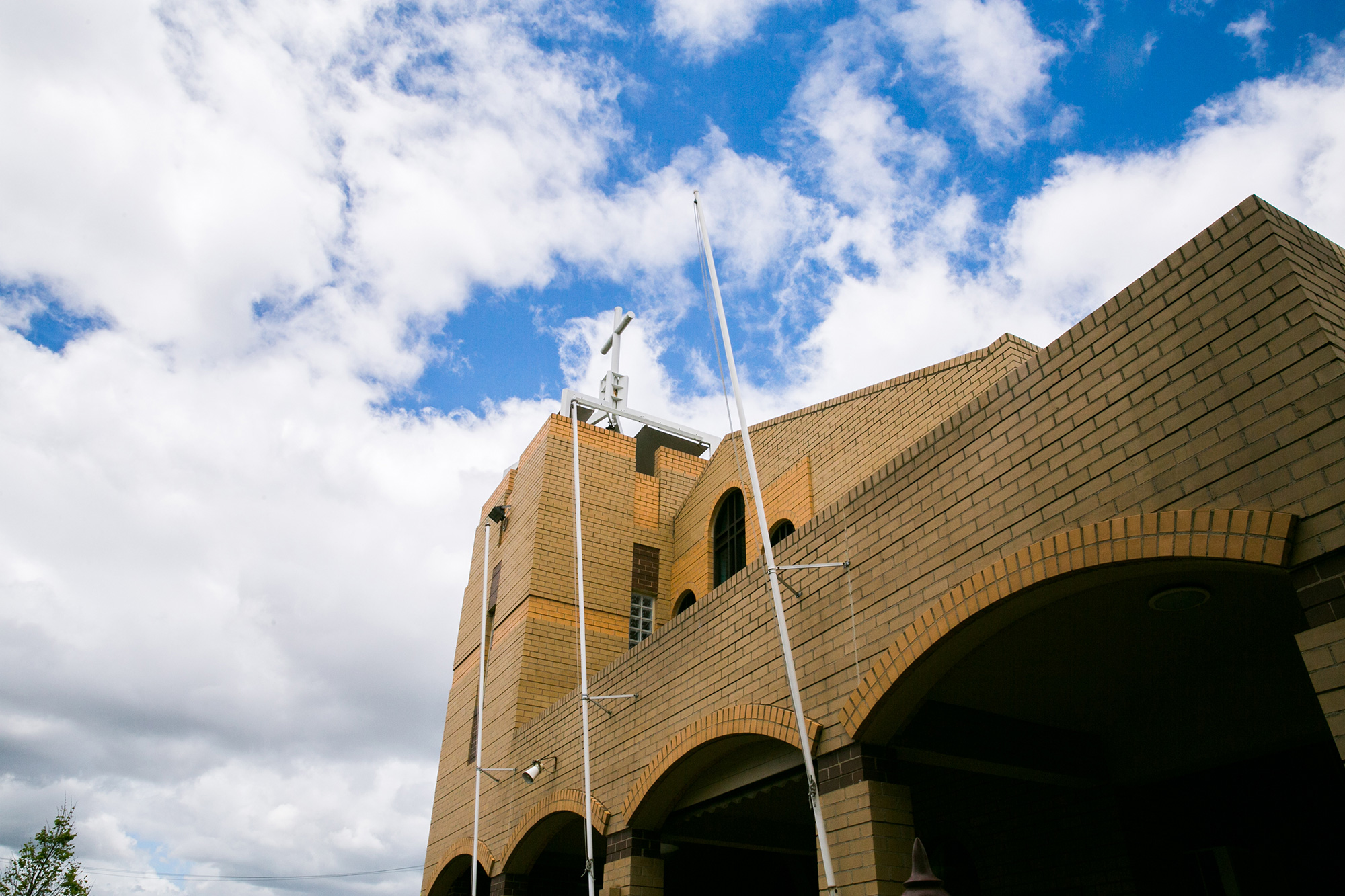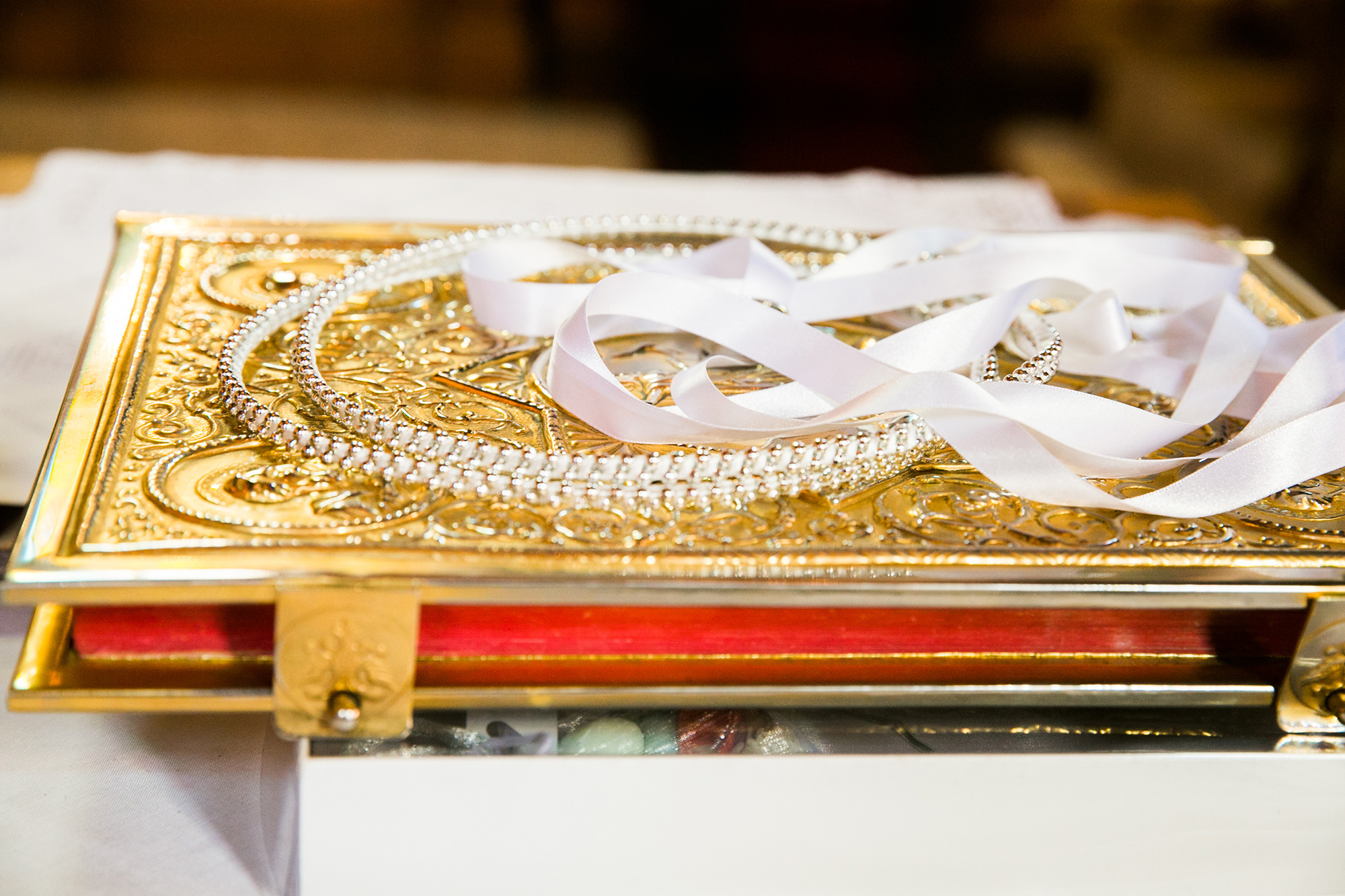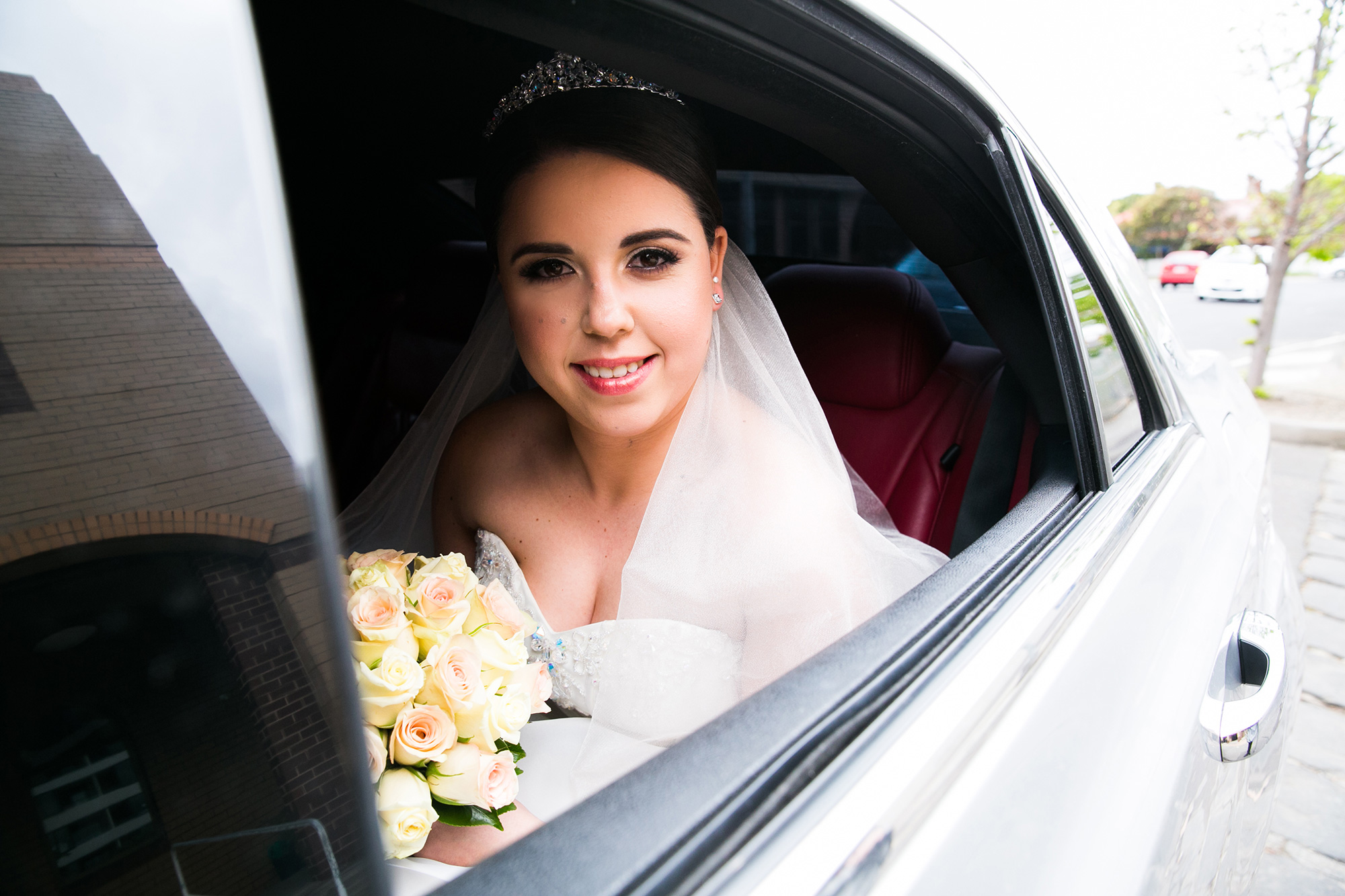 Nadia's makeup boasted smokey eyes, pink lips and flawless skin tone.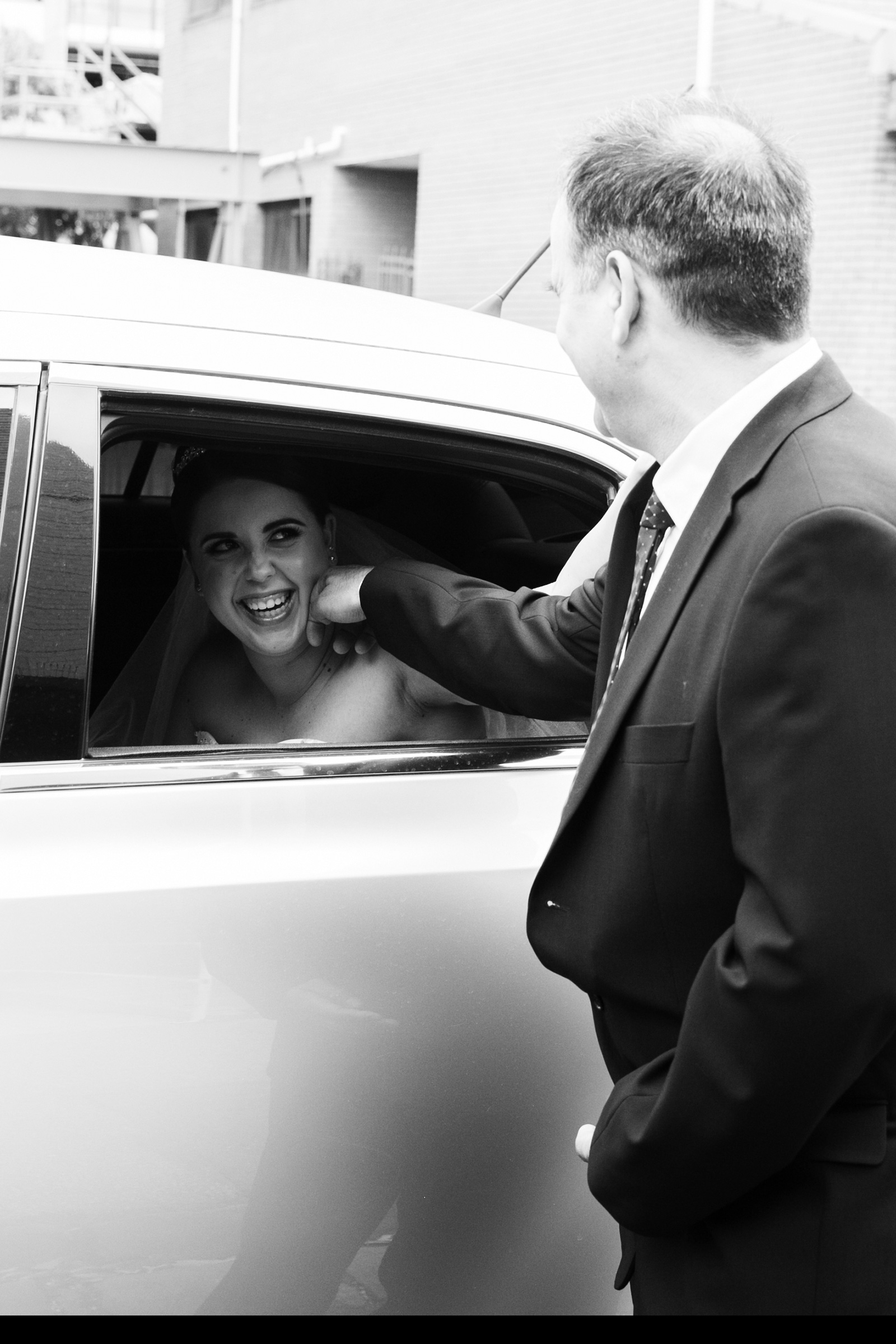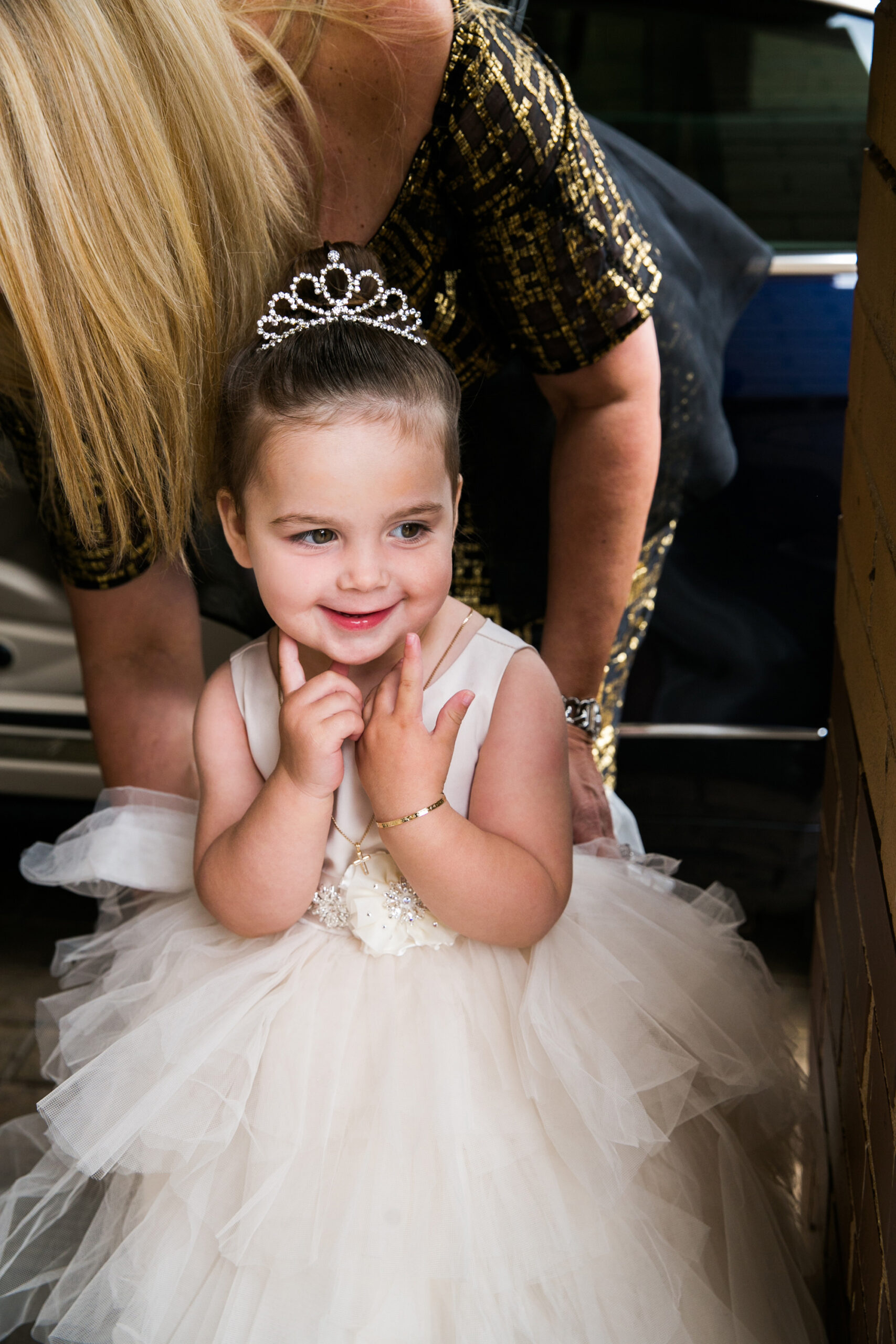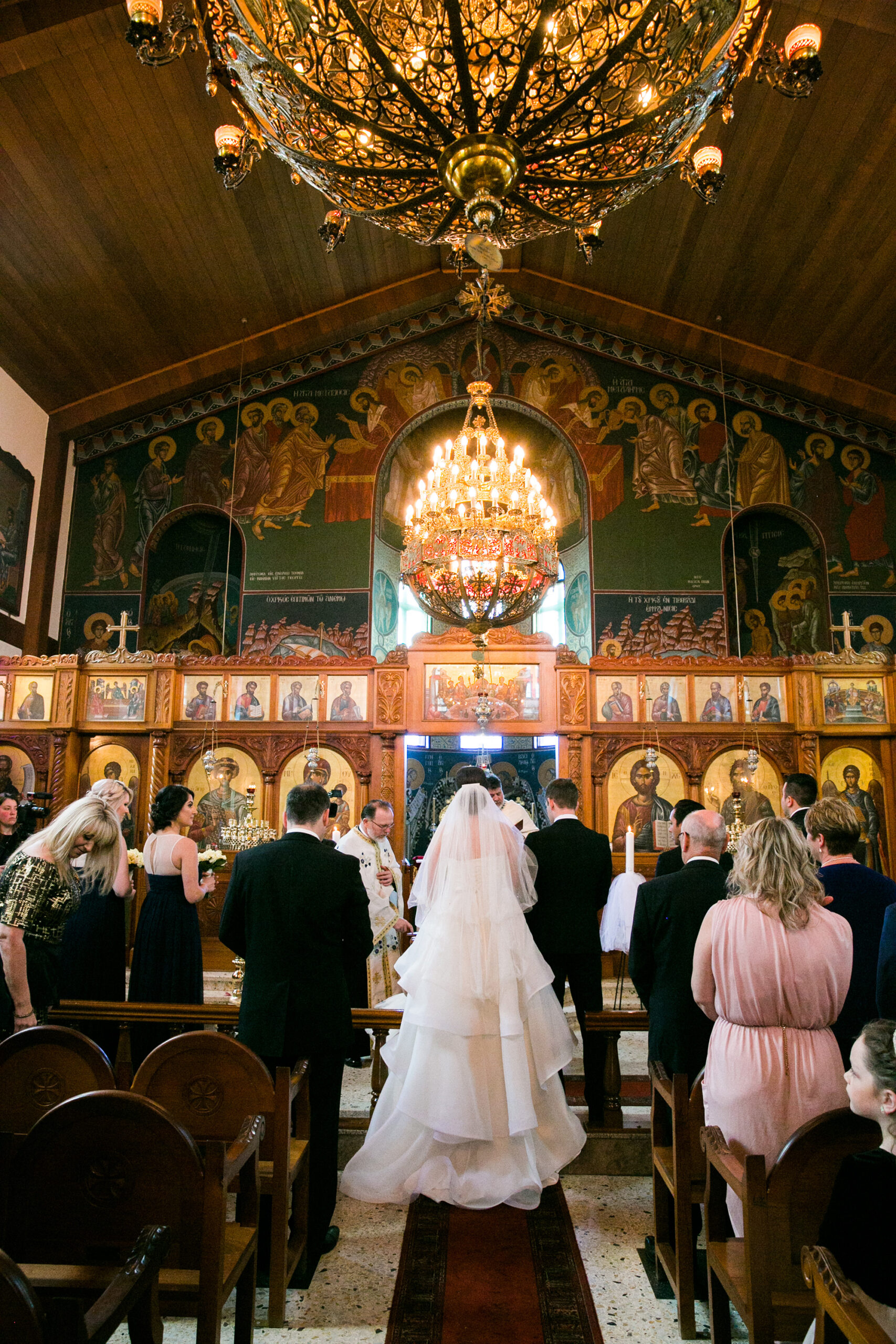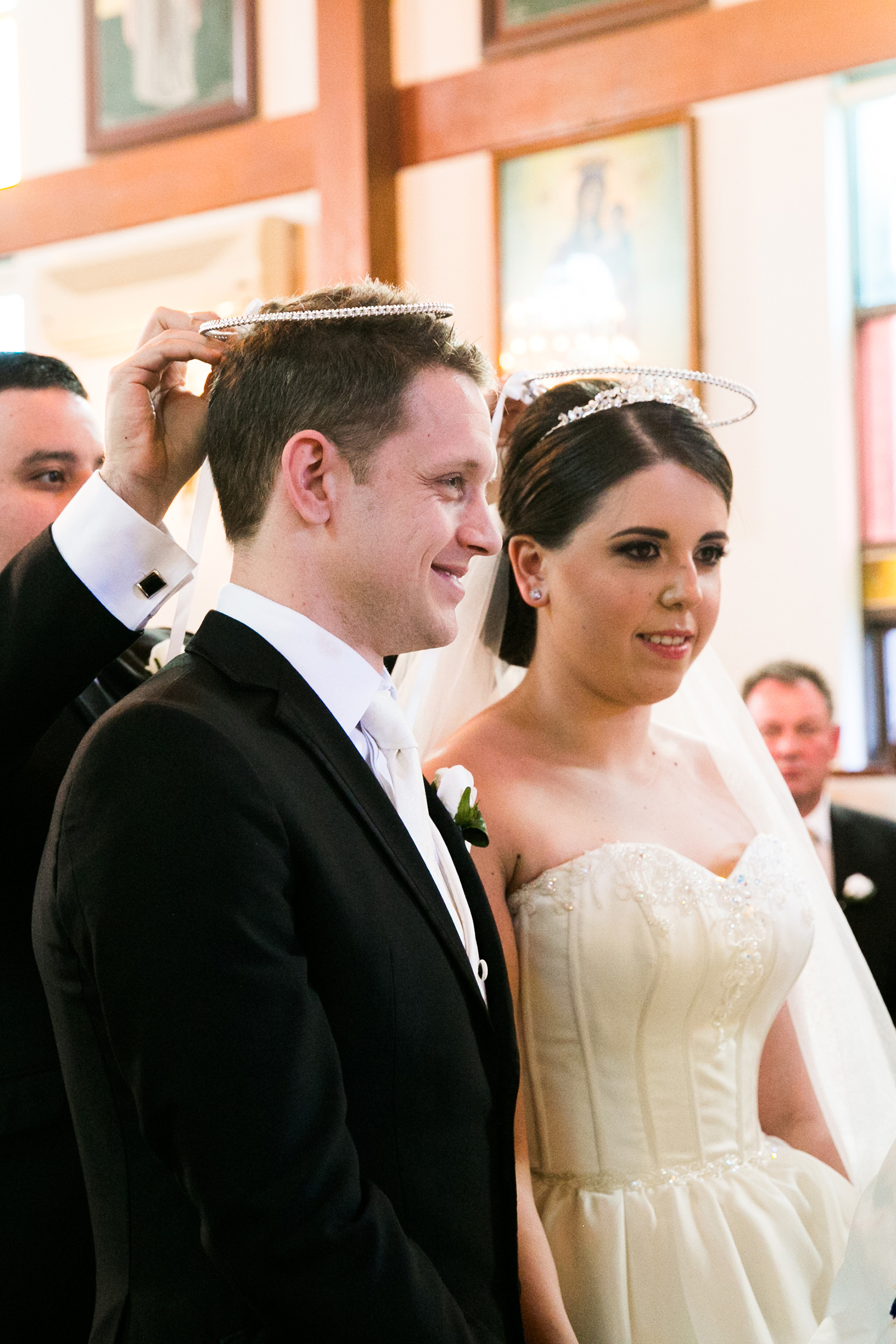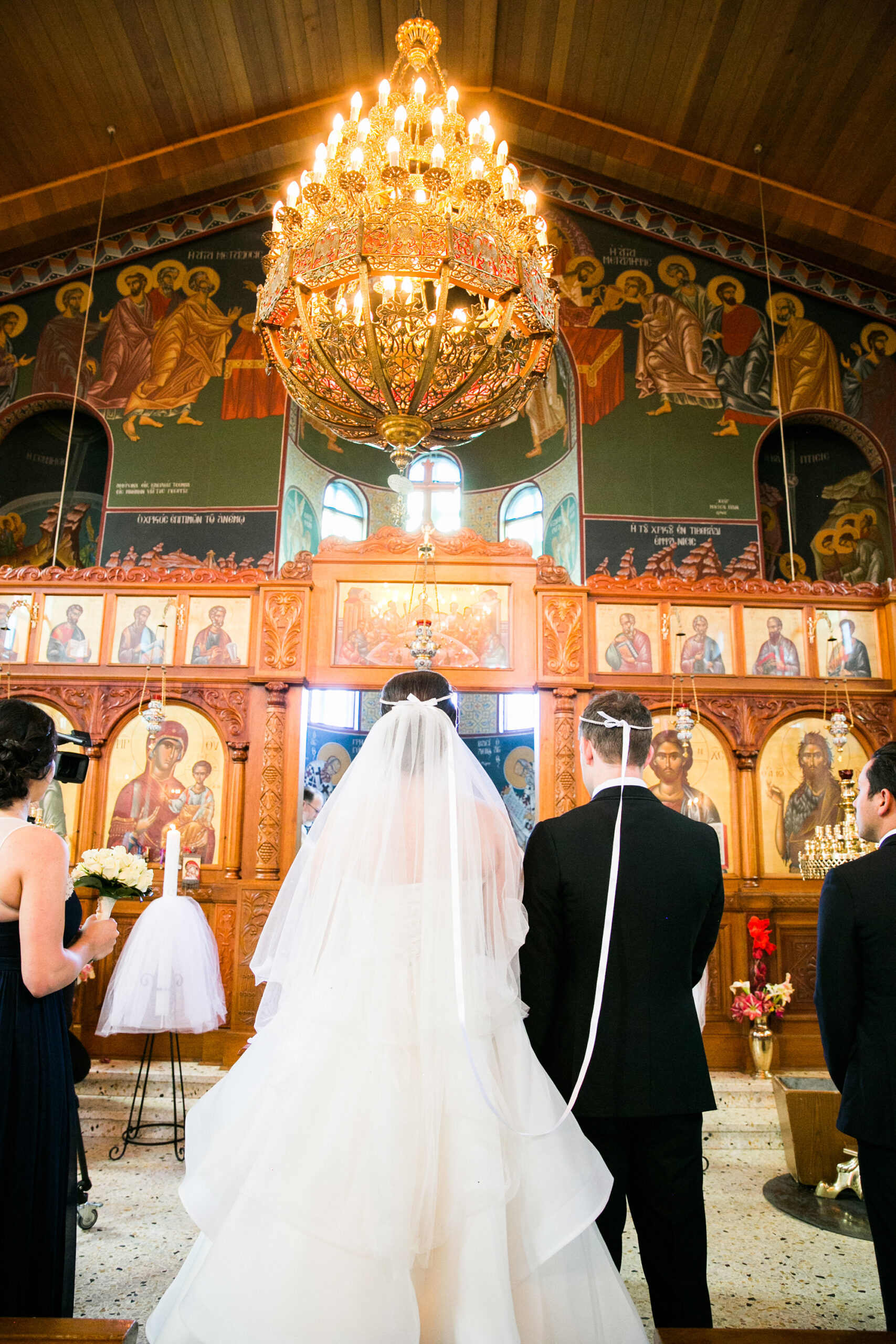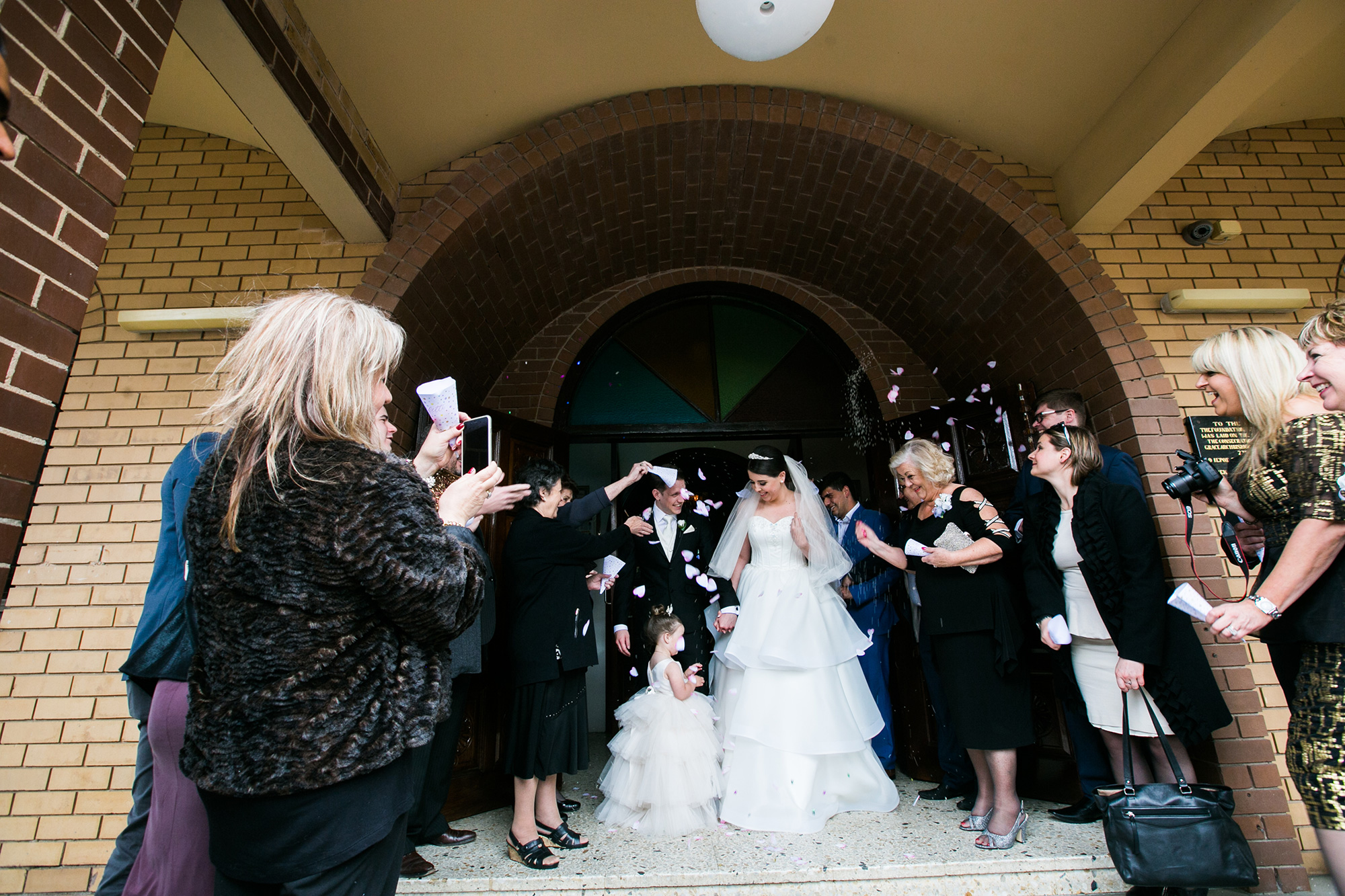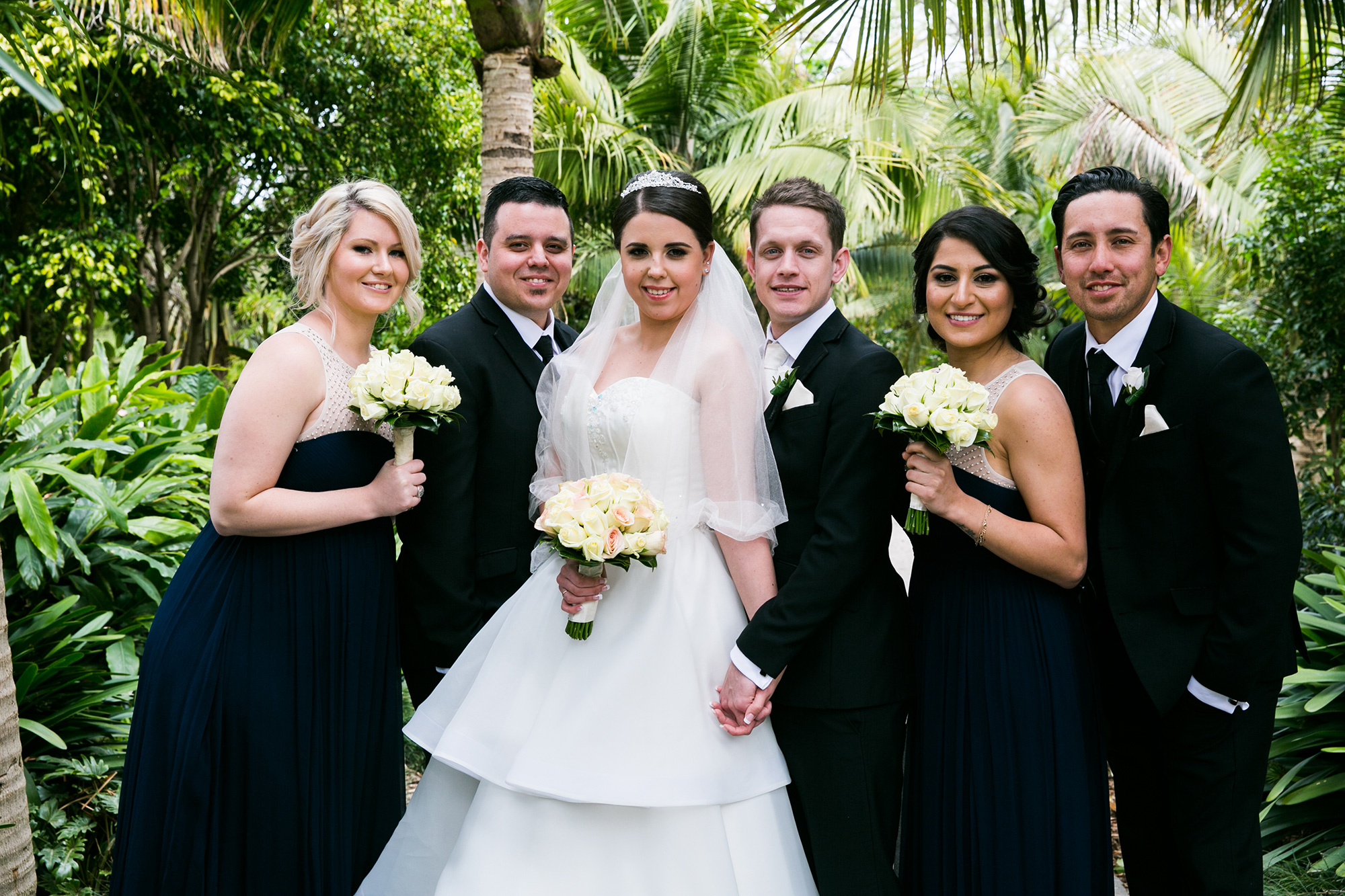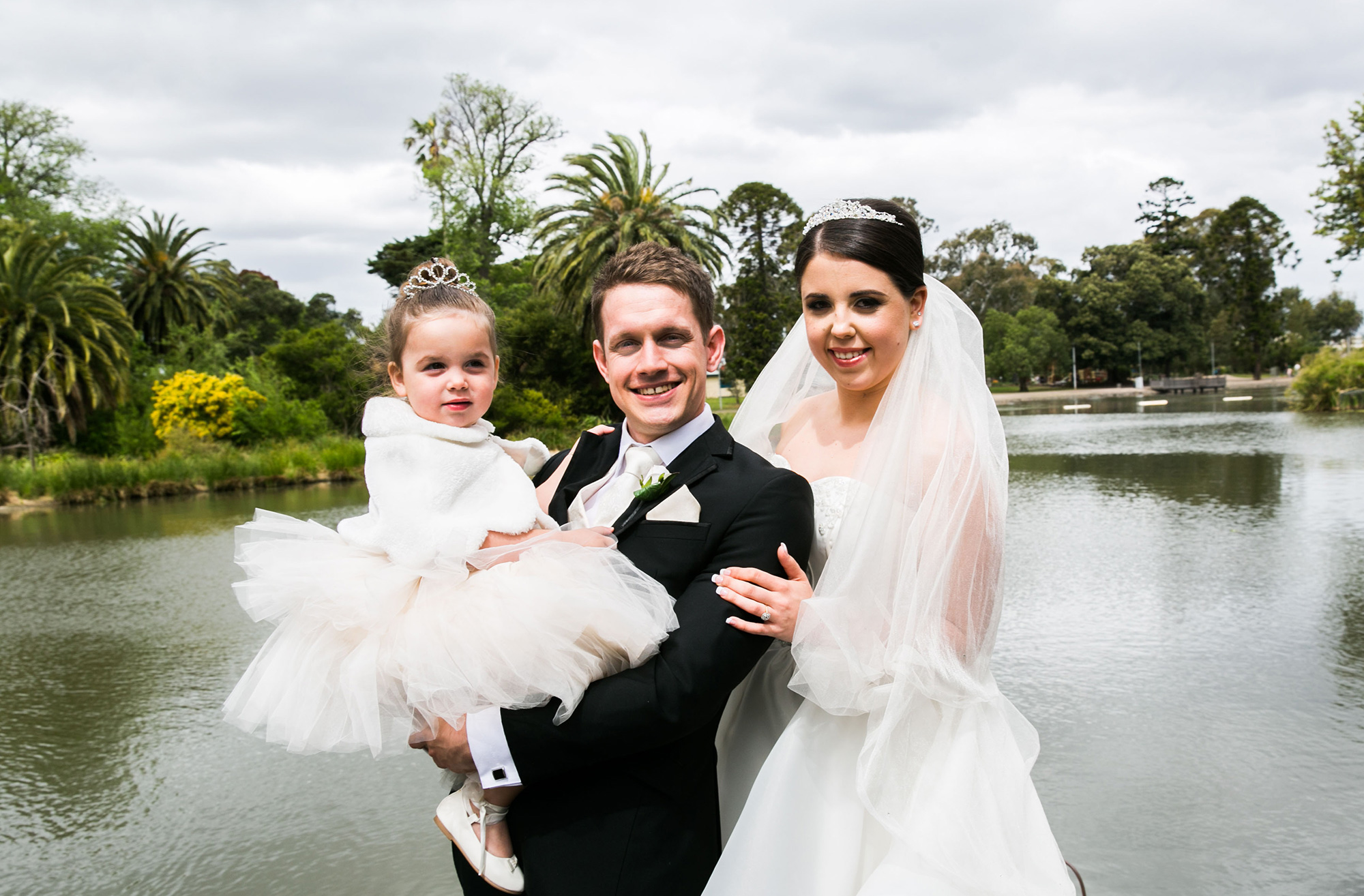 Princess Boutique transformed the couple's daughter into an adorable flower girl.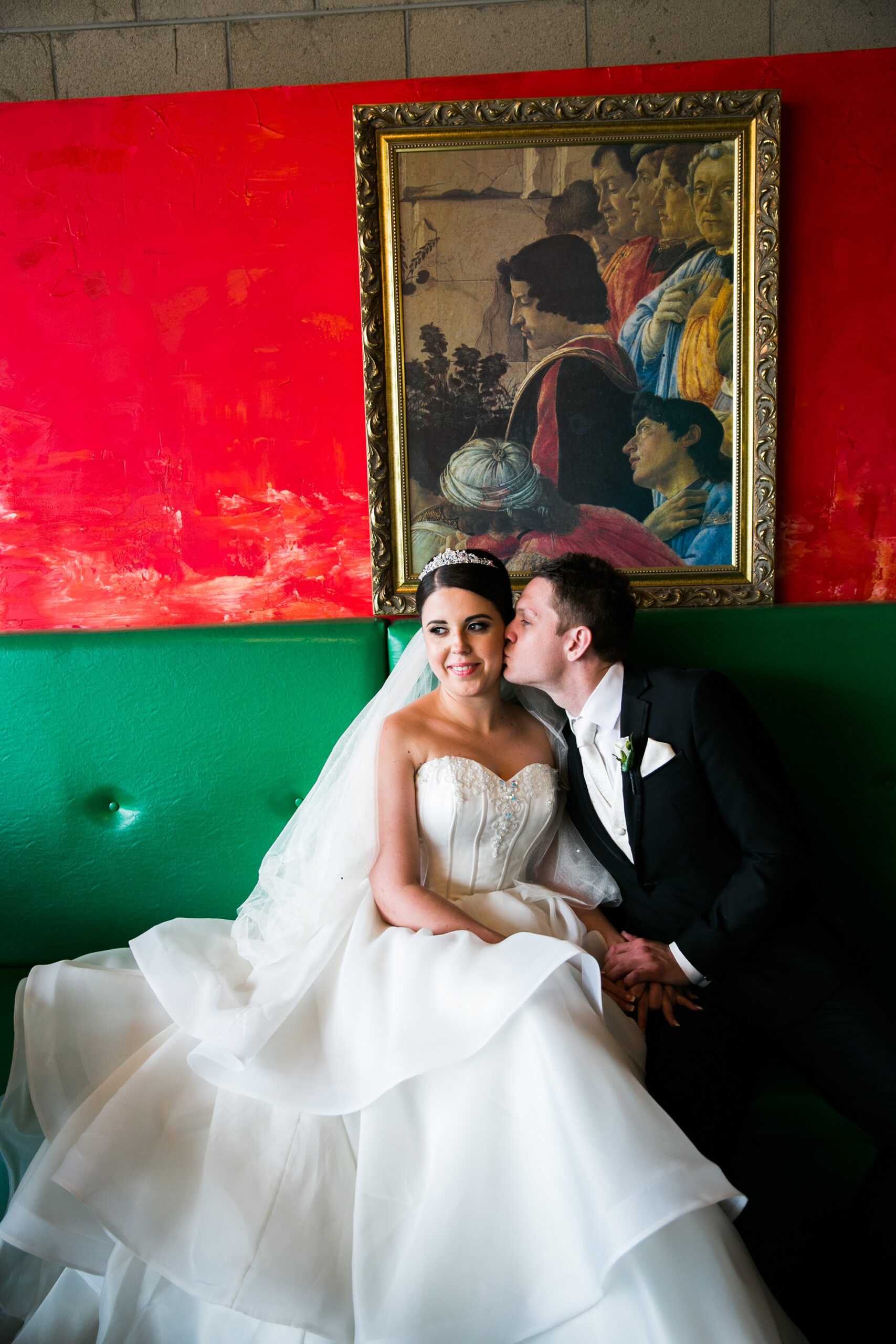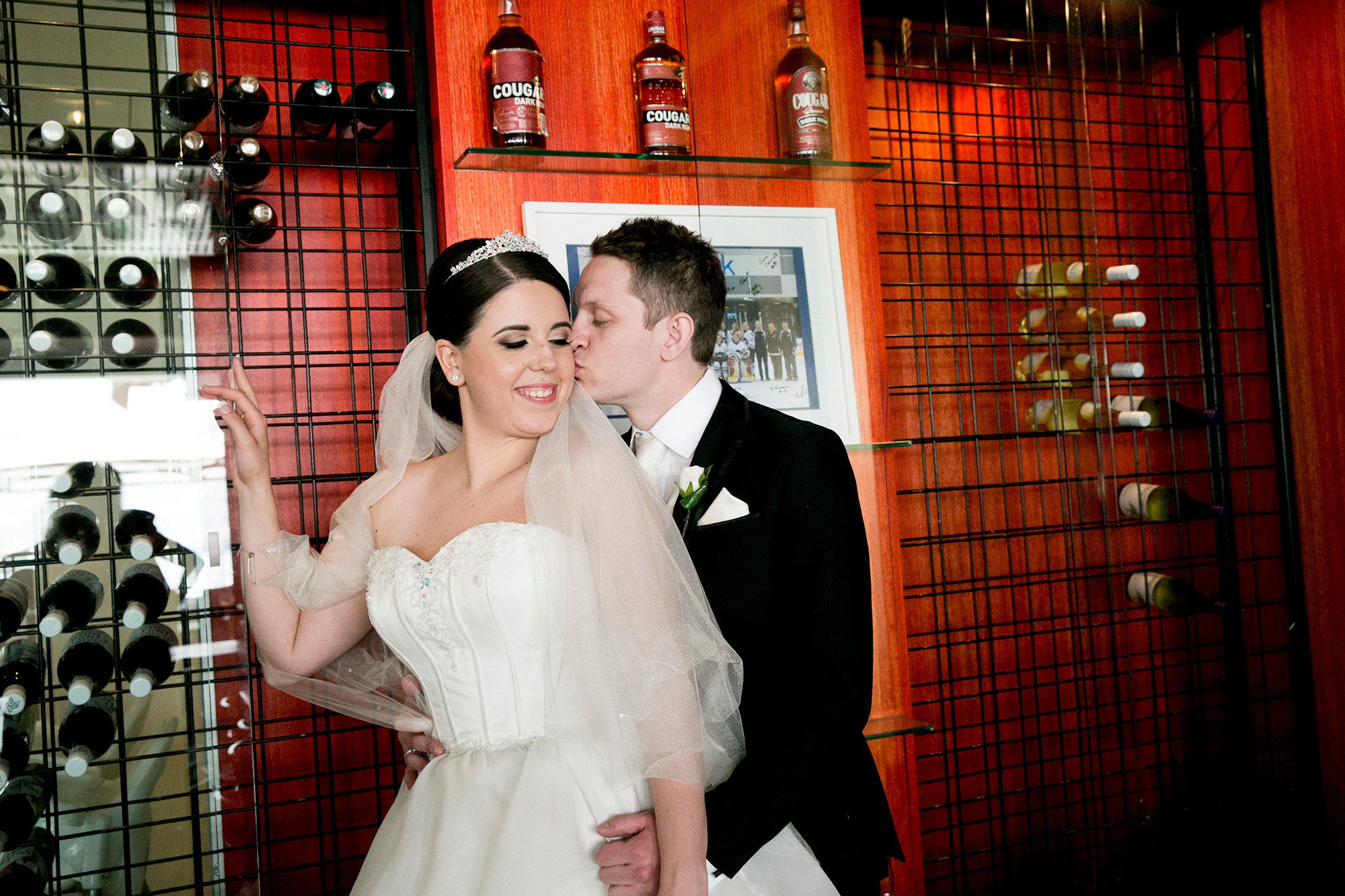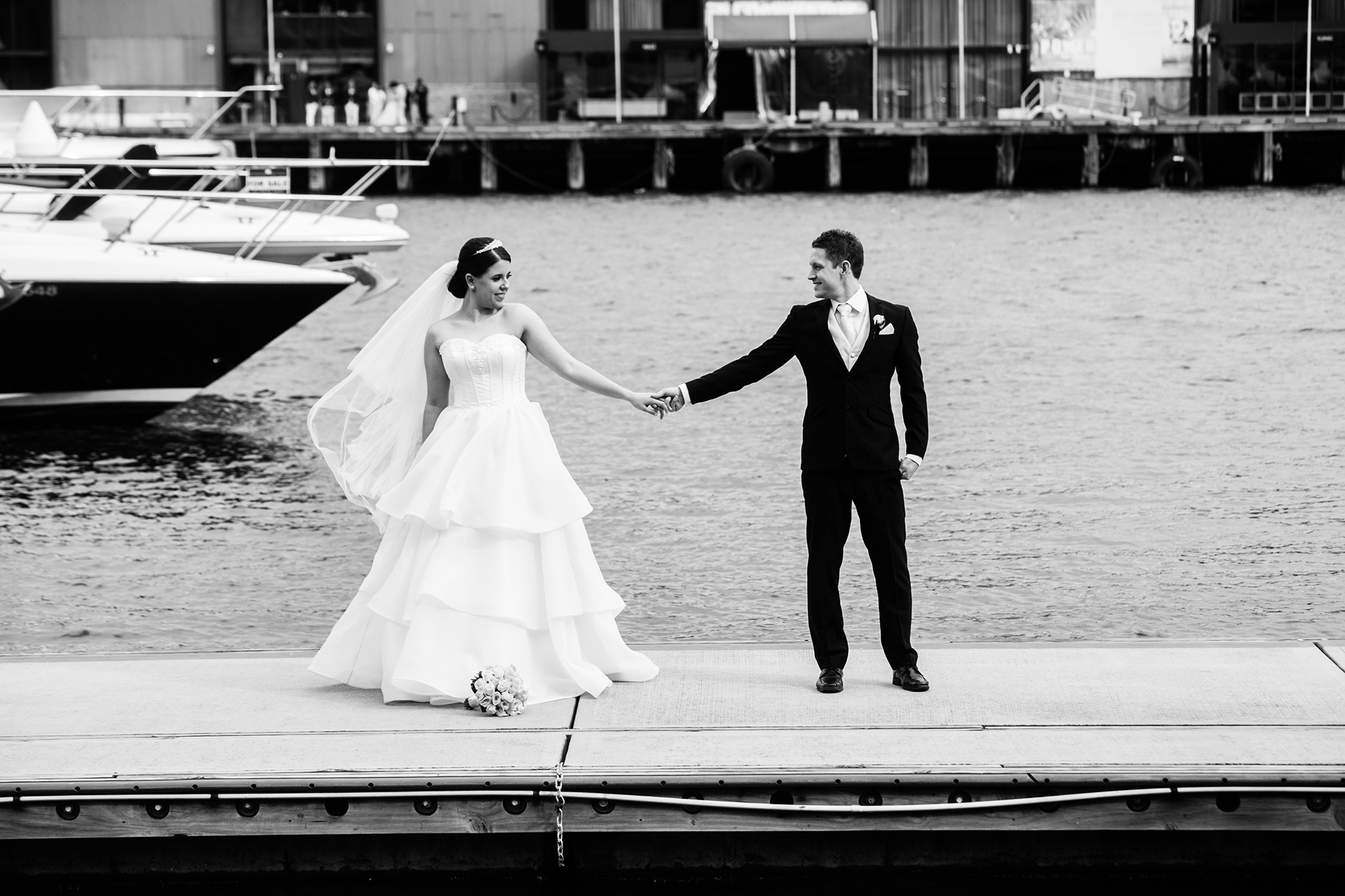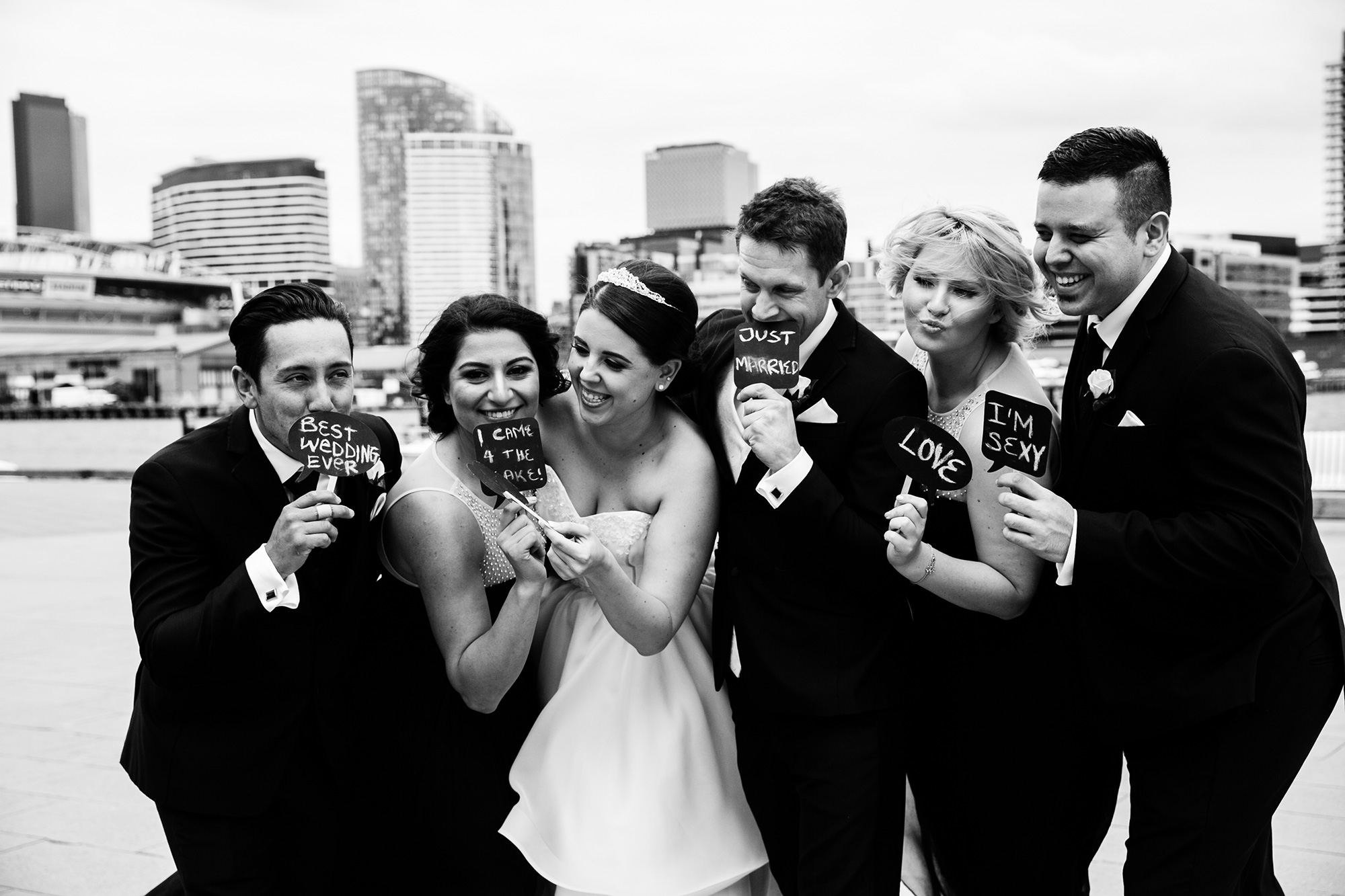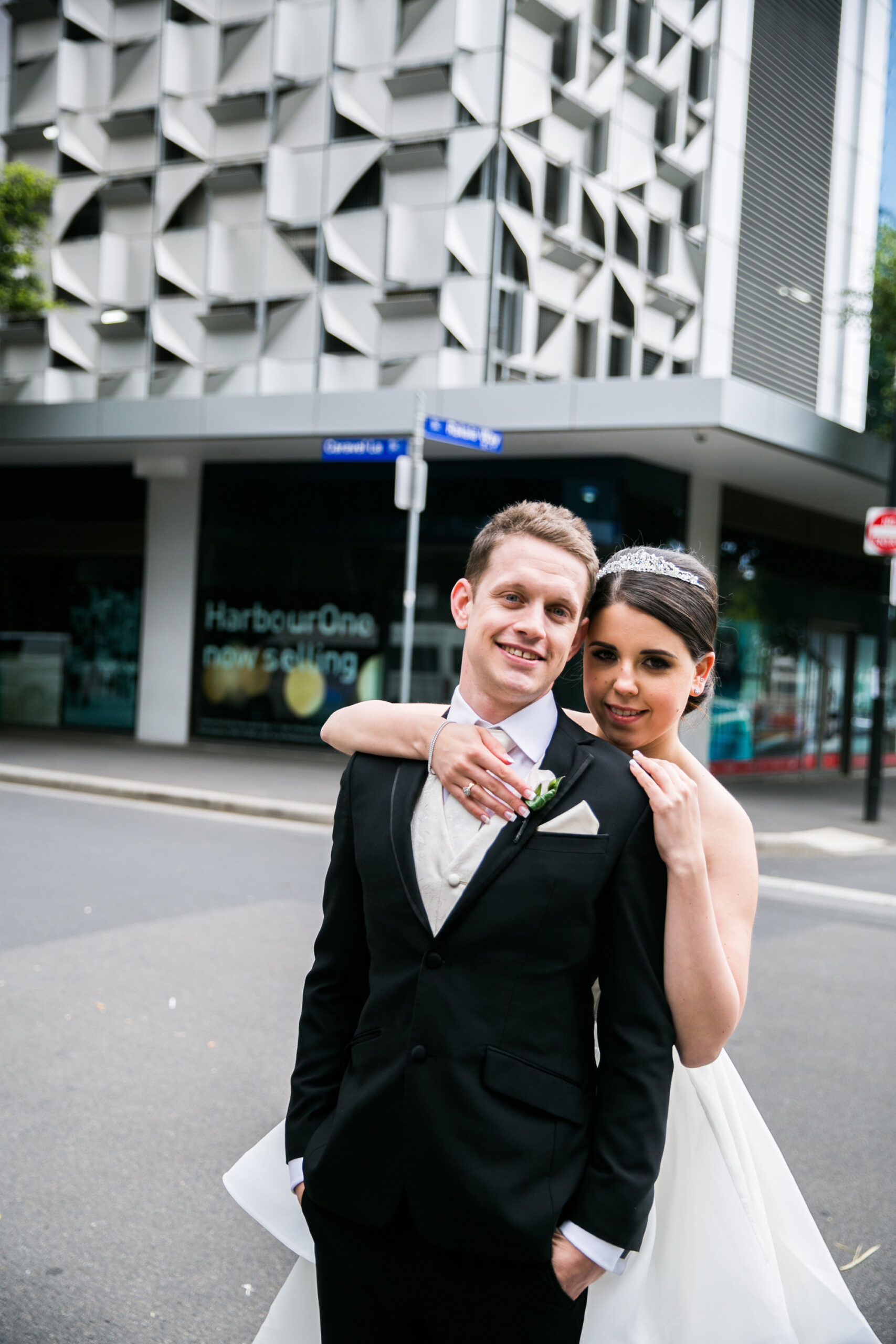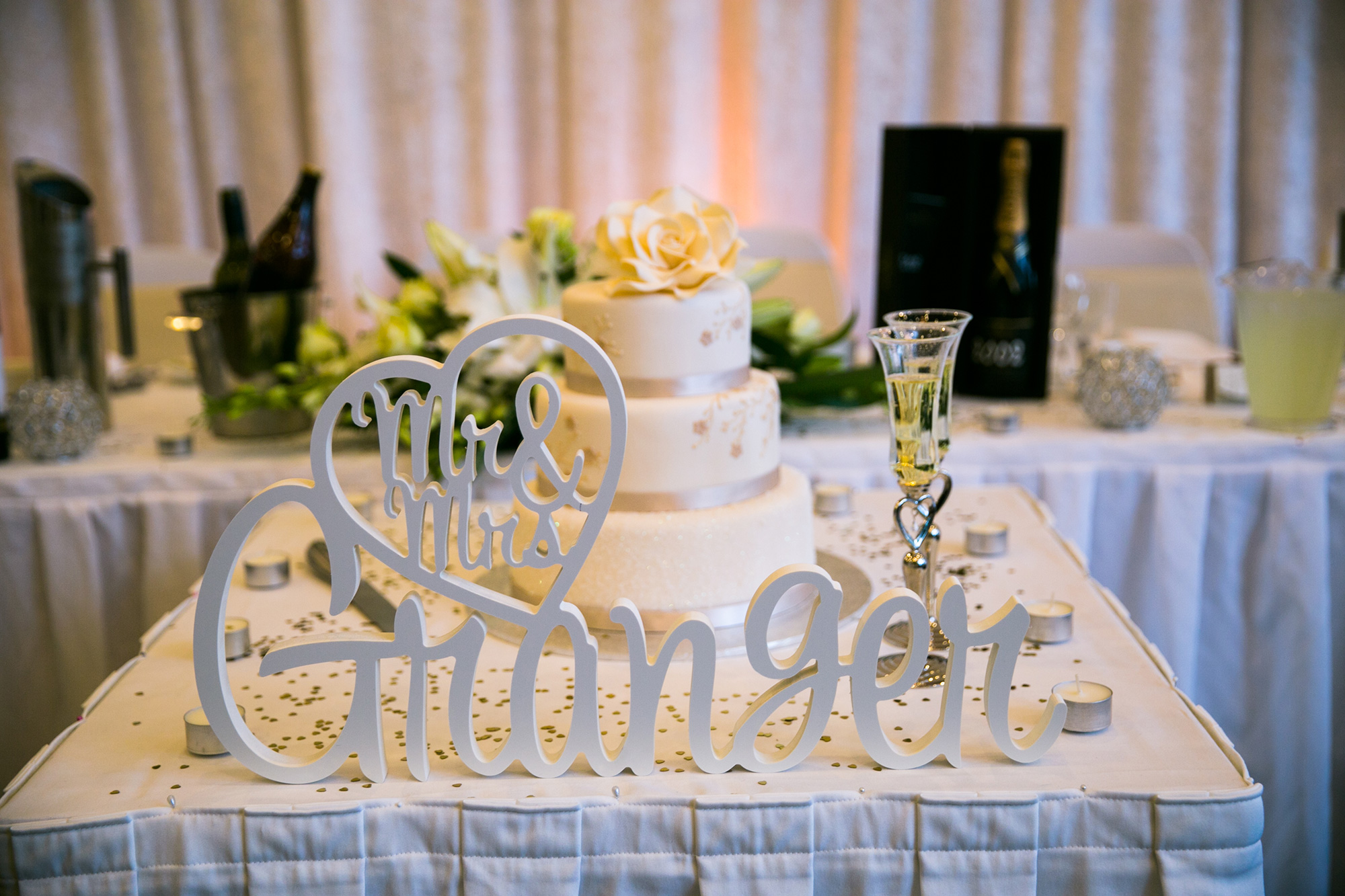 Soft tones of whites, creams and yellows themed the newlywed's reception, including the three-tier classic cake by Nikos Cakes.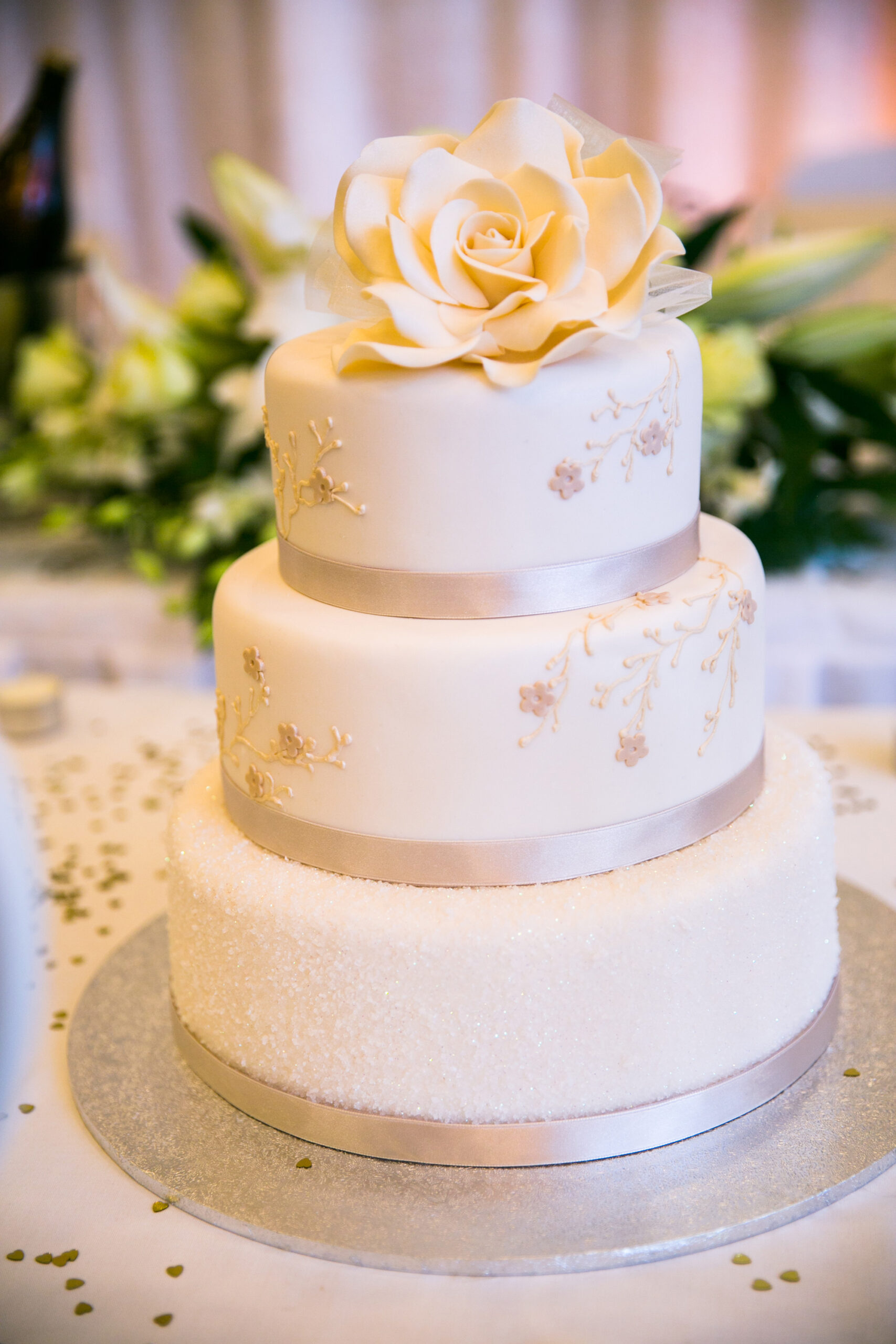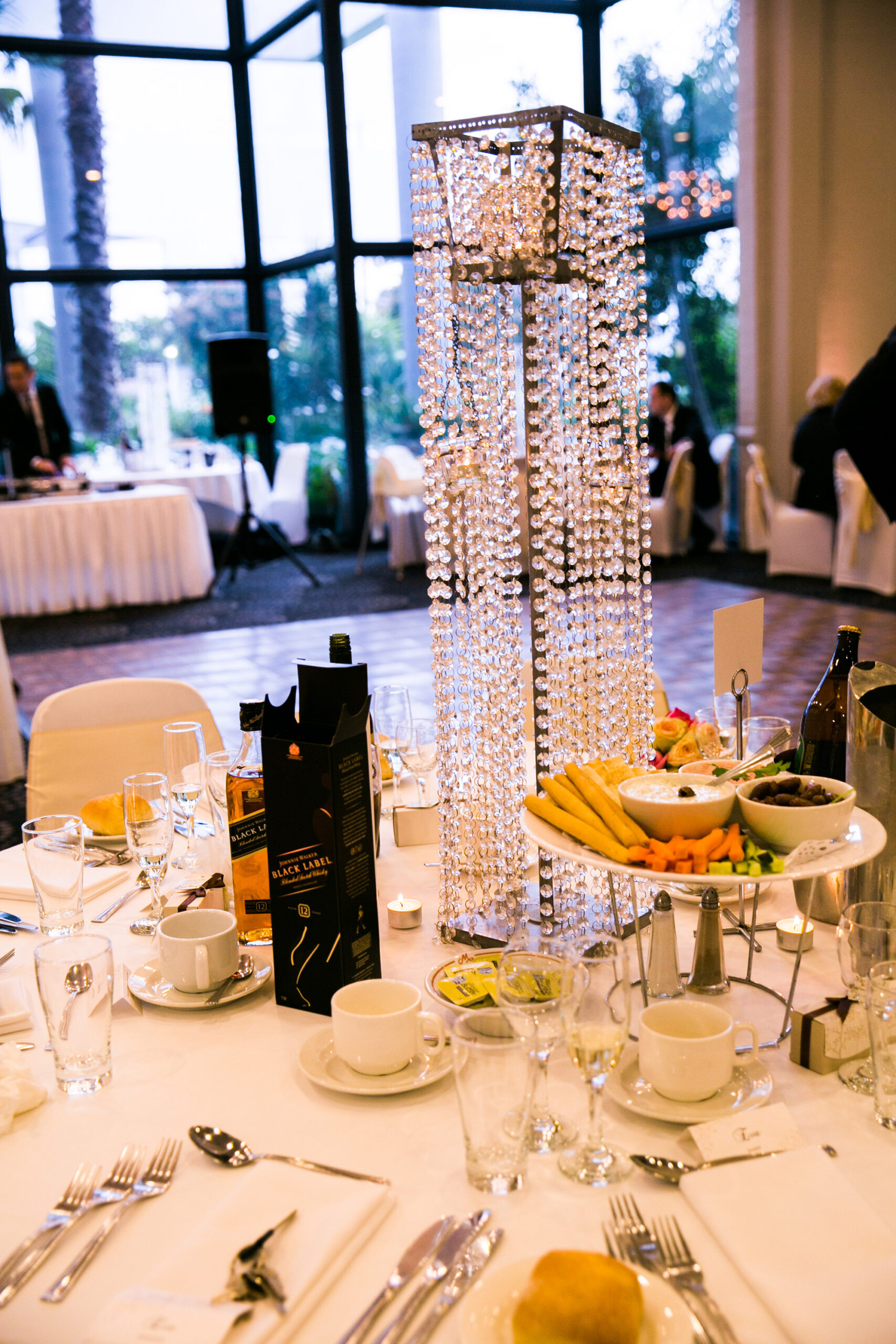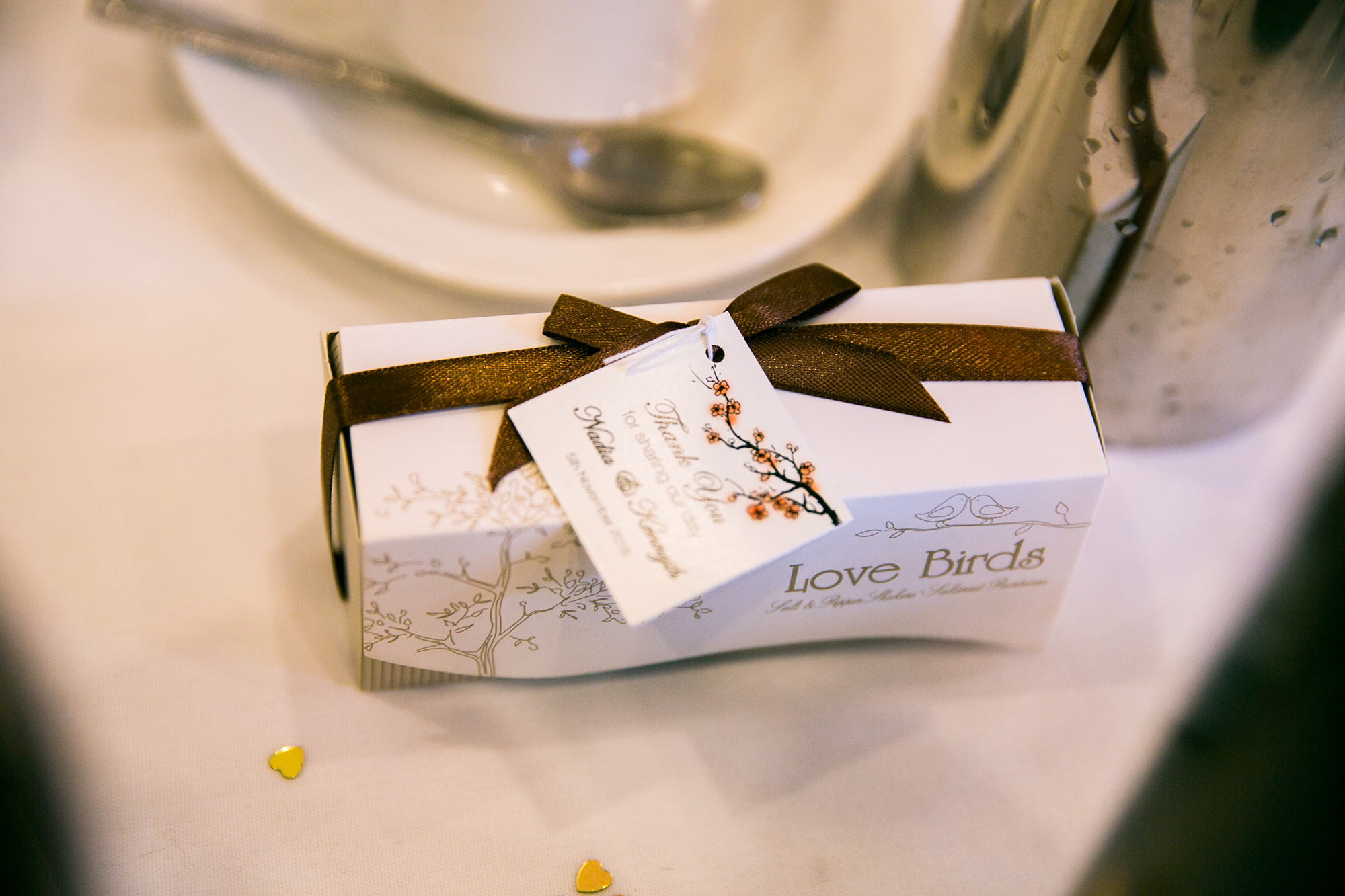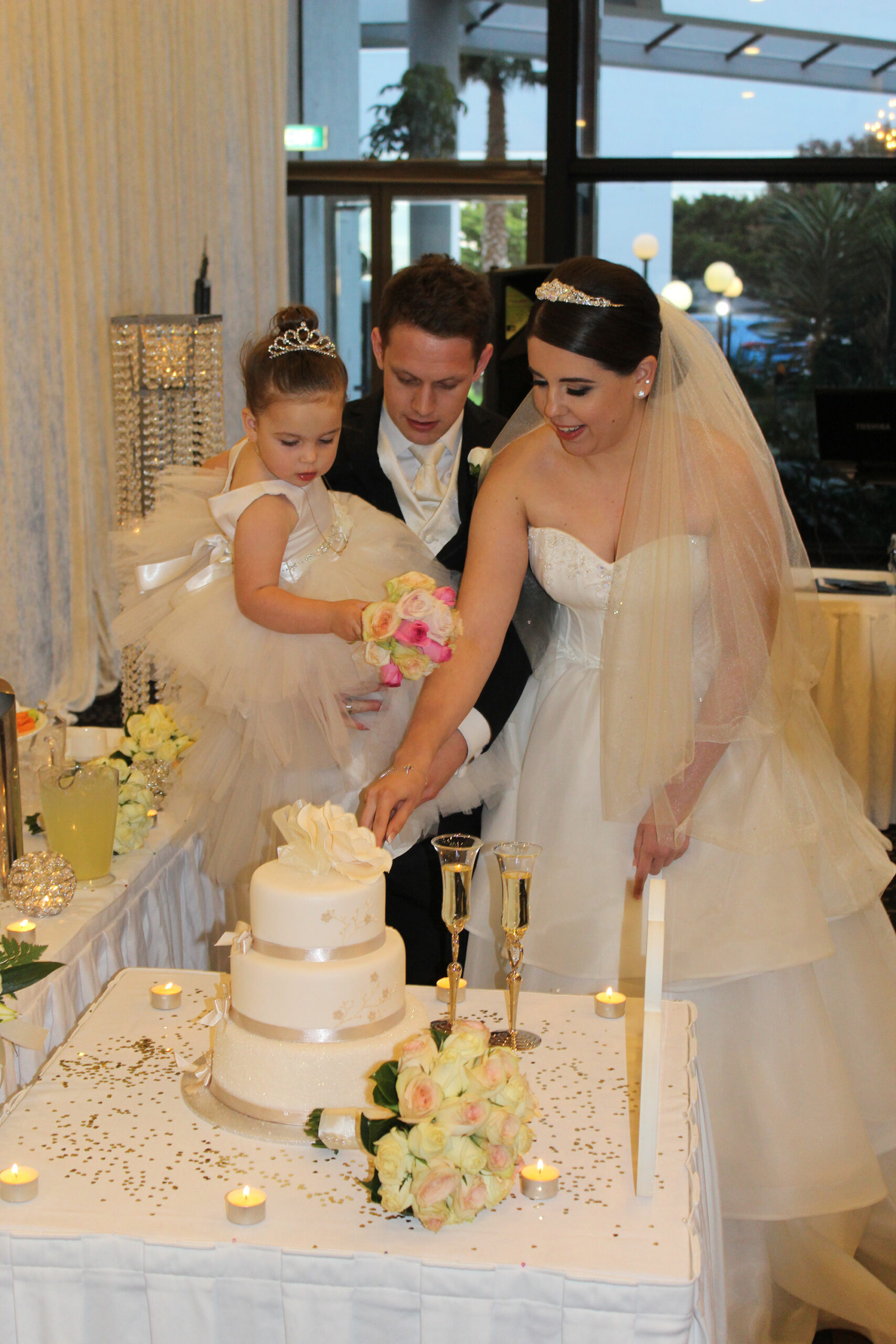 Video by Balkan Photography & Video Productions.