High school sweethearts, Nattiesa Anderson and Nathaniel Van Pelt still get butterflies when they see each other.
A few years after becoming an item, Nattiesa, 22, and Nathaniel, 23, welcomed their unexpected but very cherished daughter, Arlia.
Nathaniel popped the question while on a family trip to Melbourne to visit their musician friend Jayden. Jayden had previously written a song for Arlia's birth, and this song played in the background to Nathaniel's romantic proposal to Nattiesa.
The Cairns pair exchanged vows on April 15, 2017 before 105 witnesses at their rustic wedding held at Cairns Colonial Club, QLD.
As Nathaniel is an arborist, and already had a lot of timber, it made sense for the two to DIY certain elements of the decor. "We did what we could to cut costs, but also make it as easy and least stressful as possible," says Nattiesa.
"We really tried to make the most of what we had and, for a little family with only one income, I think we pulled off something pretty special."
Photos courtesy of Focus Imagery.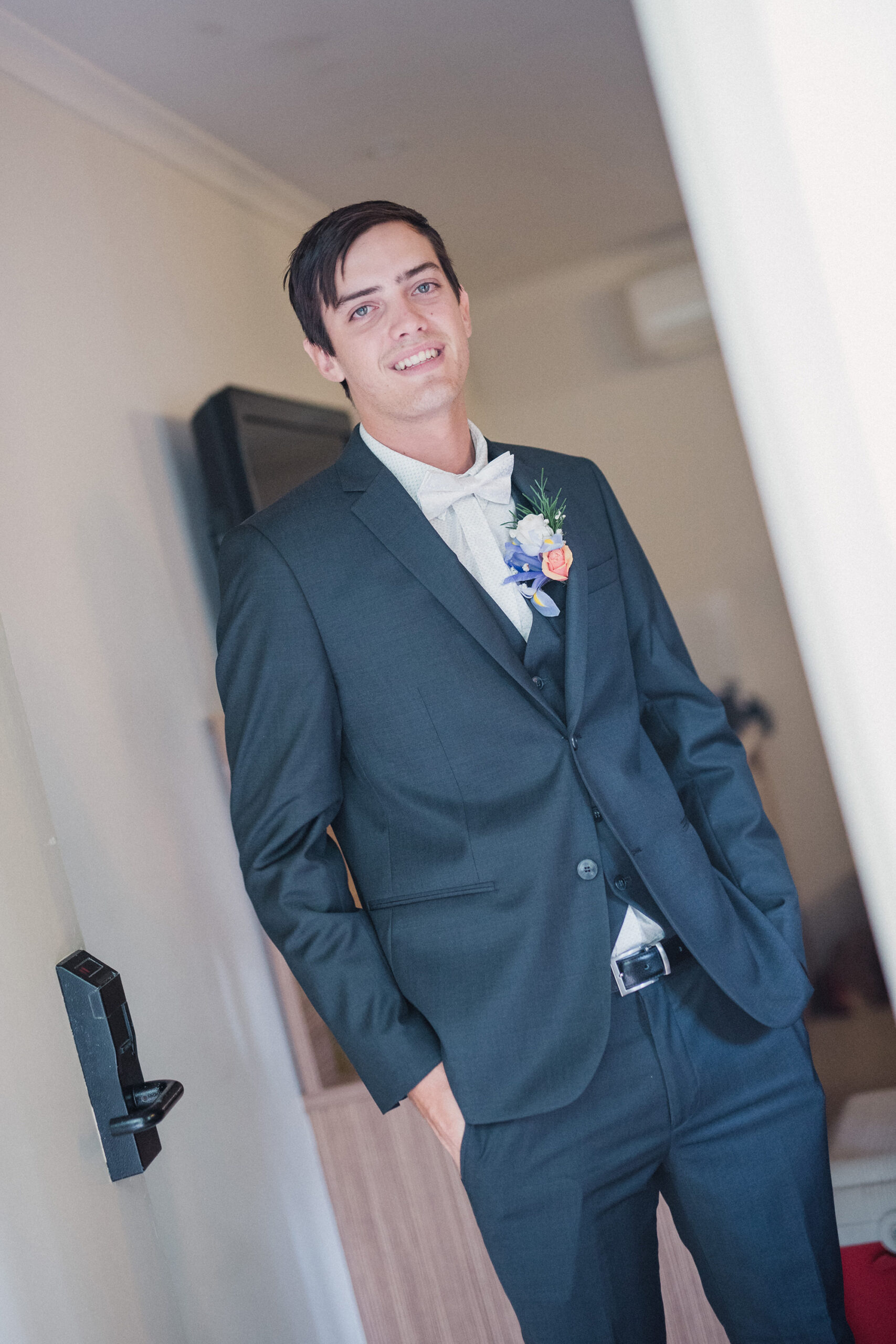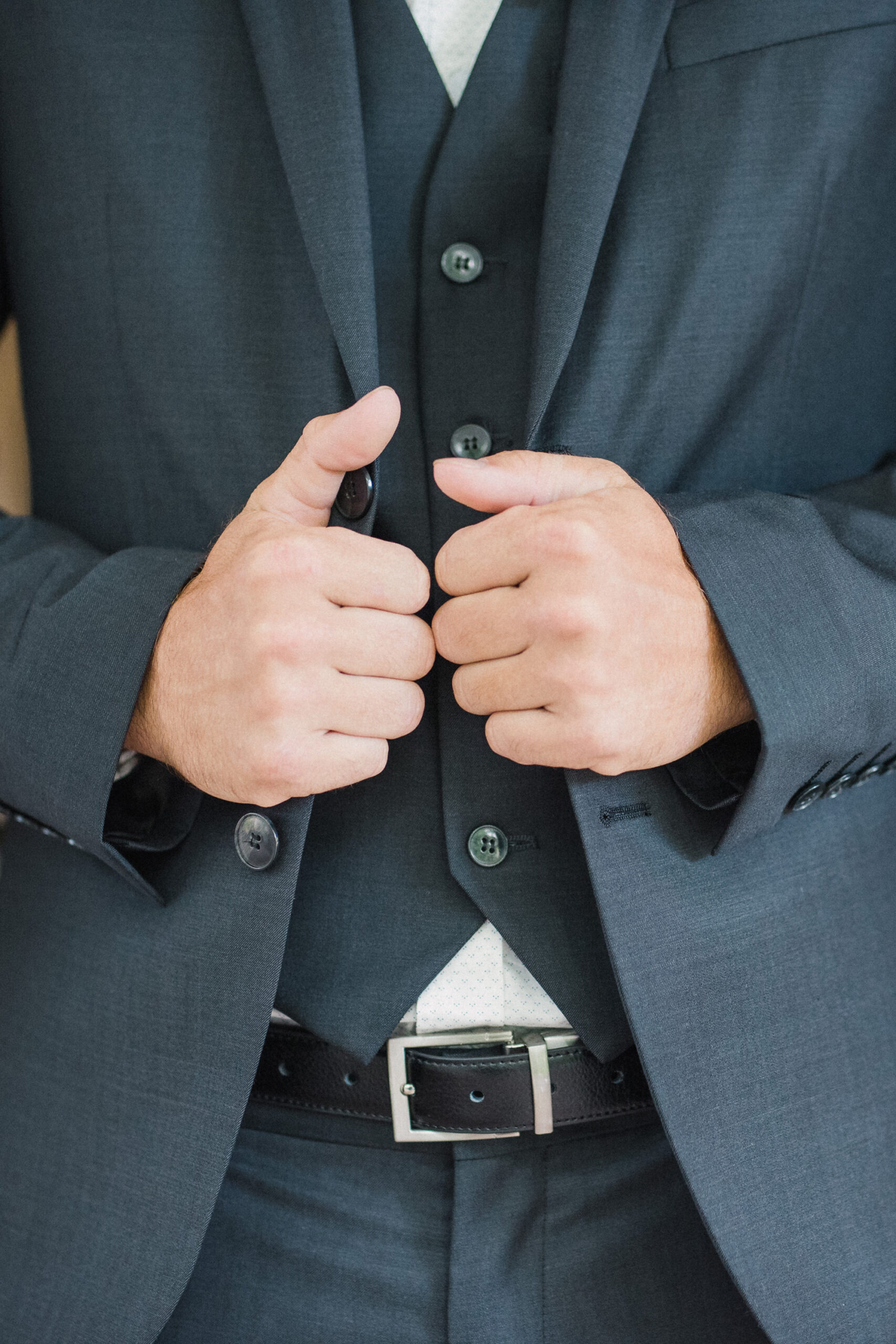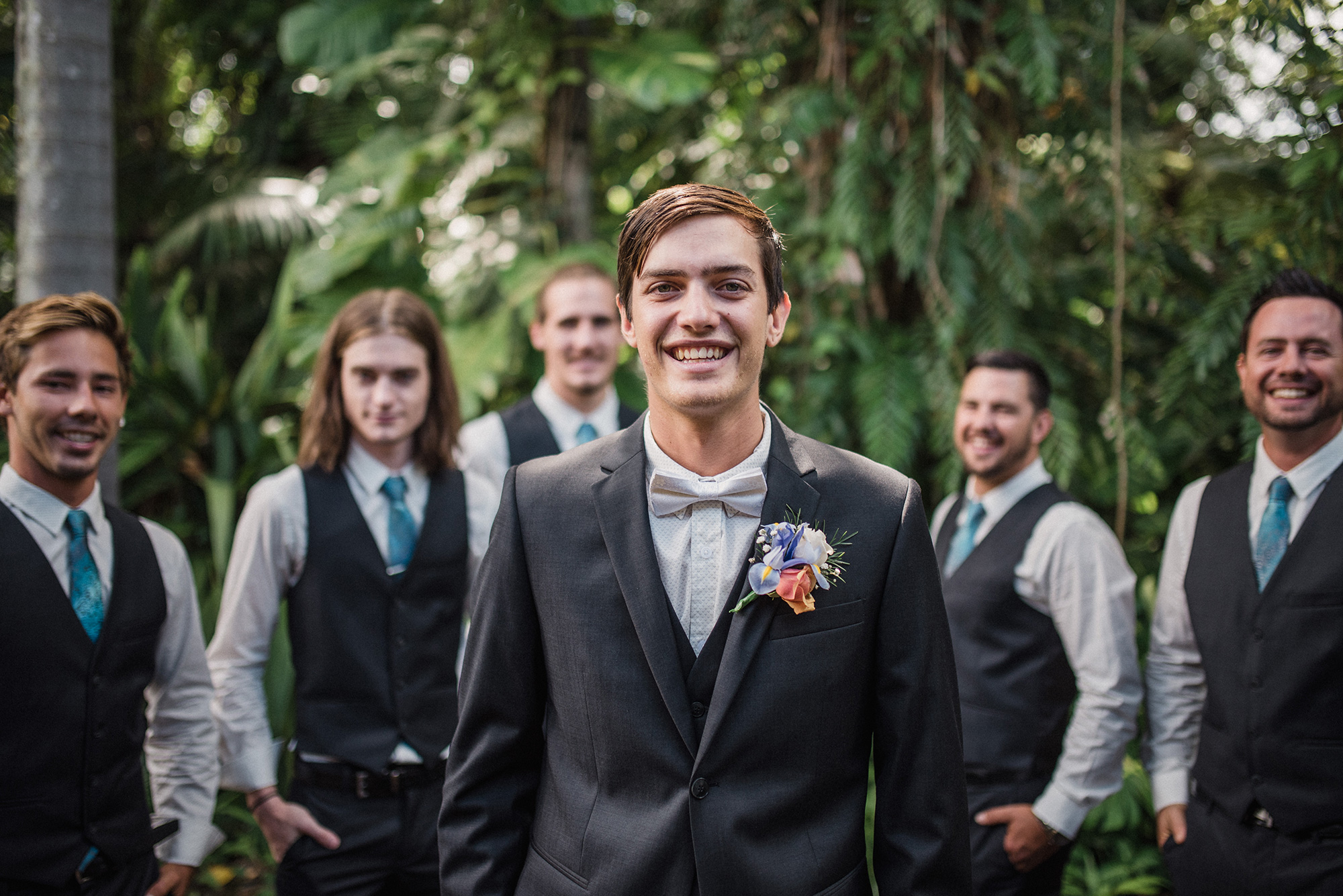 Nathaniel and his groomsmen headed to Roger David for their formalwear. Nathaniel stood apart from his crew in a white bow tie.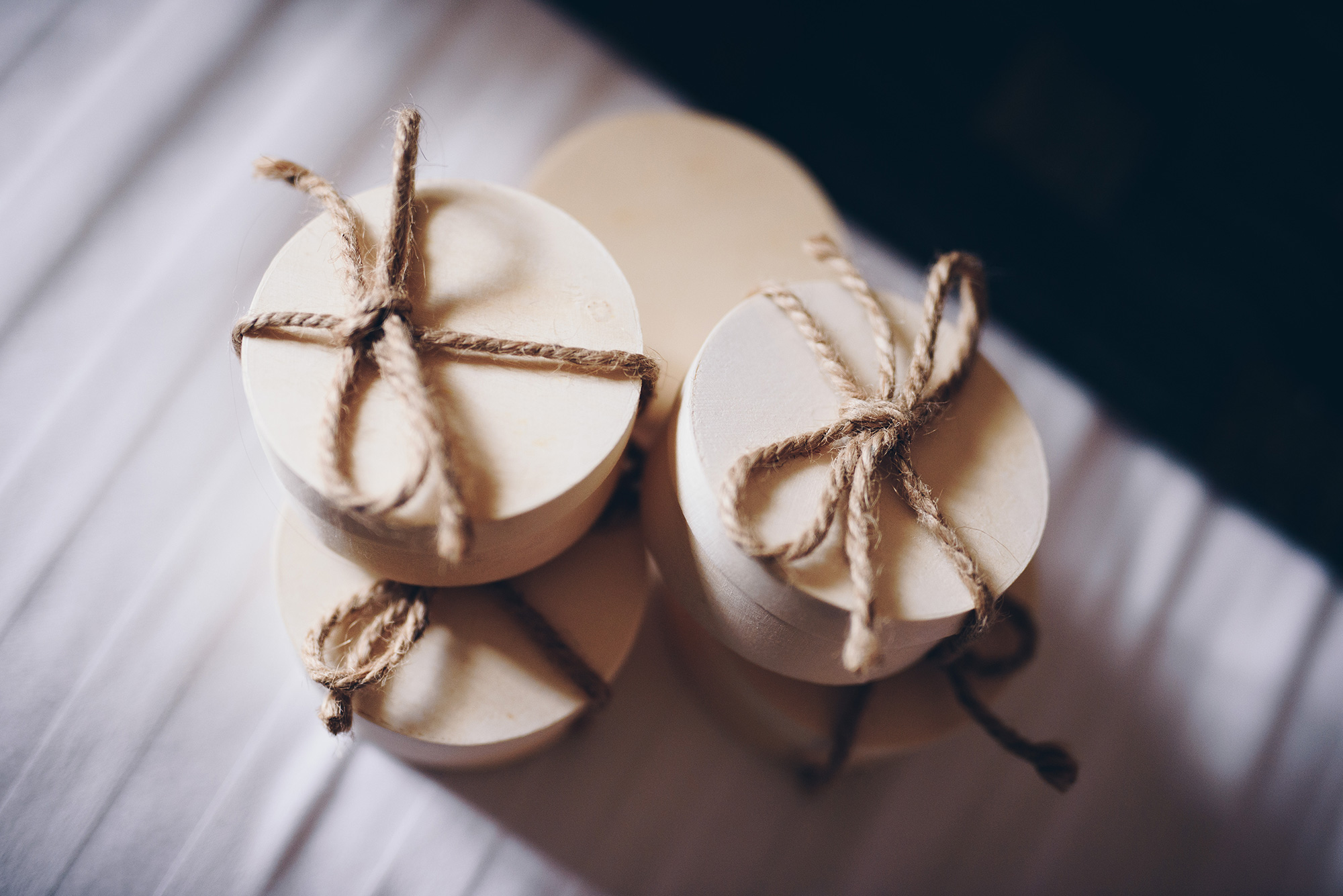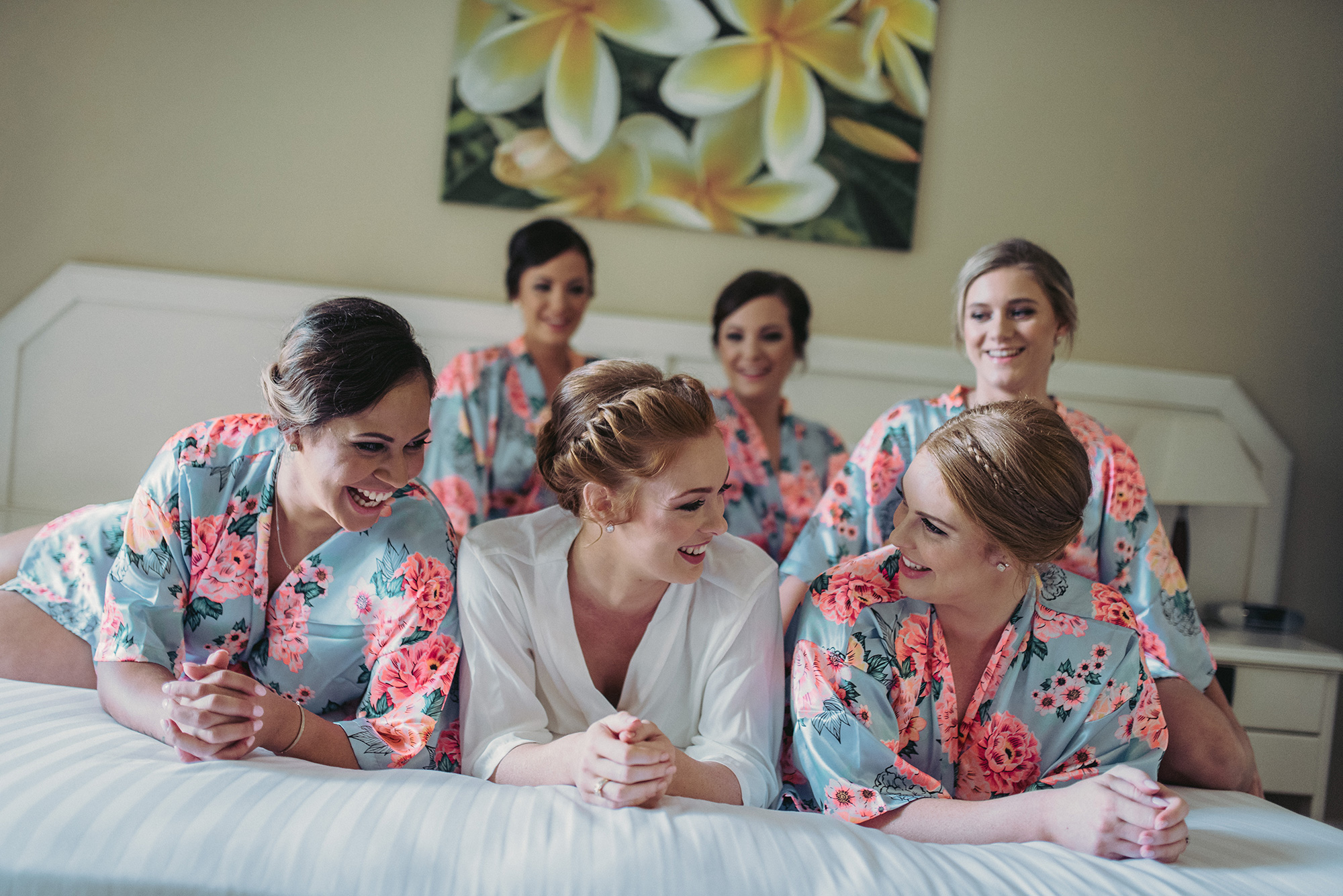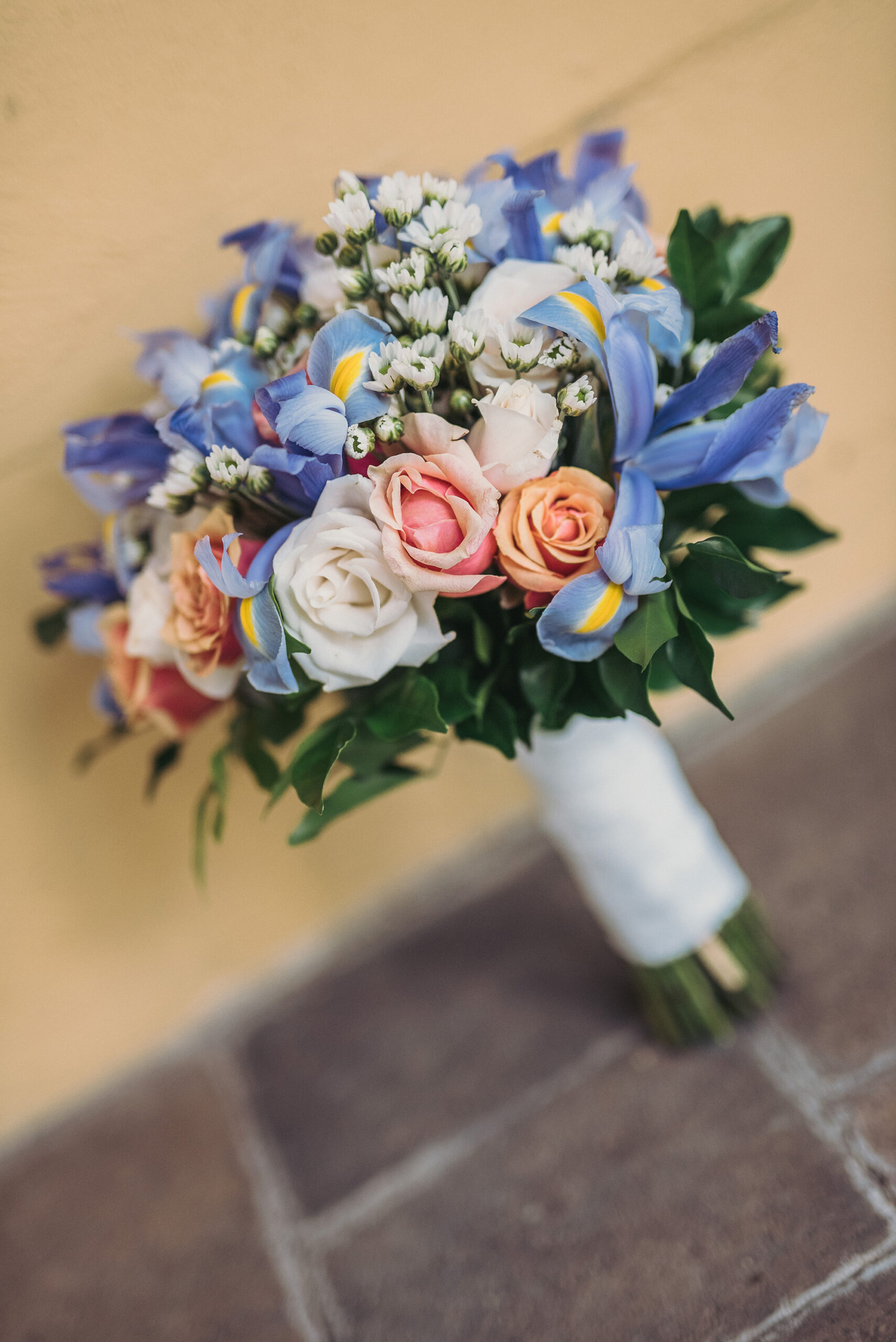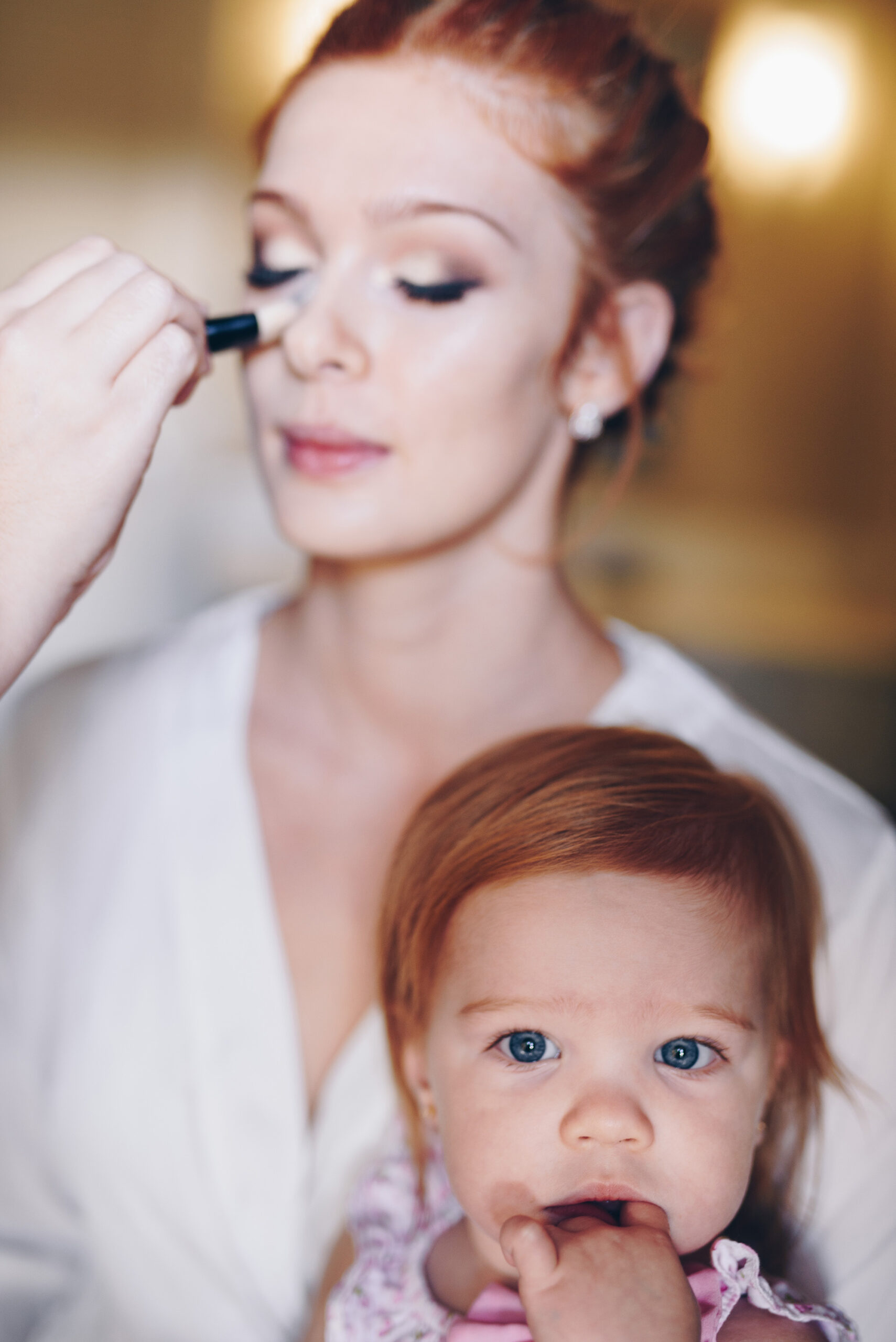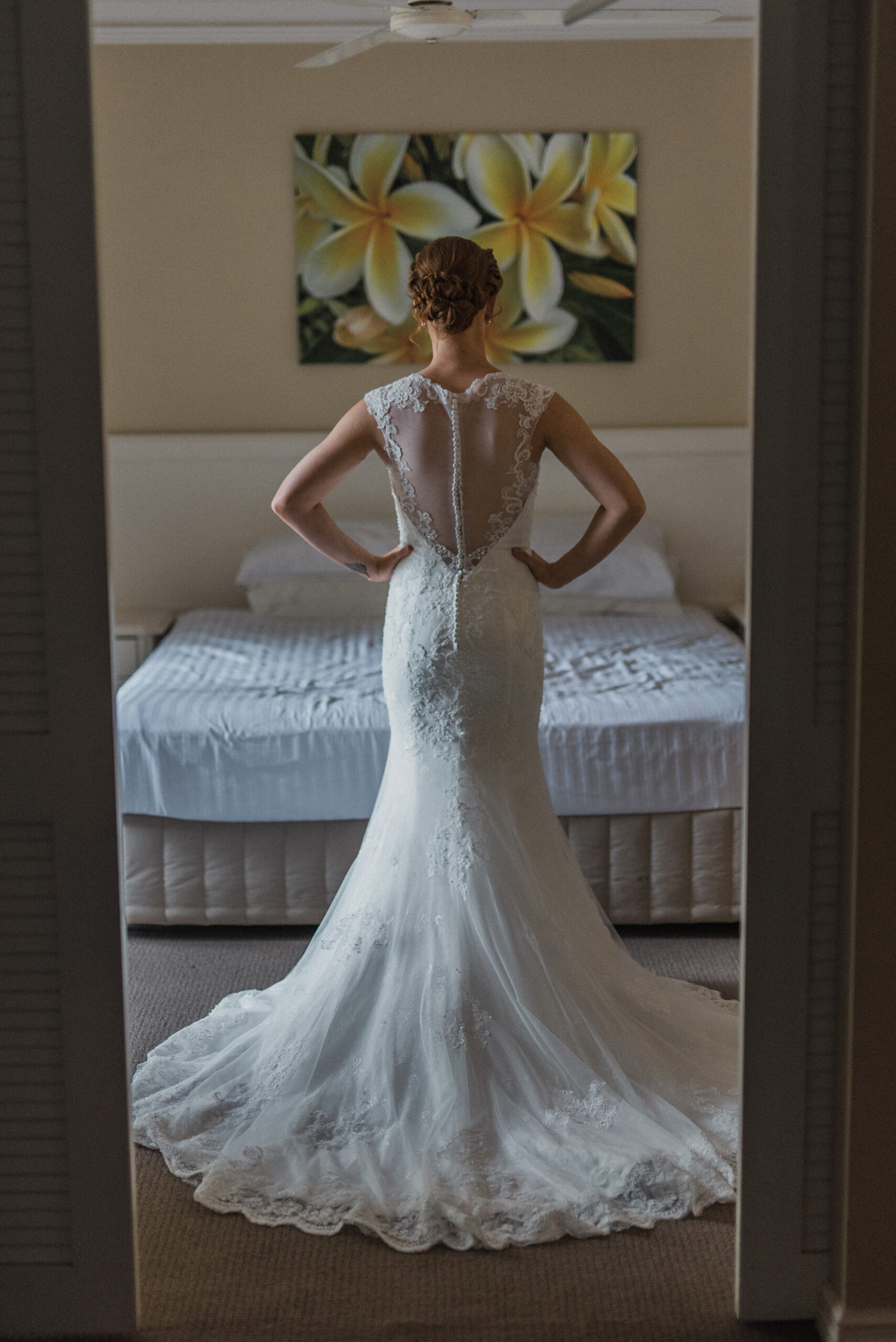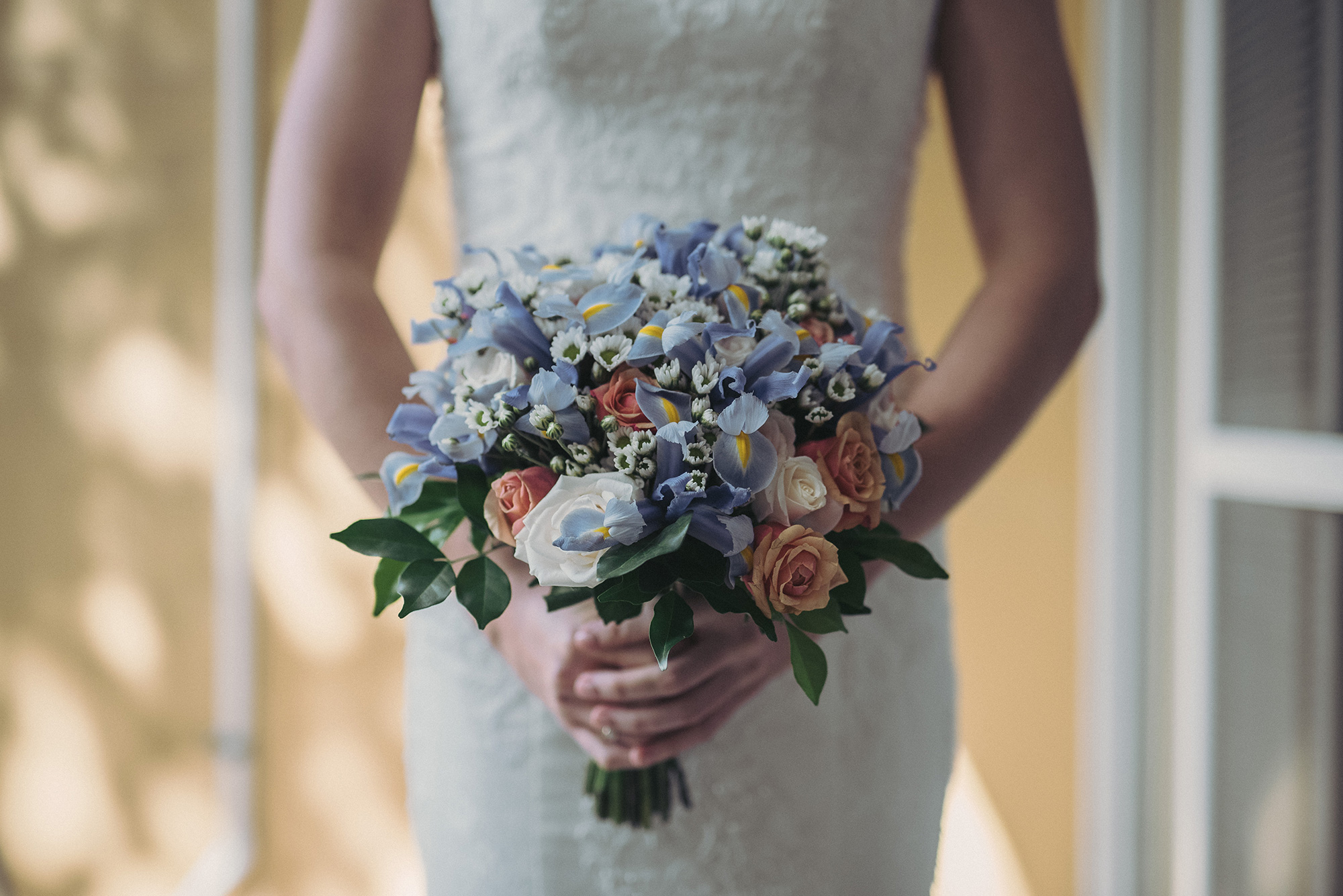 The bridesmaids' dresses perfectly matched the couple's wedding colours: ocean blue and orange.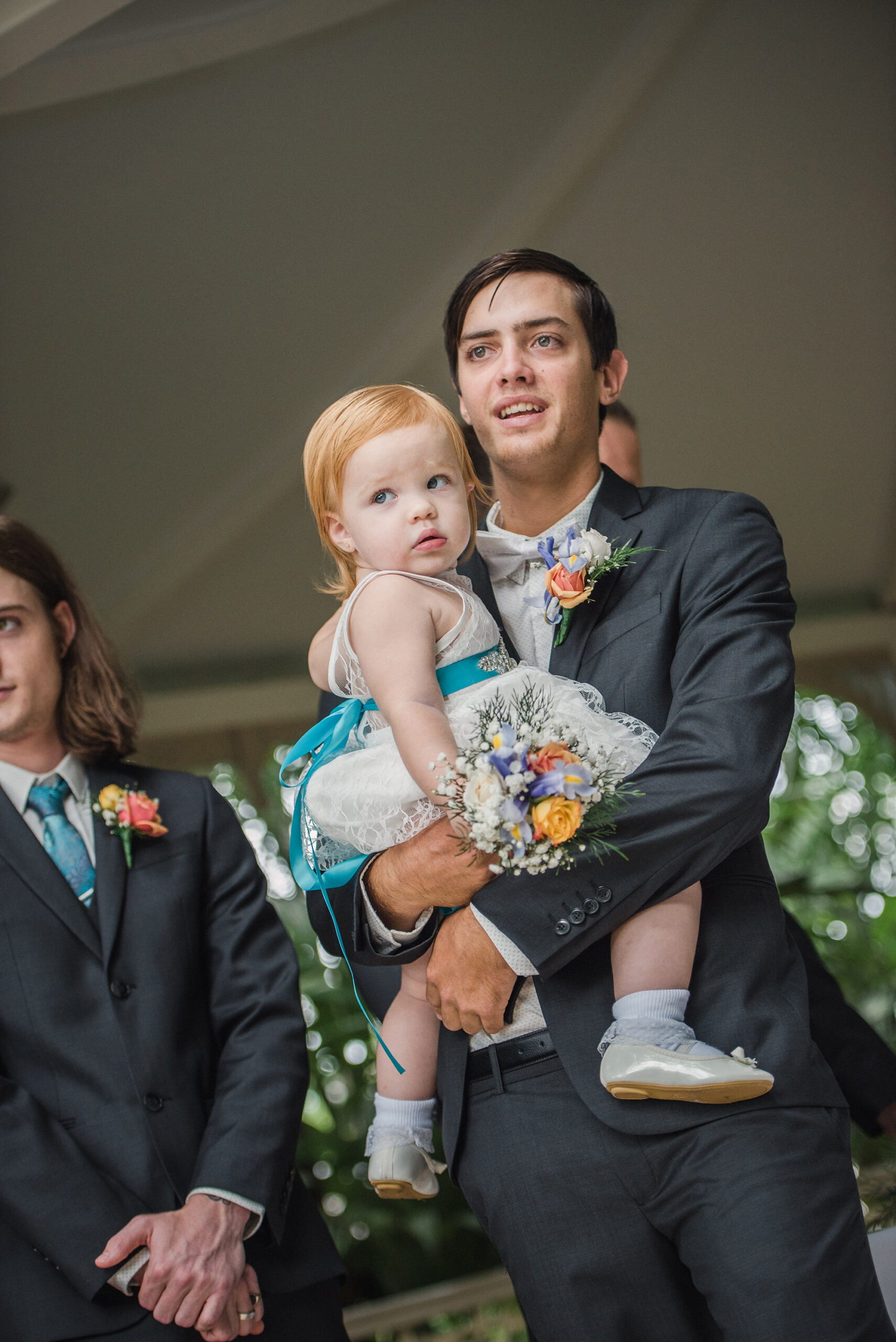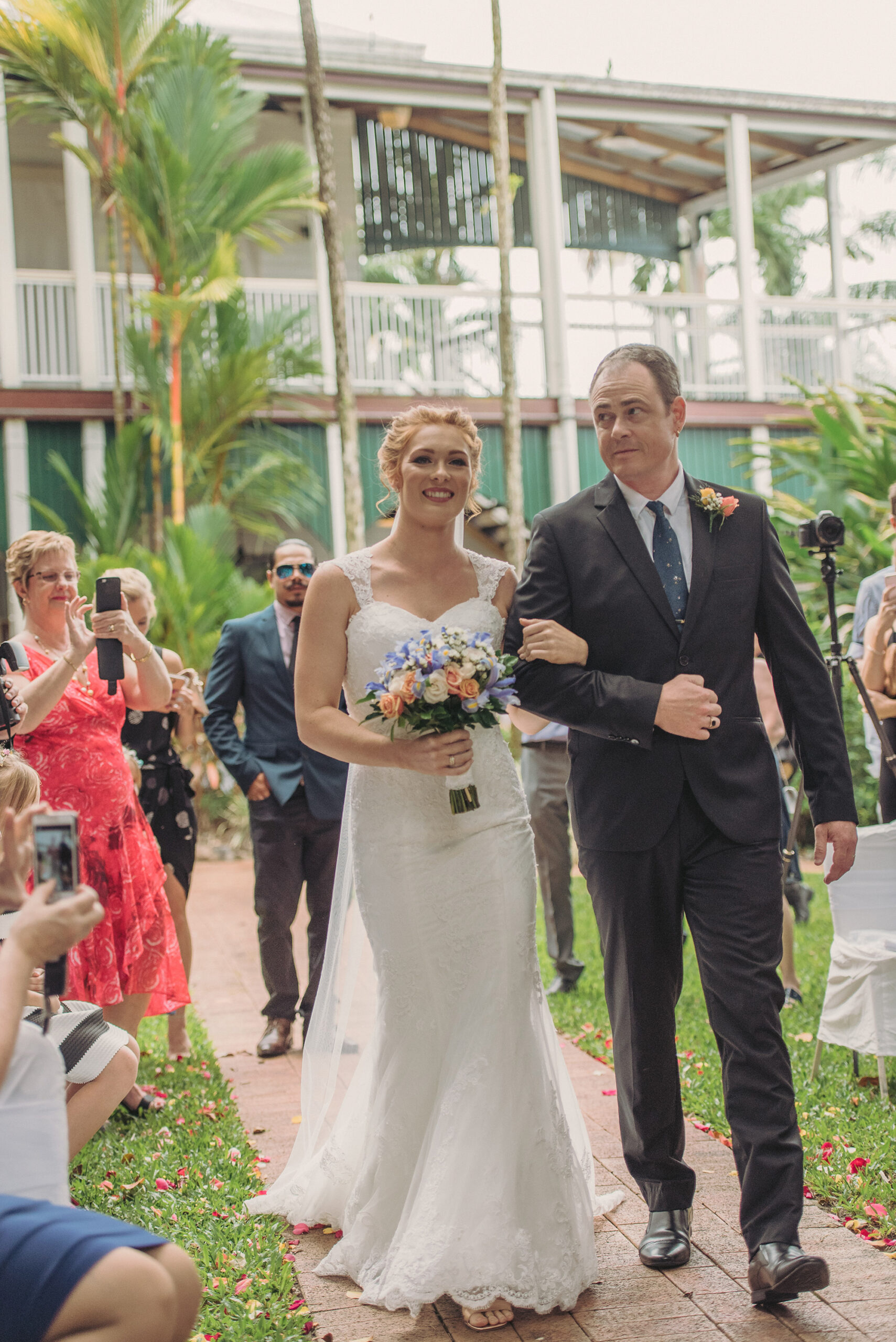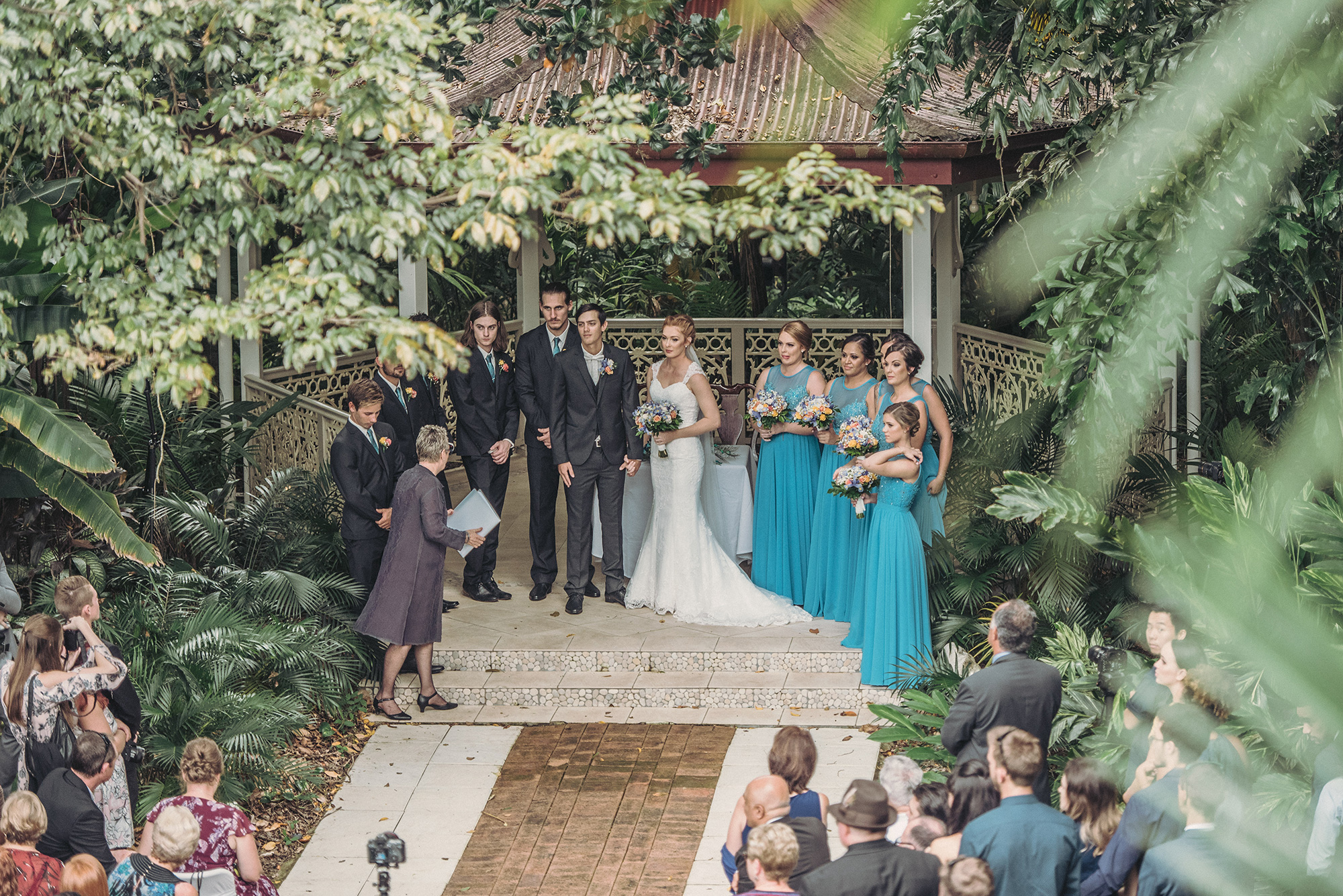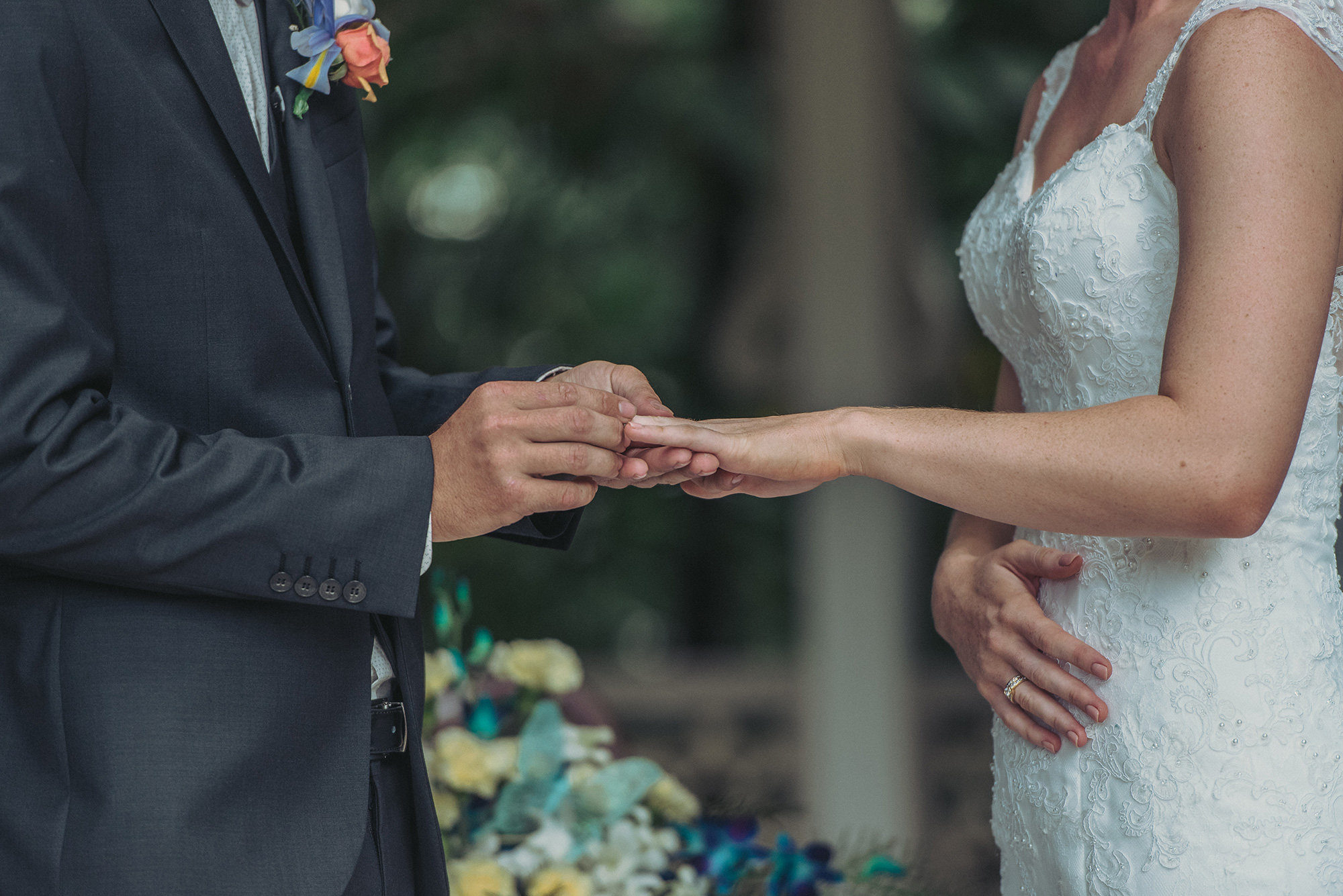 The pair exchanged rings from Michael Hill Jeweller. "We dealt with the same lady throughout, and purchased my engagement ring from Michael Hill as well. Everything was really easy as we got a matching set!"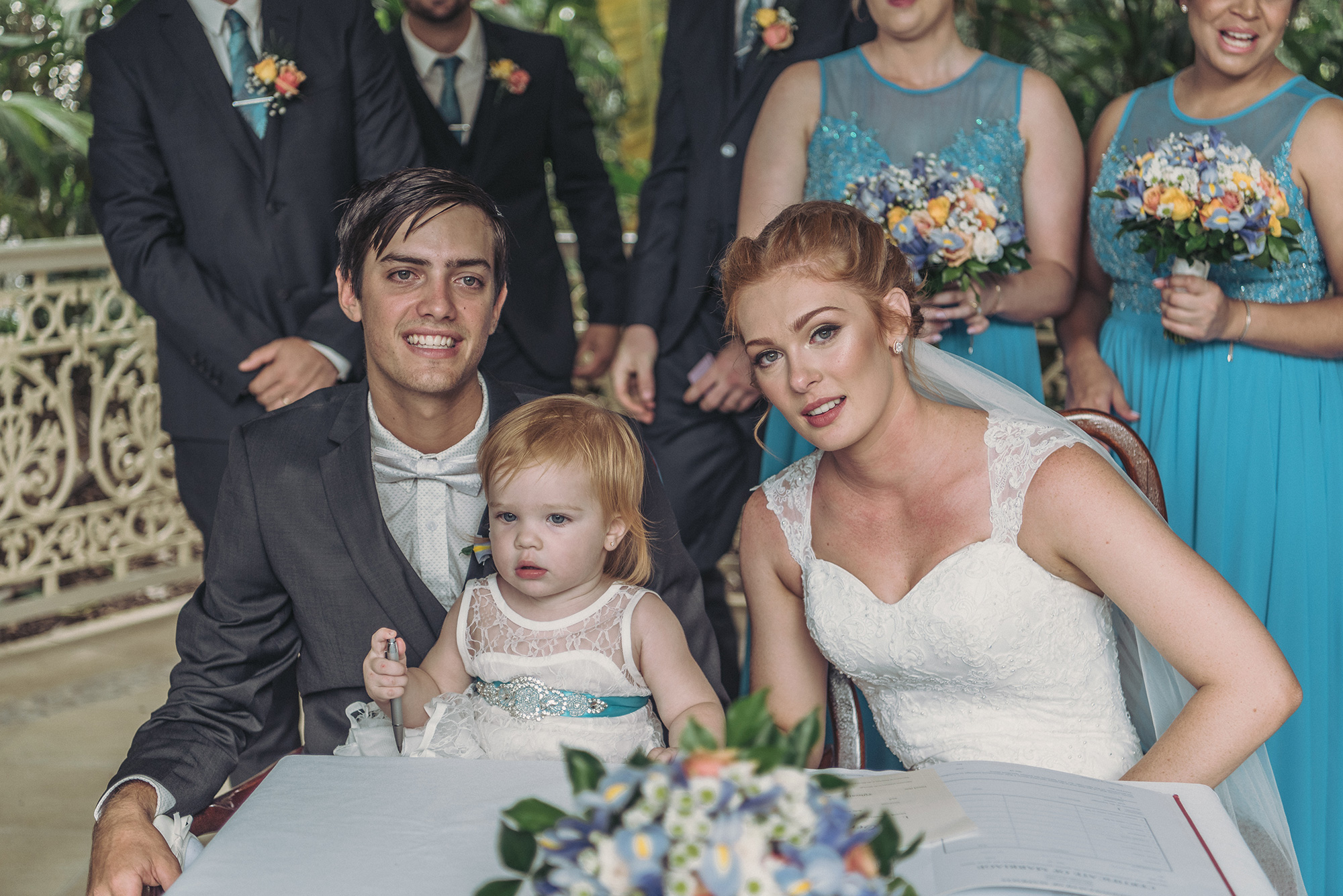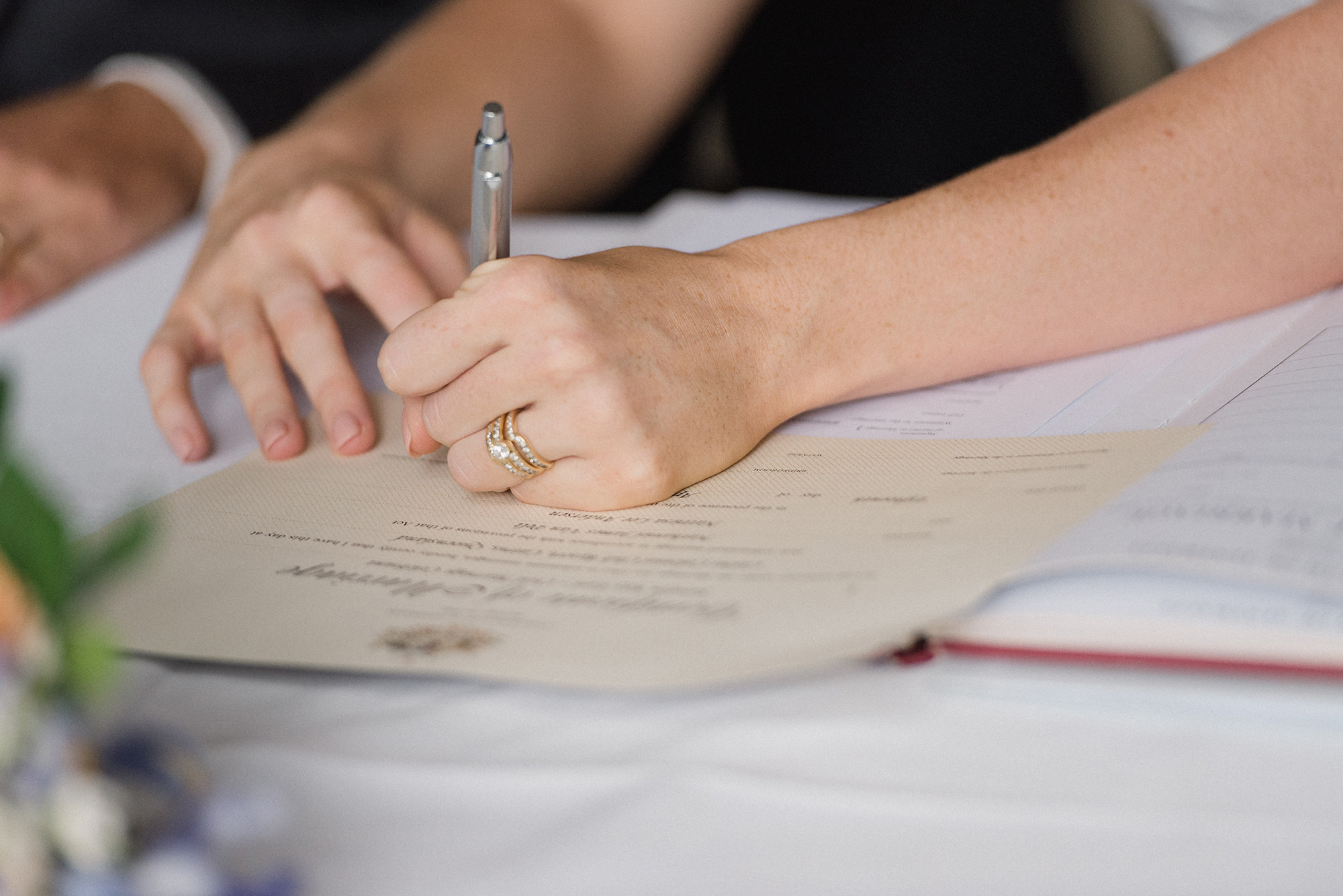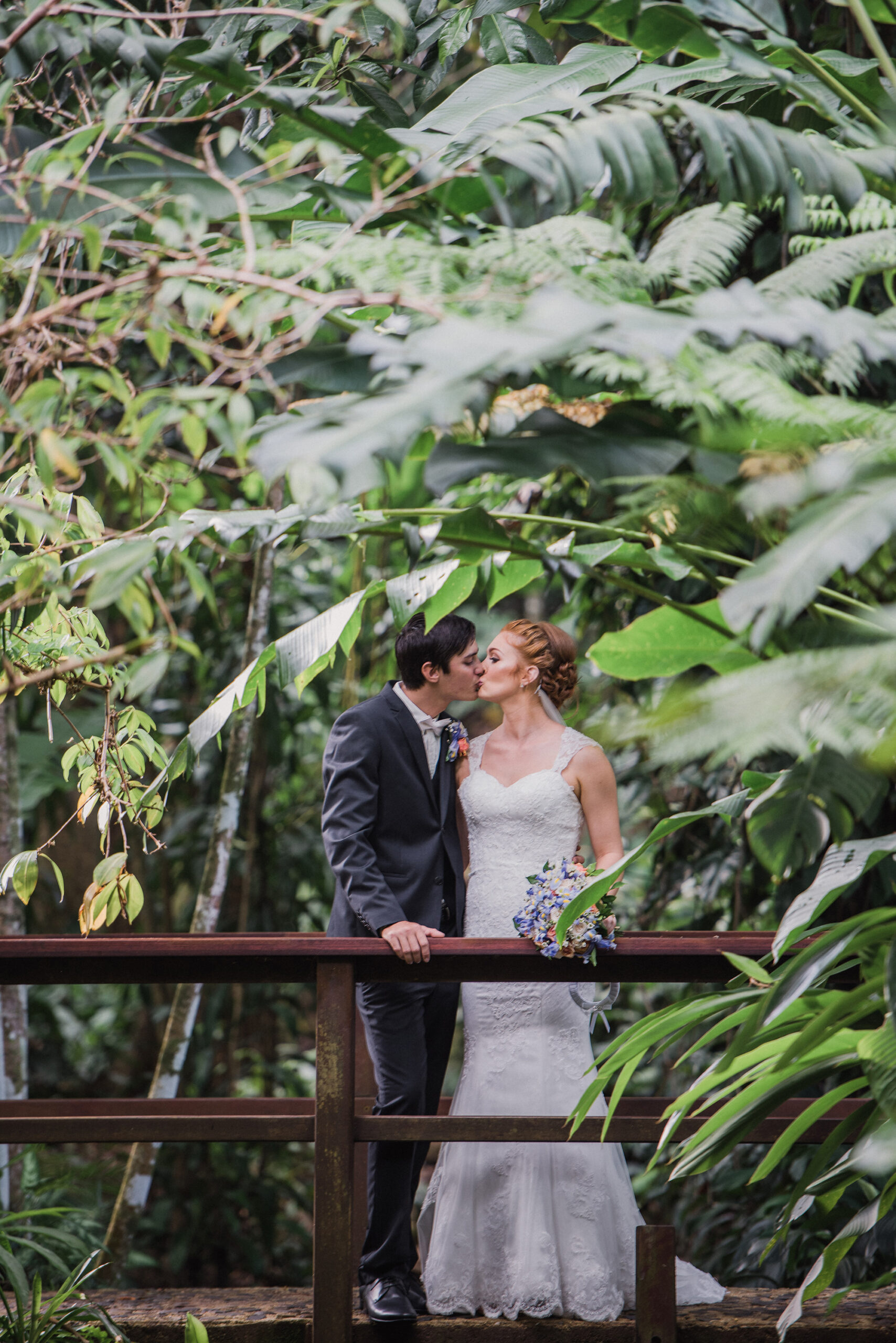 Their rustic wedding was held at the gorgeous Cairns Colonial Club. "Really great communication, and everyone was great to work with," recalls Nattiessa. "There was plenty of space, and everything was very nice."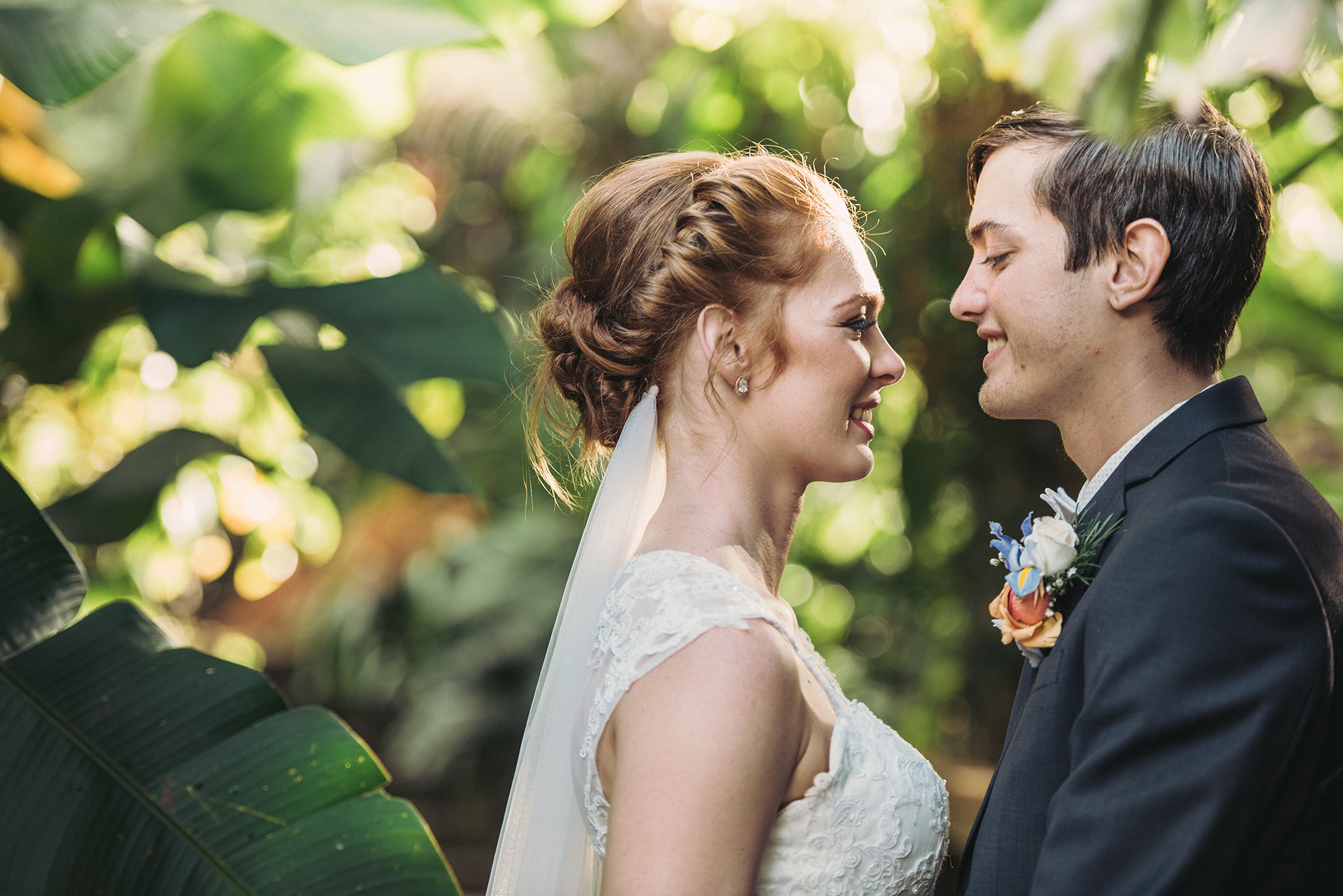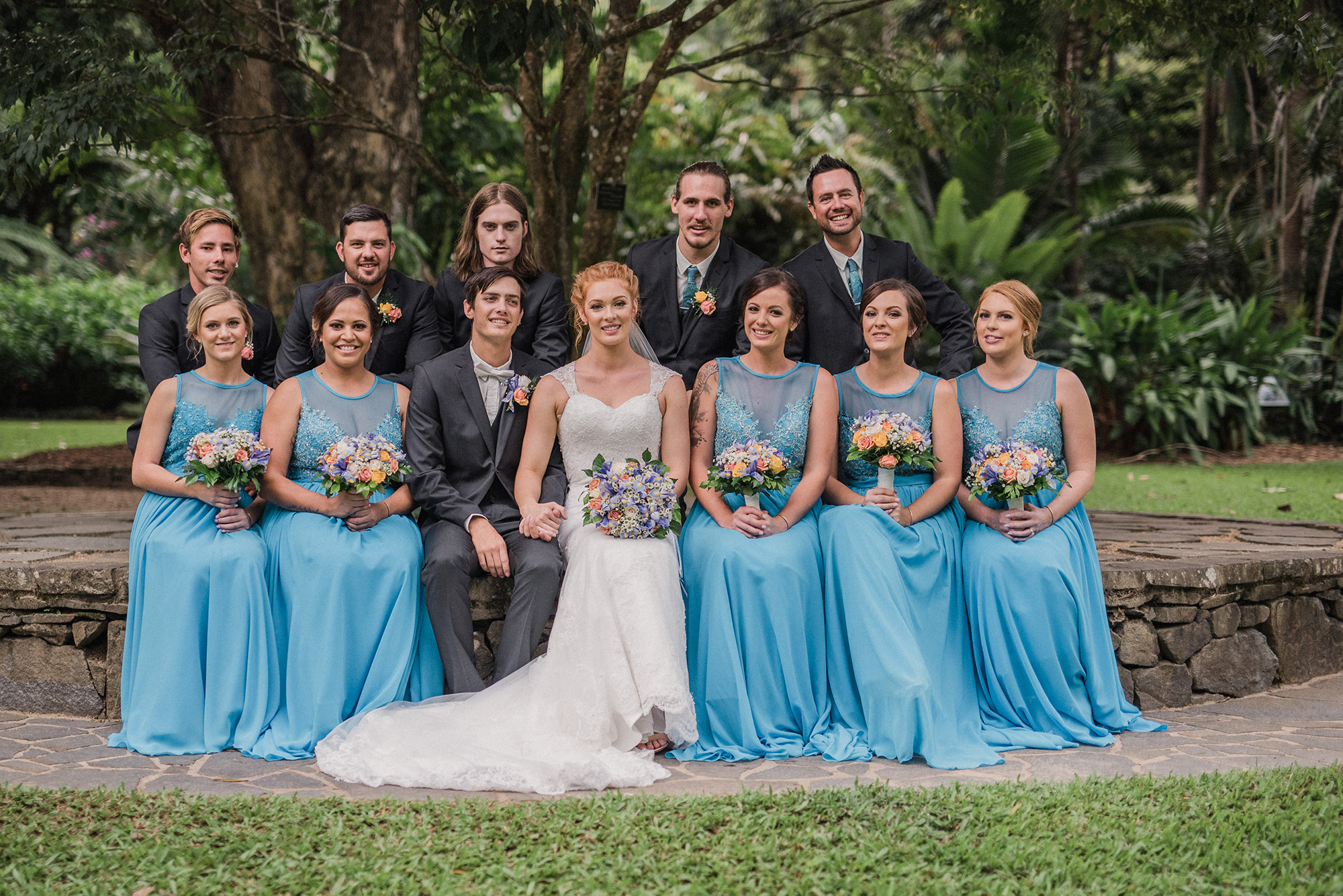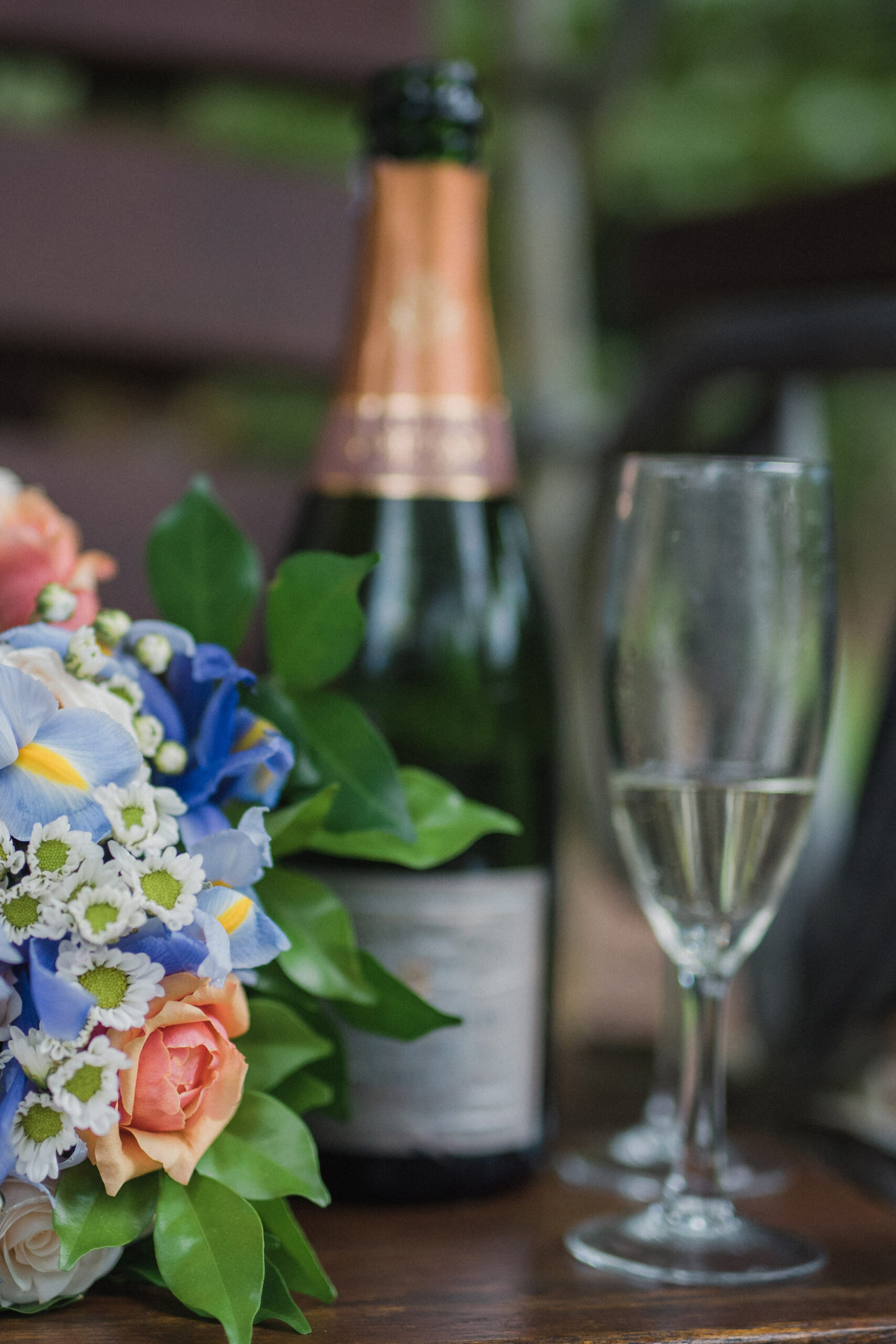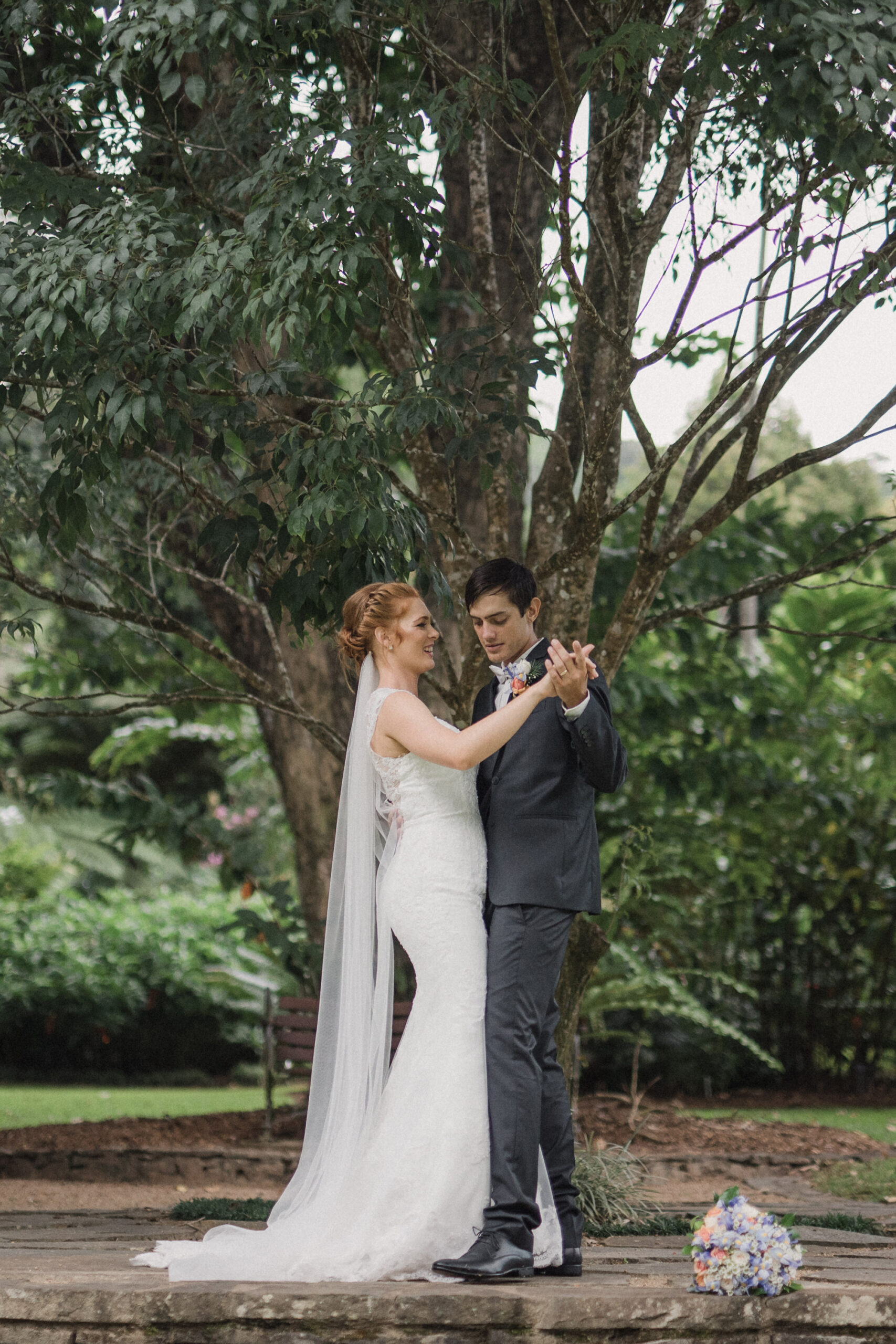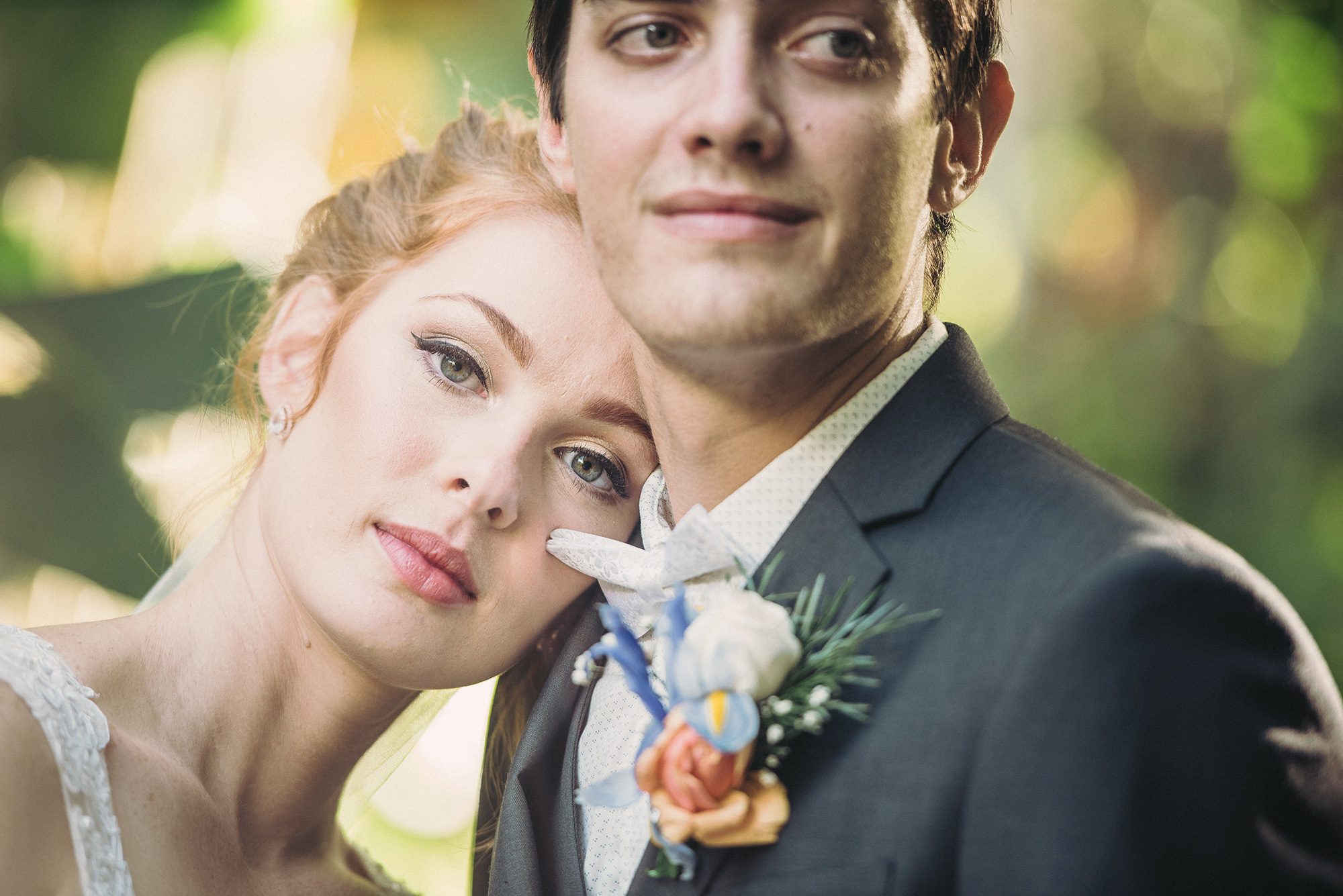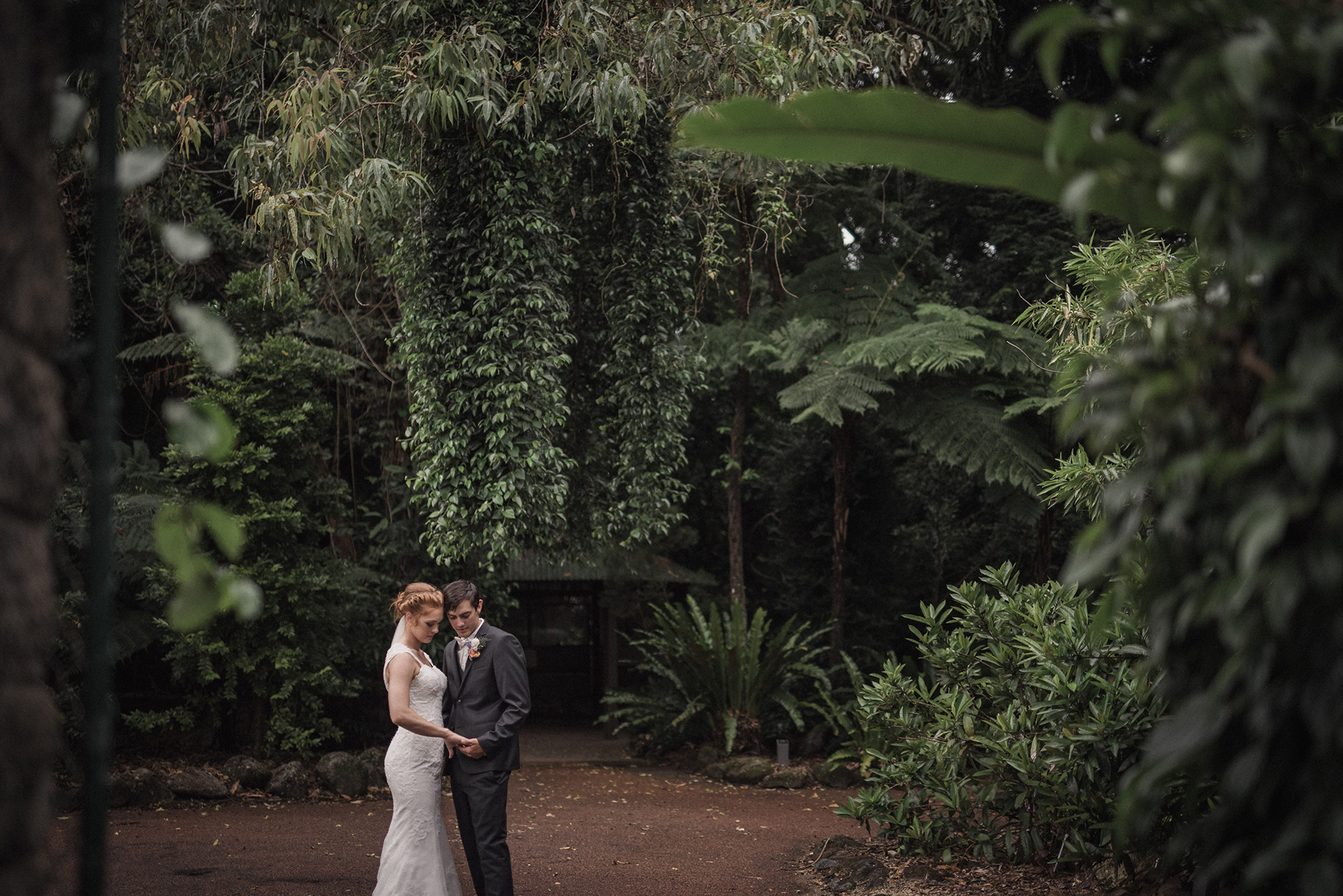 Both the wedding photography and videography were captured by Focus Imagery. "We had an engagement shoot prior, and we loved the photos!" says Nattiesa.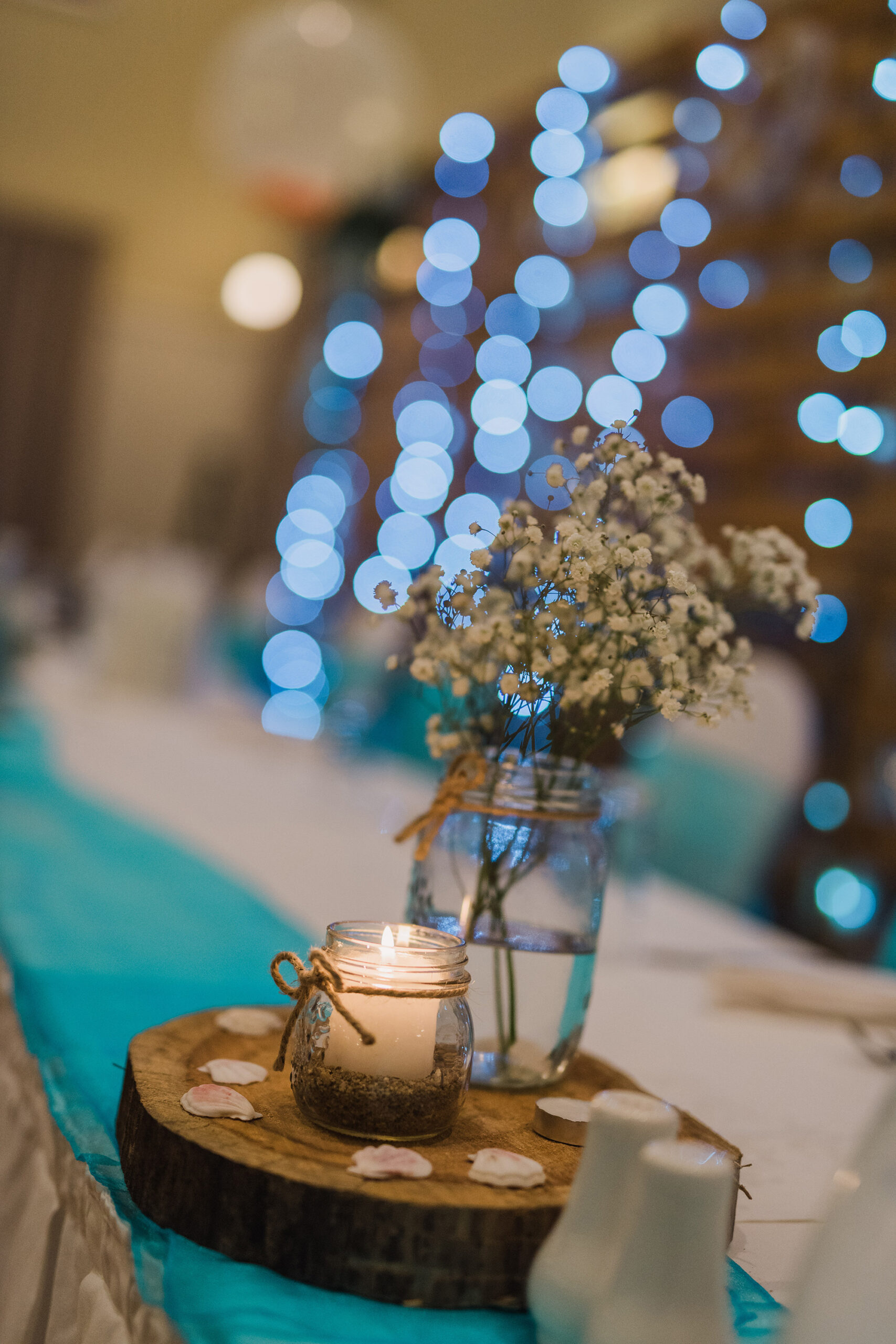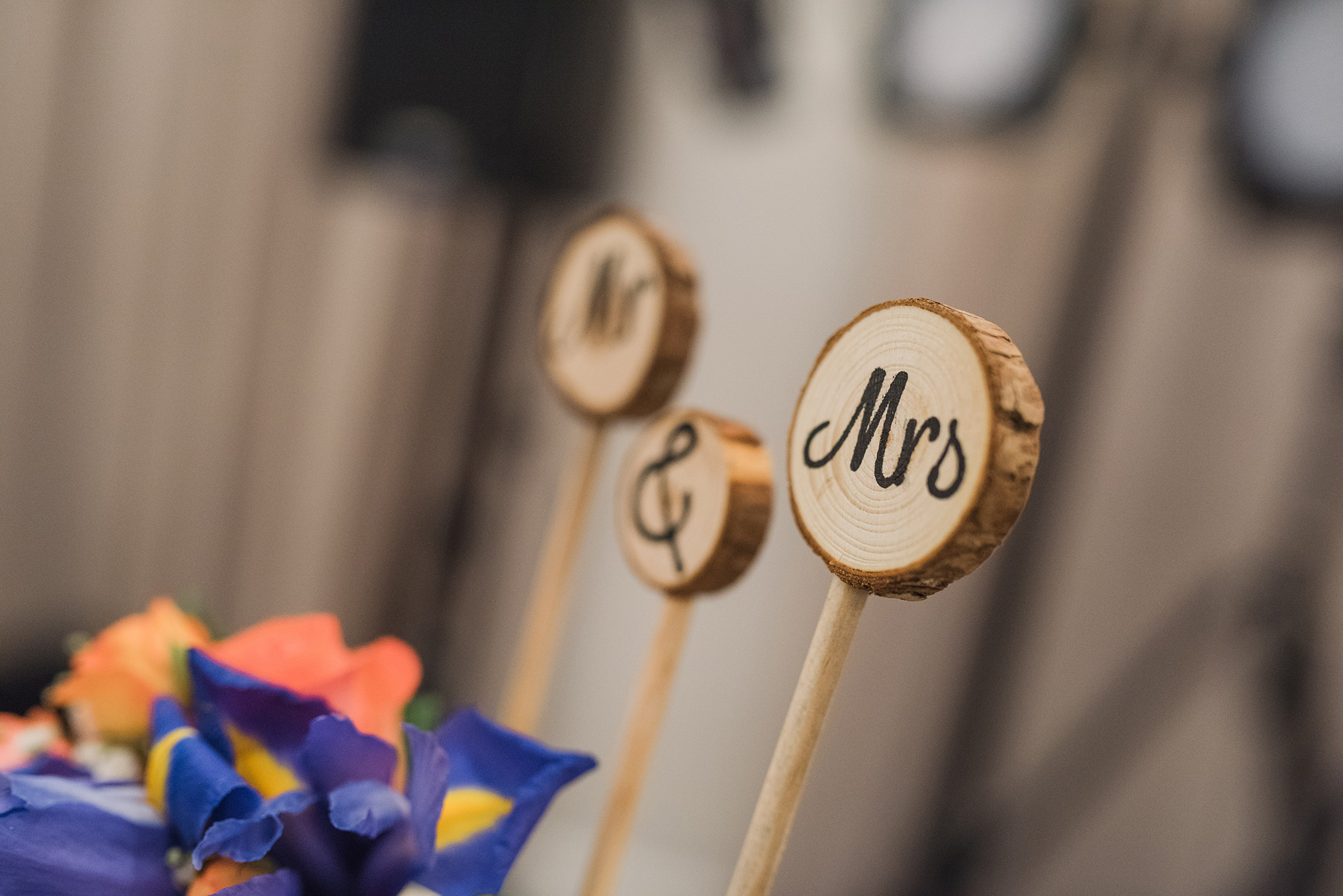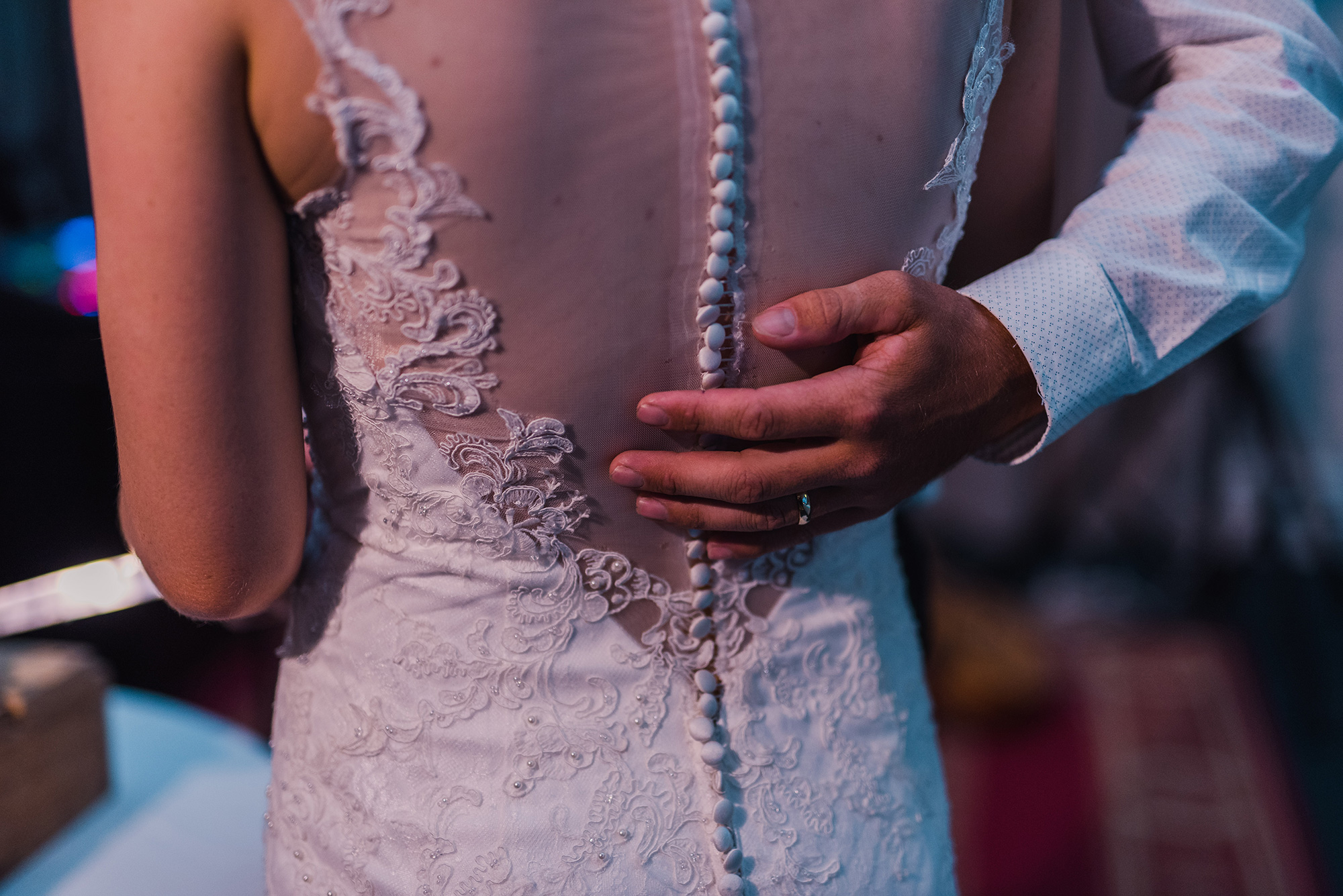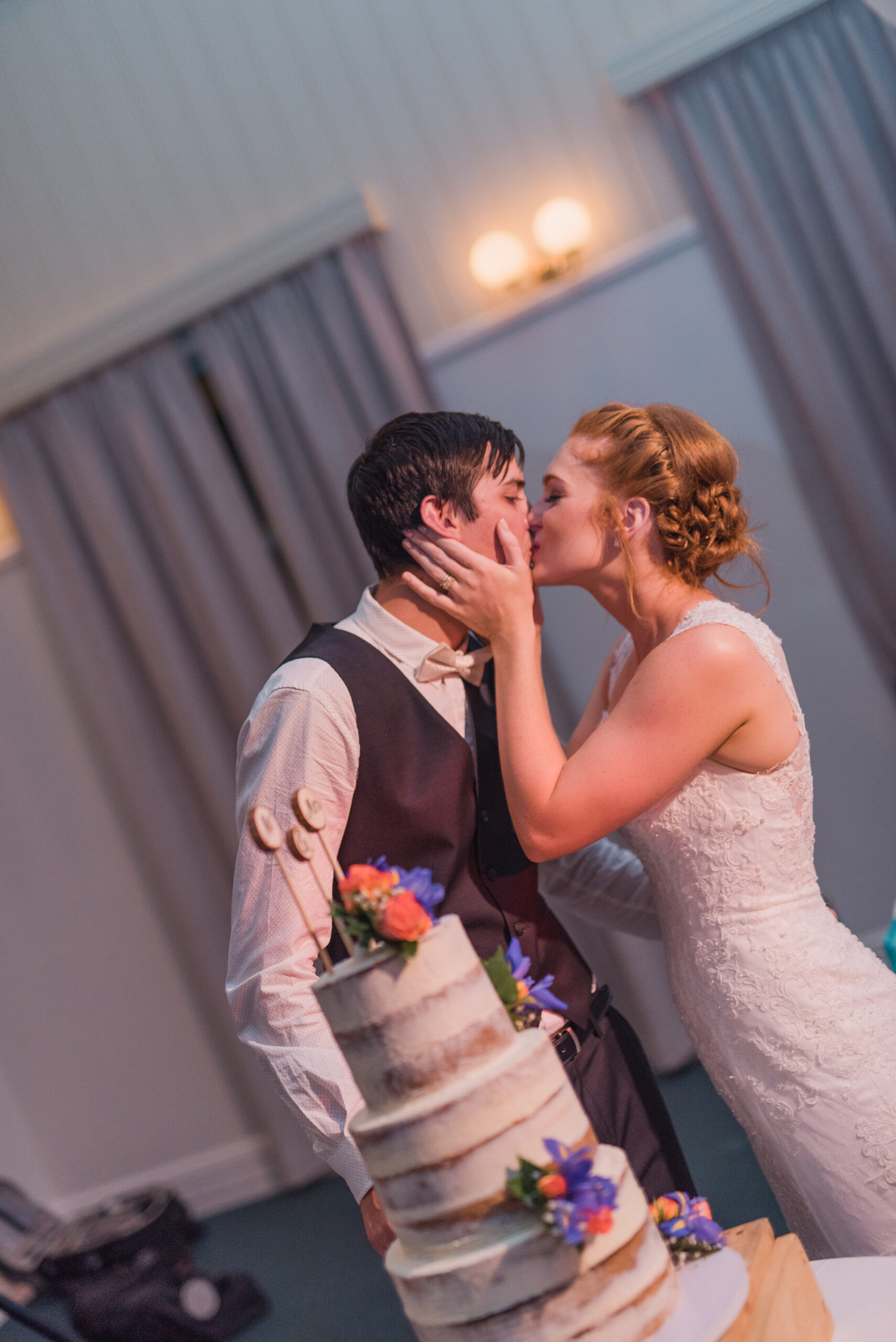 "We love that we balance each other out – we work so well as a team," says Nattiesa. "We wouldn't want to be going through the hurdles of life with anyone else. We are best friends and soul mates."
Video by Focus Imagery.