Civil Marriage Celebrants are appointed by the Federal Attorney-General, based on interest and involvement in community affairs and their attitude to personal relationships. Celebrants are familiar with all the requirements of the law relating to Marriages and arrange all necessary legal documents.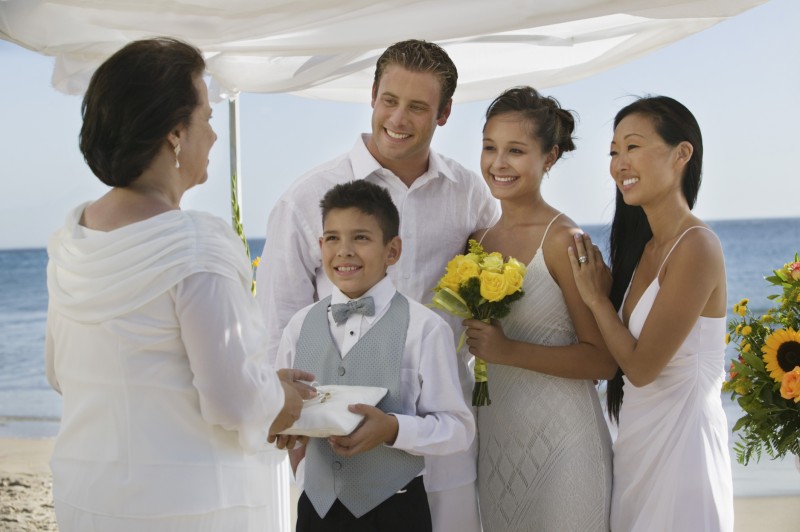 Celebrants can also assist you with traditional forms of ceremonies. All of the above are designed to make your day as relaxed and enjoyable as possible.
A good celebrant will
be friendly and obliging to all people involved in the big day.
have a deep respect for peoples? rights and freedoms.
value human relationships, particularly the marriage relationship and be aware of the social and cultural value of ceremonies.
have a high level of self respect in regard to dress, grooming and personal presentation.
have a good sense of humour.
have clear diction.
have theatre skills – not just the ability to speak but also to orchestrate and organise, and do these things in a moderate manner.
be able to offer many ideas to help the Bride and Groom design and prepare their own ceremony.
remove a lot of stress and strain from the big day, create a relaxed atmosphere, enabling the parents to feel comfortable, and especially the Bride and Groom.
You can expect to be provided with:
You are supplied with appropriate research reading material to prepare your ceremony.
You are given complete choice of ceremony.
Relaxed interviews with the celebrant where you can discuss all your wedding requirements.
You are entitled to unlimited consultation by phone with the celebrant.
Appreciation Certificates are provided for flower girls or page boys.
Ample time. A guarantee that no other wedding will be booked so close that the celebrant arrives late or rushes out in an unseemly manner.
The personal guarantee that the celebrant will become familiar with the ceremony beforehand, and will present the ceremony in a sincere and interested manner.

A Civil Marriage Ceremony
A Civil Marriage Ceremony allows you complete freedom of choice. It is your wedding, you are the reason for, and the focus of, the ceremony. You choose the celebrant, the date, the time, the place, the words, the music and how you wish the ceremony to be conducted. Poems, readings and music can be included in your ceremony if you wish. Family and friends are always welcome to take part in your ceremony.
A Civil Marriage is a sensible and meaningful way of formally establishing a marriage relationship.
It is based on the value of human relationships, appropriate cultural values and symbols, and the strength of the marriage bond. Personal commitment by a couple is enhanced by their own involvement in the preparation of the Ceremony.
---
80% of Australian couples use Easy Weddings to connect with their dream wedding suppliers.
Browse the directory and start planning today!