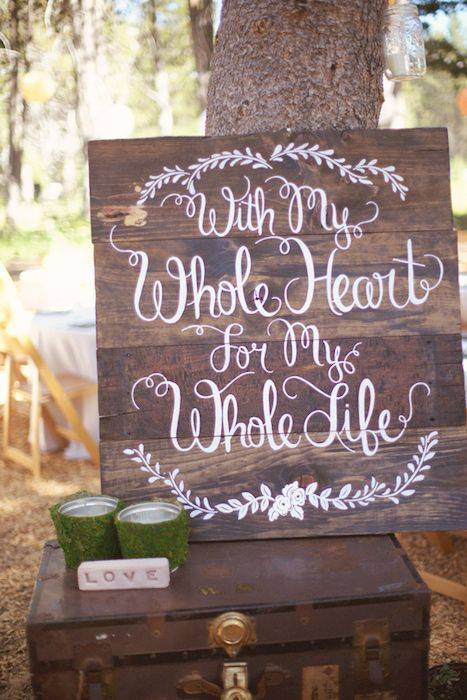 Aww. What a lovely sign for your wedding day: With my whole heart, for my whole life. <3

---

Will you be having a hair and/or make-up trial before the wedding day?

---
80% of Australian couples use Easy Weddings to connect with their dream wedding suppliers.
Browse the directory and start planning today!
Comments