Here at Easy Weddings, we have seen thousands of beautiful wedding cakes (and we're sure they were tasty, too). We love wedding cake toppers as a keepsake to remember your day or a way to polish the elegant cake that your cake maker has created for you. Here are some of the sweetest and most creative wedding cake toppers that we think you will absolutely love.
1. Pug cake topper
Rebecca and David had a gorgeous pug bride and groom cake topper and had their pug, Frankie as their ring bearer. Their cake and adorable cake topper was made by Wedding Cake Art.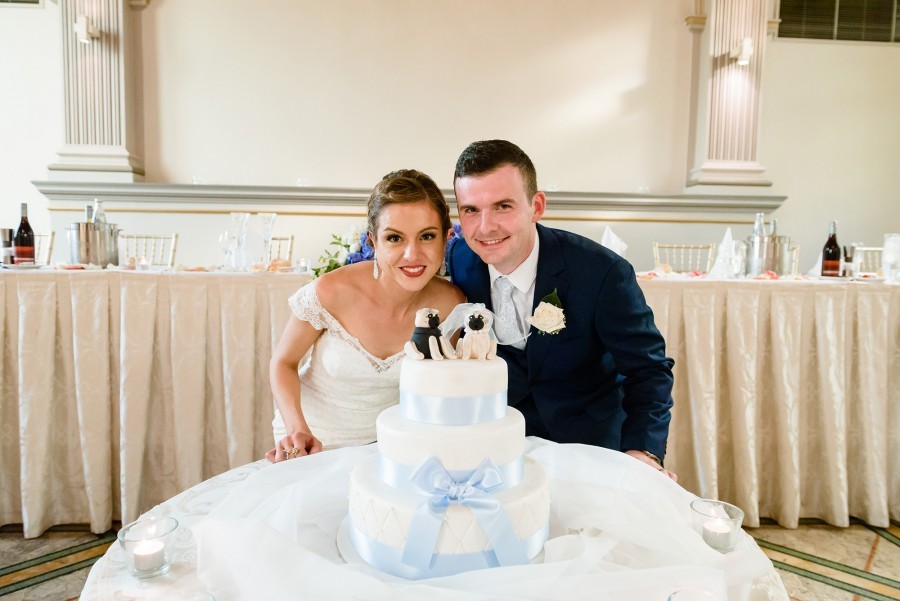 2. Silhouette
Nicole and Hung had a beautiful silhouette cake topper of a bride and groom.  Their elegant three-tiered cake was made by Sugar and Spice Cakes.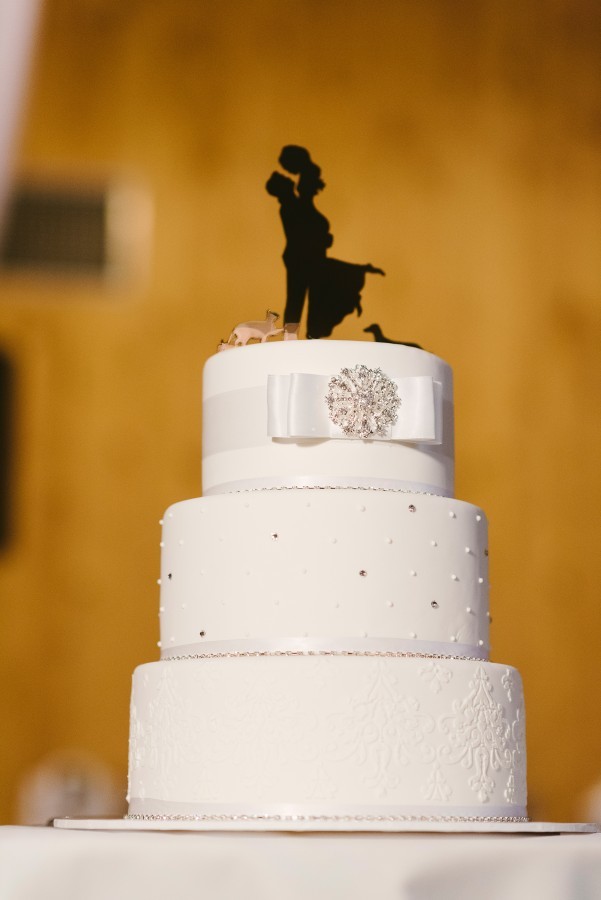 3. …Nothing
Some couples like a less is more approach, and that is exactly what Mia and Victor wanted. Mia's cousin made the wedding cake, a simple and elegant naked cake. Because they had other mini desserts and a table full of flowers, they kept the cake simple and chic. Sometimes, you don't need creative wedding cake toppers and flowers on top.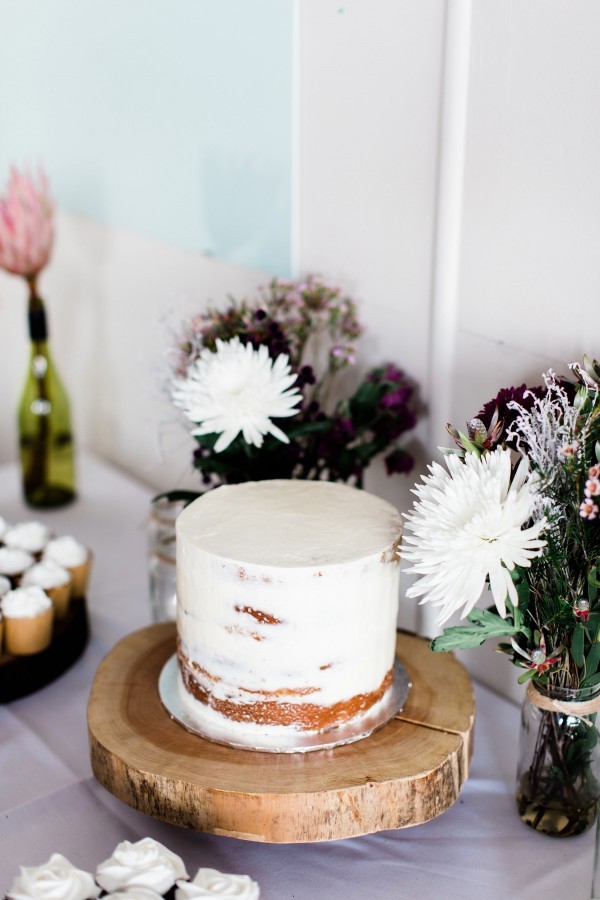 4. Orchids and pearls
To tie in with Tori's bouquet and the orchid centerpieces, the couple had beautiful orchids and pearls draping their three-tiered cake from Nikos Cakes.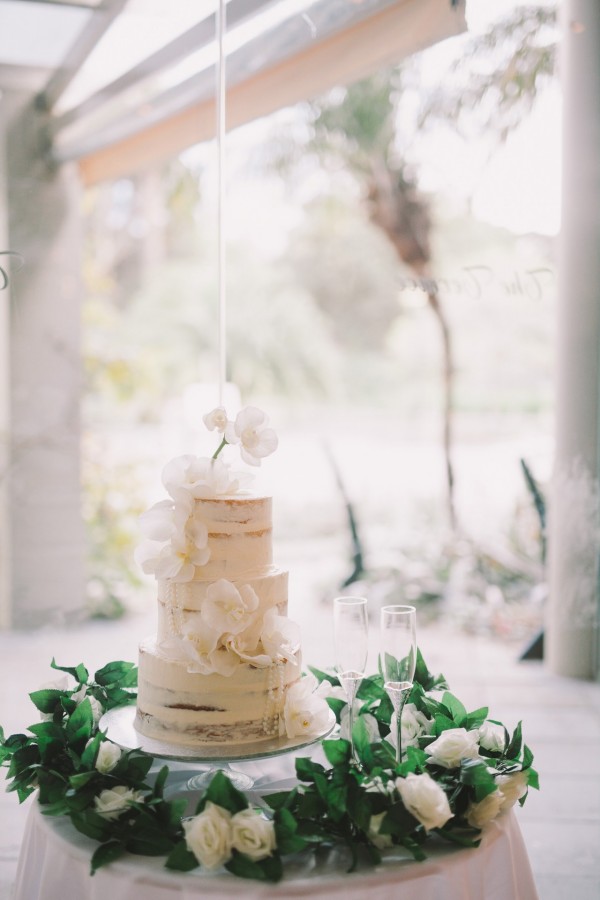 5. A floral pomander ball
Rosemary and Matthew had an amazing wedding cake complete with a floral wedding cake topper. The white and silver cake was the perfect addition to their modern yet traditional wedding.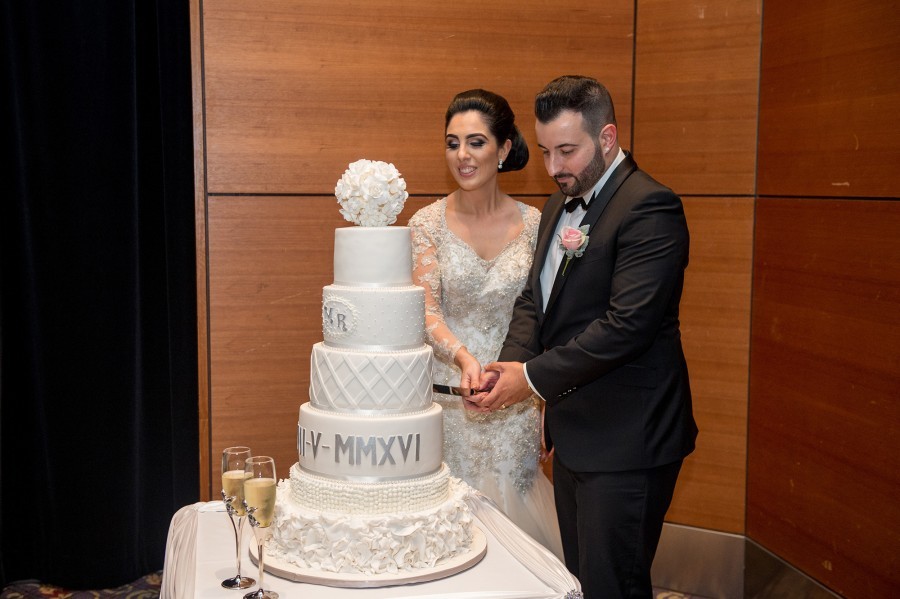 5. Glitter and roses
Two of our favourite things. If you want a touch of glamour, use a little glitter on your cake topper! Shaye and Andrew combined a sparkly Mr & Mrs cake topper with some beautiful blooms.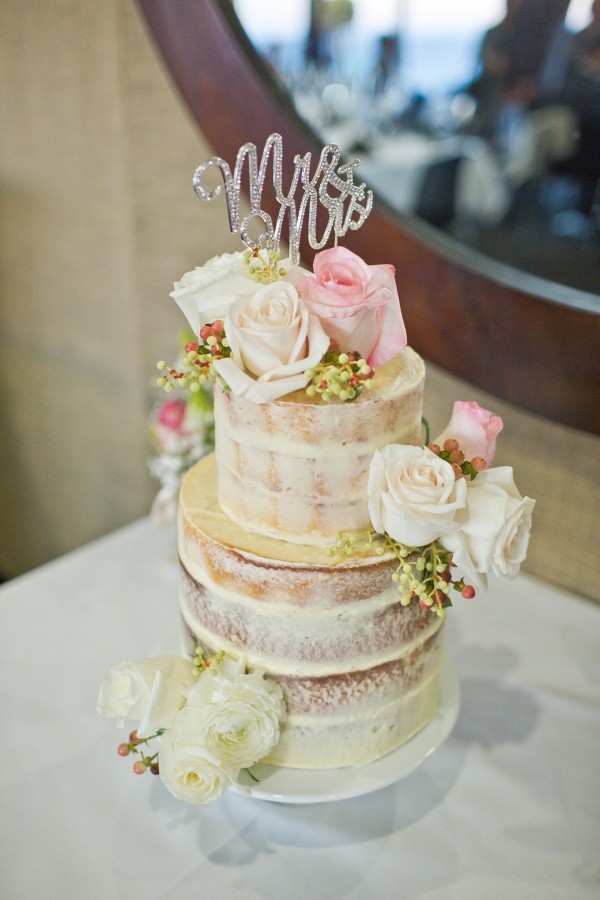 6. Laser cut quote
Ena and Amar had a "you are my greatest adventure" laser cut quote as their creative wedding cake topper. Not only does it look gorgeous with the metallic flakes, but the greenery and flowers tie it into their beautiful colour scheme.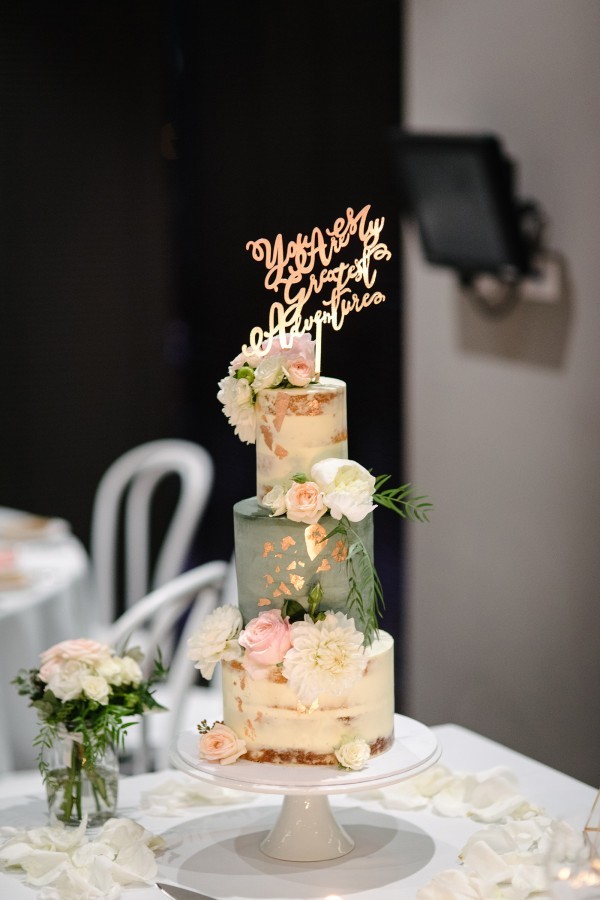 7. Figurines
Sharon and Stergio's real wedding featured an adorable cake topper of them with their fur baby!
 8. Paper hearts
Jess and James decided on a donut bar rather than a cake, and dressed them up with sweet little paper hearts.
9. A memento
Laura and Marcus got engaged in Paris, so for their wedding cake topper, they had a little Eiffel Tower.
10. Tiny bunting
Trina and Damien topped their wedding cake with a tiny string of bunting and little lego figurines.