Mia Finch and Victor Bandeira wanted to keep wedding costs down, and so inspired much of the DIY for their big day.
Mia, 30, is from Sydney's Northern Beaches, and Victor, 38, is from Brazil. The pair met on a night out in Sydney, and four years later they were engaged.
"Victor is very caring and calm," says Mia. "While around the fire in the backyard, he asked me to marry him."
In order to keep to their budget, Mia and Victor did the majority of wedding prep themselves, had a modest guest list of 80 family and friends, and kept the celebrations local.
They said 'I do' on November 26, 2016 at their rustic waterfront wedding at Bayview Sailing Club, NSW. Mia wore a lace slimline gown with low back and Victor opted for a casual open-collar look to pair with his black lounge suit. Powder blue Kombi vans from the father and brother of the bride added to the beachside vibe.
Victor describes Mia as funny and driven – which of course helped with keeping everything low cost, provided by either friends or family.
"We proved that you can have an amazing wedding day on a small budget!" says Mia.
Photos courtesy of Charlie Ralph Photography.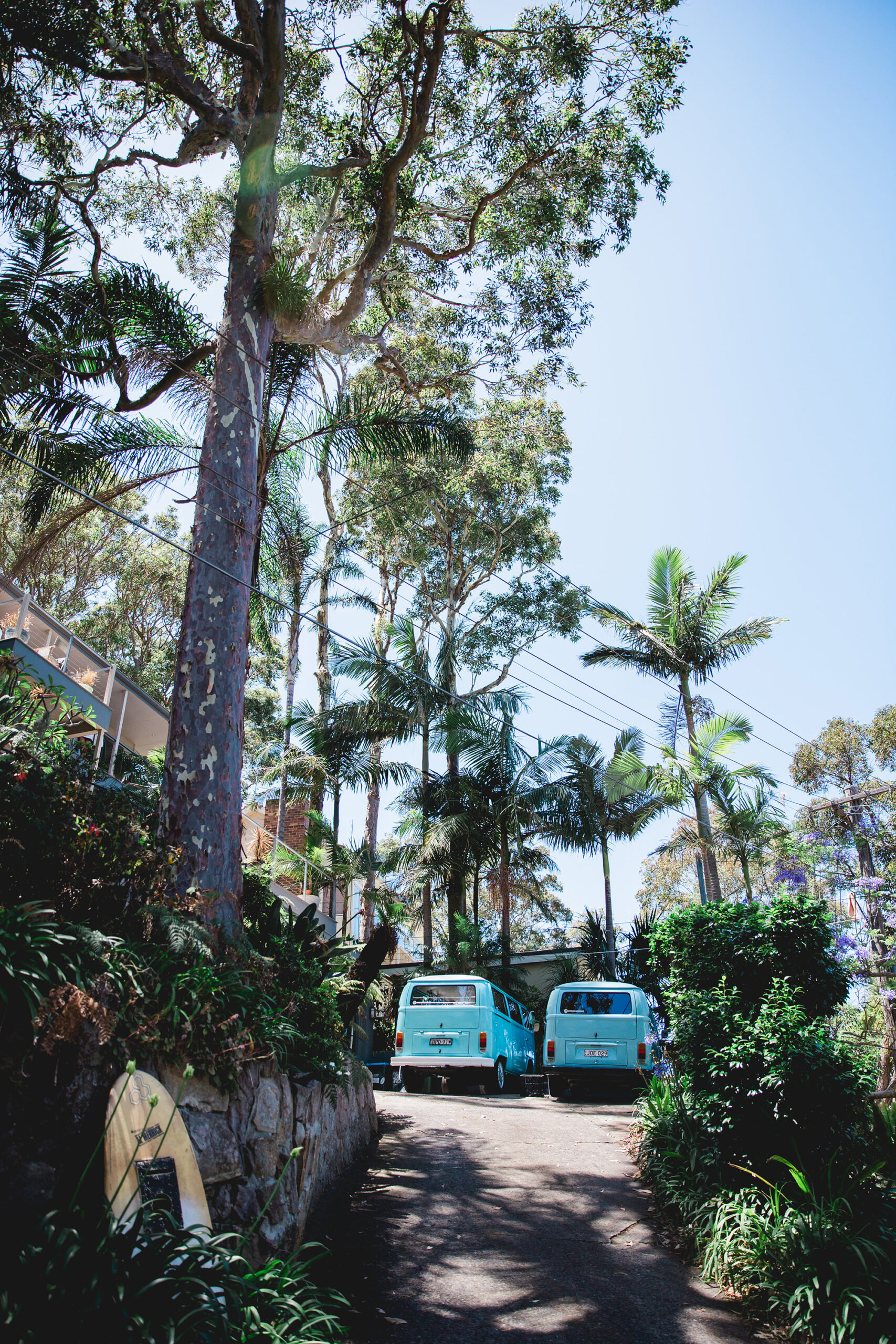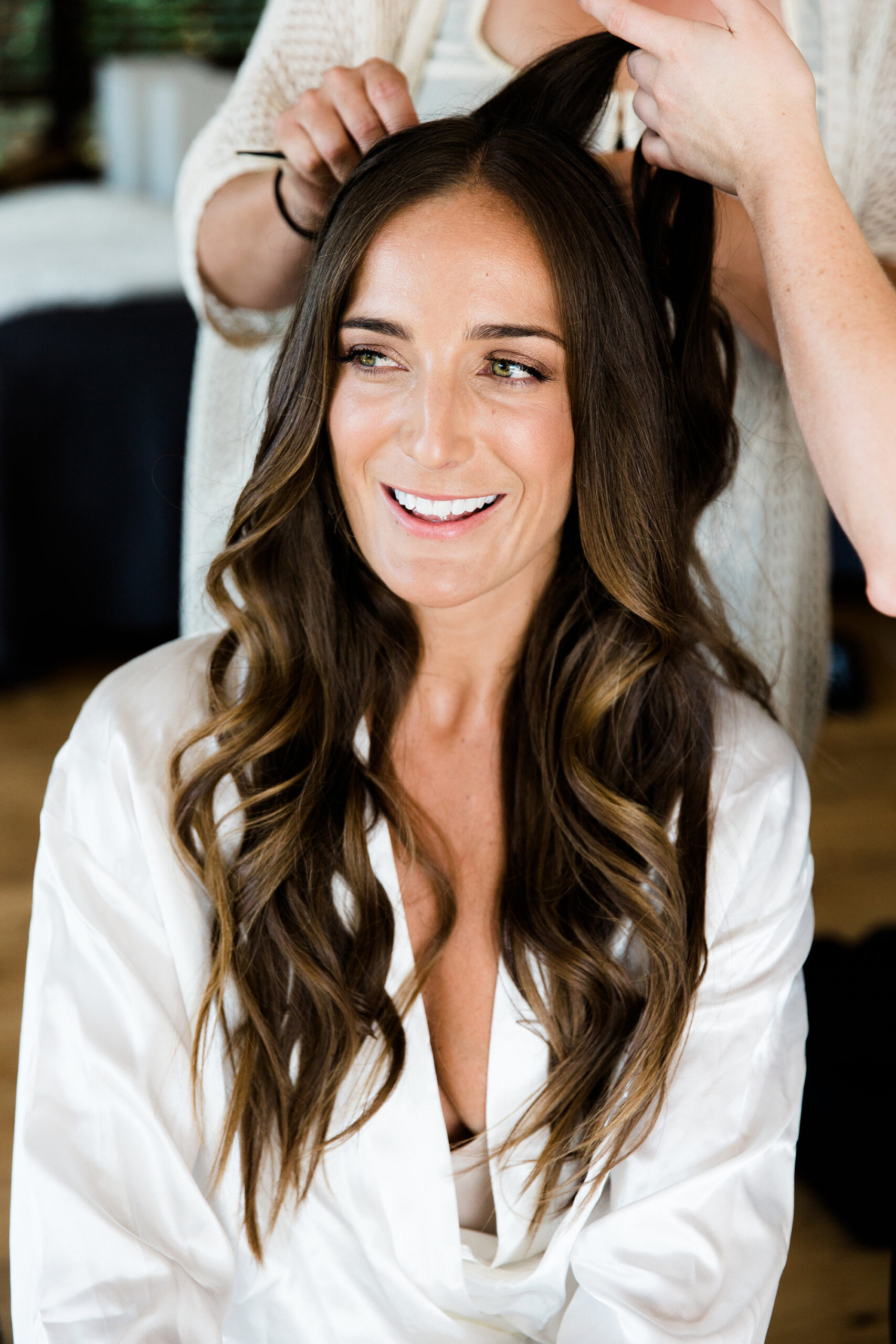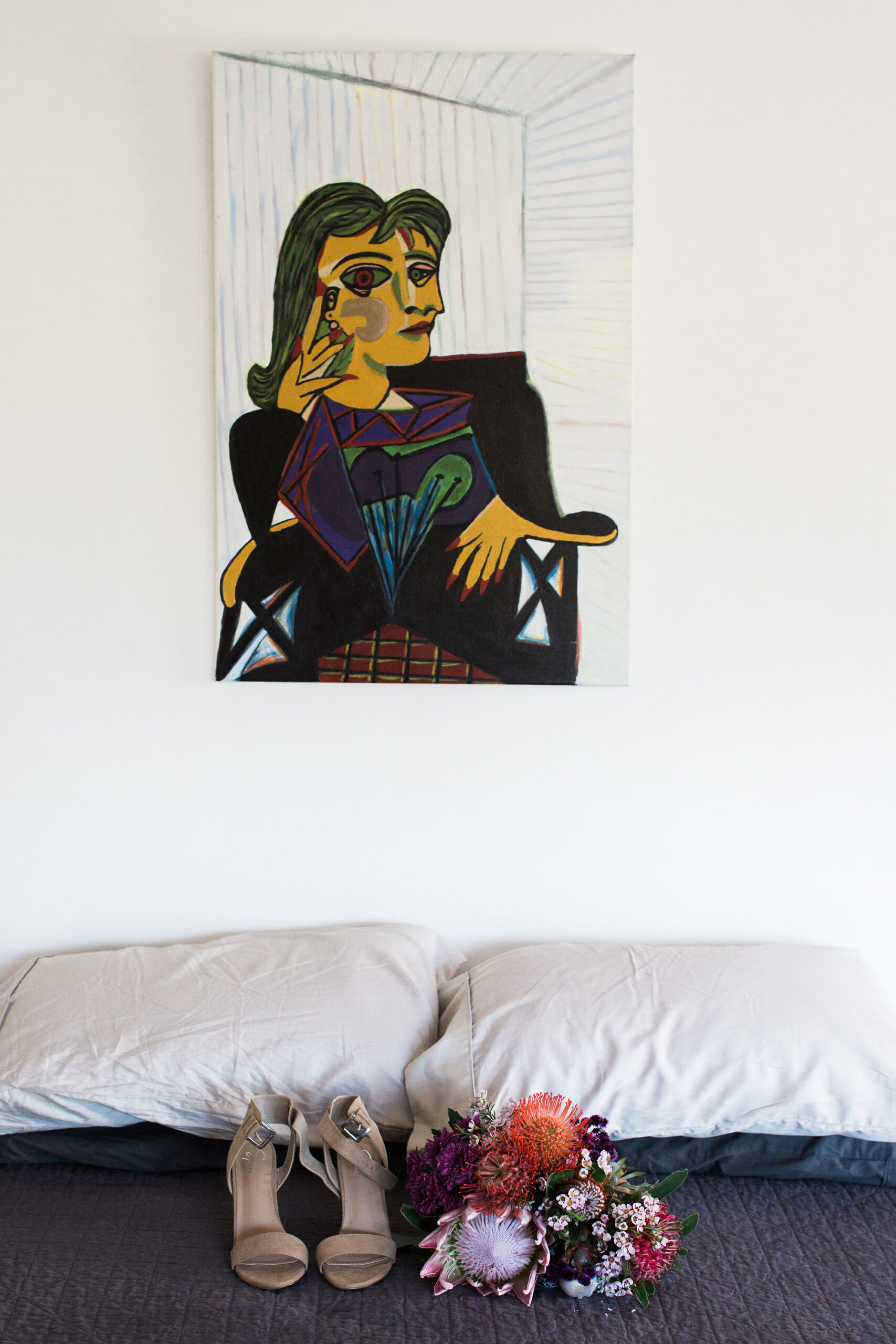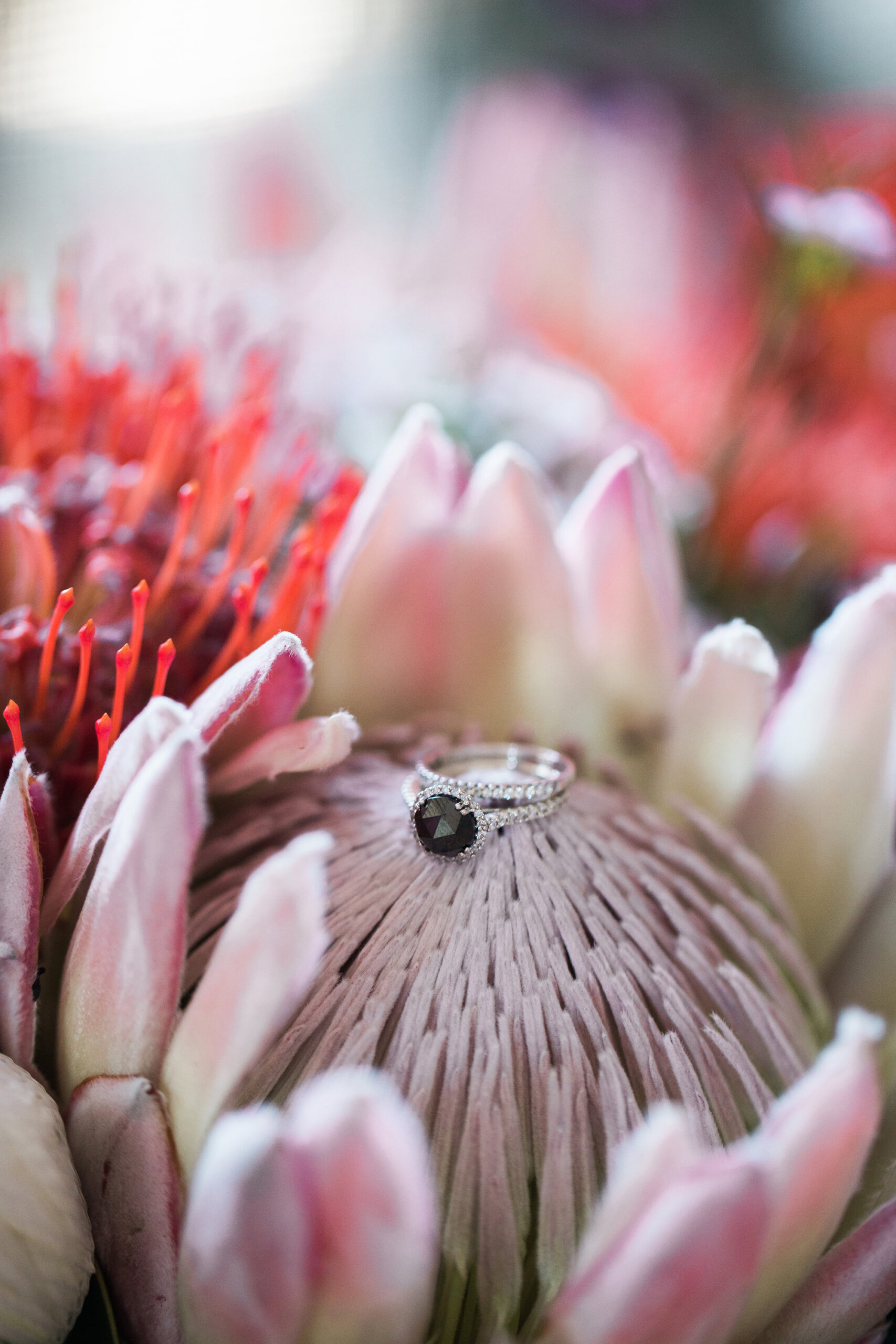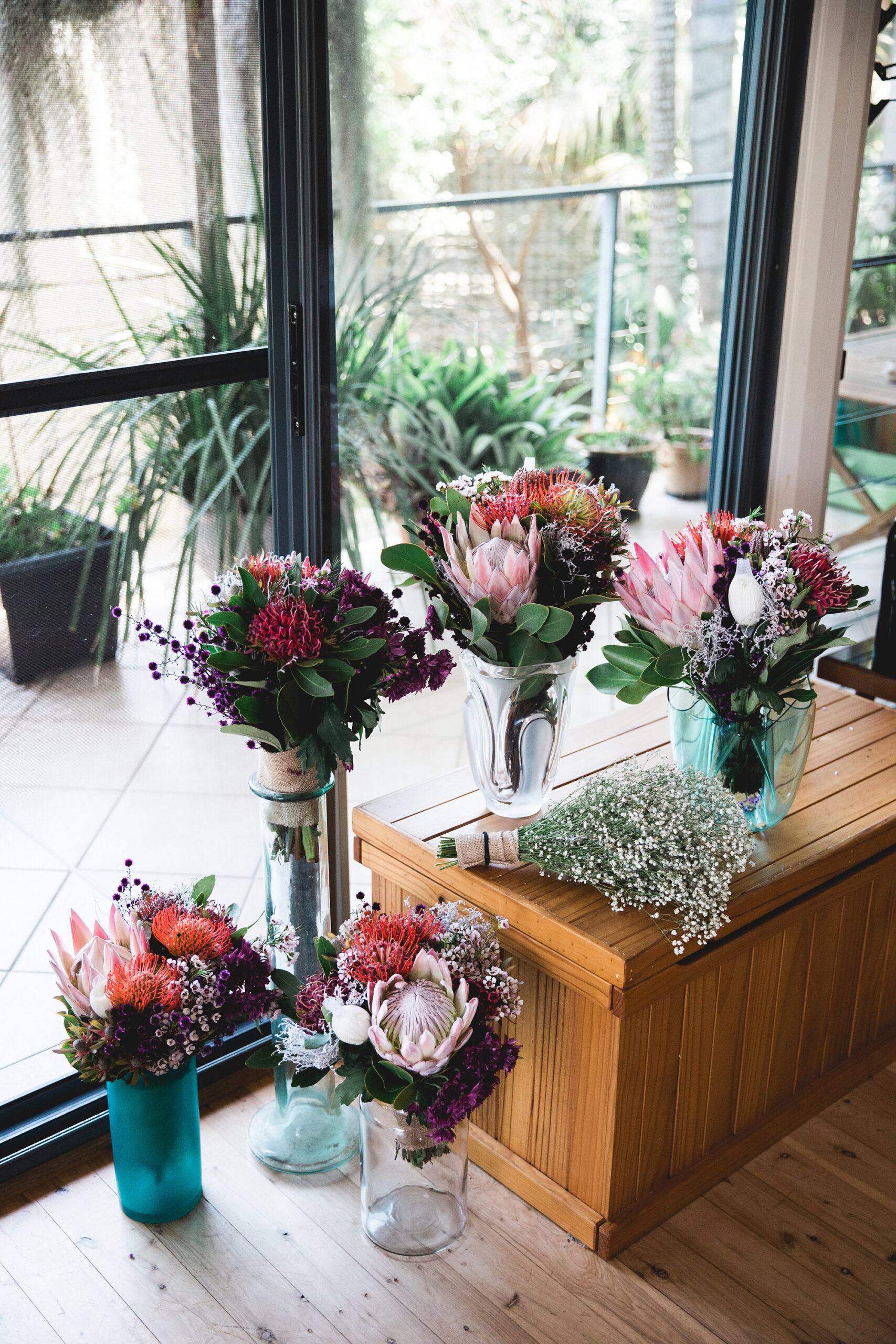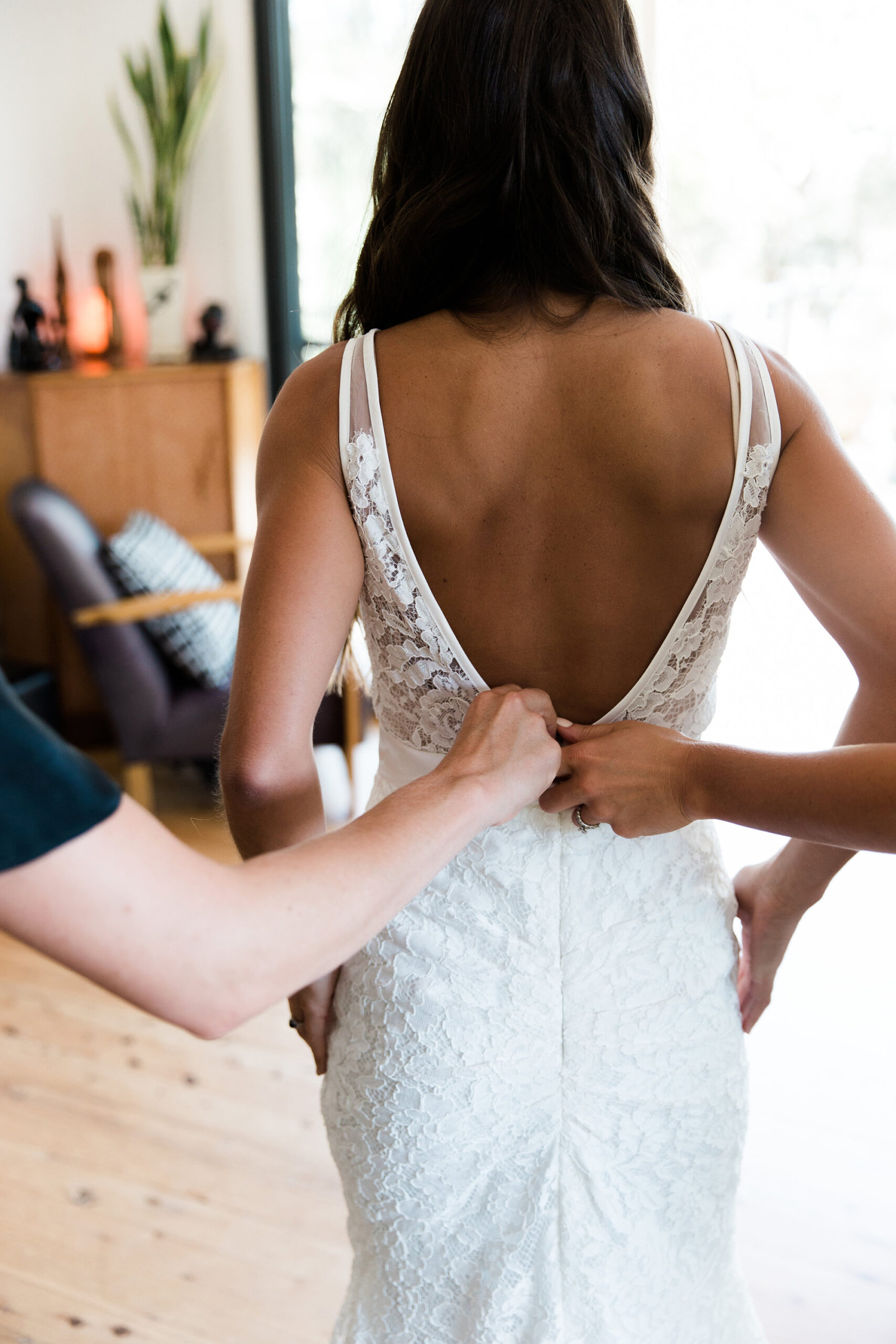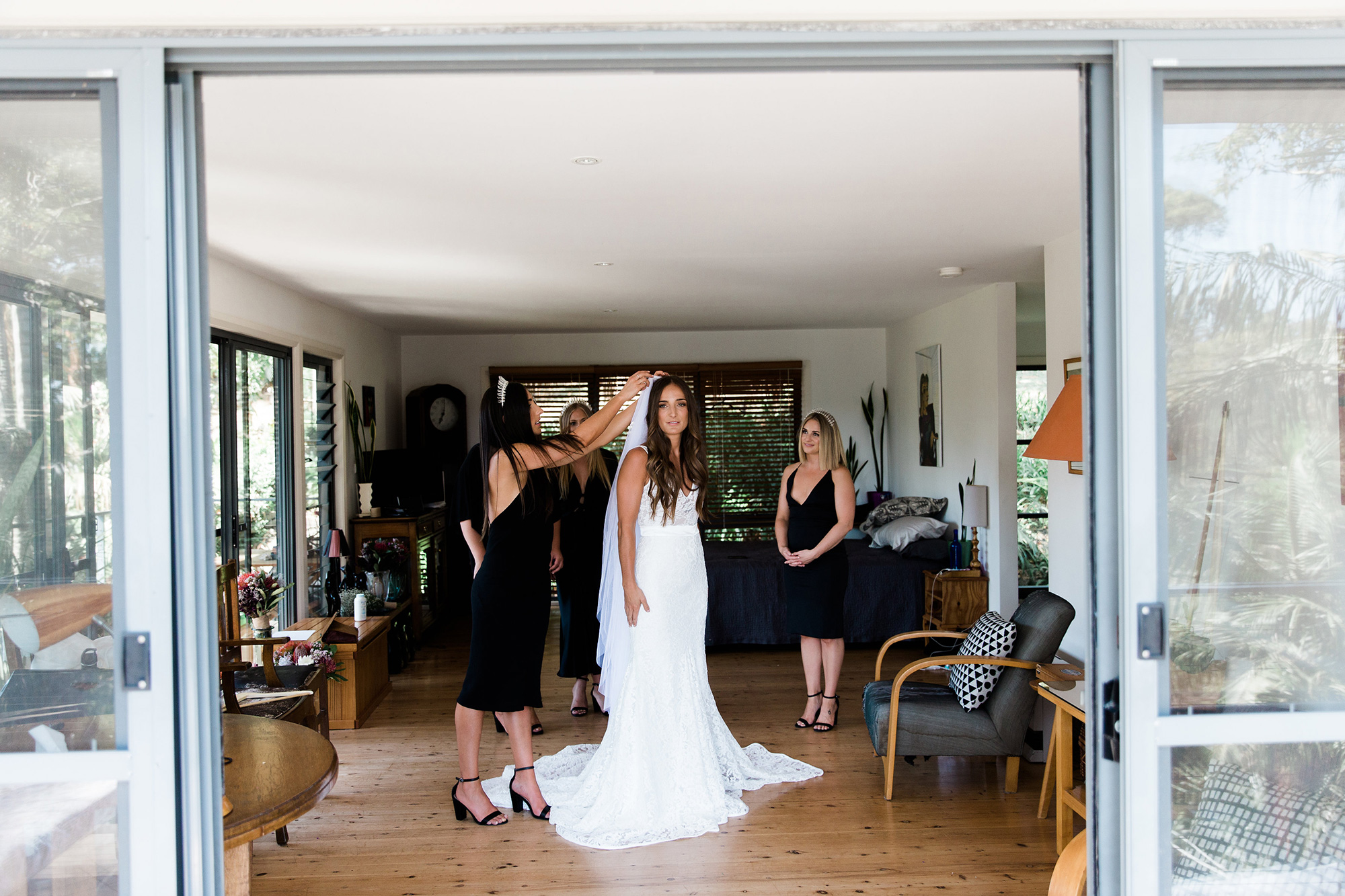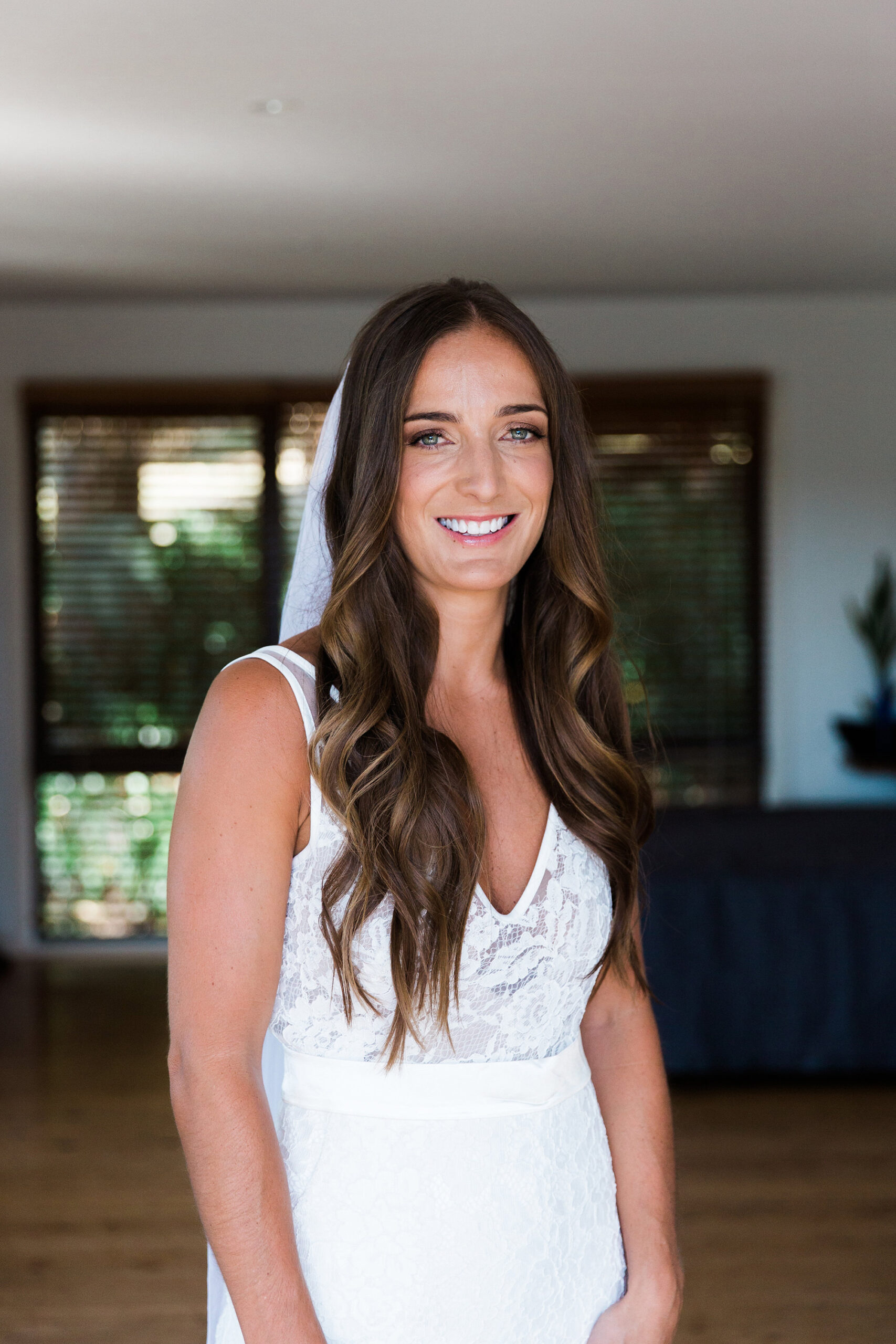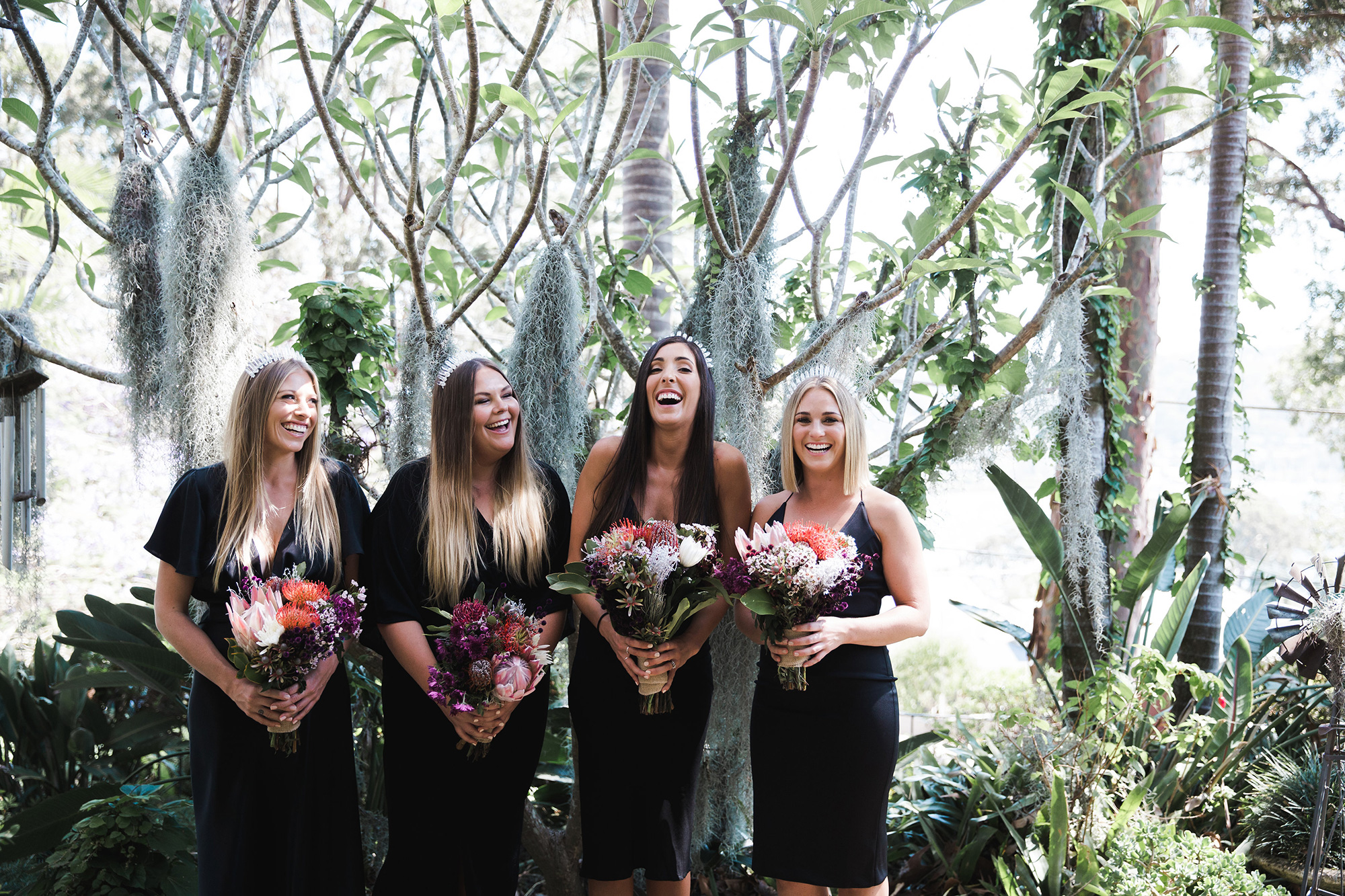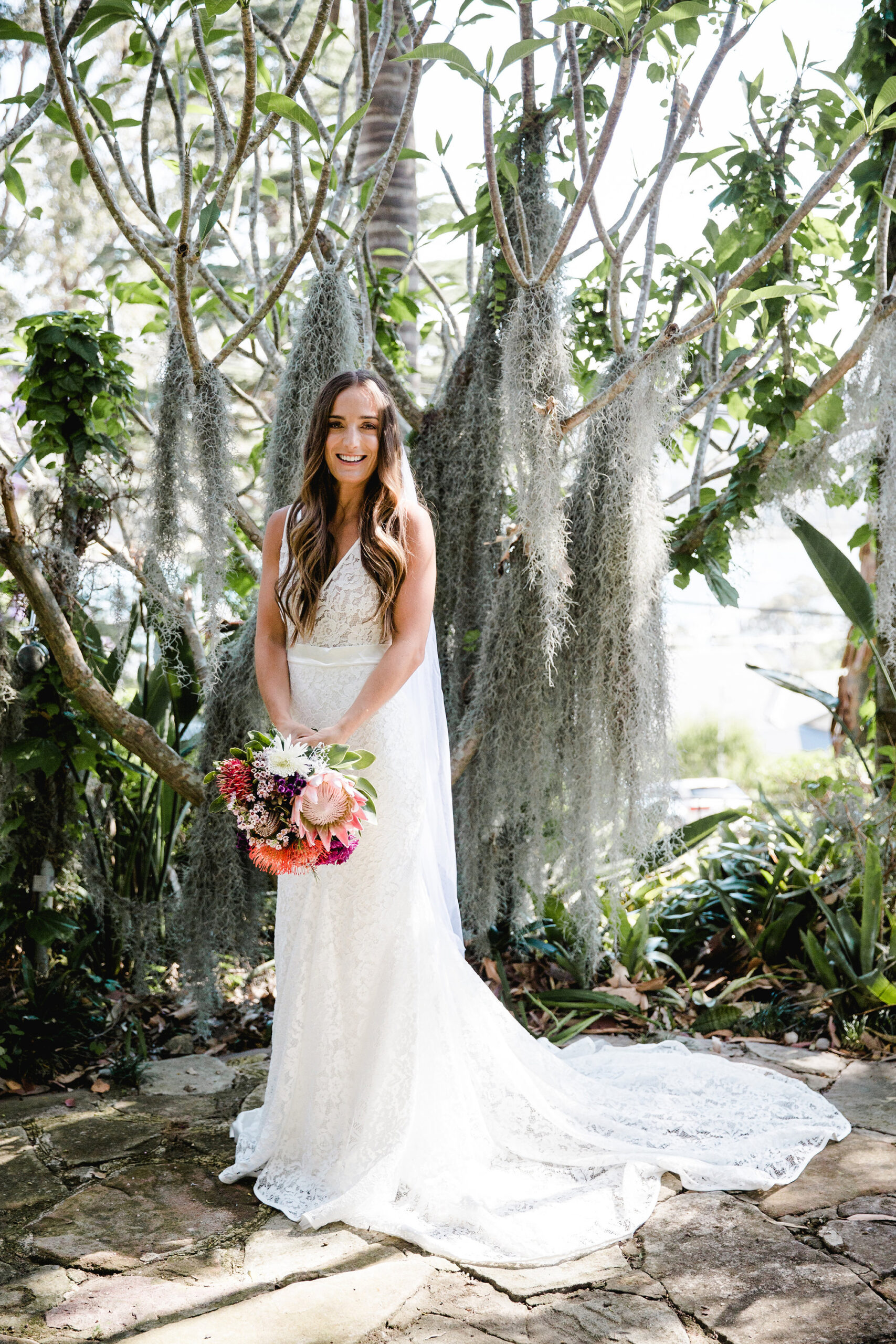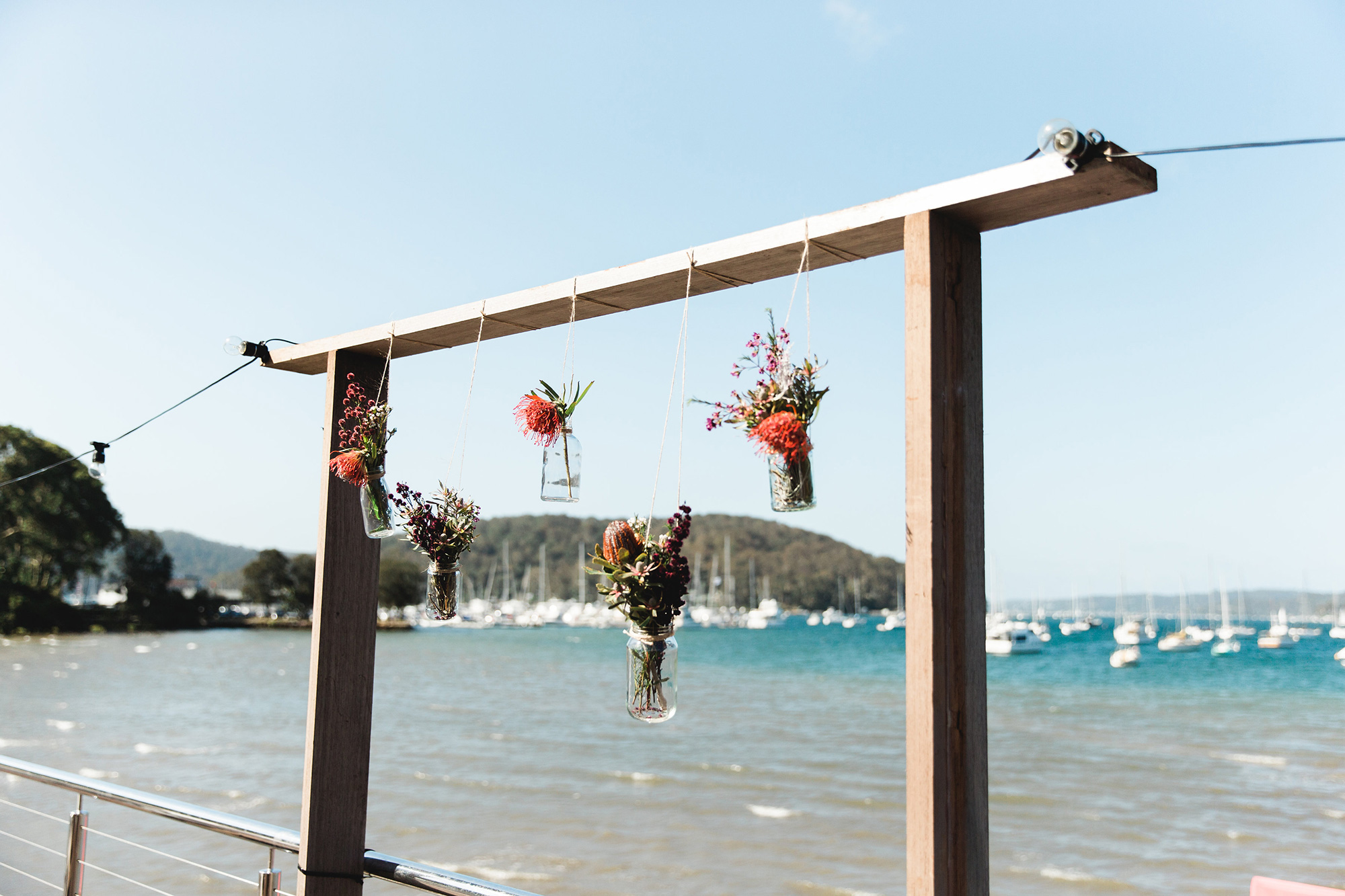 Mia and Victor created most of the venue decor themselves using jars and other objects collected from eBay, and everything else was provided by AVA Party Hire.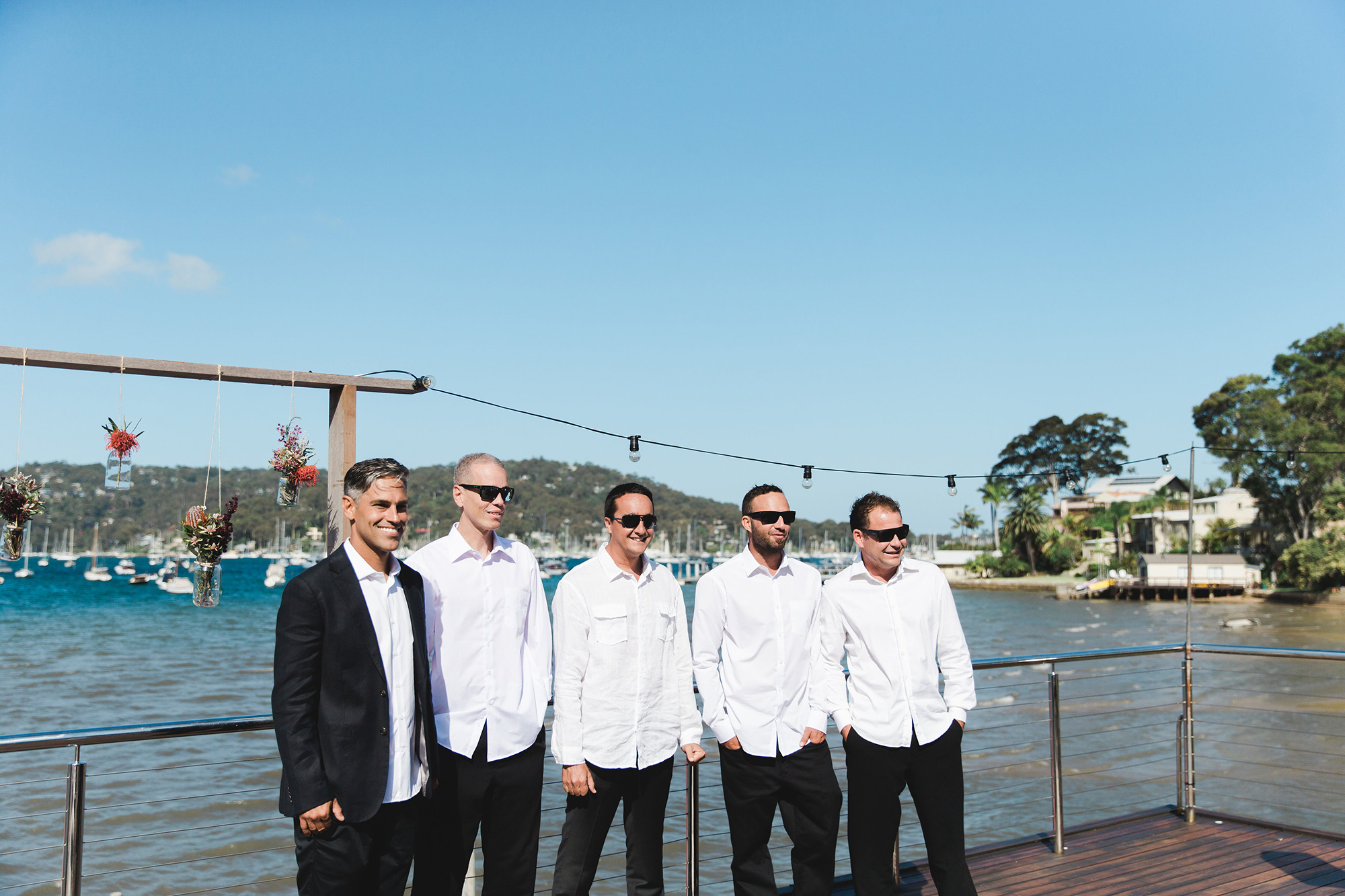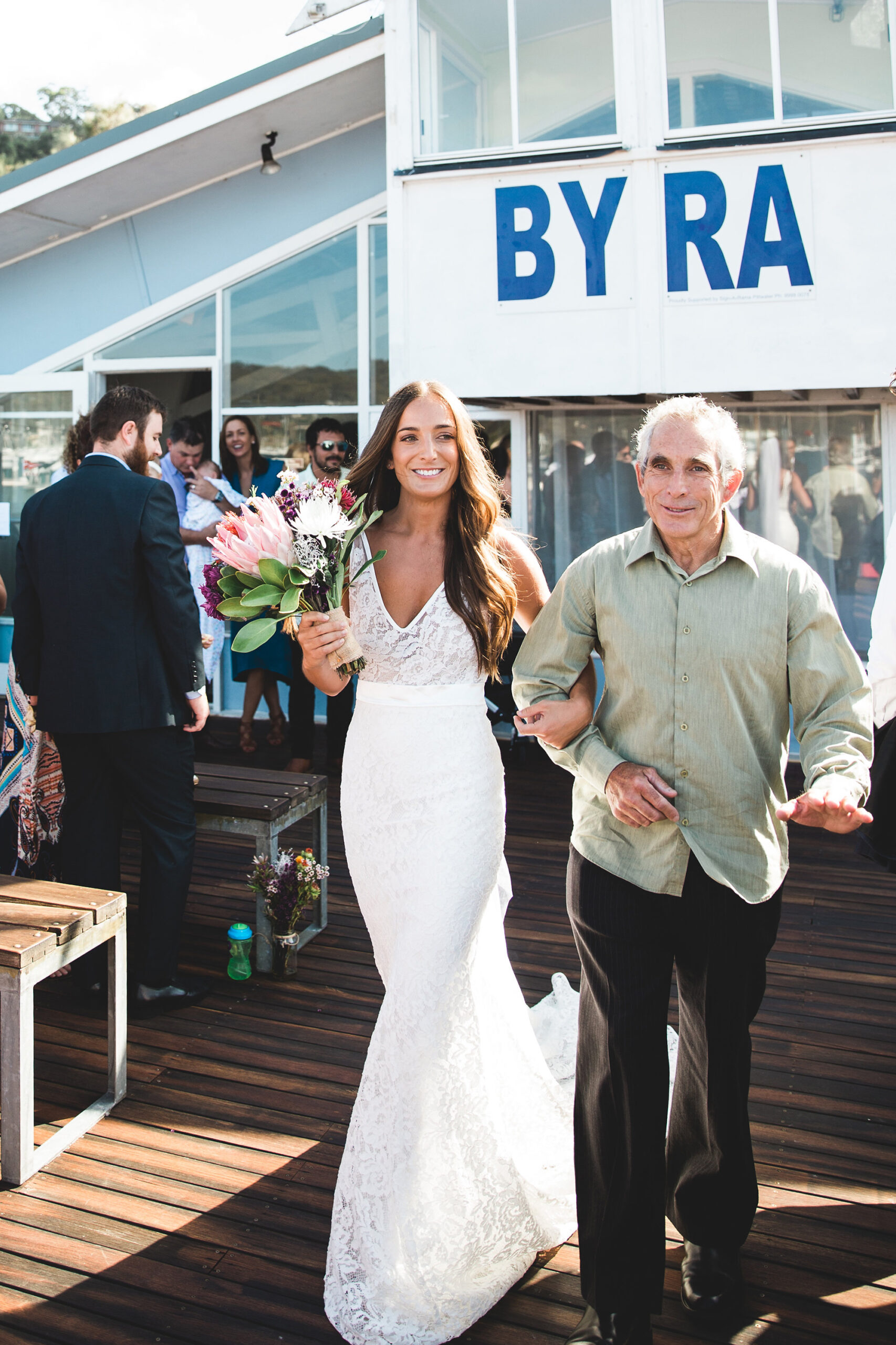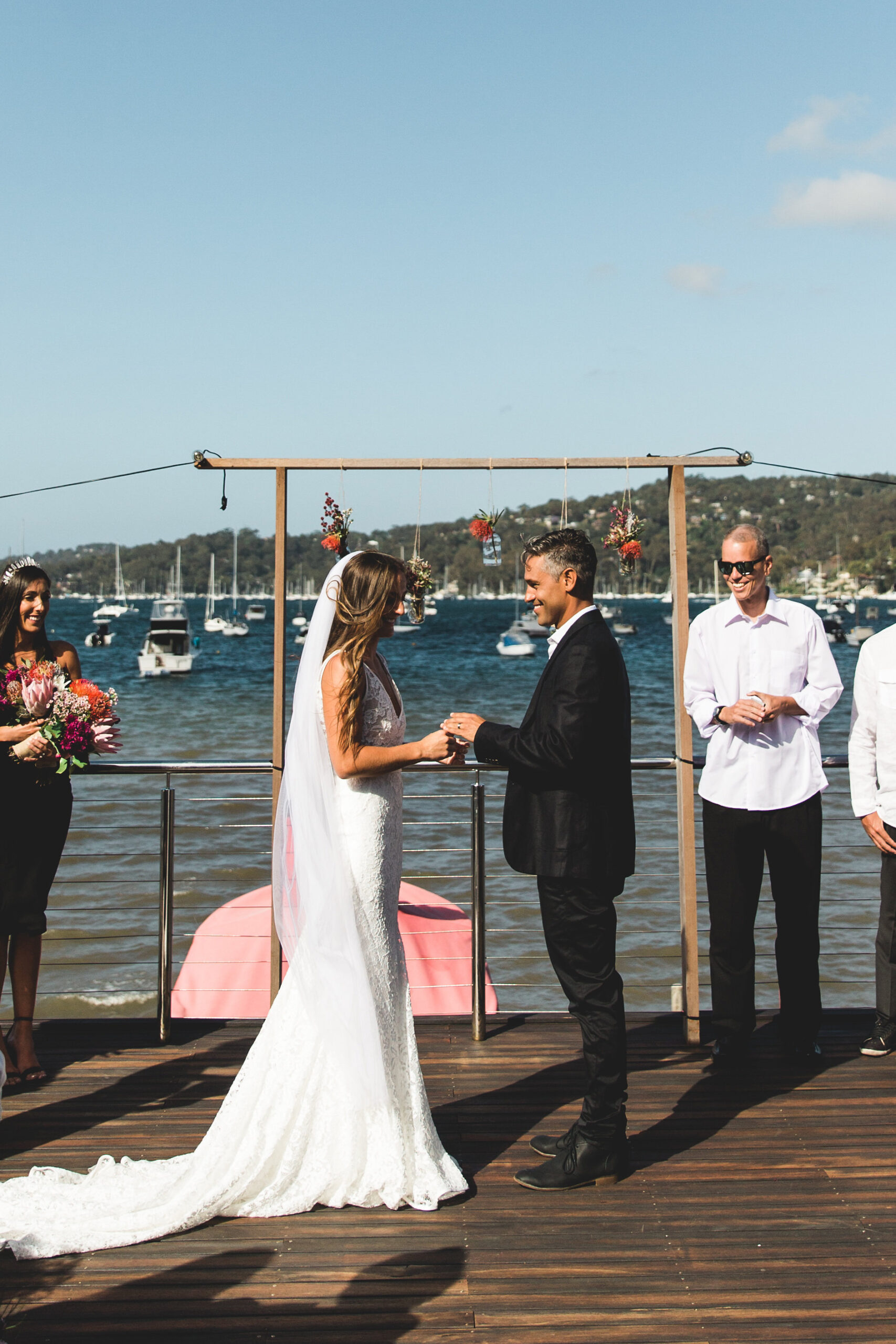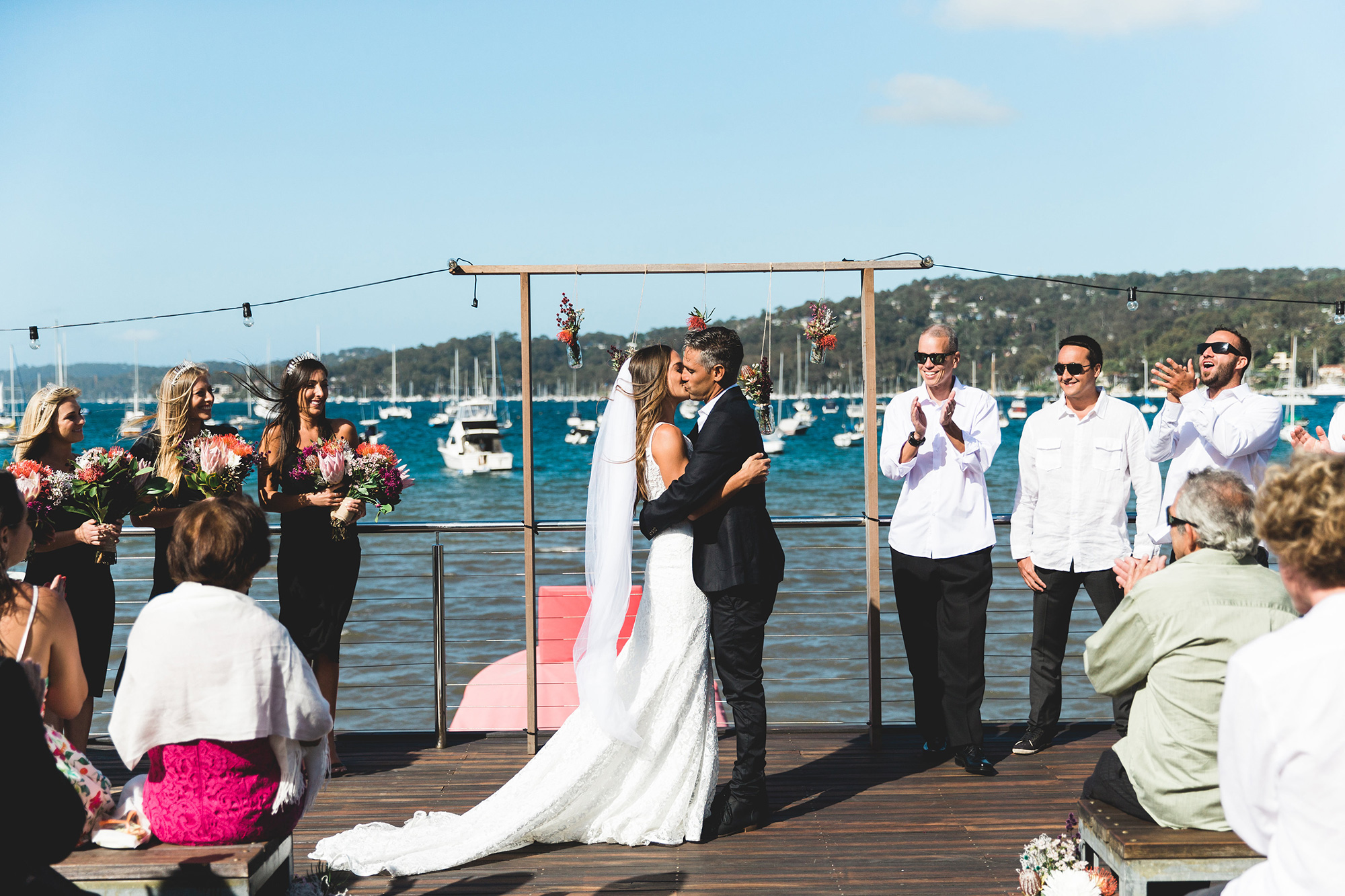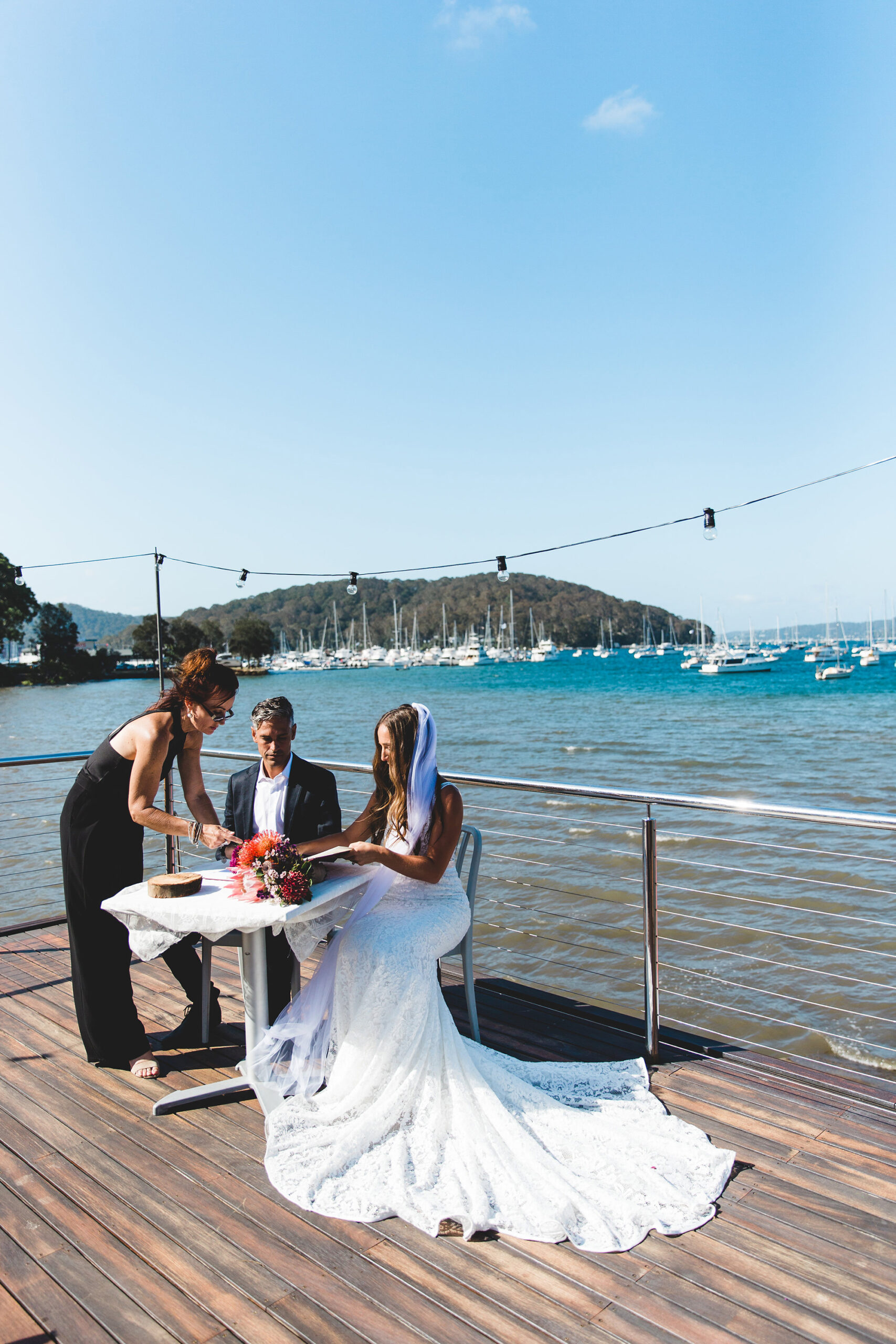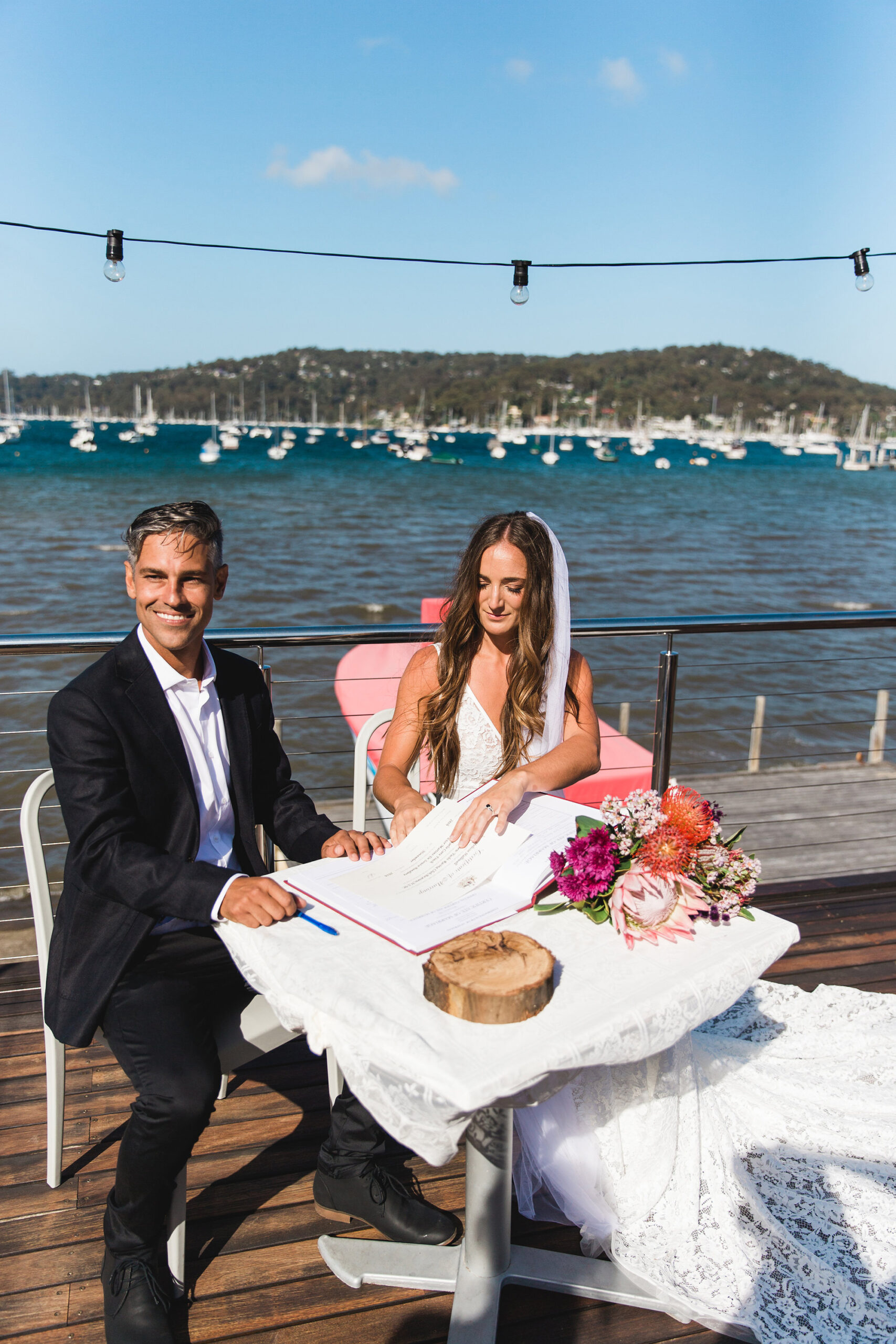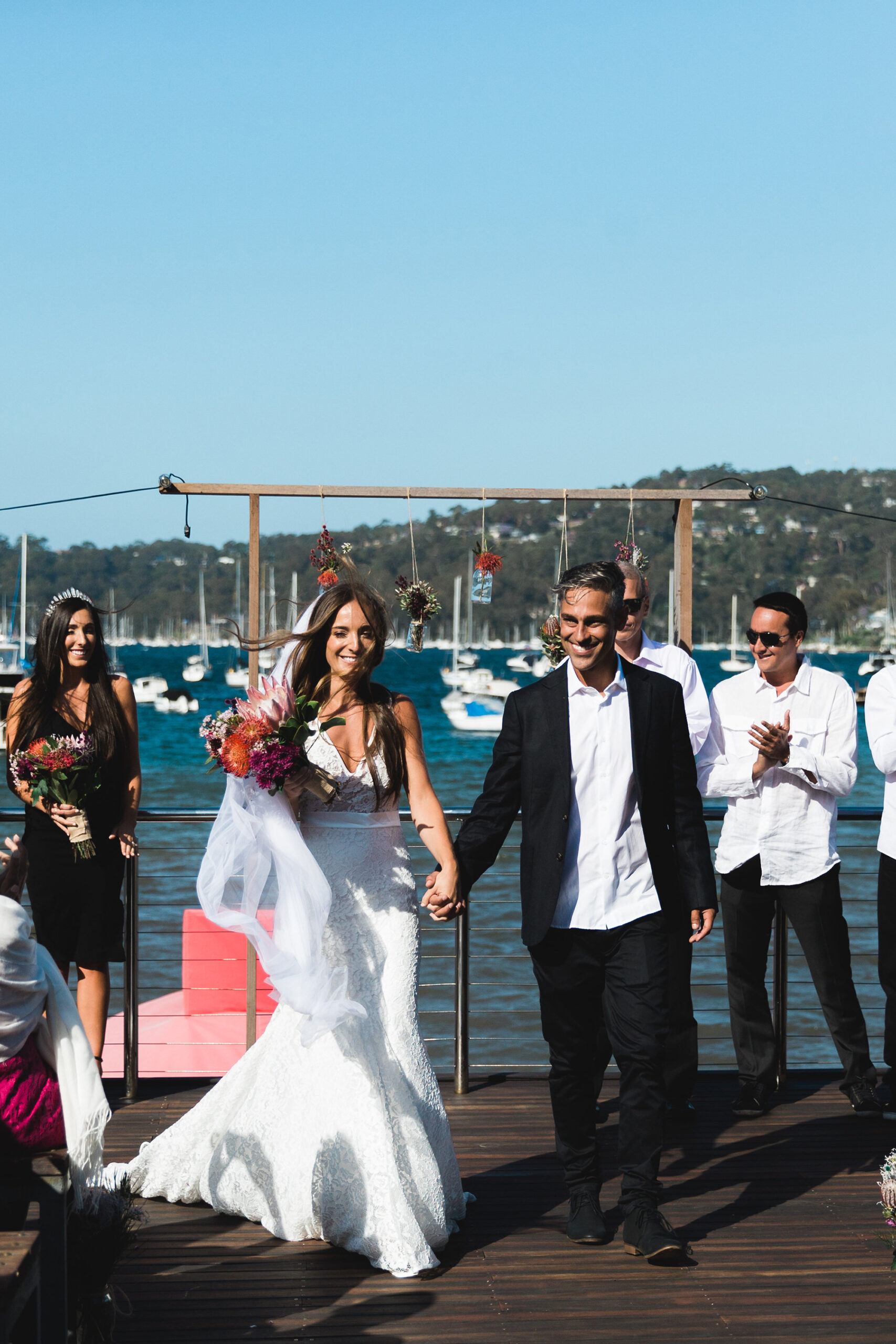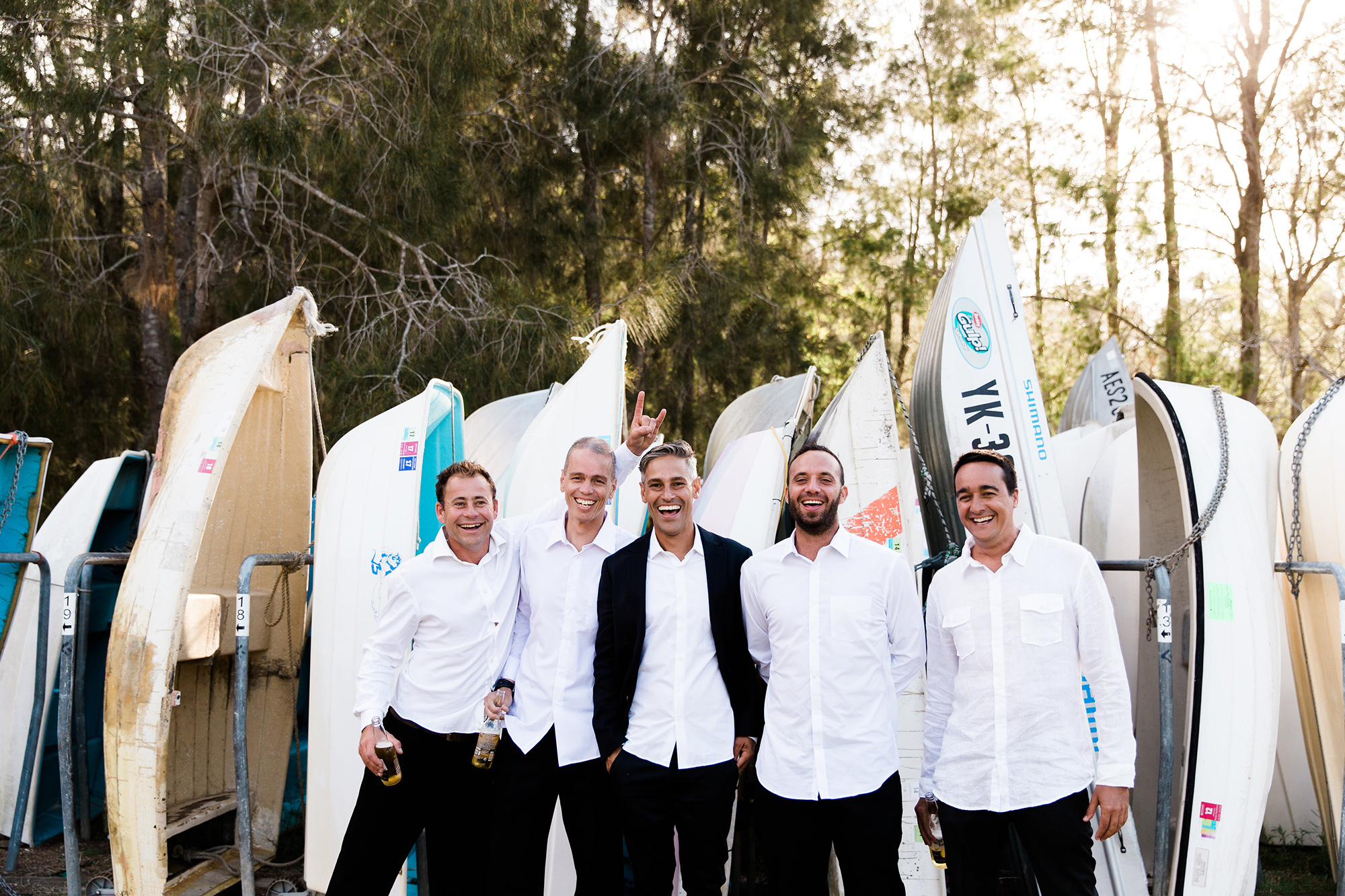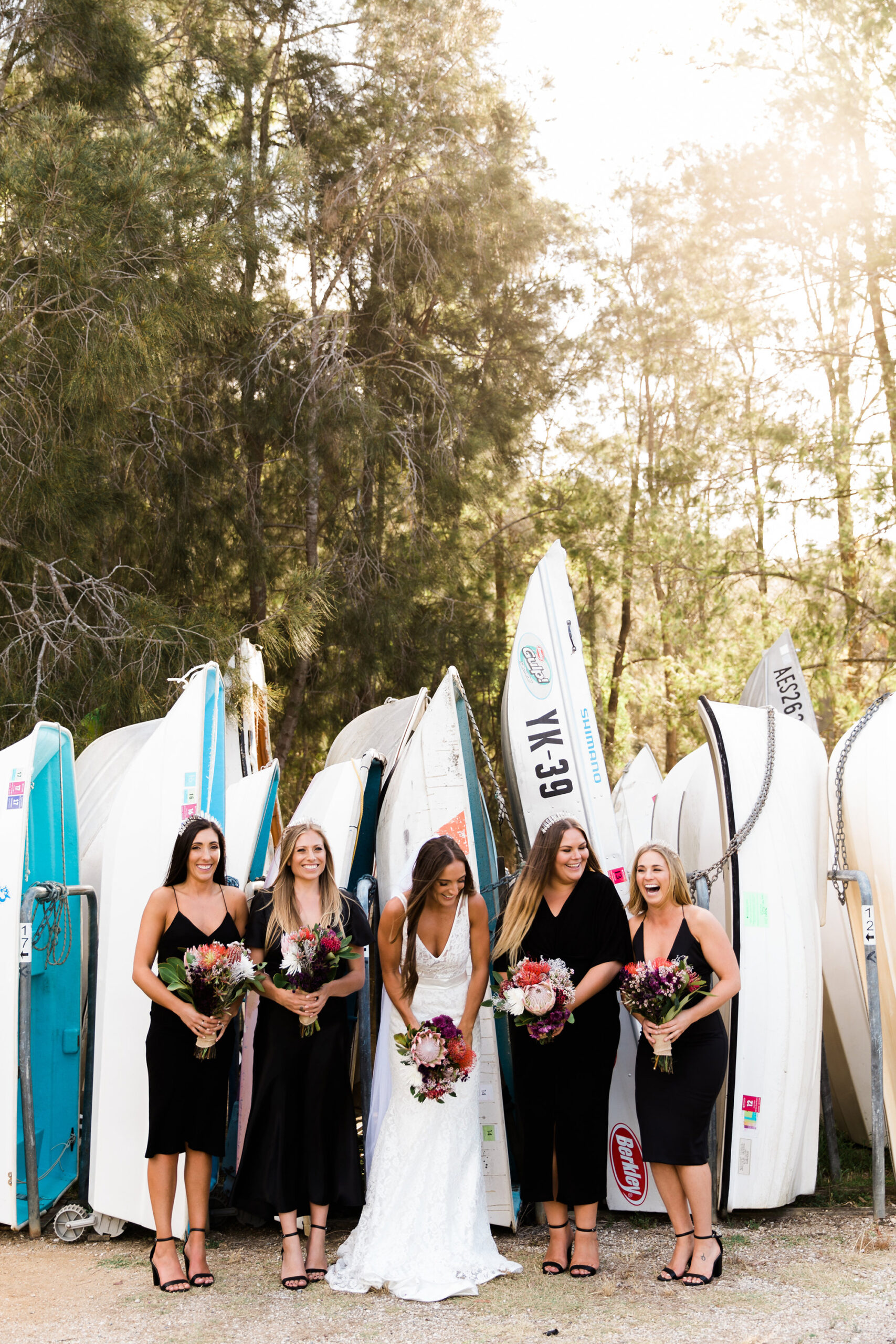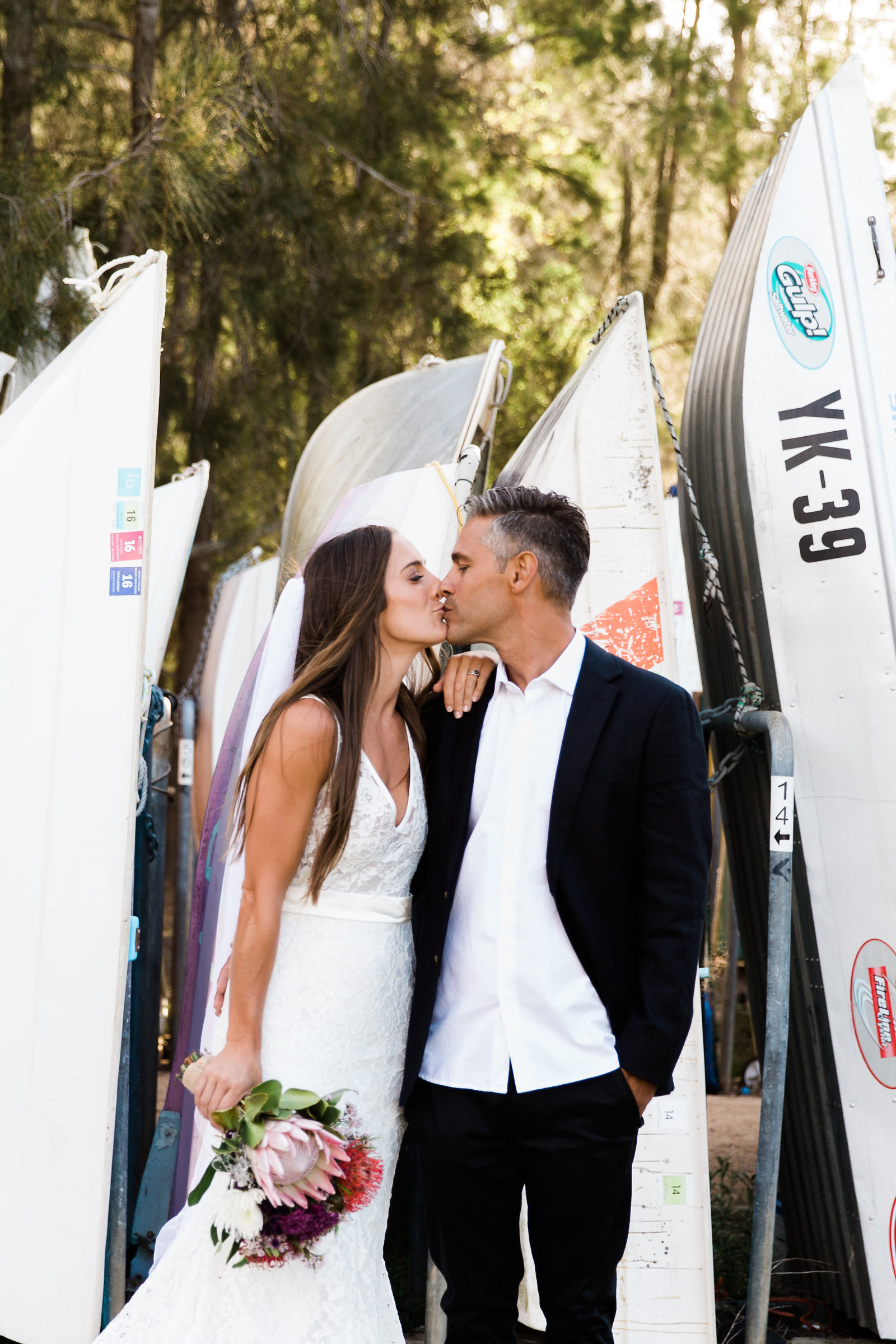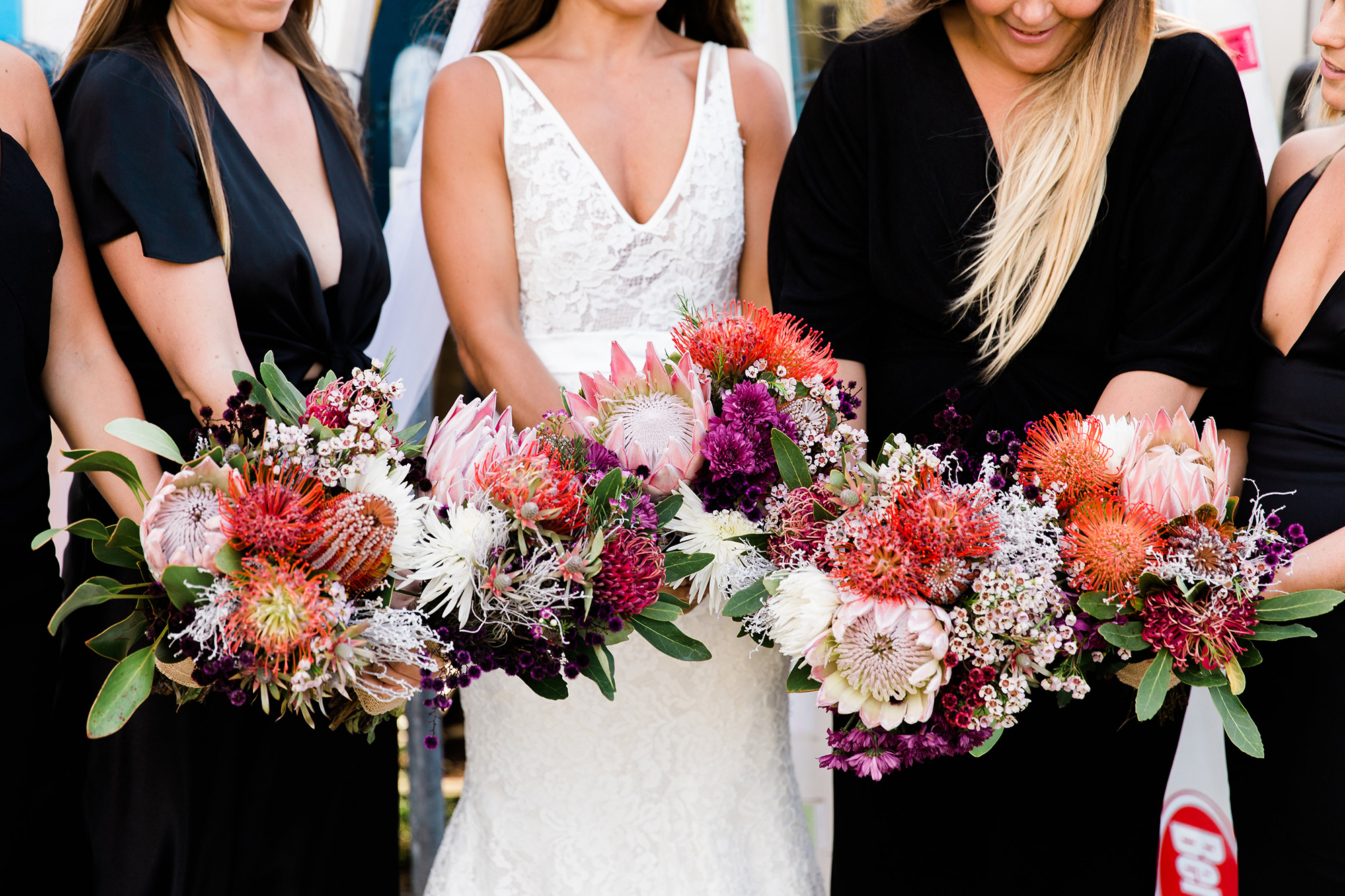 With help from Mia's bridesmaids, their bouquets were put together with flowers bought from Sydney Flower Markets.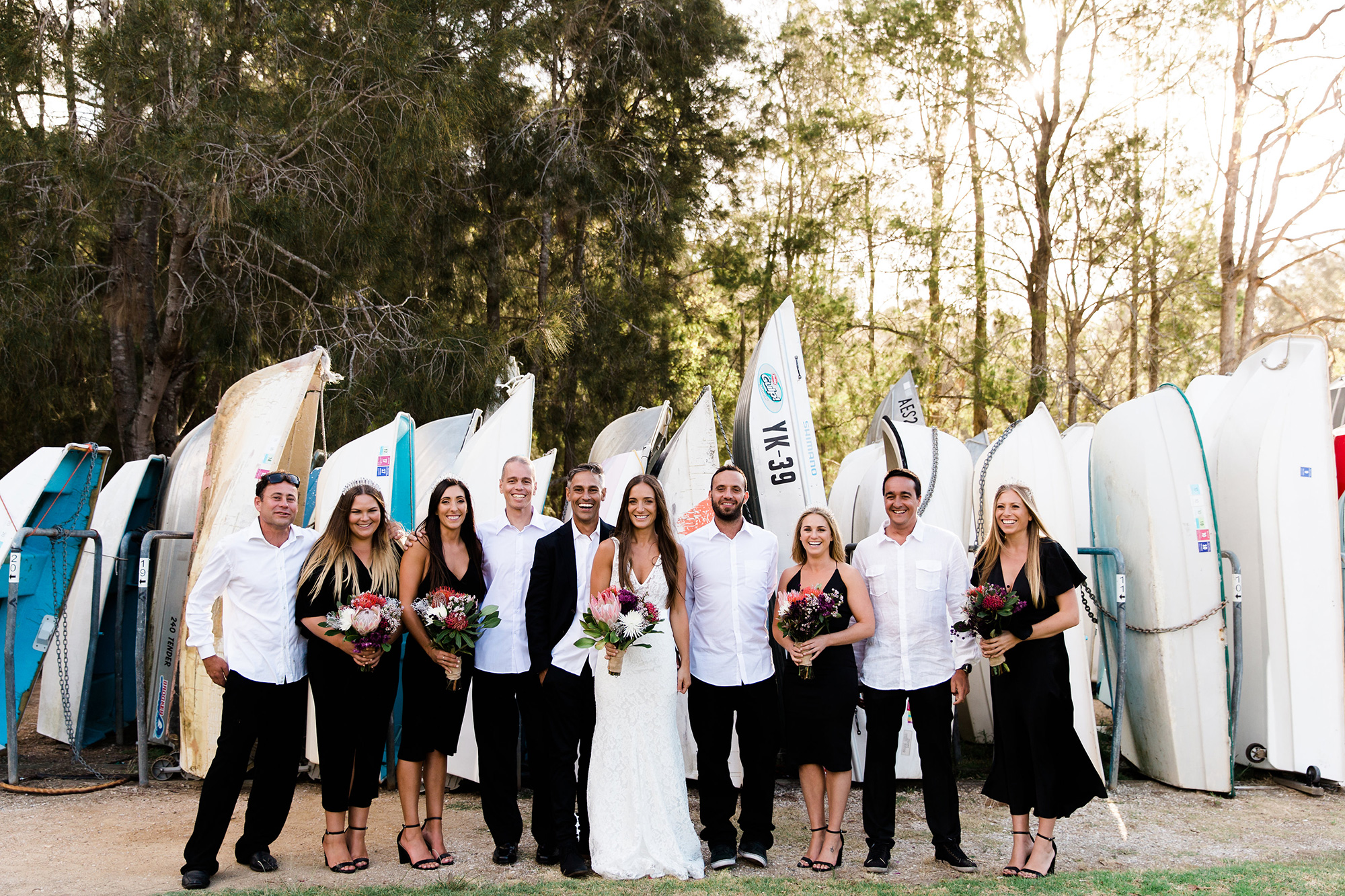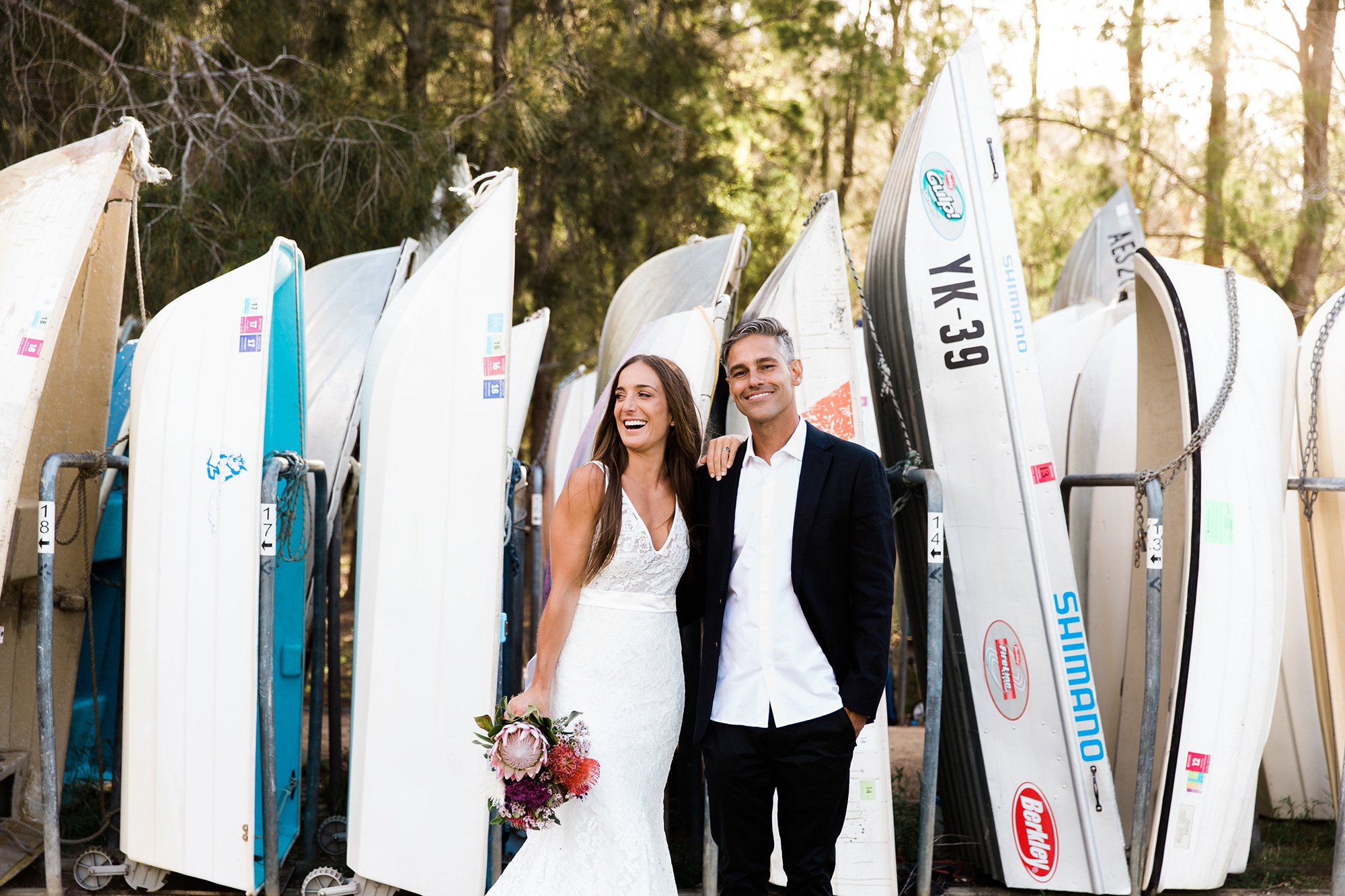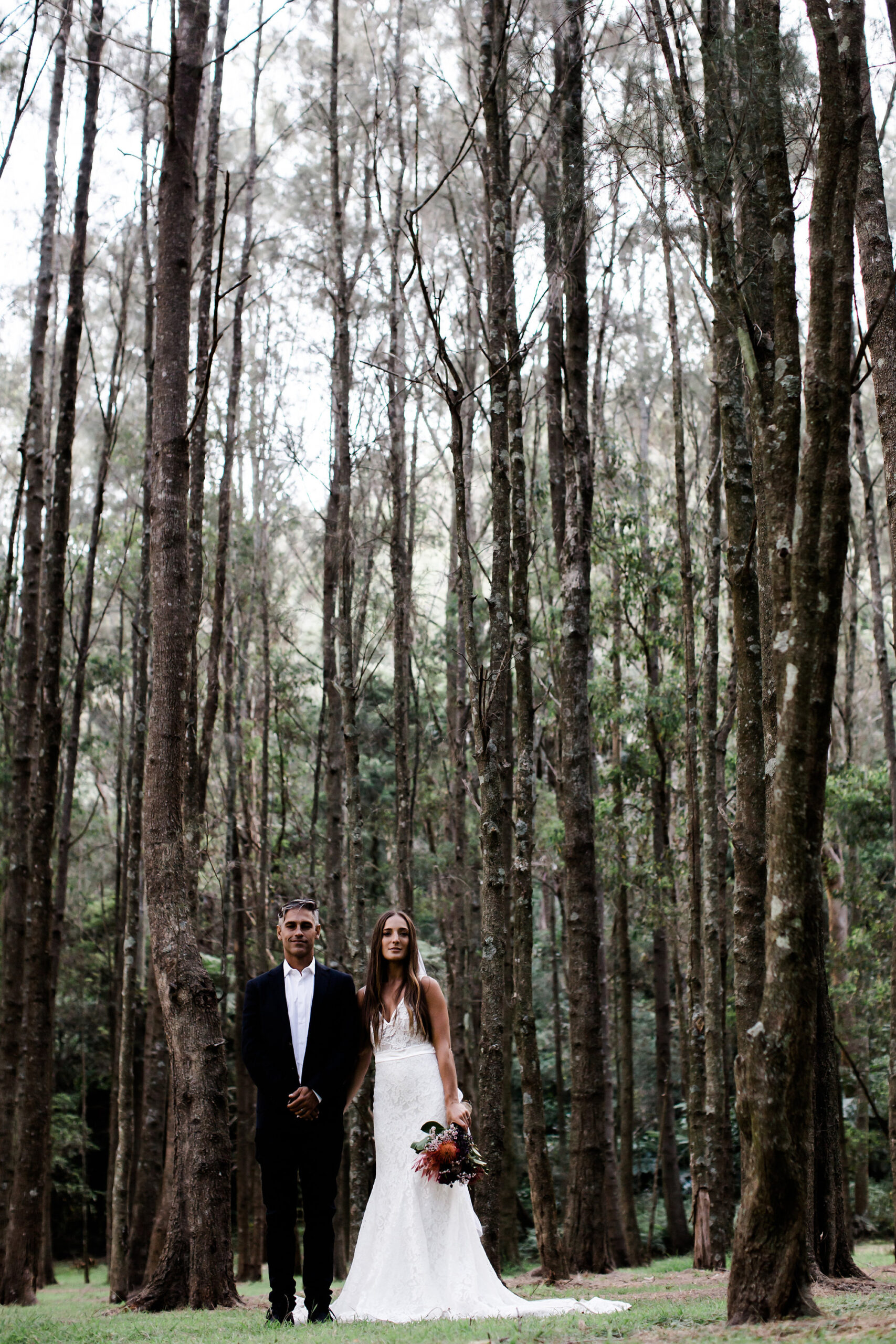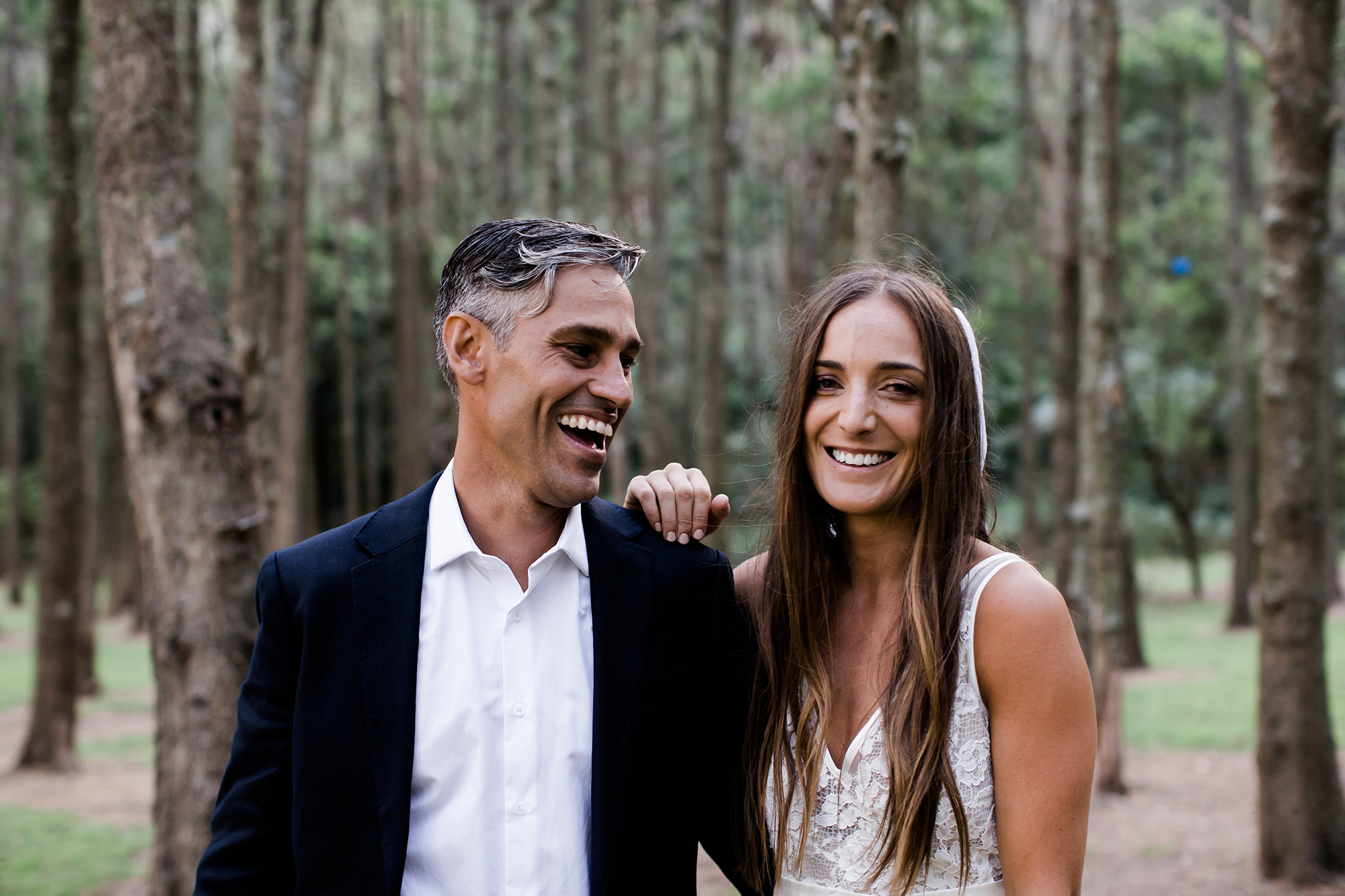 Charlie Ralph Photography captured the relaxed atmosphere of the day.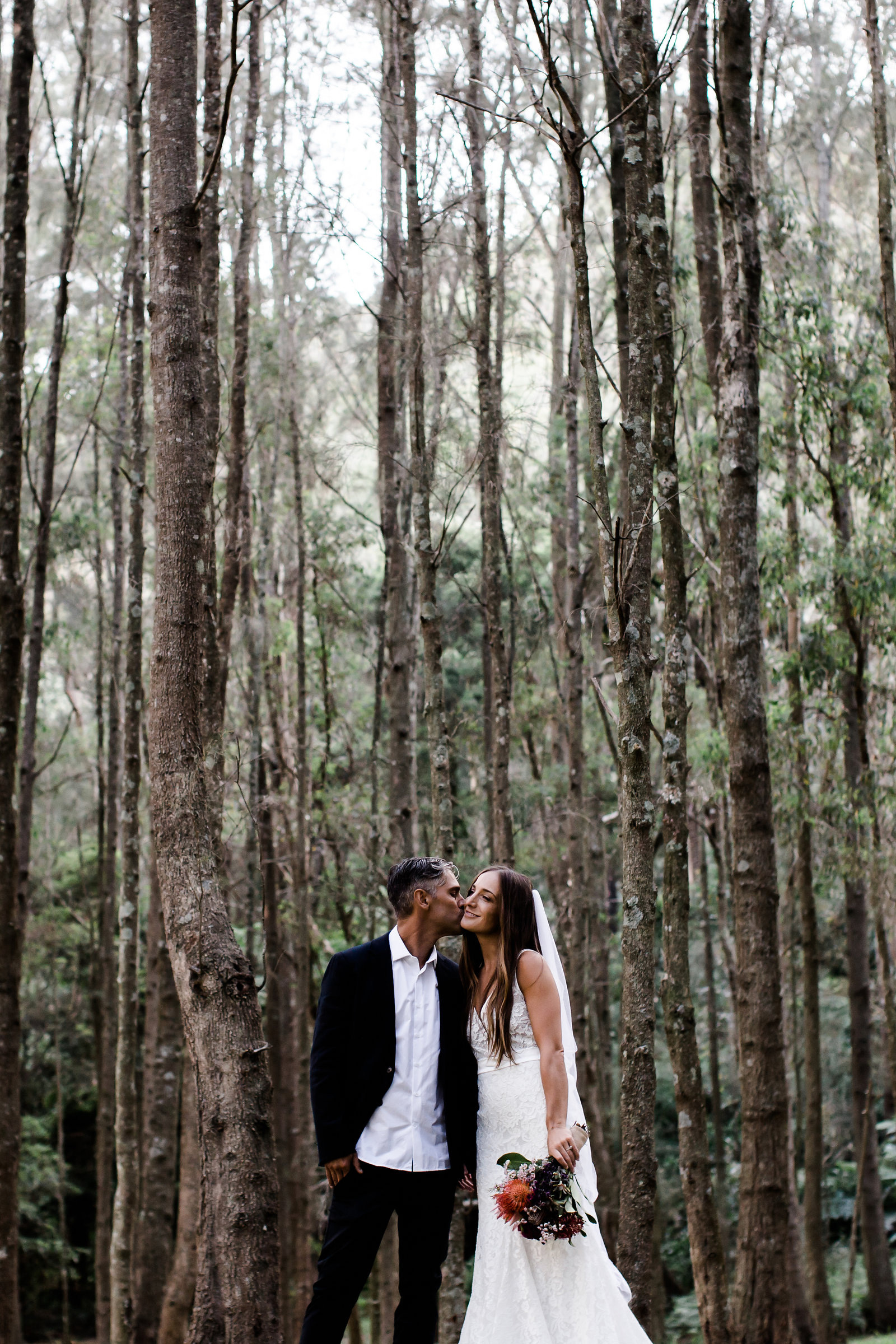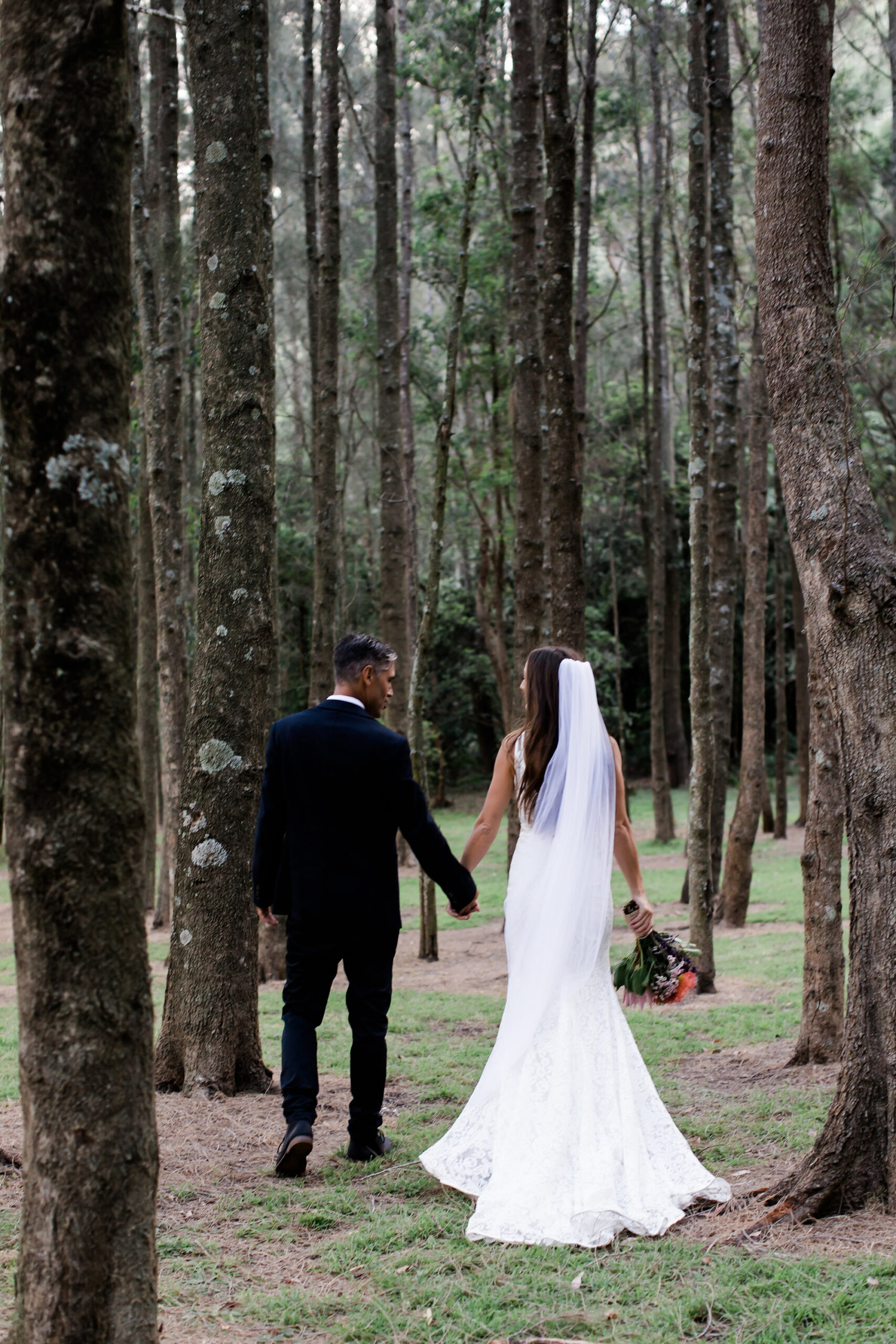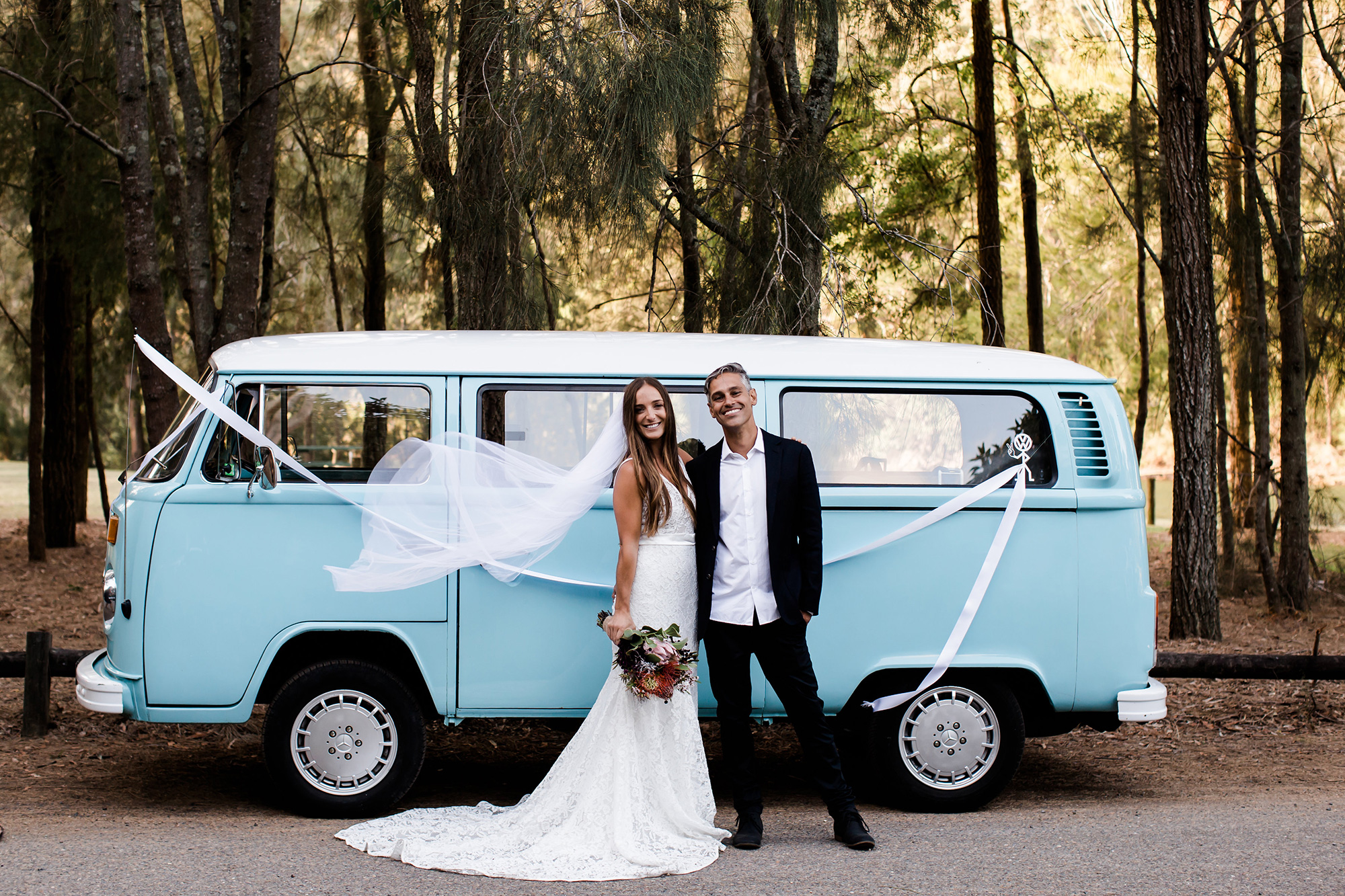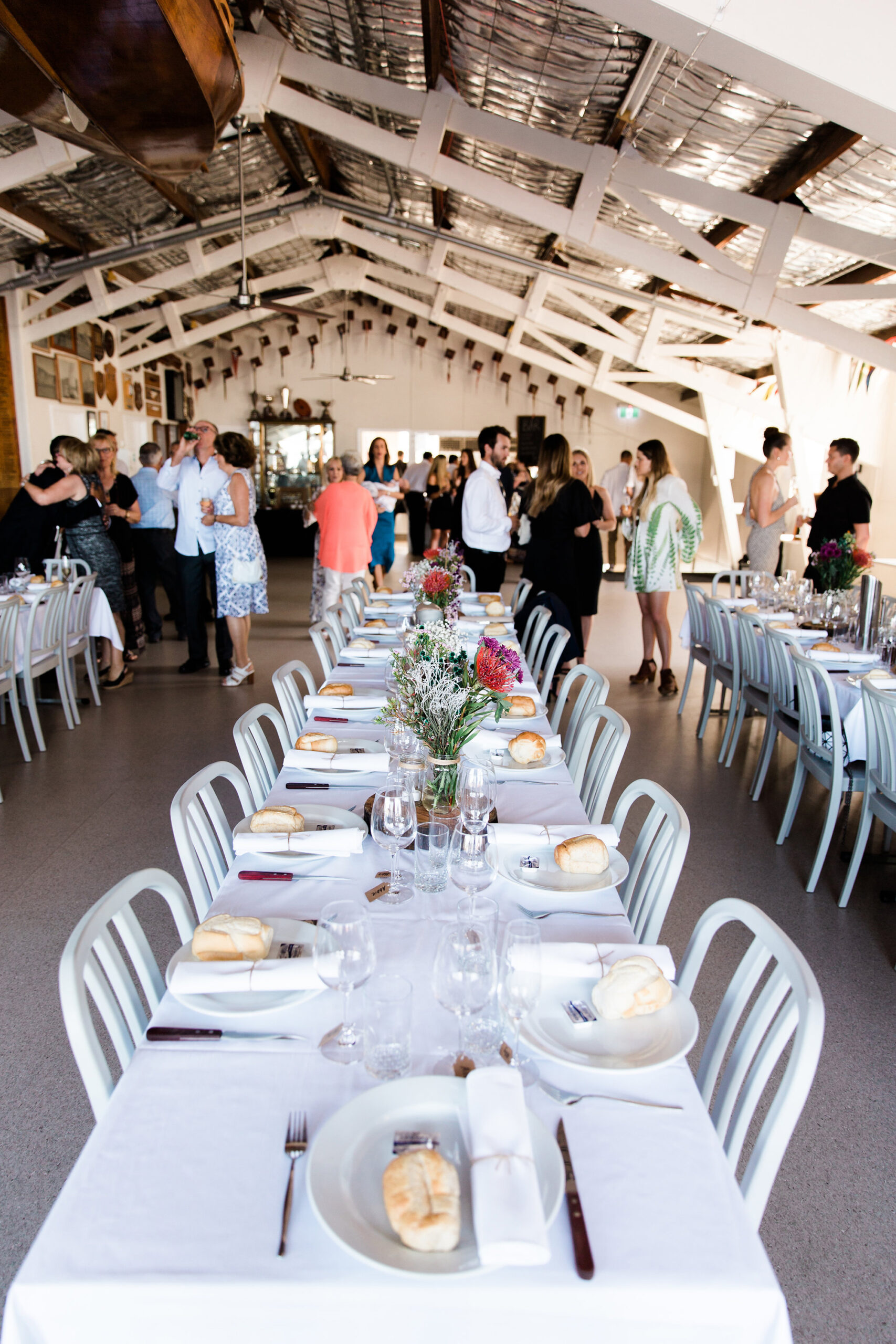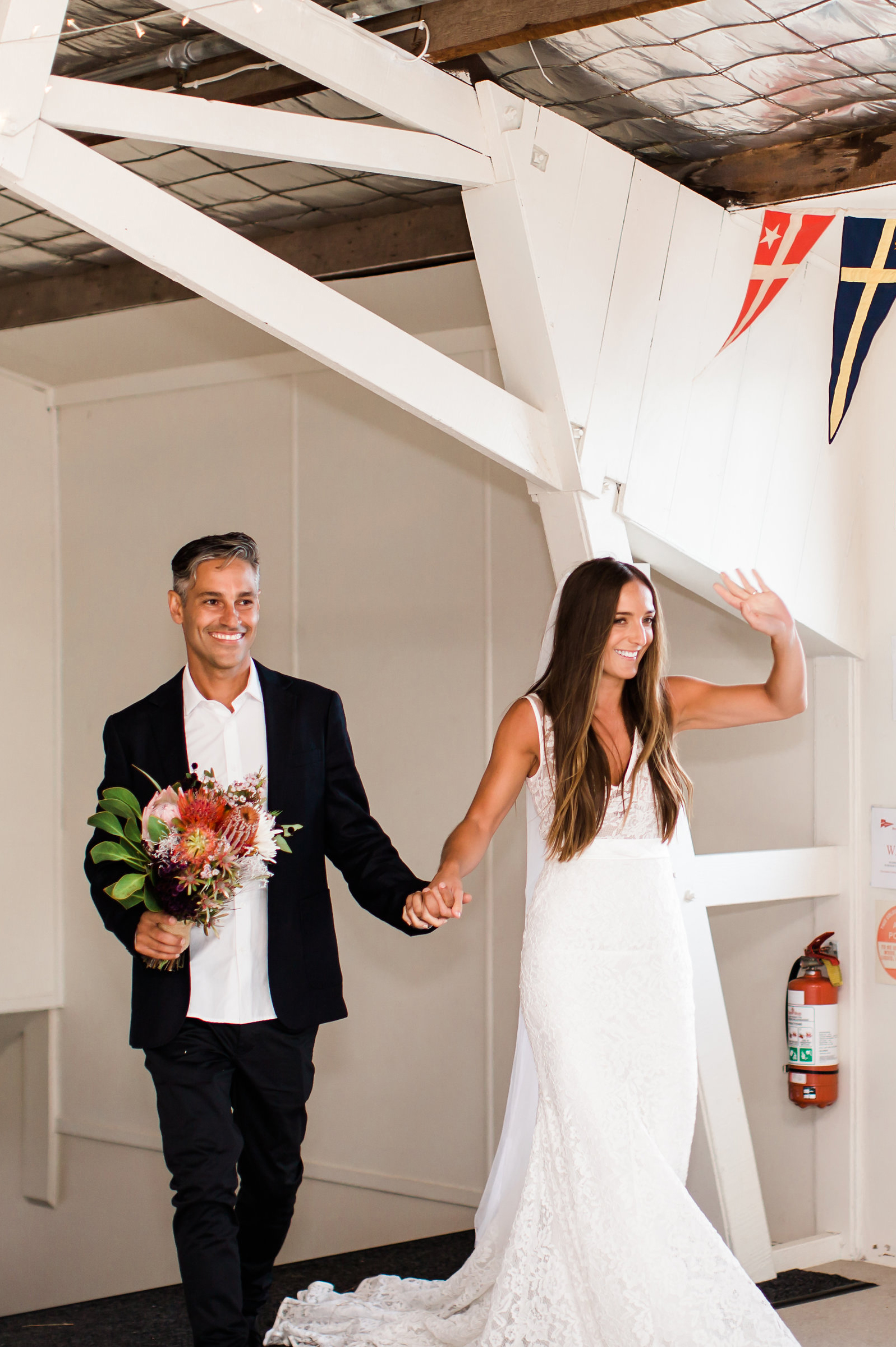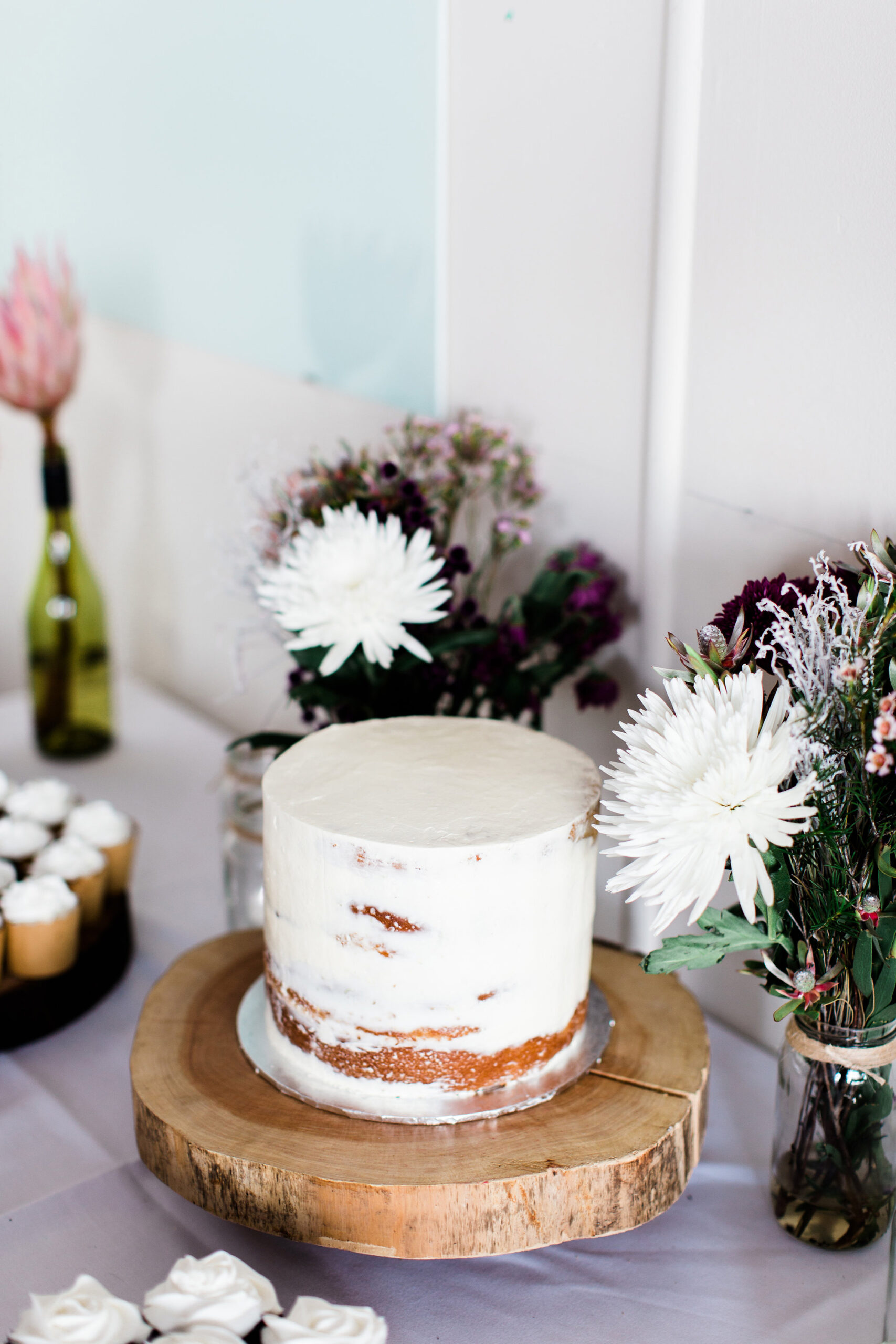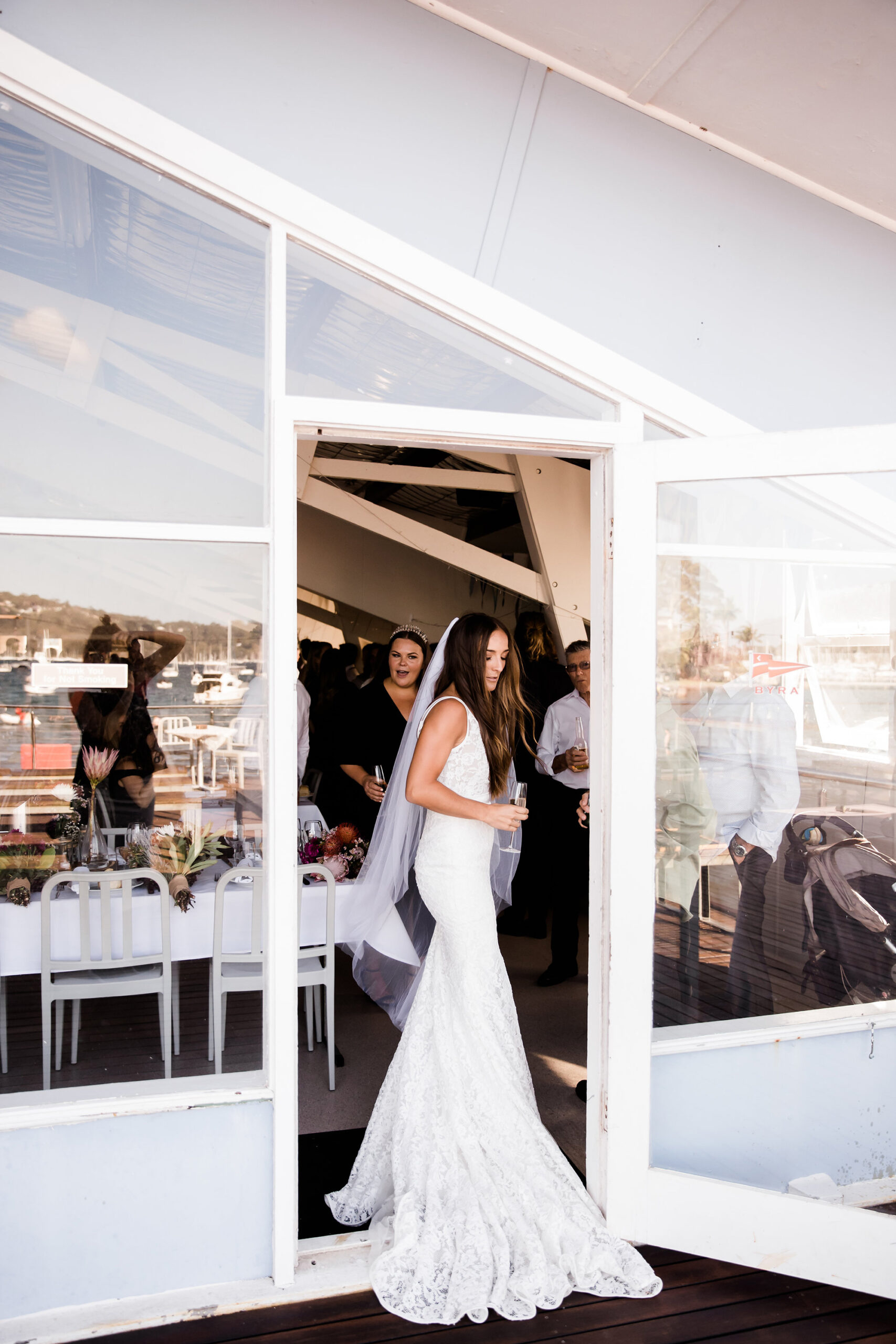 While the naked wedding cake was made by Mia's cousin, the catering was provided by Brazilian Spit Roast.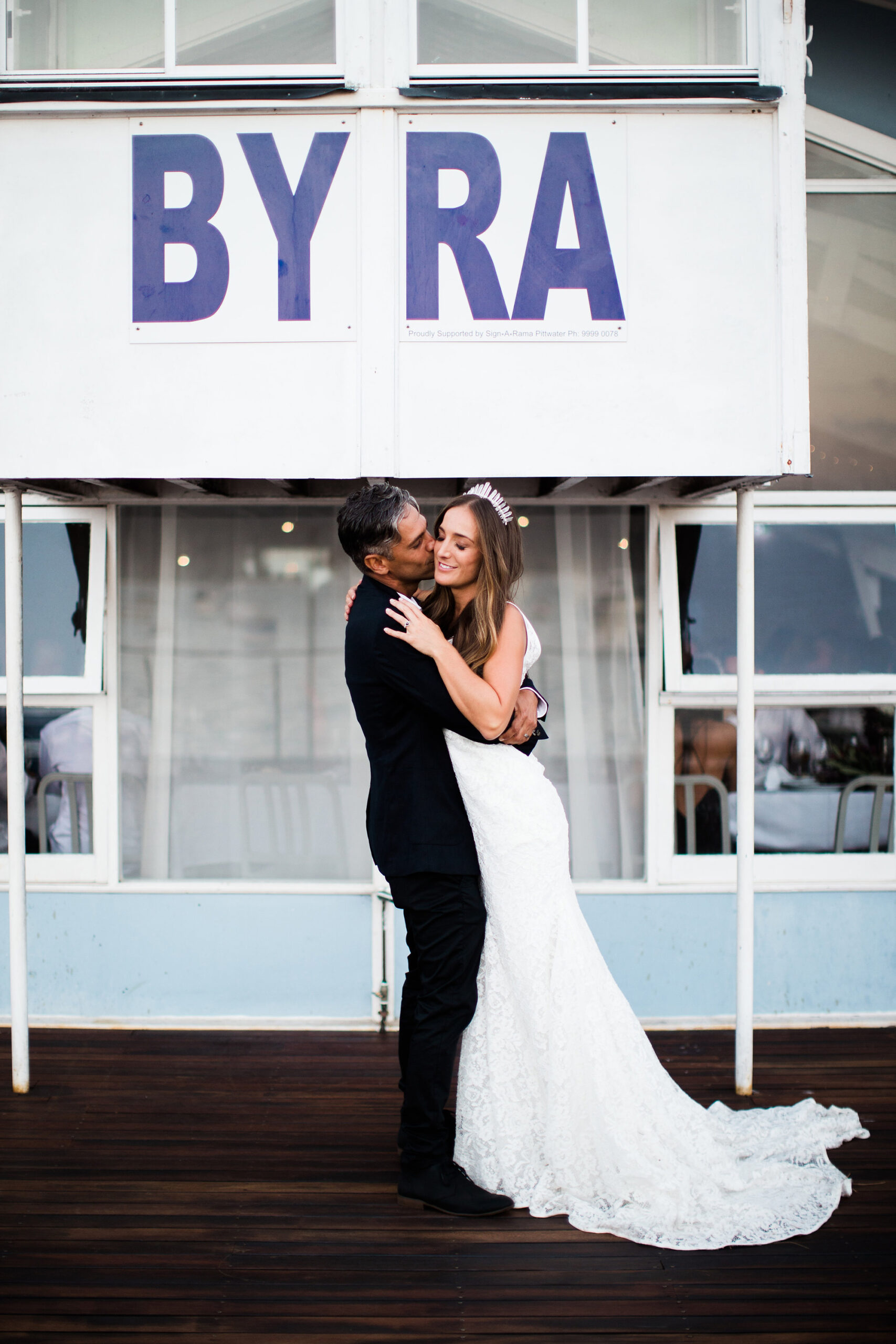 If given the option to do things differently, Mia says she "would have taken a dress to change into for the dance floor. It was hot and heavy and hard to dance in!"