Shaye Funnell married her soulmate, Andrew Fonseca, on September 25, 2016.
The couple, aged 25 and 29 respectively, opted for a classic wedding at Green Place Reserve in Perth's Mosman Park. "Andrew and I met nine years ago and from the moment we met we knew we would be together," smiles Shaye. "We truly feel that we are soulmates and we're destined to be together."
The bride, an occupational therapist, was surprised by her then boyfriend, a teacher, with a trip to the Whitsundays for his proposal. "After flying over the heart shaped reef and snorkelling the Great Barrier Reef, he proposed at sunset on the jetty. It was beautiful and heartfelt," explains Shaye.
The couple did their best to personalise their wedding day with touches including a butterfly release and DIY elements. "Table numbers were all the countries we had been to and each centrepiece was a photo in that place," says the bride.
Shaye's advice for brides-to-be is to relax about the details. "There is nothing more important and beautiful than the love and happiness of your husband and family surrounding you."
Photos courtesy of Kirsty Russell Photography.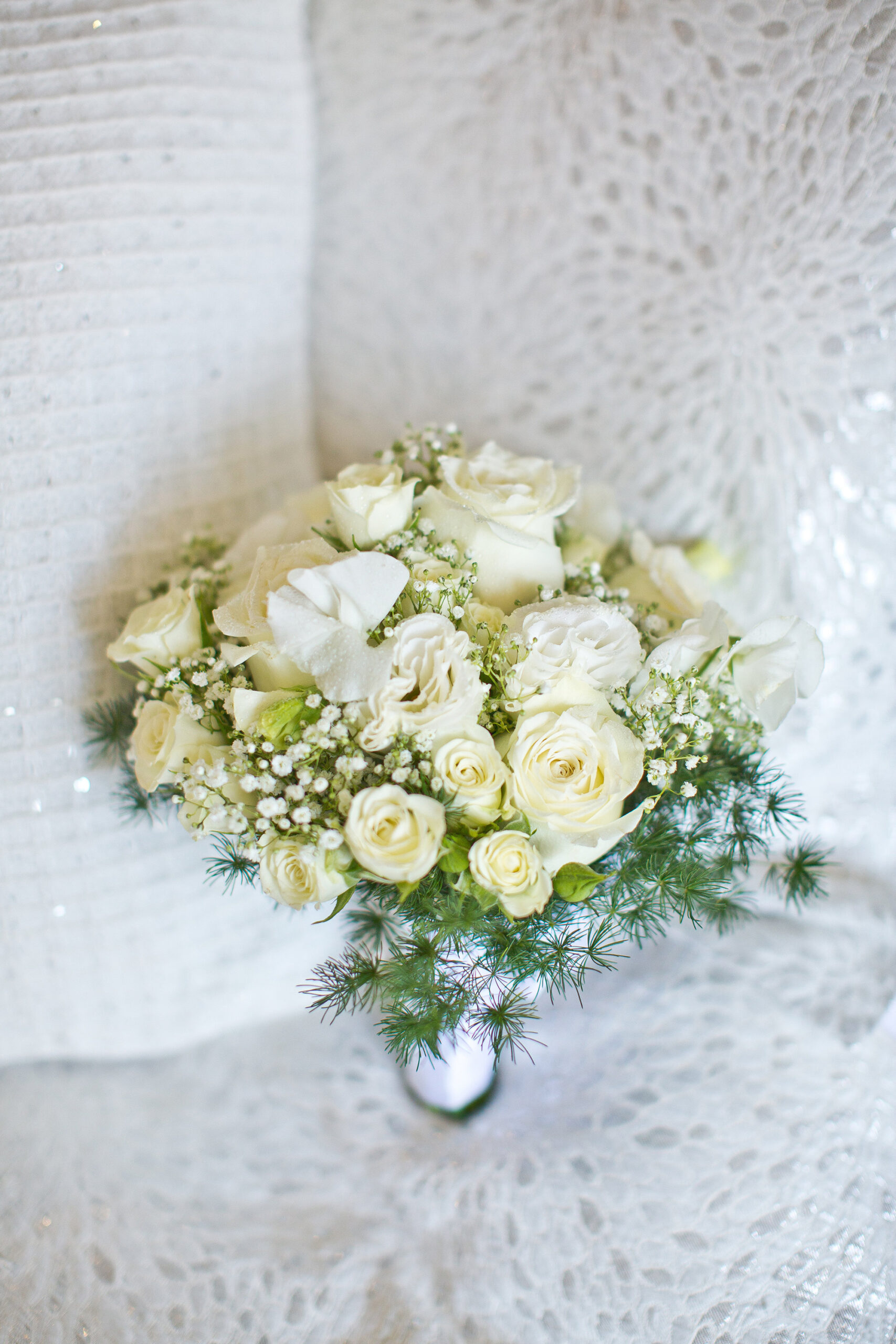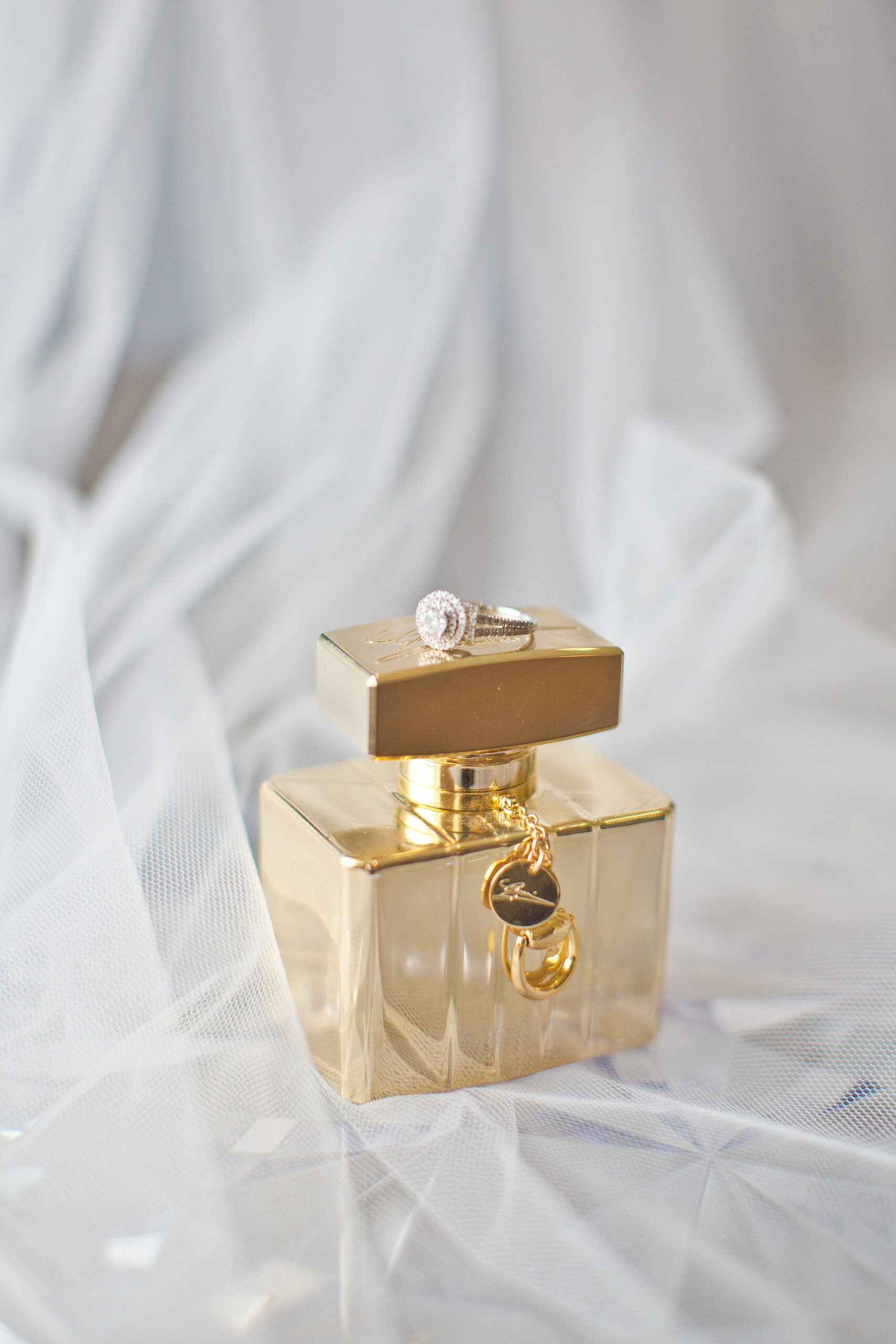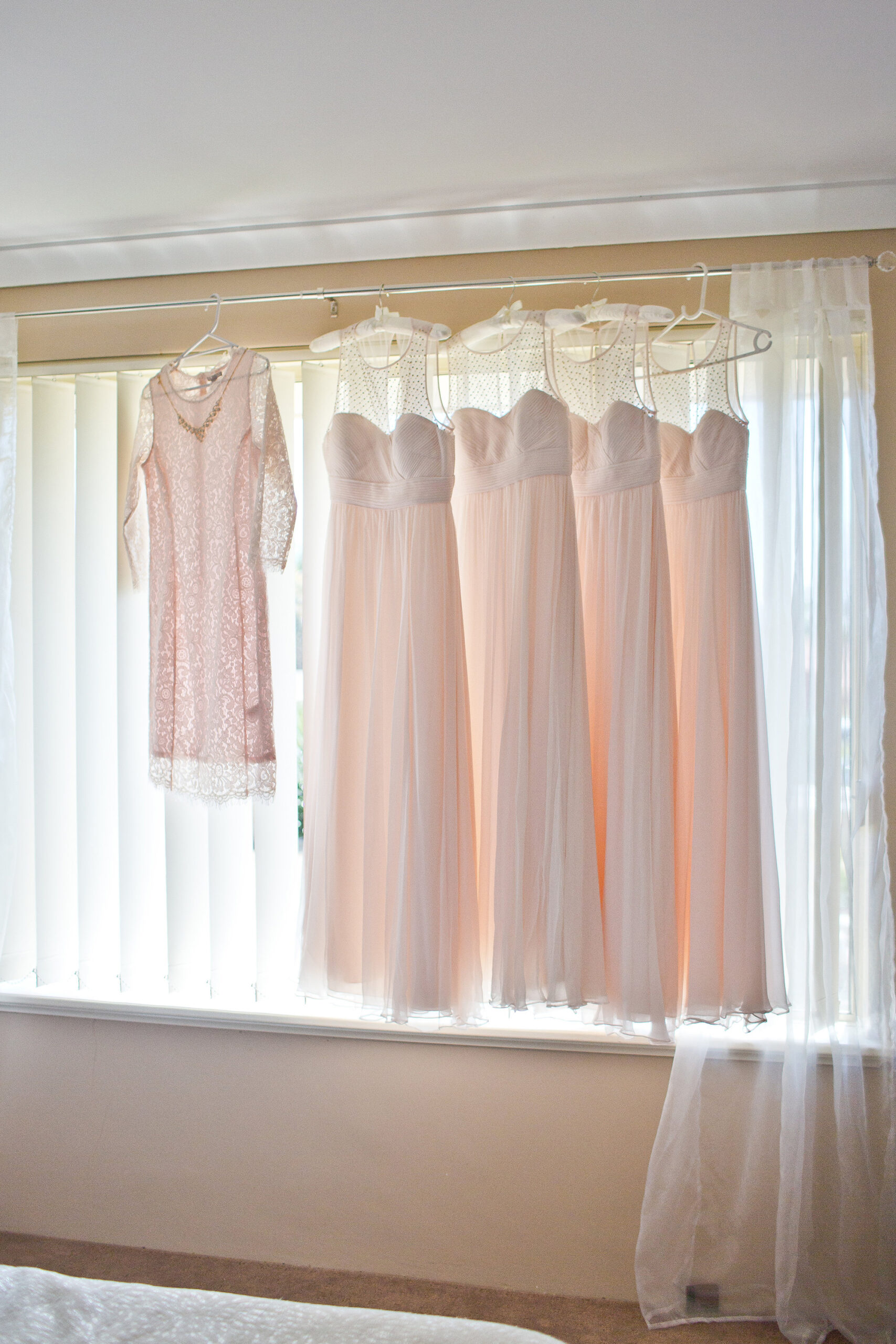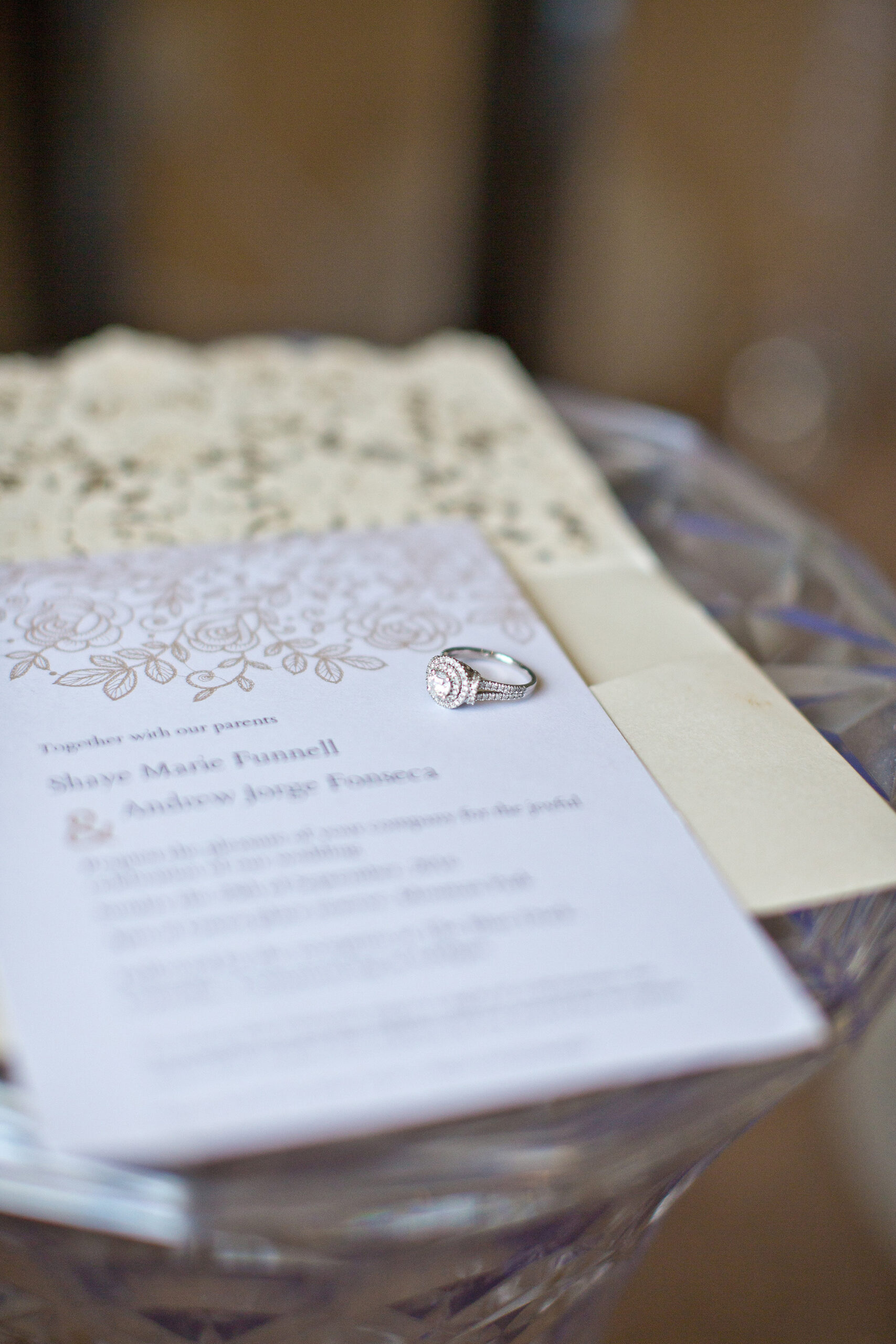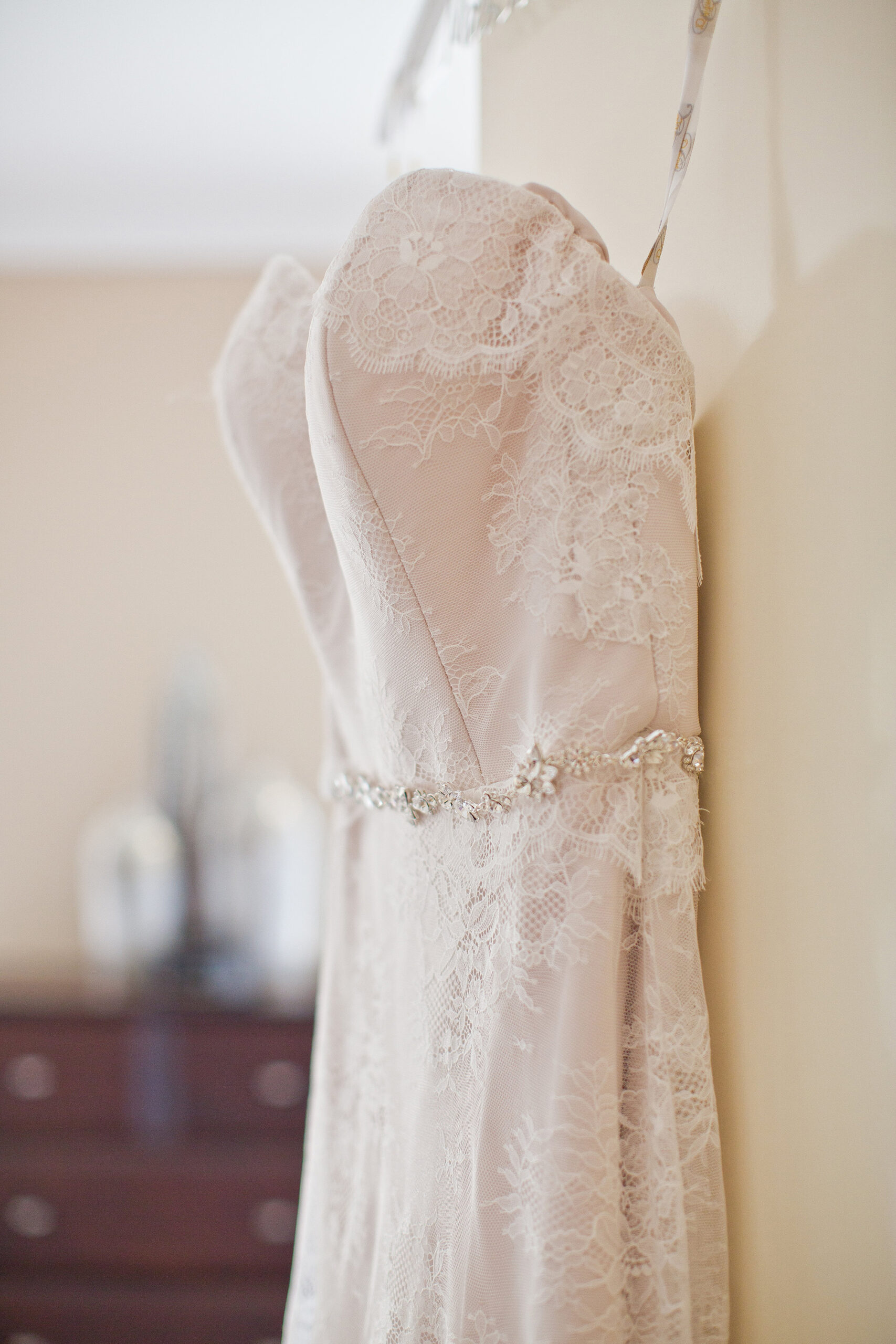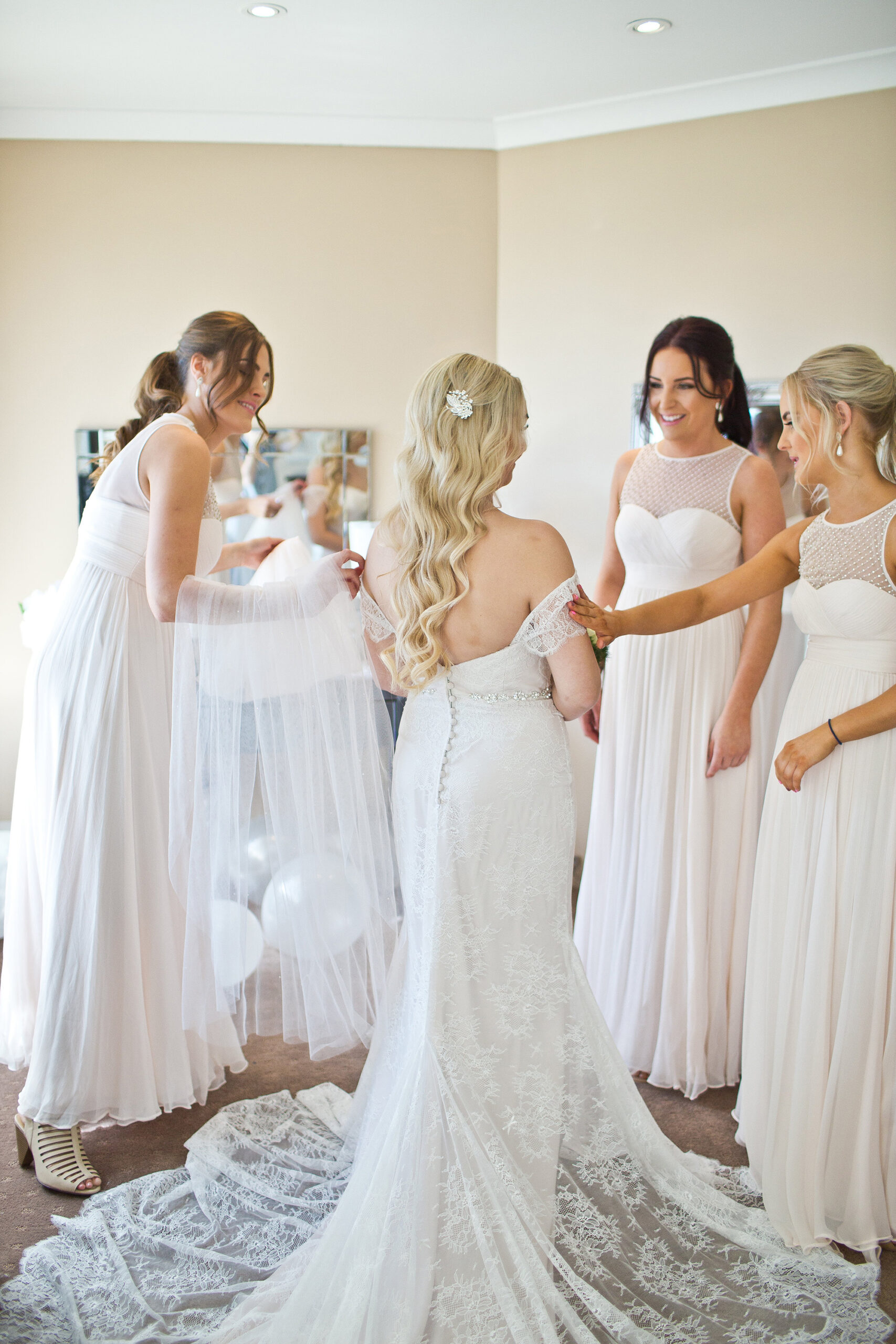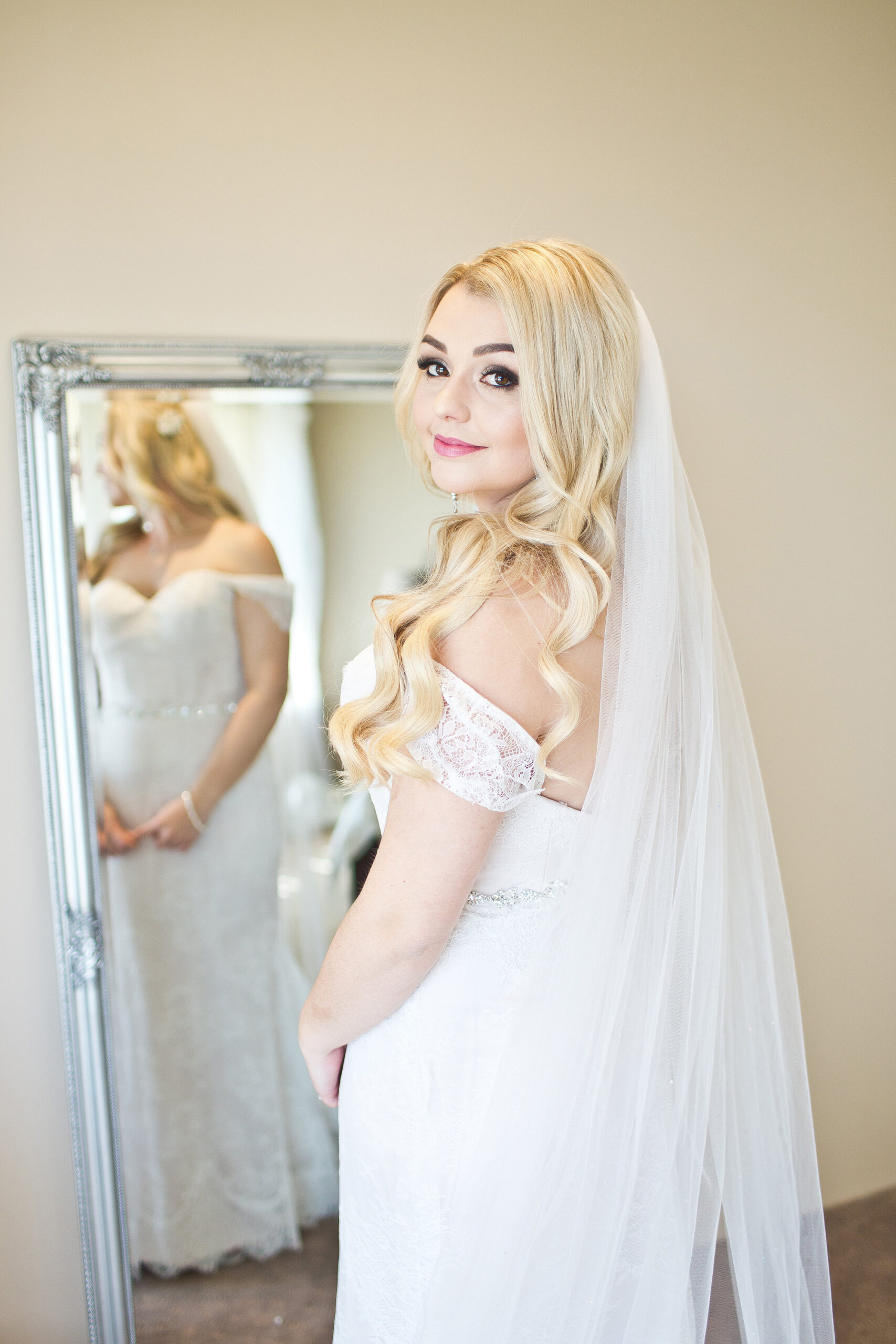 The posy-sized bouquets were created using white roses, baby breath and sweet peas.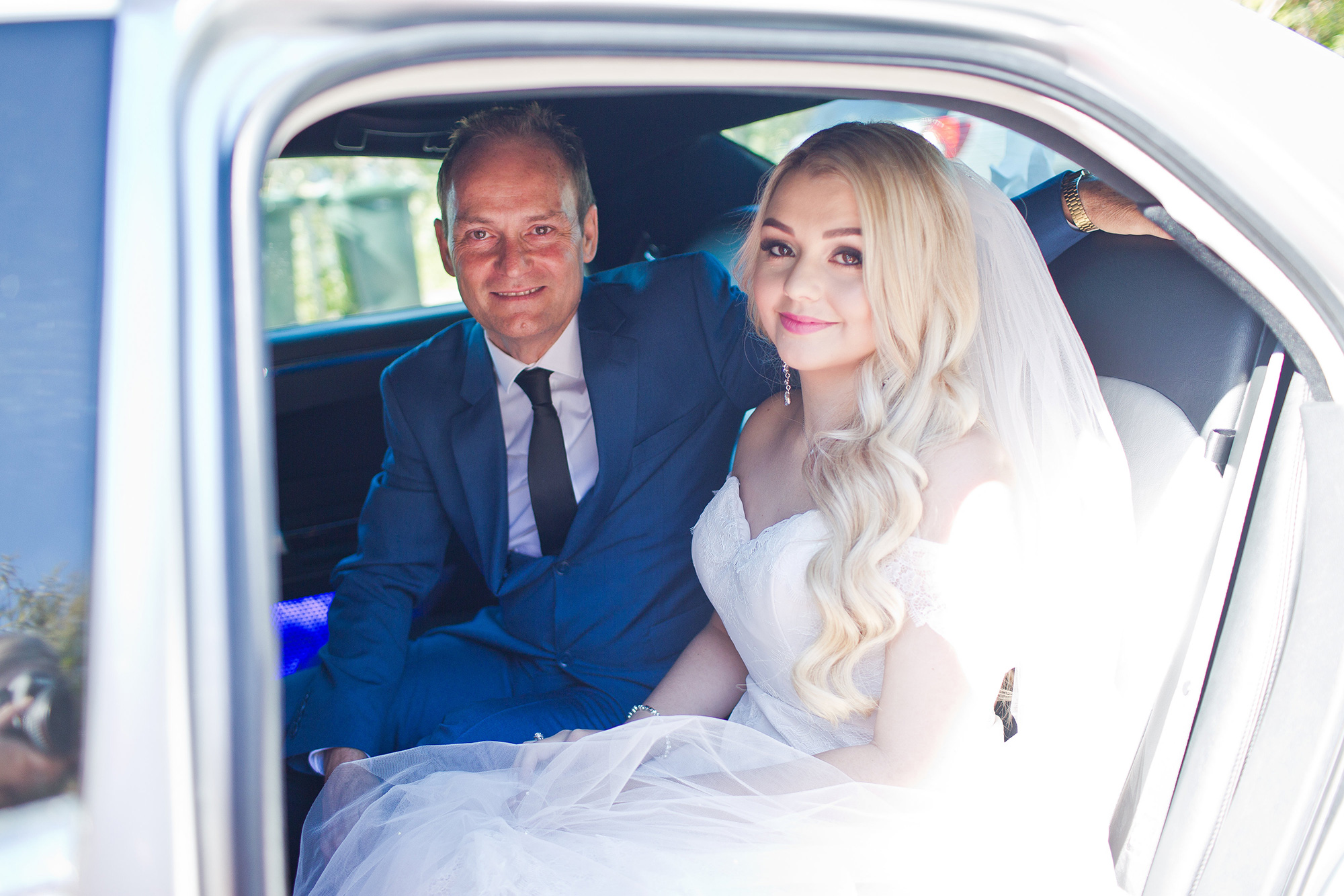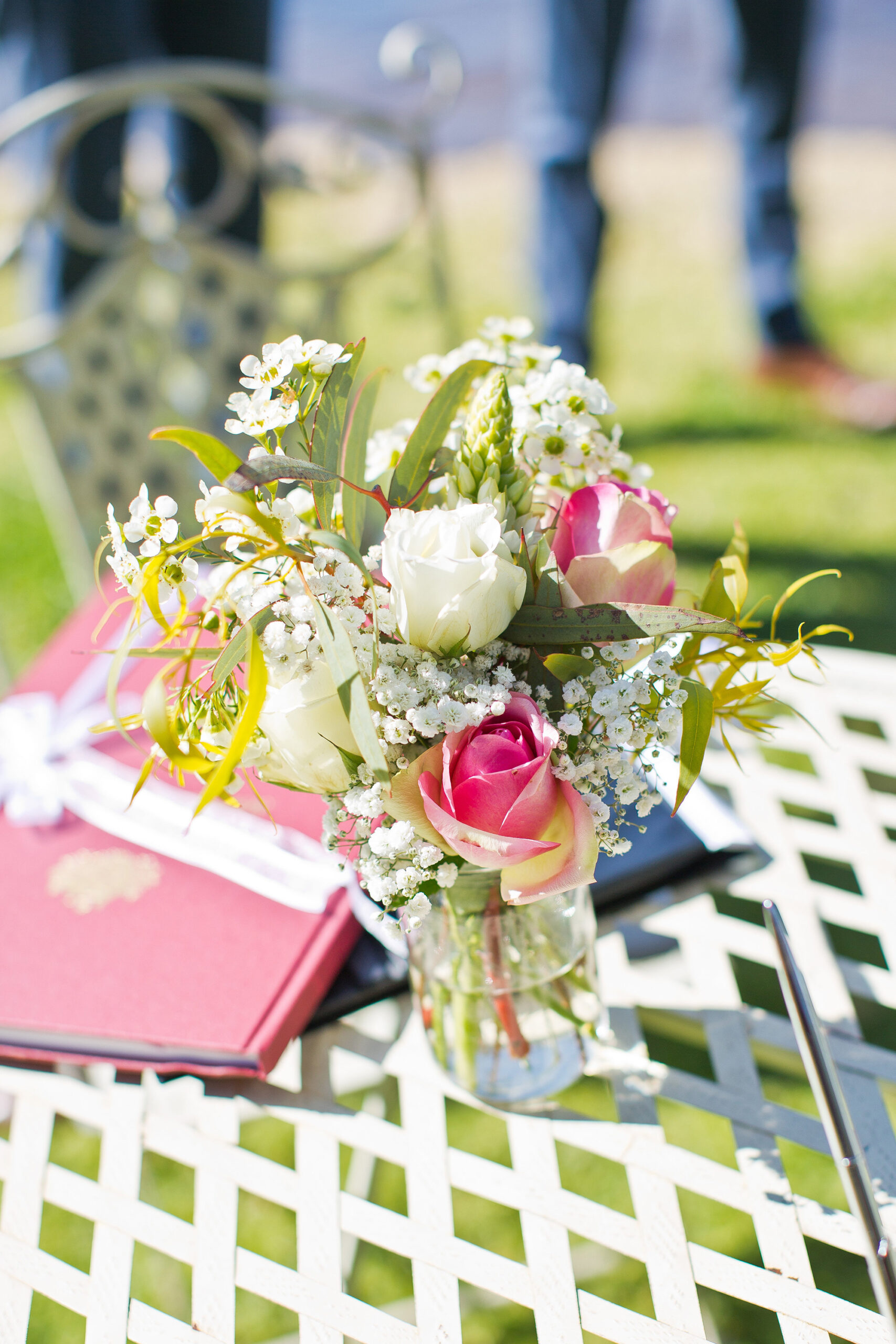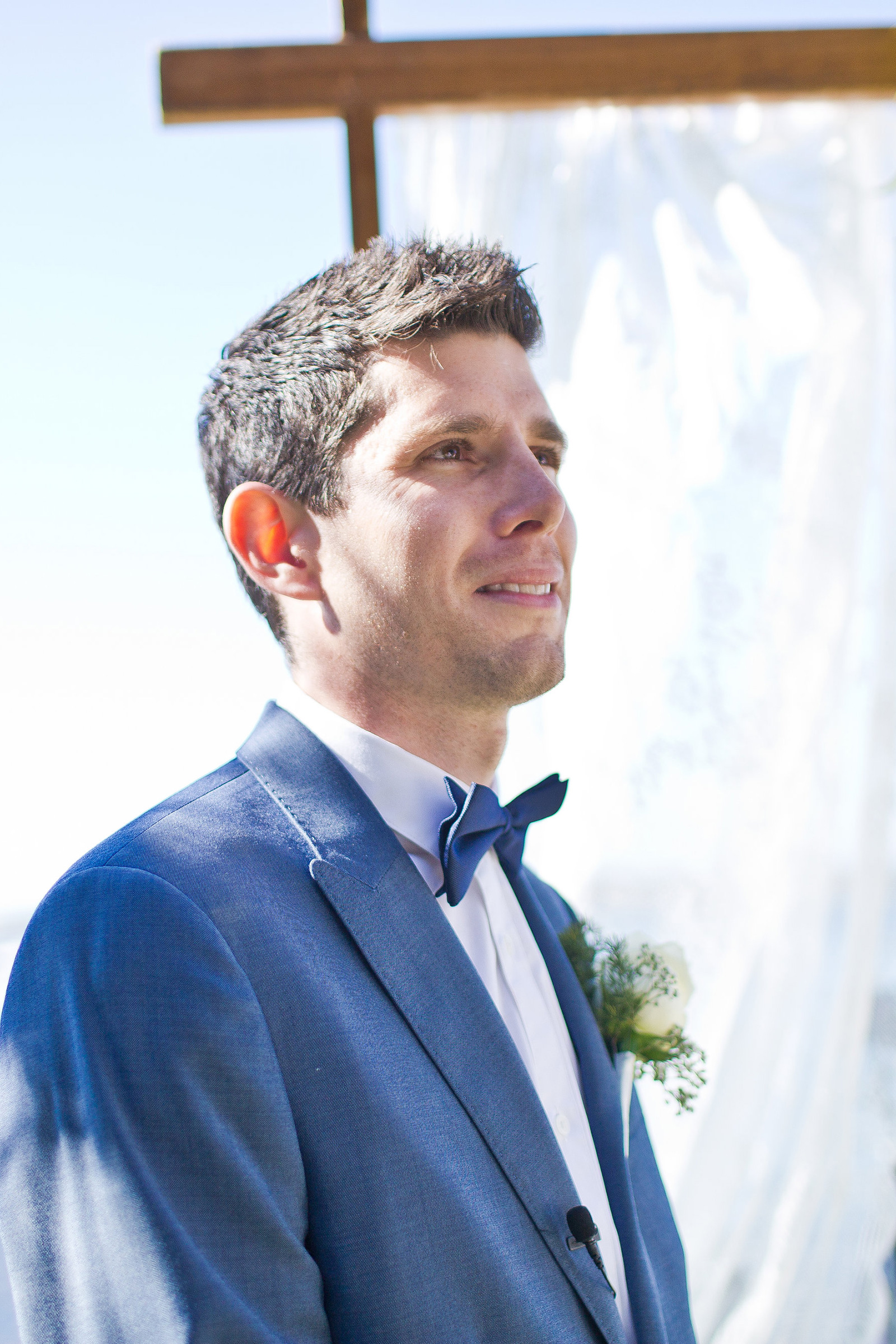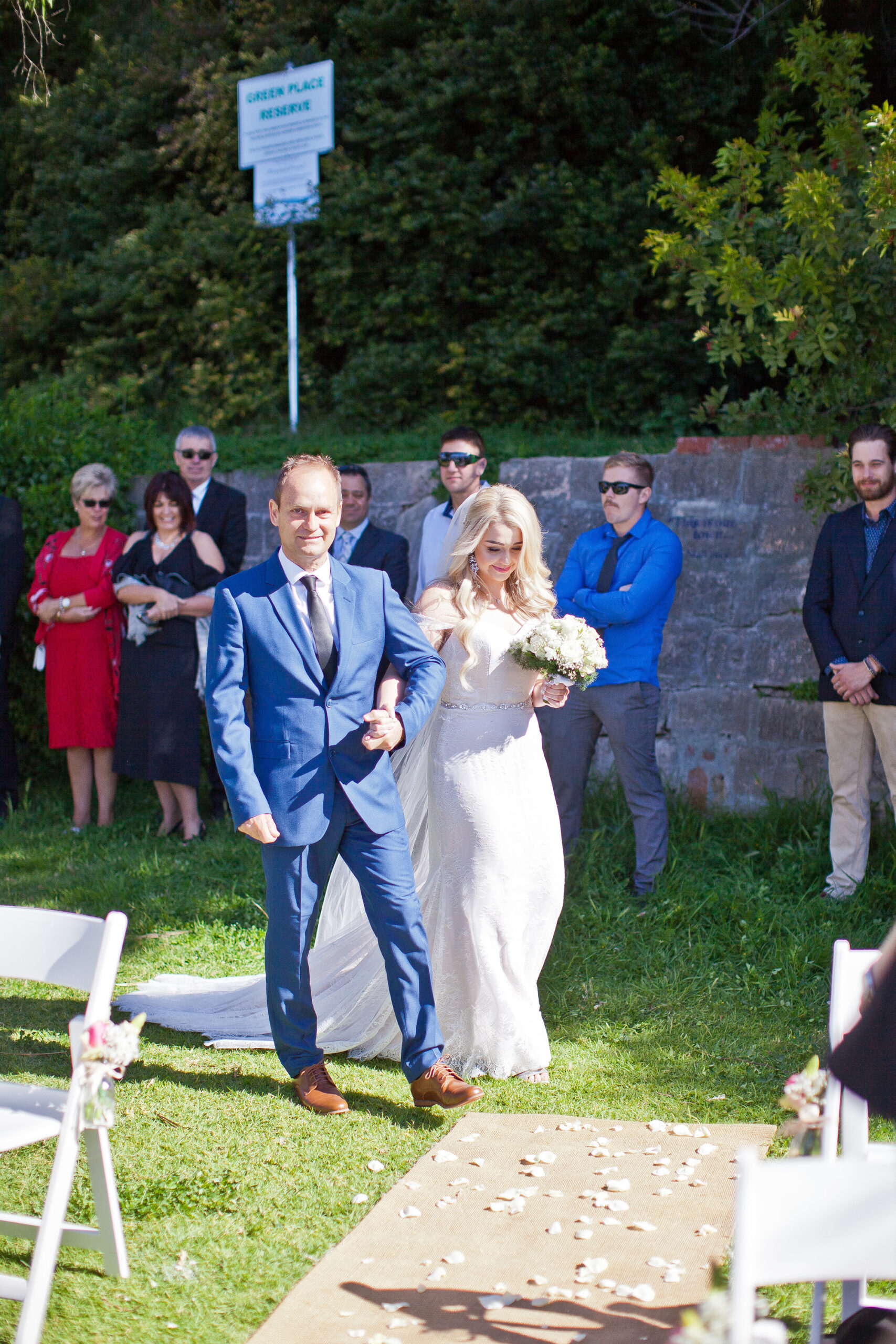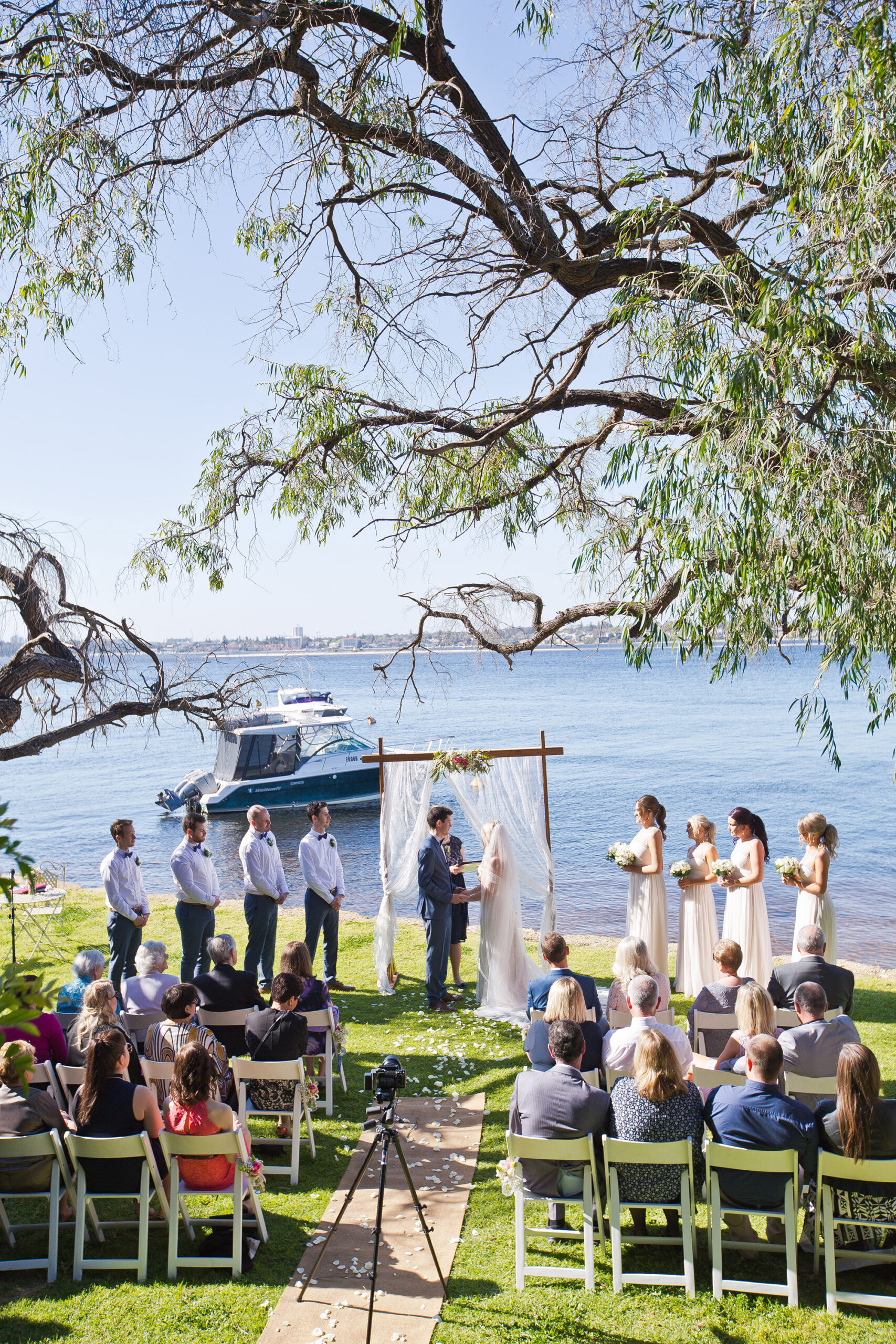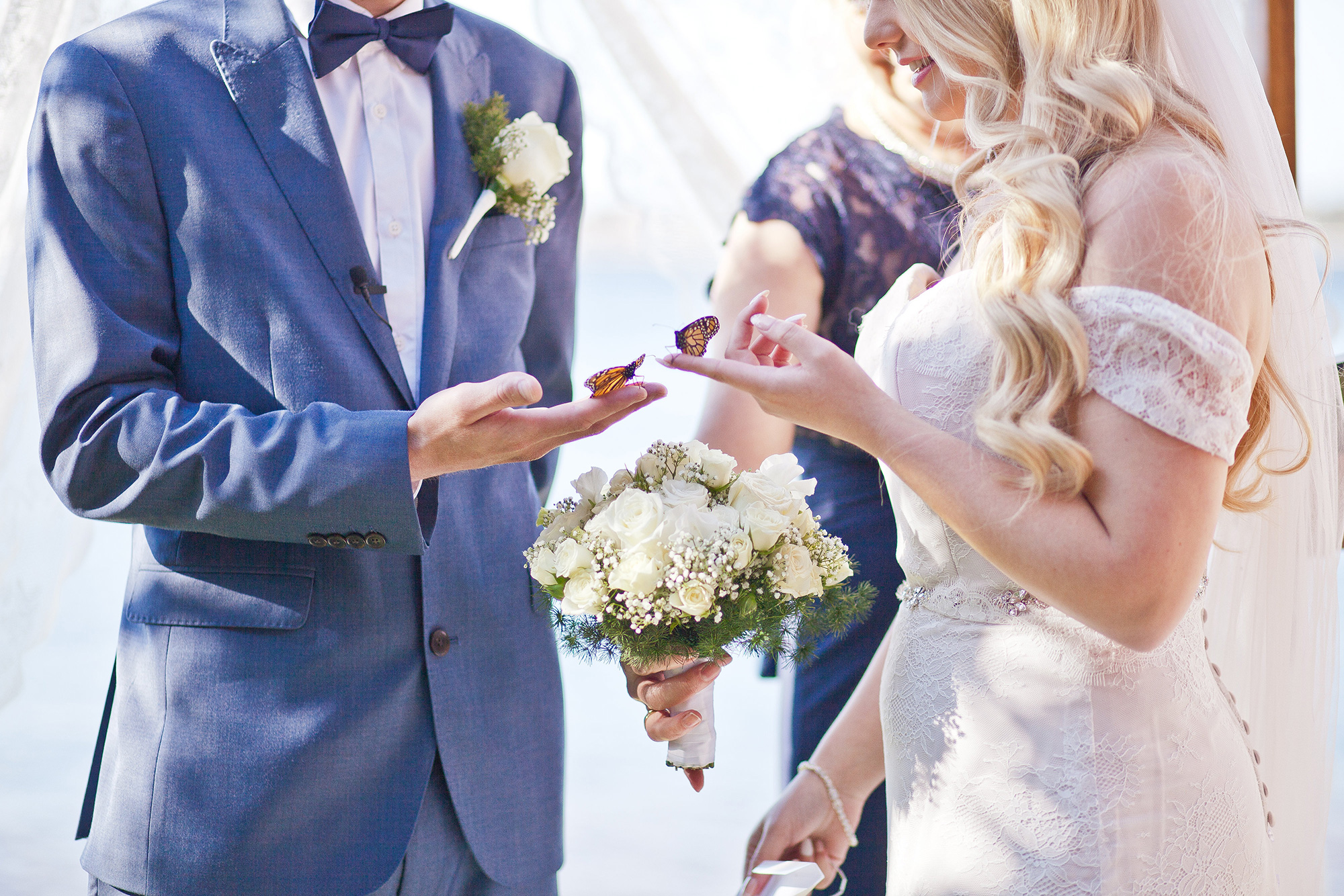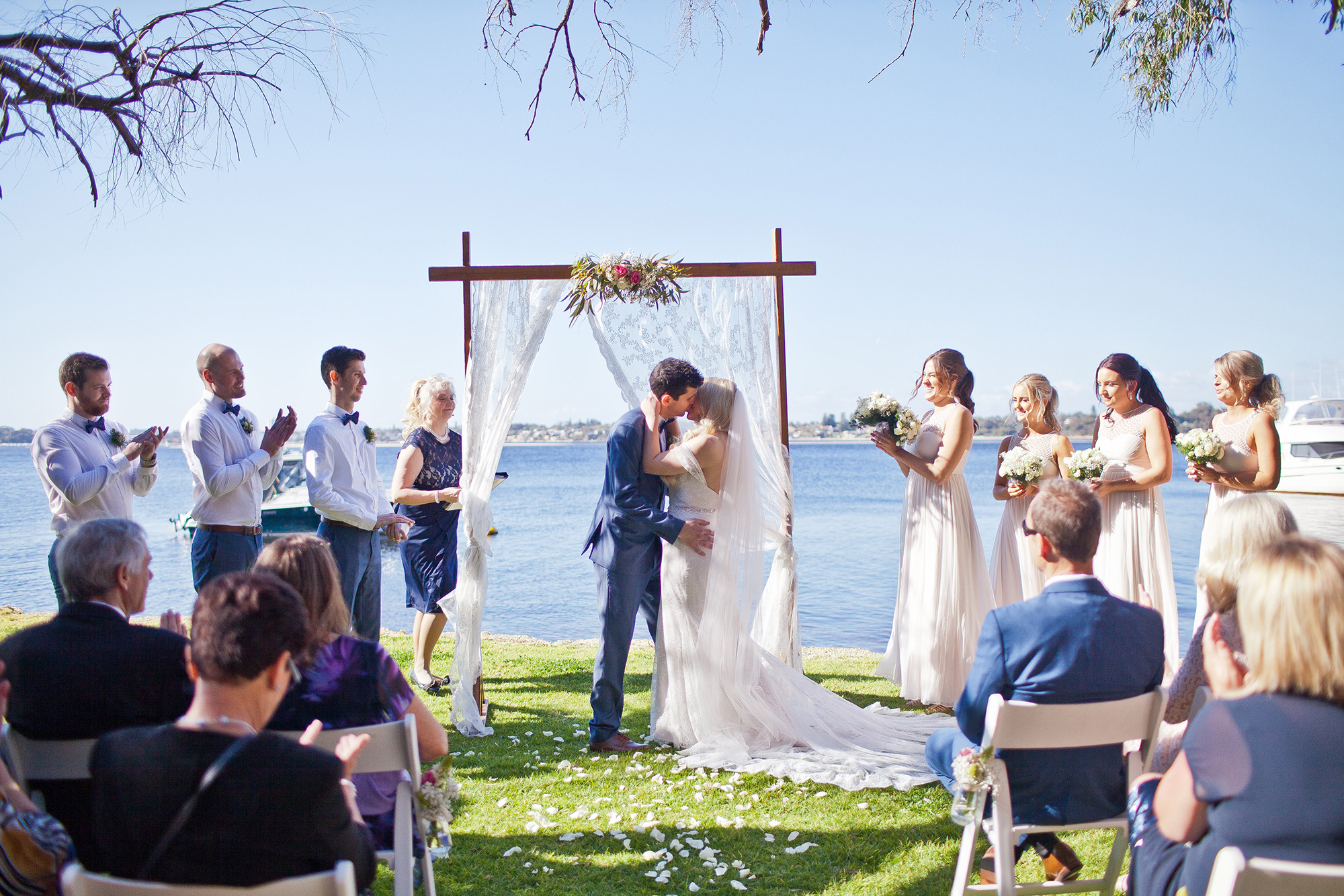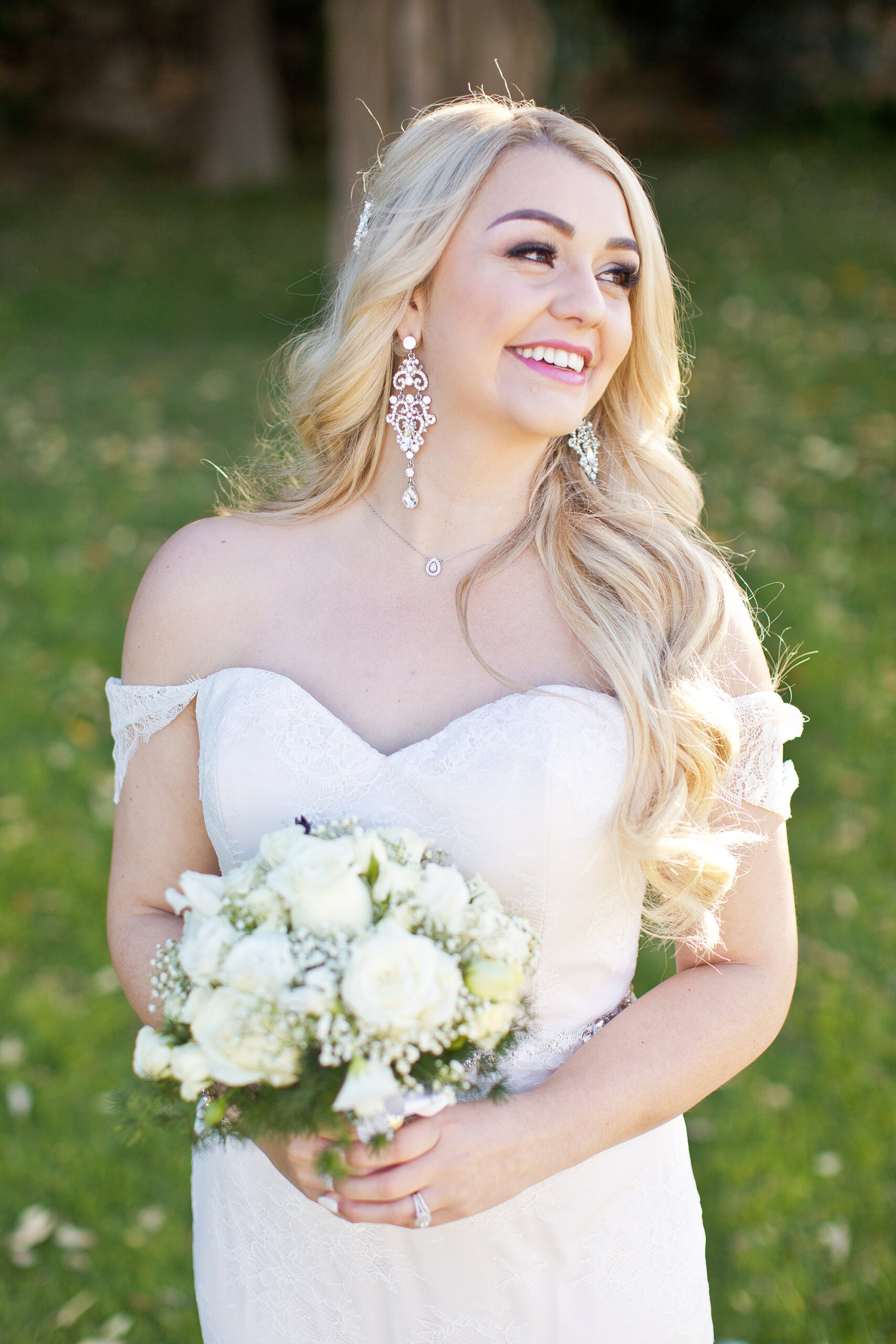 The couple purchased their rings from bling professionals, Michael Hill Jeweller.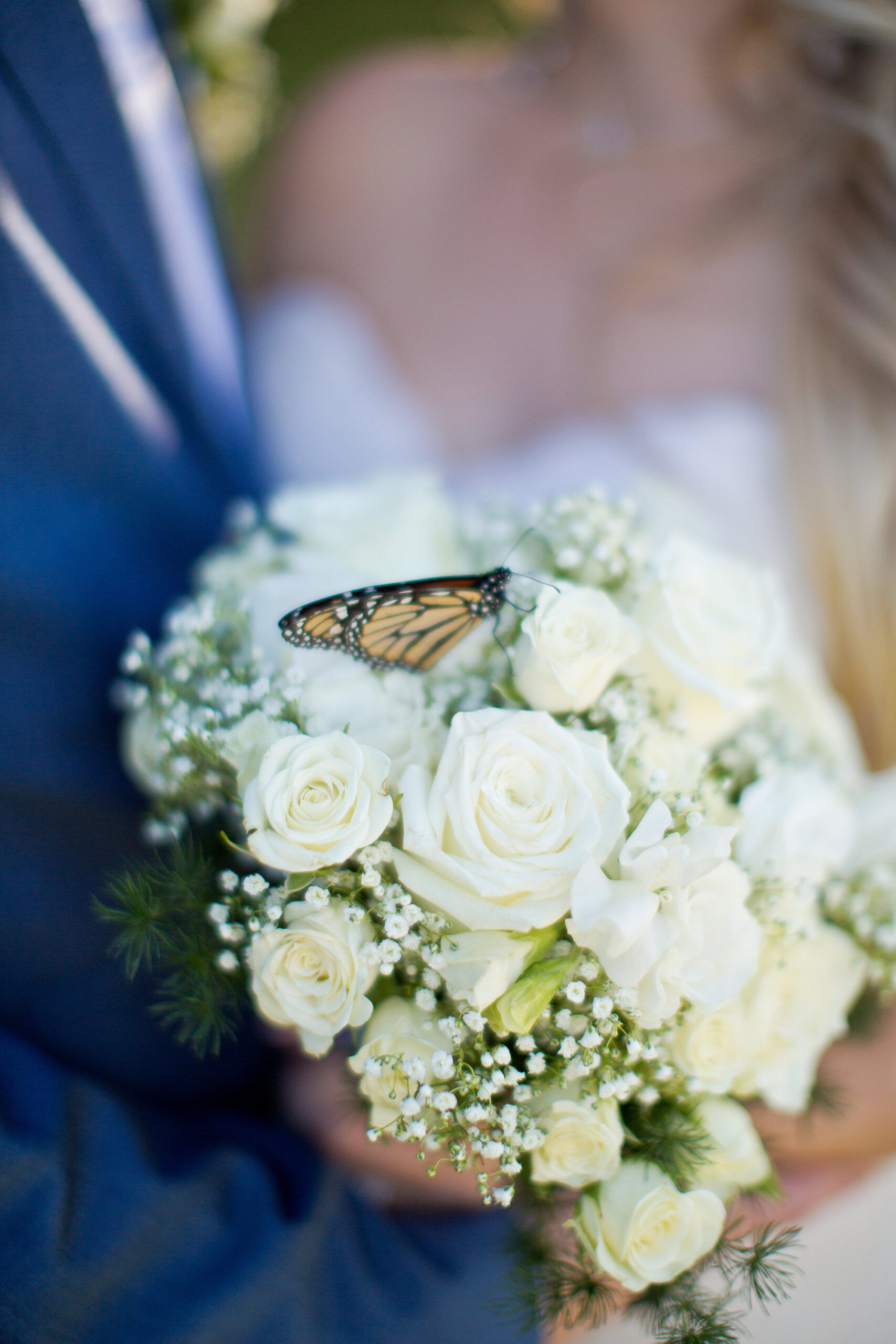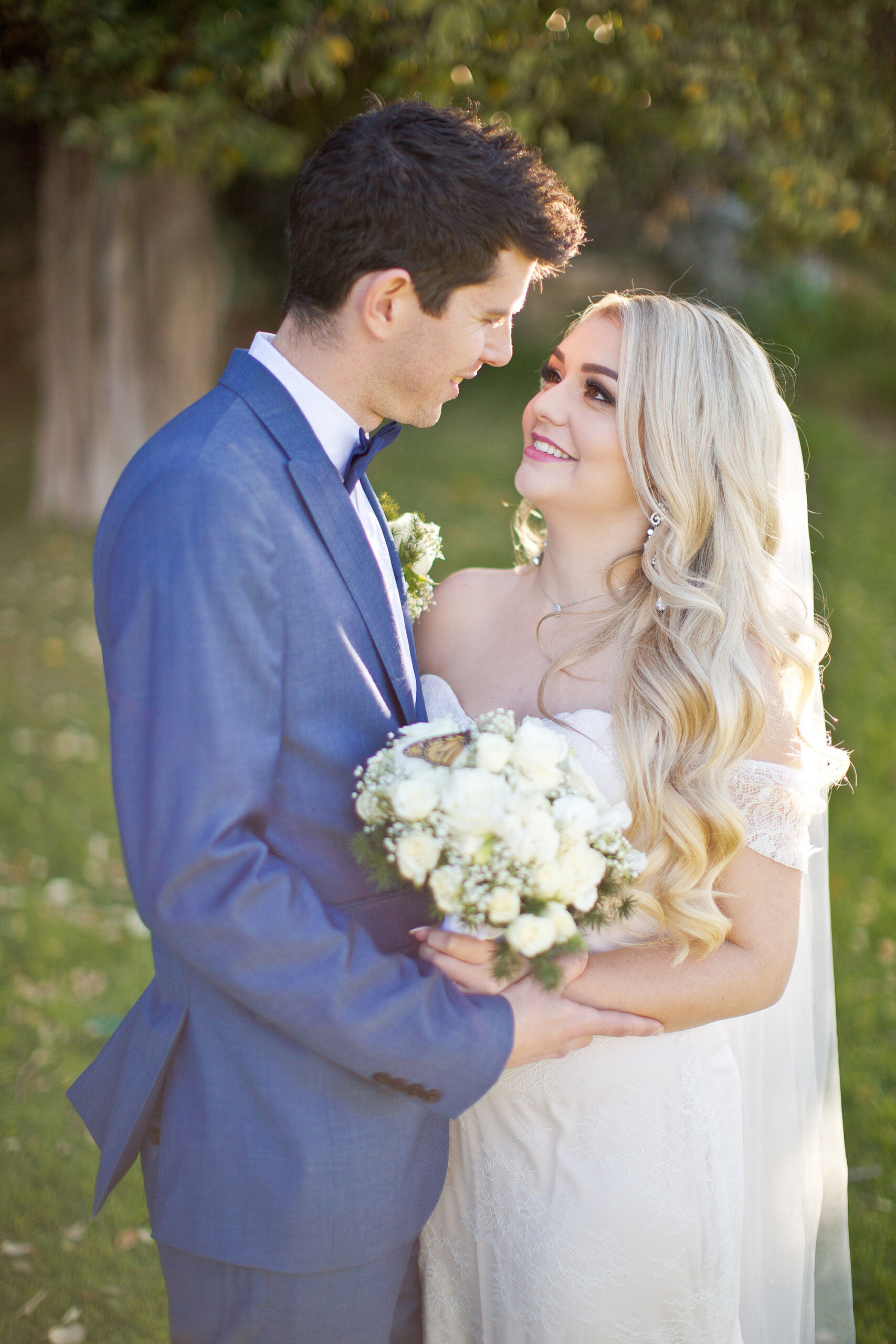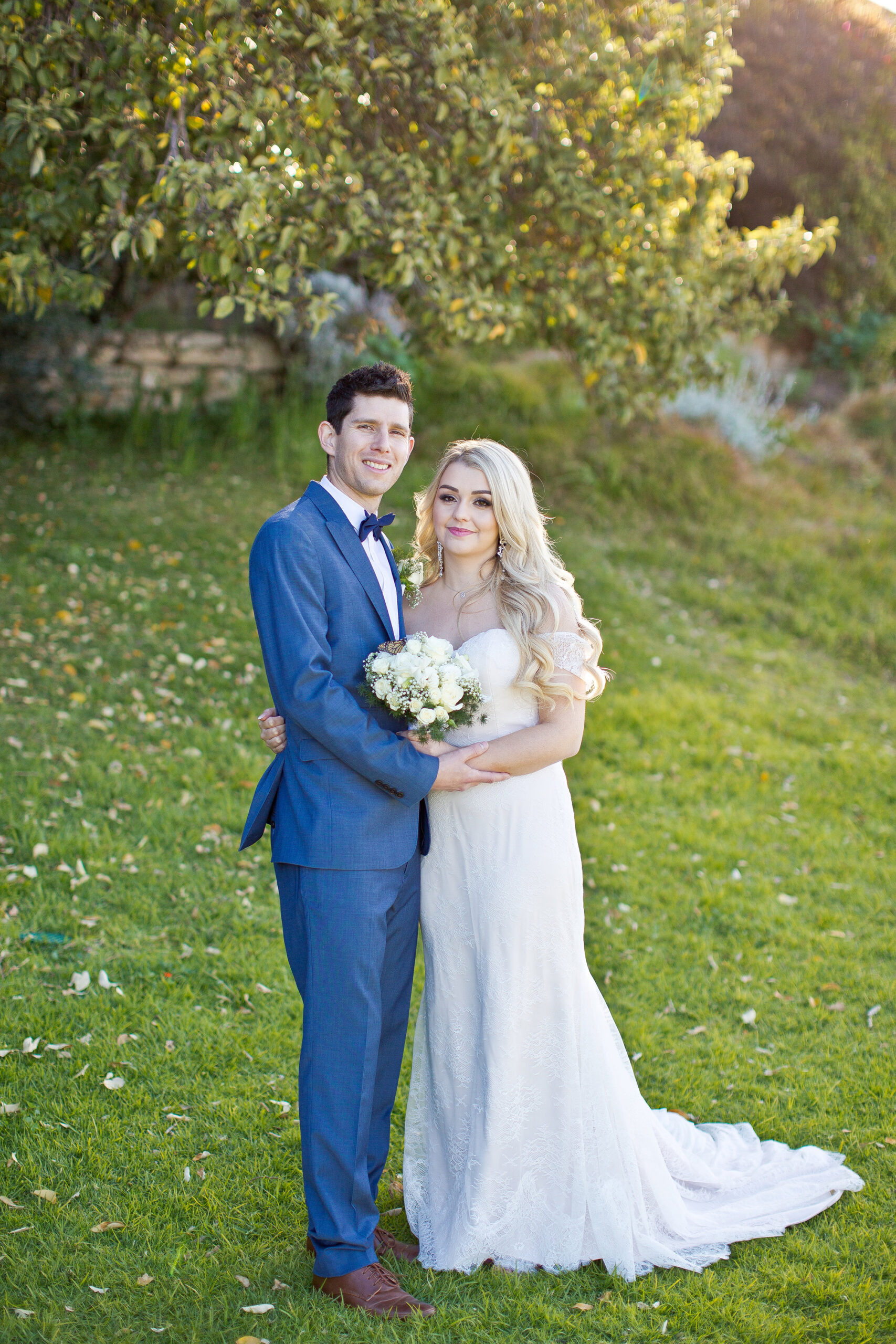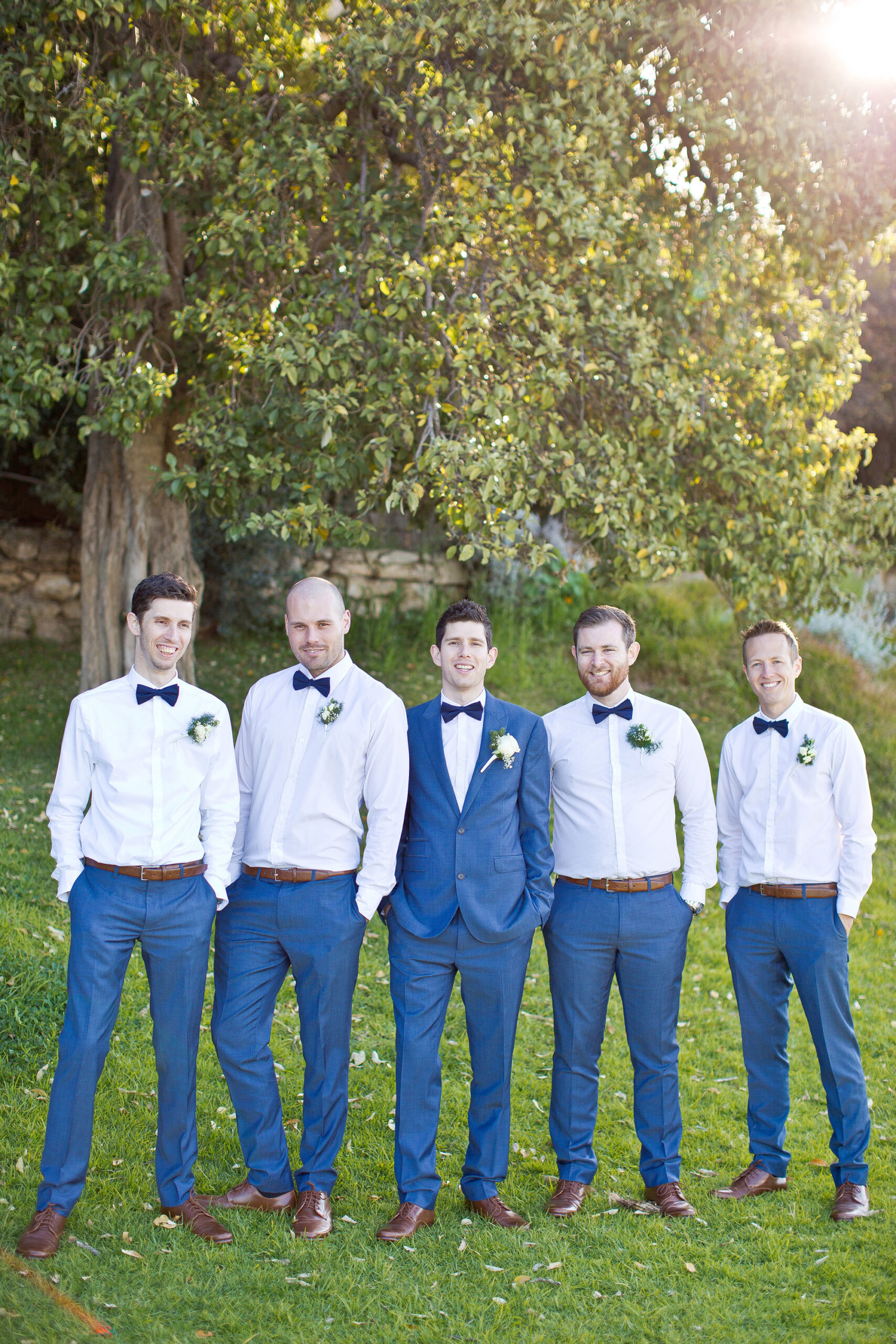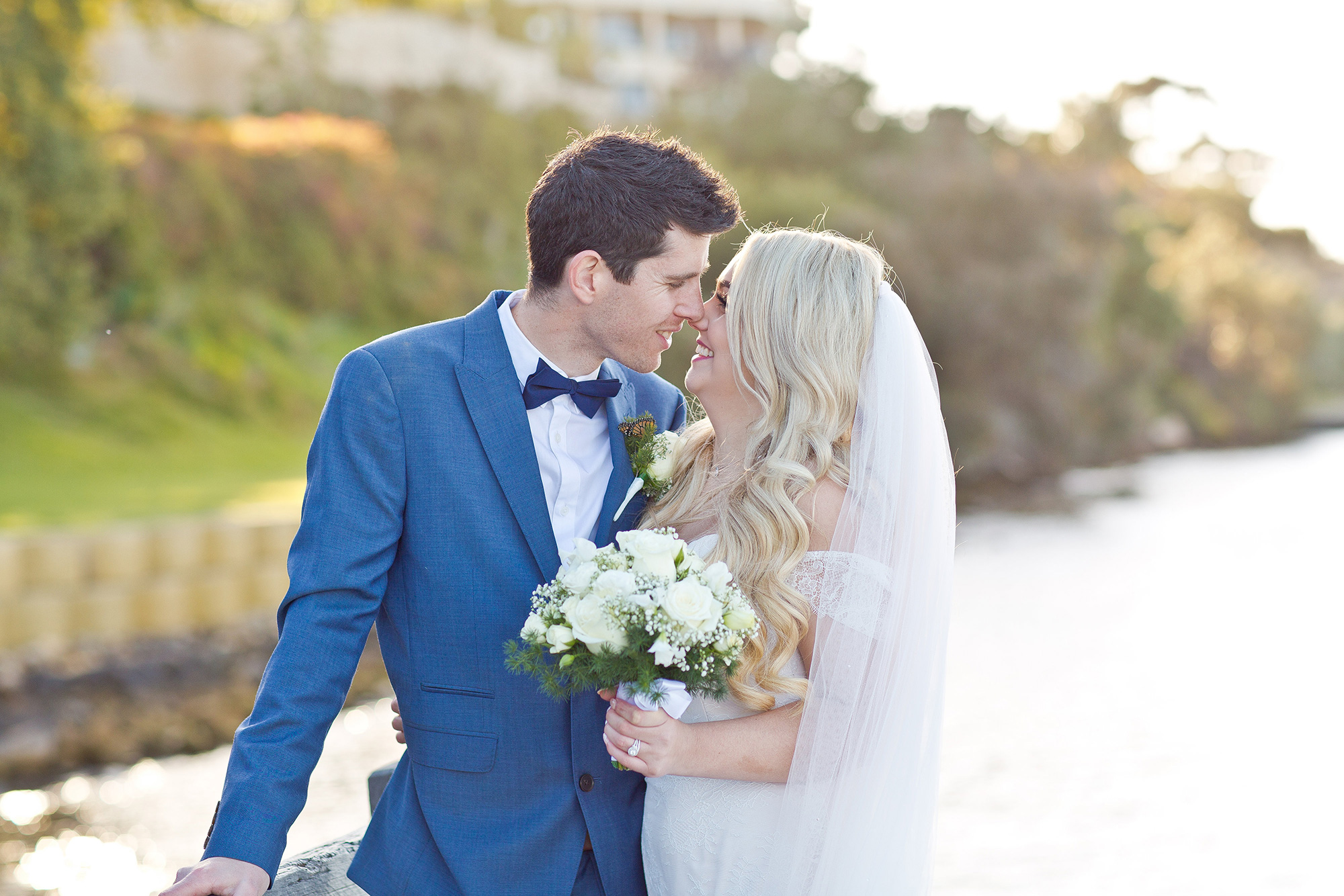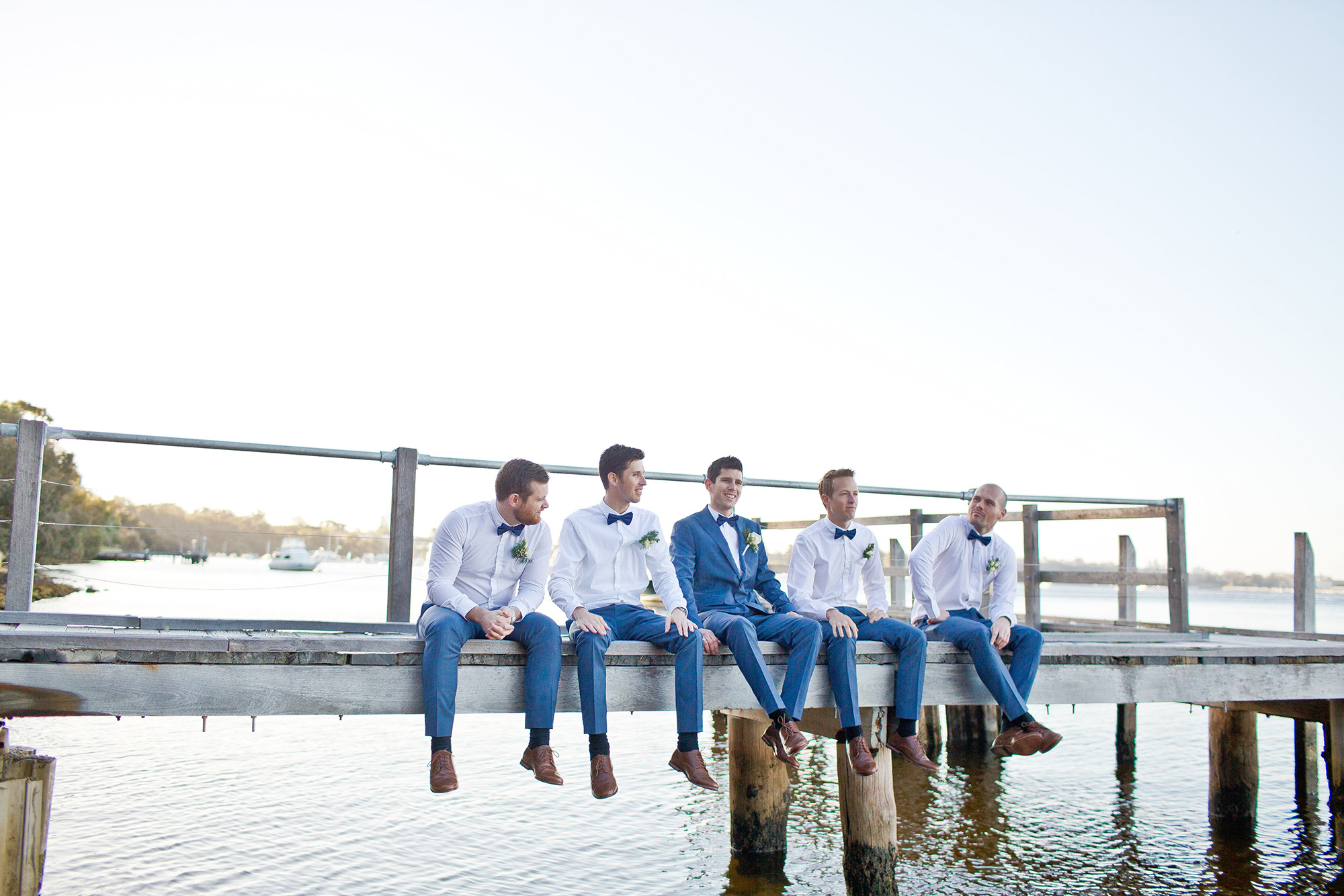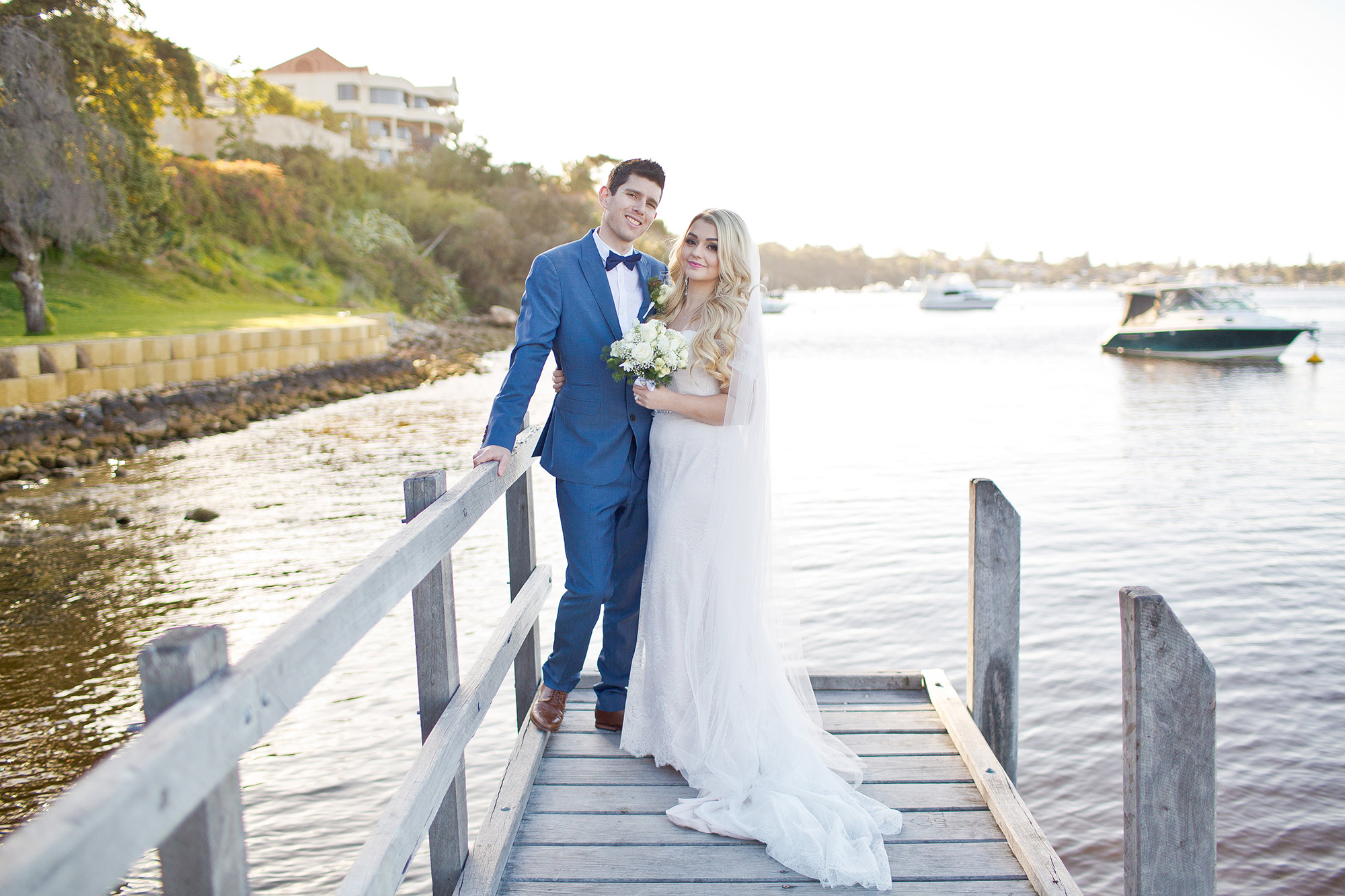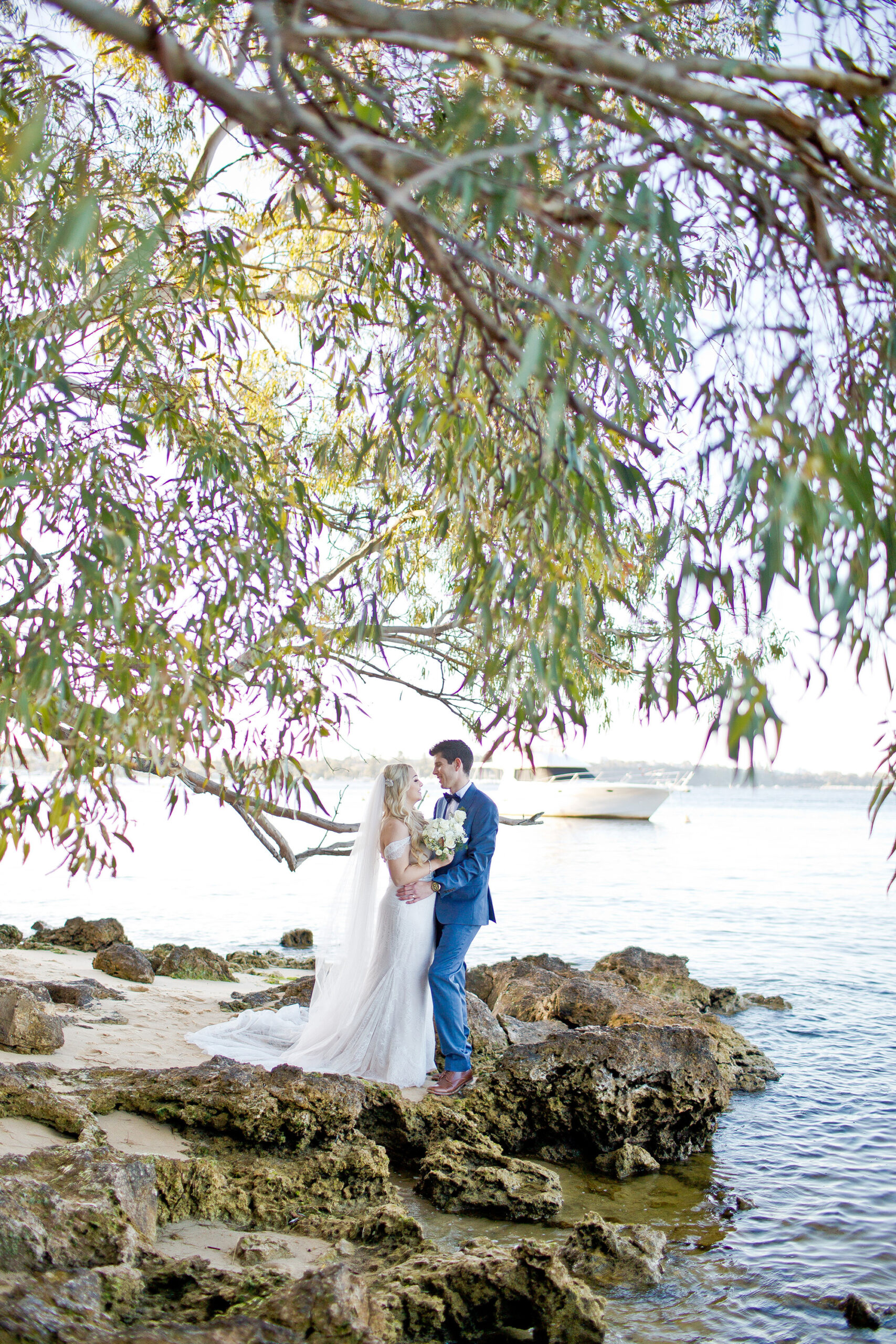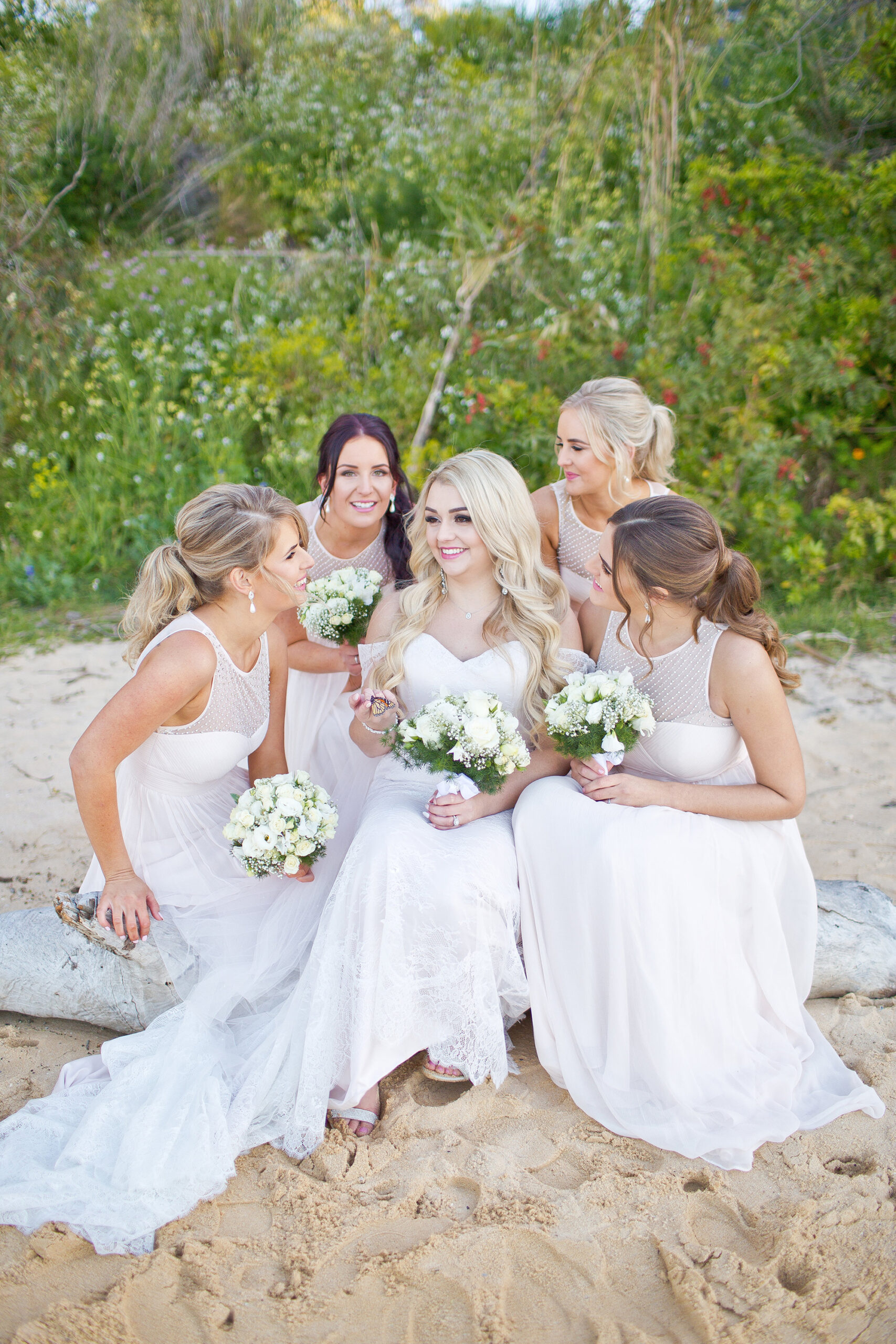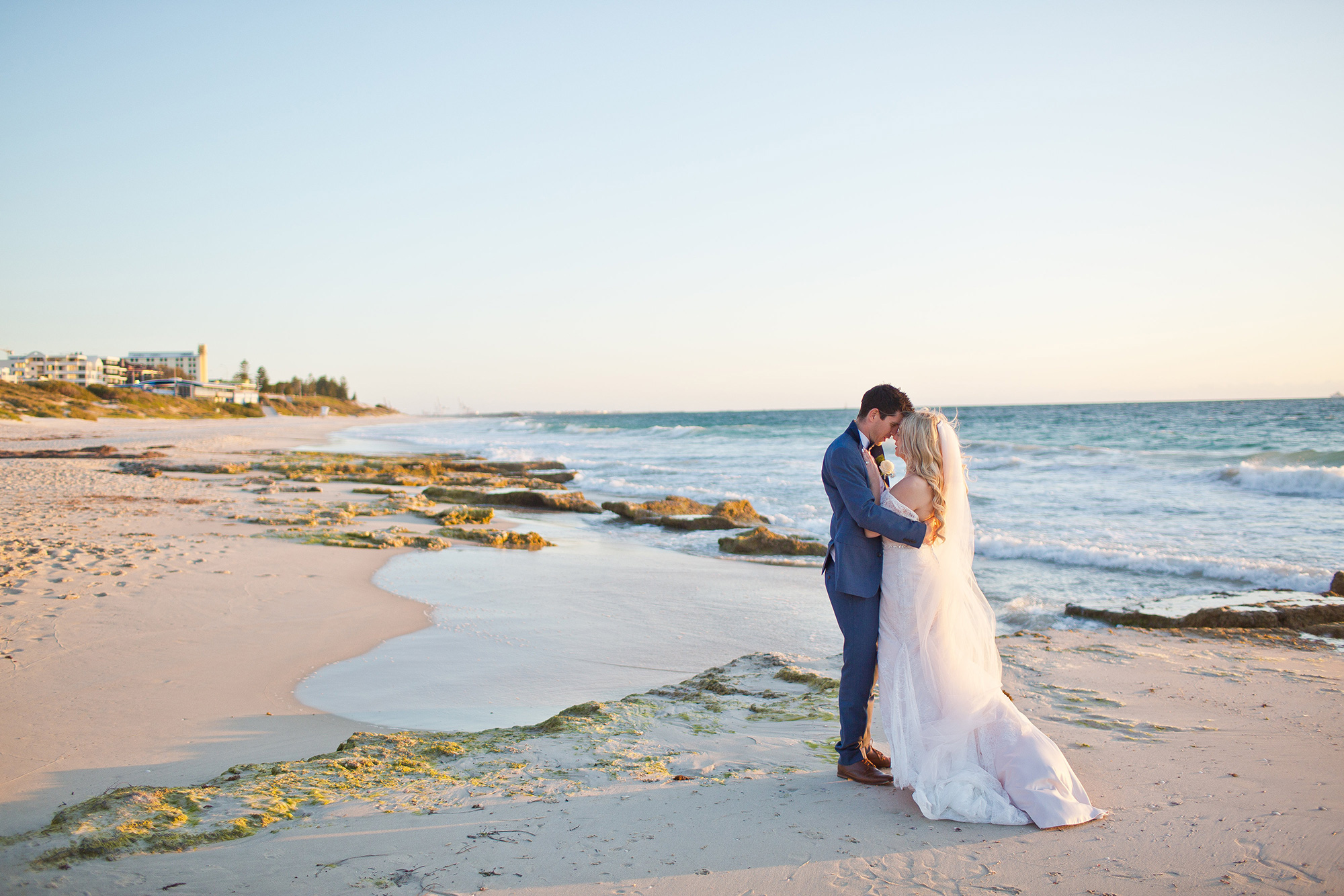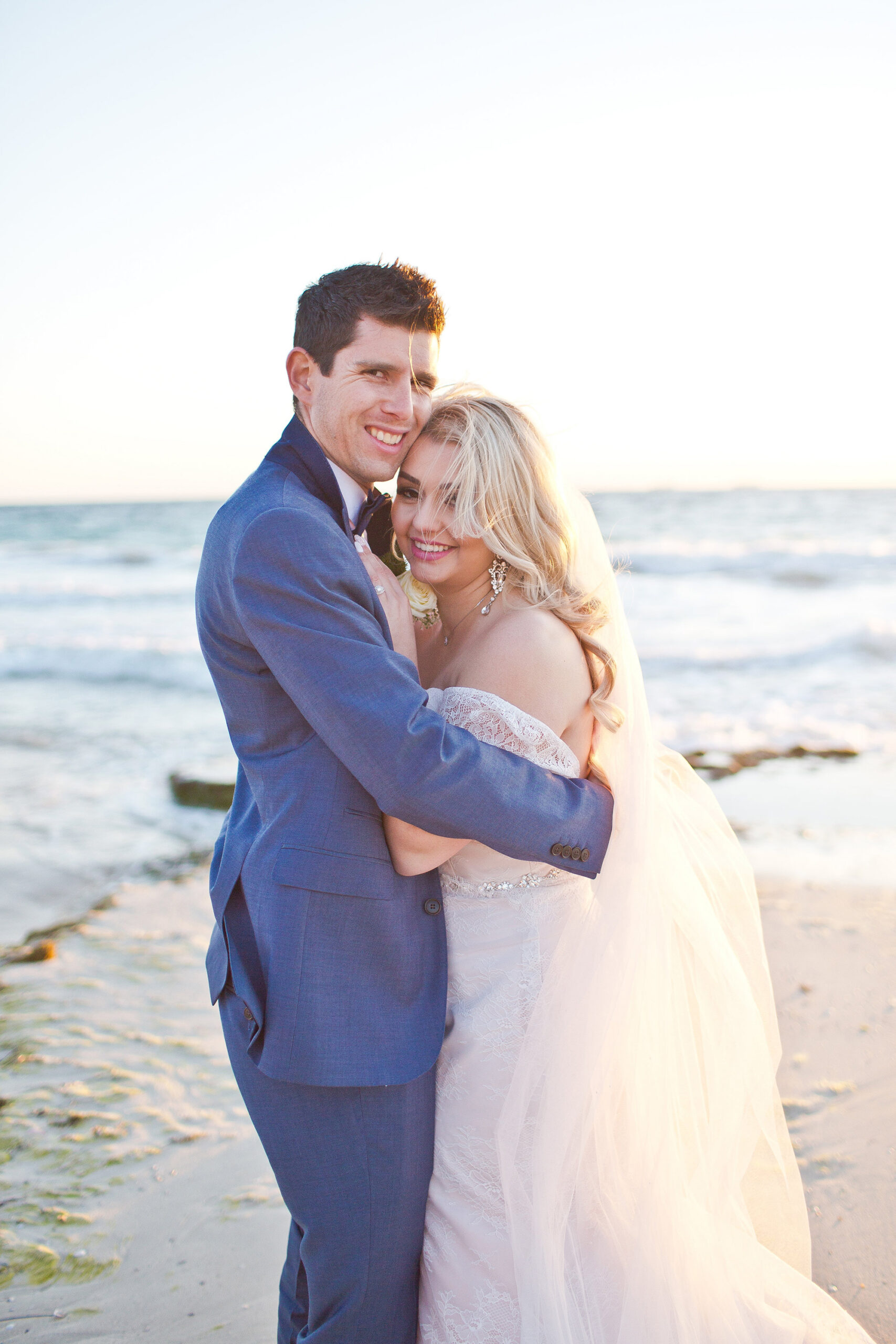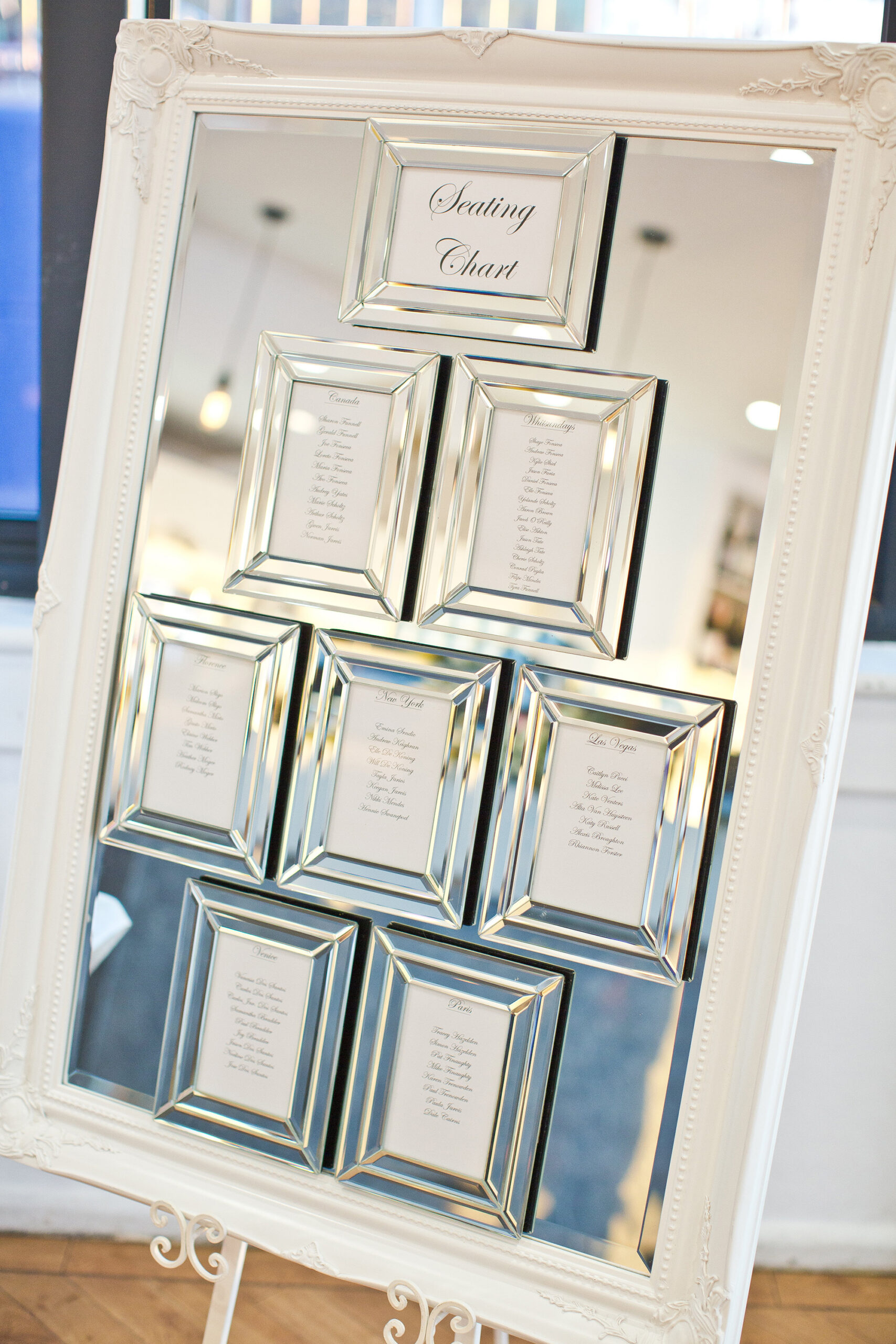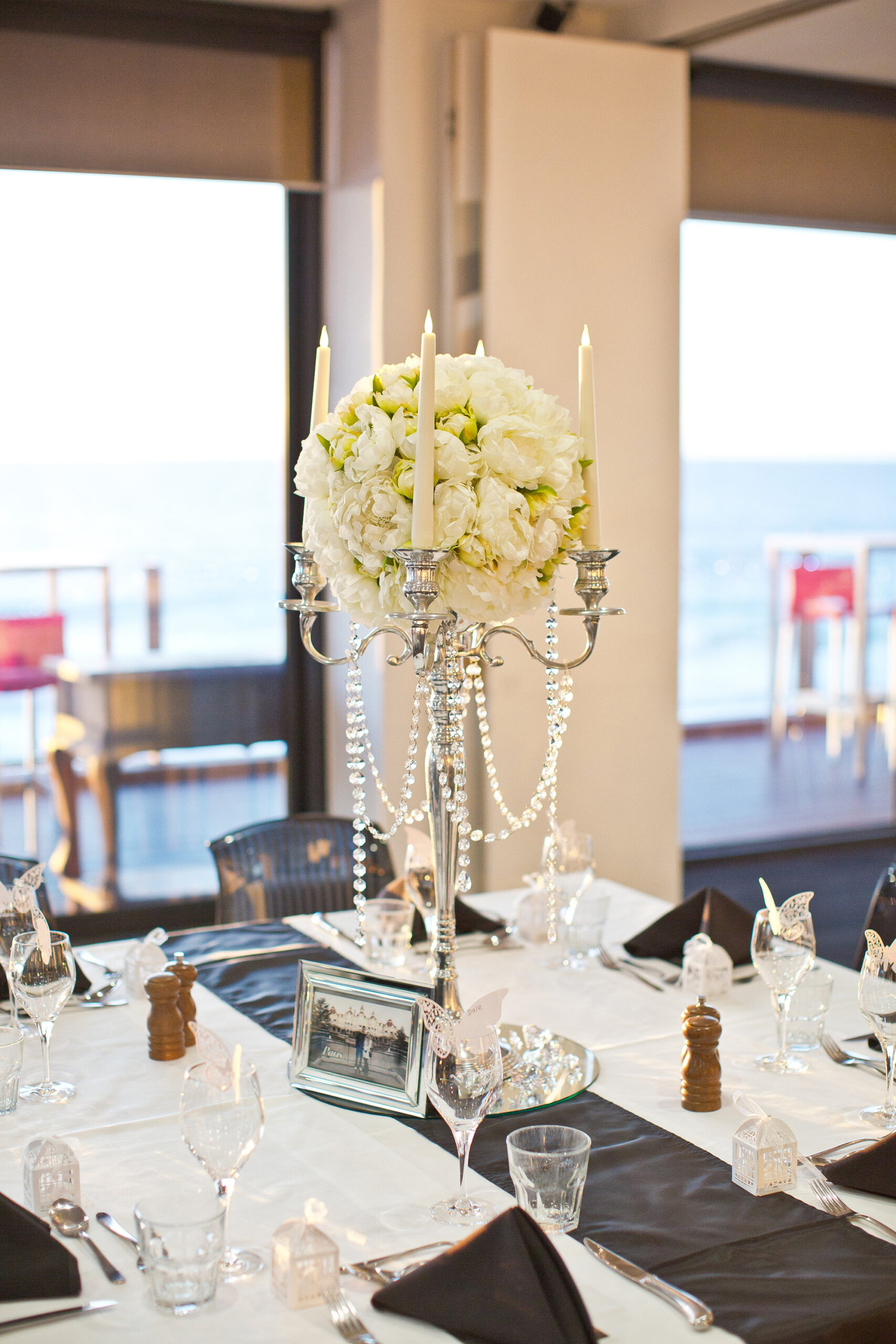 A Flamingo Surprise helped the happy couple create a classic decor at their reception.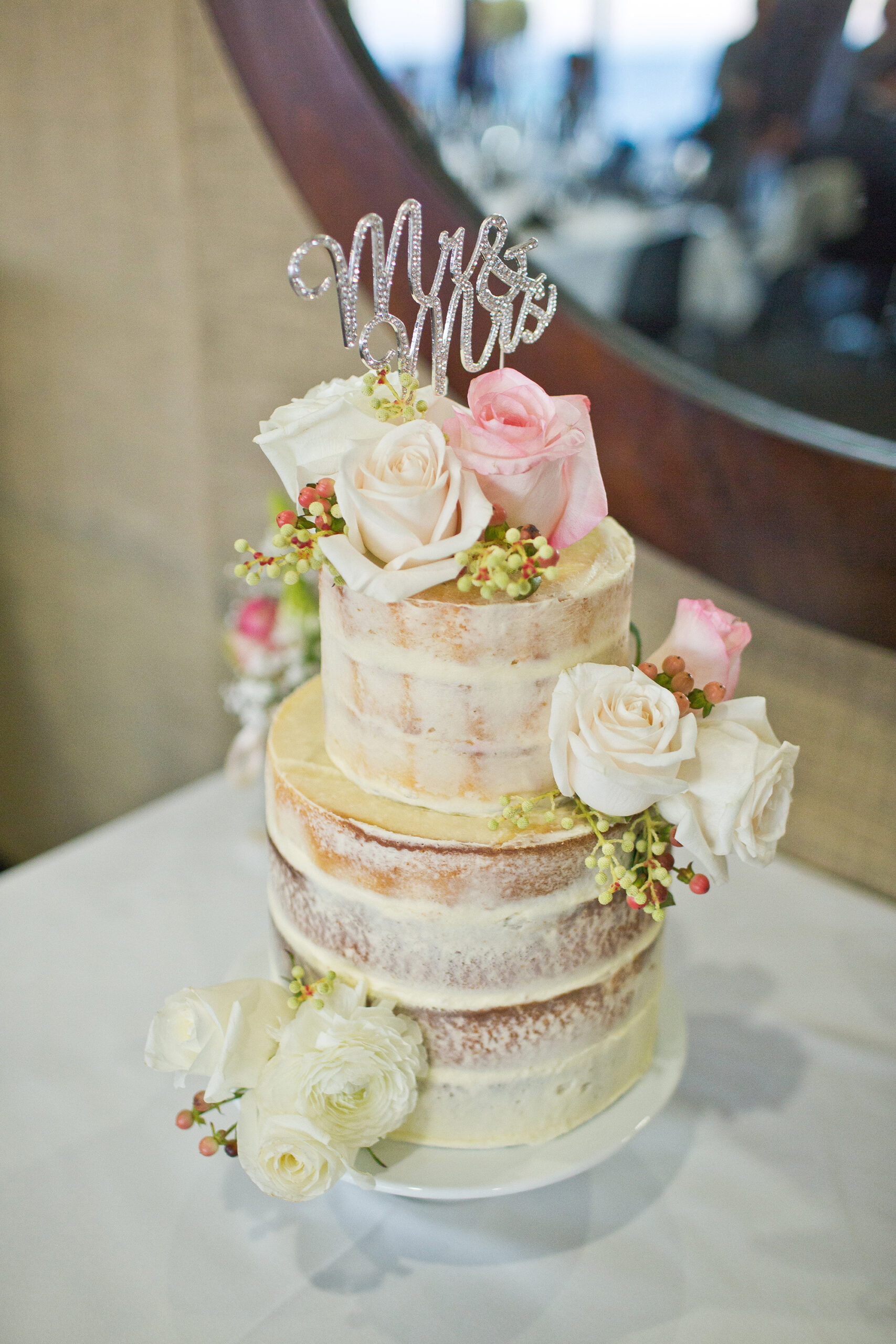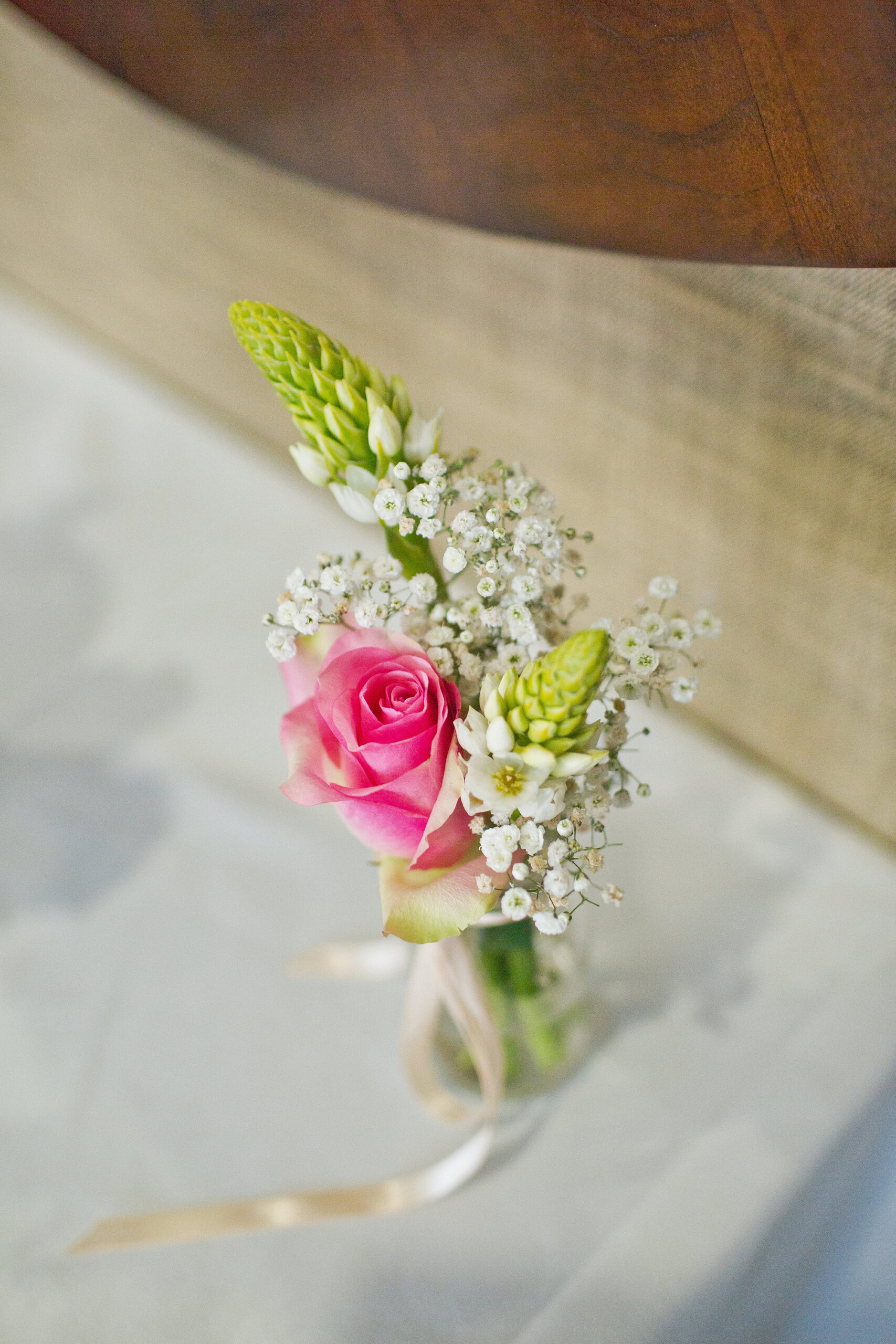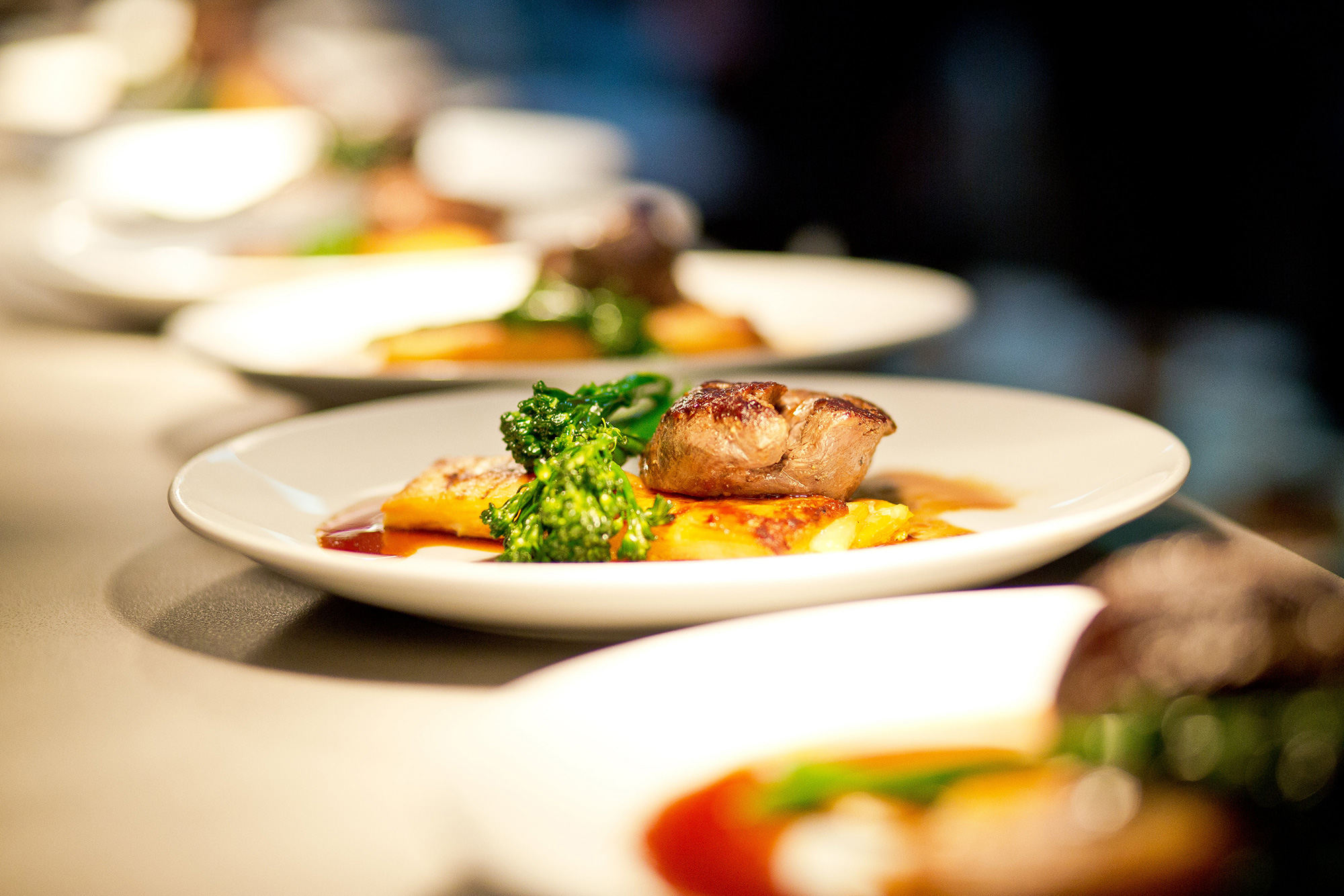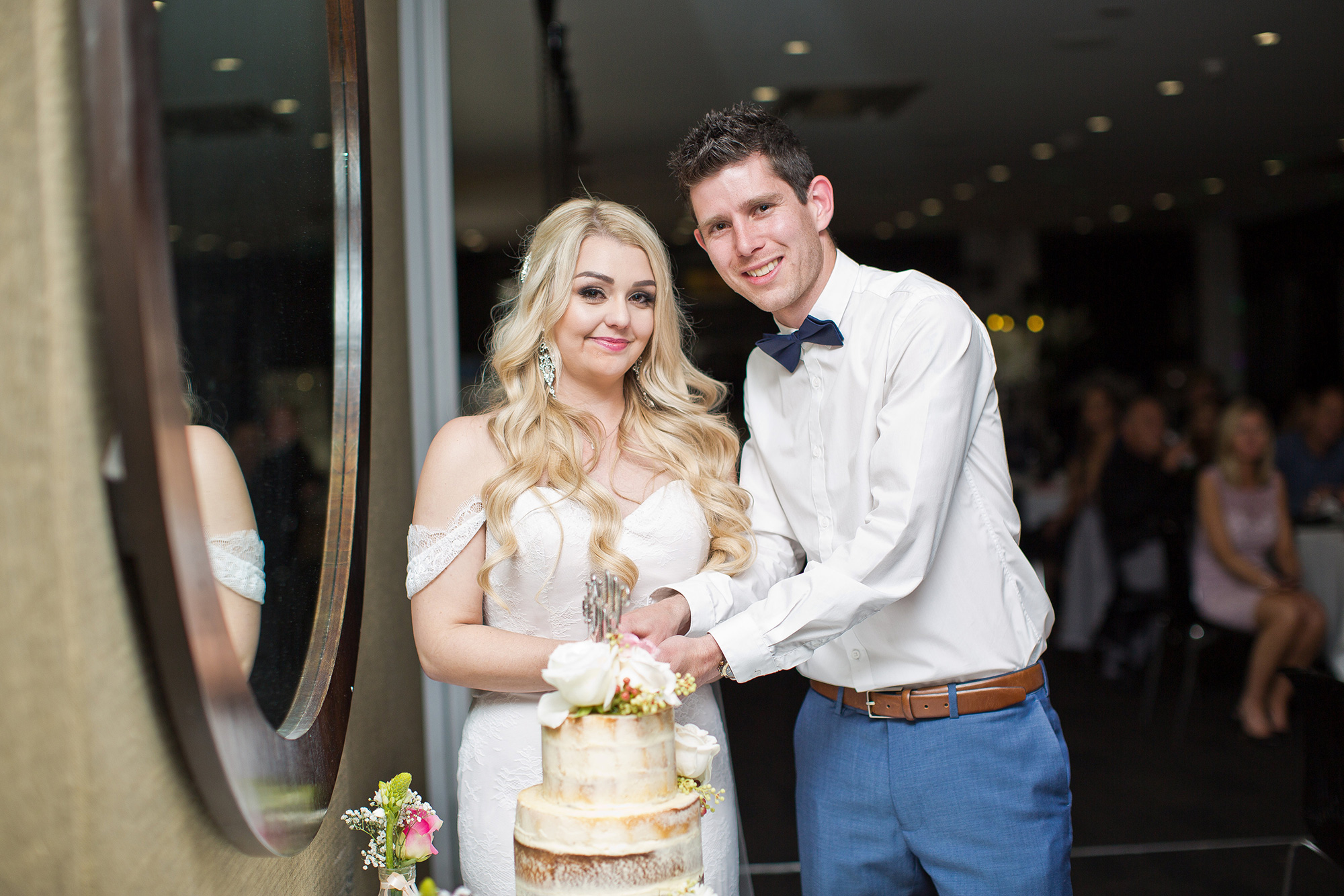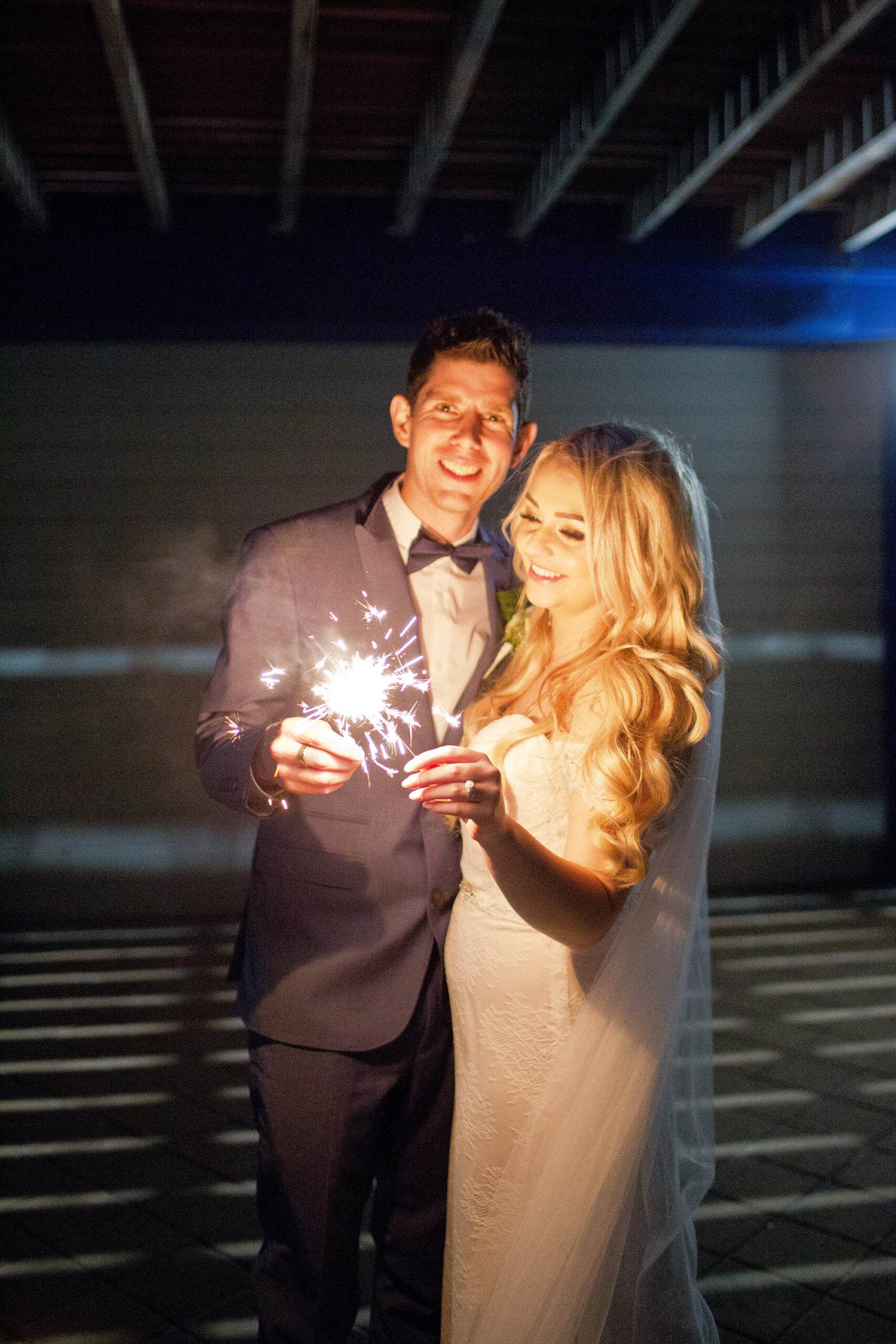 Video by Mantis Photography.