The country rustic wedding of Kate and Tristan was full of special touches, many inspired by their time in the Middle East.
The couple landed in Jordan for work purposes shortly after becoming engaged. There, Kate worked on her dream gown and planning their special day from thousands of kilometres away, planning to marry at Table Top Mountain in NSW.
"I sat down and drew what I wanted and took it to a local tailor in Jordan," the bride says of her dress. "Countless hours and fittings later, Arabic tea and painful translation issues, I had the gown of my dreams."
On the big day, March 25, 2017, groom Tristan was surprised by Kate and her bridal party arriving in a Chevrolet, Holden ute. Guests drank wine from Lebanon, the same wine the couple tasted contemplating their blessings after visiting a Syrian refugee camp on the Lebanese-Syrian border. "We also drank from champagne glasses used 38 years earlier at my parents wedding," smiles Kate.
Thank-you gifts for the guests were broken from eight kilograms of nougat carried back in hand luggage from Jordan, and the table numbers were handcrafted on the Amalfi Coast in Italy. "There were many other little personal touches, too many to mention, that made our wedding unique and told a story about us," explains the bride.
Photos courtesy of Ben Sowry Photography.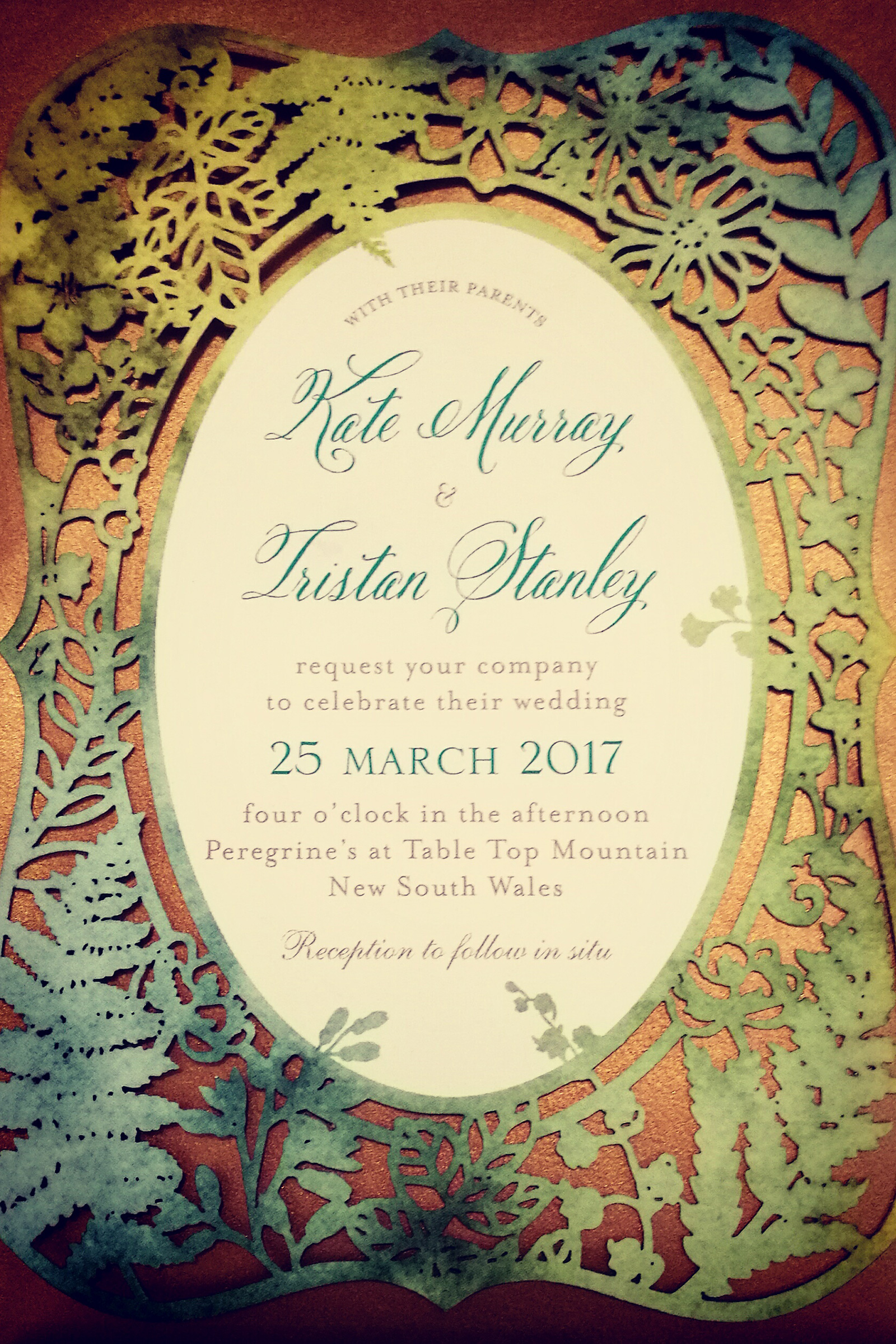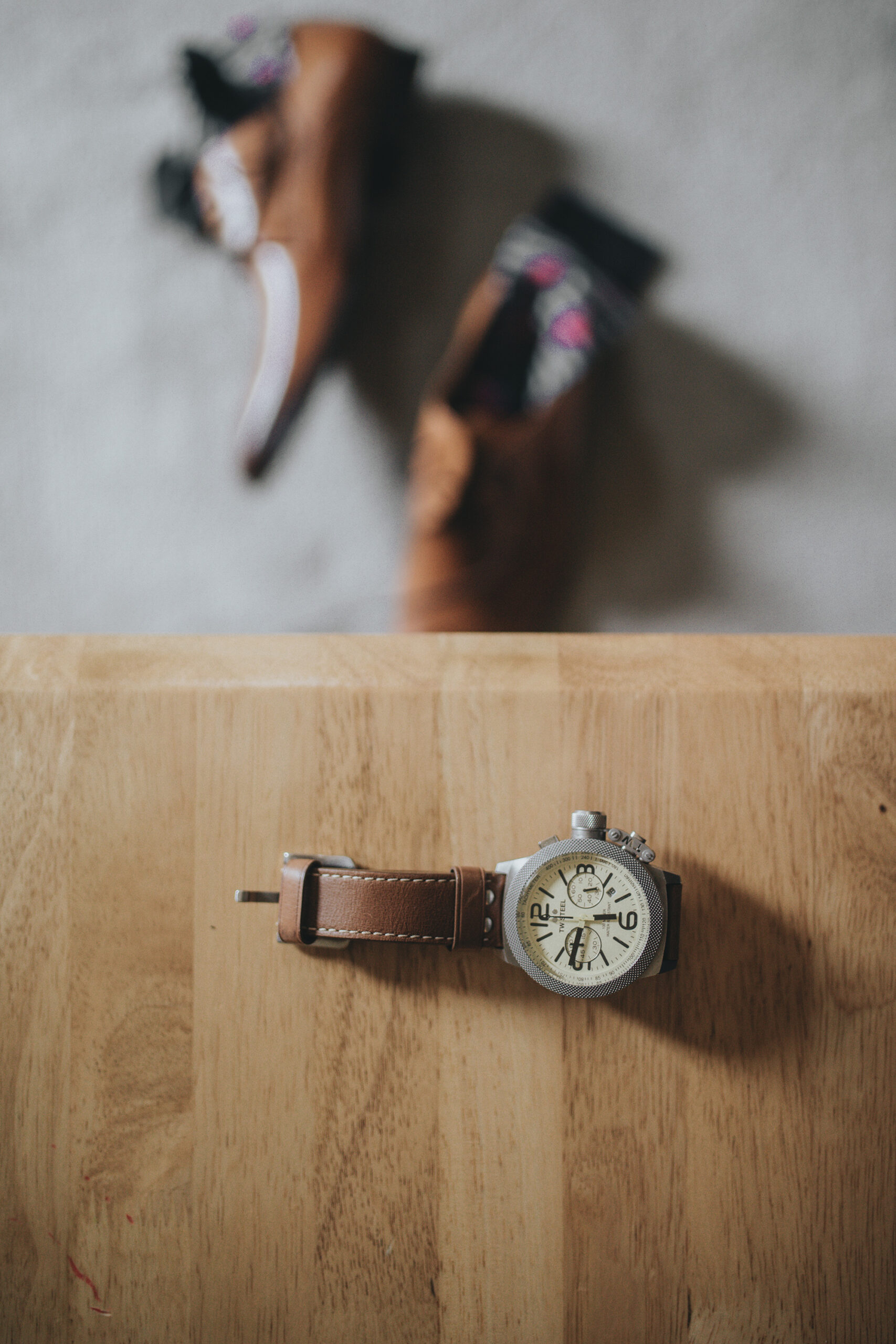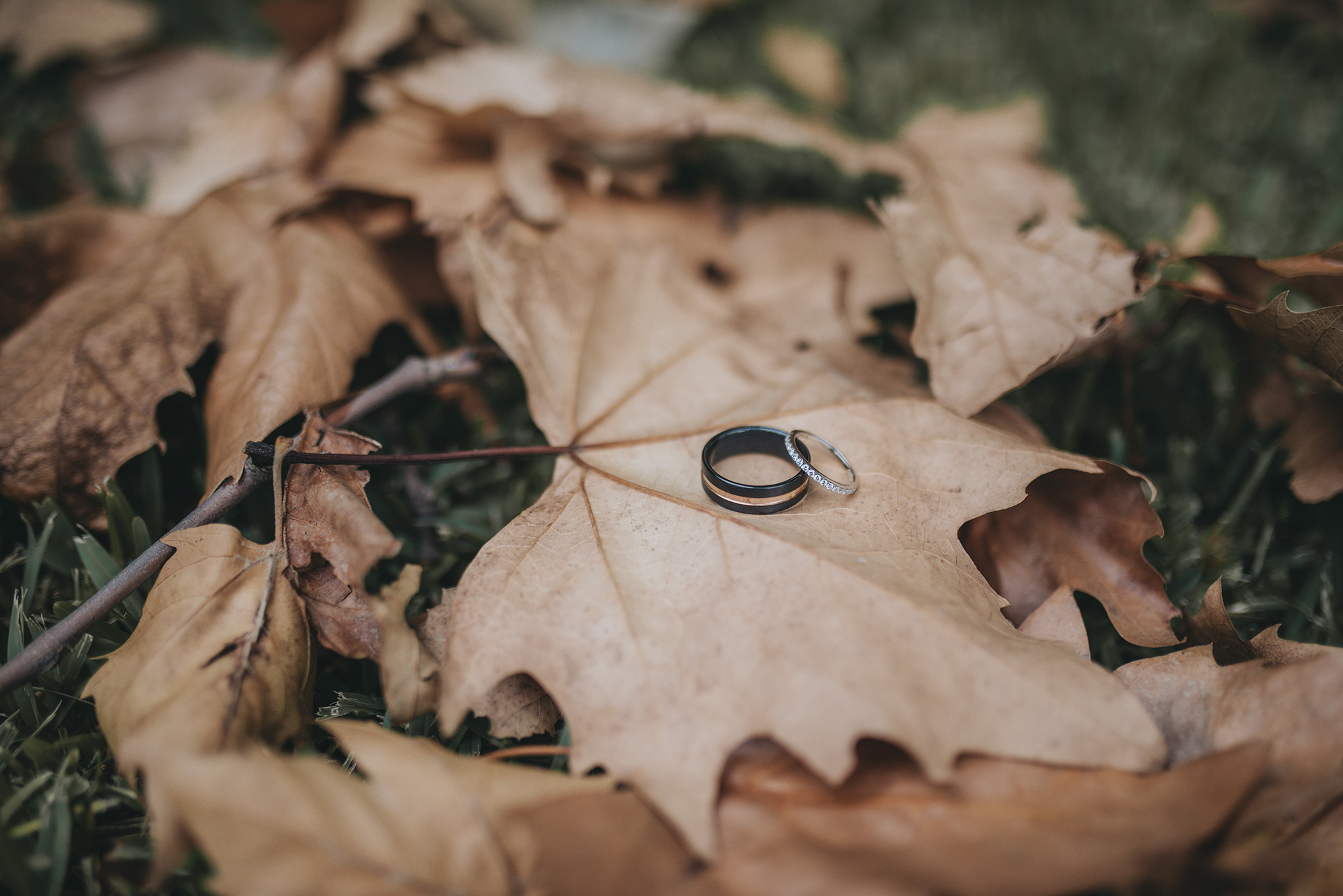 Tristan's wedding band has Kate's fingerprint engraved inside! "So I'll always have a grip on him," she jokes.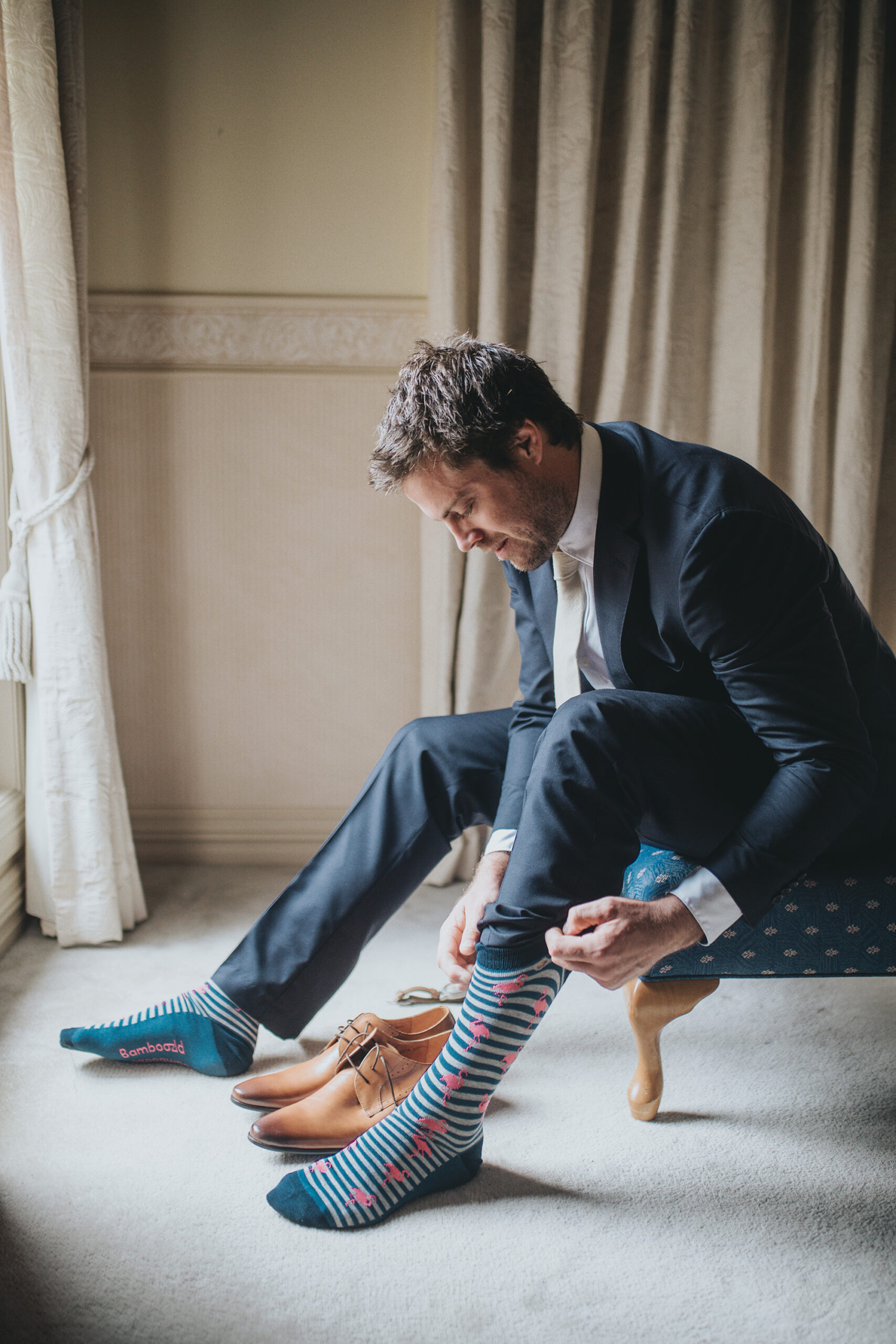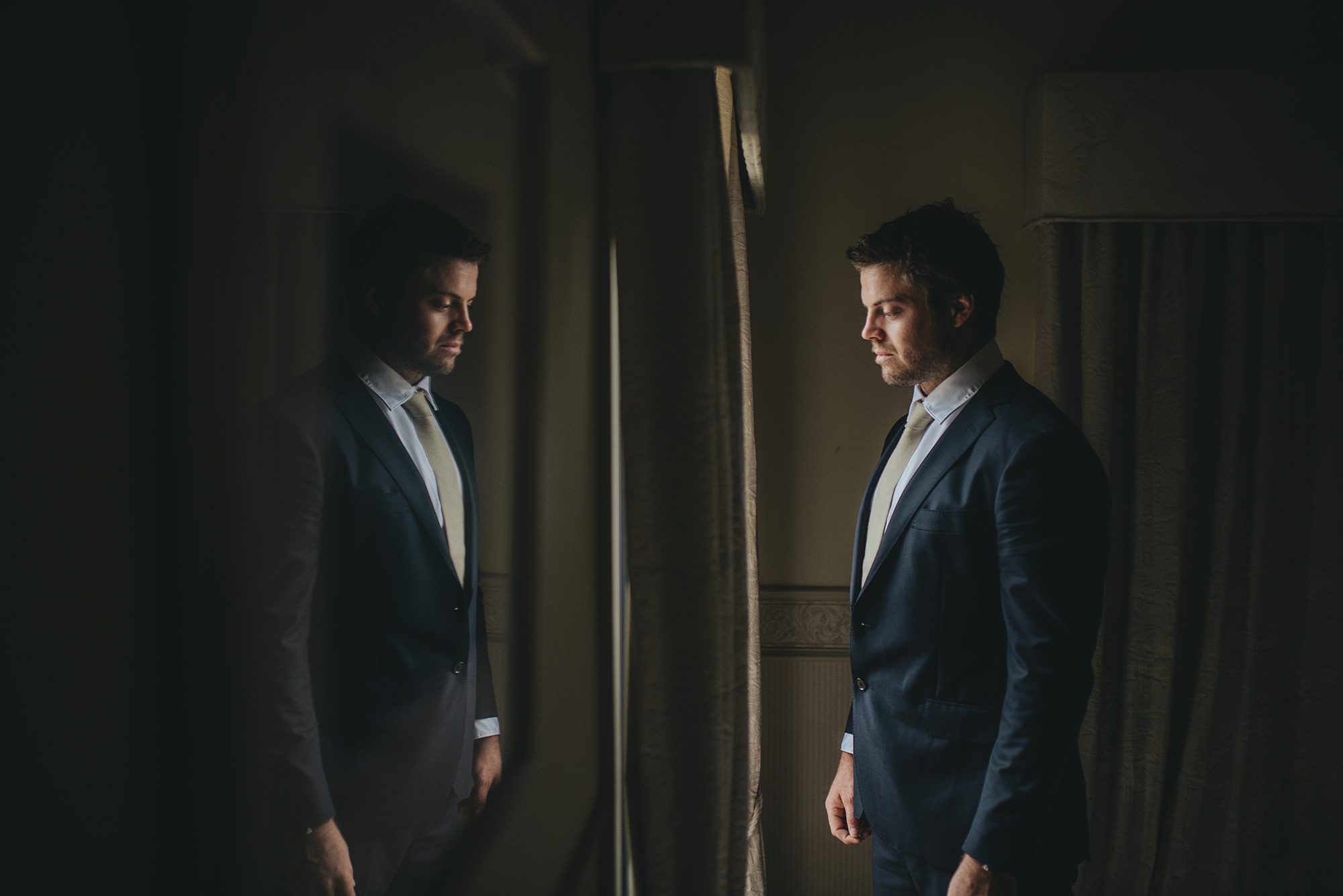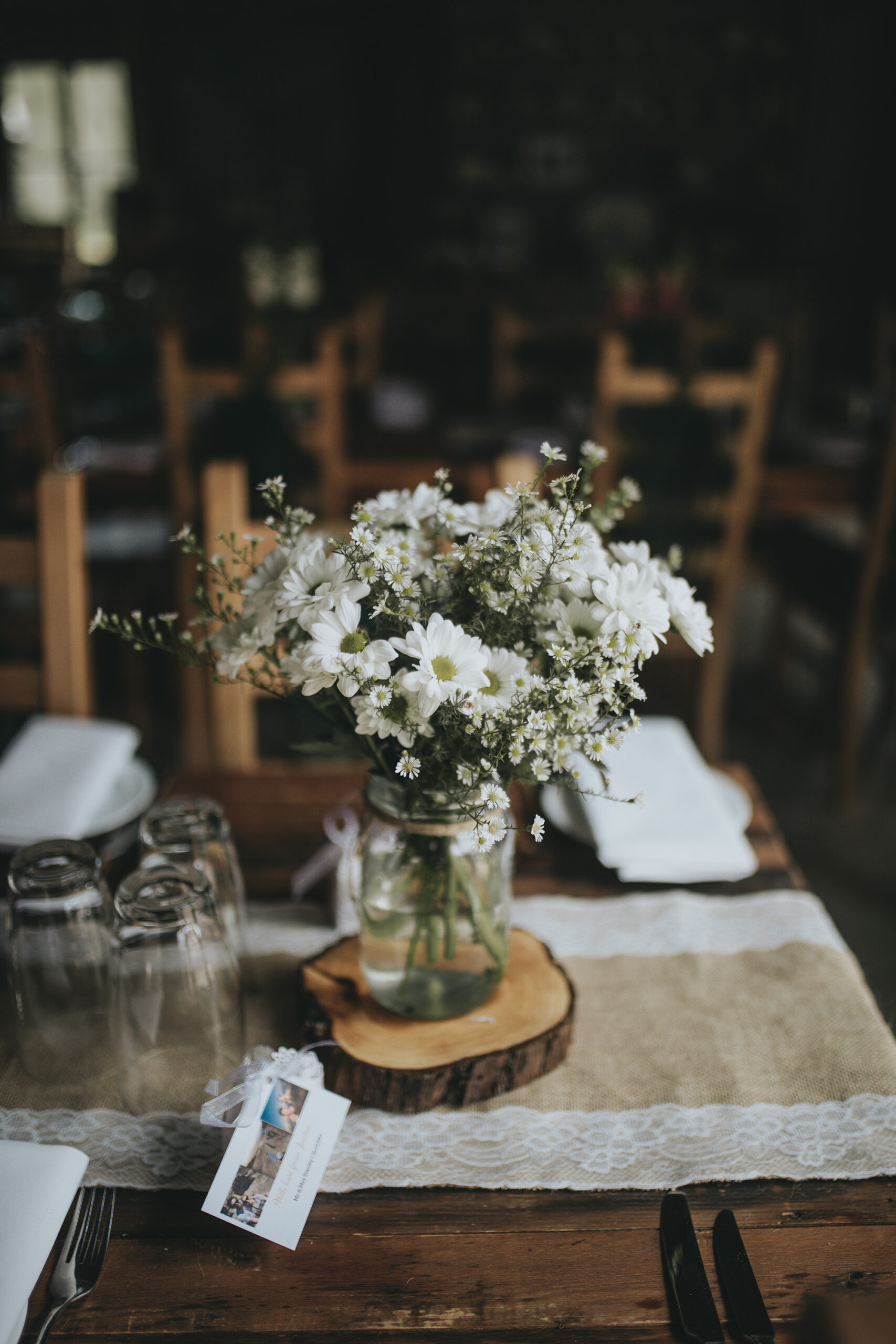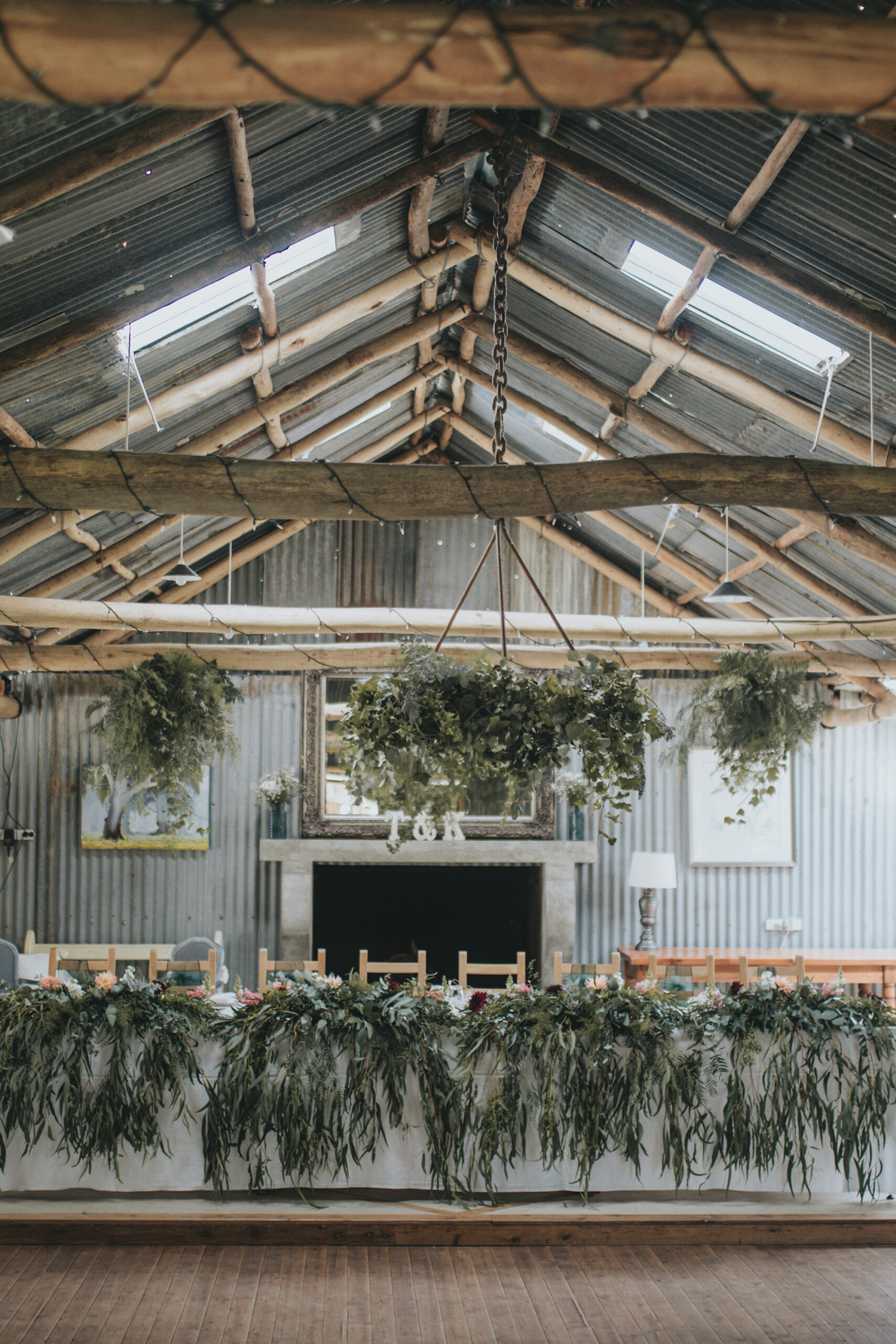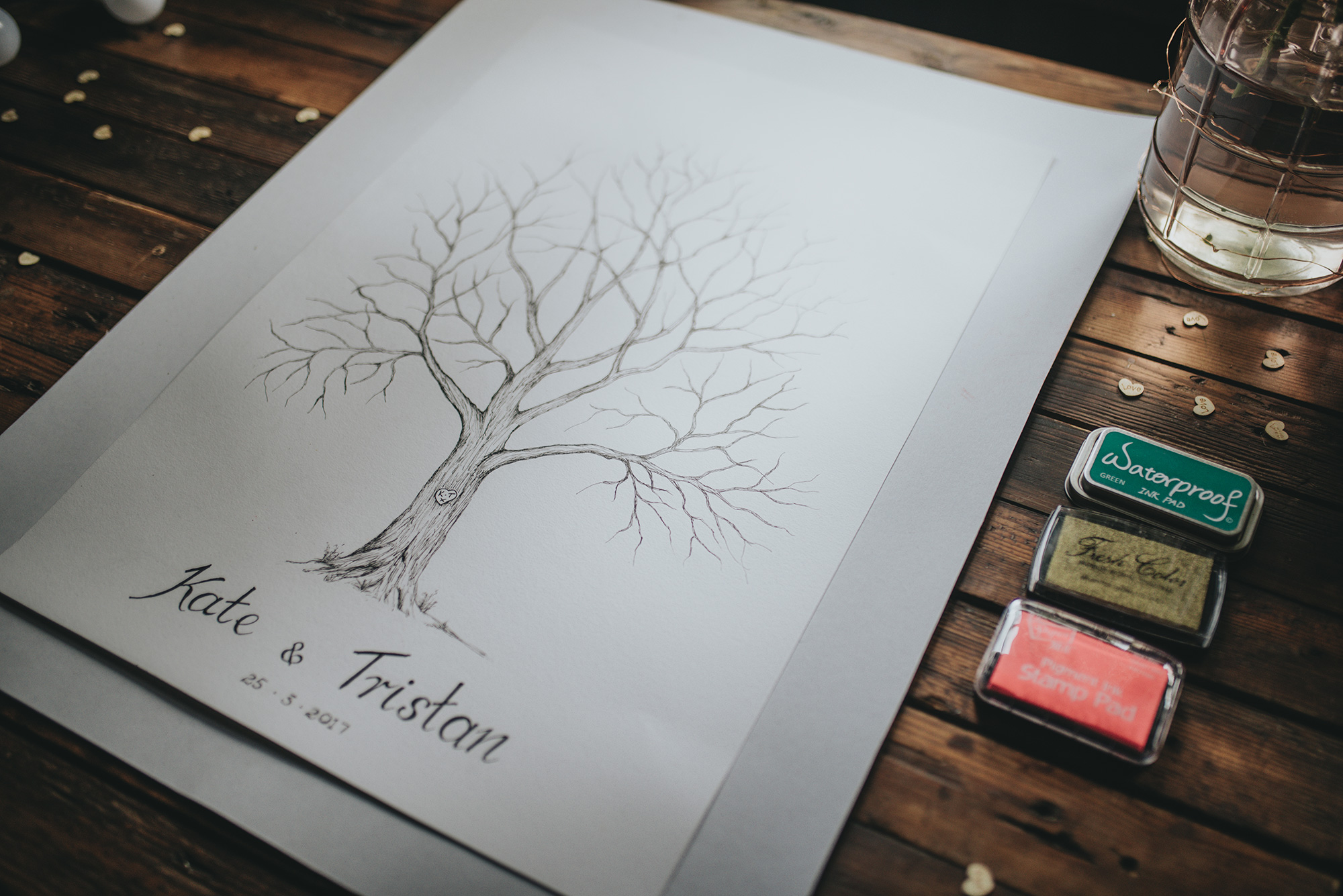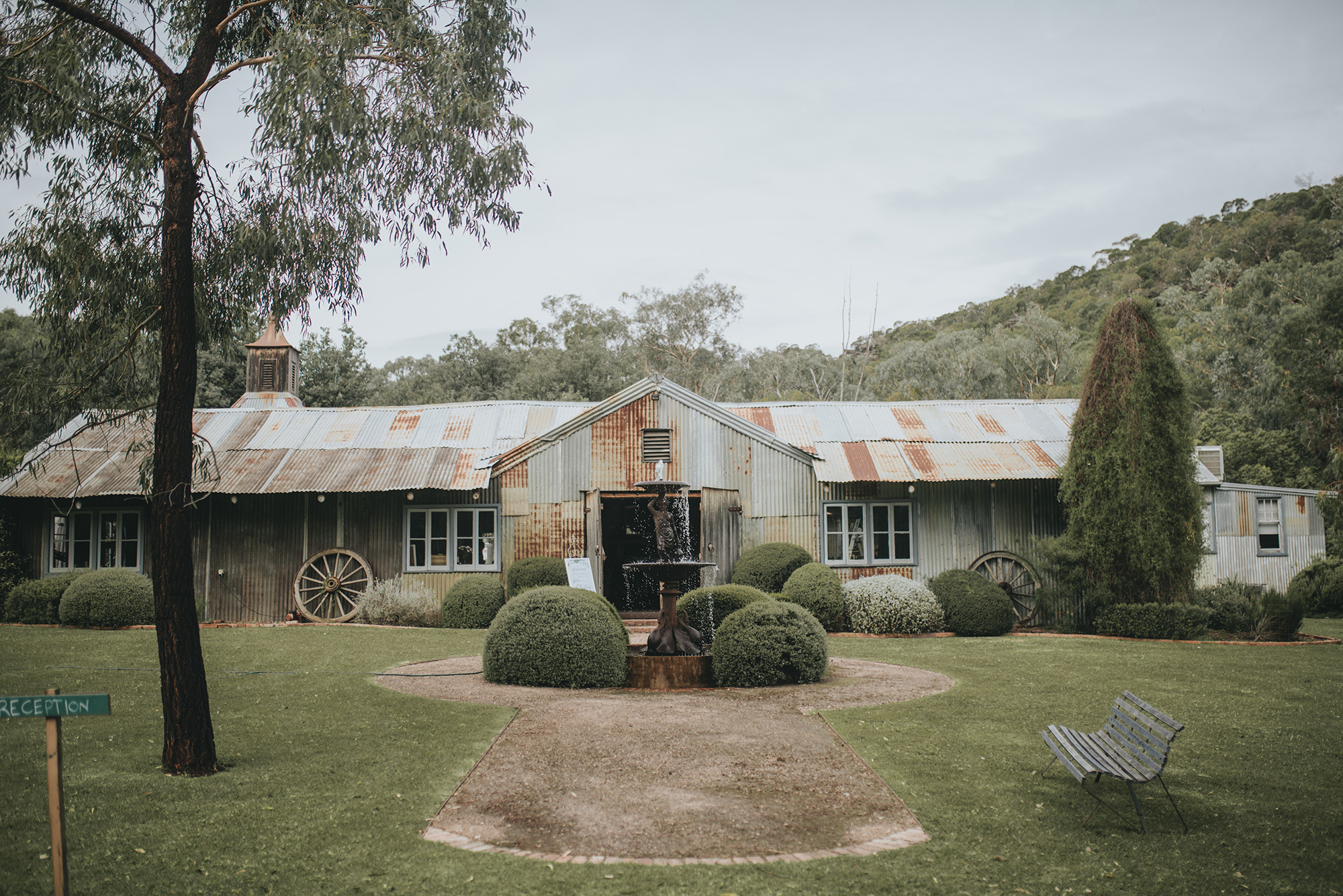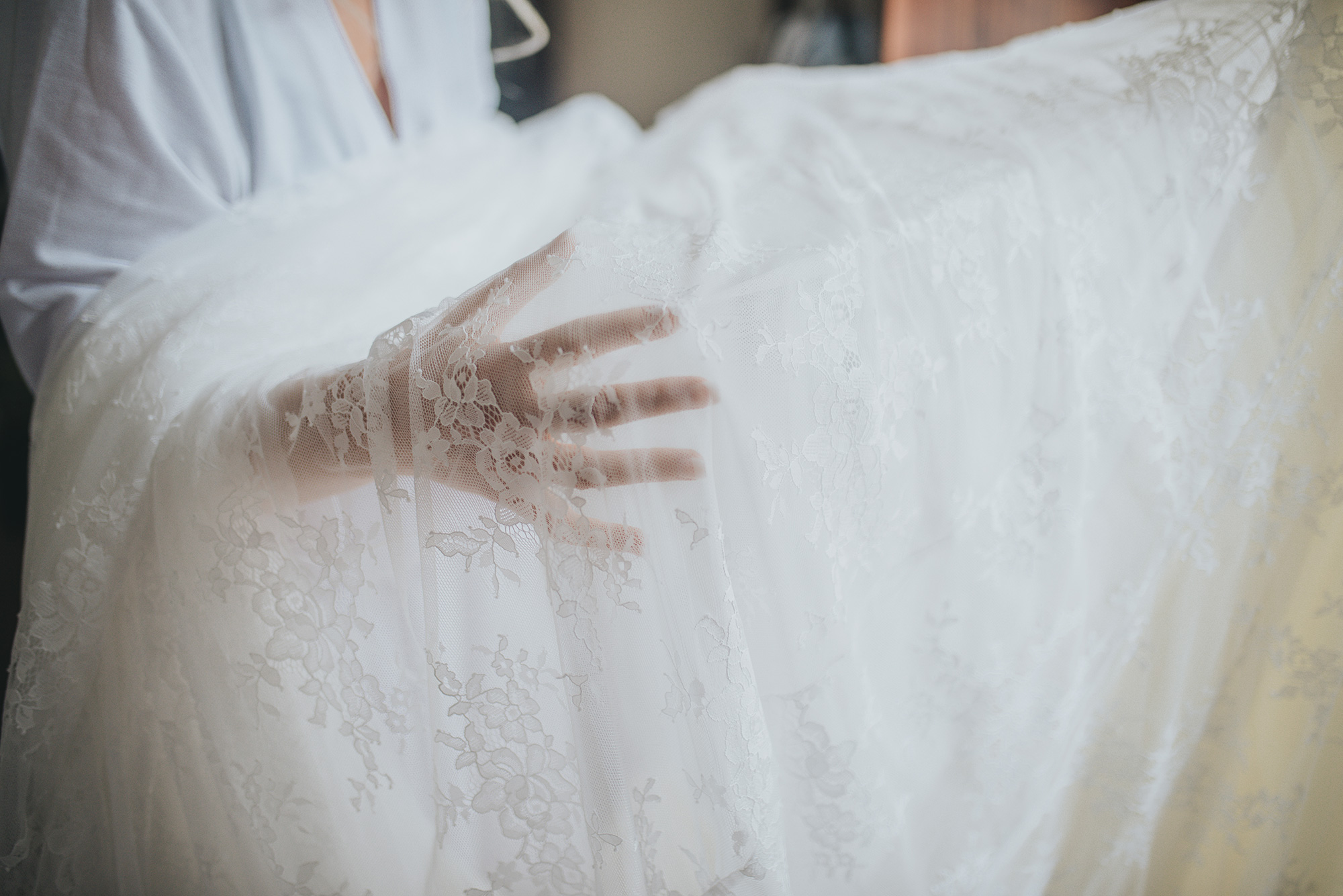 "Italian lace, racer low-back with dante edges, plunging neckline and a transparent fitted bodice," is how Kate describes her gown designed in Amman,  Jordan.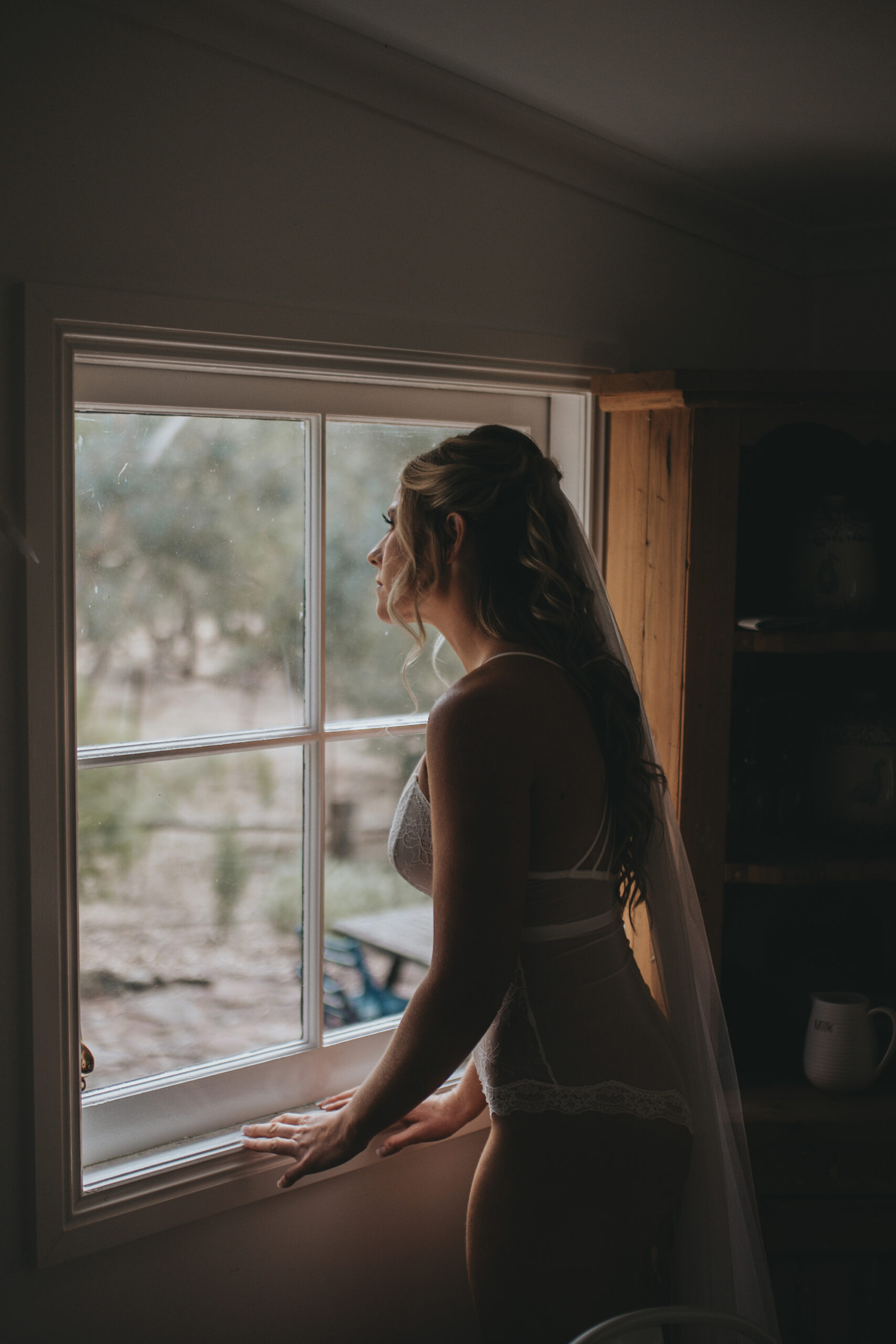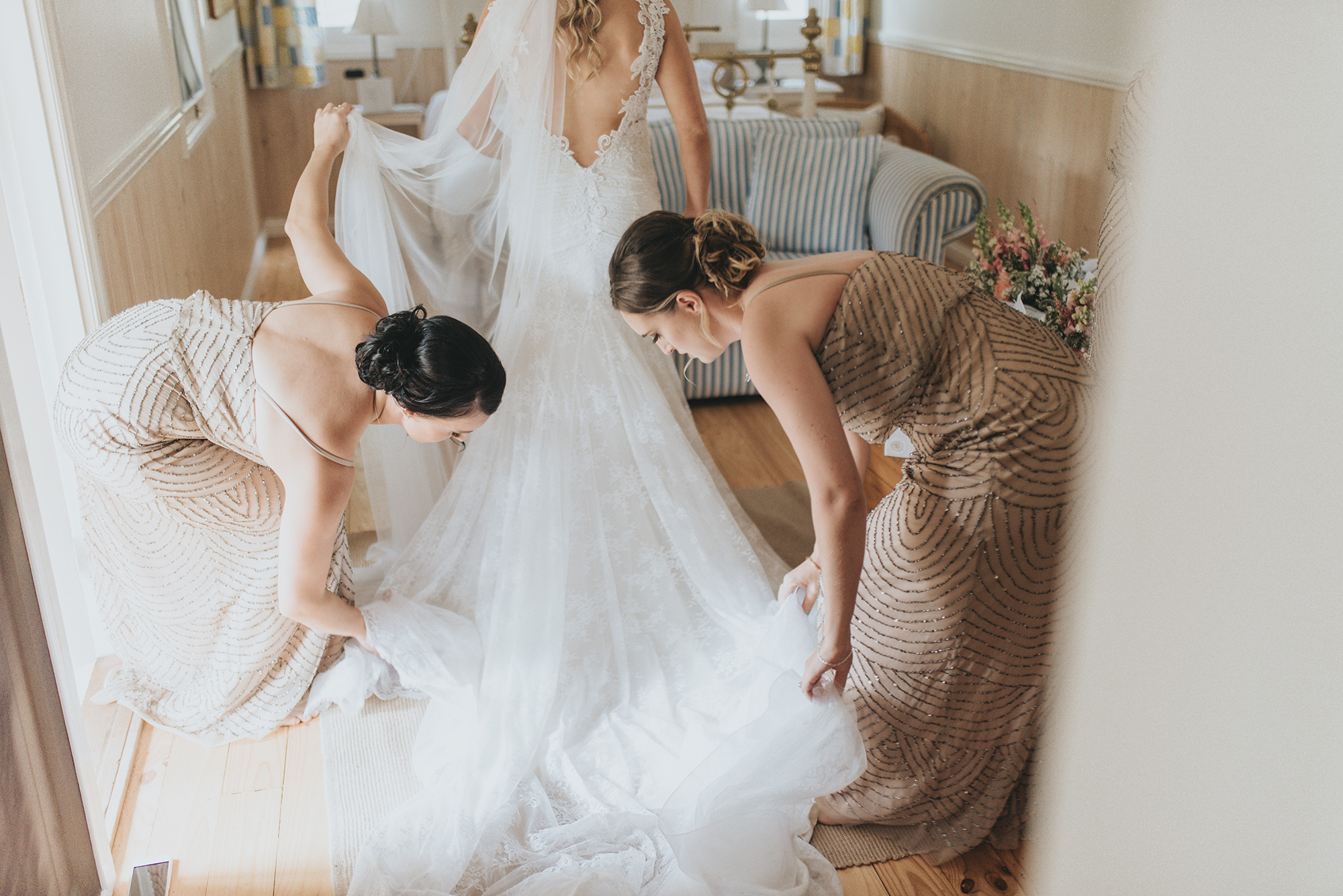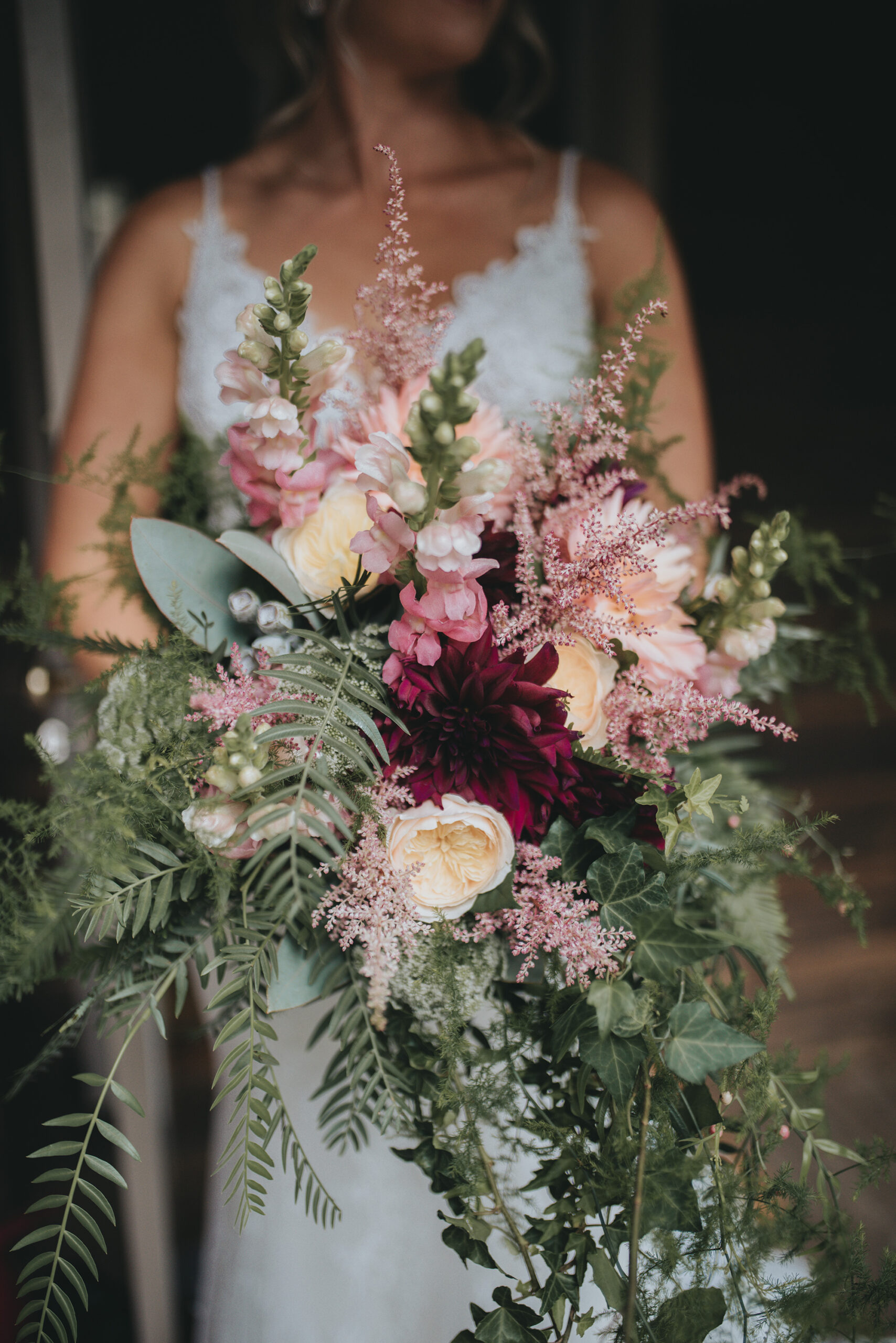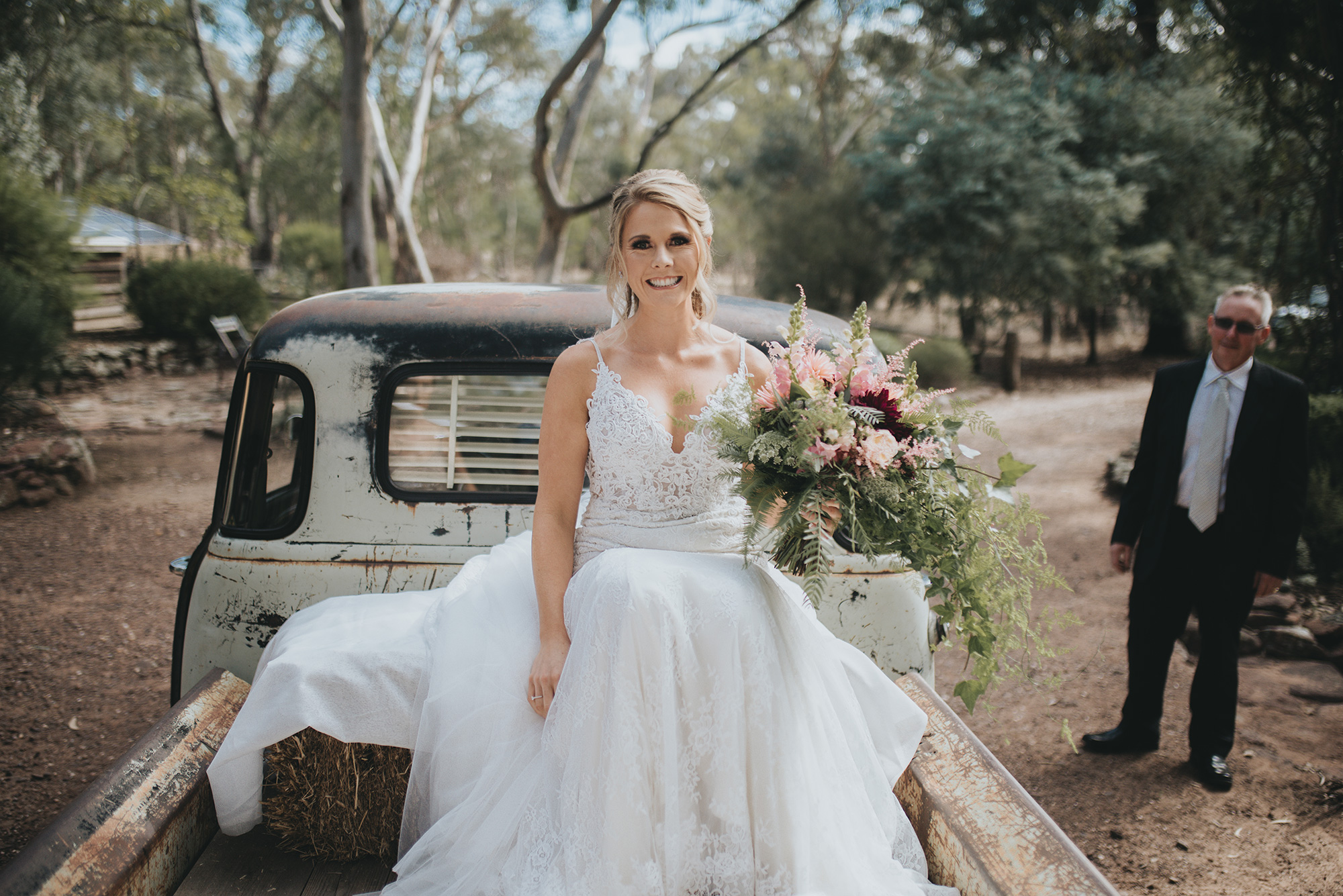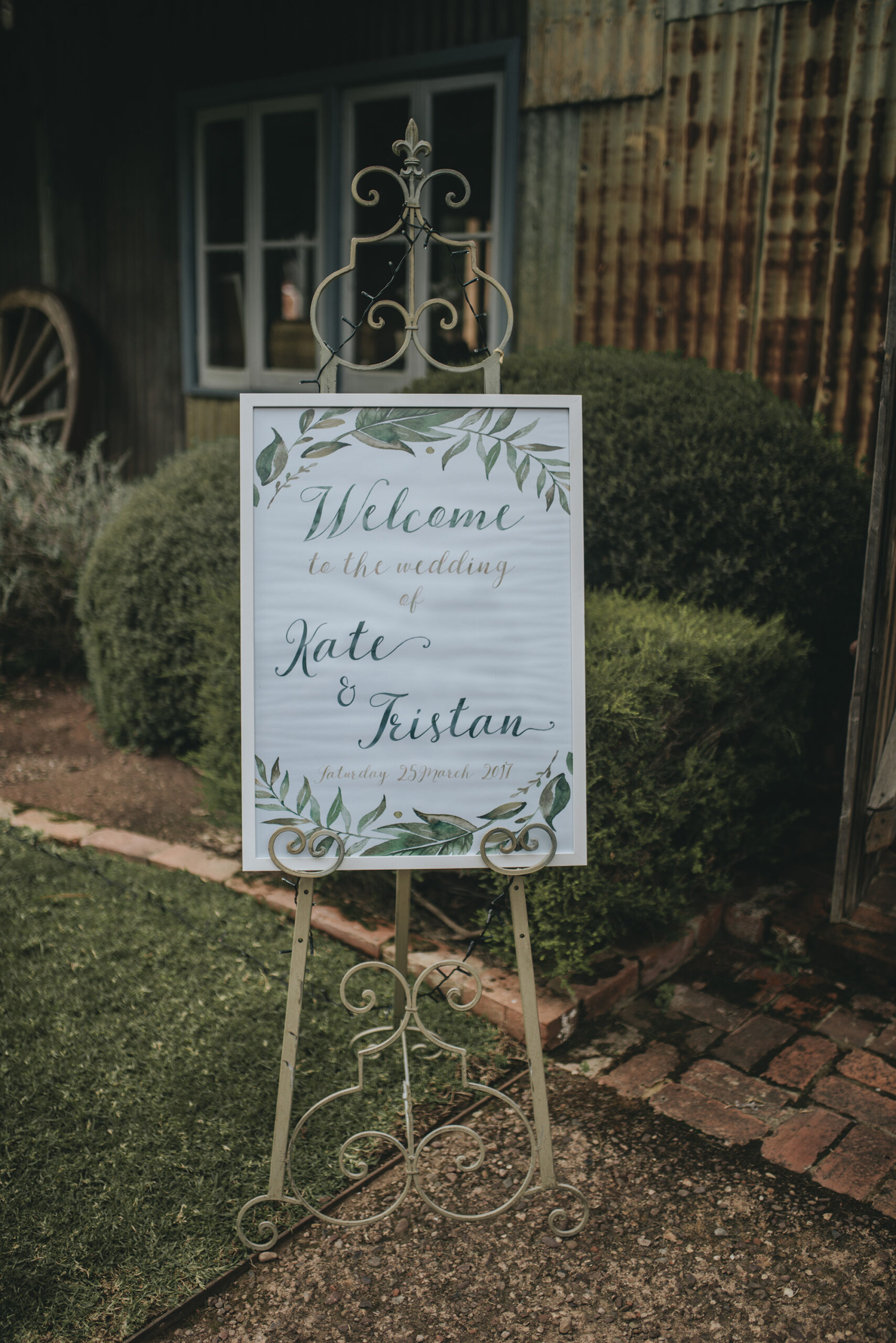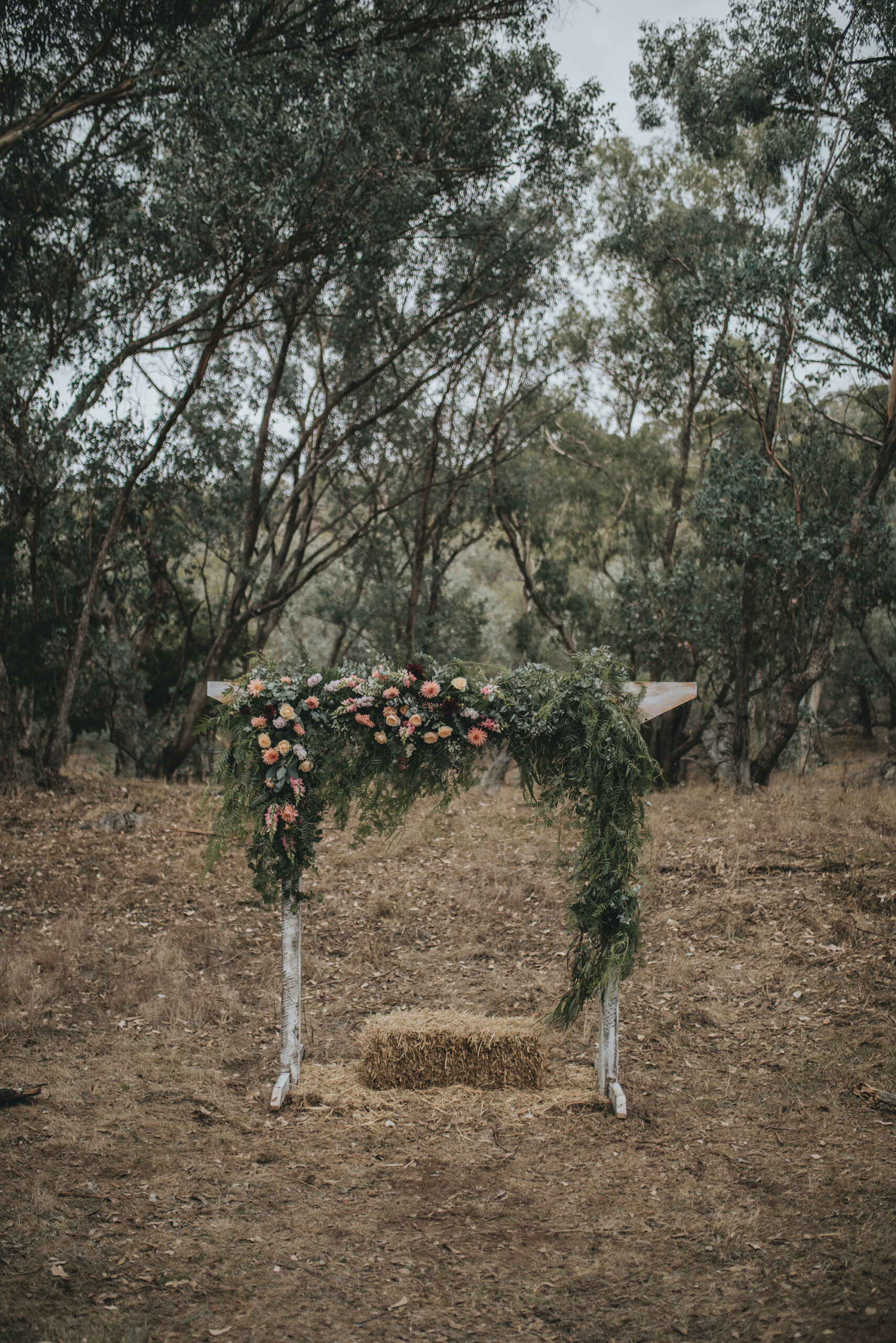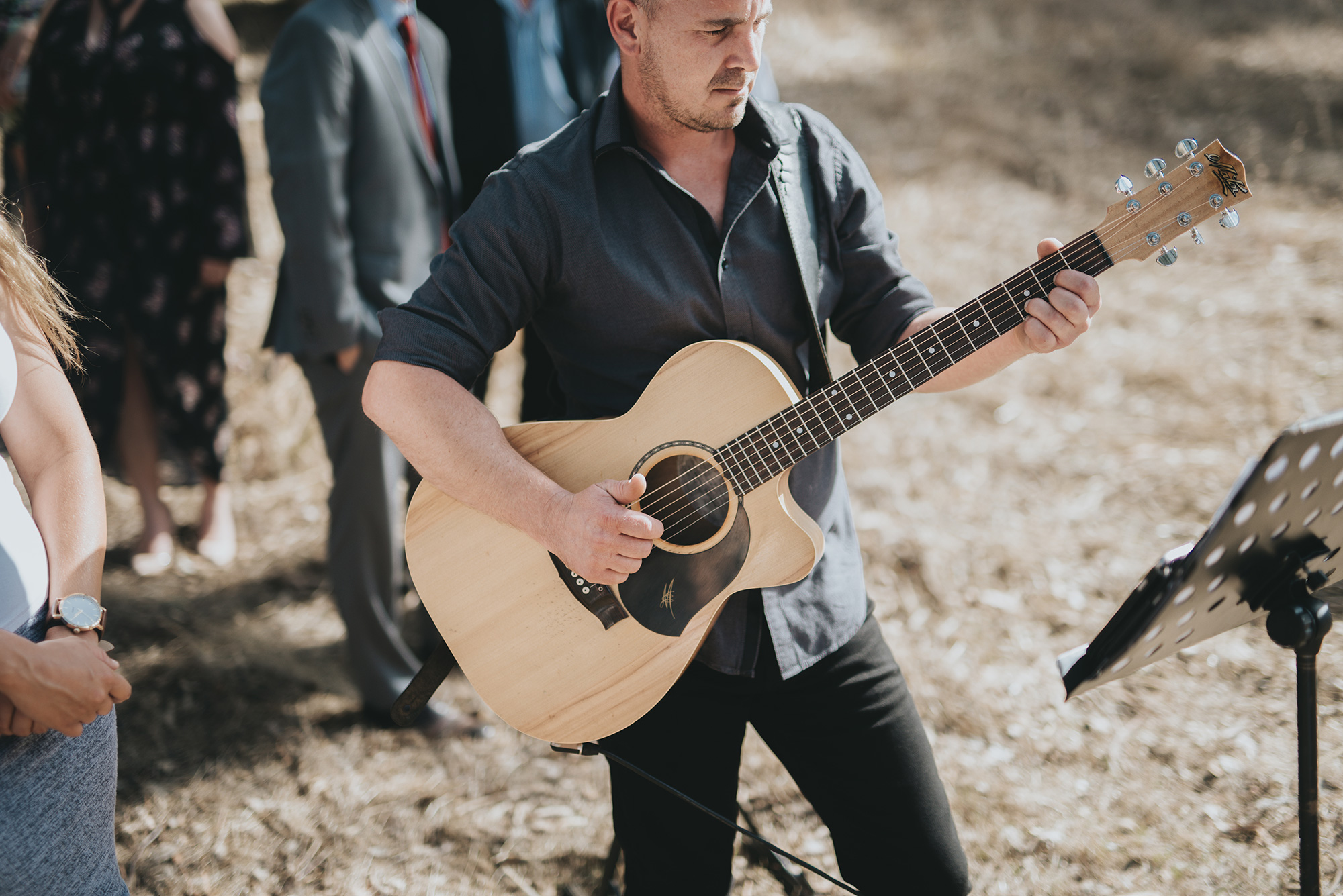 Lion Bear provided the acoustic music throughout the day, "they didn't stop from 4pm until midnight – they were amazing!" praises Kate.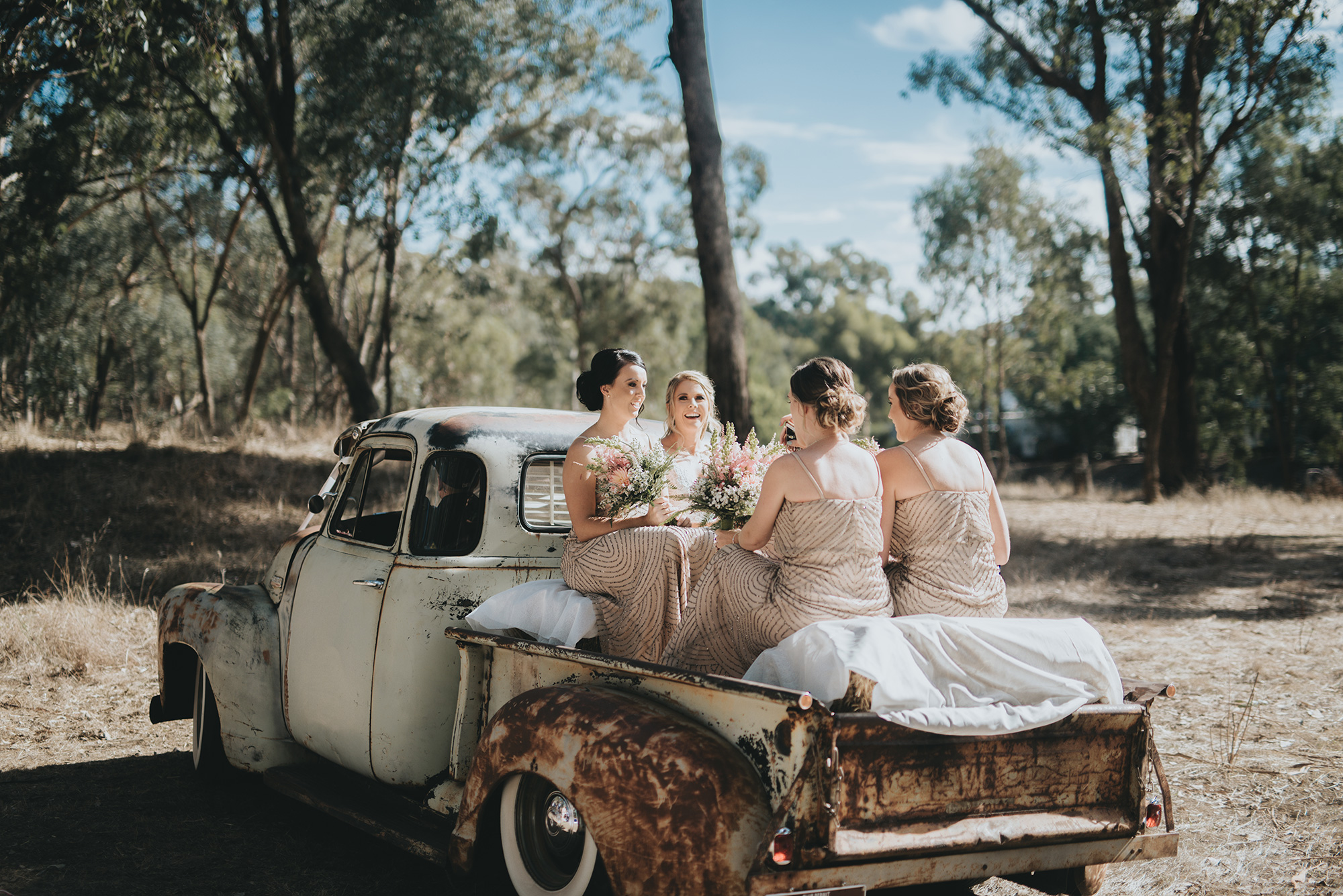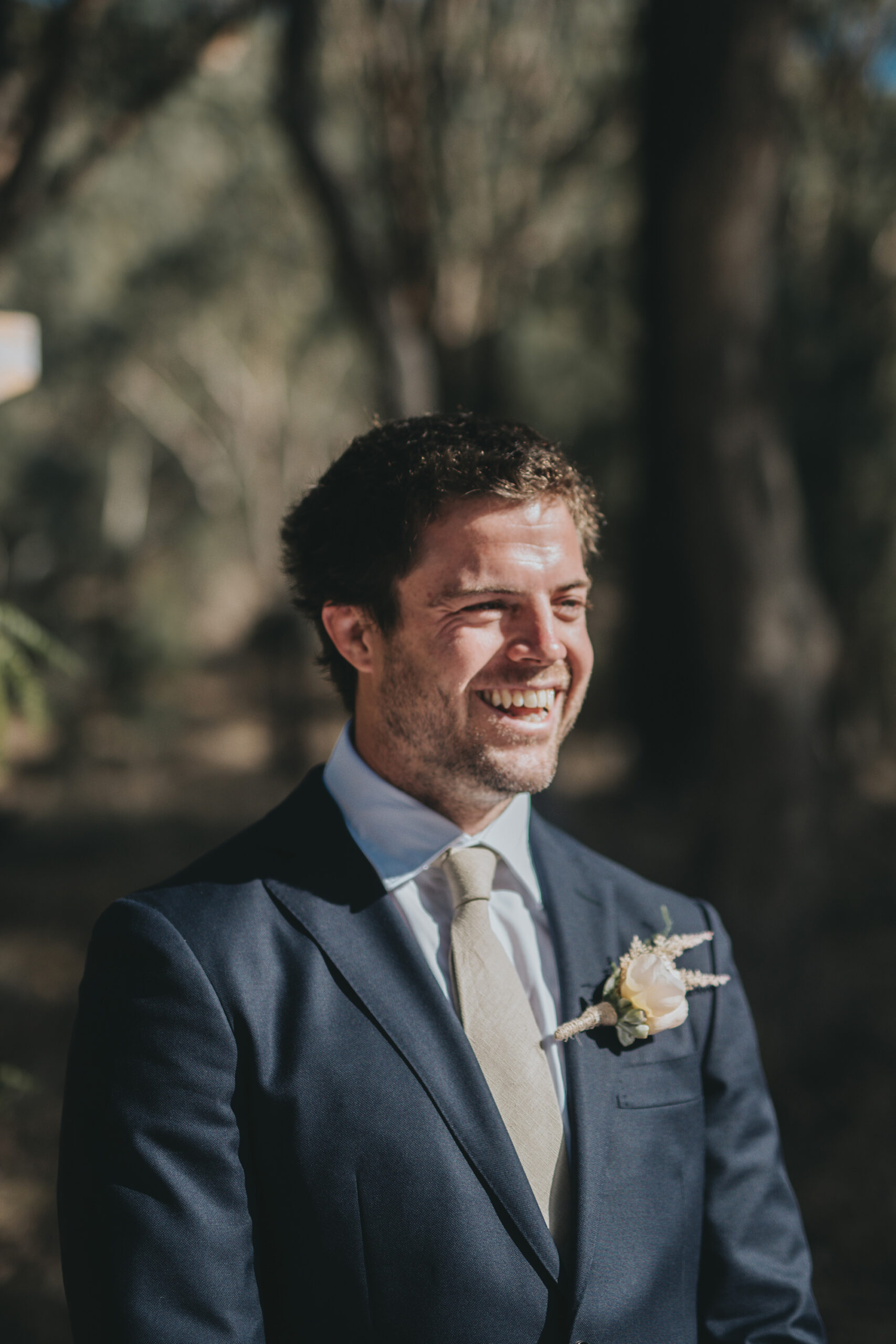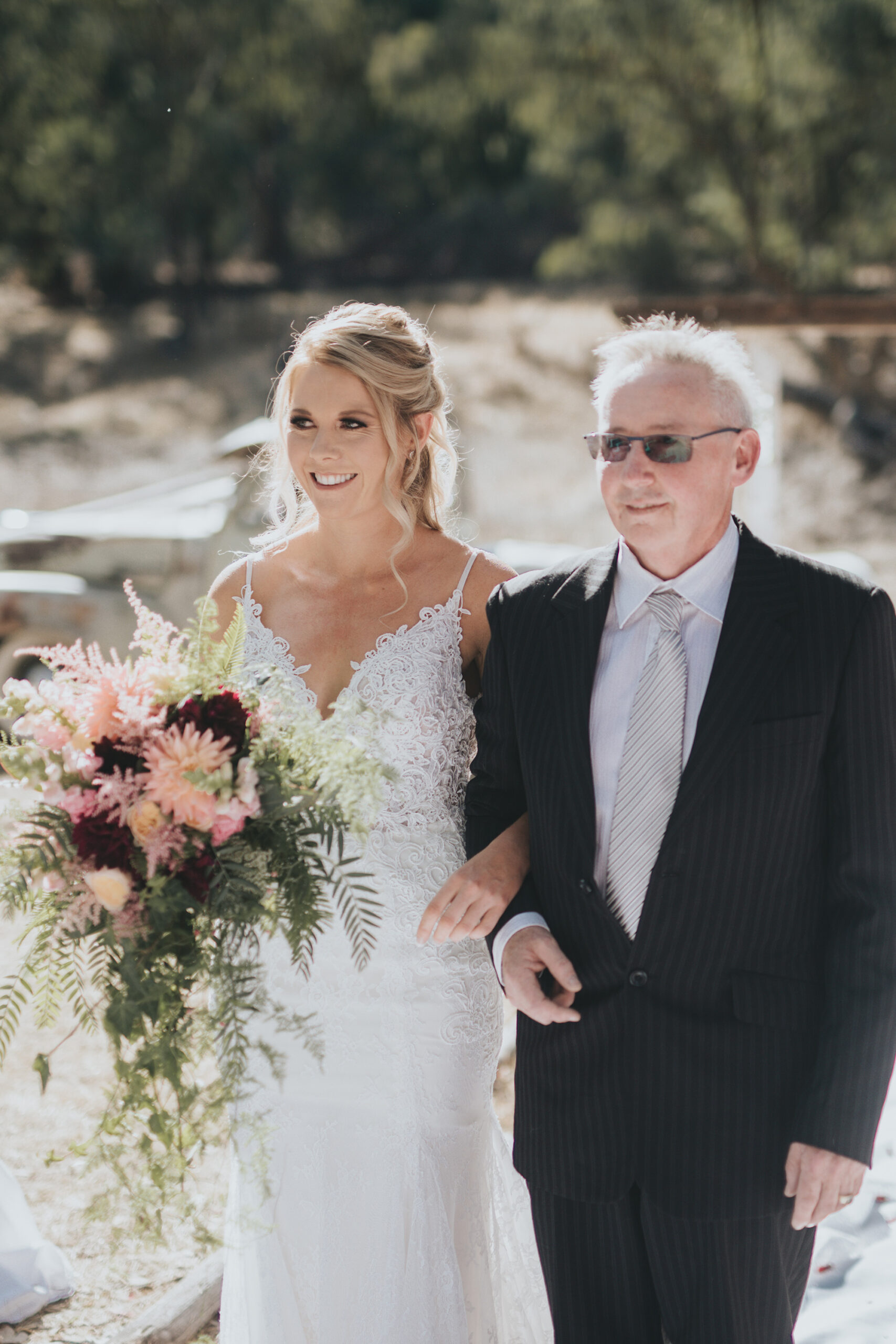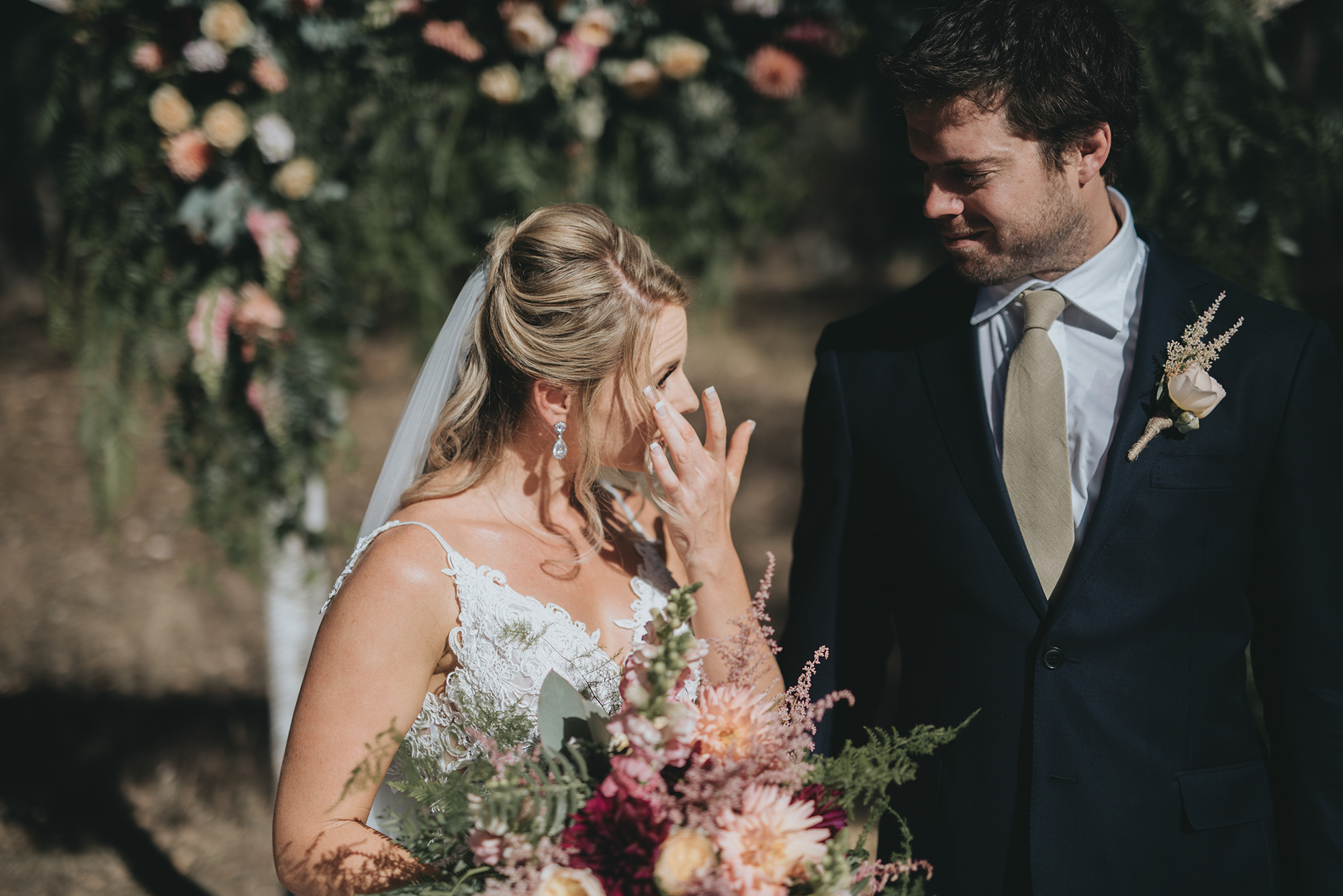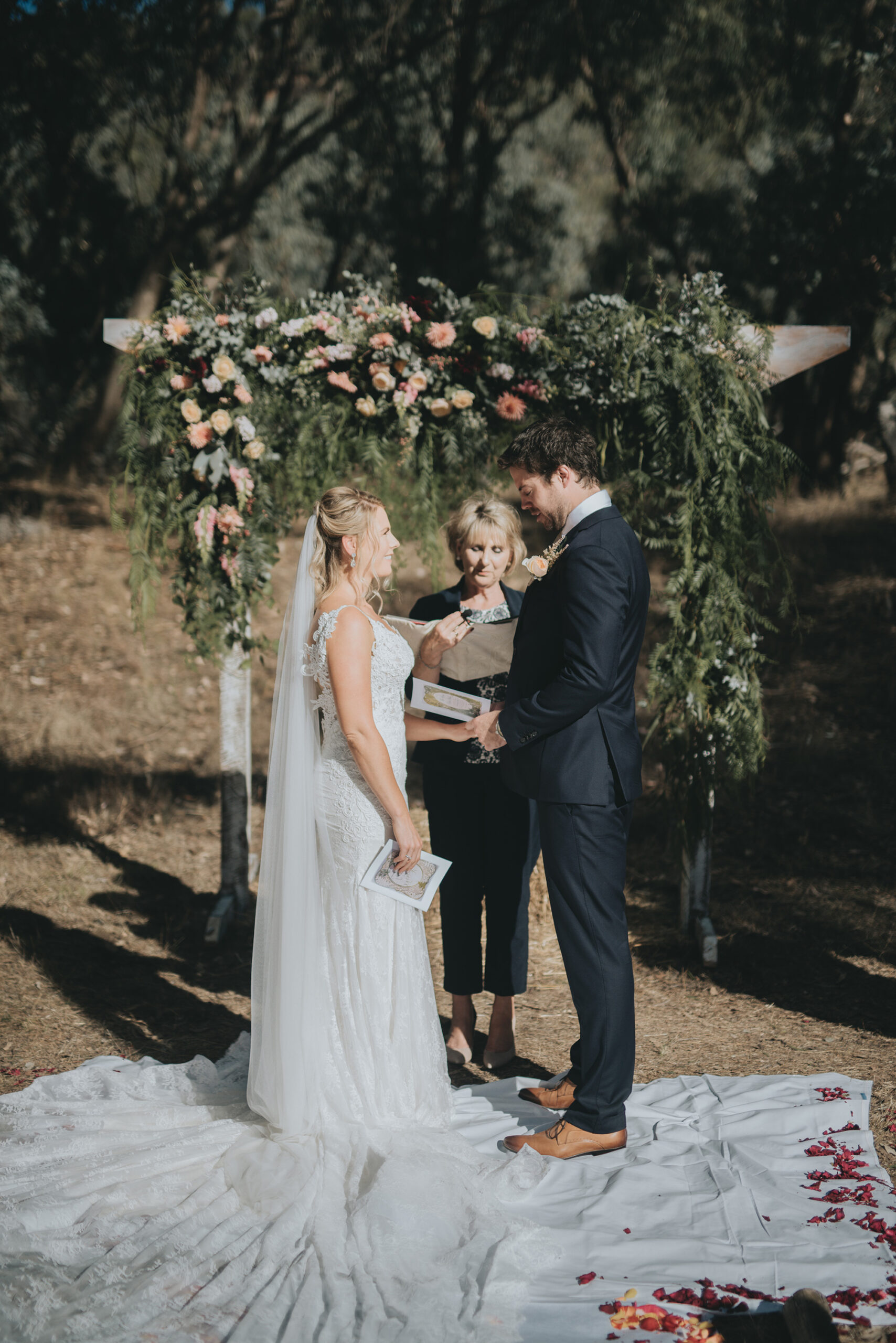 "We built red gum archways, covered them with flowers, set up hay bales as seating and turned the rustic sheep shearing shed into a glistening secret garden, lush rainforest reception," says Kate. "A far cry from the desert lands of Jordan."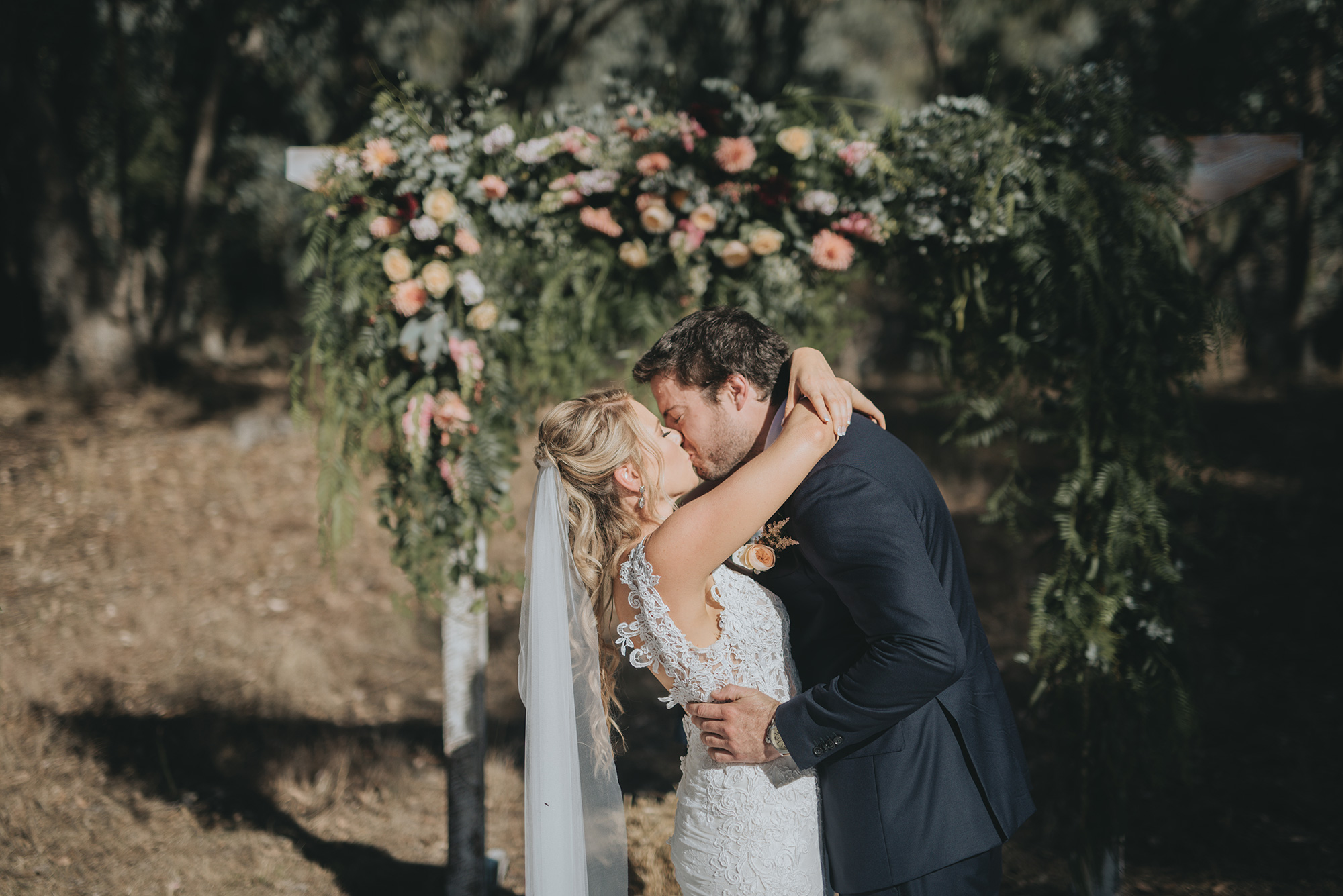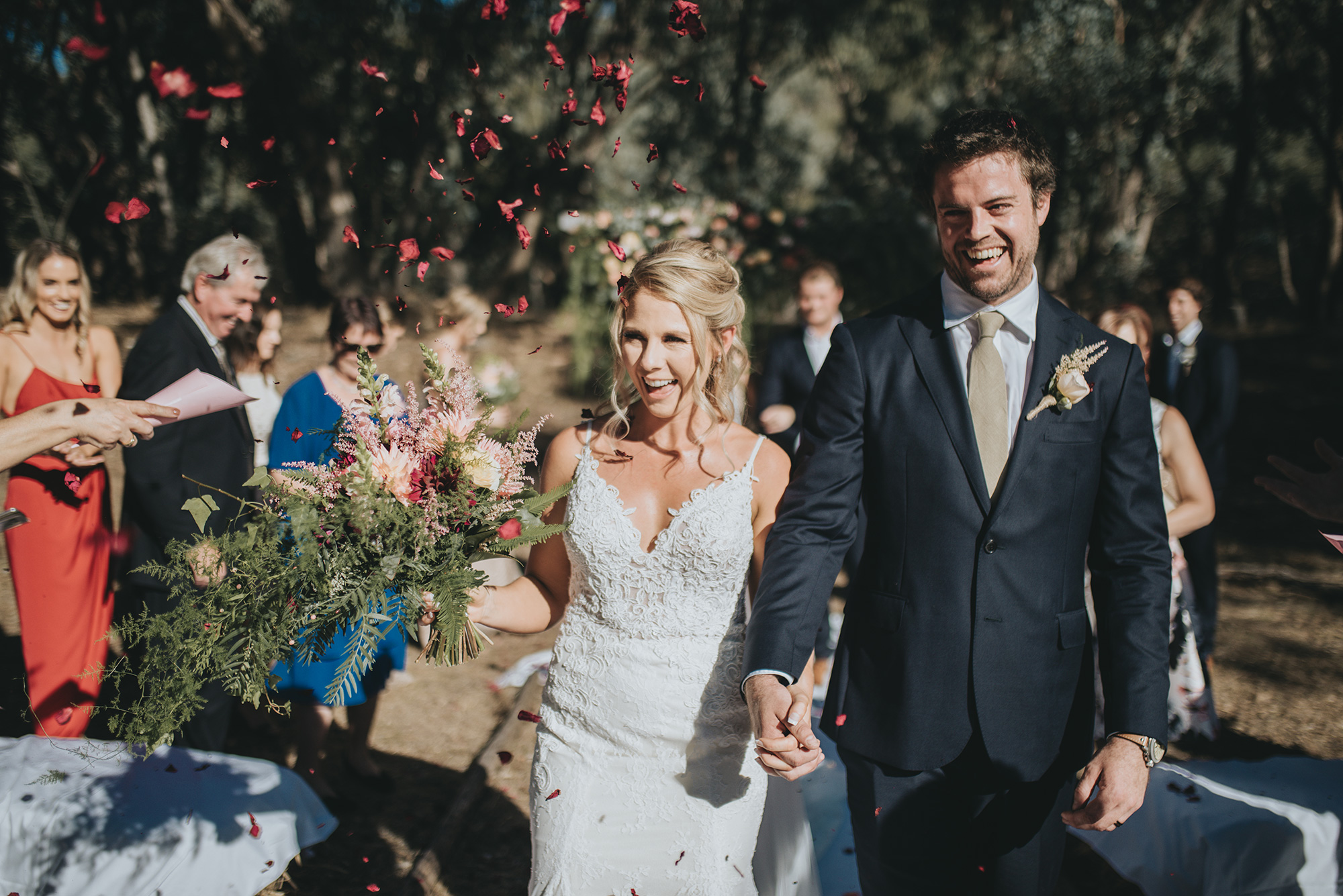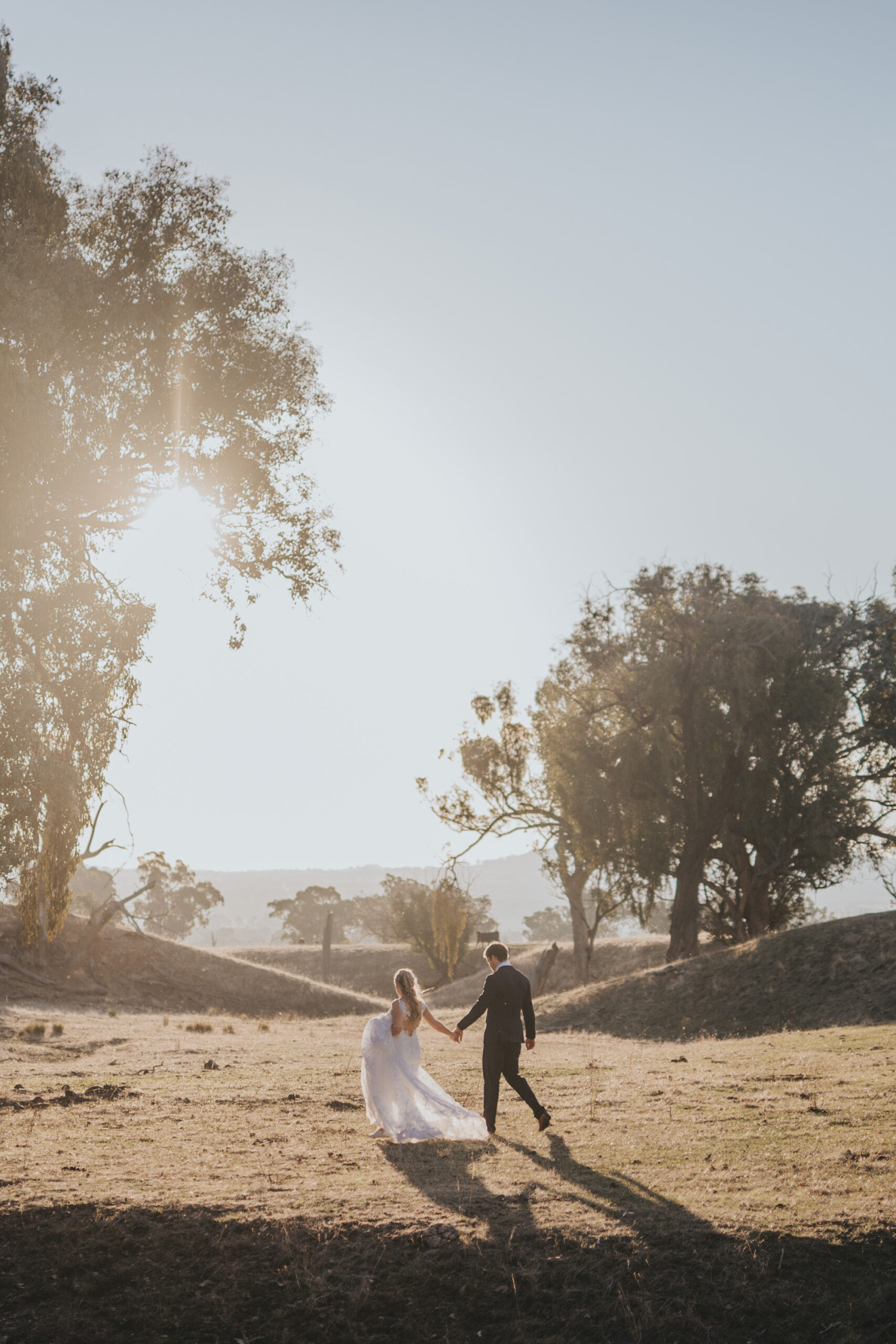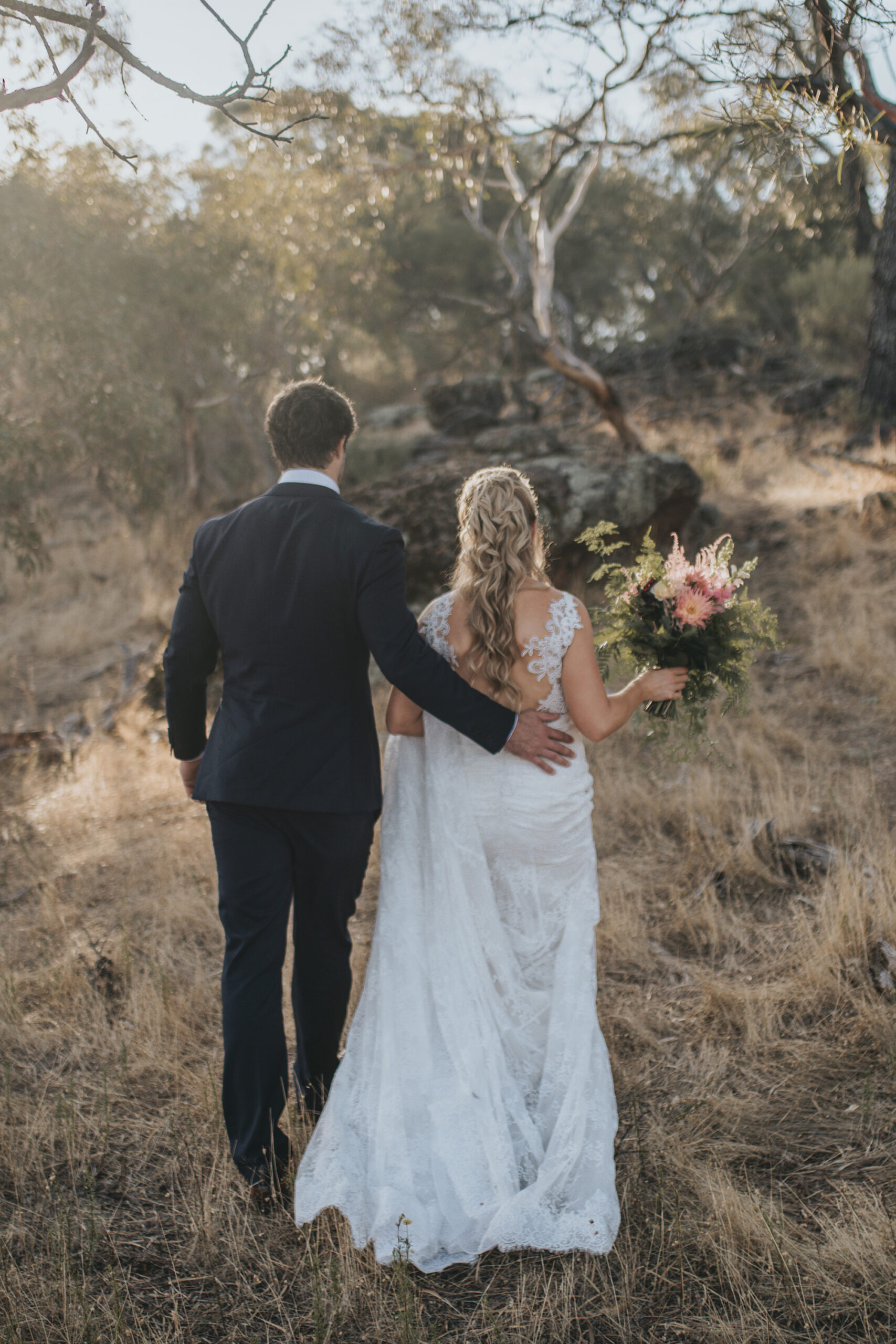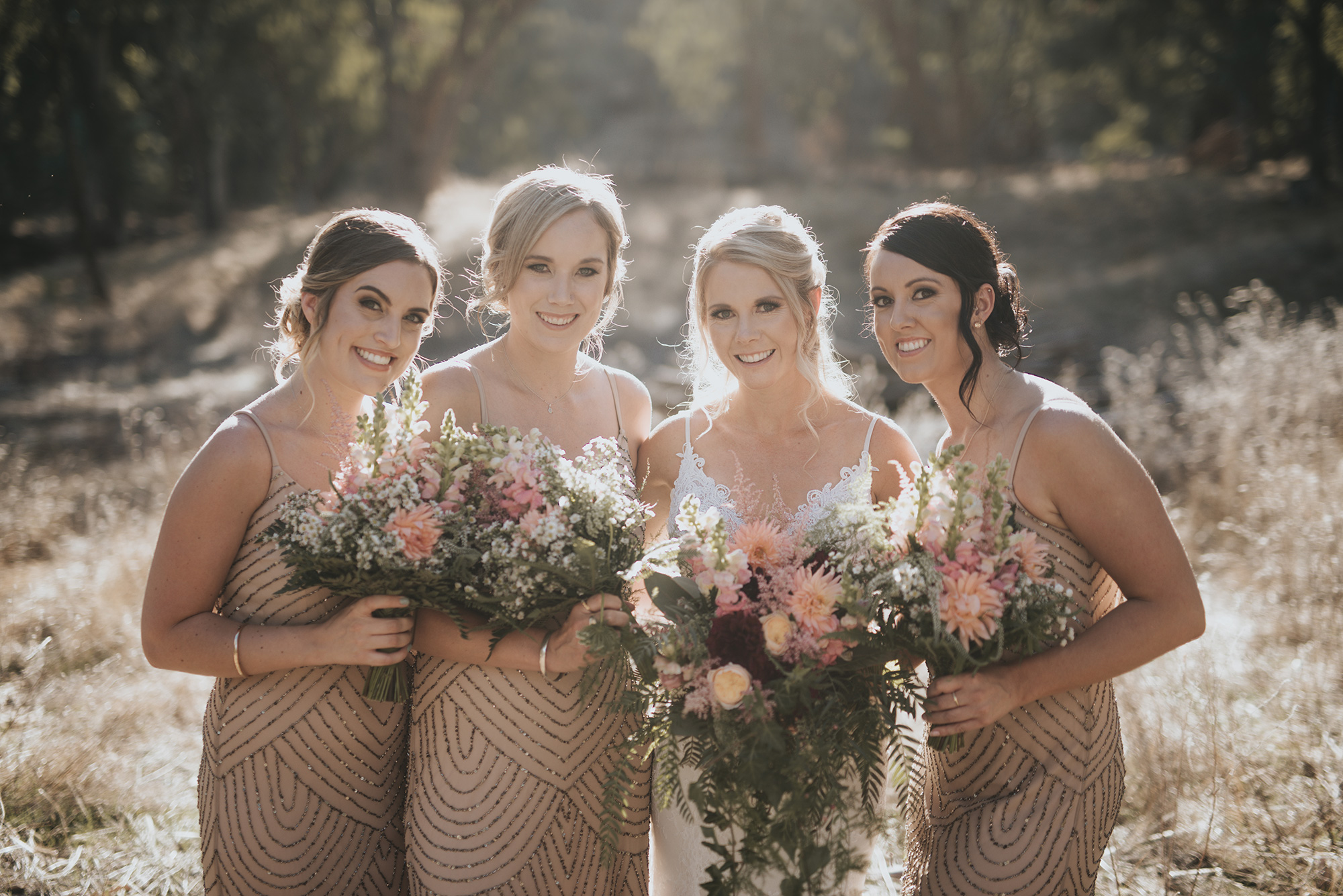 Nude and sequin bridesmaids' gowns were found at Bridesmaids Only.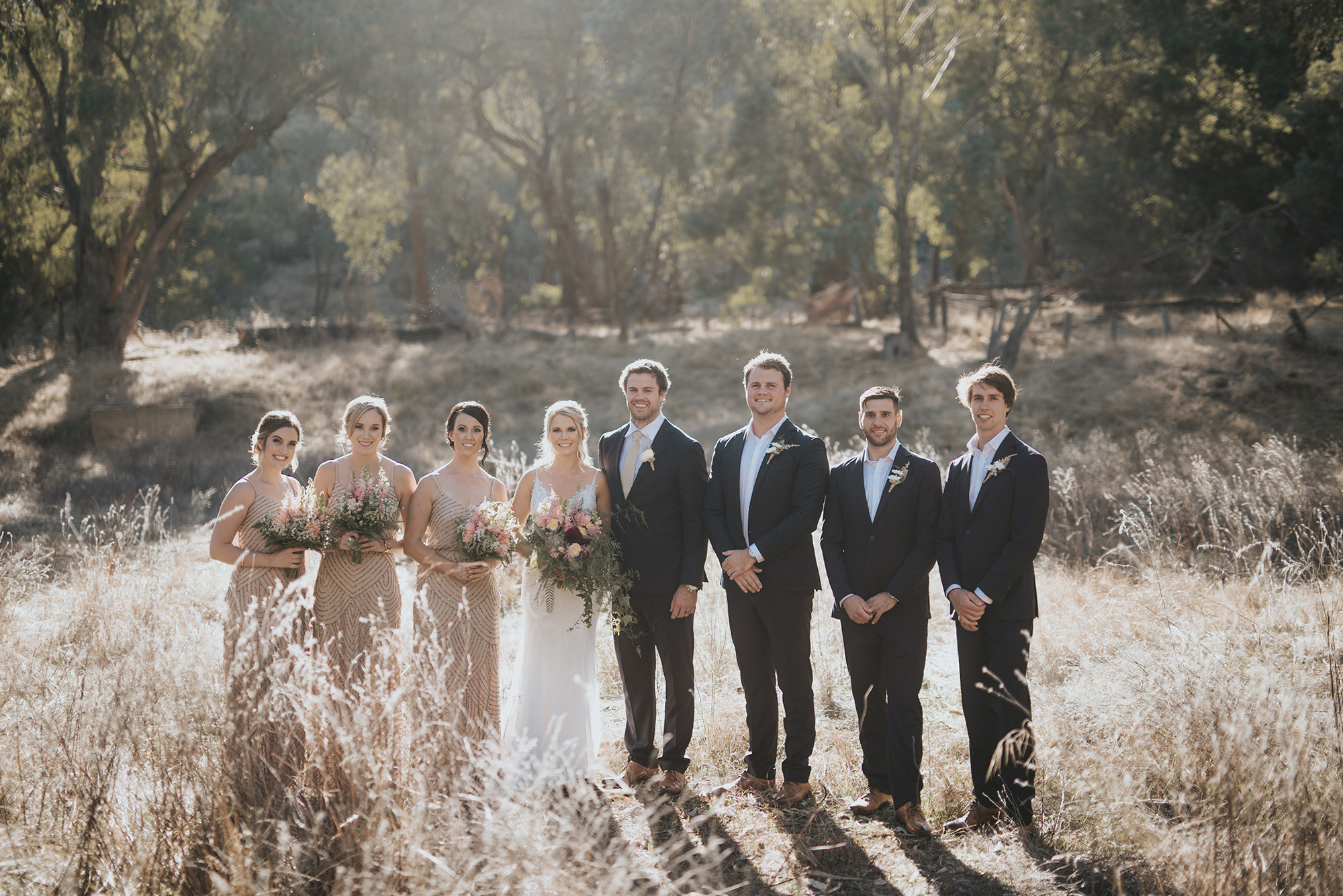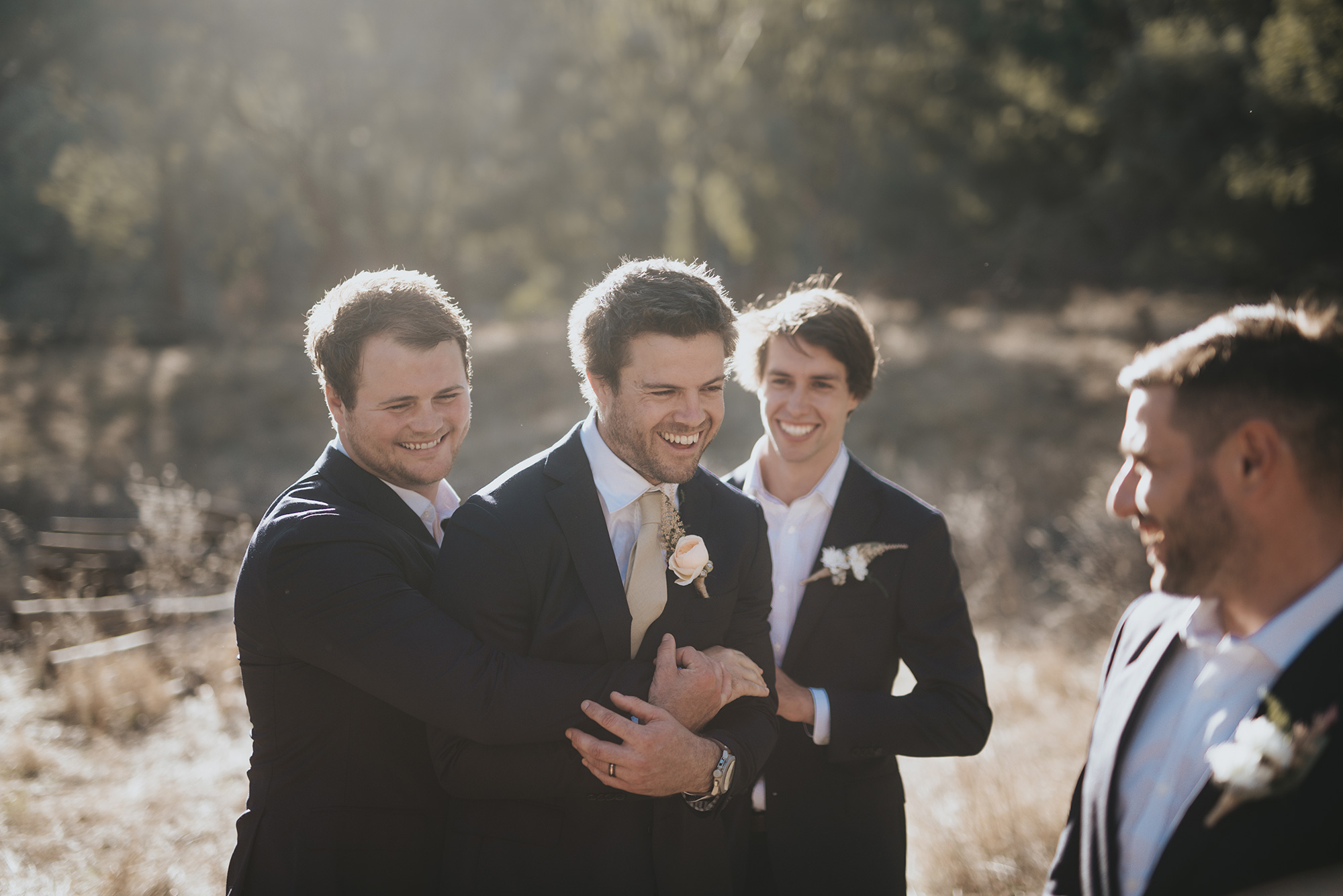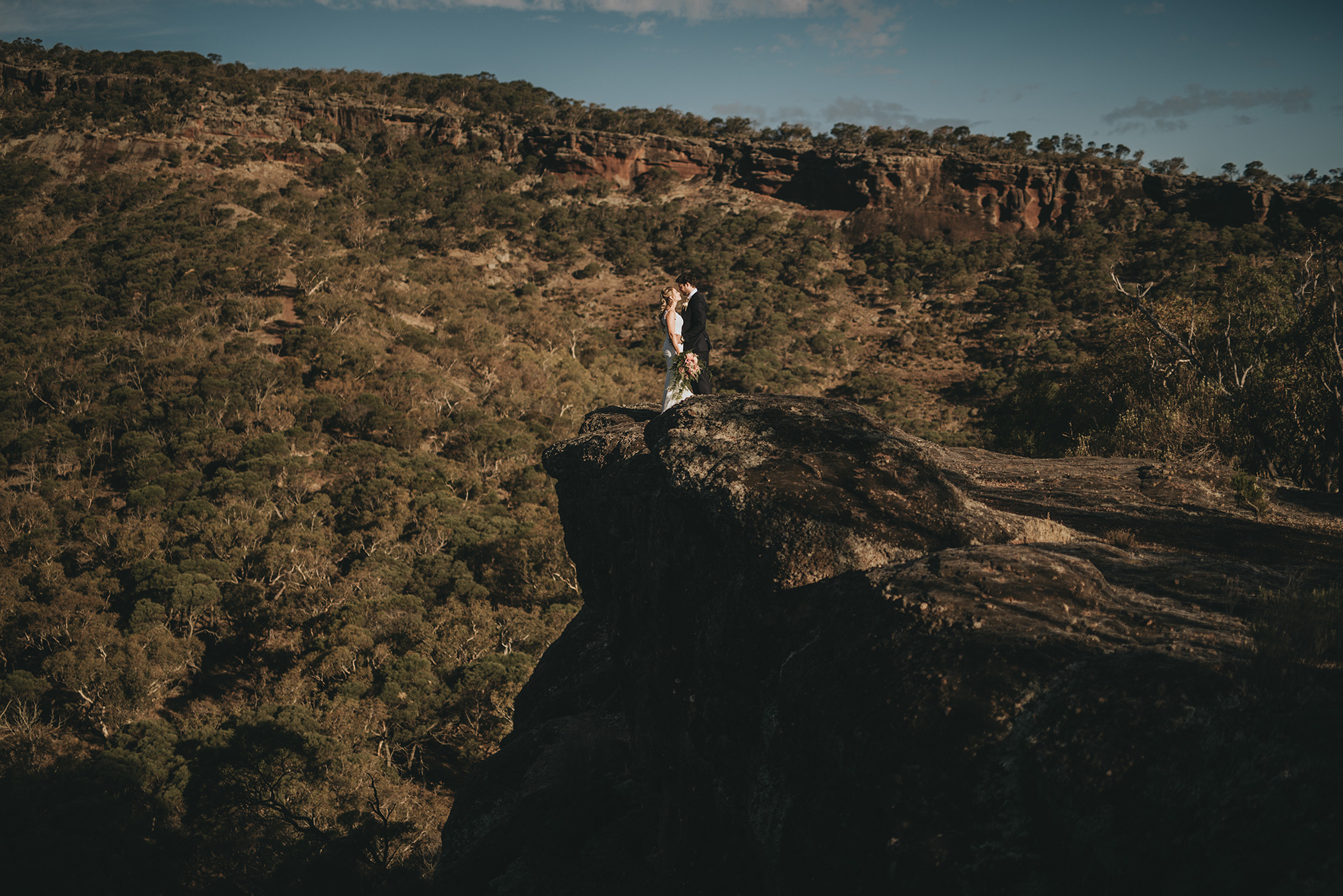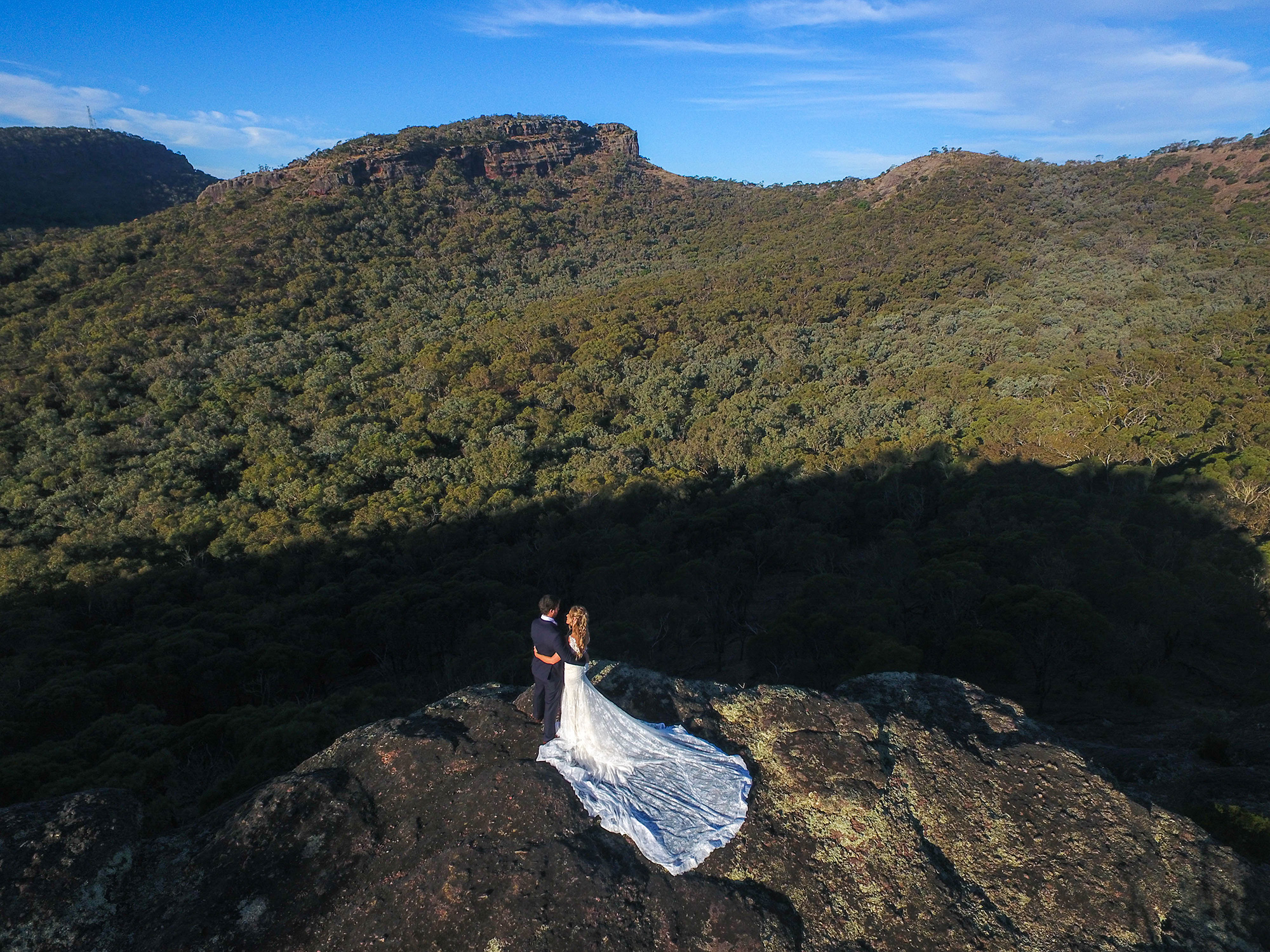 The couple also had a drone photographer, James Knight, who captured some bird's eye shots above Table Top Mountain.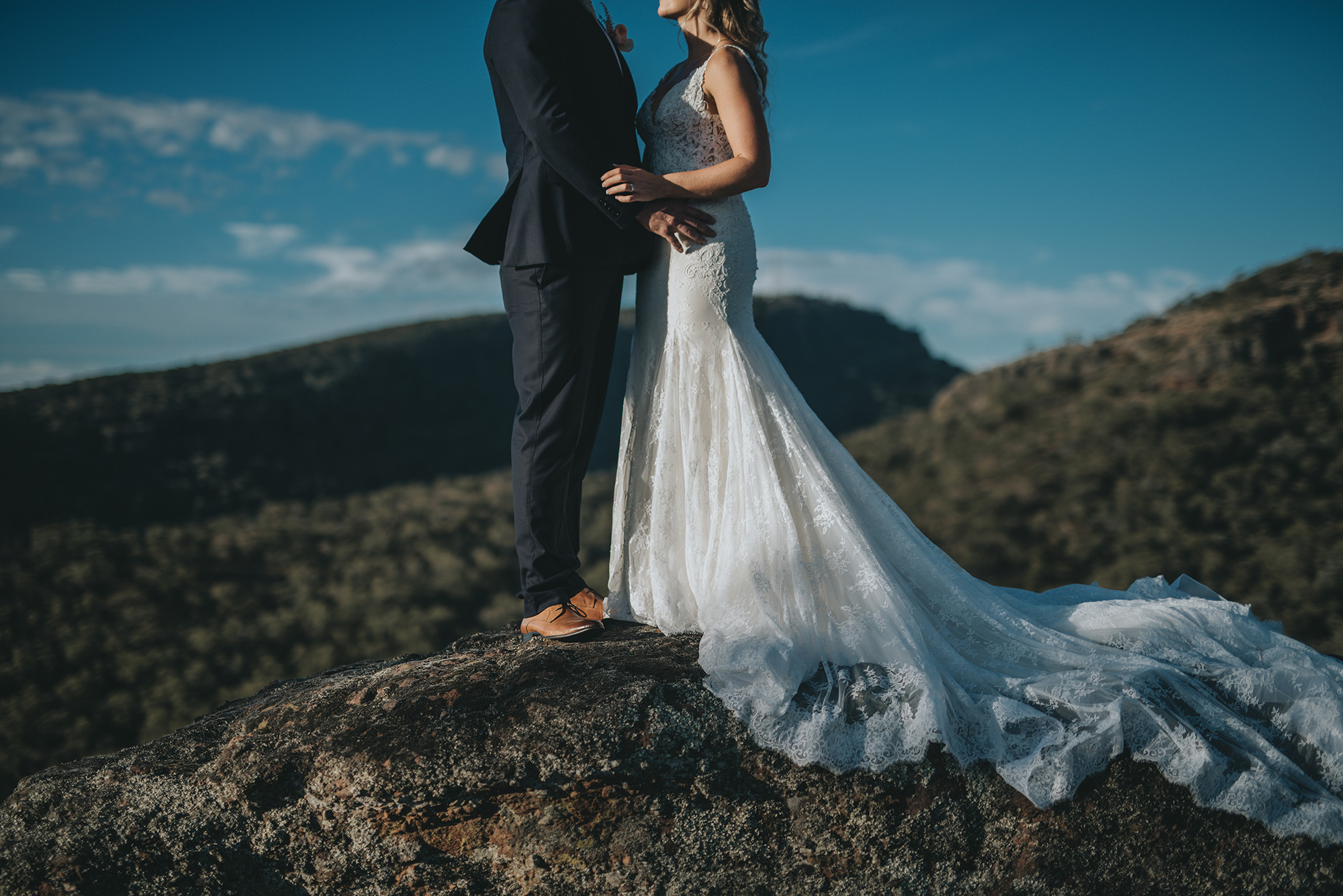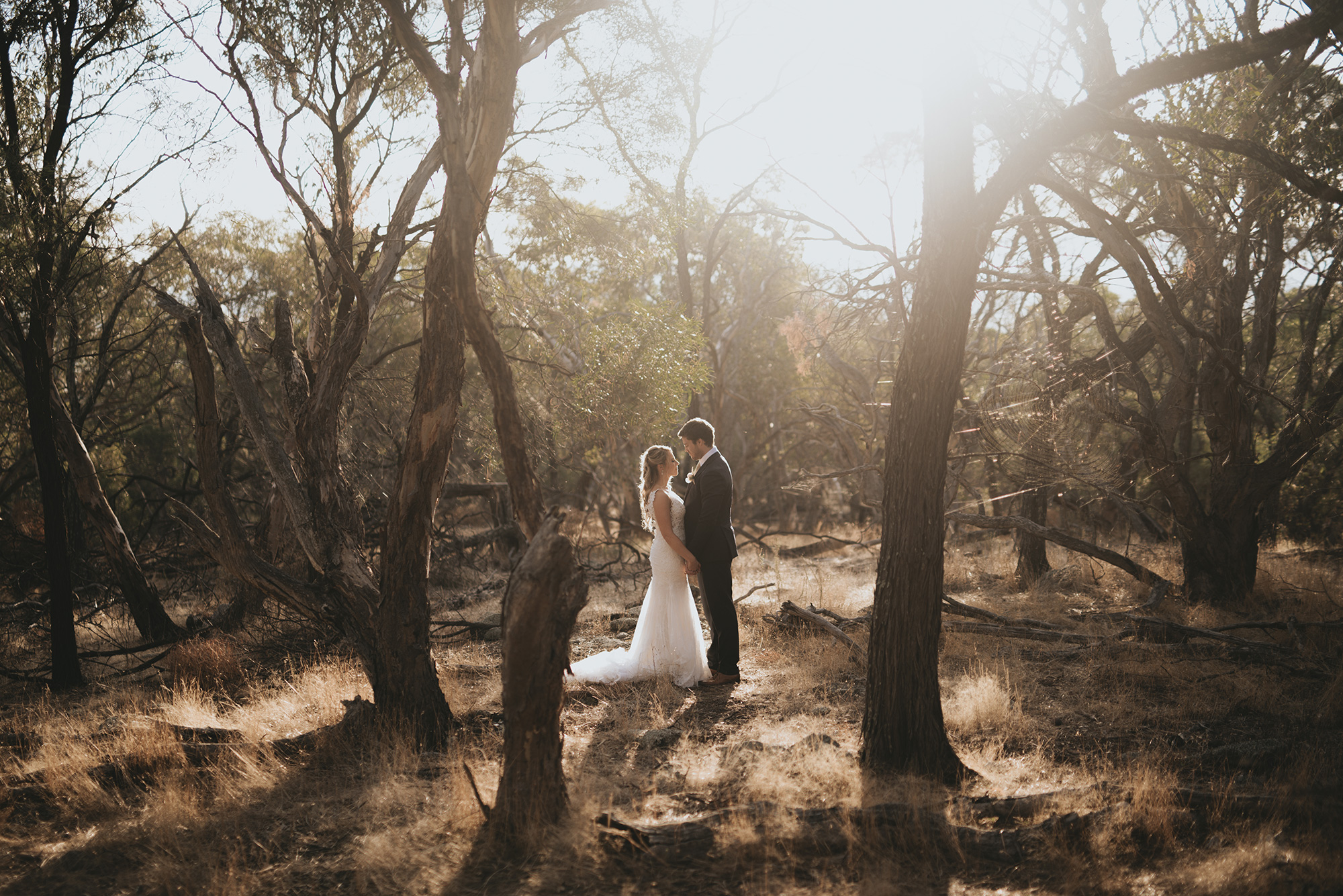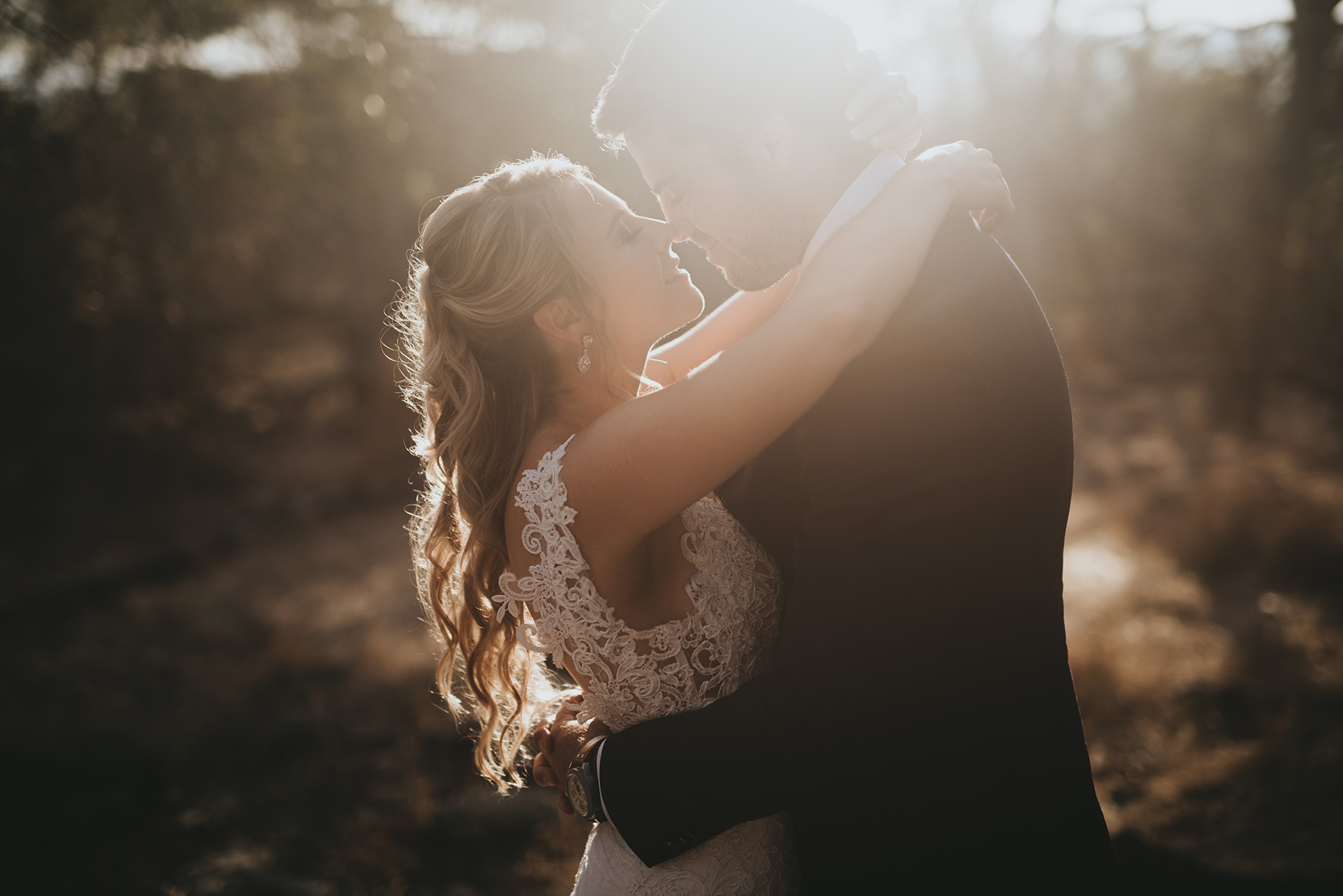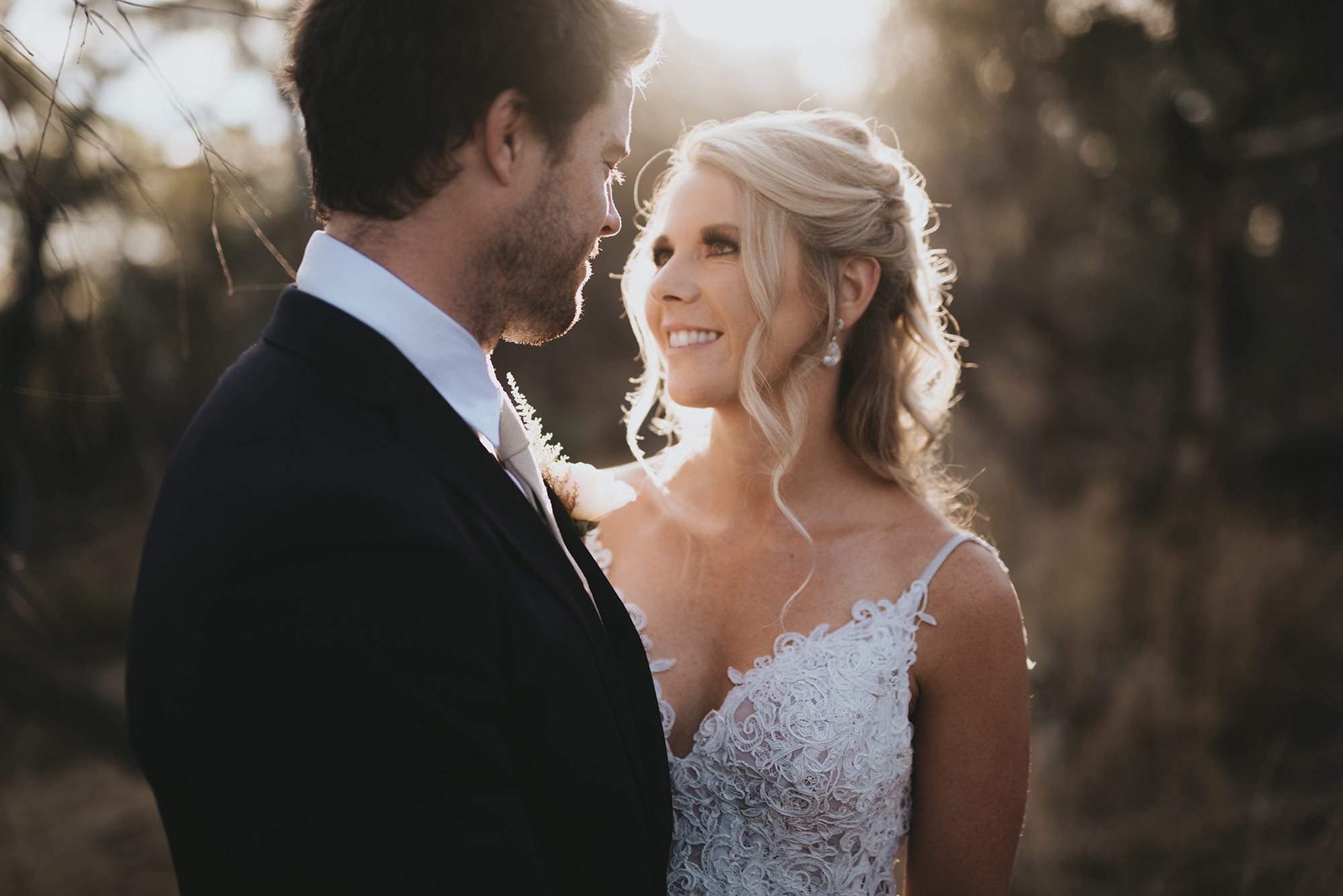 "Our wedding was about us, but importantly is was about having all of our loved ones from far and wide, some of who we had not seen for many years, all in one place, to celebrate the thing called love," recalls the bride.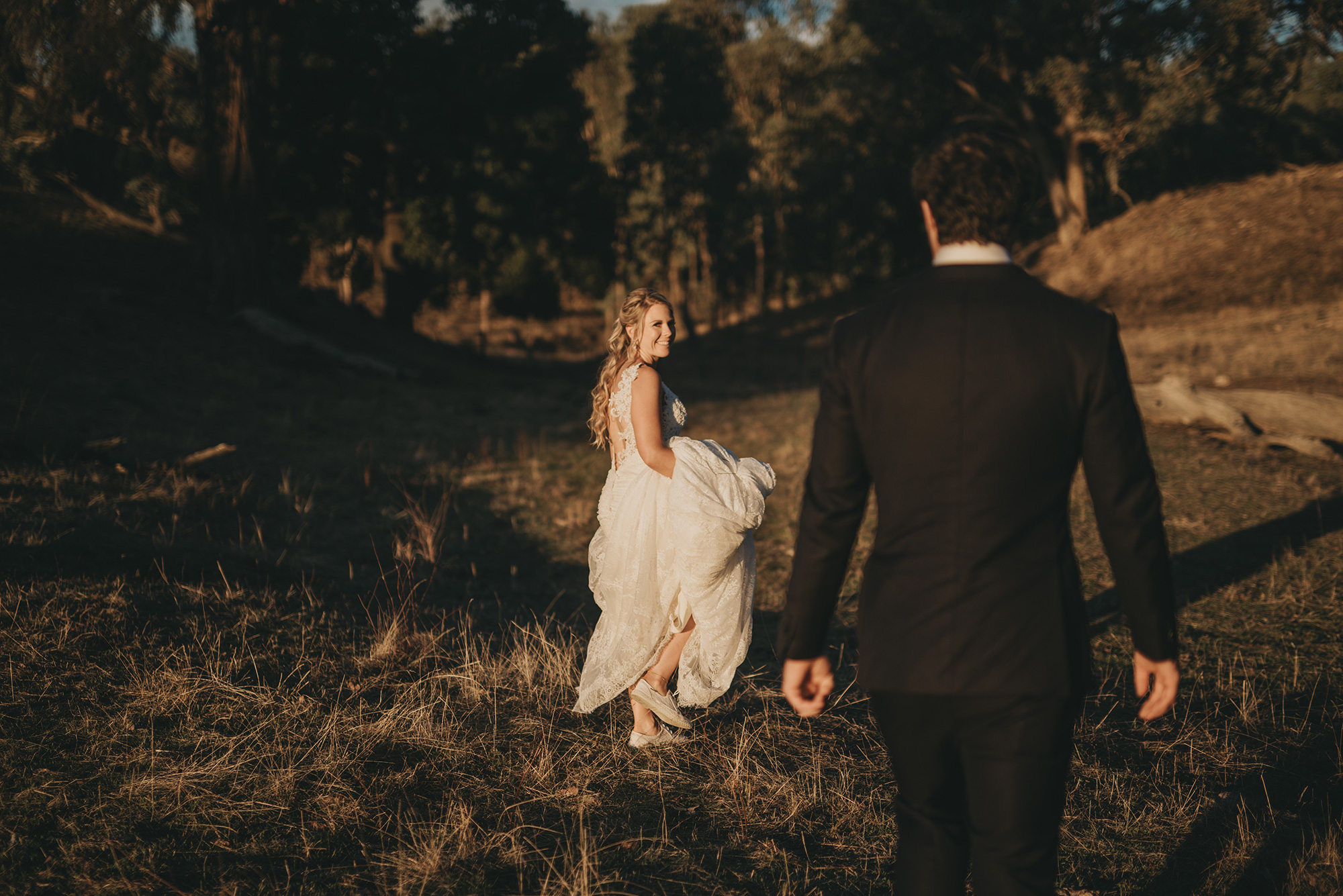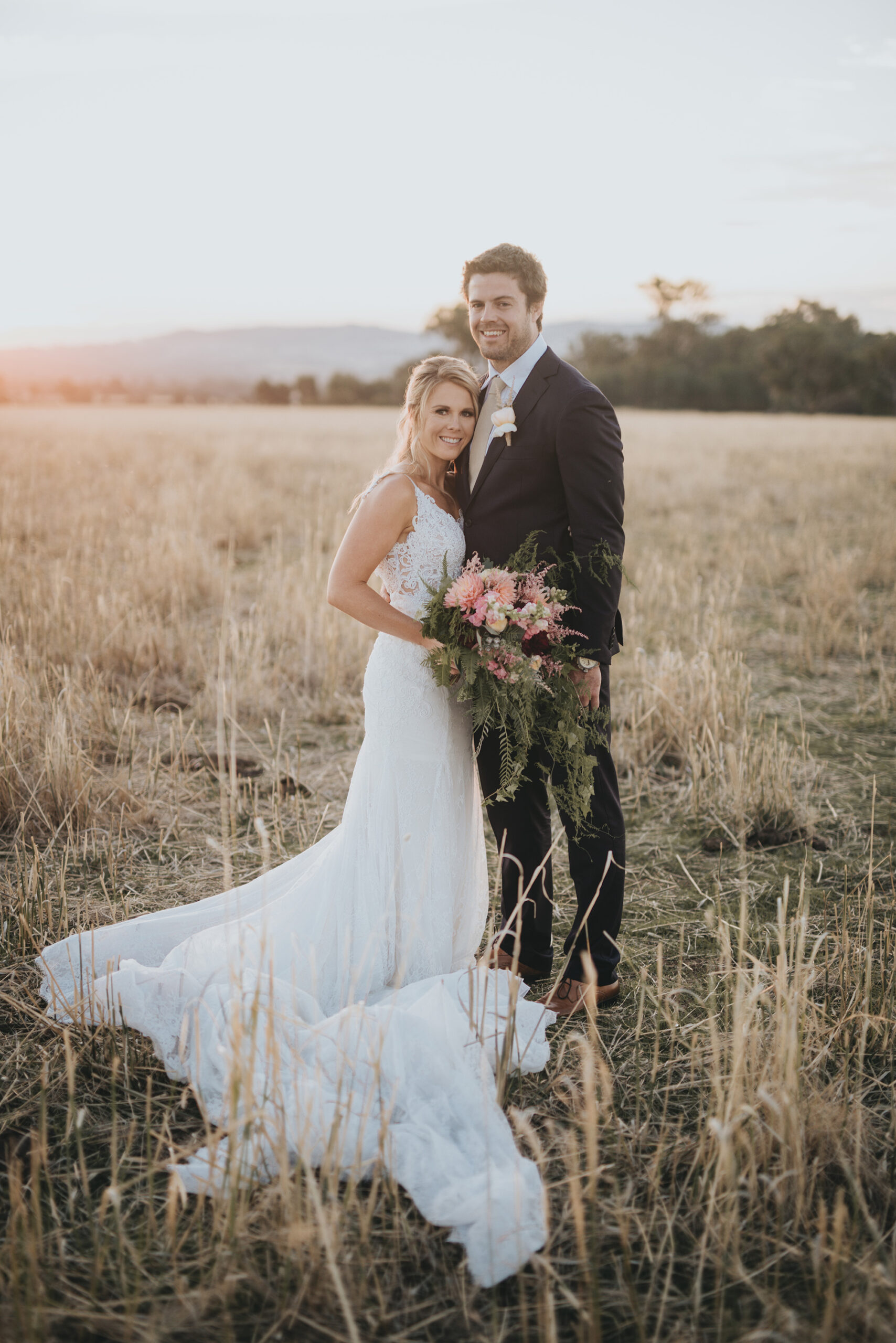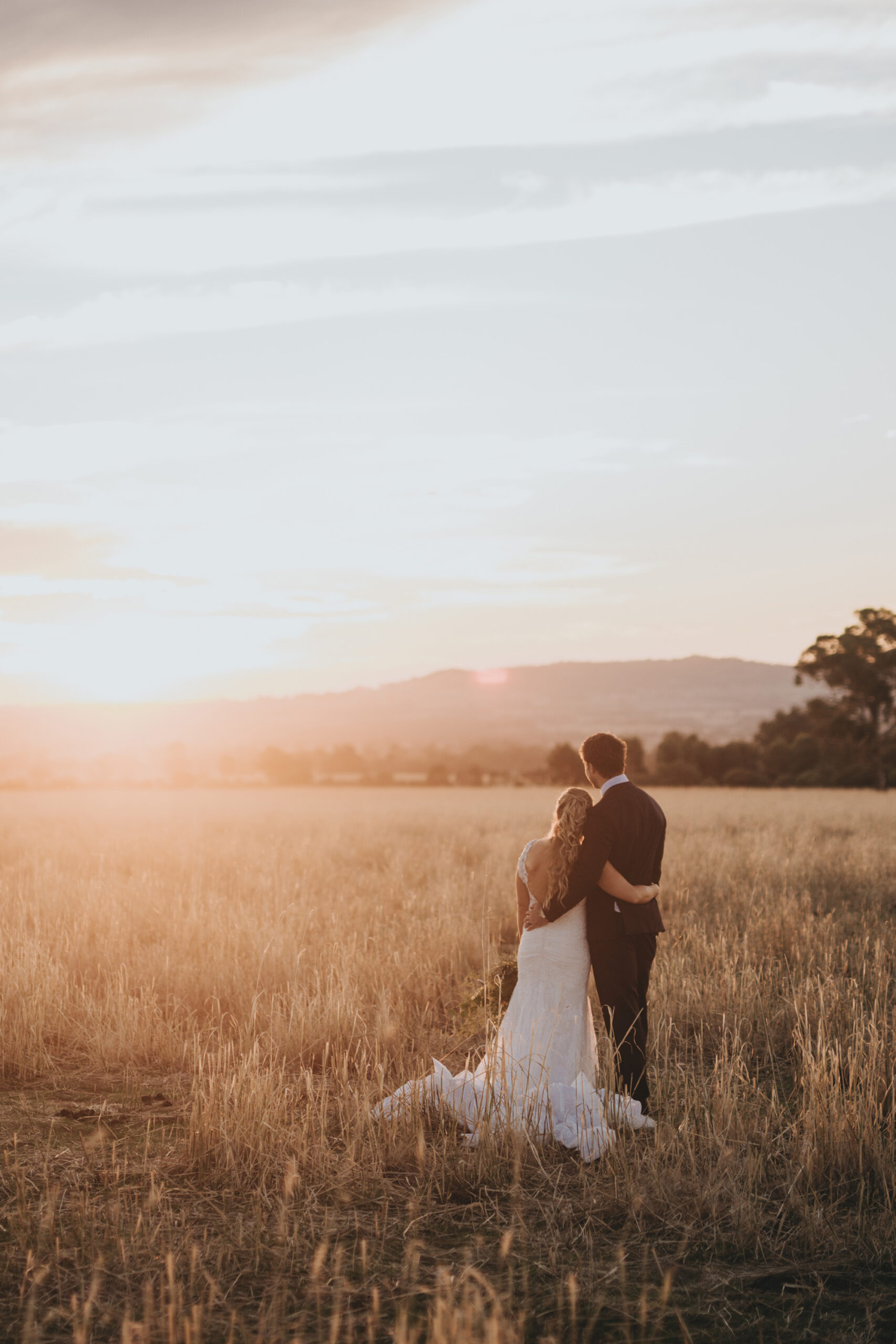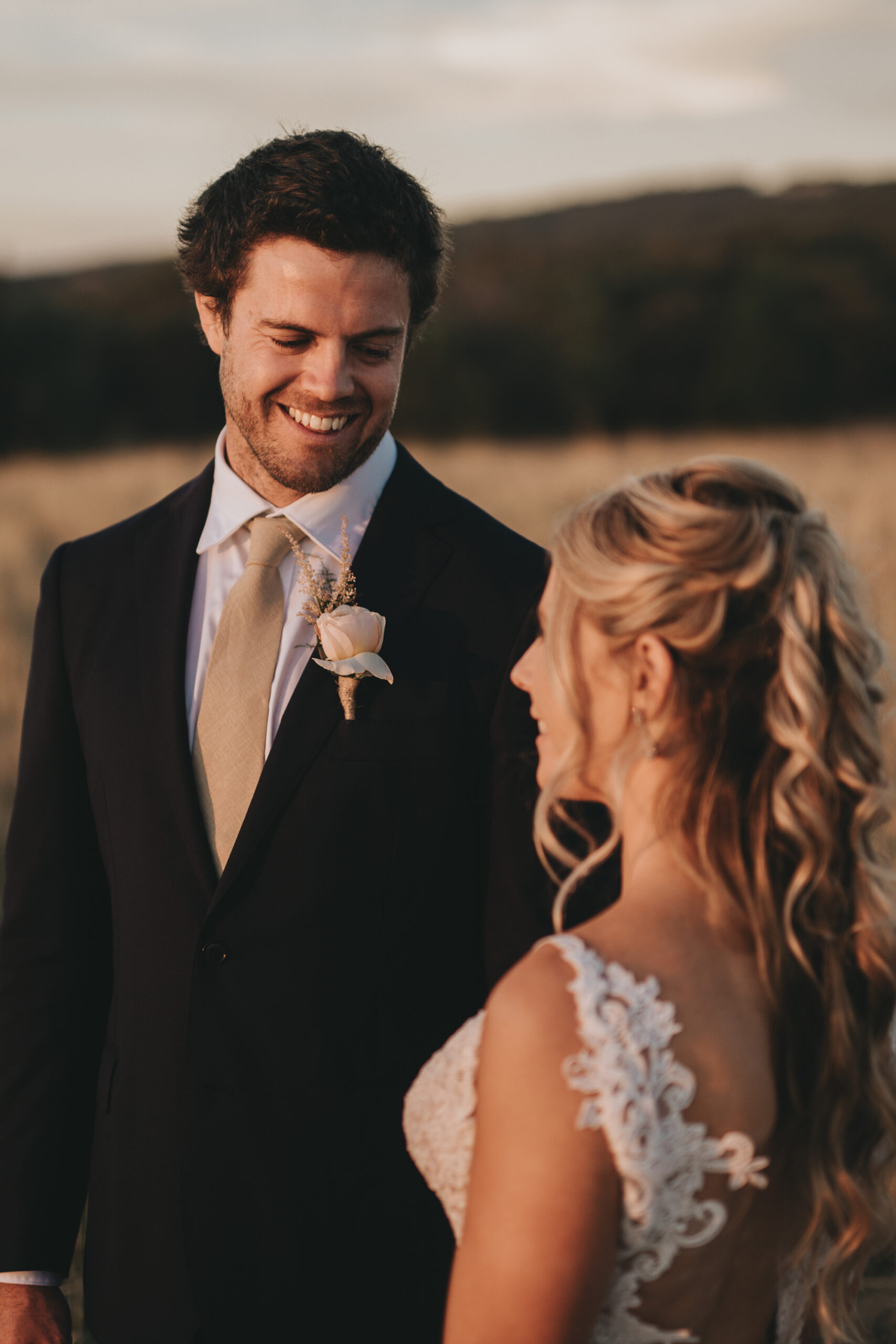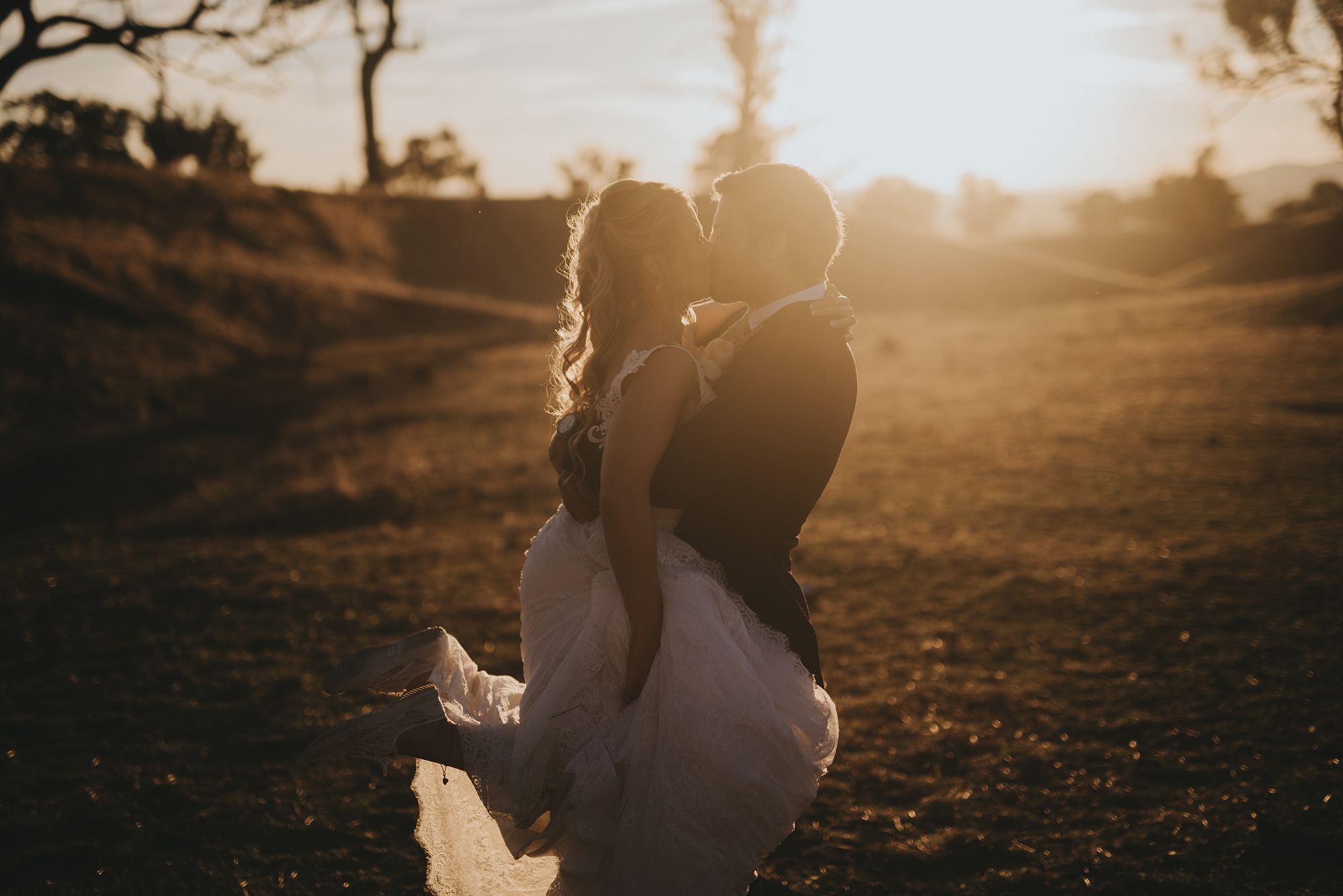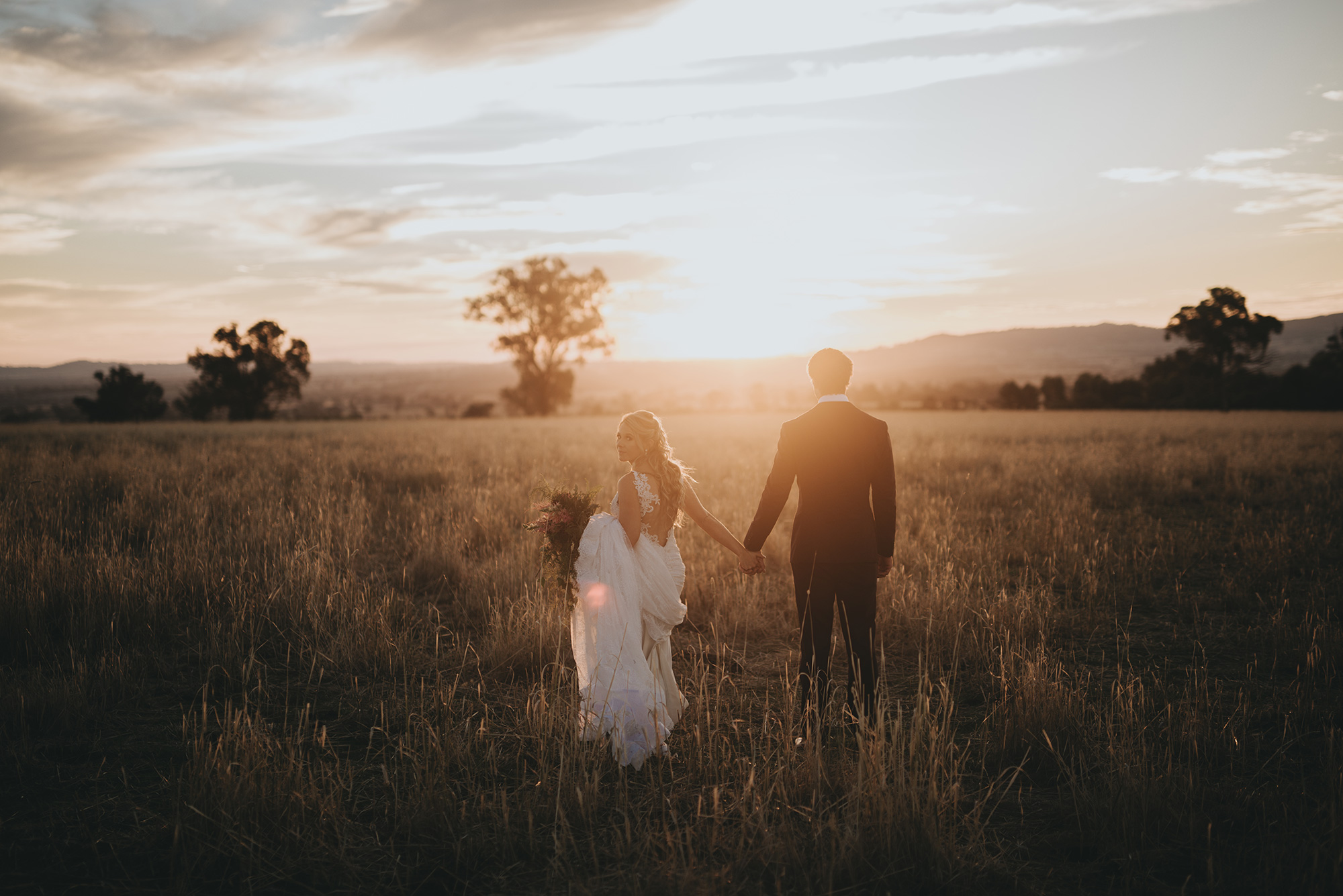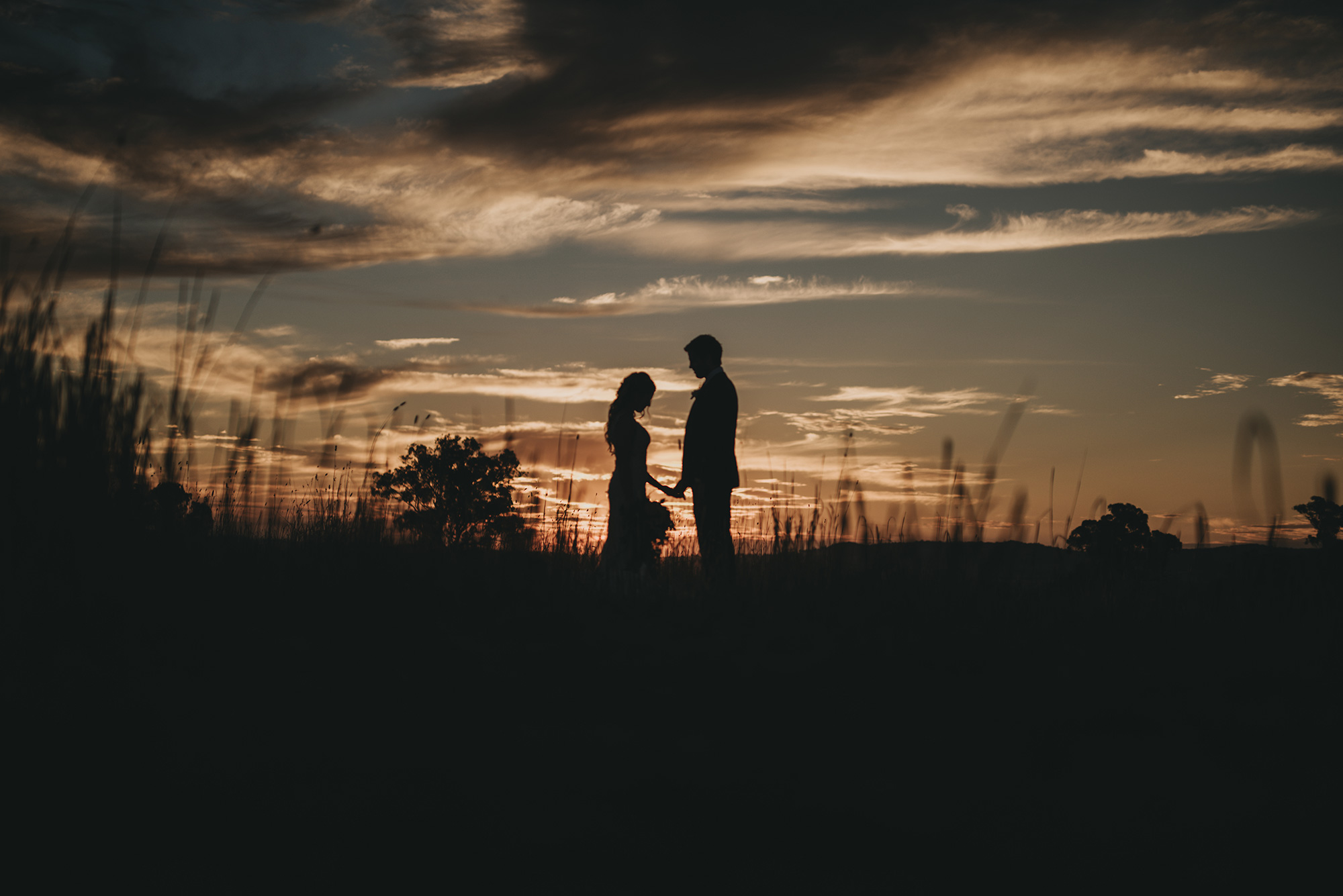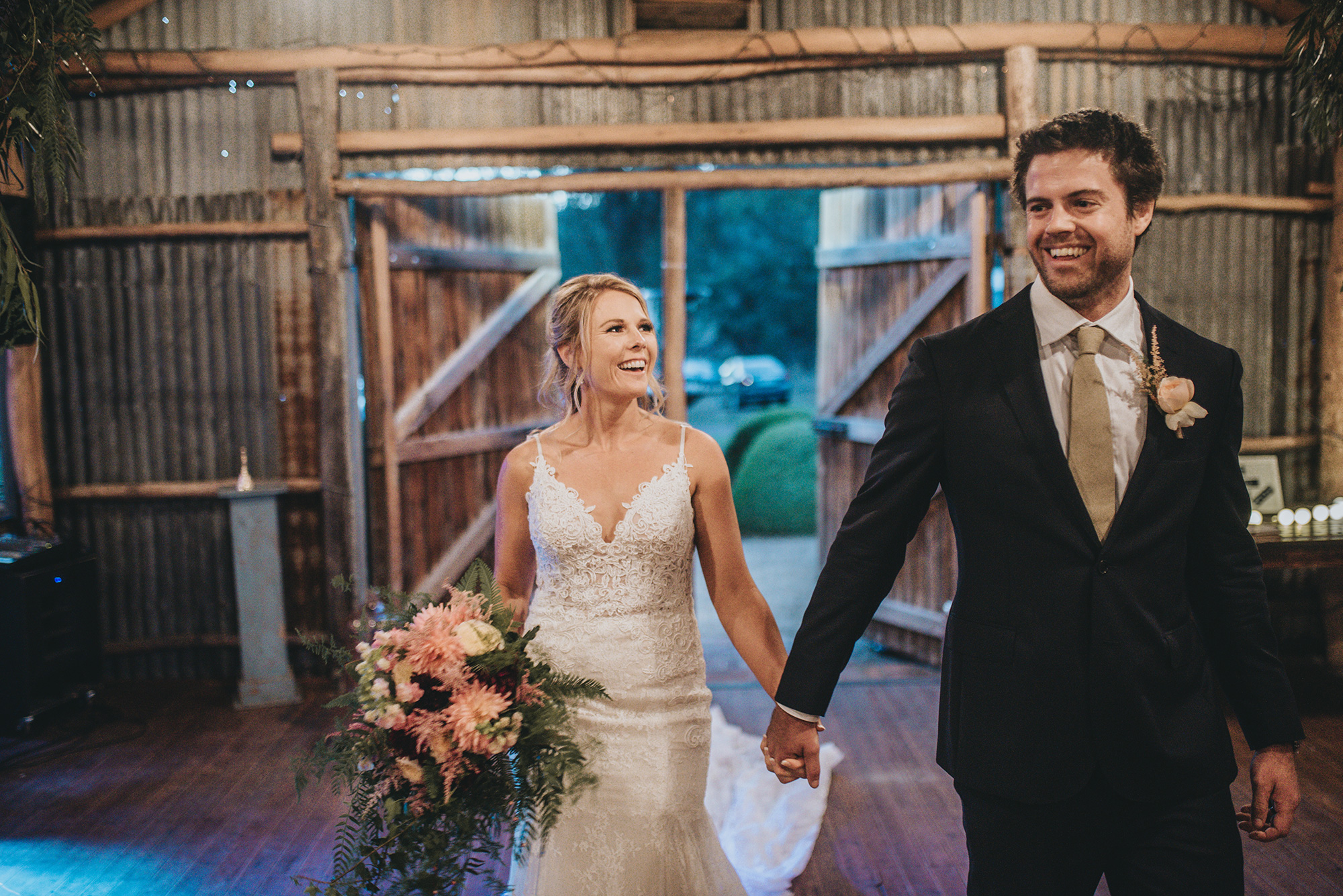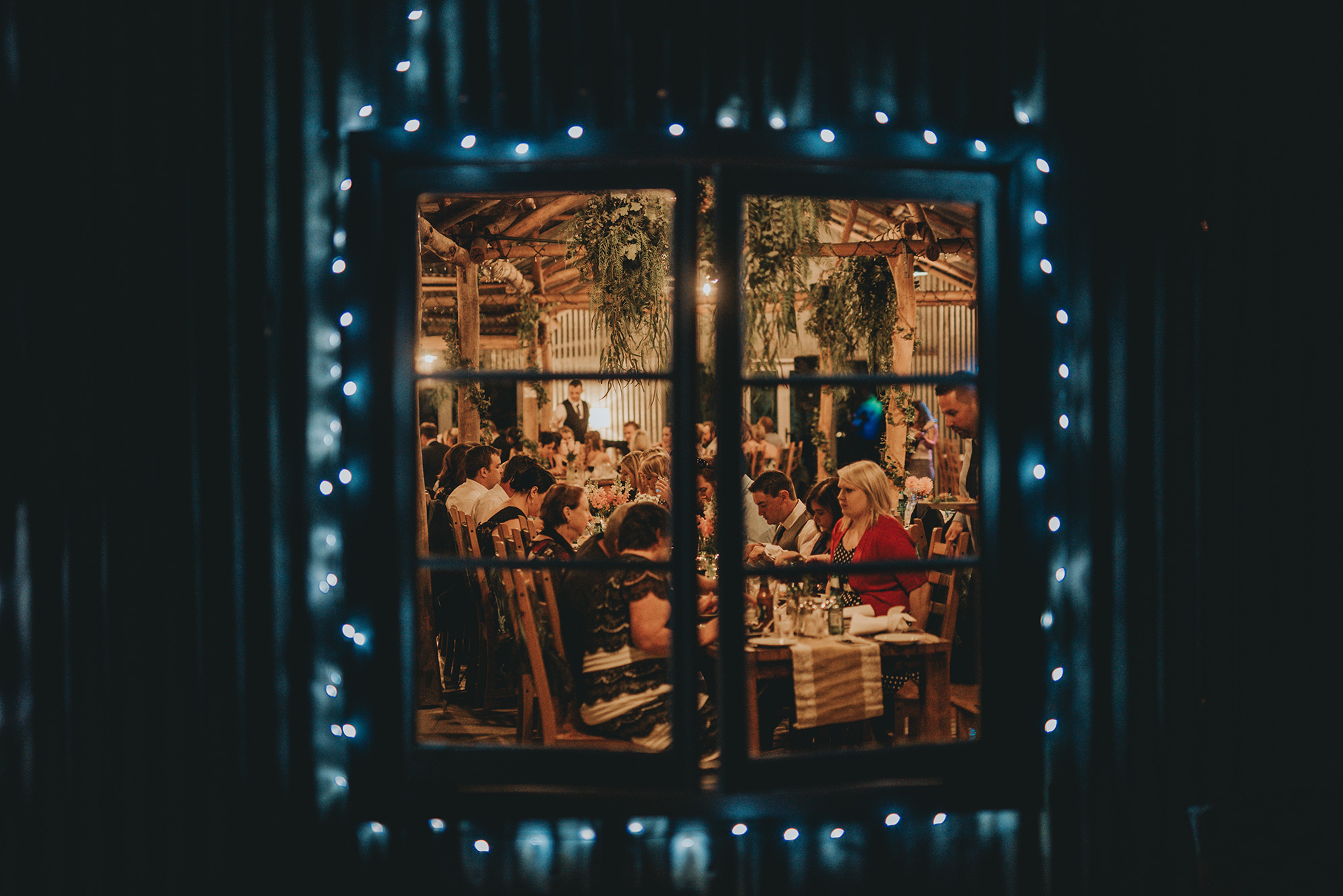 "To grab the attention of our guests, the MC carried a handcrafted gold bell we had made in Jordan," describes Kate.