Perth lovebirds Ena Simic and Amar Jahic chose to marry along the Swan River for the nostalgia it brought them both.
The couple, aged 29 and 33 respectively, married at their modern romantic wedding on April 22, 2017. "Our ceremony was outside on a lawn on top of a hill, with the most incredible view behind us," explains Ena. "We were always looking at venues near the Swan River as it reminded both of us of our upbringings in former Yugoslavia, and both of us having lived in towns with rivers flowing through them."
Mosman Golf Club was therefore the ideal ceremony location, followed by a reception at Rambla on Swan. "We knew that our reception venue had to have a comfortable but elegant feel to it," smiles the bride. Ena took pride in styling the venue, incorporating chic and romantic details like white wood furniture, candles, florals and rose gold touches.
"Our families moved across the world from former Yugoslavia to Australia to escape political issues and give us a better life," explains the bride. "Little did they know that this would lead to us finding each other, falling in love, bringing our families together and creating the biggest celebration of their lives."
Photos courtesy of Objektiv Wedding Photography.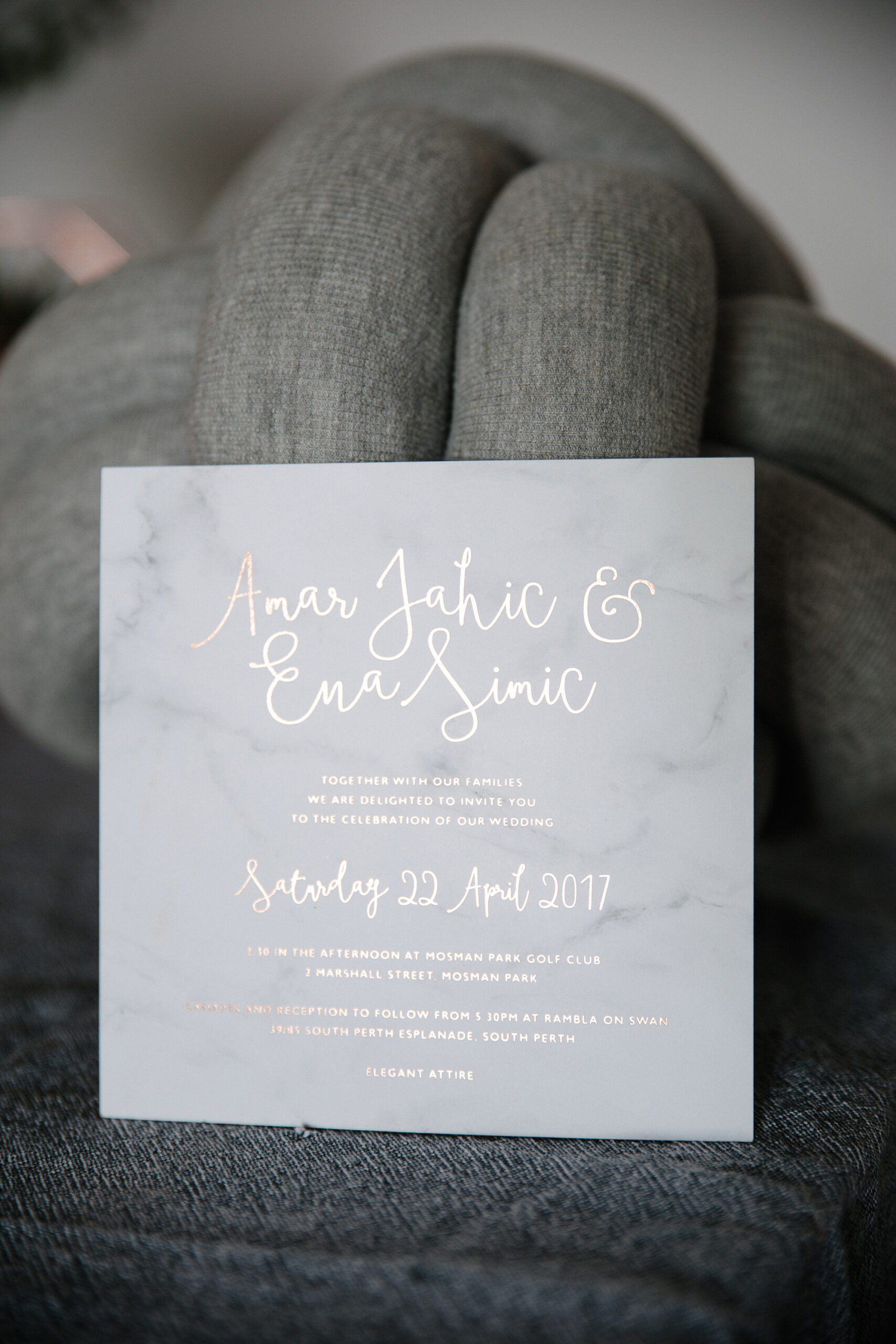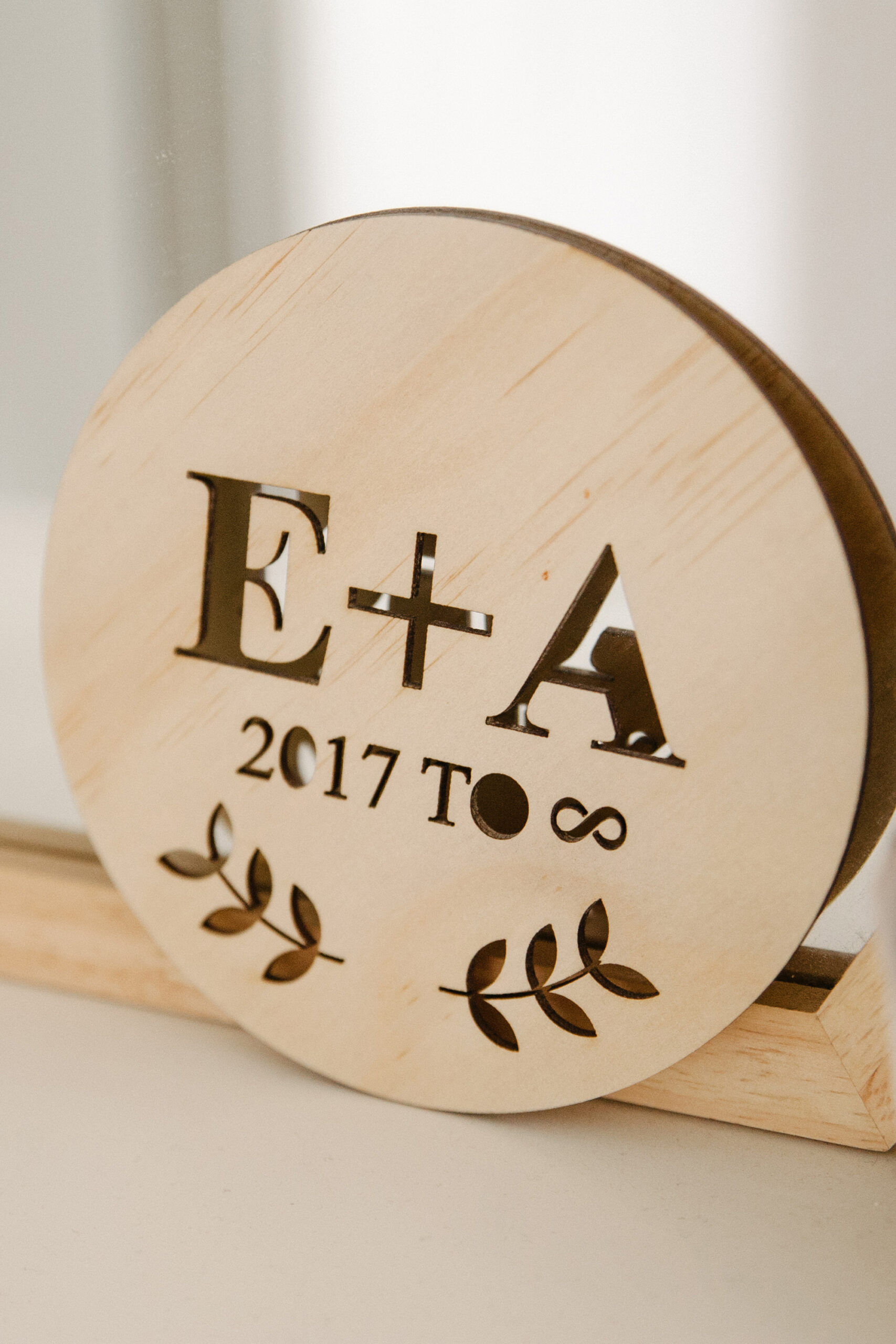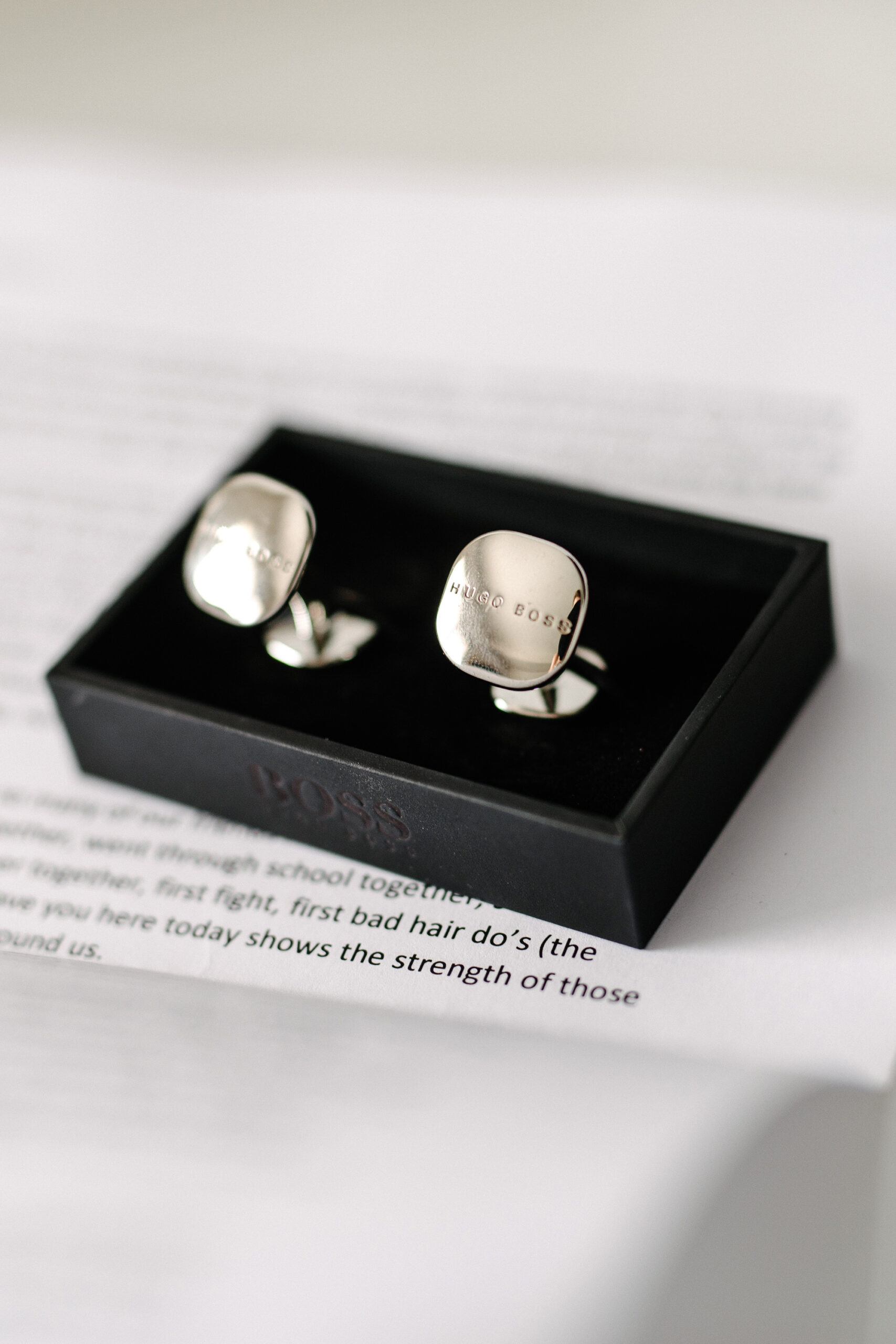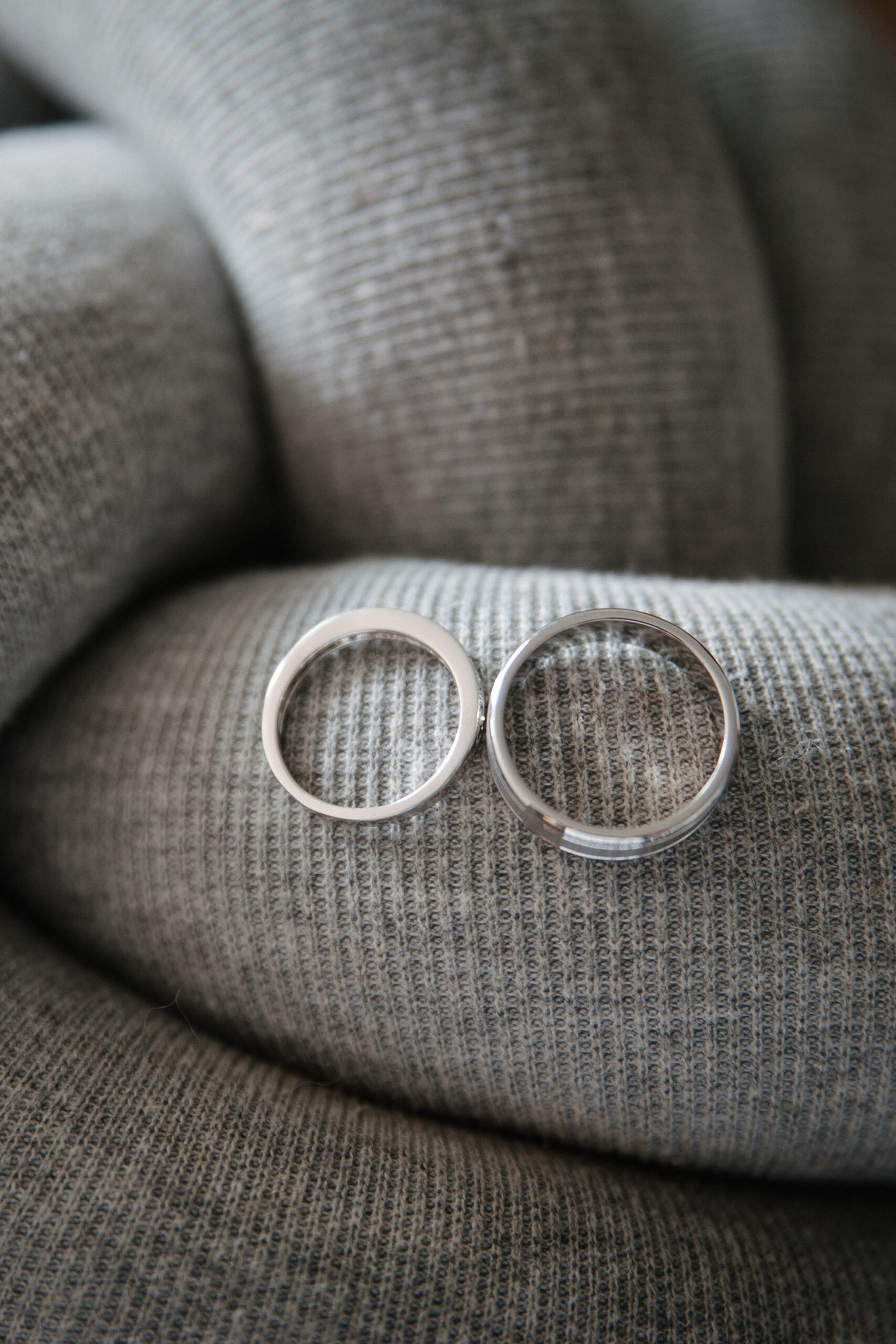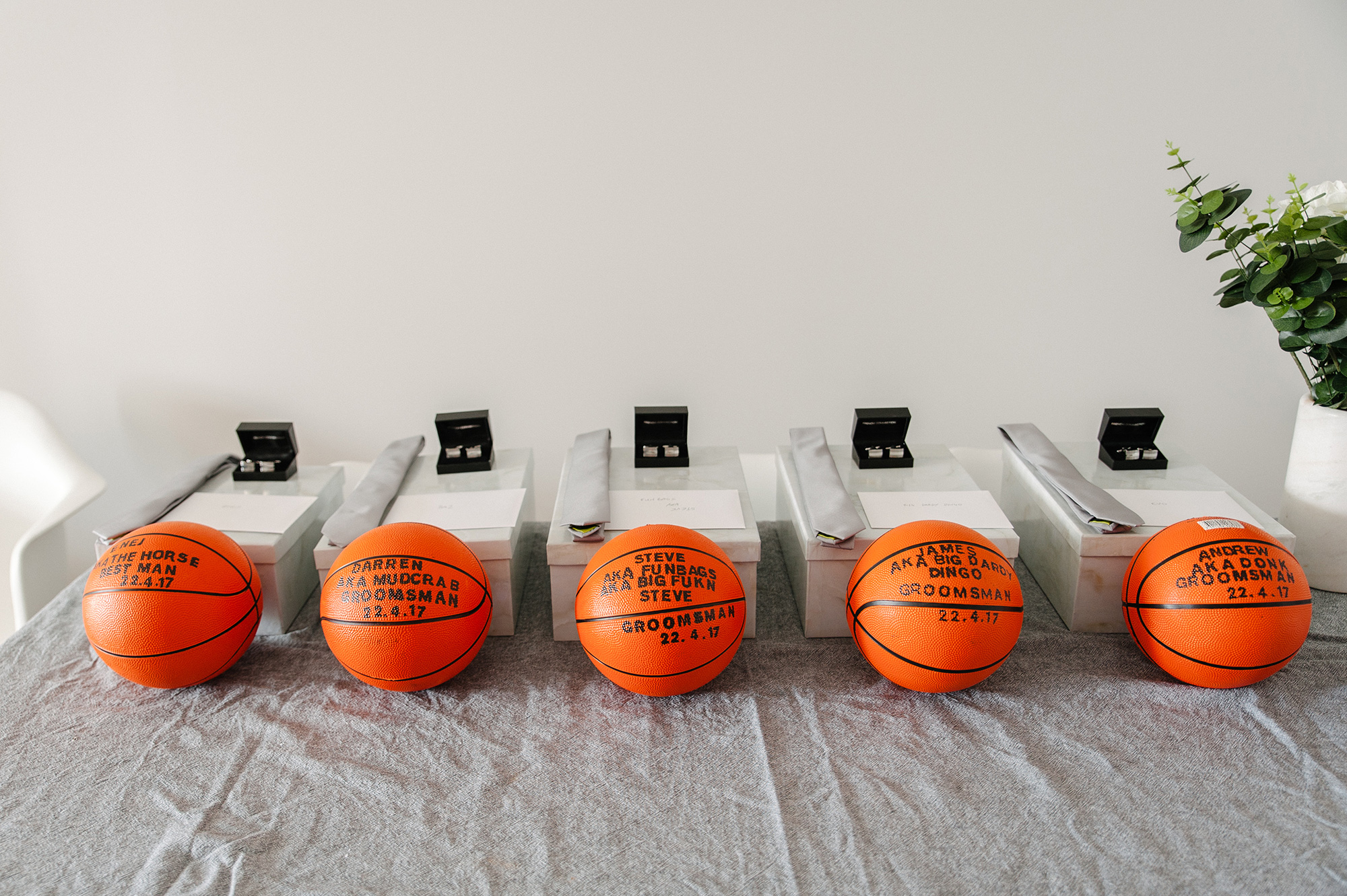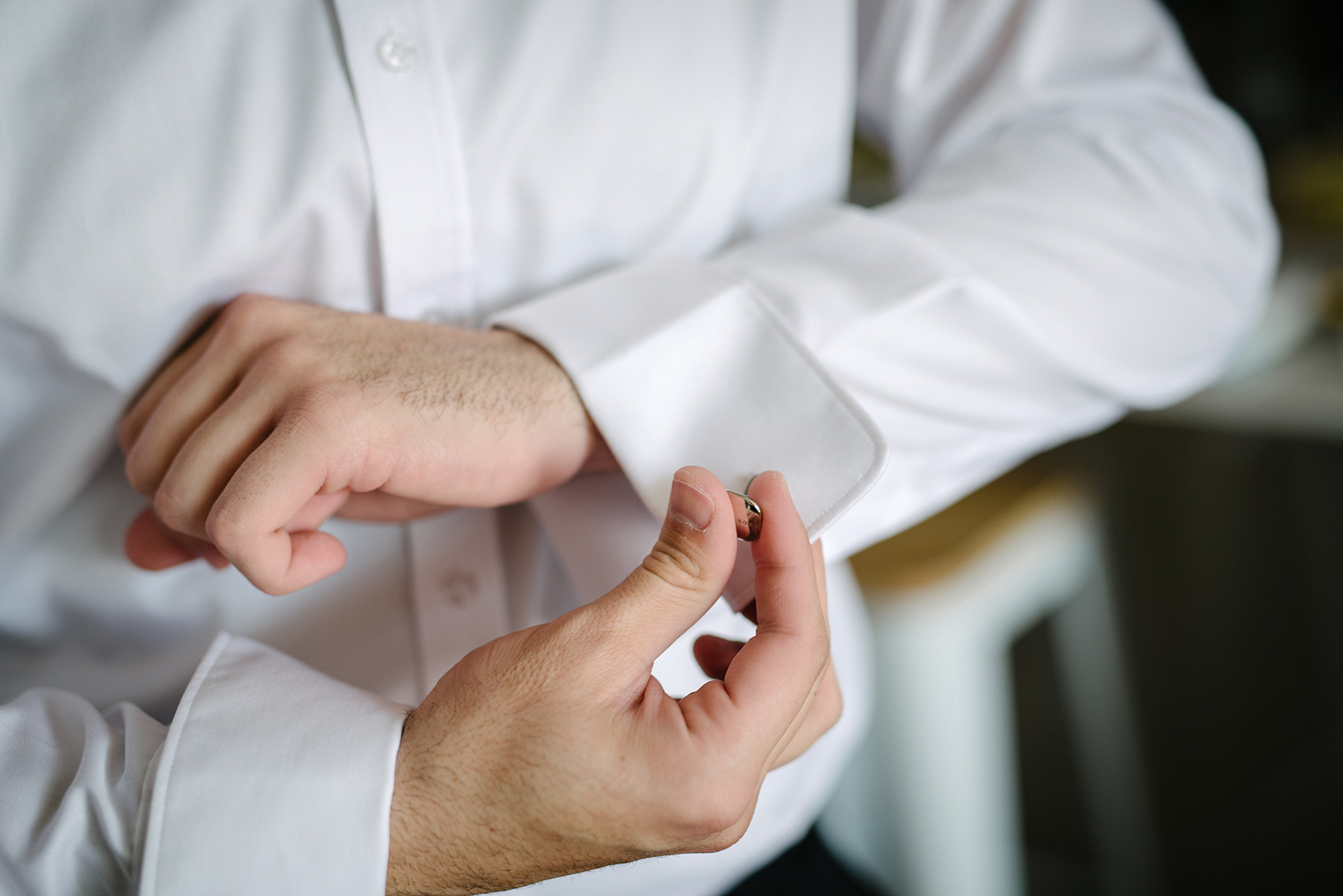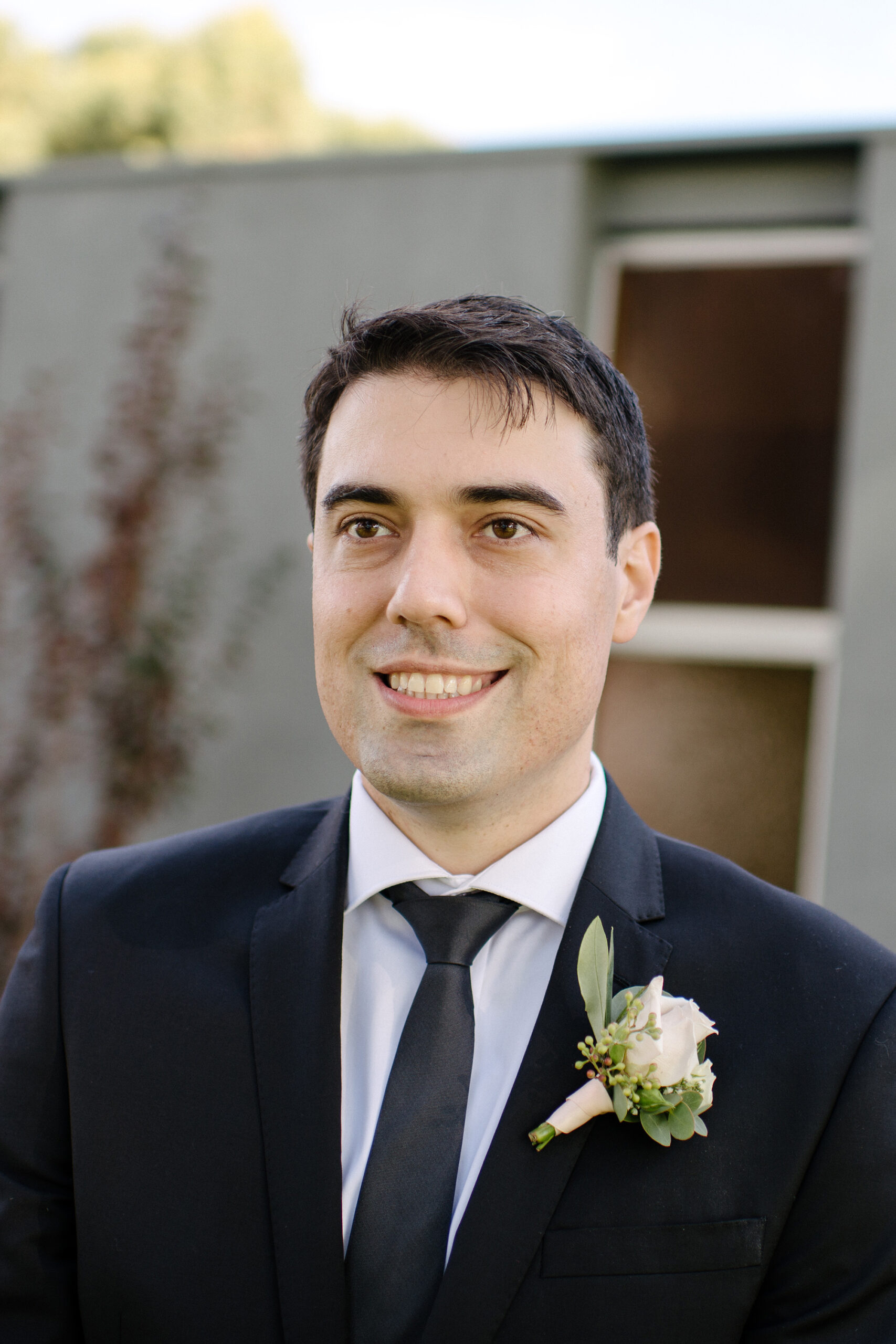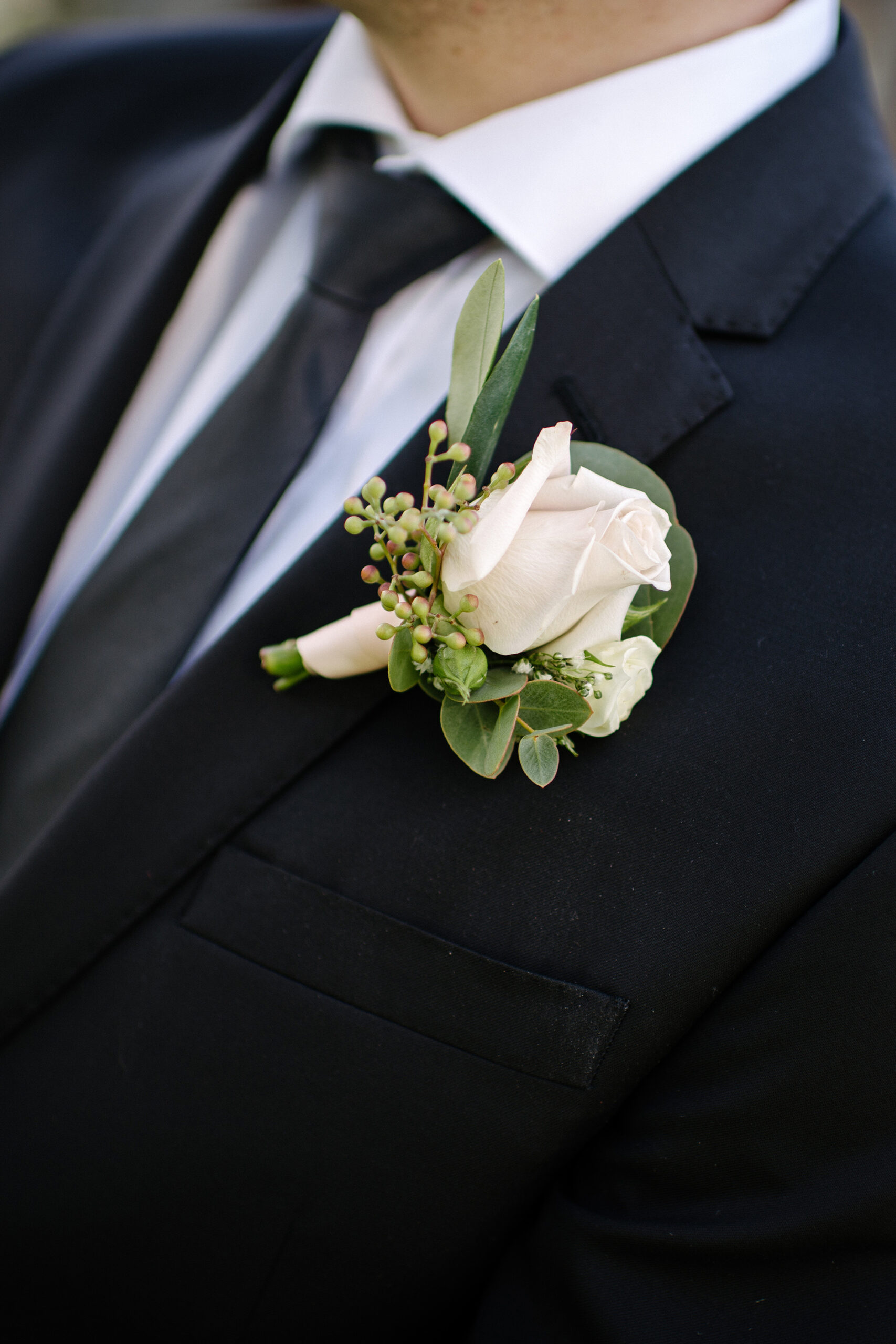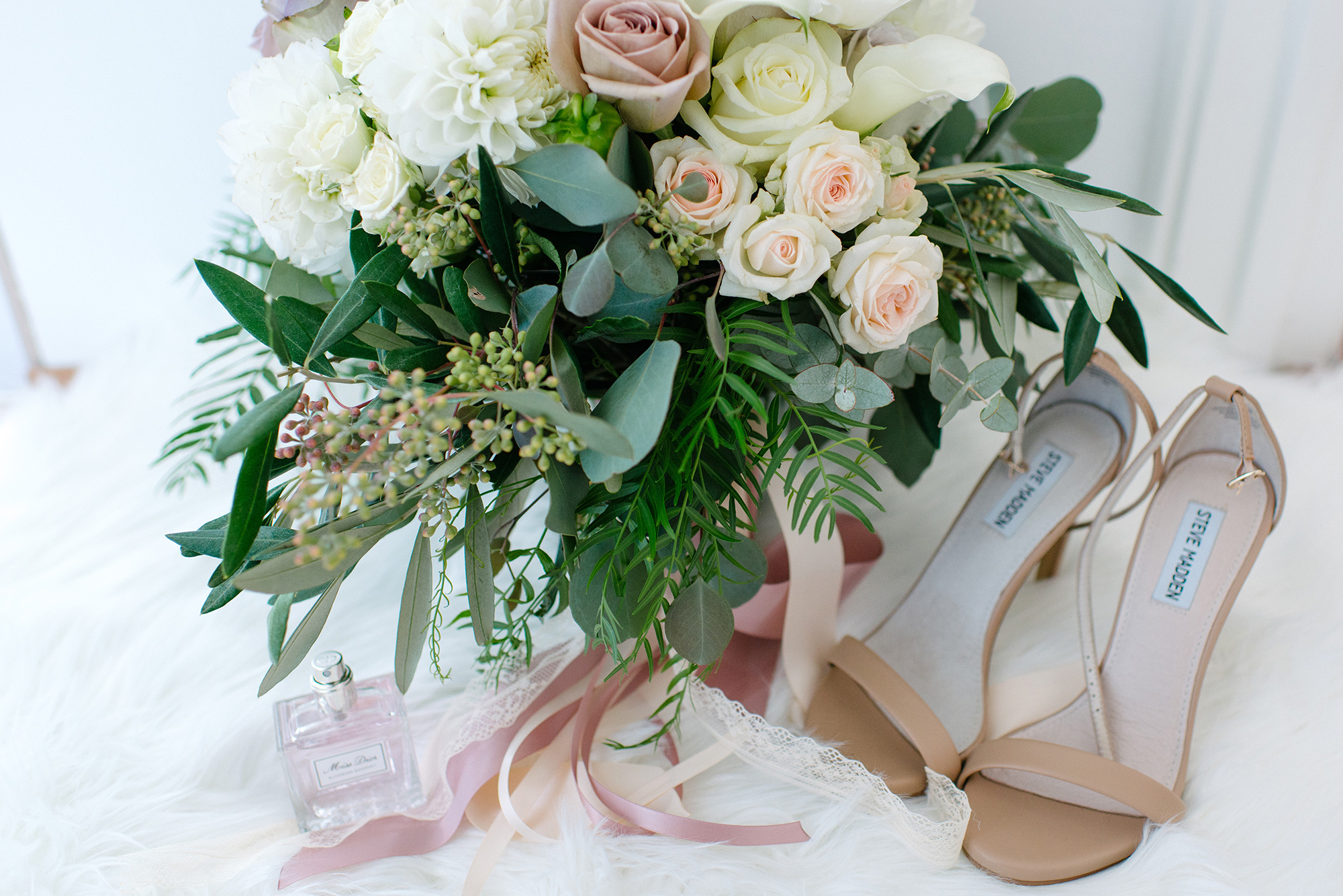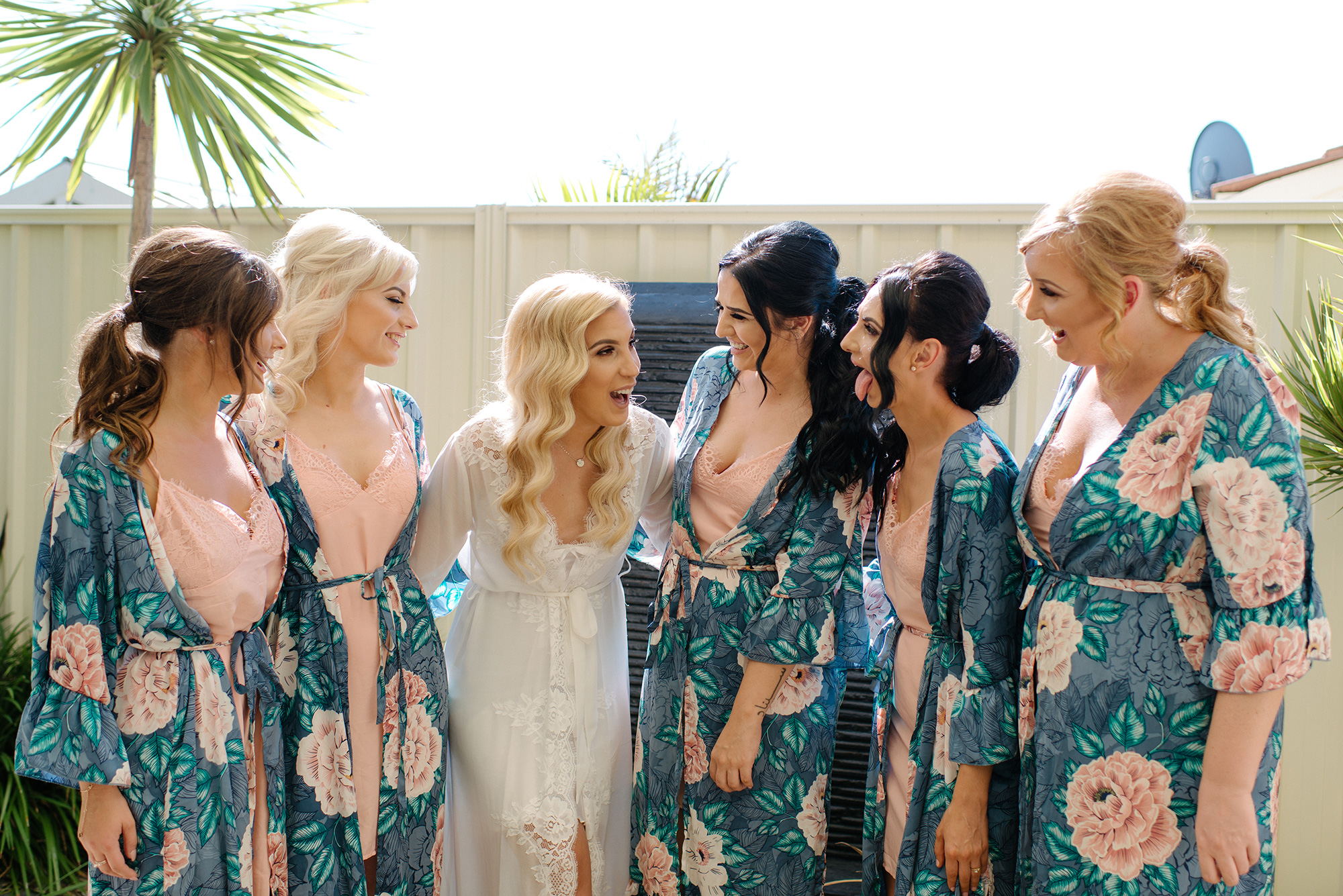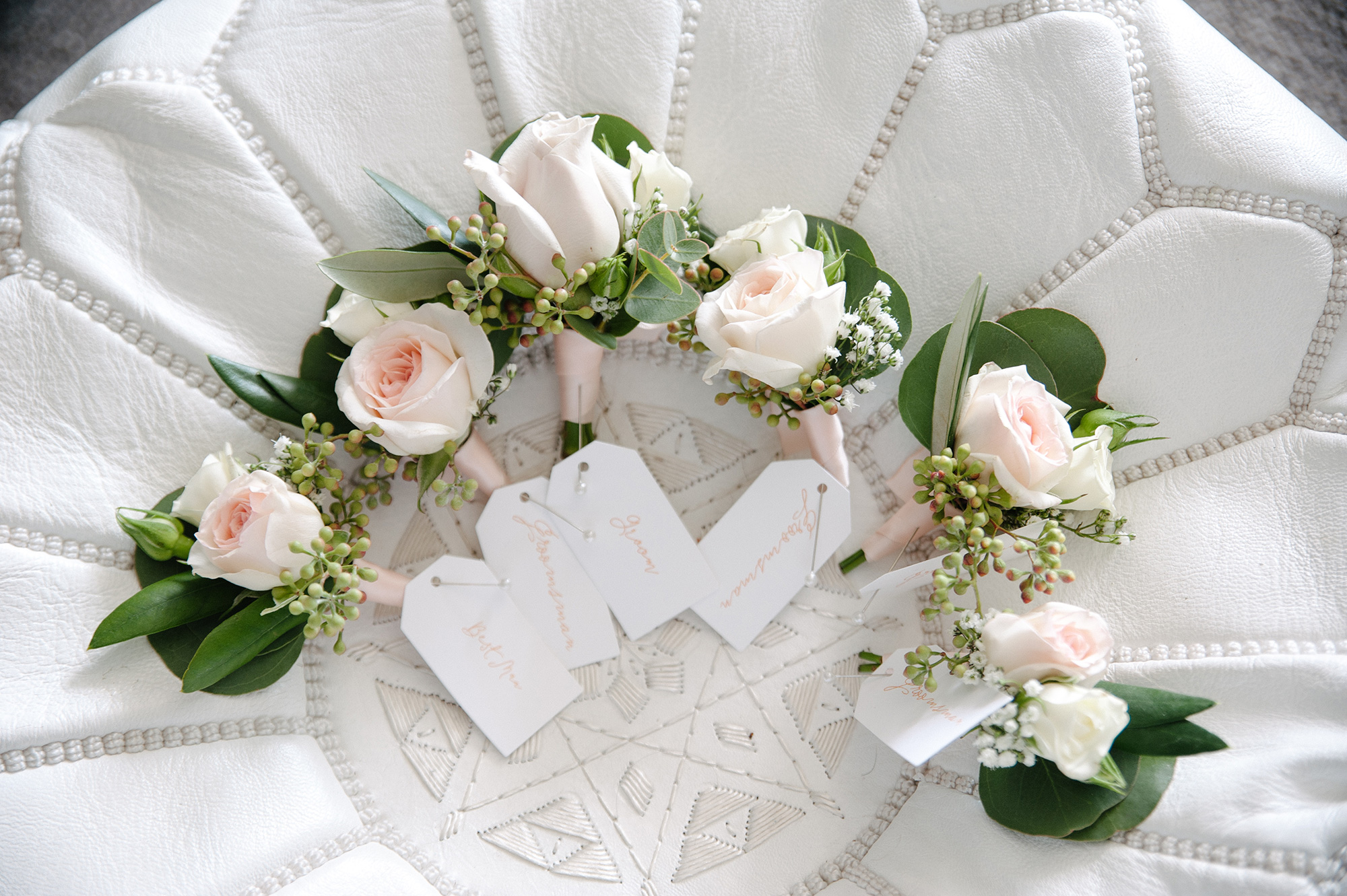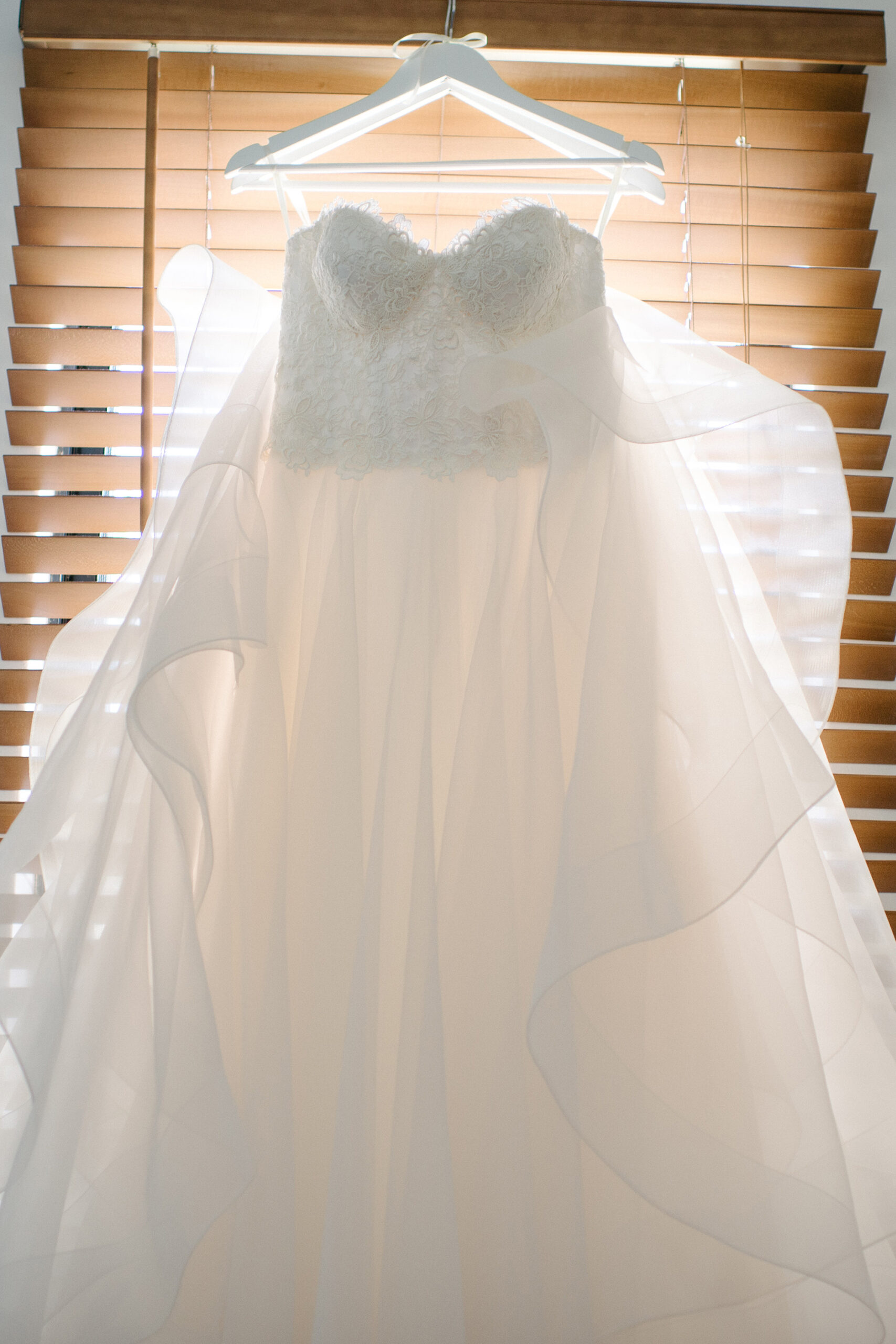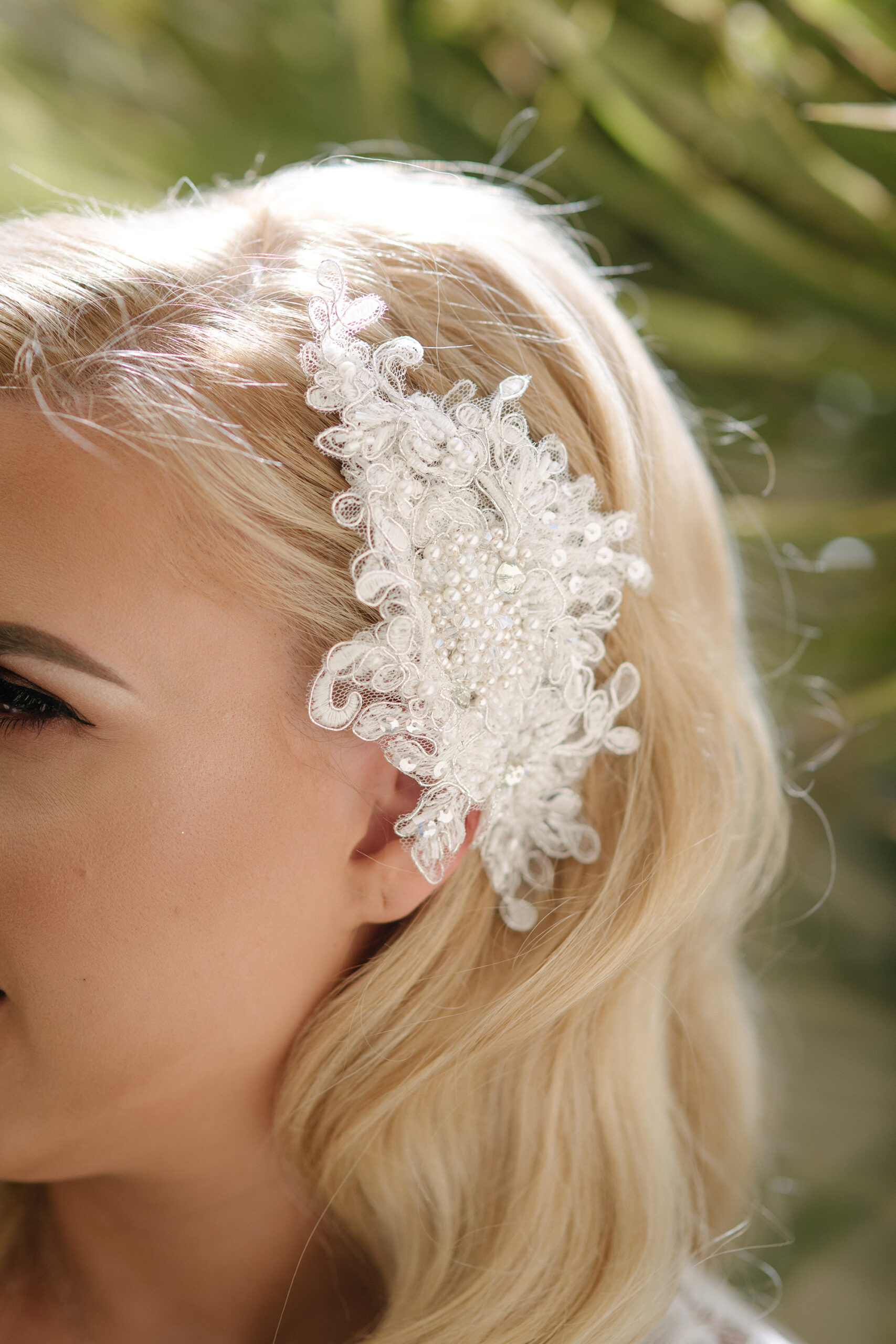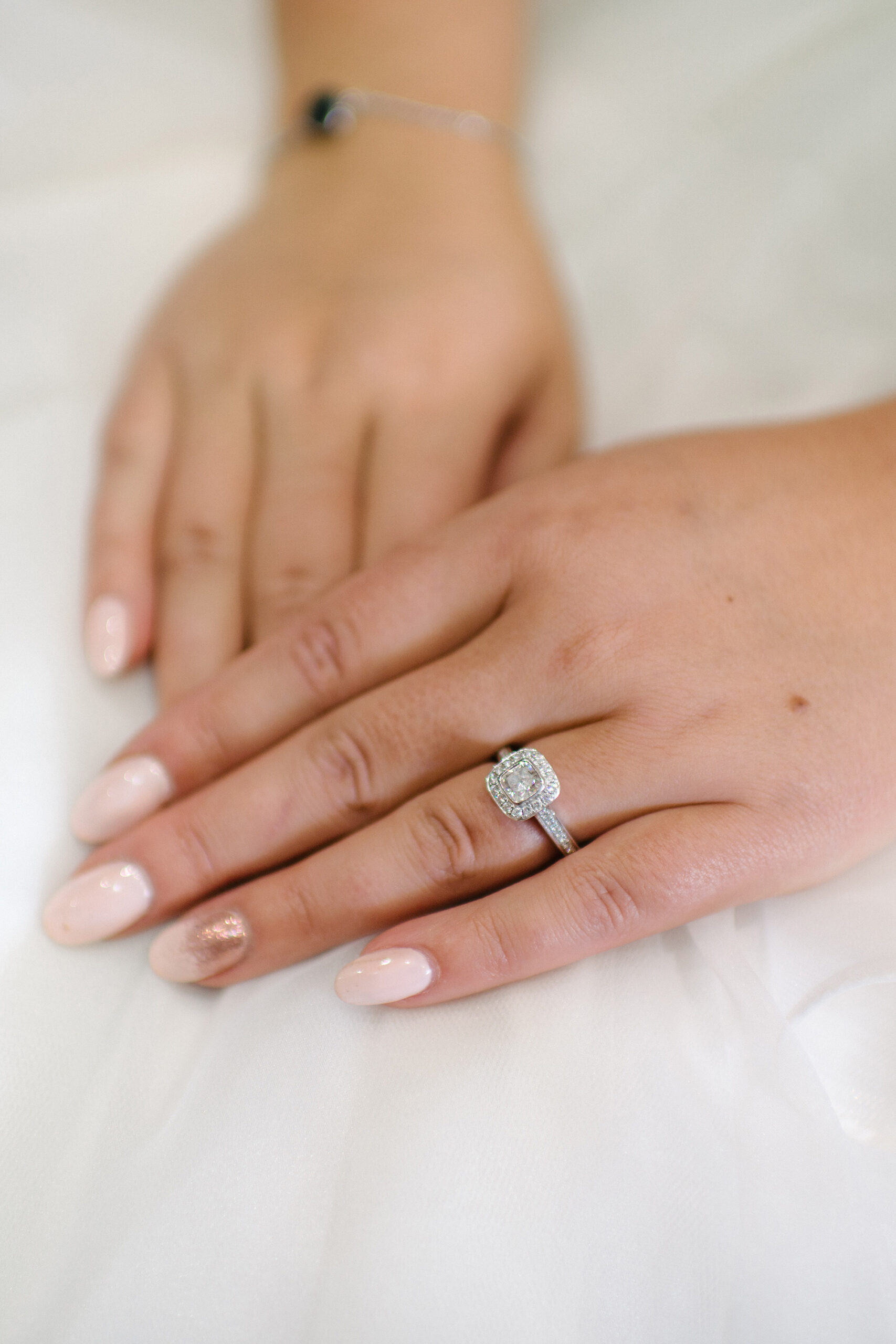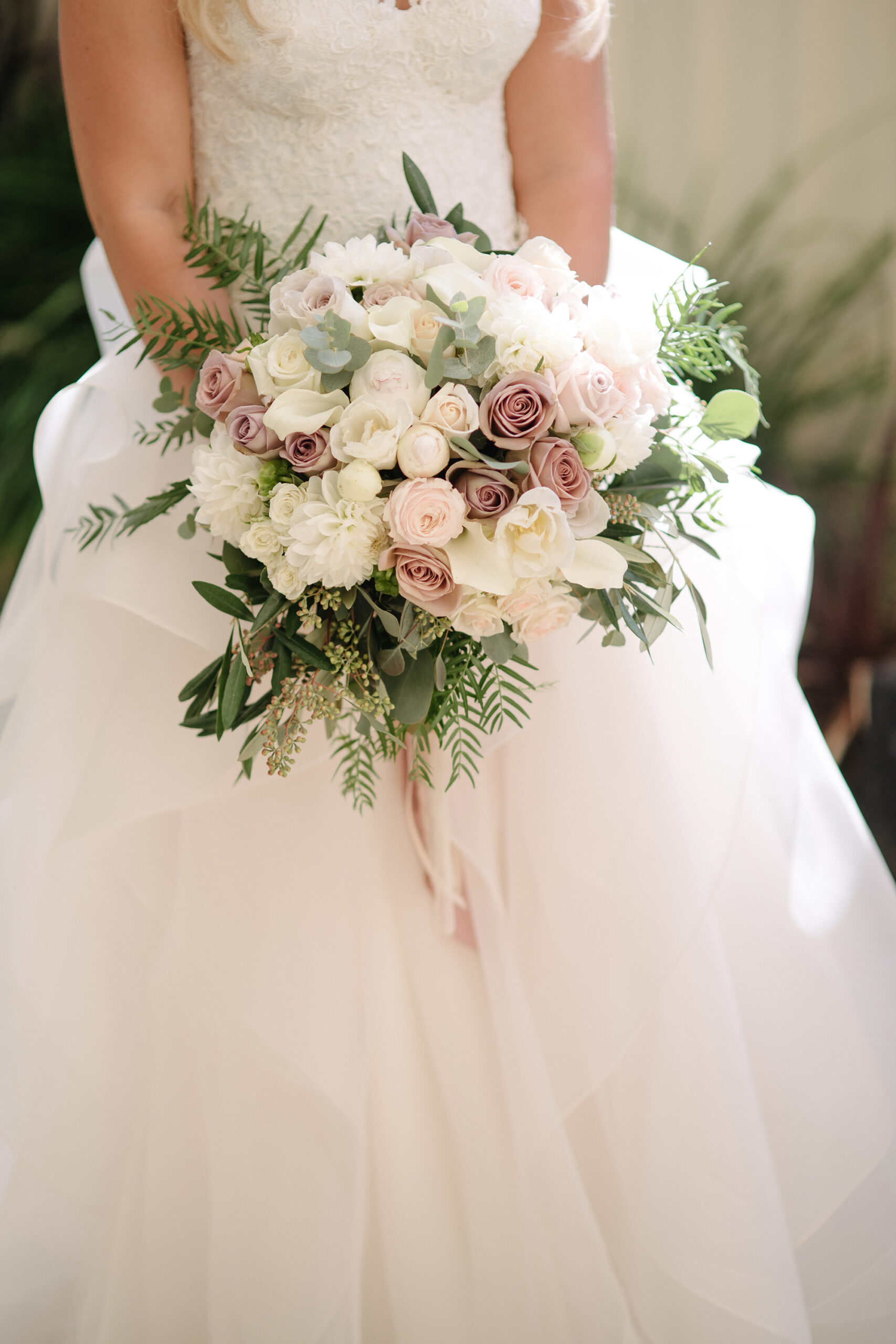 "I always knew the shape and style I wanted my dream wedding dress to look like – it had to be unstructured and fun," says Ena.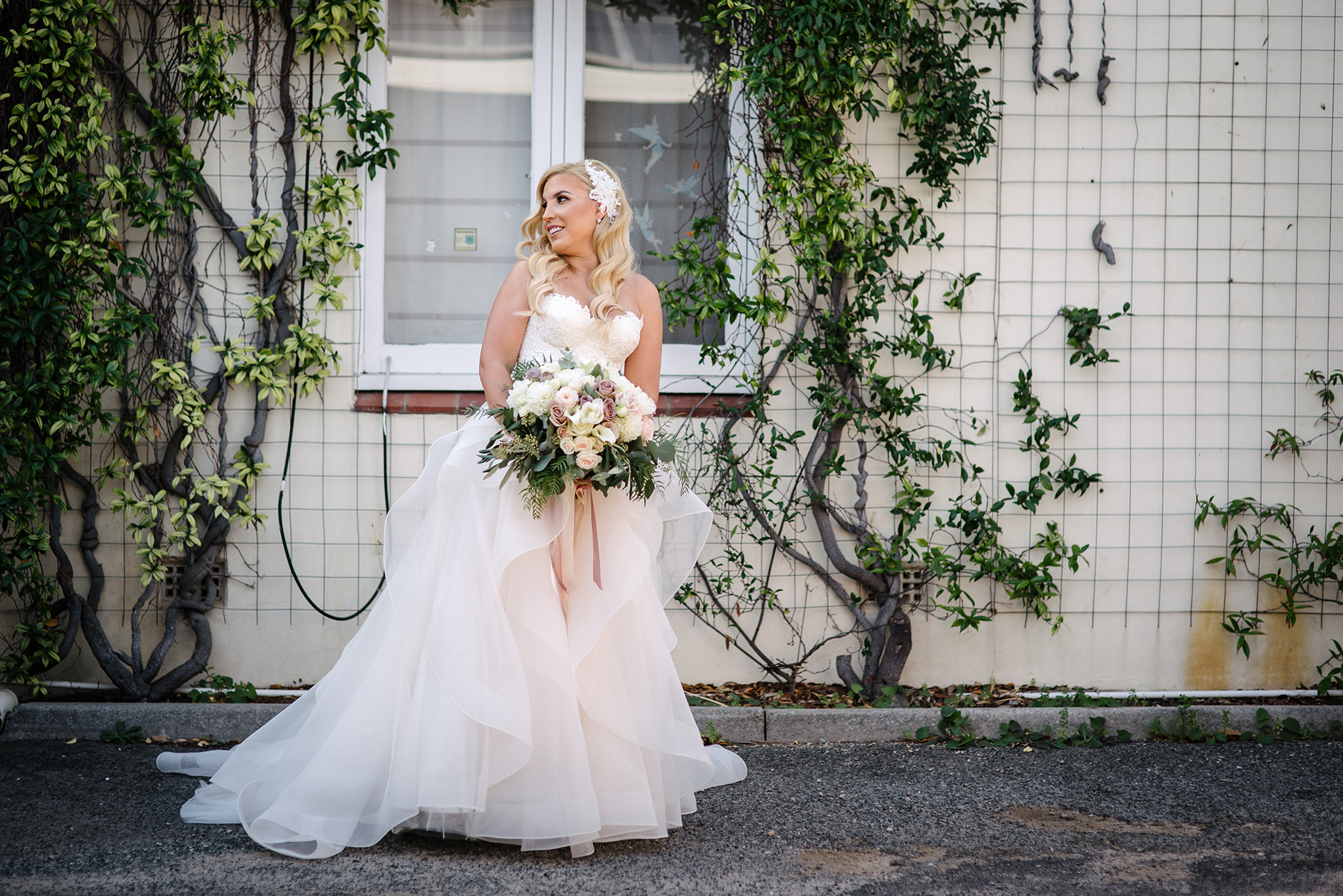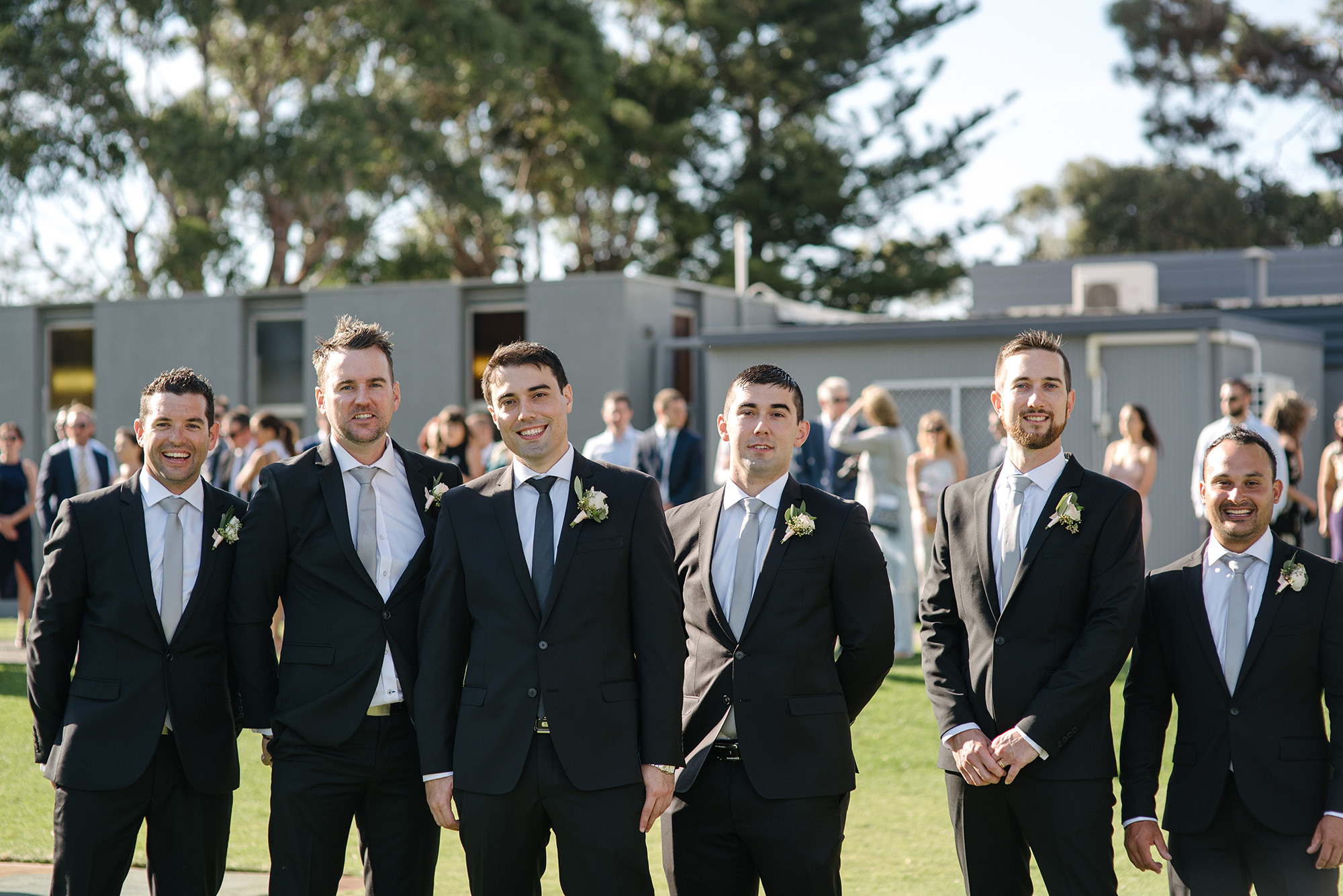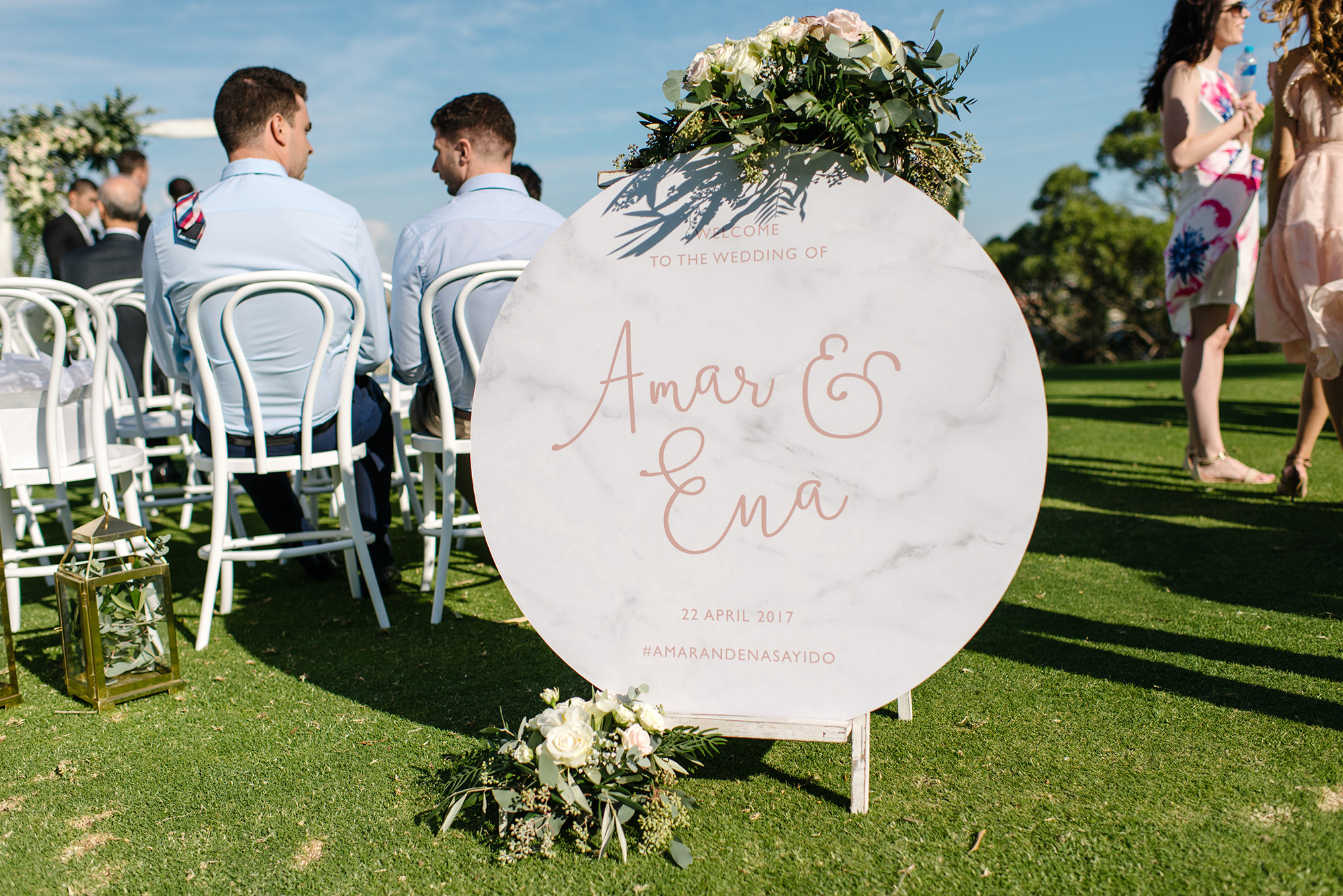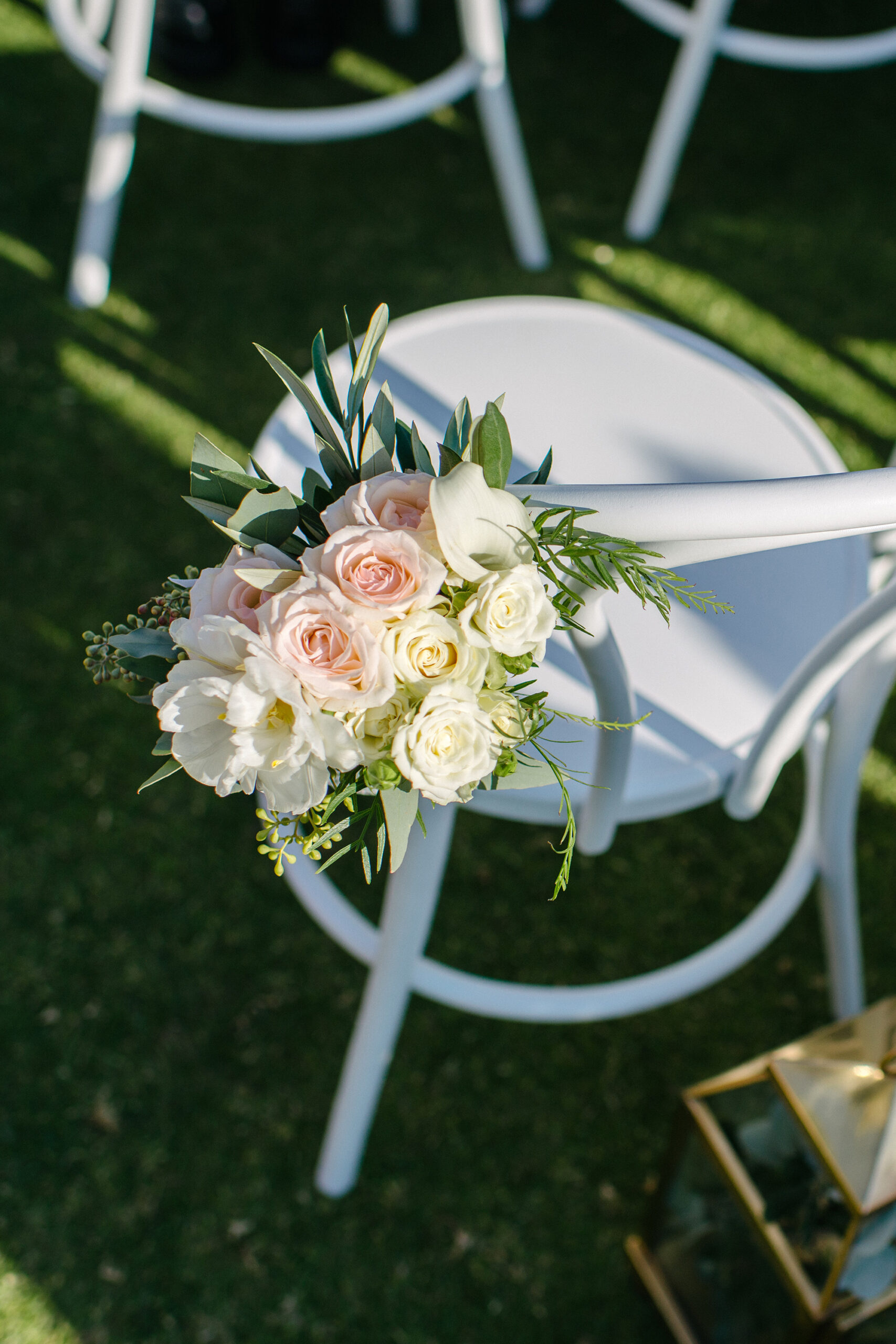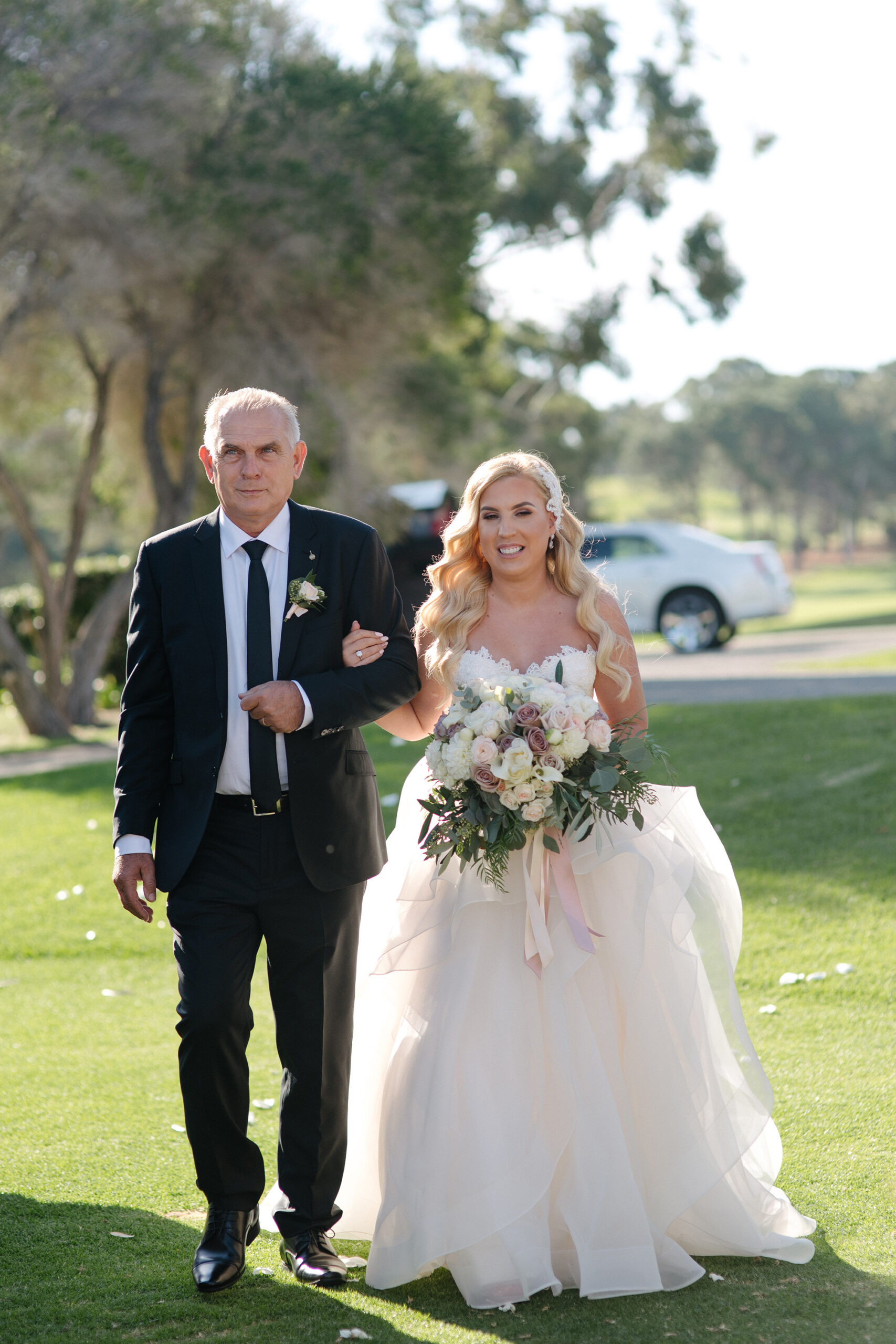 Ena walked down the aisle on the arm of her dad to an acoustic cover of Say You Won't Let Go played by former X Factor contestant Adrian Wilson who the couple found via Champion Music.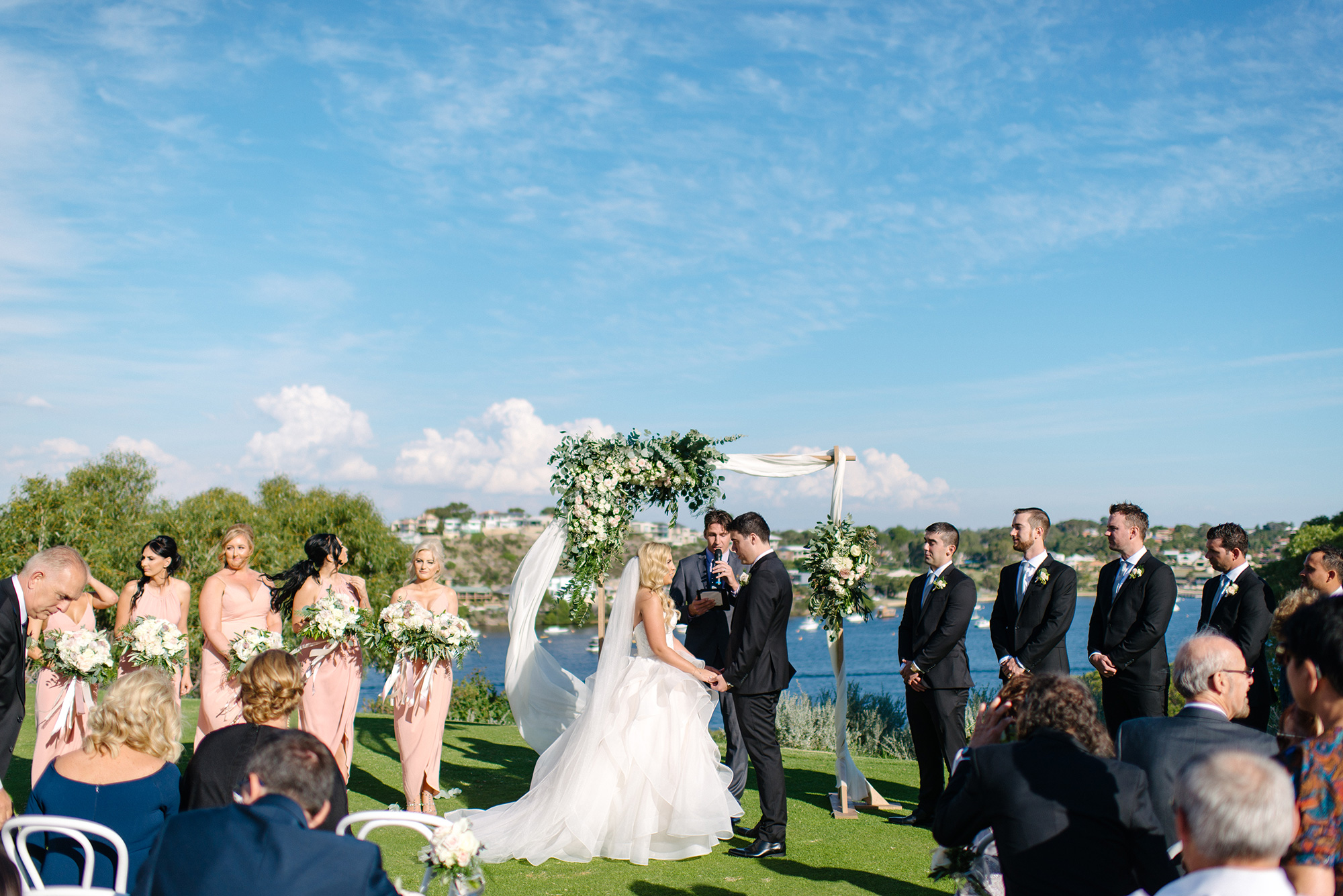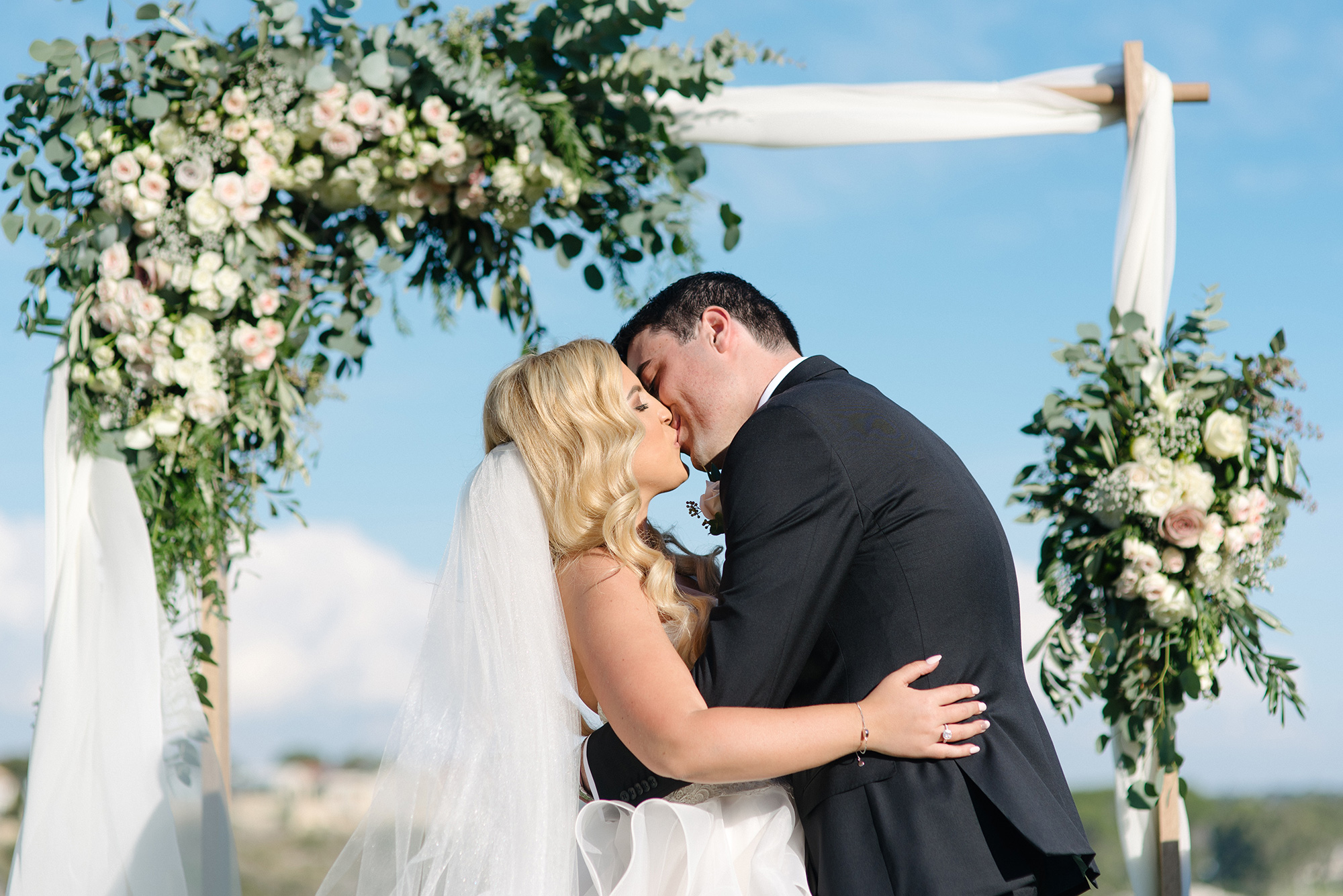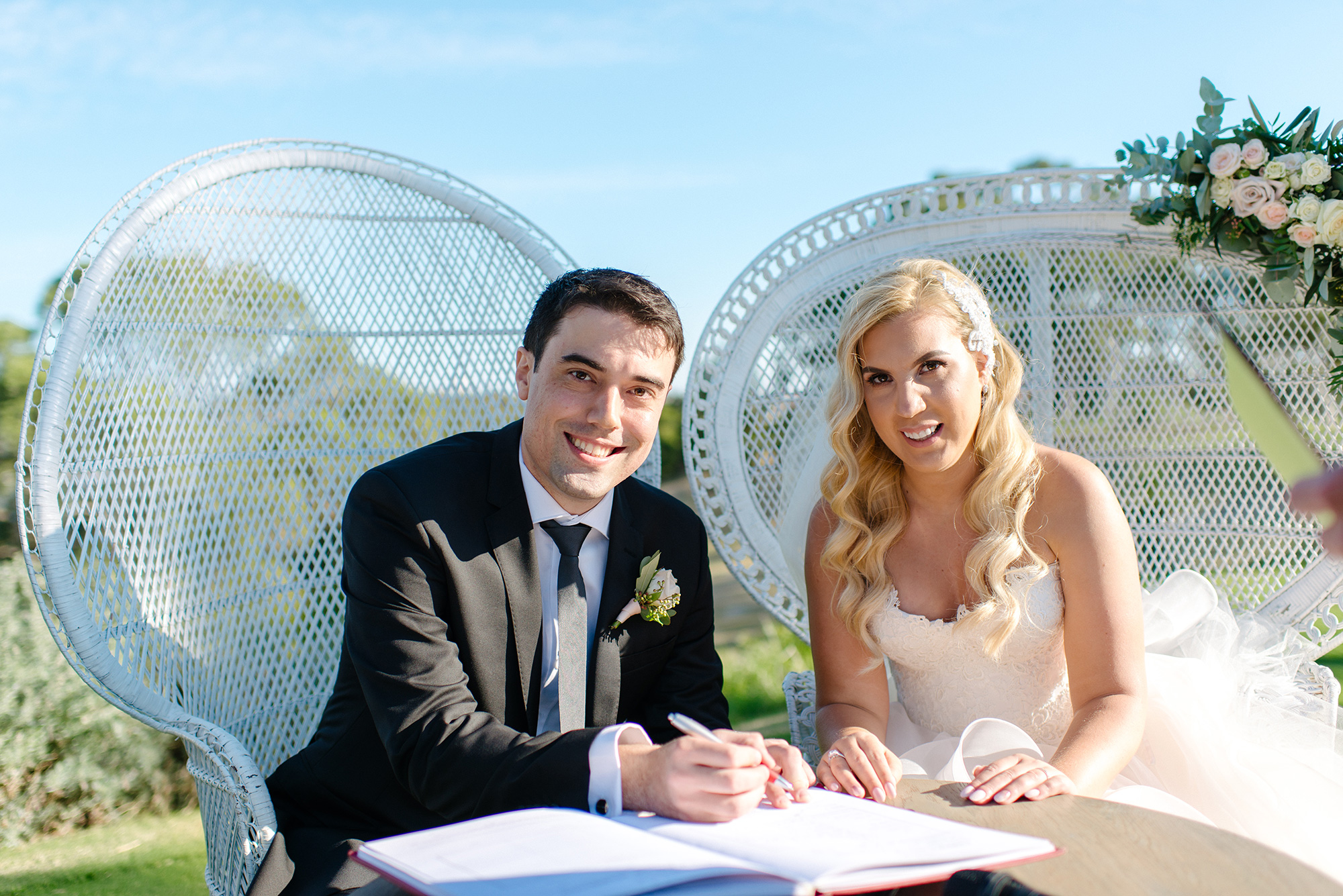 Peacock chairs and a ceremony arbor were cleverly reused at the reception from the ceremony.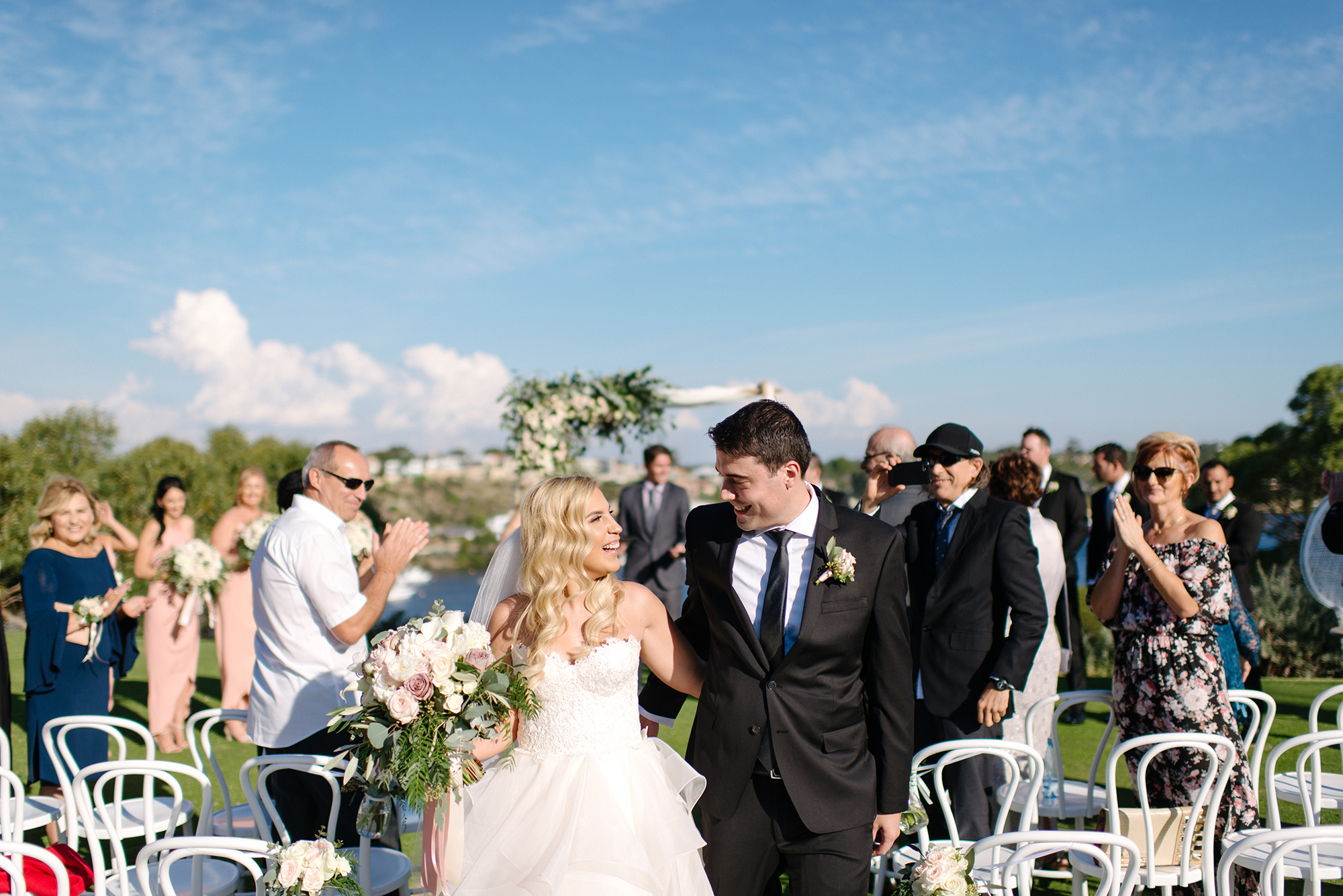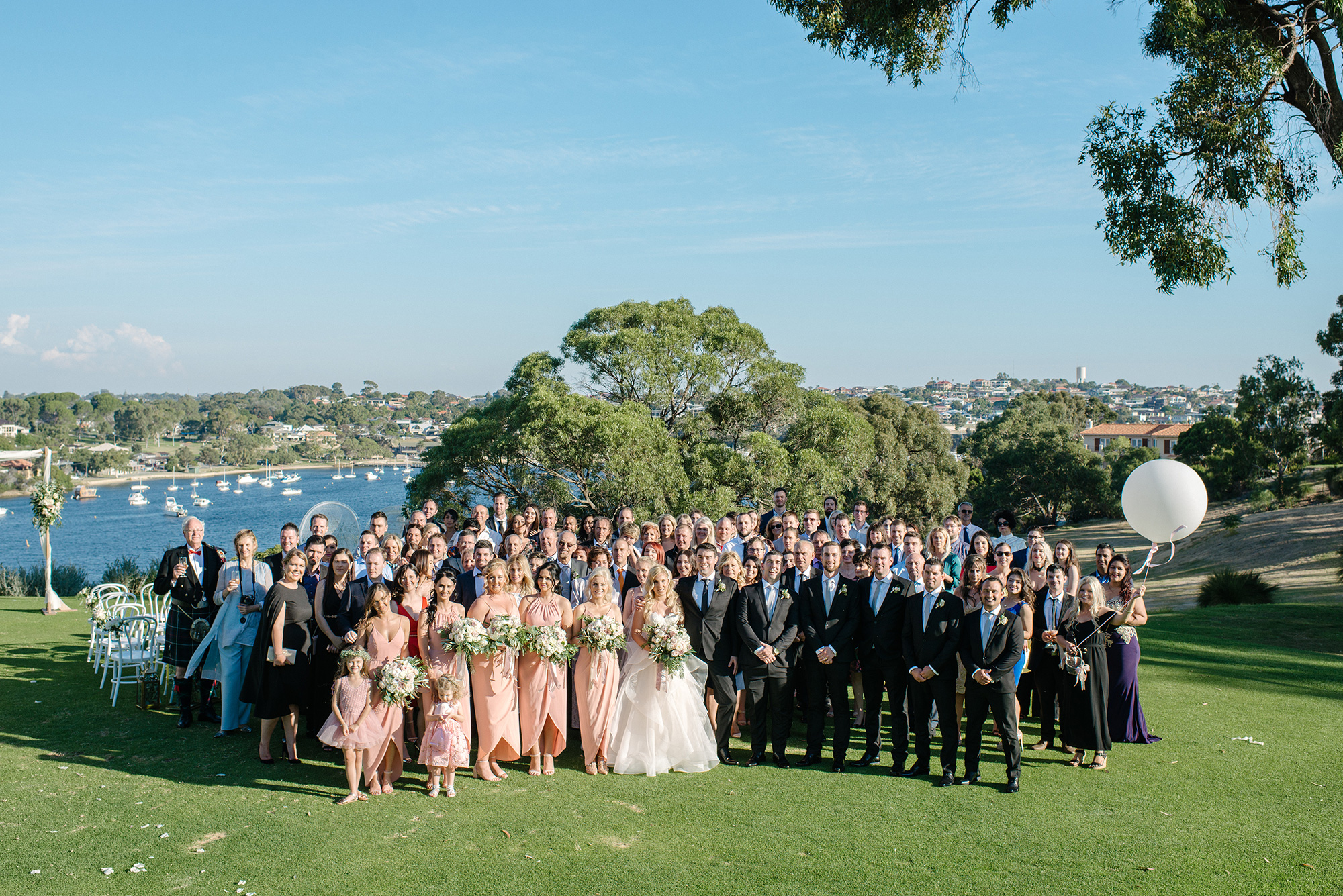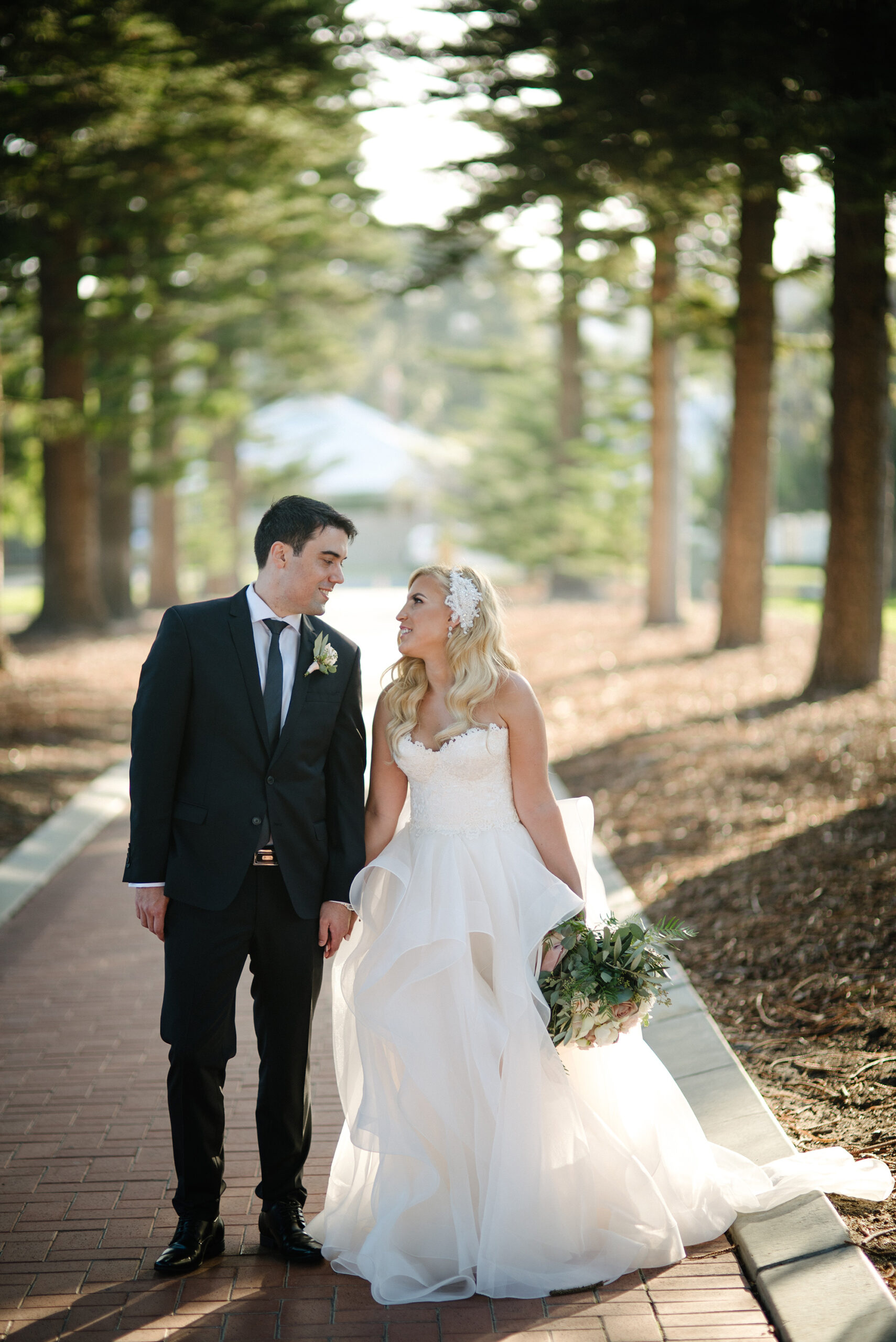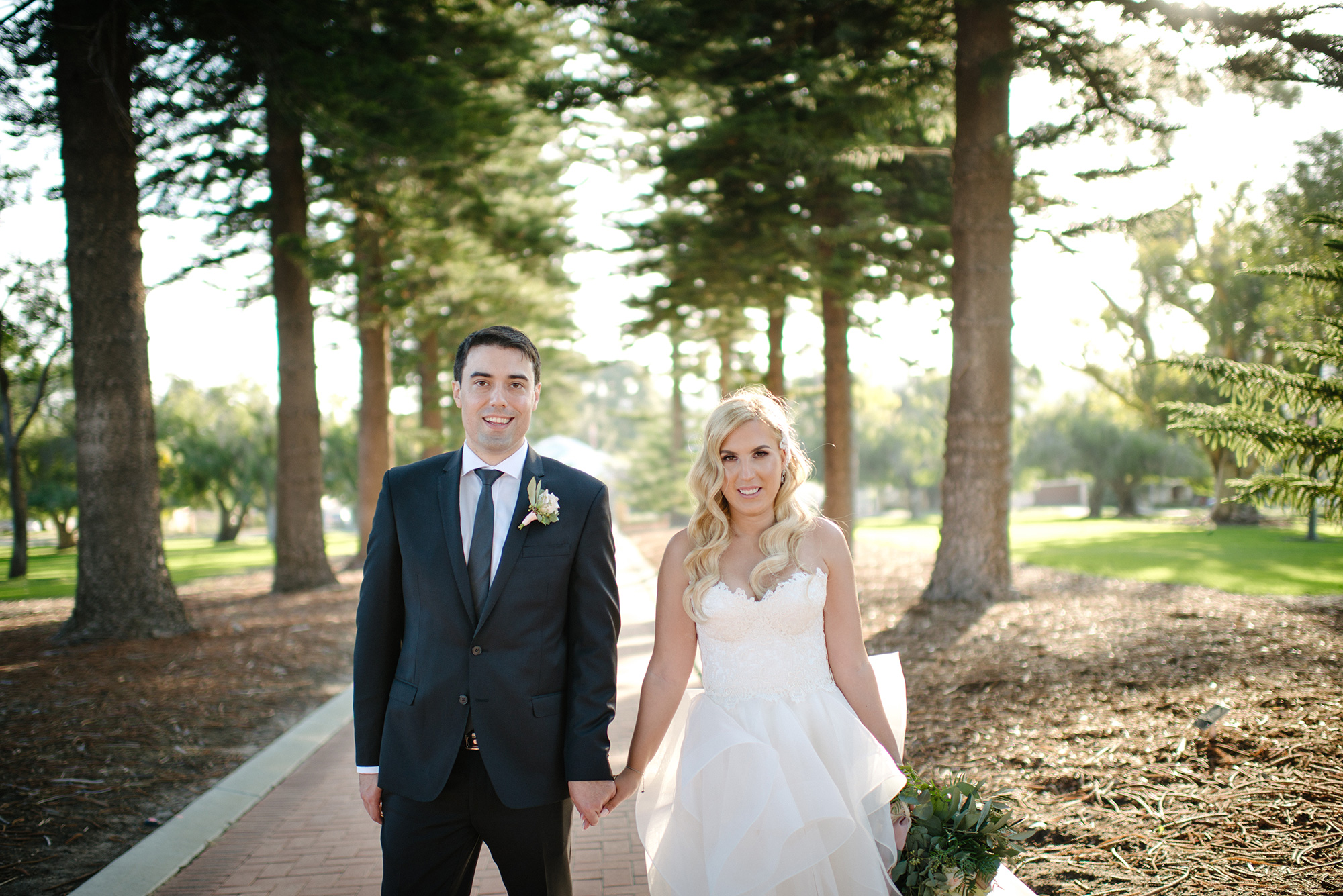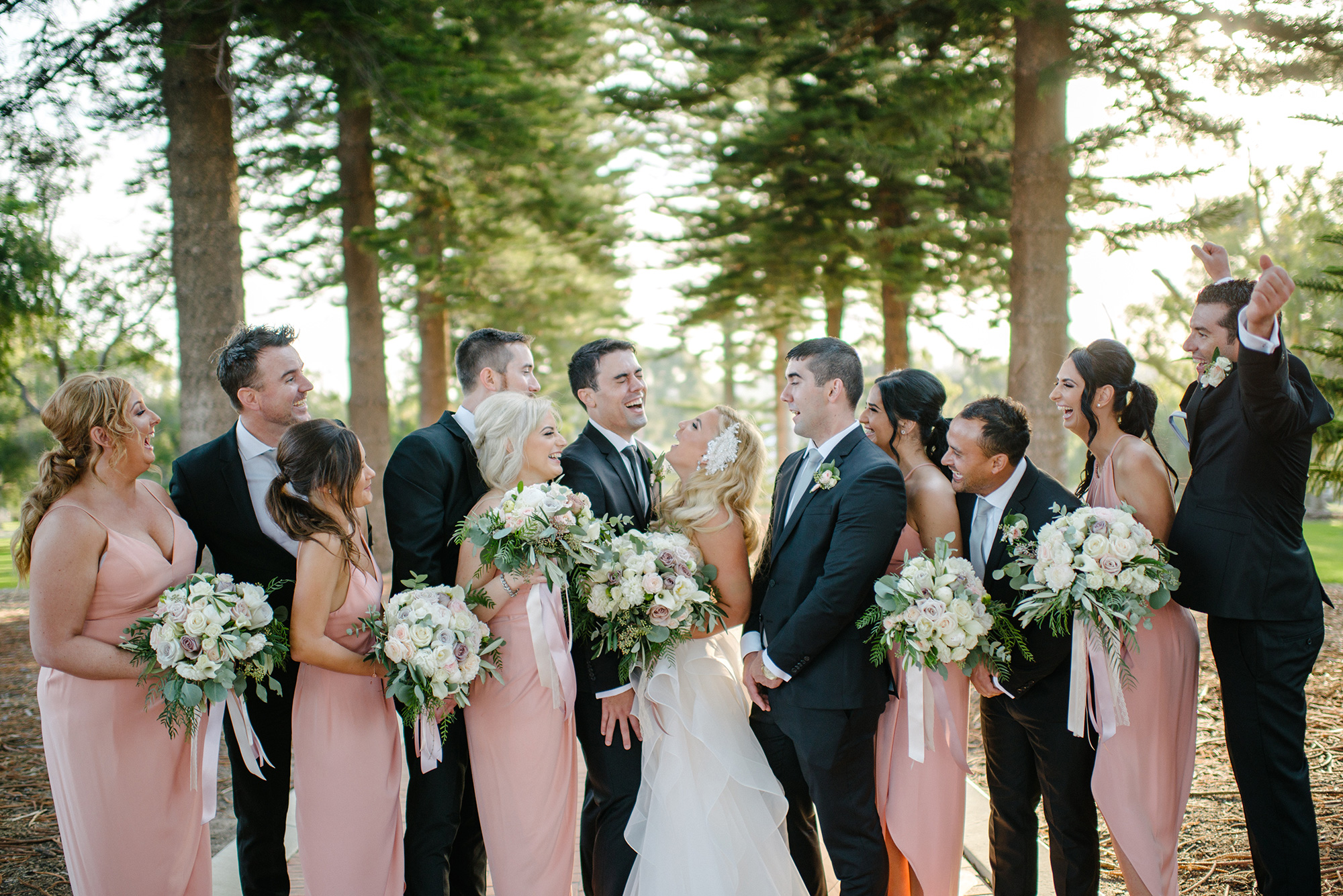 The stunning bouquets also kept the the unstructured look the bride was hoping for.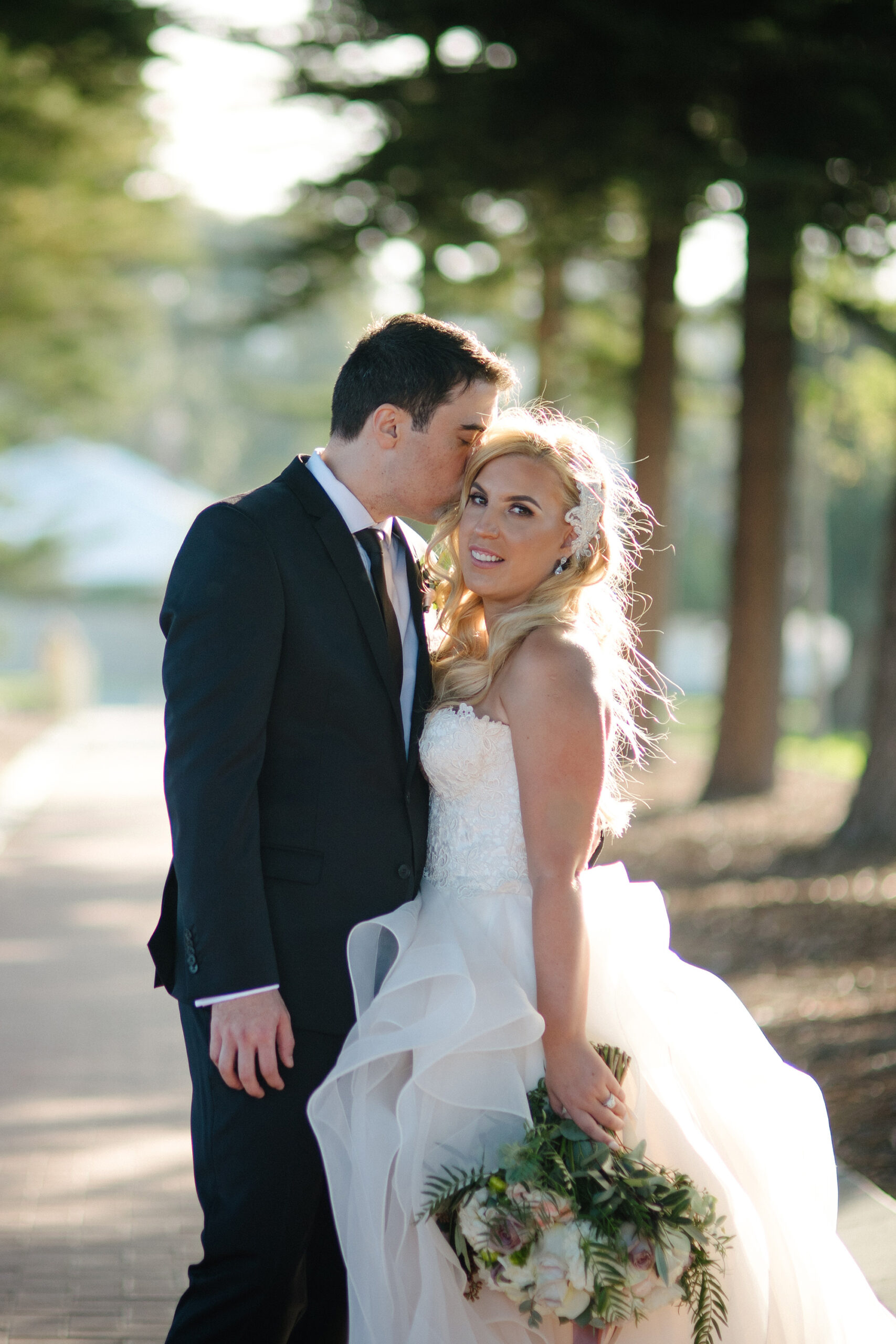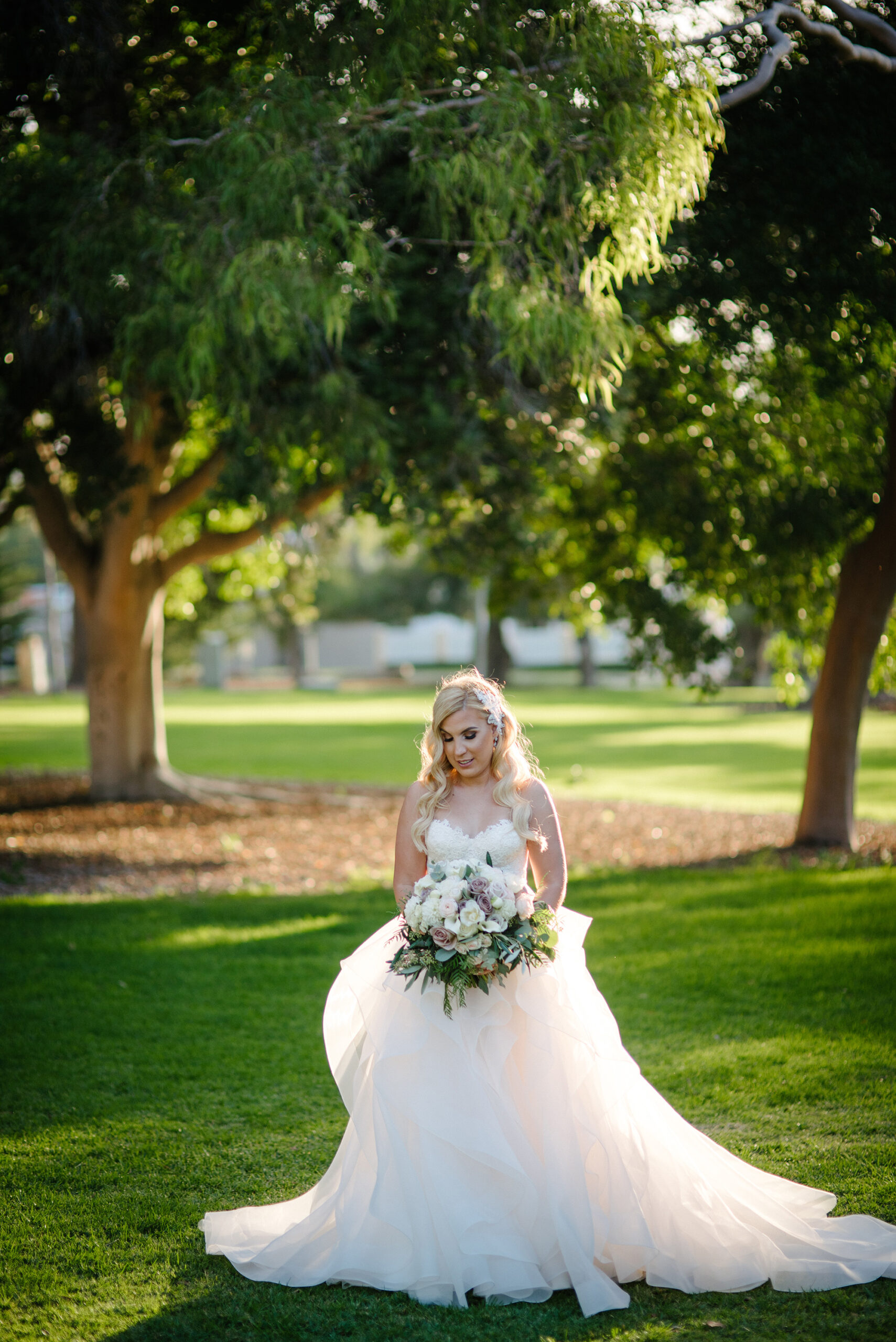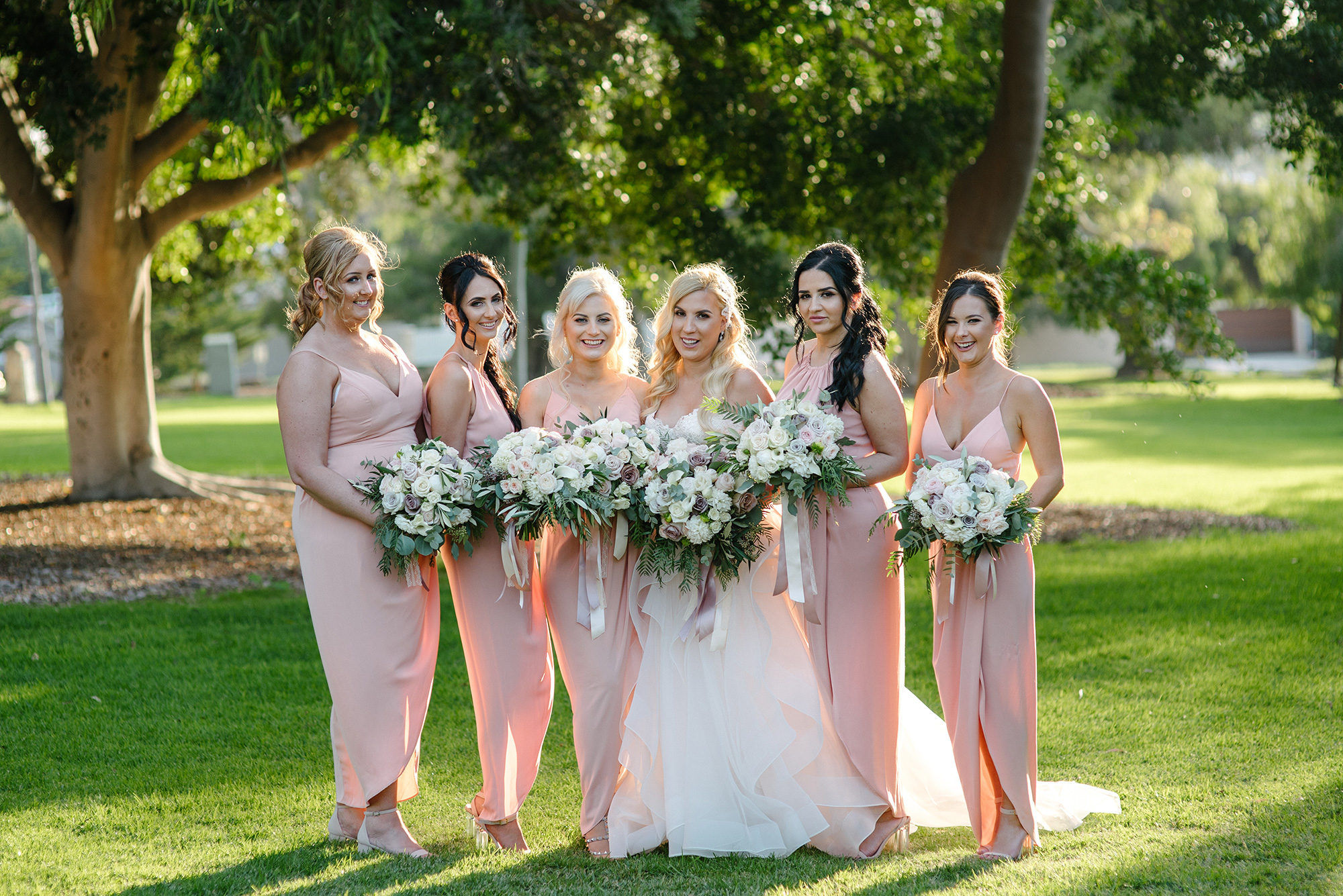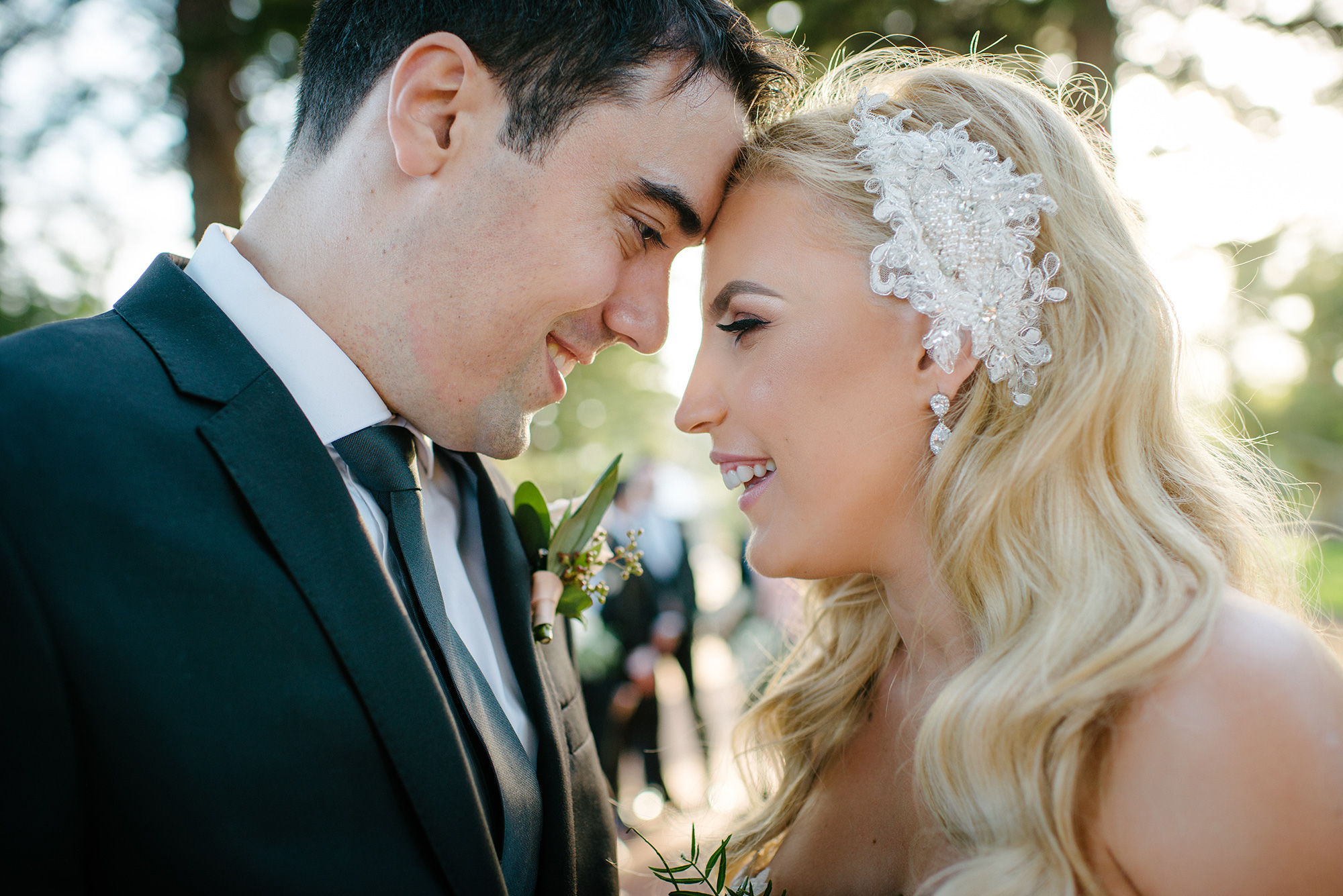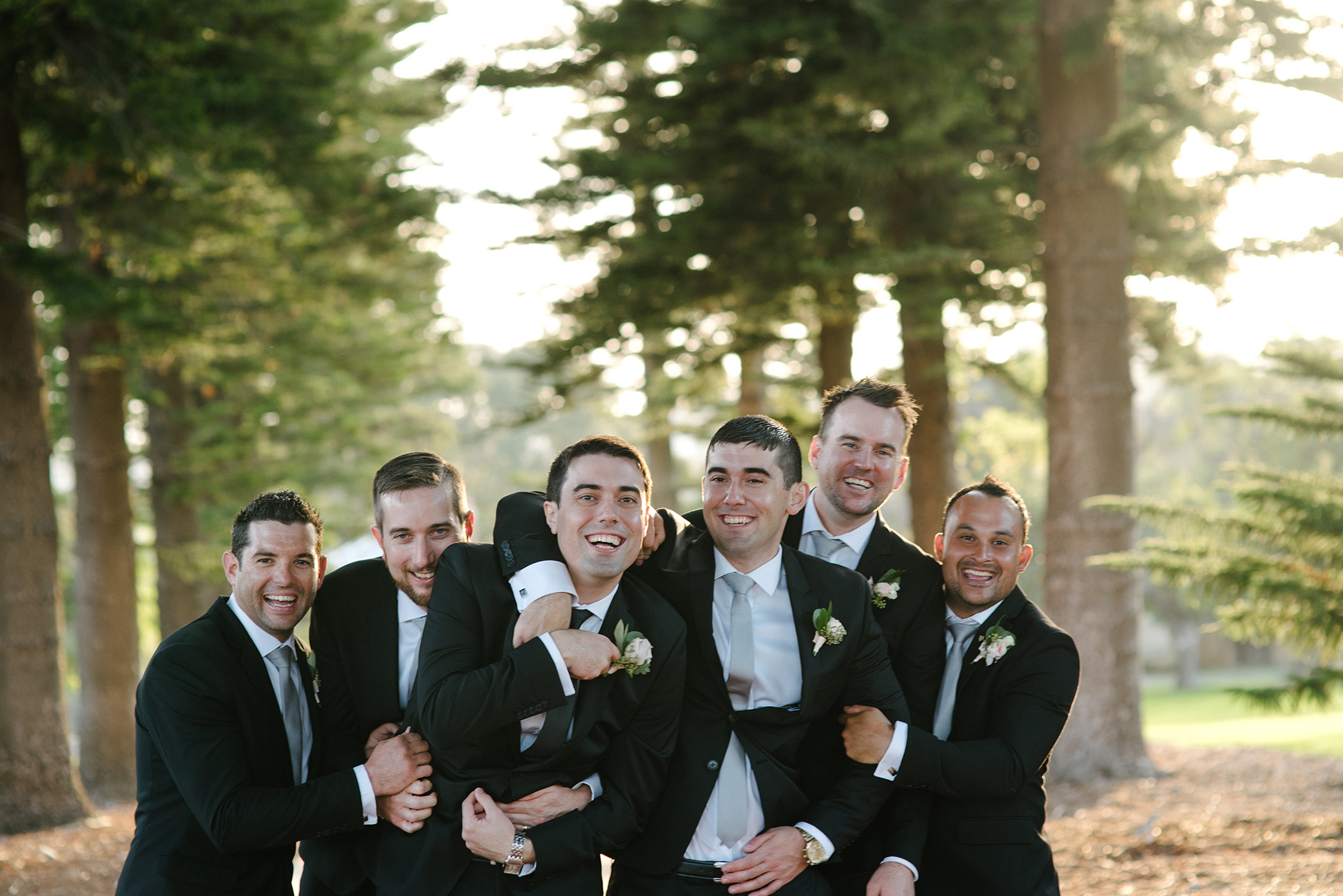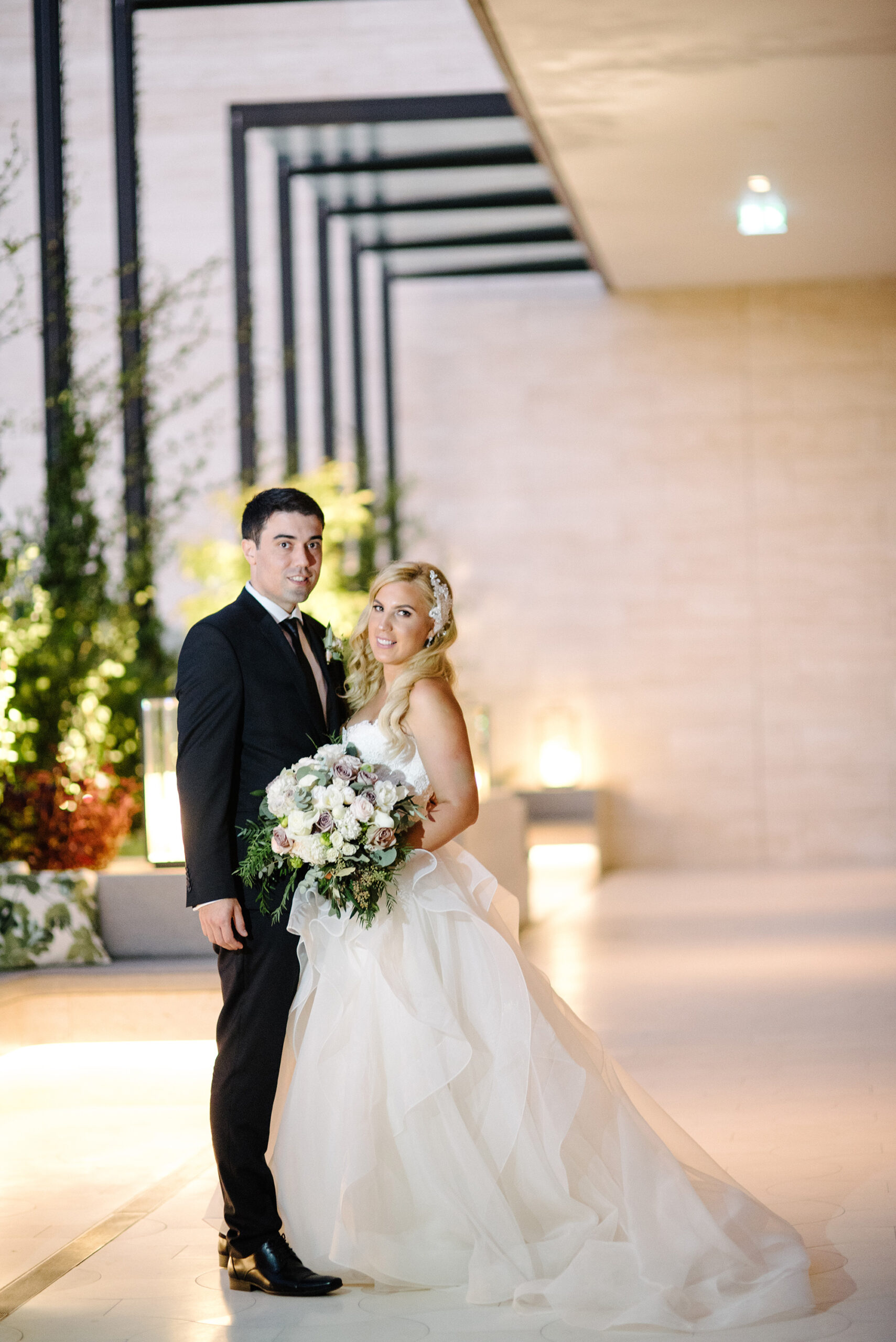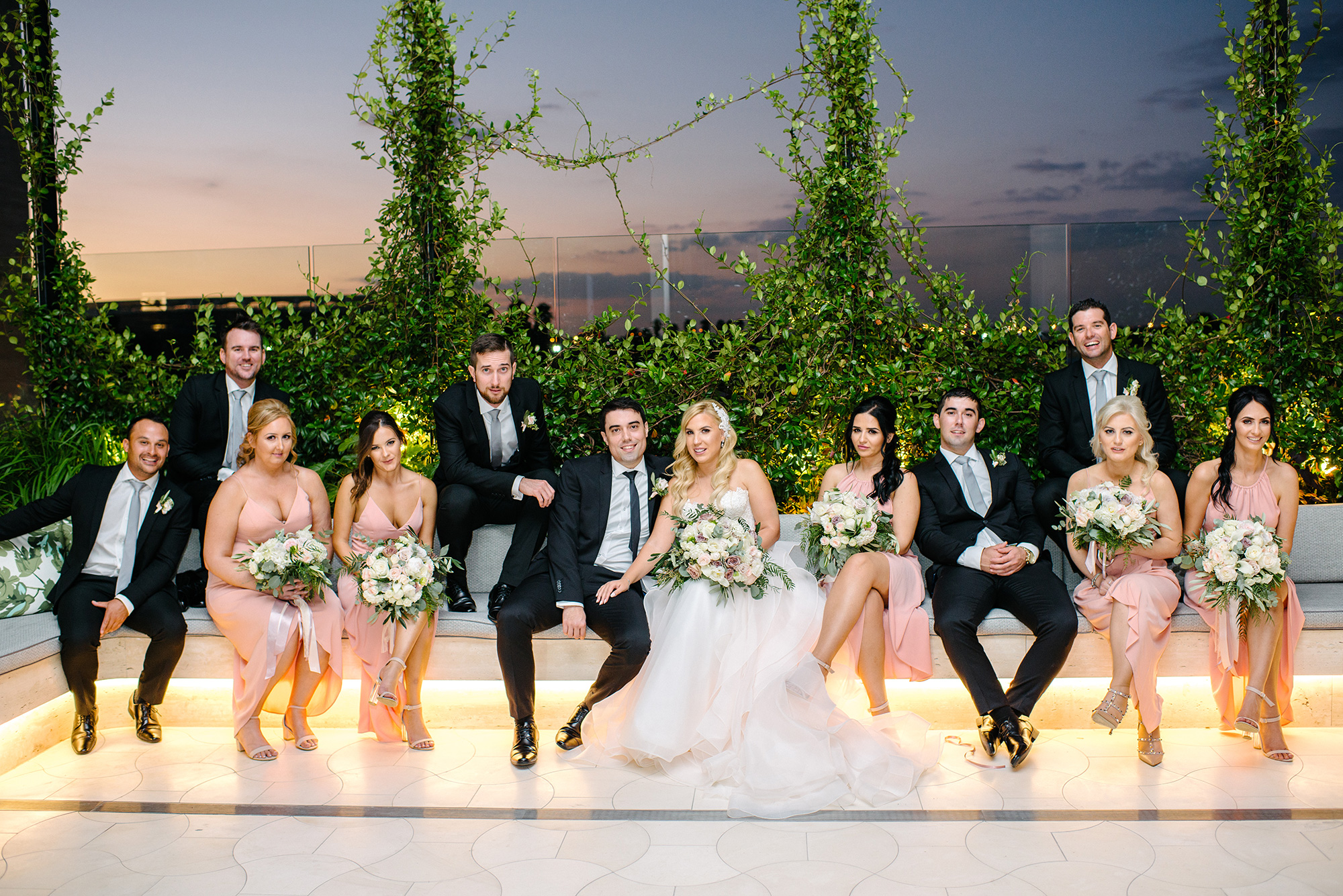 "We were blown away," praises the couple upon receiving their wedding photos back from Objektiv Photography.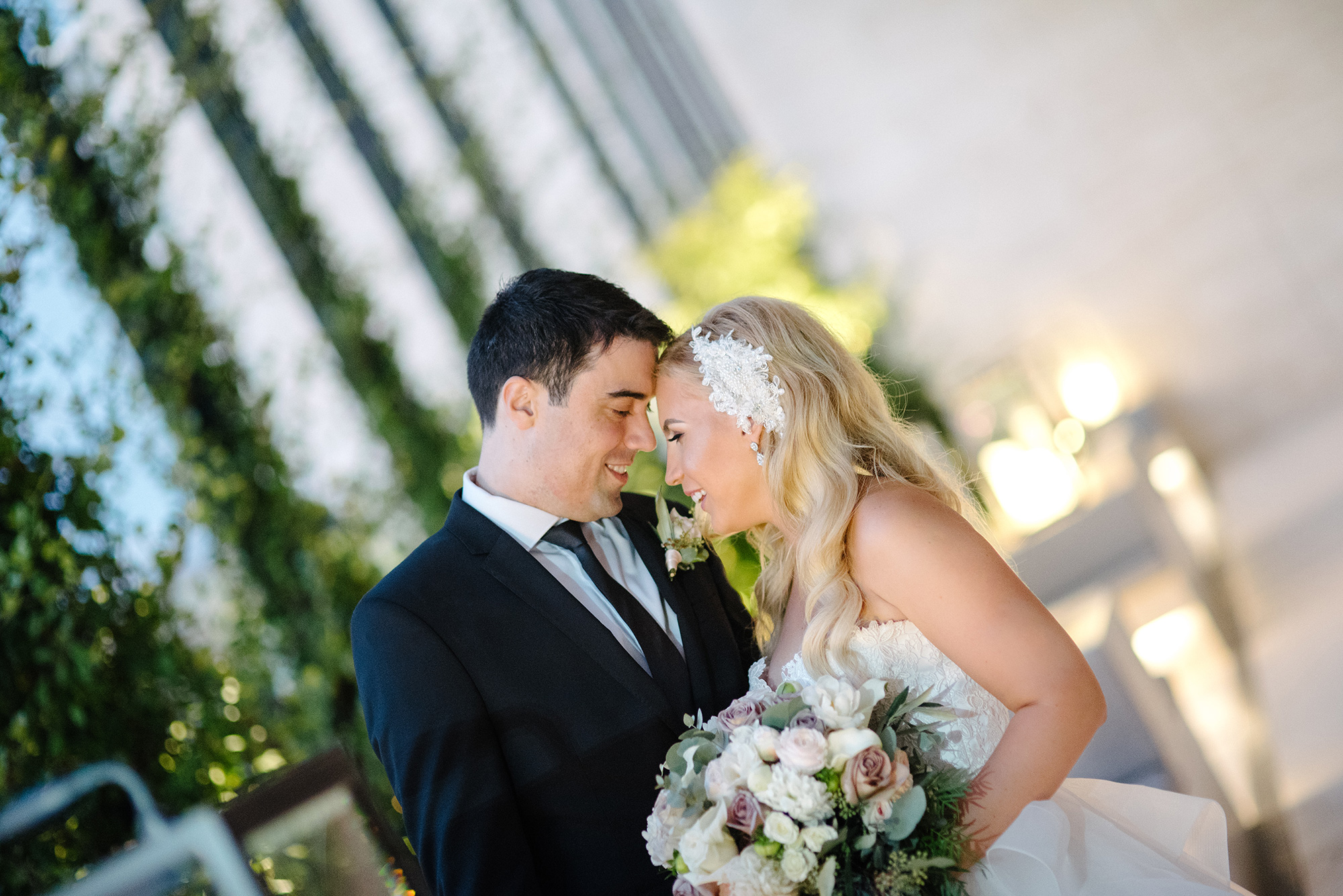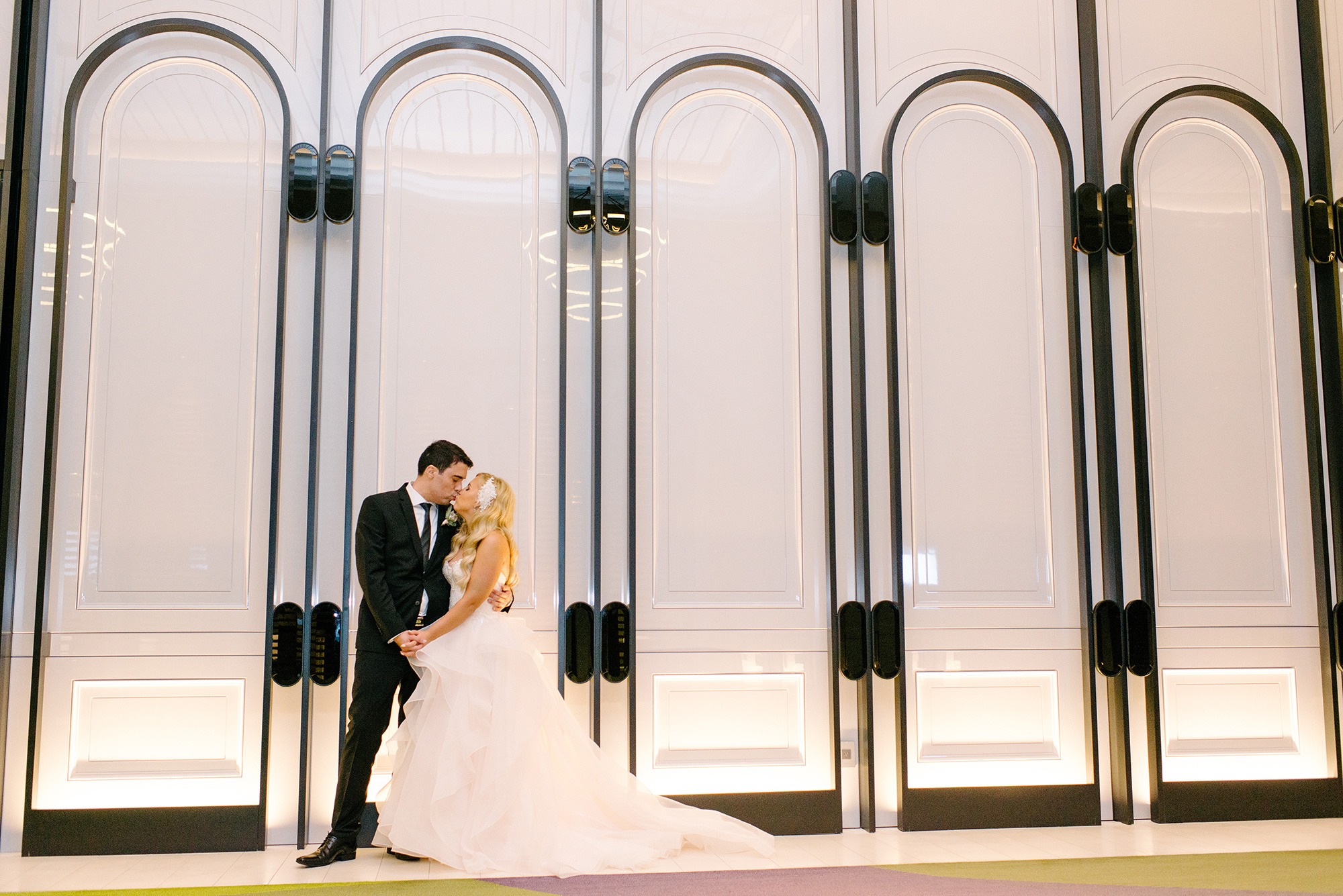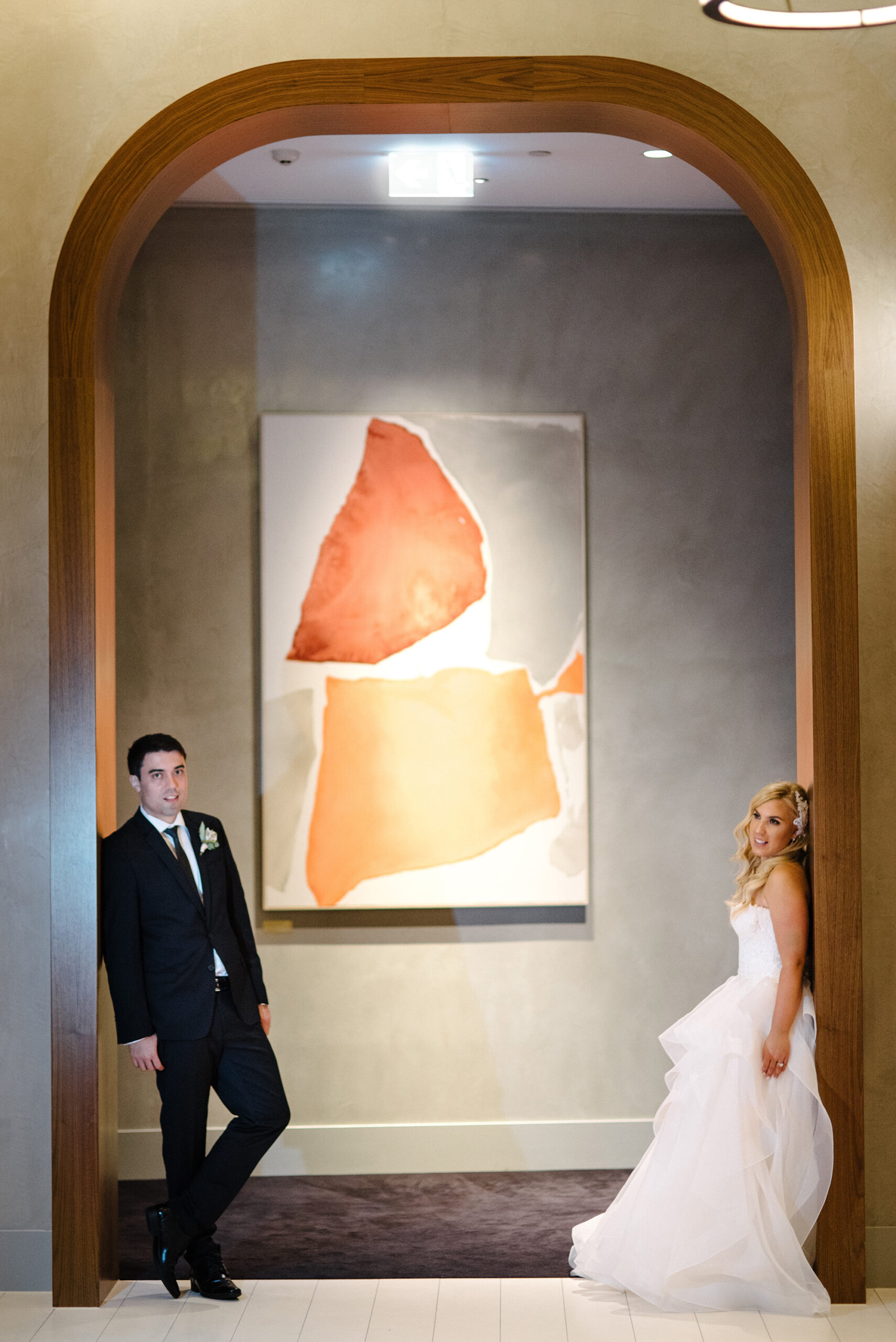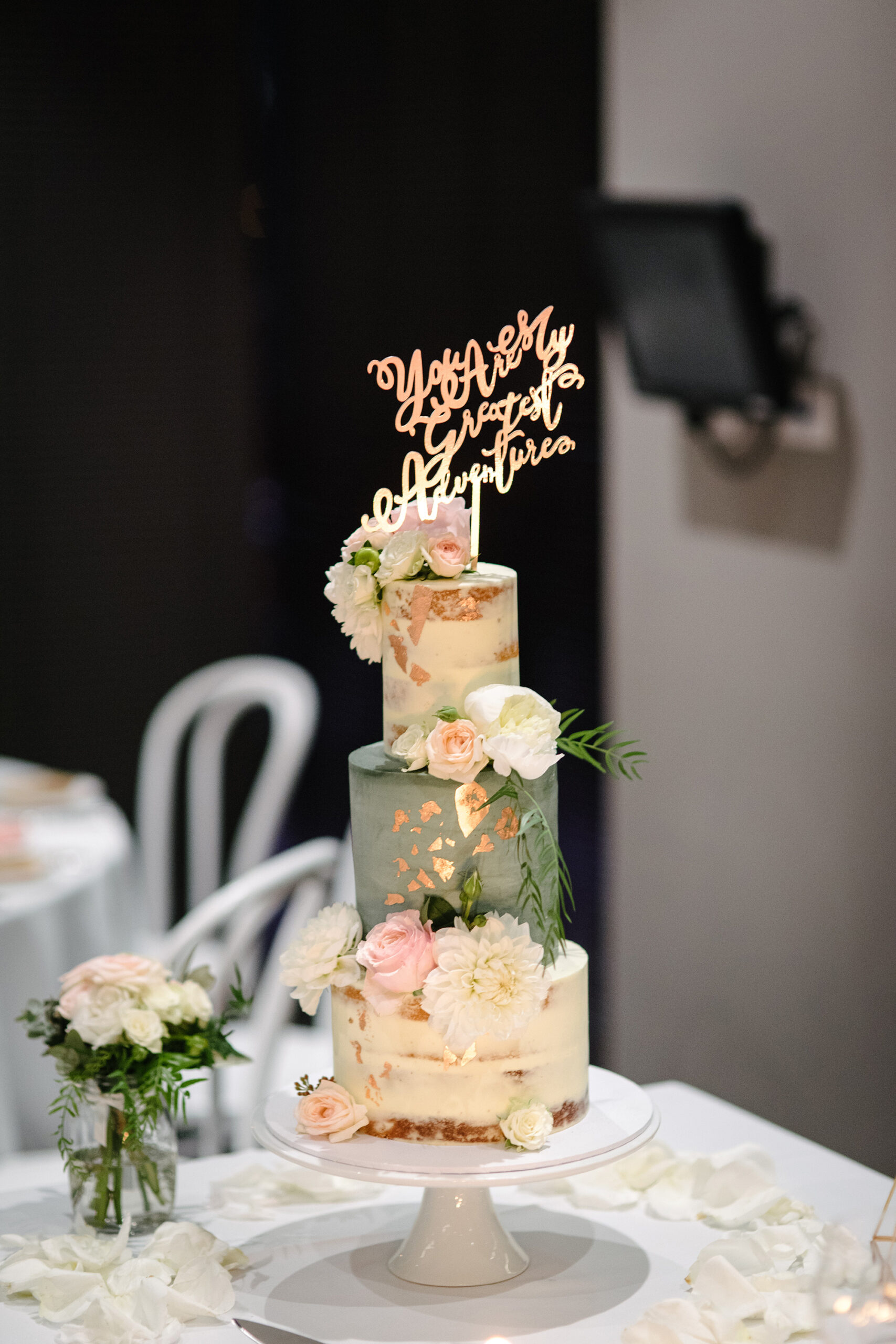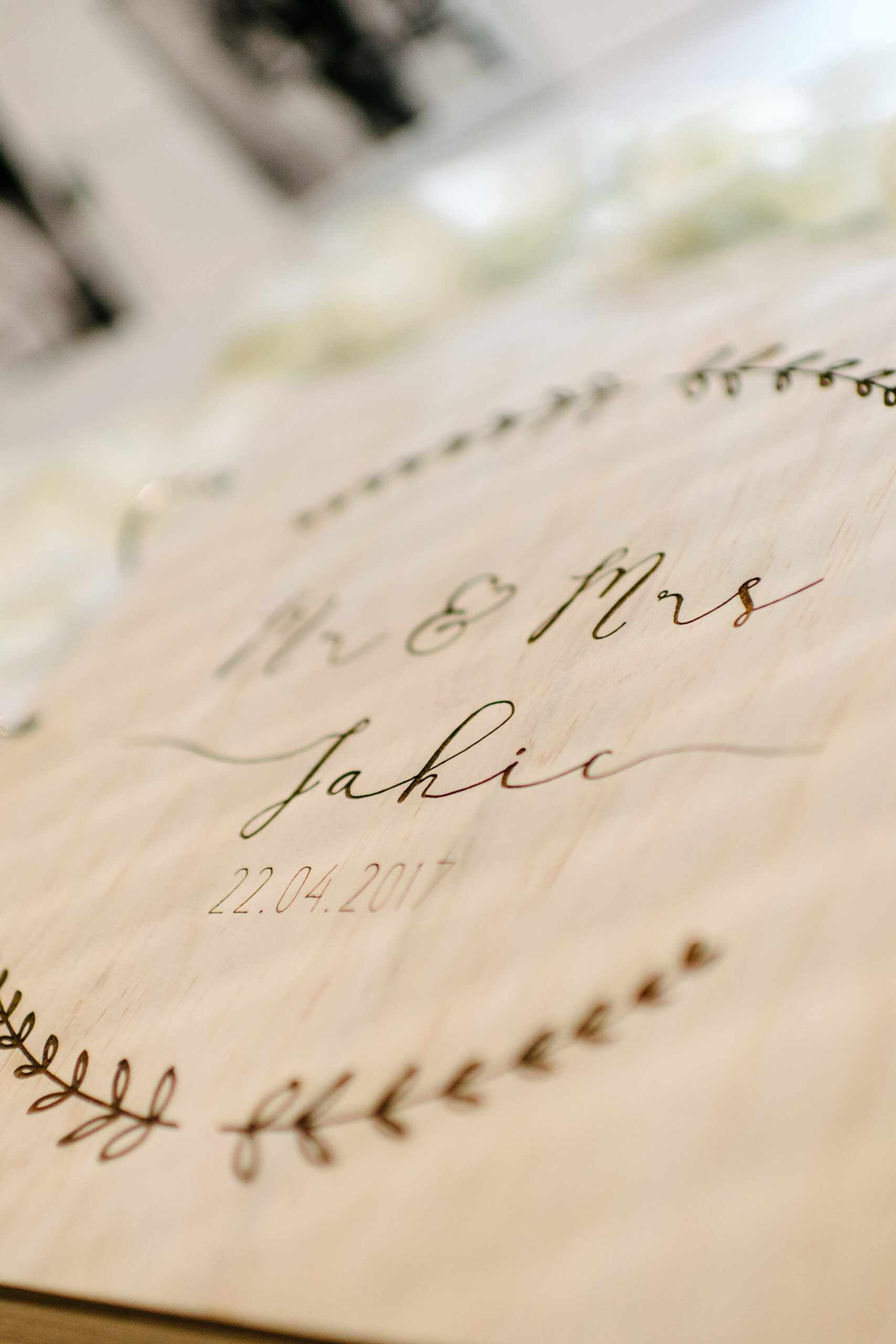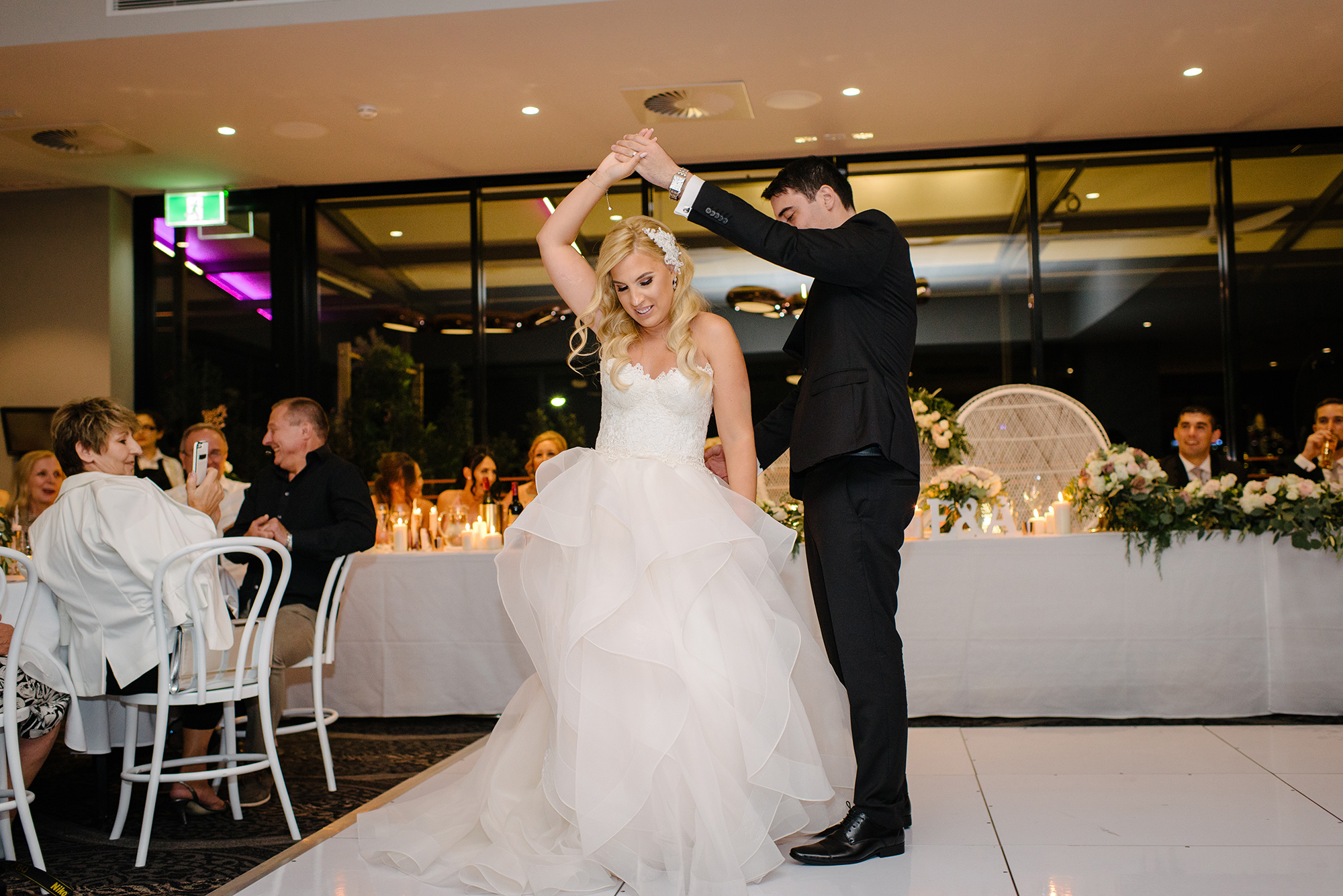 "We had unstructured and chic guest table arrangements and over-sized arrangements for our bridal table," says Ena of the flowers.