Shared Buddhist values were at the core of Tori Dell'Atte and Tom Avgoulas' white wedding.
The pair, aged 26 and 34 respectively, married on October 22, 2016 at The Terrace in South Yarra's Royal Botanic Gardens. "Tom and I wrote the ceremony ourselves, it was very much inspired by Buddhist values and beliefs," explains Tori. "For Tom and I marriage is a spiritual, physical and emotional bond that two people share."
The couple invited 120 guests to enjoy the enchanted day, bringing the outdoors in. "On the last hour, due to rain, the wedding ceremony was moved from garden to deck," says the bride. "We love being outdoors in nature and wanted to invite that into the wedding, with elements of floral, as well as hints of Dolce and Gabbana's iconic style, with colours such as gold, white and green integrated throughout the day."
Teacher Tori says there were two unique elements to the day, including having her Year 1 class at the ceremony. "Another distinctive aspect was that we chose to sit with and among our guests, rather than on a separate table, making the experience more engaging and momentous."
Photos courtesy of Lavan Photography.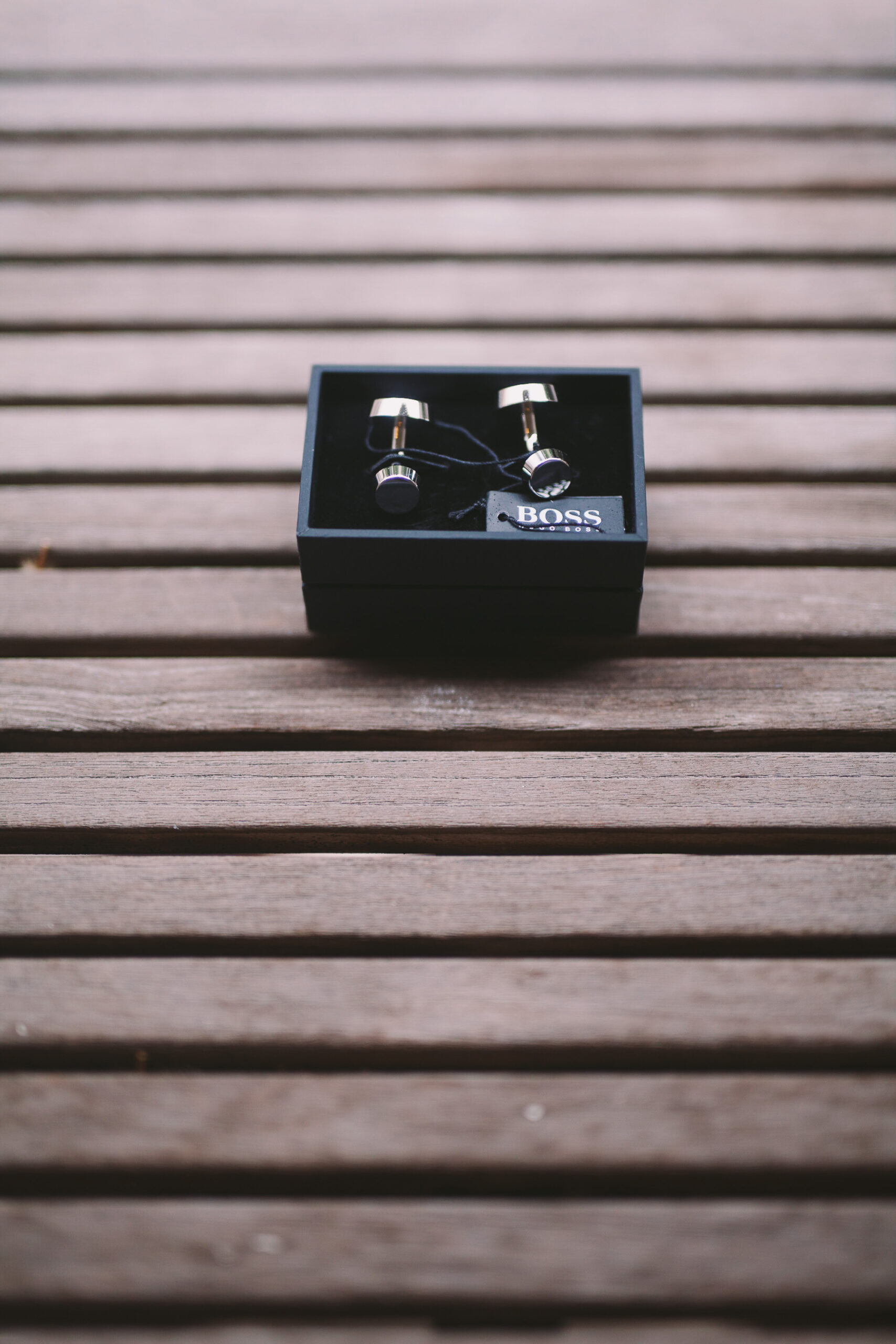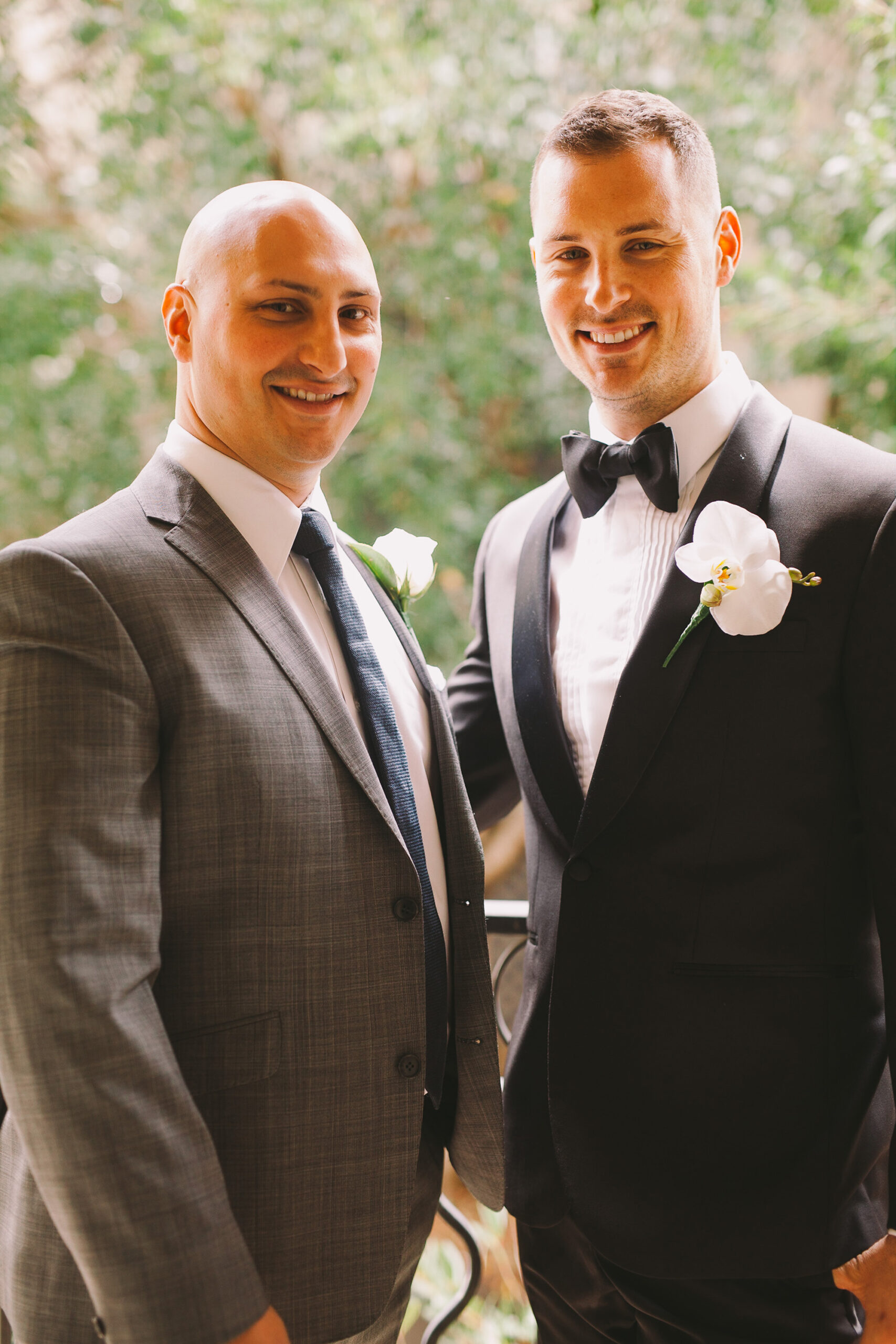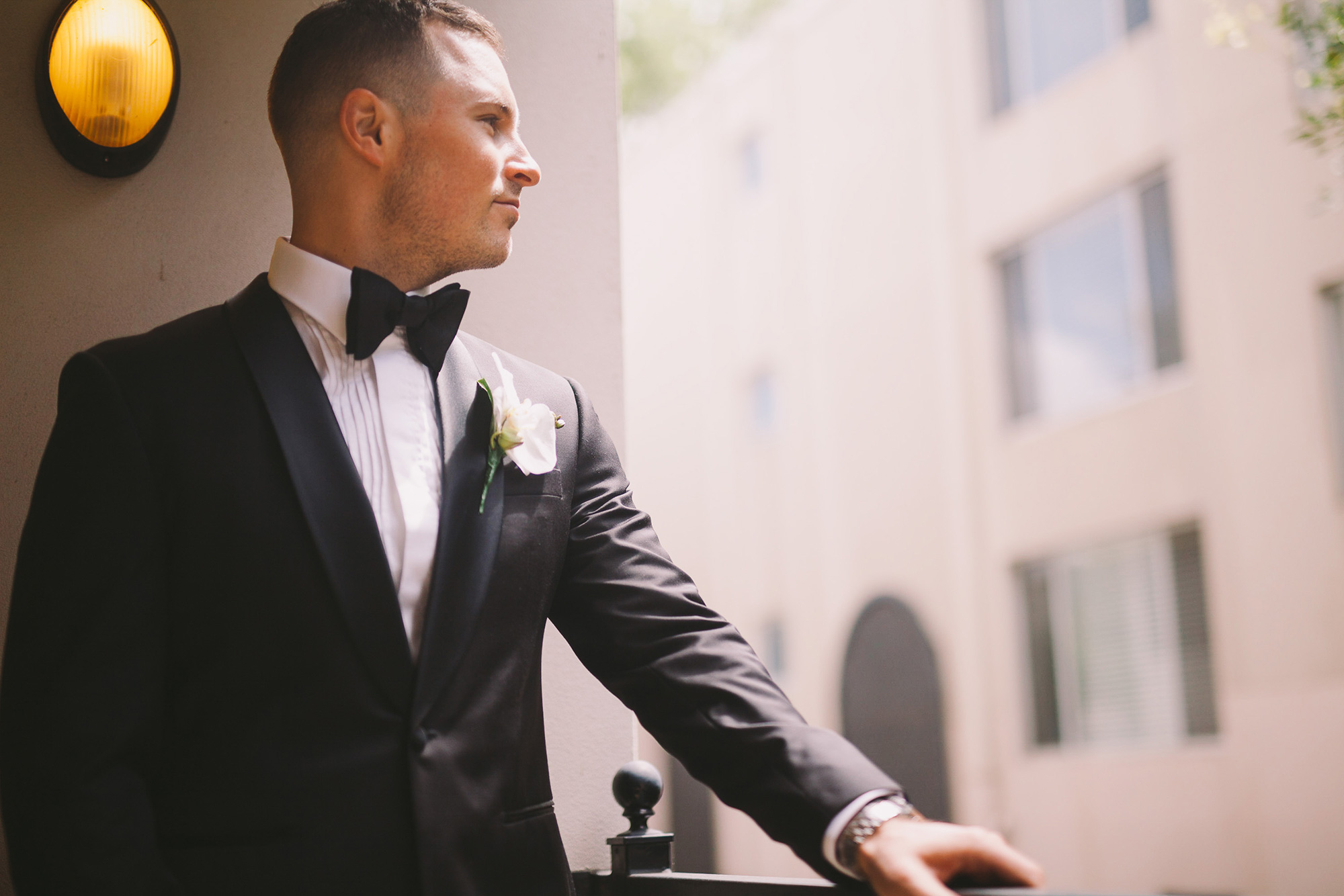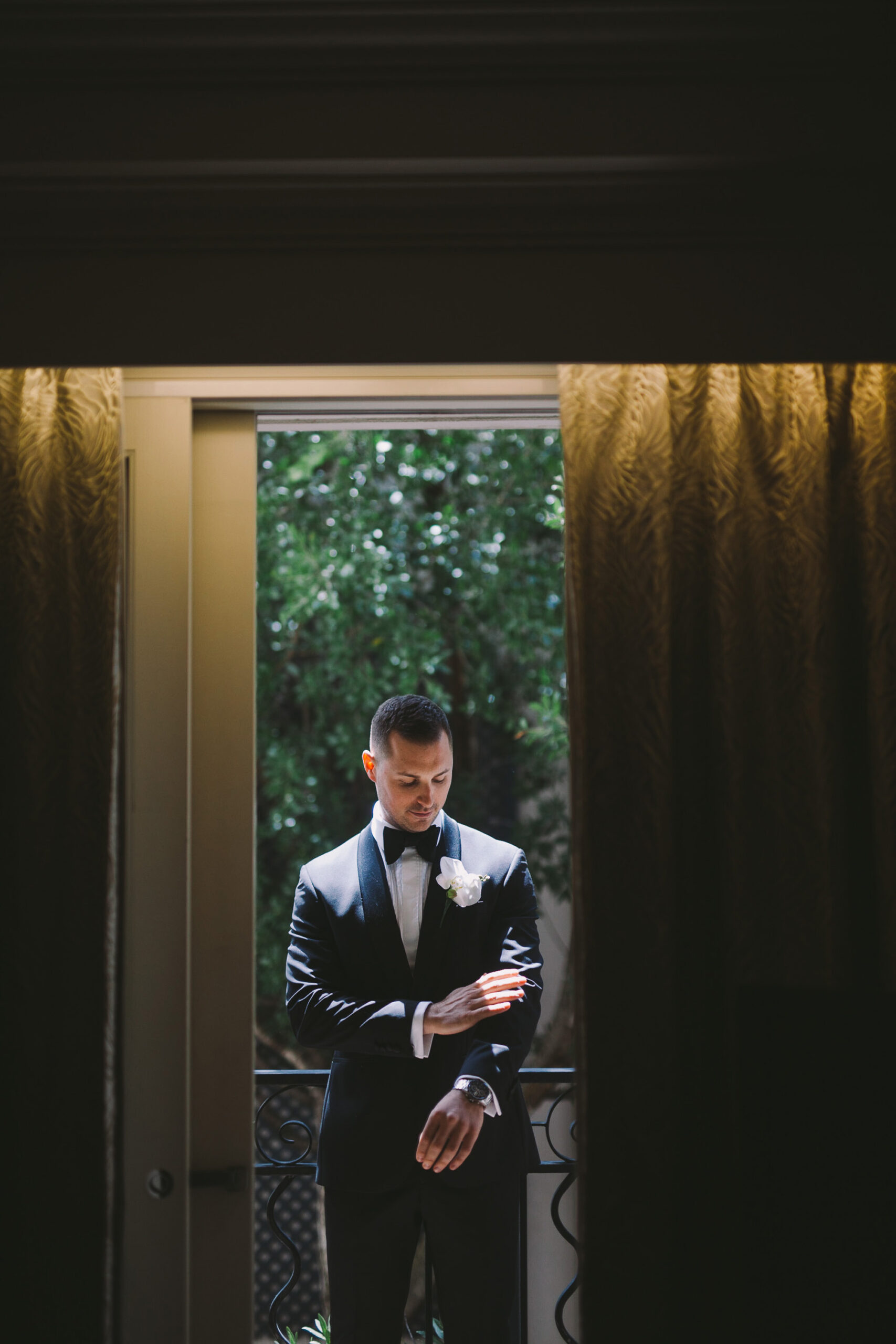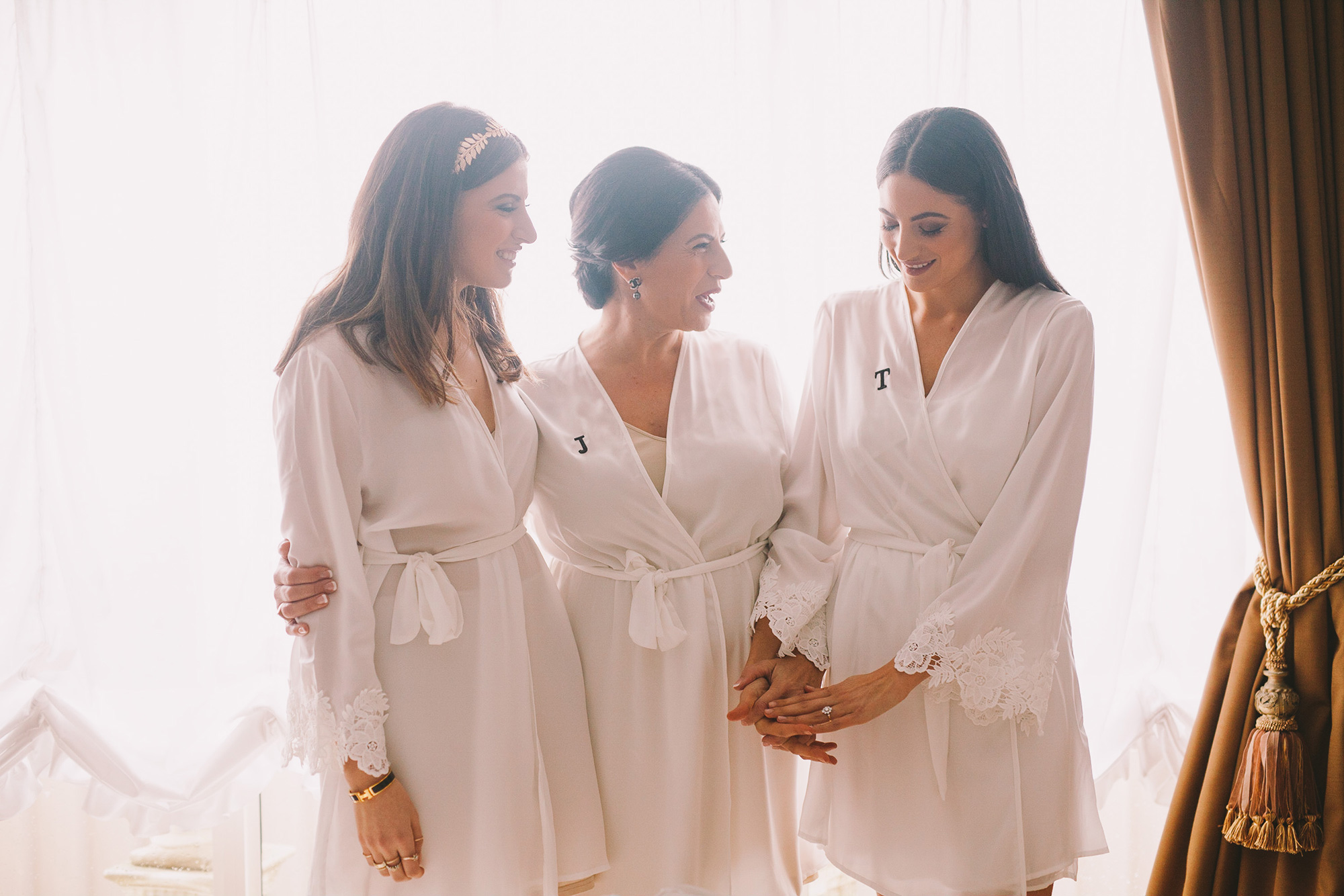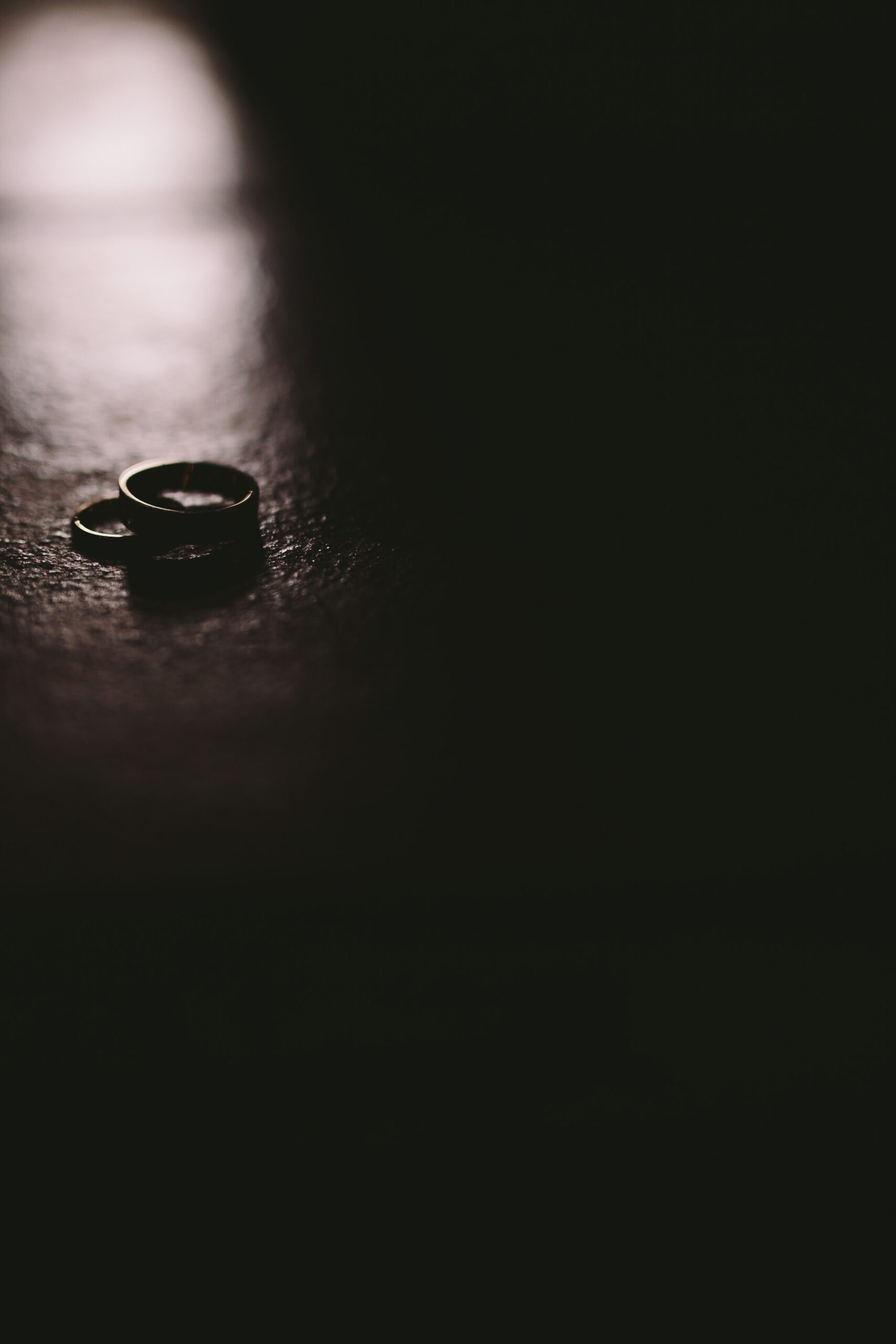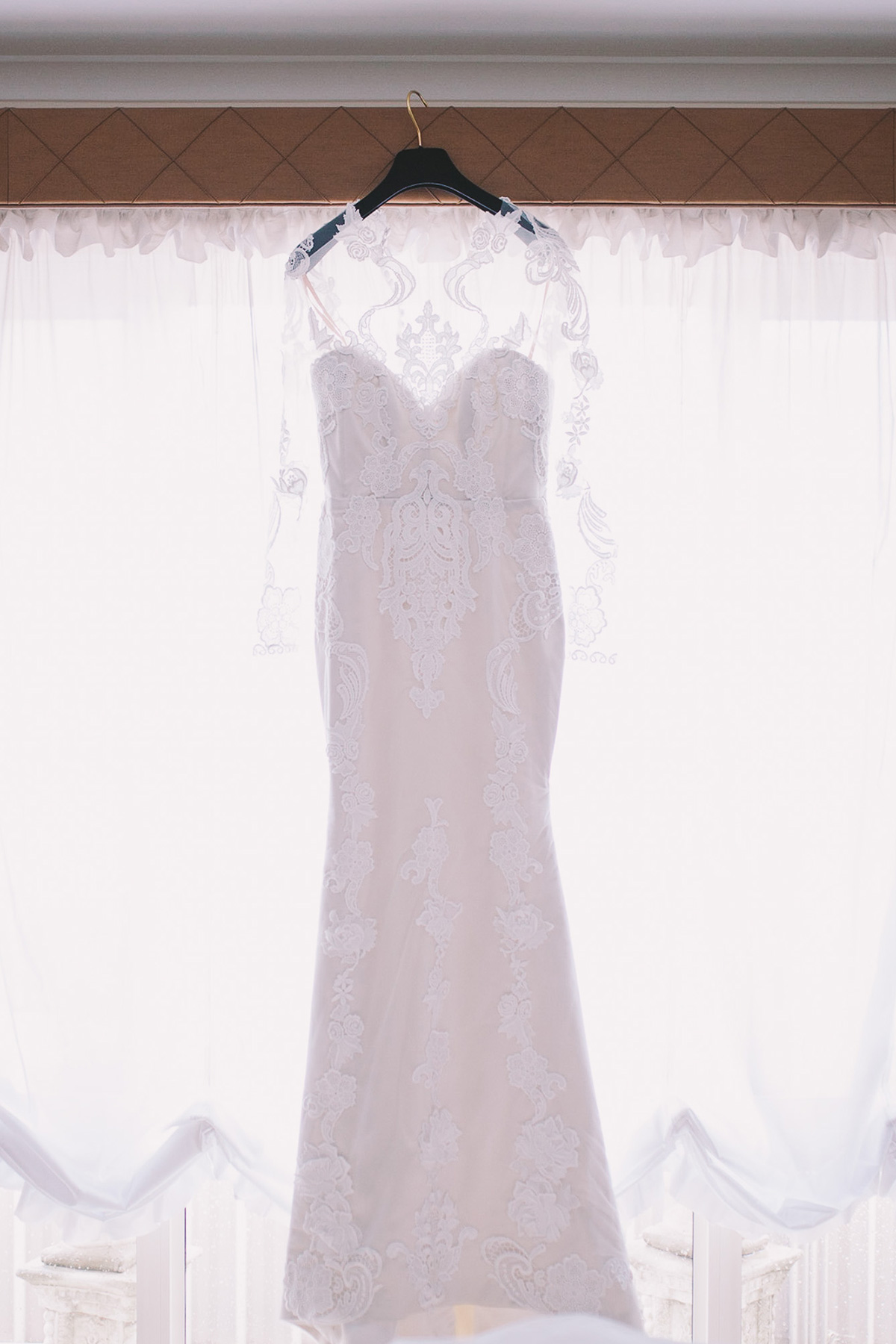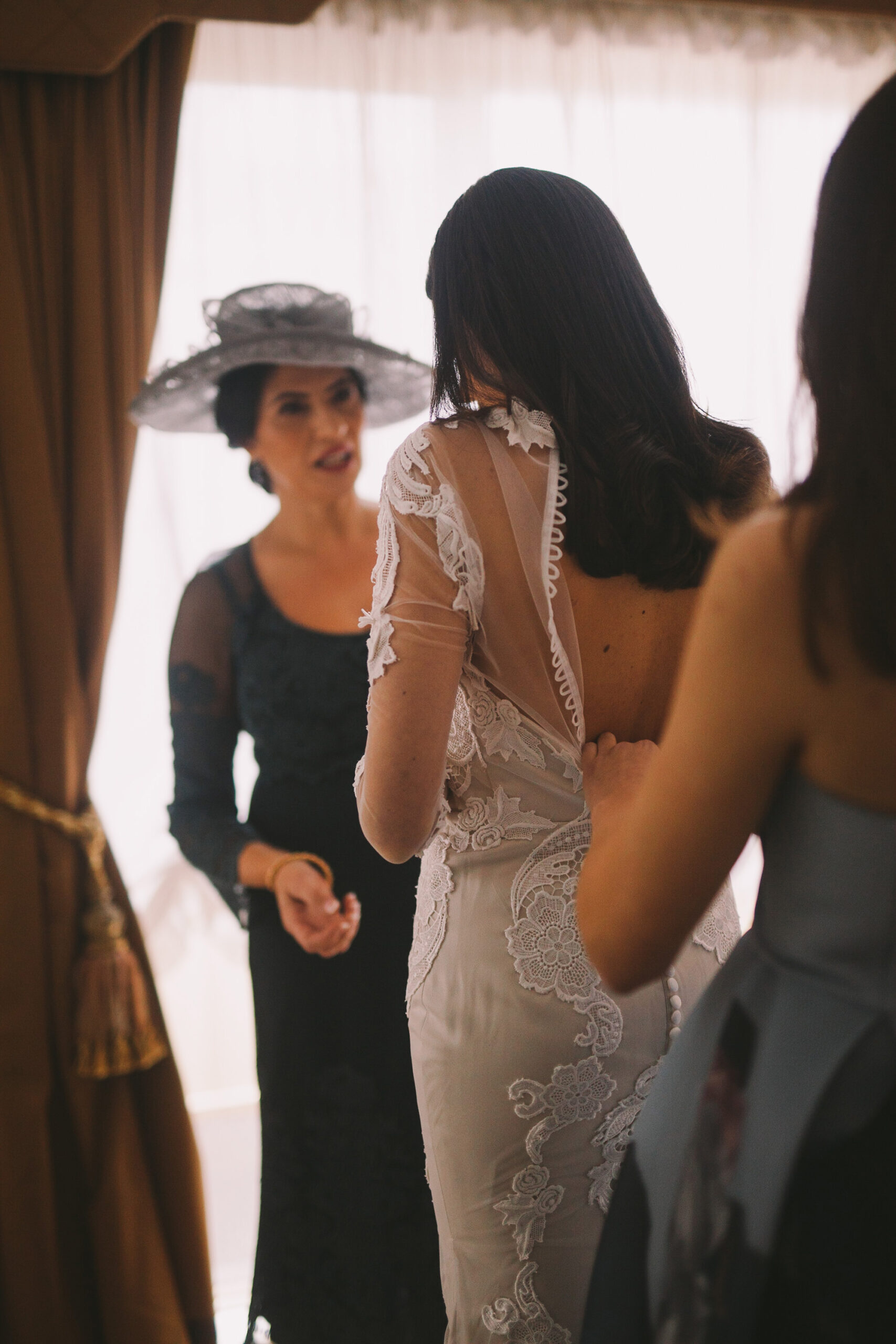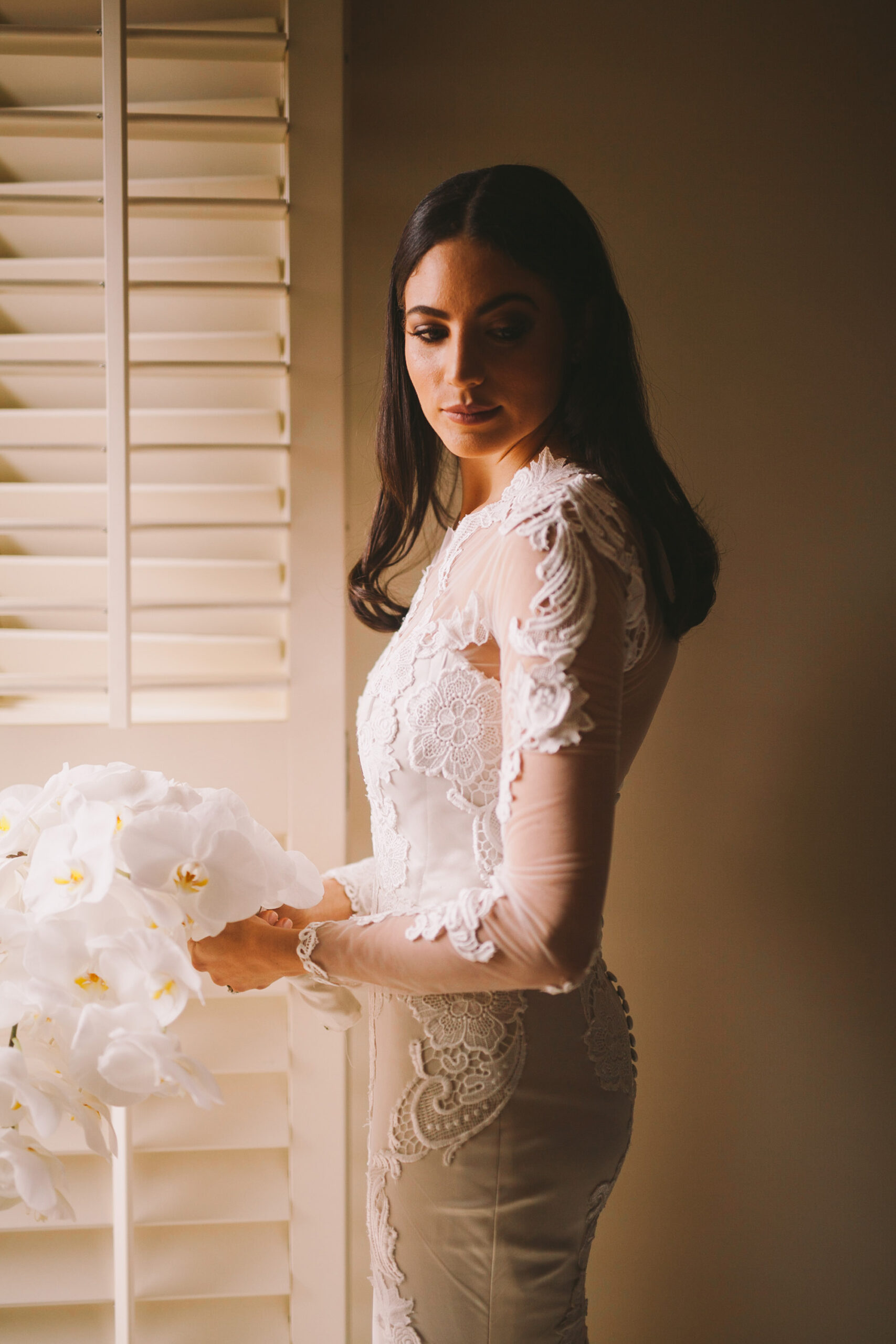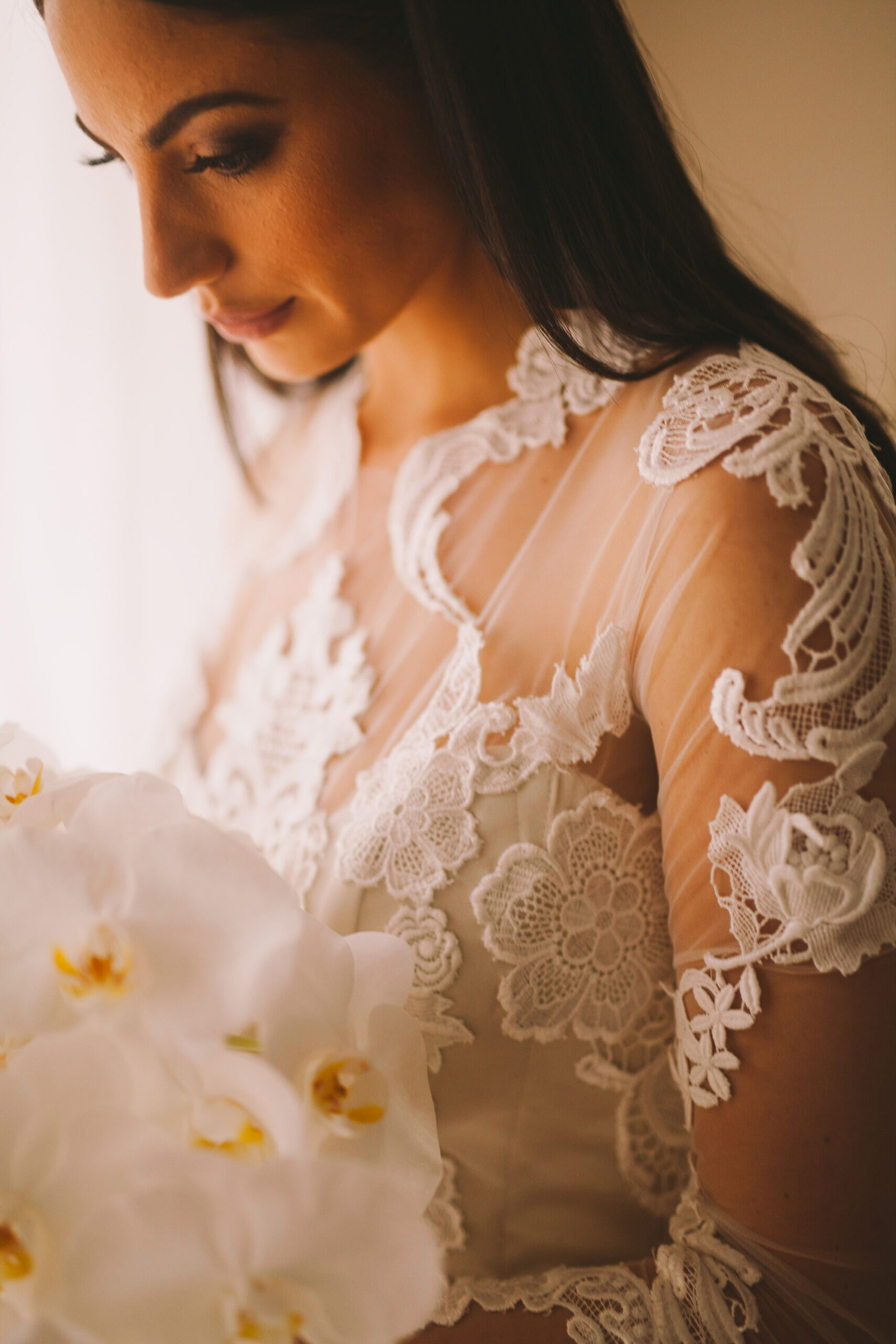 "I absolutely adore flowers and knew I wanted them incorporated on my dress," Tori says of her couture gown. It was created with a matte 3D Chanel lace sourced from France via Melbourne's D'Italia.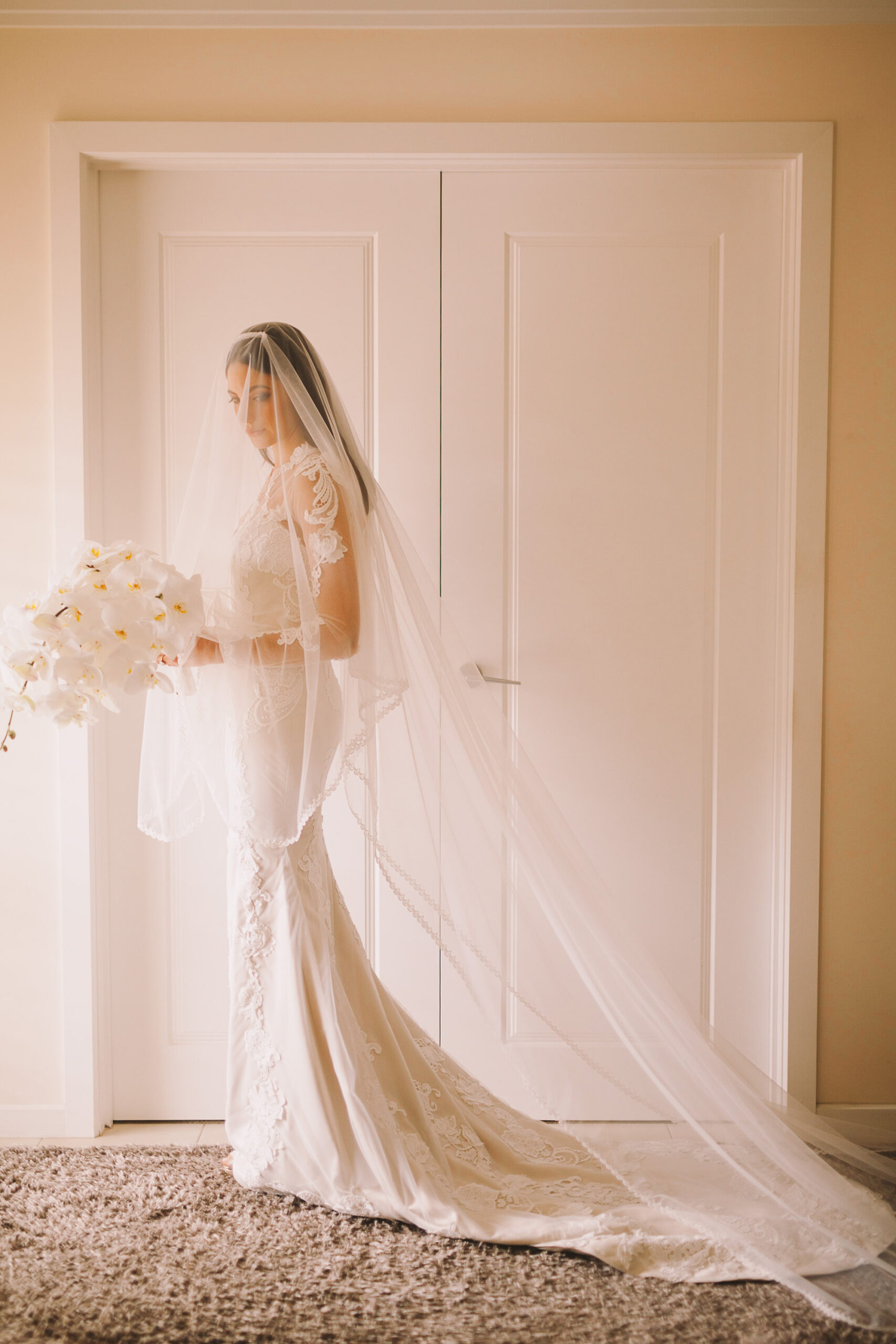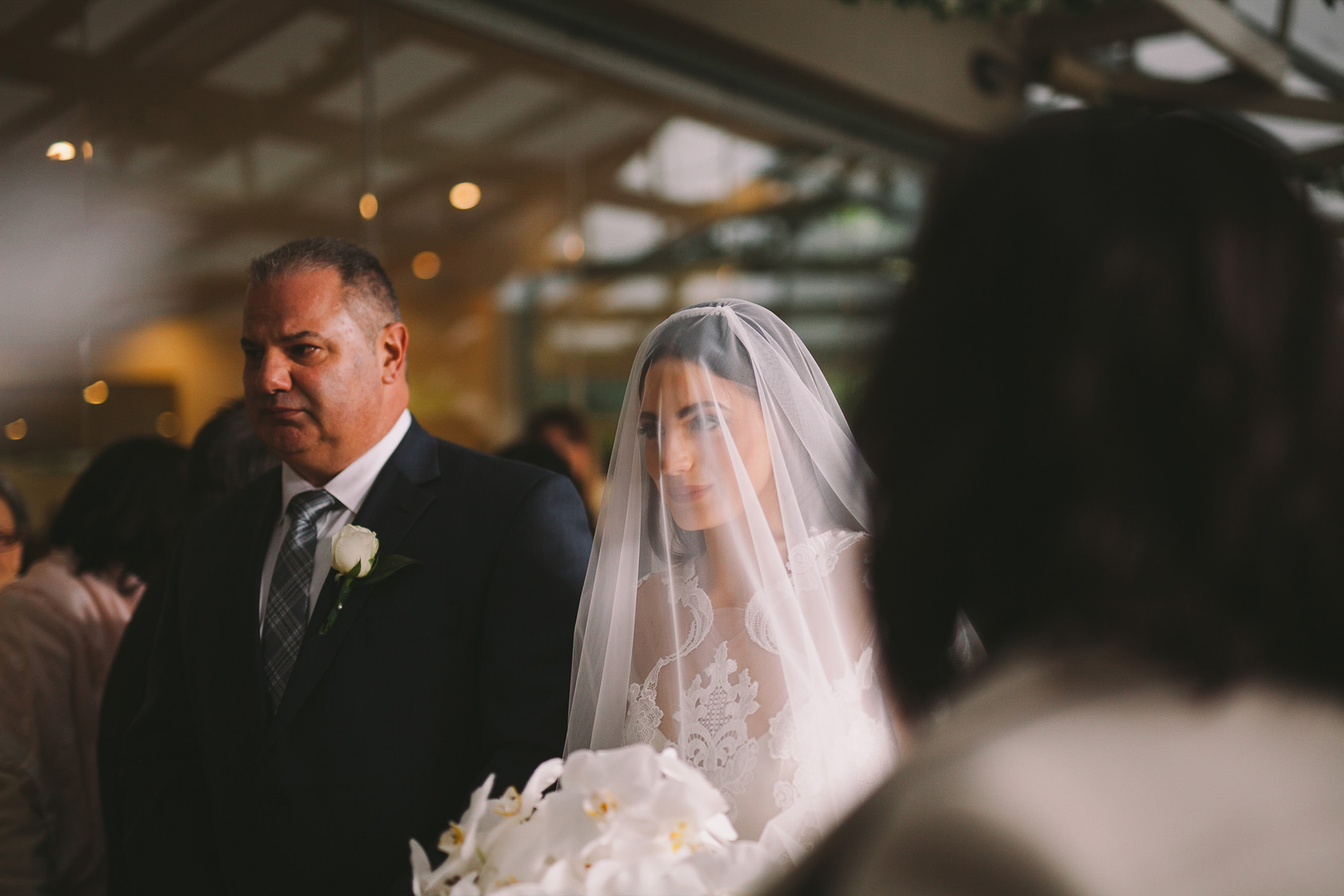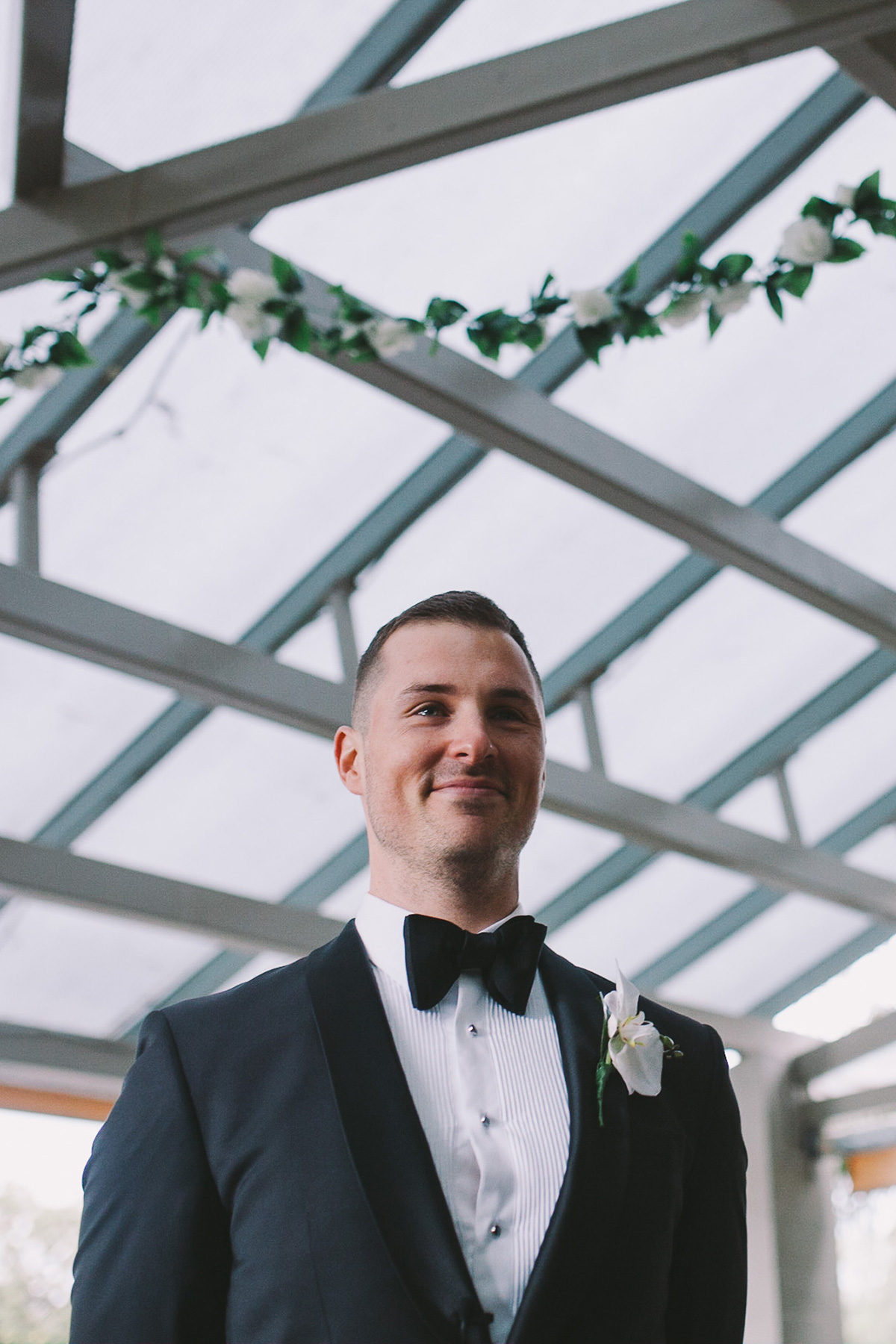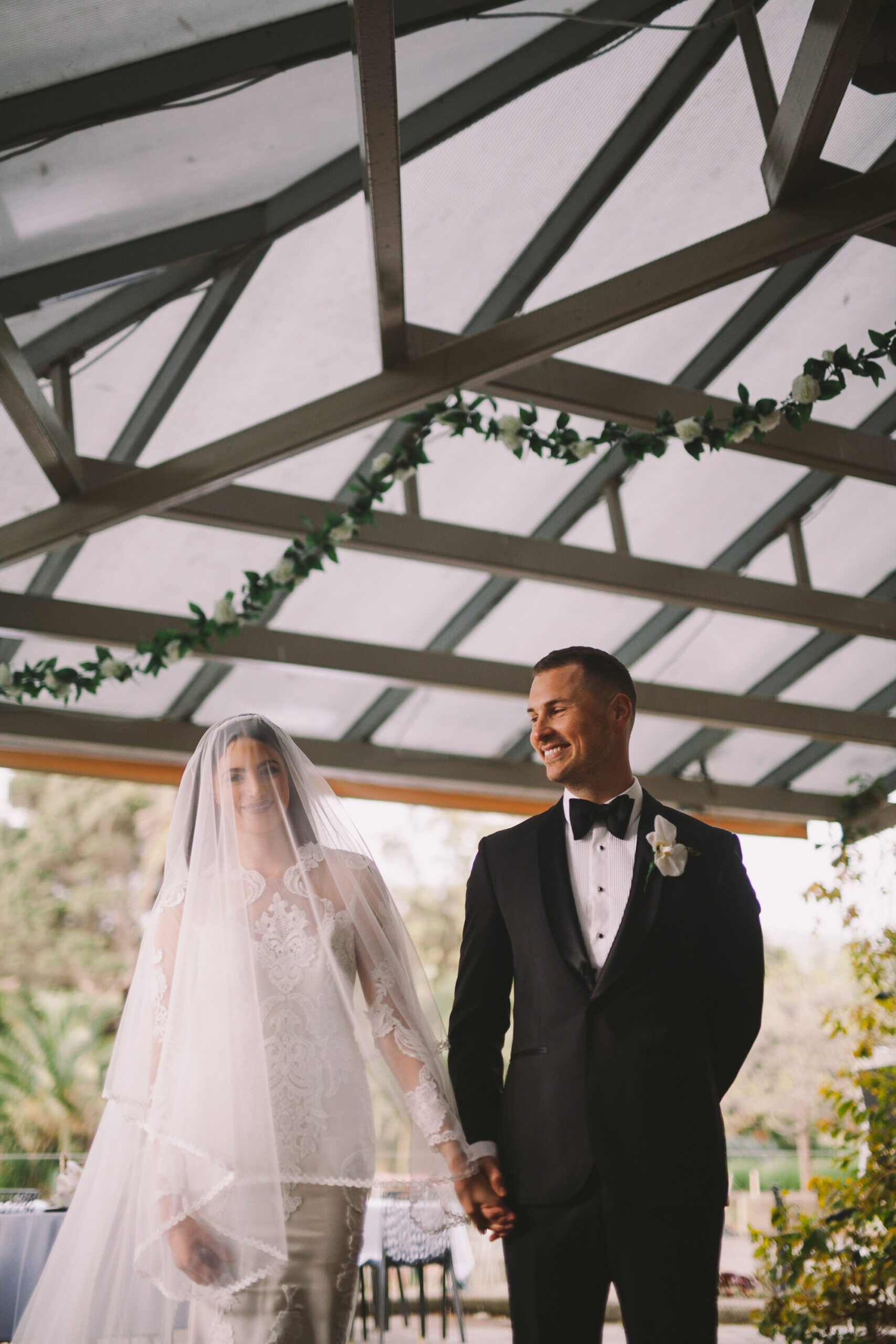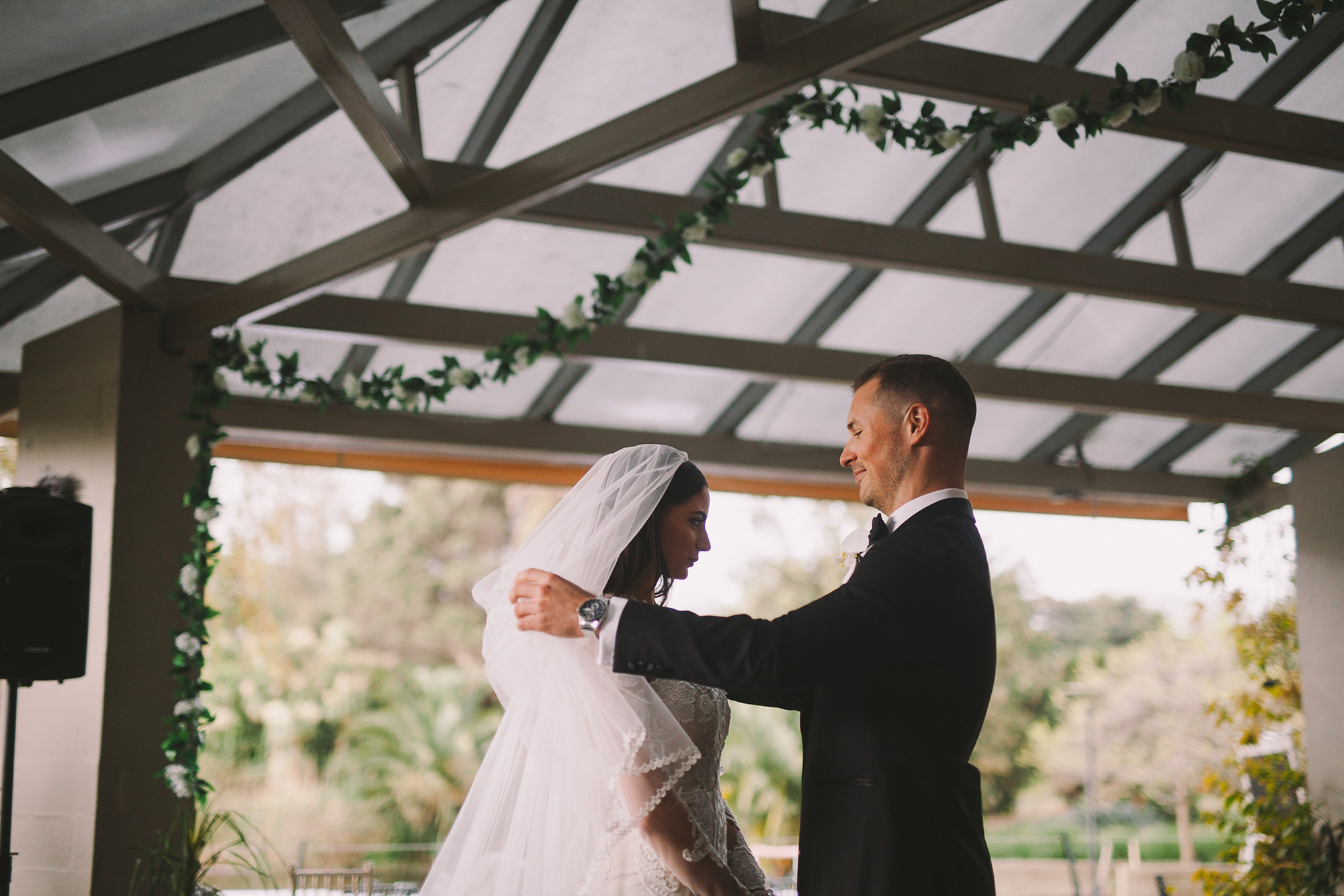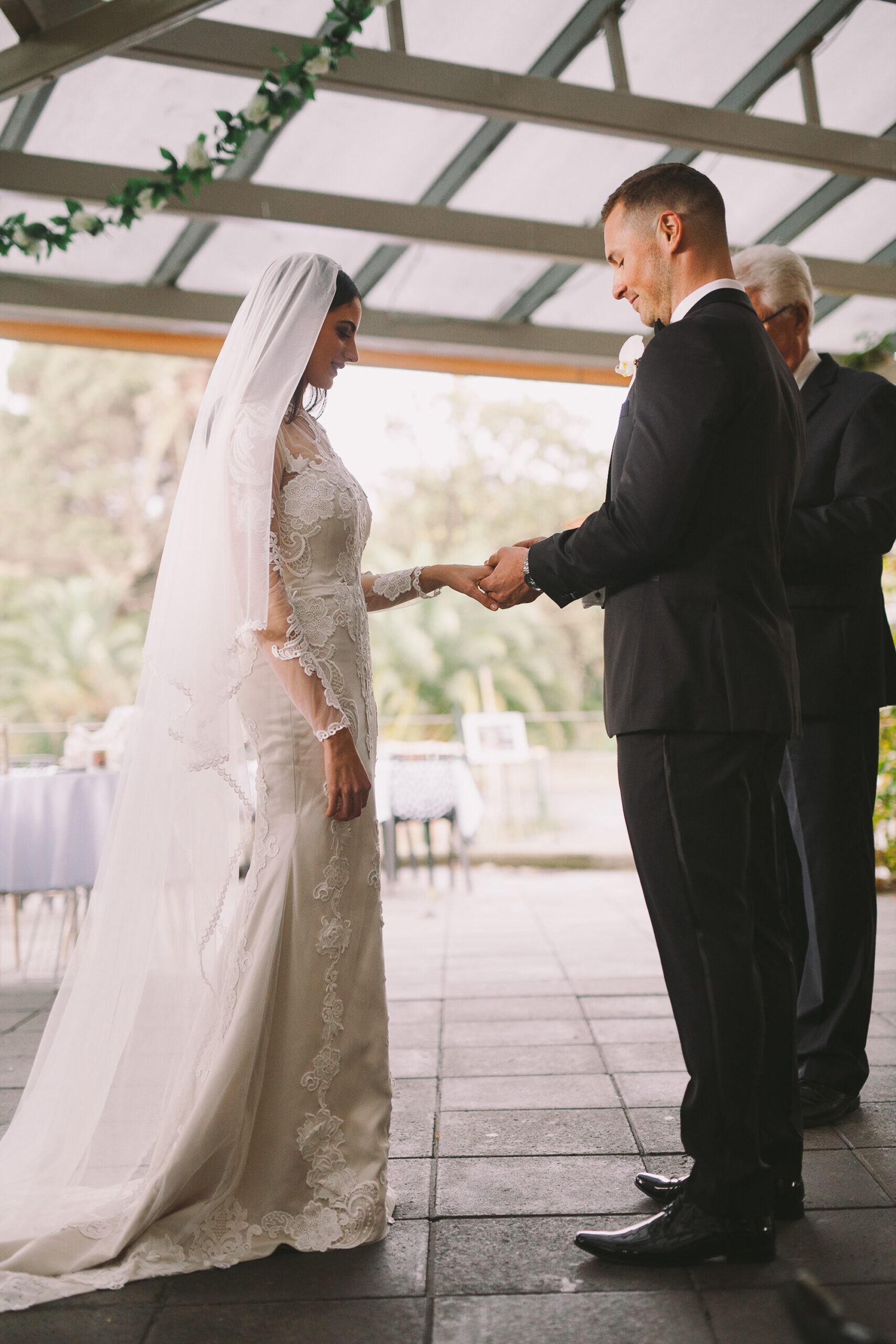 Celebrant Bernard Morey, who has been in the industry for more than two decades, married the spiritual couple.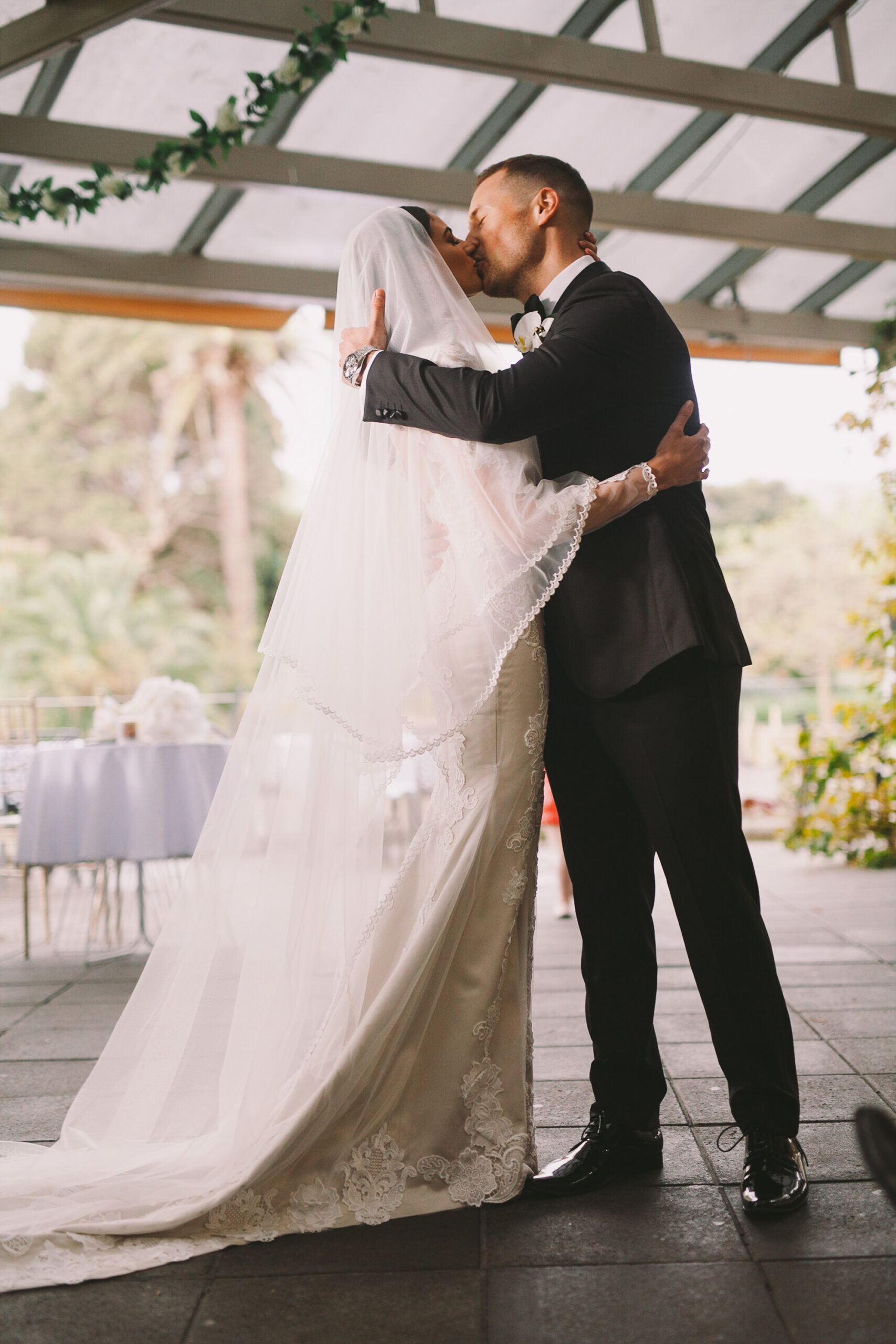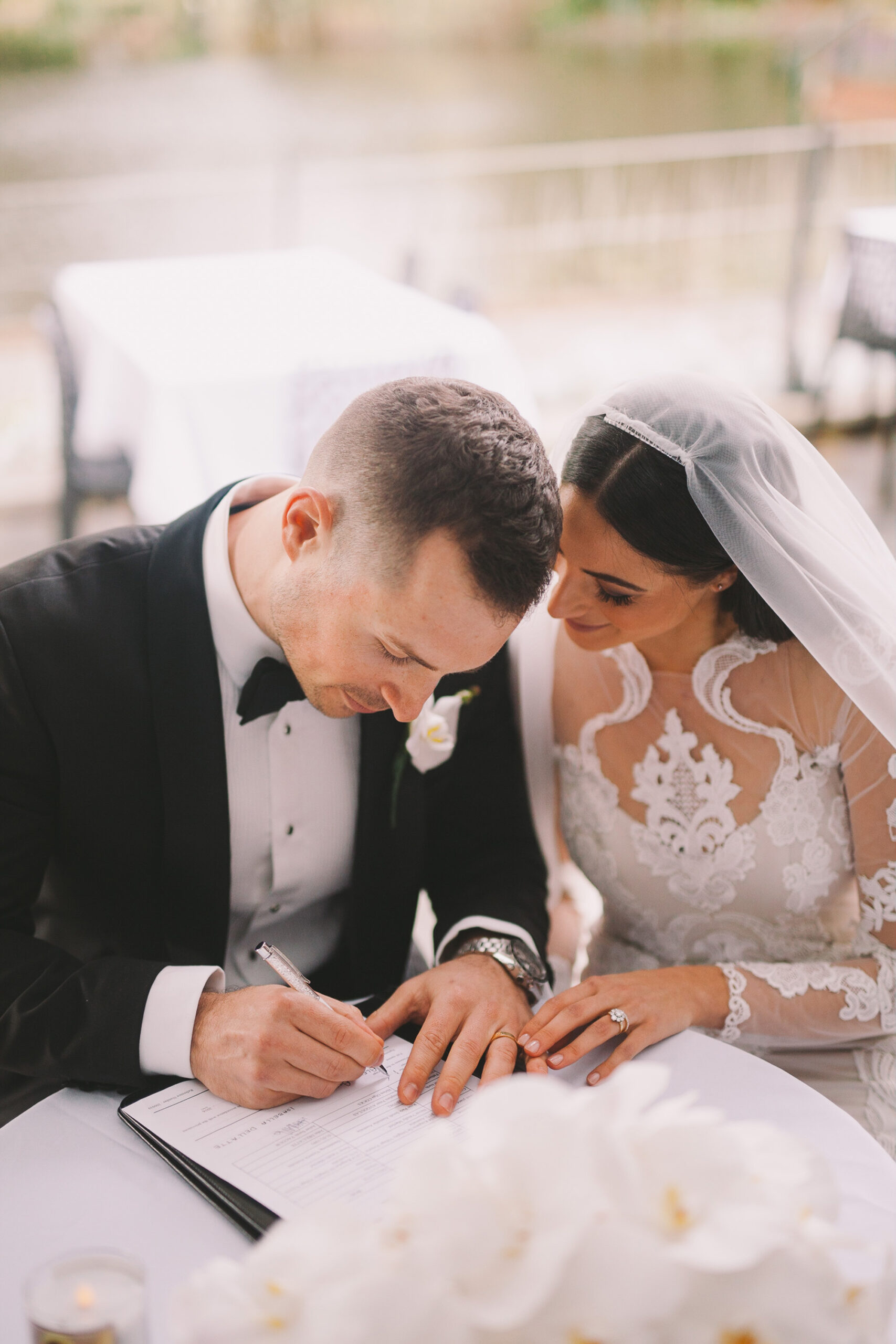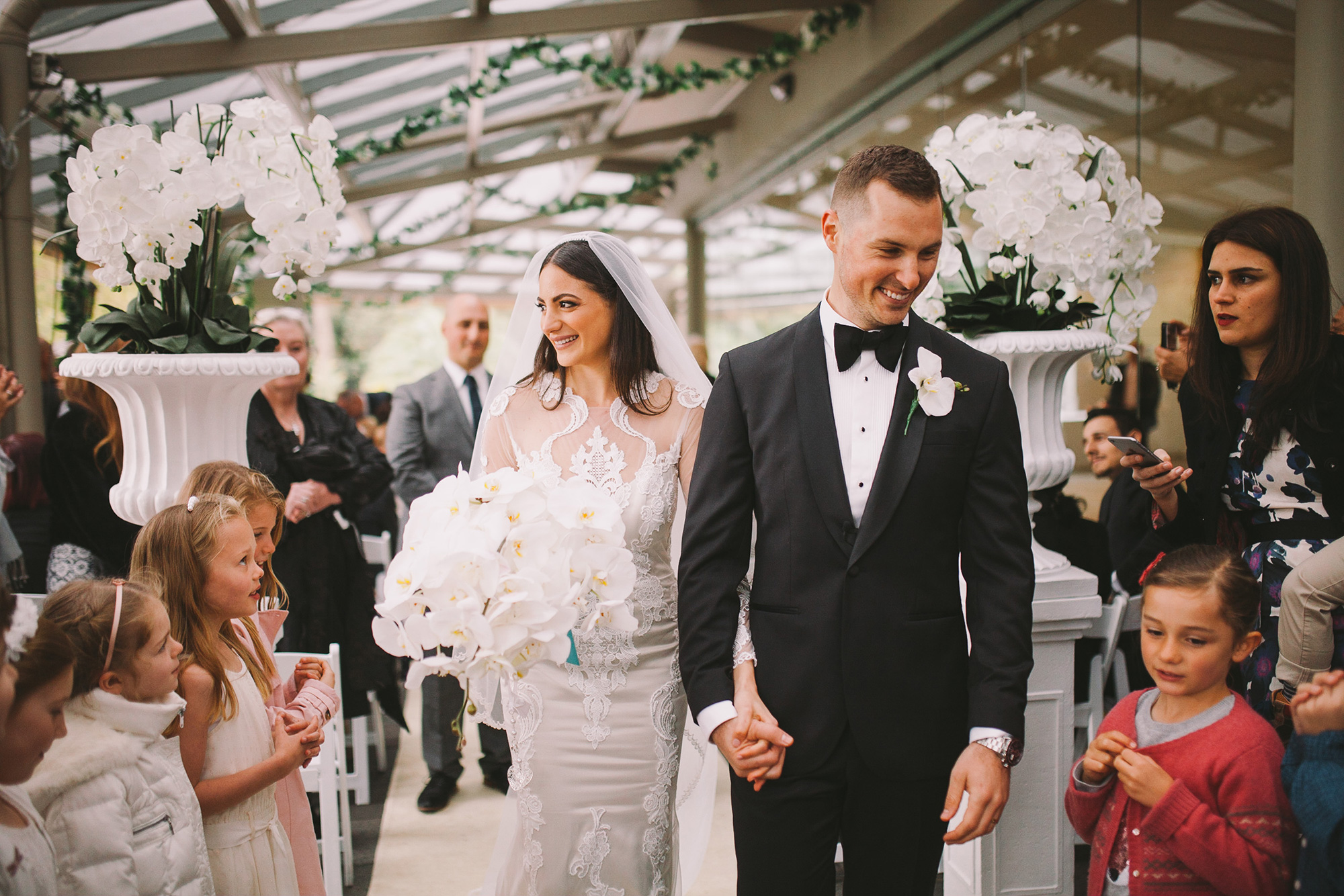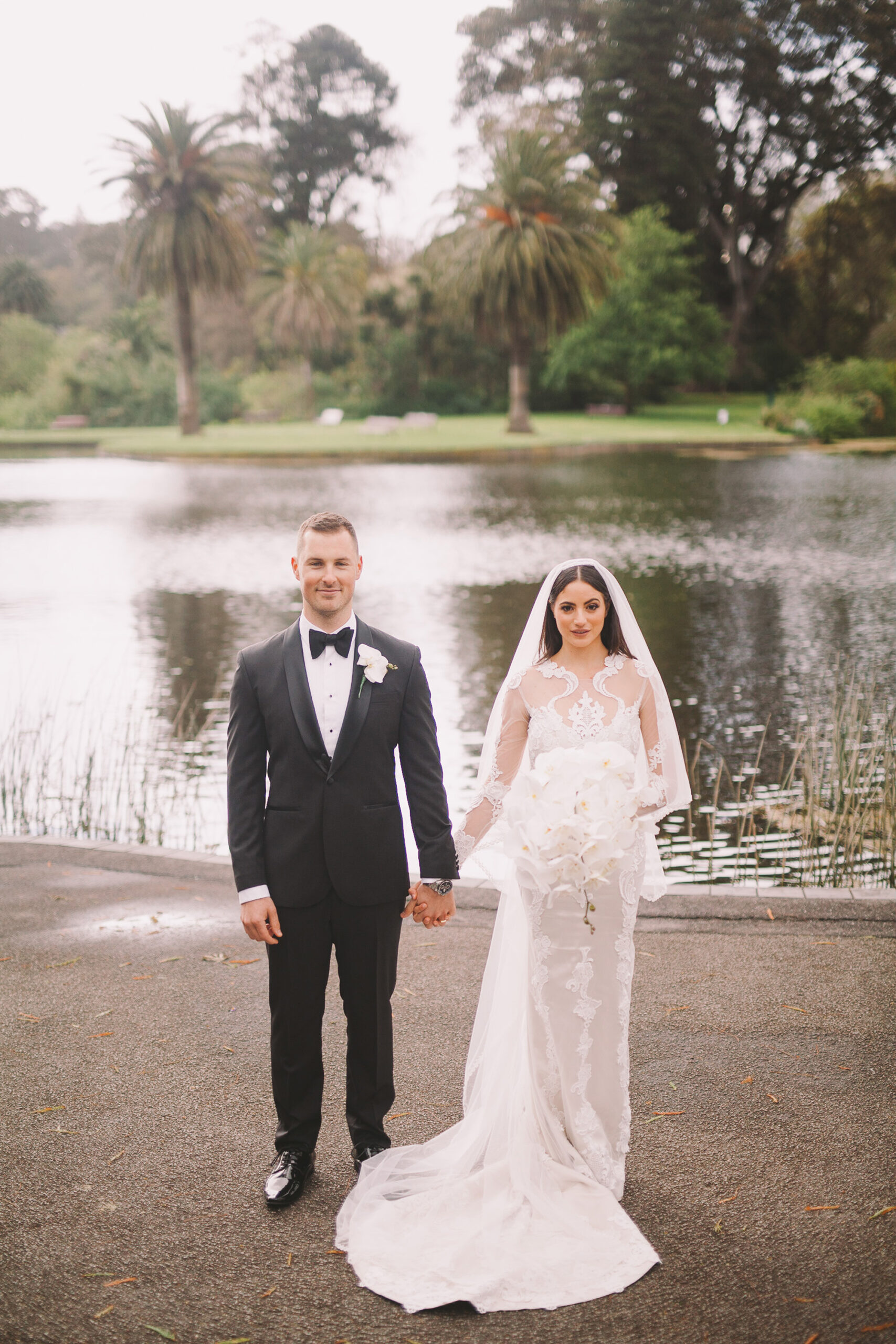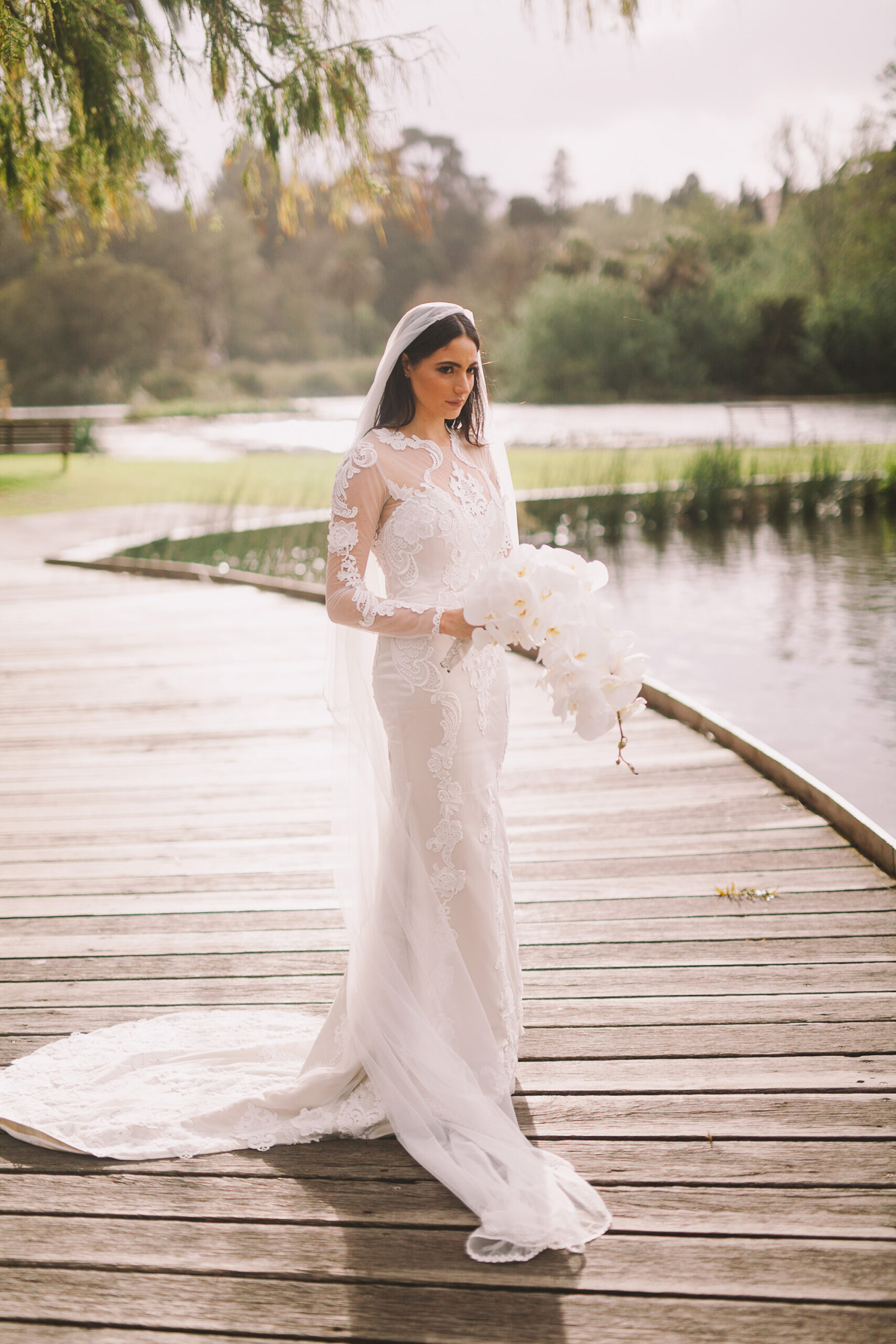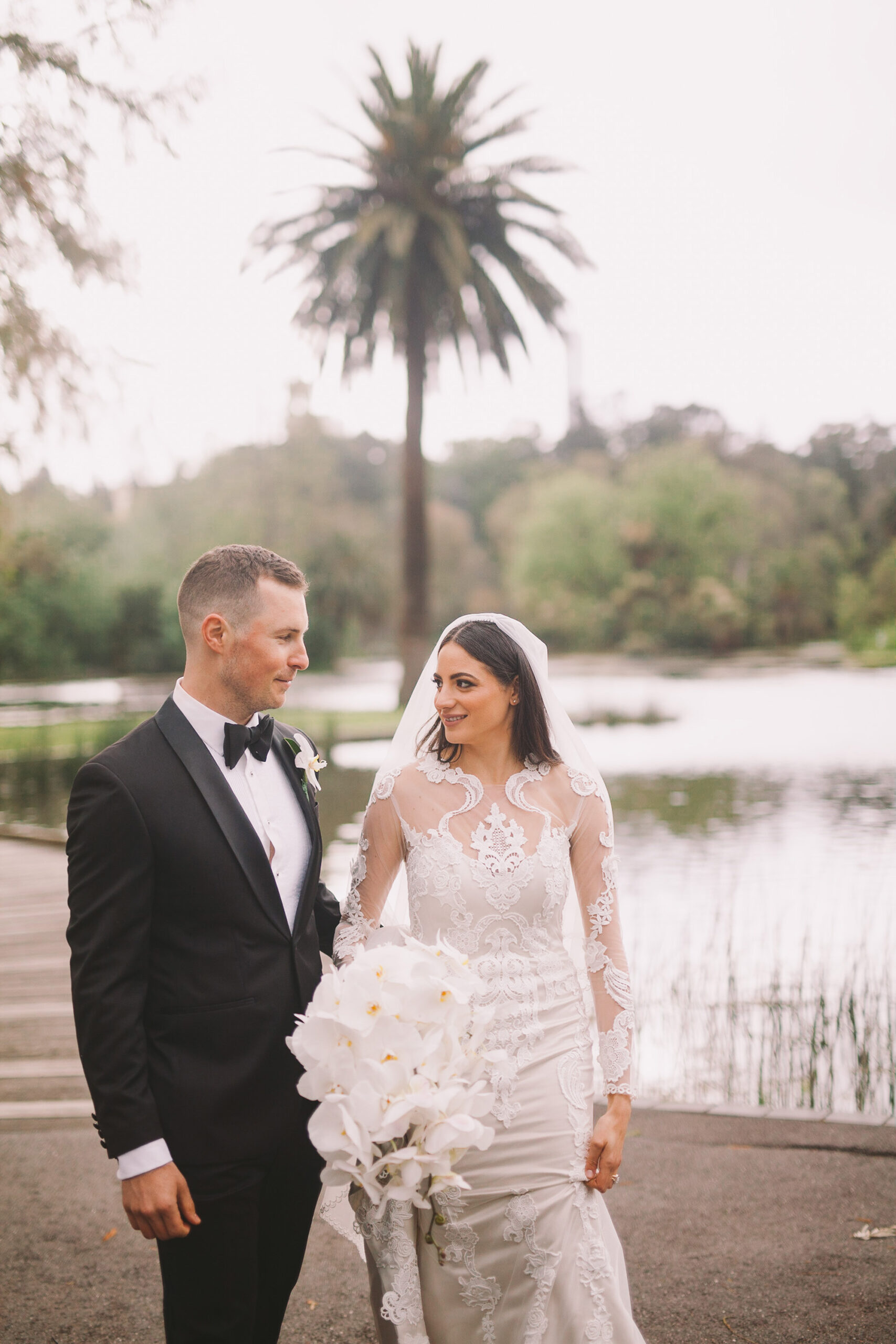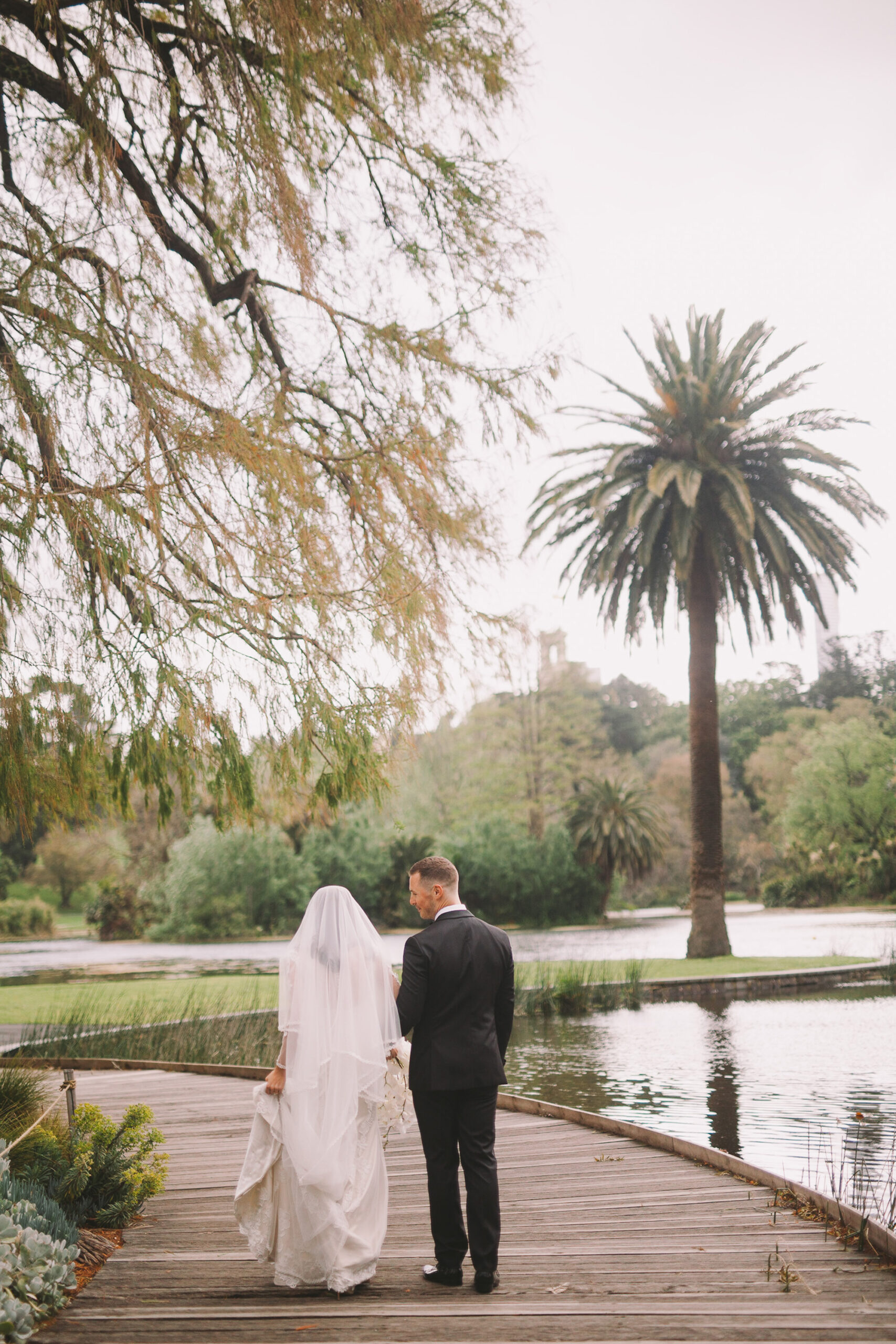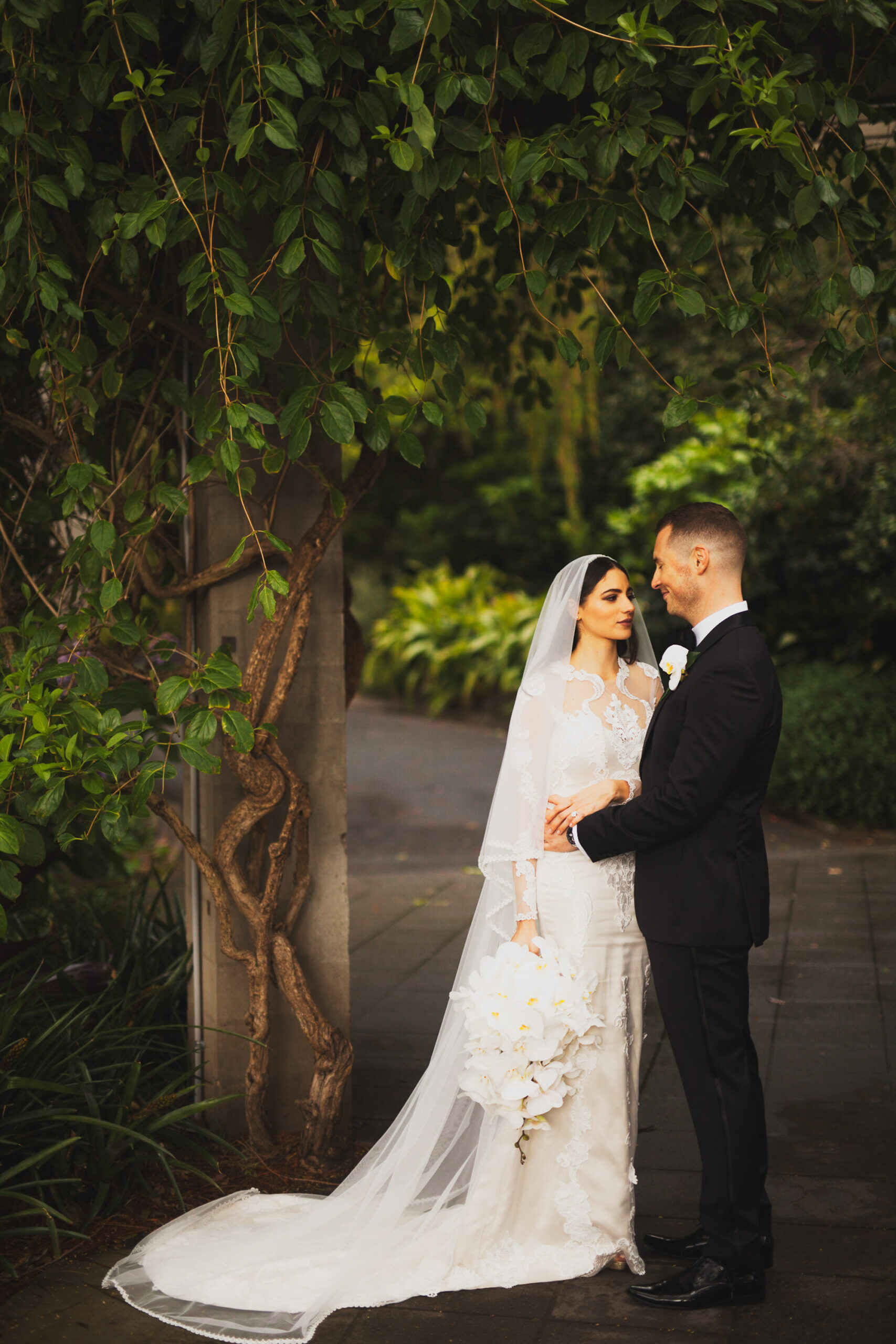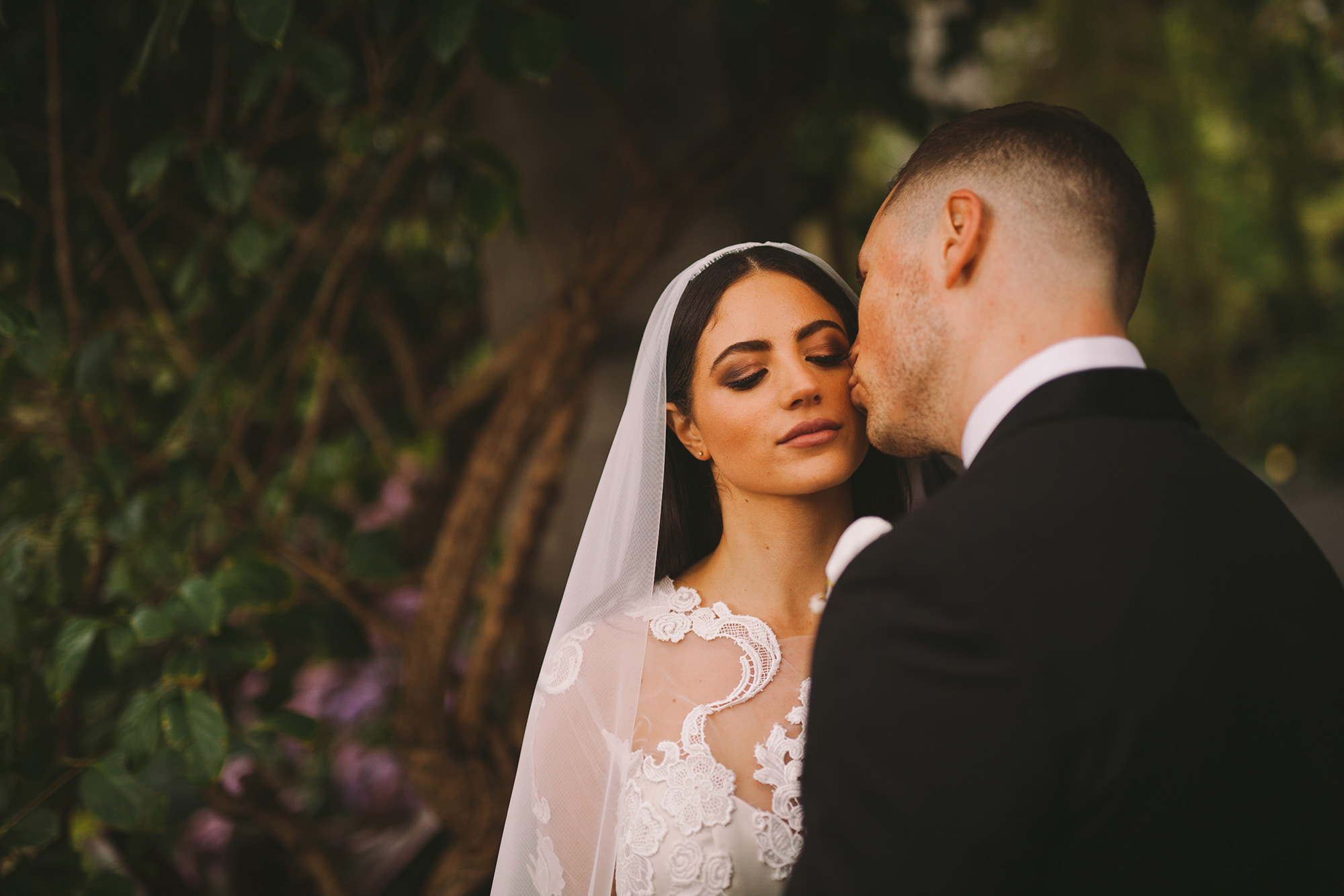 "We wanted our wedding to have an understated elegance and I think we achieved that," smiles the bride.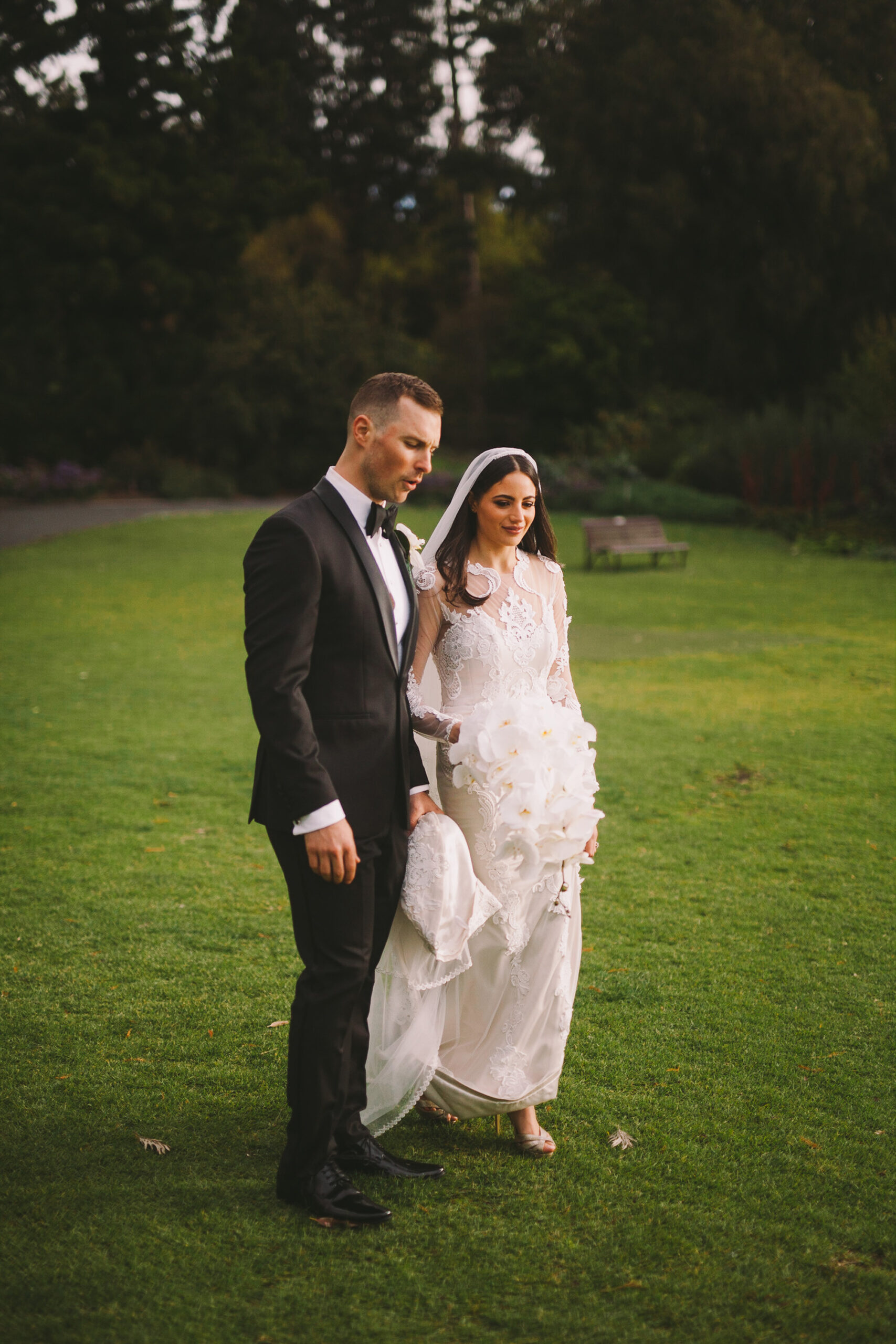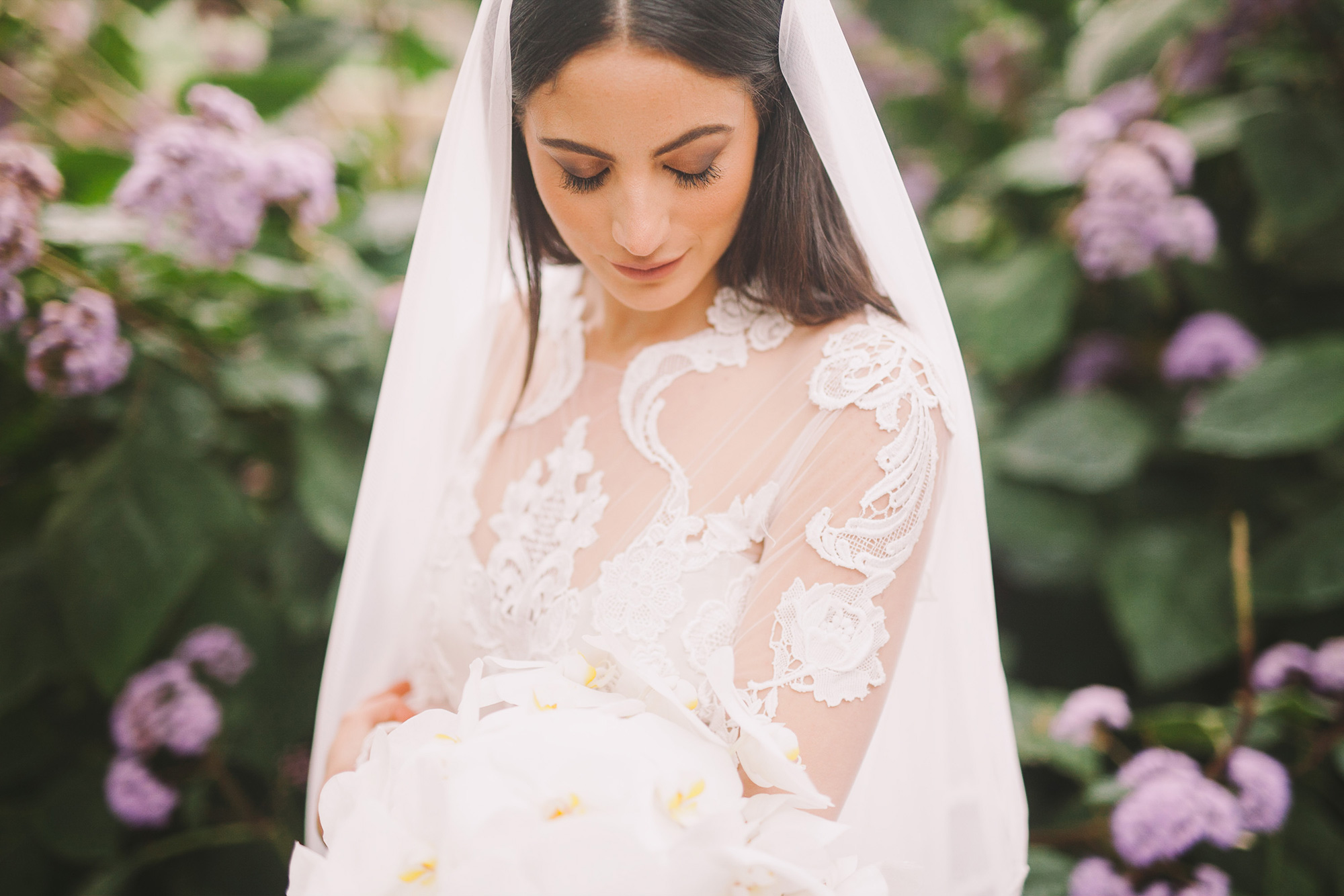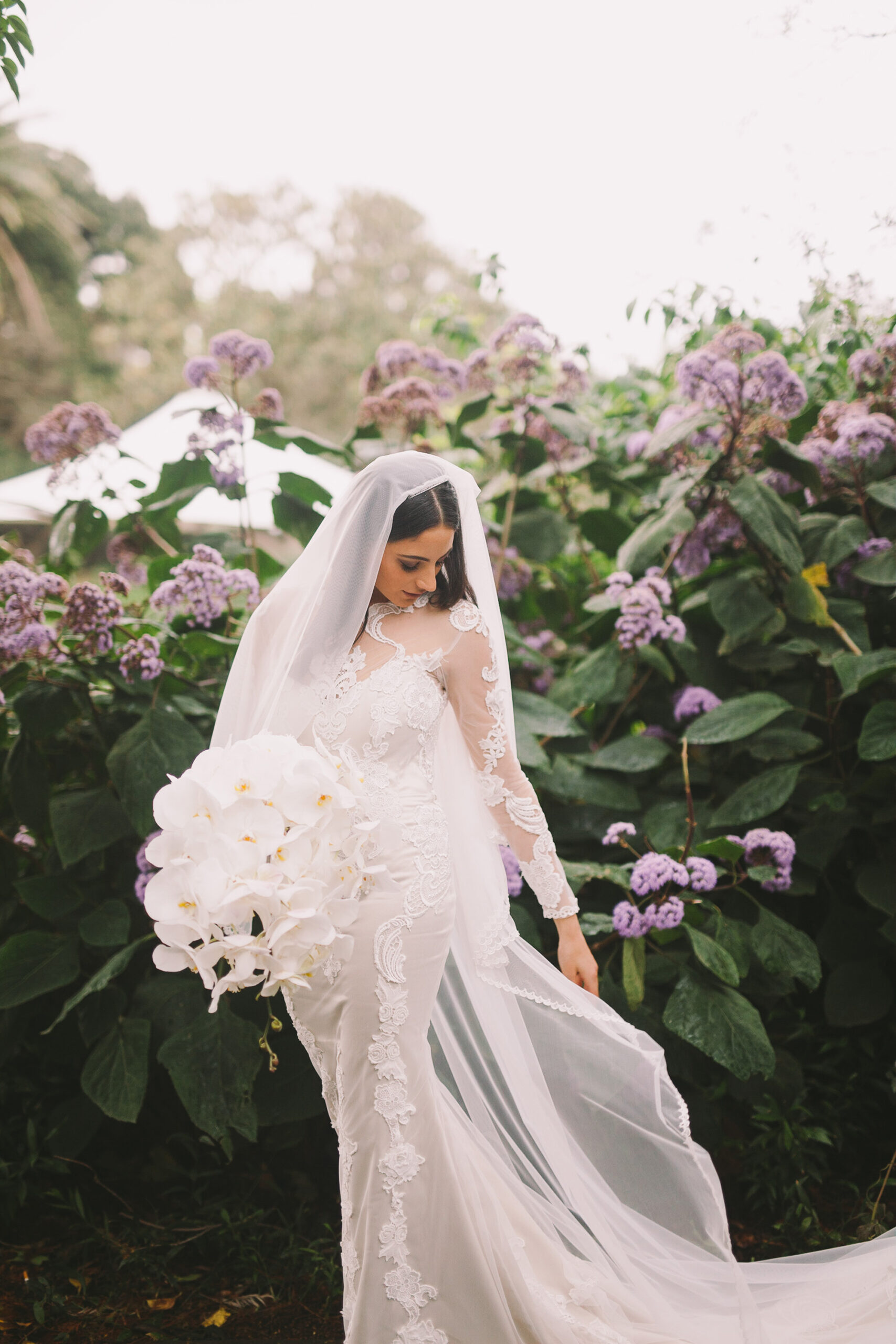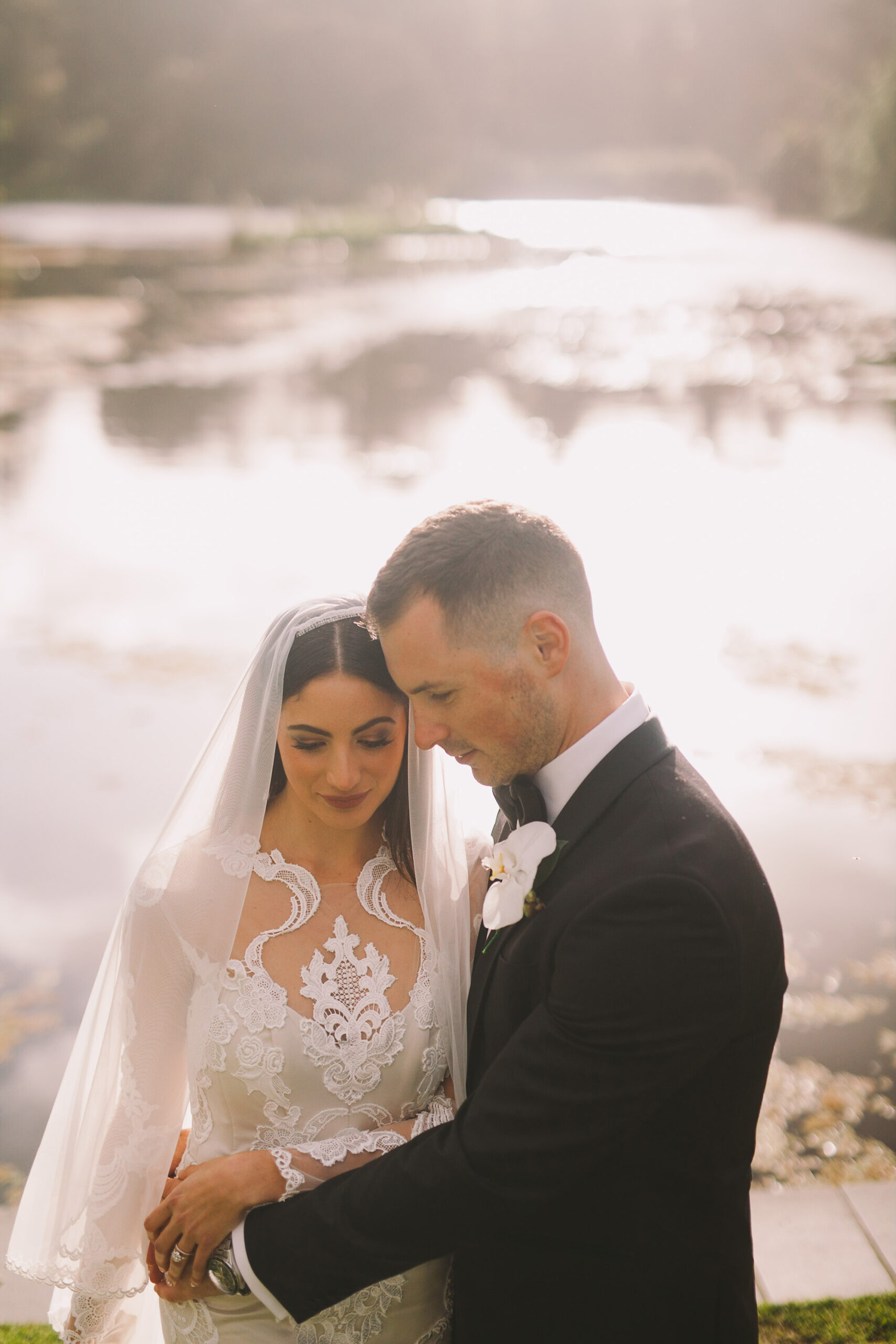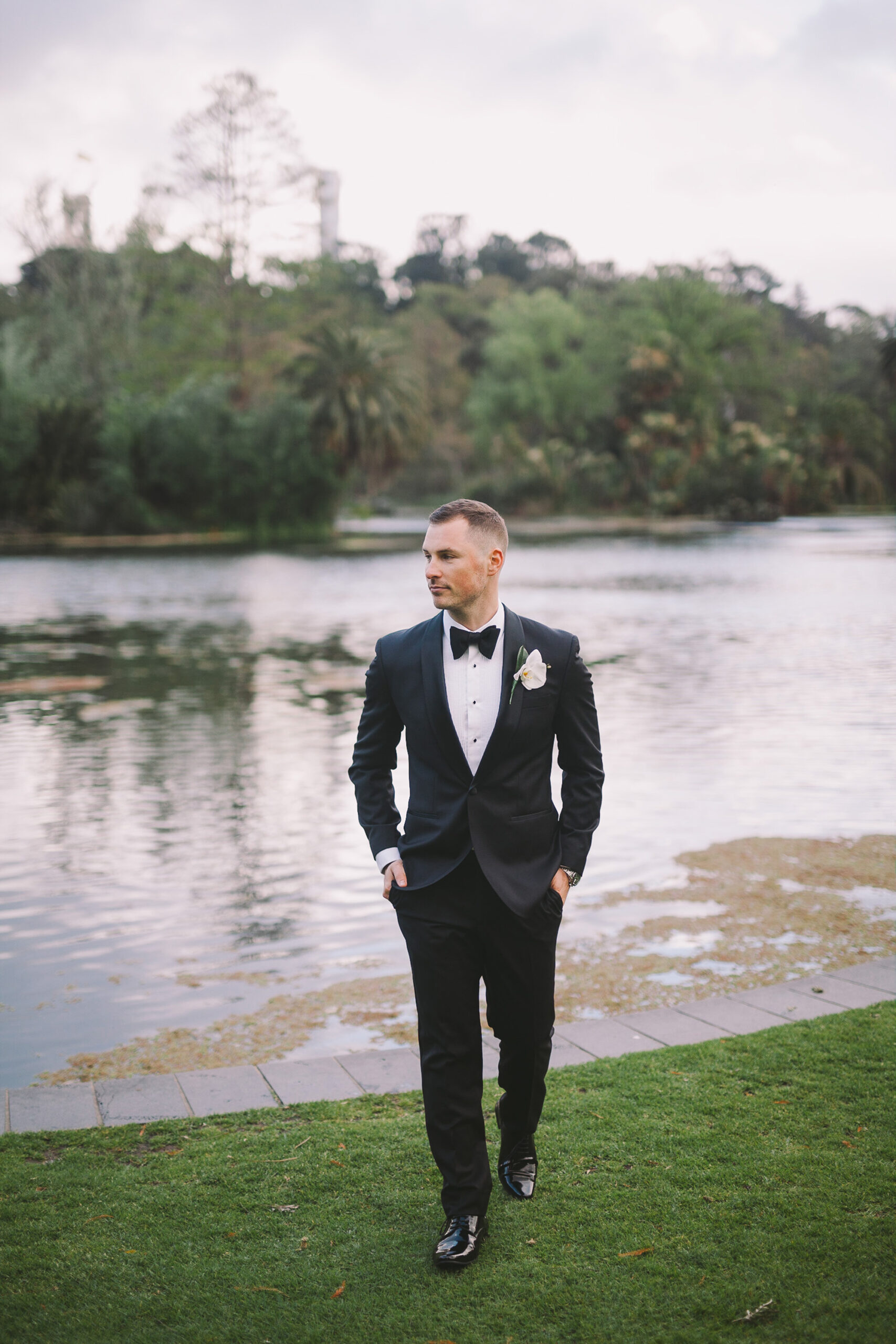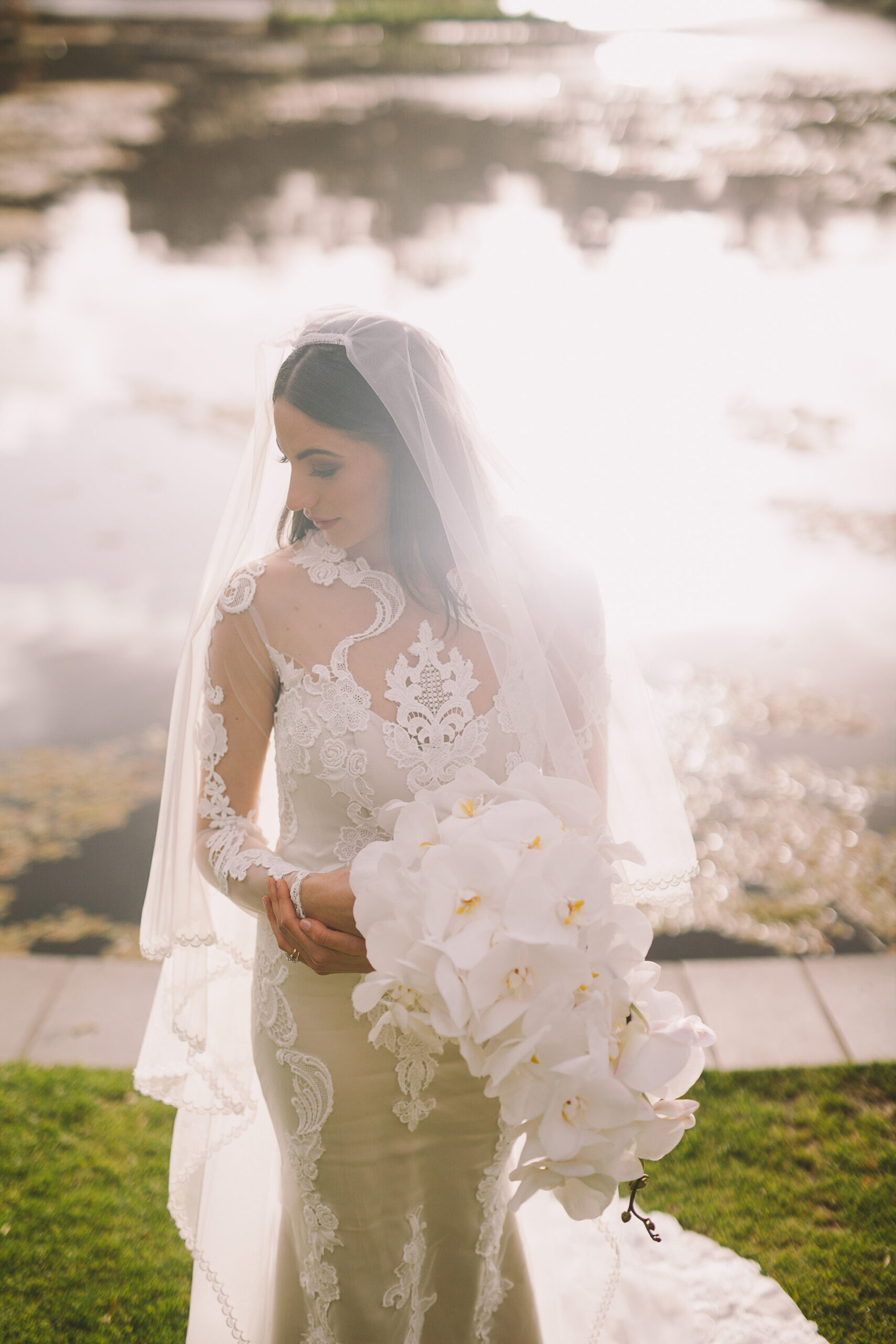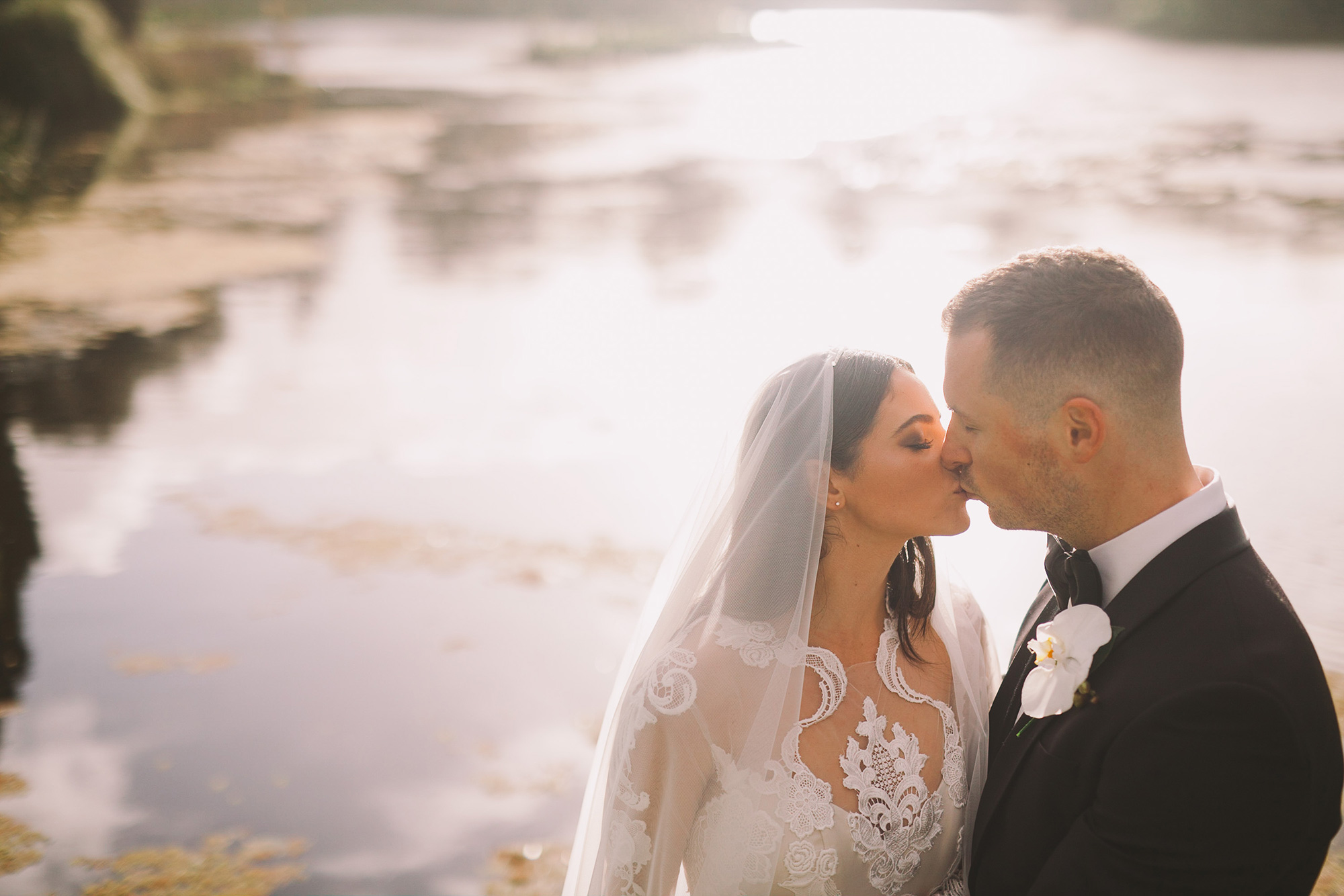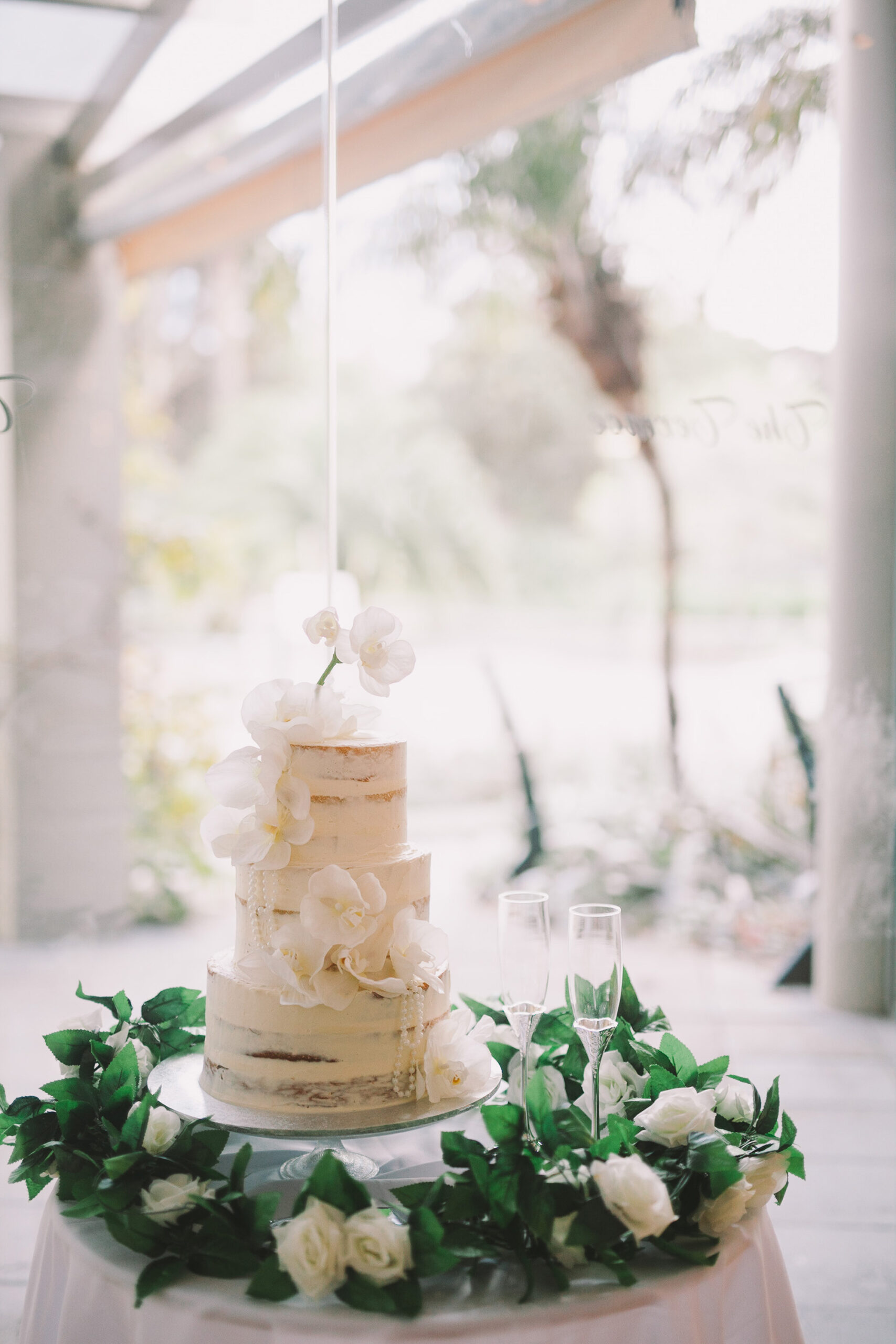 "We used orchids on my cake to tie in with other orchids used in my bouquet and table arrangements," explains Tori of Nikos Cakes' creation.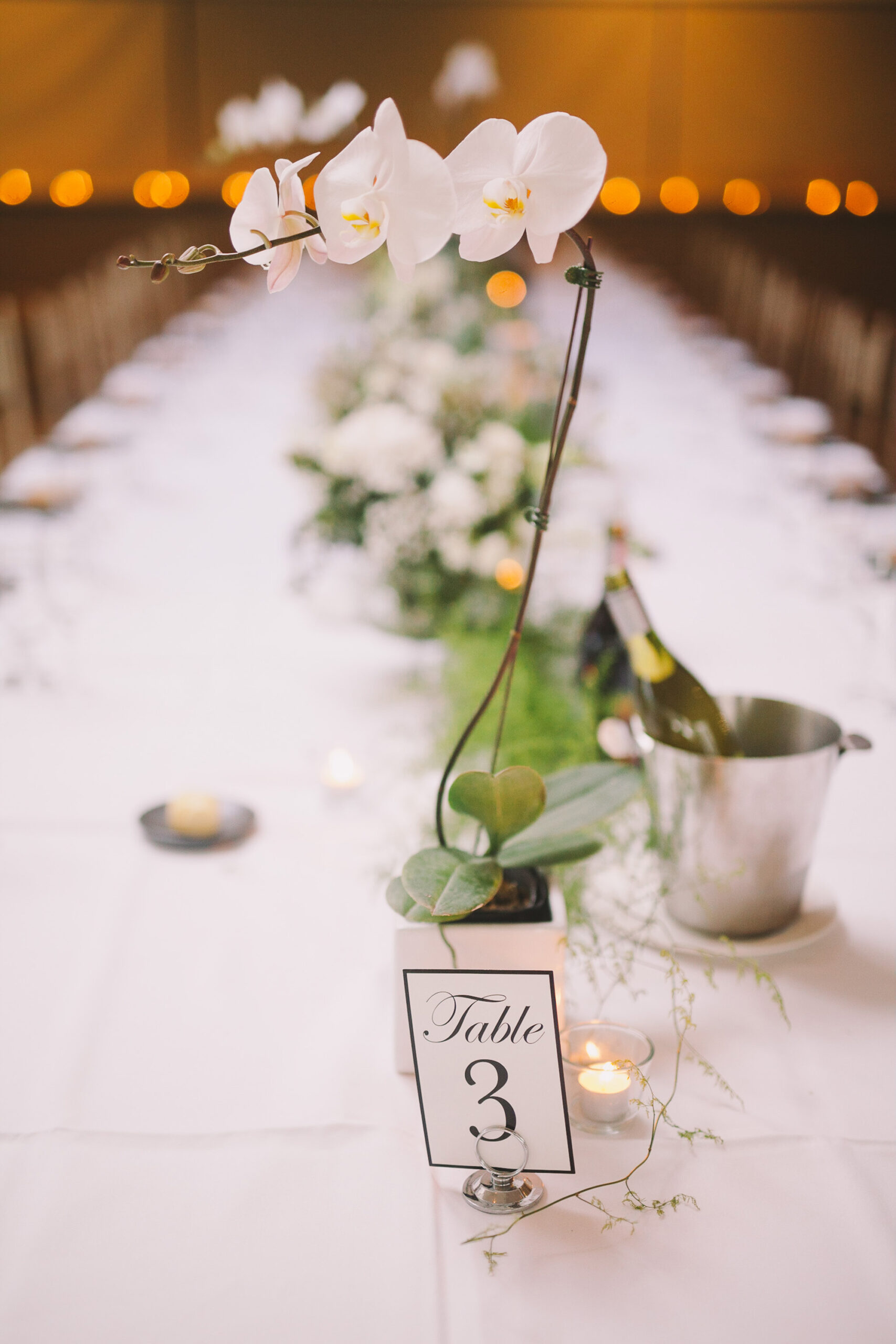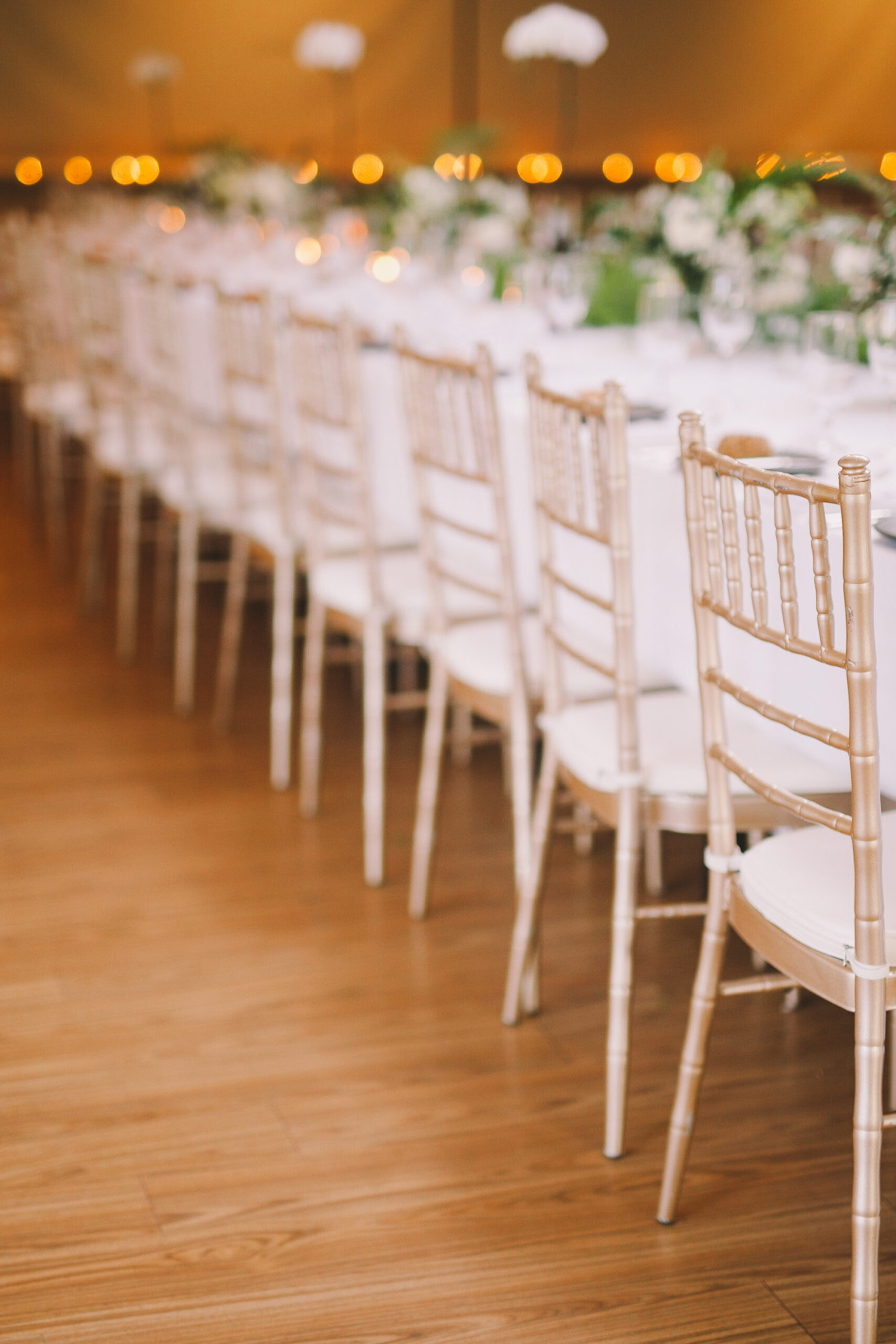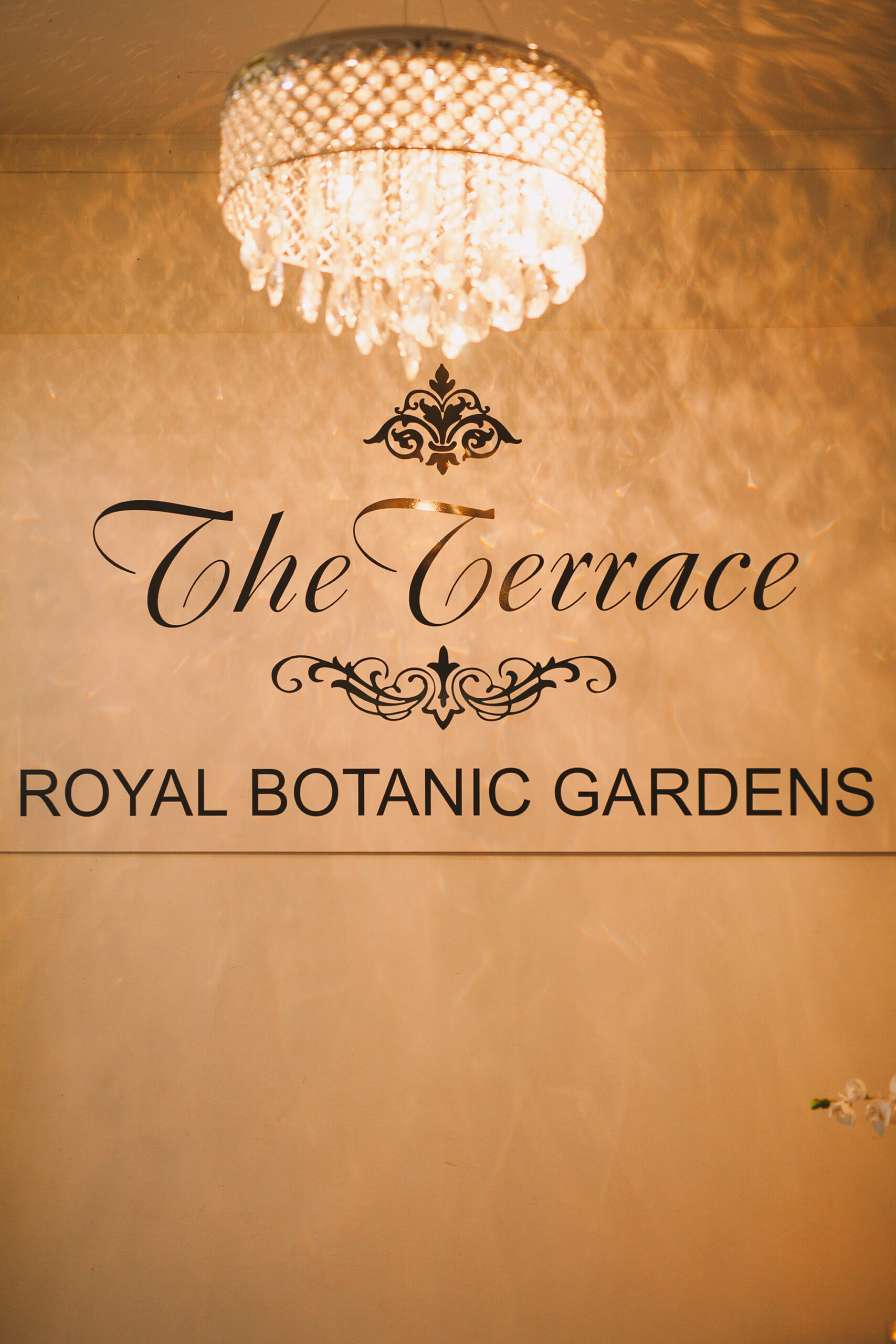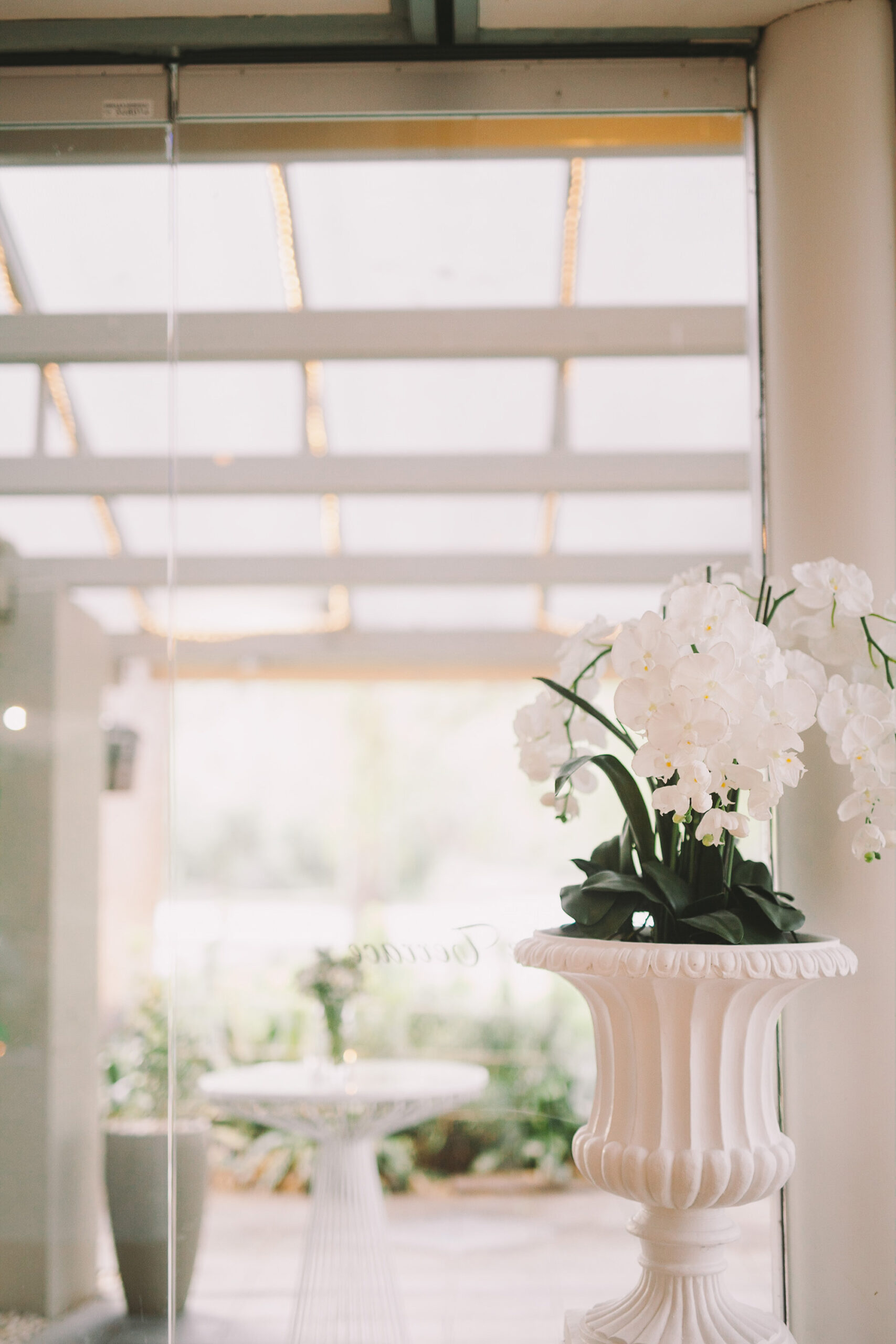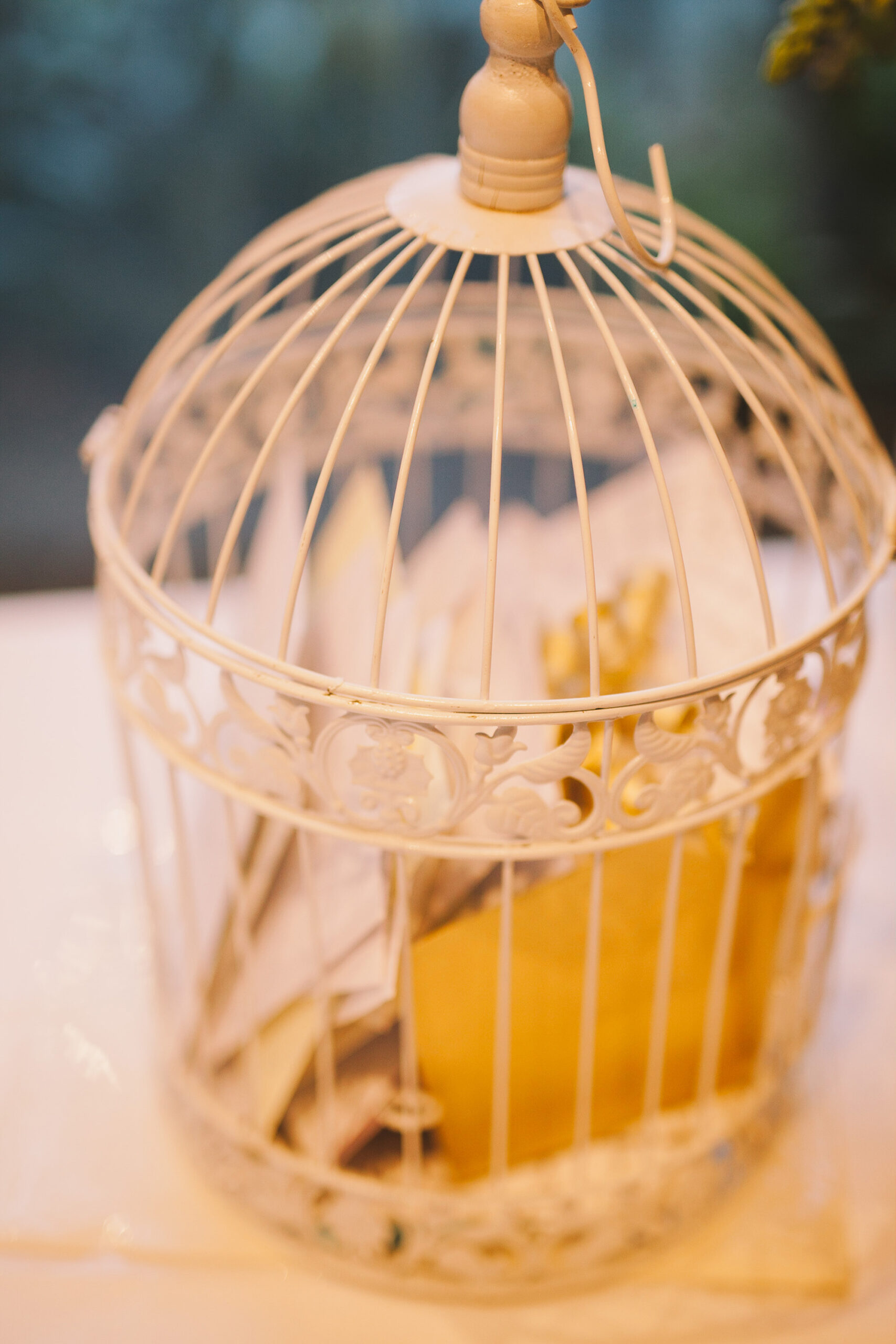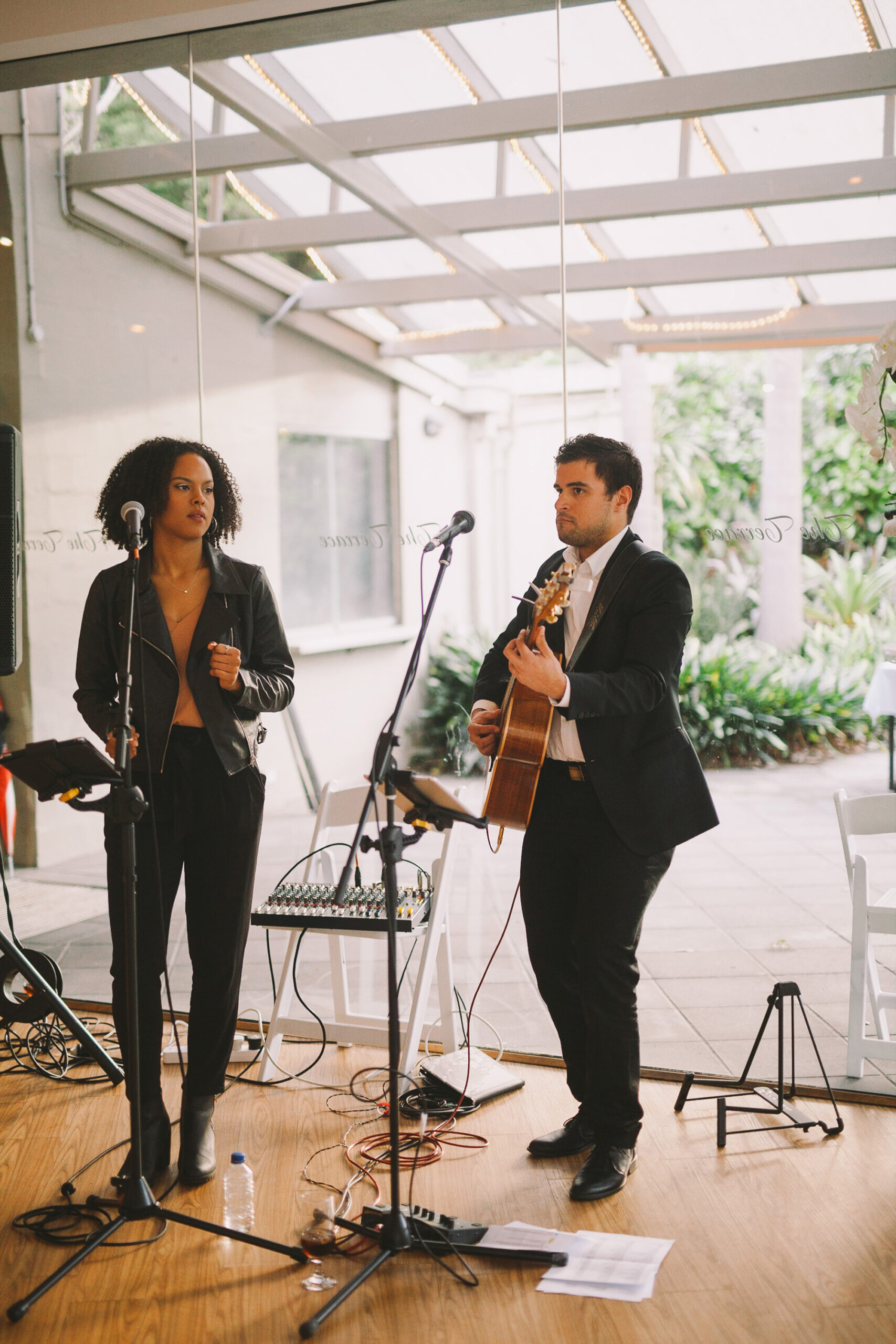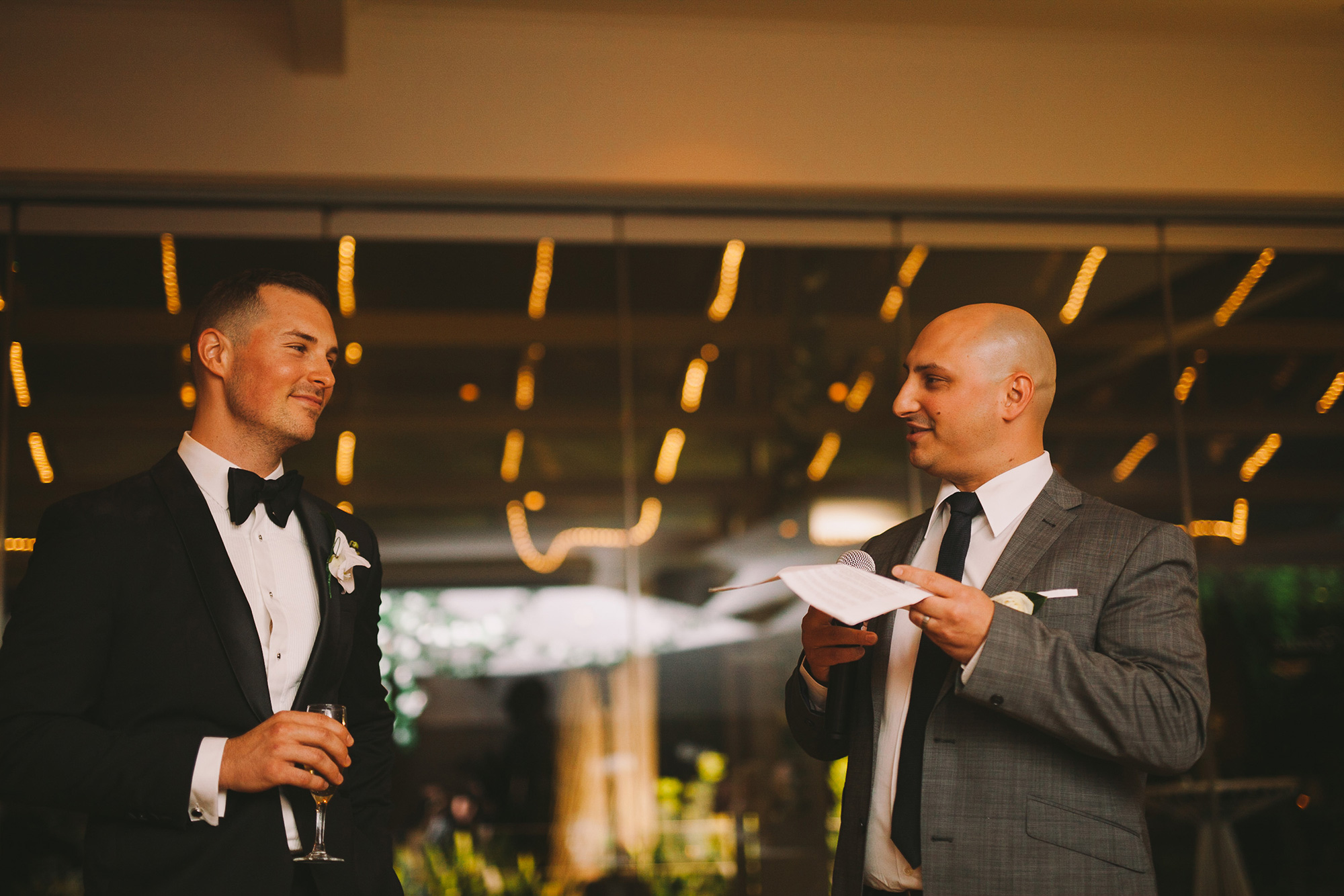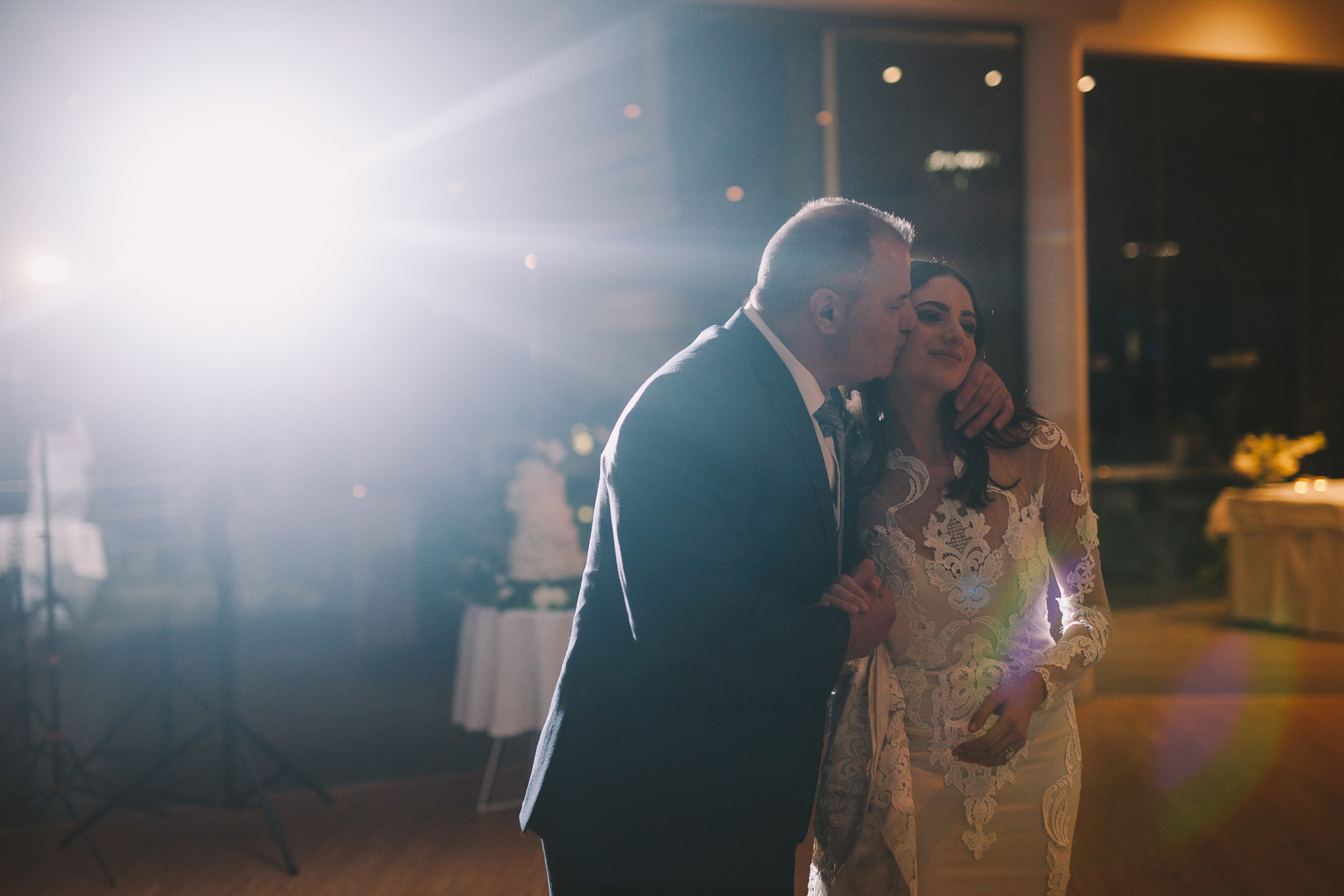 The couple were drawn to the work of Lavan Photography because of the "organic and natural elements presented in their photographs." Says Tori, "Brendan captured the joyous moments on our wedding day."