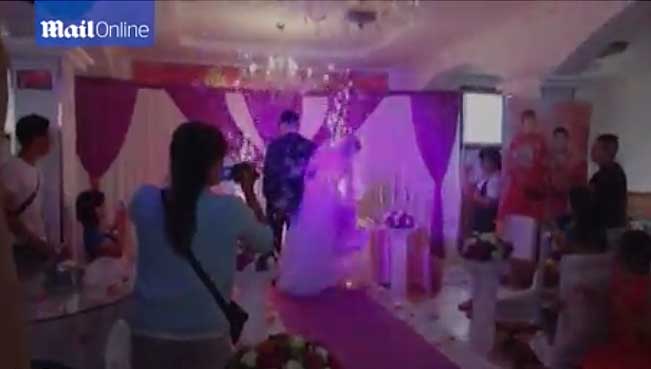 Shocking footage has emerged of a Chinese bride walking down the aisle – as her wedding dress catches fire.
The bride, known only by her surname, Xu, is seen screaming after her wedding gown is set alight by fireworks placed perilously alongside the tiny aisle she is walking along.
Unbeknownst to the bride, one of the fireworks had become entangled in her skirt before quickly igniting her entire dress.
"Then I felt heat on my leg and it felt painful," she bride told The Daily Mail. "I realised it was fire."
[ew-supplier-carousel]
Eagle-eyed wedding guests rushed to her aid, but not before she received serious burns to her right leg and required hospitalisation.
The couple say the wedding planner, who failed to taken any safety precautions, is to blame and will be suing them.