Marketing Manager Esther Kezia Thorpe got a bit more than she bargained for on the weekend when she very excitedly tweeted that her friend's wedding dress had pockets.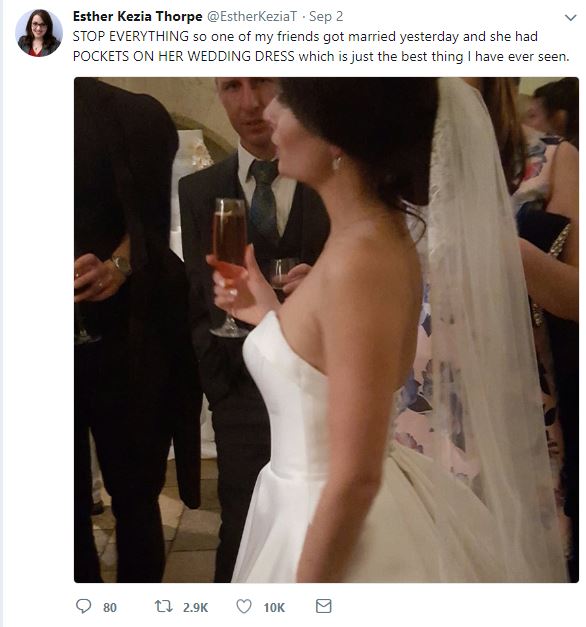 The tweet very understandably sent Twitter into a meltdown, because let's face it there's only one thing better than a dress with pockets, and that's a wedding dress with pockets!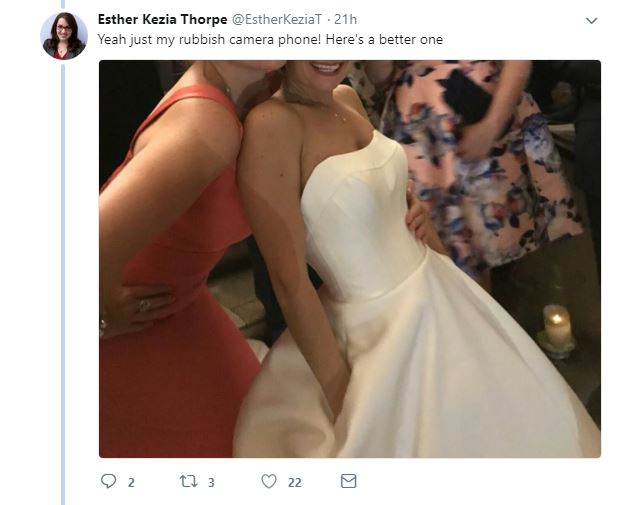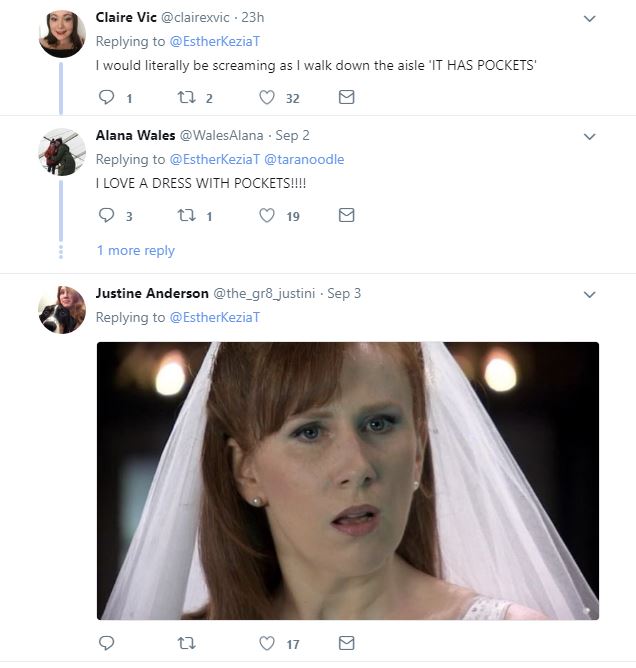 Other brides shared pocket stories from their wedding days while some lamented on having not thought about having them designed into their dress beforehand.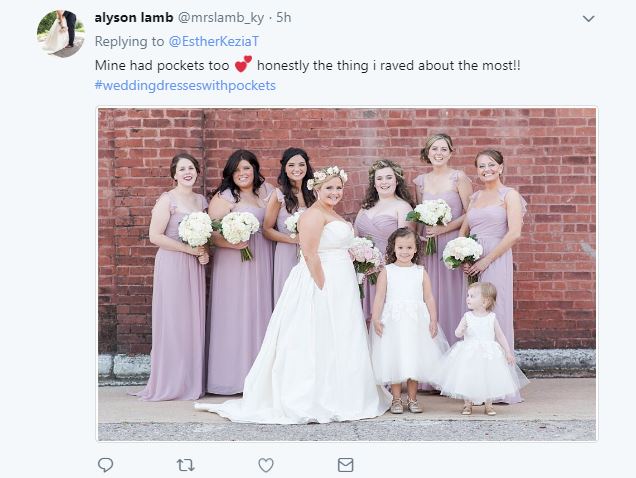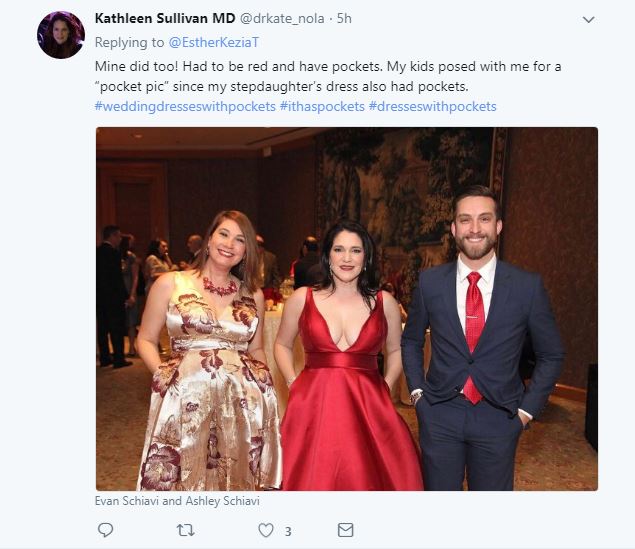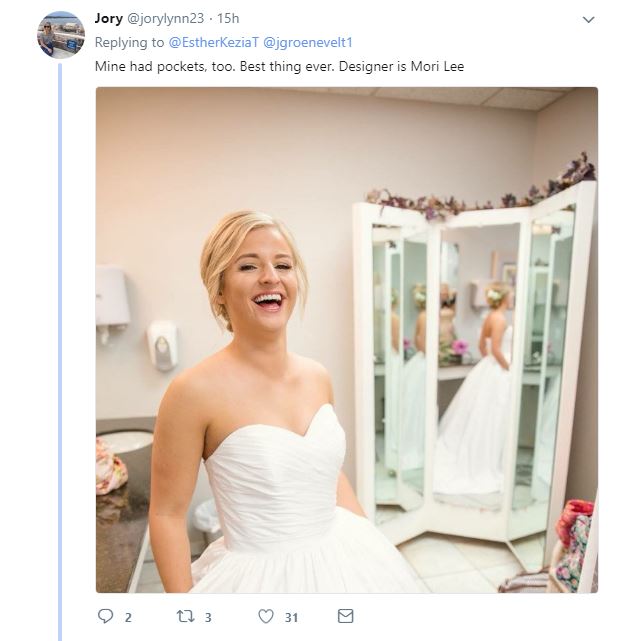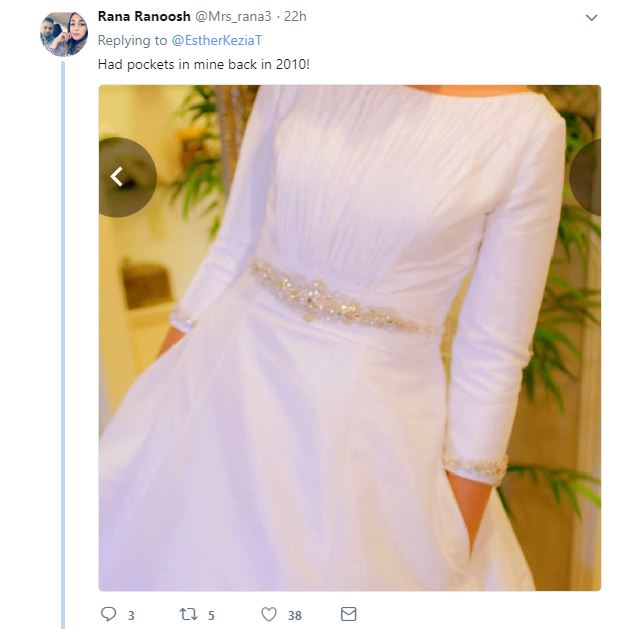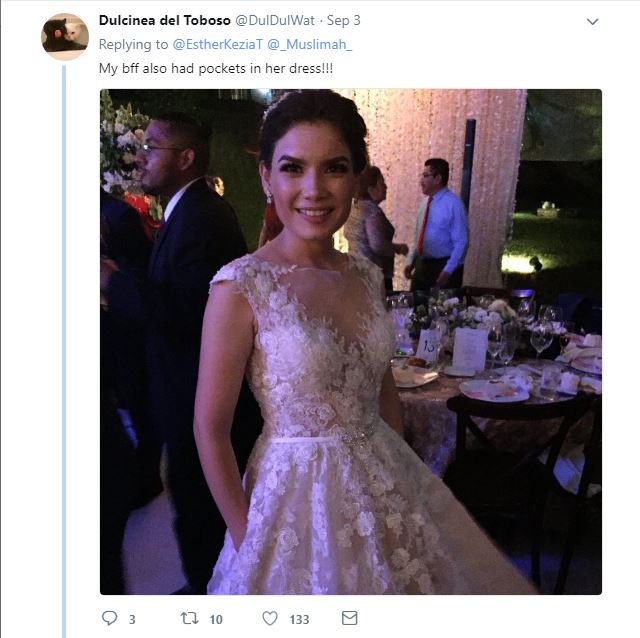 And of course there's this guy who shared a story about his wife on their wedding day, who quite frankly is a kween and we're glad he married her.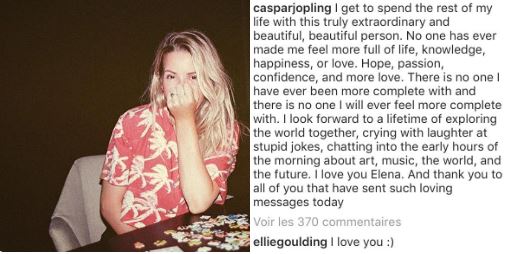 Needless to say, Esther was a bit overwhelmed with the response.

BRB off to change my wedding dress for one that has pockets.