Most of us grew up watching the crew from Ramsey St, their ups and downs, the love triangles, natural disasters and of course, the weddings. We watched stars starting out in Neighbours that were then thrust into the Hollywood world of glitz and glam. No, really. There are SO many of them. Kylie Minogue, Liam Hemsworth, Margot Robbie, Caitlin Stasey, Alan Dale, Chris Hemsworth, Russell Crowe, Jesse Spencer, Guy Pearce, Katya Kinski, and Delta Goodrem, for example!
But… something else has happened on Ramsey St! The iconic aussie soap has finally aired a same sex wedding. The wedding, which is part of a two episode series, features Aaron and David,  played by Matty Wilson and Takaya Honda. The pair tie the knot with the help of Magda Szubanski as Jemima, their celebrant.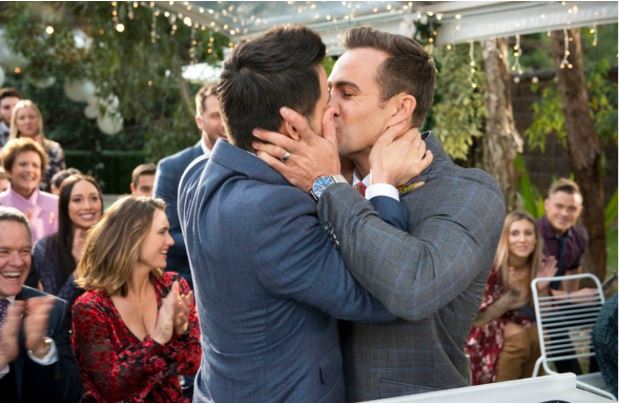 Fans are calling for Magda to be a staple of the show, and how can you blame them?
Magda told NewsCorp that the shows producers "contacted my agent because of all the stuff I did for marriage equality last year. I said absolutely." She was a big part of the YES campaign last year in Australia.
She said that the same sex wedding was "very, very exciting".
"When me and my gay mates were watching Charlene and Scott get married in 1987, we would never have dreamt there would be a gay wedding on Neighbours."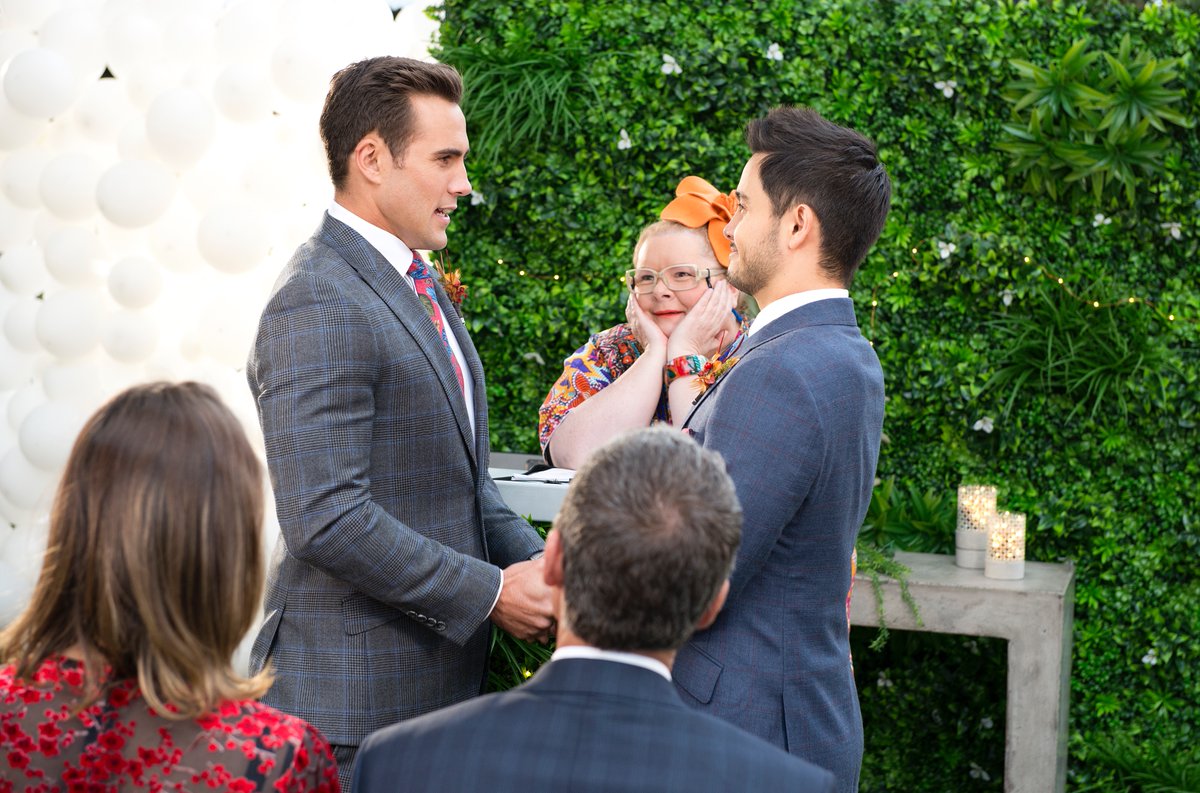 Both actors were grateful to be part of this history for the show: 'We are both ecstatic to be part of this huge moment and it stands alone as the highlight of my career,' Wilson said in May.
Honda added: 'It is an absolute privilege to be part of what is and what will be a historic moment in Australian television.'
'There have been so many parts of David's story that have given me a great sense of pride – from discovering Paul Robinson was his dad, to his coming out to now marrying the man of his dreams,' he said.