From burgundy suits to long-sleeved dresses and the royal wedding effect, the top winter weddings trends of 2018 are here.
In our 2018 Winter Wedding Outlook, Easy Weddings has surveyed couples who are getting married this winter to see how they're planning their big day.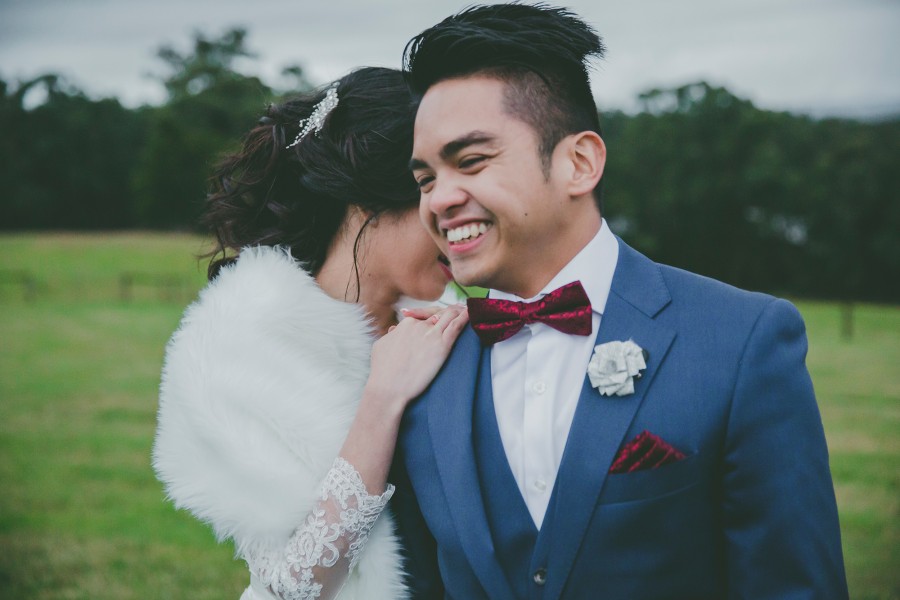 The cost of a winter wedding
According to our new data, a winter wedding will cost approximately $6000 less than the average cost of a wedding year-round.
While the average cost of a wedding year-round is just over $31,000, the average cost of a winter wedding in Australia is $25,004. That said, the majority of couples are actually expecting to spend between $20,000 and $22,000.
This works out to be around $112 per guests for a winter wedding, compared with an average of $150 per guest year-round. Which makes winter weddings a great way to plan your big day on a budget, while still including all the bells and whistles you can't live without.
So for those couples looking to save some money on their nuptials, consider a winter wedding for your big day. Costs such as your wedding venue will likely be cheaper, with many venues offering winter deals at a discounted per head price.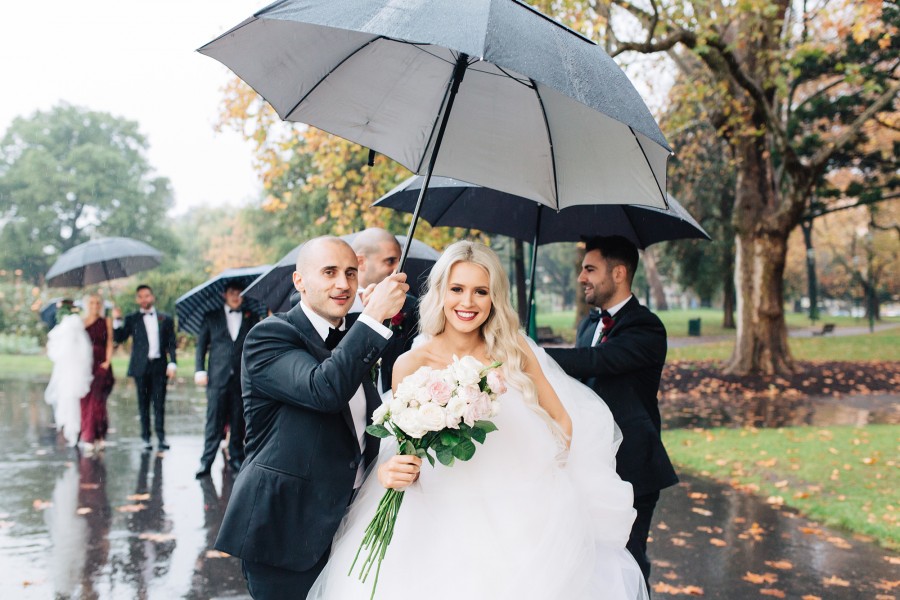 The most popular times to get married in winter
If you're dead-set on wanting to get married on a Saturday but need to make more room in your budget, then a winter wedding is for you. 64% of couples are able to hold their weddings on a Saturday in winter, compared with just 62% the rest of the year. Which means that you'll likely have more Saturday's available to choose from.
August is the most popular month to get married in winter as couples push their weddings as close to springtime as possible, so if you're looking to get married in the last three Saturday's of August then booking in advance is key.
For those couples getting married on July 7th, 2018 then congratulations because your wedding date is the most popular winter wedding date for this year!

Your favourite winter wedding themes
Despite the weather, rustic weddings are still very popular among couples getting married in winter.
However, we are seeing that indoor themes are more popular during this time of the year. Classic and traditional weddings, often held at large reception centres with indoor areas, are the most popular style of weddings in winter, versus being the second most popular theme throughout the year. Romantic weddings and contemporary and glamorous weddings are also popular winter styles.
This is in comparison with yearly wedding trends where rustic weddings and garden or outdoor weddings are higher up the popularity chain.

The colours of winter weddings in 2018
Pastels are out and rich, darker colours are in this winter. While blue remains the most popular colour throughout the year, including winter, we're seeing a lot more reds come into winter weddings this season. In fact, reds go from the fifth most popular colour year-round to the second most popular colour in winter.
Burgundy, in particular, is the shade of the season with many winter weddings including this rich colouring. We're also seeing many grooms opt for burgundy as part of their wedding day outfit, with 9% of grooms choosing to wear burgundy.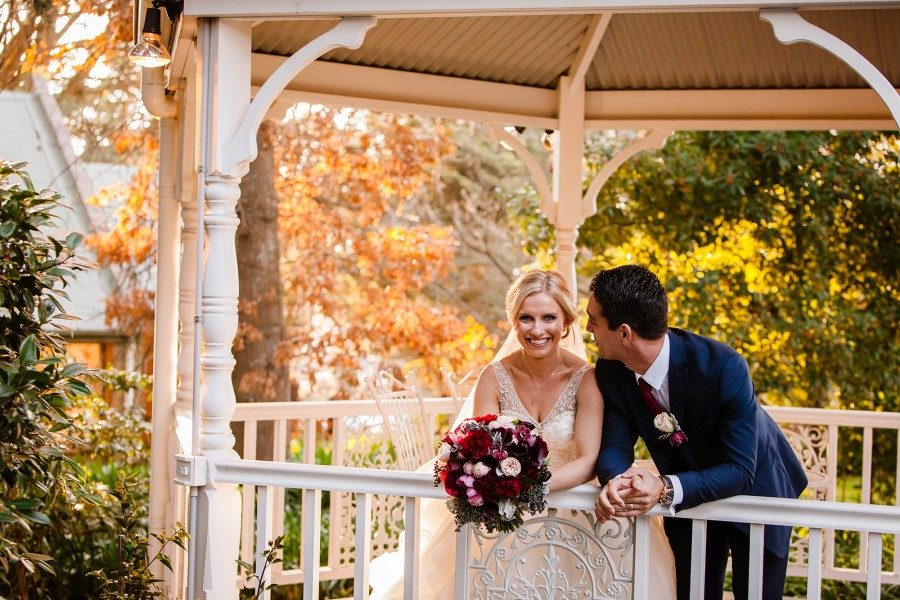 The top 2018 winter wedding trends and the Royal Wedding effect
One question on everyone's mind is whether the royal wedding has impacted the ways that couples are planning their weddings. And while this may be the case, it seems that Meghan Markle and Prince Harry may have also been influenced by some of the most popular themes in their wedding planning.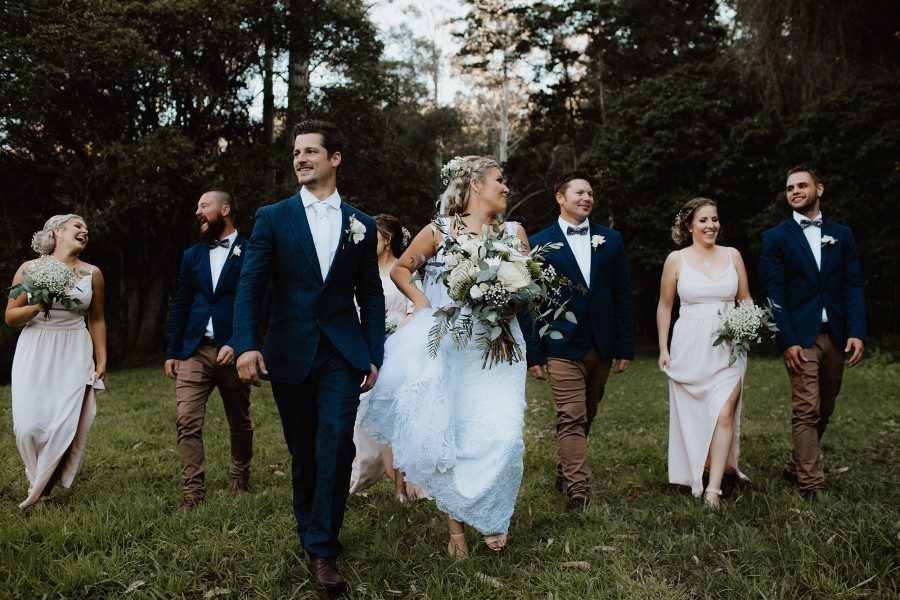 Greenery is still the most popular trend
Greenery is still the most popular wedding theme when it comes to winter weddings, with 56% of couples including greenery in their big day. And while it might not be as grand as the foilage archway outside St George's Chapel, it's still a trend that we can get behind.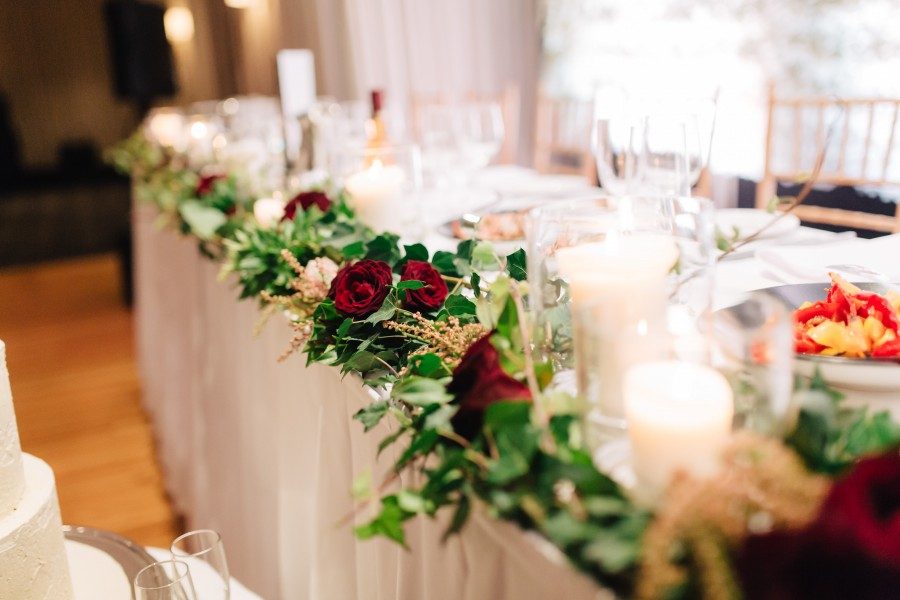 Personalisation is king
Prince Harry hand-picked forget-me-nots, his mother's favourite flower, for Meghan Markle's bouquet. Just like this beautiful personal tribute to Princess Diana, more Australian couples are opting for personalisation on their big day.
39% of winter couples will have some form of personalised signage or personalisation at their wedding to make their big day more about themselves.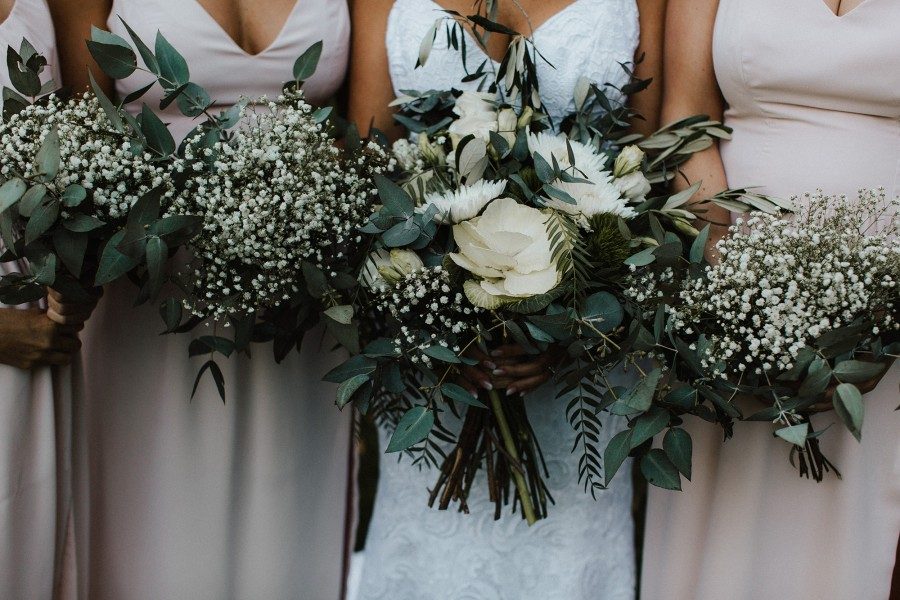 More brides are opting to do their own speech
Just like Meghan Markle, more brides are opting to do a speech at their own wedding. 37% of winter brides will be speaking at their wedding. This is definitely a trend we are on board with as more couples break tradition and do what is right for them as a couple, rather than what is traditionally considered acceptable.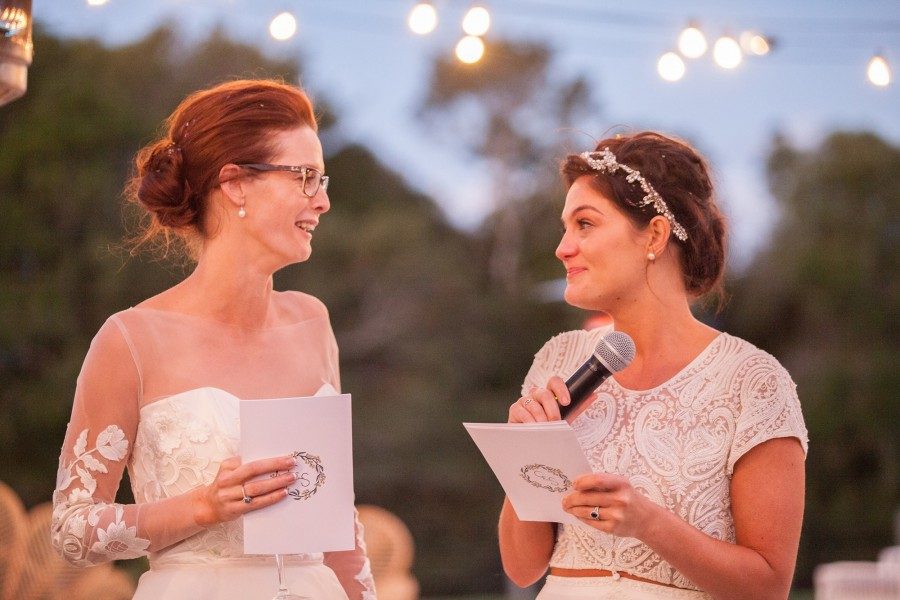 Long-sleeved dresses are a top pick for winter
While A-Line dresses are the most popular style for wedding dresses in winter, we're seeing more brides follow Meghan's look and opt for long-sleeved features in their perfect gown.
Long-sleeved dresses are the fourth most popular dress style for winter weddings, following fit & flare and ball gown styles.
Lacy dresses make up the top five count.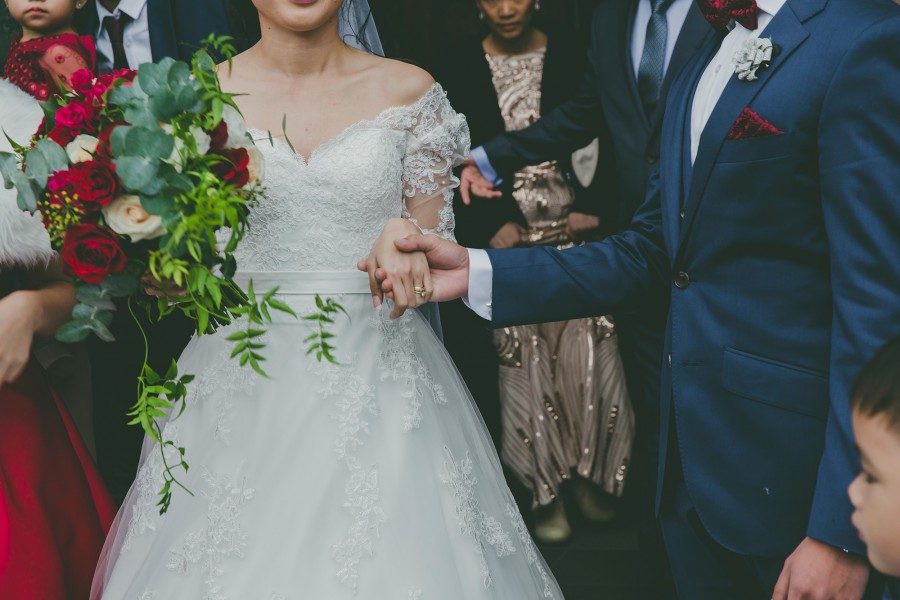 Insta-makeup is on the way out
Royal Wedding watchers and the public almost lost their minds when Meghan Markle walked out on her wedding day with natural wedding makeup. Heaven forbid that you can see some freckles!
We loved her natural look and it's something that we are hoping comes into play for more and more weddings. While heavier Instagram makeup has its place, it's just not quite right for bridal makeup. We hope that Meghan's example will see more brides accept their own beauty and go more natural with their wedding makeup.