Sophie Carter may have told some white lies to get the attention of Cara Duncan, but today, the strongest quality of their relationship is loyalty and trust.
The Queensland real estate directors, aged 31 and 32 respectively, met through mutual friends. Not long after, Sophie travelled 40 minutes to where Cara worked, saying she had to get a "contract signed" nearby. The casual visit soon led to their relationship, but she revealed later on there was no such contract!
The pair married on August 27, 2016 at Bramblewood Farm in Carool, NSW. "Sophie proposed at Bramblewood Farm, under our favourite tree looking out over the coastline where we lived," explains Cara. "We got married on that very spot, under that very tree. The property was not yet a wedding venue but a friend's property we always picnicked at. It was our secret spot where we escaped the world."
The couple opted for a legal celebrant for the luxe rustic wedding, despite Australian laws lagging when it comes to same-sex marriage.  "We chose a legal celebrant regardless of Australian laws, because once it becomes legal, we can just catch up with her for a wine and sign the papers," smiles Cara.
Photos courtesy of Catseye Productions.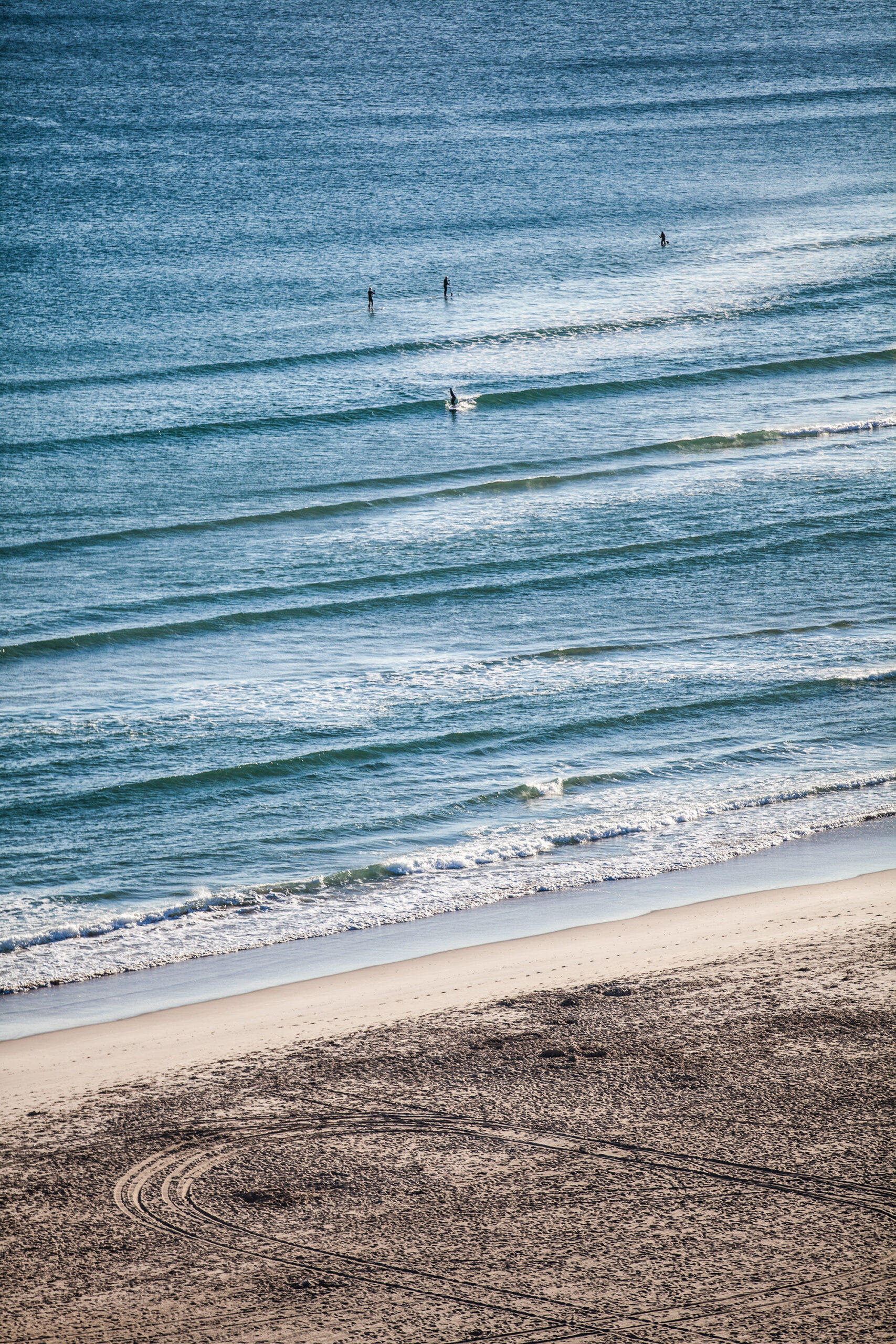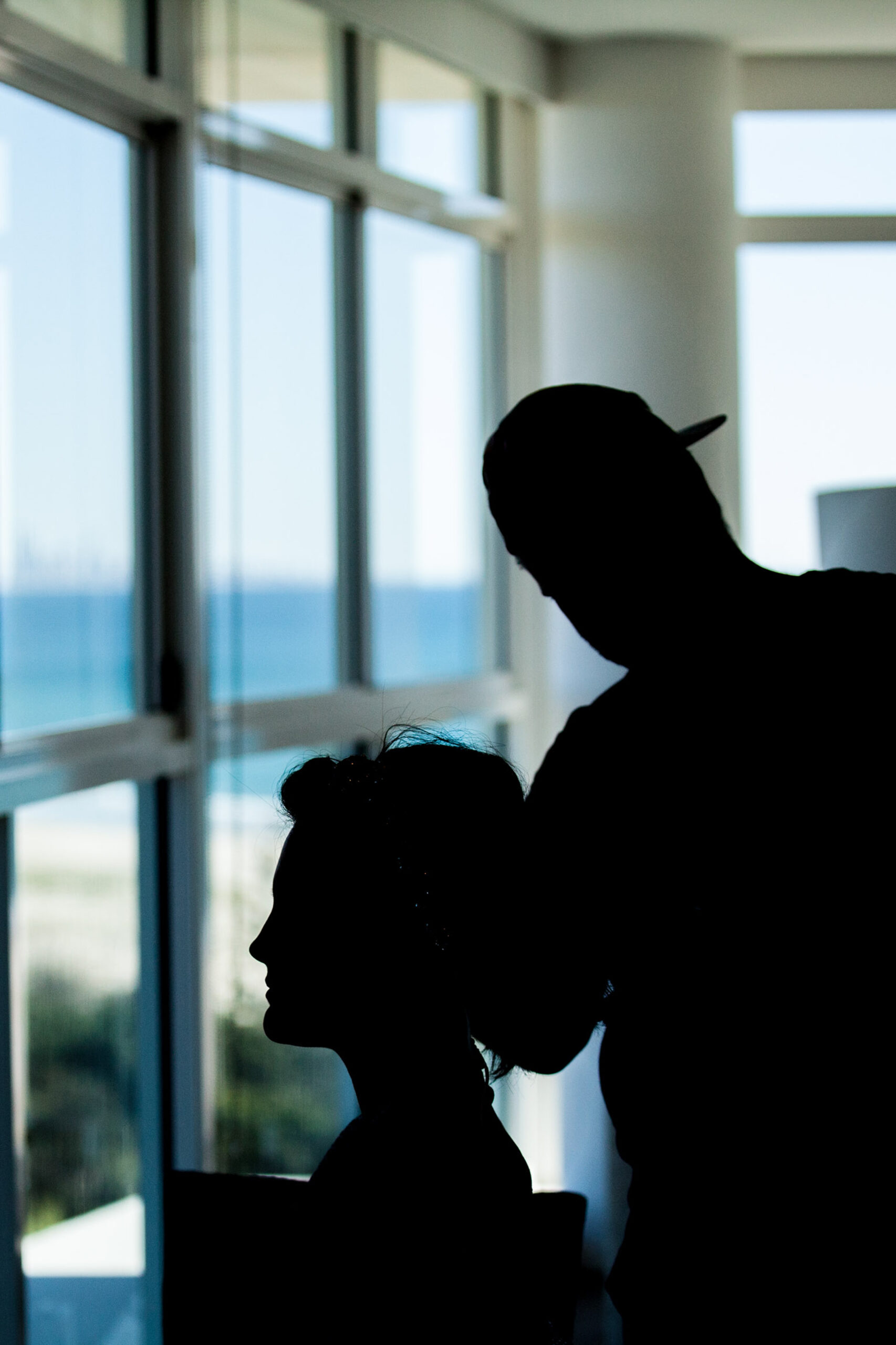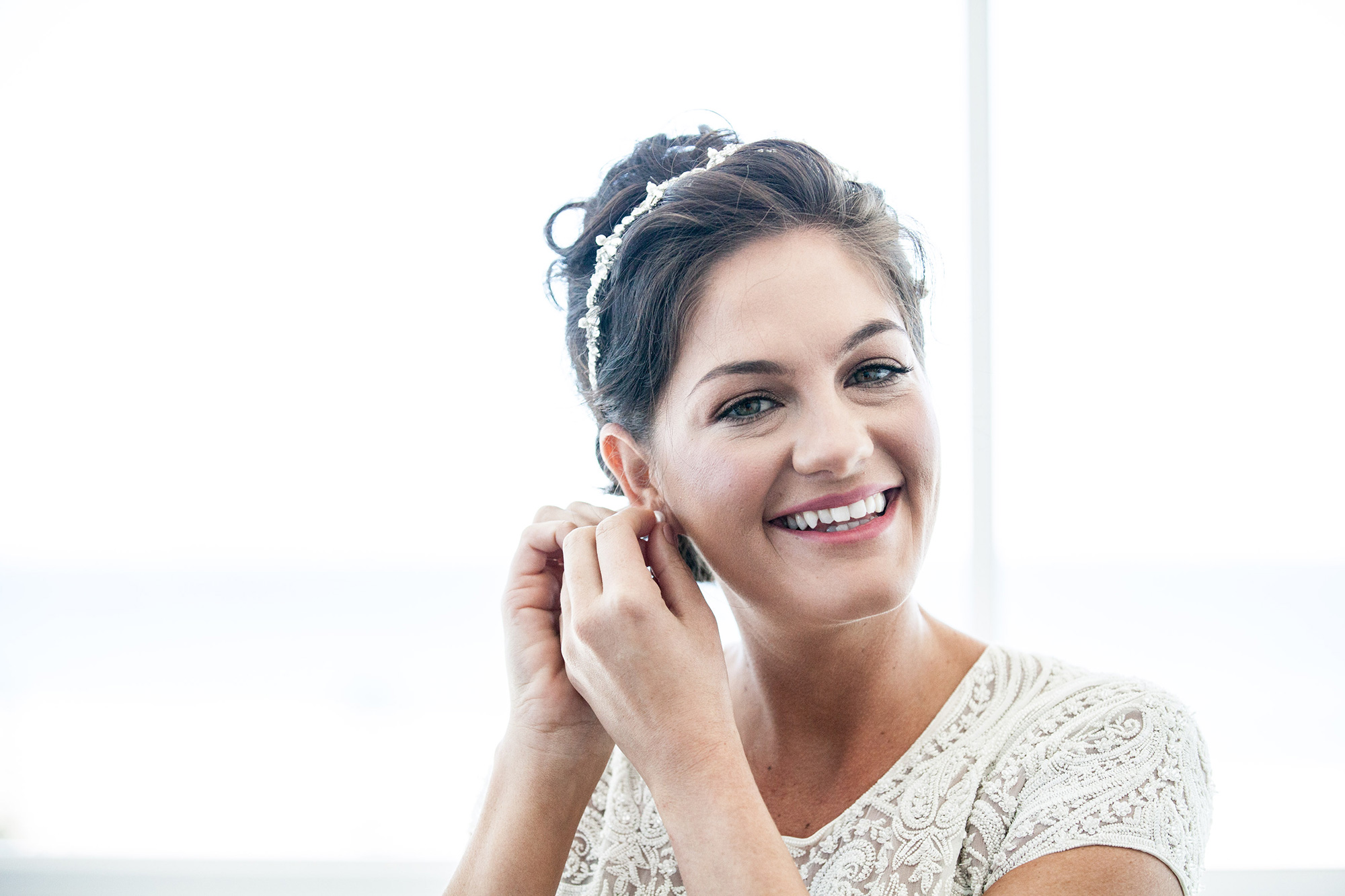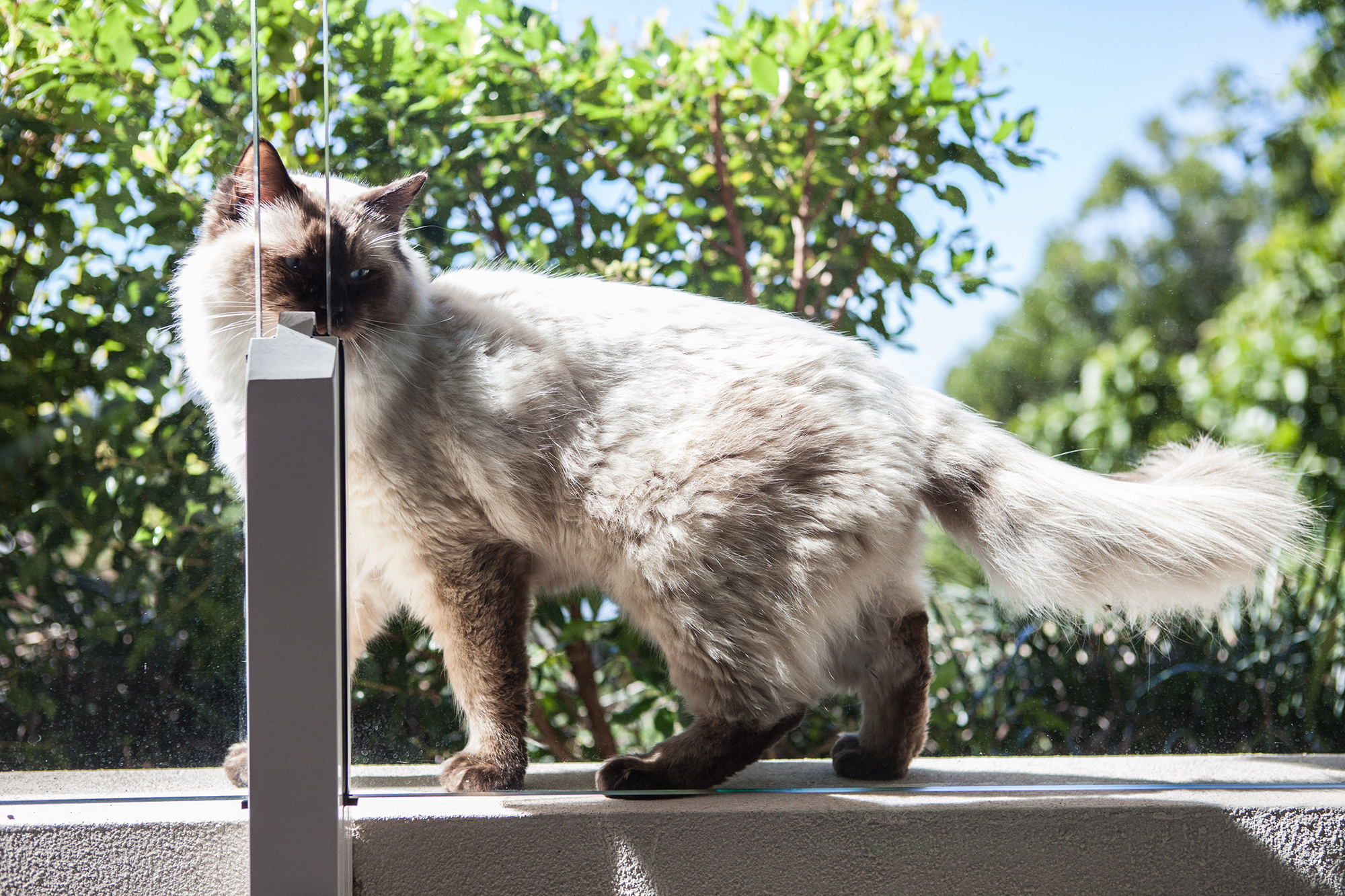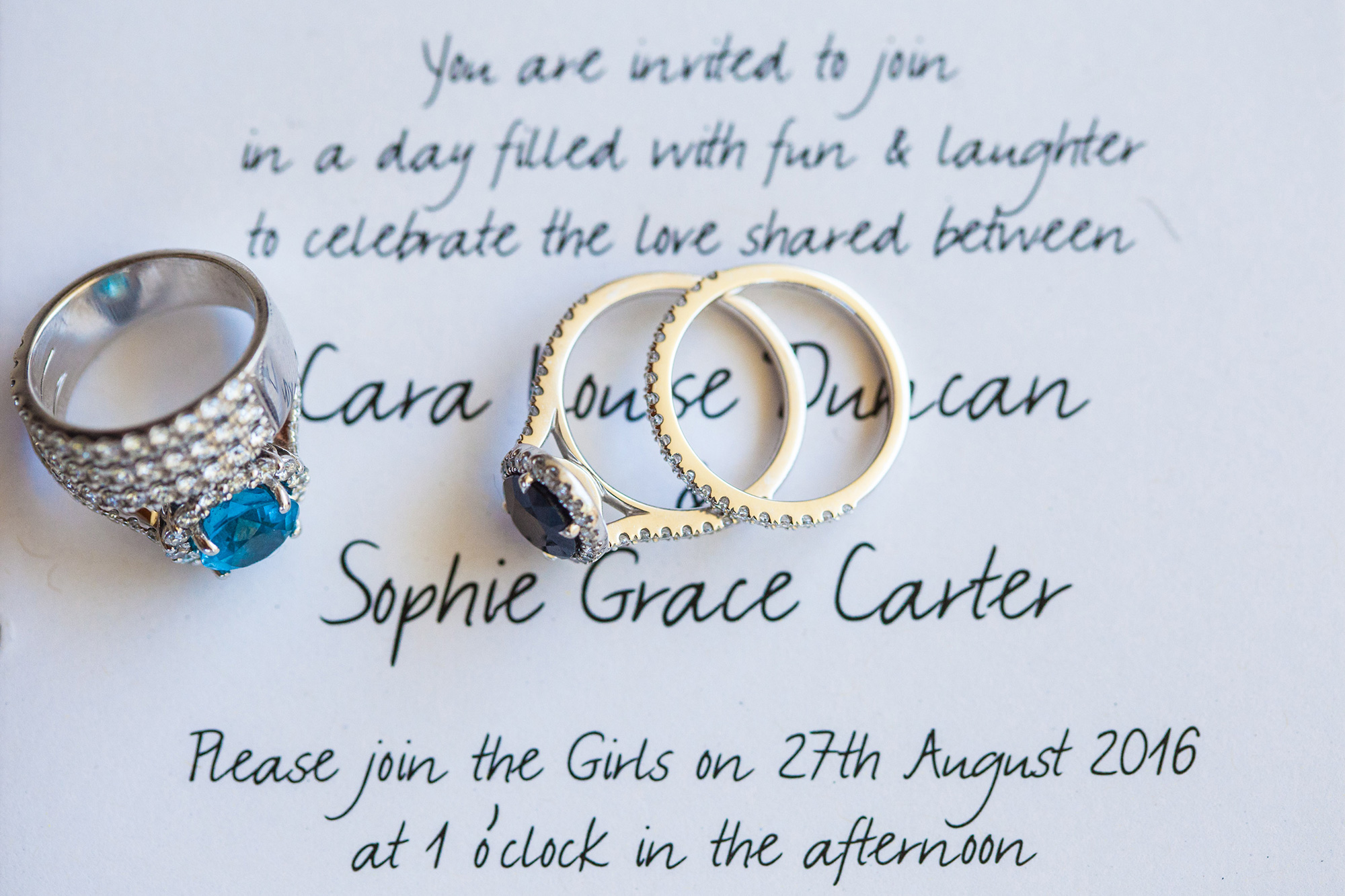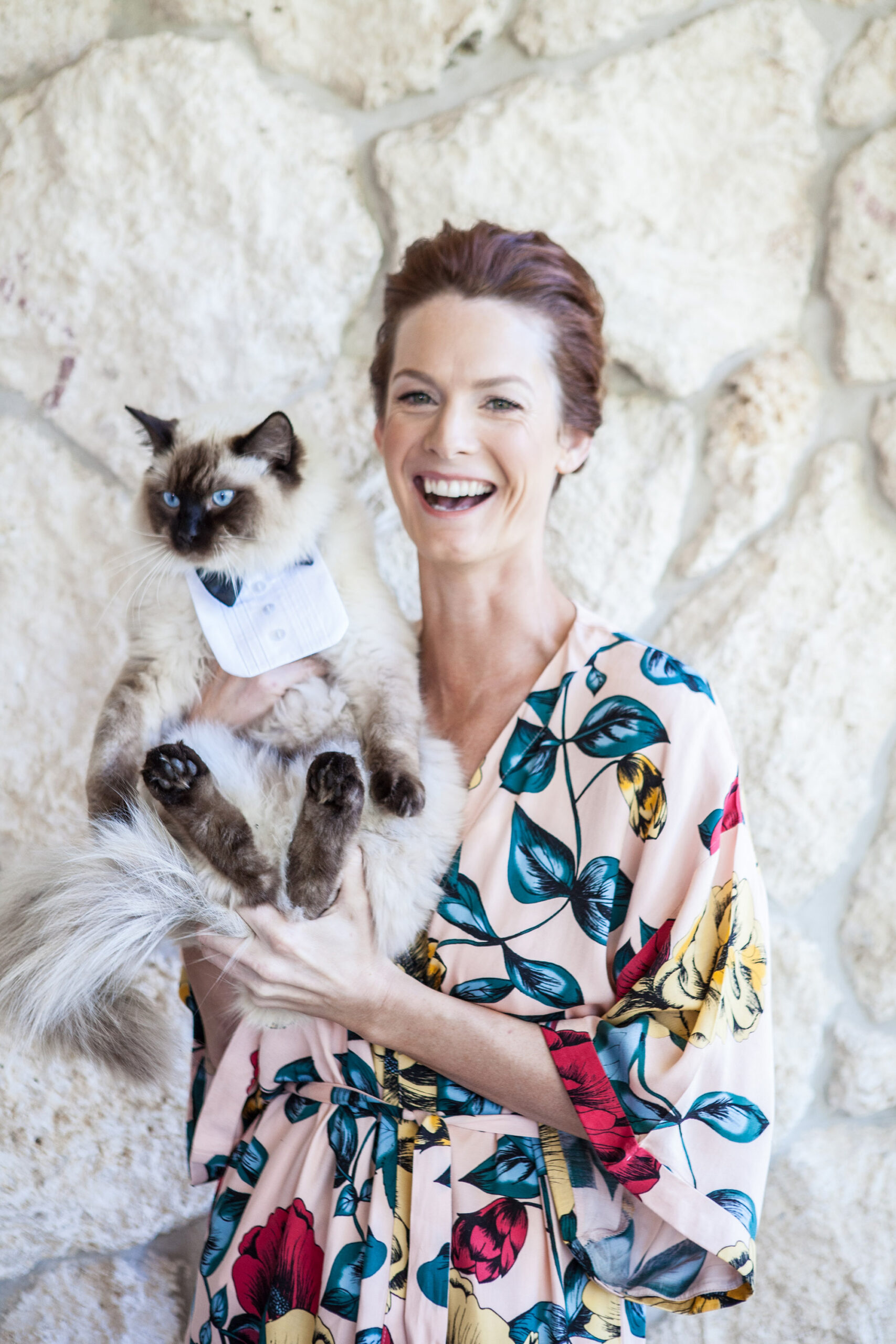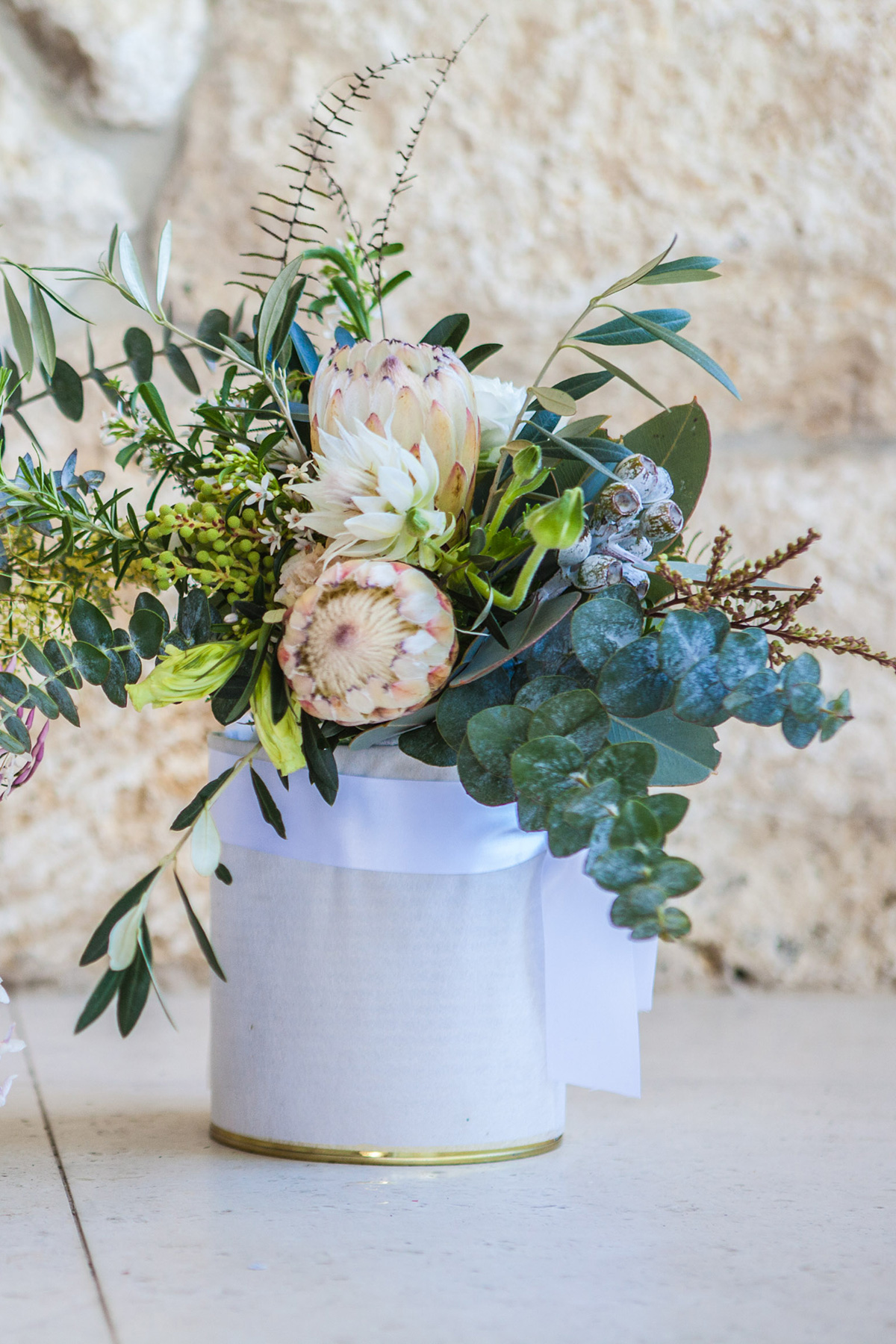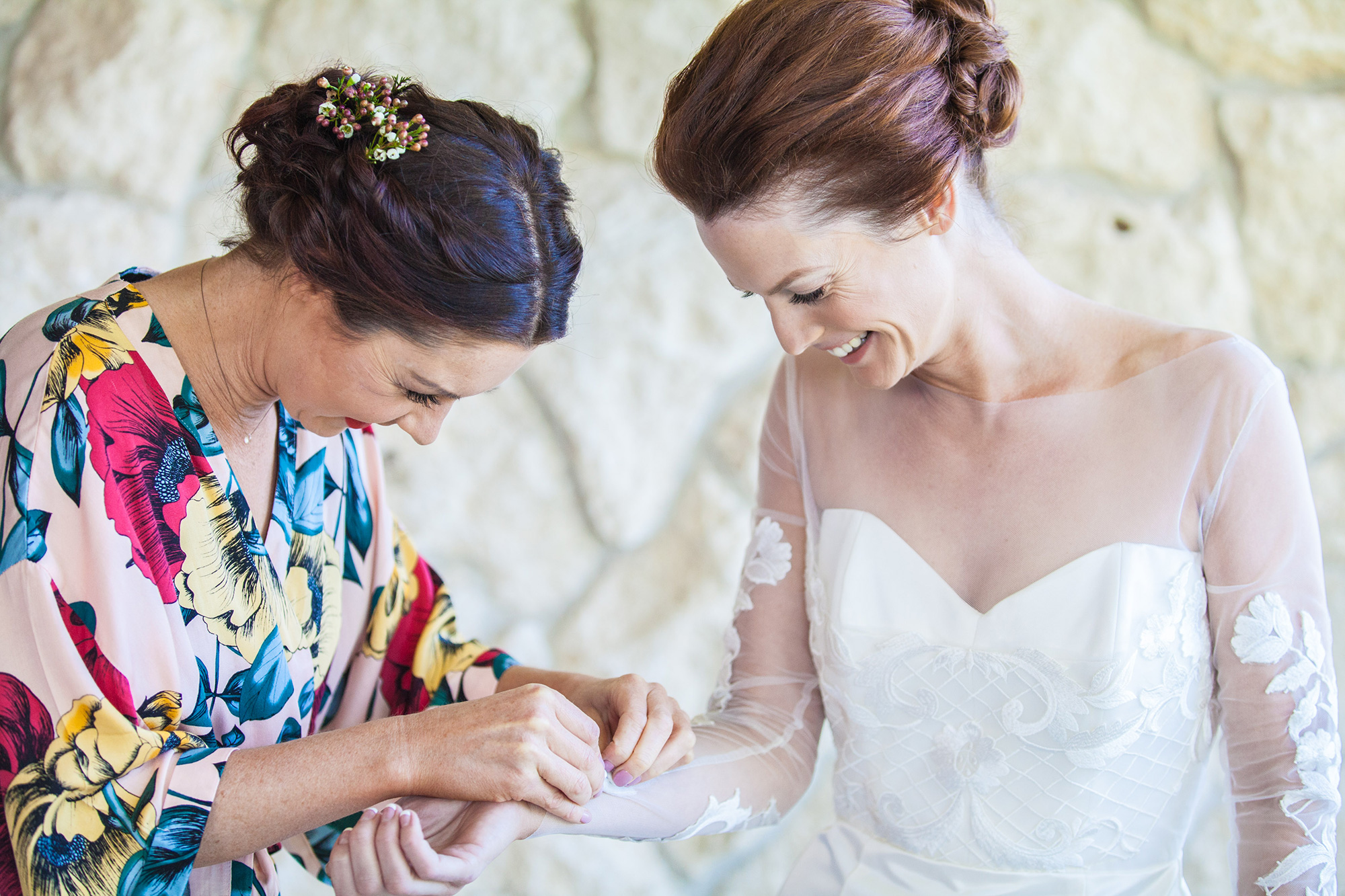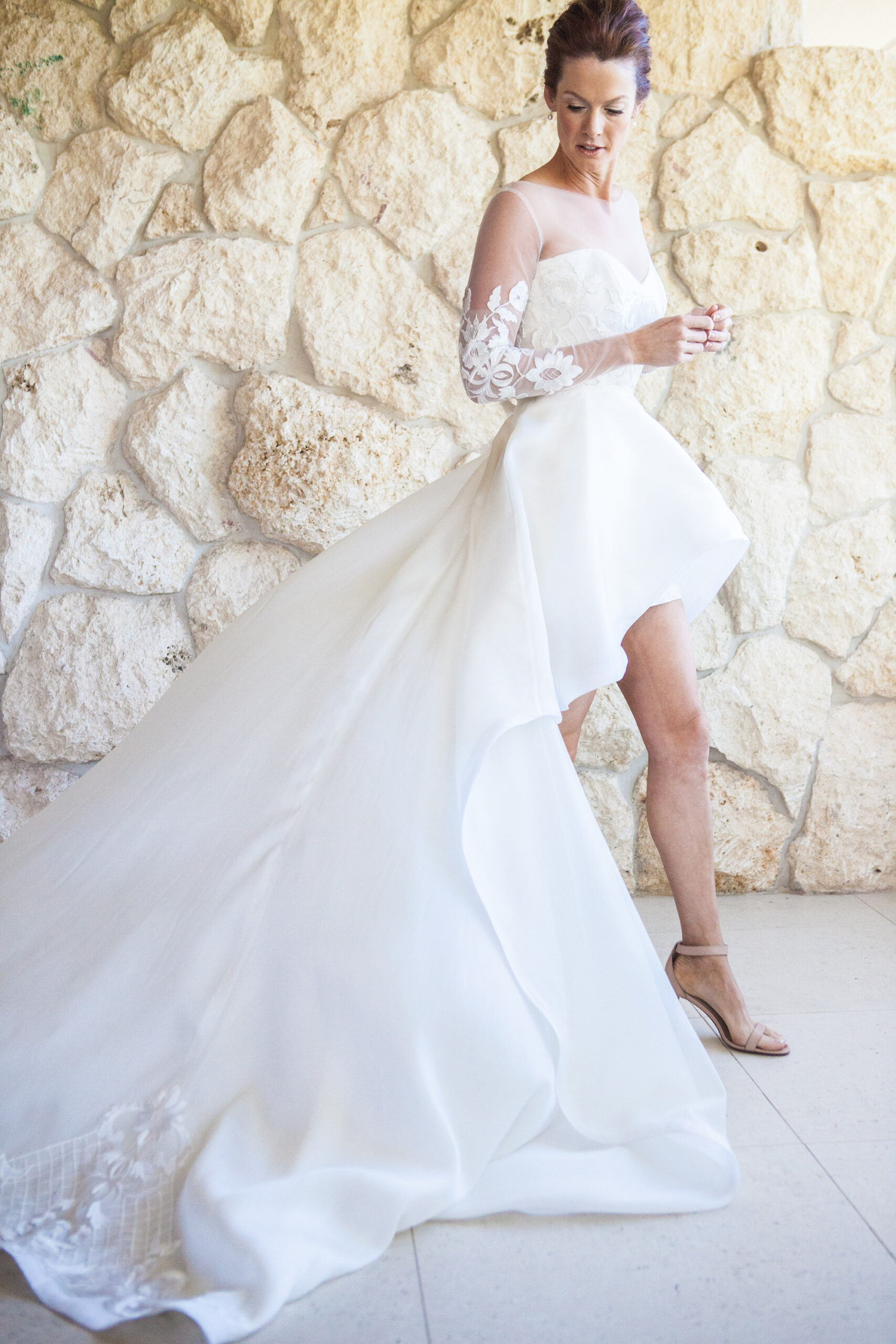 "I knew I wanted my legs out, but still have an elegance about it by having the lace details covering my arms," Cara says of her wedding gown.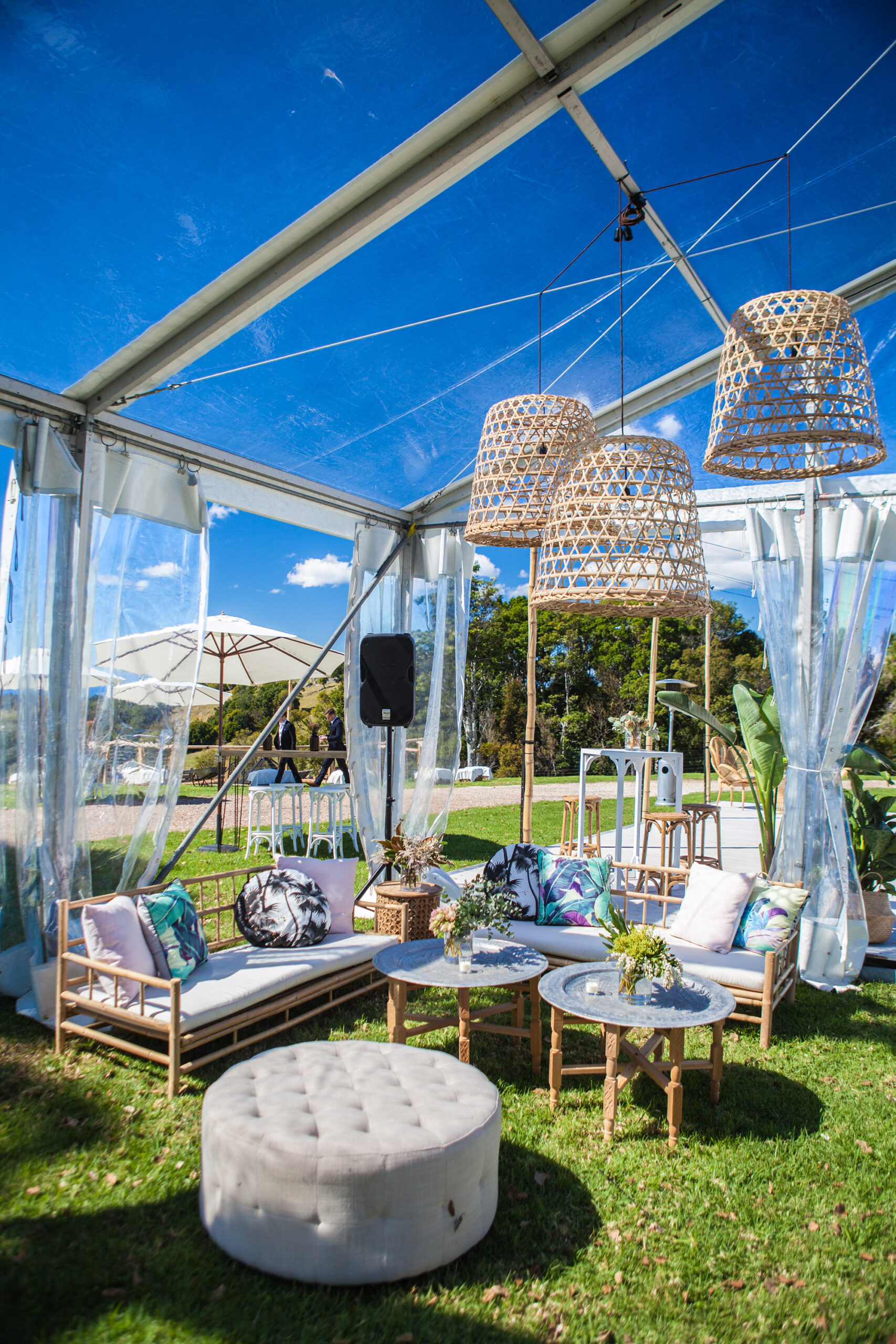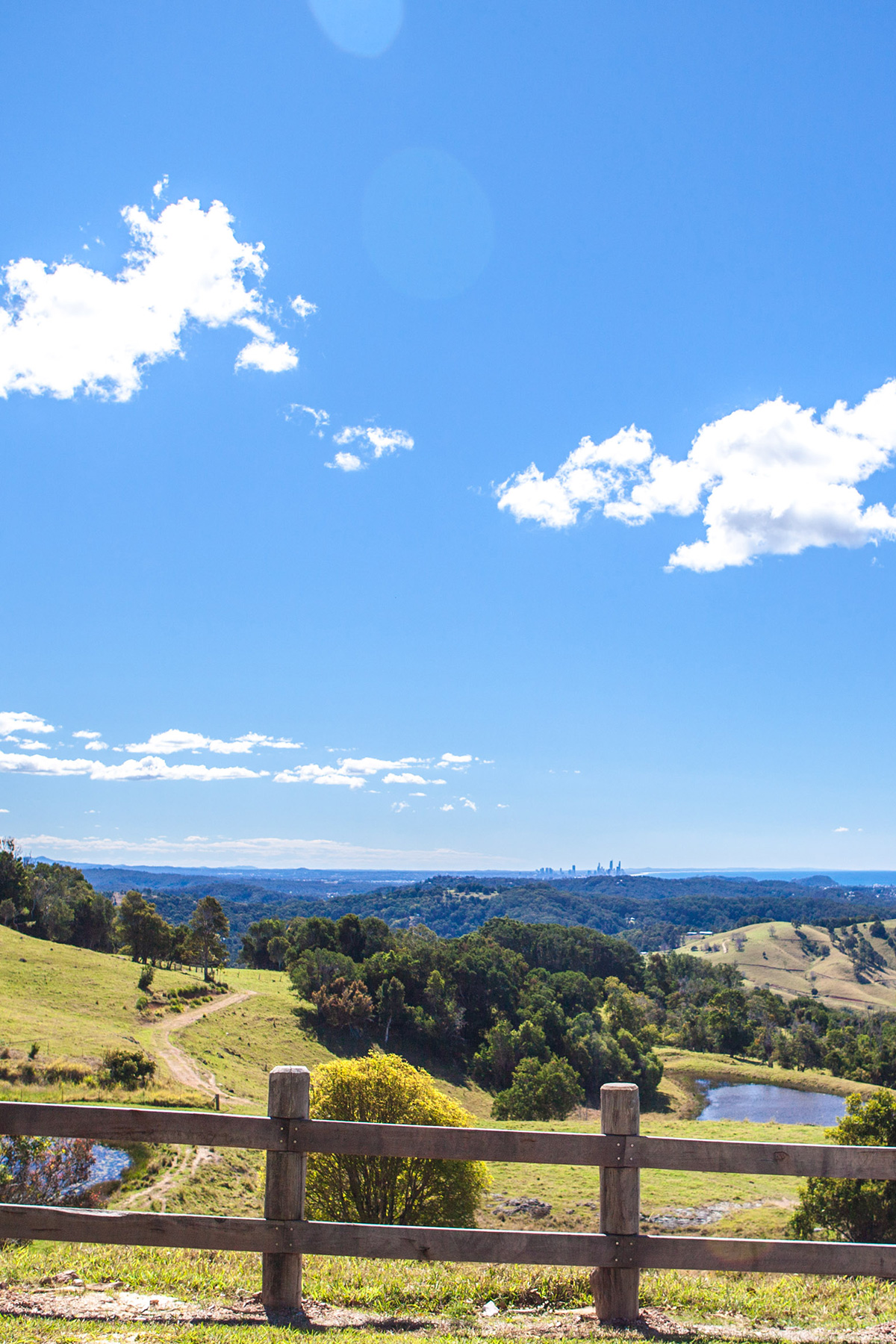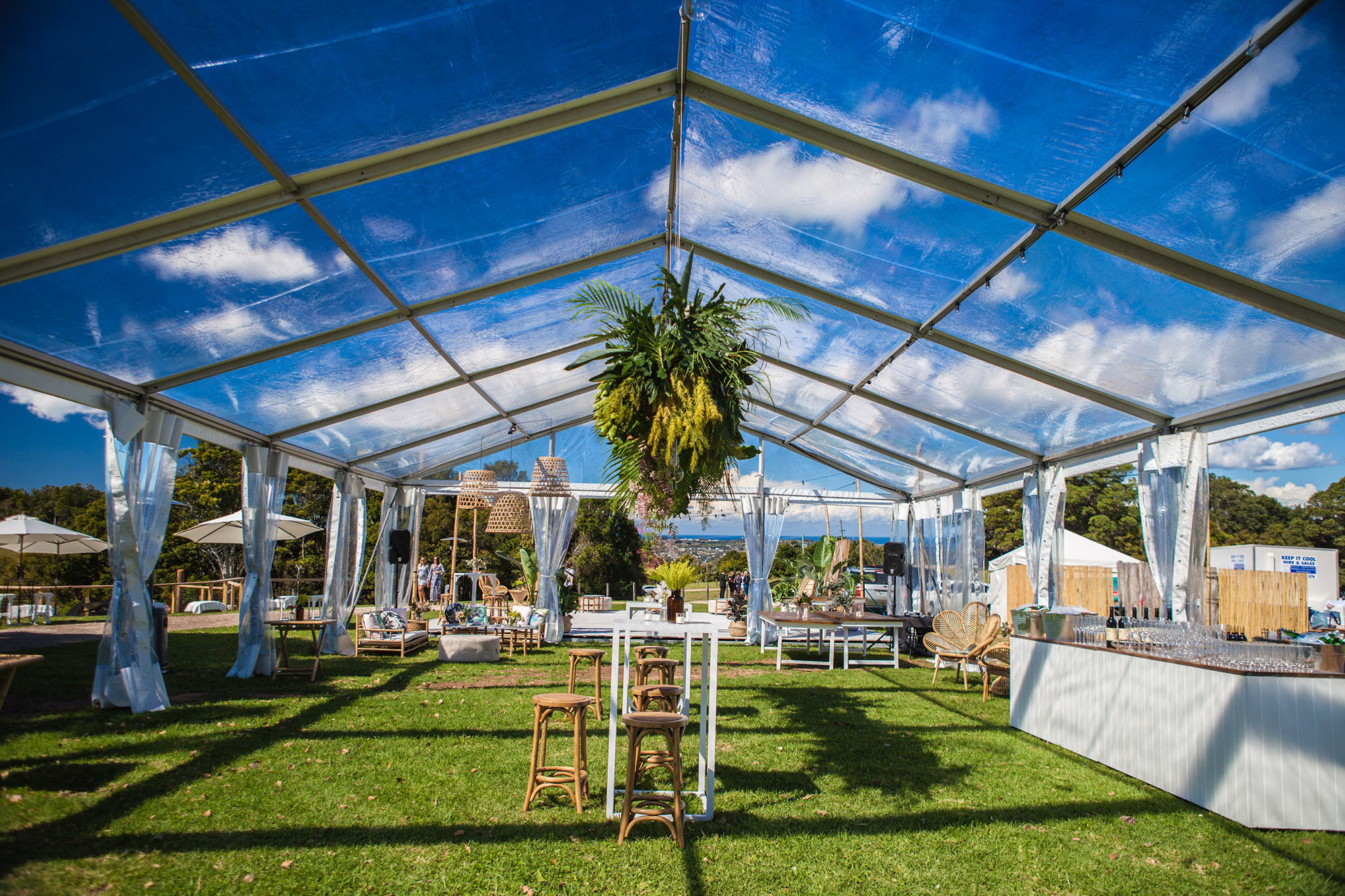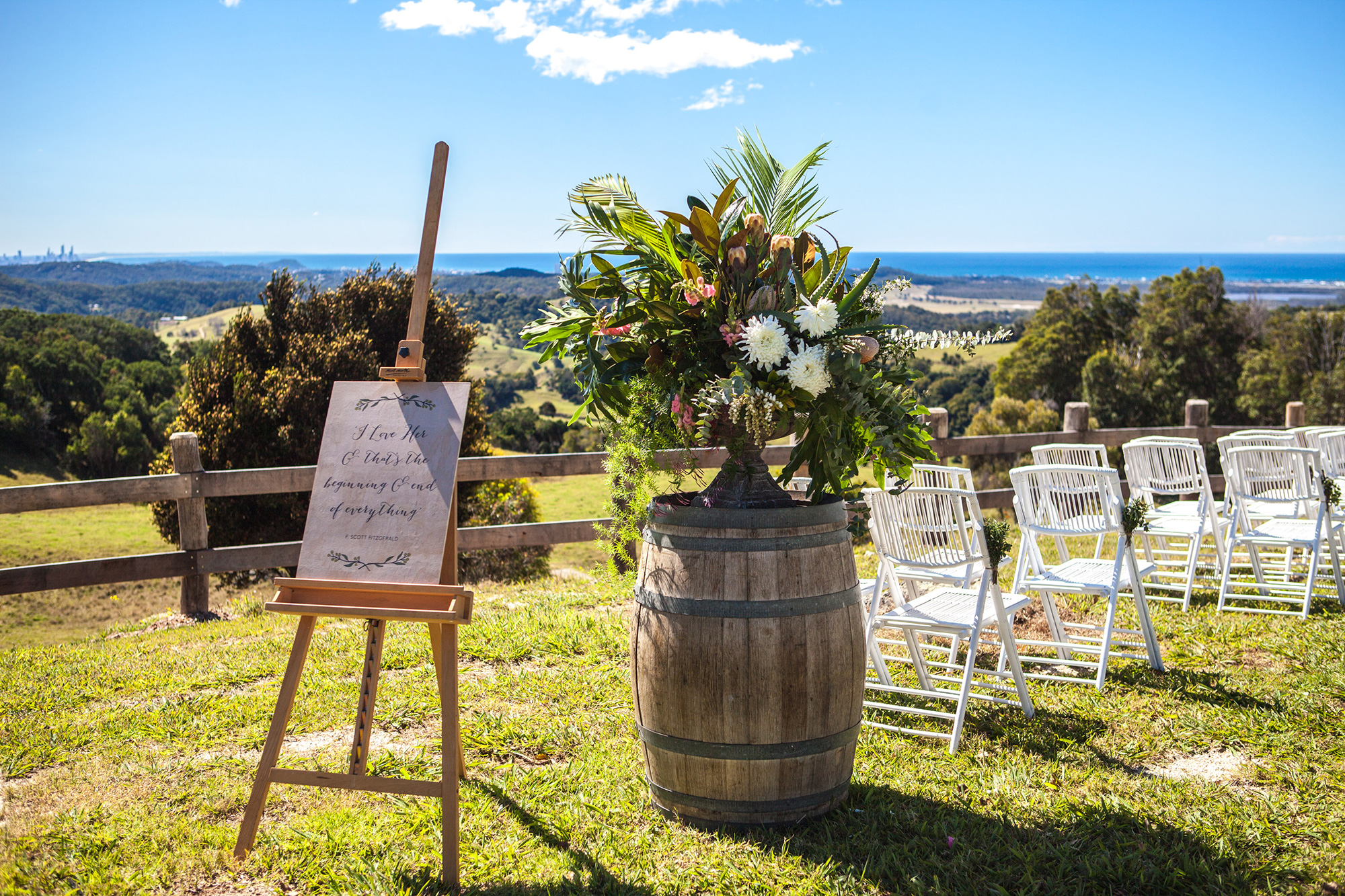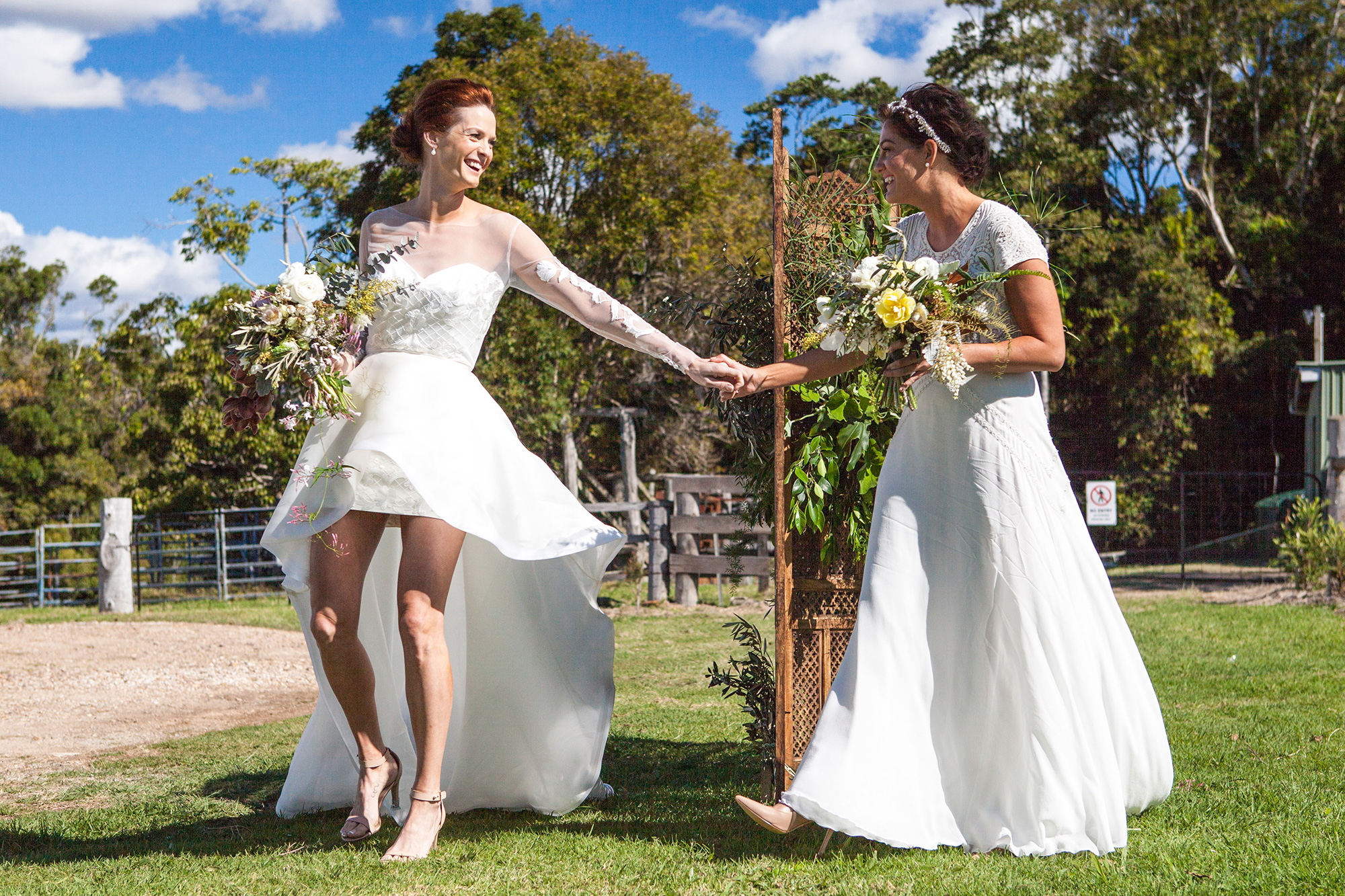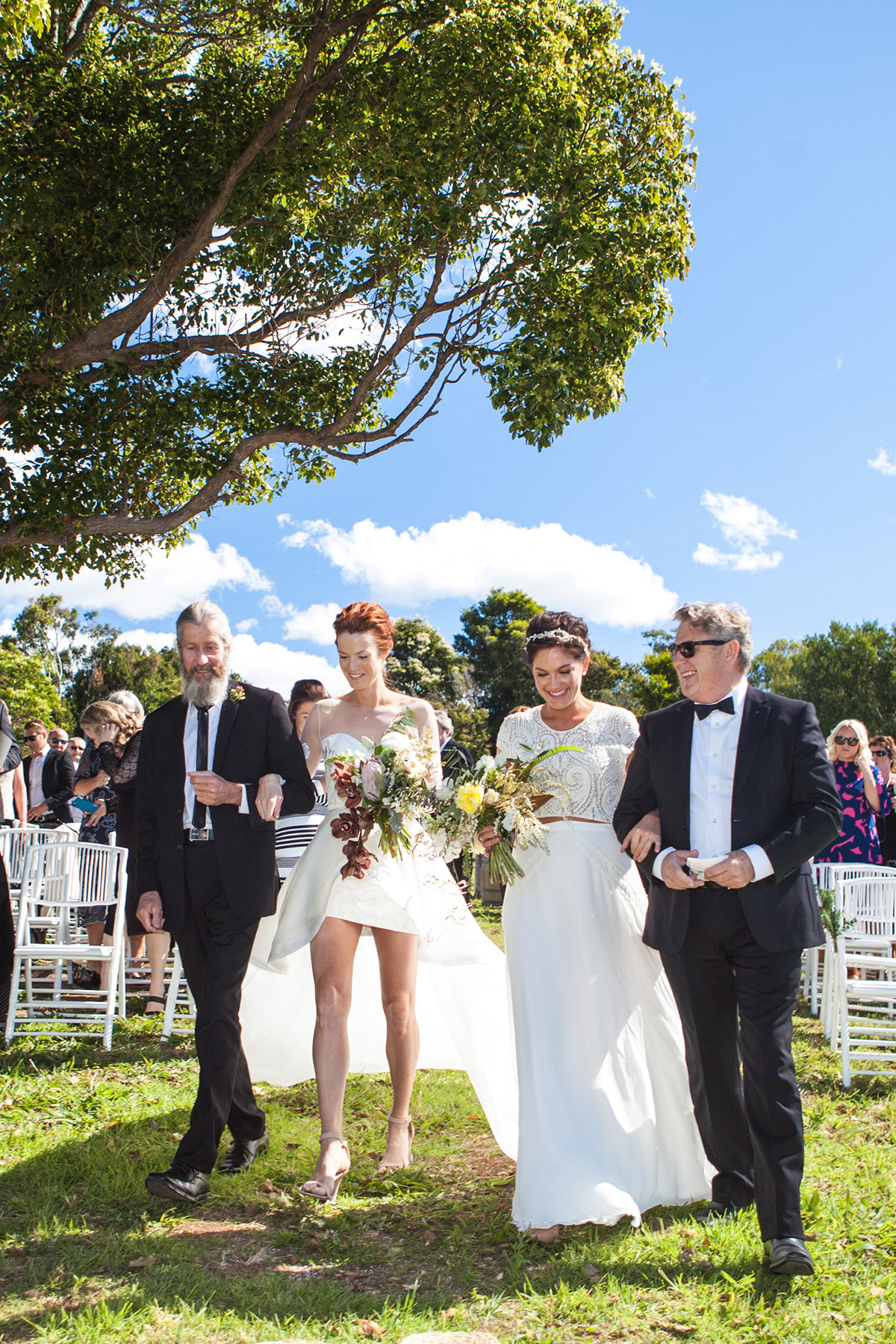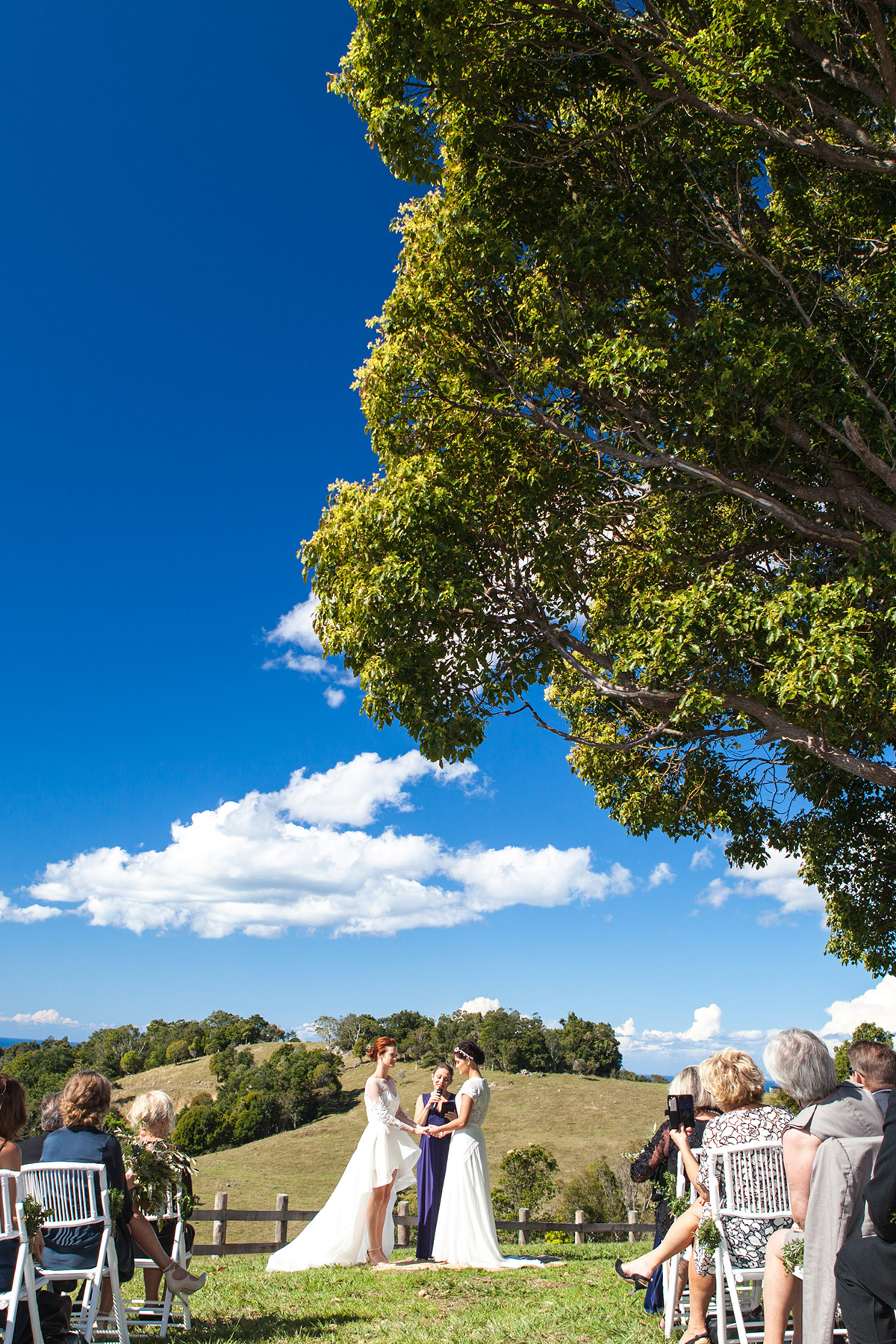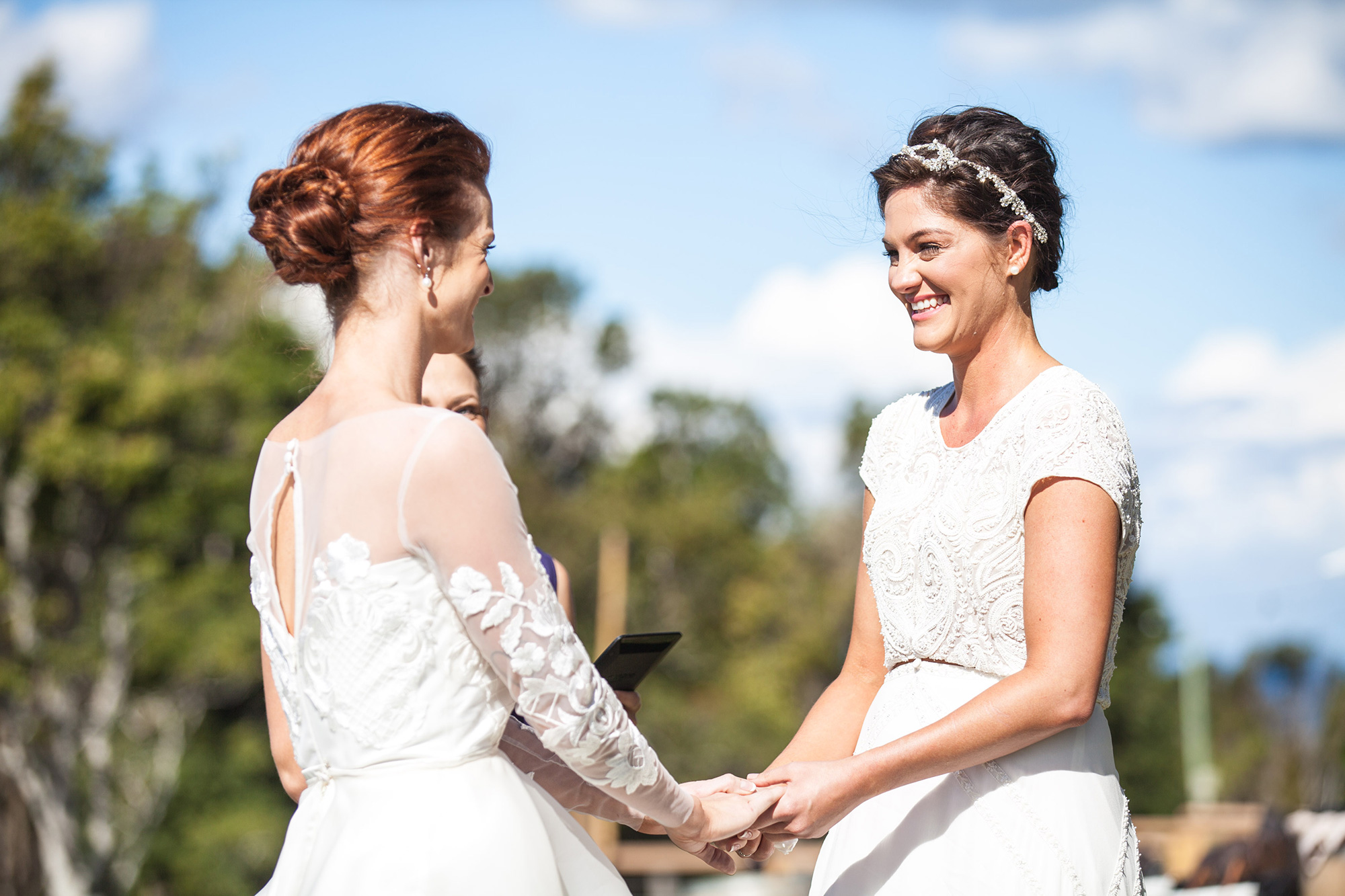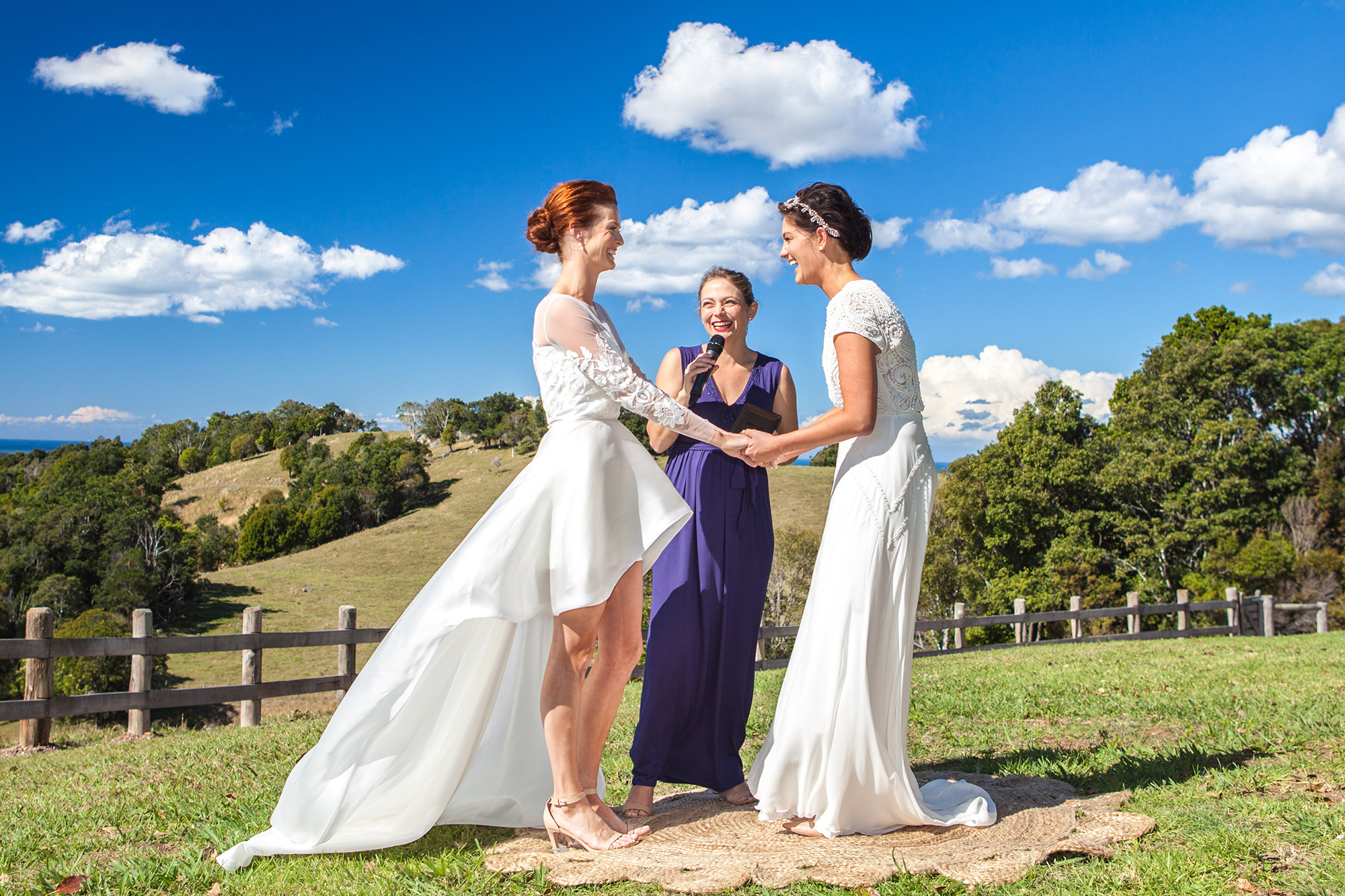 "The best part of the wedding day was stepping out of the car either side of the screen and taking that first look at Sophie; she looked absolutely divine," smiles Cara.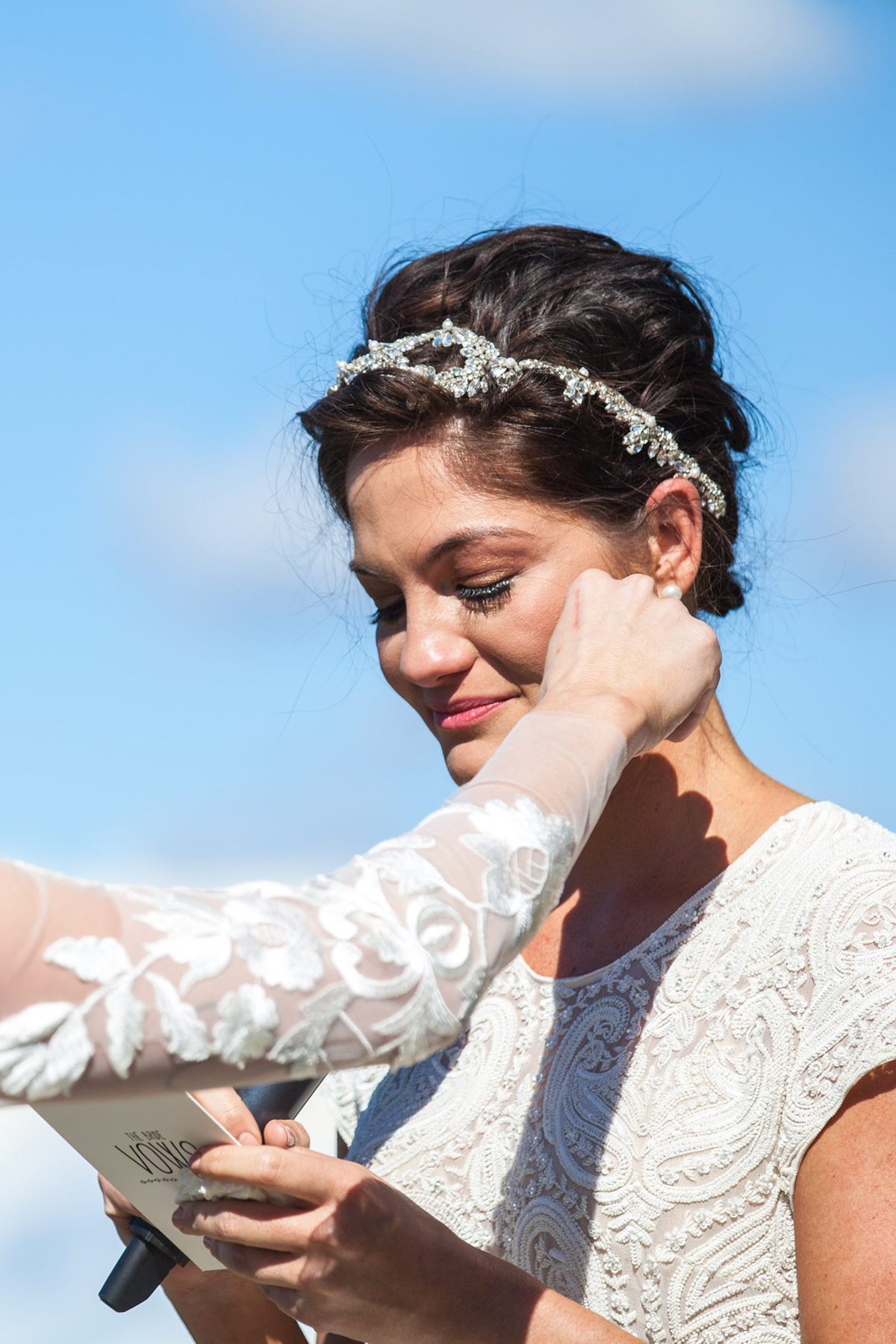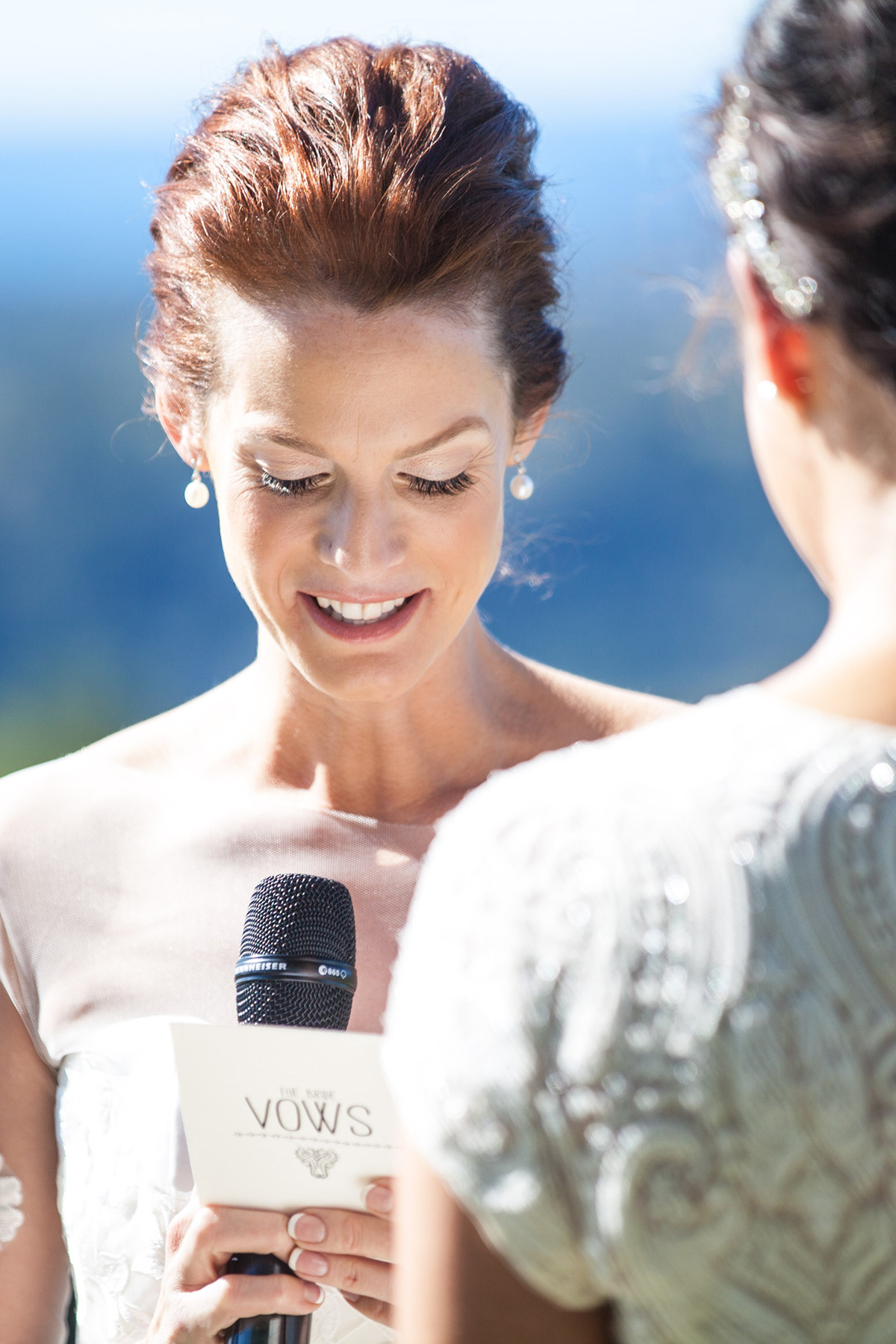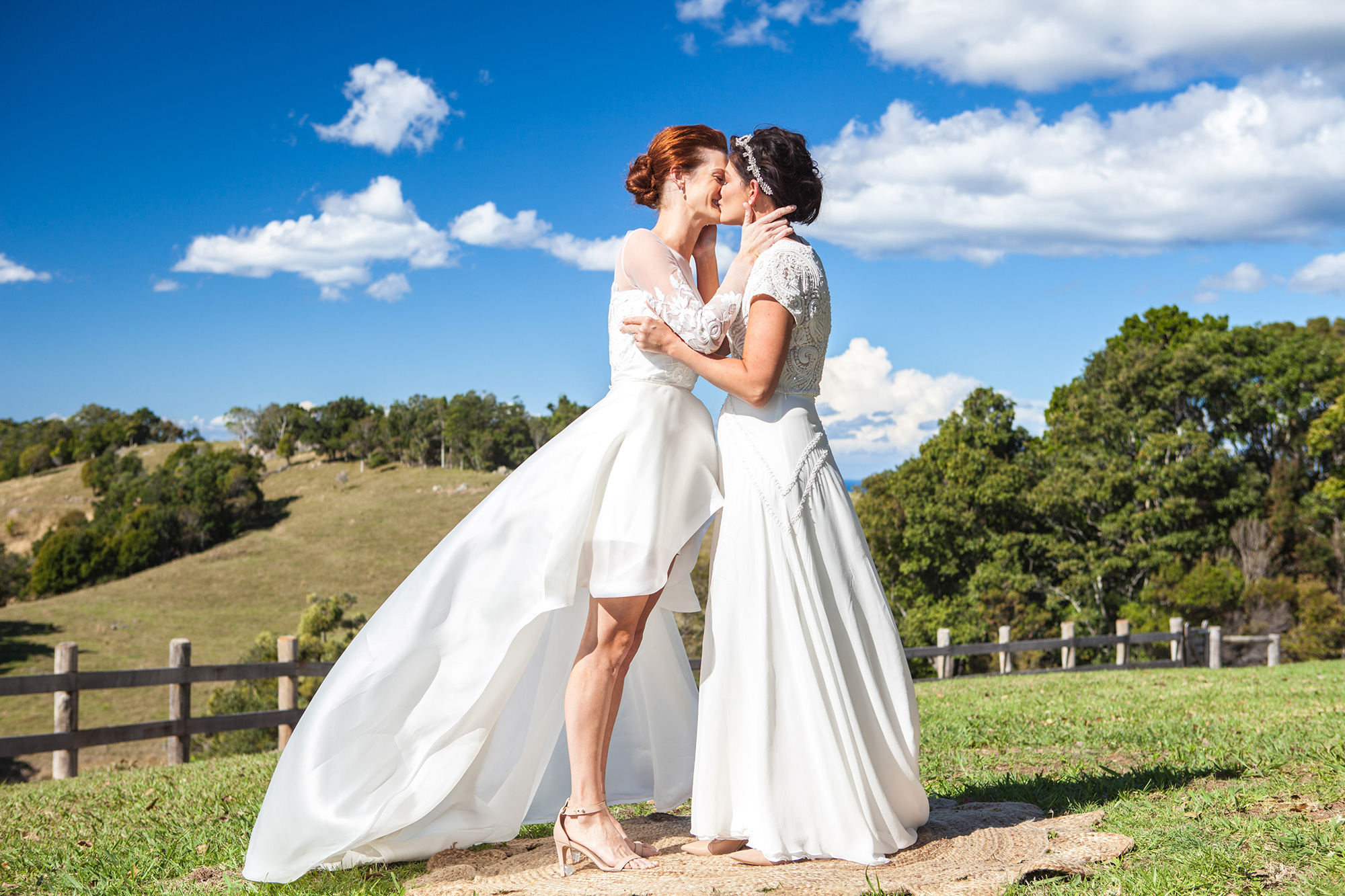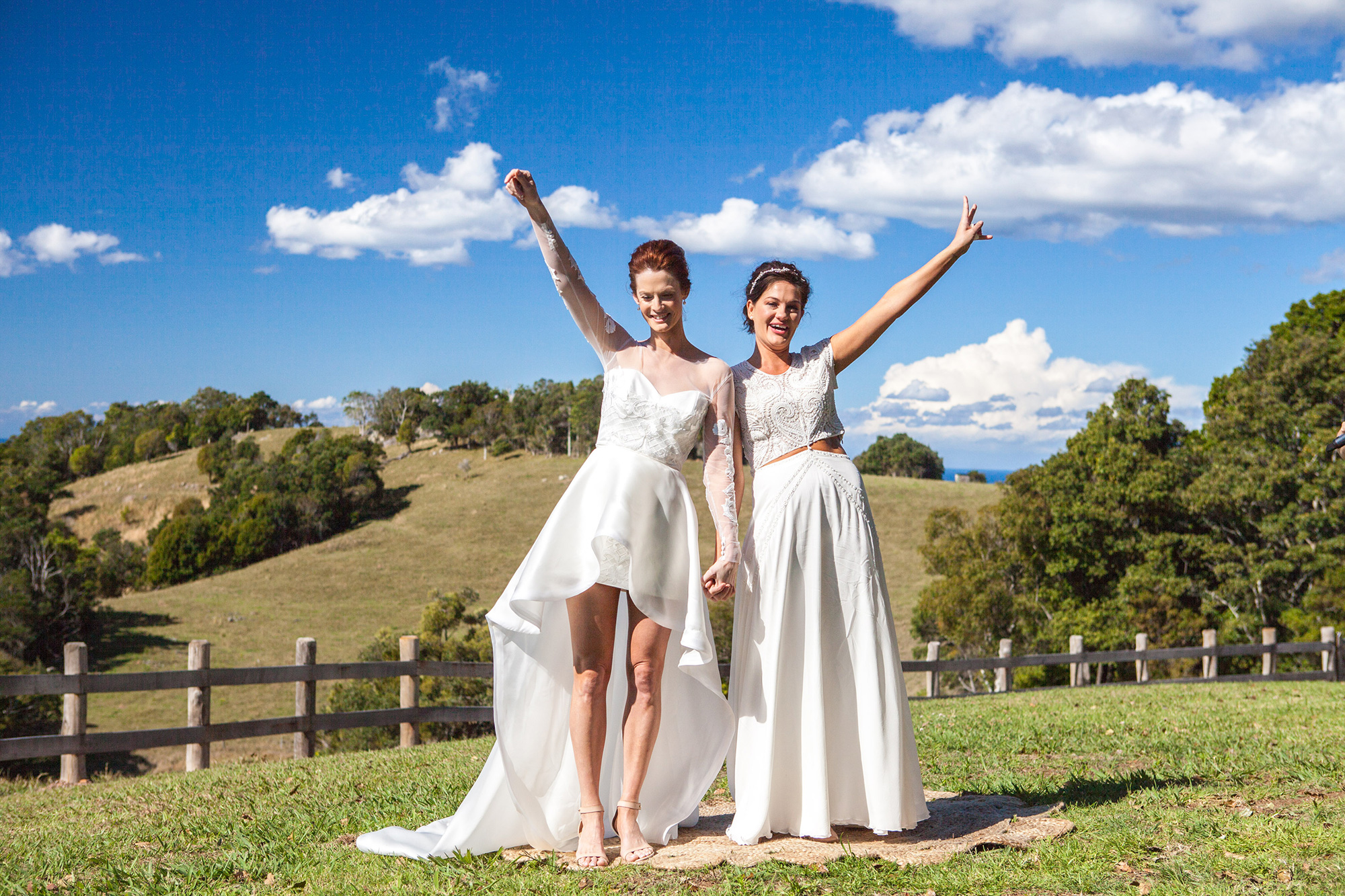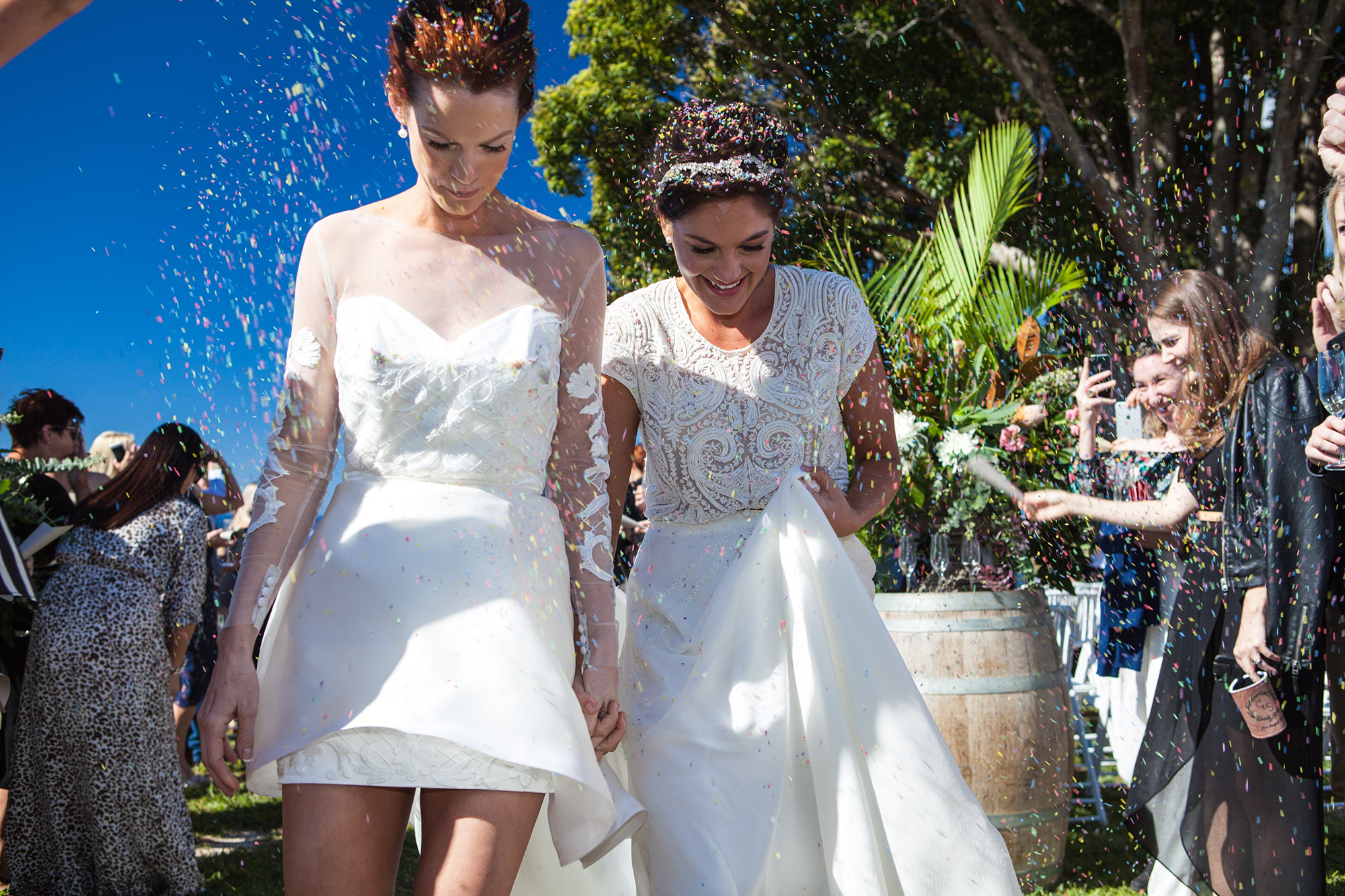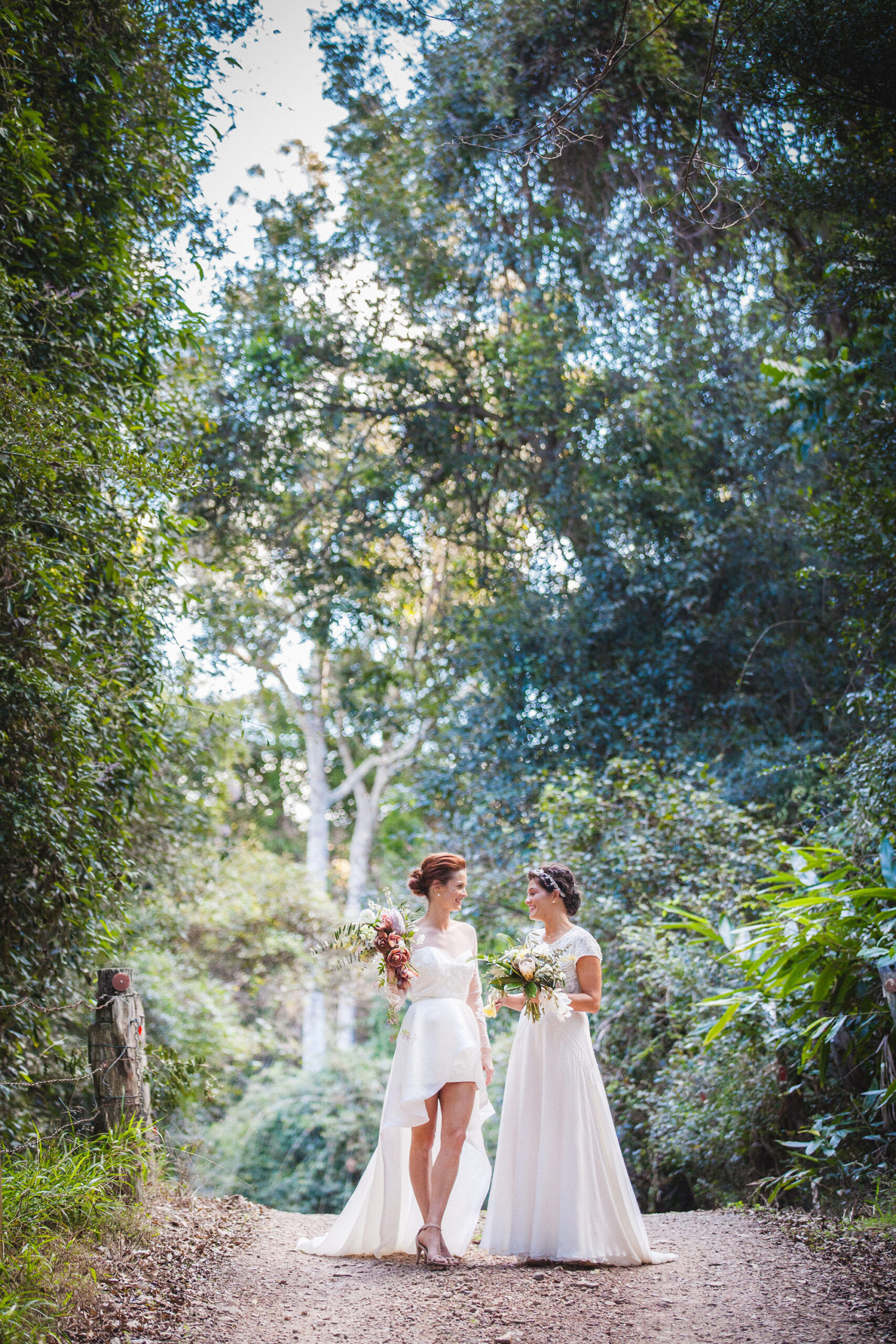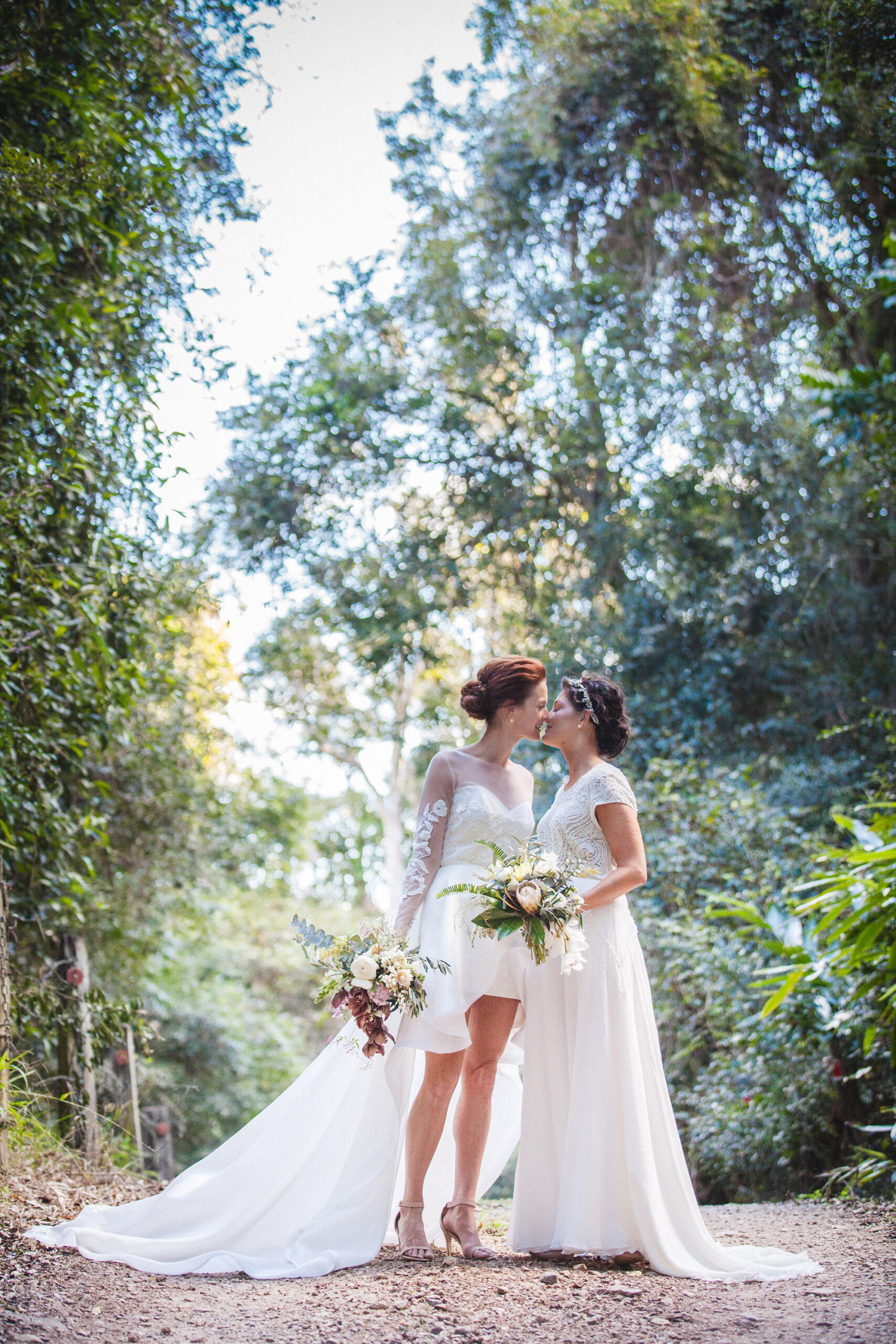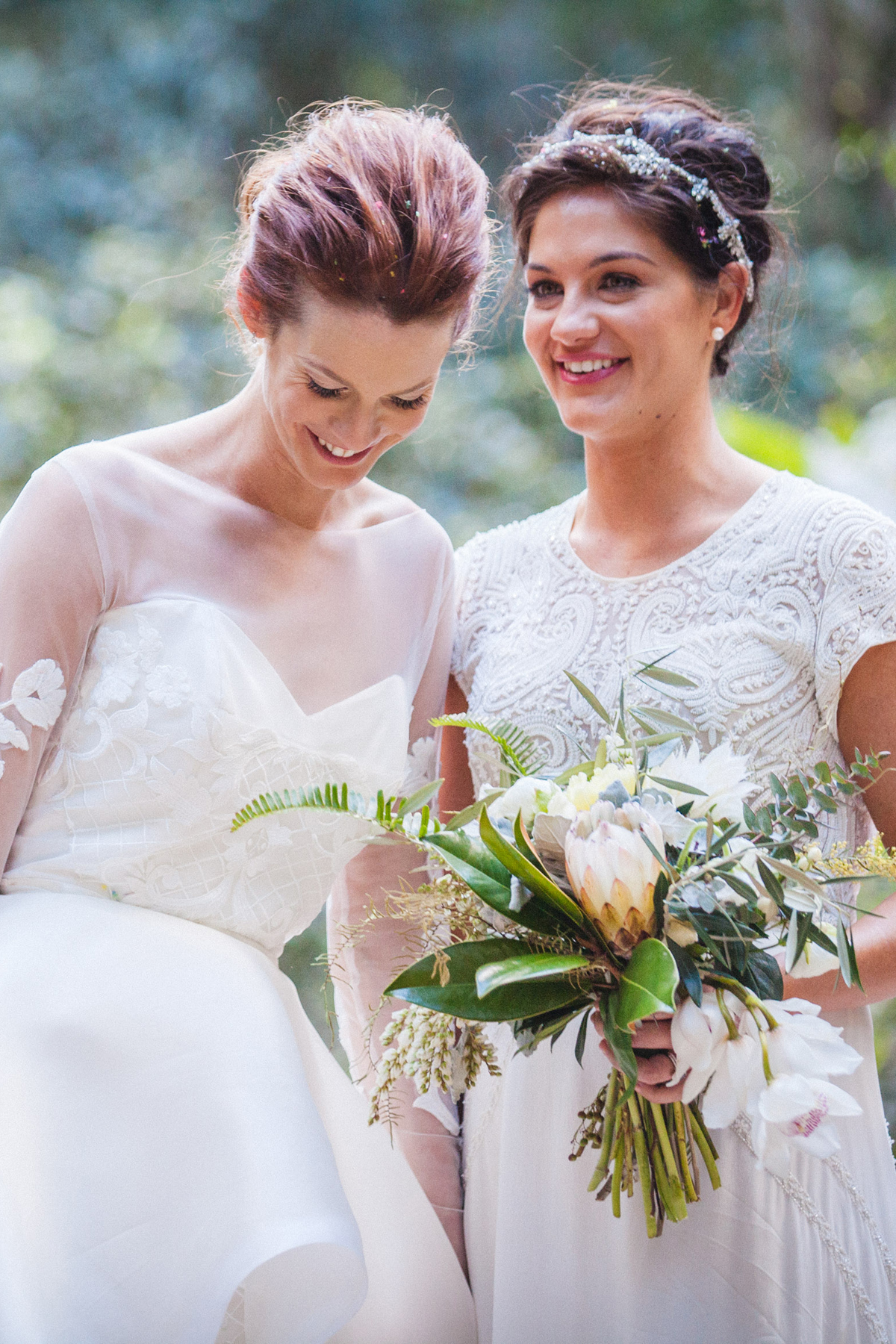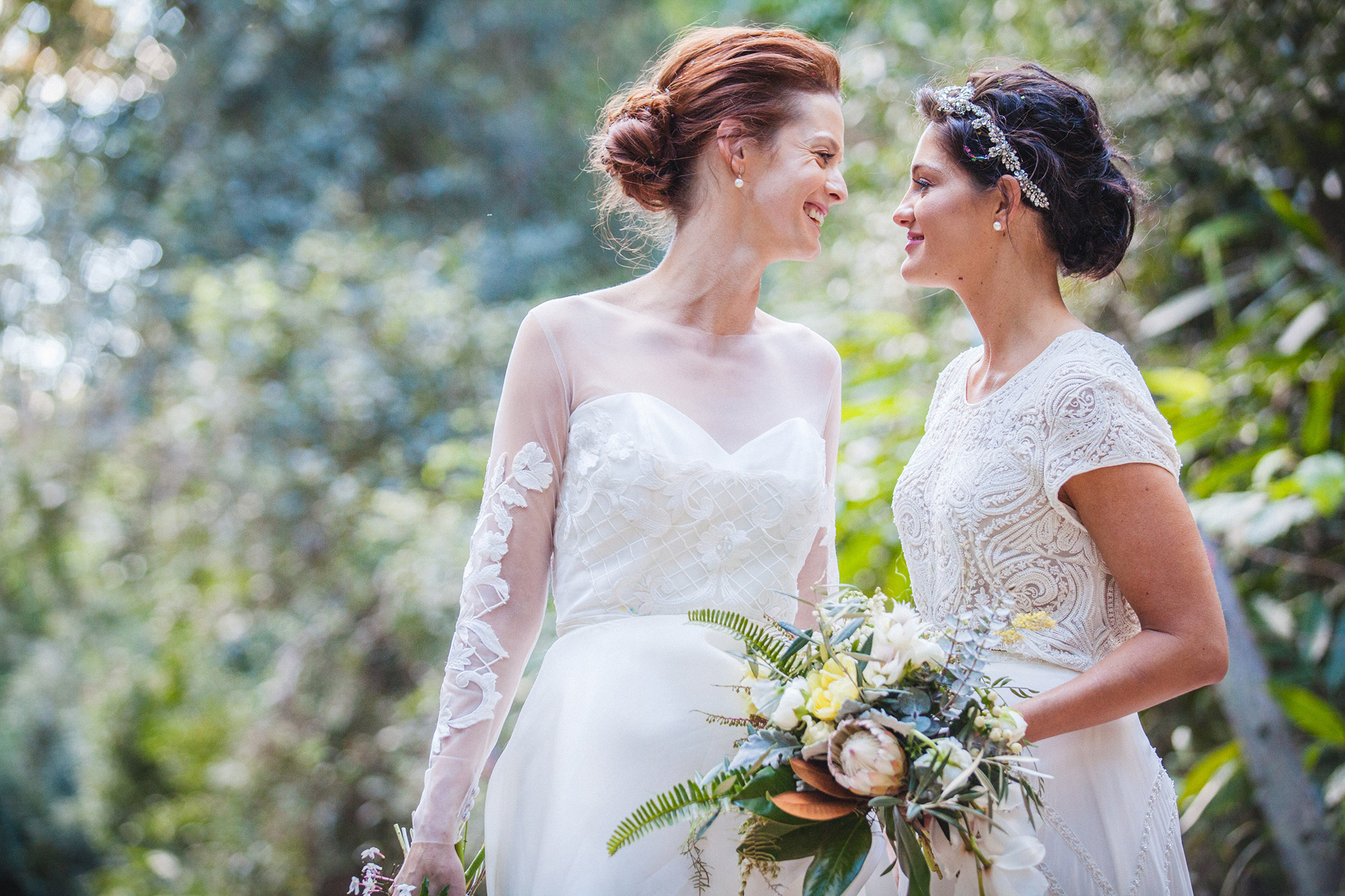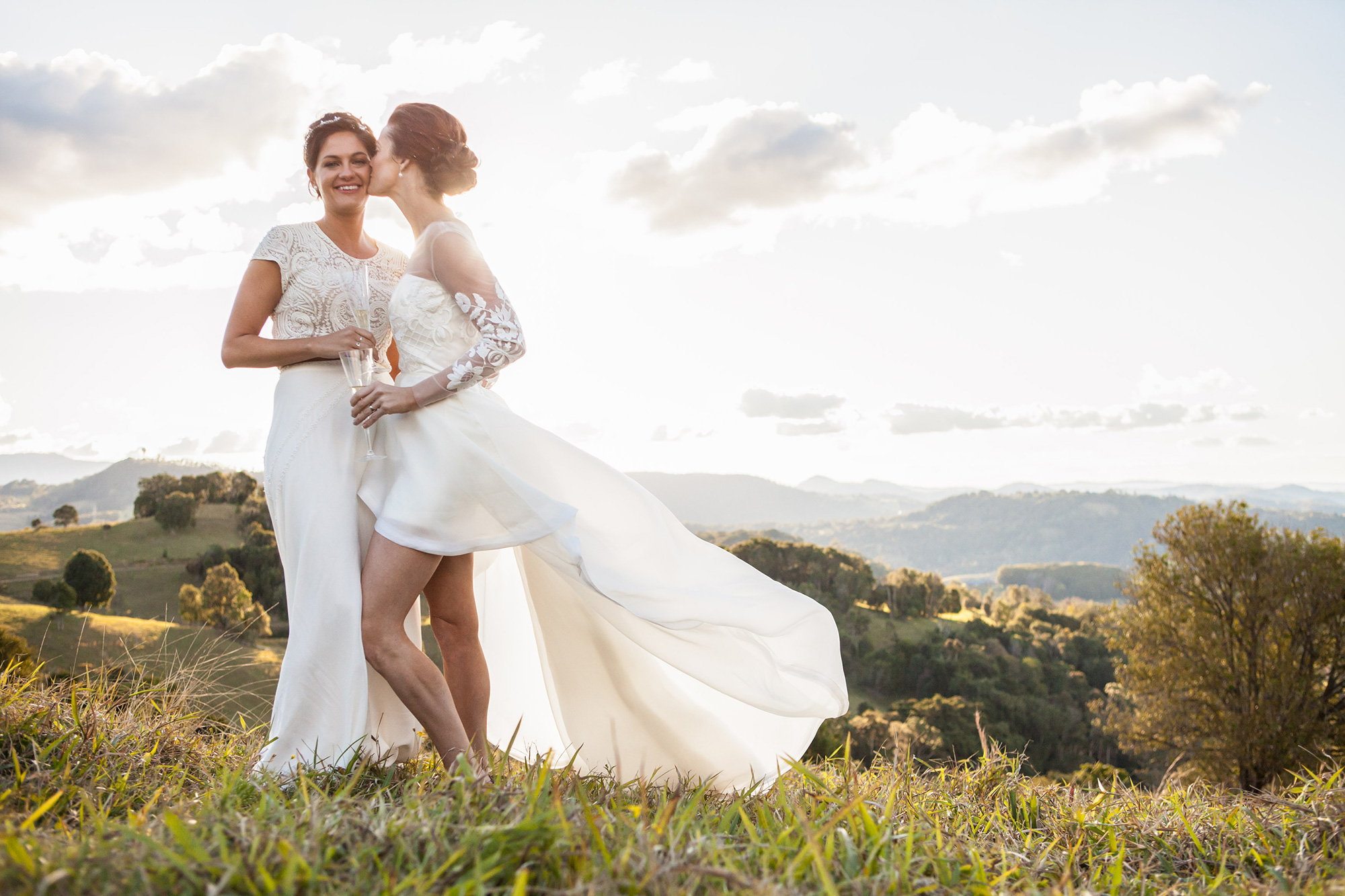 "We didn't want a heap of posed shots so we asked Ali to be a guest as well and be the photographer," Cara says of her long-time friend of Catseye Productions.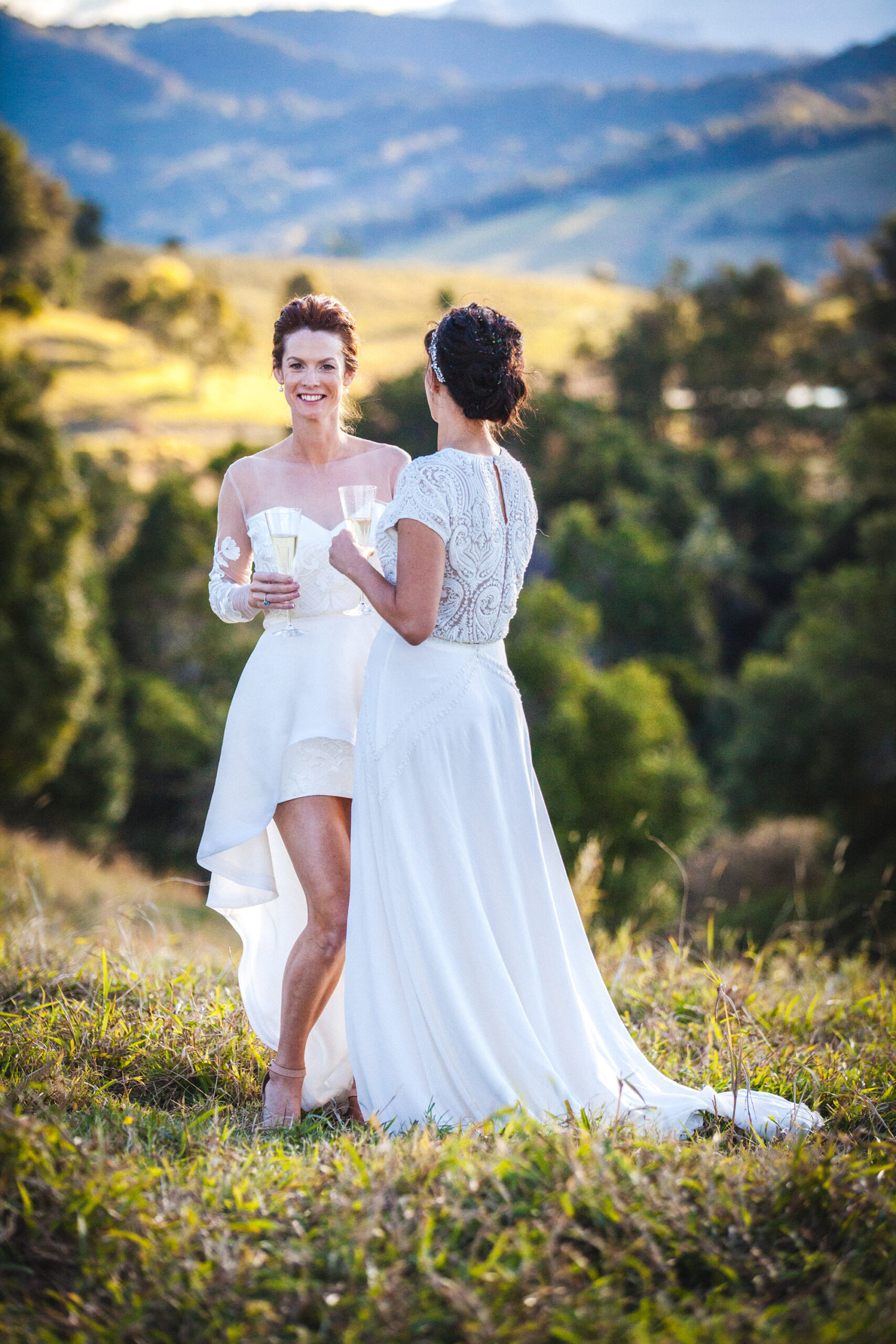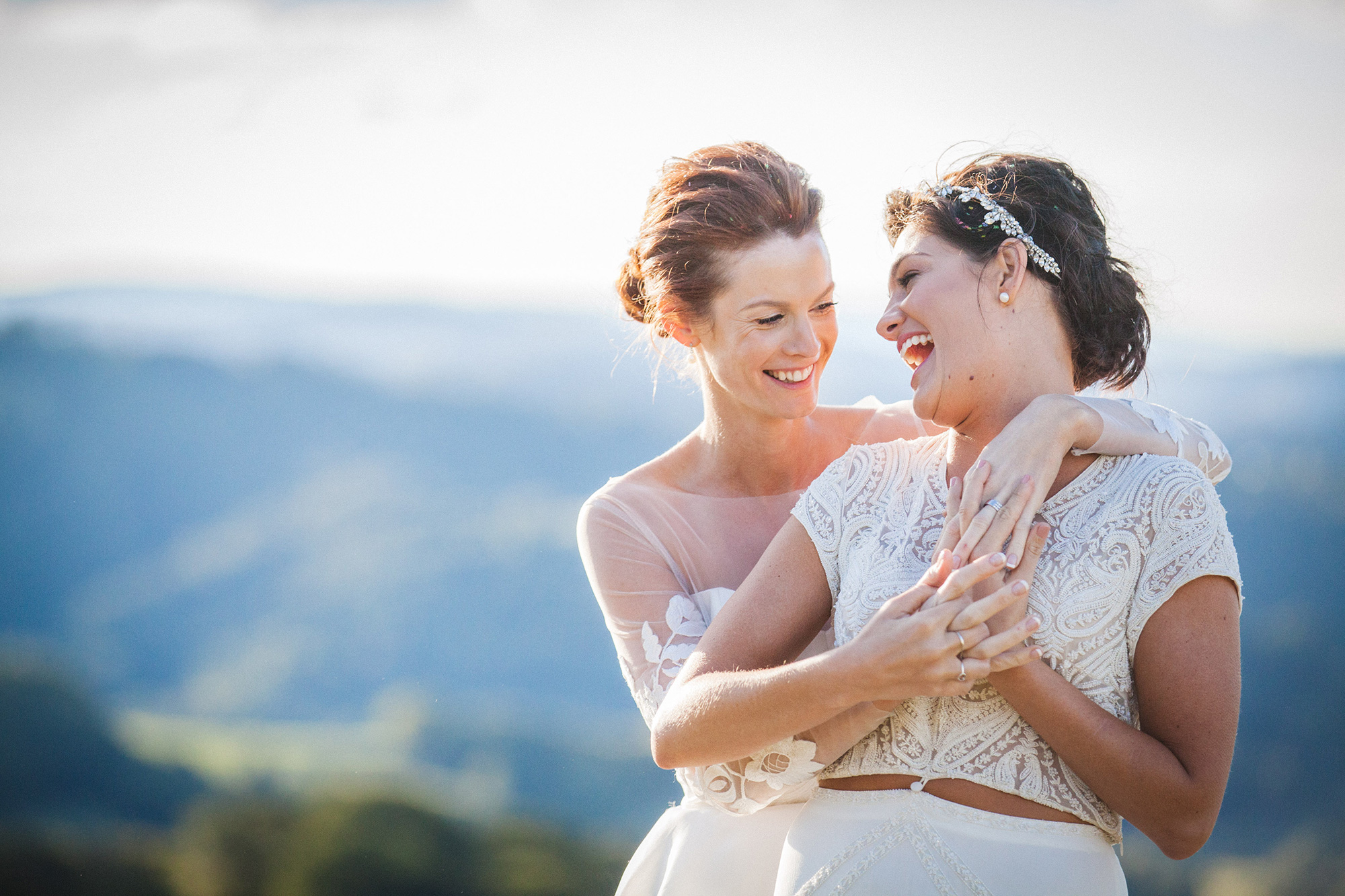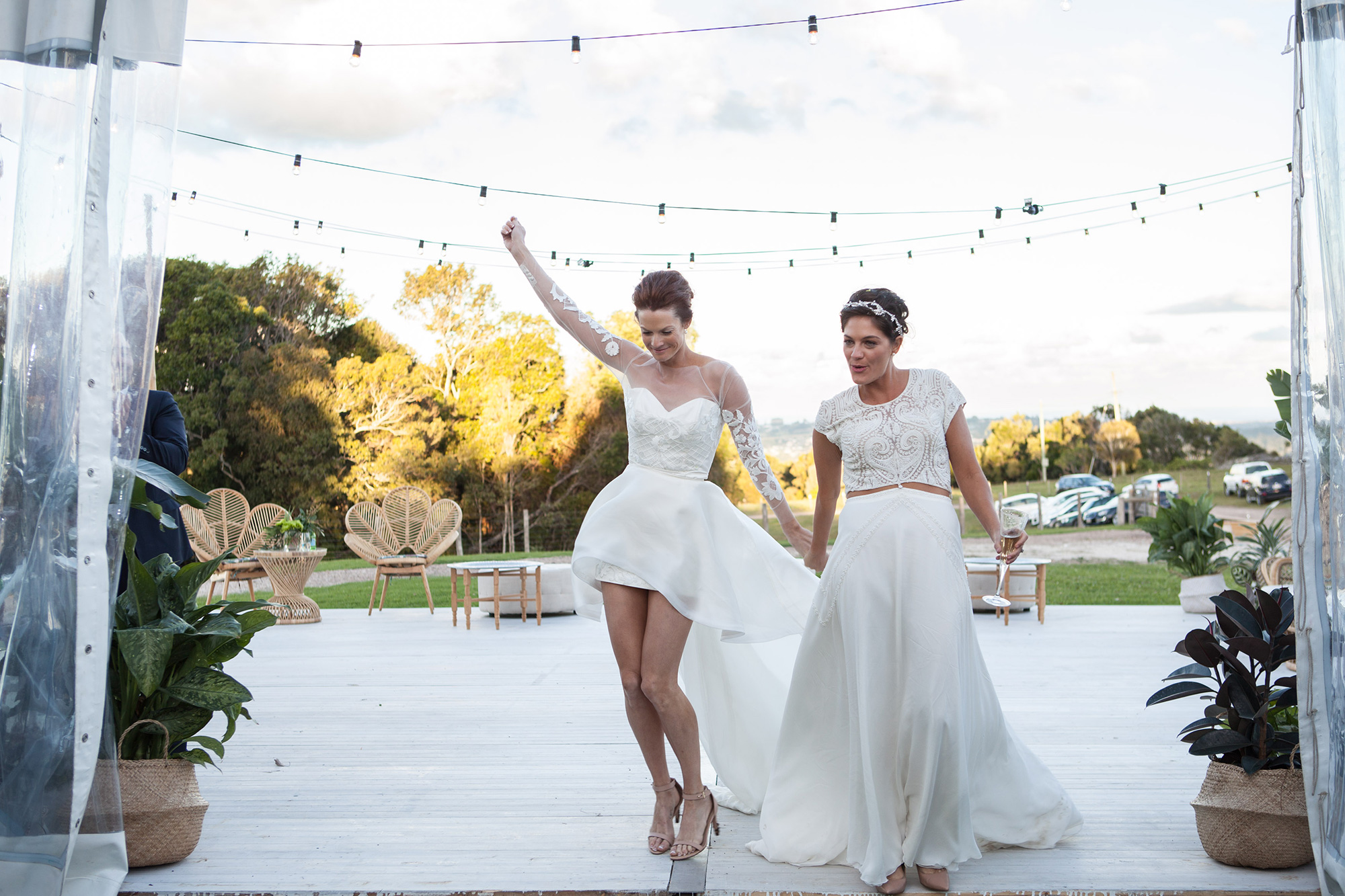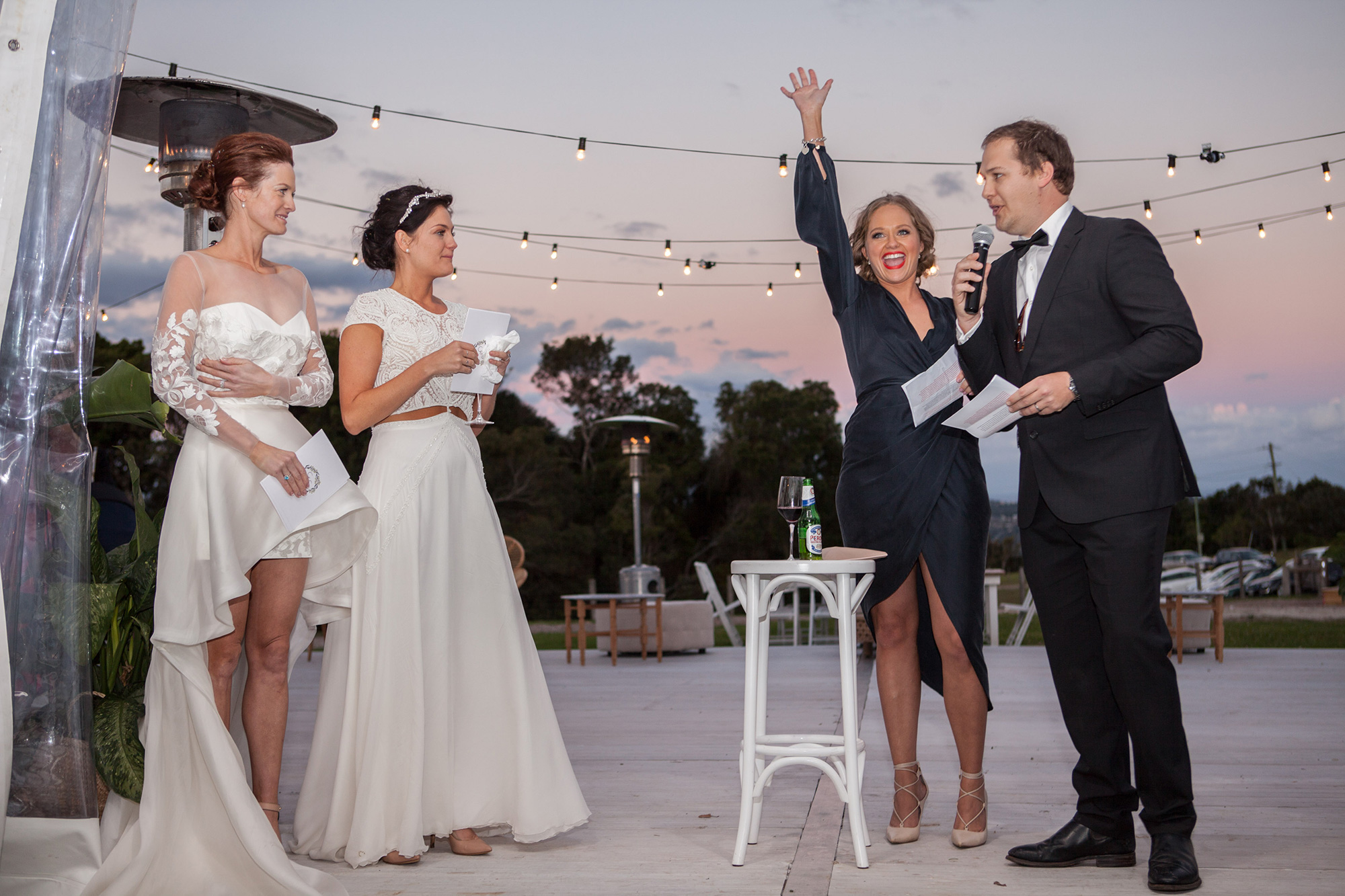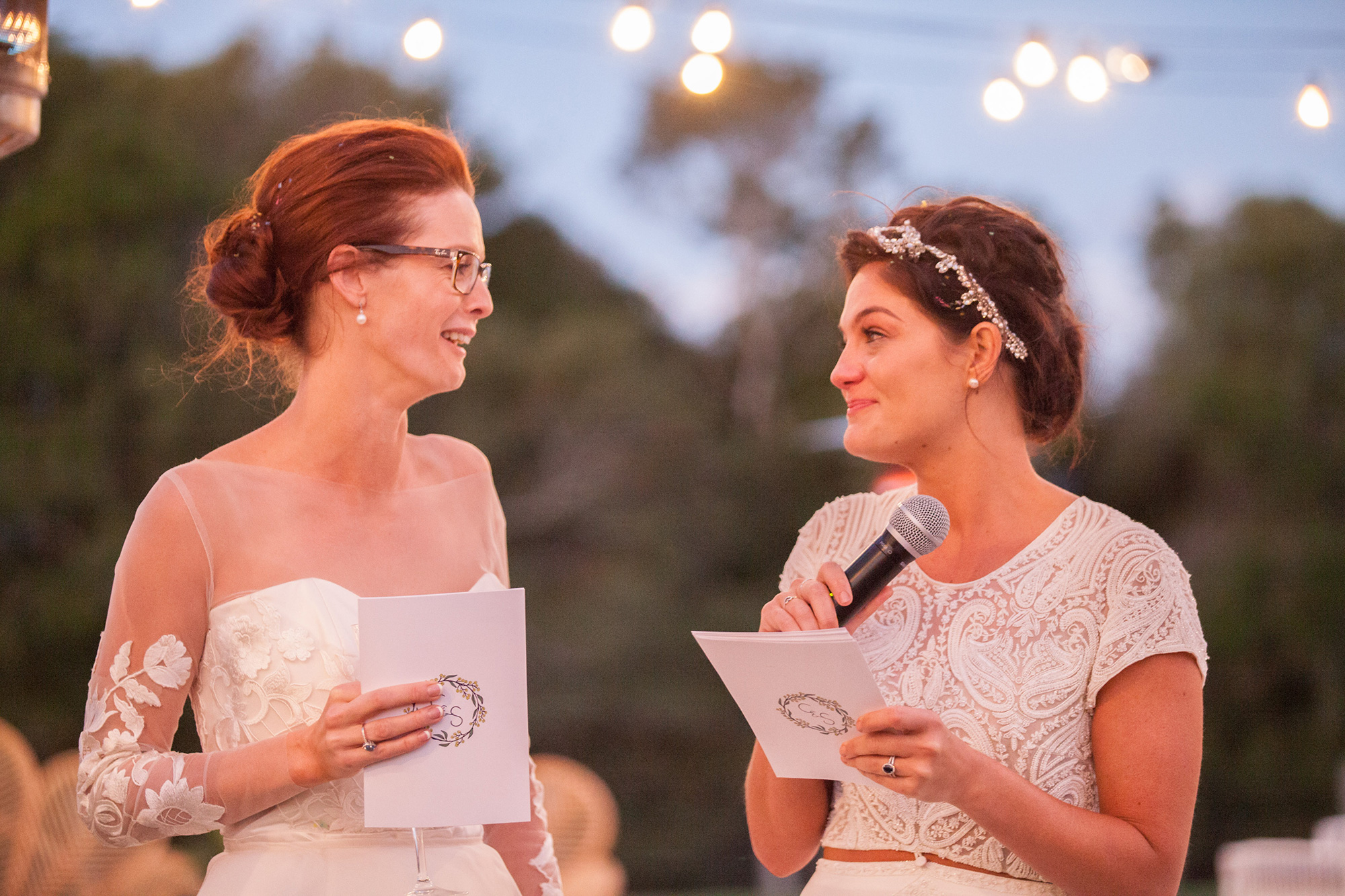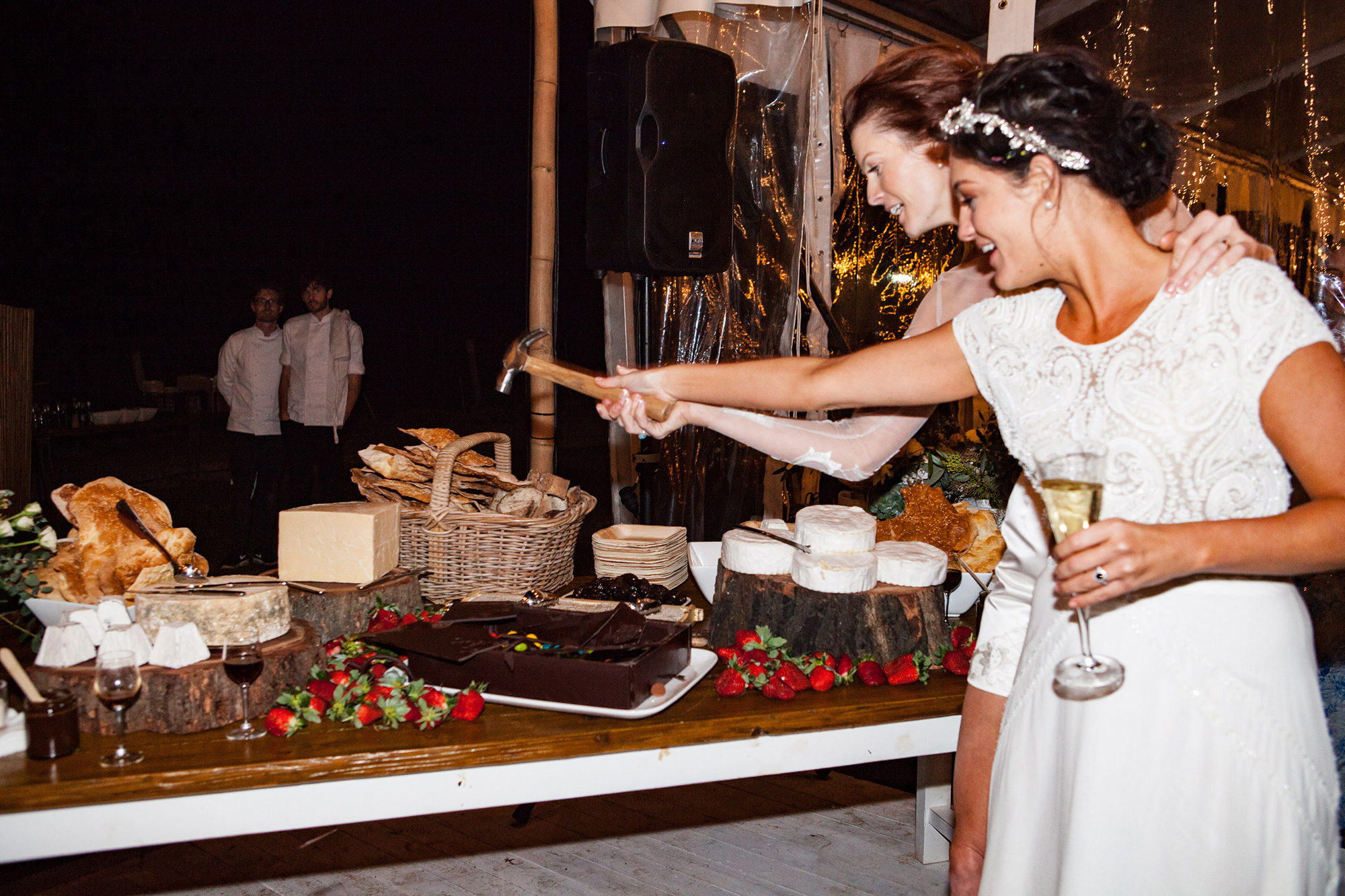 "We had huge cheese table of imported French cheese rounds and organic dark chocolate," explains Cara.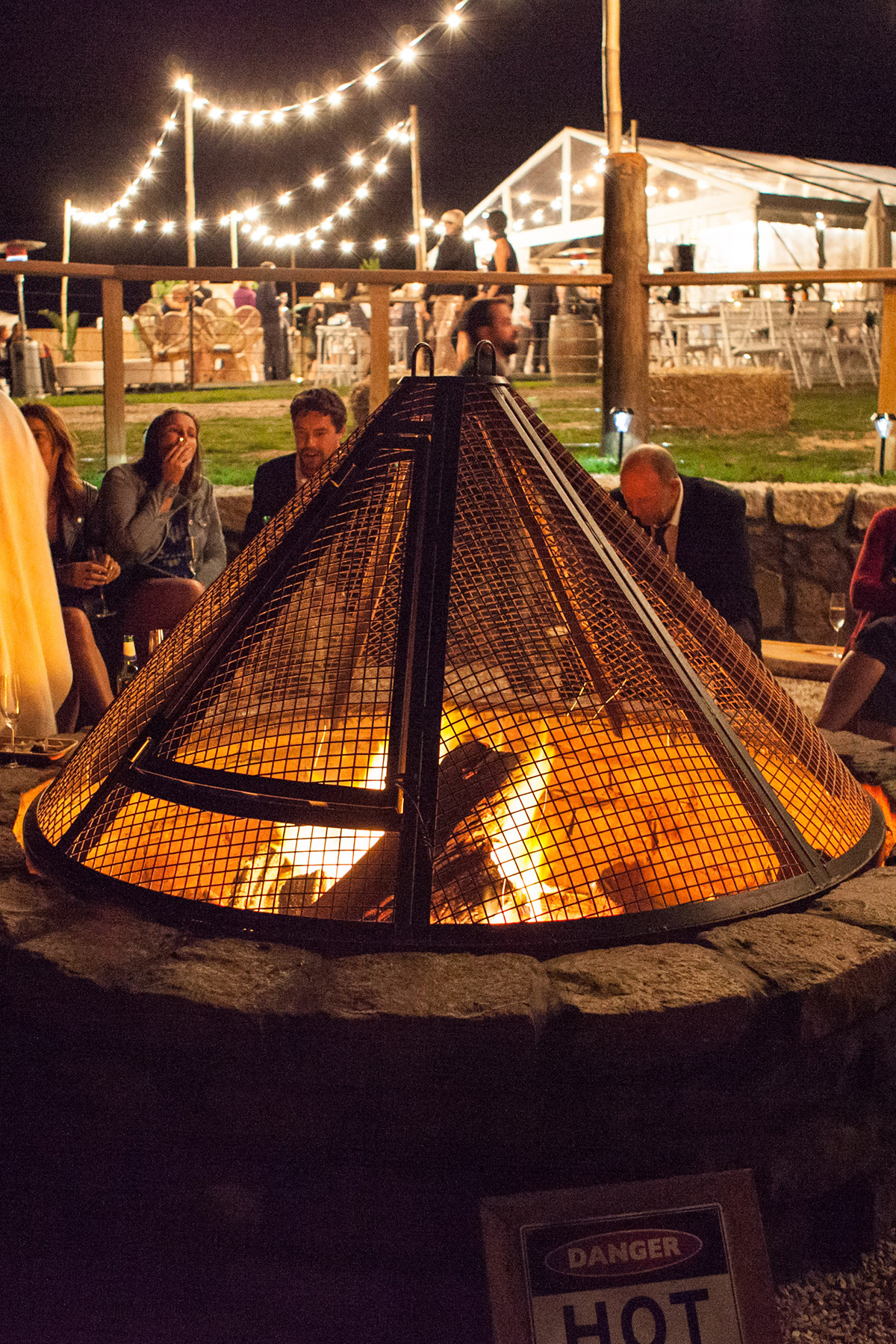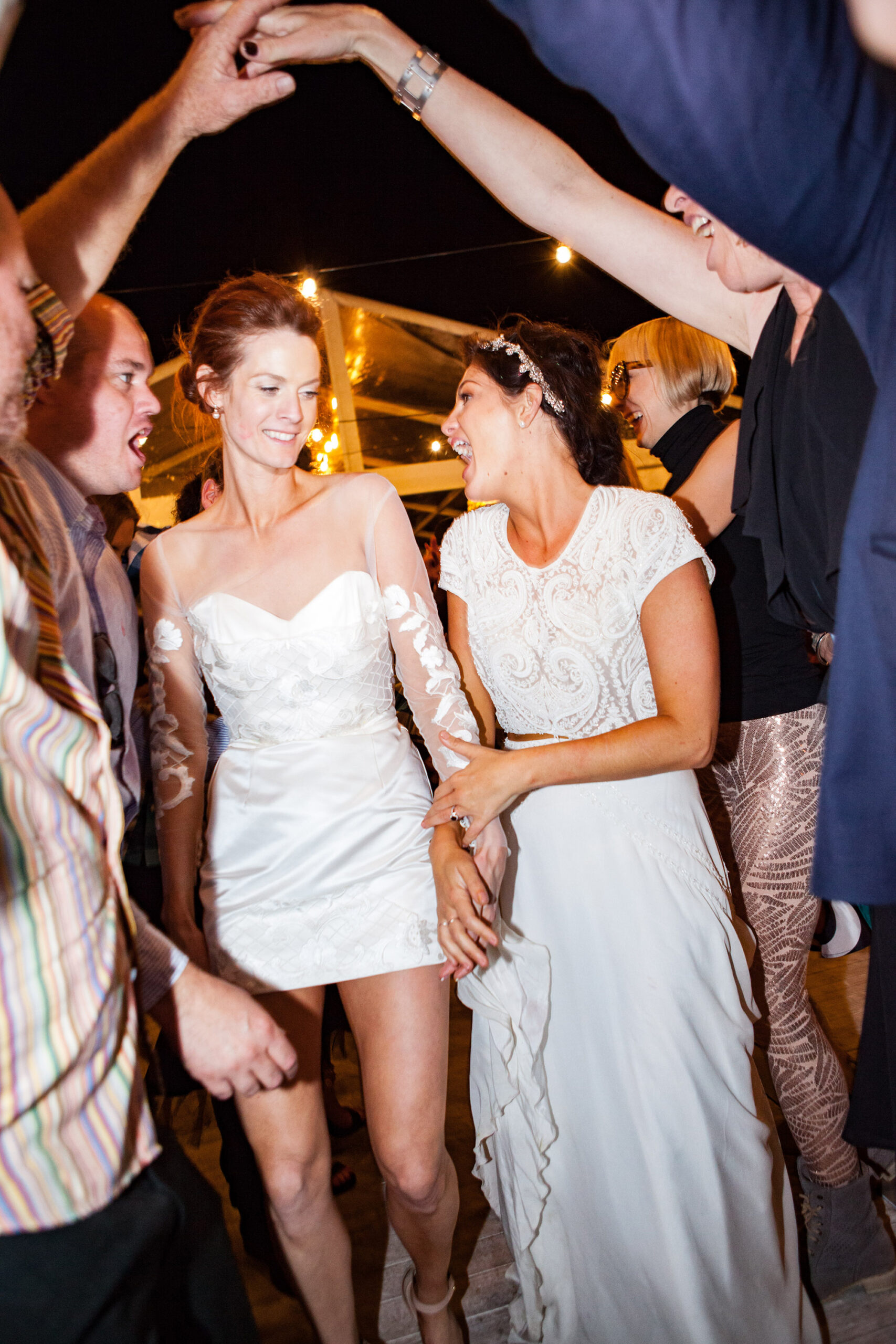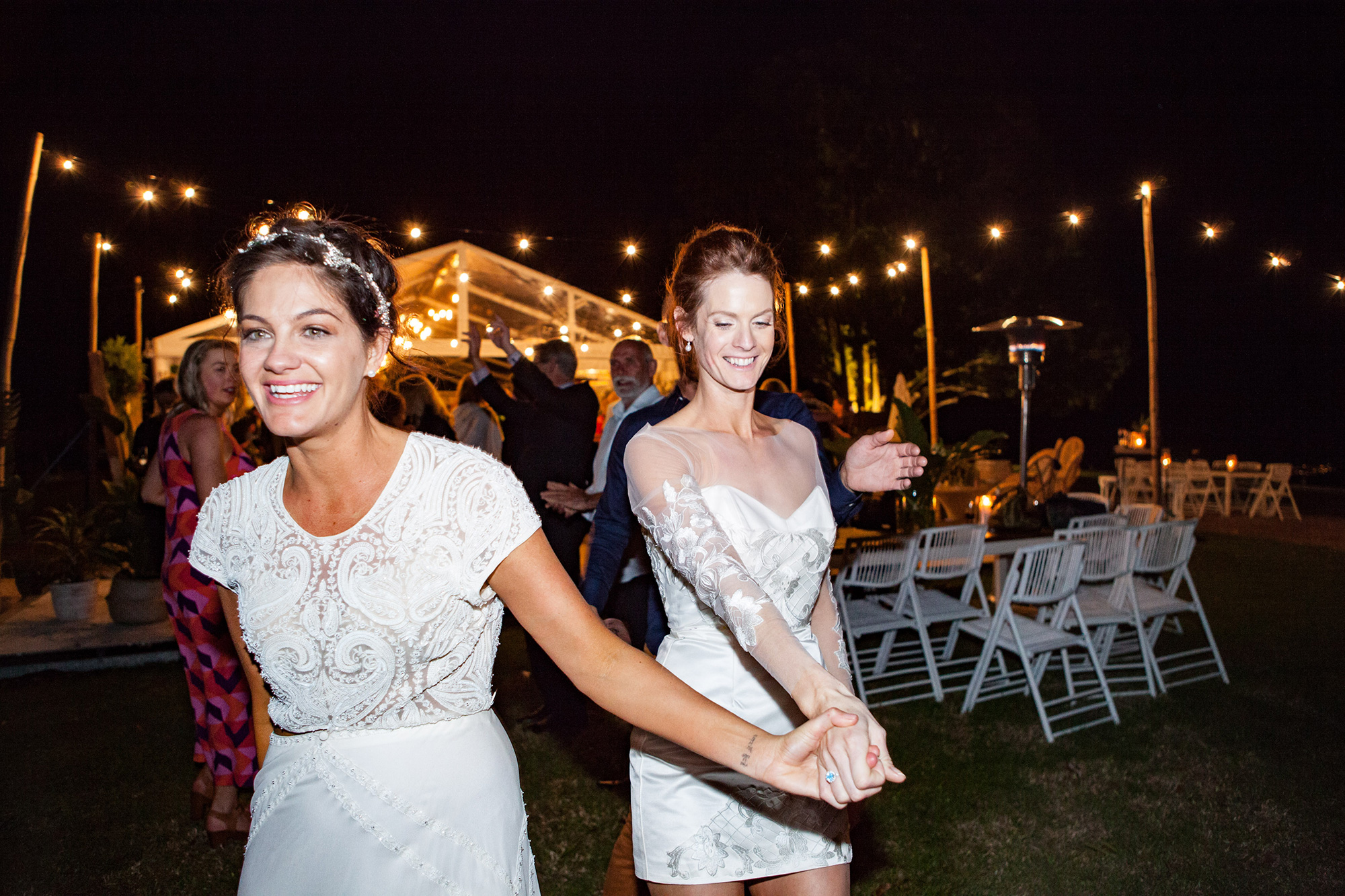 Video by Wilde Visuals.