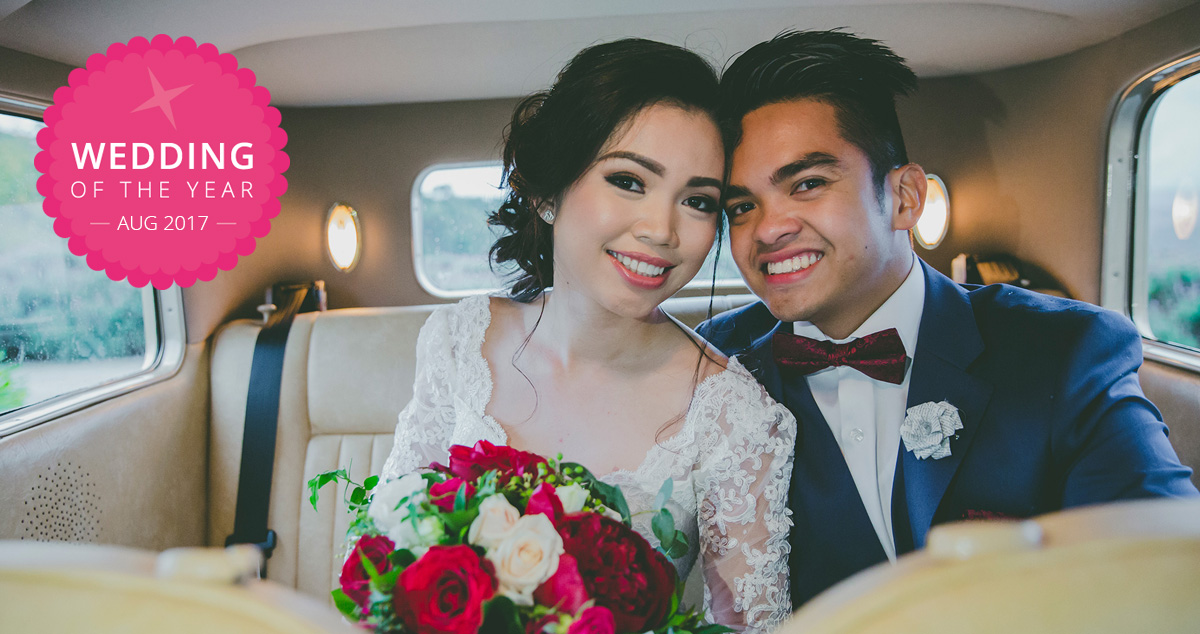 Congrats to Jonah and Publius who've been crowned our August Wedding of the Month winners!
They are in the running for a luxe Thailand honeymoon with Melati Beach Resort & Spa.
From writing love notes in class to writing their wedding vows – Jonah Saletrero and Publius Briones are just two bookworms in love.
The Melbourne couple first met in primary school when they were both members of the school paper. This tradition continued in high school when groom Publius, now 27, was editor in chief, and bride Jonah, 26, was associate editor.
"We bonded over scribbling write-ups, editing submissions and laying out pages," Jonah says.
More than a decade later Publius popped the question. "Kneeling on one knee with a ring on one hand and a bouquet of flower-titled books on another. I said yes to my happy ever after," the bride says.
The couple agreed their big day should have a bookish theme and held their literary autumn wedding on June 5, 2017 in front of 50 guests.
They wed at Melbourne's St Patrick's Cathedral before a reception at Forest Edge in Gembrook.
"I wanted to be a DIY bride. I sent out library card save-the-dates, which I designed myself. We searched far and wide for someone to make a wedding invitation that was designed to look like a vintage book (eventually finding BizziBee Graphic Design)," Jonah says.
Jonah says it was no surprise to their friends and family that they went with a literary theme.
"It showcased the love and passion we both had for each other by putting together a classy, DIY wedding that reflected both our personalities – two booklovers in love," she says.
Photos courtesy of Love is Sweet Photography.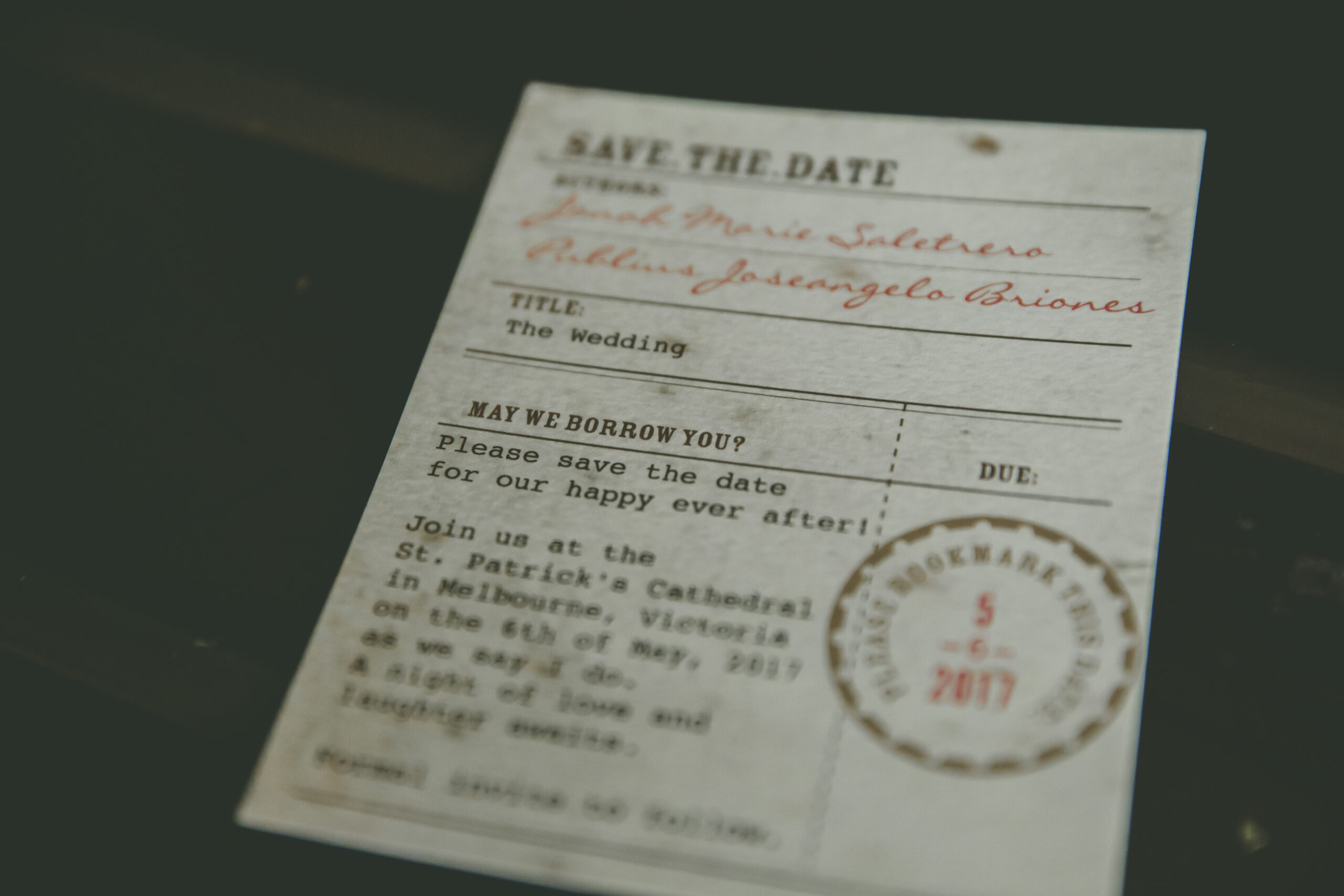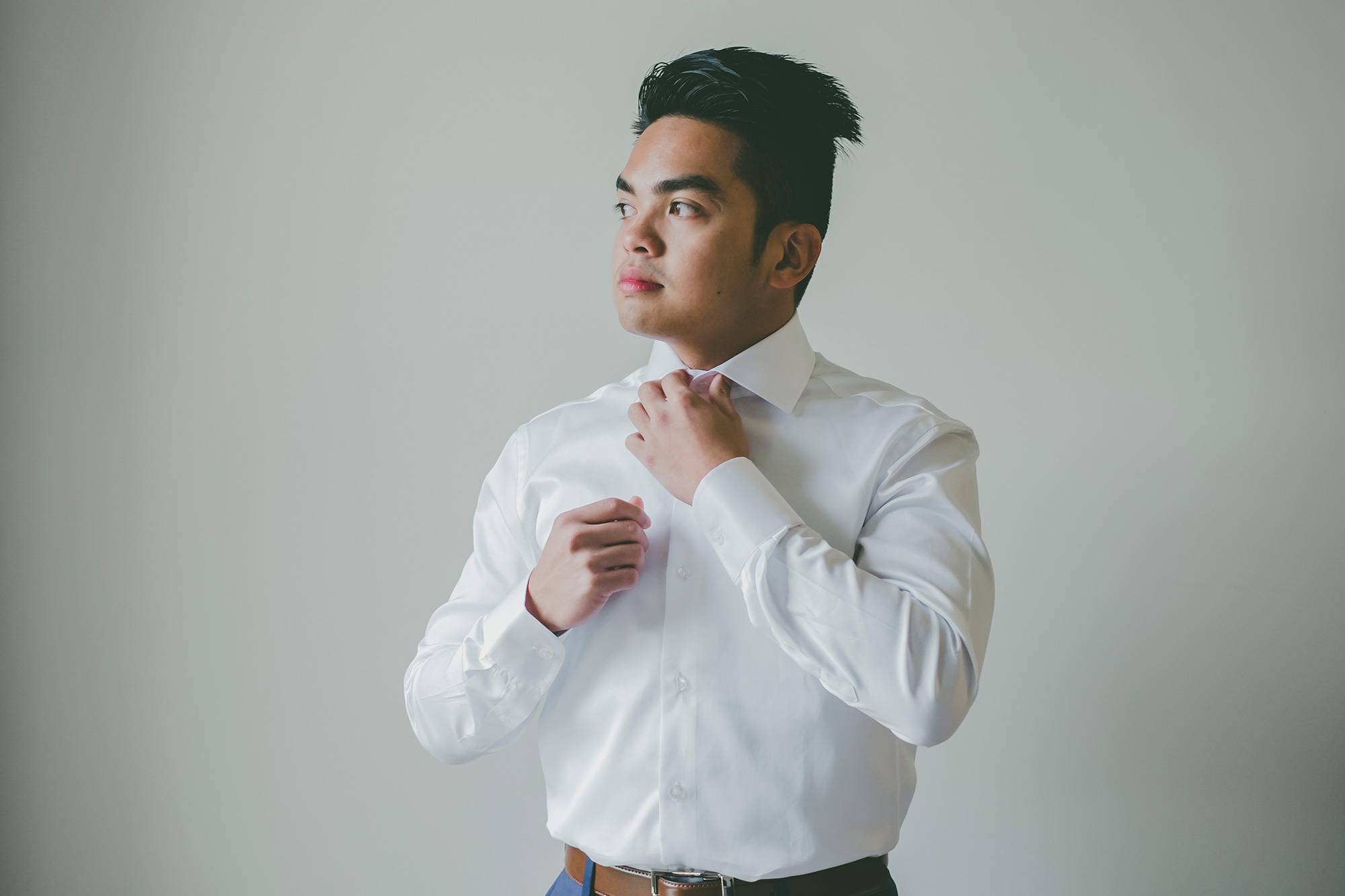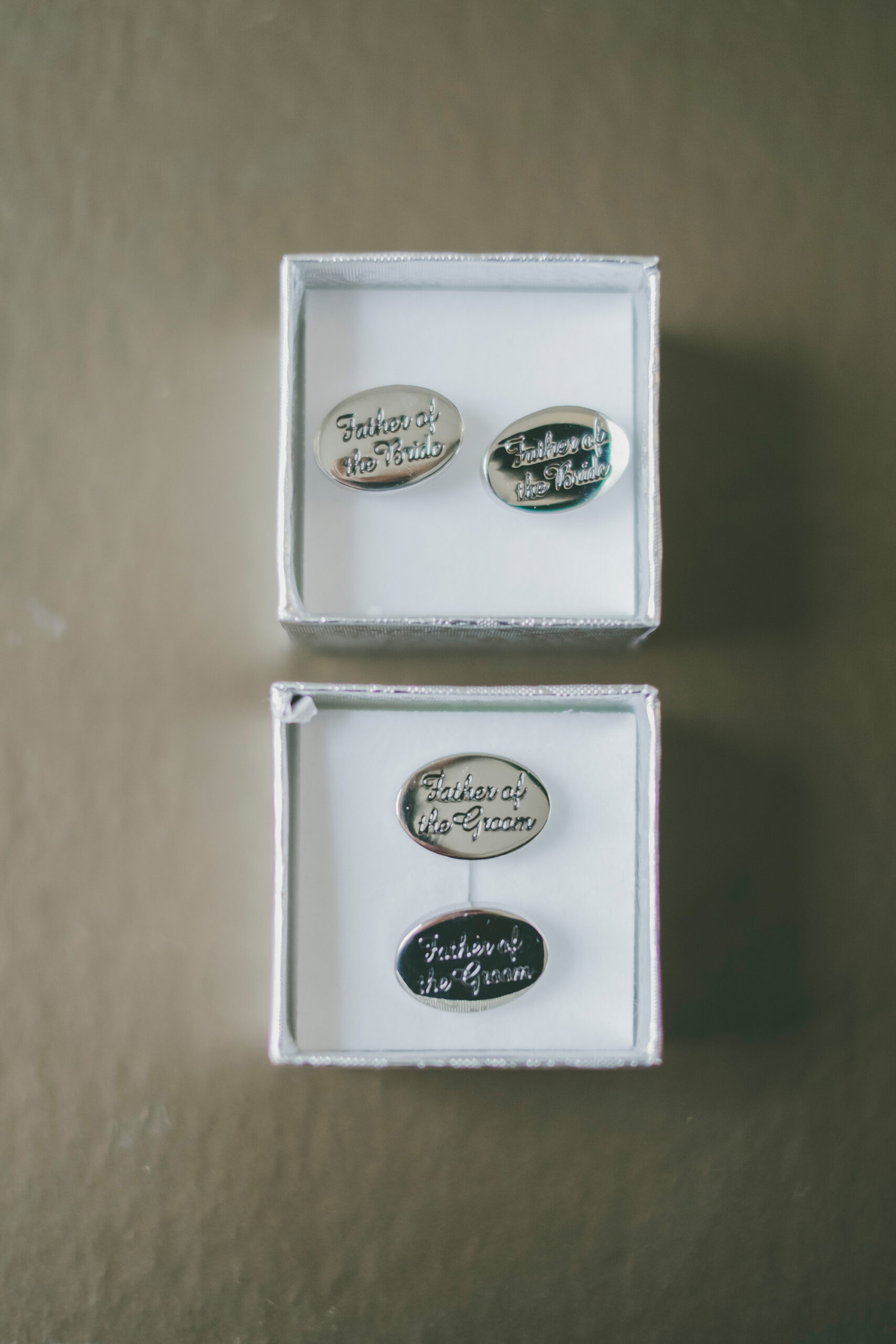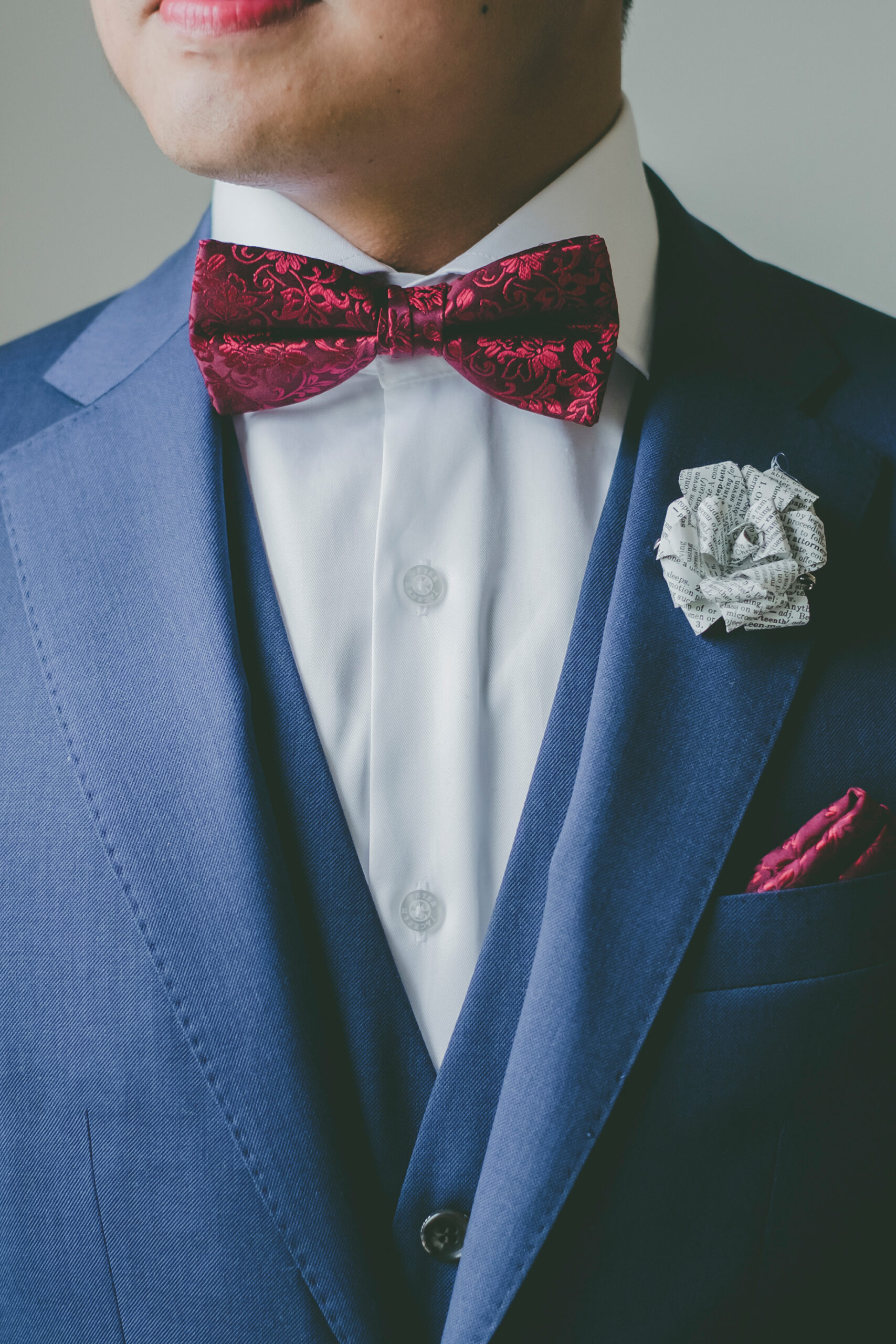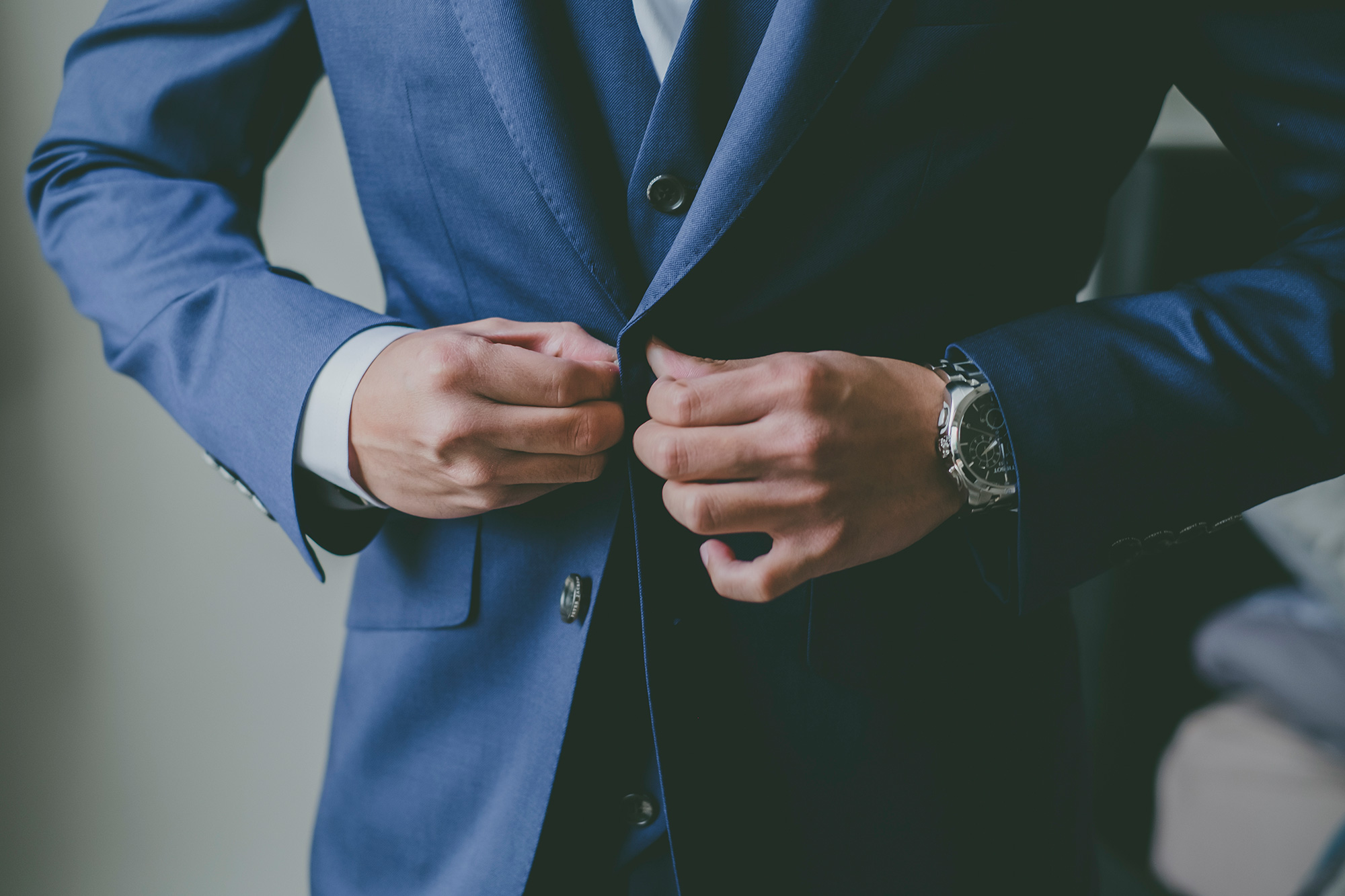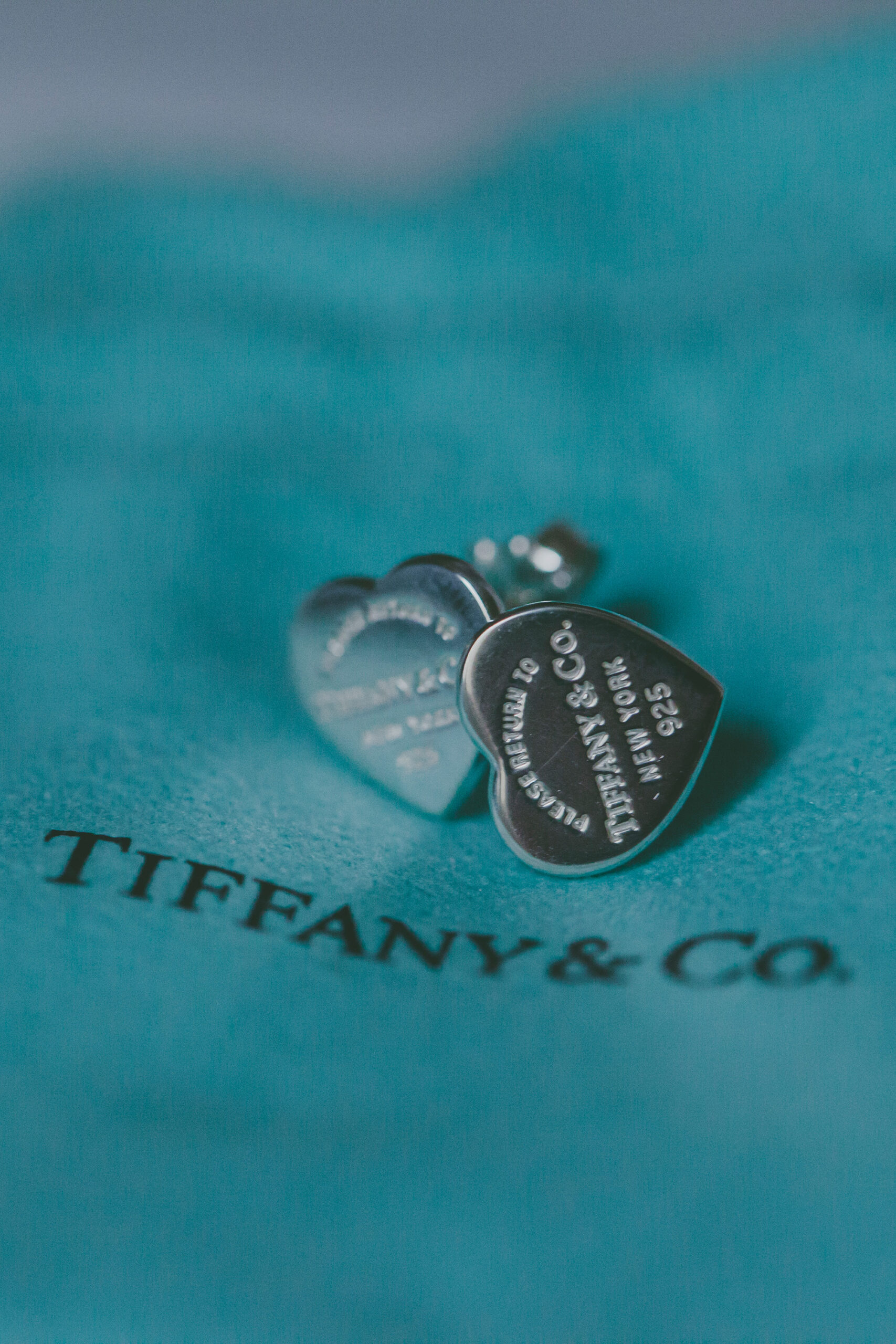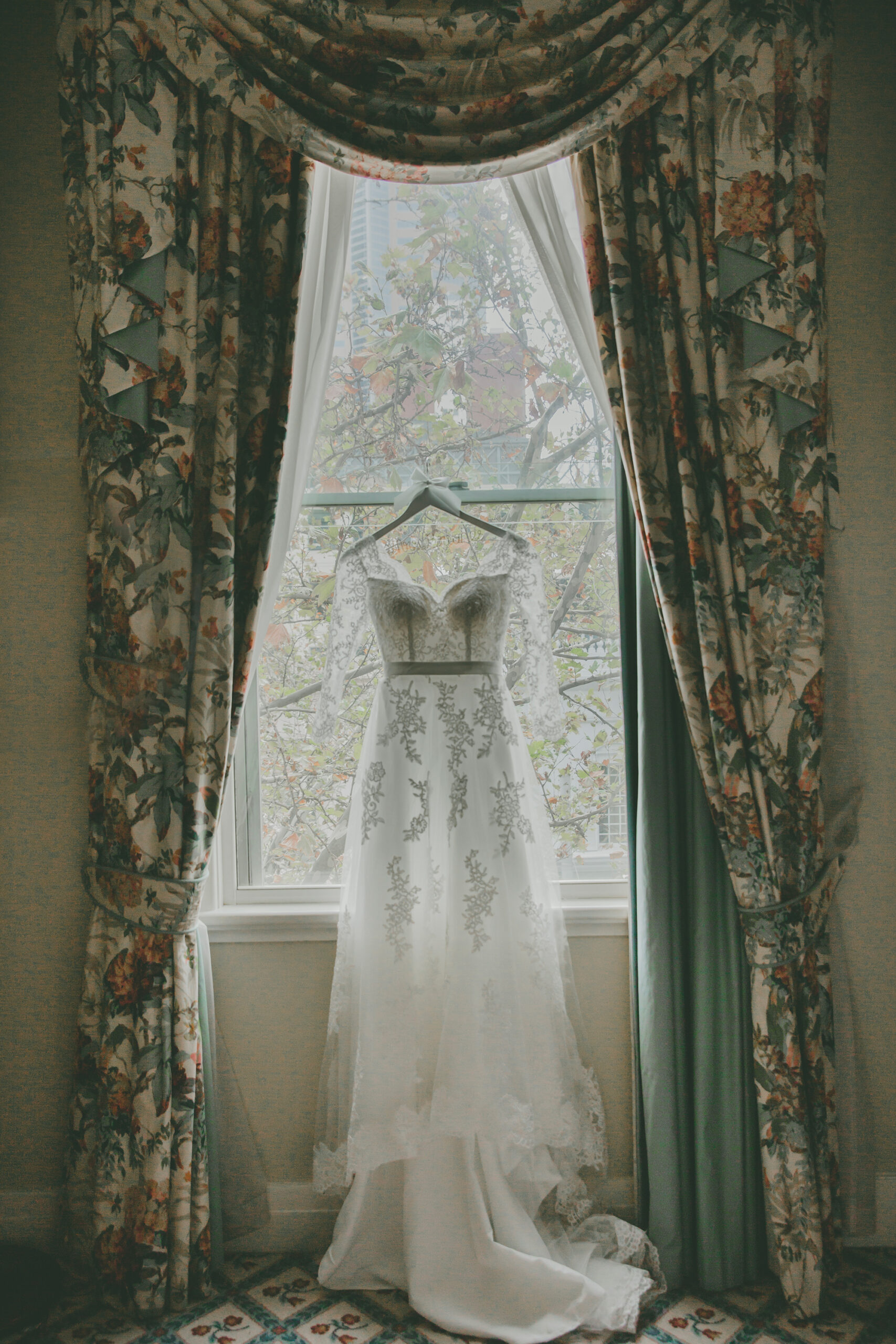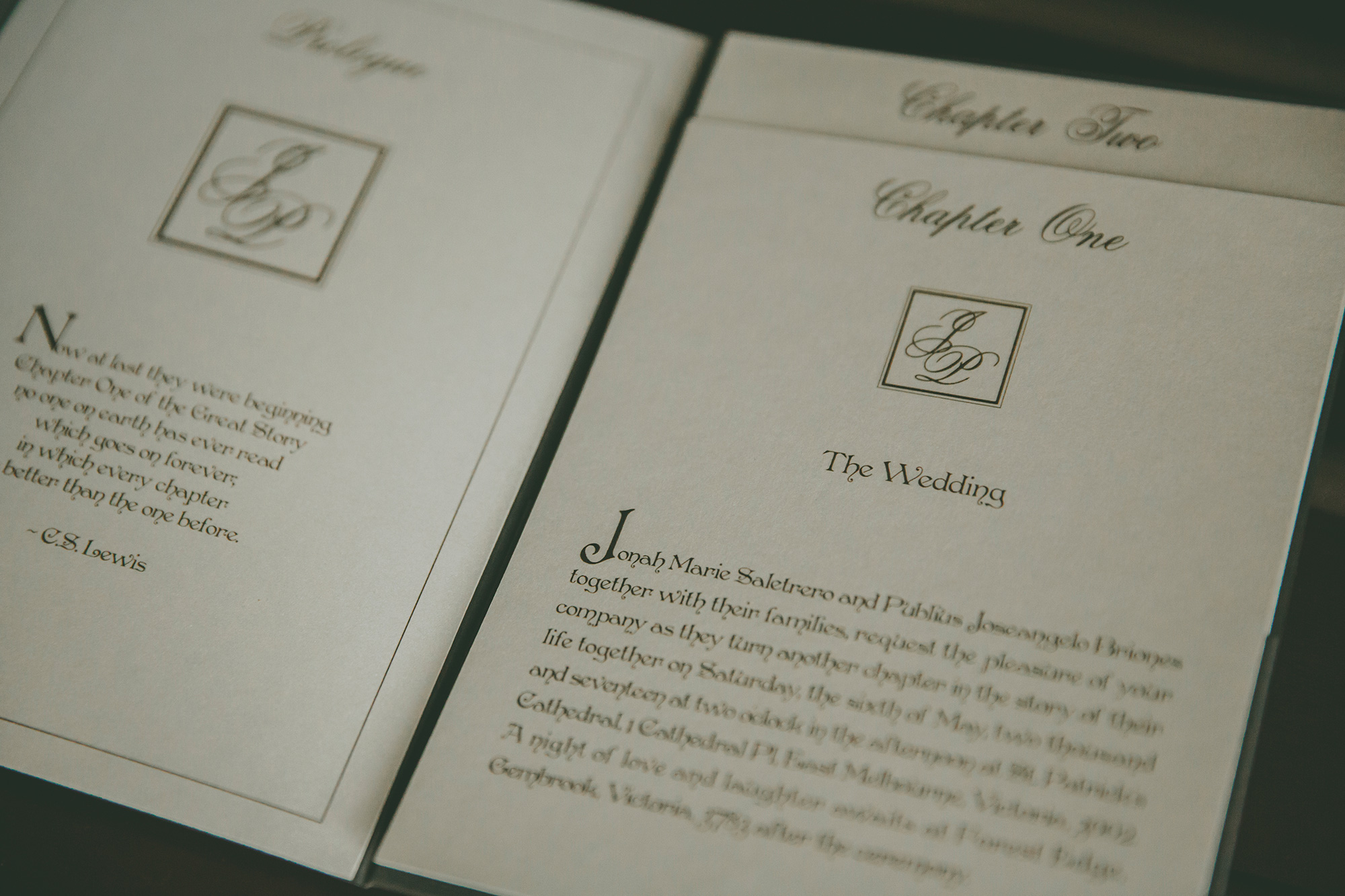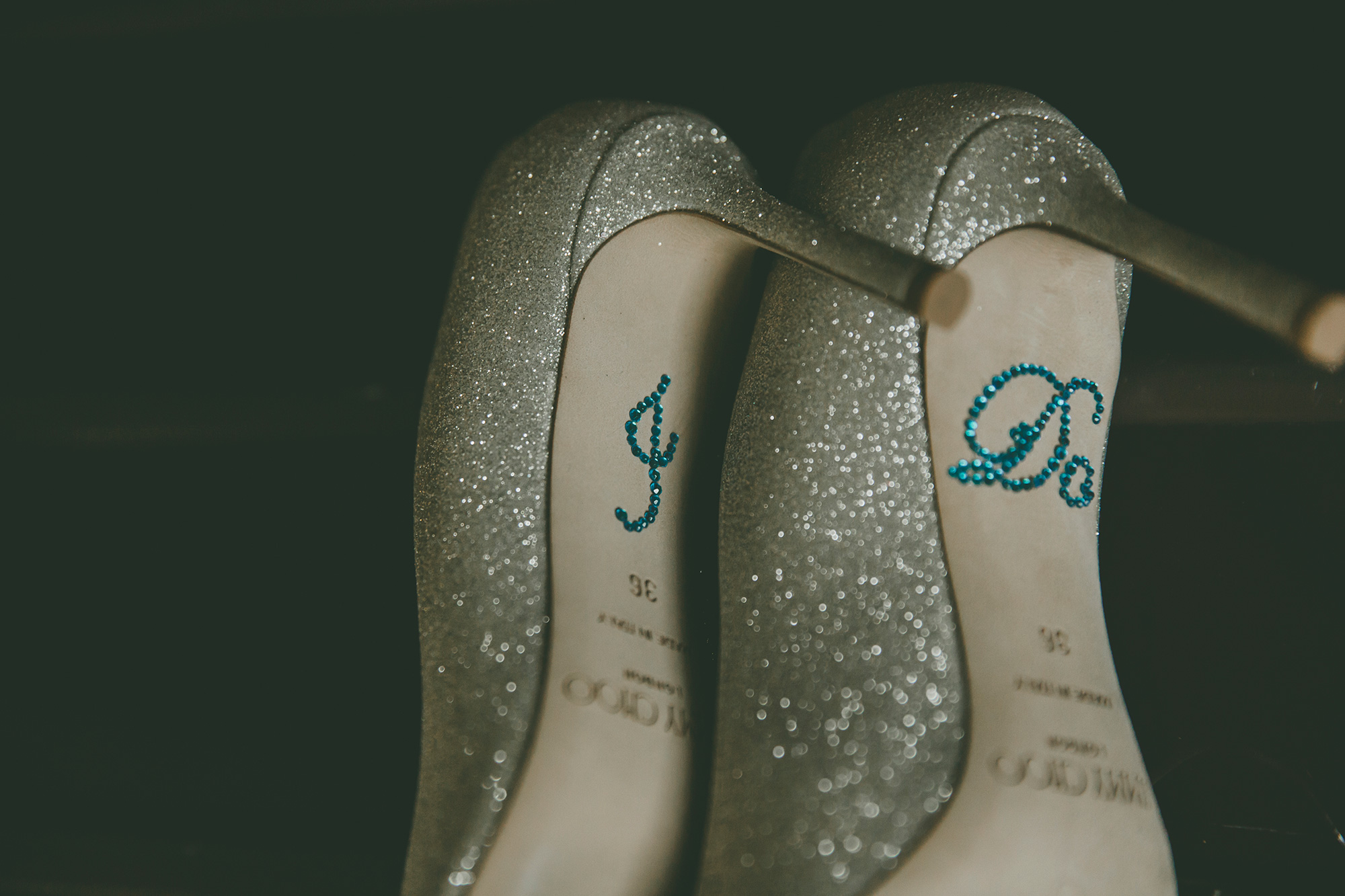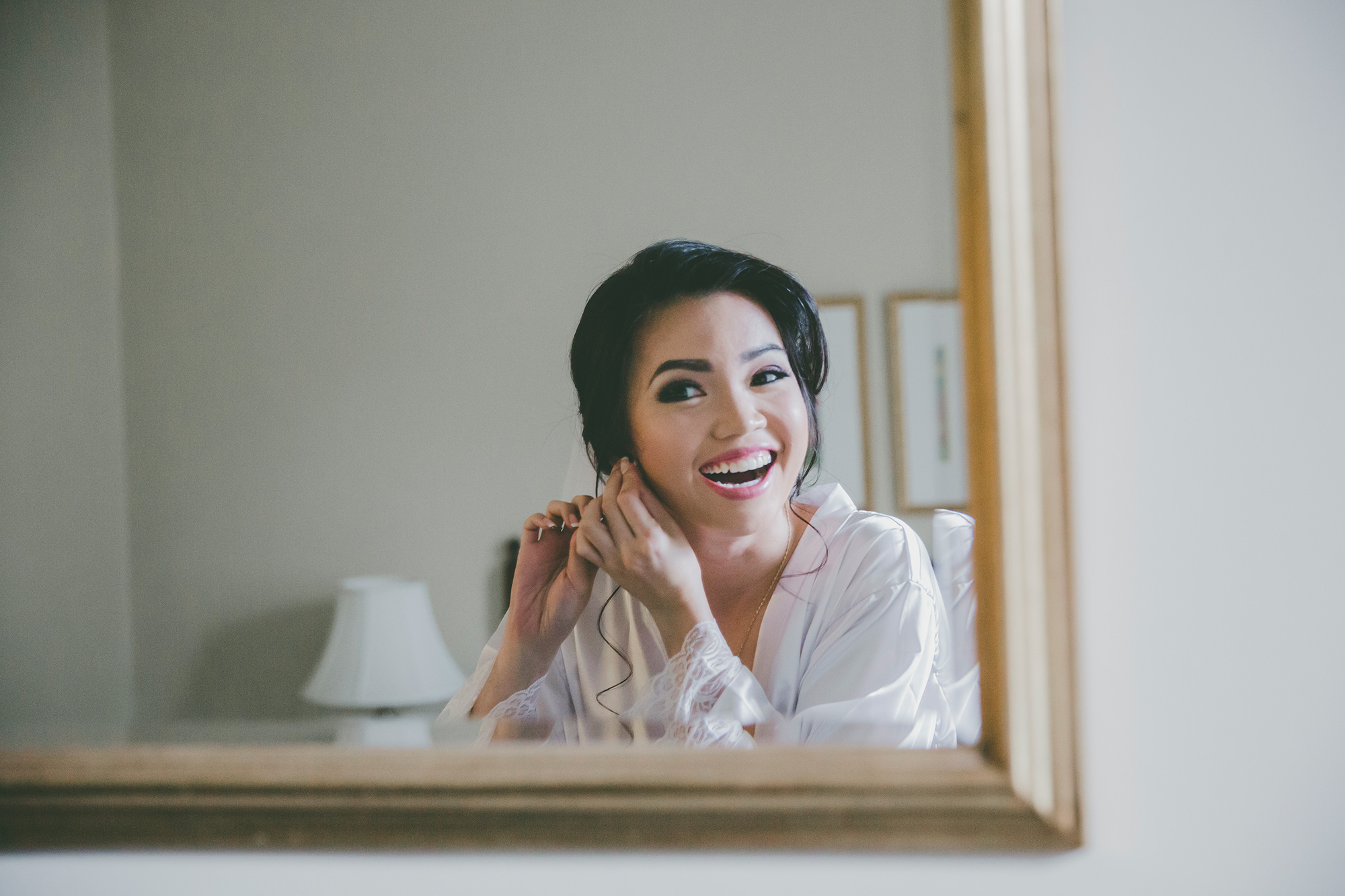 Beautiful bride Jonah had her hair and make-up done by Elly Liana.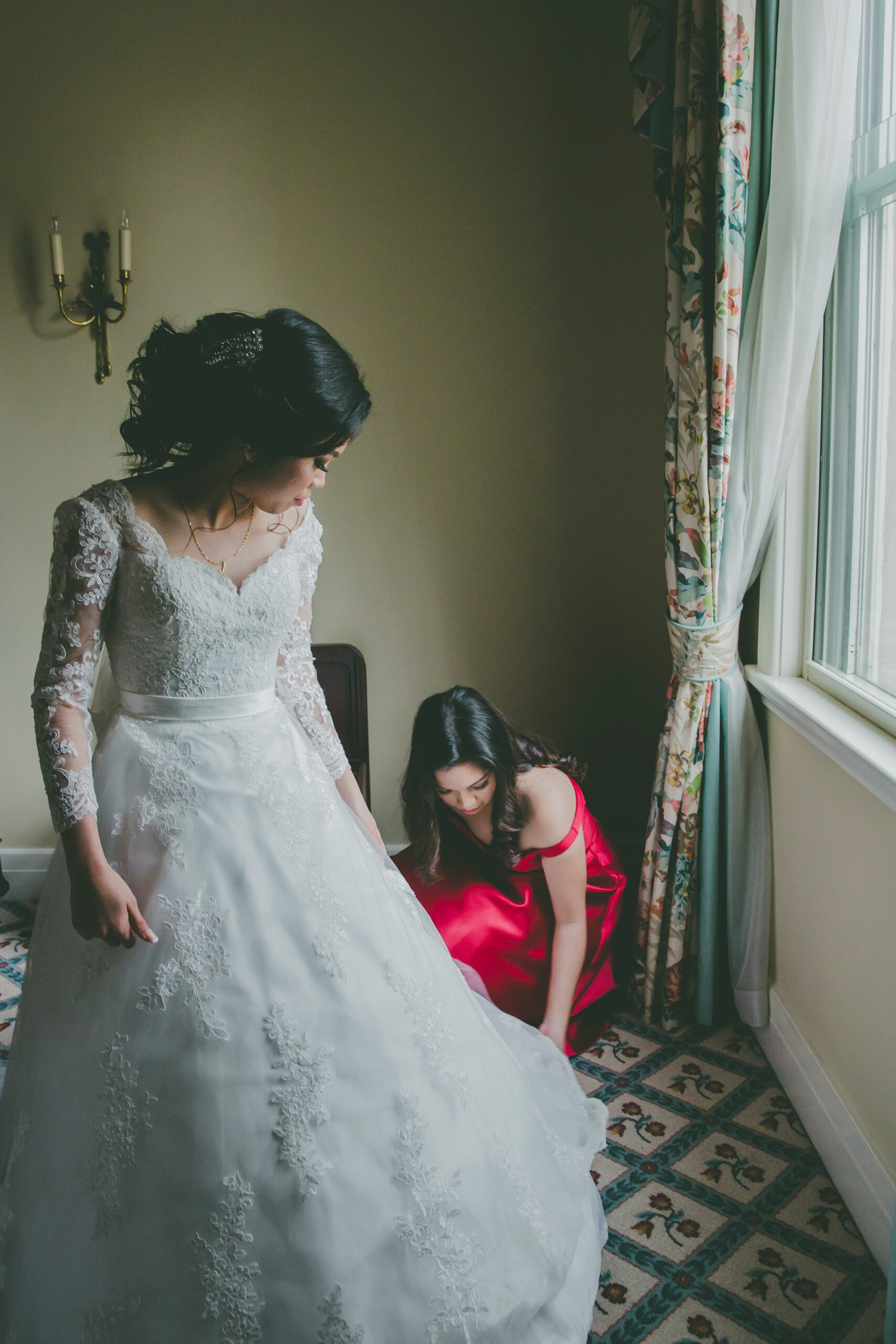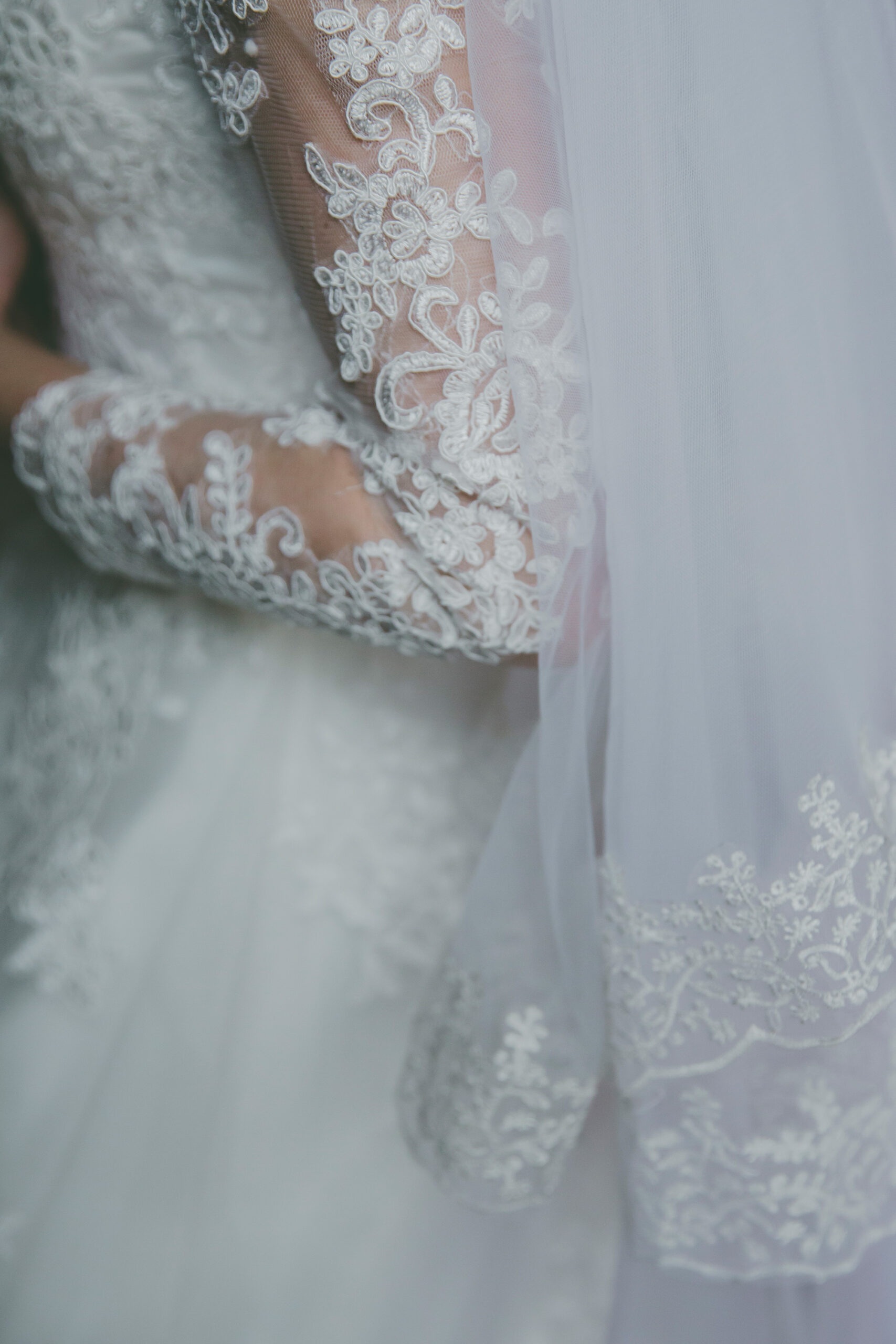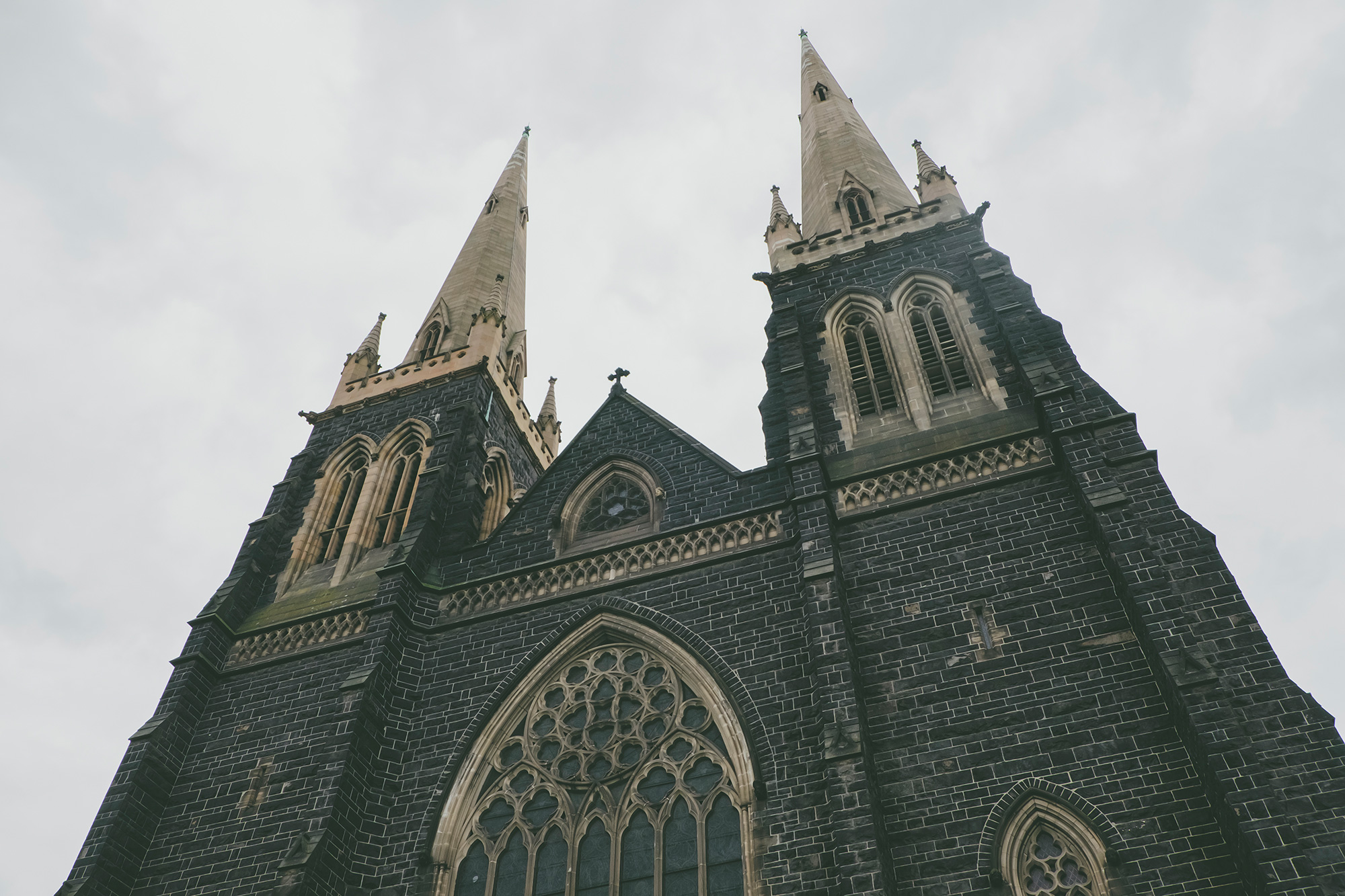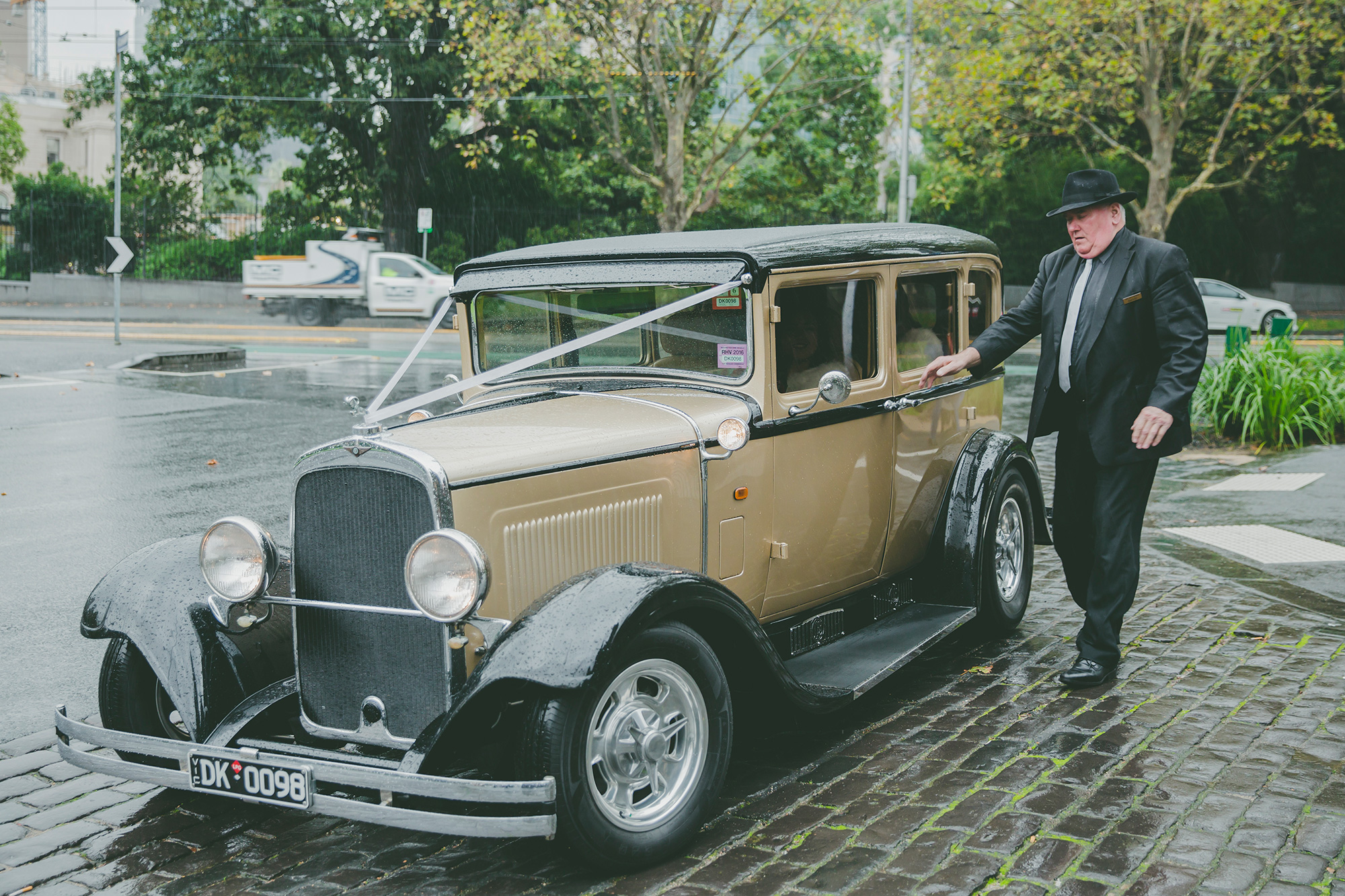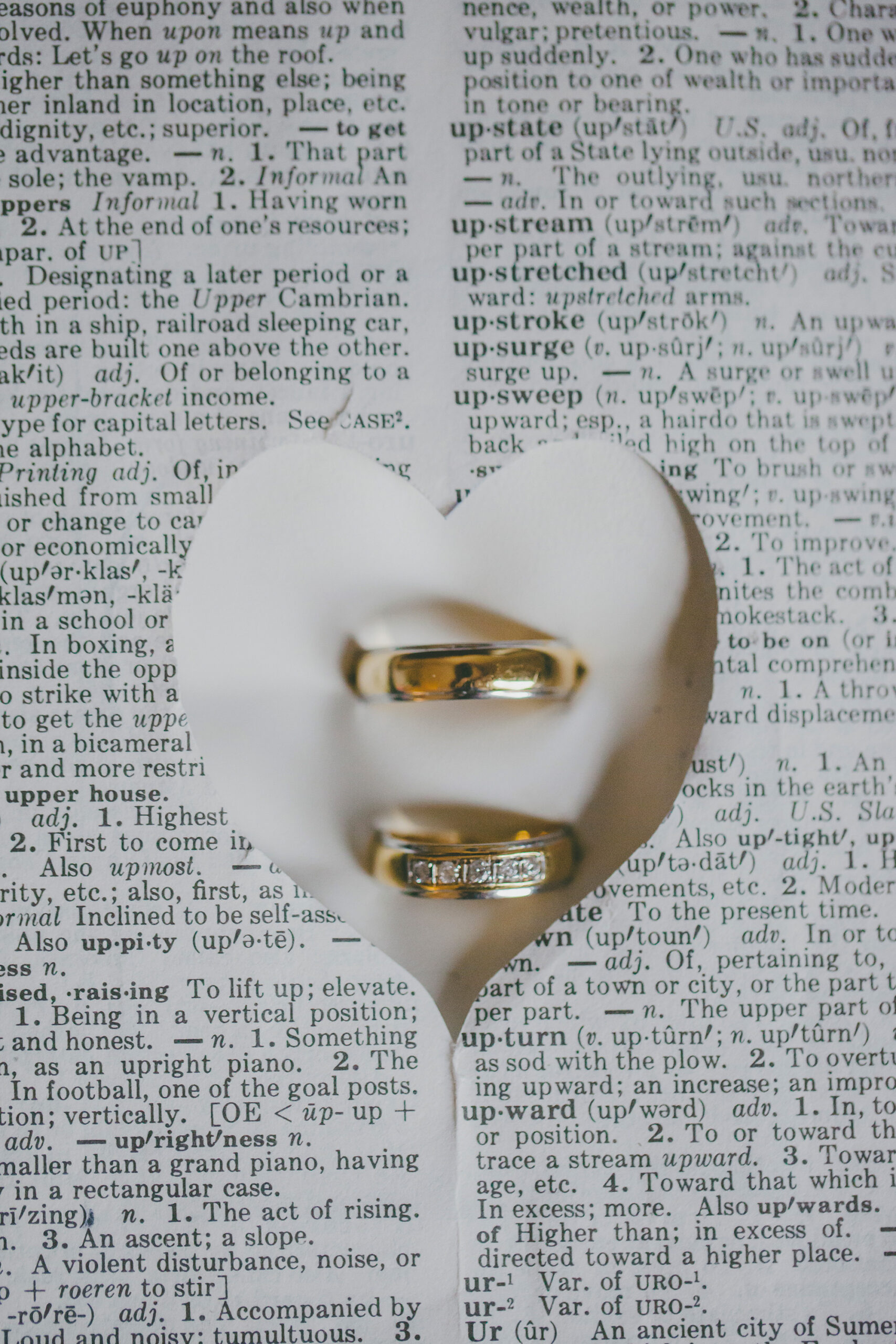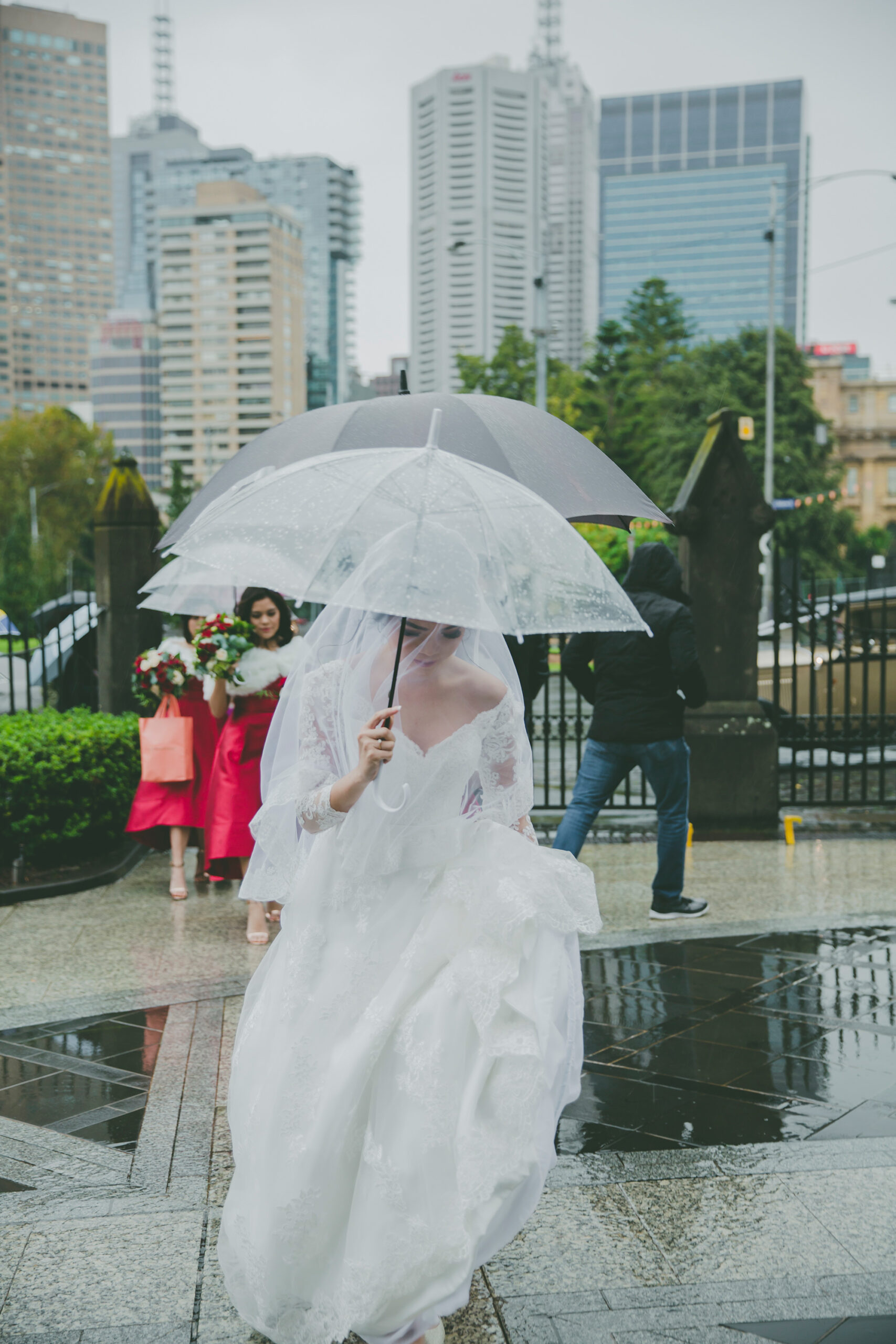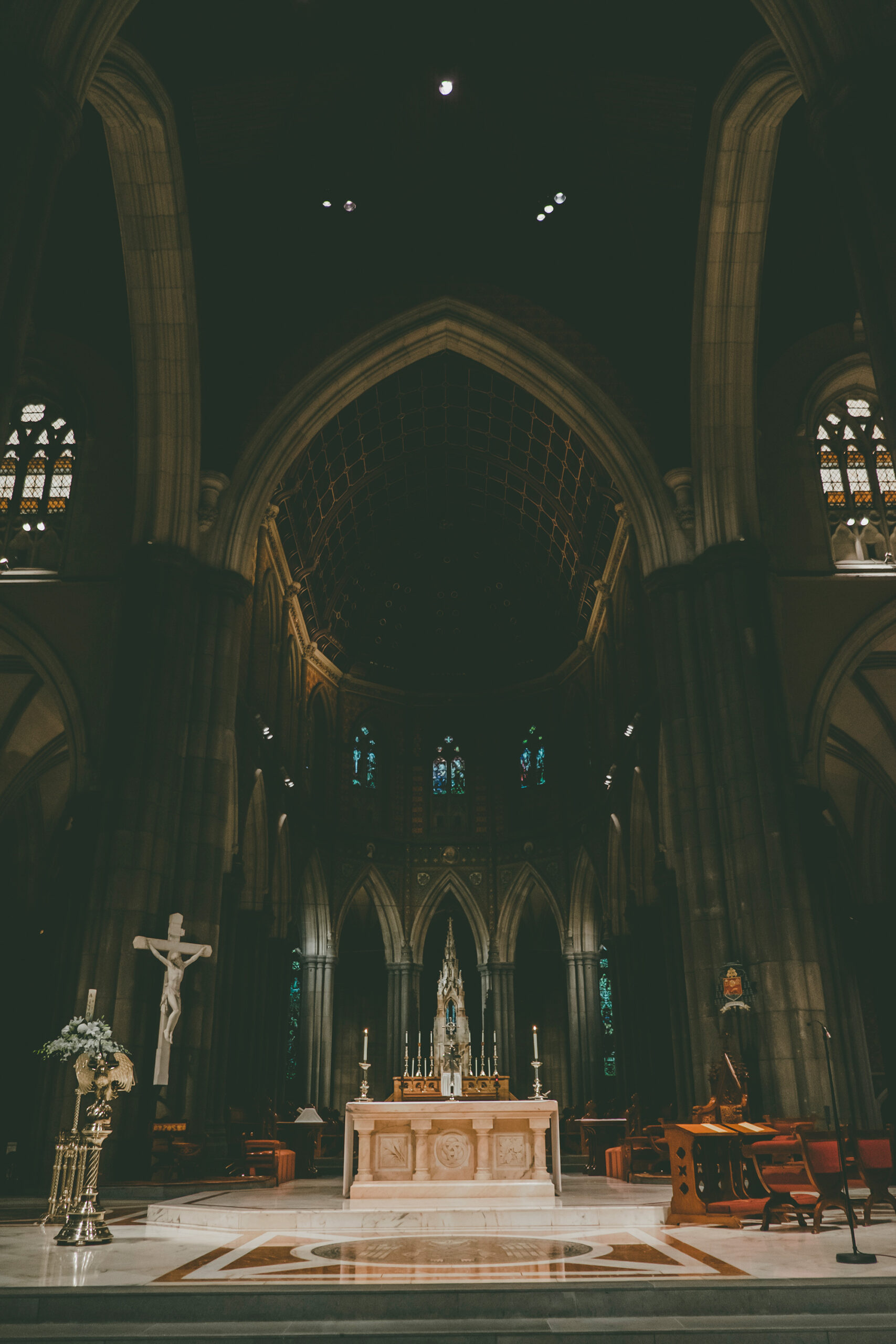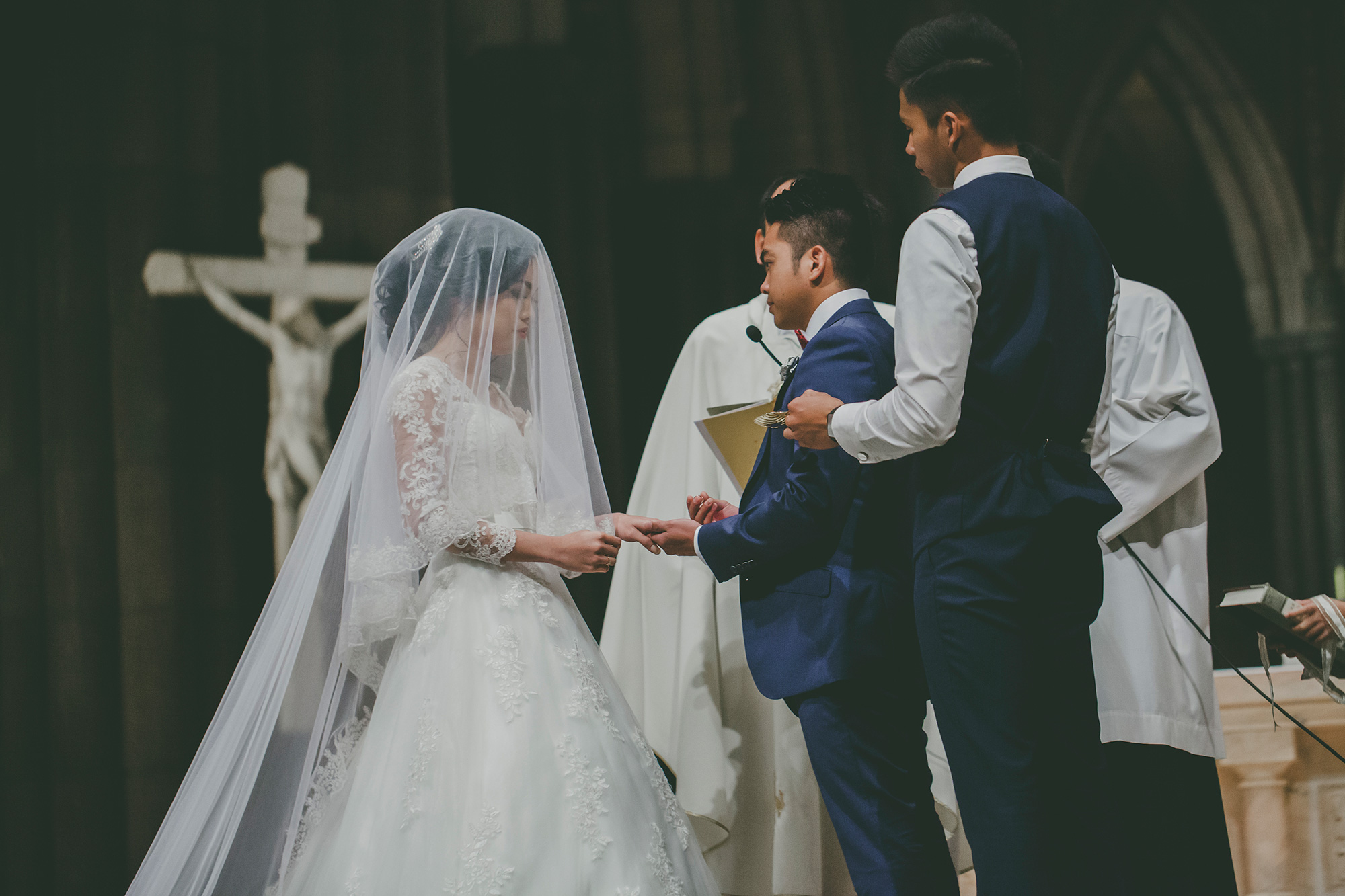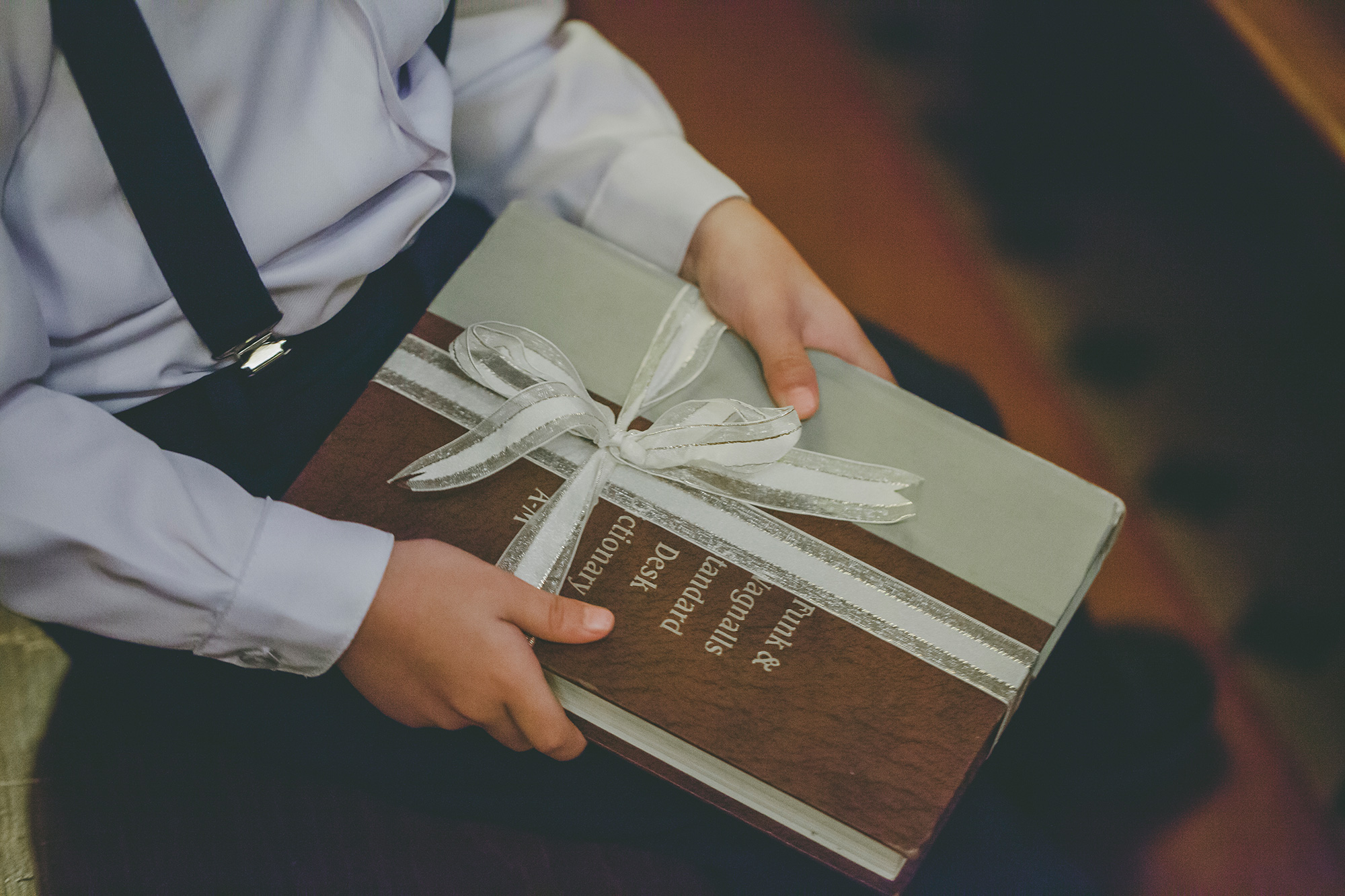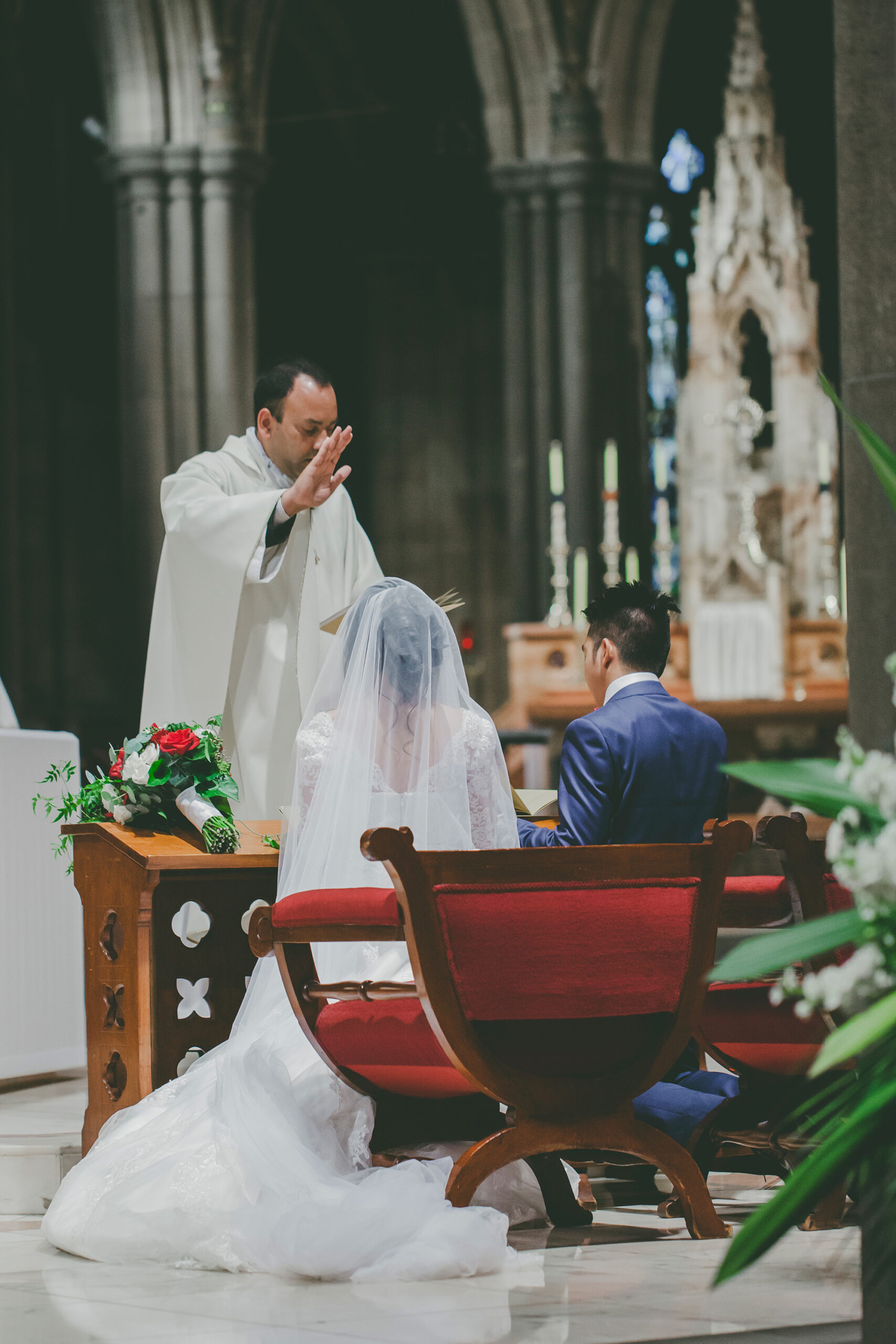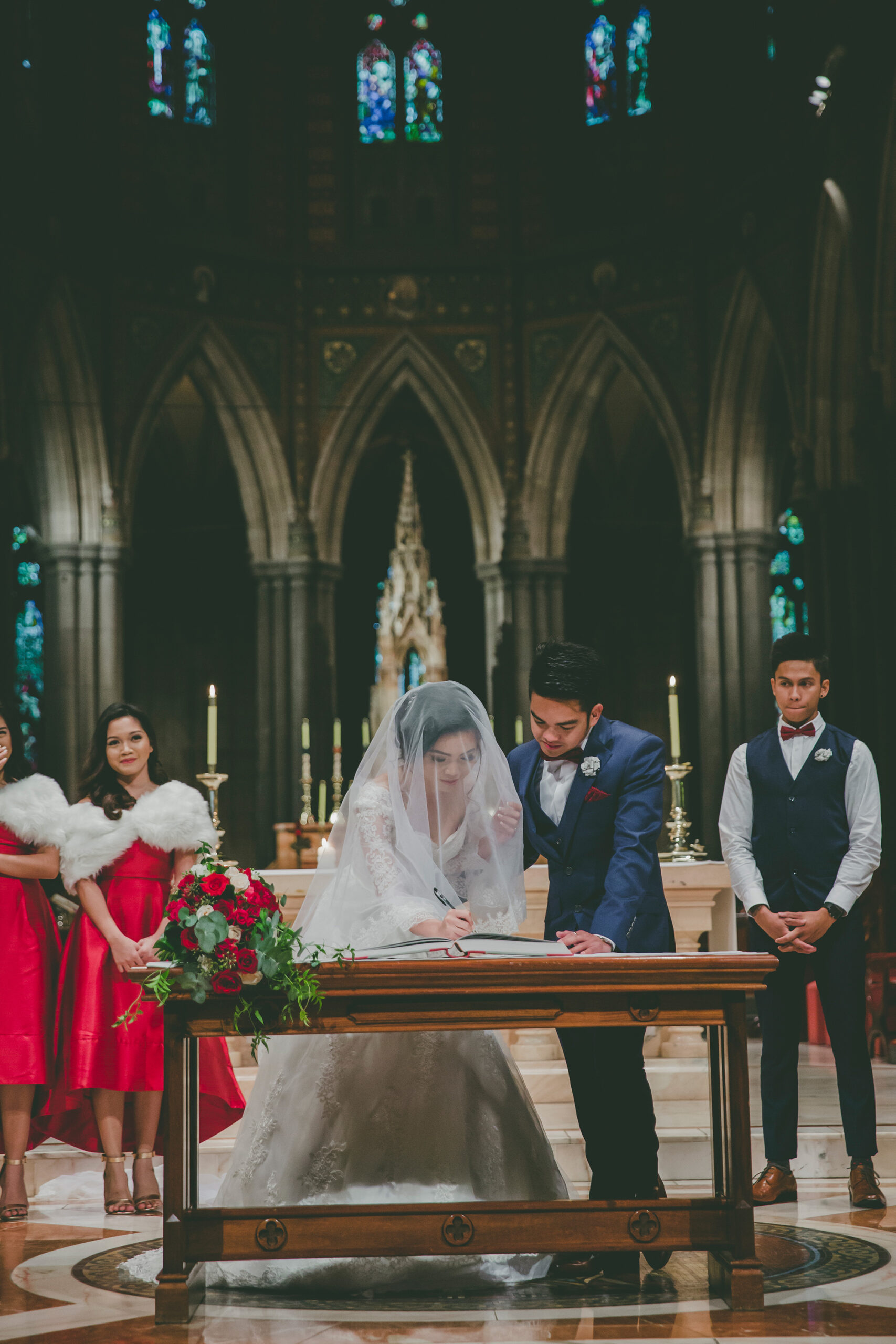 "I know I will still write about him when I'm a hundred," Jonah says of her literary love.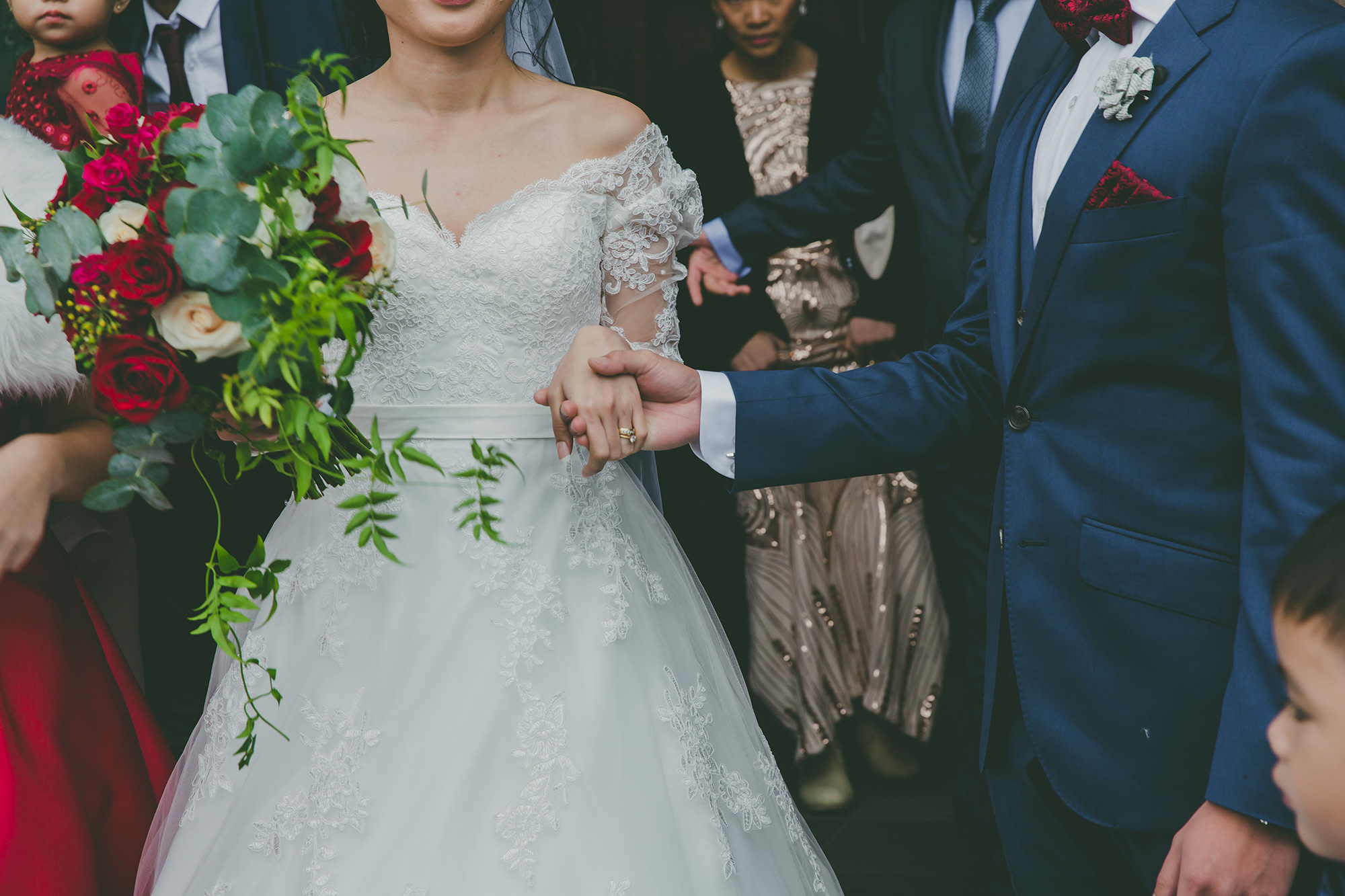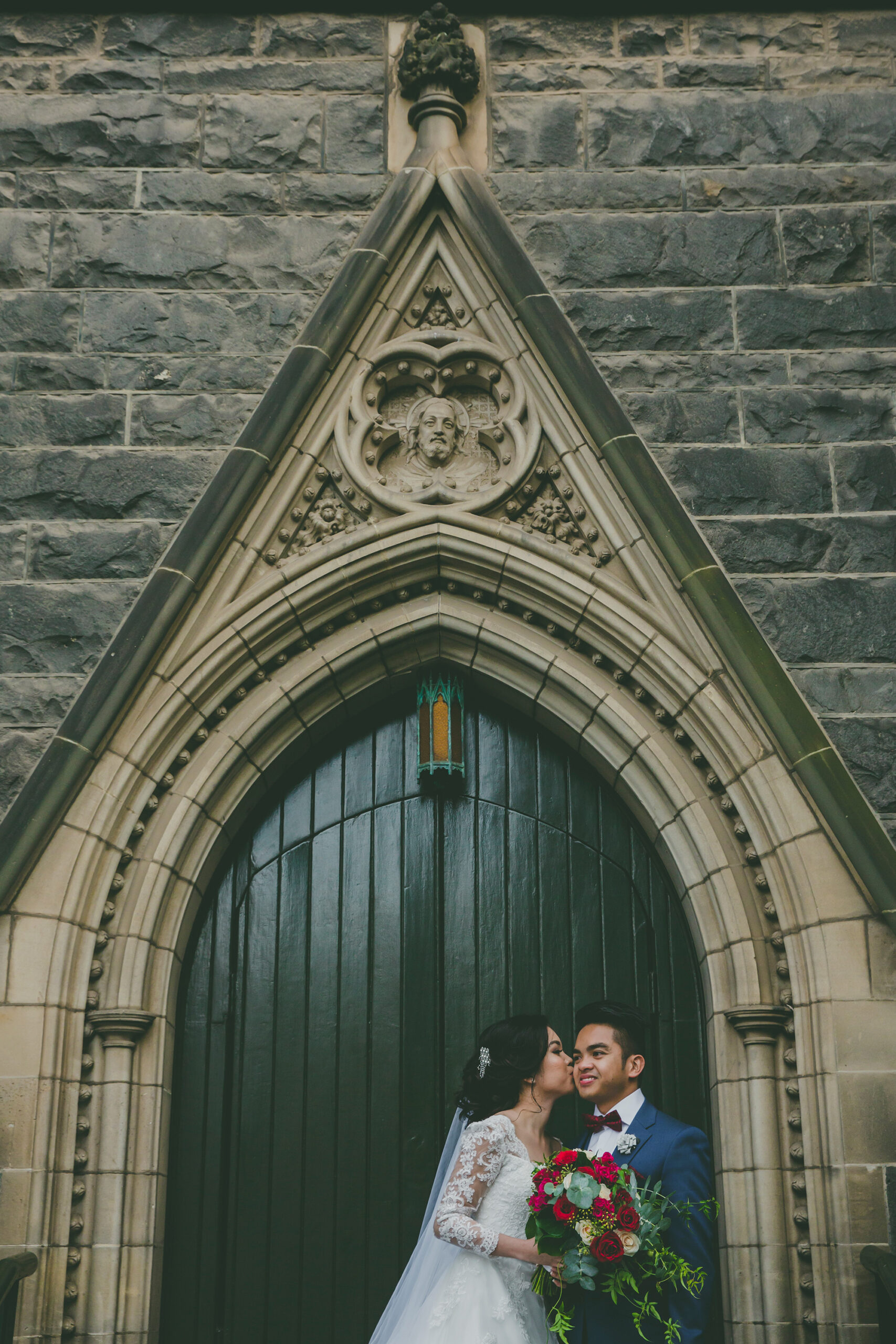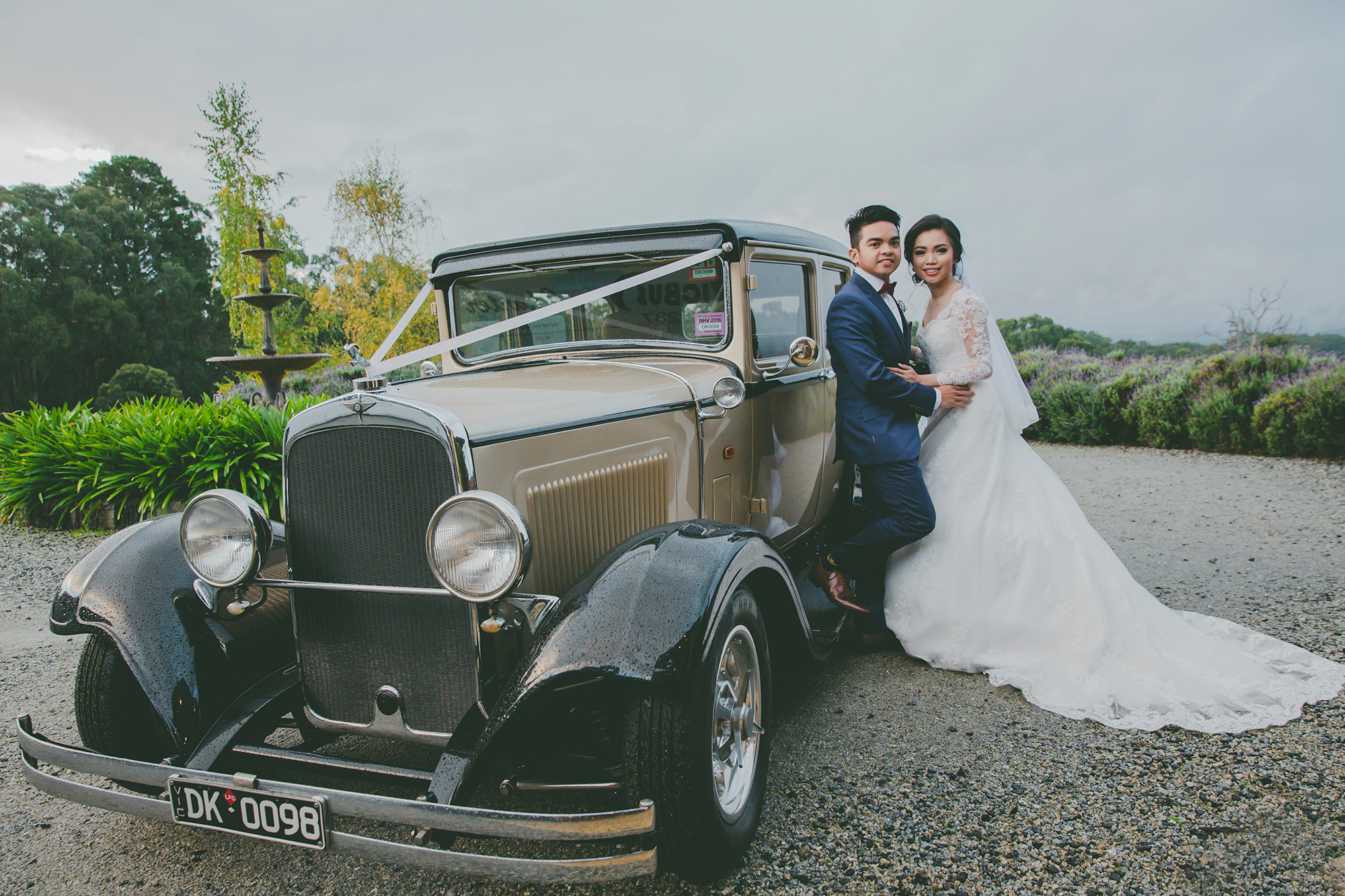 Hot Rod Heaven chauffeured the couple in classic style for their vintage autumn wedding.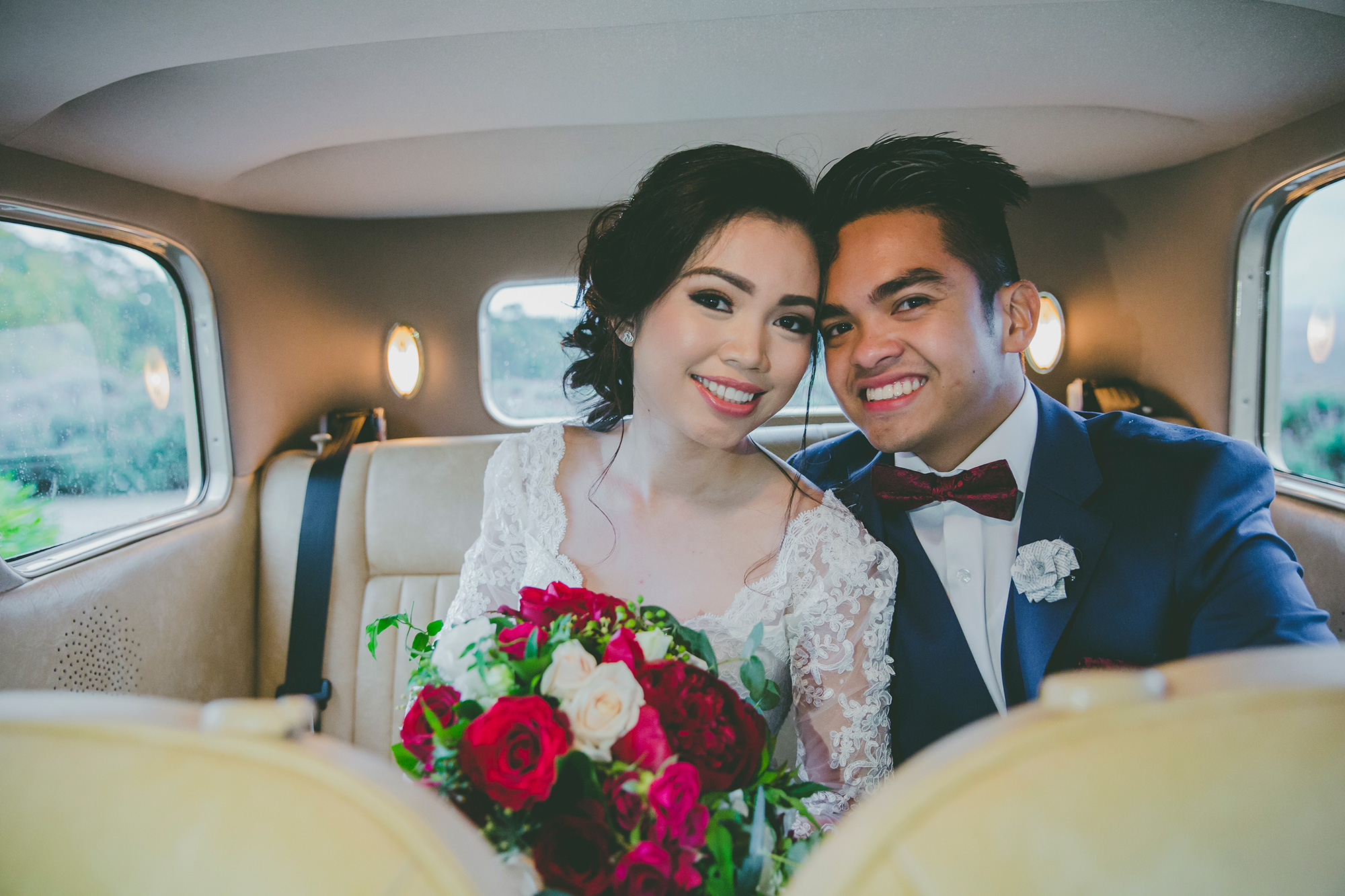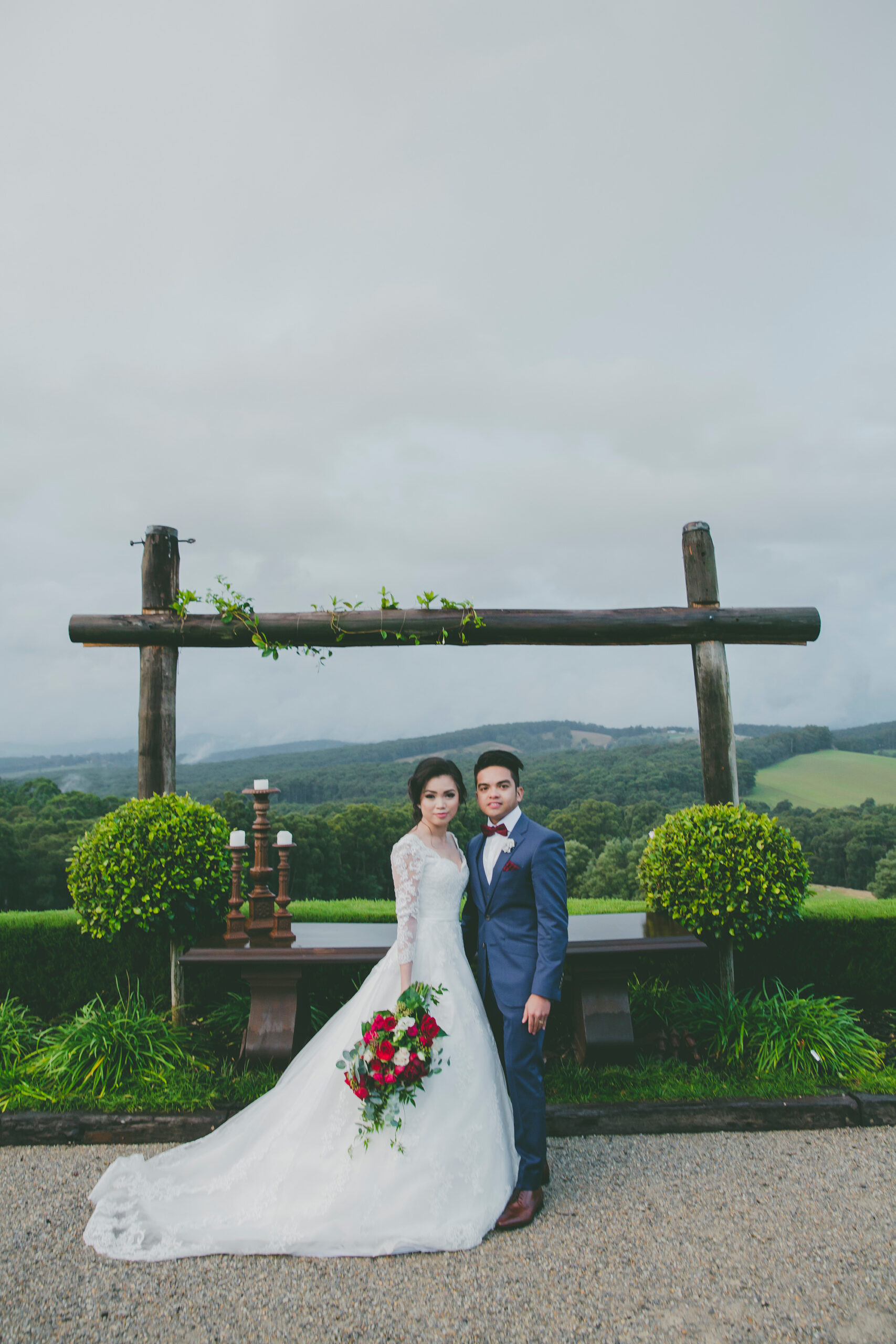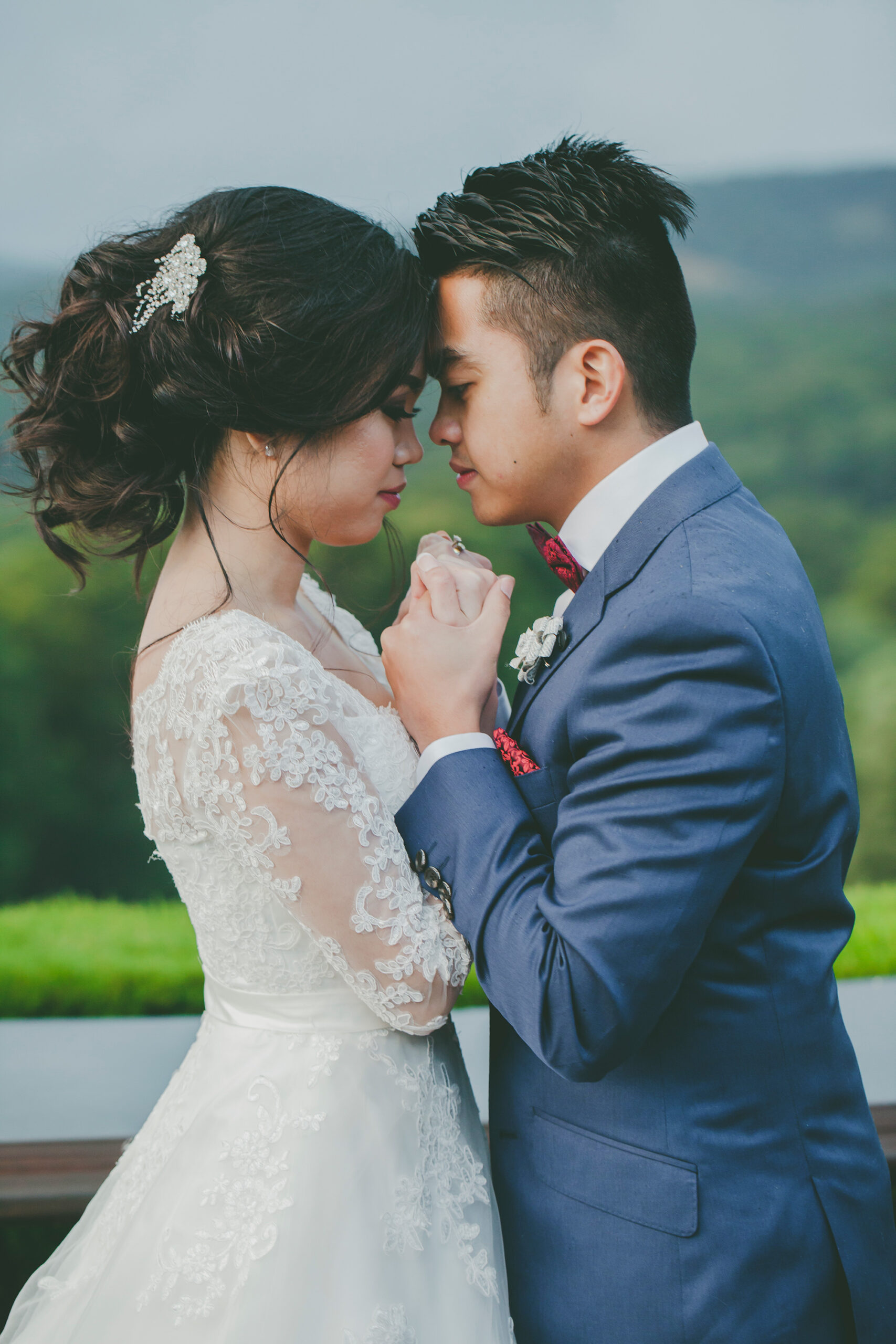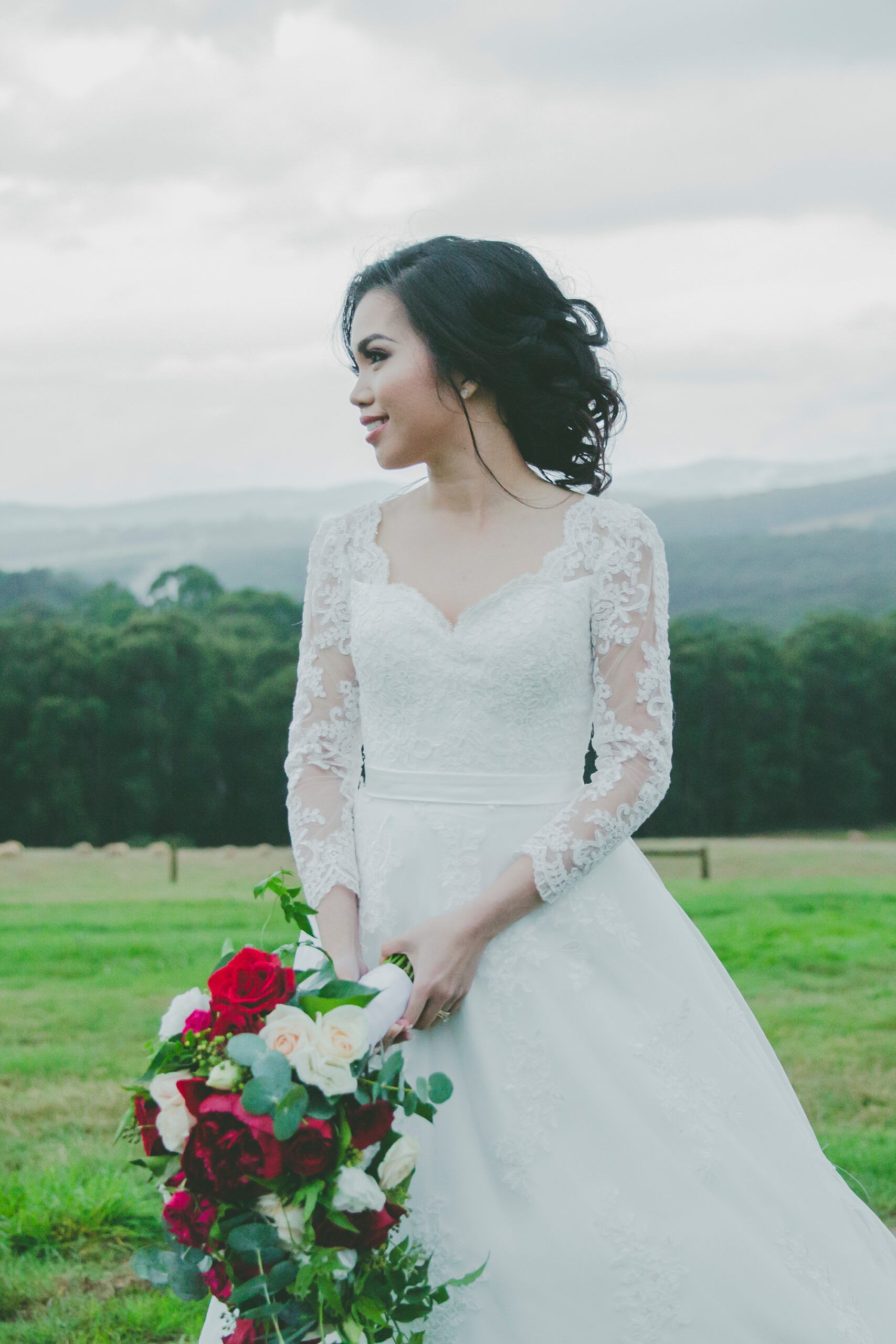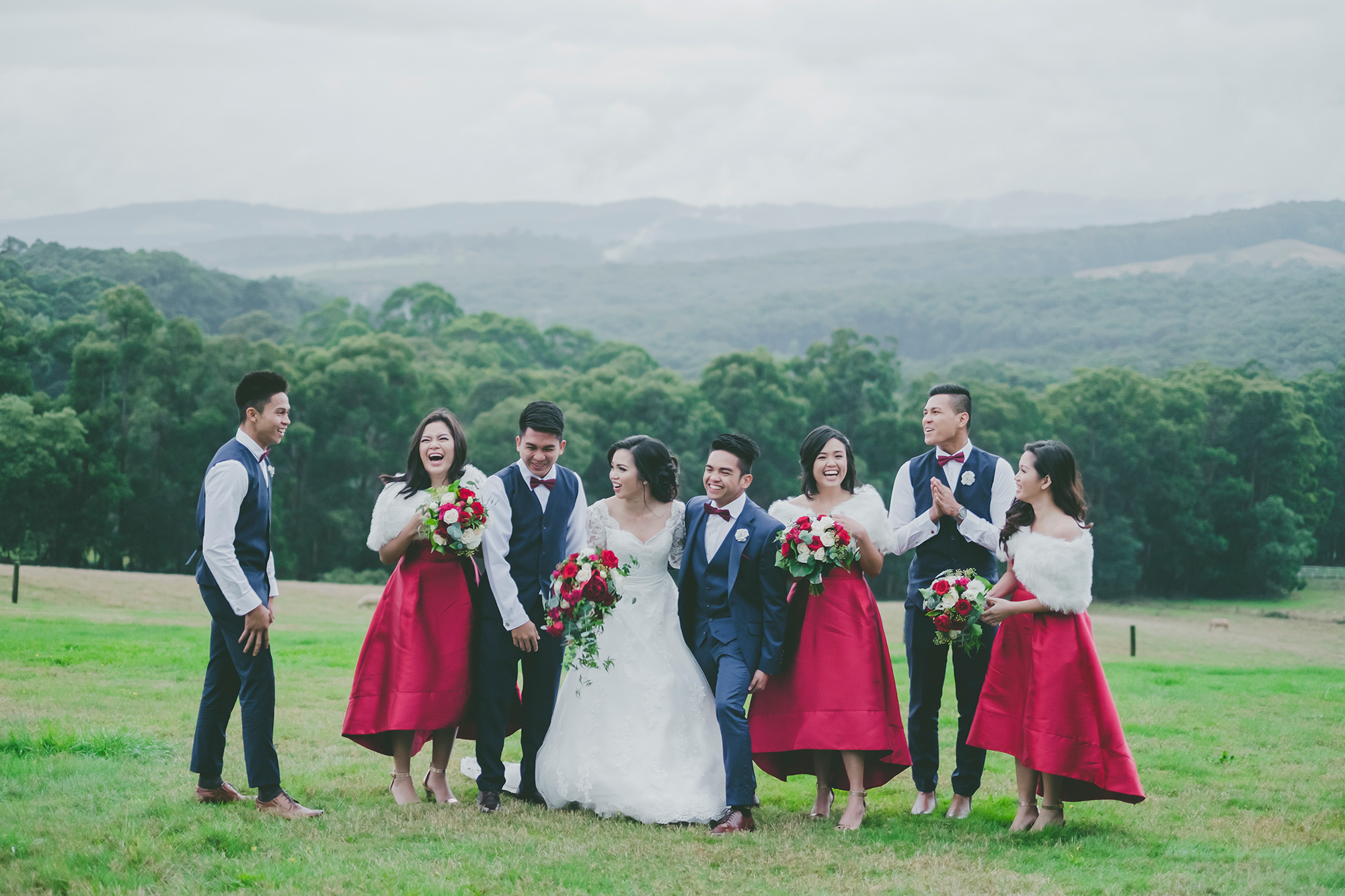 Jonah's bridesmaid's wore cherry red dresses in keeping with the cooler weather.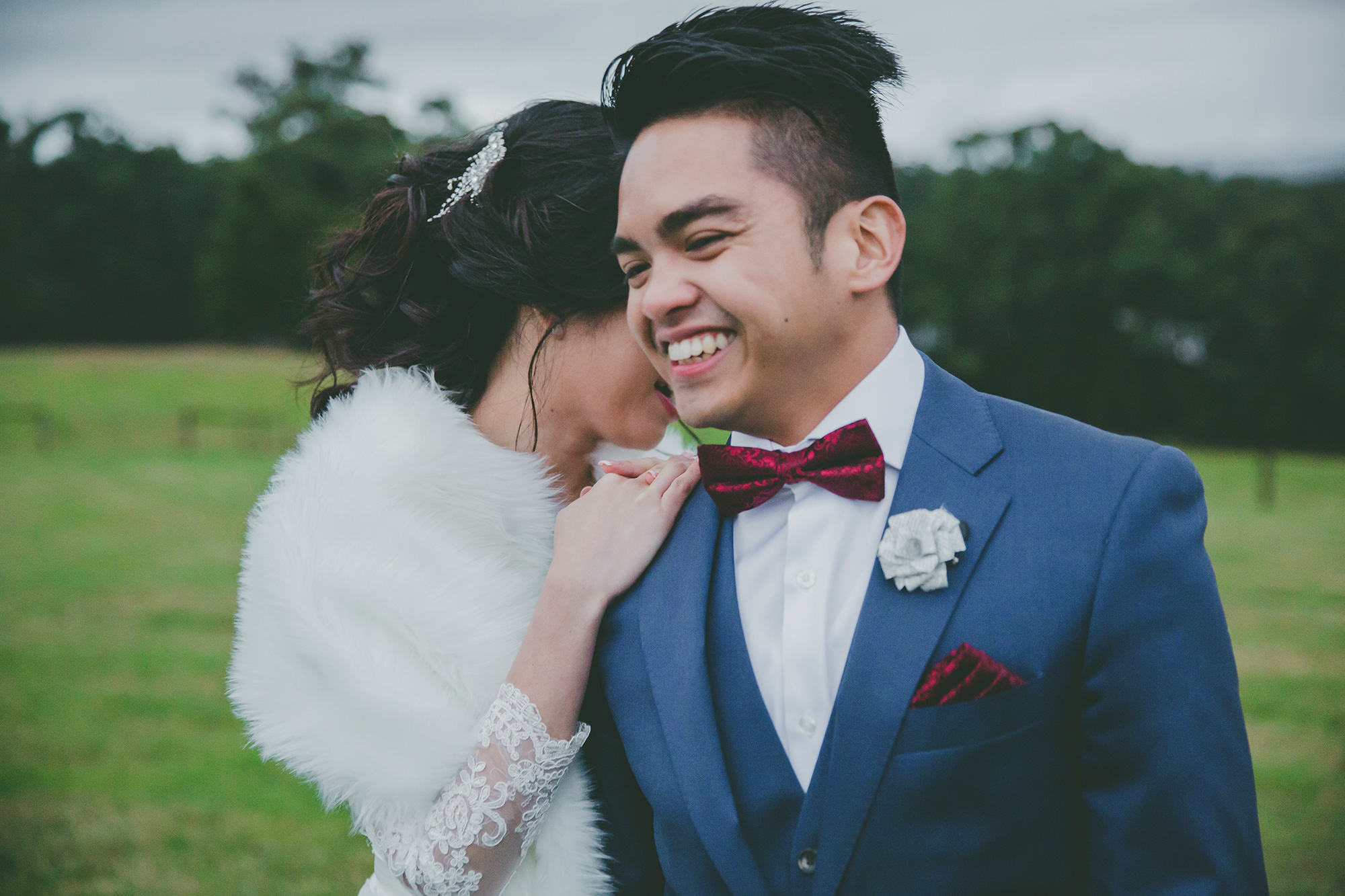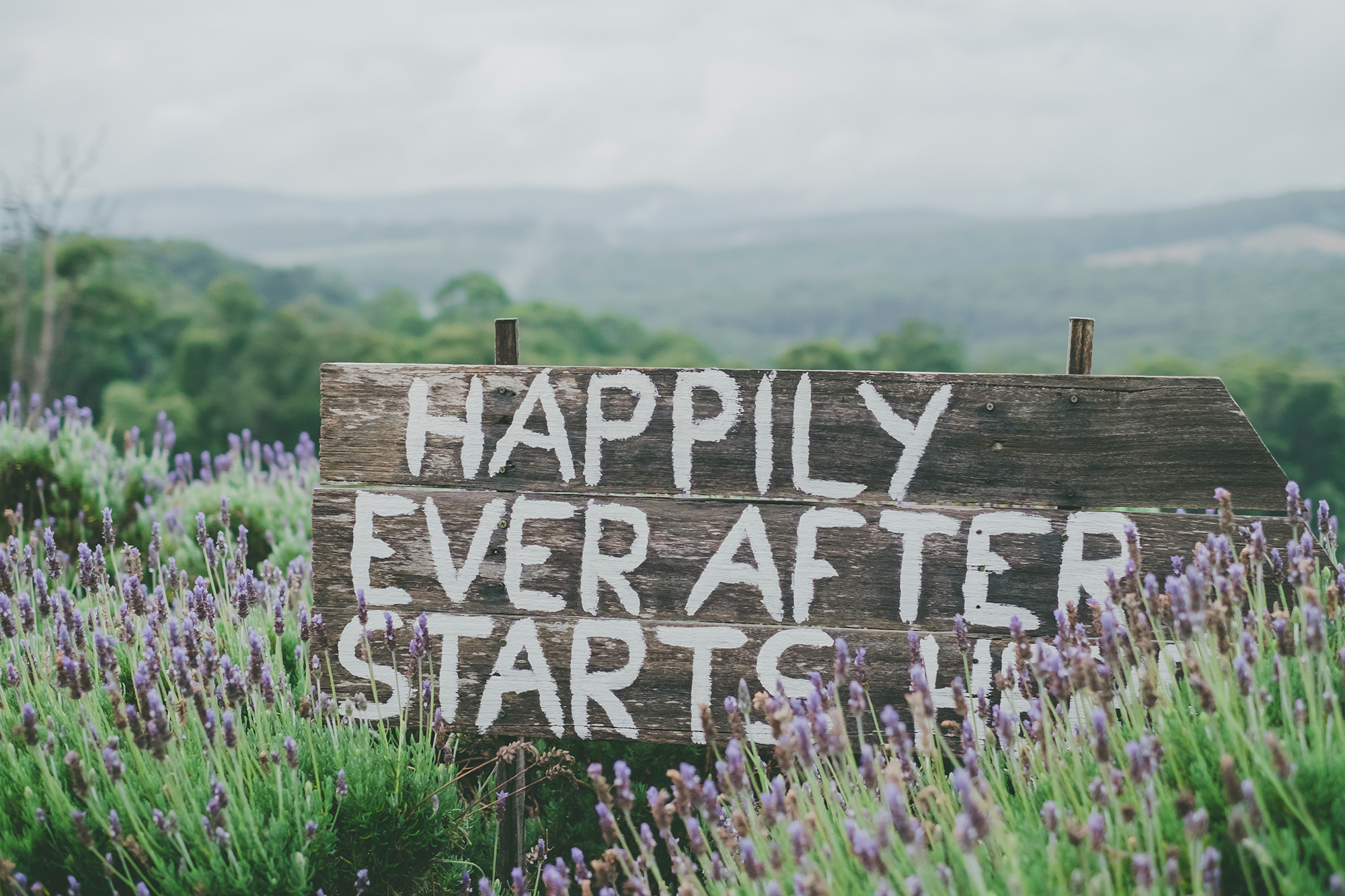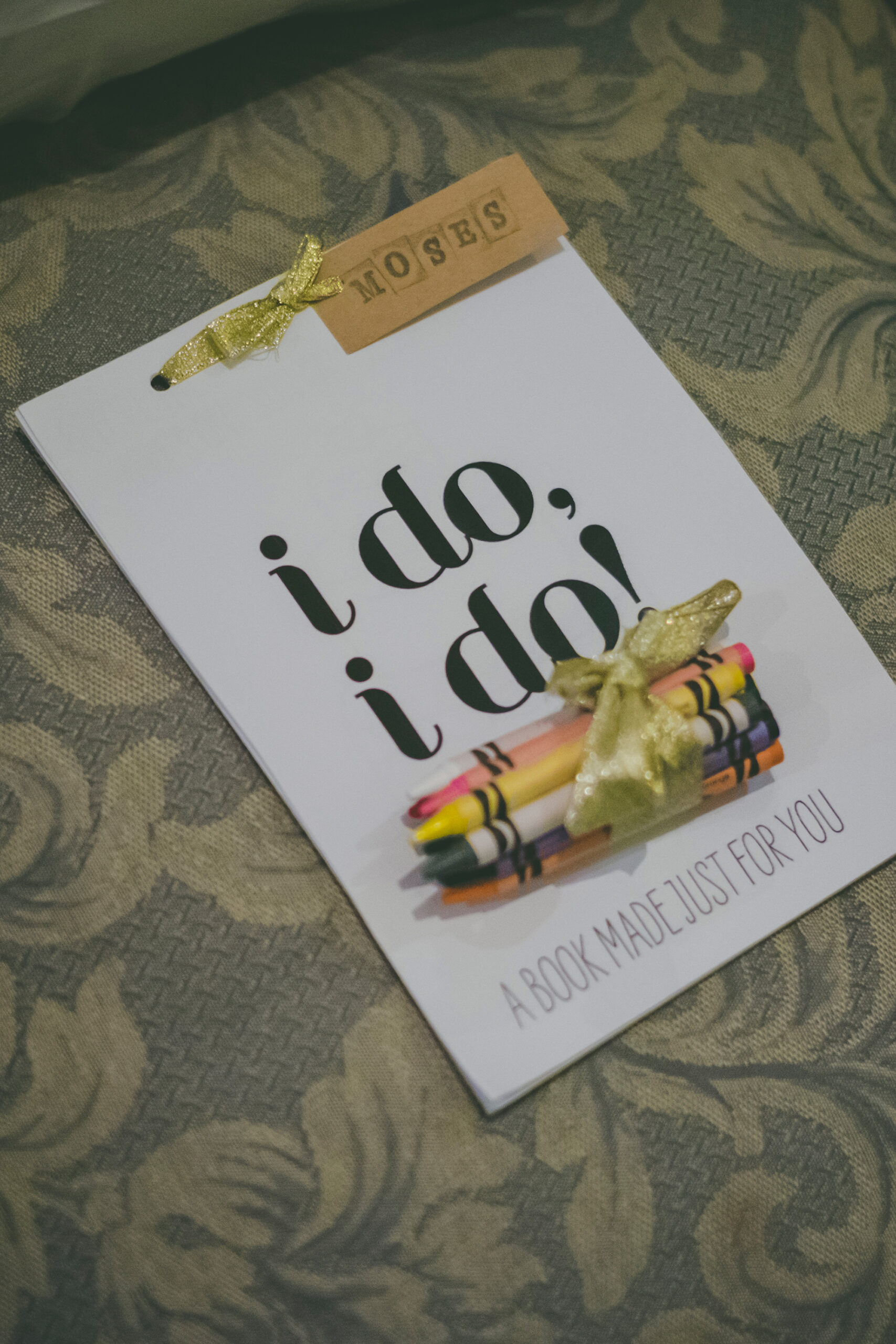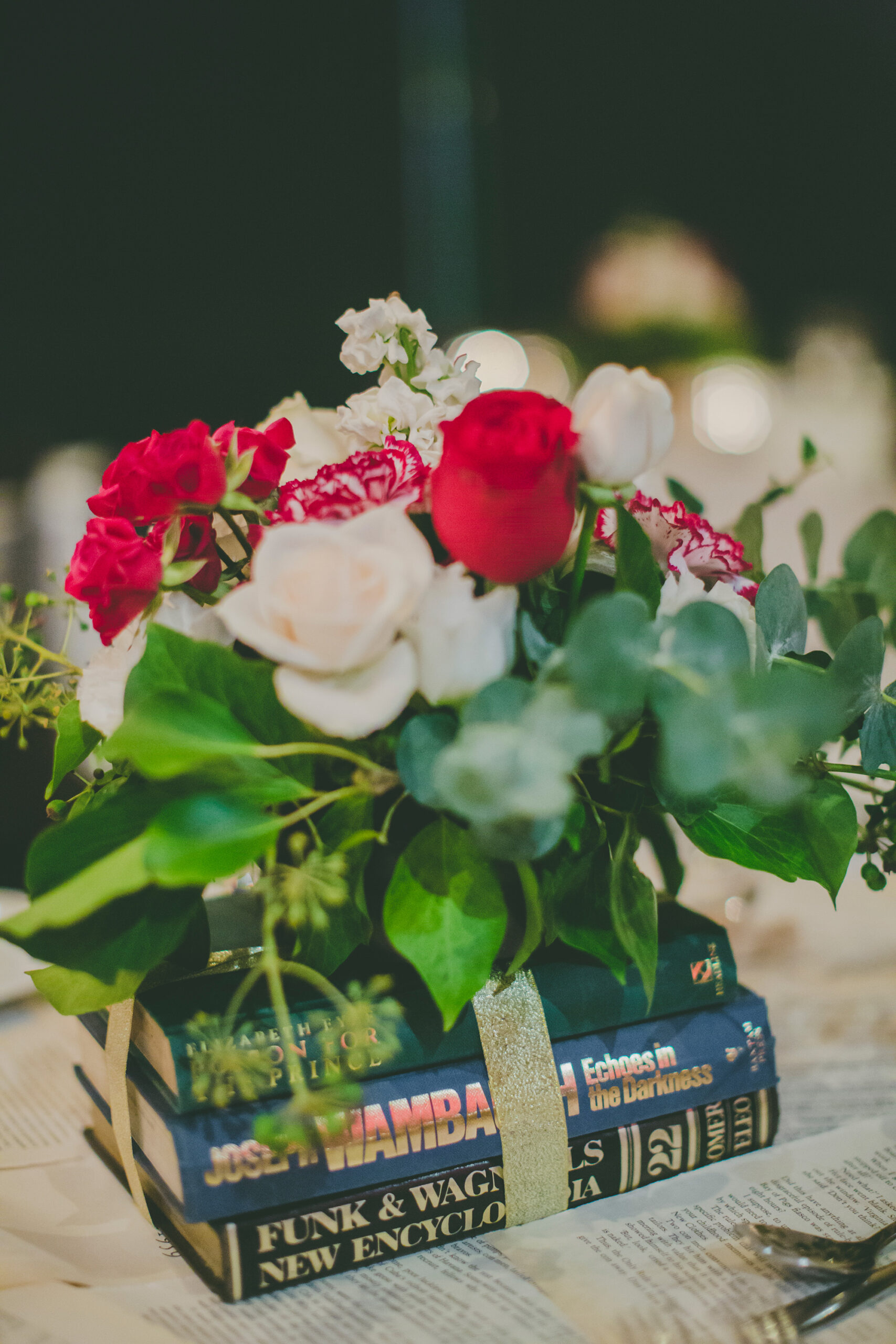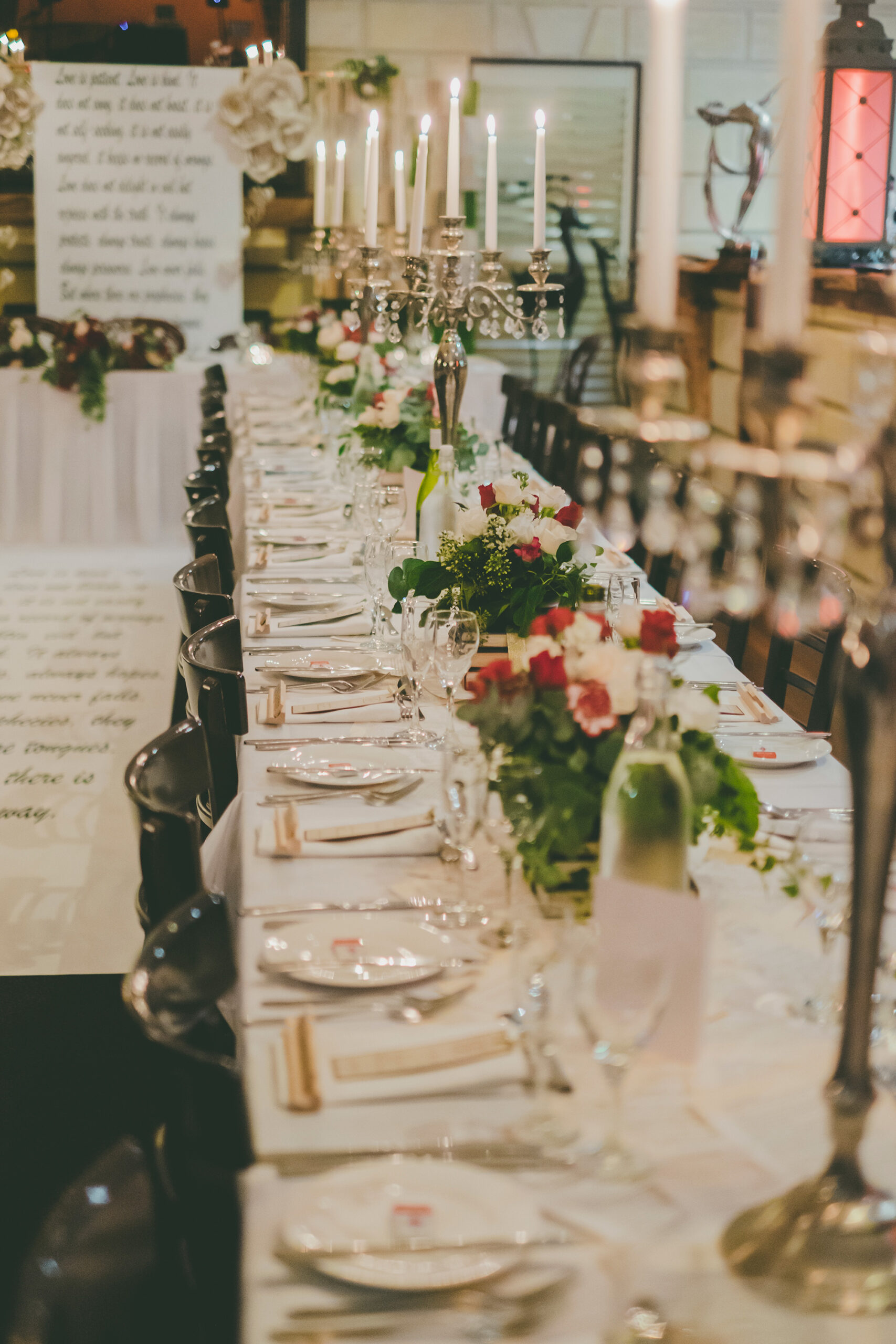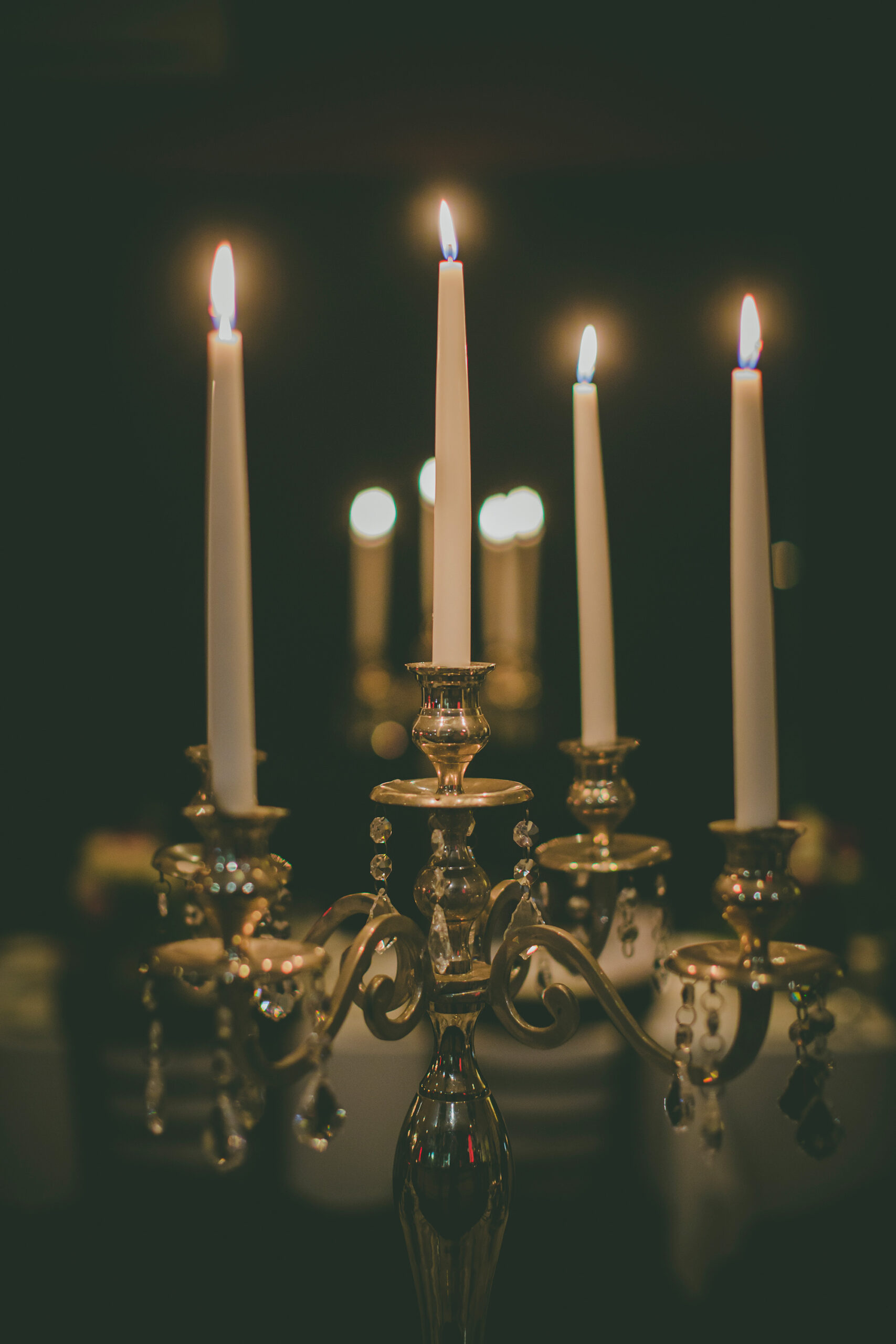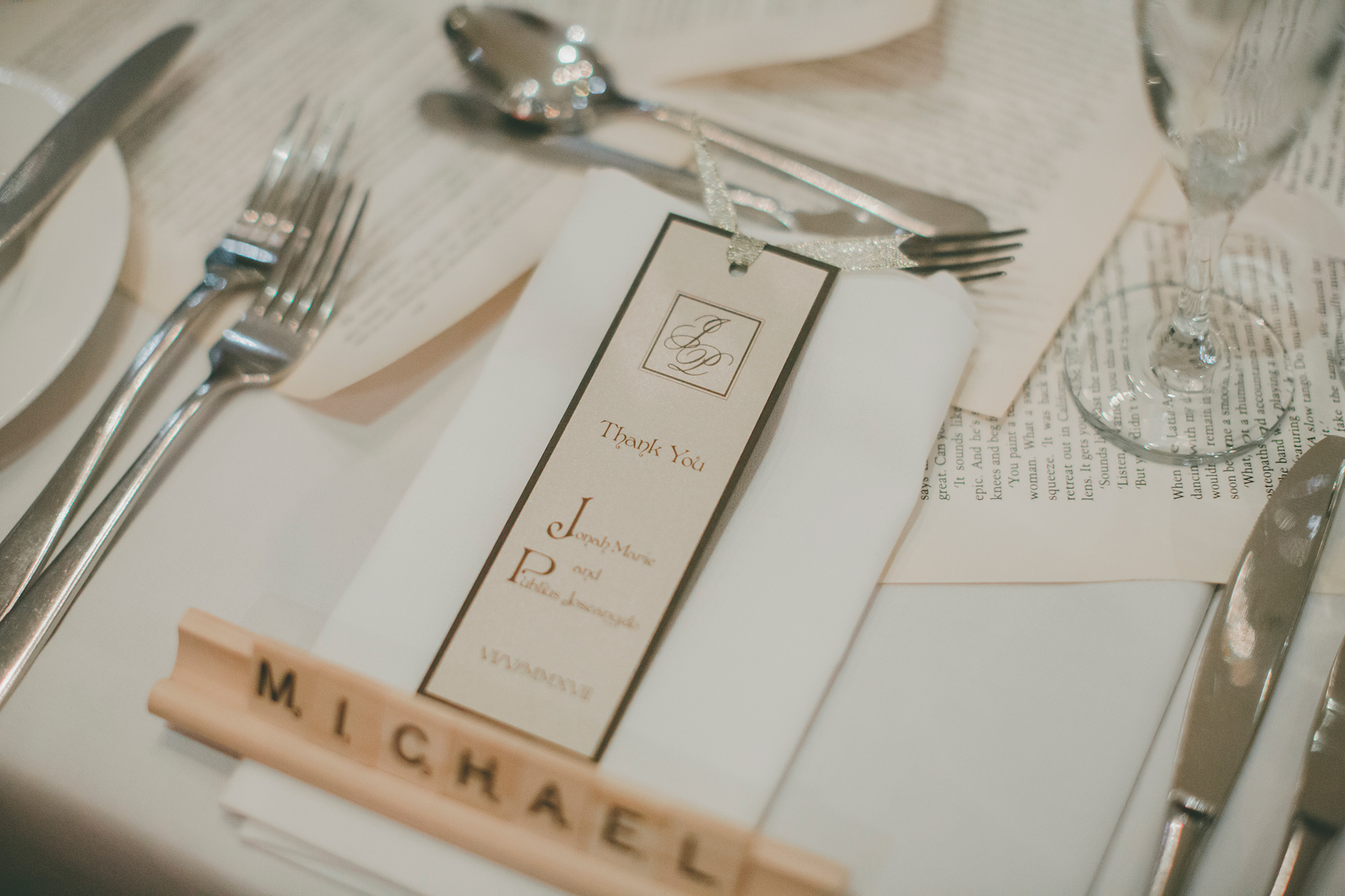 "We designed bookmarks to serve as our wedding giveaways for all our guests," describes Jonah. "For a personal touch, we created our place cards using scrabble tiles and racks, which the guests could also take home."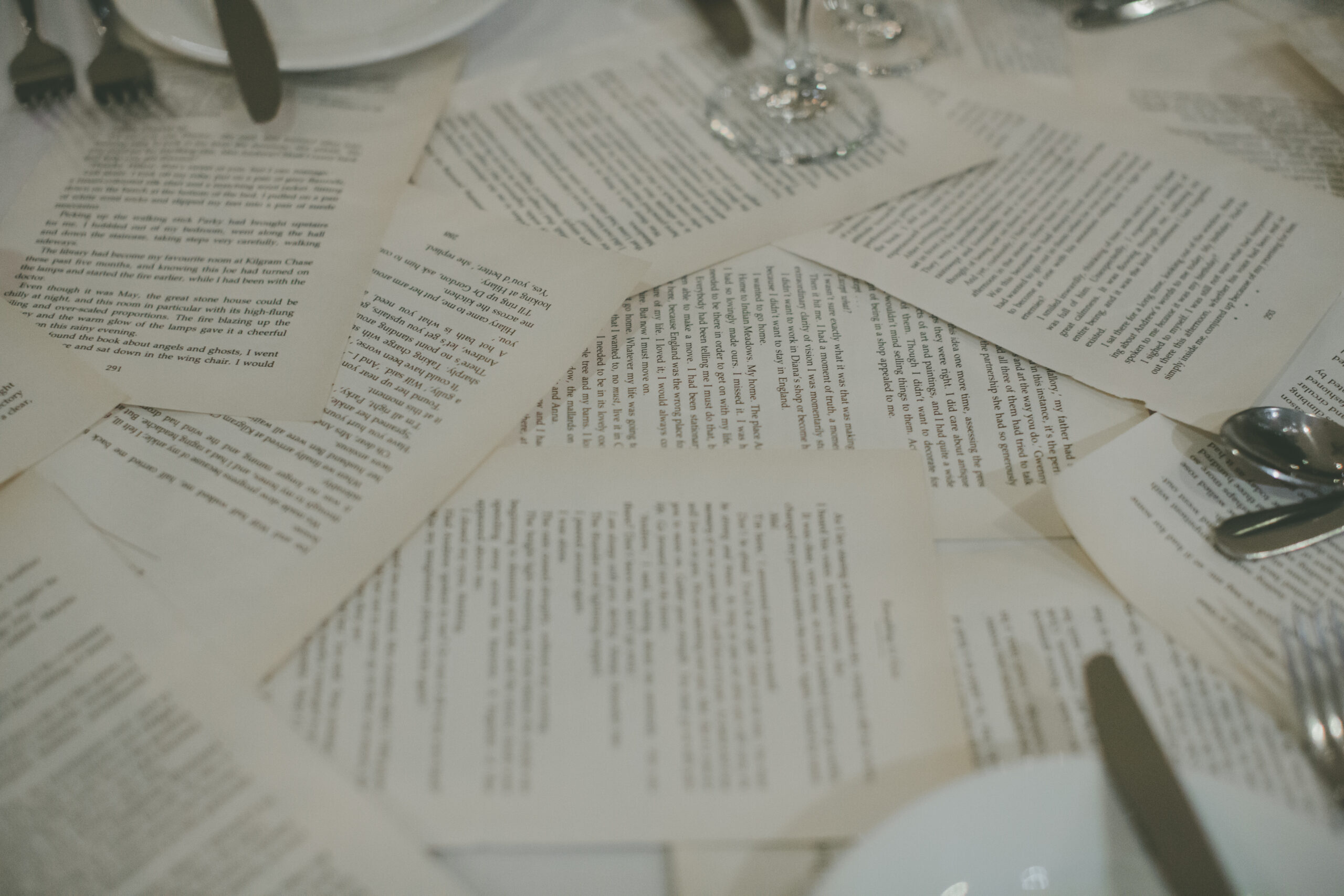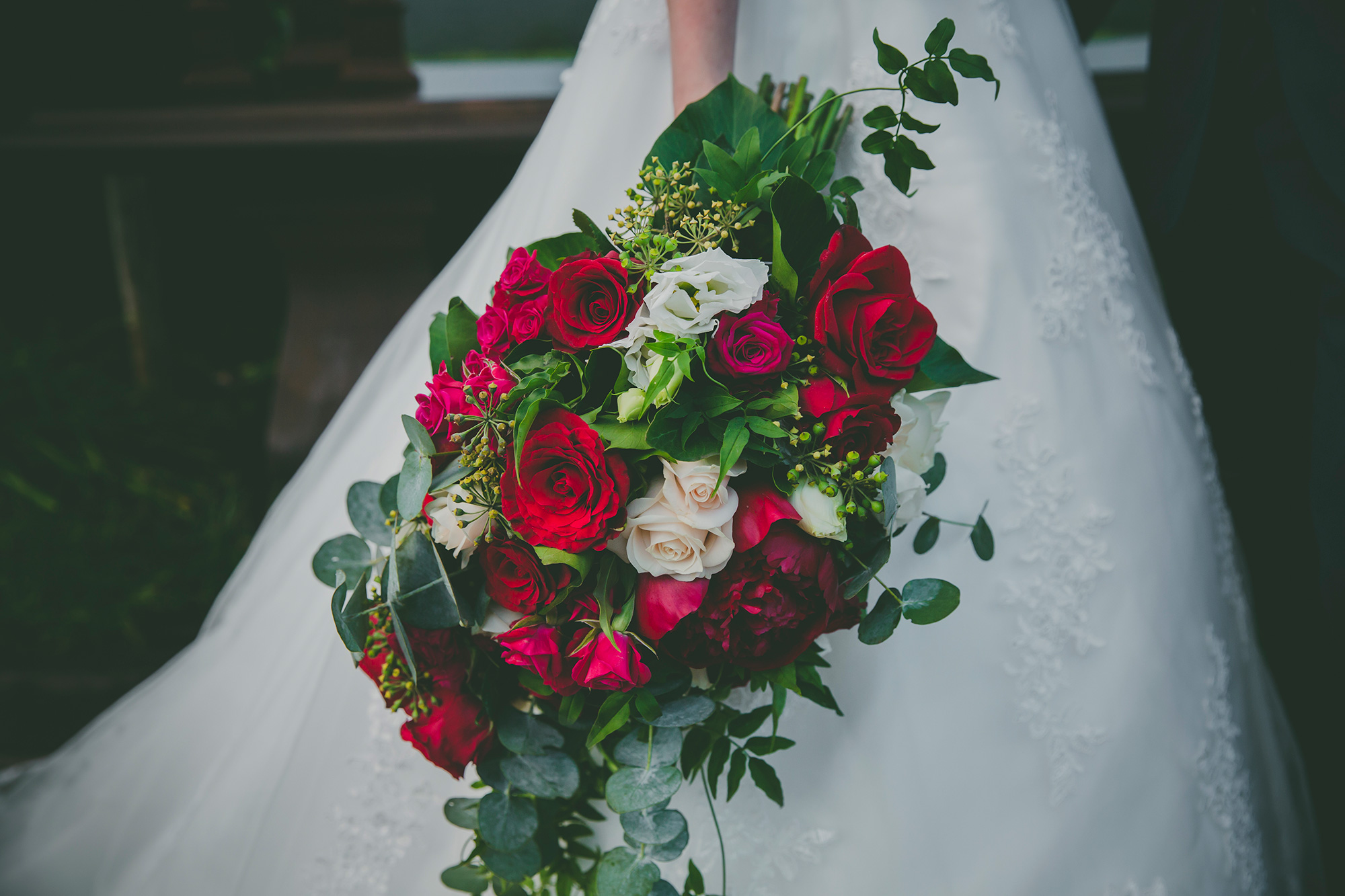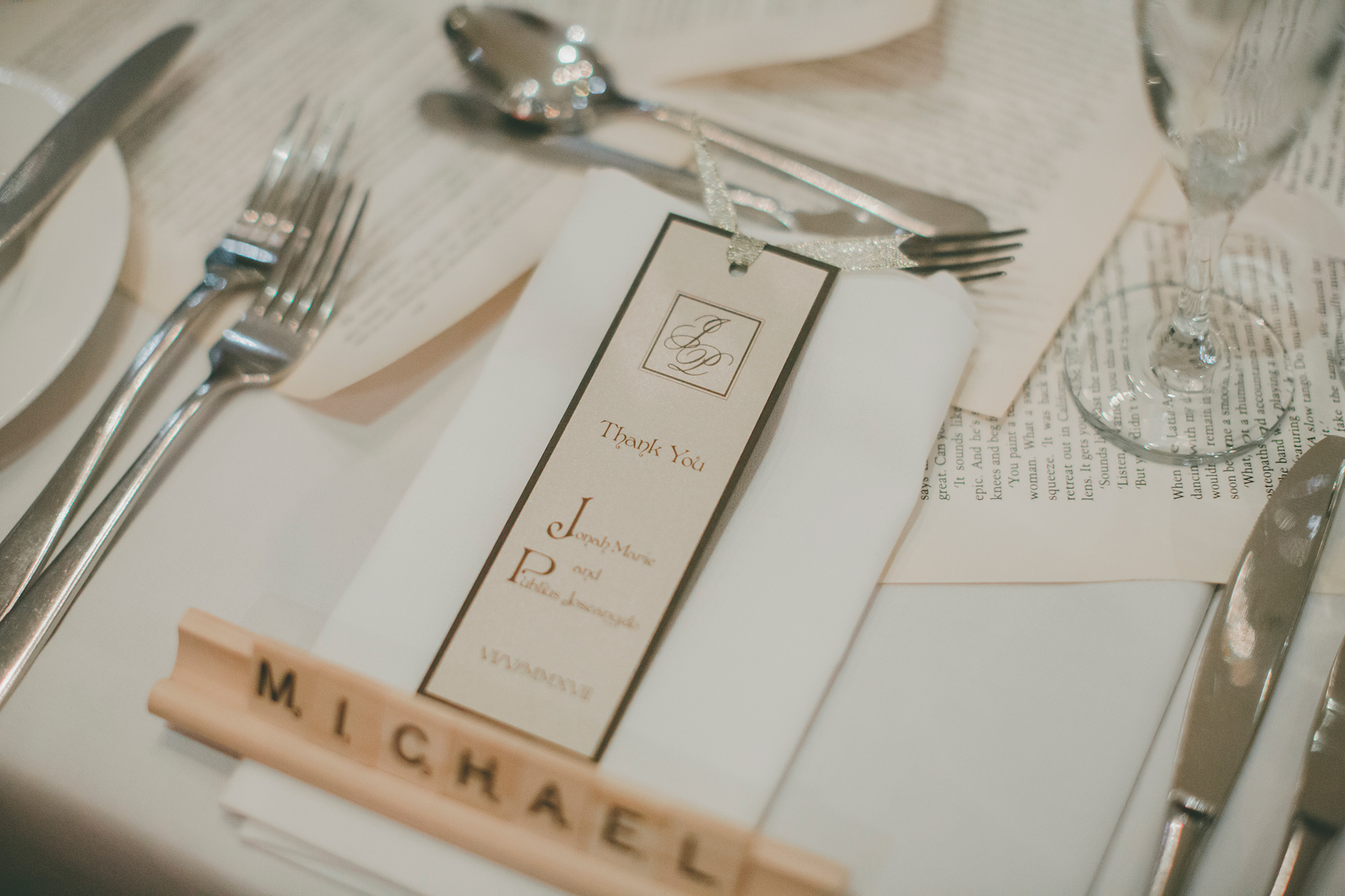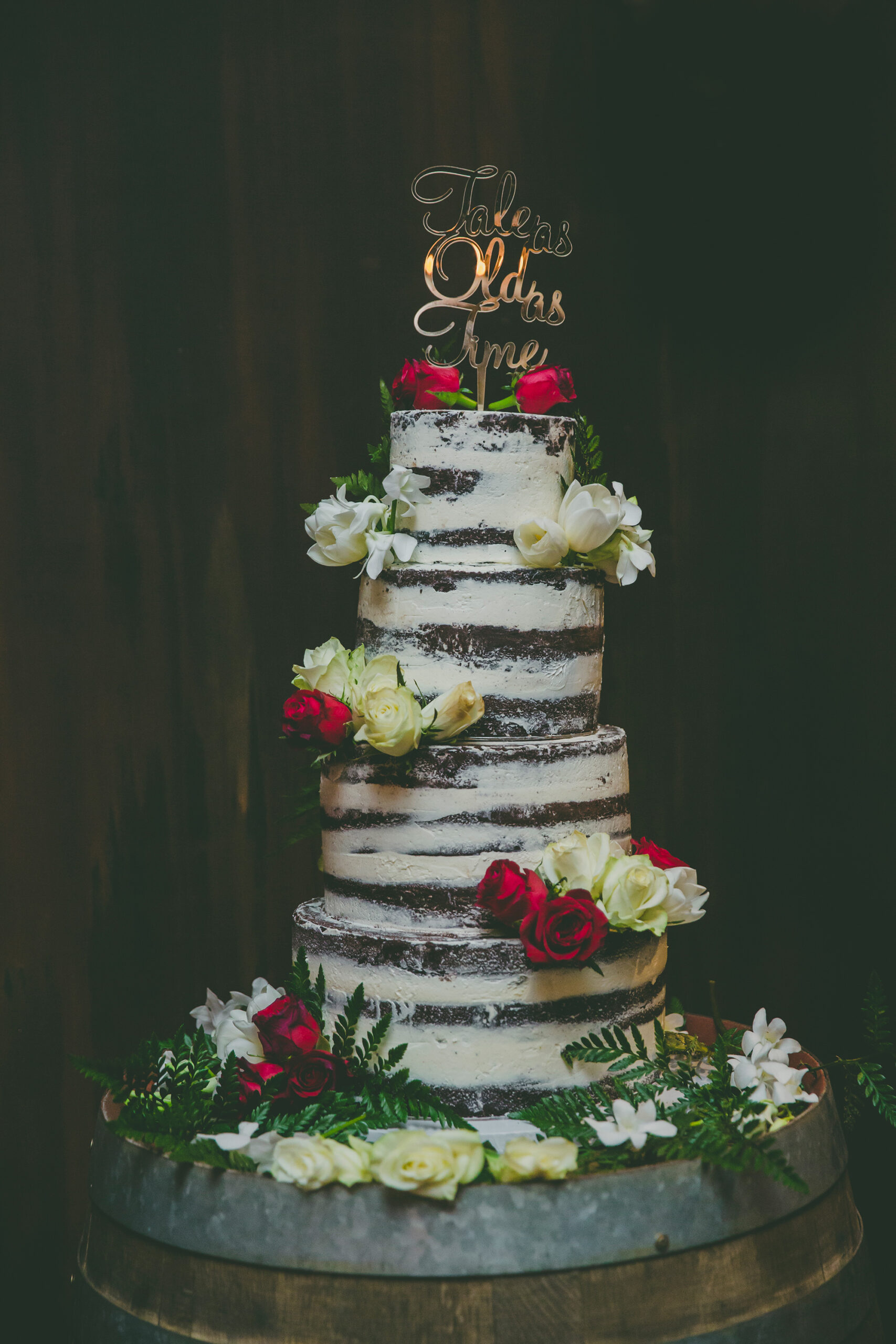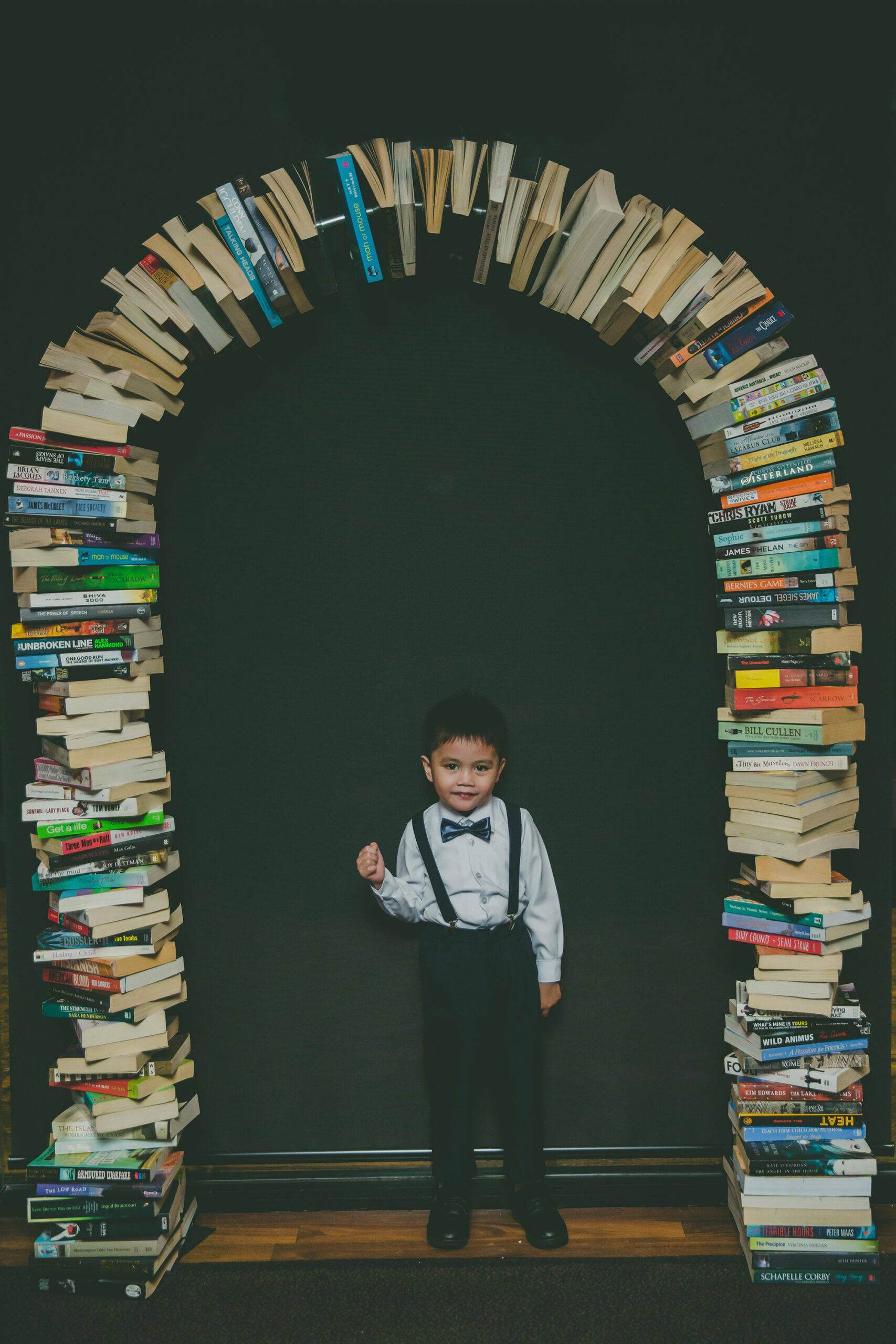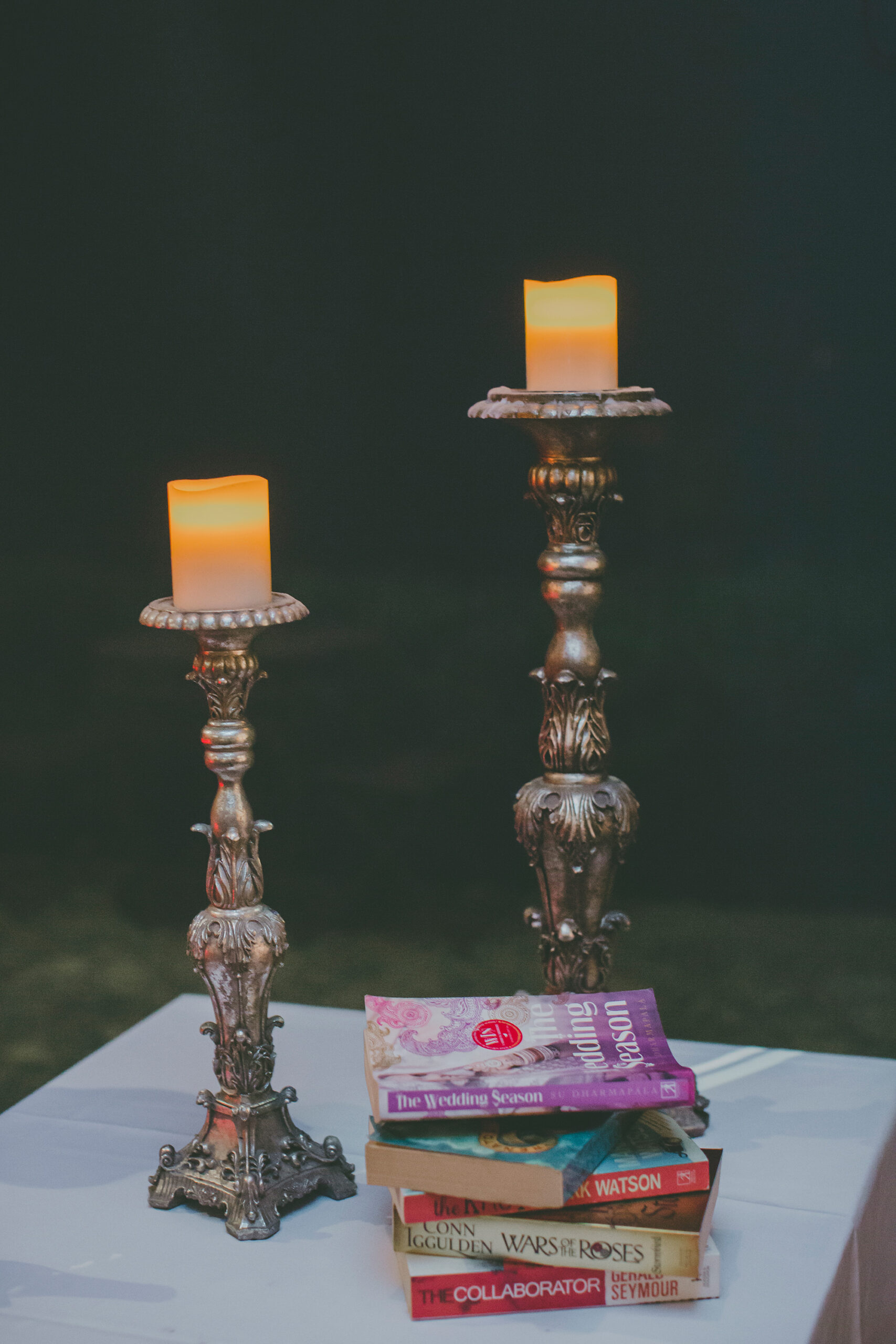 Jonah says, "Armed with my already great collection of books, and hundreds more we gathered from thrift shops, we created our book centerpieces, book wall and book arch together."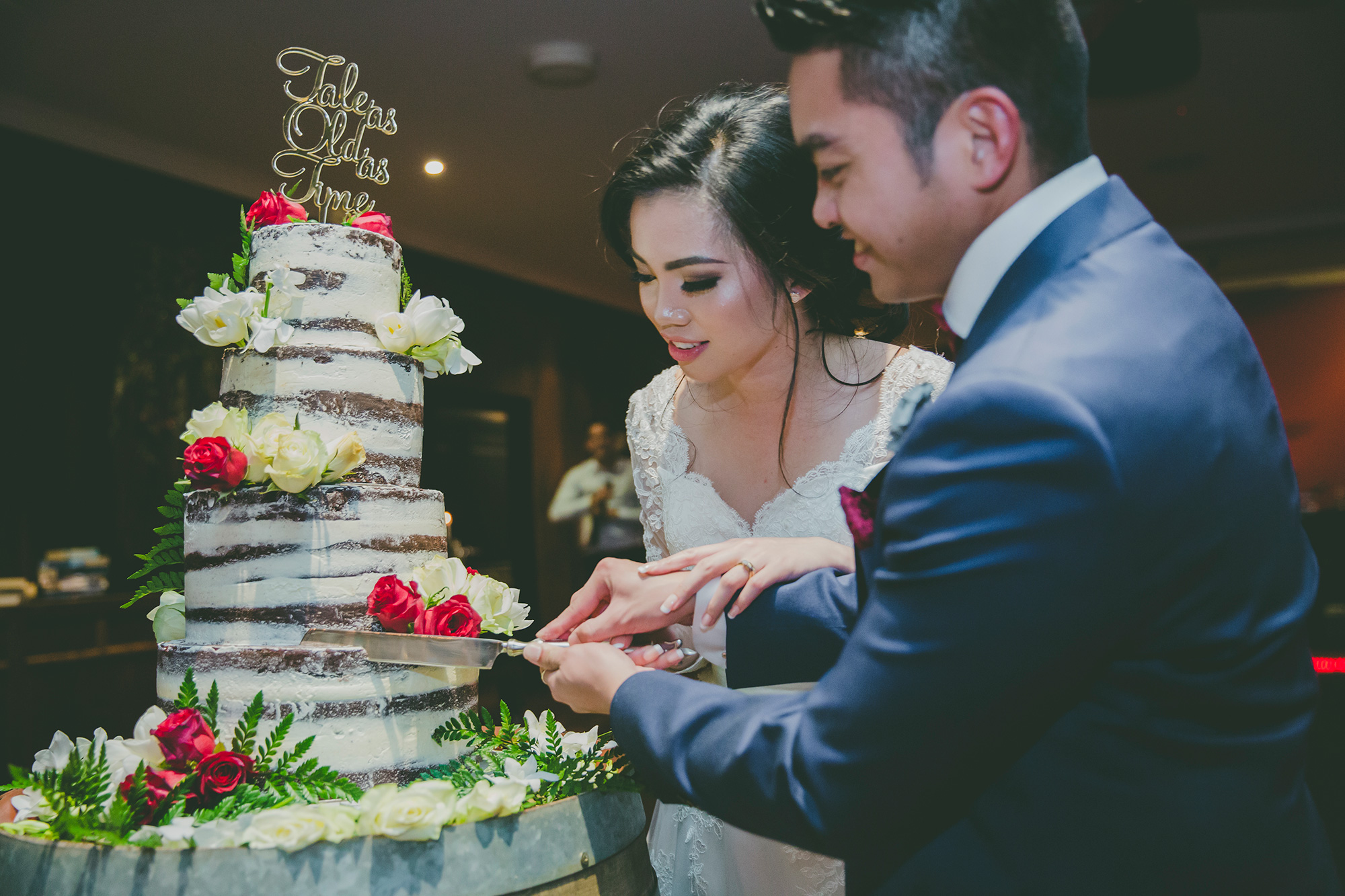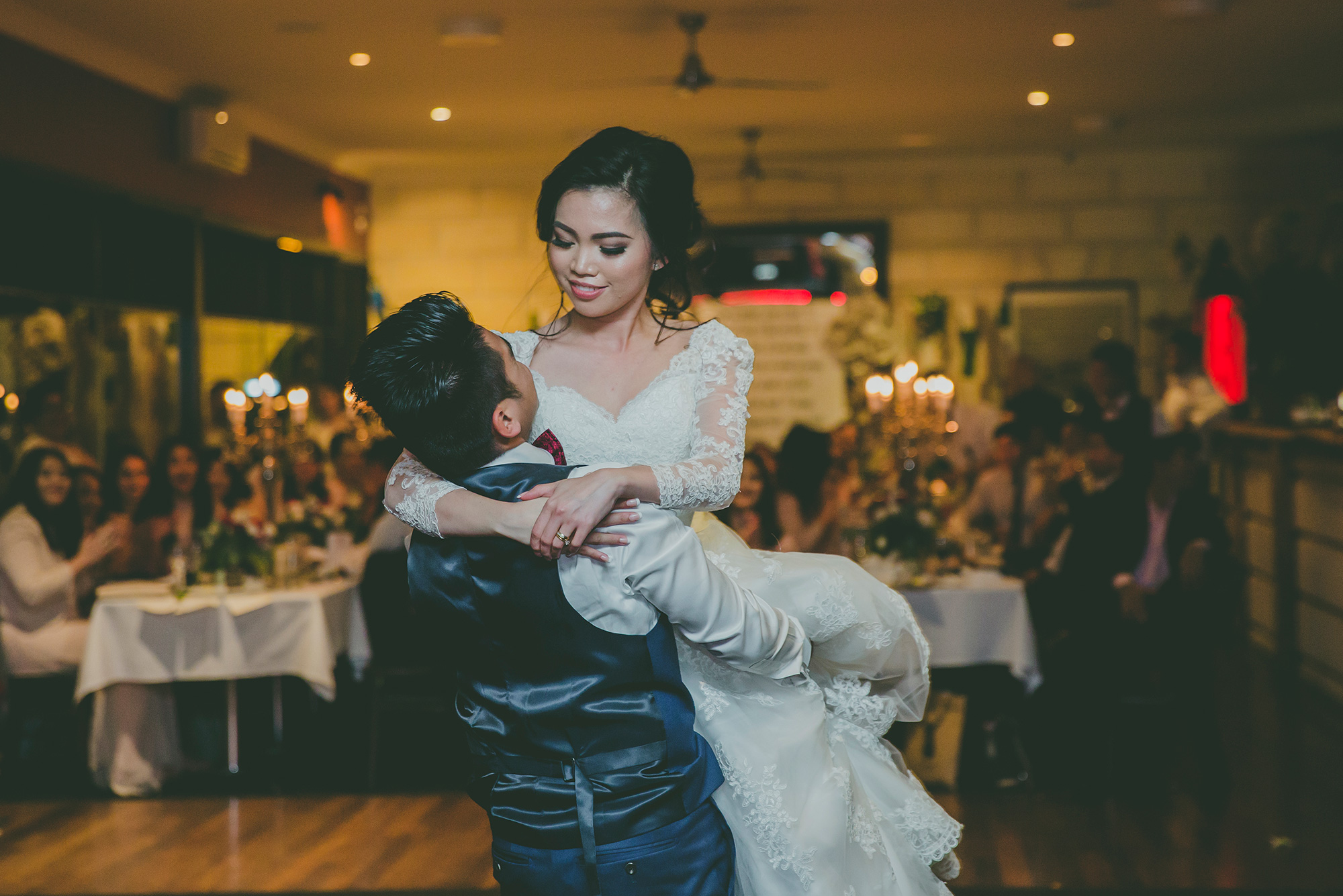 Video by Moon and Back Co.
---

Jonah and Publius are in the running for a luxe Thailand honeymoon with Melati Beach Resort & Spa.
---