A cool-climate engagement inspired Ruth and Marcel's romantic winter wedding.
The Melbourne couple first met at a wedding in Romania a decade ago, but lost touch after Ruth, 29, returned to Australia.
"We were both young and awkward and had no idea how to connect beyond that meeting," Ruth recalls.
Luckily, fate had other plans and at the beginning of last year Ruth and Marcel, 27, reconnected through mutual friends.
"At first I didn't remember him as that same shy young man I met all those years ago because he was so confident and different – his English had definitely improved too!"
Ruth flew to Romania for Christmas and their whirlwind romance culminated in Marcel's proposal on the rooftop of Timisoara's highest building under falling snow.
The couple paid homage to this winter engagement with their wedding celebrations on June 10, 2017.
More than 300 guests from all over the world flew in for the romantic winter wedding at The First Romanian Baptist Church in Endeavour Hills before the reception at Linley Estate.
"Our wedding was a magical winter wonderland set in the beautiful Dandenong Ranges," Ruth says.
"There were sentimental touches, like grandpa penning a poem for us that got everyone tearing up, but there was also laughing and everyone having a blast. Best of all I married the love of my life!"
Photos courtesy of Vanilla Images.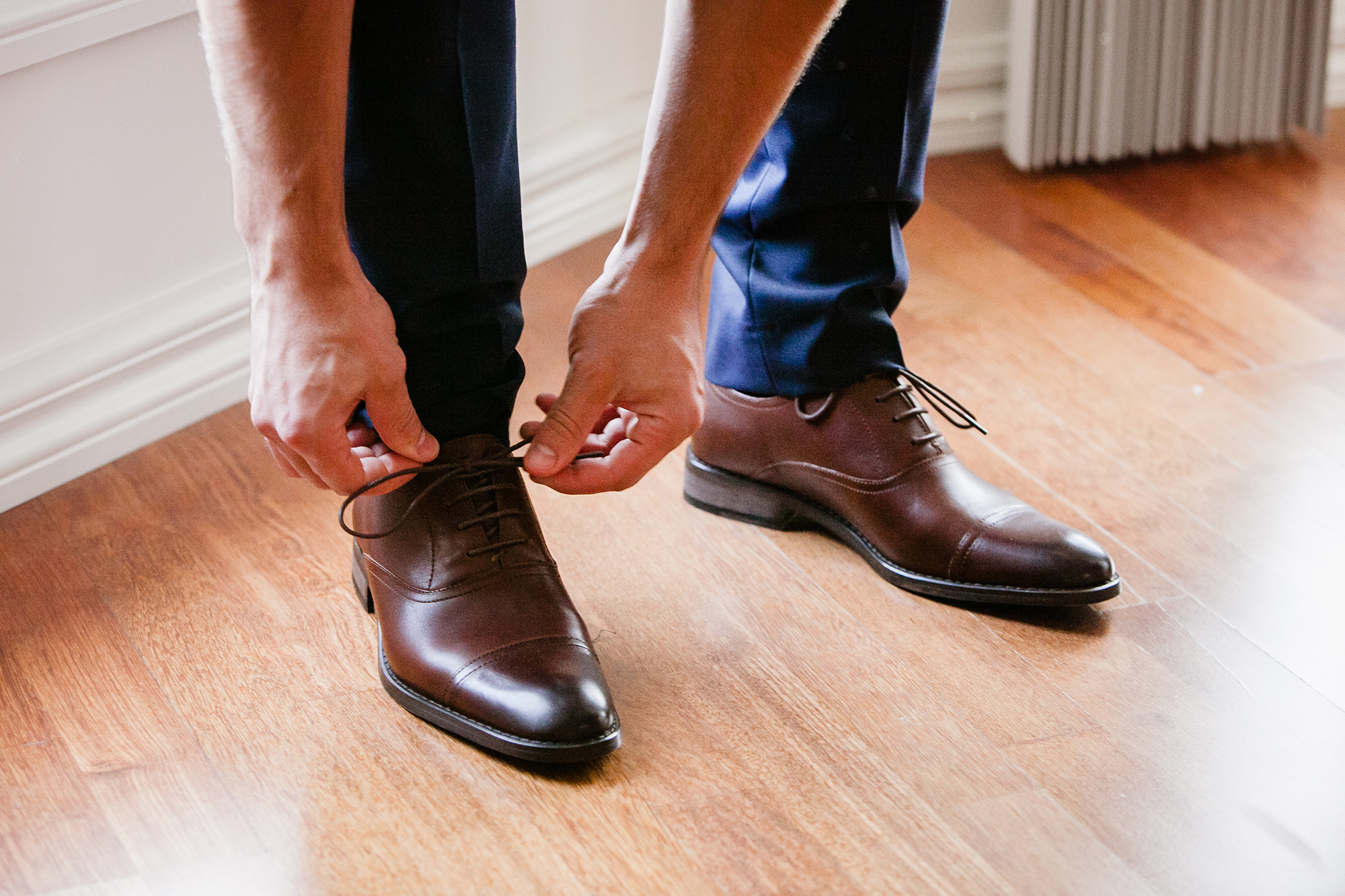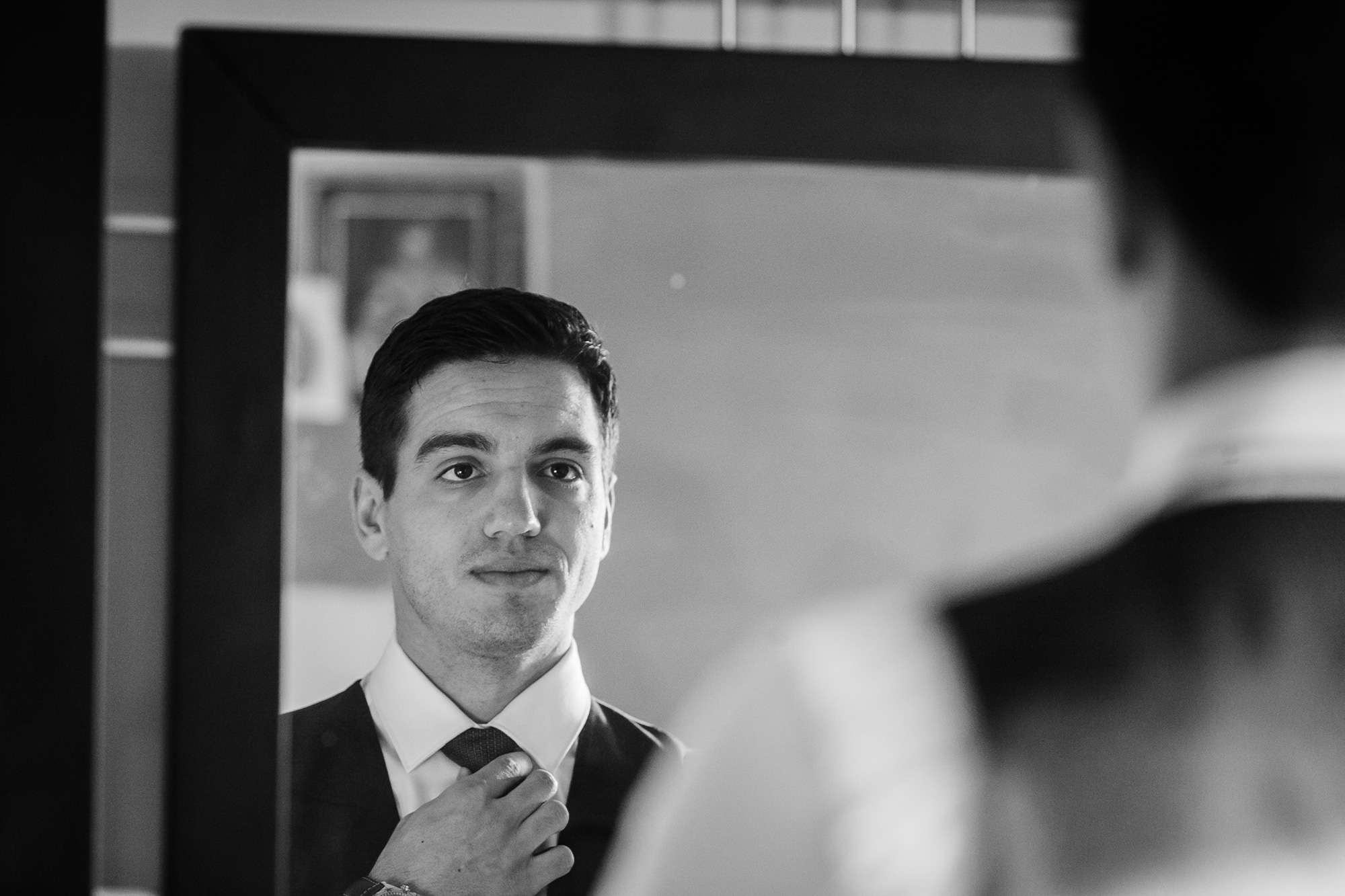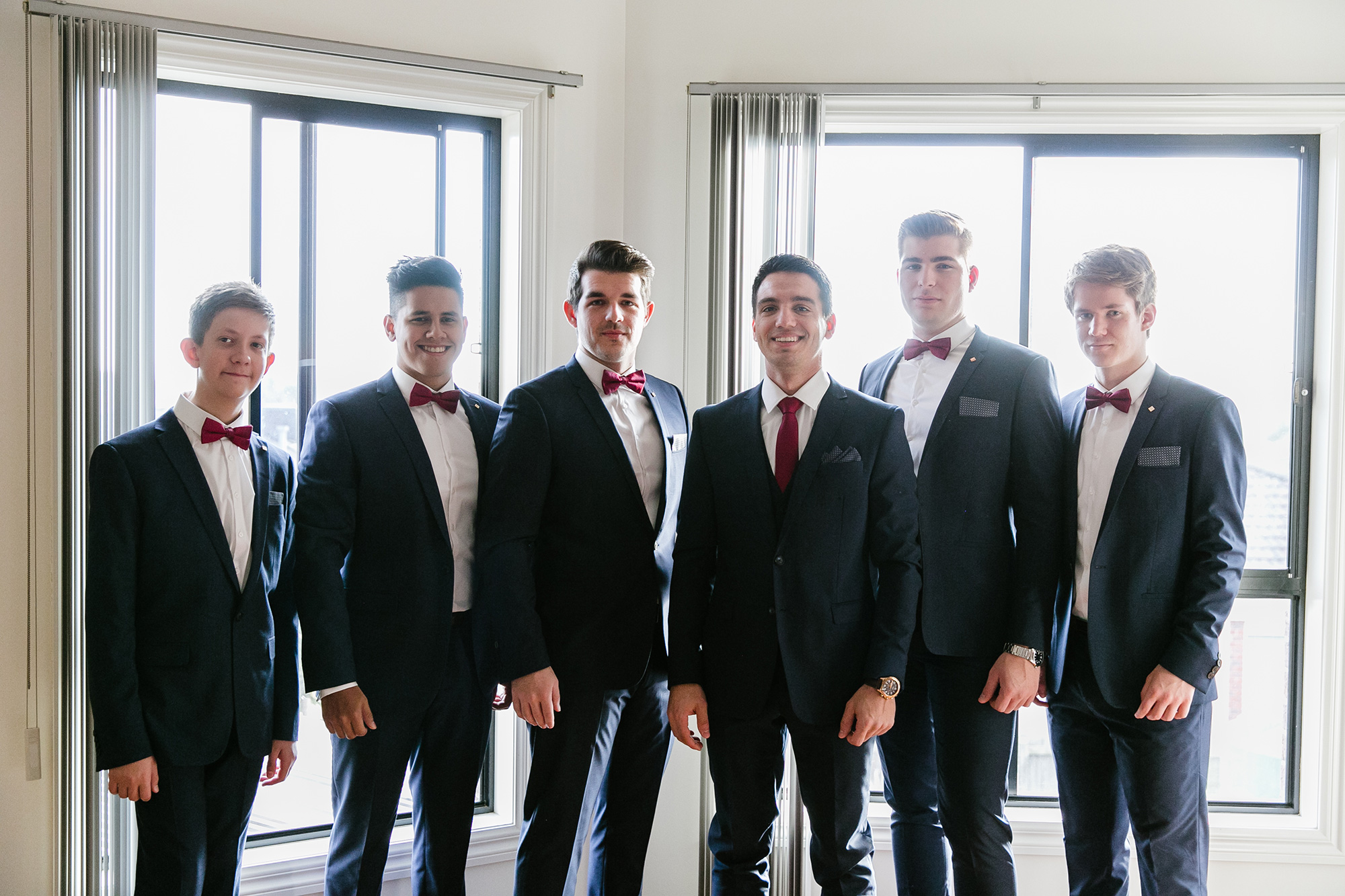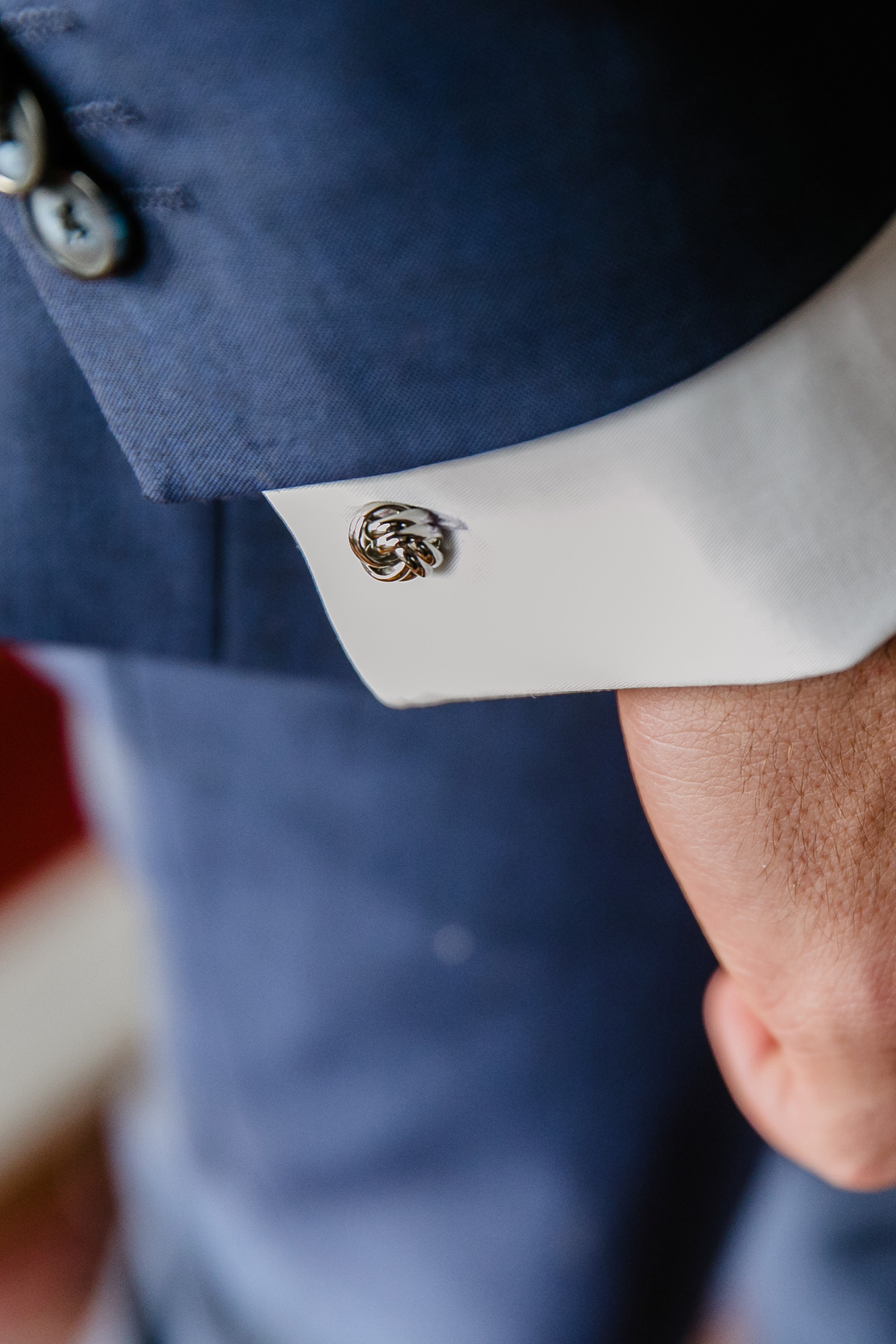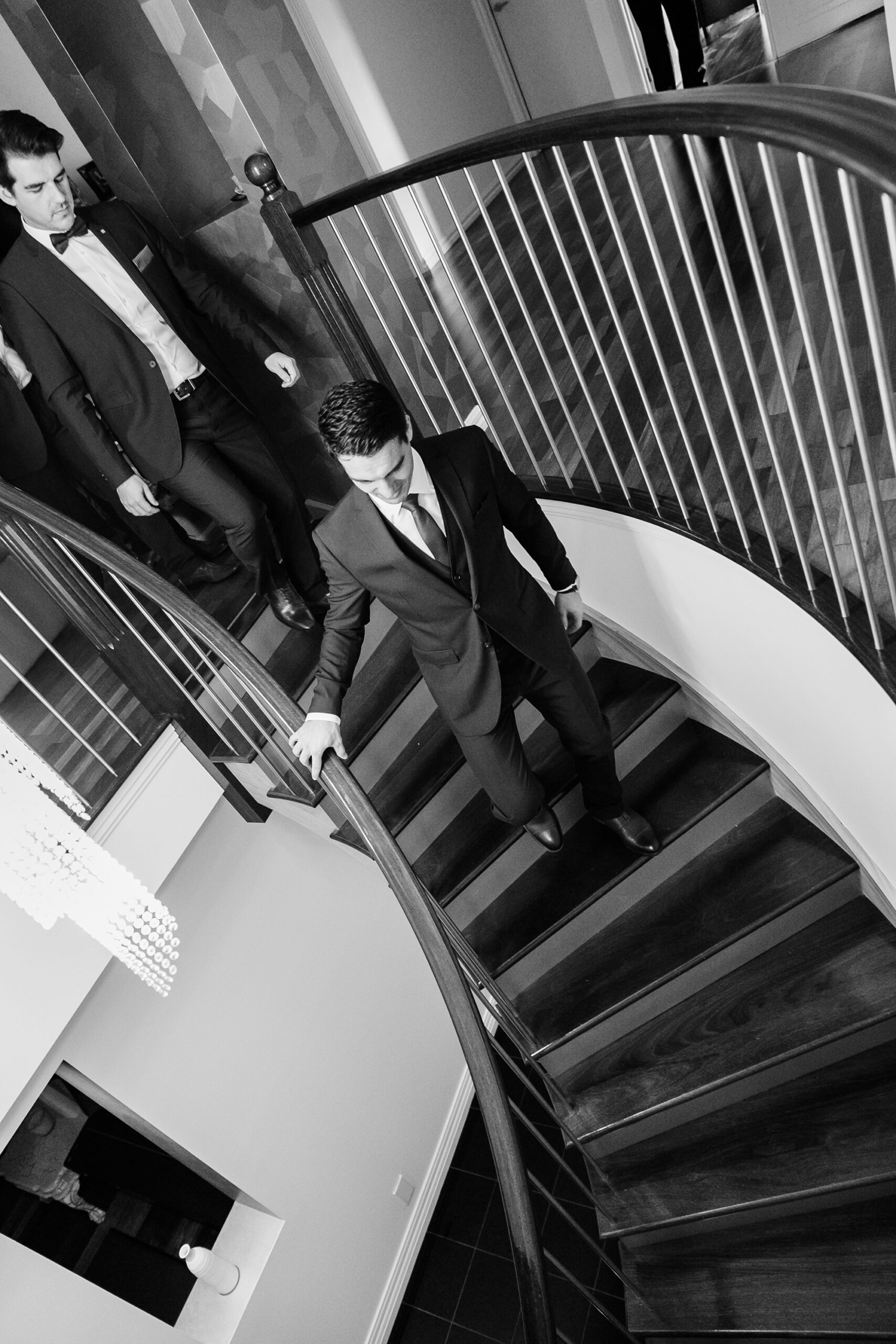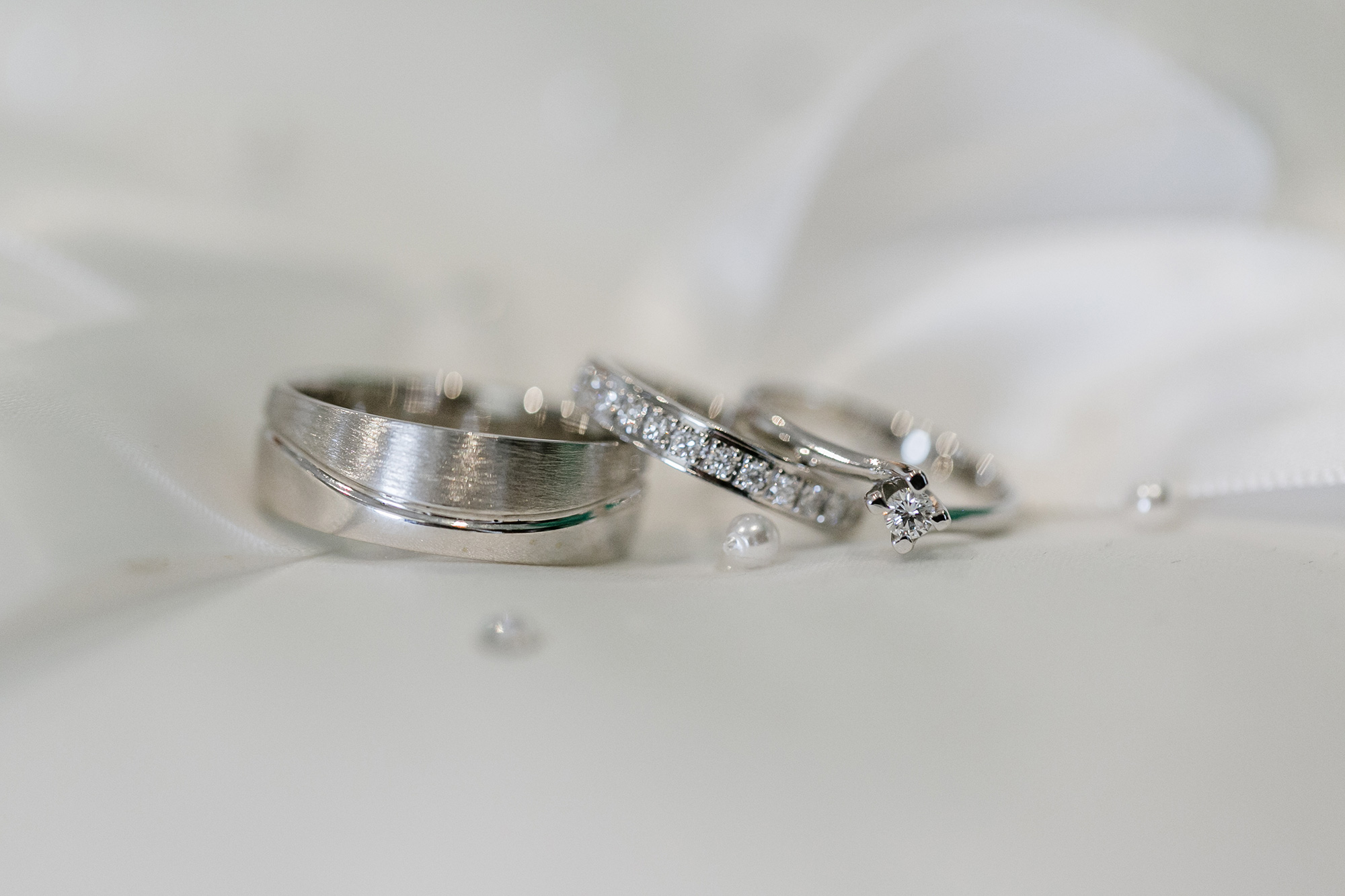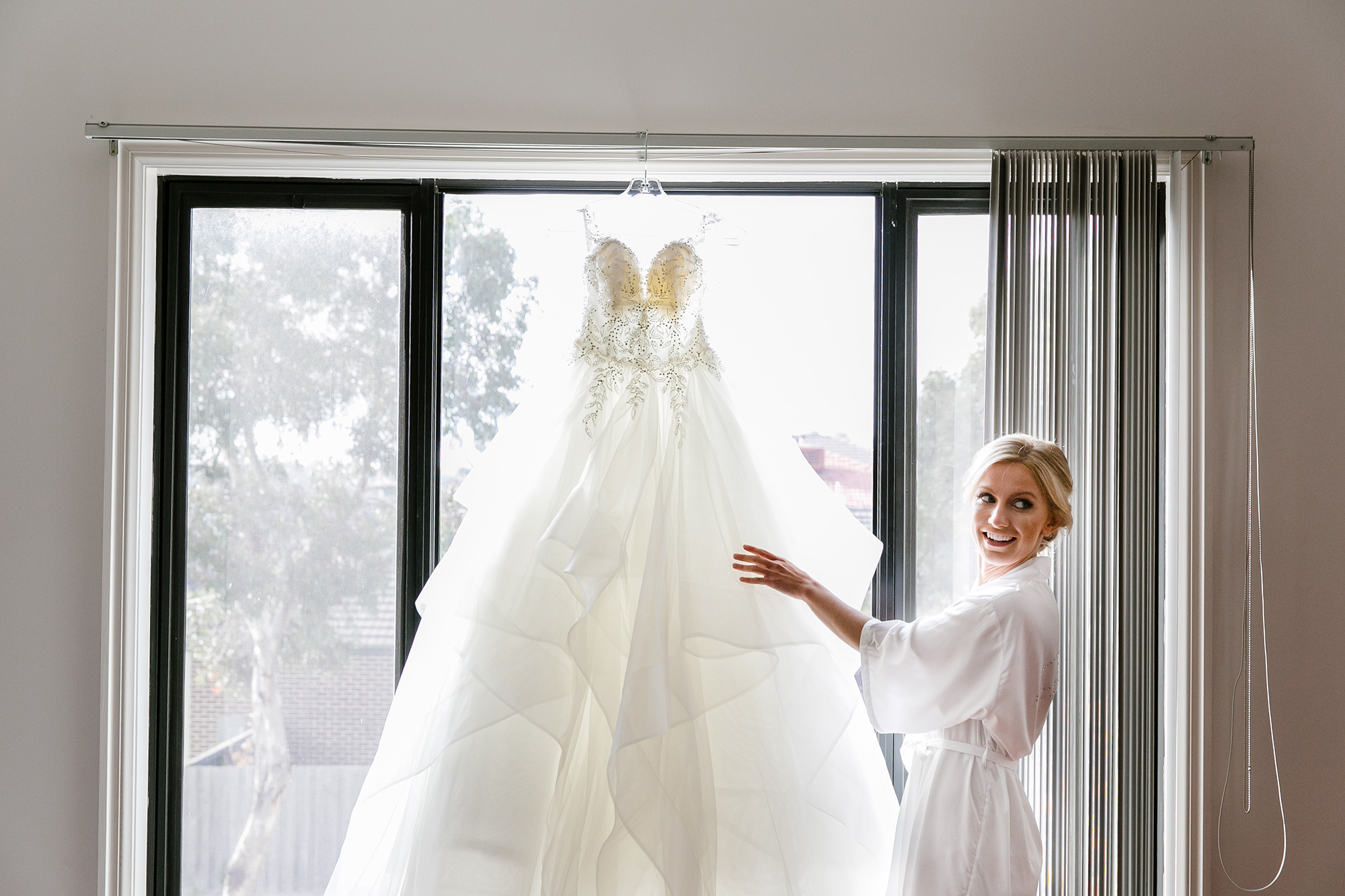 Ruth says she felt like a princess in her ball gown-style wedding dress made from organza falling in layers to the ground. "The bodice was a plunging illusion v-neck and low cut back embroidered with Swarovski crystals and pearls."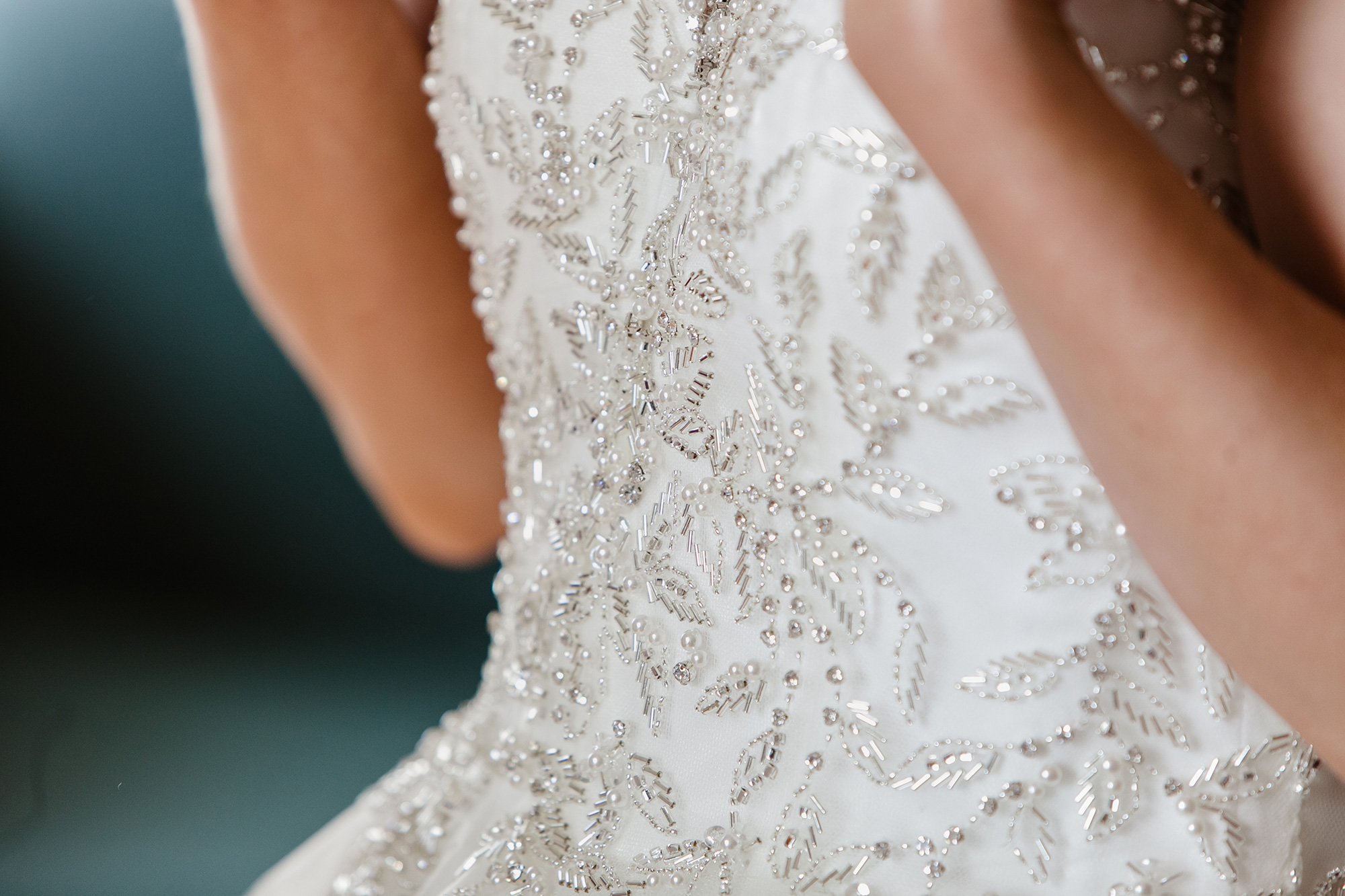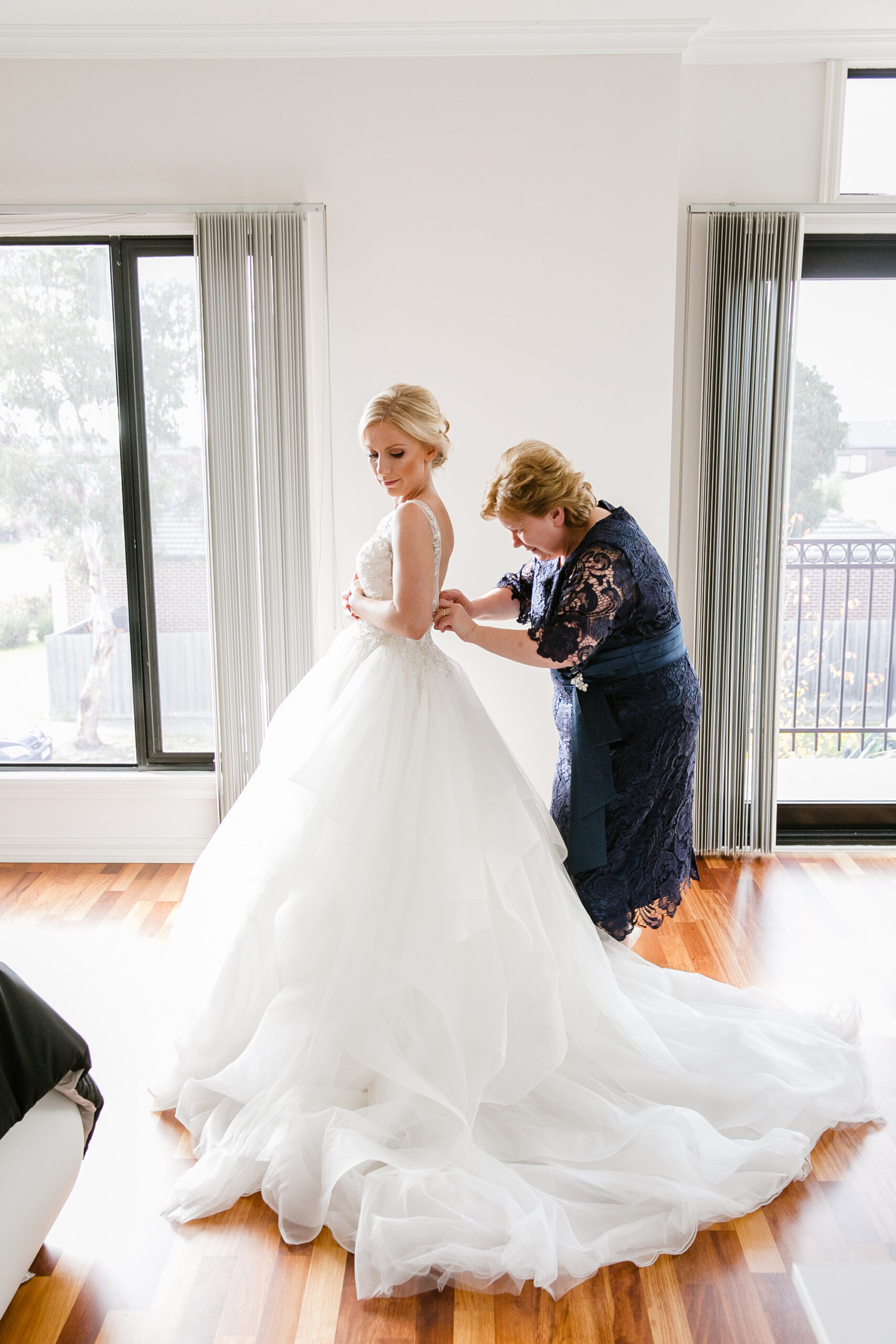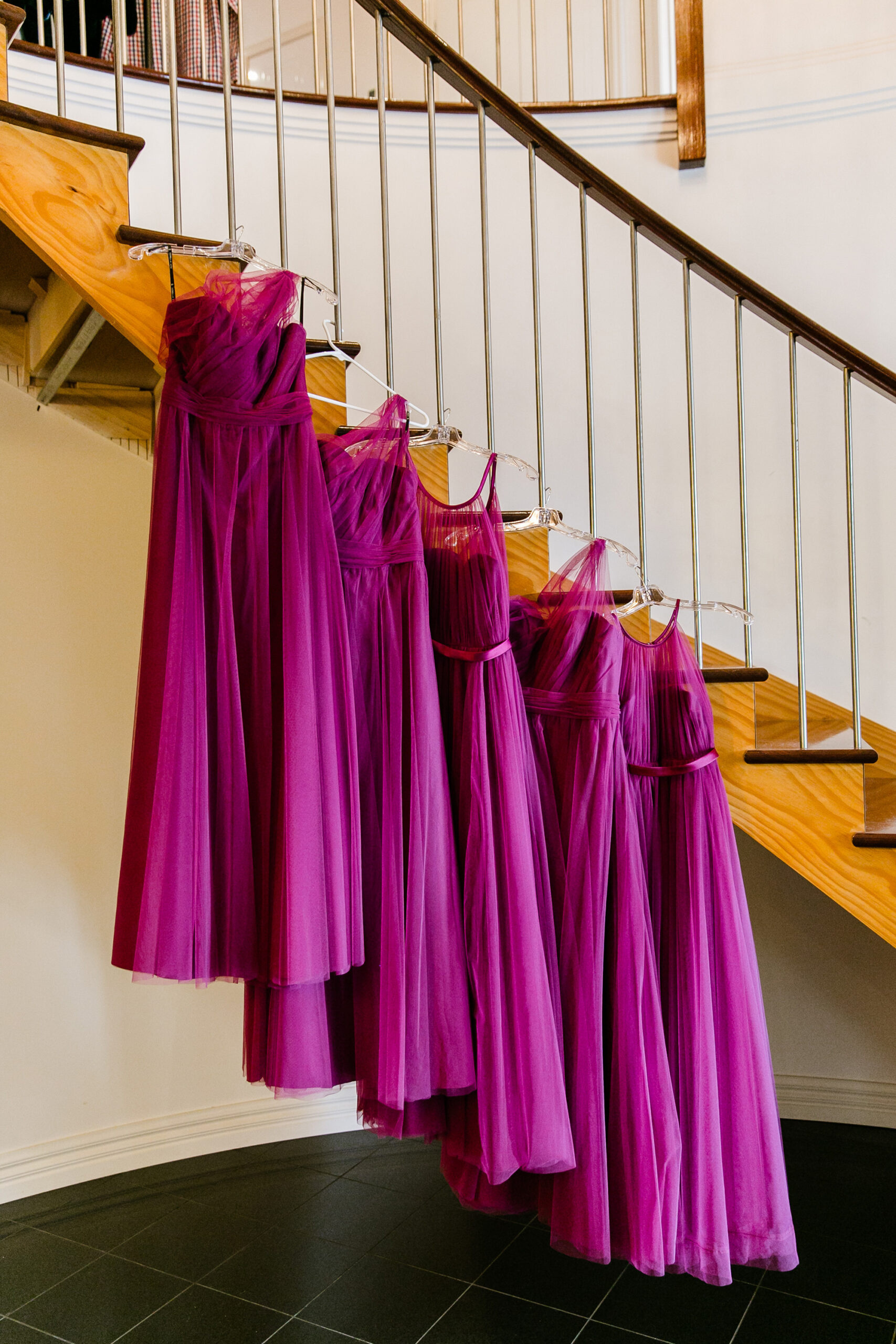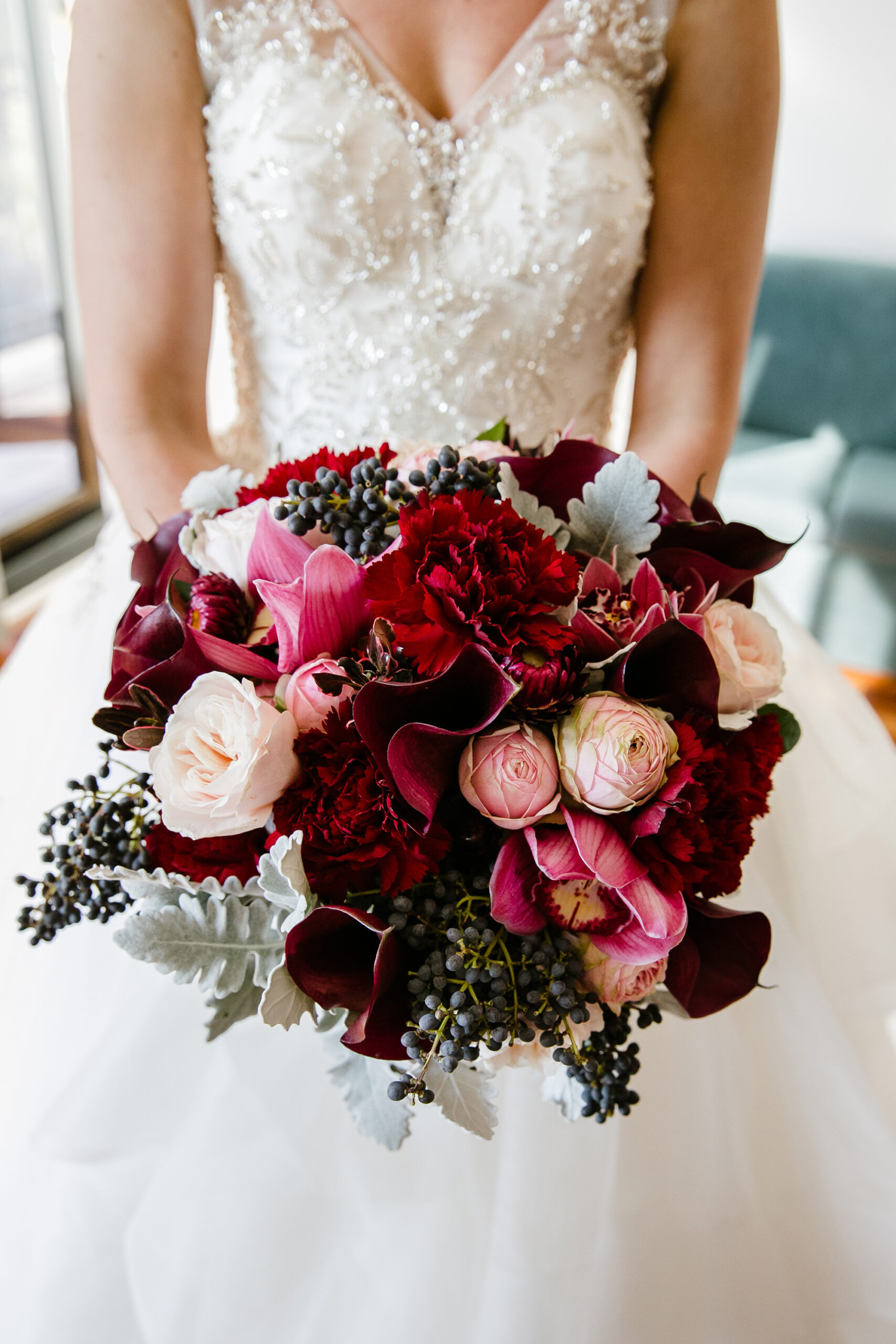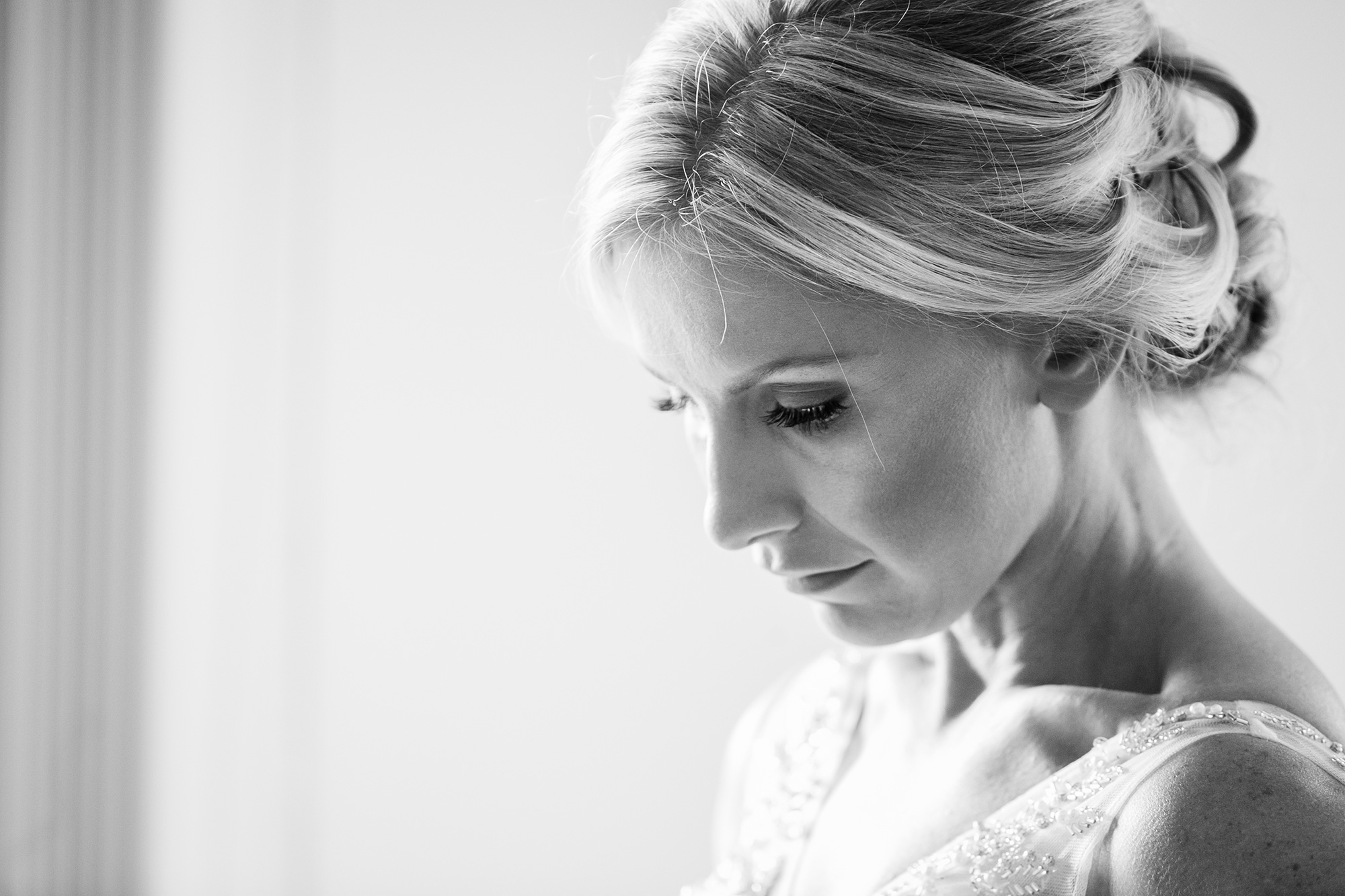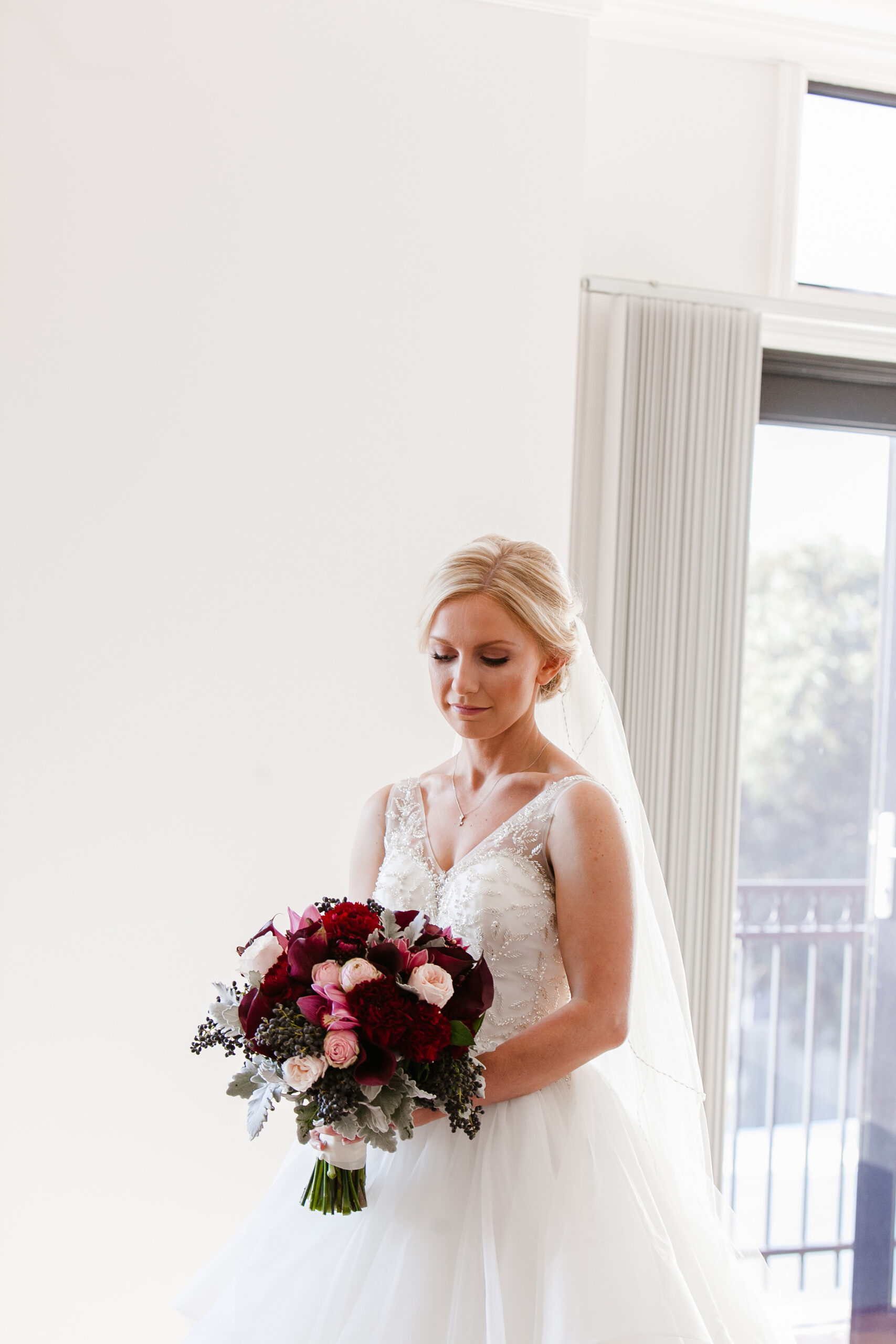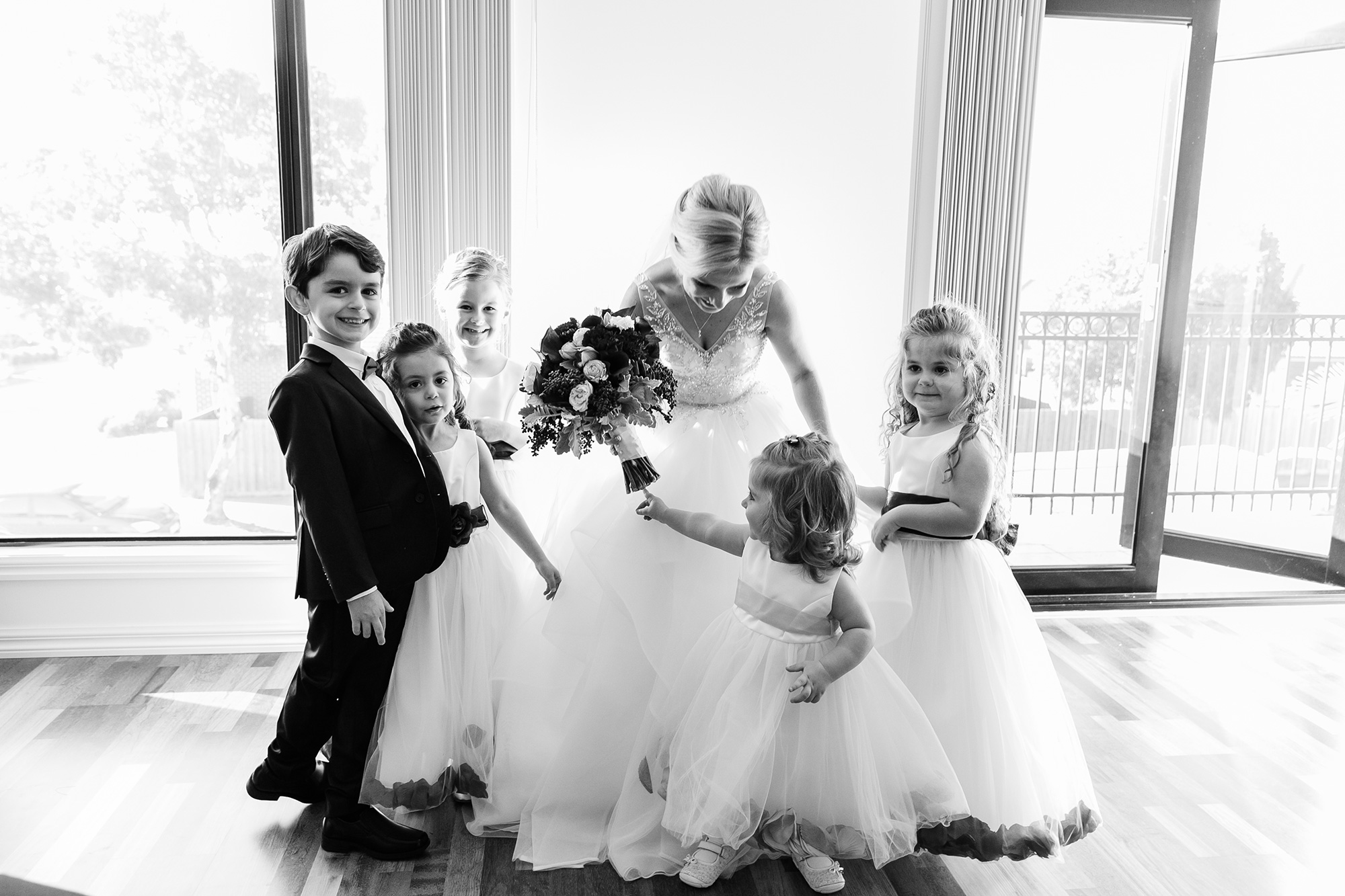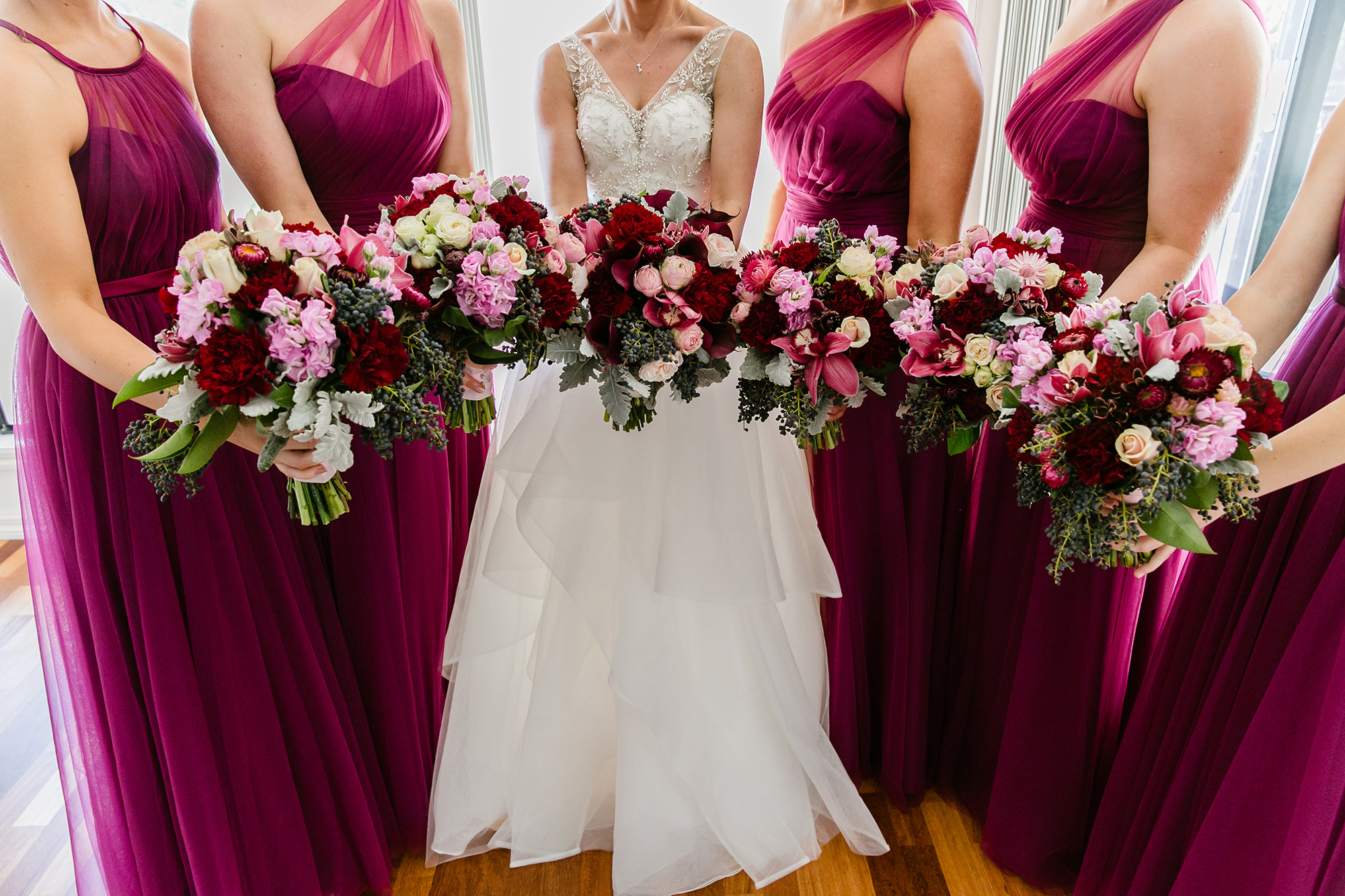 Burgundy bridesmaid dresses helped keep with the winter wedding theme.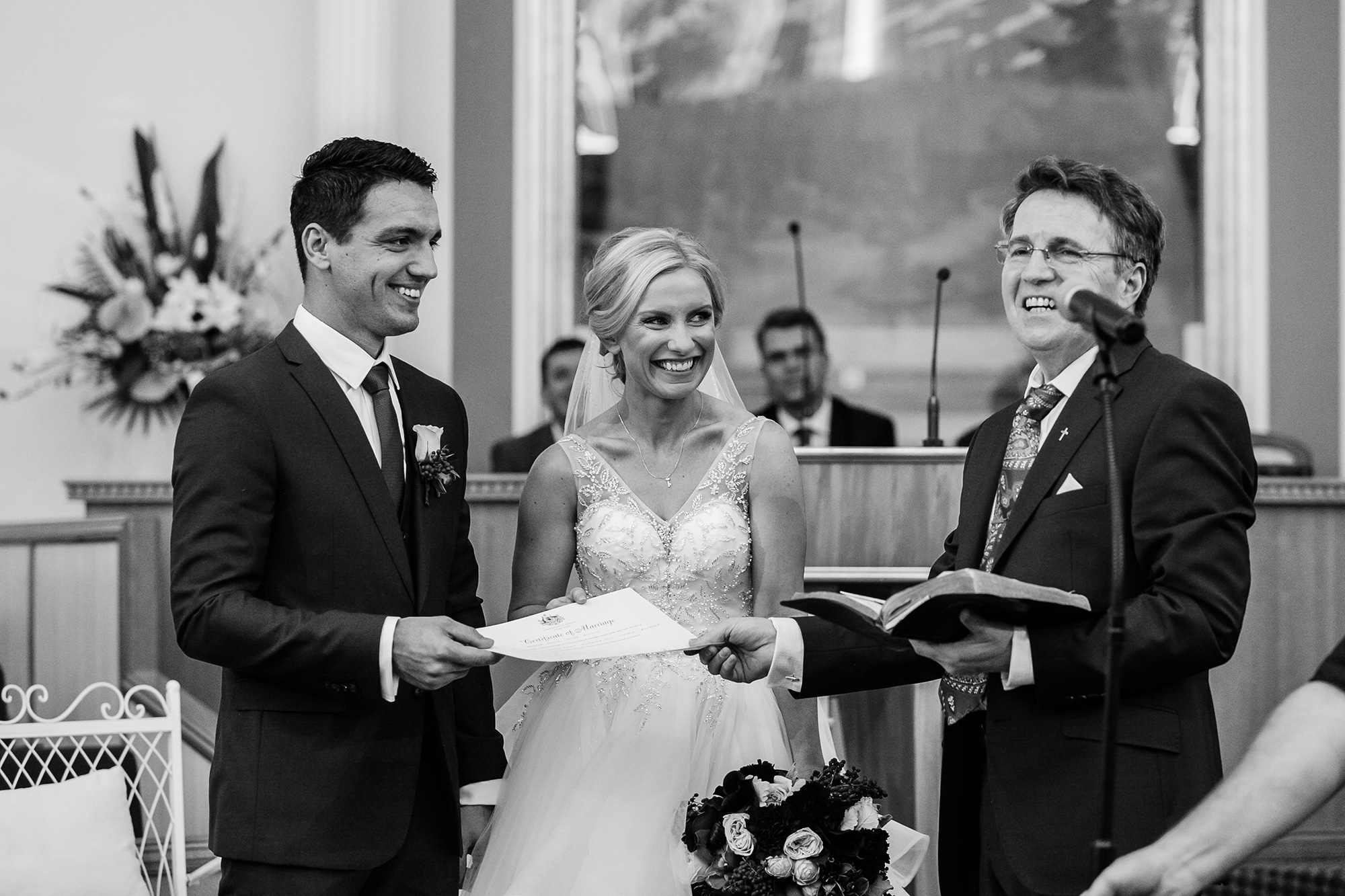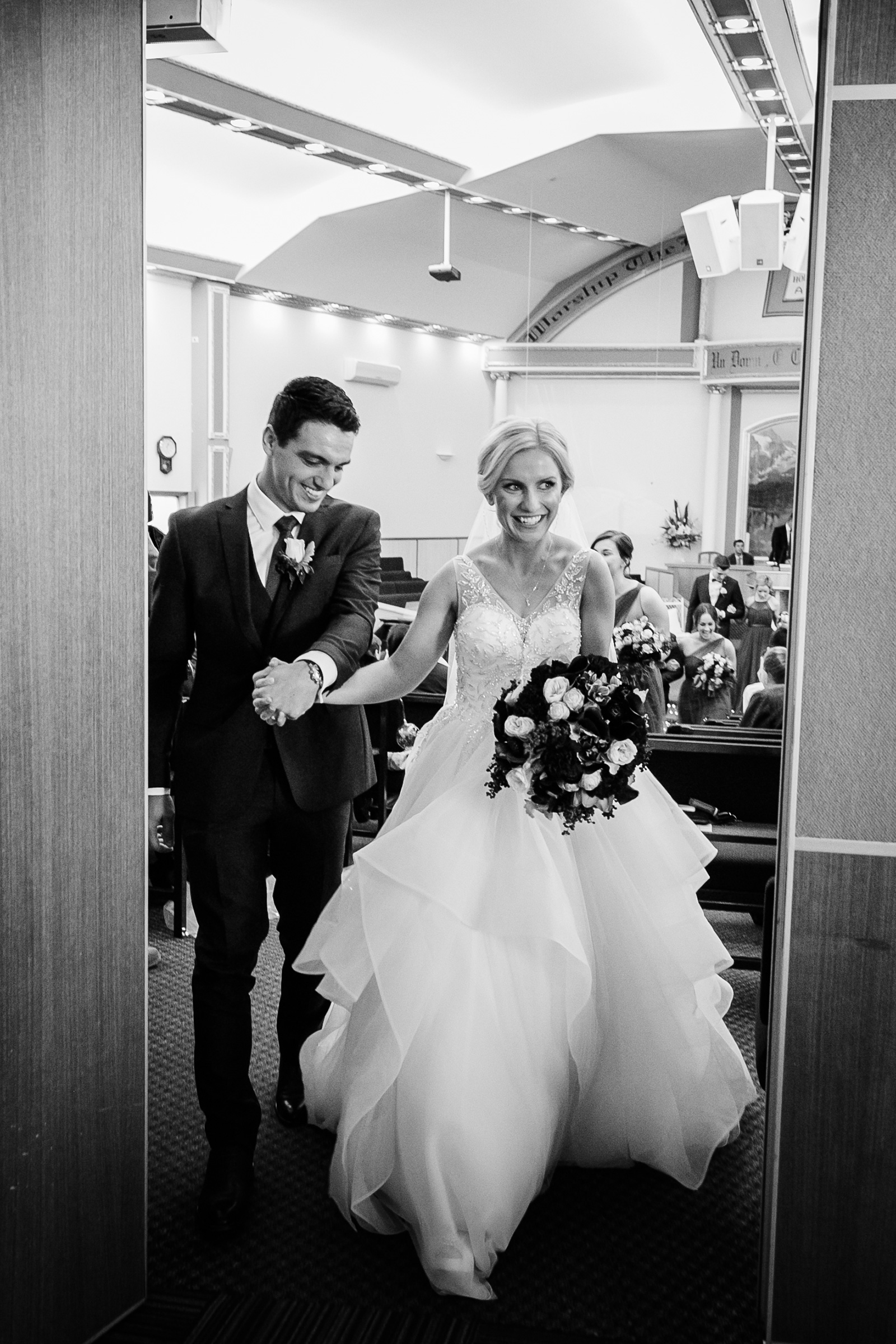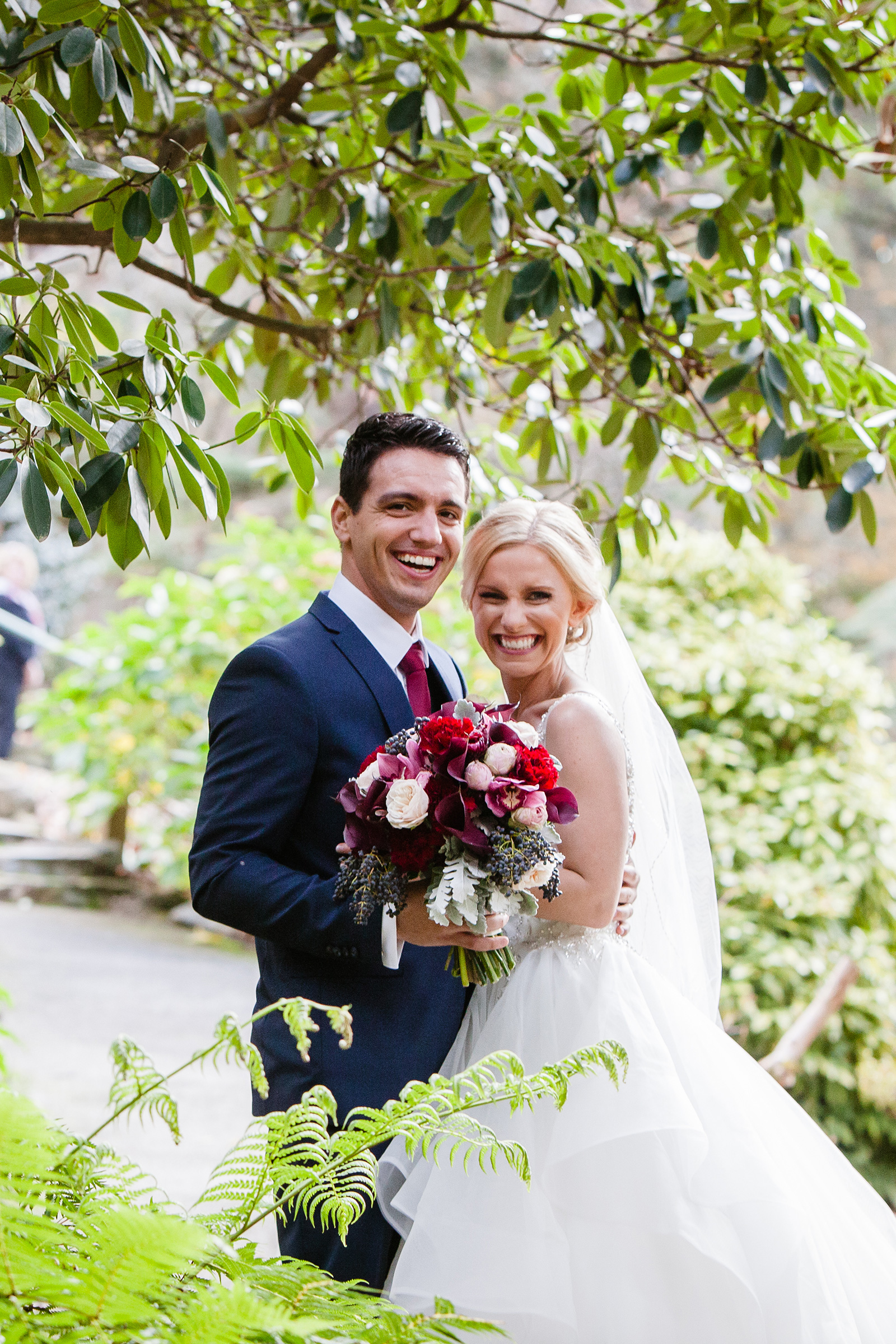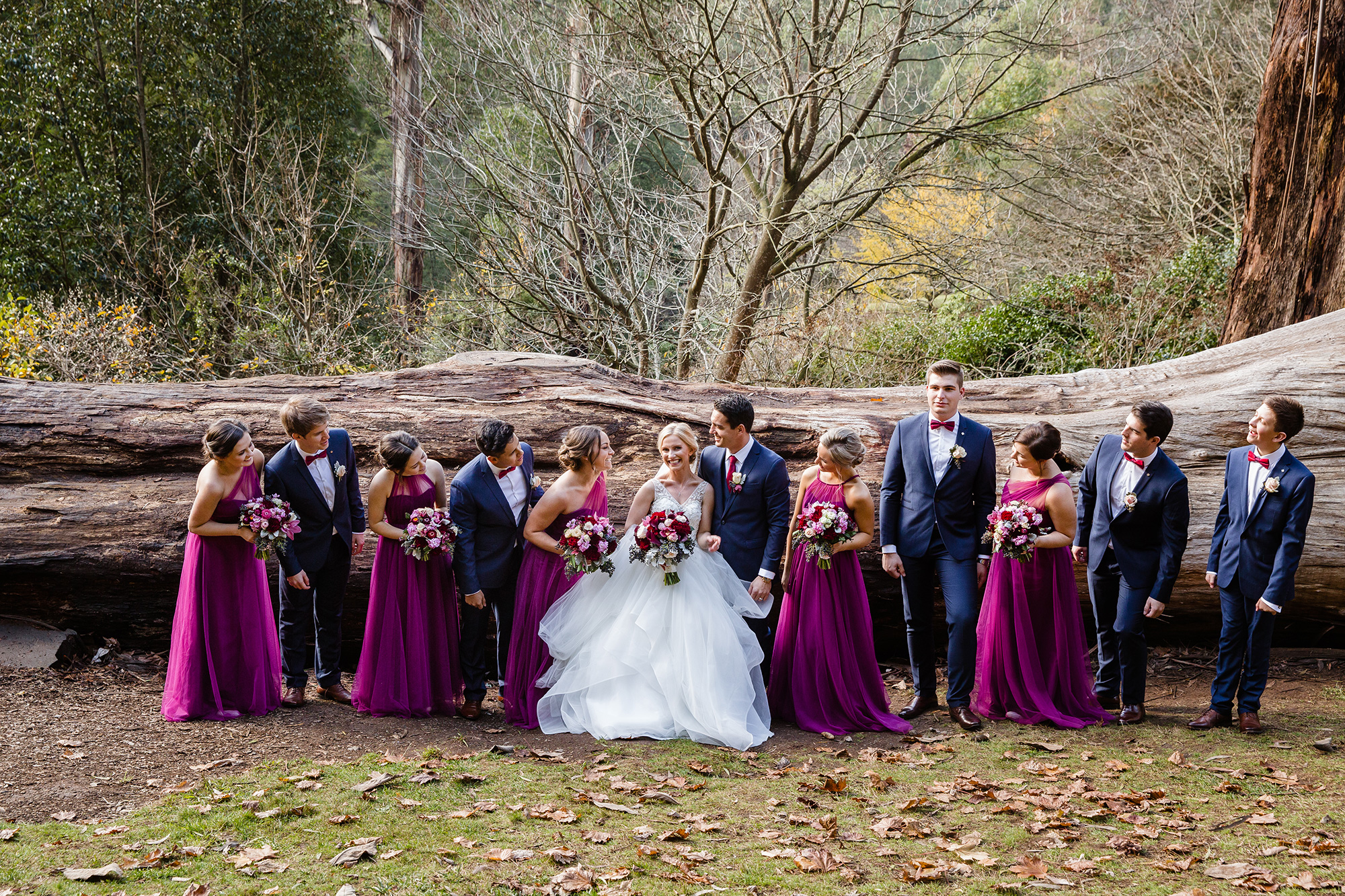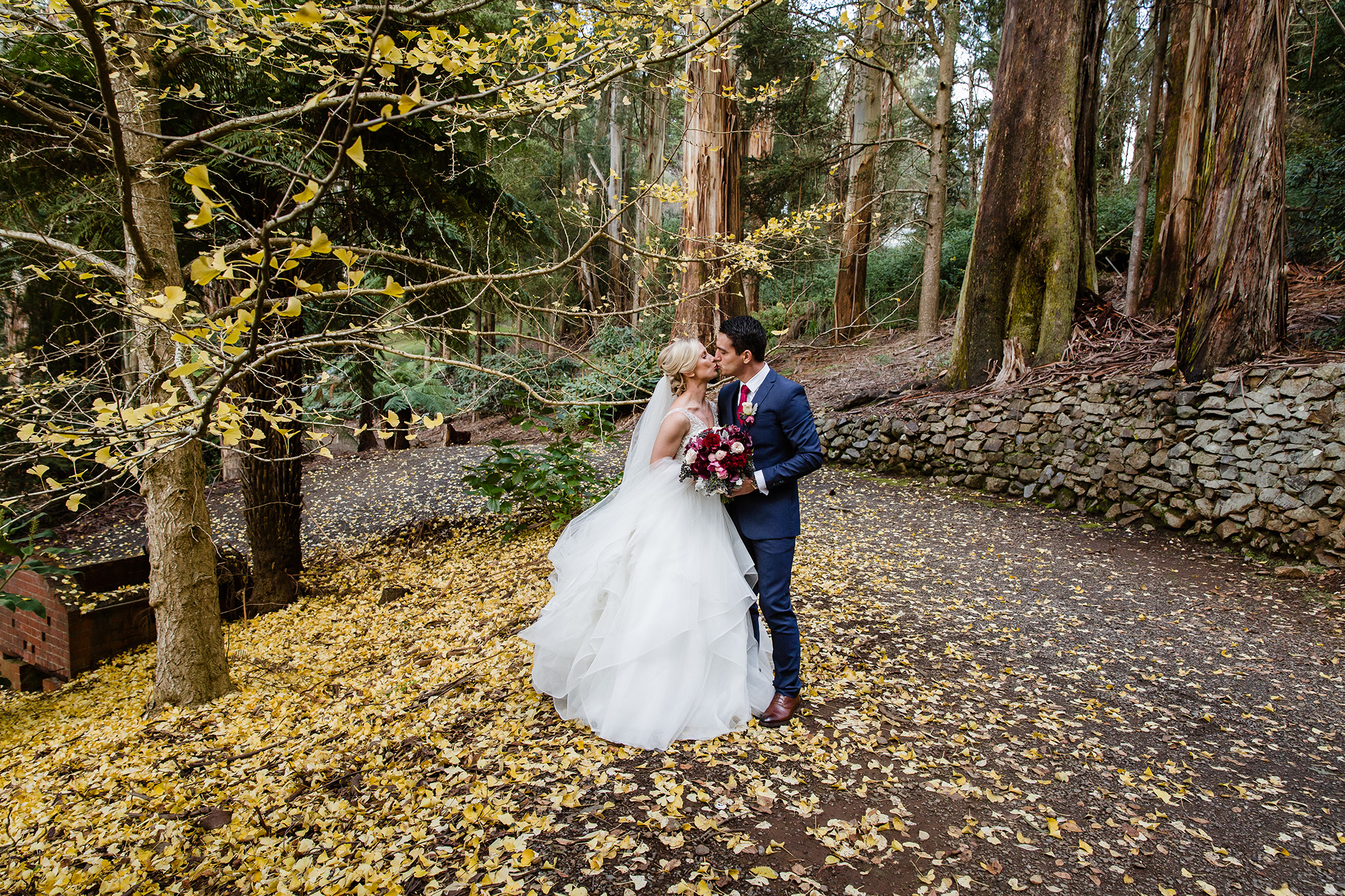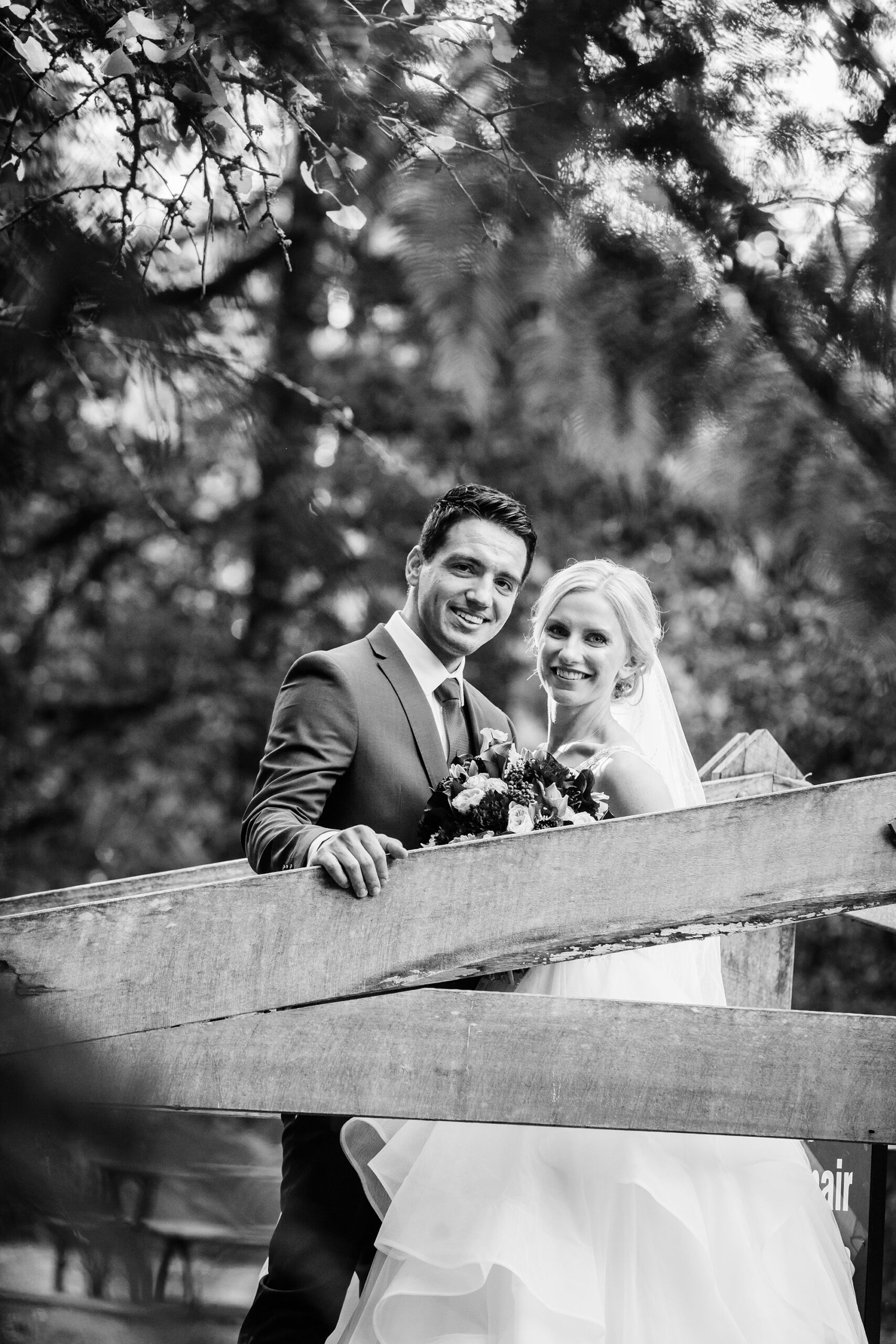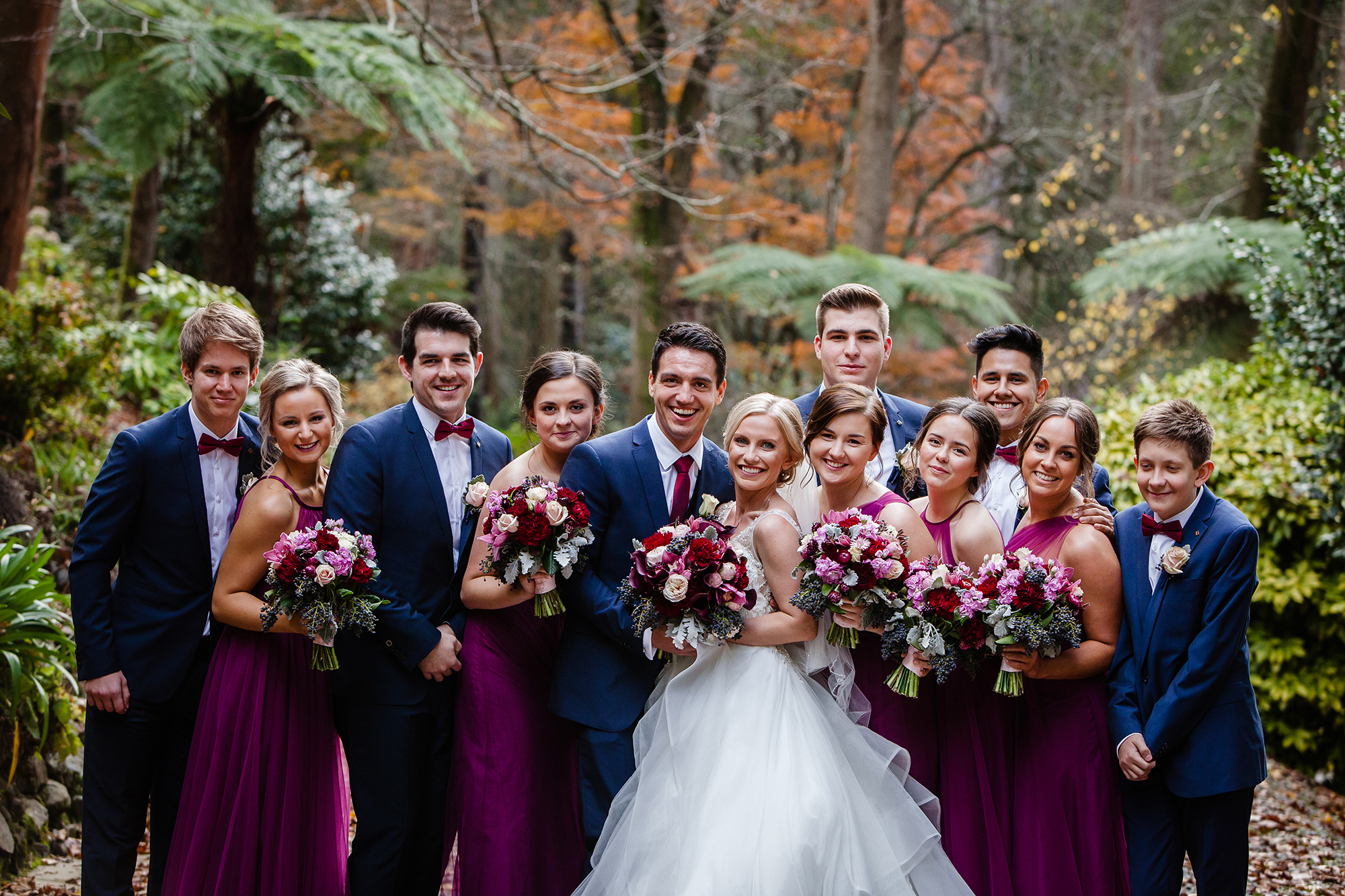 The couple hired a White Chrysler Arion limousine from Raco Special Vehicles to ensure the whole wedding party could fit in together.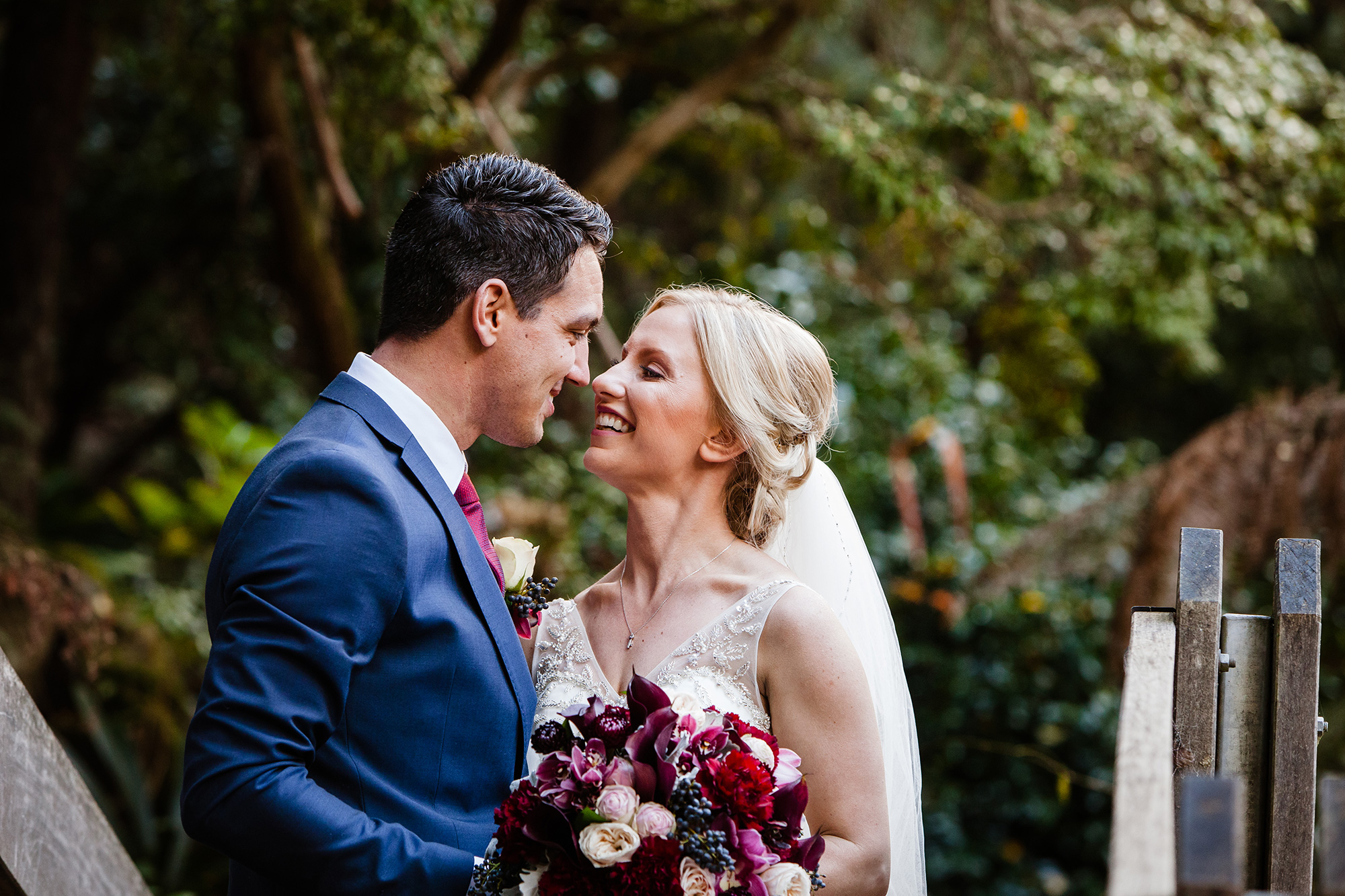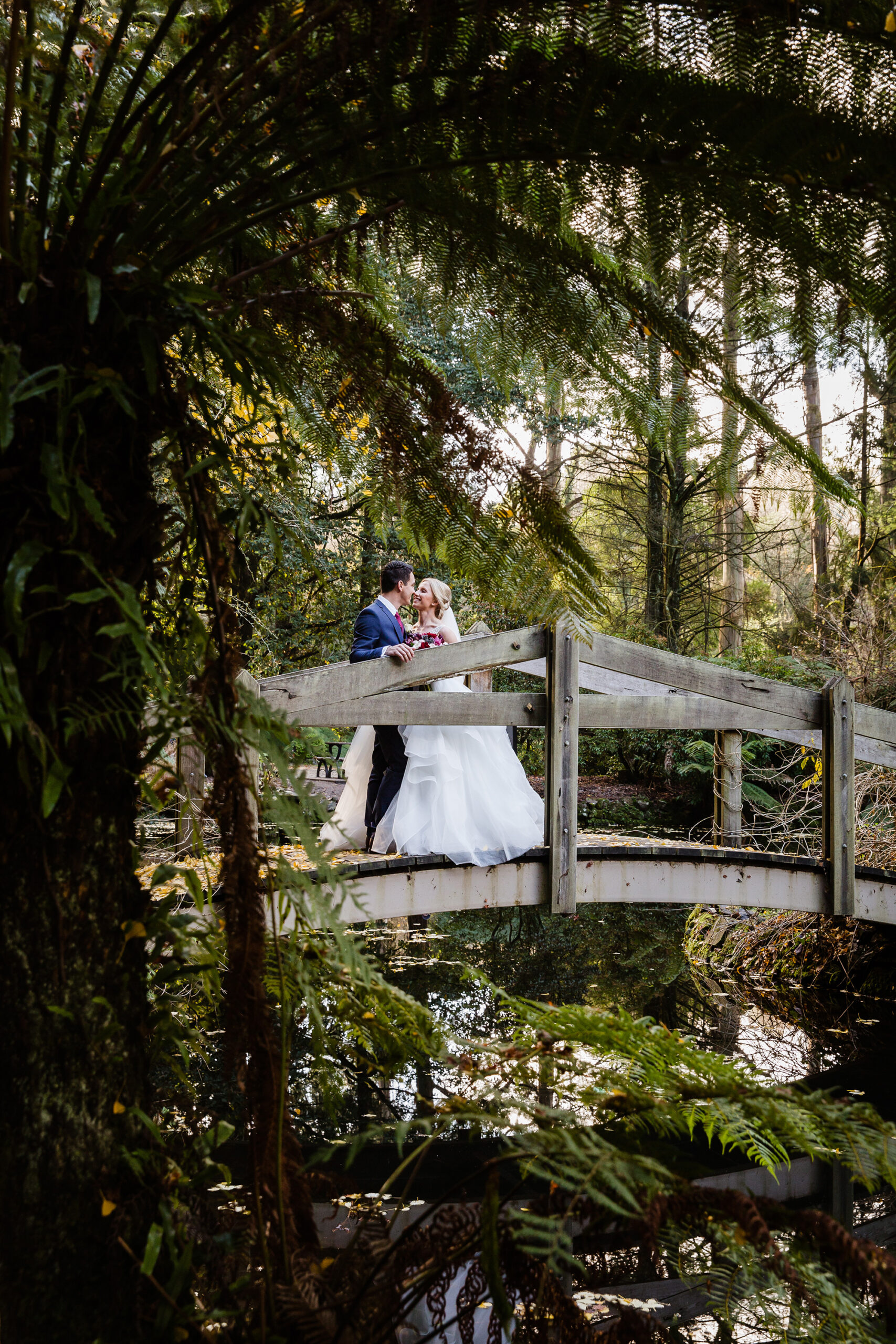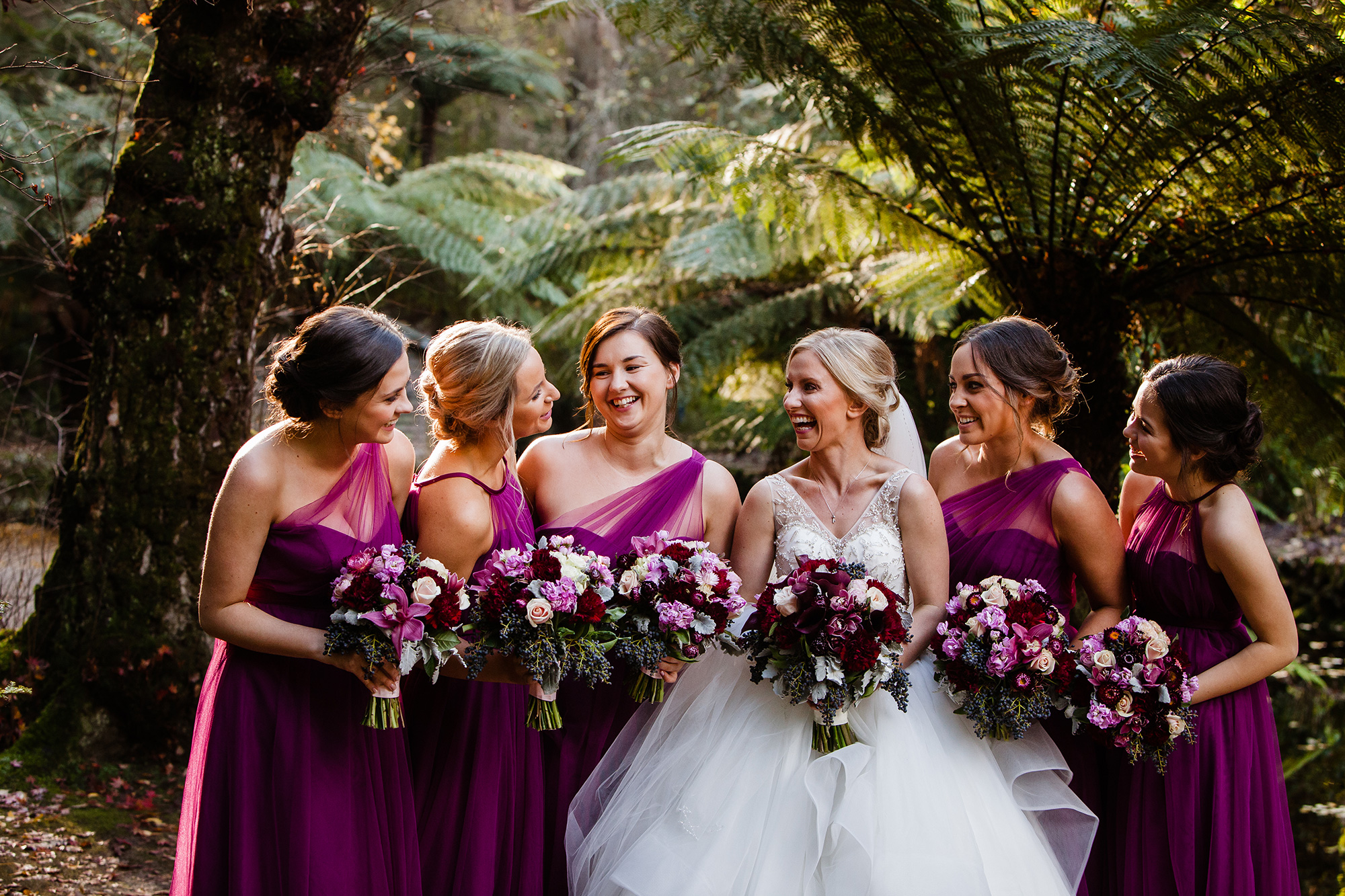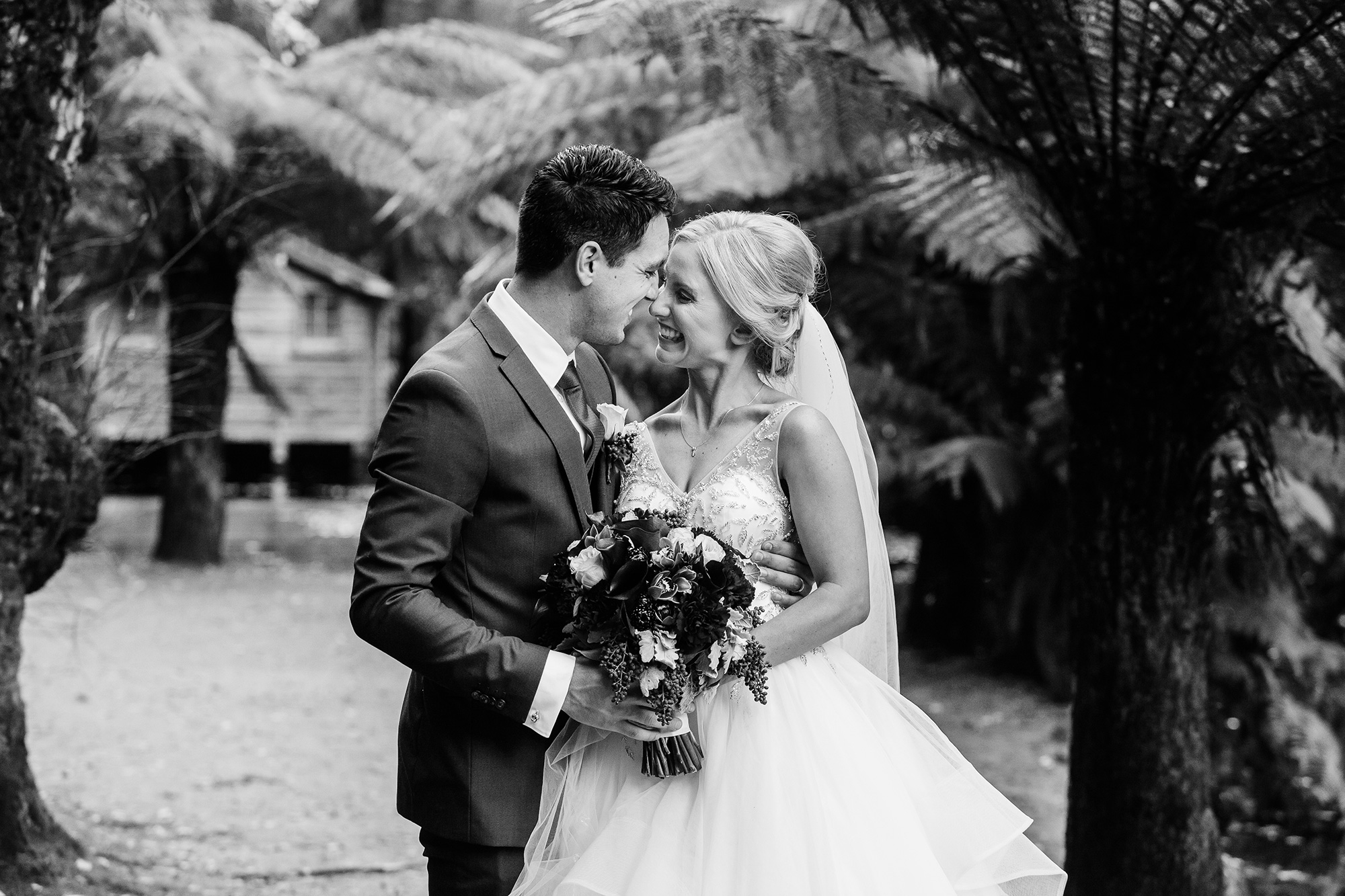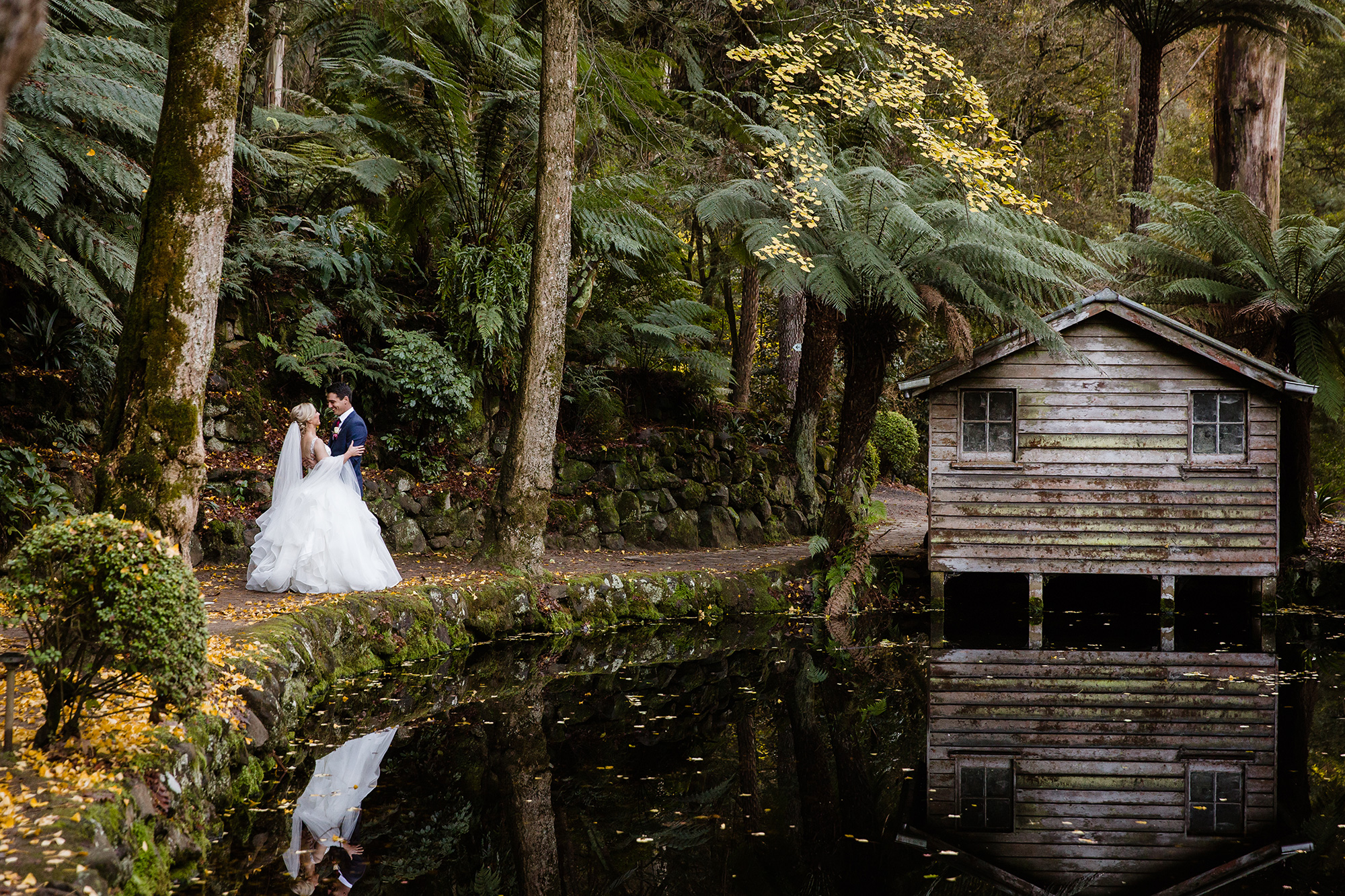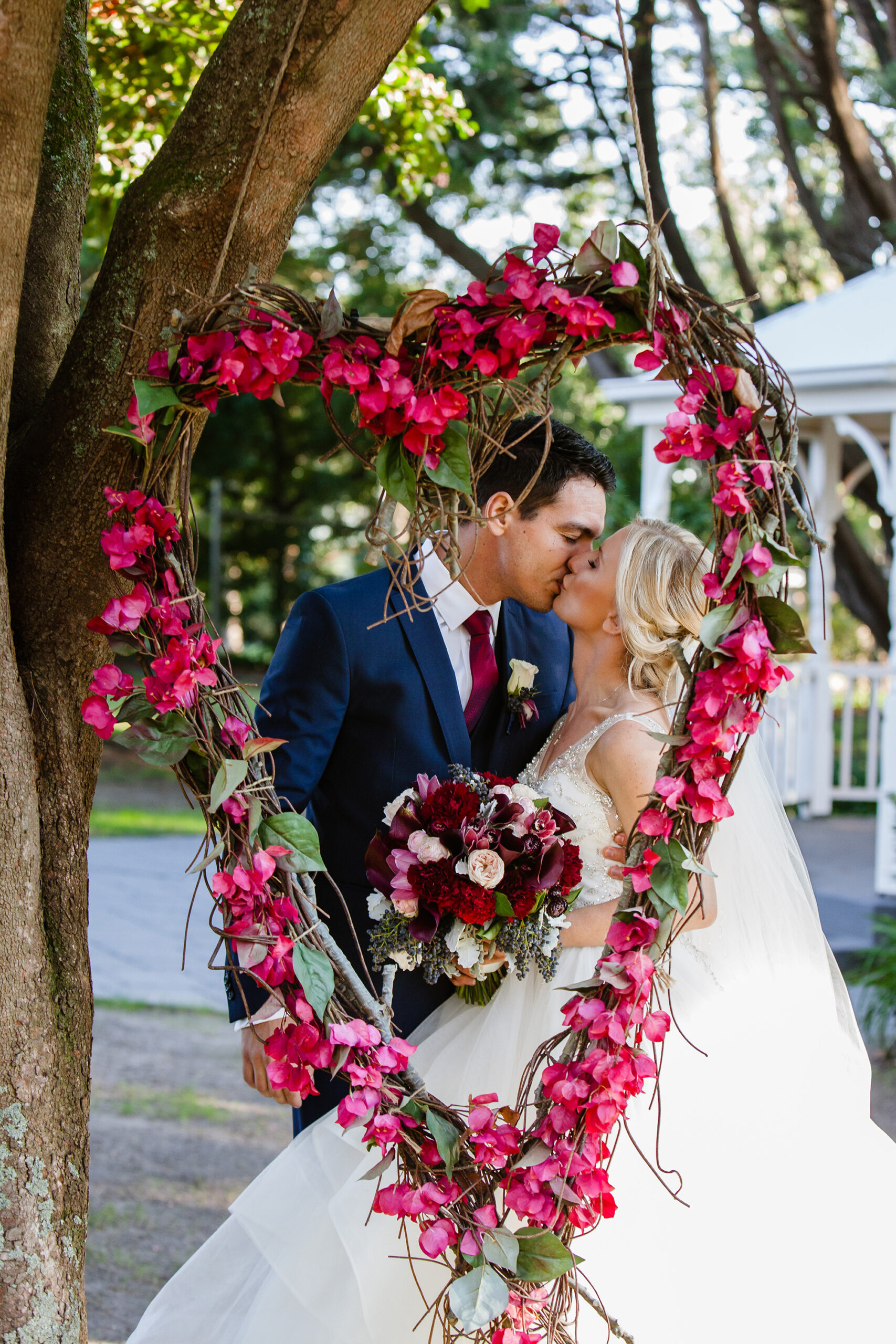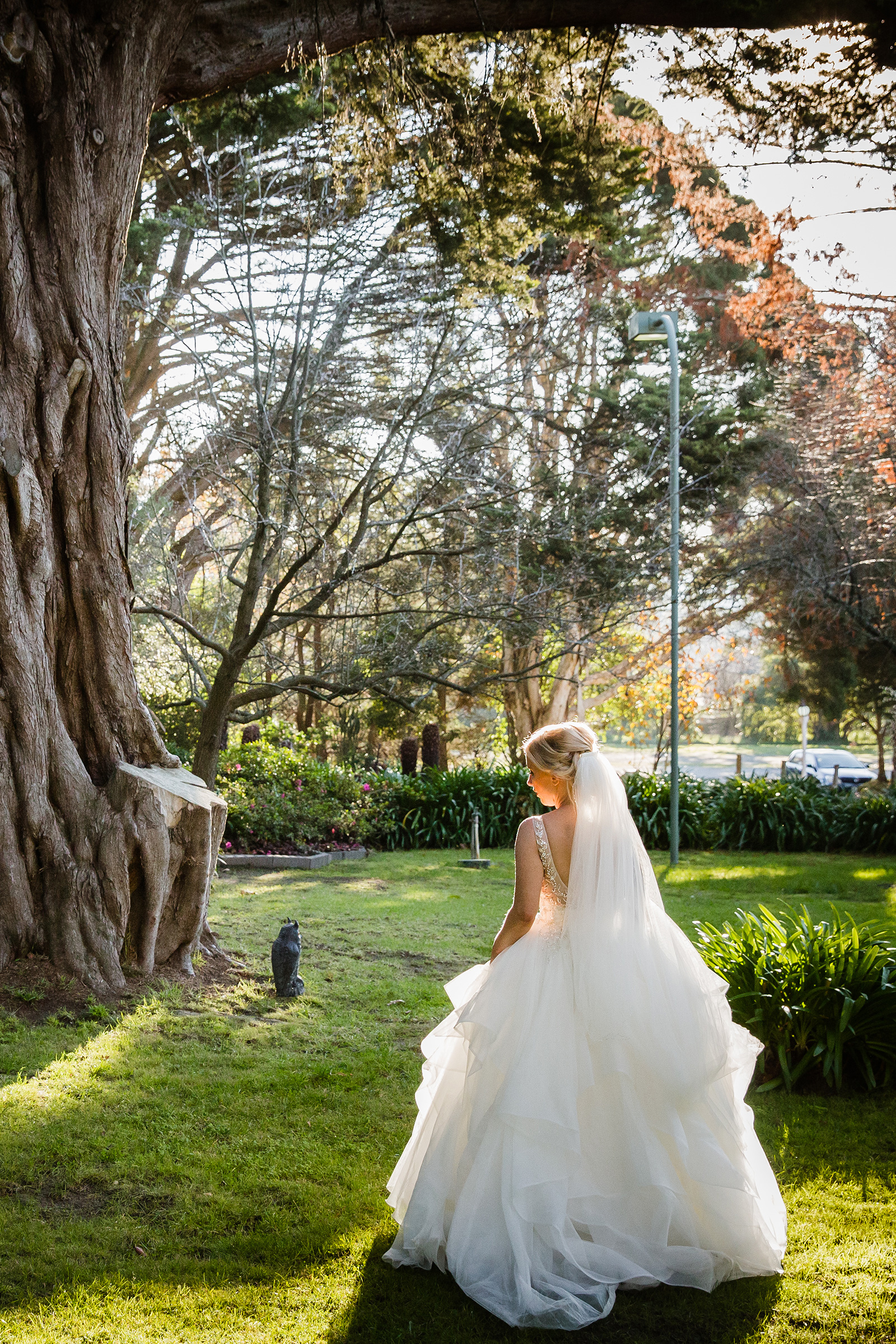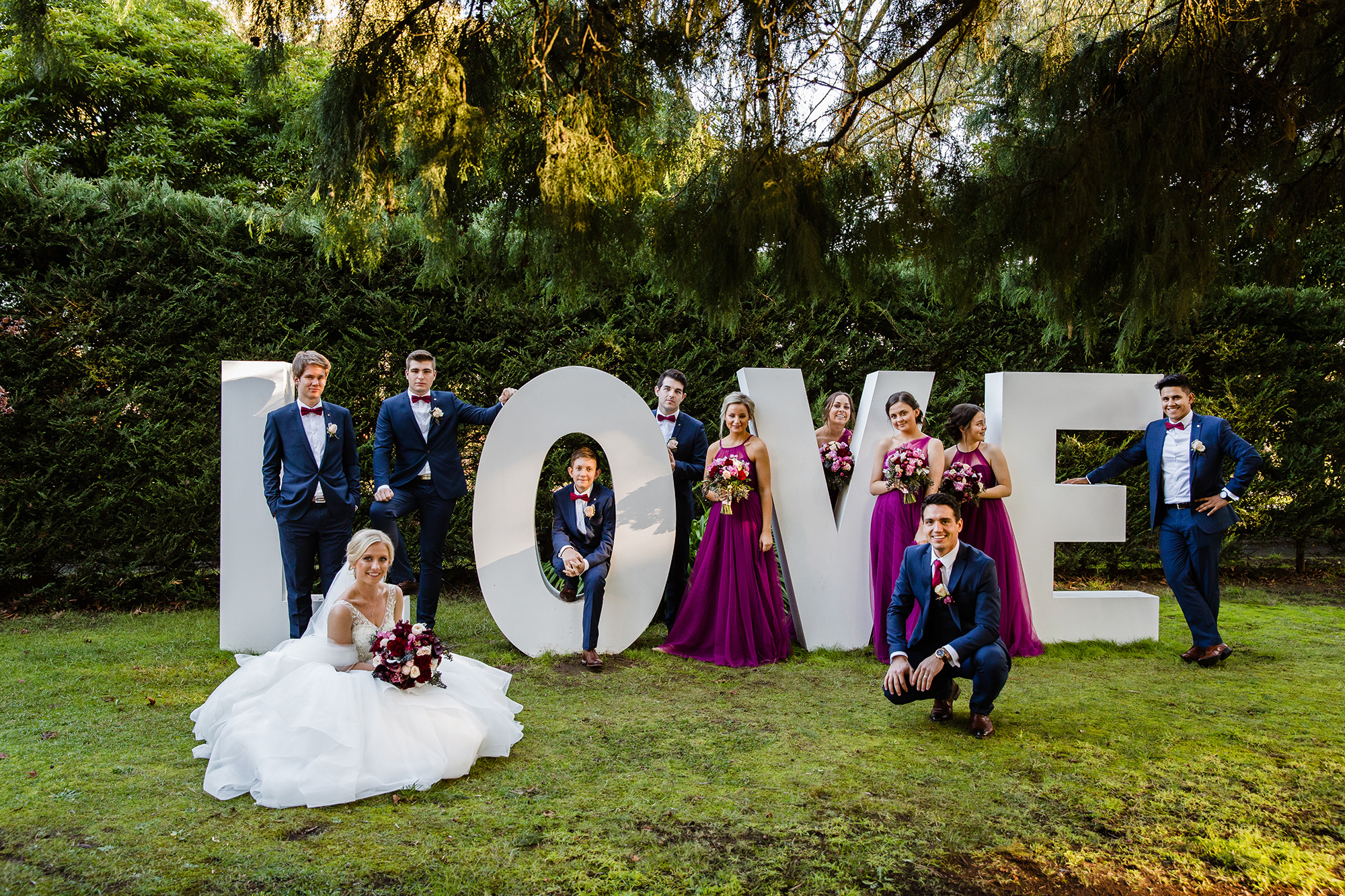 Who can resist giant 'Love' letters?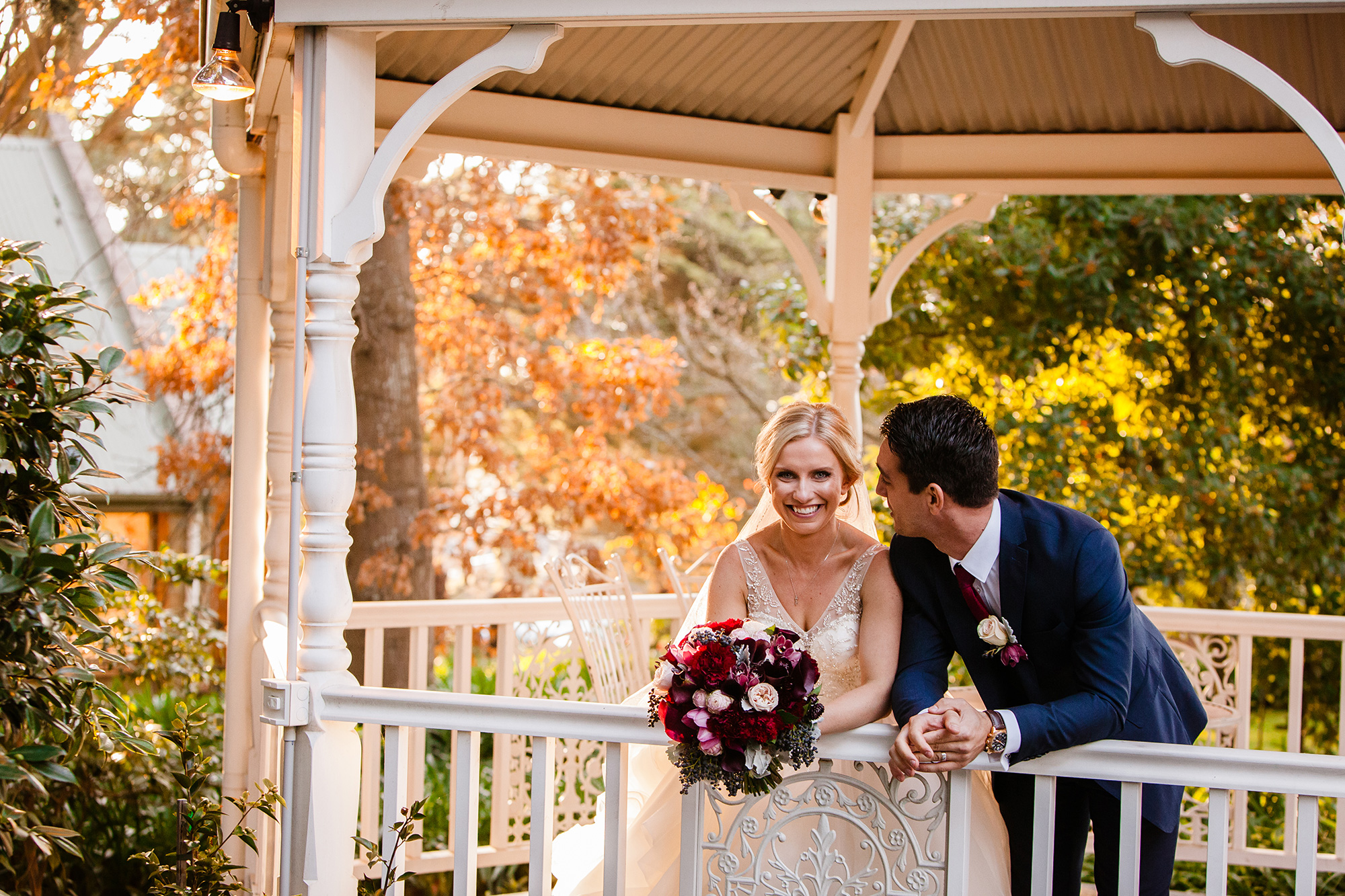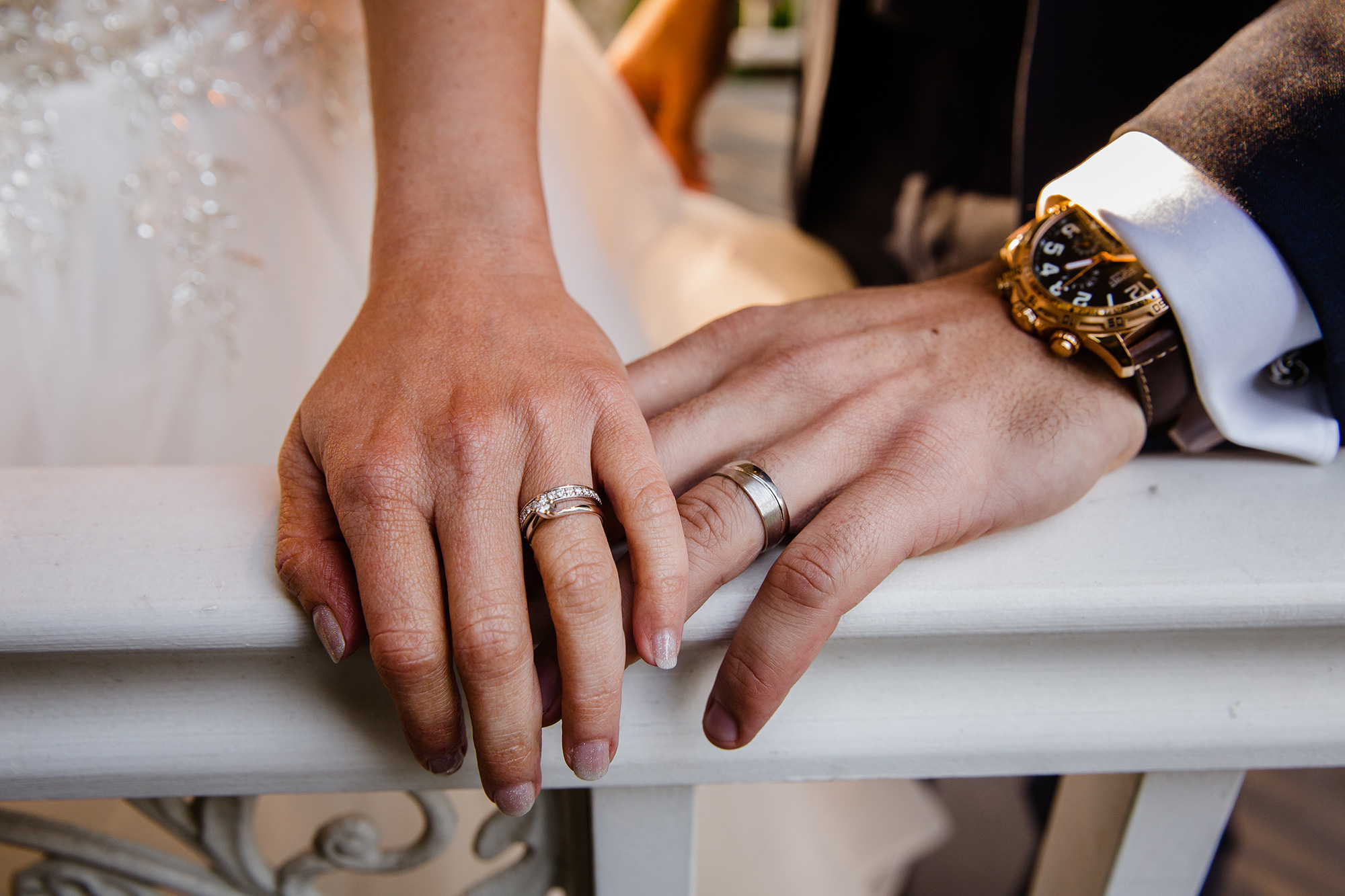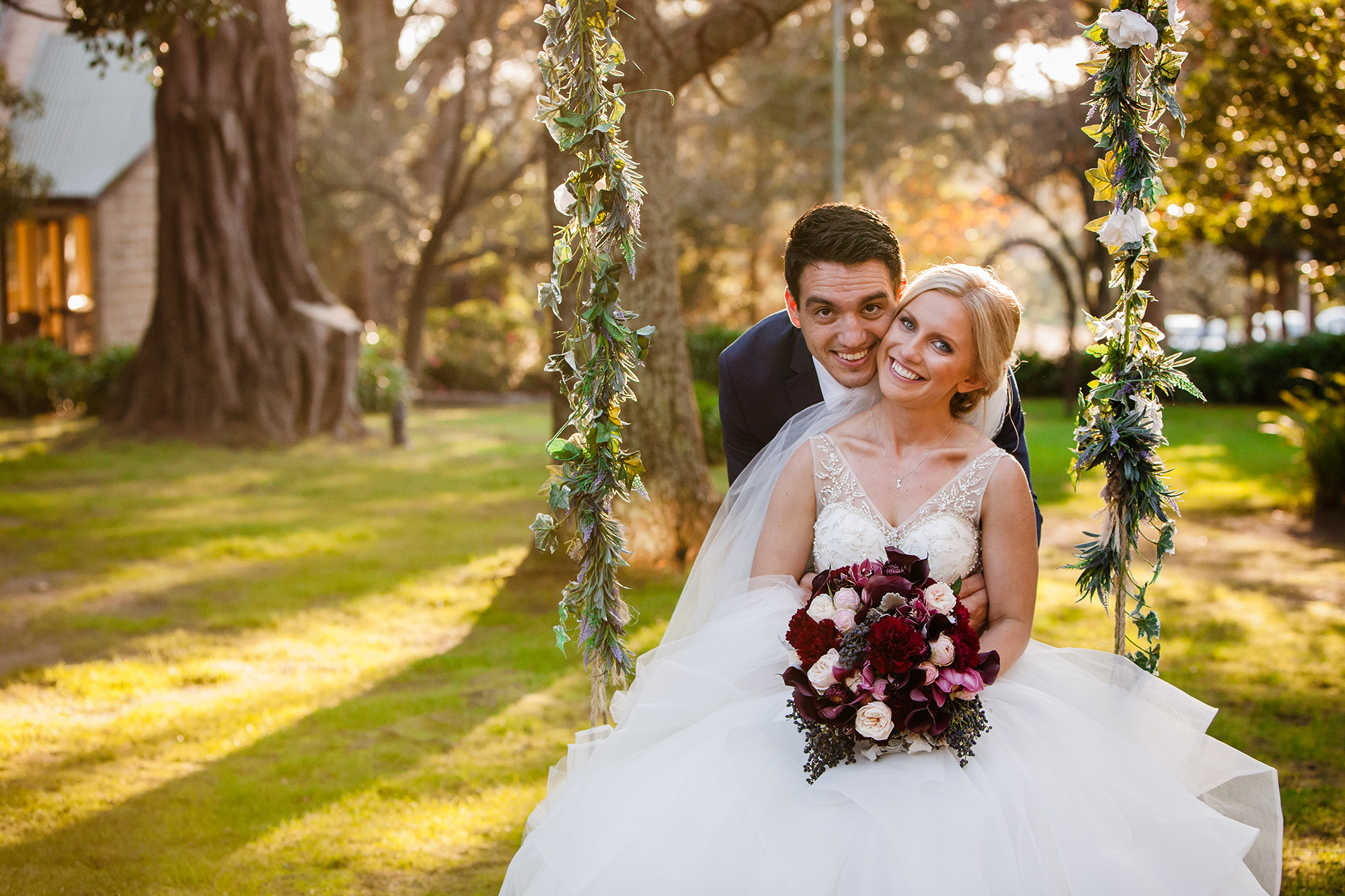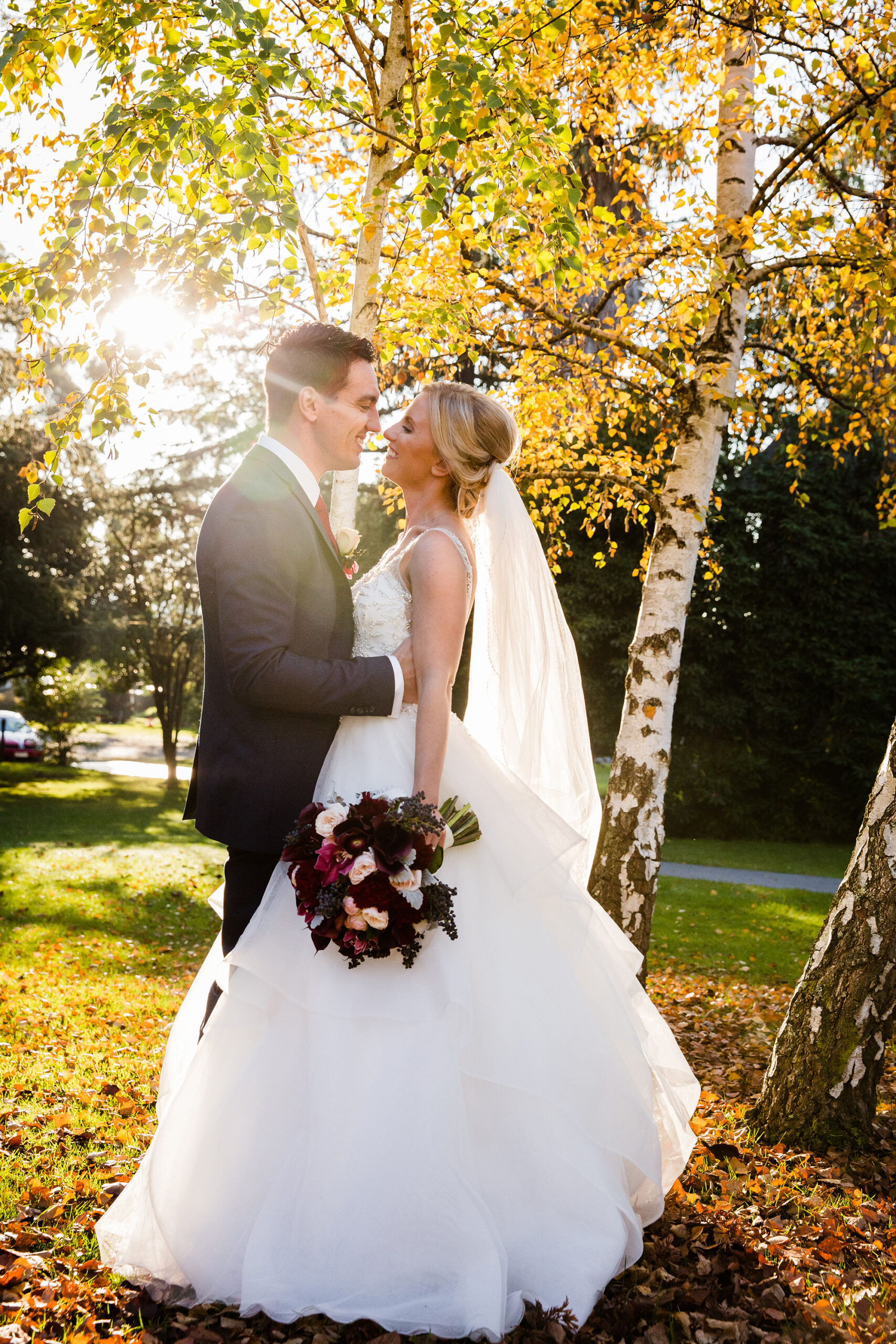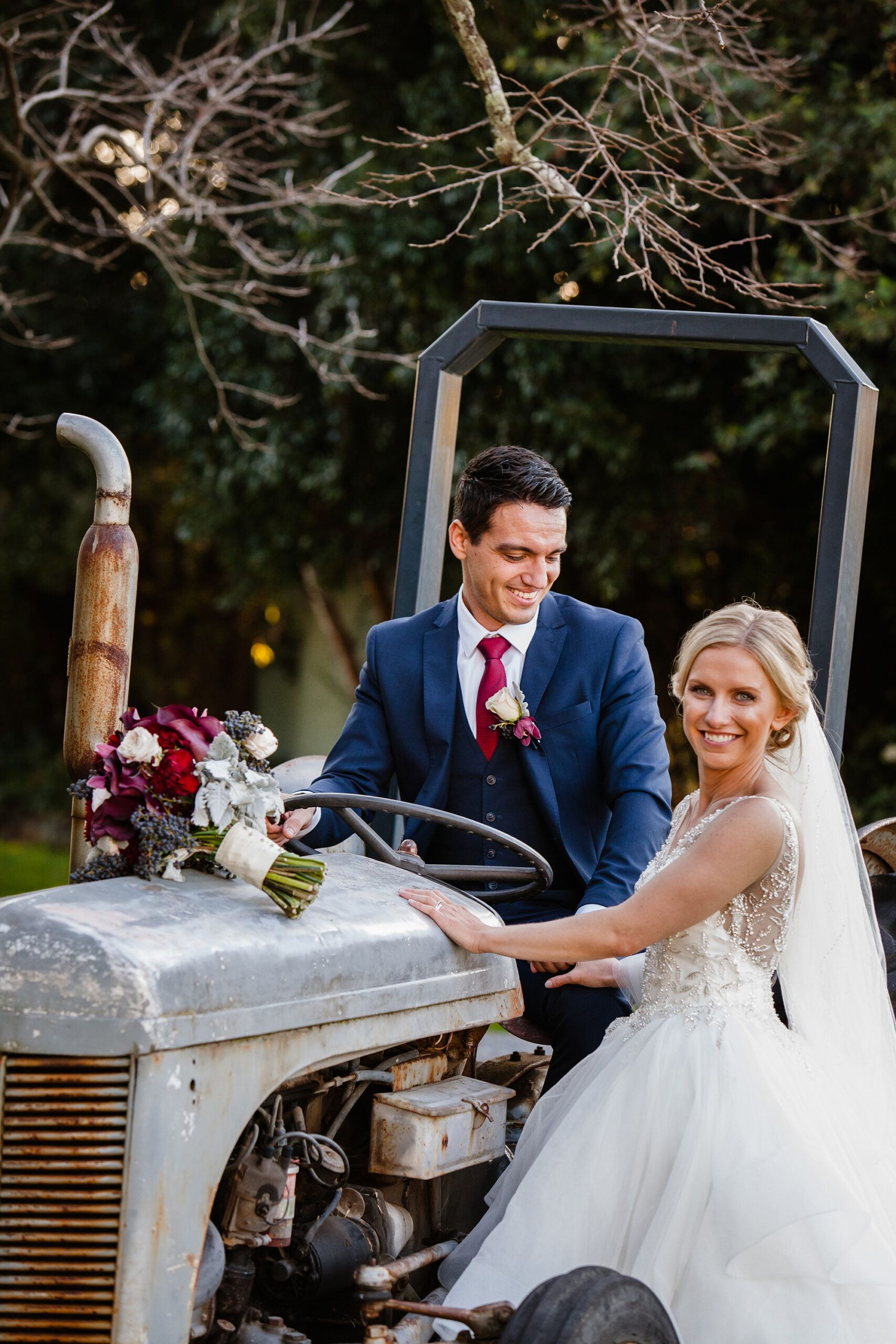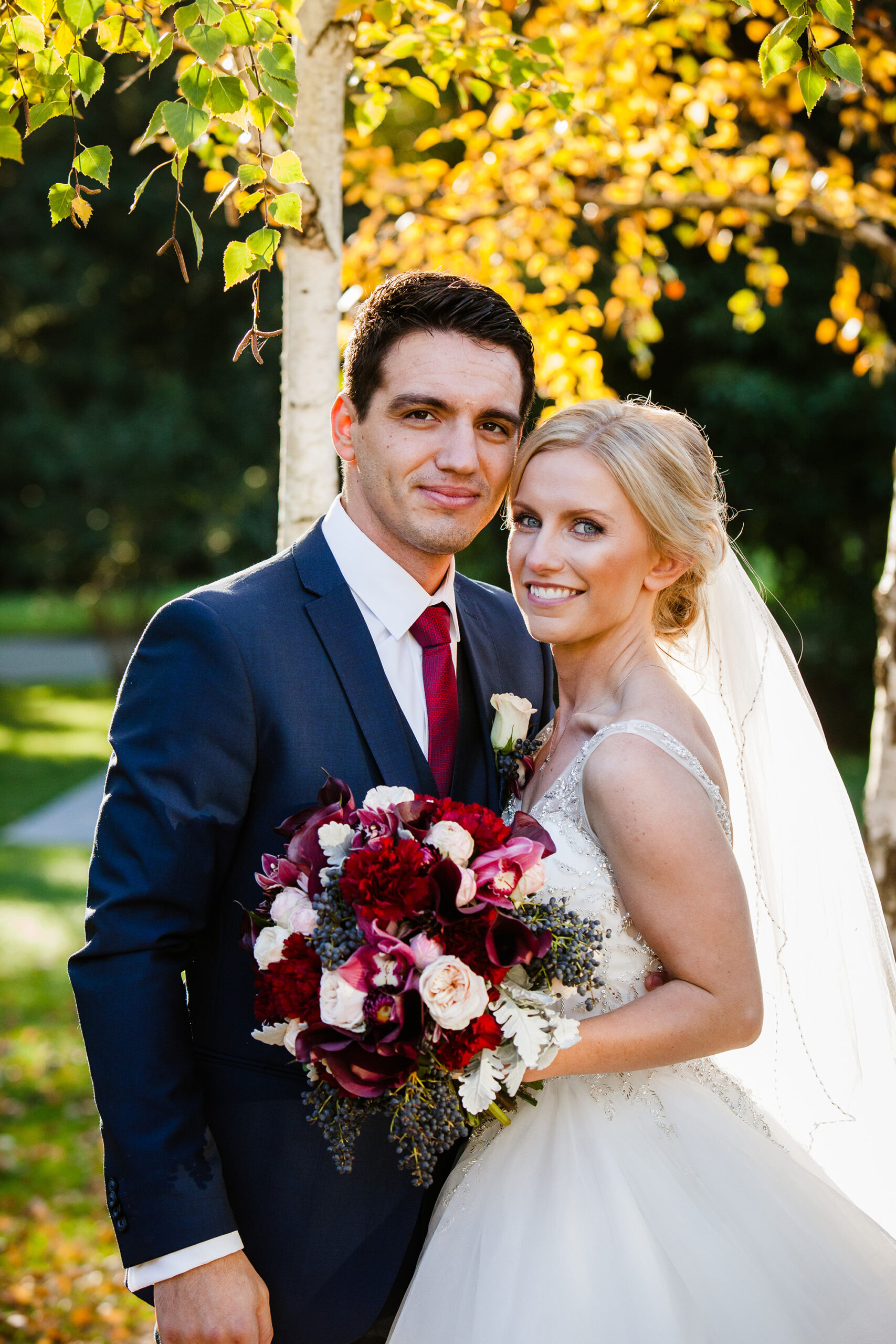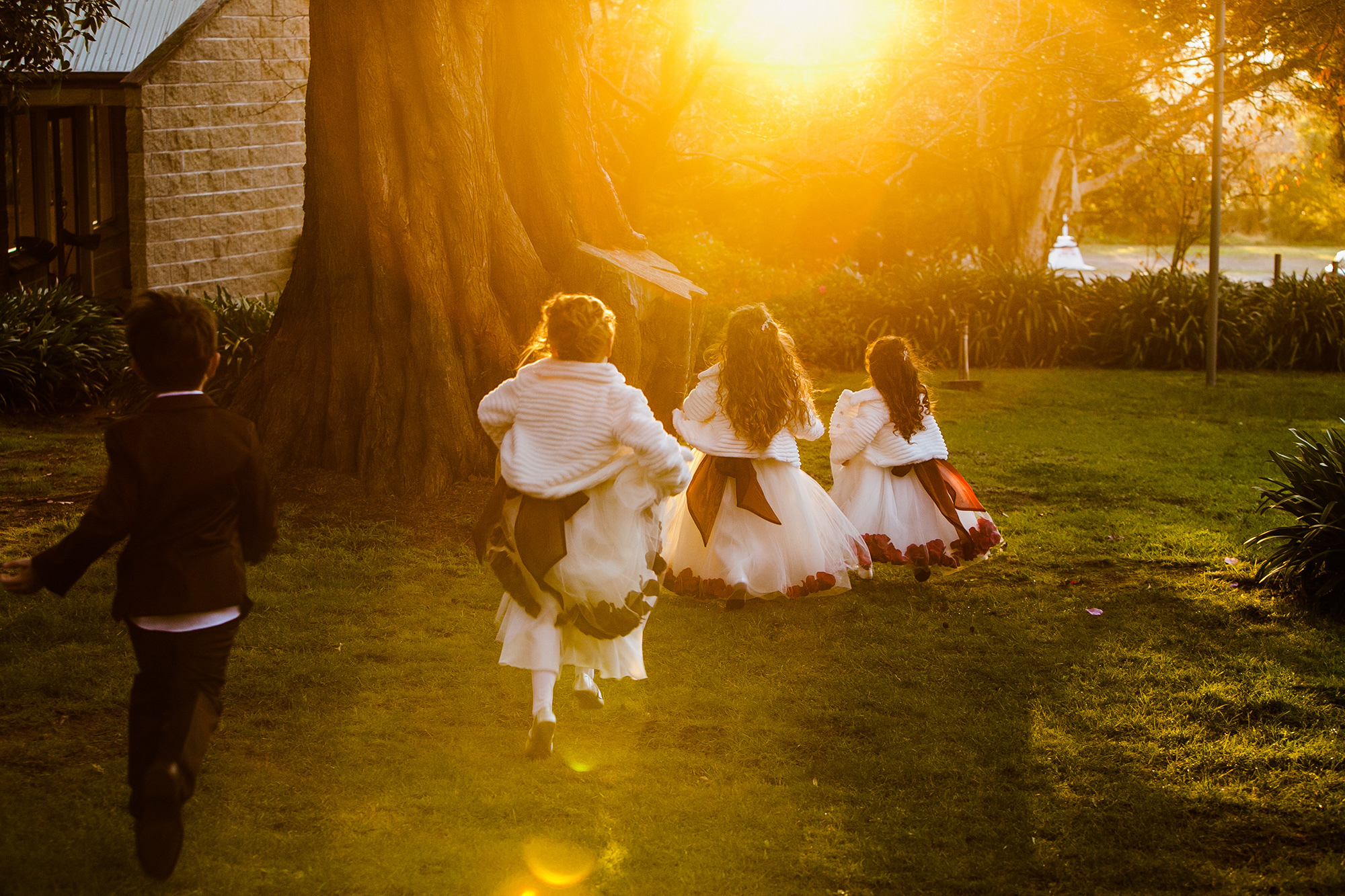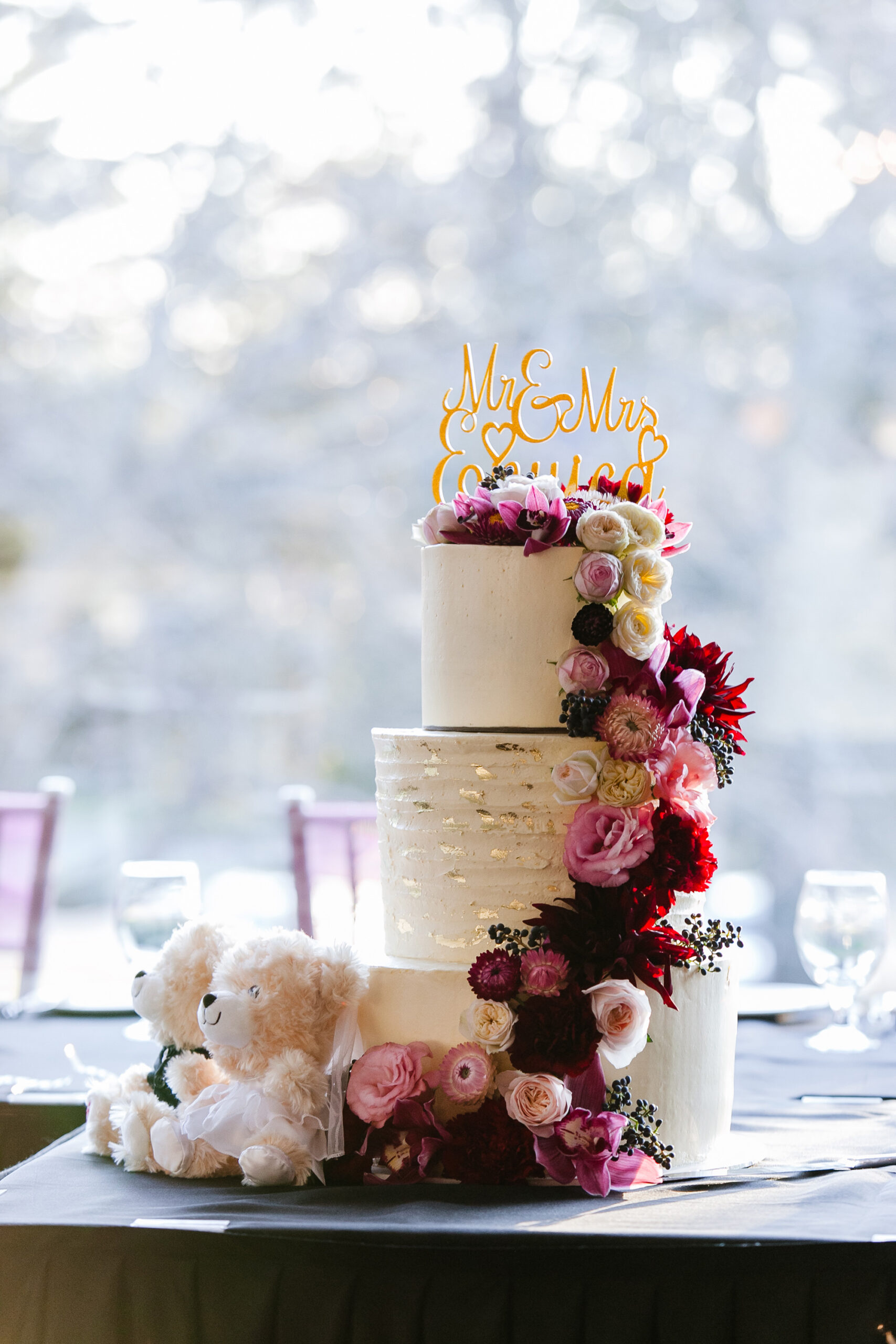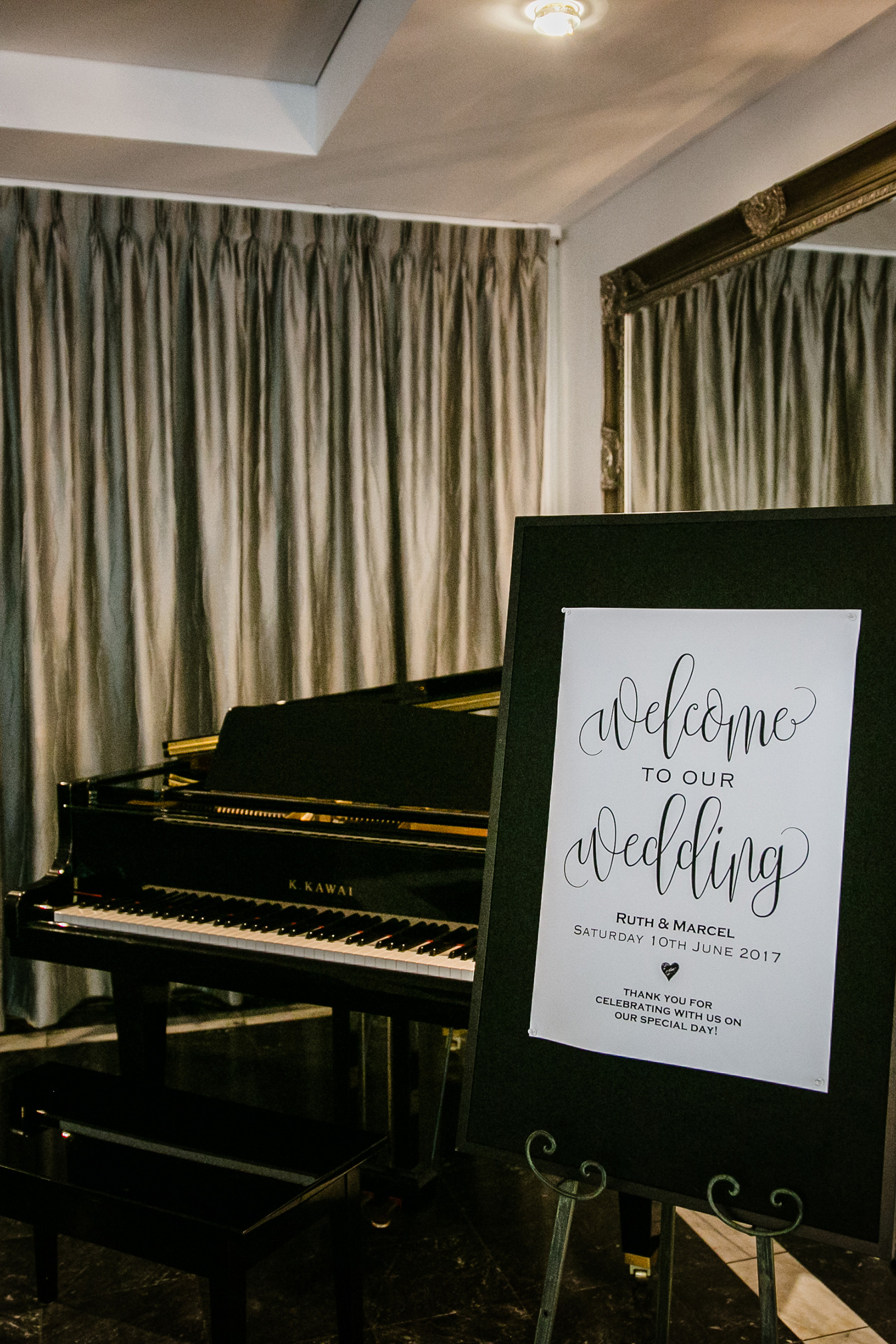 The couple had a delicious three-tier cake draped in wintry blooms.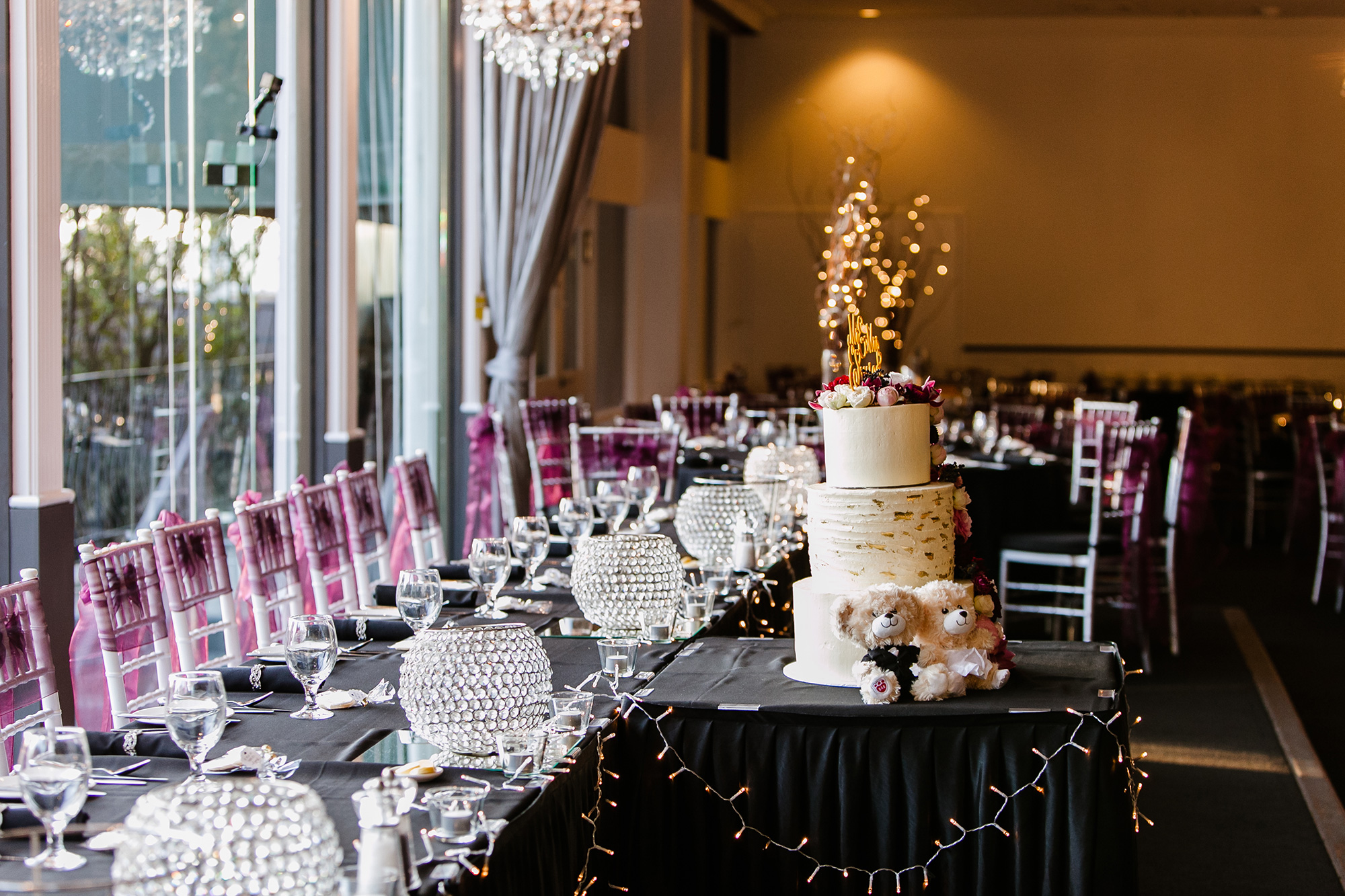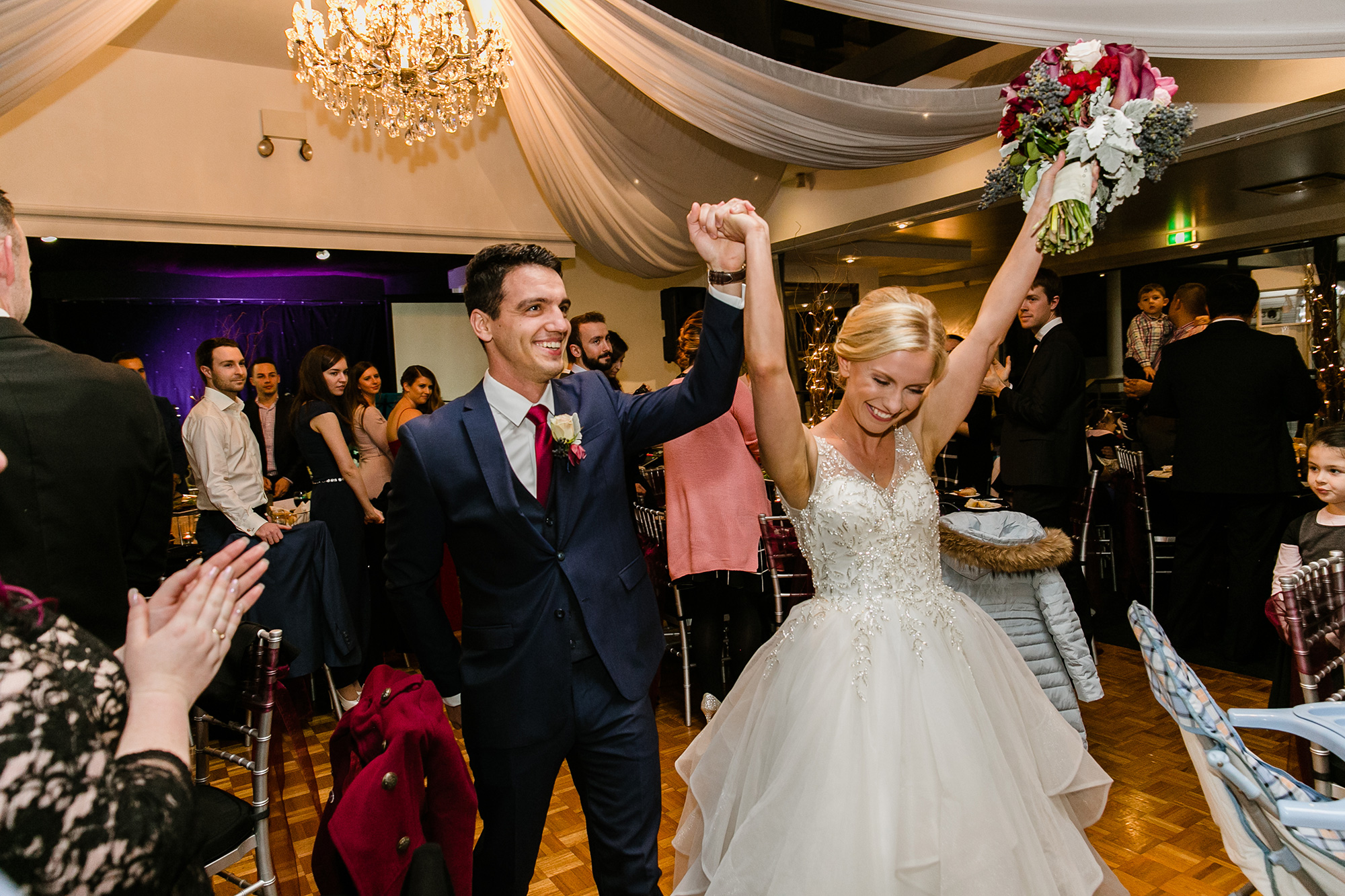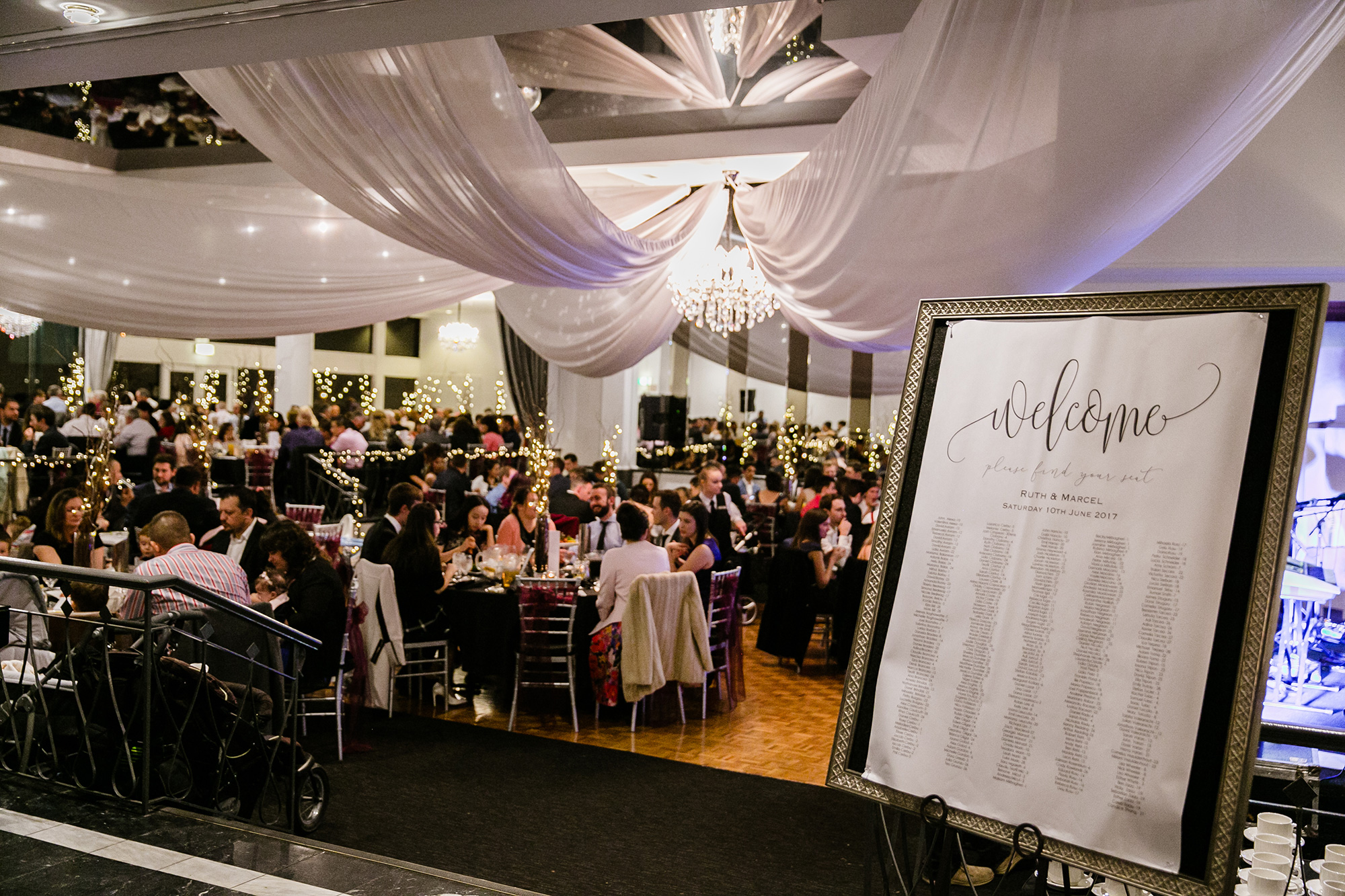 Video by DoubleSStudio.