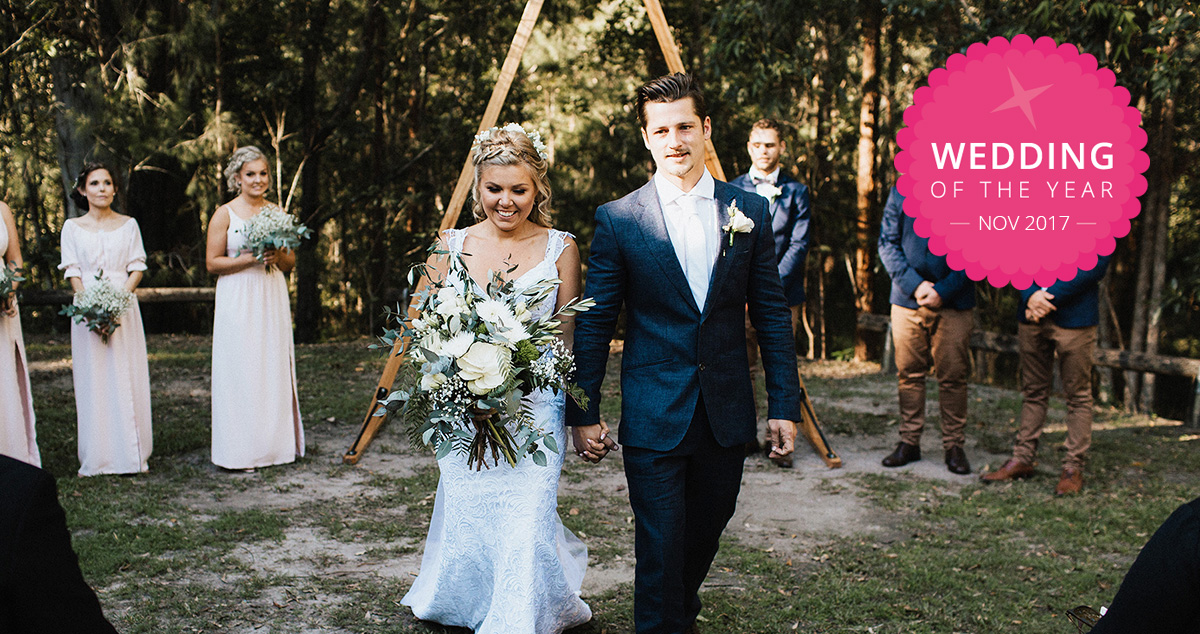 Congrats to Dani and Chris who've been crowned our November Wedding of the Month winners! They are in the running for a luxe Thailand honeymoon with Melati Beach Resort & Spa.
The first time Danielle saw her beau Chris was in Year 5. He was running down the stairs upset on his first day at a new school.
"He tried to ask me to be his girlfriend but chickened out," Danielle says of their primary school years together. But after high school, they finally connected when out clubbing with friends one night.
Ten years later on their anniversary, the pair, both aged 29, married at their relaxed boho wedding on July 29, 2017. A ceremony at Mount Nimmel Community Hall in Mudgeeraba, QLD, was followed by a reception with 120 people at the same venue. "I could not stop dancing all morning leading up the wedding," explains the bride. "Chris on the other hand was a nervous wreck. It was so hard because I just wanted to talk to him."
Dani says her favourite moment at the wedding was when she first laid eyes on her groom. "He instantly got choked up and I had to fight back fits of laughter," Dani says of the moment at the altar. "We said our own vows and had our family in tears and laughter."
Photos courtesy of Bulb Creative.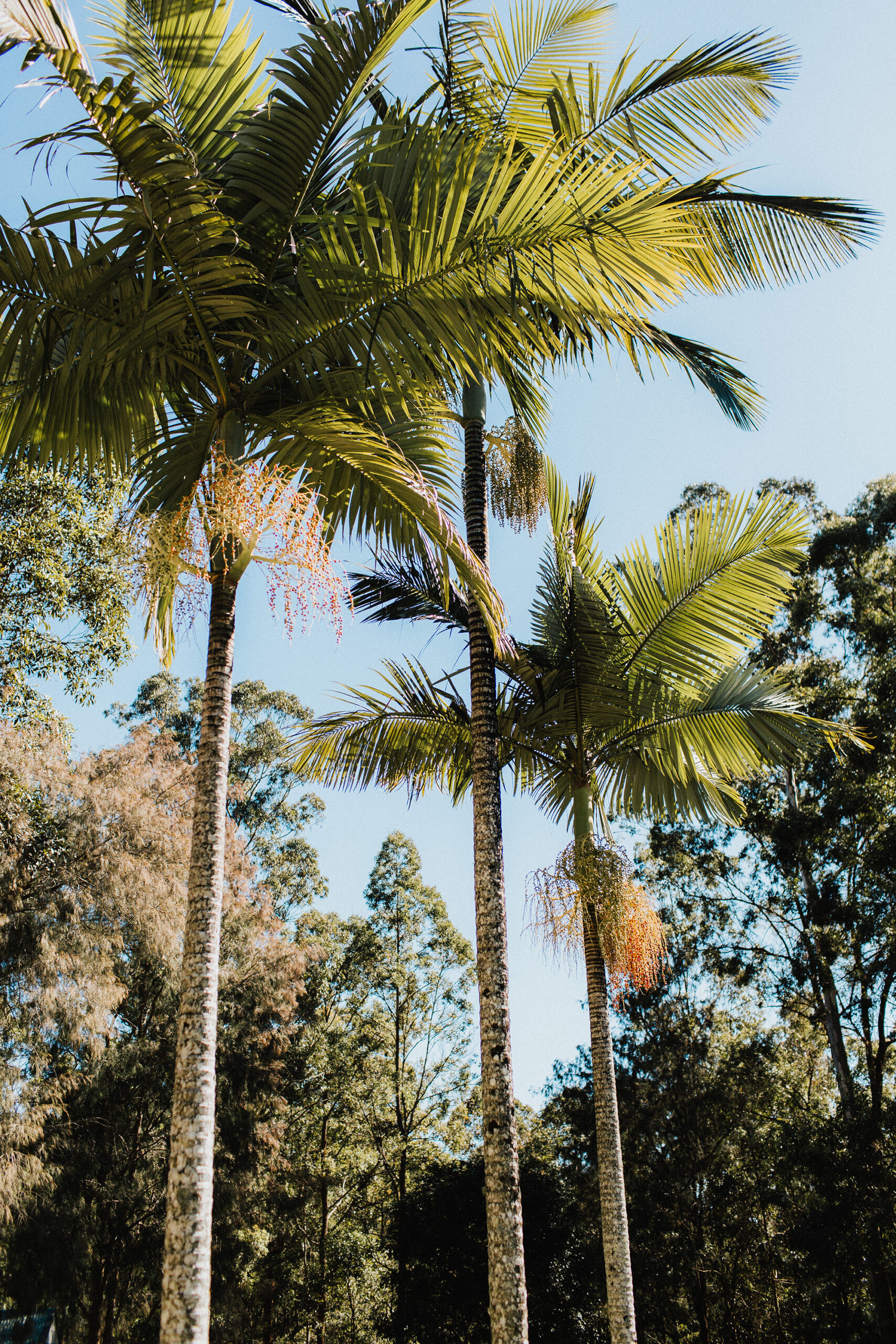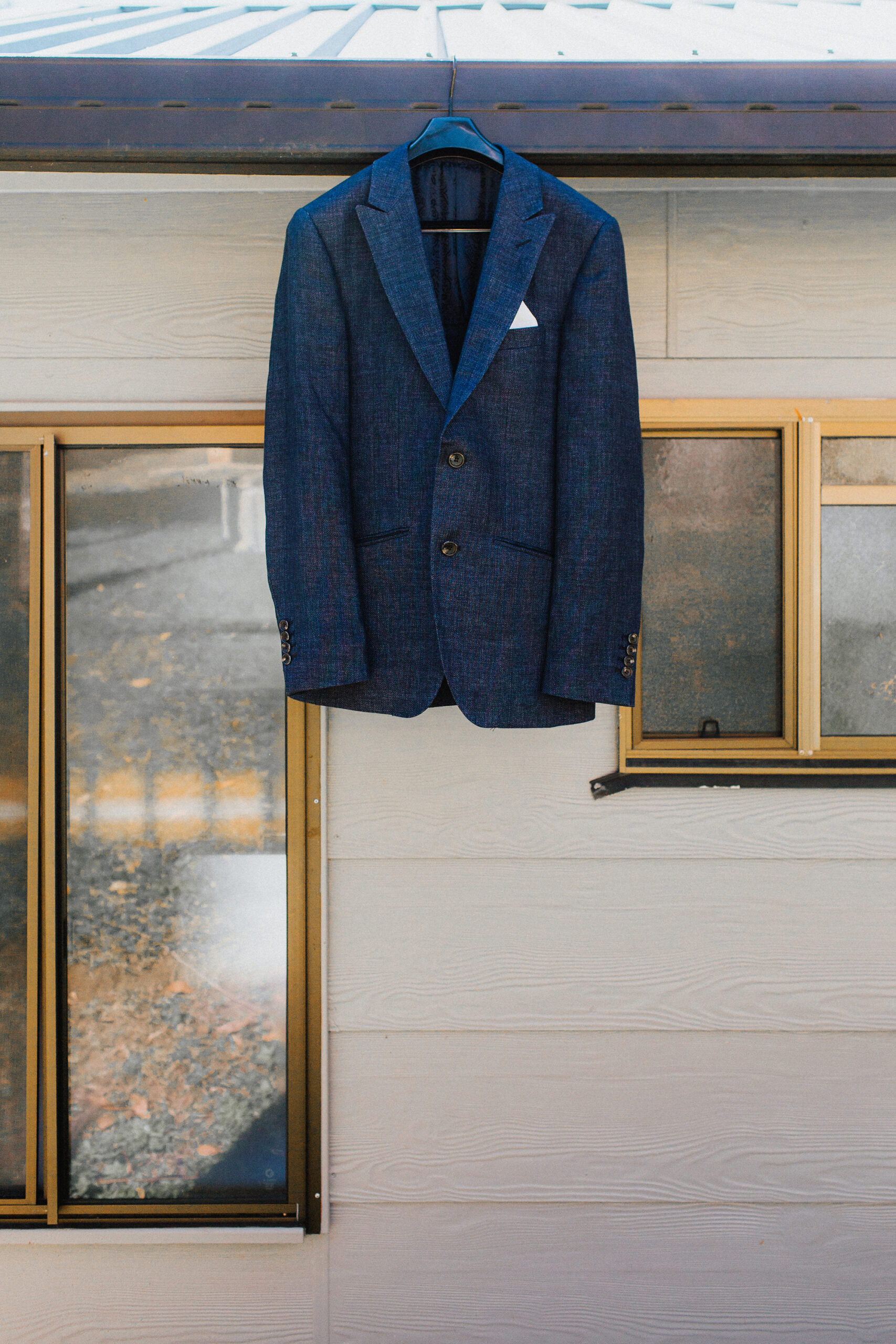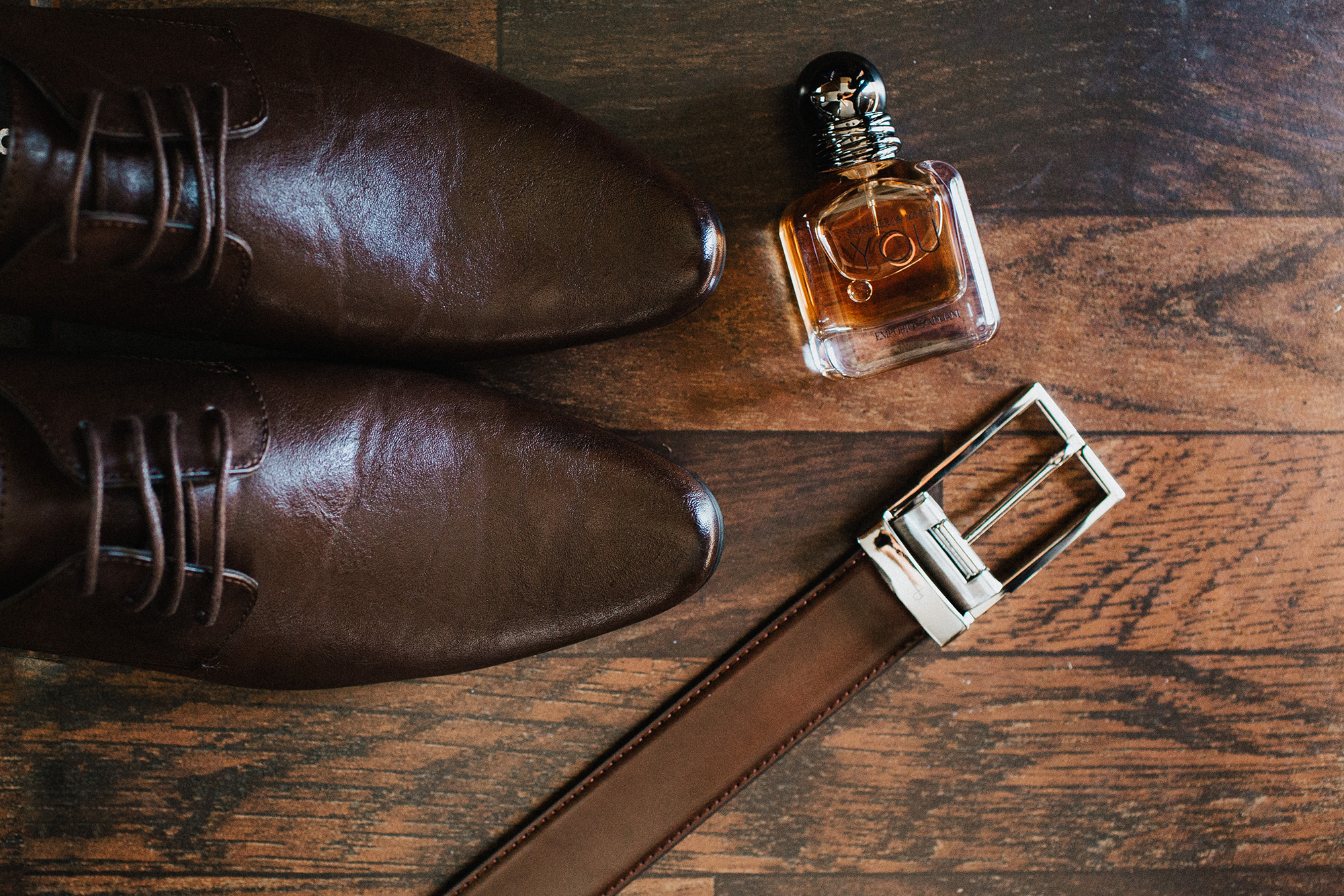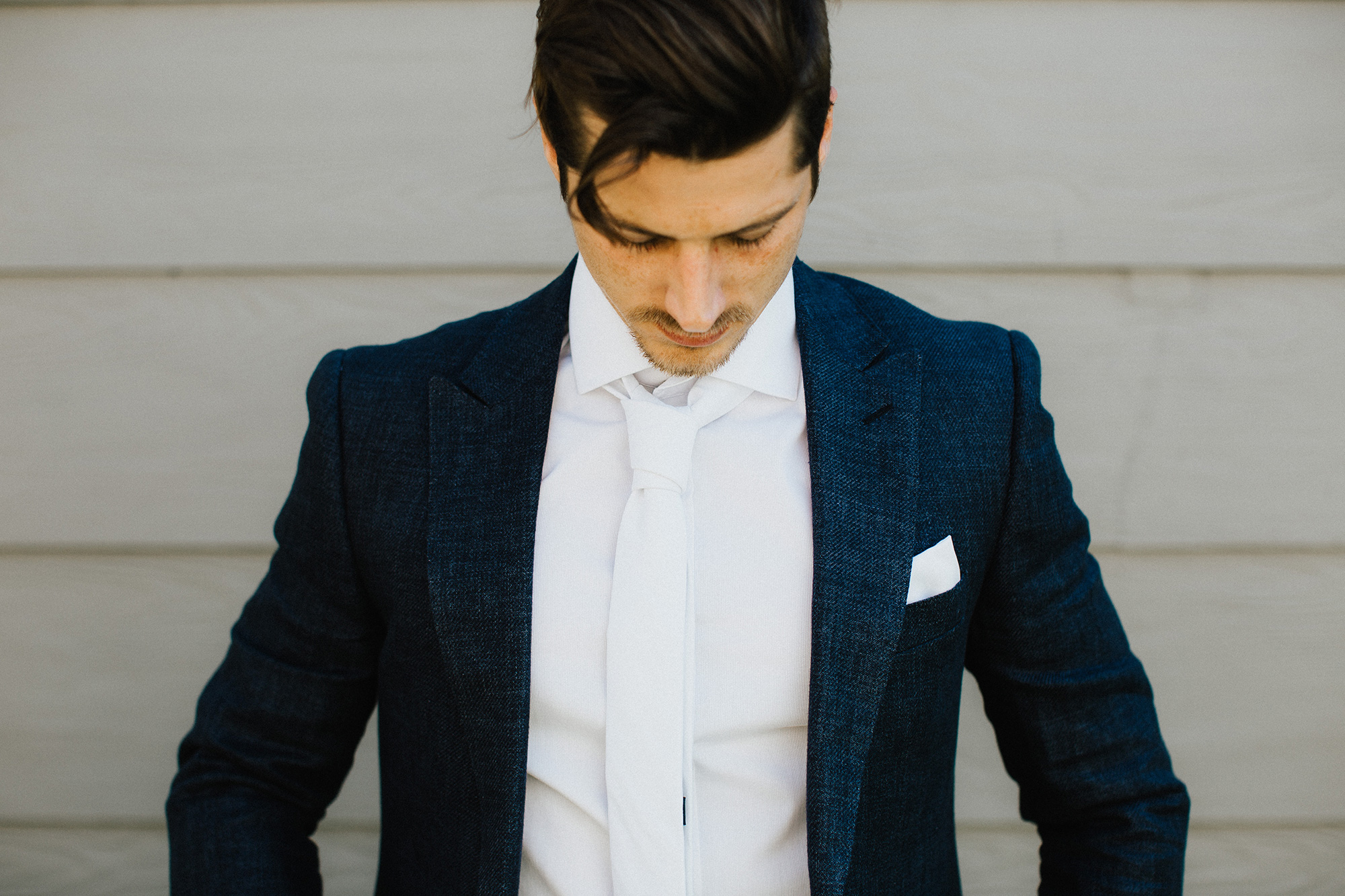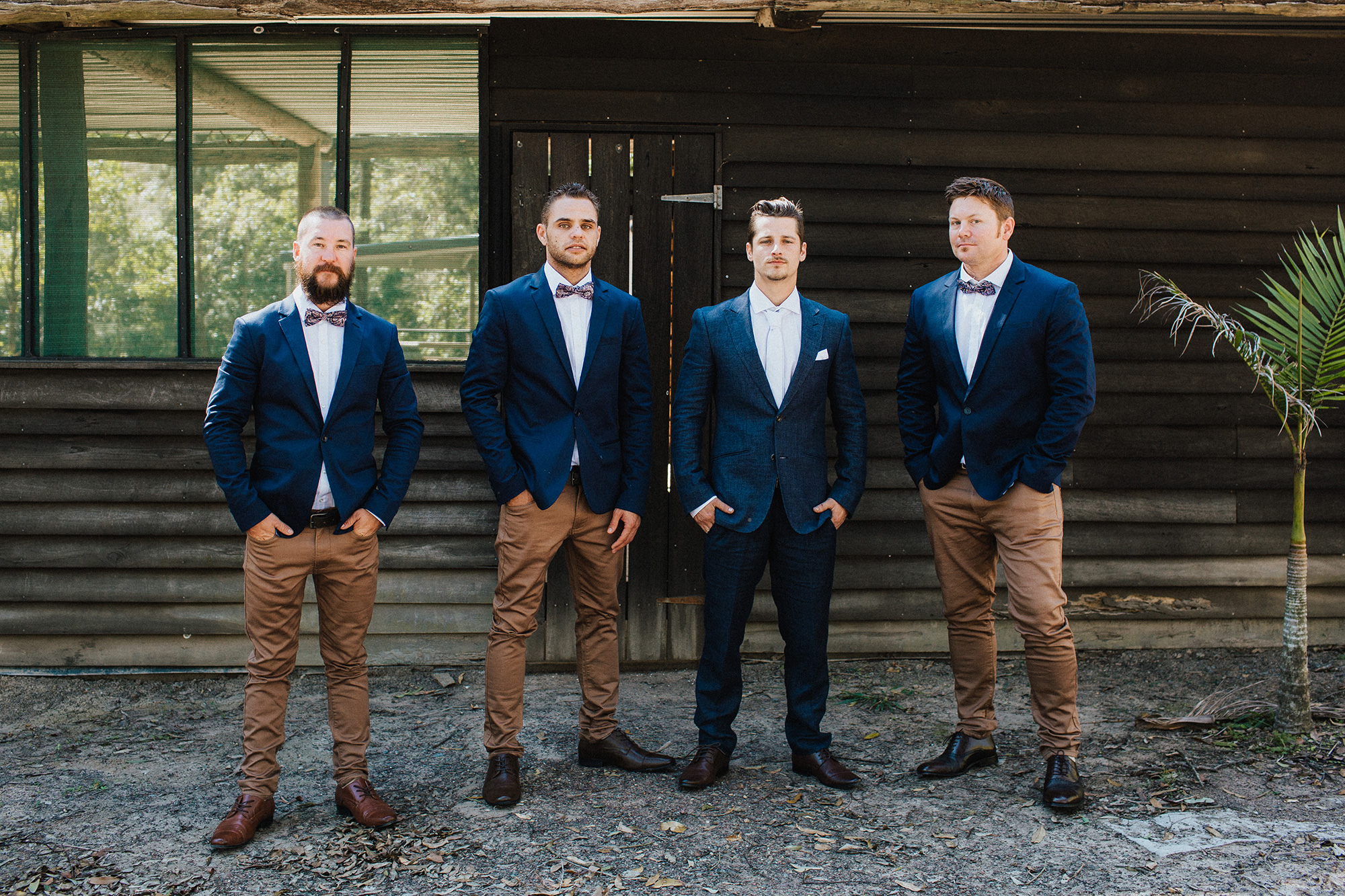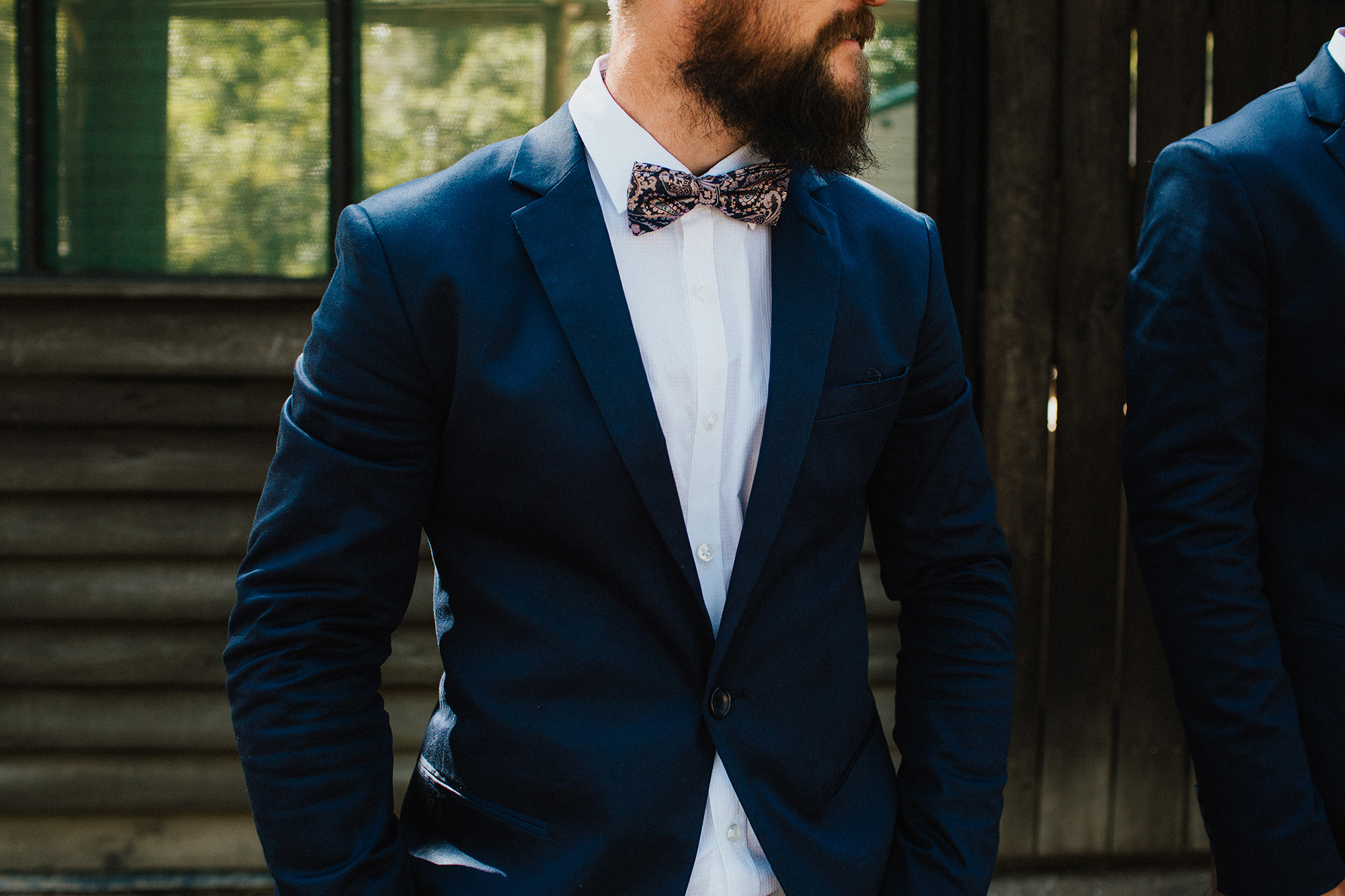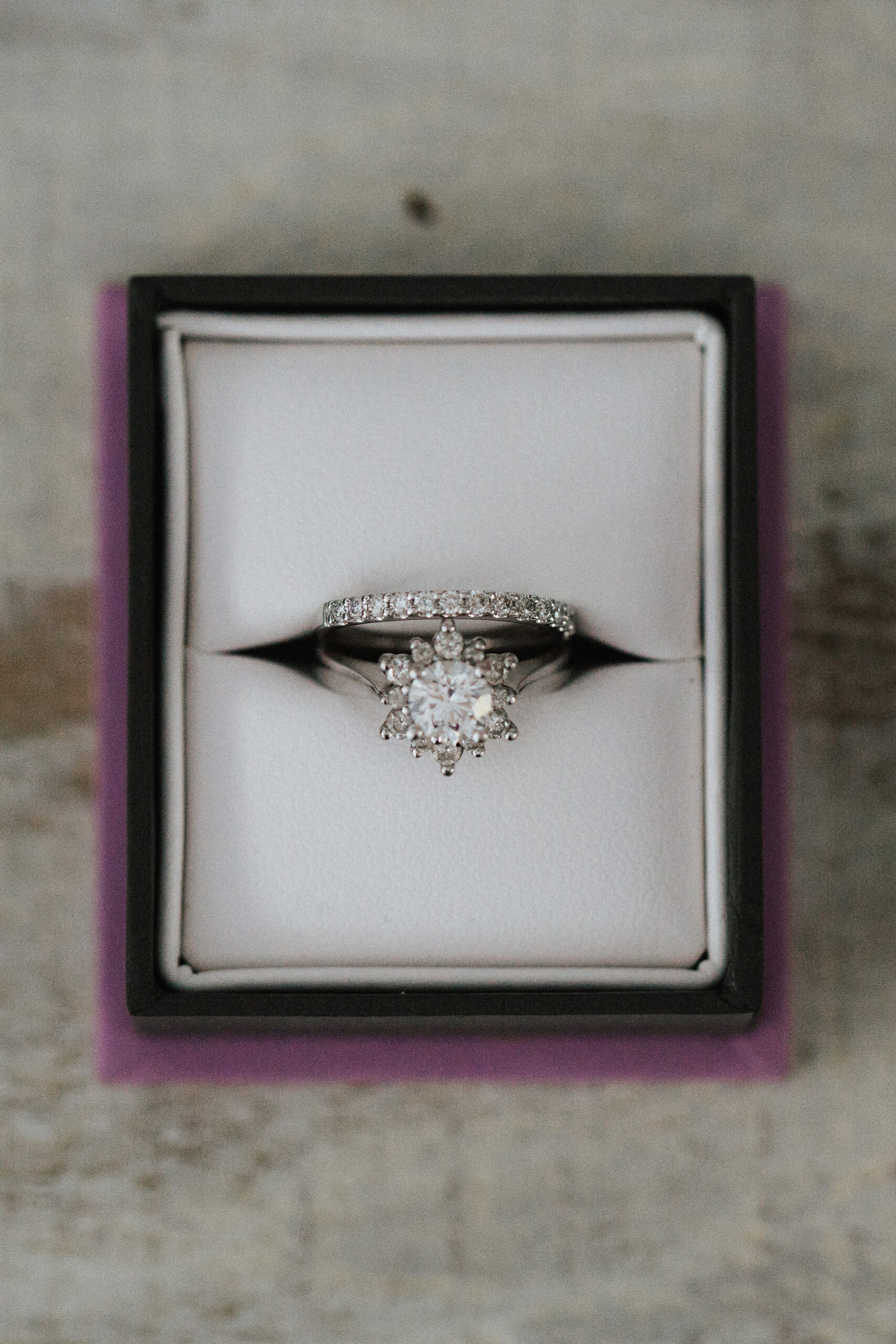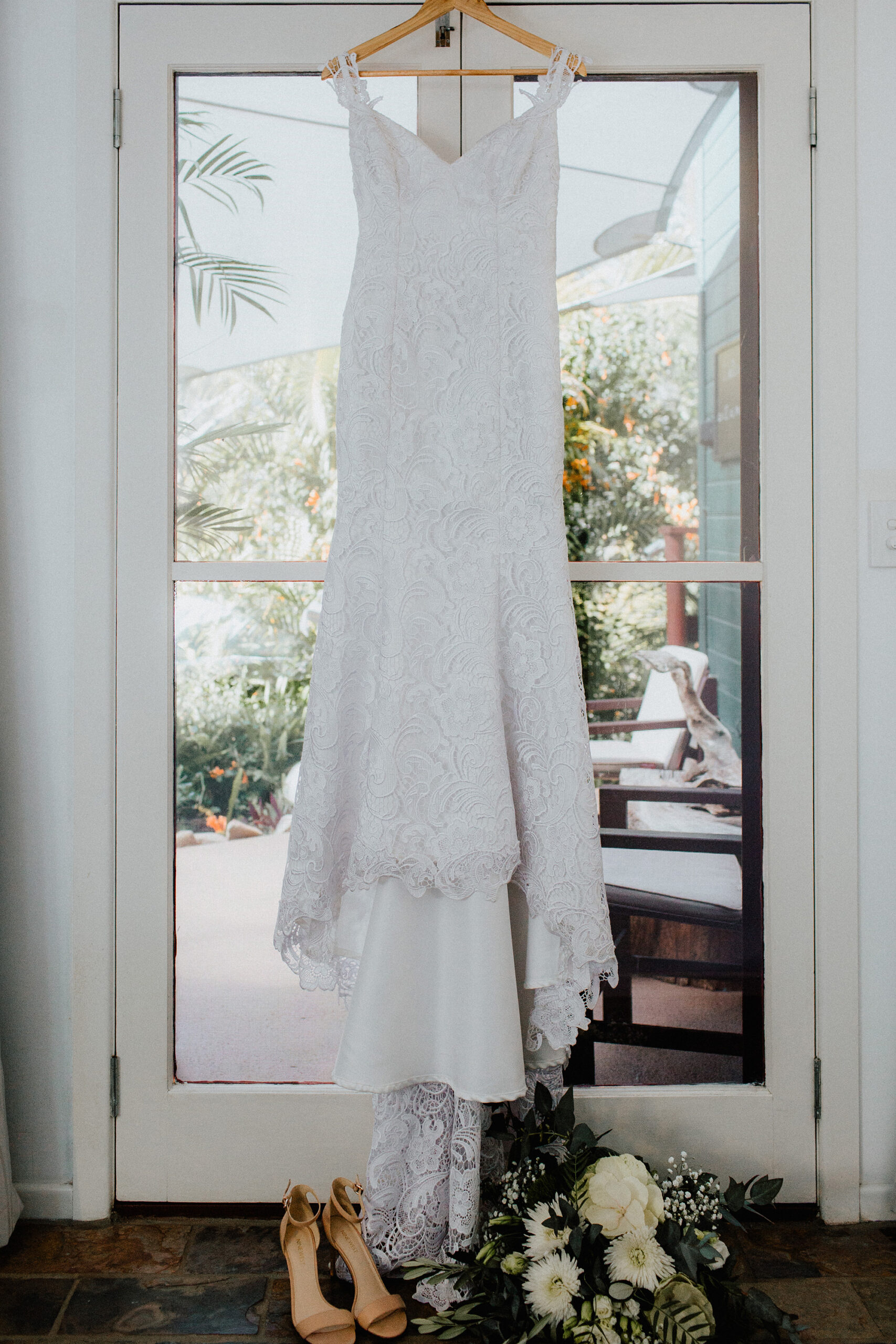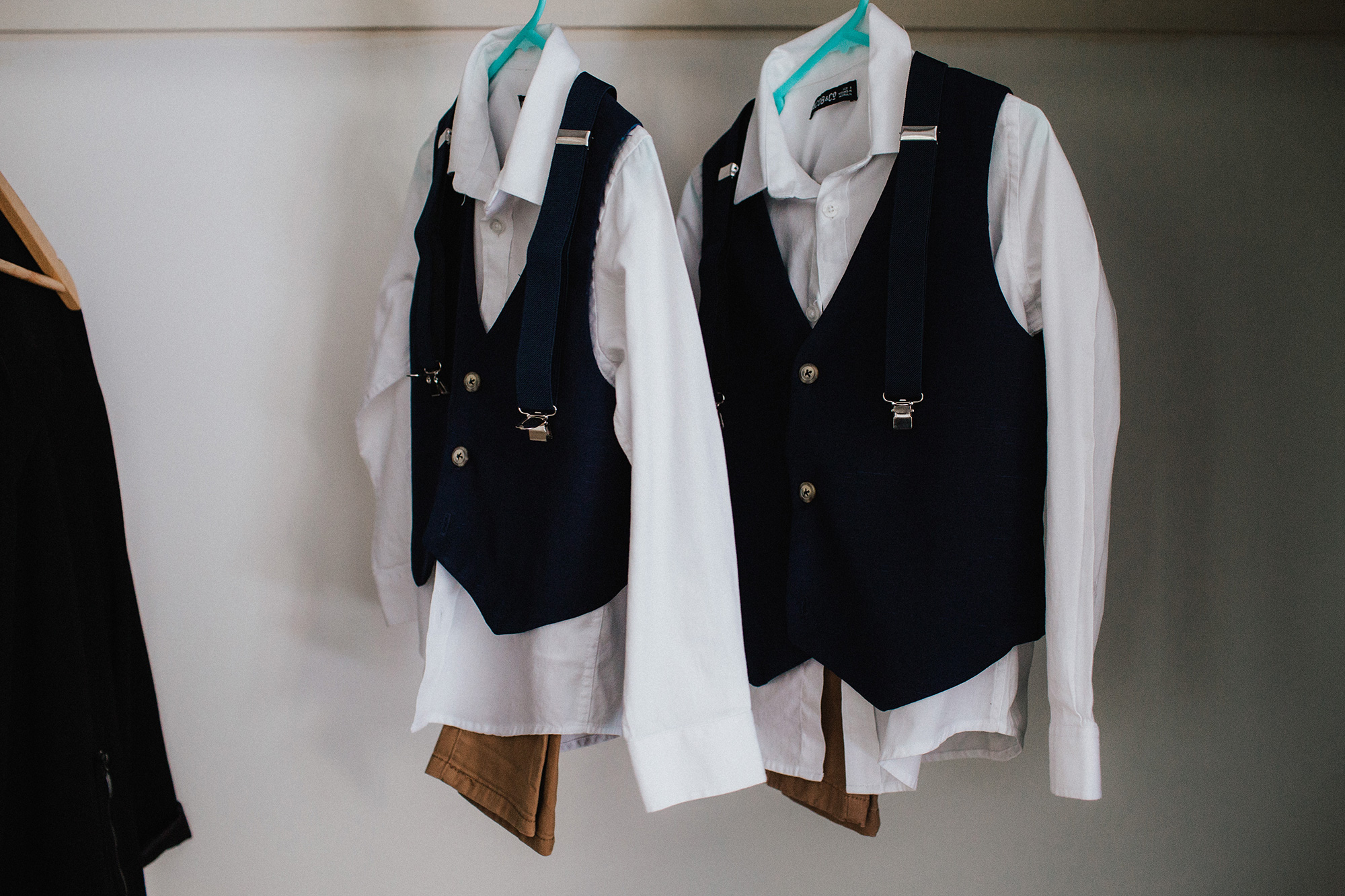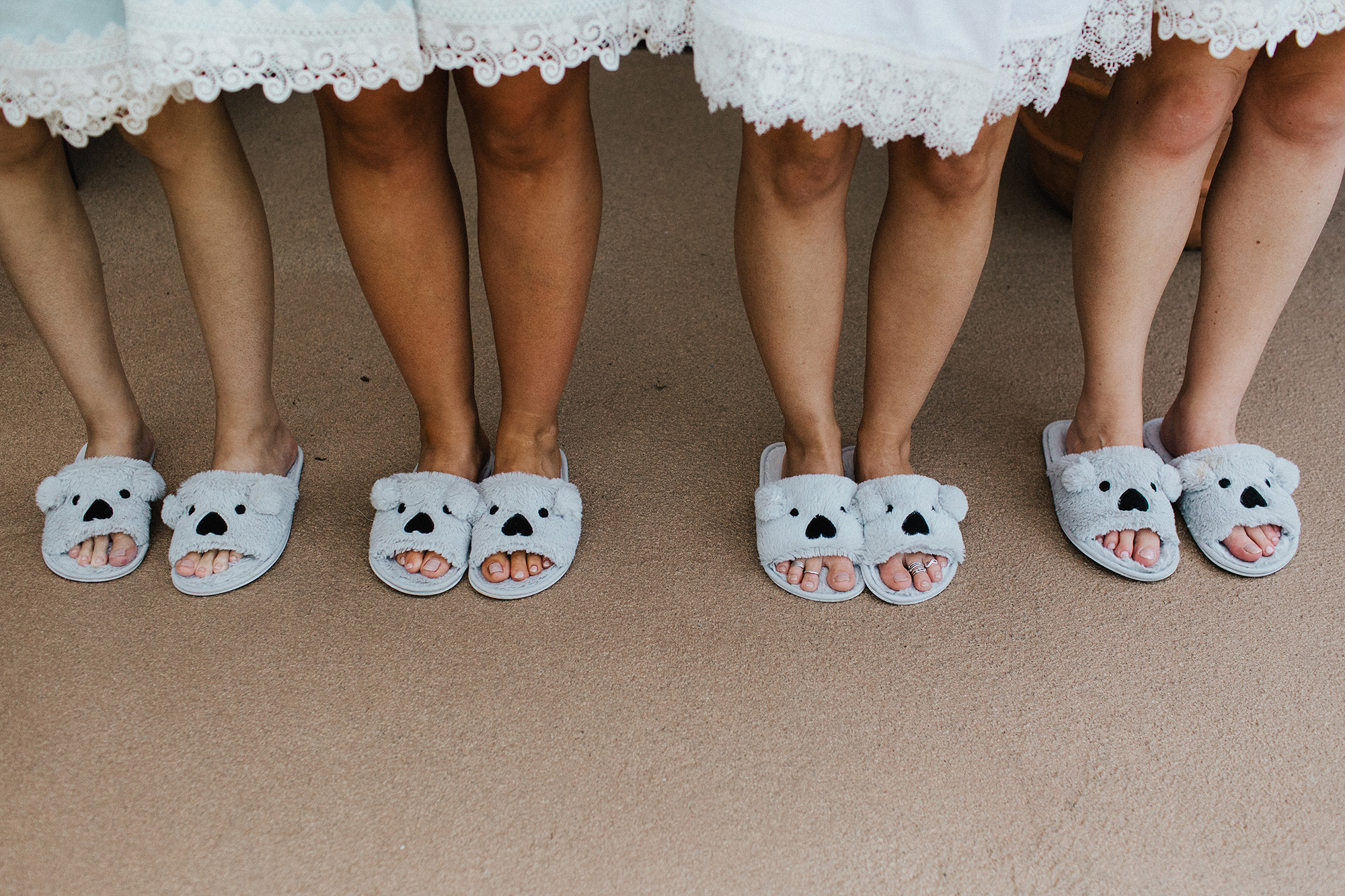 How cute! The bride and her team had matching koala slippers for the morning of the wedding.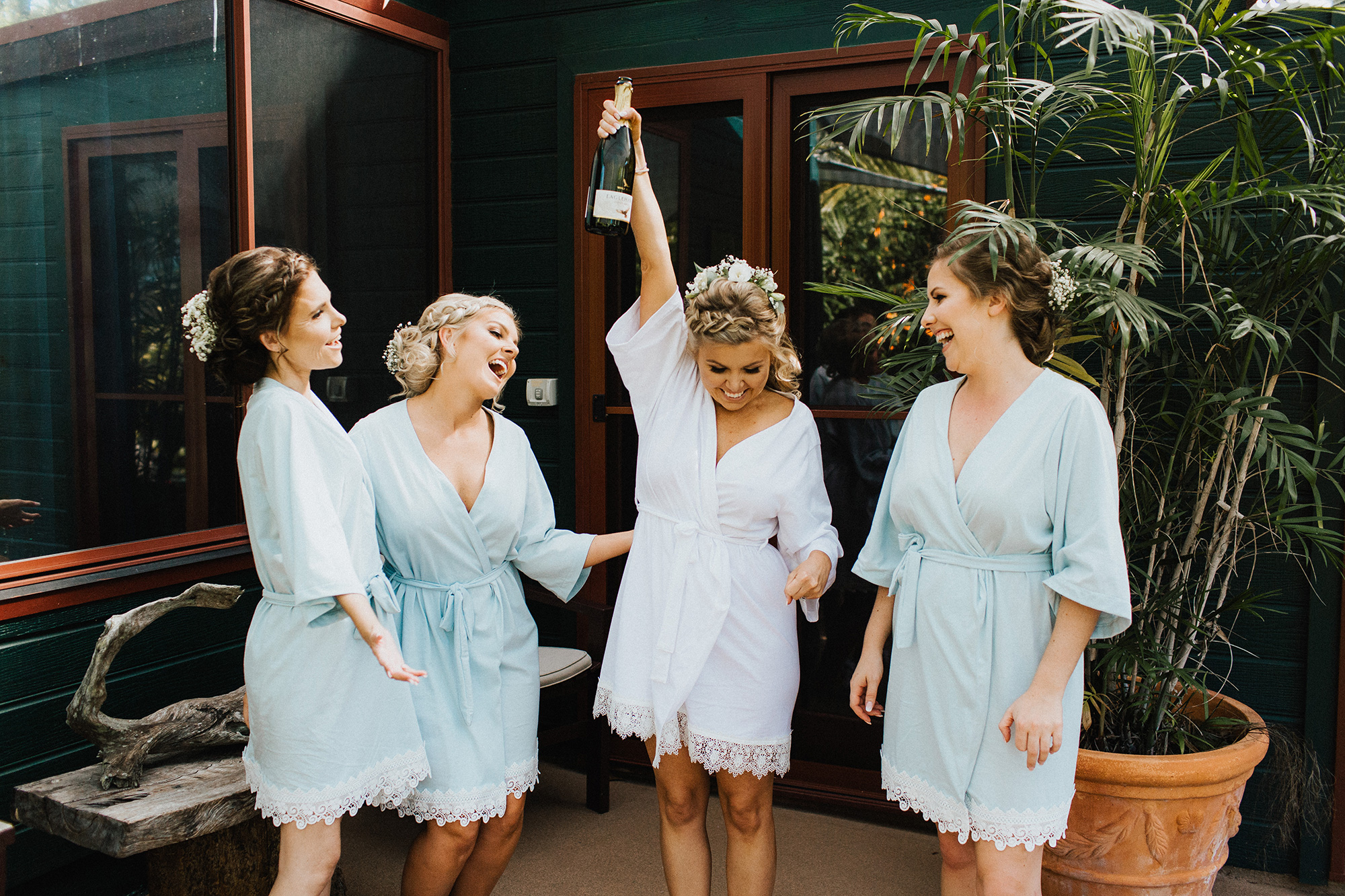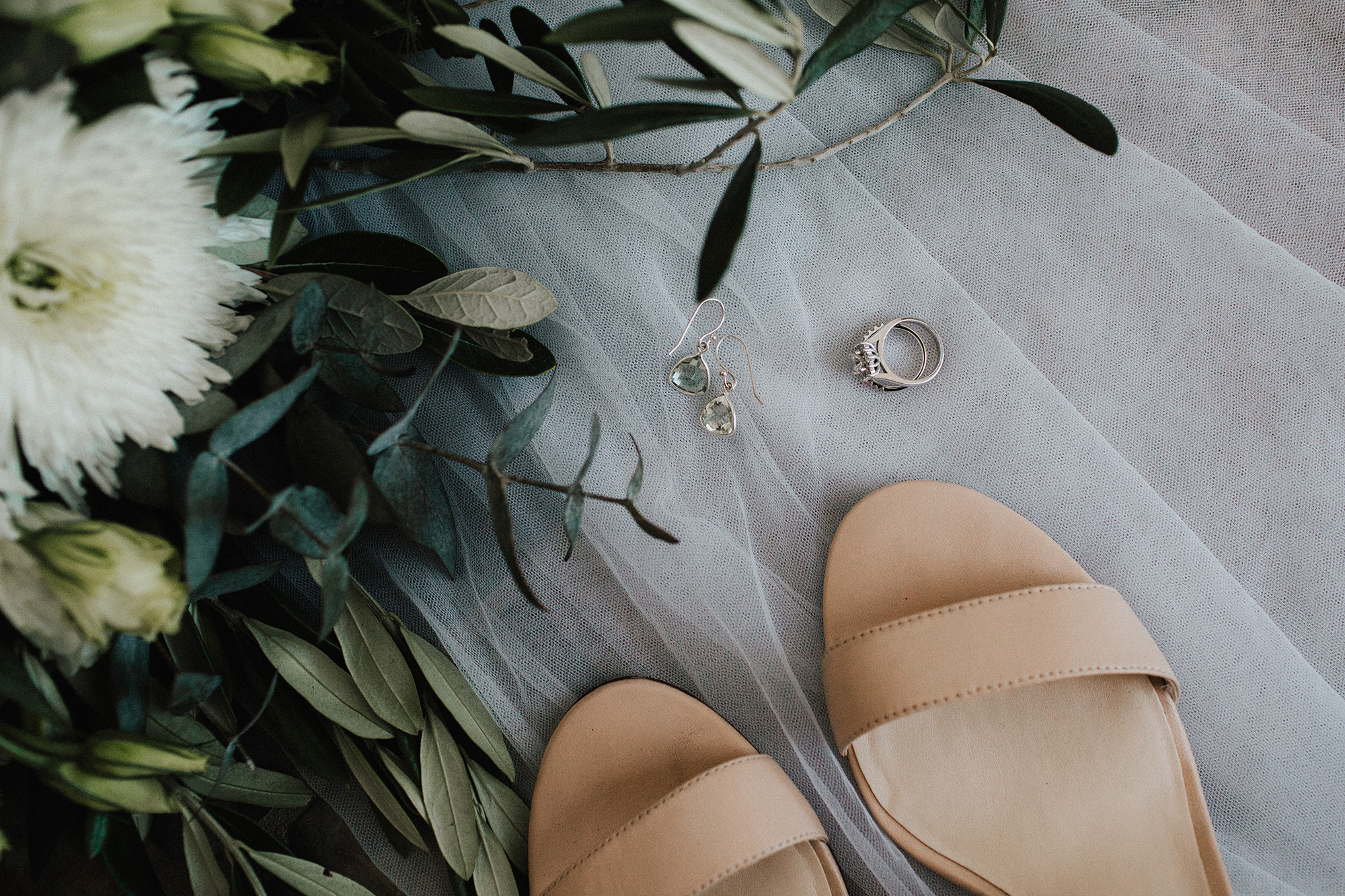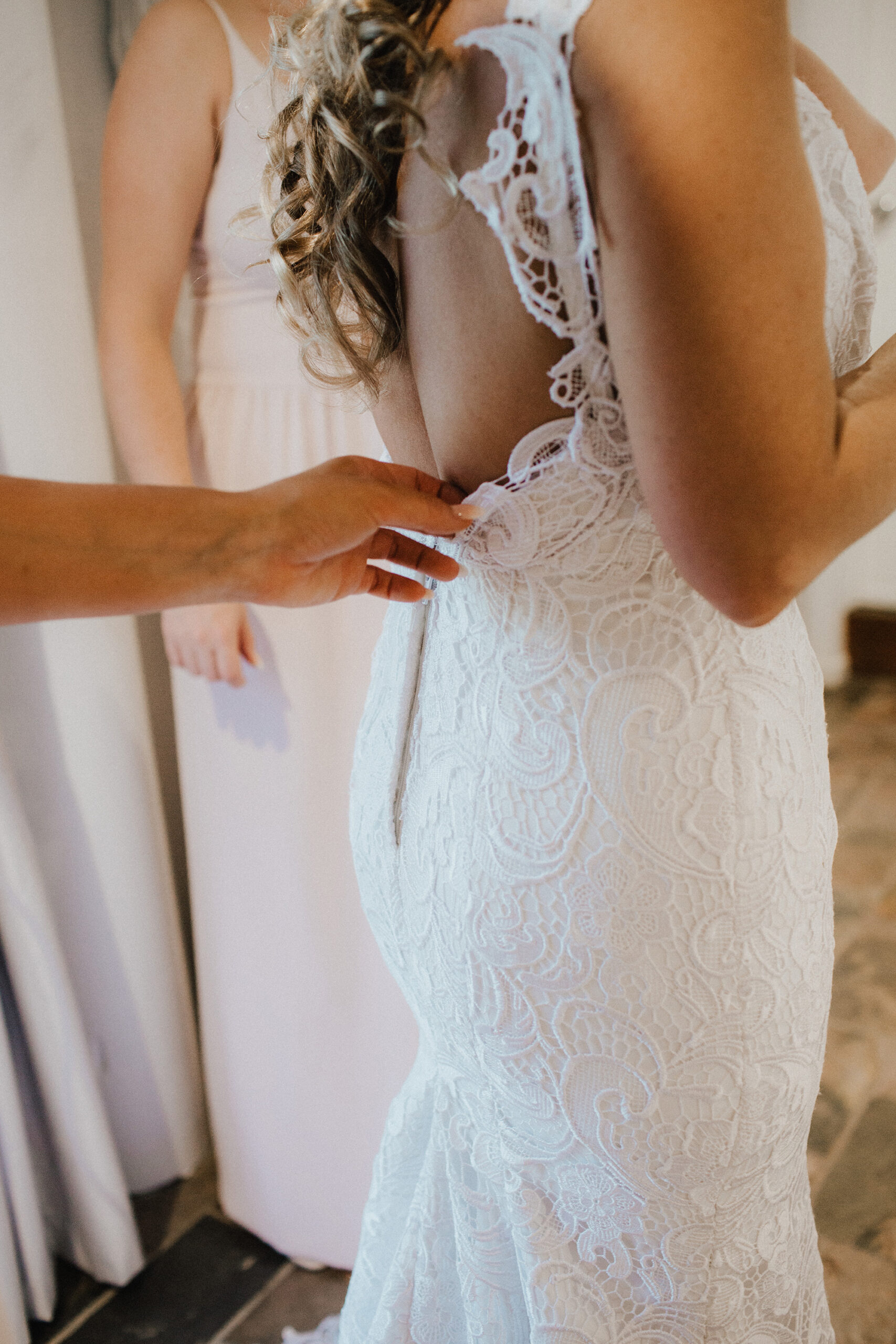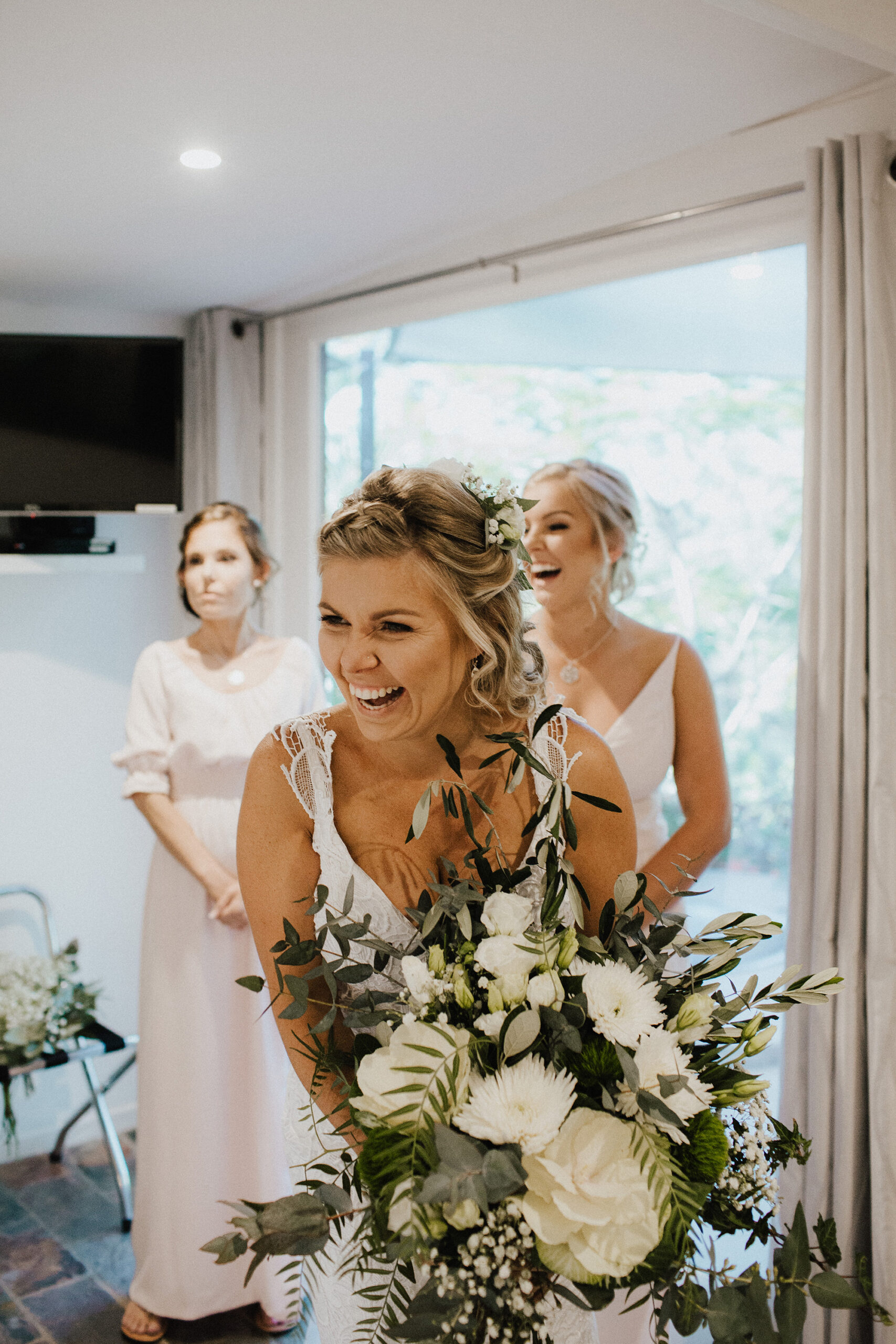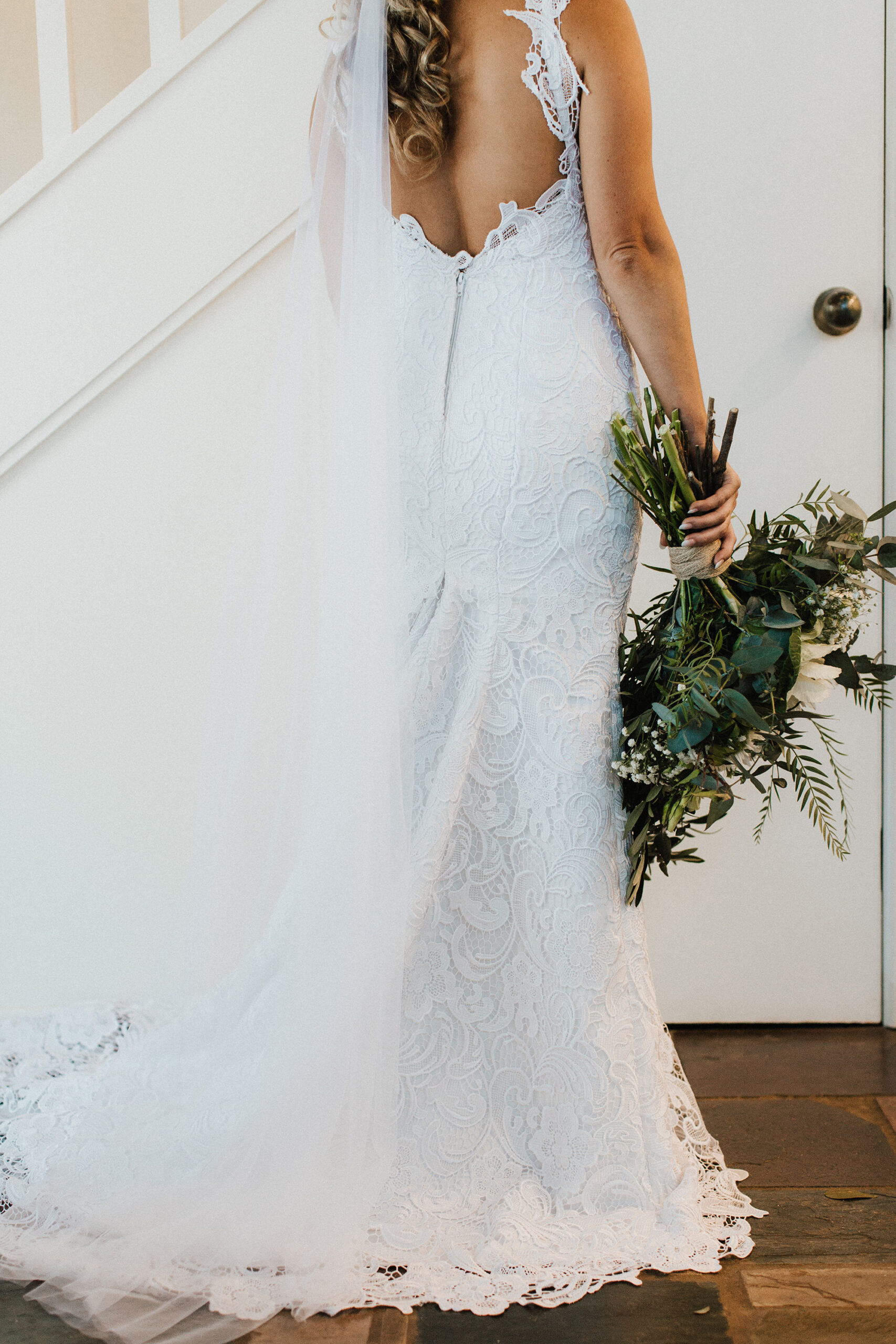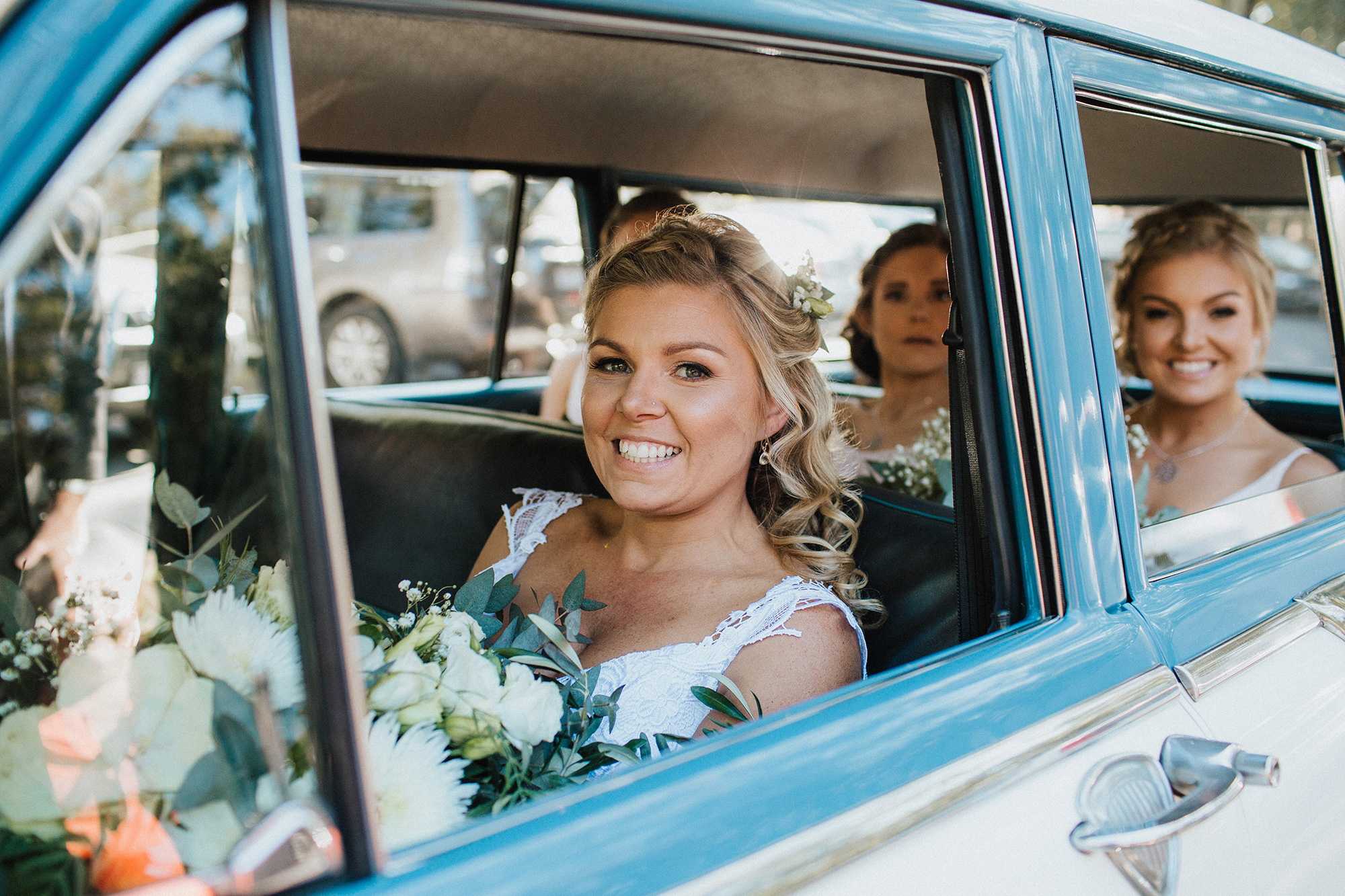 Dani says she normally does nothing with her hair and only wears tinted moisturiser – so her wedding glam was a real treat! "I didn't recoginse myself," she says.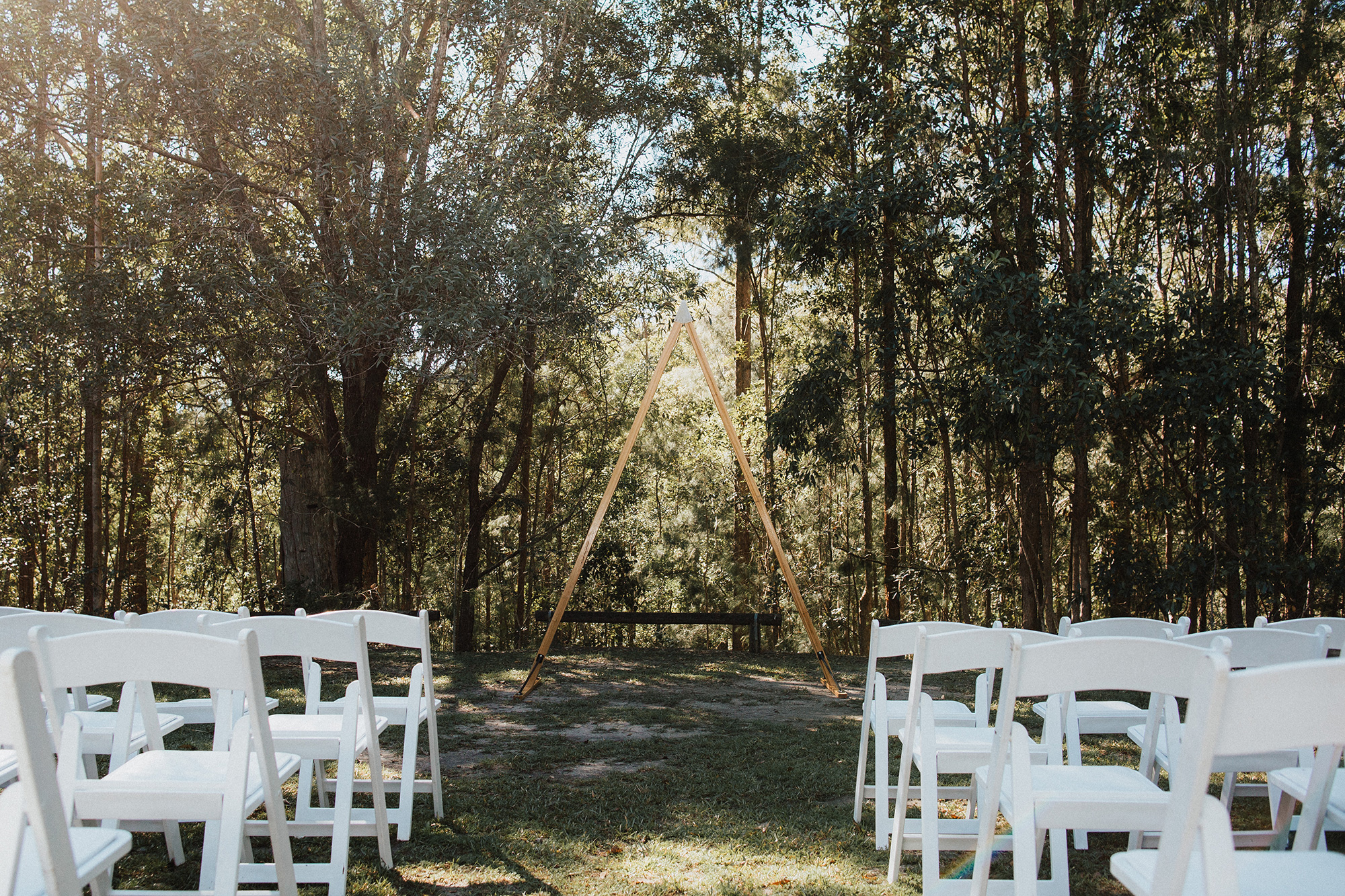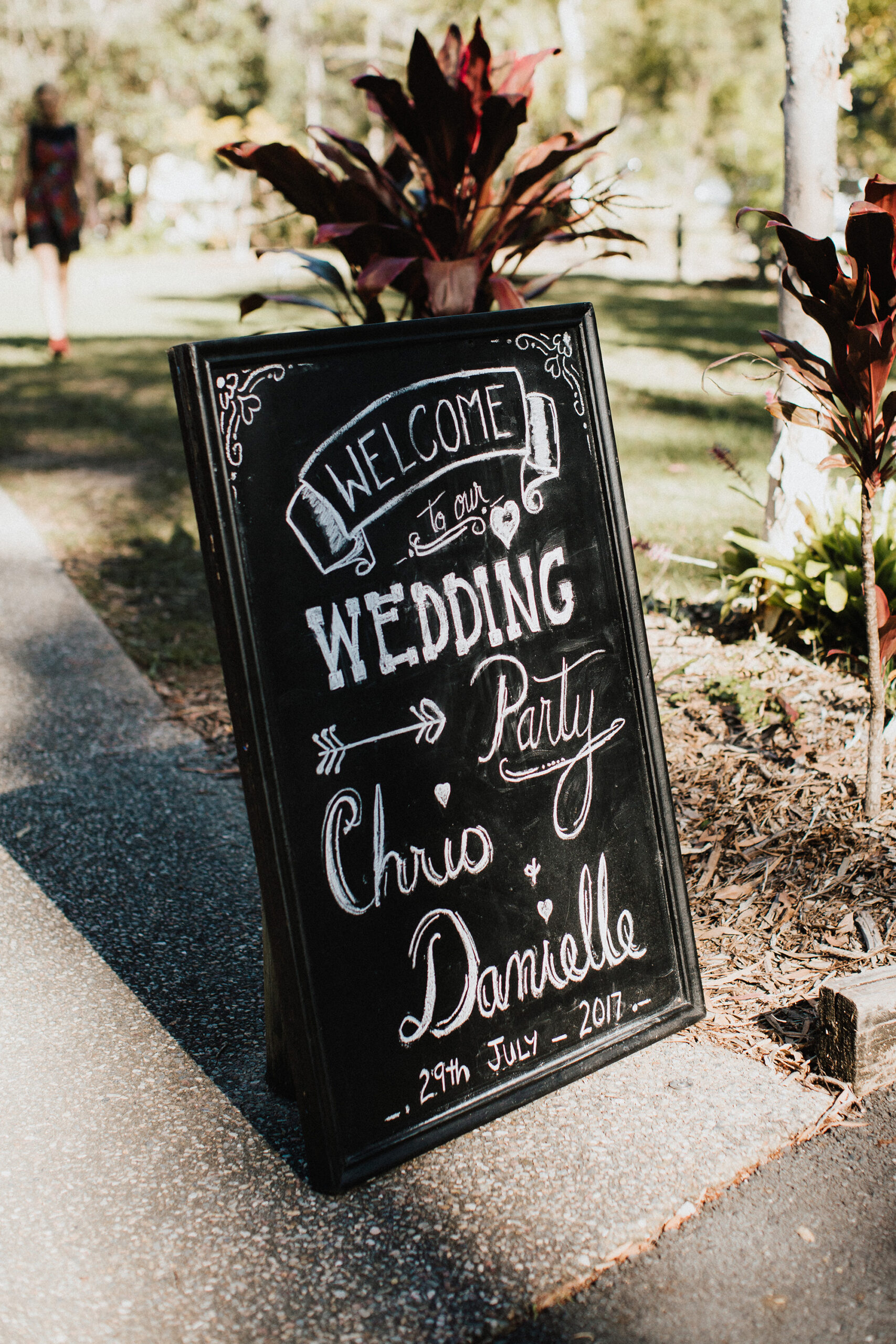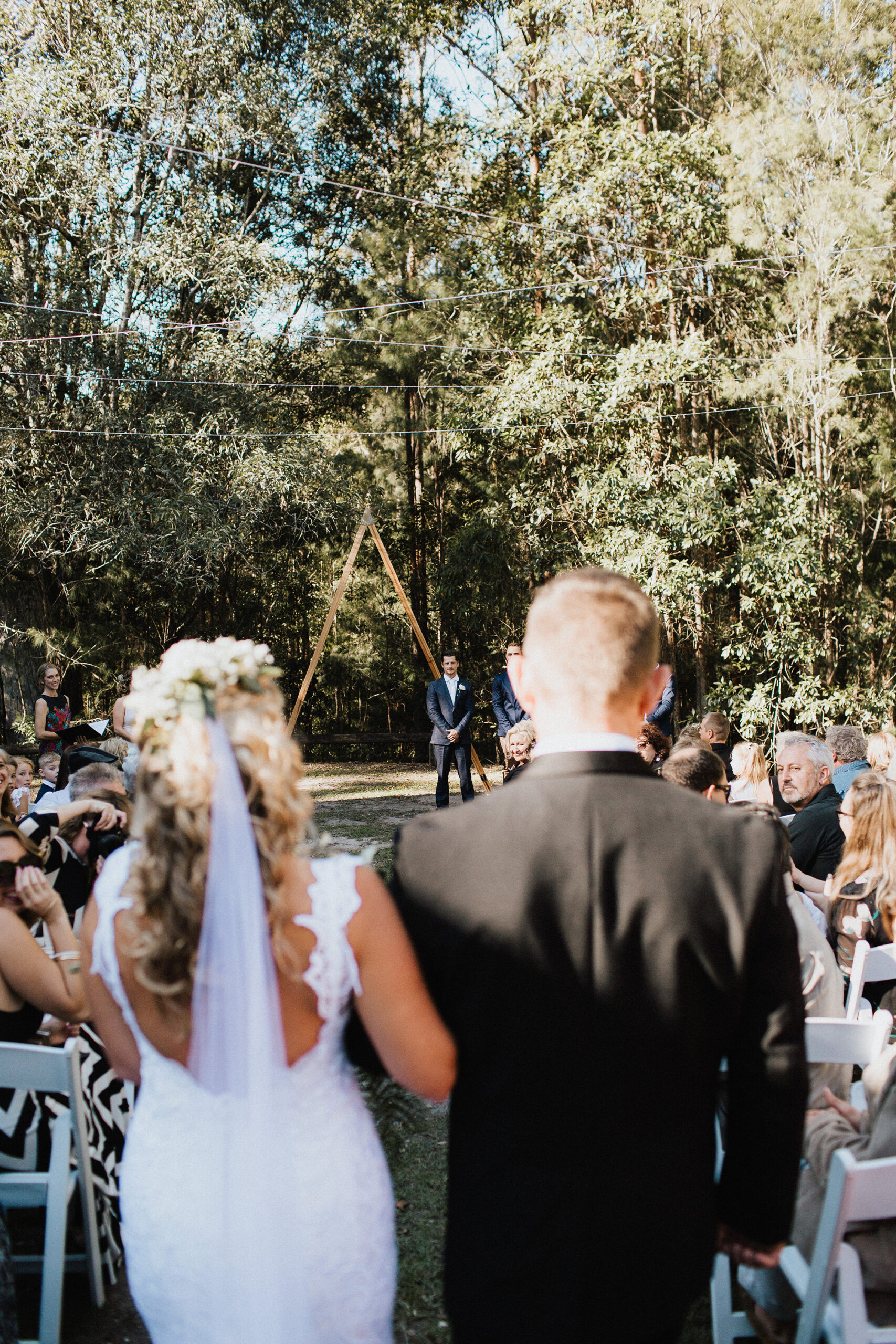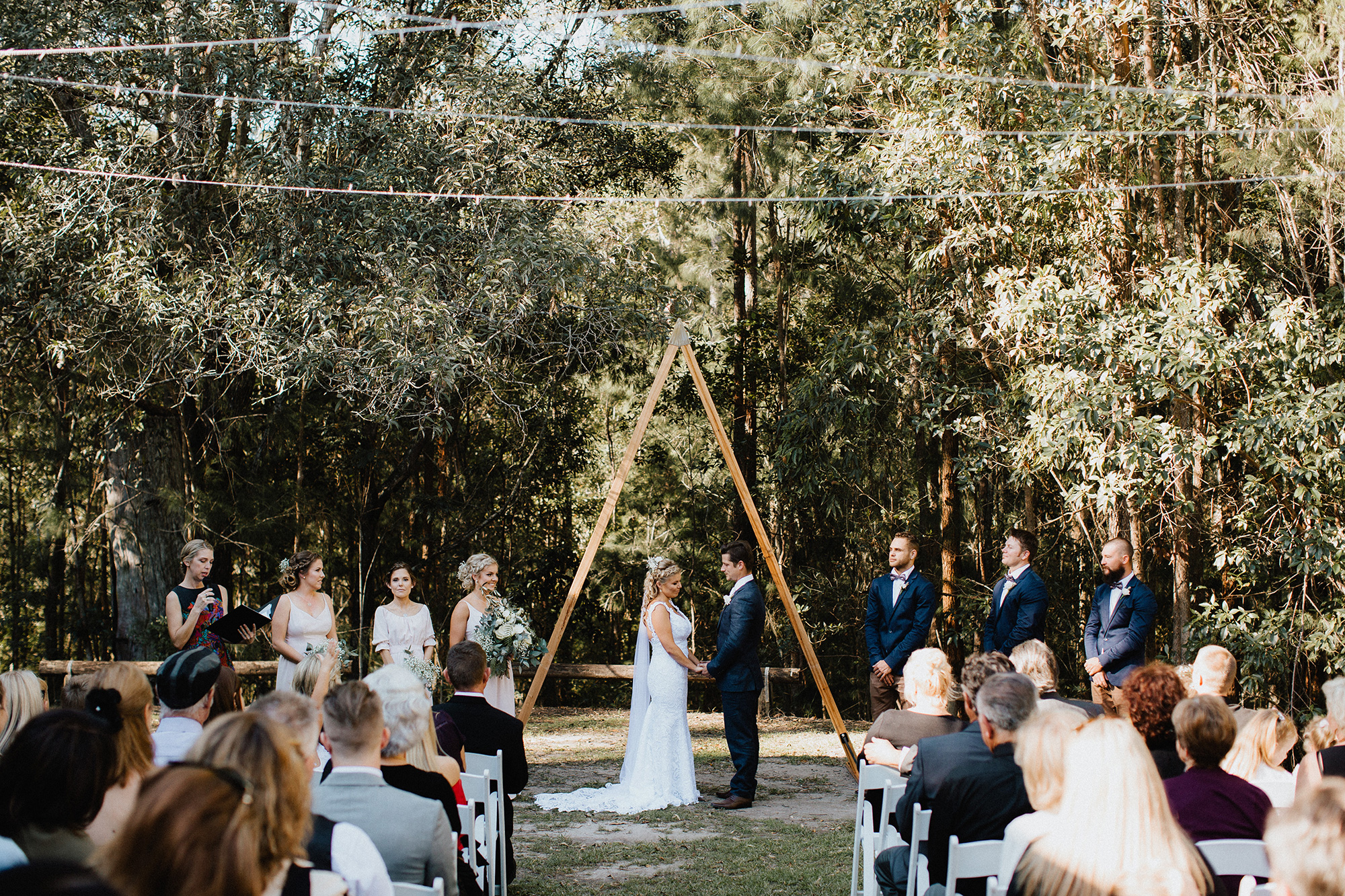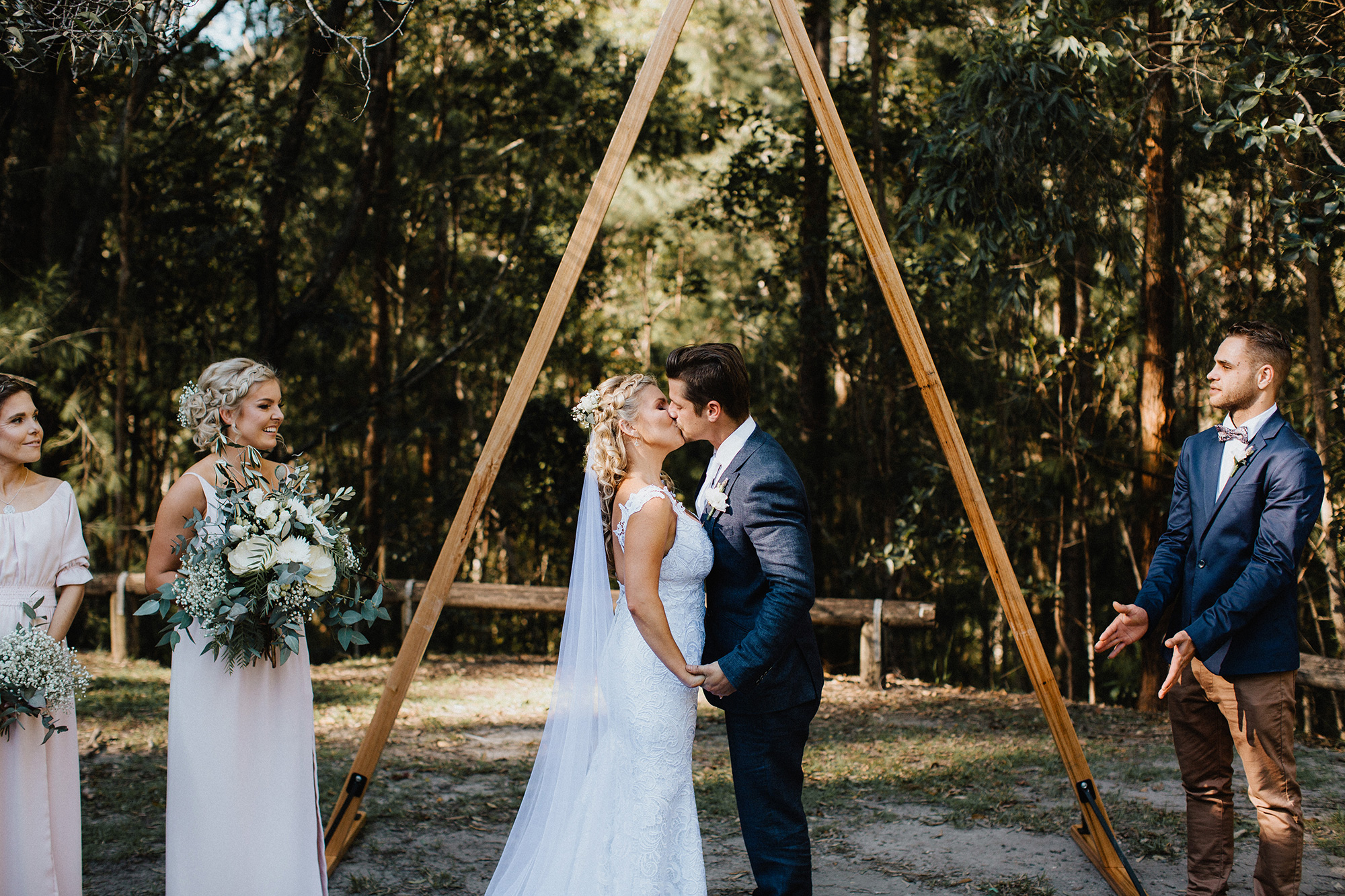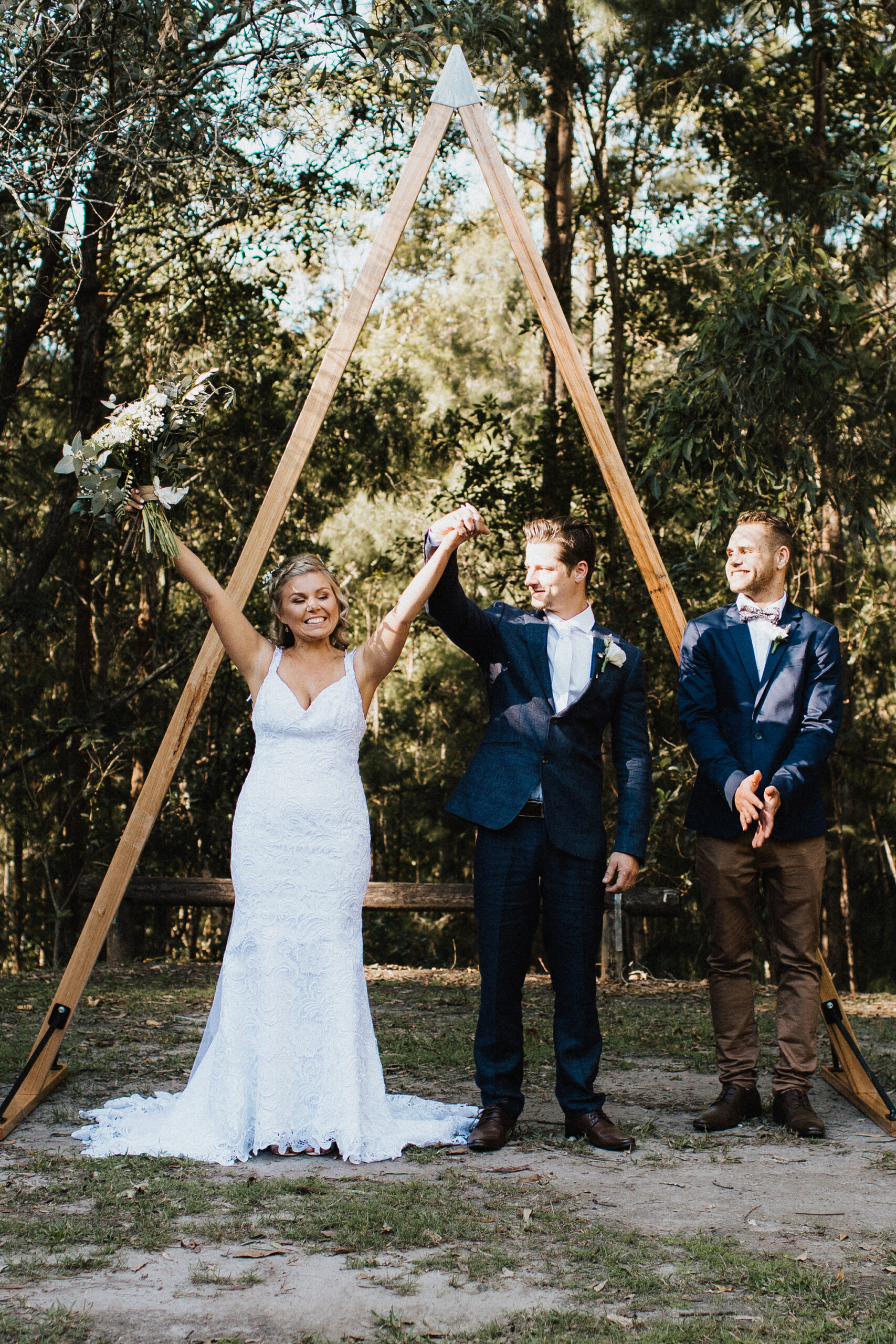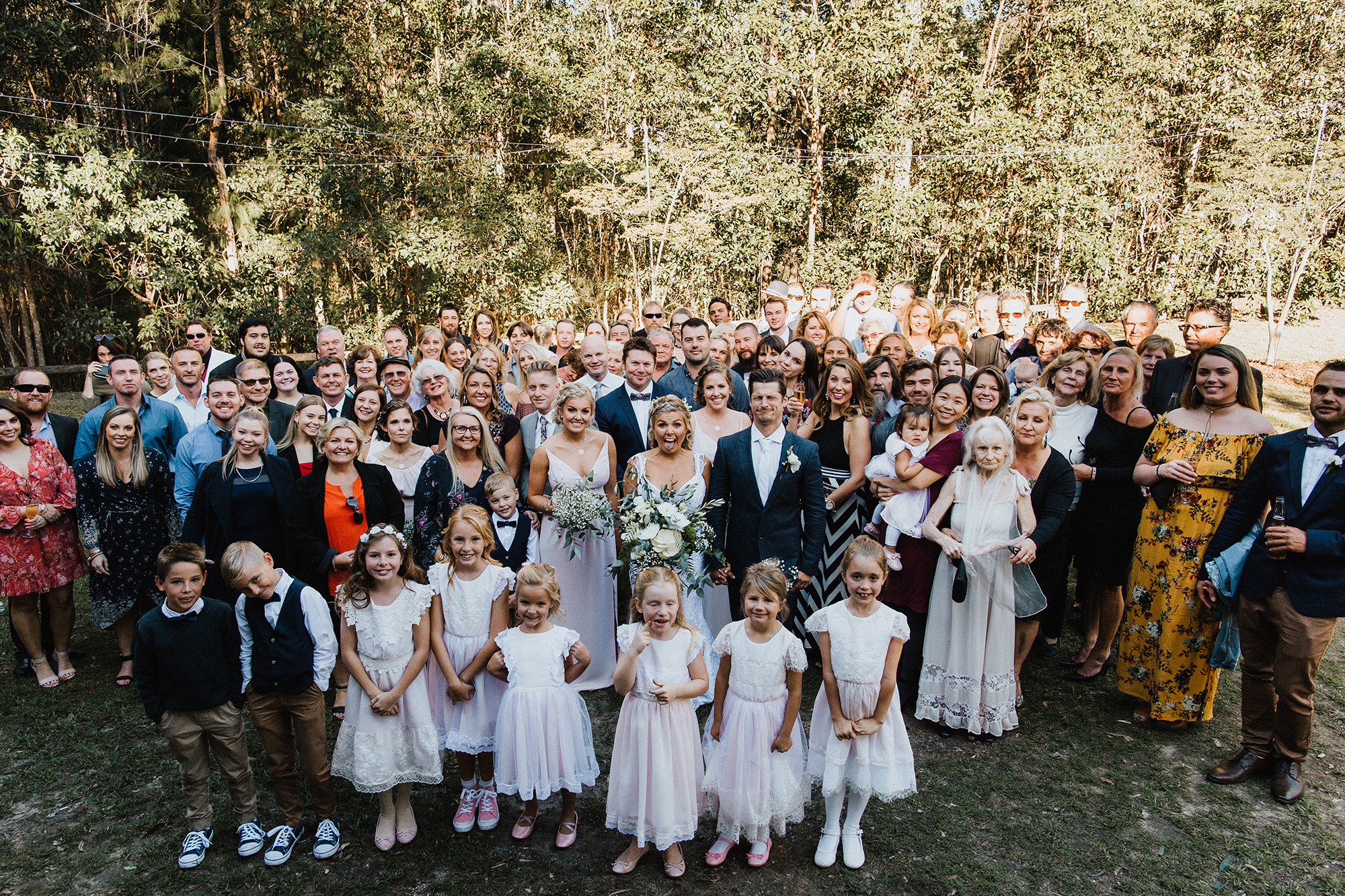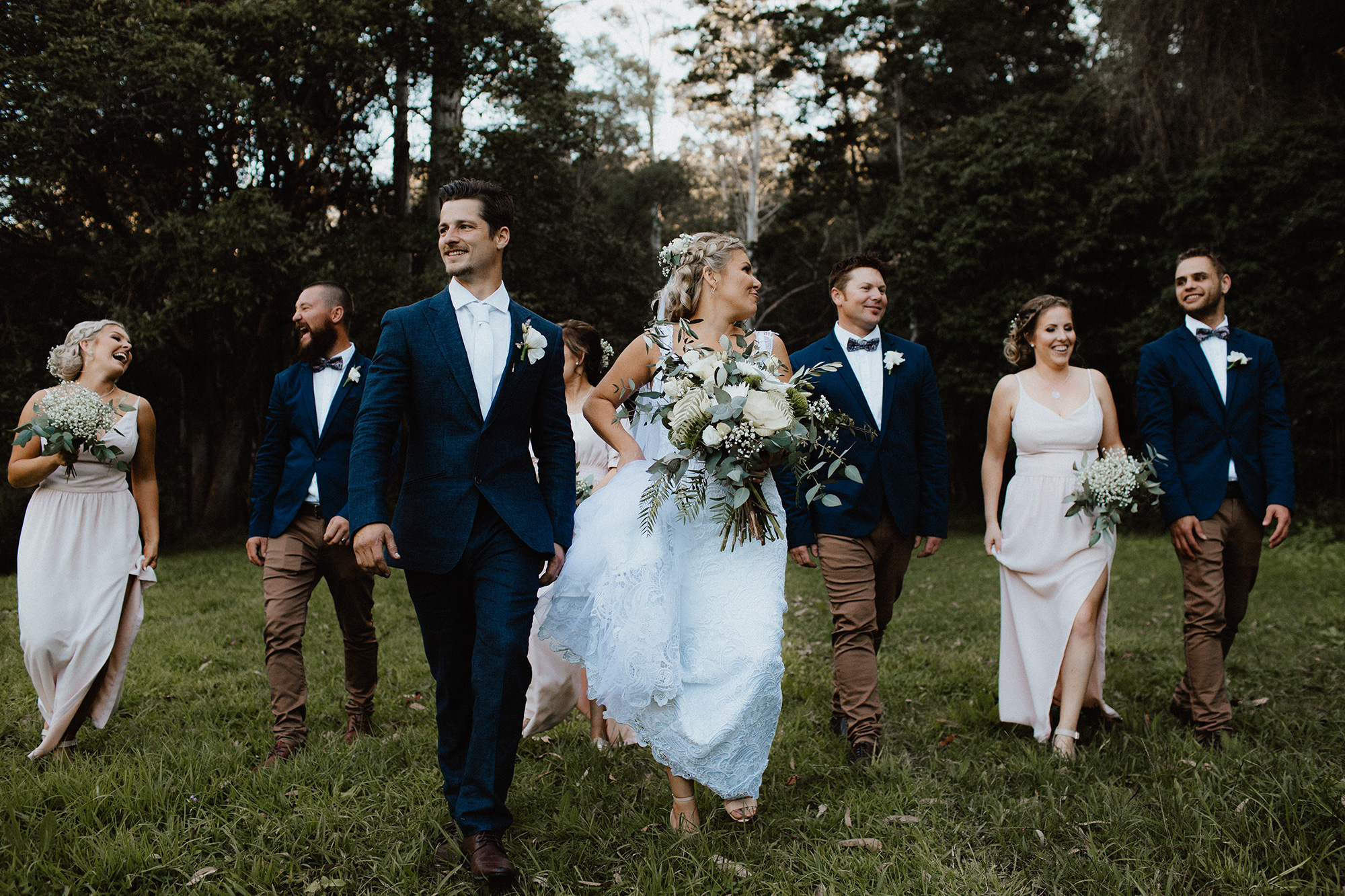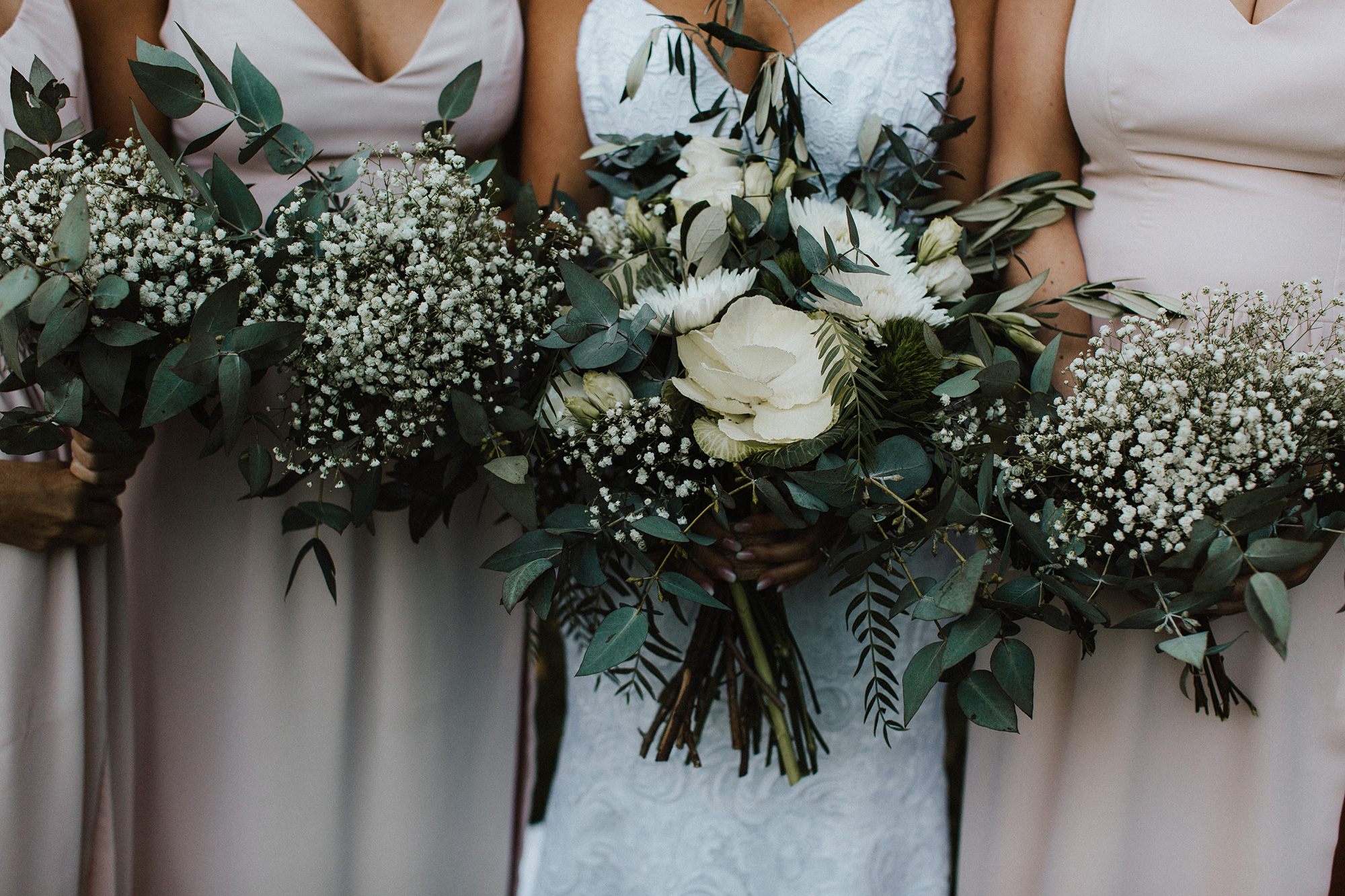 "I was not a typical bride. I didn't care for hair, makeup, shoes, all I knew was I wanted a cabbage in my bouquet," explains Dani.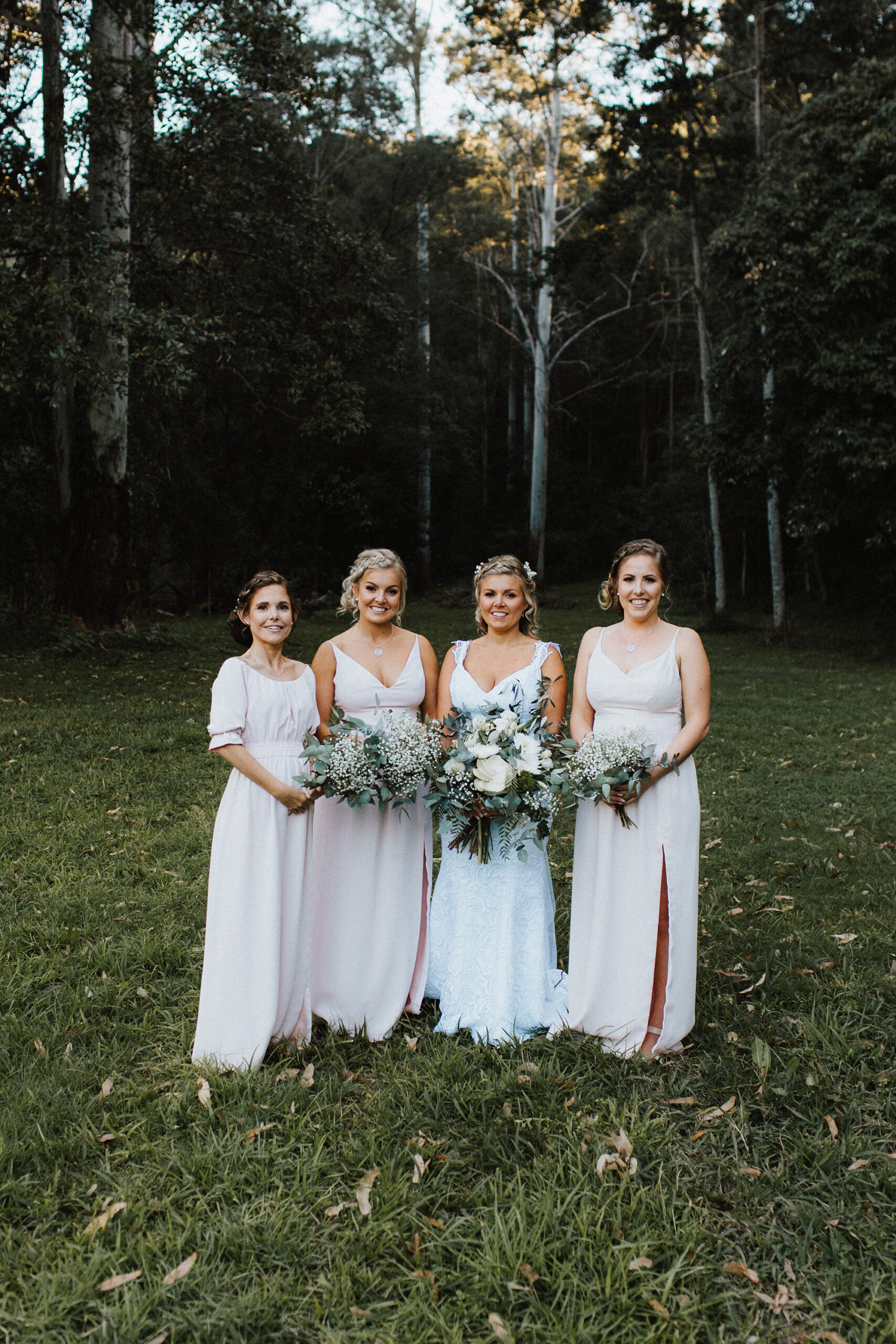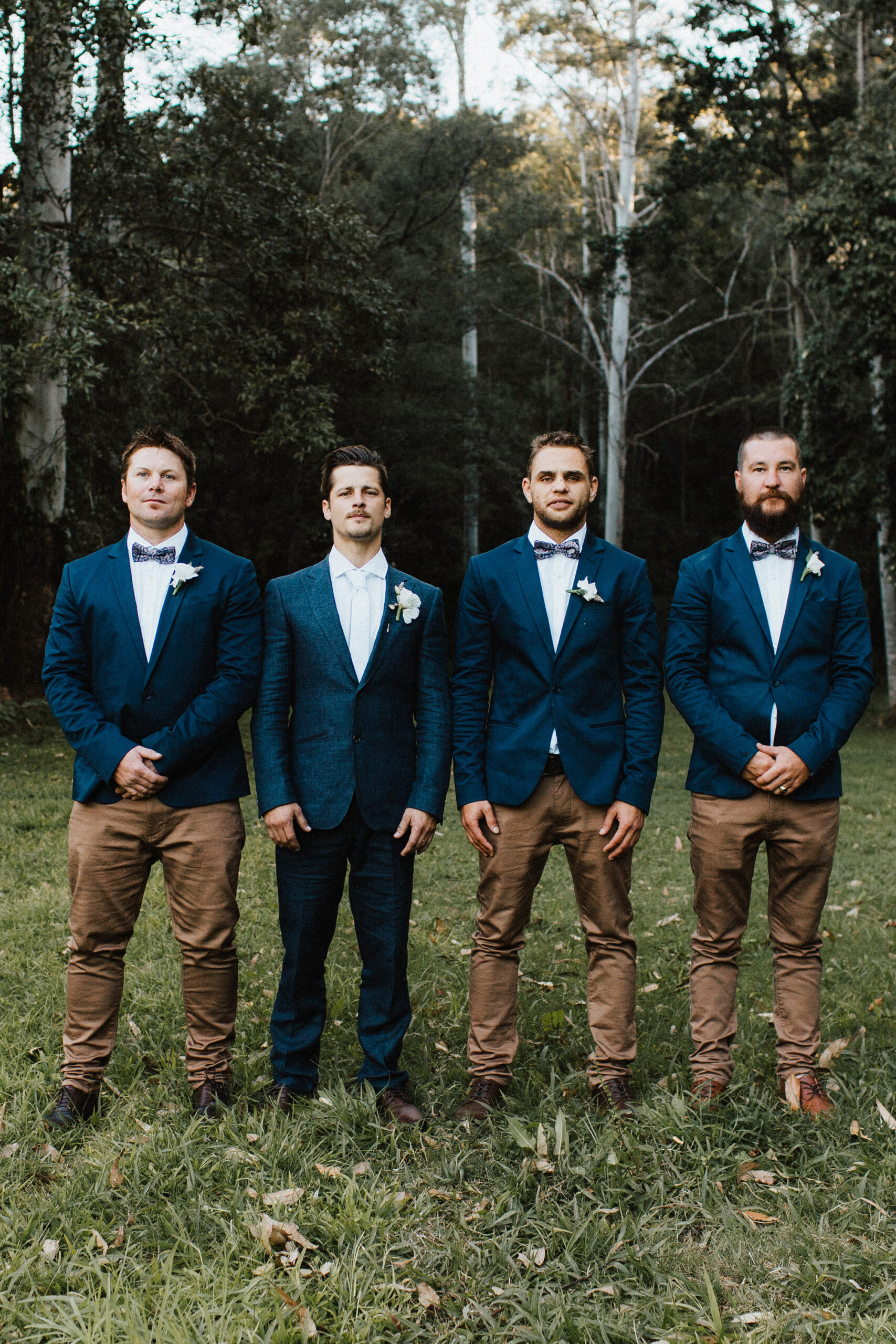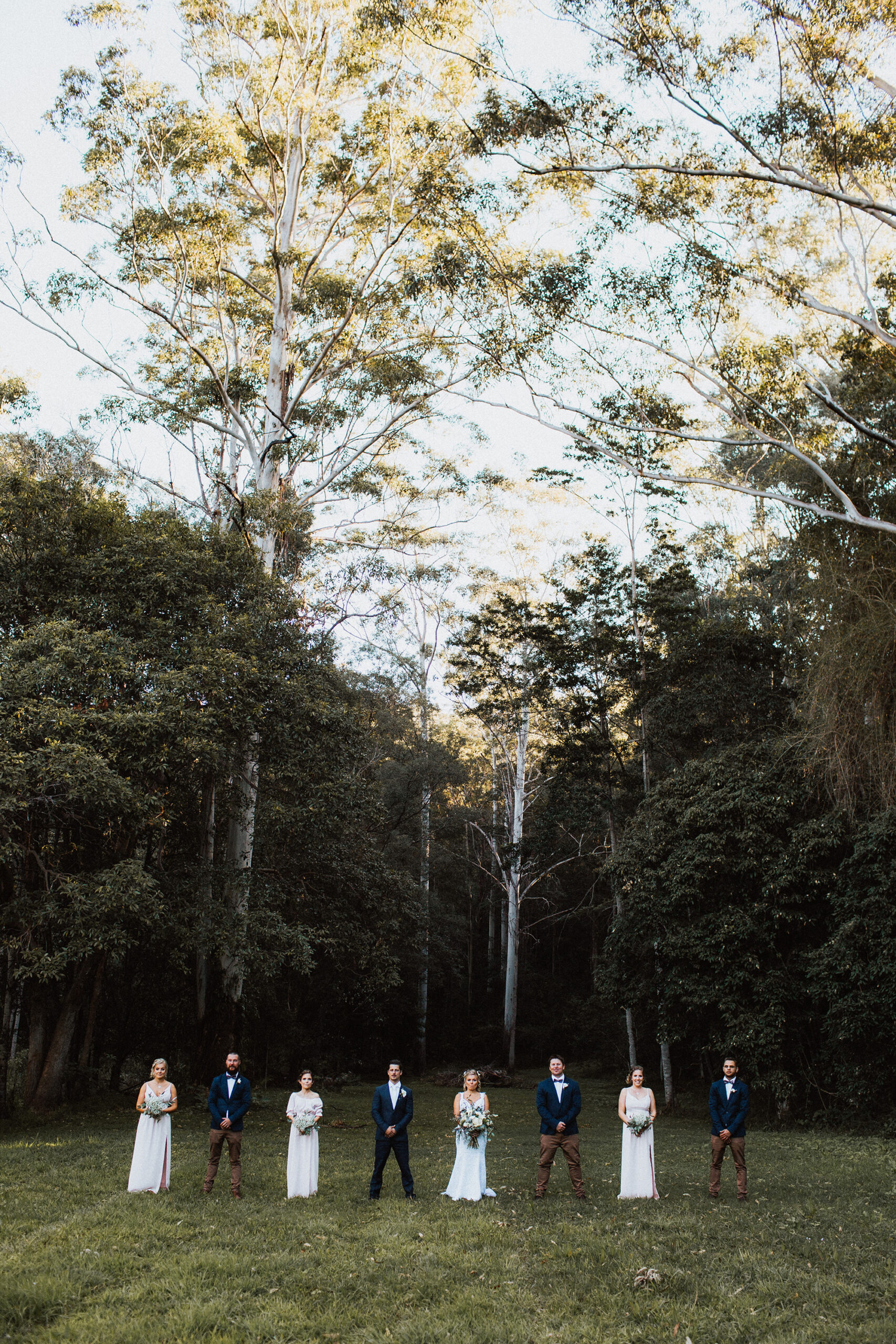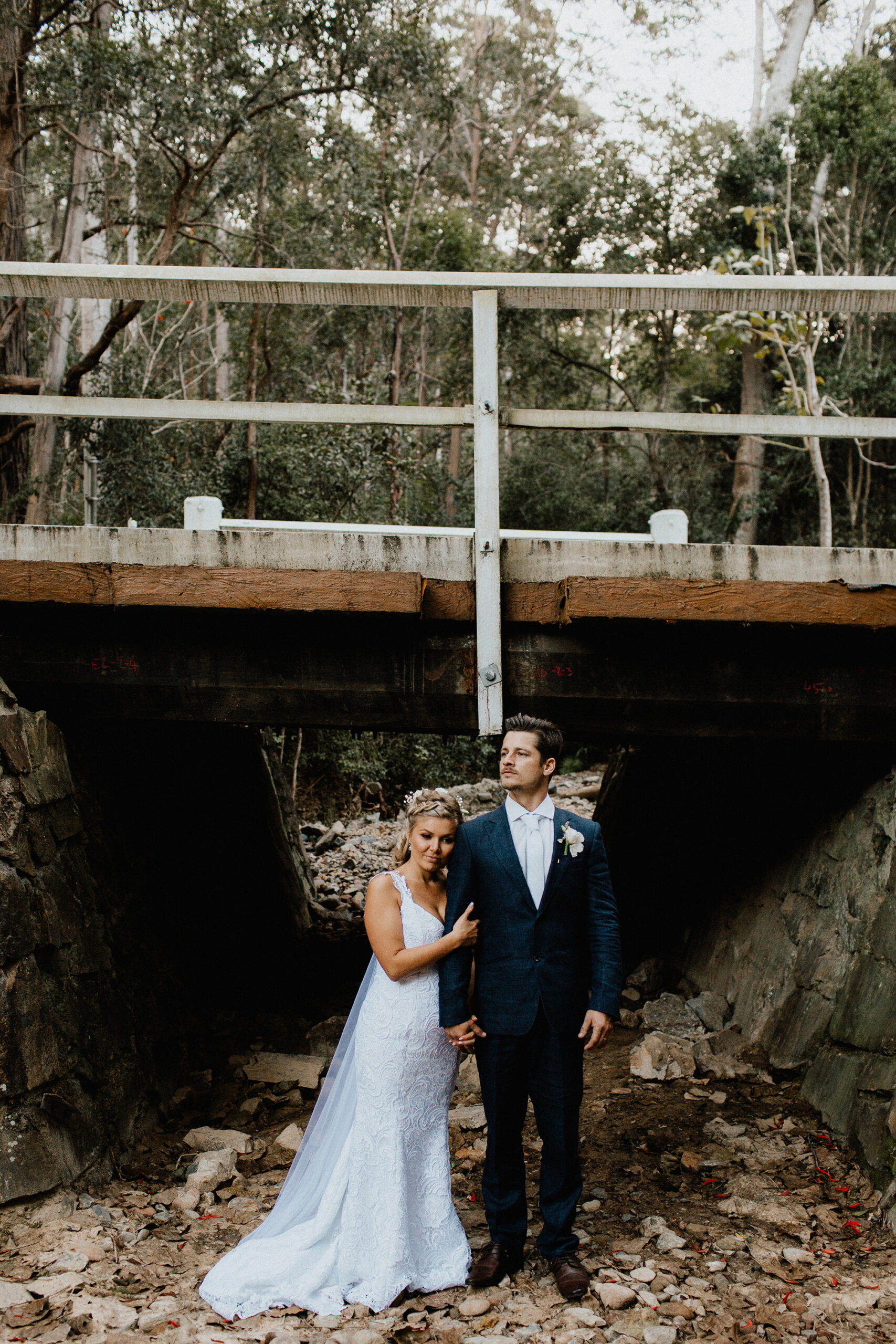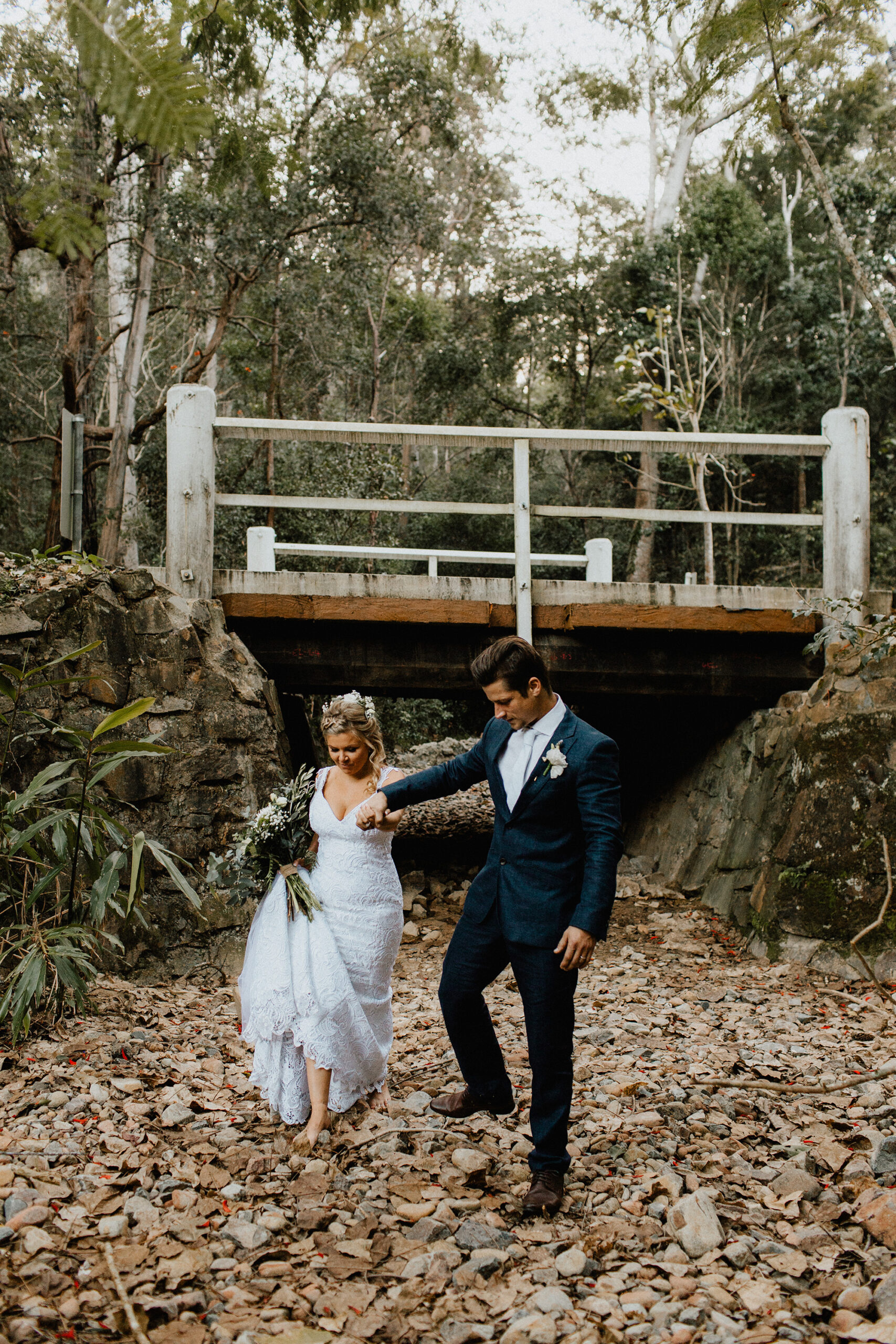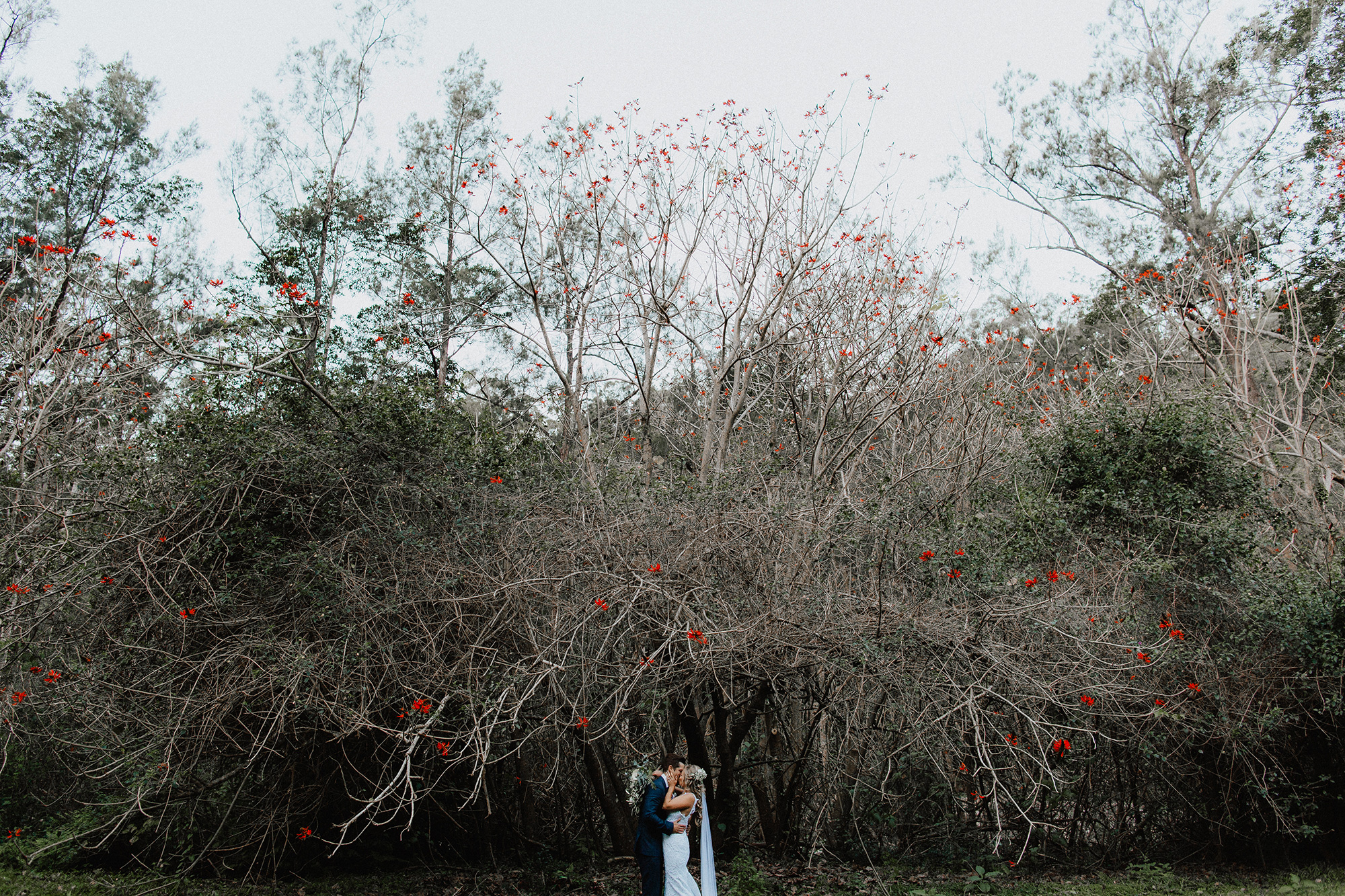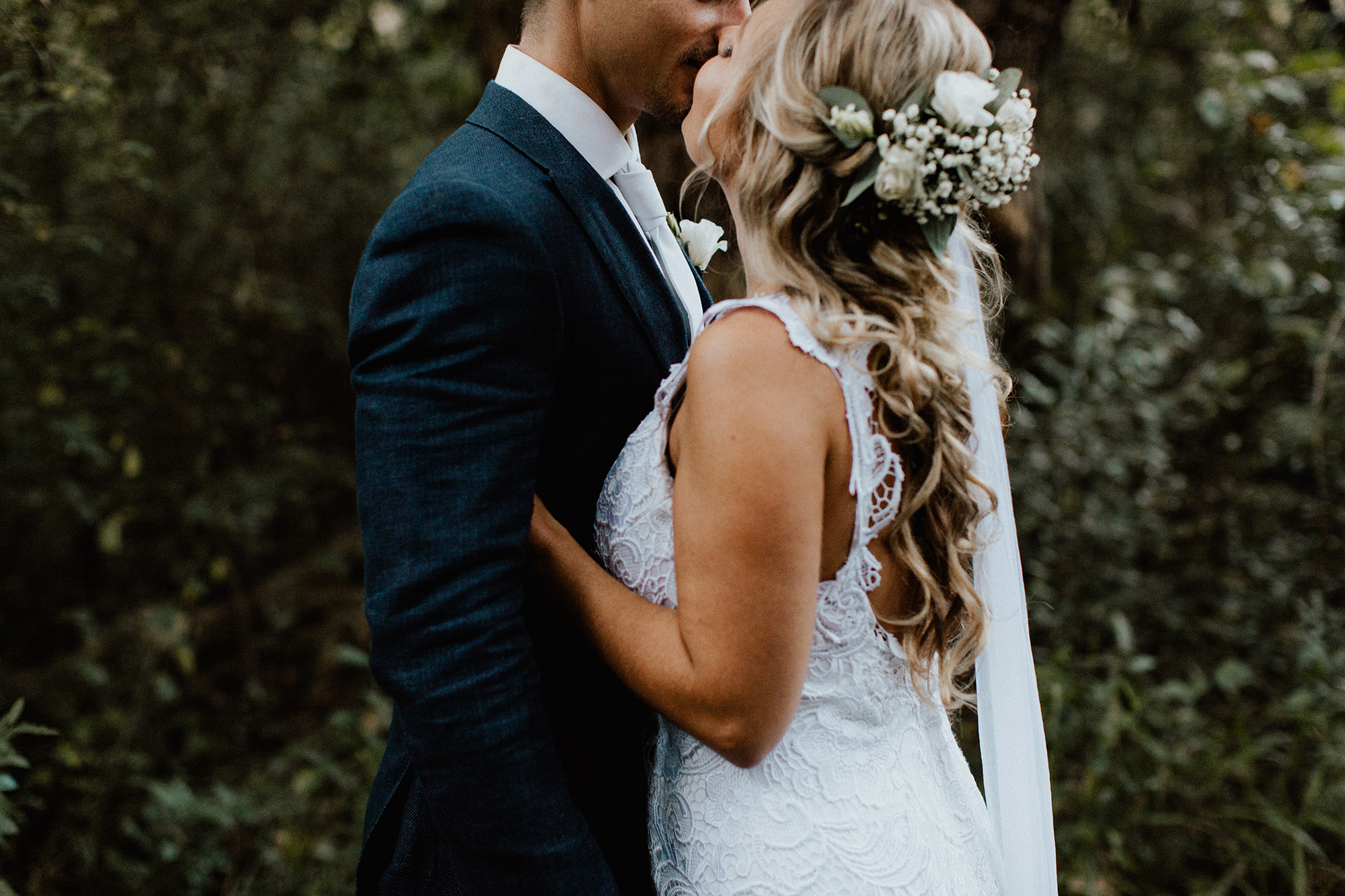 "We got a bottle of tequila and had shots whilst sitting on the rocks near a creek and shared a moment alone to soak in what just happened – we were now married!" Dani says while they were having photos taken.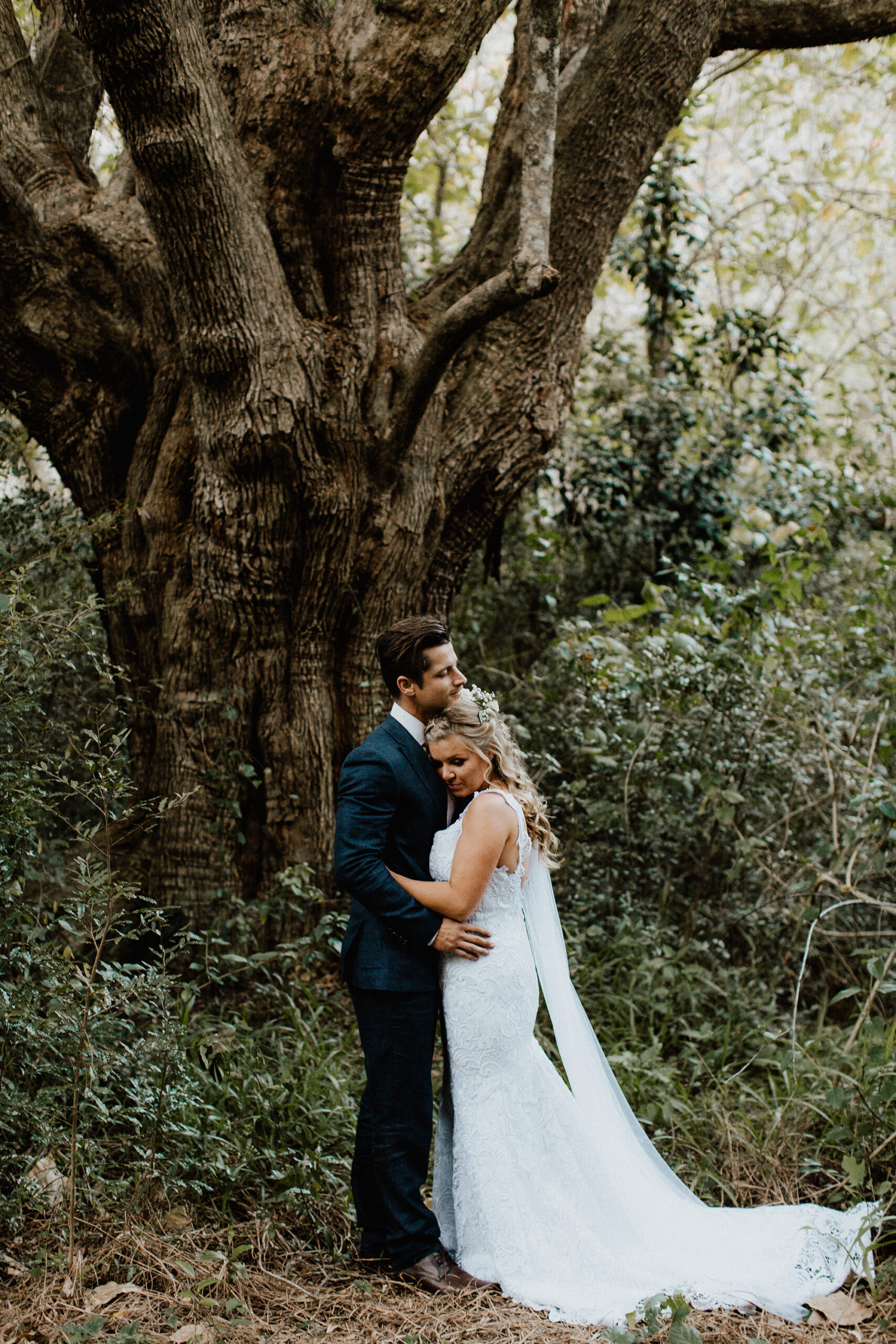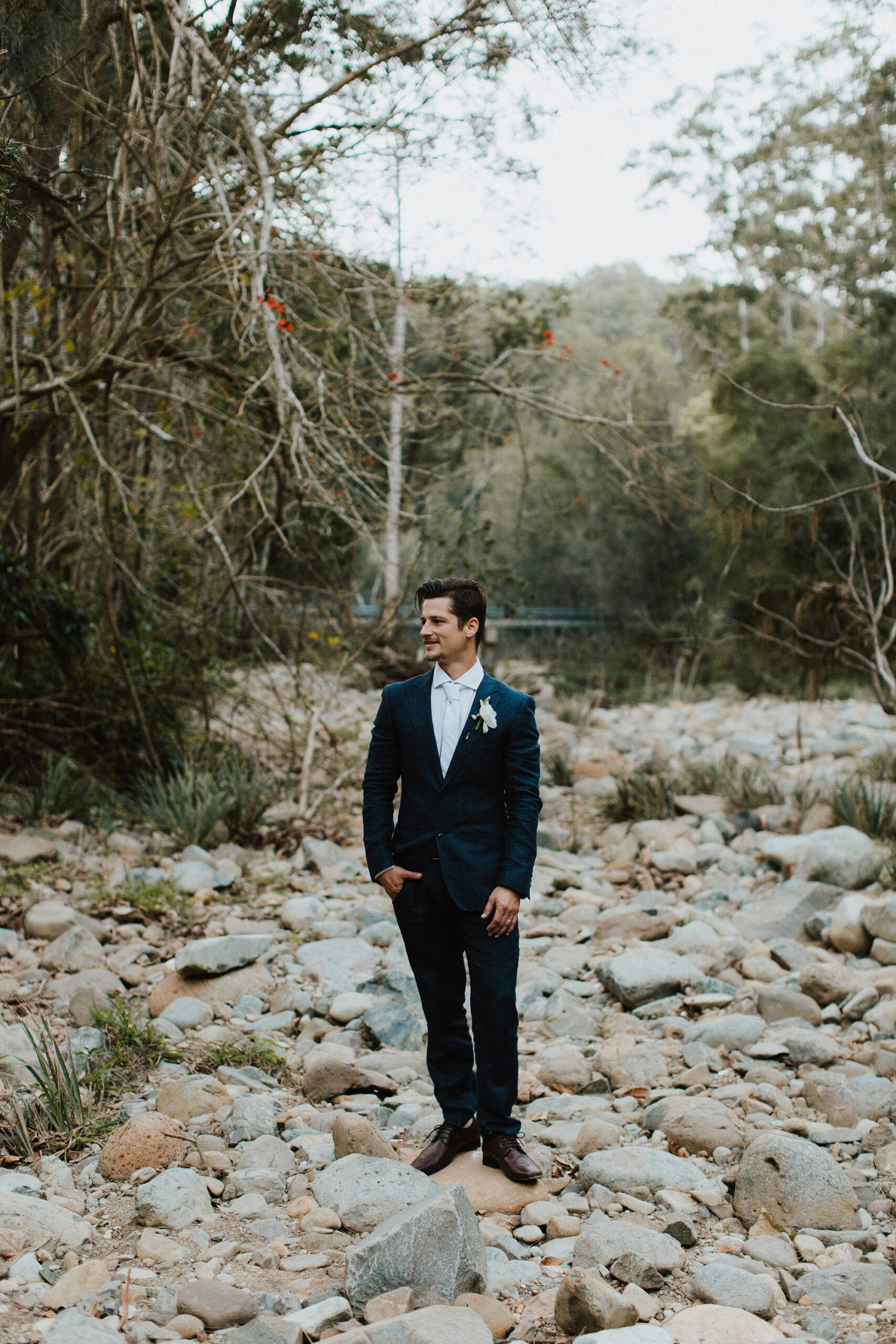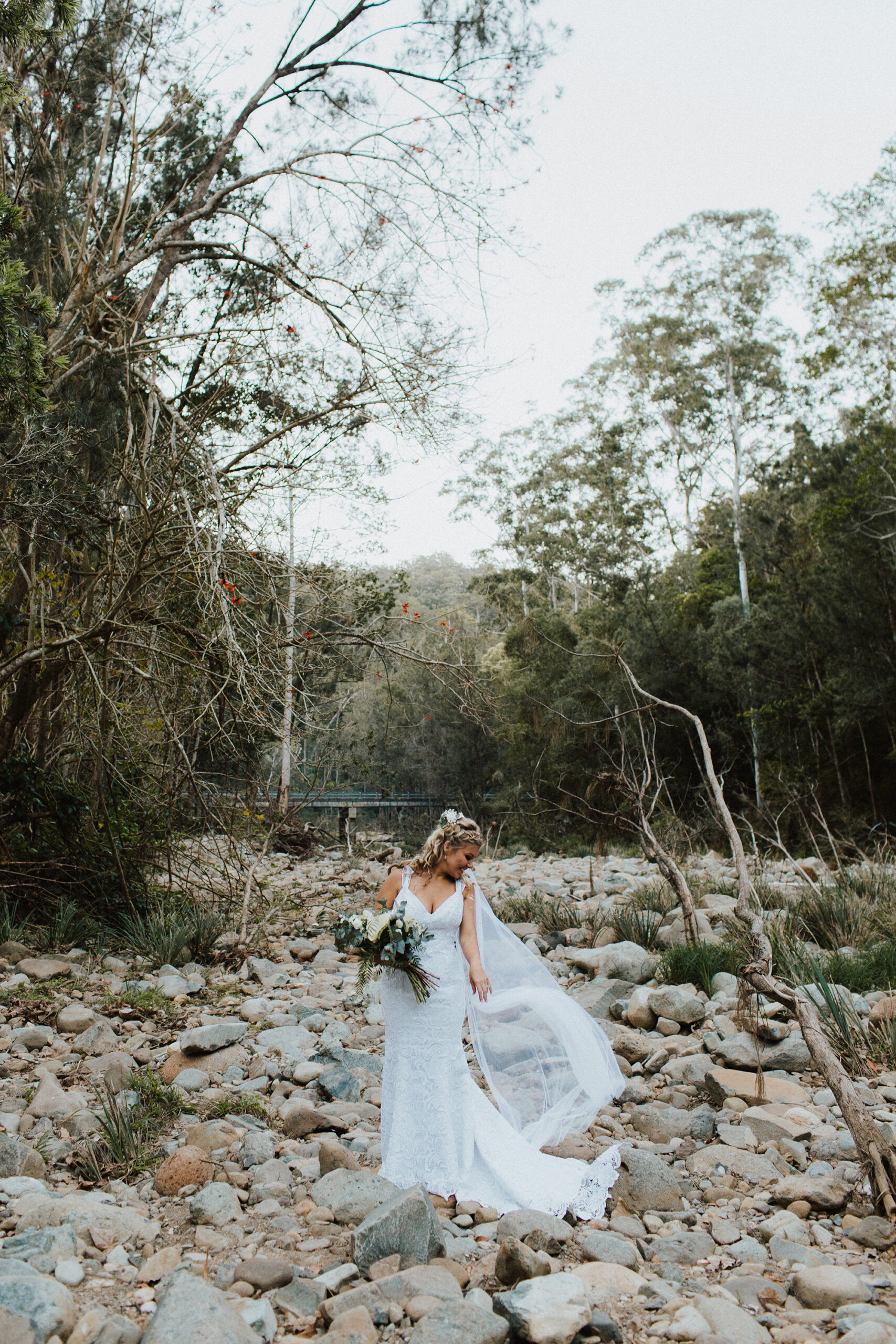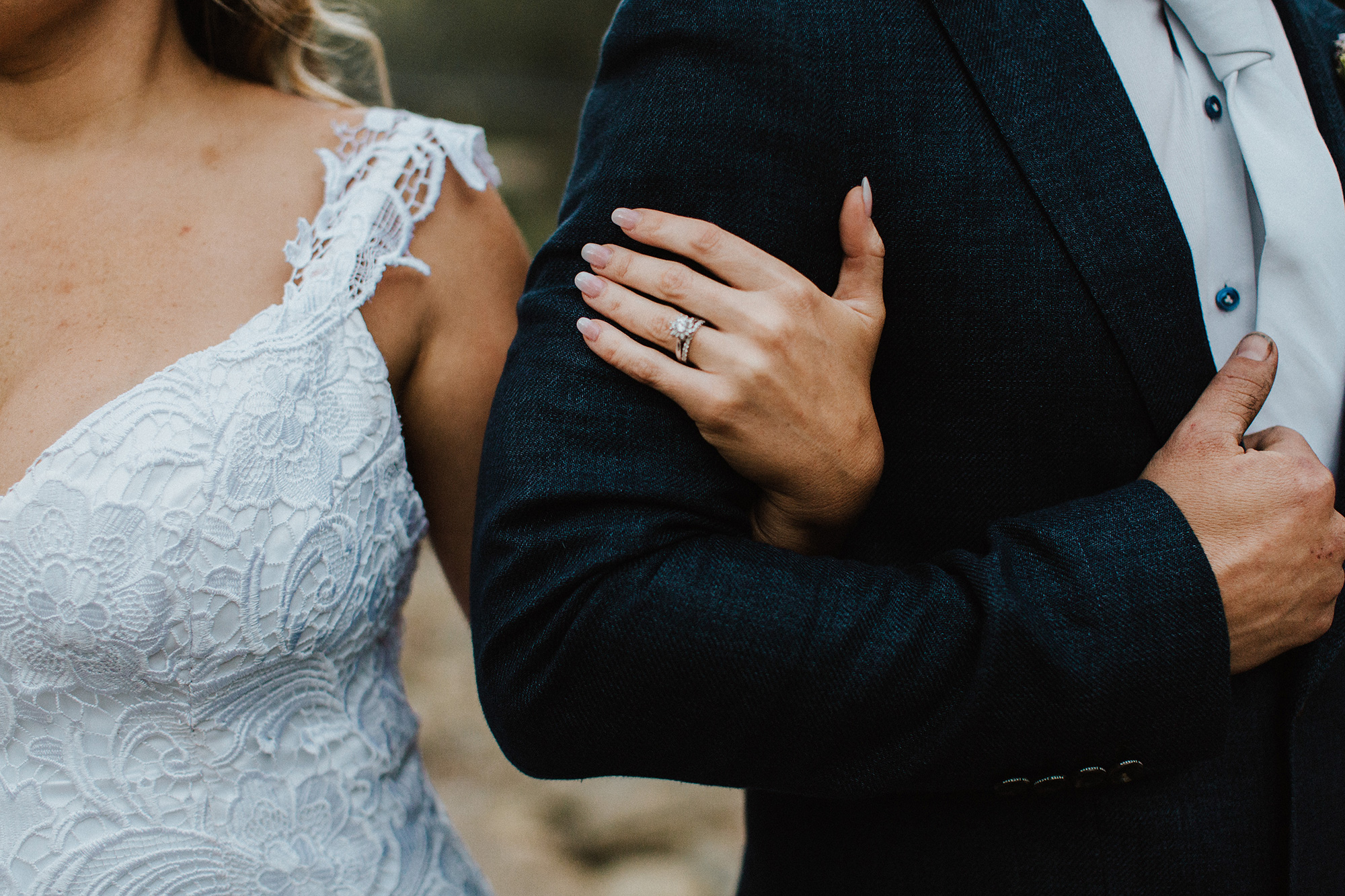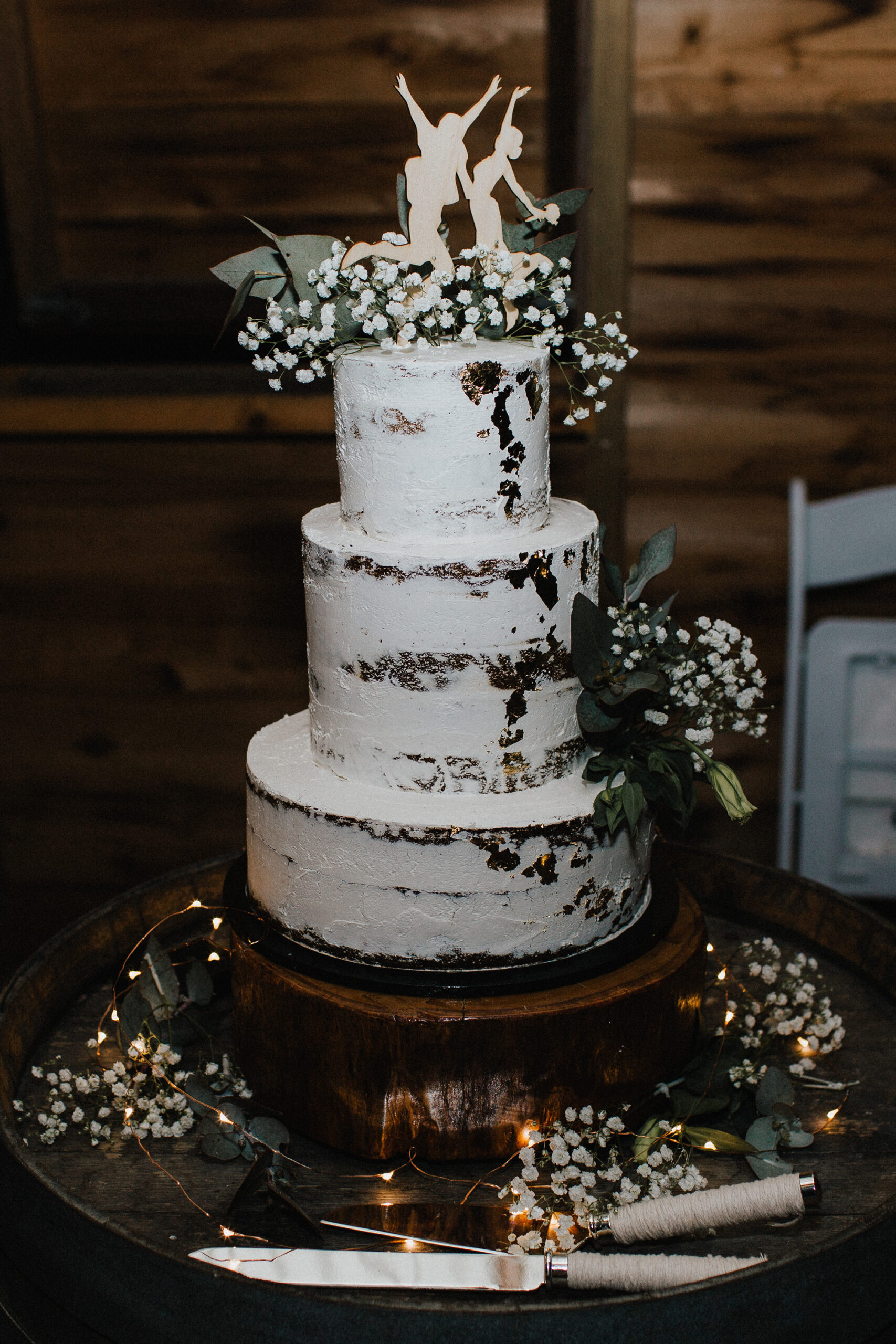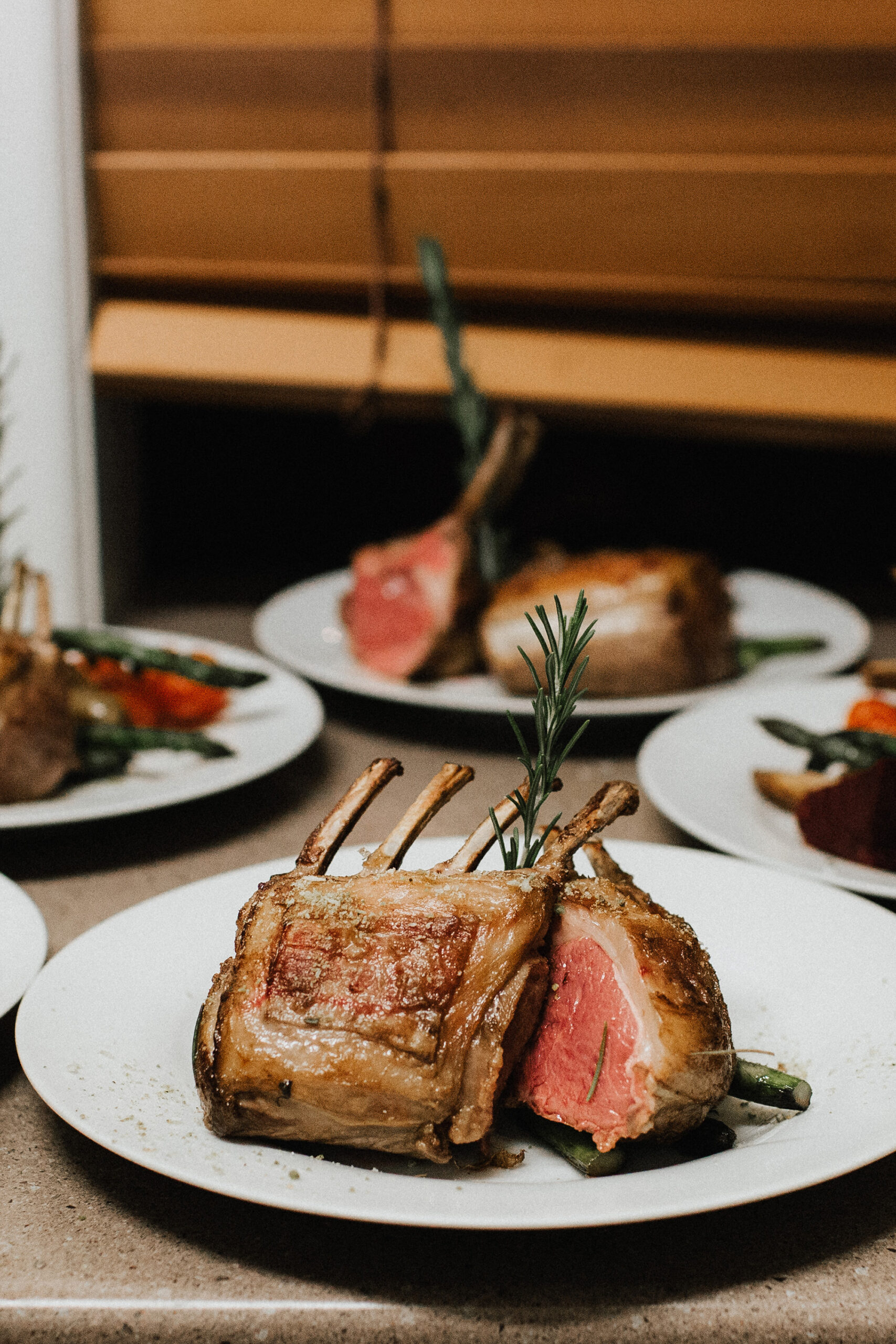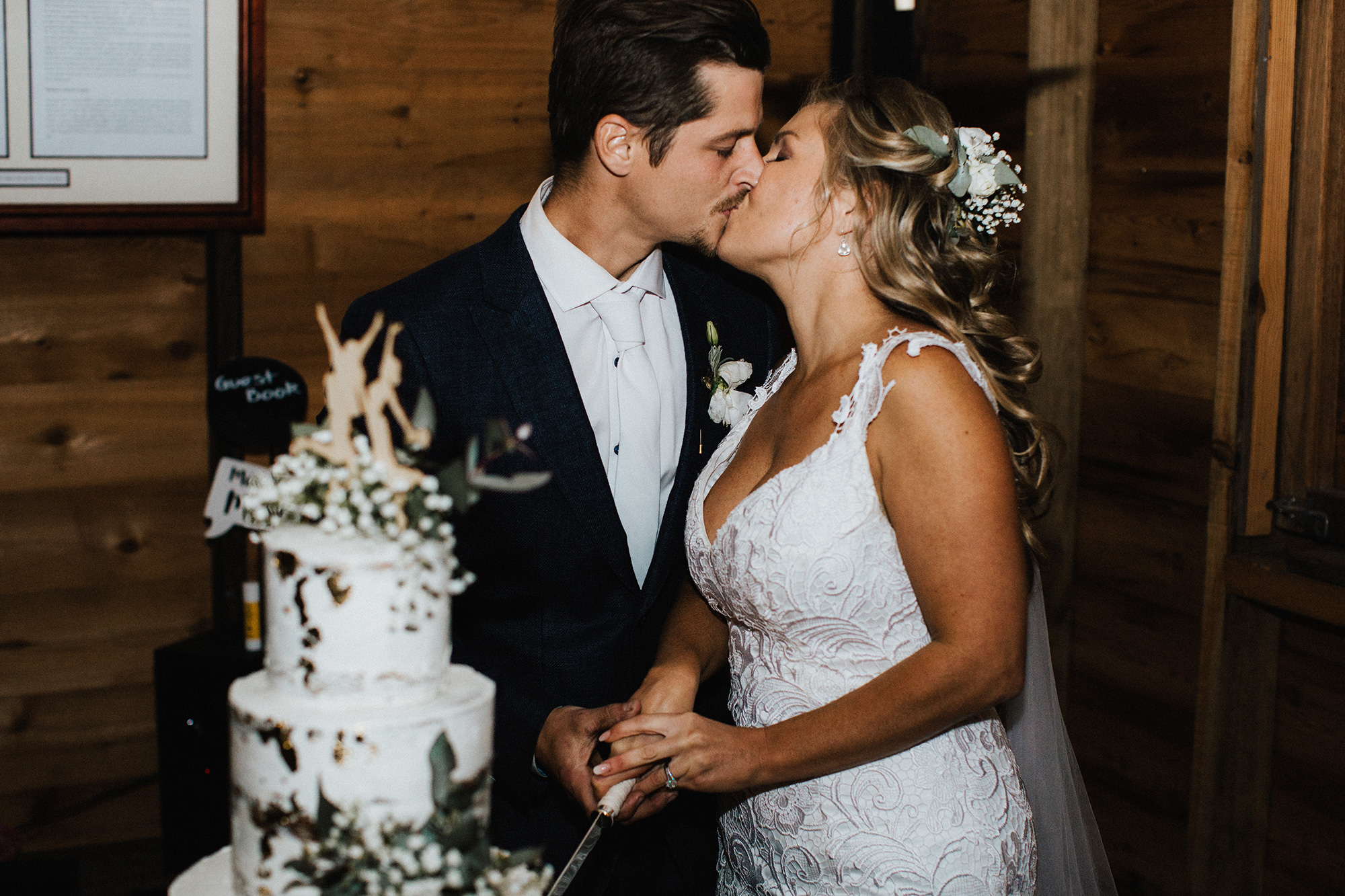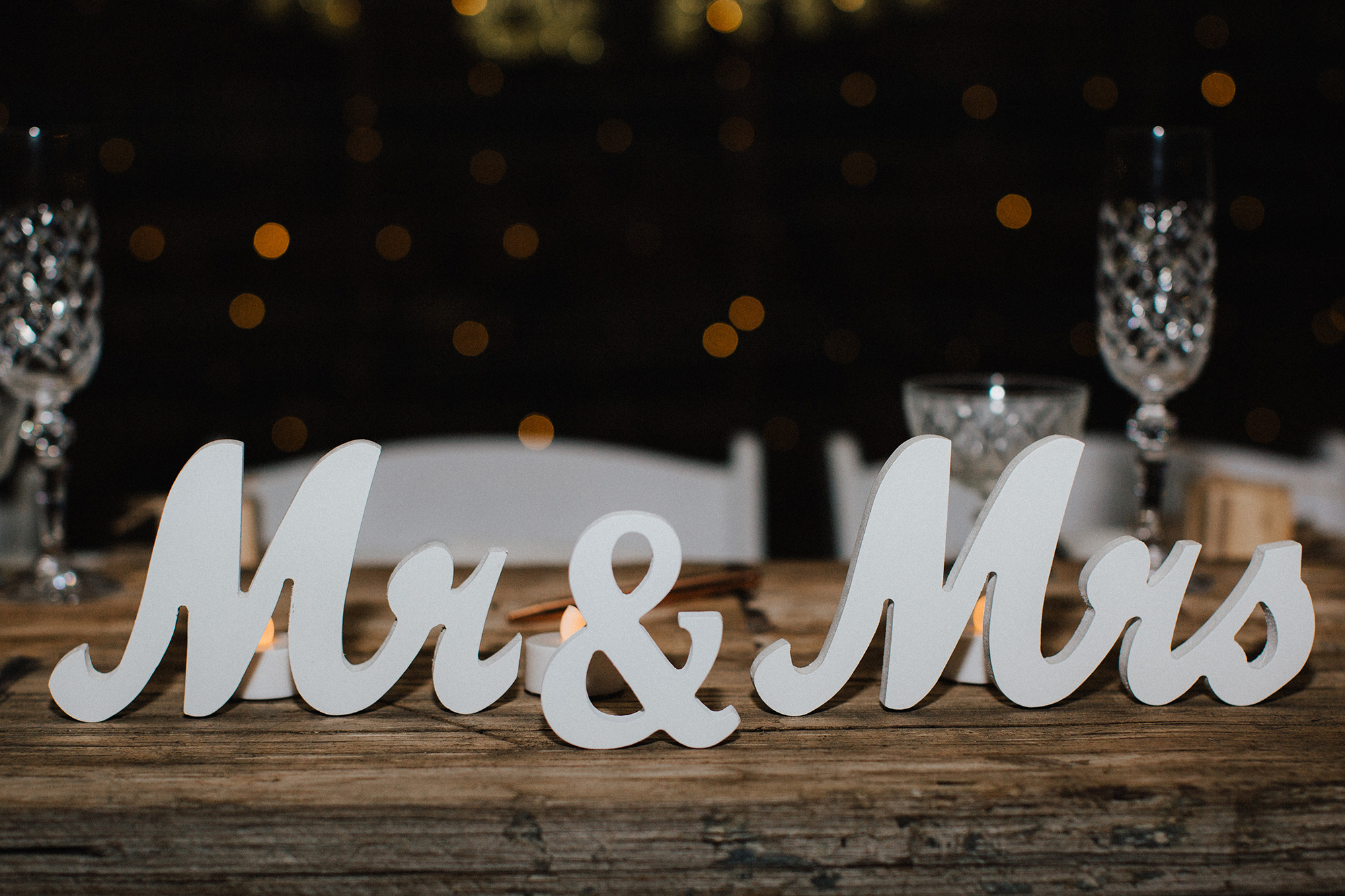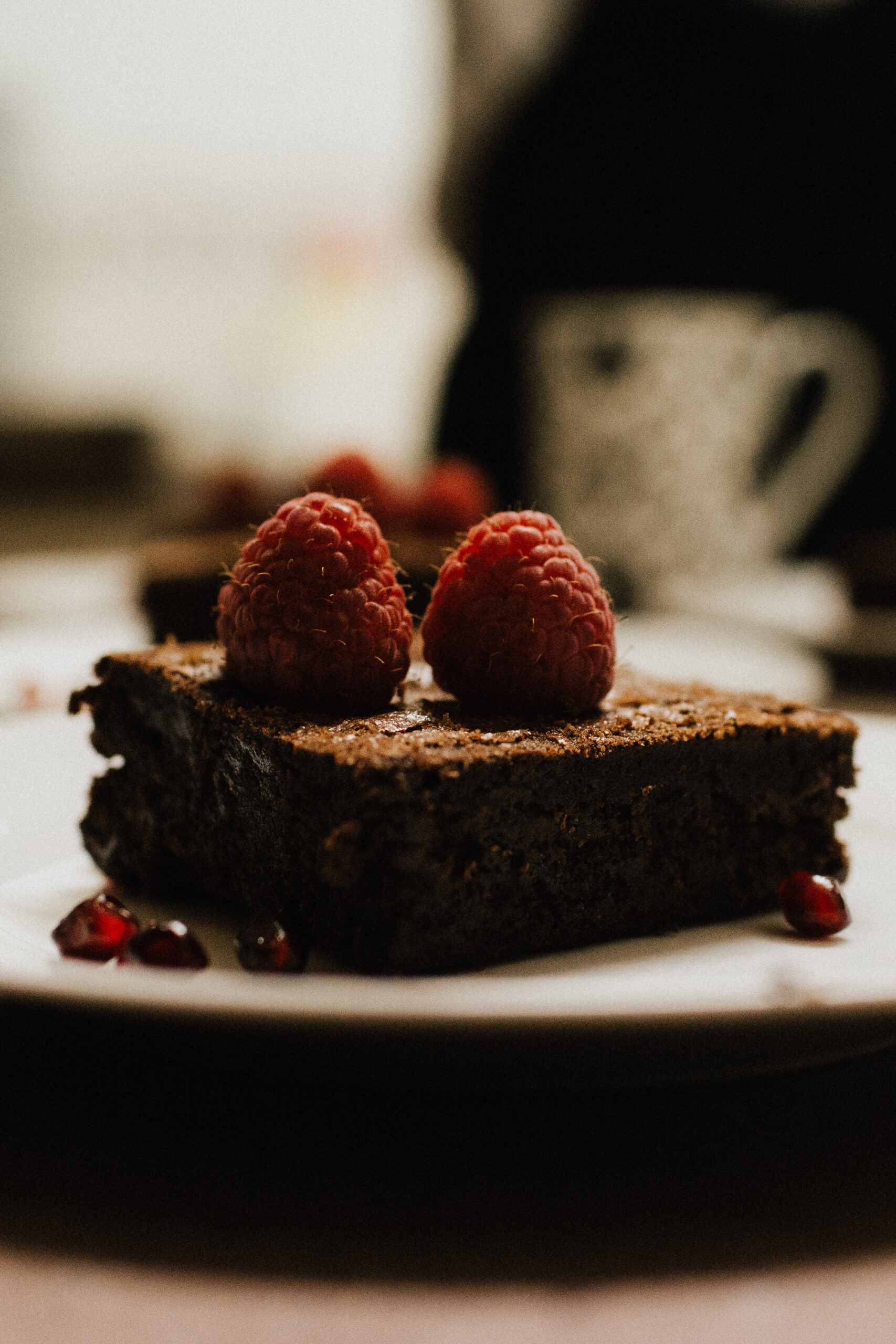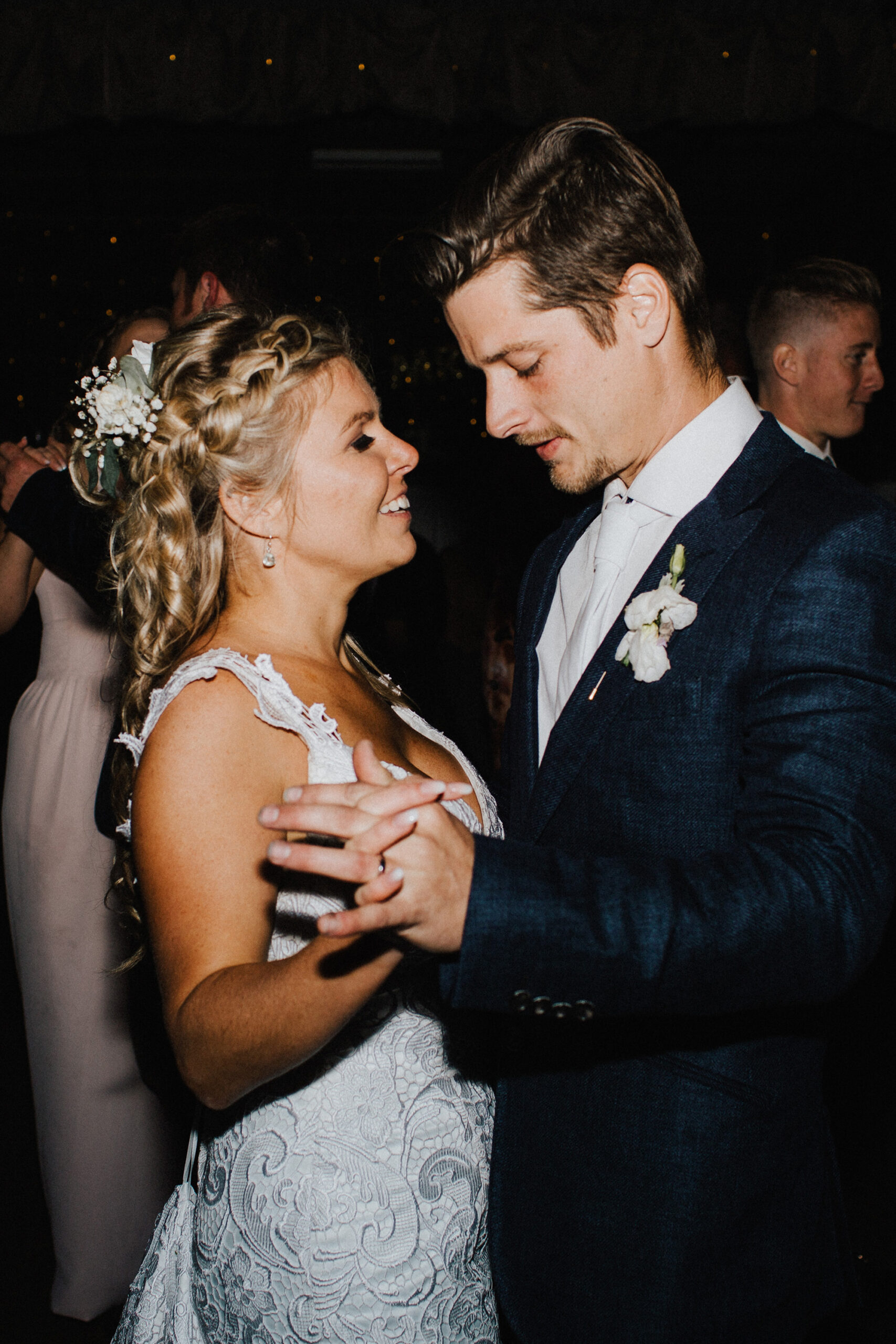 ---

Dani and Chris are in the running for a luxe Thailand honeymoon with Melati Beach Resort & Spa.
---