Thinking of arriving 'fashionably late' to your own wedding? Here's what you need to know before deliberately delaying your wedding day plans.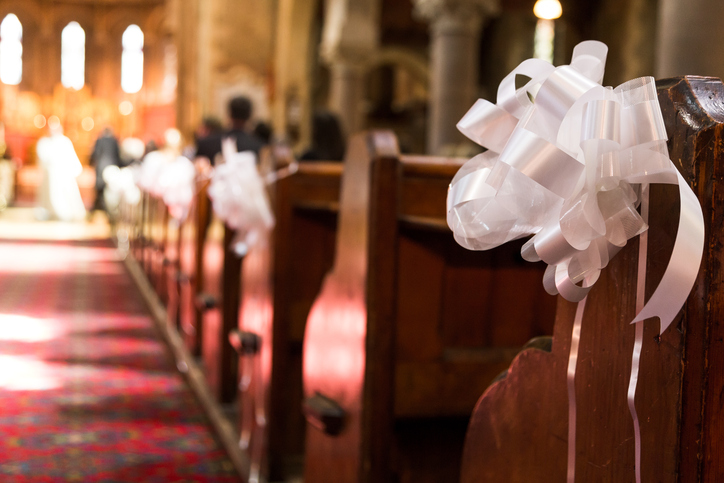 It's become a bit of a trend that the bride lets her betrothed sweat a little while waiting for her at the altar. But is this really necessary – how late is 'fashionably late', and how late is actually late?
Fashionably late
Obviously, if a bride arrives at her ceremony and notices that her guests are still arriving, it's fine to take a quick bog lap in the limousine and allow everyone to take their seats and get comfortable.
Arriving fashionably late would have you walking down the aisle 10 to 15 minutes after everyone's seated and the ceremony has officially begun. Most guests will allow for this and might even expect it – though they should still arrive earlier than the specified ceremony time to allow for any parking mishaps or traffic.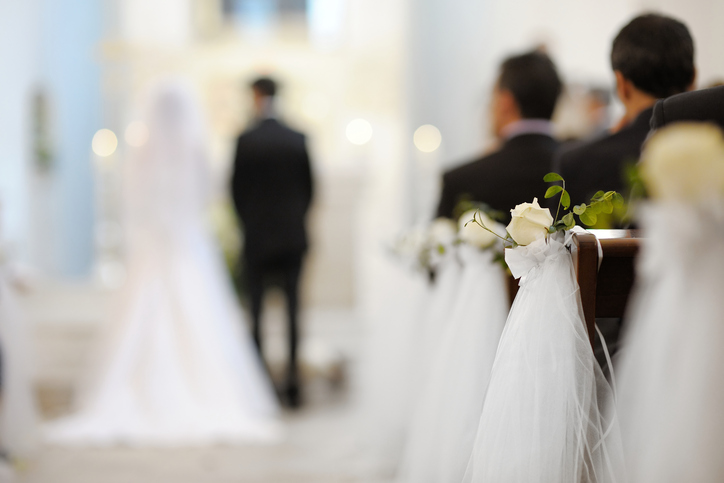 Actually late
While it's good fun to see the groom hopping around at the altar in anticipation to see his bride, your guests will start to get bored if you leave them waiting for more than 20 to 30 minutes. Arriving 20 to 30 minutes after your ceremony is supposed to start is not fashionably late – if deliberate, it's inconsiderate to your guests, your fiance, and your officiant.
Think about it – if you were a wedding guest, would you want to wait around for an extra 20 to 30 minutes for the bride to arrive? And what if it were a hot day in the full sun? Put yourself in your guests' shoes before arranging your late arrival.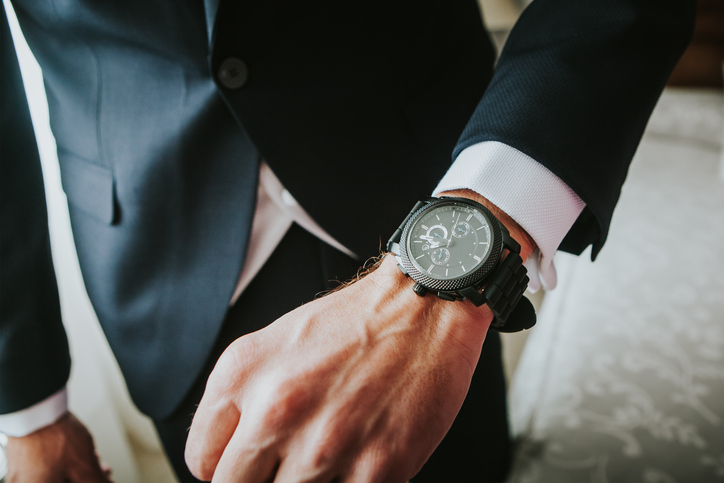 What time you should be there
In theory, your ceremony should begin at the time specified on your invitation. Your invitations should ask guests to arrive beforehand to be seated, so they don't accidentally arrive at the same time you begin walking down the aisle.
While you can't always guarantee you'll arrive on time, you should at least try to make the ceremony start-time specific on your invitation. Venues often have multiple weddings booked on a single day, so while you might think it's "your day", you're actually running on their schedule too! As a consequence, if you are deliberately late to your ceremony, you may cut into your actual ceremony duration.
And why would you want to be late anyway – it's your wedding day! Get the party started as soon as you possibly can!