Pop star Nick Lachey has obviously learned a thing or two from his reality TV days with former wife Jessica Simpson, and this time around, the cameras were more than welcome.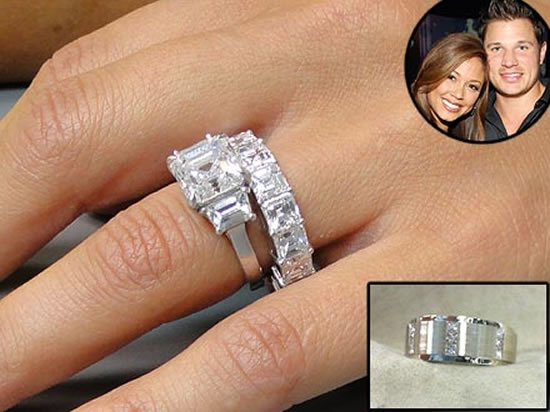 Nick, 37, married long-time girlfriend, TV hostess Vanessa Minnillo,  30, on Friday (Saturday, Australian time) in the British Virgin Islands – and he filmed the whole thing for a show that will air in the US in coming weeks.
The best bit is that the 35 guests, which comprised only close friends and family, had little, if any, idea about what was really happening.
Nick told People.com, "Our wedding invitations were in the form of a plane ticket. We told them they were going away and the attire was 'island chic.' It was all very vague."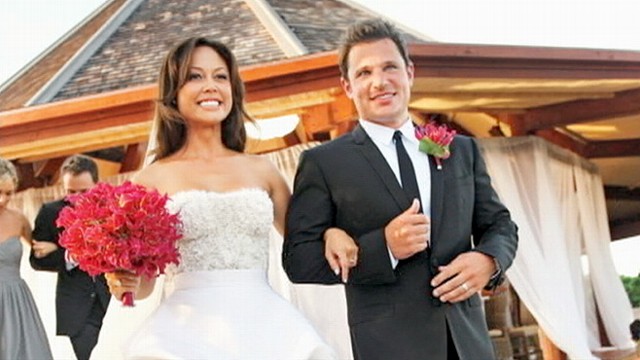 Ness, a former Miss Teen USA, looked gorgeous and glowed in a two-piece Monique Lhullier while Nick donned a classic Dolce and Gabbana suit.
"For us, this is just a stepping stone to do what we ultimately want and that's to start a family together," says a very proud Vanessa in a newly released trailer for the upcoming TV episode.
Well, we hope this time around, it truly is happy-ever-after for Nick and his new bride.
Nick And Vanessa's Dream Wedding airs on TLC in the US on July 30.