Walking down the aisle, the kiss, the aerial group shot – wedding photographers are well versed on how to capture the major elements of a wedding day. While these may be the focus of what you might expect from your wedding photography, you might be pleasantly surprised to learn the seasoned photographers will be looking at so much more. Here's a few things your photographer will likely capture in your wedding photos.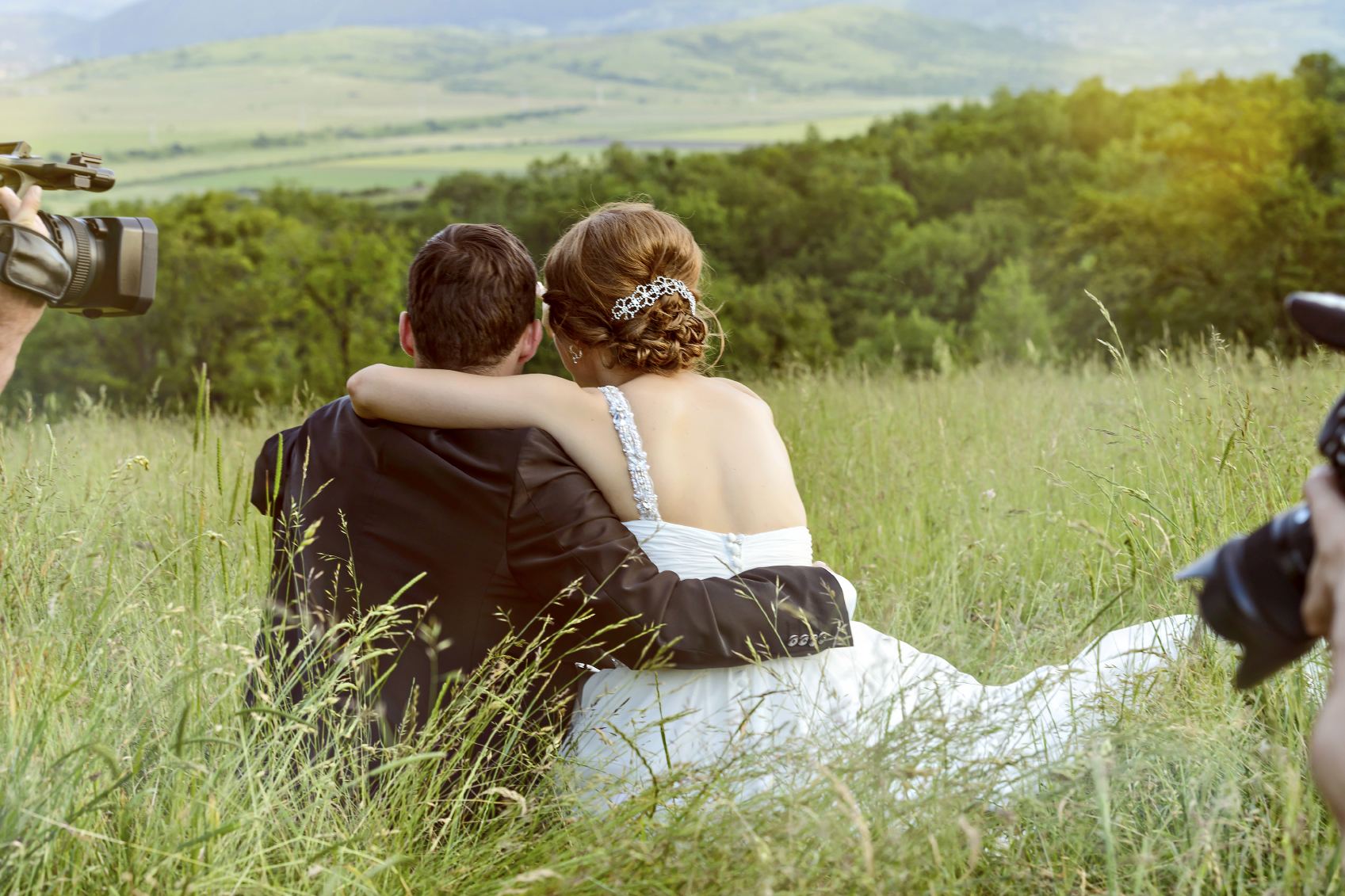 It's in the details…
You have put so much time and effort into planning every element of your day, from the dress everyone will be looking at, to the shoes that will be hidden underneath. It is these often-overlooked details that you will want your photographer to pay attention to and capture for you to remember and appreciate long into the future.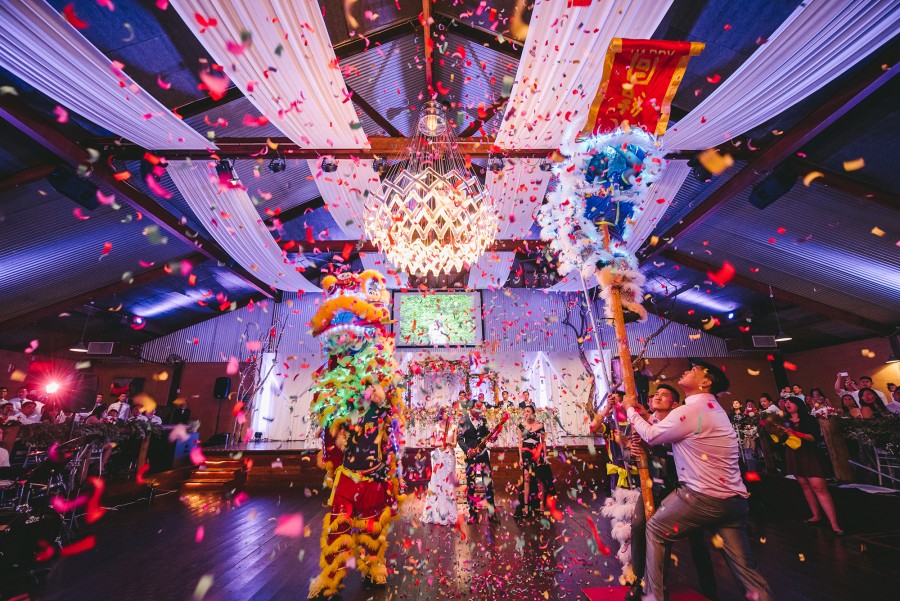 The dress
You are wearing it all day, but there will be only a small window of opportunity to capture a full-framed image of your dress, and this is most often before you get zipped, buttoned, or laced into it. Photographers can make your gown look absolutely stunning simply hanging against a plain wall, and look magazine-worthy when they get you to pose in it before you set off for your ceremony. Let them know if there is a particular embellishment or aspect of the dress that you absolutely love (if it's not too hard to narrow it down) and the photographer can make sure it is highlighted in the photos.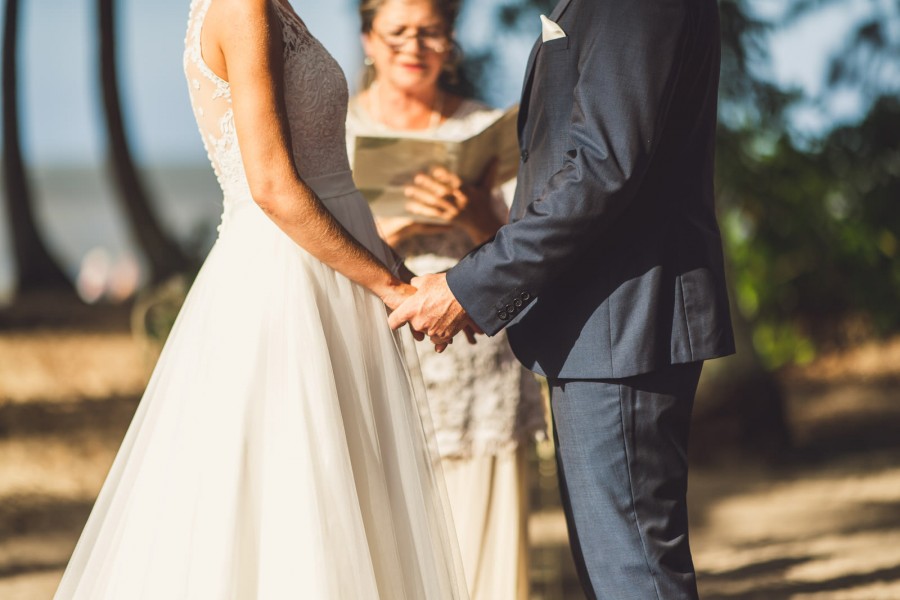 The shoes
You may have taken half a dozen stores to find the perfect pair of shoes to highlight your dress or suit, but these babies are often overlooked as people are overwhelmed by how gorgeous you look in your outfit. Photos that focus solely on your shoes will help you remember how special they were.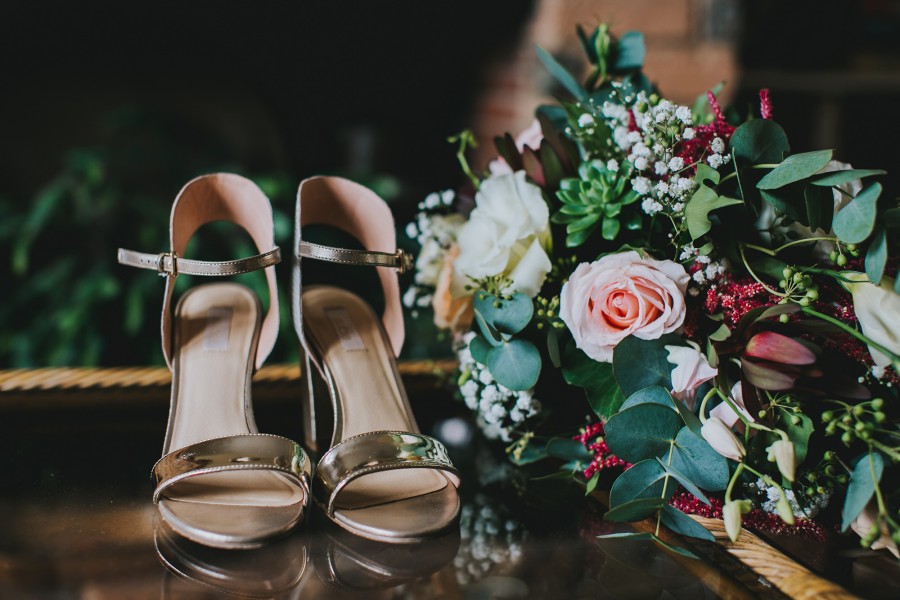 The rings
You will see your ring on your hand for the rest of your life, but there is something really symbolic about being able to get photos of your ring alongside your partner's ring before you say your vows and exchange them.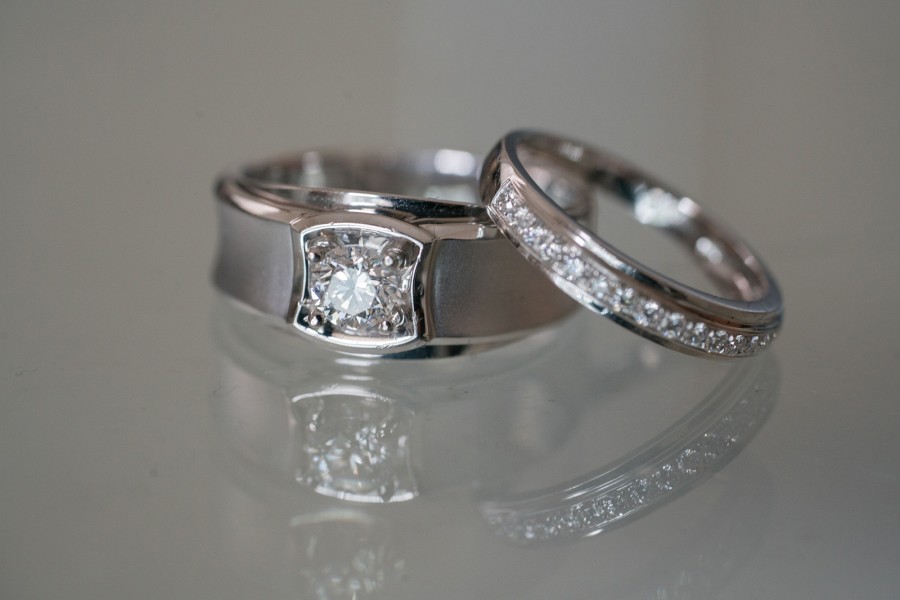 Hair jewels, an intricate twist of braids, an heirloom piece of jewellery, they are all little elements that come together to complete your look. Whether the photographer takes shots that focus on individual components while you wear them, or sets up a special shot with all of them tastefully arranged, it is worth taking the time to photograph them. This doesn't just apply to the ladies. The guys might have ties, matching belts and kerchiefs or boutonnieres that are special for the occasion and should be captured as well.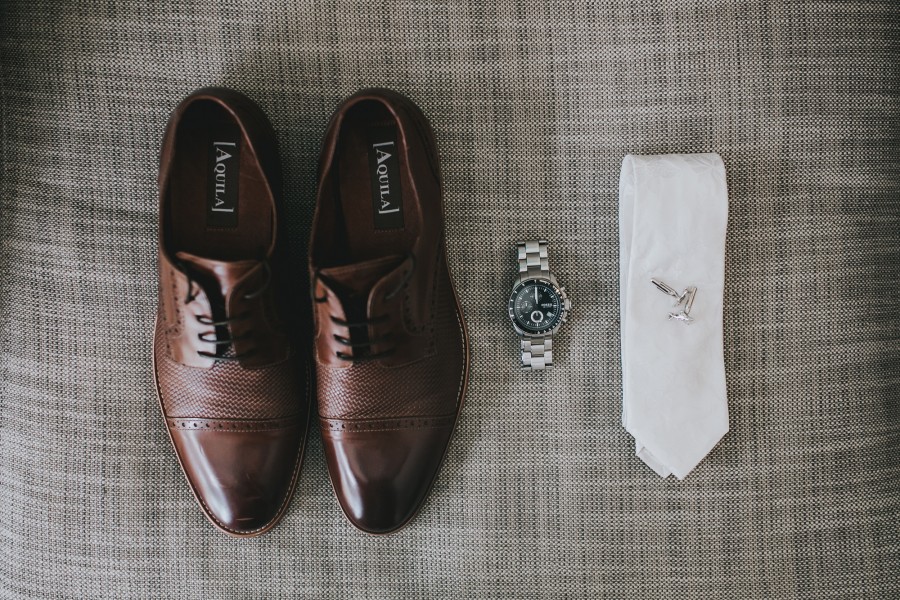 Ceremony decor
While one partner will get to enjoy the beauty of the ceremony venue beautifully decorated before the guests start arriving, the one walking down the aisle will not get to see it at all – unless the photographer captures it for them.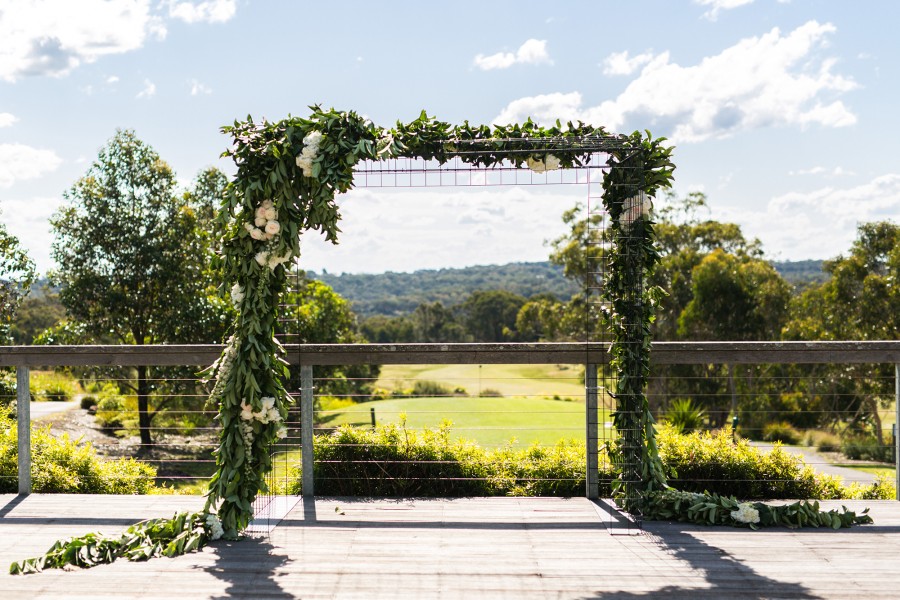 Guests gathered at the ceremony
All wedding albums contain a group shot with the guests that attend your wedding, but they might not have images of how people arranged themselves during your ceremony. When the ceremony begins, you will be so focused on your soon-to-be spouse that you might not have noticed your grandmother shedding tears of joy in the front row.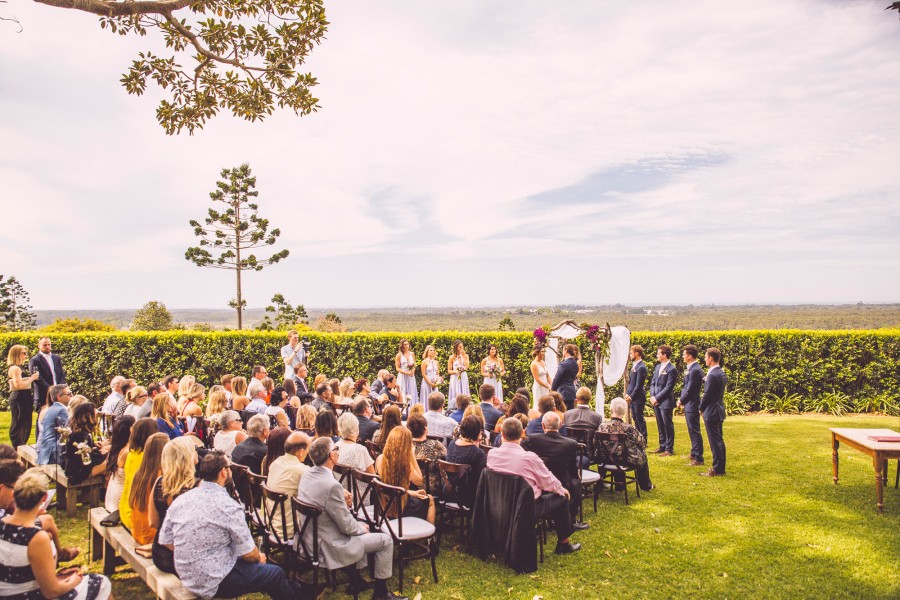 The moment you first see your partner
'First Look' photo shoots are quickly becoming a popular choice for couples as they can take time to check each other out, get some quirky photos, and connect before the ceremony begins. But for those who go for the first look at opposite ends of the aisle, capturing the moment when you first see each other is priceless and a snapshot in time that will never be repeated.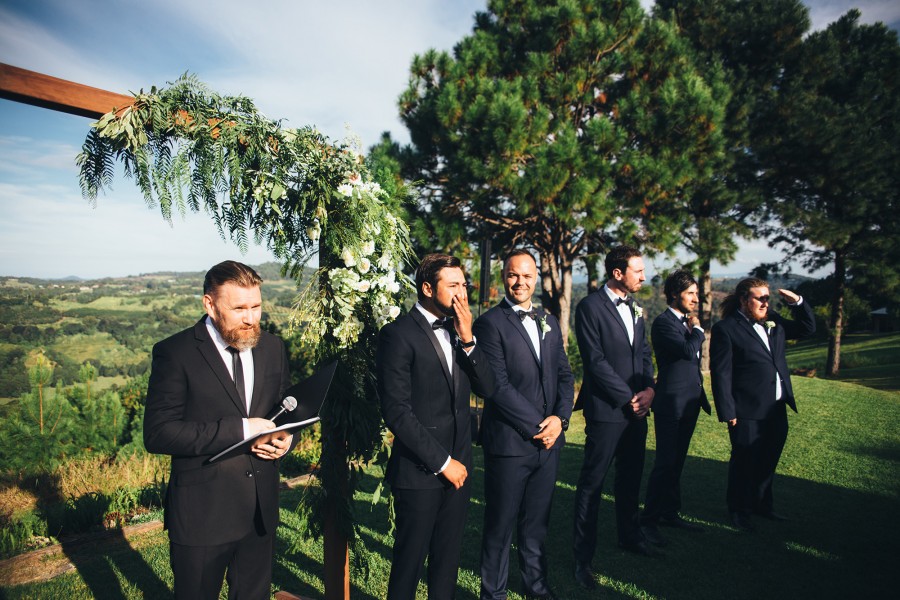 Even if you have set up every table yourself to prepare for the big day, you perhaps will not have had the time to stop and appreciate the beauty of what you have created until you see it in photos after the wedding. If you hired wedding decorators to take care of this for you, chances are you won't get to see the venue in pristine condition before the guests arrive. Photographers can capture details such as place cards, the guest book, the centrepieces, decorations throughout the room, table settings, the favours table, and special champagne glasses.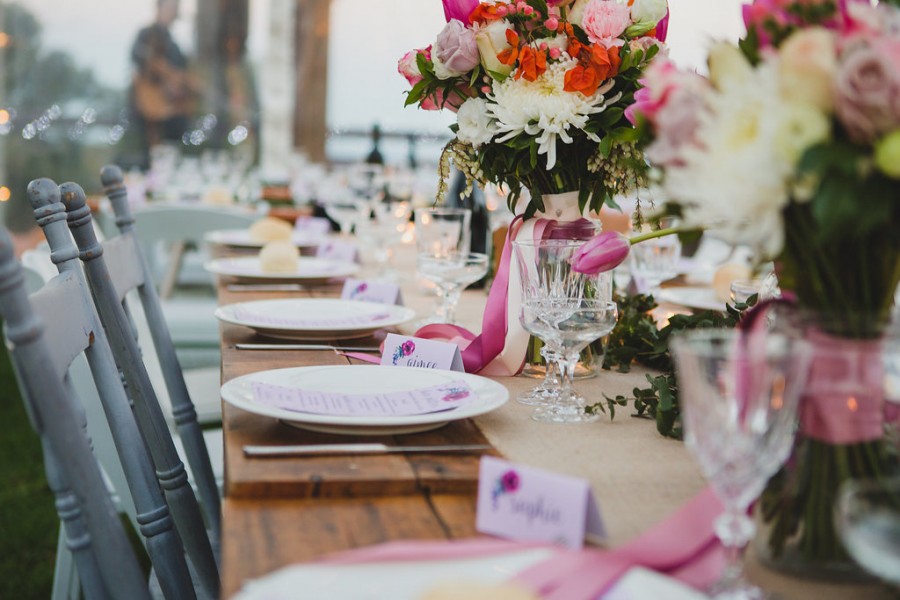 Your wedding stationary
Unique touches
If you have framed photographs of yourselves as kids, a photo montage of your relationship, a customised wishing well or have taken the time to create special signs to place around your ceremony or reception venue – let your photographer know so that they can take the time to photograph them for you.
These are the things that might seem insignificant when looking at the newlywed, bridal party and family and friend photos you'd want to get, but these are the intricate details that quickly fade from your memory and need to be preserved.