An engagement ring carefully tucked into a chewing gum packet was the start of a special journey for Megan Willetts and Joshua Gallagher.
The long-time couple, both 32, were taking a walk along a coastal boardwalk and Joshua didn't want to miss the opportunity to pop the question.
"He had my ring tucked inside a chewing gum packet which I still laugh about to this day," Megan says. "He said if I had seen the box in his pocket I would have known straight away."
Megan and Joshua, who hail from Sydney's south-west, headed to one of New South Wales' most picturesque spots for their Hunter Valley wedding.
Forty-four friends and family watched on as the couple wed on August 22, 2016 – their six-year anniversary – at Hunter Valley Gardens.
"As Dad and I arrived in the gardens the rain came down. I walked down the aisle in the rain, a moment I'll never forget with both hubby and I smiling from ear to ear with so much excitement," Megan says.
The celebrations continued at the Crown Plaza Hunter Valley, which added an elegant touch to the low-key celebrations.
"Our day was perfect in every way and it wouldn't have been the same without our beautiful family and friends," Megan says.
"To finally call Josh my husband after six years together was the best feeling in the world."
Photos courtesy of Kat Stanley Photography.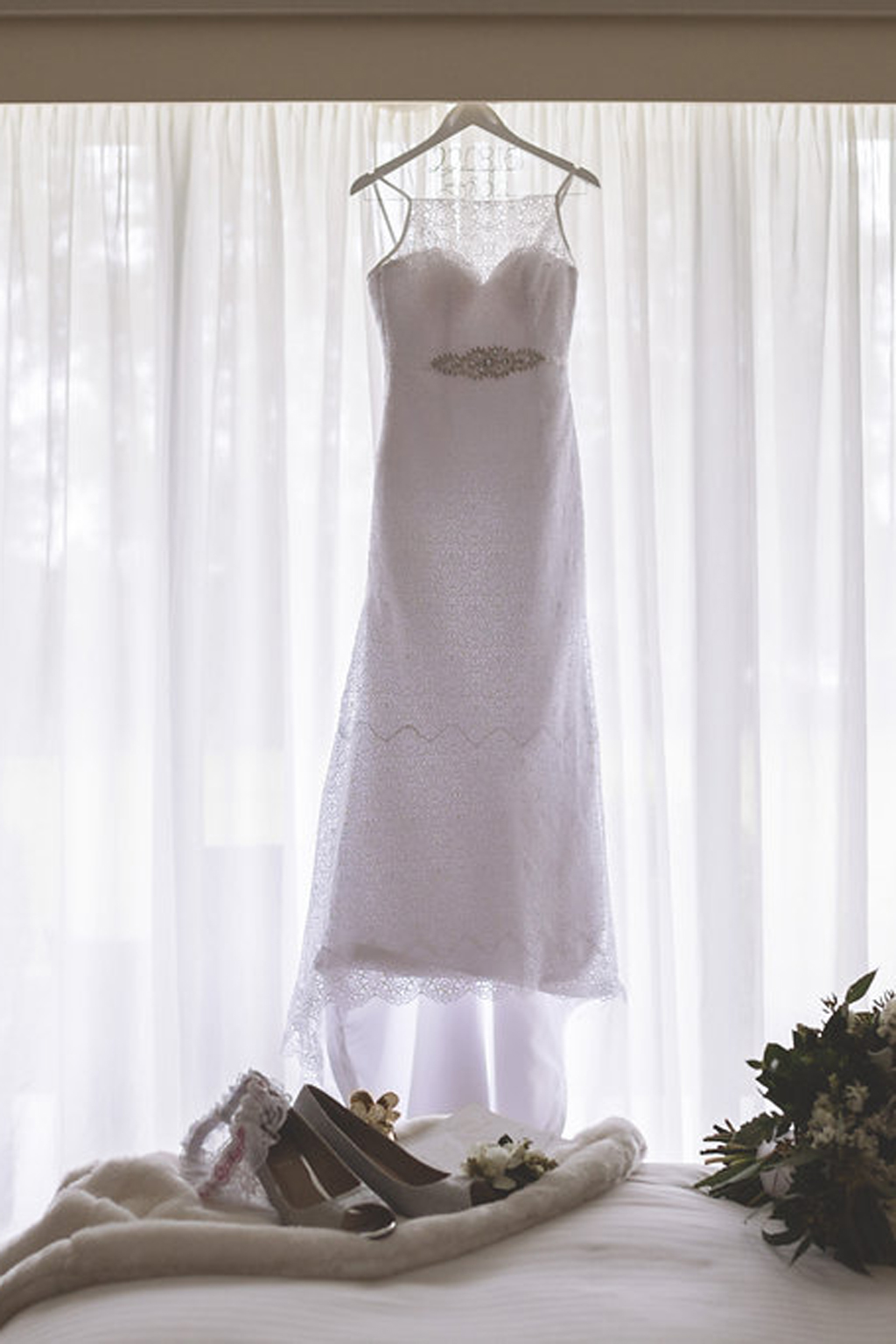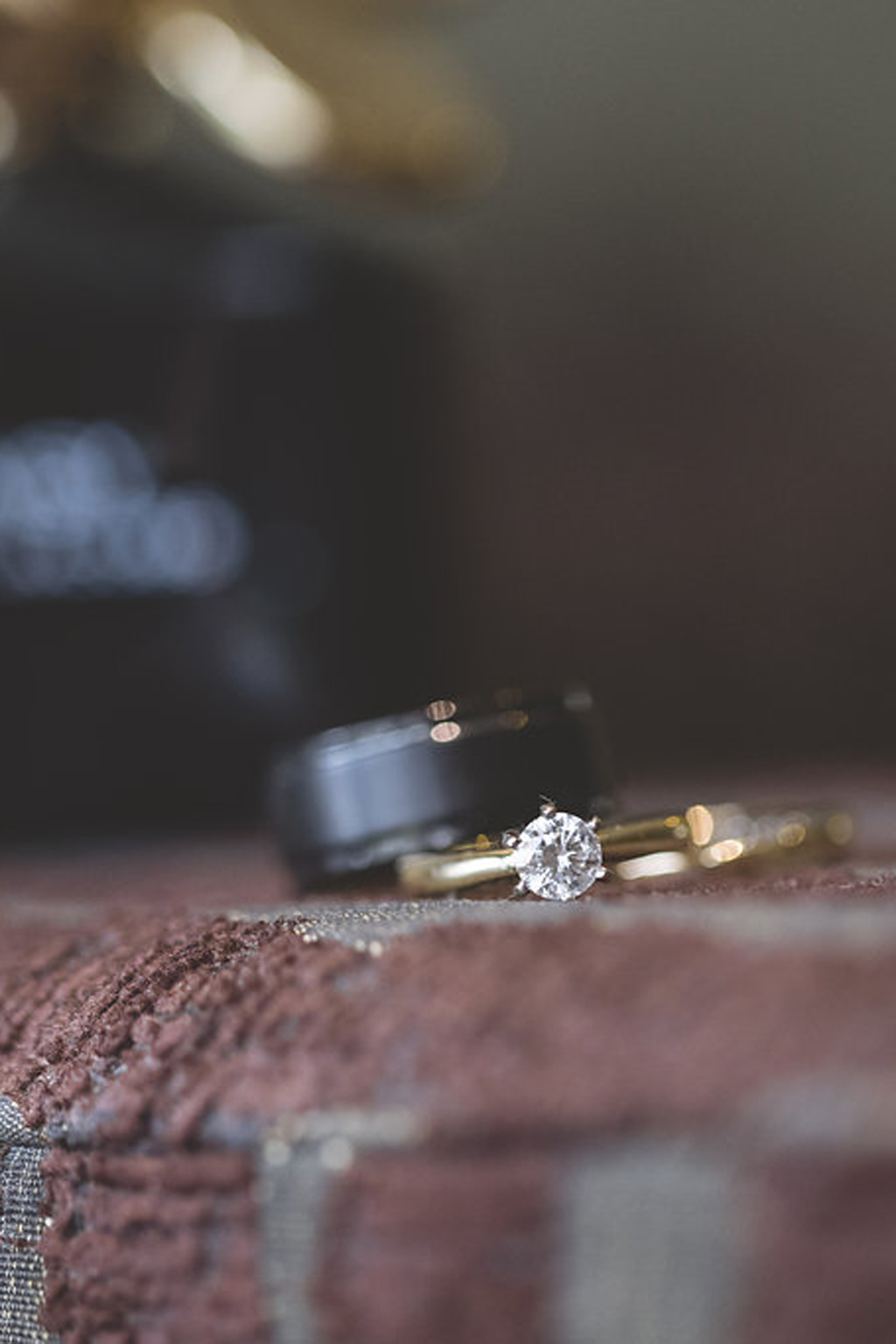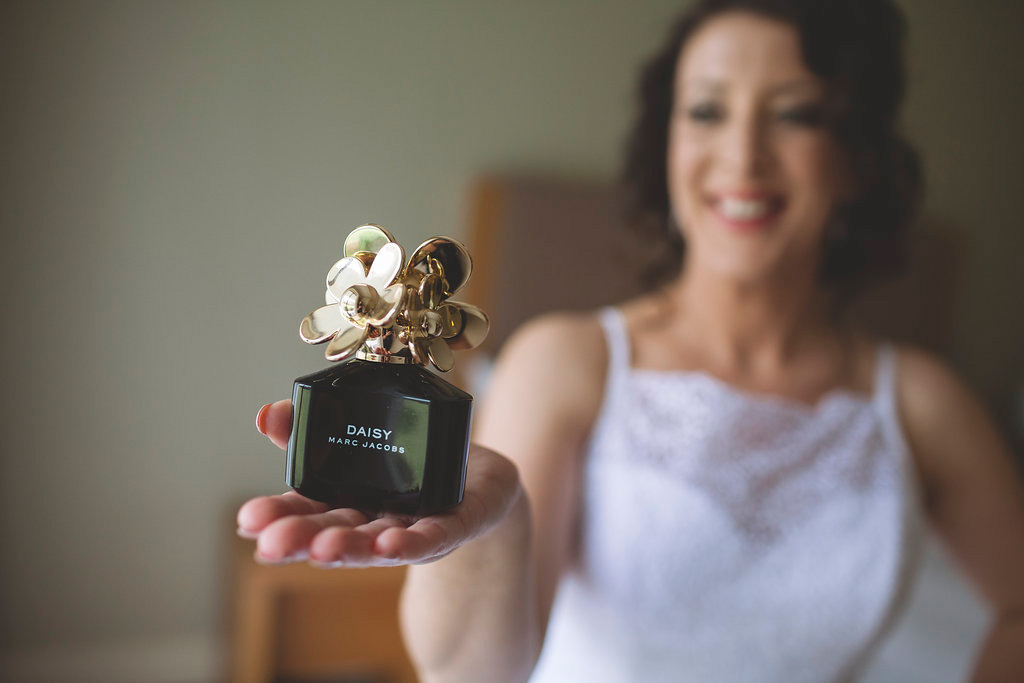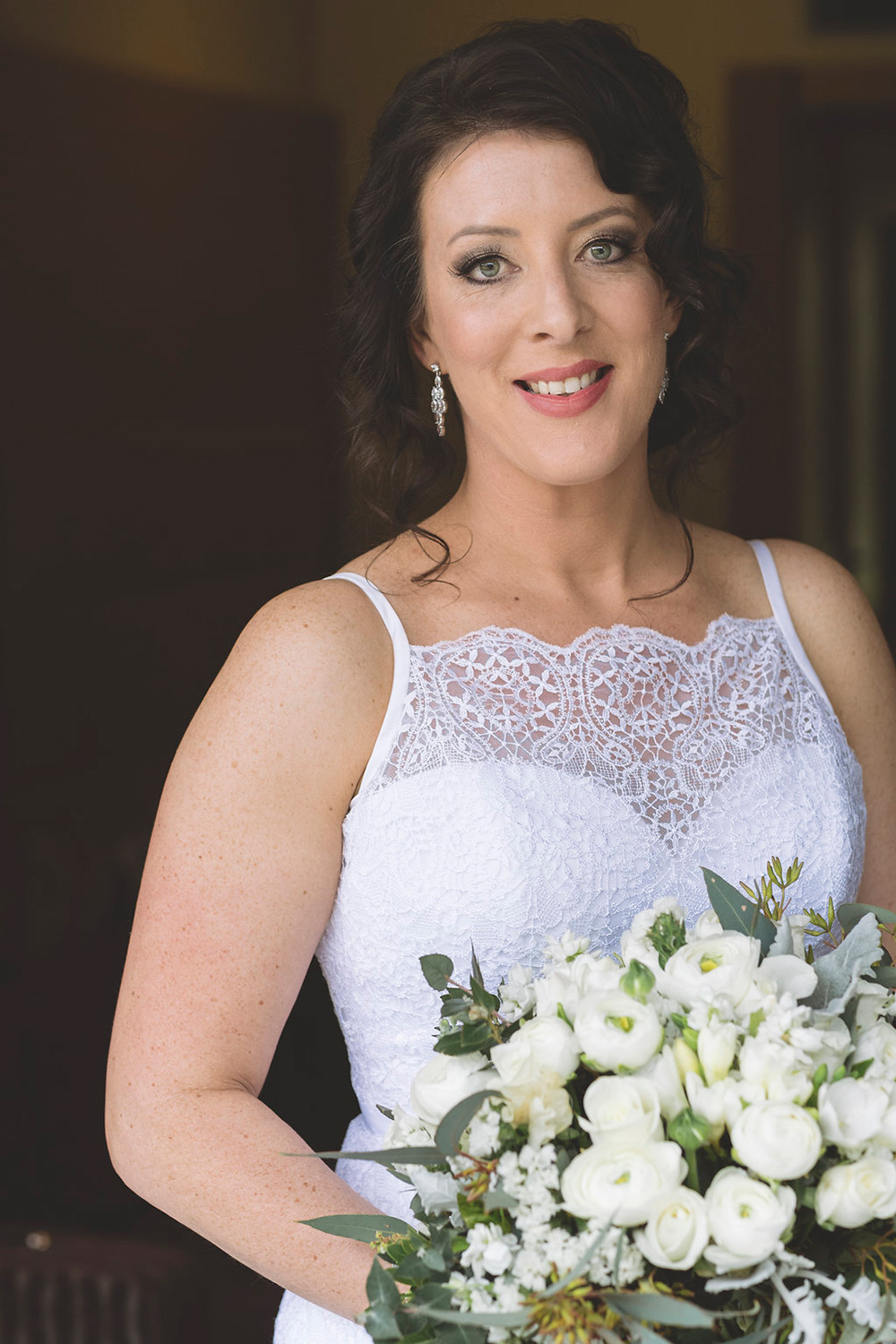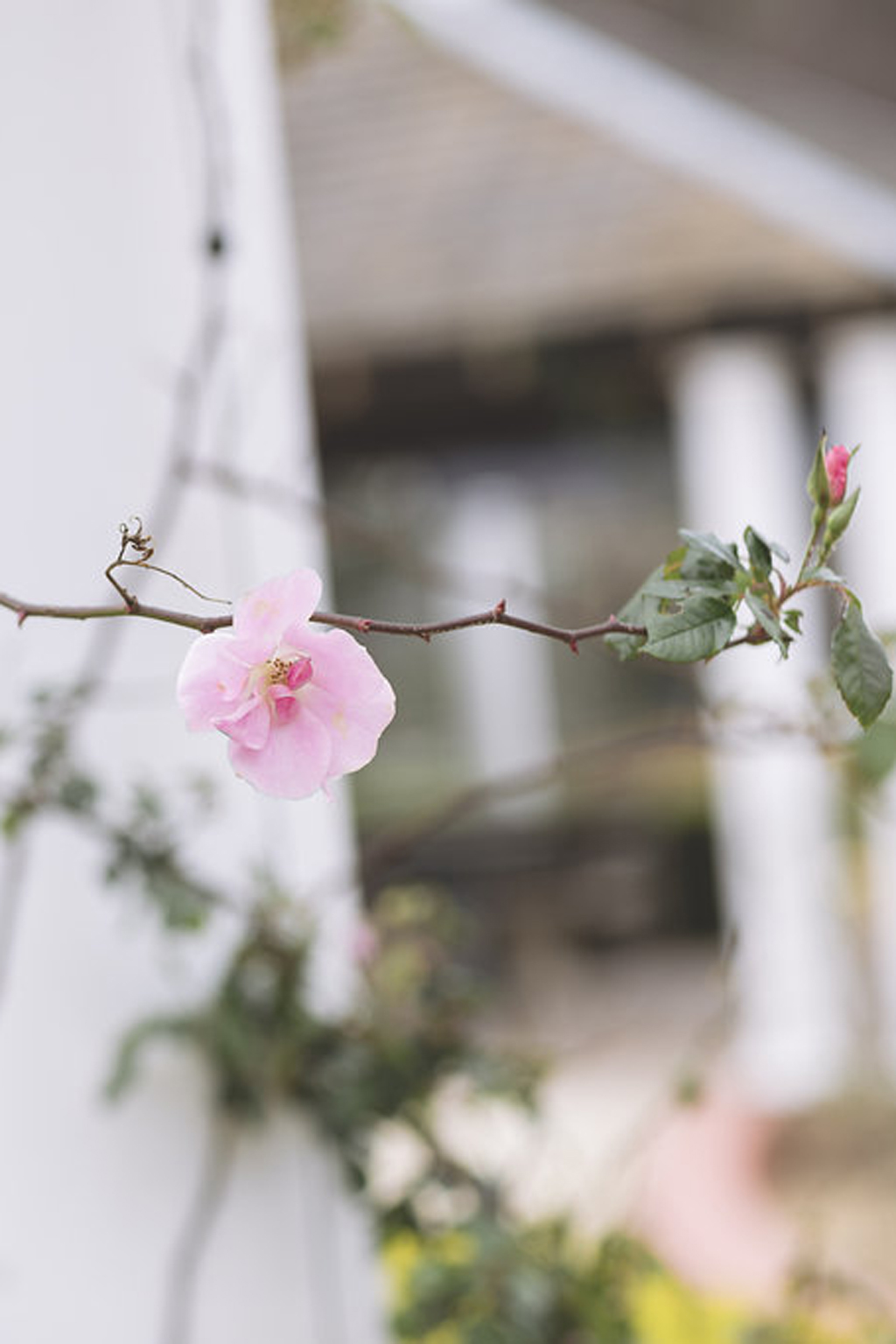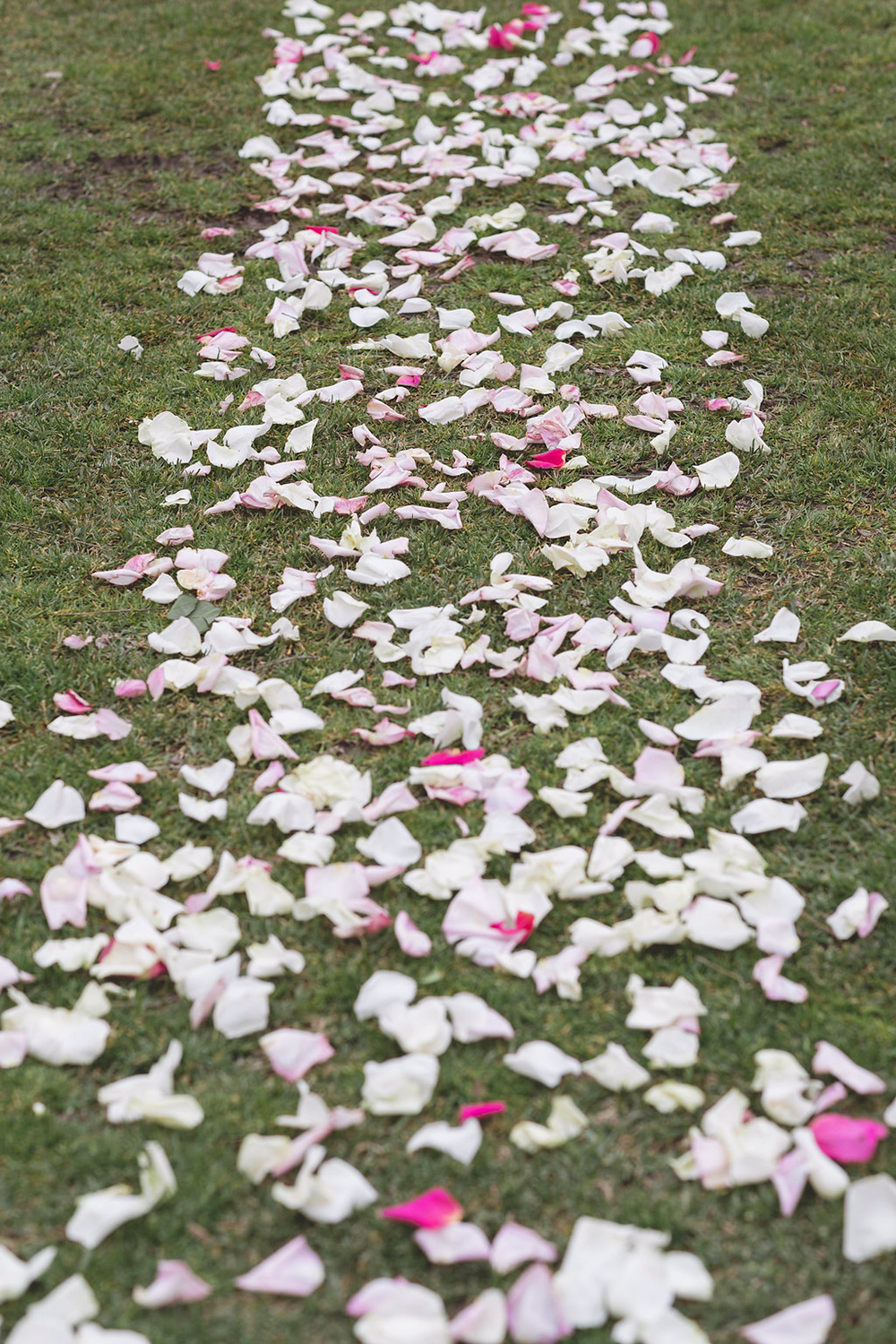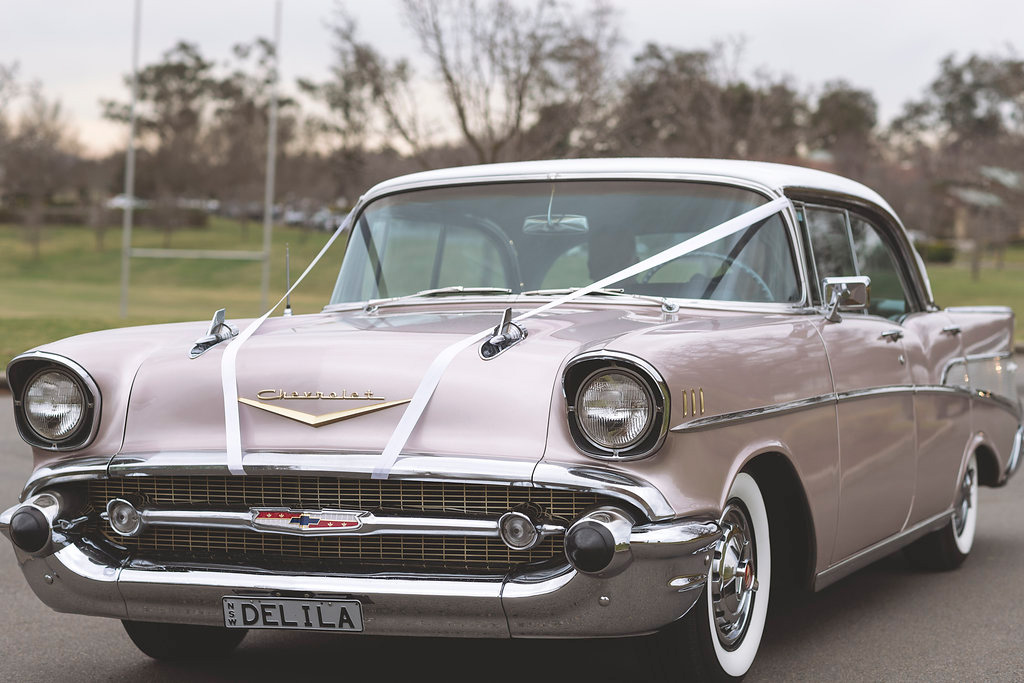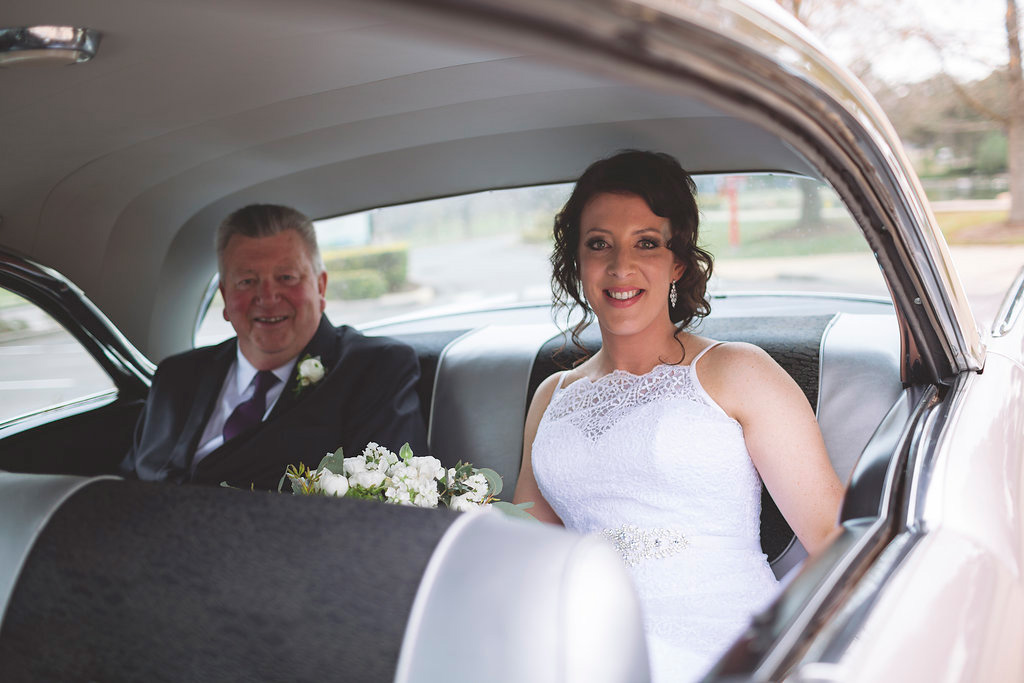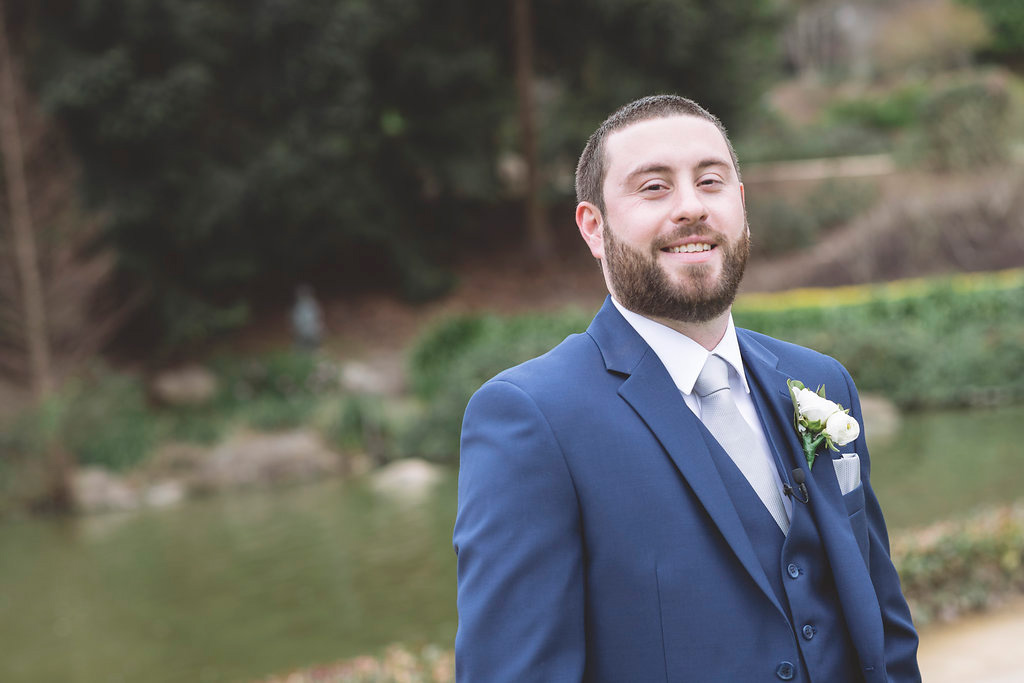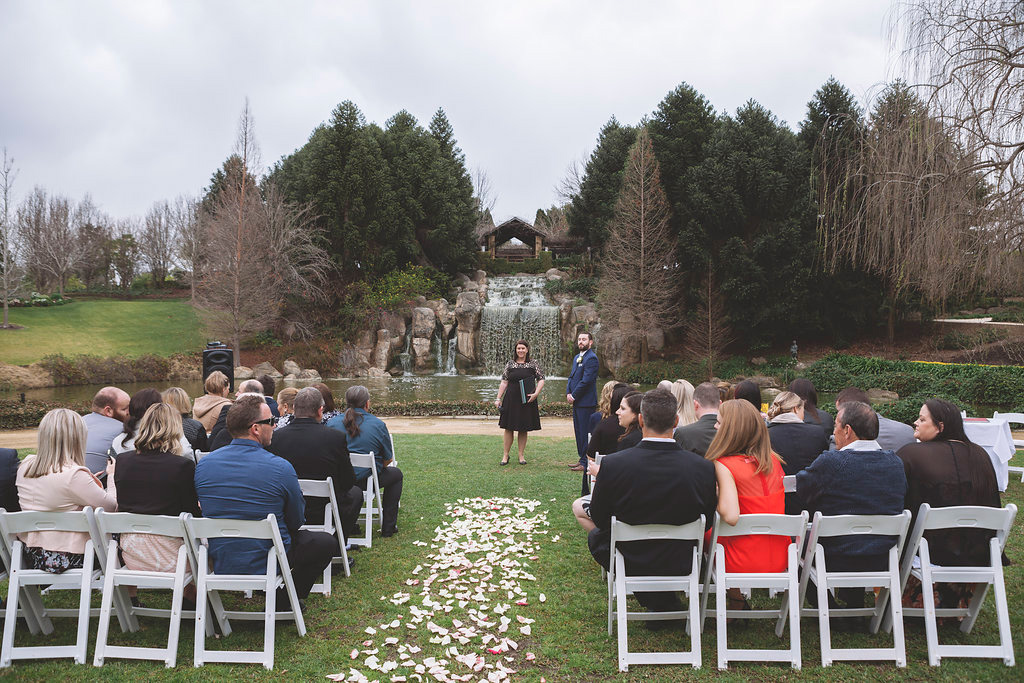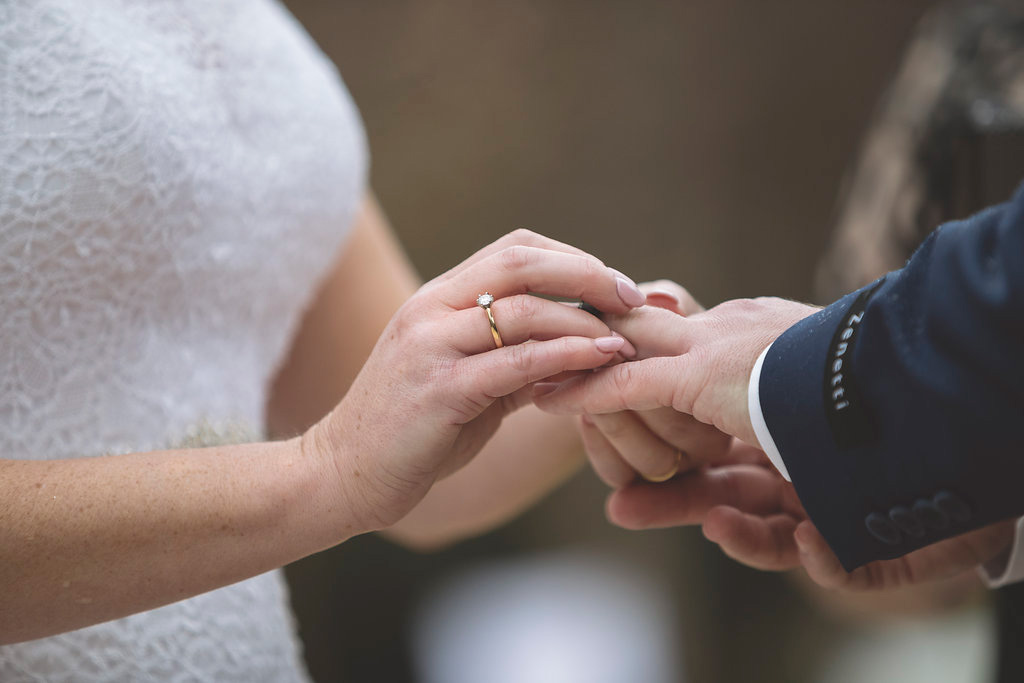 The couple sourced their classic-style rings from Michael Hill.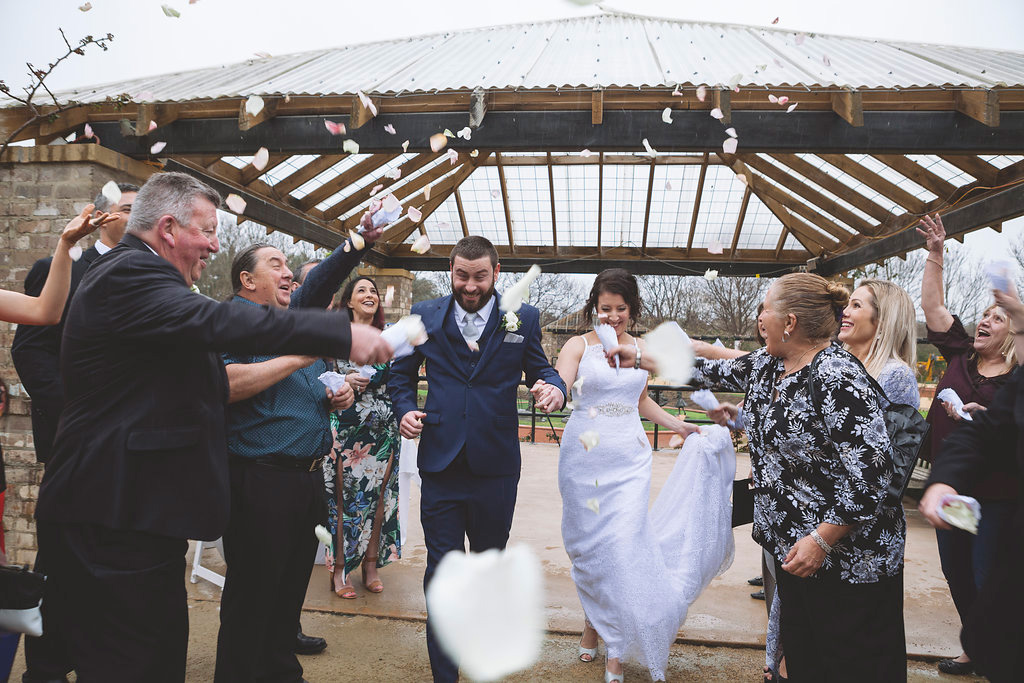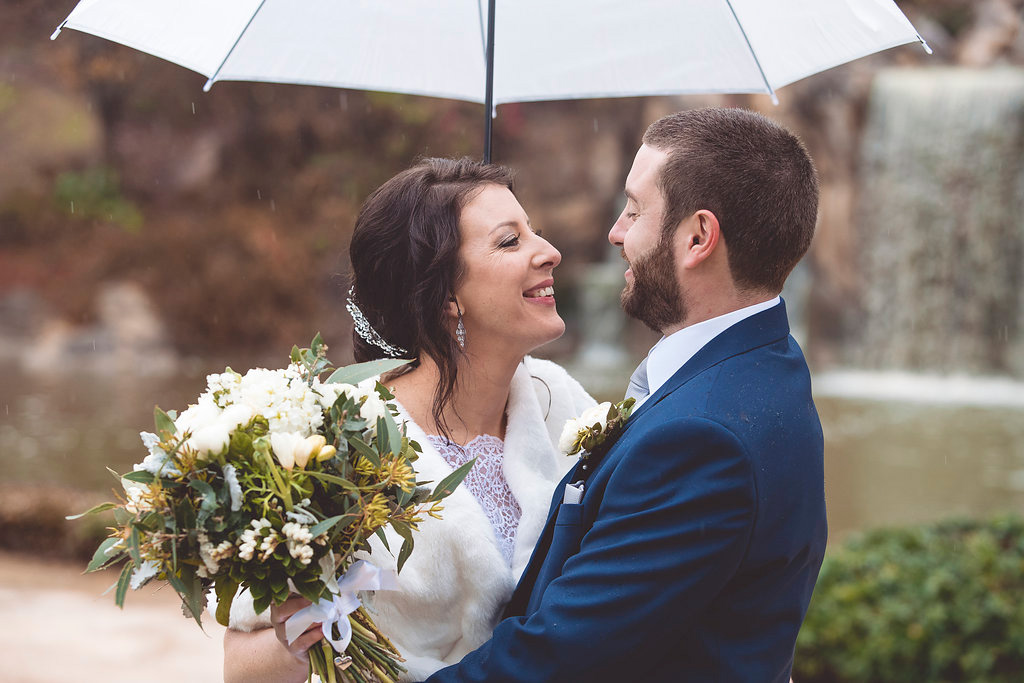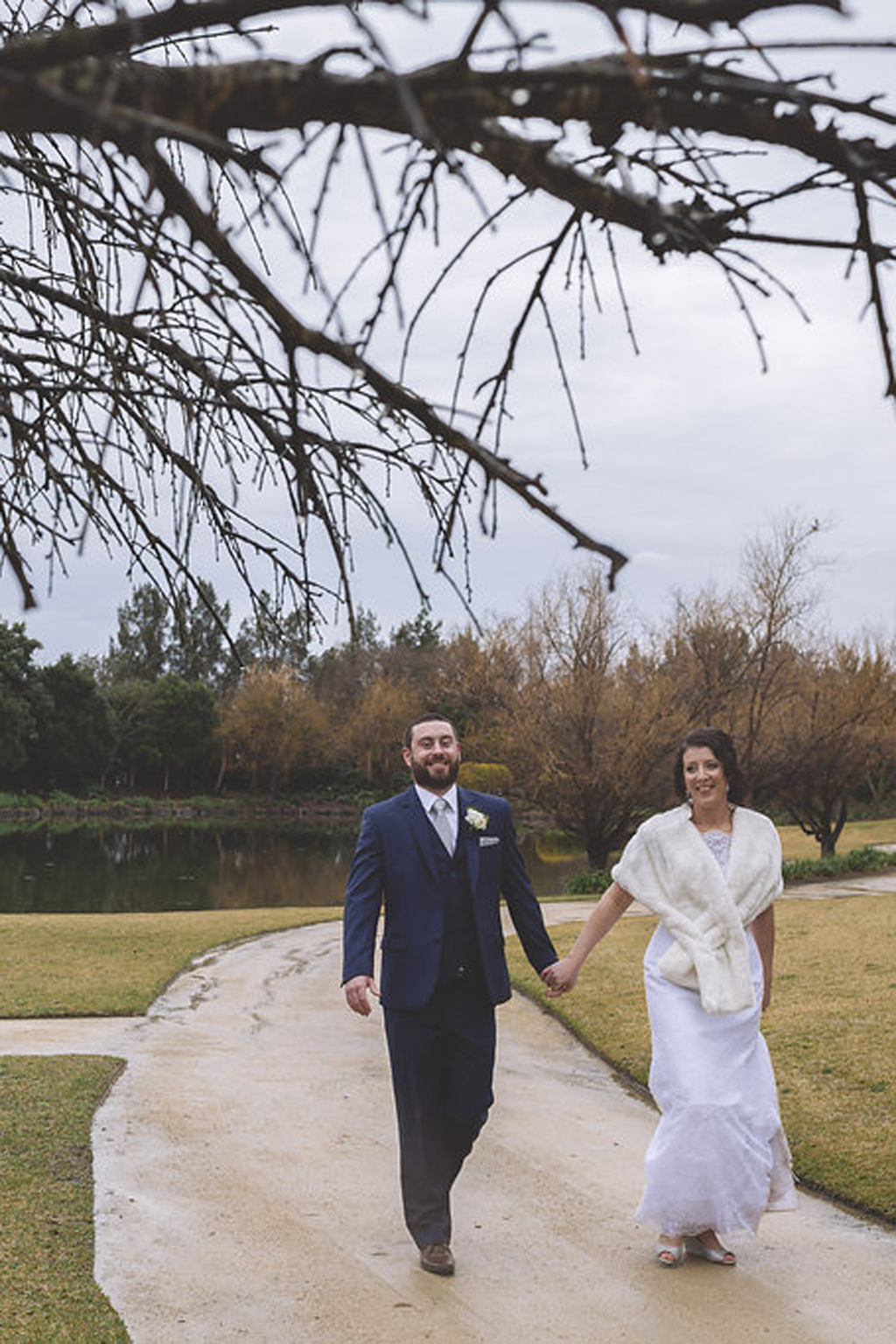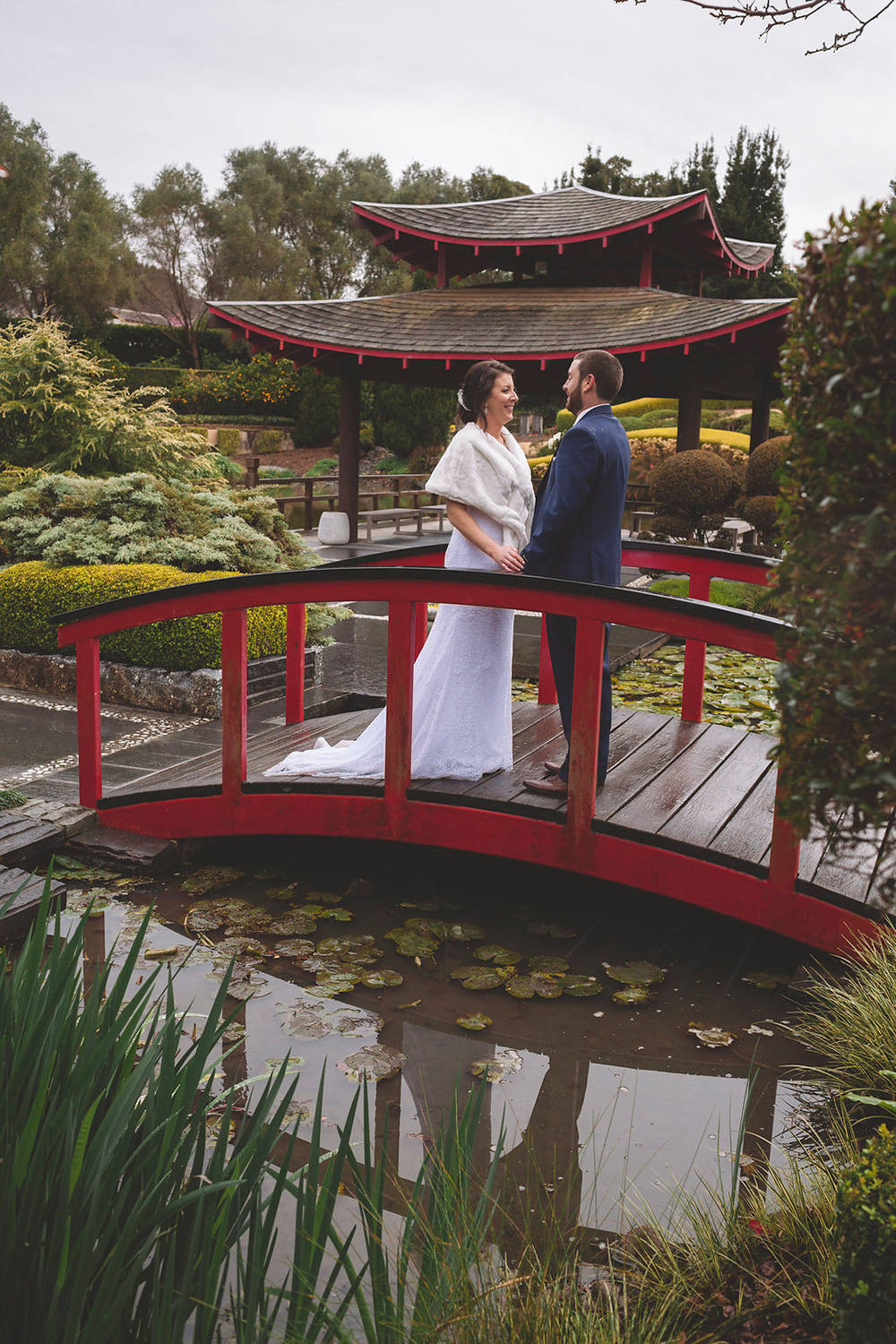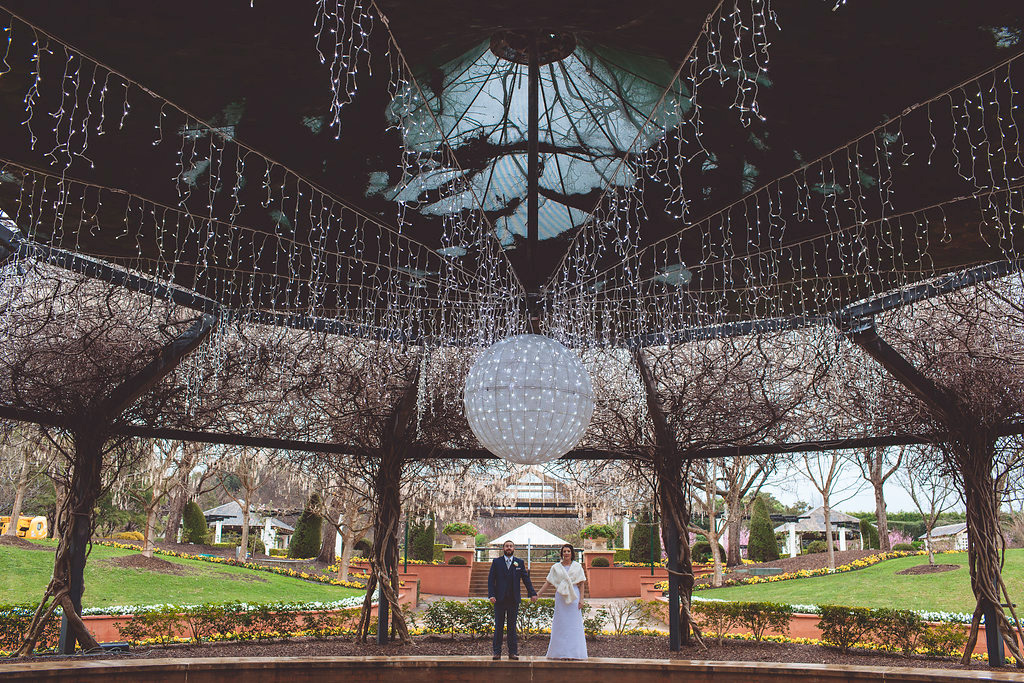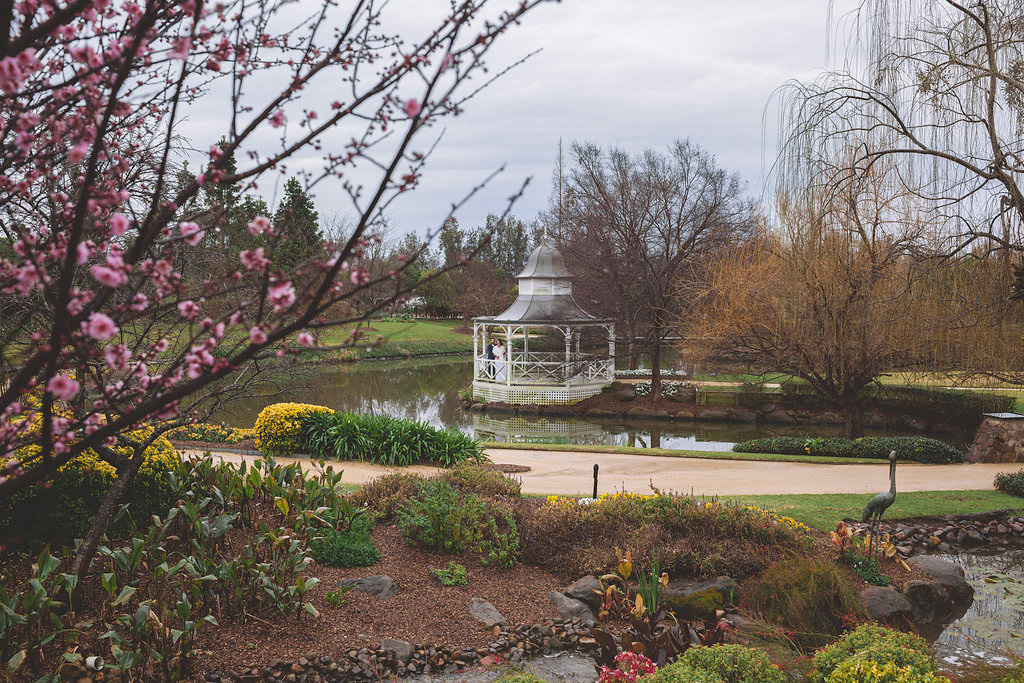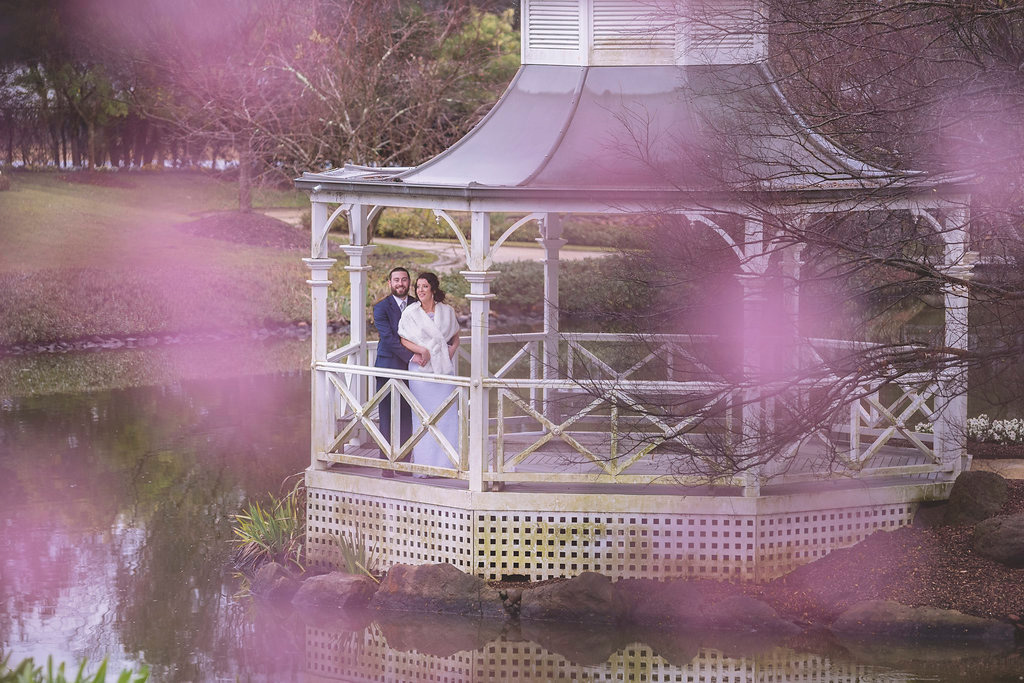 Josh wore a three-piece Zenetti suit from Ferrari Formalwear and Bridal, while Megan tried on more than 60 gowns before finding her perfect wedding dress!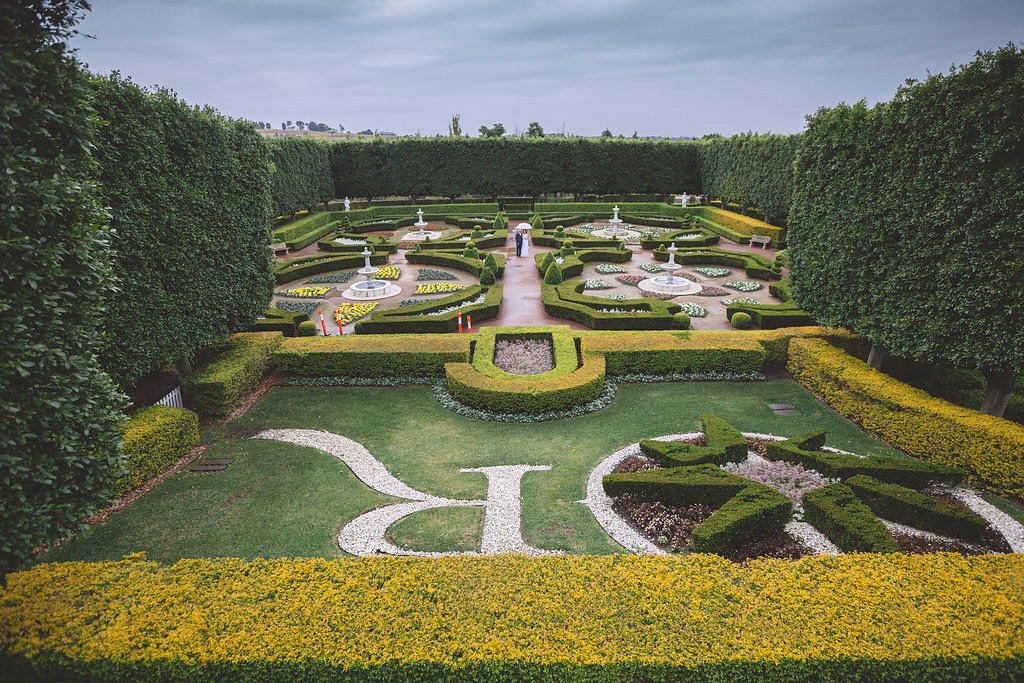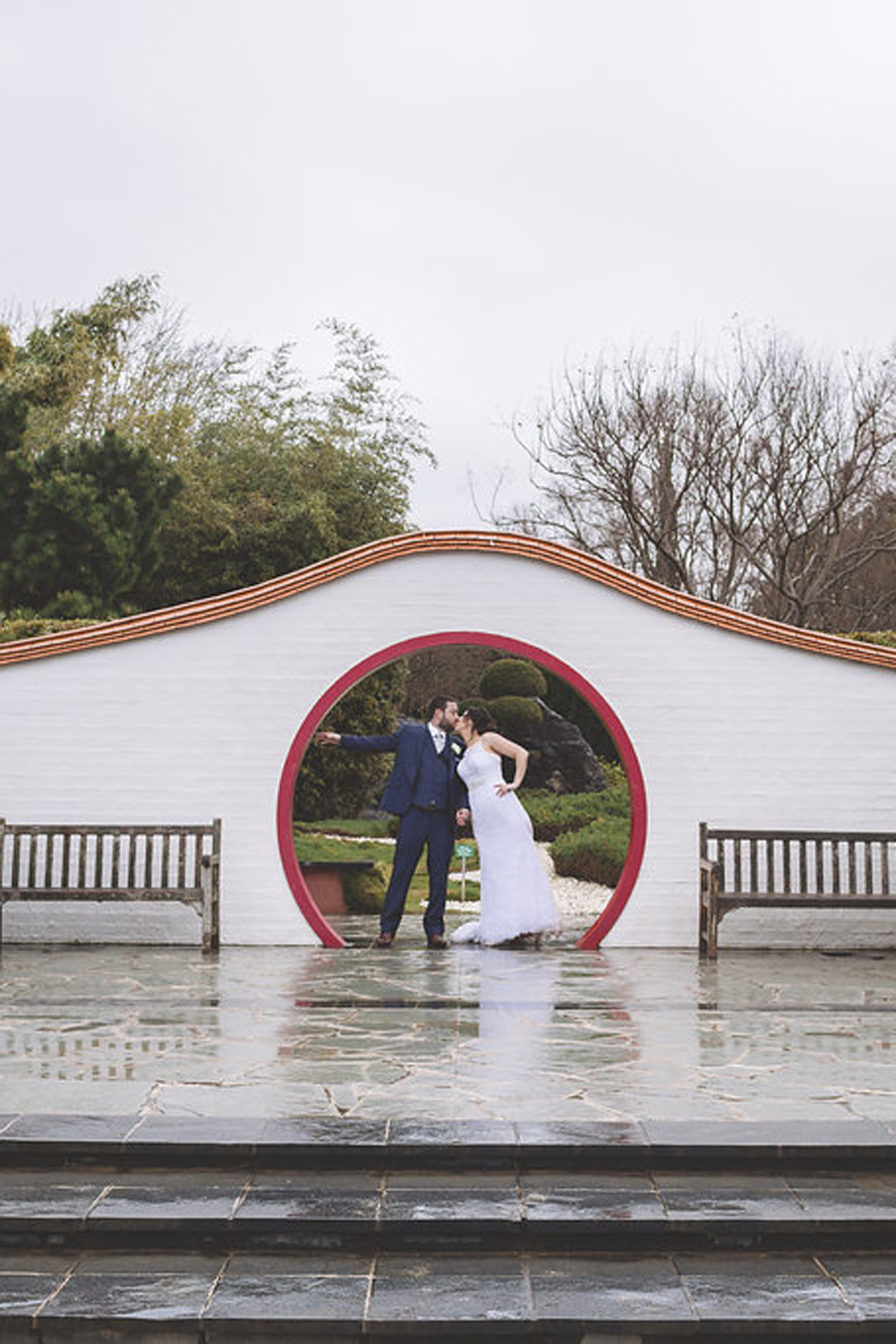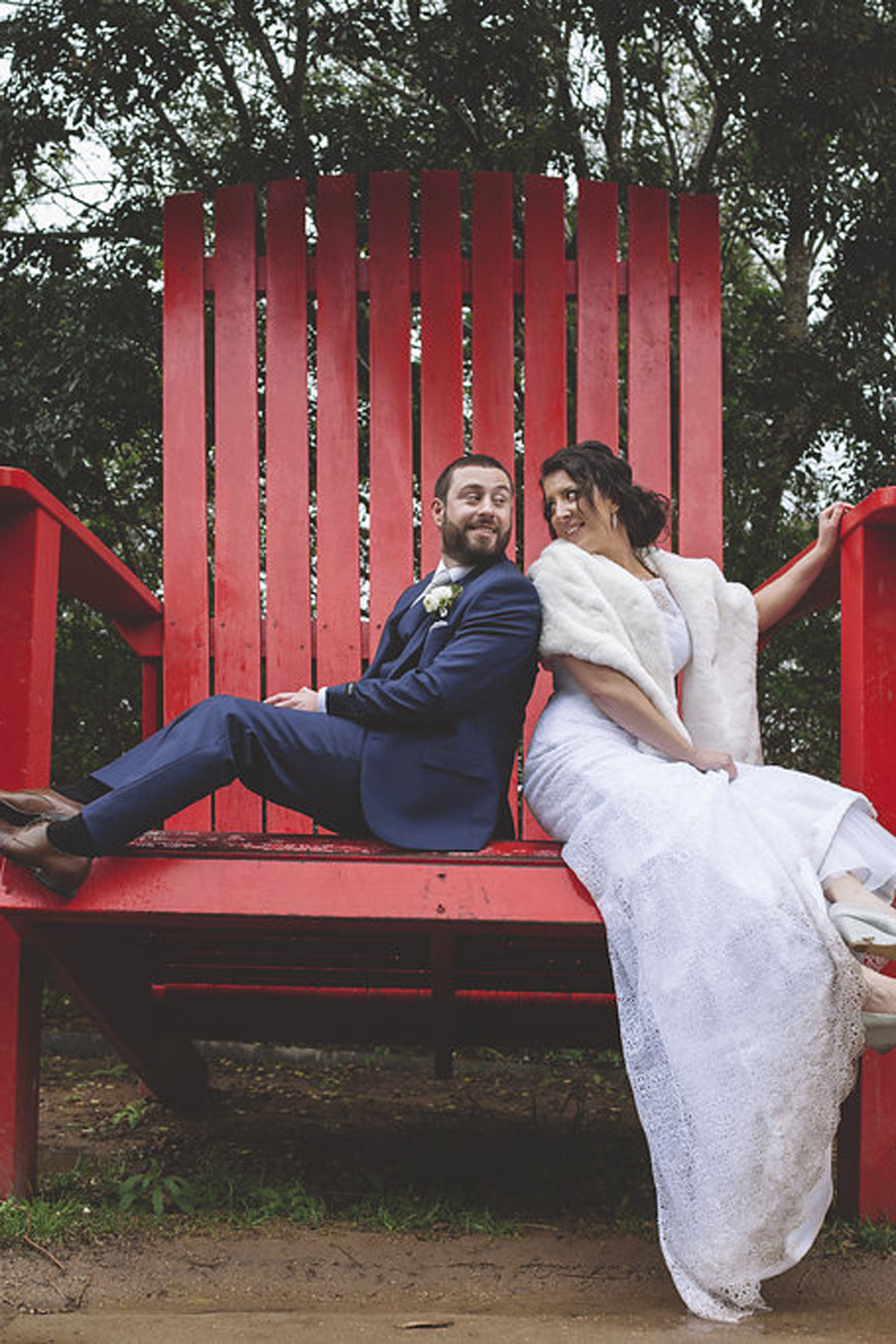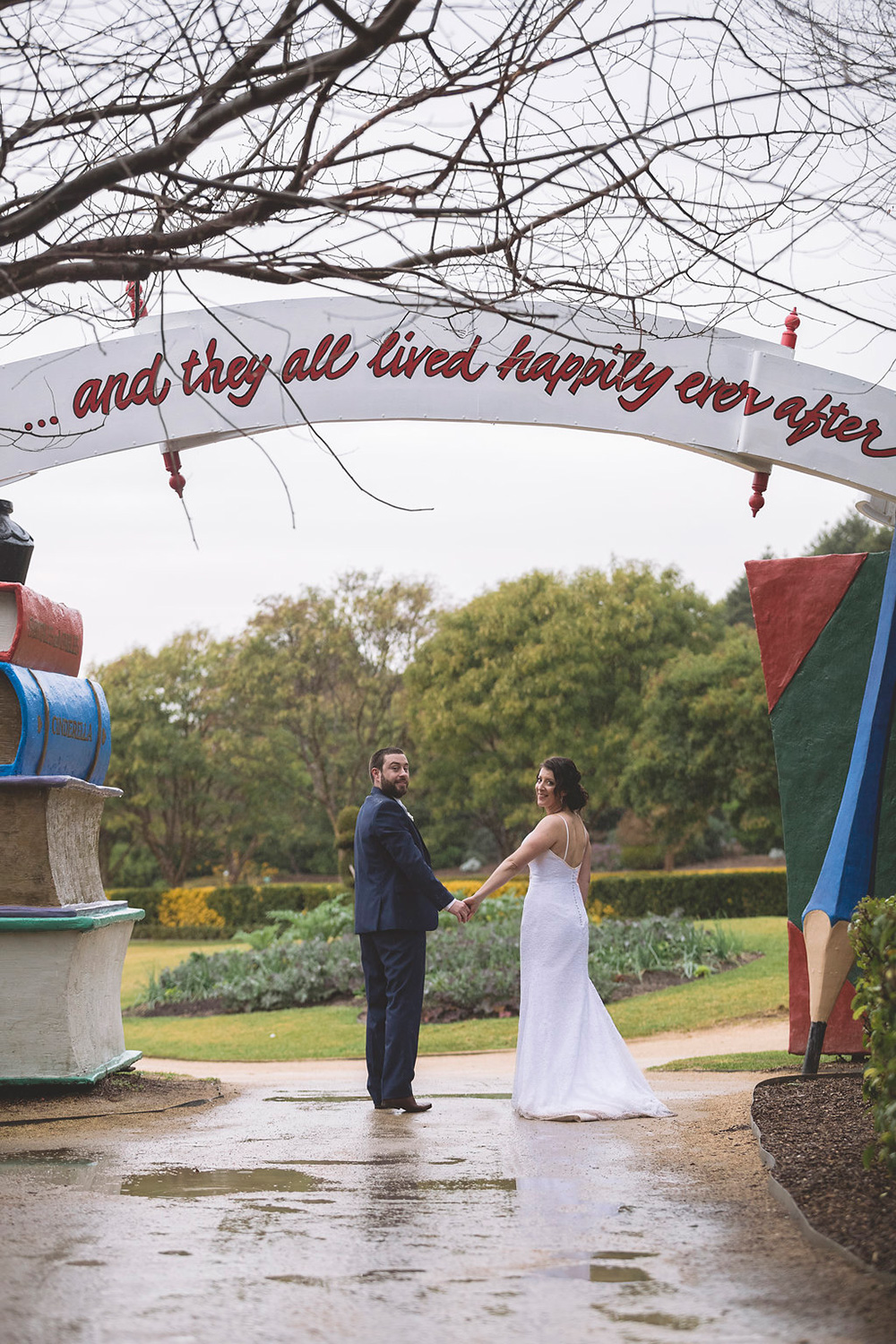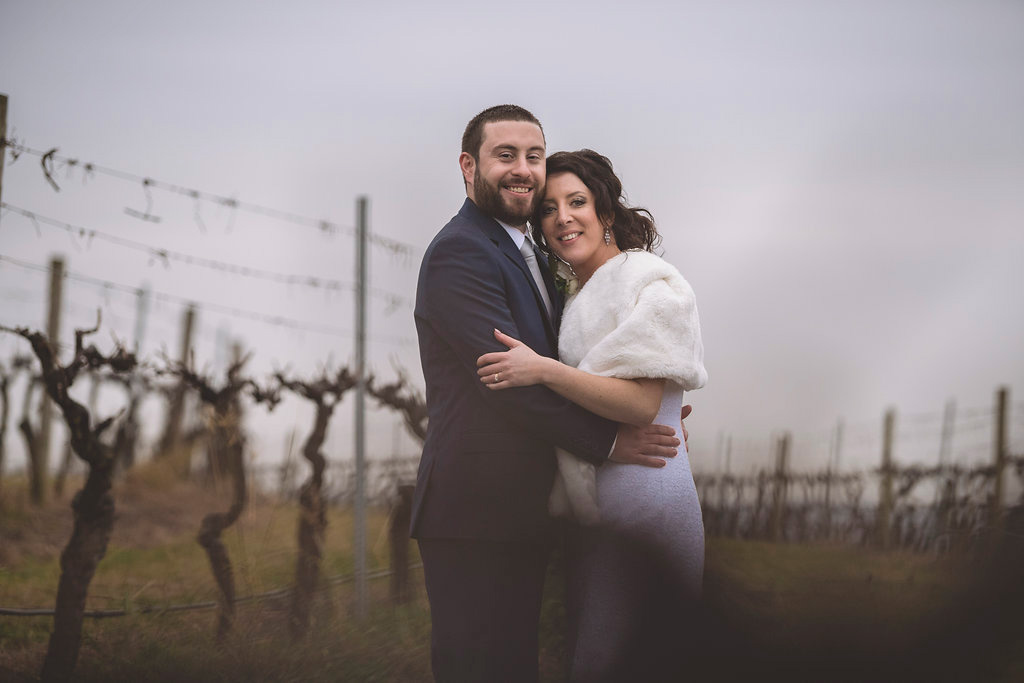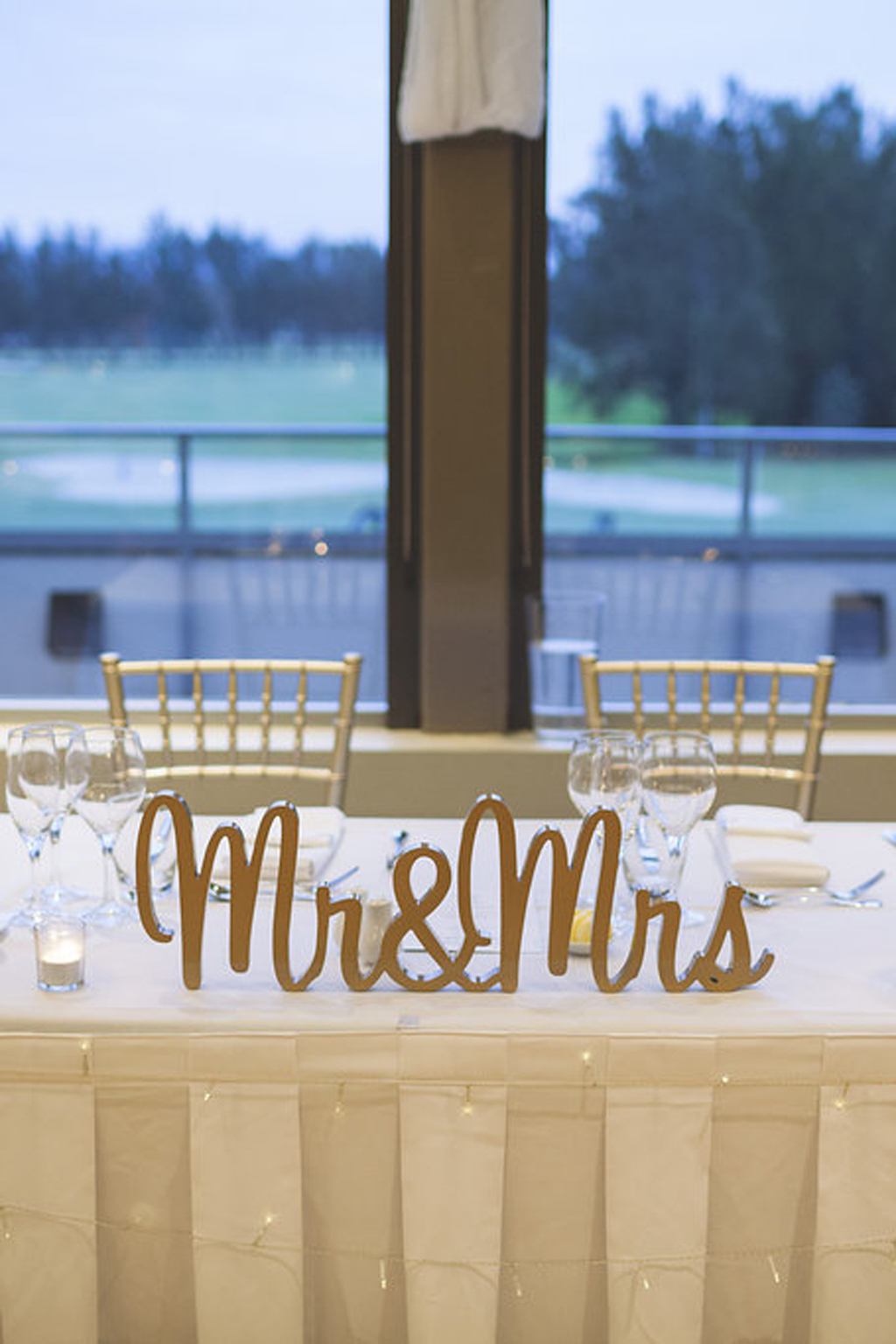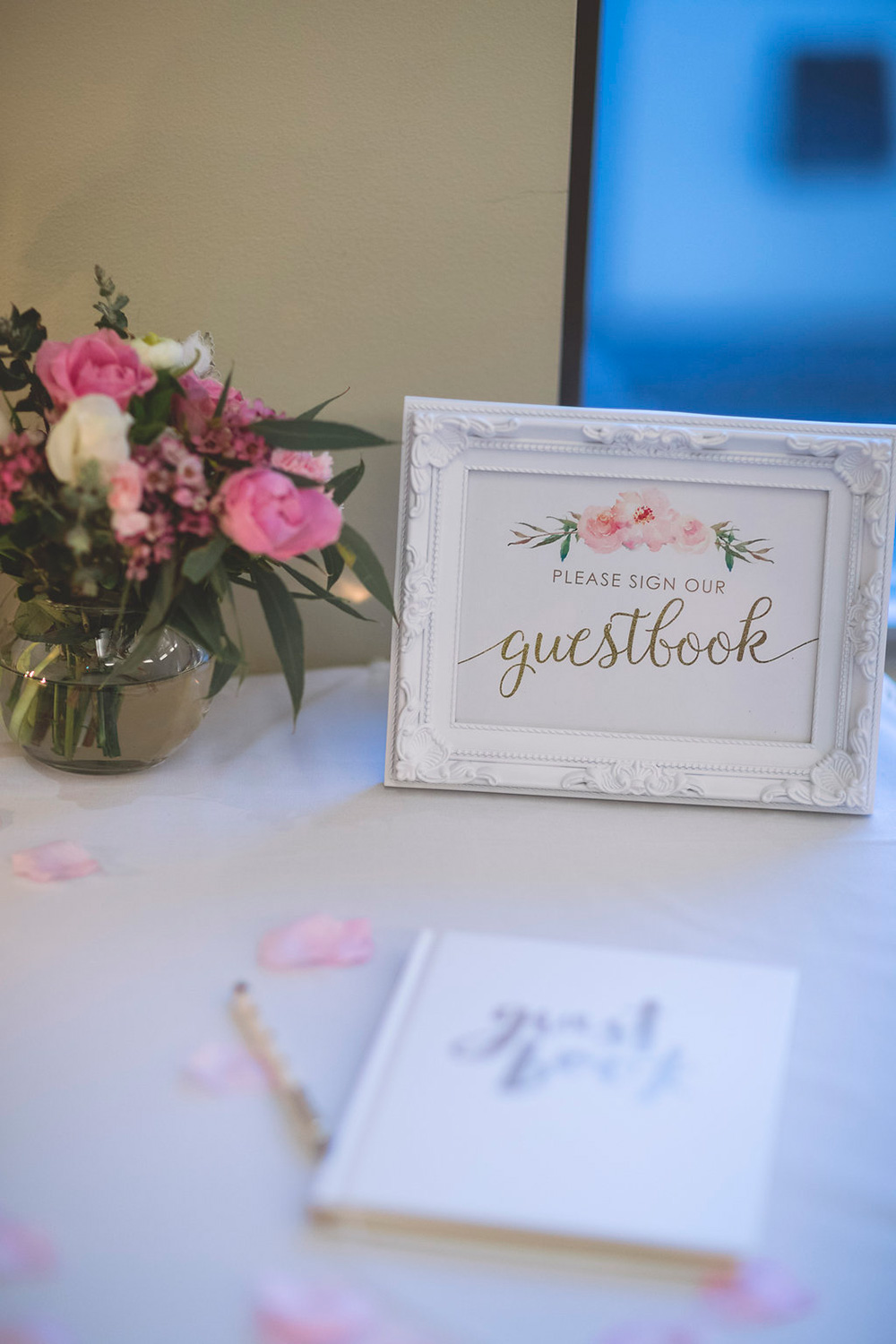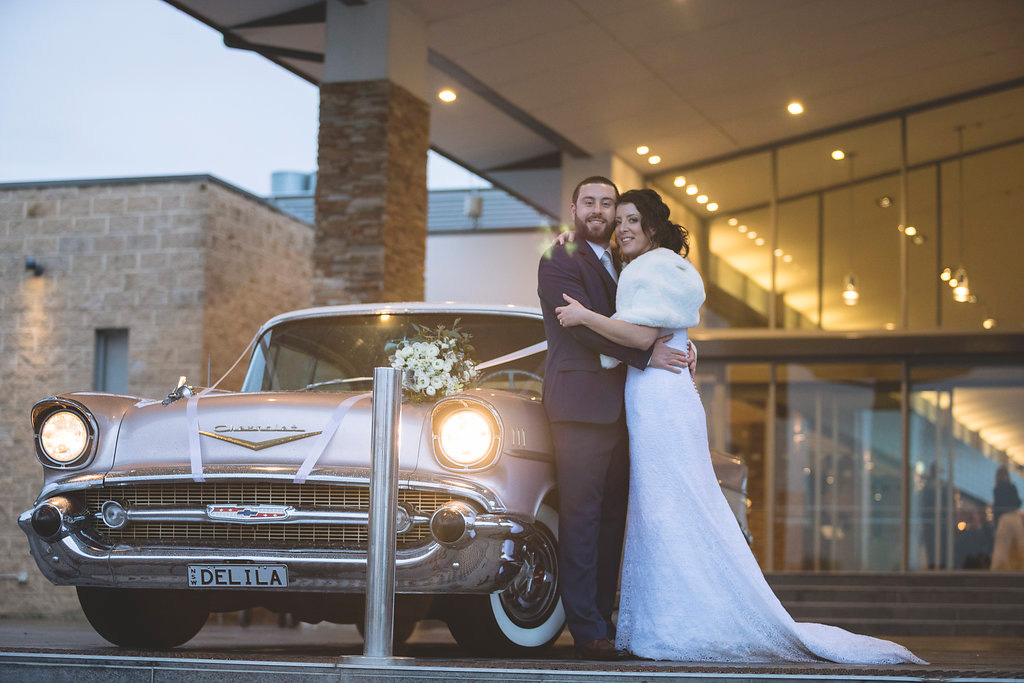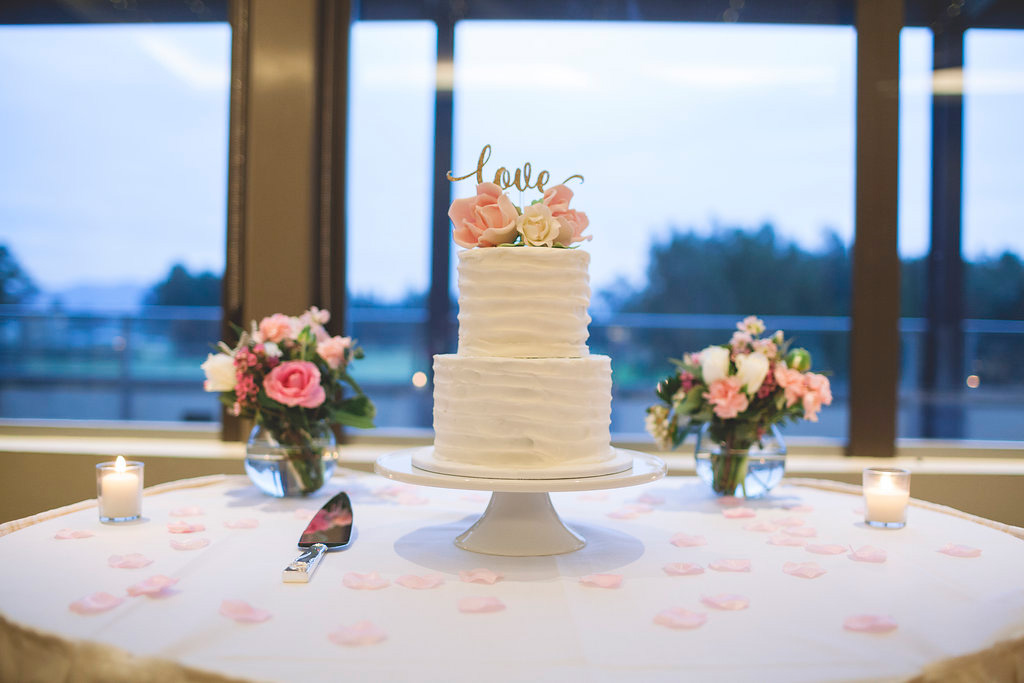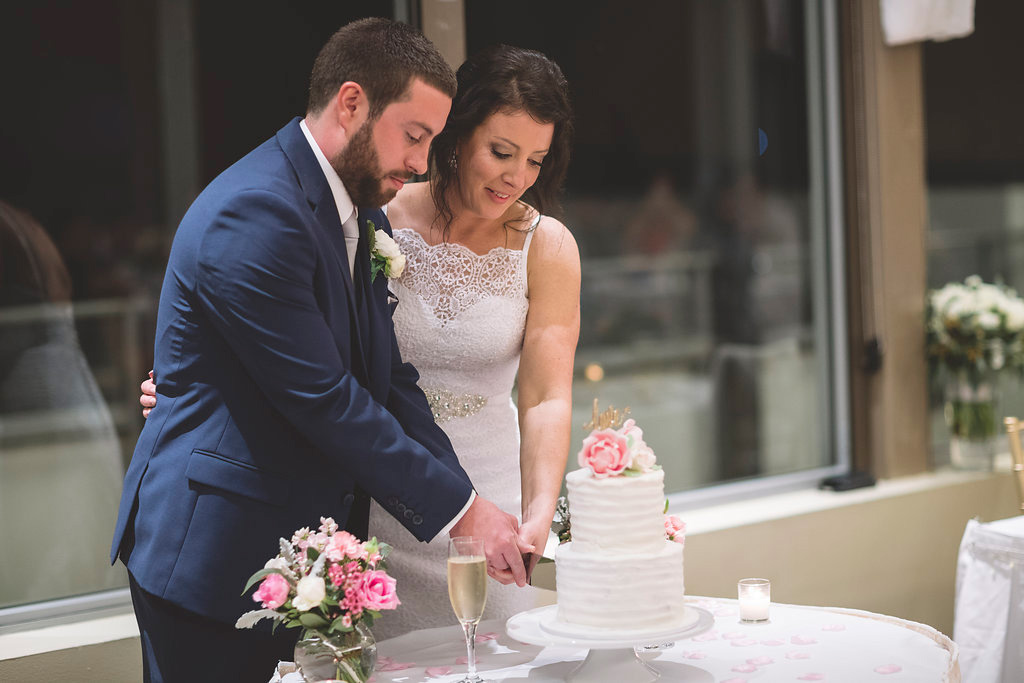 The couple had a two-tier ruffle-look cake decorated with pink blooms.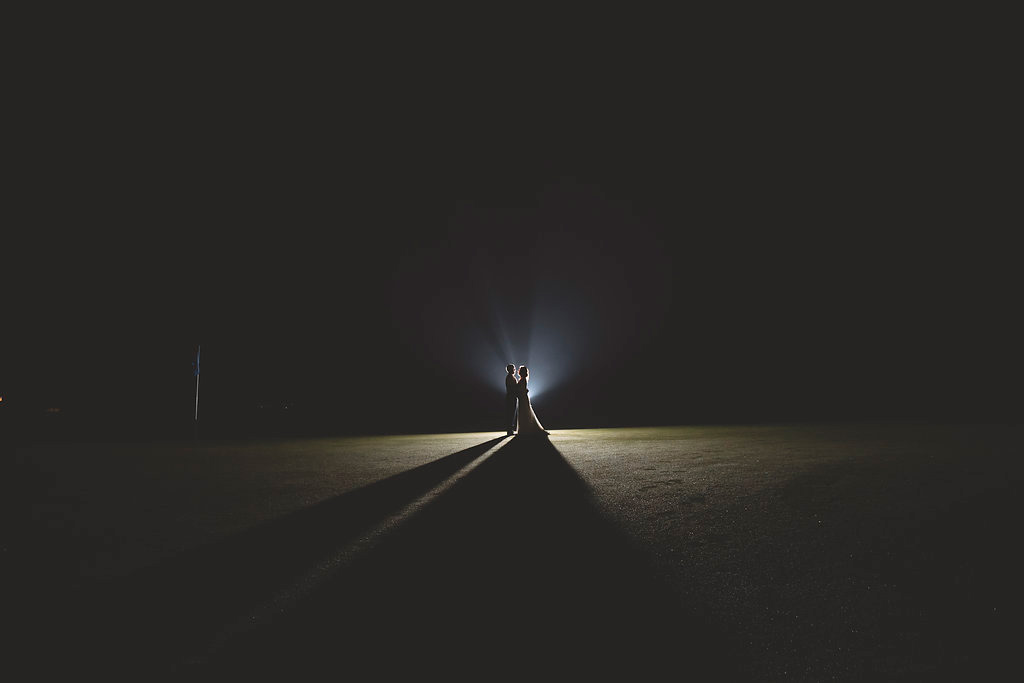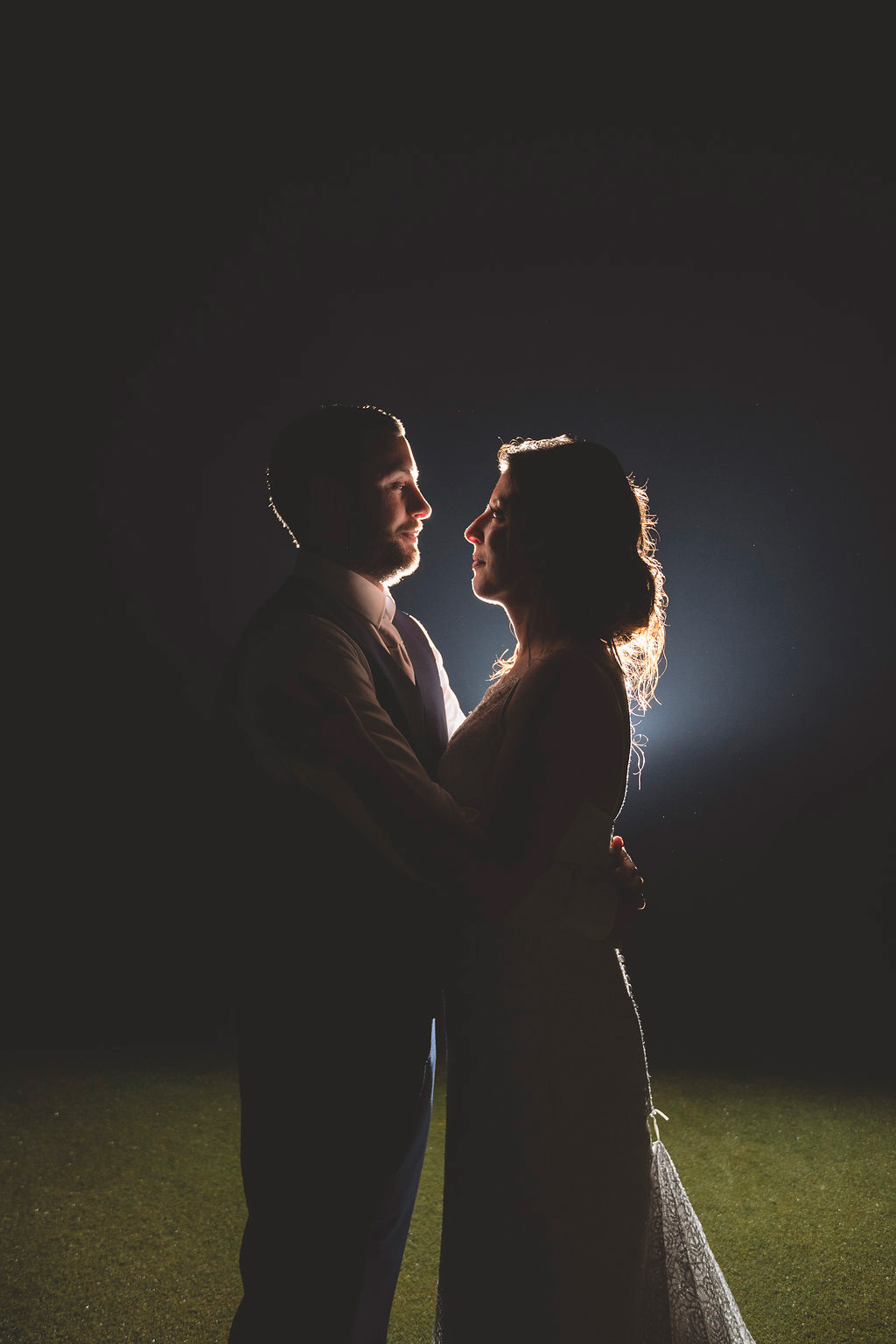 https://vimeo.com/188551363
Video by Lighthouse Cinematic Productions.