The right wedding cake presents brides and grooms with a wonderful dilemma: Do you really want to cut into something so beautiful? The answer, of course, is yes! But only after all your guests have had the chance to admire its combination of sweet and style. Here are 20 gorgeous designs that serve as perfect inspiration.
All ruffled up
Image:
Zoe Clark Cakes
Ruffles look sensational on a bridal gown, so it makes sense they'd look just as enticing on another decadently stylish creation – the wedding cake. Different textures and sizes make for an eye-catching creation.
Sooooo naked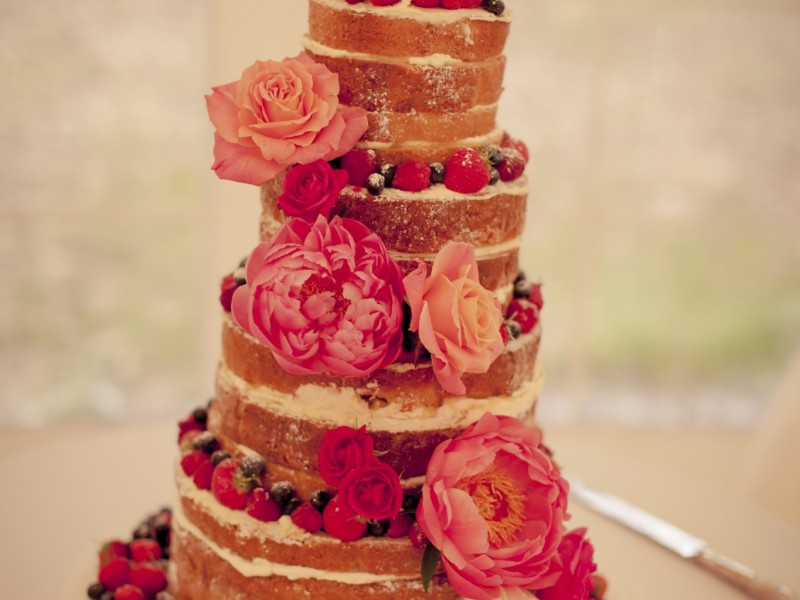 Naked cakes have been having a real moment. And this creation shows only too well that you don't need buttercream or frosting to make a huge impact. It's flower power all the way.
[ew-supplier-carousel]
Art attack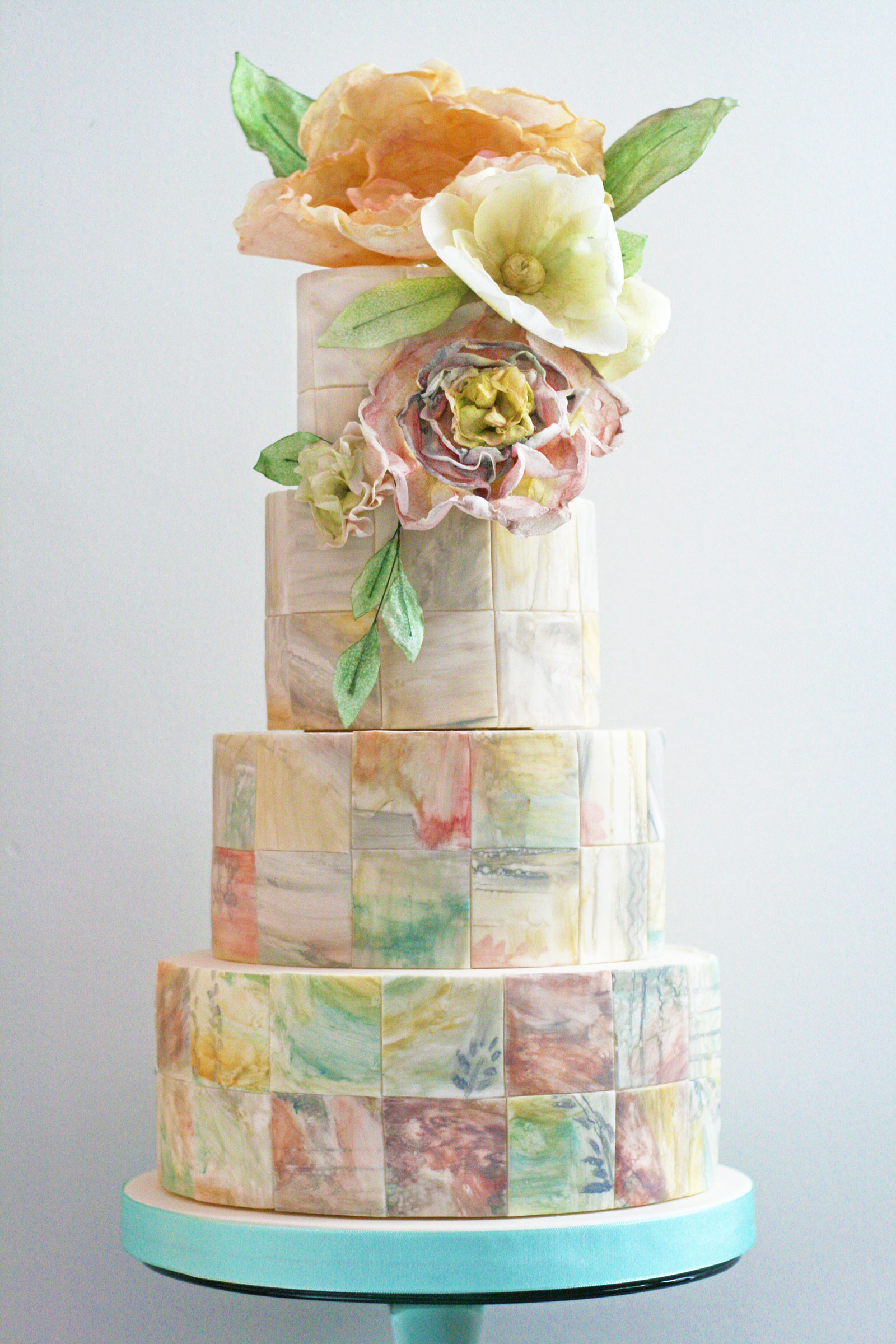 It's part cake, part artwork and all showstopper – the kind that almost belongs in a gallery. Muted tones and textures play together beautifully to create a knockout that is as beautiful to look at as it is to eat.
Think pink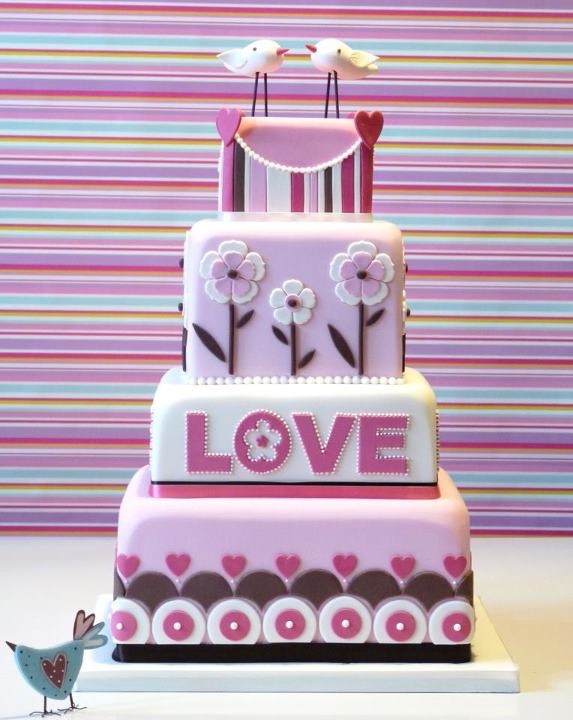 This is one couple that clearly loves pink. And can you blame them, with so many beautiful hues to call on? In lesser hands it could have looked just girly, but with varied textures, shades and shapes, the overall effect is one of pure romance.
Hungry yet? Find a great selection of wedding cake suppliers near you.
Ombre effect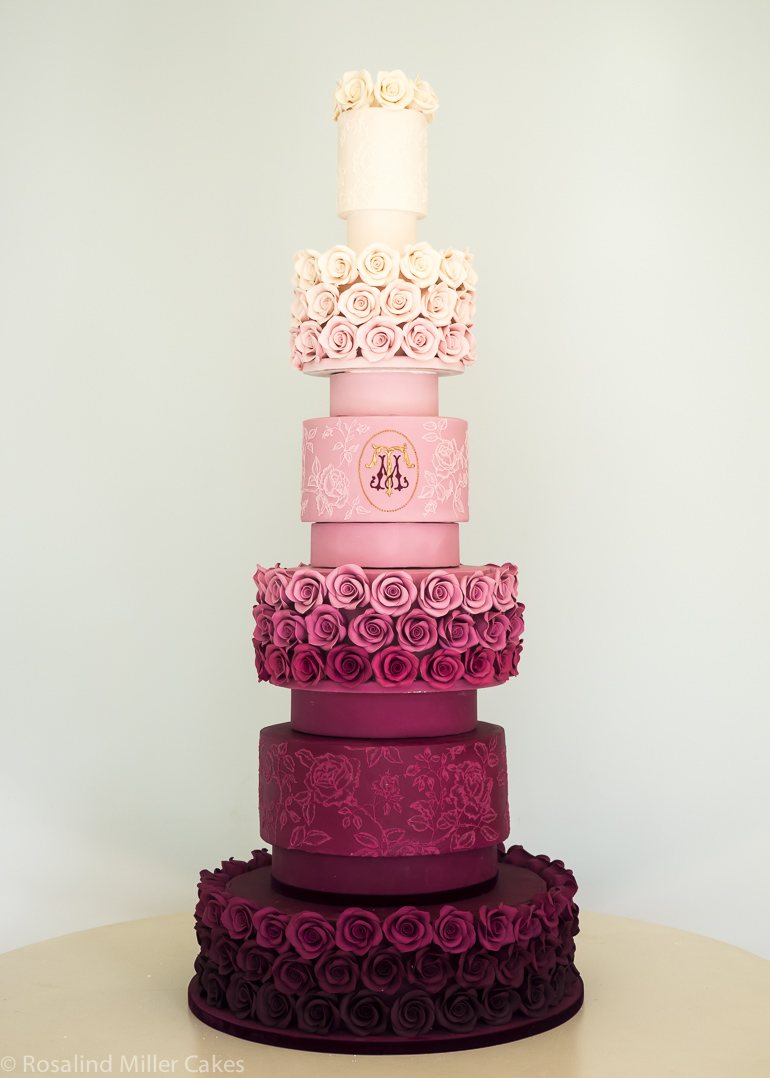 Want your cake with a side serving of drama? Because this cake brings it big time. A sophisticated ombre journey from pale to burgundy ensures this multi-tiered confection is no shrinking violet. A guaranteed attention getter among guests.
Heart of the matter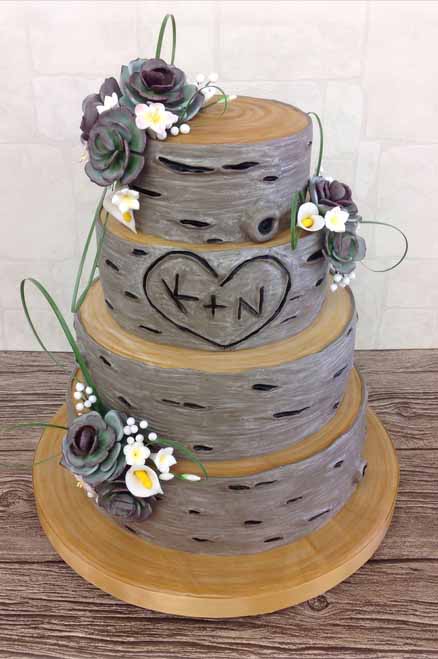 Who didn't carve their sweetheart's name into a tree trunk as a teenager? Well now you can do it again, with a creation carefully crafted to look like a piece of Mother Nature plucked straight from the forest – heart-clad initials and all.
Heart and soul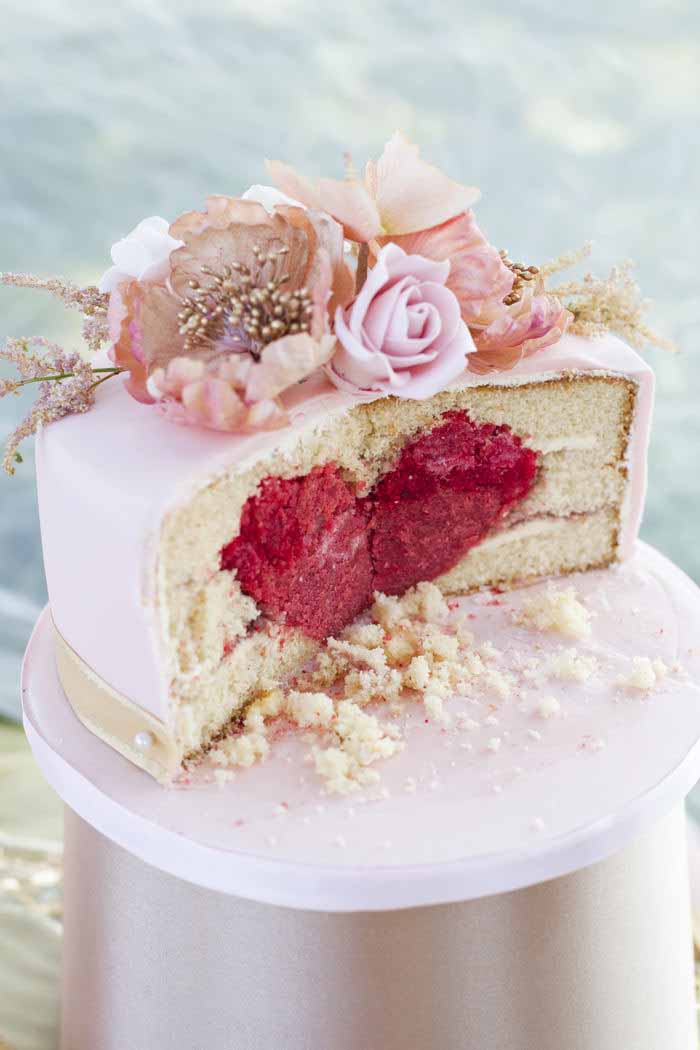 They always say it's what inside that matters, and in the case of this cake, we think they may be right. True, the outside is gorgeous, but the lovely red heart inside makes for a wonderful surprise – and spectacular photos.
How does your garden grow?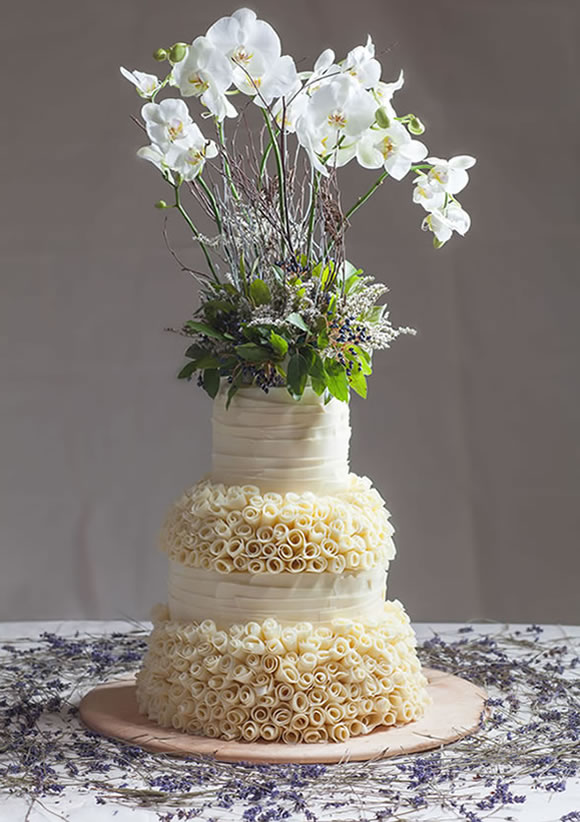 Flowers are such a lovely part of any ceremony and reception, so it seems only natural that they would also take centrestage on the cake. And if you can match them to your bridal bouquet, all the better.
Spot the stripes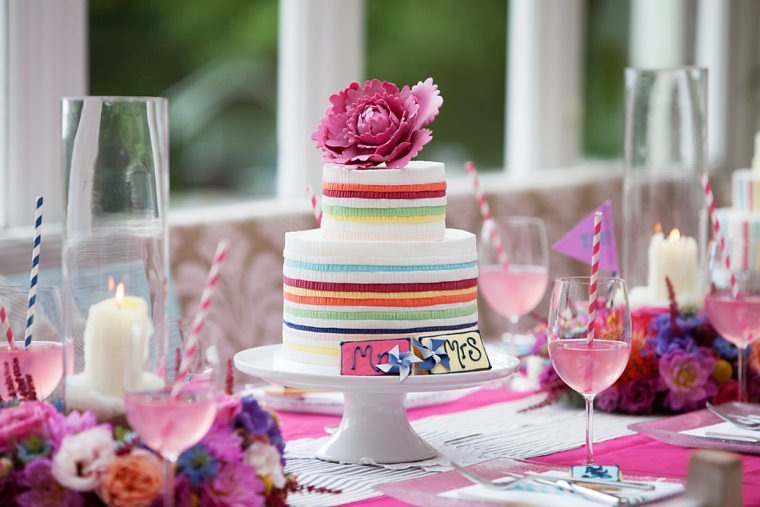 Usually it's colour that makes a cake pop. But here's it's white, which is set off to great effect by a bright and bold tablescape and a series of ruffles showcasing all – OK most of – the rainbow.
Mint to be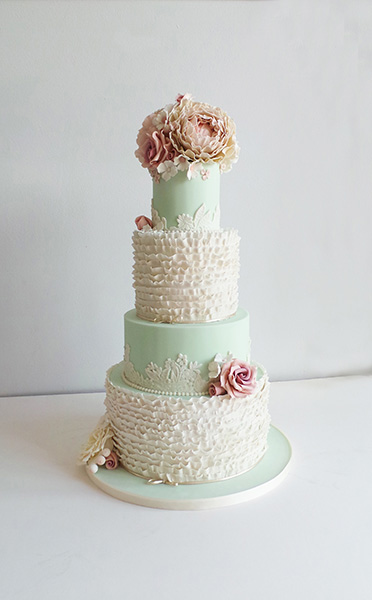 There's something incredibly feminine and beautiful about the marriage of unexpected pastel shades. The white ruffles and pistachio shade create a beautiful platform for gorgeous pink roses to complete the vintage feel.
Chalk it up to experience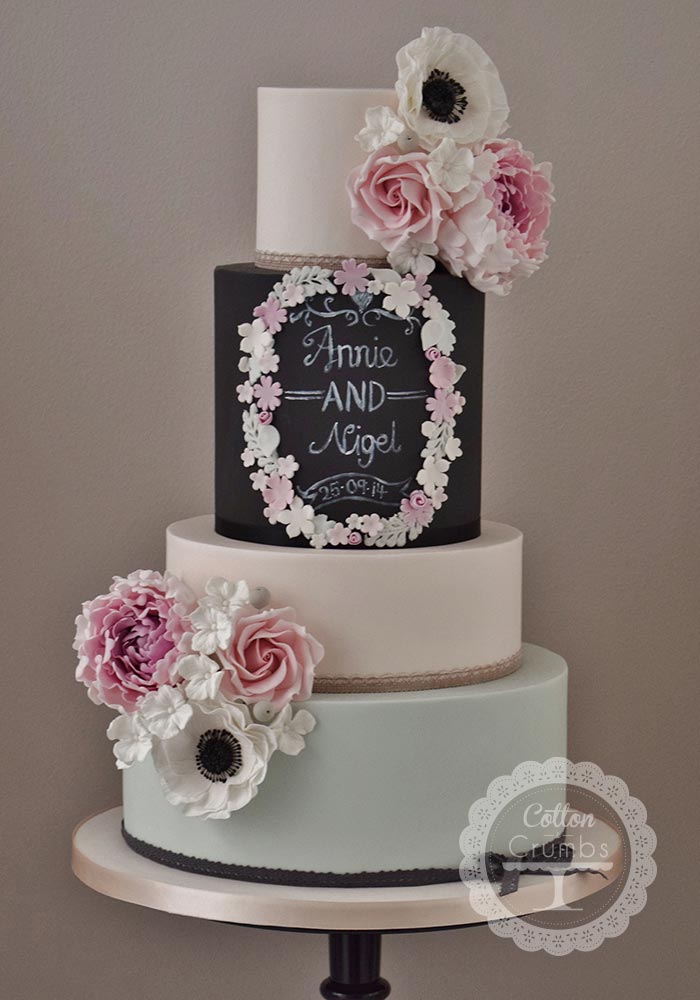 Chalkboards have become an almost indispensable wedding accessory, from seating charts to placecards and beyond. So it makes sense the effect would also find its way on to a cake in incredibly delicious looking style.
She's apples
At first glance you think it's a wooden crate, filled with fruits and flowers – then you look closer and realize the apples aren't the only thing that's edible. An intricate design that would be perfect for a rustic or barn wedding.
All lined up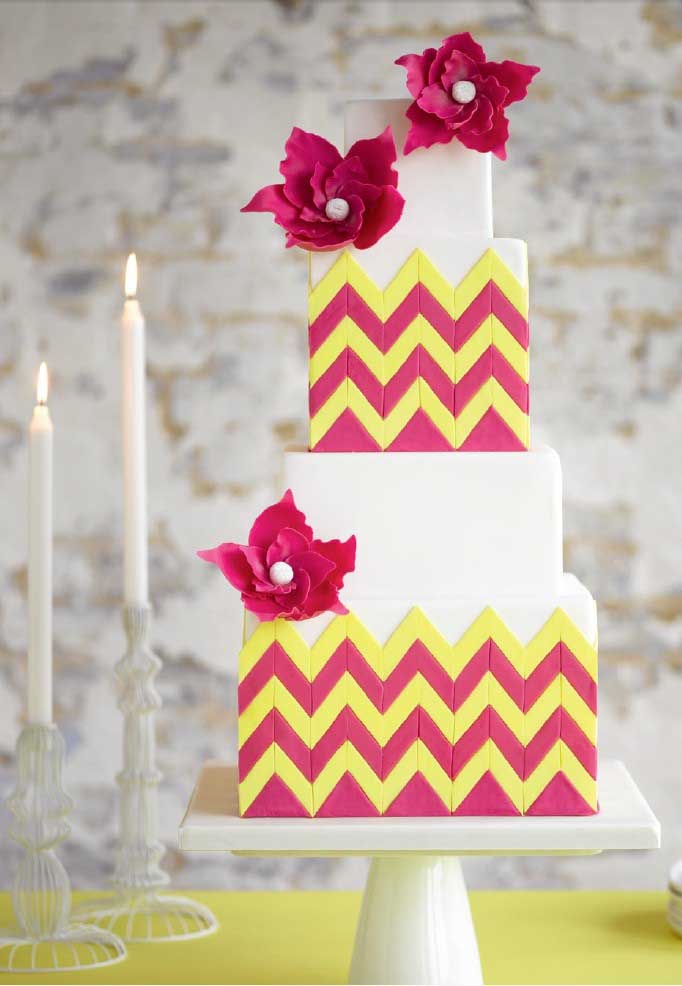 A chevron design – one made up of V shapes in a row – is stunning enough on its own, but throw an unexpected colour combination into the mix and it transforms the effect from elegant to eye-catching.
White's all right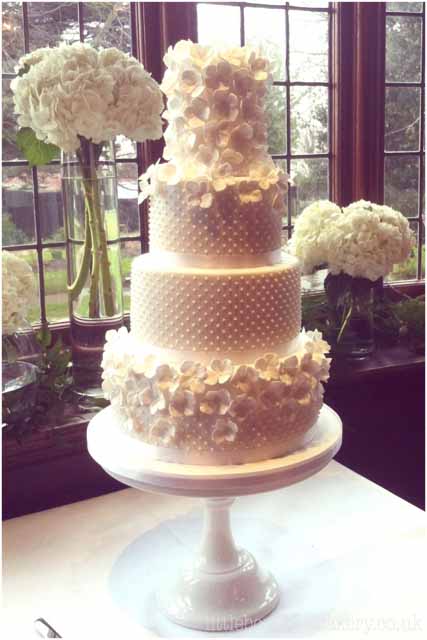 There's something very classic and timeless about an all-white cake. But it's the accents that make it truly unforgettable, in this case a profusion of loose petals contrasting with the precision of 3D dots. Just beautiful.
Something blue
Every wedding needs something blue, so why not the cake? Tiffany blue is one shade that comes up particularly well, and makes a great foundation to share a favourite romantic verse from a poet such as Khalil Gibran.
Free wheeling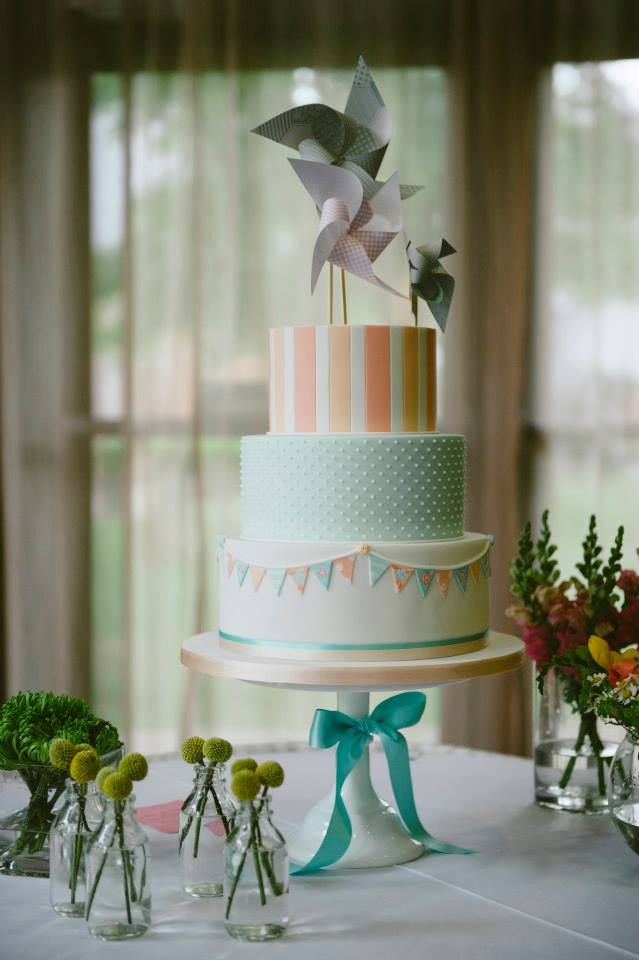 What's not to love about this cake, which makes a classic tiered style seem oh-so fresh and modern? Maybe it's the bunting, maybe it's the stripes or maybe it's the beautiful pinwheels that serve as a topper. Either way it's a true visual feast.
Bright and bold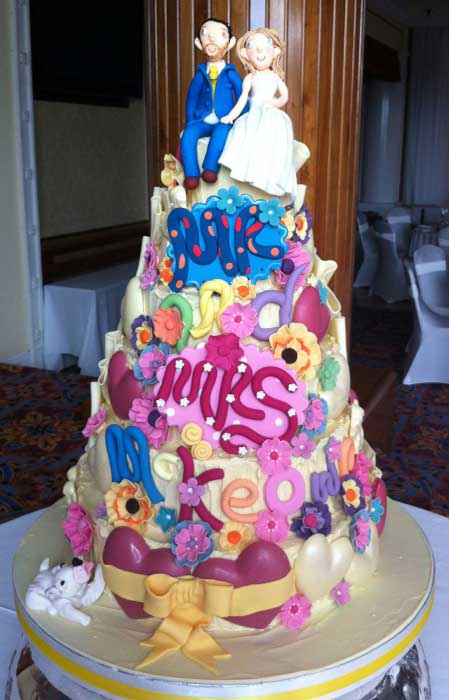 There's wedding cakes and then there's wedding cakes. We love it when a couple uses their cake as an excuse to run wild with colour, imagination and personality. The addition of a pet dog just makes it all the more sweet.
Simply sensational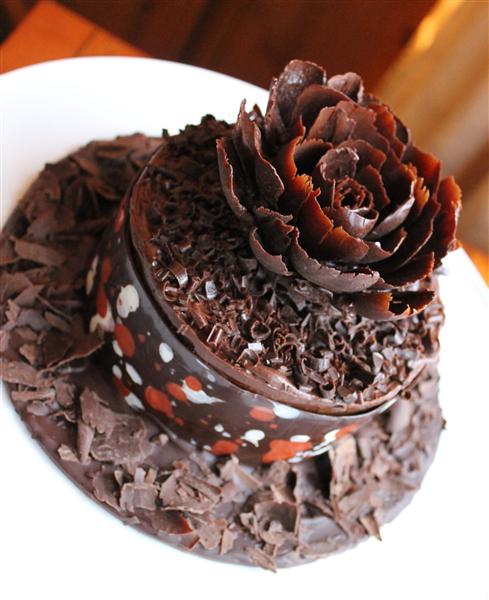 Oh my. The mouth waters just looking at this sensational chocolate-heavy creation. As William Shakespeare himself once said: Though she be but little, she is fierce.
Flower power
Image:
Amy Swann Cakes
Proof that good things do come in small packages, with a profusion of intricate sugar flowers spilling against a pristine white background to evoke wonderful thoughts of a beautiful countryside garden. Photos almost don't do it justice.
Find a great selection of wedding cake suppliers near you right here!