It was an epic proposal that led to the magical rustic garden wedding of Ann and Andrew Nguyen.
The Sydney couple, both aged 29, met through a social dragon boat club in 2007. "Since then we have never looked back," smiles Ann. The wedding wheels were put in motion with some careful proposal planning from Andrew.
His version of popping the question had it all – drones, mountain-top views, luxury cars, private musicians and much more. A 'yes' from Ann atop a lookout at Kangaroo Valley meant the couple could begin planning their big day for October 2, 2016 with 400 guests.
Their ceremony and reception took place at the one location, Ottimo House in Denham Court, with traditional elements reflecting their culture. "The wedding day was as epic as the proposal, and had elements from both our traditional Vietnamese backgrounds and our adventurous, outdoorsy personalities," explains the bride.
Personal touches were also a big part of the day, including the efforts of family members. "Andrew built the arch, my father planted the succulents, my aunty made the macarons, and my little cousins played the music," explains Ann.
Photos courtesy of Images by Kevin.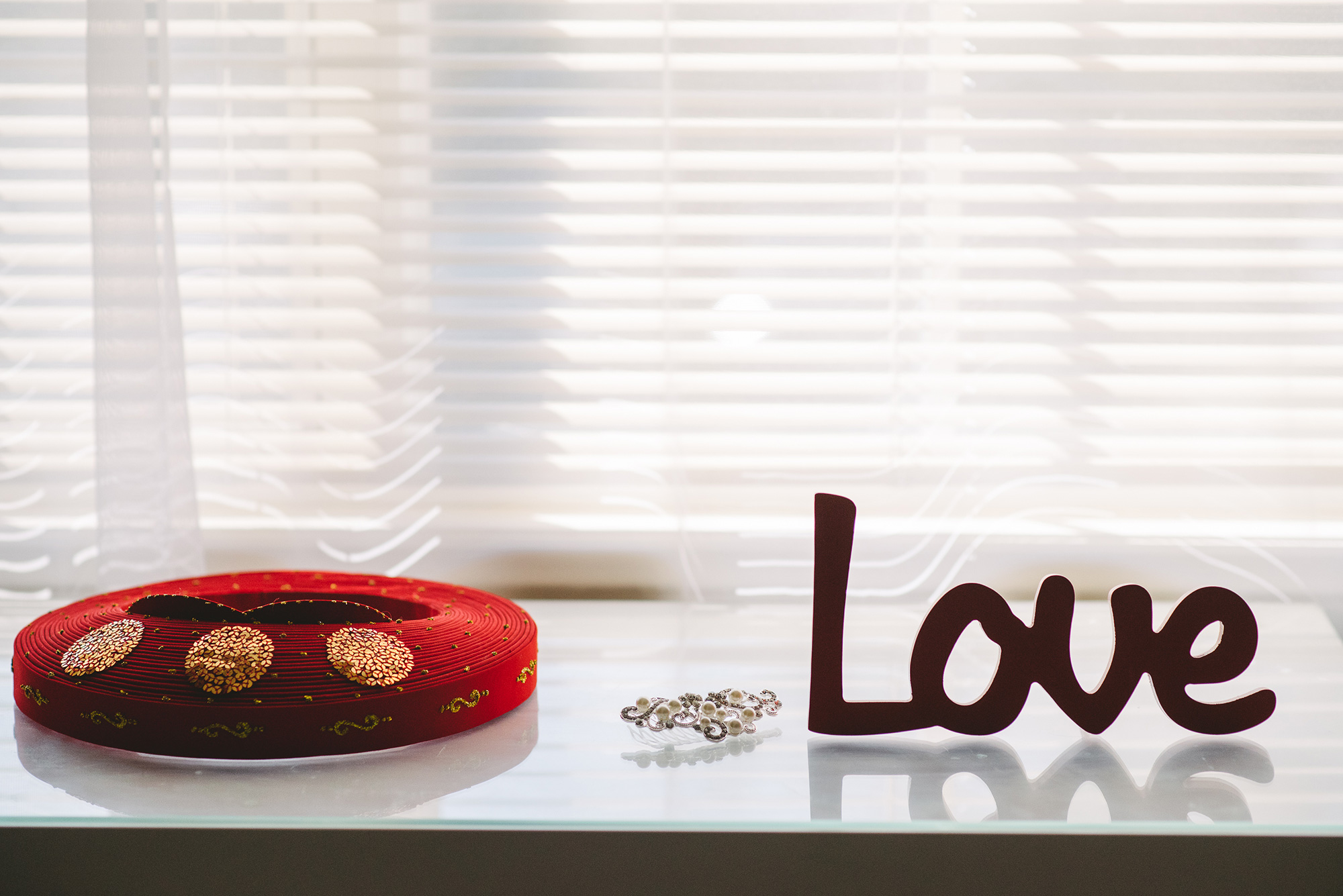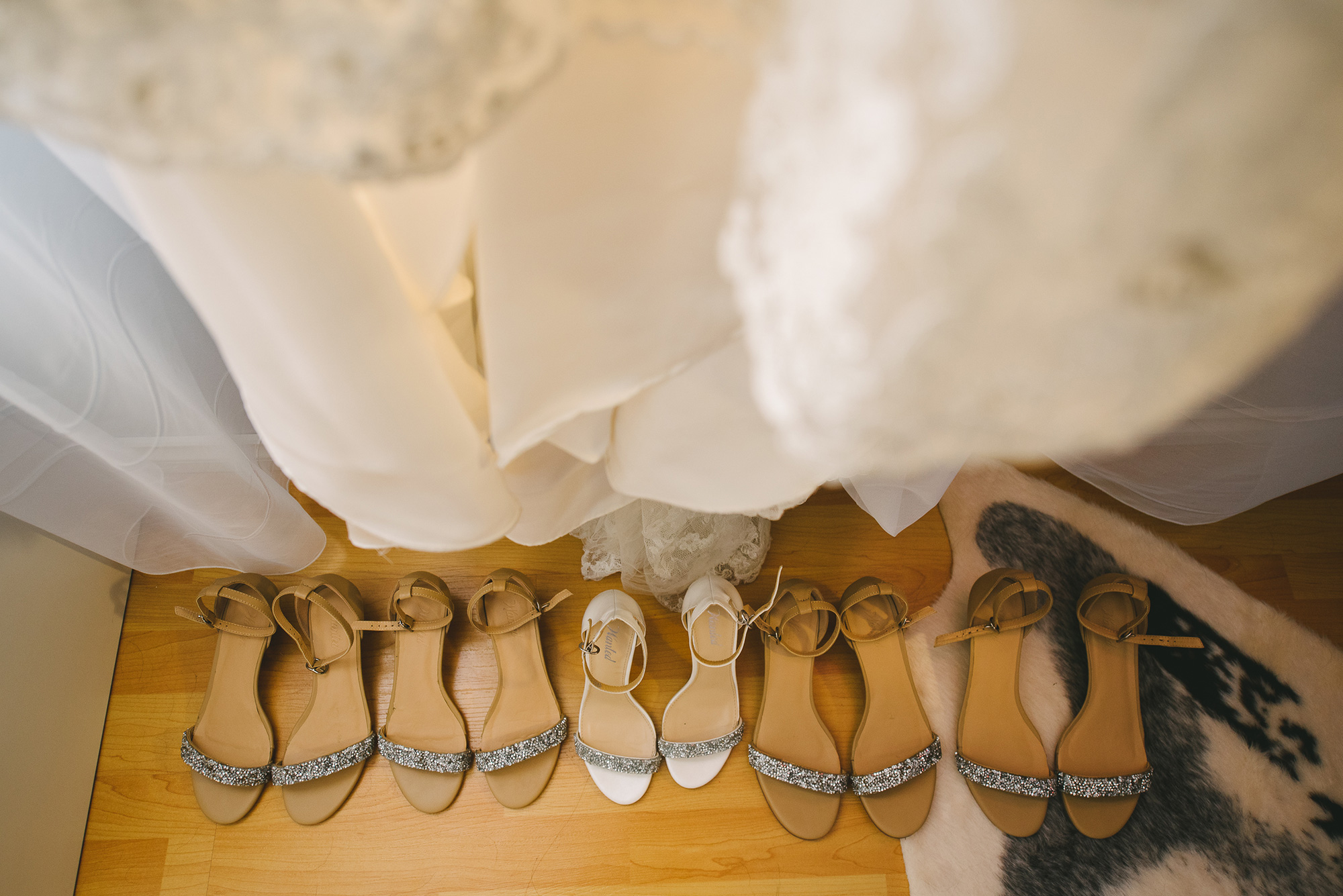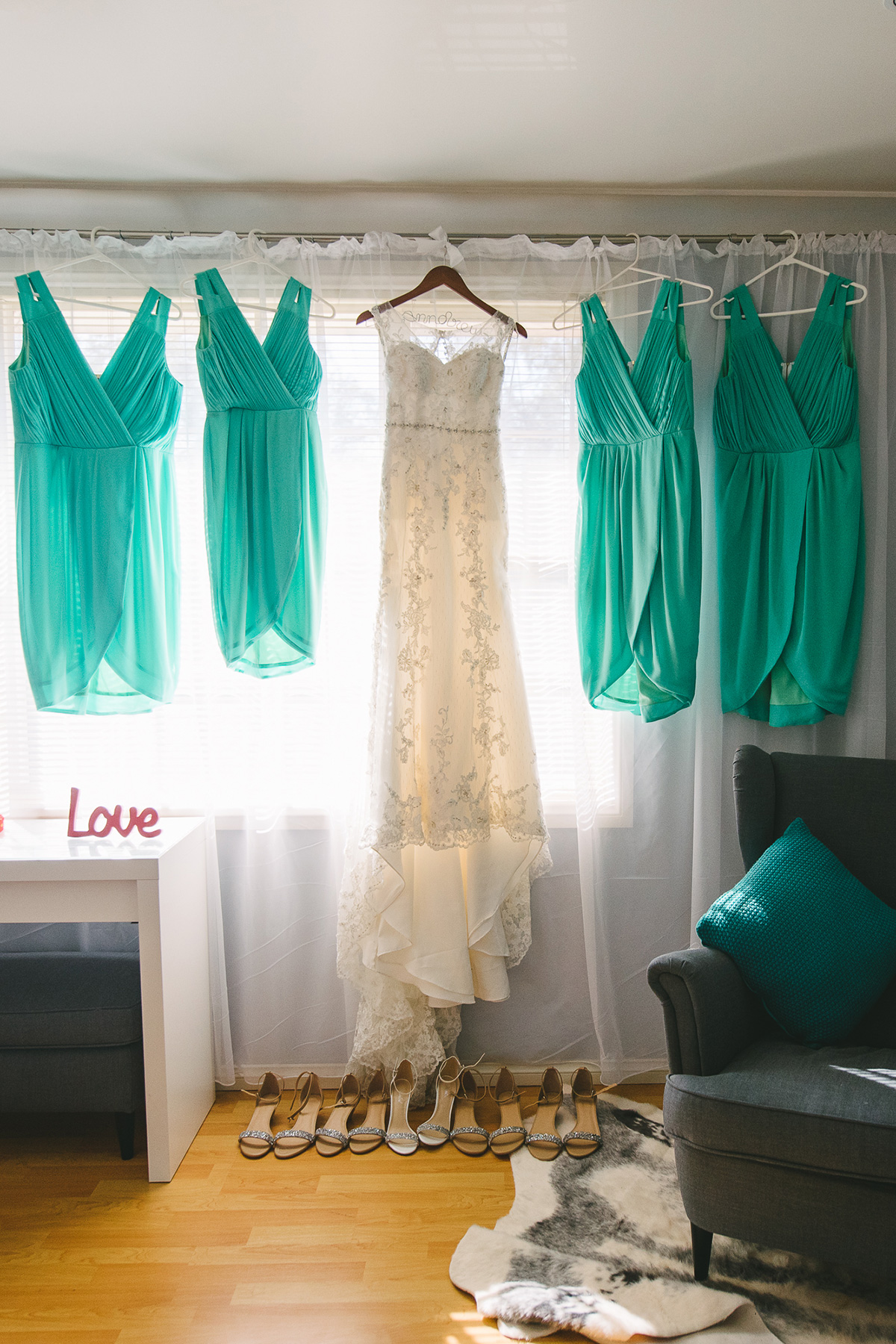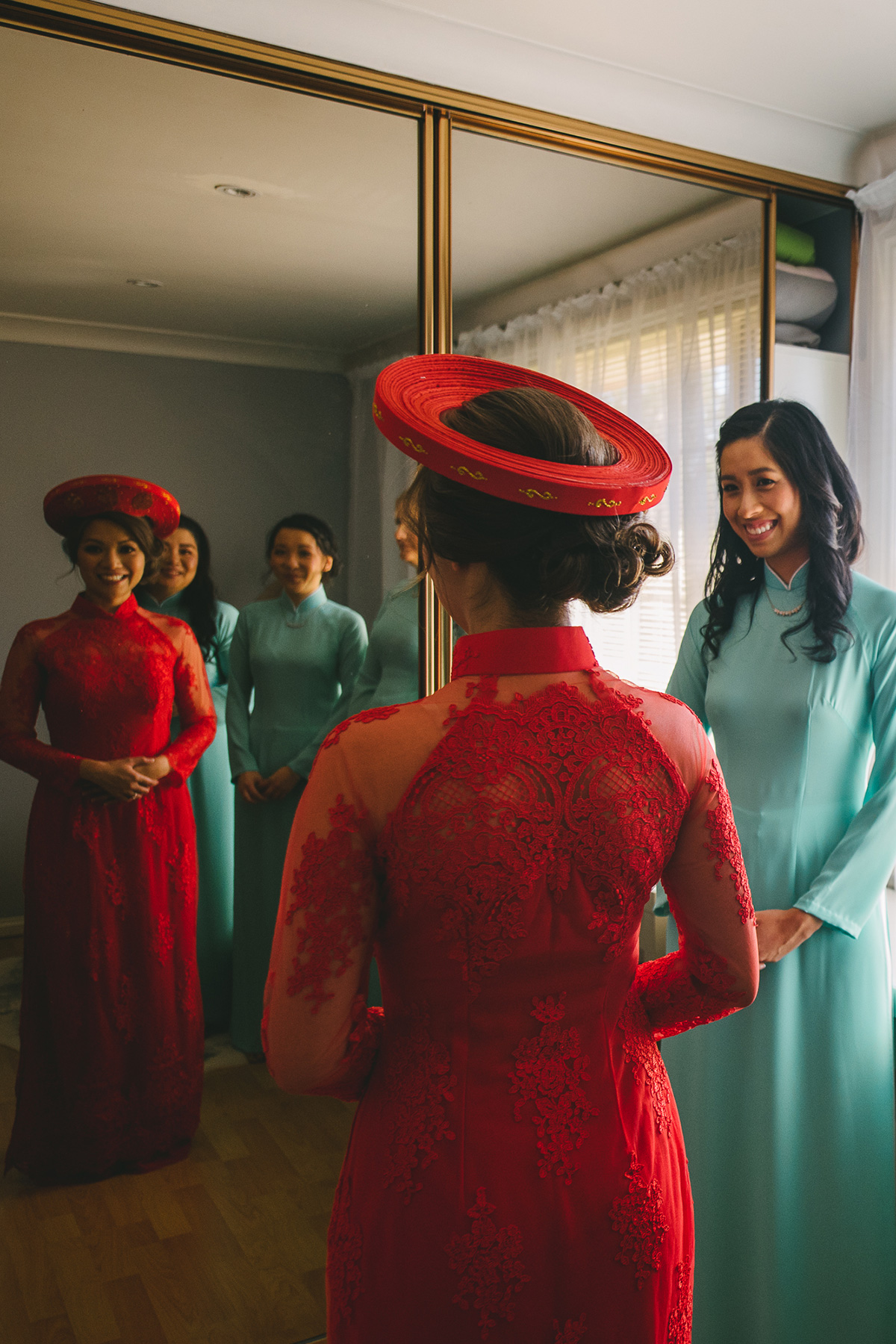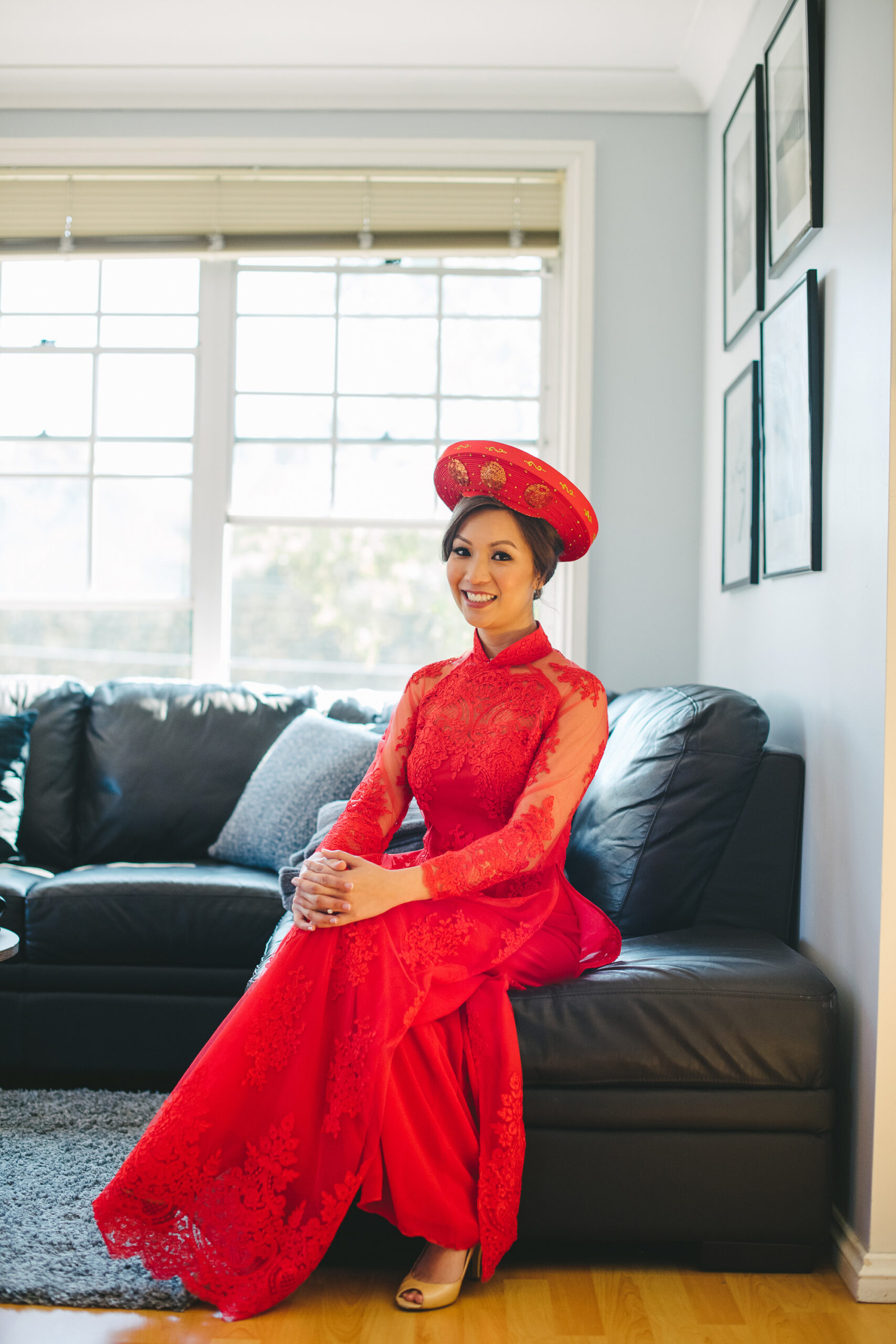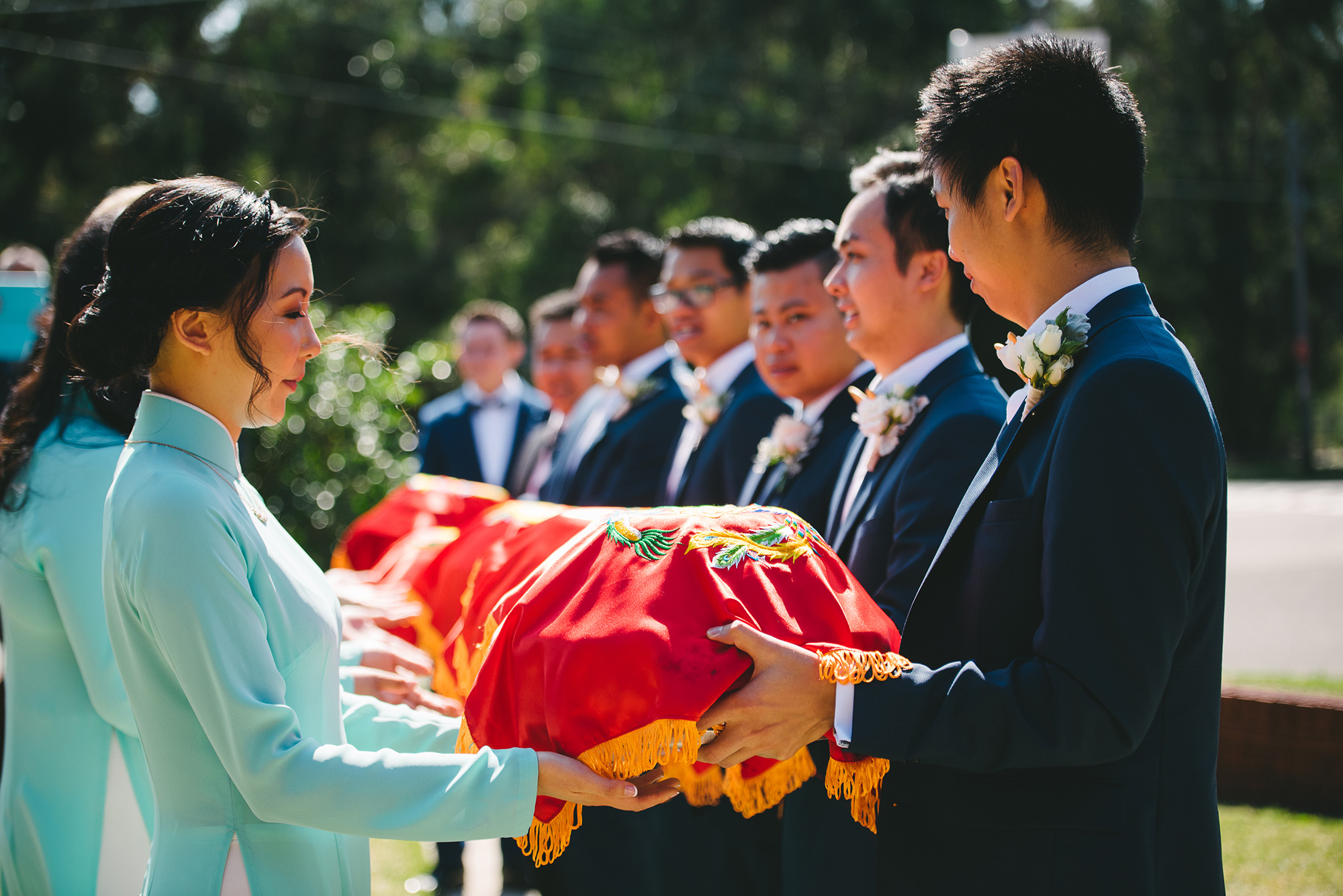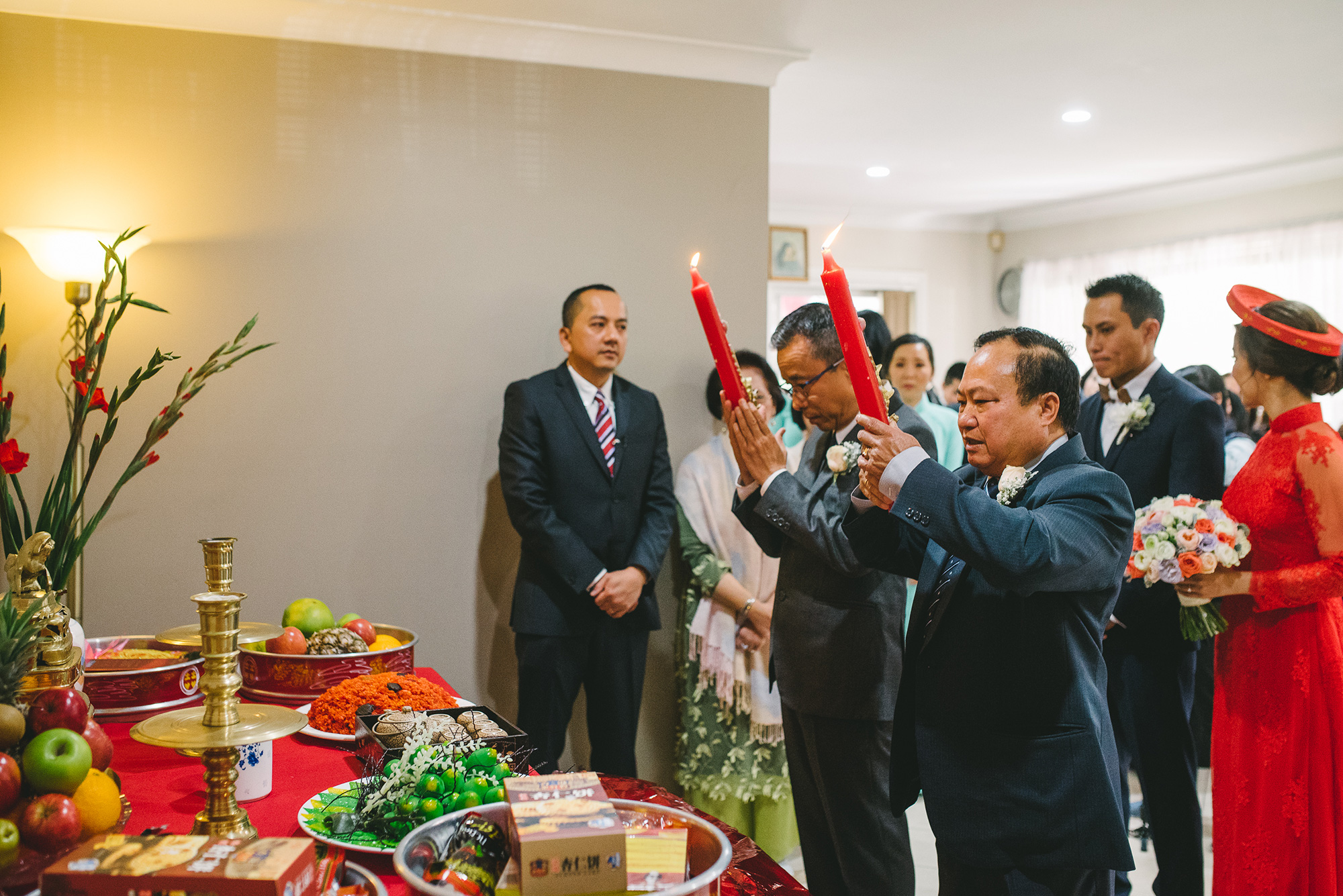 "There were a lot of personal touches to the day, which made it all the more meaningful," says the bride.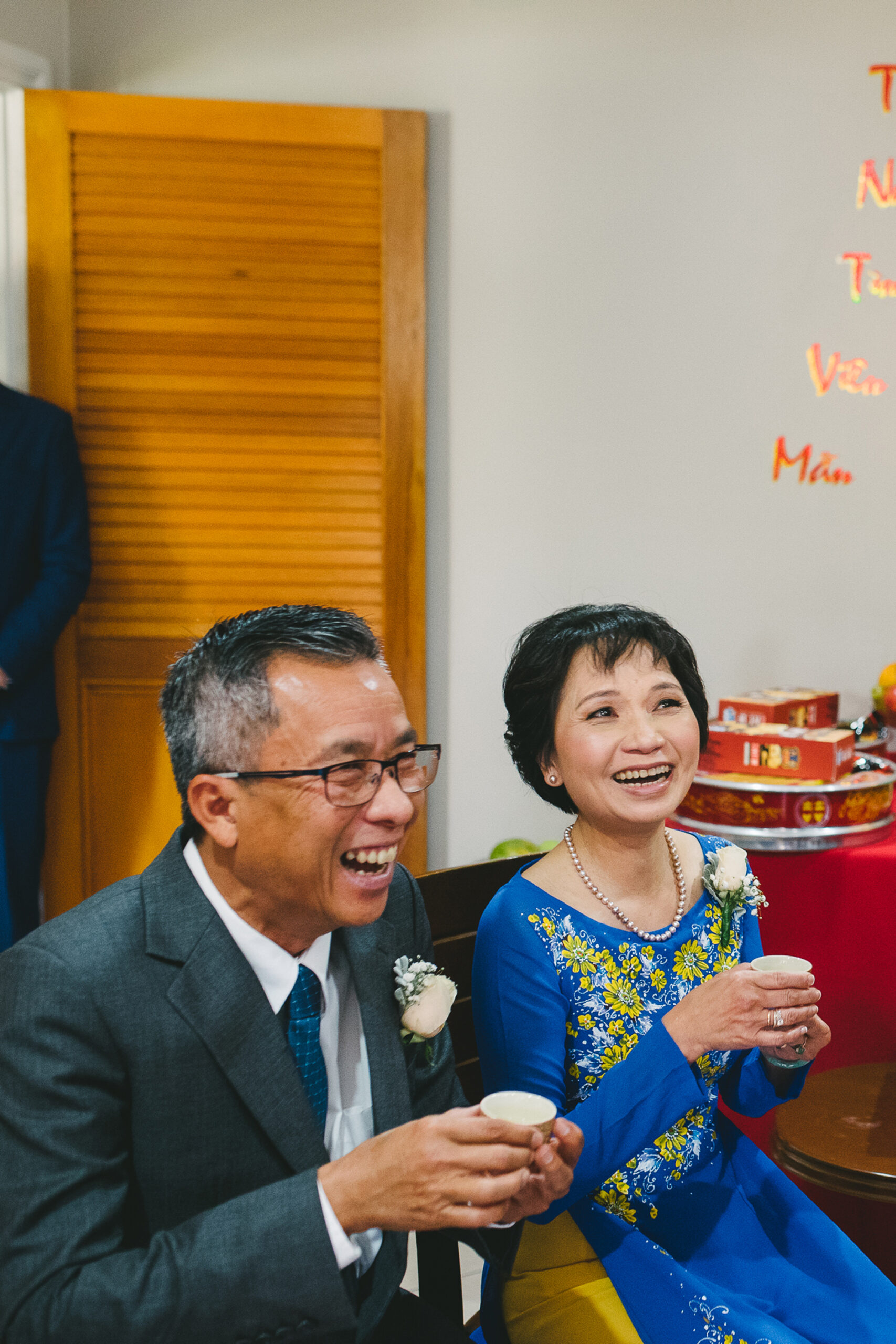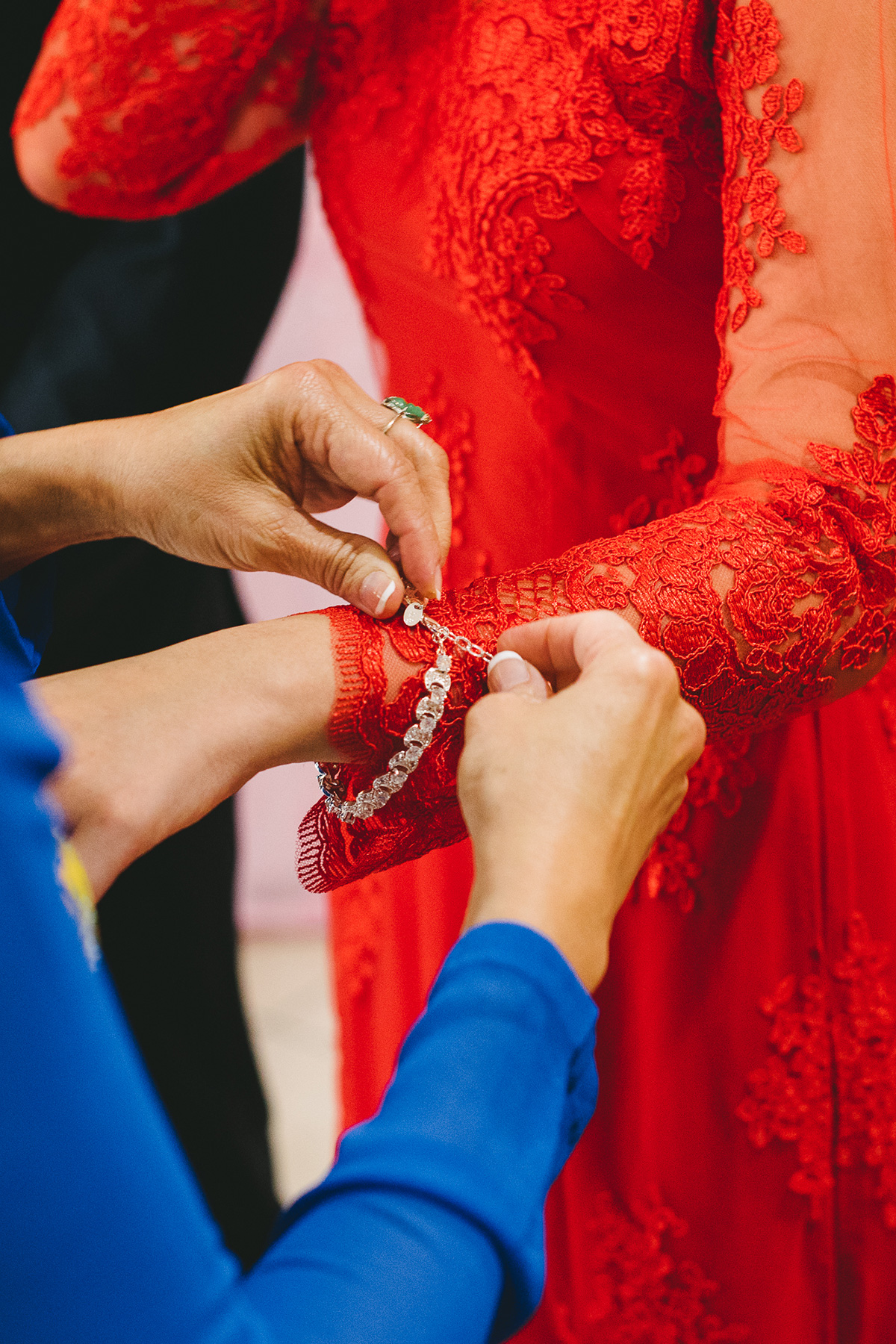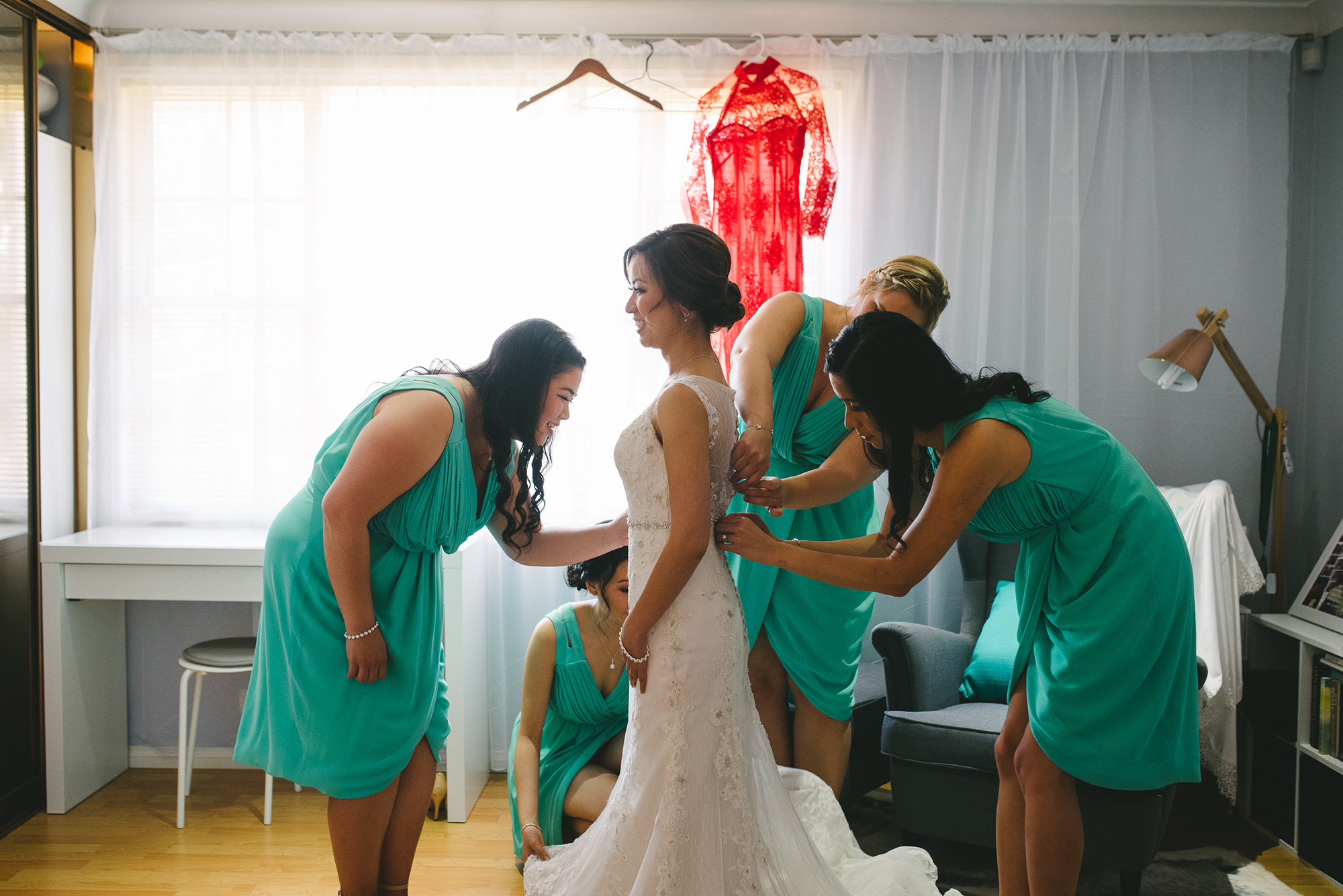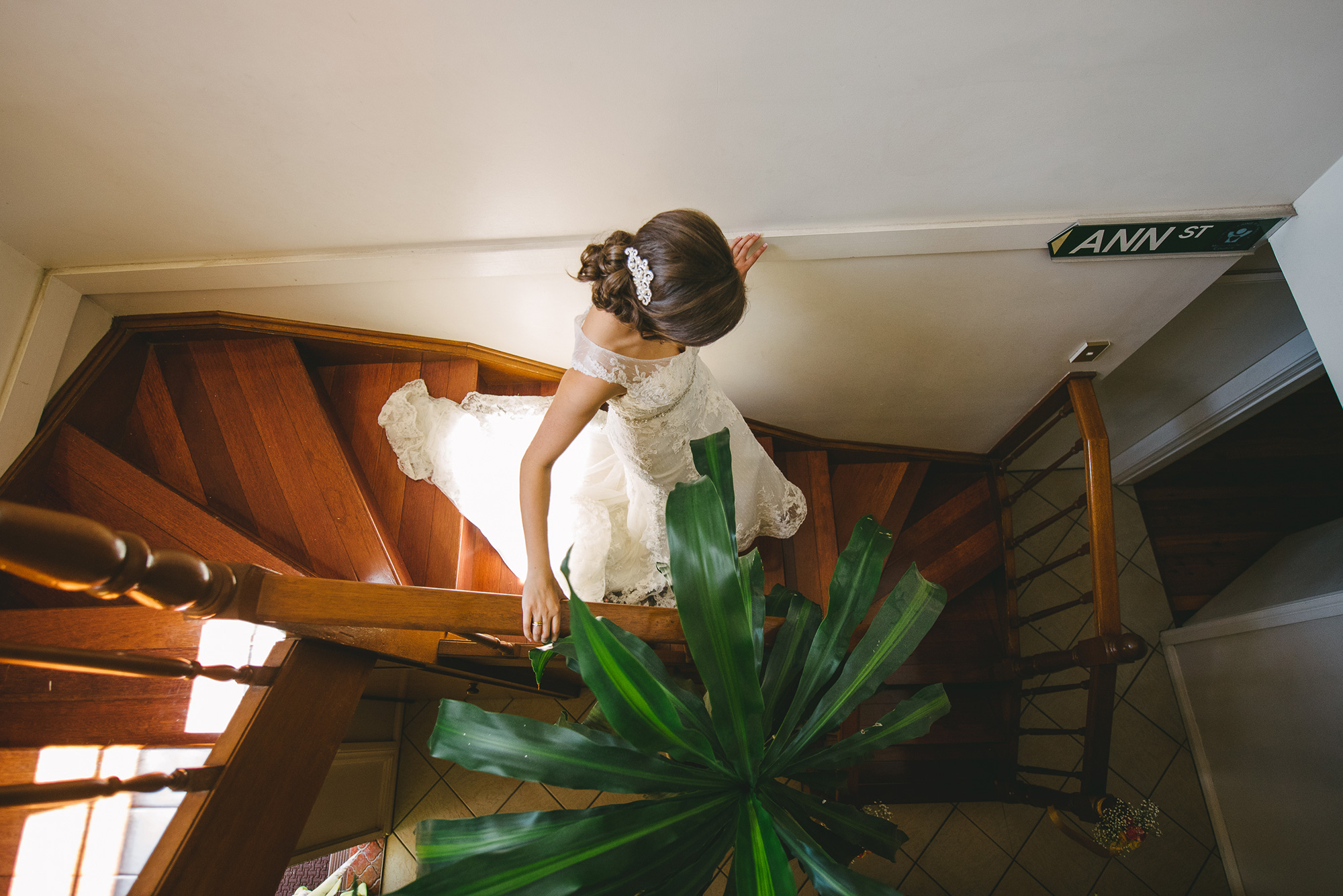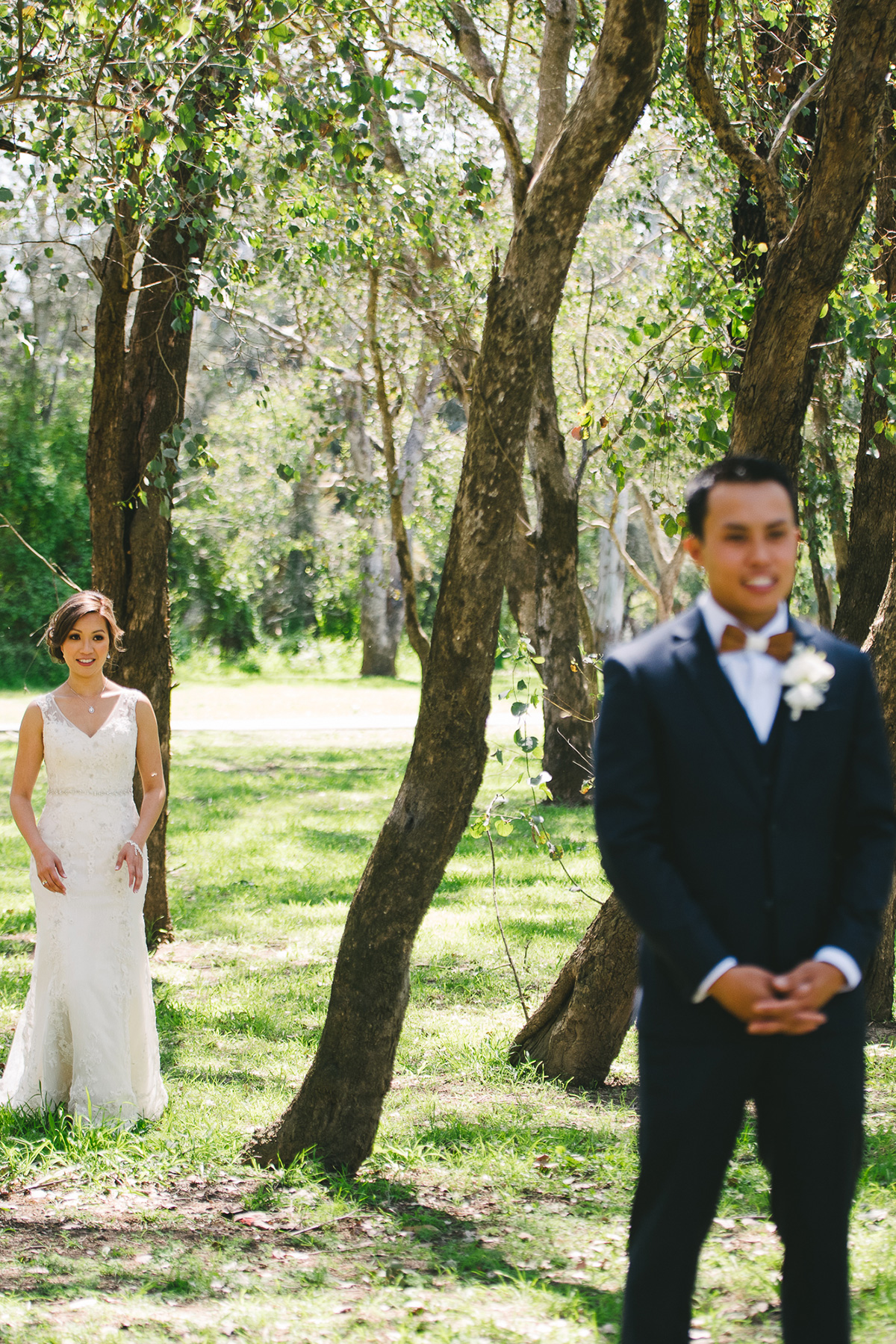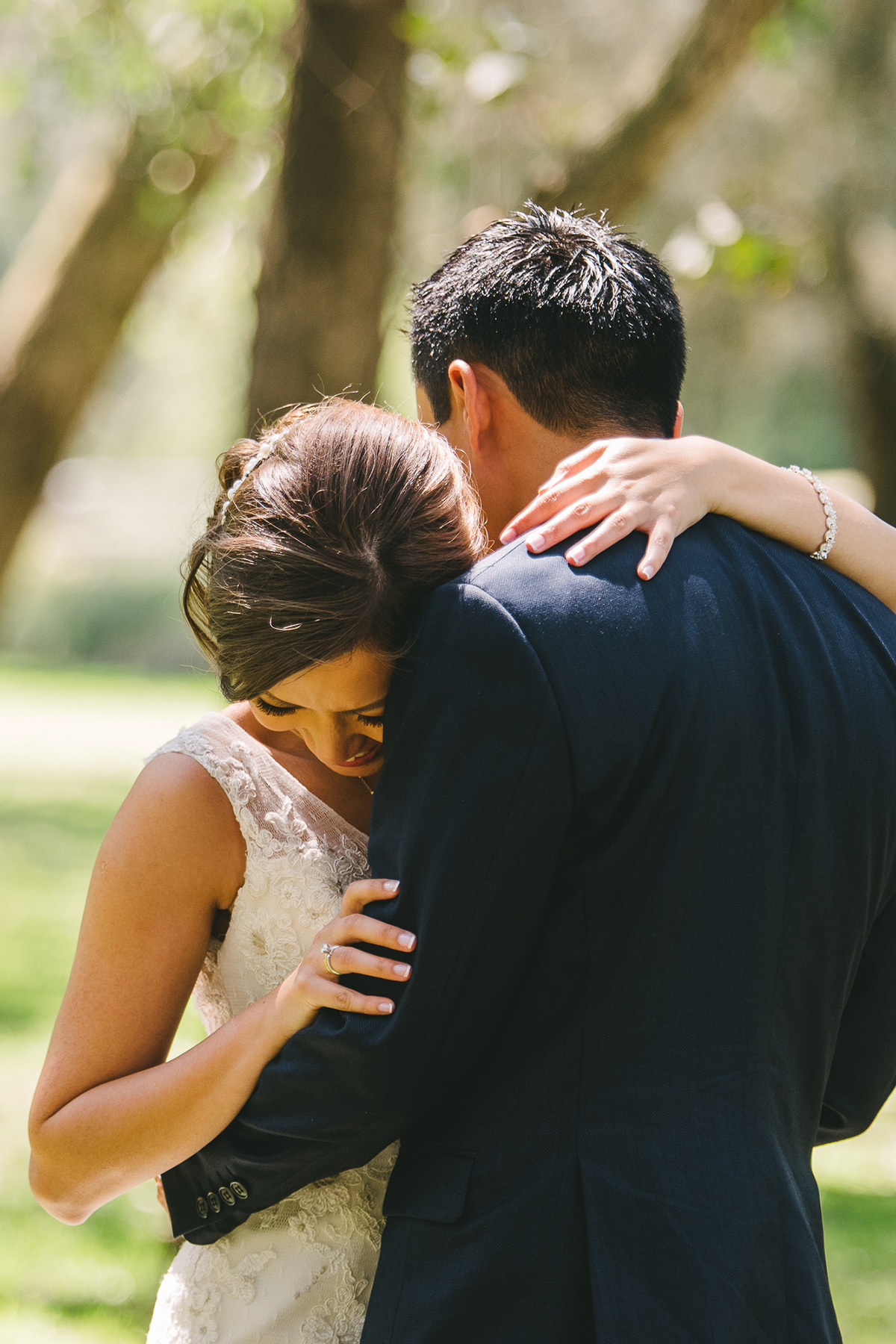 Images by Kevin was there to capture the couple's first look.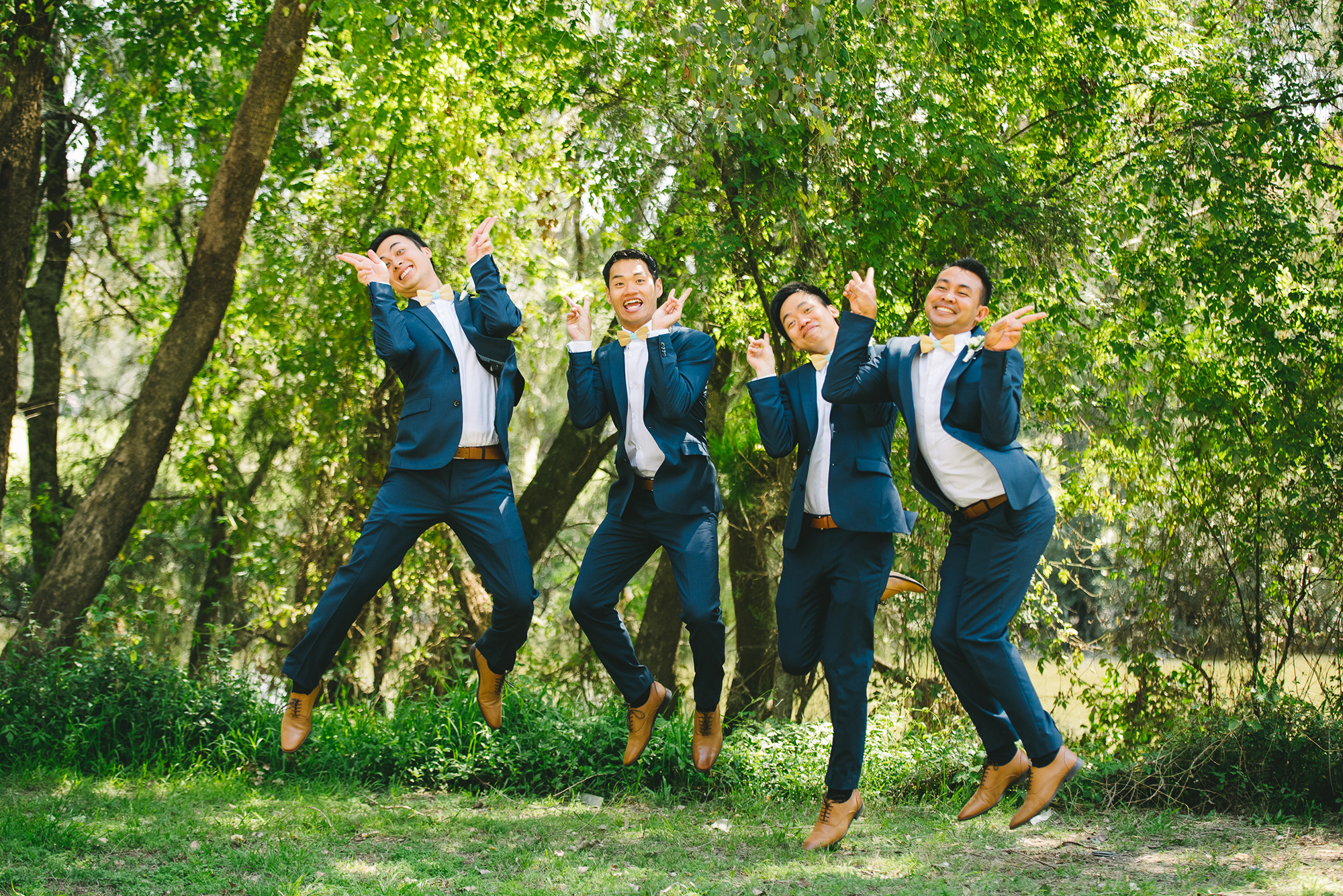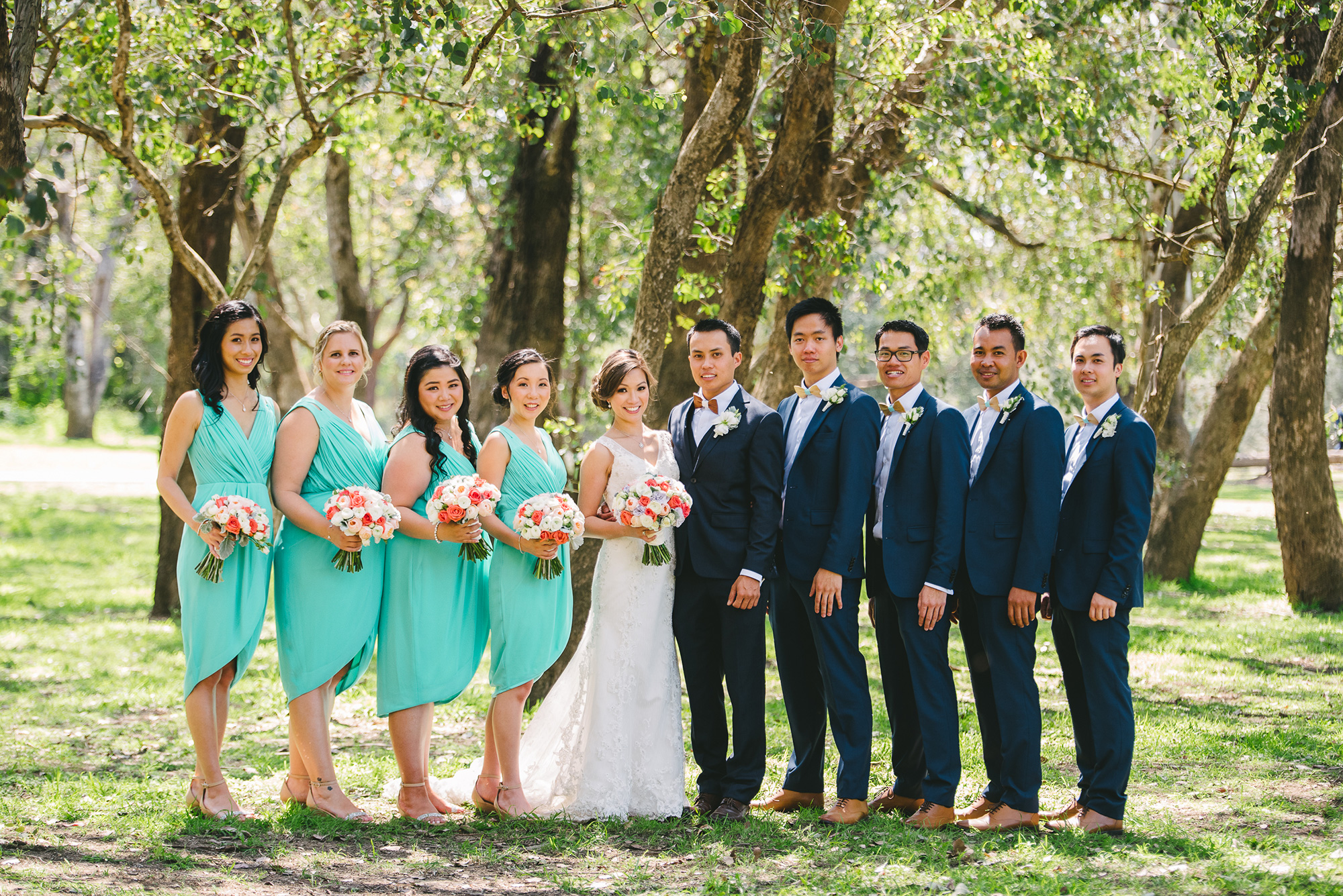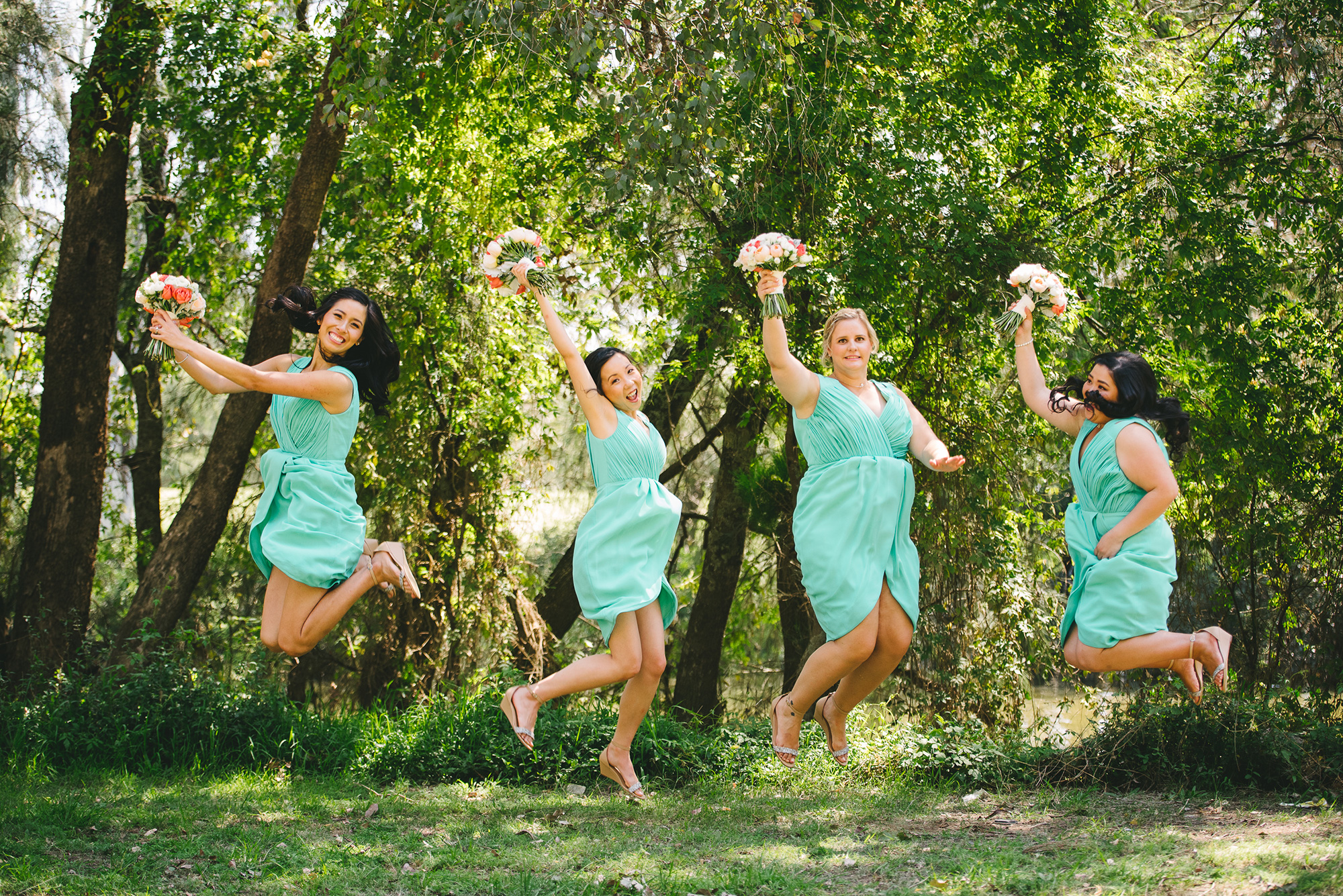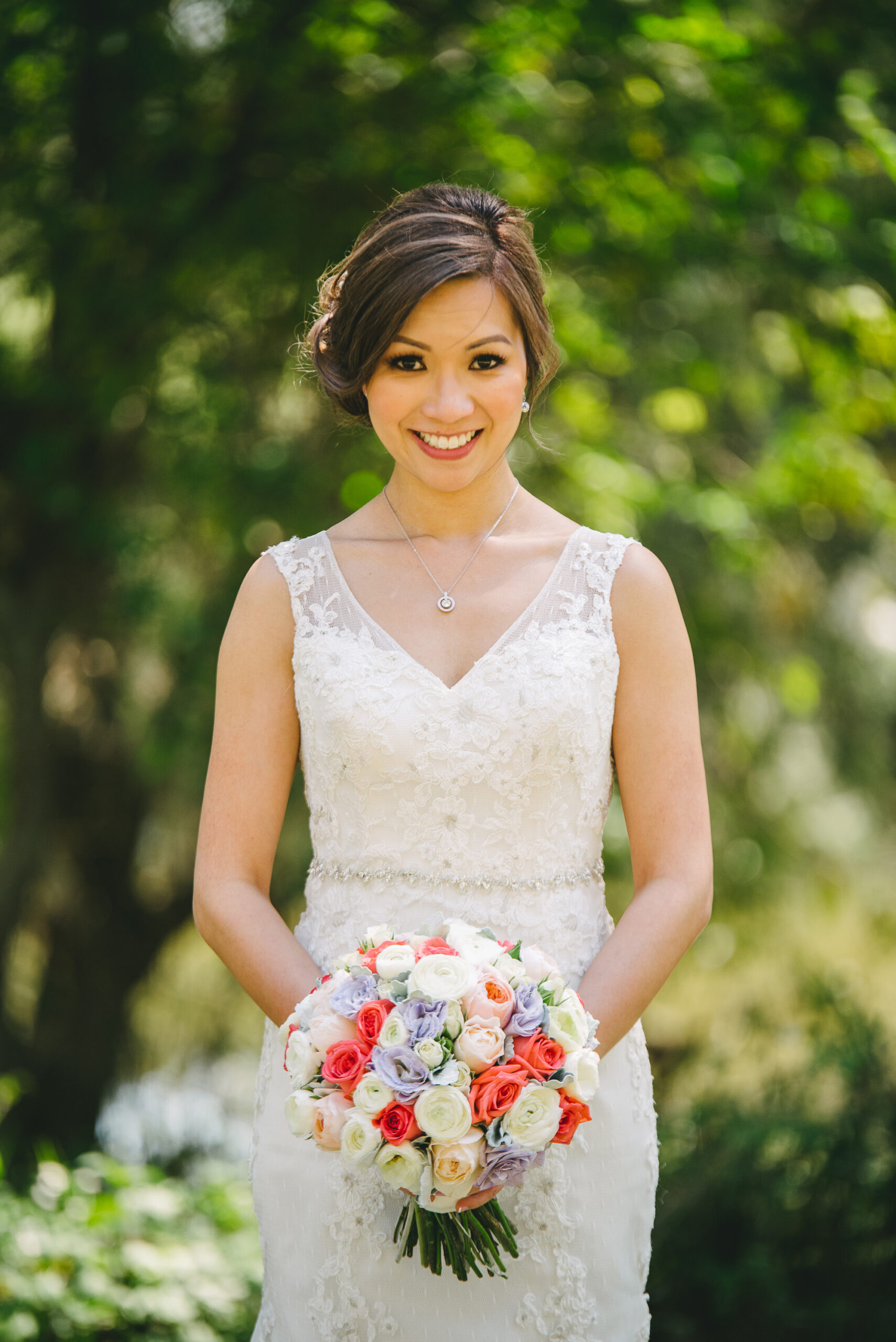 Ann found her wedding dress with ease — on her lunch break from work!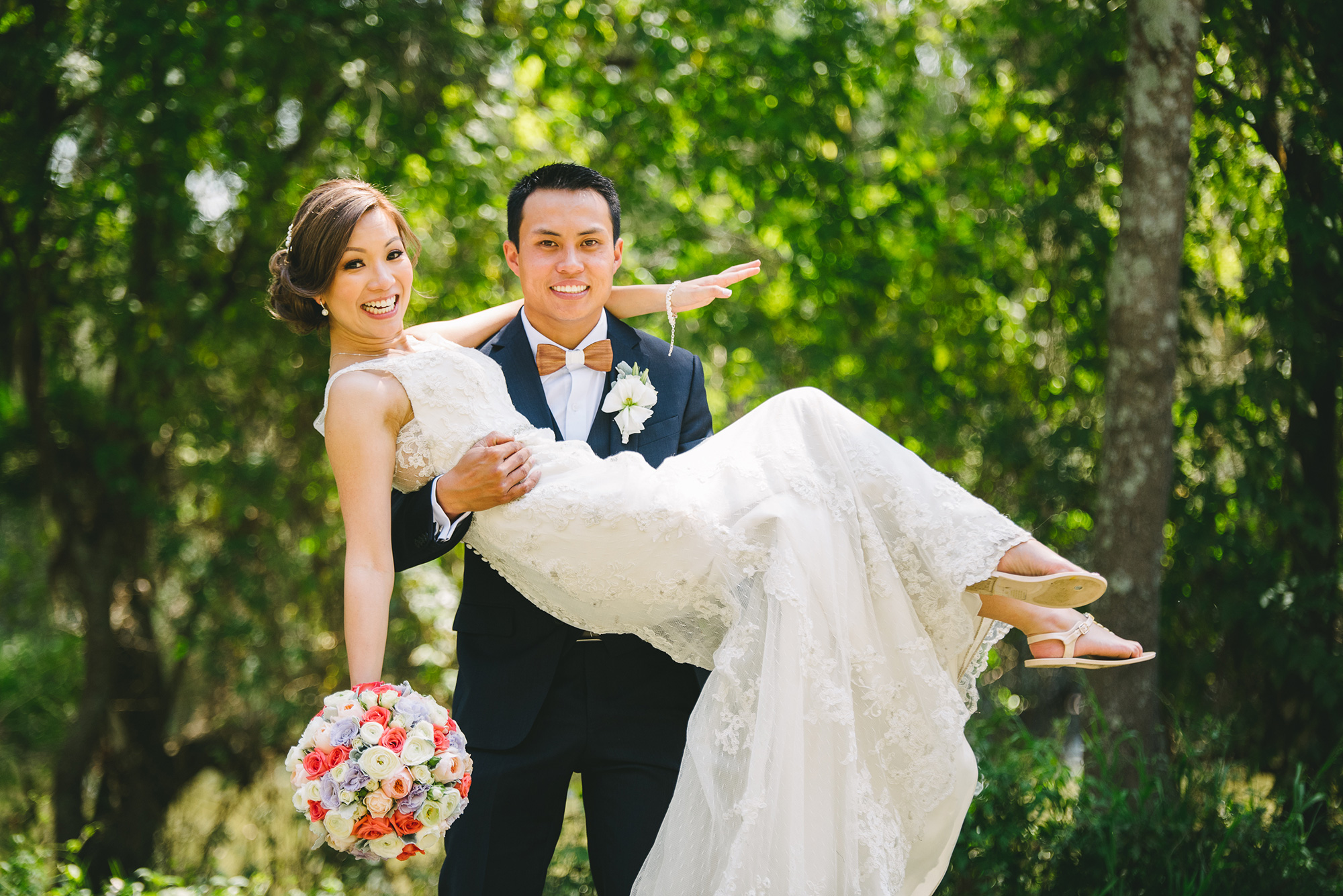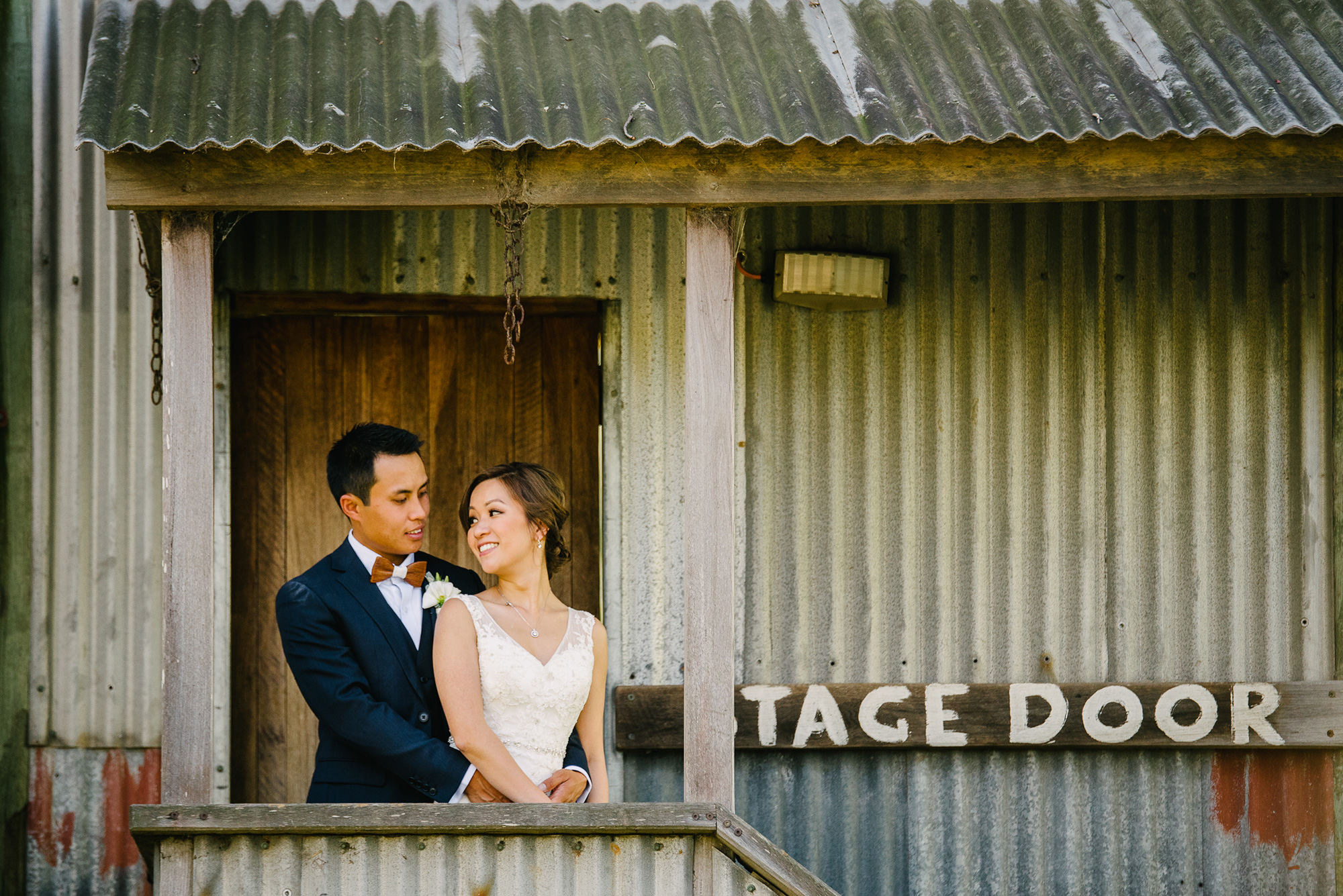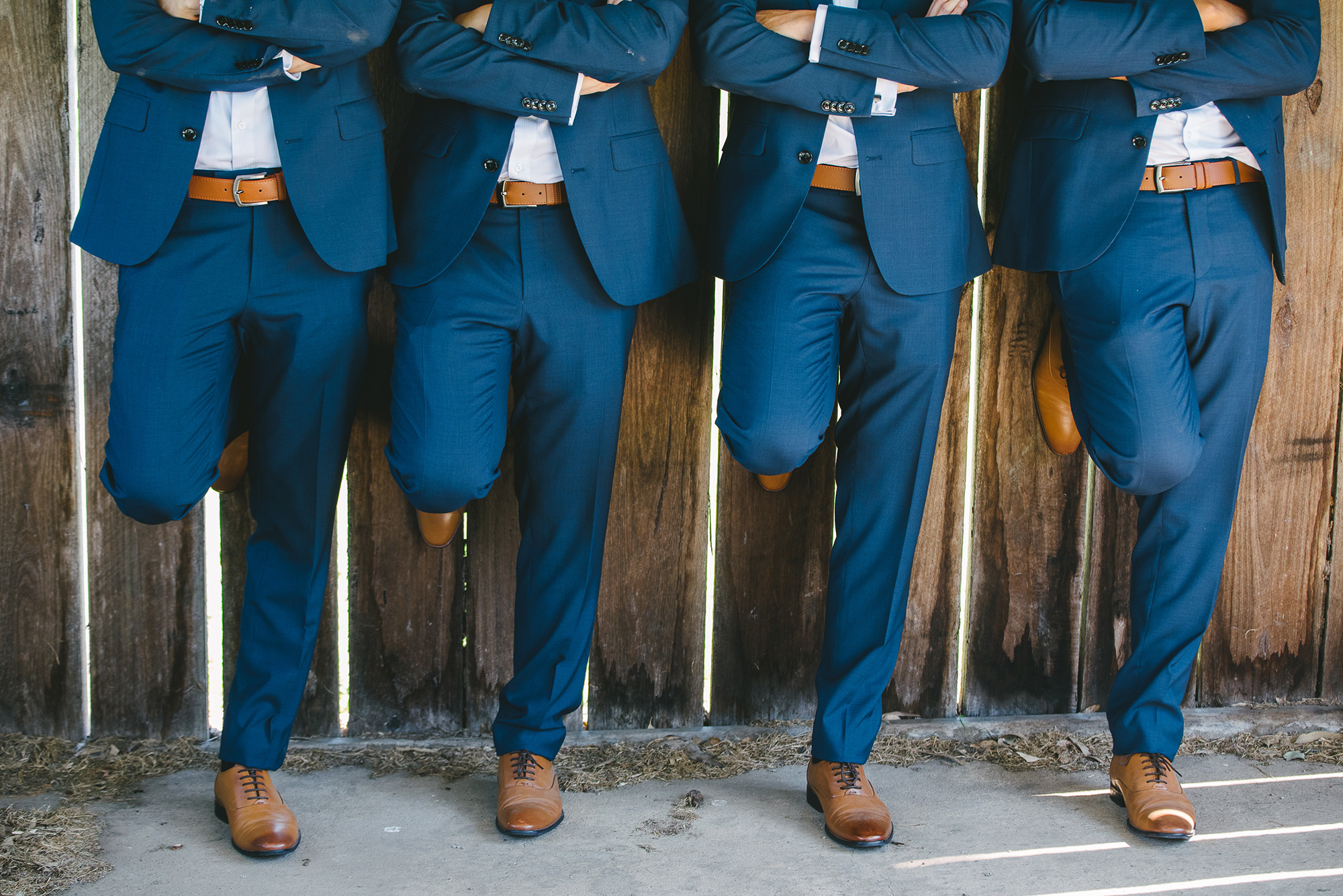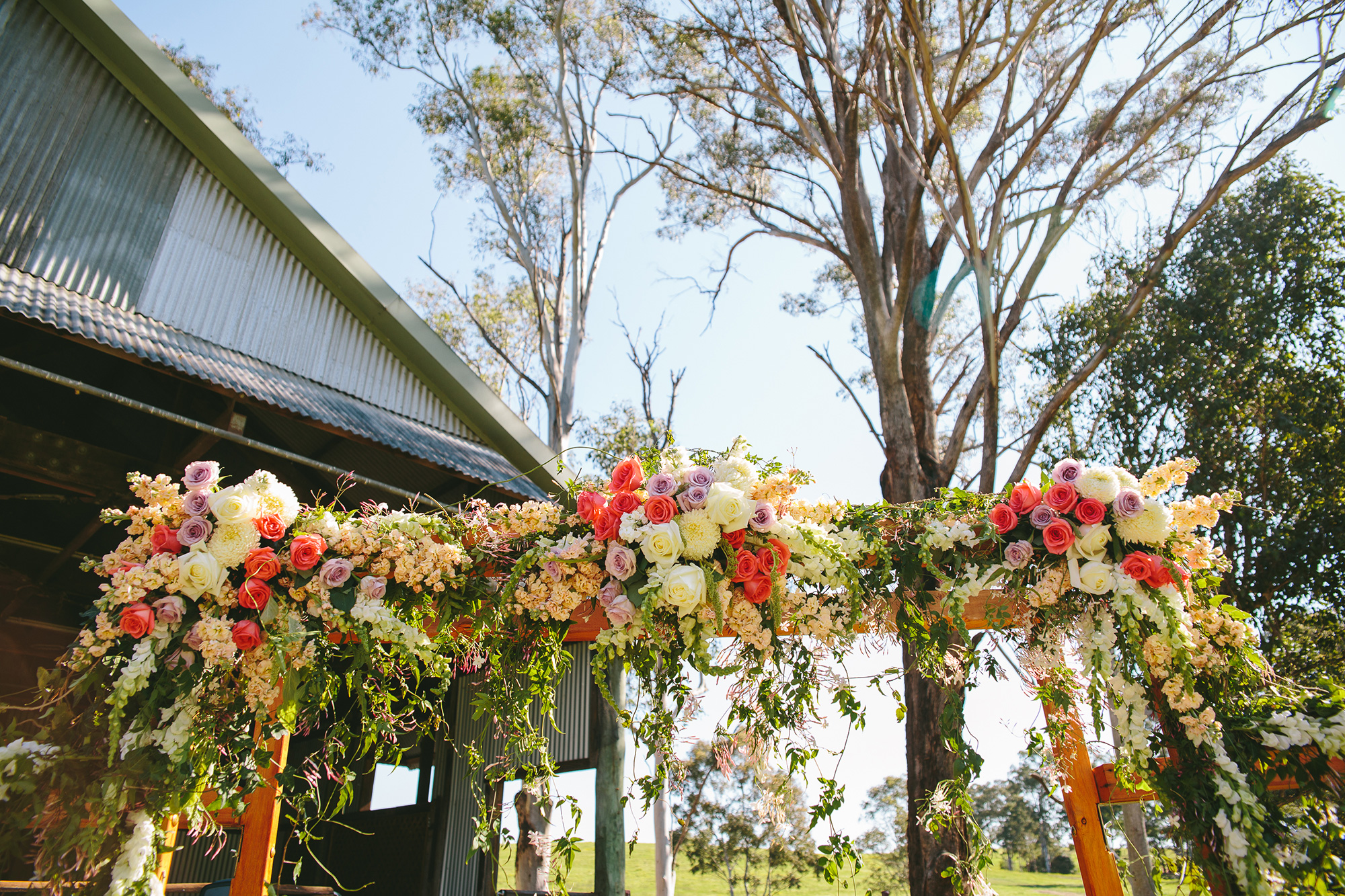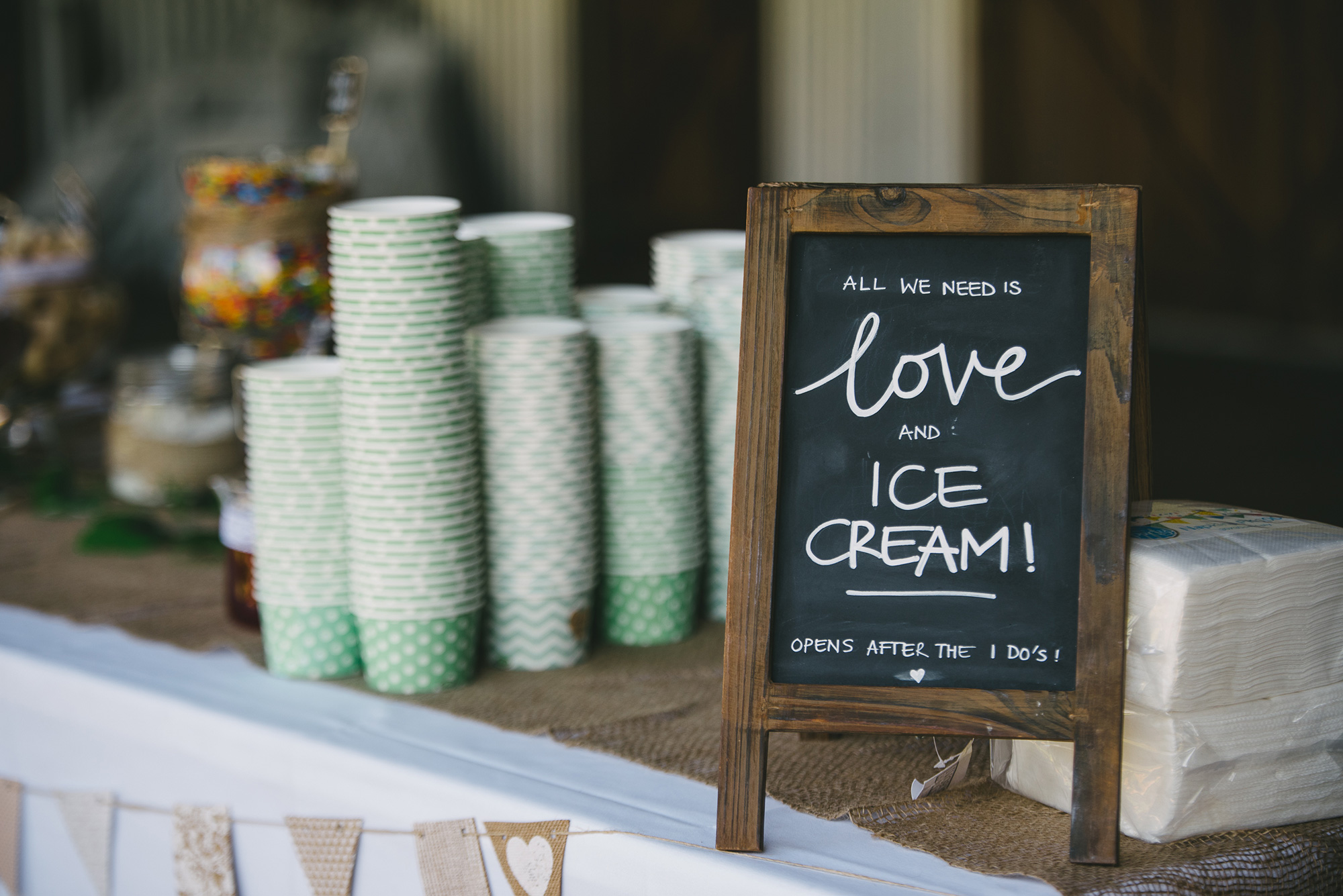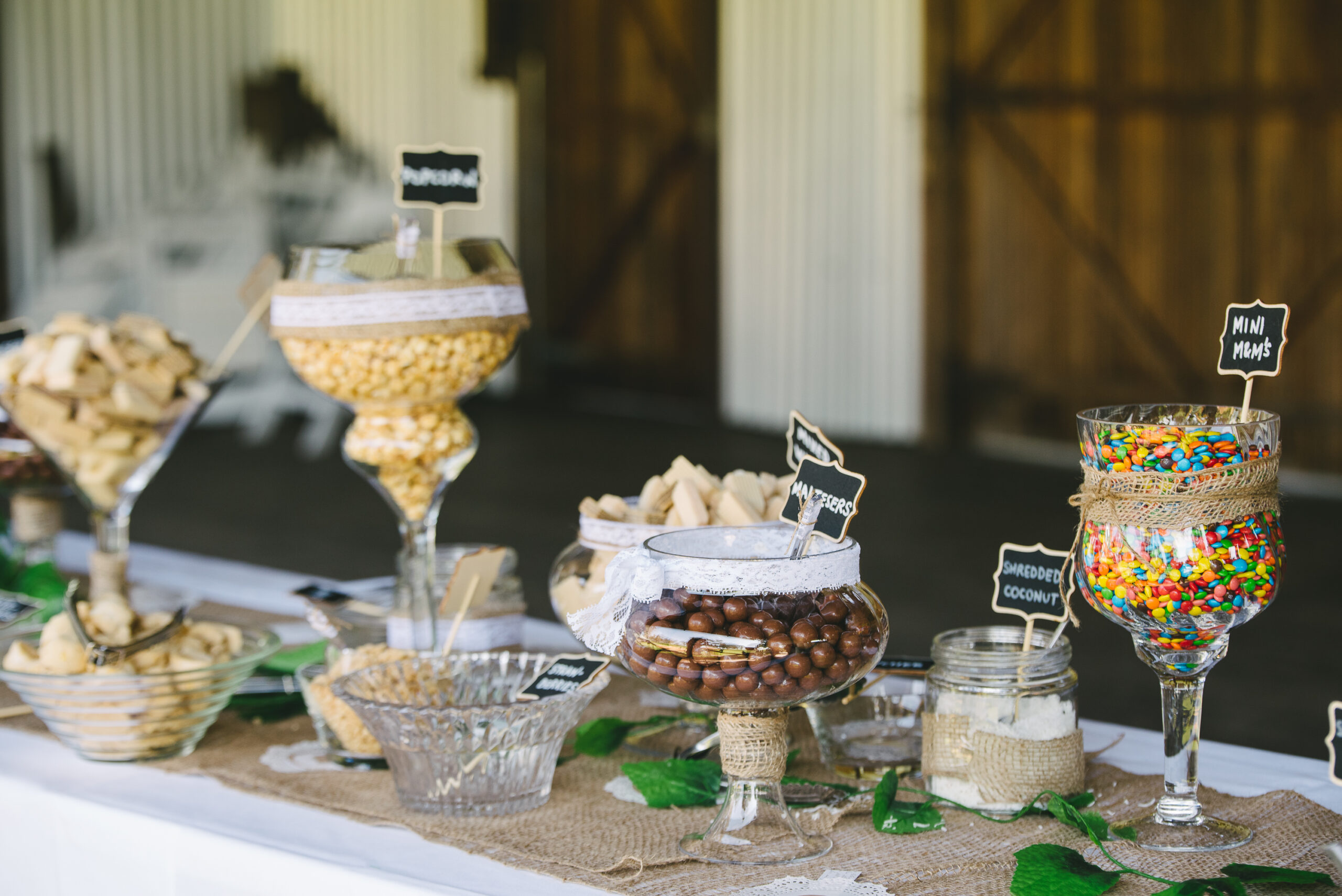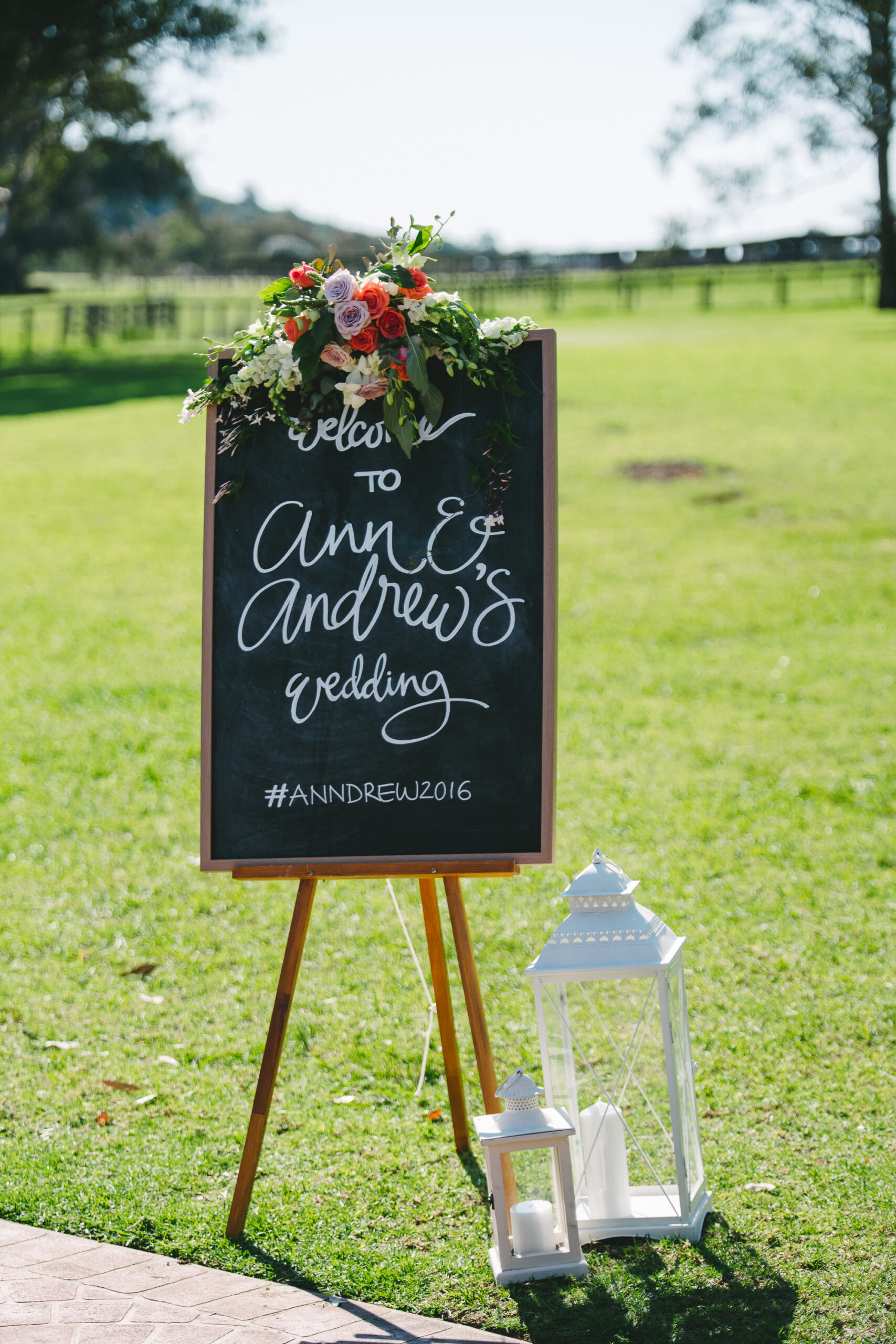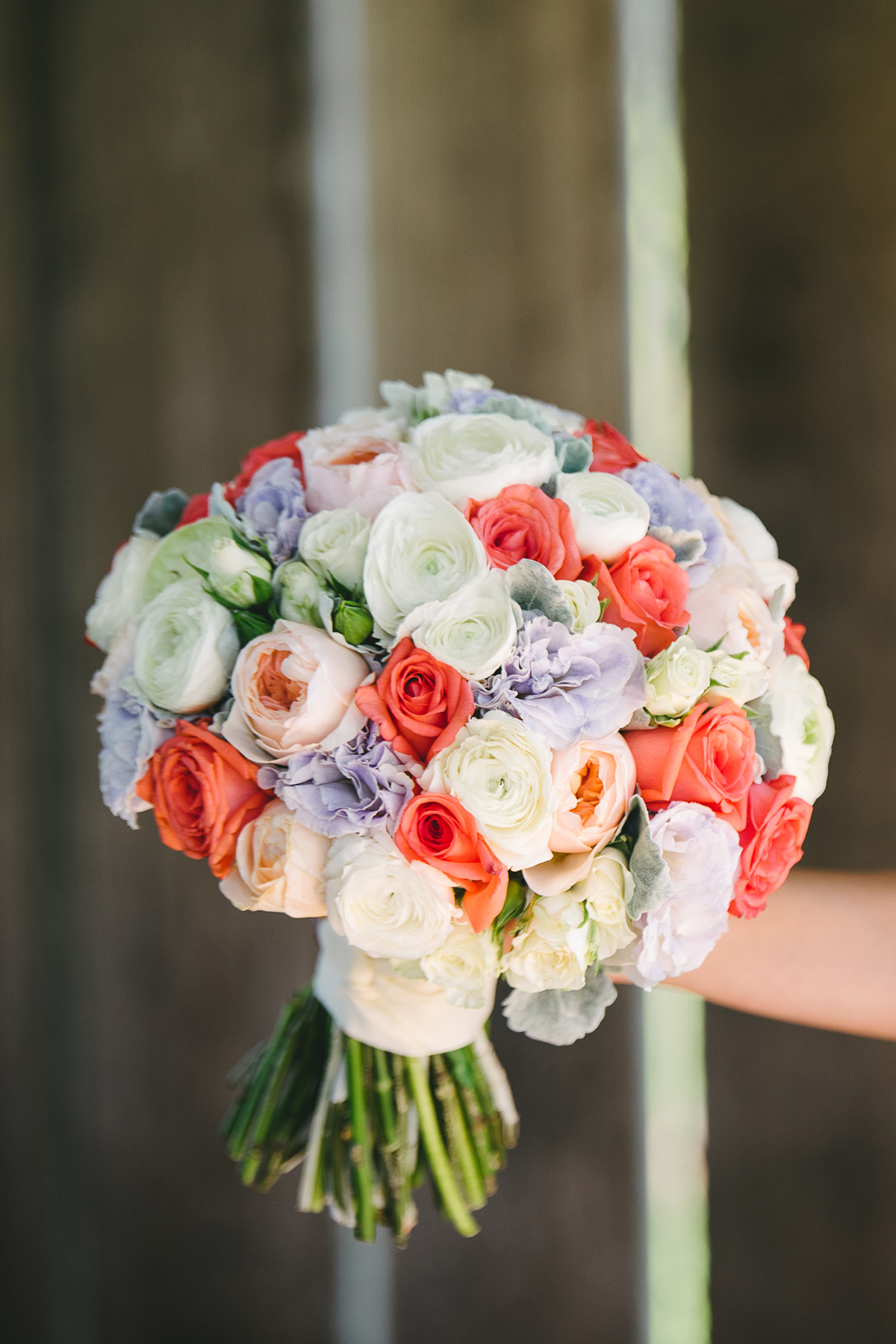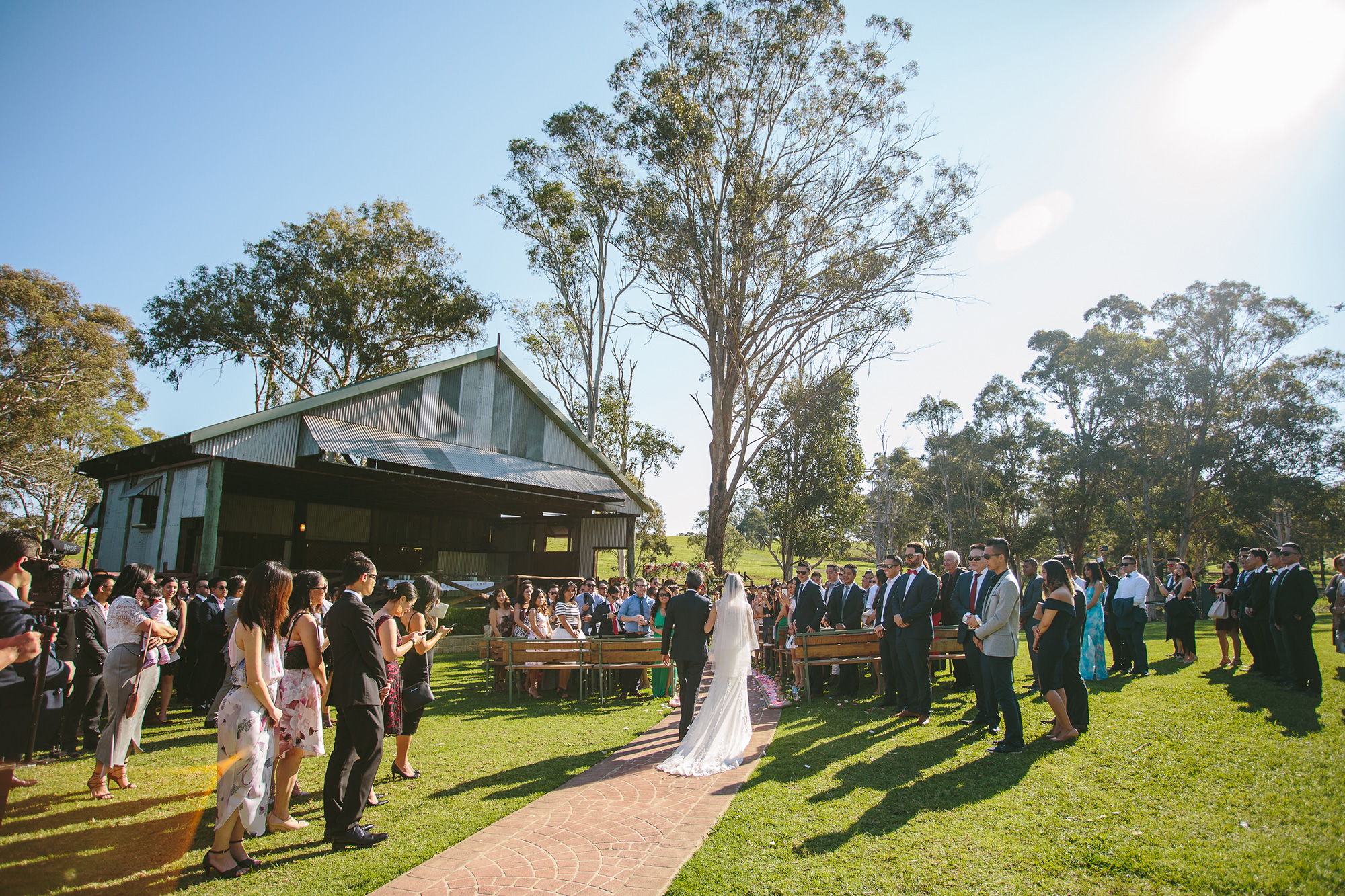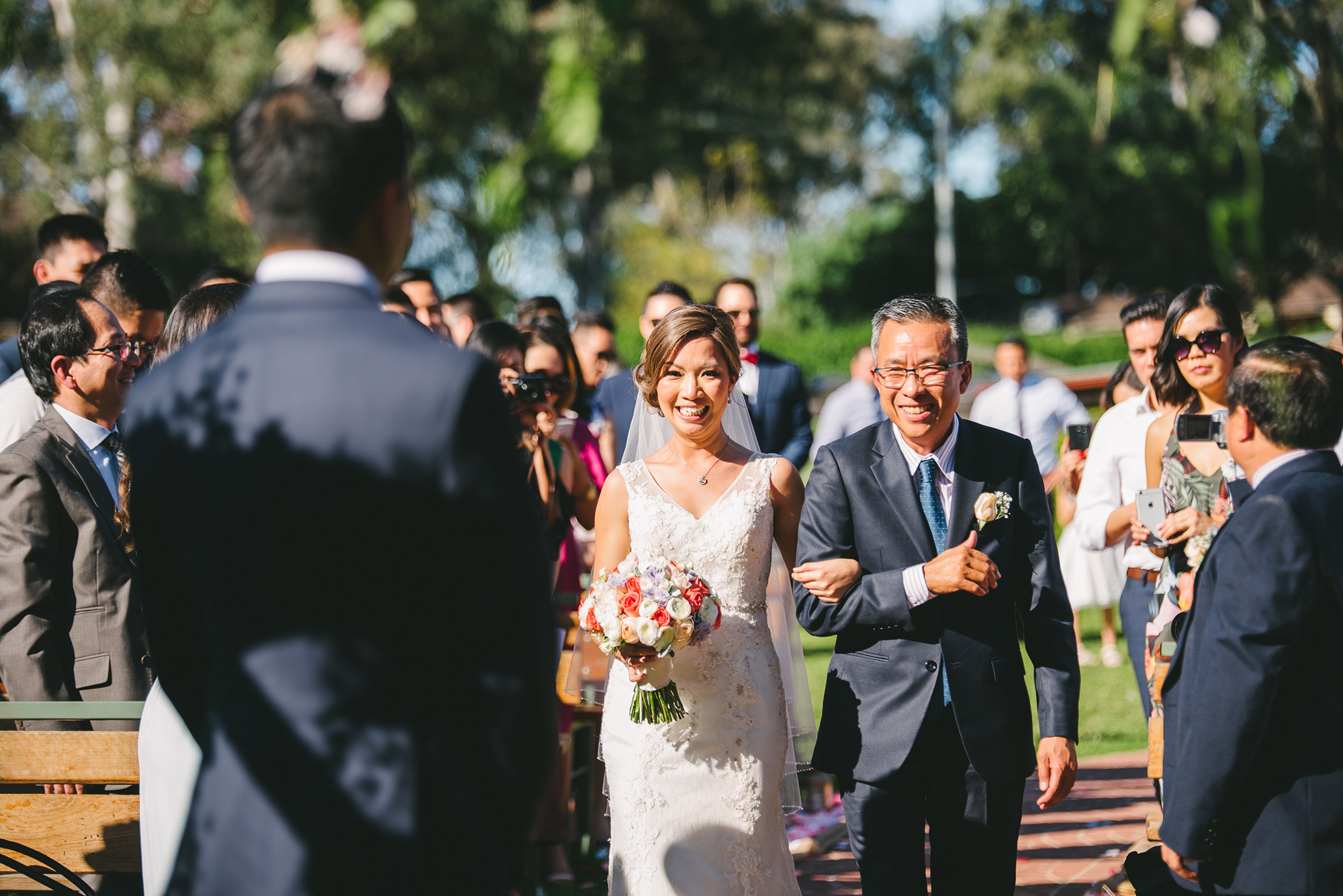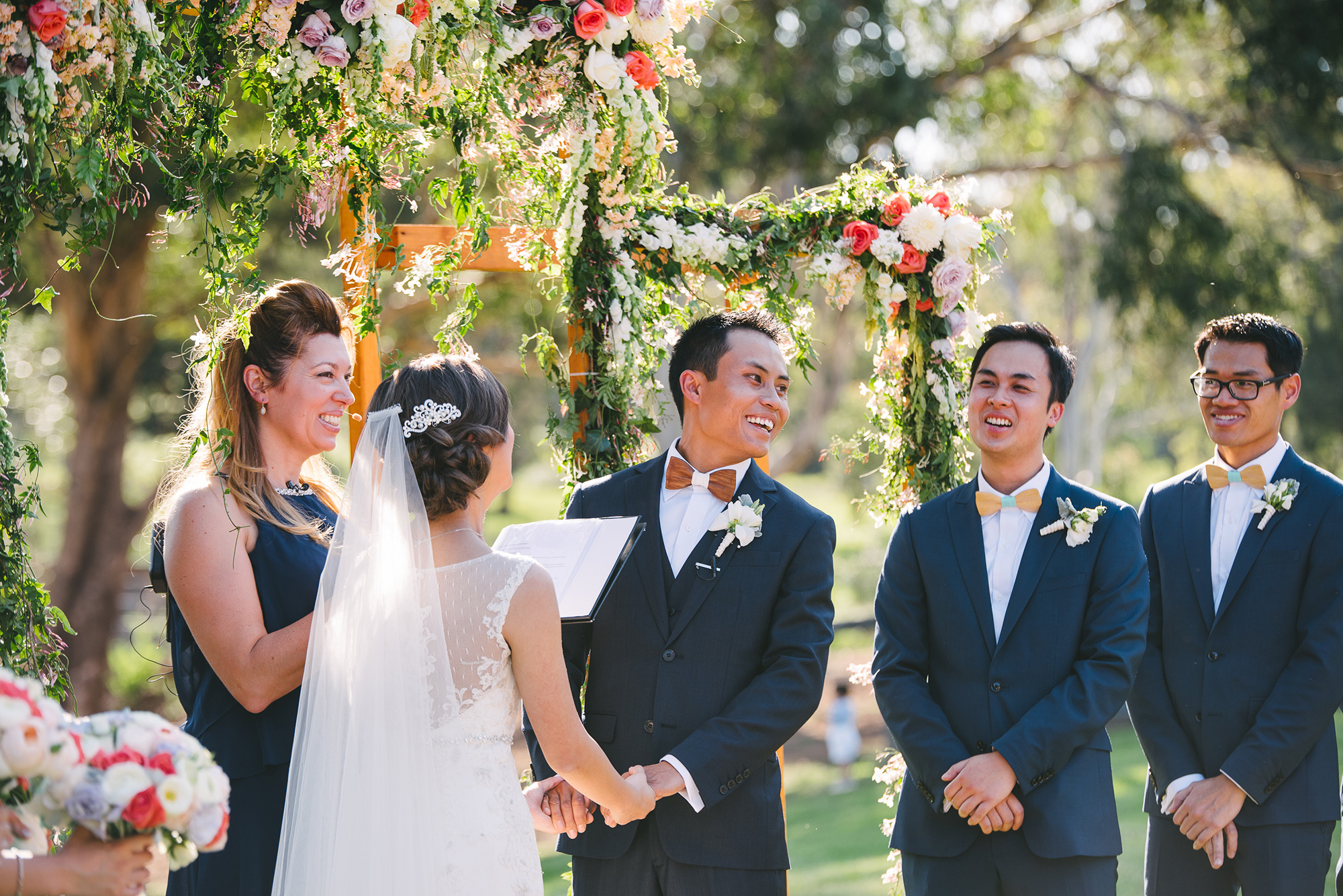 Michele Selwyn made it all official beneath Andrew's arbour masterpiece.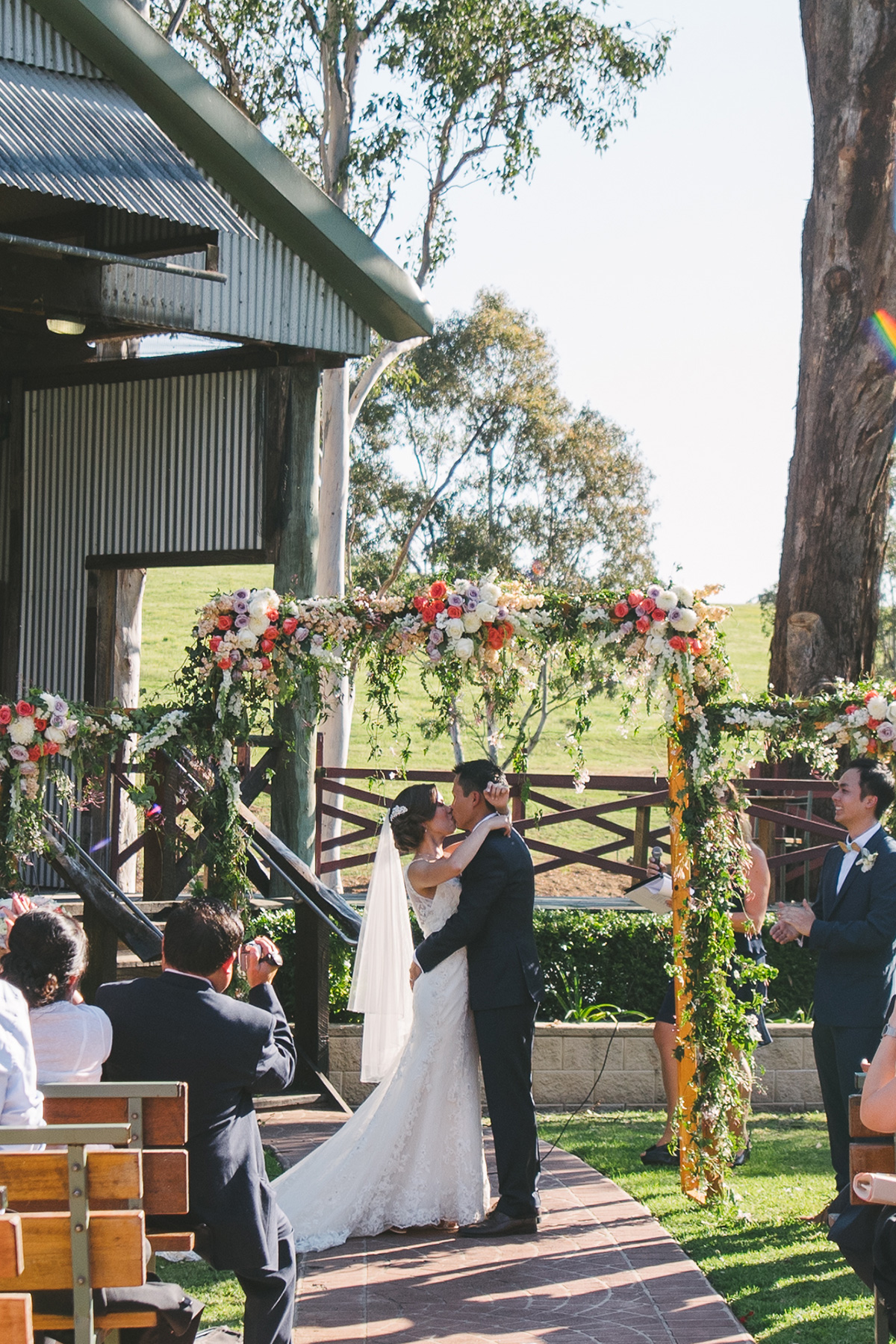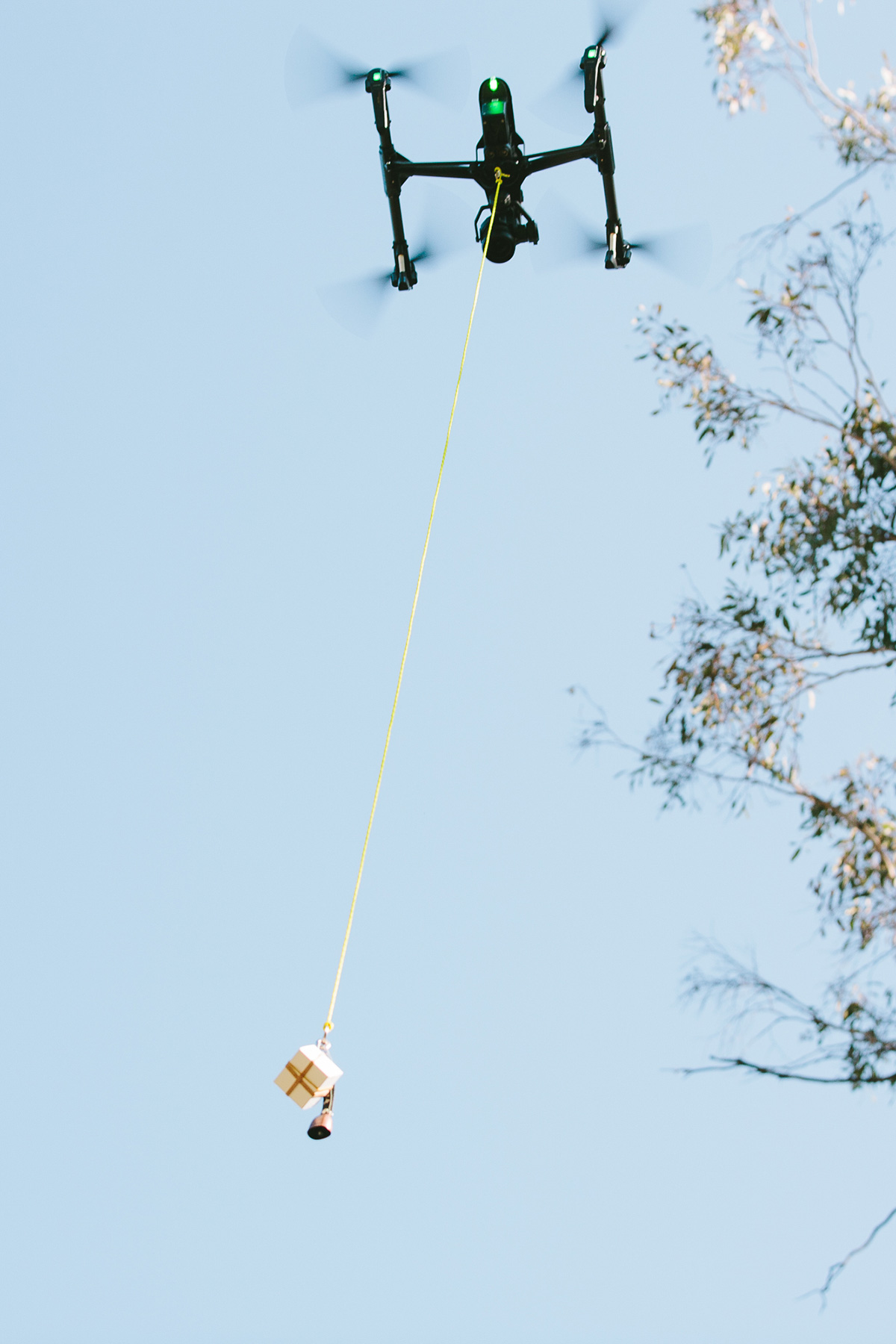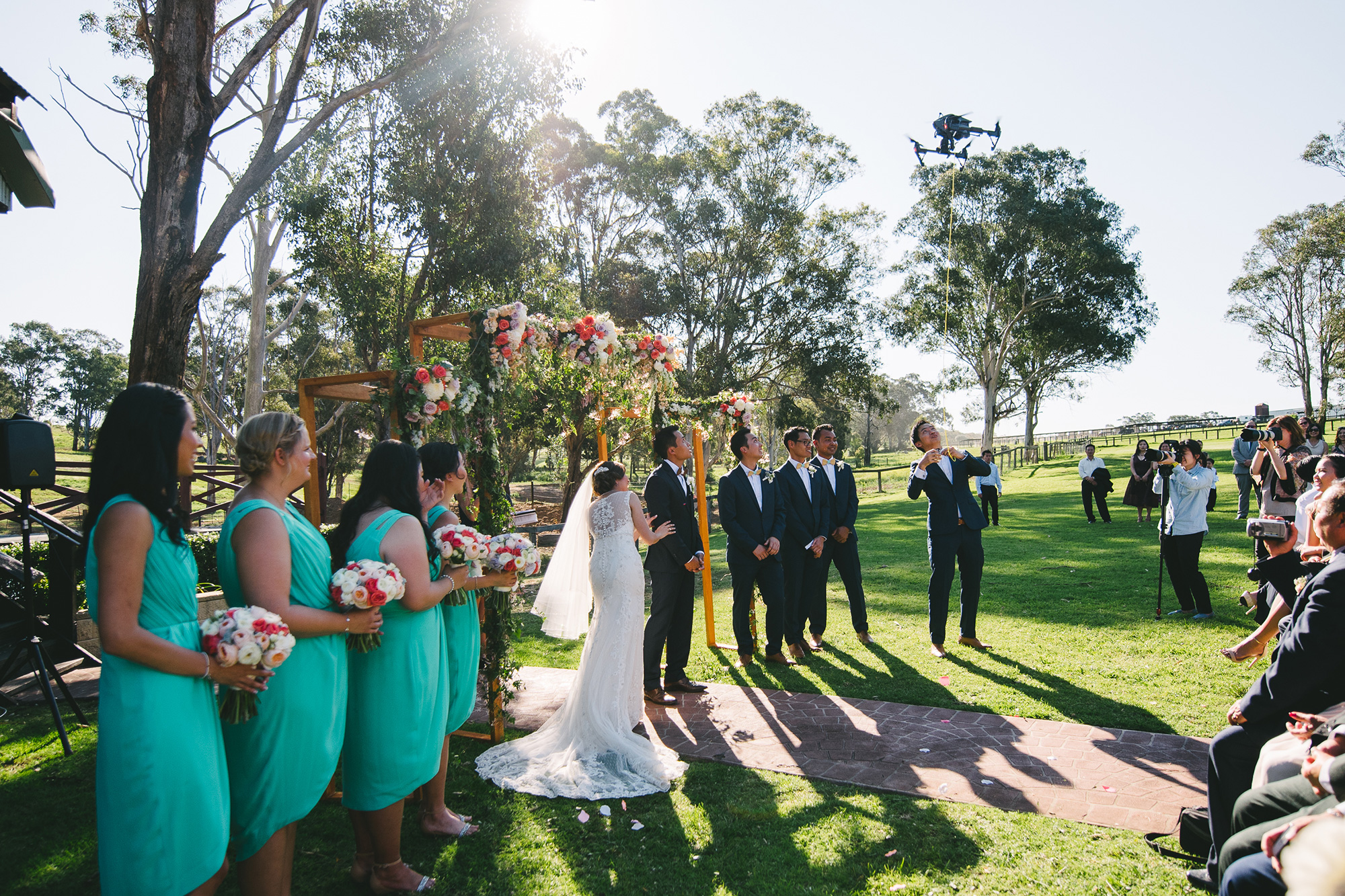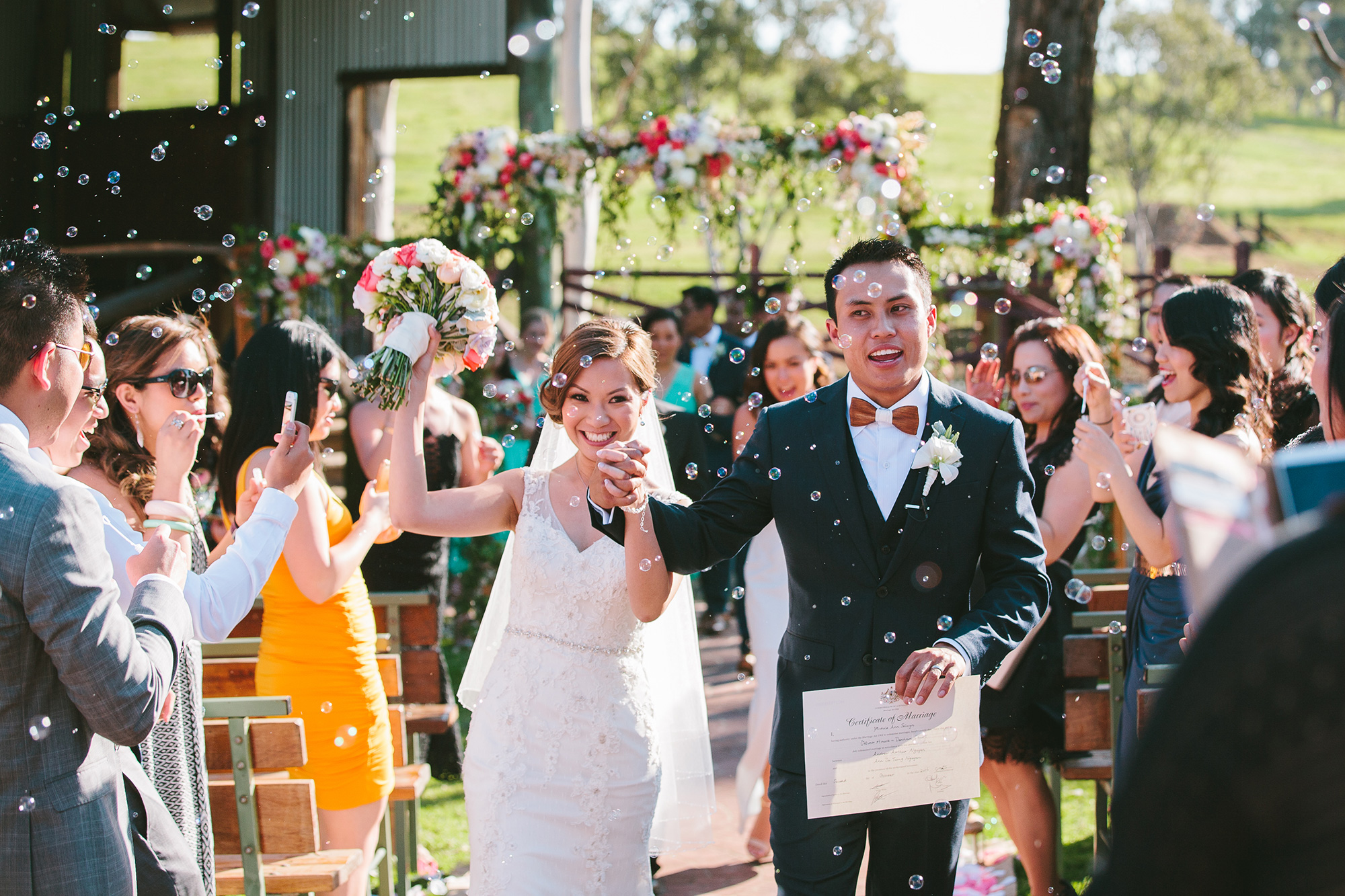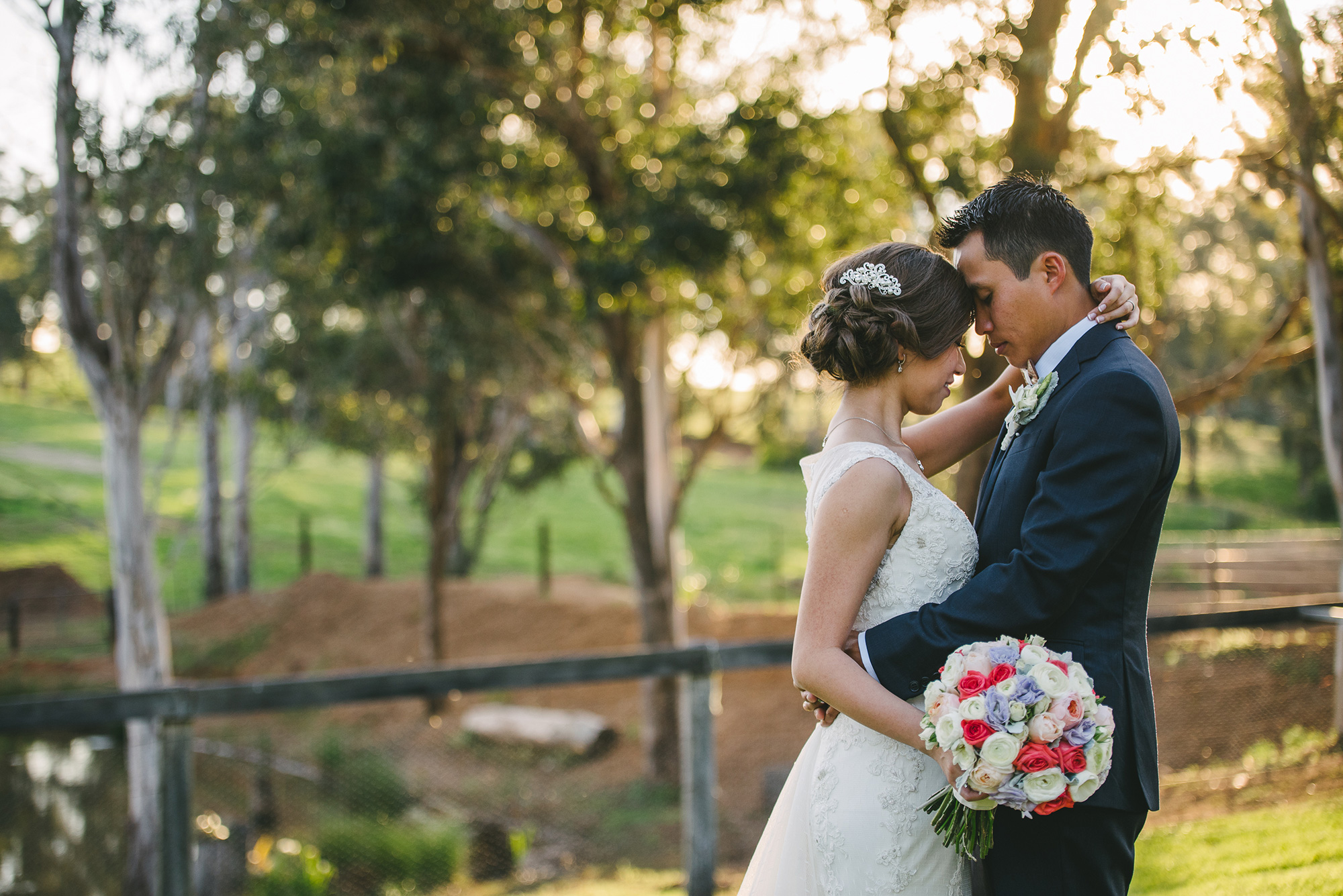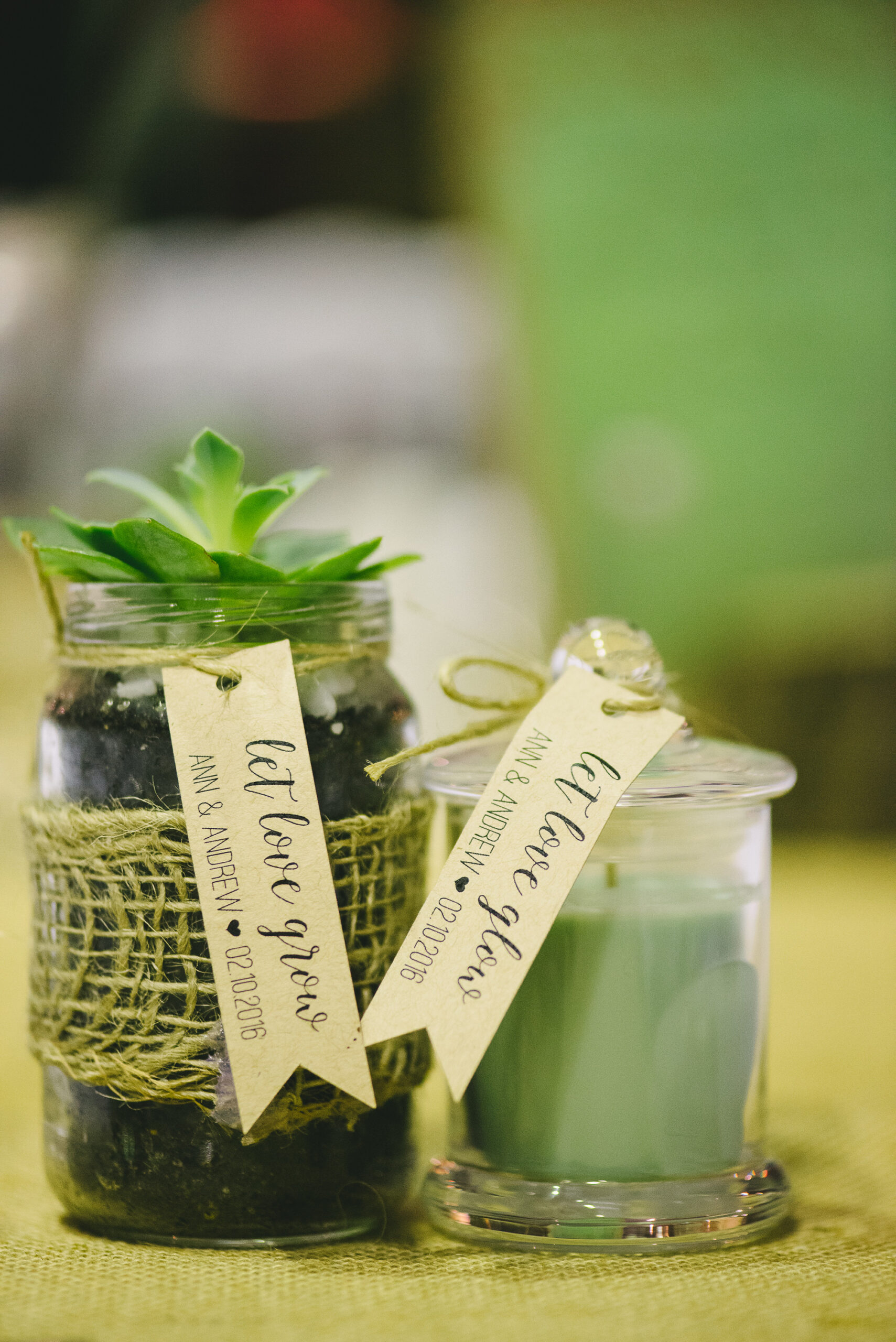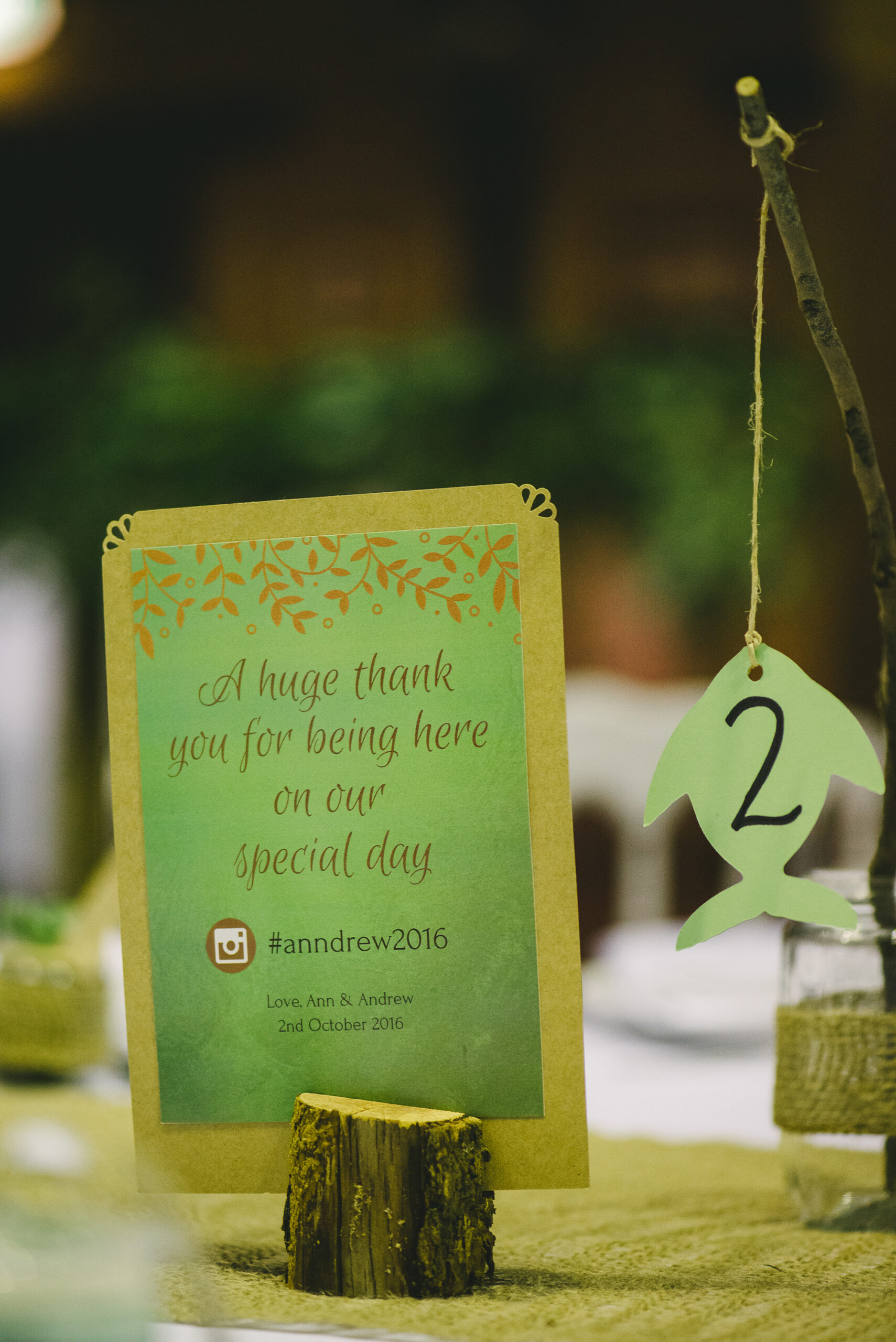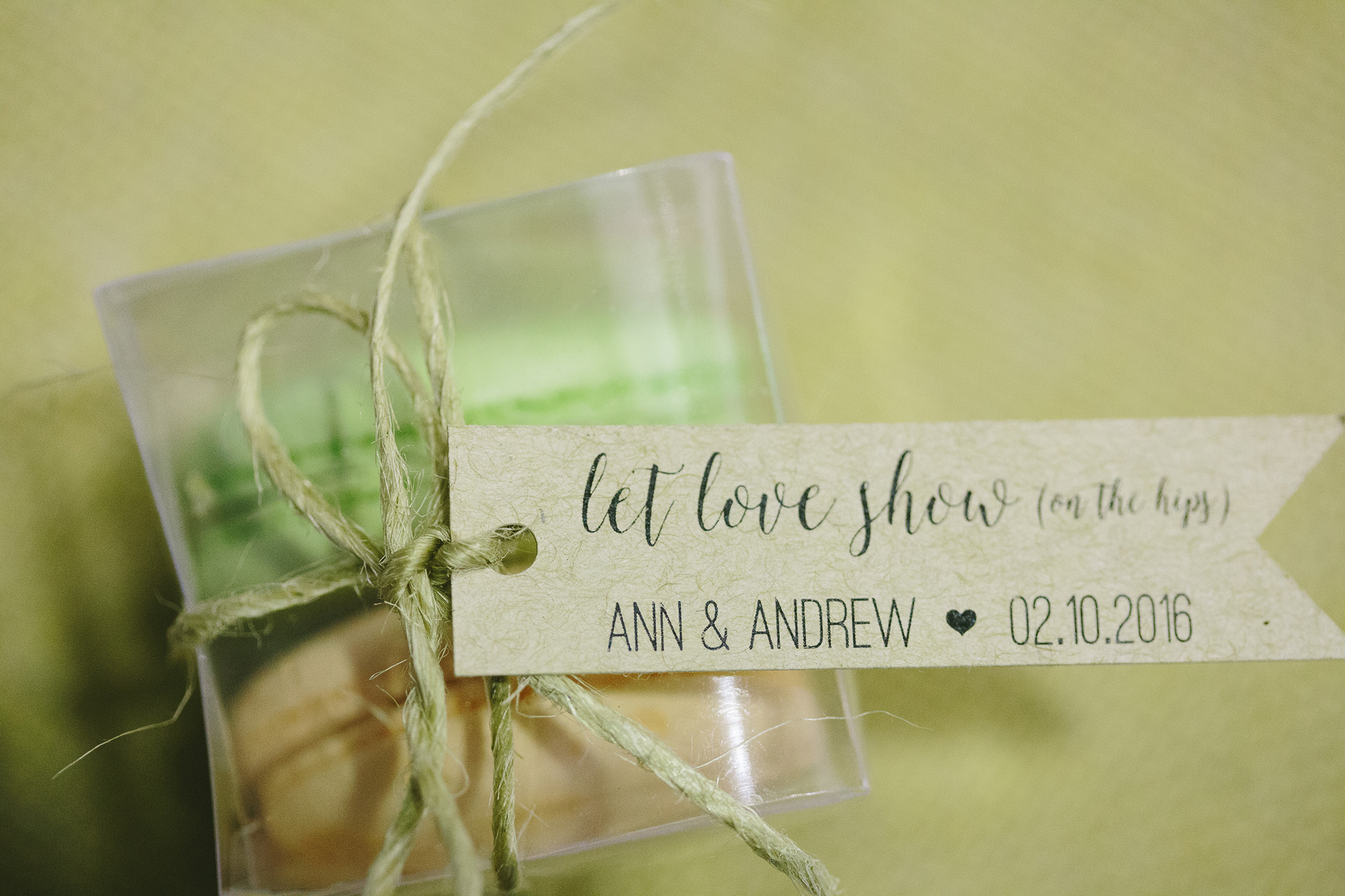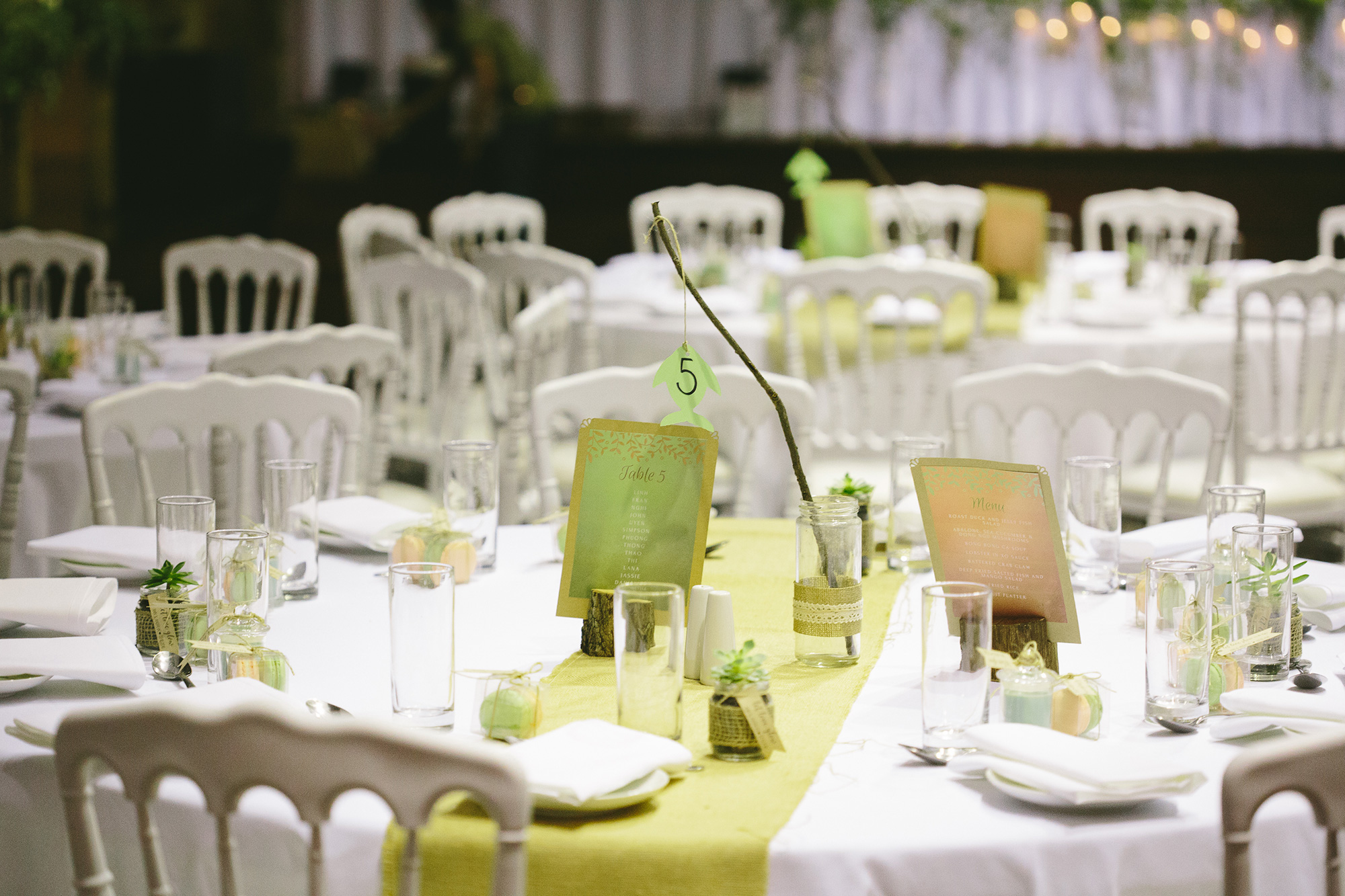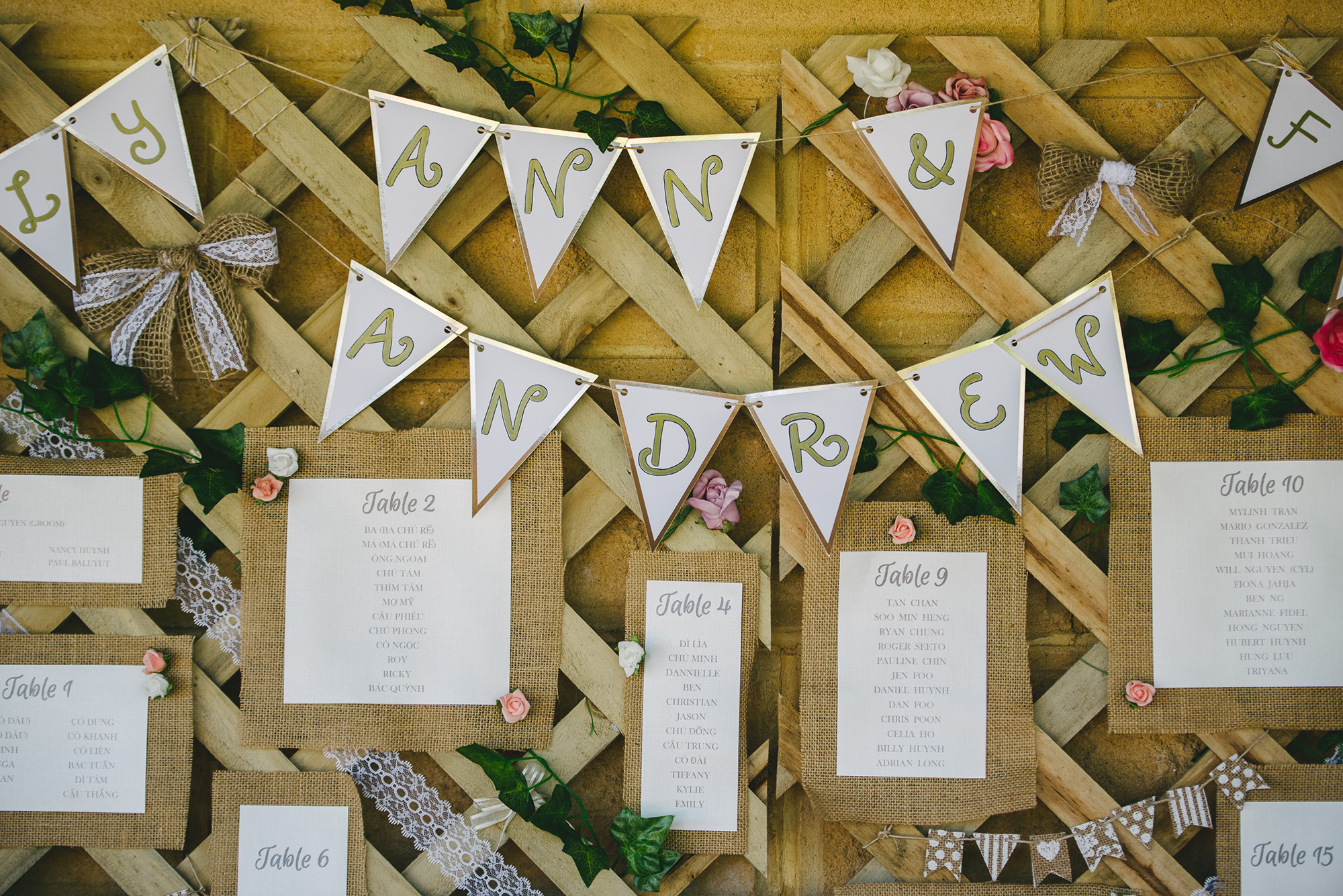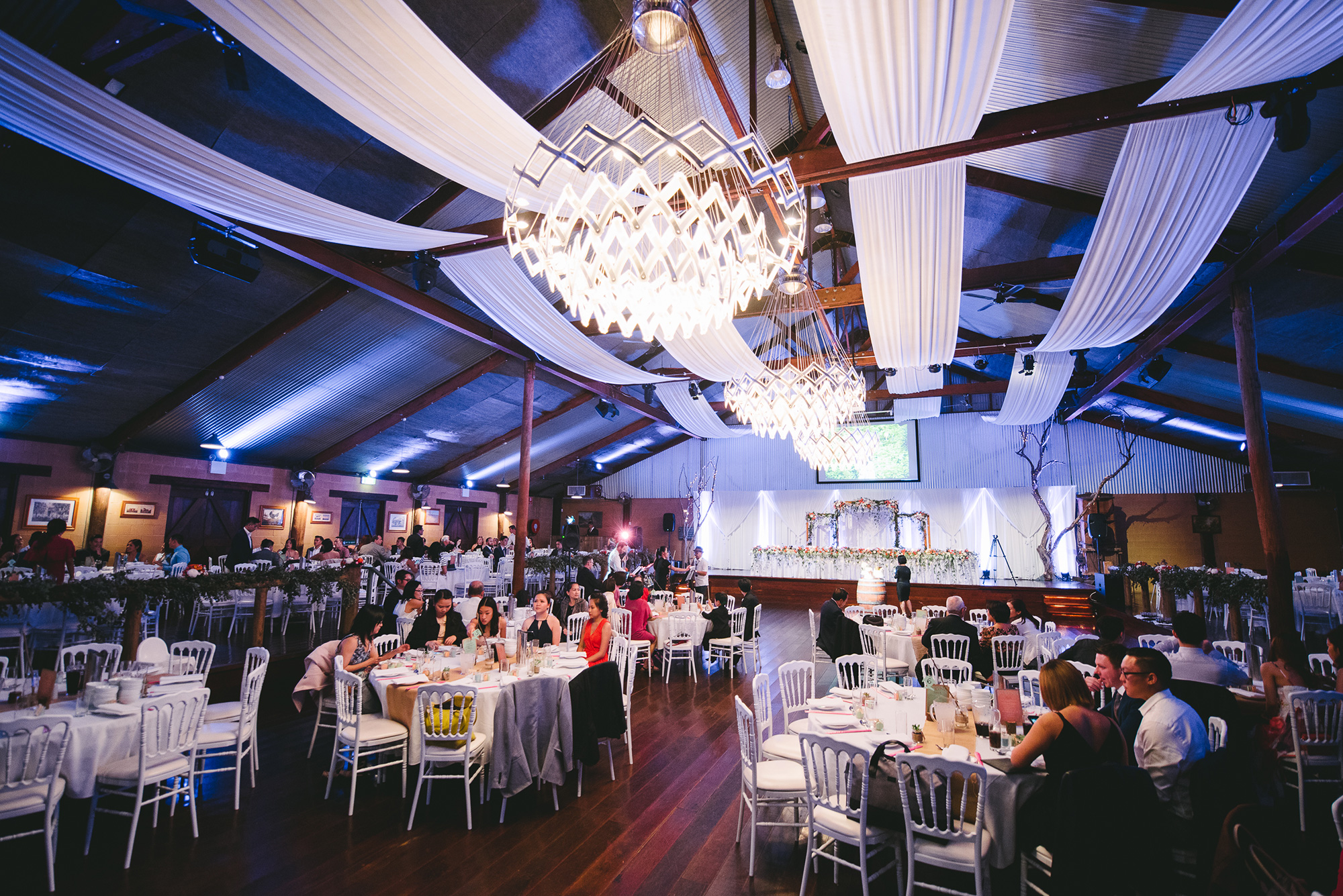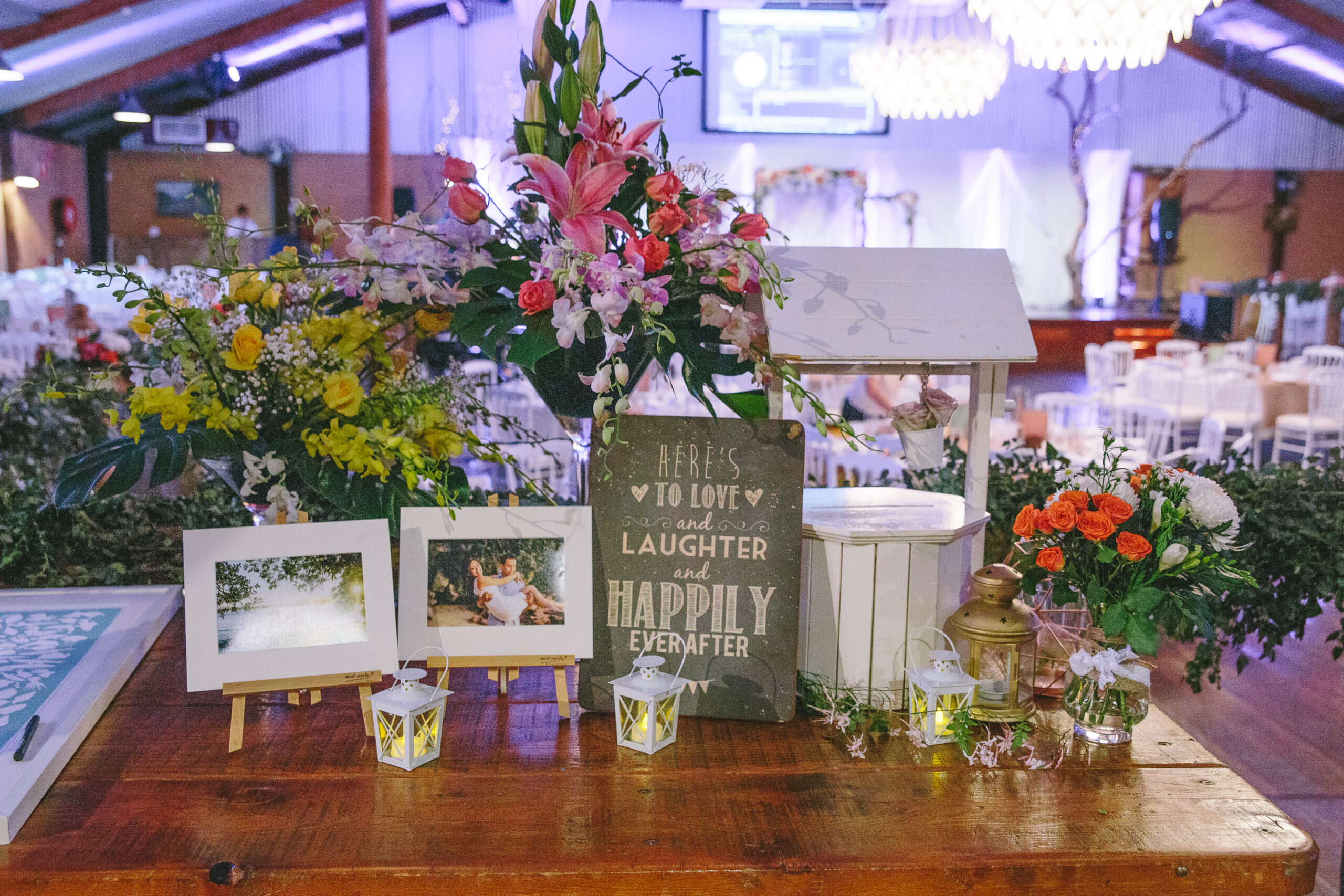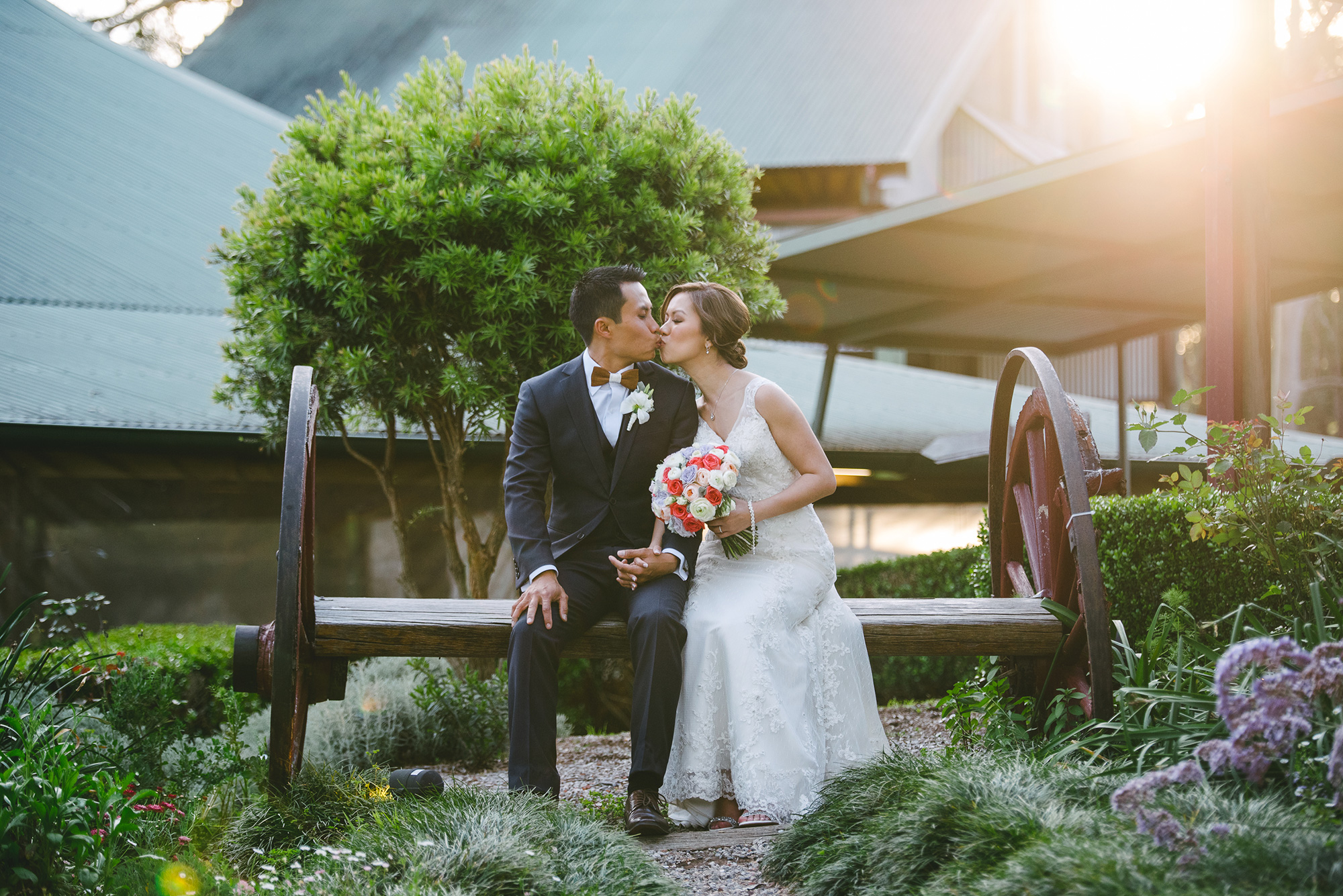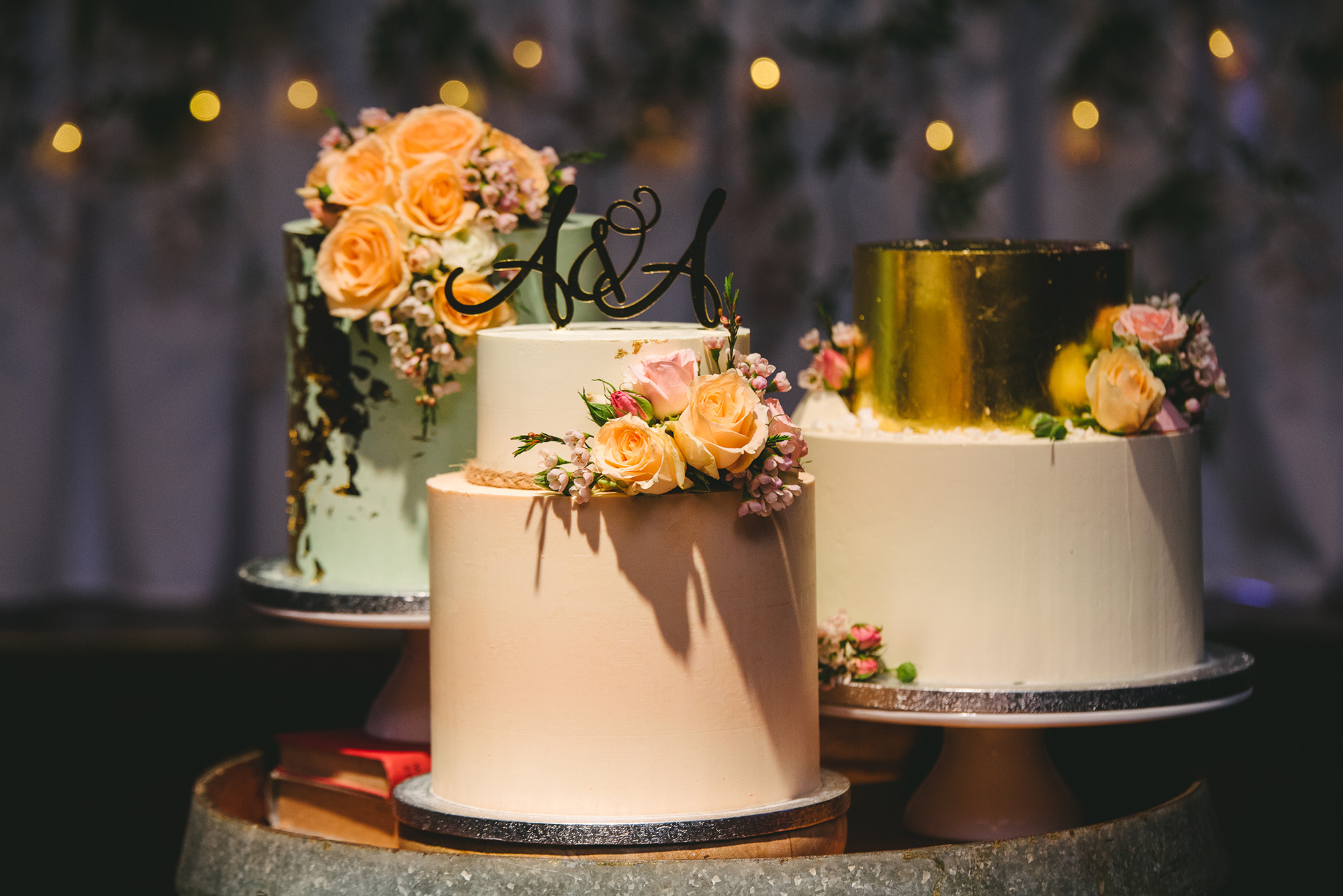 Catering for 400 people means a lot of cake…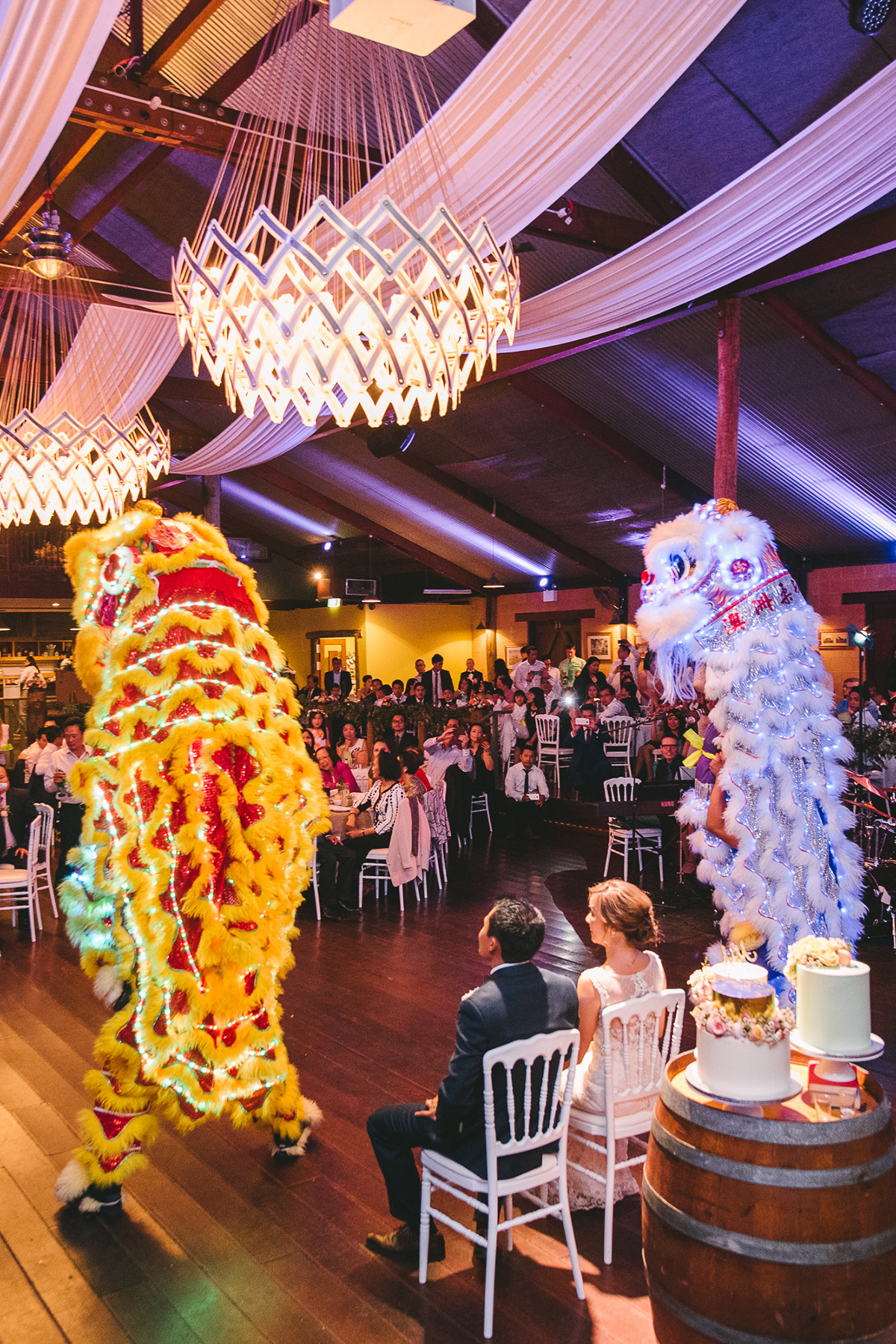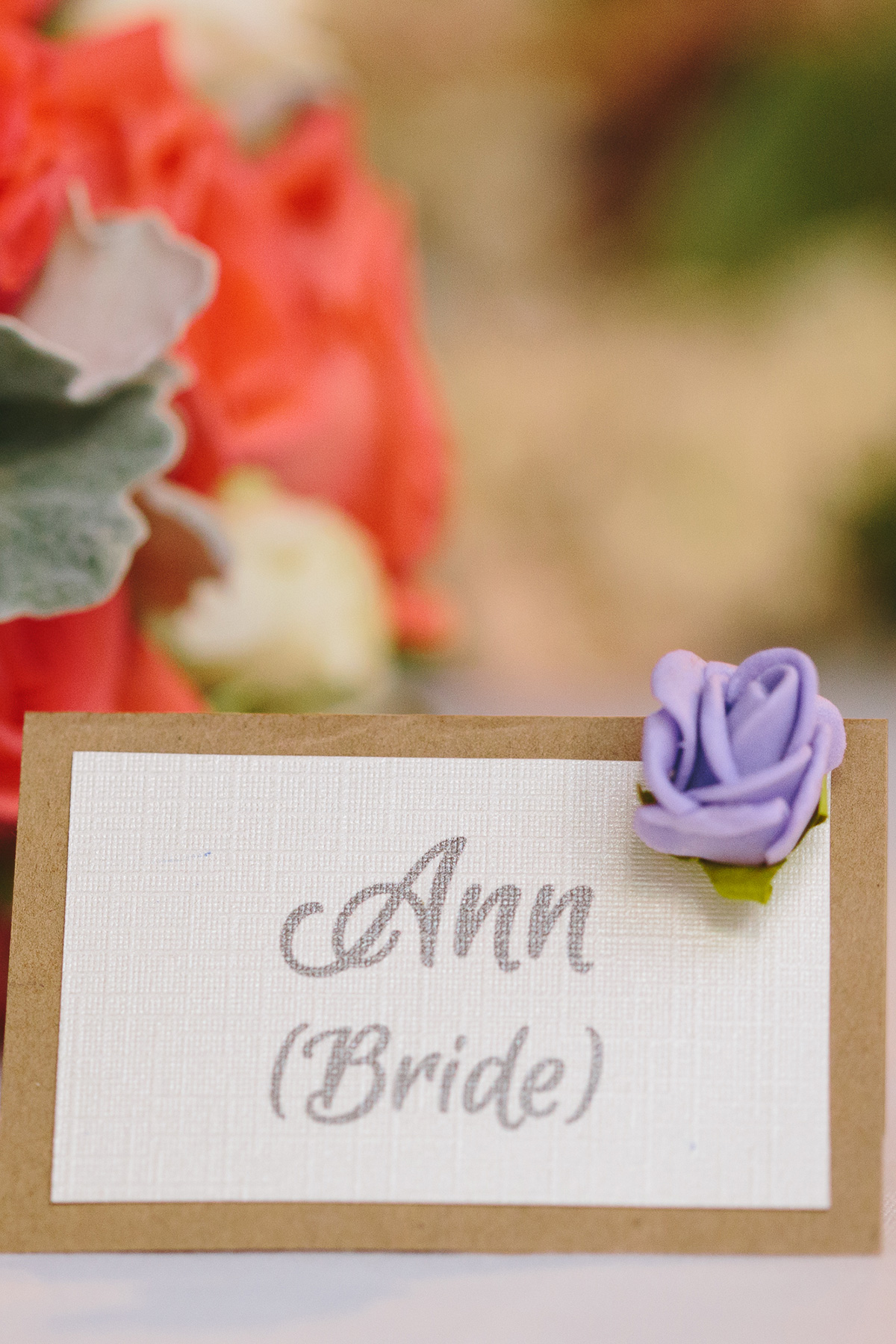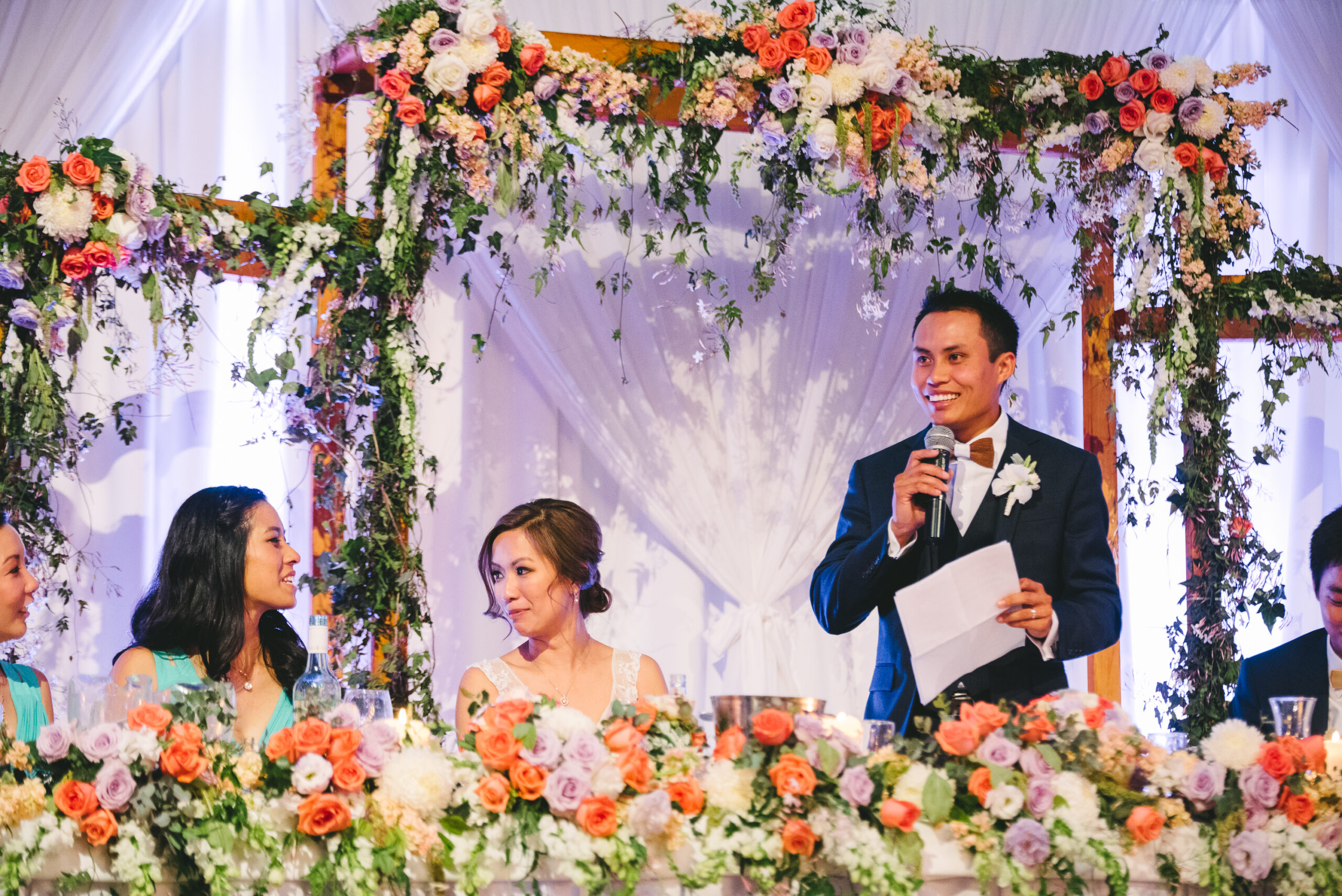 The couple were so proud of Andrew's DIY arch, they're now hiring it for other weddings.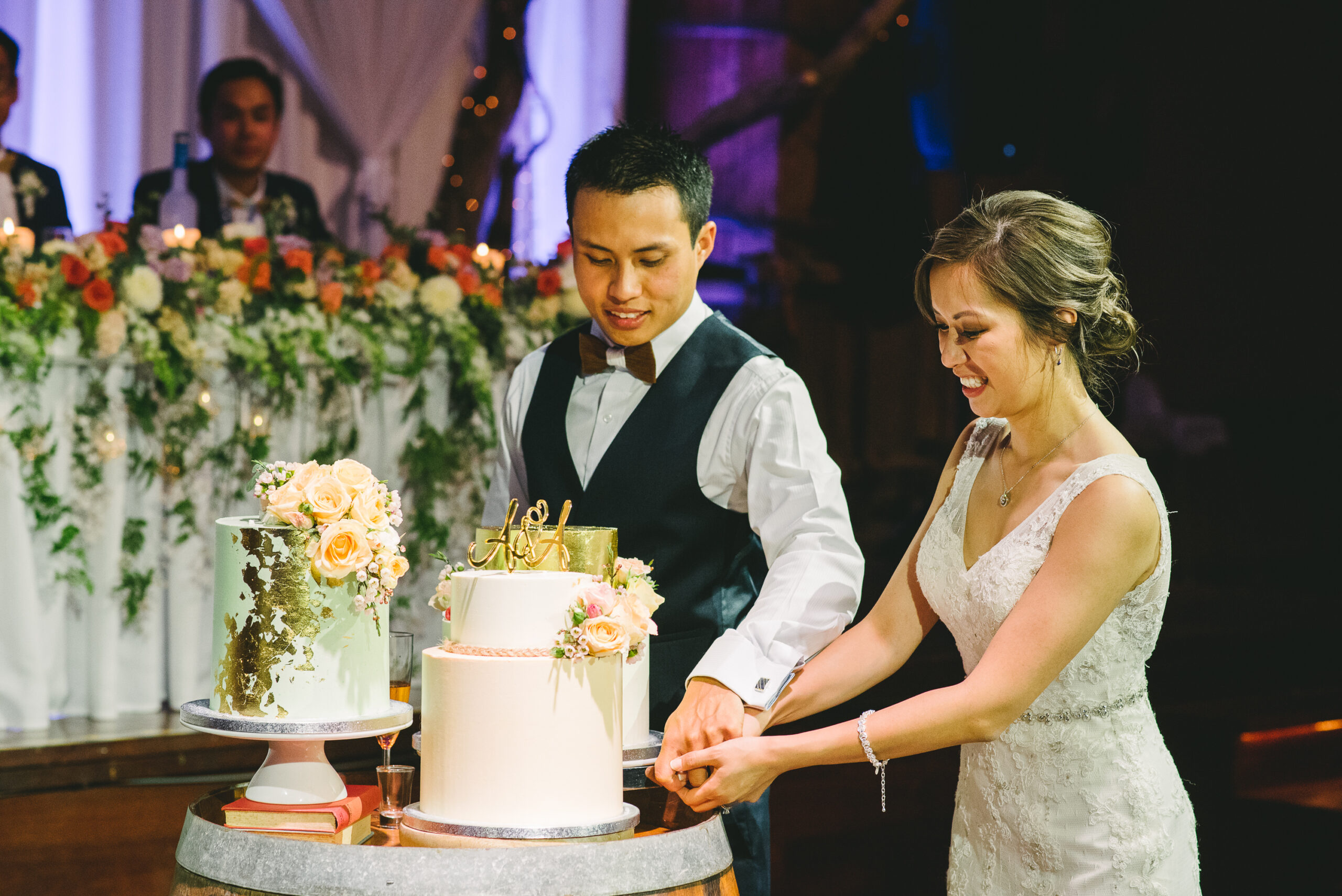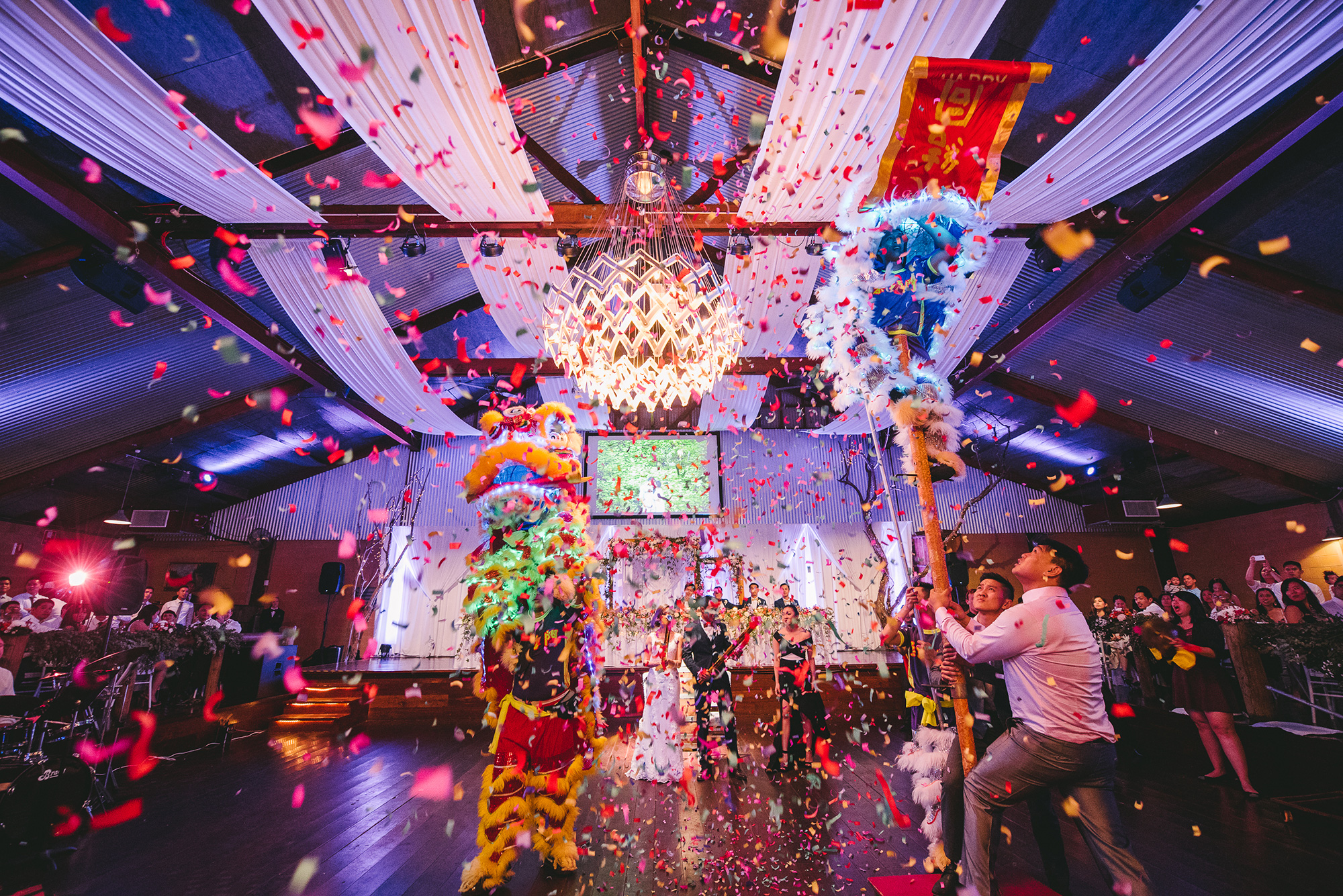 Wedding video by Tedy Sutanto.