If you think your partner is cool, calm, and collected when getting on bended knee — think again. While you might be bursting at the seams with excitement with one wiff of an impending proposal, your partner is probably packing it. Here's what really goes through your partner's head when they propose.
Will they say yes?
You may have been together for many years and often dropped hints that maybe your partner should put a ring on it, but there is always a niggling doubt that you might back out and refuse the proposal.
What if they say no?
In the throes of overactive imagination, your partner may already be planning an exit strategy if you do turn their proposal down. It could be something as simple as quickly leaving the room, to something as outlandish as packing their bags and leaving town.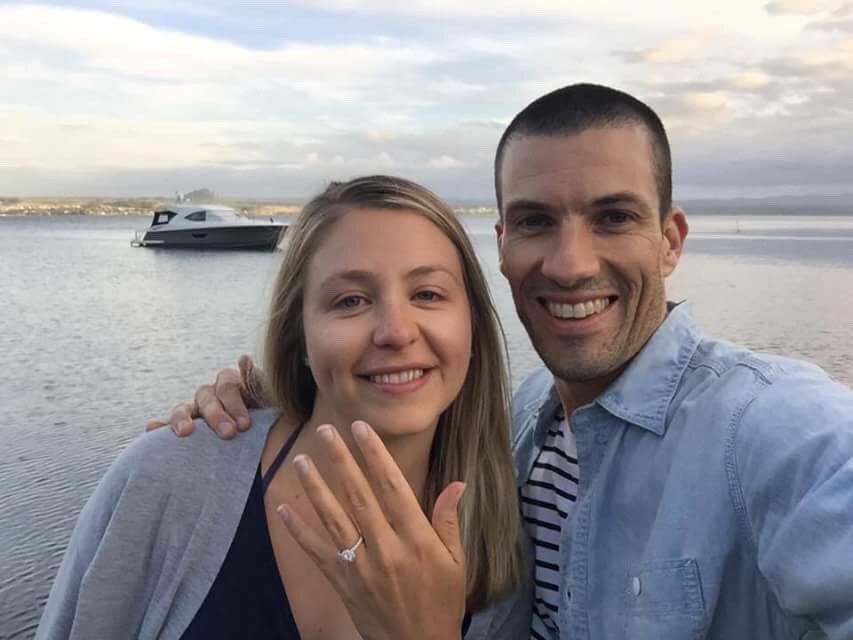 I hope they like the ring
If your partner has gone to the effort of choosing a ring for you, even if it is with a lot of input from you, they may still be anxious about whether they have made the right choice. This is something that doesn't come naturally to a lot of people and could be weighing in on their shoulders.
Where is the ring?
People become the most paranoid on earth when they are in possession of something as sentimental and expensive as a wedding ring. They will constantly be checking their safe keeping place to make sure it hasn't miraculously disappeared since they last set eyes on it.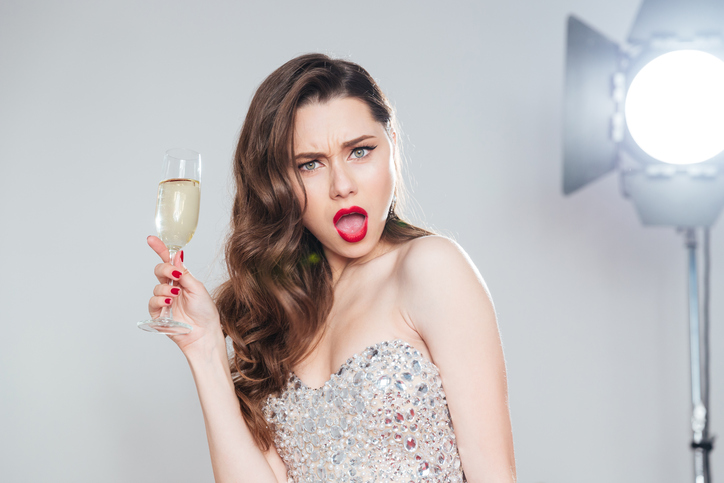 How do I know I've found The One?
Deep down, they already know the answer to this question — otherwise they wouldn't be about to pop the question. But it is healthy for your partner to think about the reasons why they are going to ask you to spend the rest of your life with them. It's normal to be a little scared!
Do I look nervous?
Shaking hands, sweaty palms, or an anxious facial expression are all symptoms of a pending proposal, and your partner will be acutely aware of this. Especially if they are planning a surprise proposal and don't want to set off your radar thinking something is wrong. Trying to play it cool is really hard when you are so nervously excited!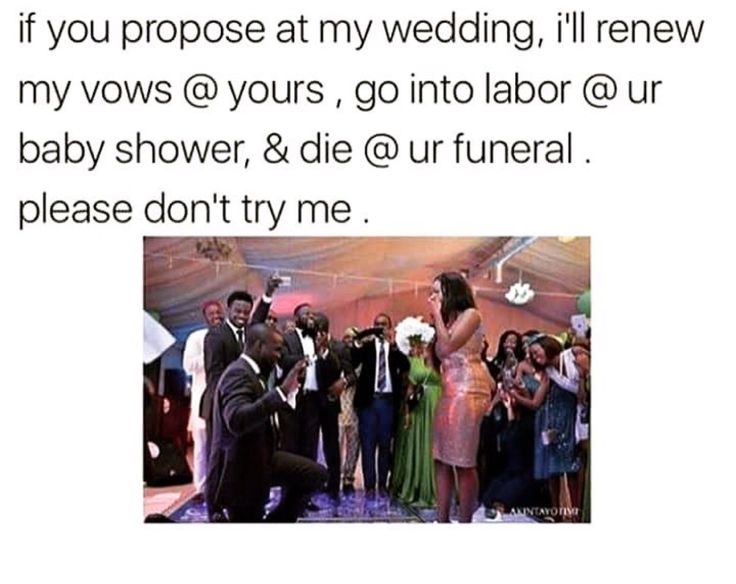 Does their family like me?
Your partner may have slotted in seamlessly to your family, or never met them at all. Regardless of which category you fall into, your partner may still be thinking about taking on in-laws. It's one thing to marry someone and spend your life with them, but you also marry all of their family, too!
Will our sex life change?
With so many movies and TV shows showing once passionate couples transforming into those who schedule sex for special occasions only, it's a valid place to let the mind wander. Luckily this one is easily fixed by keeping the romance alive with your partner – no matter how long you have been married.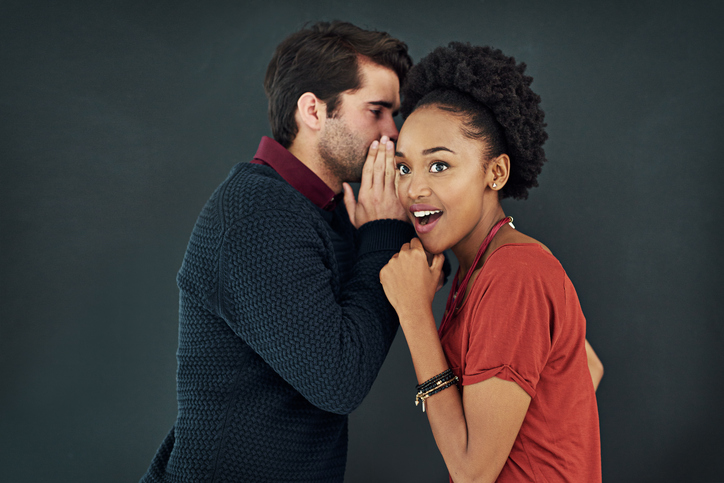 What if I choke?
There have been many occasions where a partner has been amped up to pop the question and then backed out at the last minute due to nerves, or things haven't quite eventuated as planned in the lead-up. In our first #RealProposal story, Jamie dropped the ring! It's normal to worry about mistakes or being clumsy in such a high pressure situation.
How will our lives change?
Thinking of how your lives will combine into a partnership can be a big thing to ponder. They may be worried about the costs of a wedding, a house, a car, moving in together, children, or adopting 12 puppies. These are all valid things to consider.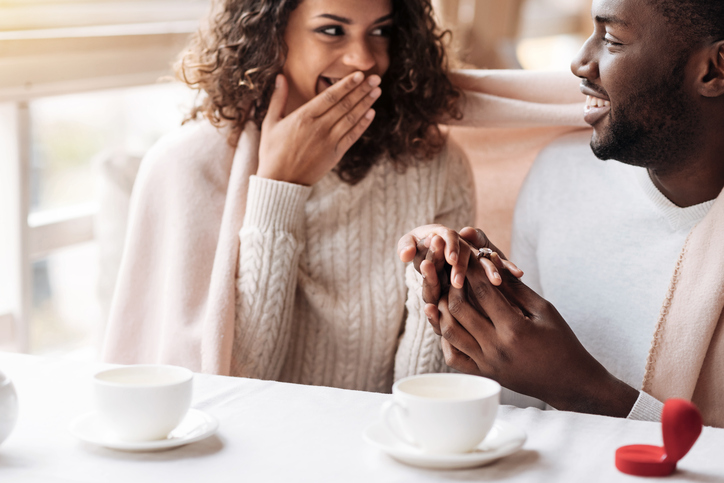 What am I thinking?
This is a severe case of over-thinking, but there is a high chance the question will arise at some stage in the lead up to the proposal. Doing something this brave that makes you so vulnerable is likely to stir up feelings like this!
Will they be impressed?
When you just know that you will be telling this story to all of your family and friends for the rest of your lives, and you may have been waiting for this proposal for a long time and have high expectations, it's little wonder why your partner might be feeling the pressure that it won't be good enough!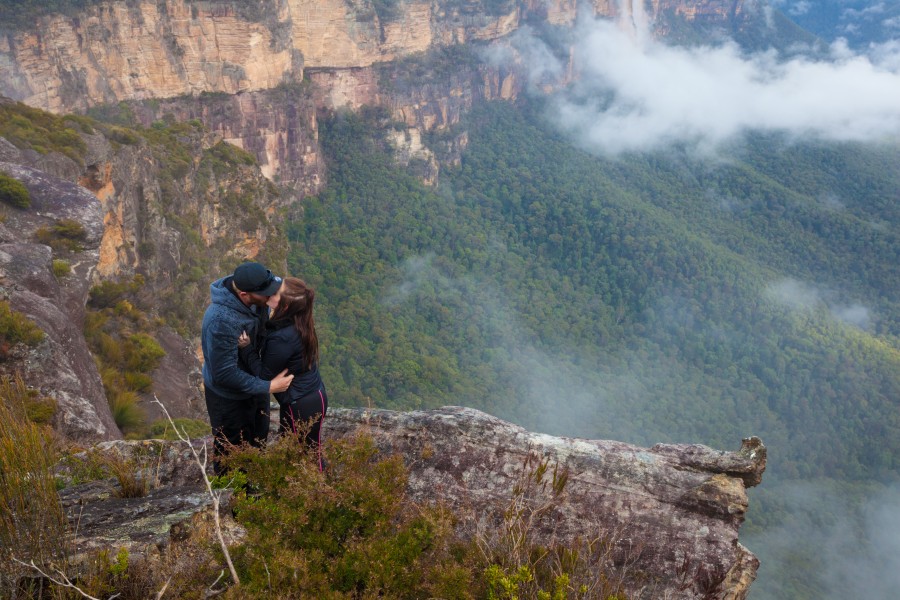 And finally…
"I am a legend!" When all the anxiety of the proposal obliterates by you saying 'Yes', everything ceases and there is a moment of pure joy as you both realise what just happened. Unless you say no. In which case we are pretty sure they'd feel the opposite of a legend. Oops!