Once upon a time, there existed an eligible maiden named Jacquelyn. While she ran her own children's party business, she also adored all things Disney. And, in the past, Jacquelyn even worked for Disney in America. Read on for more of Jacquelyn's Cinderella Proposal.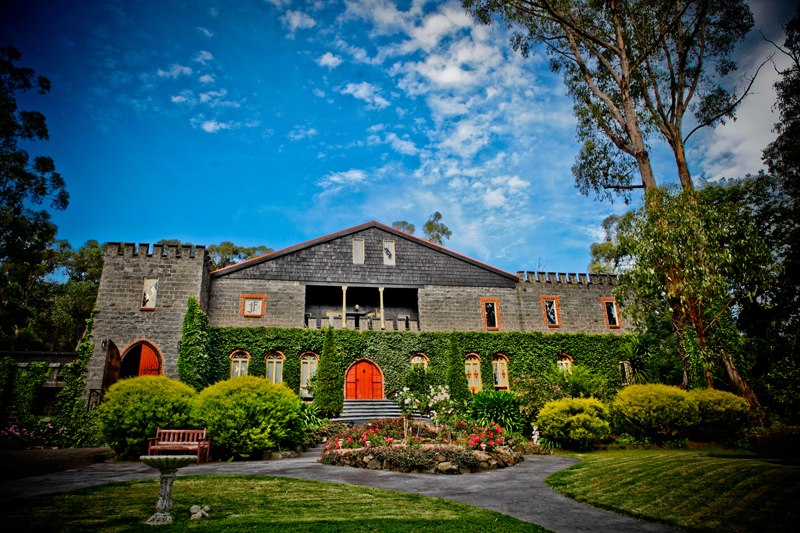 Unbeknown to Jacquelyn, on December 4th 2016, her deceitful (yet lovely and well-intentioned) mother lured Jacquelyn to the Avalon Castle in Cockatoo for a photoshoot. Donned in her grand Cinderella dress, Jacquelyn stood atop the stairs while her sister-in-law took photographs, and her mother watched on. She was given only an hour before — poof! — she returned to normal-clothes Jacquelyn.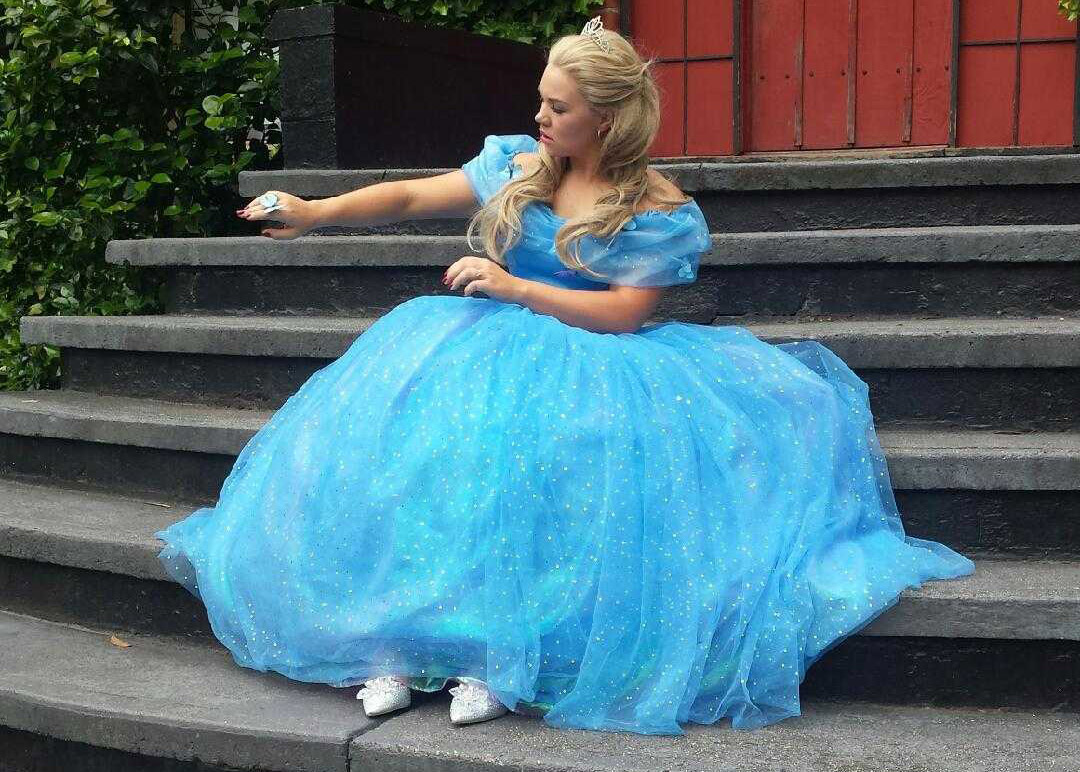 Suddenly in the distance, before the hour was up, a group of people began making their way up the hill toward the venue. That's when Jacquelyn recognised the people as her and her then-boyfriend Adam's family members.
Then, noble and handsome Adam materialised from within the castle. He wore a suit and carried a tiny red box in his hands. Jacquelyn burst into tears — suddenly realising what was happening.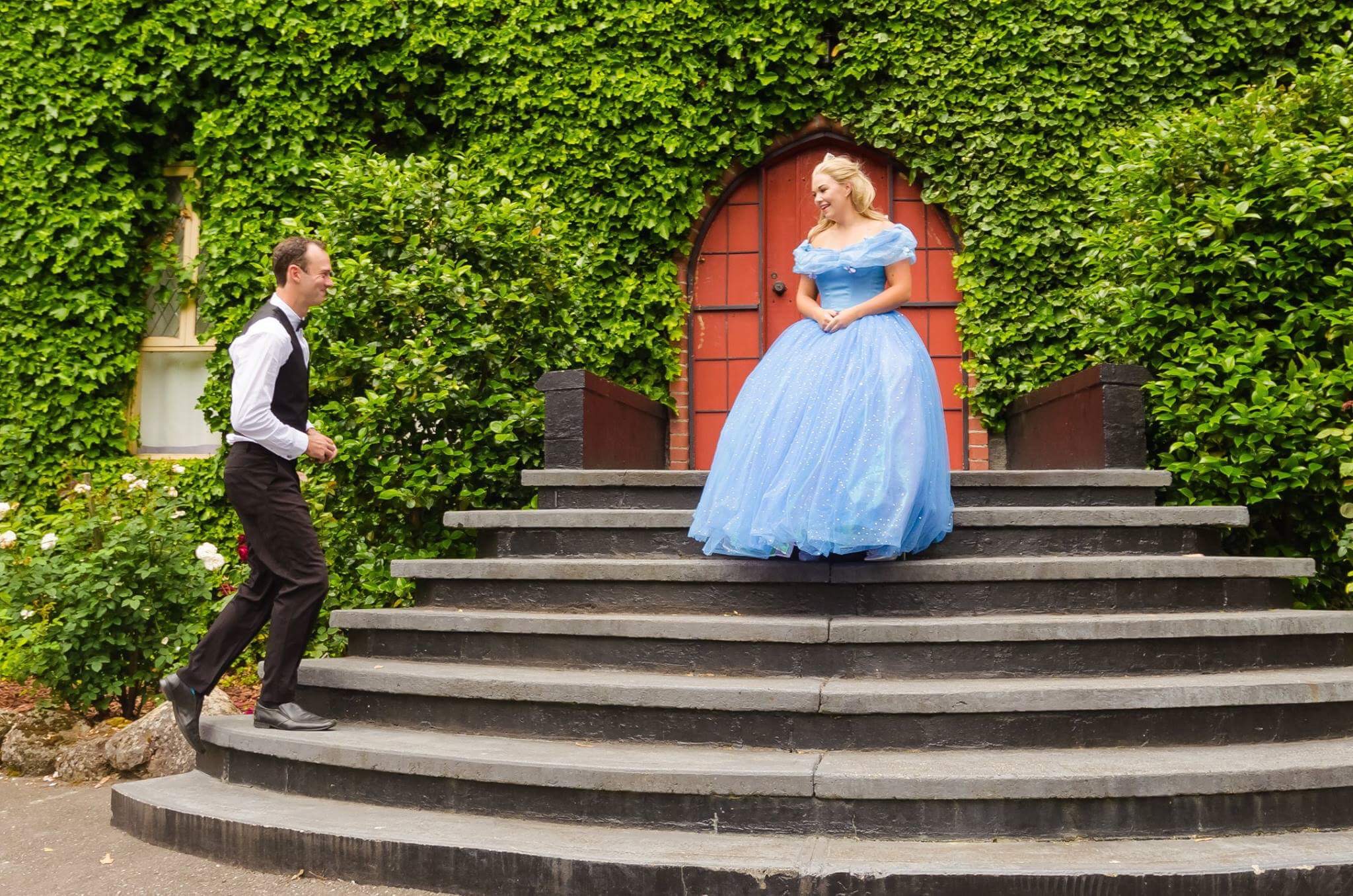 Meeting her at the top of the stairs, Adam fell to one knee and asked: "Will you make me the happiest man in the world and marry me?"
In shock, all Jacquelyn could do was nod and cry. "Yes".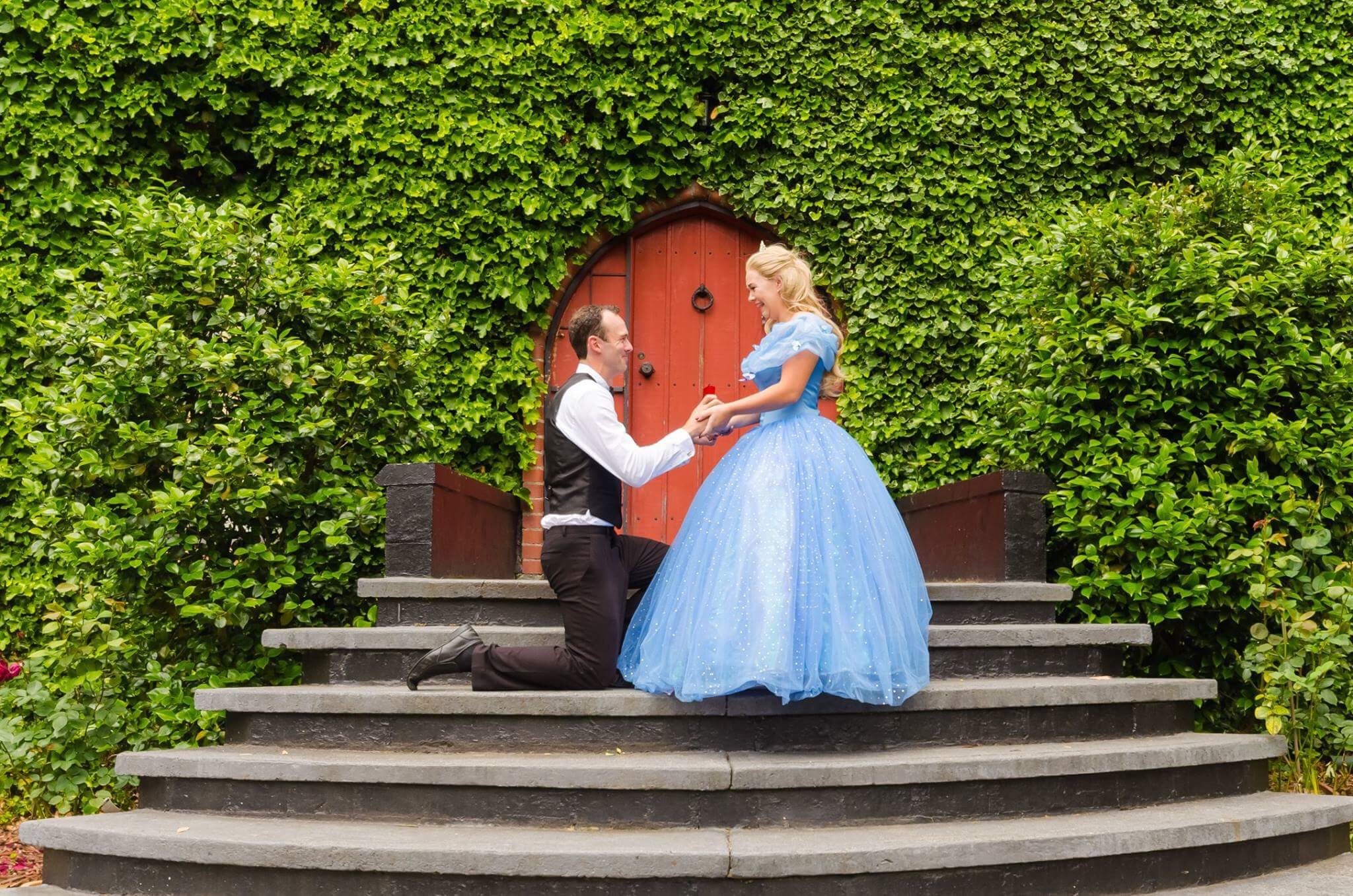 The newly engaged couple's relatives met them at the bottom of the stairs to cheer, offer their congratulations, and cry.
All family members were in on the surprise, of course. Adam had planned the entire thing perfectly.
The ring was entirely designed by Adam and his jeweler cousin. The ring has a cushion cut sapphire, a band of diamonds, and, on the sides, two sets of three tiny diamonds — arranged in the shape of Mickey Mouse. A proposal fit for a Princess.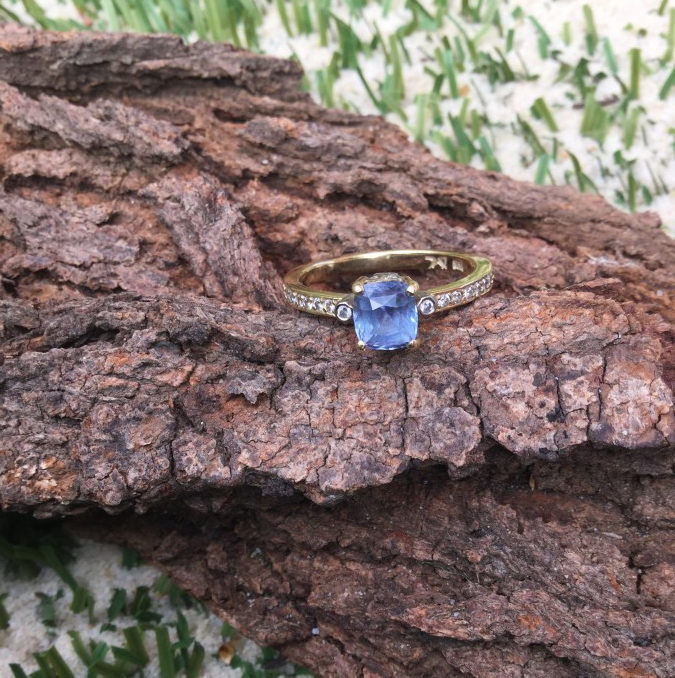 "Once in a while, right in the middle of ordinary life, love gives us a Fairy Tale…"