Stealing a moment with your fiance before walking down the aisle in what is known as the first look is becoming more popular with couples. But there are both pros and cons of including a first look into your wedding day.
PROS of a first look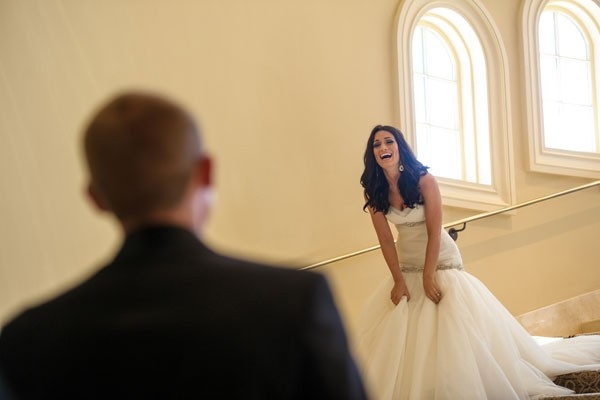 A more private moment
Rather than walking down the aisle in front of all your guests and sharing that moment with everyone in the room, you and your soon to be spouse can have  a more intimate moment. It can also allow the photographer to set up some unique ways for you to see each other for the first time so they can capture both of your expressions.
Get your couple photos done early
Photos of you, your wedding party and family often suck up a ton of time in the space between the wedding ceremony and the wedding reception, which is one of the benefits of choosing a first look. You can snap these important images and some with your bridal party before the ceremony even begins.
You will look fresher
Because you have just had your hair and makeup done, you will be looking your best and because you will have a chance to talk to each other, you will look and feel more relaxed when the time comes to walk down the aisle.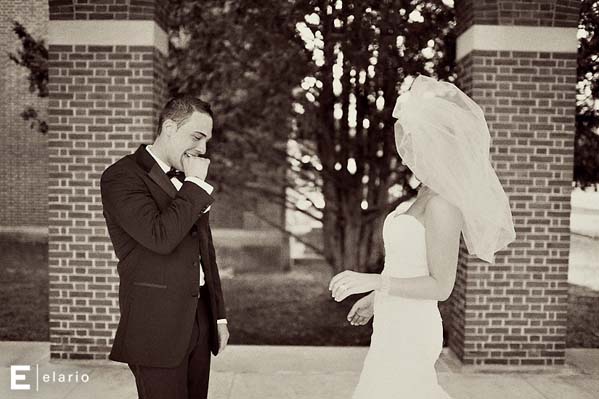 Maximise the daylight
With afternoon ceremonies, photos can be rushed as photographers battle to get the shots they want before the sun sets. Having "first look" photos done before the ceremony means you can take a bit more time to get the photos you want.
A later ceremony time
This will be especially beneficial for guests who may have a fair way to travel to get to your ceremony. And will enable you to go straight to the reception with your spouse to greet guests and spend some quality time with them.
A chance to quell nerves
Seeing each other beforehand lets you know that he will be there waiting for you at the end of the aisle. And even if the wedding stand-up had never entered your mind, seeing each other before the ceremony can still be a huge source of comfort and will help you feel more relaxed for your walk down the aisle.
CONS to a first look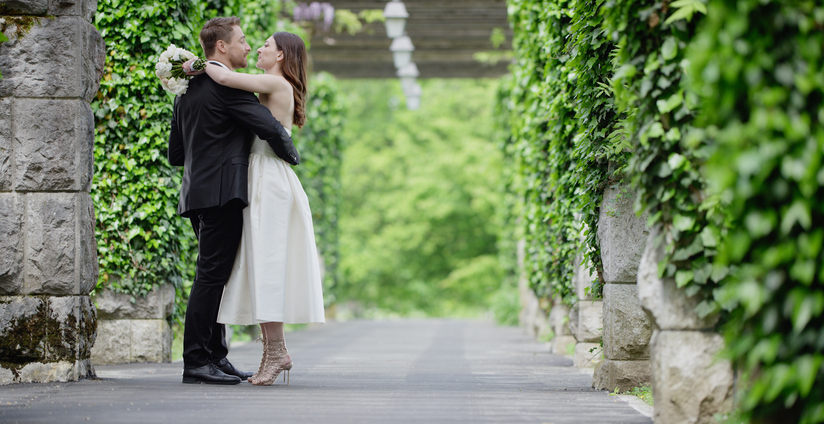 Watering down the aisle experience
Walking down the aisle to greet an emotional partner is something many engaged people have looked forward to. While a pre-ceremony first look certainly doesn't mean that you can't walk down the aisle, it might make the moment a bit less emotional.
The raw emotion is not on display
It might suit some couples not to have tears streaming down their face in front of everyone as they see their soon-to-be spouse for the first time, but some traditionalists might prefer to have this element in their wedding.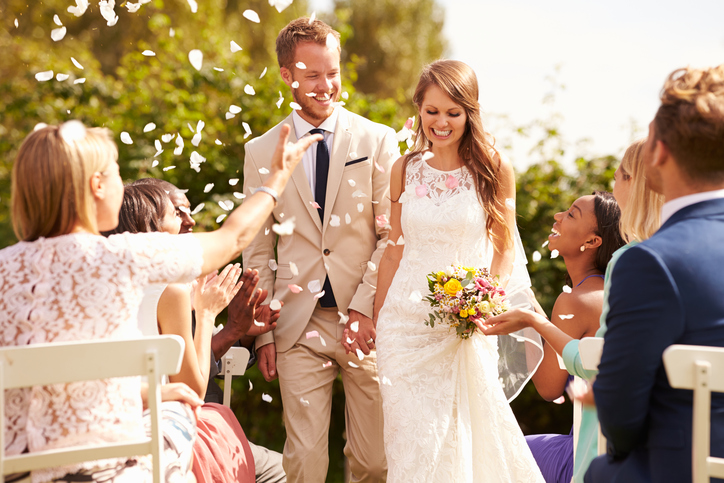 An earlier start to the day
A first look essentially pushes your wedding timeline up an hour or two. If you and you partners aren't early risers, maybe a first look isn't the ideal choice for the two of you.
Potential for an anticlimax
Not every groom has an overly emotional reaction during the first look, so if you have your heart set on that and it doesn't happen, you could end up disappointed that you gave up the big ceremony reveal.
It can feel staged
Because you don't have all the eyes of your guests on you when you do a first look, it can make you more aware of the presence of your photographer or videographer and that can take away from the moment.