Toyah Tovara and Dylan Torr met when they were just eight years old – but a change in schools meant the connection was cut short.
However, in their mid-20s a chance meeting saw sparks fly. "Dylan [29] saw me at pub The Highway and pointed to me saying to his mate 'I know that chick!'" explains Toyah, 28. One year later they were engaged with a proposal on Queensland's Noosa coast.
The Adelaide pair married at their modern rustic wedding on March 25, 2017 at S.C. Pannell Winery, SA. "The best thing to ever happen to me!" beams the bride. She boasted an impressive collection of accessories handed down by family members — pearl earrings from her late aunt, a unicorn watch of her late grandmother's and her mother's wedding ring.
Her breathtaking gown from Jenny & Gerry's Bridal Centre ended up being a "base" for her dream dress. "I bought the dress but then went to a wedding prior to mine where the bride had the EXACT same dress!" explains Toyah. "I had a total meltdown."
With only three months to her own wedding day, there was no time to order a new gown. "In the end I added all the things I loved about the other dresses I tried on and recreated my own."
Photos courtesy of Dan Evans Photography.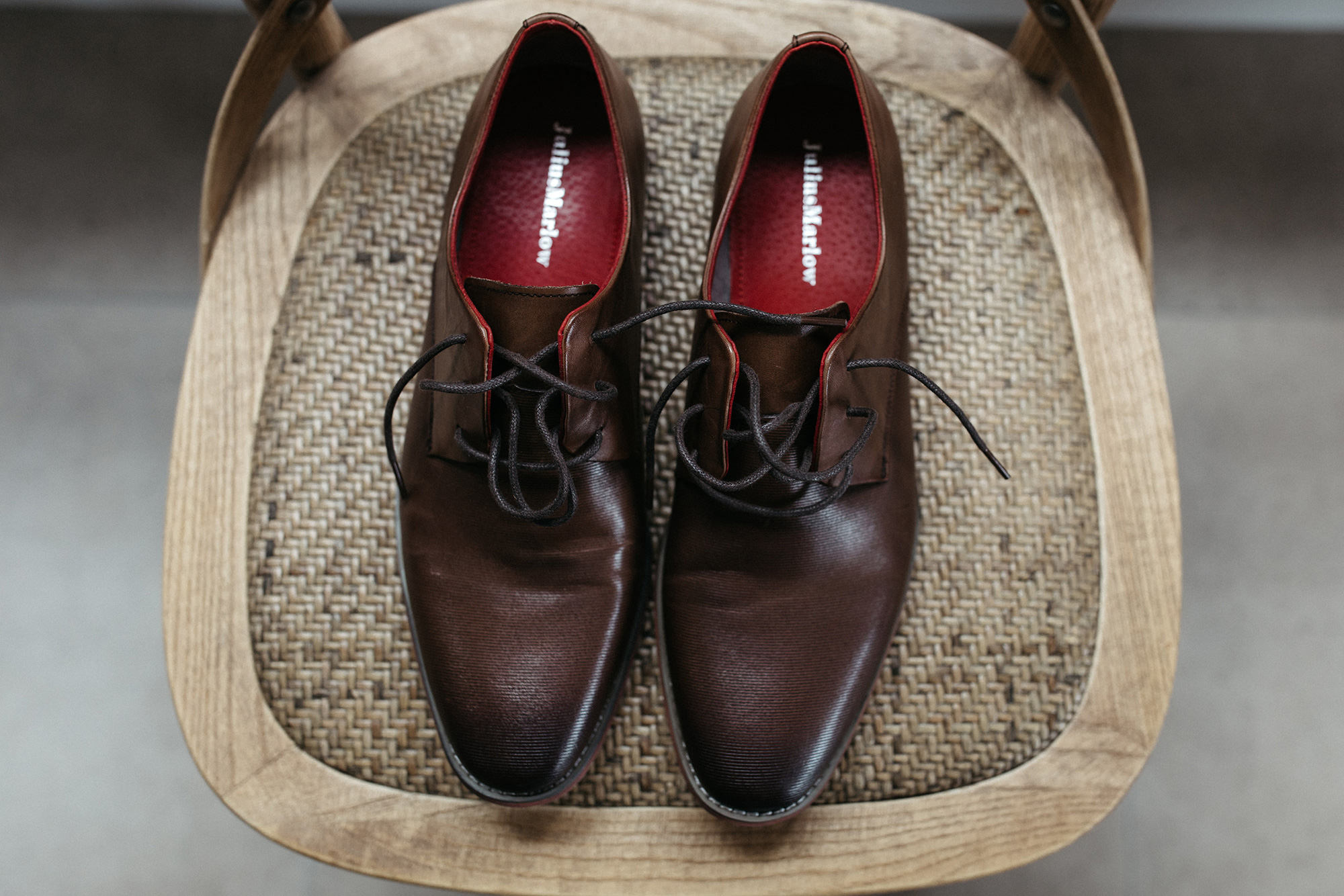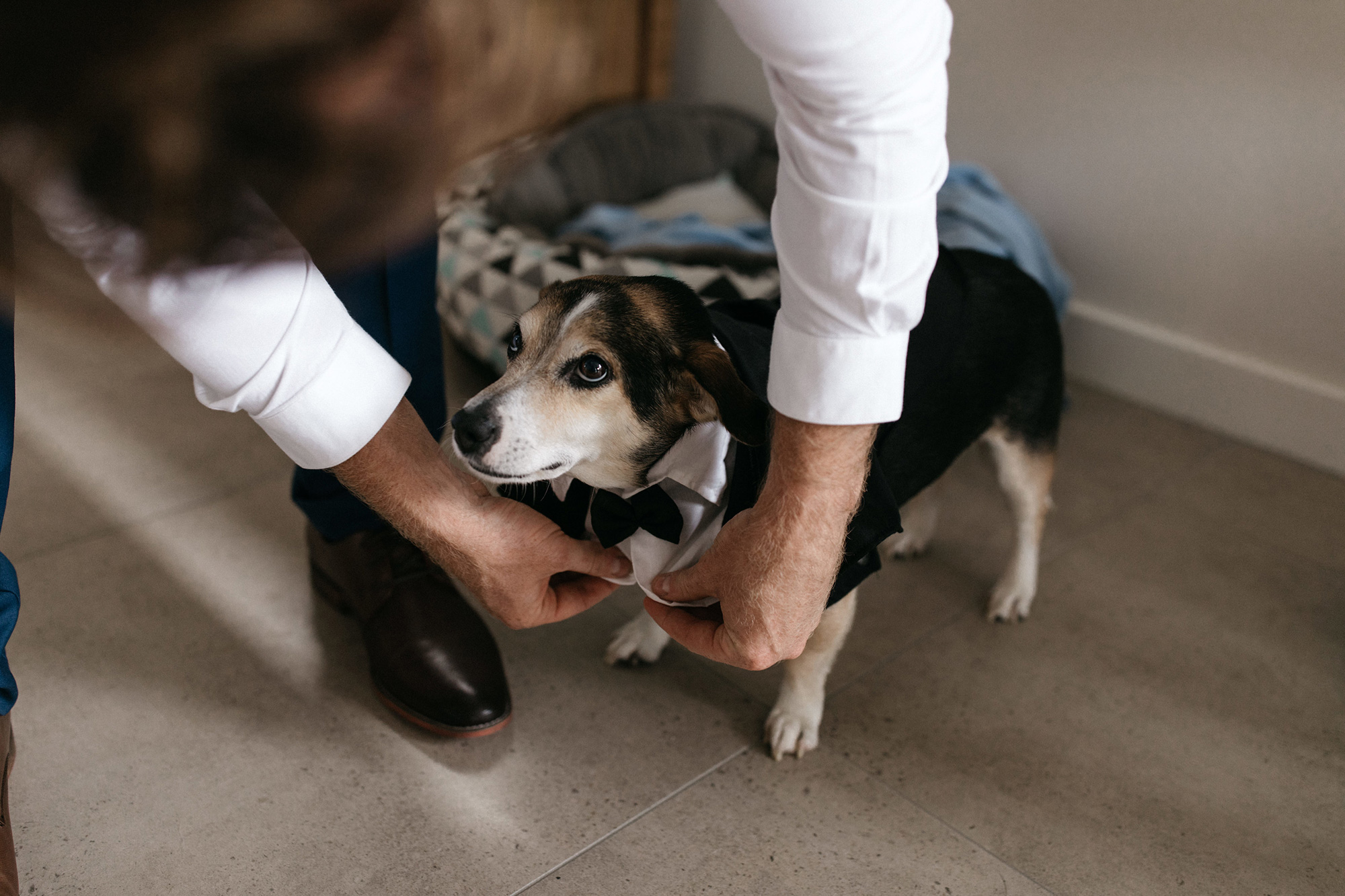 The couple's handsome dog was included in their wedding day!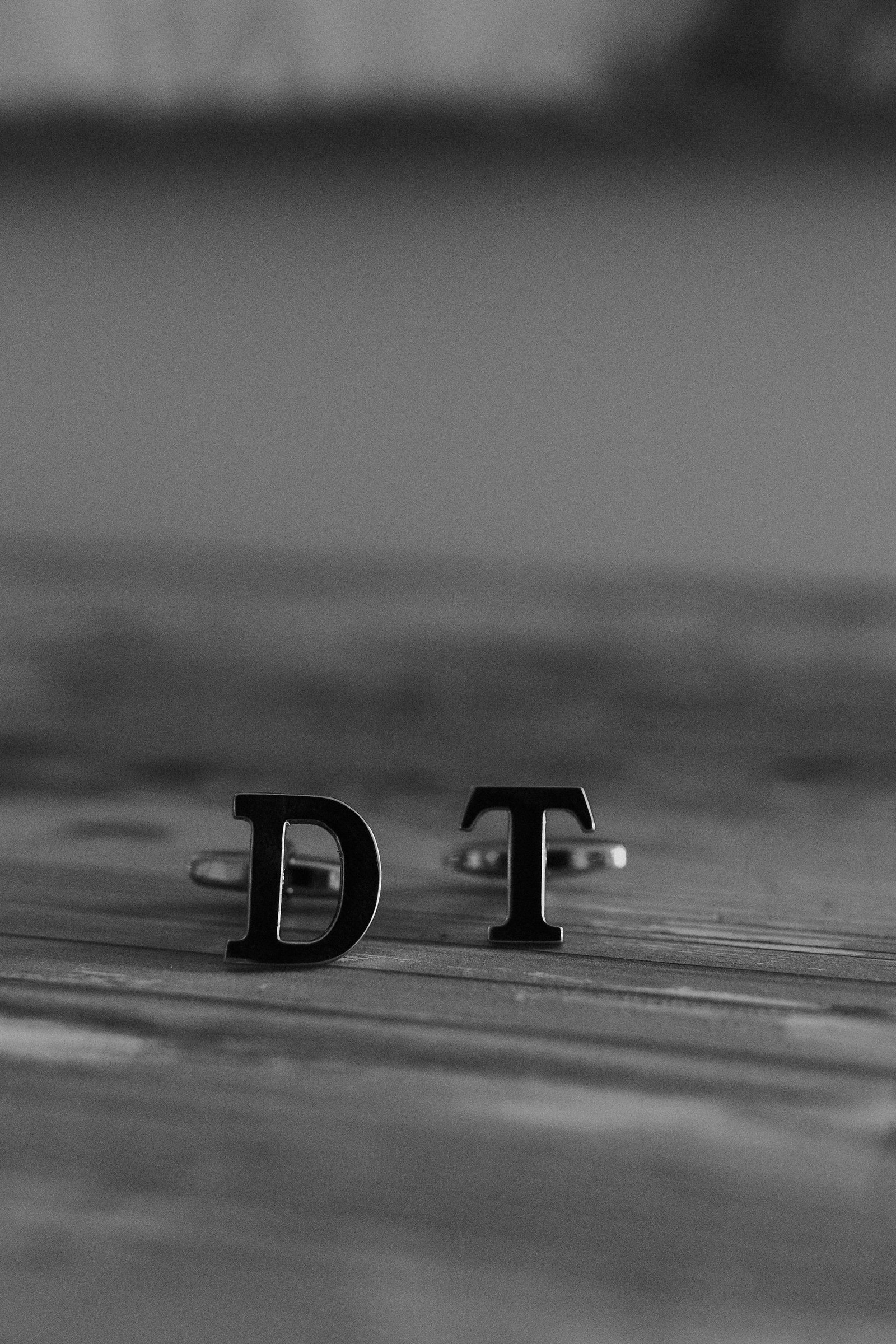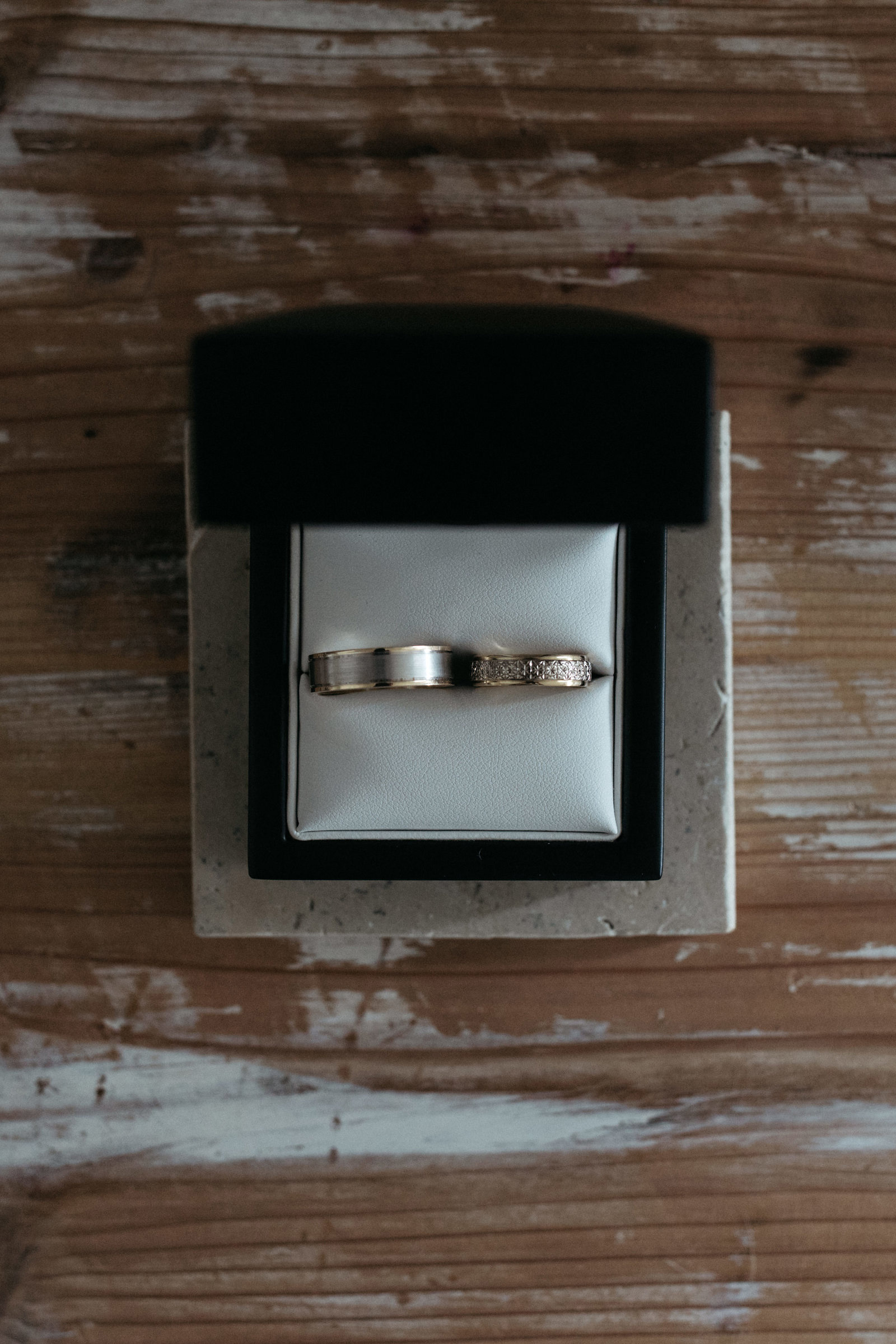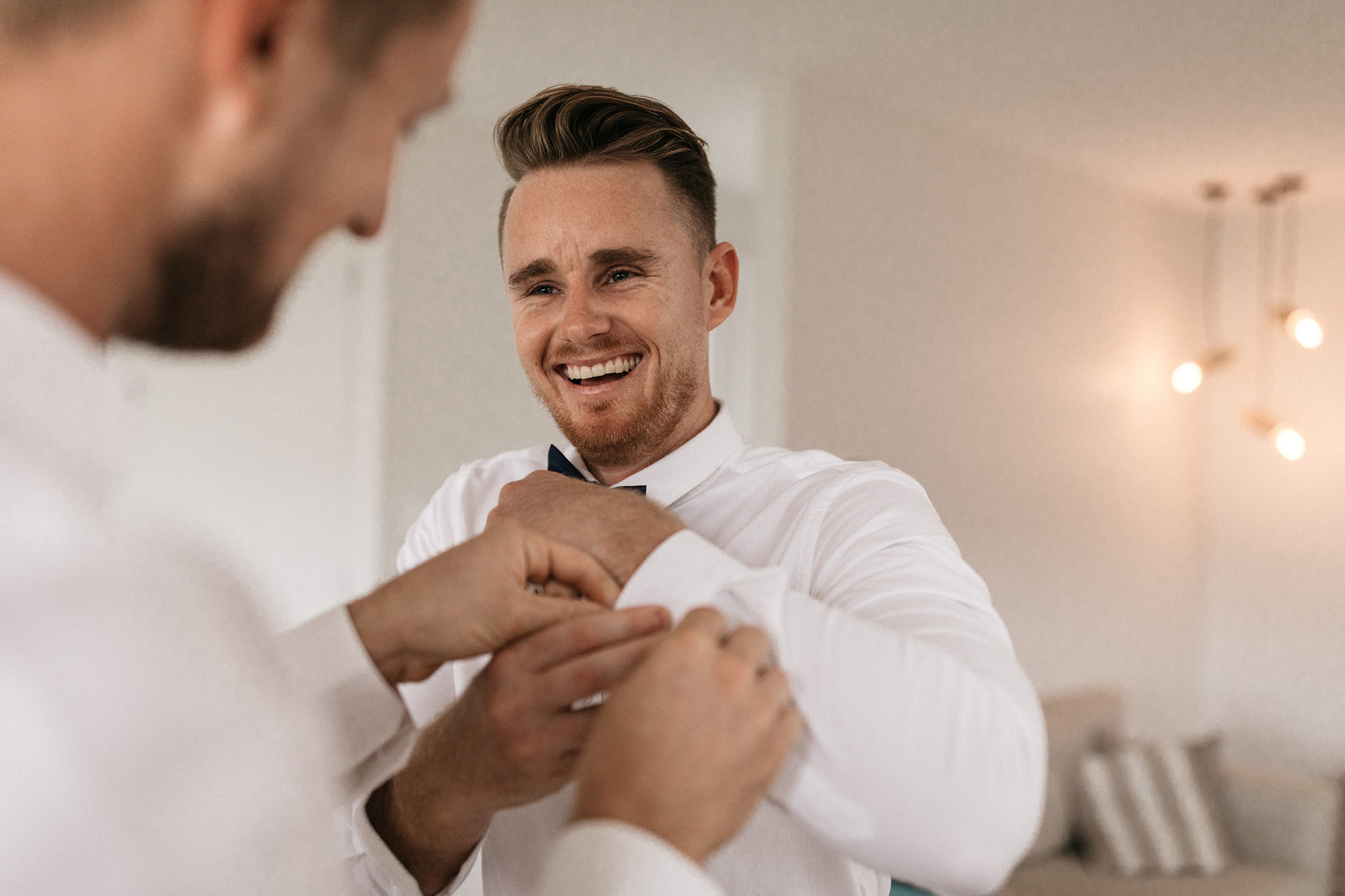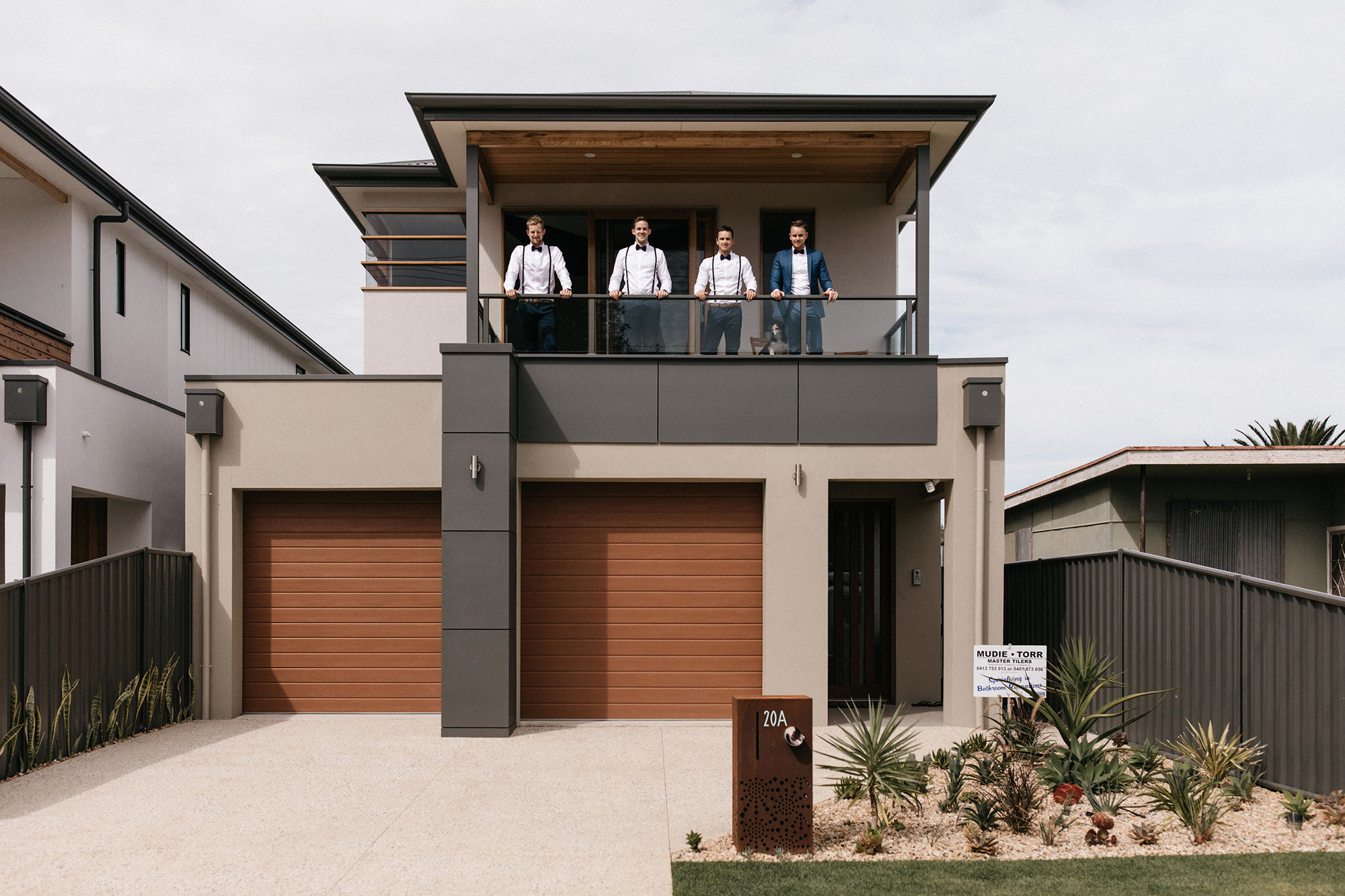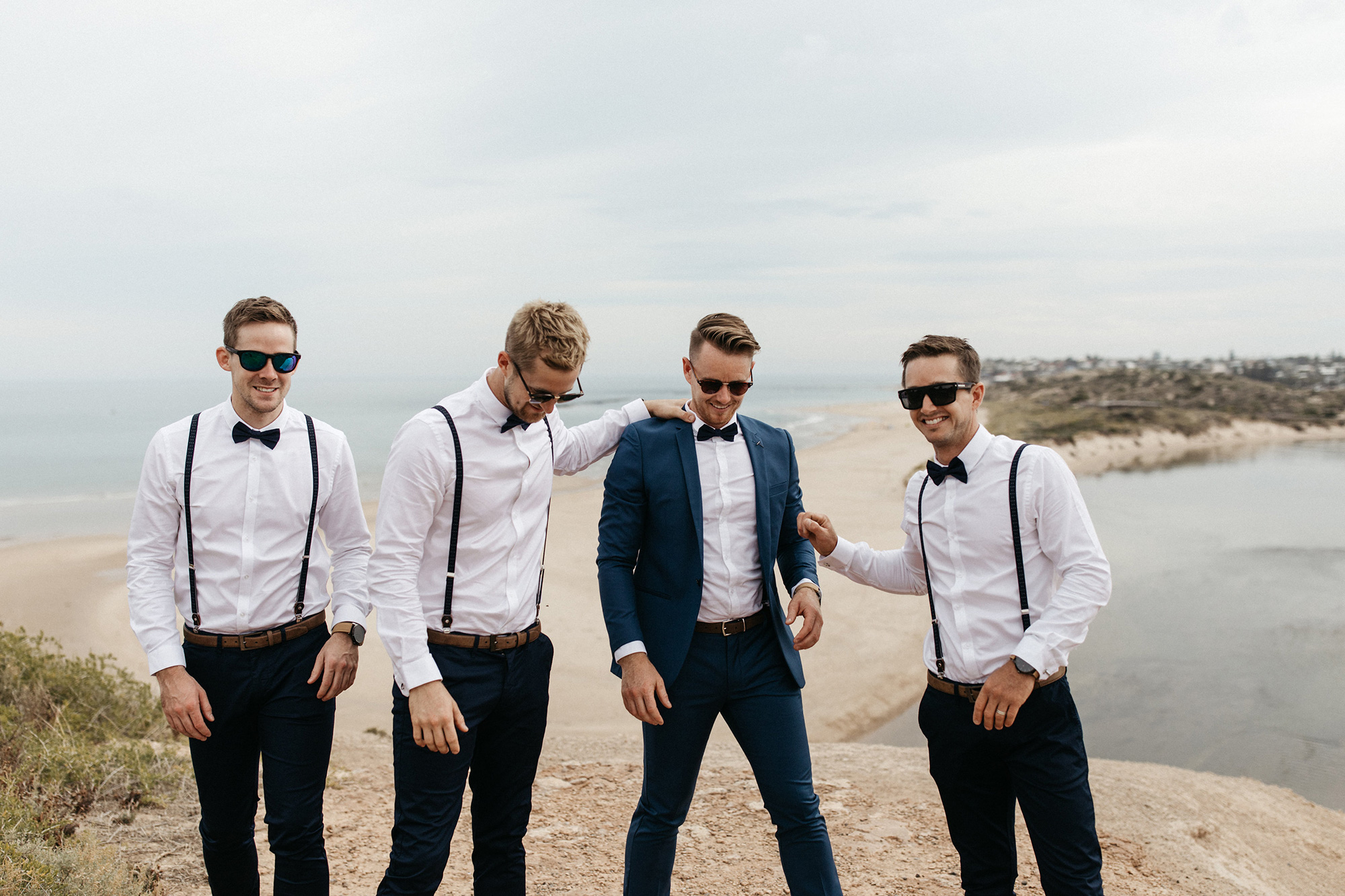 Dylan and his crew sourced their modern rustic outfits from several suppliers, including Politix, Julius Marlow, Etsy and Roger David.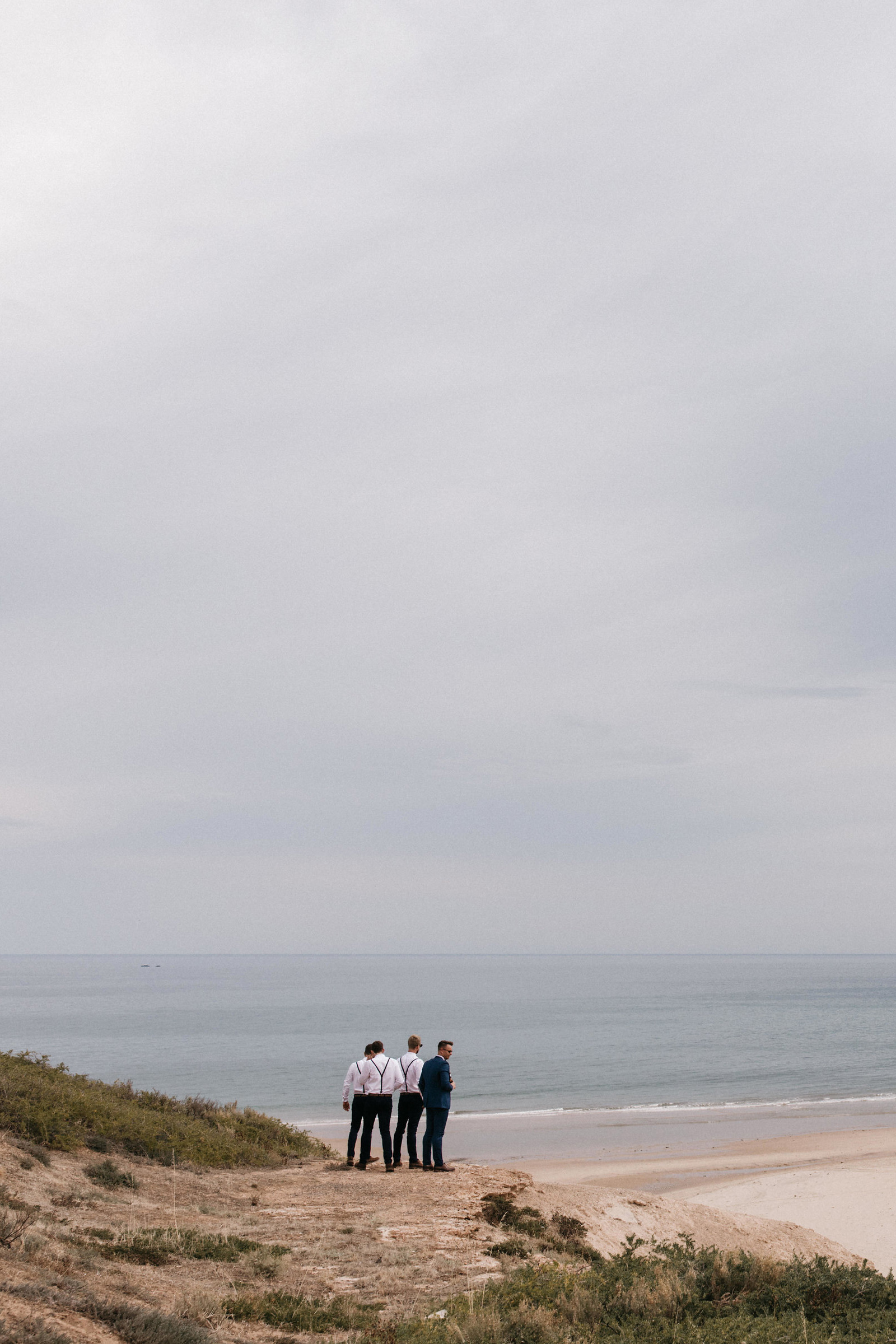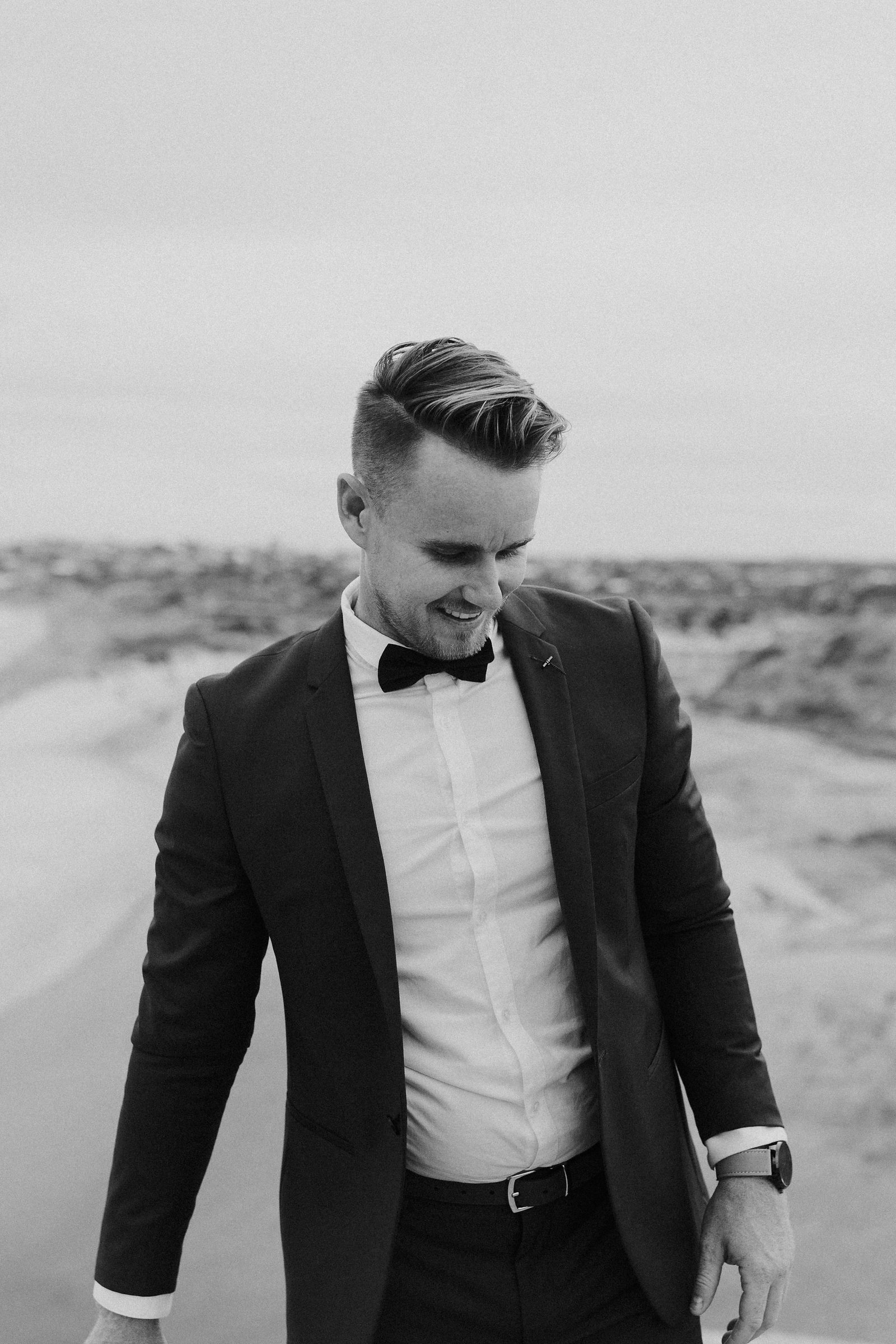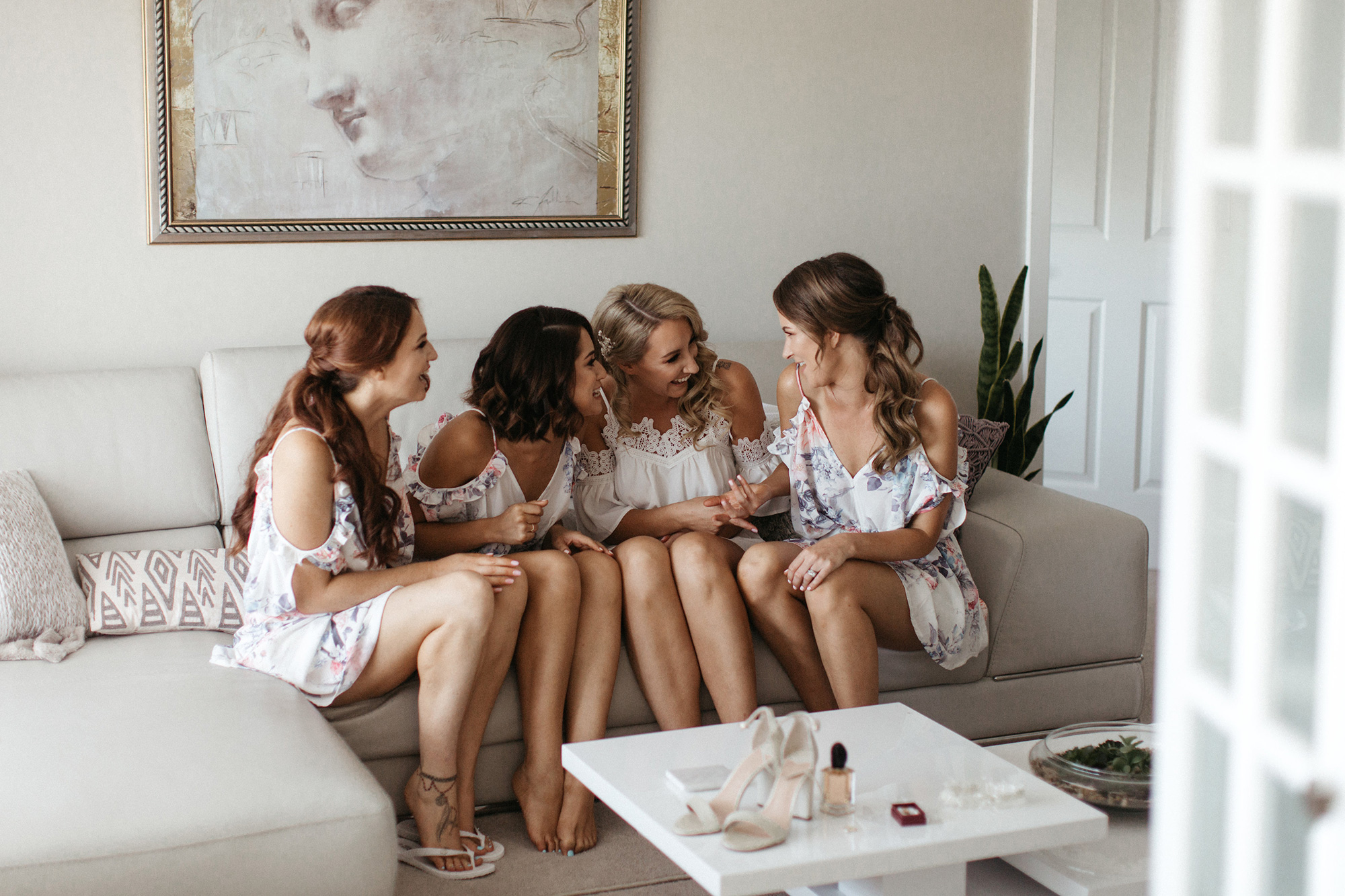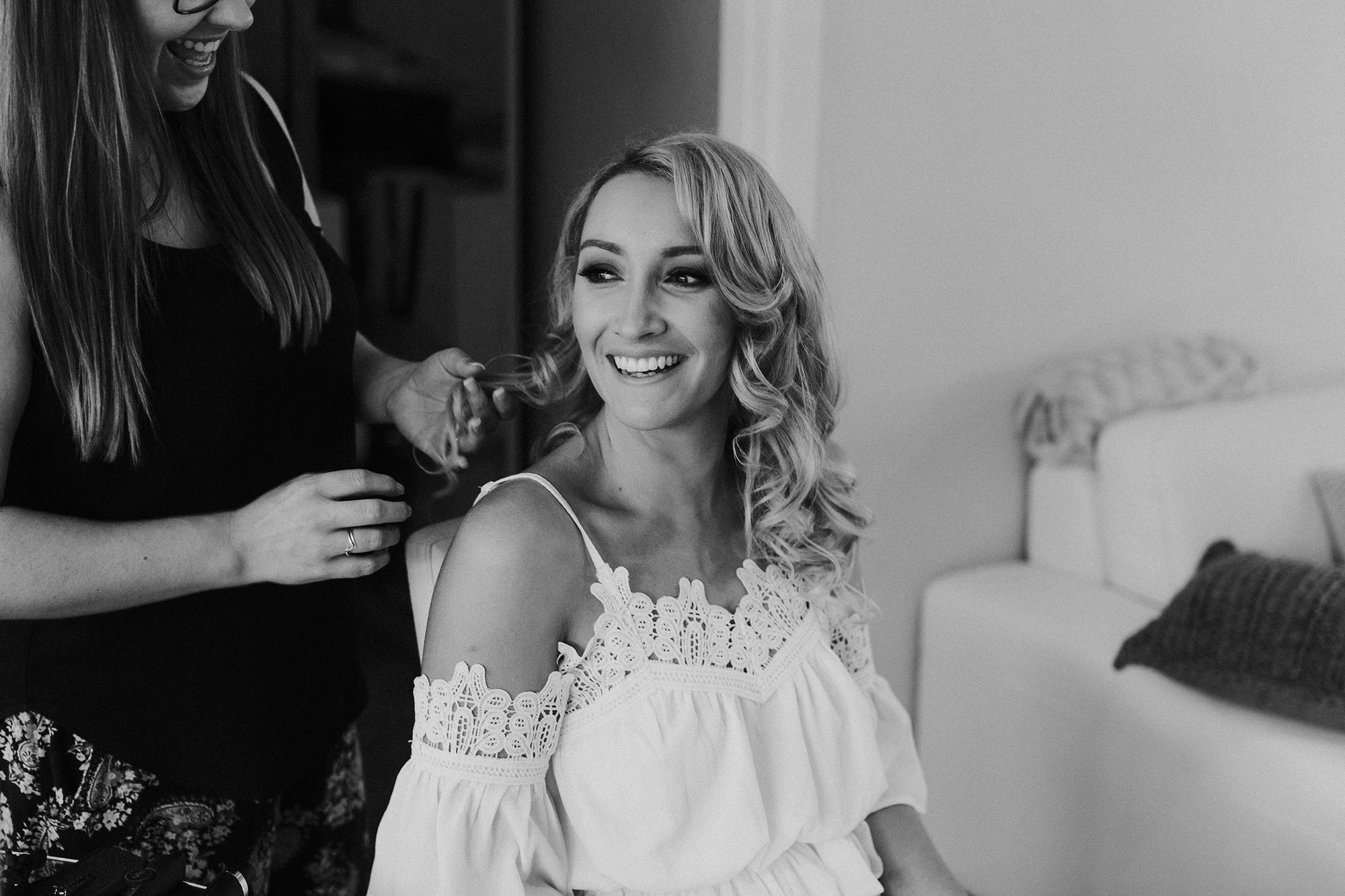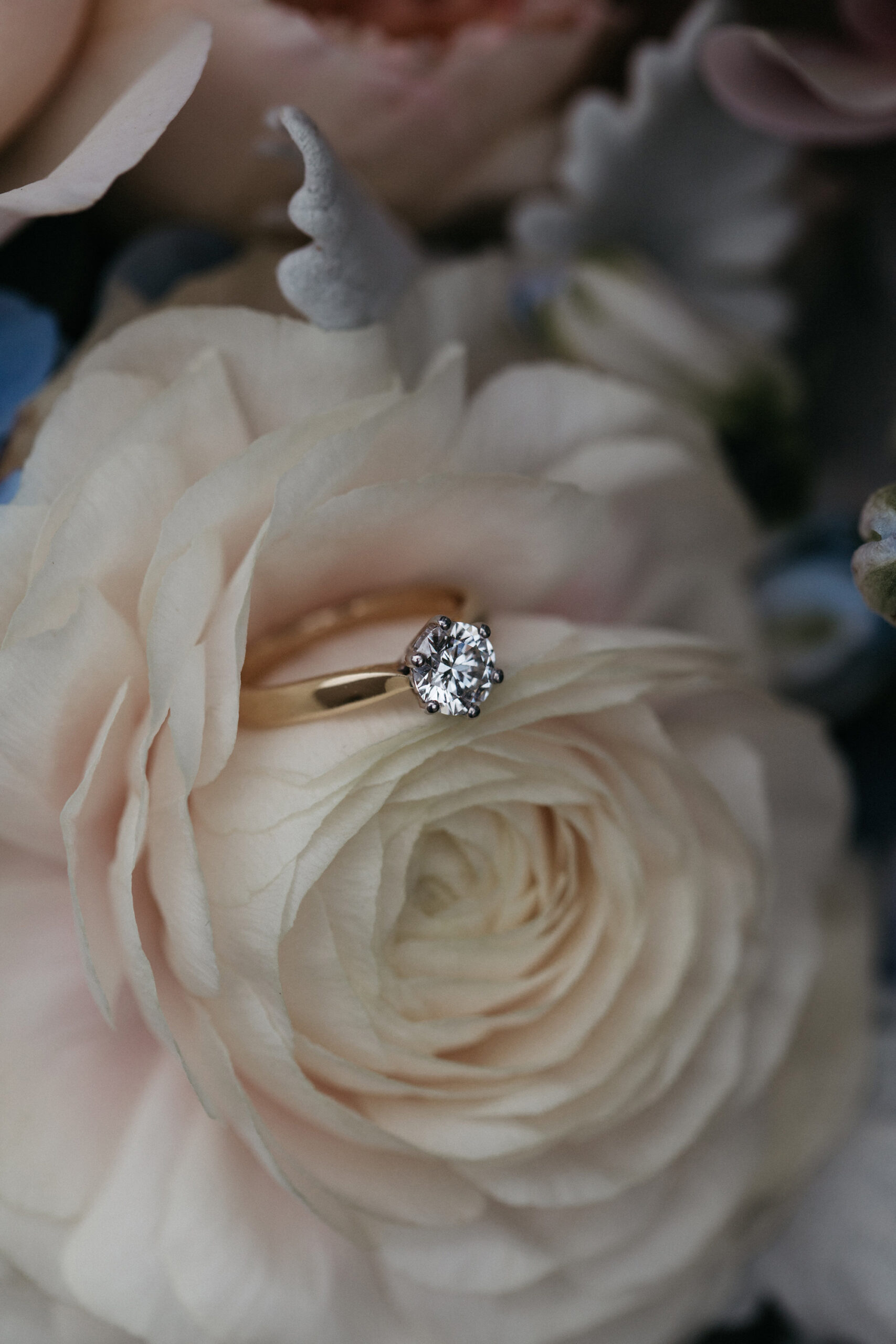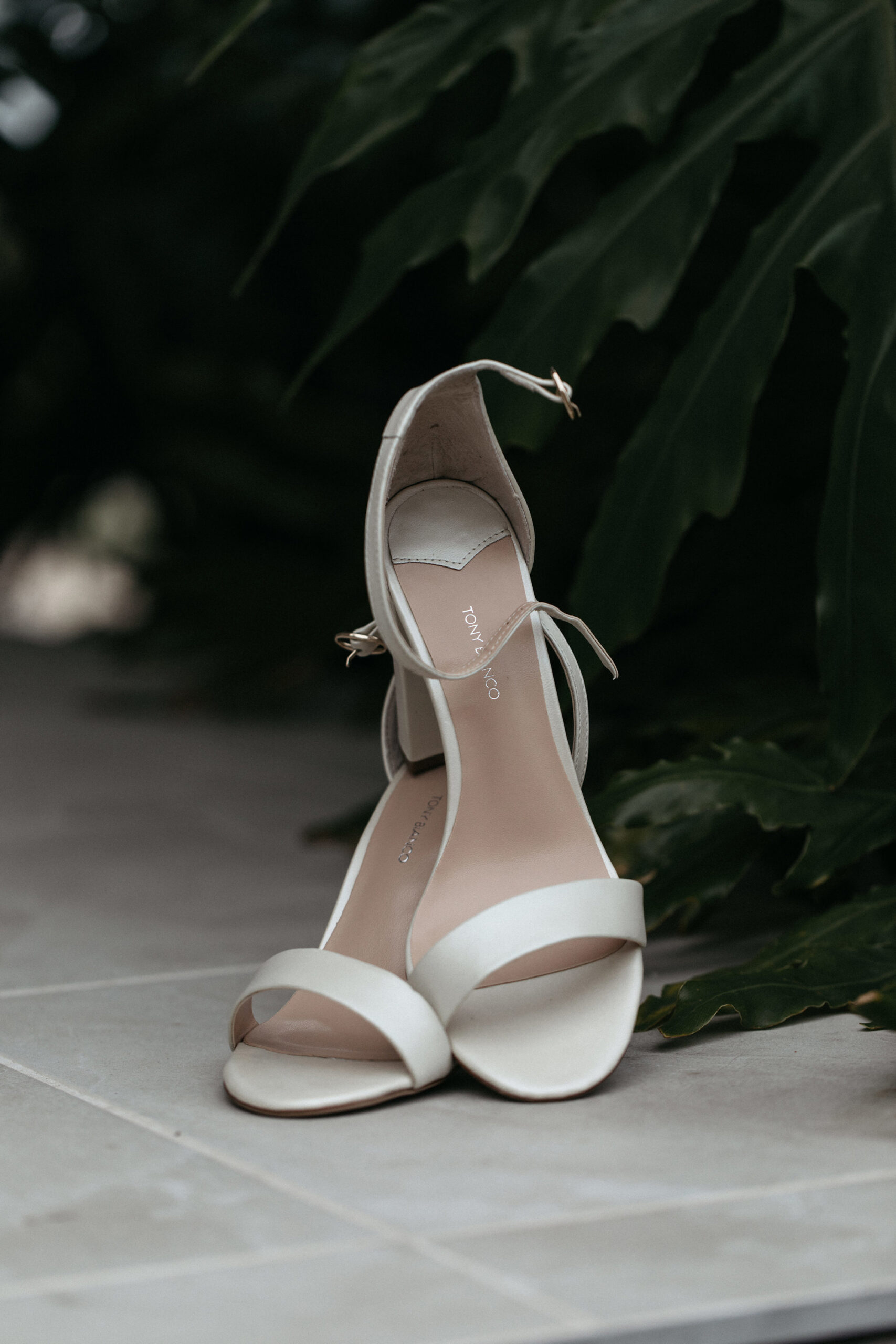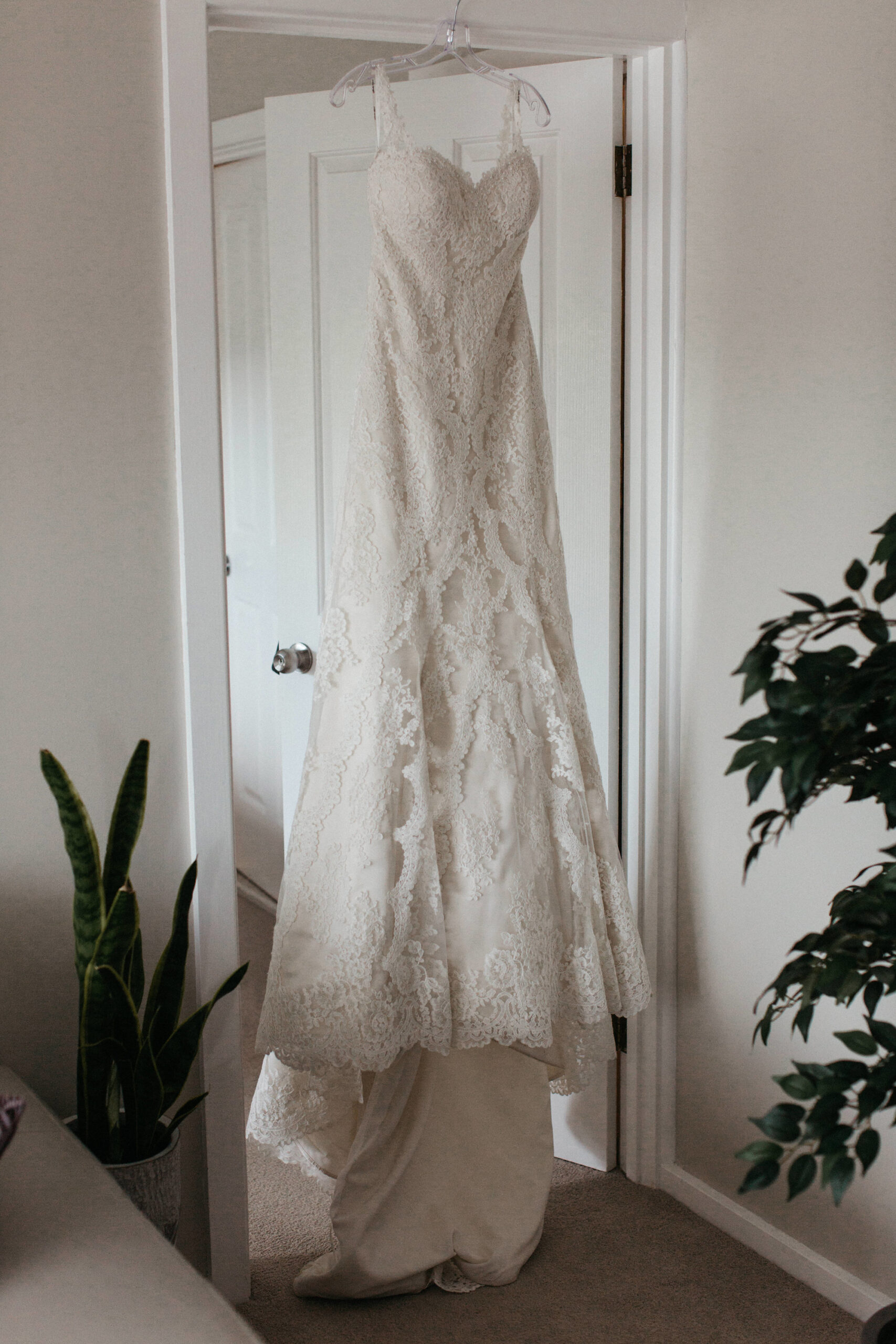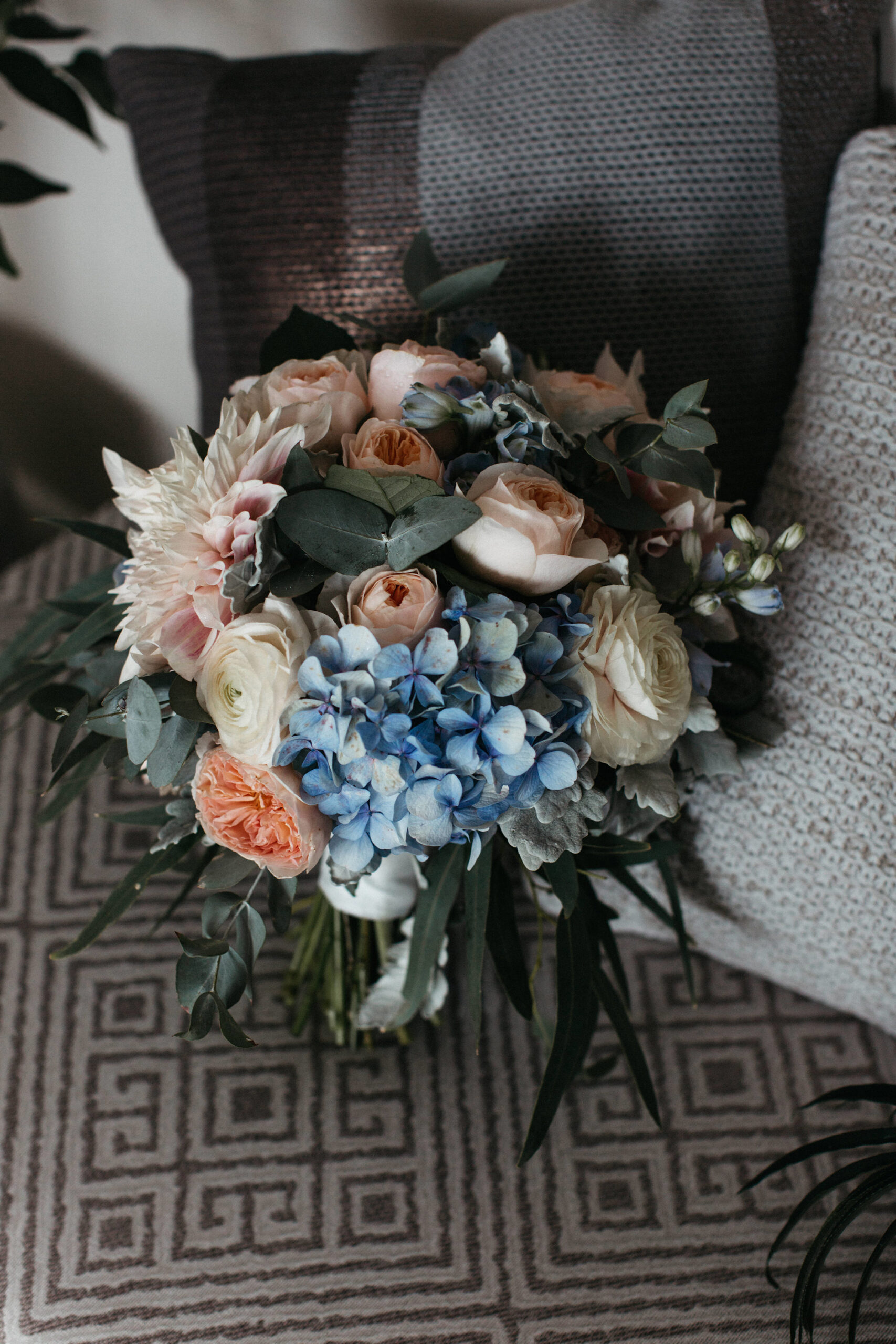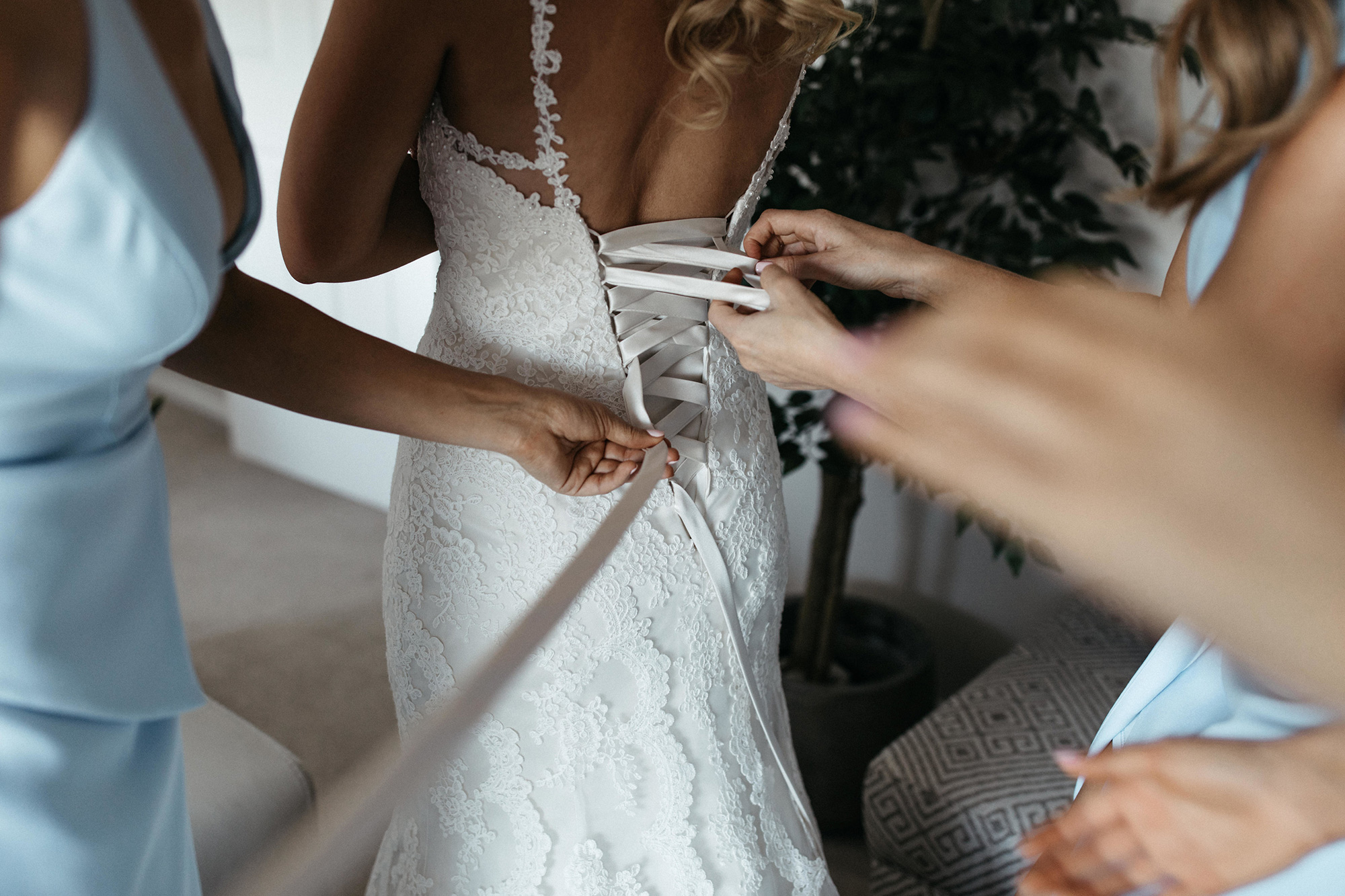 Toyah added plenty of custom touches to her Jenny & Gerry's gown to make it her own, including new lace straps and pearl detailing. "I managed to order the exact same lace from Jenny & Gerry's."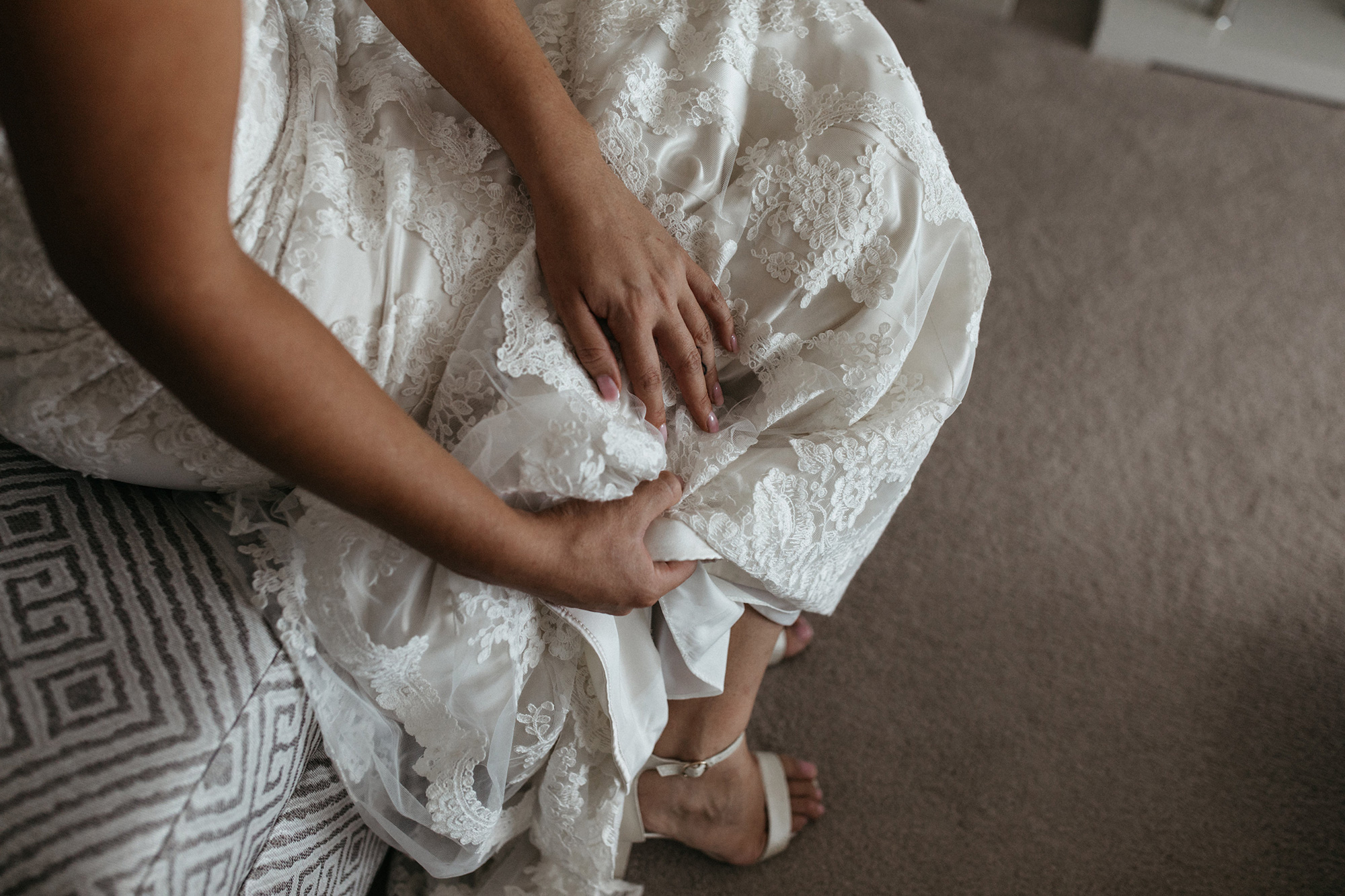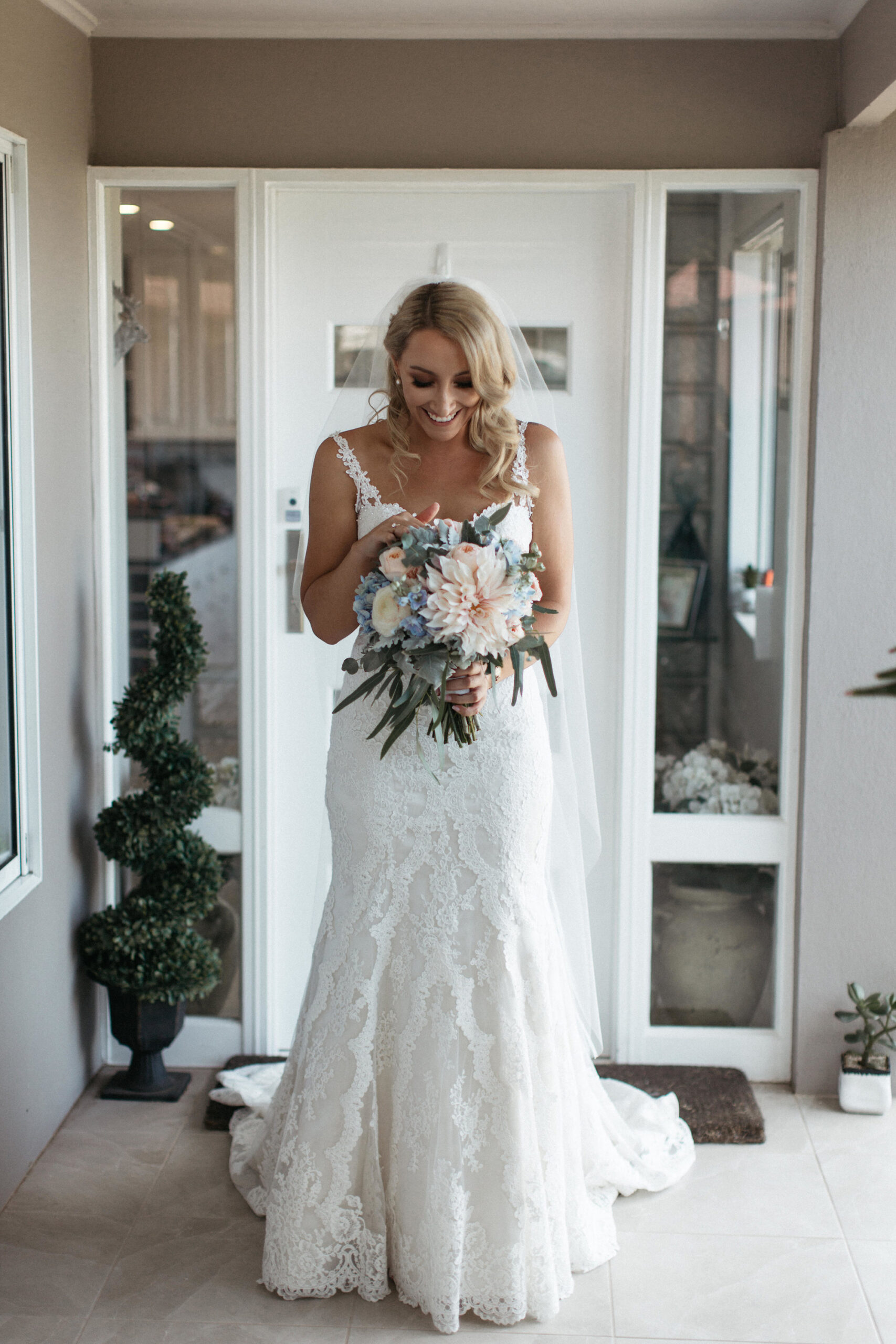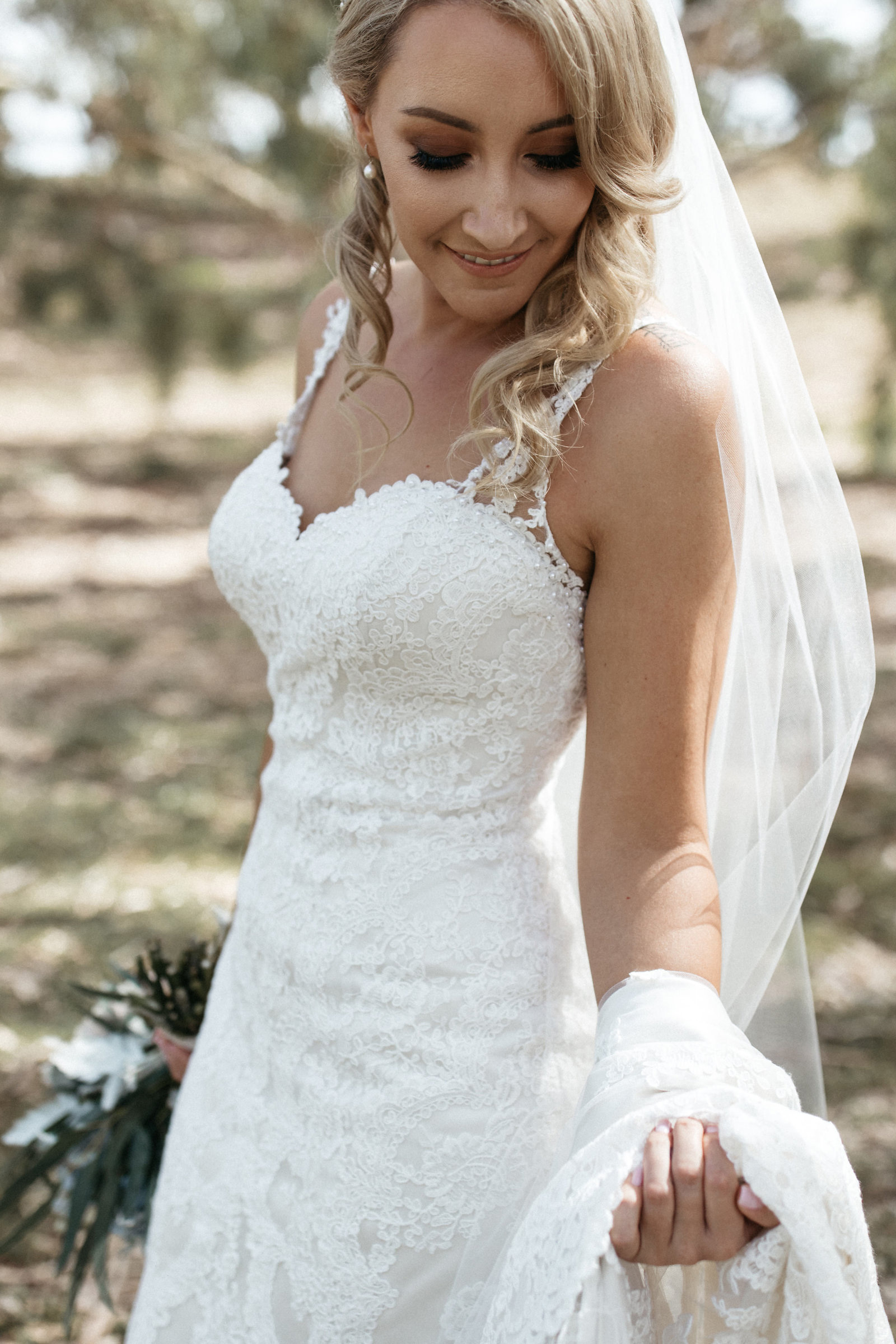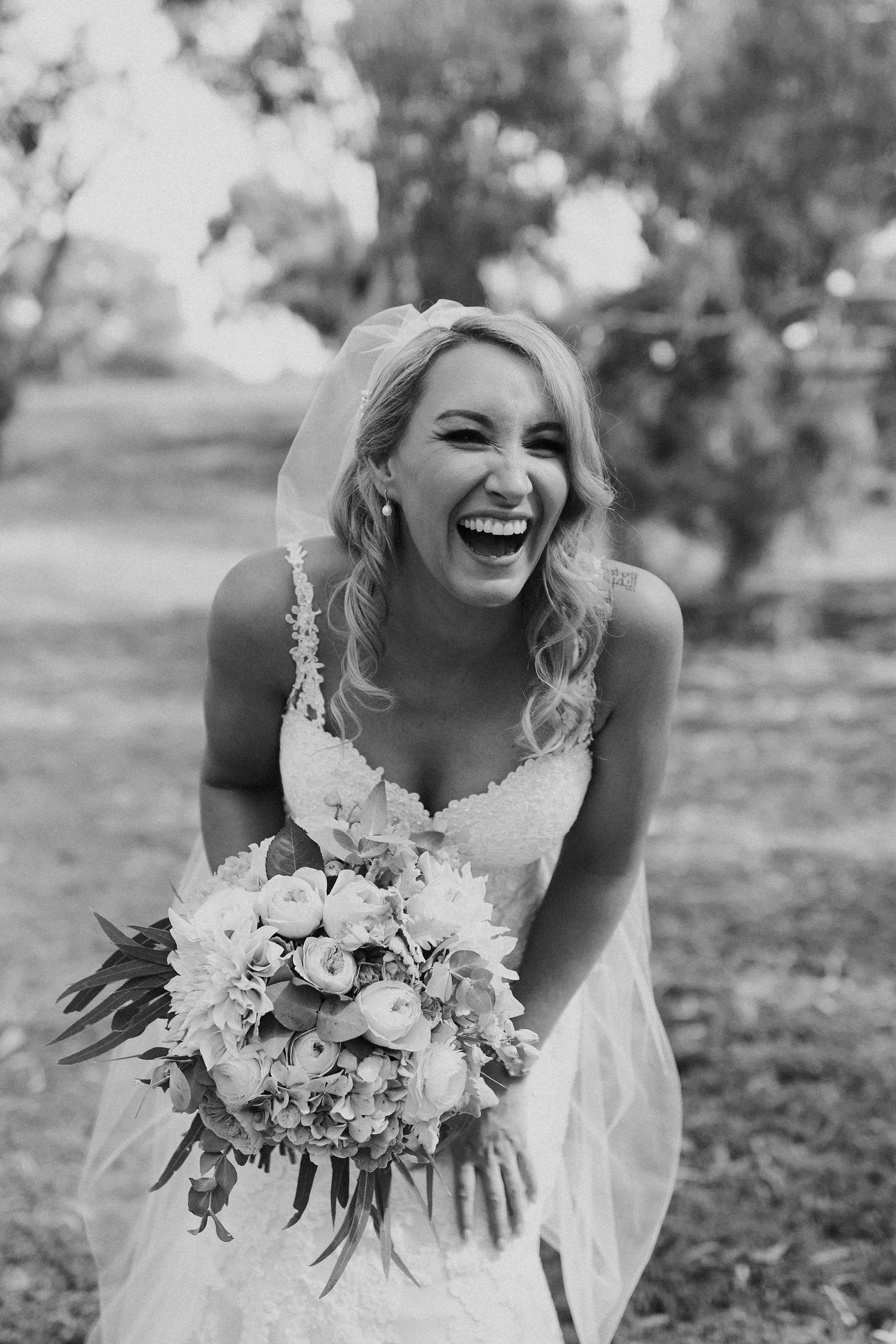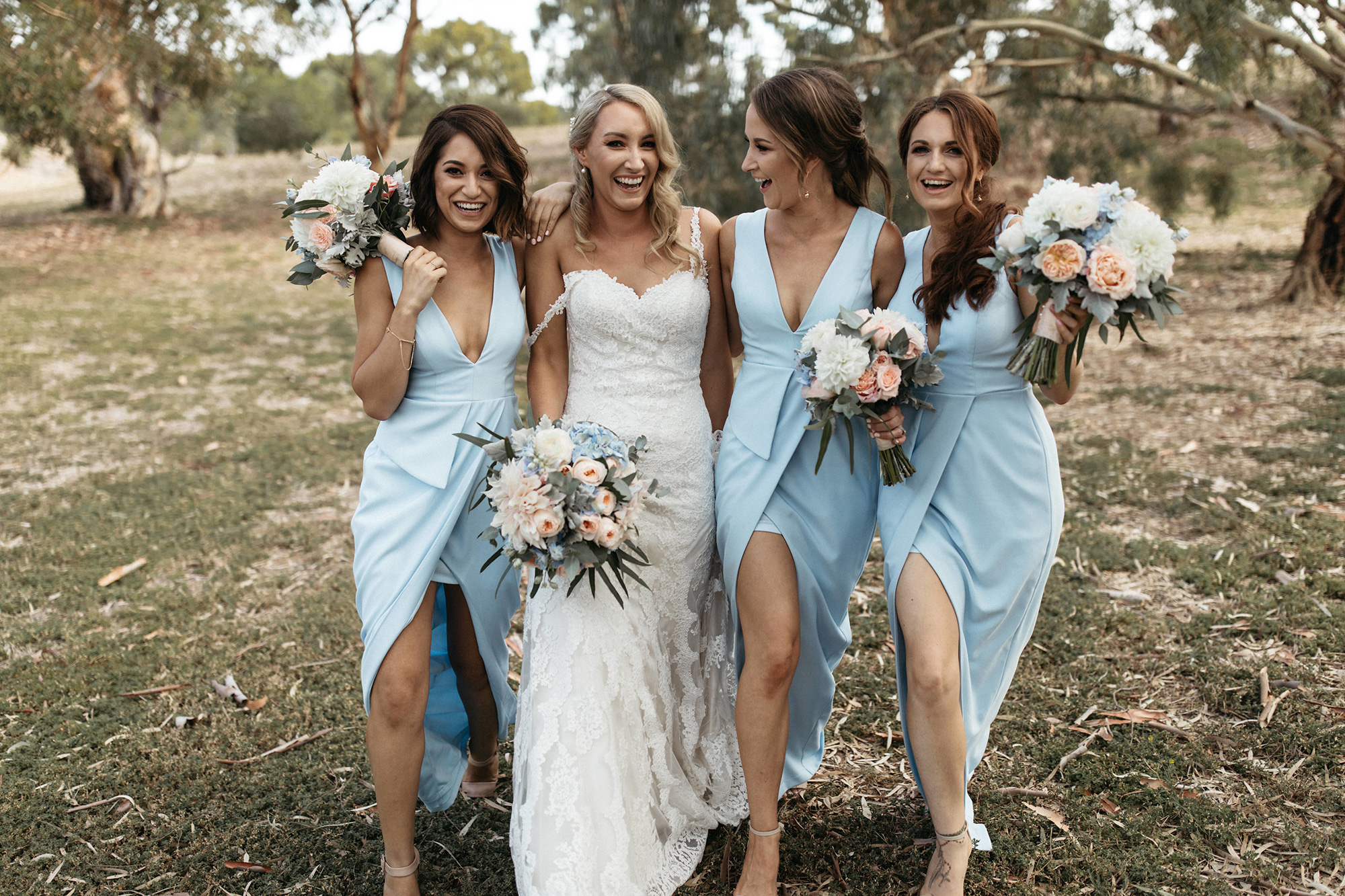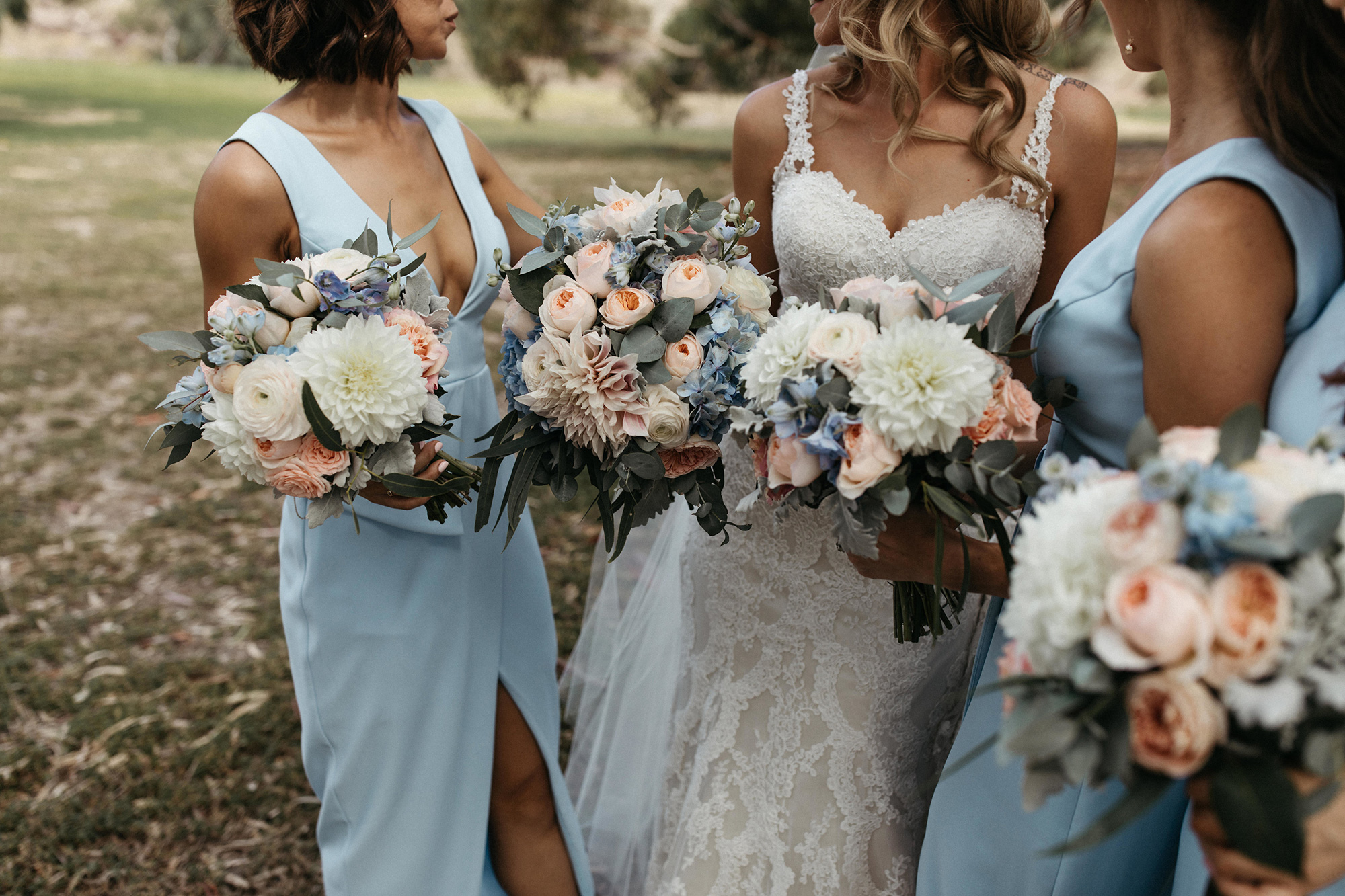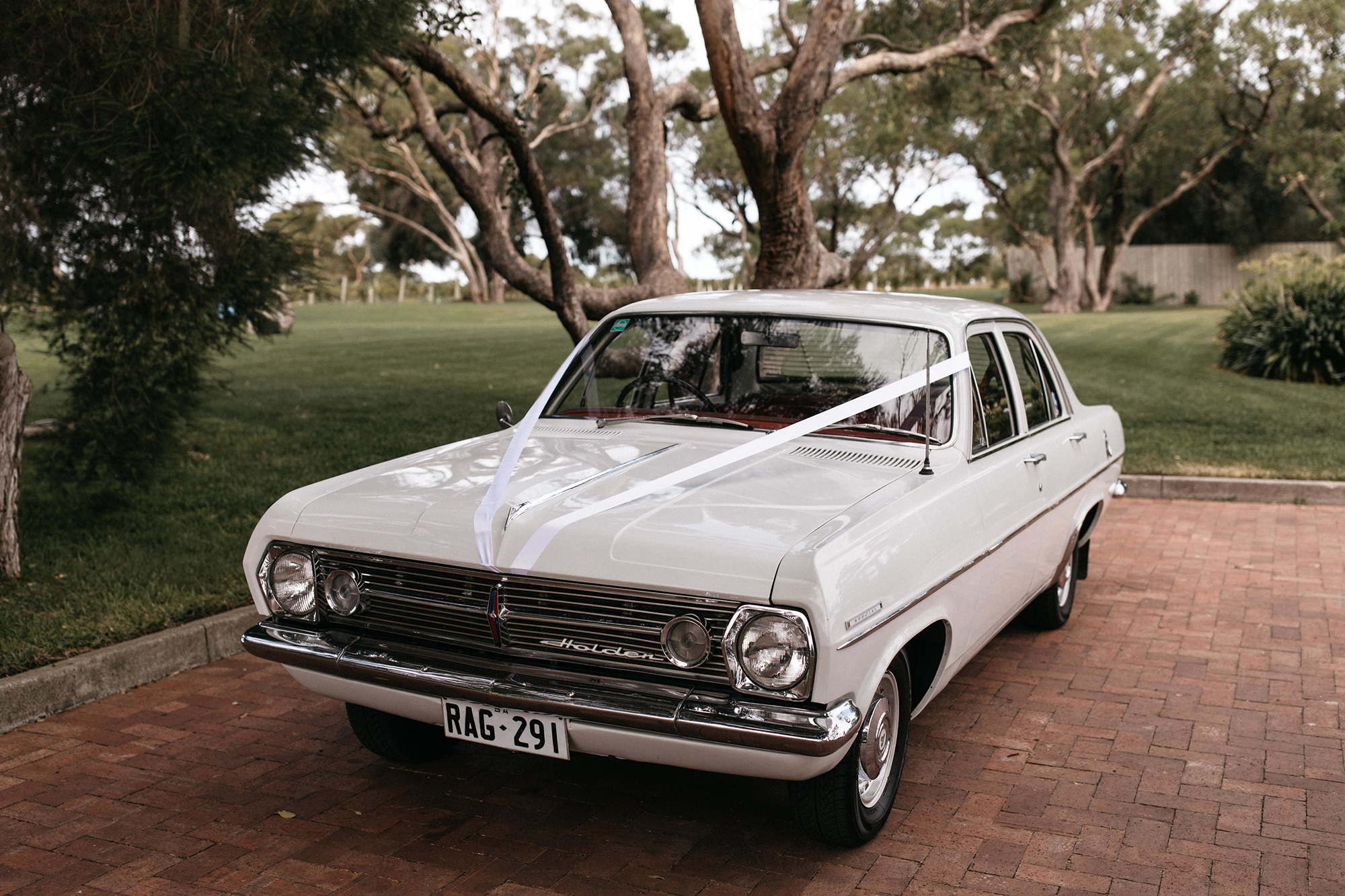 Dylan's uncle provided this old Holden for the boys' arrival, whilst Toyah and her bridesmaids arrived in a vintage classic by Carrington Wedding Cars.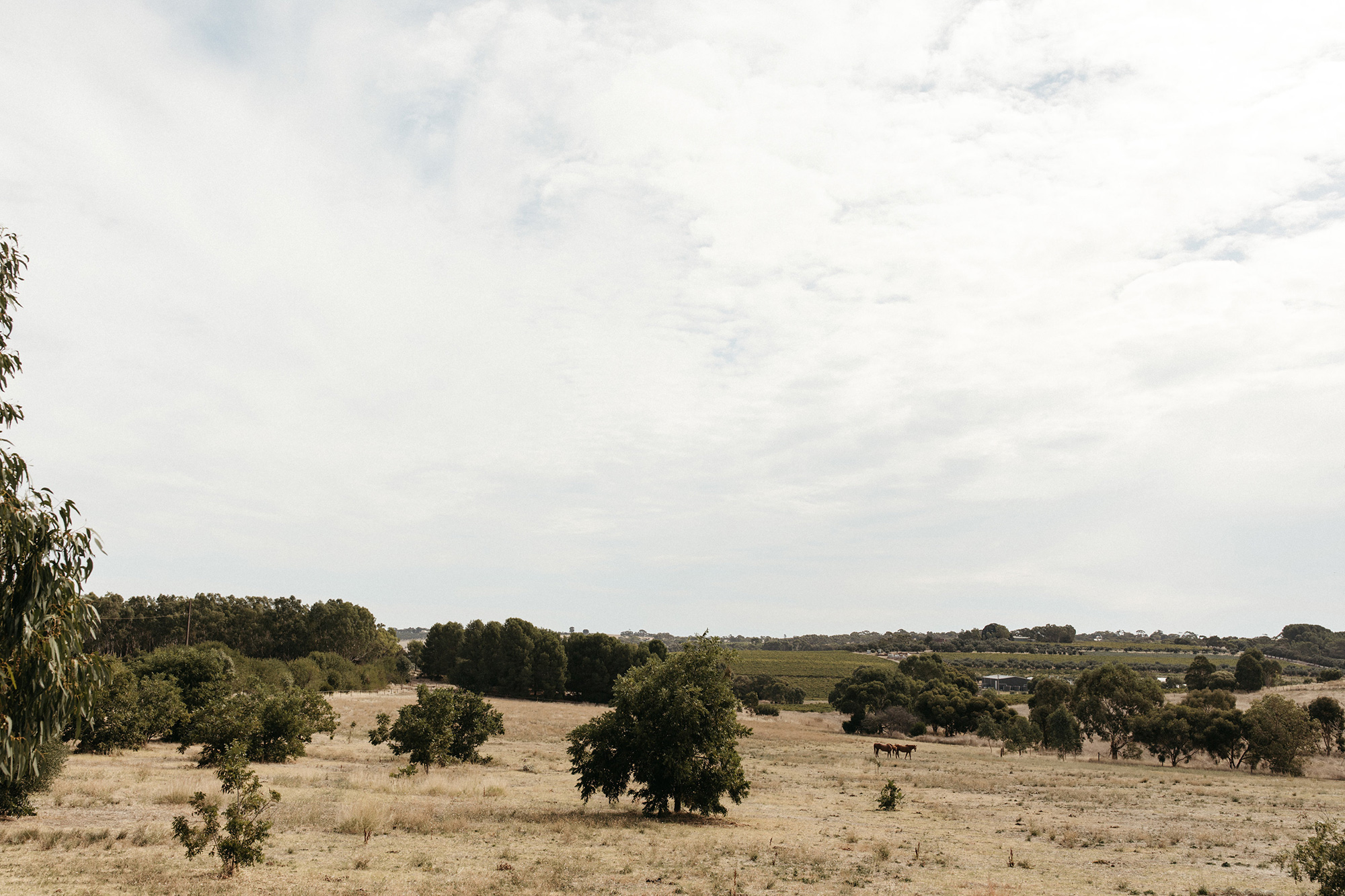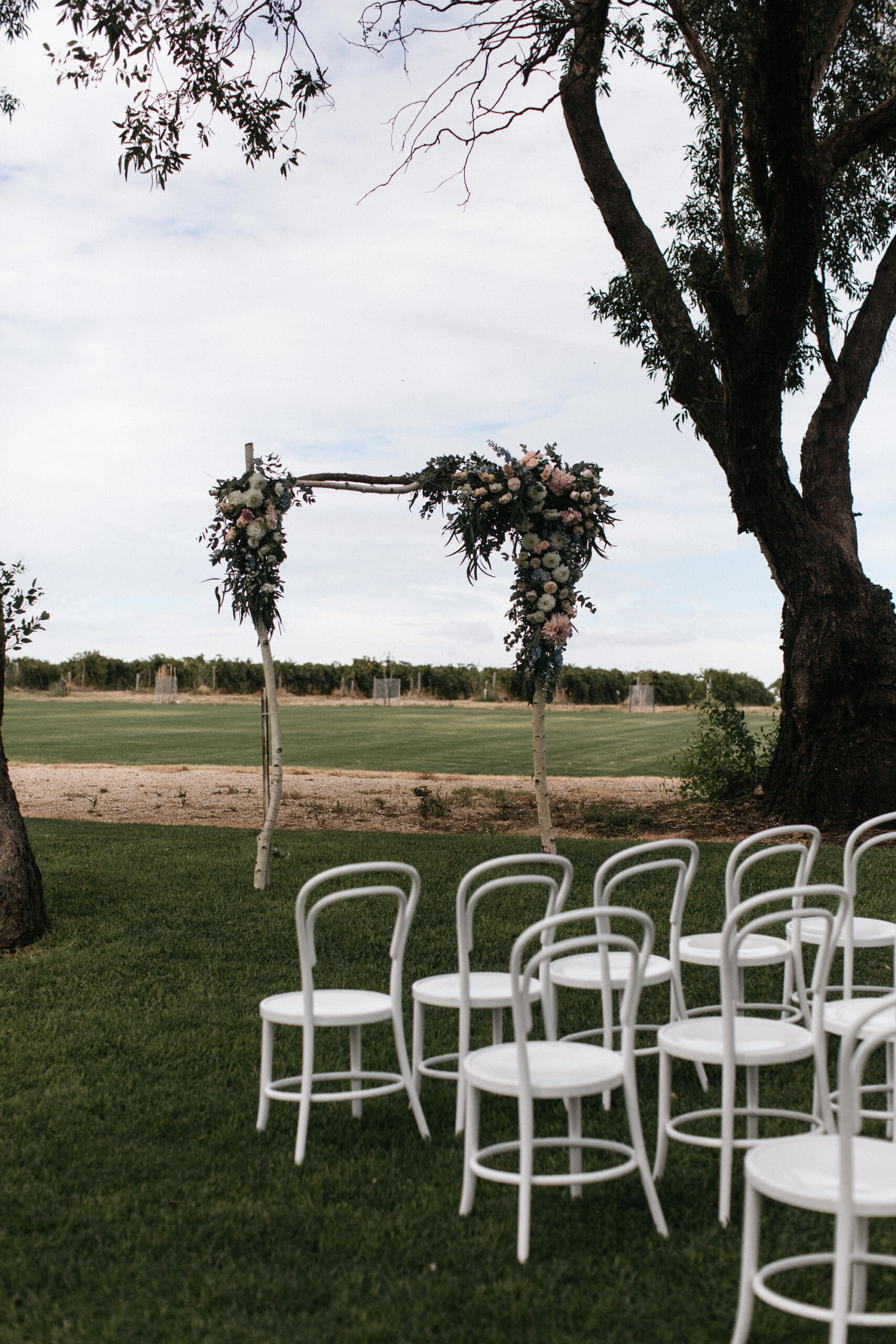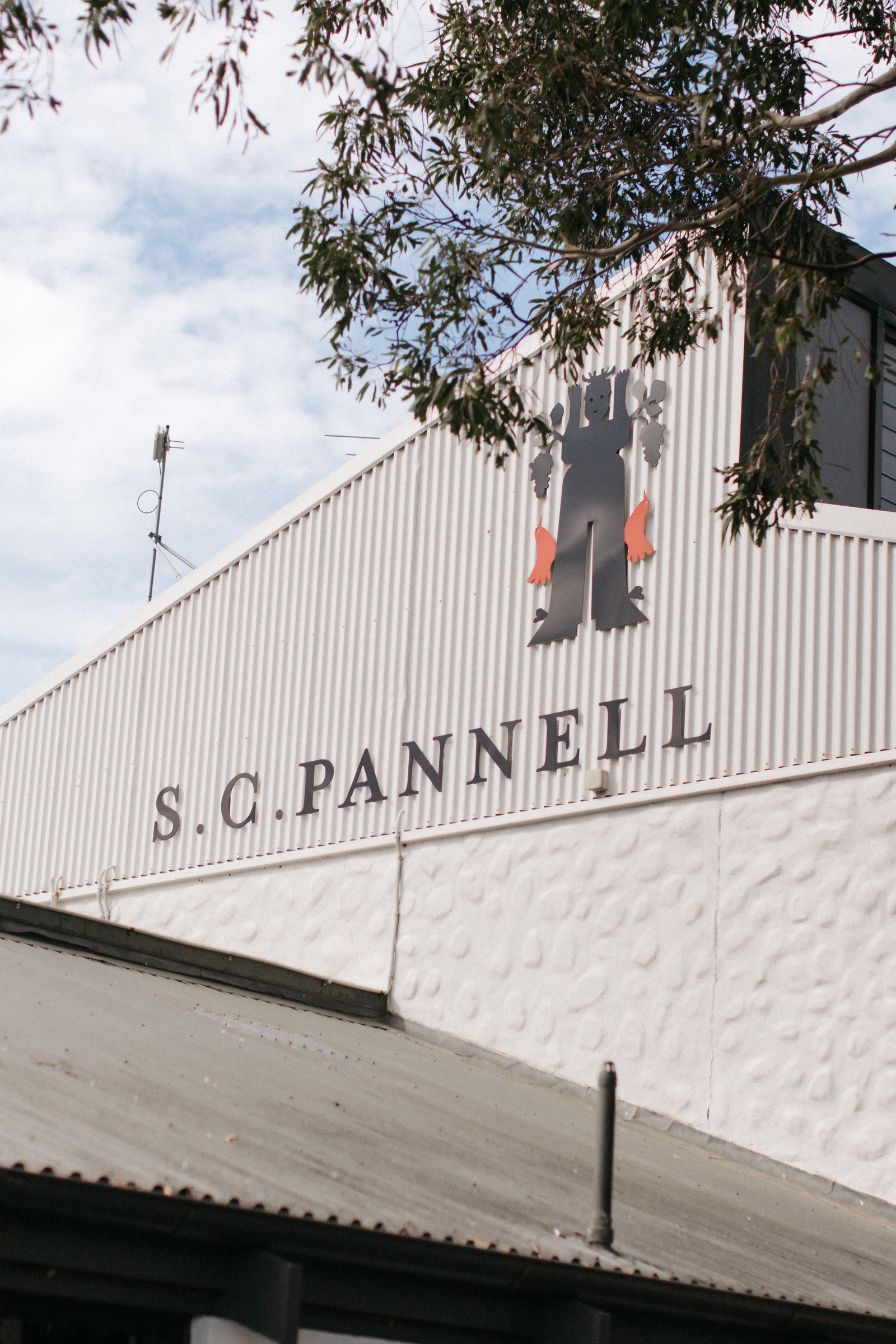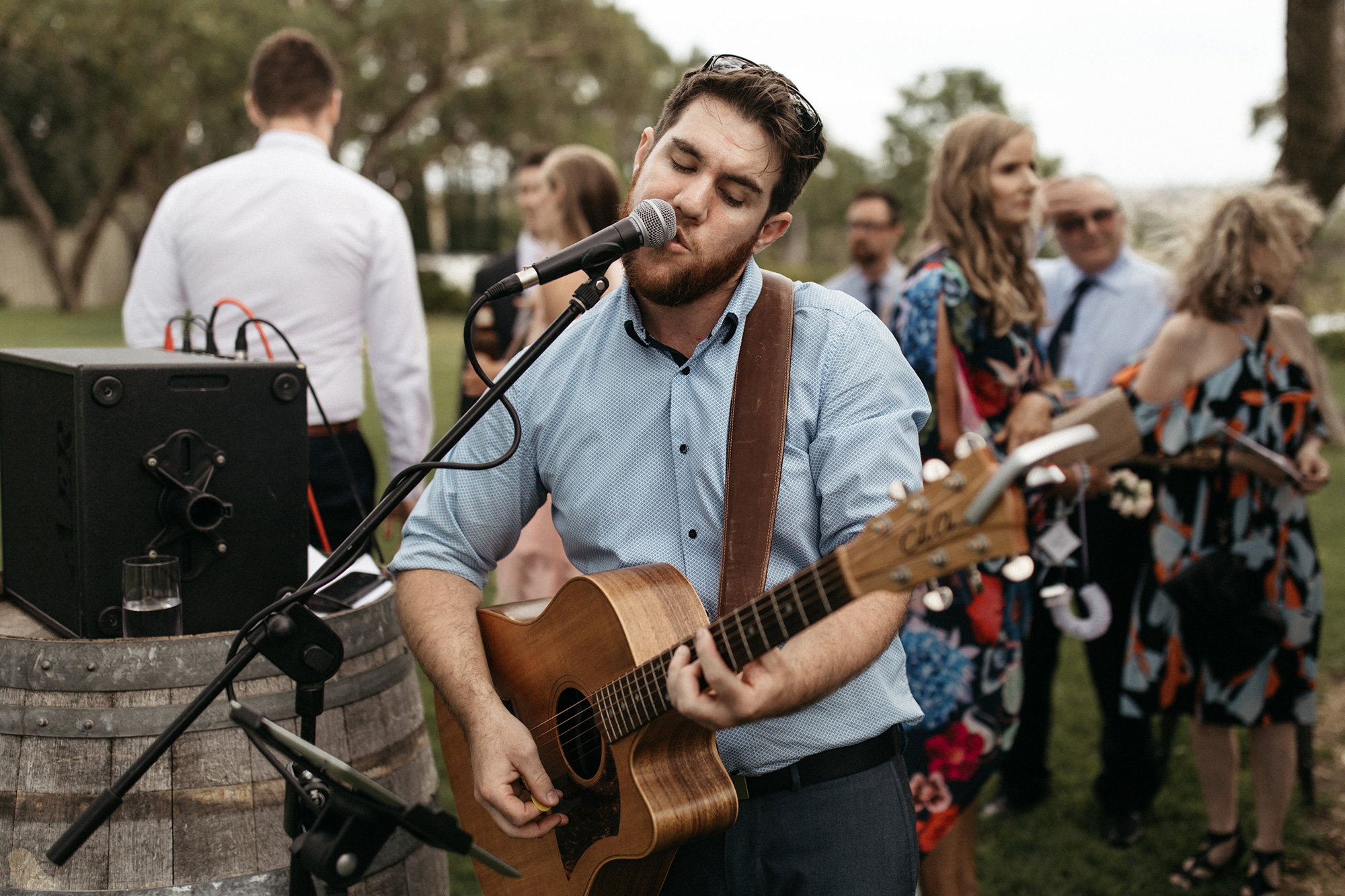 The sweet ceremony sounds were created by Daniel Cameron Ent – creating an acoustic vibe for the bride's entrance and then playing MC and DJ later in the night.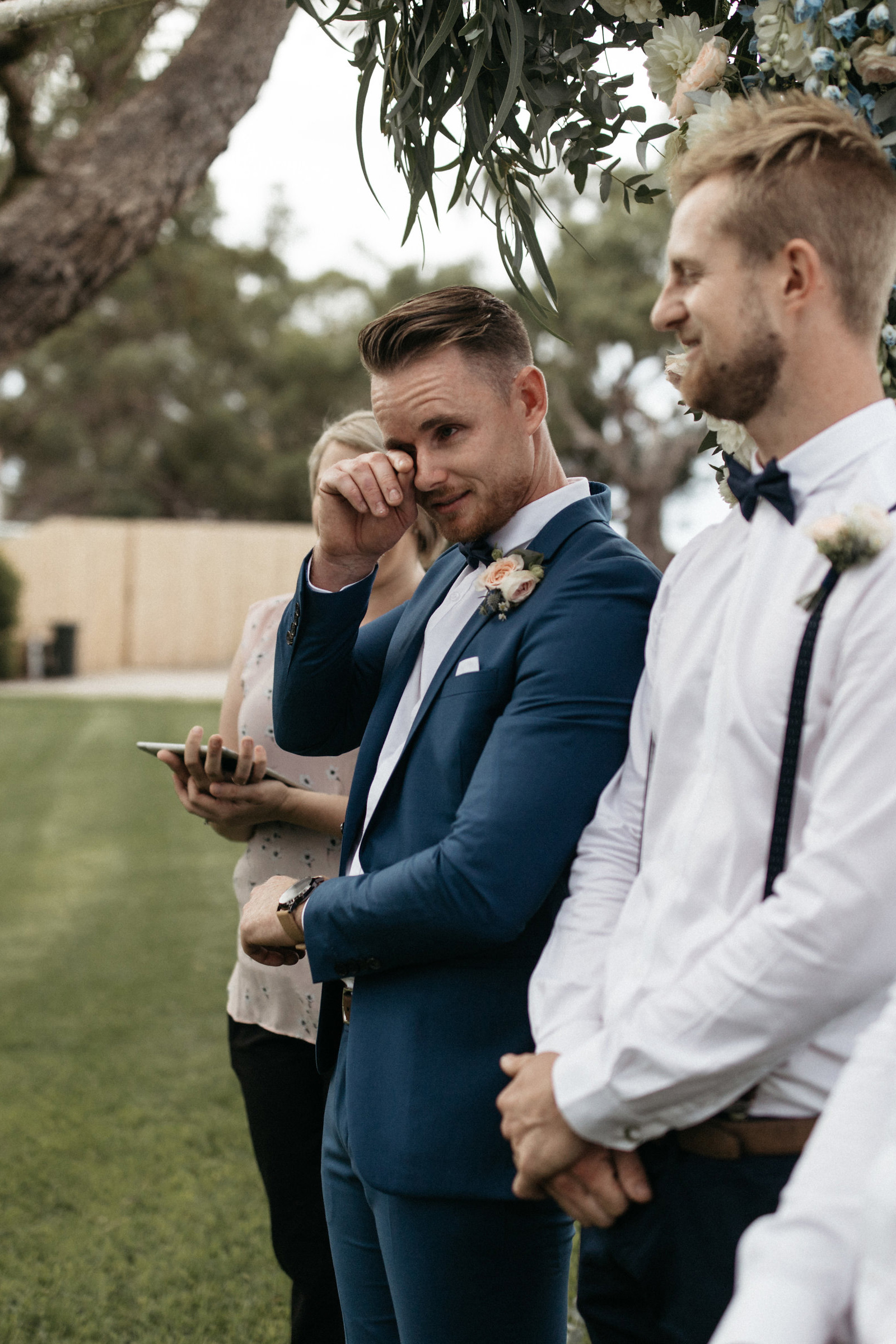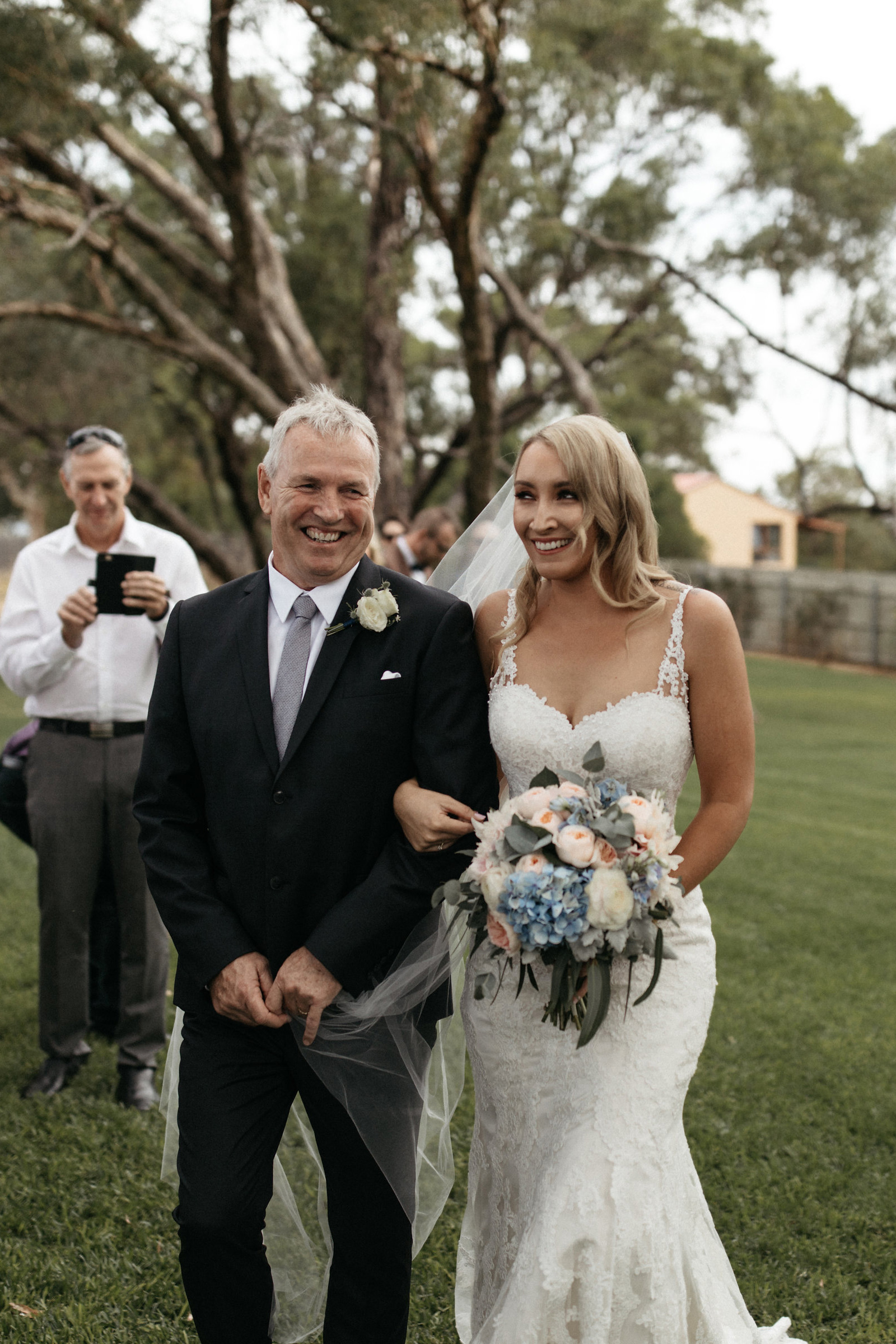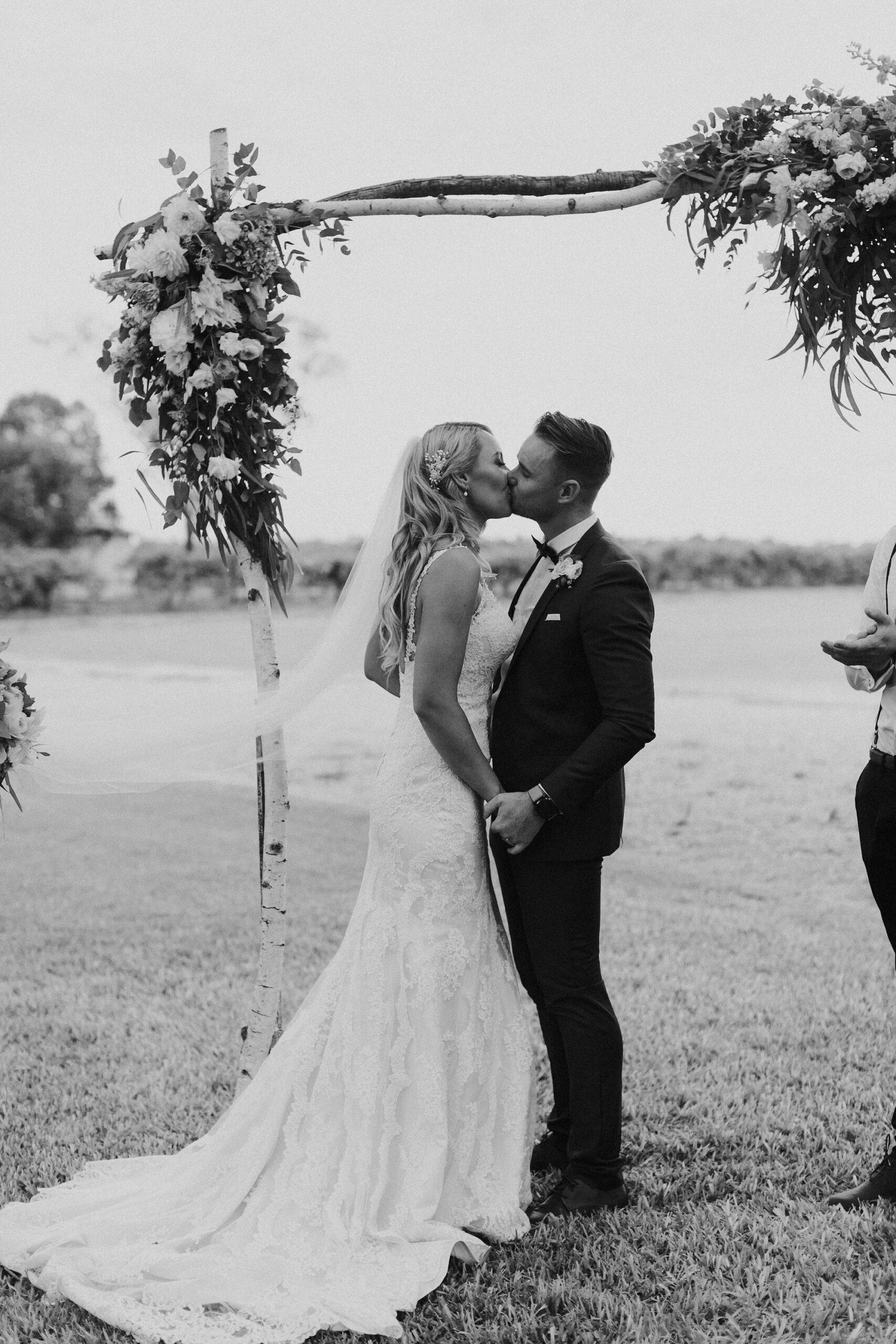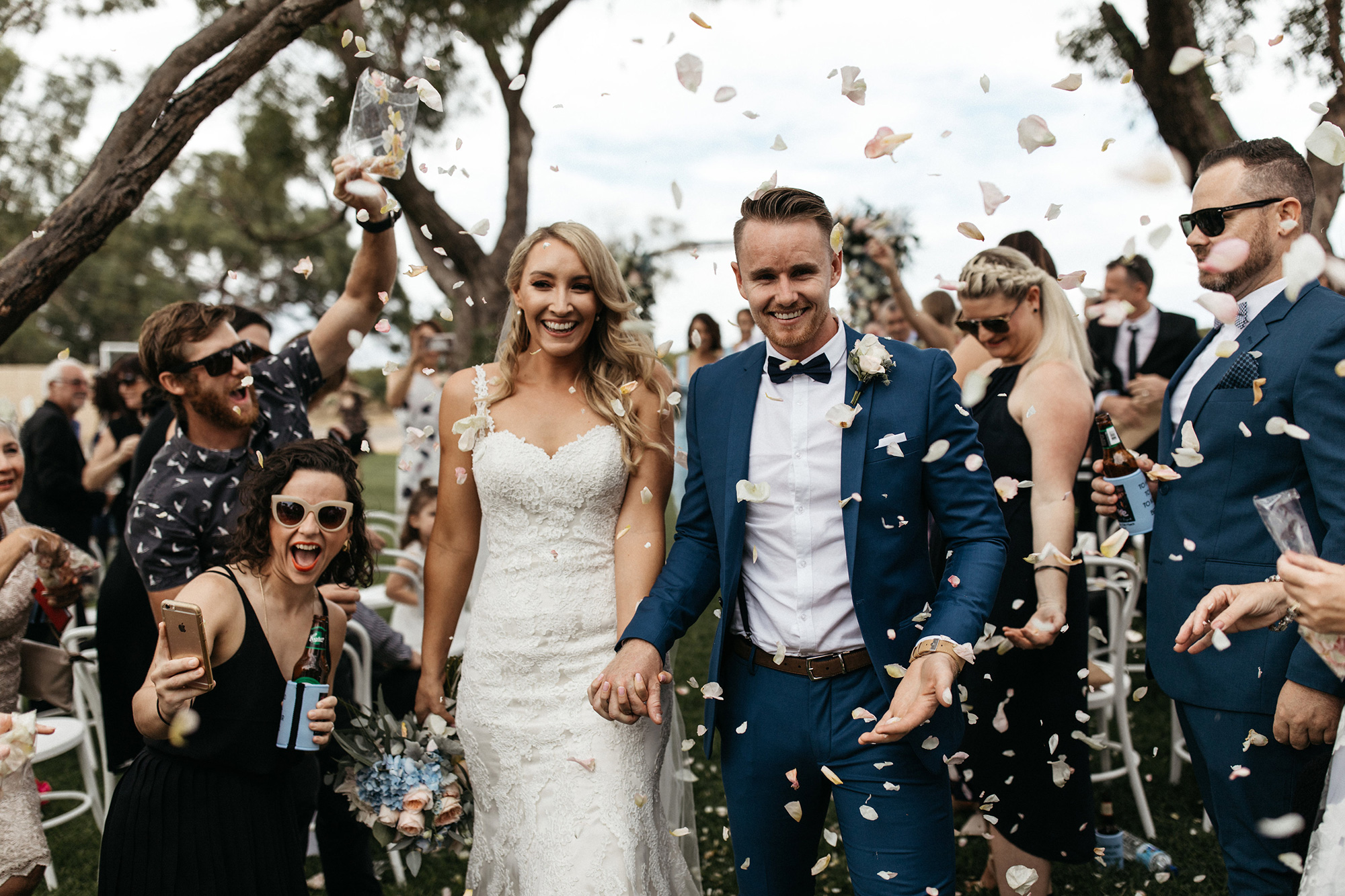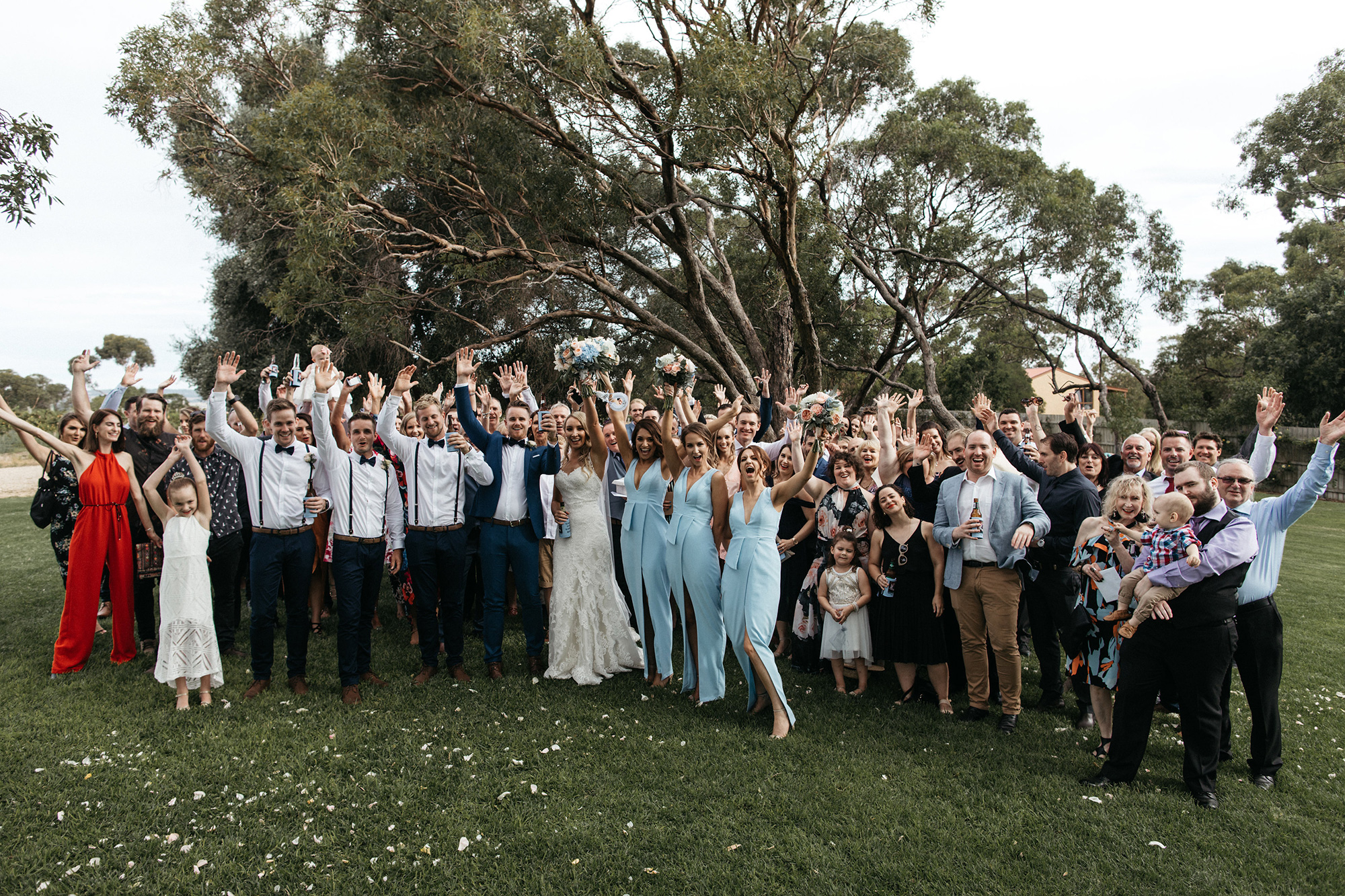 Many guests described Toyah and Dylan's modern rustic wedding as they best they'd been to!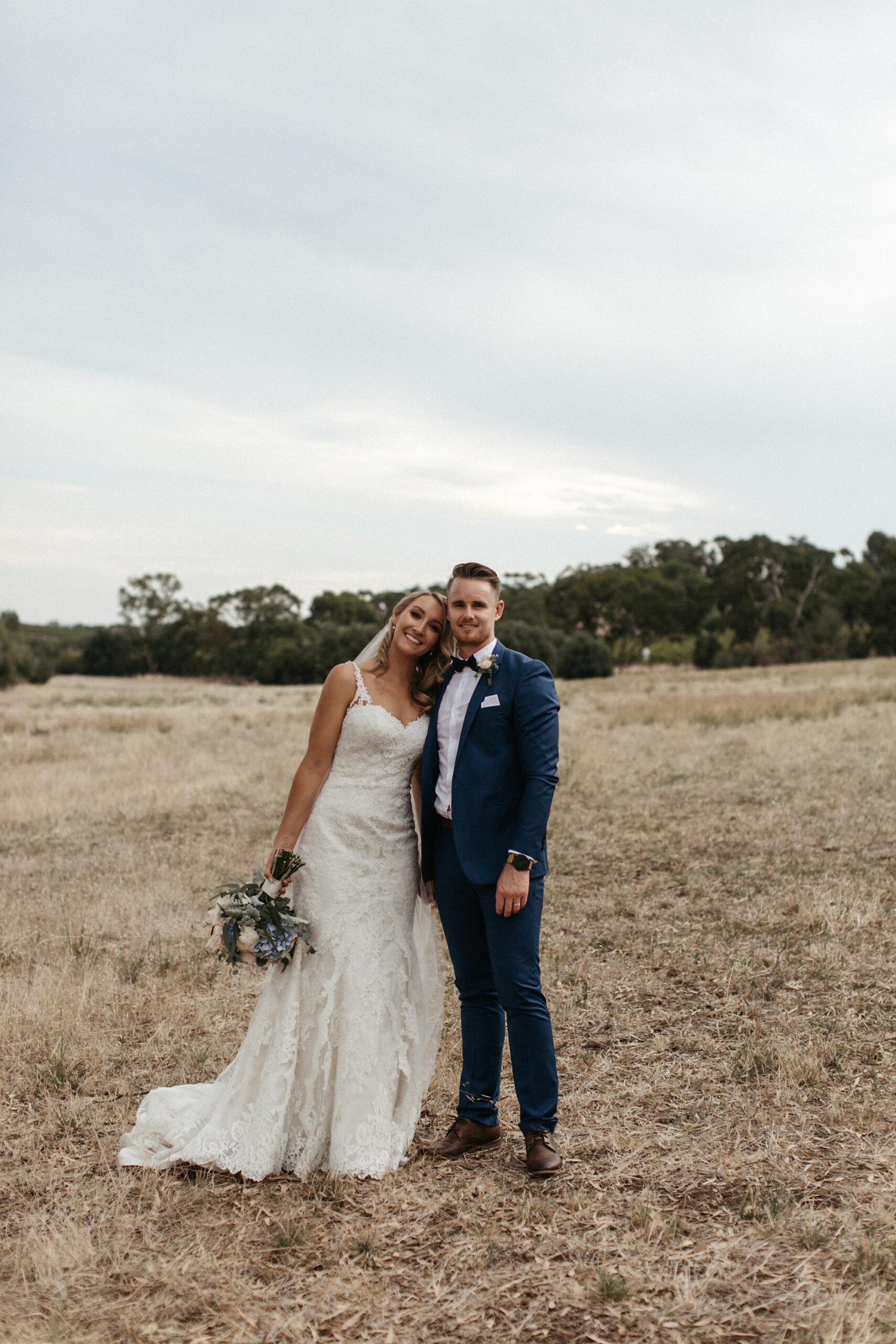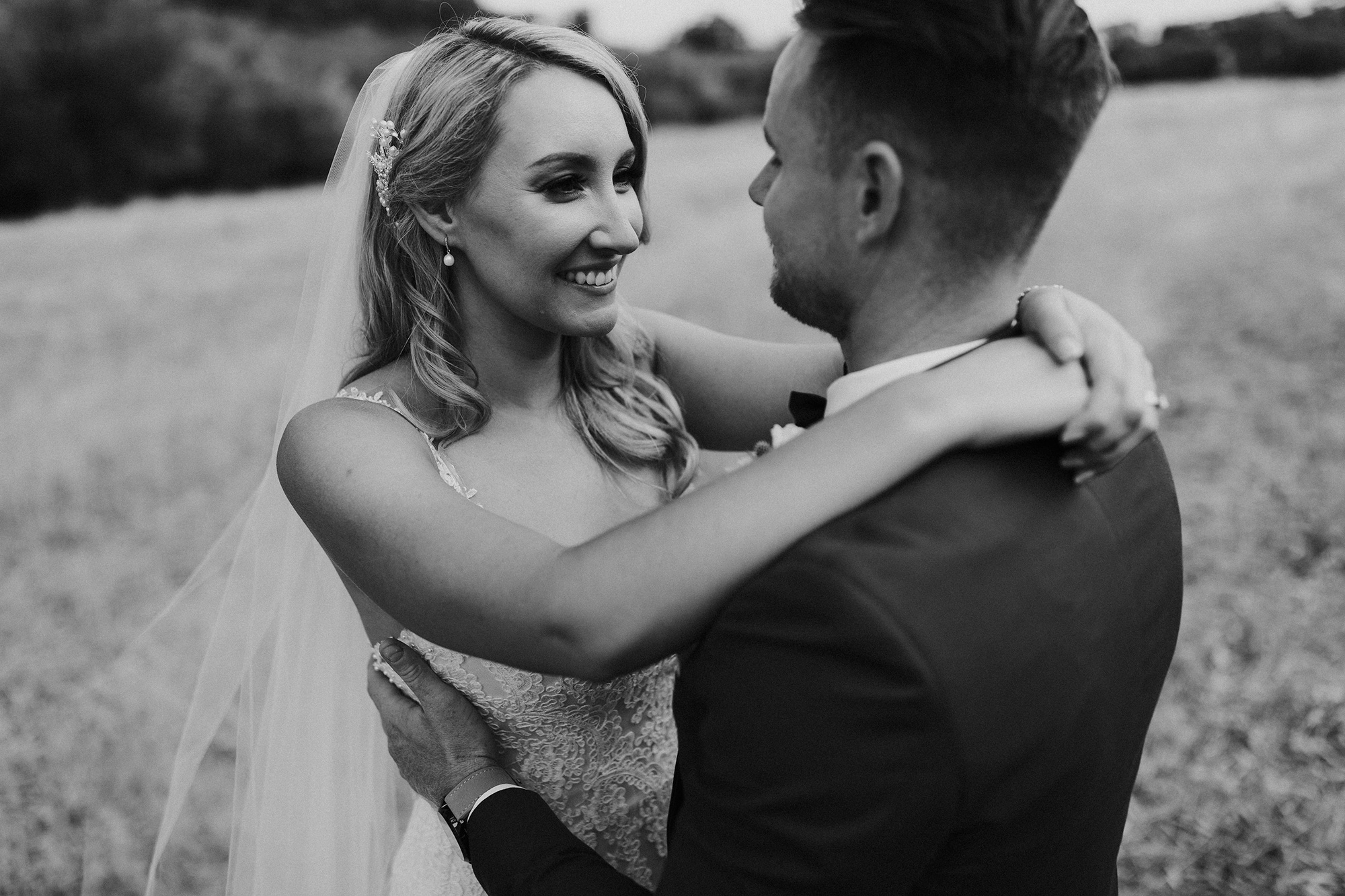 "We made our wedding elegant but with a relaxed vibe about it," explains the bride. "And it was most certainly a party wedding – not one person was not up and dancing."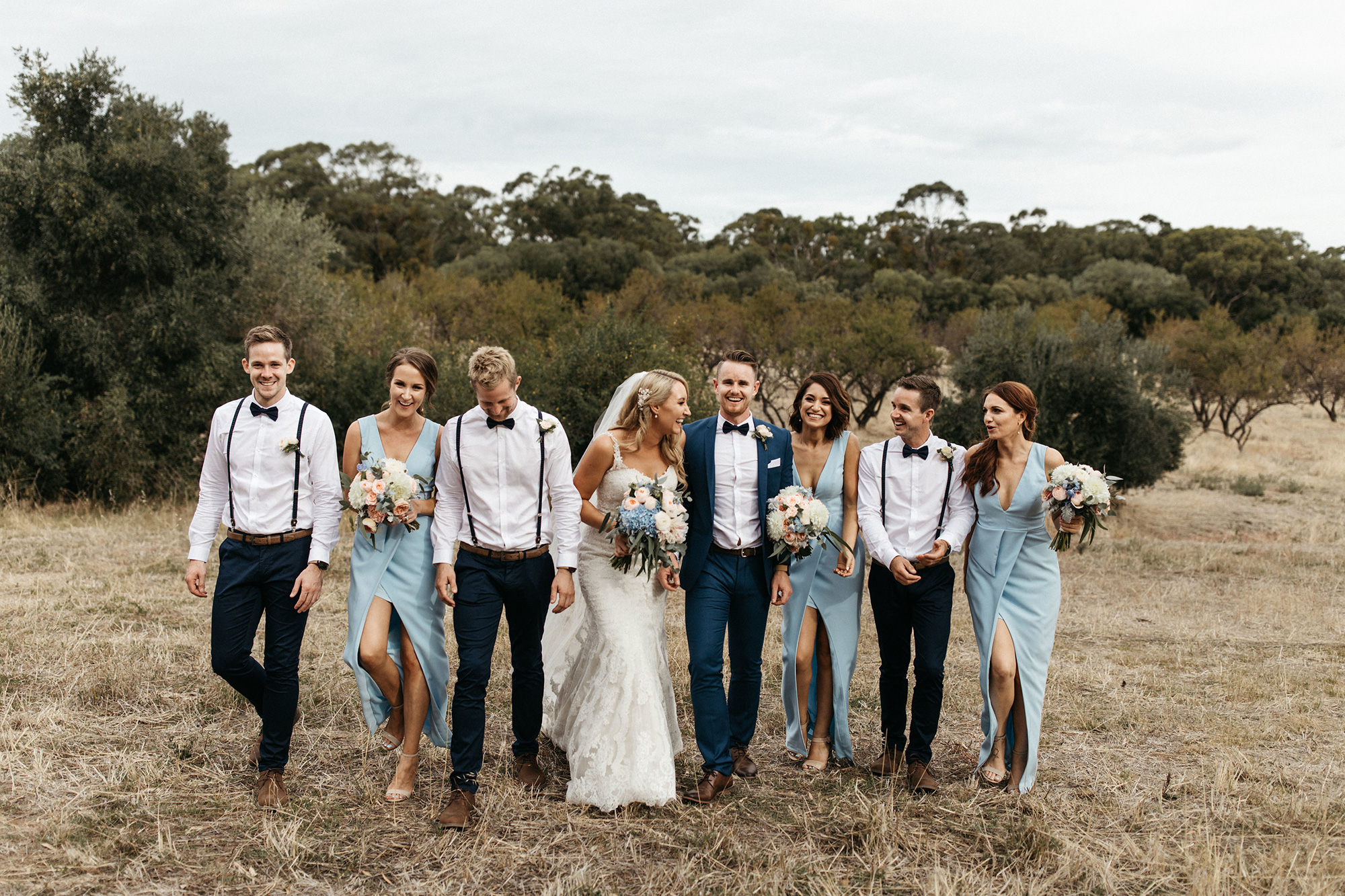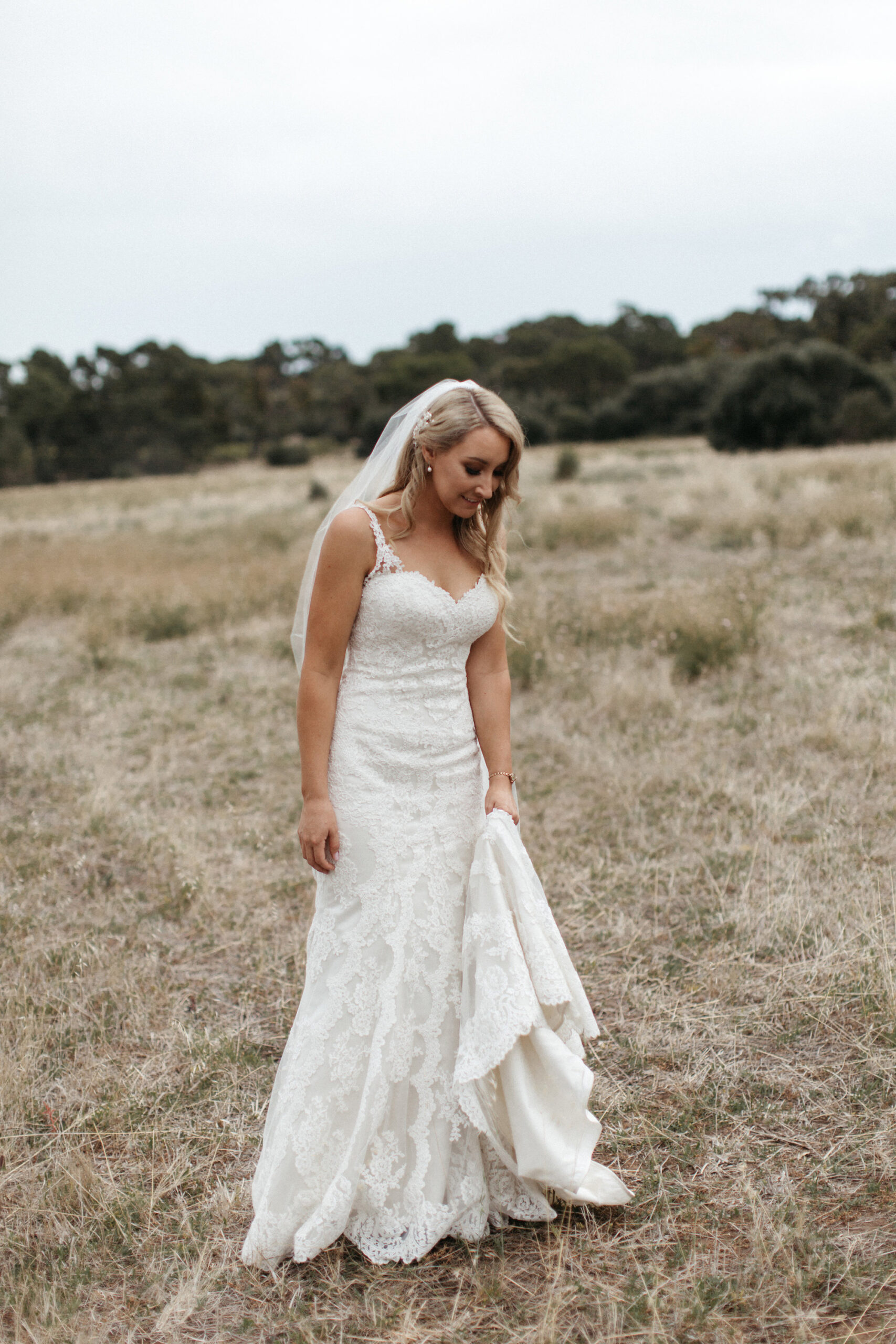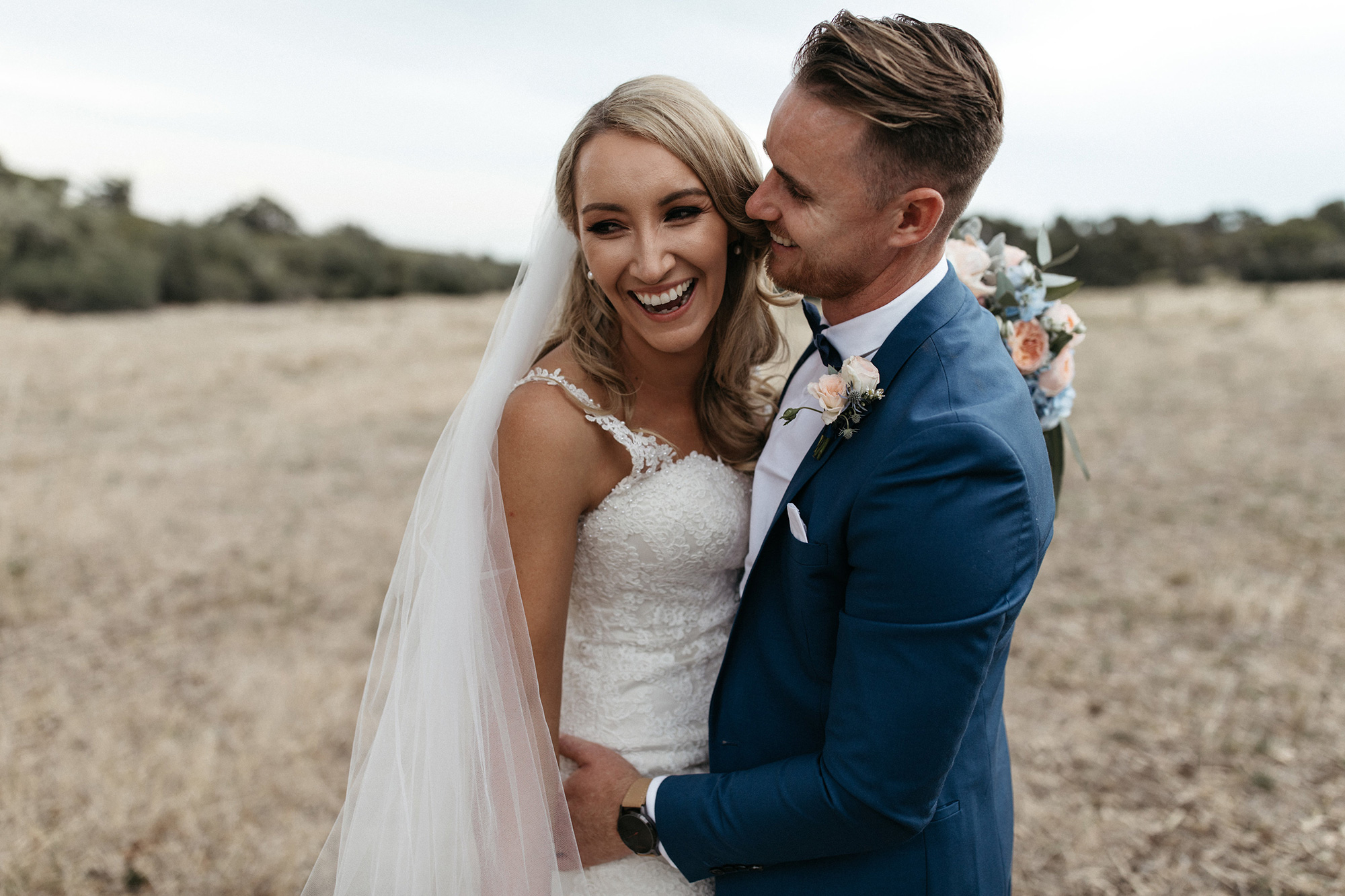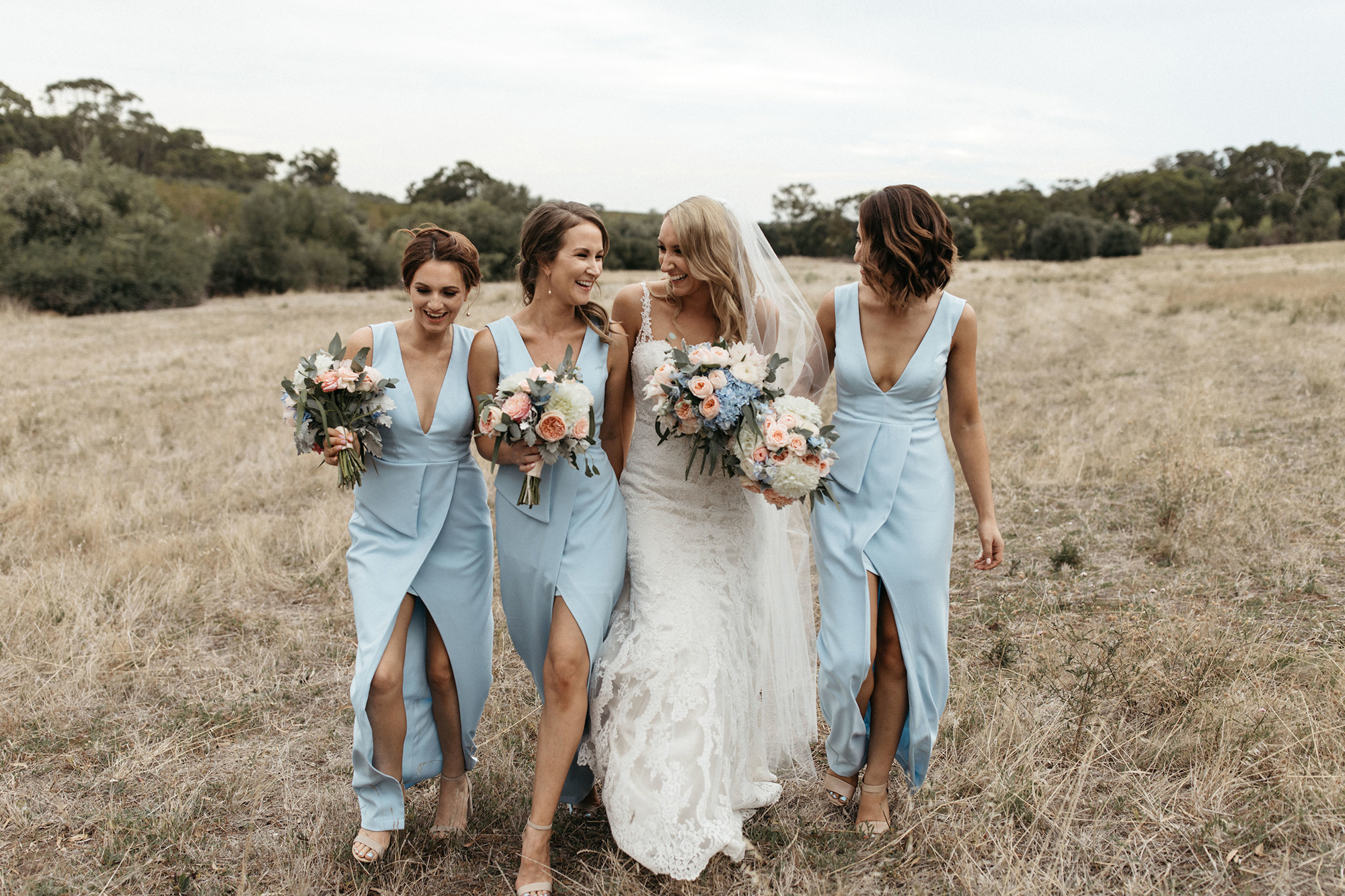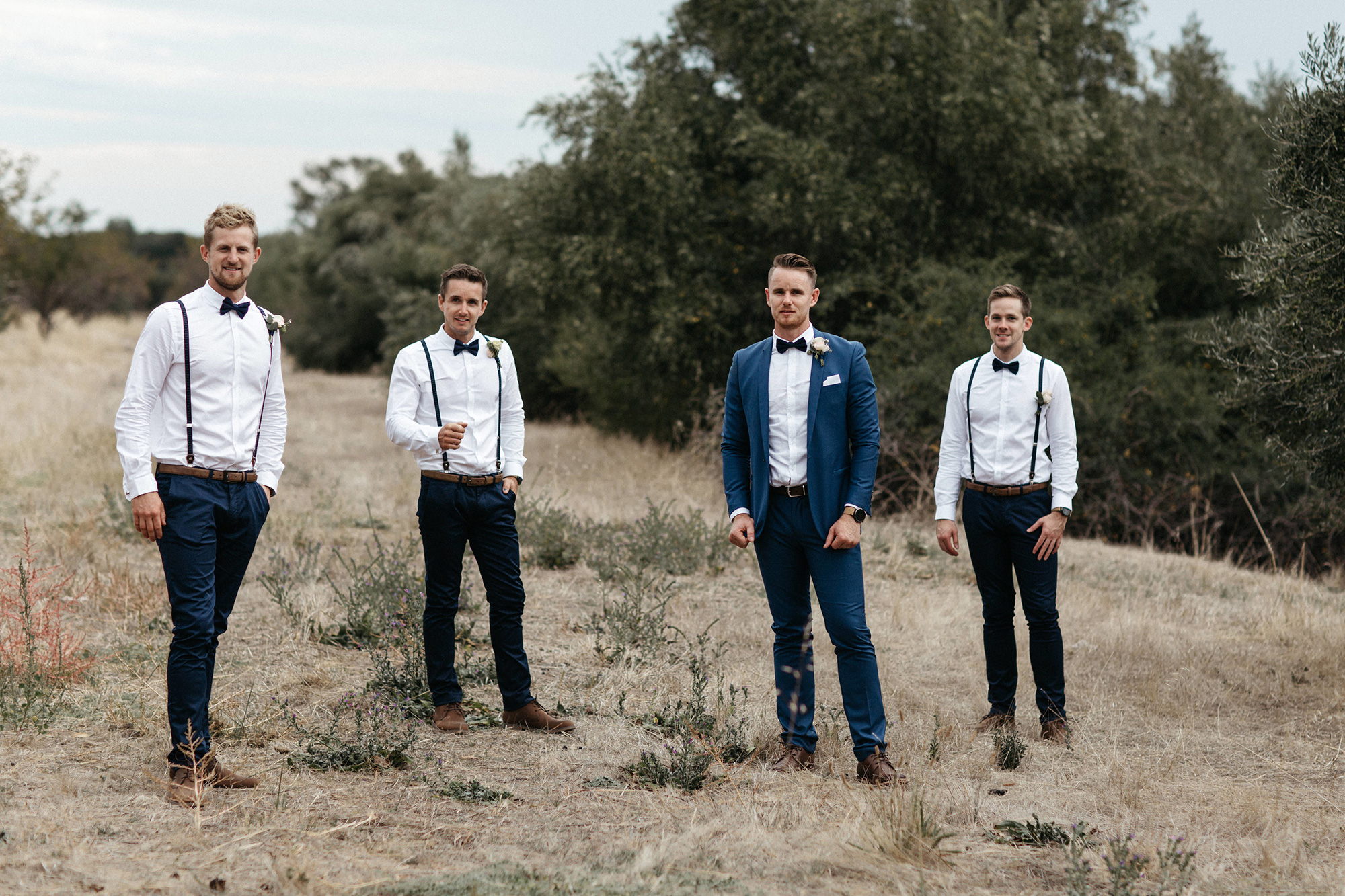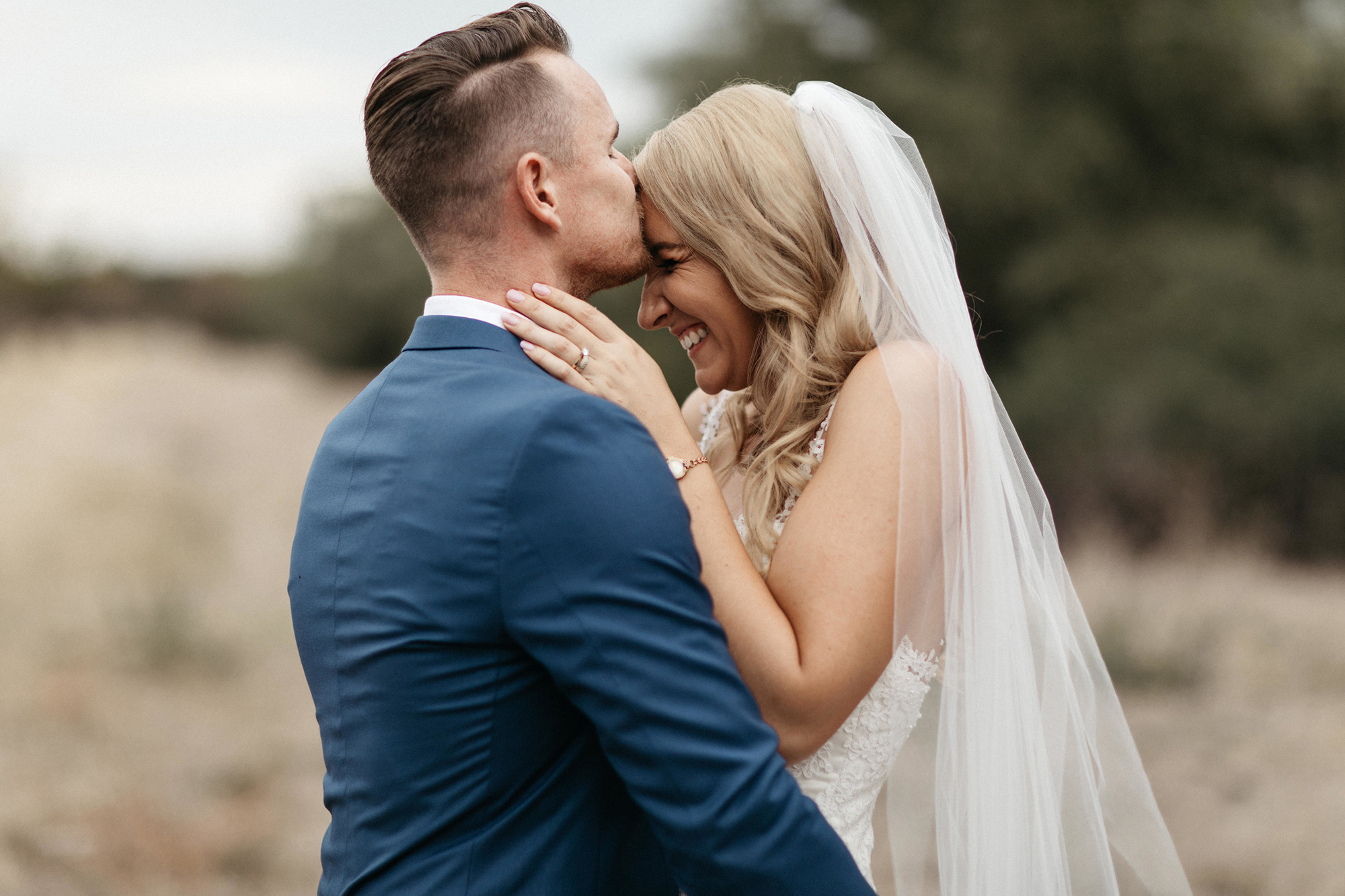 "Dan Evans is such a talent," praises the couple of their photographer. "He made us all feel so comfortable and captured every side of our personalities."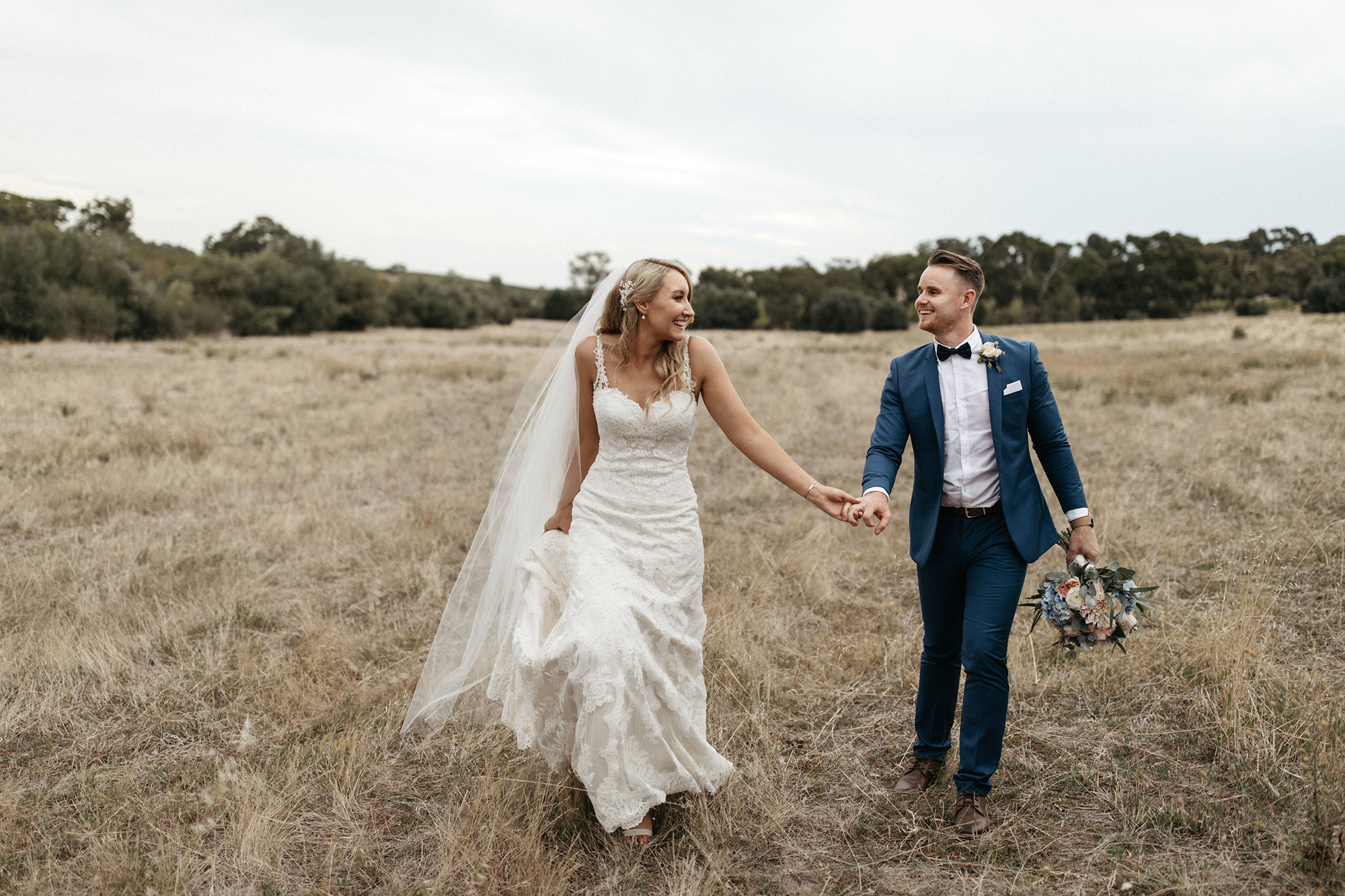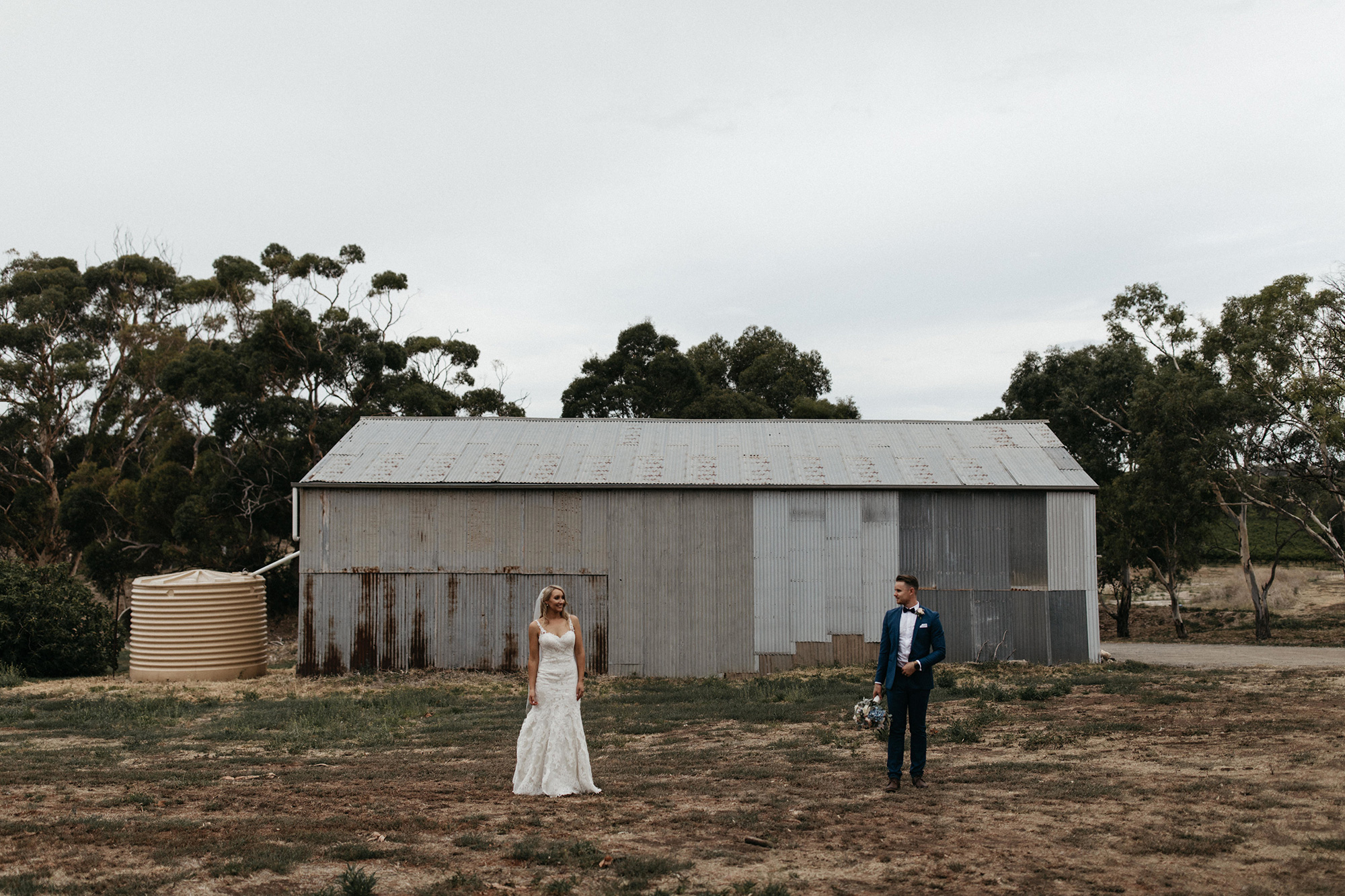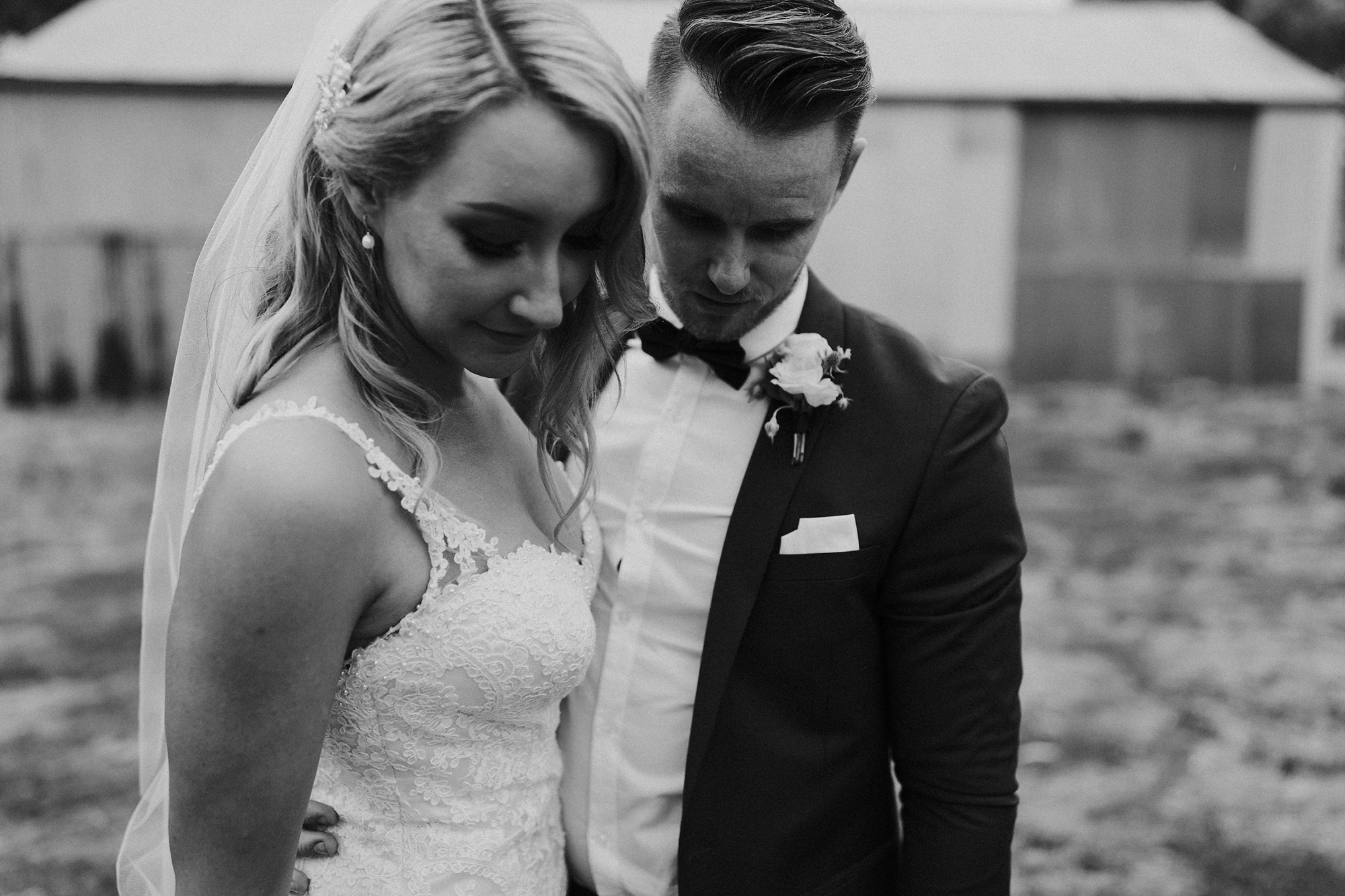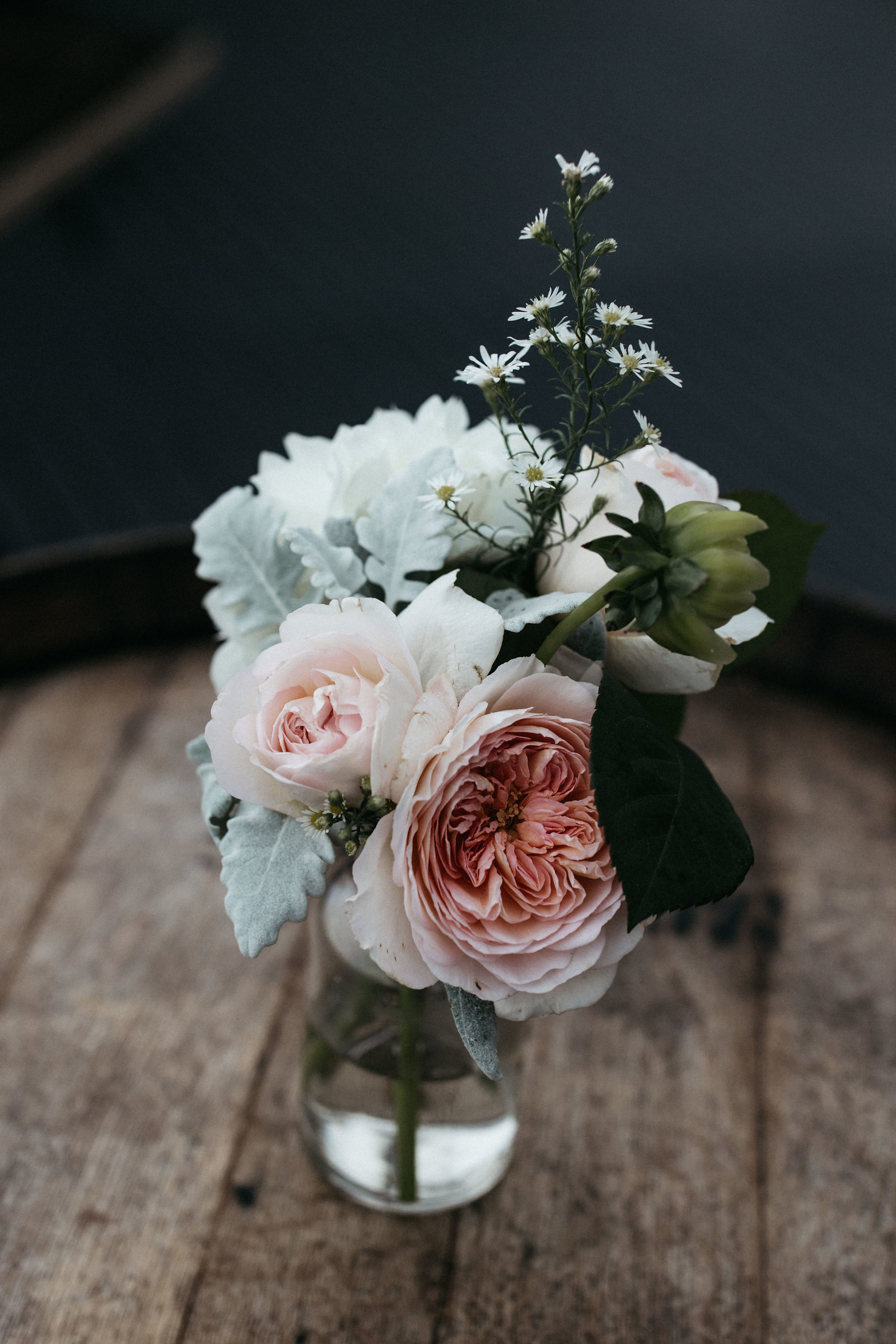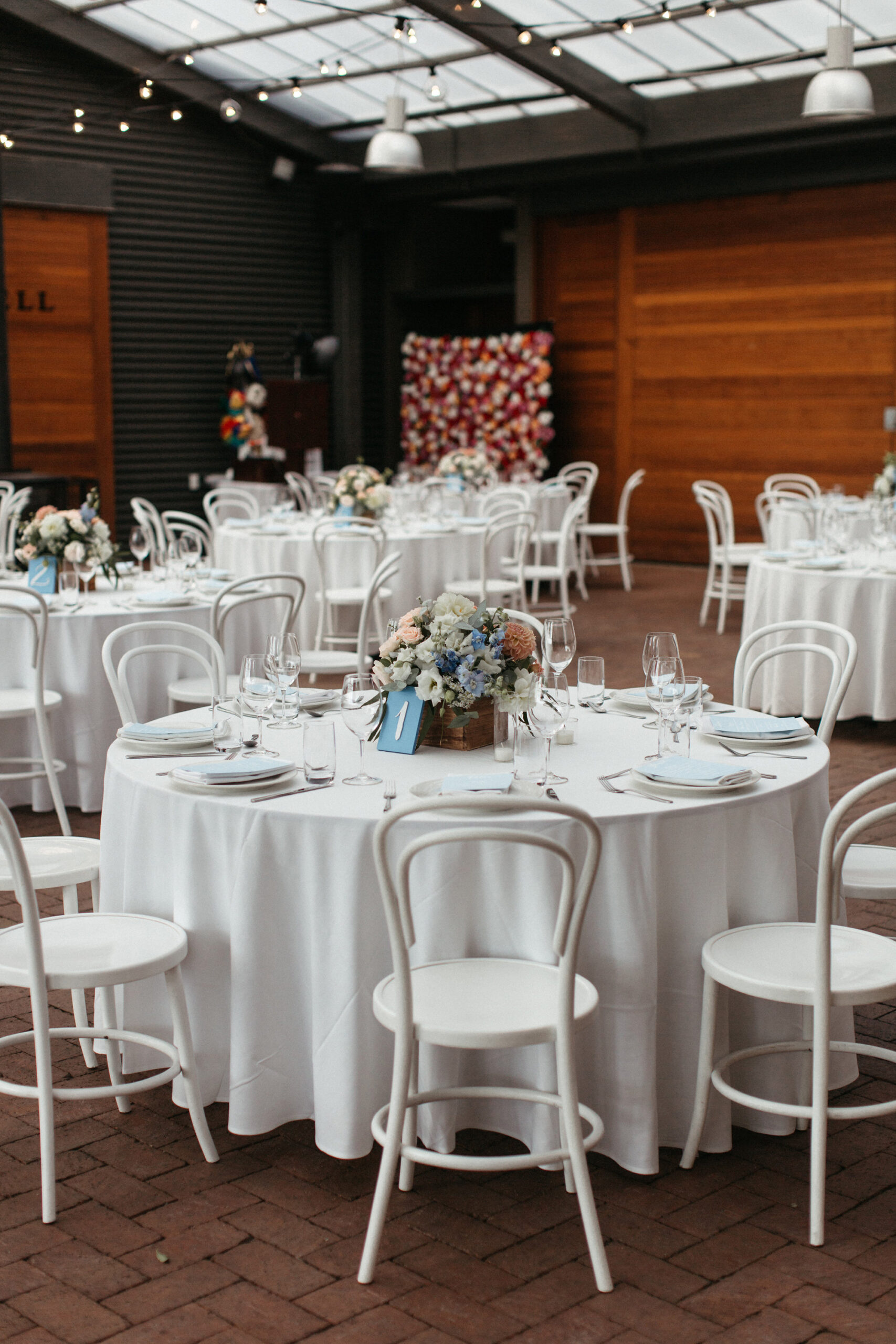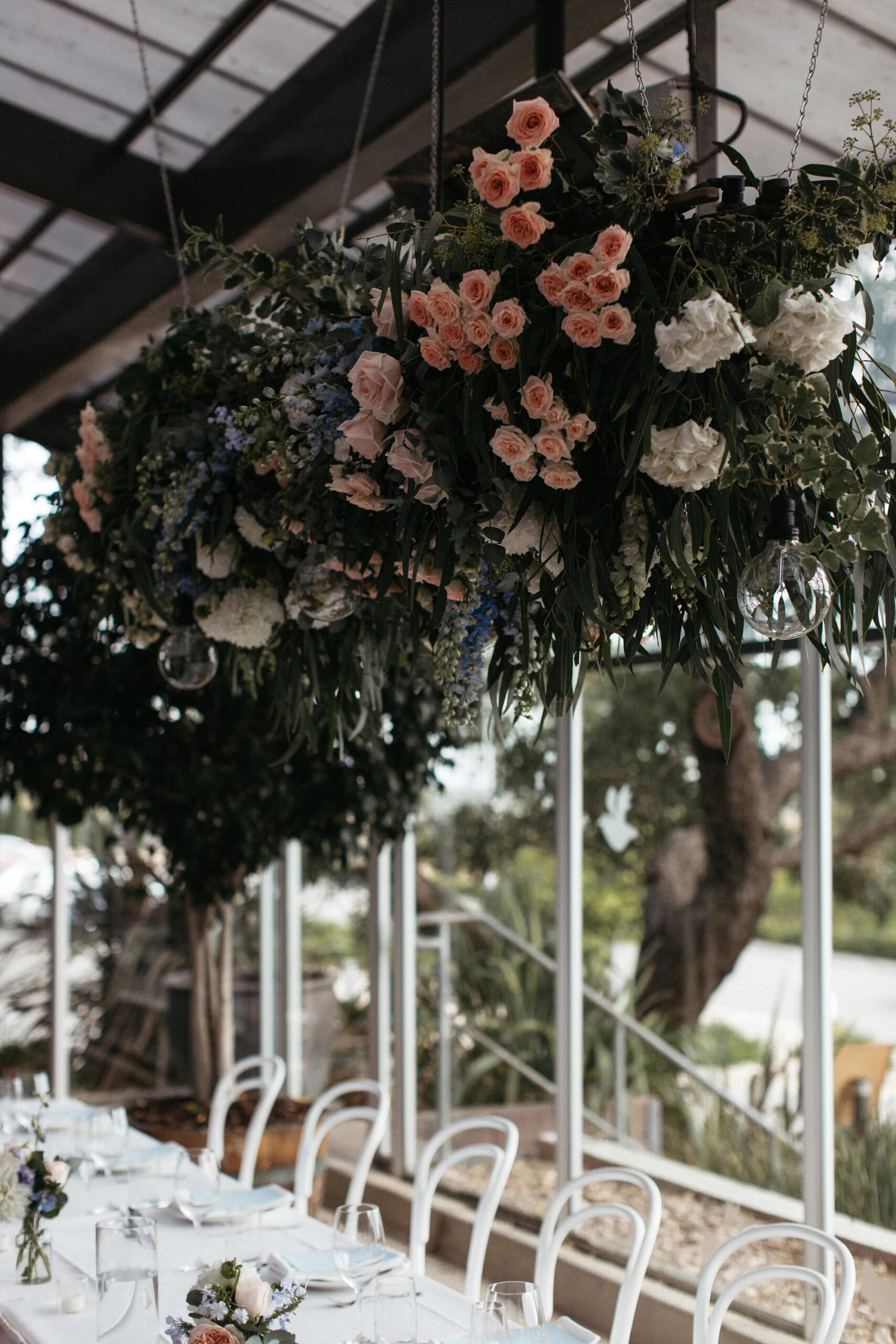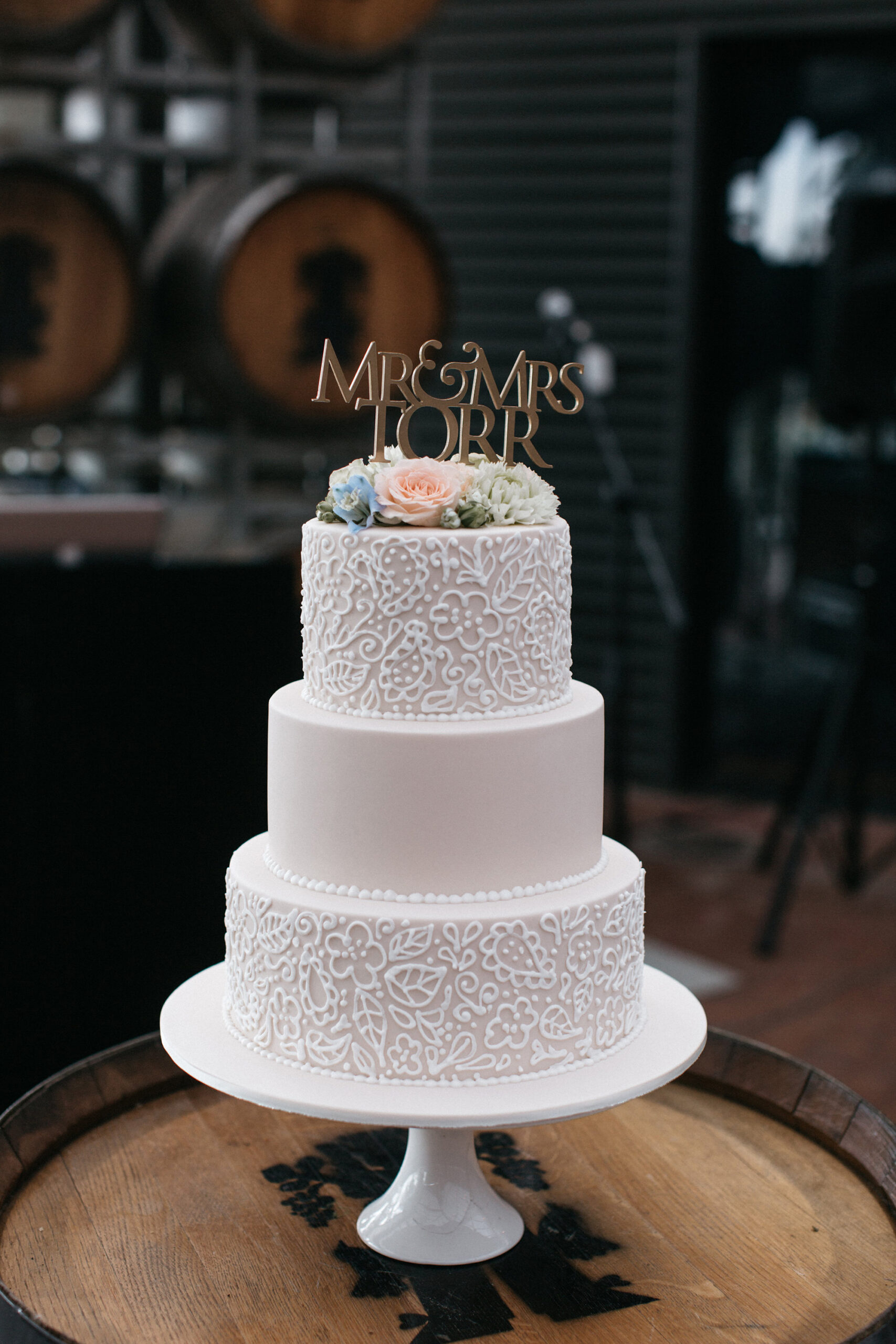 With inspiration from the bride, Small Delights created this delicate three-tier wedding cake with fresh flower and custom name topper.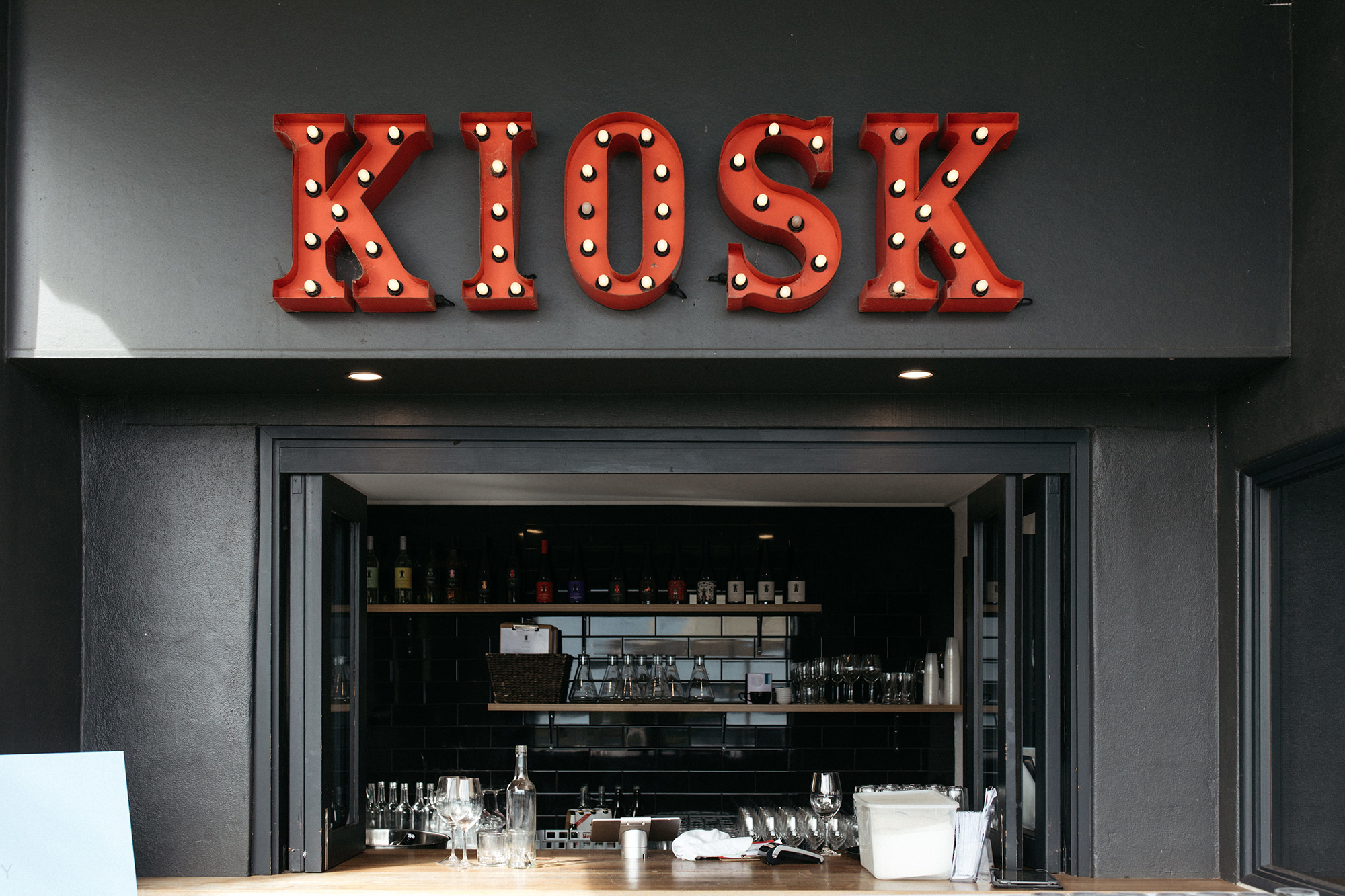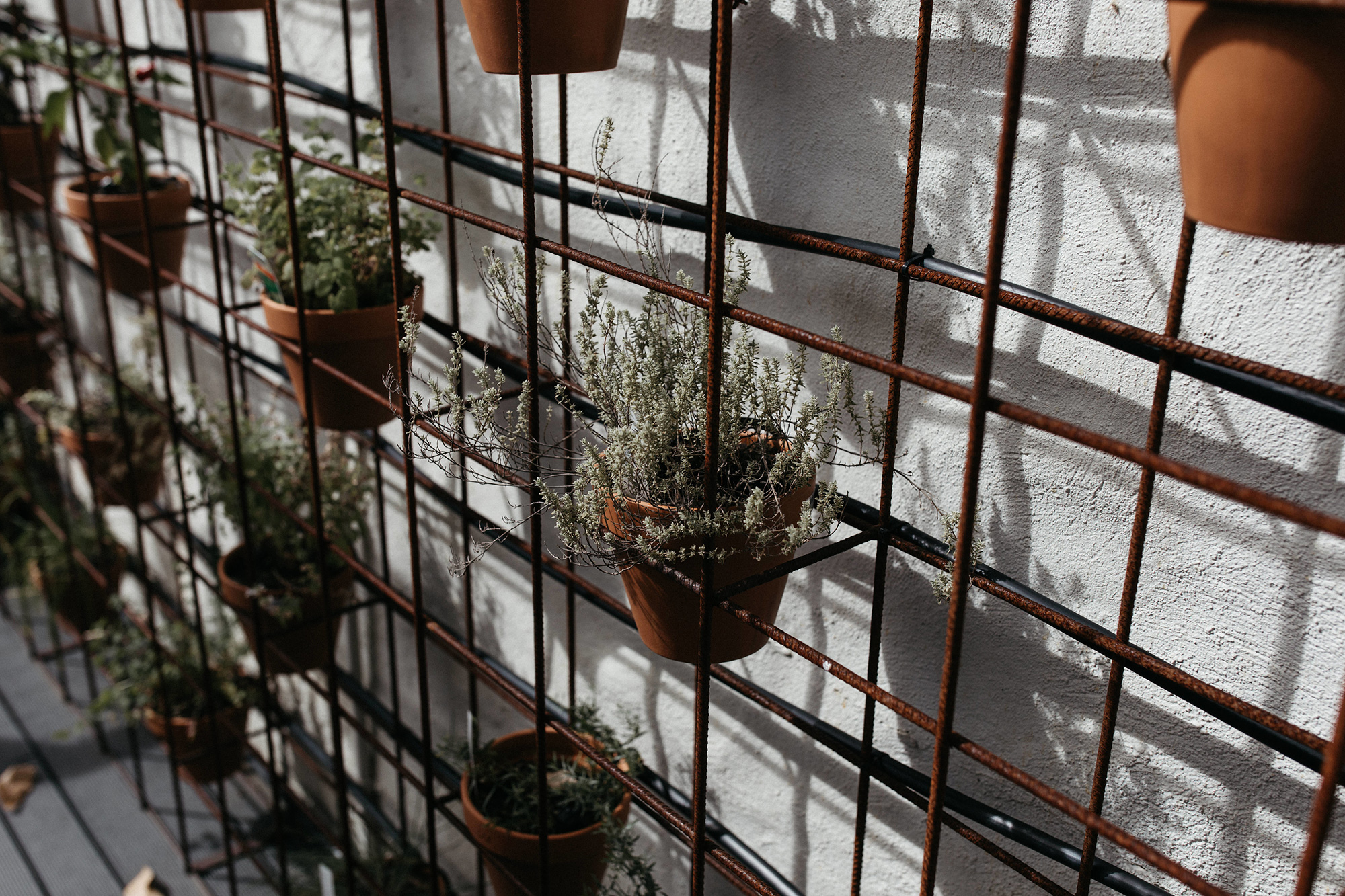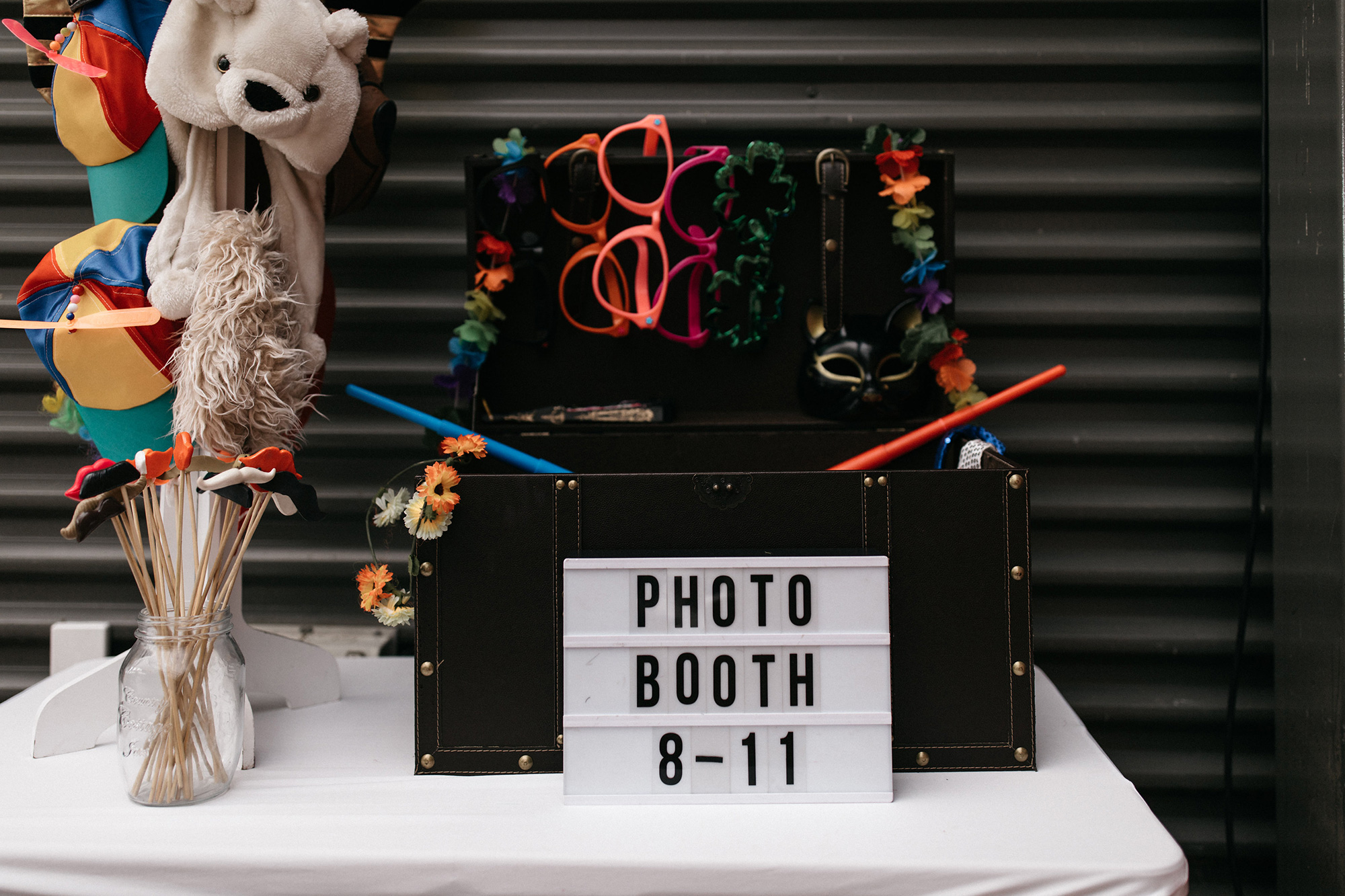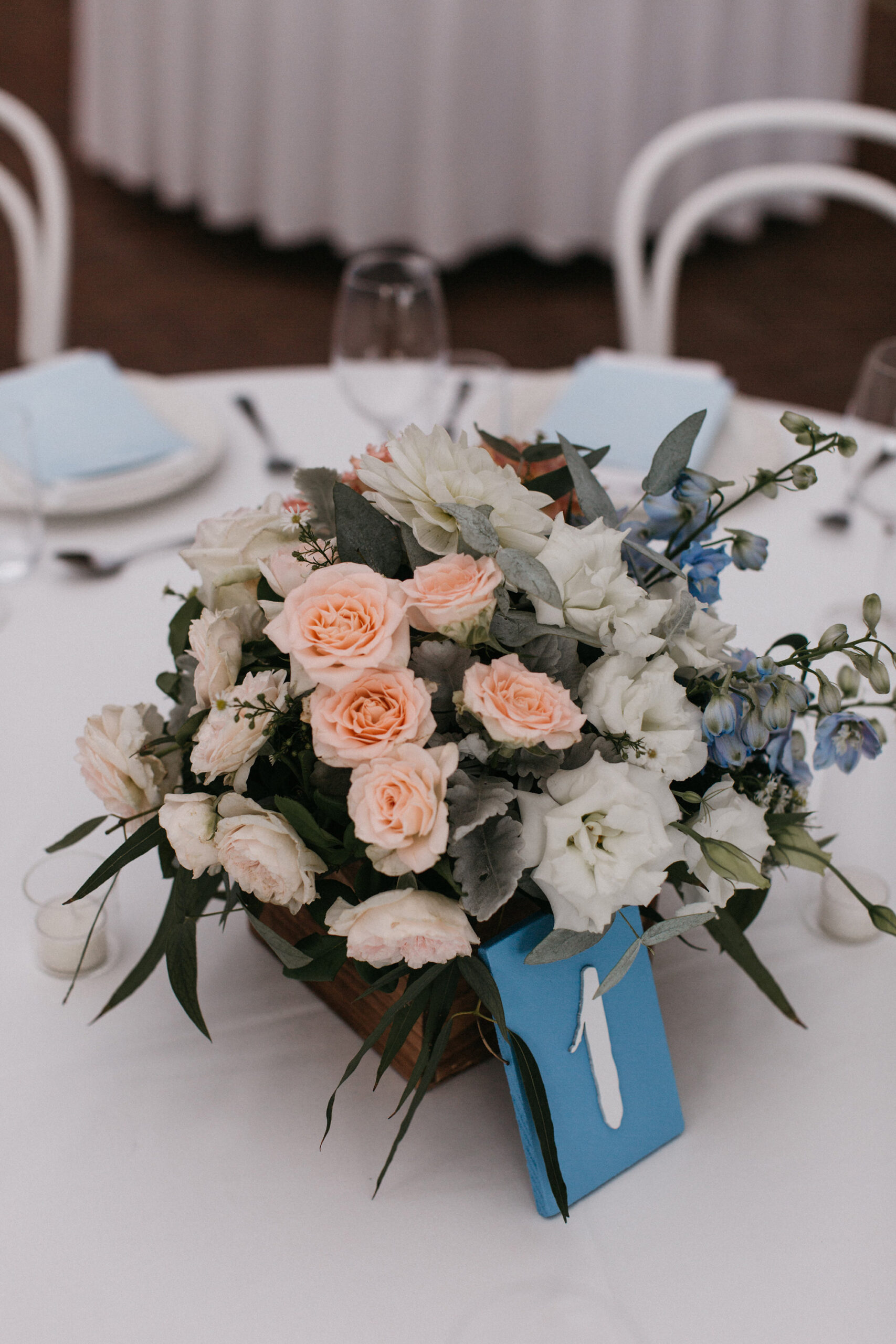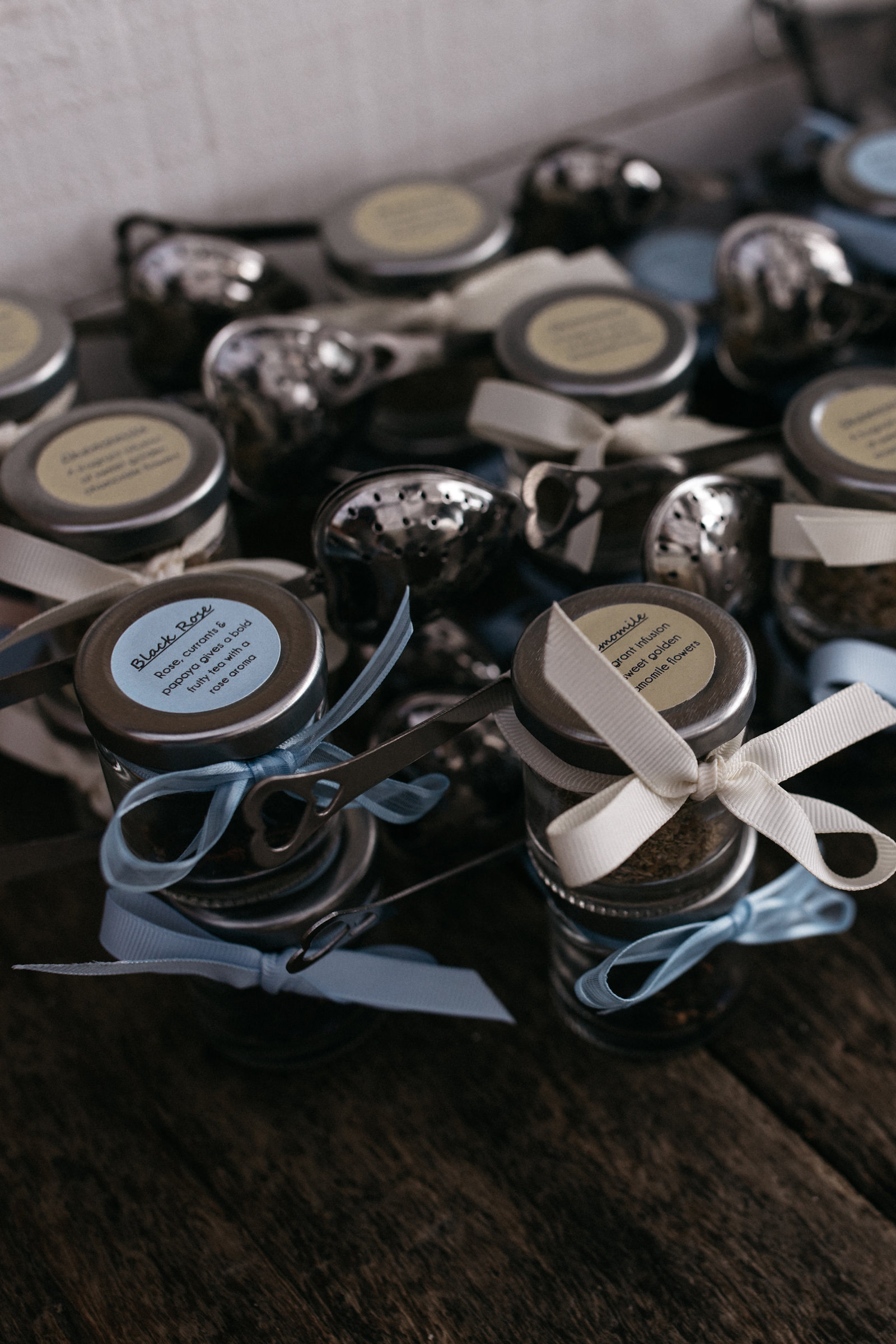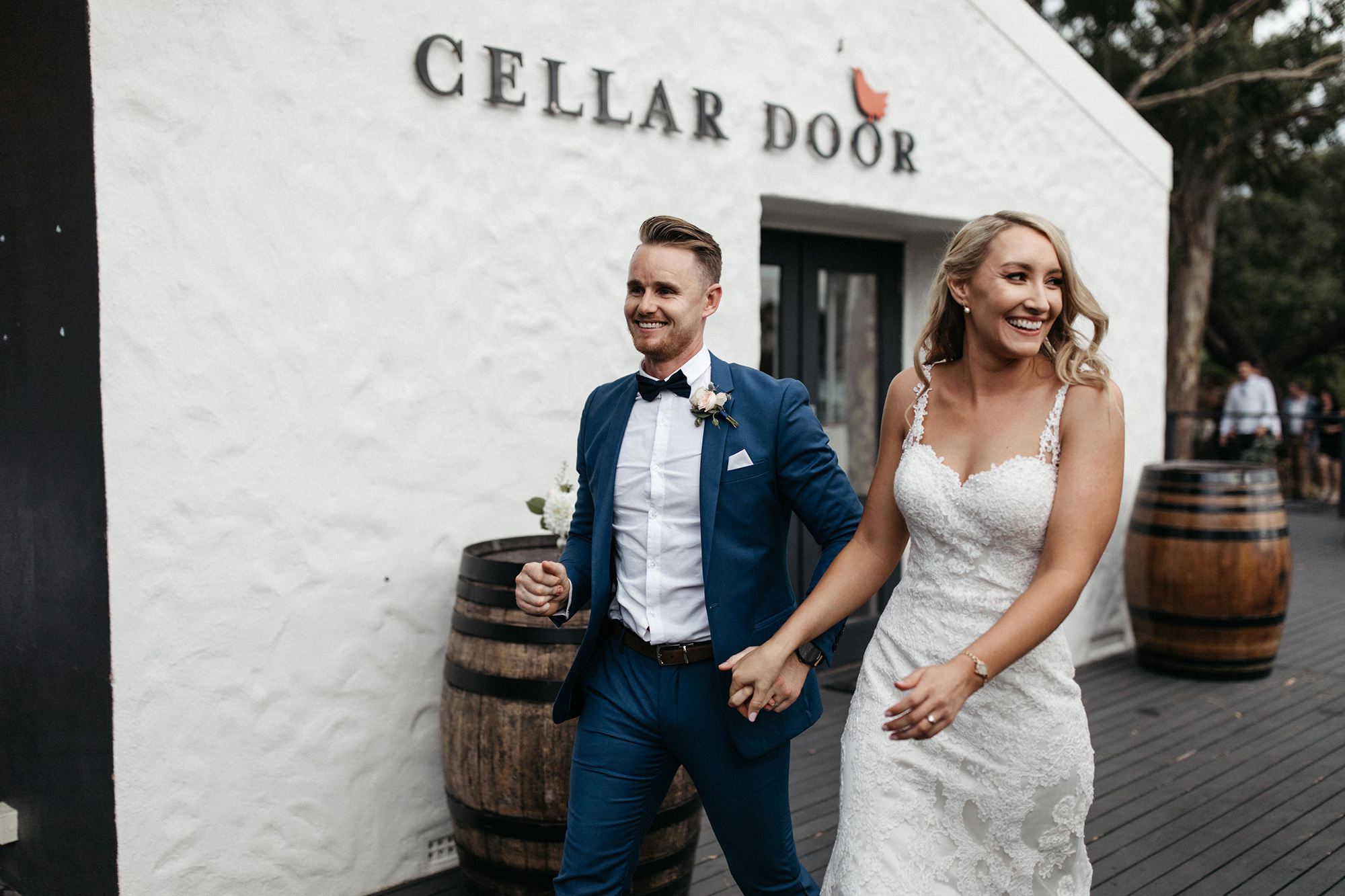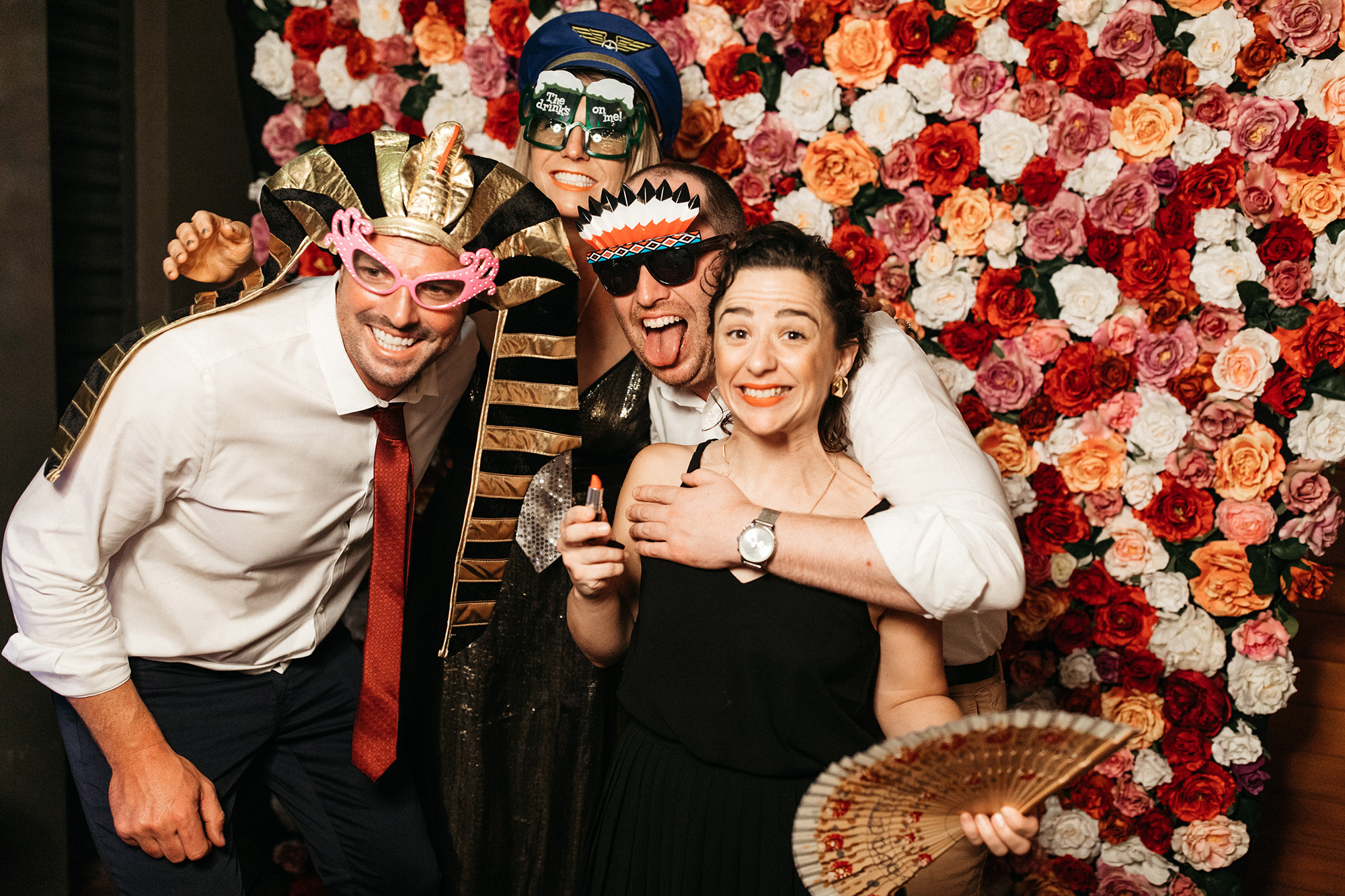 A photo booth by Enchanted Photoboohs was "so much fun and a HUGE hit at the wedding," smiles Toyah.