For more than seven years Lena Sachs and Lincoln Kilborne have been bringing out the best in each other.
"Where I move at a frenetic pace, he's always relaxed and easygoing. We love the simple things – relaxing at home, swims at the beach, good food and good friends," Lena, 28, explains.
So when it came to their Byron Bay wedding, the Sydney pair wanted the big day to reflect them and their relationship.
"We wanted a day that personified us, styled in a way that was beautiful, simple, sophisticated and romantic all at the same time. We wanted our guests and us to be comfortable, well fed, smiling and relaxed," the bride says of the October, 8, 2016 celebrations held at Fig Tree Restaurant.
Lena and Lincoln, 29, also wanted to incorporate Jewish traditions in their ceremony, held in front of 108 guests, as a nod to the bride's heritage.
"Our arbour was draped with muslin to represent a traditional chuppah, I circled Lincoln seven times after I walked down the aisle, he broke the glass at the end of the ceremony, and we kicked off the reception with a high-energy chair and circle dancing," Lena says.
The party kicked on well into the night and the happy couple says it was the best night of their lives.
"Our wedding was a romantic celebration of our love, set to the beautiful backdrop of Byron Bay," Lena says.
"We partied non-stop and everyone, especially our guests, didn't stop smiling!"
Photos courtesy of Blue Tulip Imaging.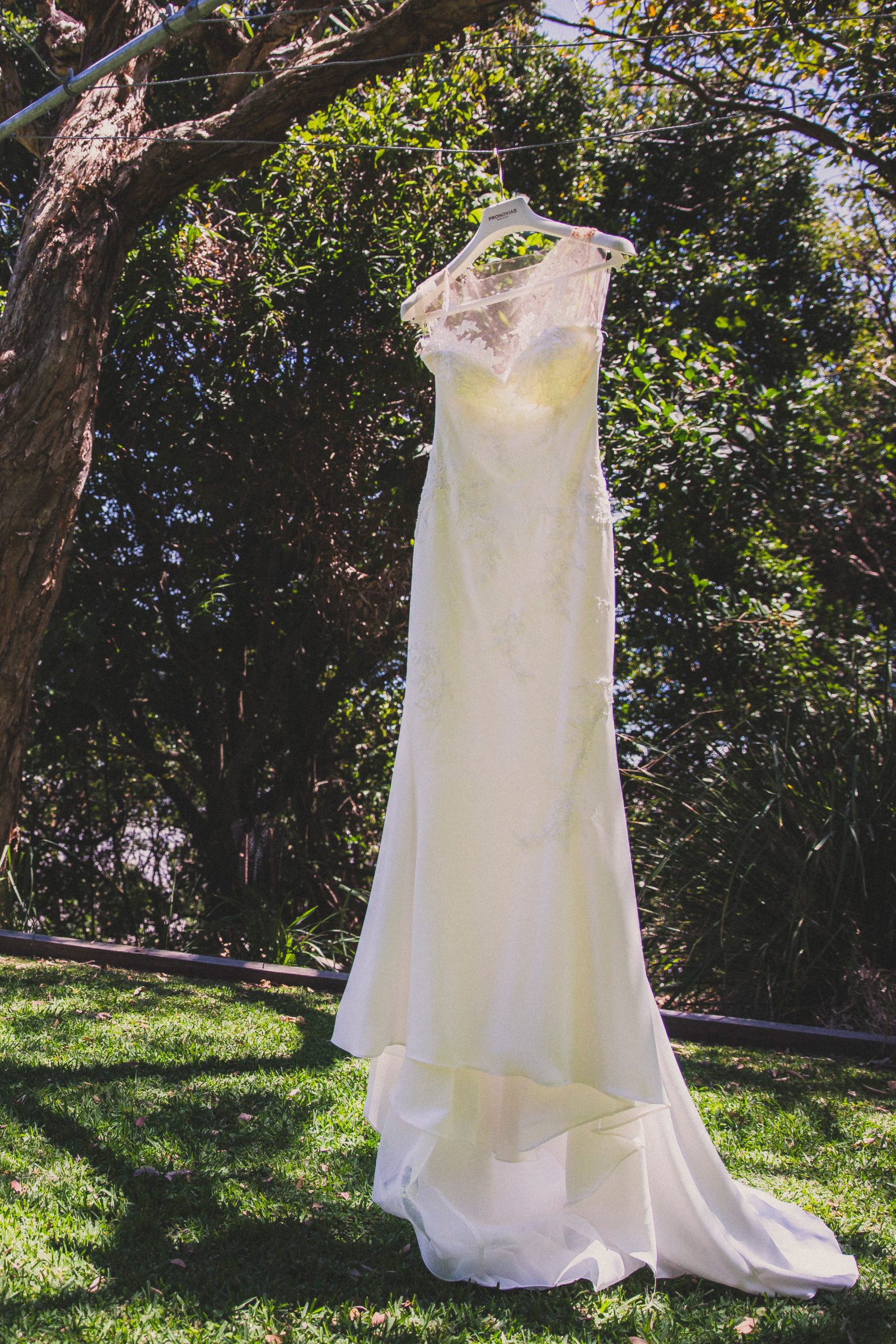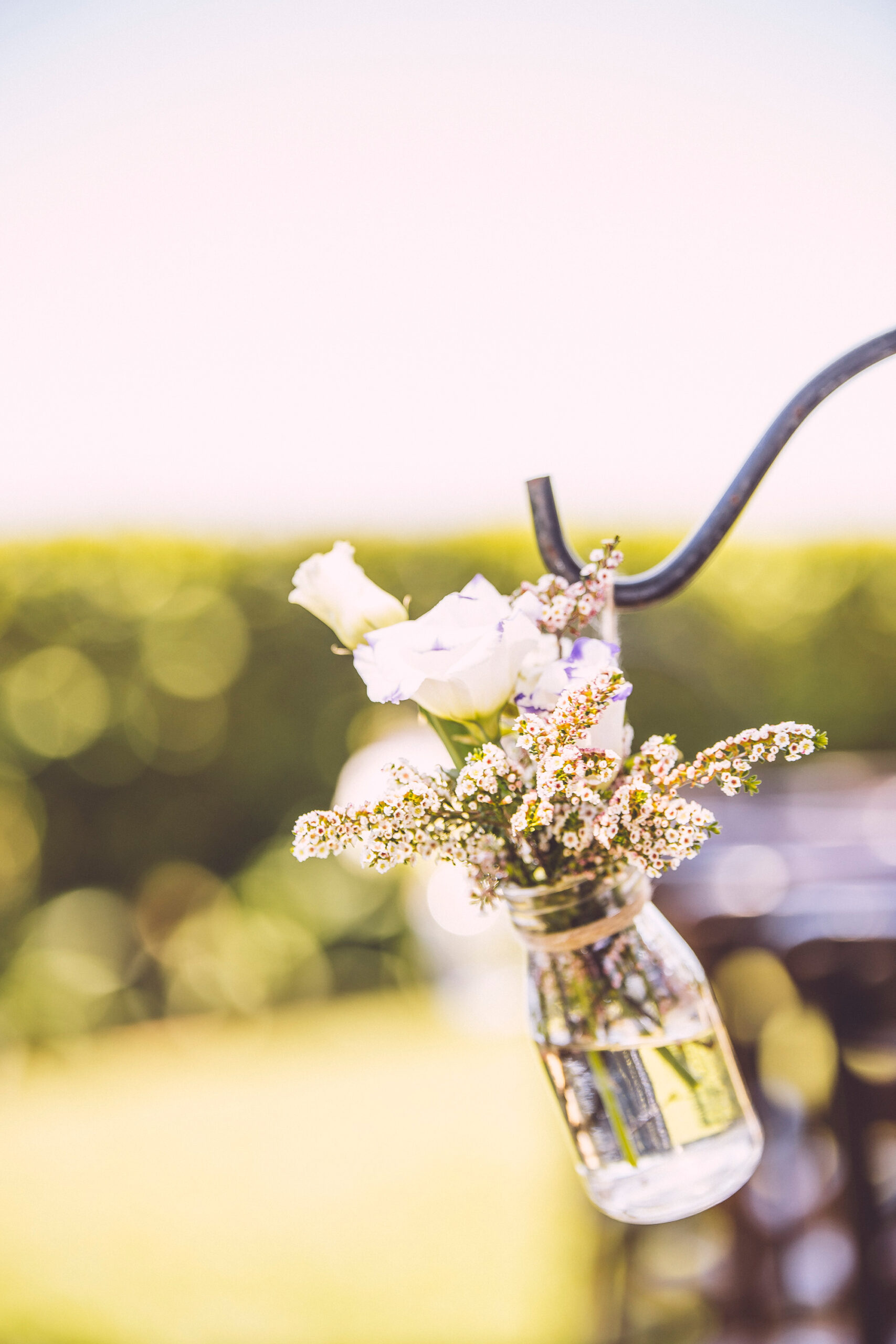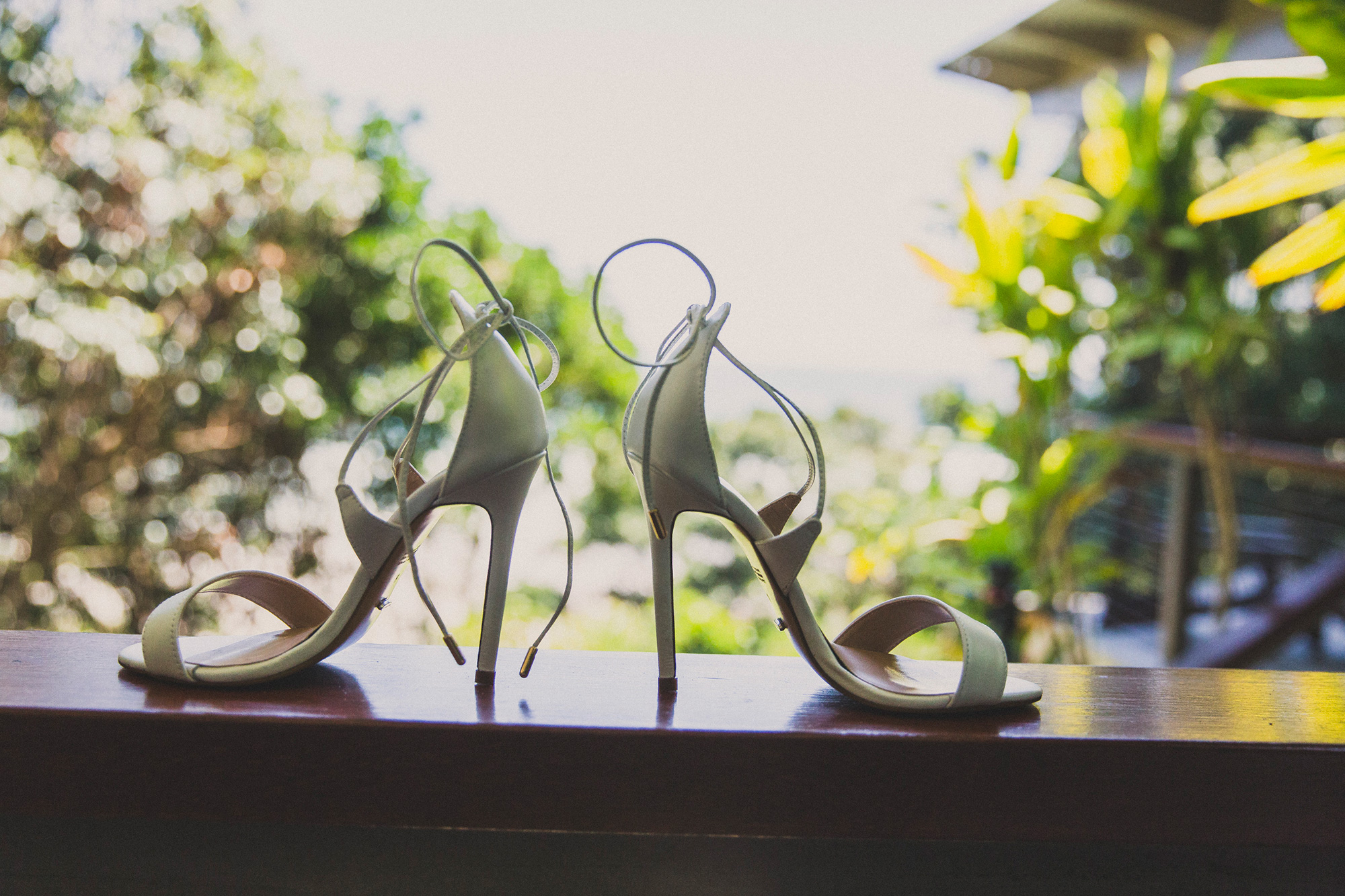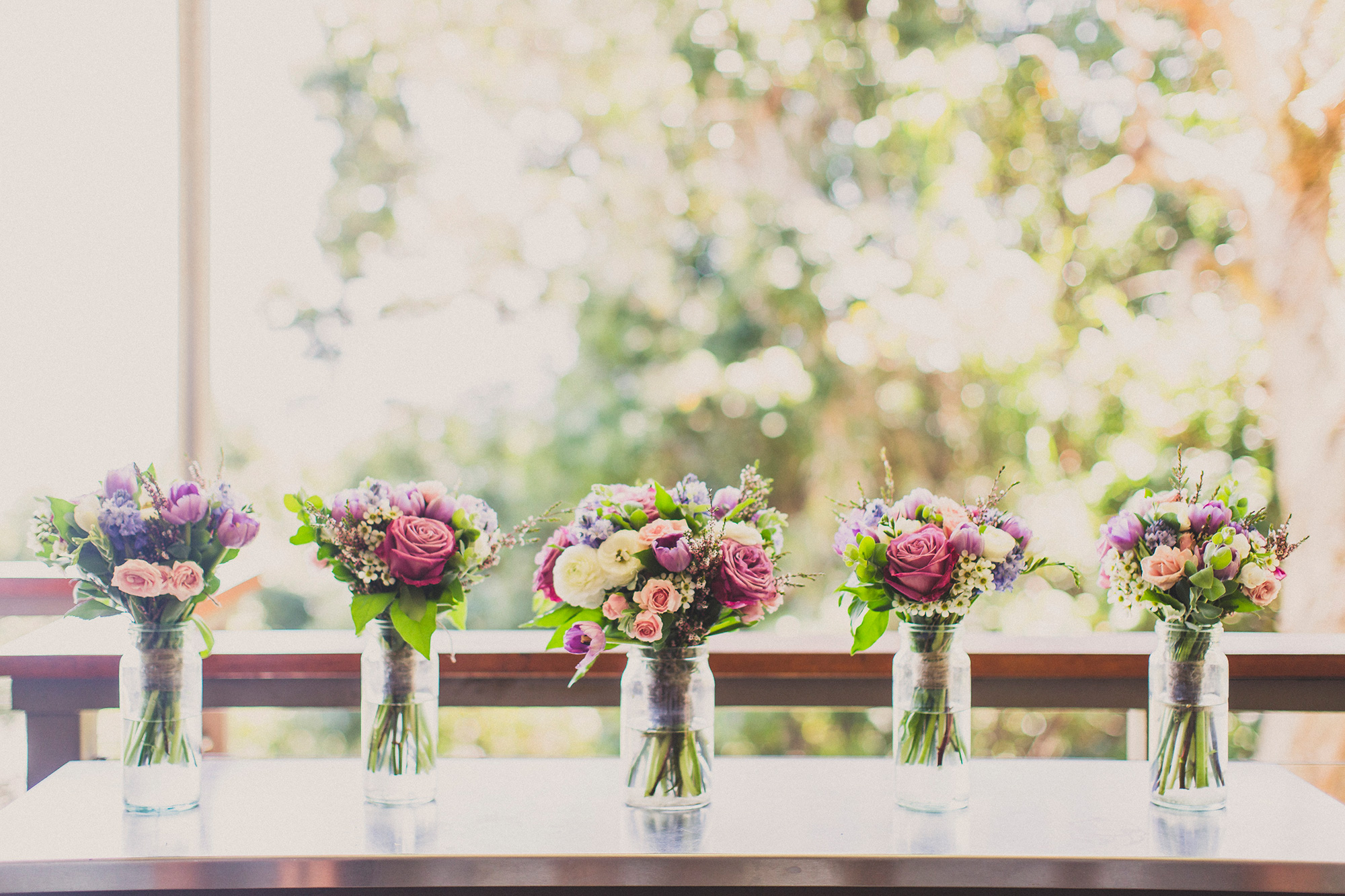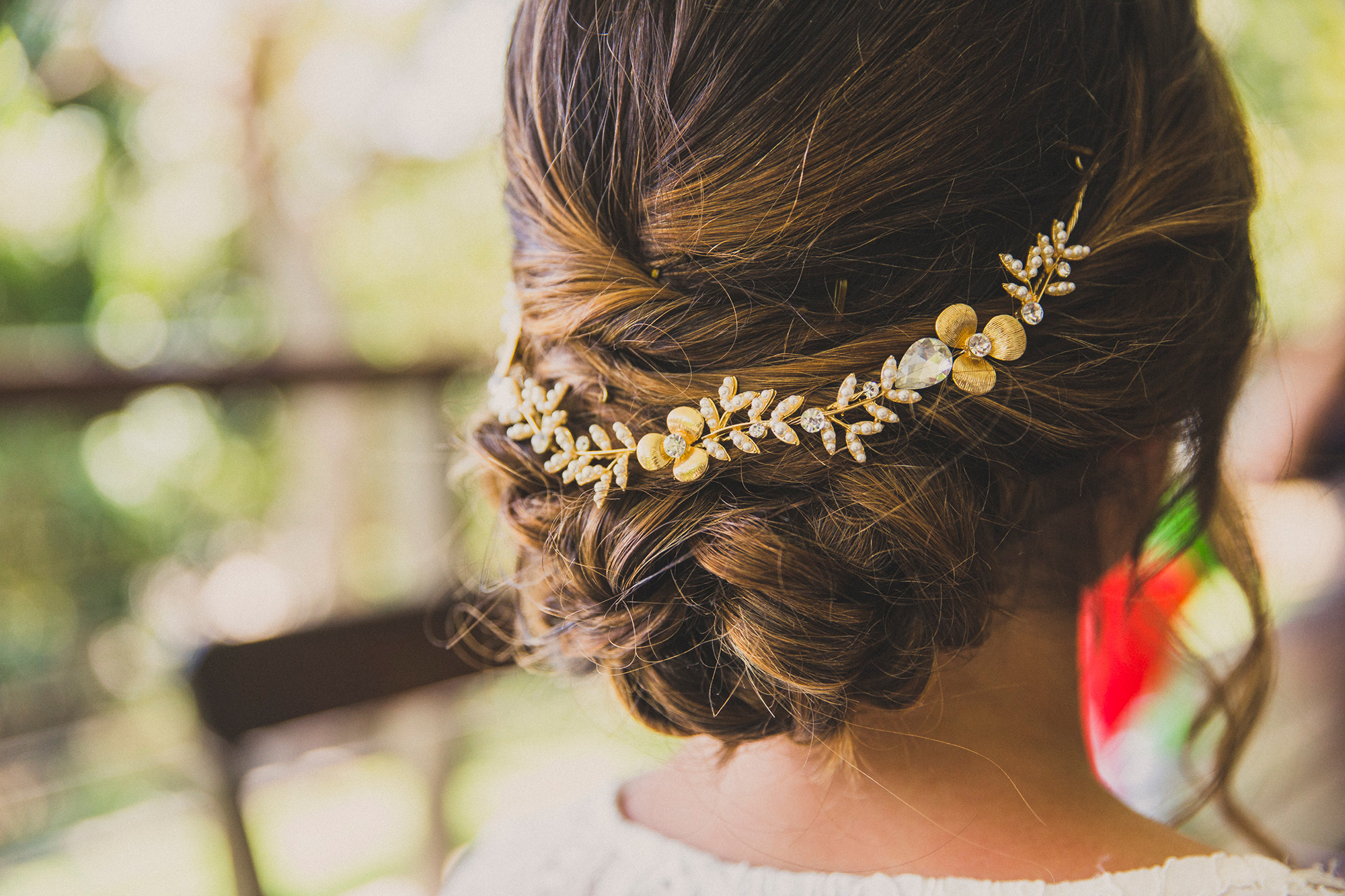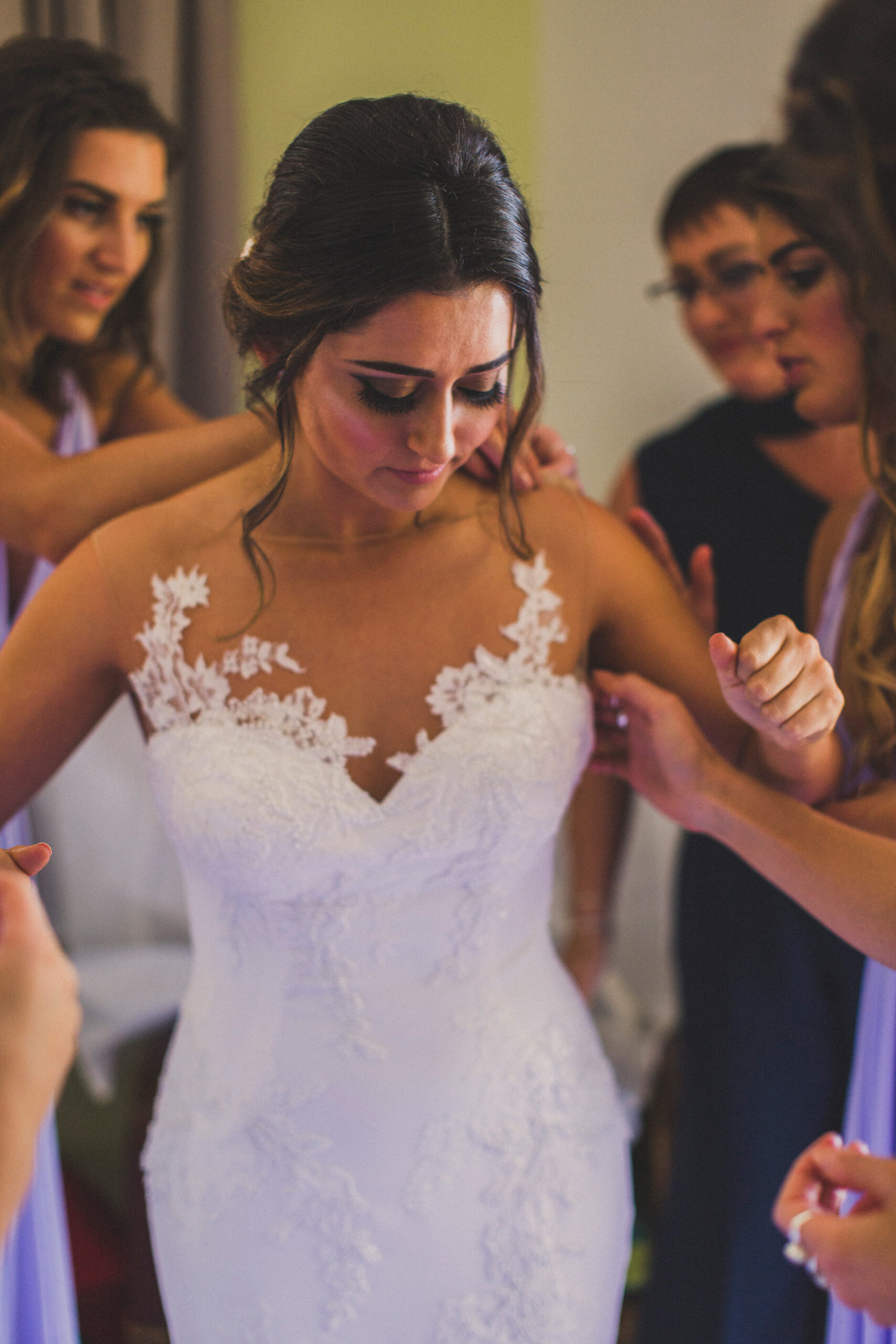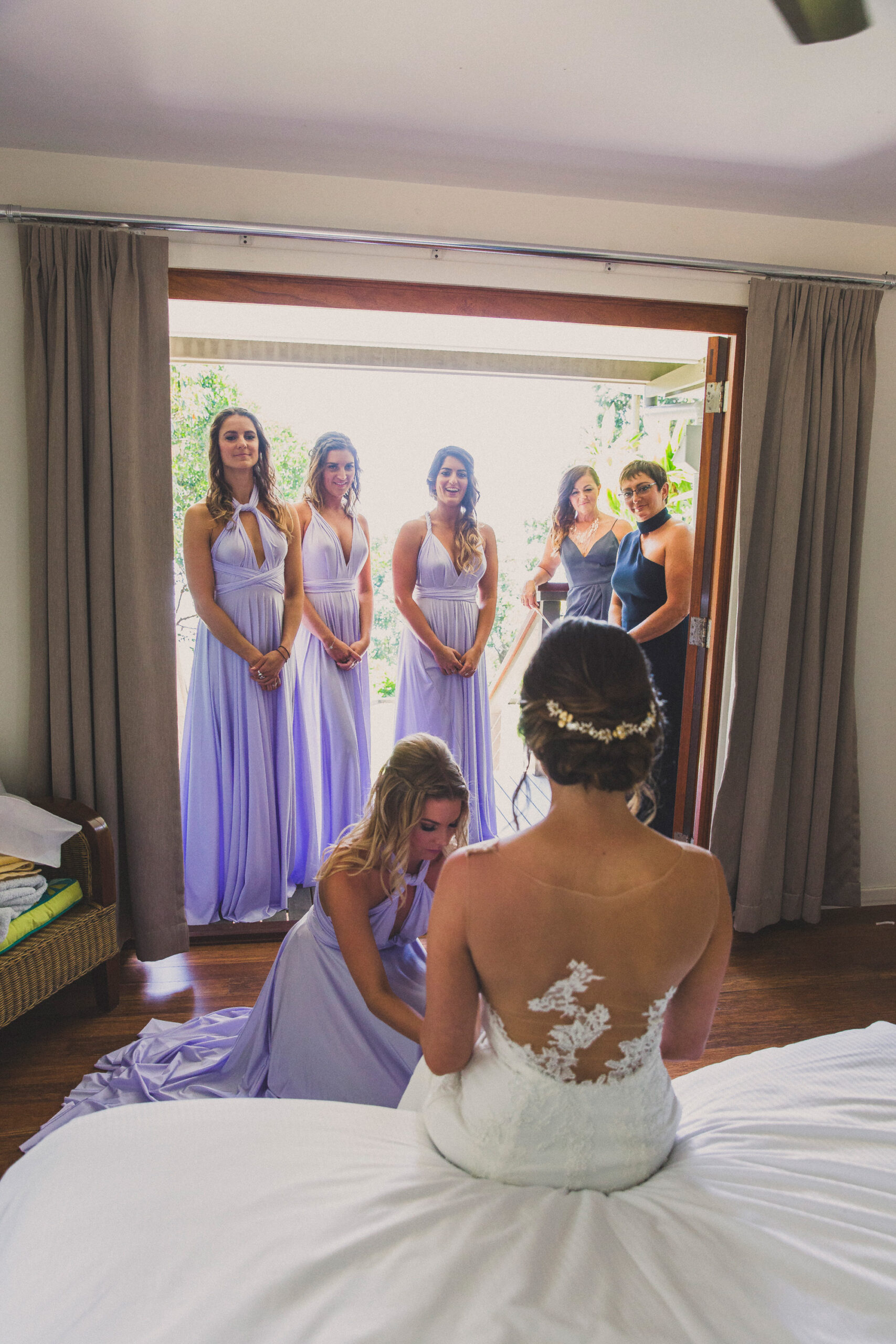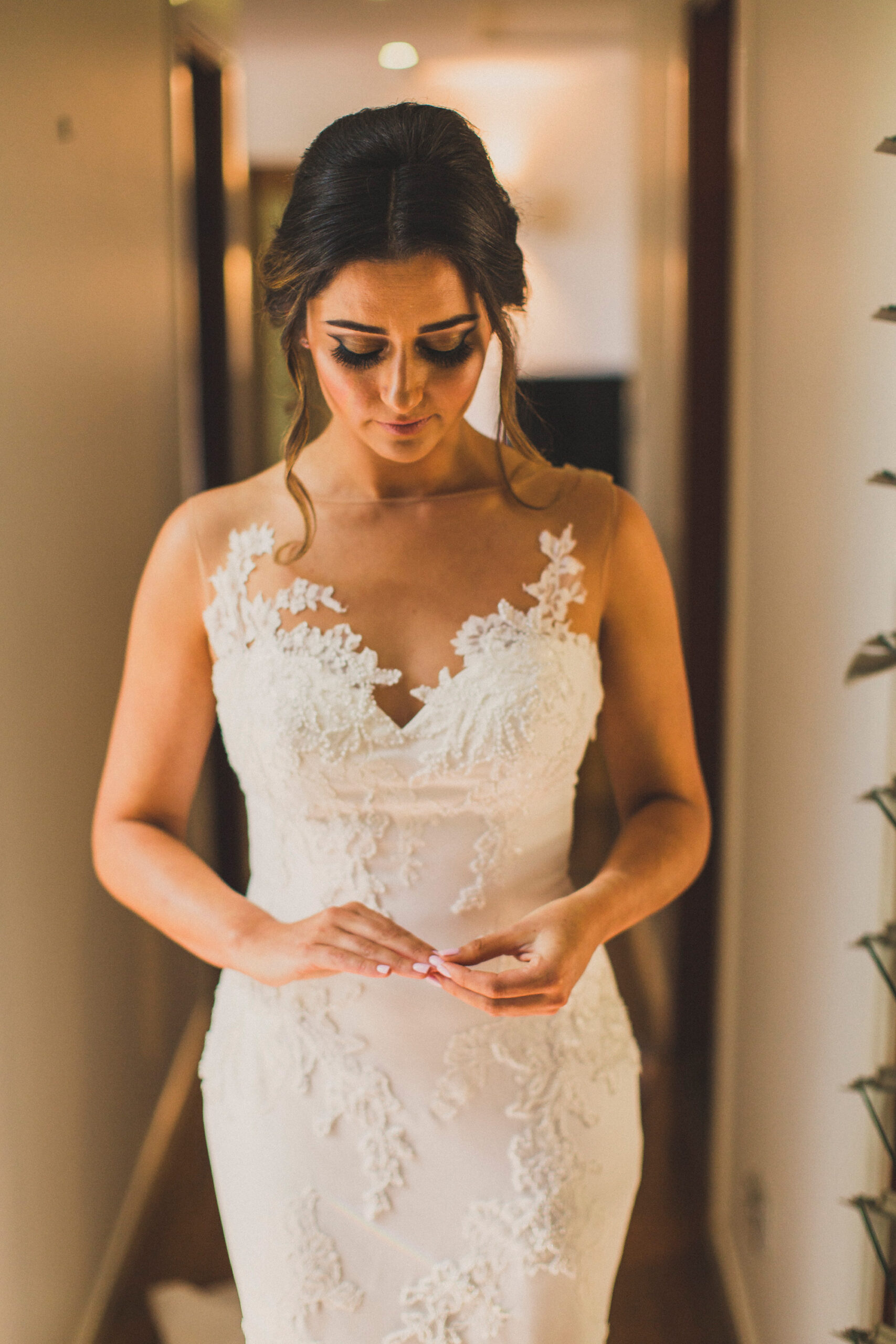 Lena was a picture of romance in her lace wedding dress.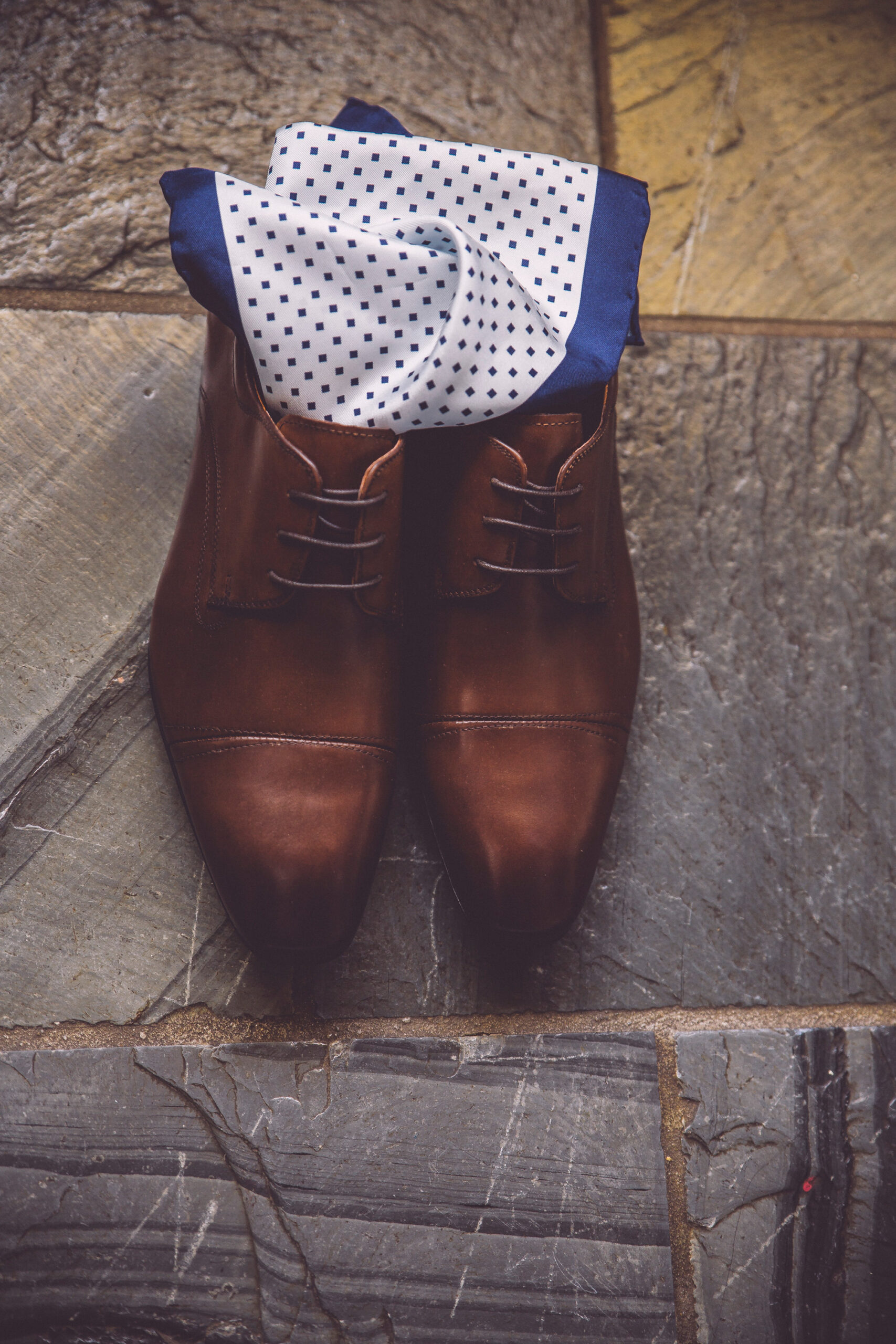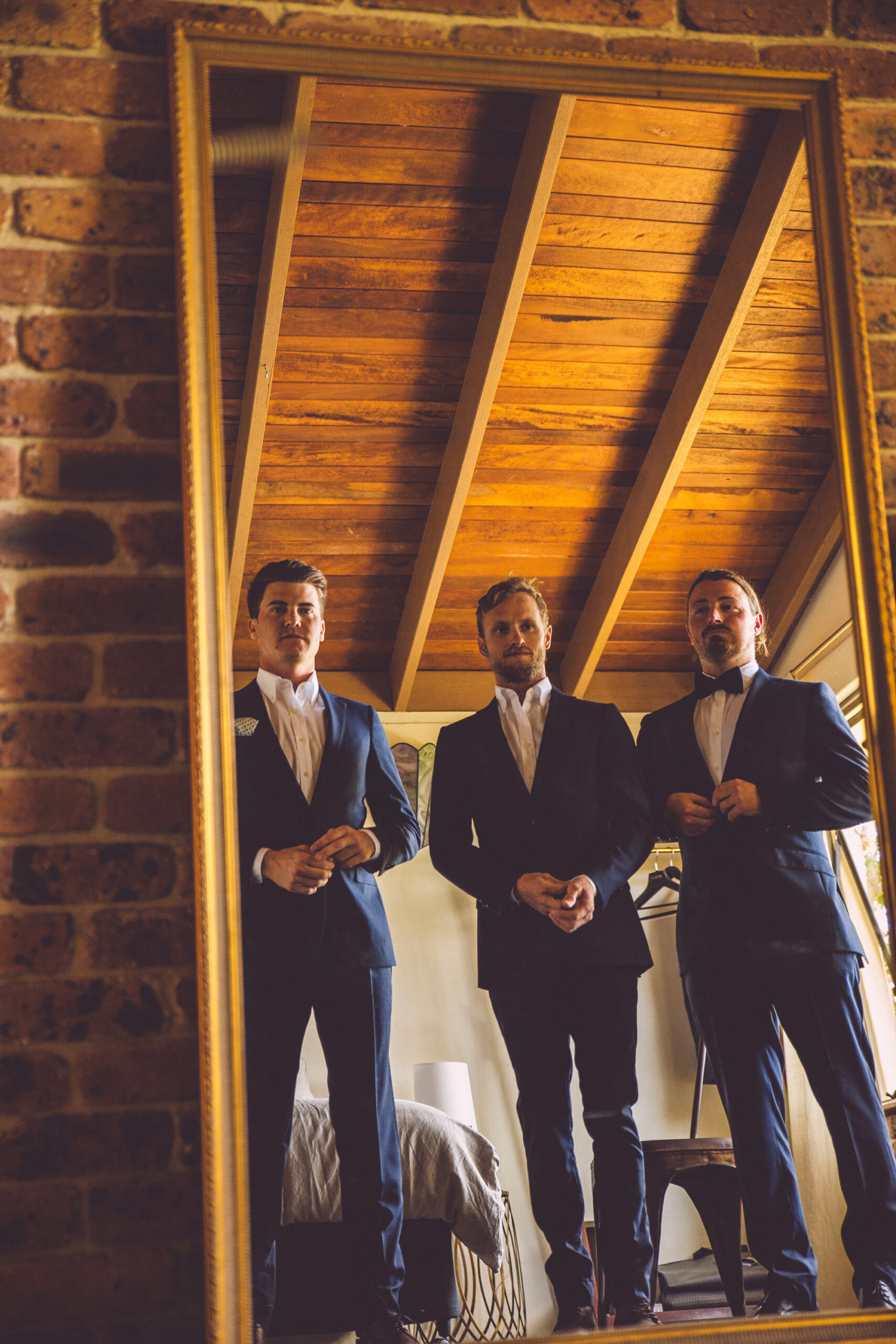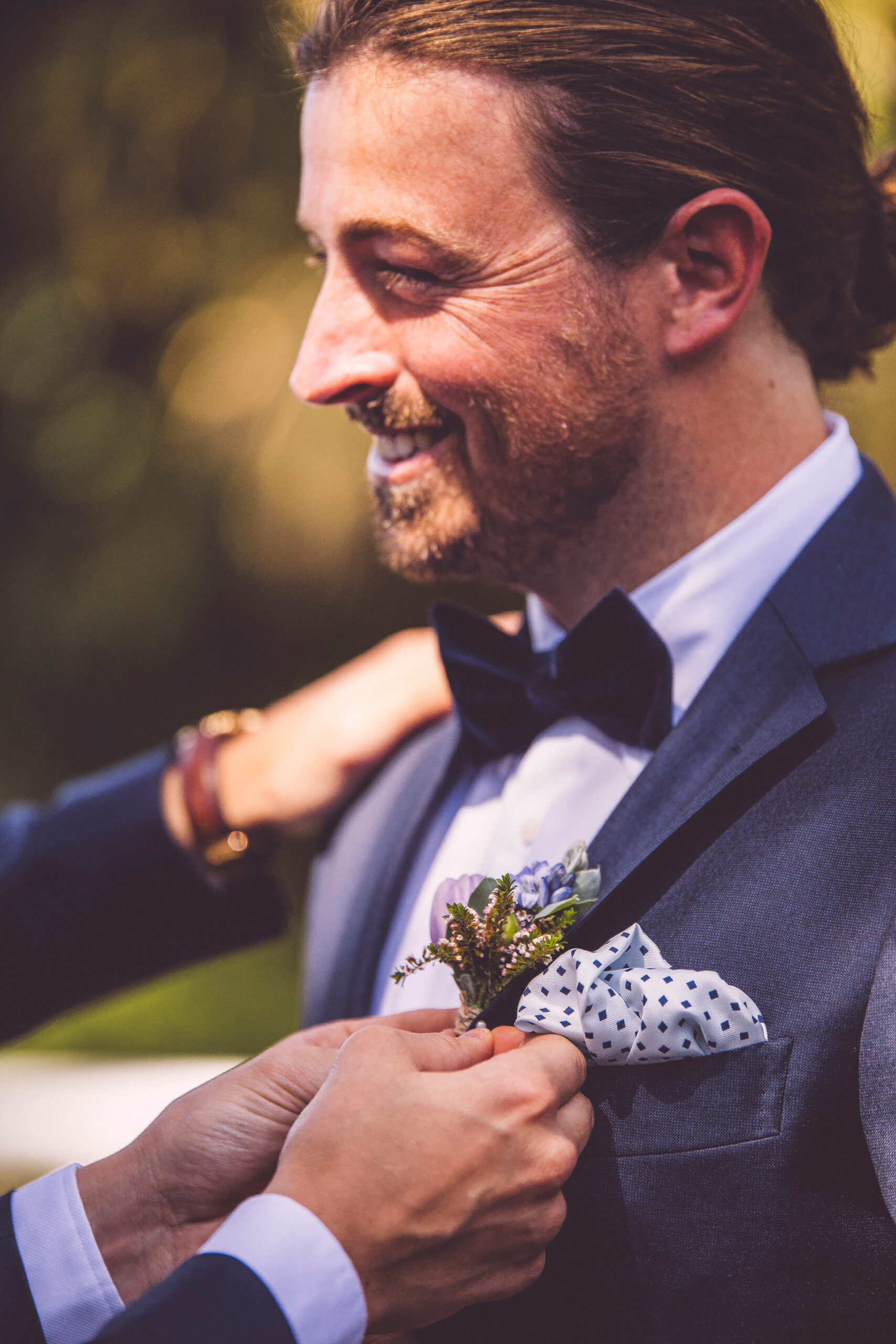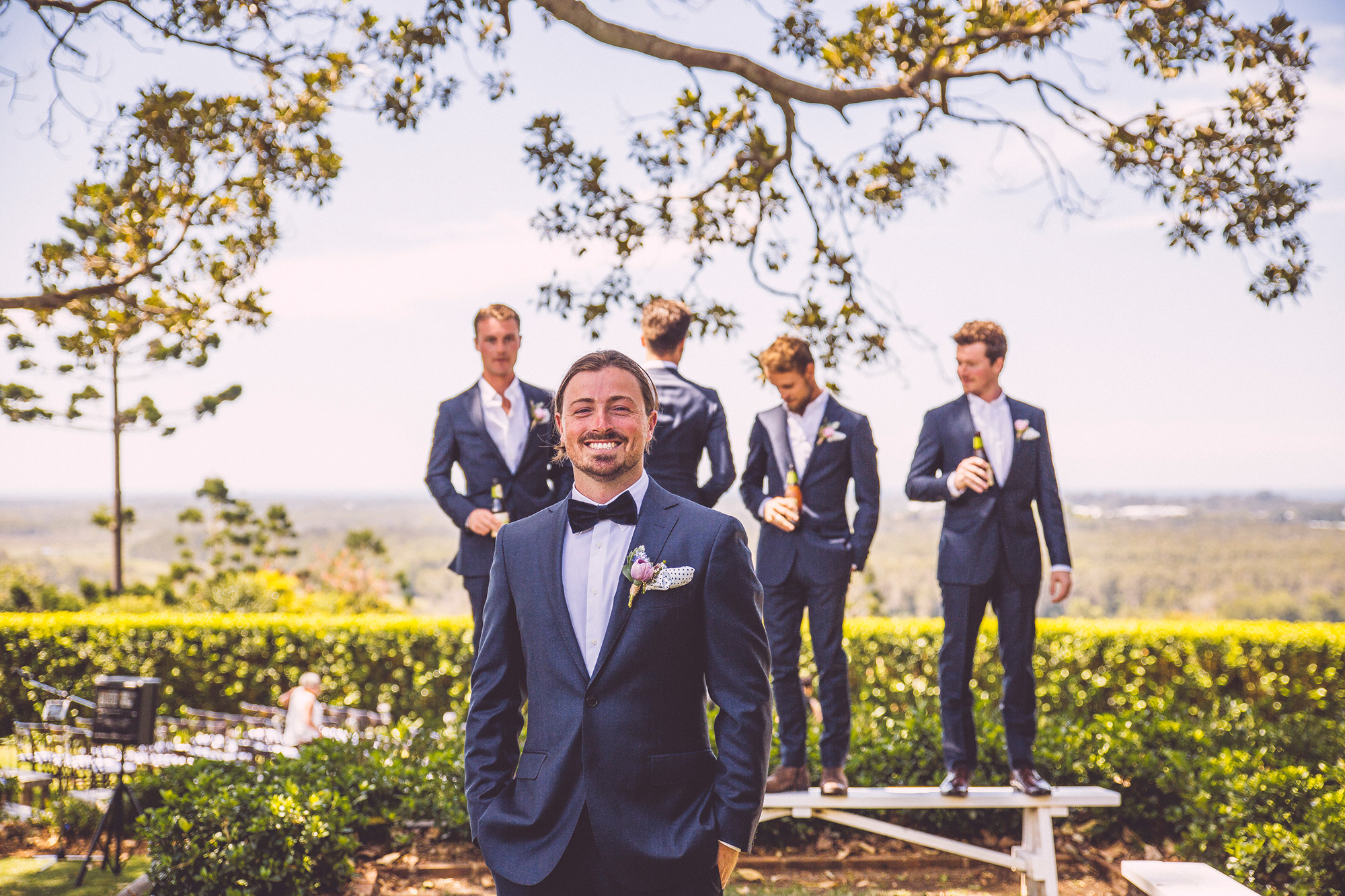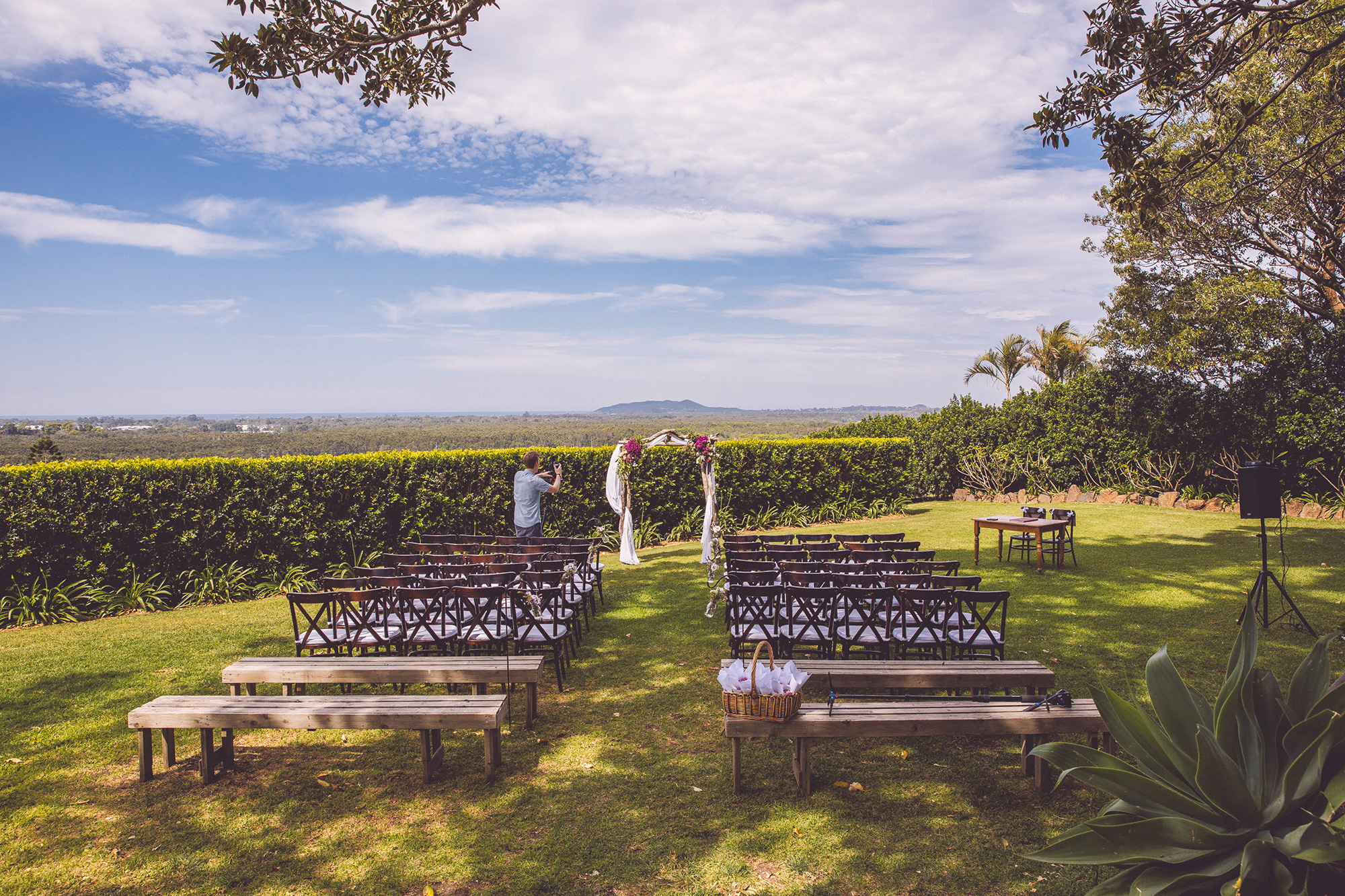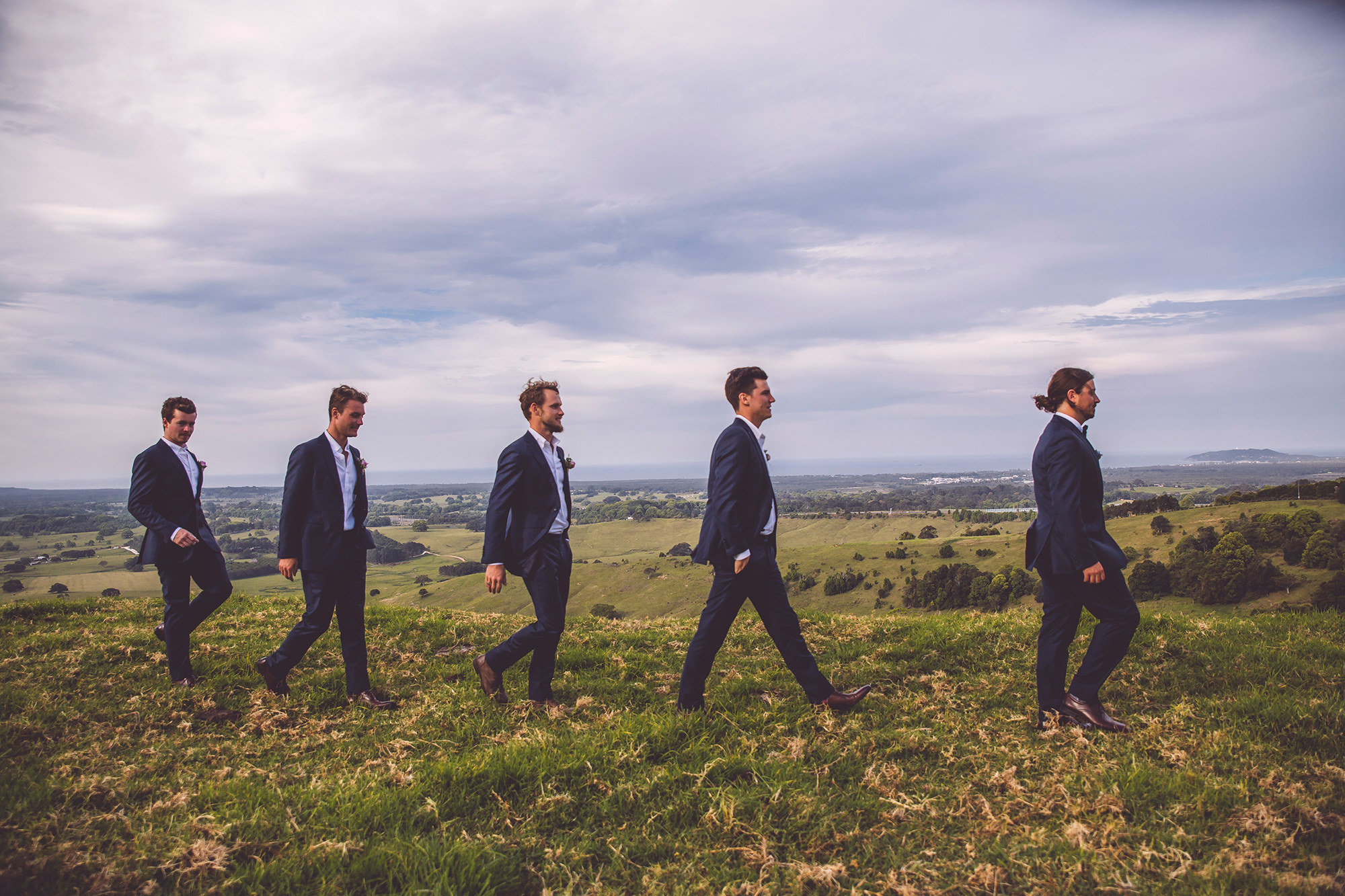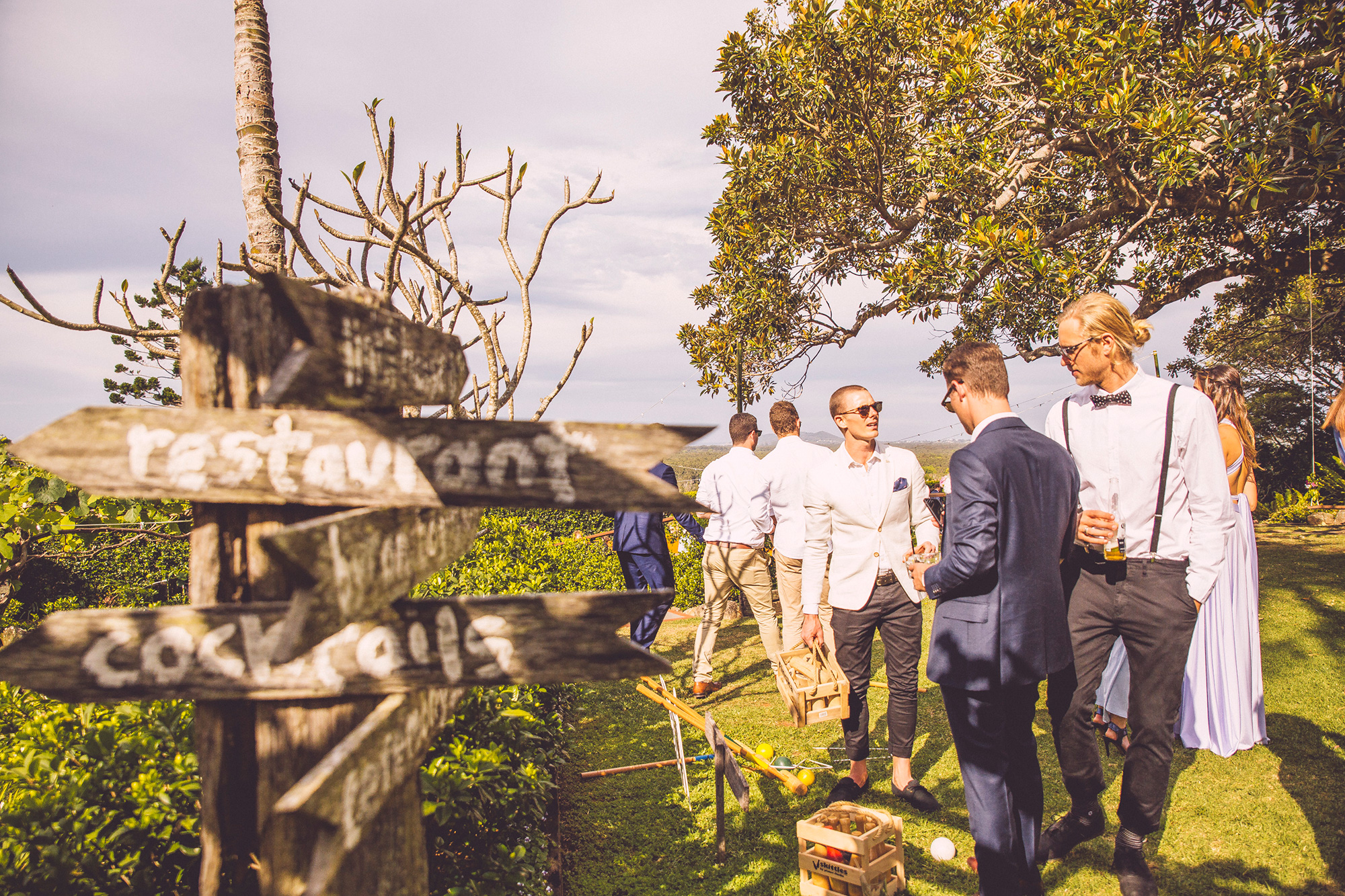 Tom Francis gave an acoustic rendition of Empire of the Sun's Walking on a Dream for the ceremony.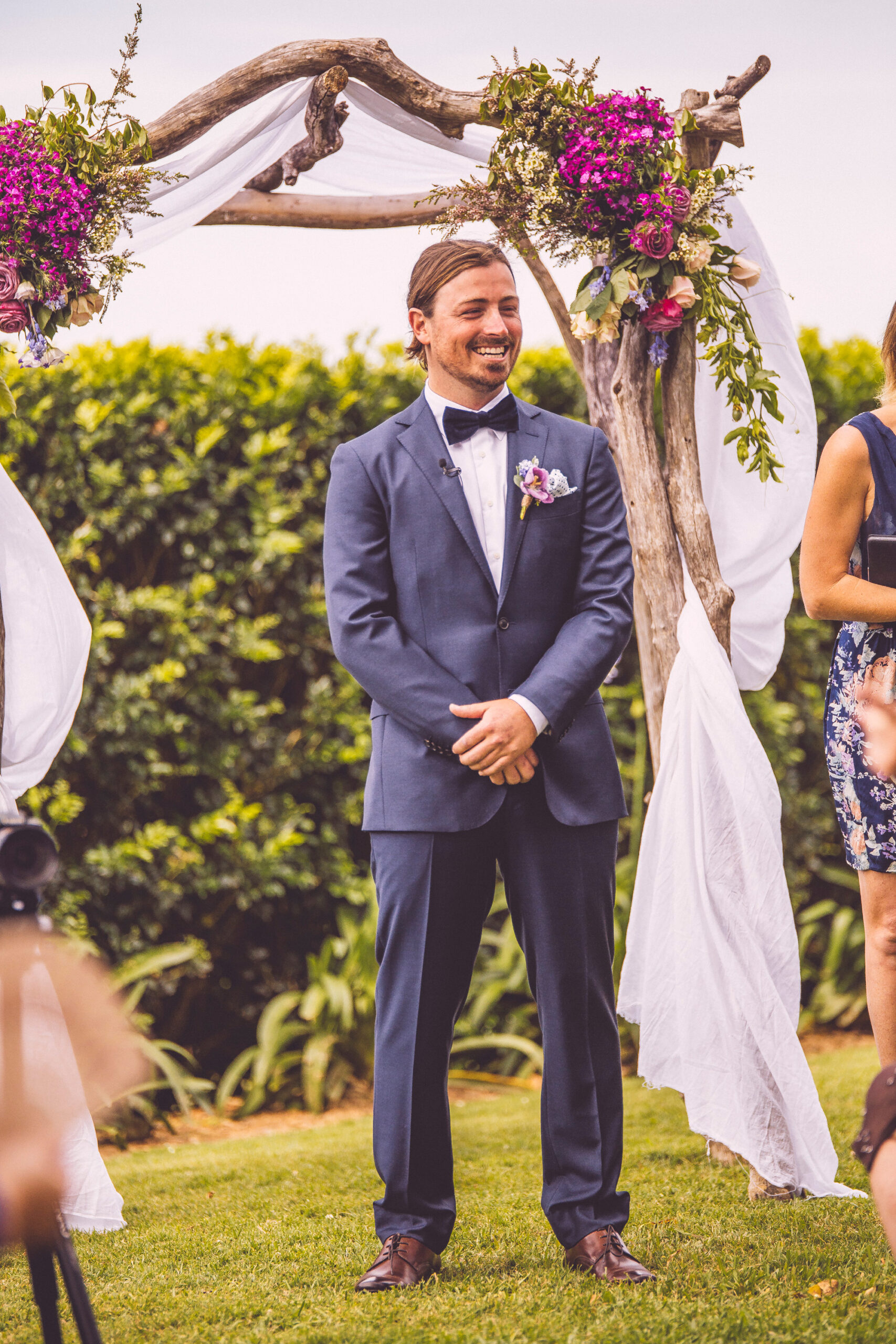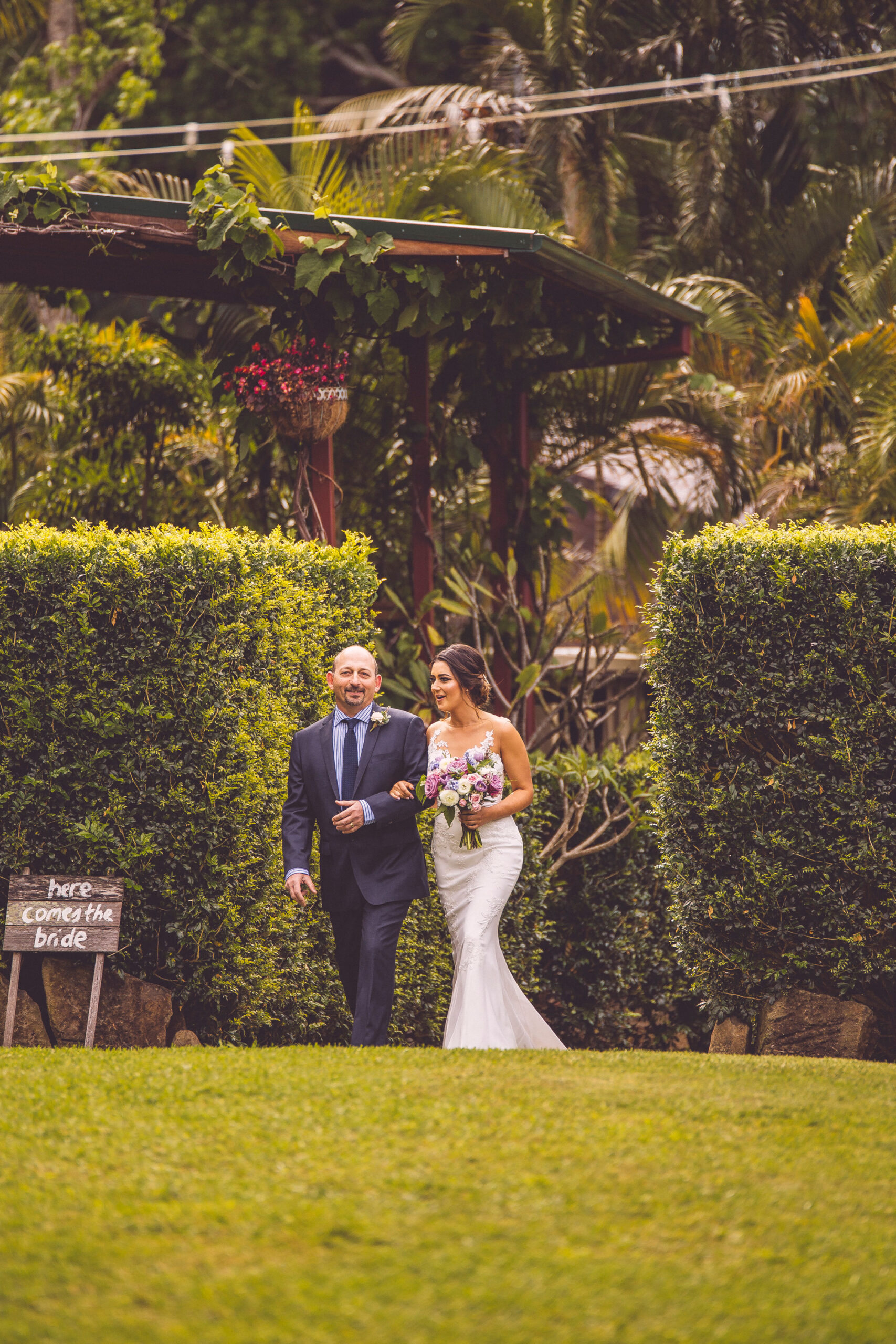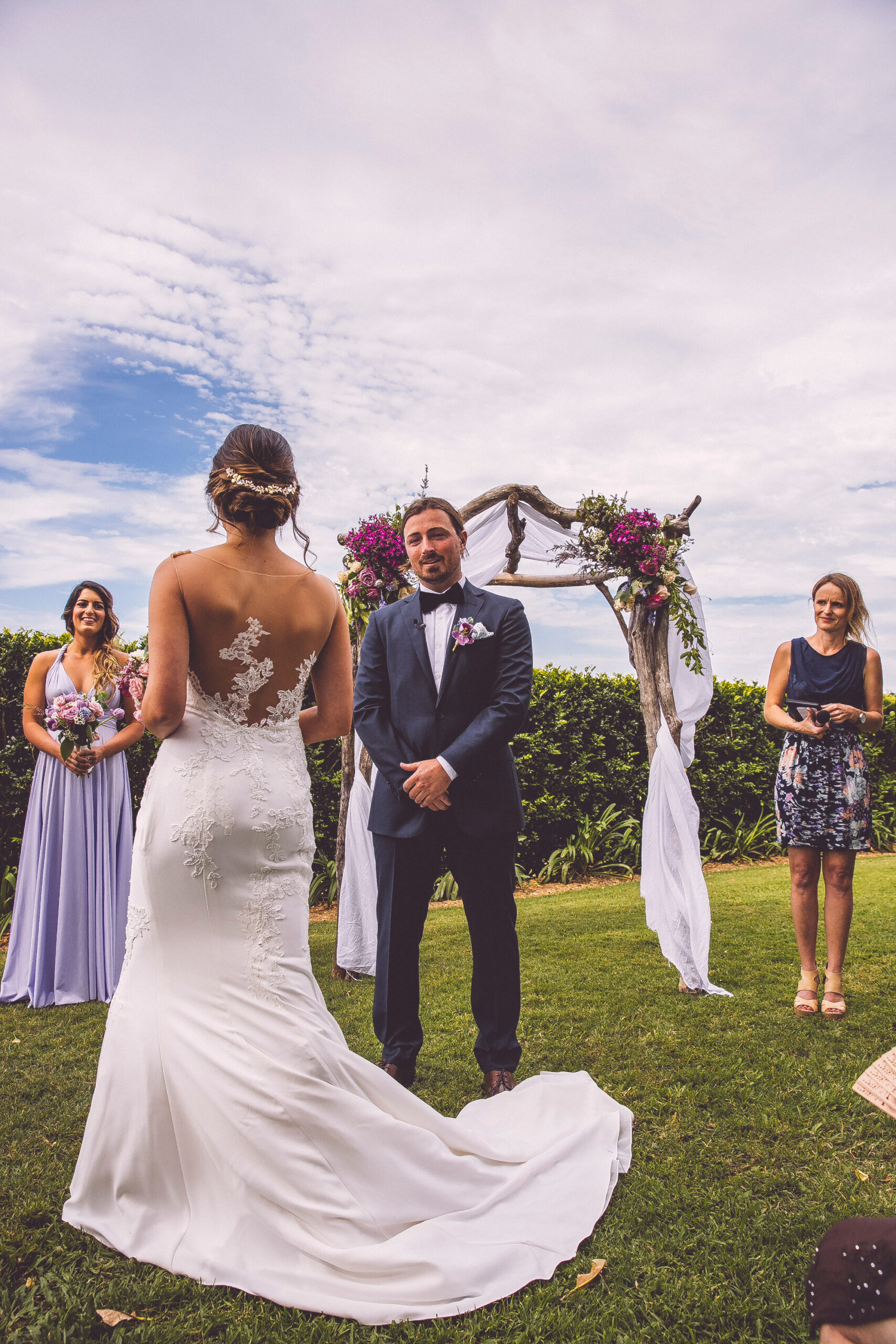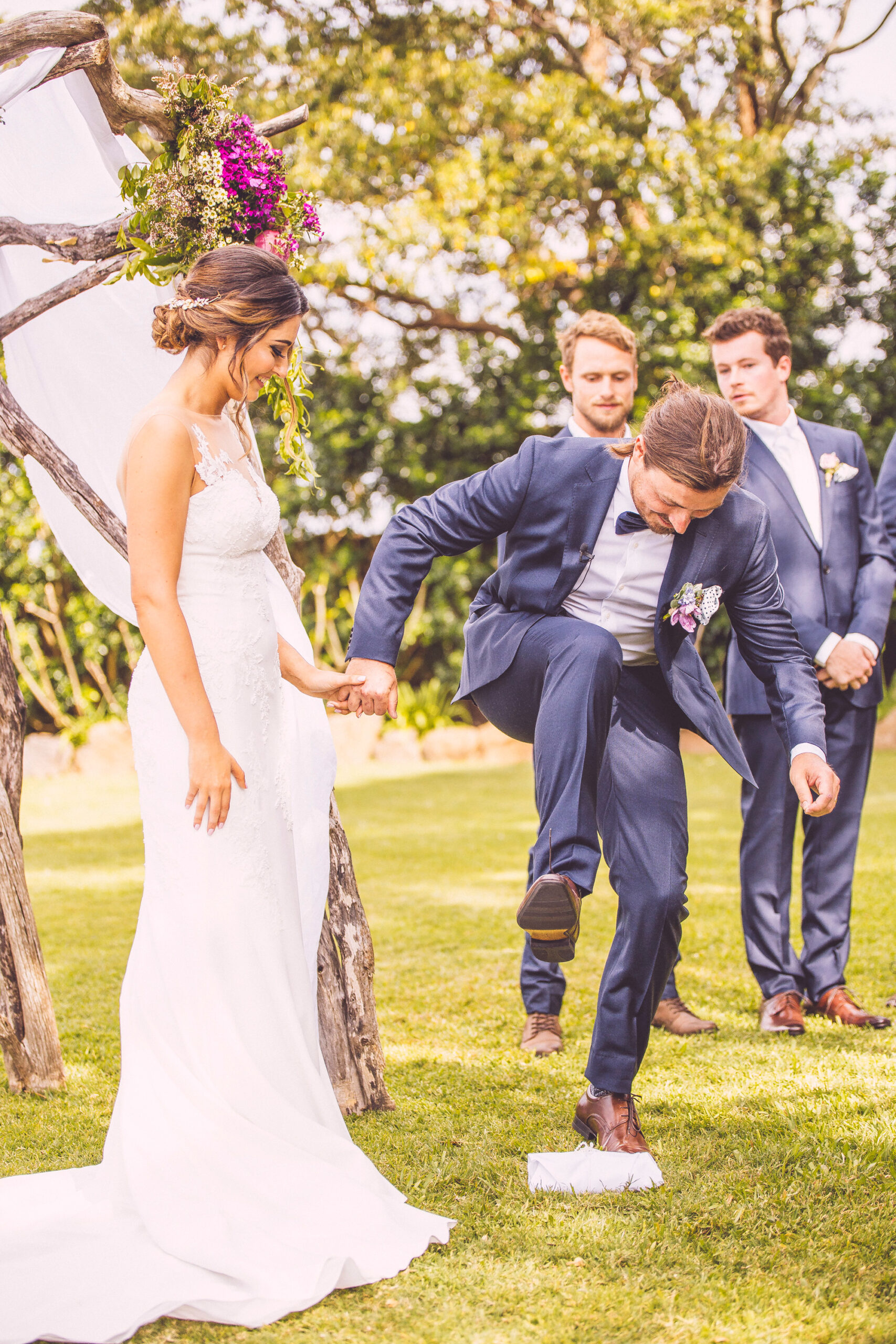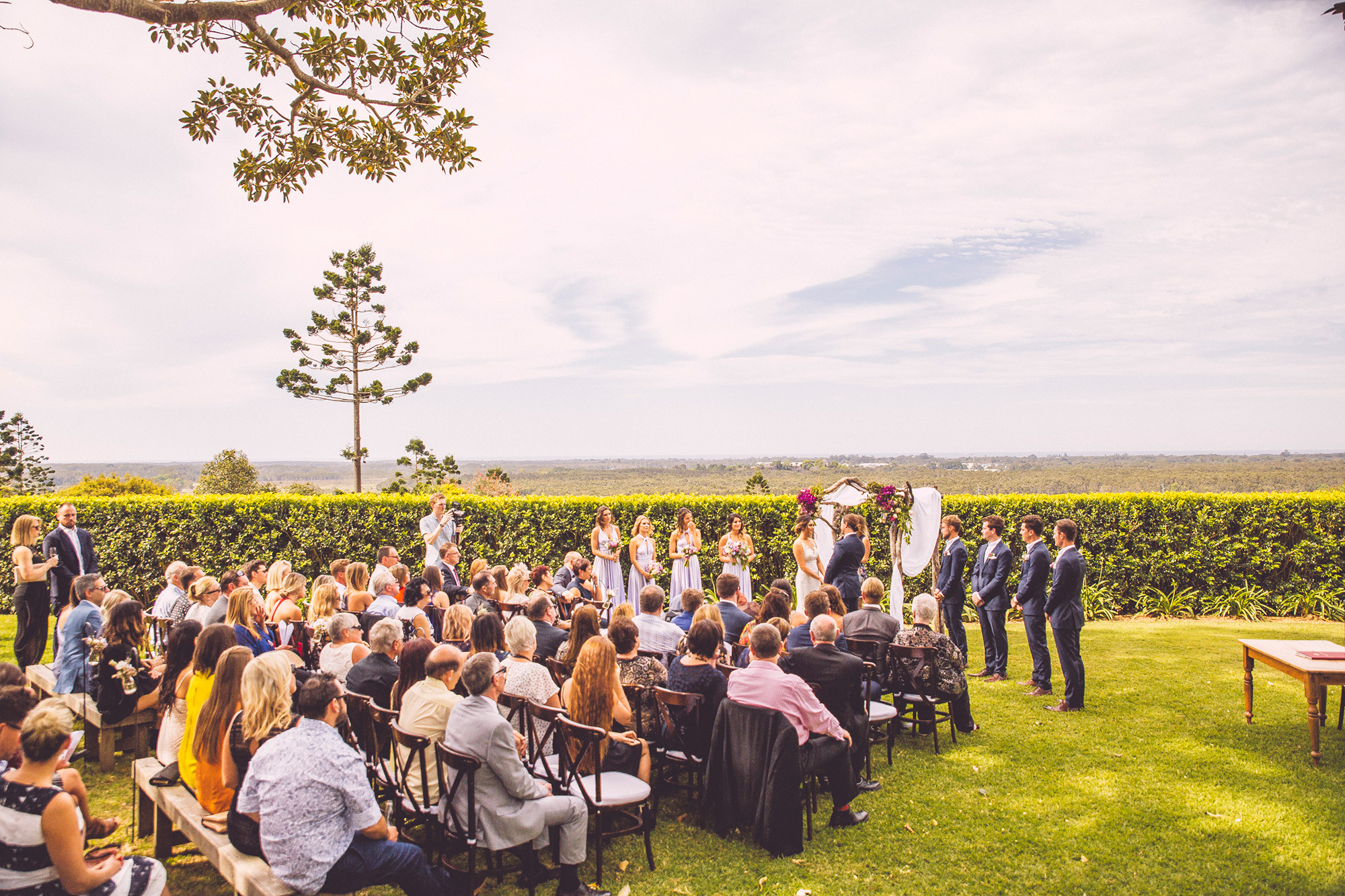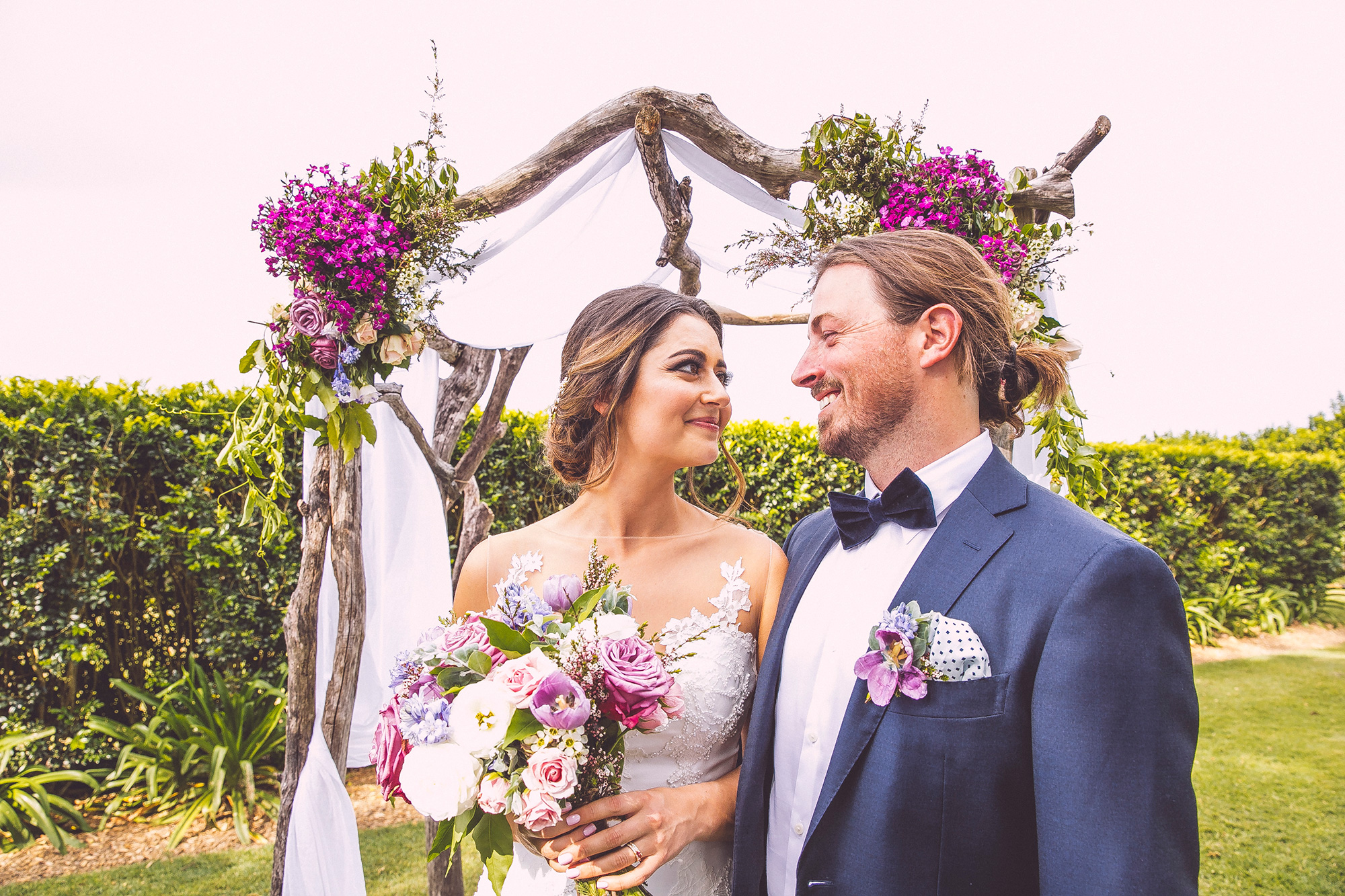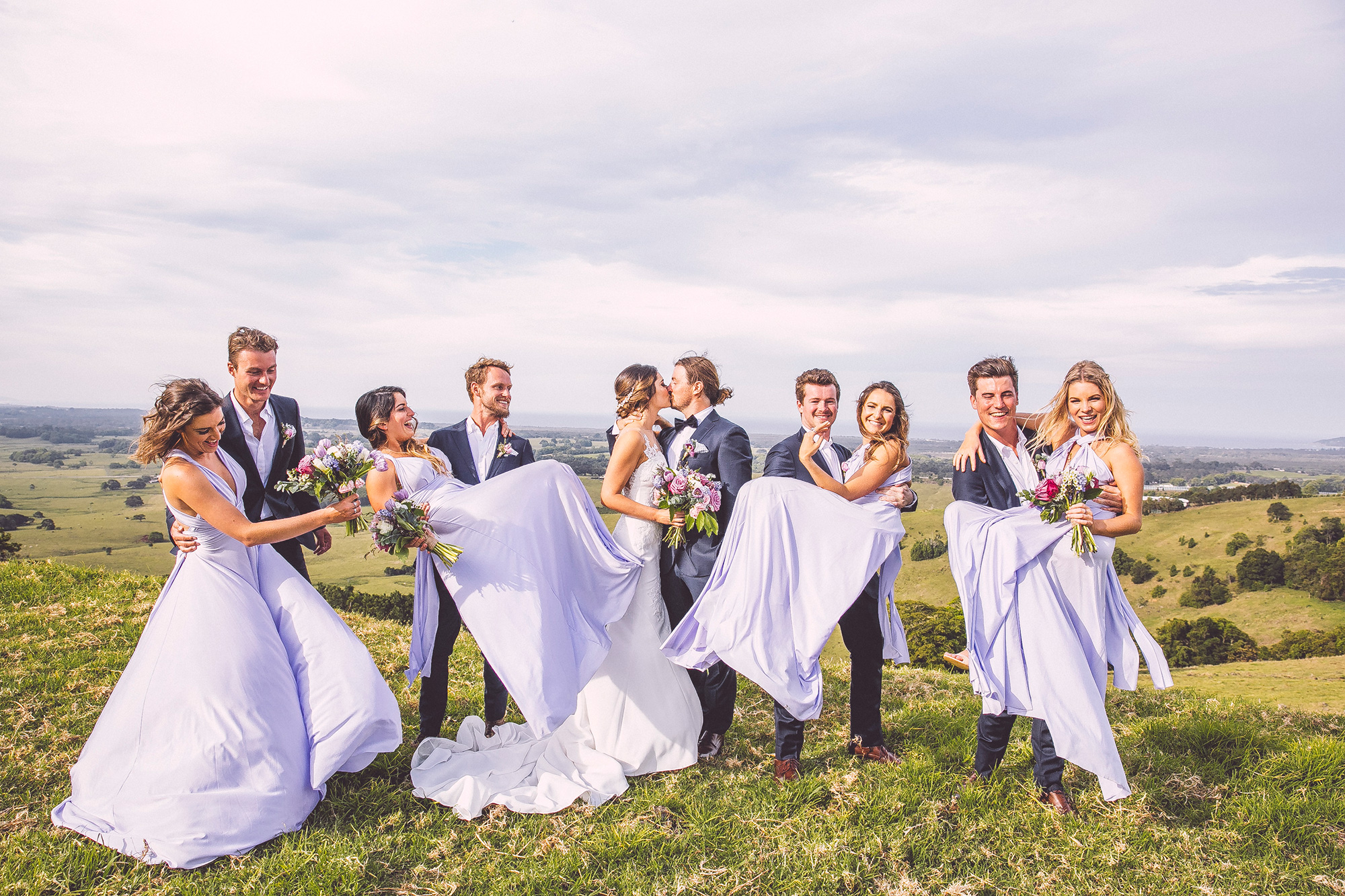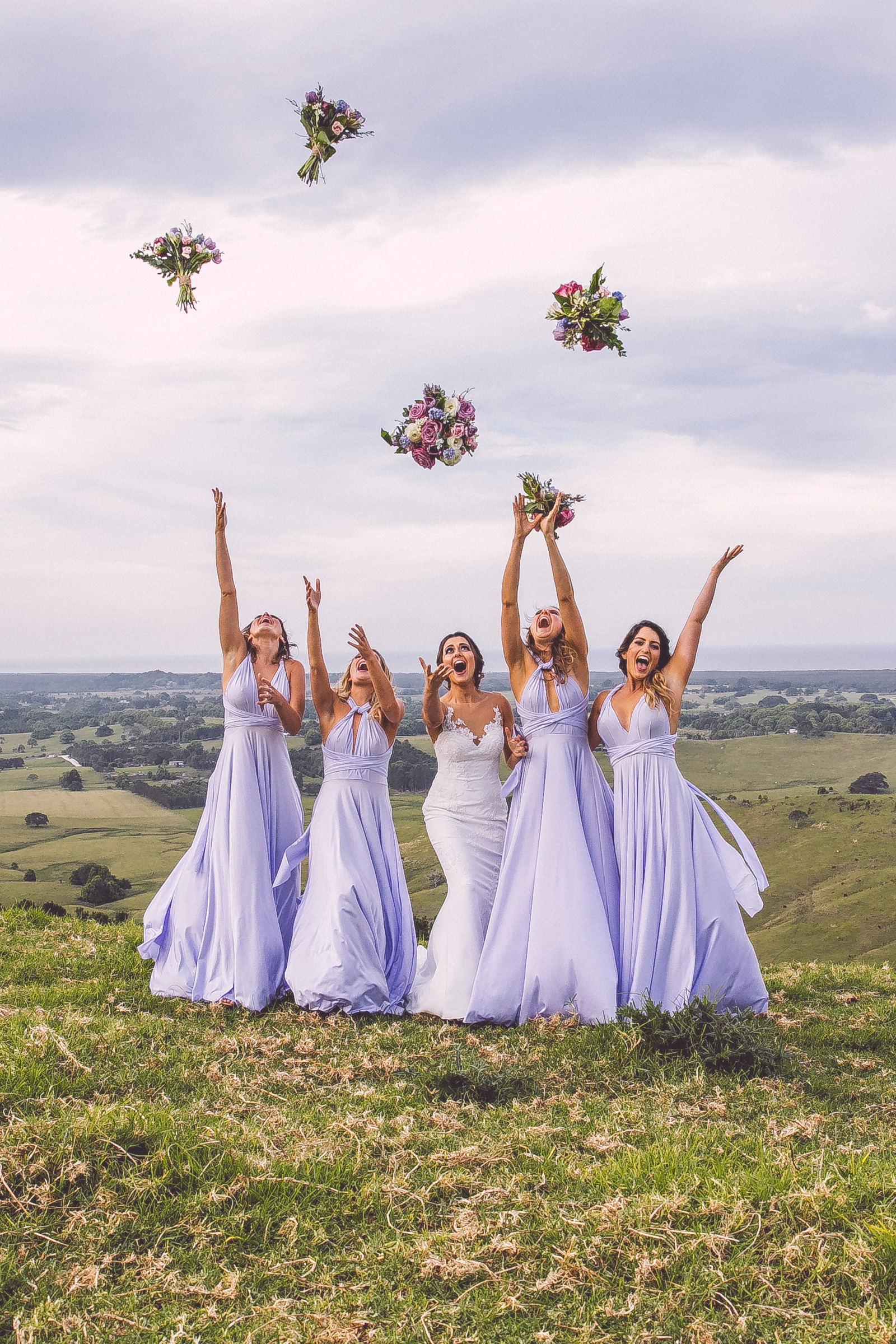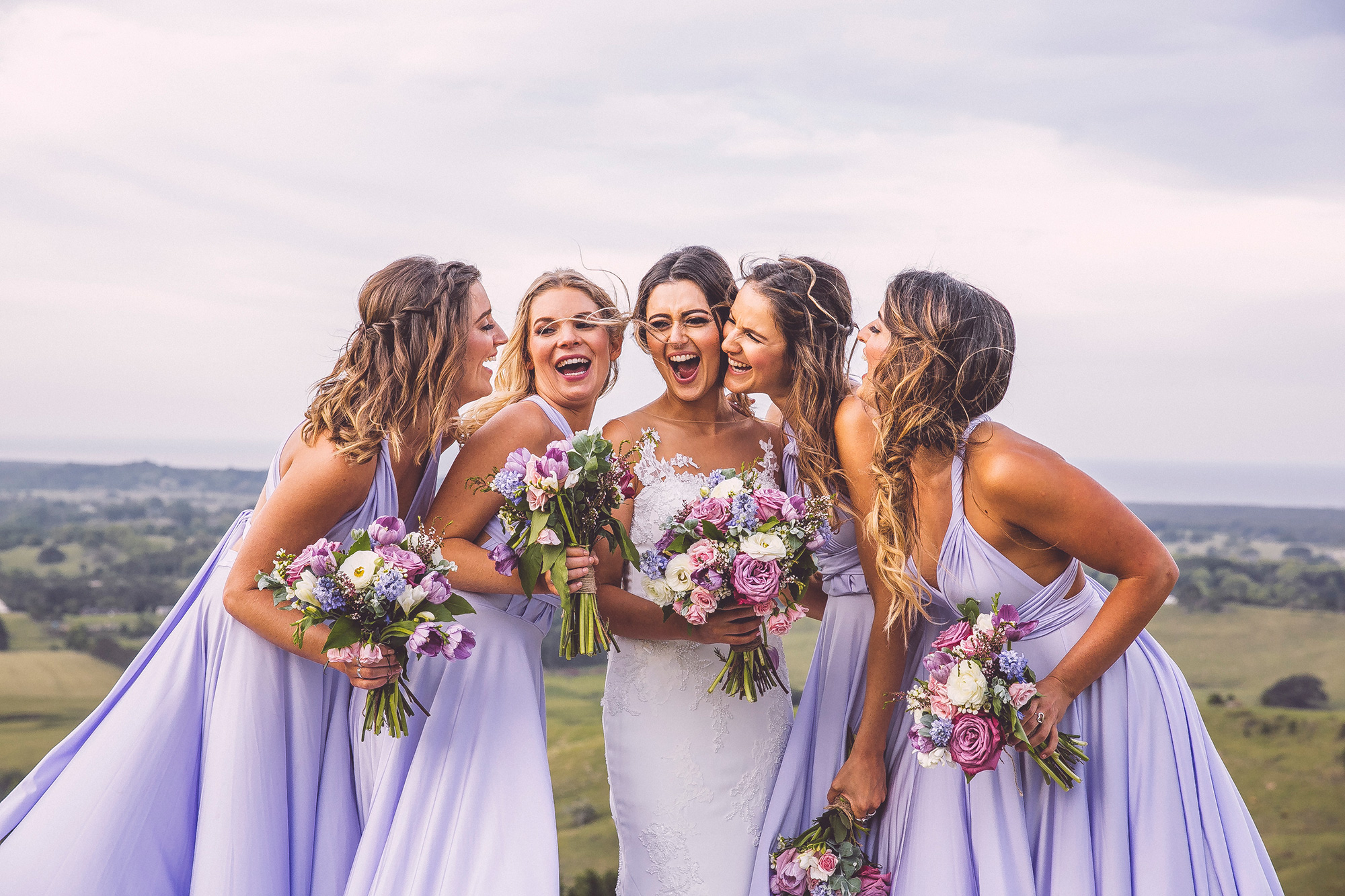 Lena went with the seasons for her spring-themed wedding flowers featuring spring roses, ranunculus and tulips.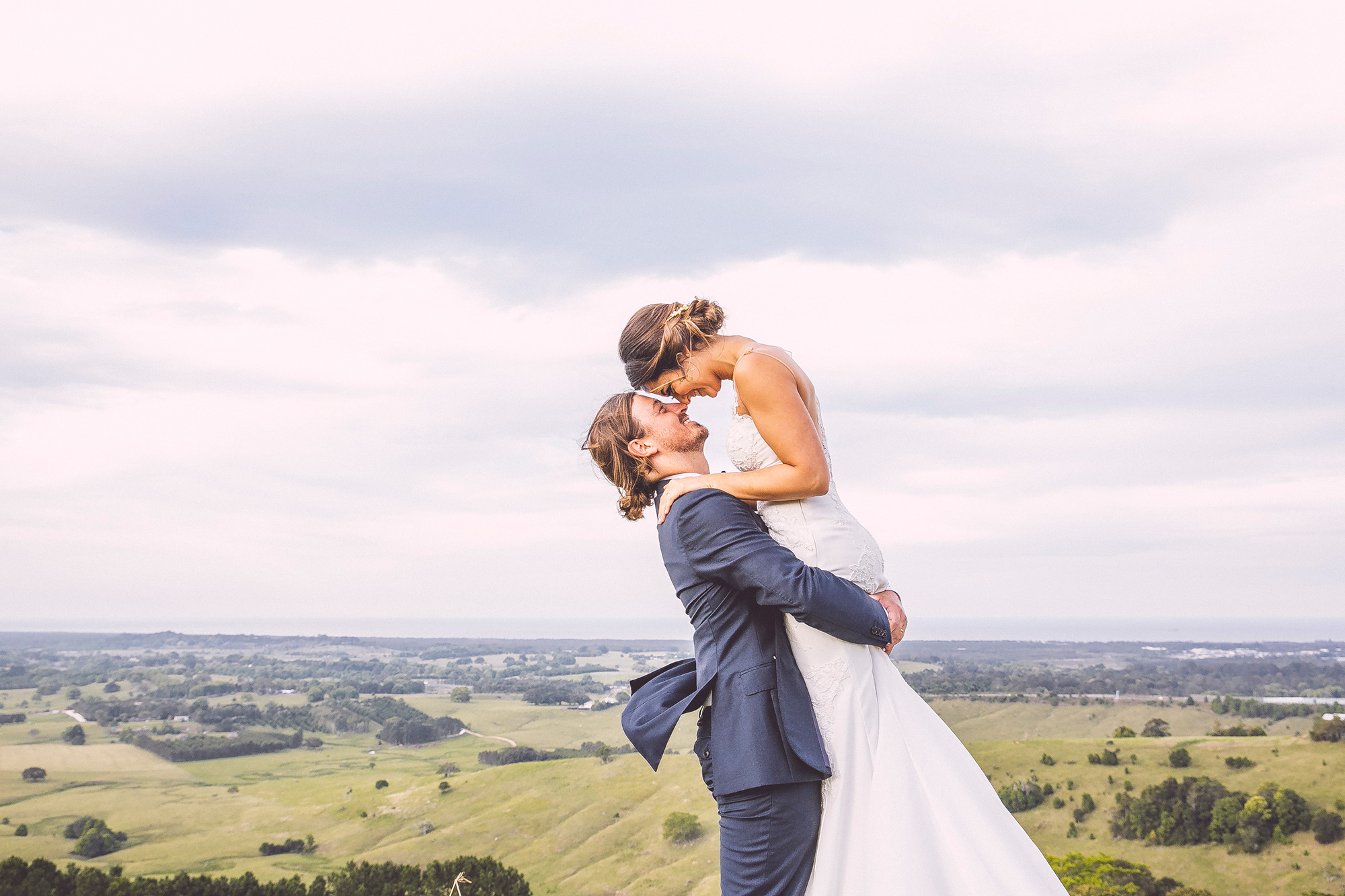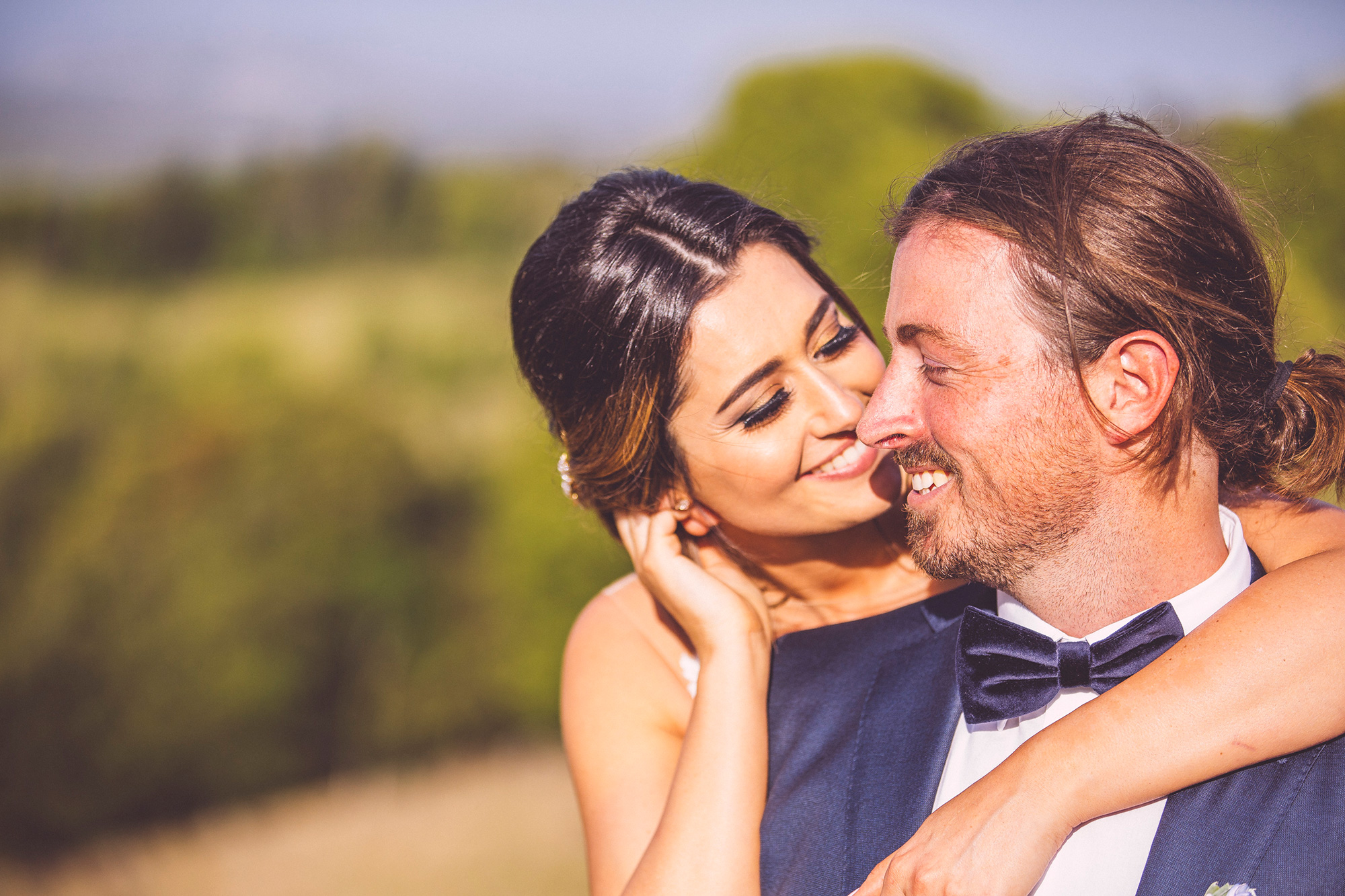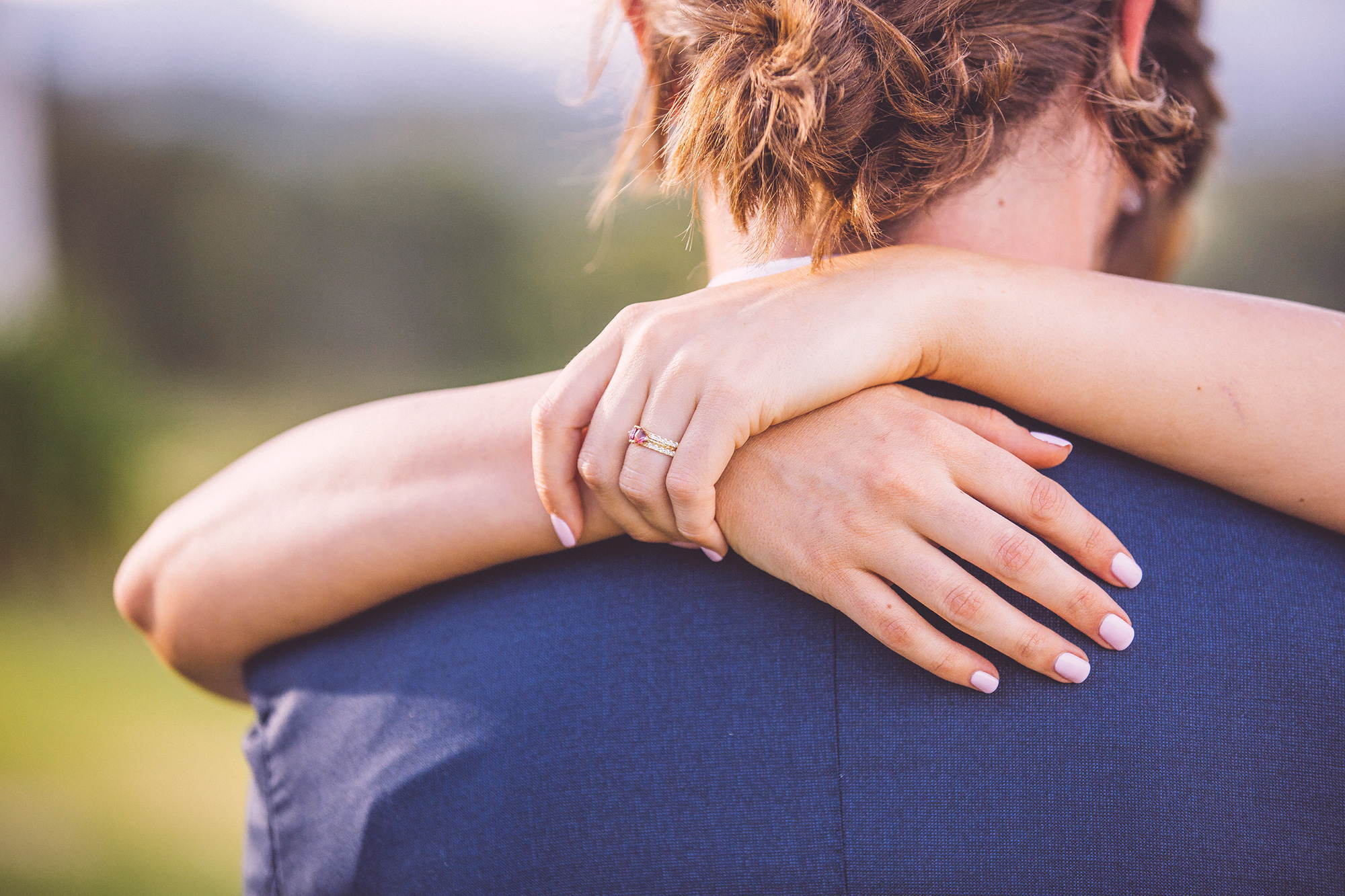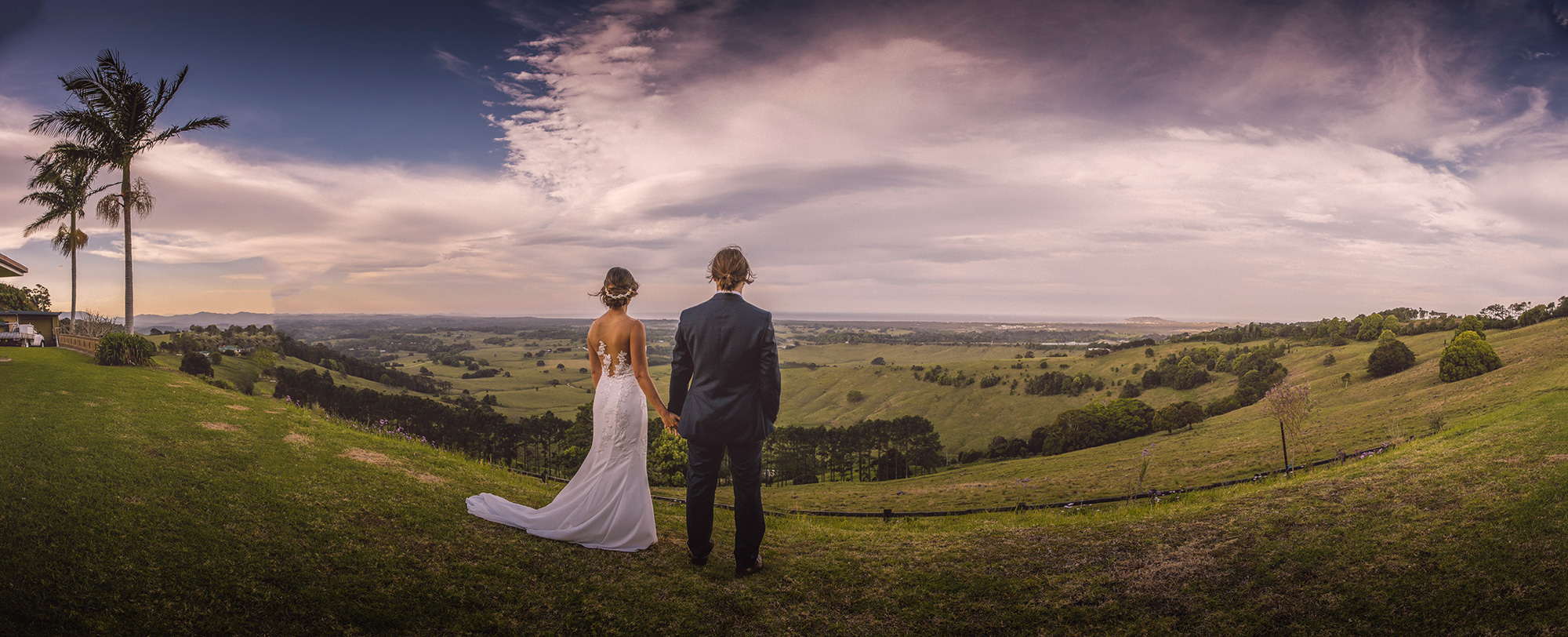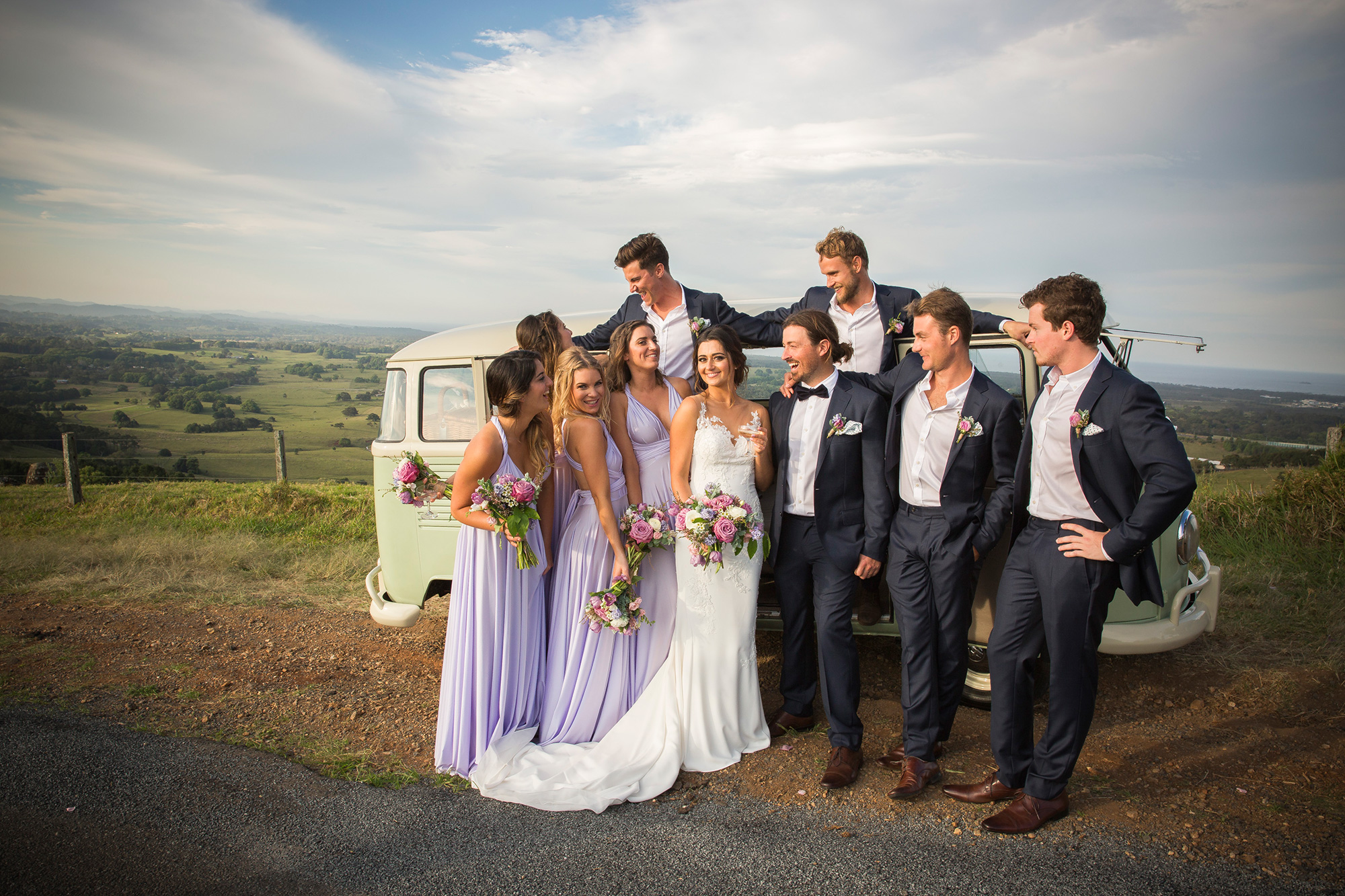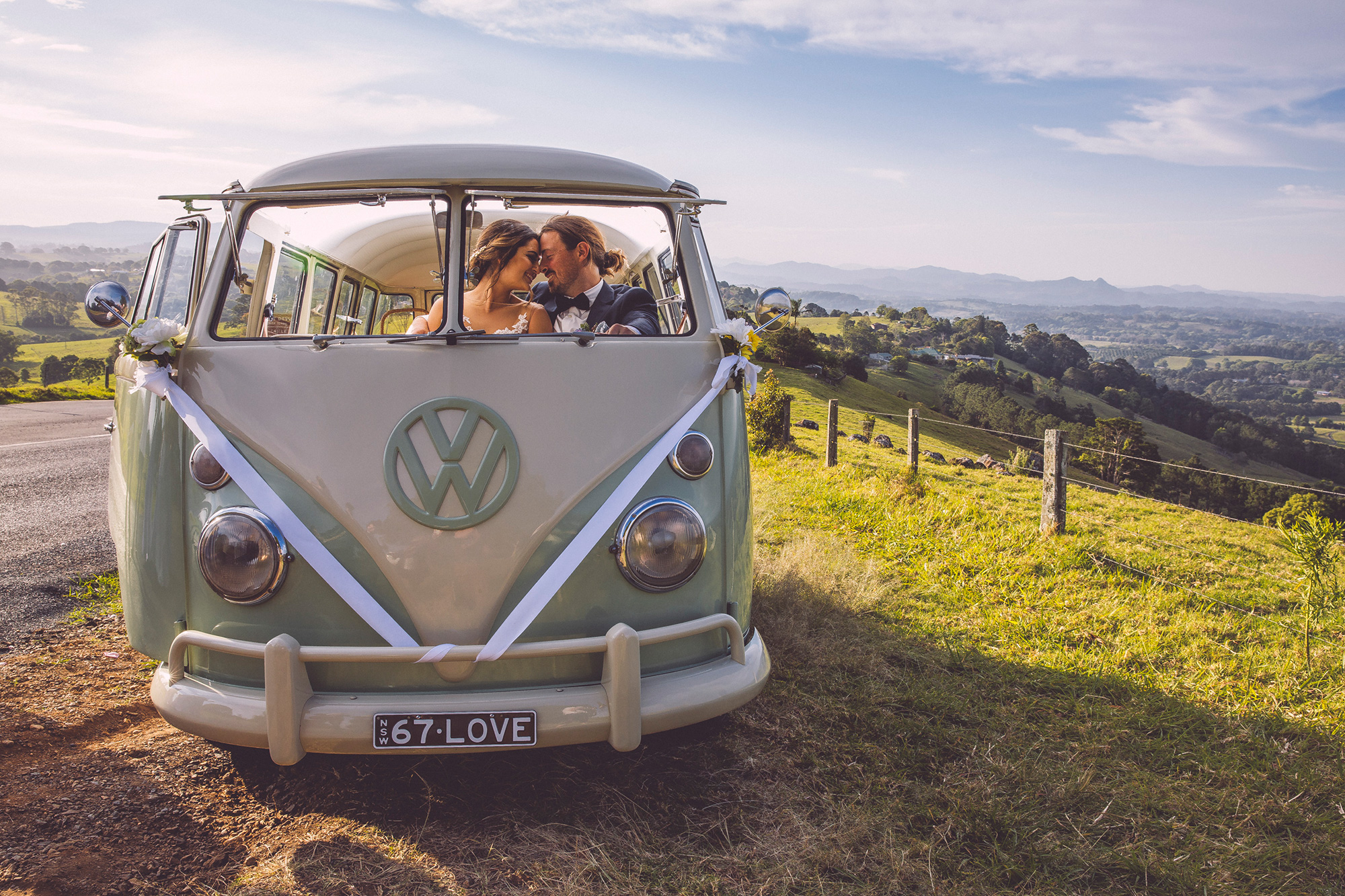 Coast 58 Weddings provided retro wheels for the Byron Bay wedding.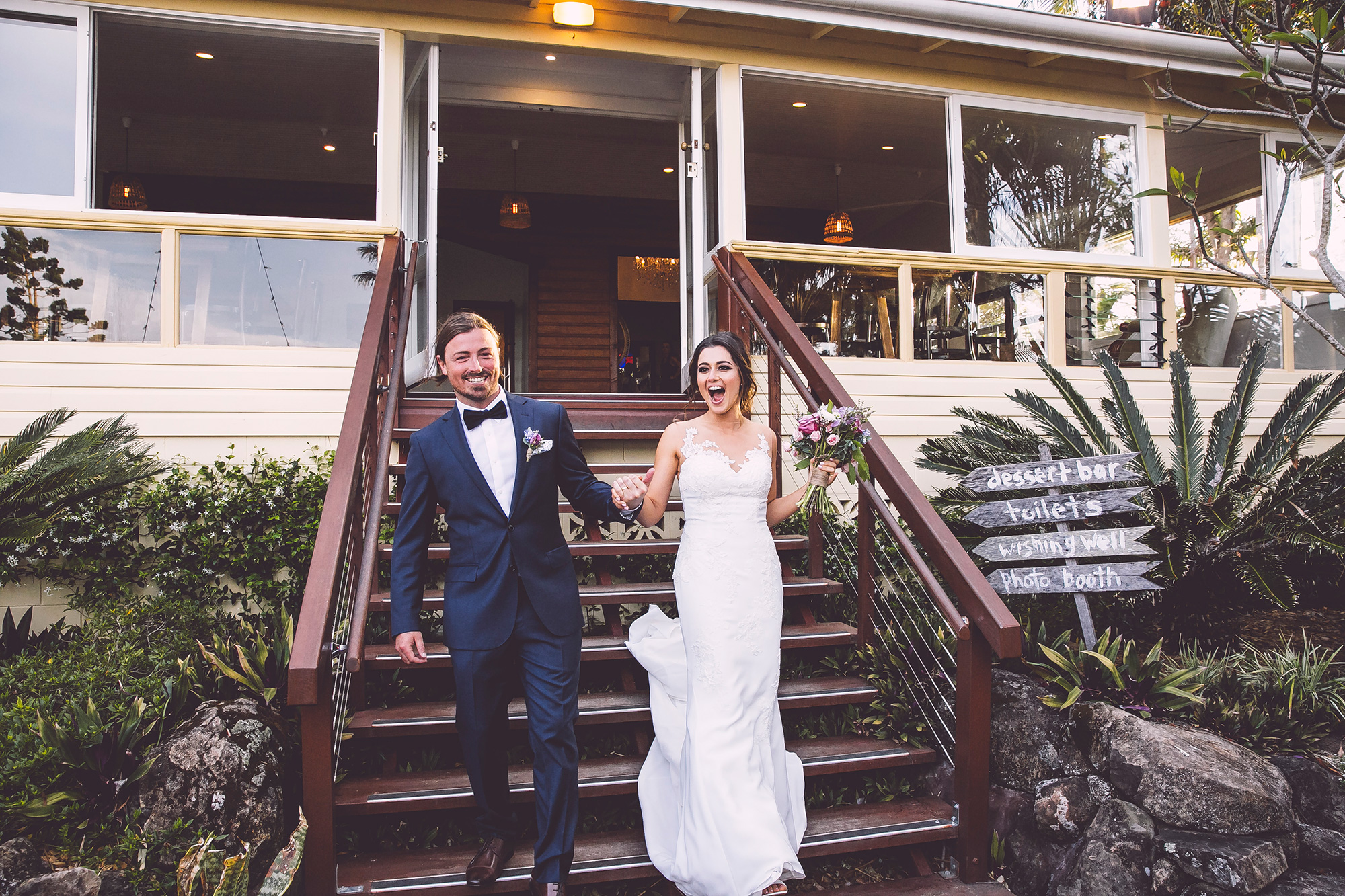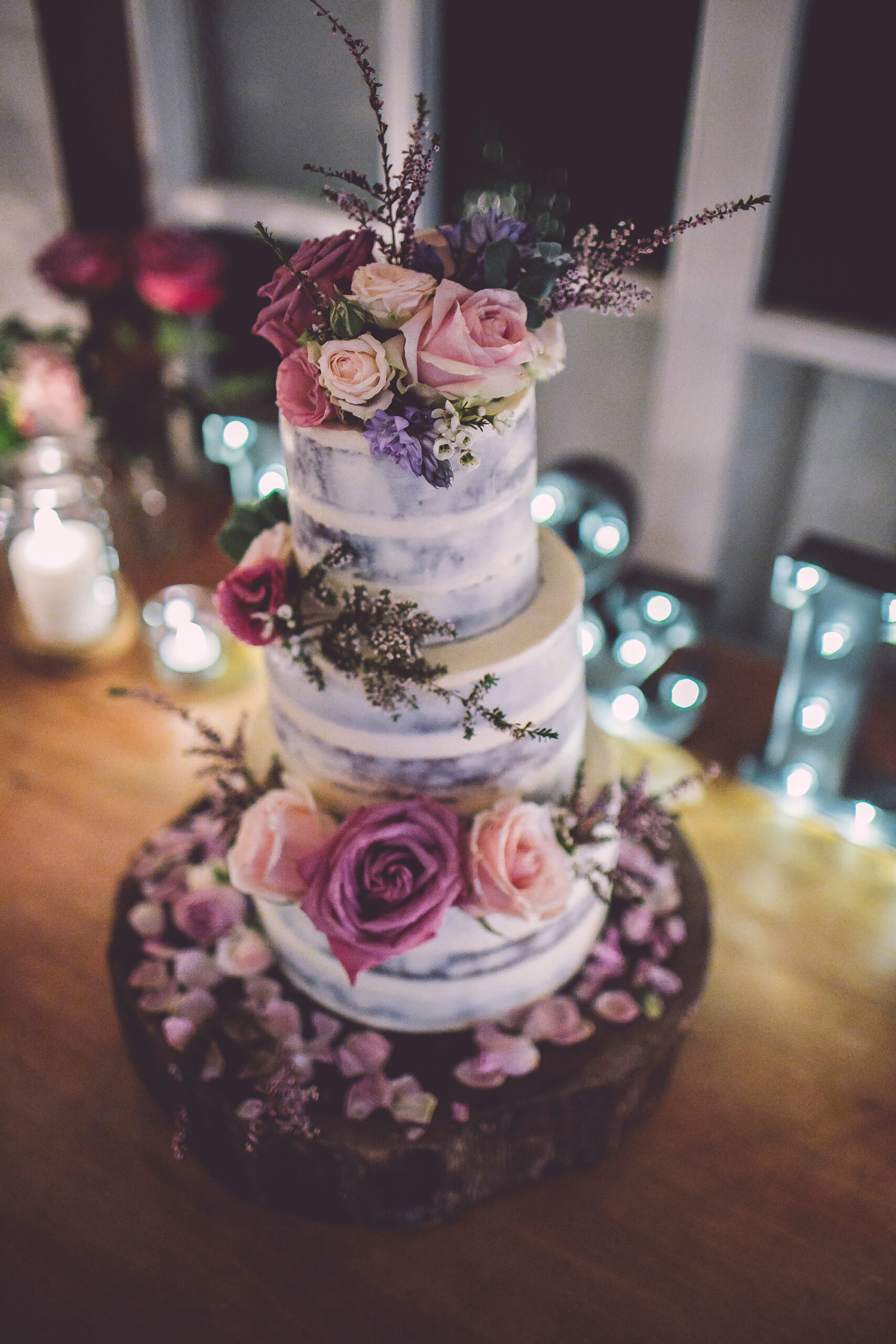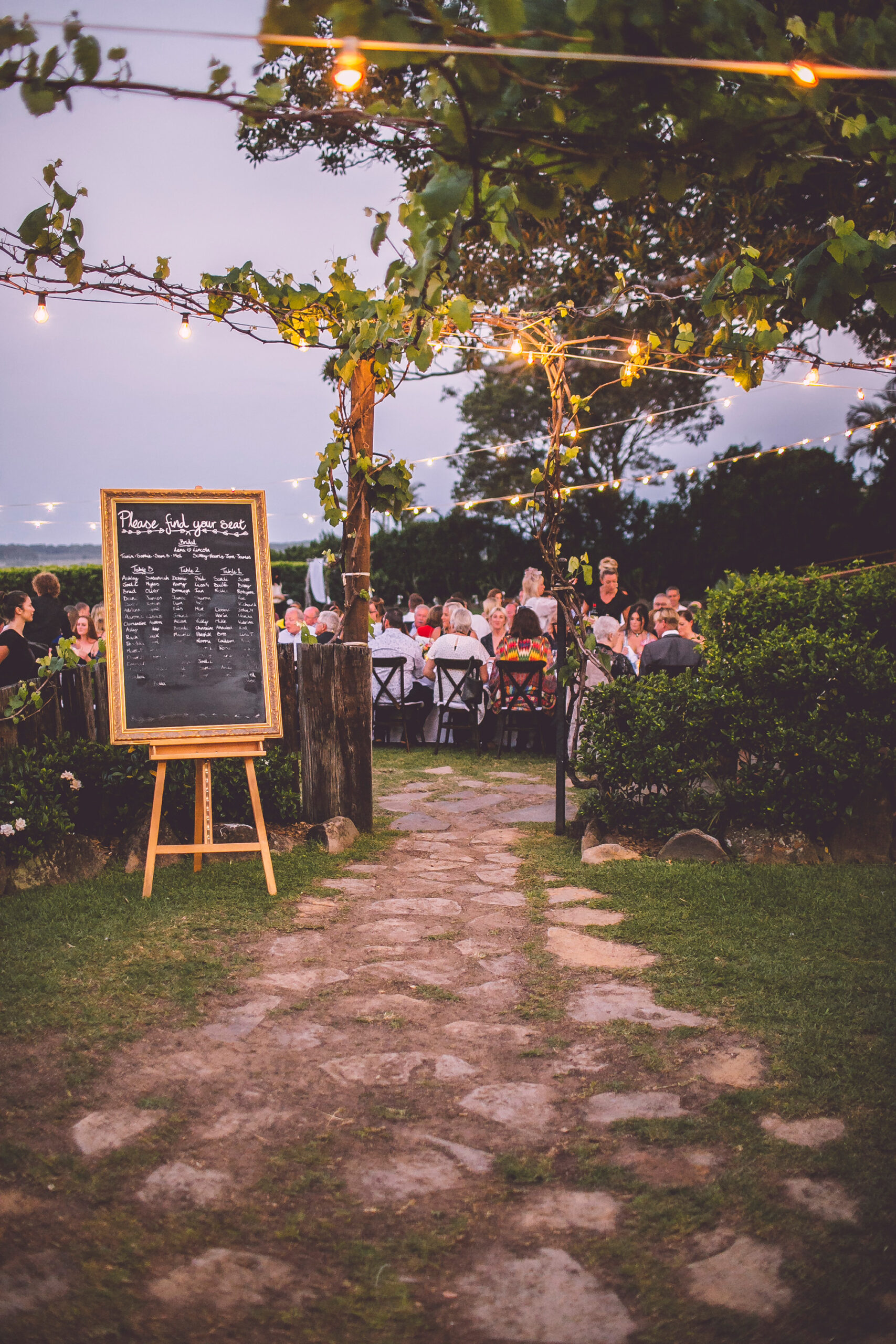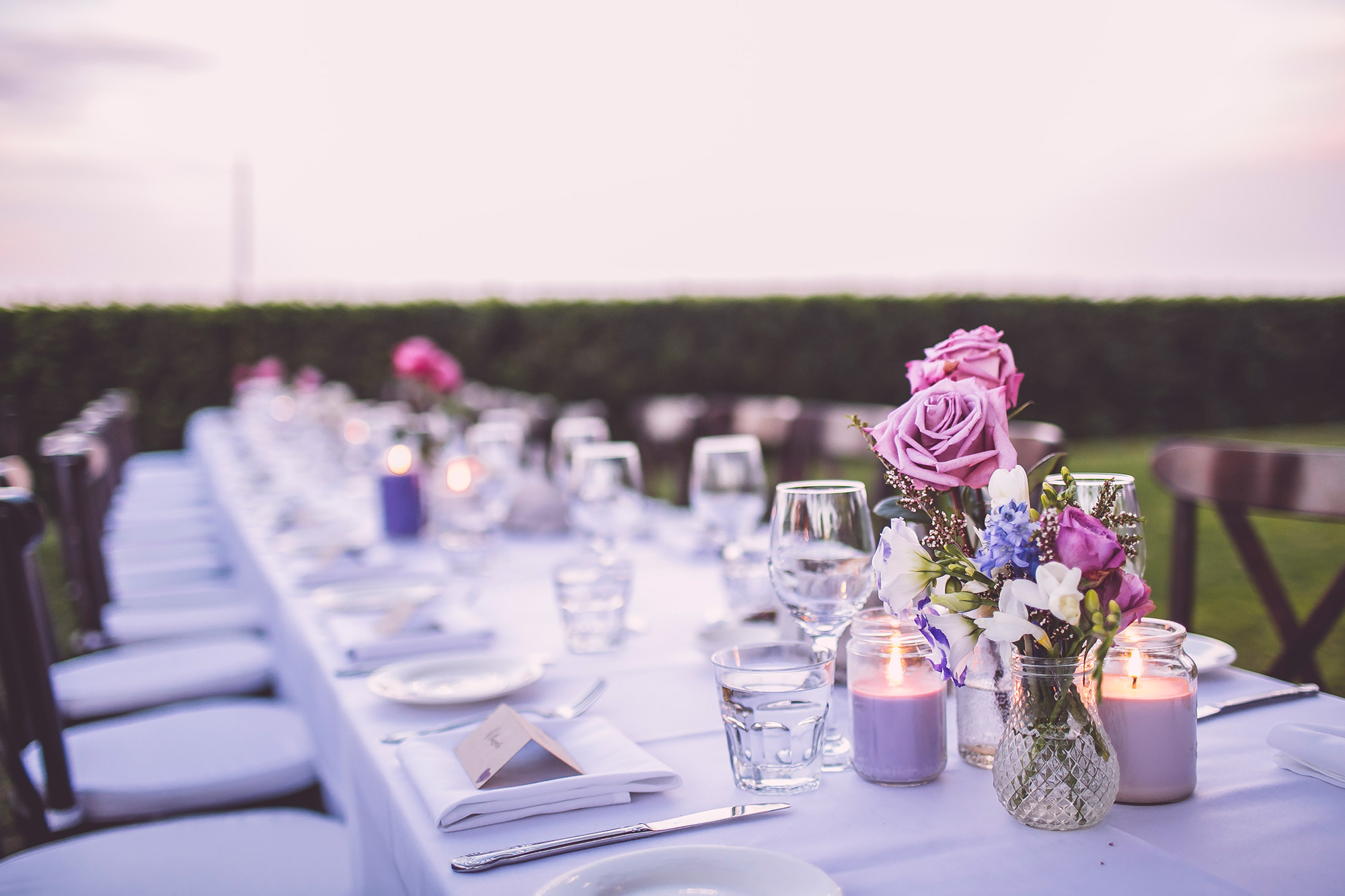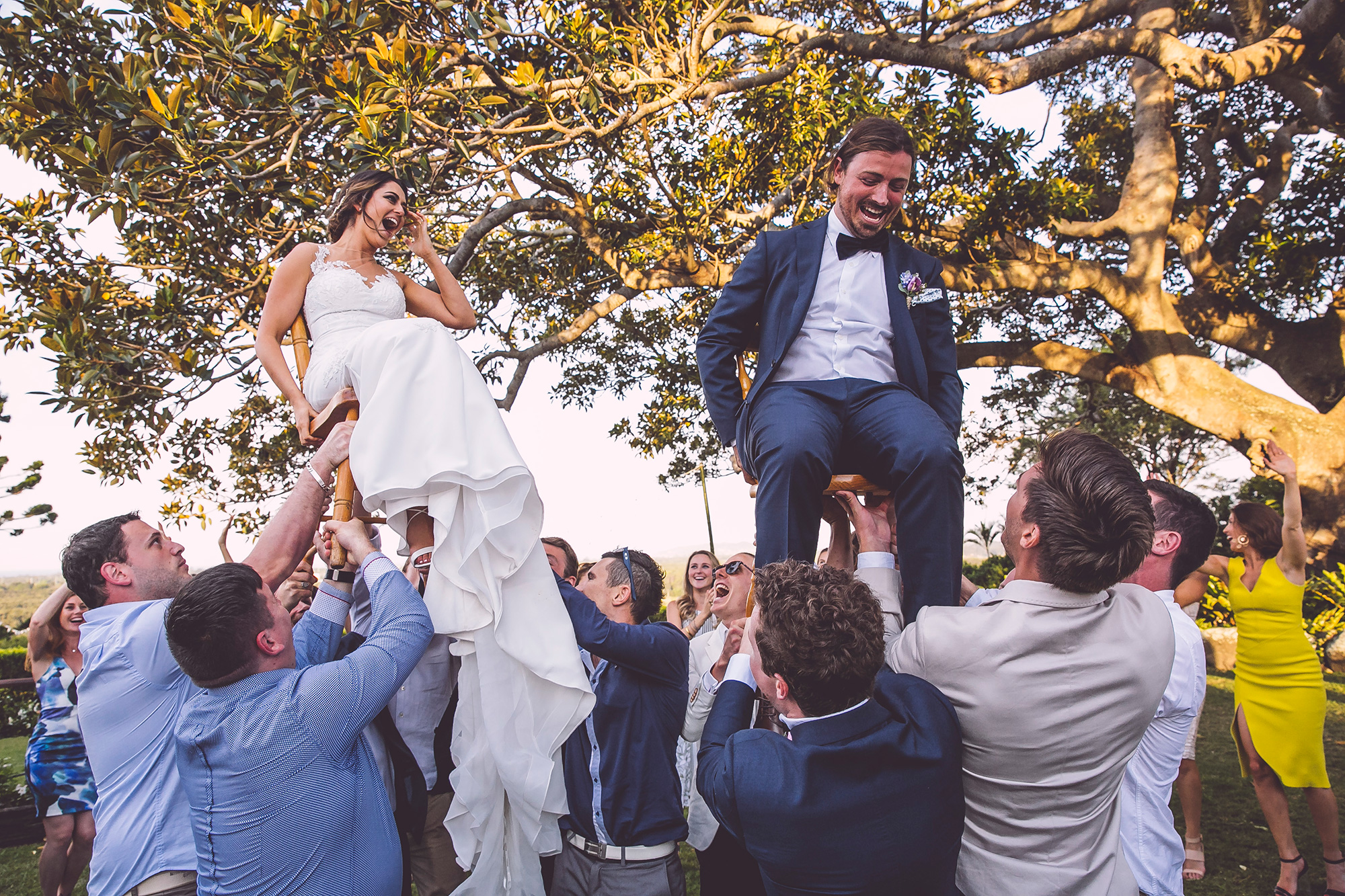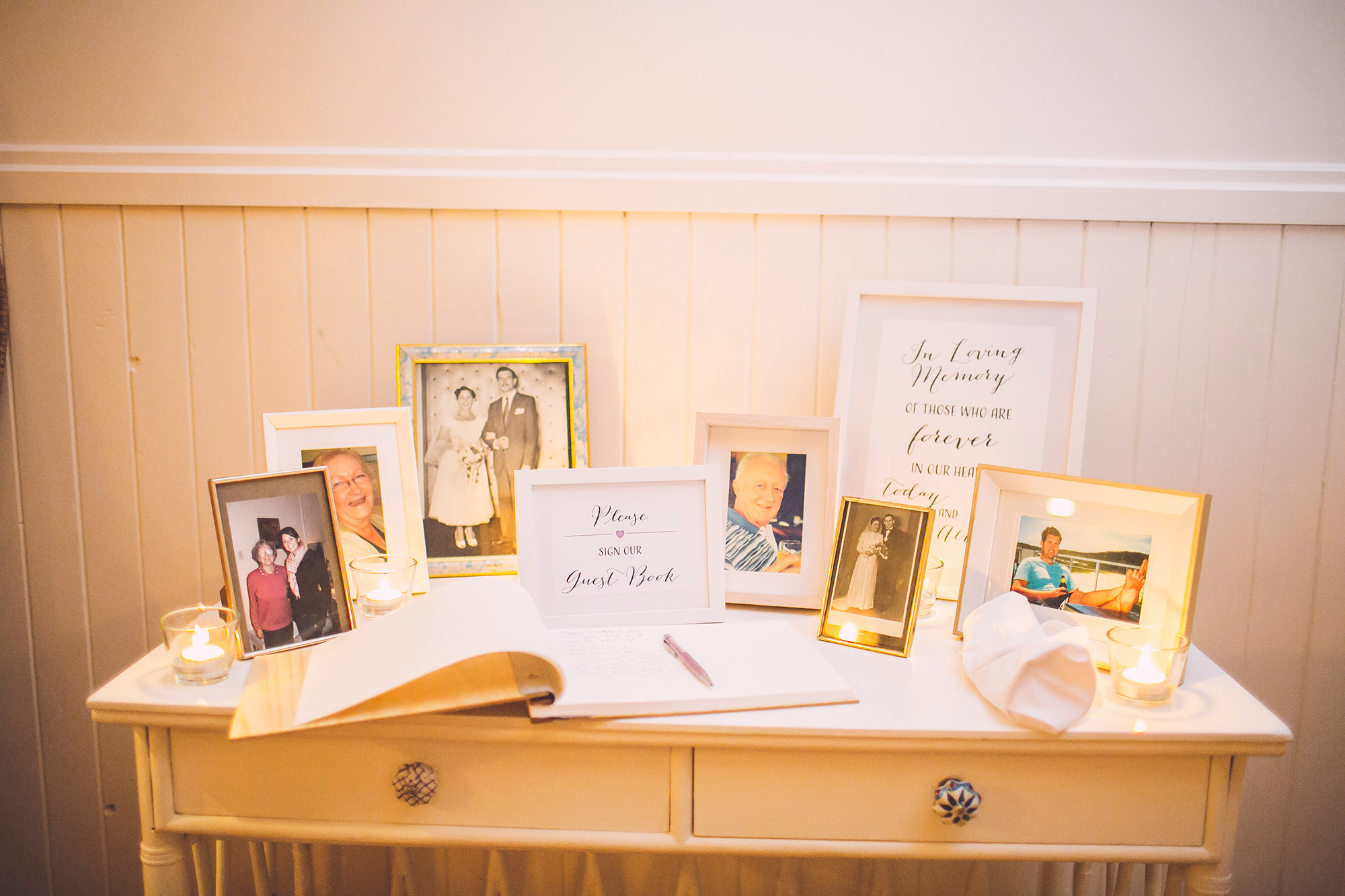 The couple added a personal touch with photographs of loved ones who had passed away so they could still be a part of the day.