When choosing your wedding flowers, it's not only about picking blooms that complement your choice of wedding outfit and overall wedding theme, but it's also important to consider whether they're even available. Here's a list of wedding flower availability in Australia with tips and expertise from our friends at Thrive Flowers and Events.
While certain blooms such as roses are available all year round, most other flowers are only available during particular months and seasons. In some cases, however, it is possible to import flowers that aren't in season from another region or country.
To help you better understand which flowers are available the month of your wedding, here is a list of some of the most popular wedding flowers based on availability by season. Just keep in mind, that, depending on the climate in your state, many may be available a little earlier or, even, a little later than their standard seasons.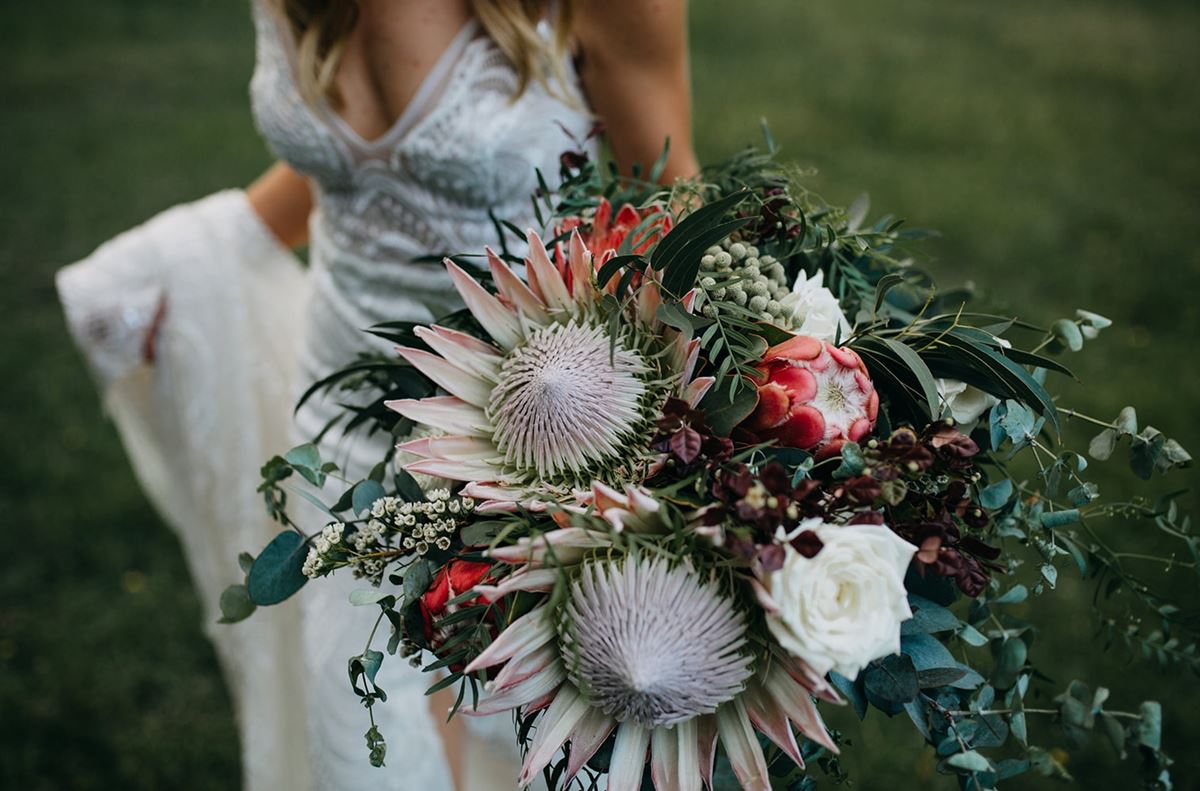 Wedding flowers by season
Summer:
Popular summer flowers include Standard Roses, David Austin Roses, Dahlias, Hydrangea, Delphinium, Snap Dragon, Lisianthus, Calla Lily, Freesia, Singapore Orchids, Scabiosa (ugly name, beautiful flower!), Veronica" Rosie said. 
"Couples usually choose either light, floaty pastels or bold bright colours, often with some tropical flowers for that really summery vibe." In summer, especially, and on any warmer day,
"always keep your bridal party flowers (bouquets, buttonholes etc) in the coolest room of the house, ie the laundry, preferably away from direct sunlight" to keep them looking gorgeous for your big day.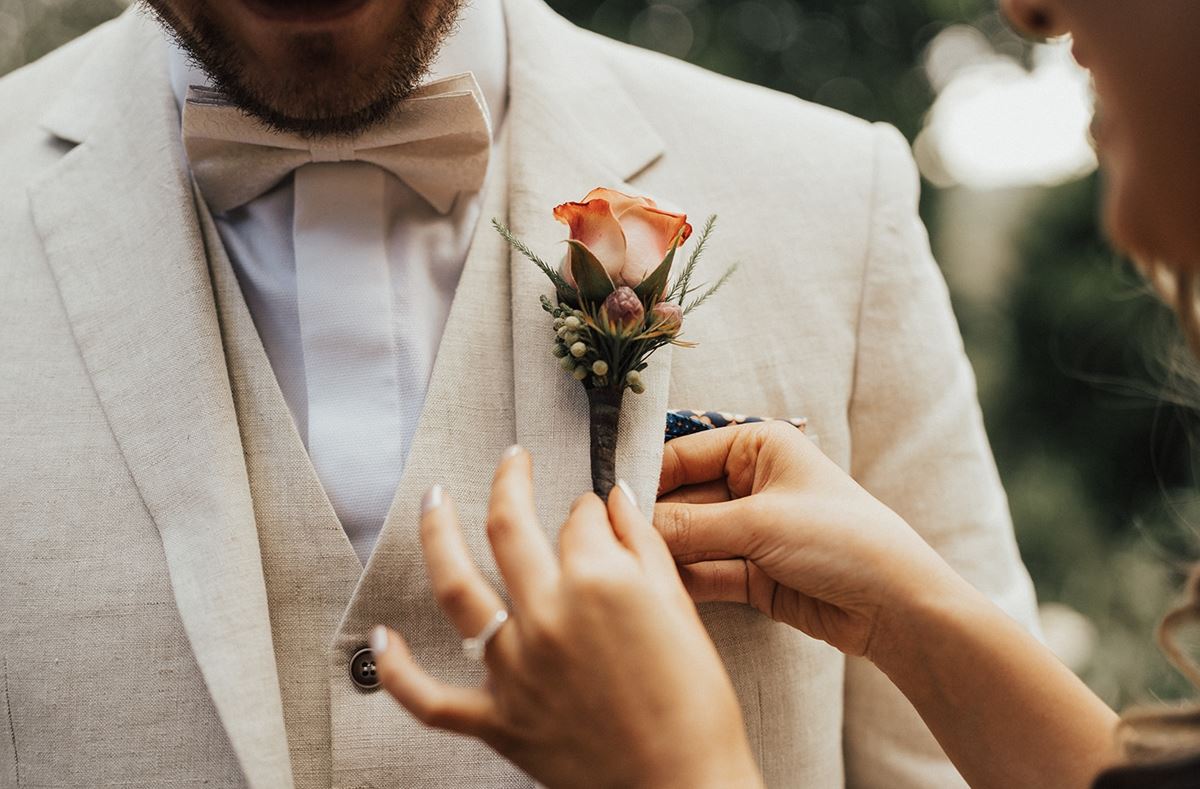 Autumn:
Tulips, Lisianthus, Chrysanthemum, David Austin Roses, Garden Roses, Iris, Dahlias, Gardenia, Glass House Rose, Silver Suede, Cornflowers, Calla Lilies
"Rich, warm colours seem to be the most popular in Autumn weddings and Australian natives are often the go-to", Rosie added. Dahlias are also a popular and gorgeous option, with a stunning look and a variety of colours available.
Lisianthus blooms have a simple and traditional look about them, and their soft fluffy white blooms and elegant stems create a romantic feel.
Natives are particularly hardy and make a beautiful addition to a wedding bouquet.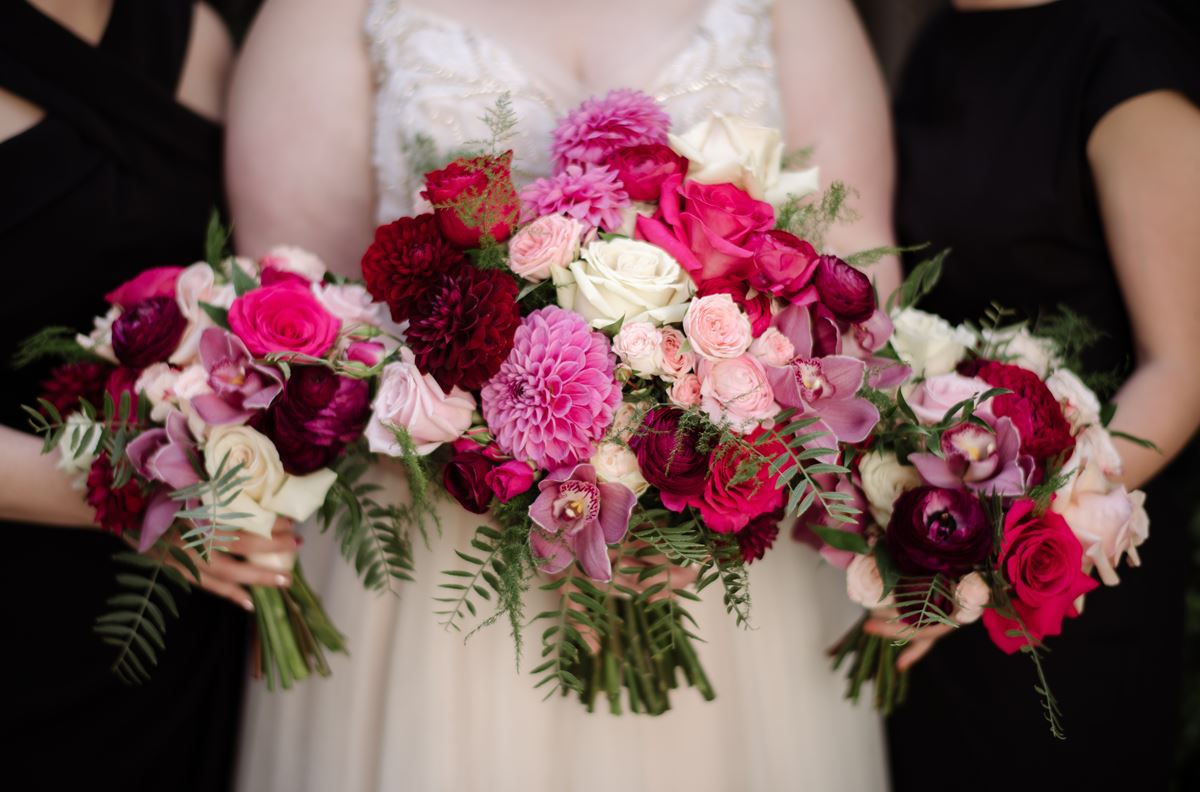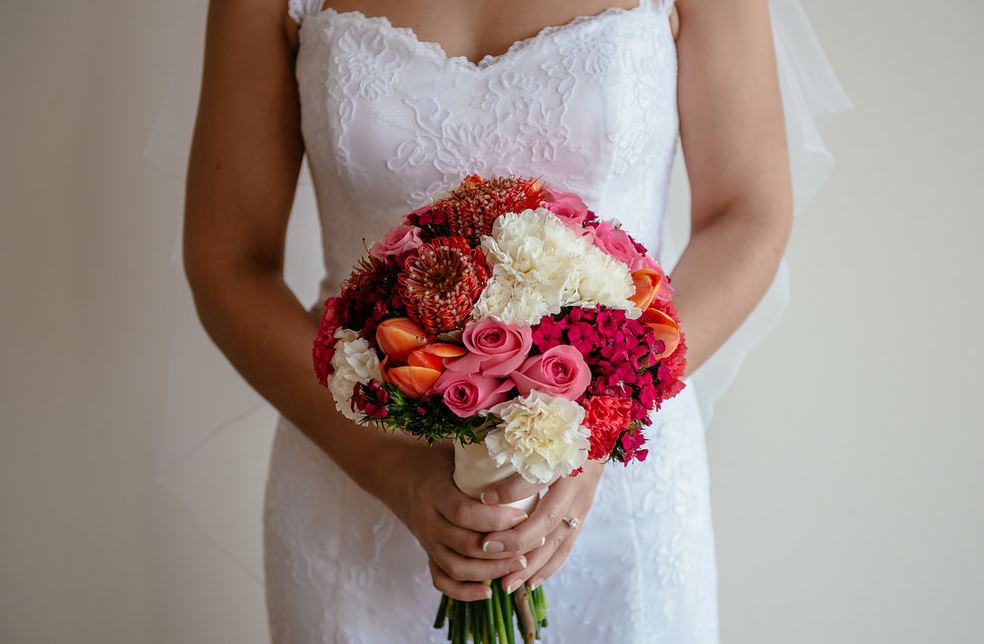 Winter:
Camellias, Hyacinth, Iris, Oriental Lillies, Singapore Orchids, Glass House Roses, Anemones Cymbidium orchids, Phalaenopsis Orchid, Poppy, Ranunculi (late winter), Protea, Hellebore, Sweet Pea, Blushing Bride, Standard Rose, Queen Anne's Lace, Earlicheer, After Dark foliage, Leucodendron 
Ranunculus come in different shades of pink, purple and yellow and have a relatively large head. Daphnes are very small flowers and have a strong scent.
Sweet Peas are beautiful and very soft, with extremely delicate petals which fold over slightly. They look great in an unstructured and whimsical bridal bouquet. The most popular hues for winter include "rich reds and dusty pinks", according to Rosie of Thrive Flowers and Events.
Camellias have beautiful soft petals which look fantastic contrasted with other circular-shaped flowers.
Anemones have a striking black centre and are encased in brightly coloured petals. They come in a great range of colours and are ideal for a bright and fun wedding colour scheme.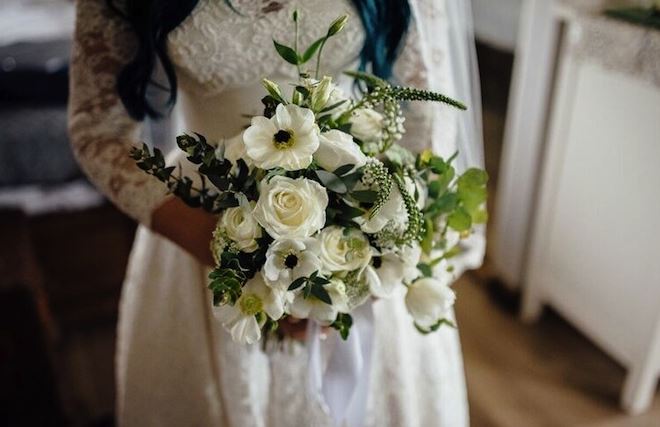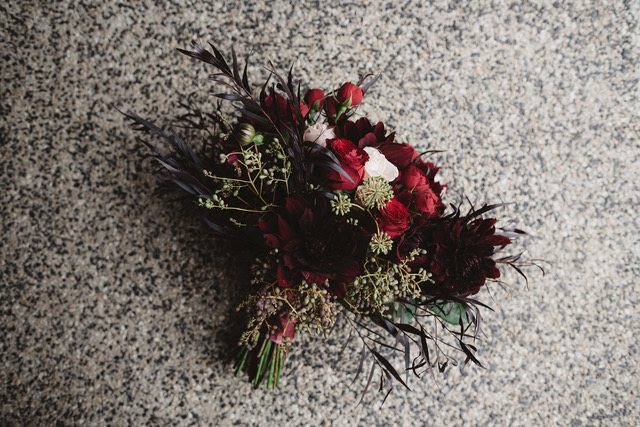 Spring:
Peony, Standard roses, David Austin Roses, Lisianthus, Delphinium, Scabiosa, Bouvardia, Sweet Pea, Stock, Carnations
In spring, the flower style is "usually soft, pretty flowers and style, often fragrant flowers, bright but not super bold and garden-style" bouquets, Rosie said.  Peonies are a popular choice for
bridal bouquets
and are known for their large, bulbous shape. Peonies come in a variety of colours, but the most popular choices are white, soft pink and deep burgundy.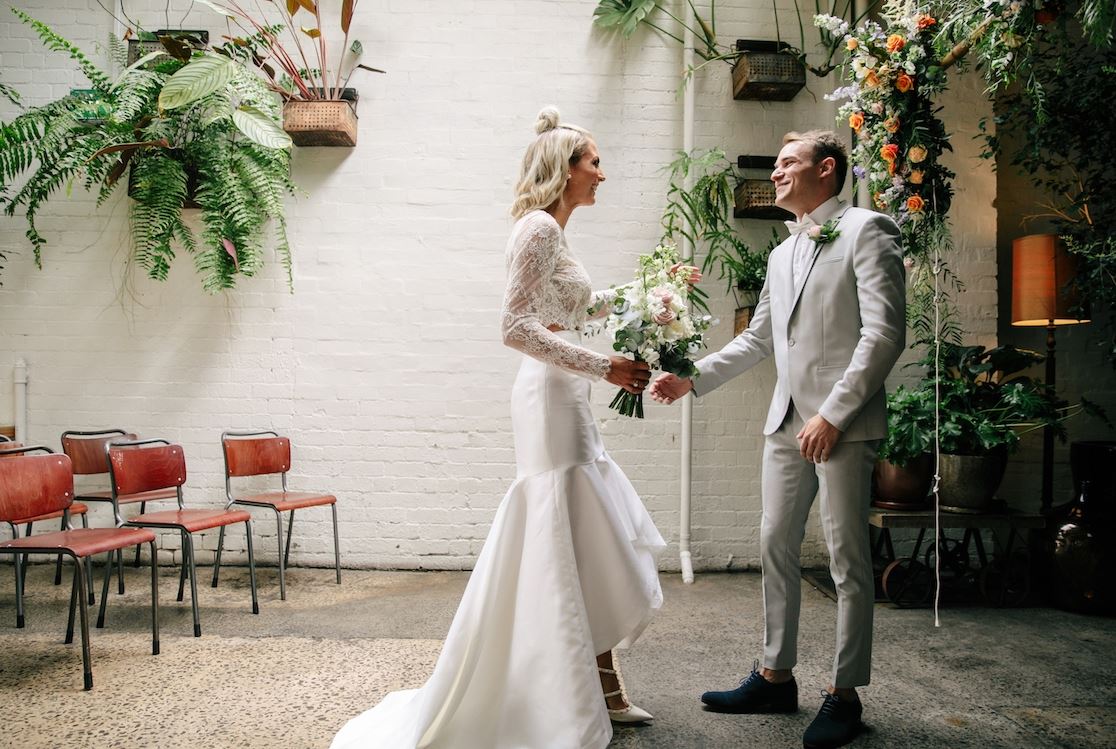 Flowers that are available all year round
Some flowers are available throughout all seasons. According to Rosie, from Thrive Flowers and Events "Seasonal flowers aren't as obvious these days as so much stock is grown in hothouses, or imported, so there's sometimes year-round supply of some varieties." Here are some popular bridal flowers which are available all year round:
Baby's Breath, Lisianthus, Alstroemeria, Phalaenopsis Orchids, Silver Suede, Carnations, Roses, Sweet William