If the start of the year has got you thinking of new beginnings, it is the perfect time to become inspired by the engagement ring trends that are going to be big this year. Whether it's a ring stack or a rose gold beauty there is a ring trend that is bound to make anyone gush.  Here the top 5 engagement ring trends for 2017.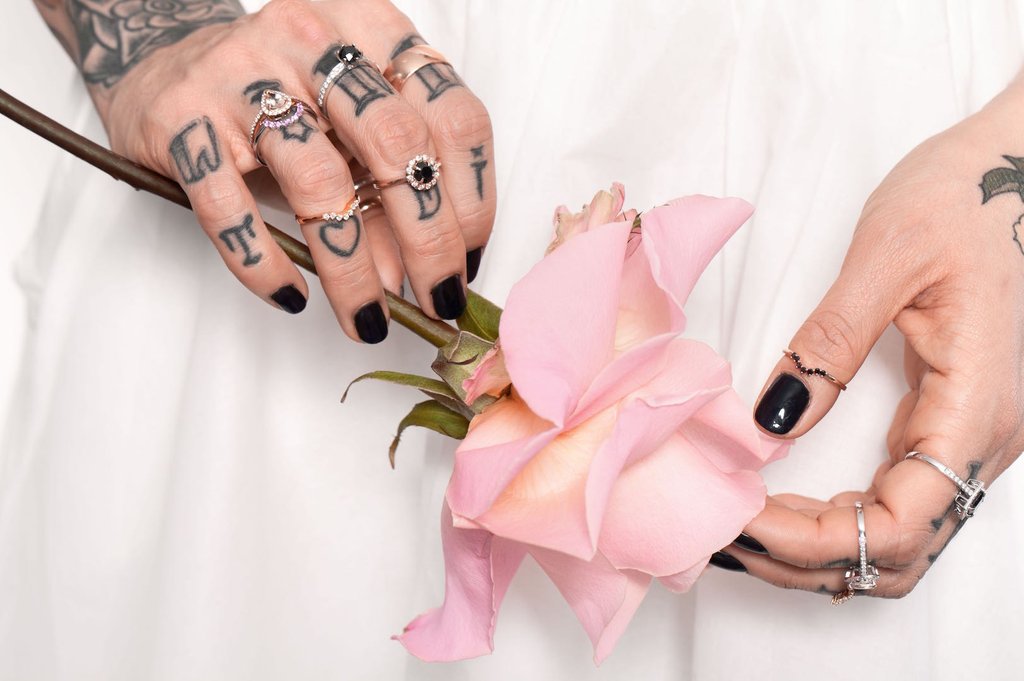 The 'non-engagement' engagement ring
These days, showcasing your personality in jewellery is becoming more and more encouraged. So why should your engagement ring be any different? This trend is perfect for that unique and boho bride.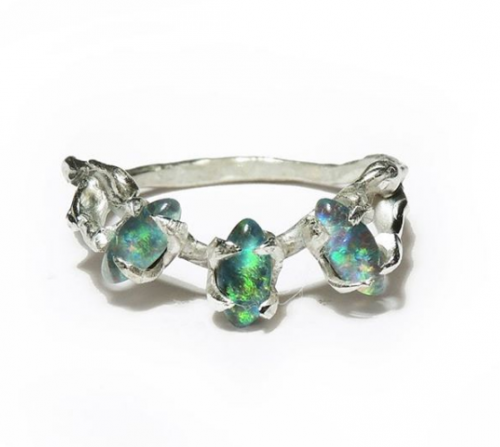 Mixed Metals
Silver? Gold? Who said you ever had to choose? Mixed metals is the engagement ring's answer to having your cake and eating it too. This trend is both visually beautiful and a nod to eras of the past. This trend will be easier to match with all of your jewelry if you wear more than one metal usually.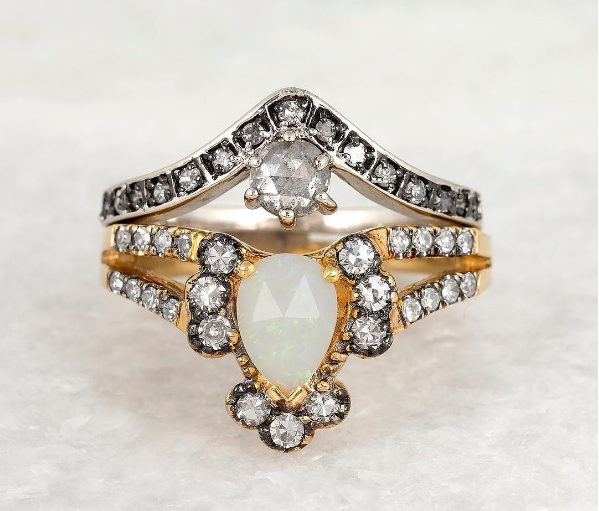 Rose gold
Find the choice between silver and gold too limiting? You're in luck, rose (or pink) gold is now becoming a more popular metal of choice. With the subtly of a silver ring and with a dash of drama a gold ring brings, a rose gold ring is a gorgeous third option that shouldn't be over looked.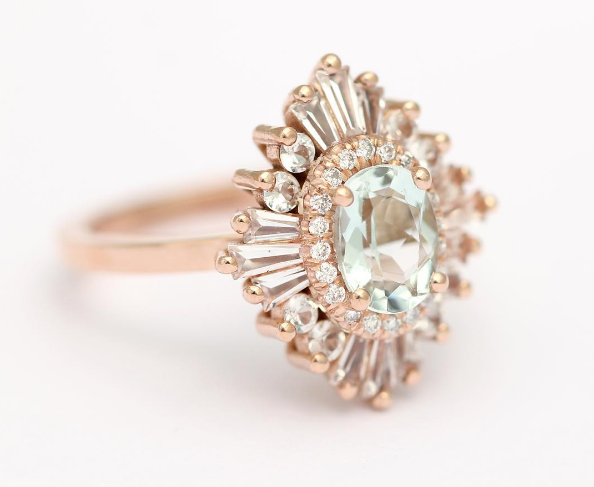 Ring stacks
Why have just one ring when you can have more? The stacked engagement ring has a more relaxed, bohemian look however as it rises in popularity more brides-to-be will definitely be saying yes to this ring trend. It's popular to add a stacked ring at the wedding, then another on the first anniversary.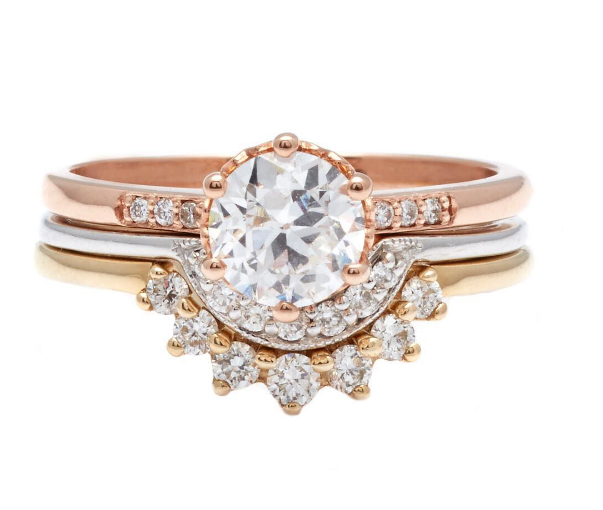 Diamond alternatives
Whether it be an opal, a coloured gemstone or even the decadent black diamond, people are no longer only saying 'I do' to the traditional white diamond. So dare to be different with this gorgeous rising trend. Other popular gem choices include pink diamond, sapphire, ruby, moissanite, morganite and clear topaz.