There are some people who don't mind being the centre of attention and would relish in the idea of a public proposal in front of family, friends, or even in the street. And then there's this guy.
Glenn Weiss is already familiar with awards ceremonies, having won several awards for his direction and filming of The Oscars and Tonys in the past. But it was his speech accepting the Emmy for his direction of the 90th Academy Awards earlier this year that has surely gone down as one of the best awards speeches in history.
Much to the surprise of the celebrity guests and his now-fiancé Jan Svendsen, Weiss took the opportunity to propose to Jan on a very public actual stage!
And what's more seeing as the whole ceremony is broadcast, the proposal was caught not only on film and in stills but the thousands of photographers at the event, but also in gif form!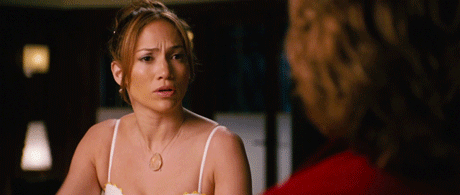 YES Jan we are also SHOOK! When your partner turns their achievements into something that's all about their love for you, then what more is there to say?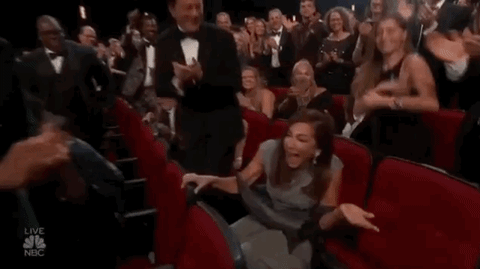 While Svendsen made her way up to the stage we caught a glimpse of the celebrity reactions in the audience, and honestly, we are loving the raw emotion and surprise on everyone's faces! It's not often that you catch celebrities out being themselves and this is just amazing.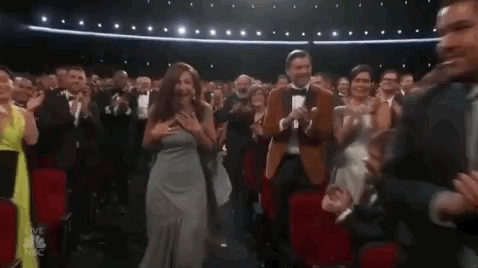 Literally, everyone is shook!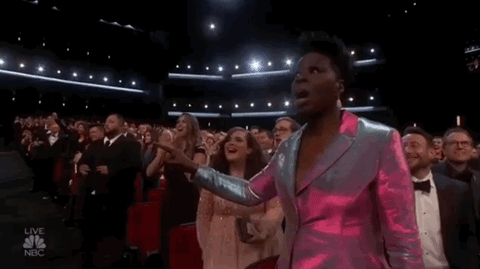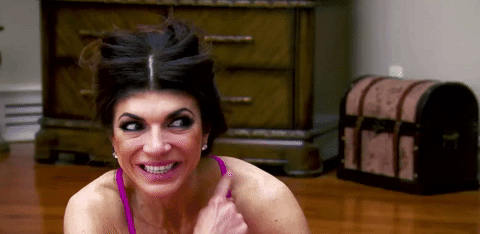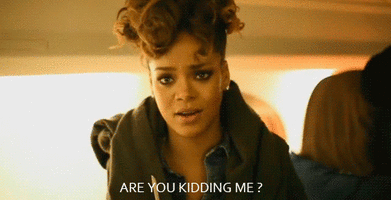 Of course, the sweet moments didn't end there. When Jan did make it up to the stage Glenn got down on one knee to present the ring that his Dad had given to his Mum. Meaning that not only did he propose at the Emmys but he had everything ready in the case of him winning the award!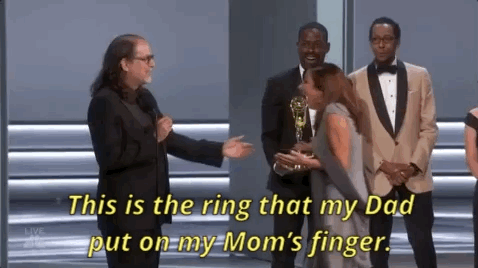 Also, let's all appreciate the facial expression of the presenter holding Weiss' brand new Emmy?
Seriously though, what's better than walking out of the awards with an Emmy? Walking out with a brand new fiancé!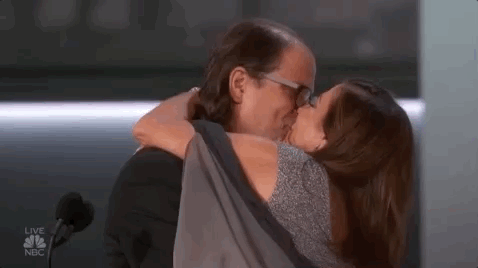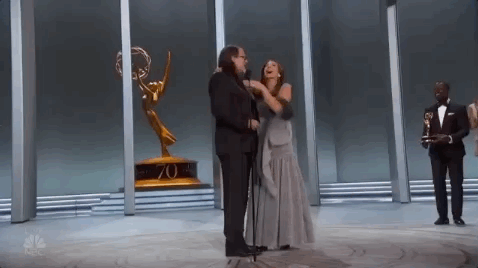 We're a little bit in love with a man who makes his award about his love and then thanks EVERYBODY ELSE for the opportunity.
We're so happy for this beautiful couple! Now Glenn, don't forget your actual Emmy.