When Sam adamantly encouraged Zoe to climb the 1,000 steps with a friend, she didn't expect it was all part of his elaborate plan – a proposal!
One of Zoe's friends had come to Melbourne from Brisbane to visit for the Good Friday holiday. "Earlier that morning I'd woken up feeling pretty average and almost didn't go," explains Zoe. "But Sam was very enthusiastic about me going. So after much convincing, off I went."
When Zoe returned home, Sam was waiting for her in the hallway. He took her hand and lead her into the lounge where 60 tealight candles in jars awaited. Sam knew how much Zoe loved Monica and Chandler's proposal on hit show F.R.I.E.N.D.S, and recreated it just for her.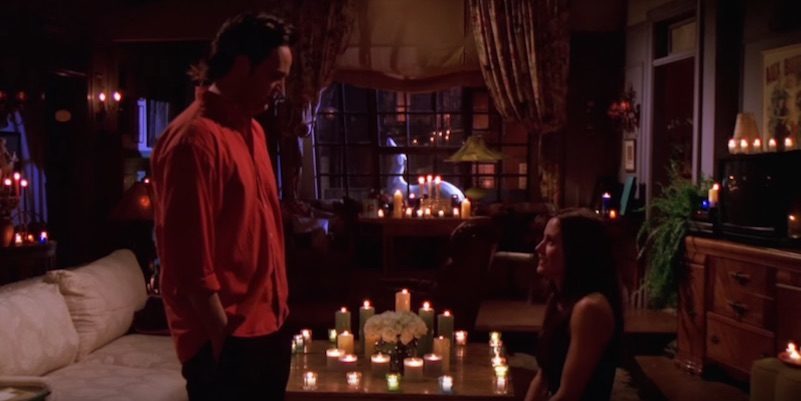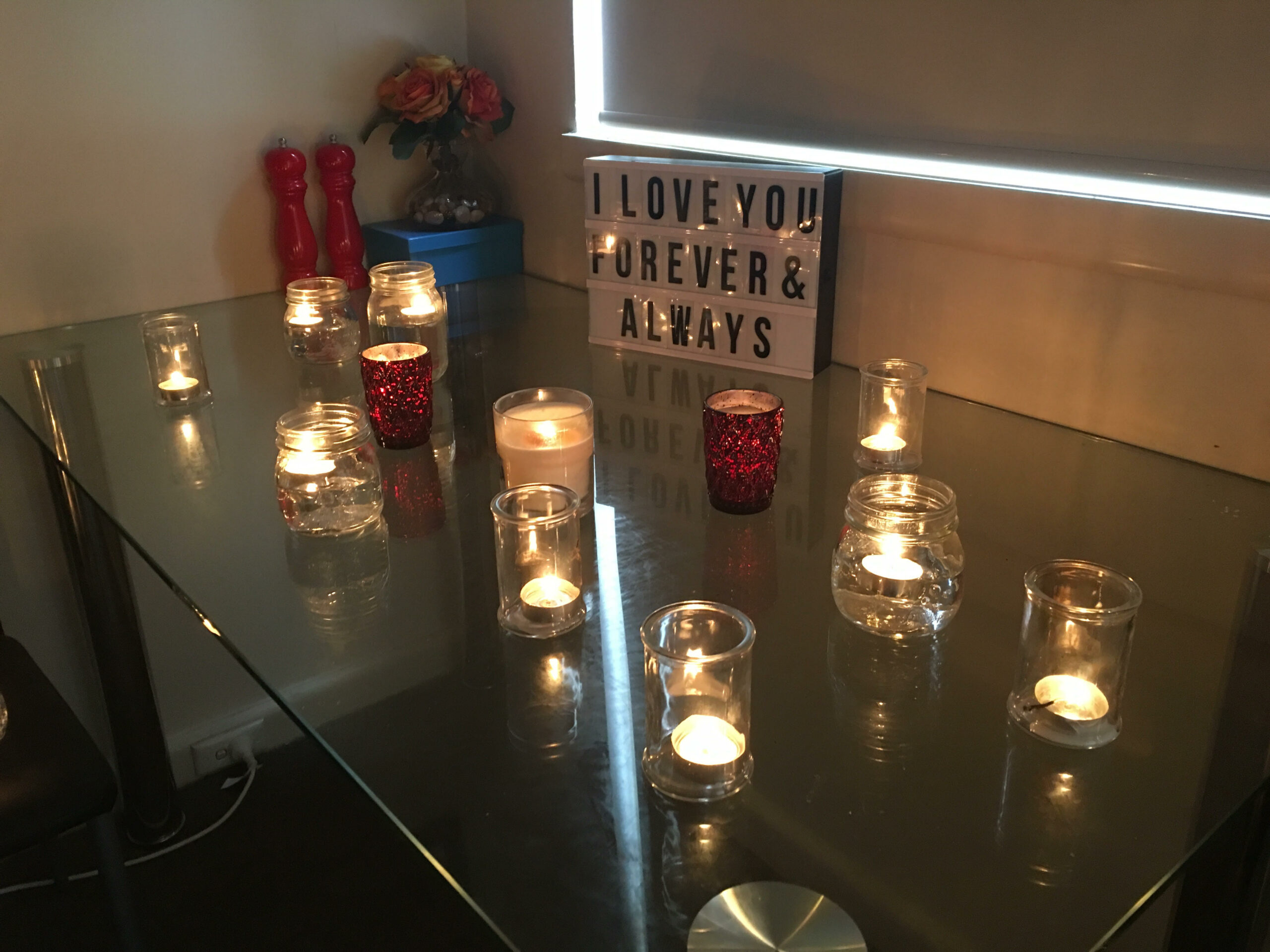 Playing on television in the background, a video Sam had made showed photos of the couple from when they met all throughout their relationship. At the end, Sam got down on one knee and asked Zoe to marry him.
"Of course I said yes!" says Zoe. "I'd been waiting for that moment for ages!"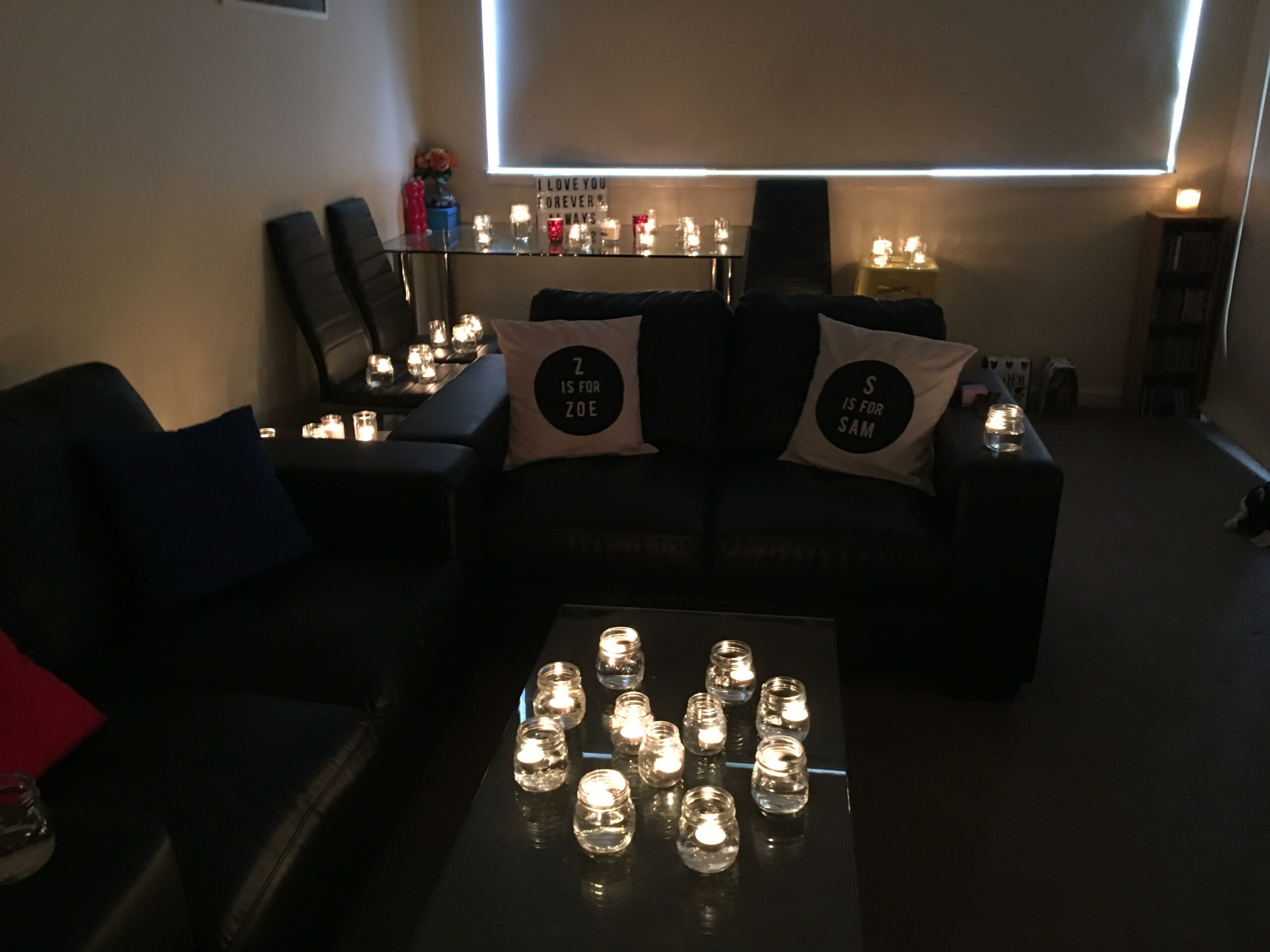 Little did Zoe know, Sam had orchestrated the entire proposal since January! Zoe's friend from Brisbane, and another from Hamilton had come all the way to Melbourne to help with the proposal, and Sam had even planned the trip to the 1,000 steps just to get Zoe out of the house so he could set up!
10 minutes after the proposal, their friends arrived to celebrate the engagement. "After screams and tears of joy we had a barbecue, drank wine, and celebrated the wonderful, surreal occasion," recalls Zoe.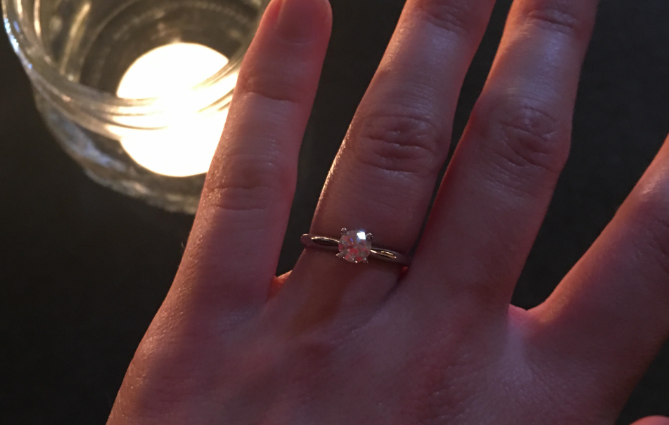 We here at Easy Weddings wish Zoe and Sam all the best with their wedding planning, and fingers crossed we'll see their wedding featured in our Real Weddings section down the track!
Do you have an awesome proposal story to share with Australia? Tell us about it here!