We've put together some stunning wedding bouquets to inspire you, directly from our real weddings blog. You will love these utterly gorgeous and chic bouquets, so much that you may entirely rethink the classic rose posy that is prominent in so many weddings.
 Katelyn's oversized native bouquet
Australian natives were the main elements of Katelyn's beautiful (and huge) bouquet. "It weighed a tonne!" she said of her beautiful flowers.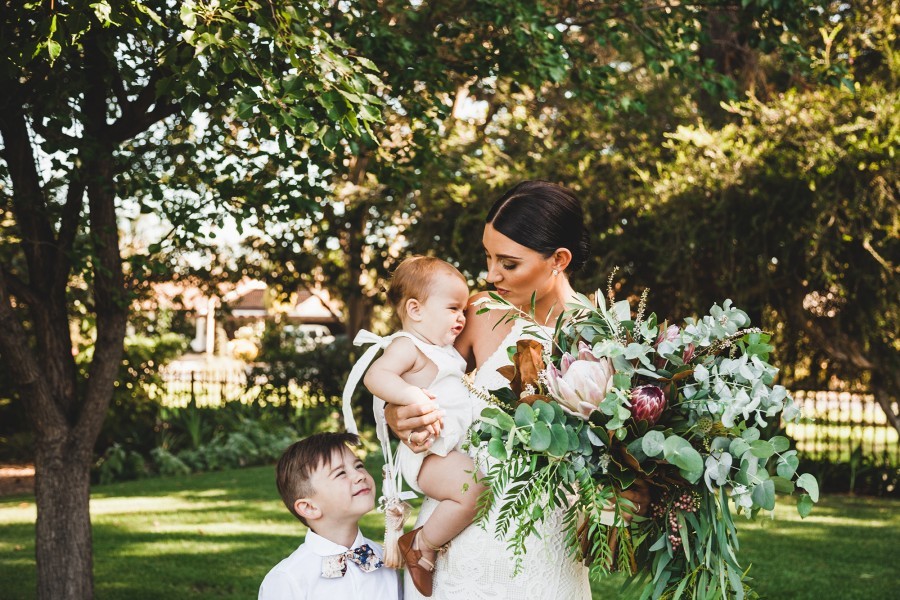 Woodland inspired blooms
One of the gorgeous styled shoots we've featured by Luke Middlemiss featured flowers by That Little Flower Shop, which included a beautiful array of textures and vibrant colours and even incorporated bone. The result is a unique and statement bridal bouquet!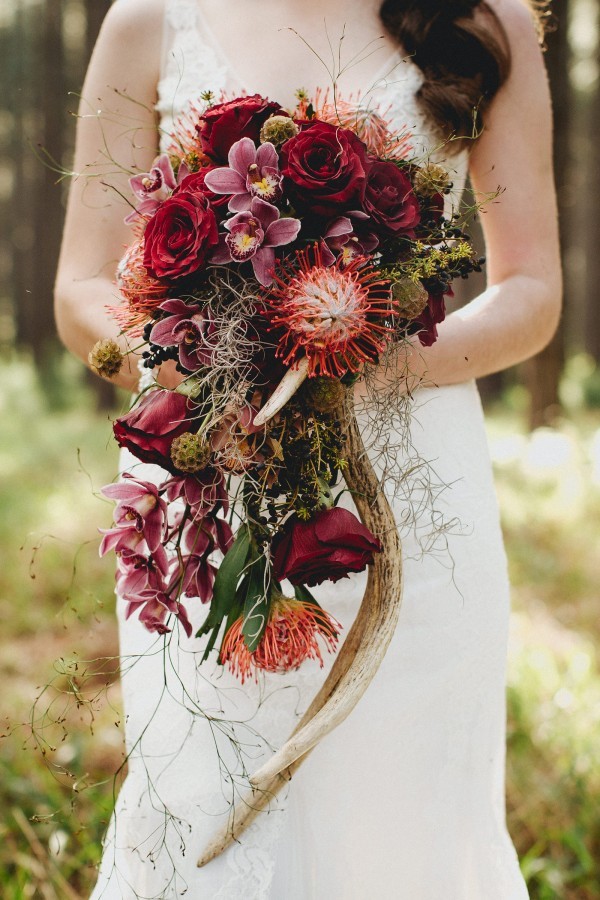 Olivia's red and pink bride bouquet
Olivia's utterly gorgeous bouquet was created by Christine from Perth Florist Willetton Wedding Flowers and accented her blush gown perfectly. The beautifully whimsical bouquet created a huge impact in the beautiful images of the elegant wedding.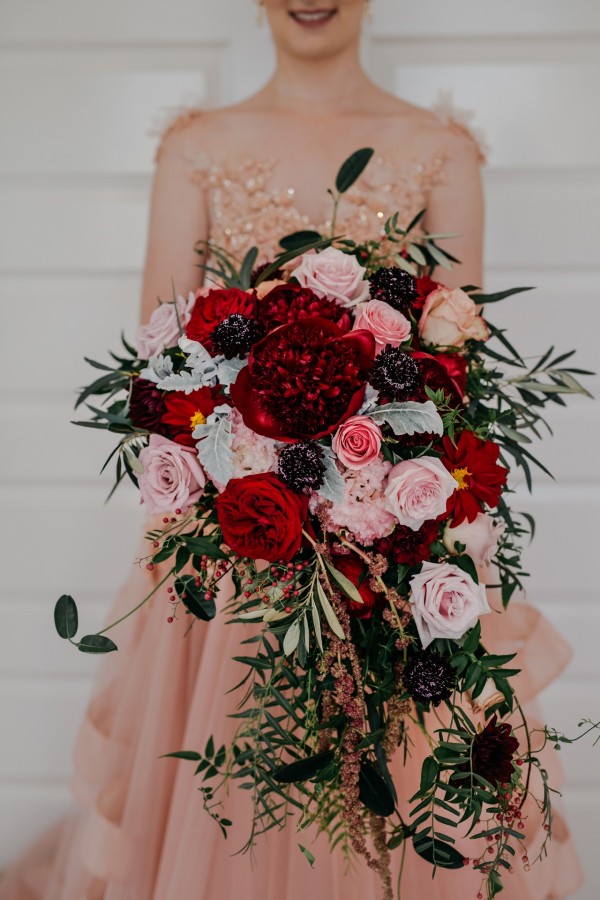 Asta's colourful native flowers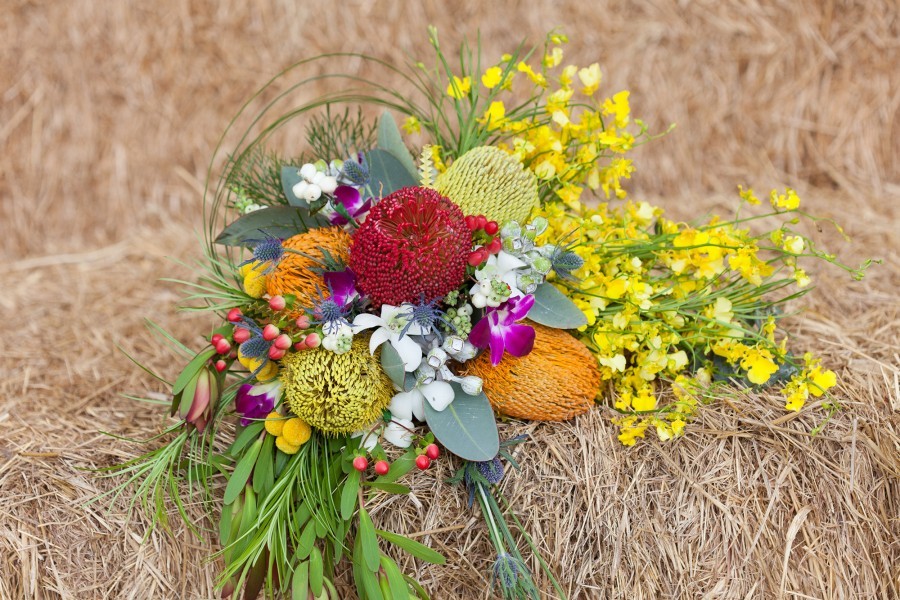 Asta and Joel's wedding flowers were all only made from natives. Yes, you read that right. Their beautiful decorations, bouquets and corsages only contained native Australian flowers! That meant endless colours and banksias everywhere. The colours are absolutely beautiful.
Rachael's pampas grass, rose and orchid bouquet
This utterly unique combination by Perth florist Matthew Landers is certainly eyecatching! The huge pampas grass, the sheer volume of flowers and the striking combination is so beautiful. The bohemian bouquet suited Rachael and Shane's luxe boho theme perfectly.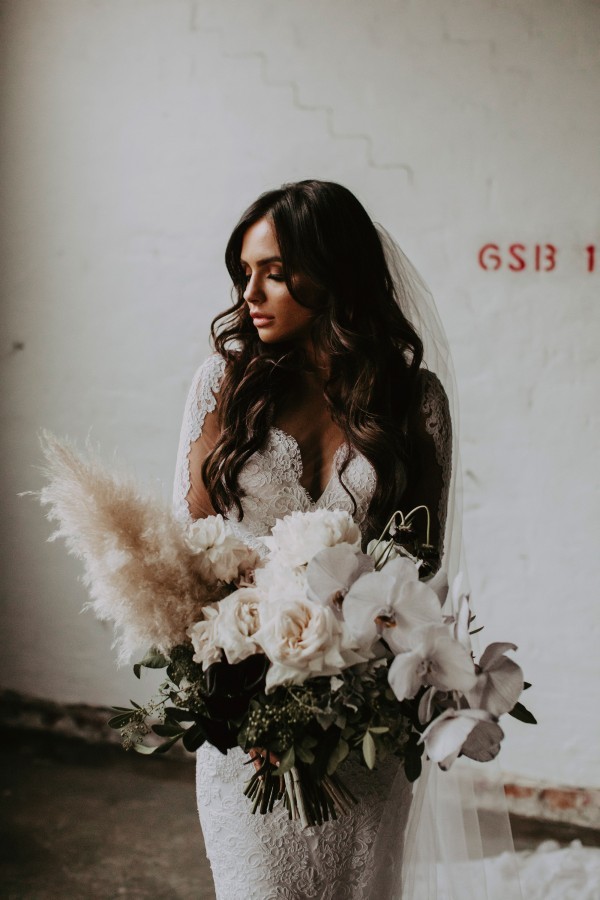 Melanie's red protea bridal bouquet
This red infused bouquet featured beautiful banksia, proteas and plenty of lush greenery. The rich colours suited the woodland-esque vintage wedding of Melanie and Aaron.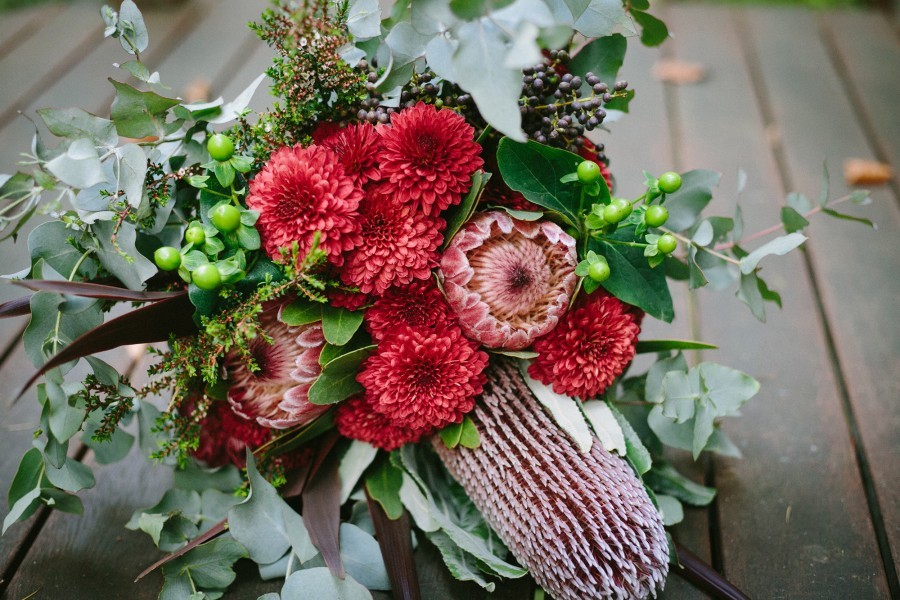 Kristy's beautiful leaf-filled bouquet
Kristy's bouquet combined traditional natives with an eclectic mix of stunning native Australian flowers. The beautiful bouquet complemented their wedding styling perfectly.