It was only appropriate Kristy Niedra marry her prankster boyfriend Ben Adorna on April Fools' Day.
A year after becoming friends at the gym, Ben, 32, decided to woo Kristy, 29, on Valentine's Day with a box of "flours" – actual packets of the baking ingredient – sent anonymously to her work. "I was stumped as to who could have sent them," recalls Kristy. "Half an hour later the reception door rang again and there was a large box of flowers (real ones, the smelling kind.) I nervously messaged Ben to ask if it was him and he confessed."
When popping the question two years later, Ben had another trick up his sleeve. "Leading up to my birthday he told me that a famous magician is doing a competition where you have to upload a video doing a trick and the winner gets to meet him — so he wanted to do it at my birthday dinner where he had an audience," explains Kristy.
Turns out Ben just wanted a camera rolling when he asked her to marry him! "I was so surprised and over the moon however the first thing that came out of my mouth was, 'Are you serious?'"
The Melbourne couple married at their rustic wedding at Dalywaters Rose Farm's Garden Chapel in Mornington, with a reception at the bride's parents' place. "The theme was rustic with a hint of Star Wars as Ben is utterly obsessed," smiles Kristy. "Our ceremony was short and sweet — just how we wanted it."
Photos courtesy of Calai Photography.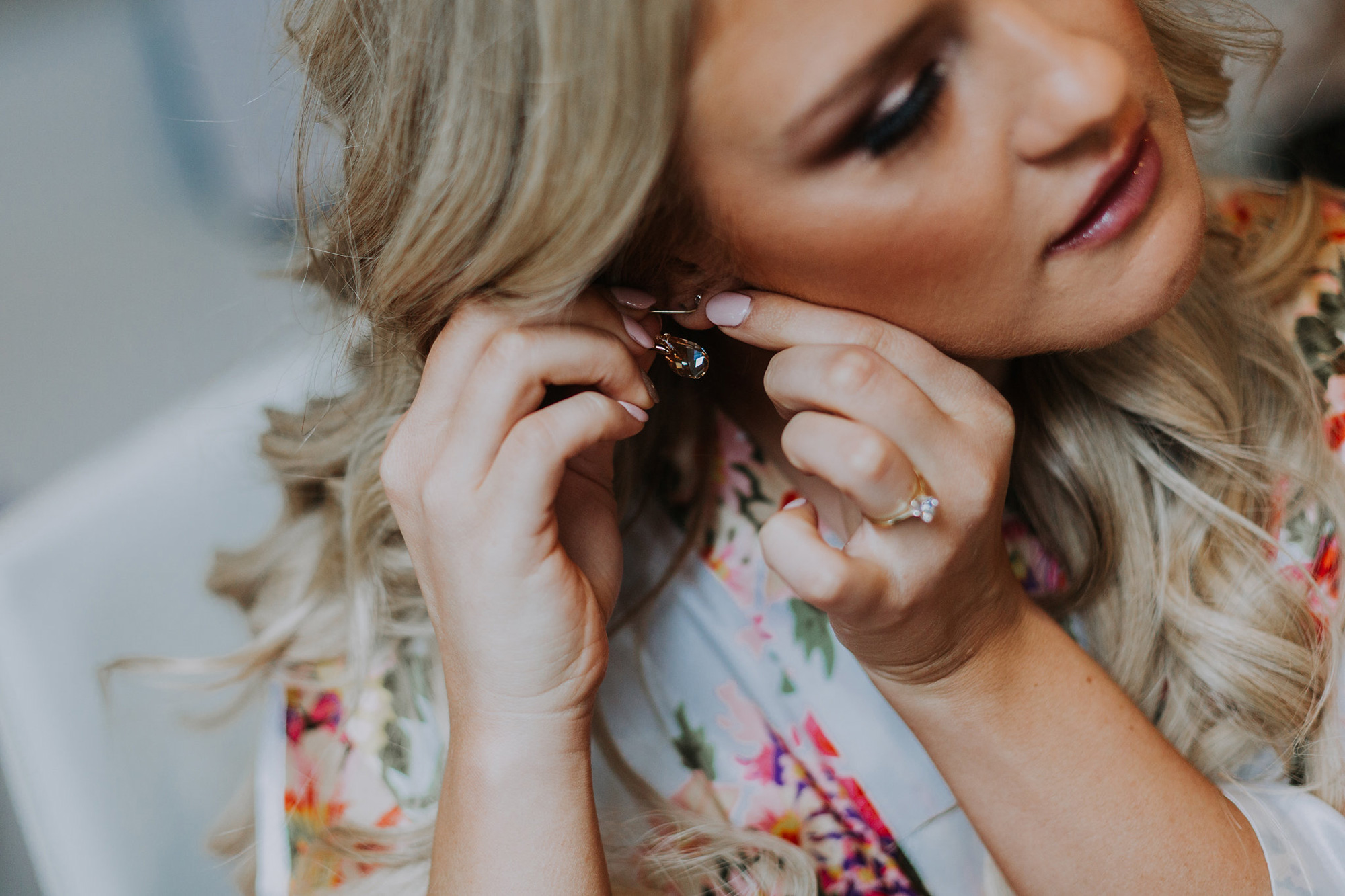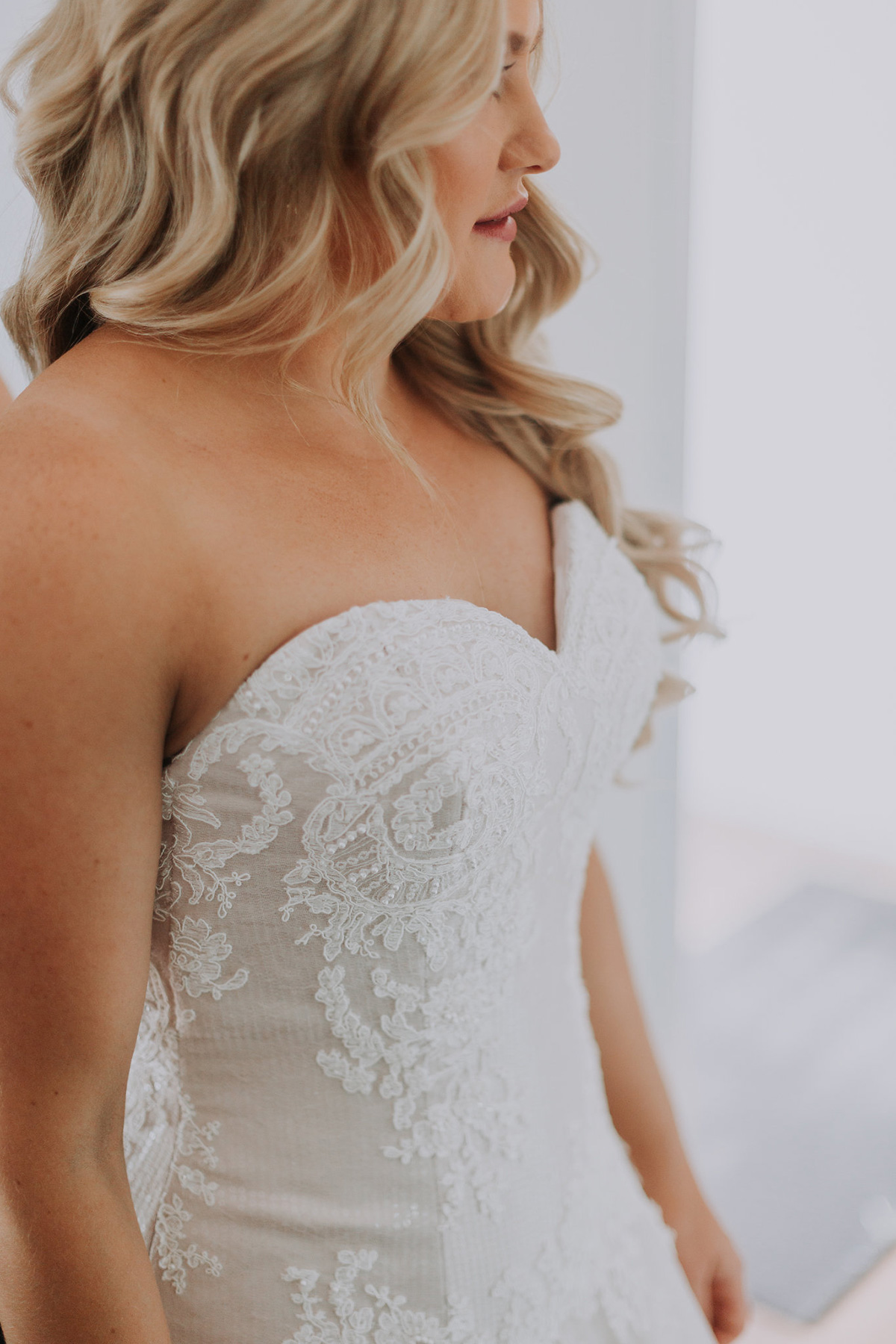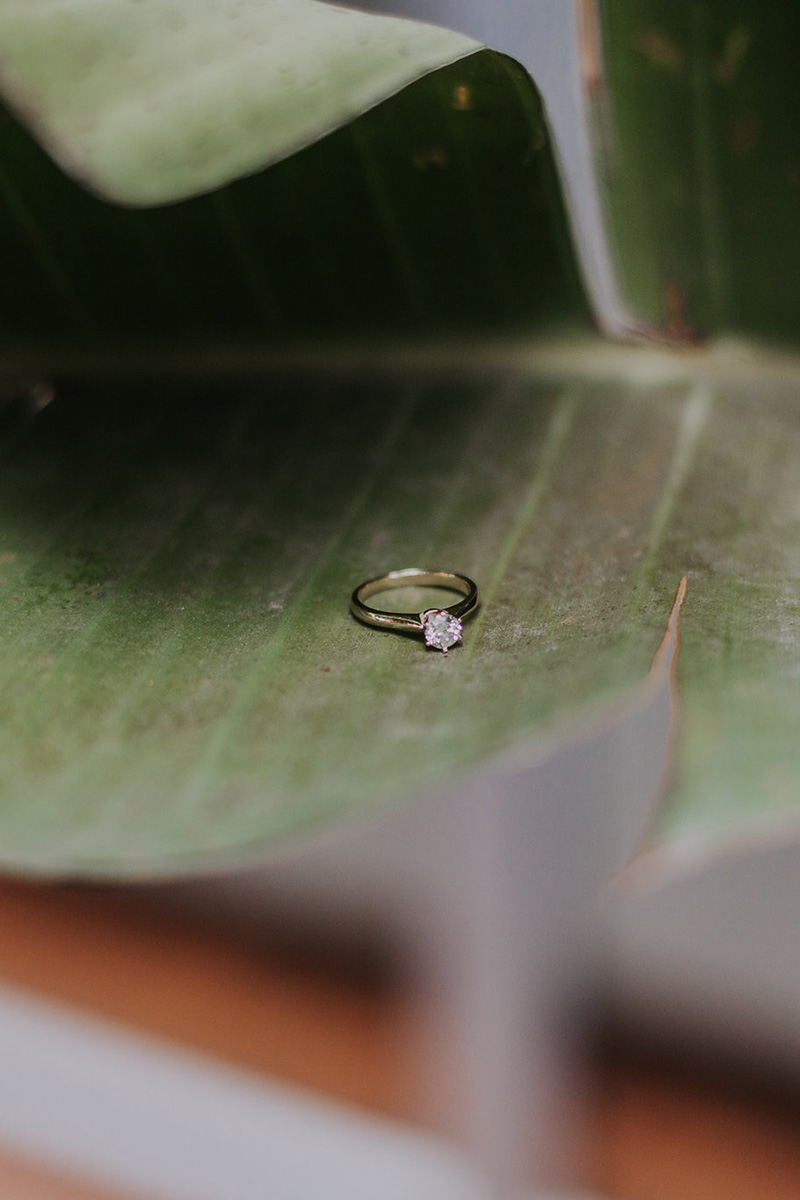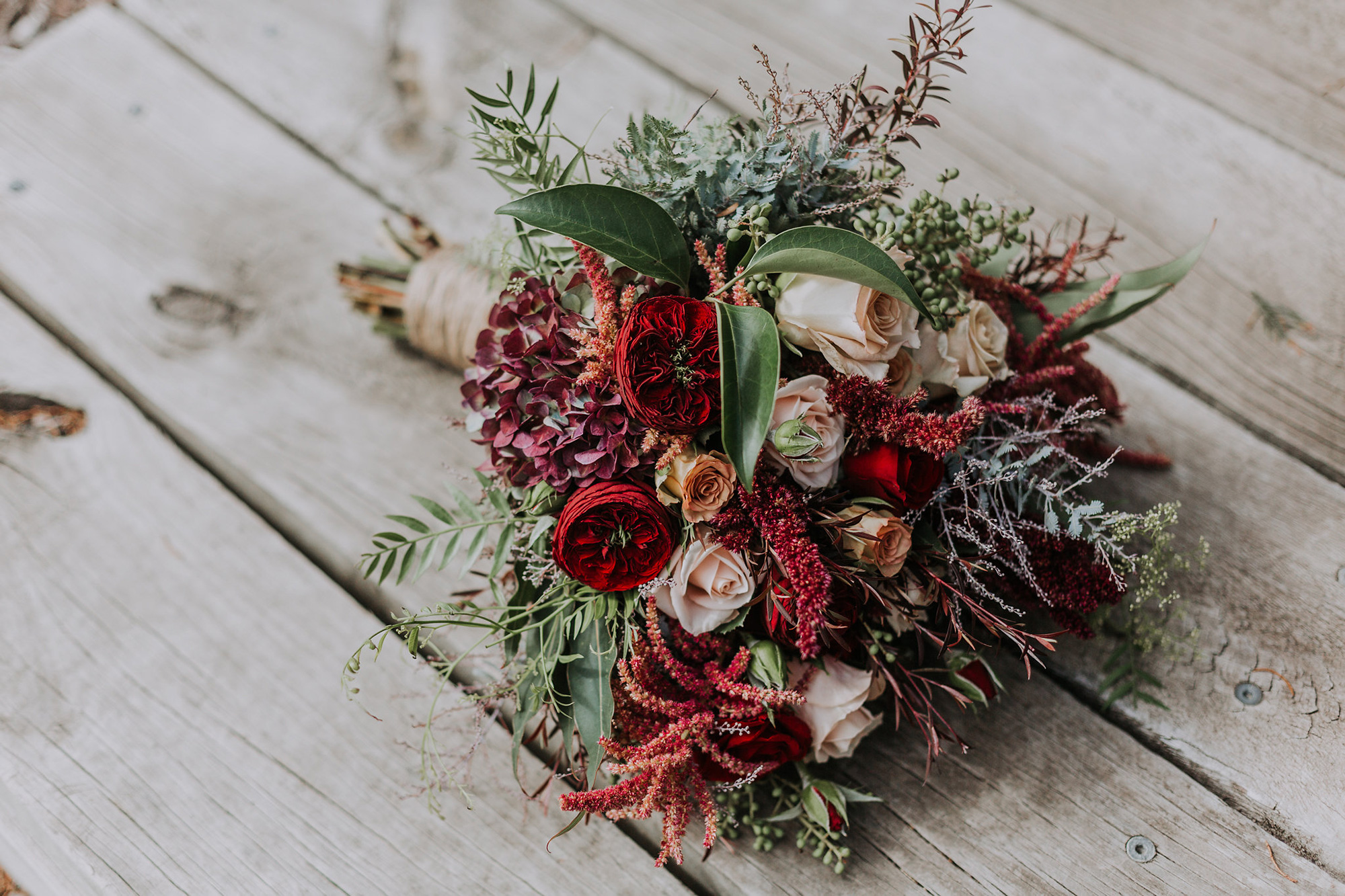 Kristy's bouquet boasted an eclectic mix of natives and traditional flowers like roses.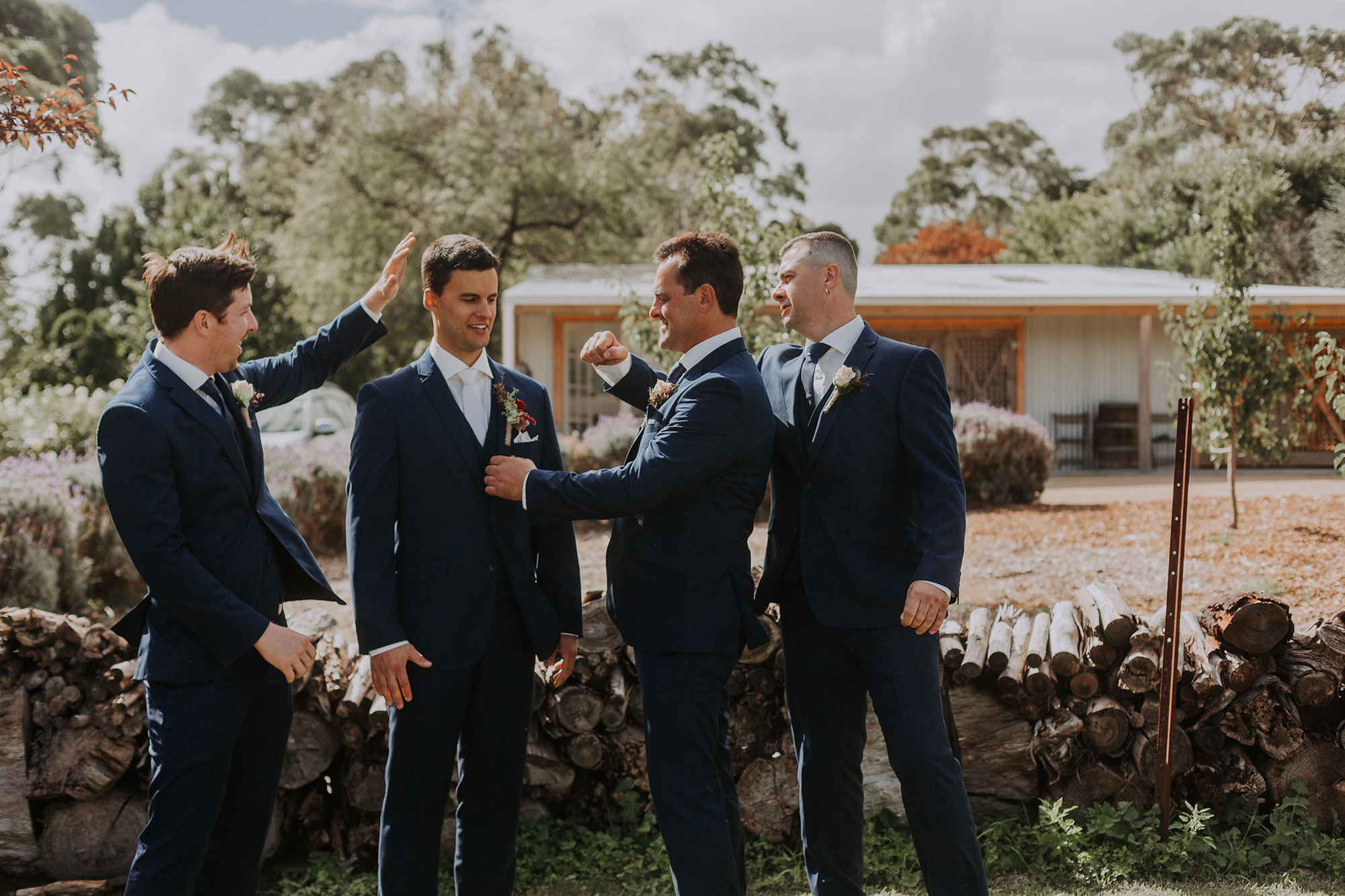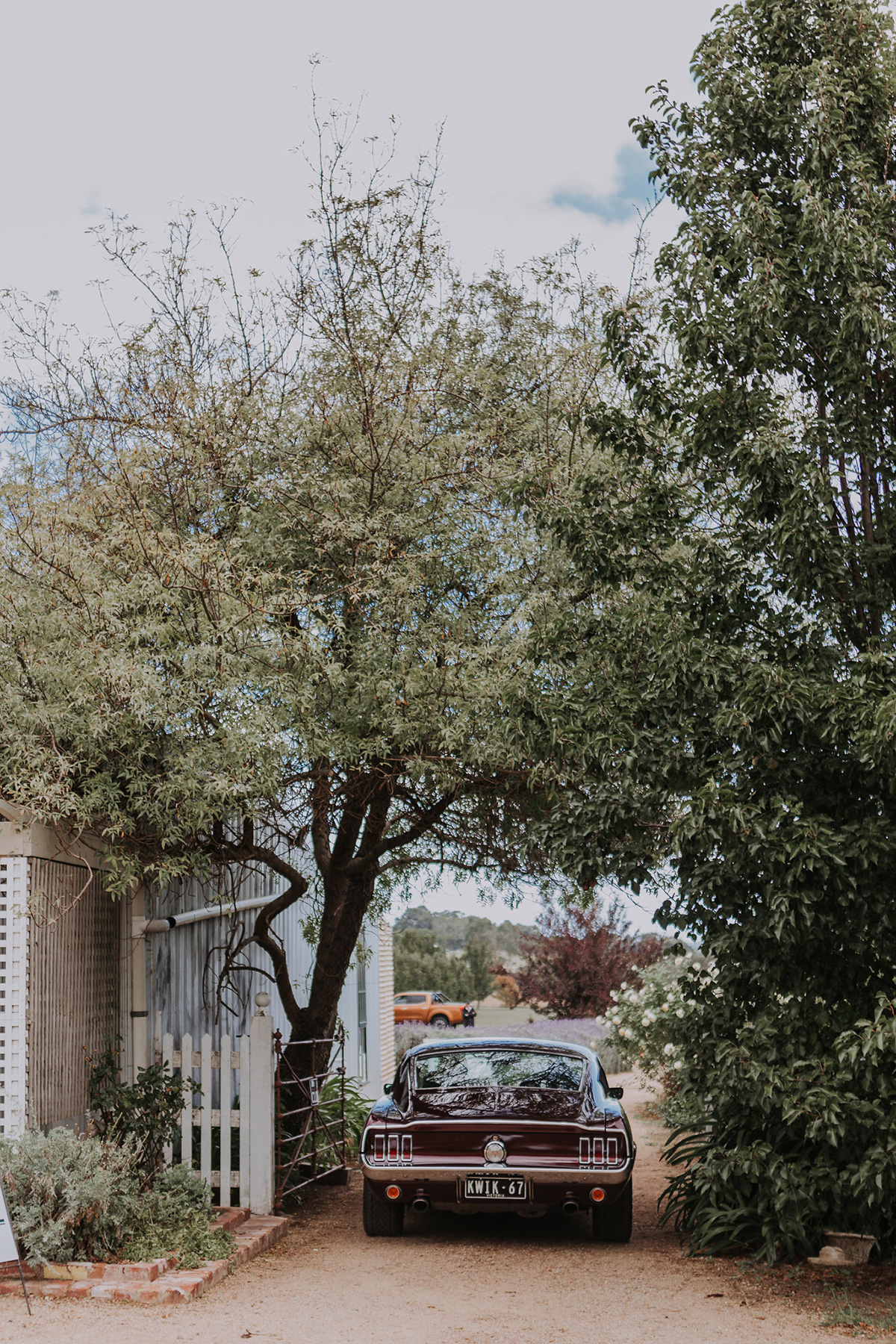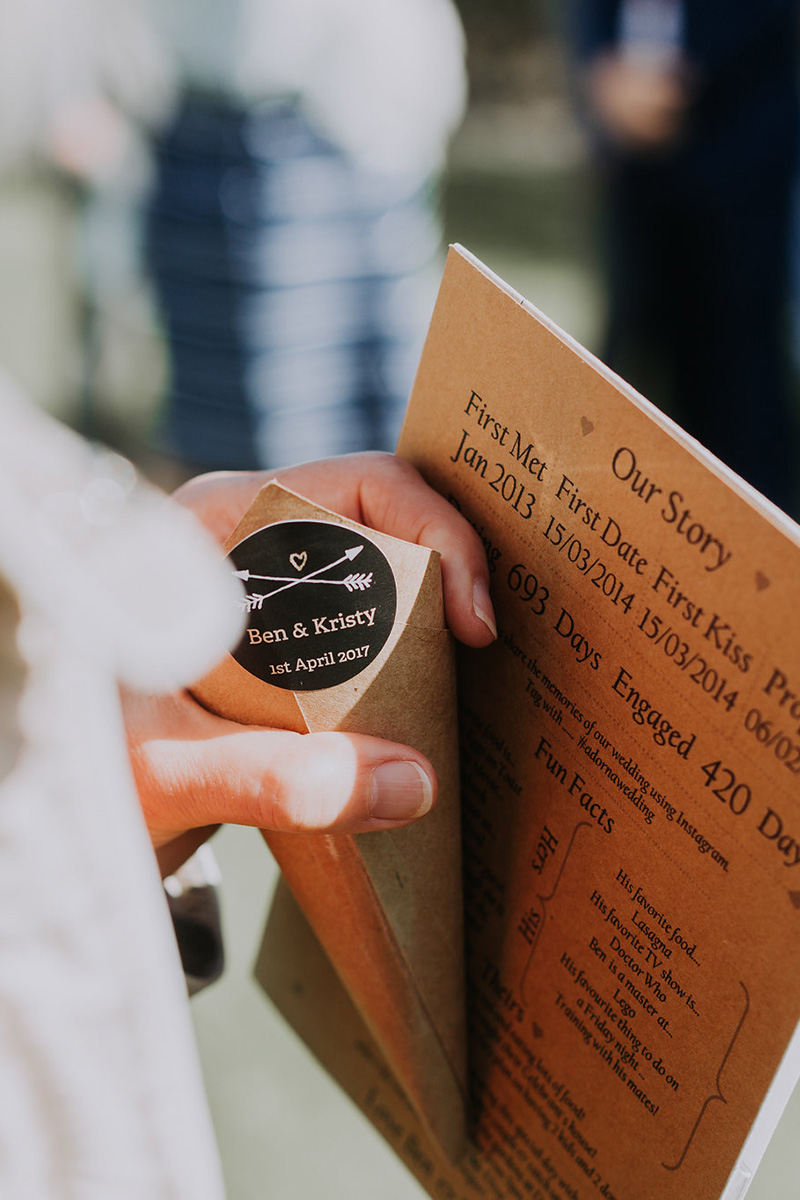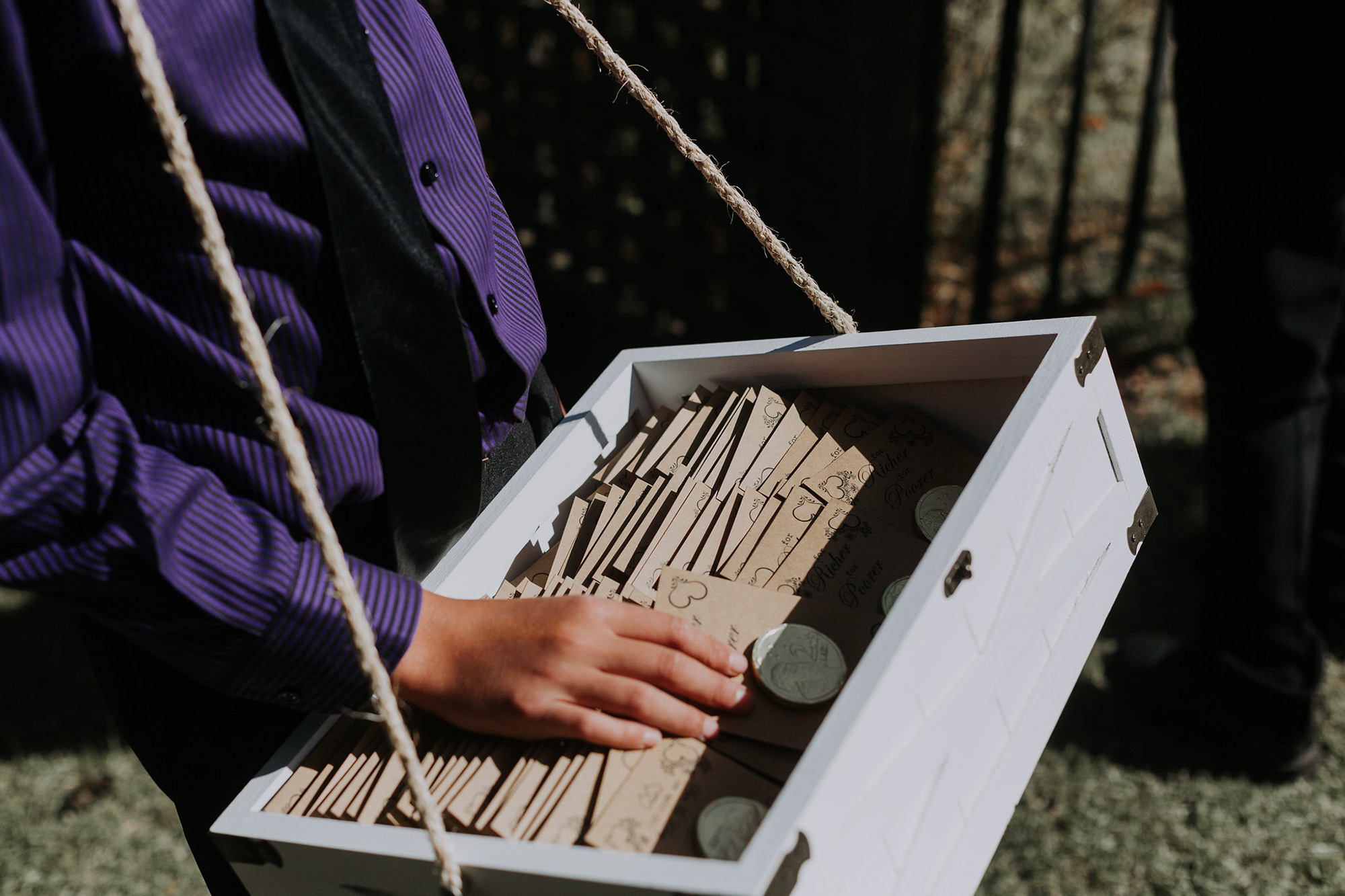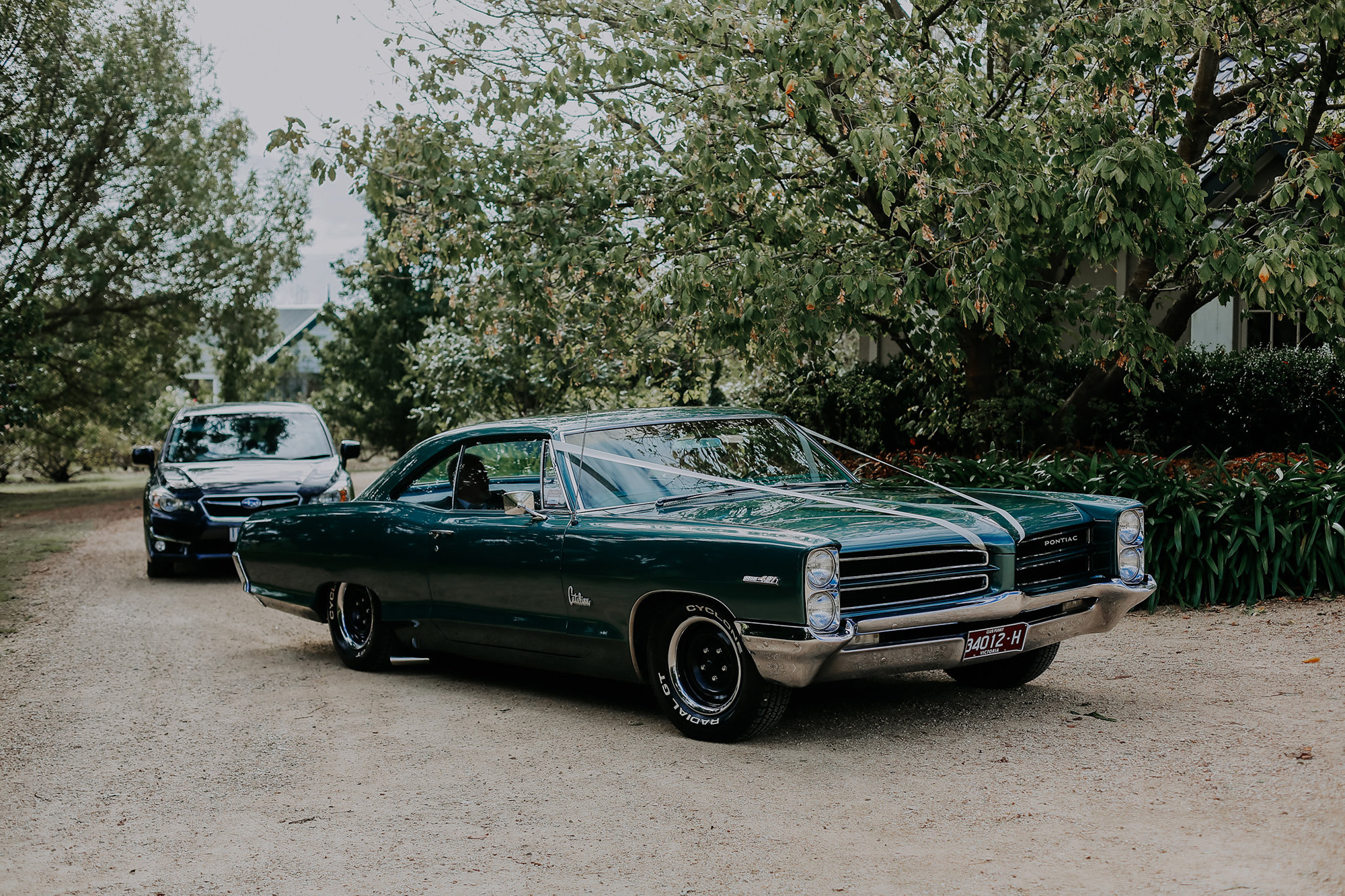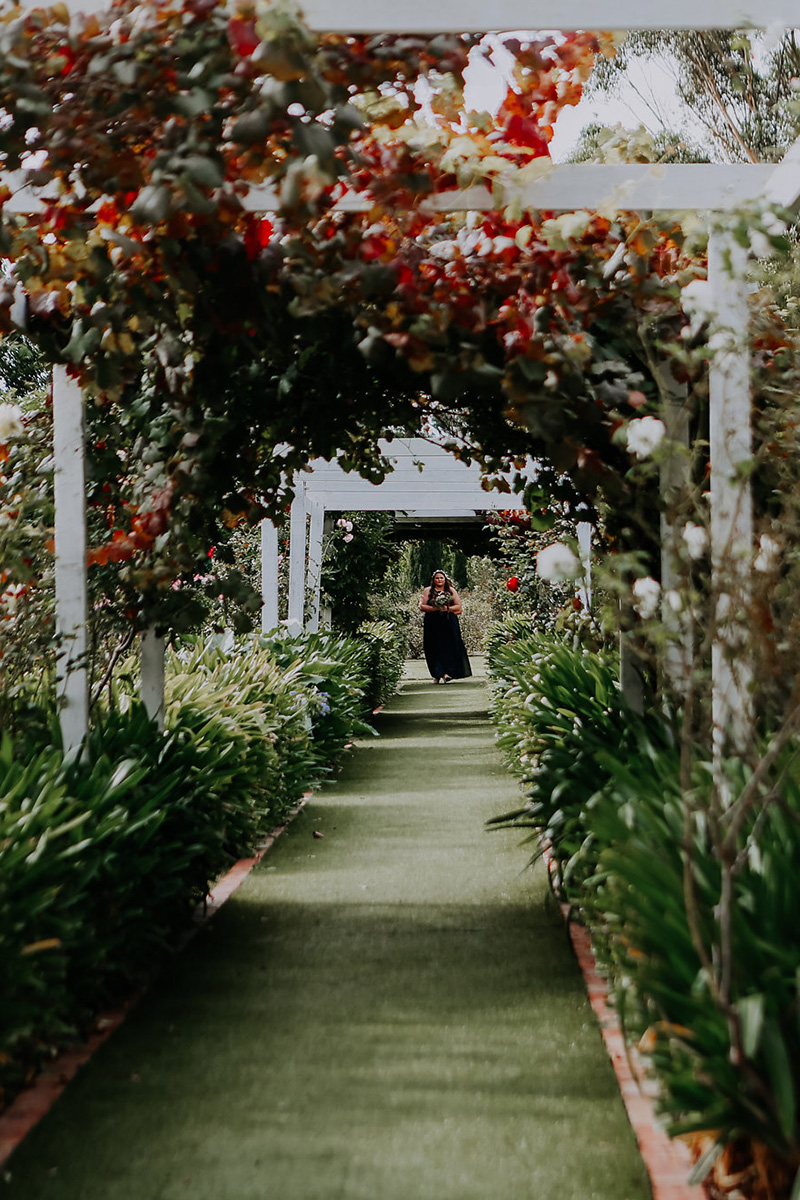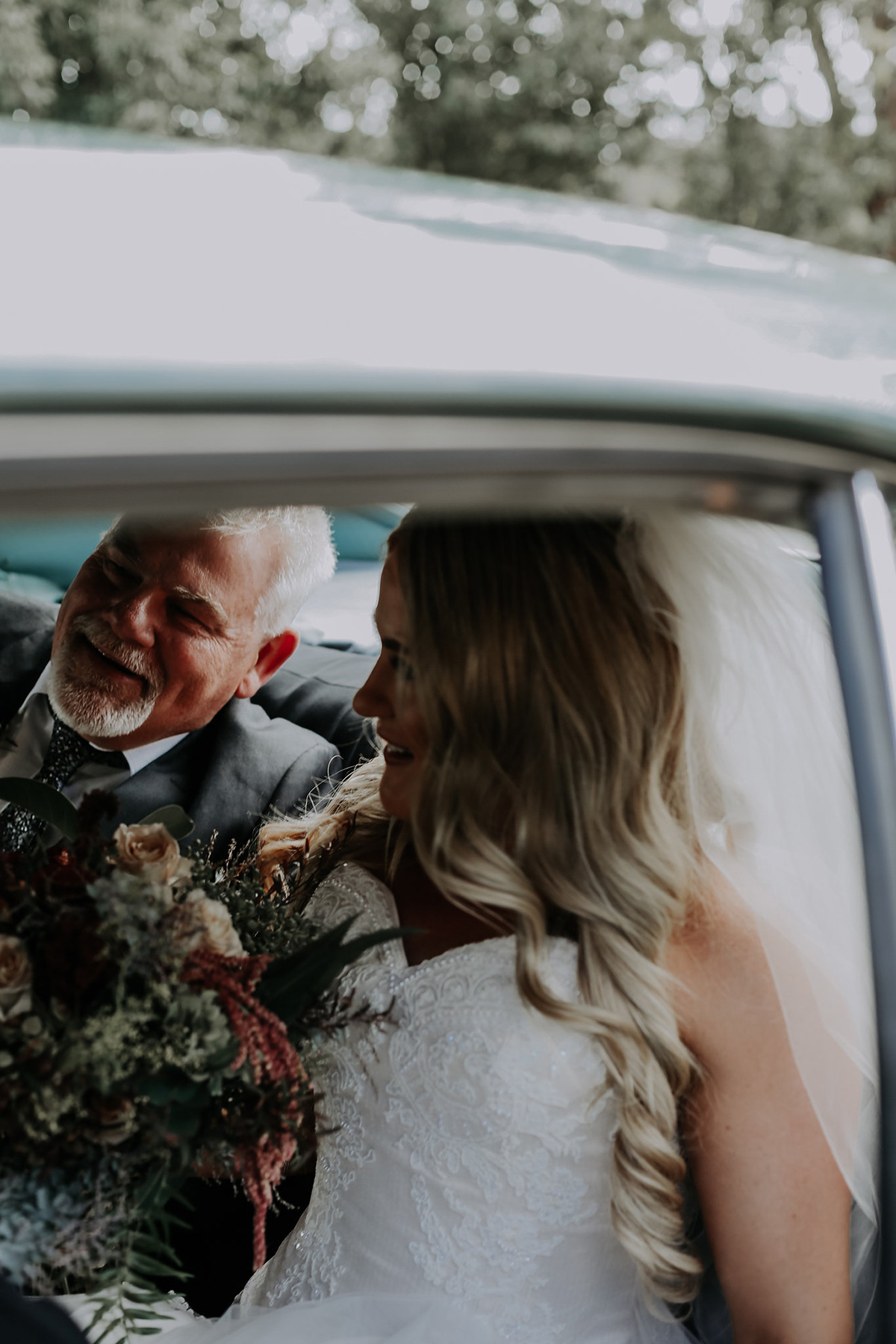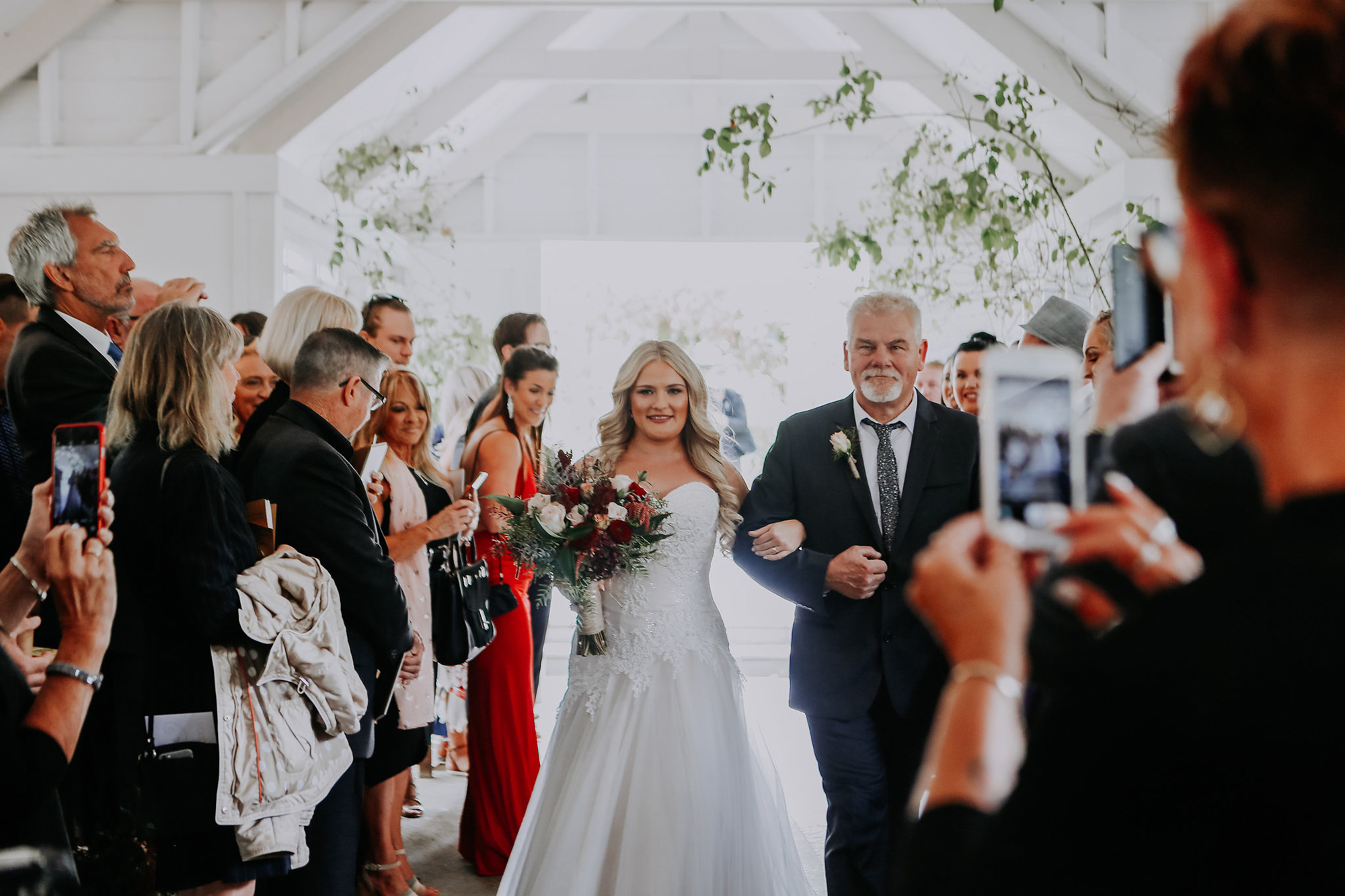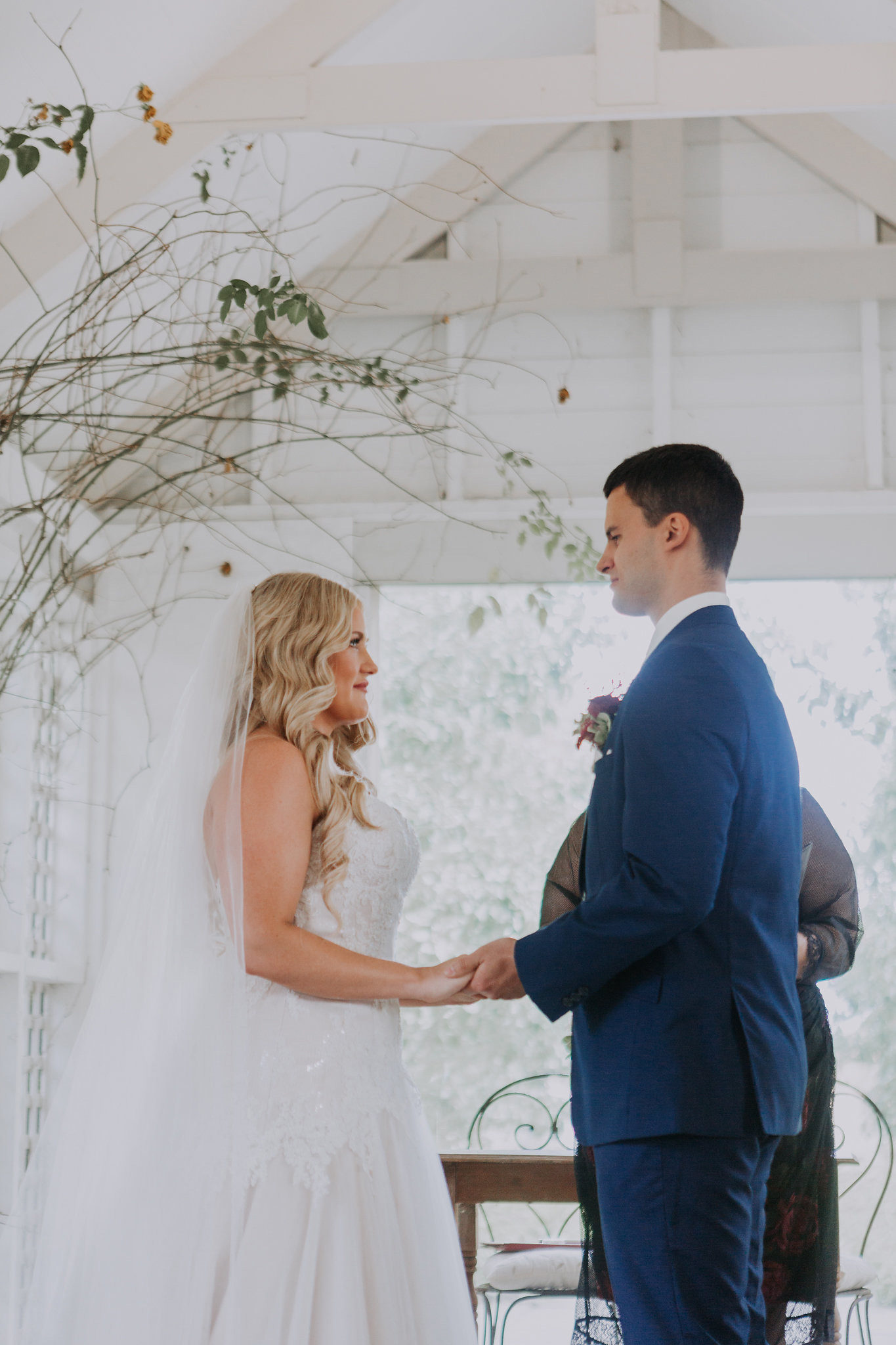 Karen Wilmot – who services Victoria – married the happy couple, embracing their simple, and short ceremony.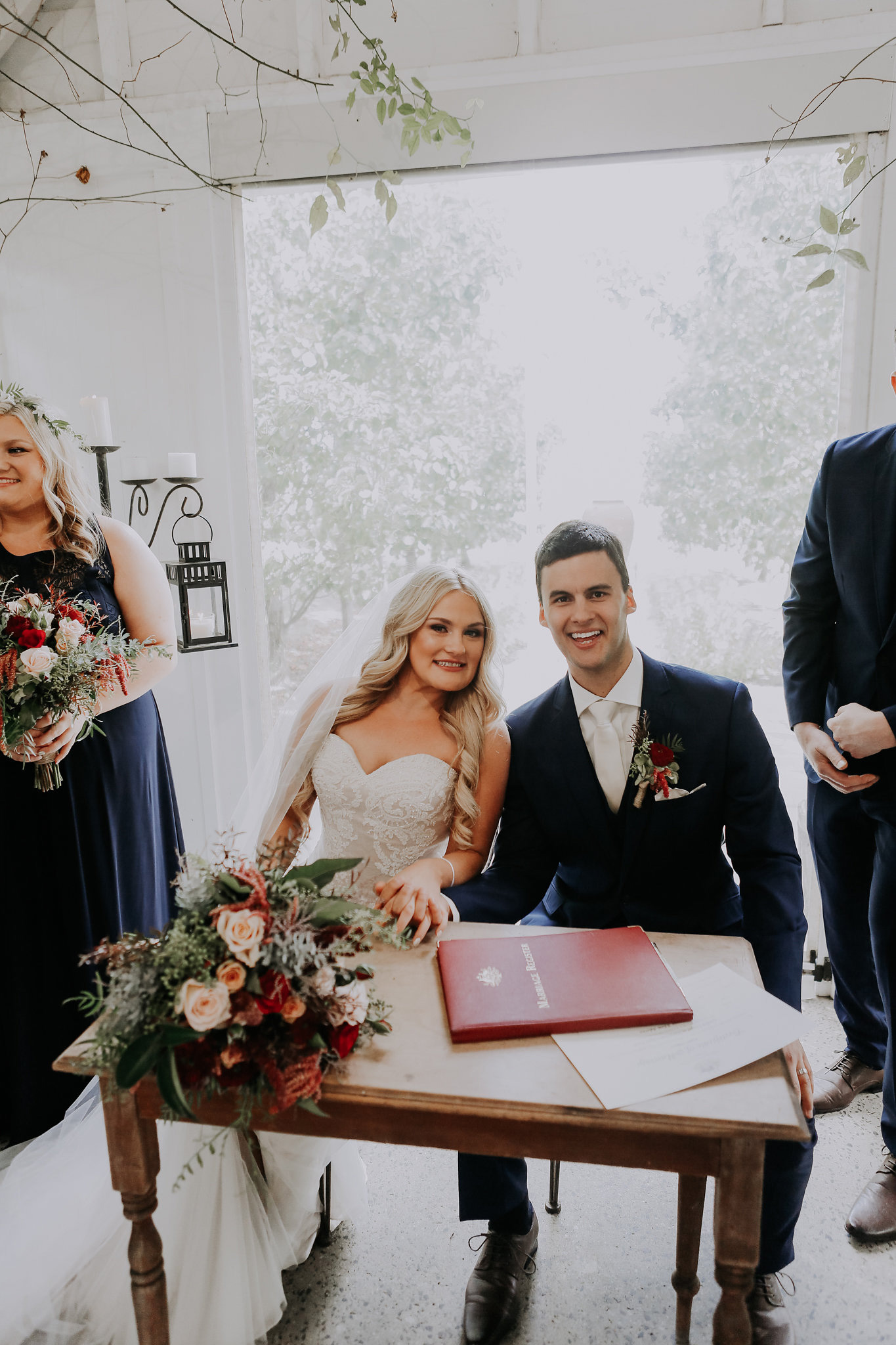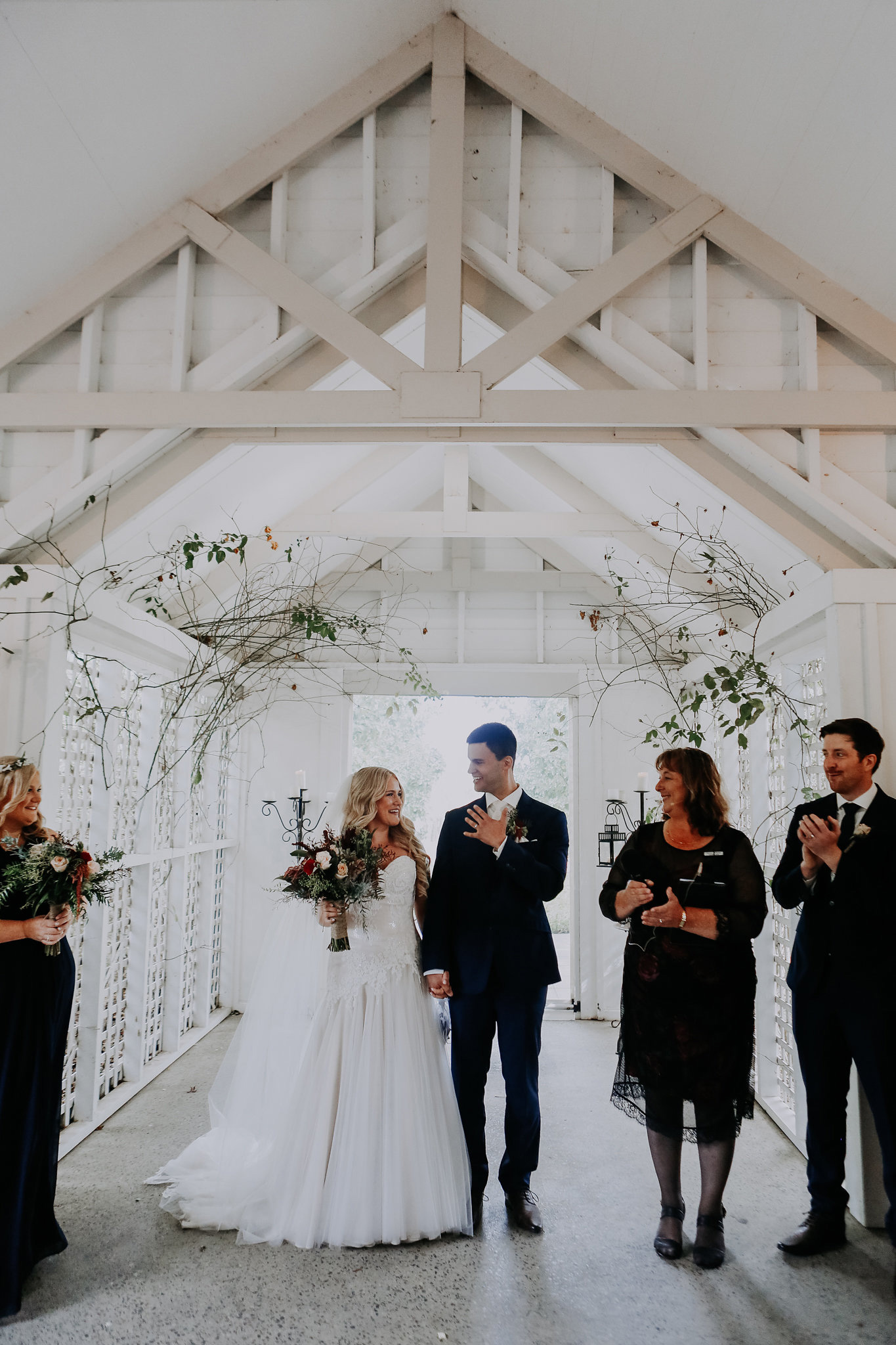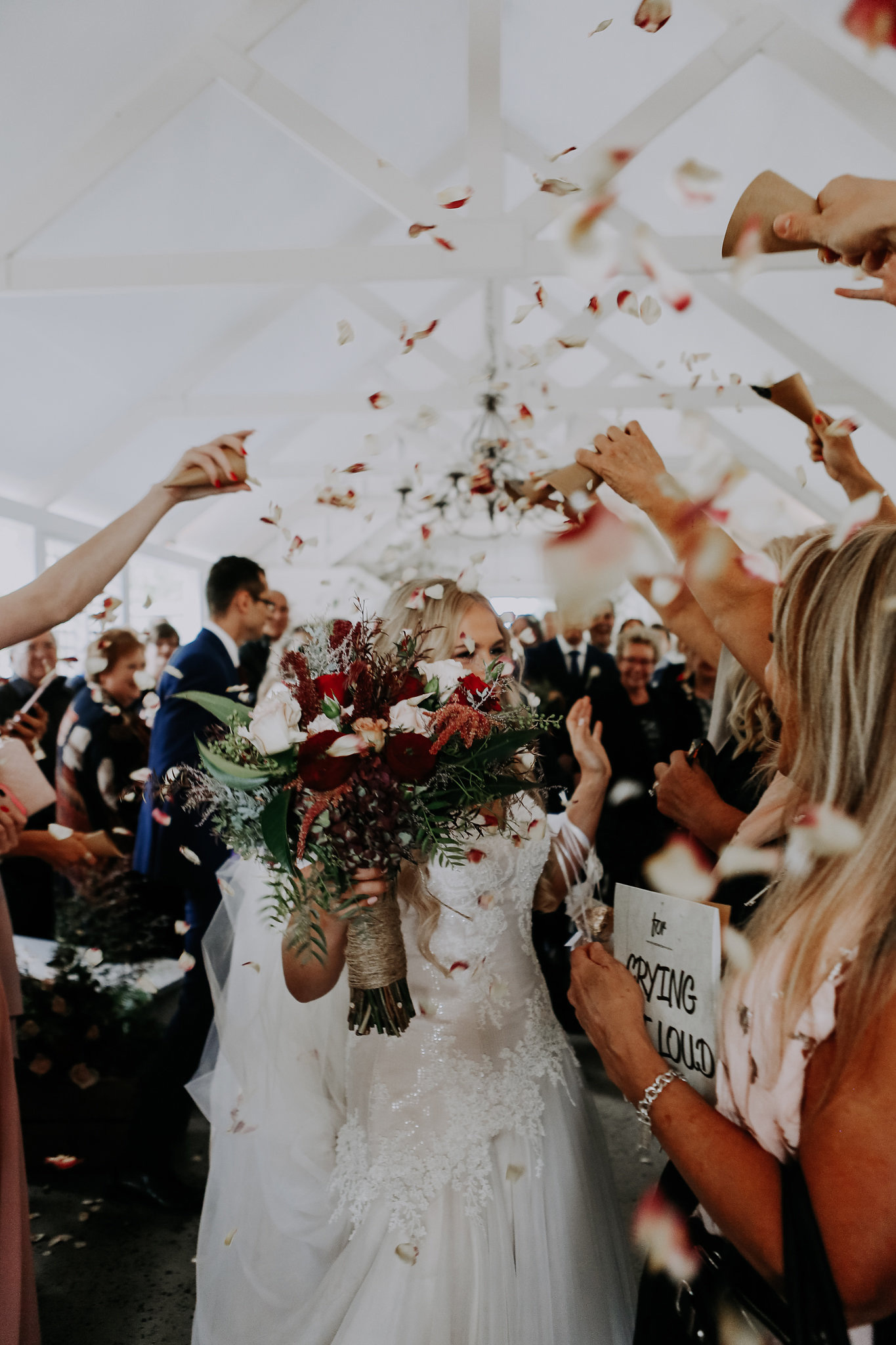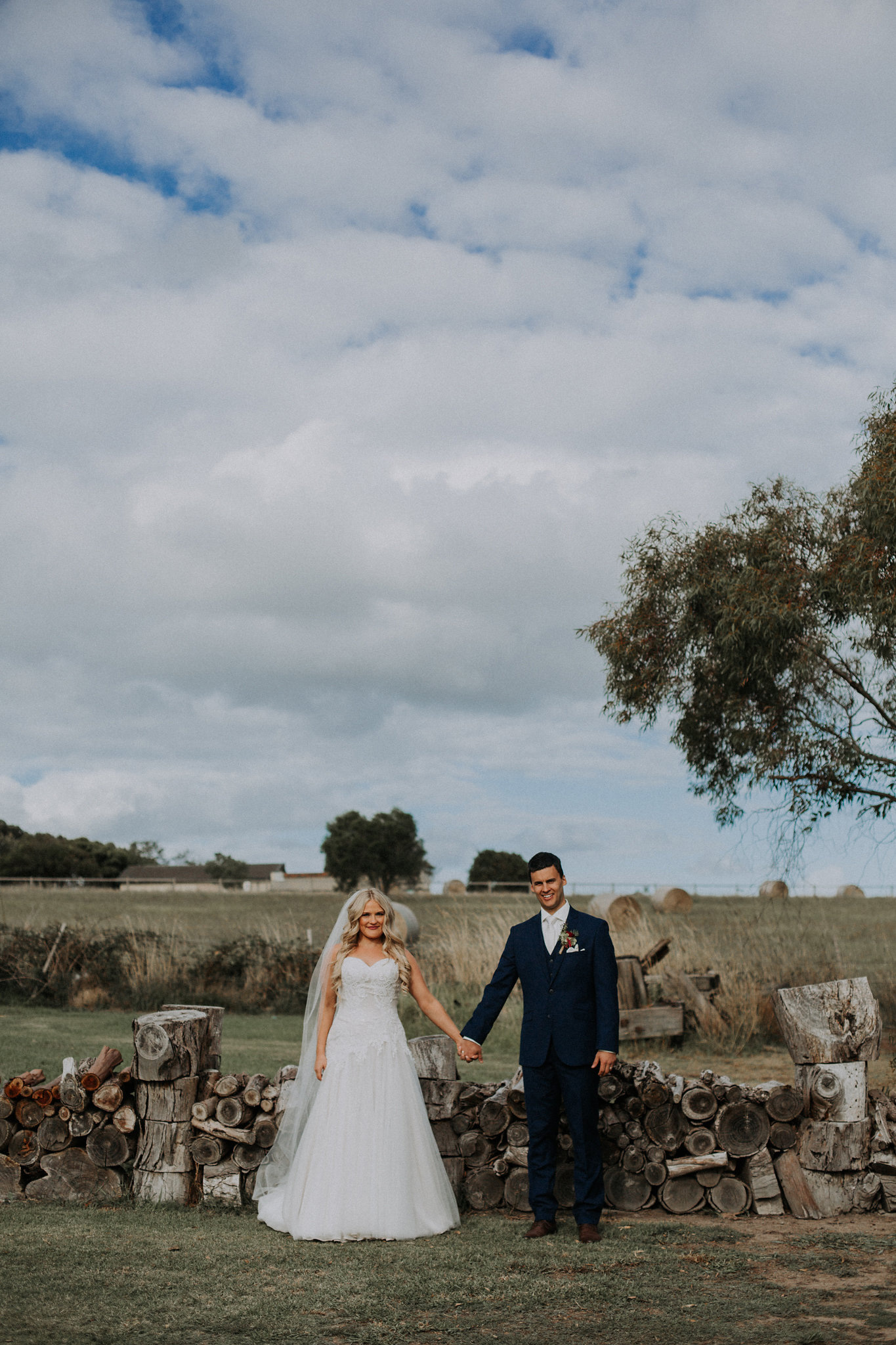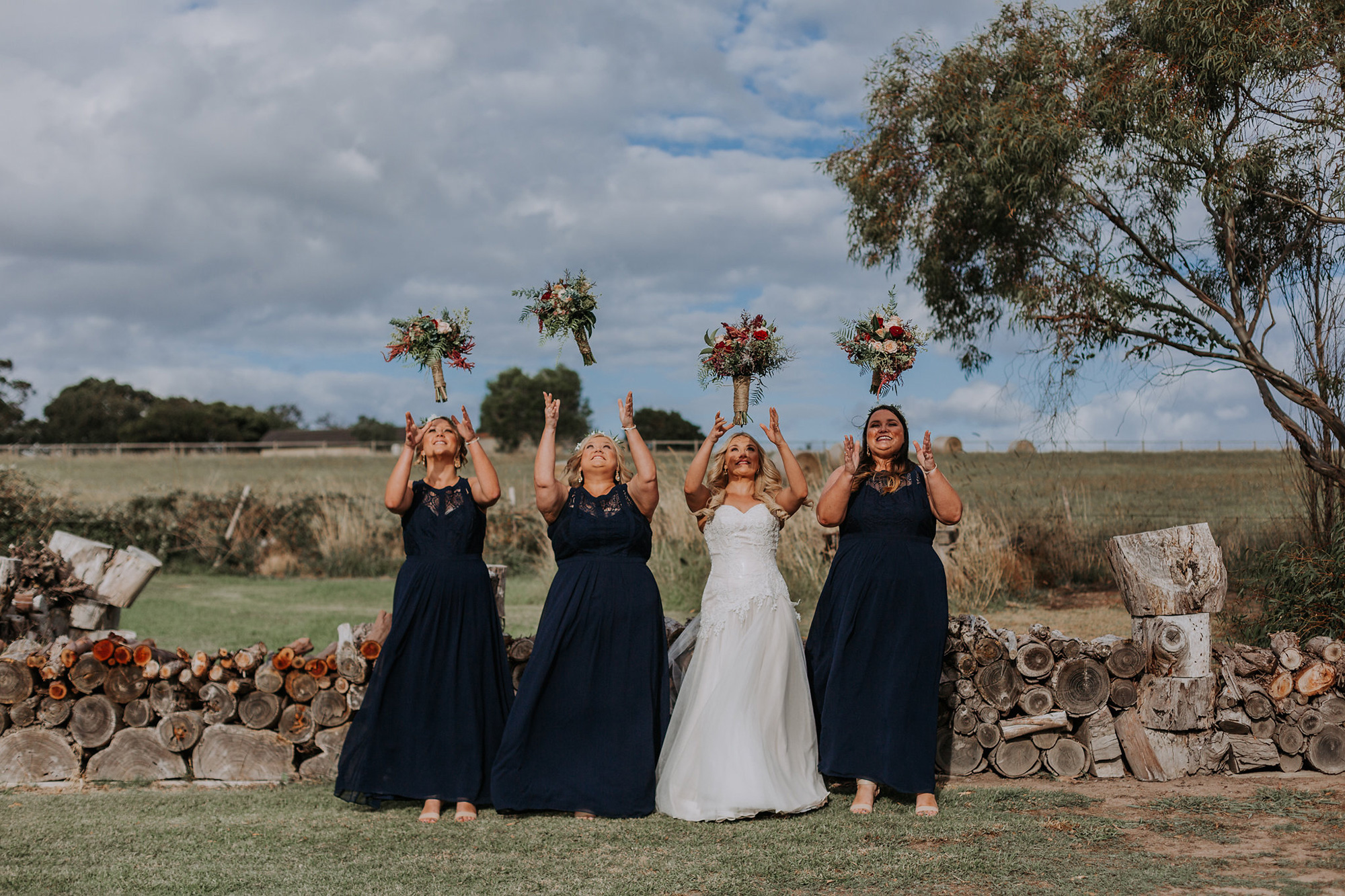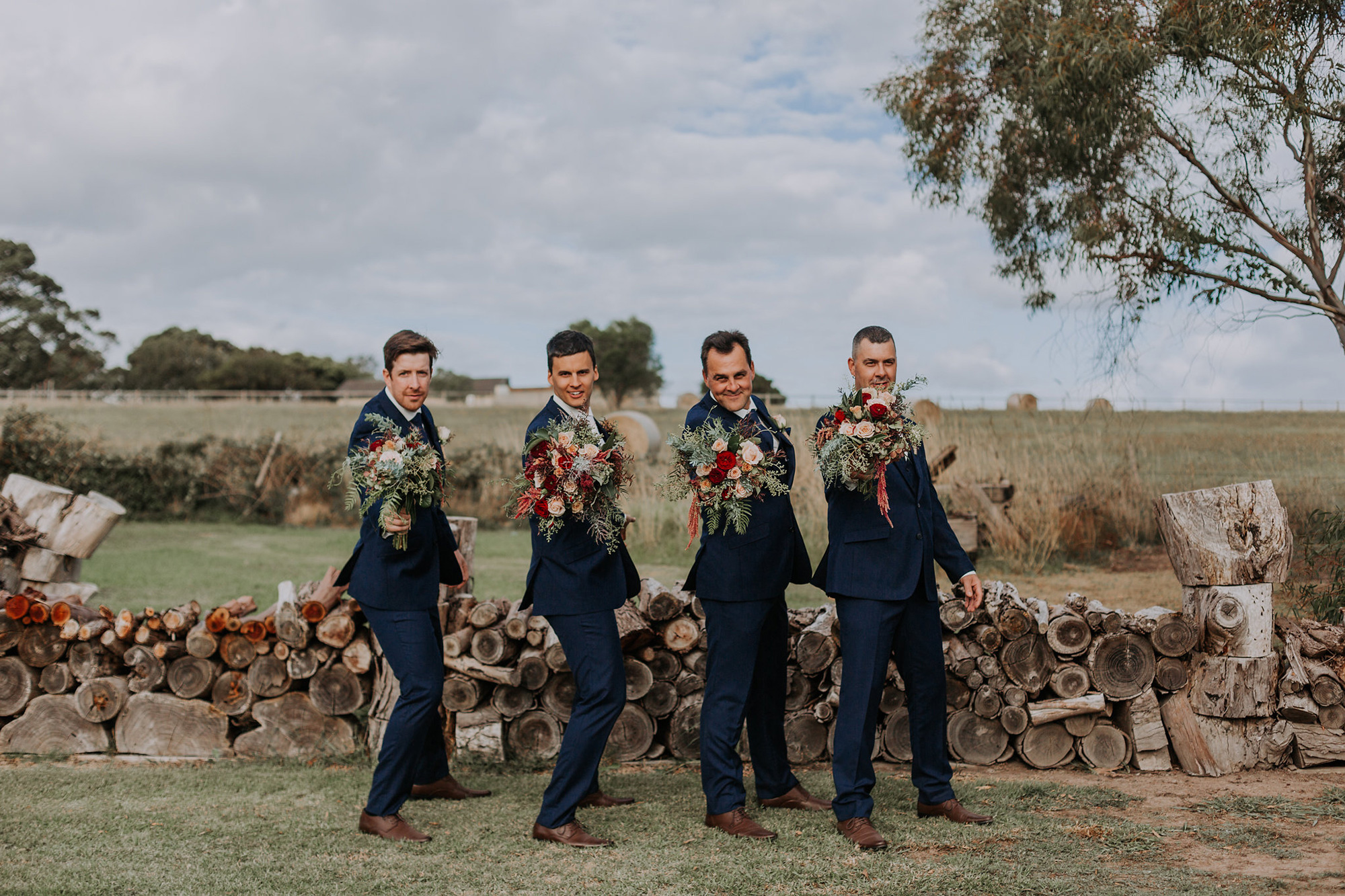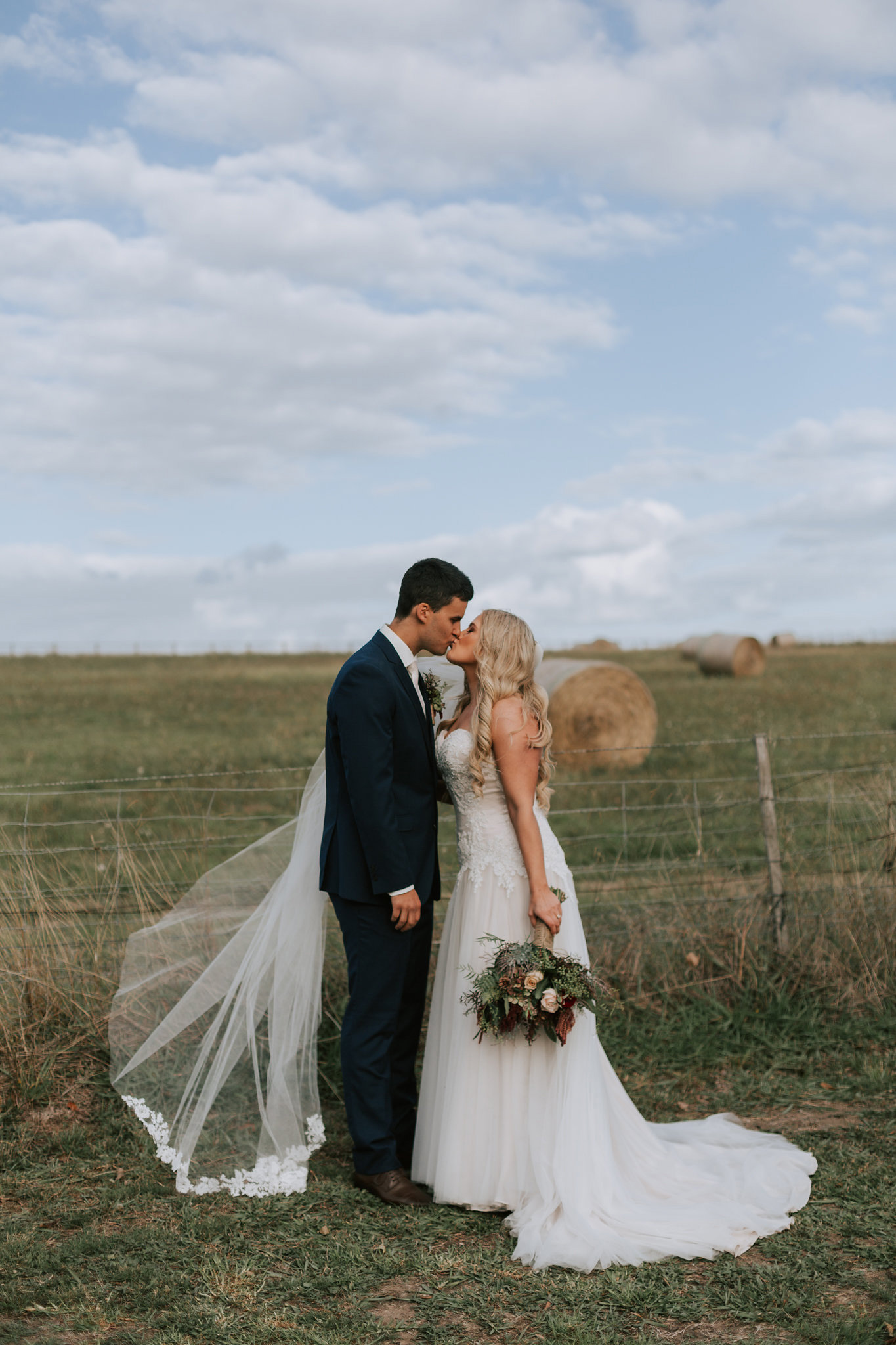 The bride and groom were dressed by Nifi Bridal and Ferrari Formalwear.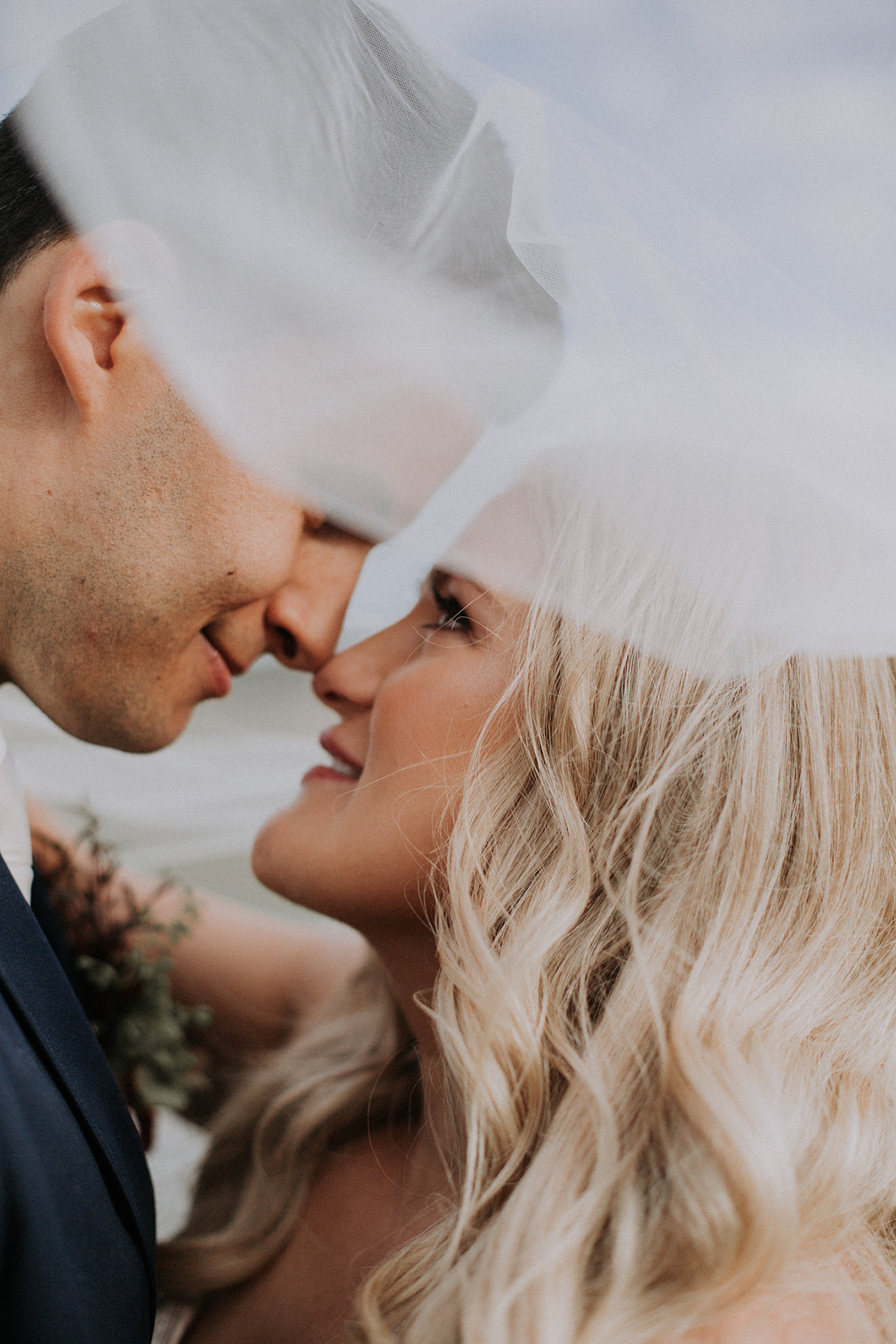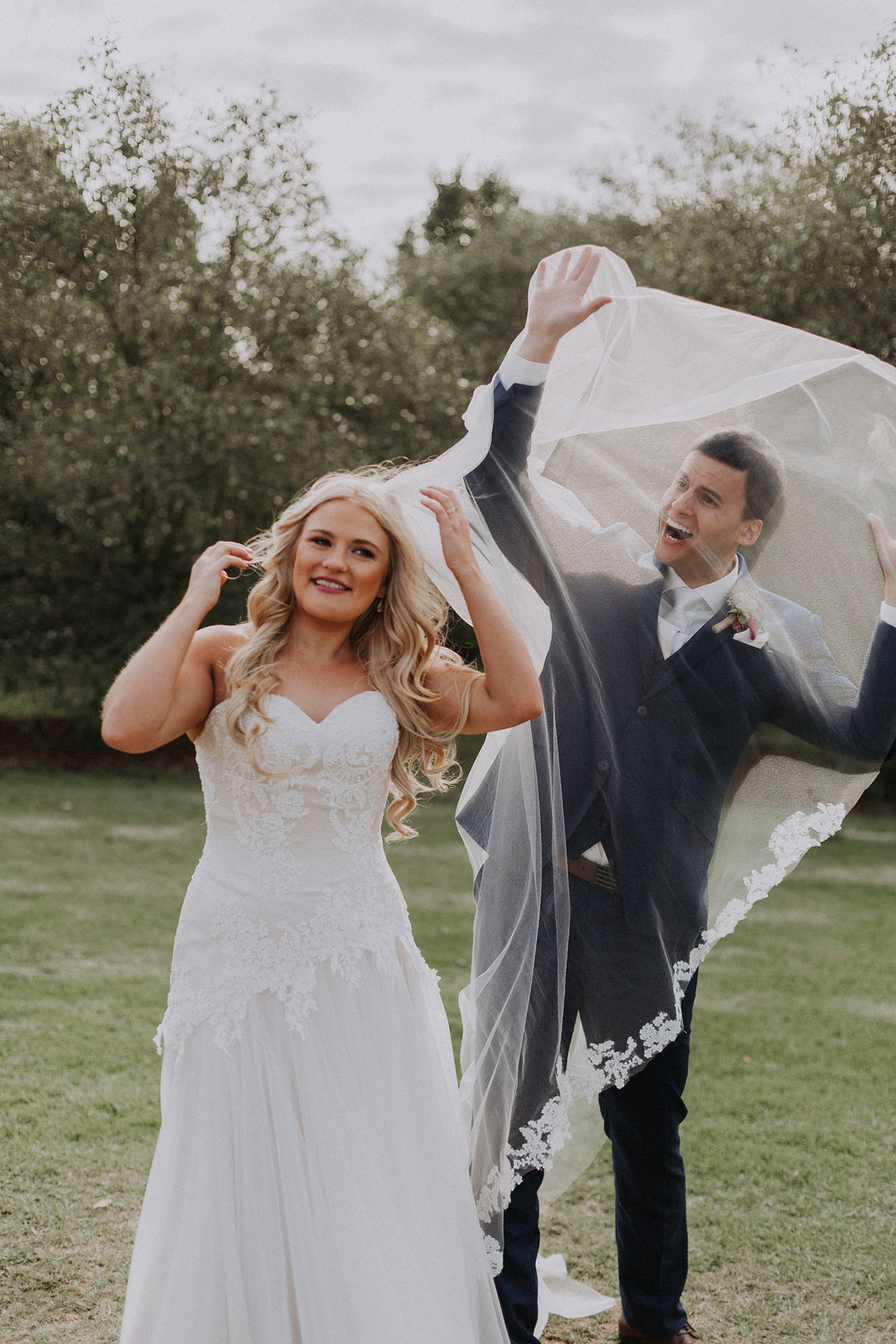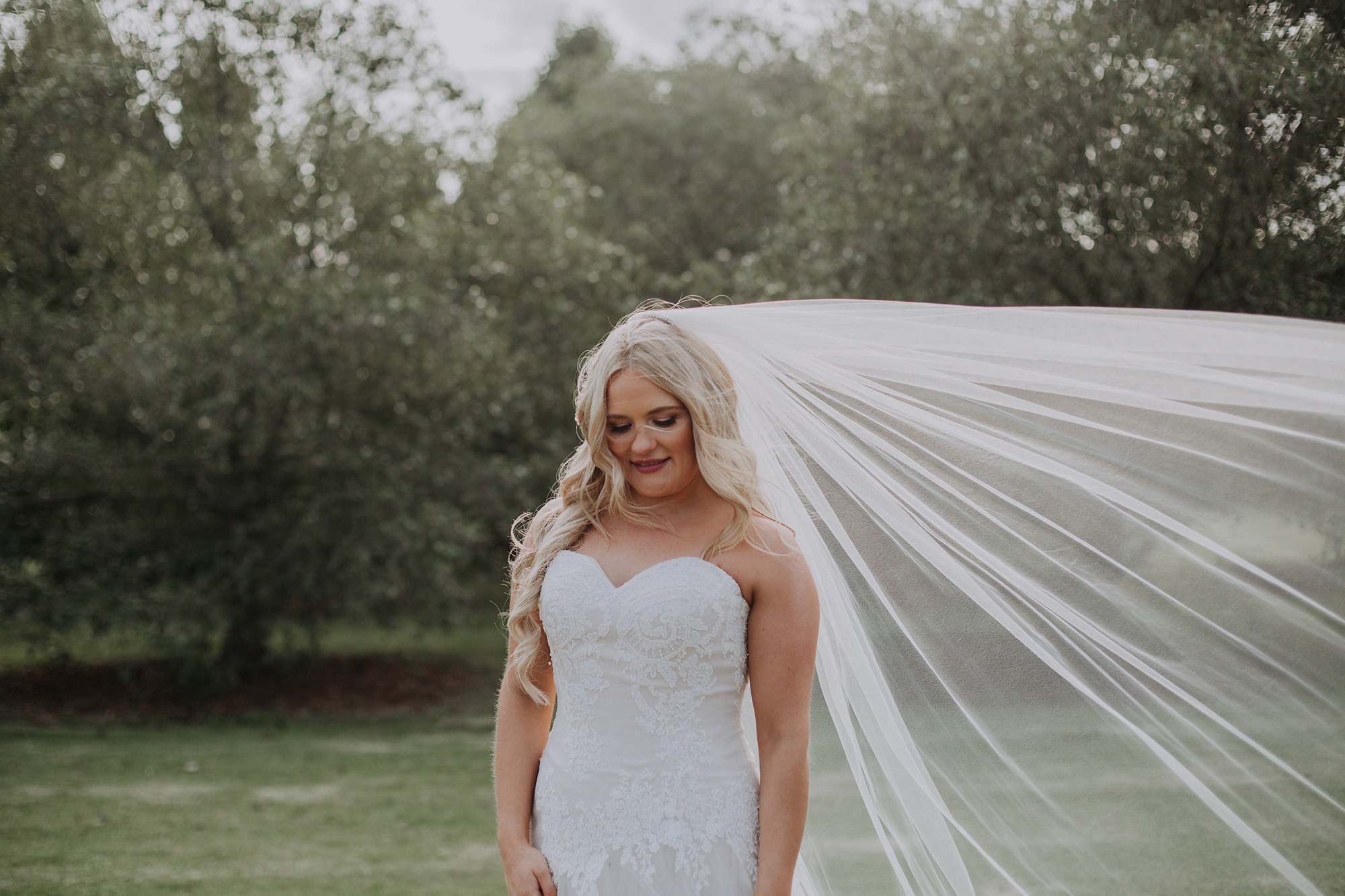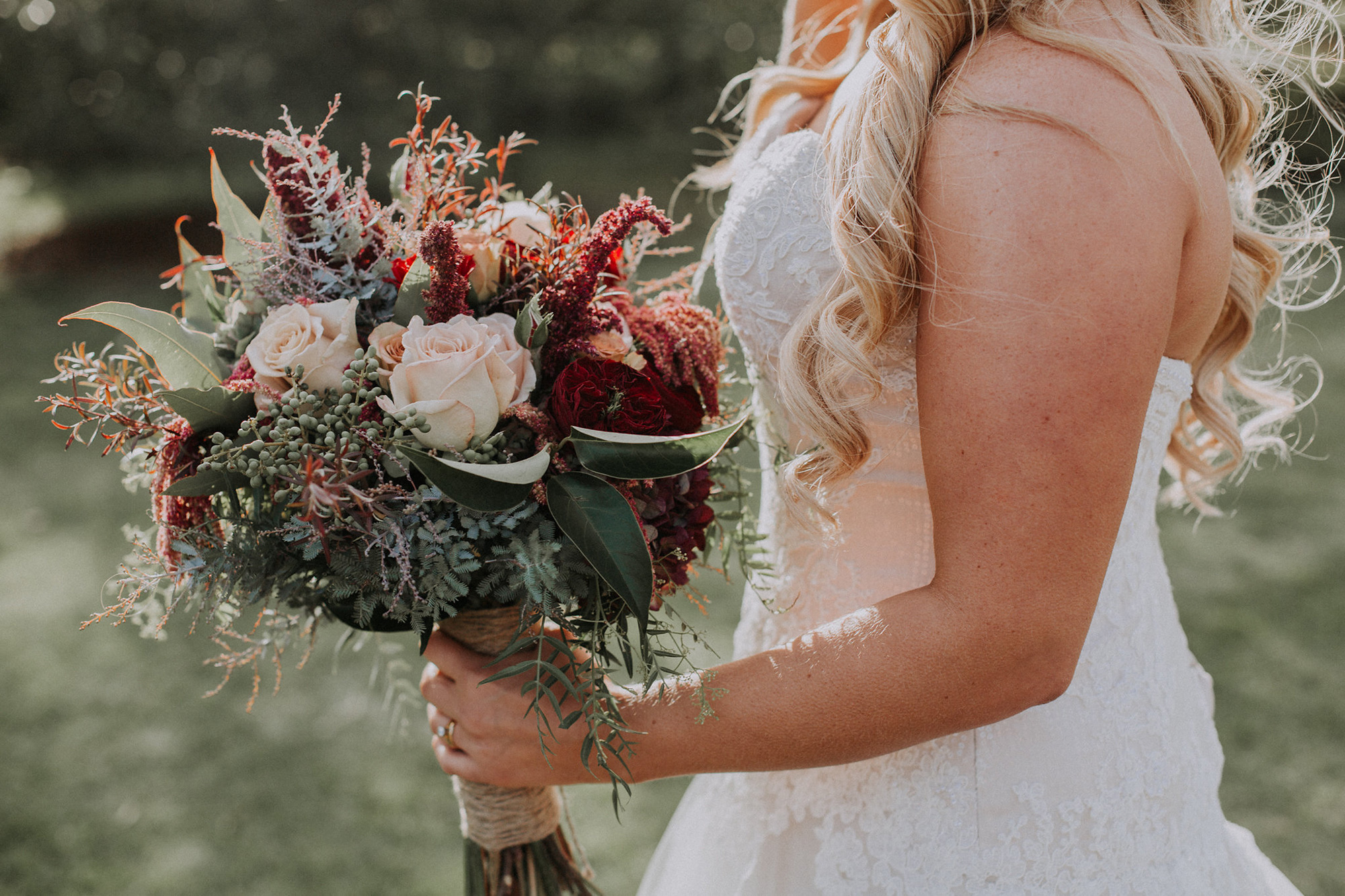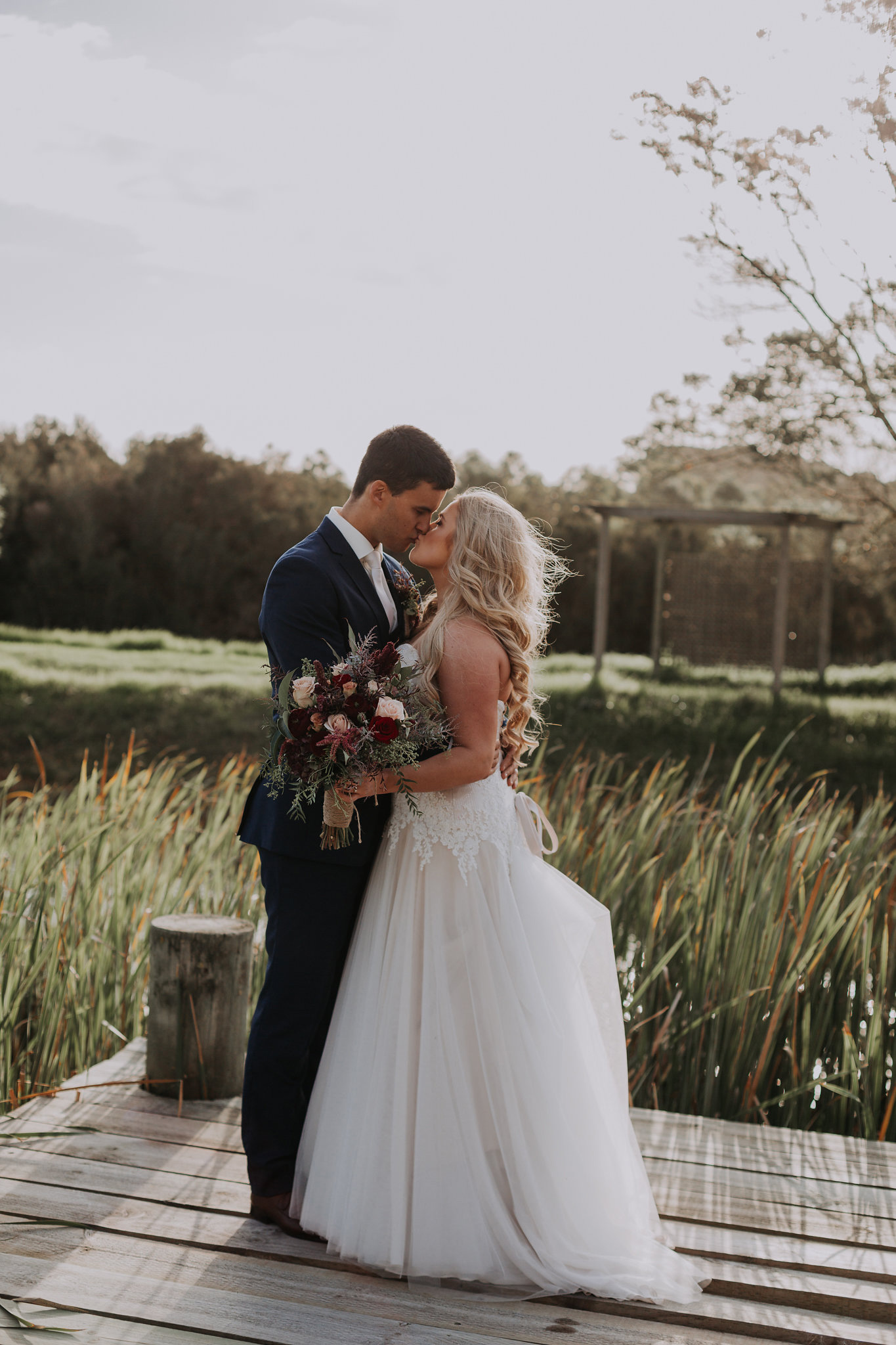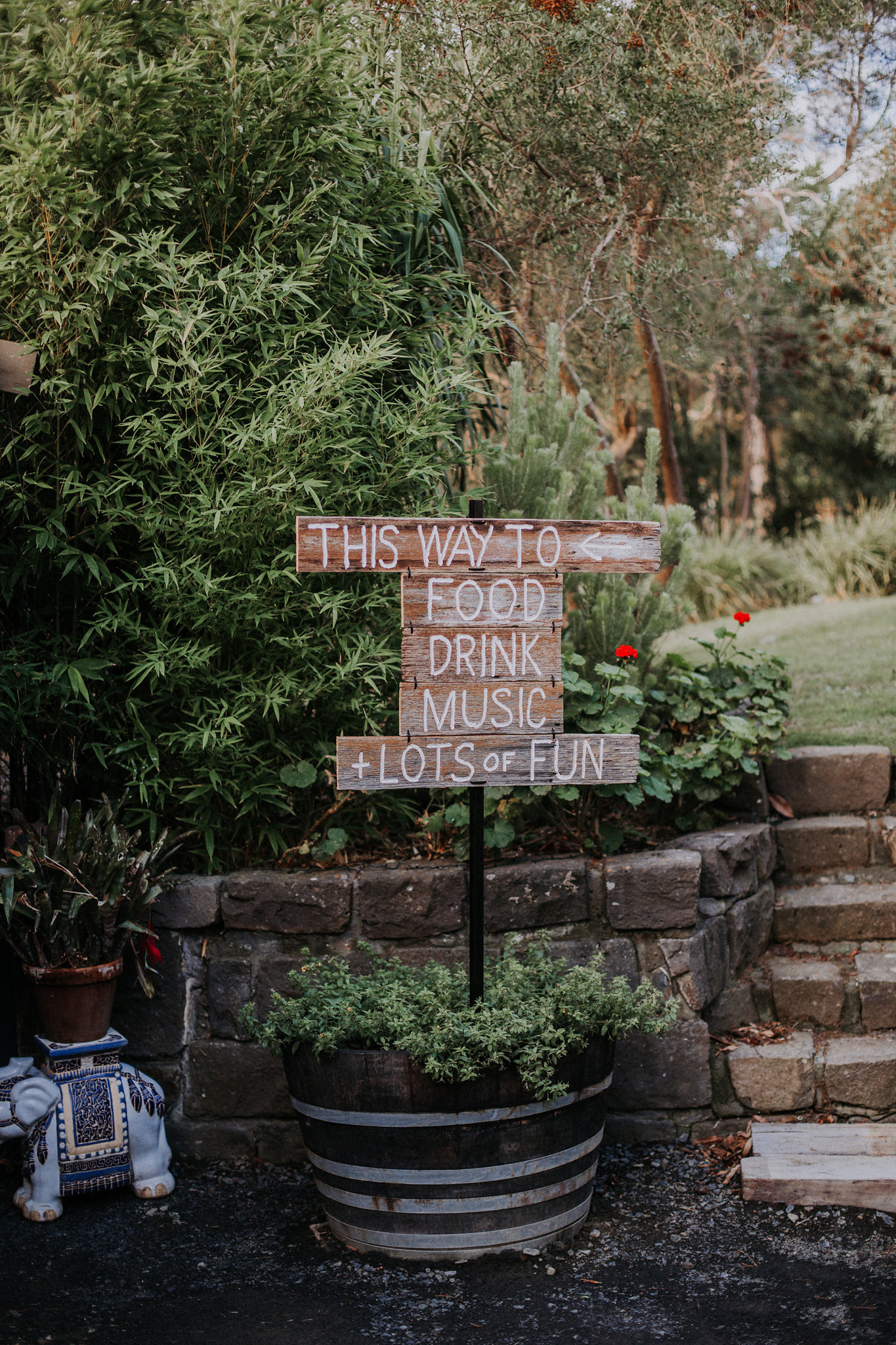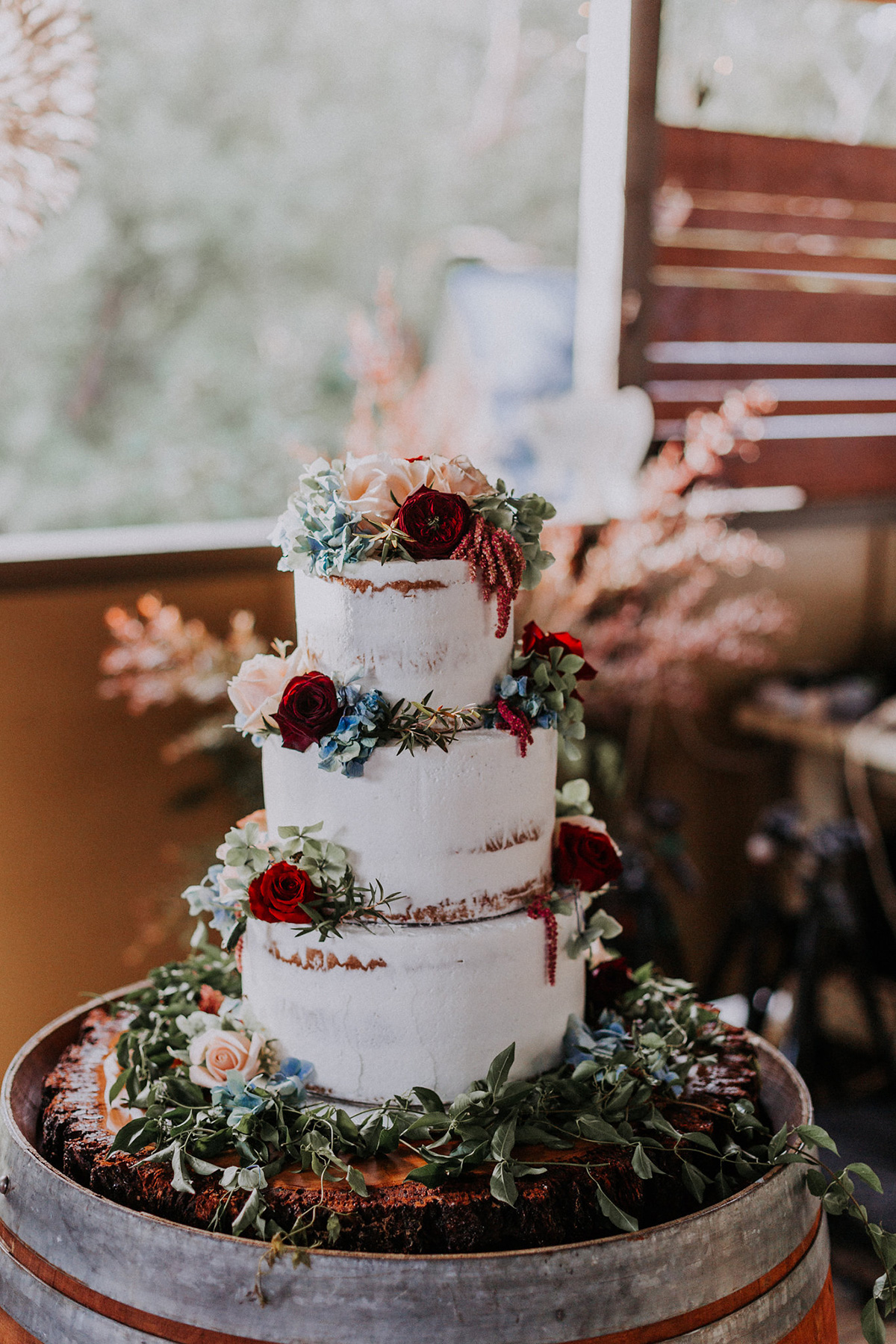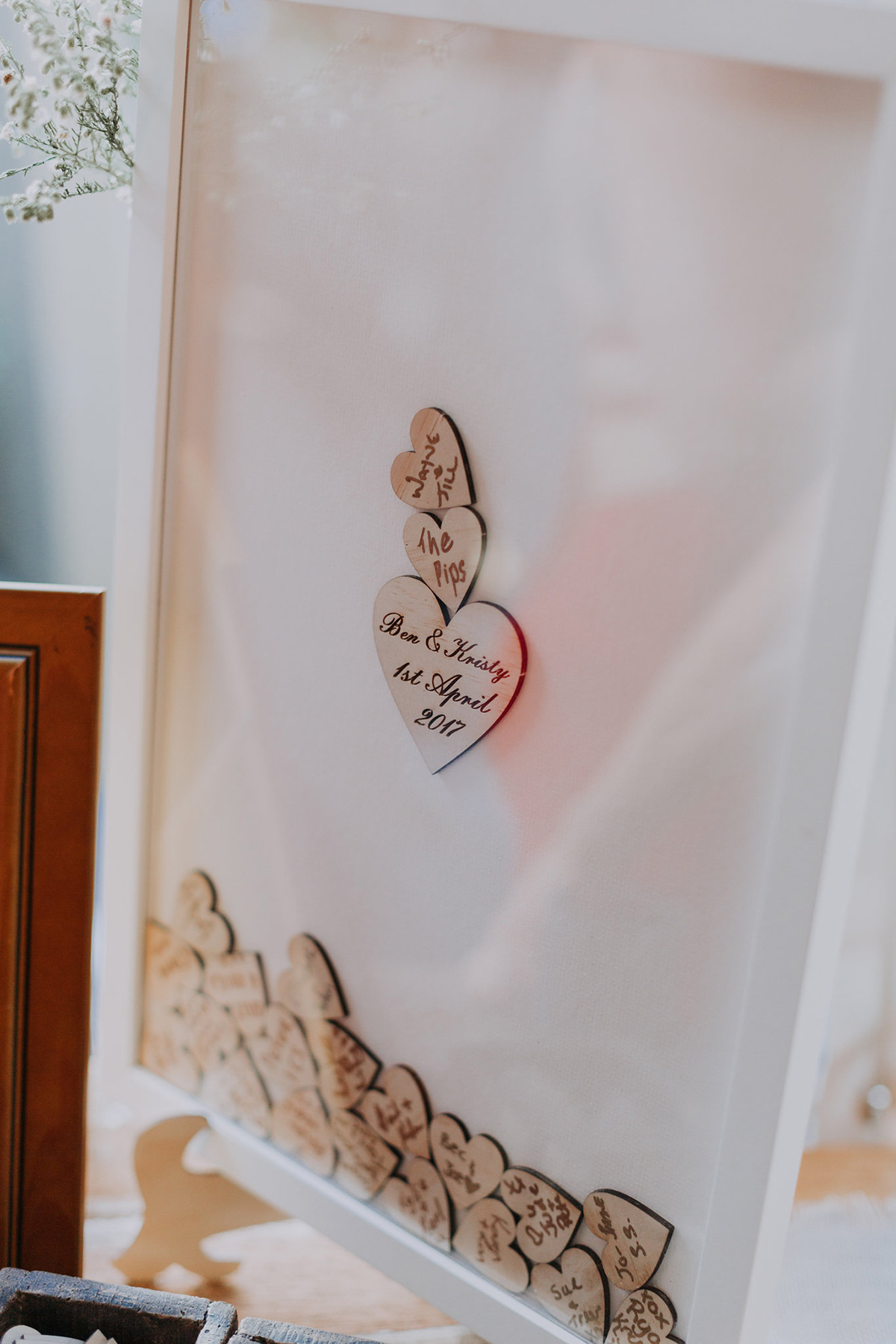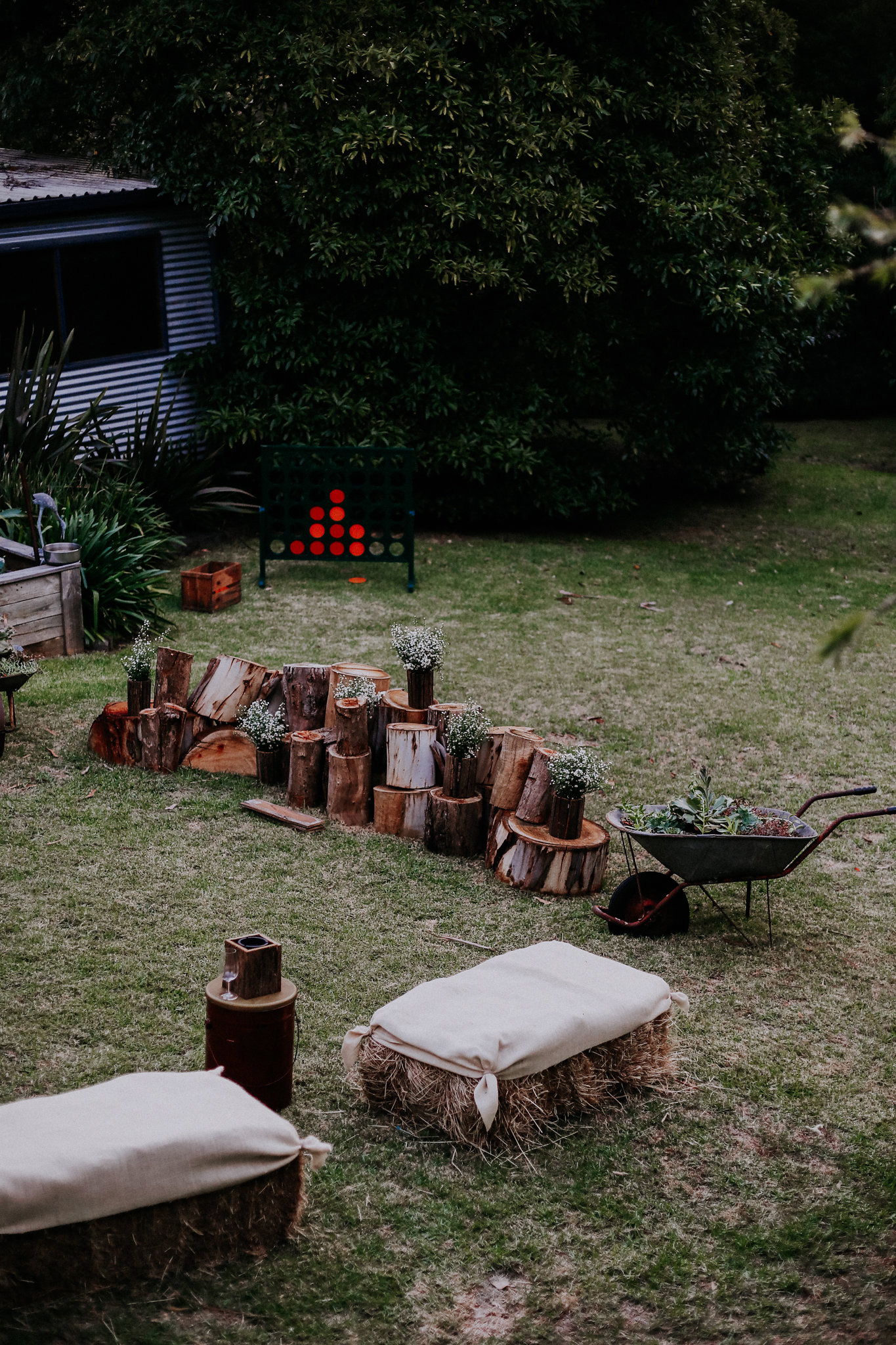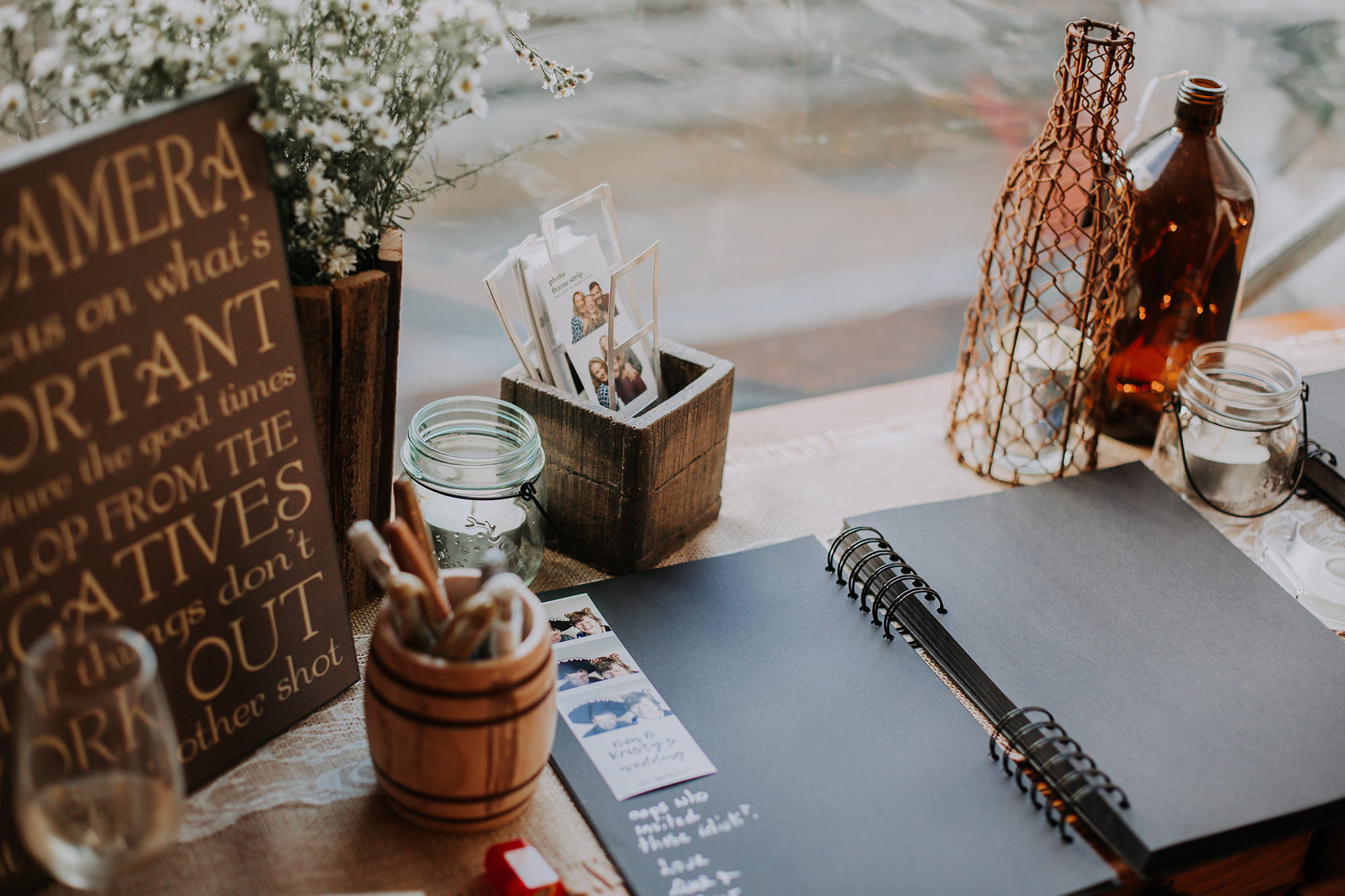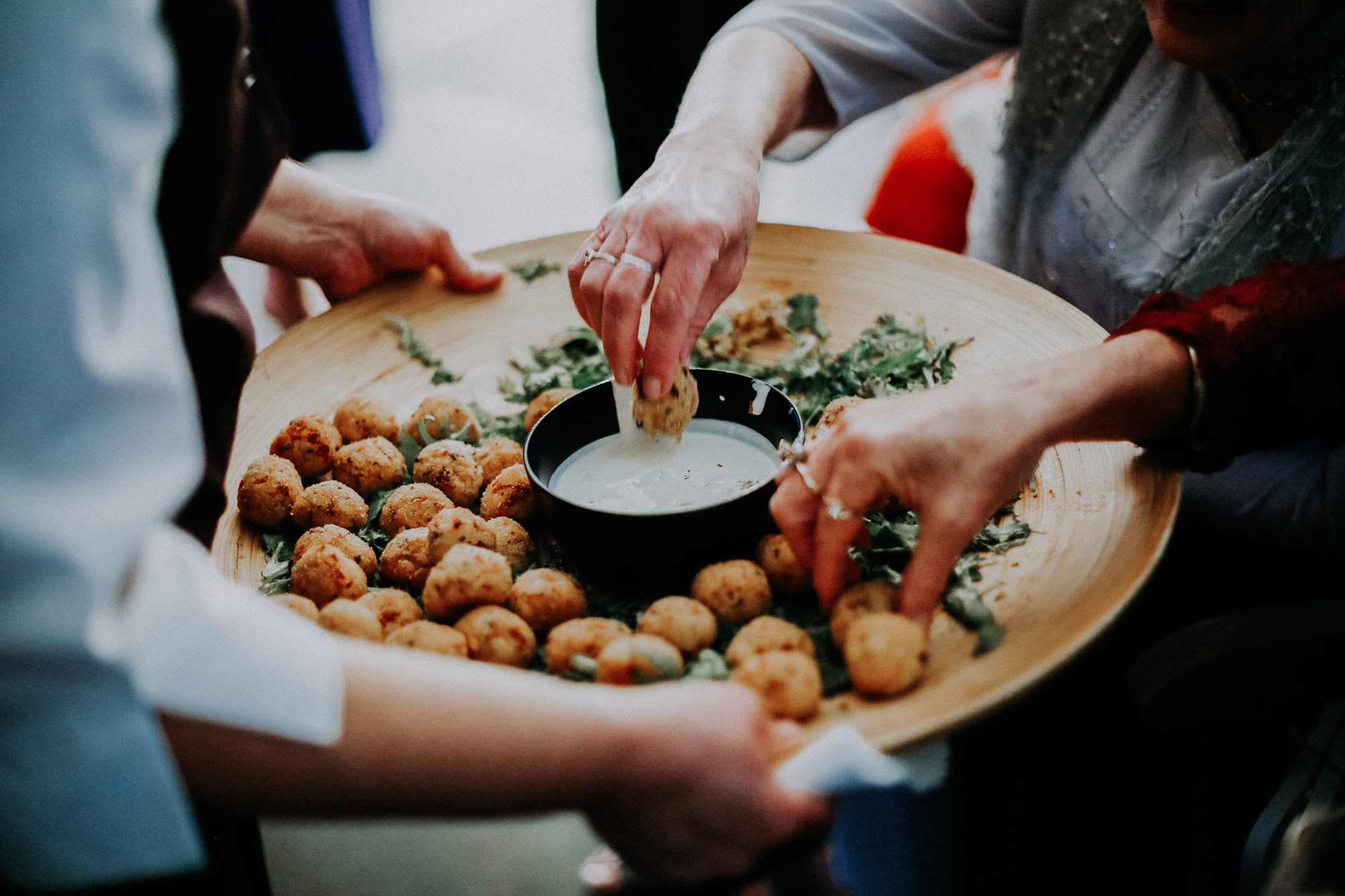 "We had a standing cocktail wedding with lots of food, drinks and dancing," describes the bride. Moreish Catering created the roaming menu.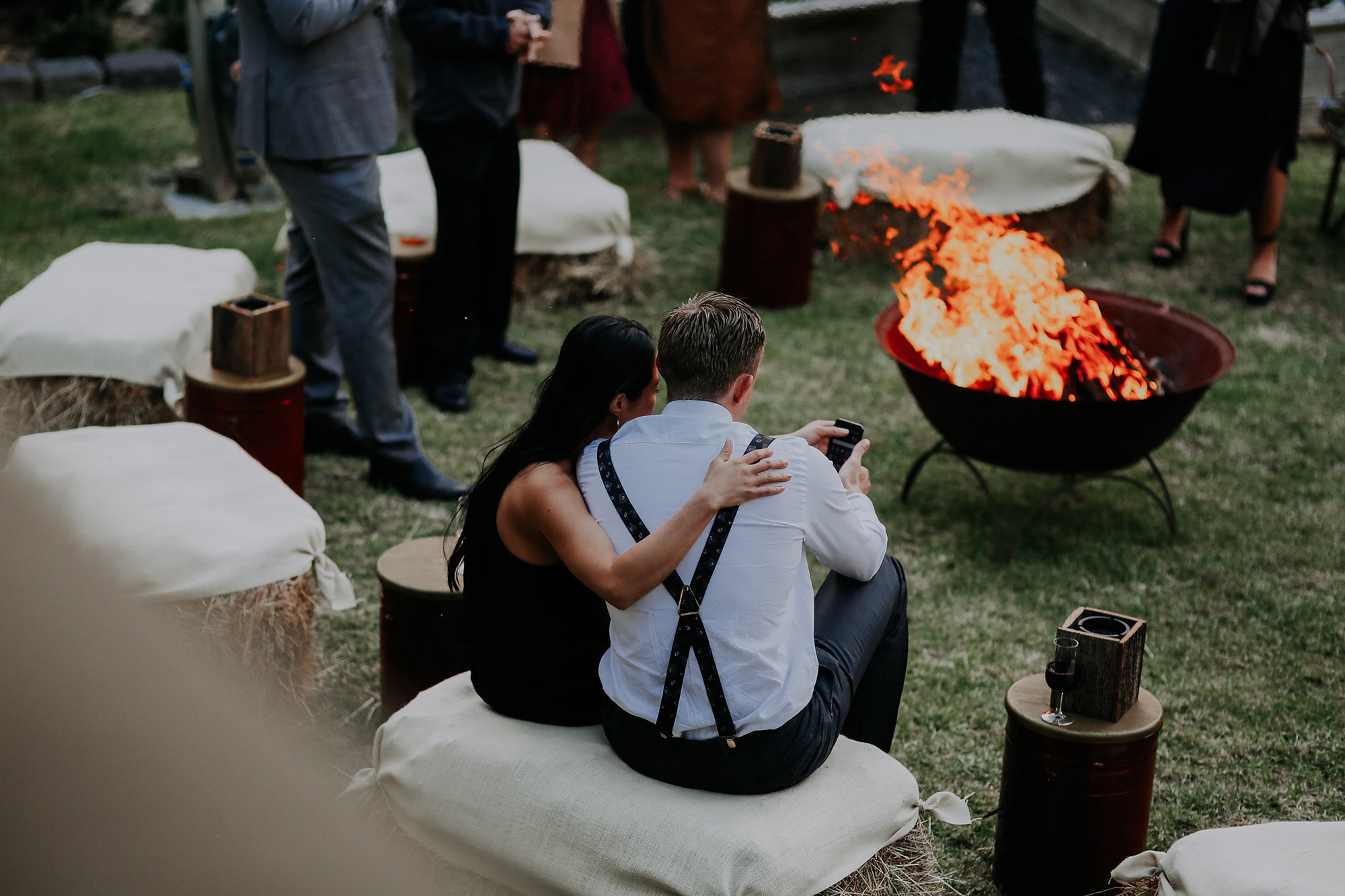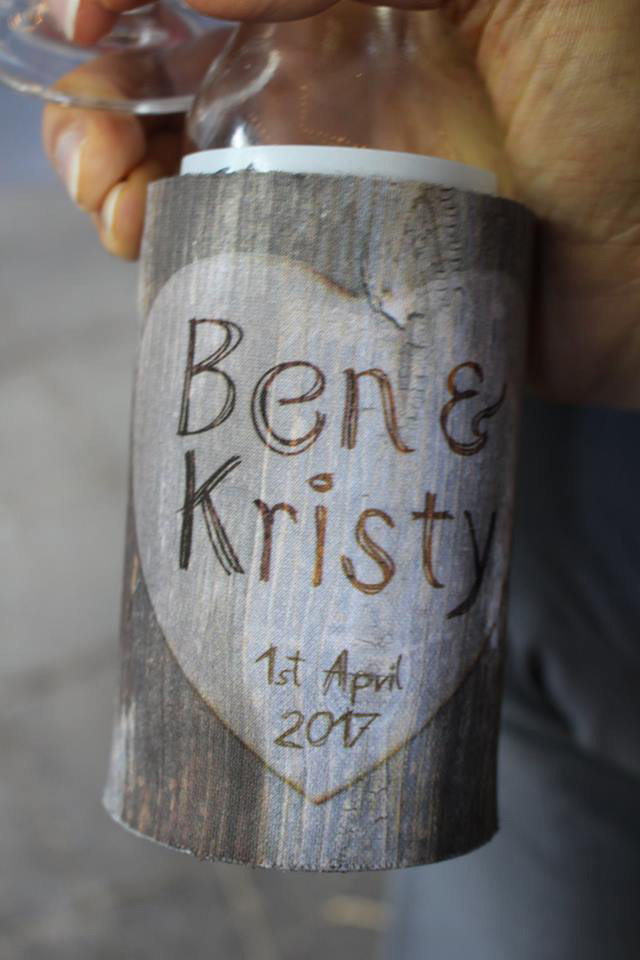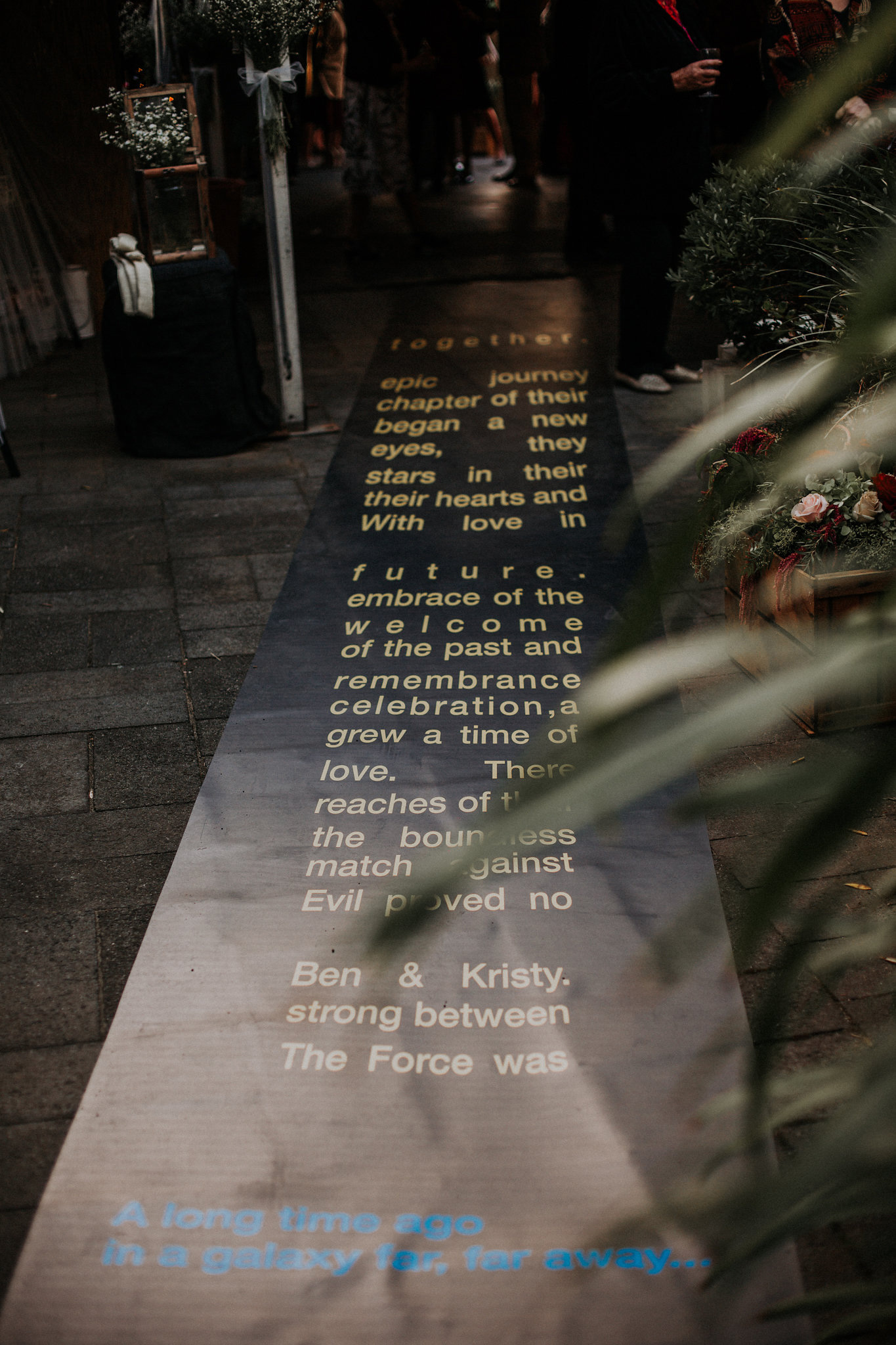 "My parents put so much effort into make every little detail spectacular from lawn games, thongs for guests with sore feet, fire pits with hay bales for seating and a wall dedicated to our loved ones who are no longer with us," describes Kristy.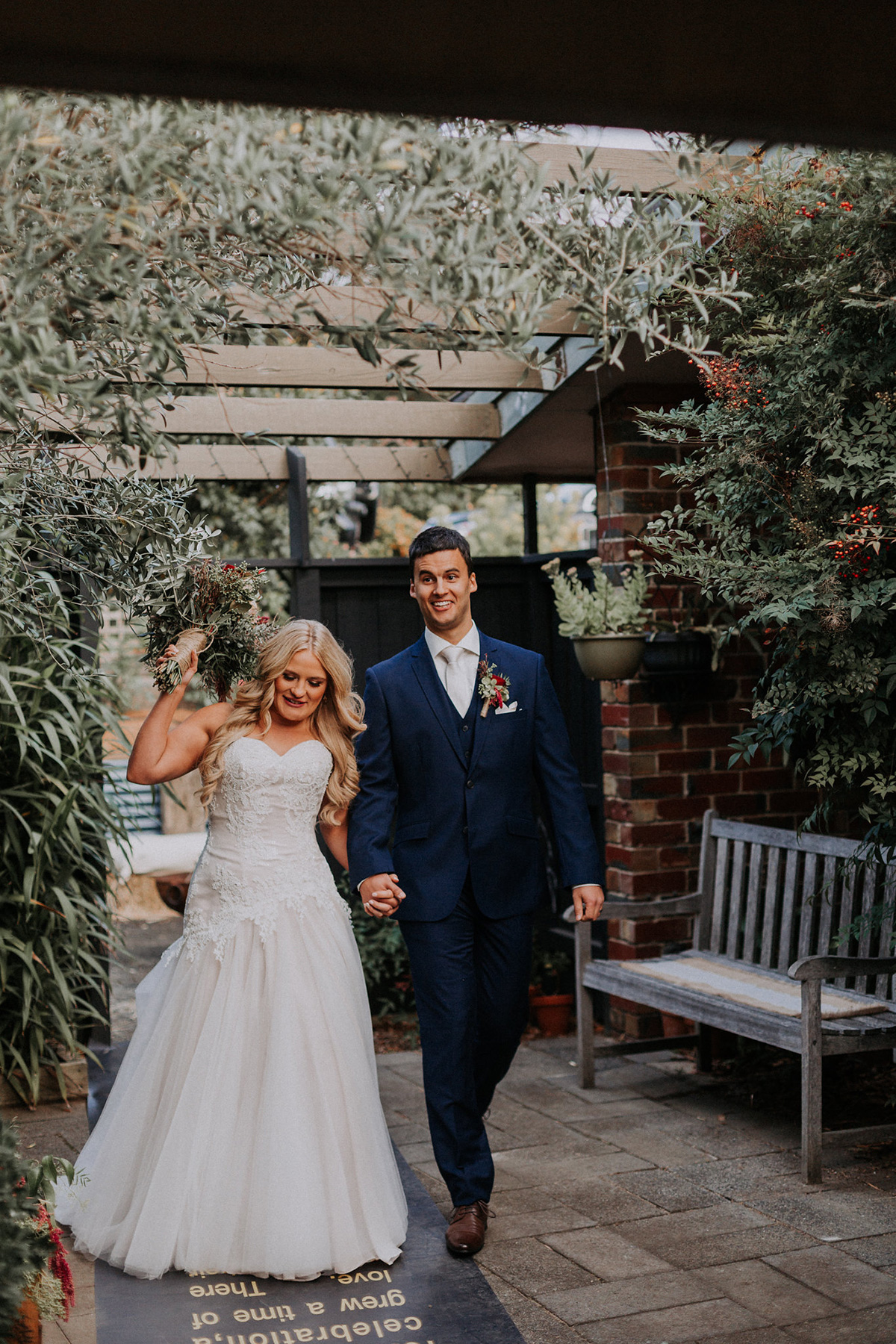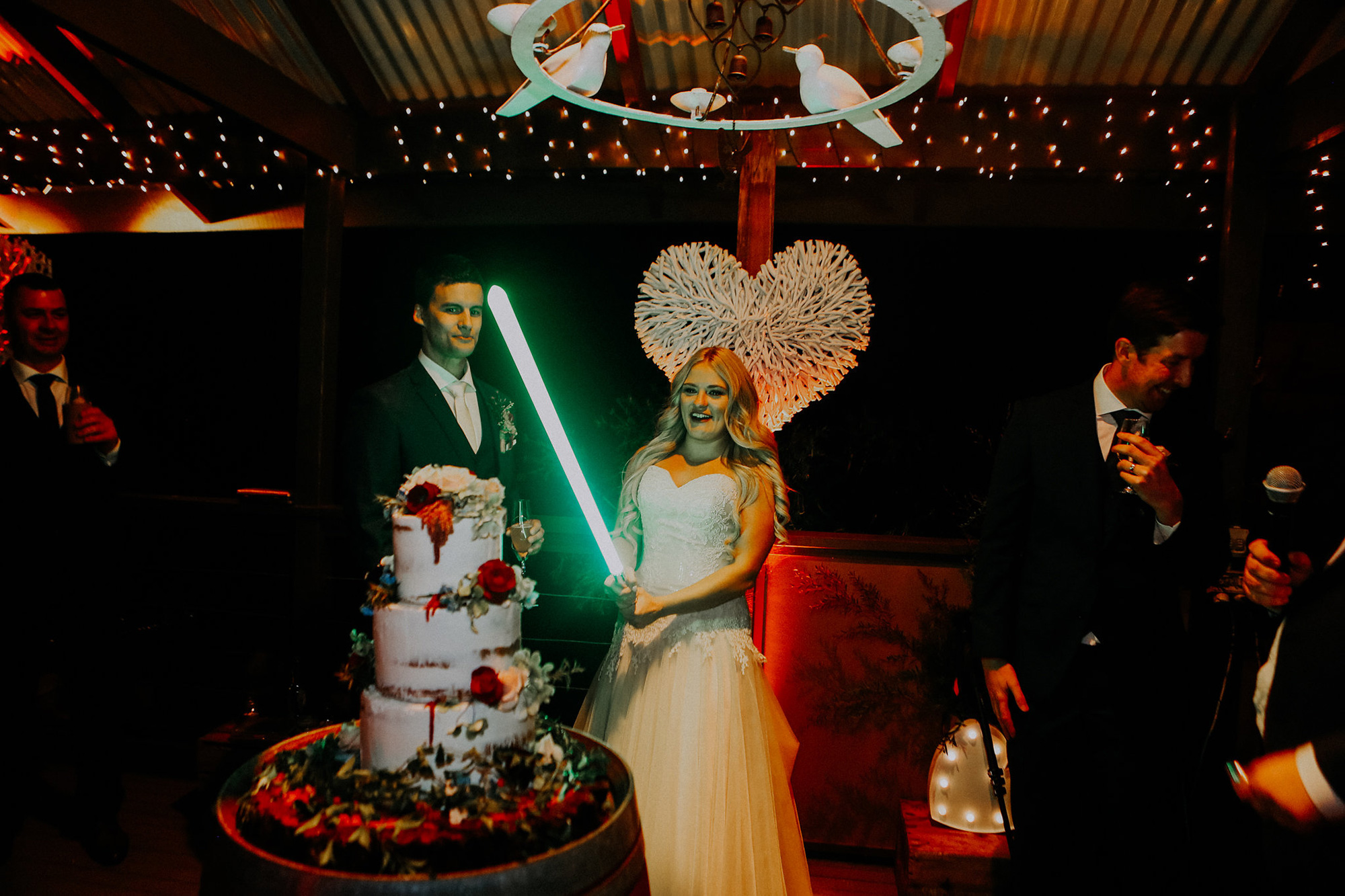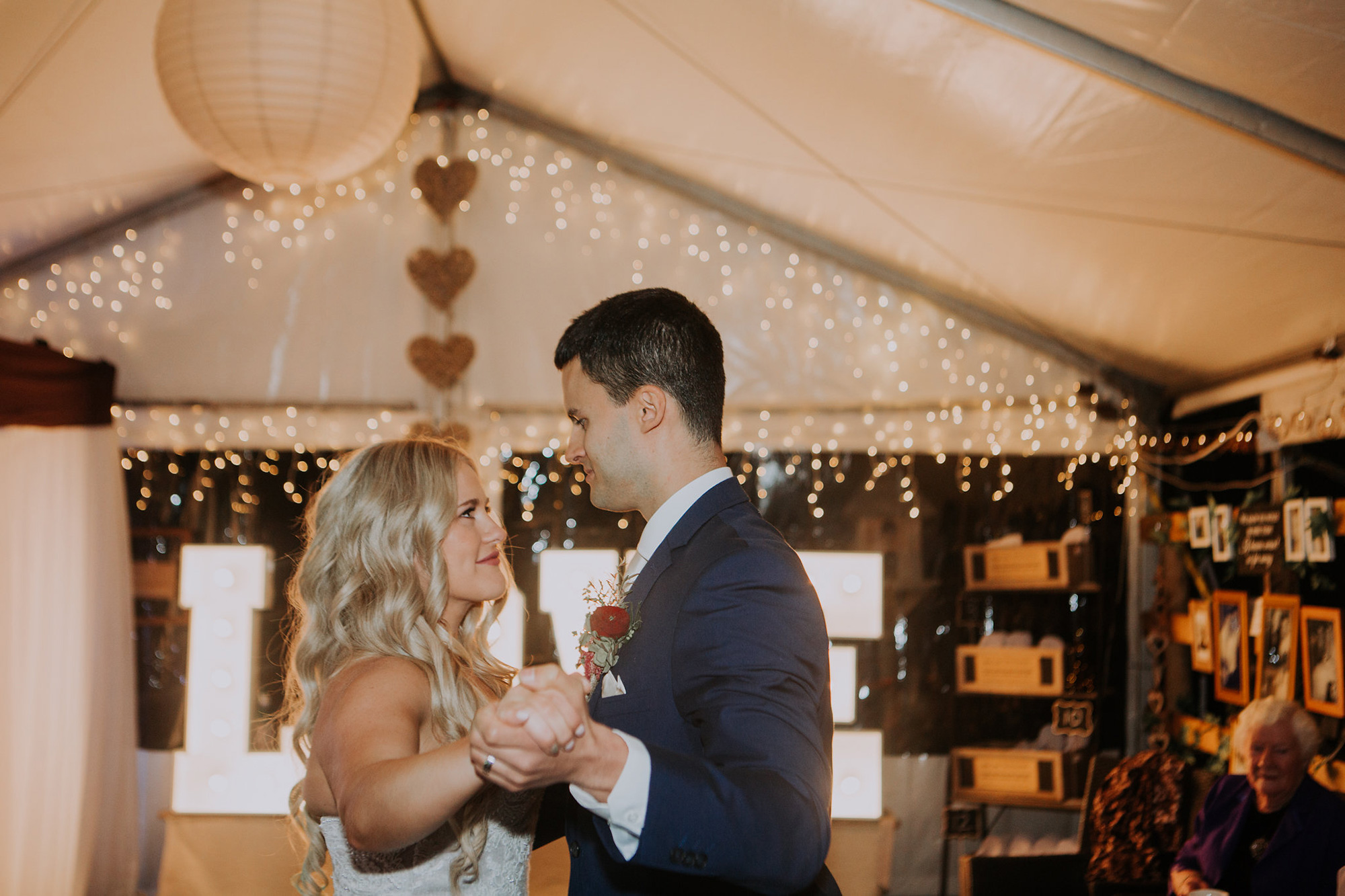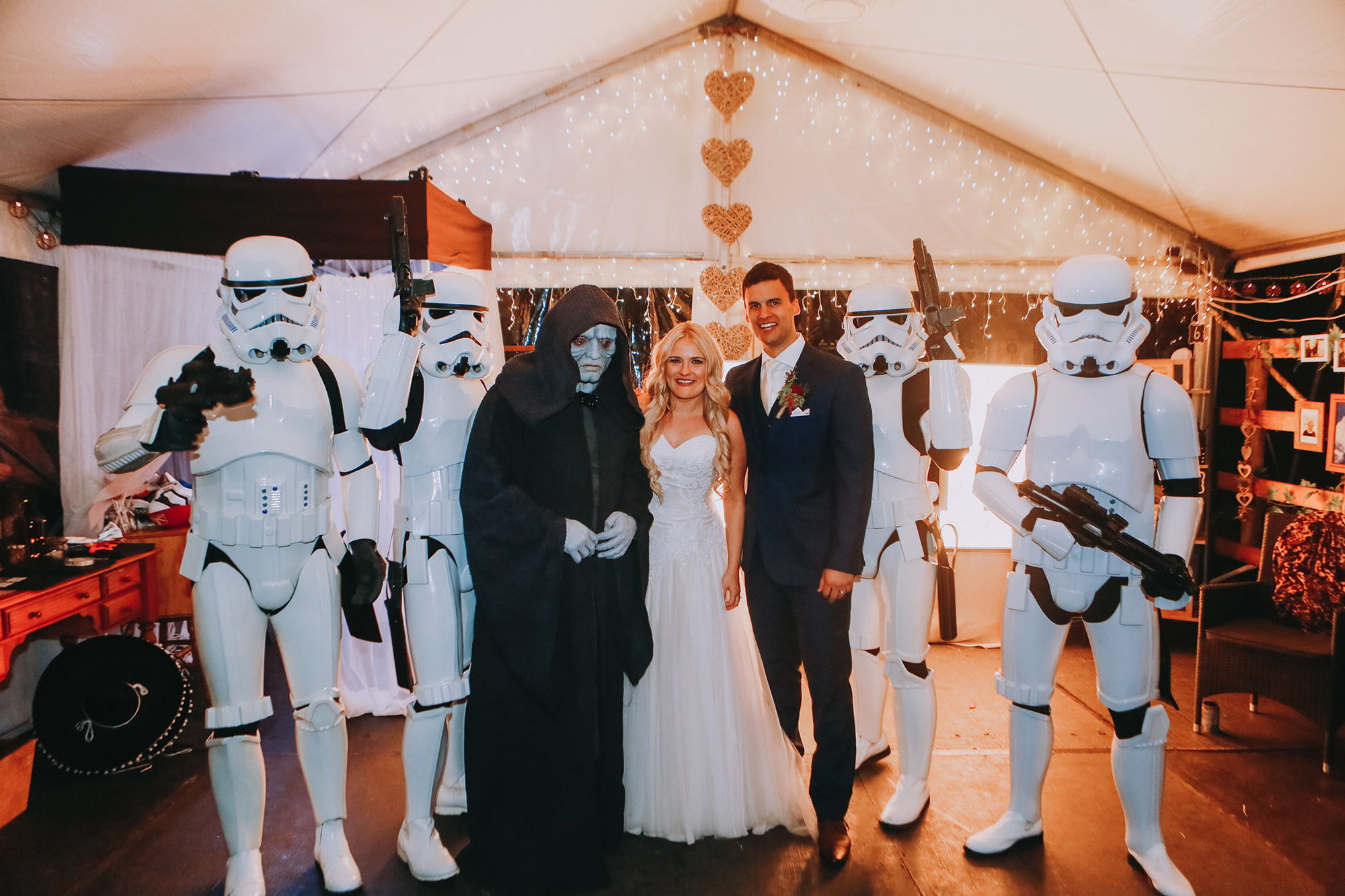 "My brother organised a group called the 501st Knightfall Squad where the members dress up as Star Wars characters and attend functions for donations towards a children's charity," says Kristy.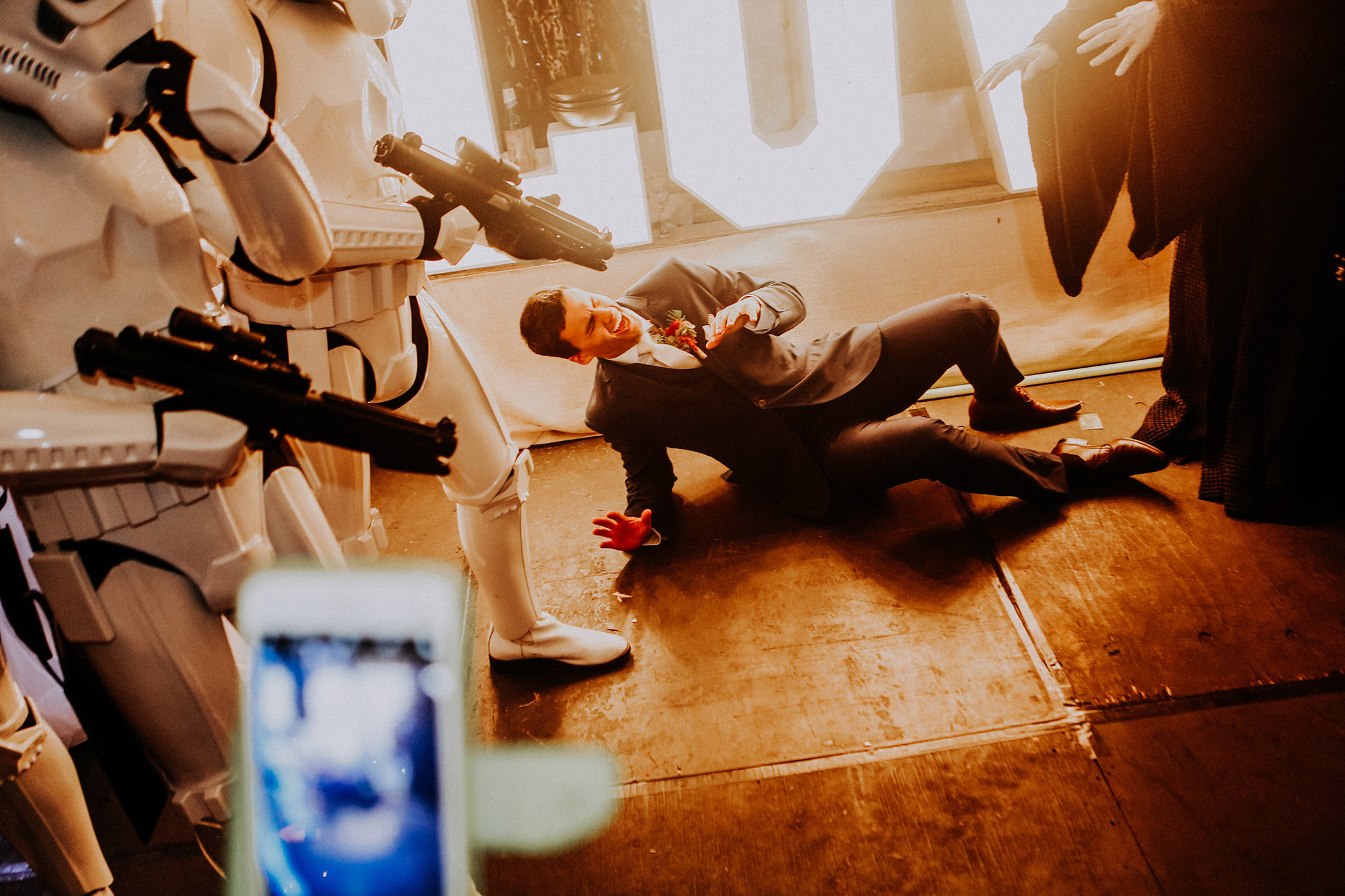 Video by Ruffit Media.