When Asta Brent moved into a share house with some girlfriends, she never thought the guy helping carry her bags up the stairs would become her future husband.
Though Asta, 28 and Joel Stumer, 26, quickly became a couple, the pair spent nine of the first 12 months of their relationship apart, as Joel joined the defence force.
"It was very hard at times," says Asta, "But we were very lucky to have such great friends and family around us to keep us occupied!"
Over six years later, on March 18, 2017, the pair exchanged vows among 121 family and friends at their rustic chic wedding held at The Vue, Boonah, QLD. Though the weather forecast predicted heavy rain and flooding; by stroke of luck, the day was beautifully warm and sunny.
If she could do it again, Asta says she wouldn't change a thing. "Everything was perfect in every way. And, when moments were getting hectic, we just took a step back and reminded ourselves how we only have this one day – so have fun and take it all in!"
Photos courtesy of Evoke Studios.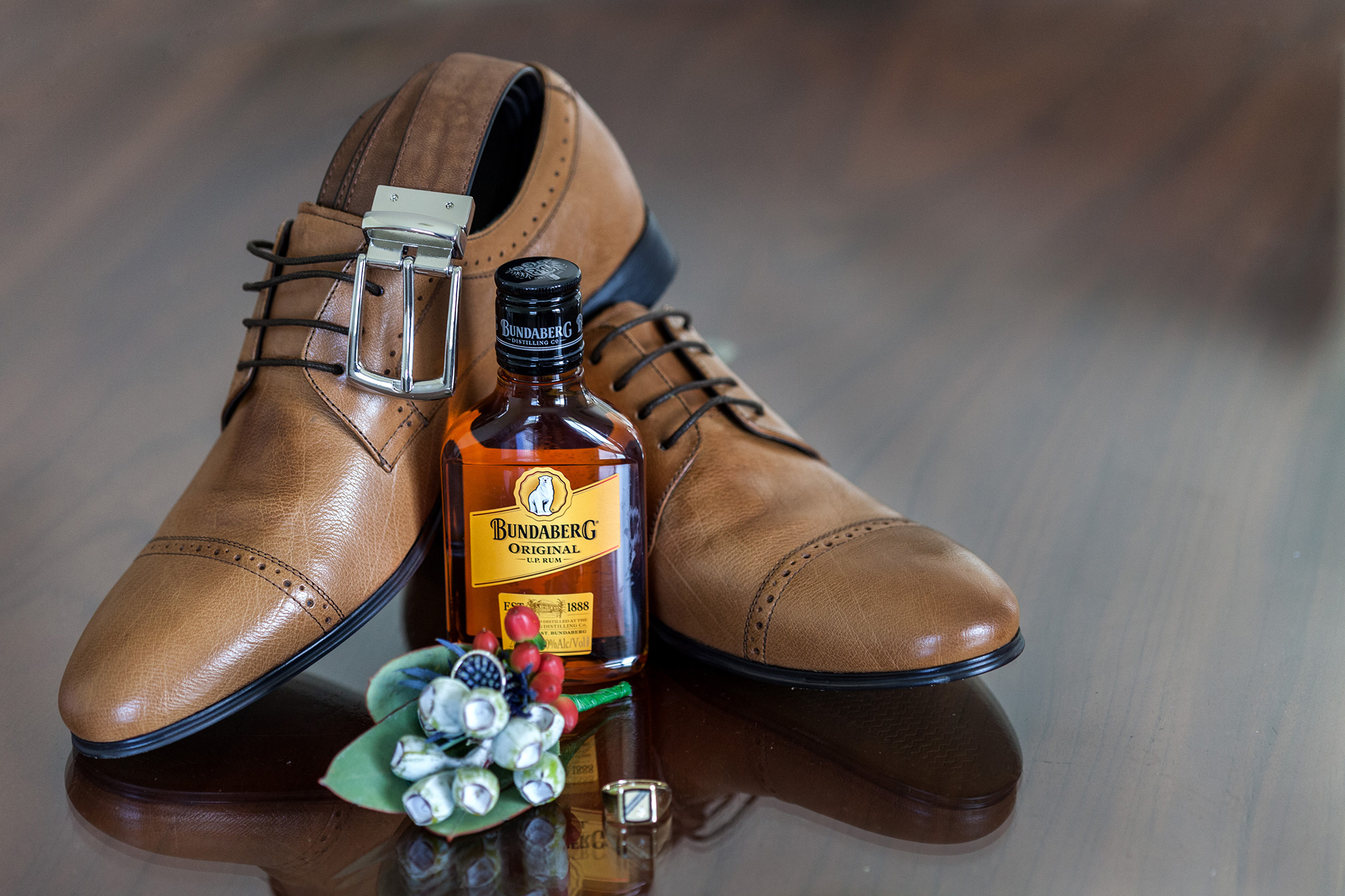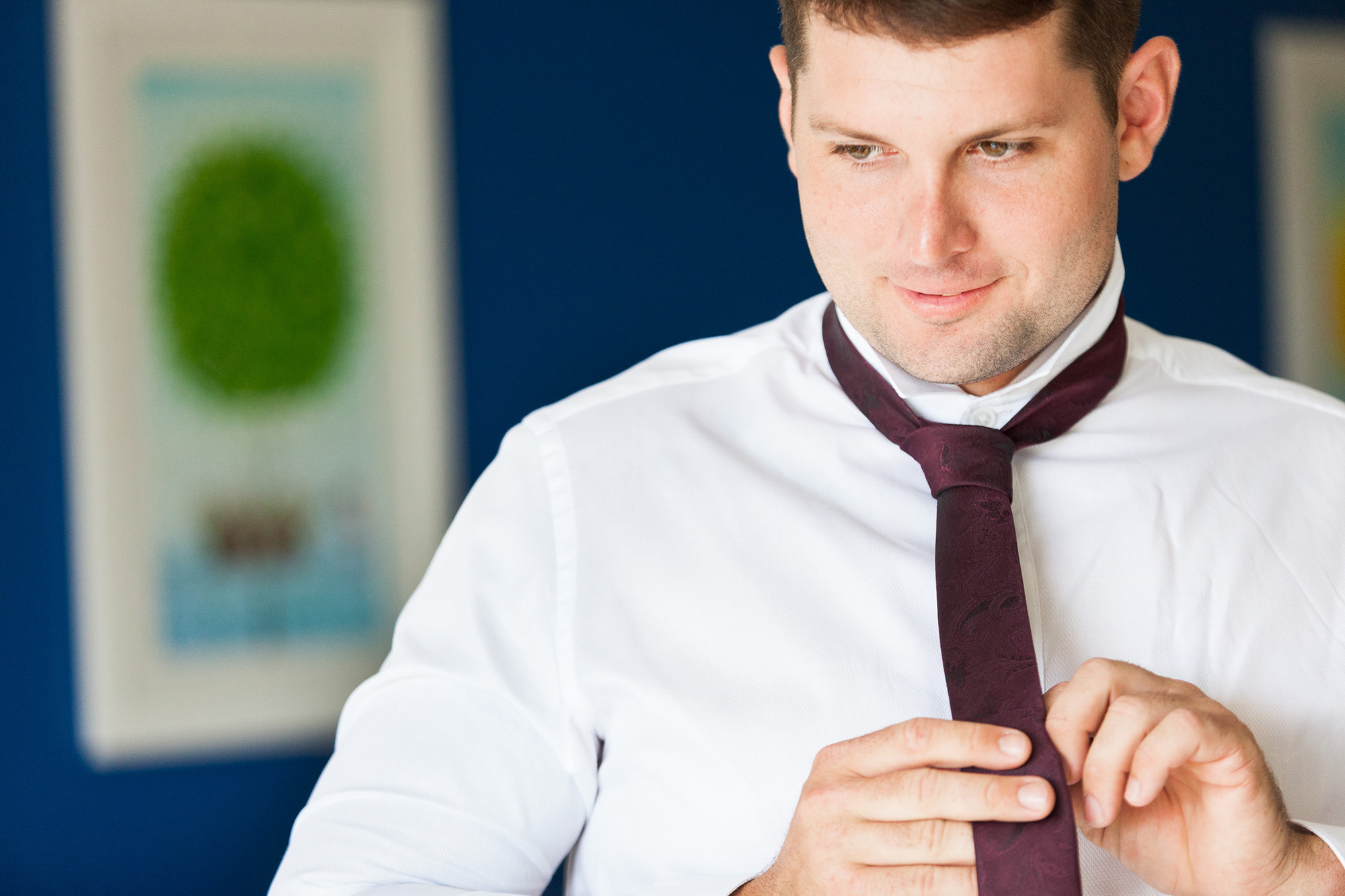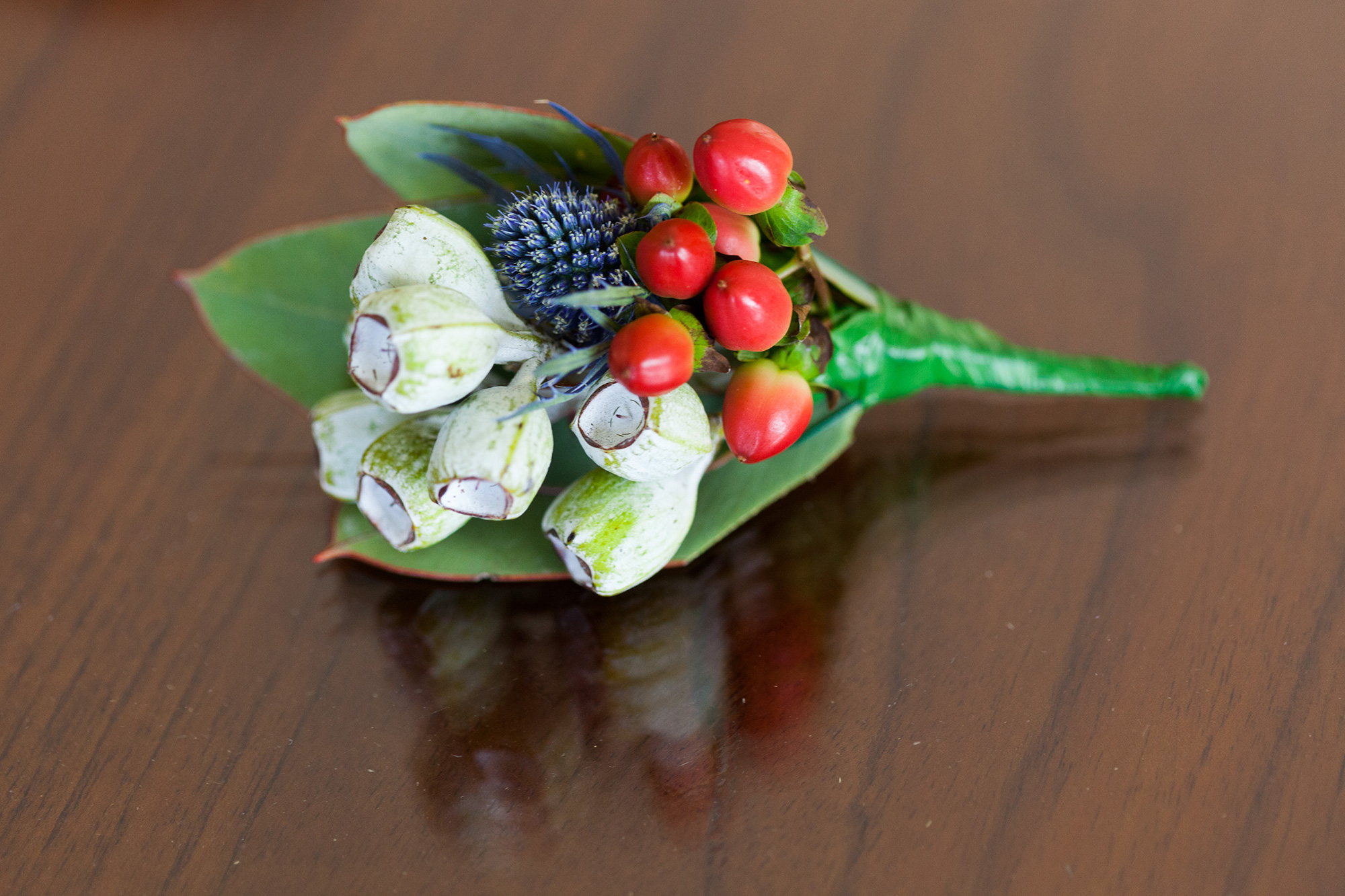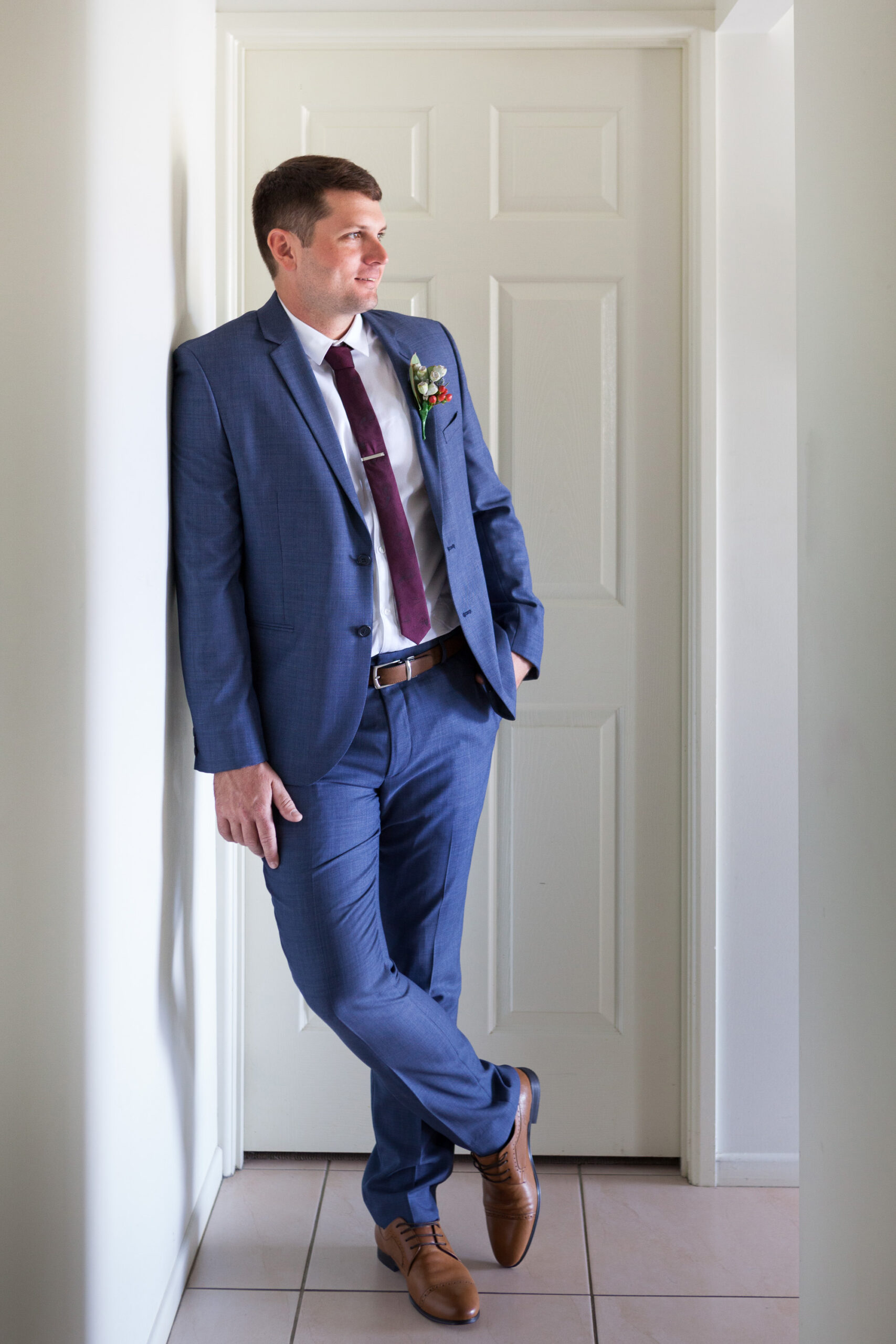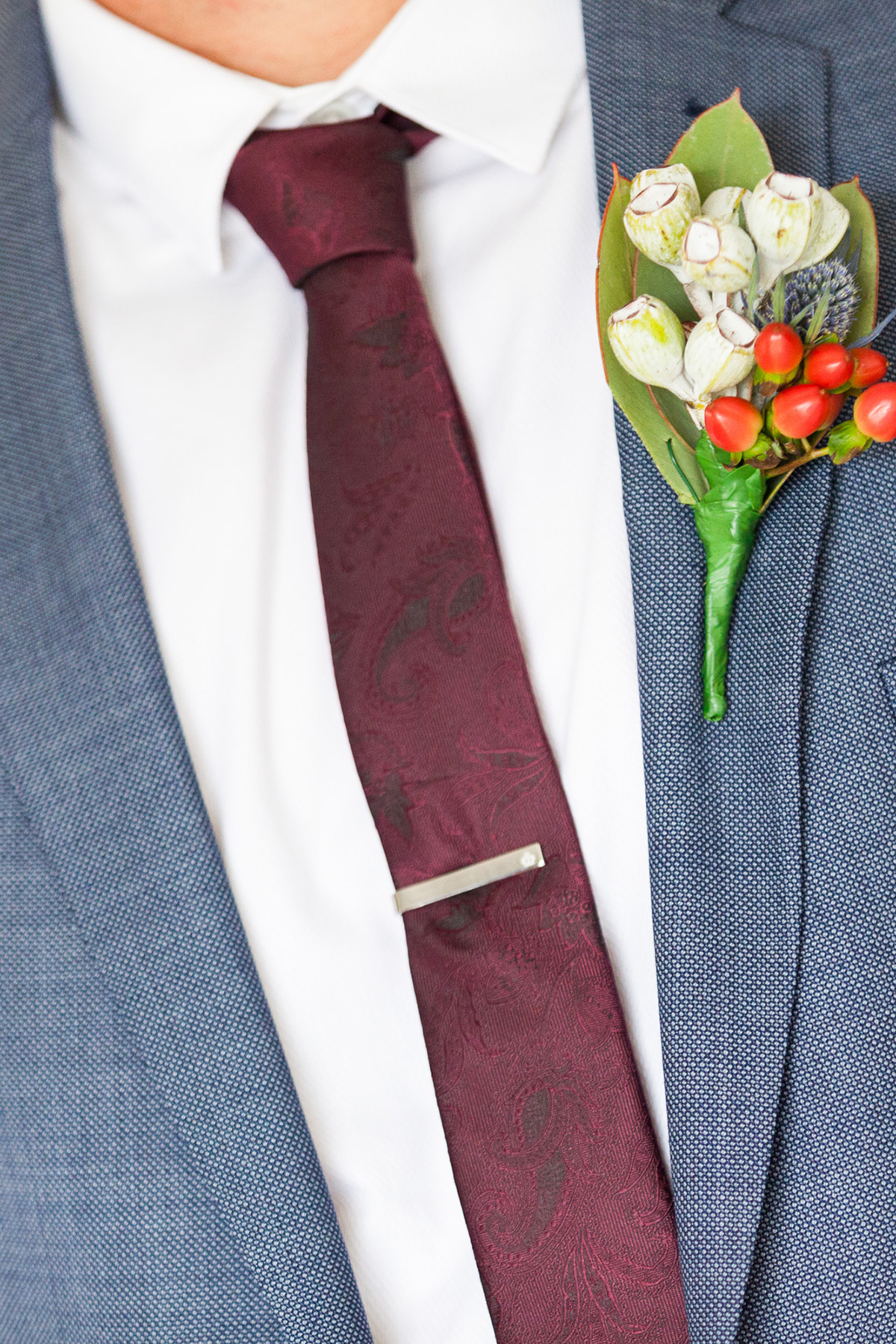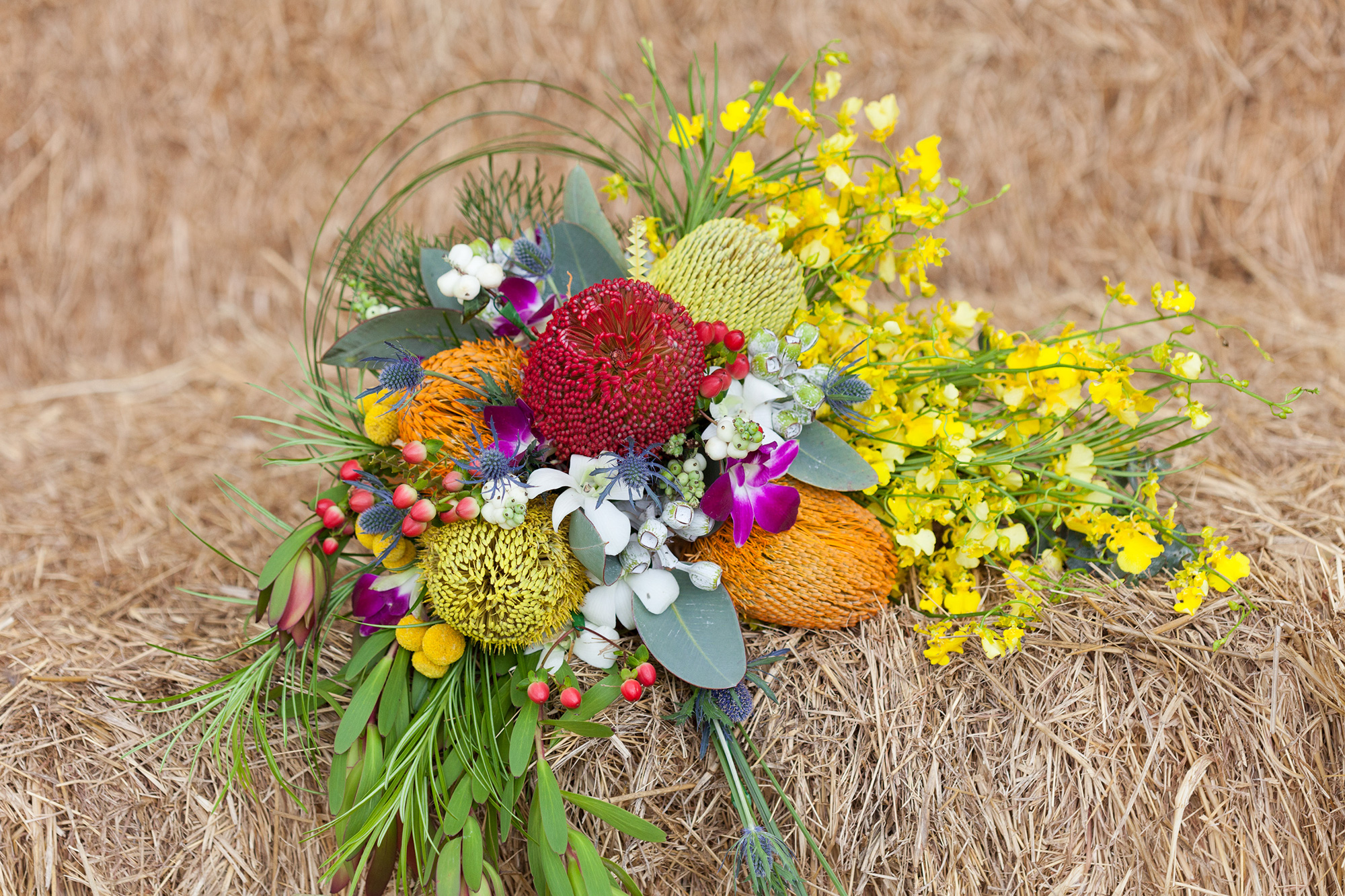 The bouquets, decorations, and corsages were put together using only native Australian flowers.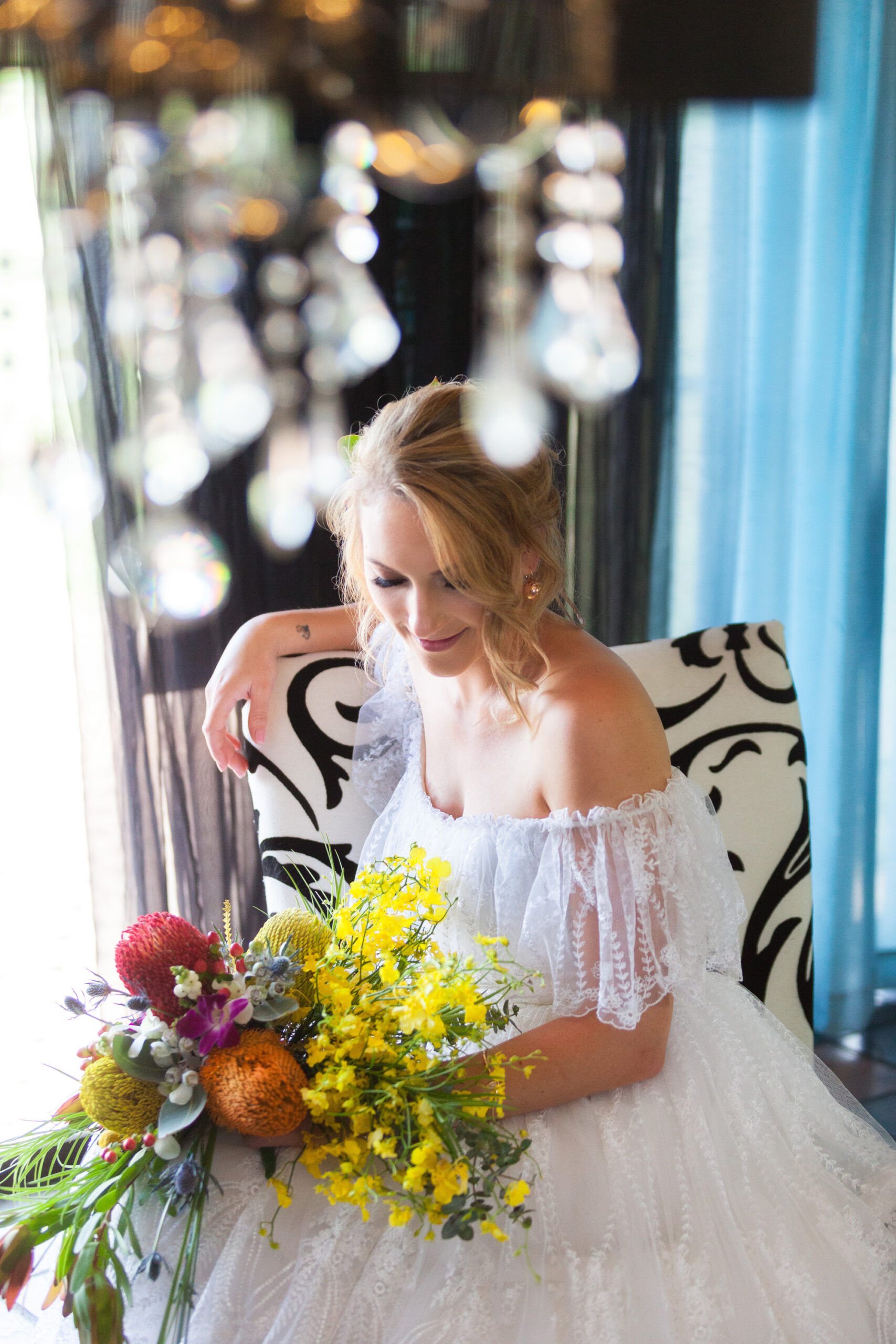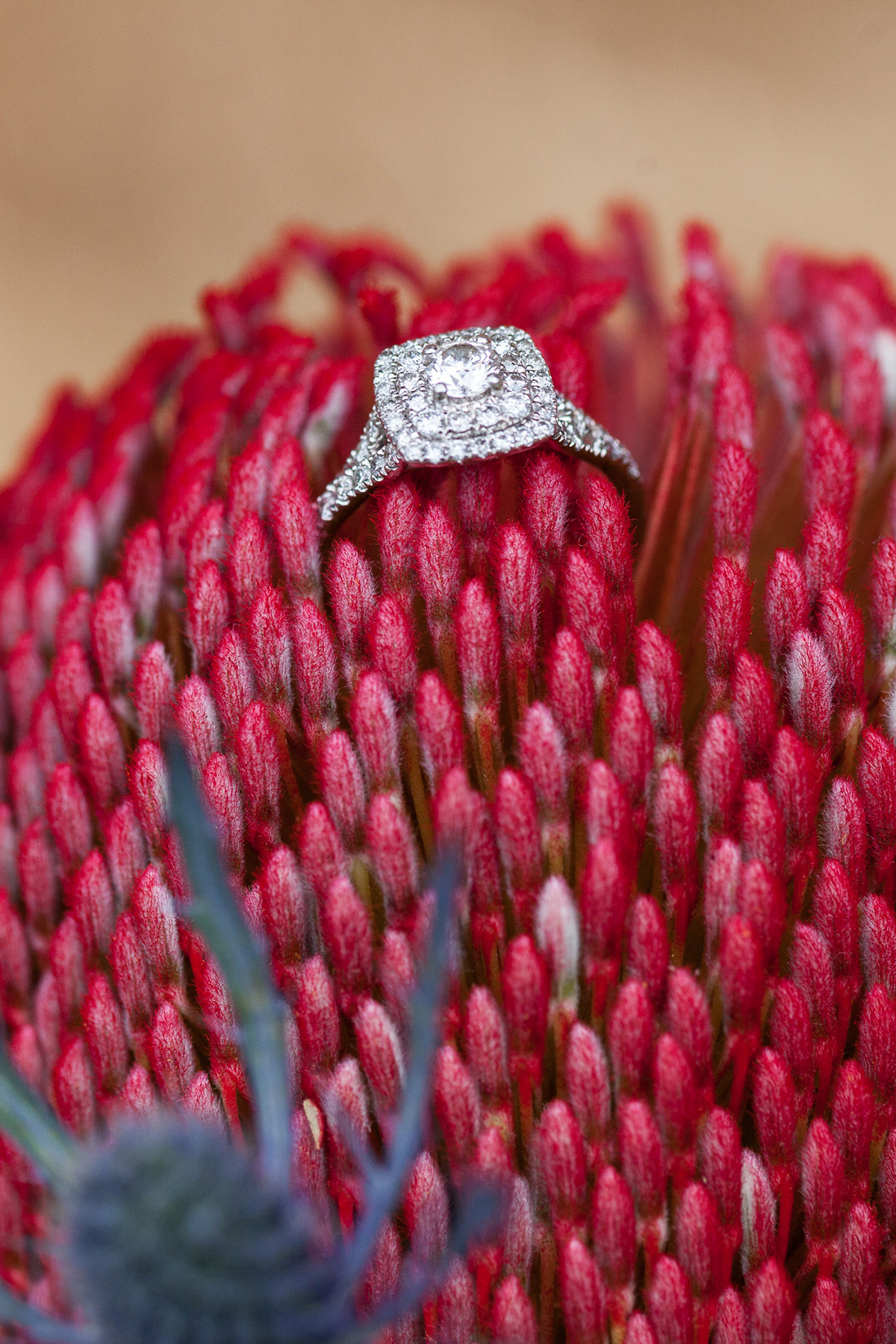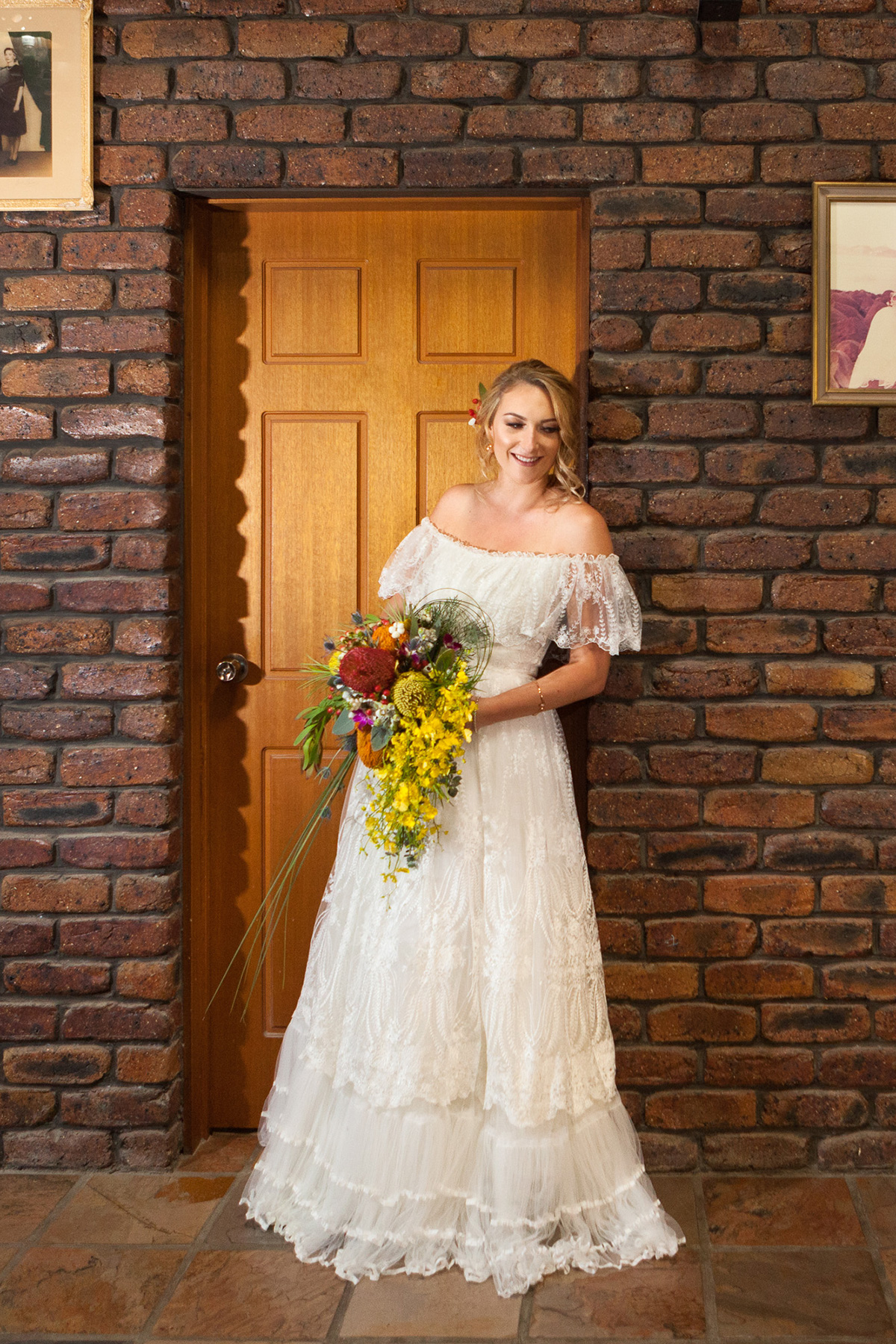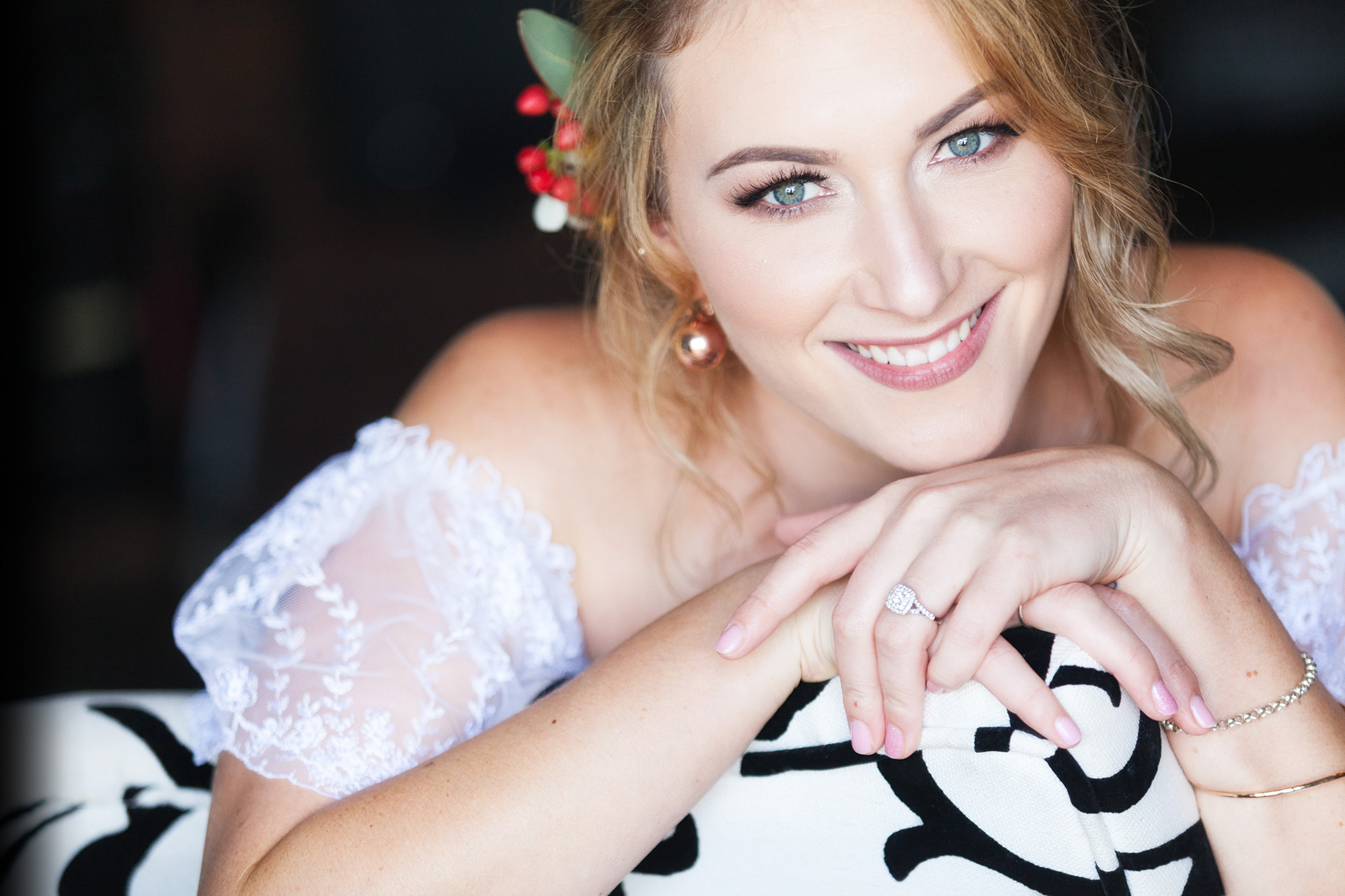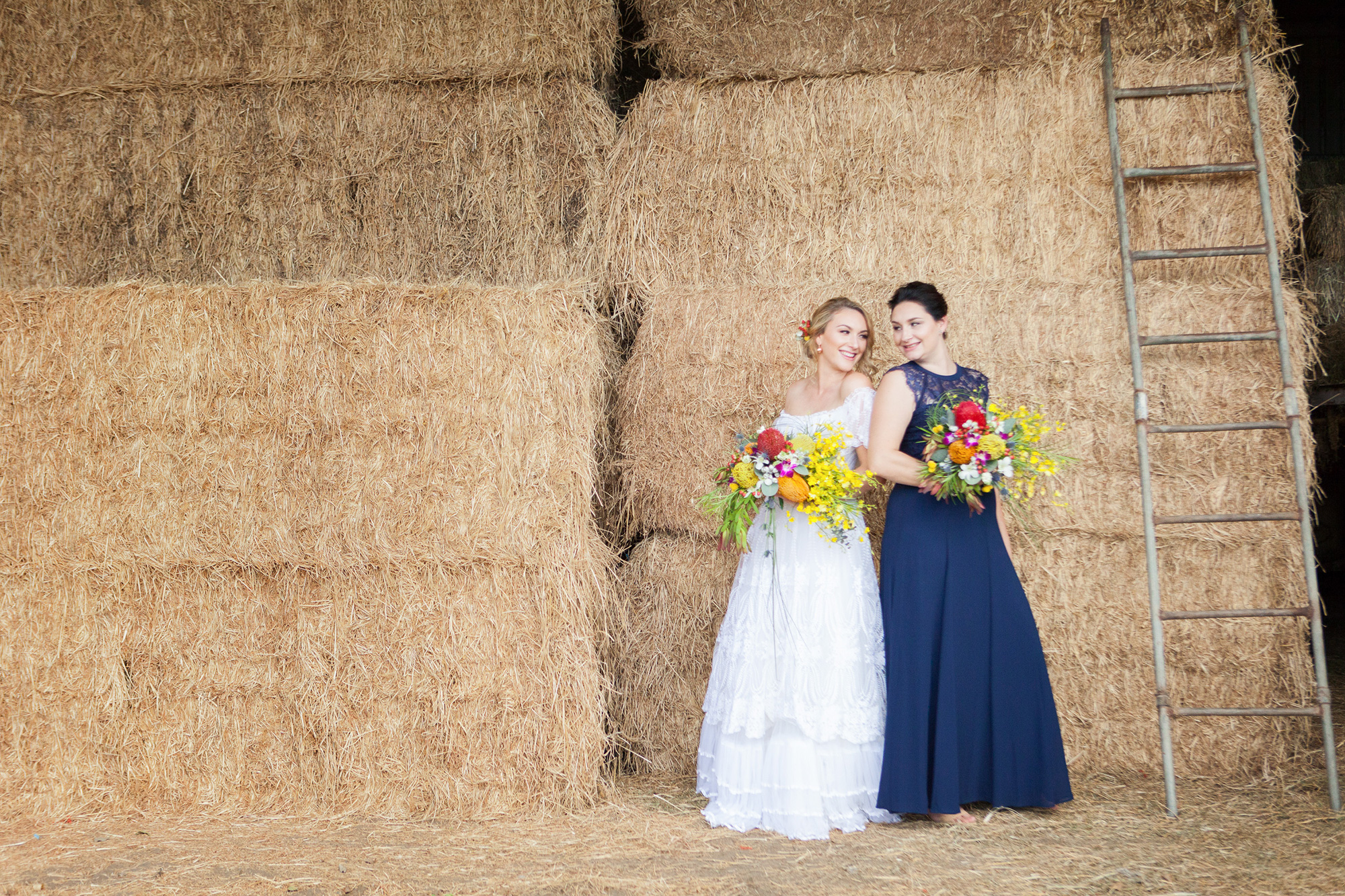 Asta organised TWO dresses for the day. The first was Asta's mother's lace waterfall gown she'd worn to her own wedding 34 years prior. She changed into the second, a Grace Loves Lace slip design, for the reception.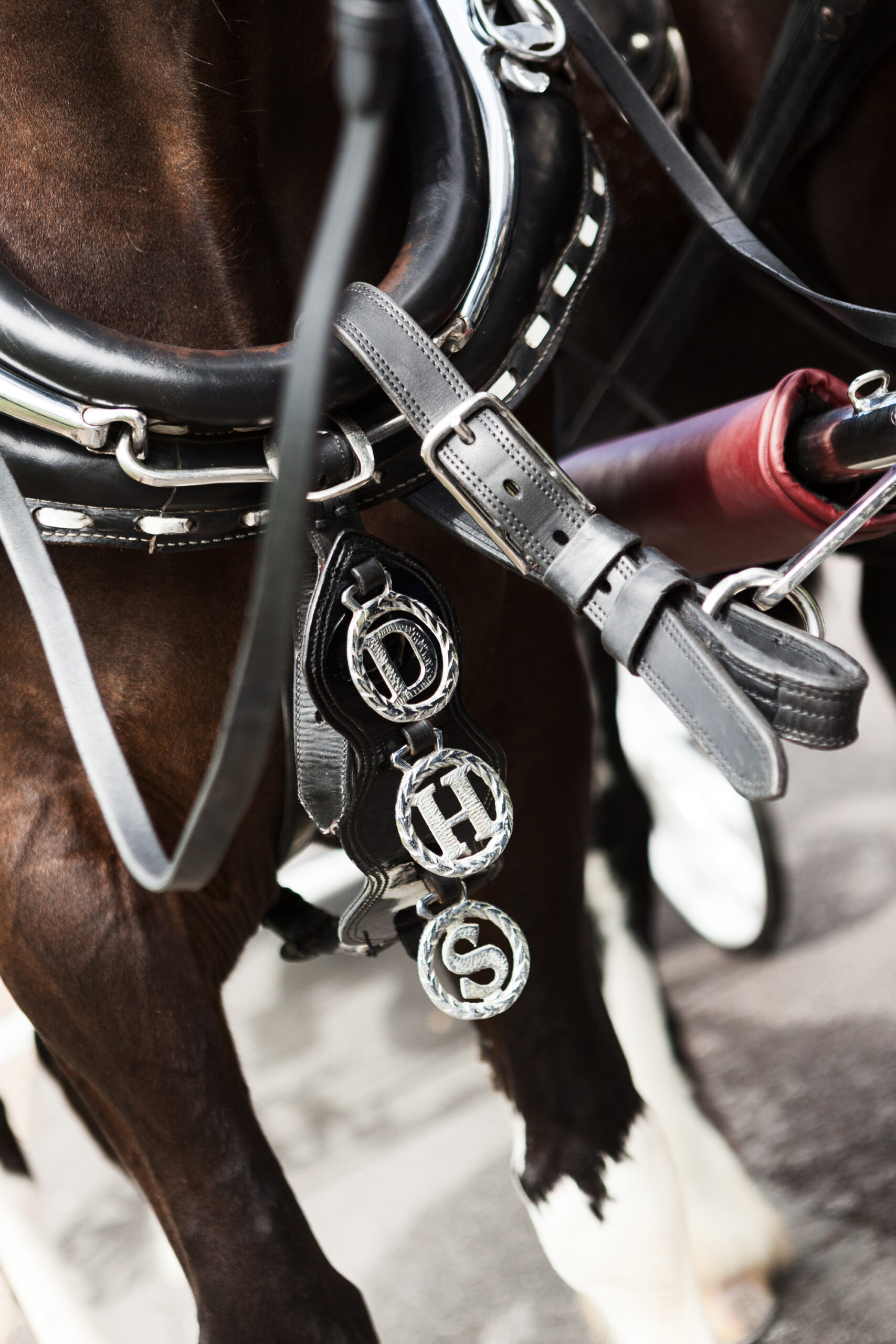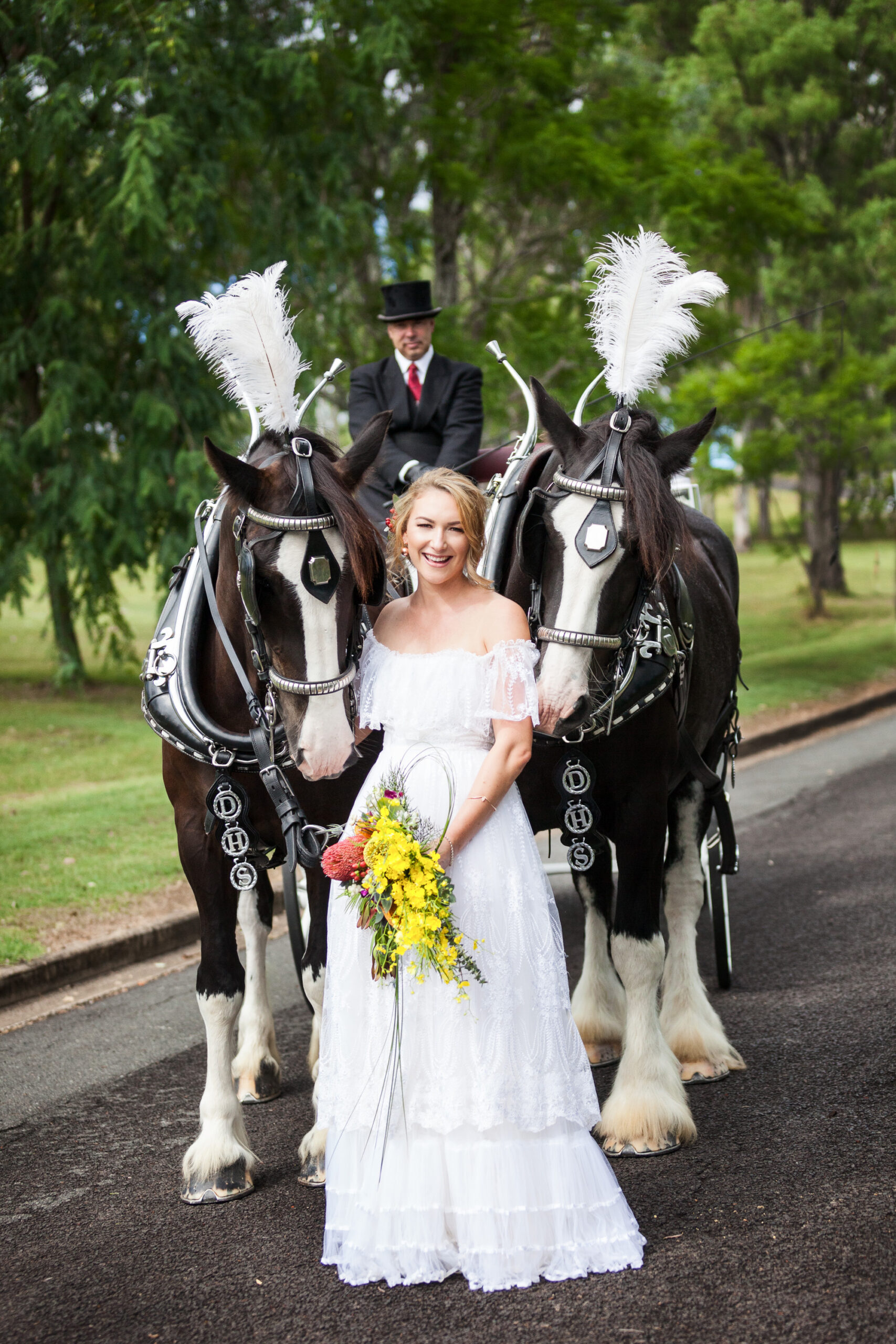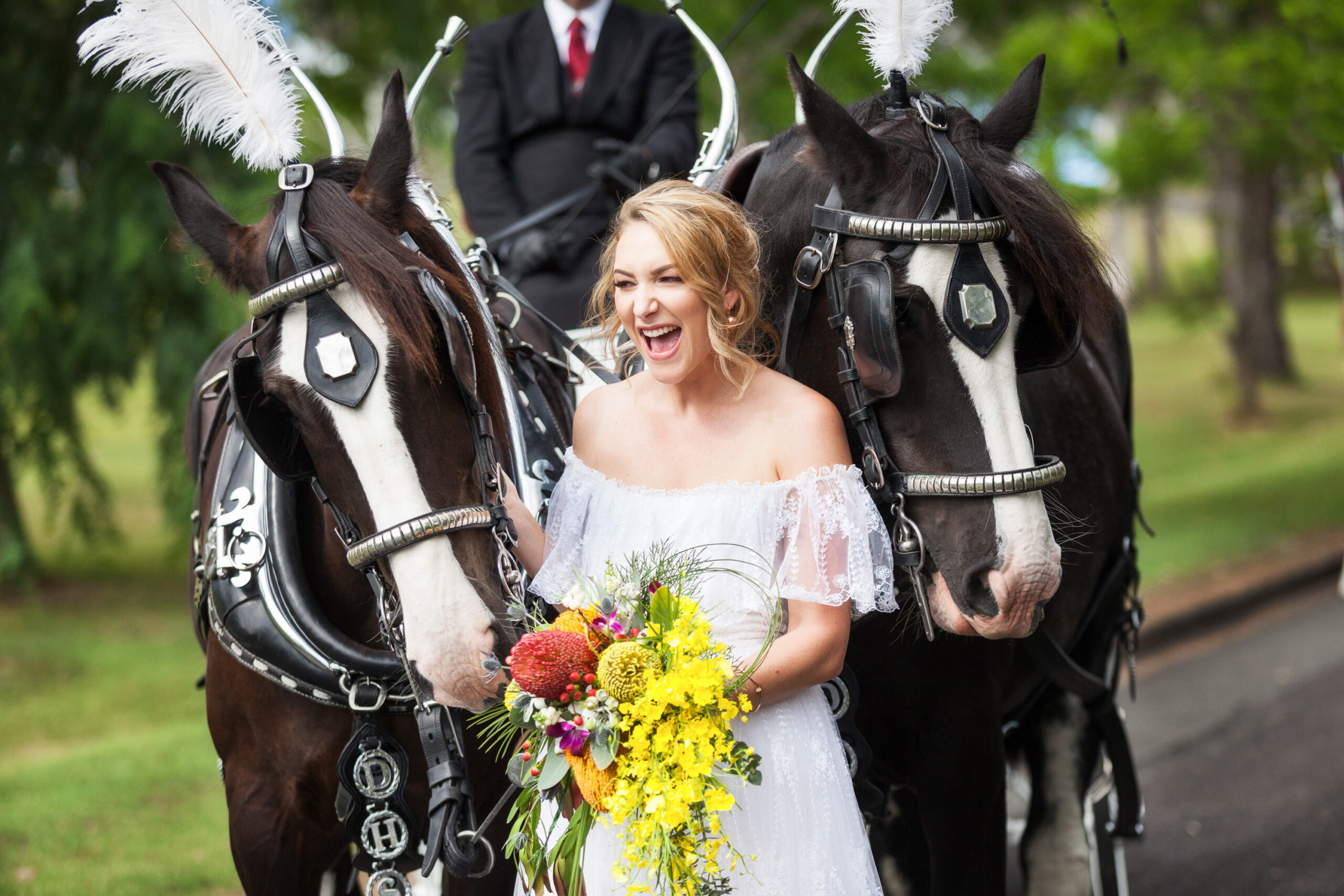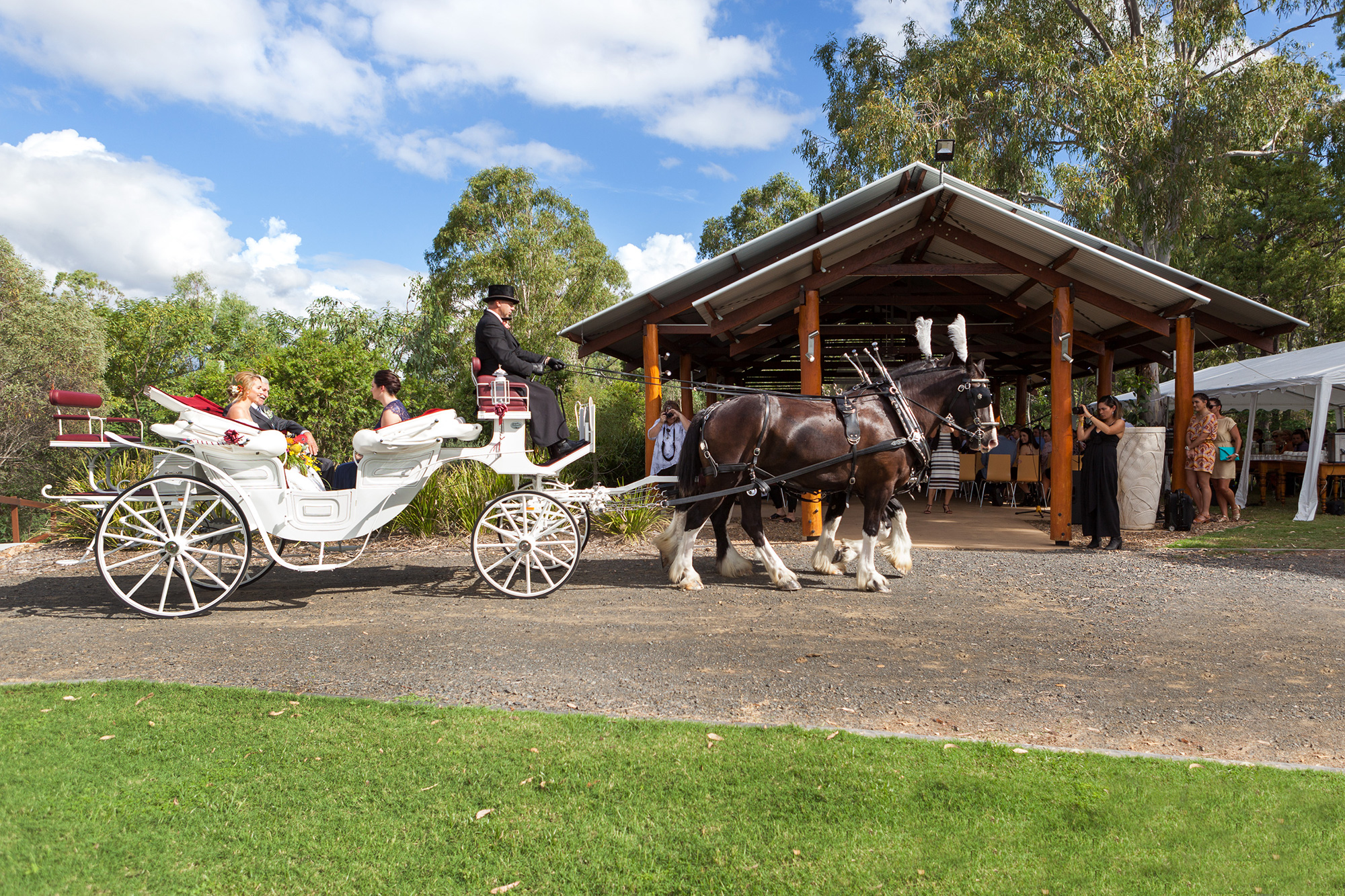 Bride Asta arrived in style in a two-horse drawn carriage provided by Drayhorse Shires.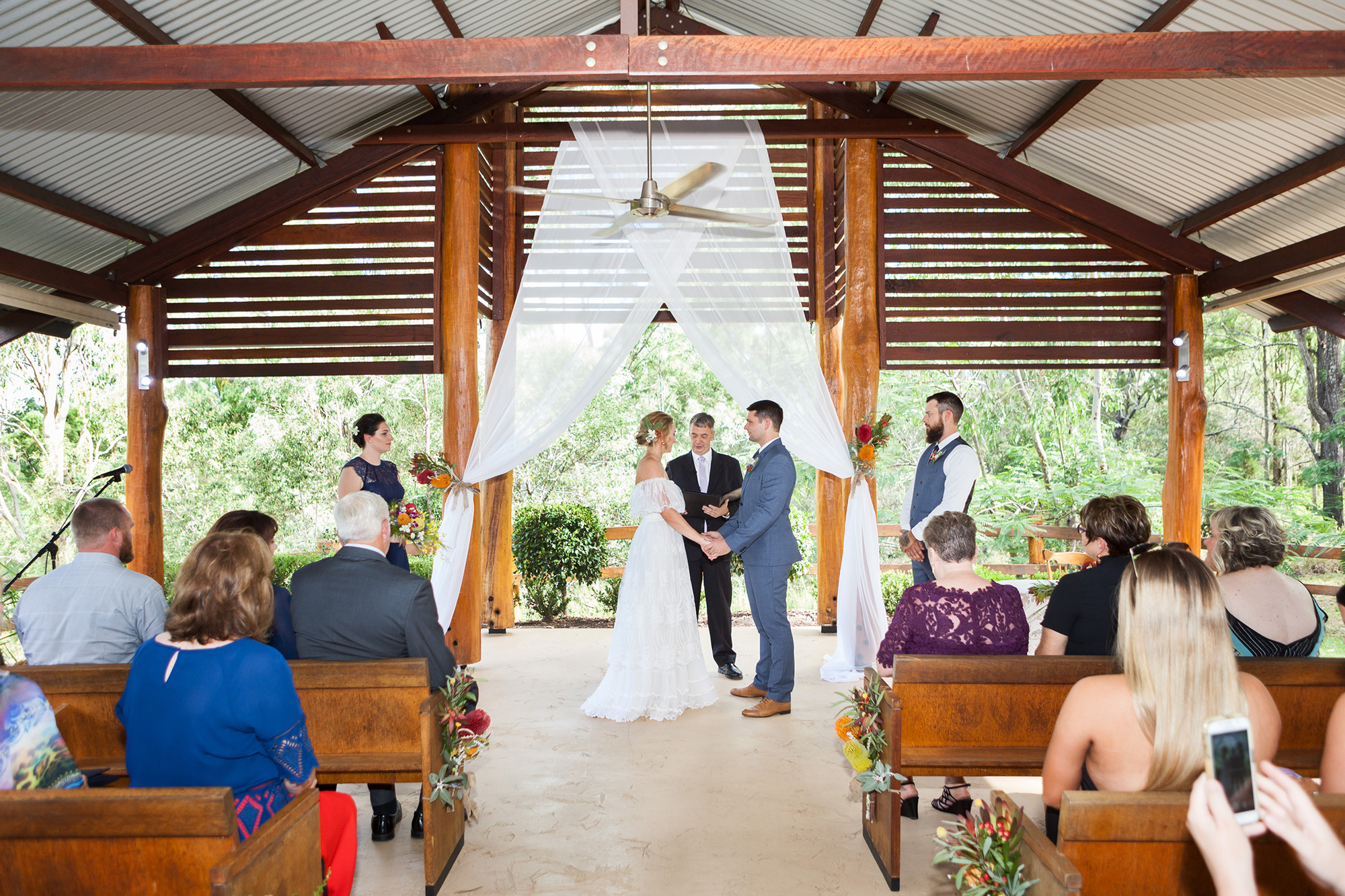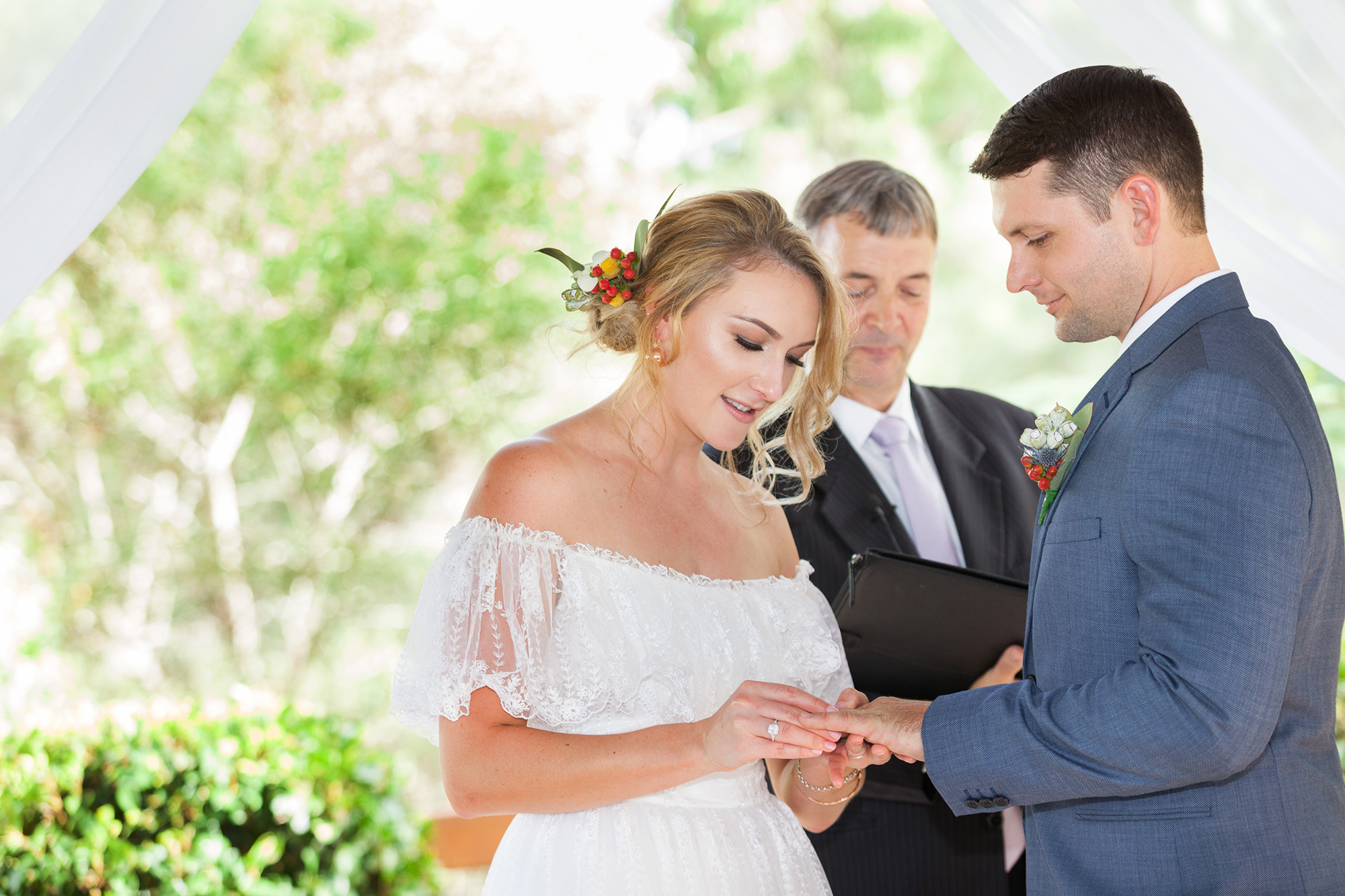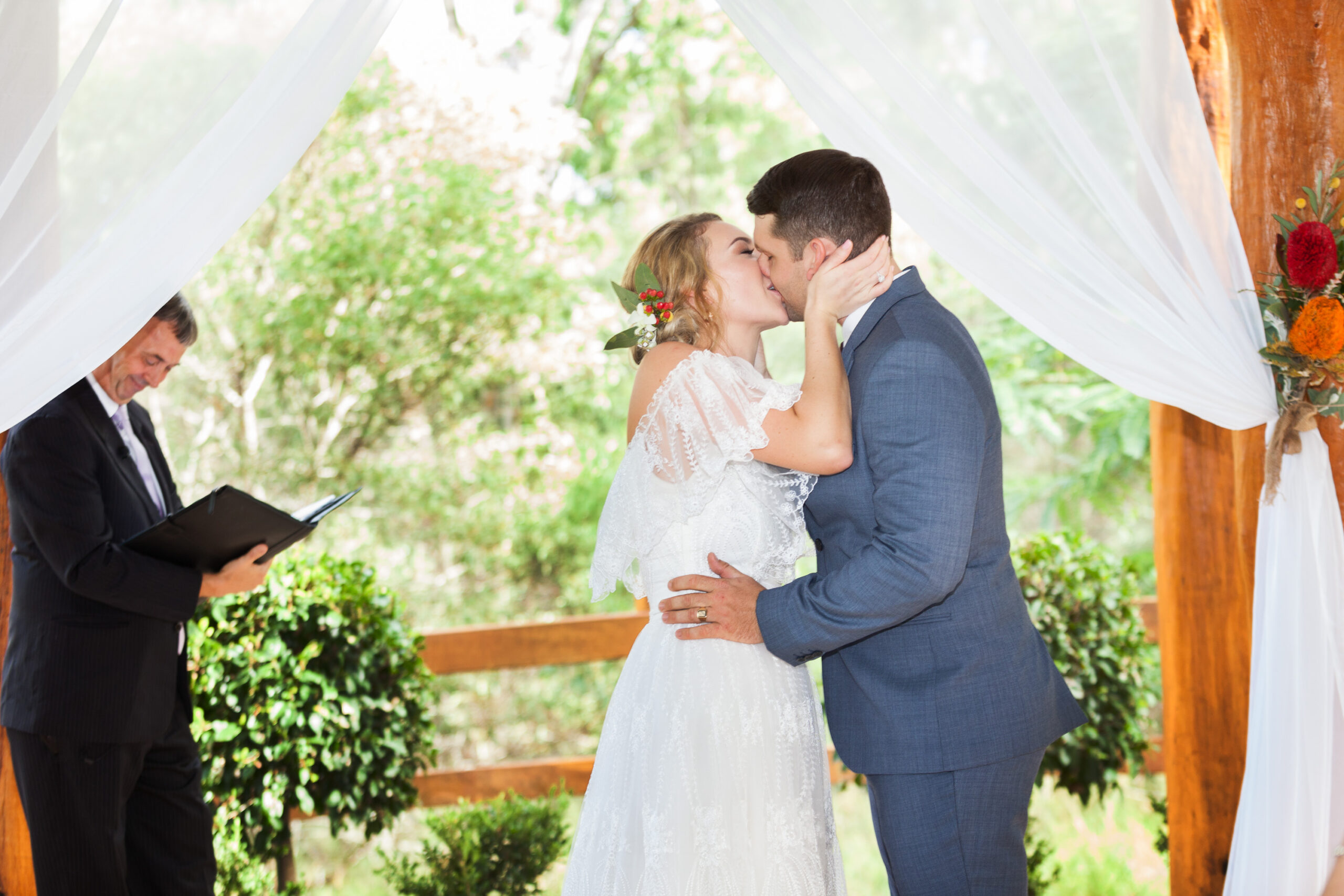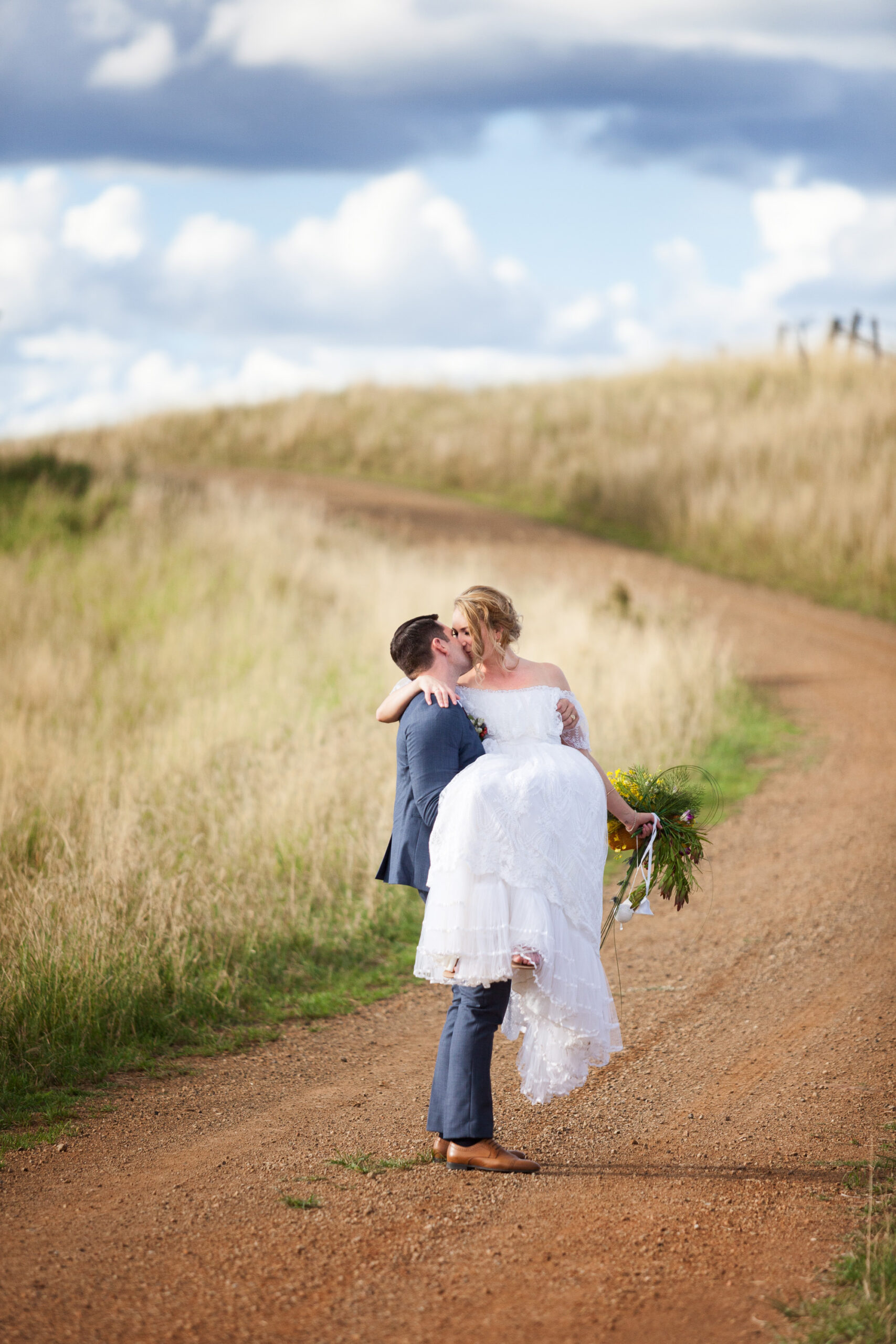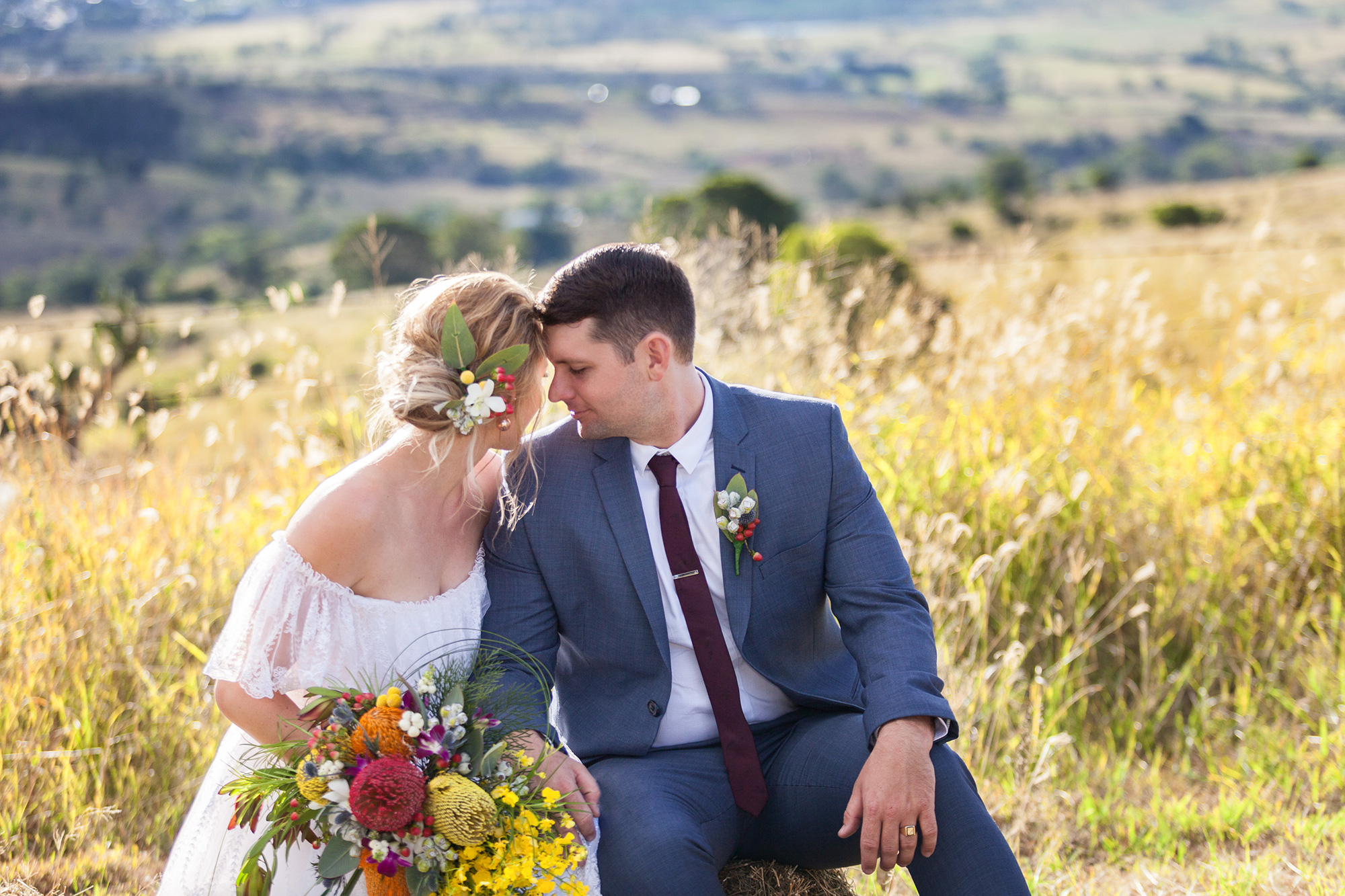 Evoke Studios made sure nothing went amiss, and every special moment was captured.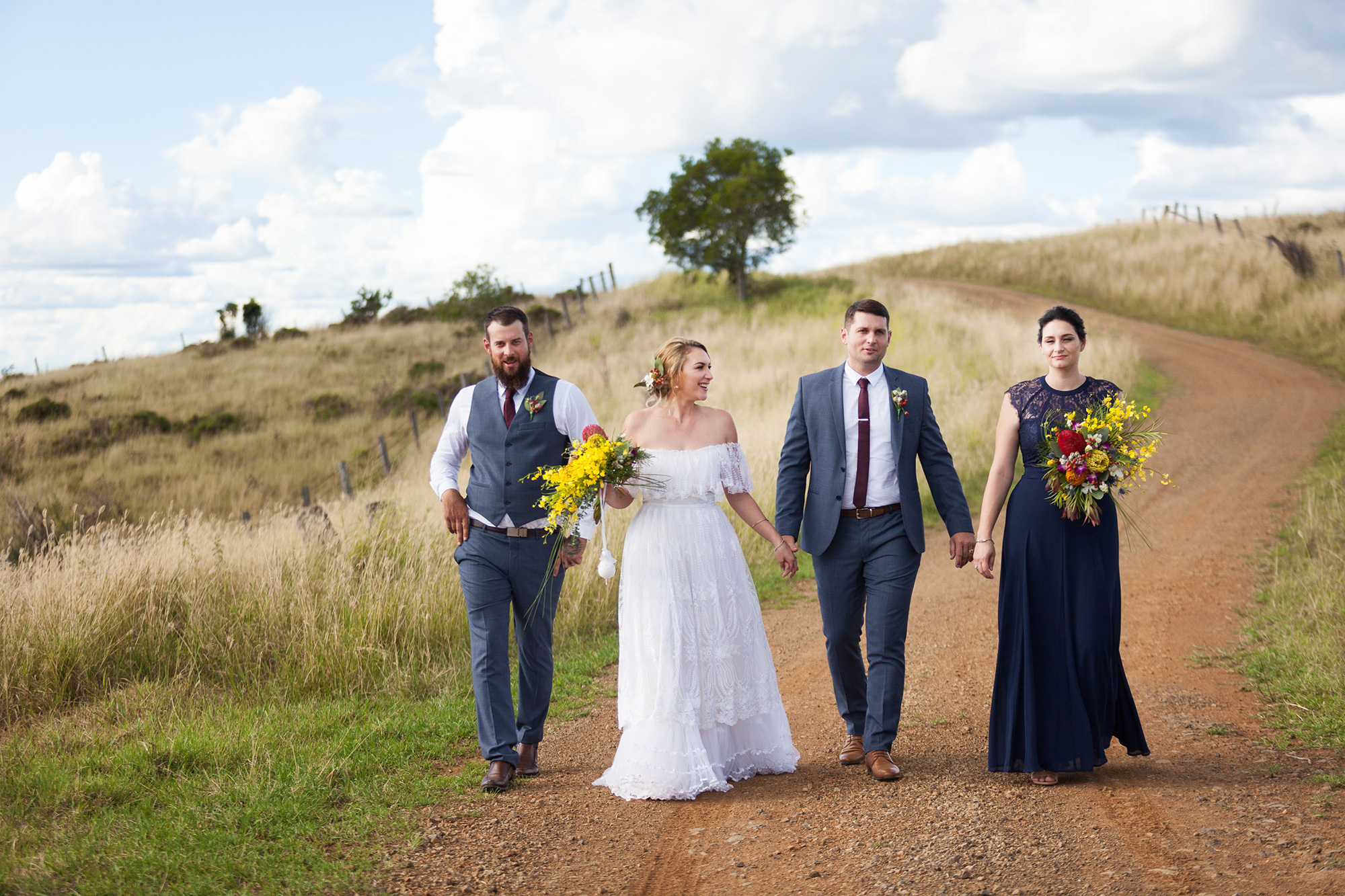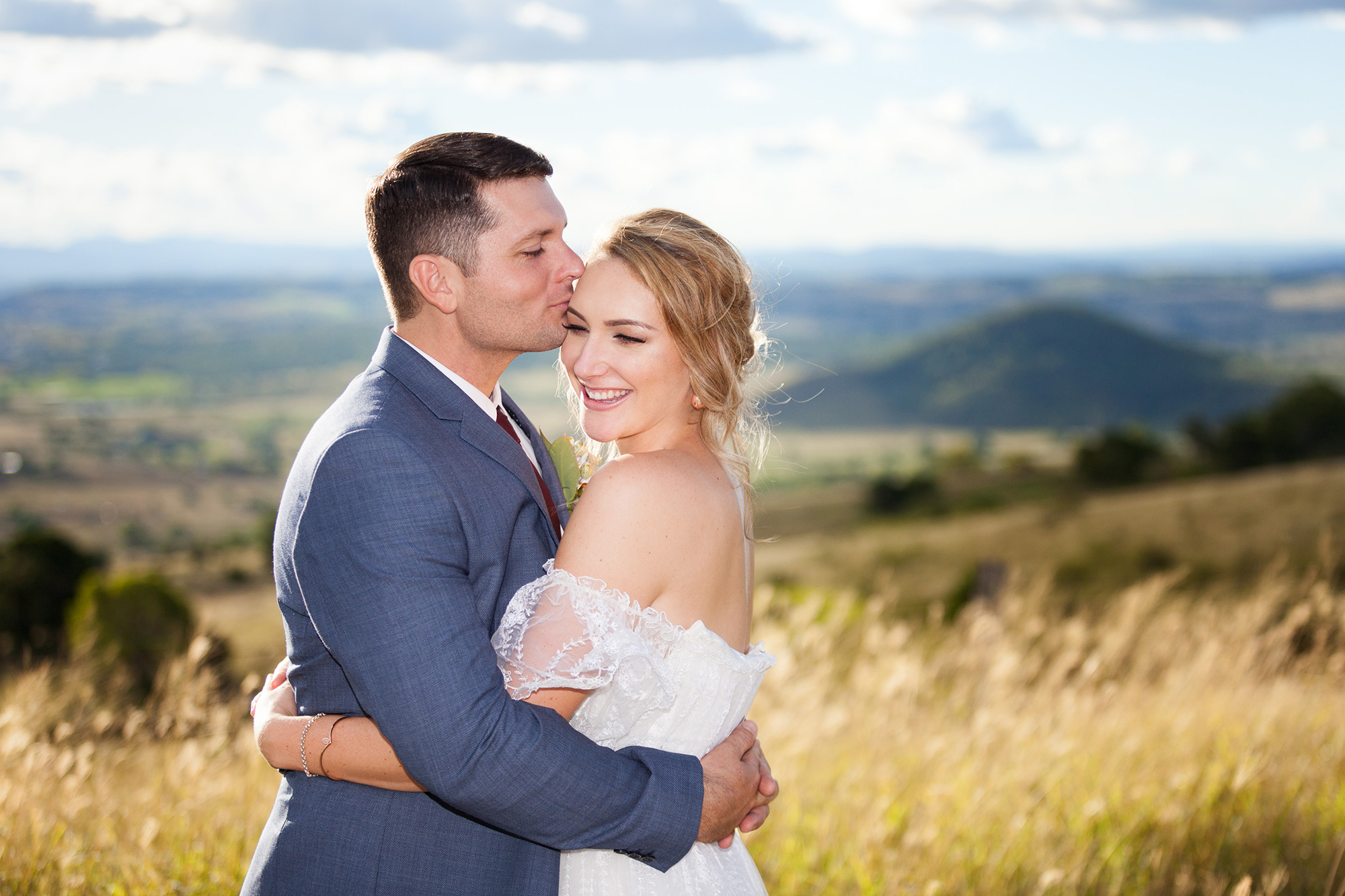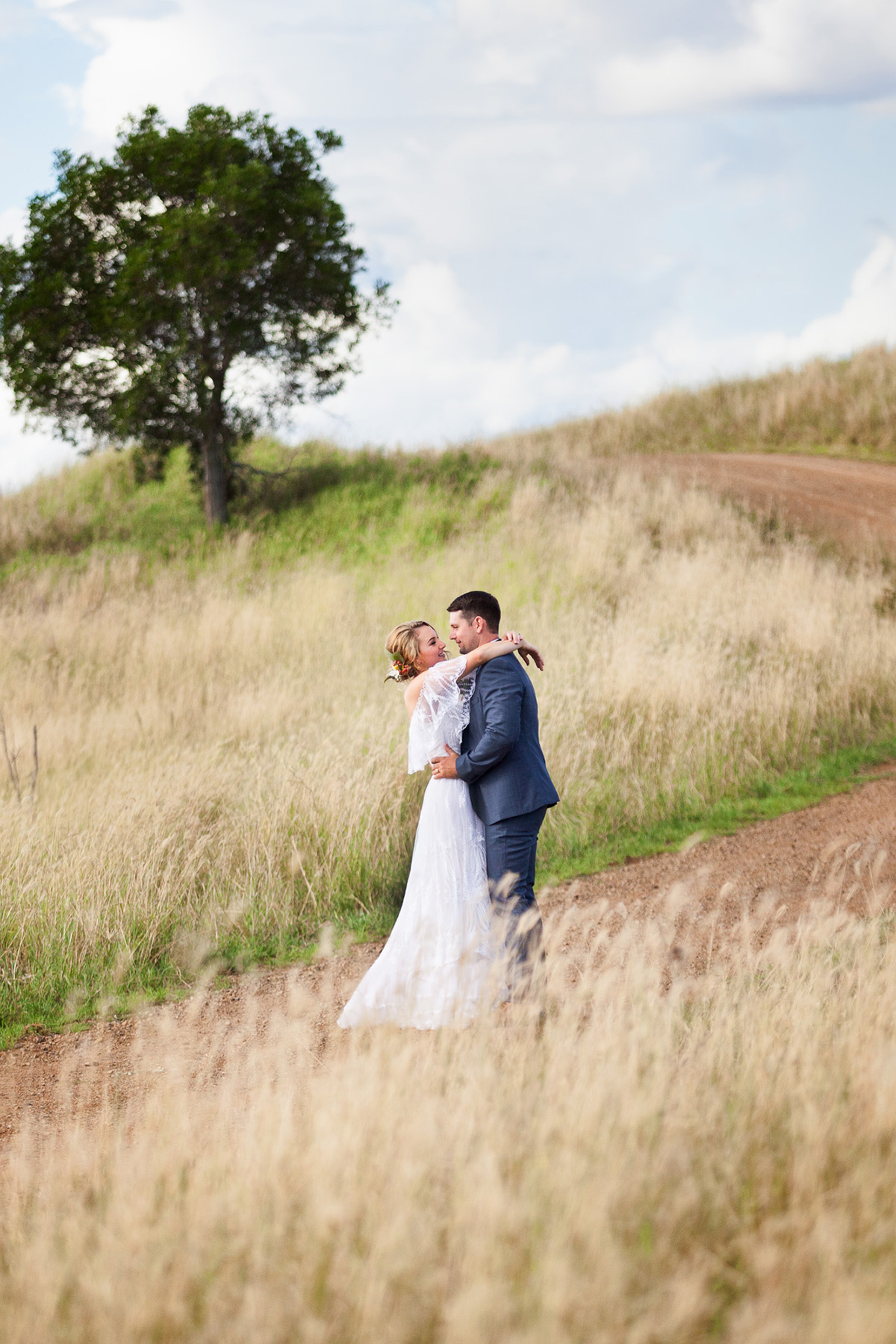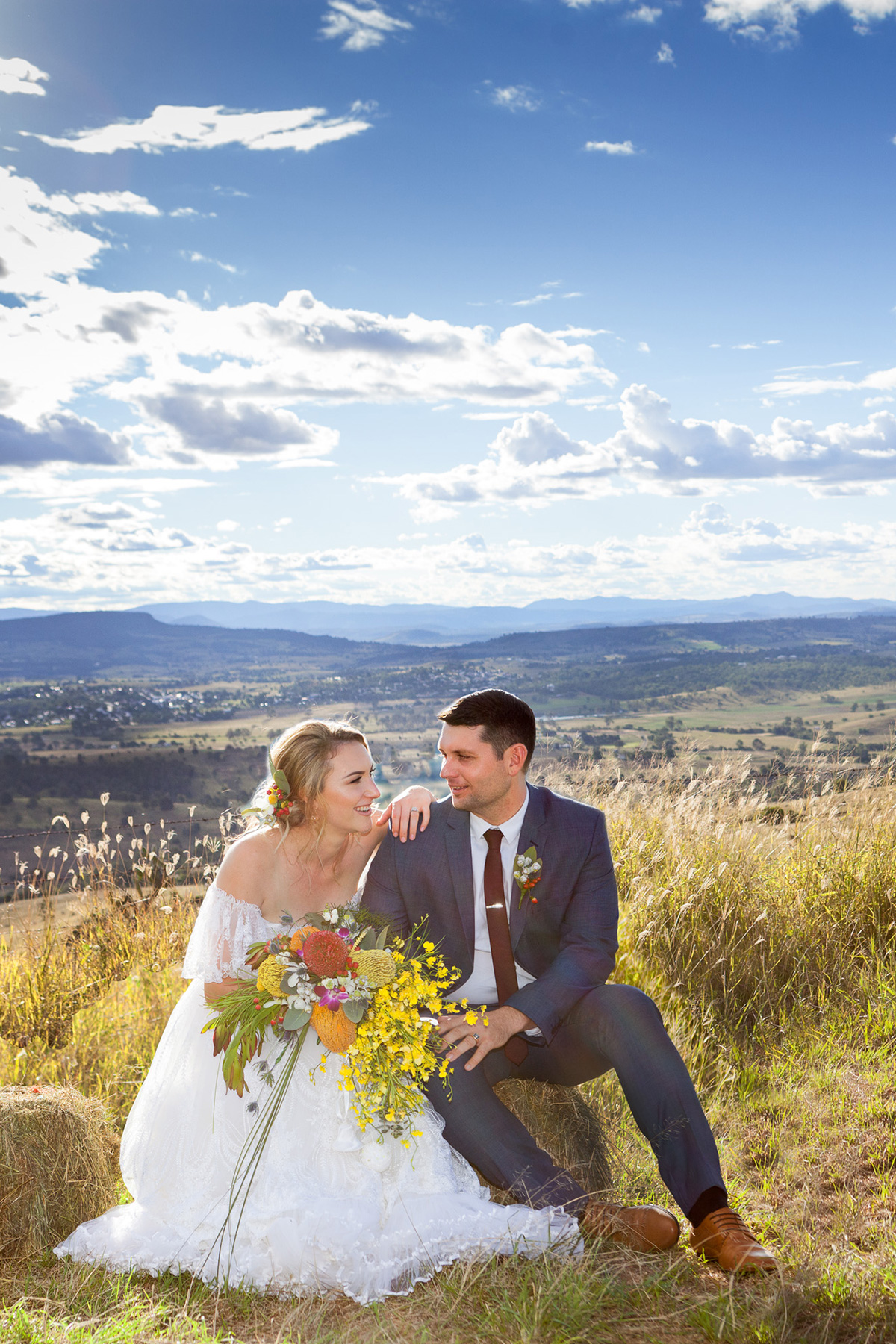 Groom Joel looked very on-trend dressed in a Roger David suit, and donning an Australian native boutonniere.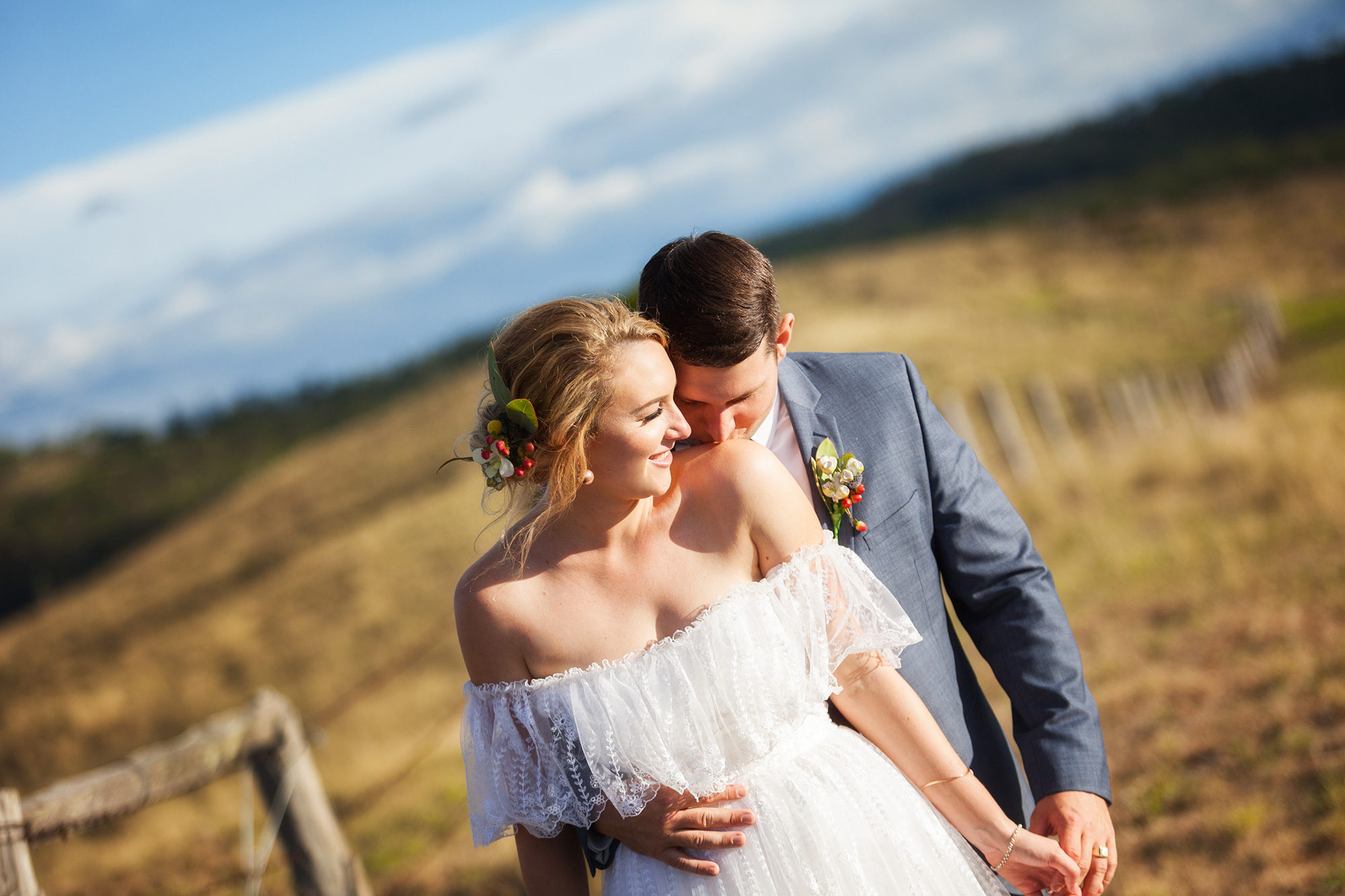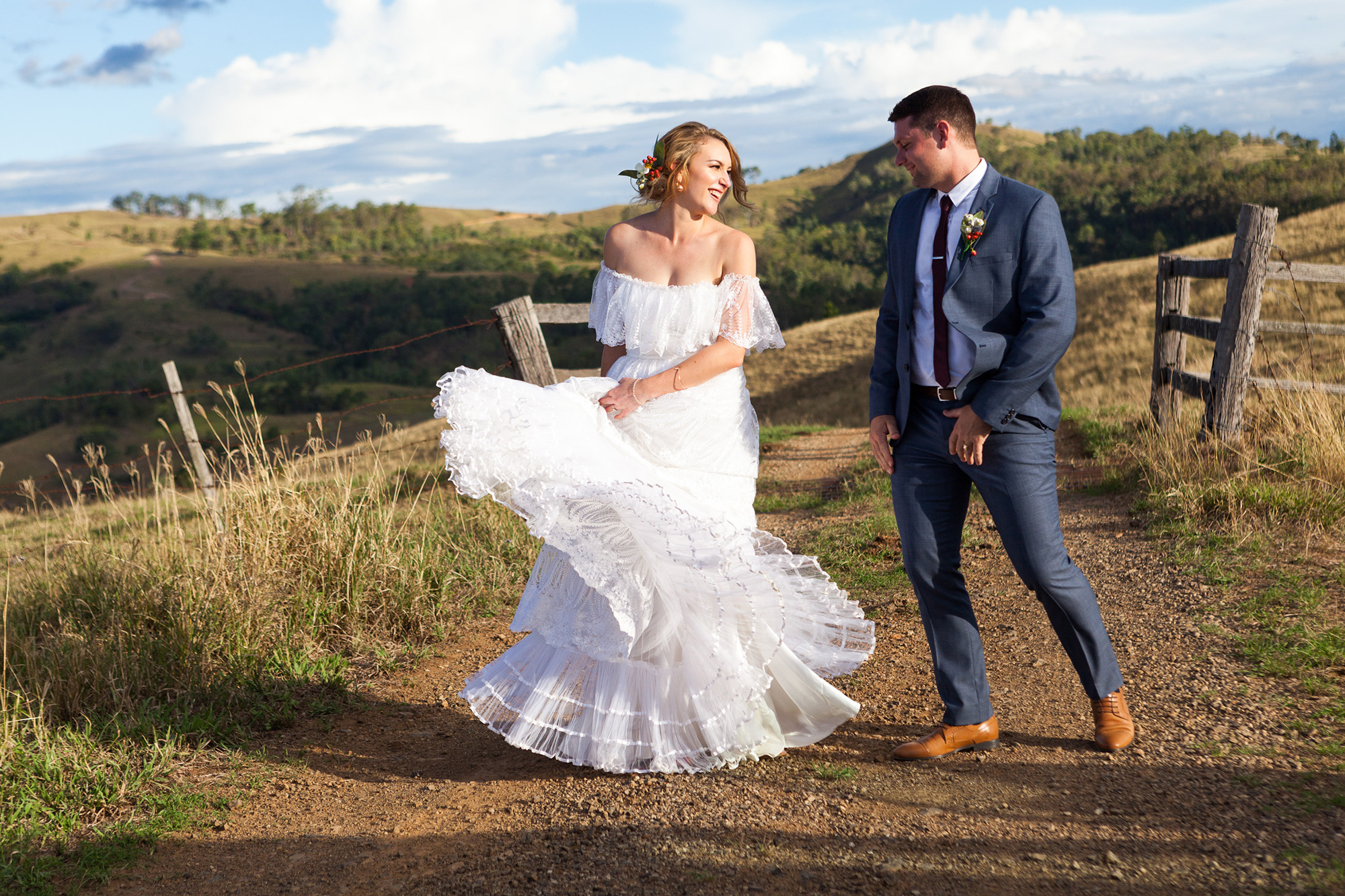 While Asta describes Joel as "a character, who jokes and laughs at her (even during arguments)", Asta describes herself as more of a serious person. "We level each other out," she says. "We're perfectly matched."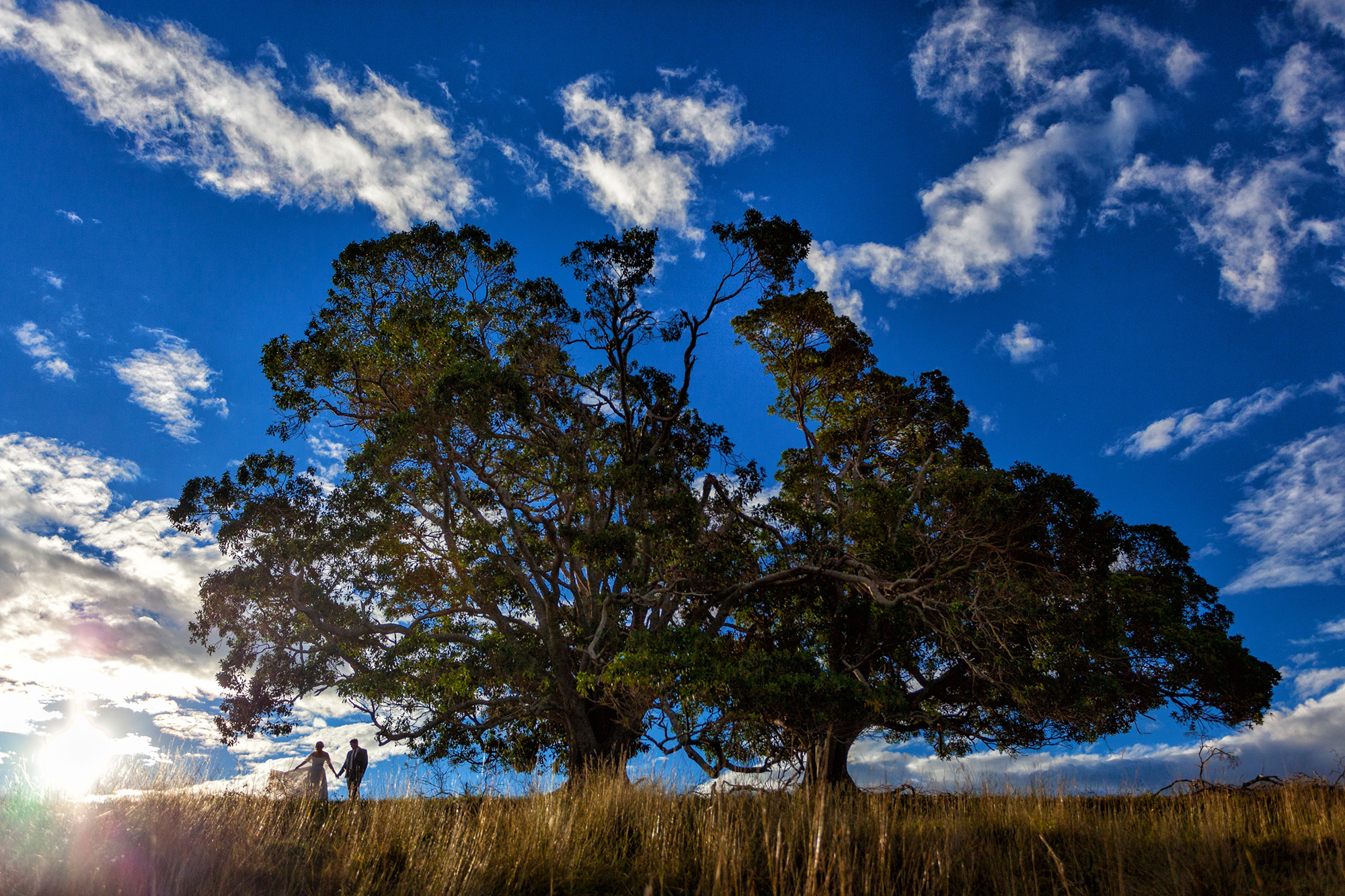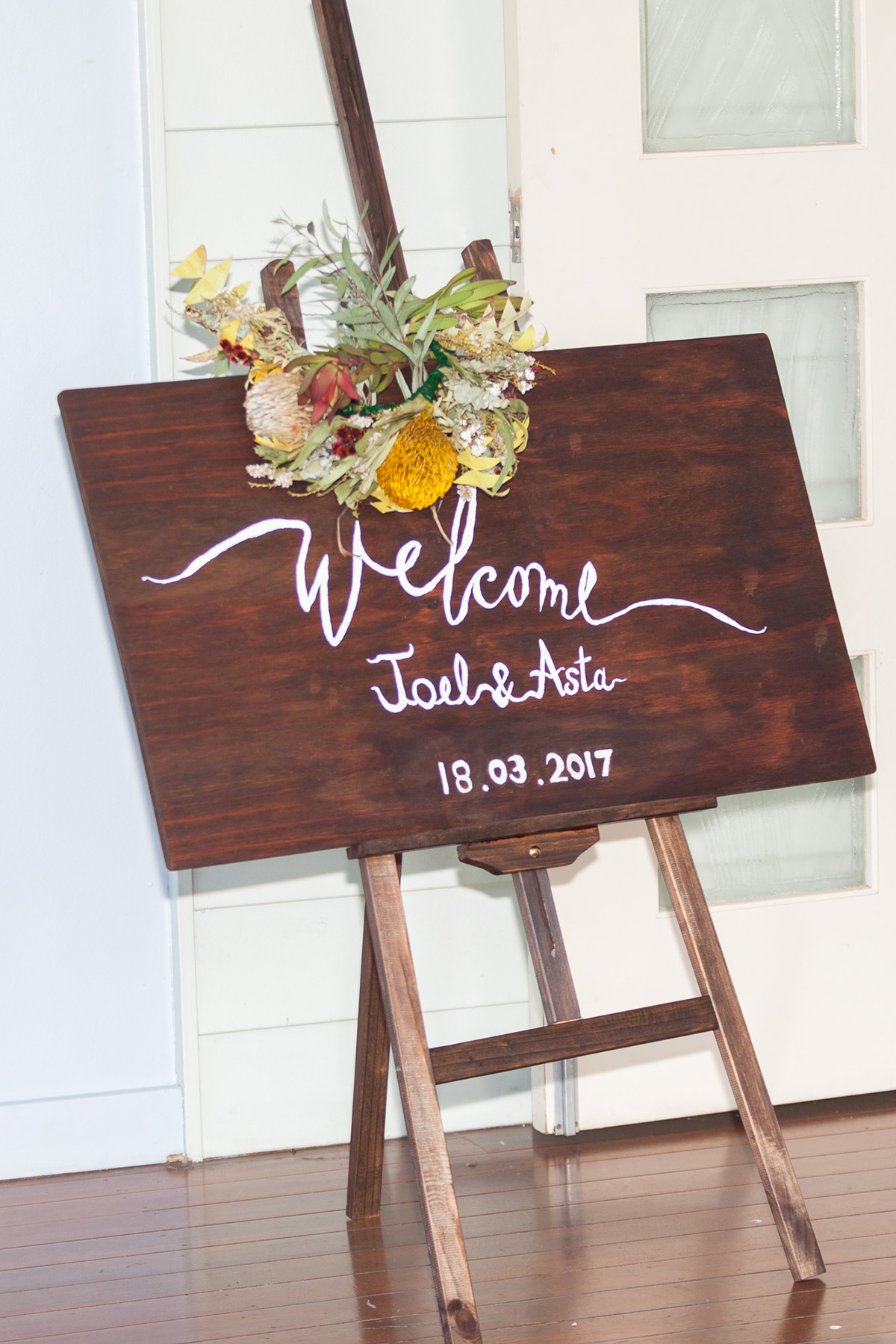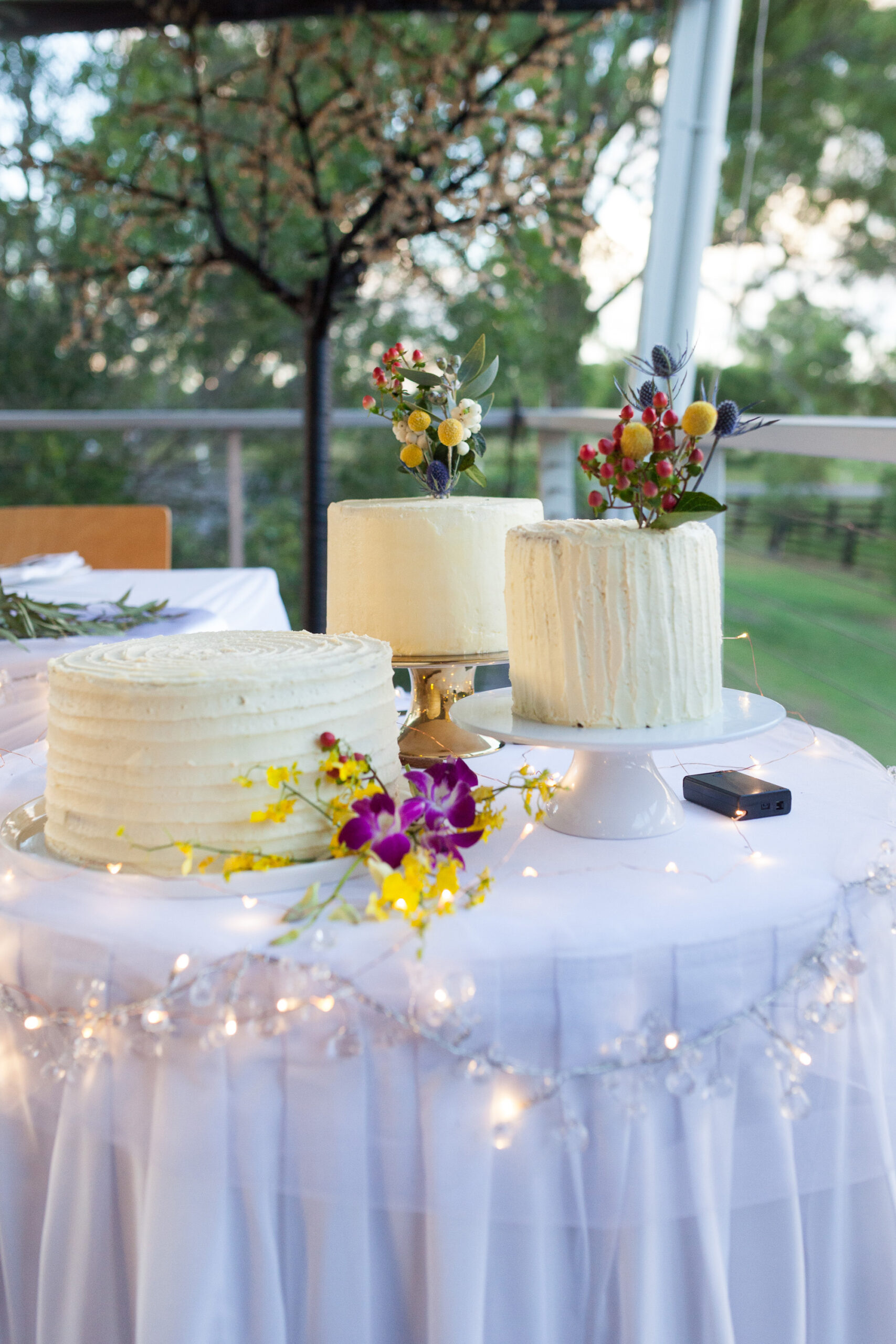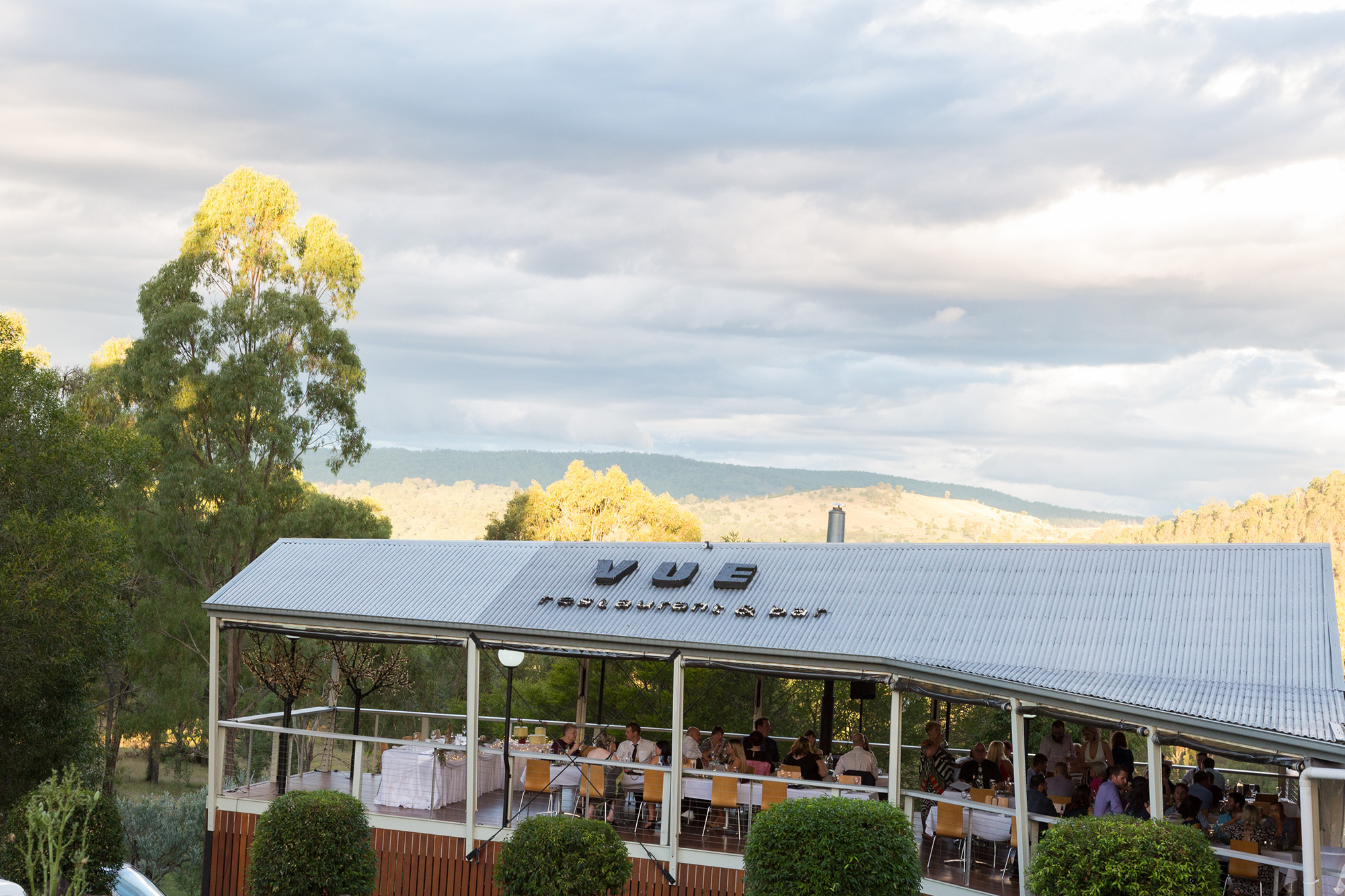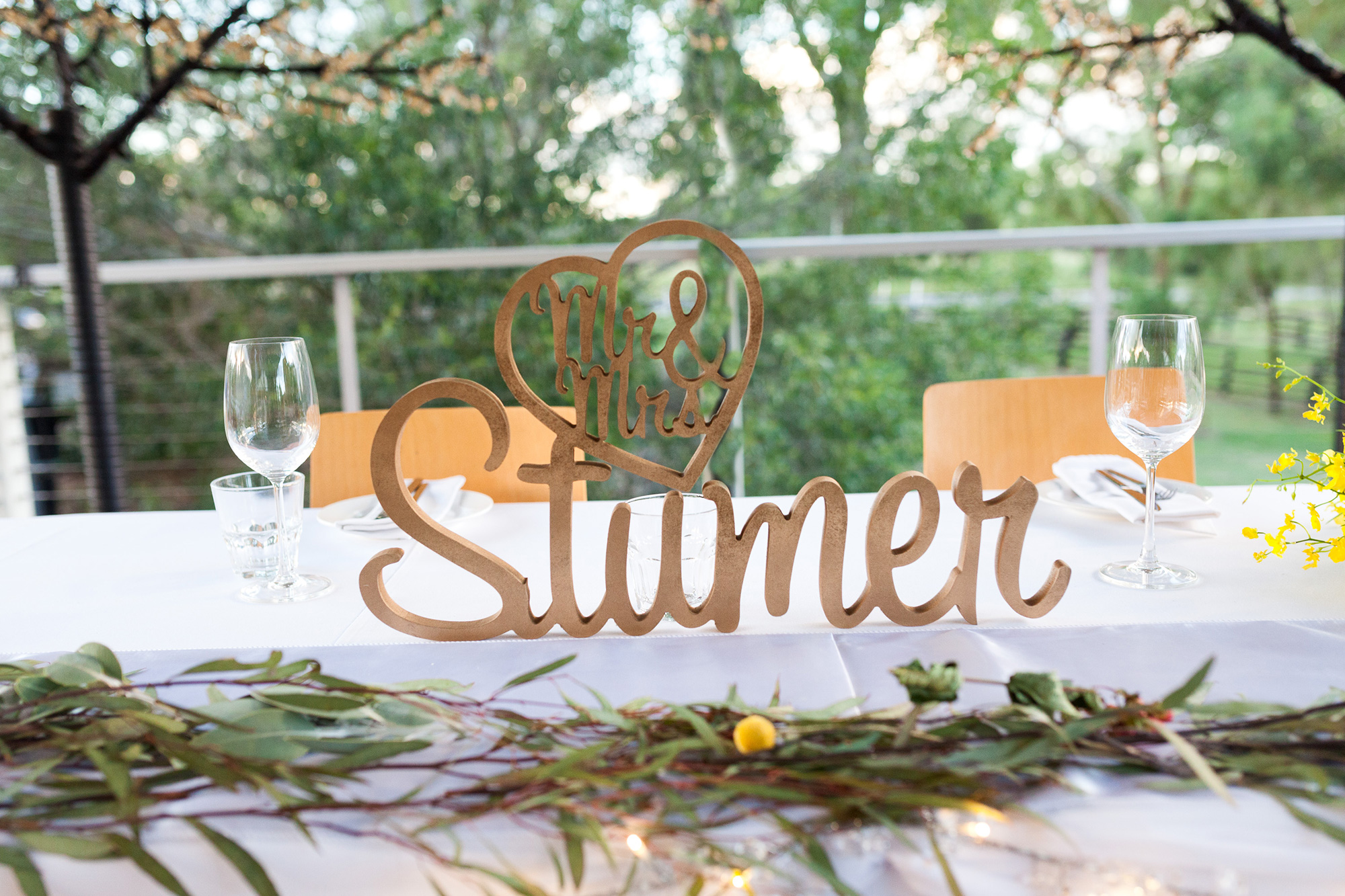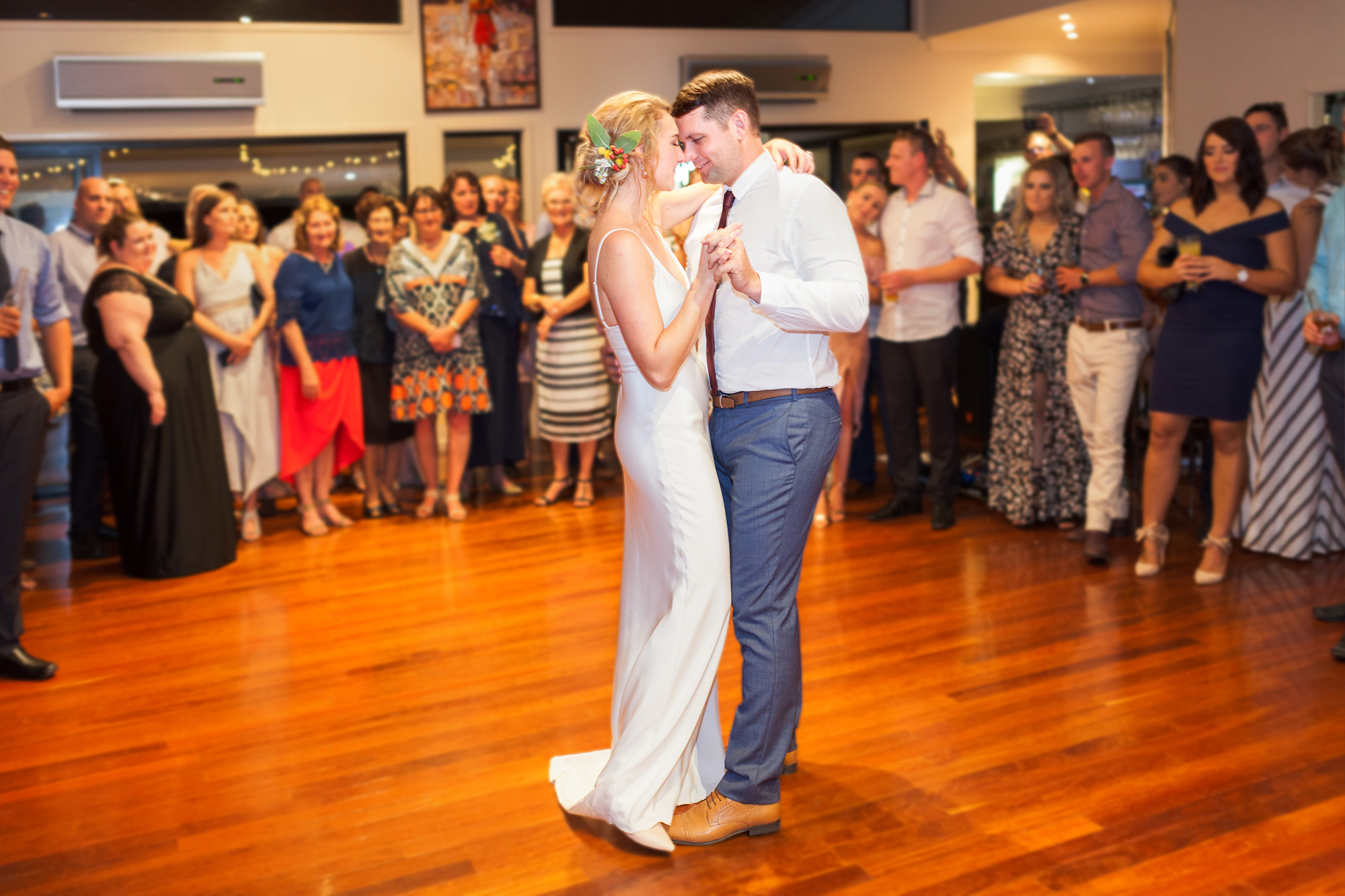 "Everything went to plan as we dreamed it would," says Asta. "Everything came to life – and these will be our treasured memories."
https://vimeo.com/216812751
Video by Blue Jay Films.