Not sure how to pick your wedding colours? With so many options out there, it's hard to know which will suit you best. If you want to leave your fate in the stars or just want some real wedding inspiration, you've come to the right place. Here are your ideal wedding colours according to your star sign!
Aries: March 21 – April 19
Aries is bold, daring, and fiery. The ideal wedding colour for an Aries is orange, with some other warm tones mixed in; like reds and pinks. A touch of gold is a lovely element to include to supplement the other colours, and suits you perfectly as a risk-taker.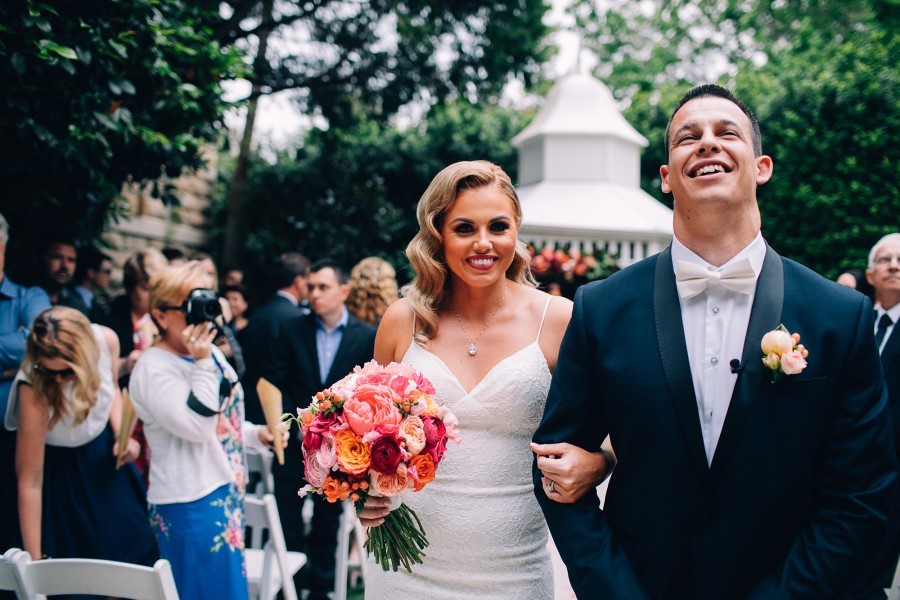 Taurus: April 20 -May 20
Taurus is stubborn, earthy, and appreciates beauty. The perfect colours for you are rich colours like burgundy, with gorgeous earthy greens. This goes perfectly with a hint of gold or silver, and grey or black suits.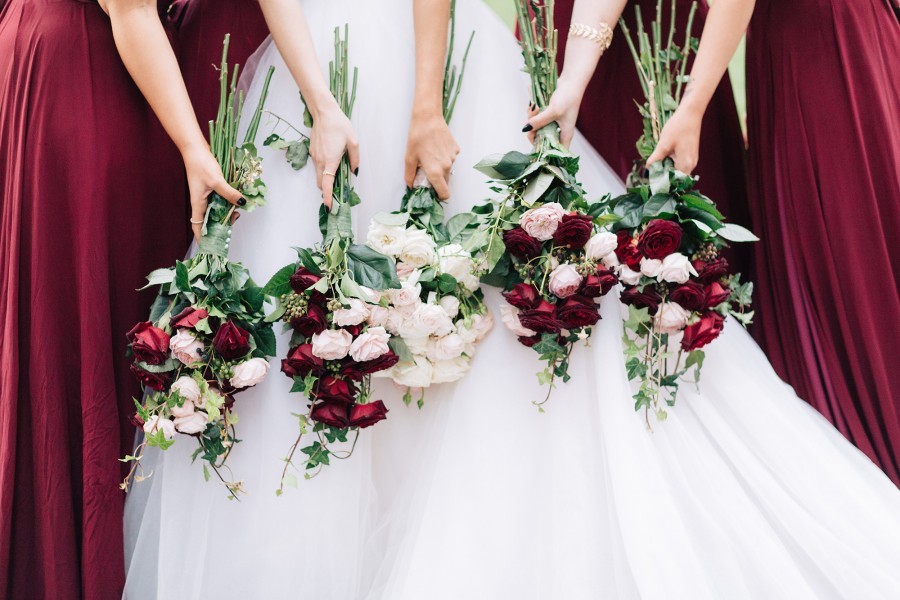 Gemini: May 21 – June 20
Gemini represents two sides, so the ideal colour scheme only incorporates two colours that have similar undertones, but are different. Think baby blue and navy, or deep fuschia with a light champagne.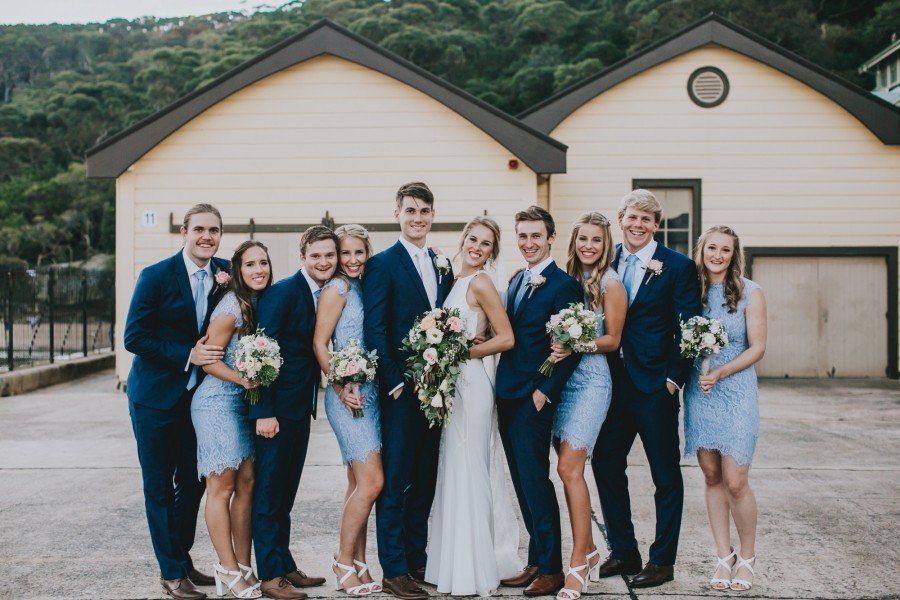 Cancer: June 21 – July 22
Cancerian's love comfort, home, and are deeply emotional beings. A colour scheme that suits them would have to be subtle and gentle, like corals and browns. These colours look gorgeous with white or ivory, and will go perfectly with baby's breath and roses.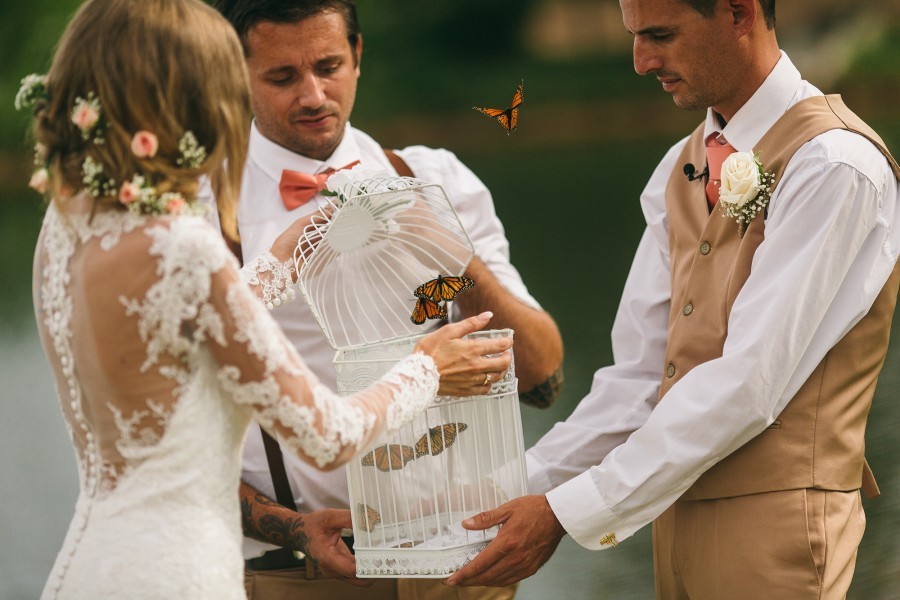 Leo: July 23 – August 22
Leo the lion is bold, daring, and courageous. Deep red suits this sign more than any other. Leos love the spotlight and a little drama. Leo is a strong leader who gets what they want, yet is very generous and loving. A splash of scarlet is perfect for a Leo! Team with white and black for that huge wow factor.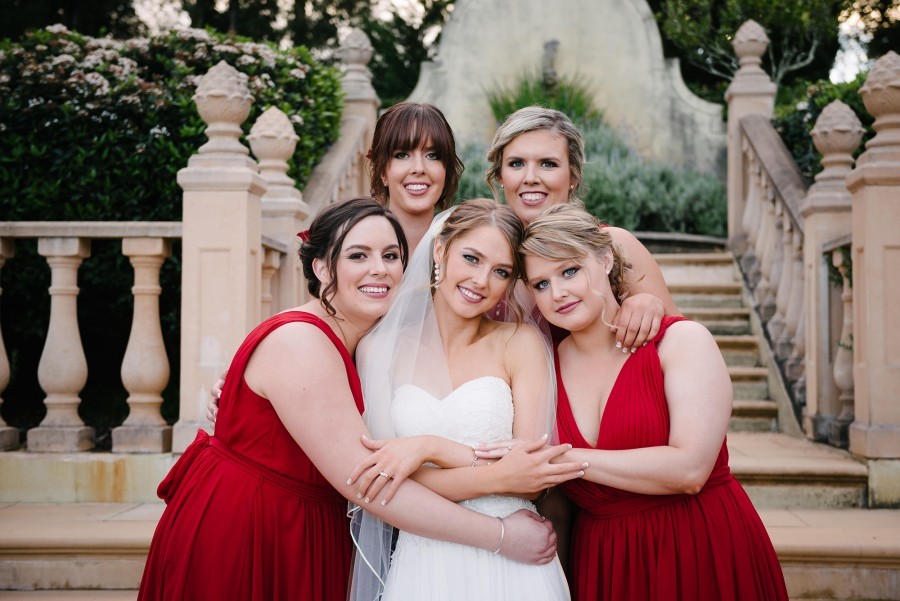 Virgo: August 23 – September 22
A muted primary colour works best for a Virgo. Virgo is great at keeping their emotions in check and has exceedingly high expectations for themselves. They pay close attention to detail, and will have every element of their wedding planned and perfected. Navy blue is a perfect wedding hue for a Virgo! Navy looks great with white and reds, or blush.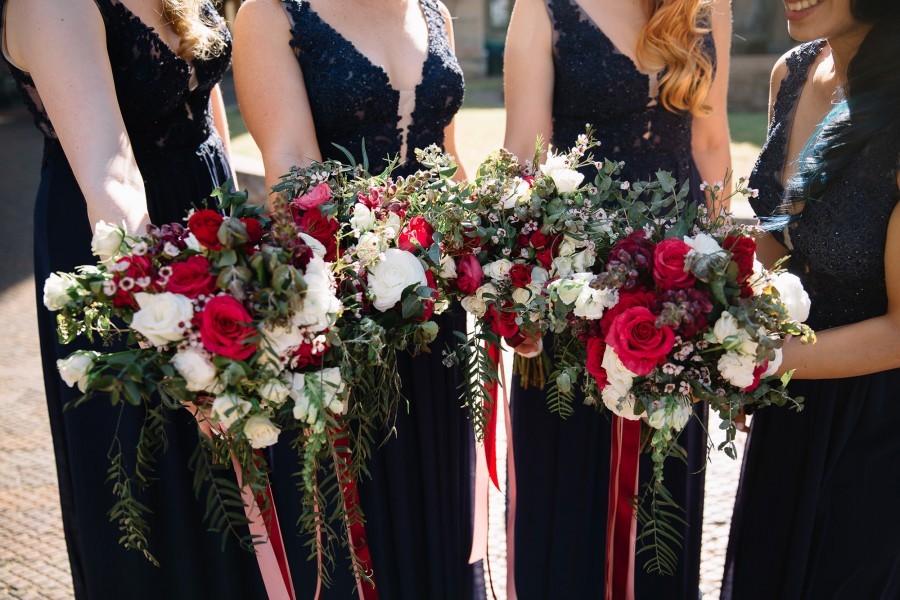 Libra: September 23 – October 22
Libra is constantly striving for harmony. Libras have a strong desire to be part of nature, love beauty, art and music, and are very social beings. Due to their love of nature, natural greens and cream are the perfect colours for your wedding styling.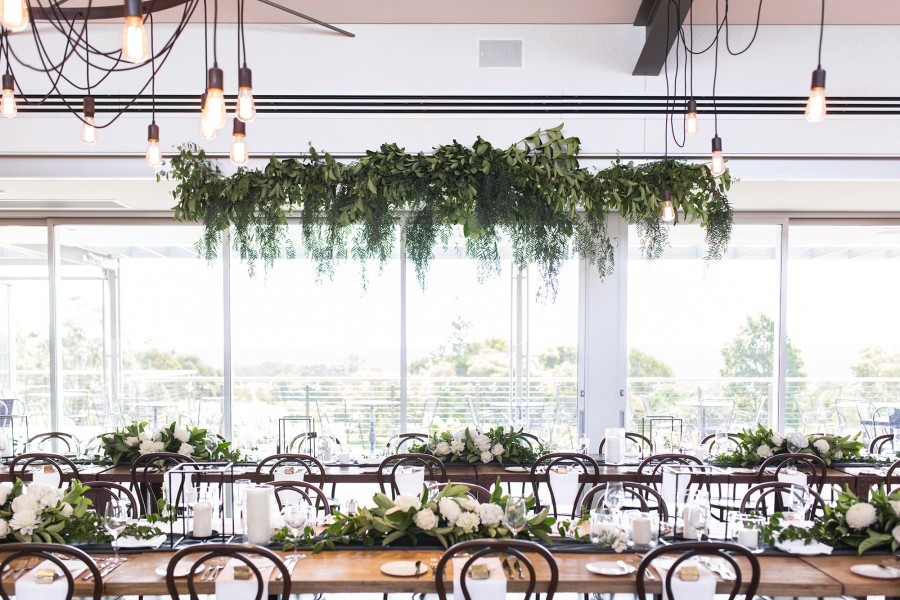 Scorpio: October 23 – November 21
Scorpio feels things very deeply, and enjoys a big and bold life! They are almost volcanic in persona. They enjoy lively and heated discussions and debates. For your wedding colour theme, think bright red with other warm hues, and extravagant gold and embroidery.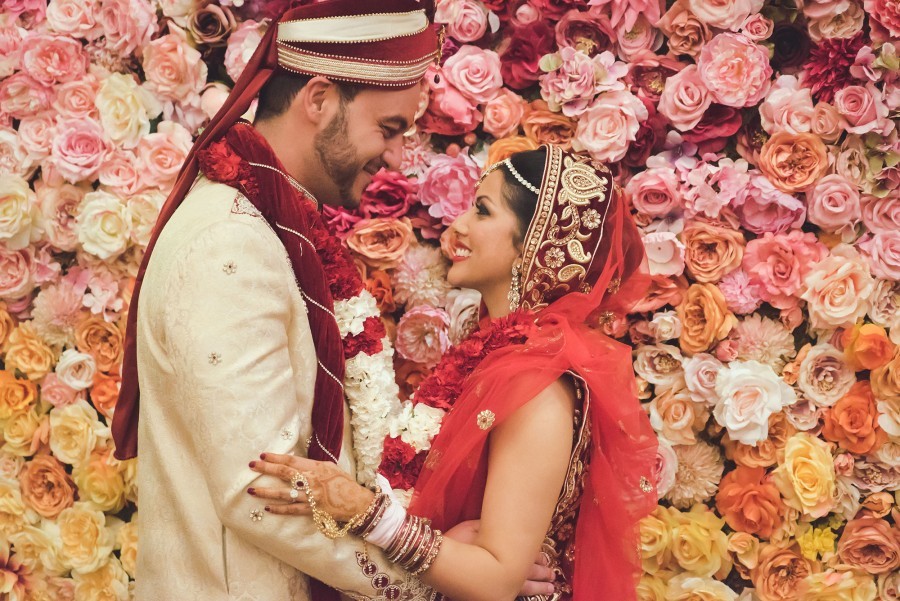 Sagittarius: November 22 – December 21
Sagittarians are passionate and feel a strong connection with the animal world. They are majestic and spiritual, and this suggests that the best colour for them is violet or lavender. Purple is synonymous with royalty and spirituality.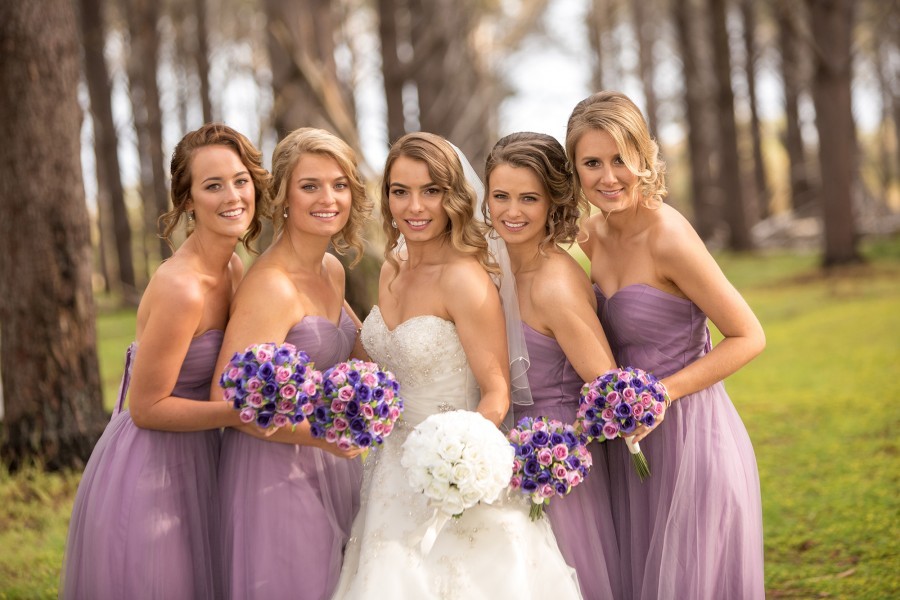 Capricorn: December 22 – January 19
Capricorns make a great lifelong lover or friend. They need a happy home to feel truly complete. Due to their immense happiness with their home and their love for life, yellows are ideal for a Capricorn. You could use bright yellows or pastel tones, or a mix of both for your flowers, bridesmaids and wedding decor.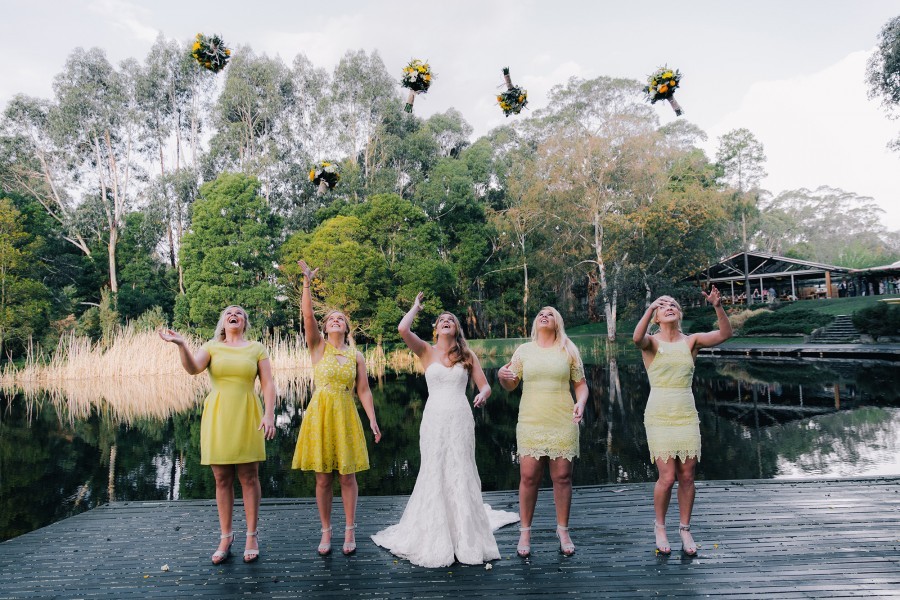 Aquarius: January 20 – February 18
Aquarius is unorthodox and often embraces bohemian elements in their life. Turquoise, aqua, and teal the perfect wedding colours for this sign. Their name is Aquarius after all…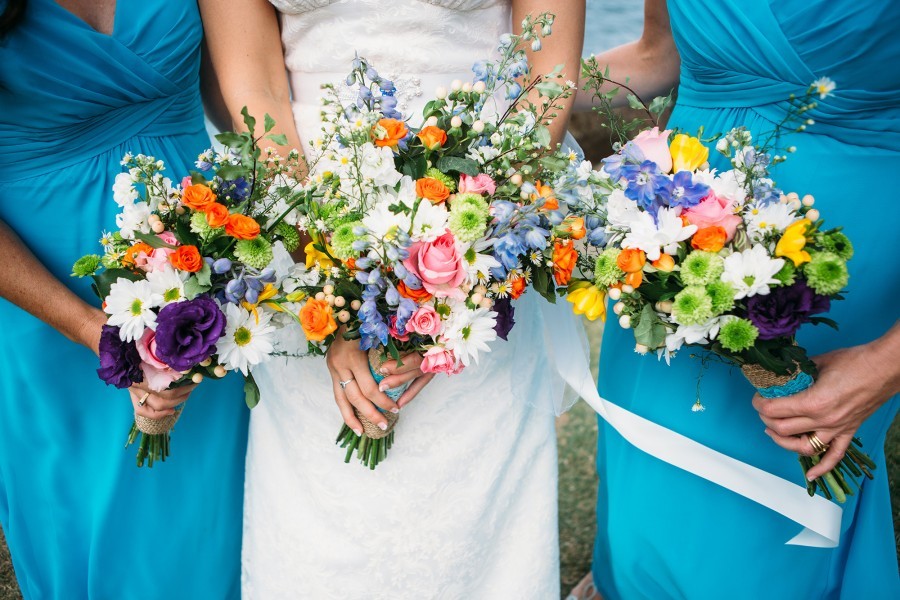 Pisces: February 19 – March 20
Pisces are old souls, deeply devoted, and emotional. A classic, yet unique wedding colour like a light grey would suit a Pisces perfectly. It's timeless, elegant, and not too bold. Perfect.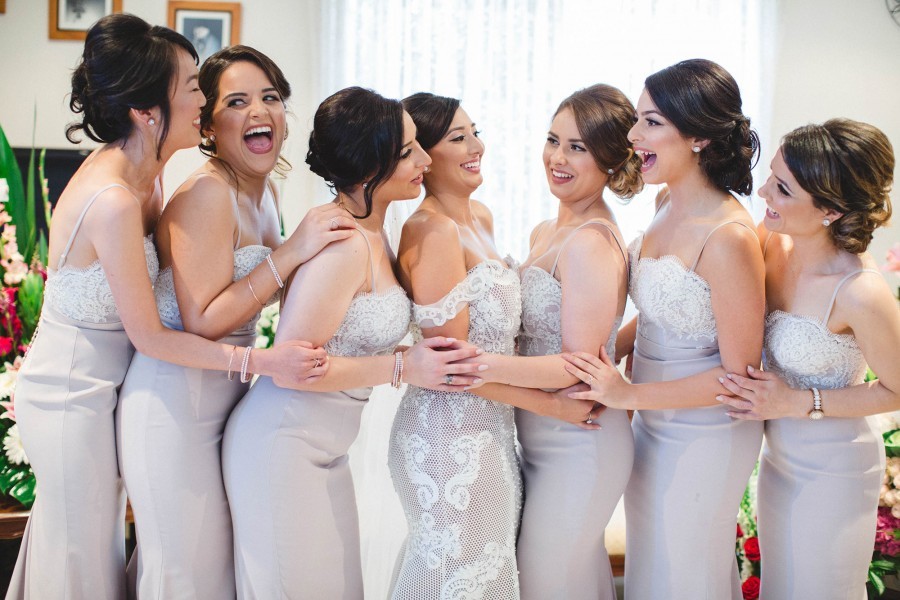 And hey, even if you're not of fan of your star sign colour scheme, you could always roll with your partner's!