For some lucky brides, how to choose your bridesmaids or bridesmen is a no-brainer. But for others? It's not so black and white.
You might be thinking about asking your sister, your best friend from high school, your best guy mate, or some of the women you were a bridesmaid for. Oh, and lest you forget to consider your colleague-turned-bestie-turned roommate. And what about your cousins? Add them all up and it's looking like a third of your guest list will be standing at the altar.
Yep, choosing your bridesmaids and bridesmen can be a real head-scratcher, and navigating social politics is no one's definition of a good time. To help those having a hard time choosing bridesmaids, Easy Weddings' wedding expert and package specialist Darcy Allen (nee Burch) shares her best tips, advice, and guidance below.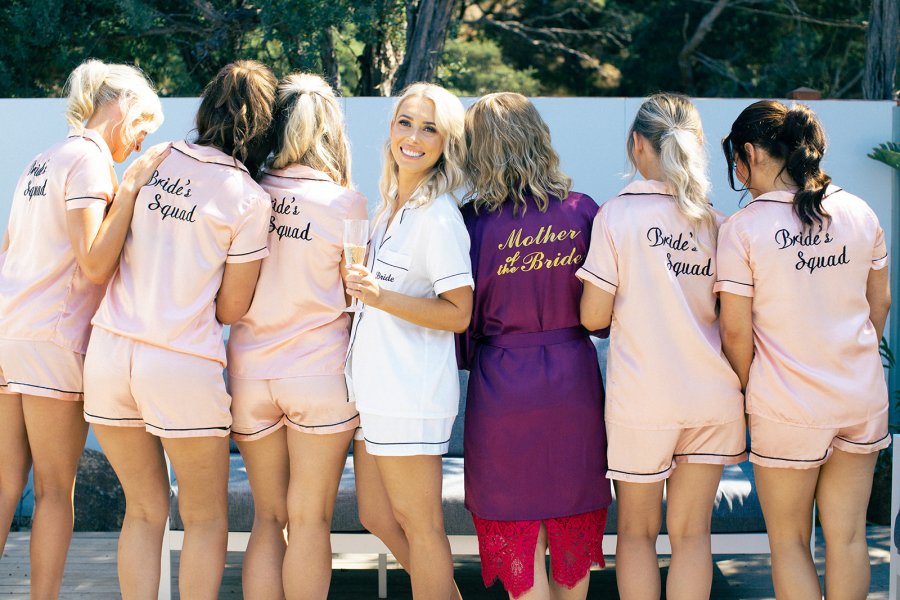 Ask yourself: Have they been supportive of my relationship?
If you're considering asking your best mate Suzie to be a bridesmaid, but she's been a bit iffy about your relationship from the start, it might not be wise to ask her to stand up with you on your big day. Not only would this put a dampener on your mood, but your bridesmaids are the people who will (most likely) be giving speeches at your wedding.
Do you want someone searching the far corners of their brain for scraps of nice things to say about your partner? Or do you want someone who has nothing but good things to say about your relationship addressing the room?
Who do you turn to in times of stress and joy?
While it's normal to have friends for different reasons (e.g. you might have a 'party' friend, a 'good listener' friend, a 'hype girl/guy', and so on), when it comes to your wedding day, you're going to want to choose friends who are there in both times of sadness and great joy – not one or the other.
You're looking for someone who will be your champion on the day, let you vent when your partner has zero interest in wedding colours, will rally your guests to shimmy onto the dancefloor, and can calm those pre-wedding jitters.
Of this, Darcy says, "Think about who you would turn to in the most stressful and most exciting time of your life! Who would be the one to talk you out of a meltdown, or who would be the one you would be dying to turn to and tell them all about your first date with your partner to be?"

Chat with wedding specialists
Consider the size of the bridal table
While it might not be the first consideration that springs to mind, you'll want to factor in the size of your venue's bridal table and reception configuration.
For example, if you're hoping for a large bridal party, complete with cousin Jack and your sour sister-in-law you felt obliged to ask, but your intimate venue only has space for a bridal table of four…. Who are you planning on kicking off the table?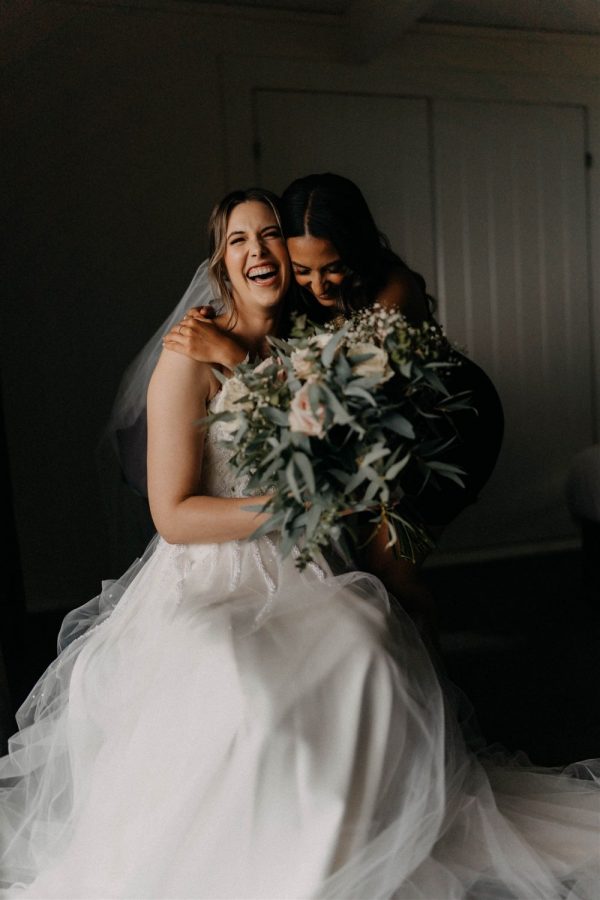 Think about the tasks you want your bridesmaids or bridesmen to help with
When newly engaged, the excitement of asking loved ones to be bridesmaids or bridesmen (and scouring Pinterest for bridesmaid proposal ideas) may outweigh having a good hard think about who will be a reliable, honest fixture in your bride tribe. After all, this person will need to be able to help you with a number of tasks, and of course, you'd rather they did it with a smile and can-do attitude.
Newlywed Darcy explains that when choosing her own bridesmaids, she thought of the to-do list her bridesmaids might have: "Speeches, HENS day (OF course!), talking me out of my meltdowns pre-wedding day, and in the lead-up, dress shopping (such an exciting day!)." So, who do you trust to help you in the lead up to and on the day of your wedding?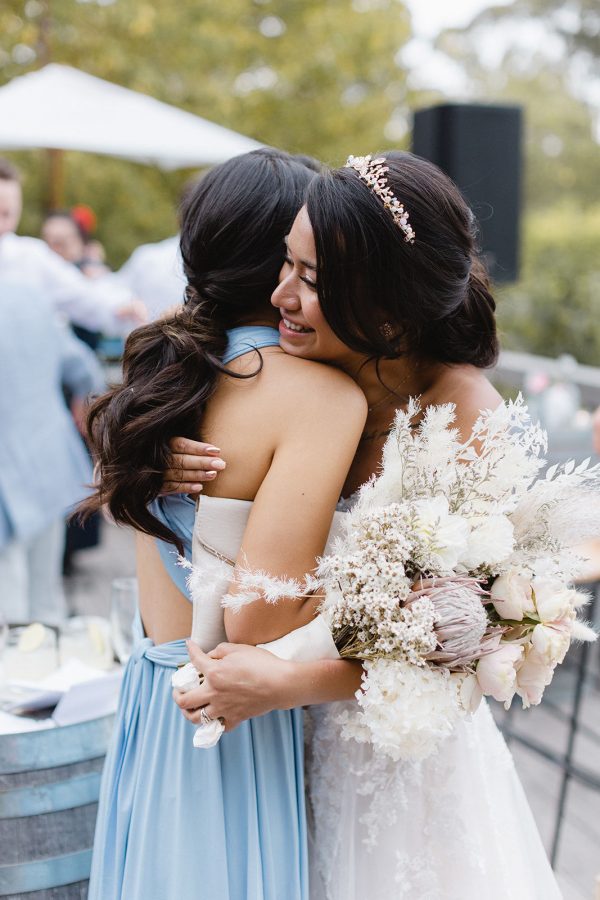 Things to keep in mind…
You don't need to choose family members or people you were a bridesmaid for
Wondering 'how should I choose my bridesmaids' a few too many times per hour? It might be comforting to know that you can design your bridal party however you please. There are no rules, and you aren't obliged to ask someone because you feel you need to."You HAVE to remember this is YOUR day," Darcy says.
"There are NO rules. Just because you were previously in someone else's bridal party does not mean you have to reciprocate. Just because you have three sisters, doesn't mean you can't include your girlfriends. You do what is right for you, and you only!"
The cost of a sizeable bridal party
Wondering how many bridesmaids or bridesmen you can get away with? You may want to work out the costs of a large bridal party first. Darcy explains, "The thing to consider here is what you'll be paying for, for each bridesmaid, and if you are planning to pay for their dress, shoes, hair, makeup, etc. The more bridesmaids or bridesmen you have, this may eat into your wedding budget a little deeper than expected".

book a free wedding consult
Fun facts about modern wedding parties
According to our 2020-21 Easy Weddings Australian Wedding Industry Report:
47% of couples have 7-10 people in their wedding party
28% have 3-6 people in their wedding party
30% of couples spend more than $200 per bridesmaid dress
Looking for help planning your wedding? Our wedding packages are available across Australia, pairing you with the support and talent you need for your gorgeous wedding.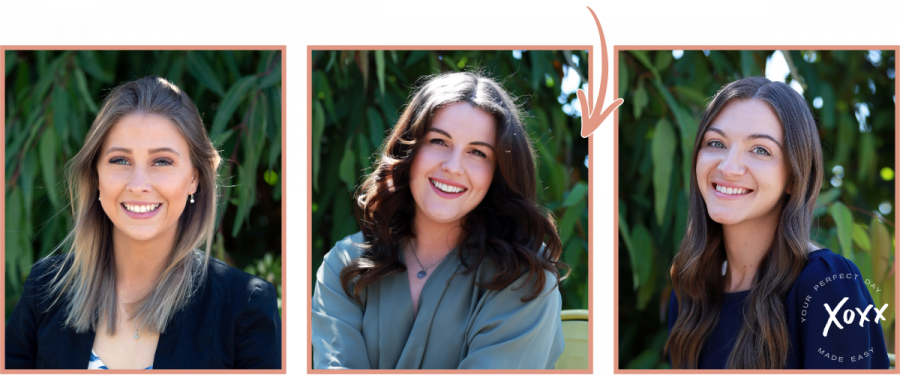 View wedding packages