Evelin and Christian brought a taste of Mexico to the Mornington Peninsula – at their dreamy Butterfly Red Hill wedding.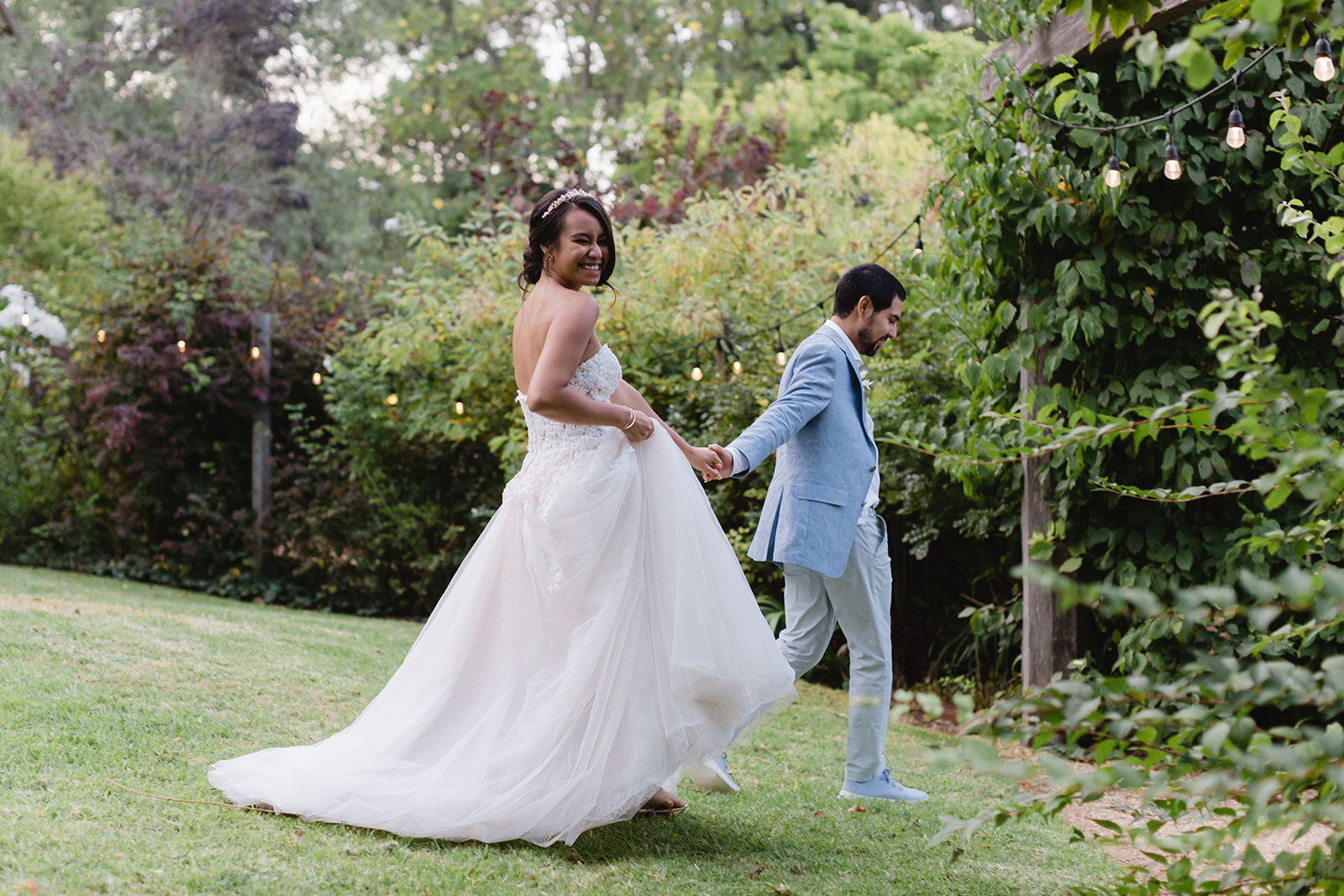 When you can't be in Mexico for the wedding you initially wanted, what do you do? Bring a taste of Mexico to you.
Melbourne couple Evelin and Christian met holidaying in the popular resort town Playa Del Carmen, in Evelin's home country, Mexico. A long-distance relationship ensued and, after what Evelin describes as "many trials and tribulations", the couple now calls Melbourne home. Christian proposed to Evelin in dual languages – Spanish and English, in front of his entire family during a private koala viewing on the Gold Coast! Evelin says, "It was amazing! There are no words."
Like countless couples trying to get hitched in 2020, Evelin and Christian's initial wedding plans never made it to the aisle. Celebrations in two cities became just one and the couple's revised wedding at Butterfly Red Hill was soon threatened by an unexpected snap lockdown.
But on February 27, 2021, with 85 local loved ones and a few international guests streaming in, Evelin and Christian got to say 'I do'!
After a truly personal ceremony by family friend and celebrant Debbie Waite, guests enjoyed lively music by a mariachi band, as well as traditional Mexican fare by caterers Cocina Mexico.
Thank God the lockdown only lasted a week because the next Saturday we were at Butterfly Red Hill with all our friends and family. The event was a huge success and there was not a single person there on the day who did not have a blast. It was the first time for many in almost 12 months that a large group of loved ones were able to be in the one place, making it a very special day for all. 
Evelin & Christian
---
This romantic vintage wedding at Butterfly Red Hill, was captured beautifully by Desfura Weddings.
CHECK OUT DESFURA WEDDINGS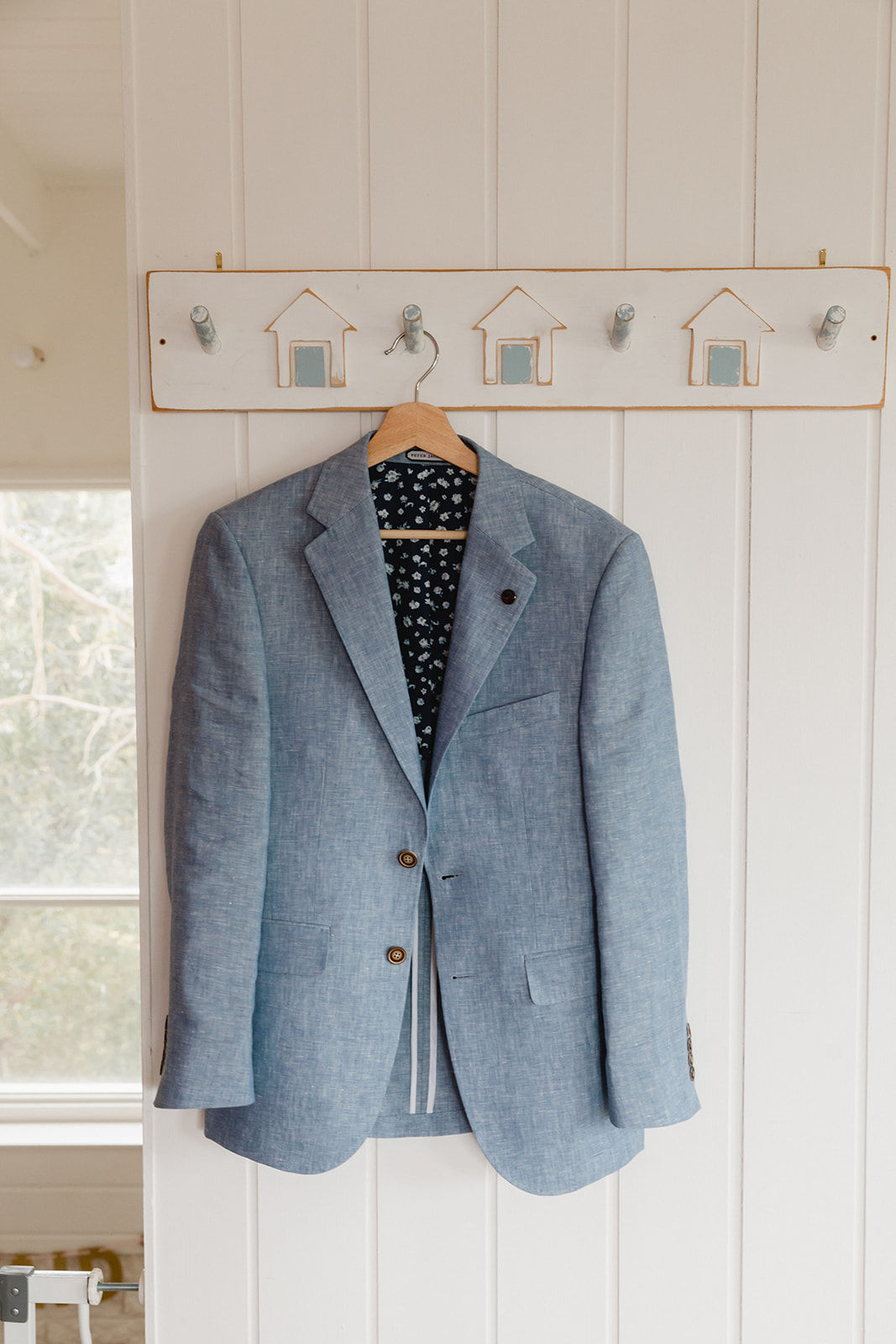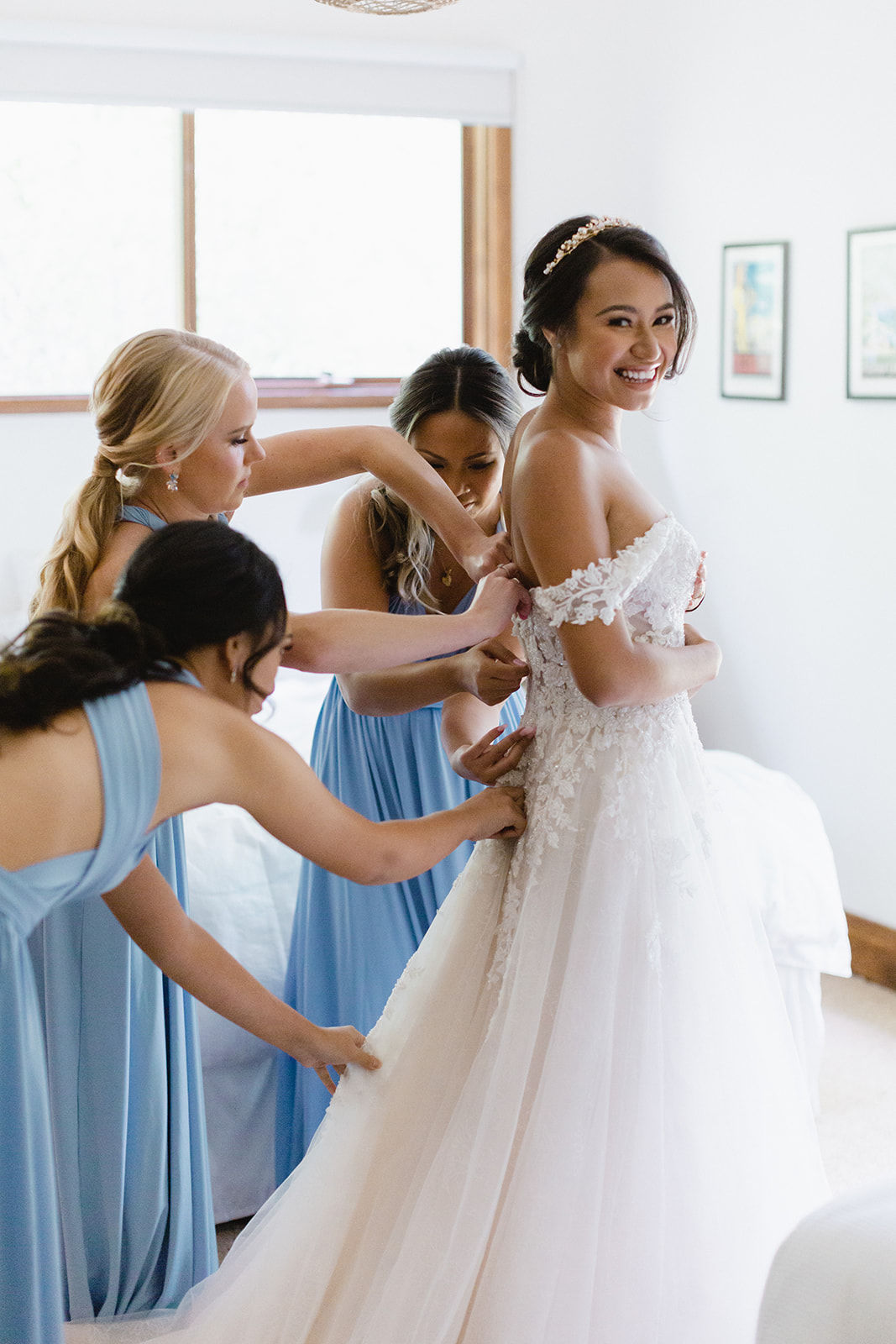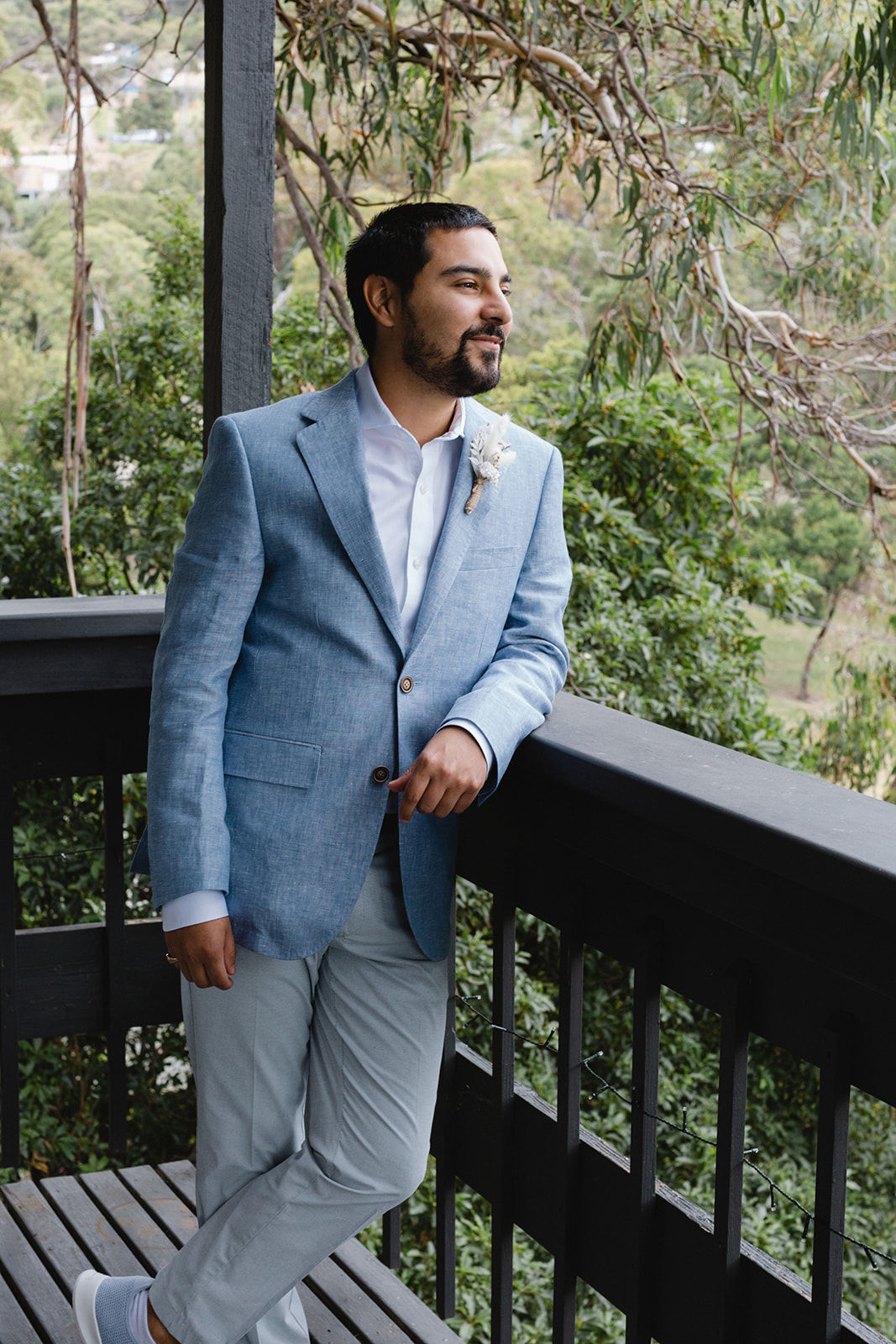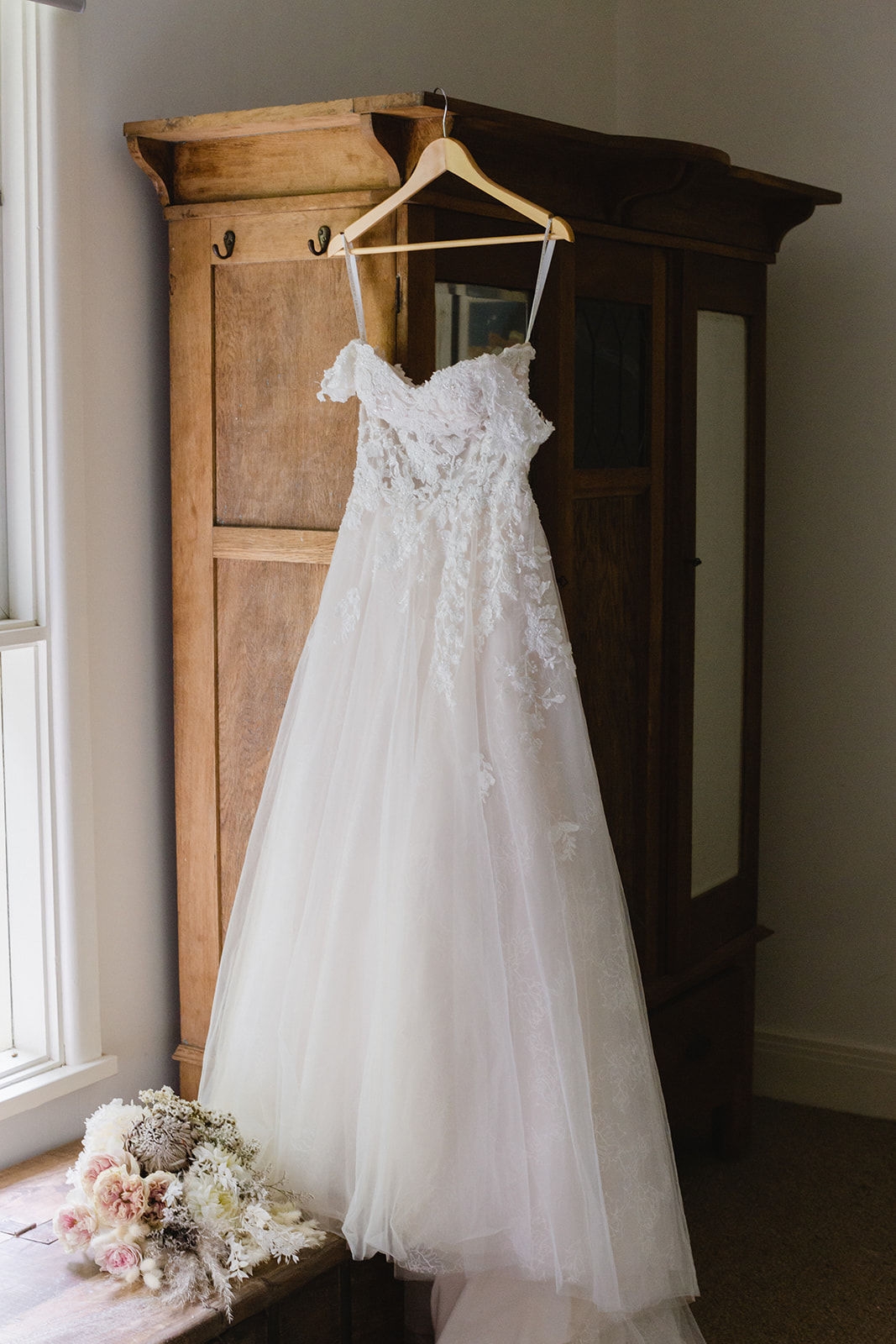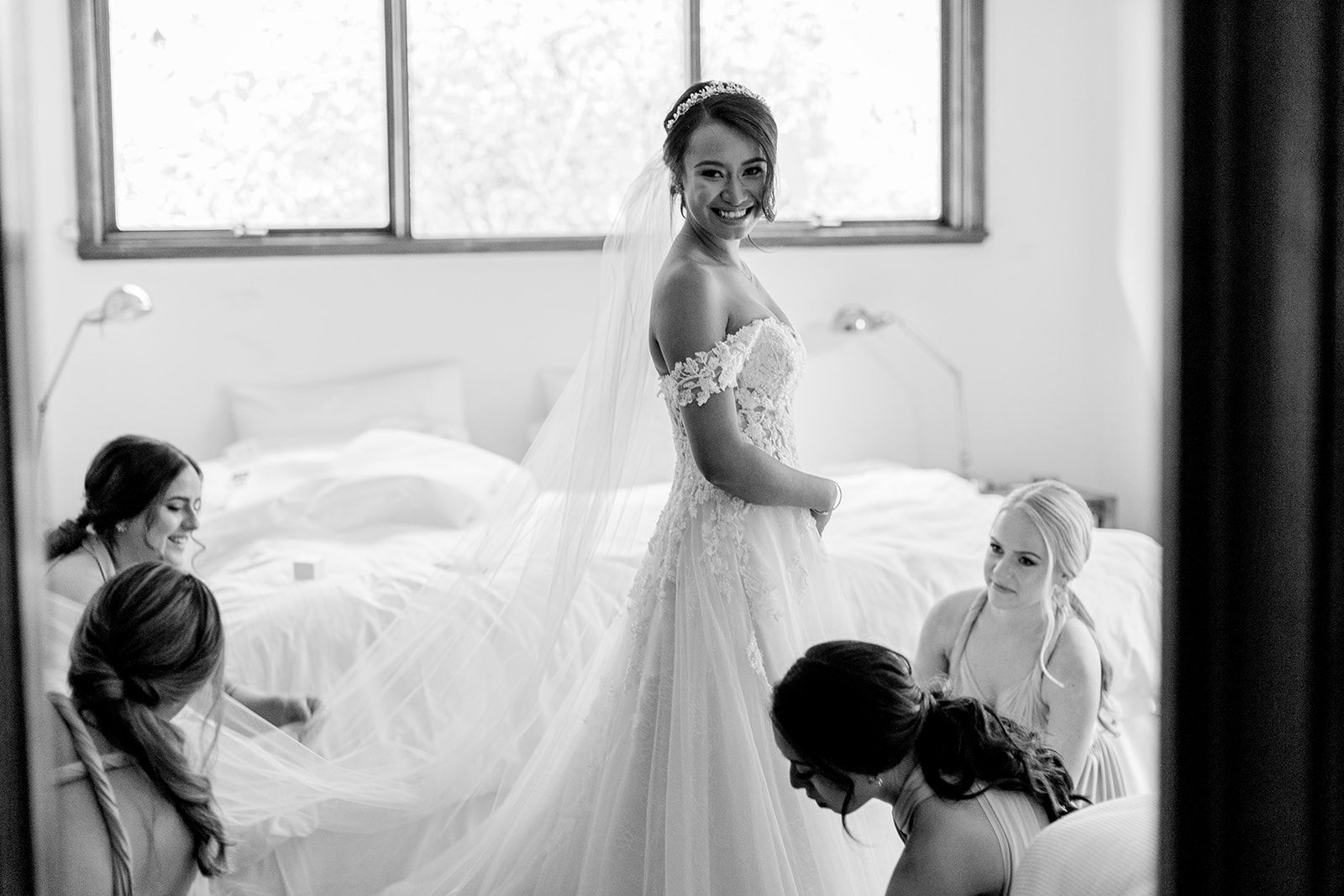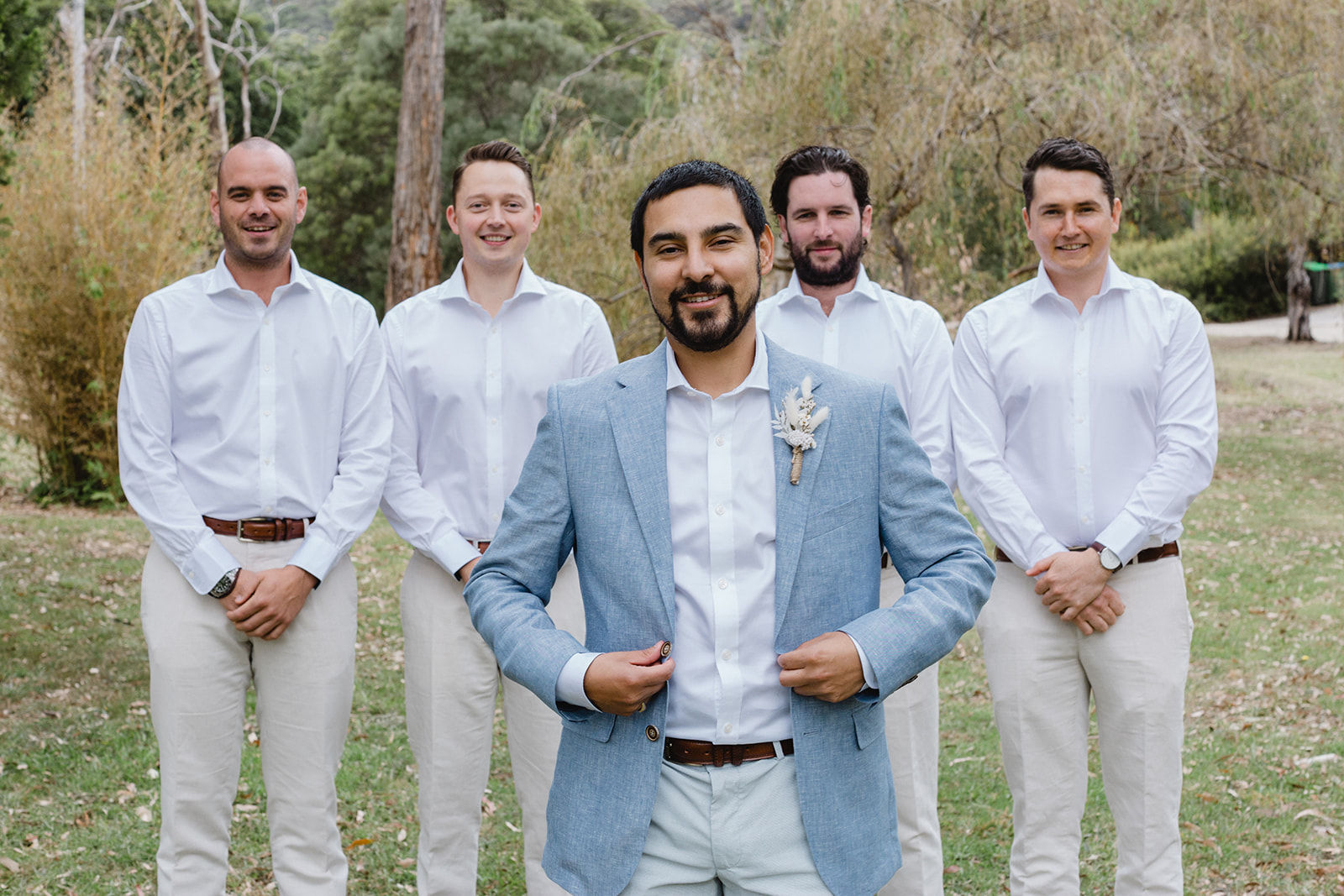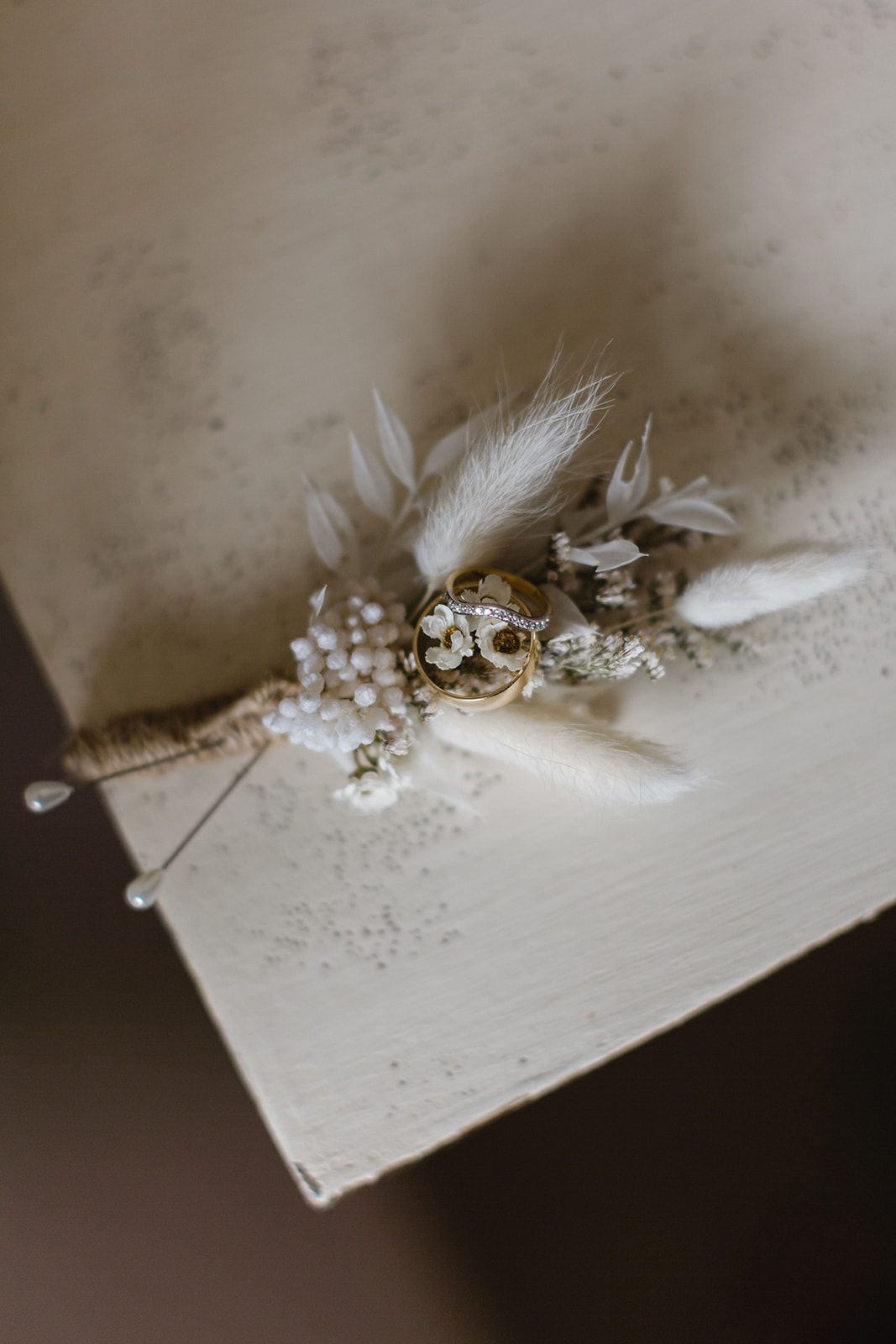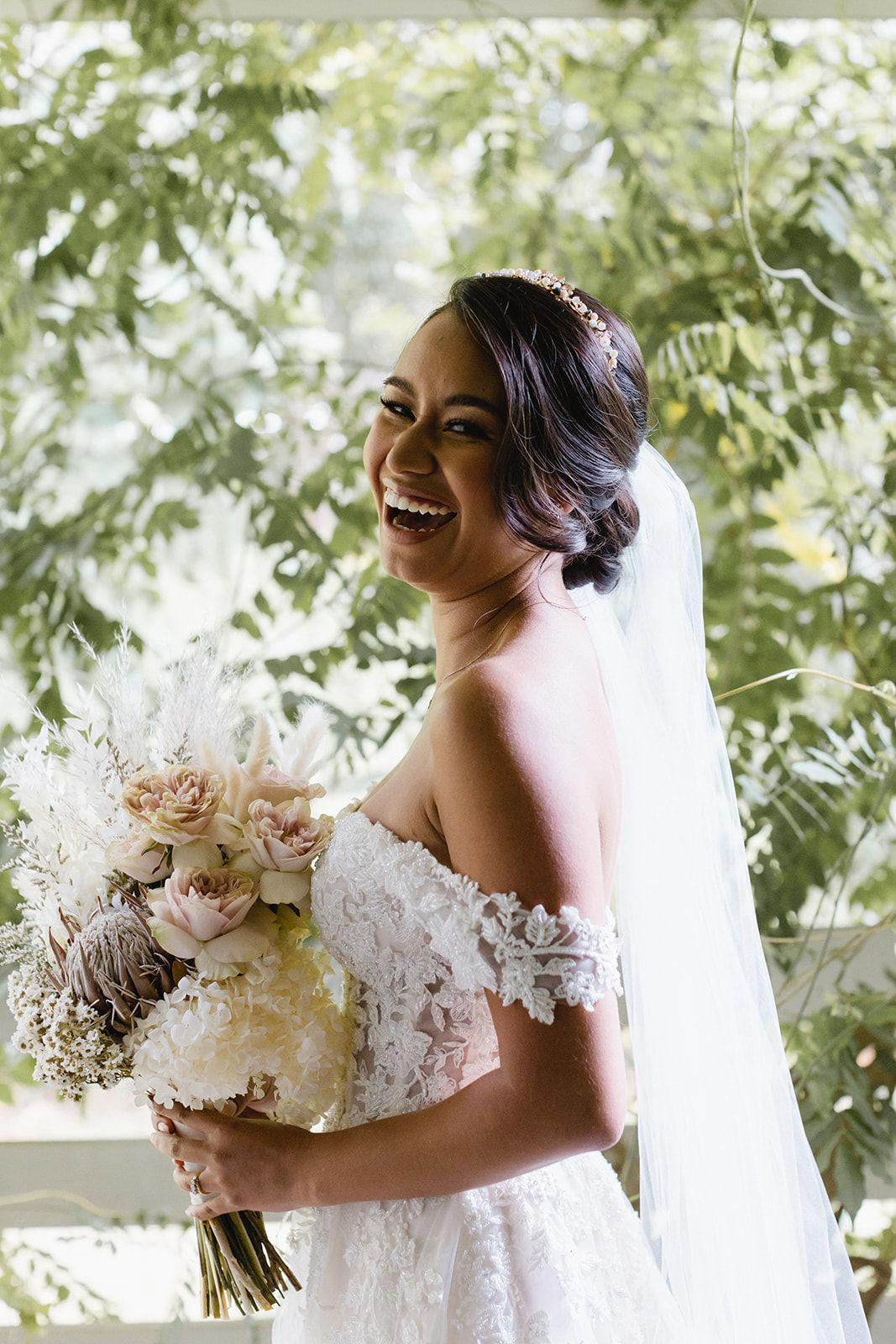 My hair stylist was Natalie Abelas and my make up artist was Leonie Karagiannis. They often work together and adapted well to my requests. They are a great team. My hairstyle was a messy bun that matched my bridesmaids'. My makeup was natural with nude and rose gold tones.
Evelin
CHECK OUT LEONIE KARAGIANNIS MAKEUP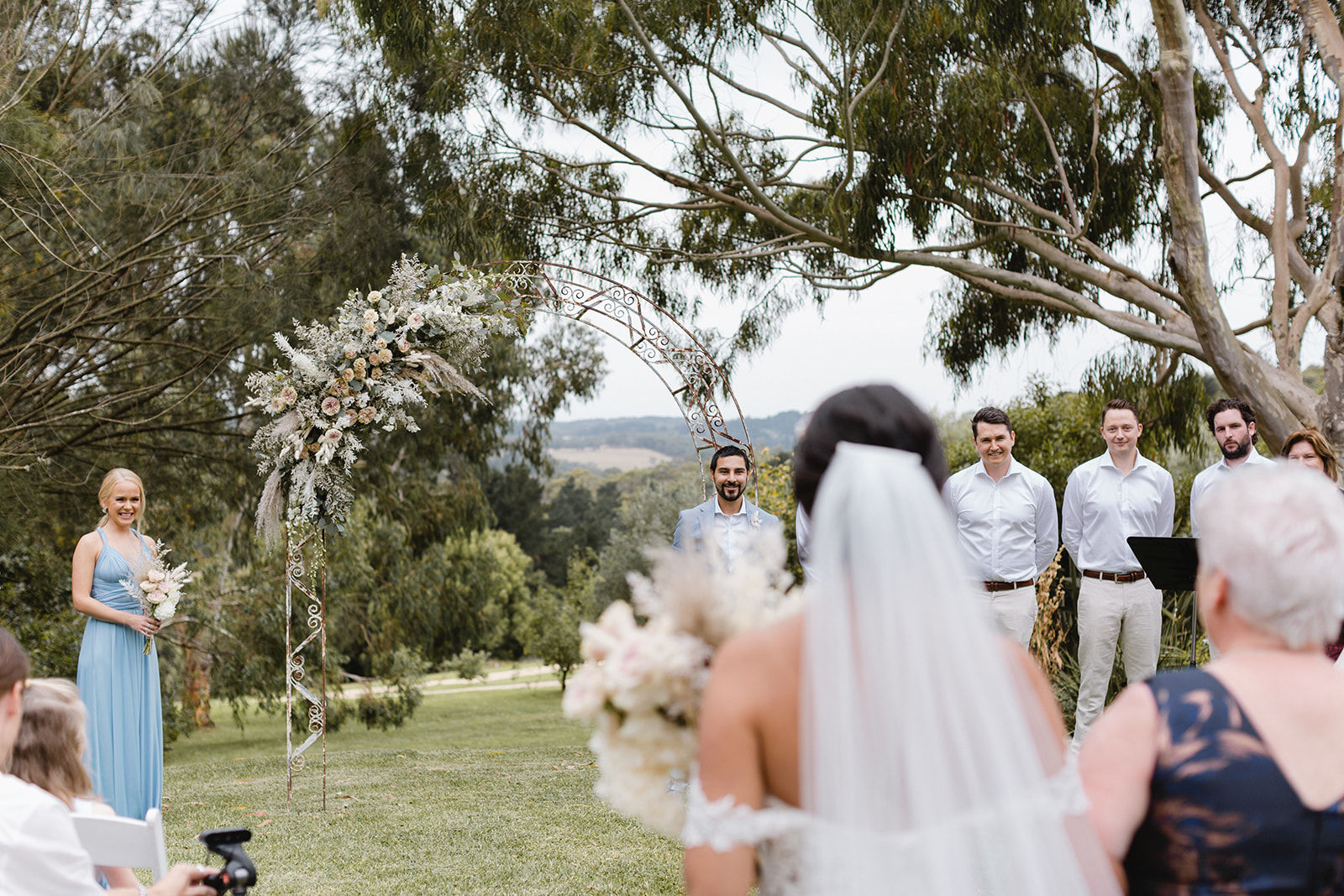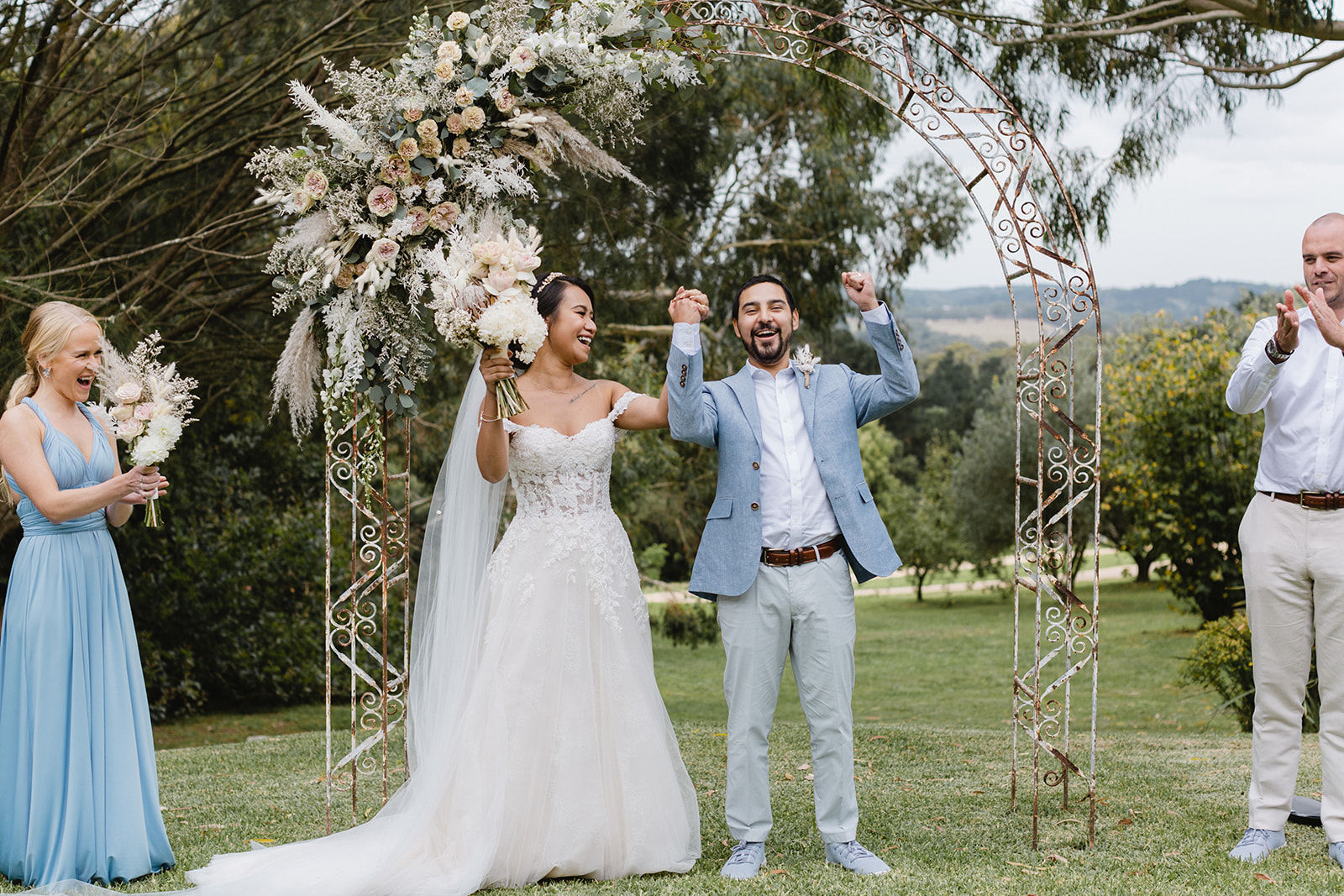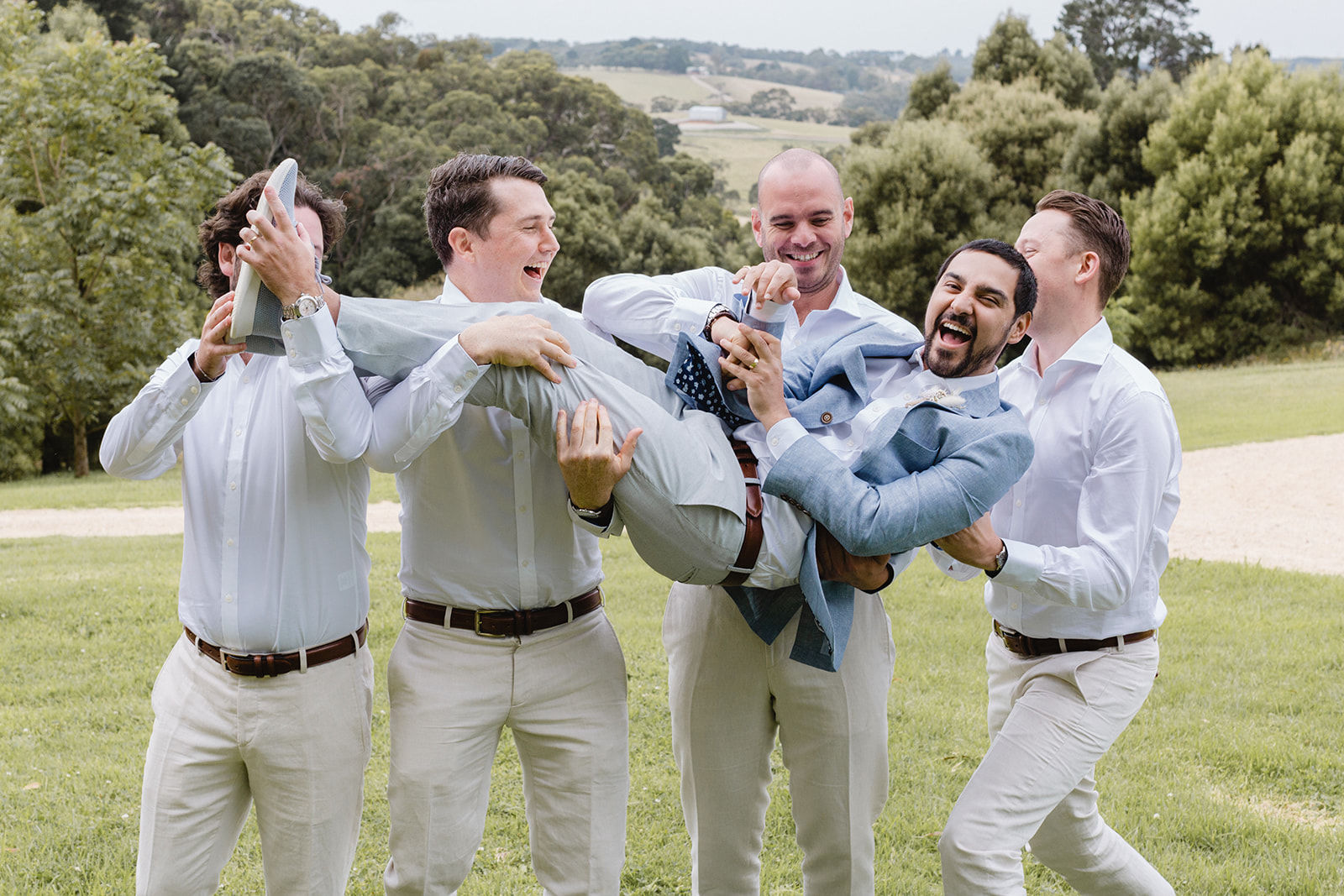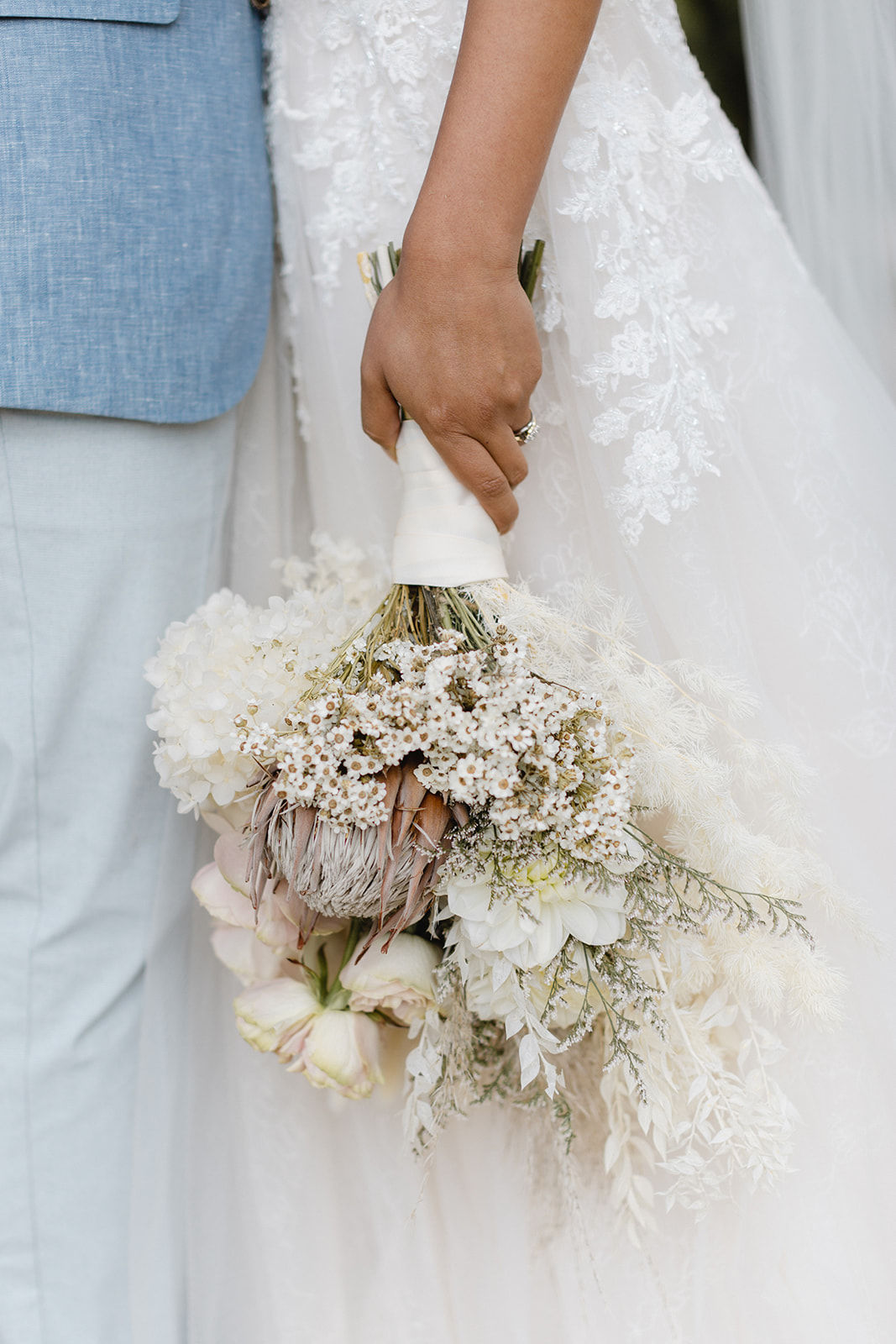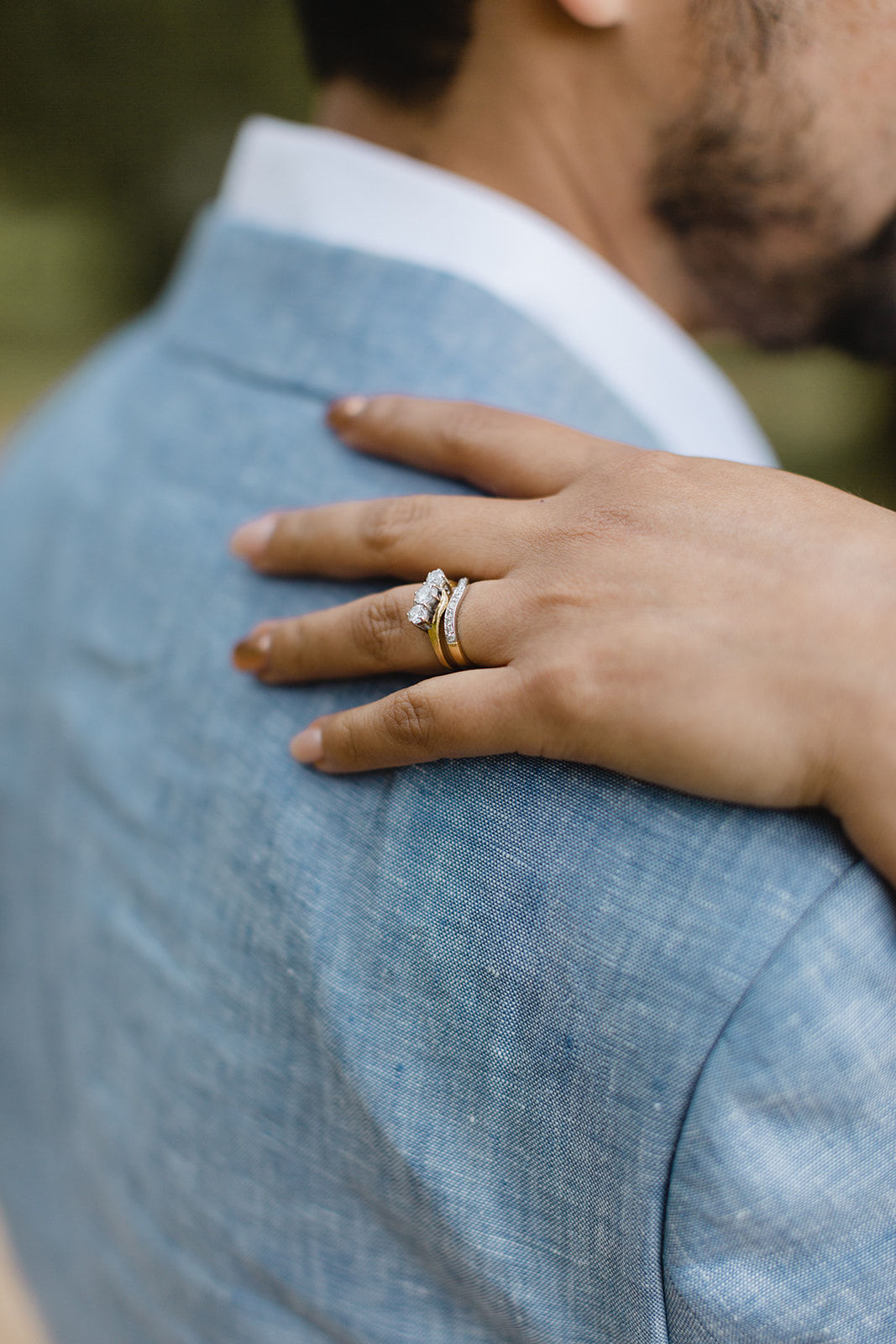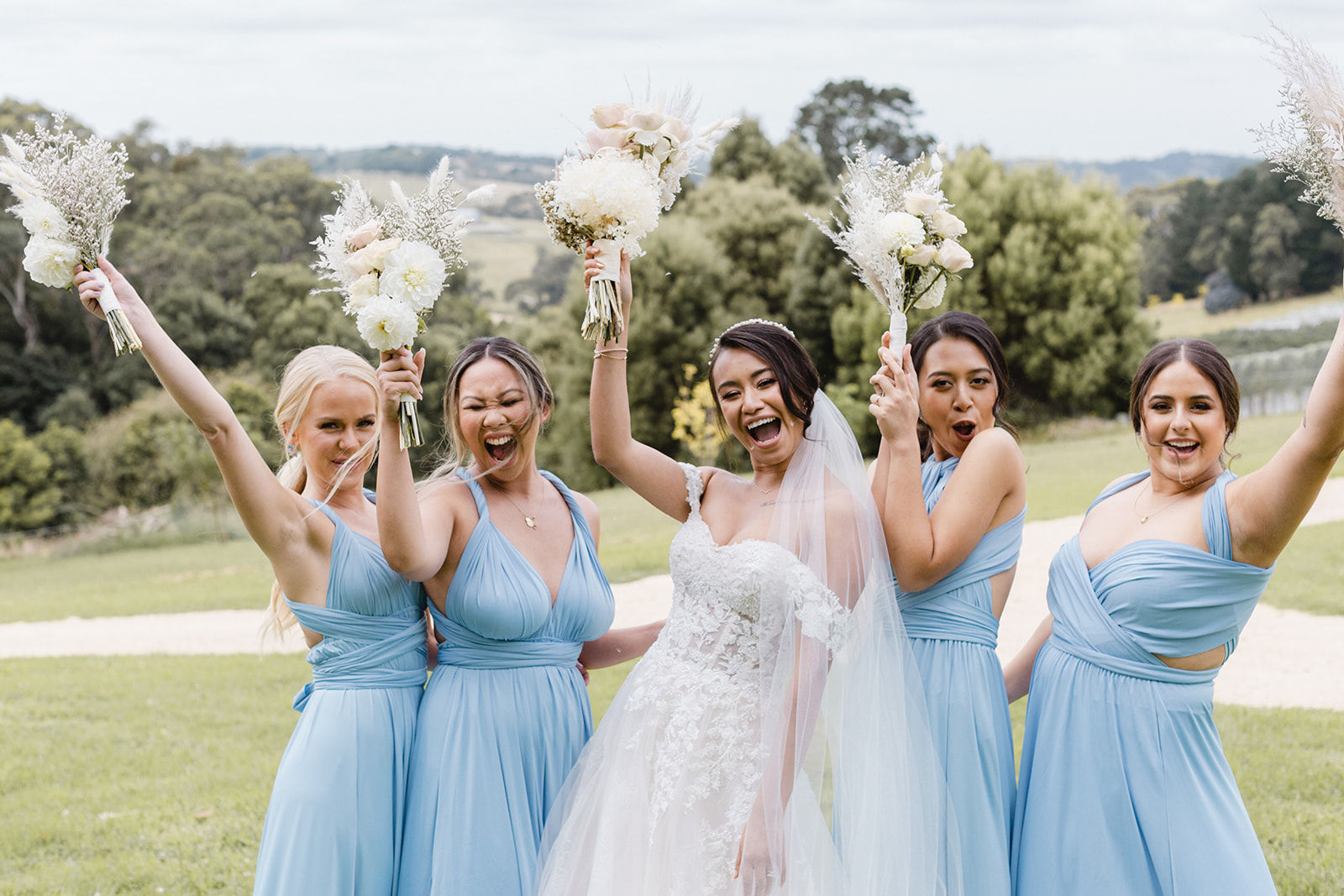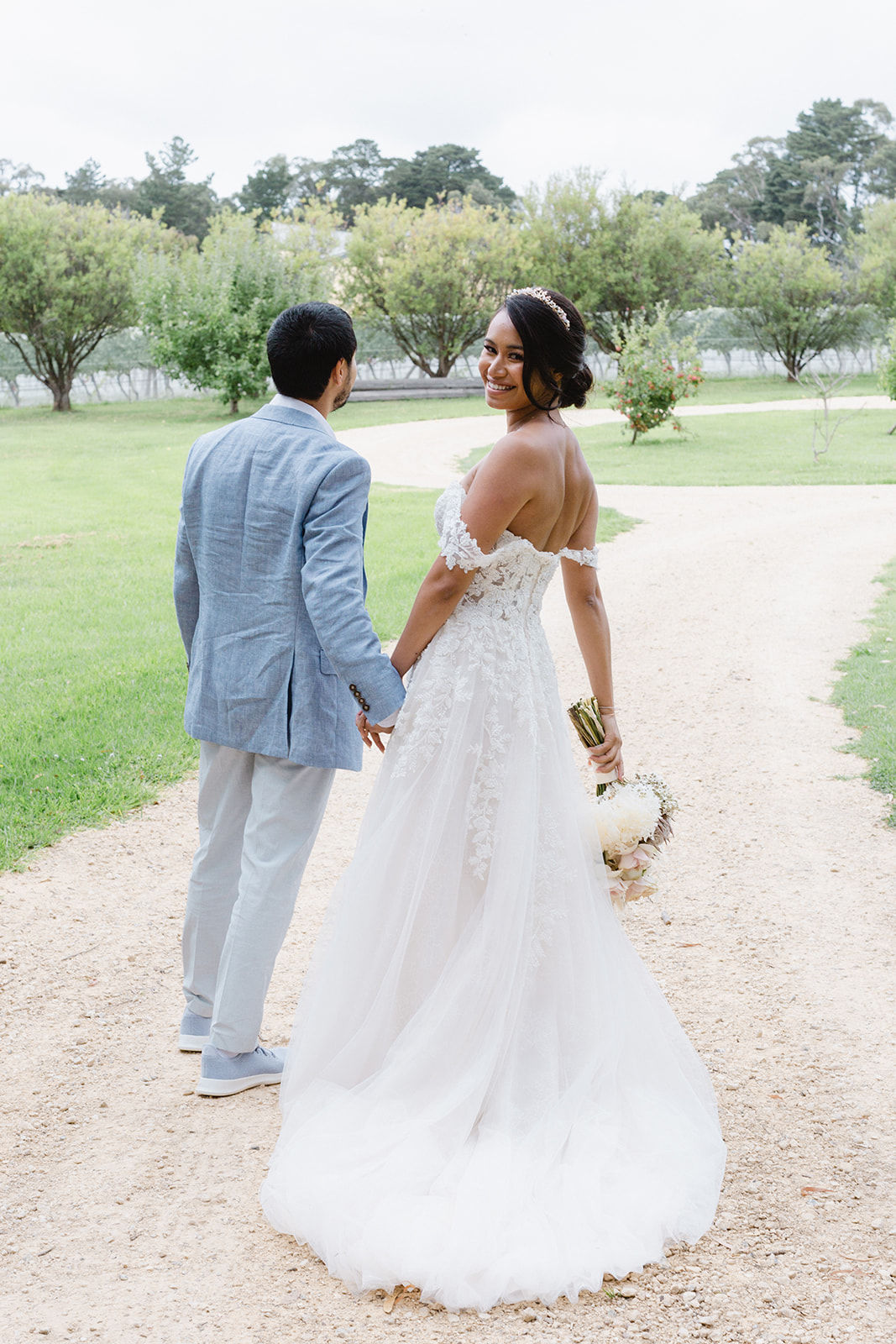 My dress was from The Sposa Group Melbourne and the designer was Demetrios. It is a beautiful boutique, and the staff are incredible. The dress was A-line, off-the-shoulder, ivory/blush in colour with lace.
Evelin
CHECK OUT THE SPOSA GROUP MELBOURNE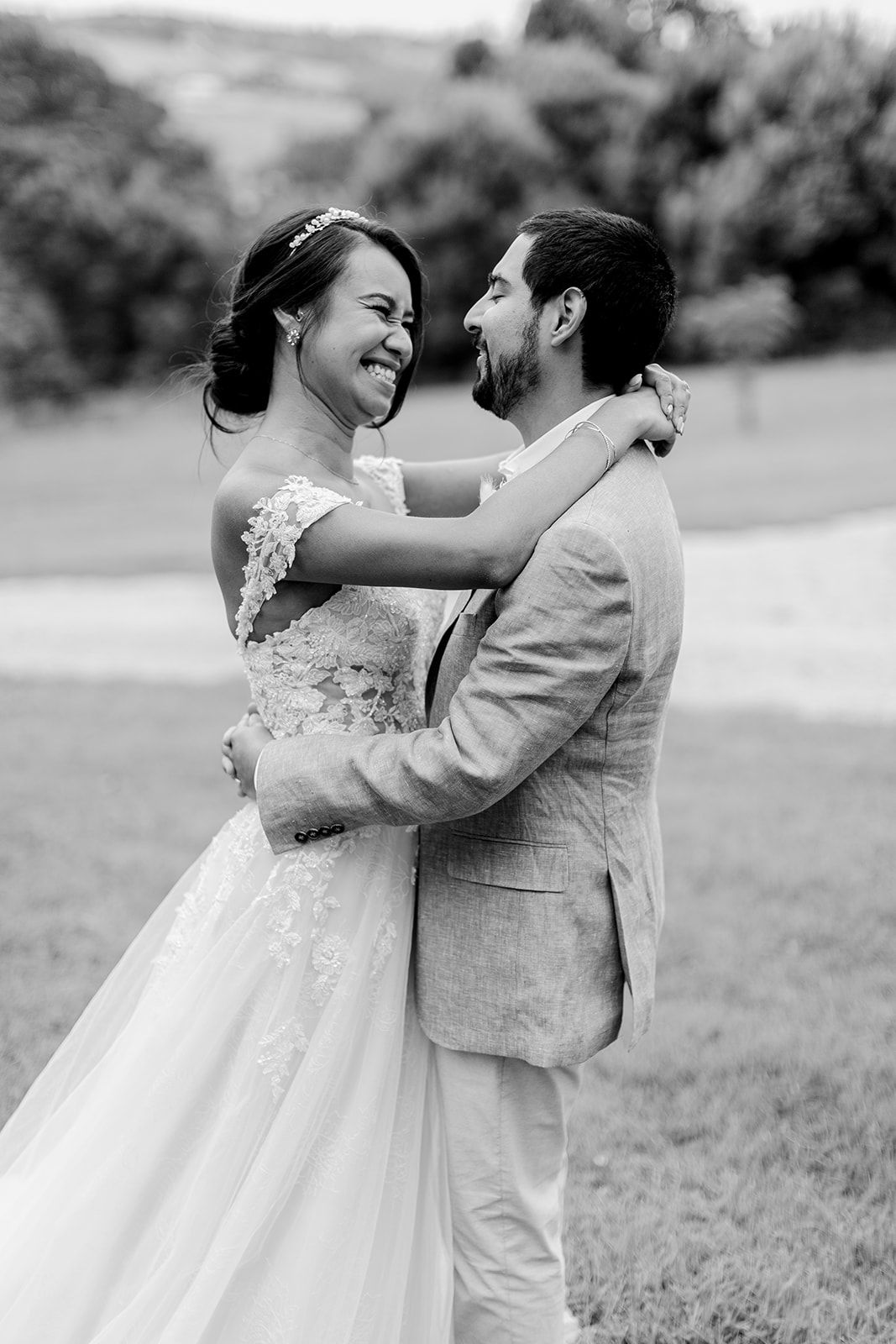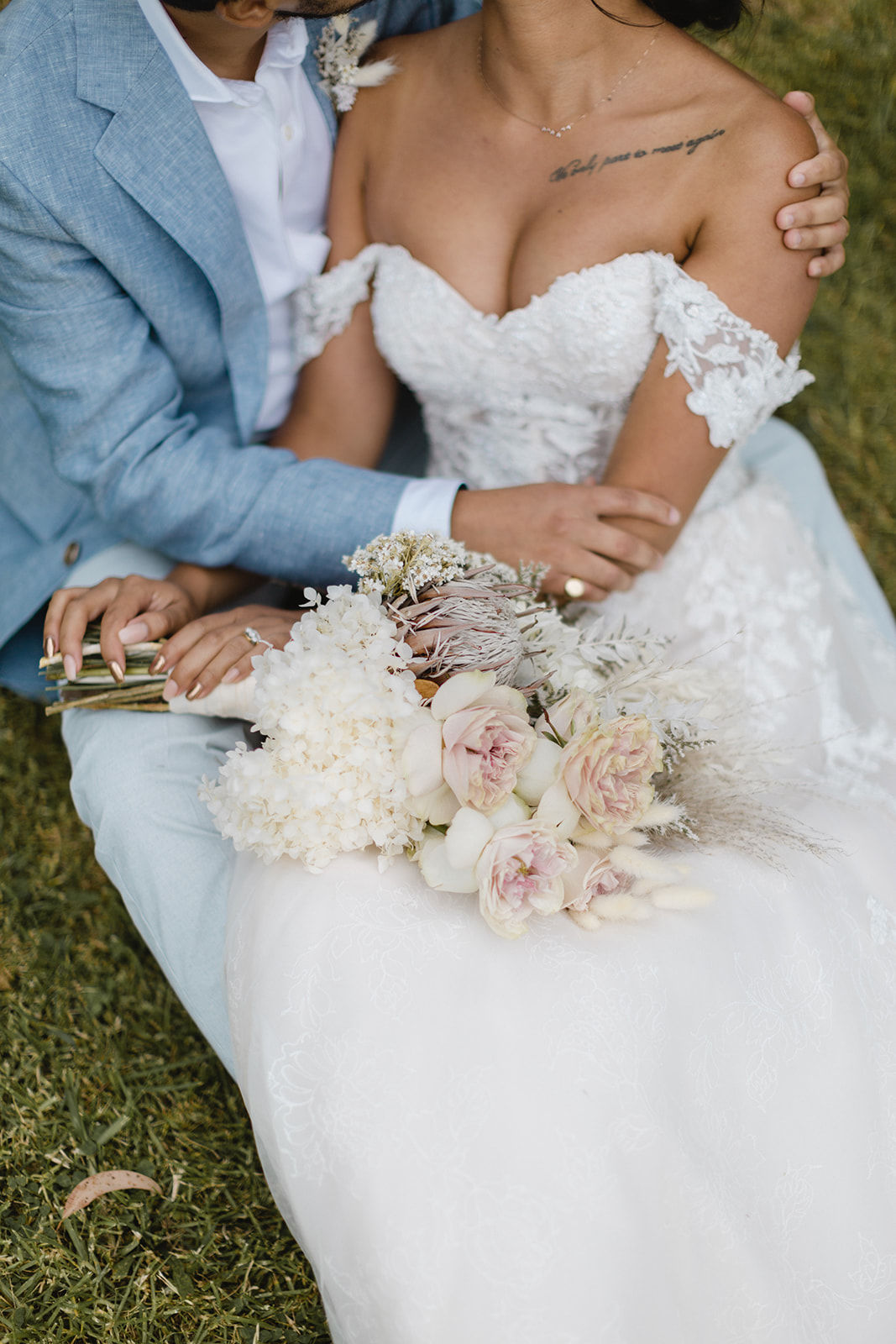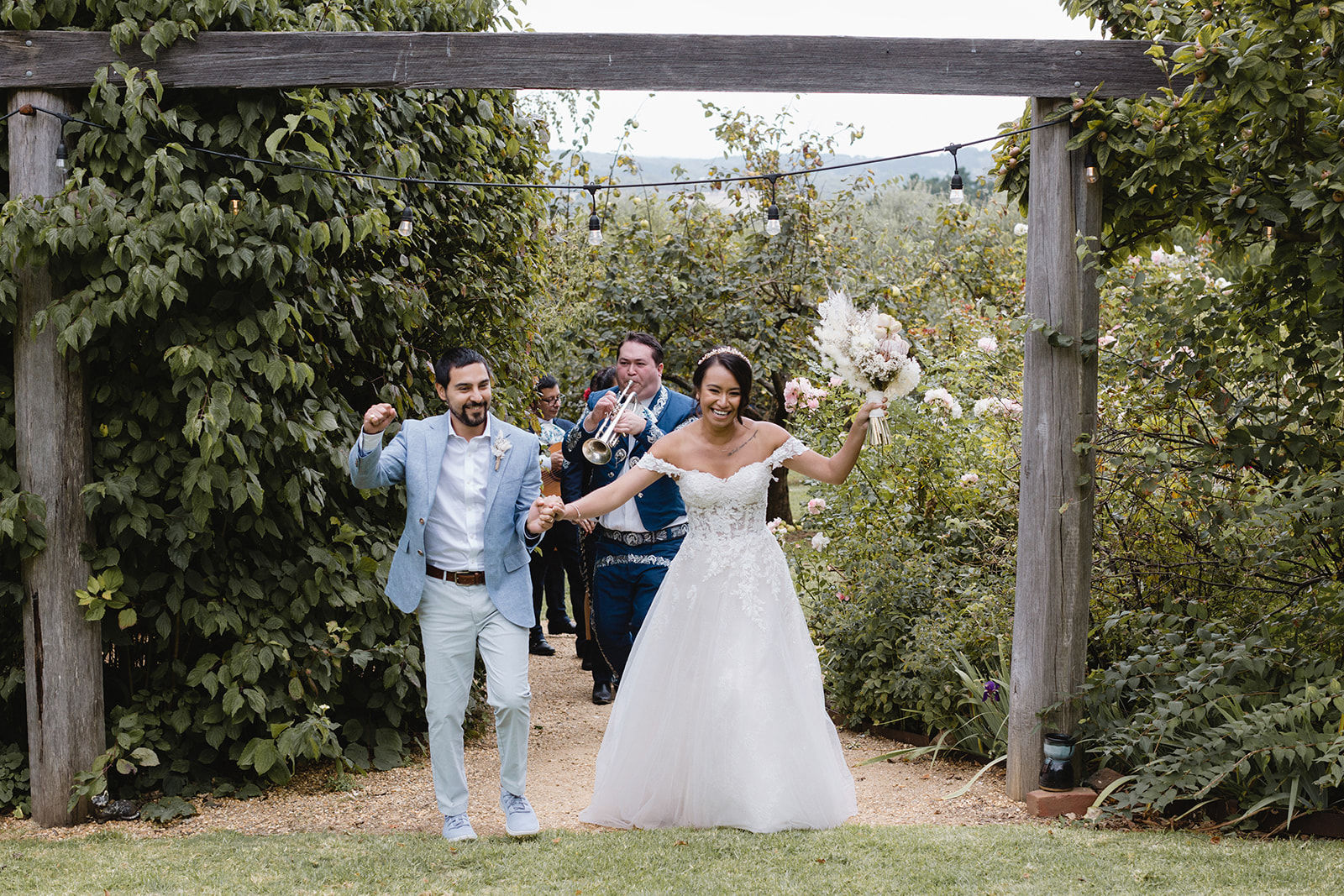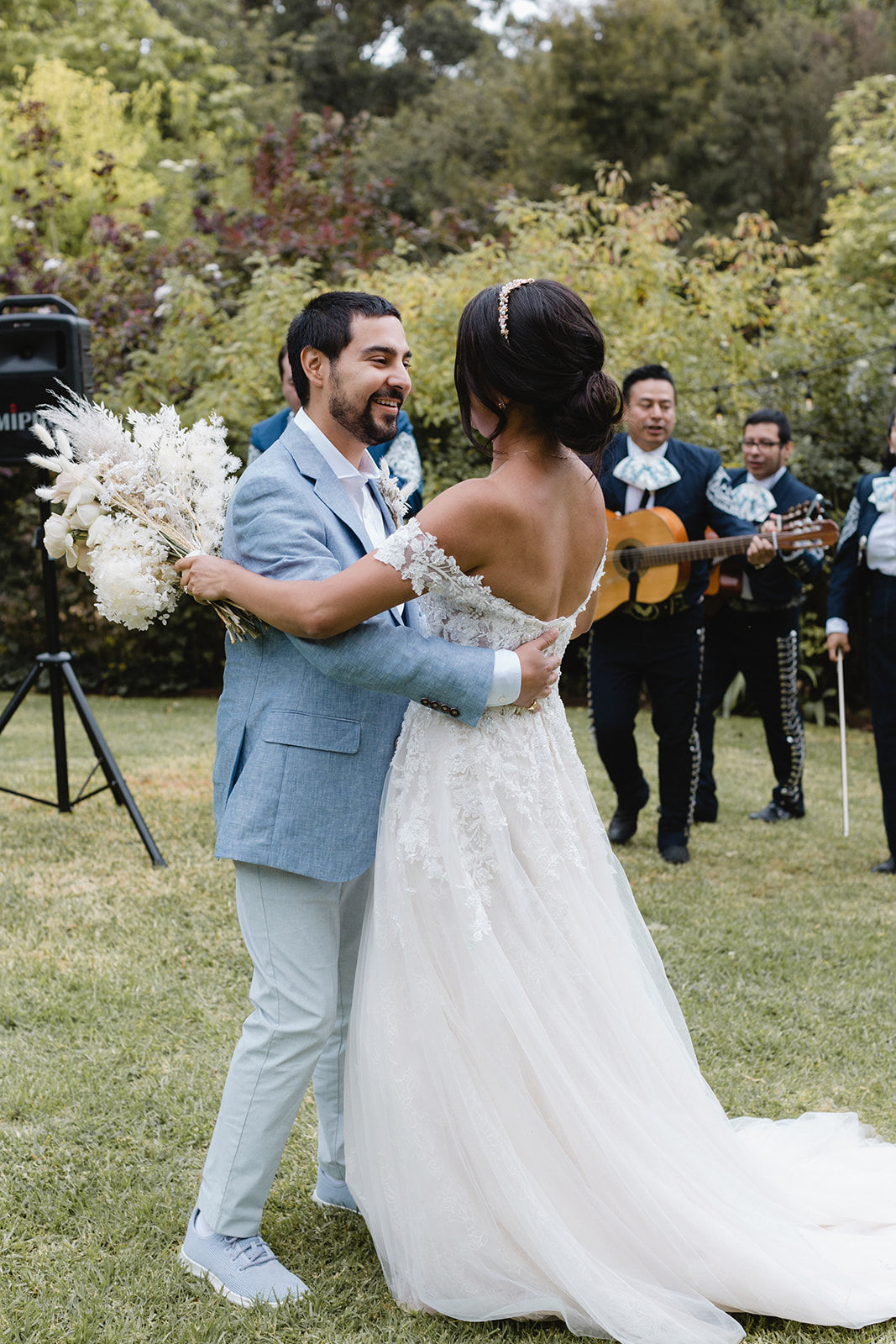 We were fortunate to be able to have our friends Mariachi Los Romanticos play for 90 minutes to make it a real Mexican fiesta. Surprising guests while walking in with the band was a real joy to see. With the band, guests were able to have loads of fun and a bit of a dance. Later in the reception, we had DJ Daniel from Melbourne Entertainment Co. He got everyone in the mood for a boogie and was able to mix classic Latin tunes with our Aussie gringo hits.
Evelin
CHECK OUT MELBOURNE ENTERTAINMENT CO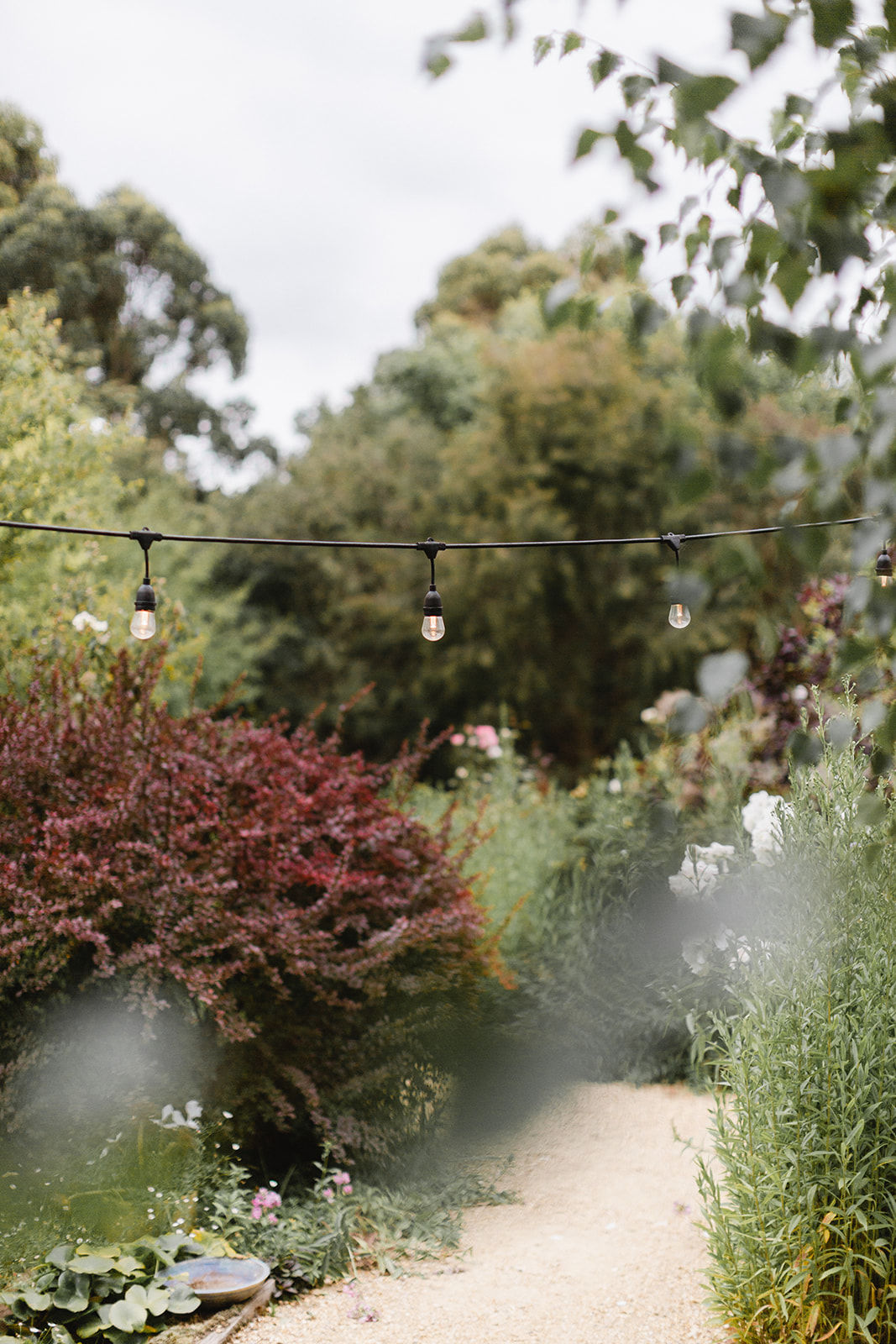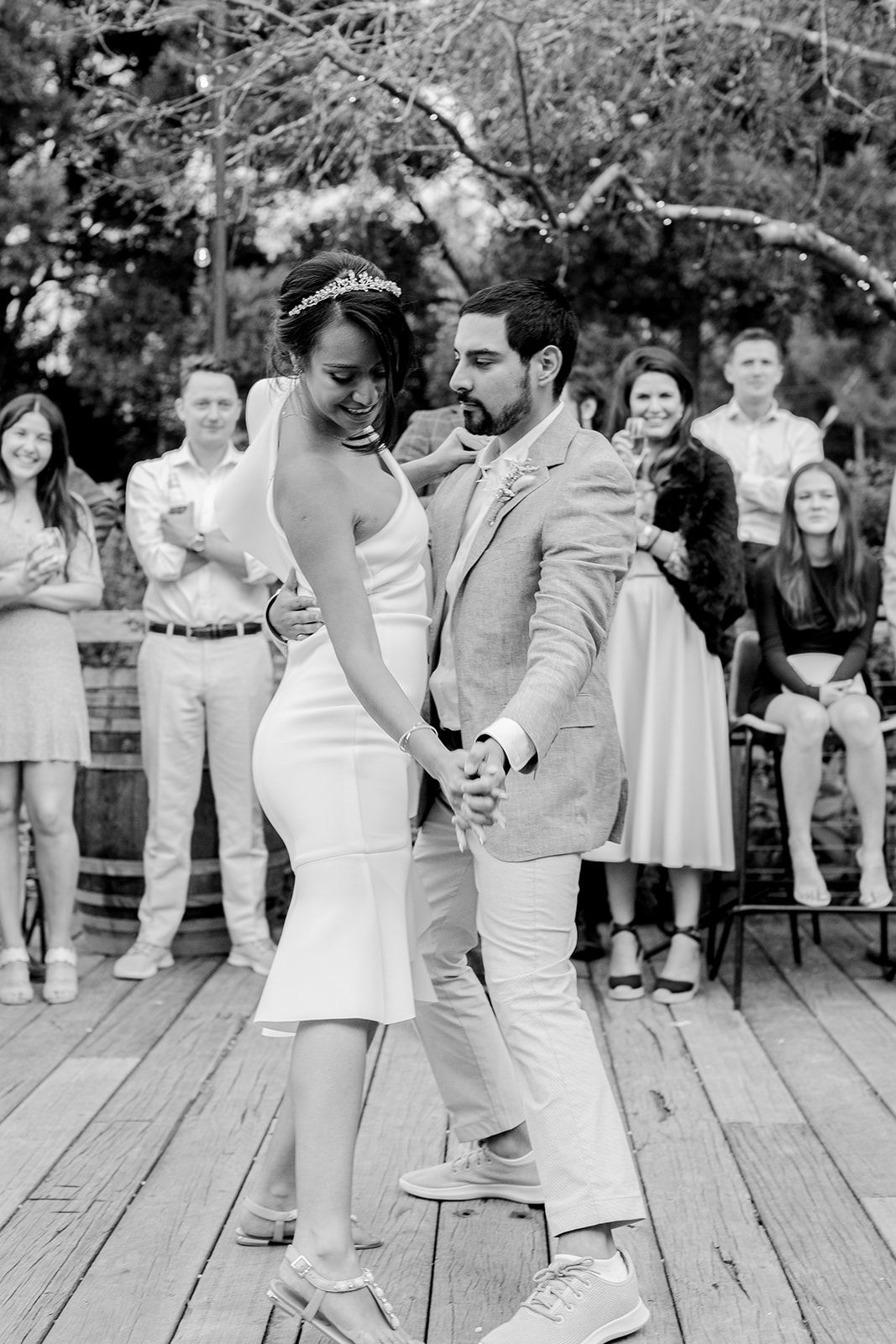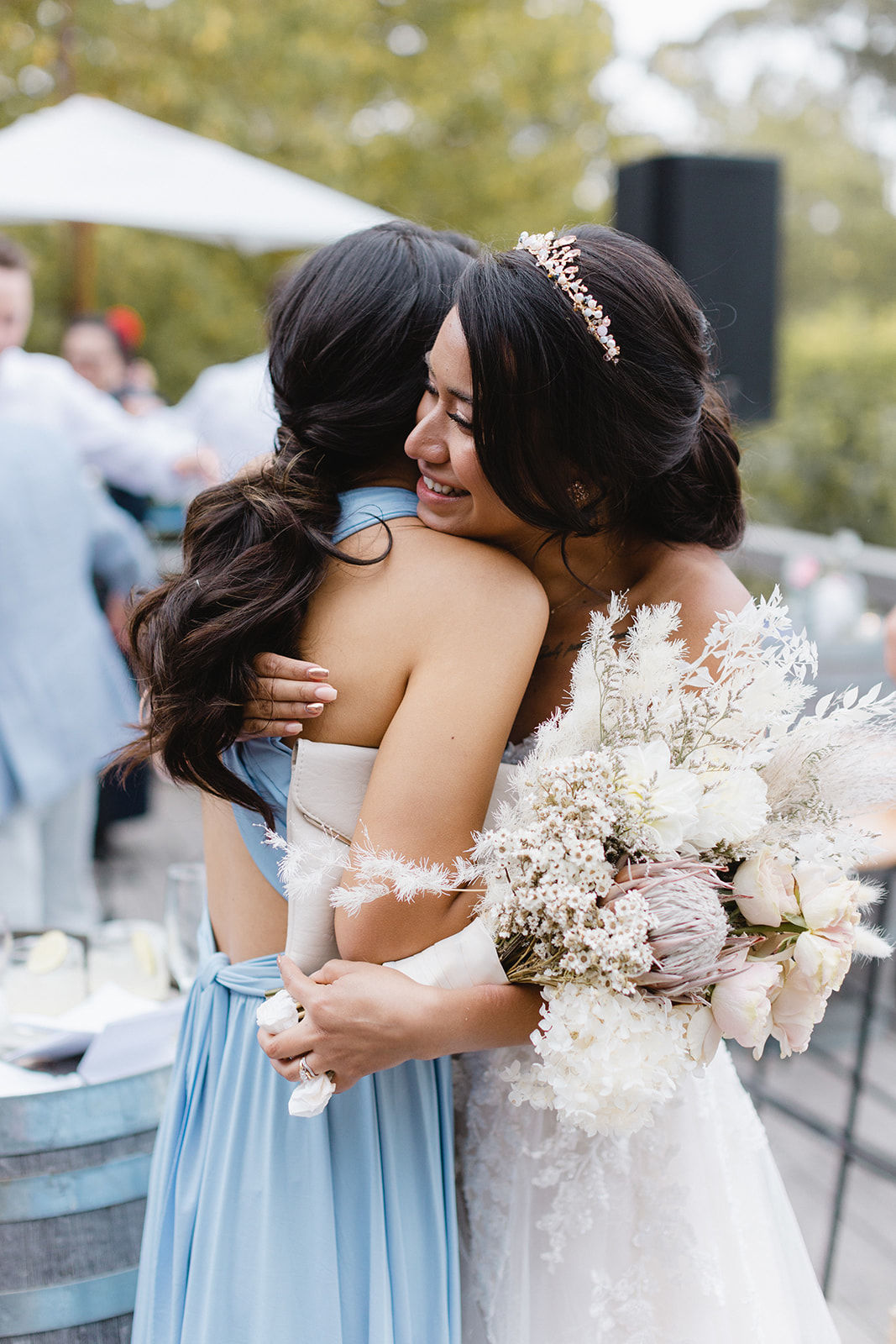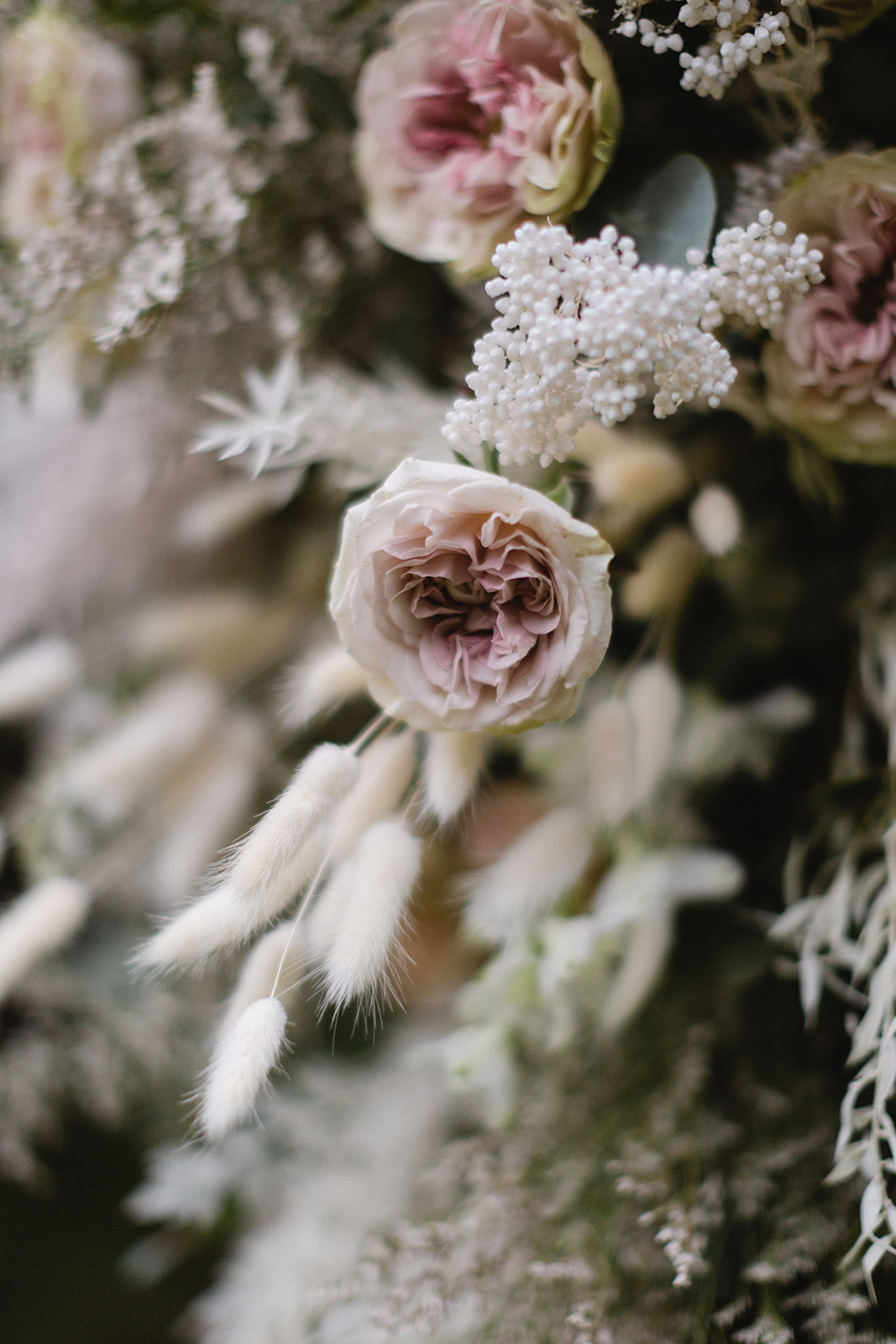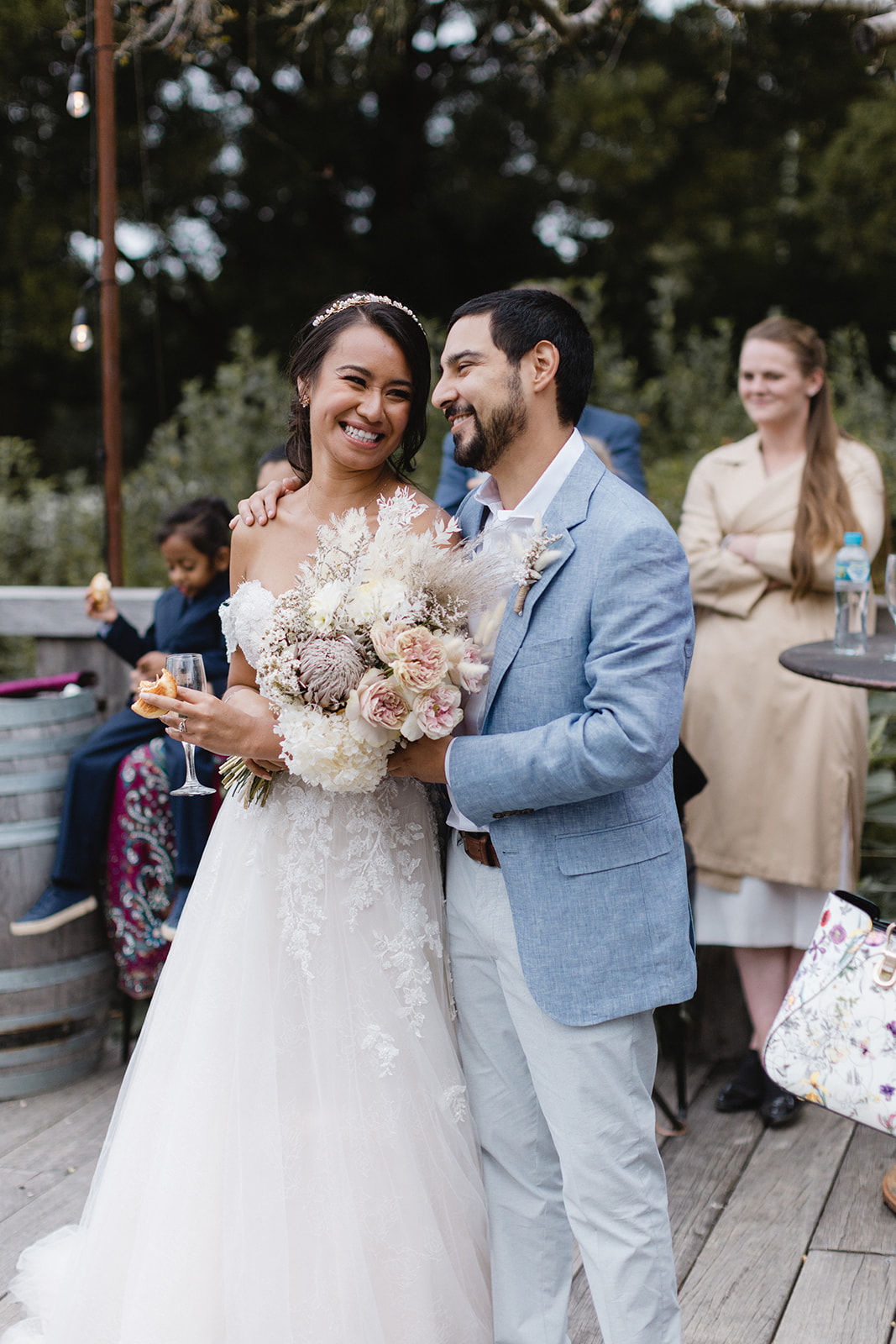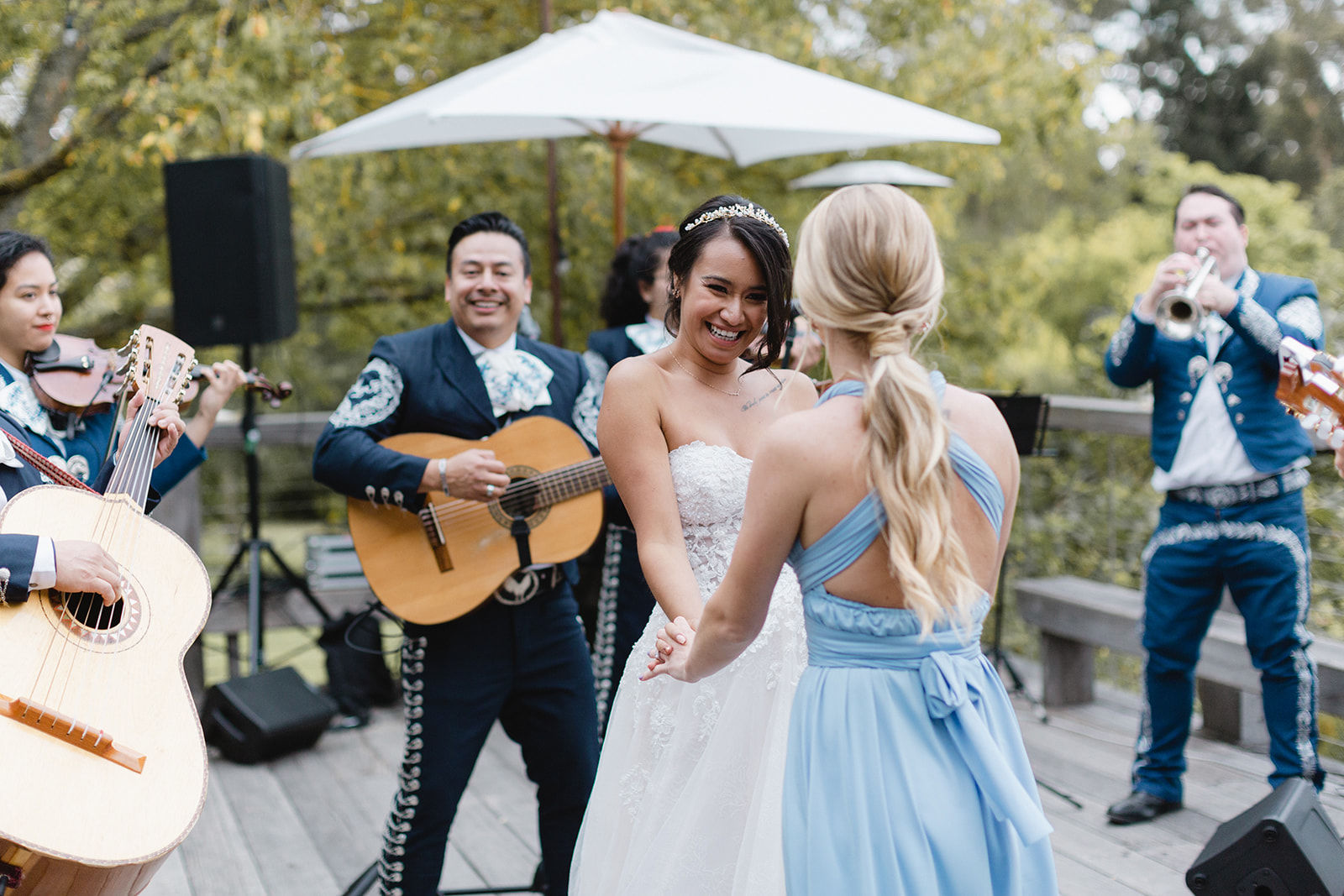 We hired the whole of Butterfly Red Hill which included the farmhouse, gallery and grounds. We wanted a place that really captured the beauty of Australia and had great views to match. We stayed in the farmhouse with our bridal party the night before the wedding and just the two of us on our wedding night. The reception was relaxed, informal, cocktail-style, and flowed well; all our little events ran smoothly and gave guests plenty of entertainment. We loved that everyone was able to gather in different spots around the venue for our bits of entertainment (welcome drinks, band, speeches, video and DJ). The grounds and the view were spectacular, really a fairytale venue.
Evelin
BROWSE WEDDING VENUES NEAR YOU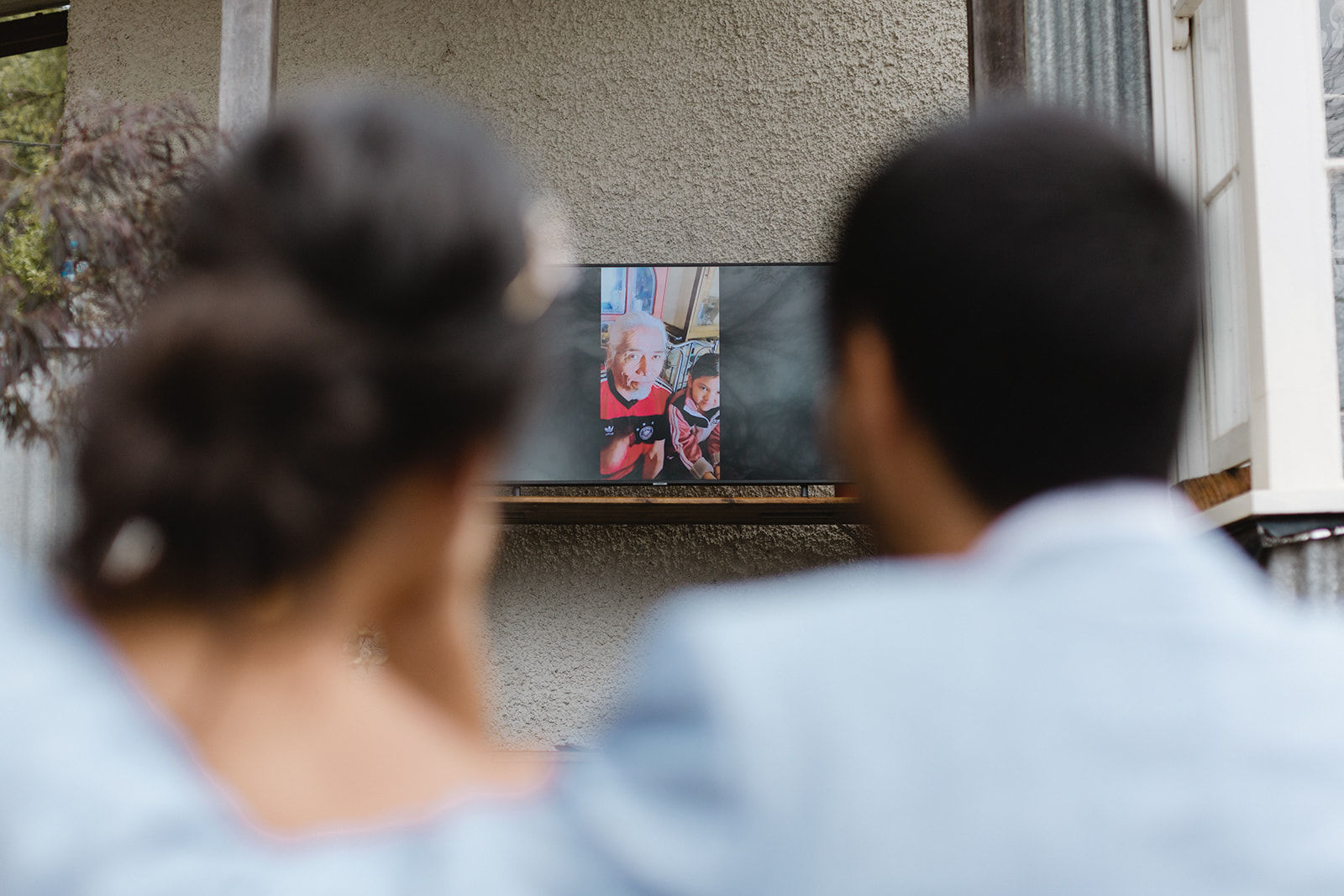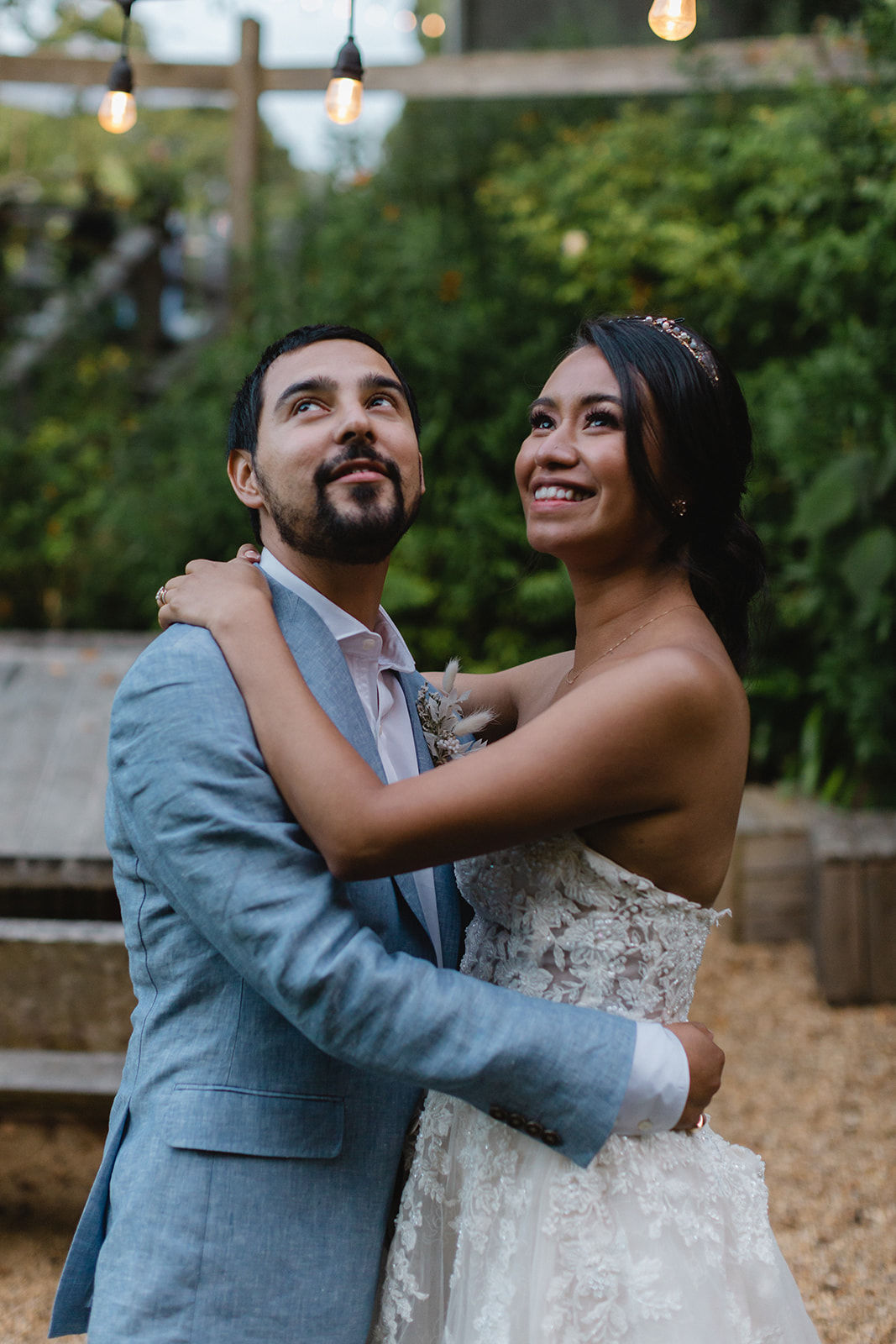 Our photographers Hayden and Caitlin from Desfura Weddings were friendly and professional right from the get-go. Not only did they try hard to equate for all our needs during difficult COVID lockdowns, but they took incredible photos and took charge on the day. We were very comfortable with them and they were very reasonably priced. They even managed to set up a live stream to our friends and family overseas for the ceremony.
CHECK OUT DESFURA WEDDINGS
---
Inspired by Evelin & Christian's romantic vintage wedding? Let our supplier specialists pick out personalised vendors matched to

your

unique vision. (Save time and money, too.)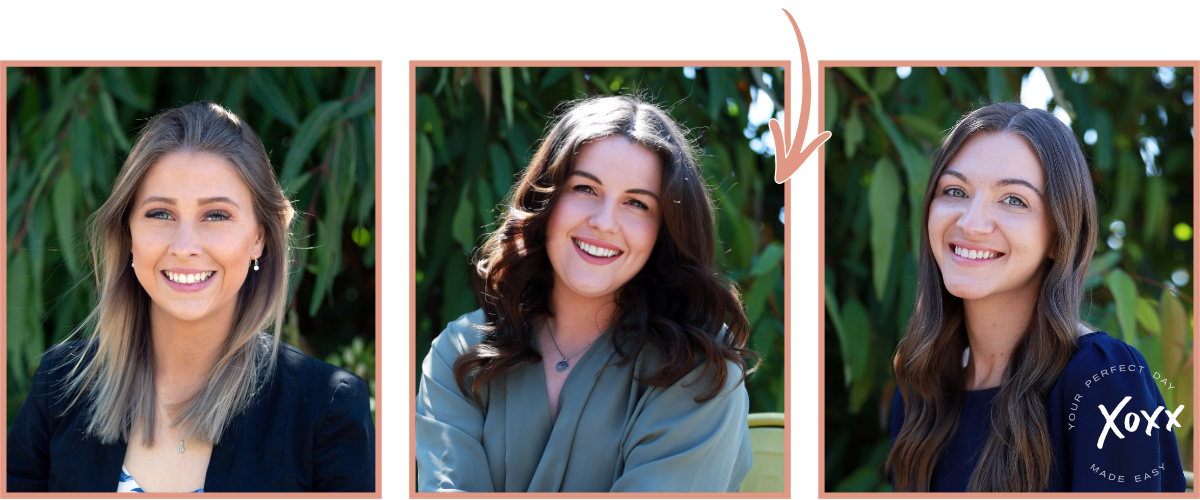 SPEAK TO A PLANNER HERE