This Portsea Hotel wedding is all about laidback beach wedding vibes, from the stunning seaside location and ceremony views of Port Phillip Bay to the couple's gorgeous portraits by Natalie Davies taken on the local pier.
When Chloe and Kyle were on the hunt for their wedding venue, Portsea Hotel was the first to really stand out. The beachfront location meant they could have their ceremony overlooking Port Phillip Bay followed by their reception in an airy, light-filled space with views of the beachfront.
Portsea Hotel dates all the way back to 1876 yet feels thoroughly fresh and modern with its bright spaces filled with natural light and contemporary colour schemes throughout. This wedding venue combines the best of all things wedding-related: cosy accommodation, gorgeous gathering spaces, beach views, and delicious dining options.
Chloe and Kyle embraced the venue's coastal, airy aesthetic and went with simple decor that suited the space. For them, it was really all about the atmosphere, from the fun and interactive nature of lawn games during cocktail hour to an amazing band that packed the dancefloor.
Chloe fills us in all the details of her beachfront wedding day below.
---
Portsea Hotel Wedding Venue Highlights
Location: Portsea, Mornington Peninsula, Victoria
Capacity: Up to 160 guests
Accommodation: Boutique hotel accommodation available
Venue Style: Coastal, classic, nautical, beachfront
---
Photos courtesy of Easy Weddings supplier Natalie Davies Photography.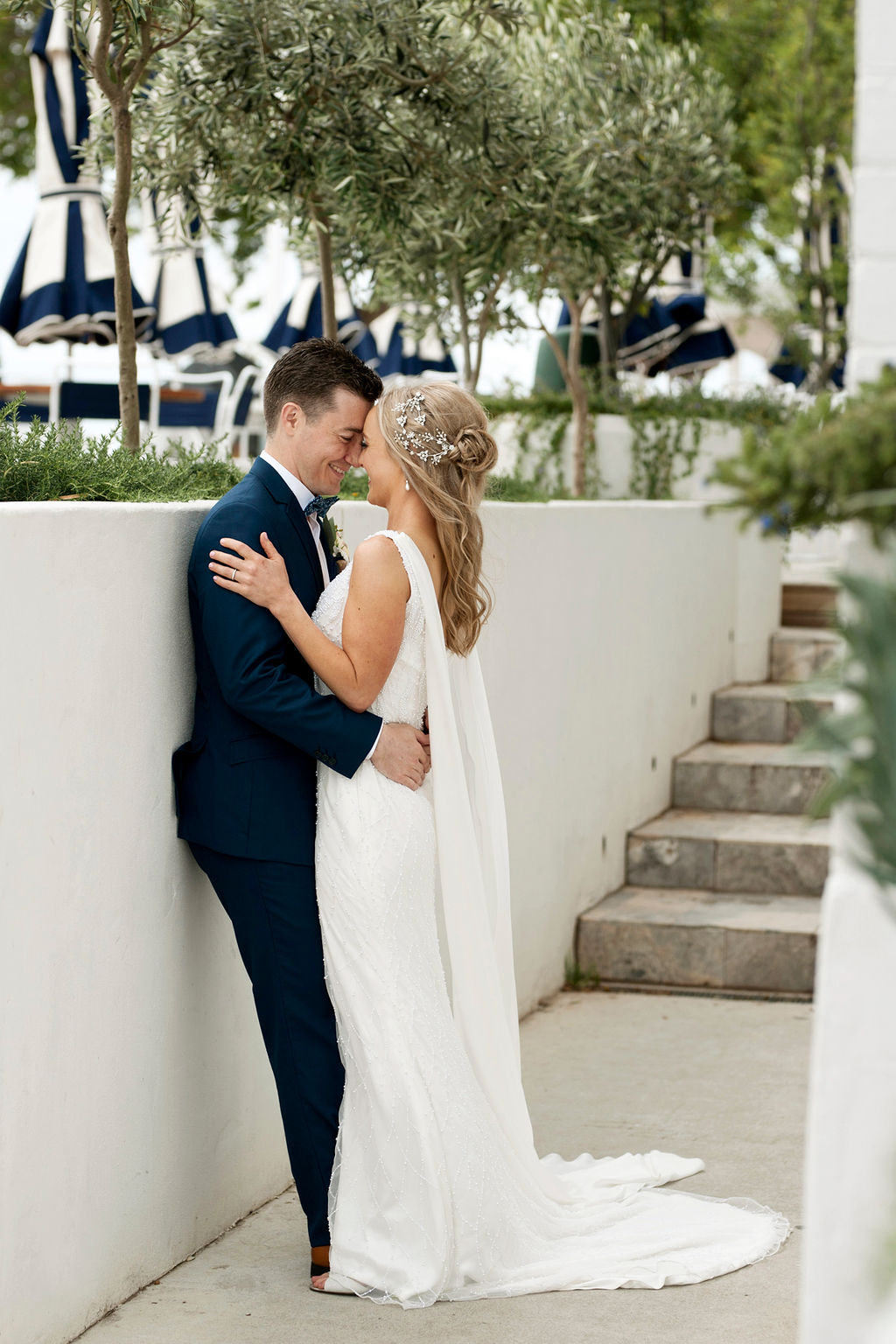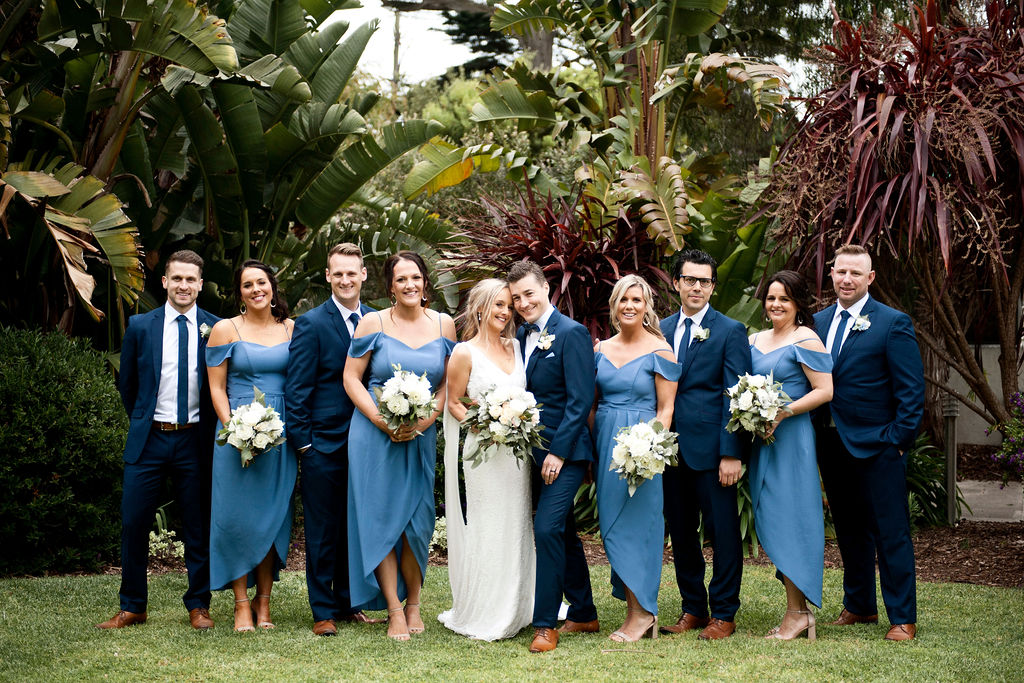 Tell us a little about what you envisioned for your wedding, and why Portsea Hotel was the perfect fit.
We love the beach and wanted a beautiful view of the bay whilst celebrating with our family and friends. Portsea Hotel was just what we were looking for!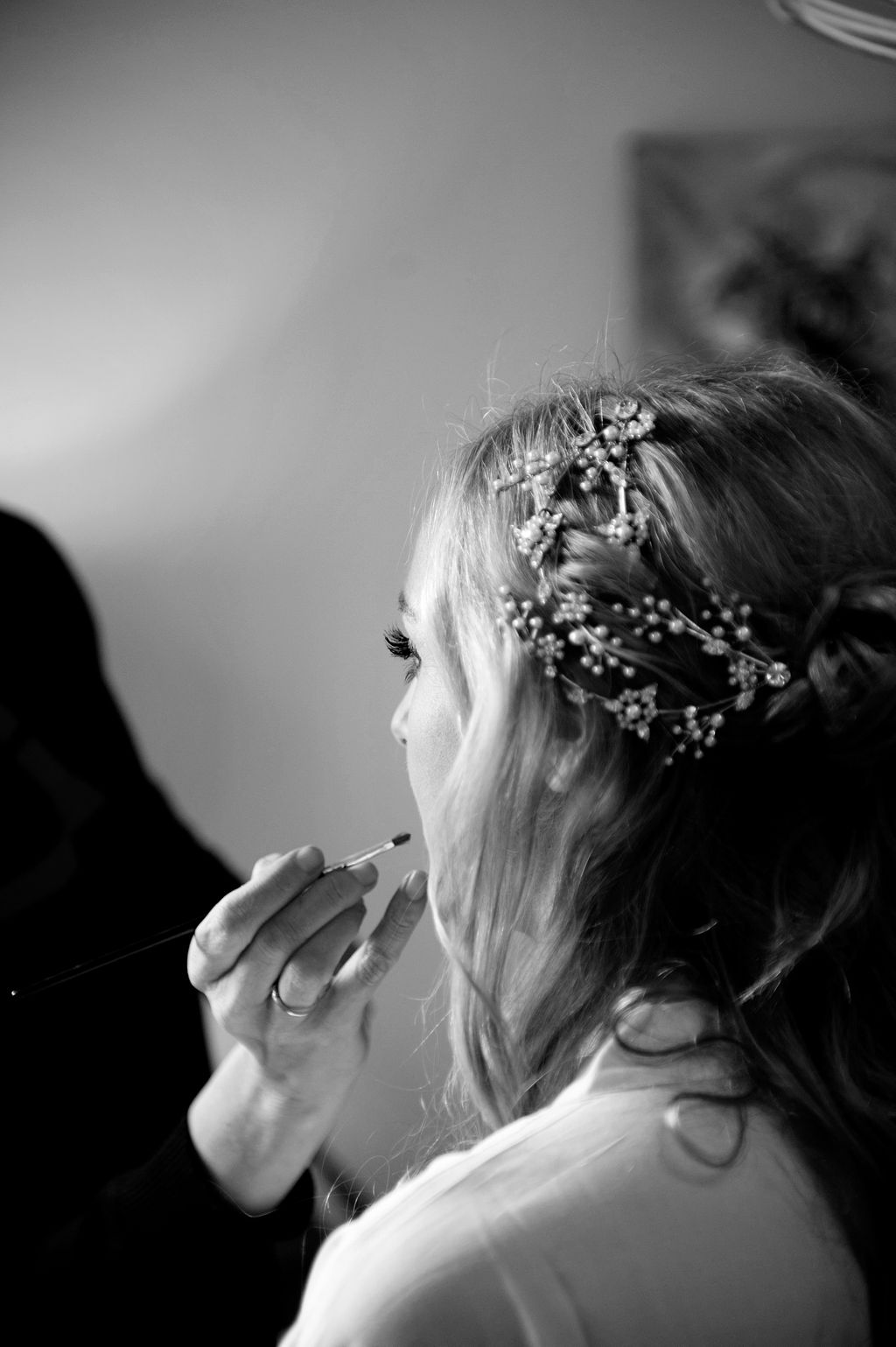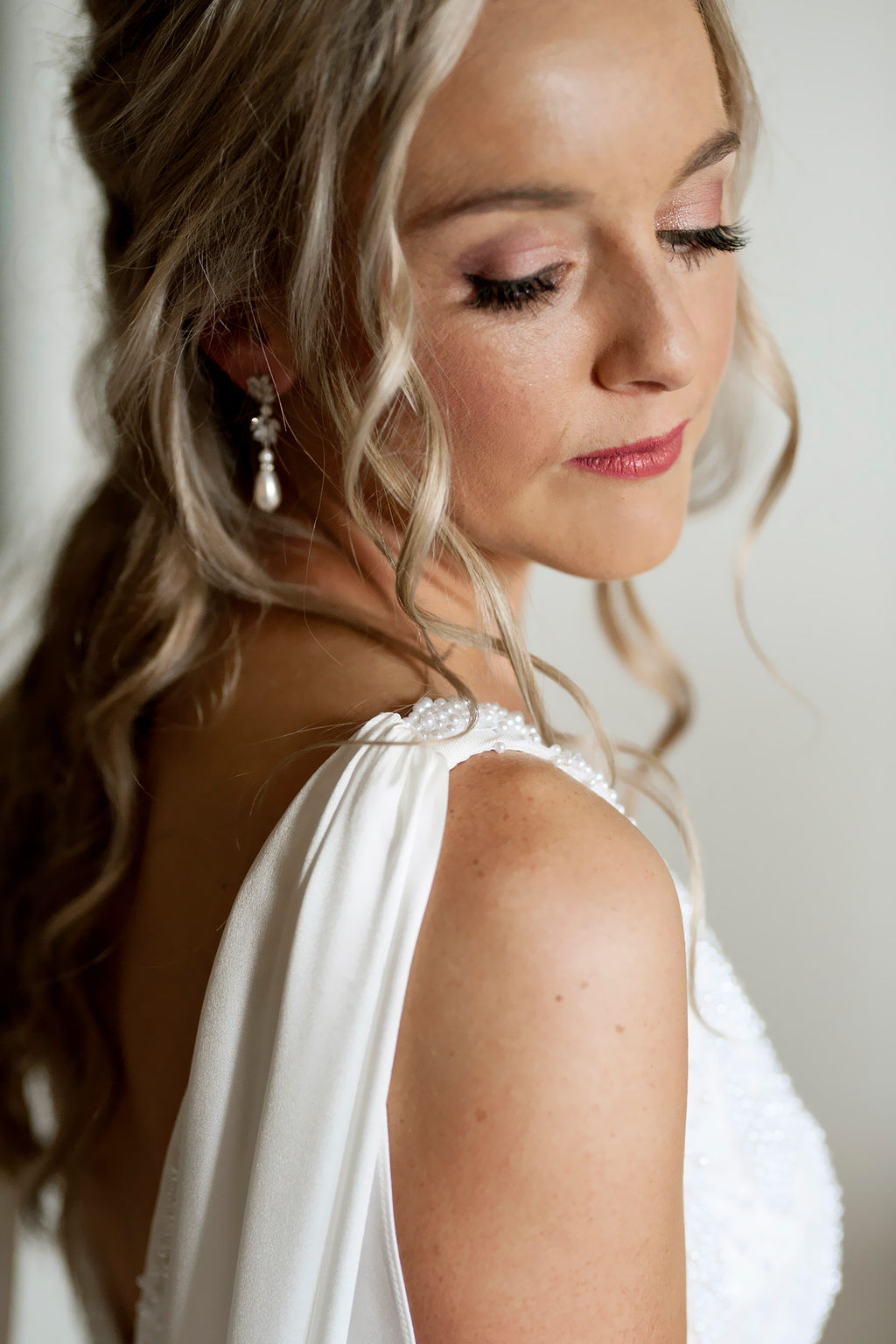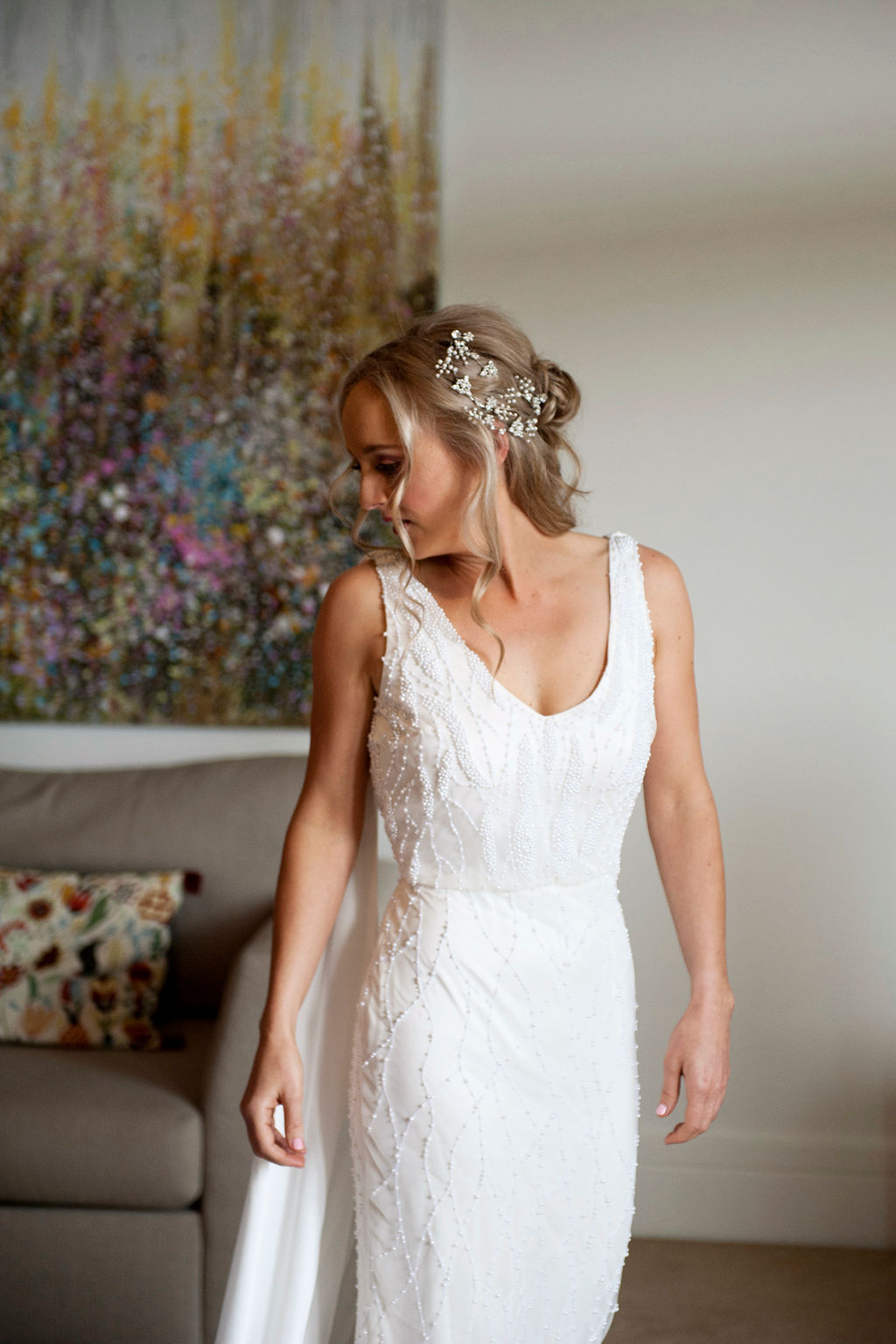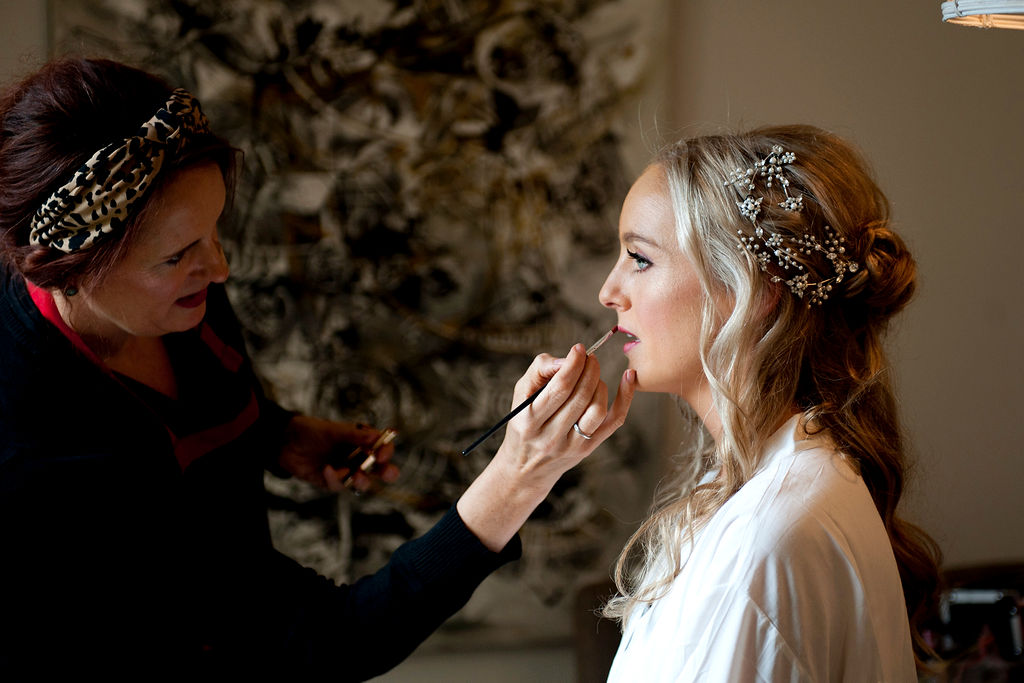 Love that gorgeous hair accessory you wore! Where did you find it?
Thank you! I absolutely loved it — it went perfectly with my dress! My headpiece was purchased from the bridal dress store Shehzarin Batha Couture, and the brand name is Untamed Petals.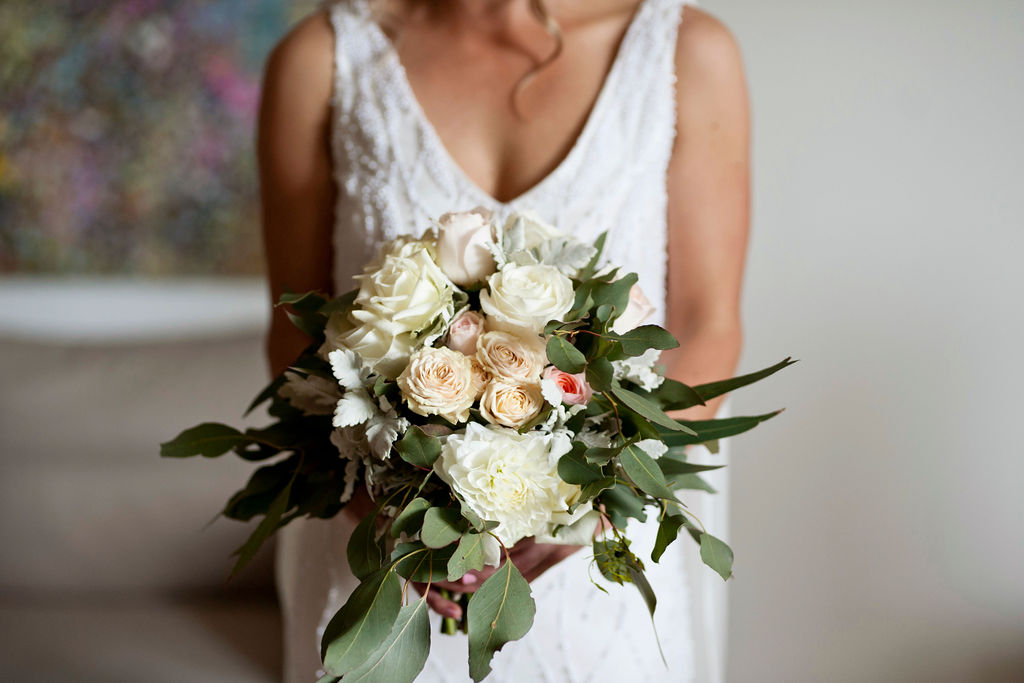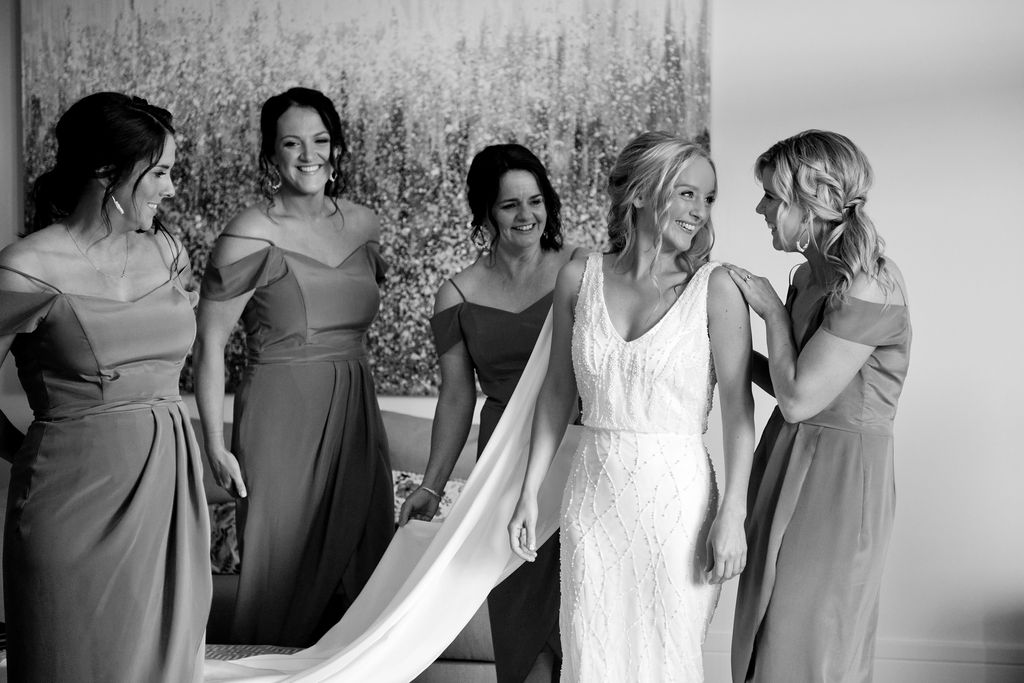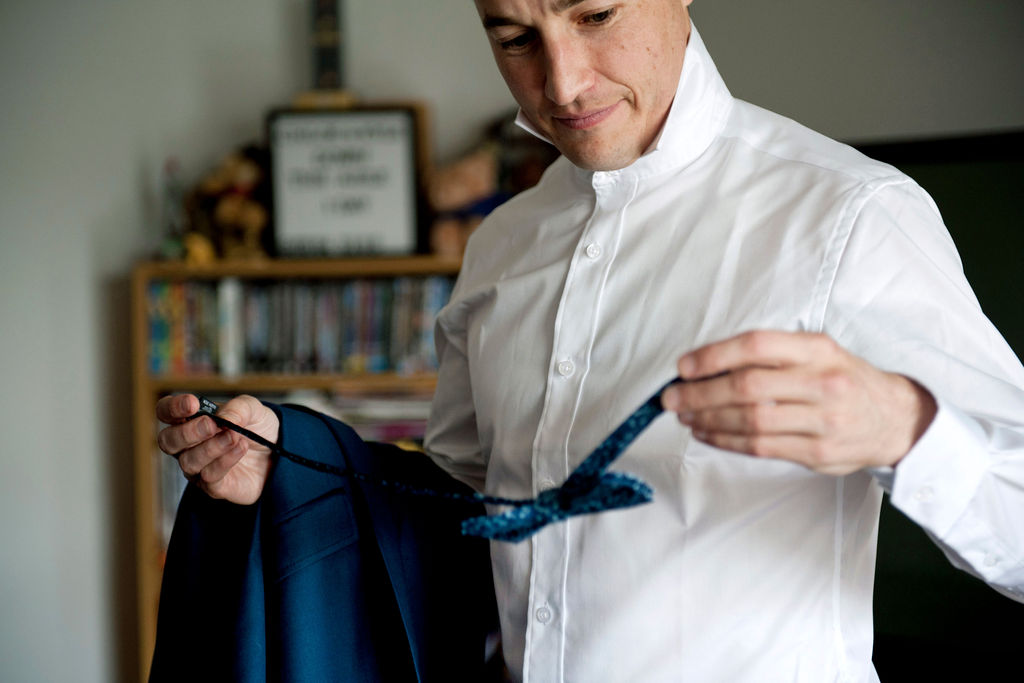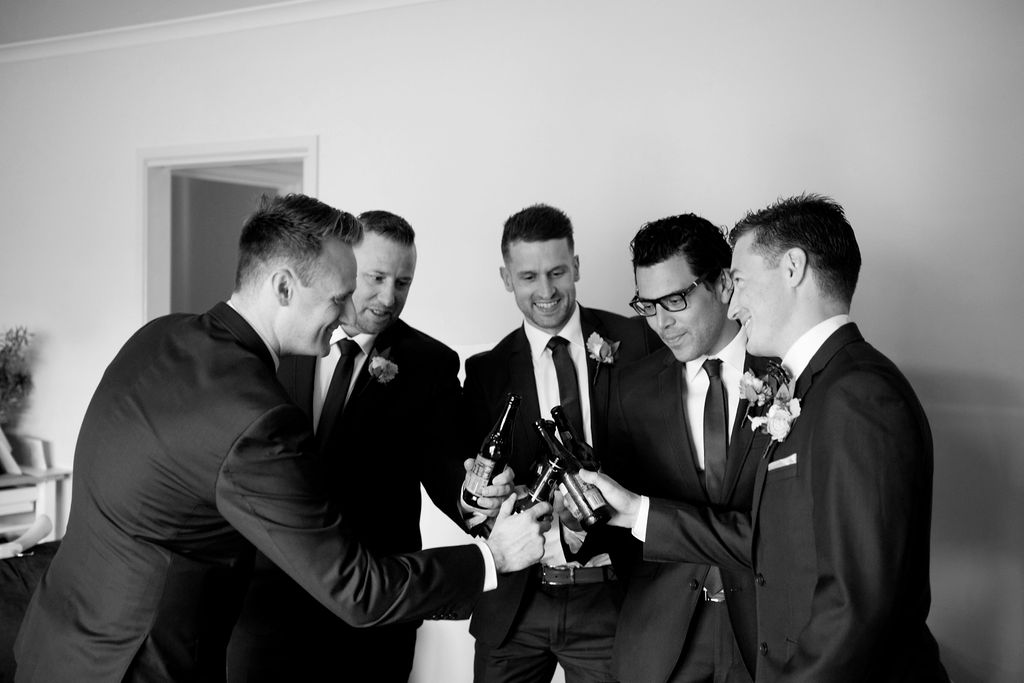 Can you tell us about your wedding day and what spaces you used at your Portsea Hotel wedding?
Our ceremony was situated on the lawn overlooking the gorgeous bay! Perfect that our reception was on the same level in the Longshore room. Our guests were able to enjoy drinks, canapes and games on the lawn, whilst we were having our photos taken. The Longshore room had a decent size dance floor whilst we were entertained by the

fantastic band, The Prenups

!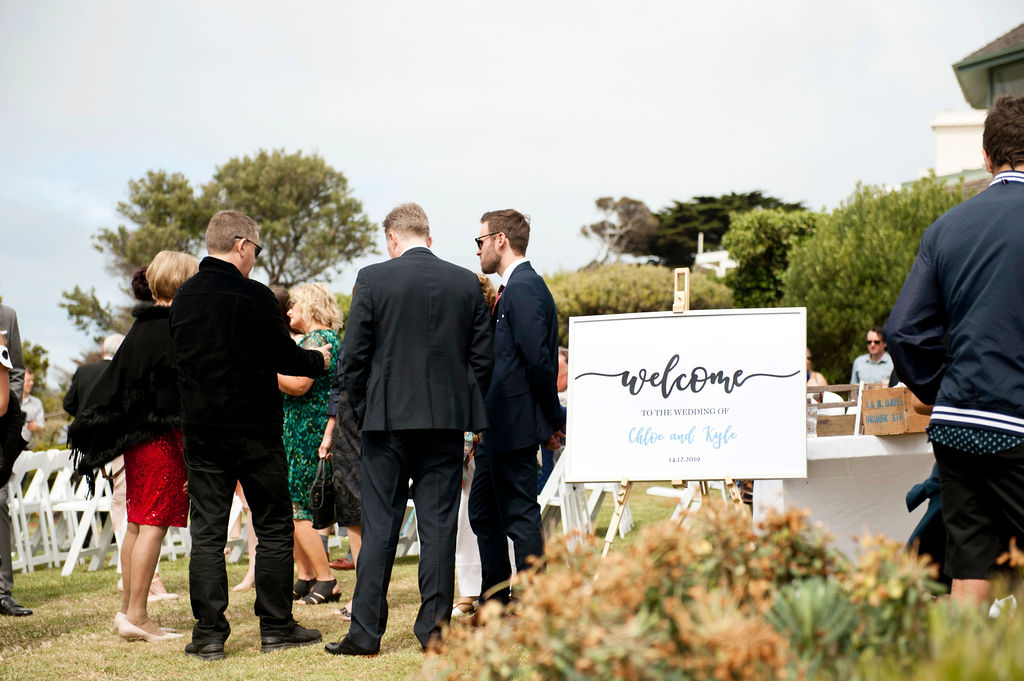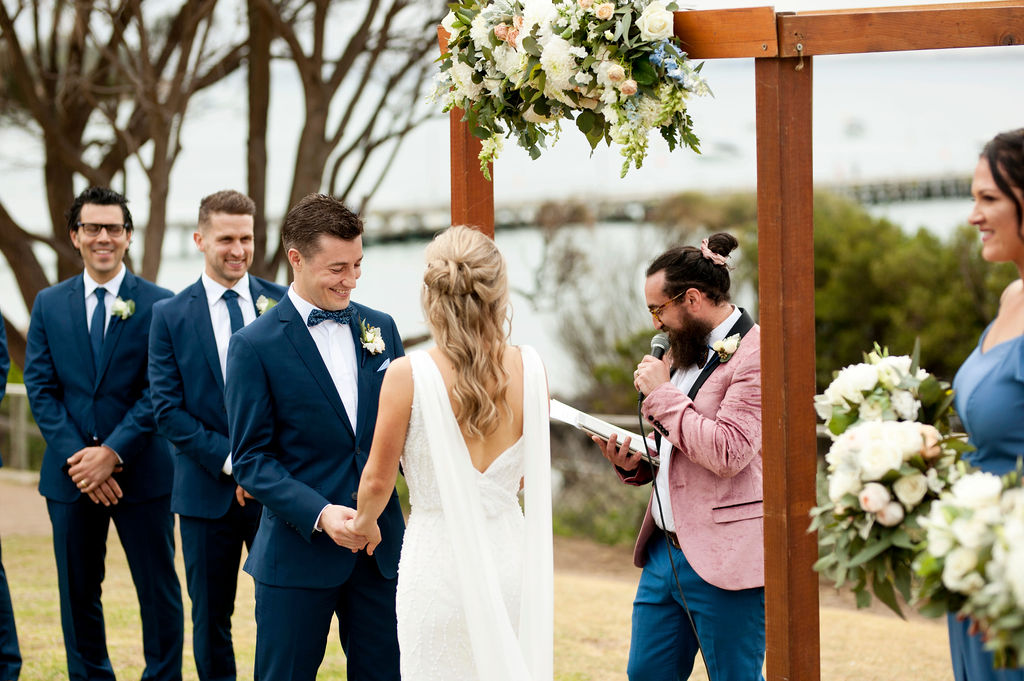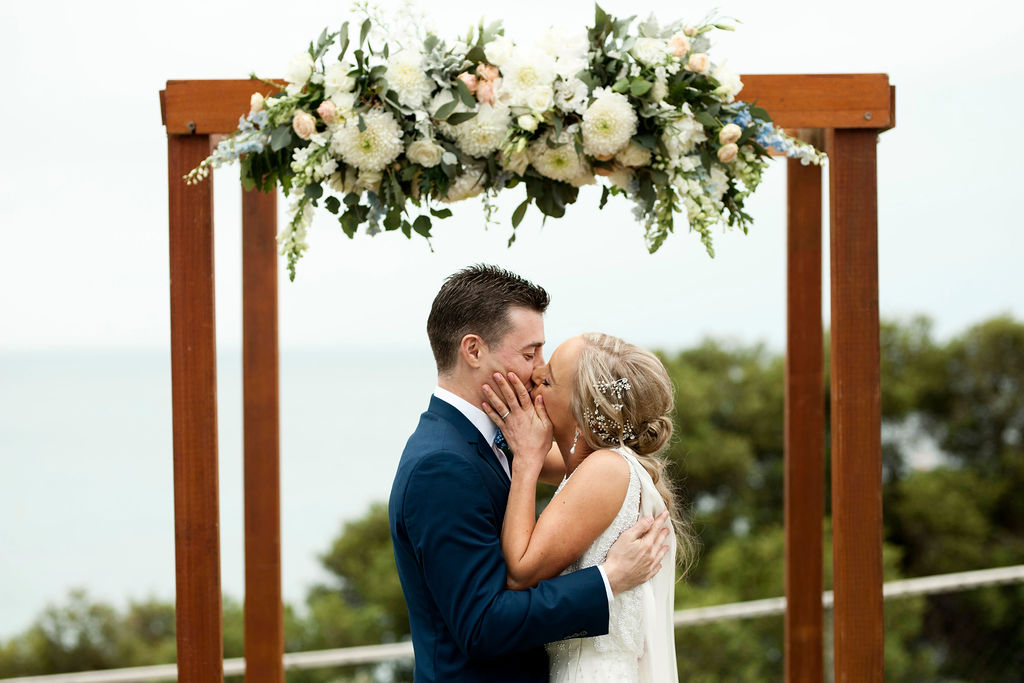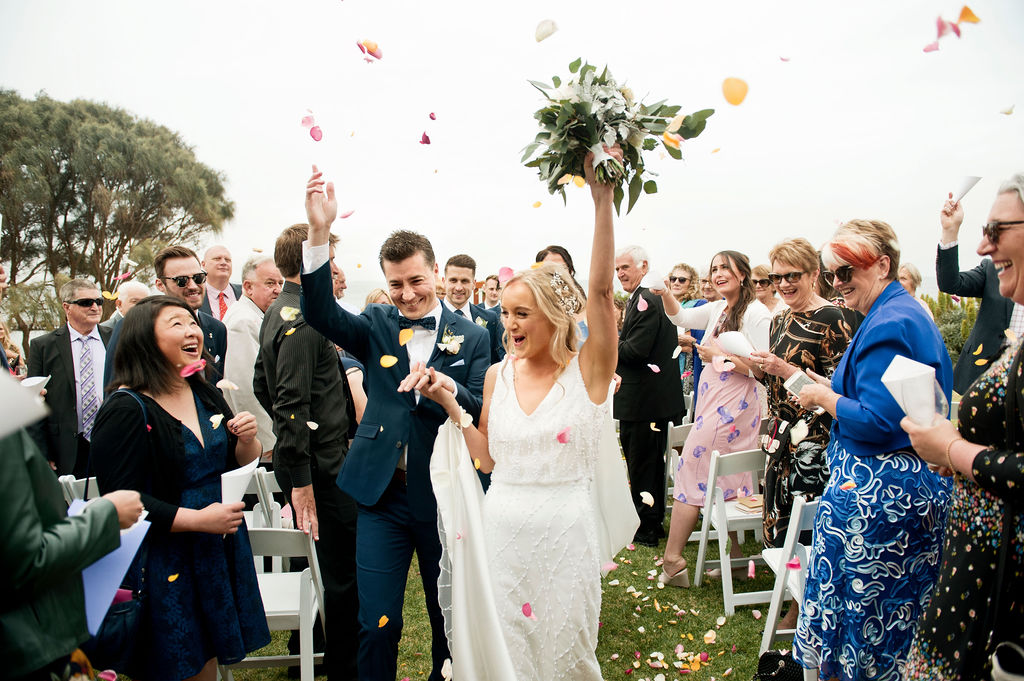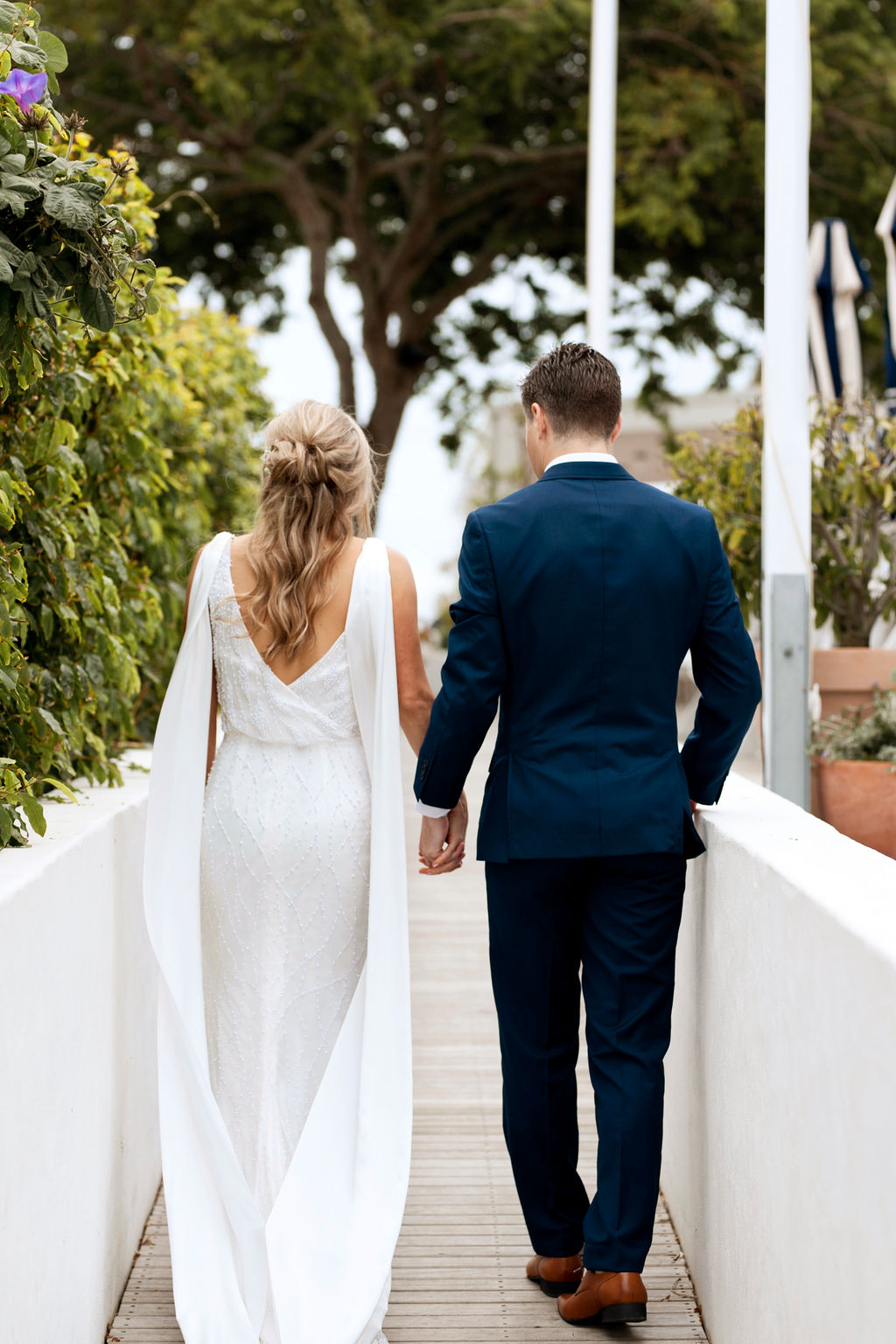 What was the most important thing to you when you were selecting a venue? How did Portsea Hotel fit into that vision?
The view and the size of the reception space. As we had 120 guests, the Longshore Room was an ideal size with views of the bay.
Can you tell us a little about the food that was served at your Portsea Hotel wedding?
We had canapés and drinks between the ceremony and reception. We then had a three-course meal with two entrees, mains and dessert. Dessert was our wedding cake with cream and berries. Children had a separate menu with great choices, including ice-cream for dessert!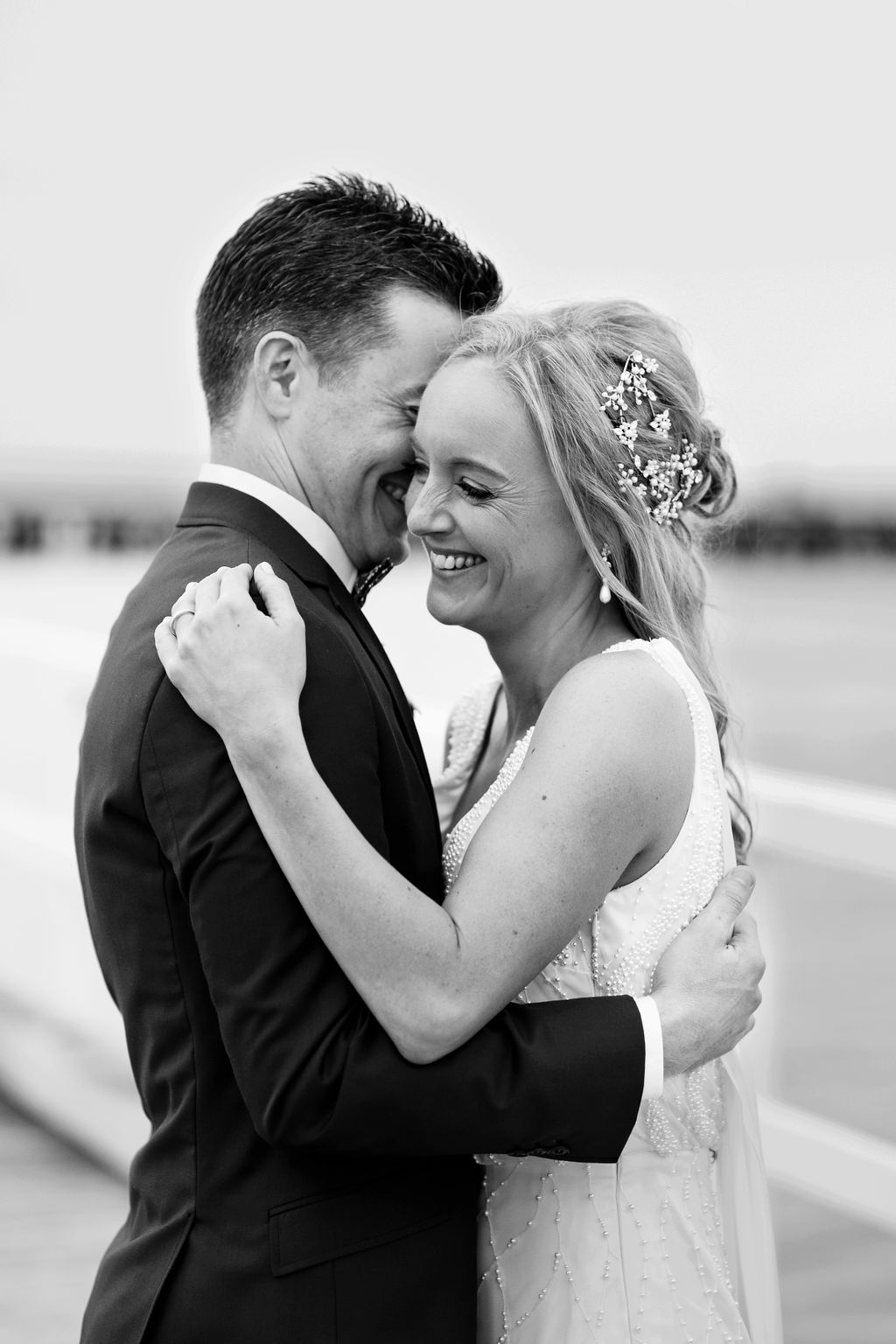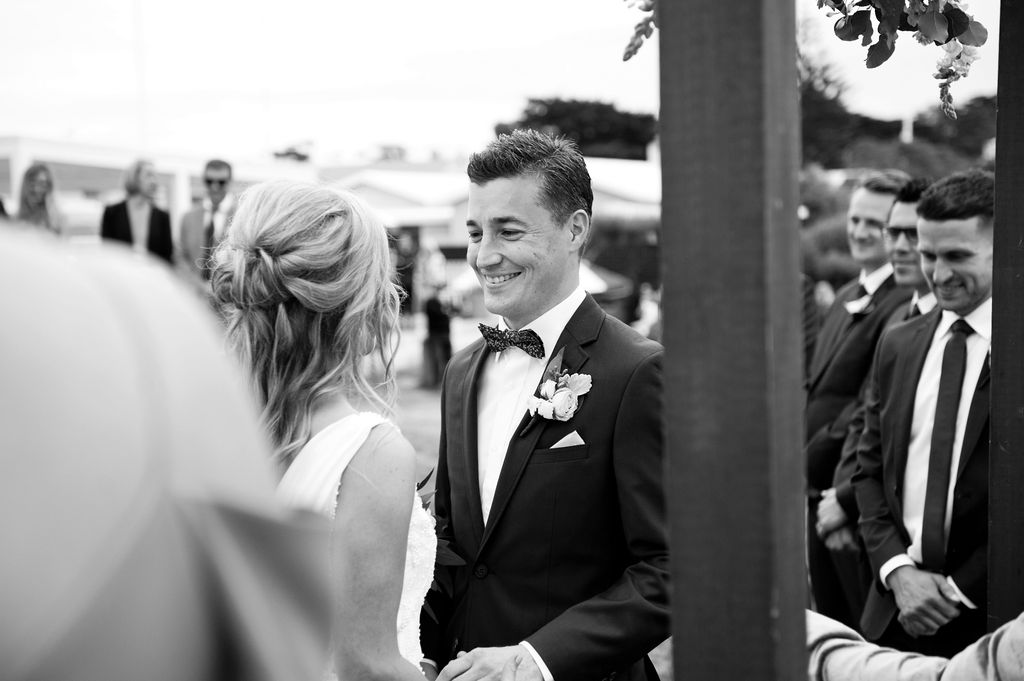 If you could do it all over again, what would you do exactly the same? Anything you'd do differently?
I would have everything the same! I would have liked to speak to all of our guests!
Did you host any additional events before or after your wedding? If so, can you tell us about them?
We had a "recovery session" at my Mum's house two weeks after our wedding, also following my sister's wedding. We had prepared in advance for the hot weather by having weather appropriate food (antipasto, etc) and lots of chilled drinks.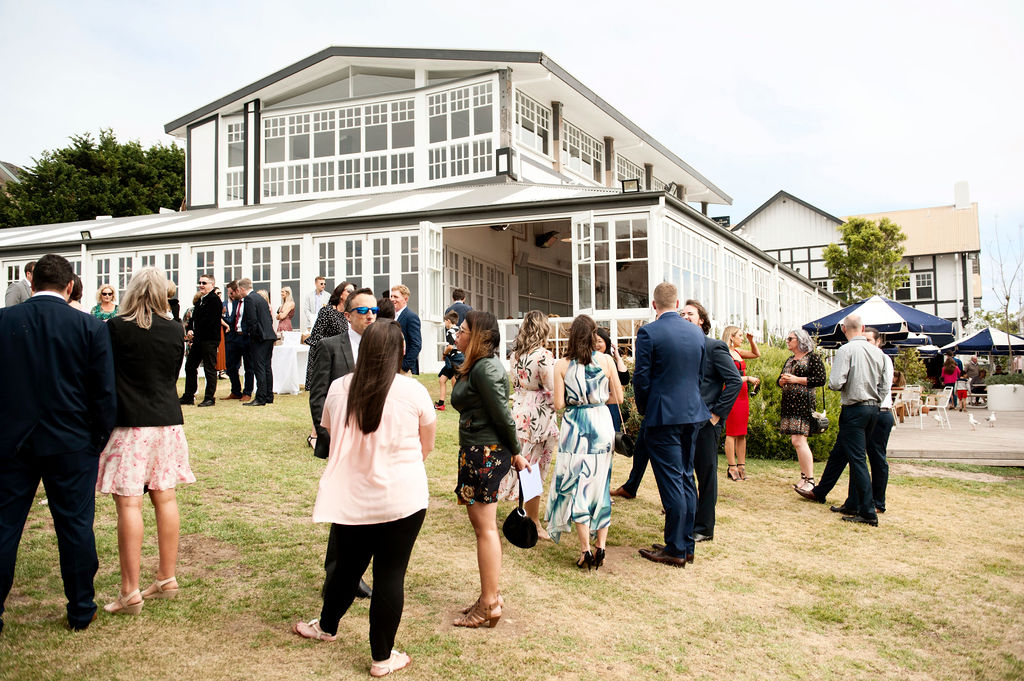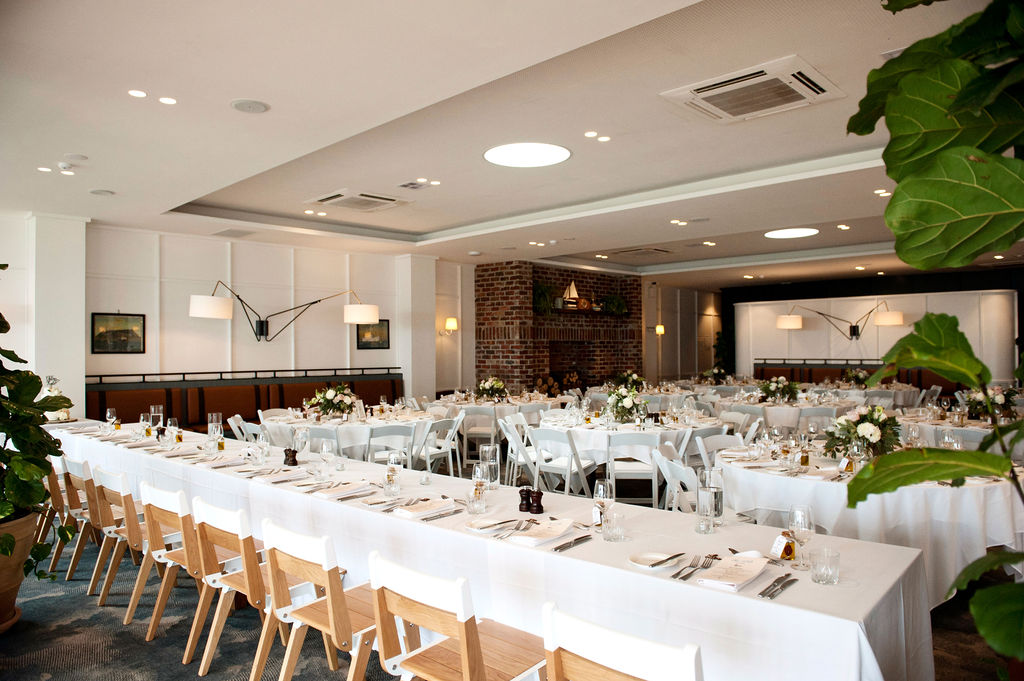 If you could recommend one of your wedding suppliers to all other couples, who would it be and why?
Natalie Davies — the best photographer! The Prenups — fantastic wedding band!
Is there anything else you'd like to share about your wedding story, your wedding inspiration, or any other elements of your celebration?
We were very lucky to have family travel from overseas to attend our wedding. We sincerely feel for those couples who have had their wedding plans altered by COVID-19.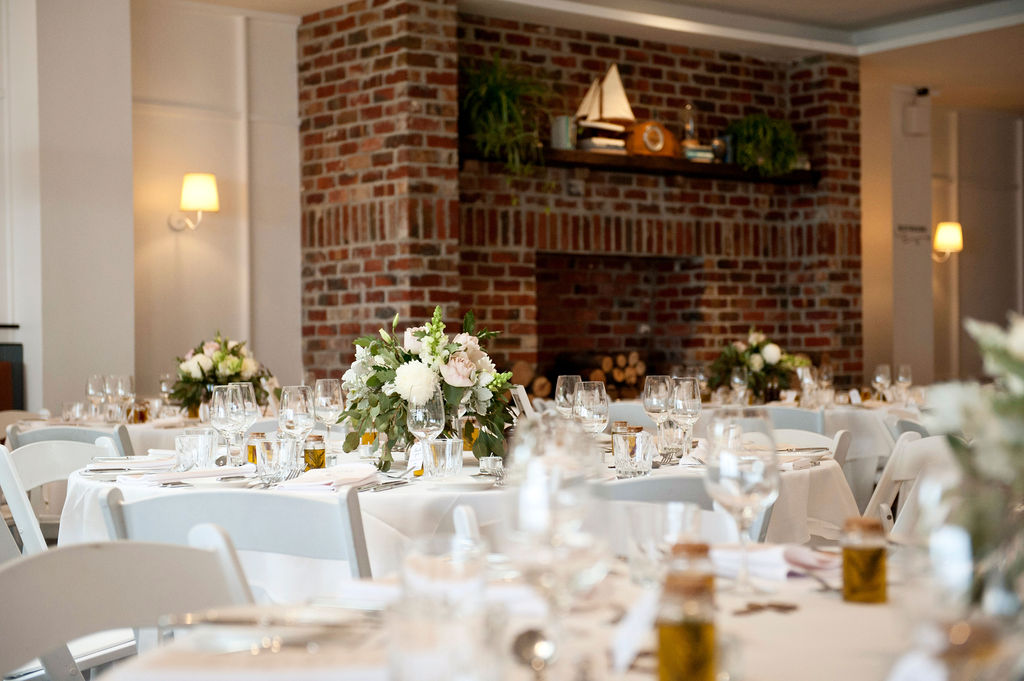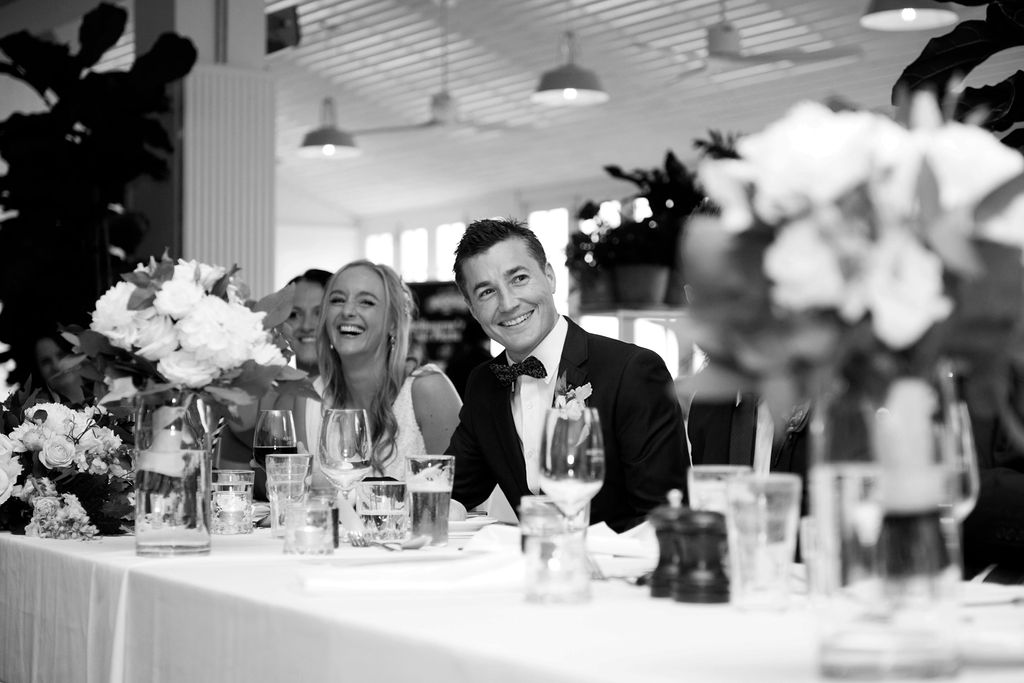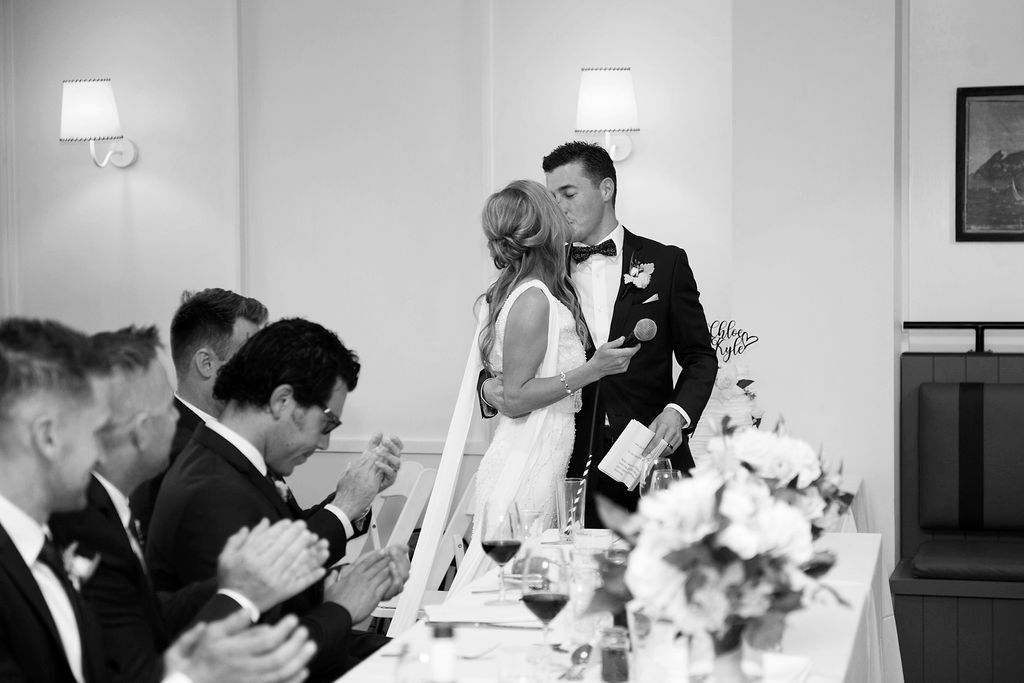 ---

---