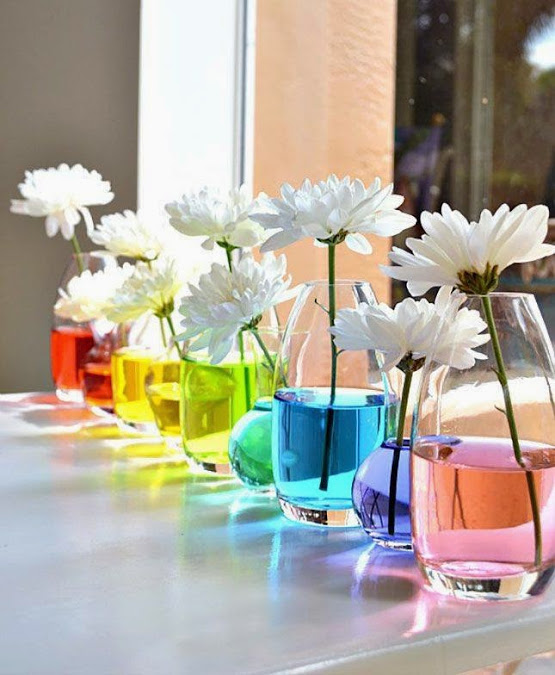 A really simple, yet eye-popping centrepiece can be created using simple white daisies, nicely-shaped drinking glasses and a rainbow of coloured water!
---
What sort of wedding ceremony will you be having?
---
80% of Australian couples use Easy Weddings to connect with their dream wedding suppliers.
Browse the directory and start planning today!
Comments