*This data has been updated. Please see the current cost of wedding dresses here.
For most brides, we've imagined our wedding day since we were little kids. We've watched movies and TV shows with amazing wedding dresses and picked out what sort of styles we like or don't like. We have Pinterest boards dedicated to white dresses and can visualise how we'll look and feel like a princess on the big day.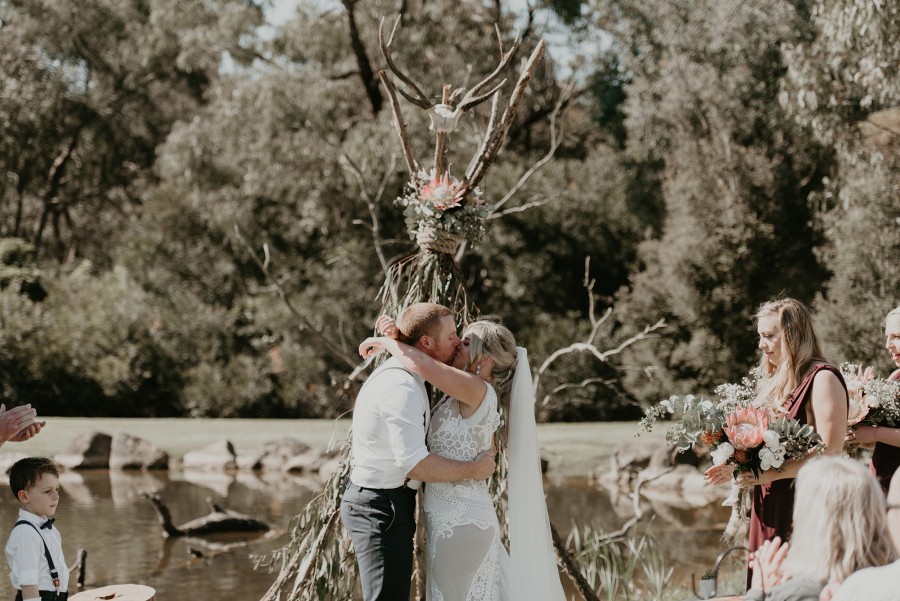 However when it comes to growing up and having to pay for things like mortgages, household bills and even travelling to and from work, by the time the wedding comes around the dress of our dreams can seem a bit out of reach.
Feeling like the princess (or Queen) you are on your wedding day should be non-negotiable. So knowing how much you're likely to need to budget for that perfect gown can help you find the dress of your dreams without feeling like you'll have to sacrifice in other areas or go over your entire wedding budget.
Easy Weddings took a look at the entire wedding industry in 2017 in our largest survey ever to help give you a guide on how much you need to save to say yes to the dress!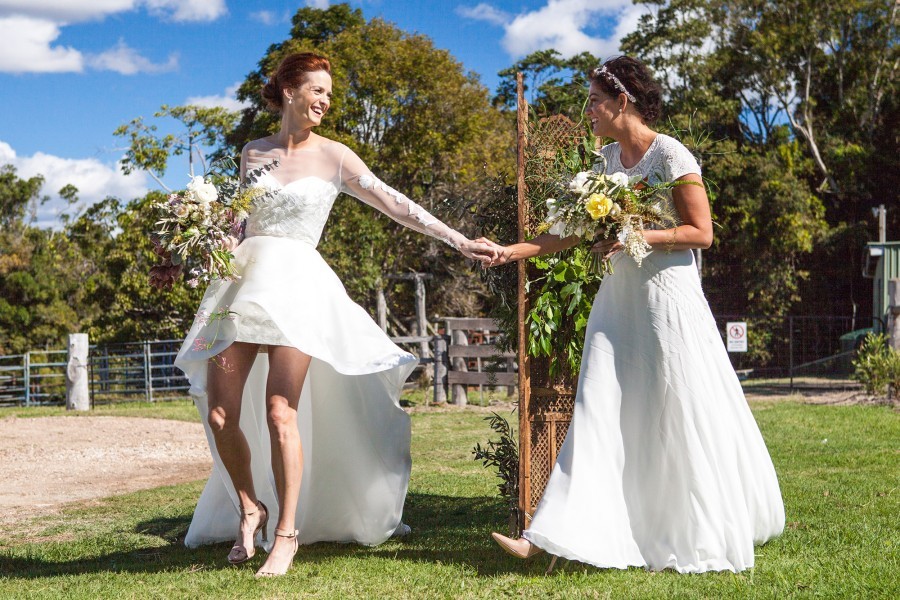 The average cost of a wedding dress in Australia
When it comes to the perfect dress, Australian brides are willing to fork out an average of $2,552 for their perfect gown. This has gone up over the last year by around $80 (or 3%), which is mostly in line with the average rise of inflation according to the RBA, which was 1.9% at the end of 2017.
But when it comes to each state, the prices can vary. Brides in New South Wales will be paying more for a dress than those in Tasmania. So wherever you are shopping or getting married, here's our guide on what you can expect to spend in each state.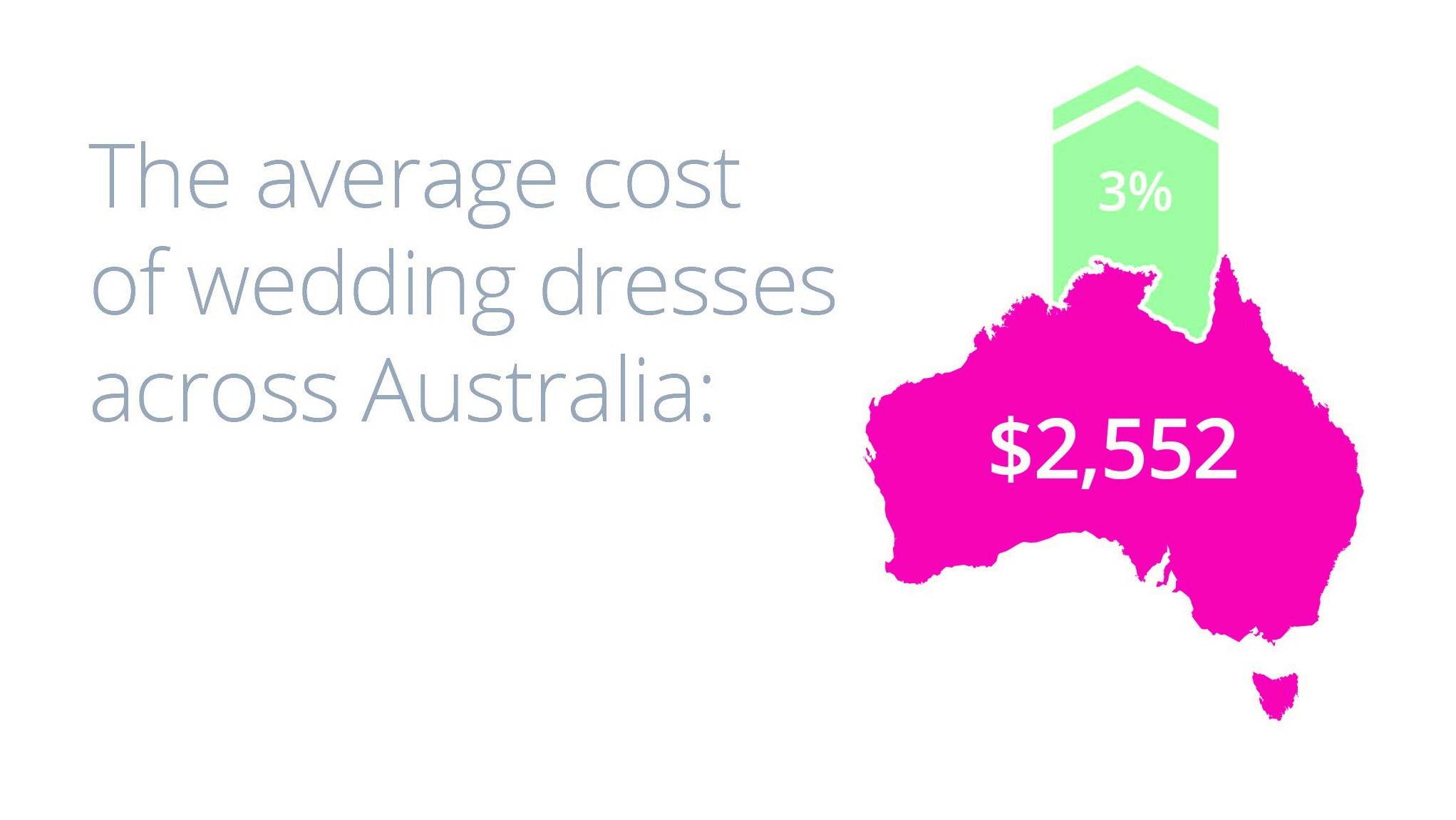 New South Wales
Unsurprisingly, New South Wales tops the list for the most expensive location to go wedding dress shopping. Which makes sense, seeing as New South Wales is also one of the more expensive states to get married in general and also hosts the most weddings every year.
If you're in New South Wales, your perfect gown will cost you an average of $3,039.
However, despite the fact that we're seeing more couples being budget conscious when it comes to choosing their dress, 29% of brides say that the cost doesn't matter. If they love the dress they're going to buy it regardless of price!
Given that New South Wales had the highest average wedding dress cost in 2017 by quite a bit, we predict that a high percentage of those brides choosing their dress regardless of cost could be based in New South Wales or Sydney.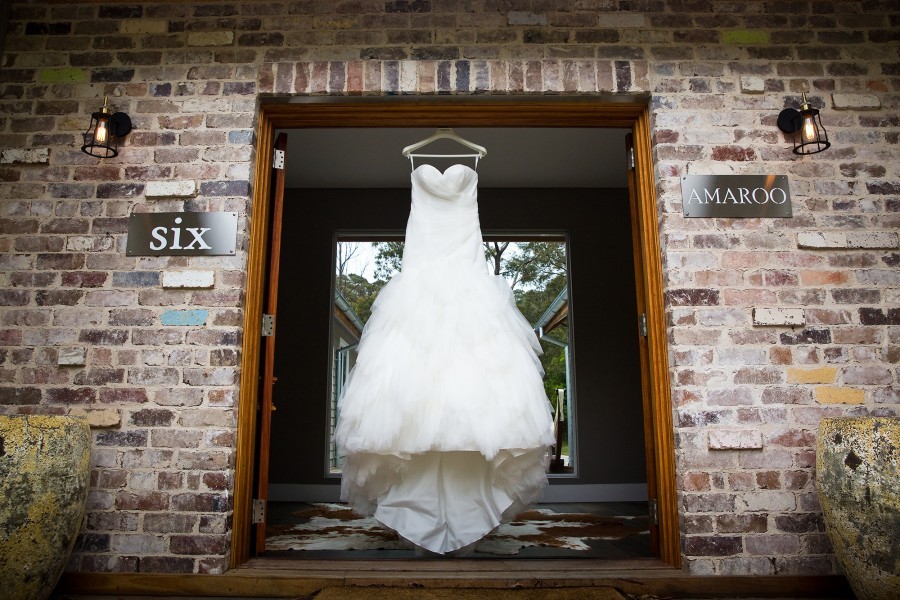 Victoria
If you're buying your wedding dress in Victoria you can expect to spend a bit less. Instead, your perfect dress will cost you an average of $2,659. The feedback we've had from brides across the board is that they are most happy with a bridal store when they are given styling tips and accessory suggestions to help complete their wedding day look.
South Australia
Surprisingly, South Australia comes in third on this list. Those buying a dress in SA can expect to spend around $2,358 on your wedding dress.
Western Australia
Out west the average wedding dress cost is around $2,278. The dress is also the fourth most expensive feature of your wedding you are likely to have to budget for, coming in after the venue, catering and photographer.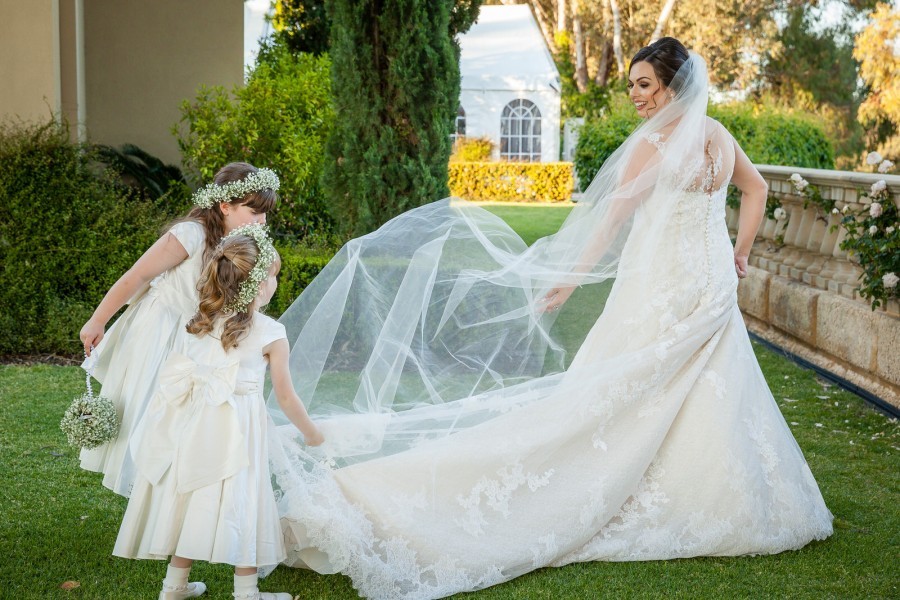 Tasmania
Coming in as the first state with an average wedding dress cost under $2,000 is Tasmania. In Tassie, you should budget around $1,833 to feel like a princess.
Queensland
Surprisingly wedding dresses in Queensland are some of the most budget-friendly across the country. If you're based in Queensland you can expect to spend around $1,793.
Australian Capital Territory
Finally, those getting married in Australia's capital should budget an average of $1,410 for their wedding dress. The ACT is also the most financially economical state to get married in across Australia.
What are brides buying?
Of course, being able to say yes to the dress doesn't always come down to price. It also comes down to your own preferences and what style you want to choose for your day.
92% of brides in Australia say that they do buy a wedding dress. However for those who are wanting to repurpose a wedding dress with family connections or just want something a little bit different you're not alone. 7% of brides have a family member or friend make their dress for them rather than purchasing it.
Style-wise, picking the right accessories for your day you need to make sure that everything is on point. Despite the rise in modern weddings, we're actually seeing more brides opt for a little bit of tradition. 69% of brides surveyed in 2017 said they would wear a veil on their wedding day, compared with 67% in 2016.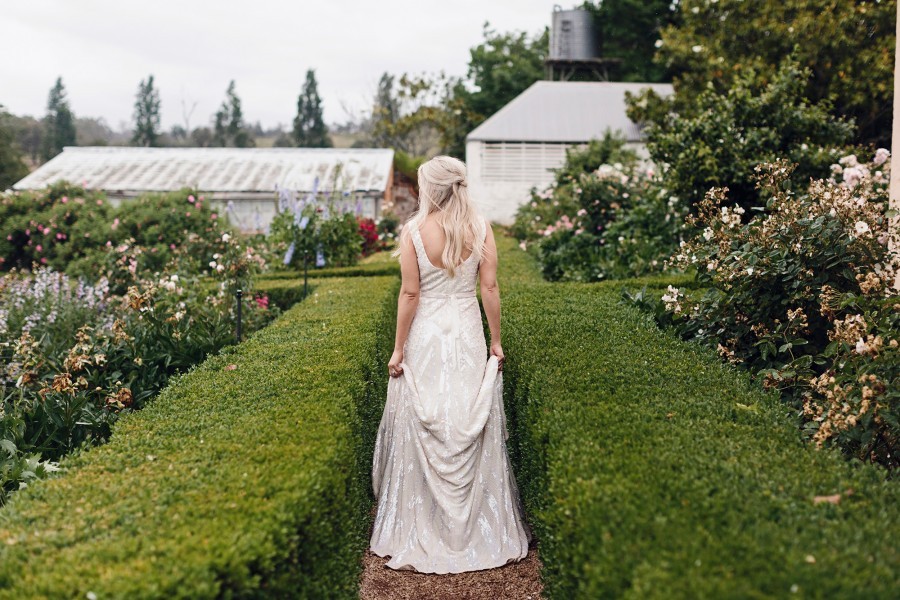 What to look out for when wedding dress shopping
The last thing you want when shopping for your wedding dress is for it to feel like a chore. We find that most couples want to feel comfortable when they are shopping for their dress and be in a relaxed environment.
So if you are looking to buy a wedding dress look at where you want to shop. Trying on wedding dresses can take a few hours, and previous brides say that they liked a supplier most when they were made to feel comfortable throughout the experience. They also valued having a lot of different styles to try on before finding the right fit.
Shopping can also be daunting for some brides who might not feel comfortable in all styles of dresses. Where suppliers really made or broke the experience was where they helped brides find dresses that suited and flattered their figure in a dignifying and conscientious way.
Where we found that brides felt let down in their wedding dress experience was feeling neglected by staff, or seeing a drop off in service after making a purchase. Particularly if the wrong size was ordered and the only alternative offered was expensive alterations.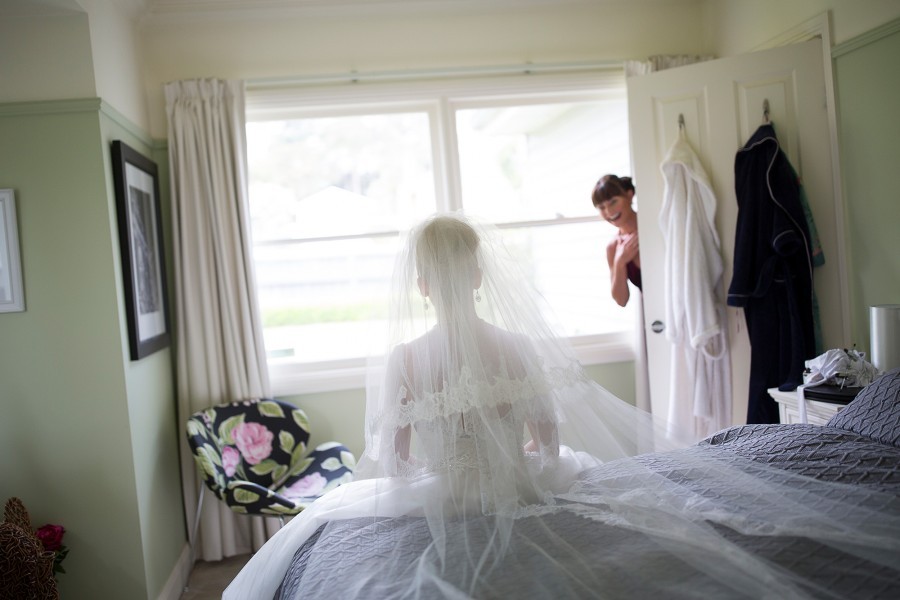 Predictions for 2018
The wedding dress remains one of the most important features of a wedding to most brides. We don't expect this to change over the next year, though we do think that we'll see the trend of brides who are choosing the dress over their budget continue to decrease as more couples are becoming budget conscious to save for other priorities such as a house or longer honeymoon.