They were born three days apart in the same hospital, but Rachael didn't really meet Joe until they were 14.
After a teenage romance, the pair split for four years, before again, coming back together. "It's almost like our souls were supposed to be together from the beginning," smiles Rachael.
The pair, now aged 27, married at their modern classic wedding on December 2, 2017 with 85 guests. A ceremony at Entally Estate in Hadspen Tasmania was followed by a reception at Entally Lodge up the road. "Entally House is a beautiful estate in Hadspen, built in the 1800s," explains the bride. "The ceremony was under an enormous 170-year-old atlas cedar, making our 85-guest wedding look like an intimate affair."
A friend from the couple's high-school created the florals for the day, described by Rachael as "simple, informal style bouquets with native foliage, and touches of burgundy, blue and blush. Wild 'just picked' flowers bound in white ribbon".
Photos courtesy of Michelle Dupont.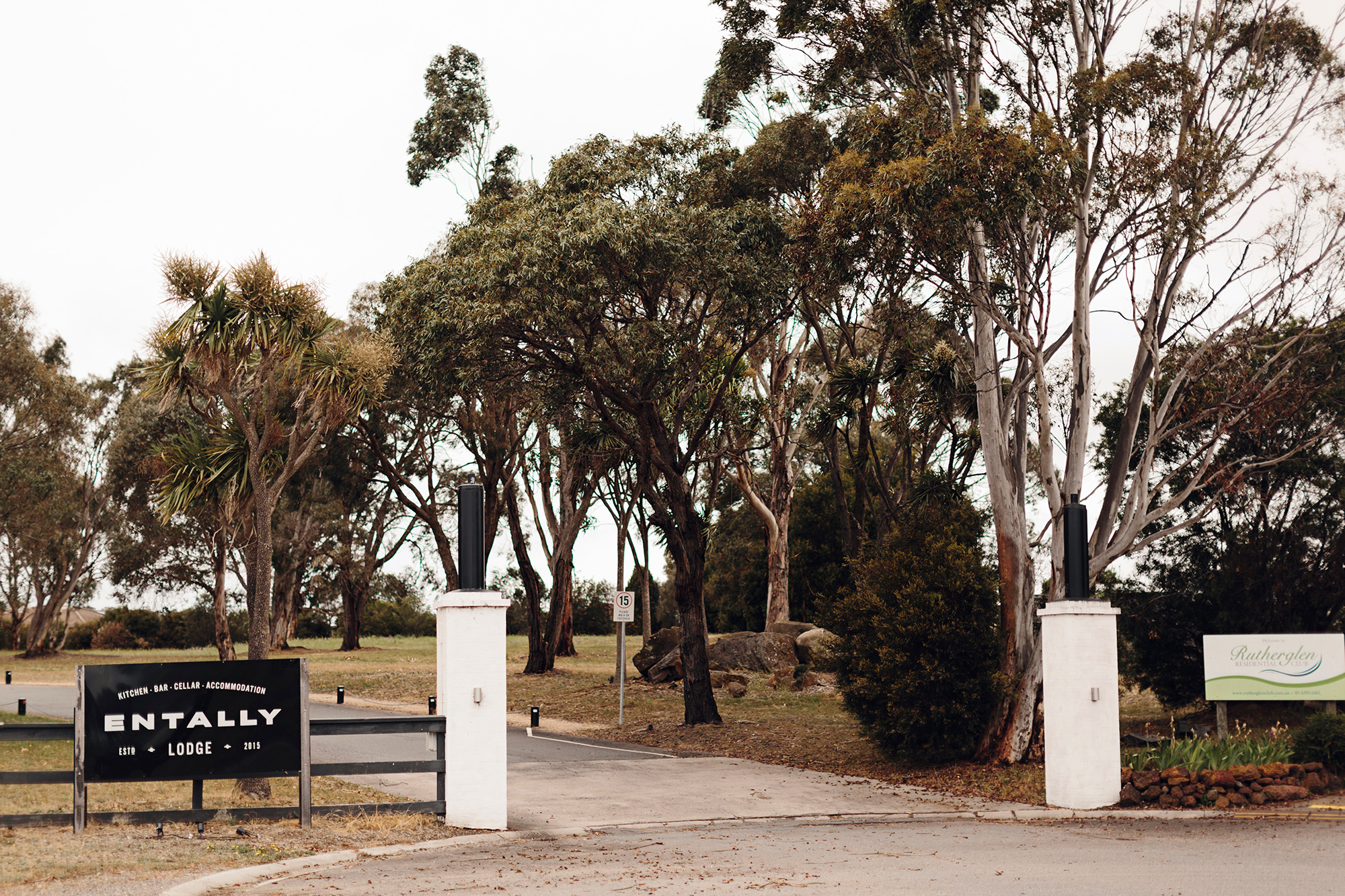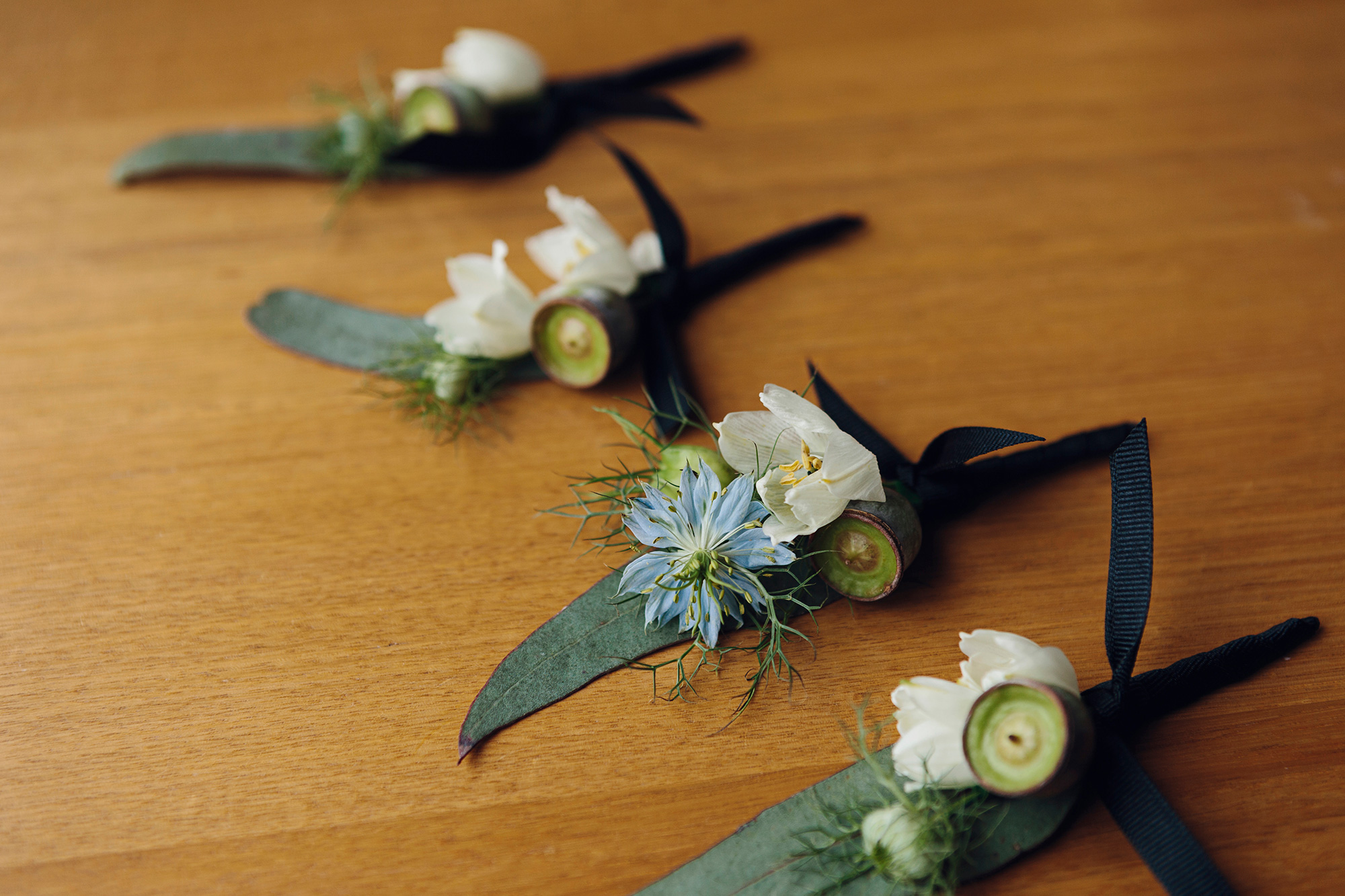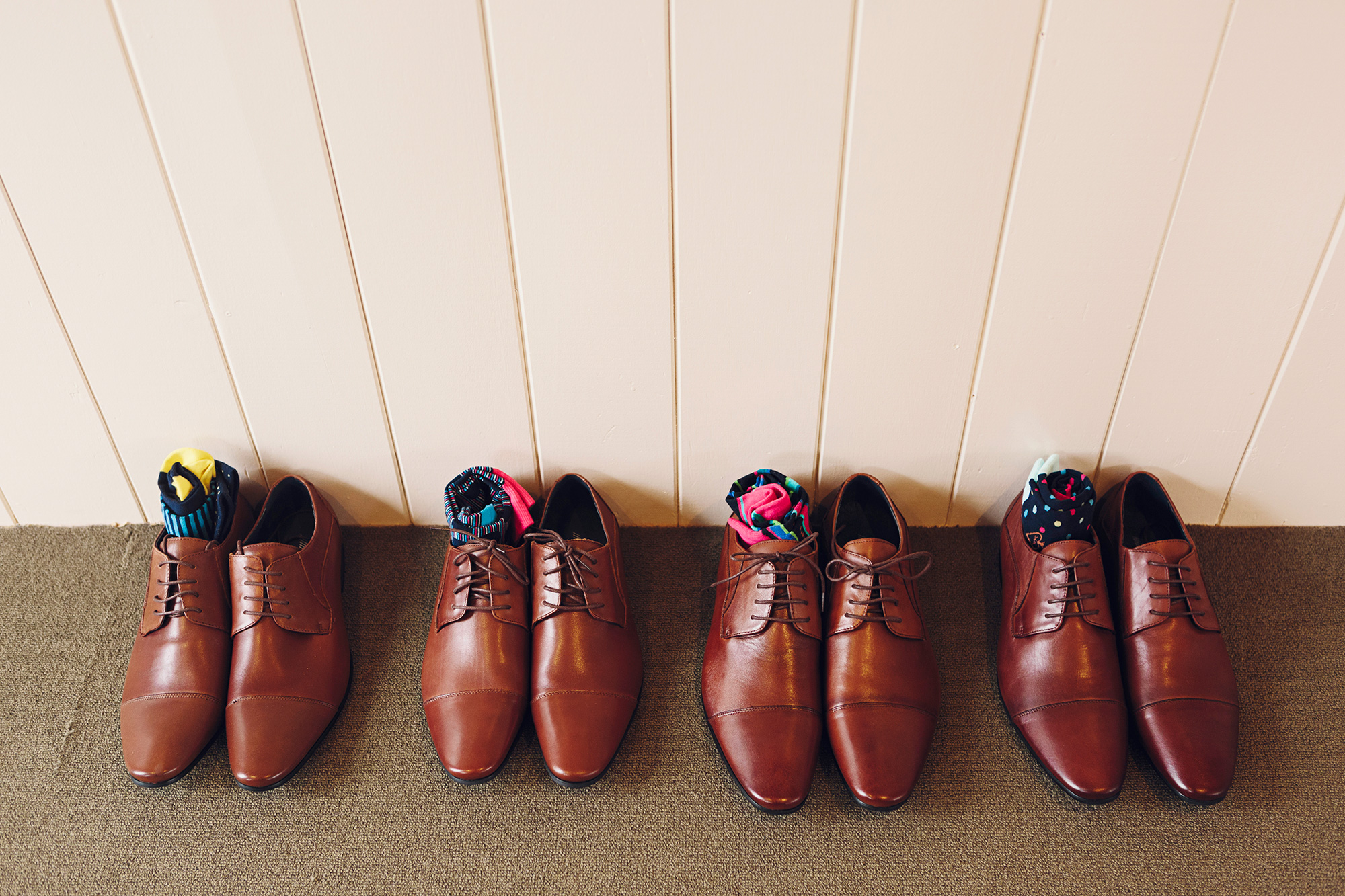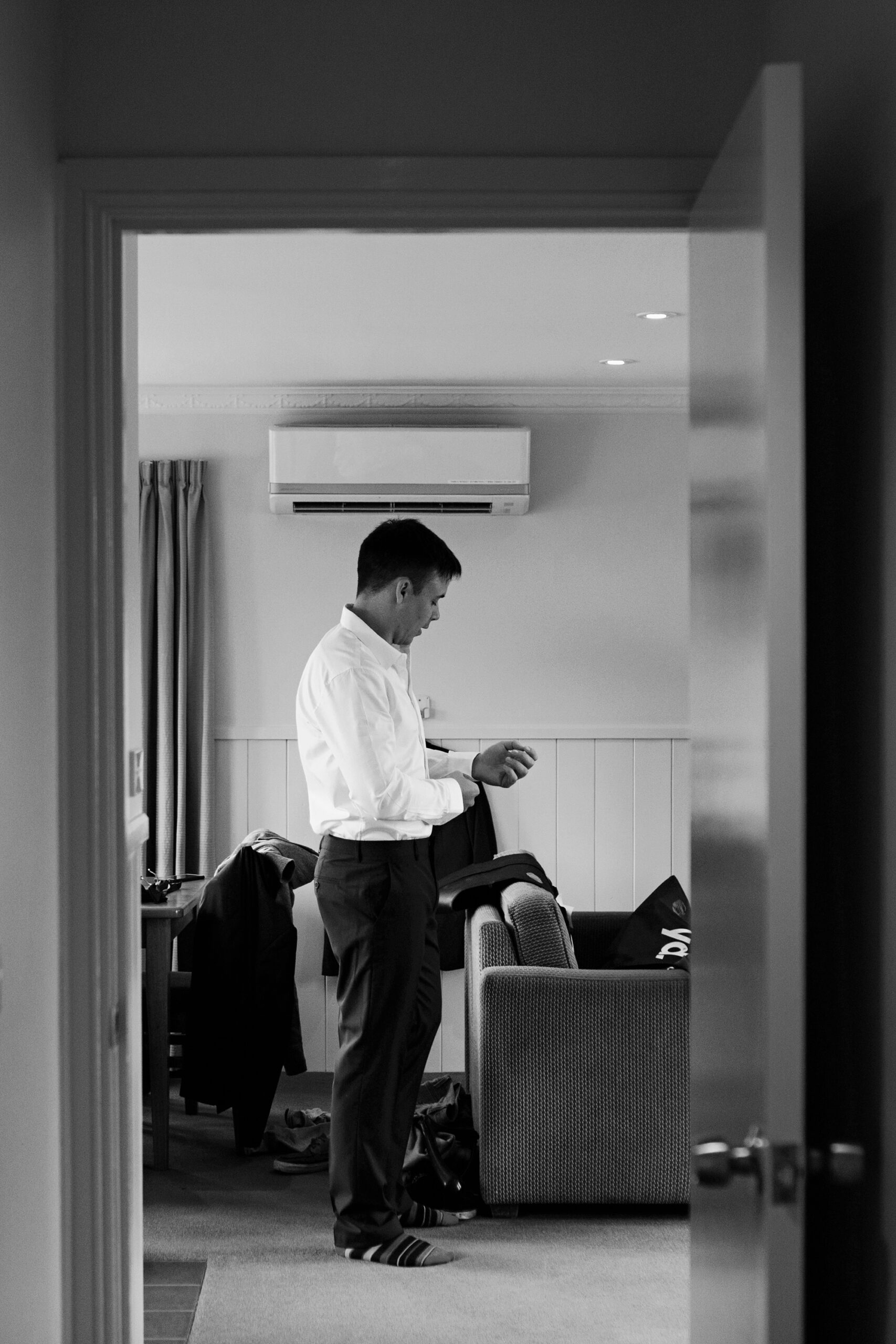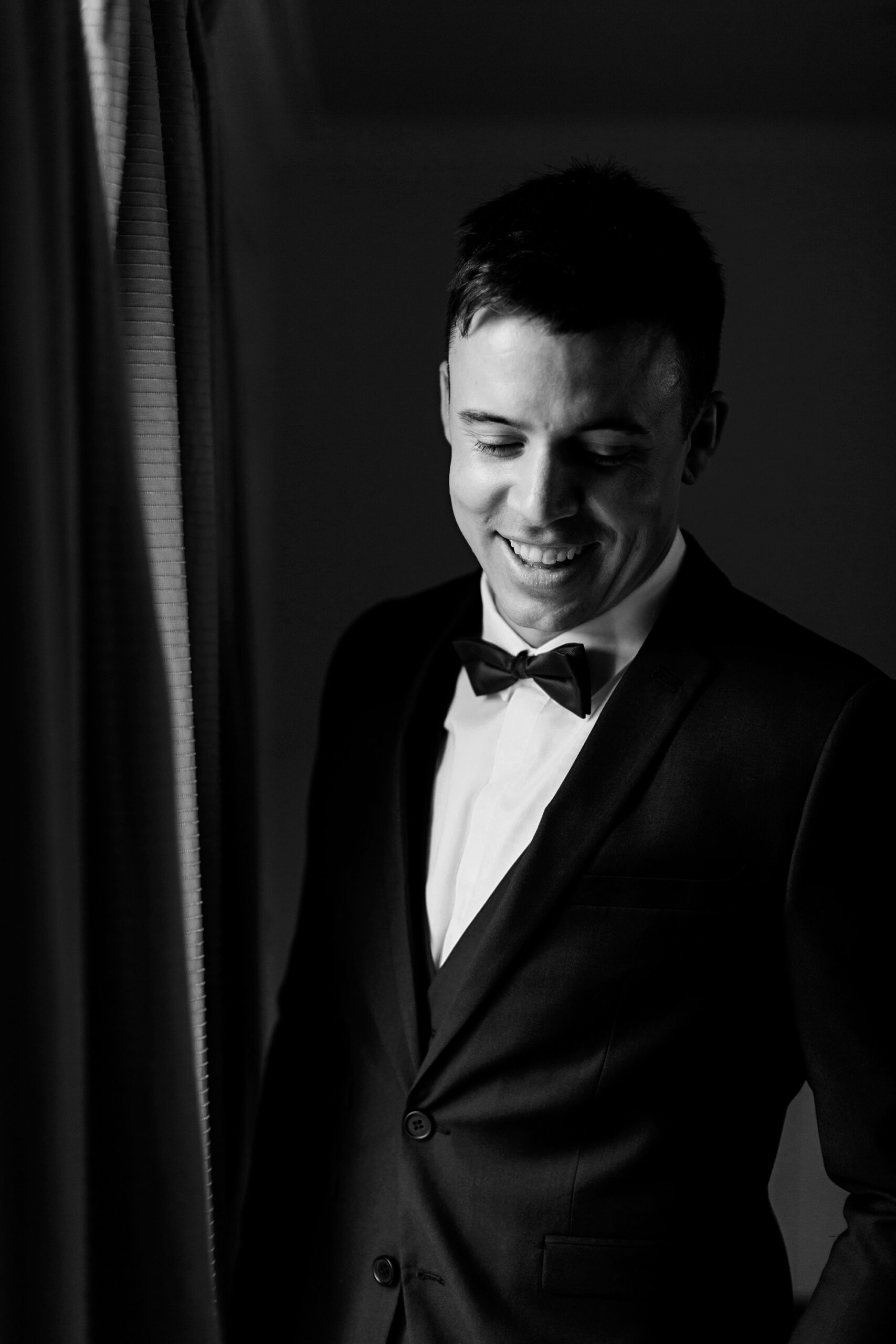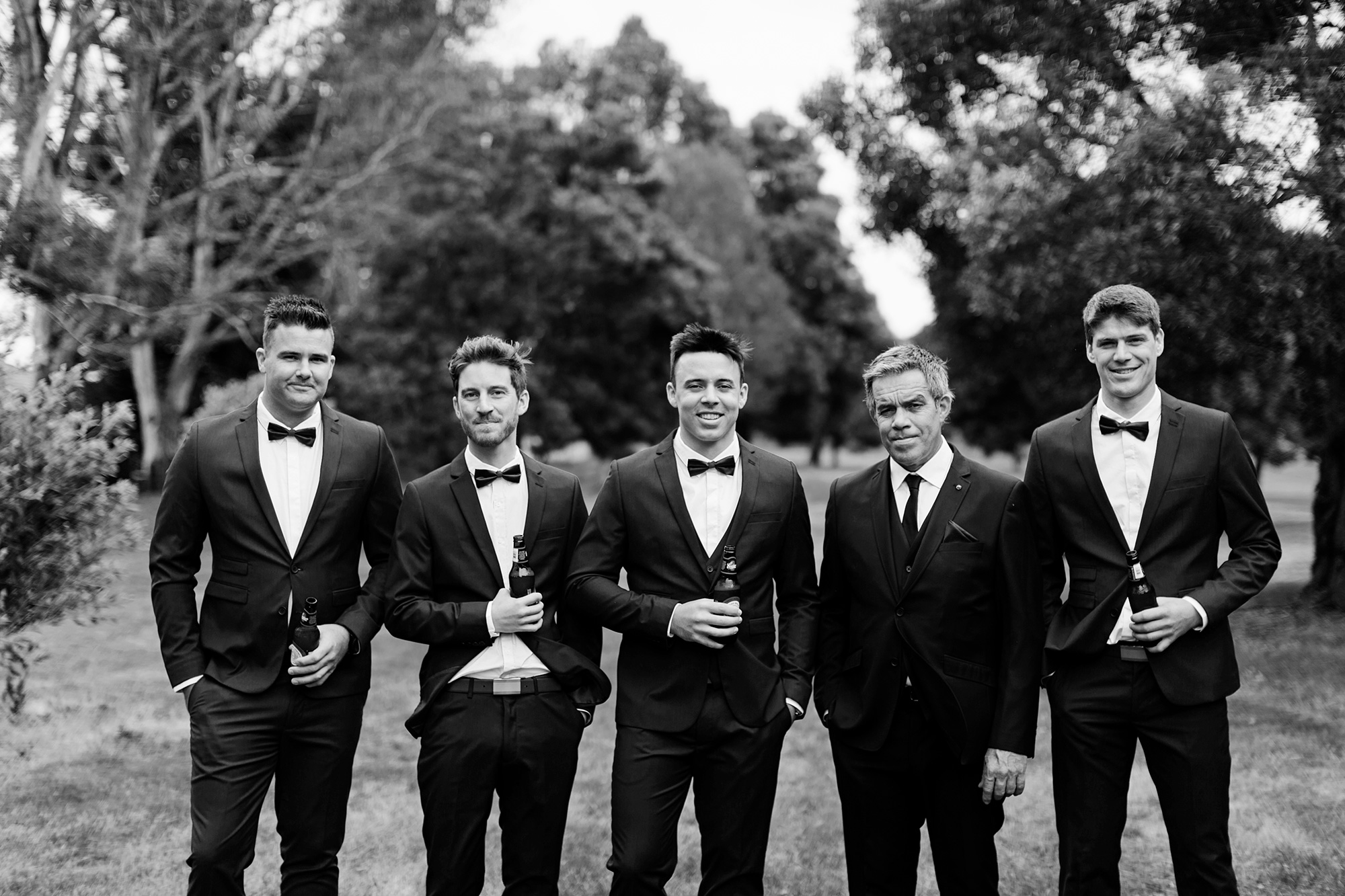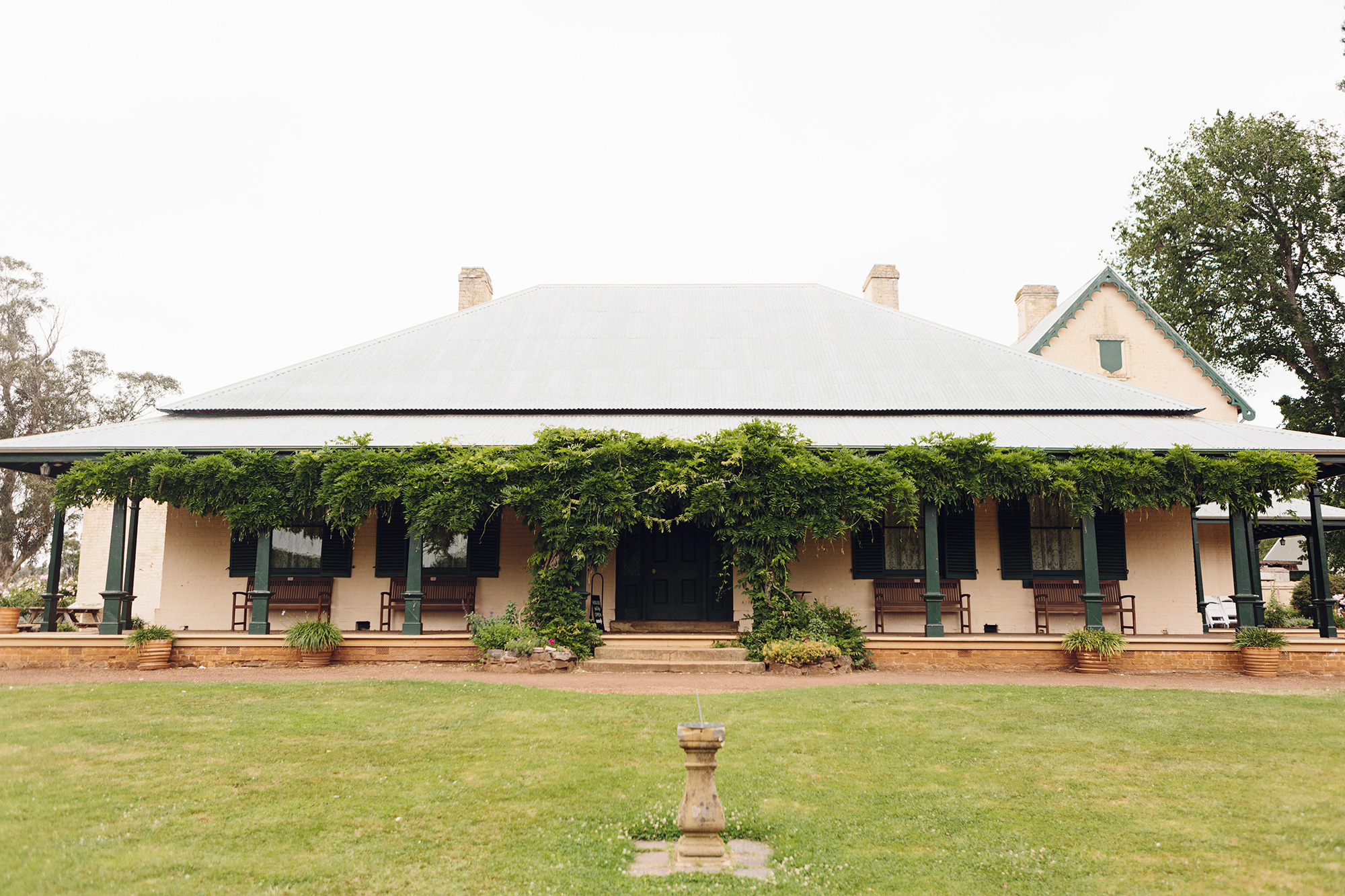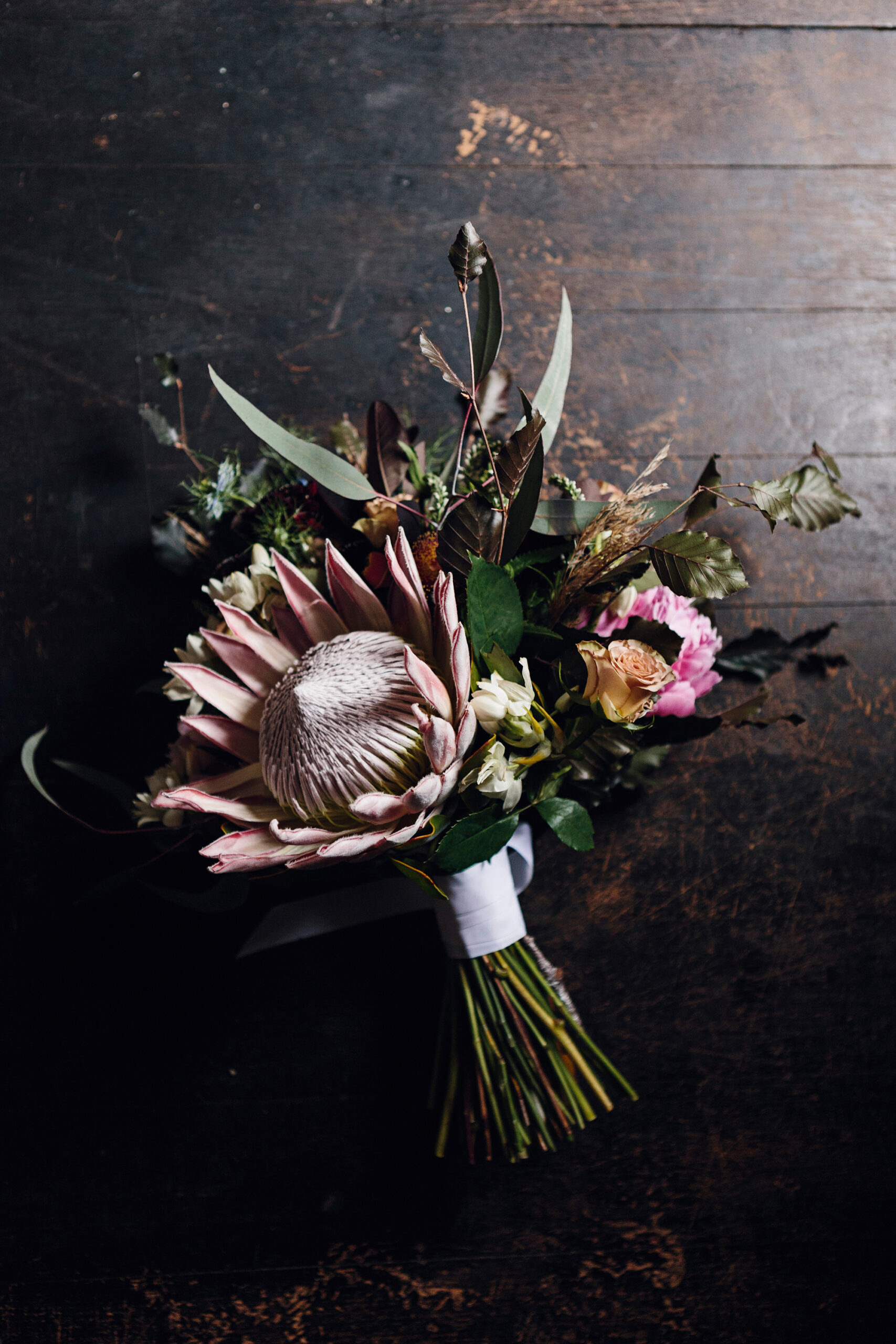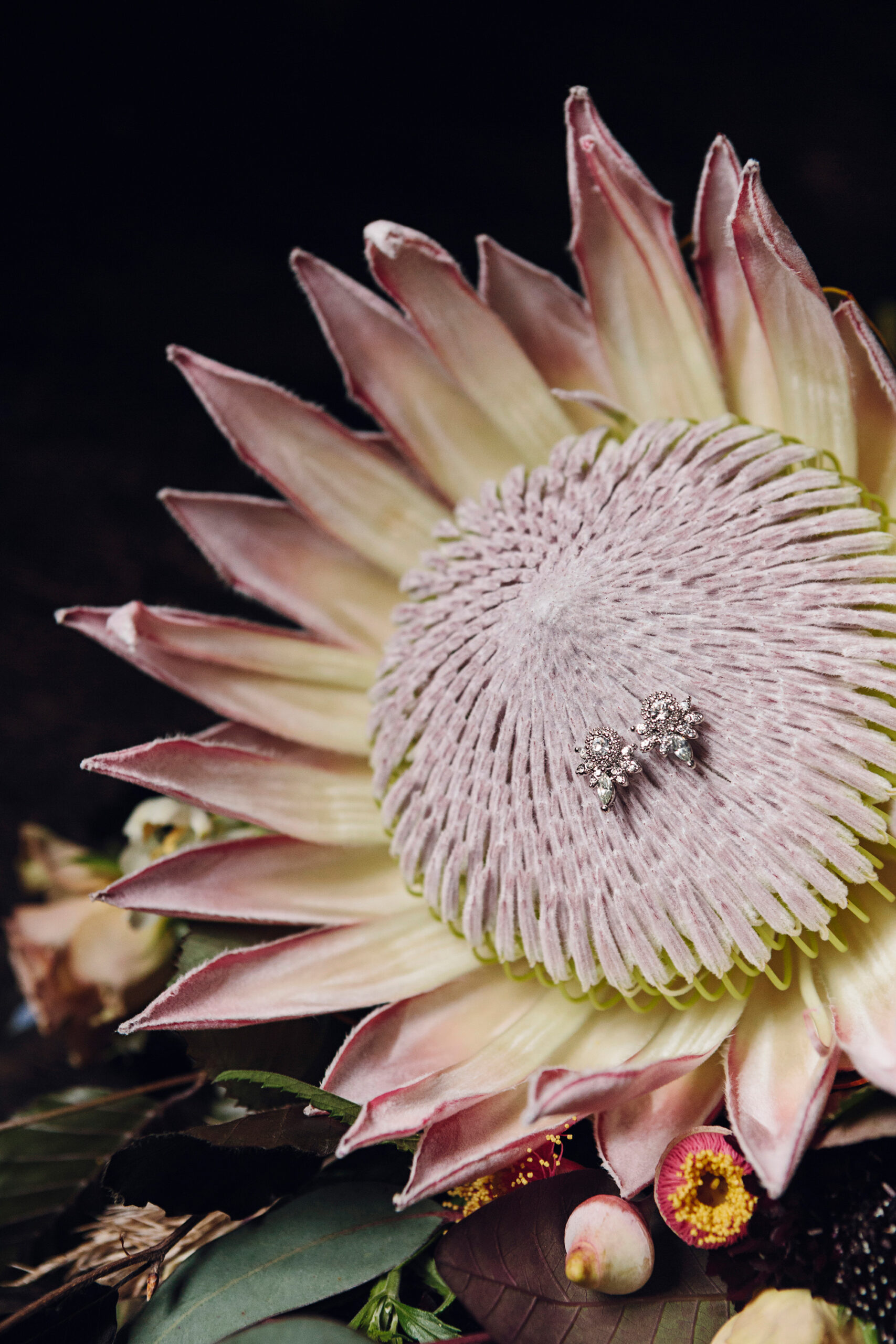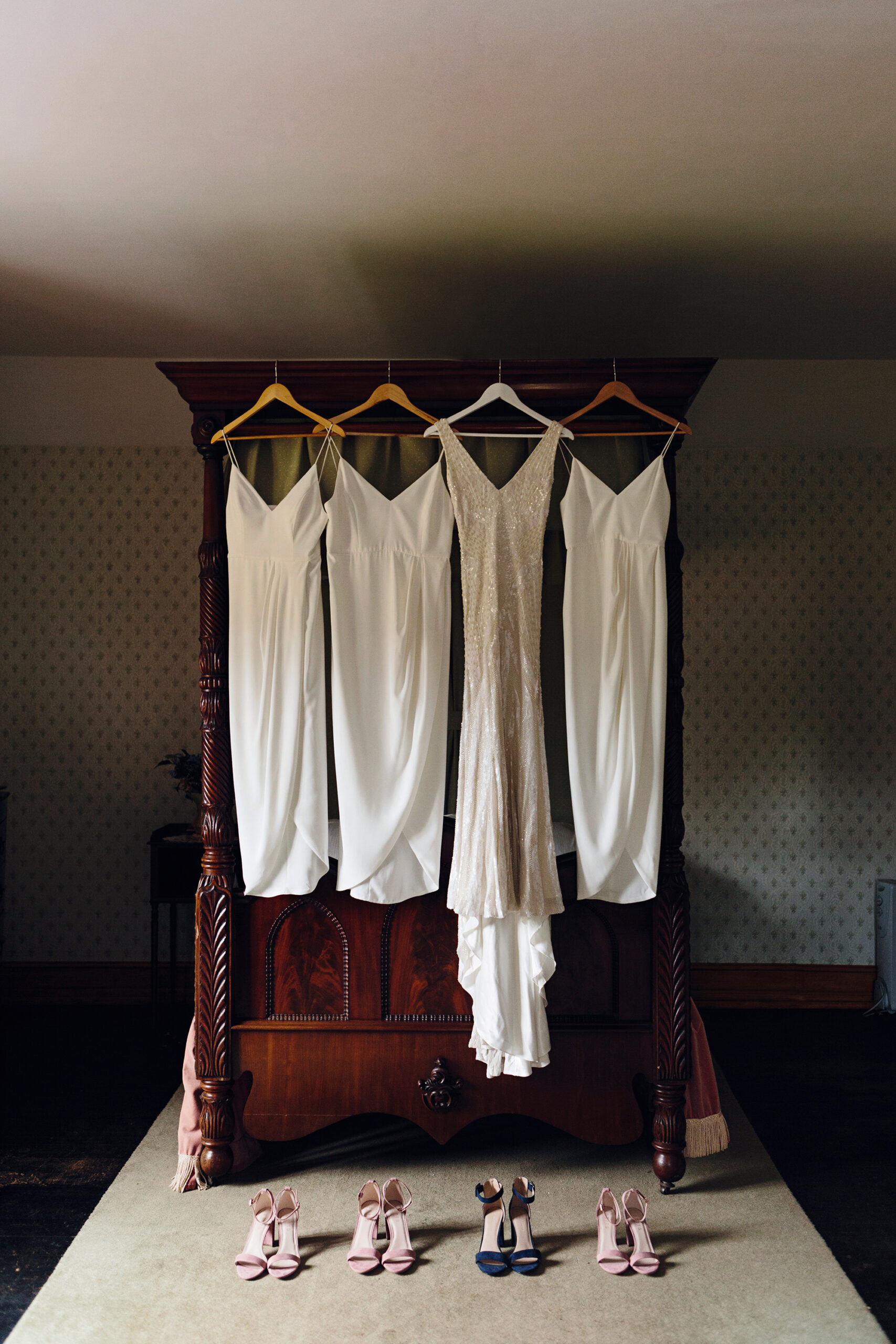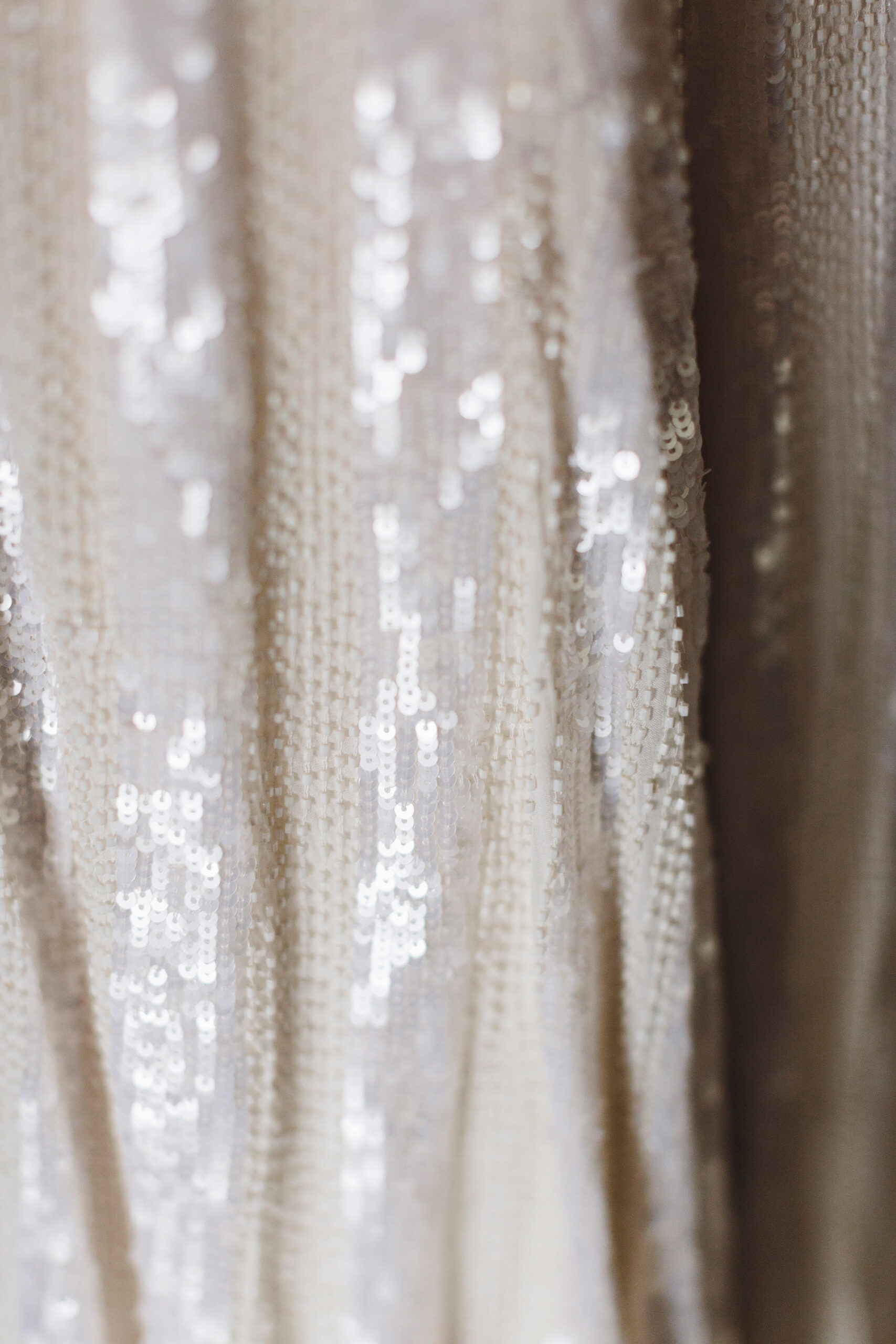 The bride wore a blue pair of heels for her something blue!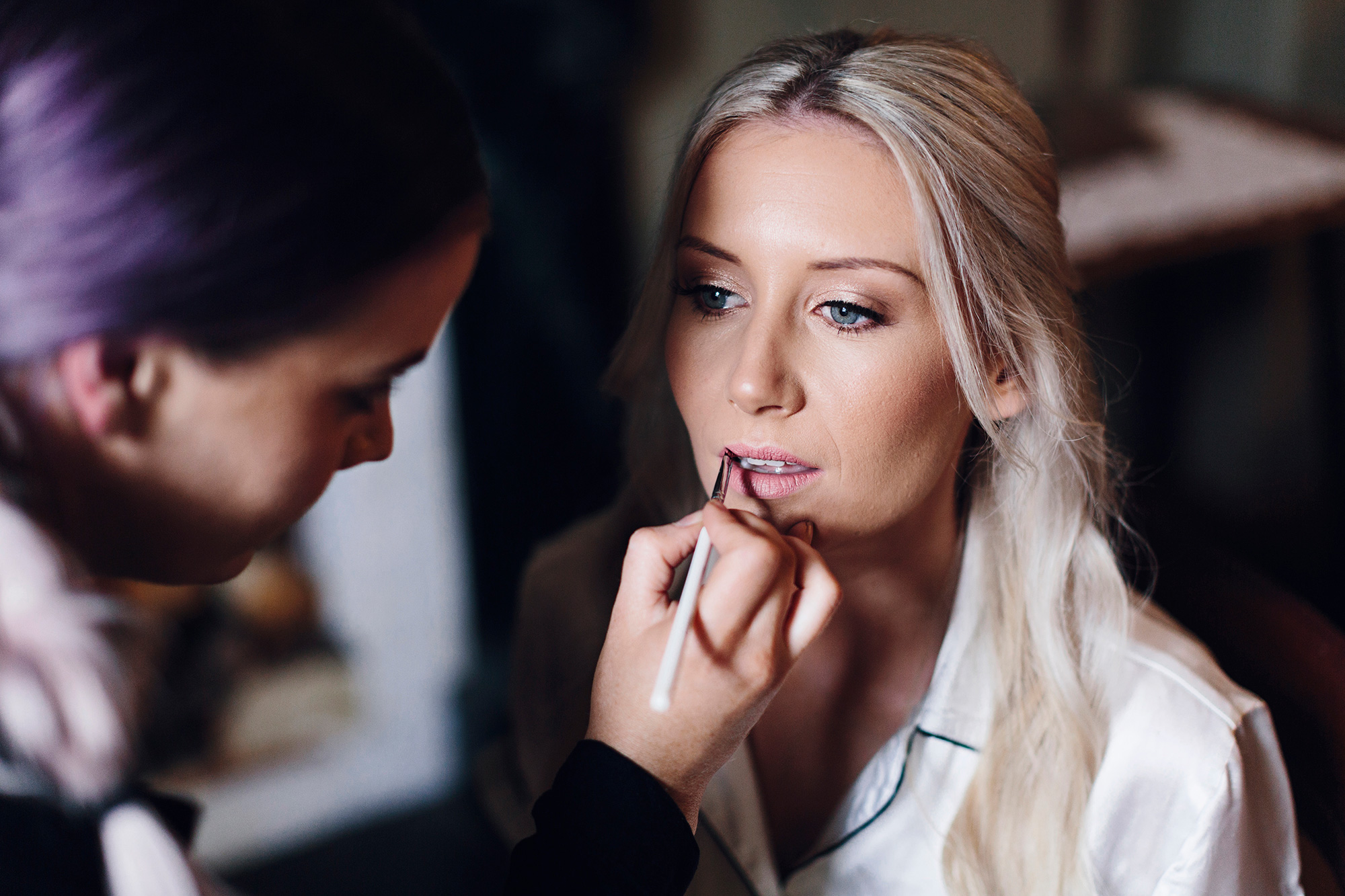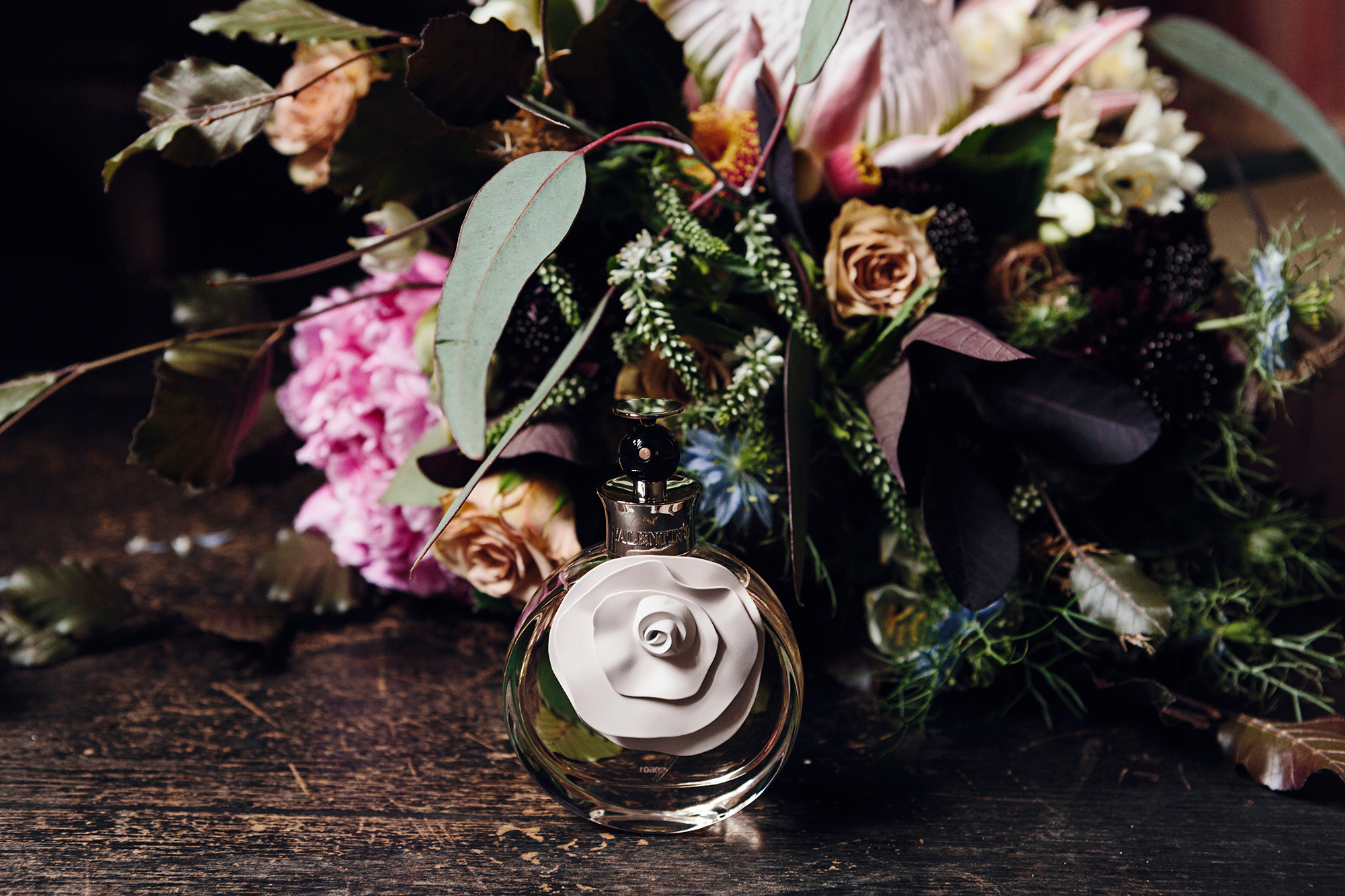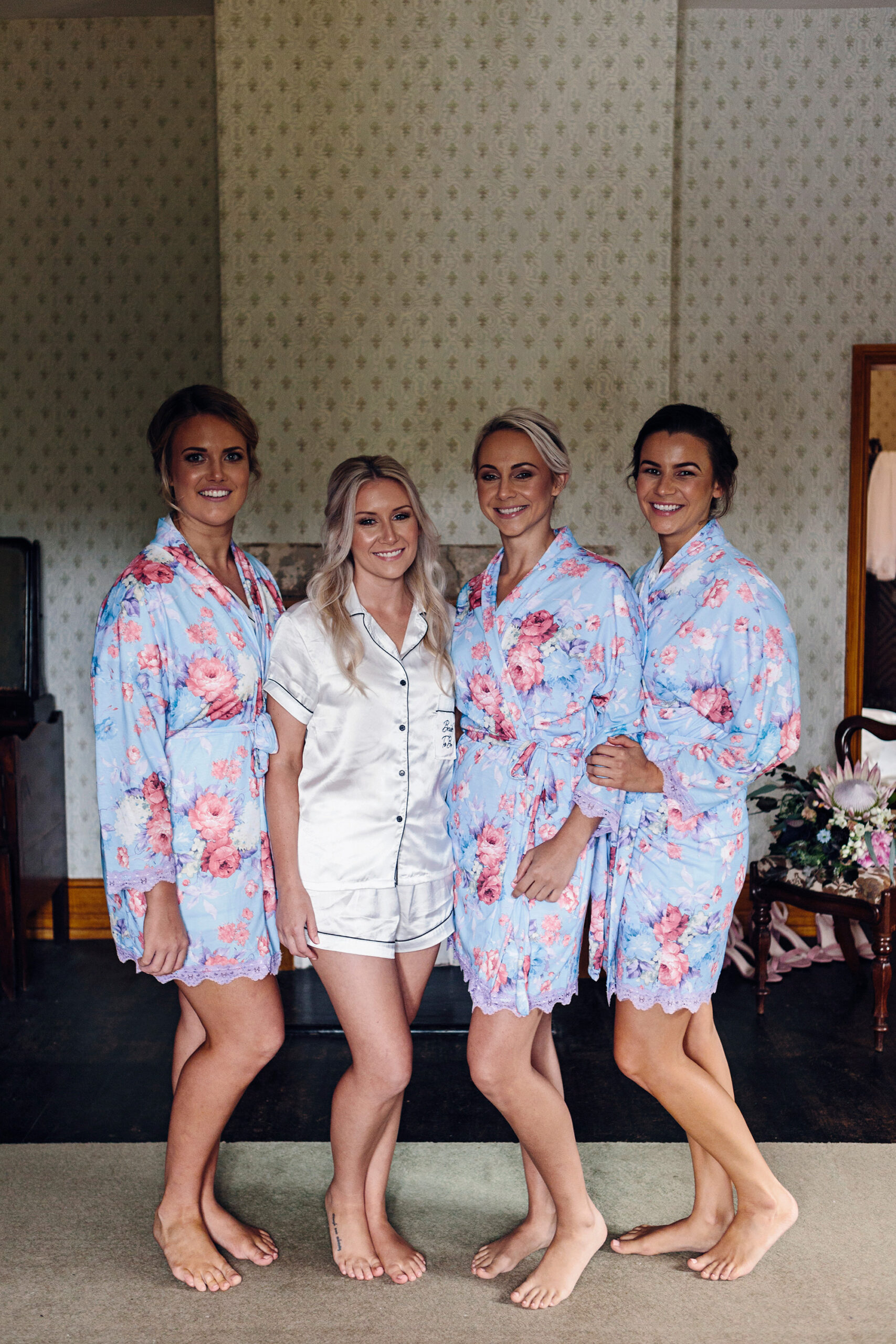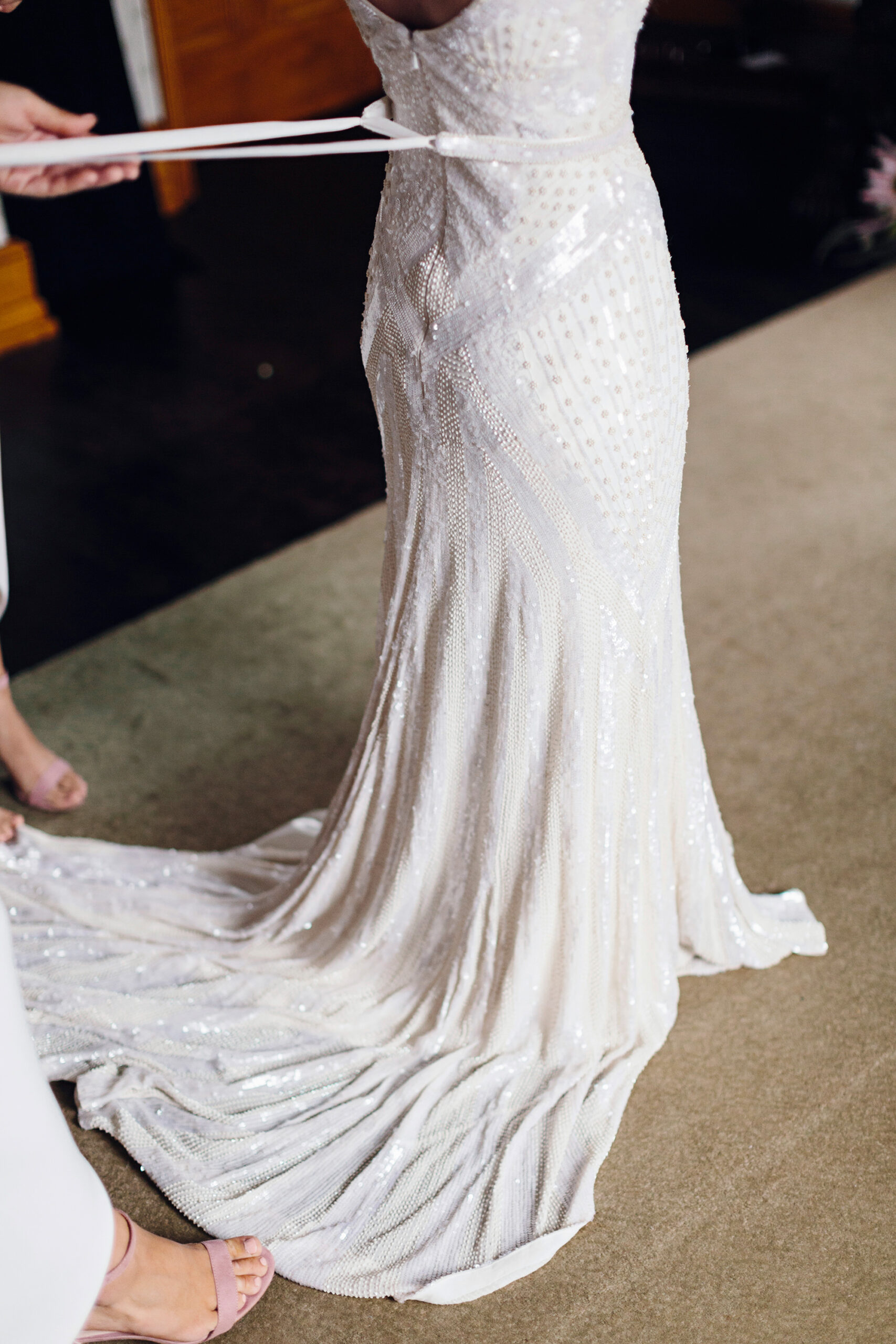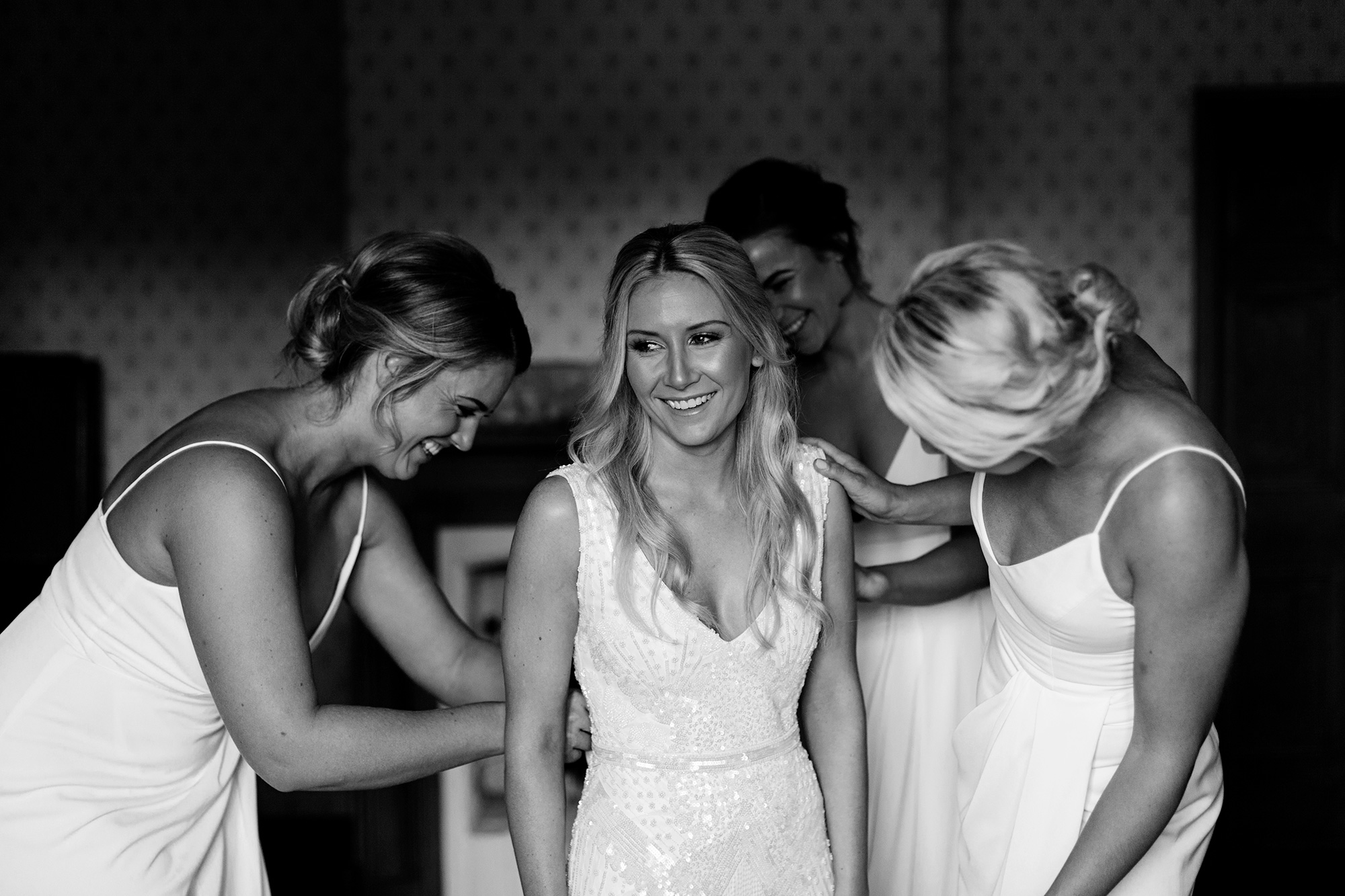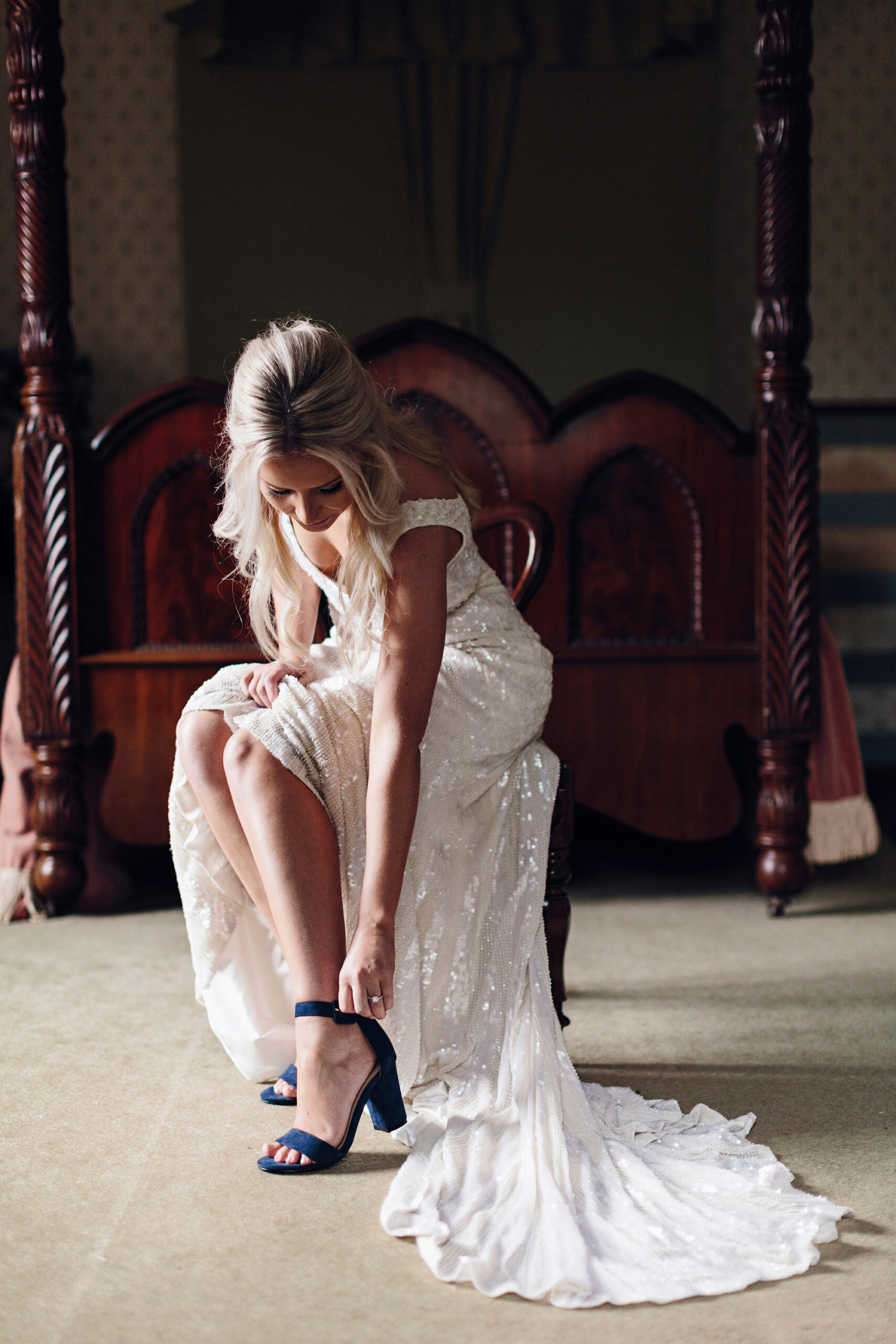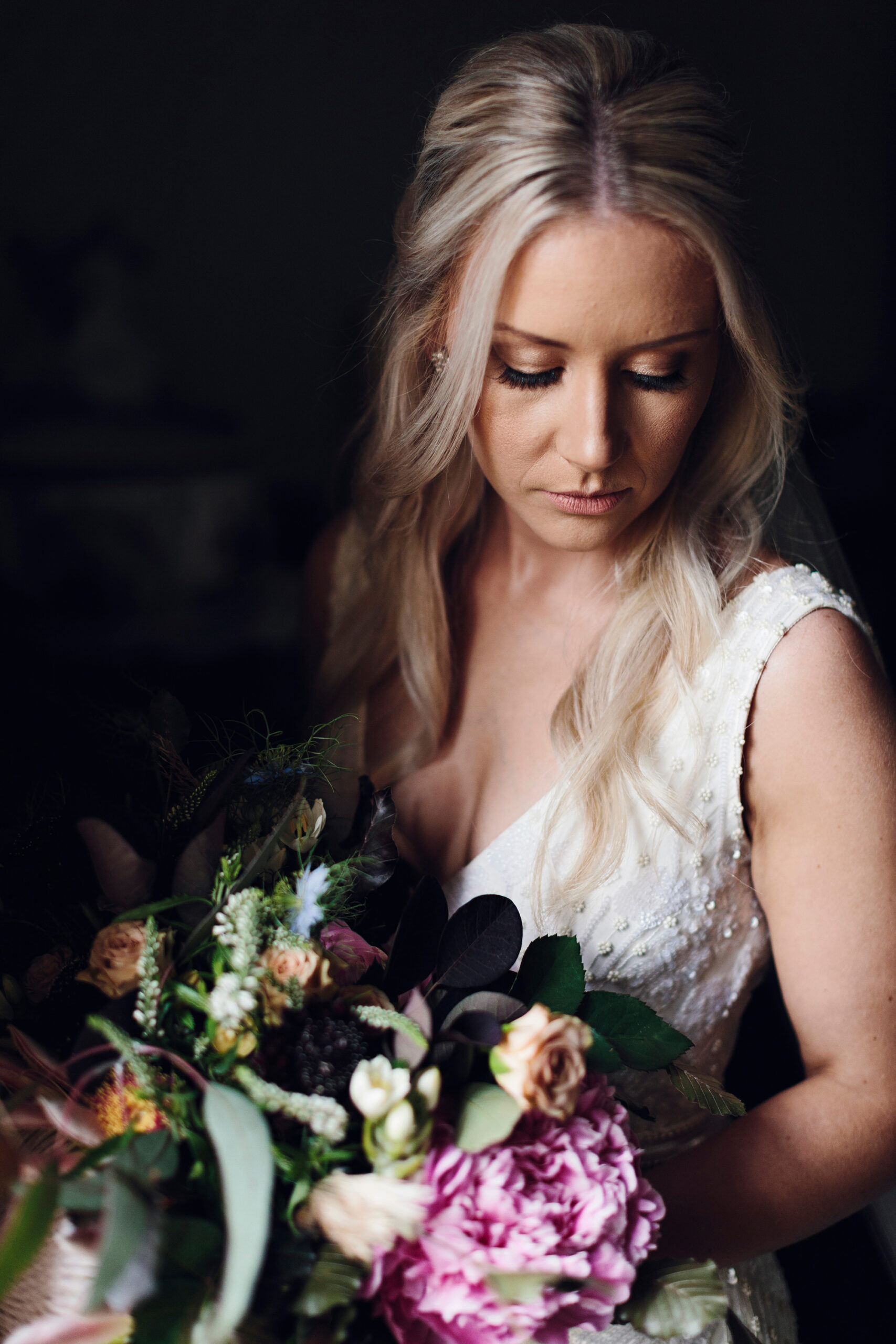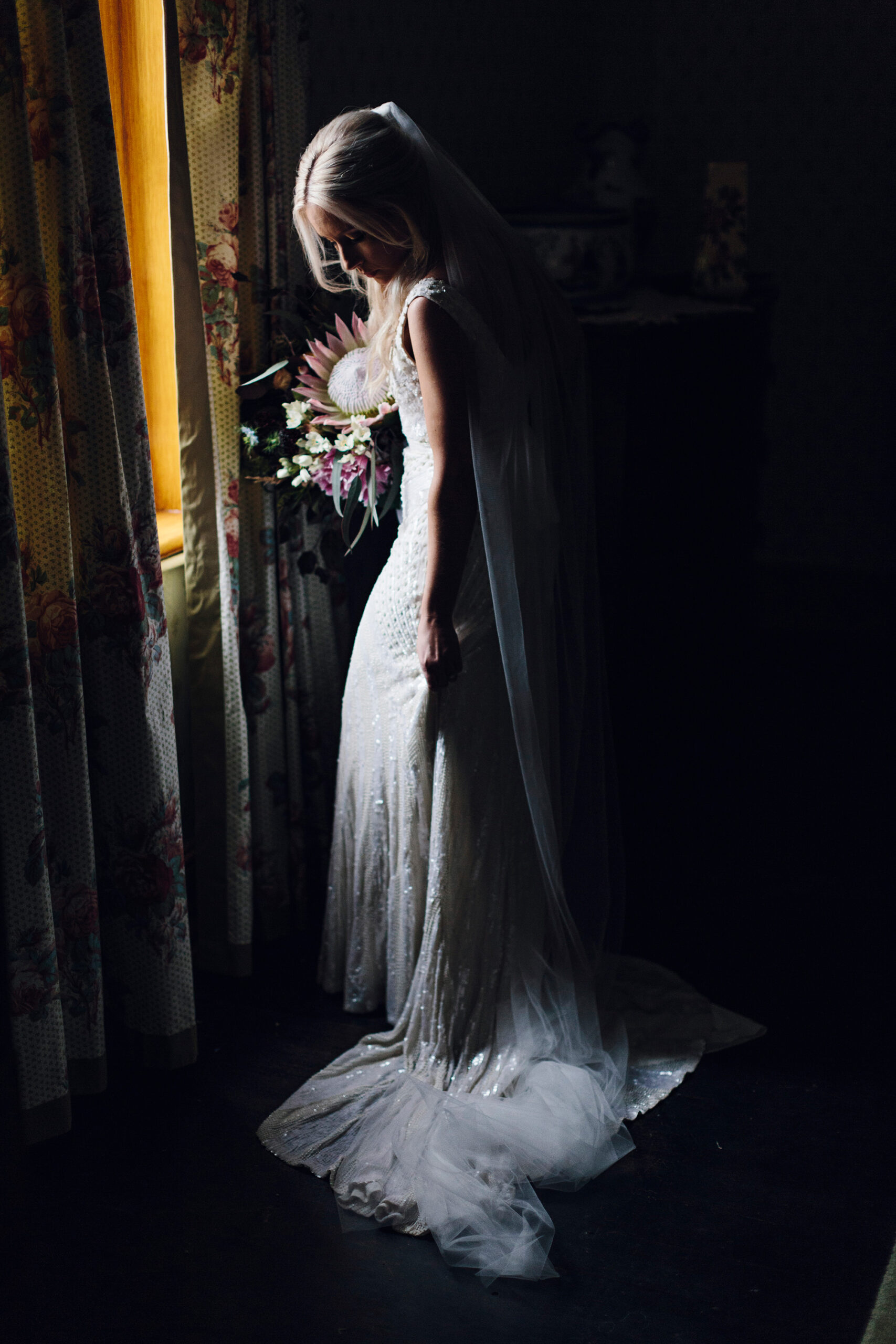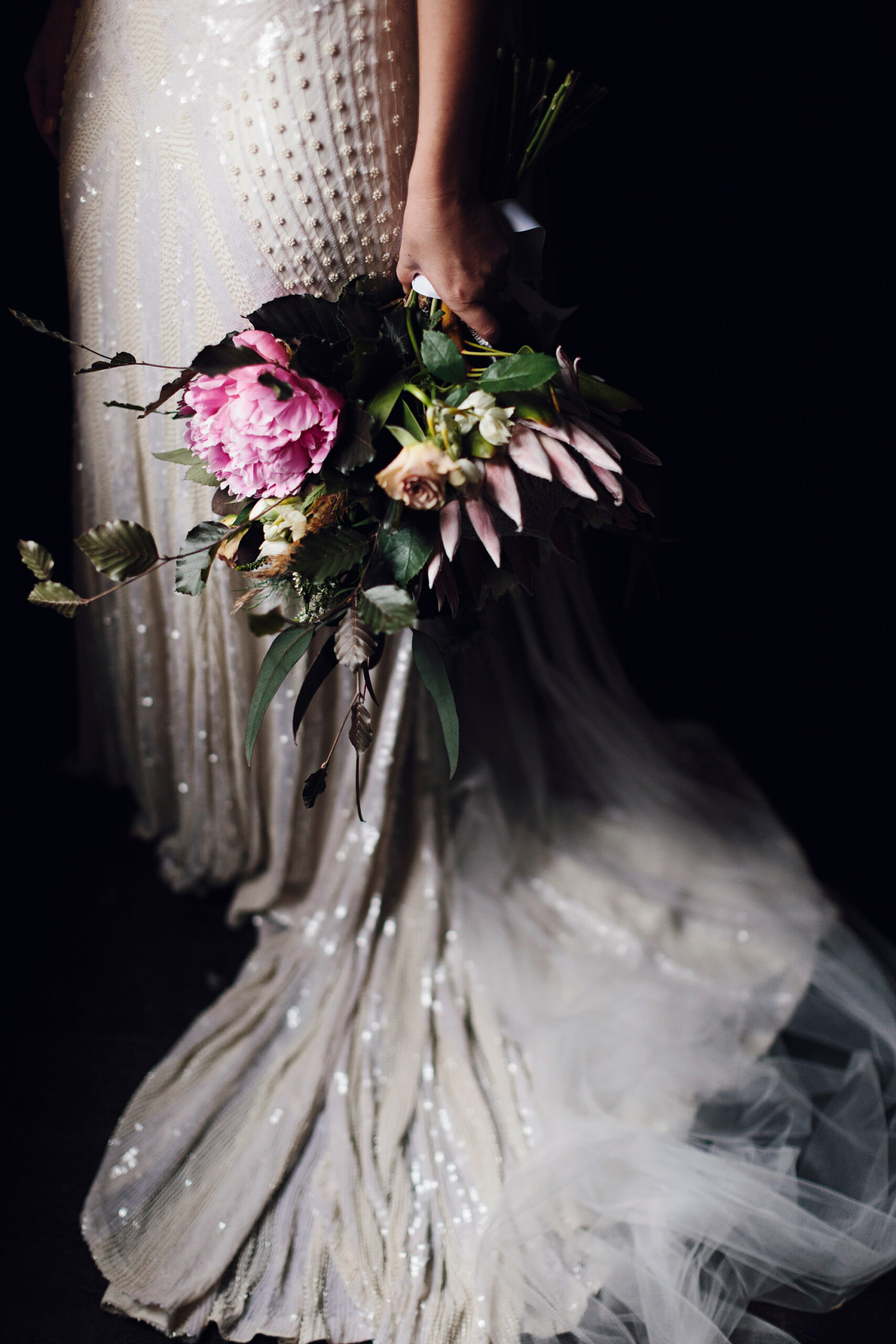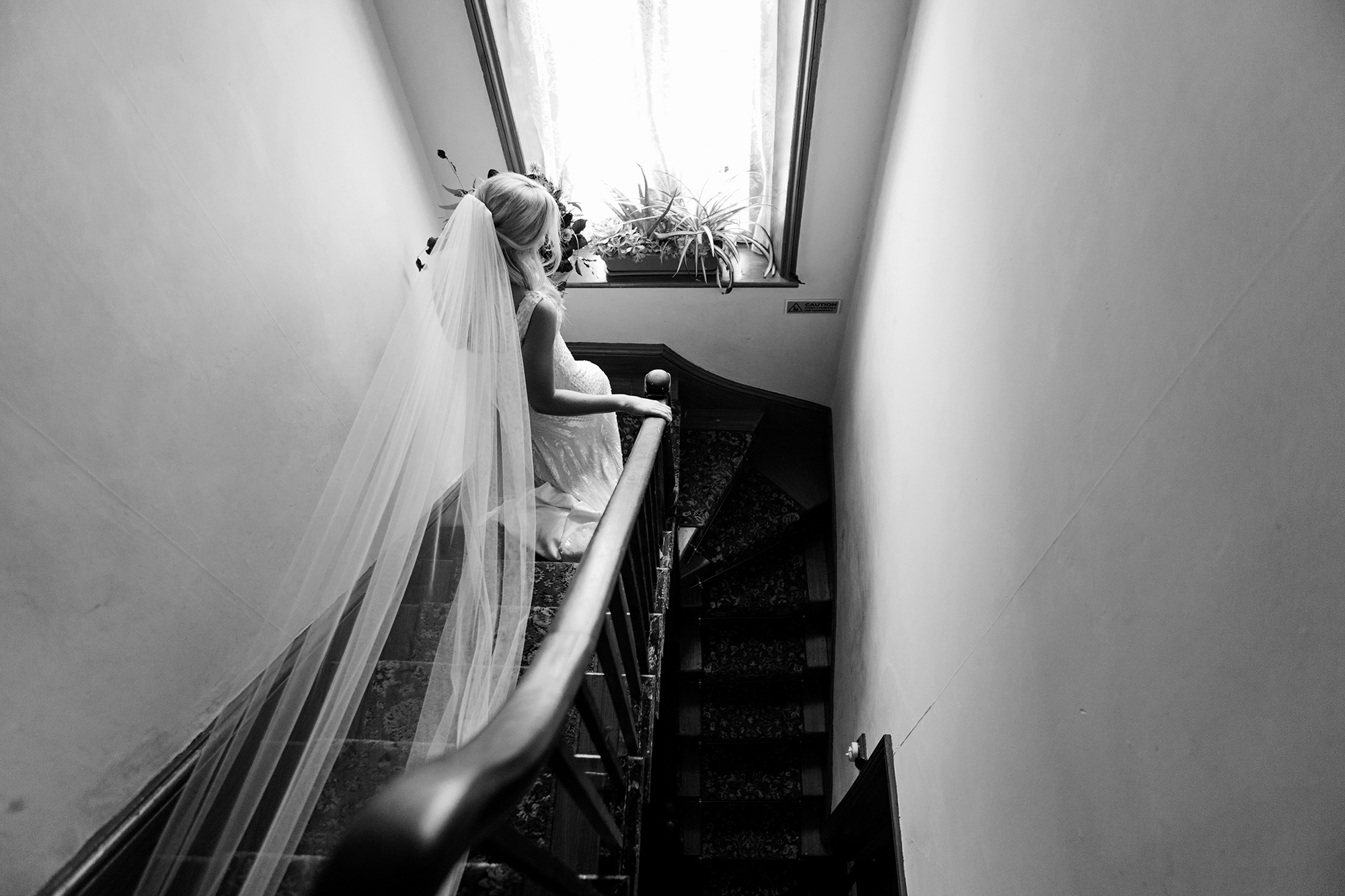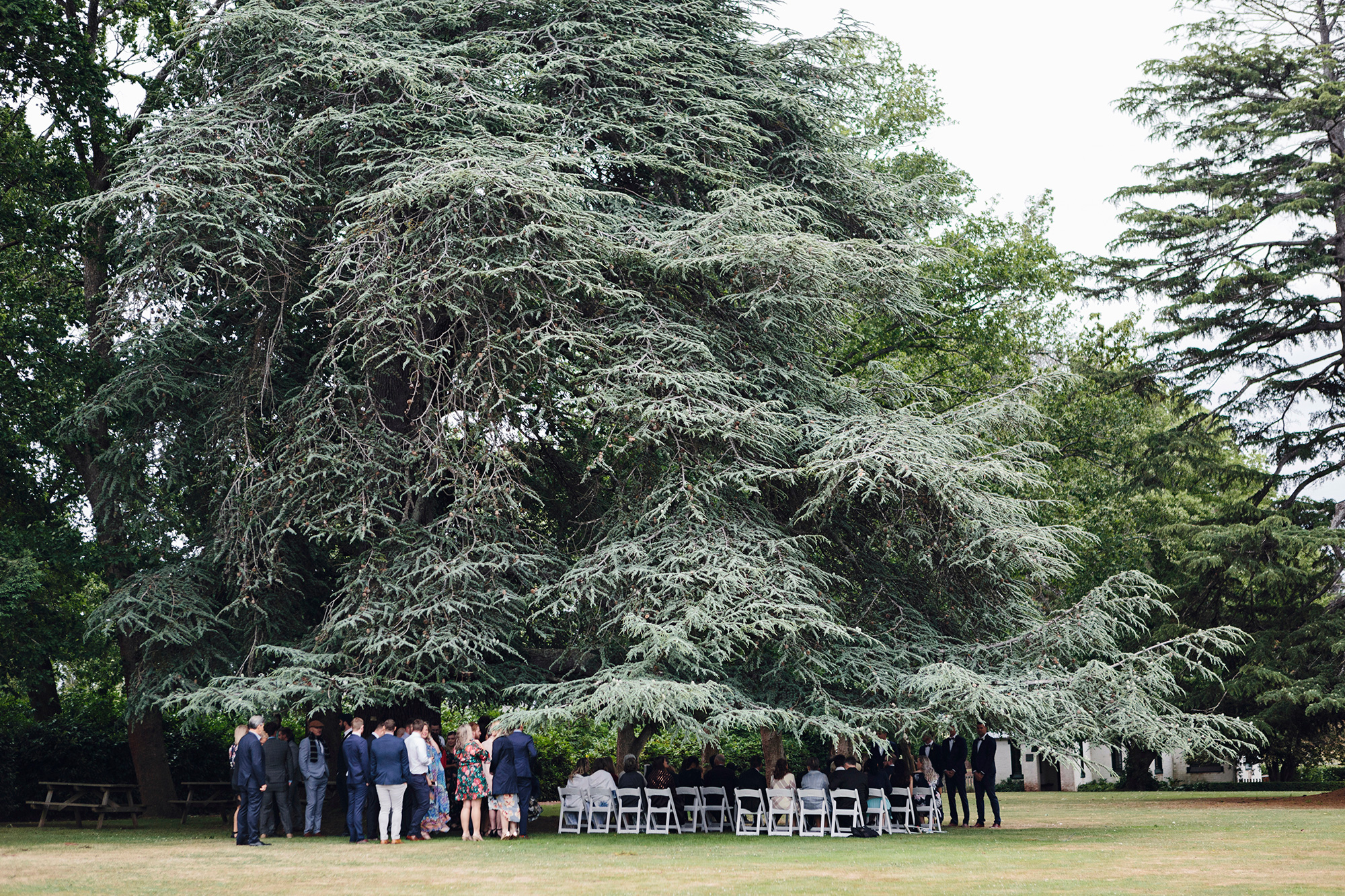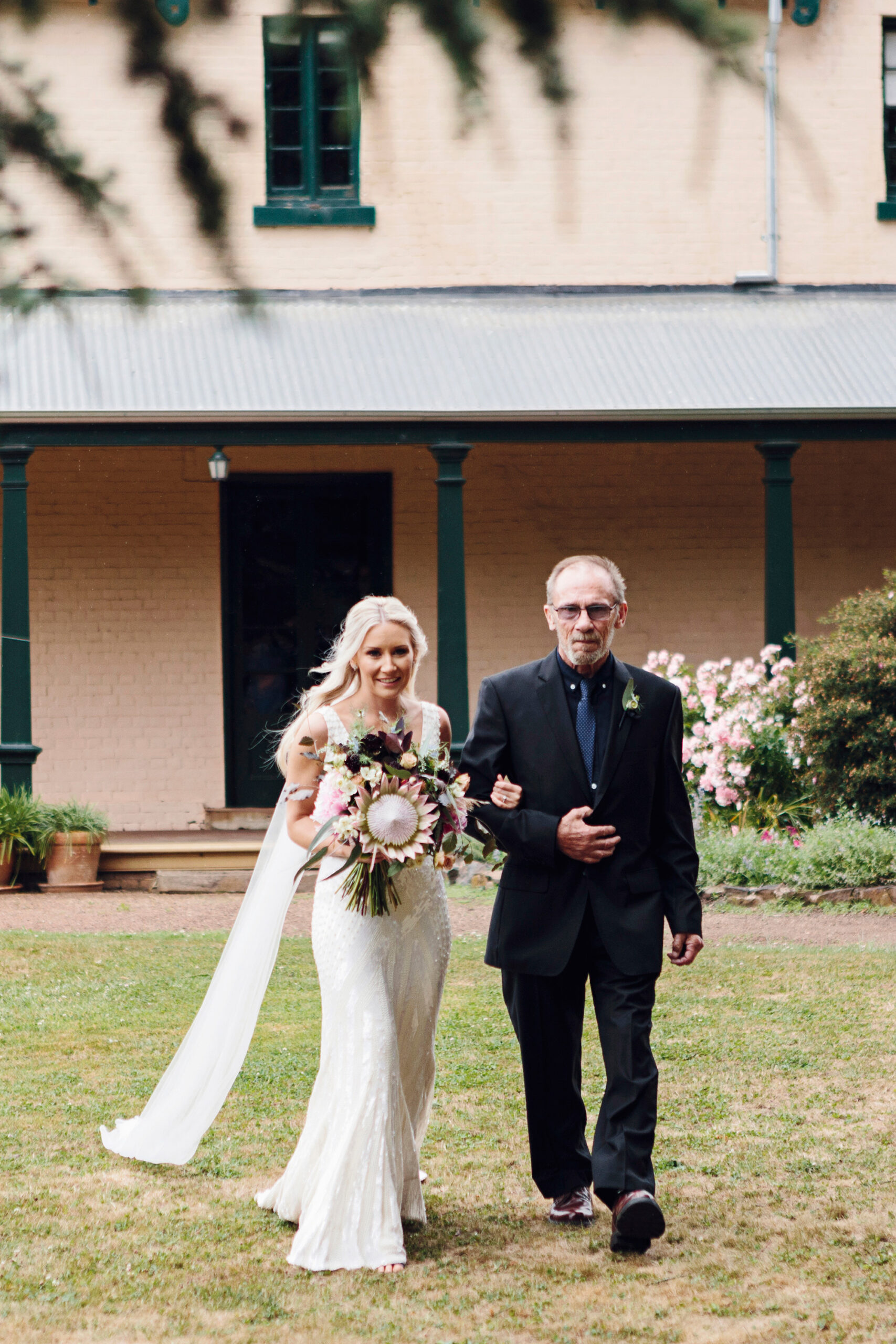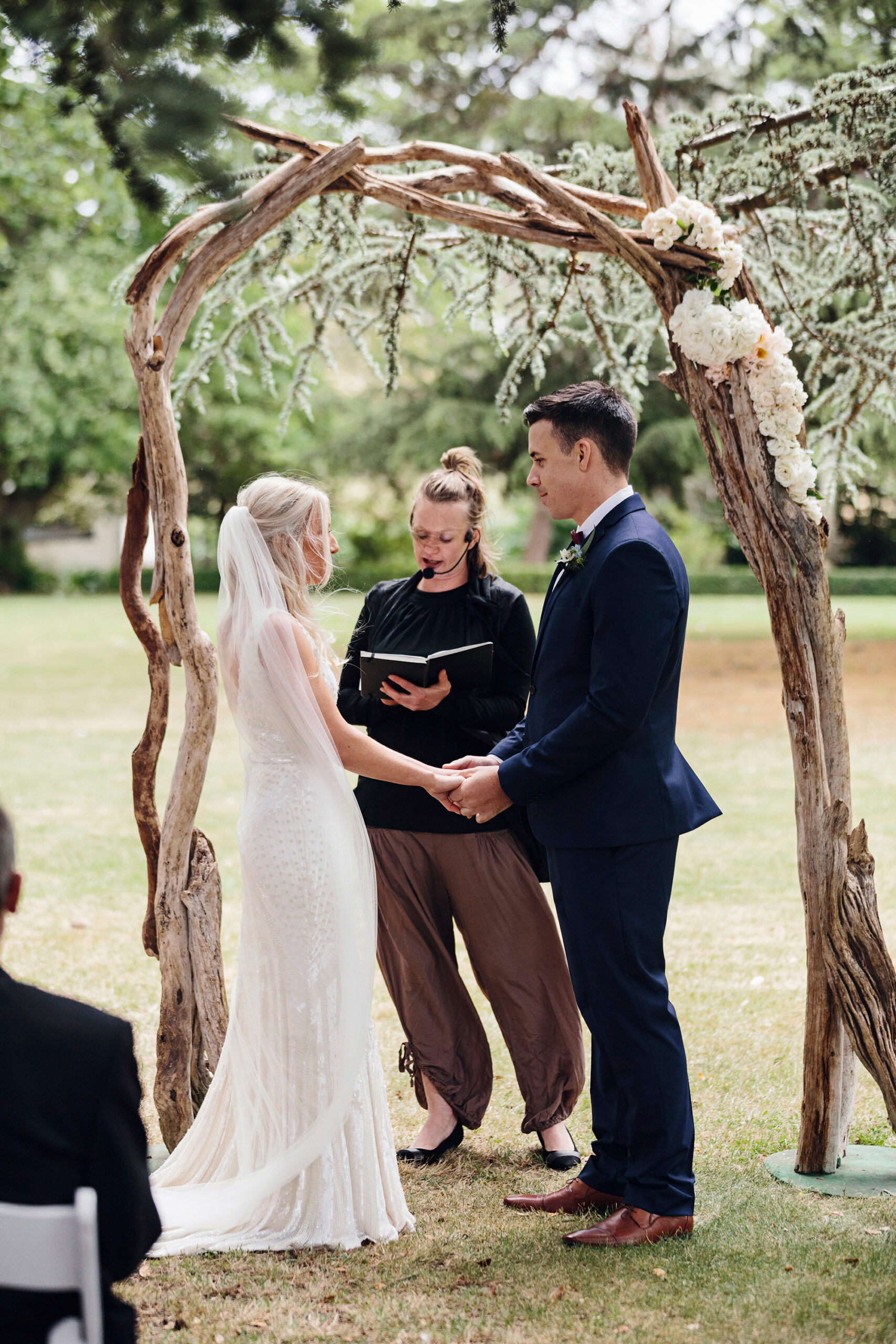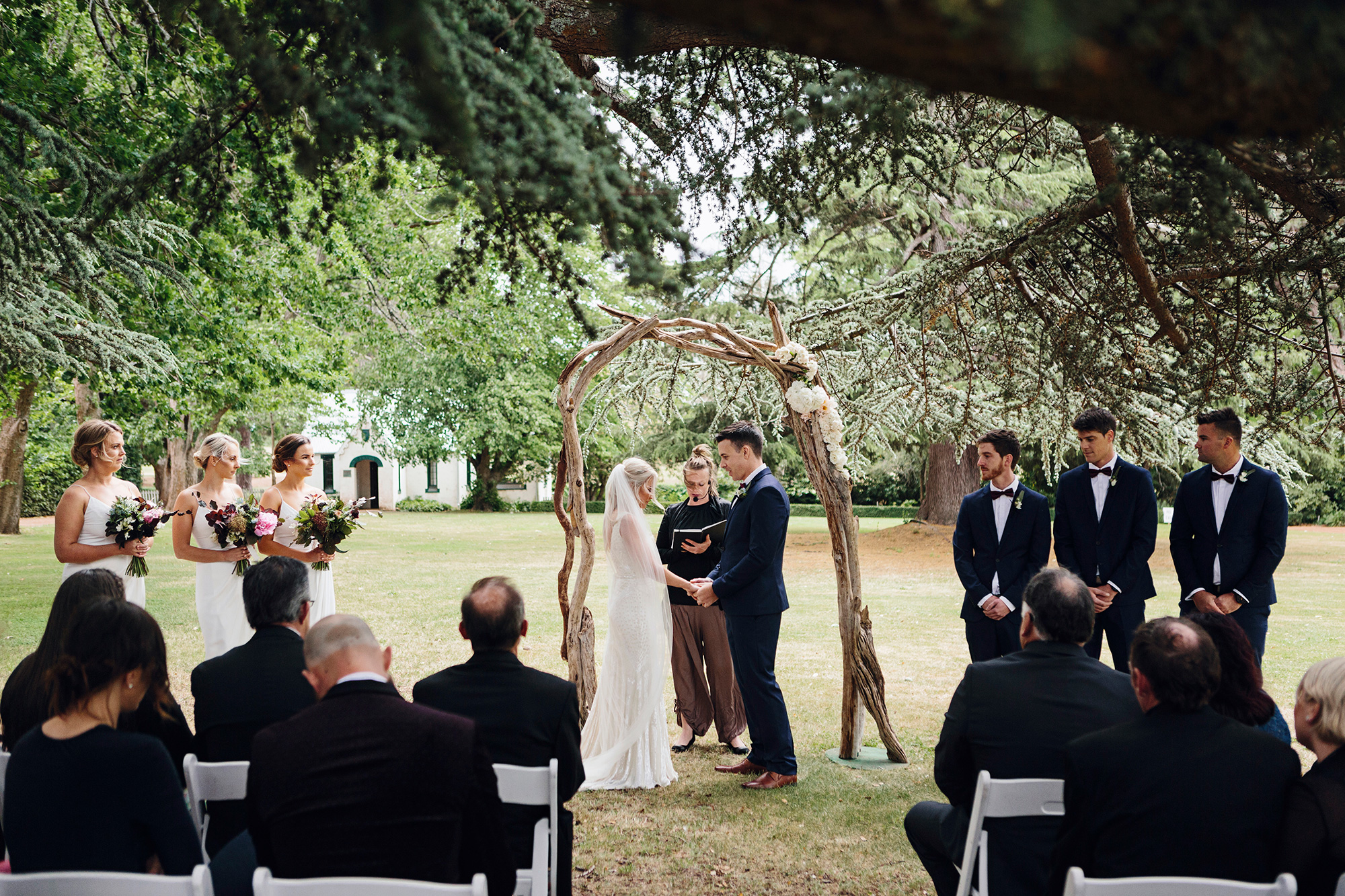 "We were born in the same hospital, three days apart – our beautiful mums likely in rooms close to one-another,"  smiles Rachael.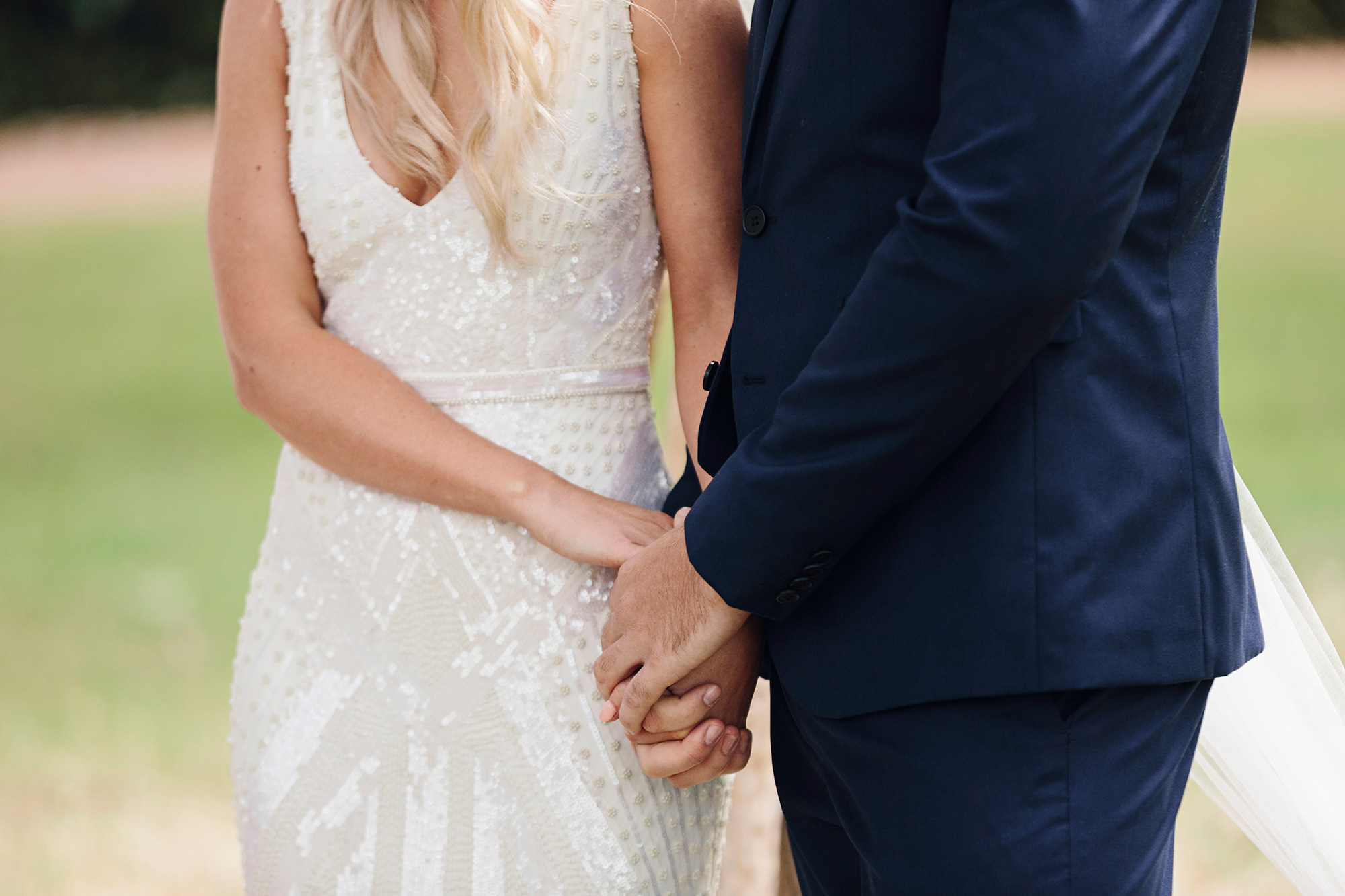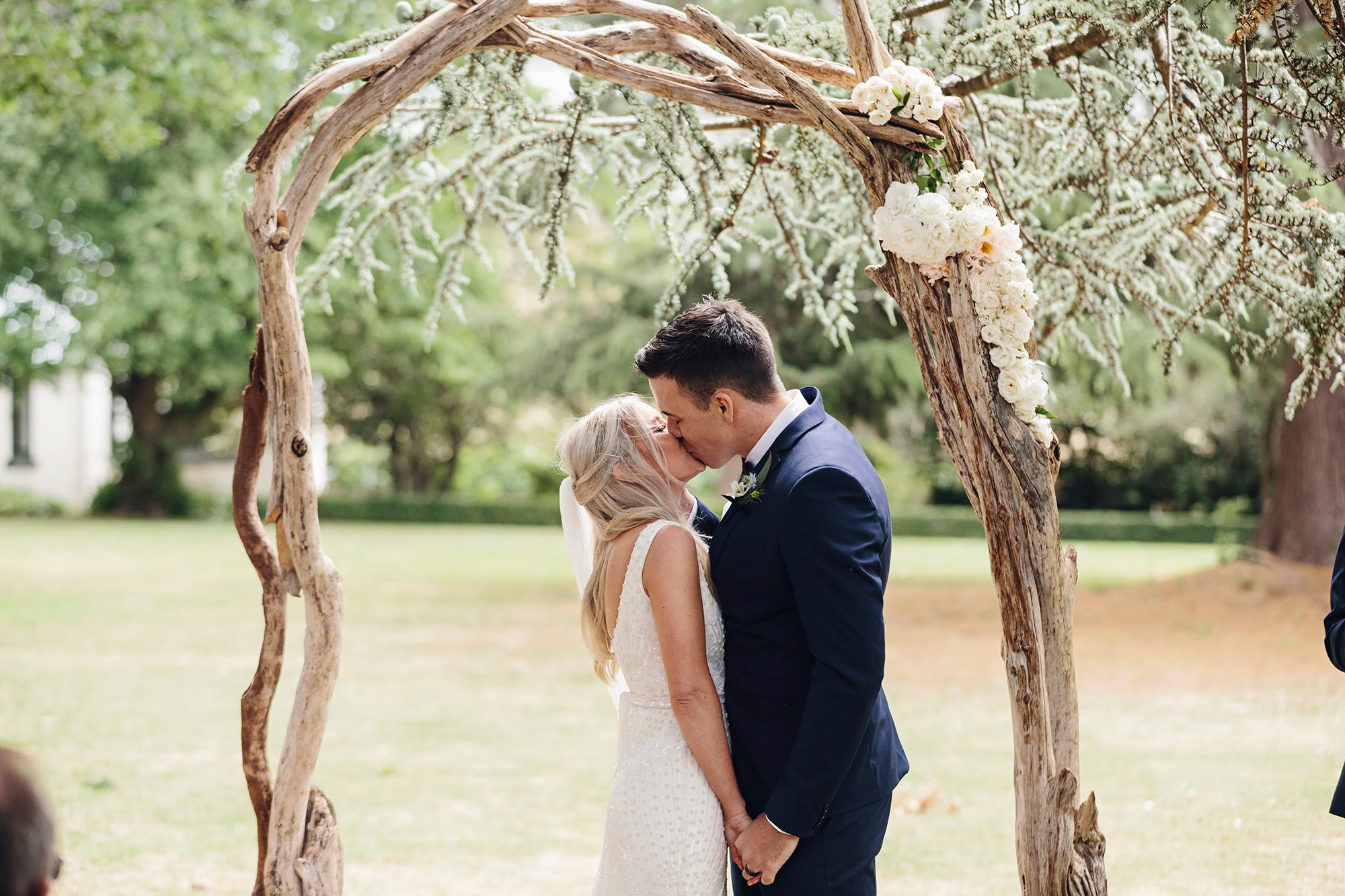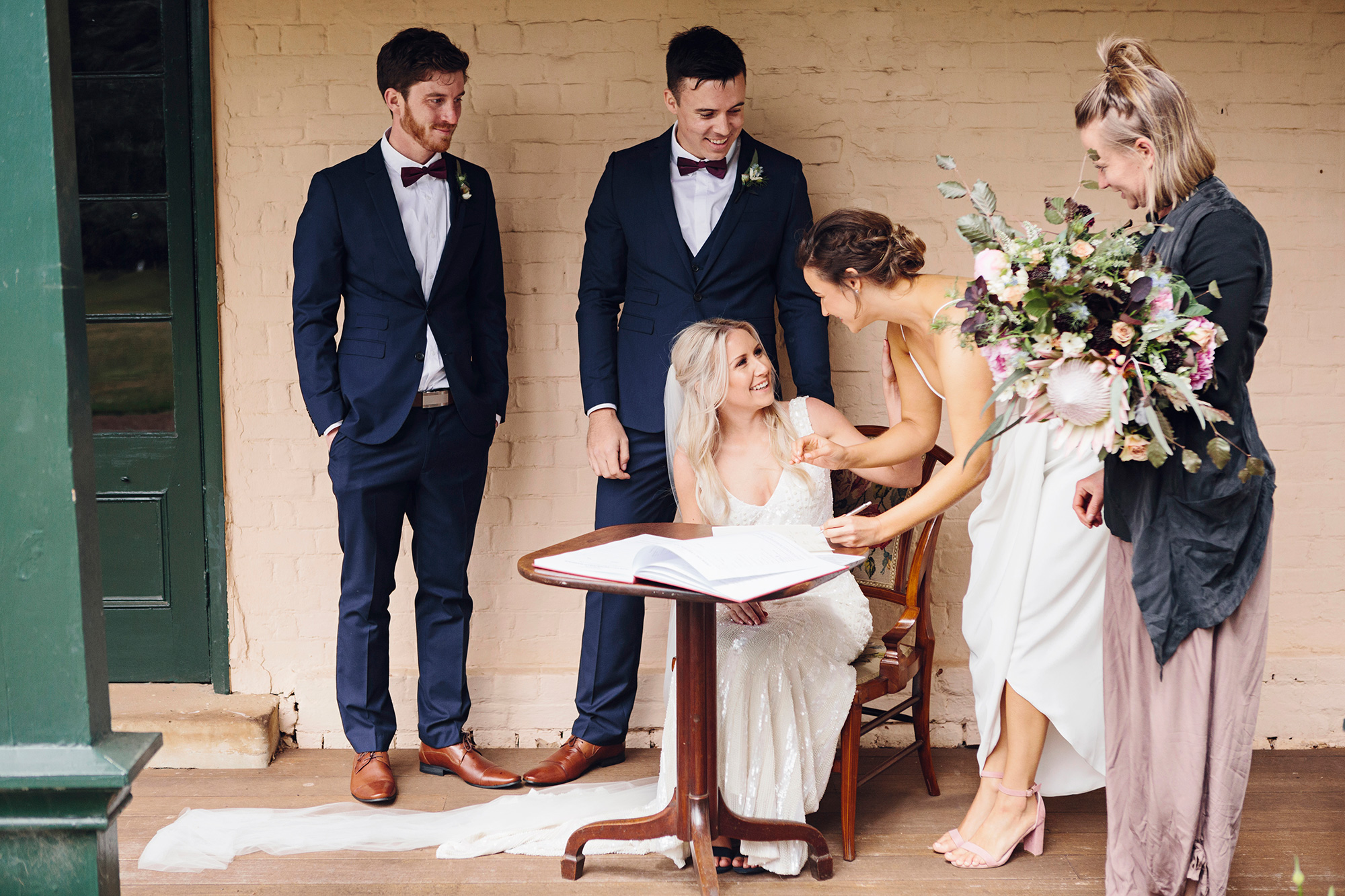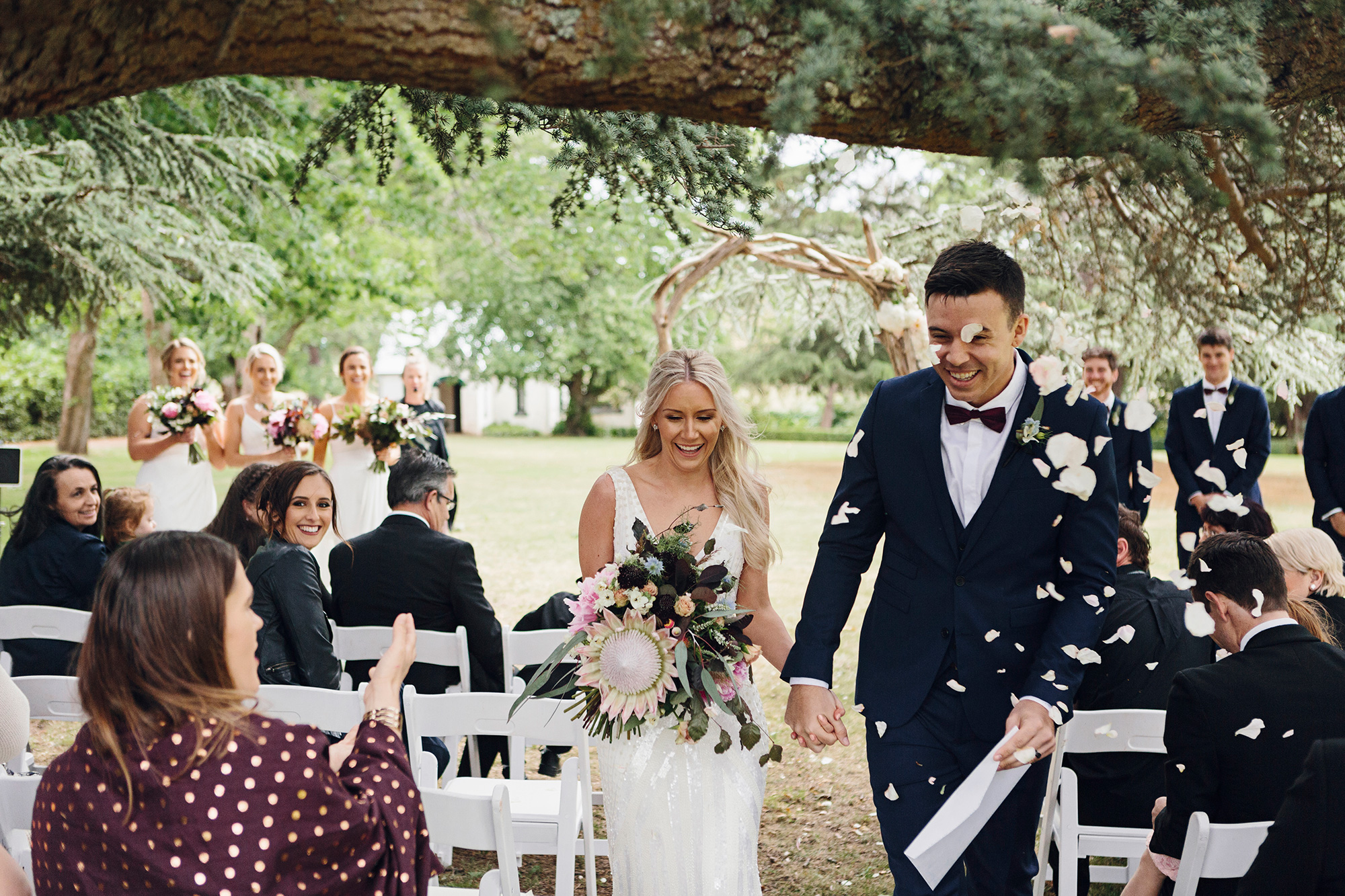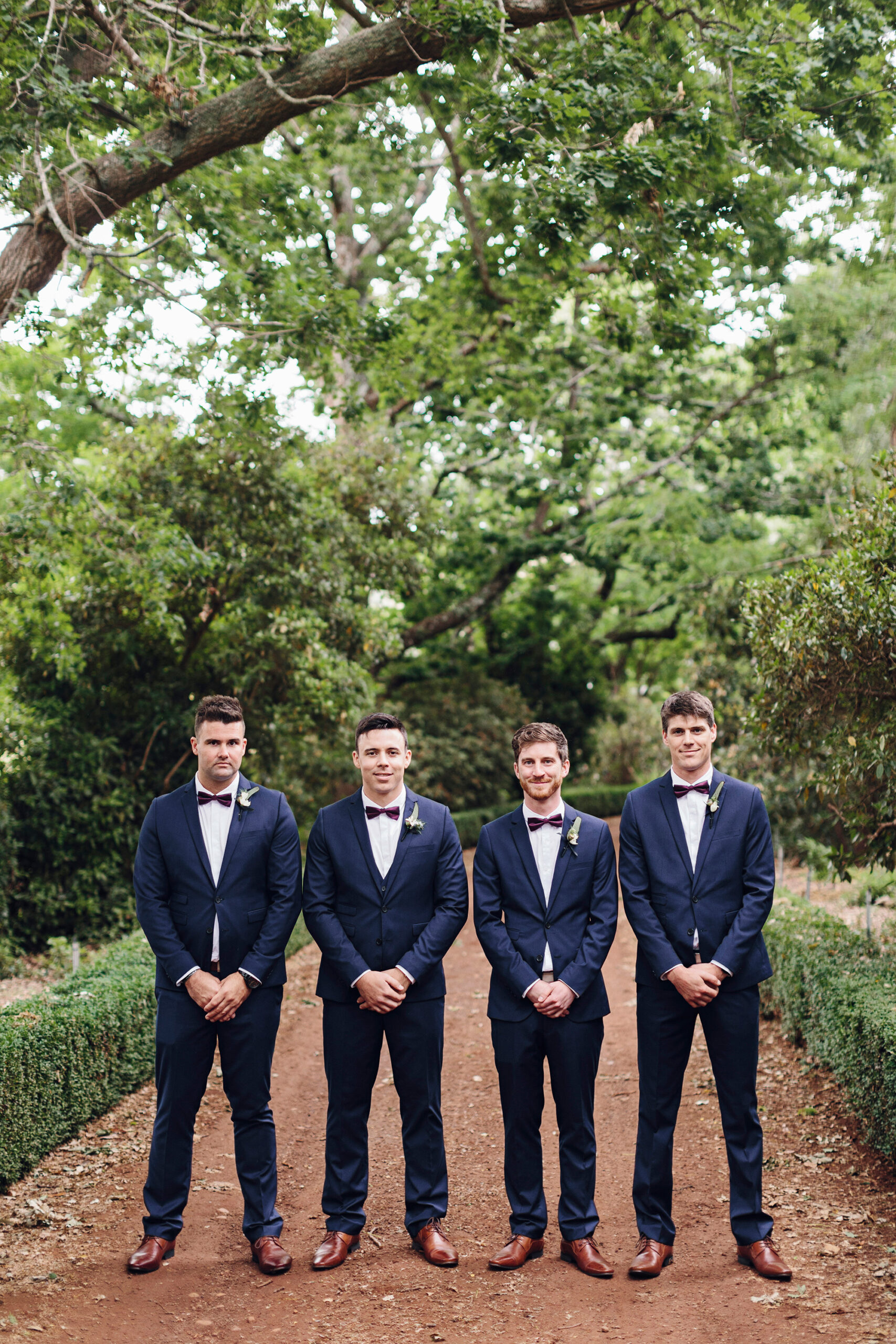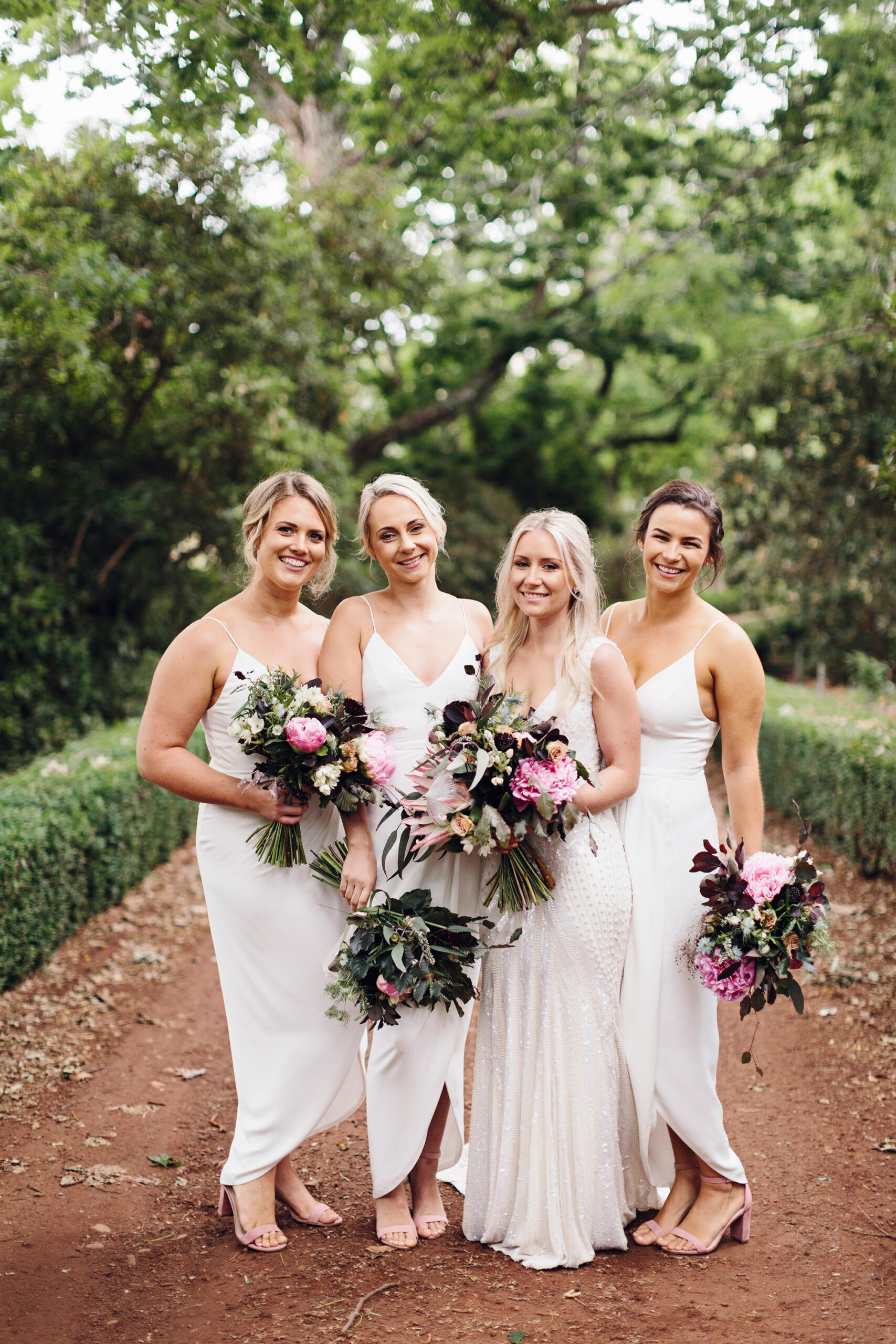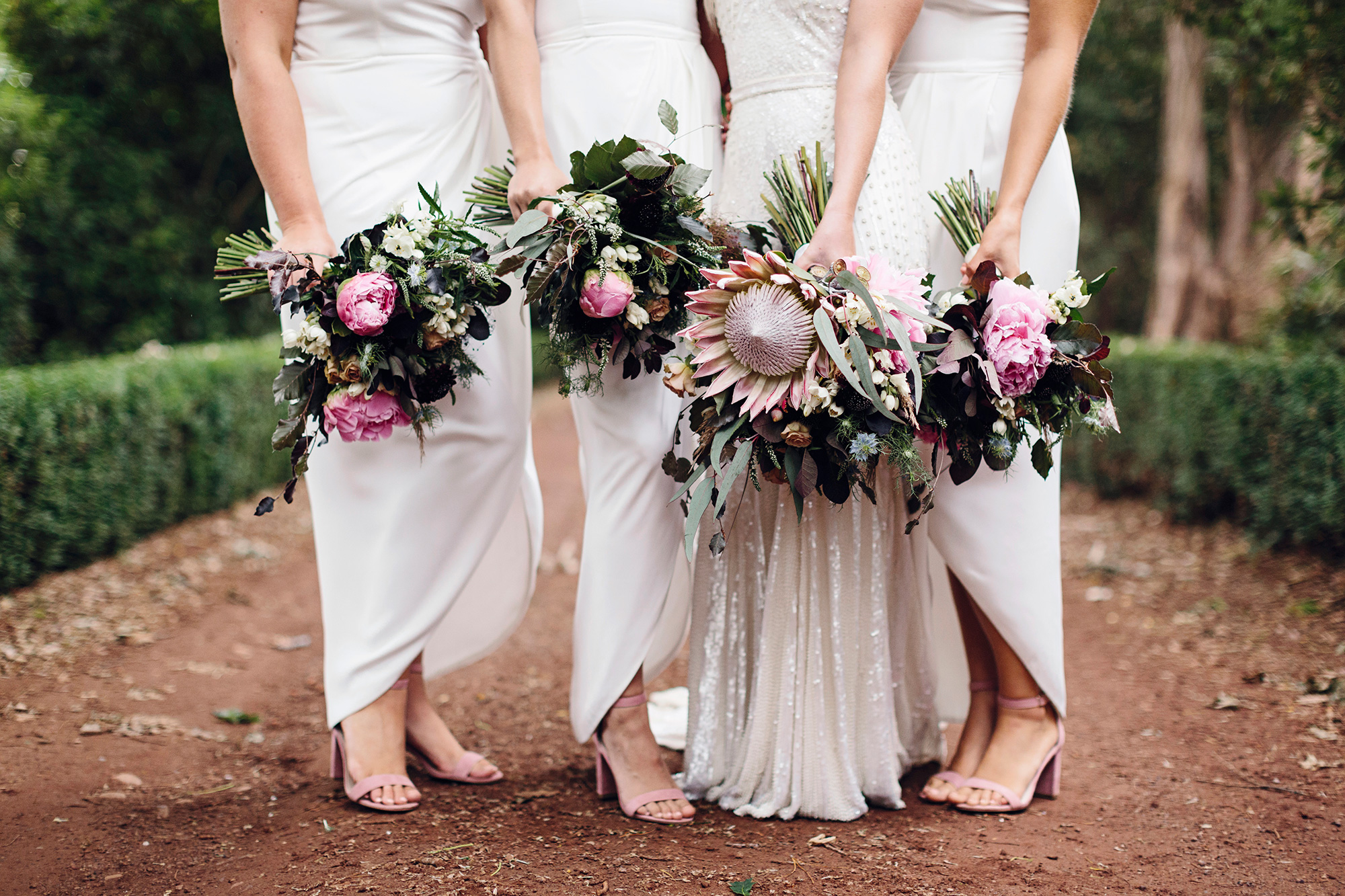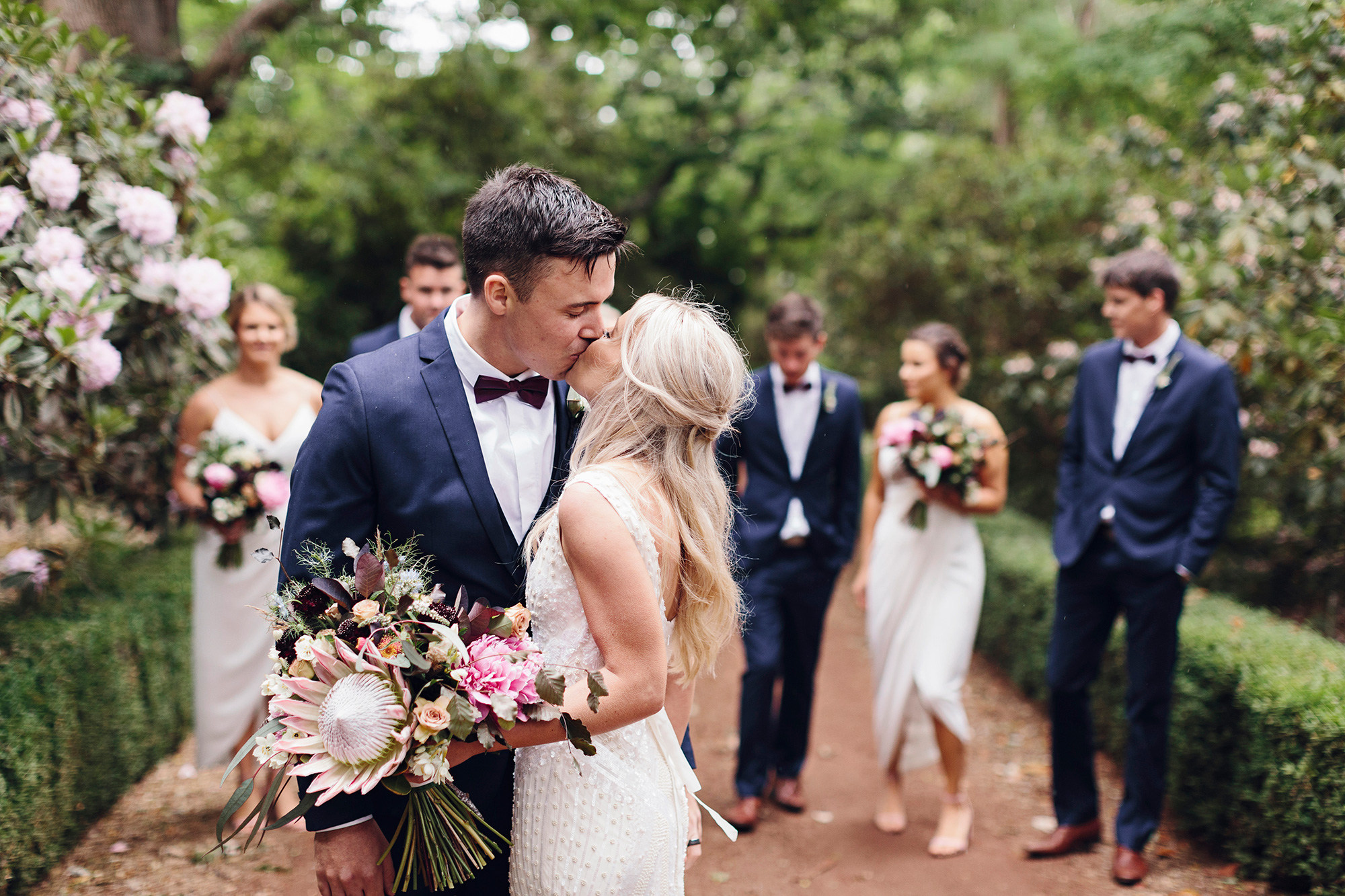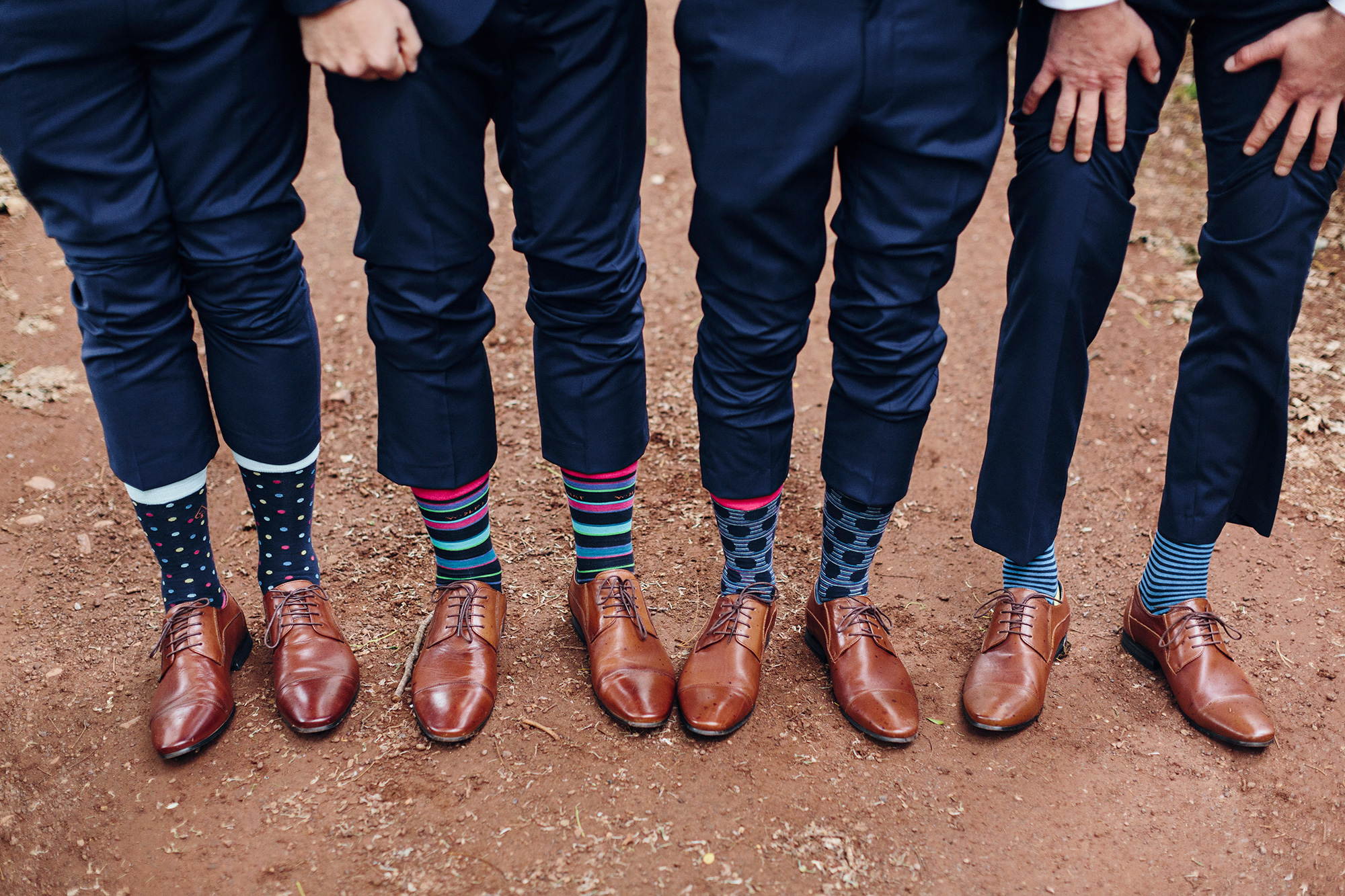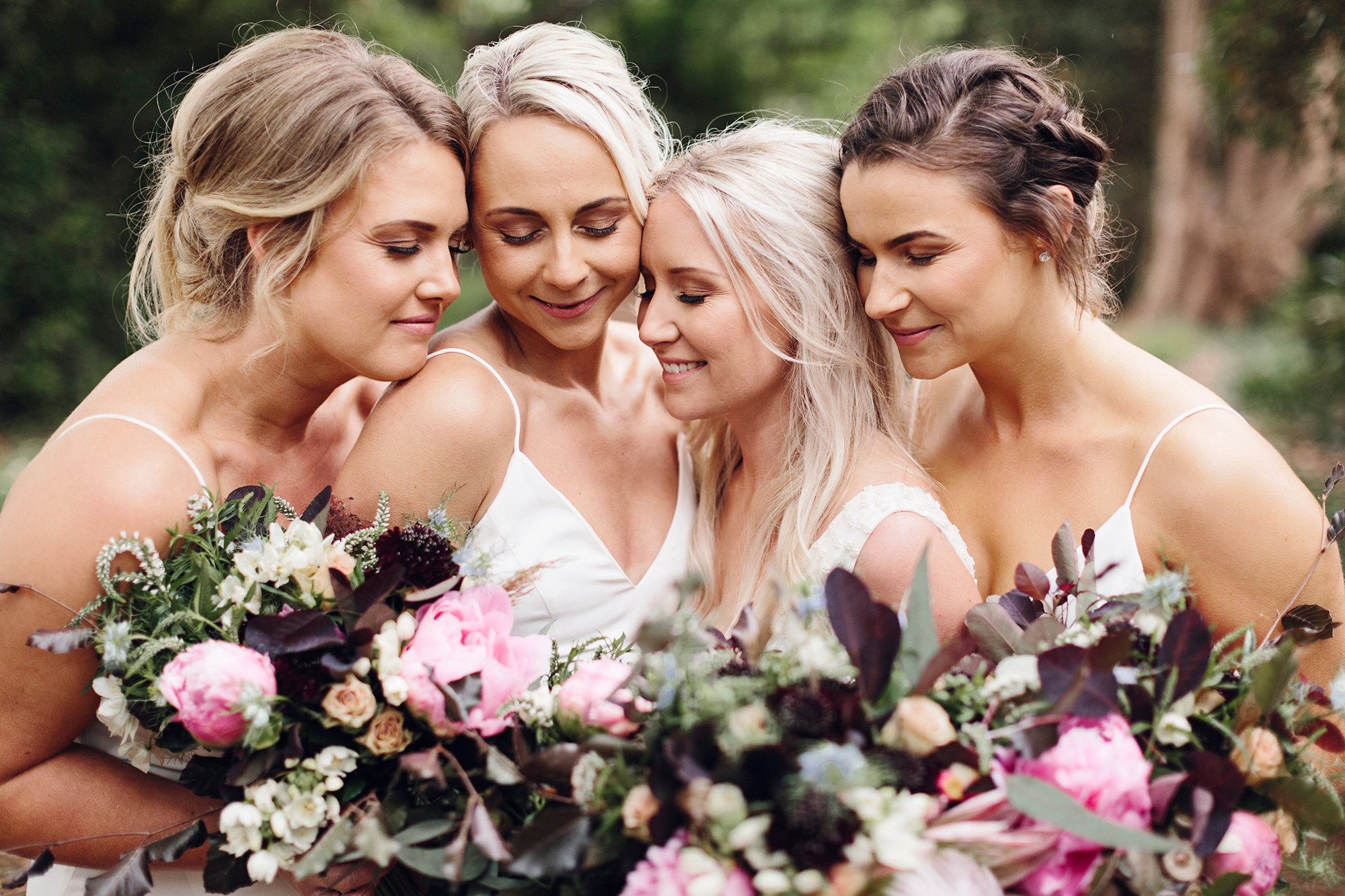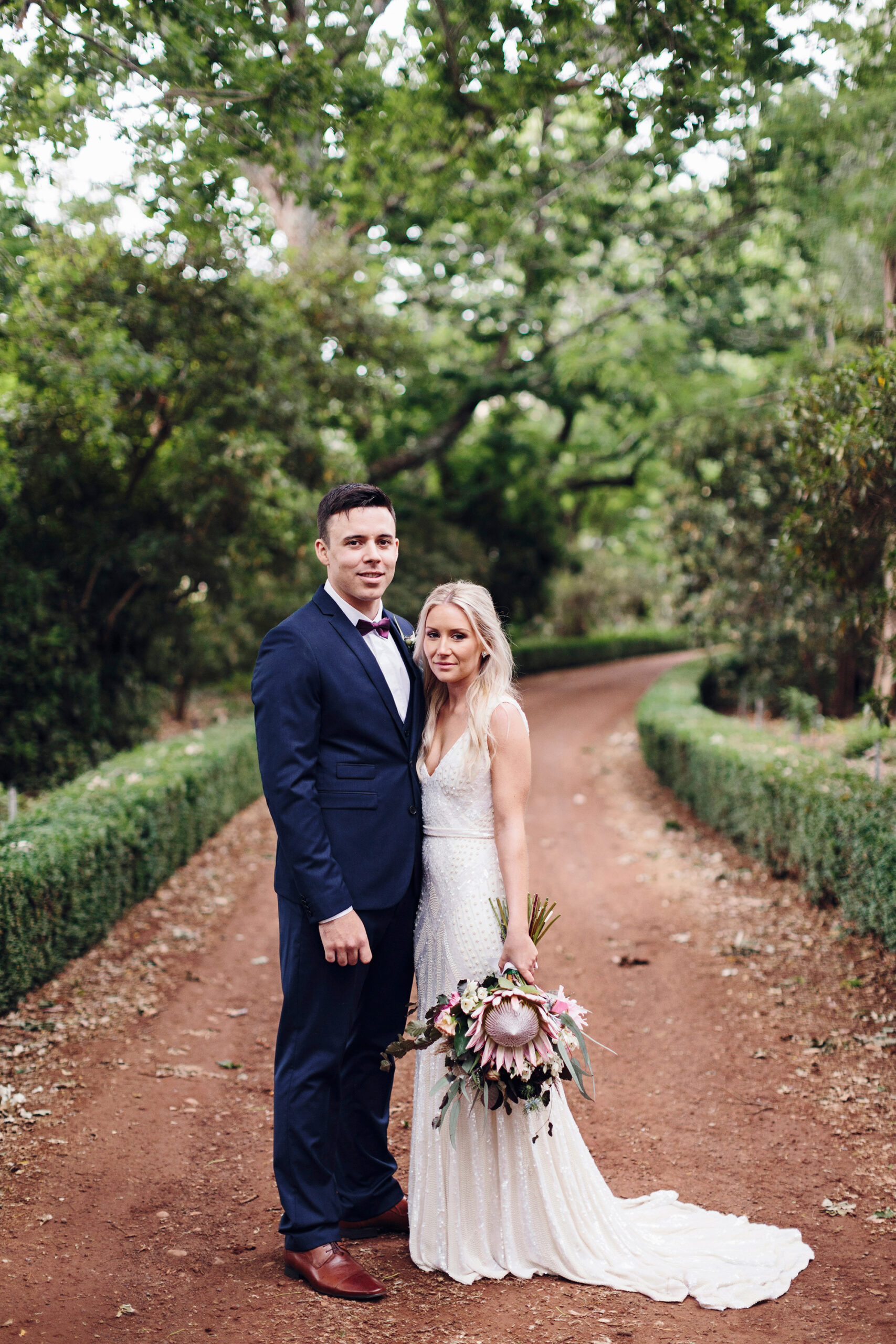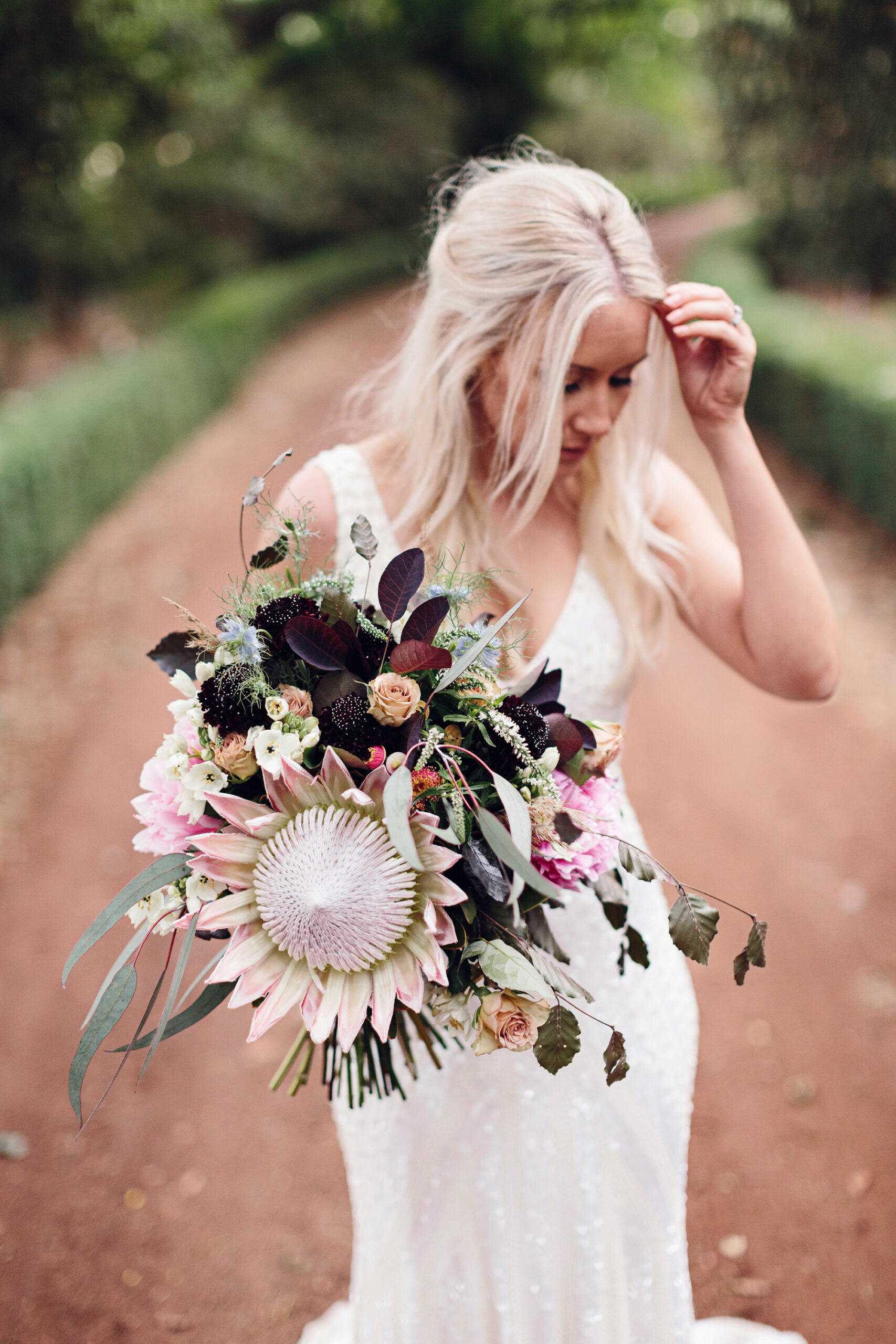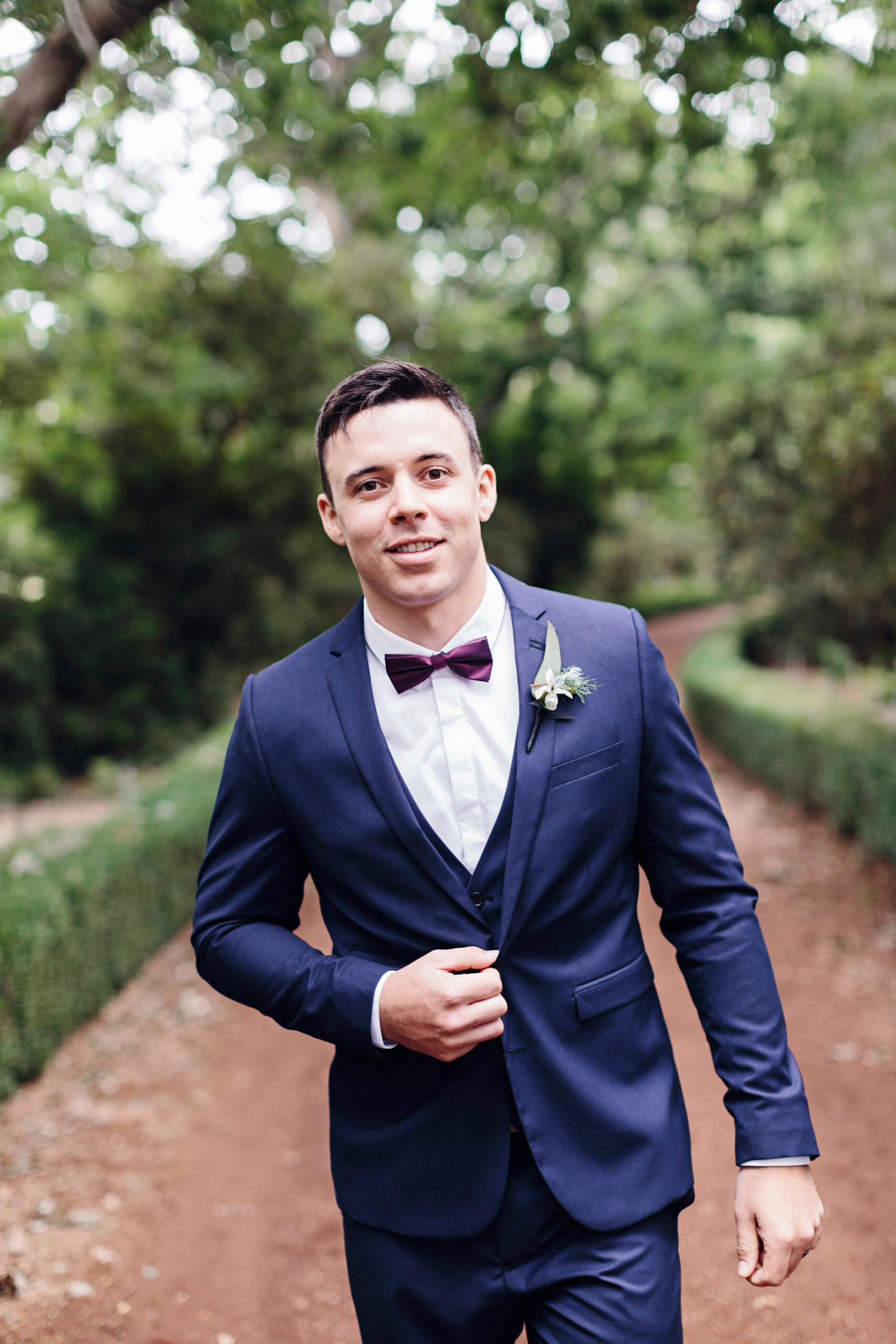 "Joe (who is in the Army) was deployed to Afghanistan as a Combat Engineer in 2012 and upon his safe return, we moved in together and got our first fur baby," says the bride.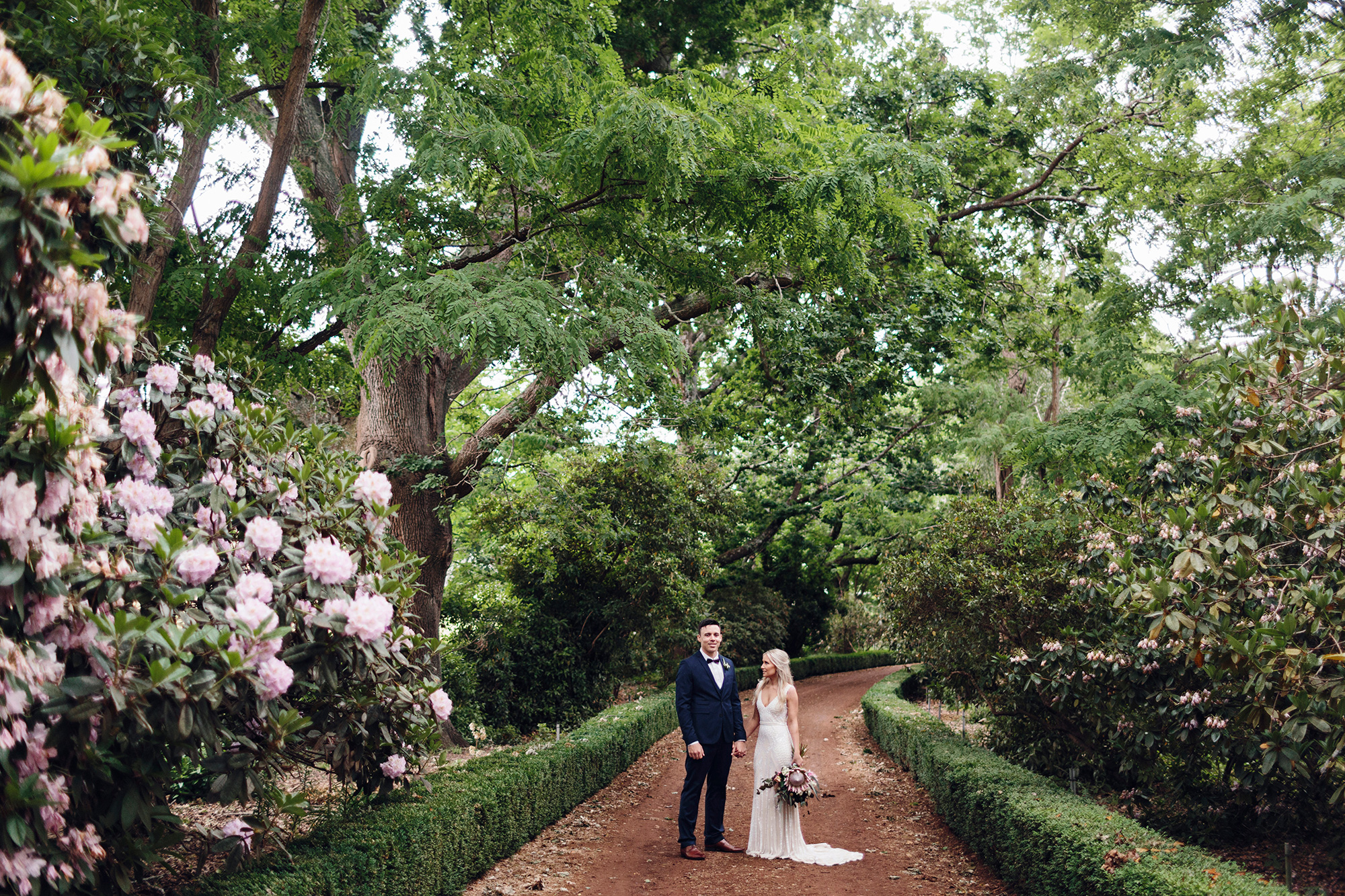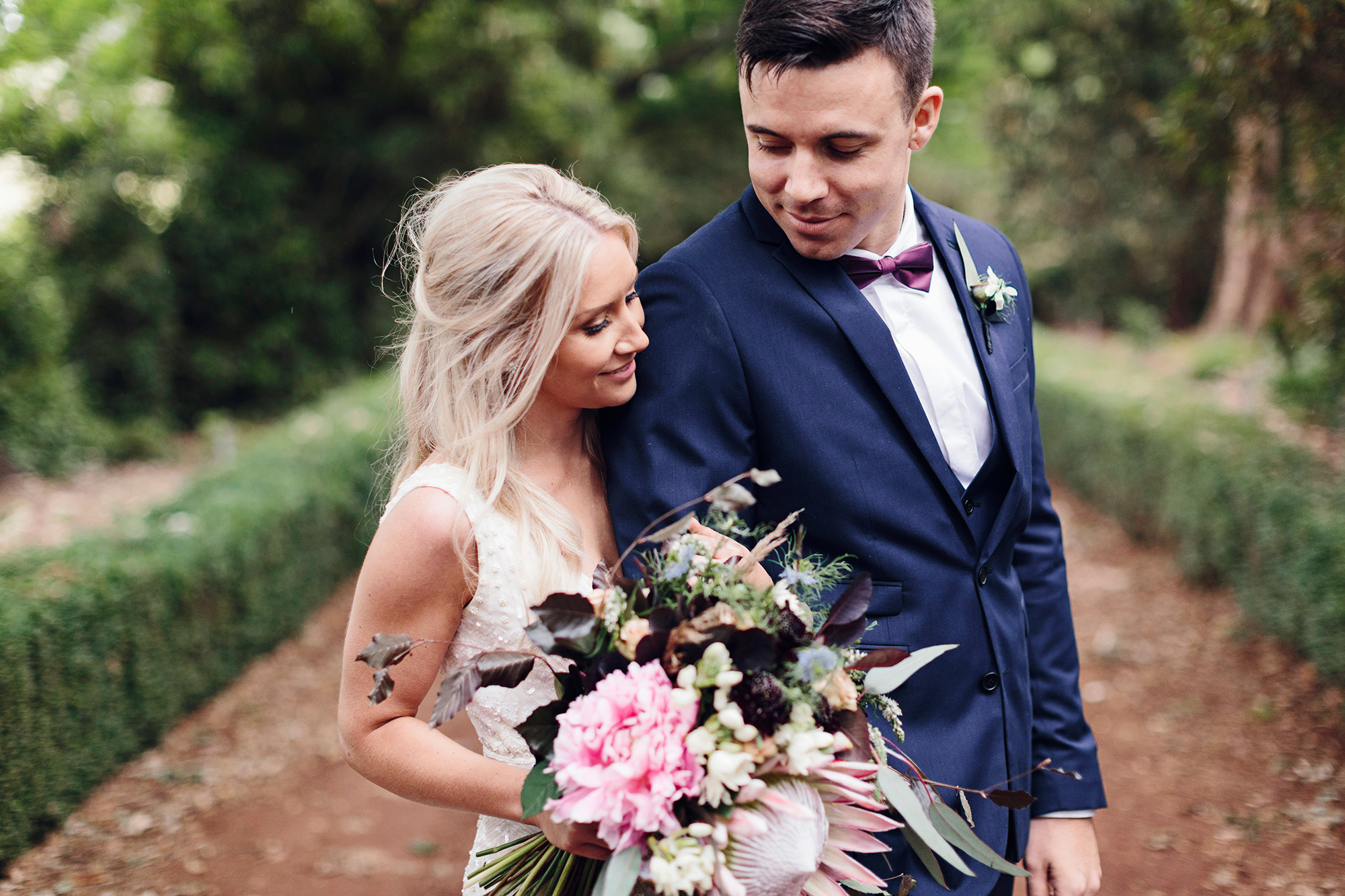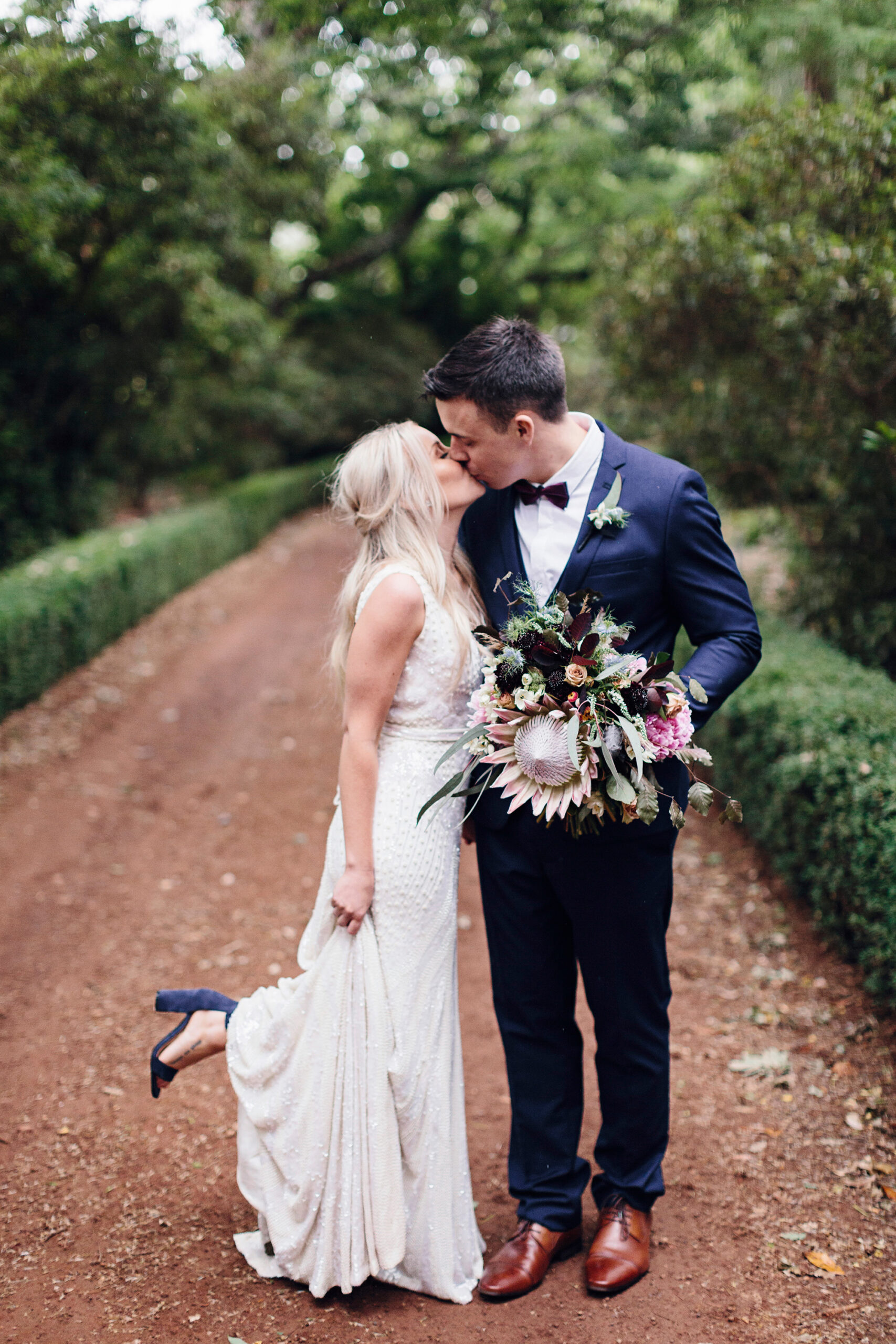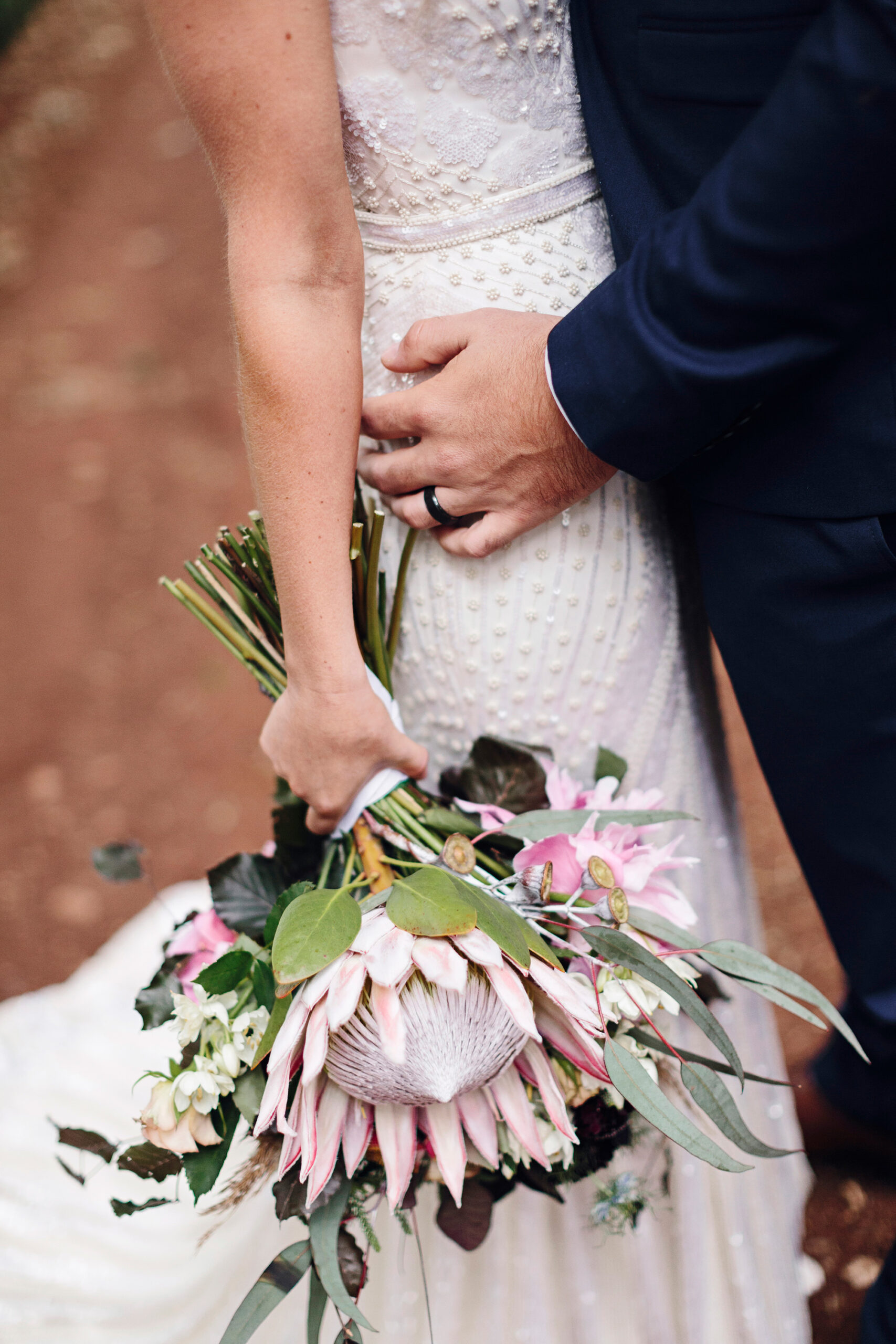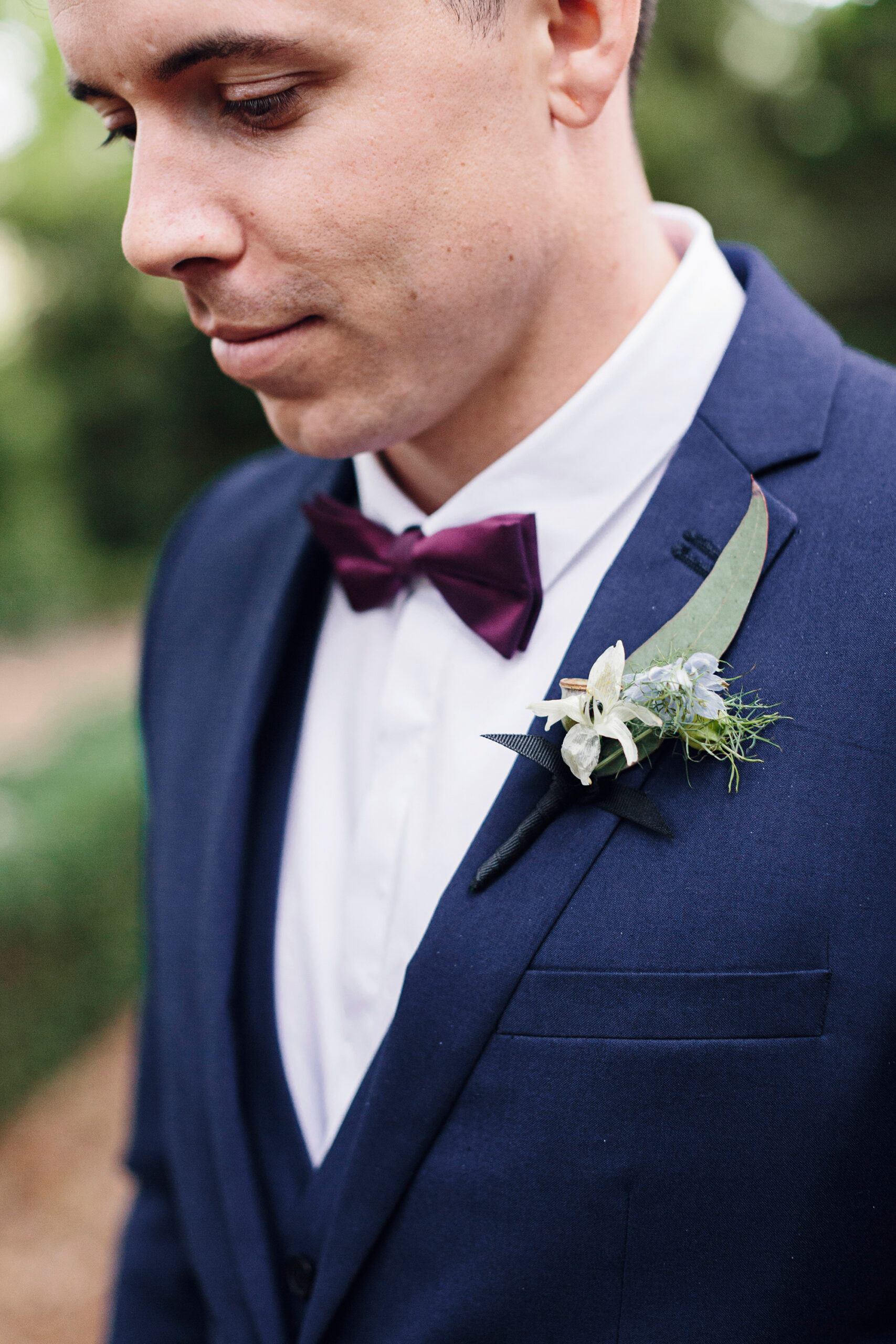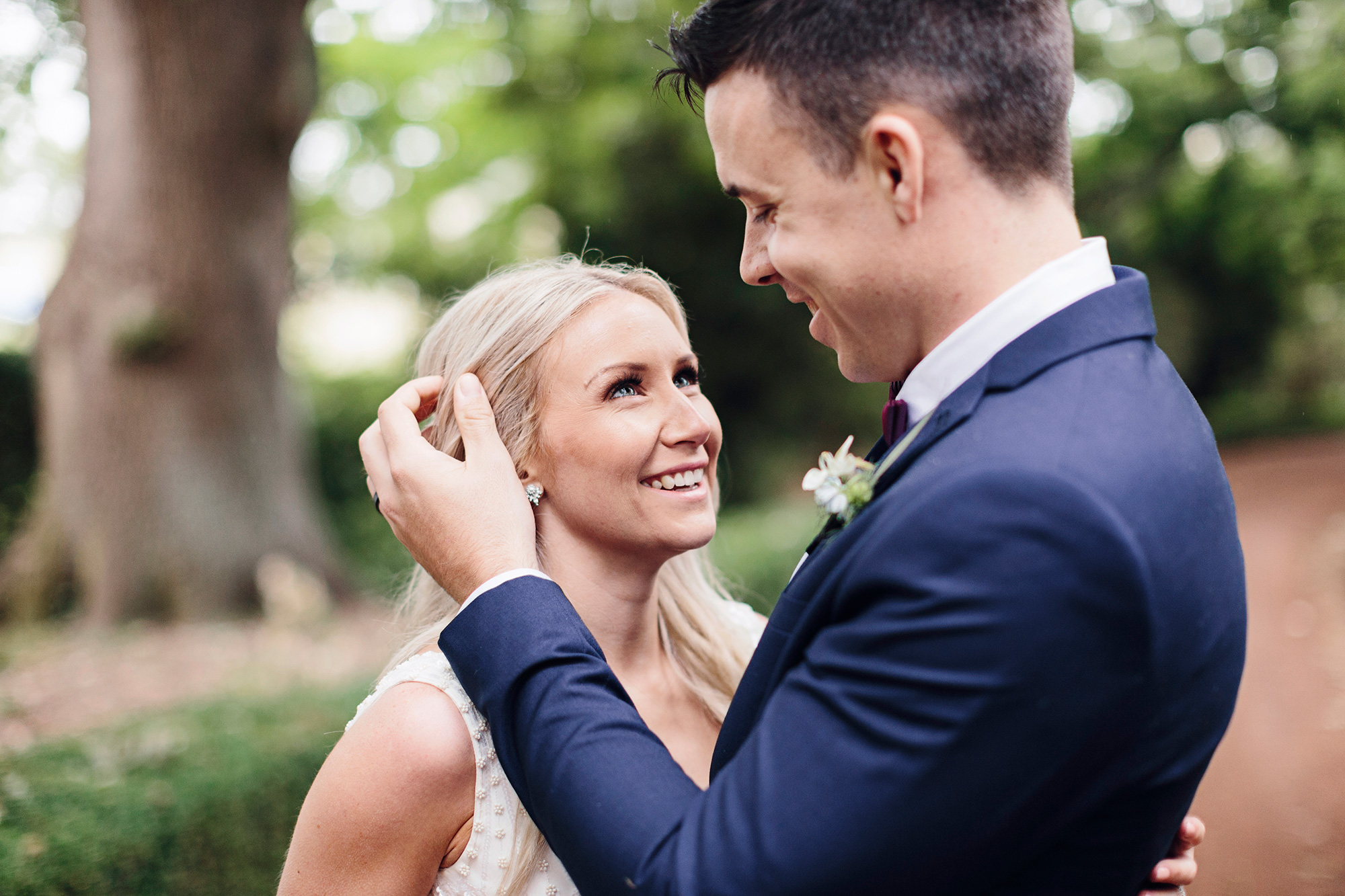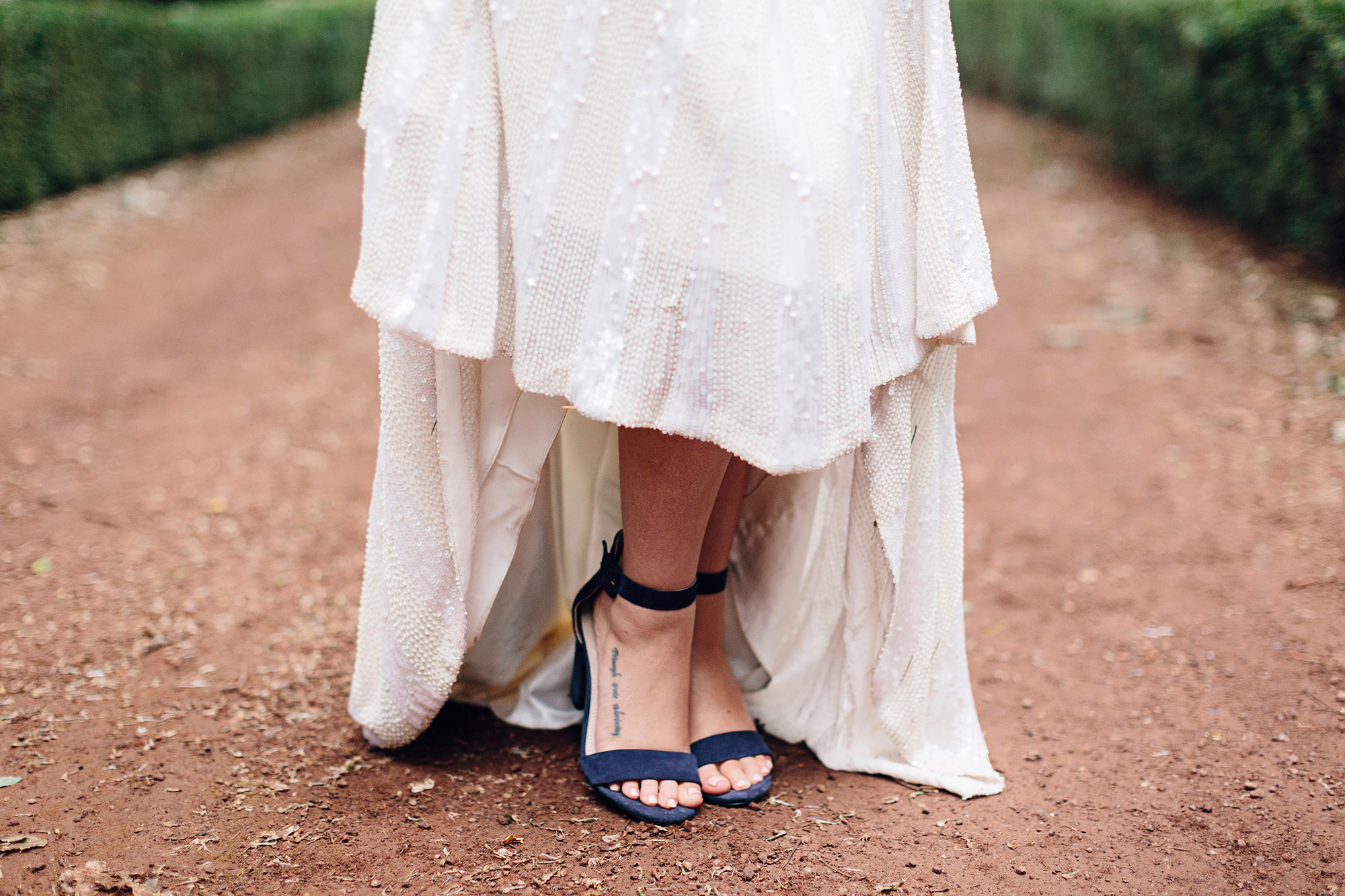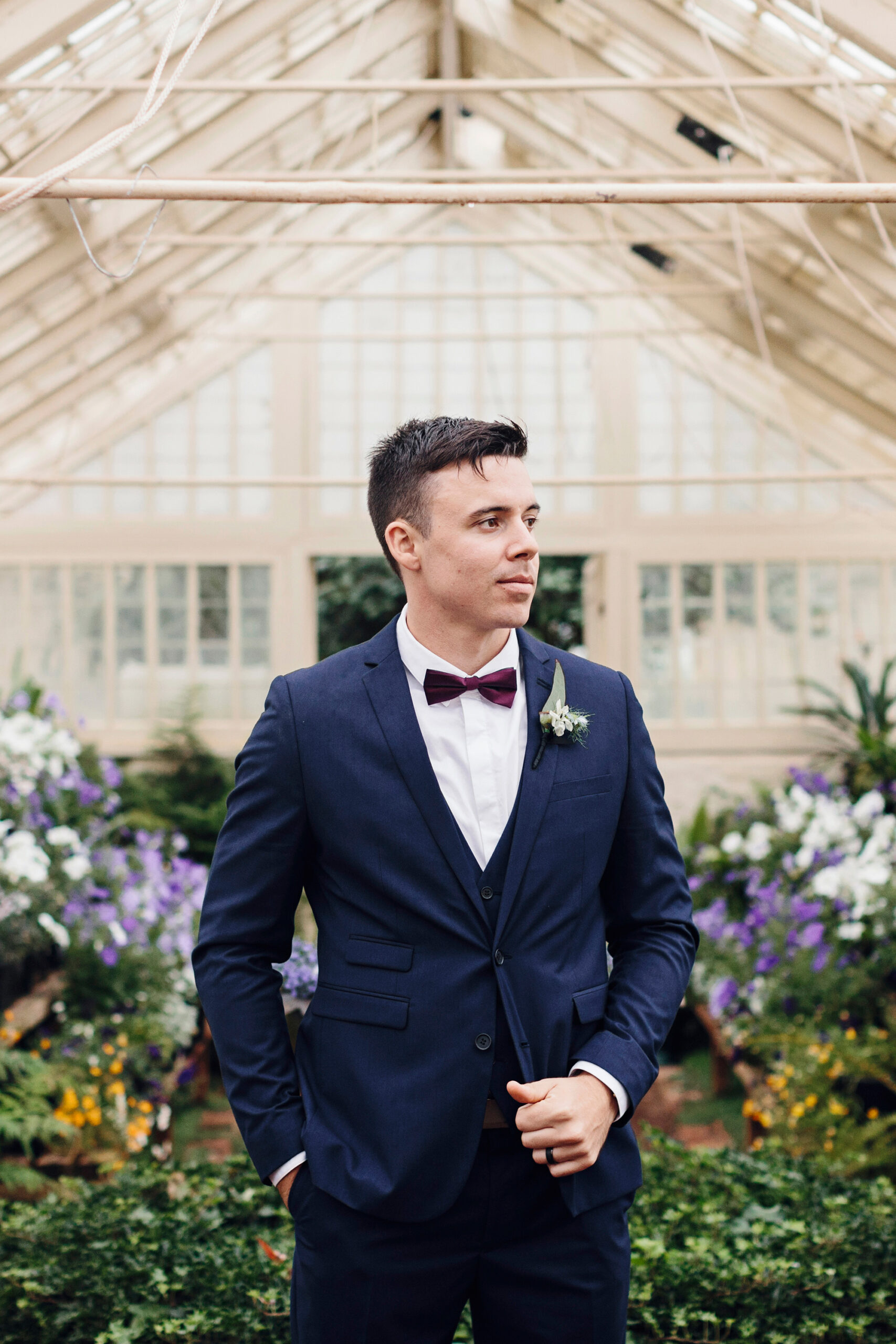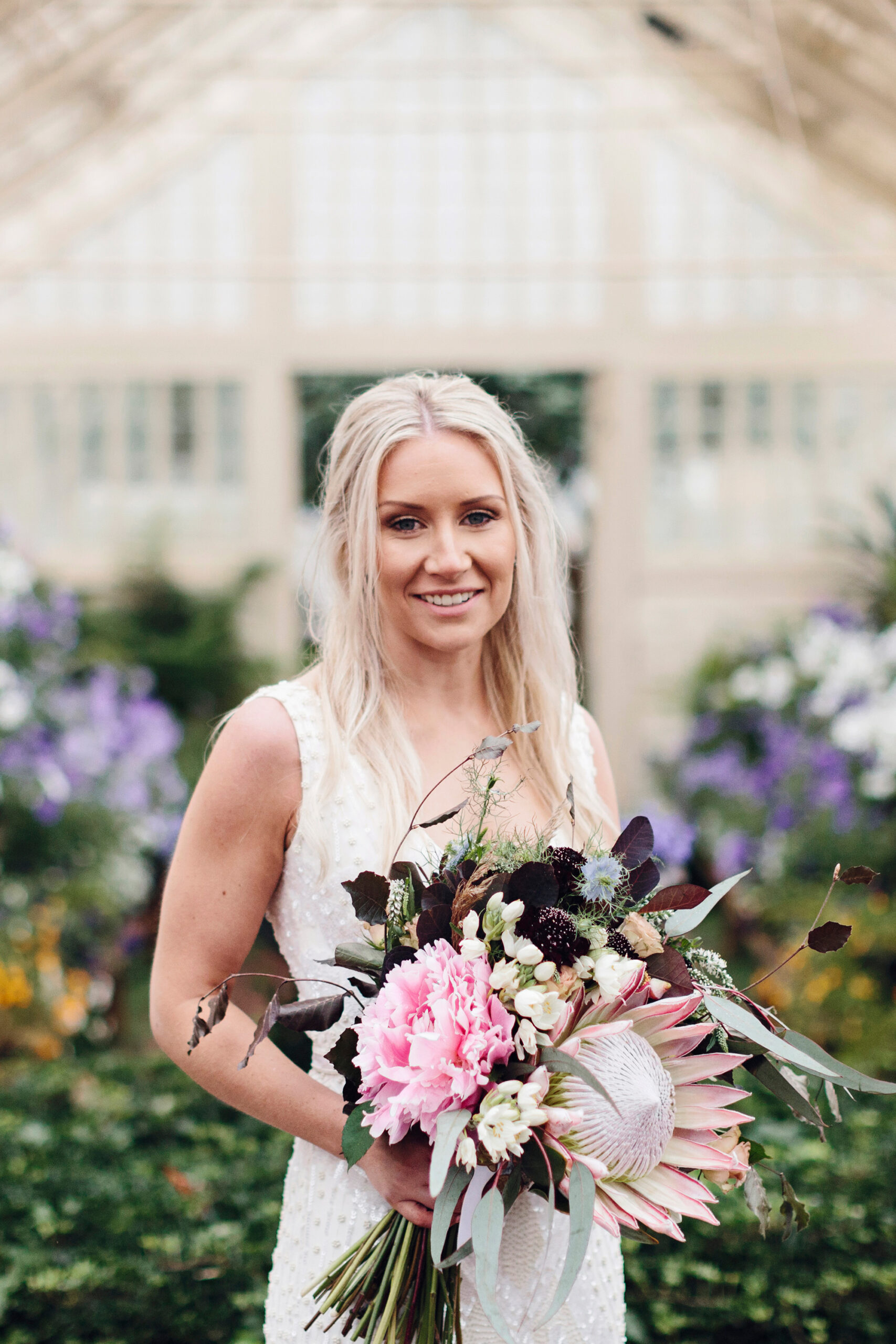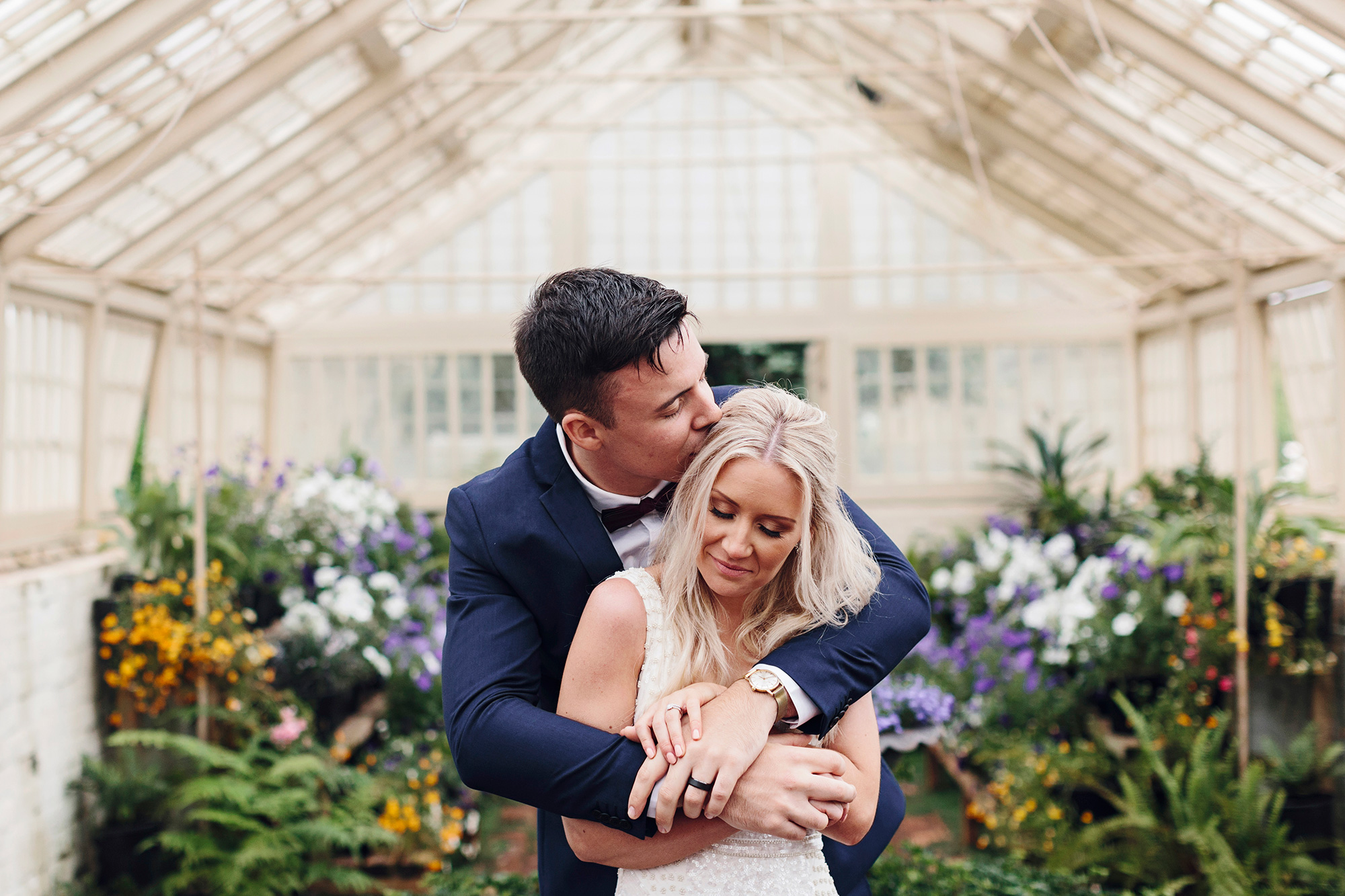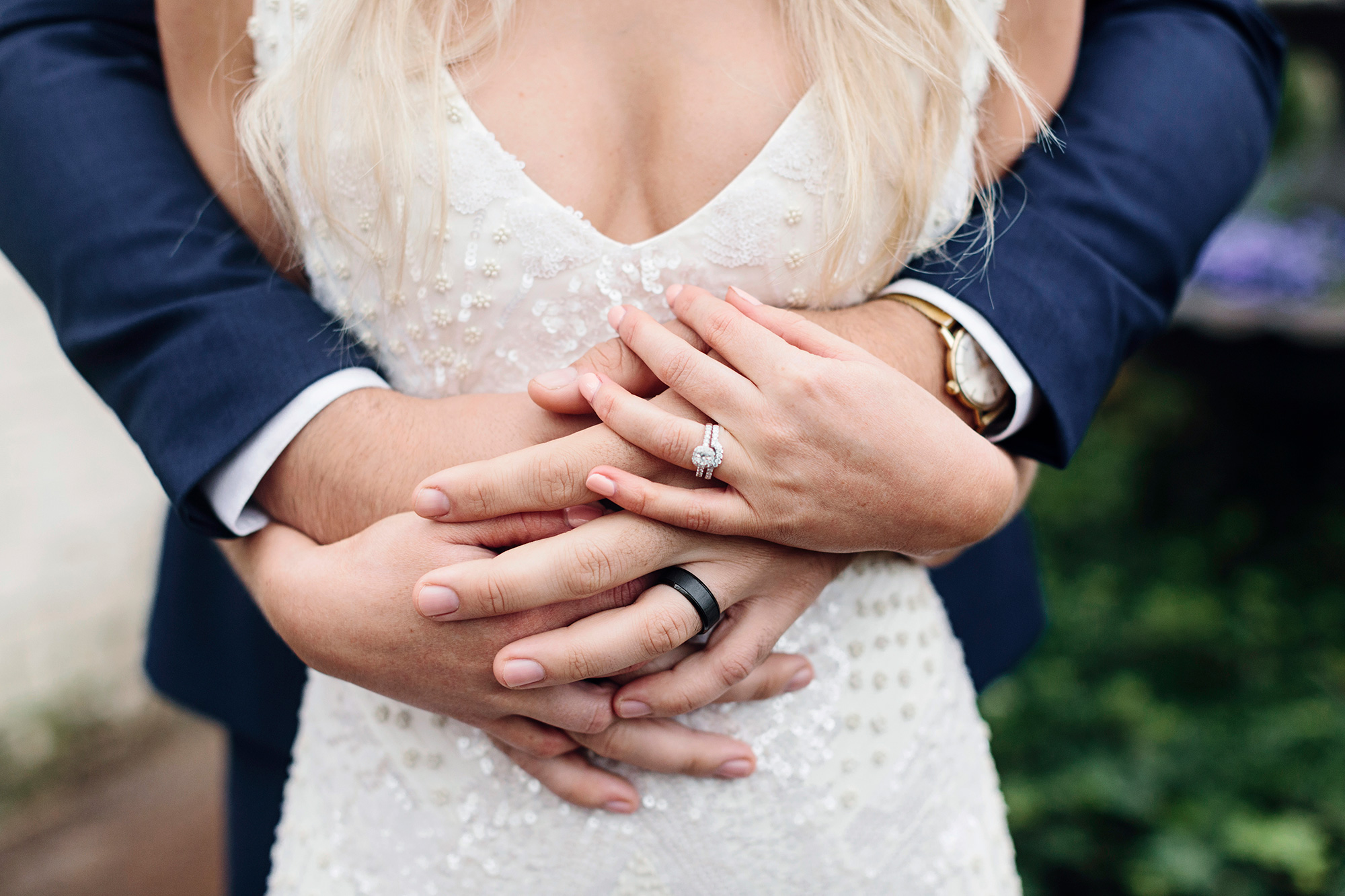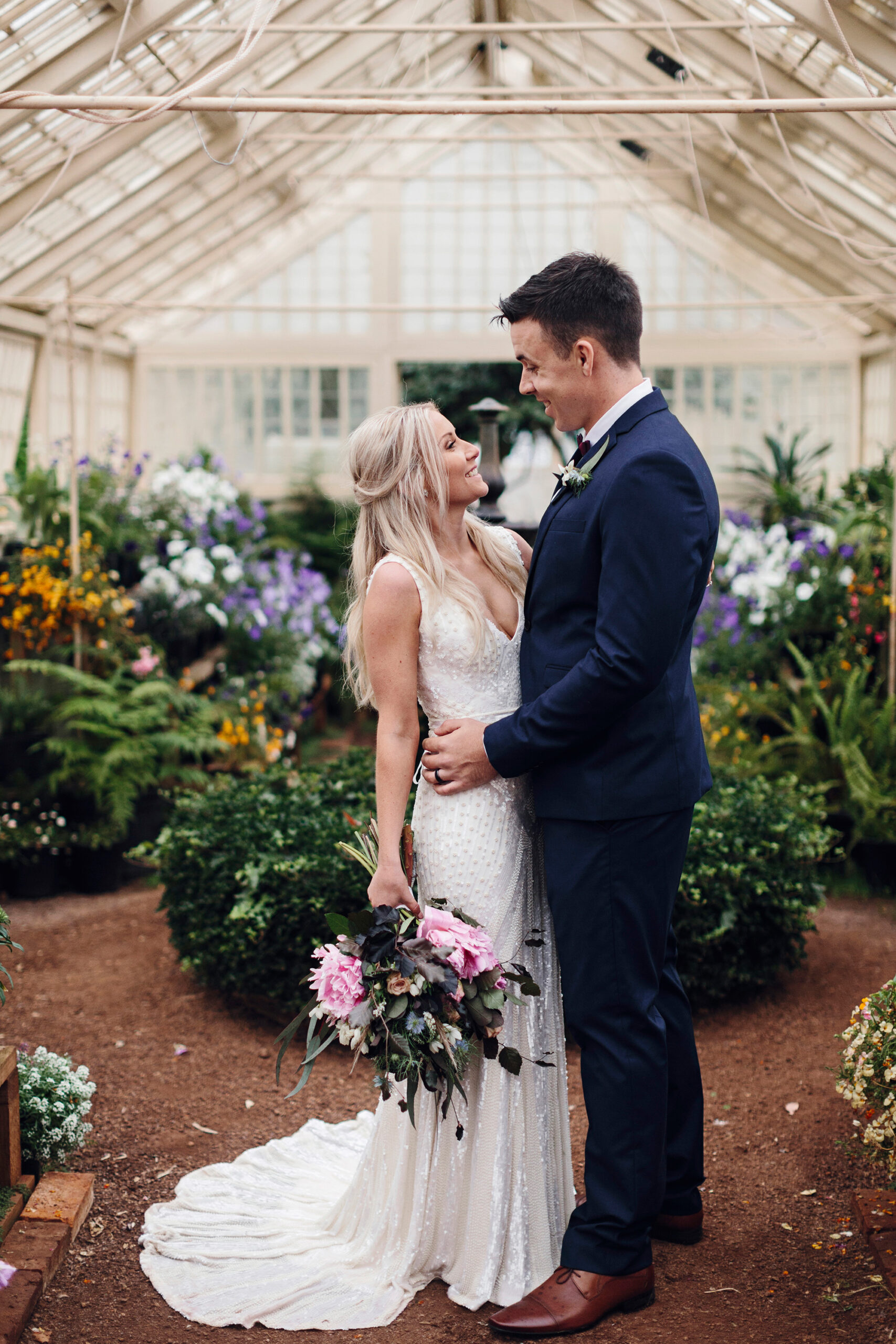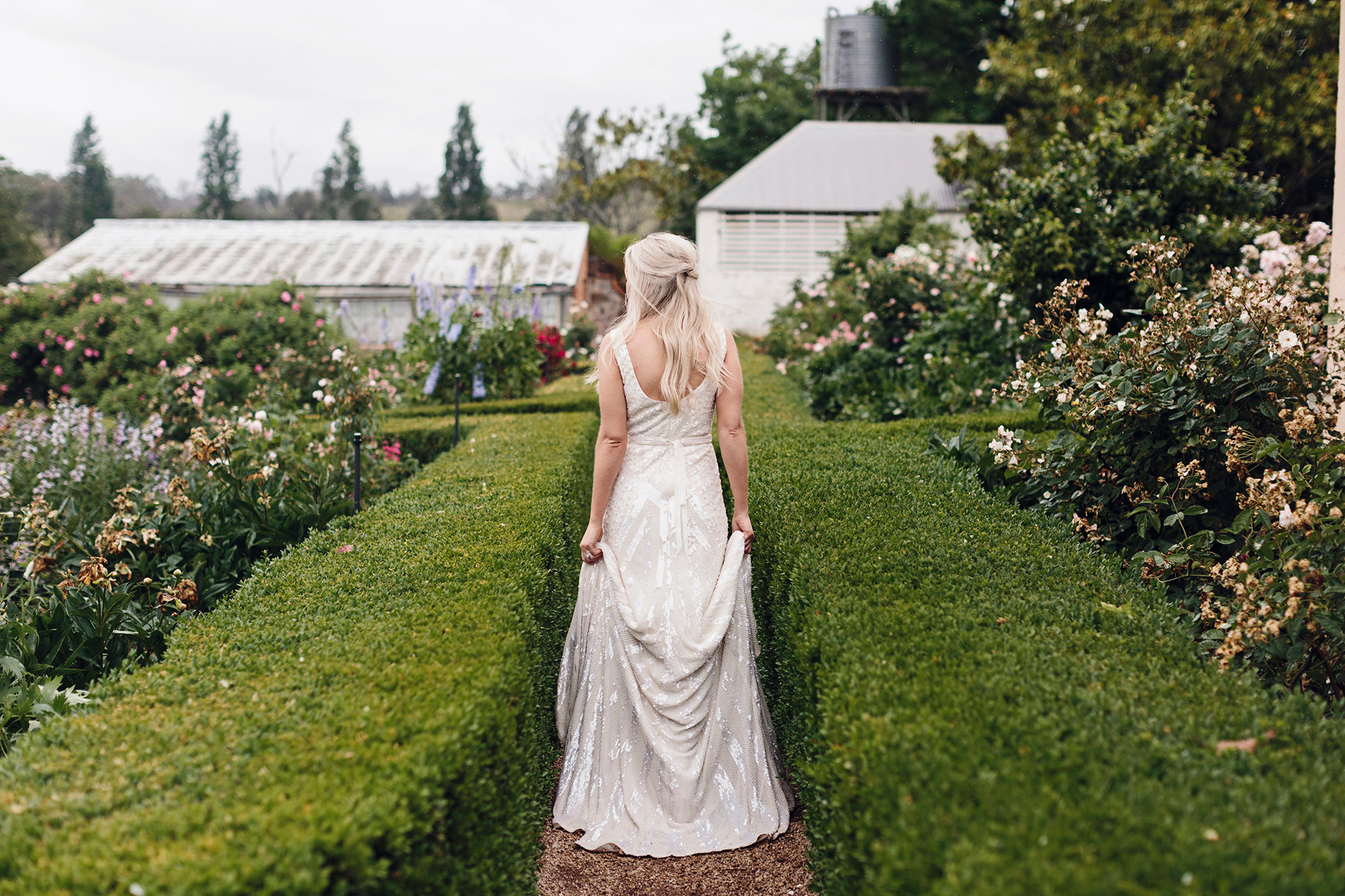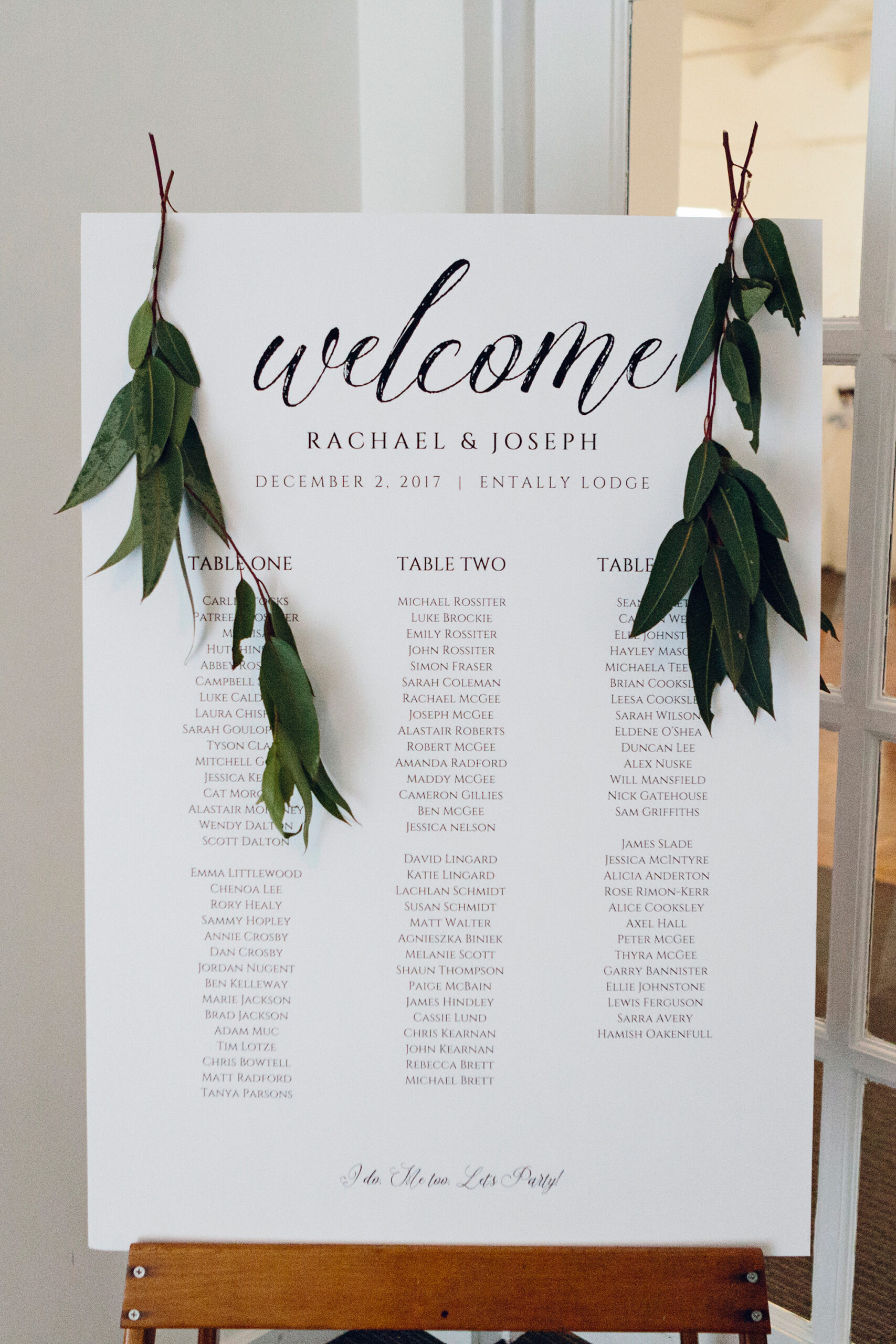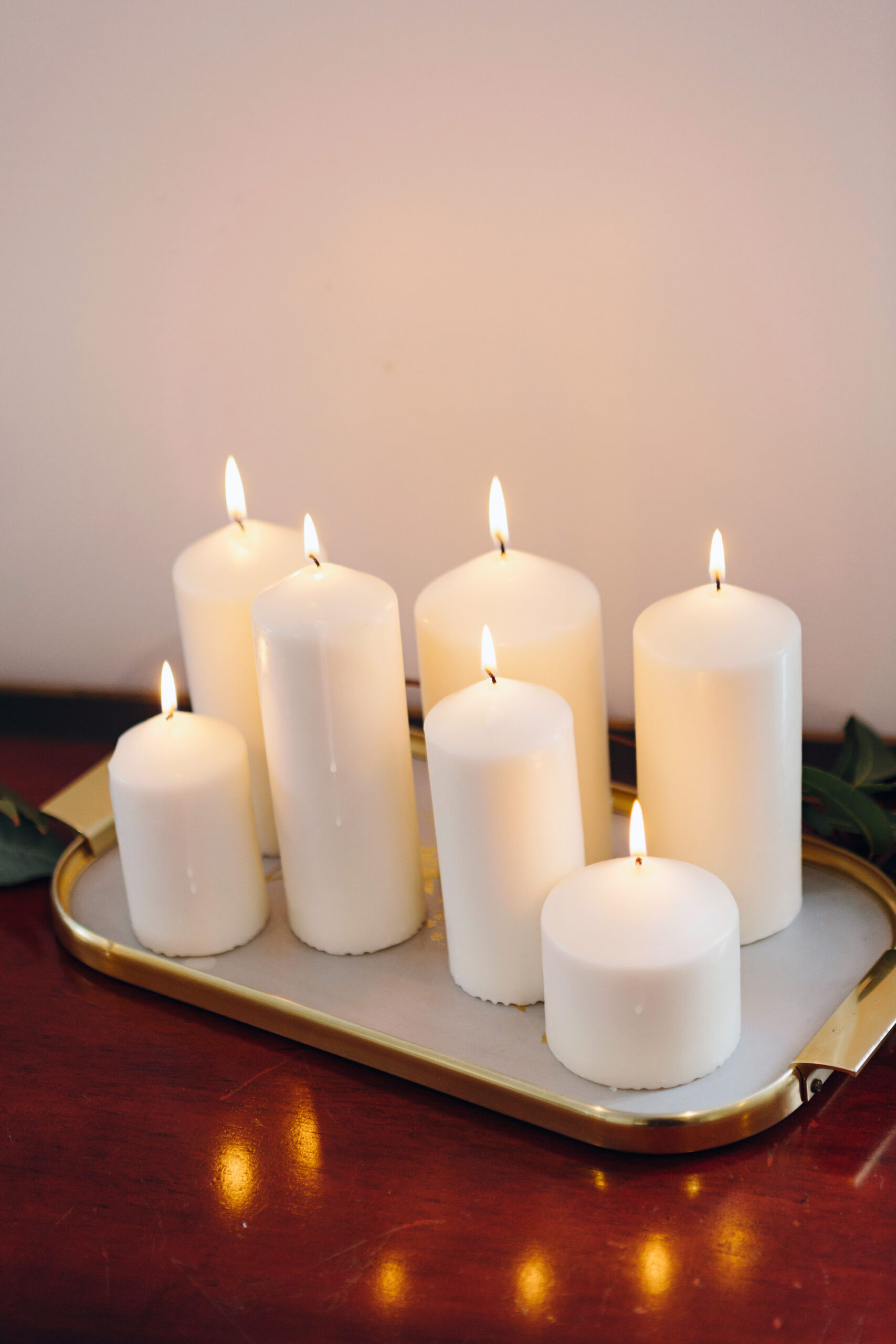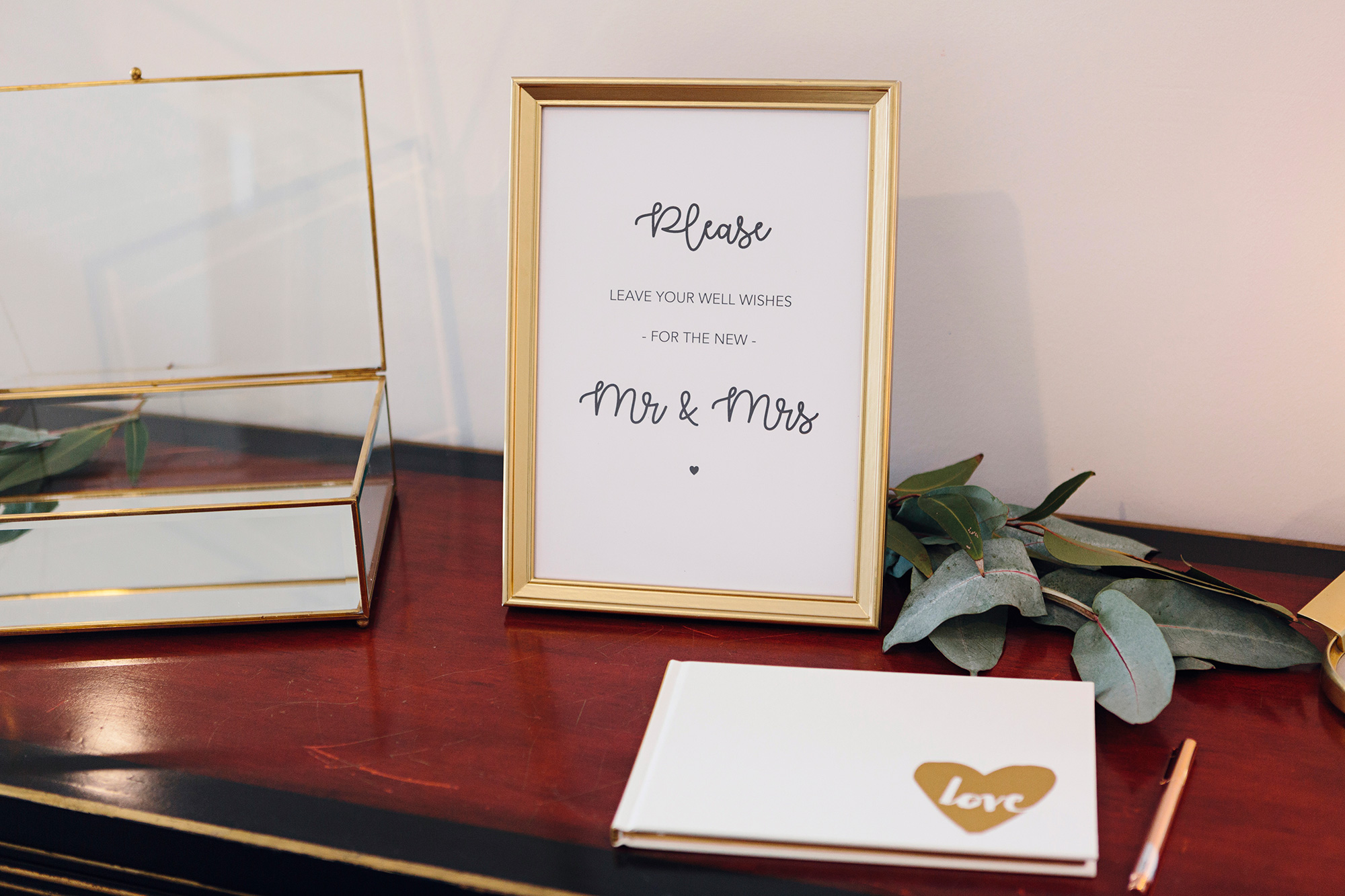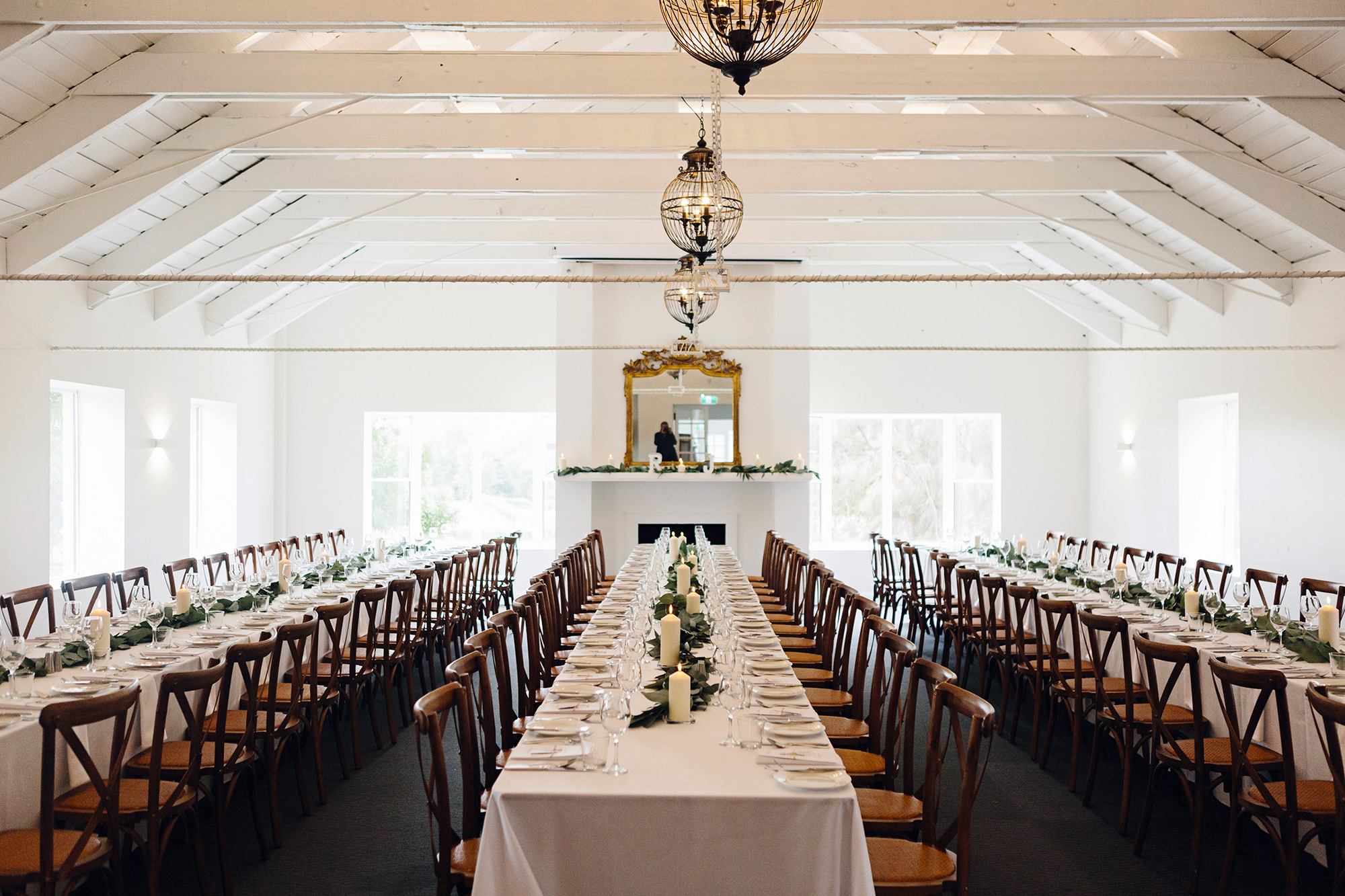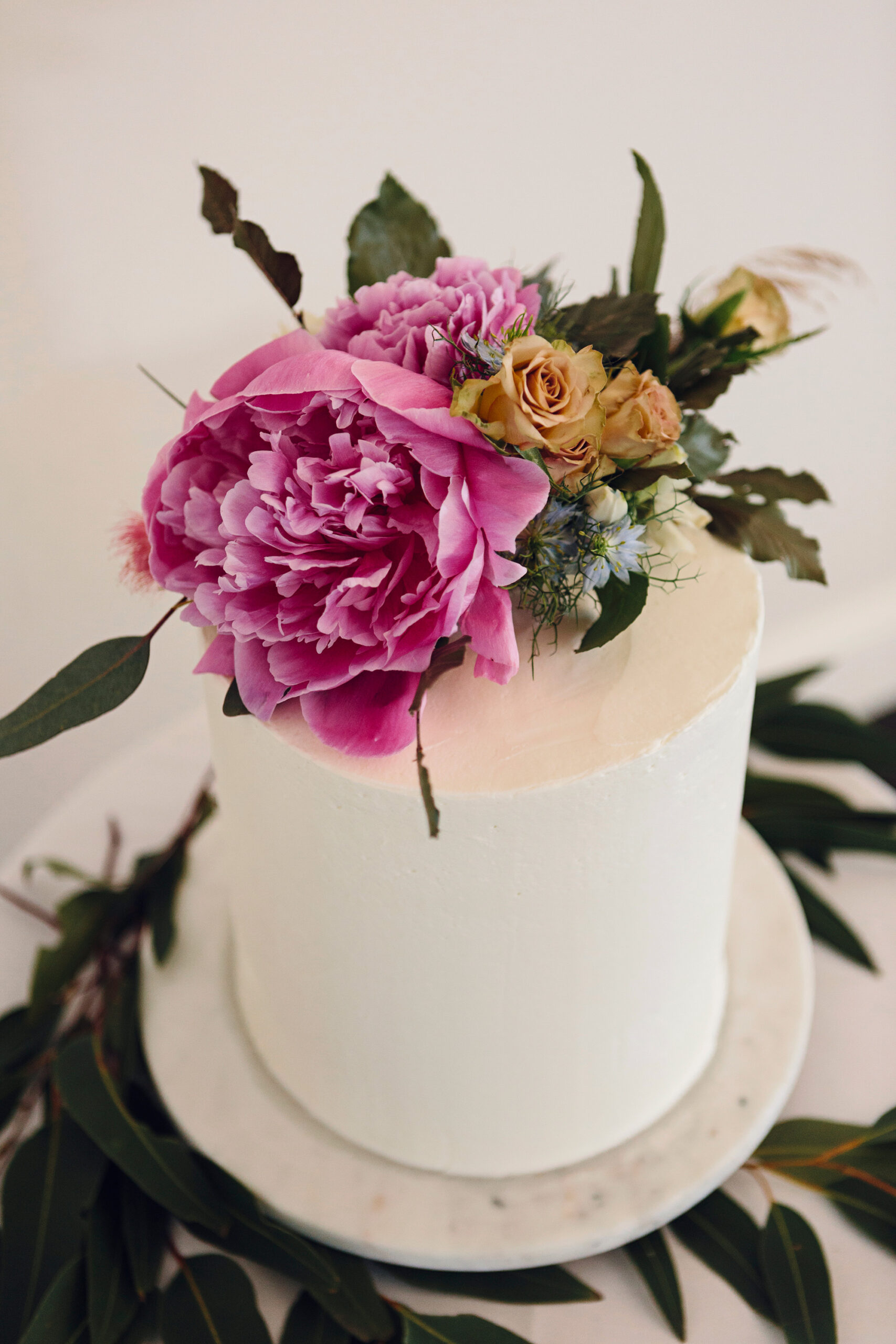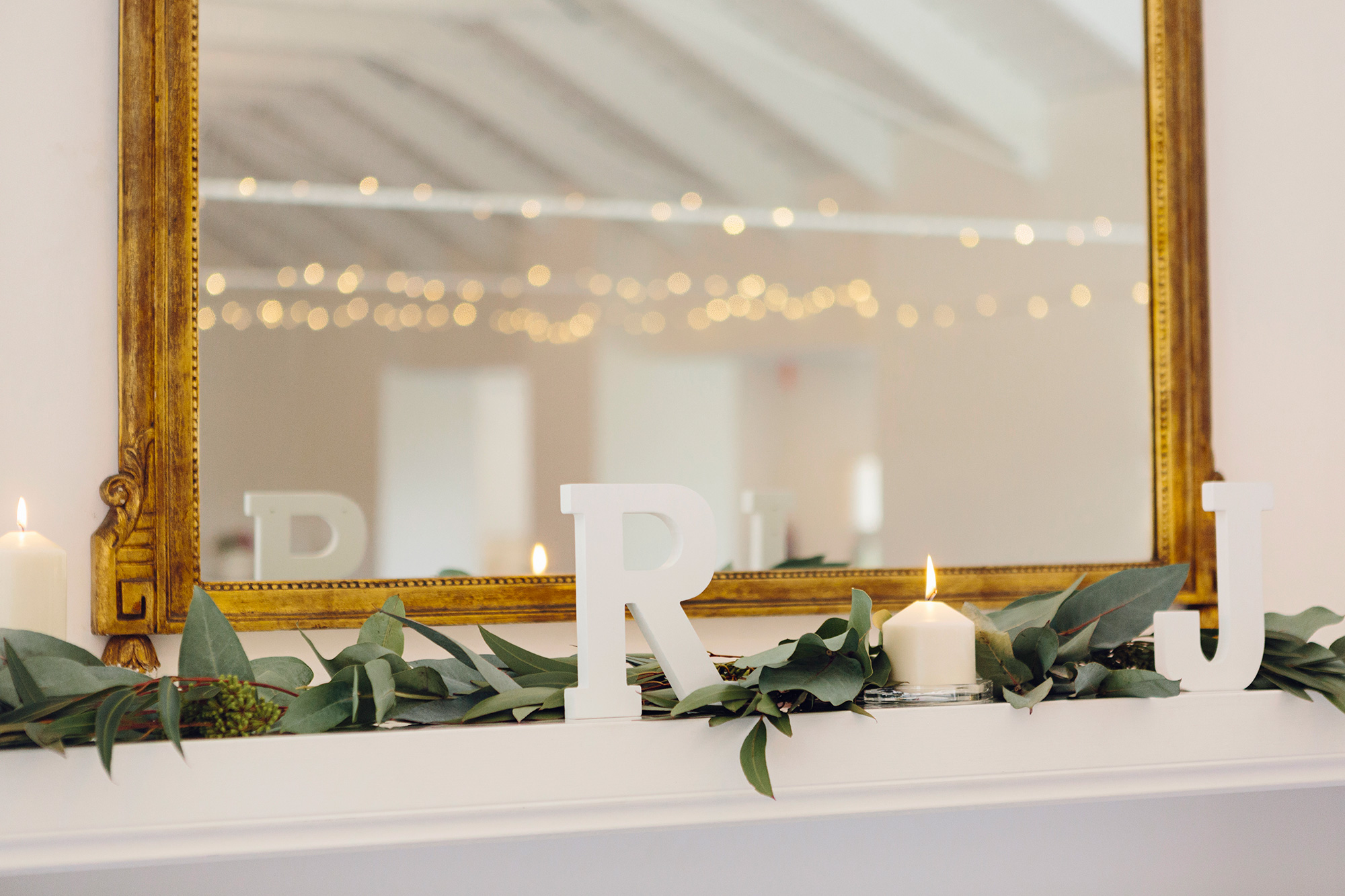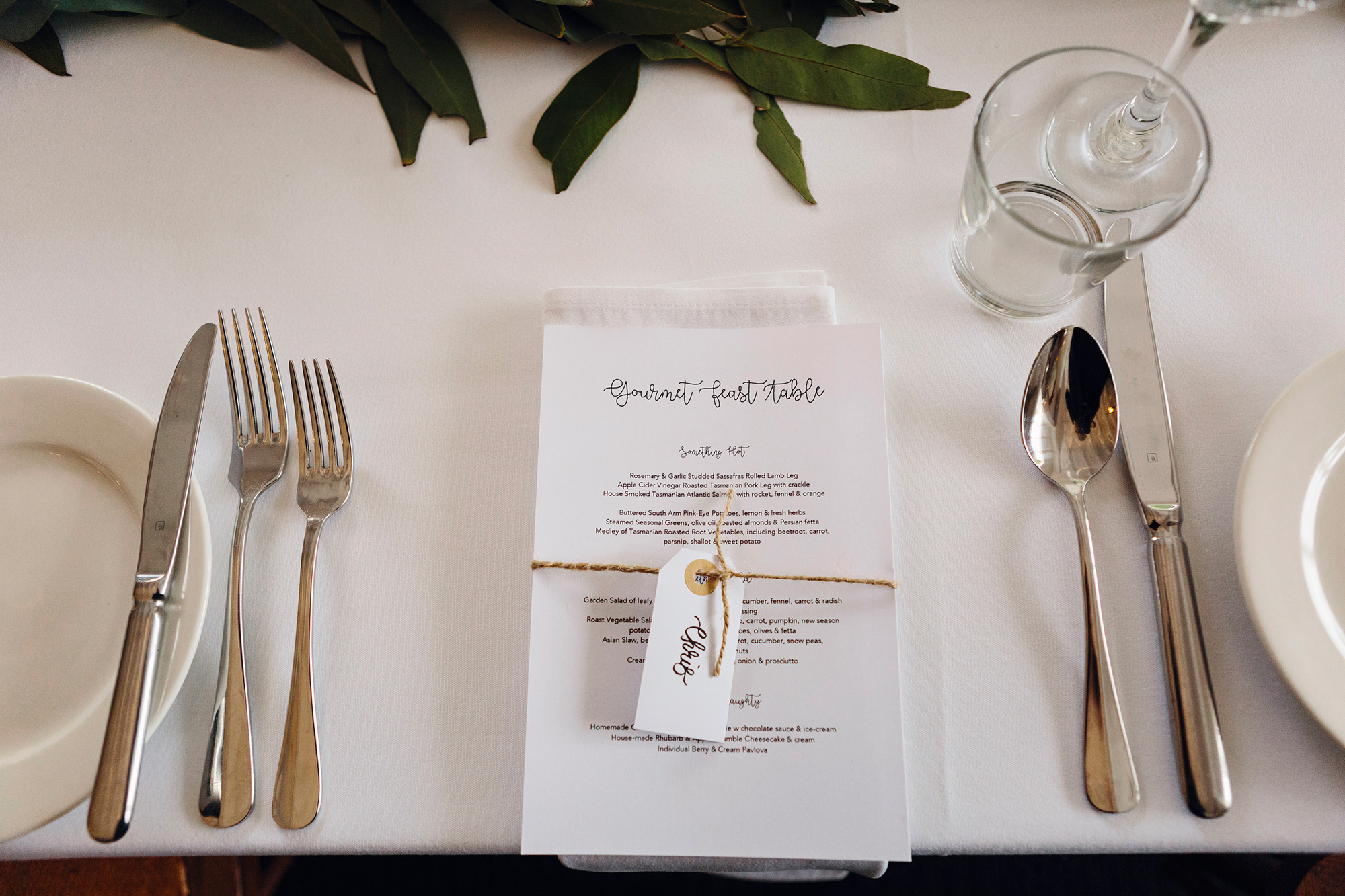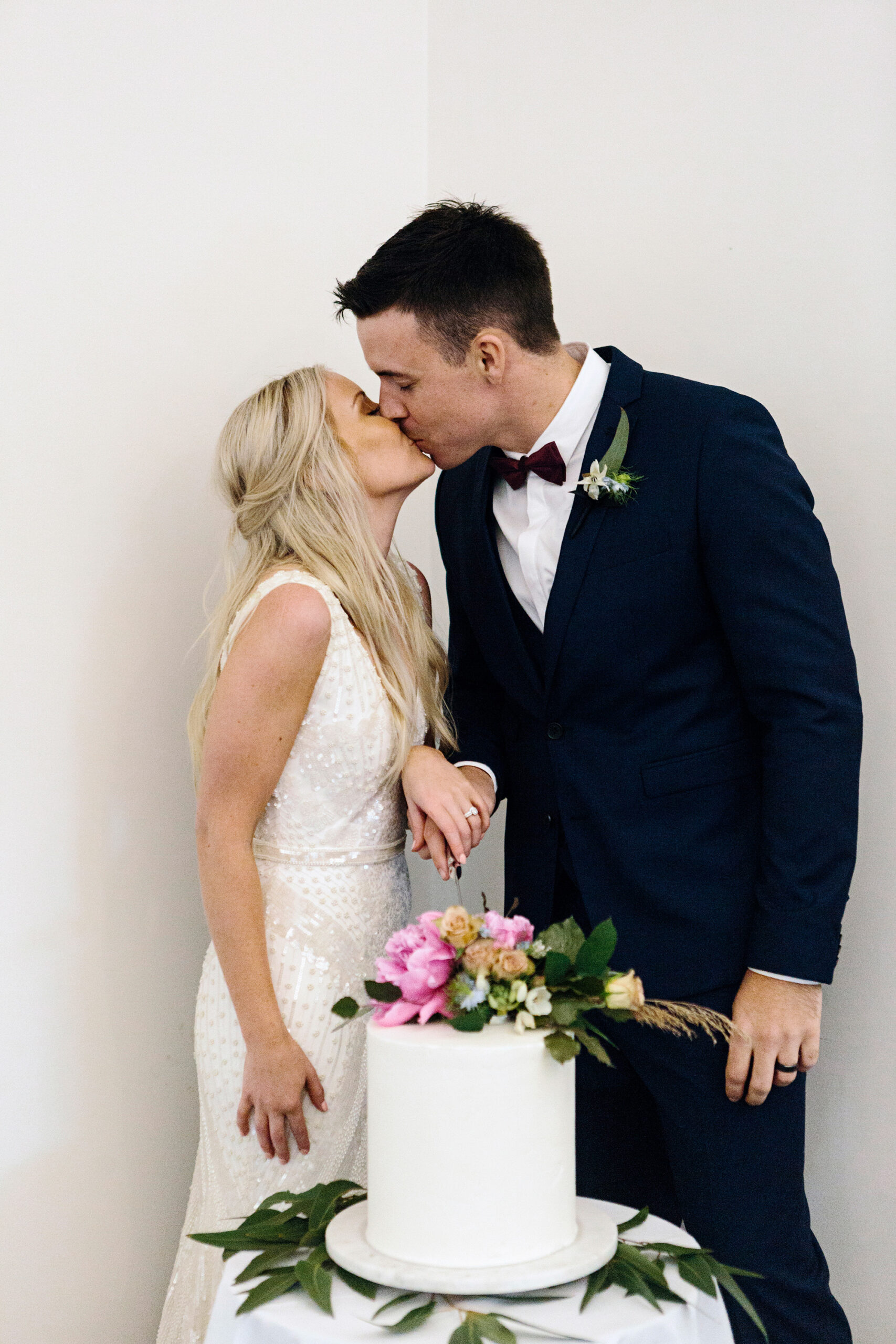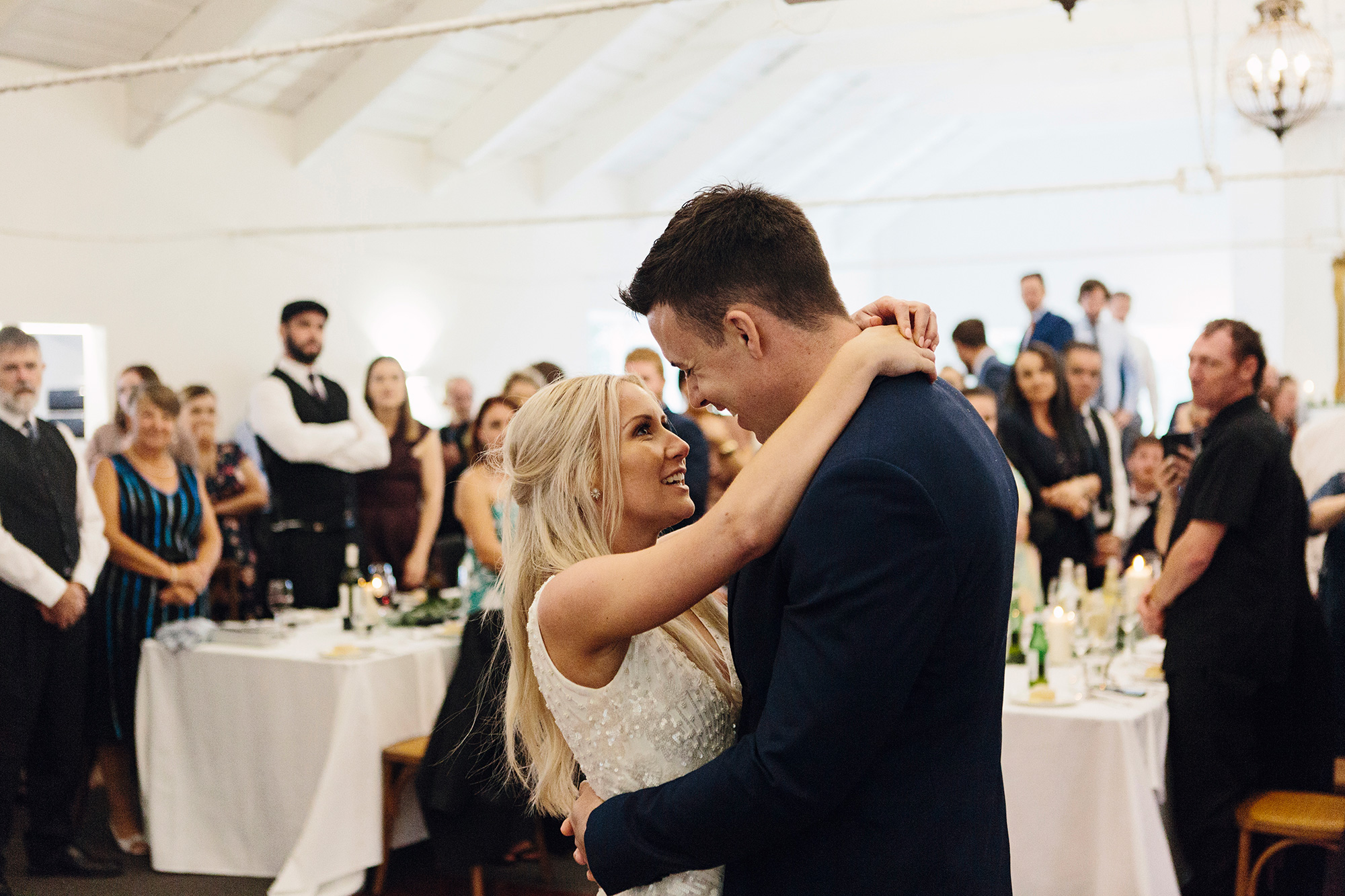 The couple opted for a variety of songs for their wedding playlist – music from the '40s to today, with lots of old rock 'n' roll love songs!