After meeting three years ago, it didn't take Tassie pair Nicole and Ryan long to realise they were soulmates.
"Ryan proposed to me on the wharf at Darling Harbour, Sydney after spending one year and six months as each other's best friends," Nicole, 22, says.
Not long after, the couple celebrated their elegant beach wedding at Preservation Bay, not far from their home in Burnie.
One hundred family and friends watched on as Nicole and Ryan, 24, wed on February 17, 2018.
The couple made the most of the beachside location with an outdoor ceremony, before the reception at Penguin Surf Club.
Even a little wind couldn't spoil the elegant celebrations, even if it did mean the bride couldn't wear her veil.
"Our wedding was a beautiful day! It didn't all go to plan but that didn't stop us from enjoying the best day of our lives," Nicole says.
"It was the best day ever. We laughed, we cried and most importantly said I do!"
Photos courtesy of Michelle Dupont Photography.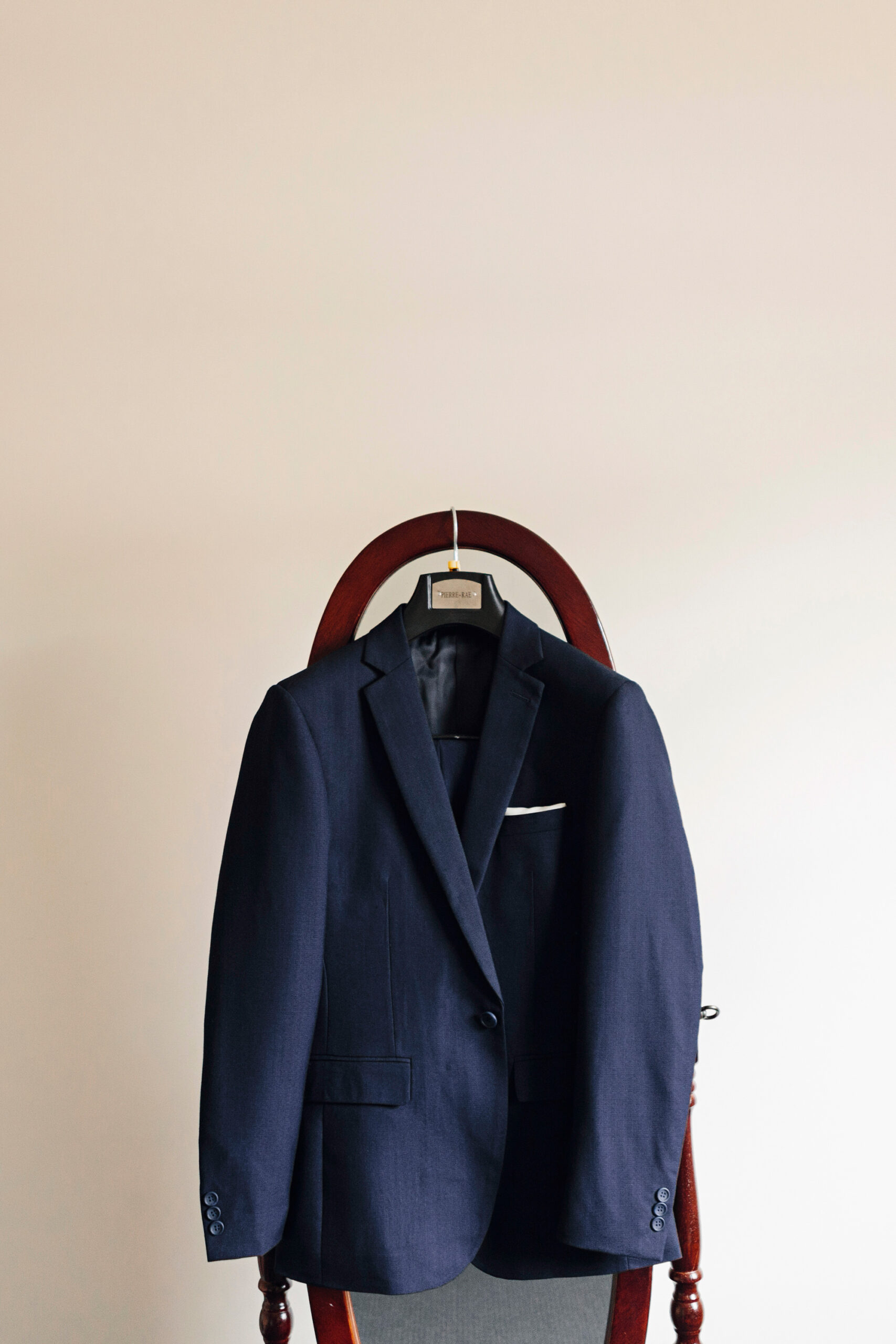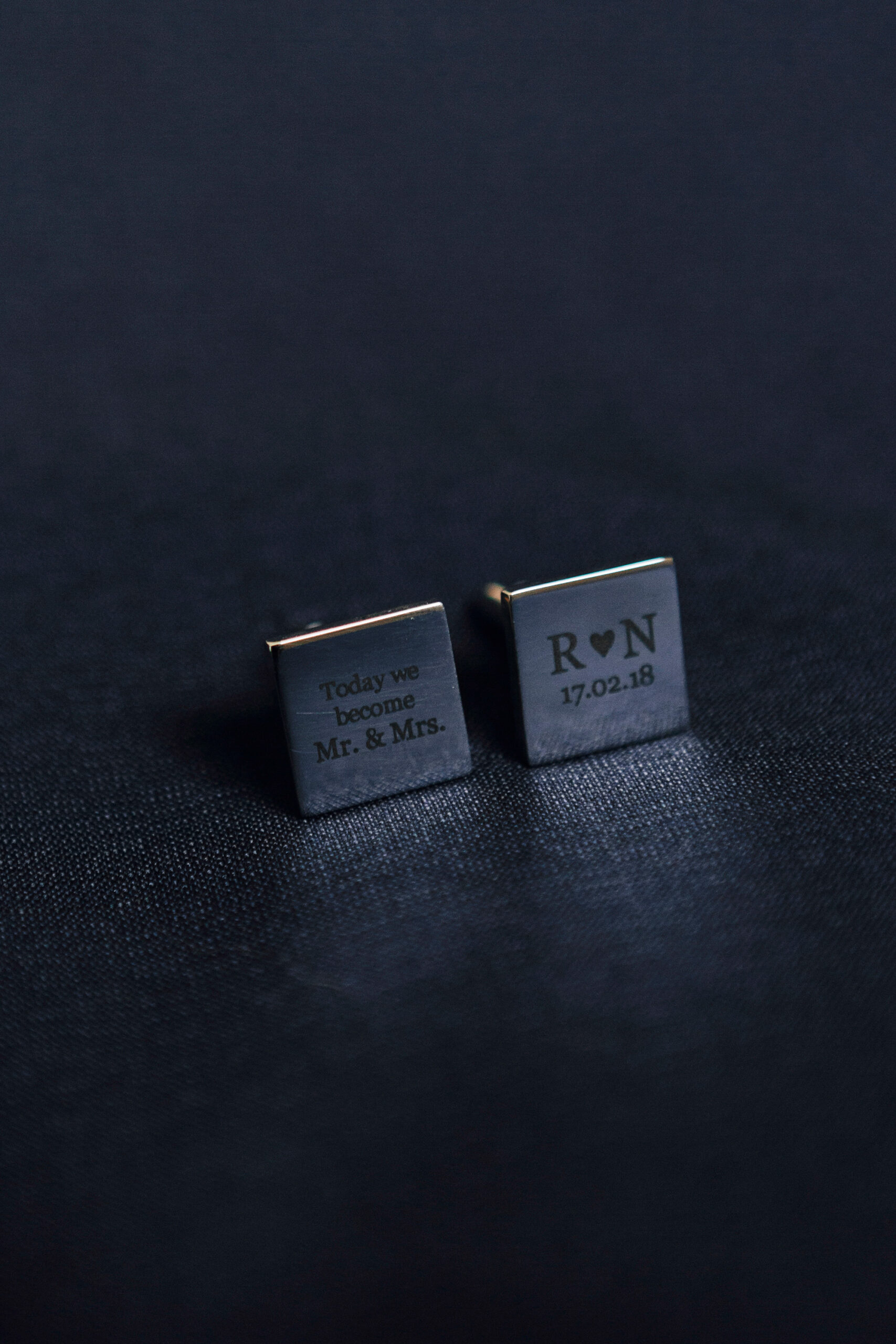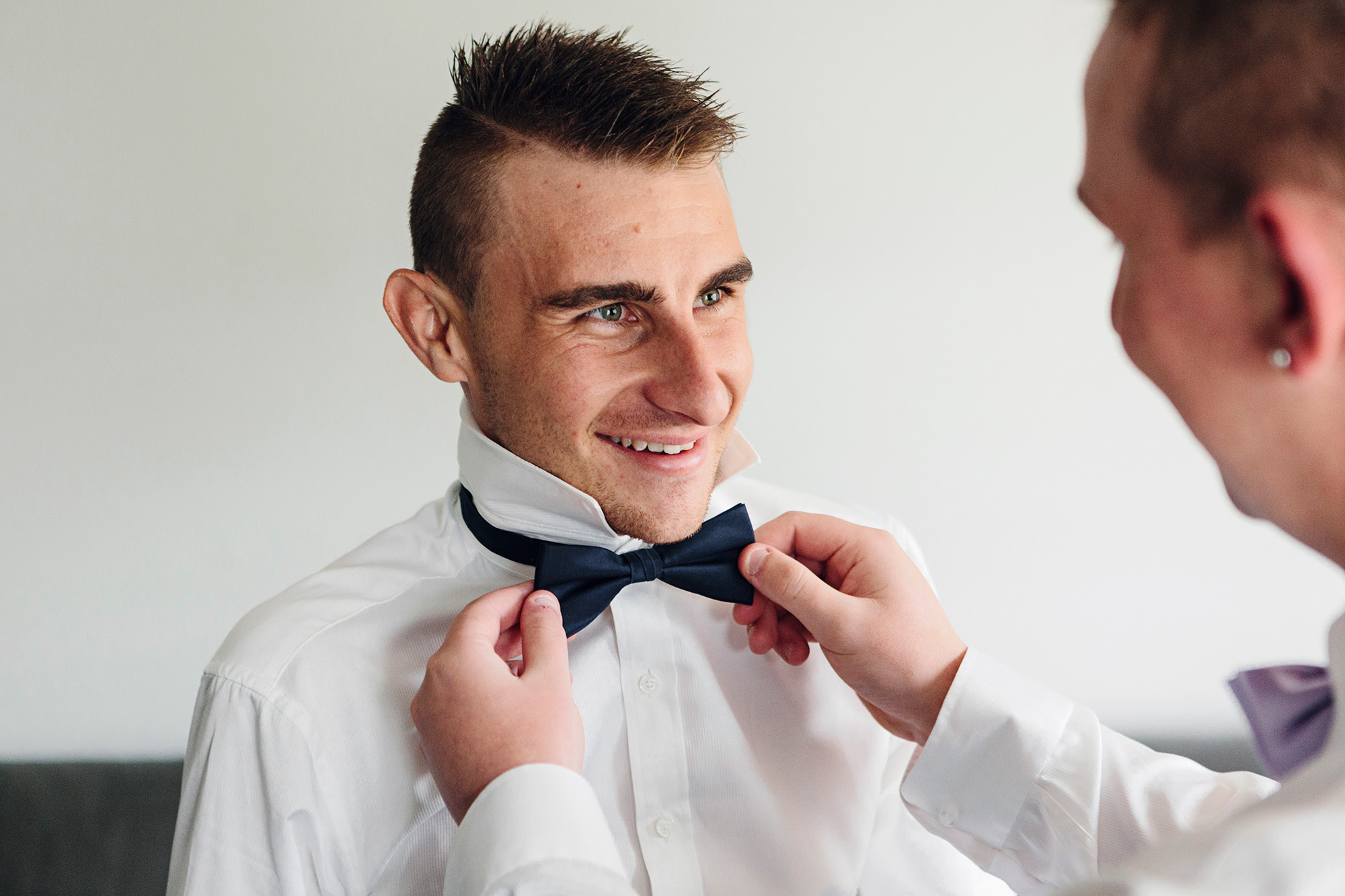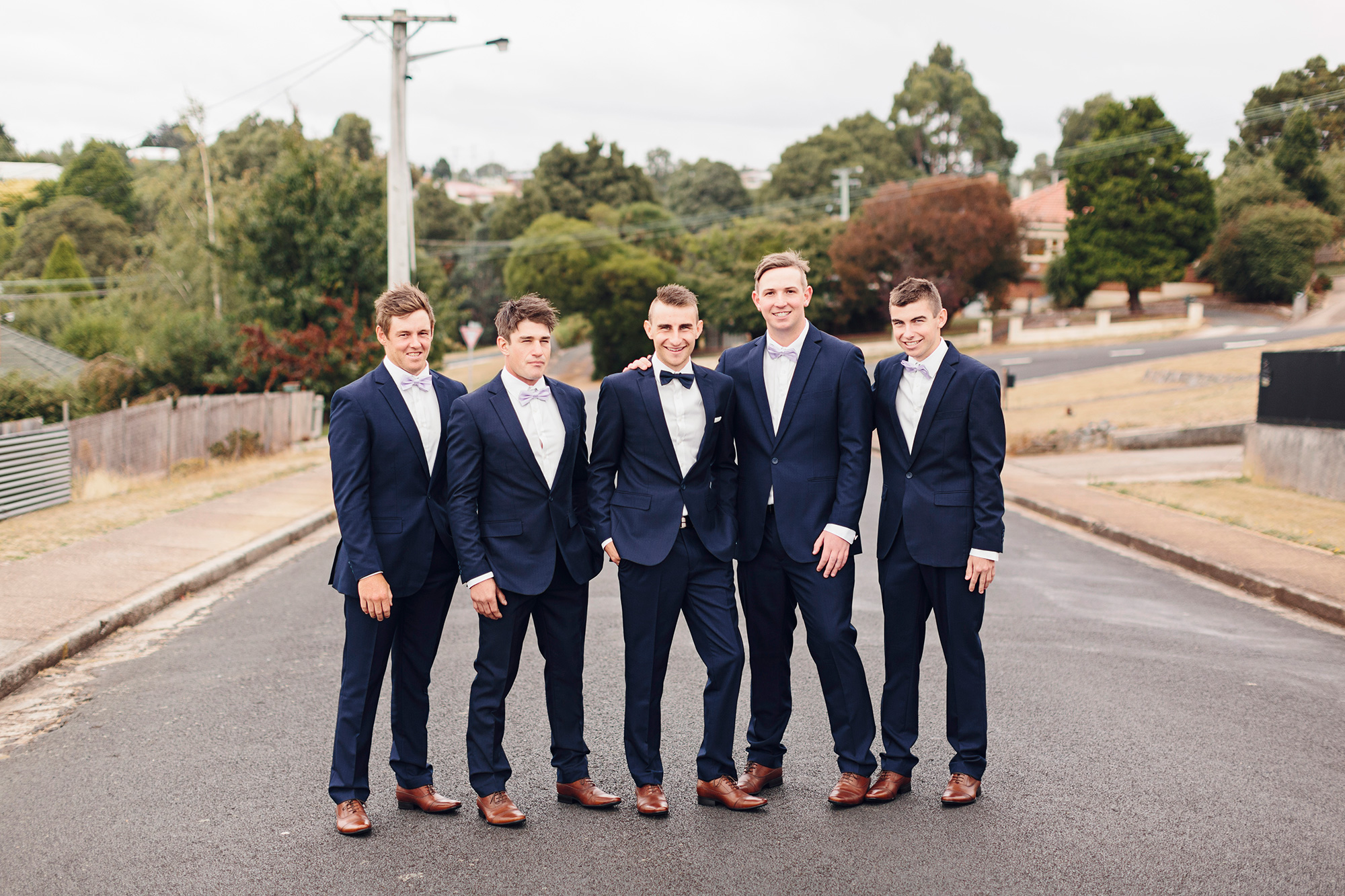 Ryan and his crew wore  navy blue suits, bow ties and tan shoes for the seaside nuptials.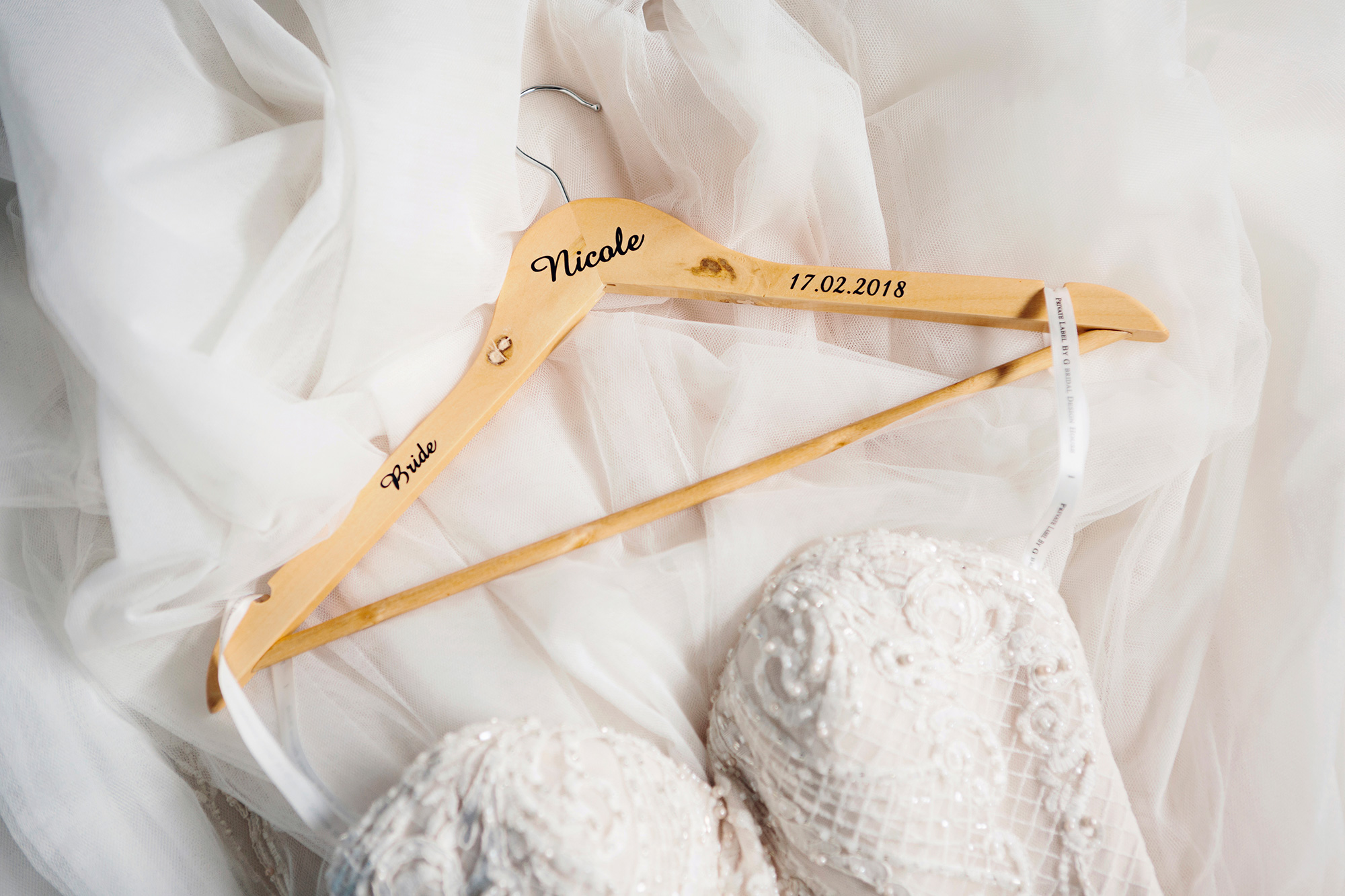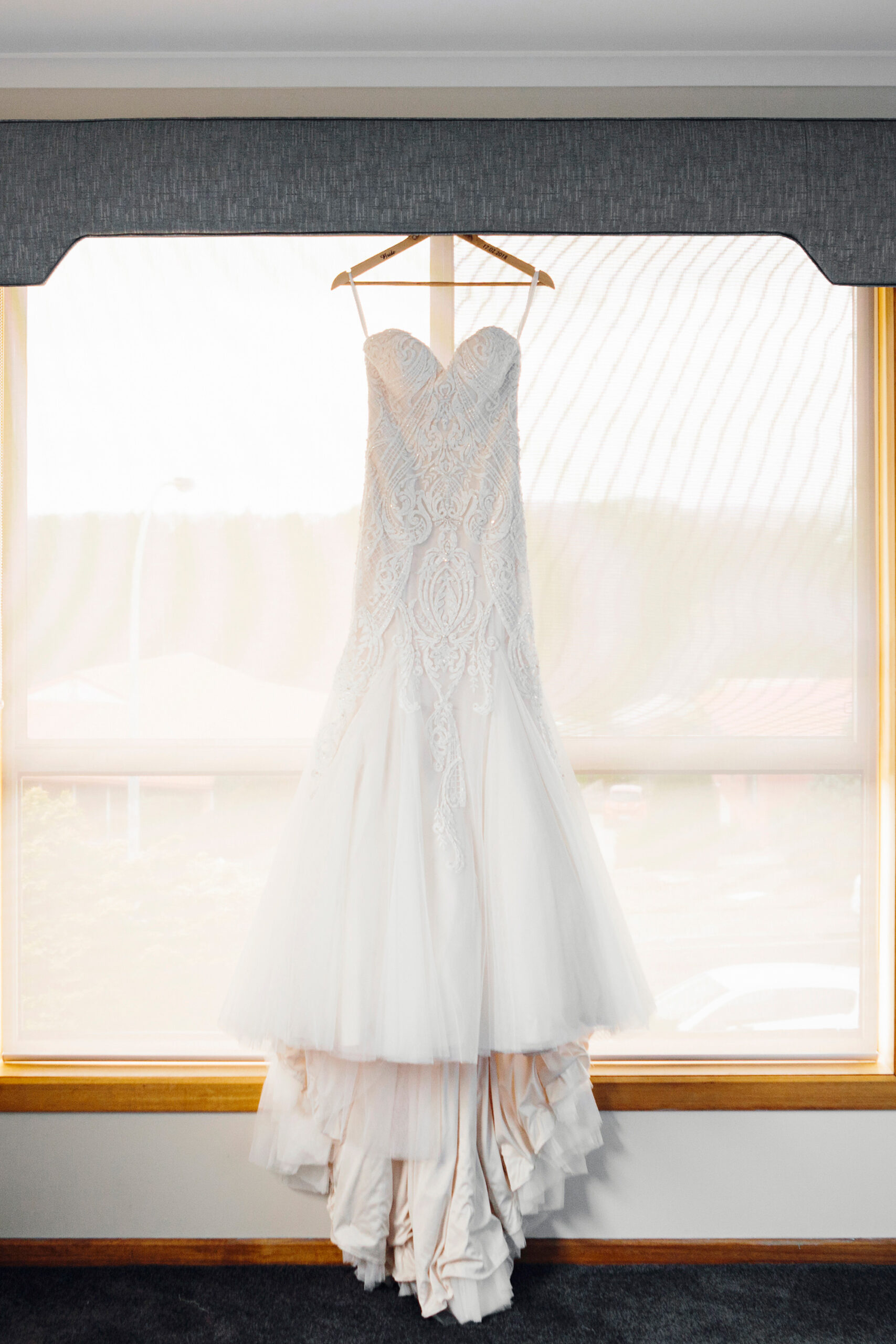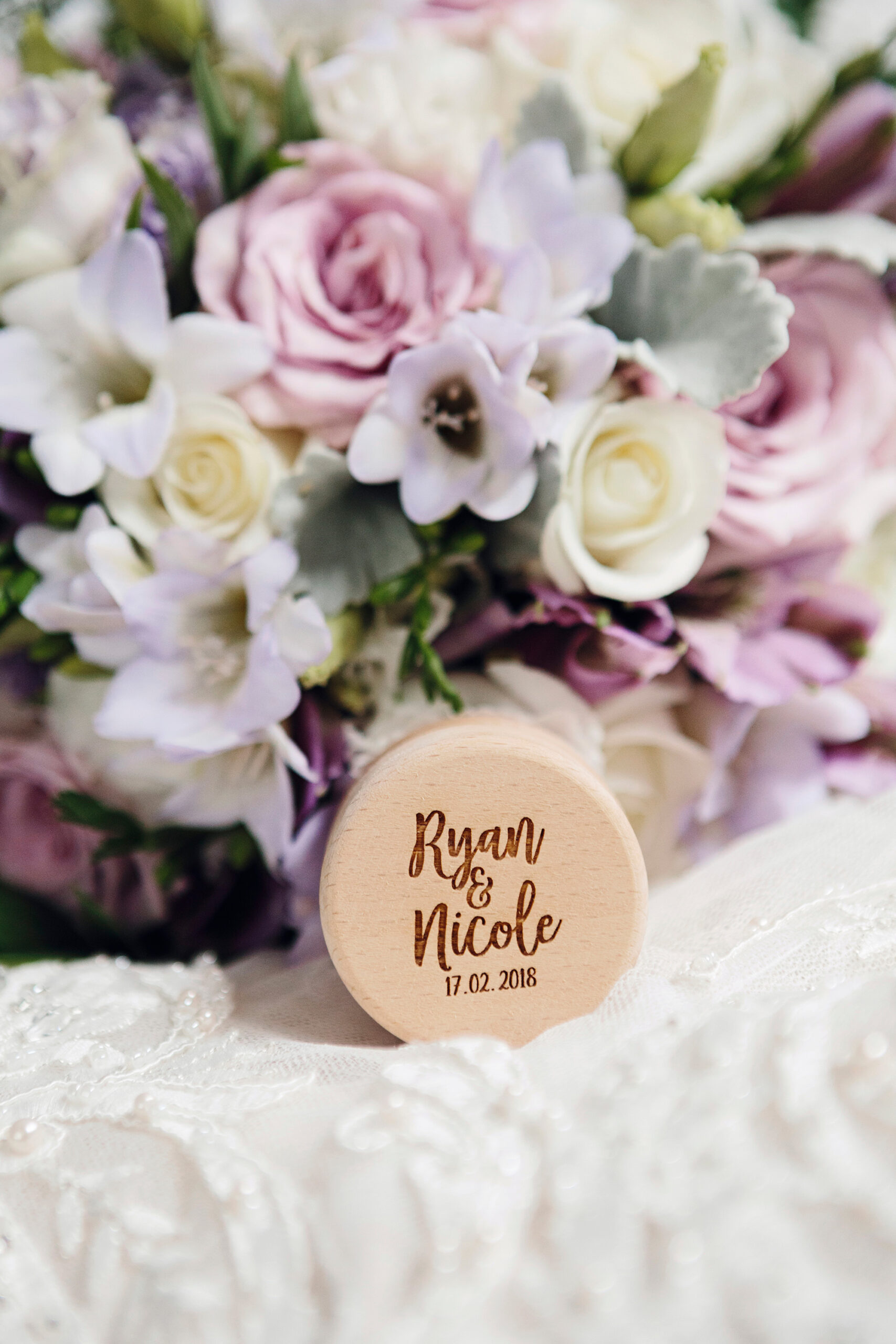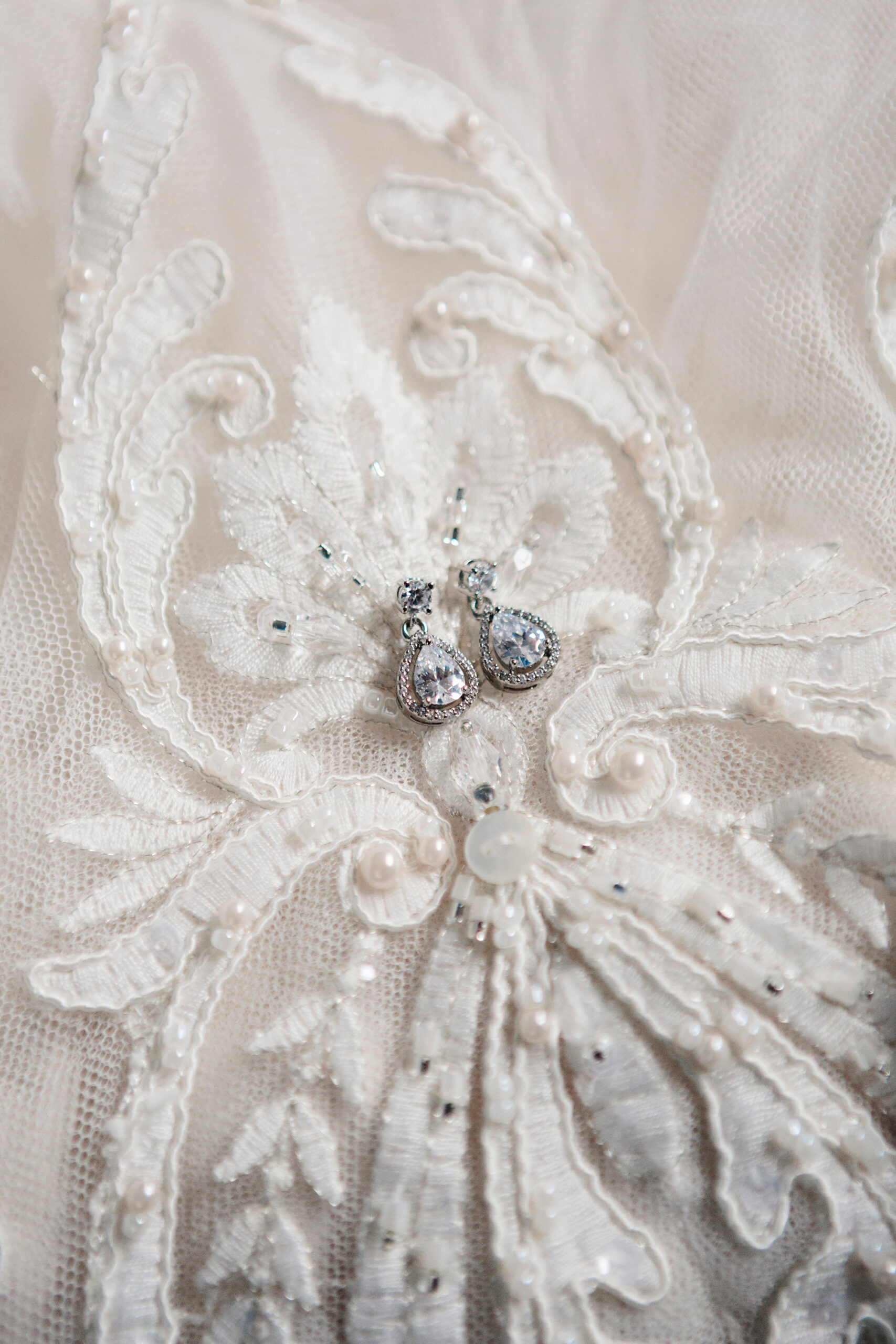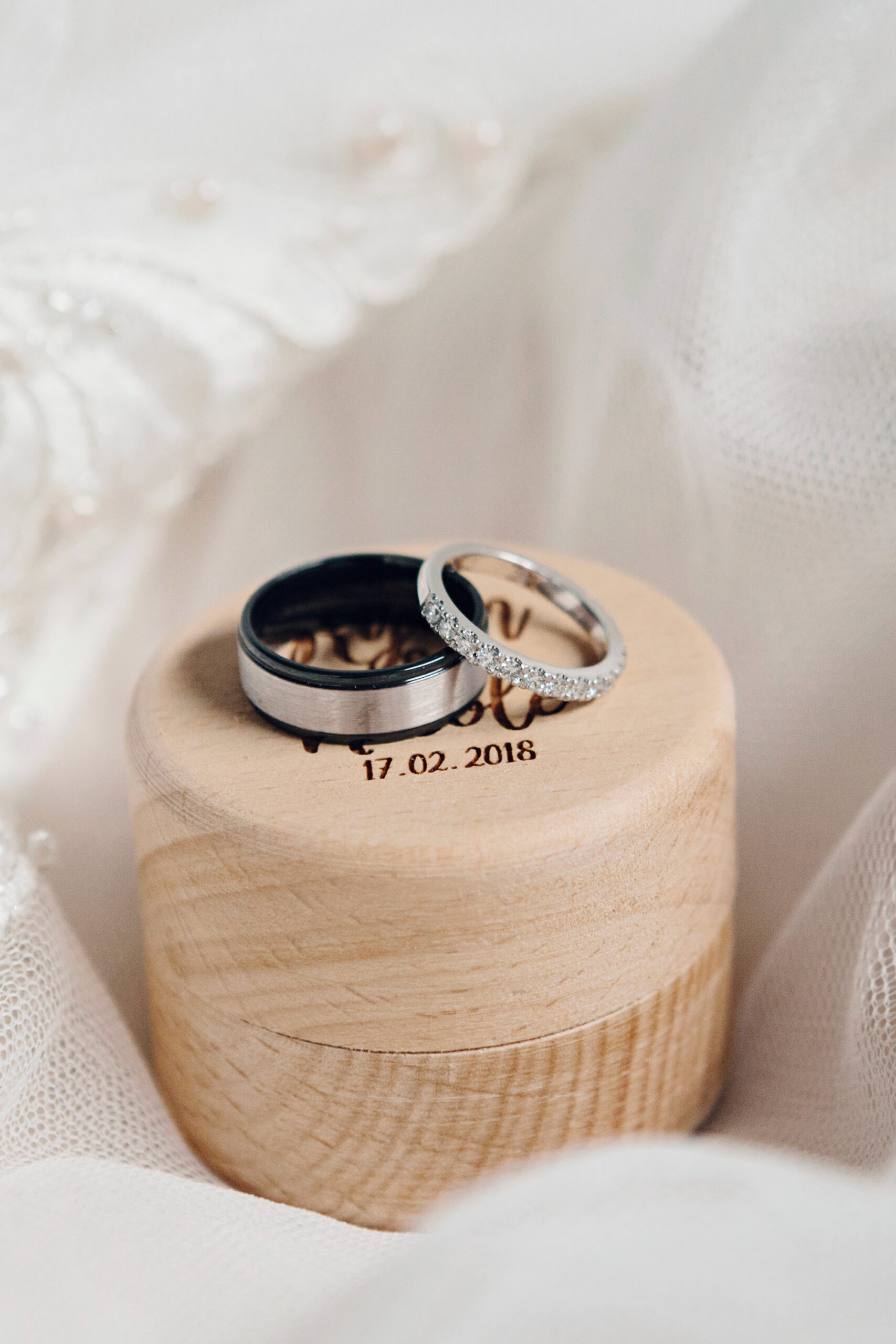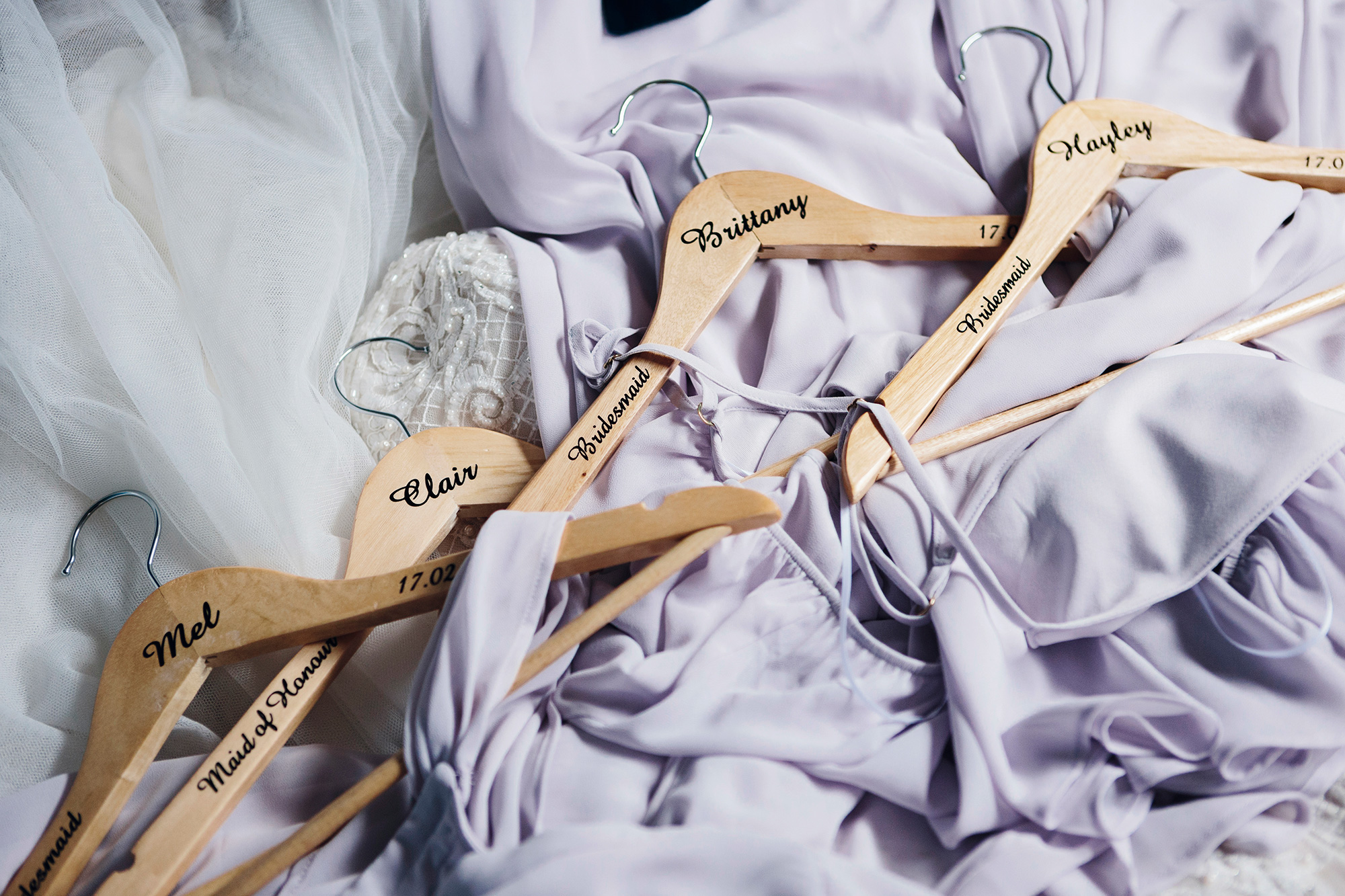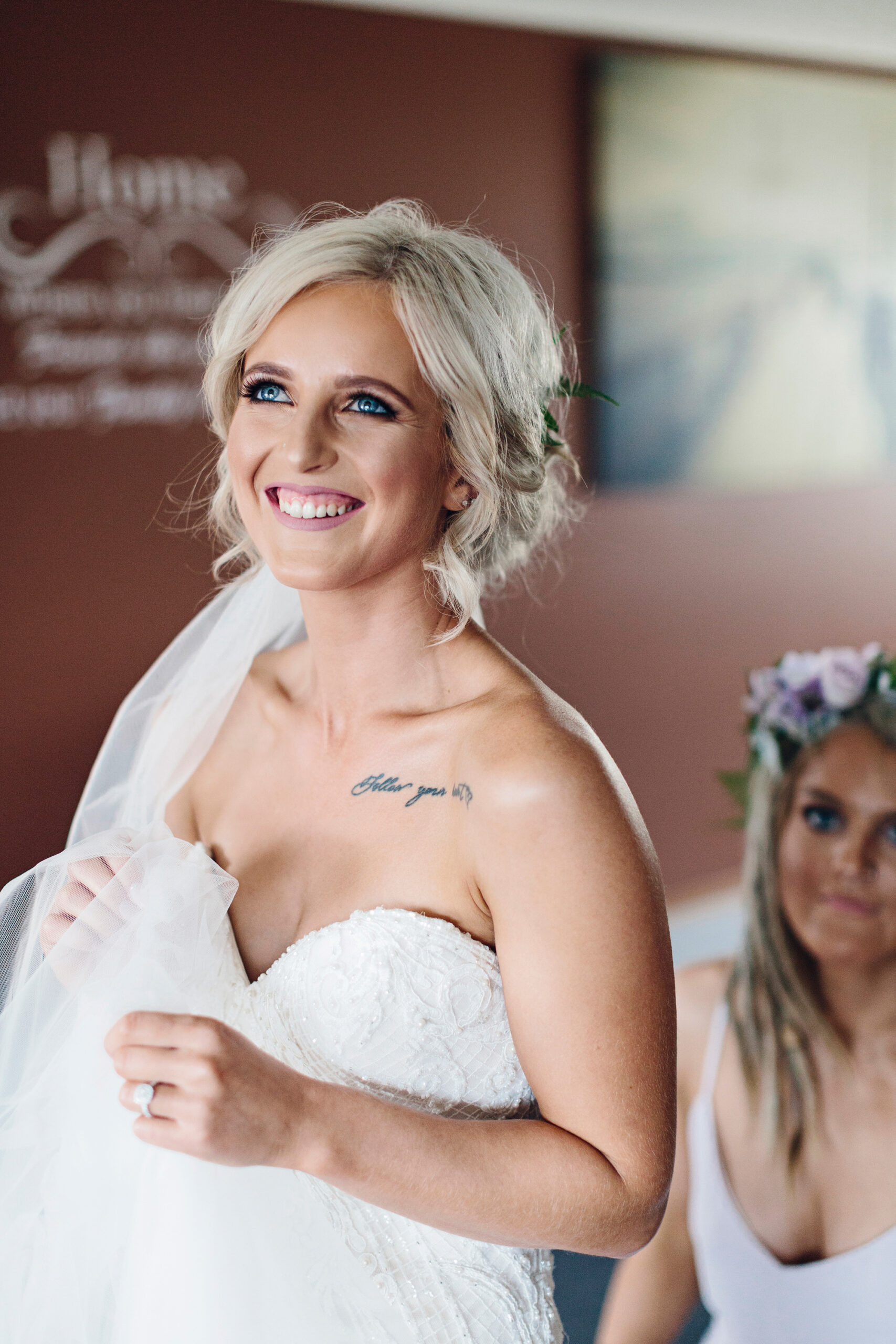 Nicole's make-up look helped highlight her striking blue eyes.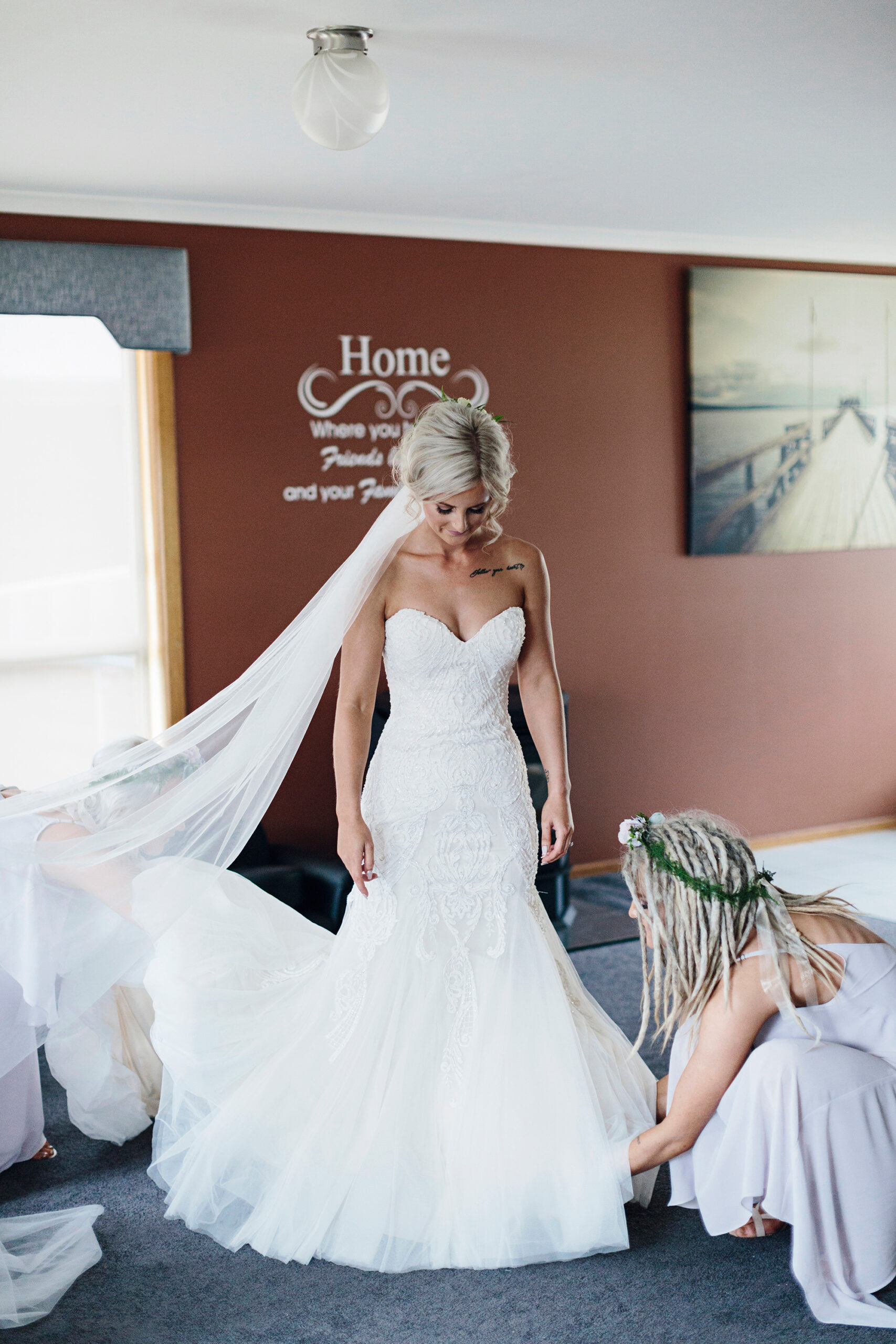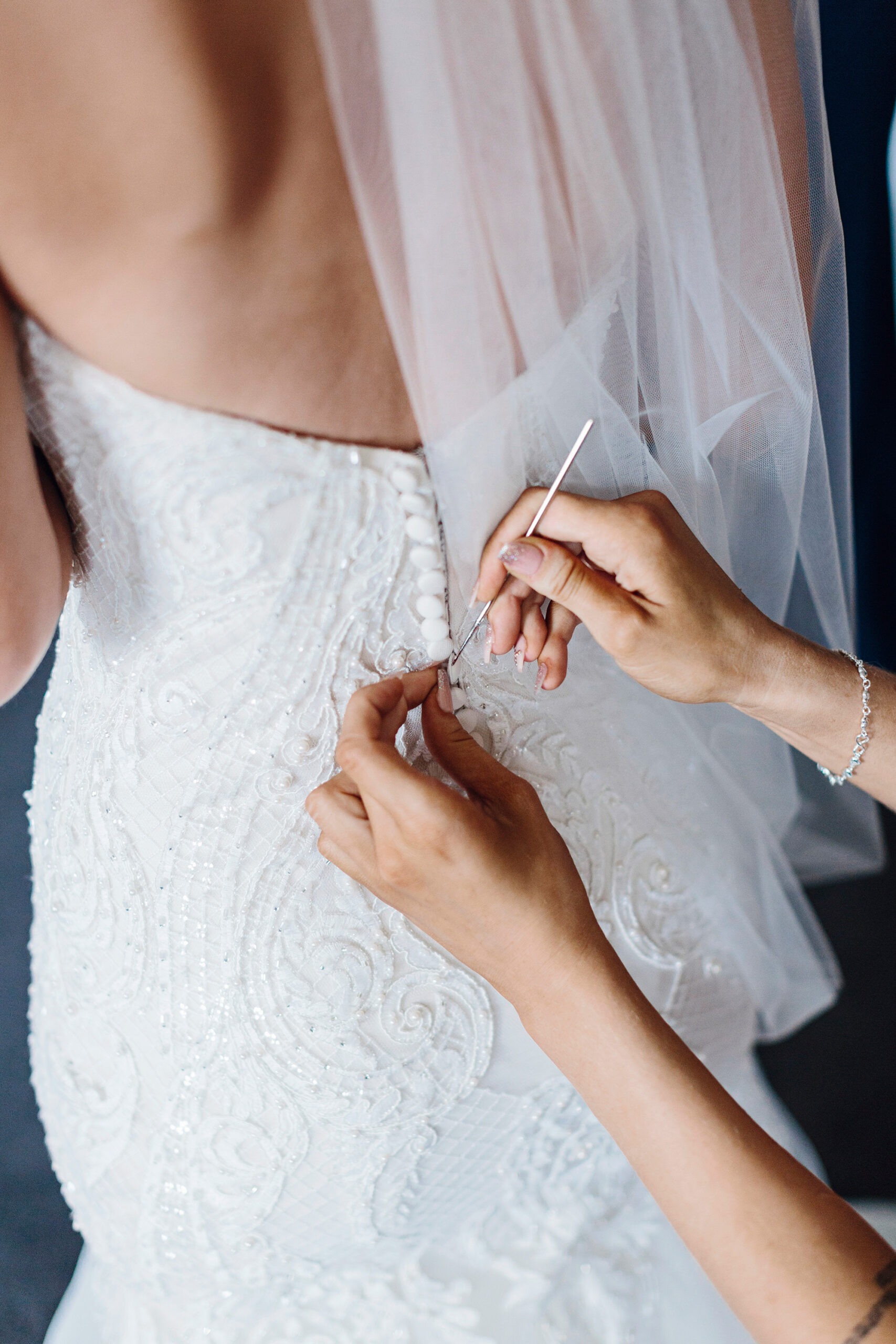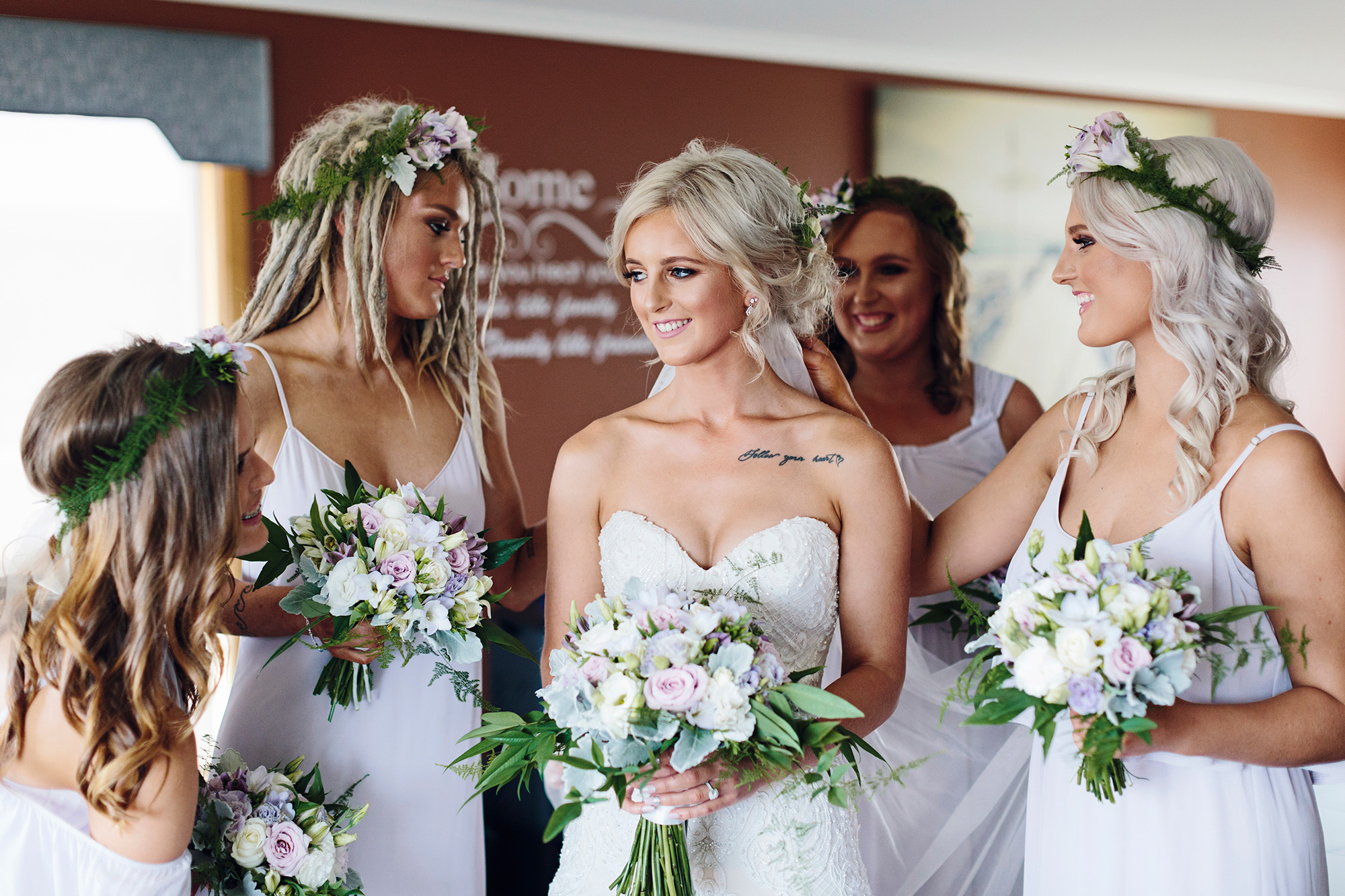 Soft lilacs, ivory and greenery set the elegant tone for the couple's beach wedding day.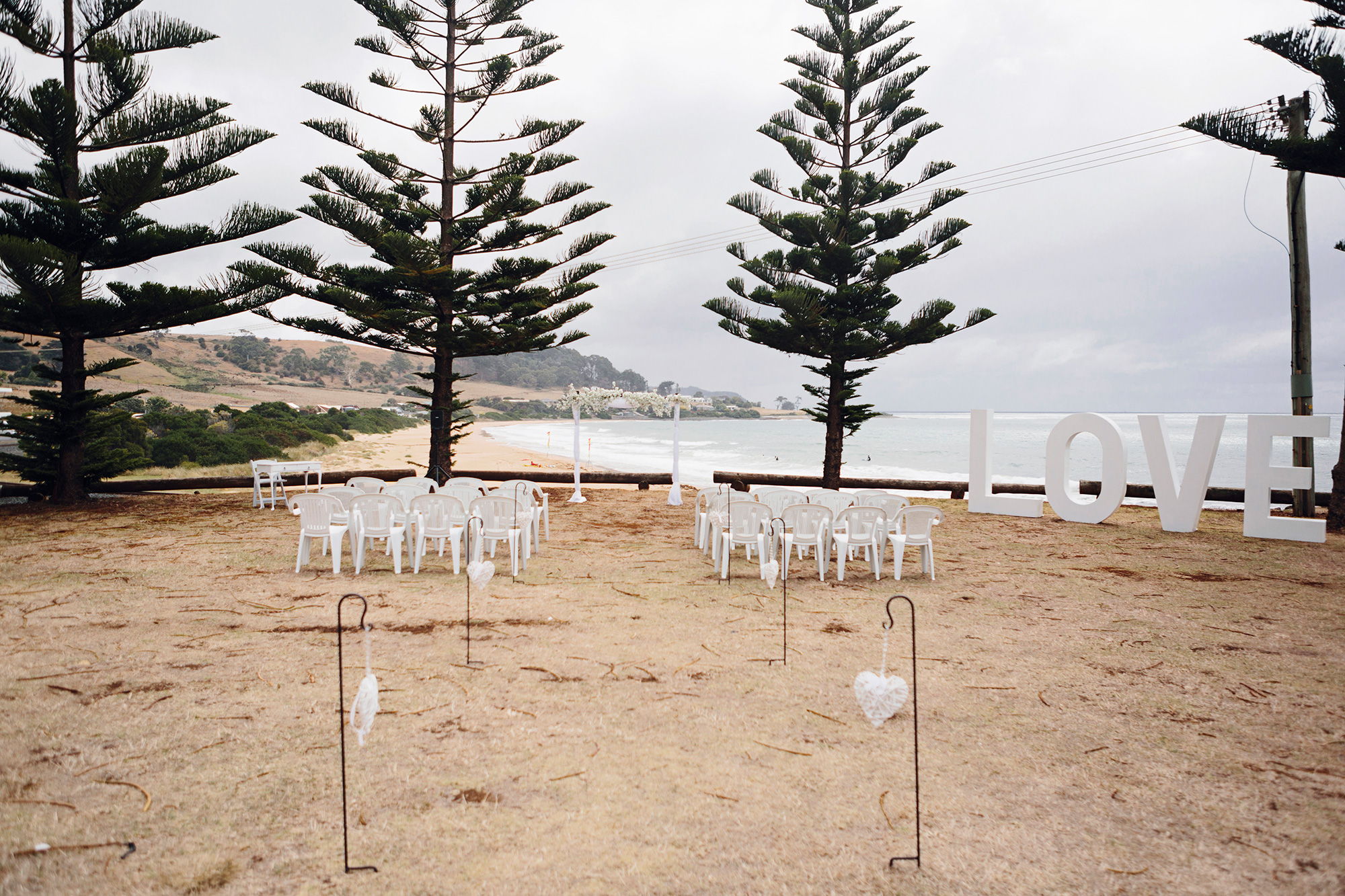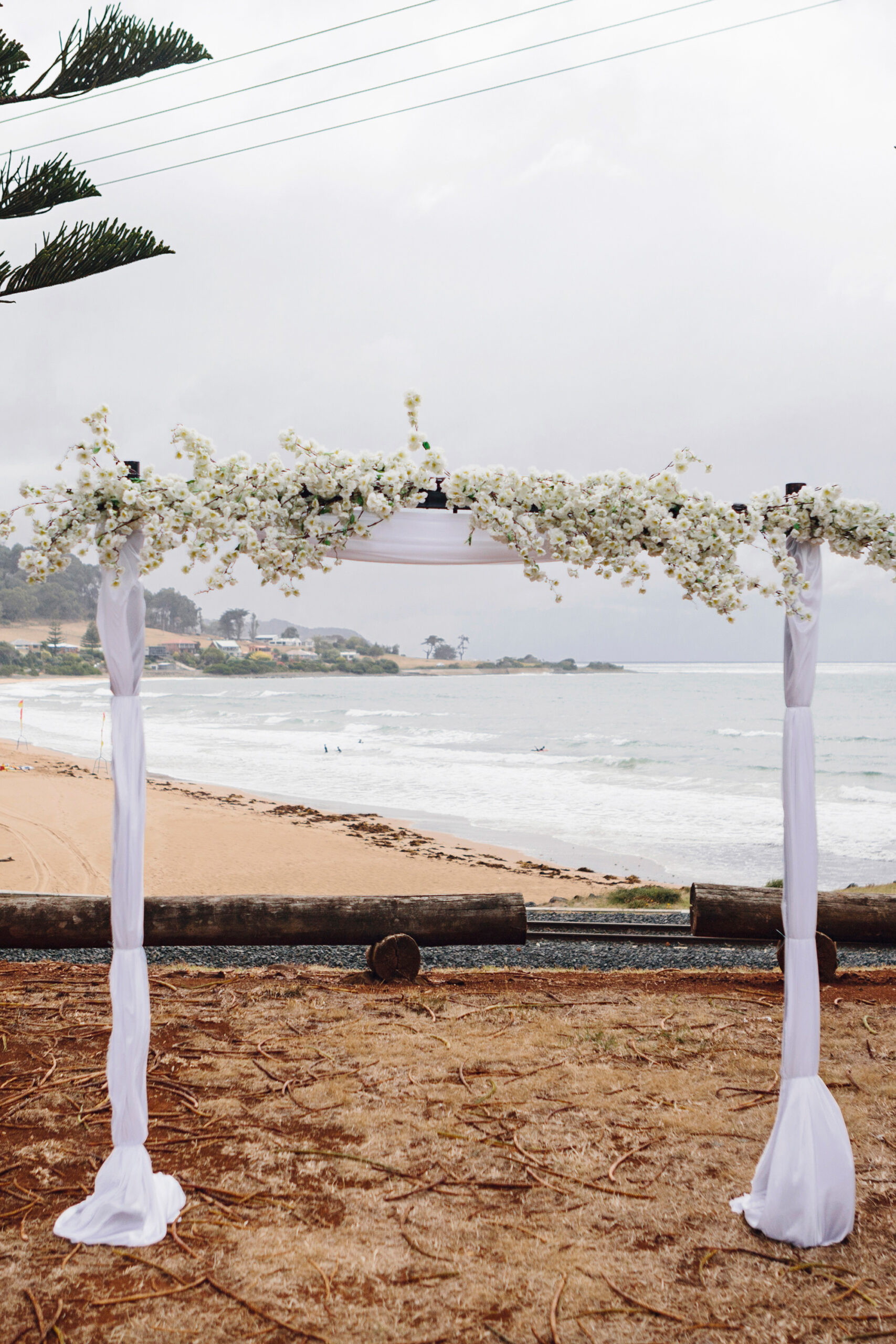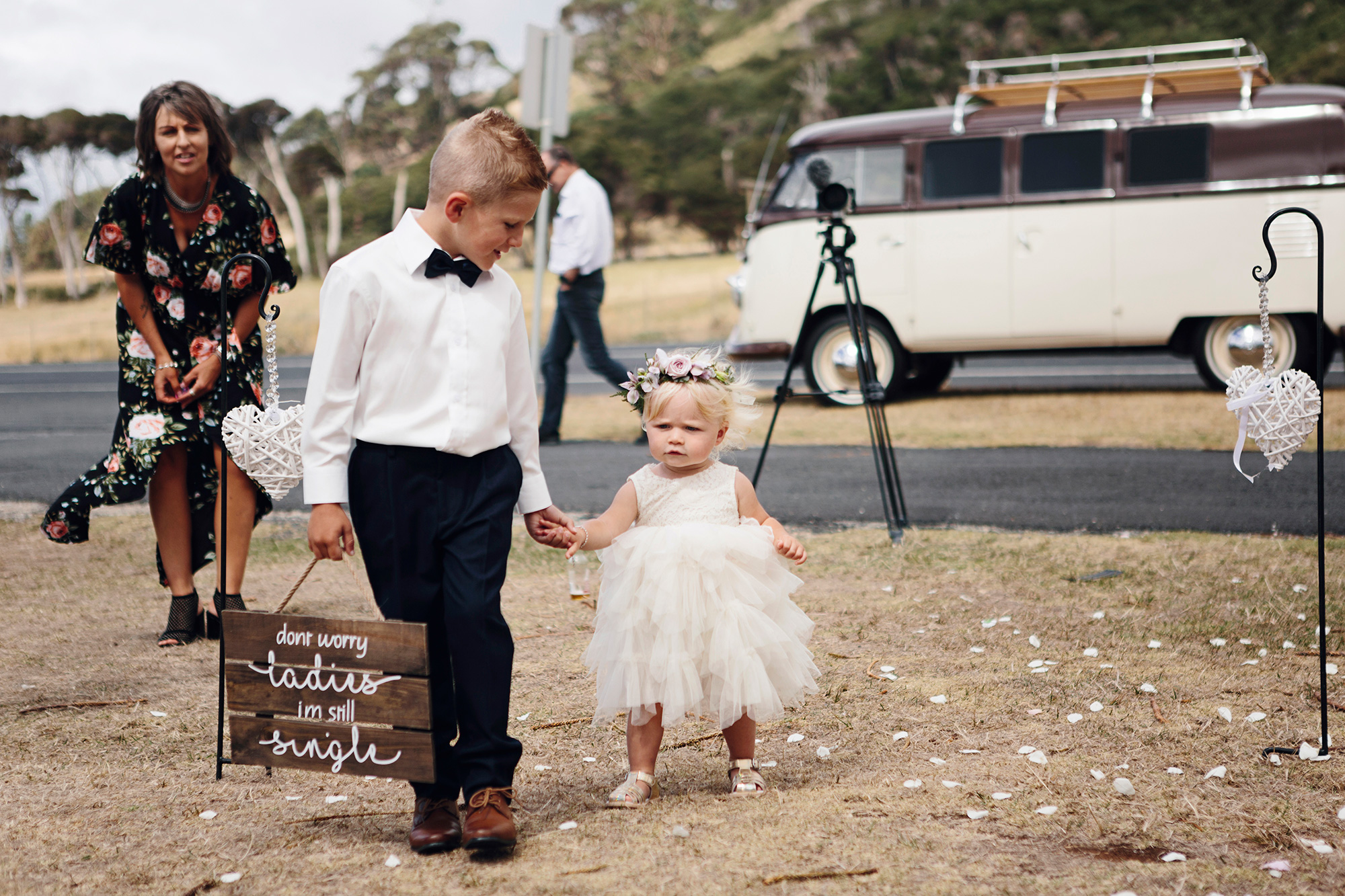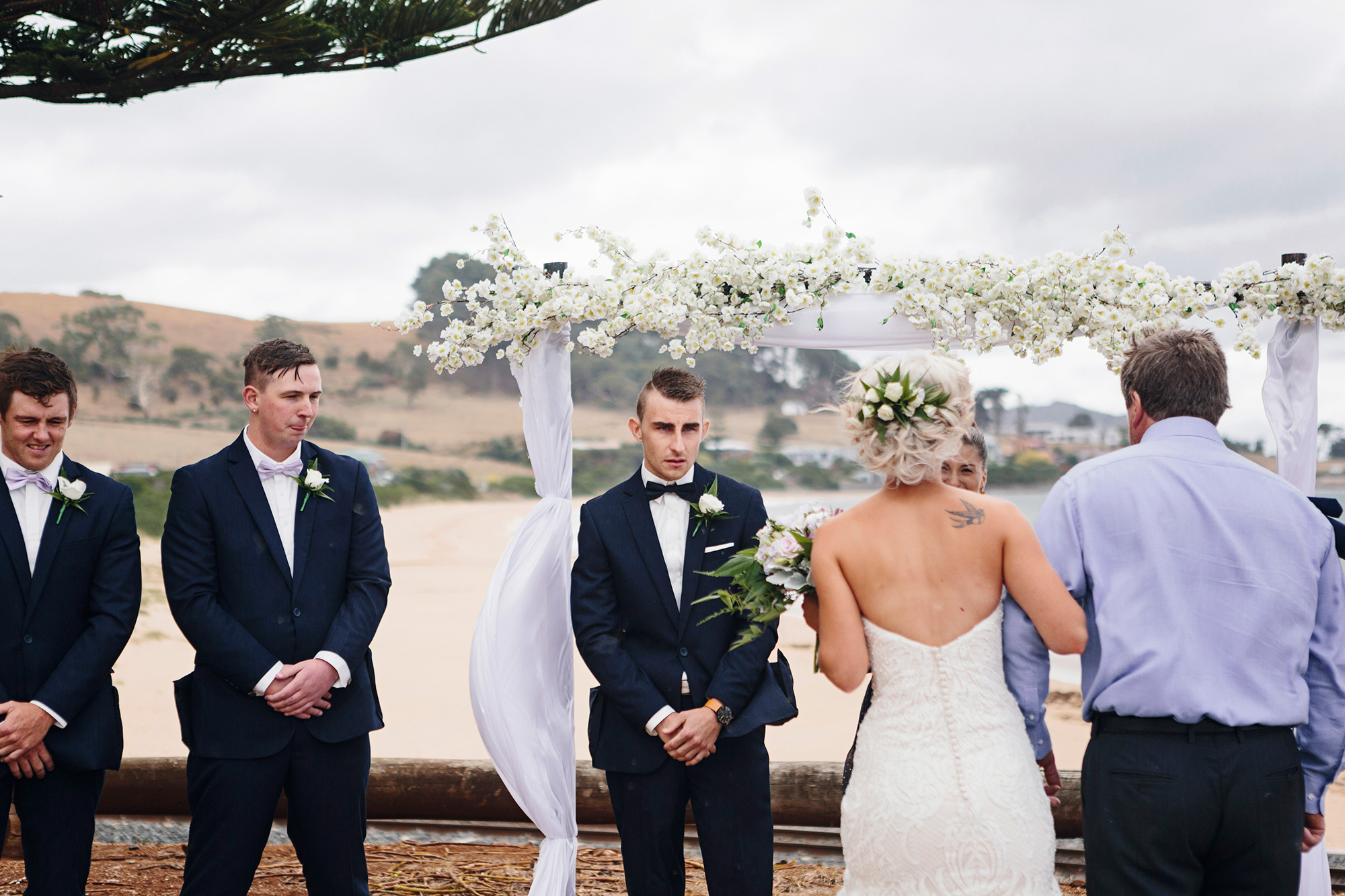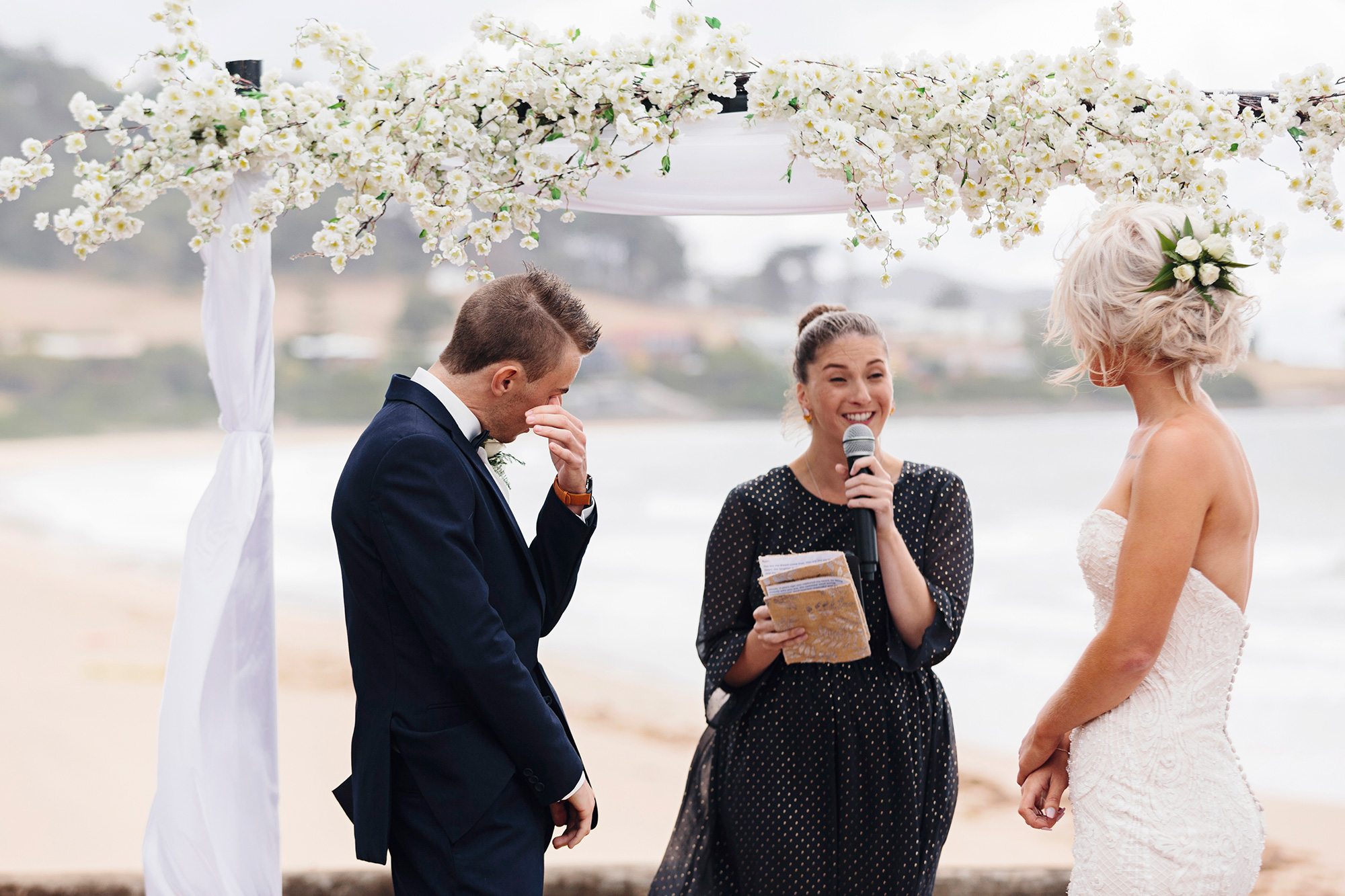 "We are so in love and are both very excited to spend forever with each other, and to begin our journey as one," Nicole says.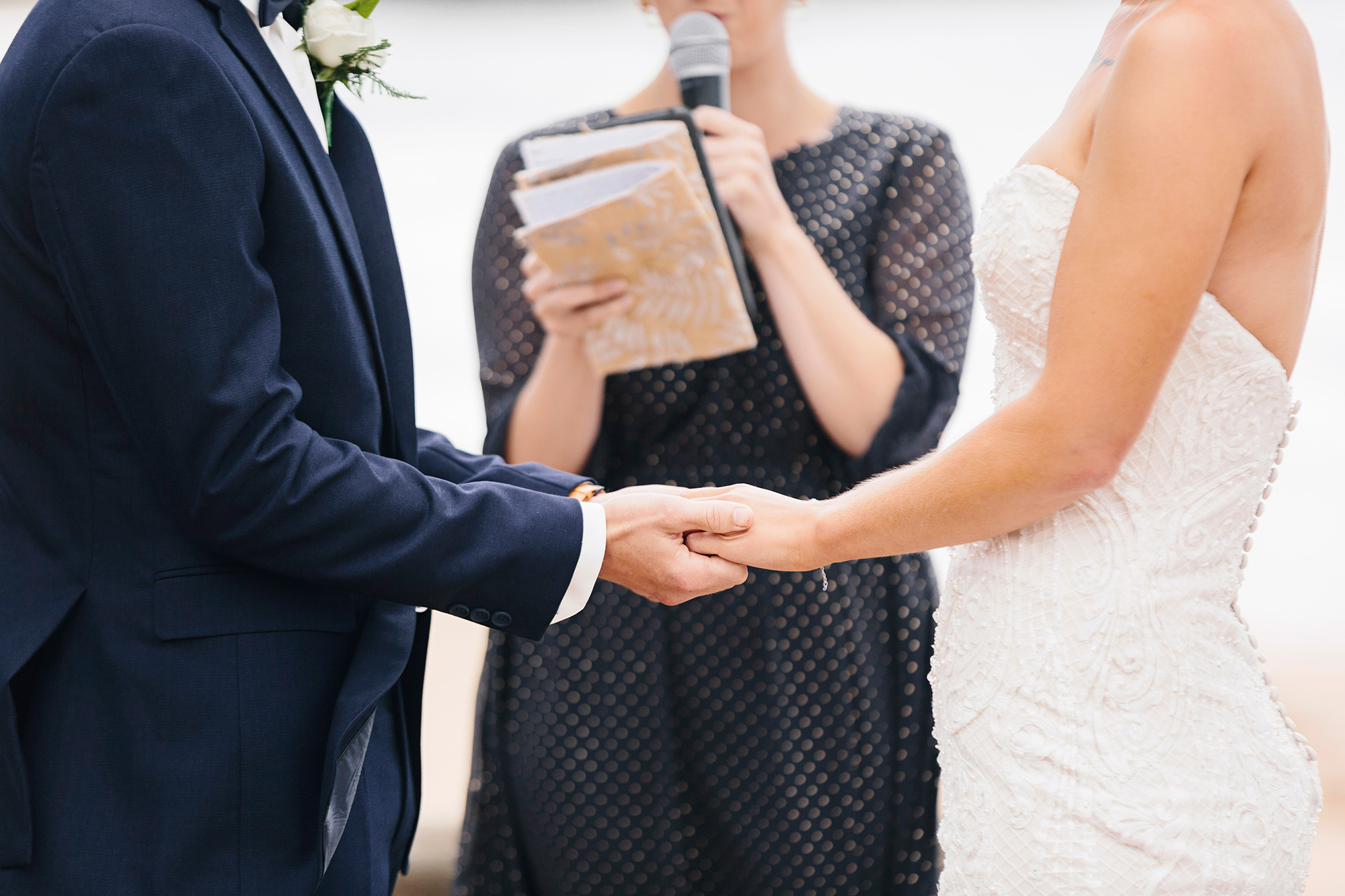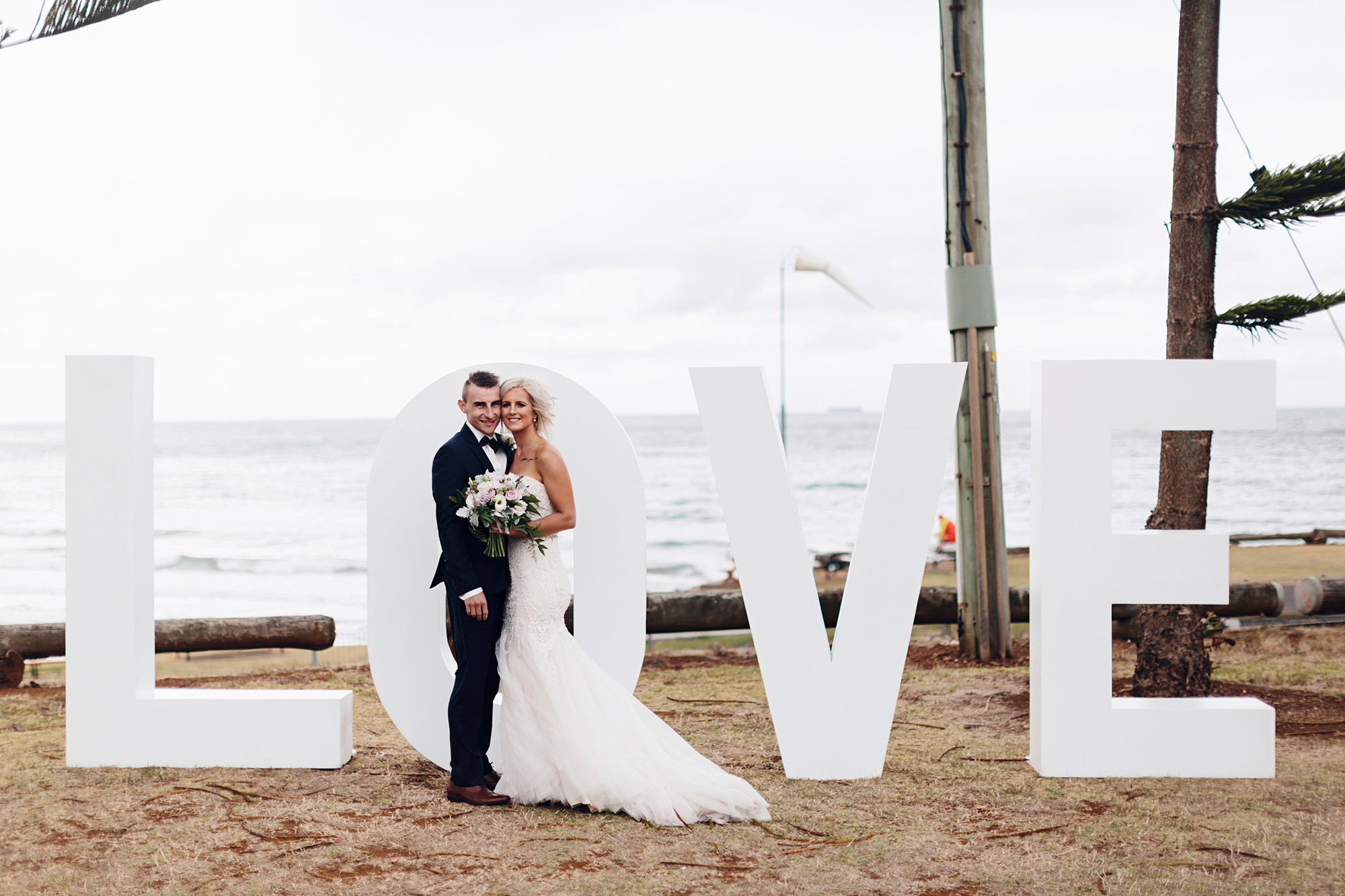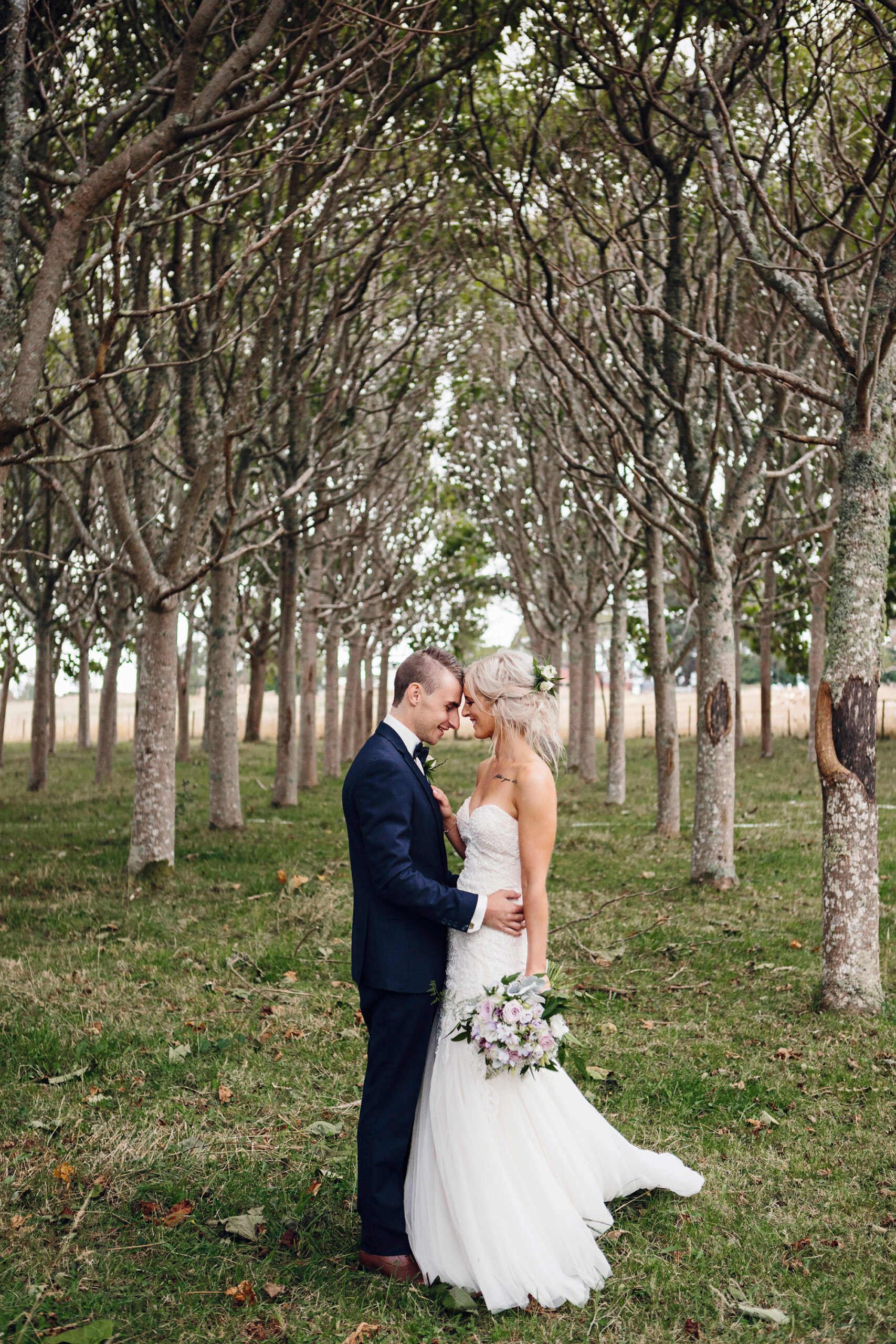 Nicole's strapless gown was an Ella Rosa design in ivory/champagne featuring a dropped waist mermaid silhouette, sweetheart neckline and tulle skirt.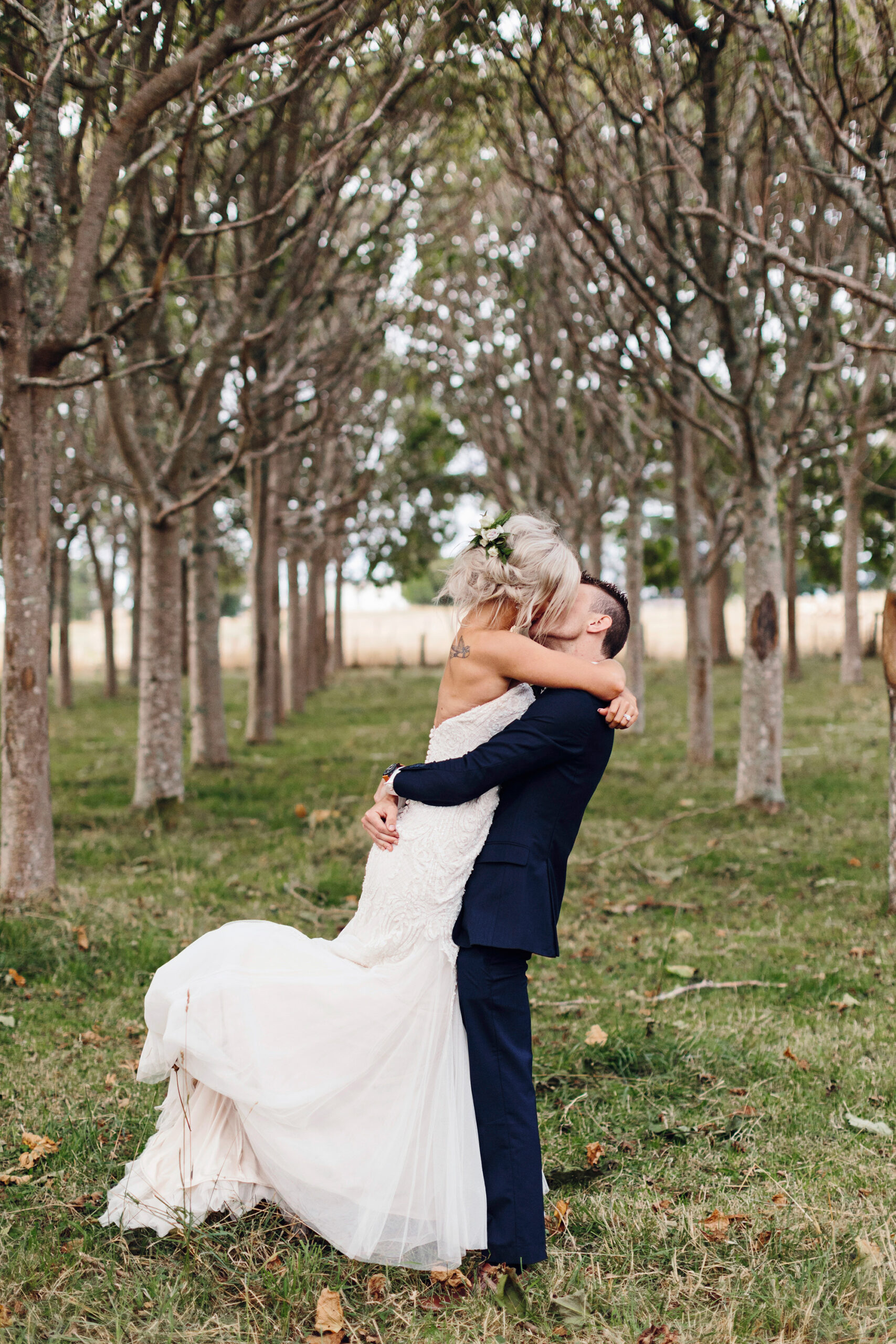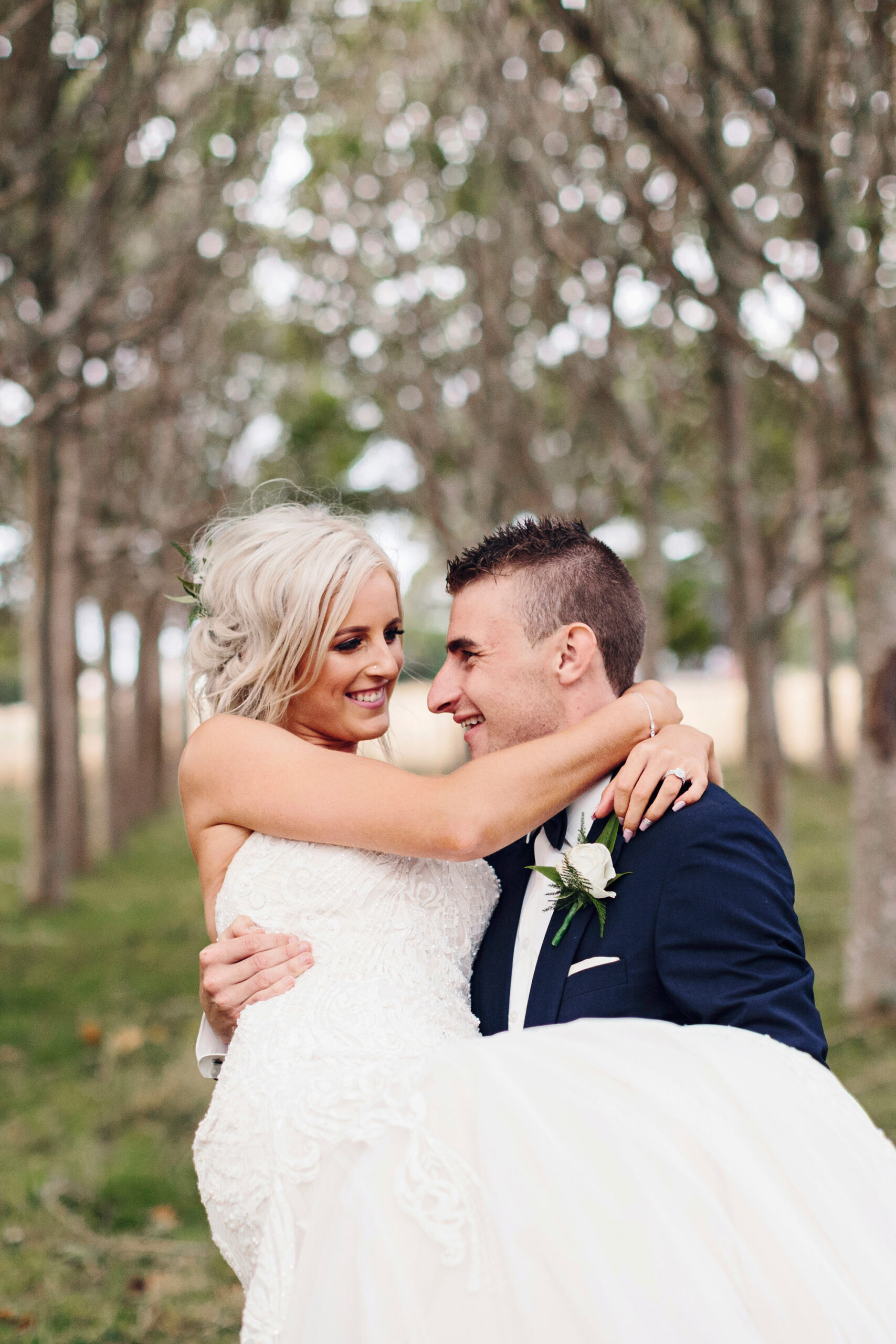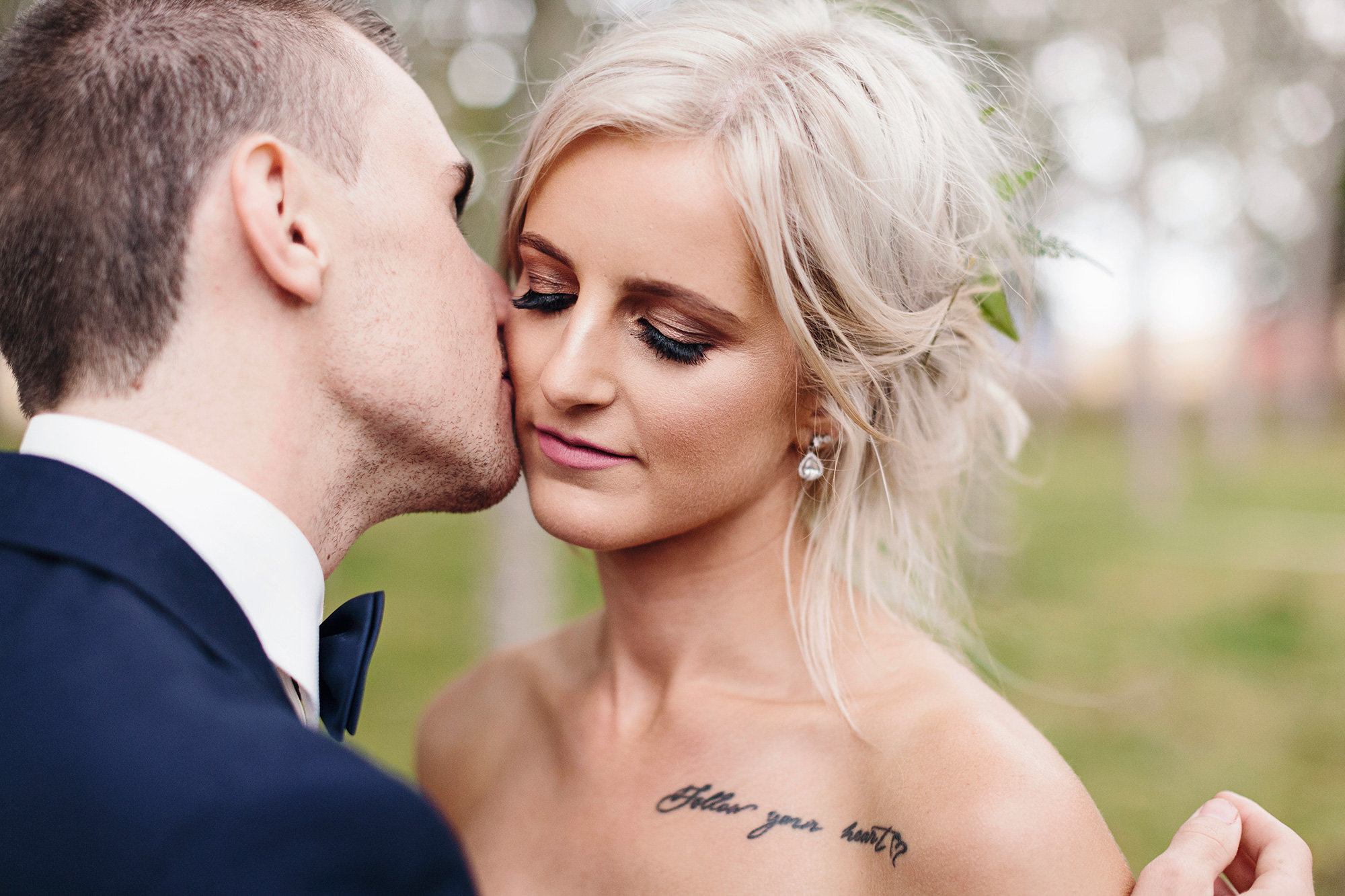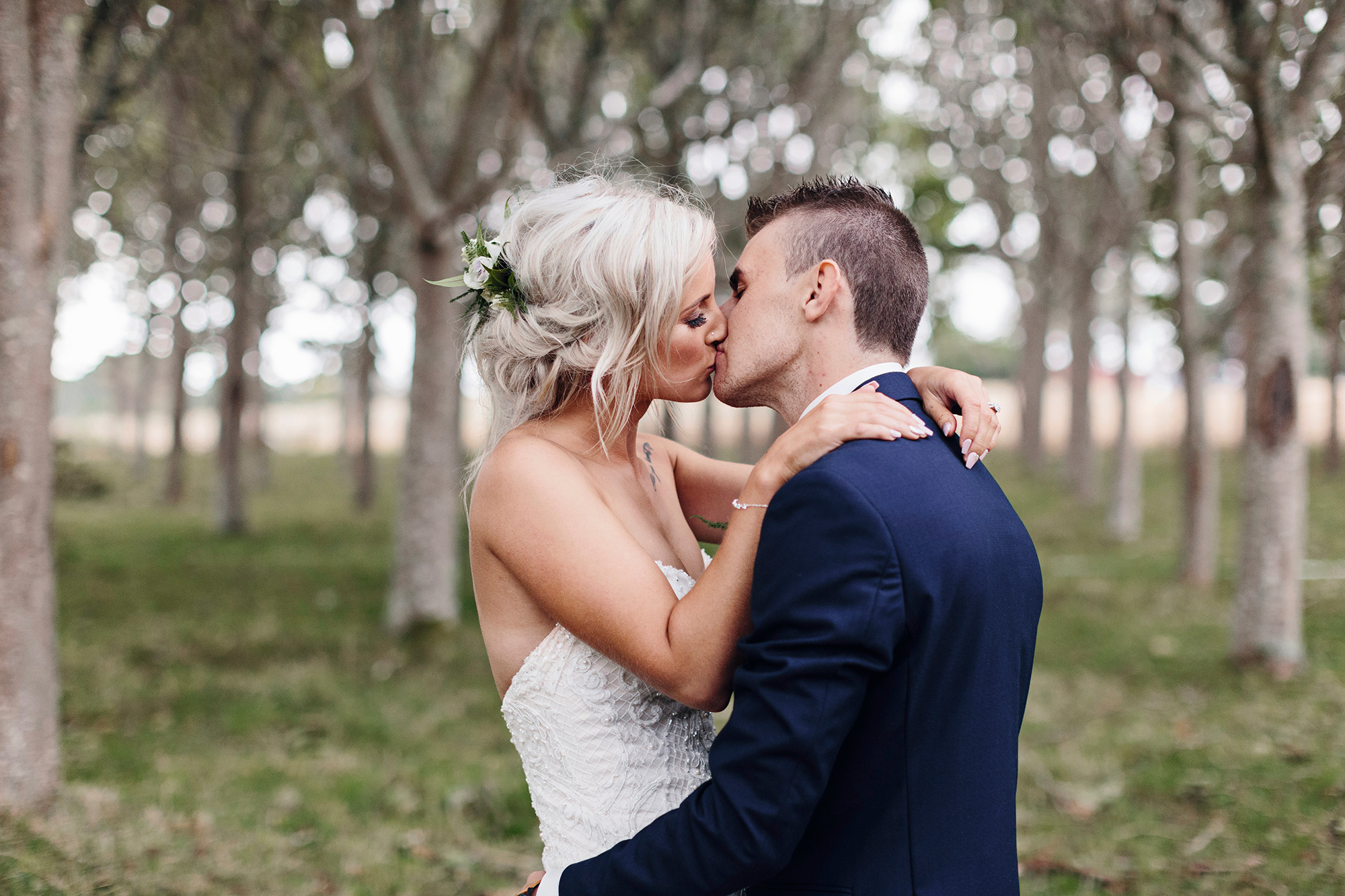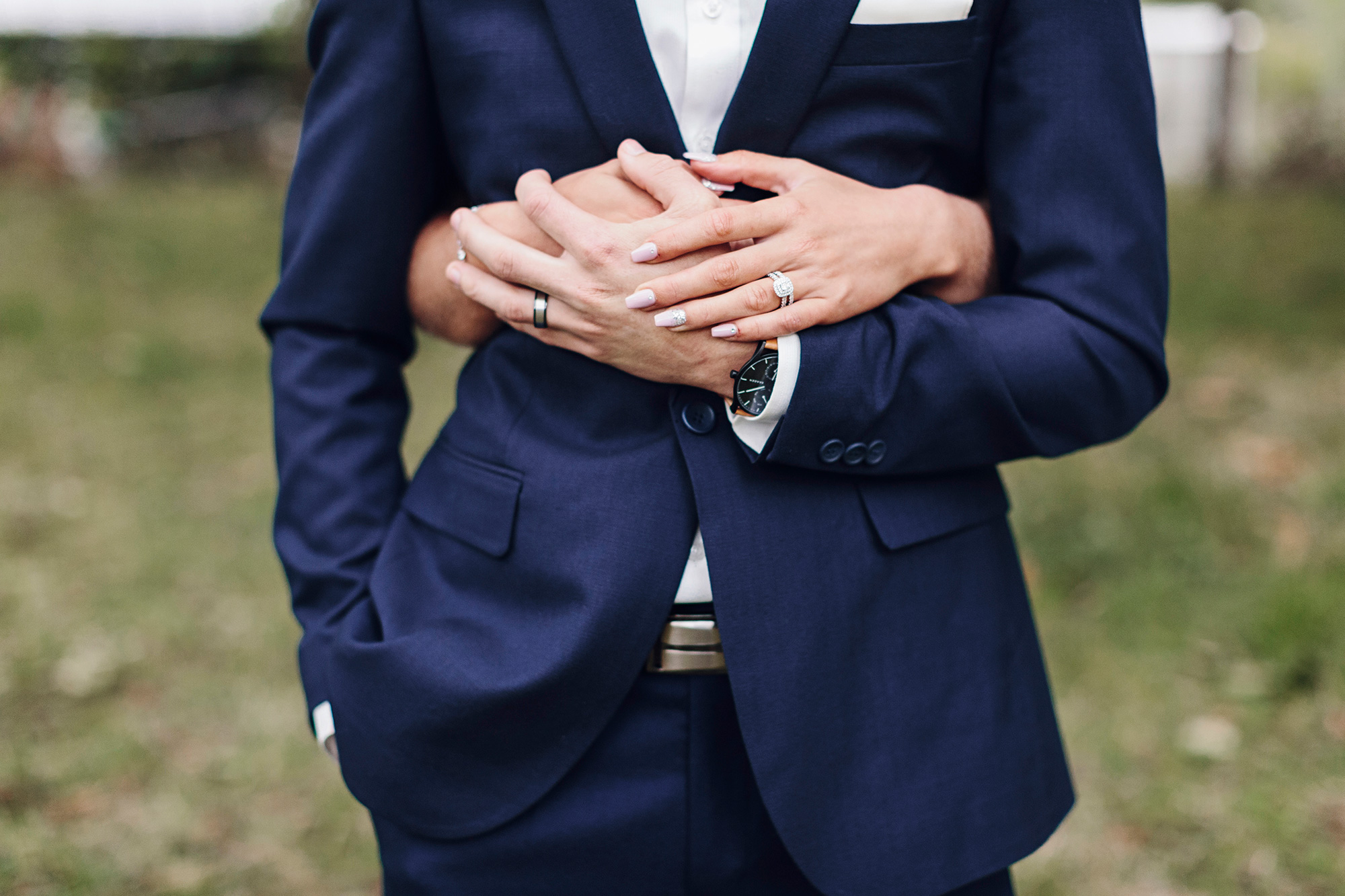 "Ryan and I have found in a short amount of time what many people don't find in a lifetime, a best friend and soul mate all wrapped into one," Nicole says.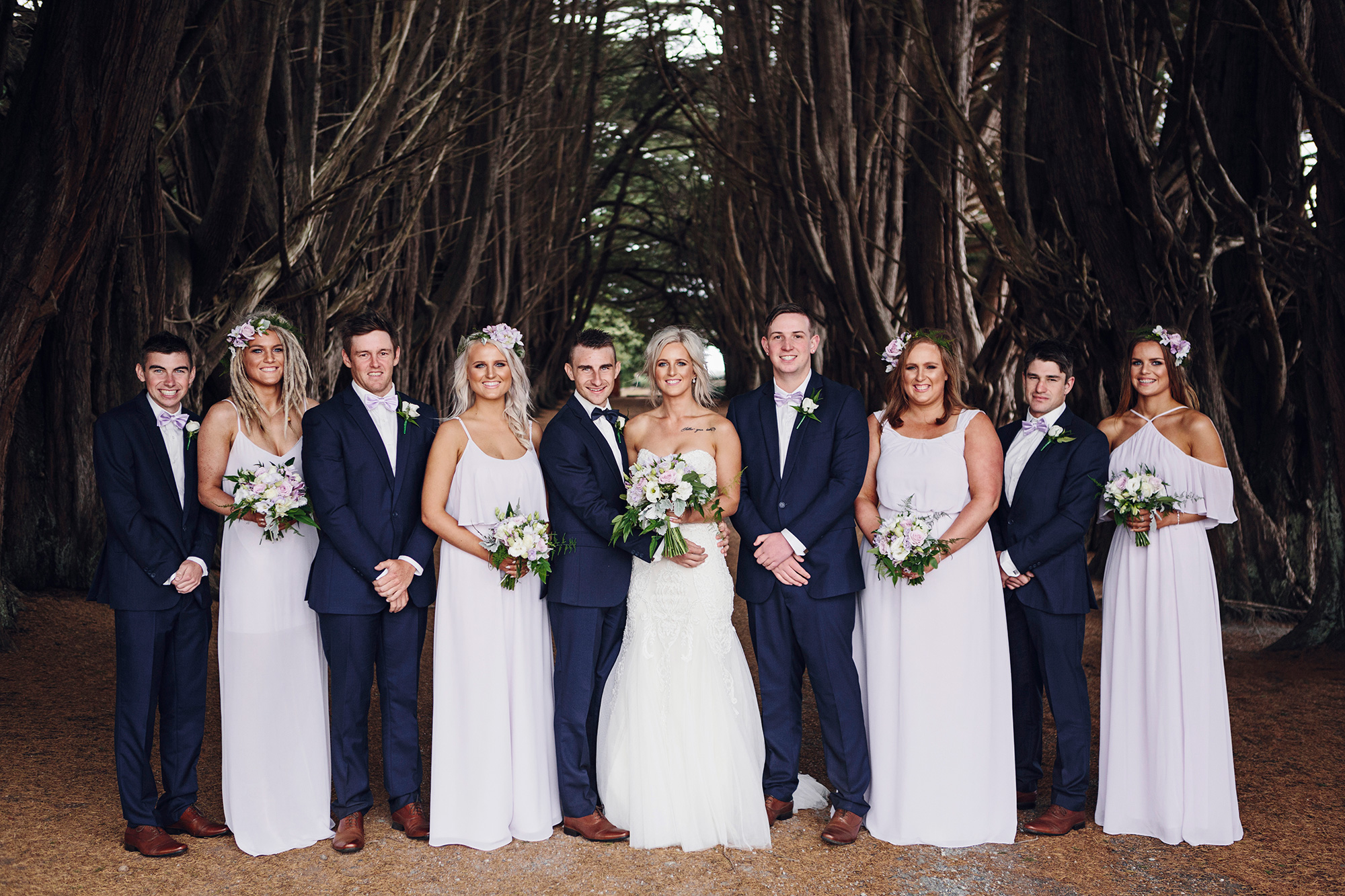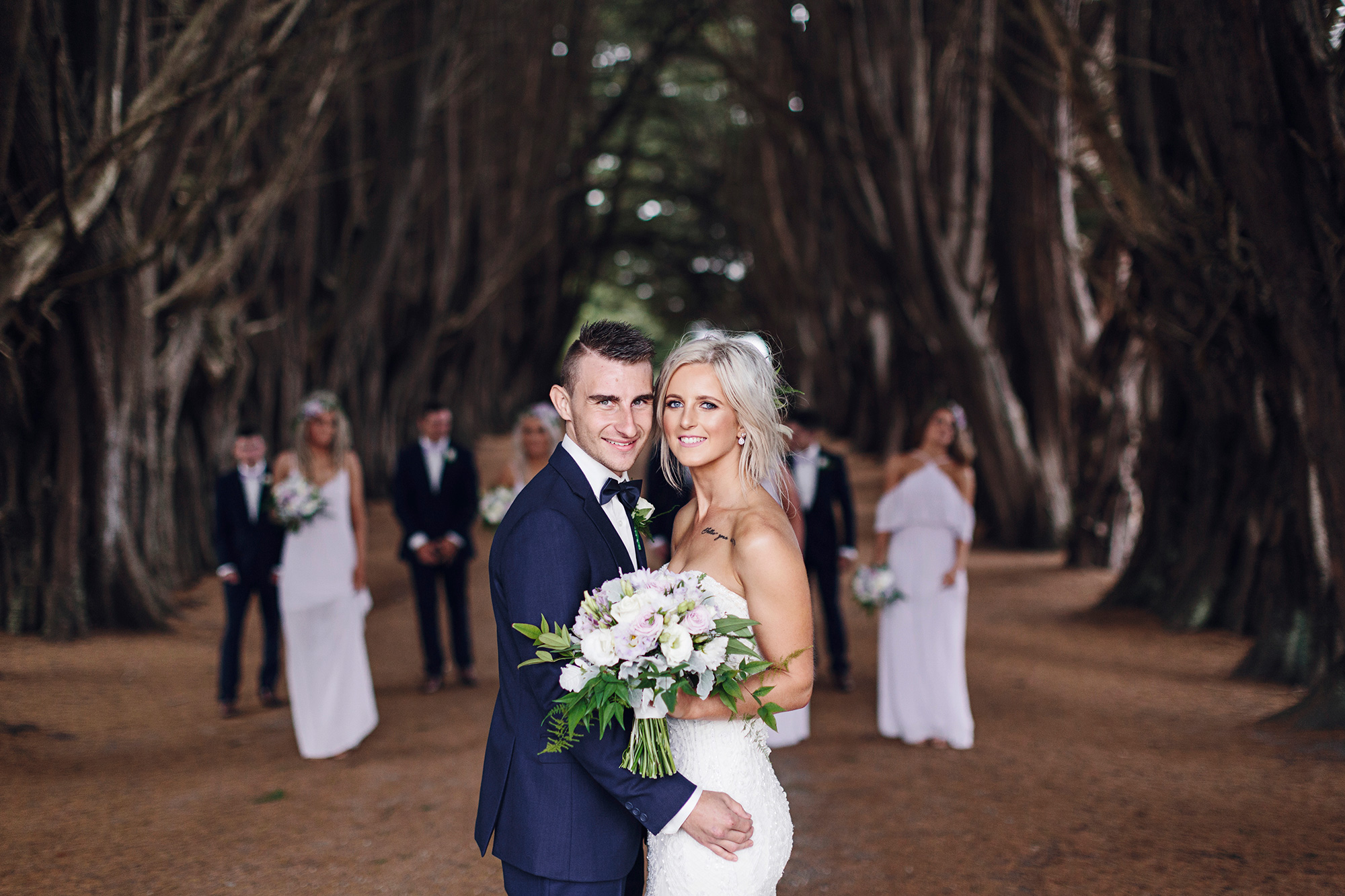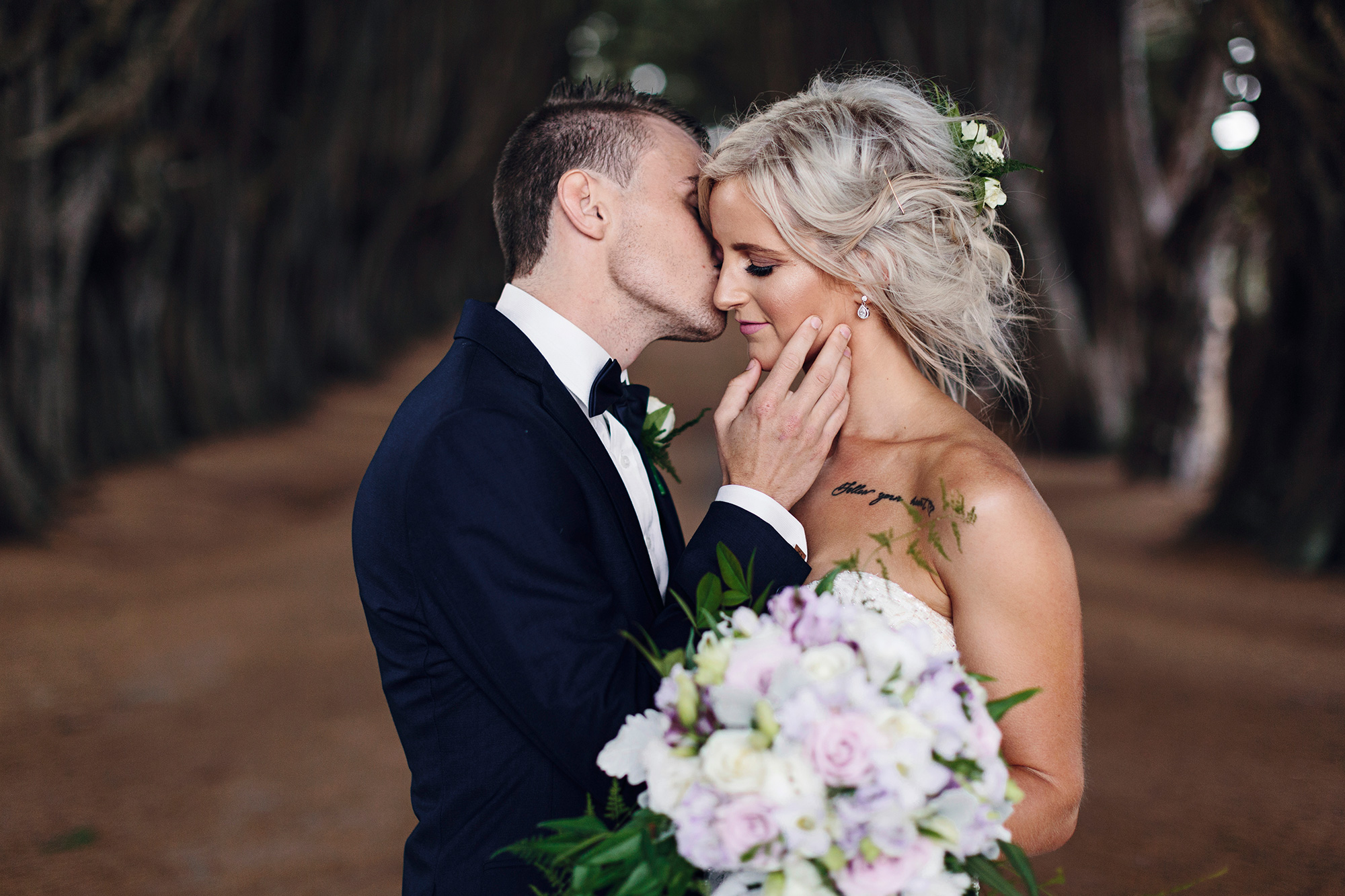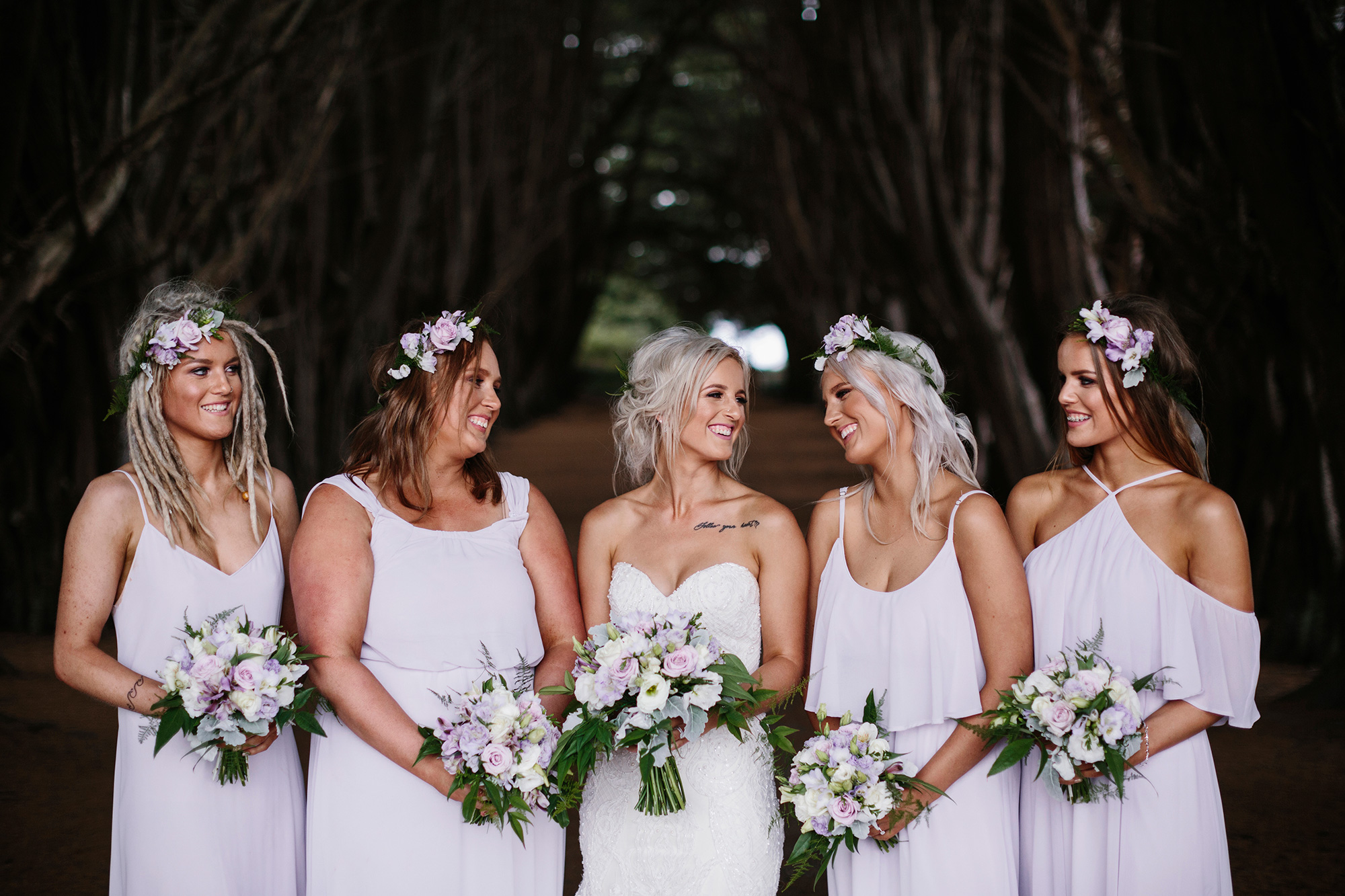 Nicole's maids chose floaty lavender dresses with mismatched necklines and wore flower crowns for a boho-beach vibe.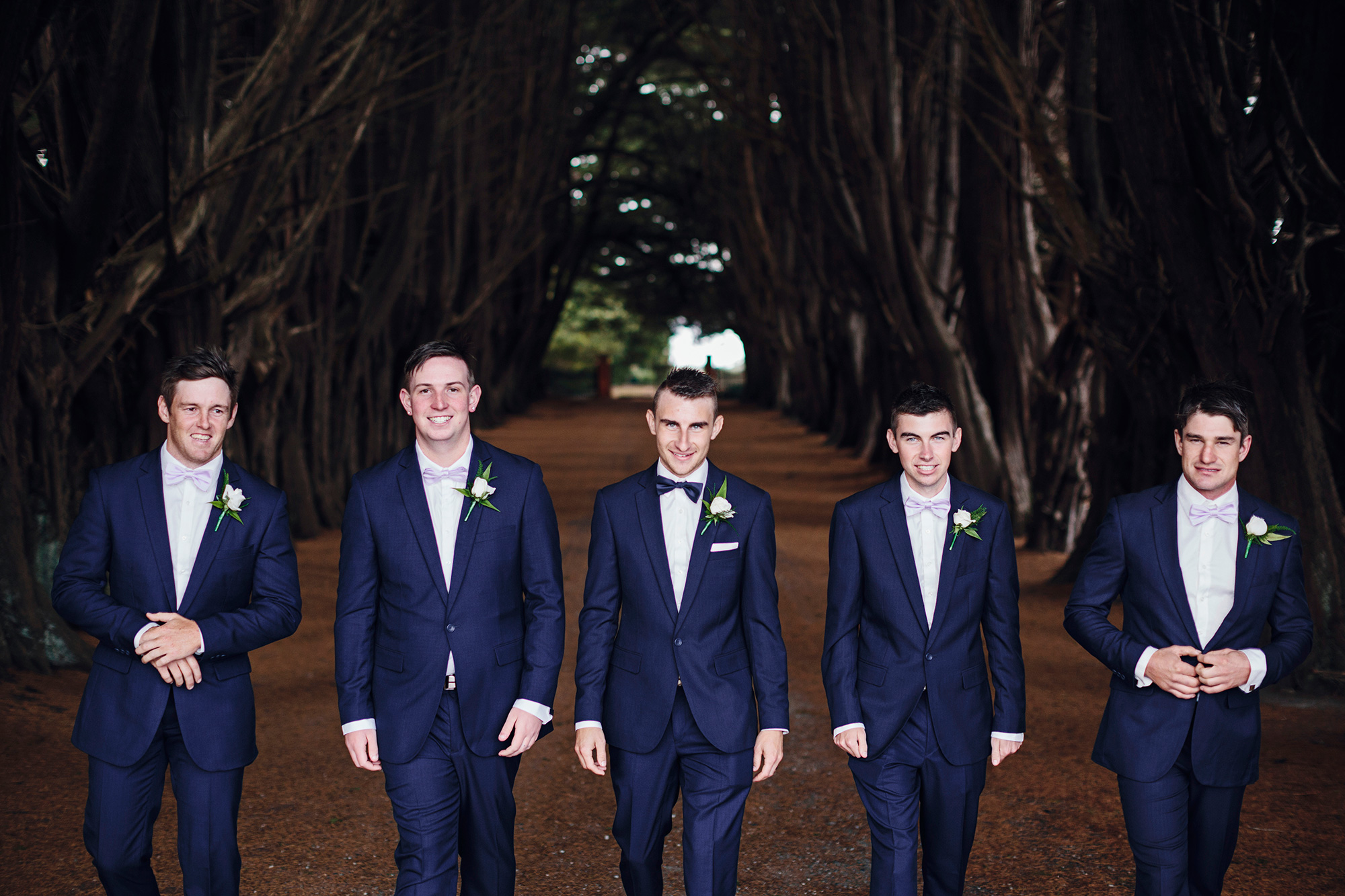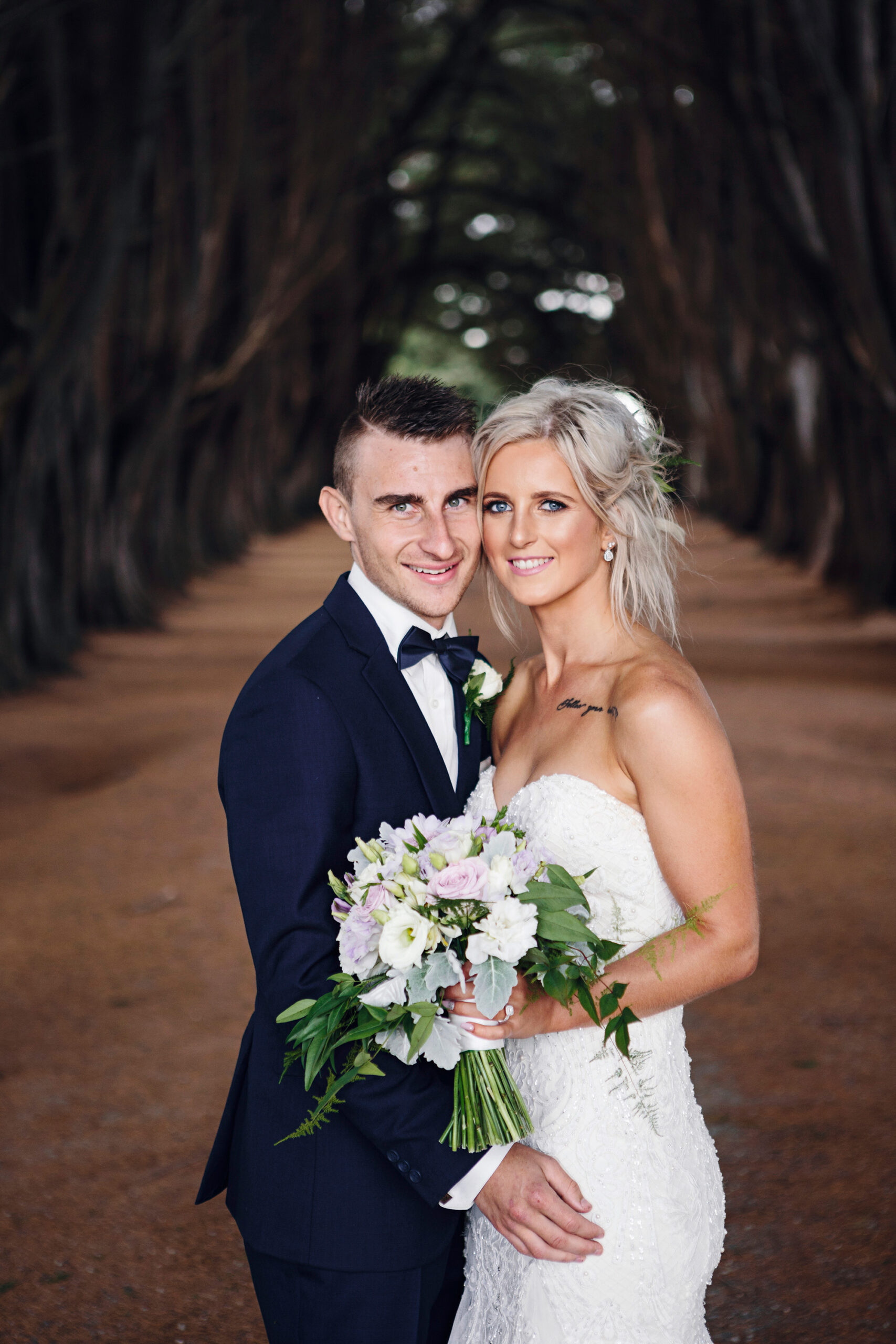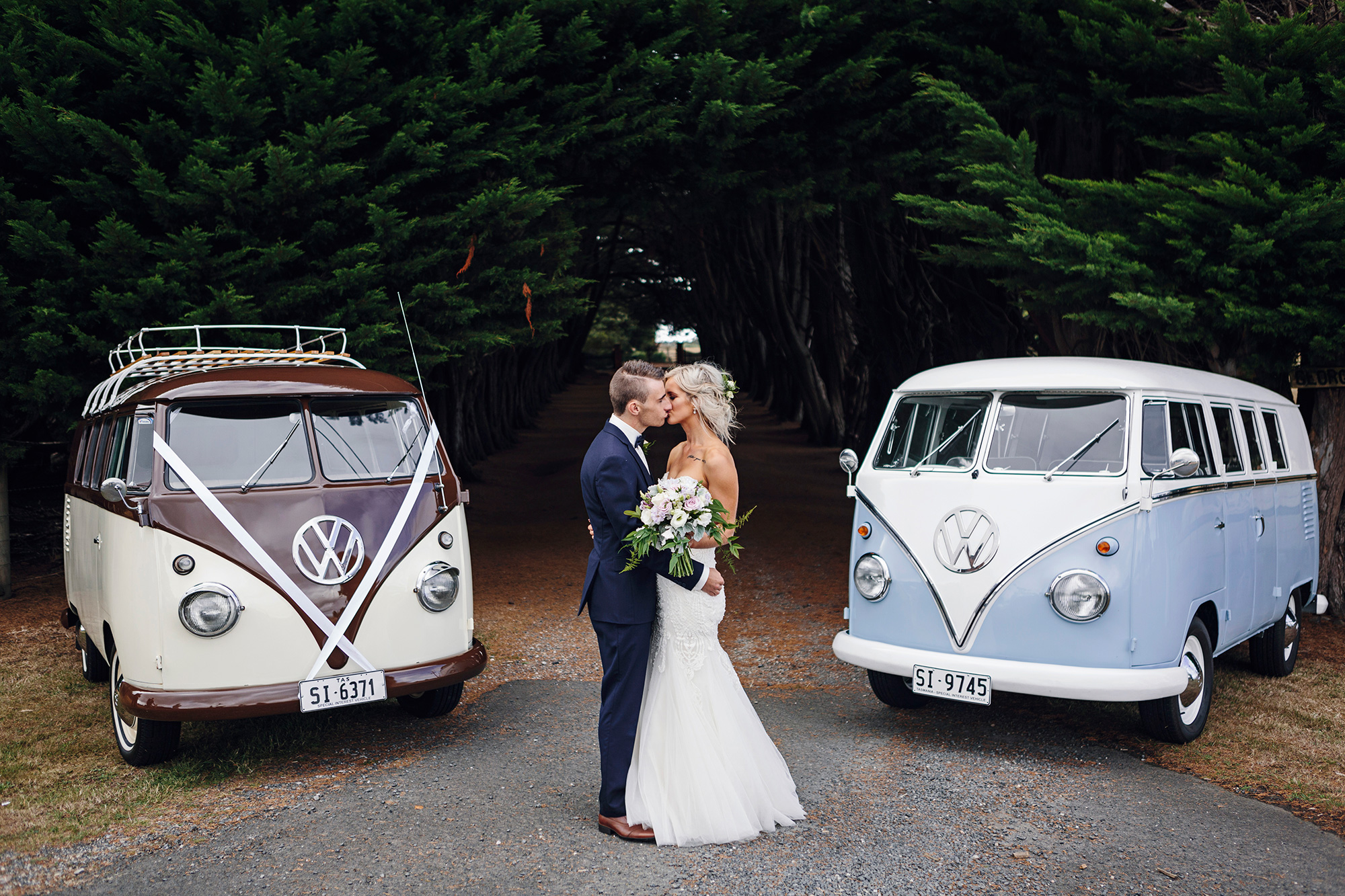 The couple added a retro touch to their elegant beach wedding with cute Kombi vans.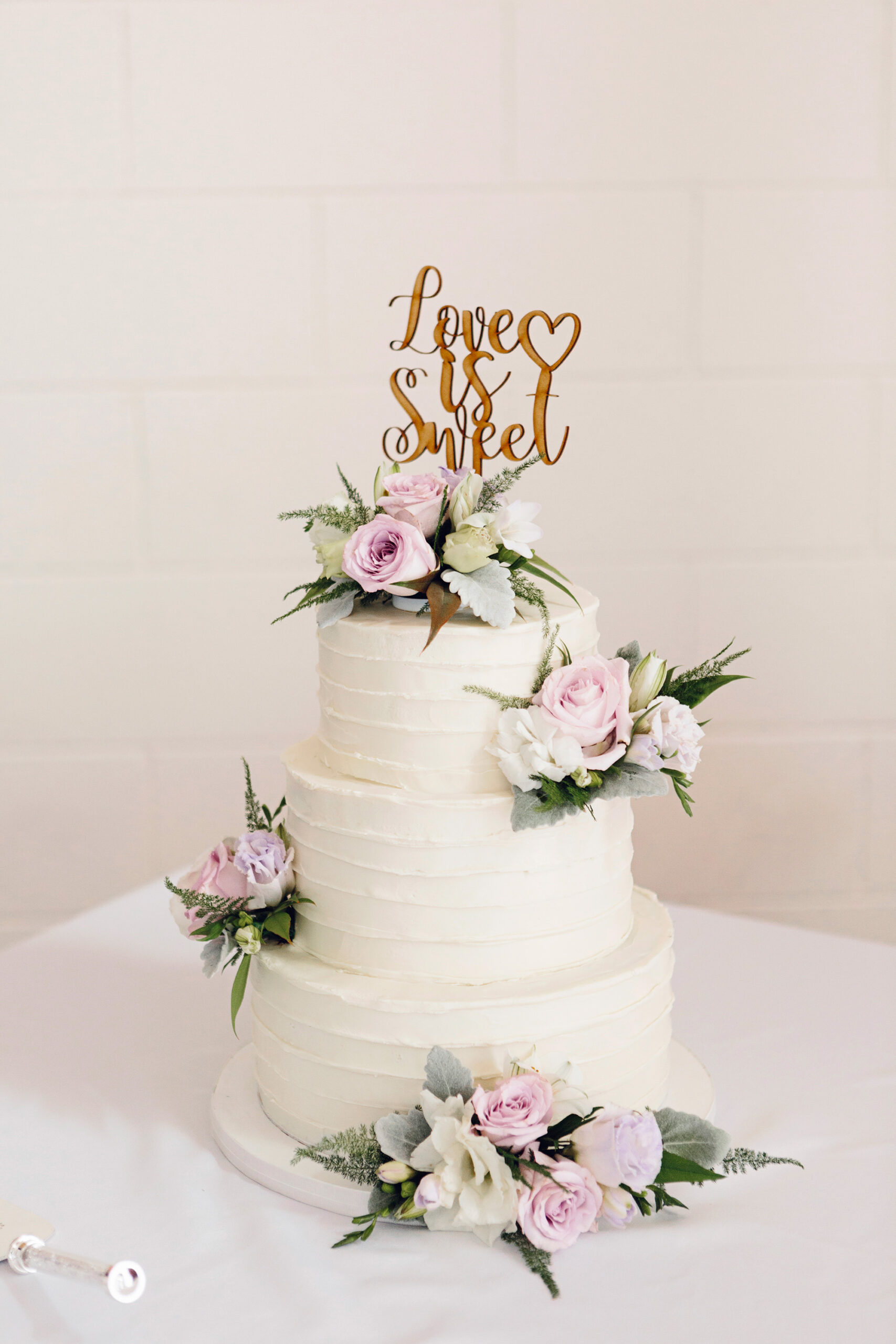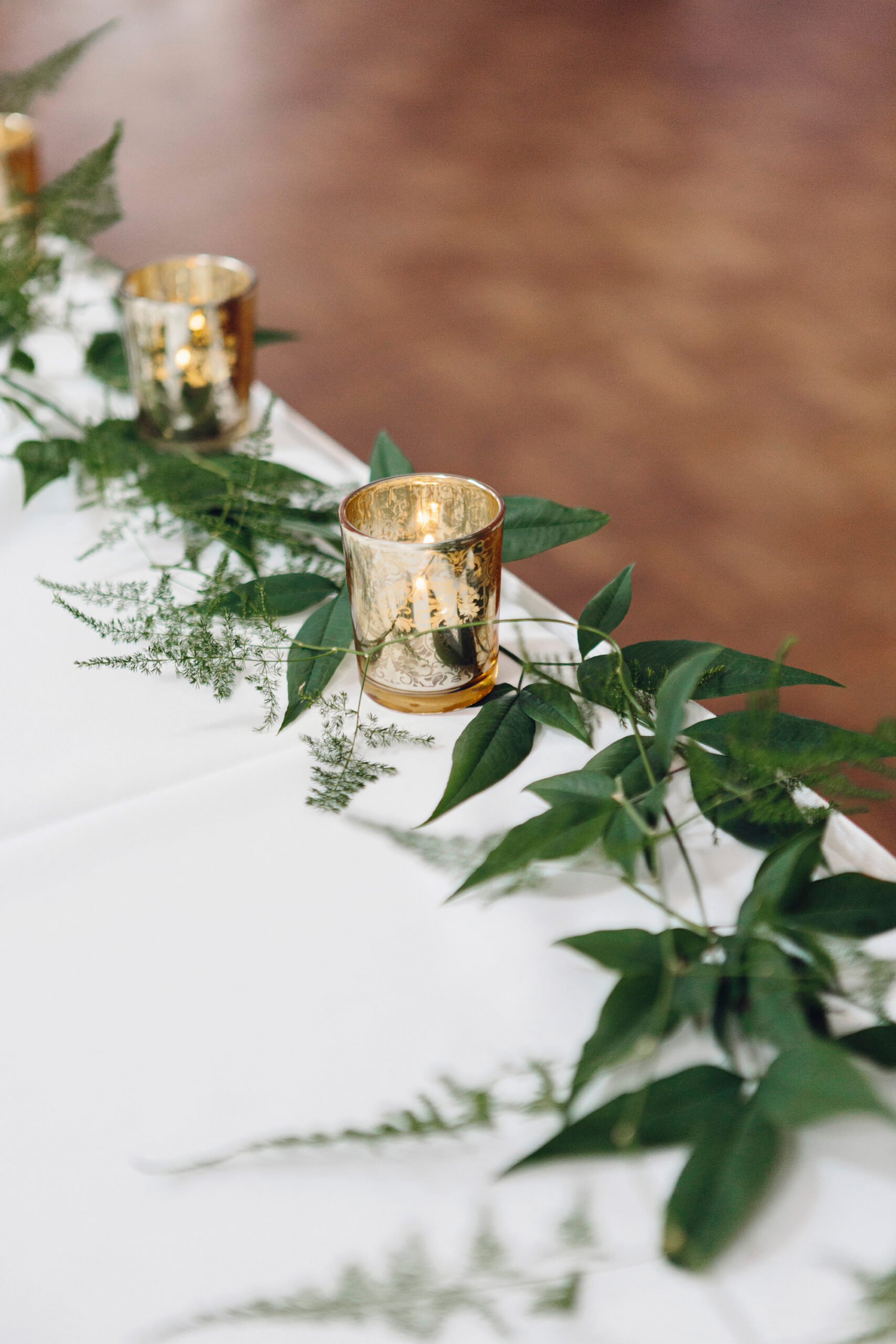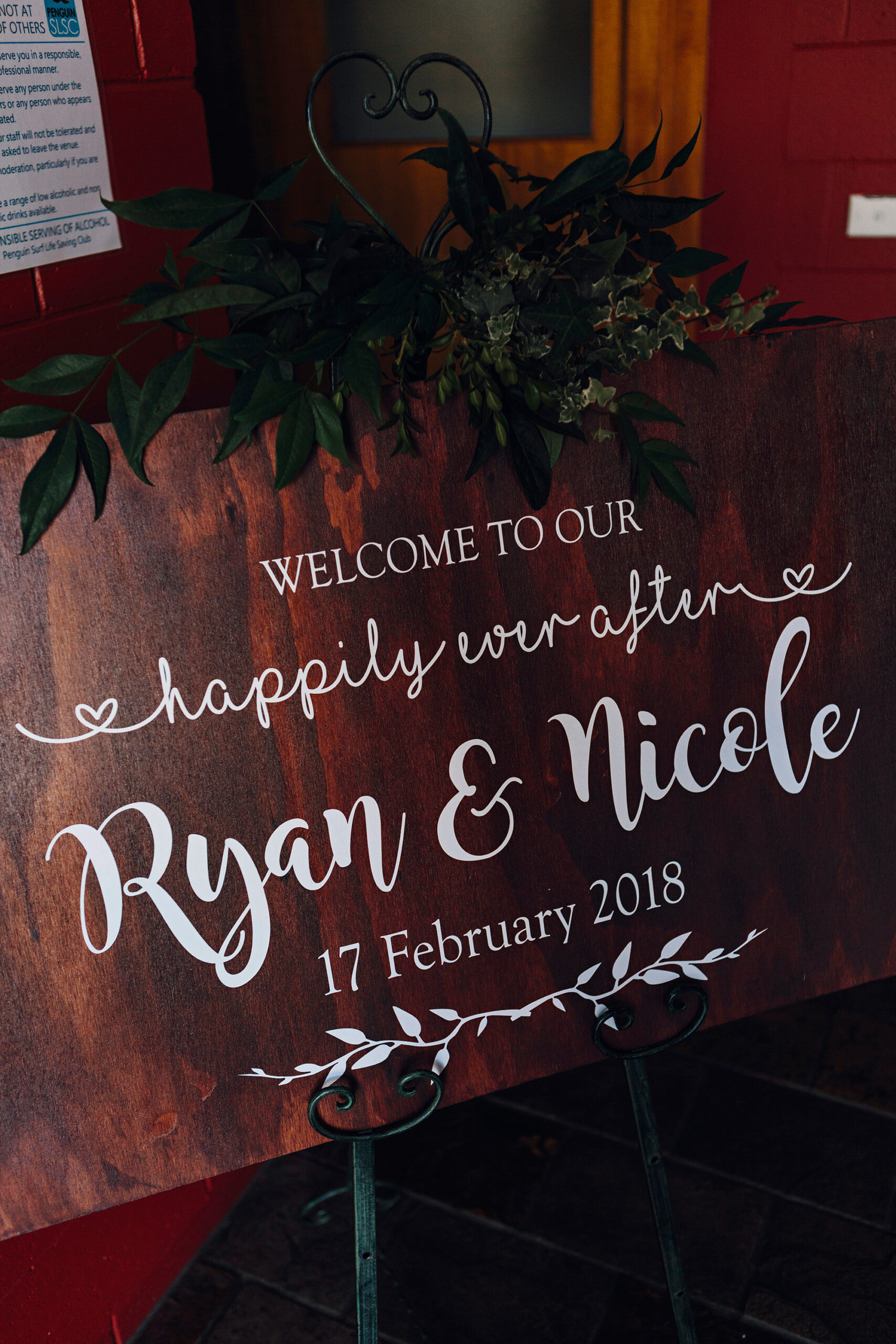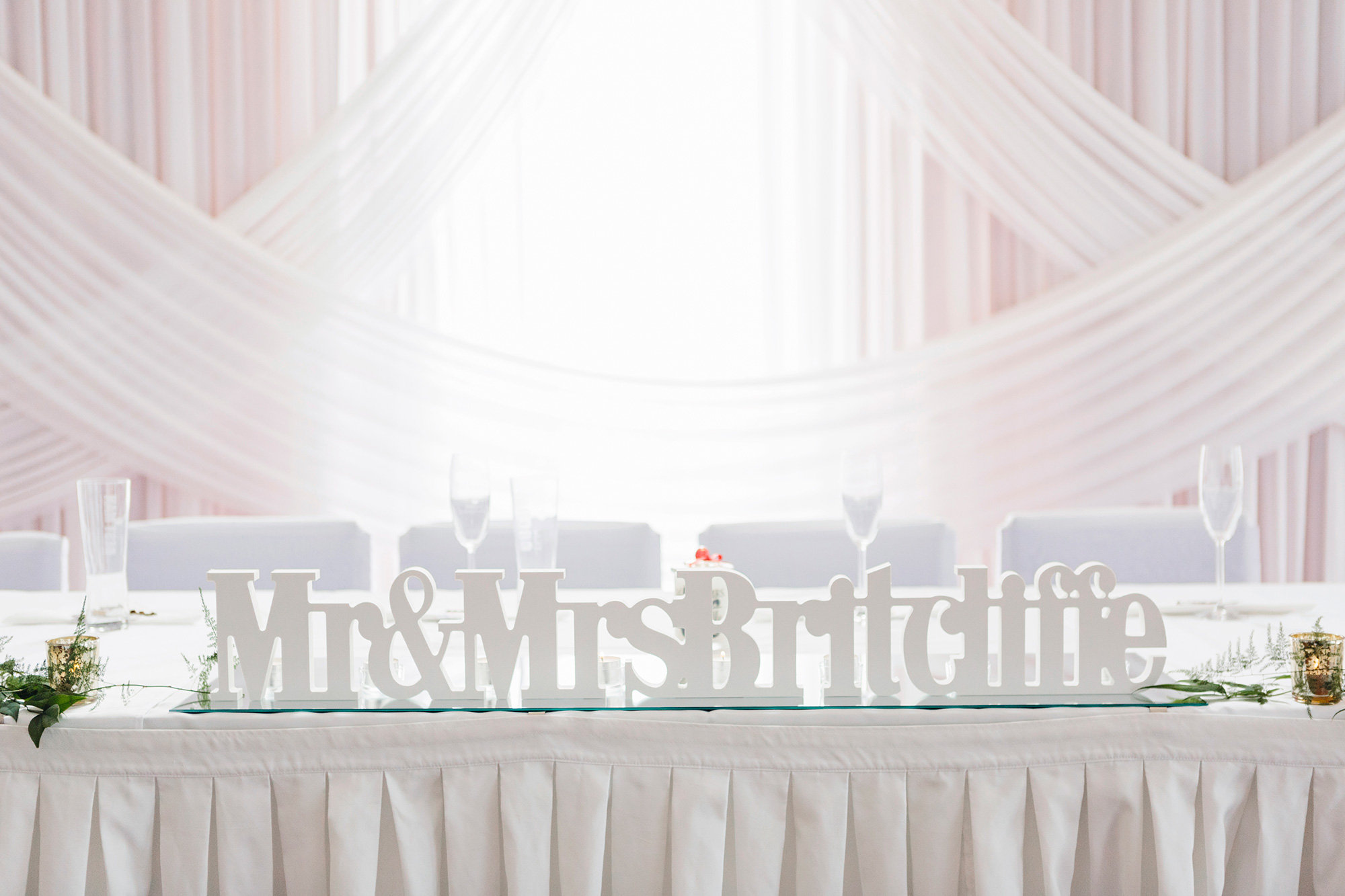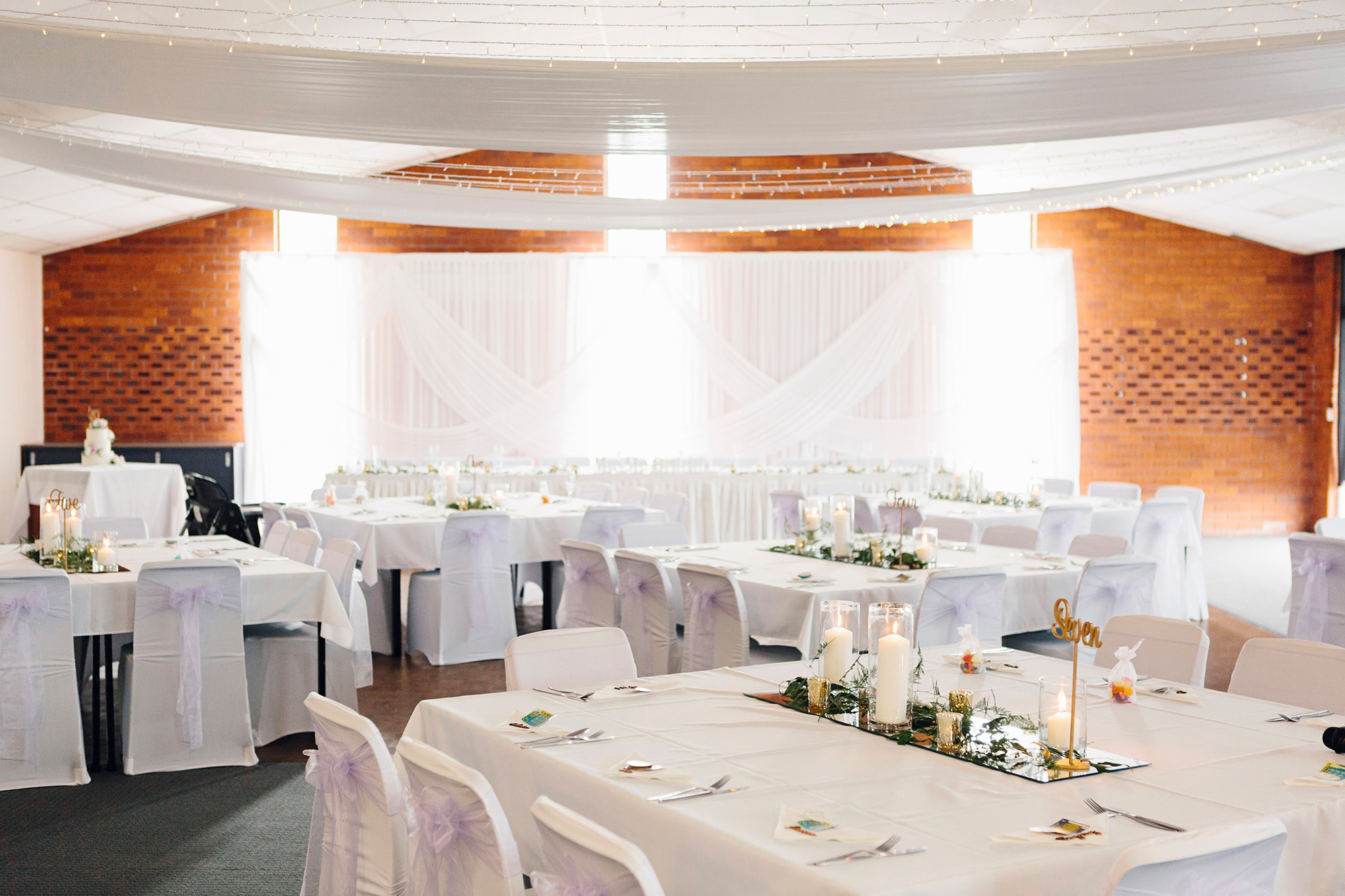 "For richer or for poorer"… guest favours came in the form of scratchies from the local post office!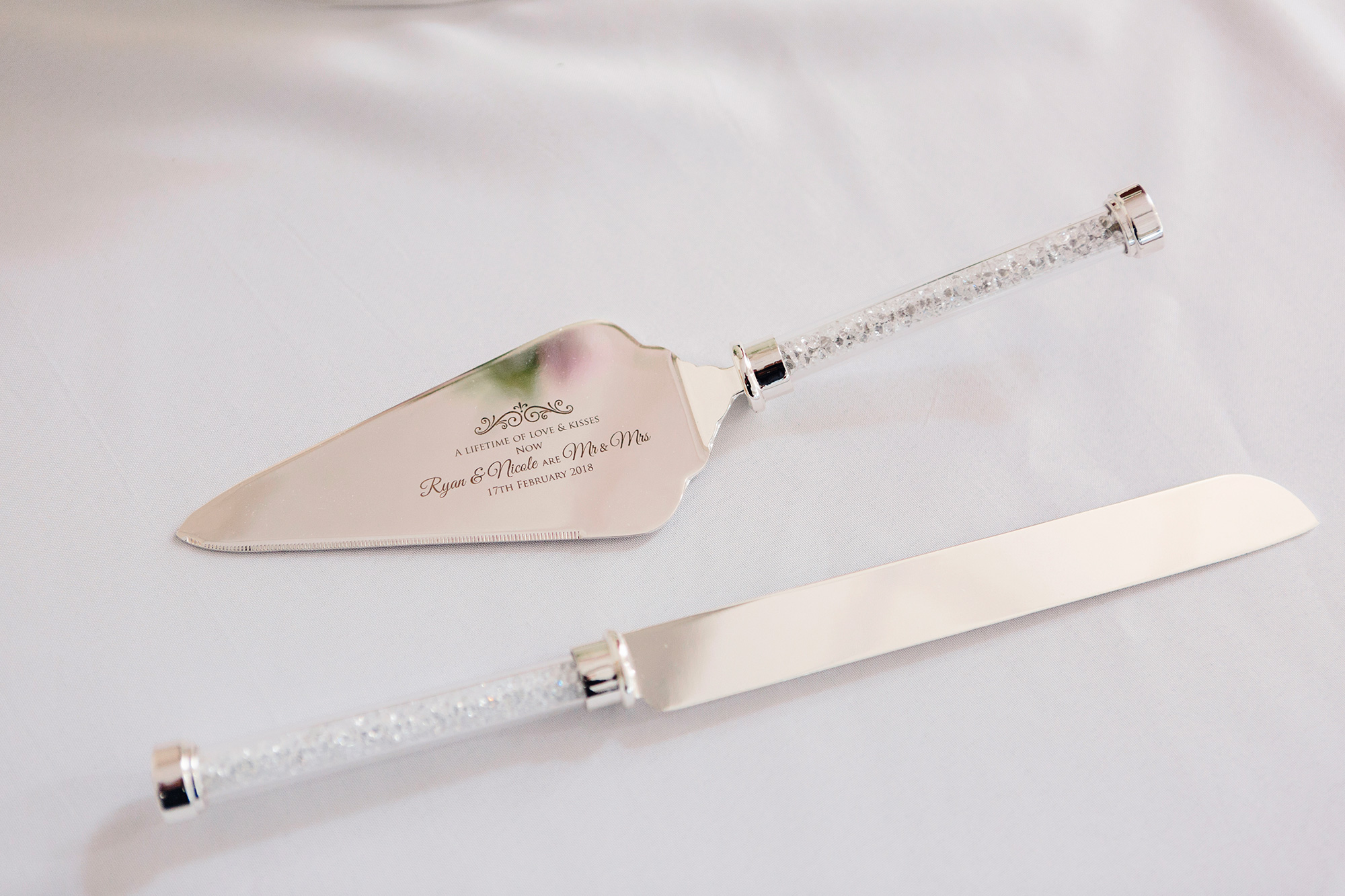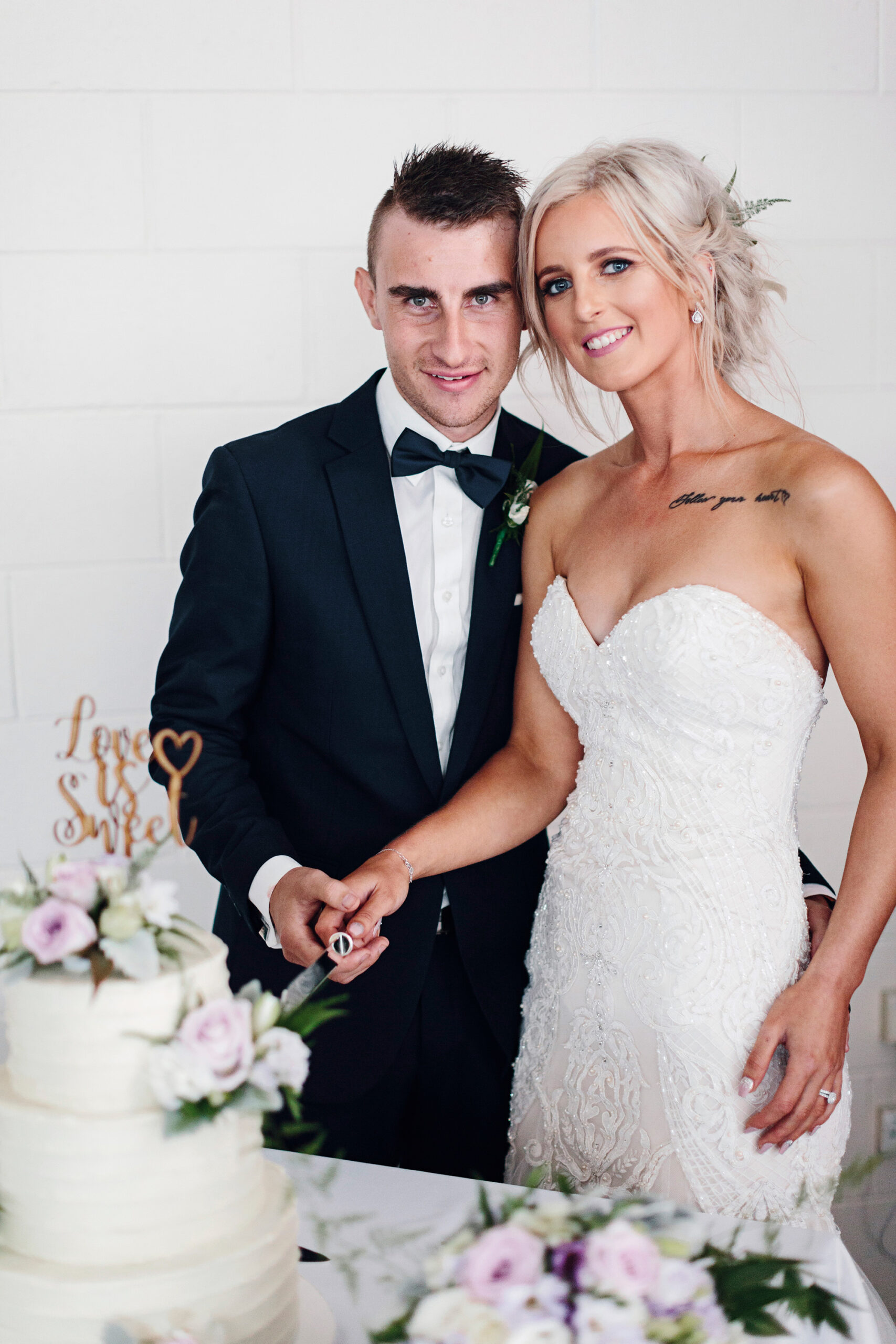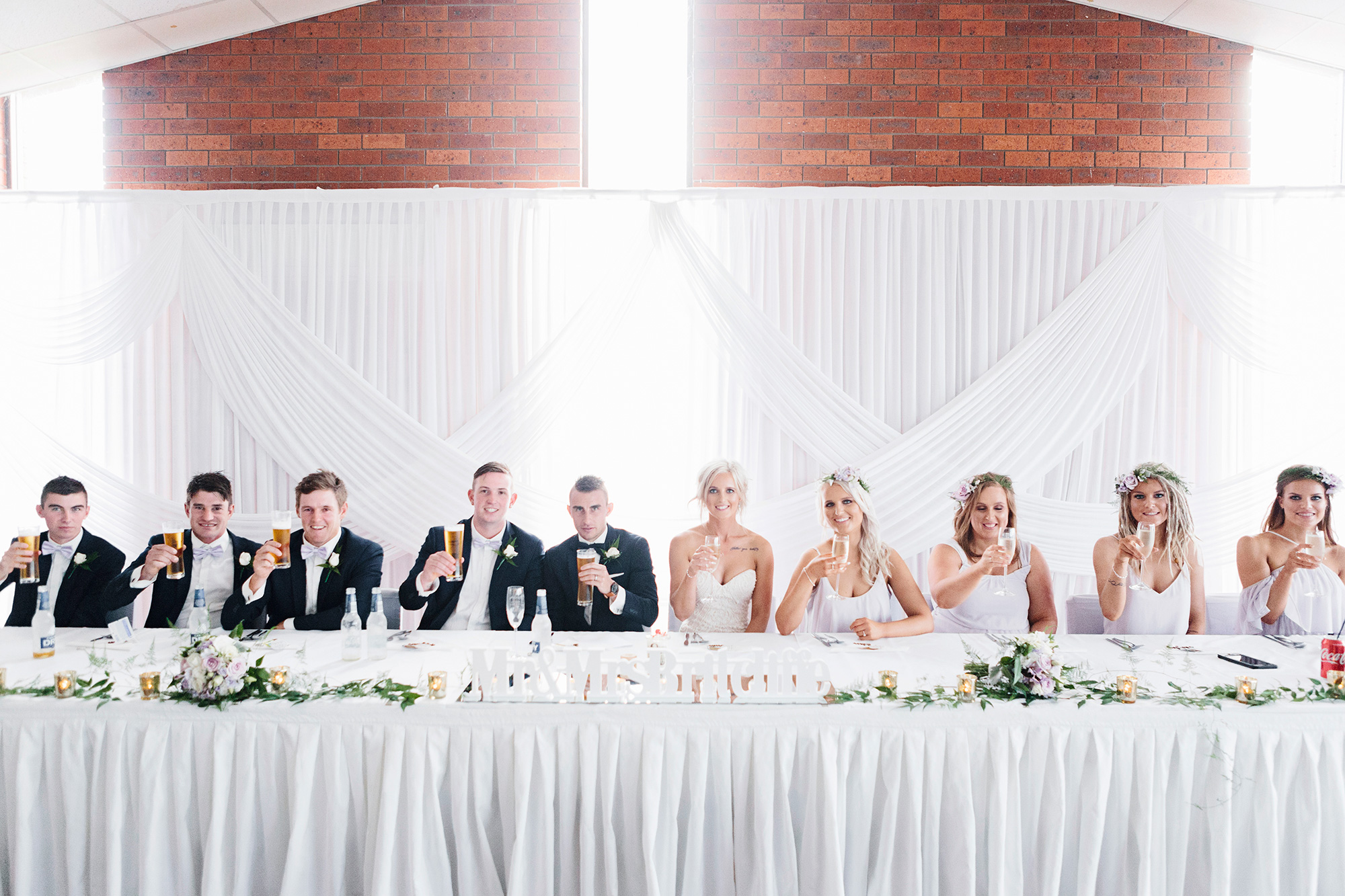 The couple jetted to Hawaii for their honeymoon.