The venue might have been battered by 70km/h winds and the groom might have shown up in a moon-boot, but nothing could spoil Shalissa and Josh's glam rustic wedding.
The couple, from Launceston, chose Tasmania's beautiful Cloudy Bay on Bruny Island to celebrate their love on November 4, 2017.
"We always knew we wanted an outdoor wedding, beside the seaside, with a marquee for our reception venue," Shalissa, 26, says.
The rough weather meant the ceremony, watched on by 119 guests, had to be moved indoors, but the couple still describes the day as a fairytale.
"The fairytale wedding I had always dreamt of had come true," Shalissa says of the wedding at Cloudy Bay Villa.
Luckily, groom Josh, 27, completed his DIY duties before breaking his leg in a bucks day mishap, creating bench seats and an arch for the ceremony.
"Not ideal," says the bride, "however the fact that Josh was stuck at home on the couch enabled him to take over finalising suppliers."
Shalissa says the beautiful location allowed the guests to take a mini-holiday while also enjoying the rustic glam wedding.
"The location of our wedding was very unique, a remote, natural, untouched island in Tasmania," she says.
"It was a little bit of paradise."
Photos courtesy of Cassie Sullivan Weddings.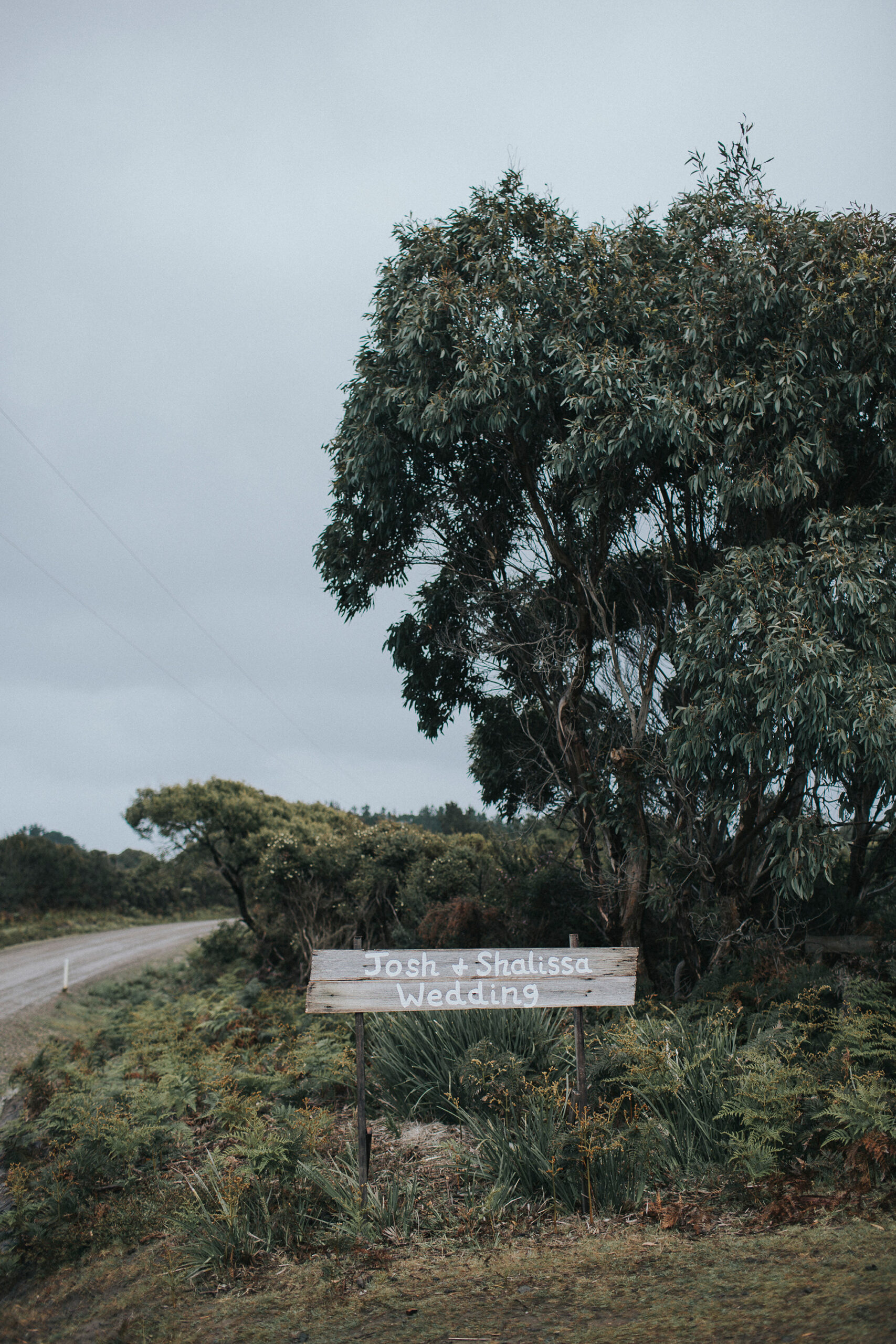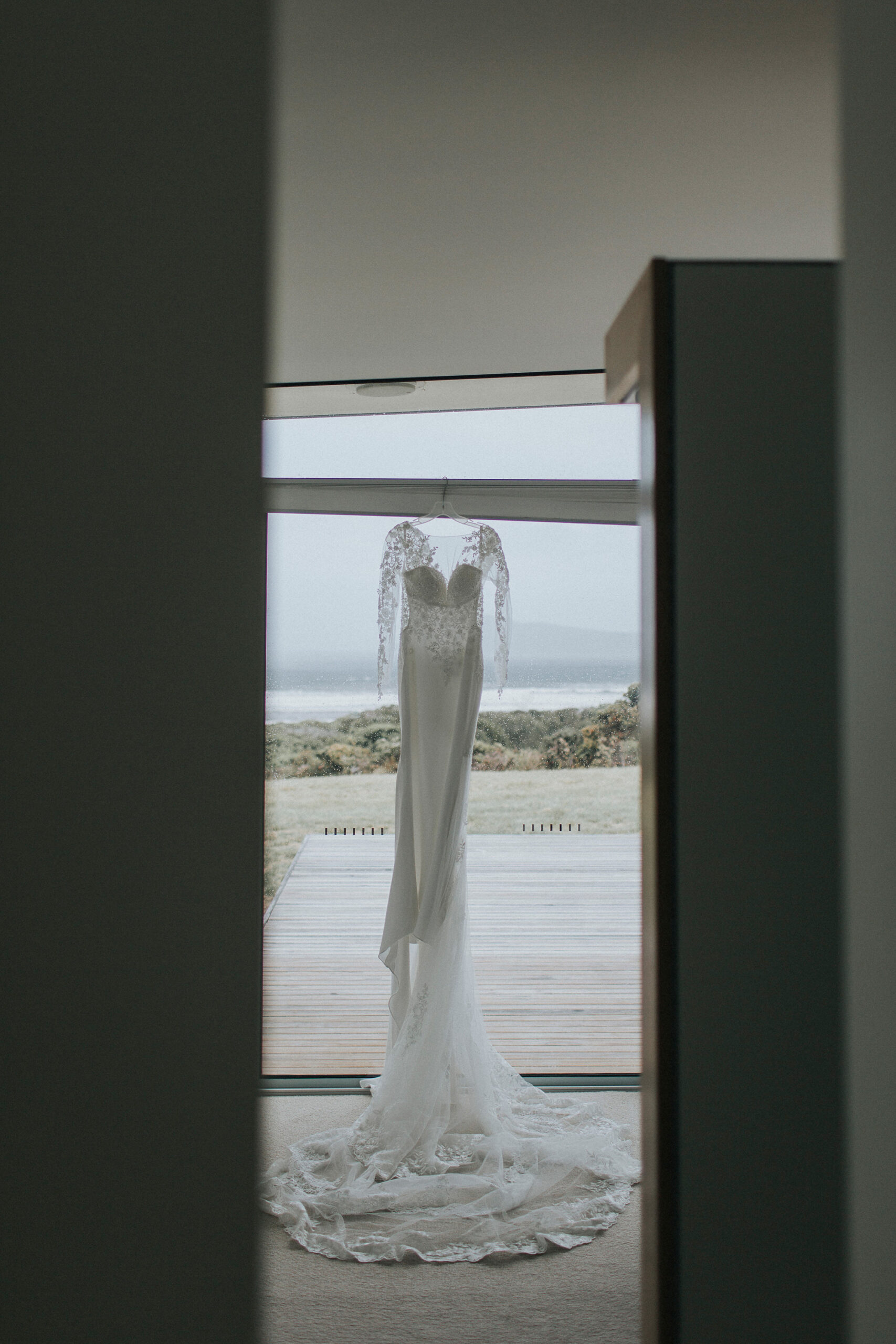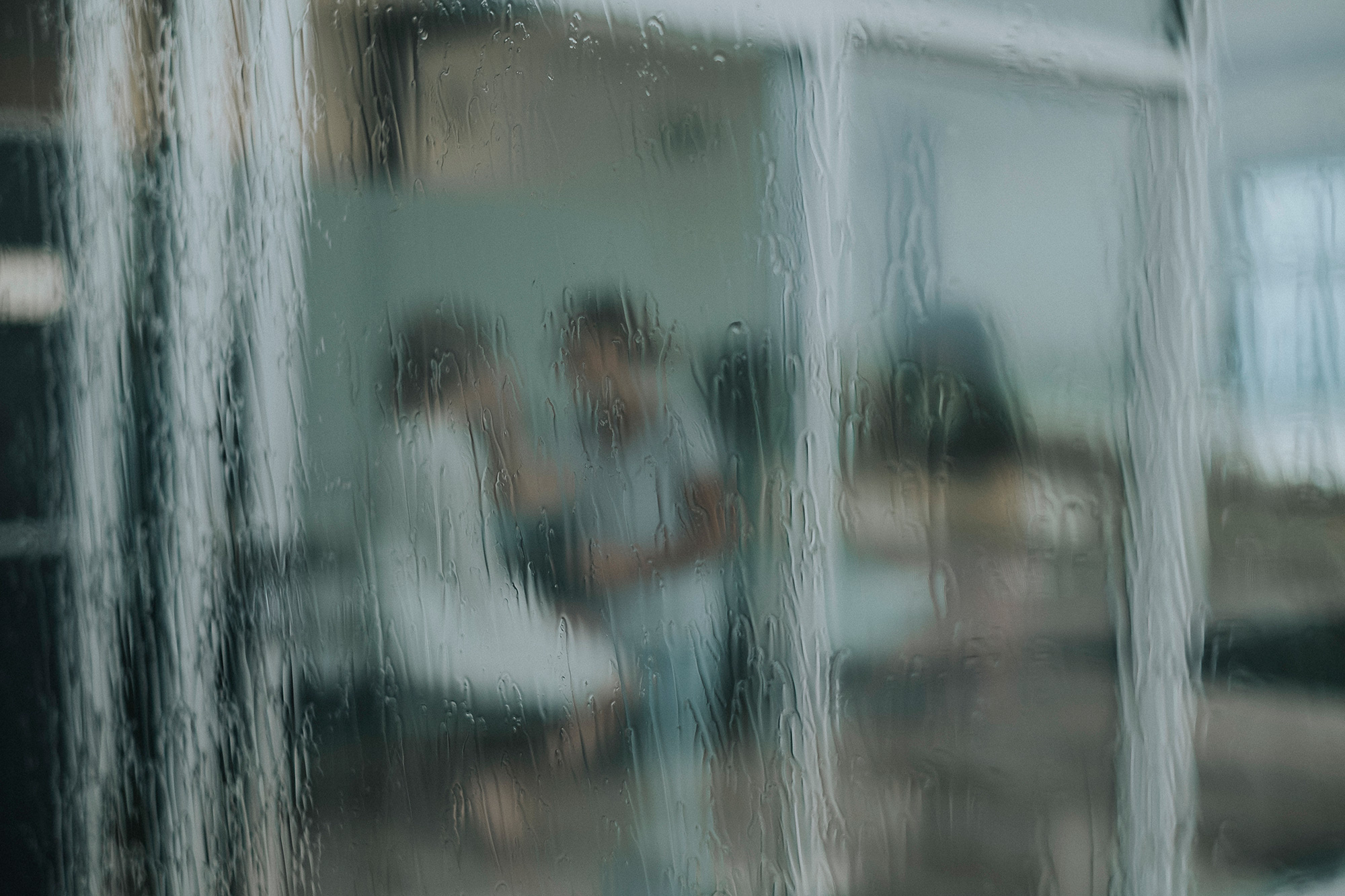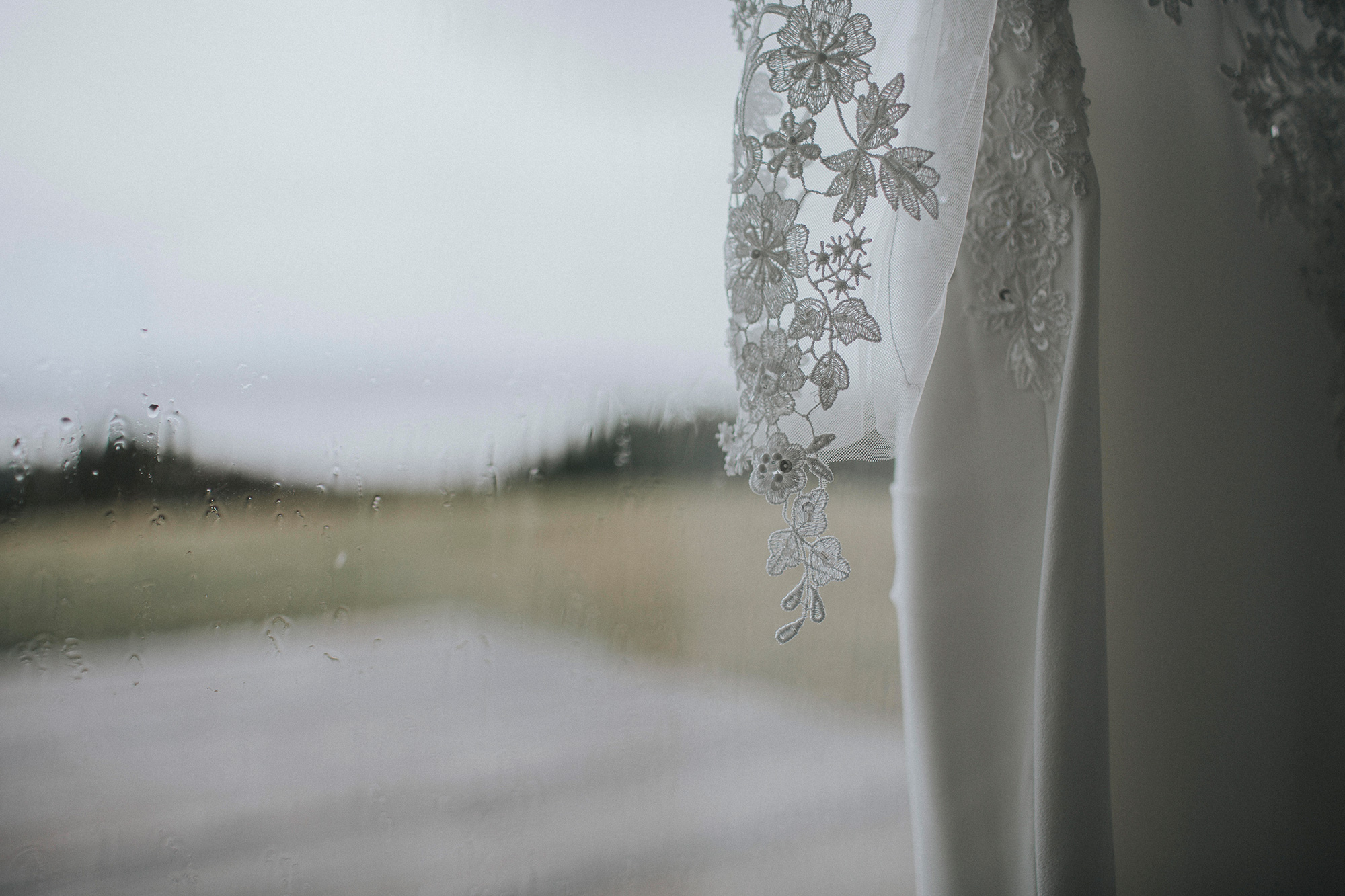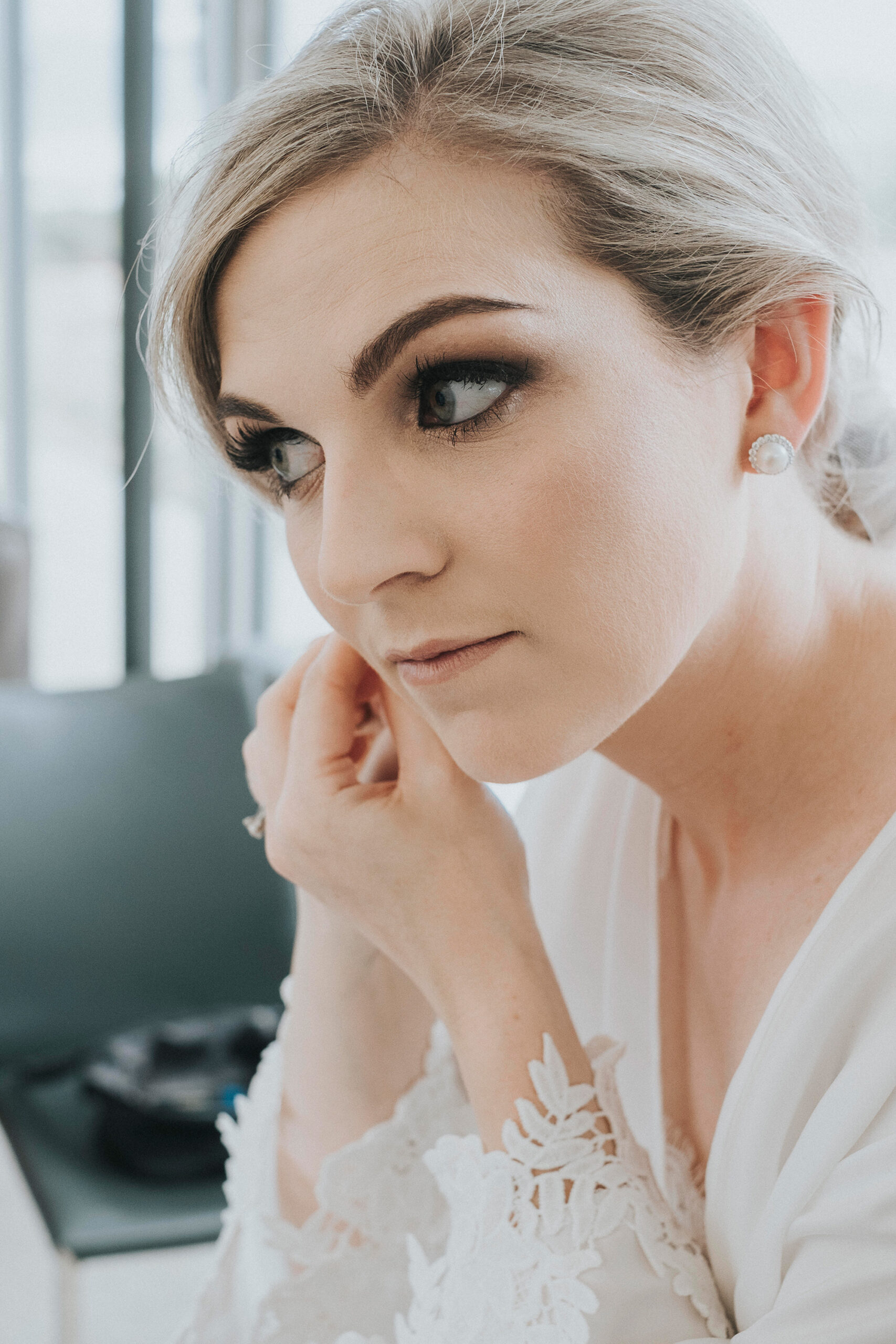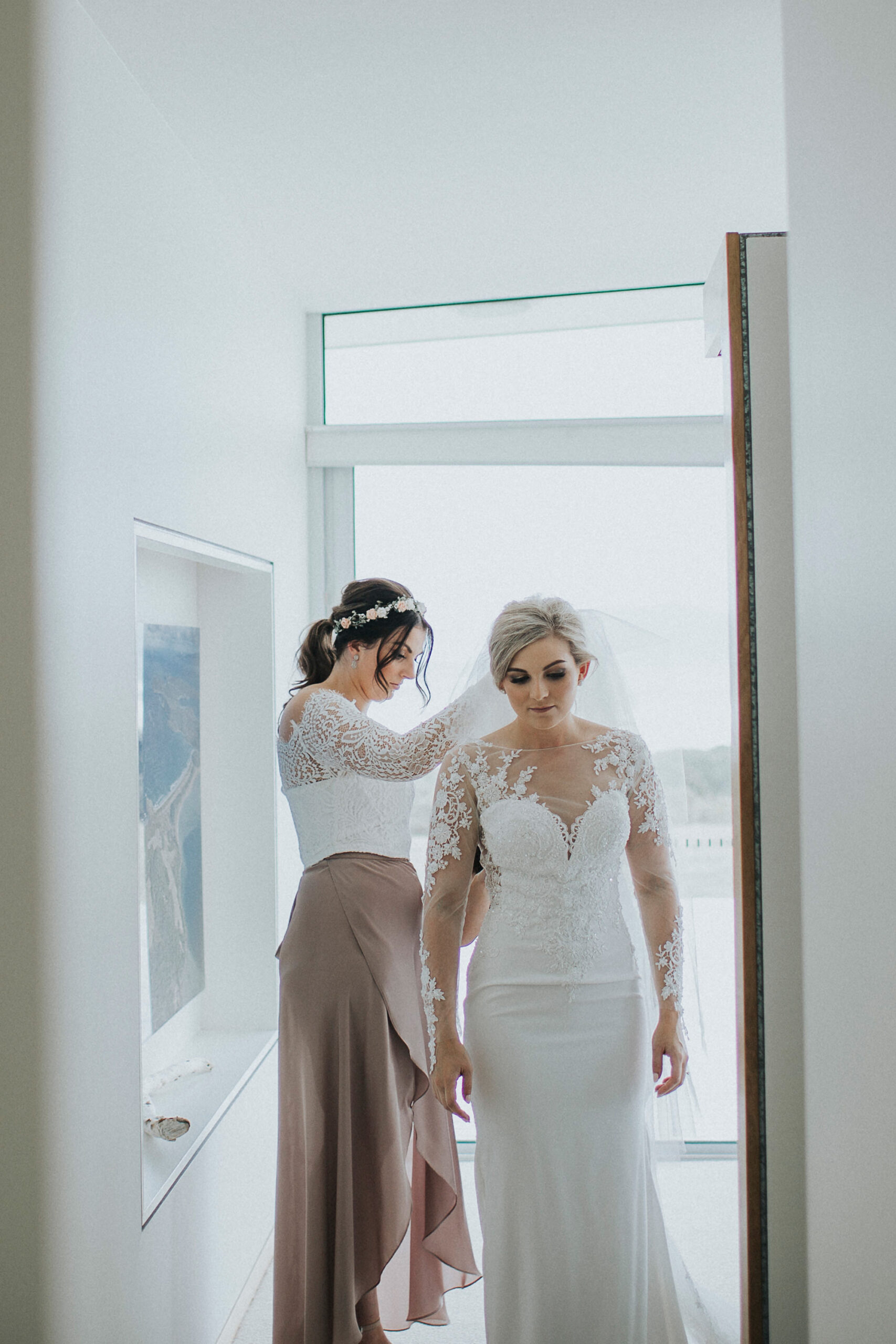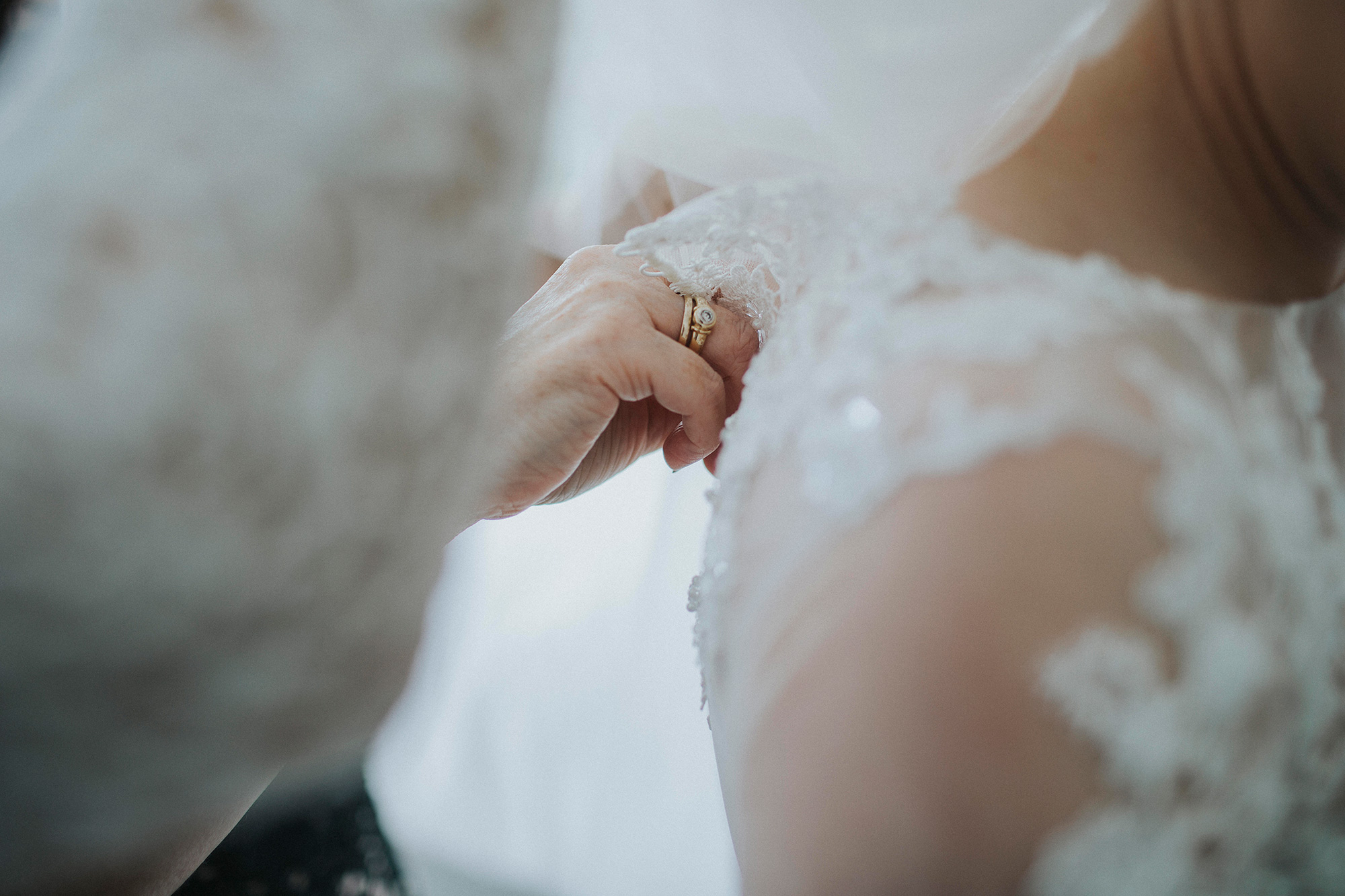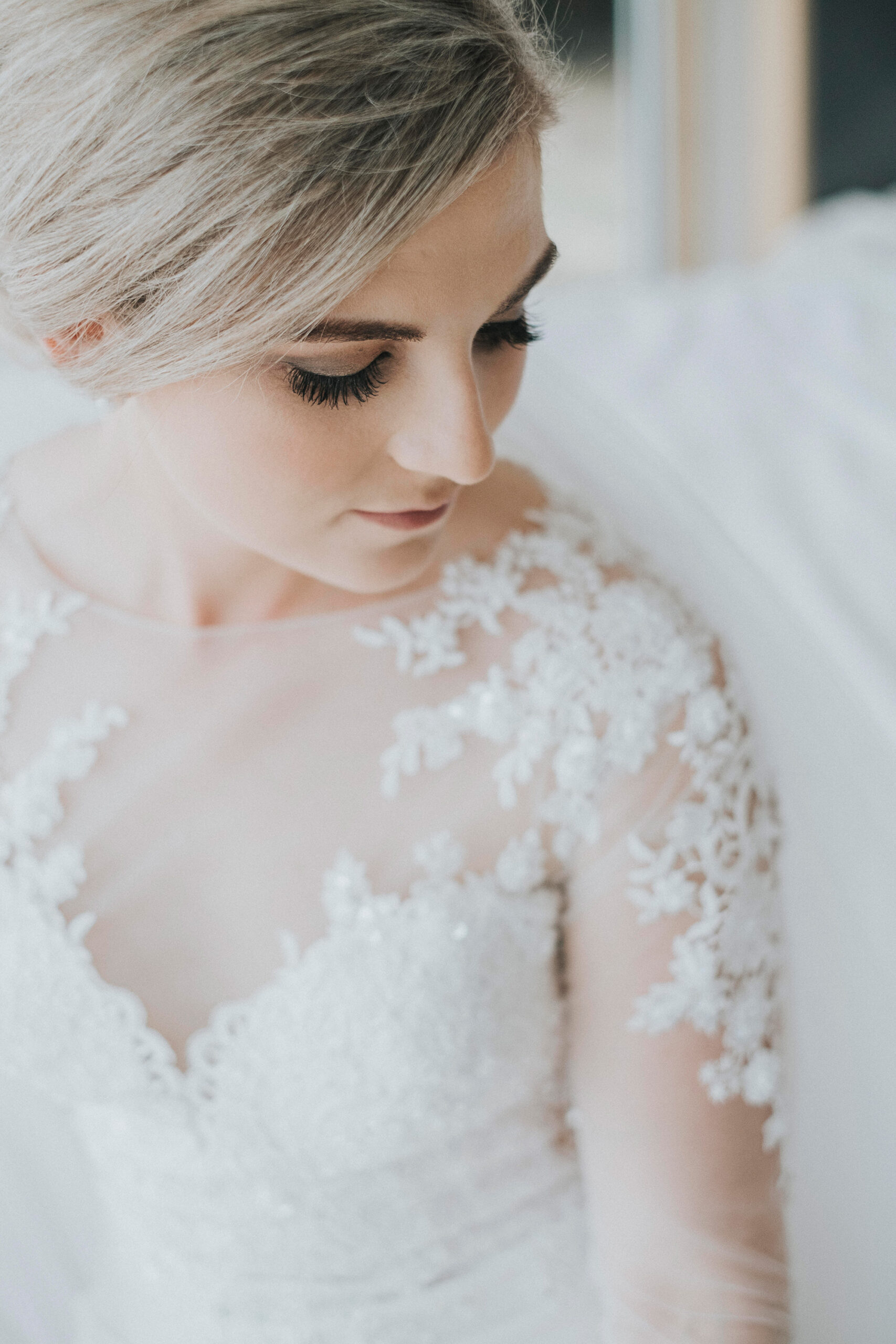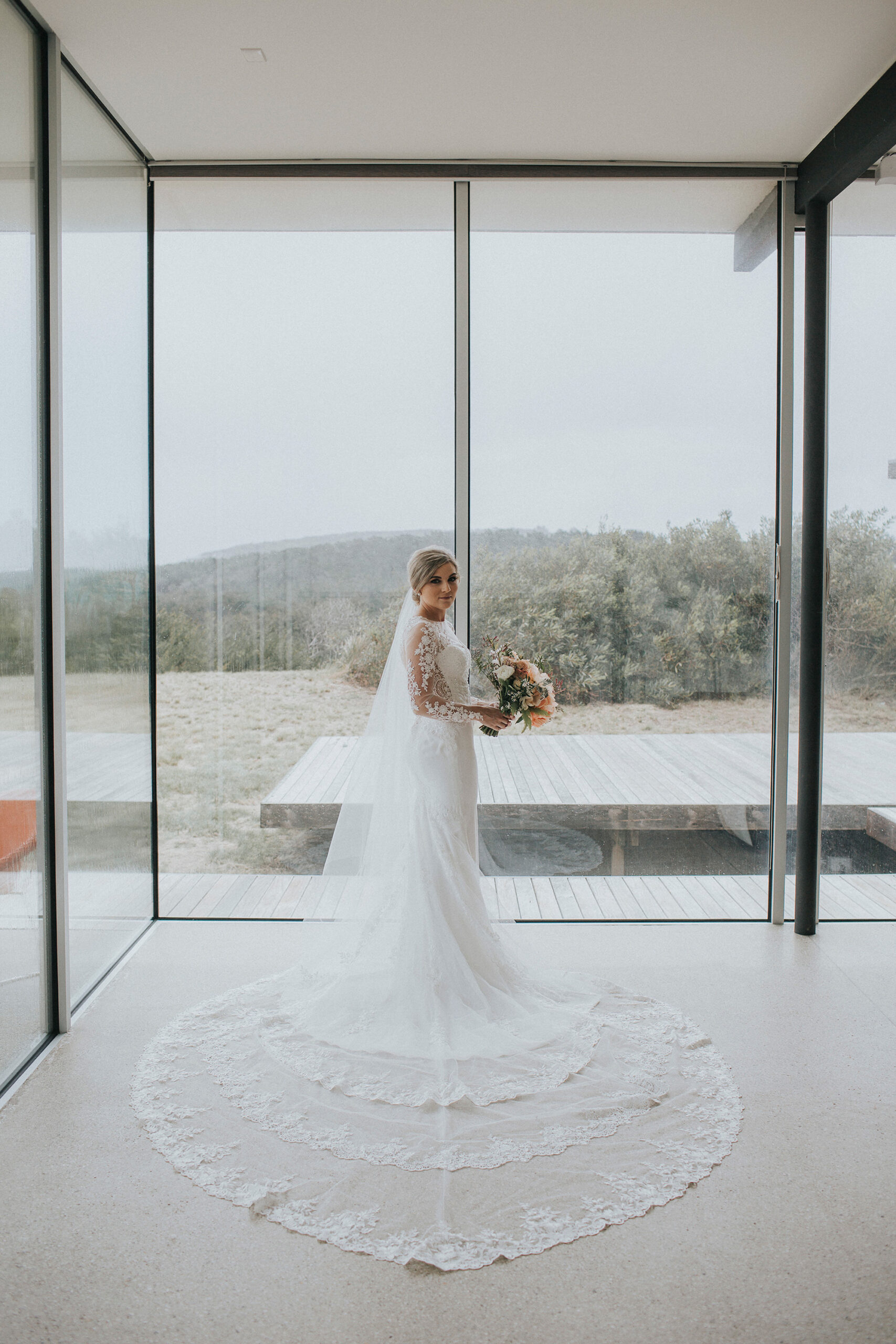 Shalissa flew to Melbourne to choose her gown at Bluebell Bridal. "All the staff were beyond amazing," she says.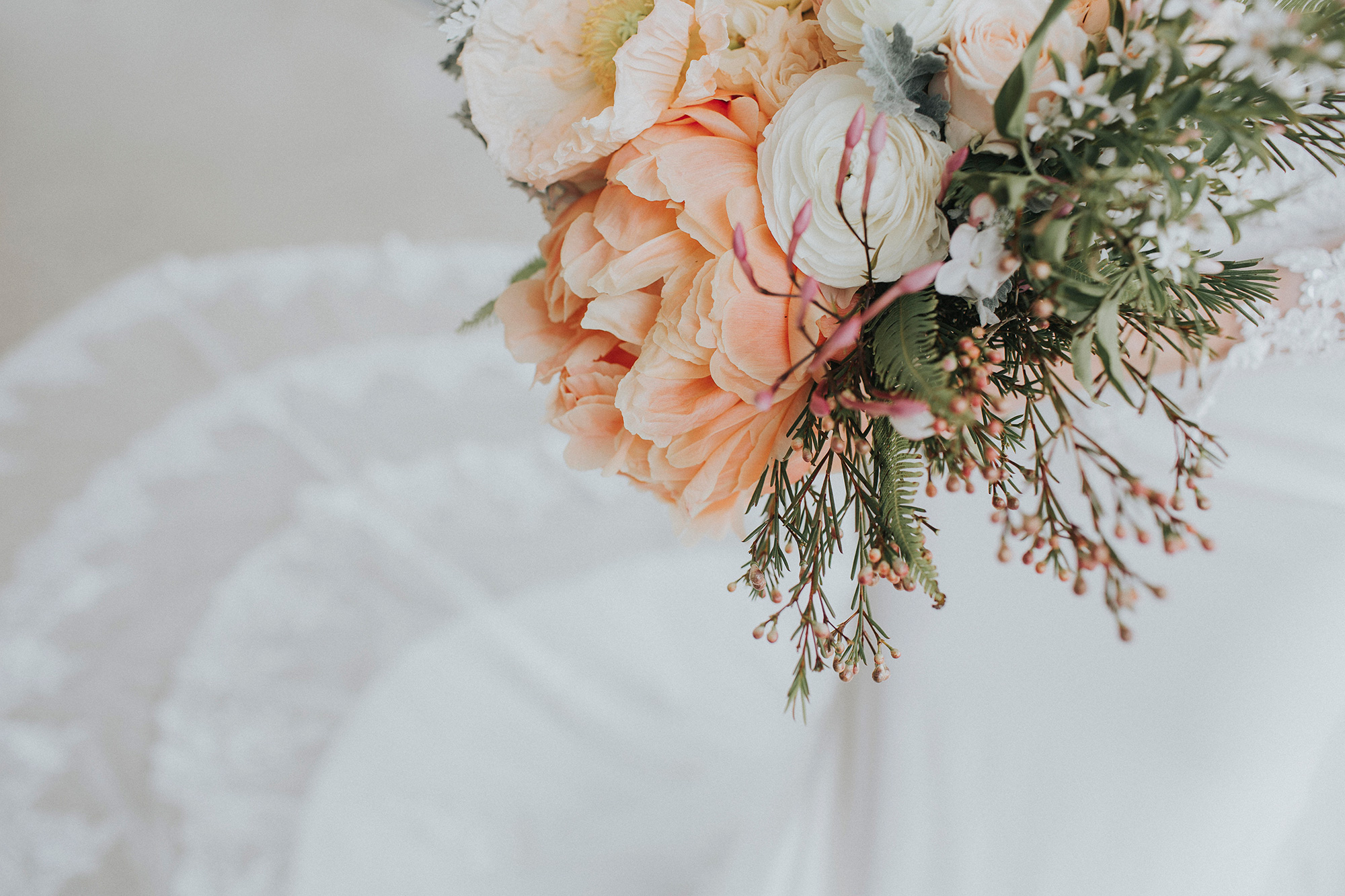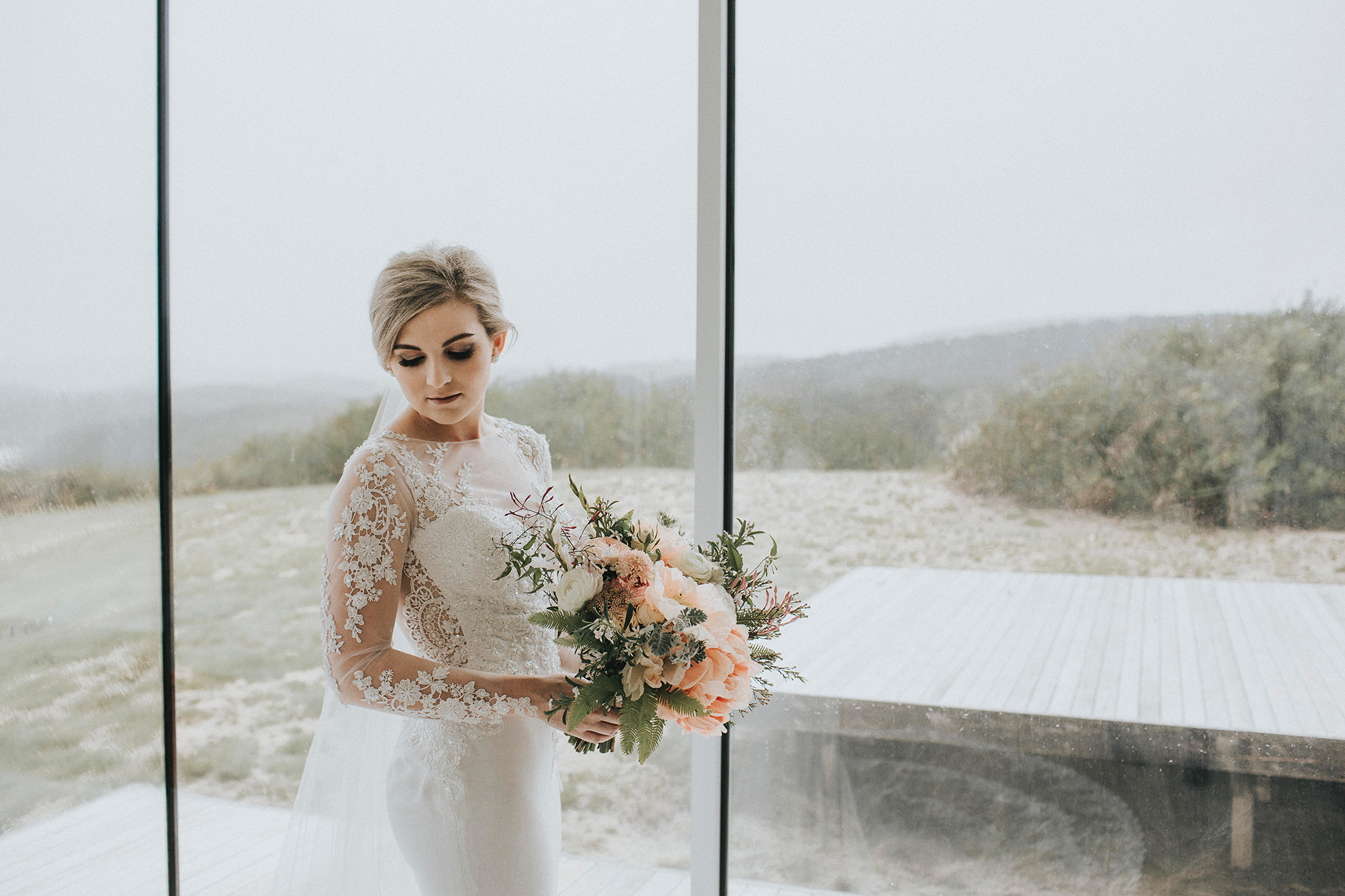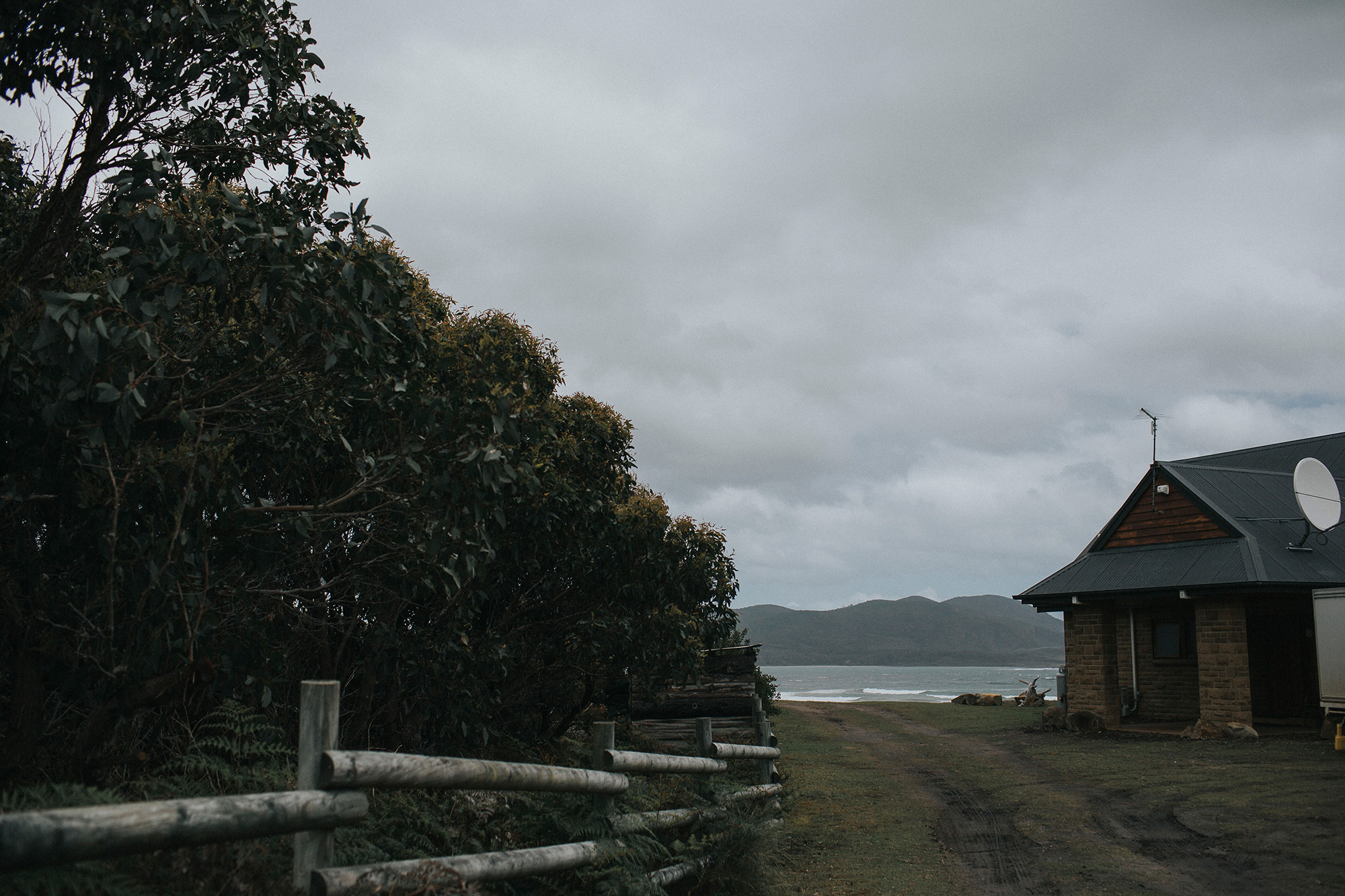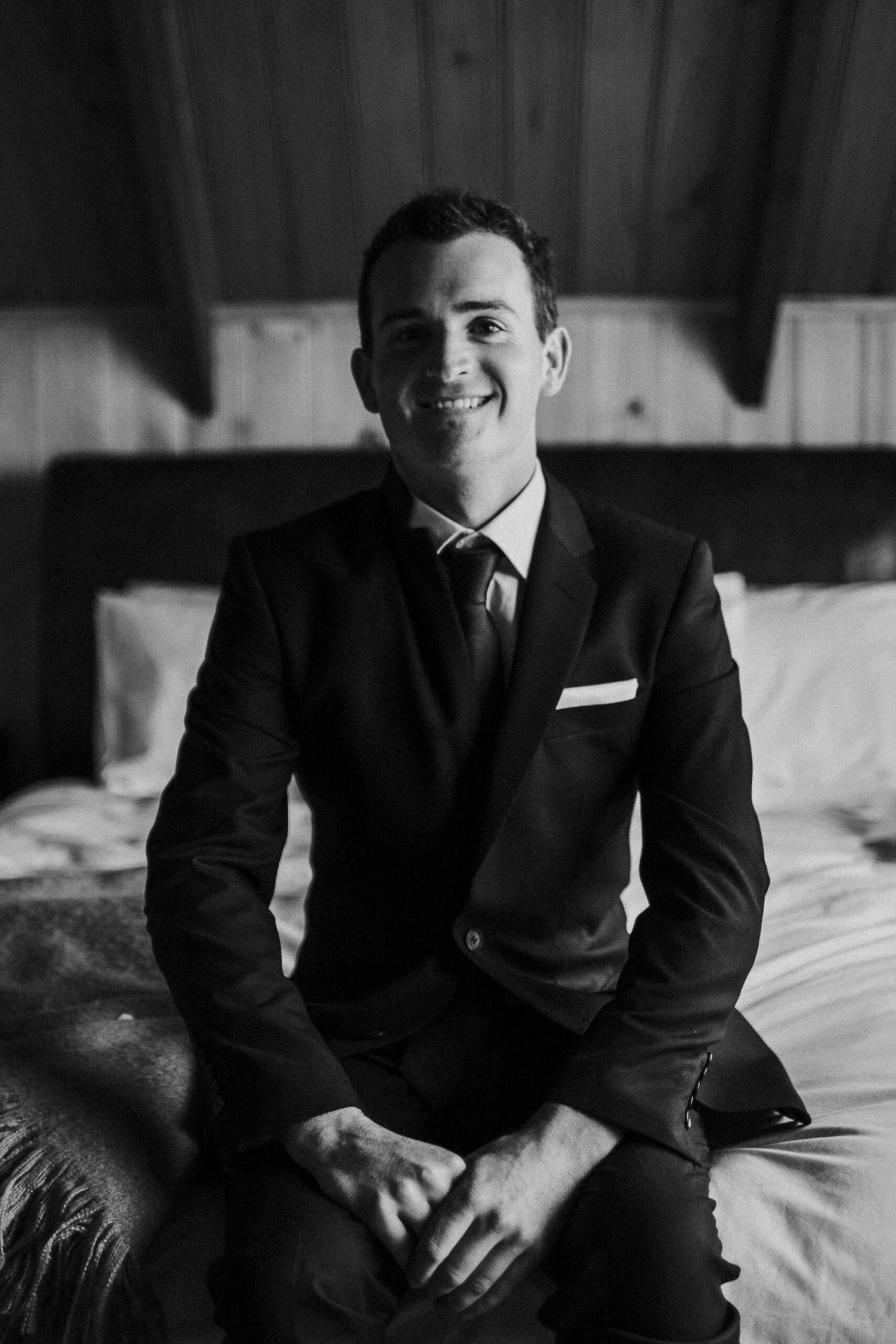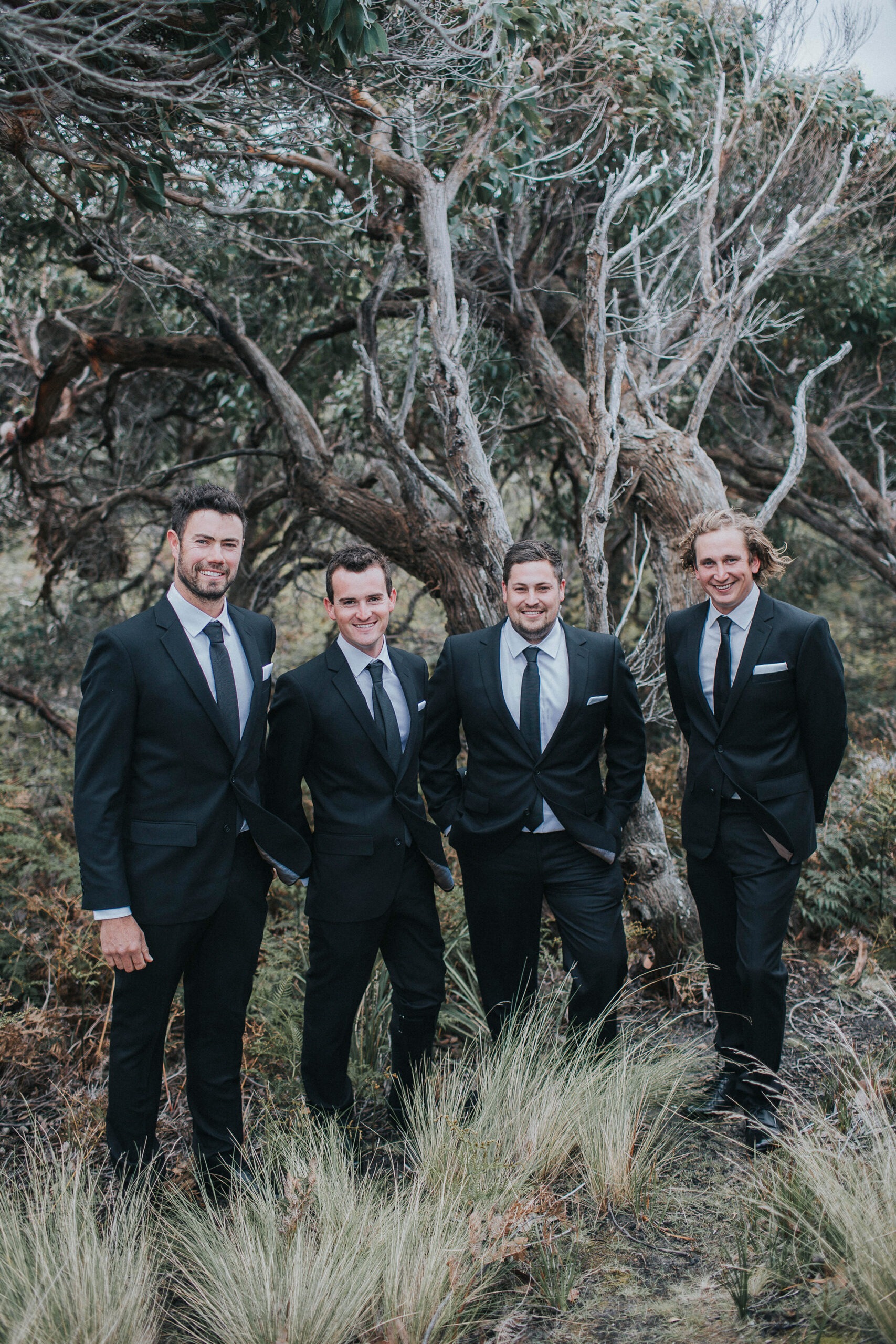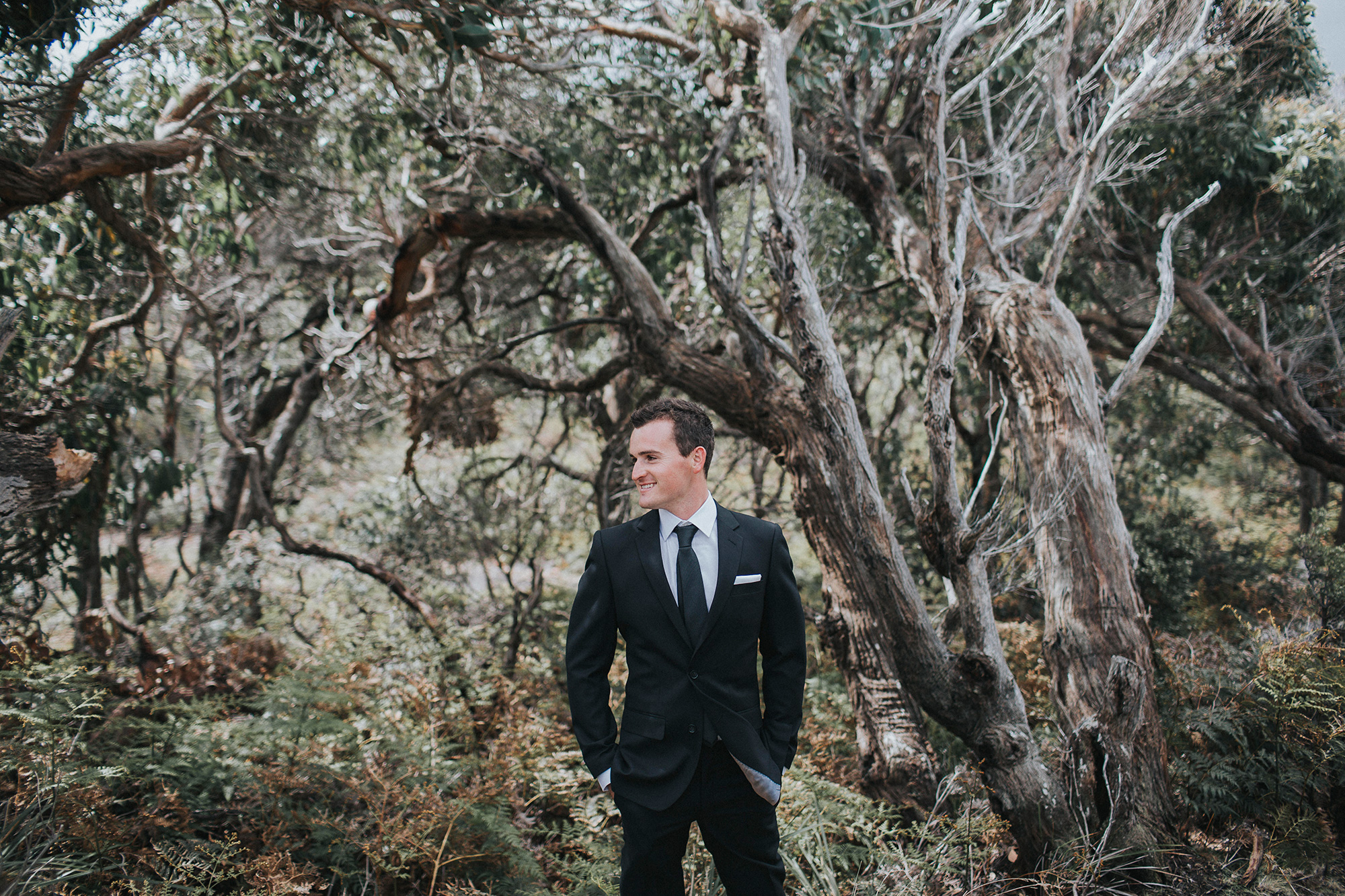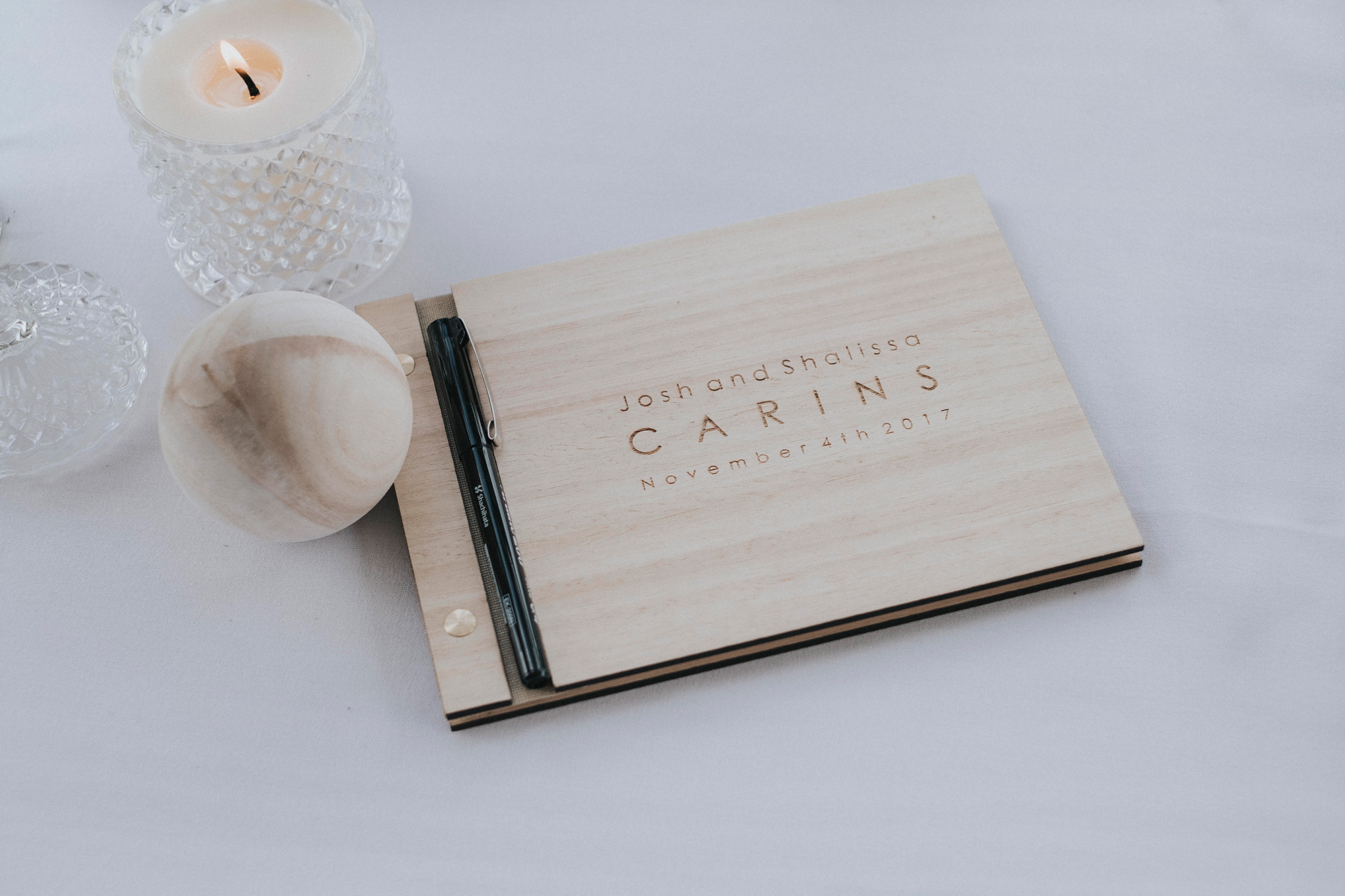 Shalissa says the planning for their rustic glam wedding began a year before the celebration after Josh popped the question in Bali.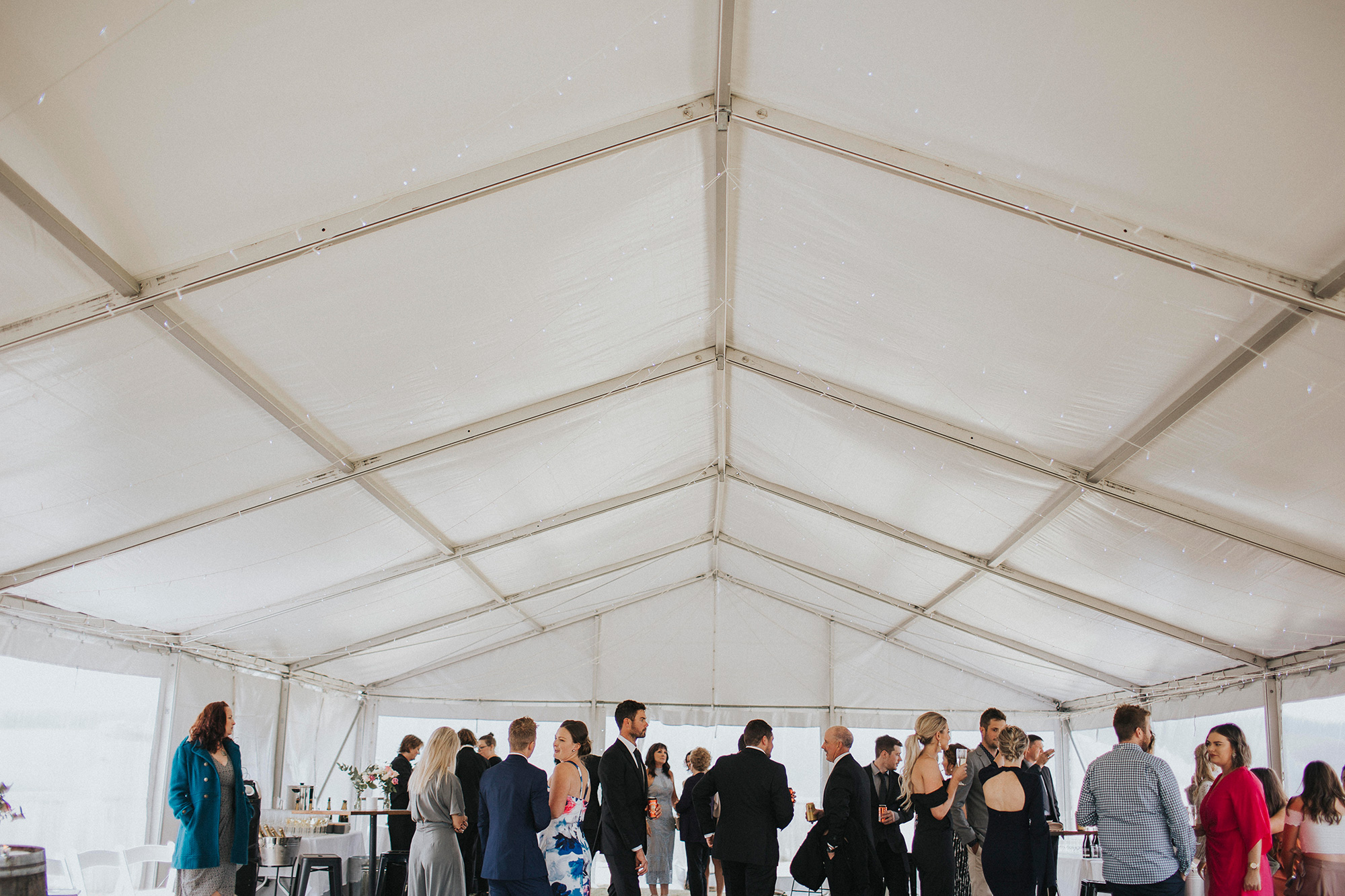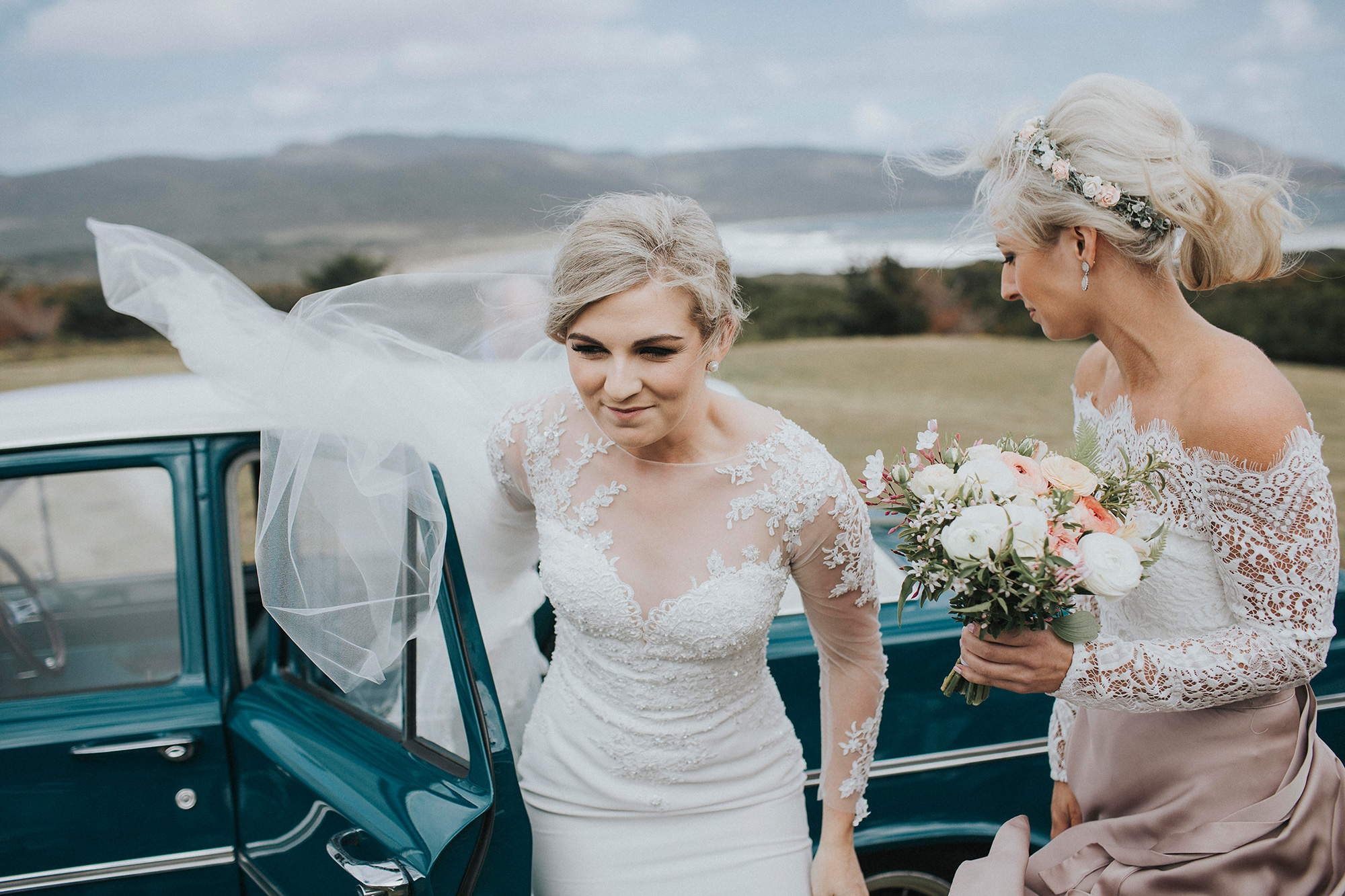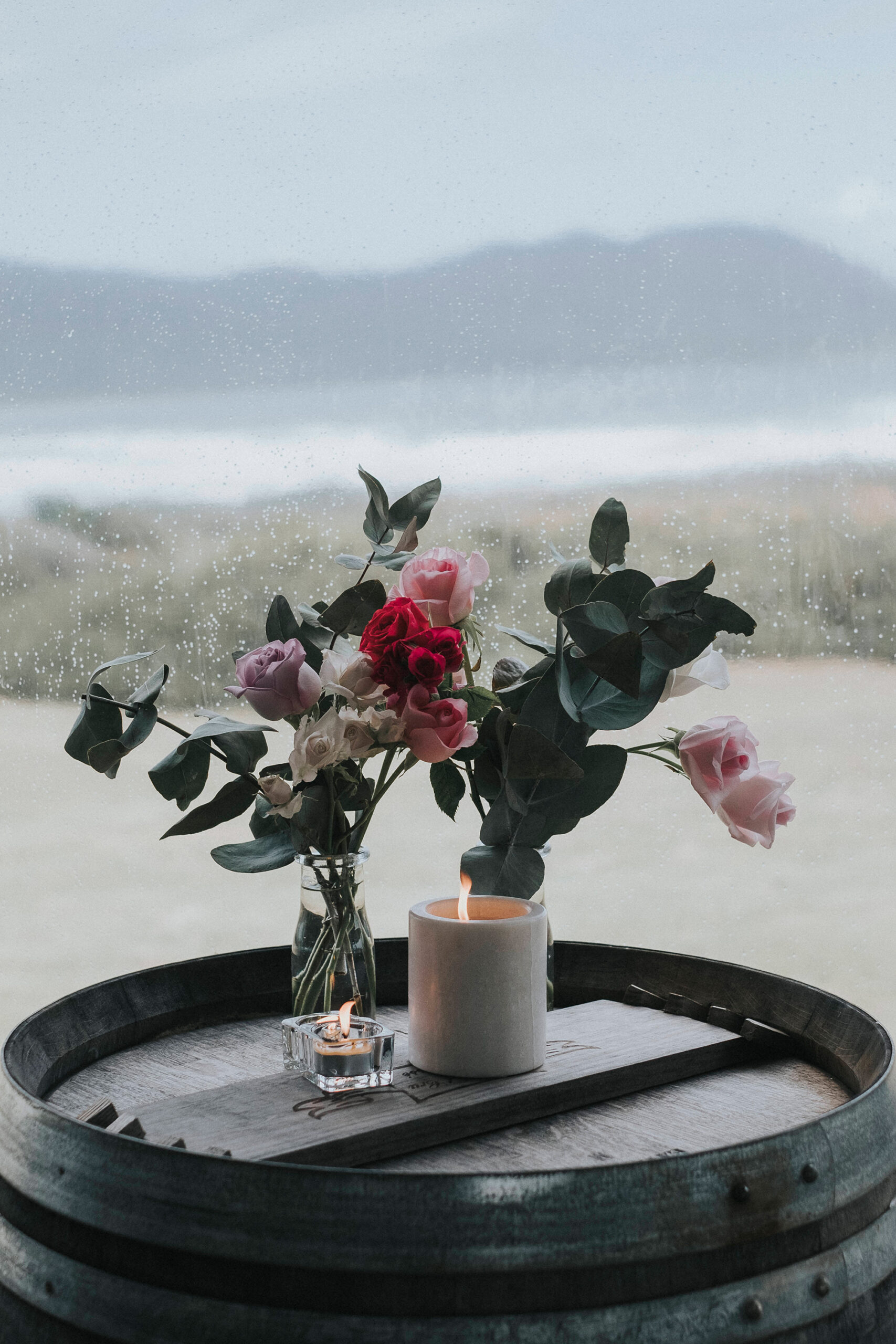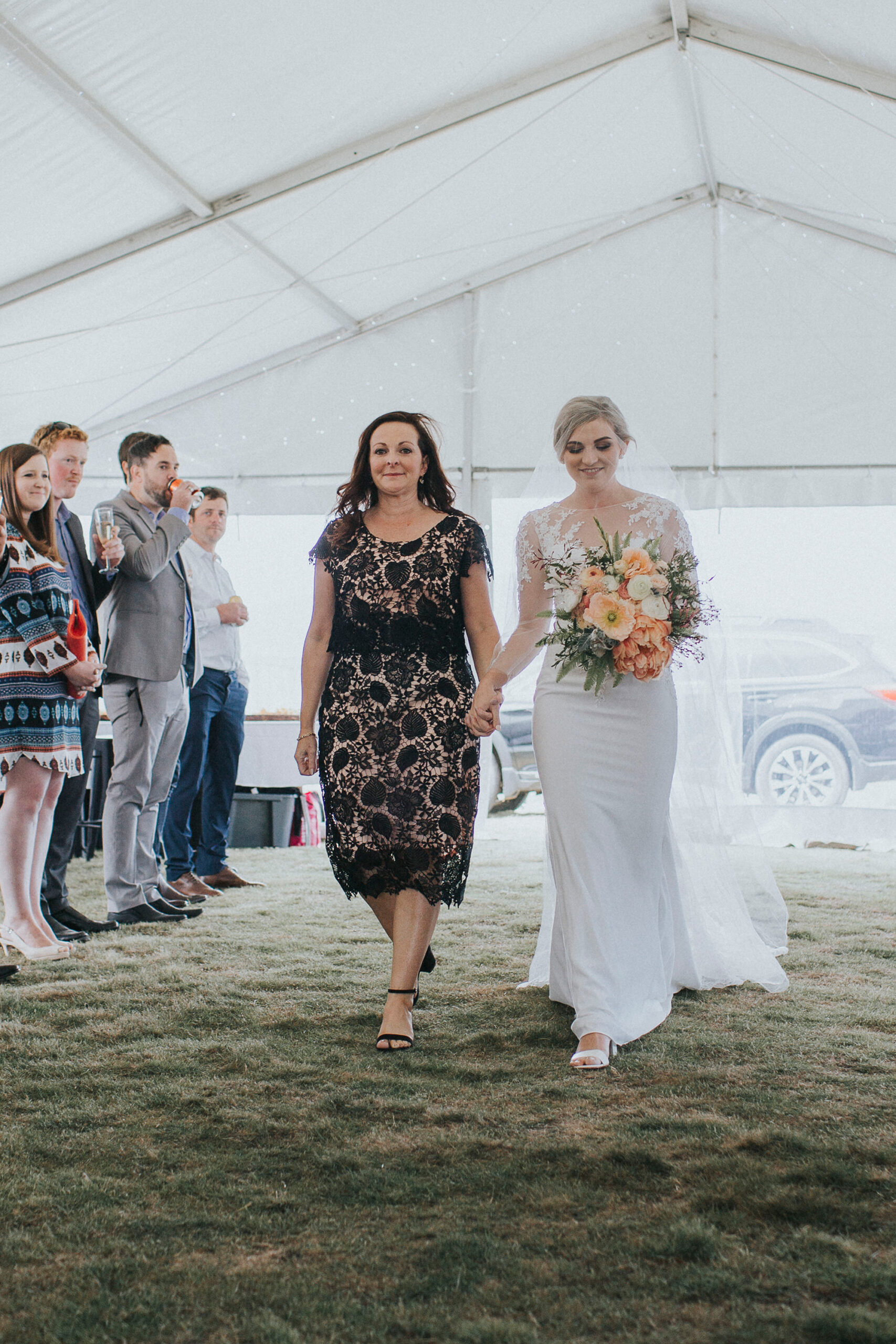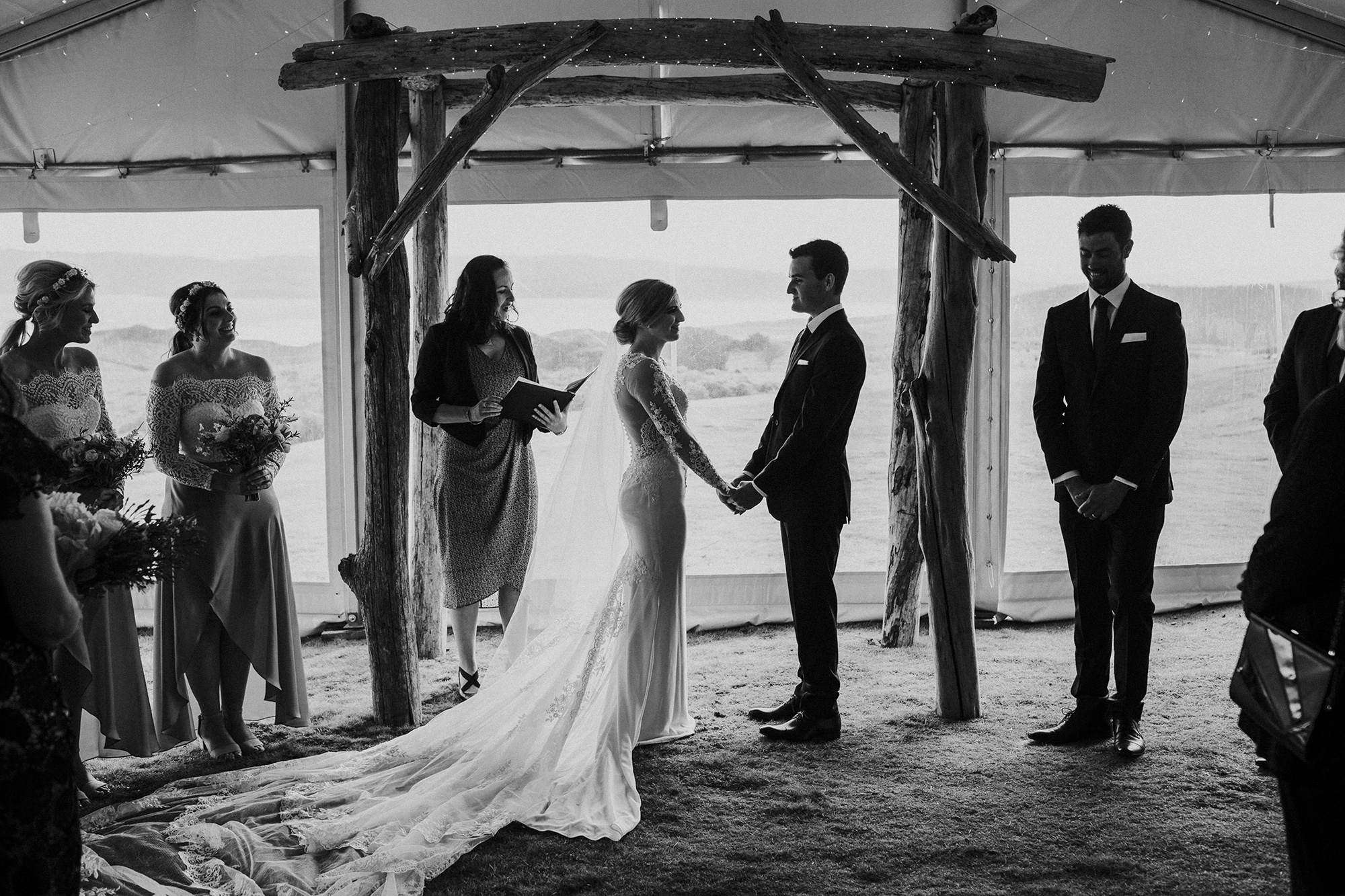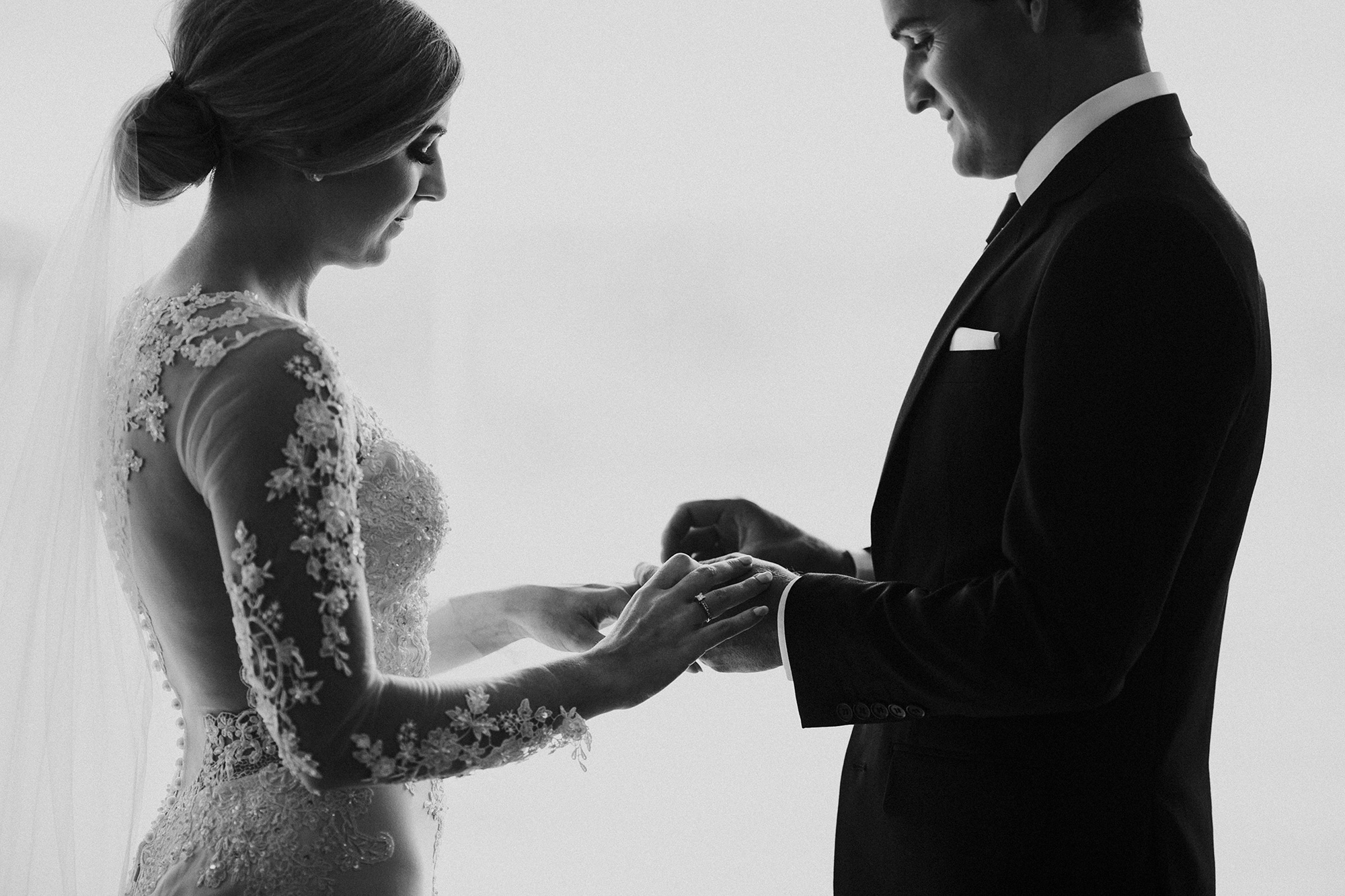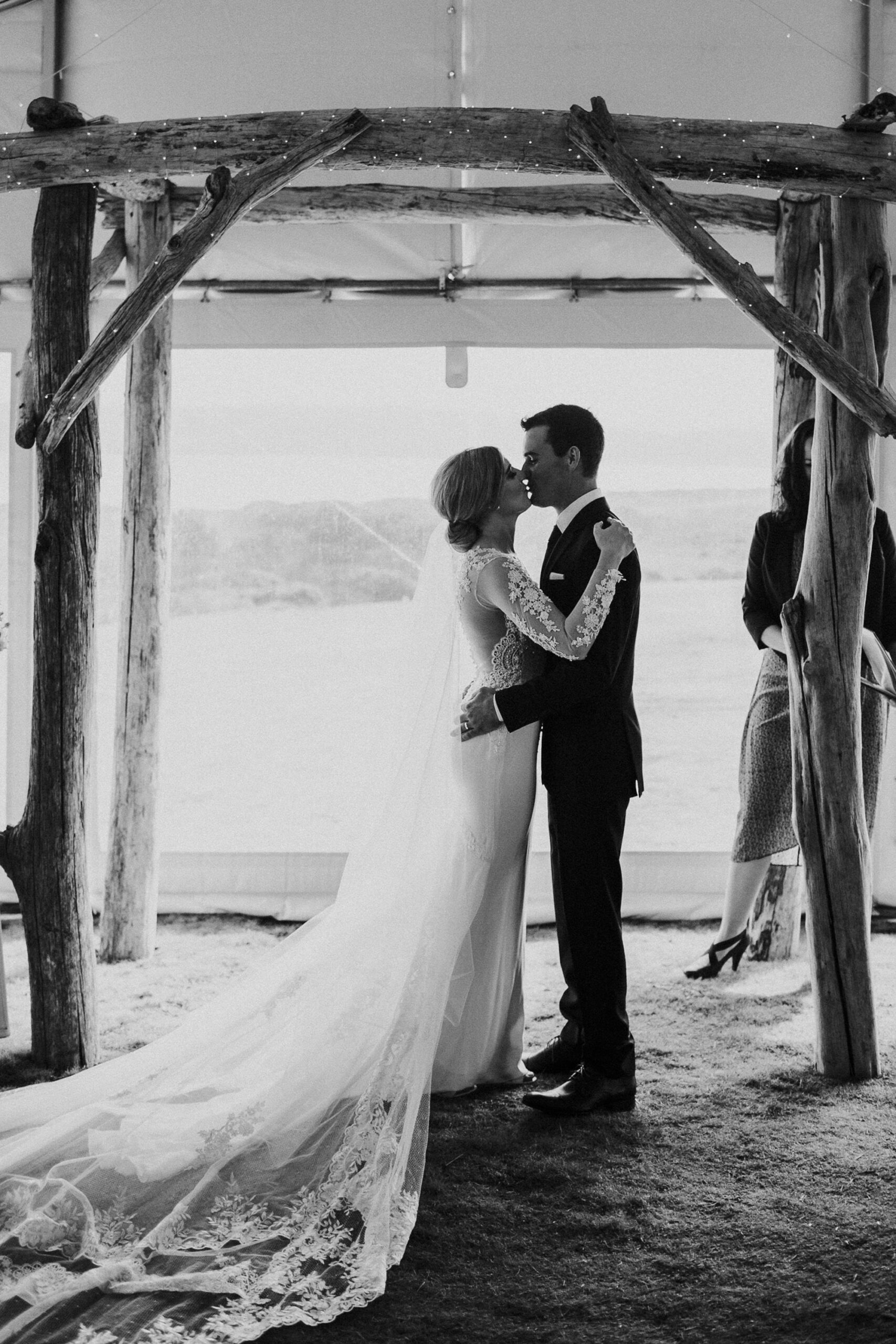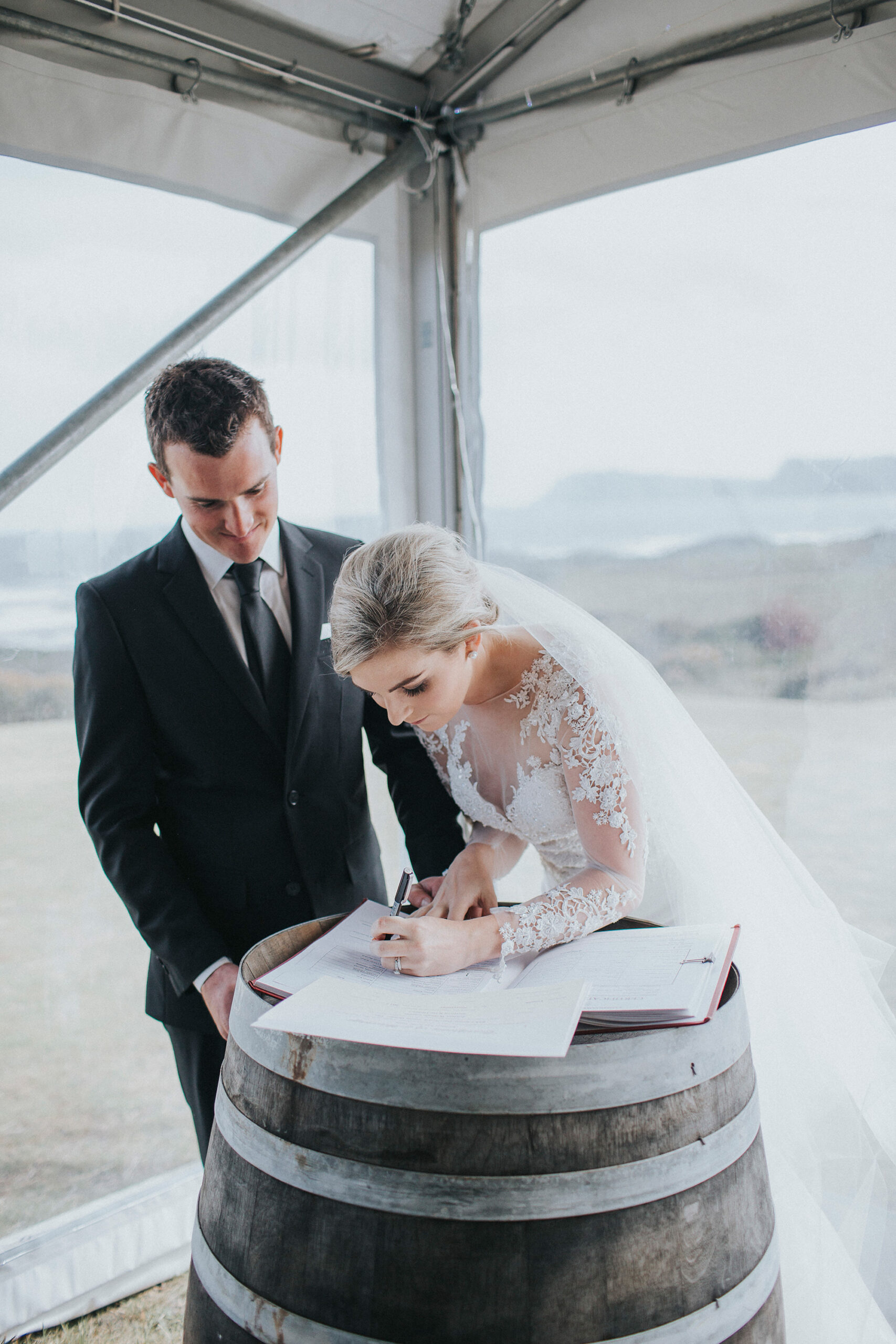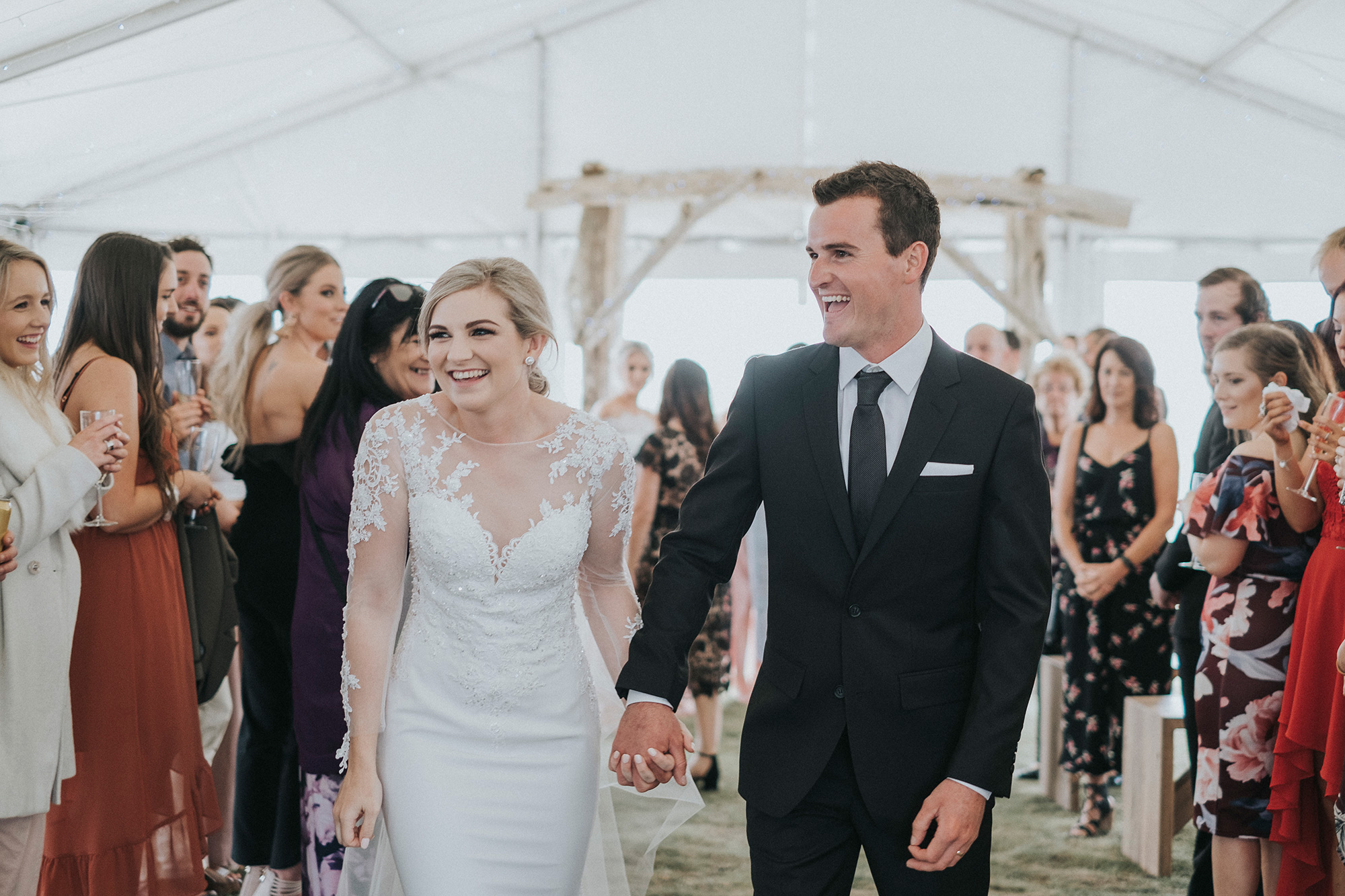 The newlyweds still look back on their wedding photographs with joy. "Since receiving our wedding slideshow, there has not been a day that we have not replayed it and every time is as special as the first," Shalissa says.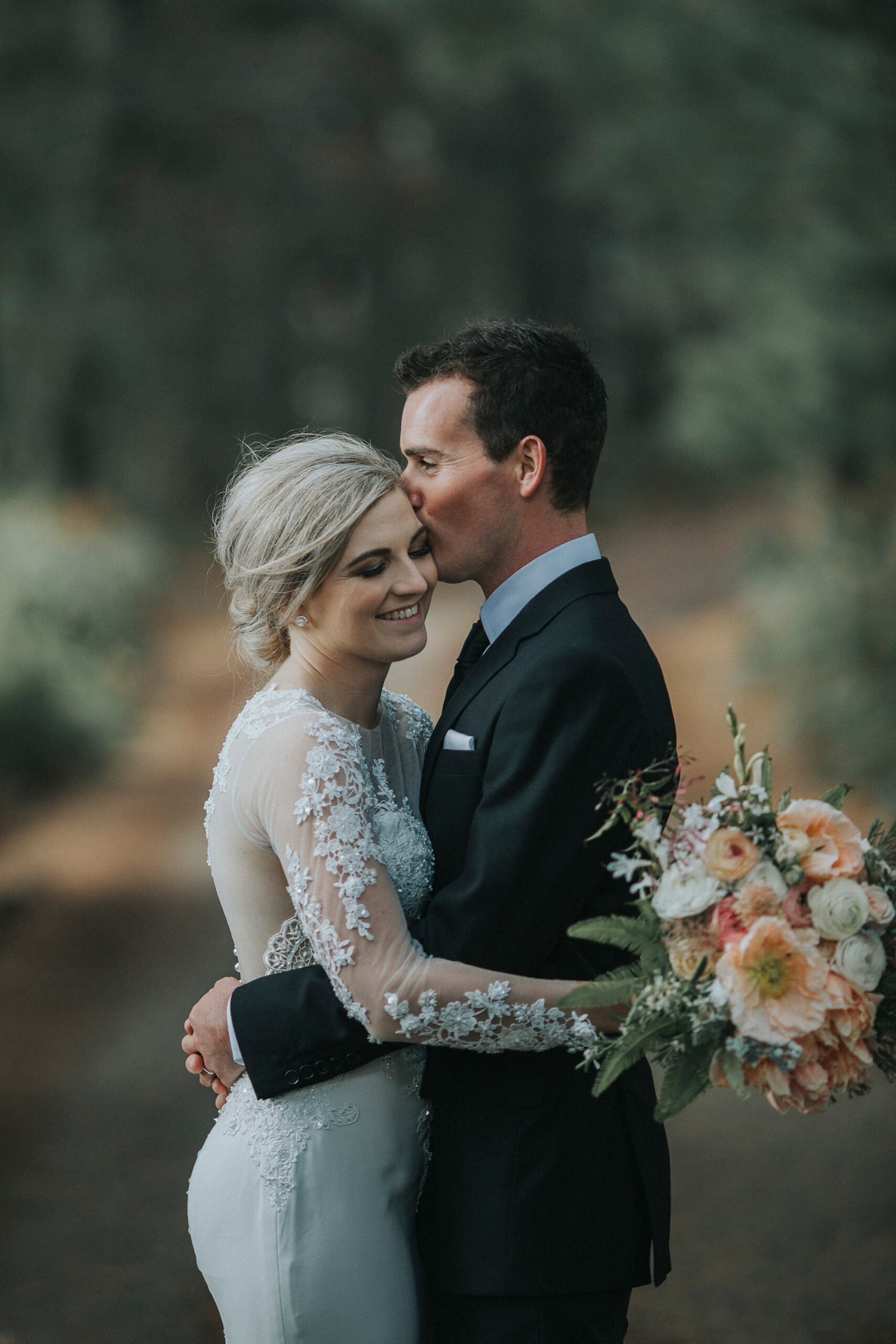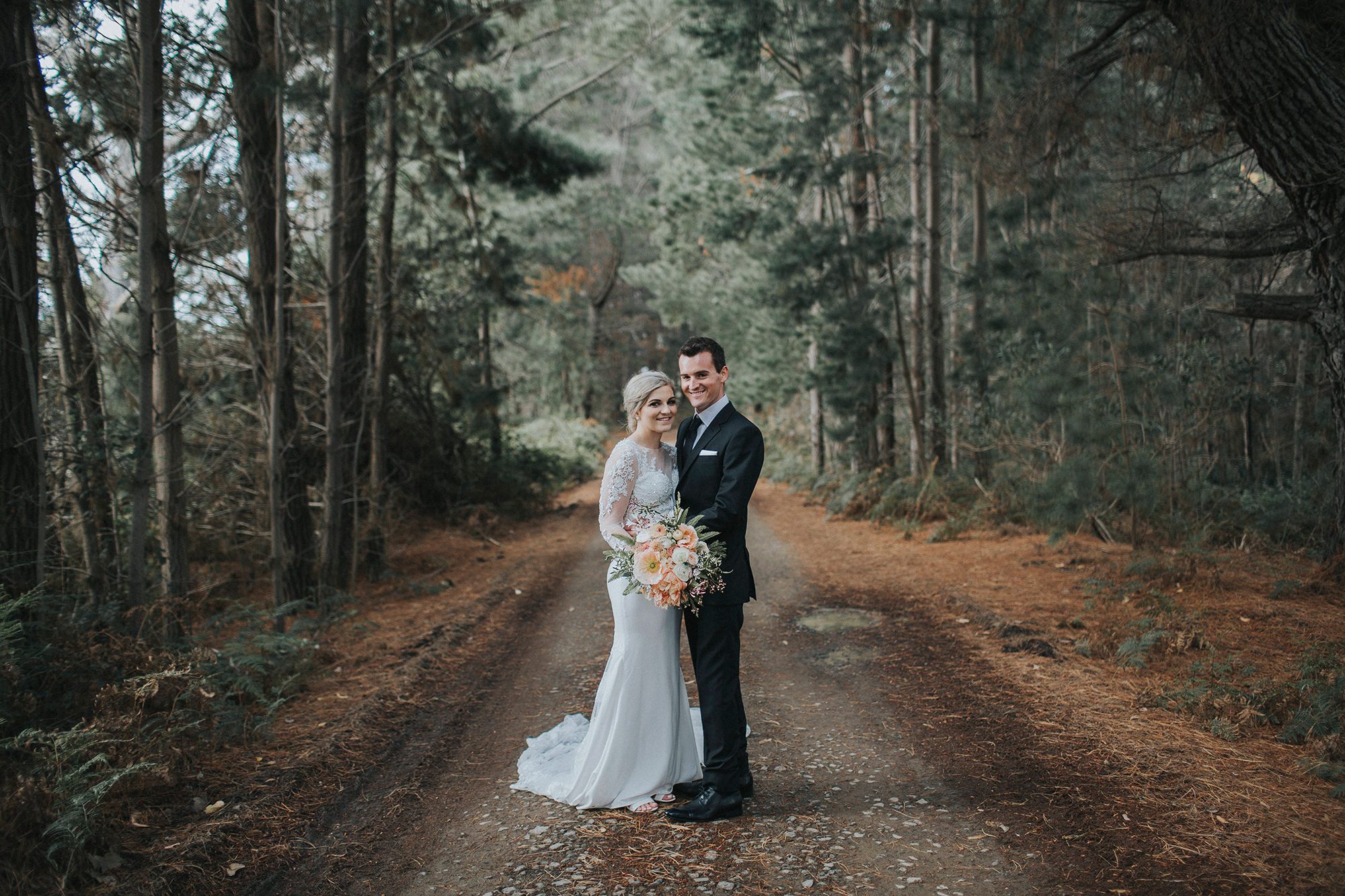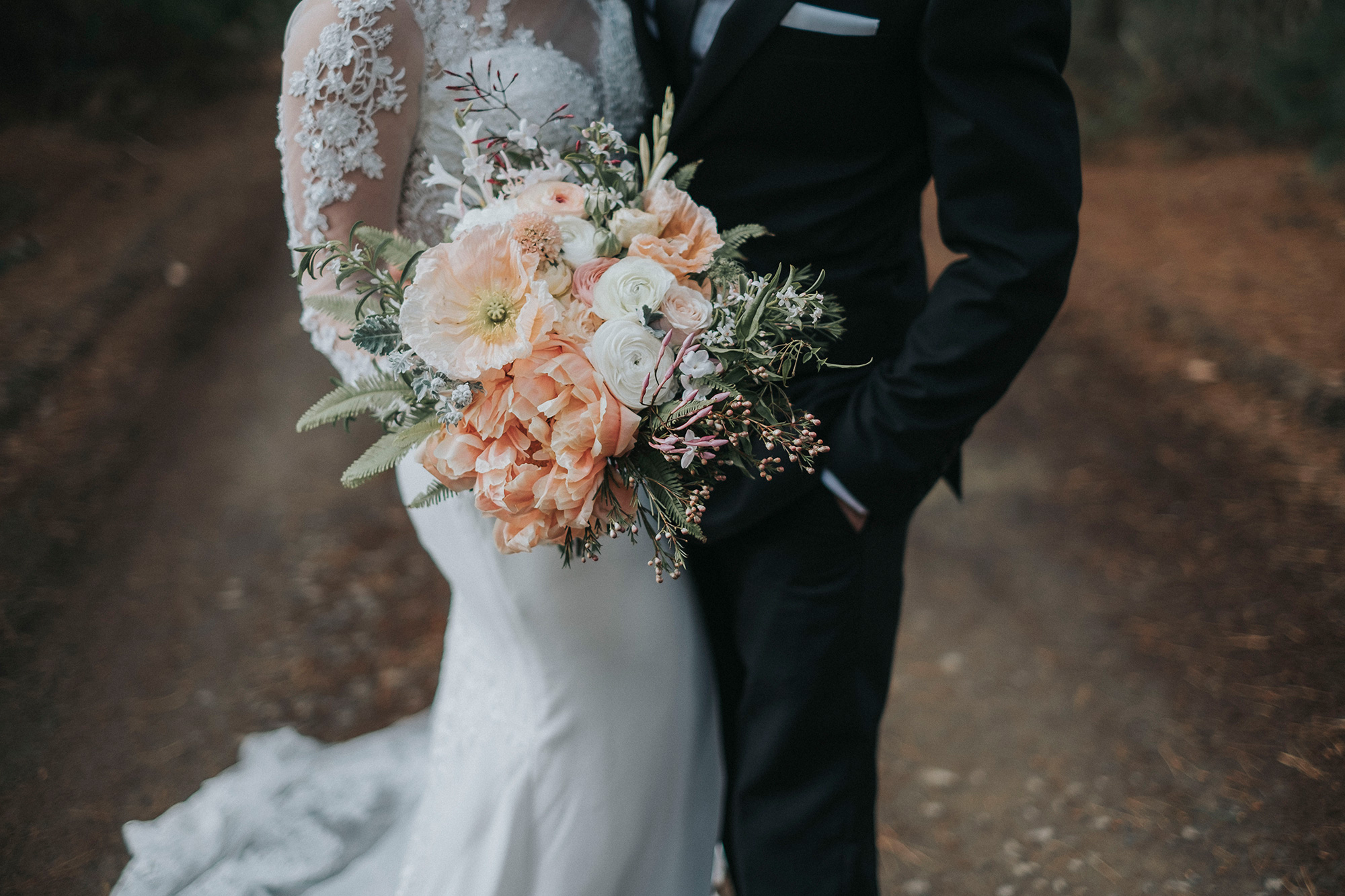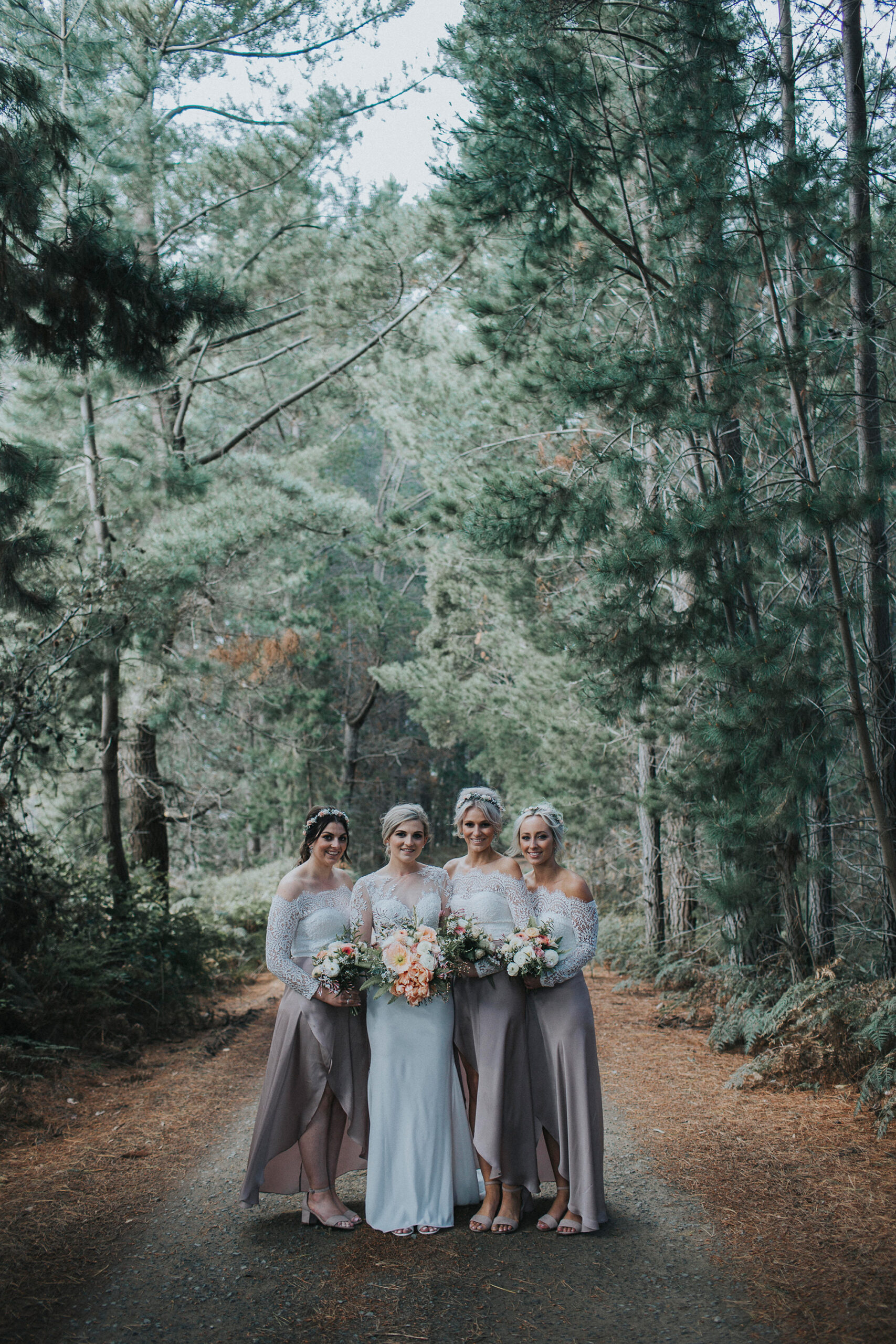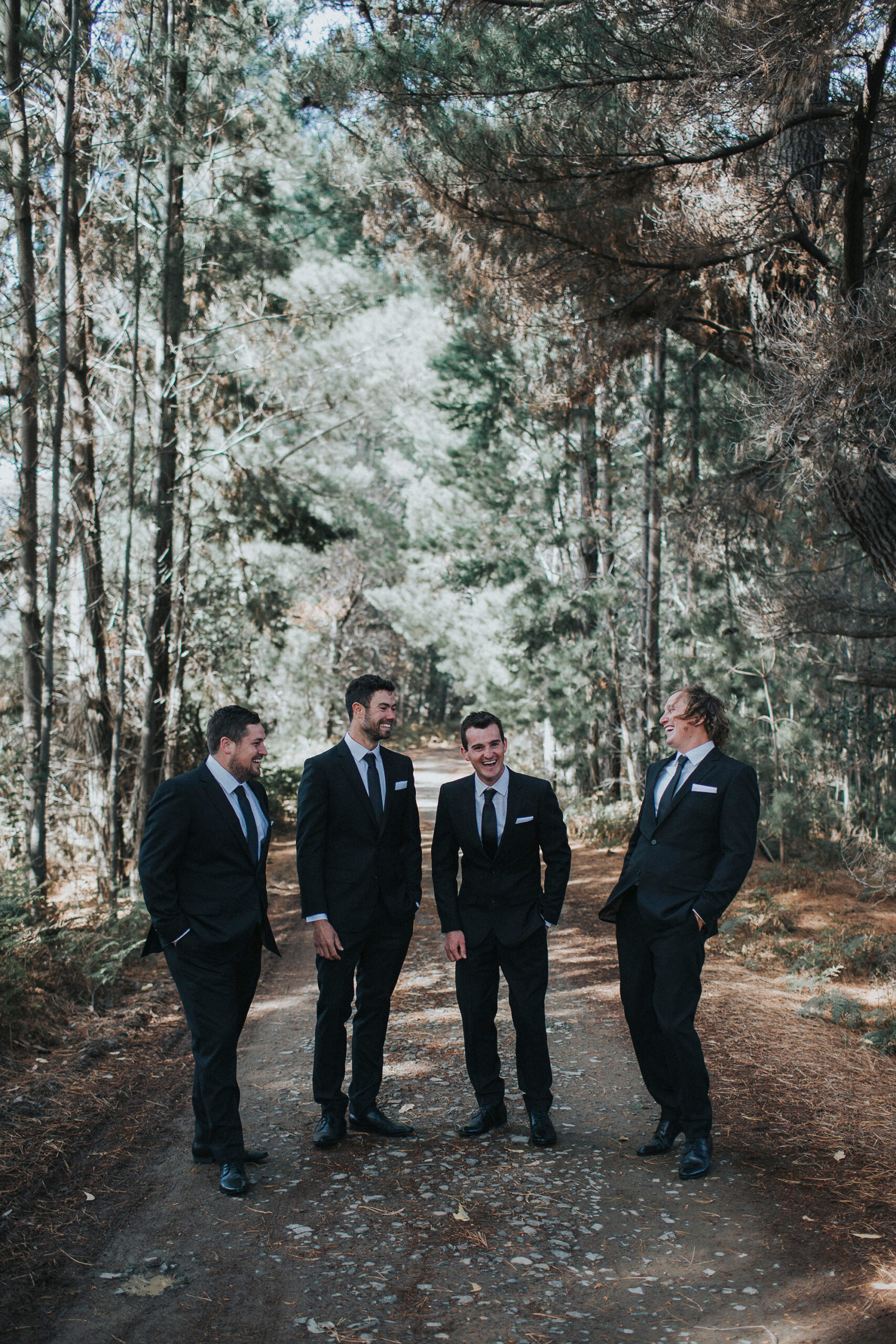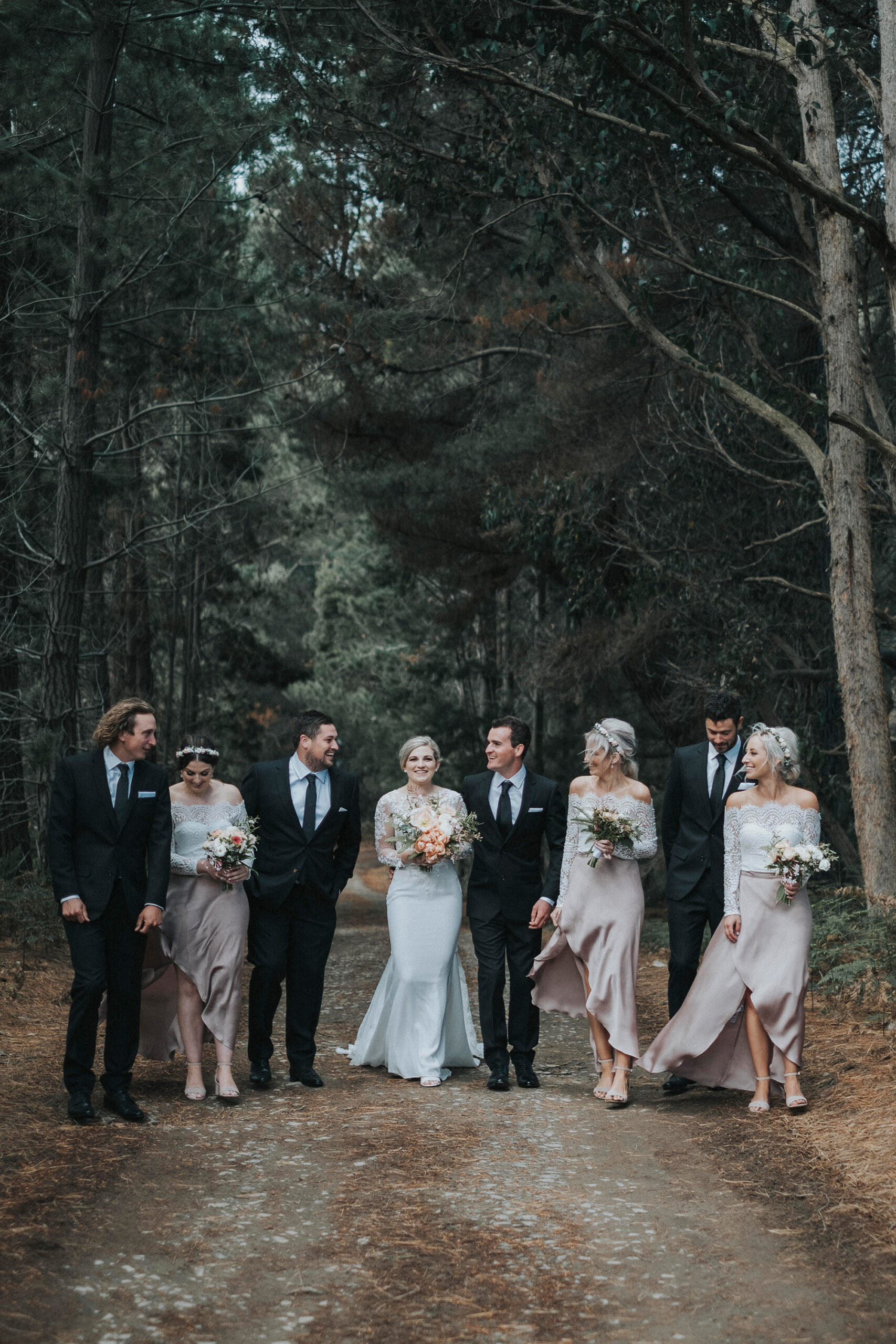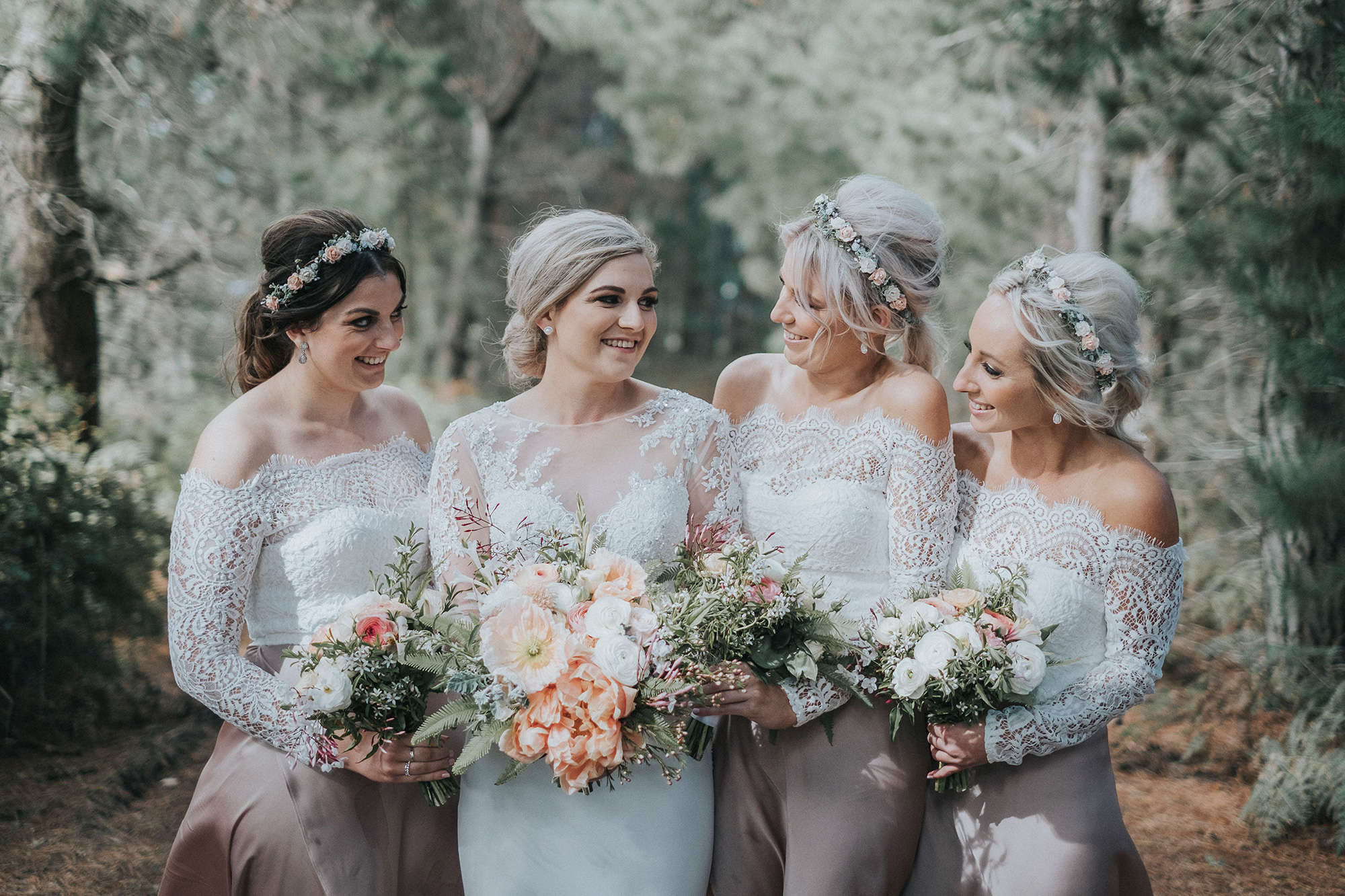 Beautiful pastel blooms and lots of lace added to the rustic glamour of the big day.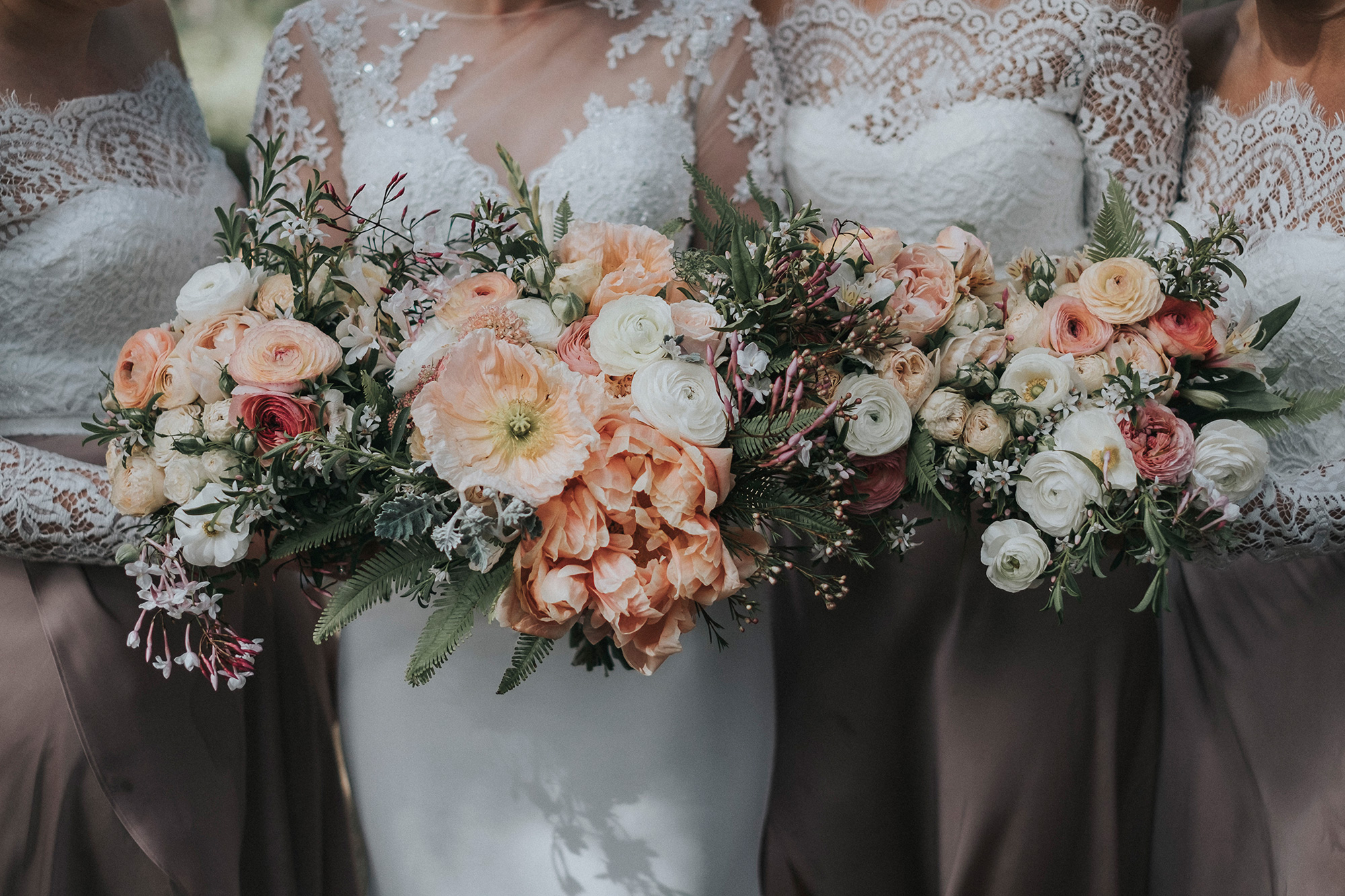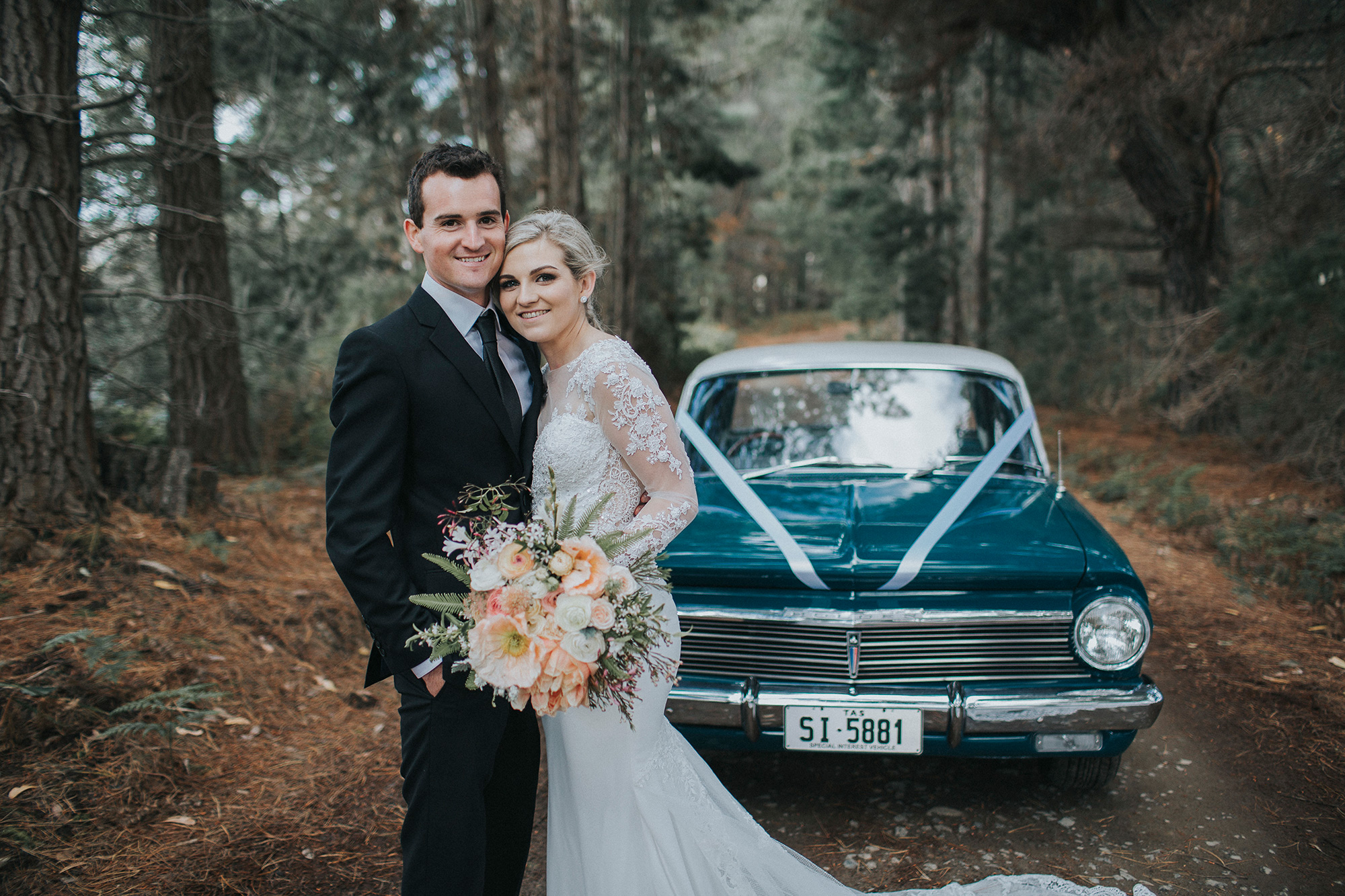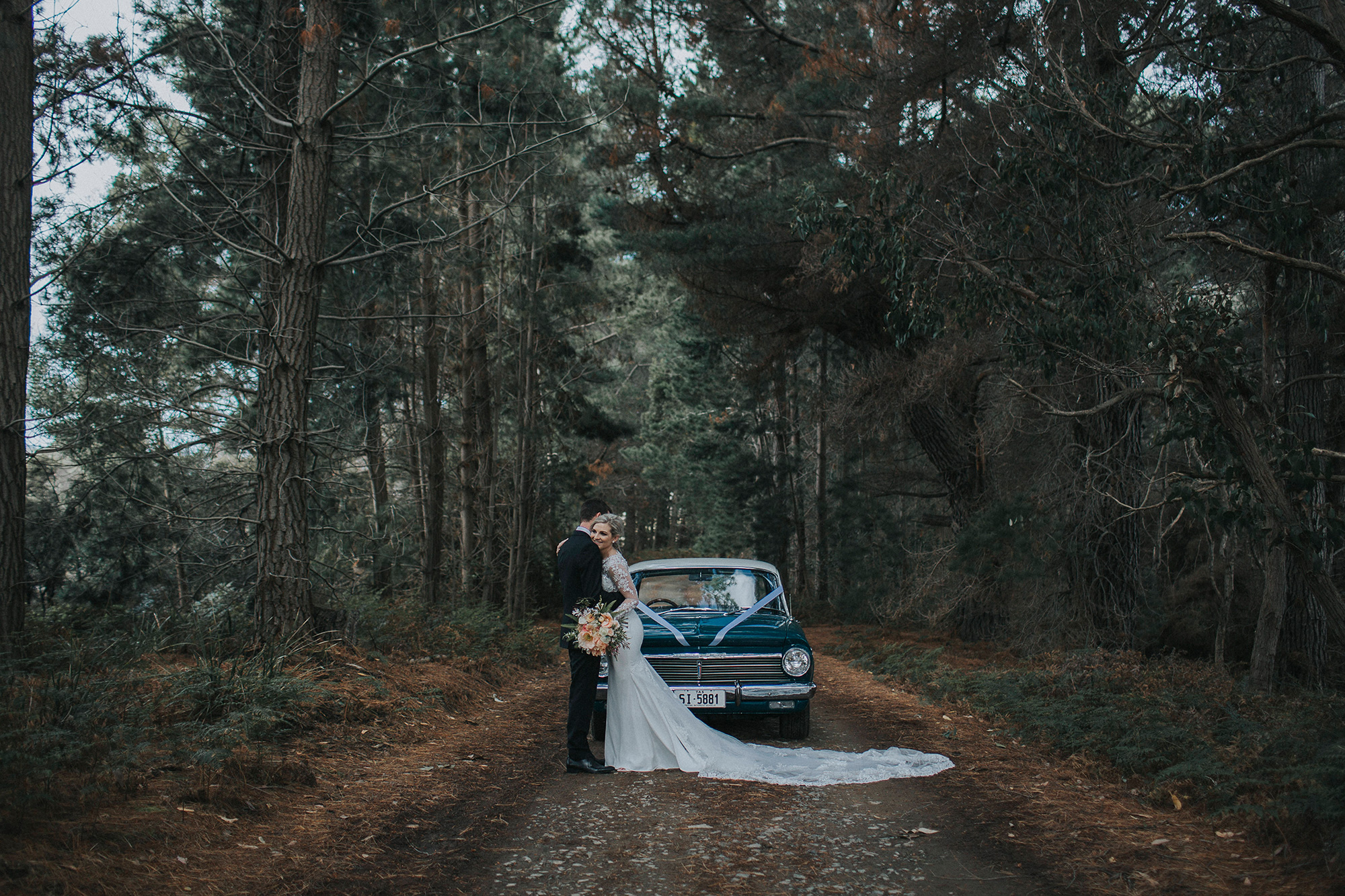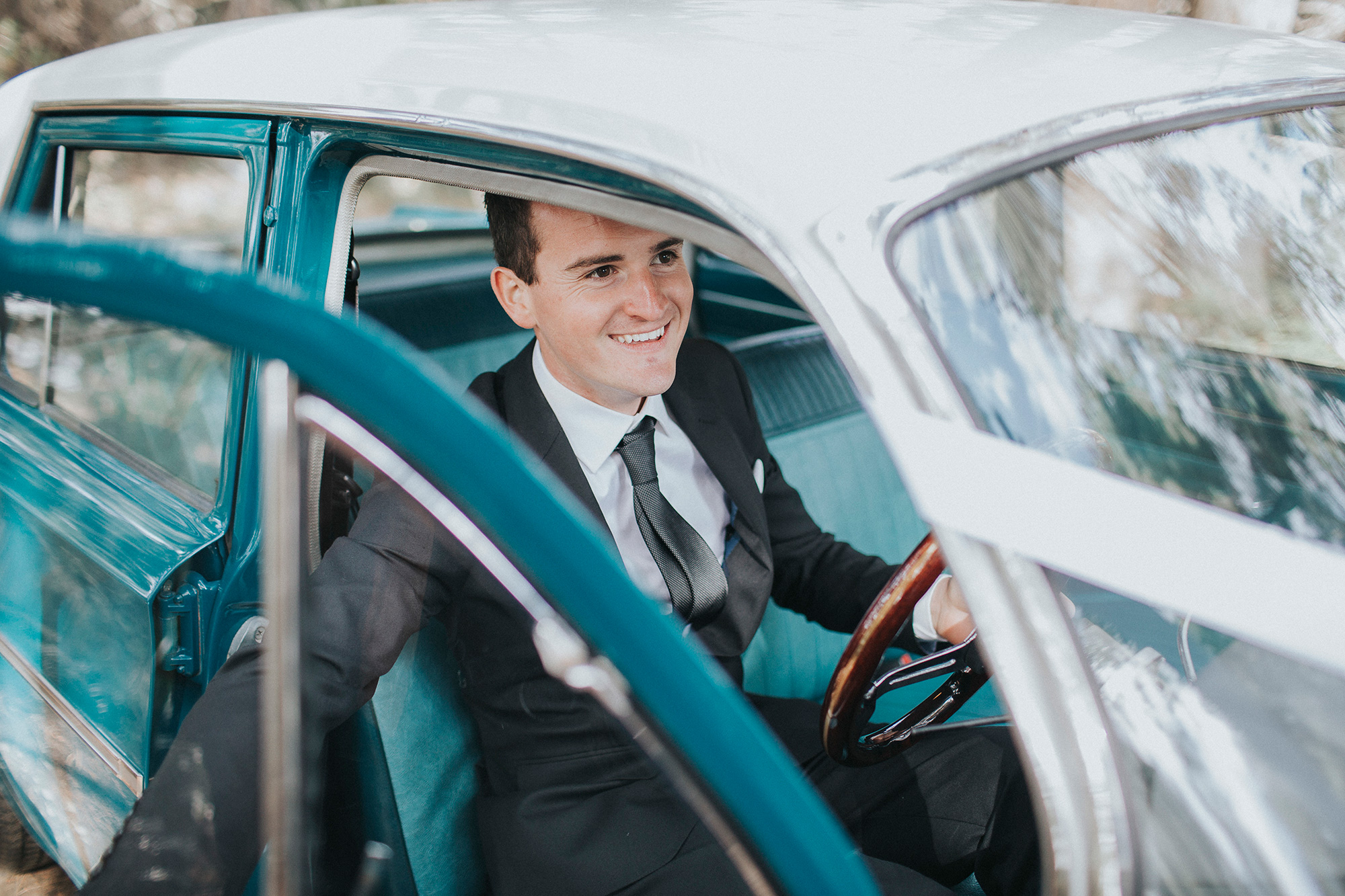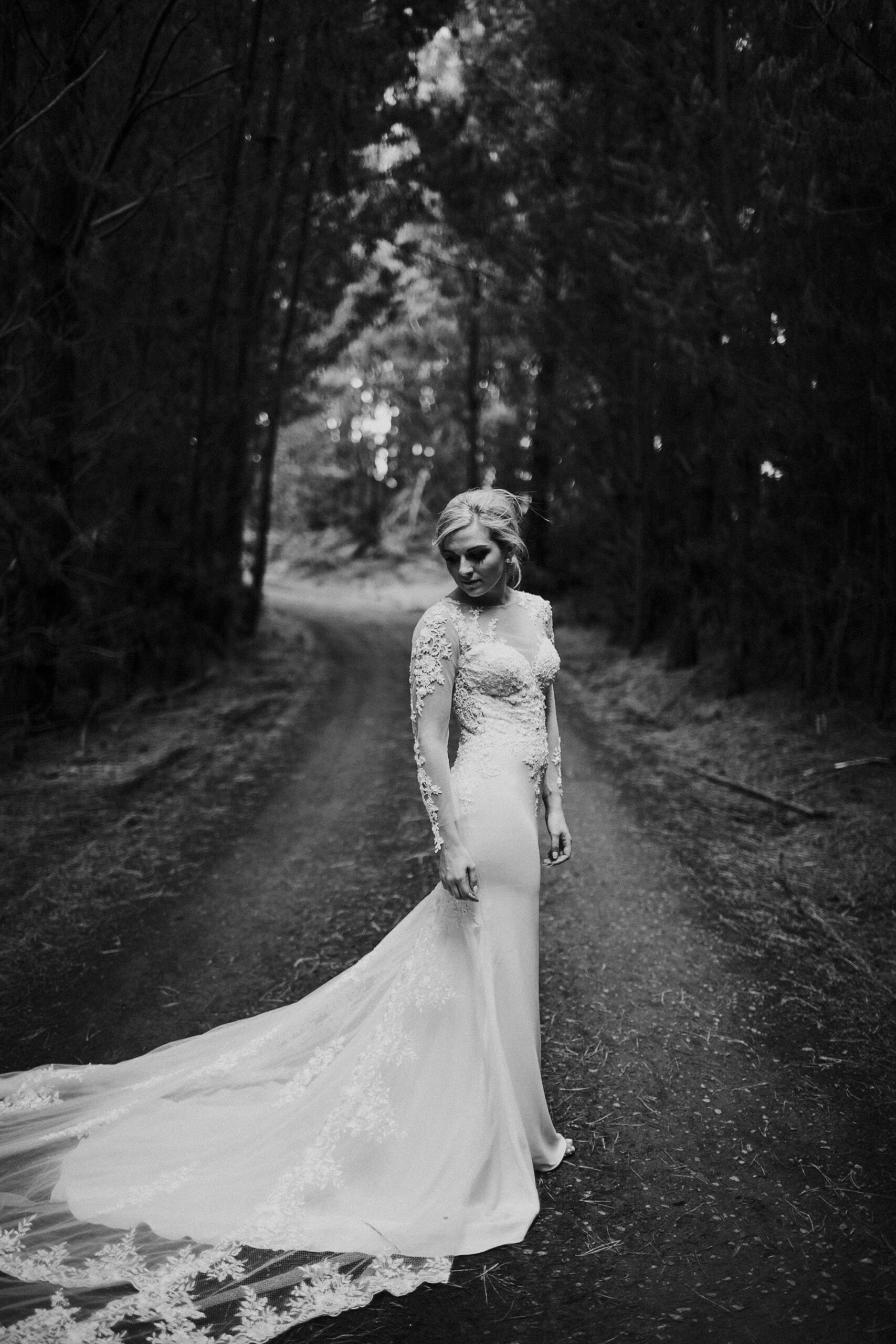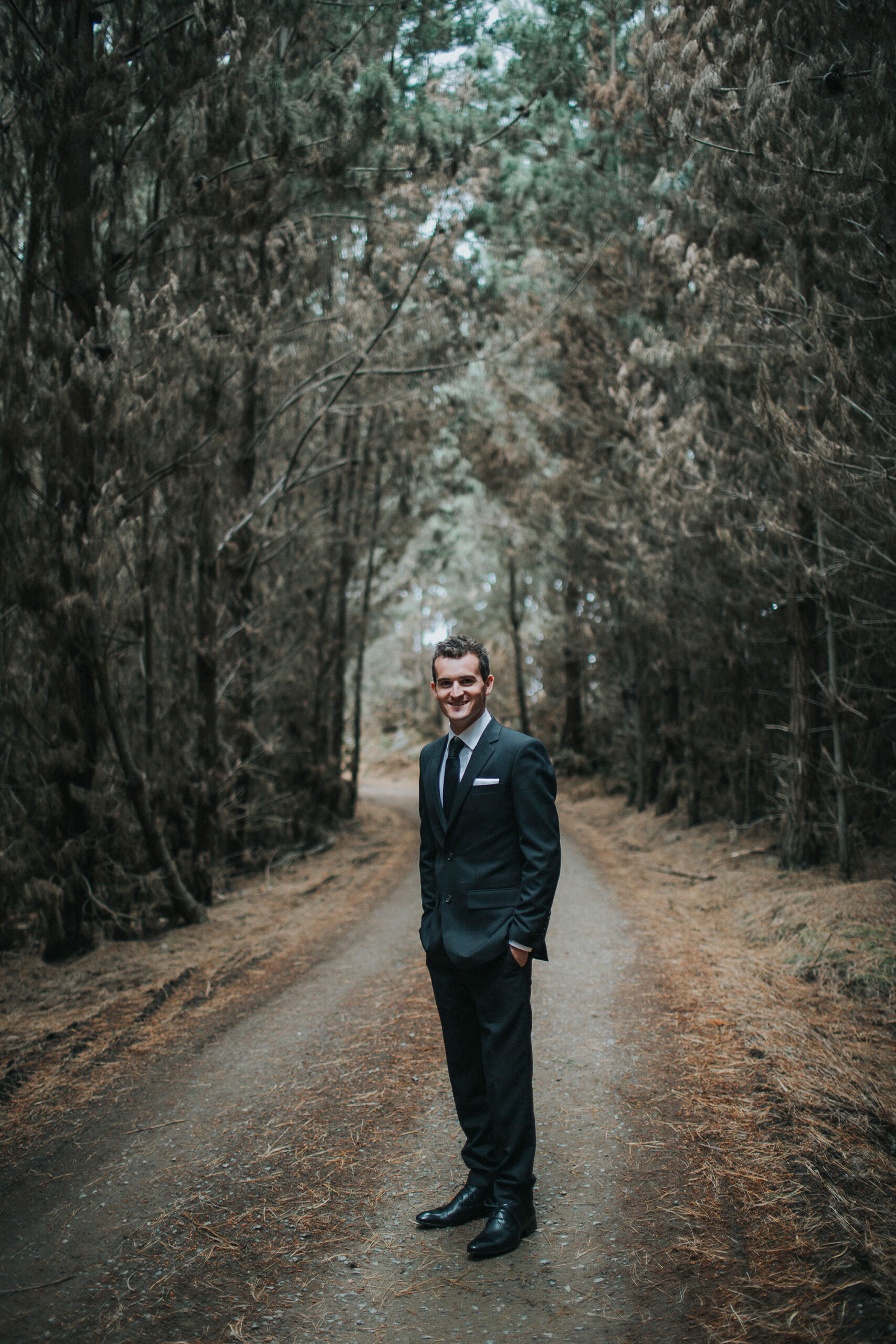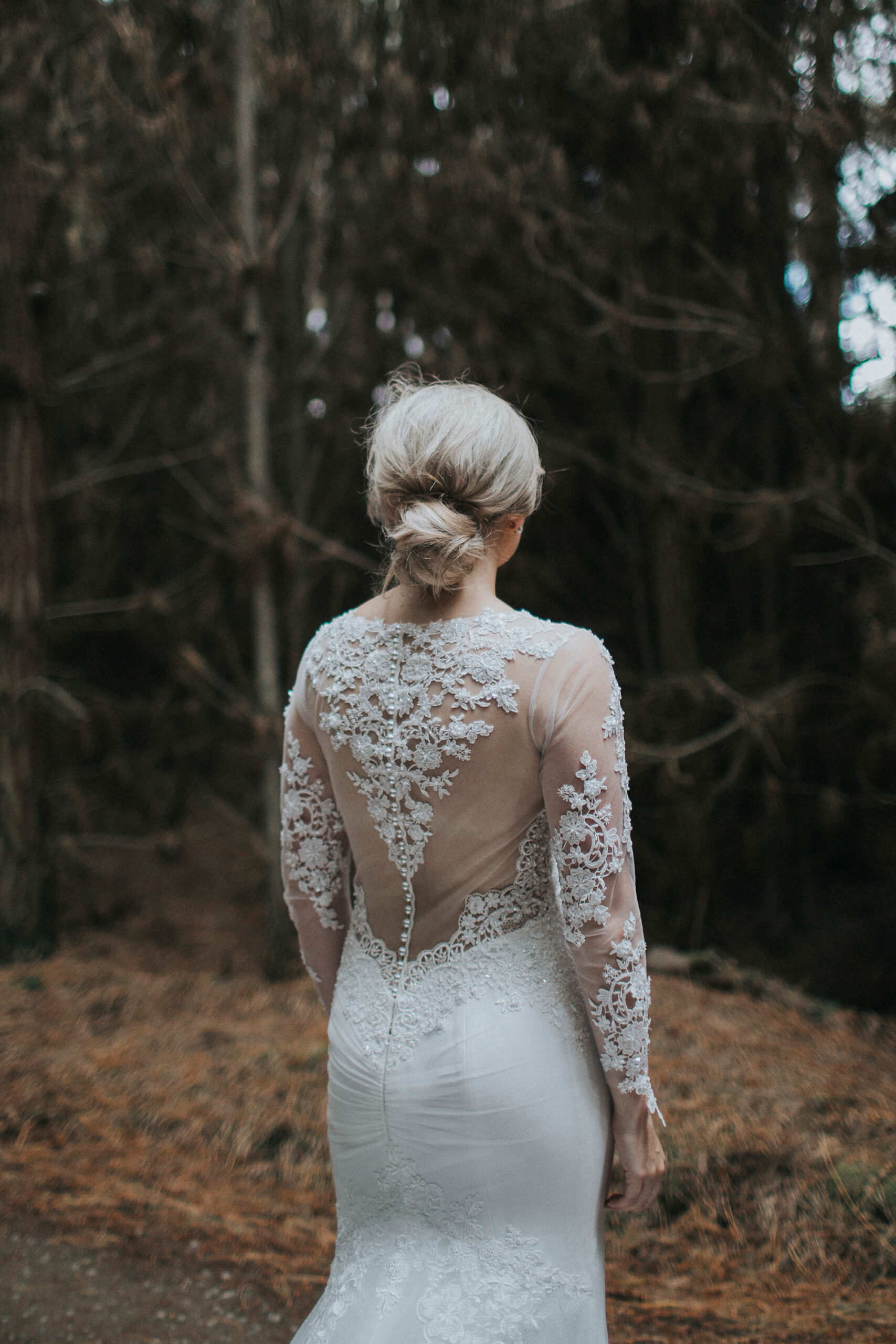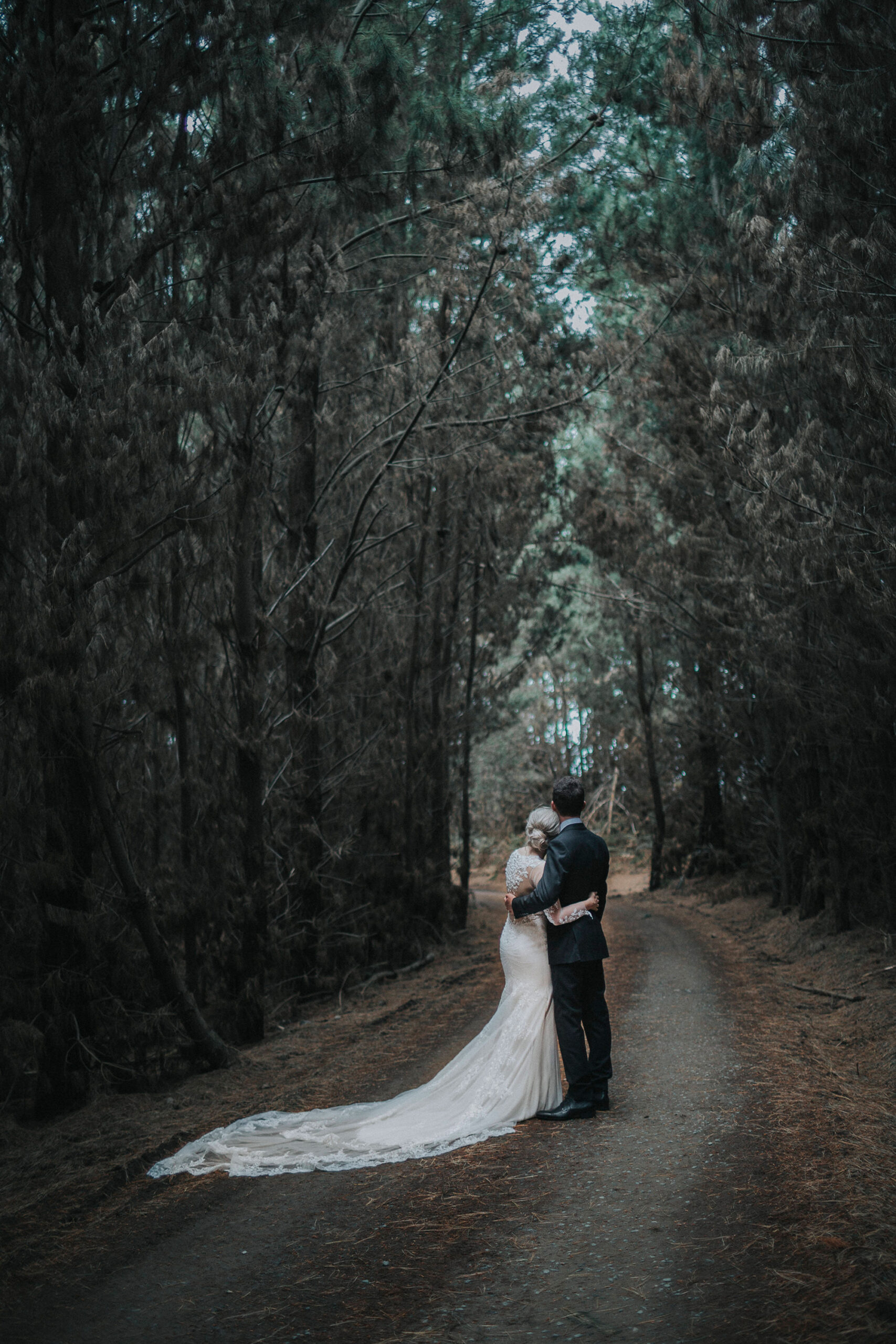 "Despite the wind, we managed to find a driveway sheltered by pine trees where our photographer captured our love for one another," Shalissa says.